The Best Time To Be A Car Enthusiast
Style has never driven the Japanese aftermarket and tuning scene more than it is today.
We are living through the culmination of a few decades' worth of experimentation, and I'm in no doubt that years from now we'll look back at this time with fond memories. I'm sure many of you will not agree; you'll probably say it's all crap right now with too much focus on appearance and not enough on function, and that the '90s were the best. Sure, that period was great, but the stuff that we are doing today is so much more advanced, and that ranges from the tuning products at our disposal to the way in which we are able to make cars sit and look. Think about it. We have everything at our fingertips; a car transformation is only a shopping list away, and that's without even going into the amazing automotive artisans around the world who are able to sculpt one-off creations and push the evolution of car culture.
When I look at Kohei Miyata's Honda S2000 I see a great car that will soon become even better. It embodies everything I've just said and more.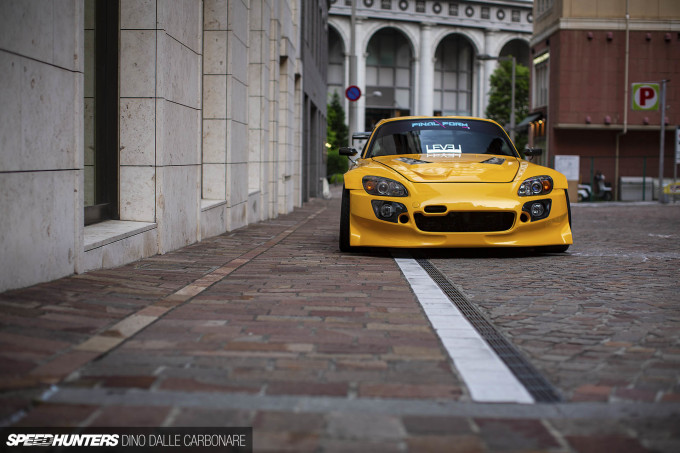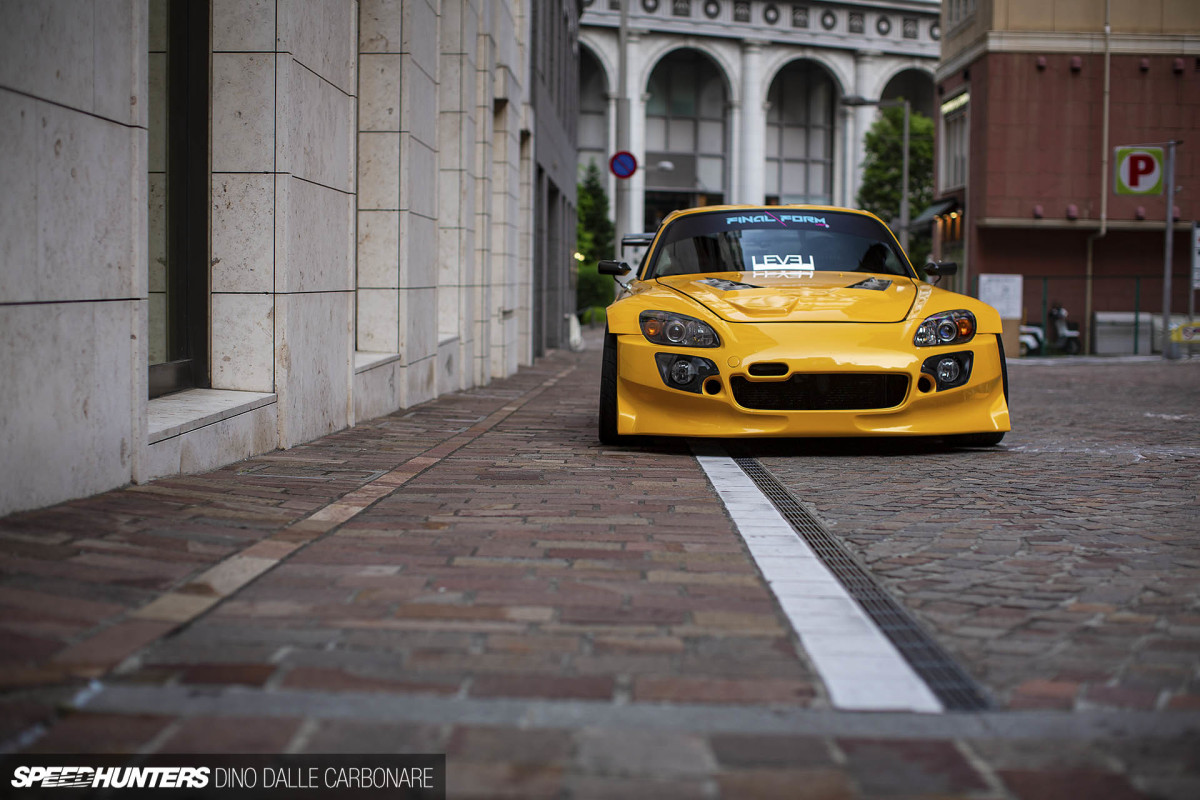 You see, this AP2 is not only a superb example of a respected platform from the past, but it's been put together to make a statement.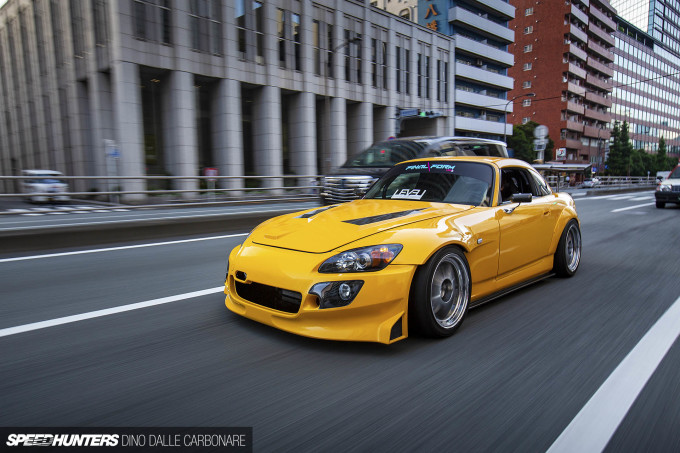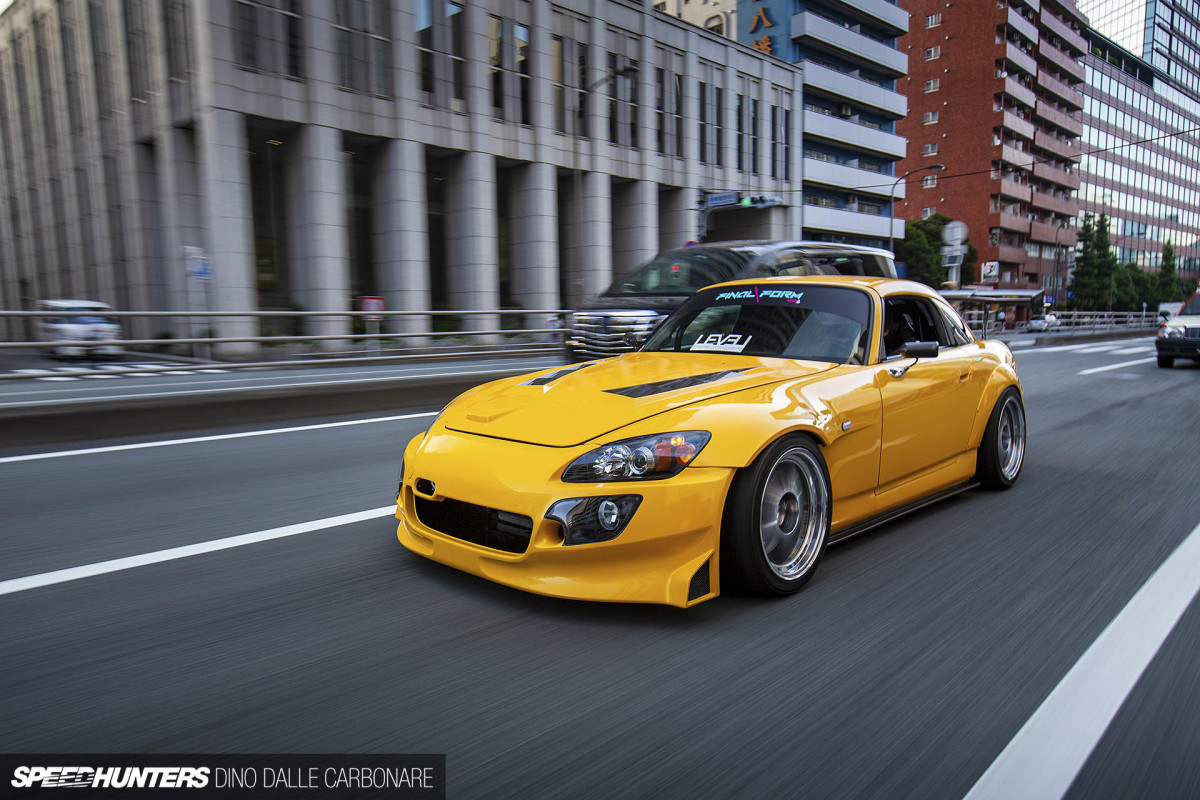 So where do I begin?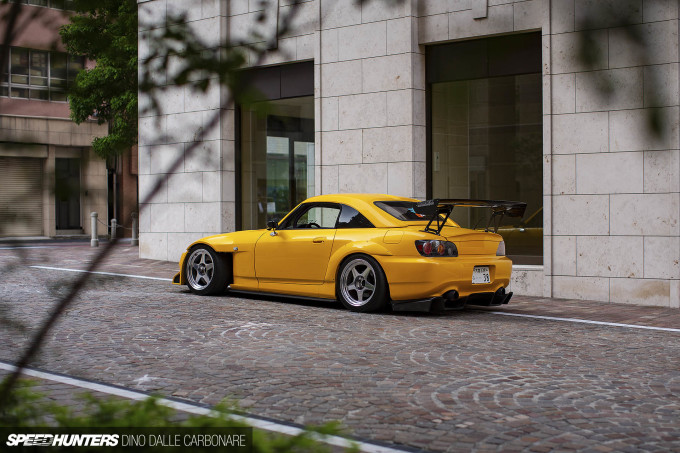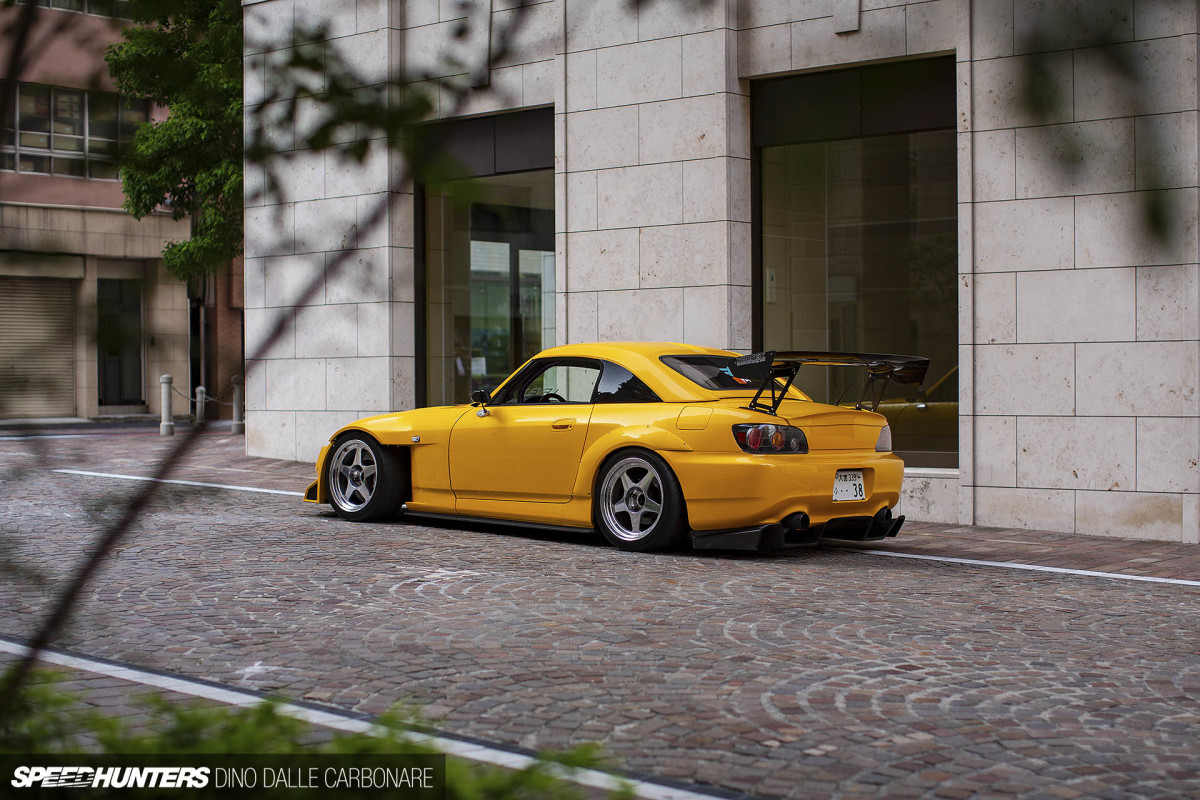 I met Kohei in Nagoya last month at Wekfest Japan 2018. As I was circling his car and shooting the details, he came over and thanked me for doing so.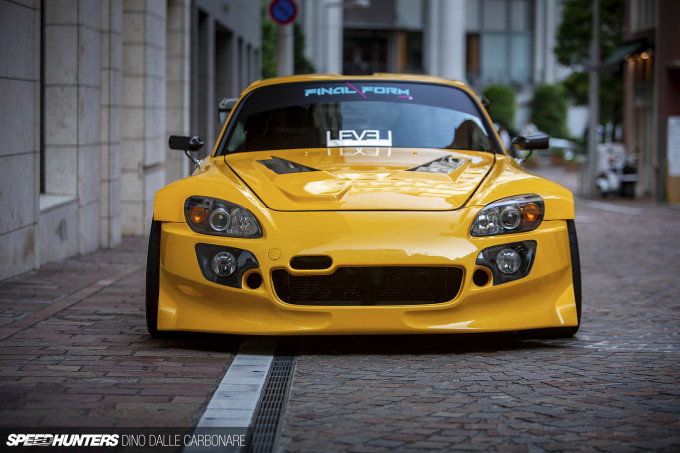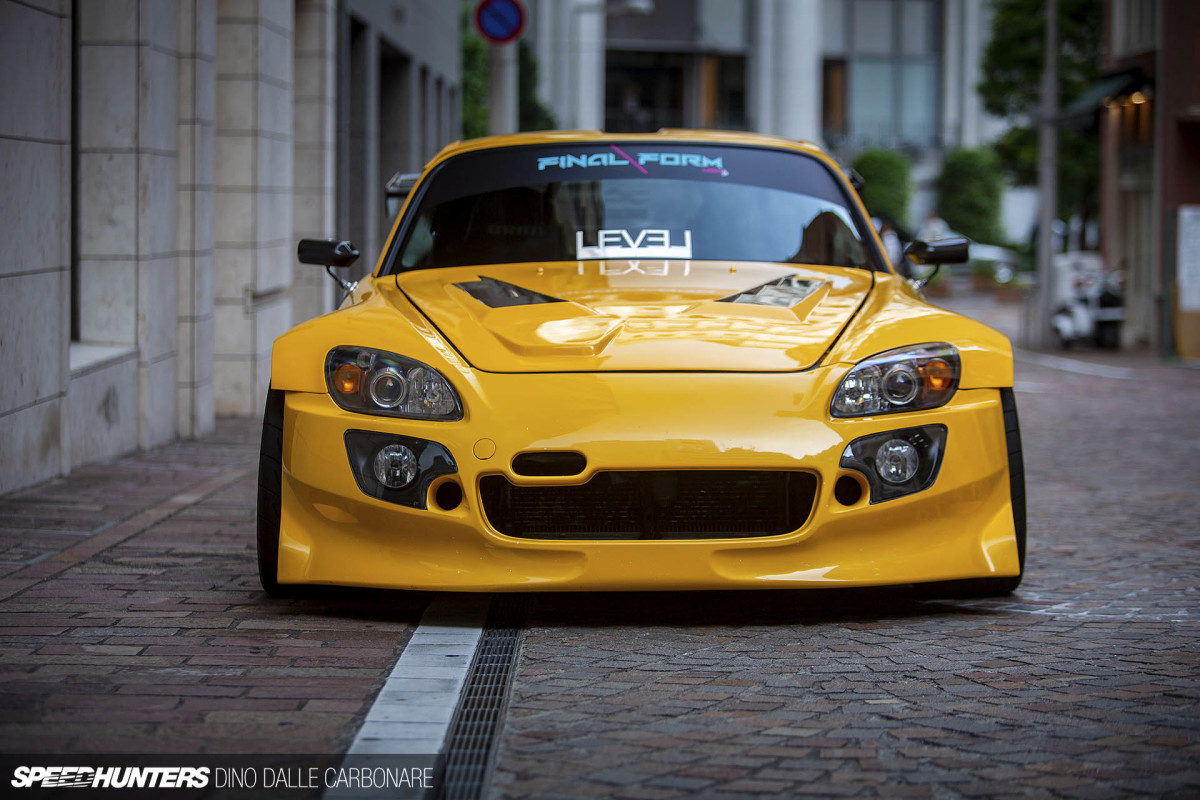 But that wasn't even this car, it was his other build – an FC3S Mazda RX-7 – that featured in my  in the NA vs. Turbo post. I didn't even know it at the time, but after completing his RX-7 he picked this USDM S2000.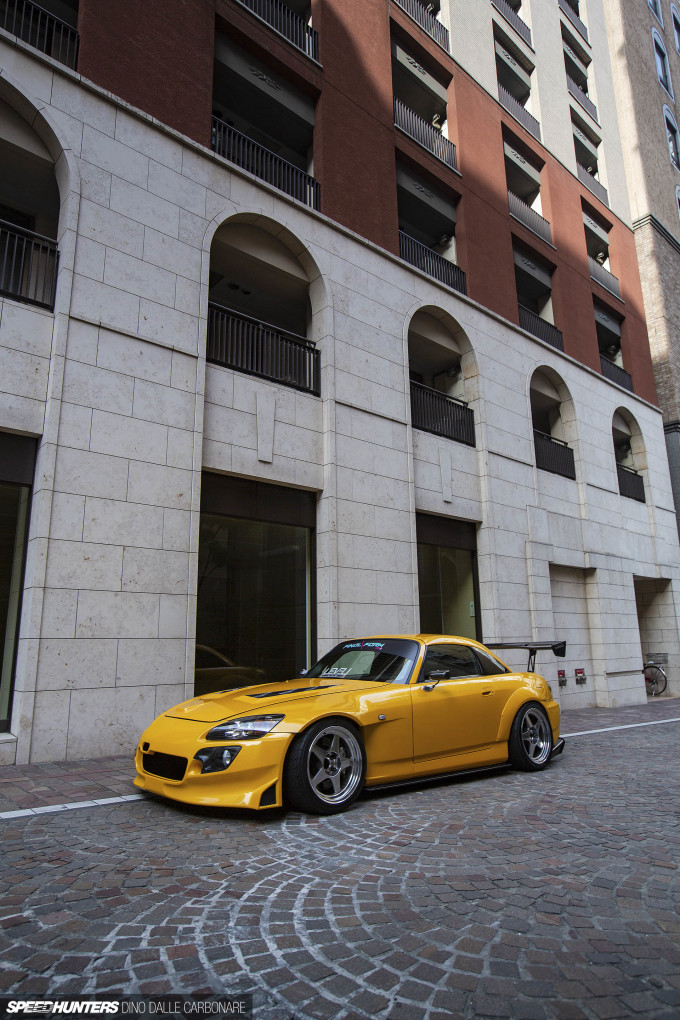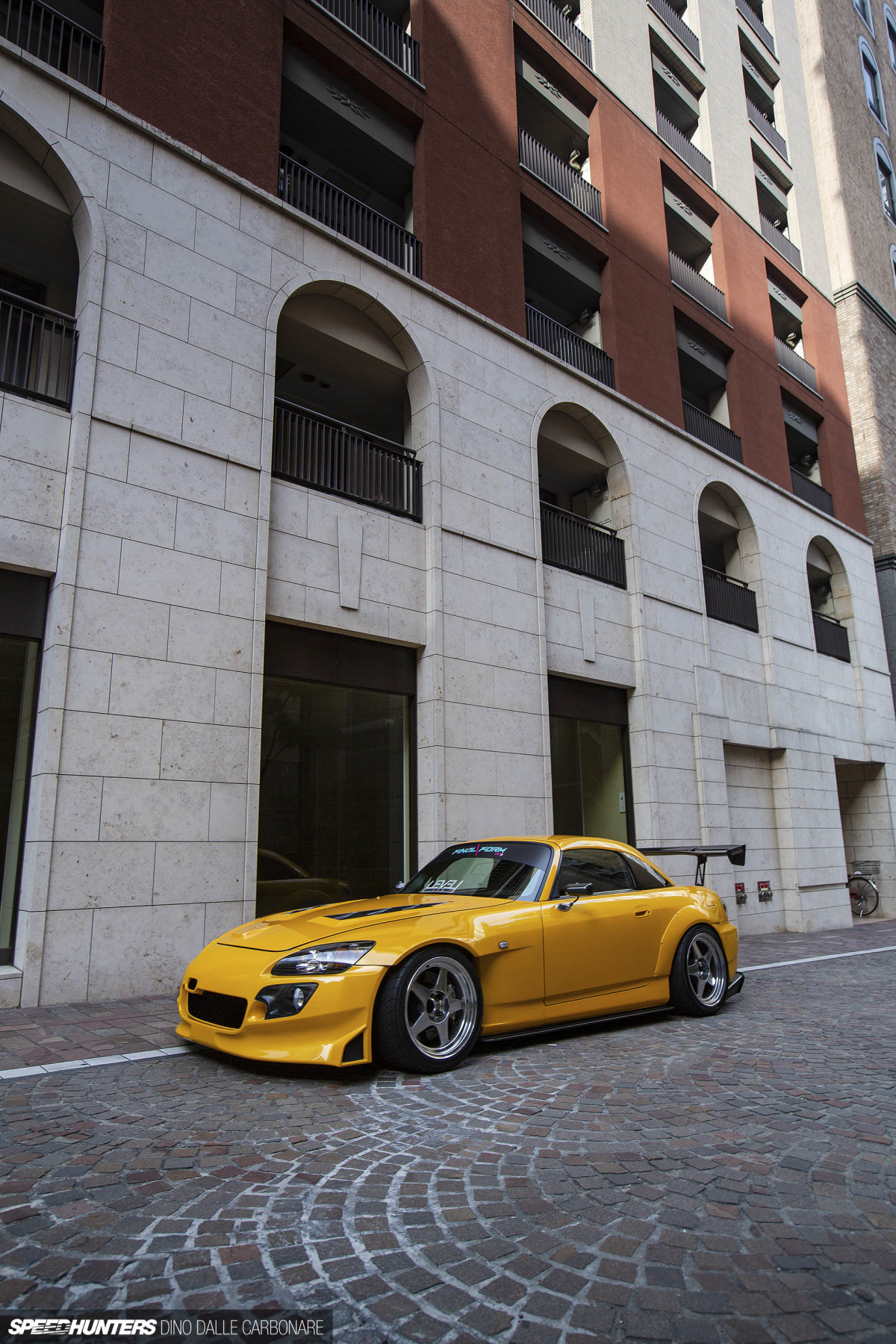 It's a model that Kohei has been passionate about for years, and one he wanted to modify in the same way he has with the Mazda.
A Game Of Careful Selection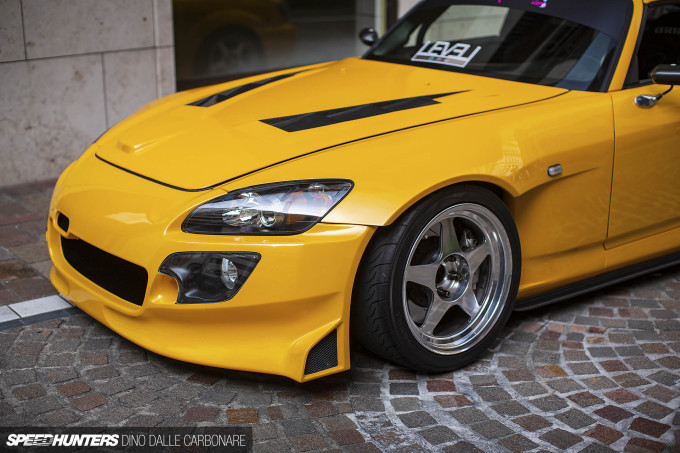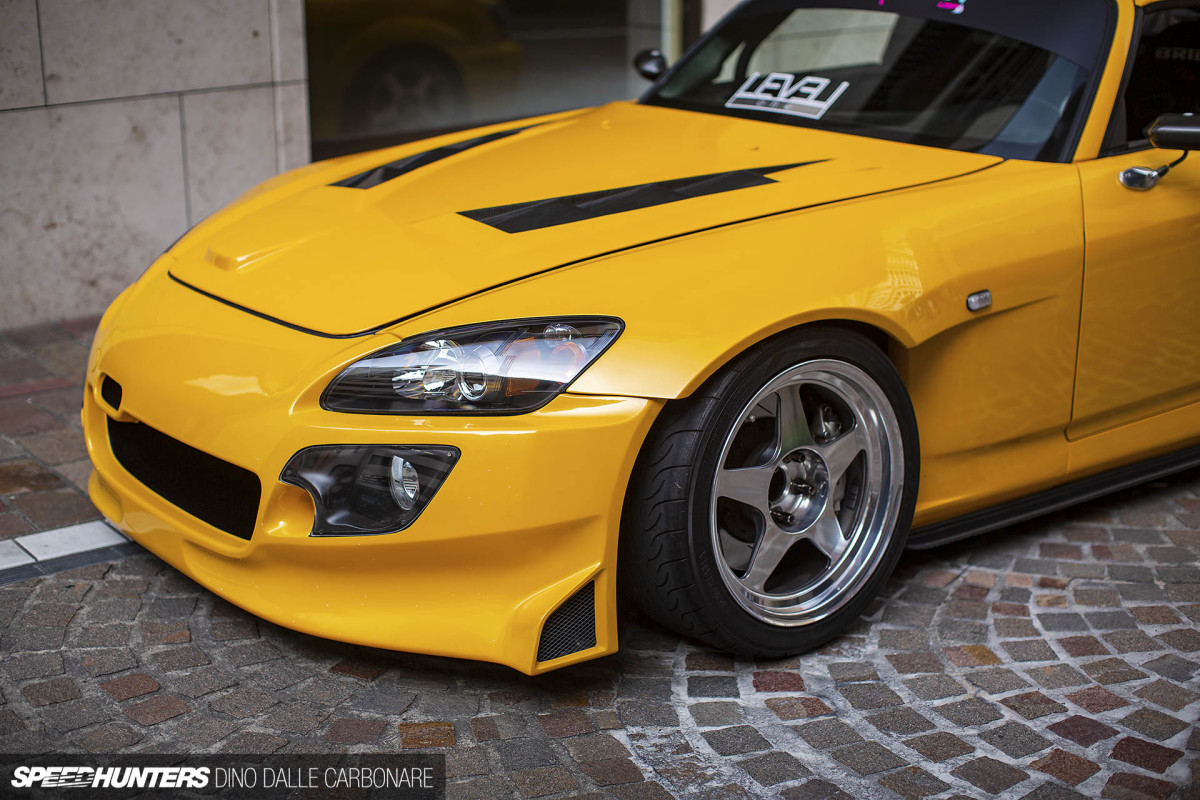 If I had to categorize Kohei's approach, I'd say he is doing the same thing I'd do. That is, selecting a few choice pieces to create a fresh but not overdone exterior, and once that is done concentrating on the stuff that actually matters. So it's very much a work in progress.
Exterior-wise, it's a bit of an interesting puzzle. The Spoon Sports front bumper doesn't really match-up with the J's Racing front fenders, but somehow it all looks great together. A tuck on the backside of the wheel arch is one of my favorite looks for cars like the S2000 or FD3S, and despite the fact that these areas on Kohei's car will be pelted to death by the crap the sticky Yokohama tires throw up, it's one of those things that just drastically changes the overall look and presence.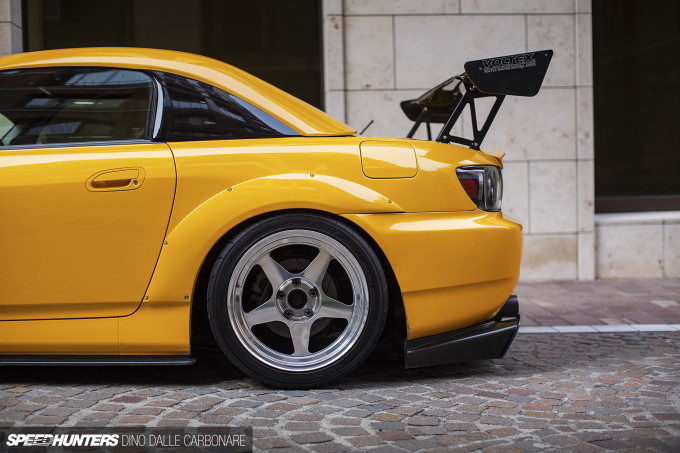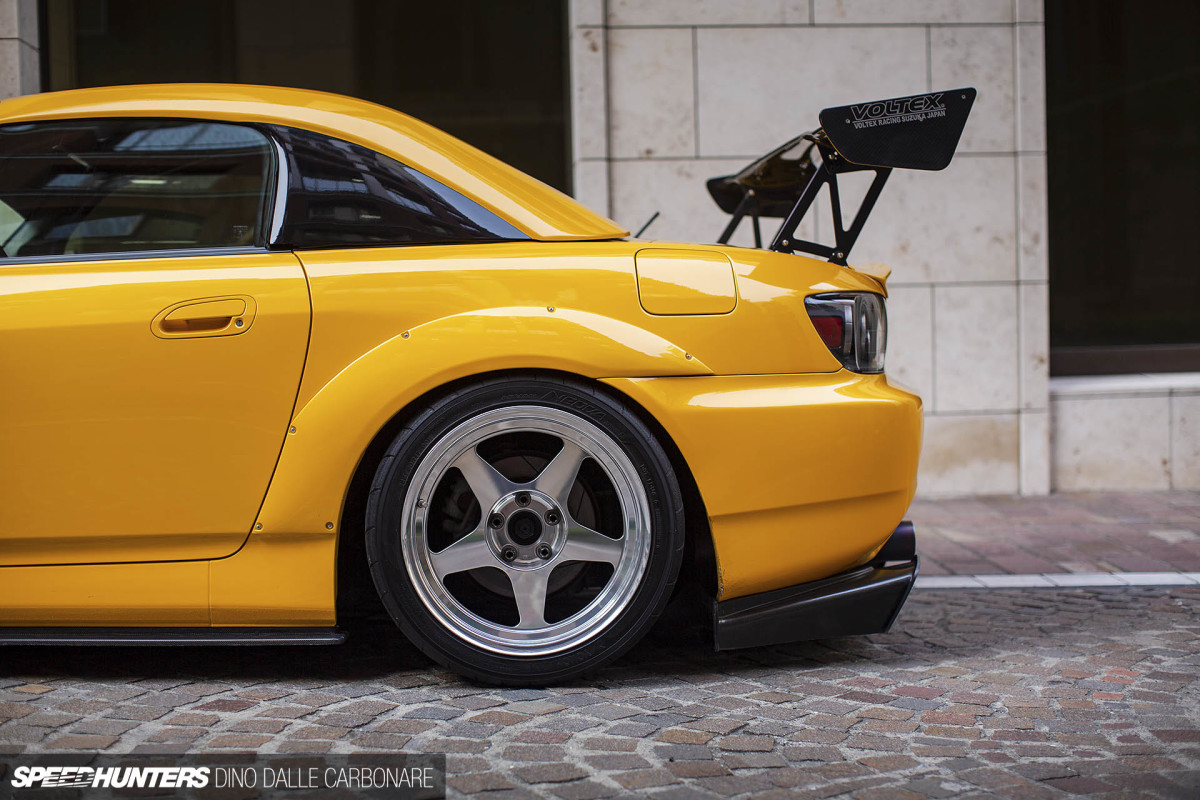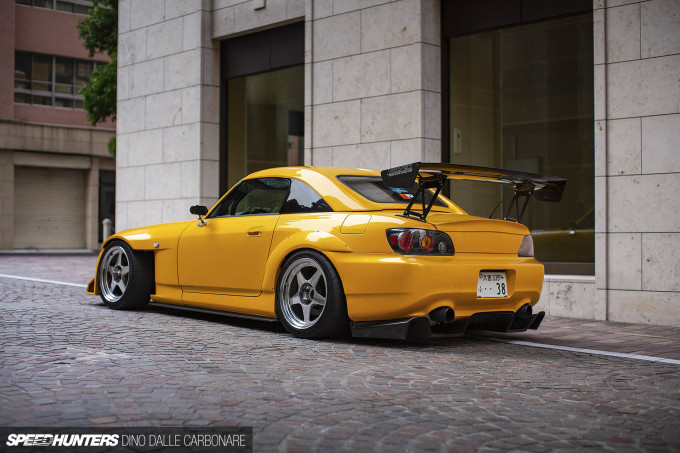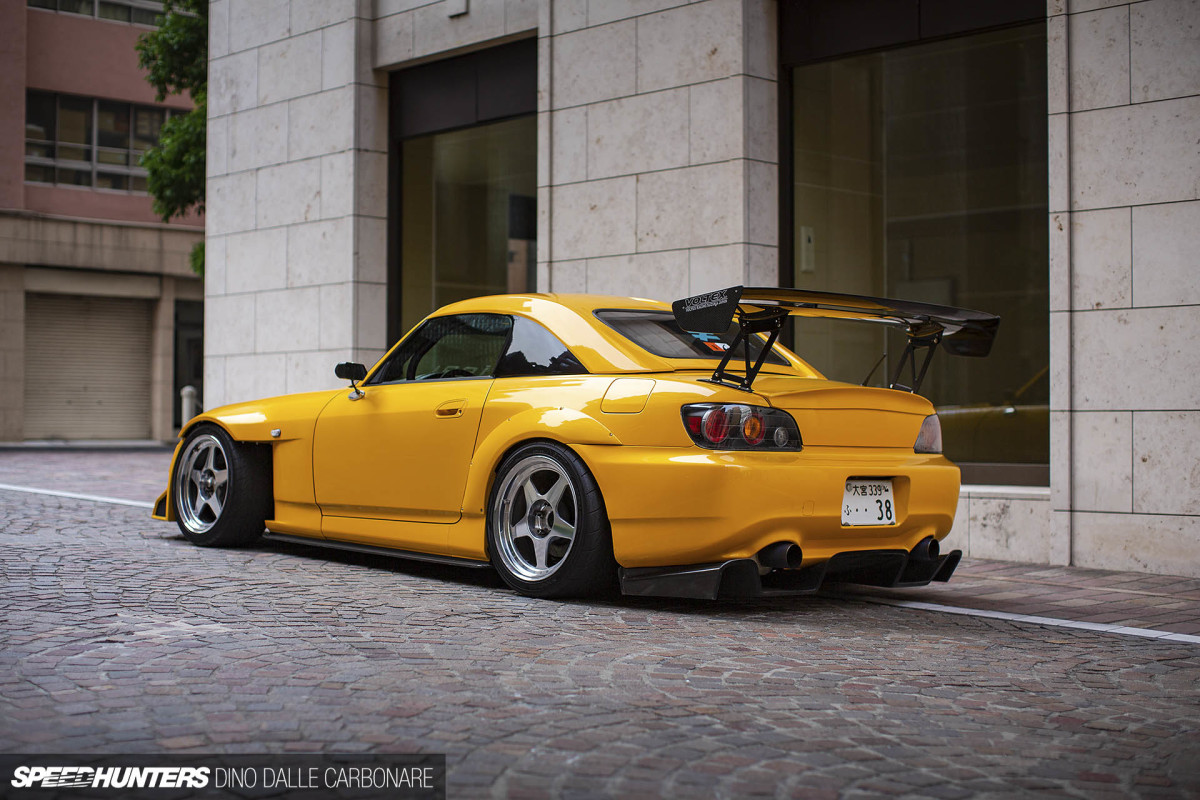 The ASM Yokohama rear fender flares pump the girth just enough to balance the front proportions. To then tuck and finish off the back of the car there's a Spoon diffuser and a carbon fiber Voltex GT wing.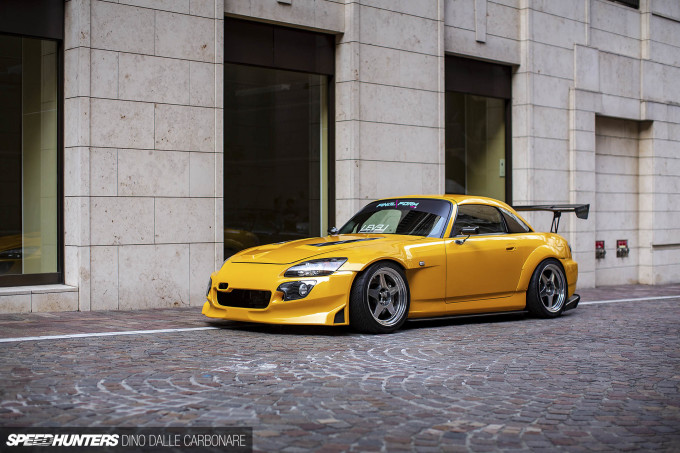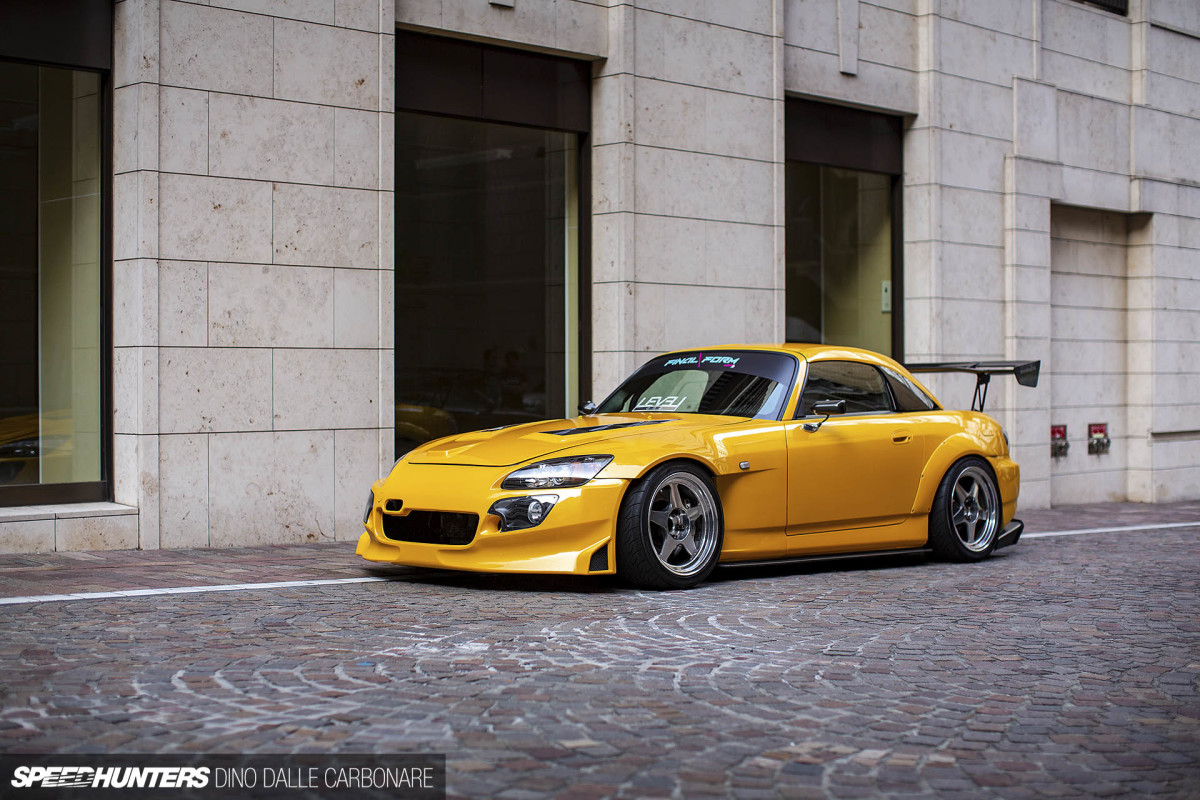 Mugen's hardtop really alters the look of the S2000, transforming it from a drop-top into an unassuming coupe. Kohey has also swapped the stock mirrors for Craft Square carbon items, one of those JDM touches that always works so well.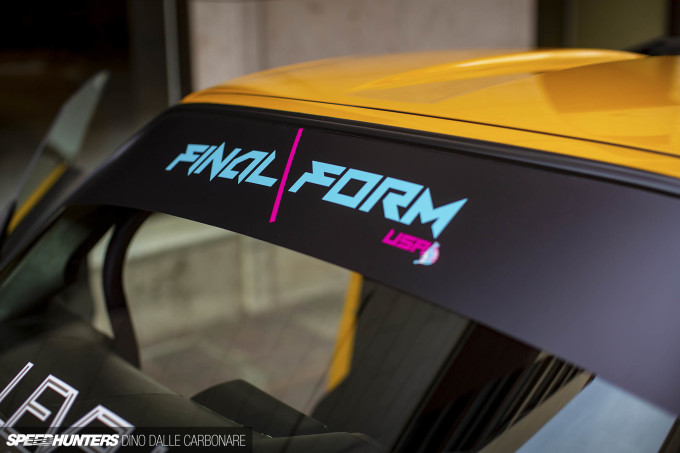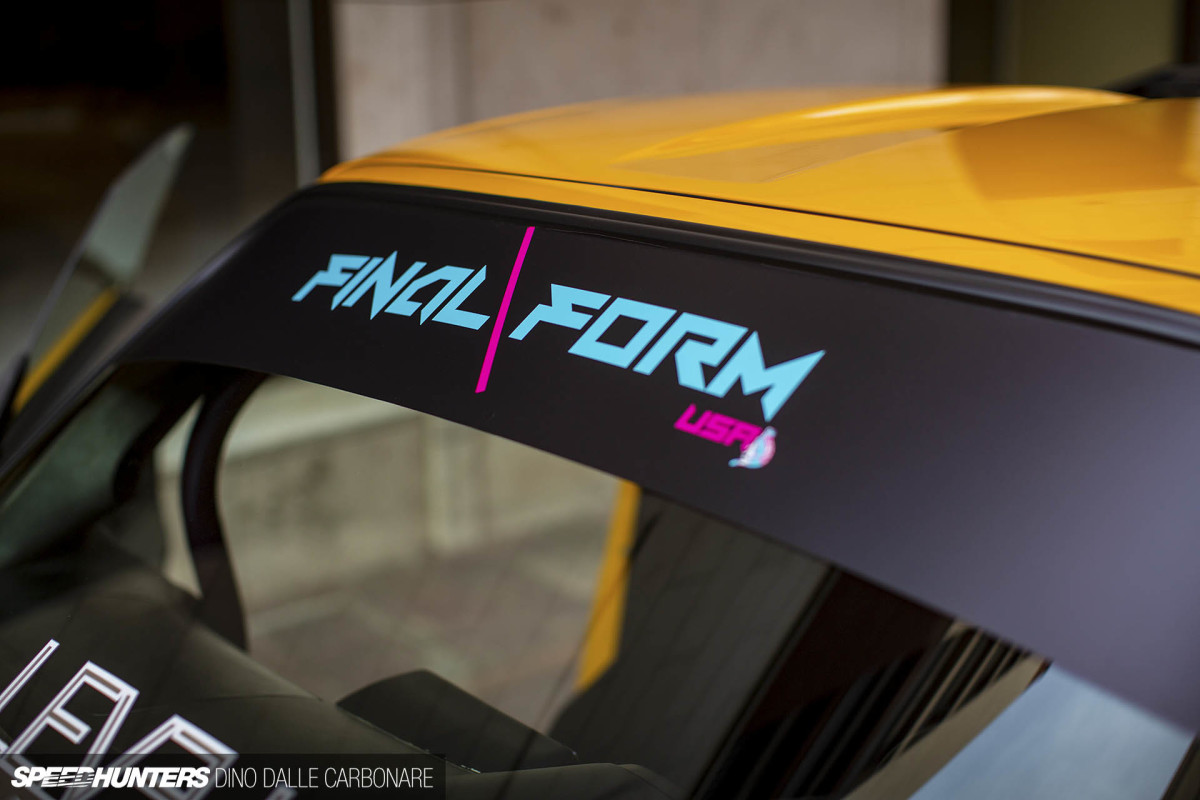 Kohei has always looked to America for build inspiration, and he's definitely not alone. It's fun to see how people in different parts of the word execute the same cars, and over the last decade USDM culture has played a big part in Japanese car culture.
The final piece of the exterior puzzle is this vented carbon fiber Seibon hood. I particularly like the way the inner sections of the raised louvers were left unpainted, covered only with clear coat to enhance the carbon weave.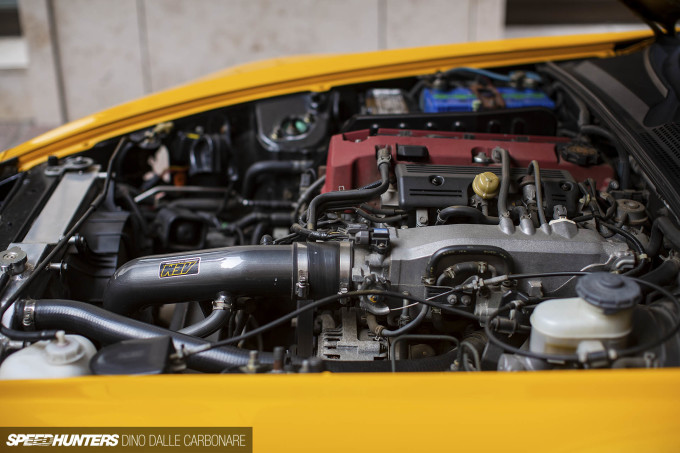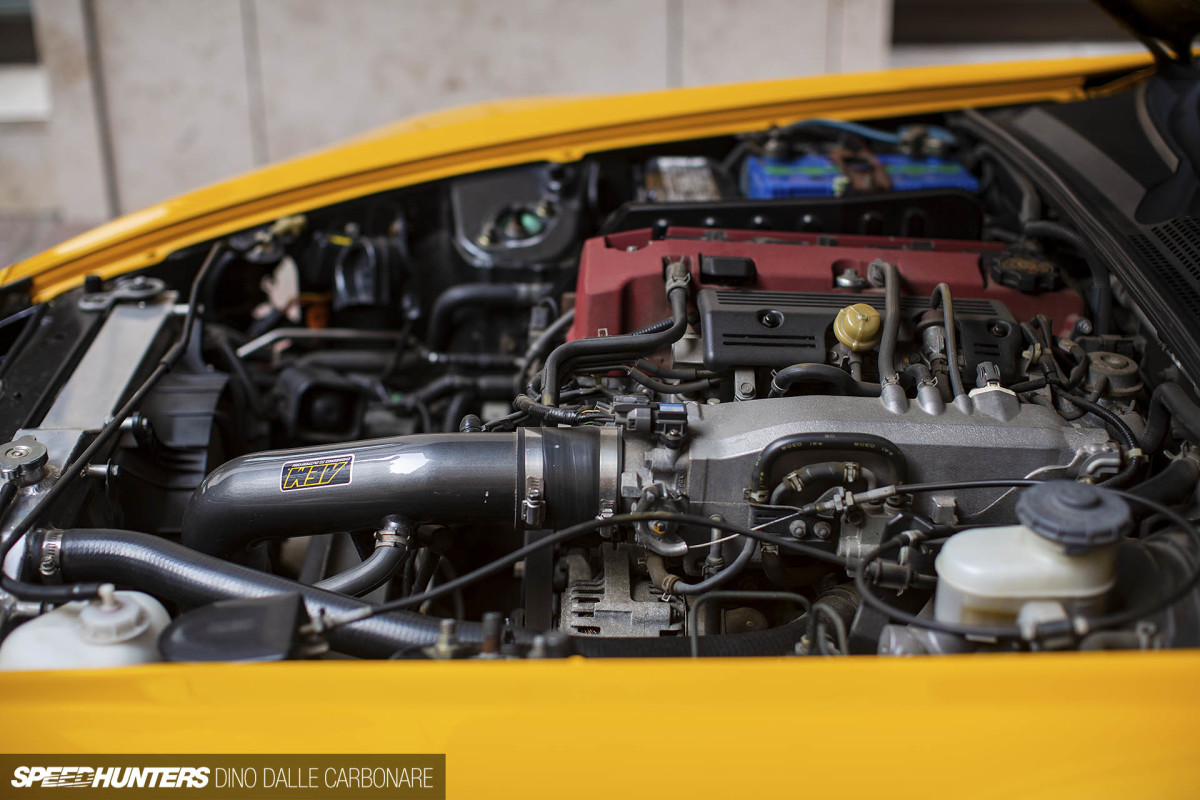 Lift it up and you're greeted with the only unfinished aspect of the car. The plan here is to not cut any corners; the engine and transmission will be pulled out and the bay shaved, wire-tucked and tubbed in similar fashion to Kohei's FC3S.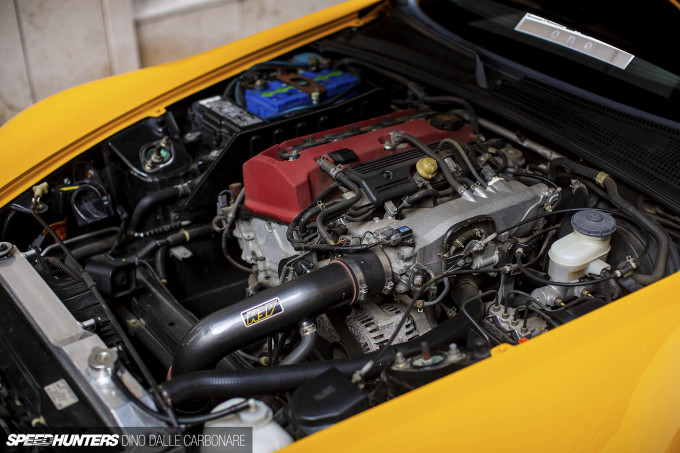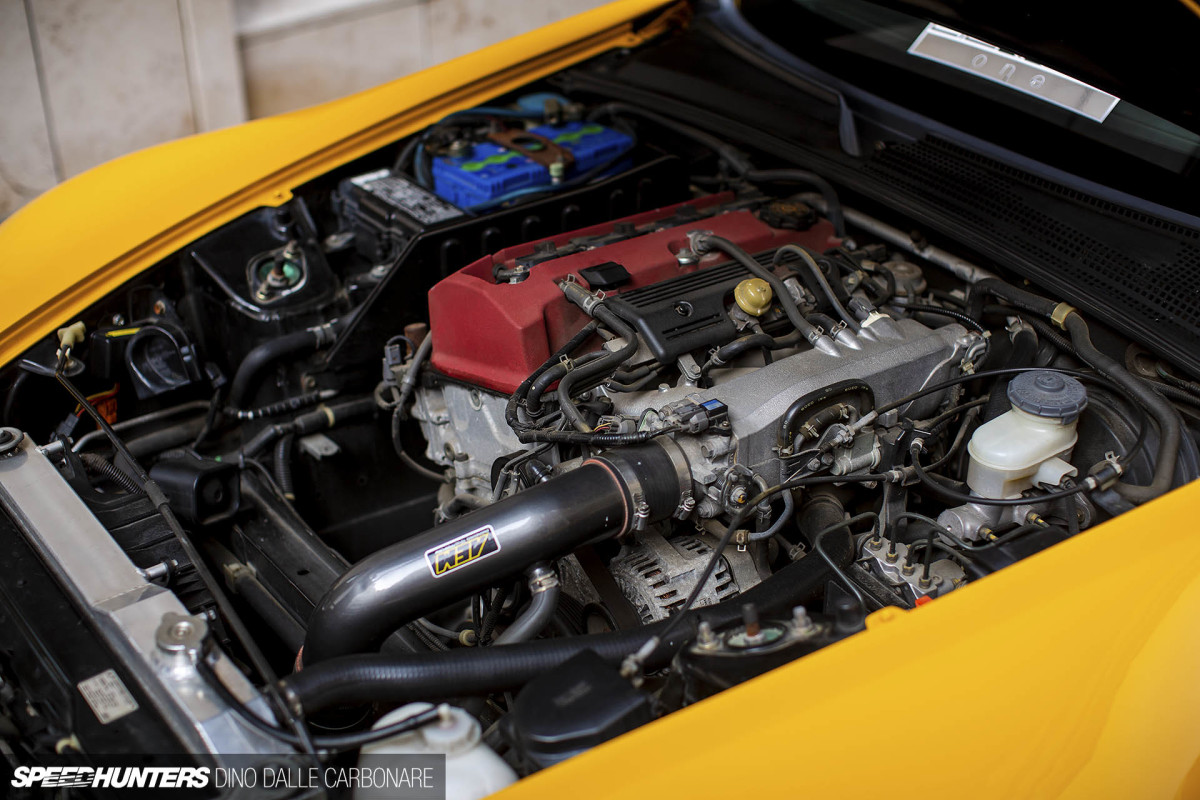 He's still having a good think about which route to take, adding forced induction or keeping the 2.2L naturally aspirated. But for now the modifications have been kept to a bolt-on minimum.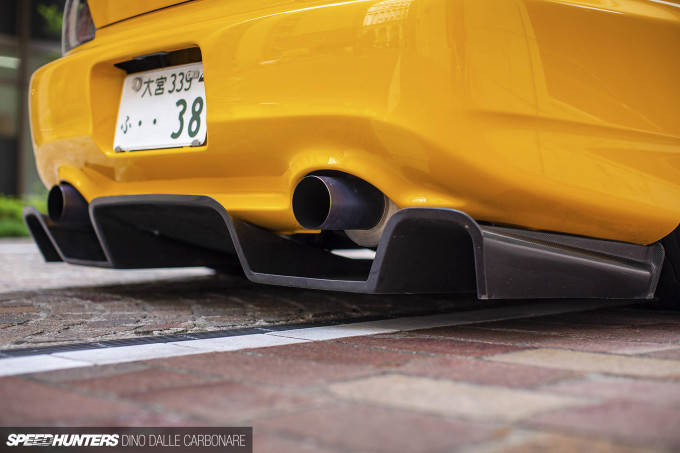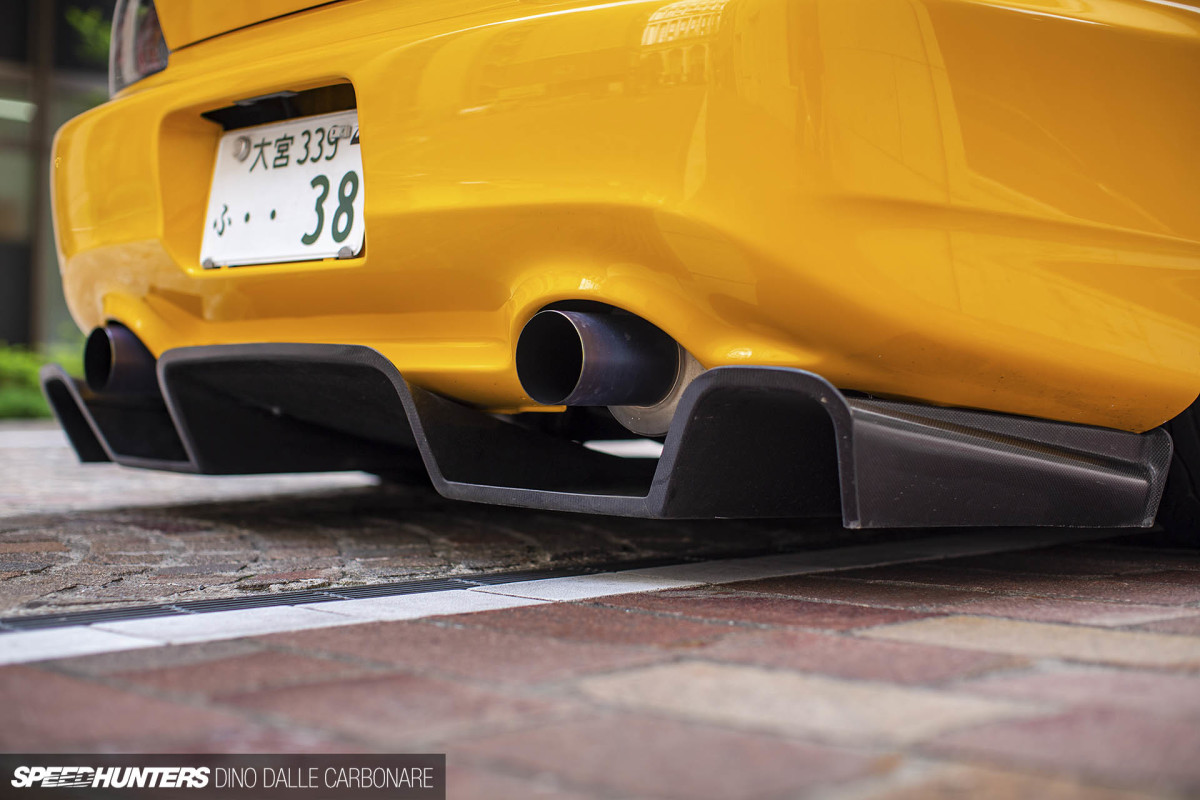 The intake features an AEM pipe and filter, while the exhaust benefits from ASM Yokohama headers and a Toda Racing titanium system. It sounds awesome when VTEC kicks in. Yo.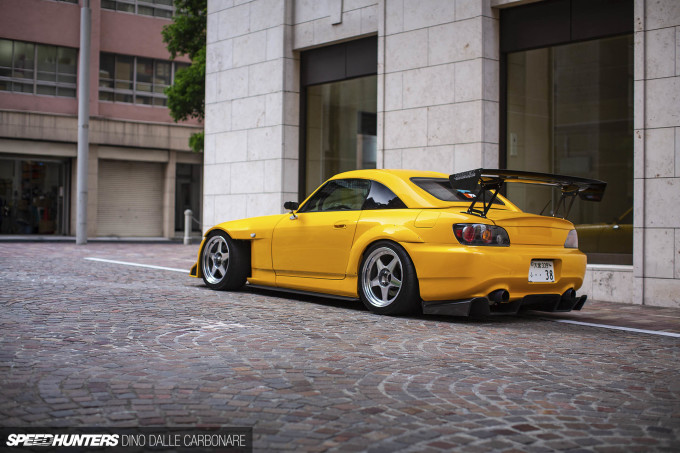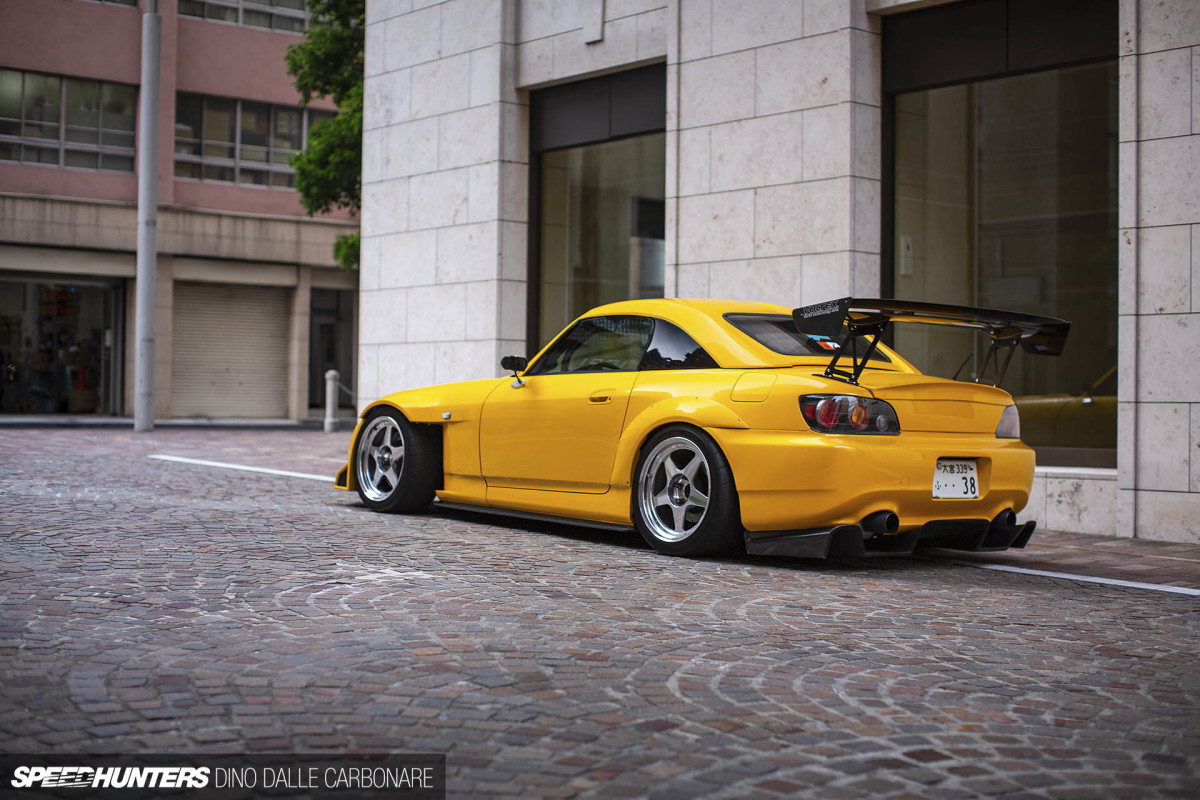 There's nothing like a hat tip to the past with a sweet set of old school wheels, and that's something Kohei's achieved through polished 17-inch Regamaster Evos wrapped in 235/40R17 Yokohama Advan Neova AD08Rs.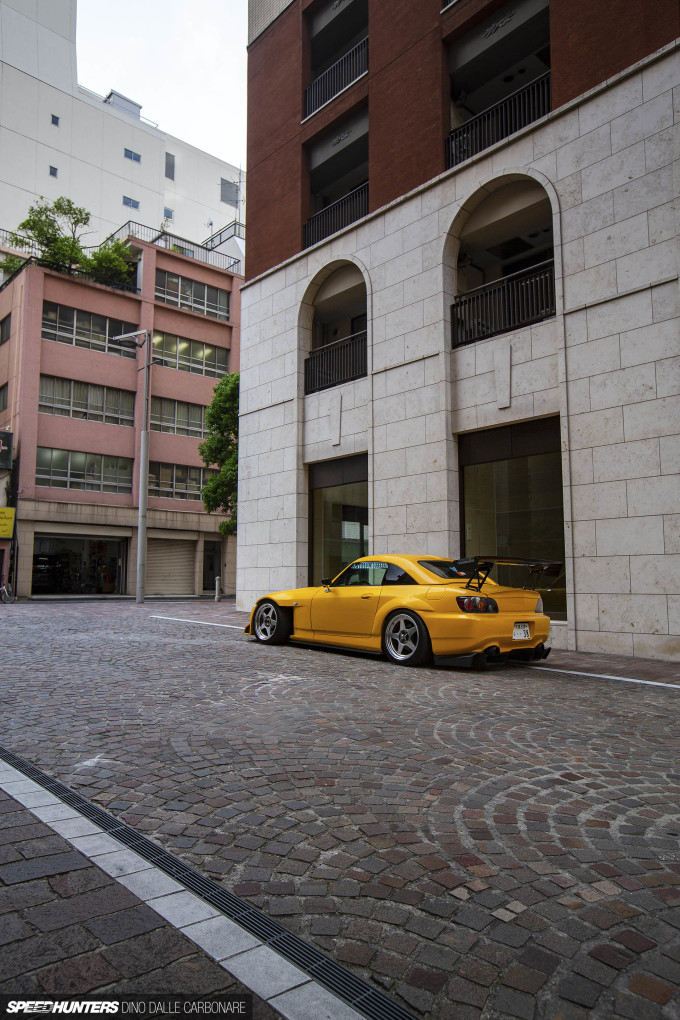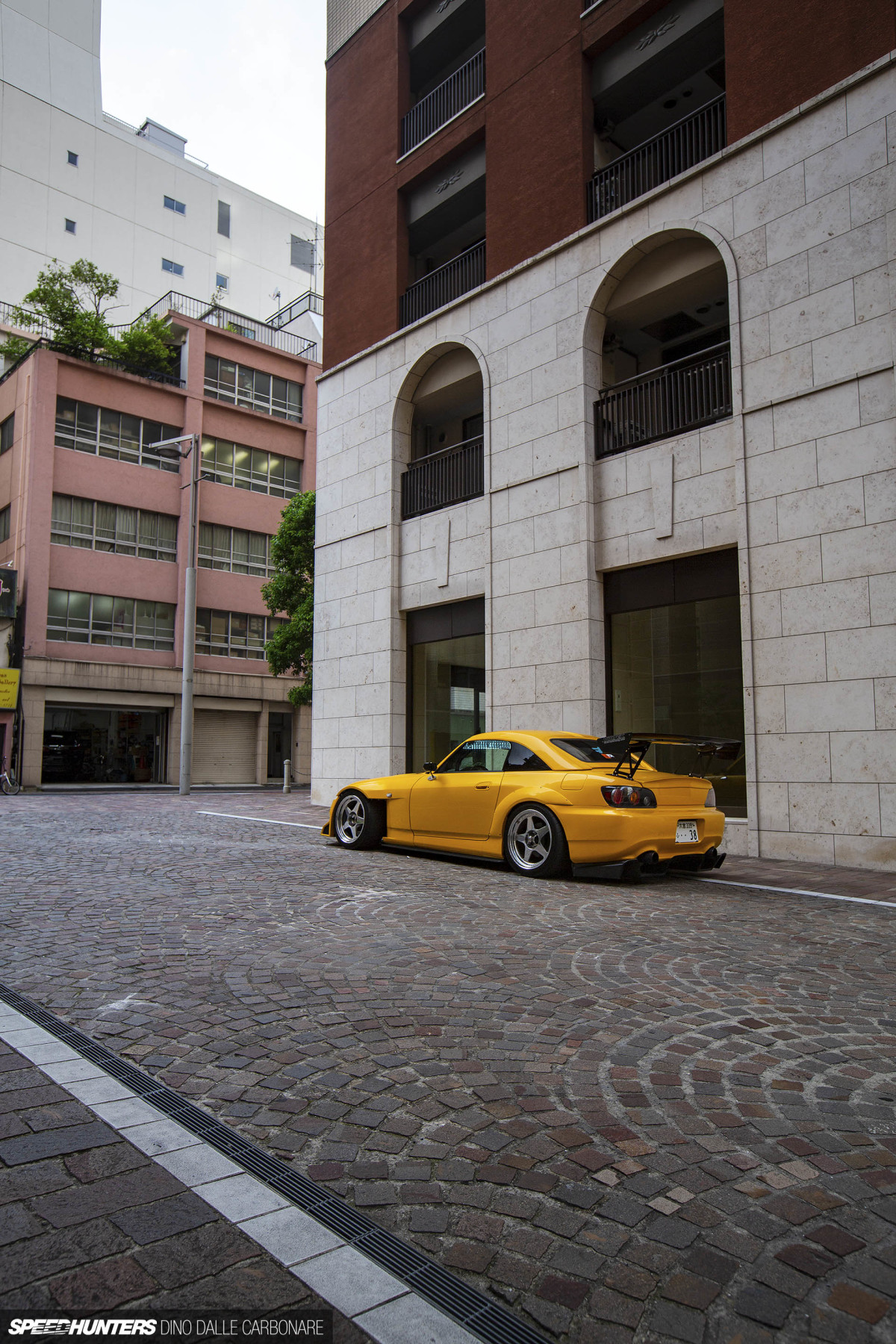 Look closely and you'll spy the Brembo brake upgrade consisting of compact 4-pot calipers that were OEM fitment on the Lotus Esprit.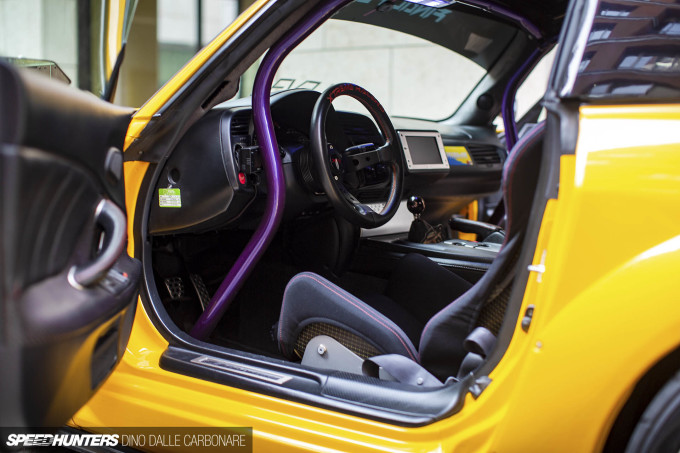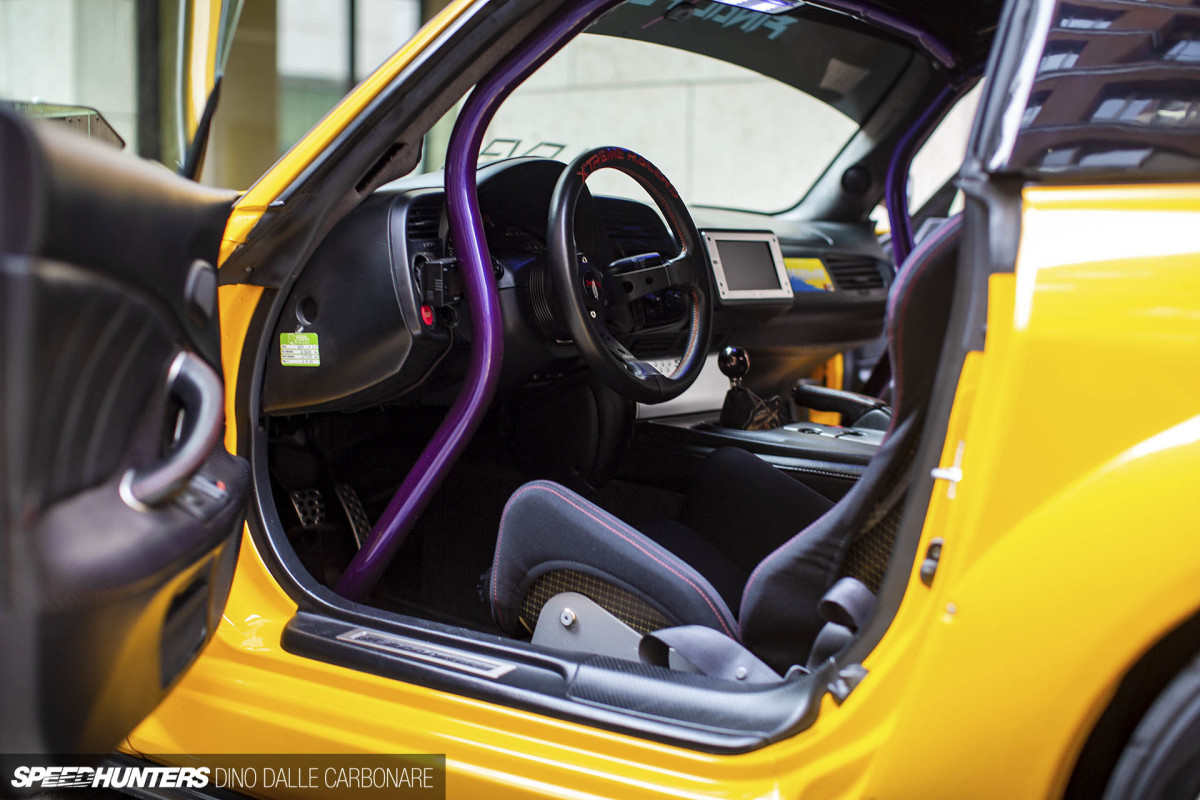 With the S2000 having been imported from the US, the steering wheel is of course on the left side of the car. This is something we see a lot of in Japan, a need to have something different in order to make a somewhat common and familiar platform stand out more.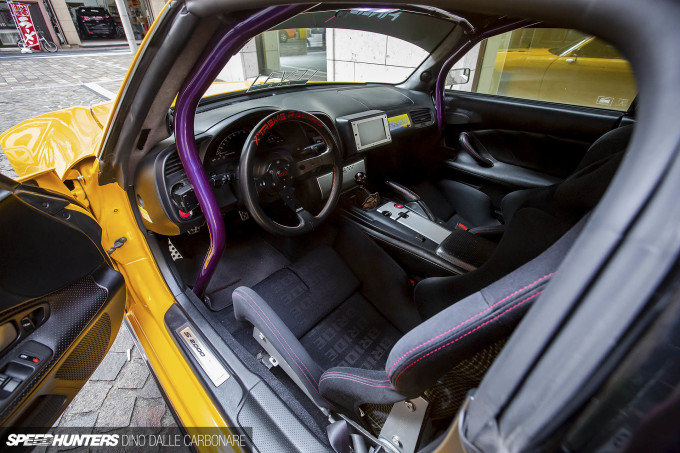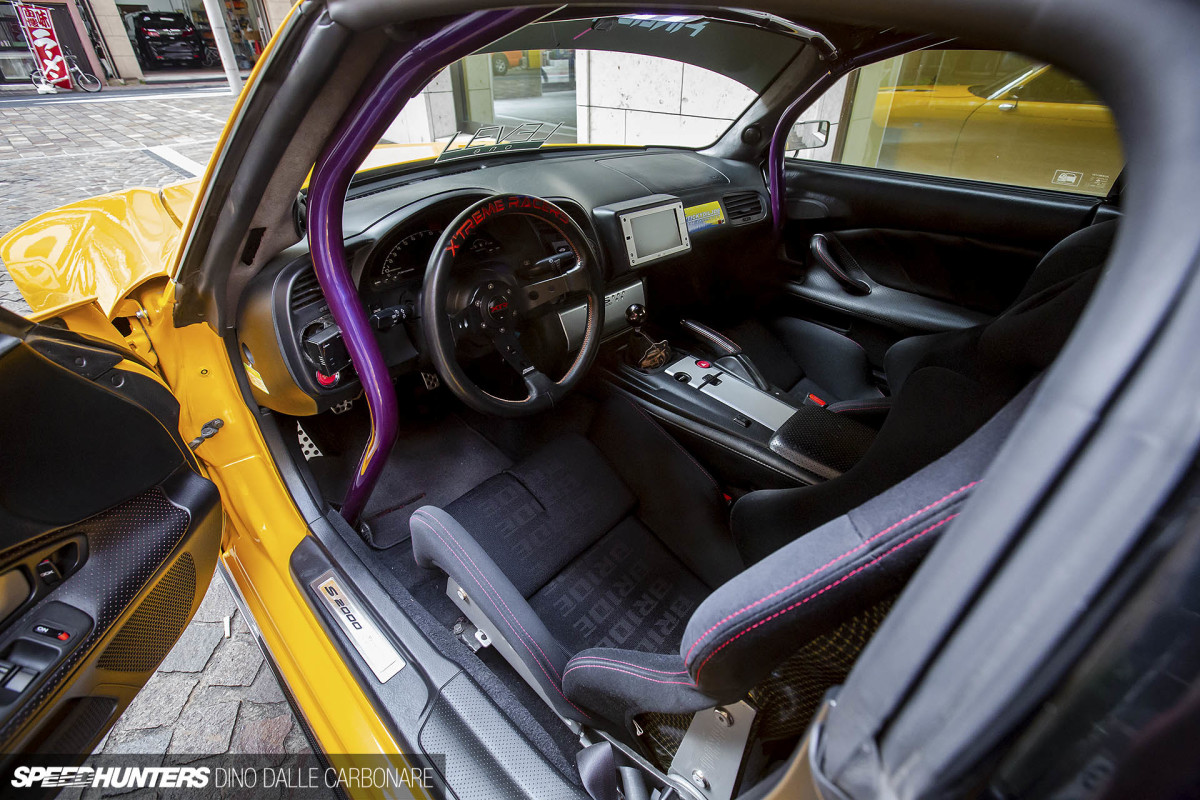 The first thing you notice on opening the driver's door is the Cusco bolt-in cage that's been custom-painted purple, which ties in nicely to the off-red stitching on the Bride seats. There's a carbon/Kevlar Gias Low Max bucket for the driver and a similar-looking Stradia for the passenger.
A J's Racing steering wheel and adaptor boss create the perfect driving position for Kohei, but unless you possess a pretty compact JDM frame you can forget about fitting in the car. I'd probably manage to get one leg in before having to abort the entry procedure altogether.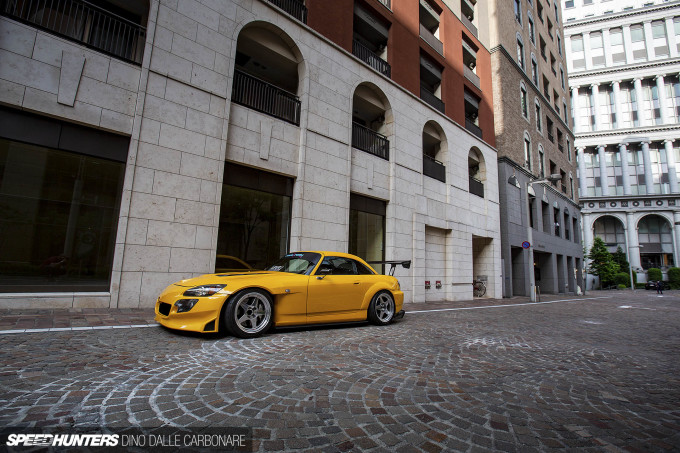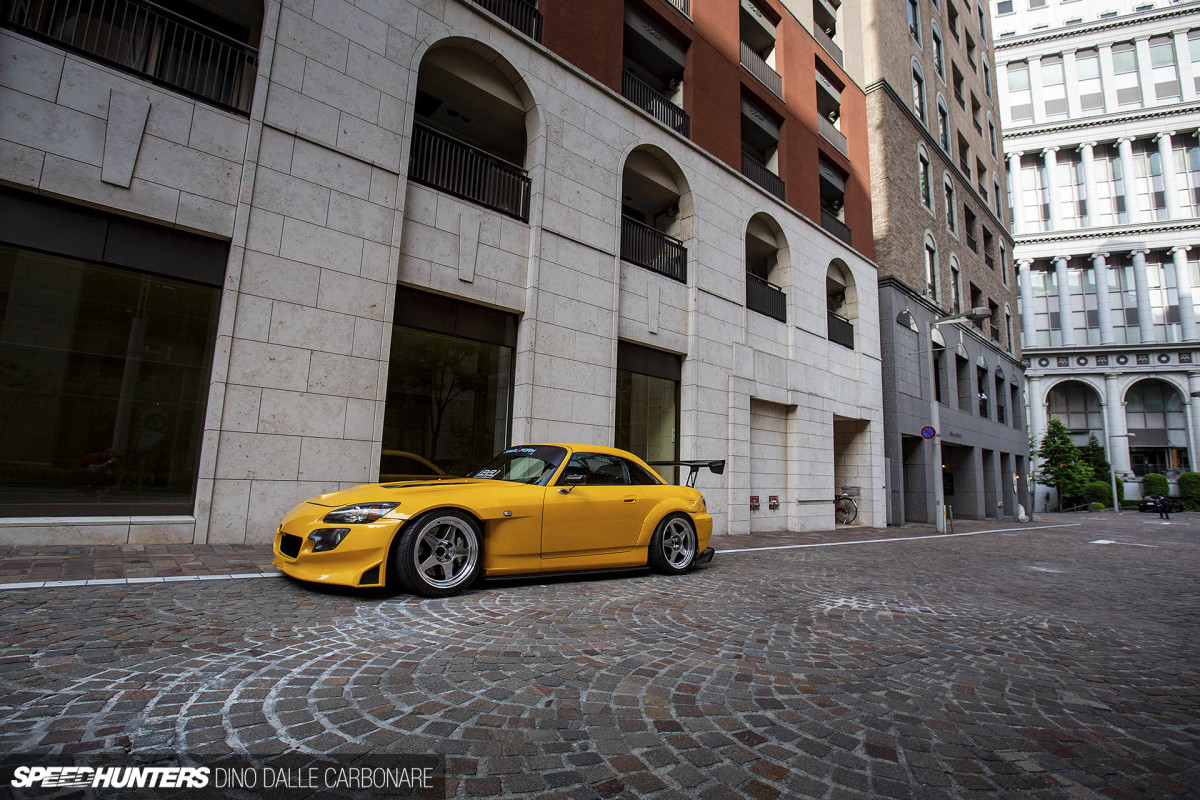 Then of course there's the way the car sits.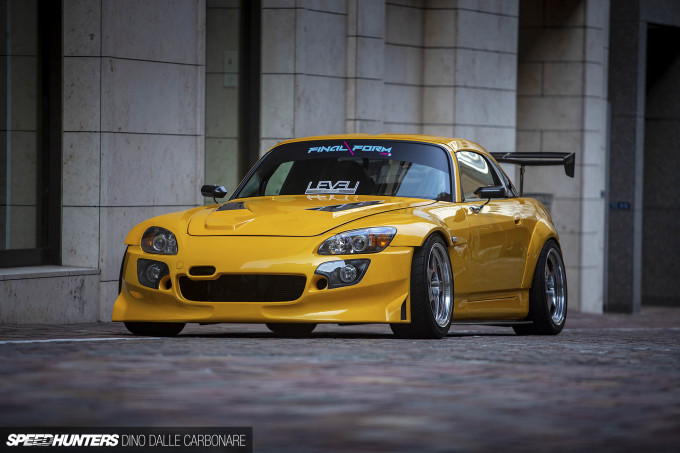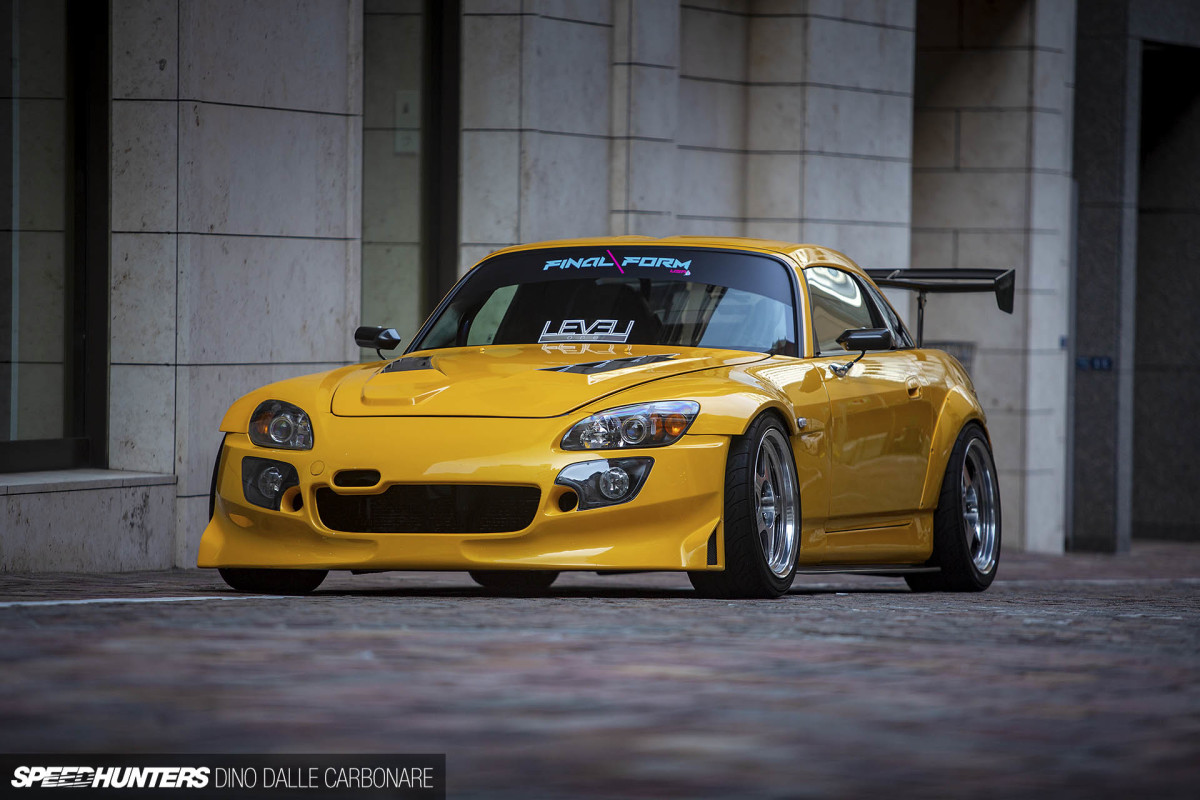 A set of Tein Super Racing coilovers were chosen for their tight handling characteristics and to set the Honda up for a pretty substantial ride height drop.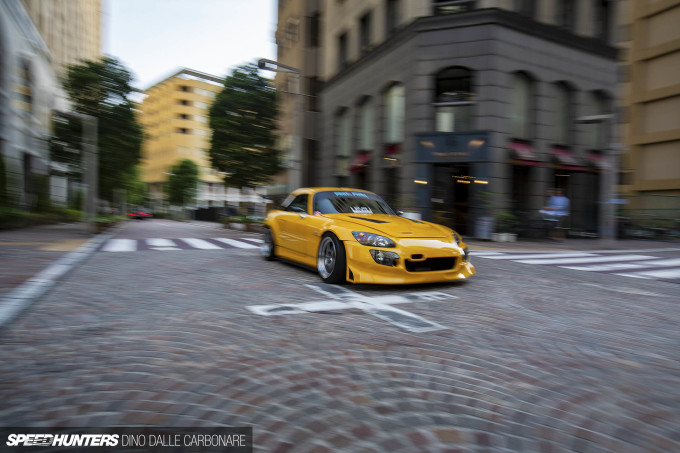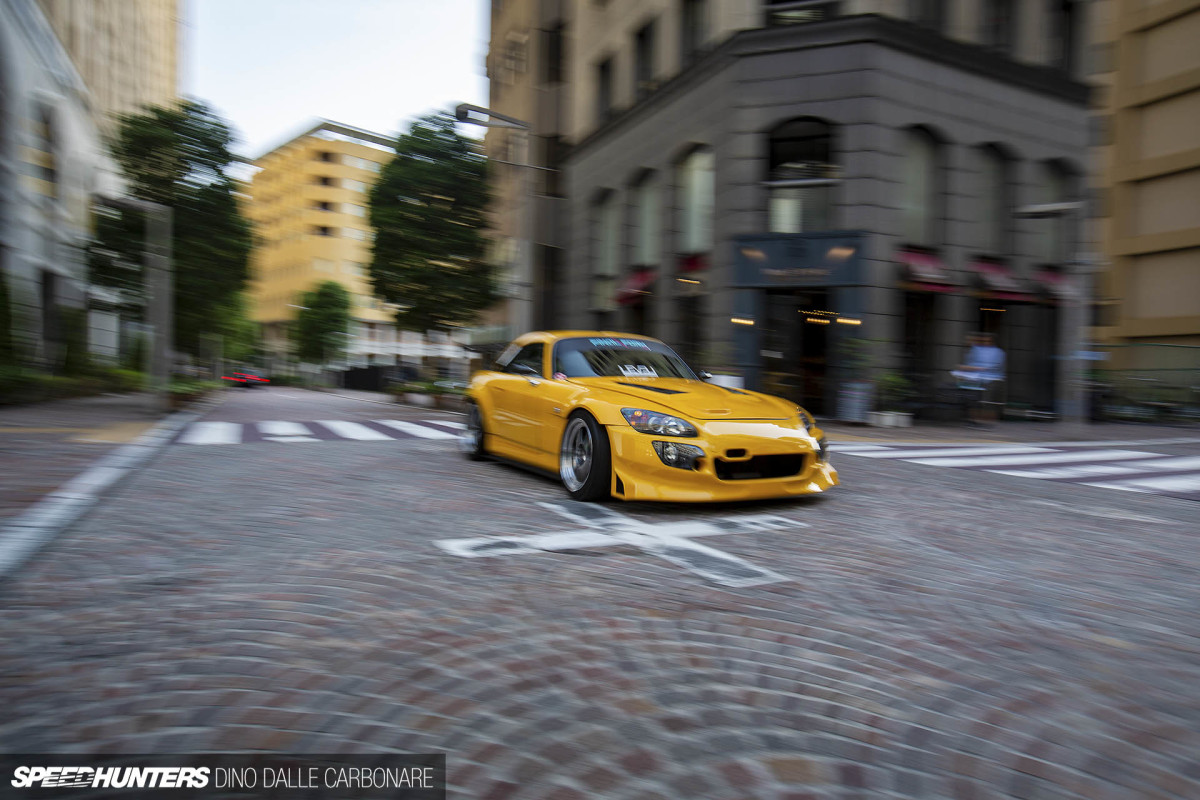 It's not crazy-low, but you still have to take a little bit of care when tackling ramps and surfaces that are far from perfect. But then again, we're pretty spoilt in Japan when it comes to smooth roads.
Almost 20 Years On & The S2000 Still Captivates Our Minds
Clearing out my office a few weeks ago I came across a stack of old Speedhunters #featurecar stickers.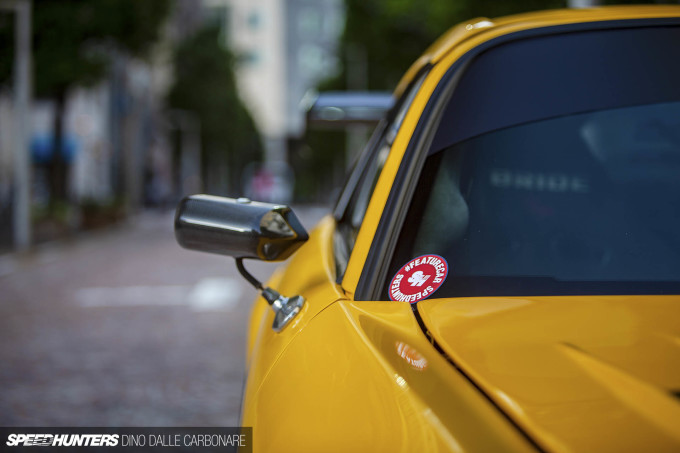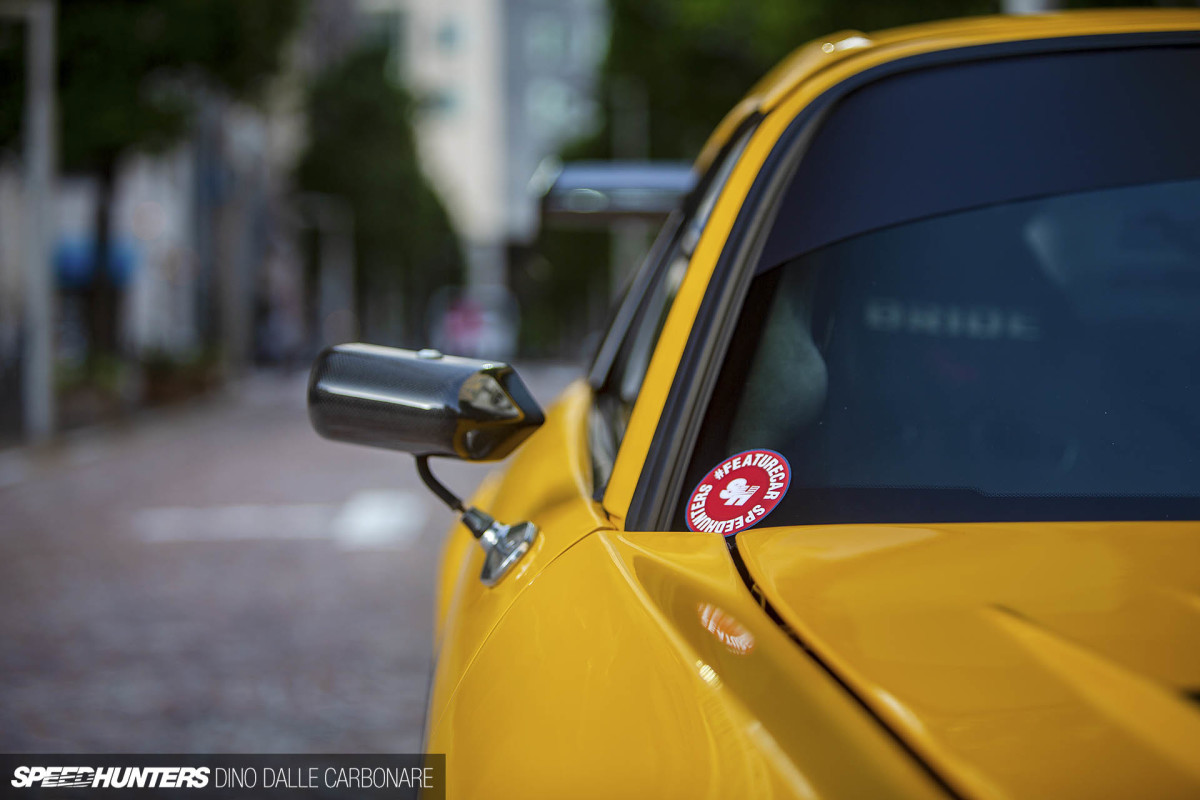 We are currently in the midst of coming up with some cool new designs that take inspiration from these older stickers, but in the meantime I need to get rid of my existing stash. If you are in Japan and have a cool car you want me to shoot and feature on Speedhunters, drop me a line and I'll be happy to make that happen.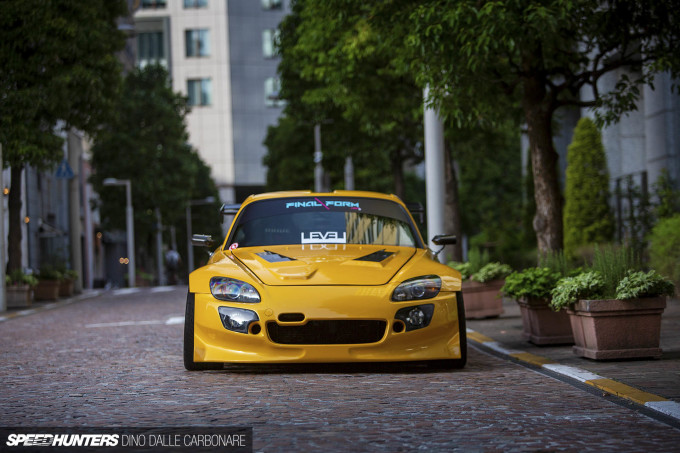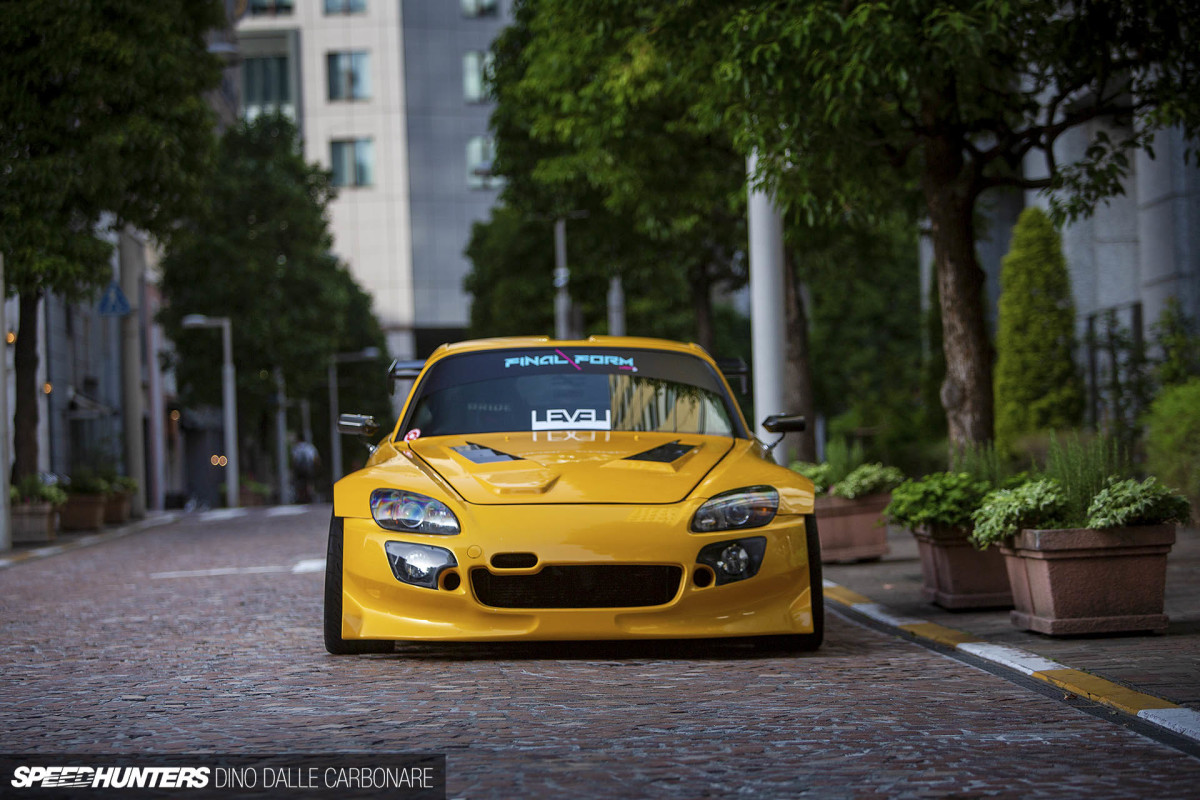 I loved how the cobblestones and un-Japanese-like surroundings of Shiodome contrasted against the silhouette of the yellow S2000.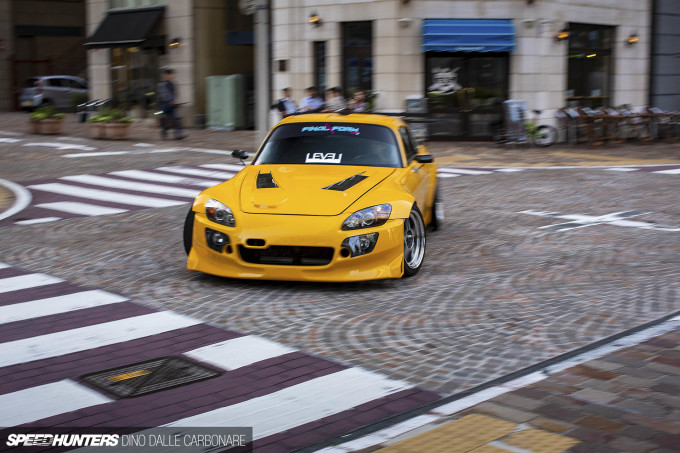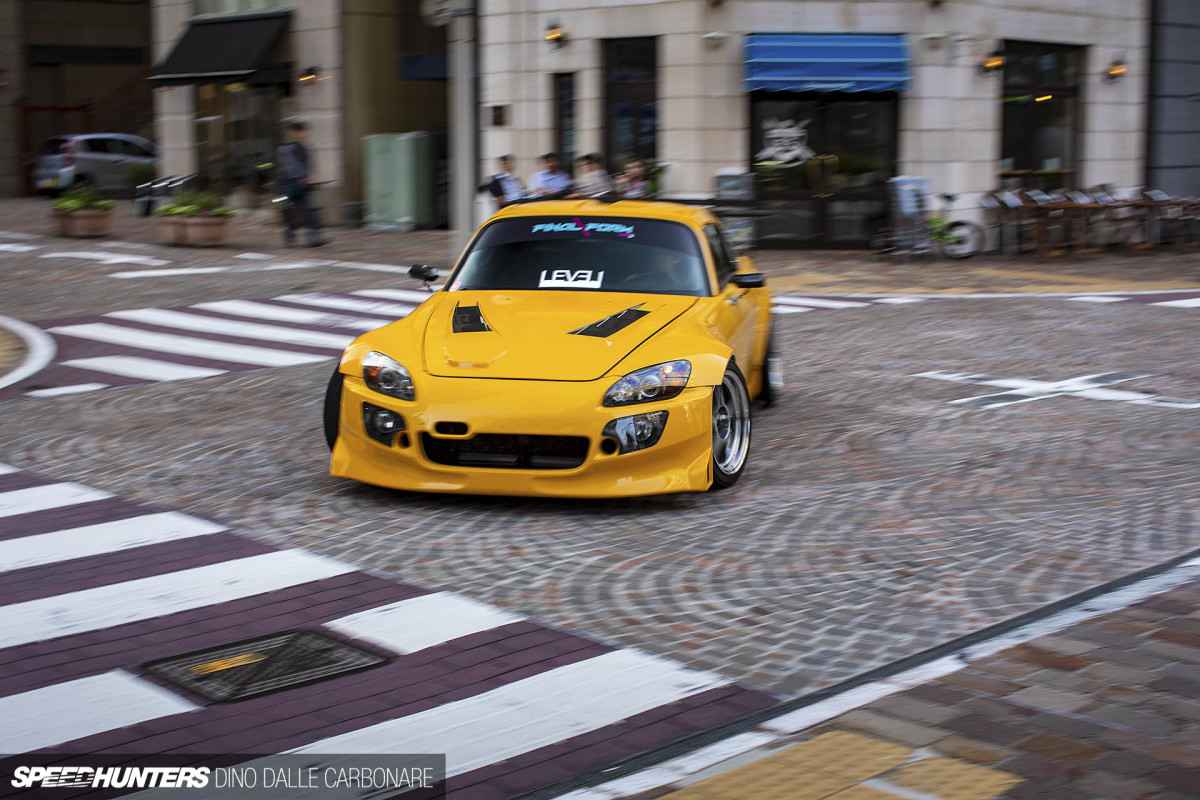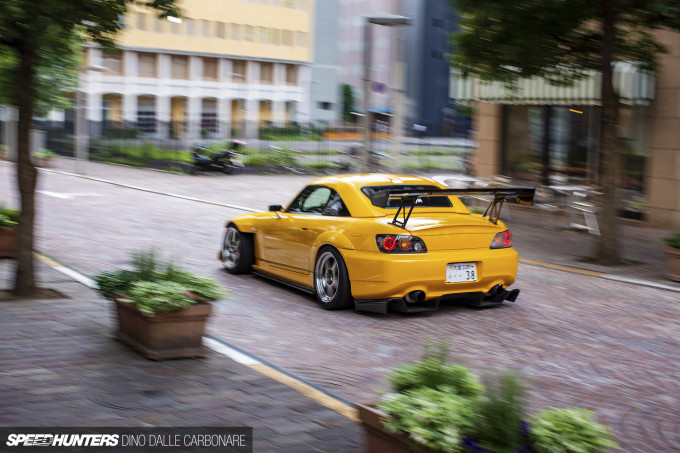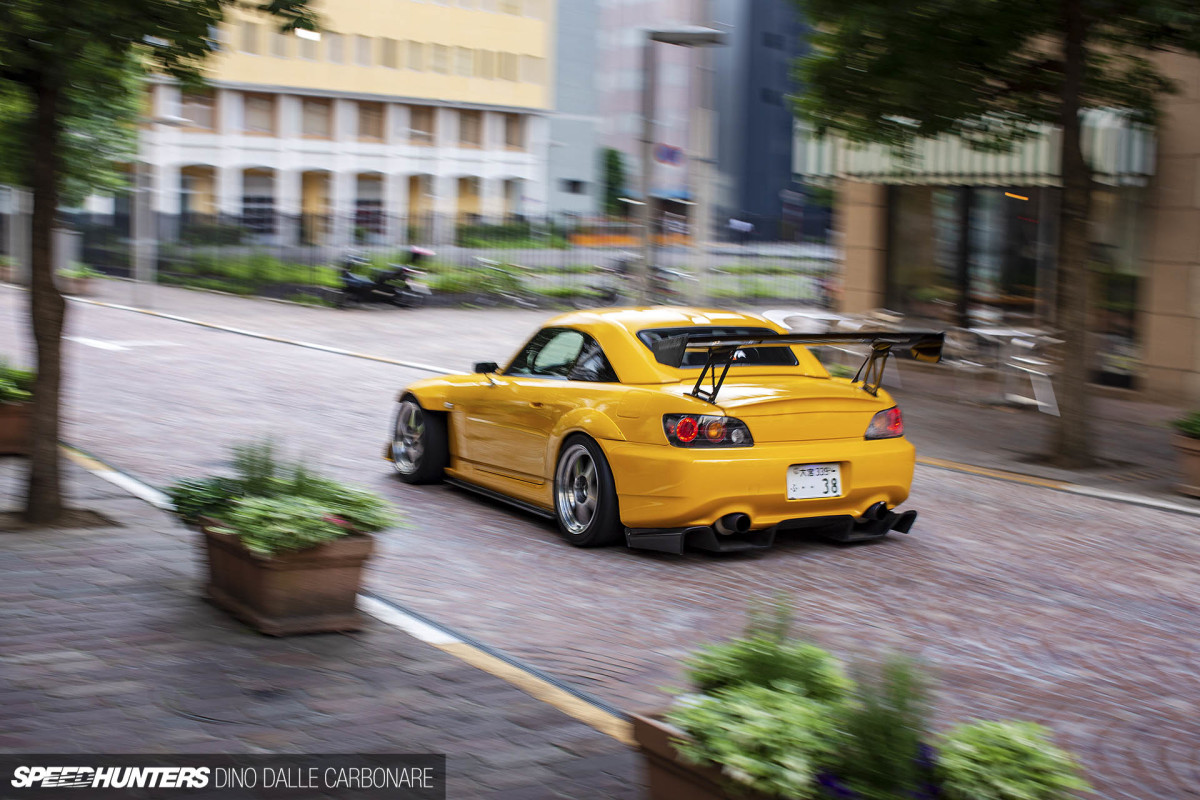 The more I looked at the car, the more I knew Kohei has nailed the style. It's a well put together combination of respected parts, highlighted by a few cool individual touches.
Like me, I'm sure you'll be curious to see what route is taken with the engine, the final piece of this modified AP2 street car puzzle.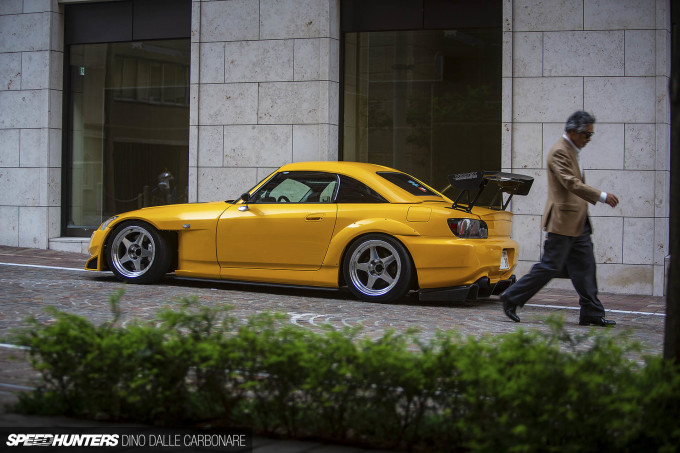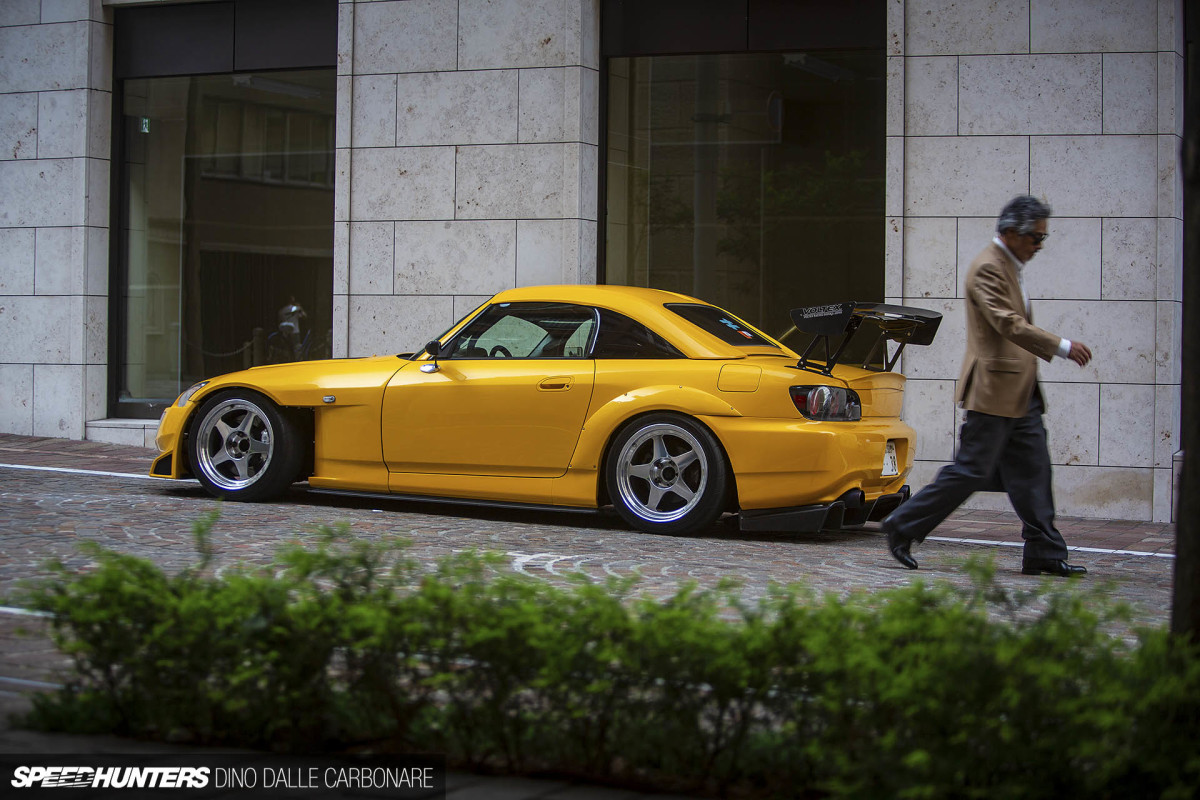 Needless to say, we will have to revisit this car once it's done. In the meantime, there's Kohei's other car we must take a look at…
Dino Dalle Carbonare
Instagram: speedhunters_dino
dino@speedhunters.com
2003 USDM AP2 Honda S2000
Engine:
Honda F22C, 2.2-liter DOHC VTEC, AEM Induction Systems CAI, ASM Yokohama headers, Toda Racing titanium muffler
Suspension/Brakes:
Tein Super Racing coilovers, Spoon Sports camber joint, Brembo 4-pot 'Lotus' front calipers
Wheels/Tires:
Regamaster Evo 17×9-inch +18 front/rear, Yokohama Advan Neova AD08R 235/45R17 front/rear
Exterior:
Spoon front bumper, J's Racing front fenders, Seibon carbon fiber hood, ASM Yokohama rear overfenders, Spoon Sports rear diffuser, Voltex carbon fiber GT Wing, Craft Square carbon mirrors, Mugen hardtop
Interior:
Bride Gias driver seat, Bride Stradia passenger seat, J's Racing steering wheel, Seeker shift knob, Cusco rollcage