Which will it be?
These two FC3S Mazda RX-7s that were on display at Wekfest Japan got me thinking. The Wankel engine, by nature, is a beautifully modular piece of engineering, offered in two, three, or even custom built to quad-rotor setups and beyond.
Then, they can either be left to spin and function in a naturally aspirated form or force fed for higher power. While you may think that choosing the turbo variant is a no brainer, there are a lot of rotor-heads out there that prefer the simplicity and outright unique character of an atmospheric rotary.
Power isn't always the most important thing.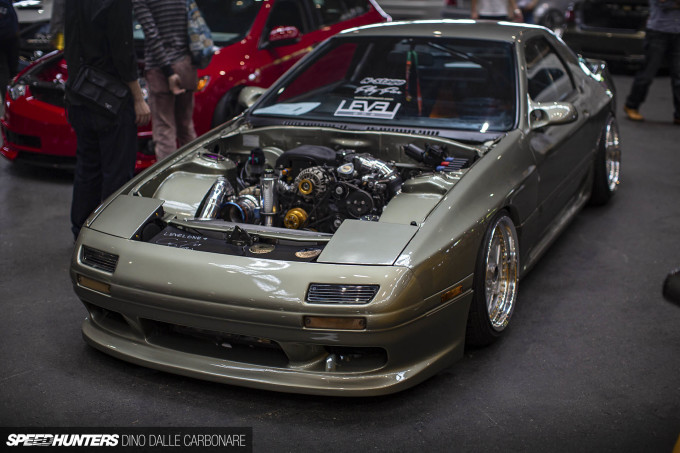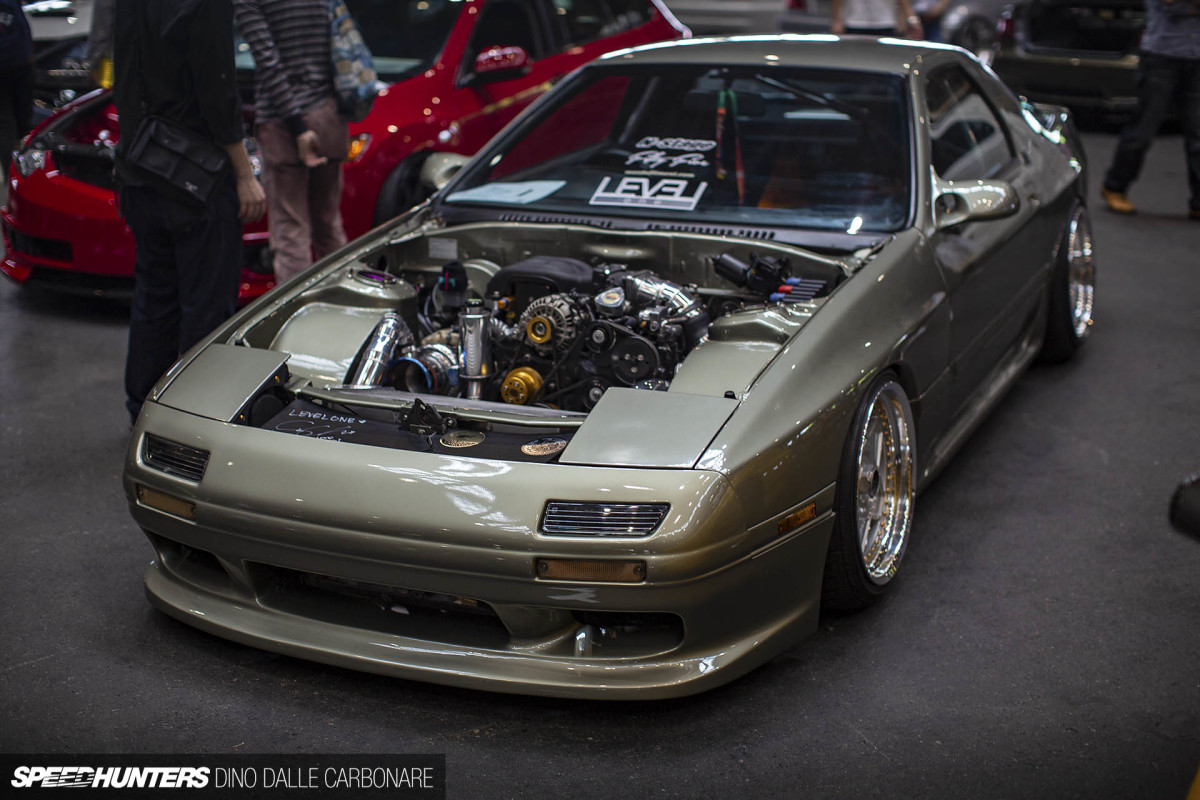 So, let's start with the more powerful alternative, executed beautifully on this Level One Japan FC. Had the hood not been taken off you could quite happily walk past this car and just assume it's a very clean and well-looked-after example, sitting on some period correct rims.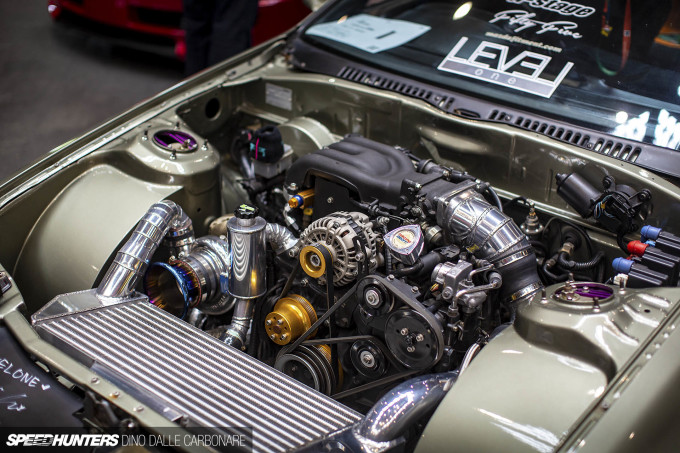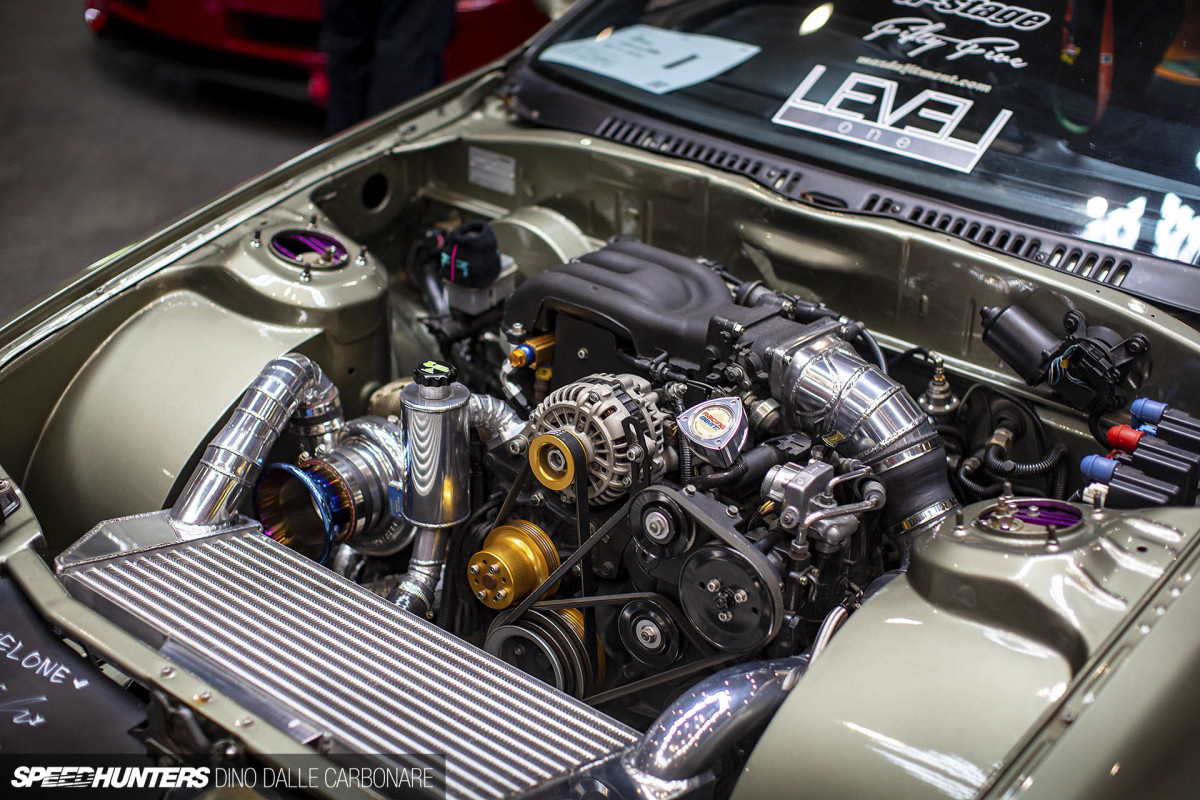 The truth is, a ton of work went into making the engine not only develop considerably more power than stock, but also to show off a level of fabrication that the whole Japan scene seems to be jumping on as of late. That includes tubbed fenders, considerable shaving and wire tucking, and then a few coats of the same jade hue used on the exterior of the car. The 13B is fully rebuilt and running a Trust TD06-25G turbocharger, custom mounted horizontal intercooler and a V-mounted radiator beneath it. That's good for a nice 450hp depending on tune.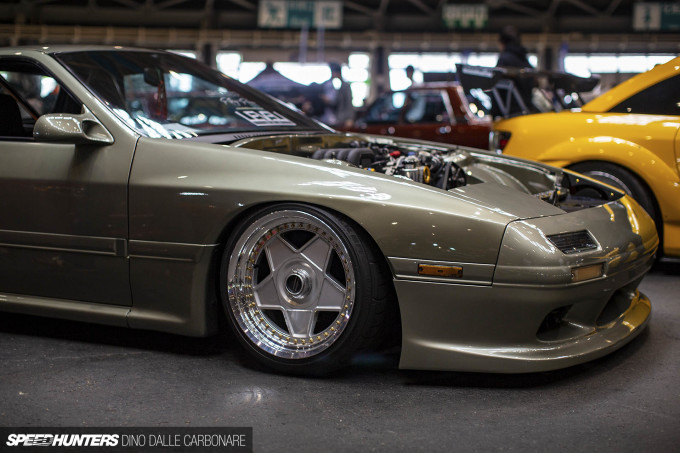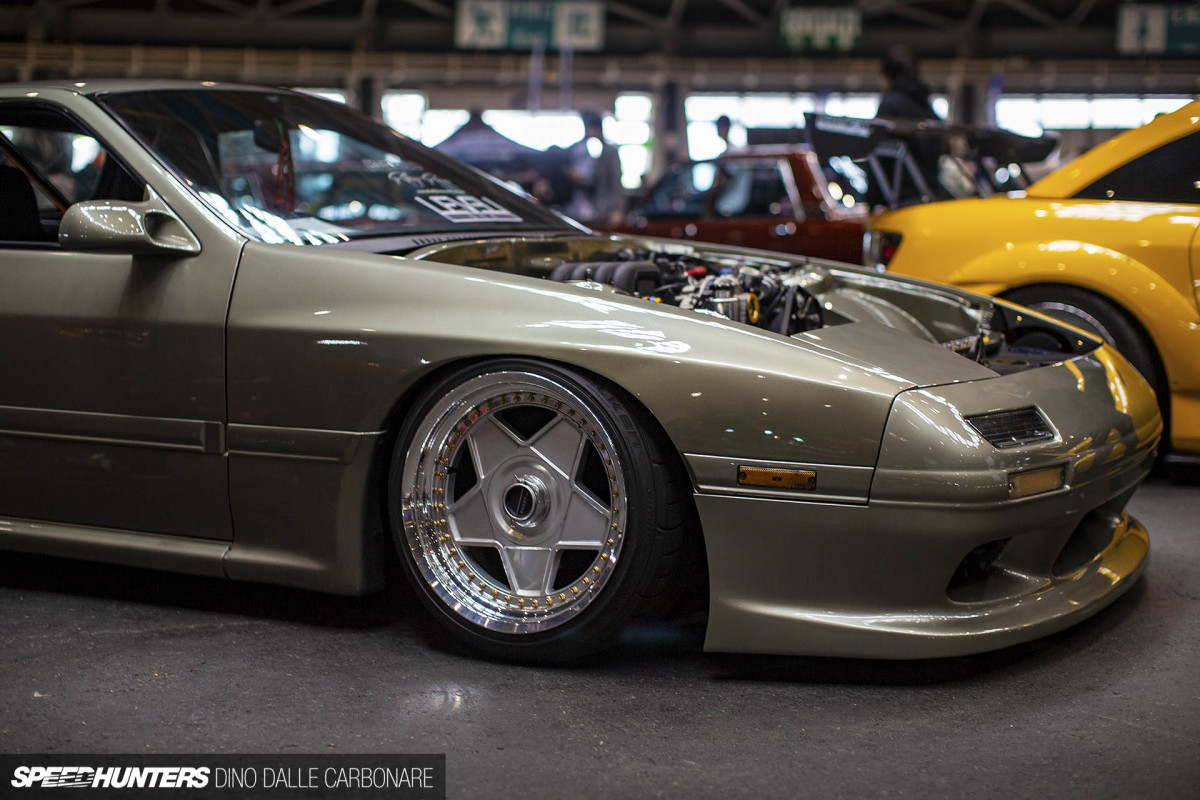 Autostrada Modena five-spoke wheels are a great addition to the '80s design, and the way the stance has been set up gives emphasis to this.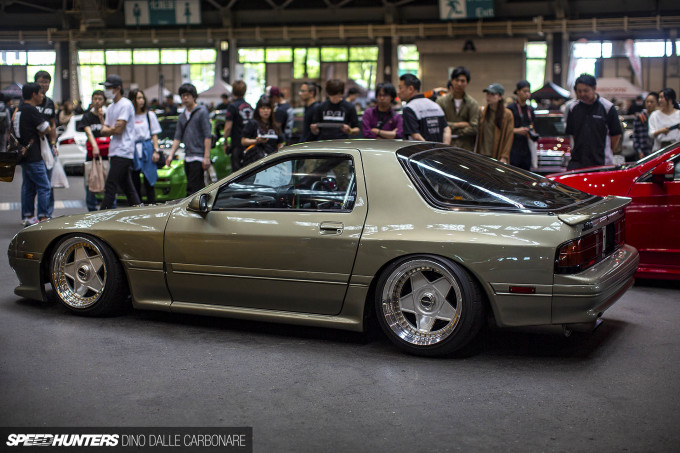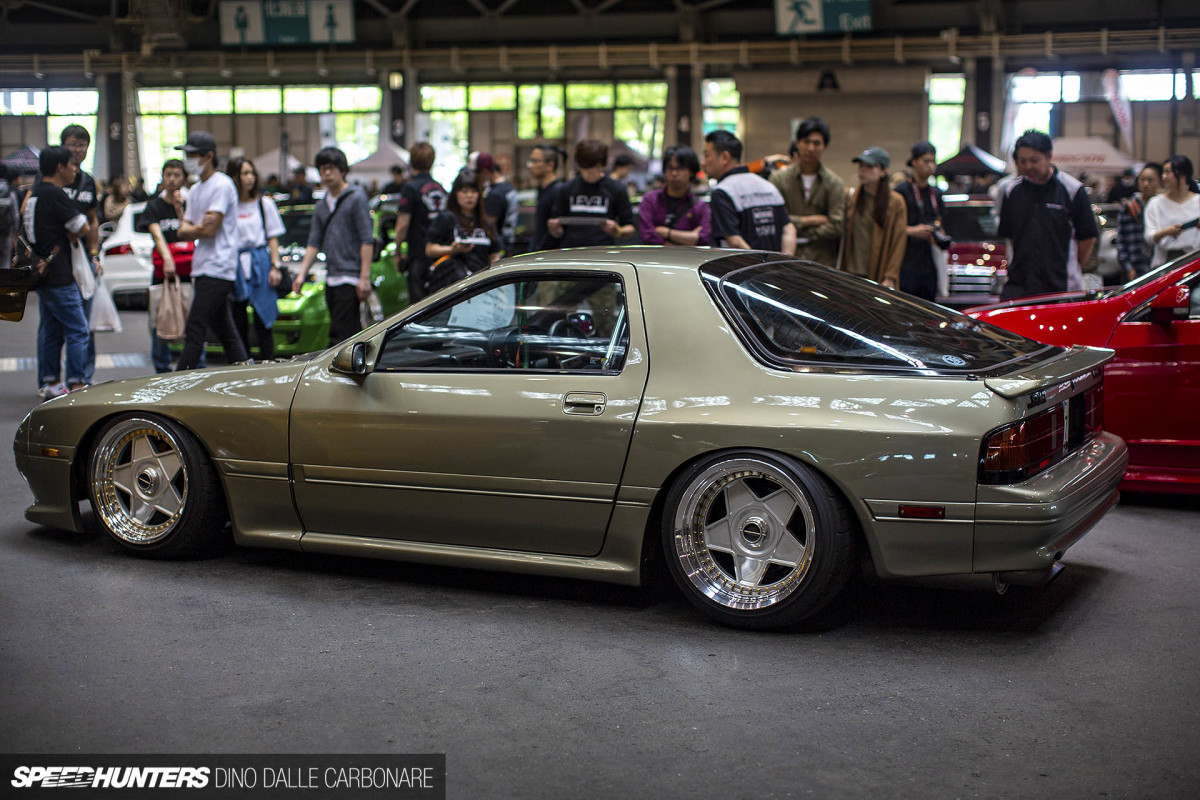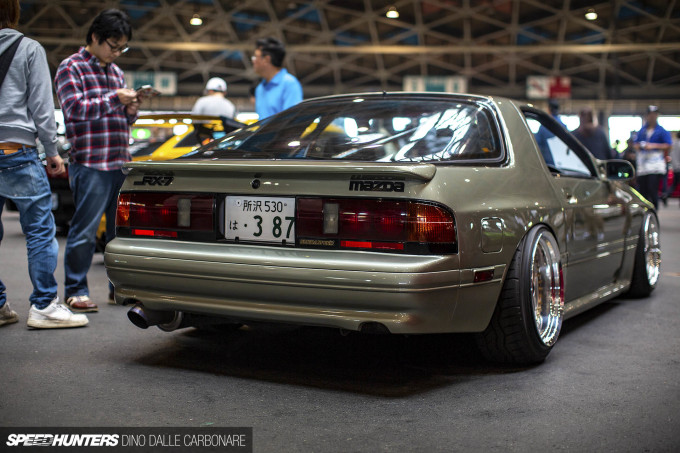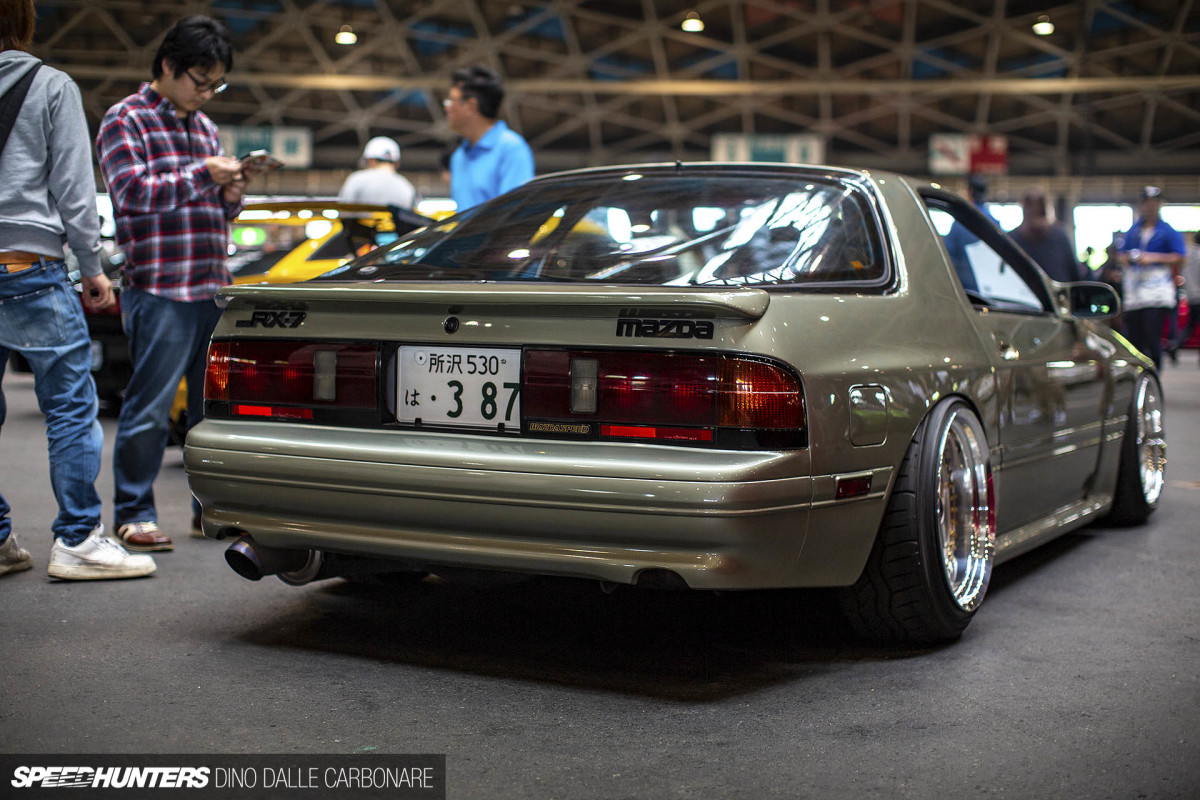 Some suspension arm upgrades have ensured that there's no excessive negative camber, meaning the car can be used and driven on smooth Japanese roads as is, with an obvious disclaimer of course as even Japanese roads can be far from perfect.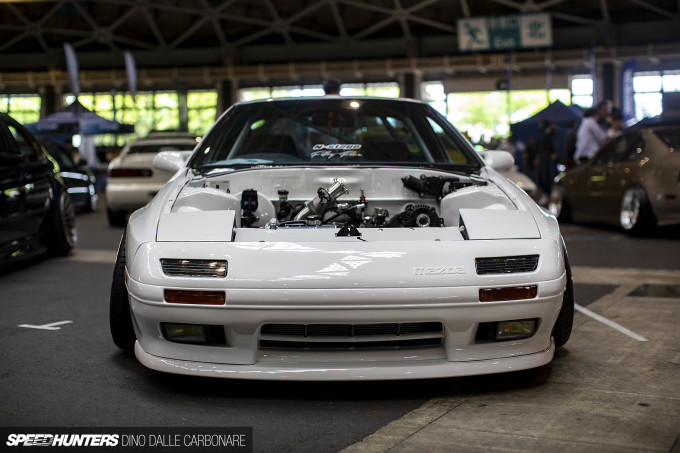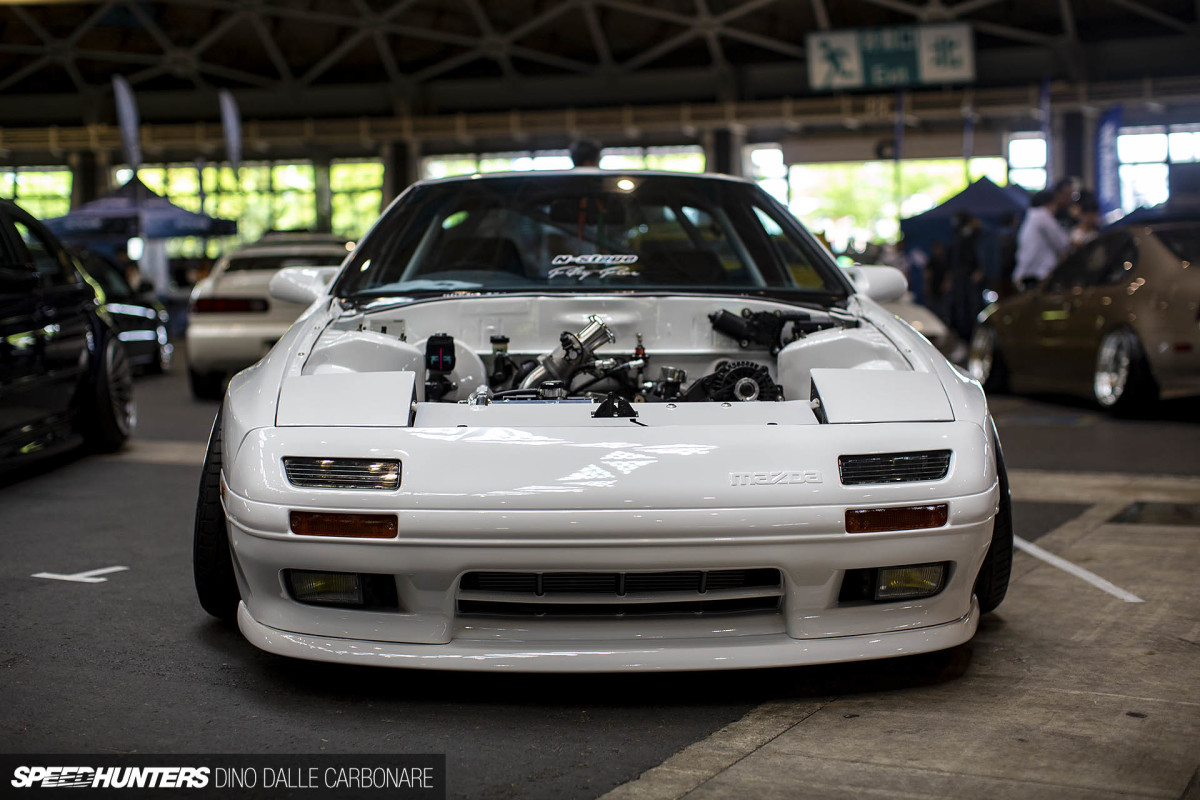 Now, have a look at this naturally aspirated take on the FC3S and have a think about which approach ticks the most boxes for you. This is going to be a close one, believe me.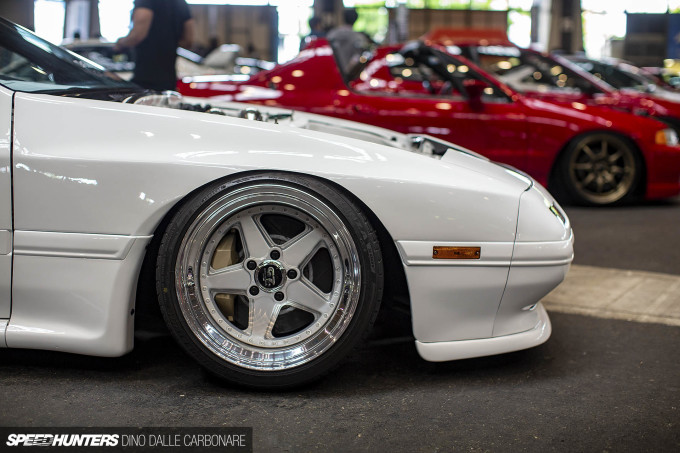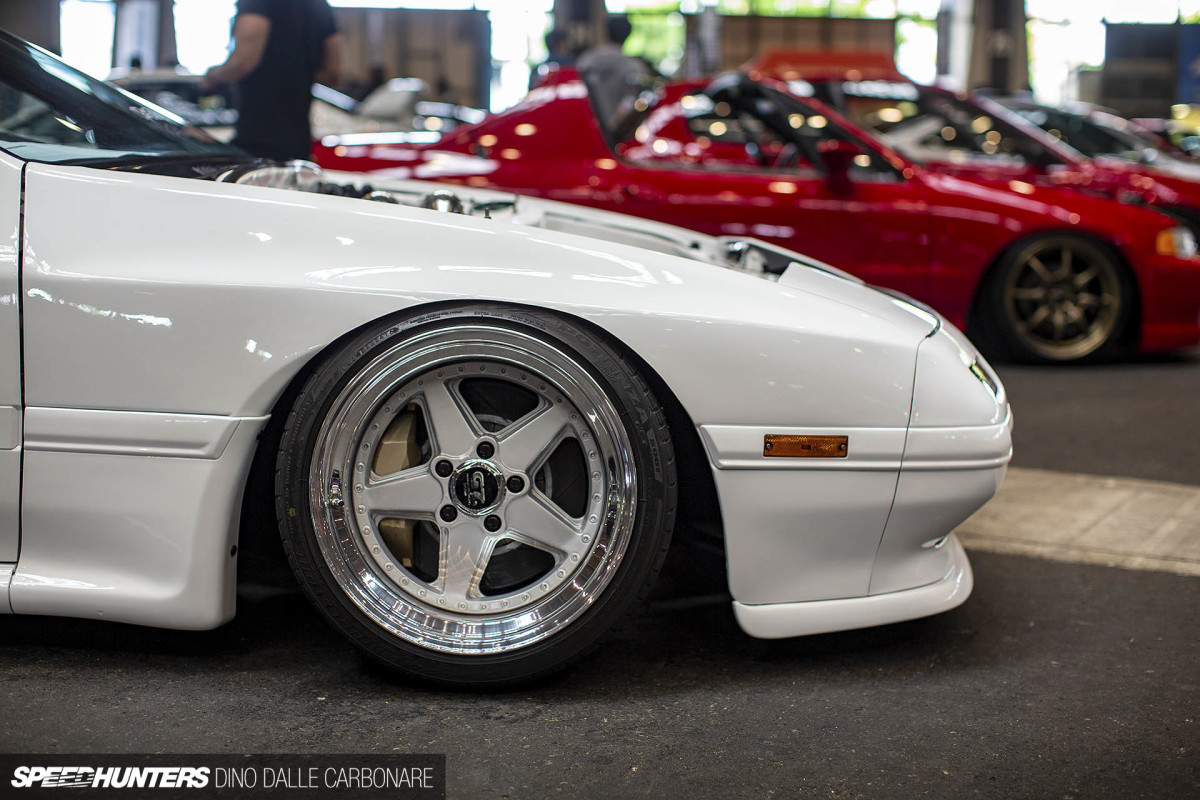 The looks are even more simple on this car; it's all stock right down to the front bumper, white paint and Panasport G7 ST5s wheels with off-white centers and polished lips. Look behind the spokes and you'll find Toyota Celsior calipers, large 4-pots designed to haul a massive luxury sedan to a stop, so you can just imagine how effective they are on a light FC like this.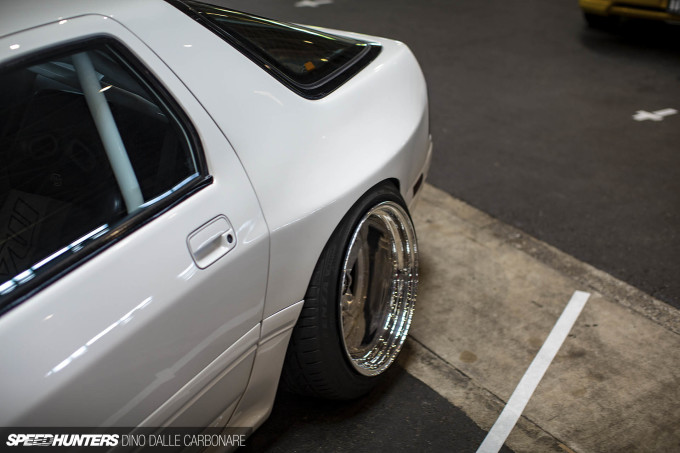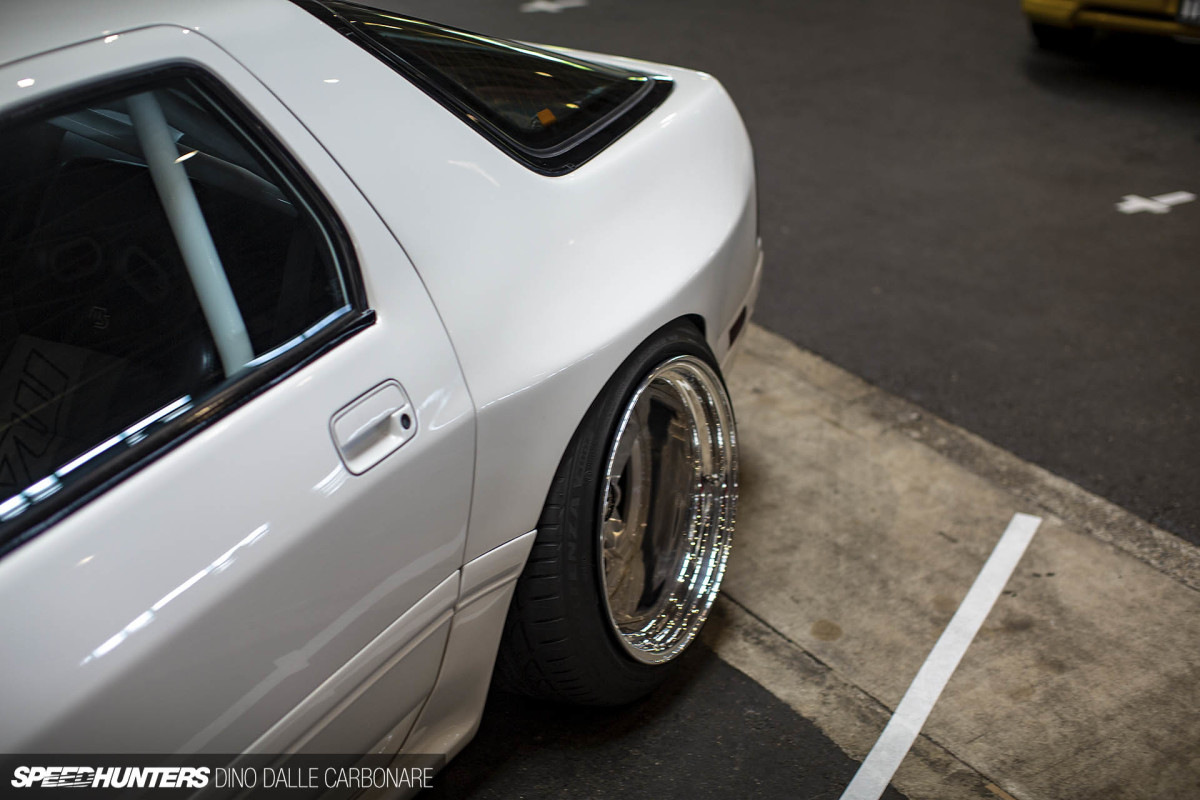 Blistered and cut fenders really enhance the curves of the the car's 30-year-old design, especially at the rear.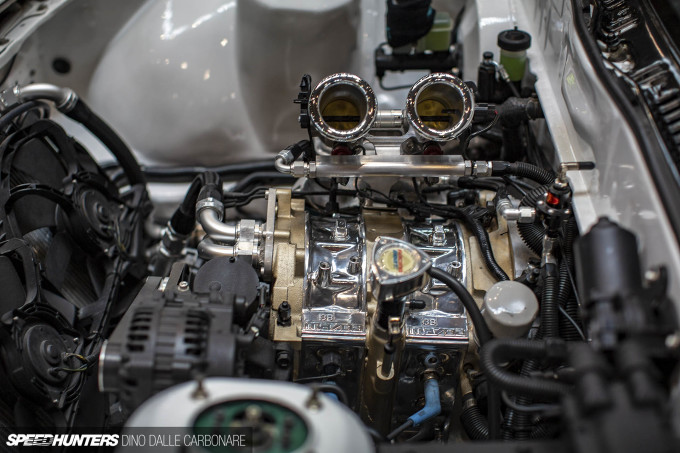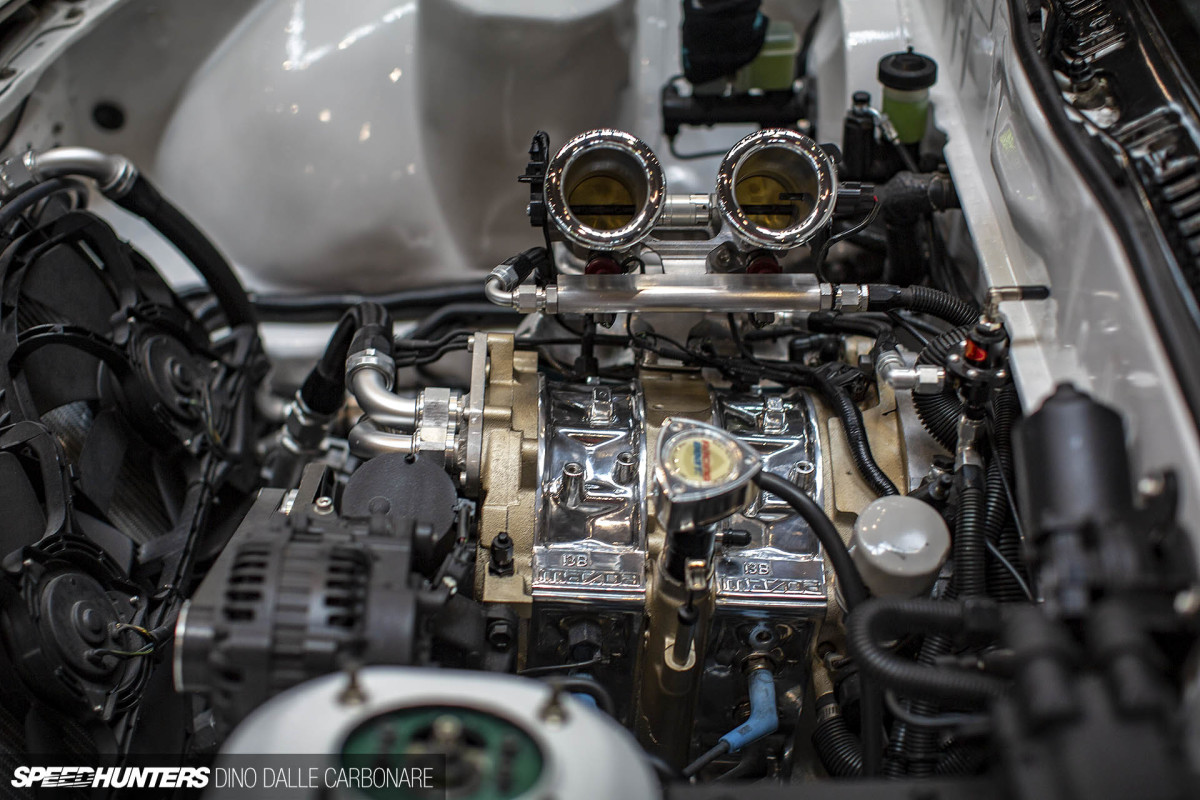 The engine bay is also wire-tucked and smoothed out, but not tubbed. At its heart is a side-ported 13B running high compression rotors and a twin throttle body setup. A lot of custom work was required to make it all work, like the intake with the unfiltered velocity stacks, the exhaust manifold and the exhaust itself.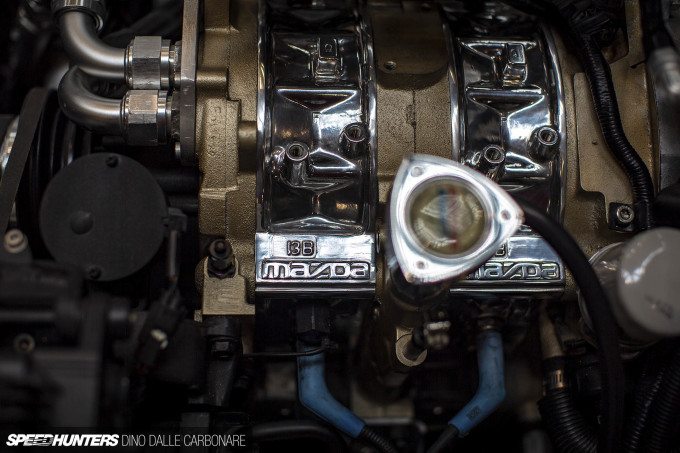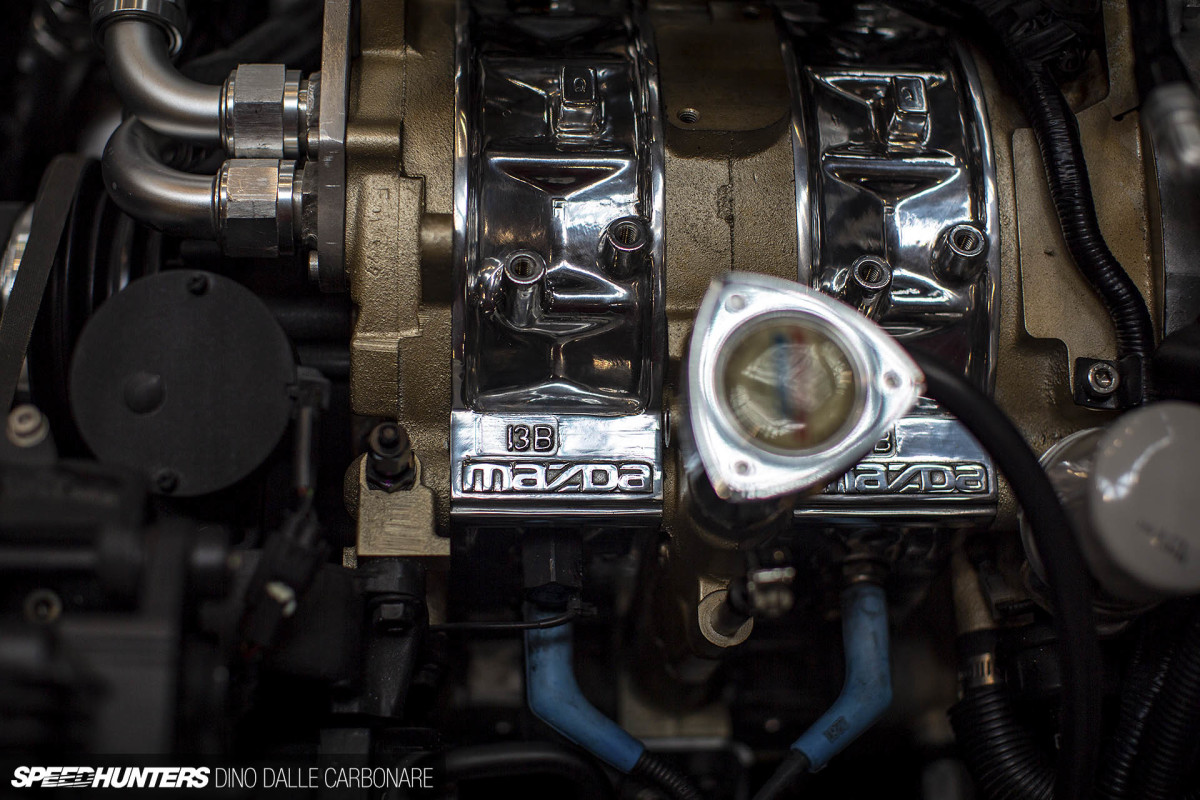 The engine also runs an electric water pump and electric power steering which helps get rid of complexity and keeps things even cleaner in the bay.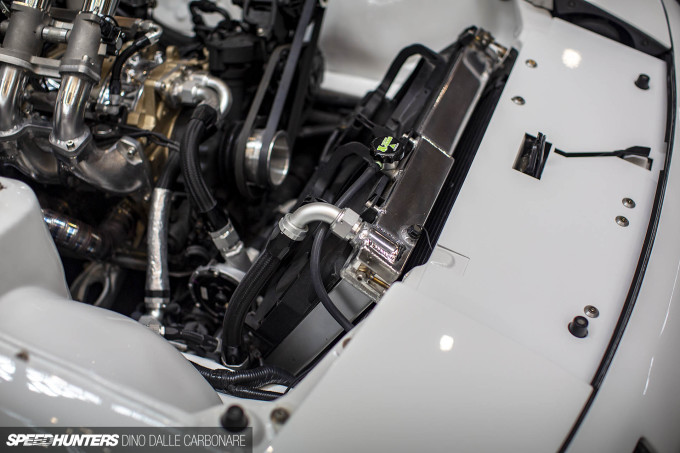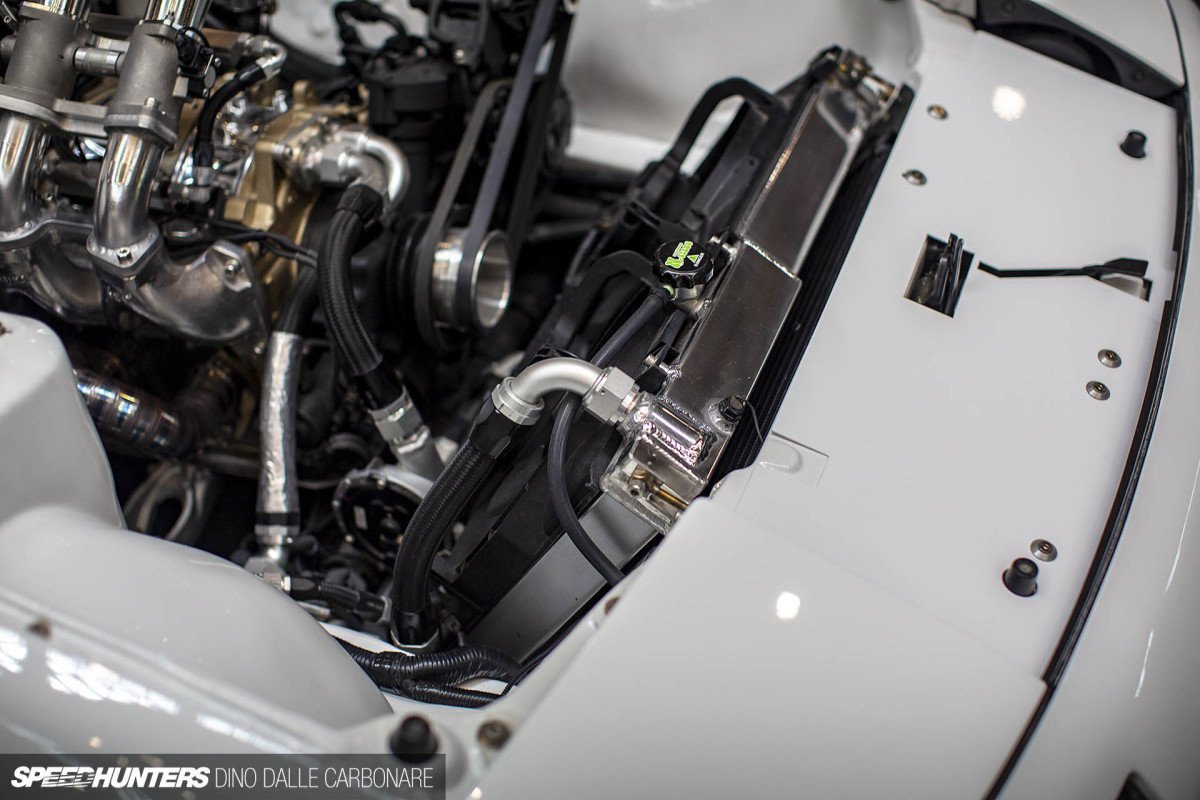 The radiator is equipped with two massive electric fans to keep the whole setup from overheating, something rotaries are rather good at.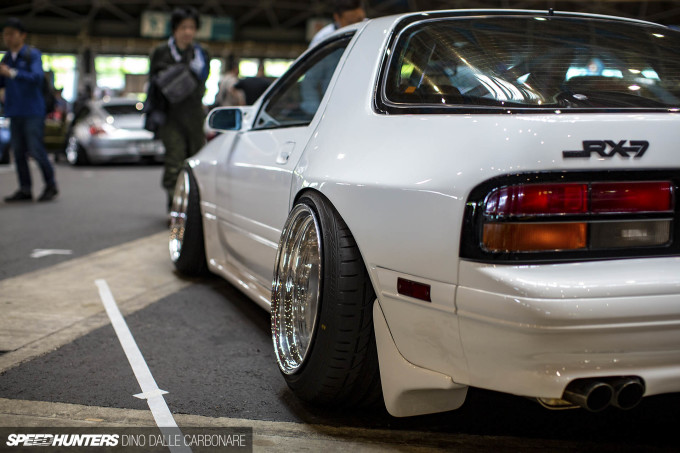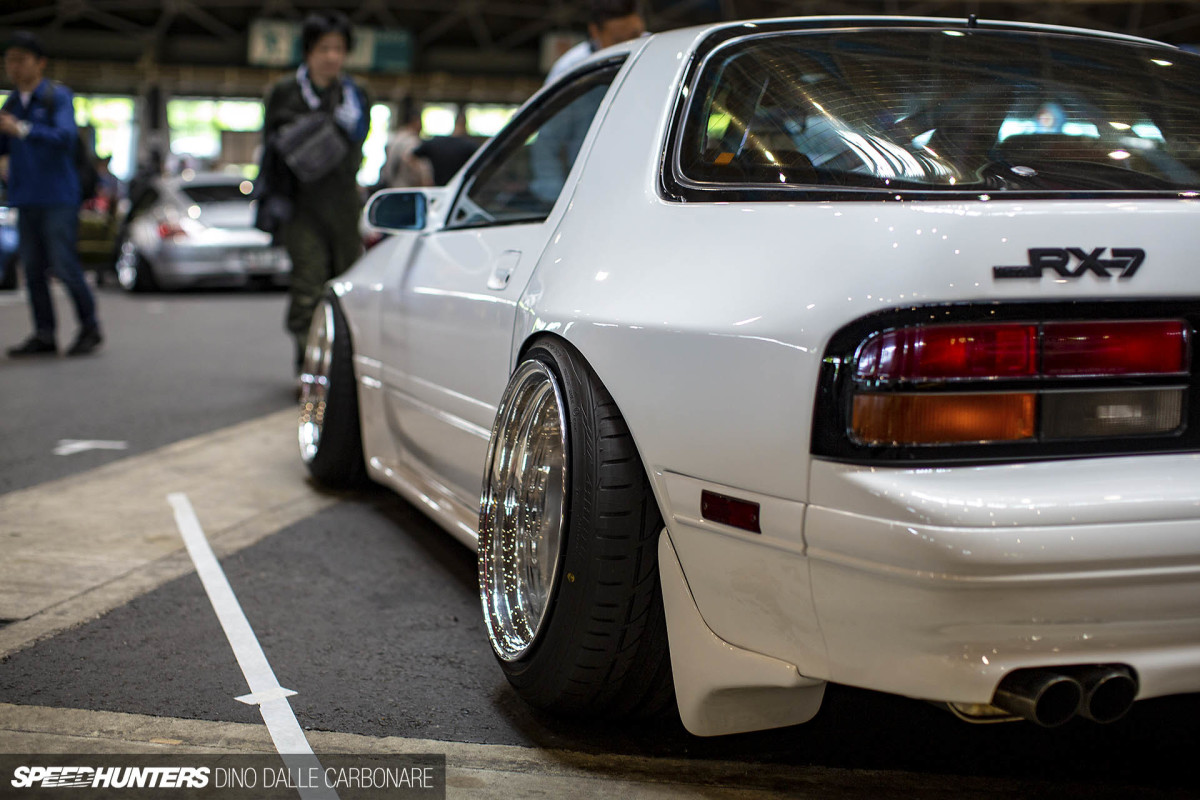 So what will it be – the adrenaline-inducing surge of turbo power, or the spine-tingling sound of an NA side-ported 13B screaming away at 10,000rpm?
Choose your FC.
Dino Dalle Carbonare
Instagram: speedhunters_dino
dino@speedhunters.com