A Perfect Day For Some Track Time
Following the excitement of Retro Havoc, the next stop on my 10-day adventure in Malaysia was spending a few hours at Sepang International Circuit for a little track day fun.
It's not often that an opportunity to hit the track after an event presents itself, so I wasn't worried that I only had around four hours of sleep the night prior. I knew it was going to be a good day.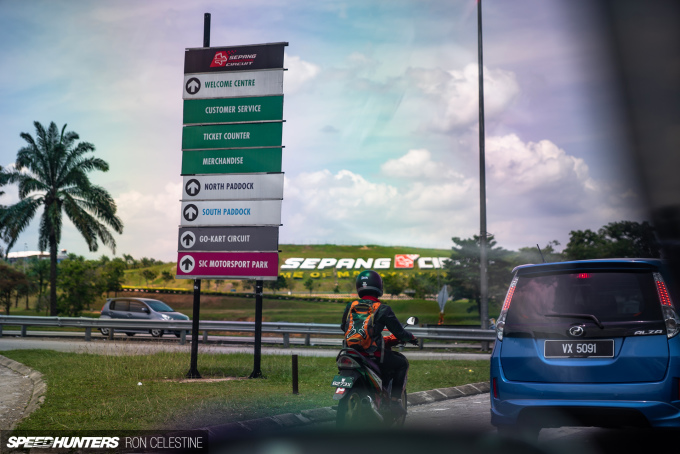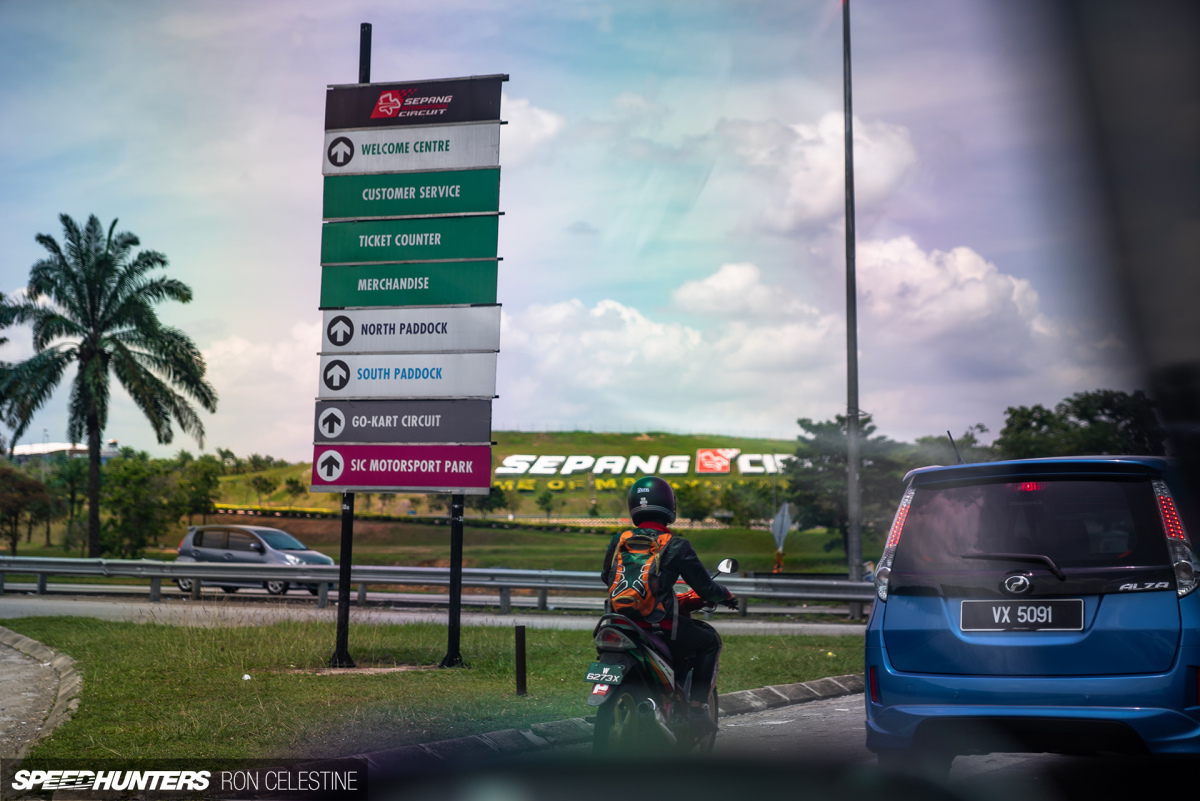 Sepang International Circuit is roughly an hour away from the city centre – so long as you don't get caught in Kuala Lumpur's infamous traffic chaos – and has, or should I say was a constant on the Formula 1 calendar for almost two decades. But due to falling ticket sales resulting in higher running costs, the Malaysian government last year decided against future funding of the event after the 2017 race, meaning that from this year the Sepang round has given way to the returning German Grand Prix.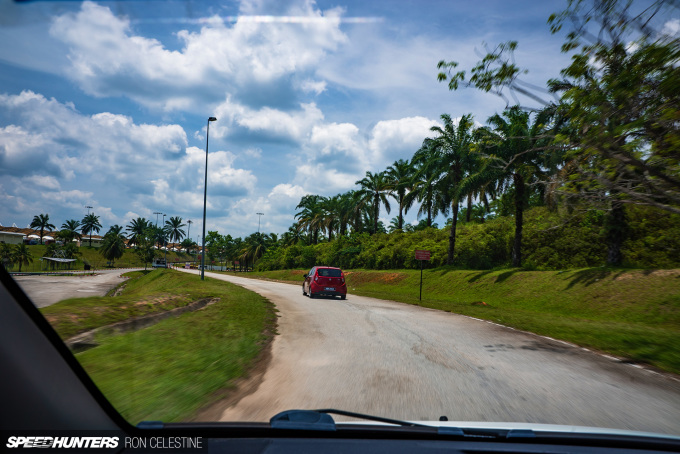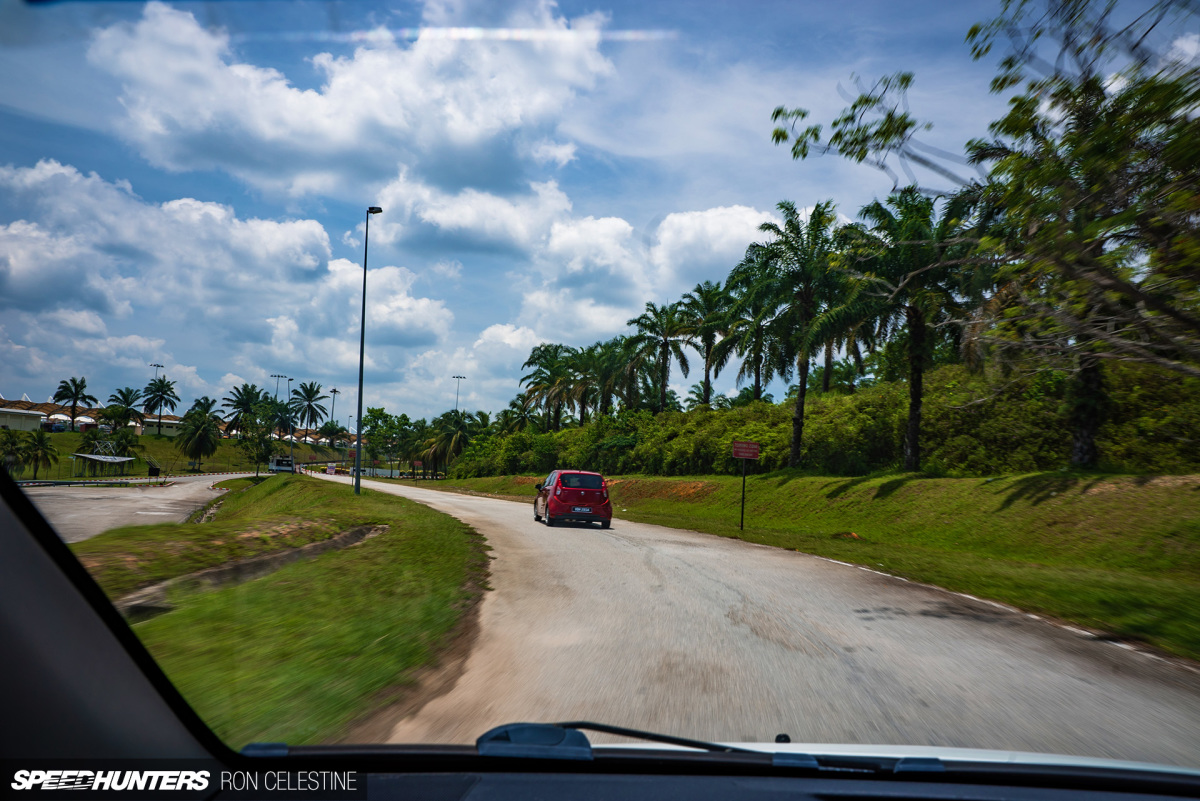 As sad as that may be, I was excited to see what kind of track day weapons the Malaysian enthusiasts would bring out to Sepang. After seeing some of the cars present at Retro Havoc the prior day, and spending some time around Sentul International Circuit in Indonesia for the Goodrides Track & Show event, I had a hunch…
And that hunch was confirmed as soon as we pulled into the parking lot besides the paddock – there were H-badged cars everywhere.
As I mentioned previously, there's one very good reason why Malaysian enthusiasts turn to Hondas over other brands, and that's their relatively low cost when compared to imports that attract 300% tax. This coupled with strong performance and reliability make Civics, Integras and the like firm favorites among track day regulars at Sepang.
Of course, it's not all Hondas; in the mix were a few Subaru WRXs, Mitsubishi Evos, Nissan GT-Rs, and a couple of Euros.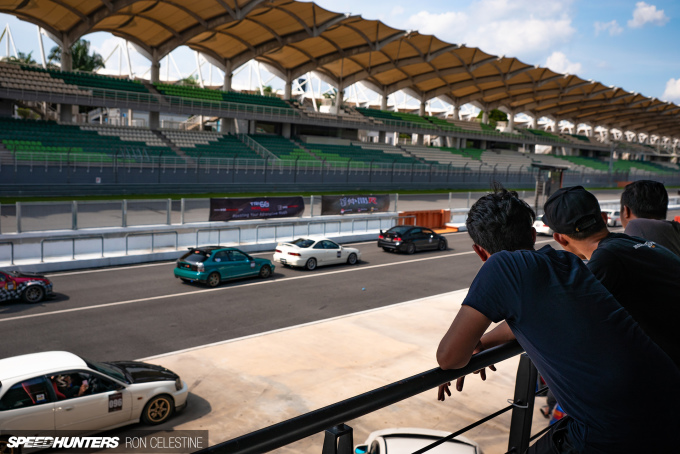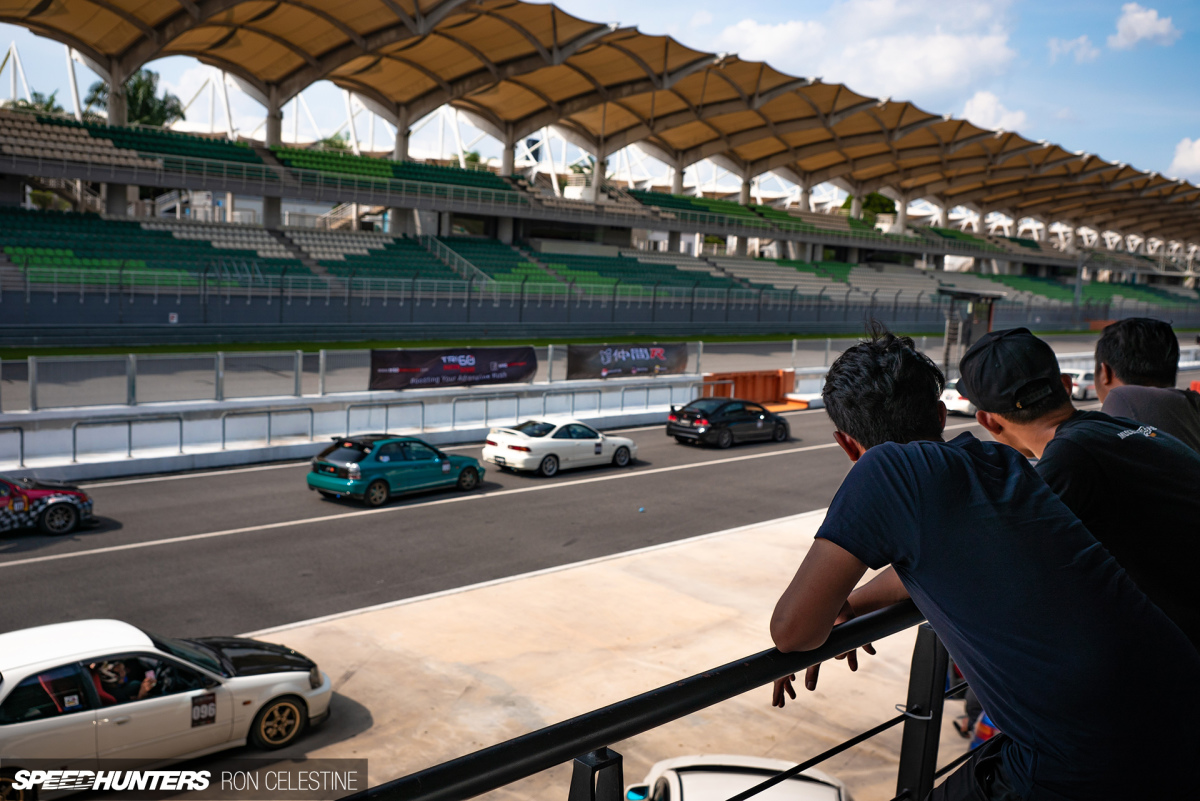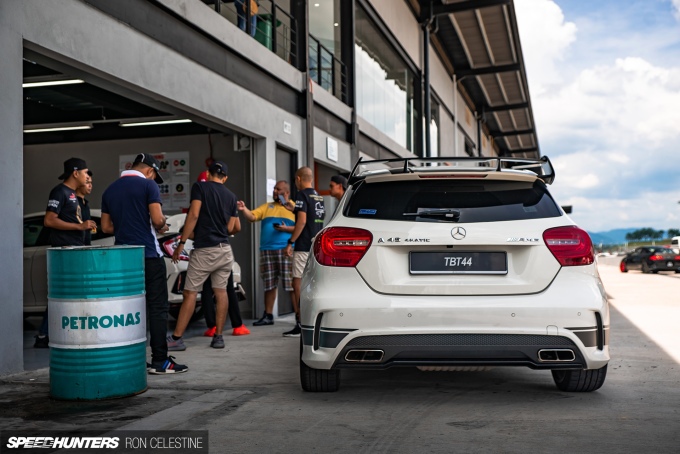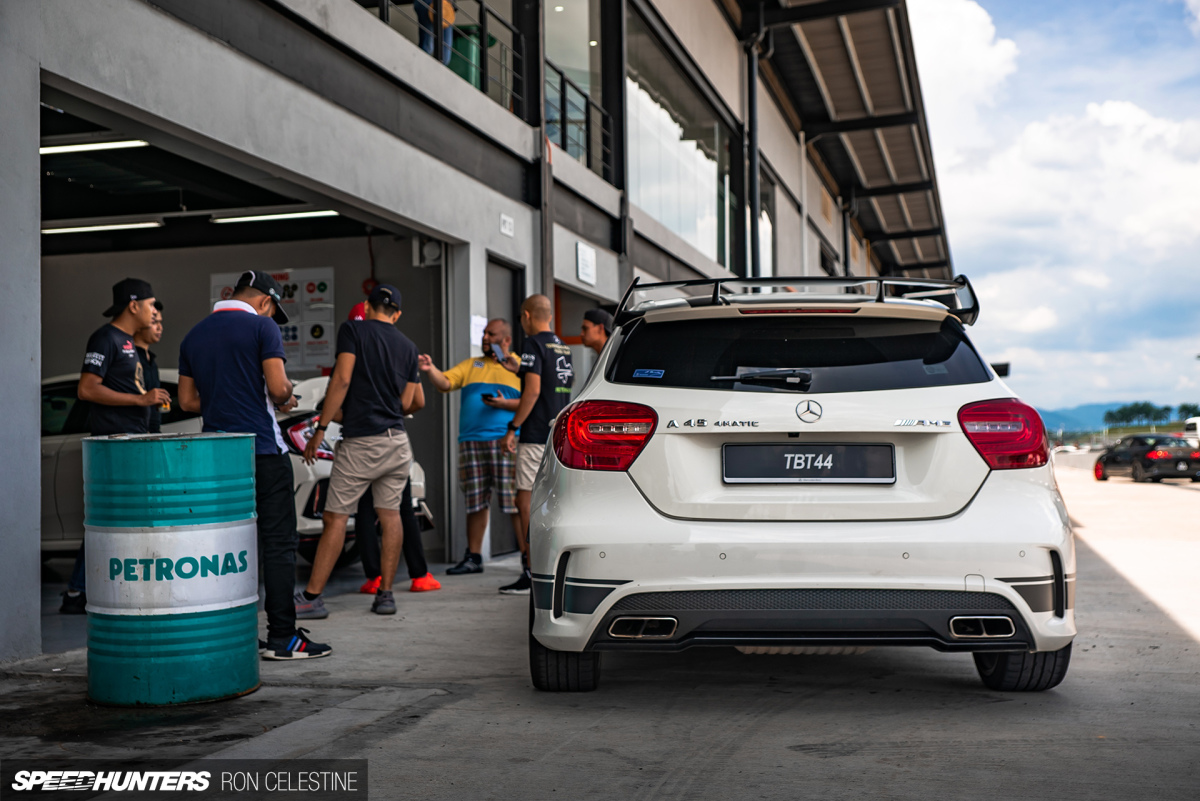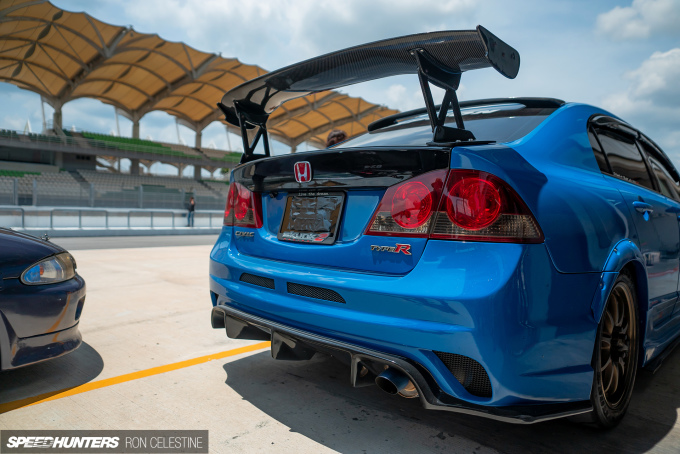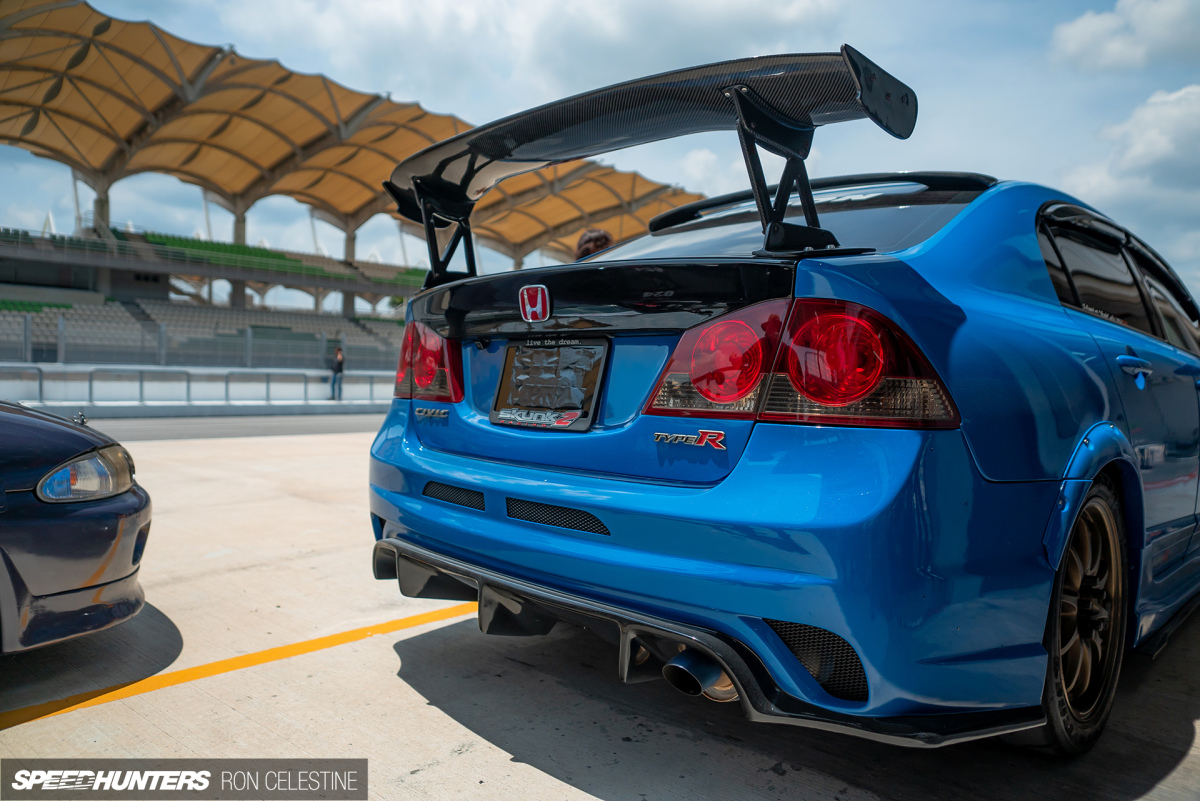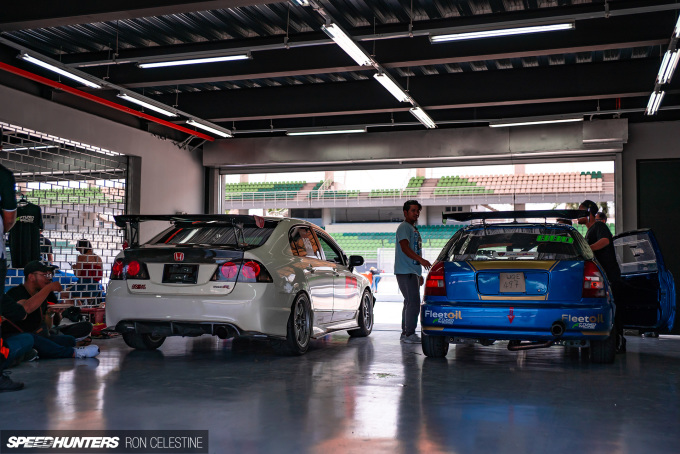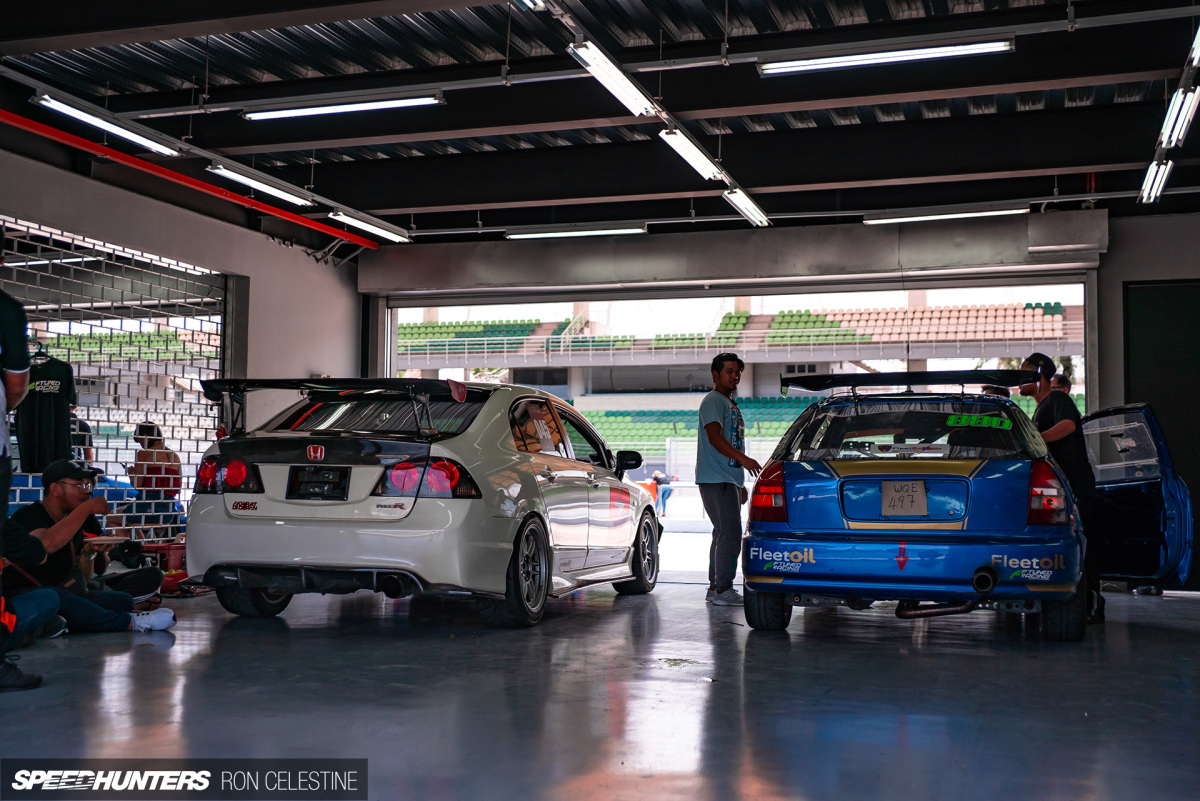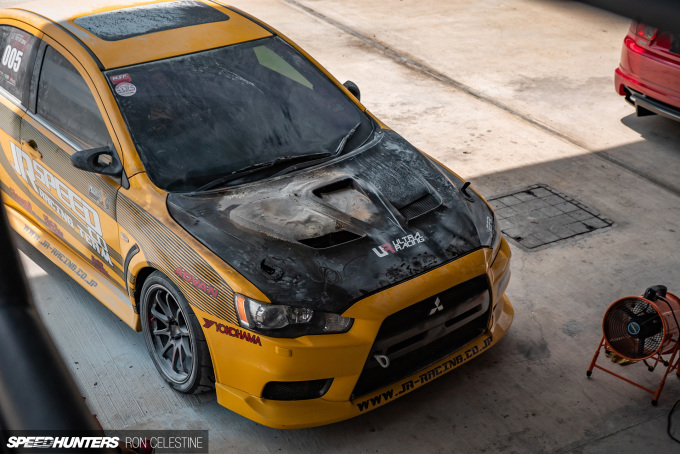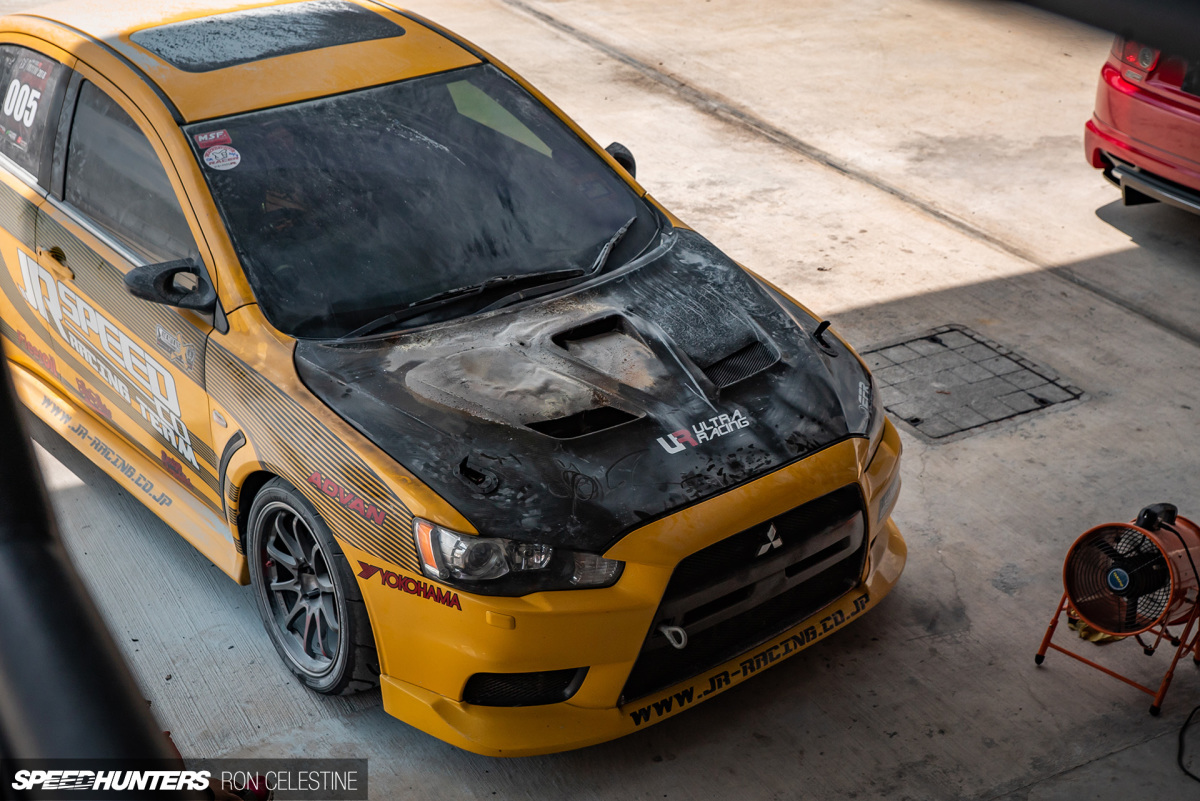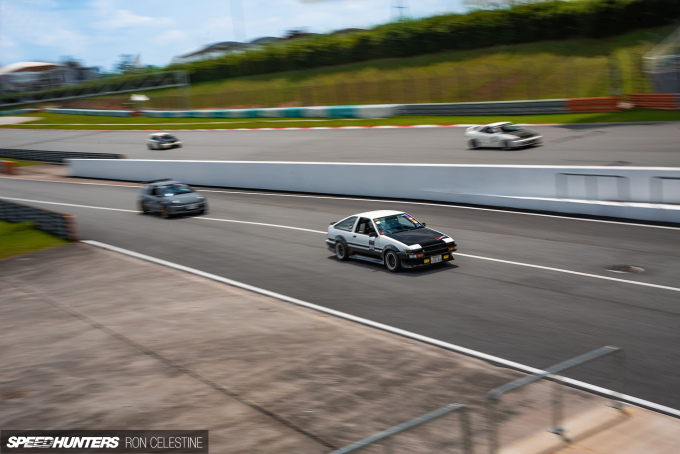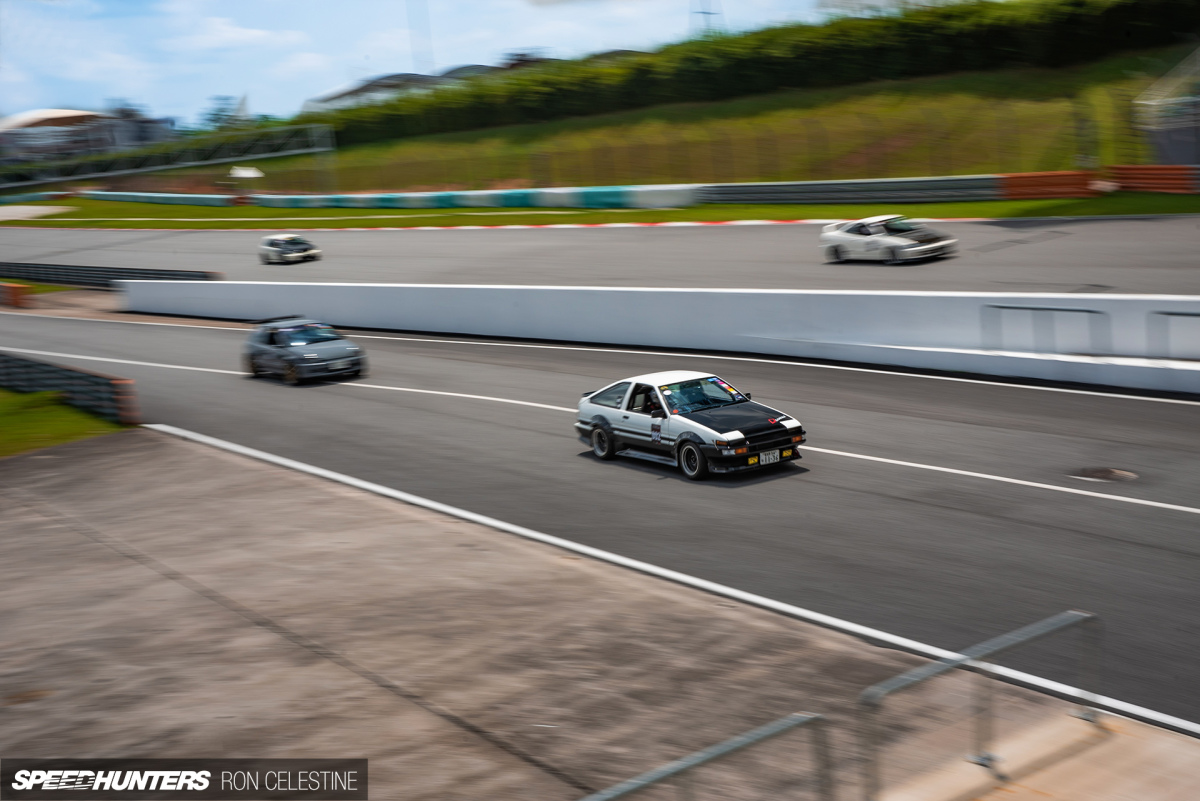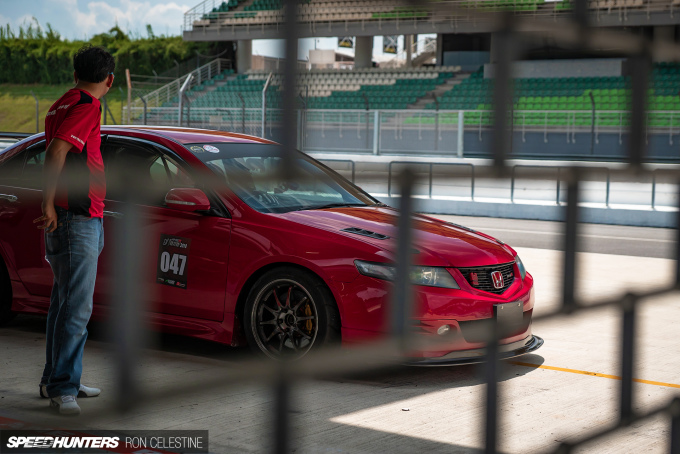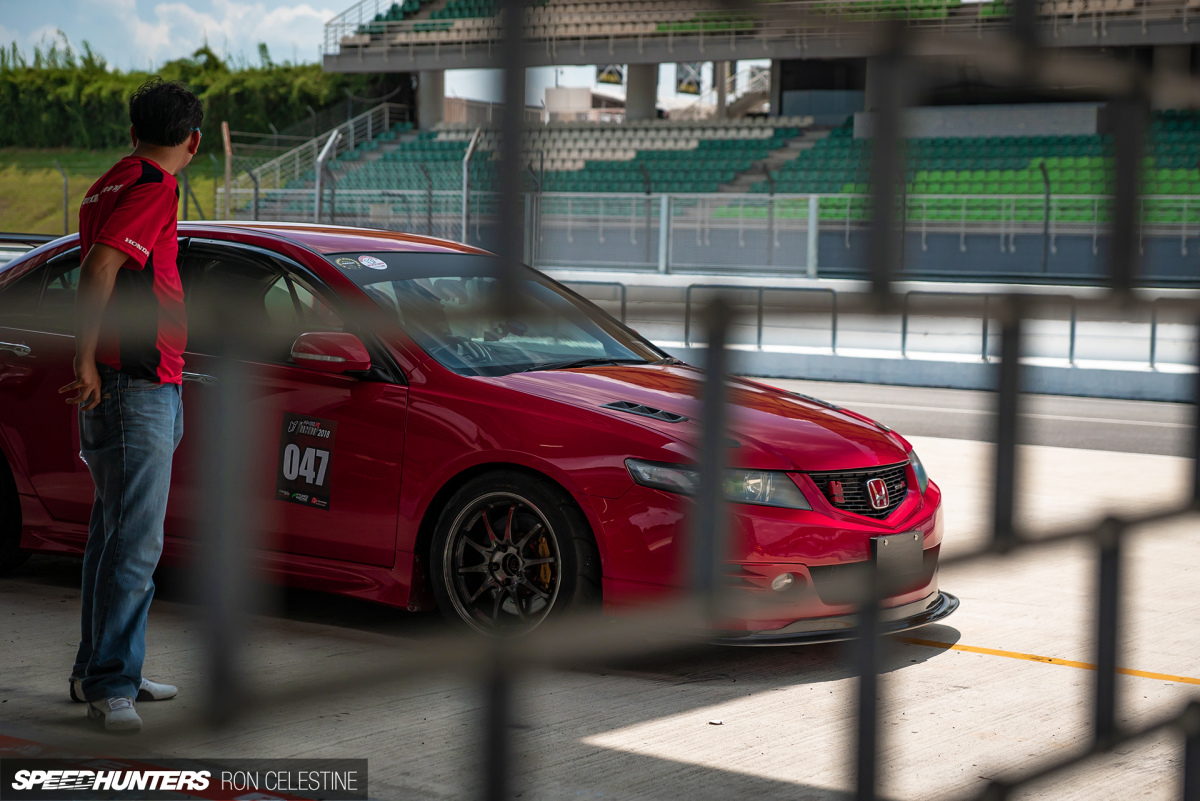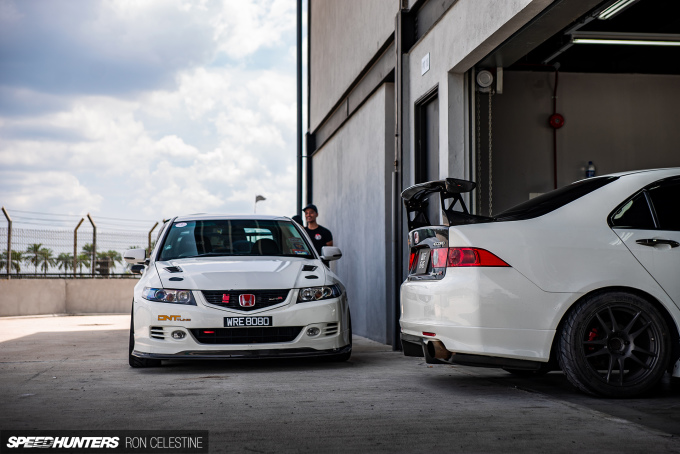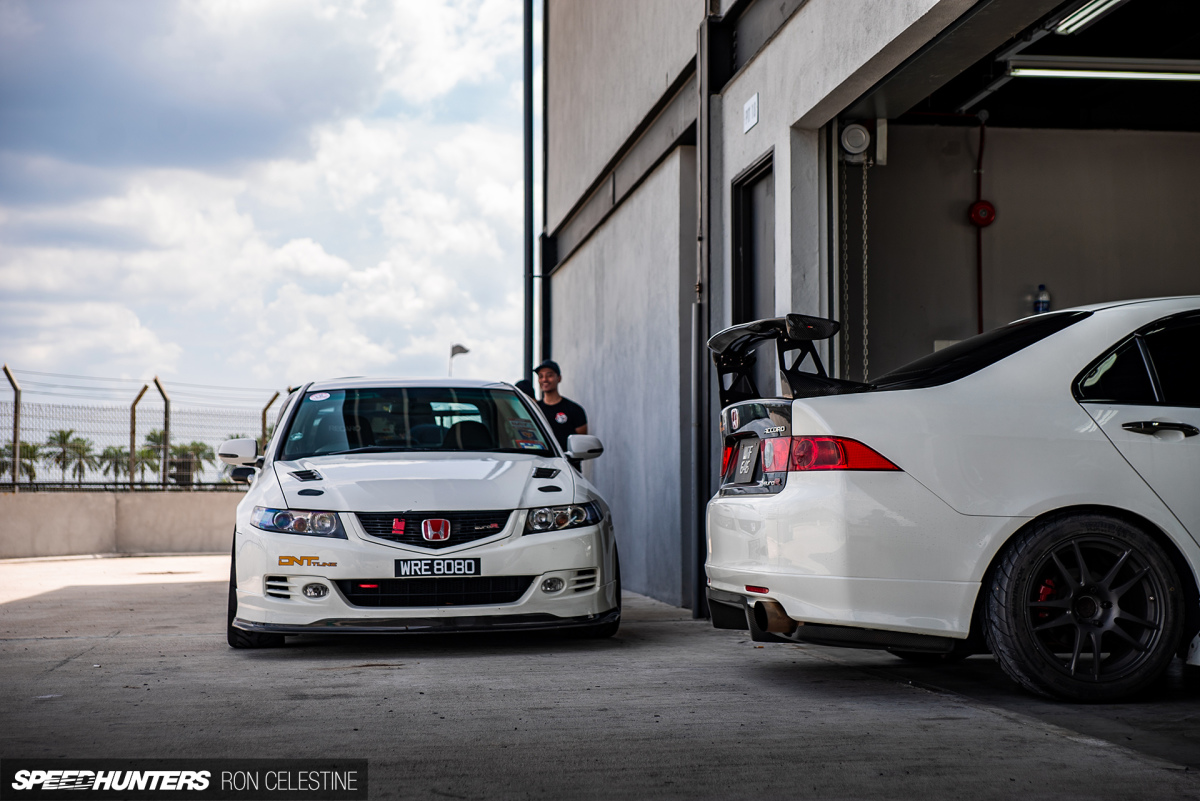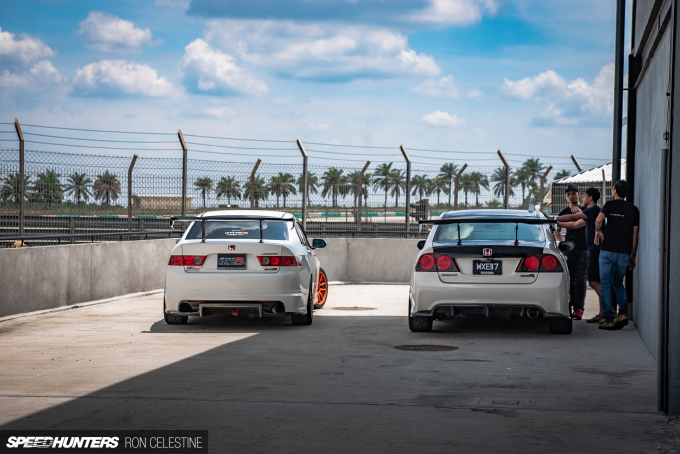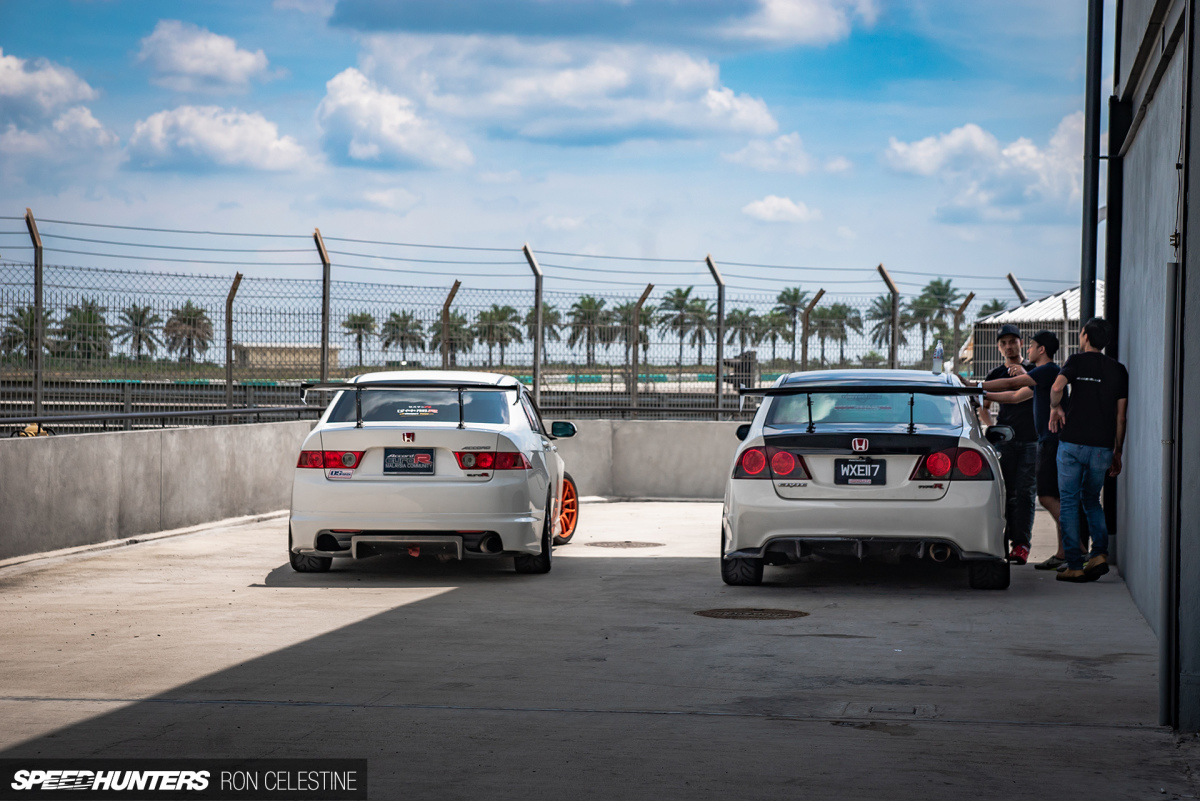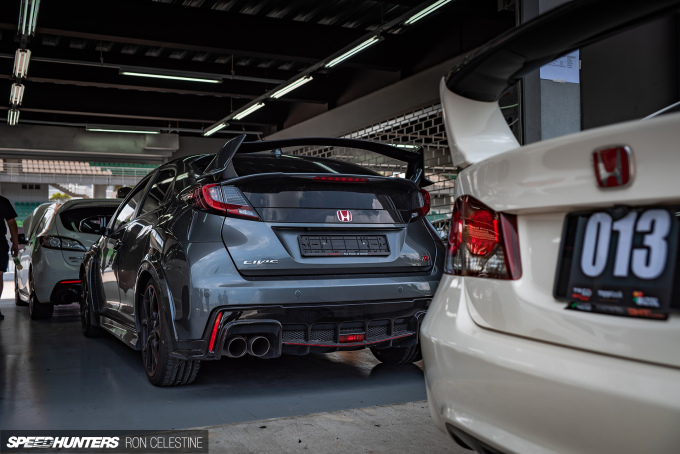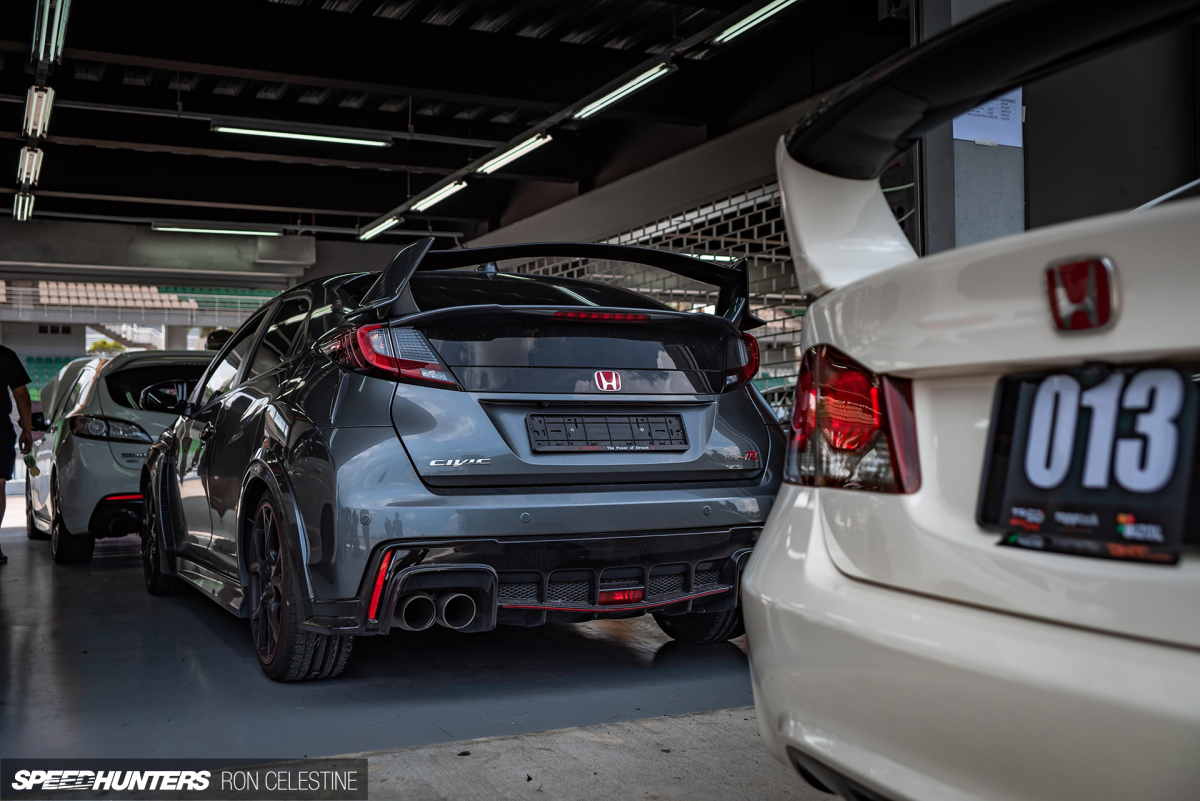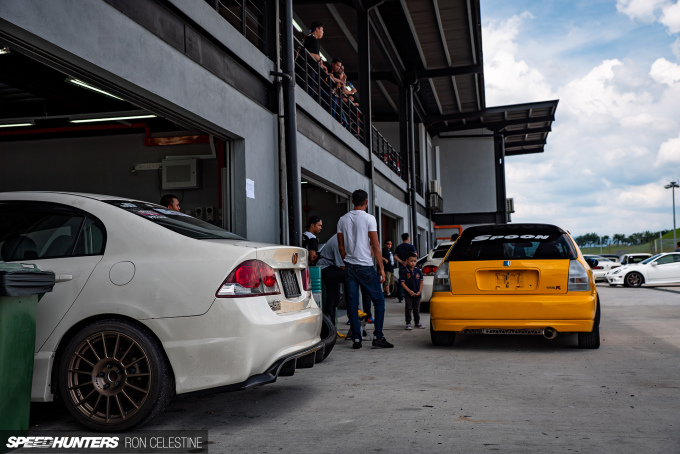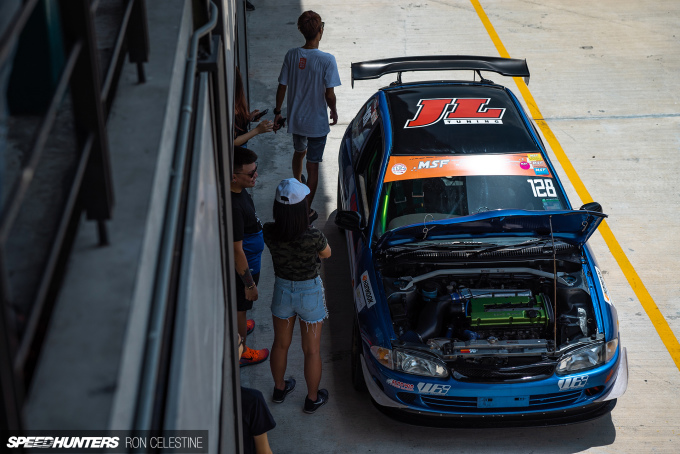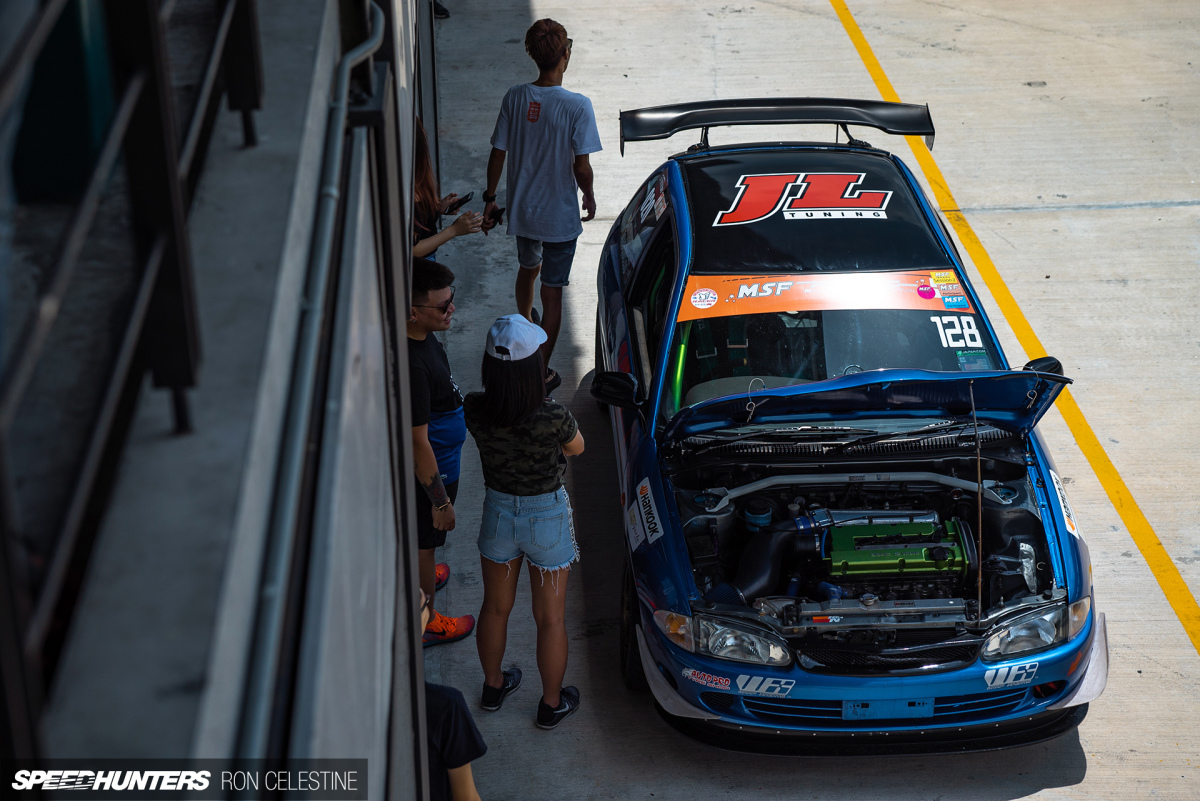 But Porsche GT3 RS and Mercedes-AMG A45 aside, the paddock was full of JDM cars.
Having heard such good things about the new FK8 Honda Civic Type R, especially when it comes to the fun that can be had on the limit, I was happy to see a few being properly thrashed around the 5.5km circuit.
The Ride In The Cyborg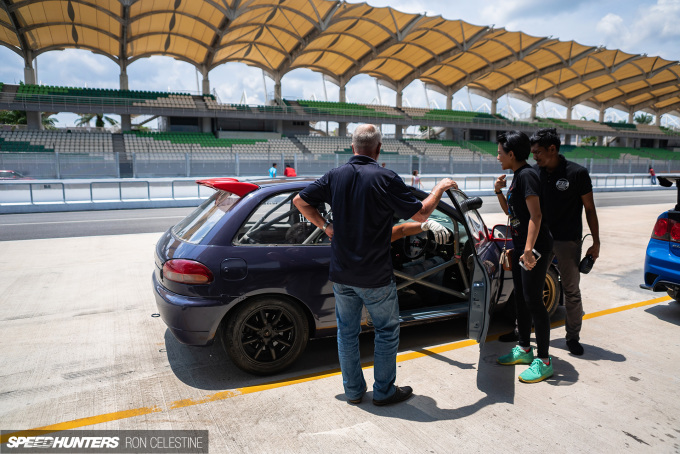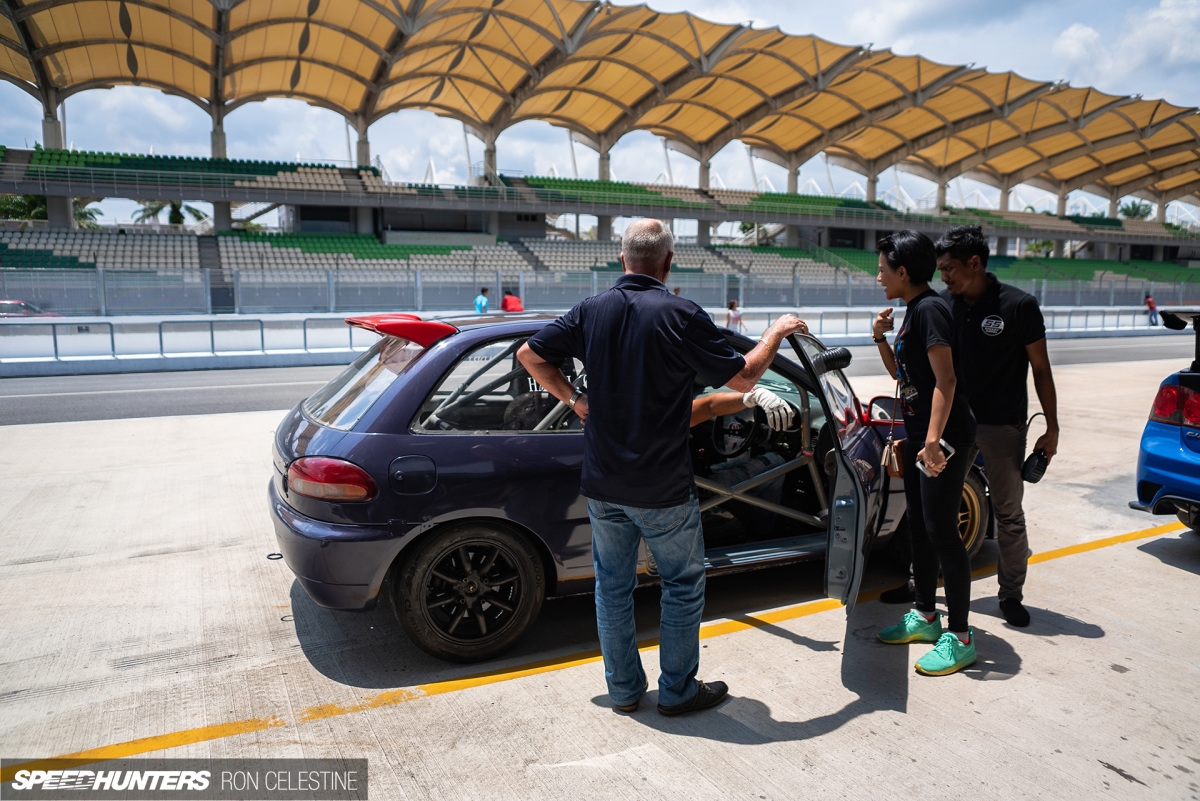 One of the events that Retro Havoc's founder Alie Kuoppa had planned for the guest contingent from Japan (Daijiro Inada of Option magazine, Yuji Miyazaki of StanceNation Japan, Syouzi Inoue of Star Road, and myself), were rides around the track in a Mitsubishi Mirage Cyborg owned by Hadri Emh.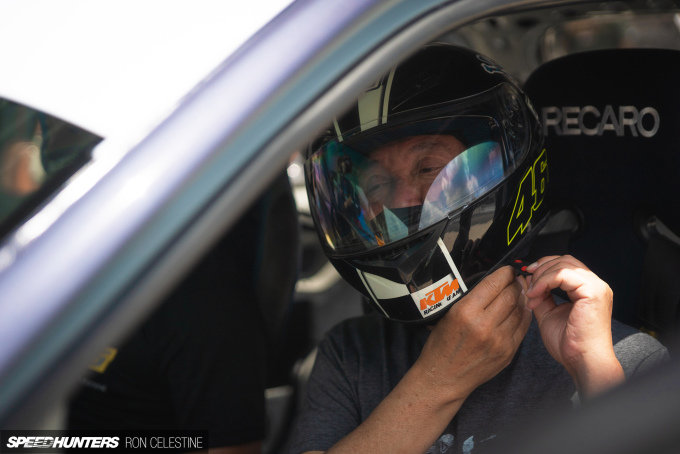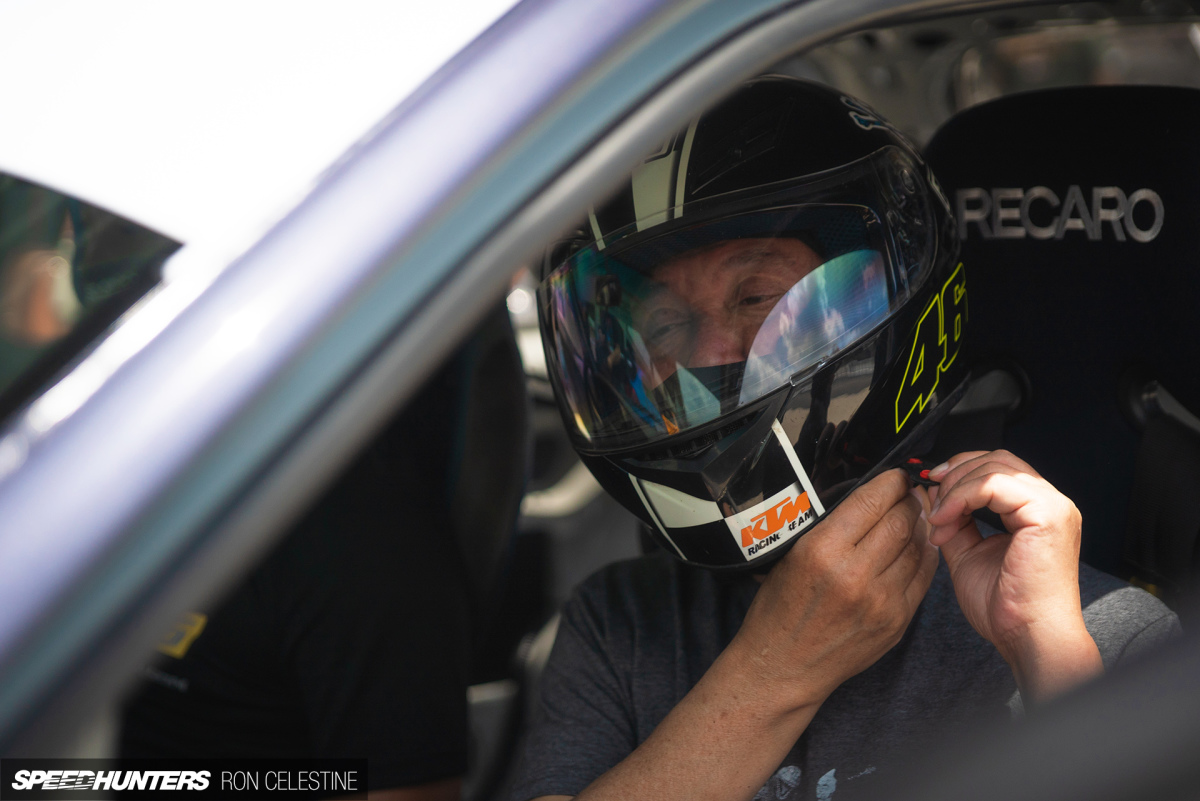 Being a lot cheaper to run compared to his other cars, Hadri uses the Cyborg for regular open day events at Sepang, and it's proven to be quite a weapon.
Originally 1.6L, the Cyborg's naturally aspirated engine now uses a 1.8L block, and with some basic intake and exhaust modifications it's sending 177hp to the front wheels. The cooling system has also been upgraded to cope with high running temps in Malaysia's extreme tropical climate.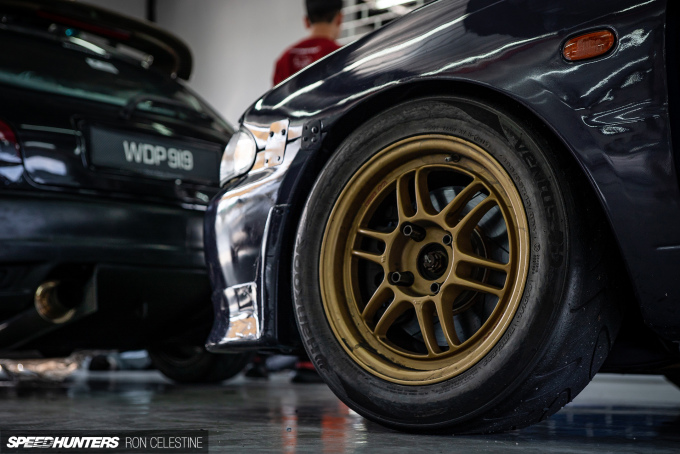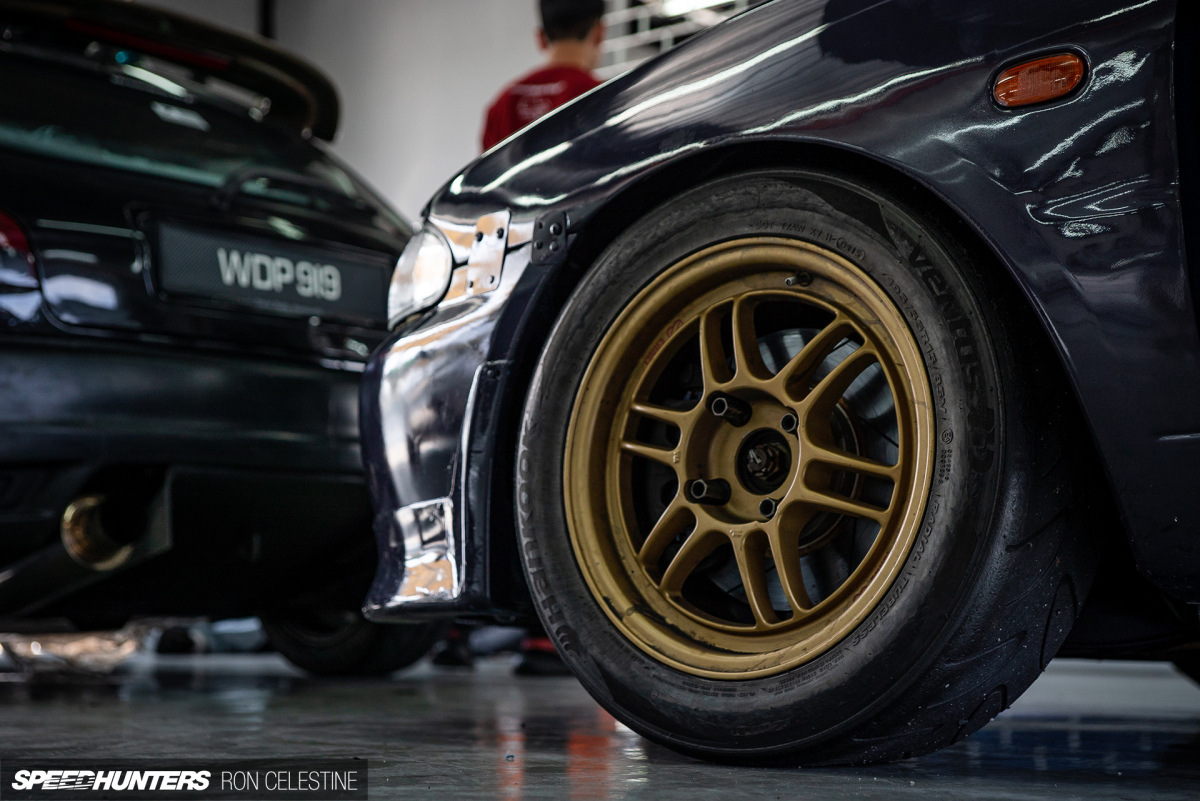 The suspension changes and sticky Hankook tires wrapped around 15-inch Enkei RP-F1 wheels up front ensure the little Mitsubishi has more than enough grip to dig out of the corners.
All that really remains of the car's original interior is the dashboard, but that's been altered with some sheetmetal panels and racing gauges. There's also a full roll-cage, Recaro seats, and in the rear an upgraded fuel system with external pump, adjustable regulator and a swirl pot.
Thinking I was going to have multiple runs with Hadri, I opted to leave my camera behind and record the action on my phone for an Instagram Story on the first time out. But I only ended up having one ride, so the video above is all I managed to capture. Apologies for the quality, but it should still give you some idea of what it was like for me riding shotgun in the high-revving Cyborg.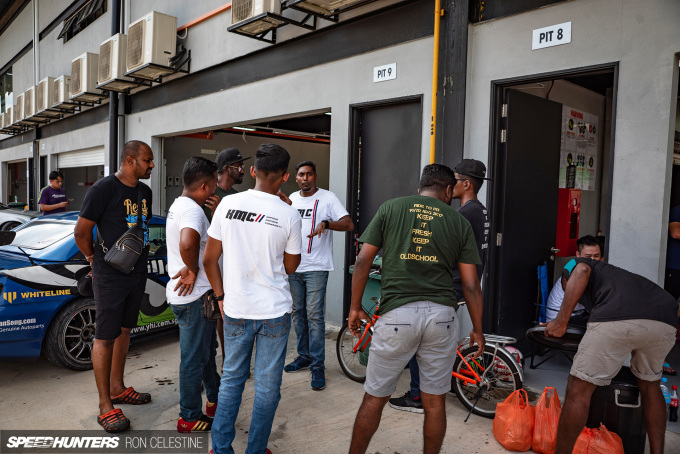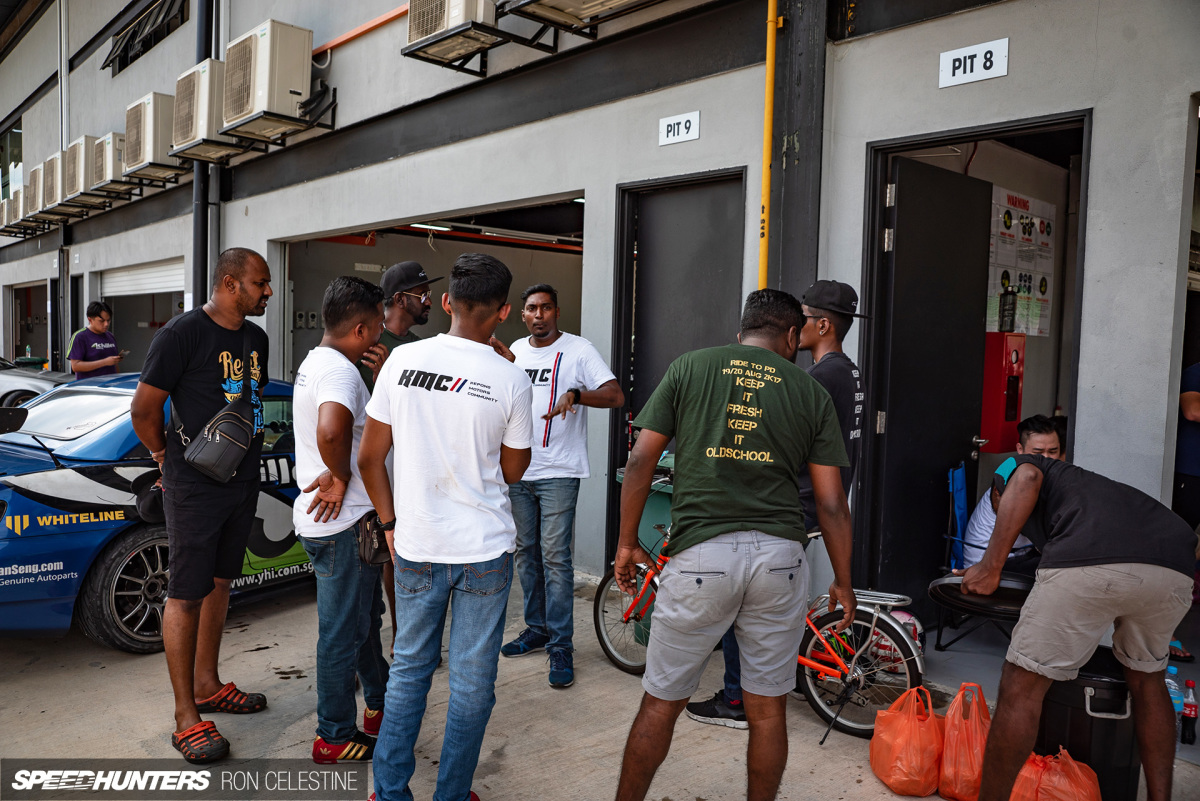 Although I spent the entire day running around the paddocks and trying not to die of heat exhaustion (something I had to do for my whole 10 days in Malaysia), the friendly atmosphere and desire by everyone in attendance to simply have fun was truly contagious.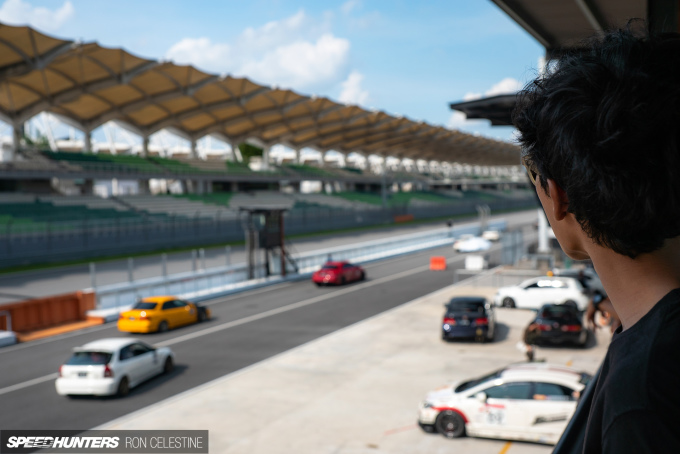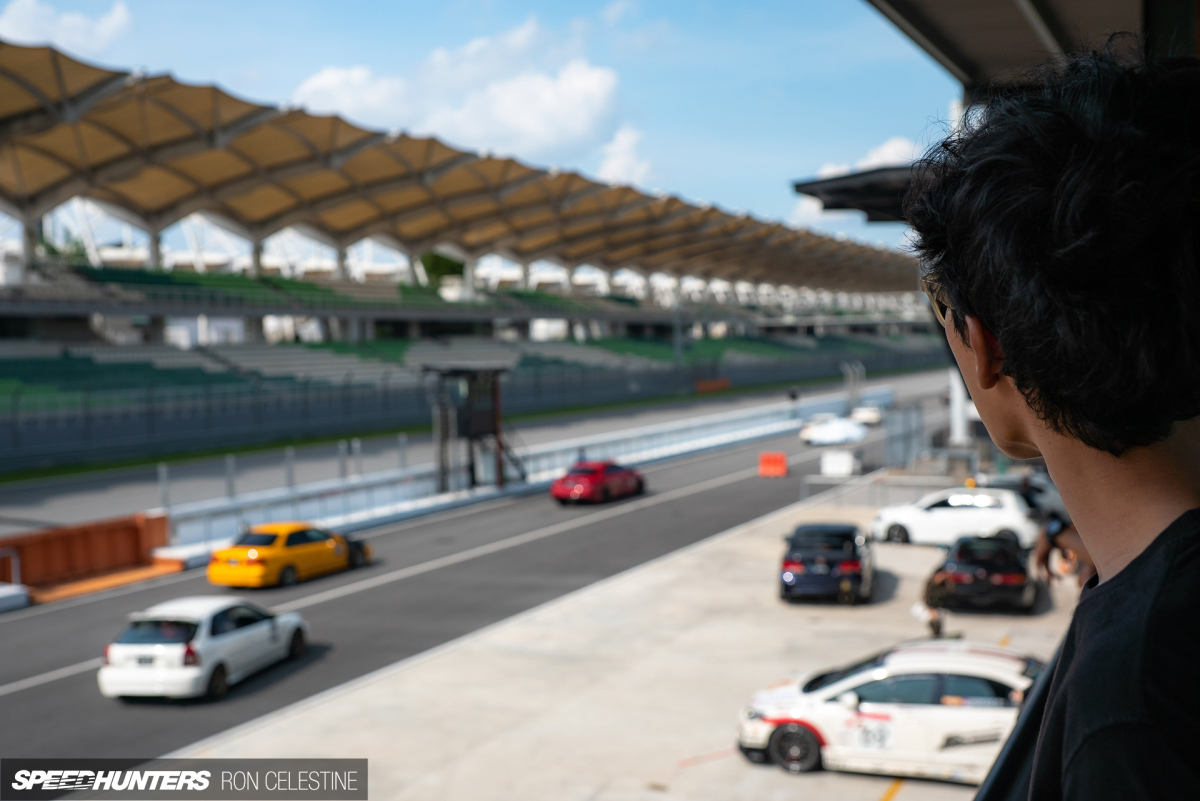 I'd love to have a go at Sepang on my next trip down to Malaysia. In the meantime though, stay tuned for two cars I took a closer look at during my day at the circuit.
Ron Celestine
Instagram: celestinephotography