As Americans, the 'woody wagon,' holds a special place in our hearts.
Perhaps it revives memories of neighbors bull-dozing into their driveway with their gas-guzzling, wood-clad station wagon. If you're a baby boomer, memories of your Ford Country Squire may take you back to the simpler times; going on cross-country family road-trips with your dad's prized possession, an authentically wooden station wagon. Or maybe you're a millennial like me, and you watch the National Lampoon movie Christmas Vacation every holiday season with your family, and cringe every time you see Clark W. Griswold's 1989 Ford Taurus wagon.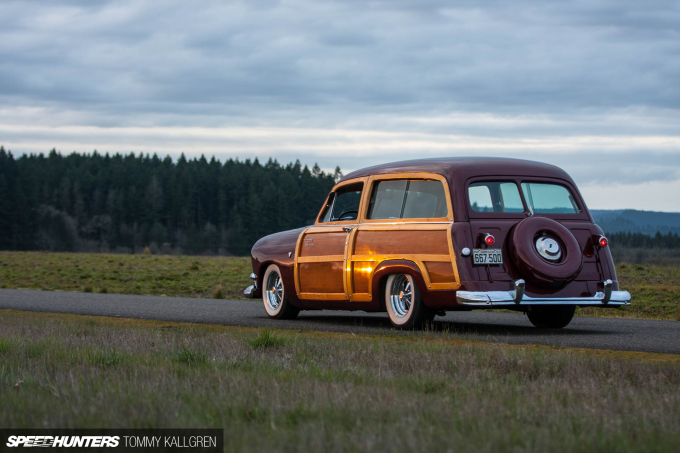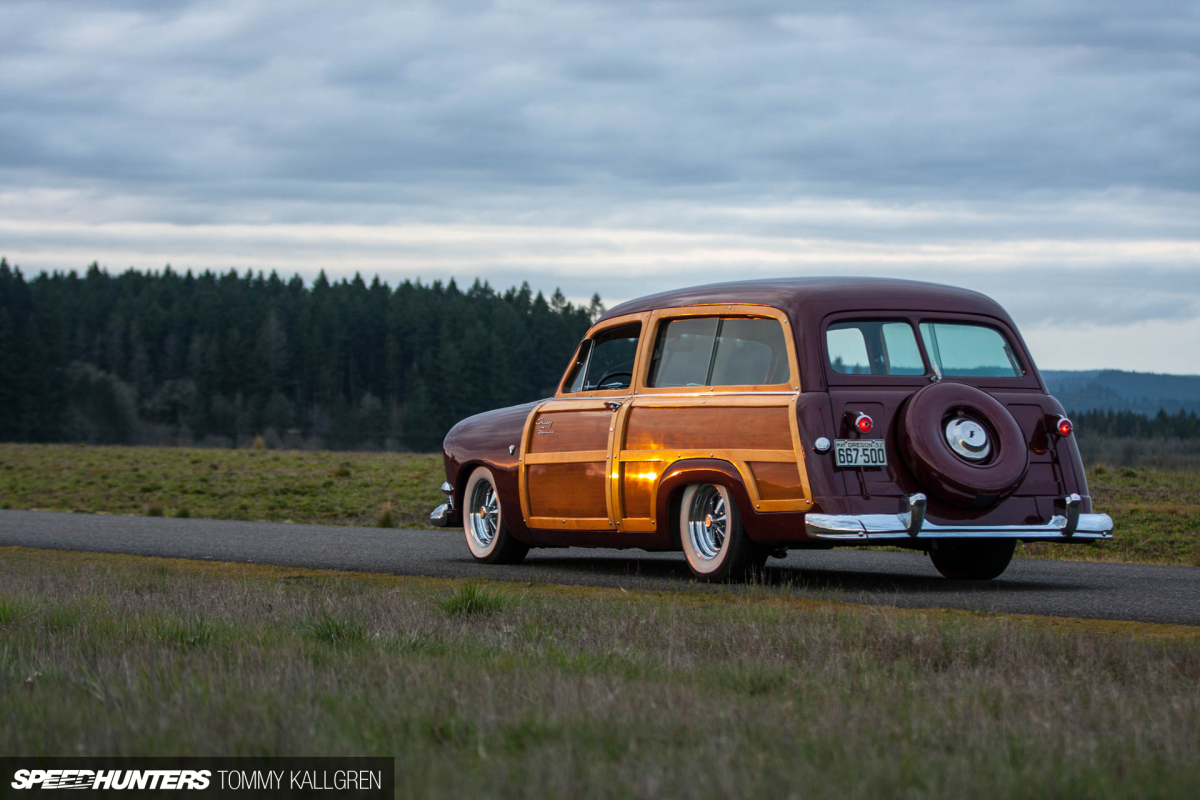 My experiences from behind the TV screen left me with the limited impression of the woody wagon as an outdated style from an unfamiliar time. However, this gorgeous hot-rodded 1951 Ford Country Squire gave me a taste of something different, something I was unfamiliar with: The American Dream.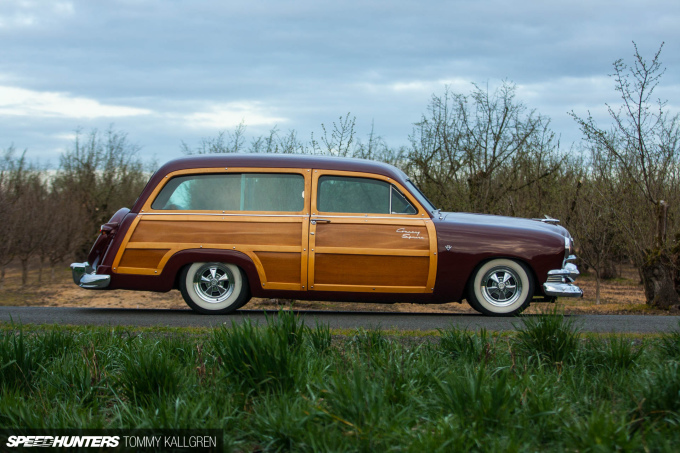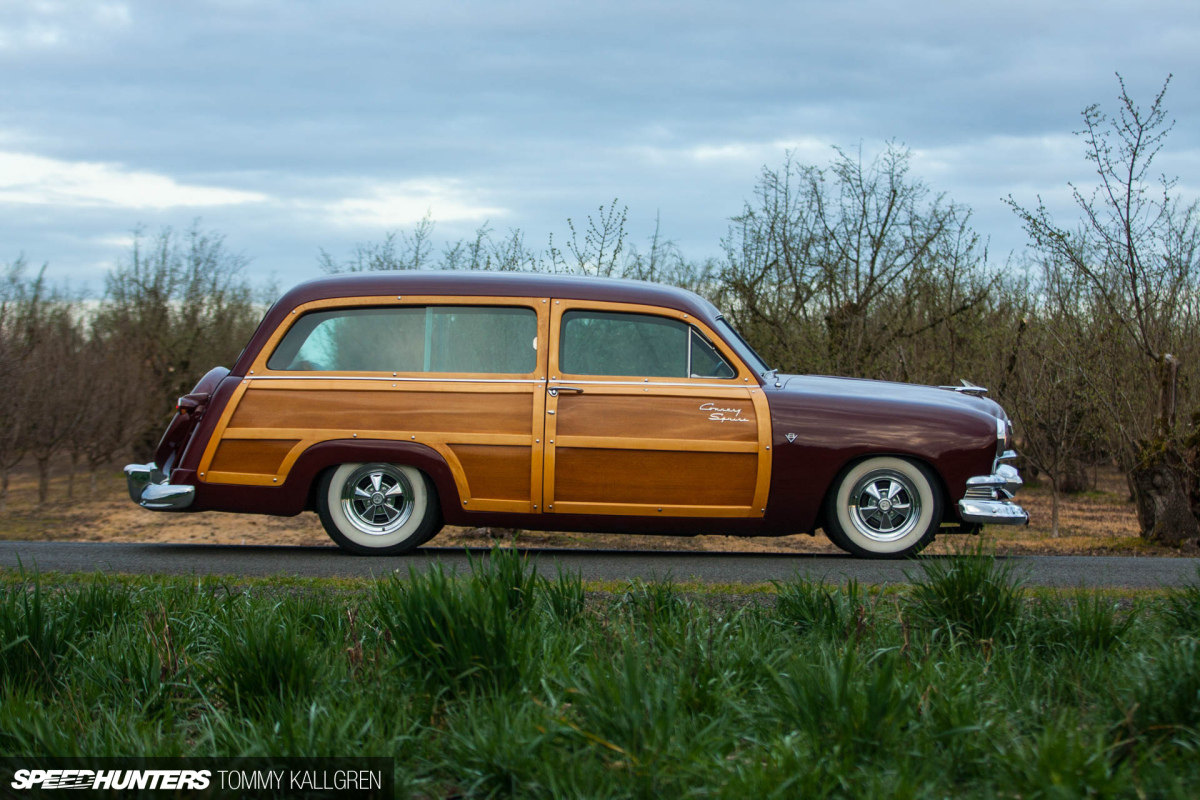 Wood-bodied station wagons have been a part of American car culture for its entire existence. From the 1920s through the 1940s they were constructed with wood, all the way from the hood back.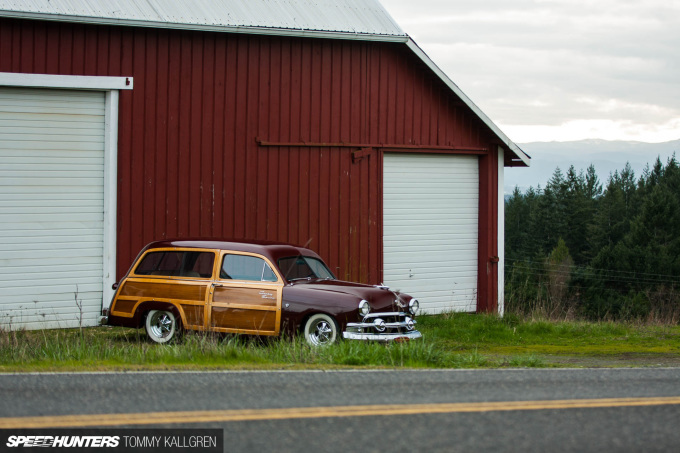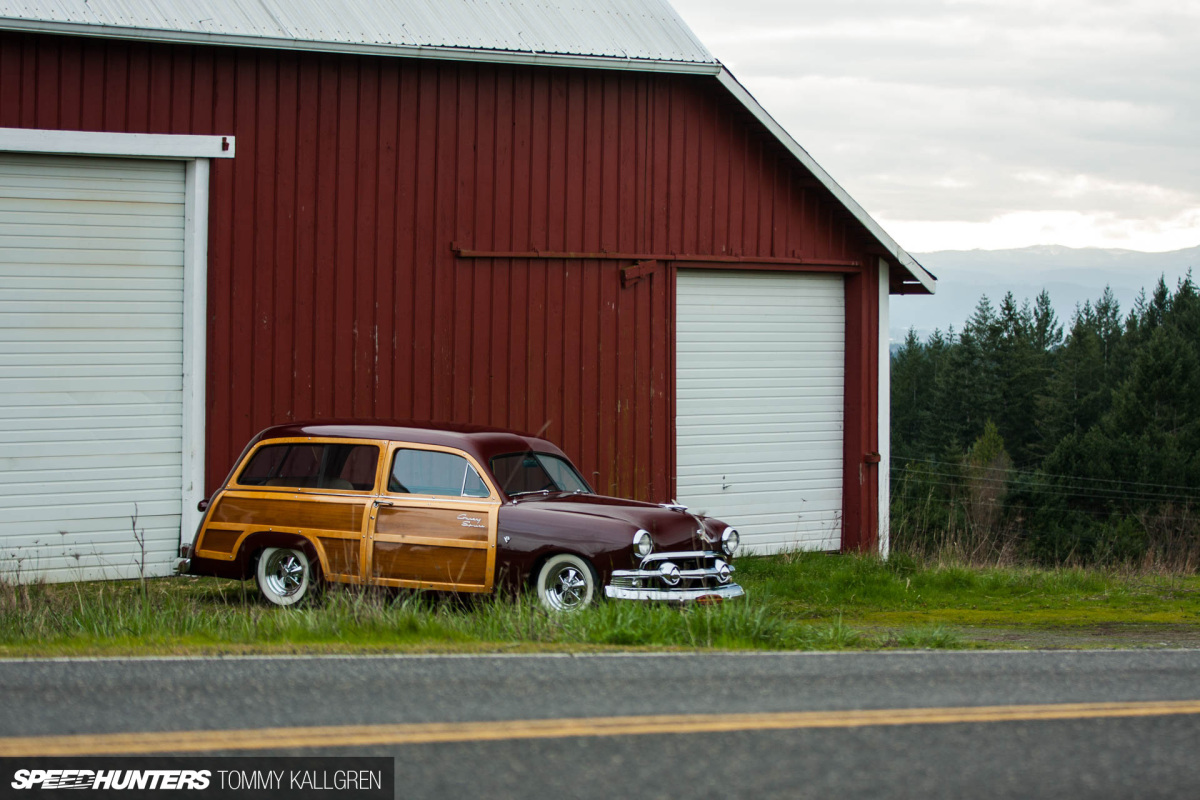 Sold by most American car manufacturers, woody wagons were usually outsourced to coachbuilders like Hercules Body Company or Ionia Manufacturing Company. Typically built with birch or mahogany, they were on the pricier side of model lineups and were never big money makers.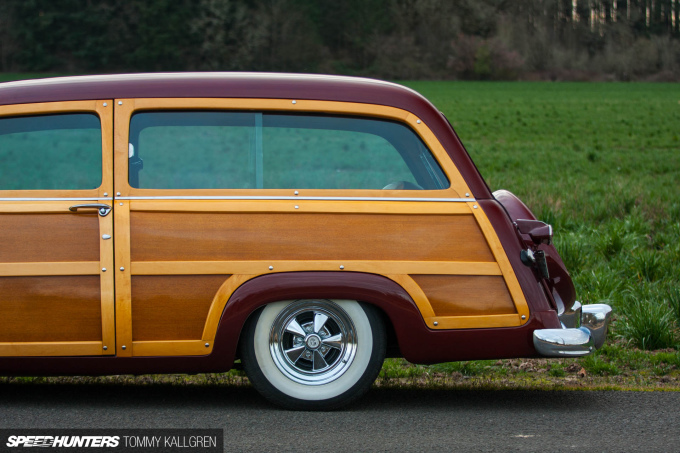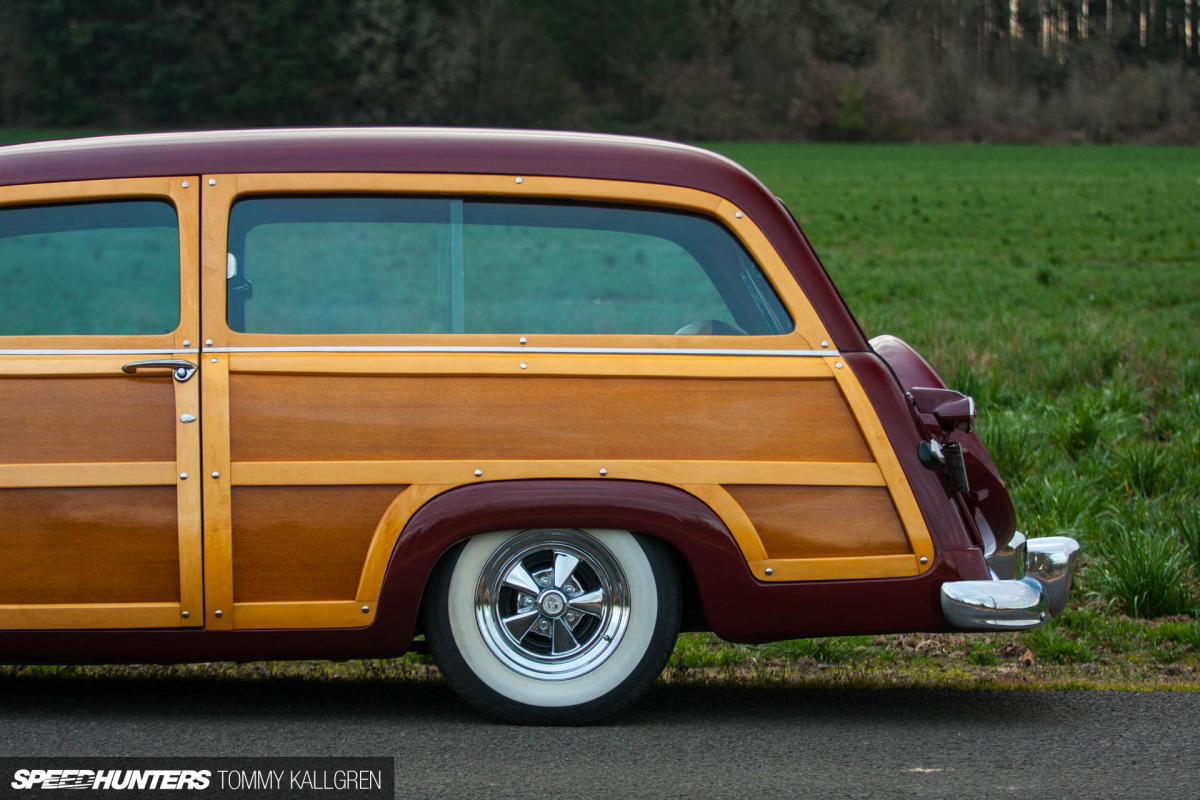 Over time, steel replaced wood as a cheaper and more efficient alternative for car bodies. As a result, from 1949 through 1951, Ford's only woody wagons were constructed with steel but featured wood on the sides as an outer design cue.
Starting in 1952, manufacturing of Ford station wagons transitioned to a full steel build, making the 1951 models the last true woody wagon in Ford's history. The owner of this particular '51, Jeff, took a flight to Medford, Oregon with his dad upon hearing about the partially restored Ford Country Squire. Initially he was hesitant, thinking that the last thing he would need was another classic car to take care of. But when Jeff saw the car, he knew he had to have it.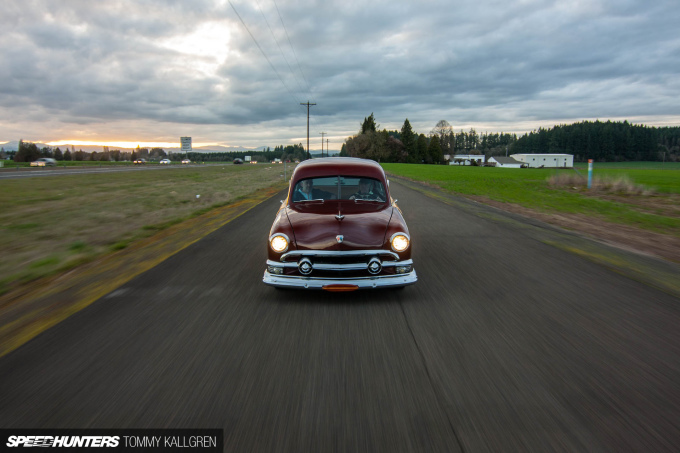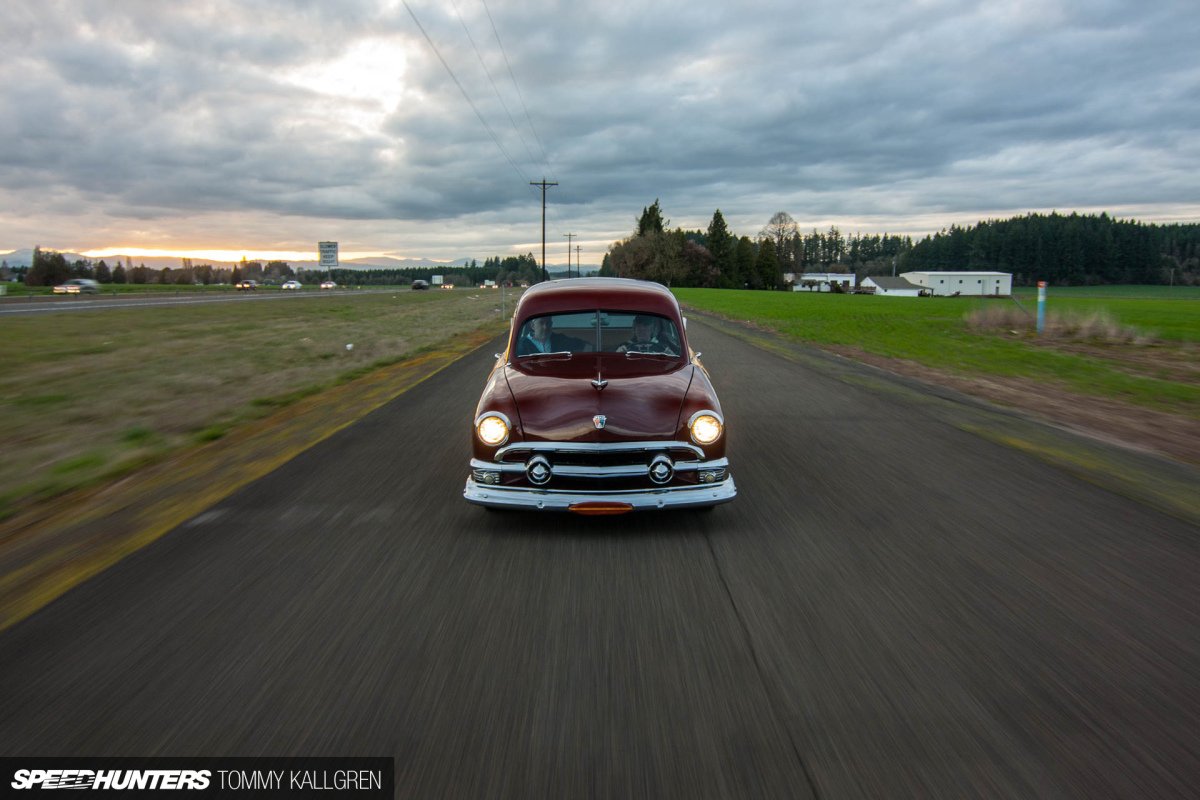 This example had the paint, chrome, and woodwork – all of the expensive stuff – already done, and it was in great shape.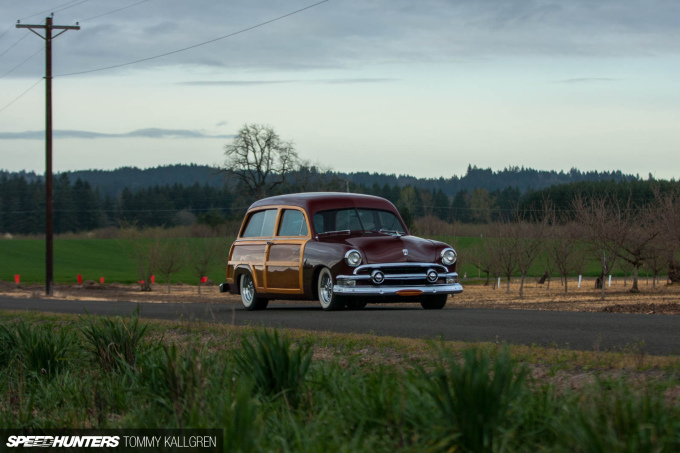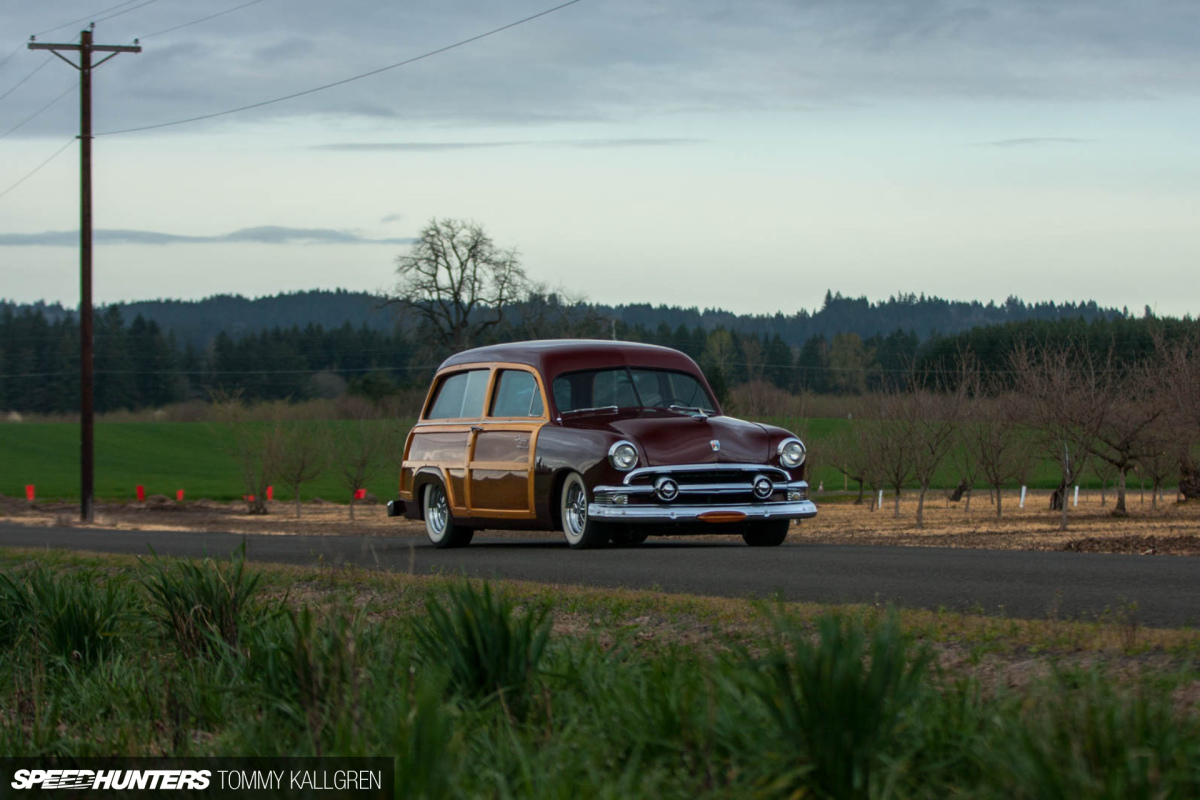 The metallic burgundy paintwork was – and still is – beautifully complemented with African mahogany and bird's eye maple frame wood. This was around 28 years ago, and since then the car has undergone some changes.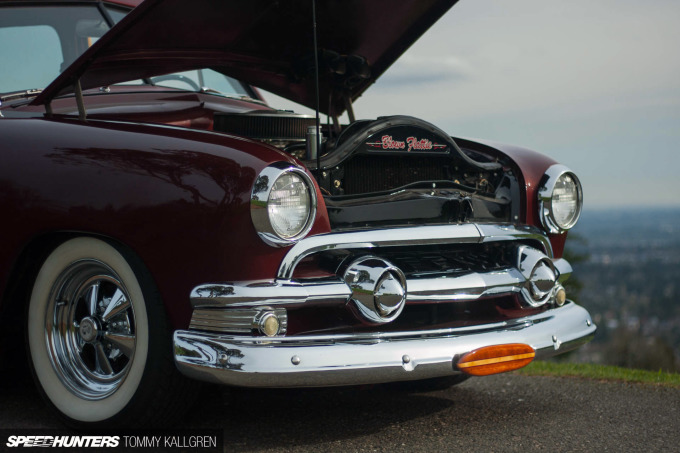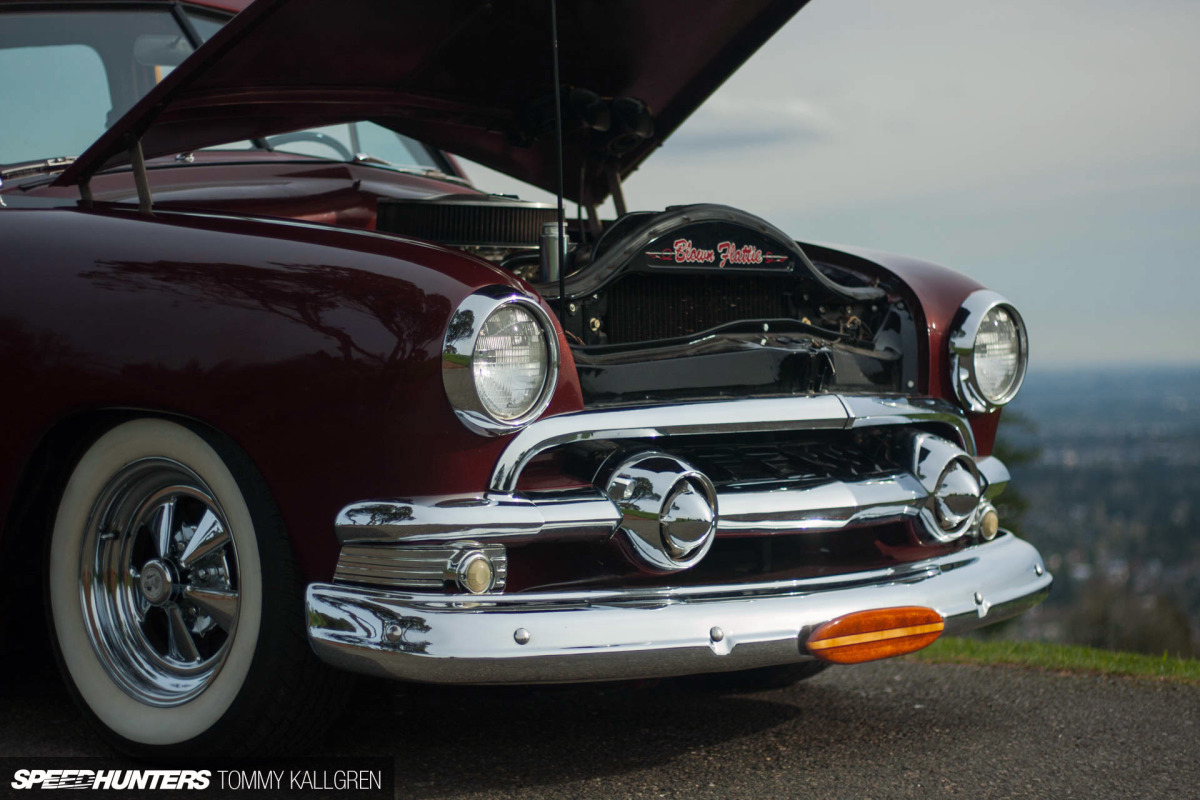 After hearing the original 239ci flathead V8 with a dual exhaust, Jeff entered the slippery slope of hot-rodding. Unlike the recent trend of restomods from companies like Singer or Icon 4×4, Jeff wanted to keep his modifications period correct.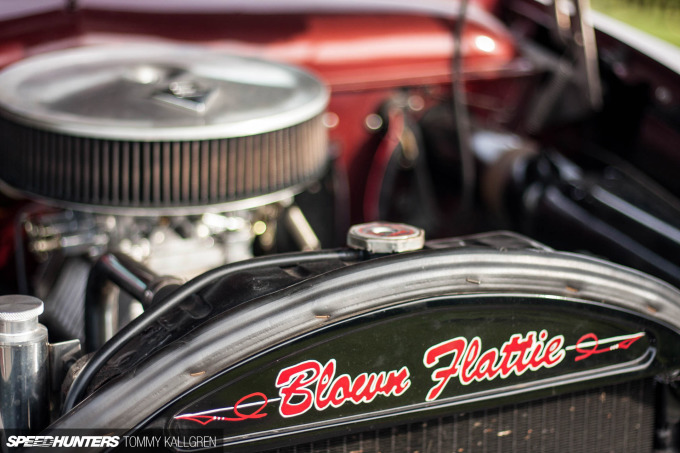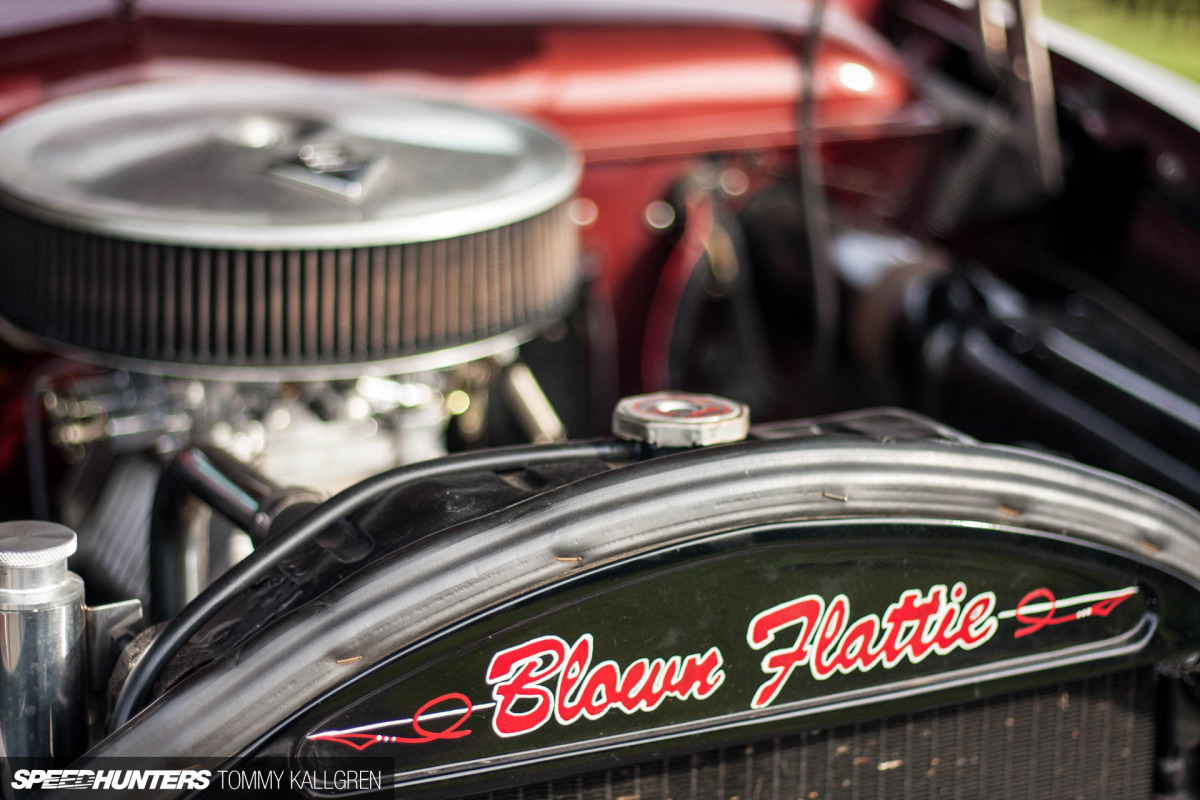 Years after buying the woody, he found a stroked and supercharged 275ci Flathead V8. For those unfamiliar with the base, it was a classic hot rod engine used in Ford models from 1932 through 1953, its success setting the pace for the future of the company. Known now for its quirky valve-in-block design, in the 1950s it was a staple for American hot rodders. The infamous crooks Bonnie and Clyde attributed their getaway success to the Ford Flathead V8.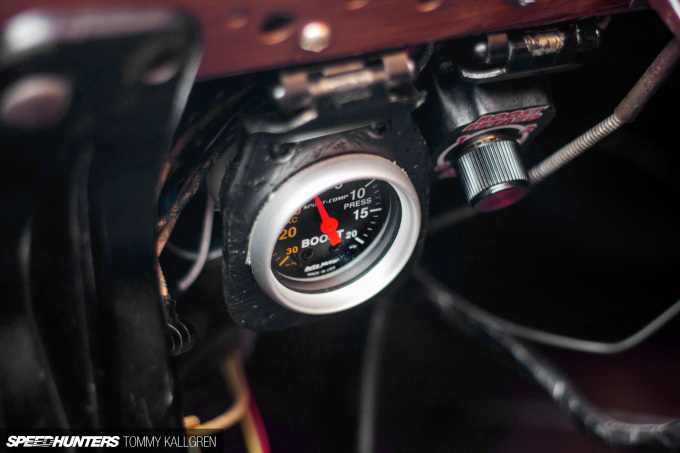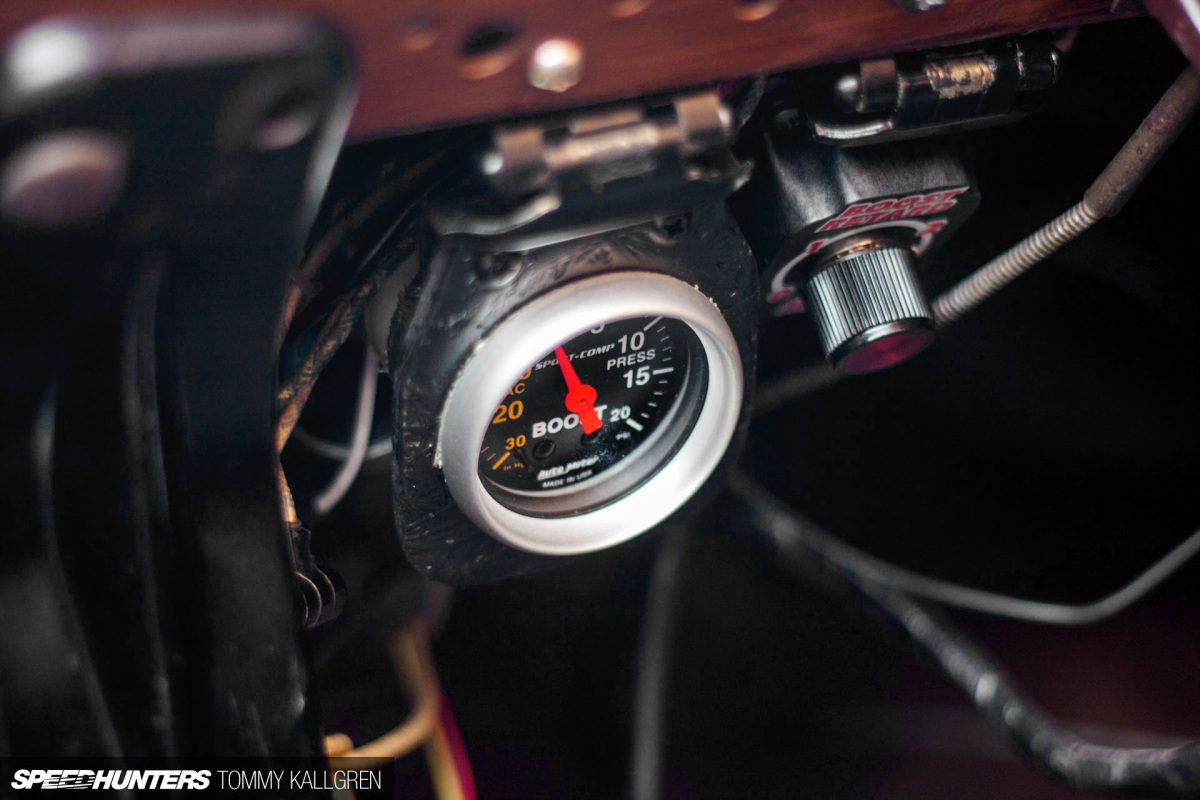 This motor was originally built for the quarter mile, however, Jeff decided it was appropriate to do an engine swap into his woody. Because who doesn't want a drag racing motor in their nine-passenger family wagon?
To put the power down, a C4 3-speed automatic transmission and drag-spec 3:31 differential have been swapped in place of the original drivetrain.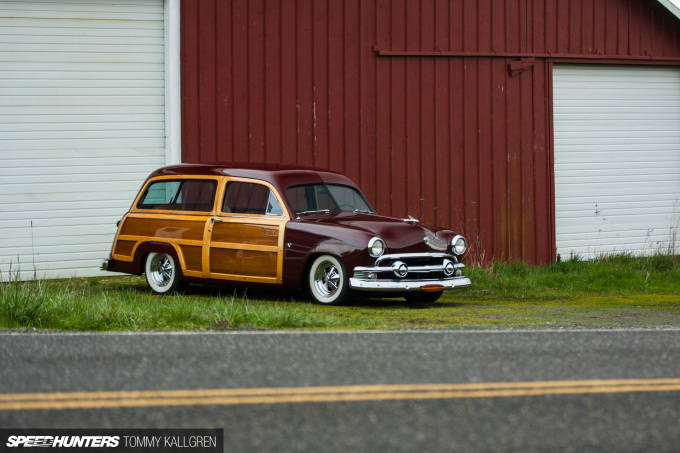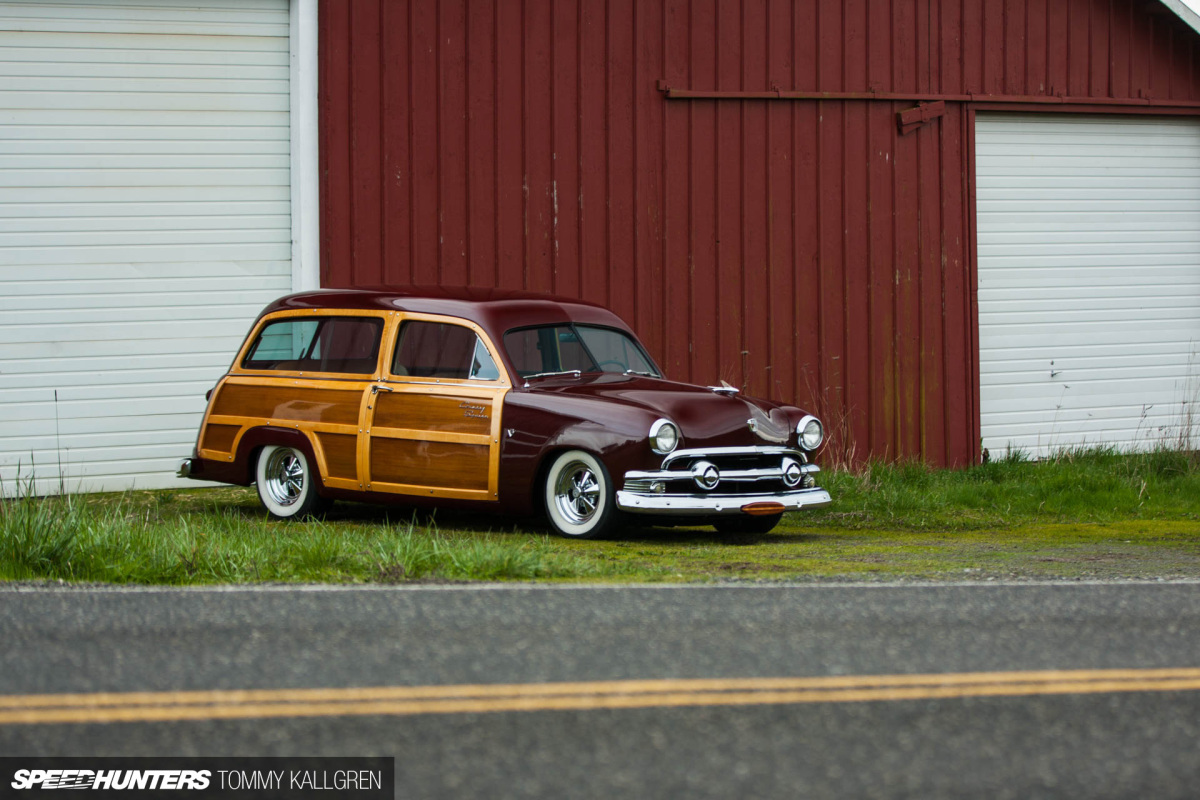 To achieve the desired ride height in the front, Jeff installed modified drop spindles with lowering coils for a 5-inch total drop. Meanwhile in the rear, he put in custom drop Jamco leaf springs for a 4.5-inch drop, giving the car a great stance.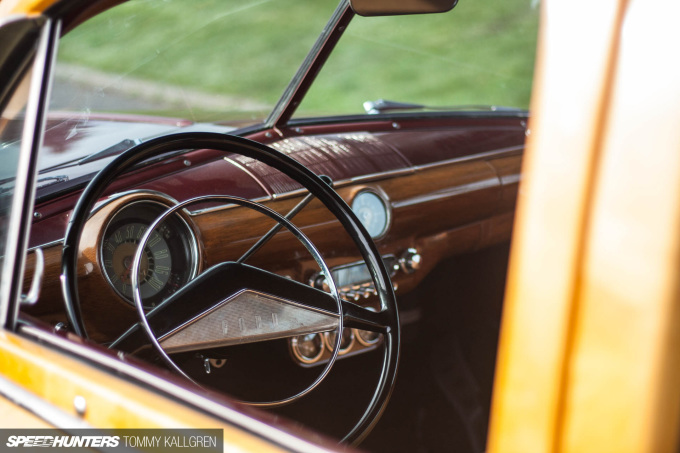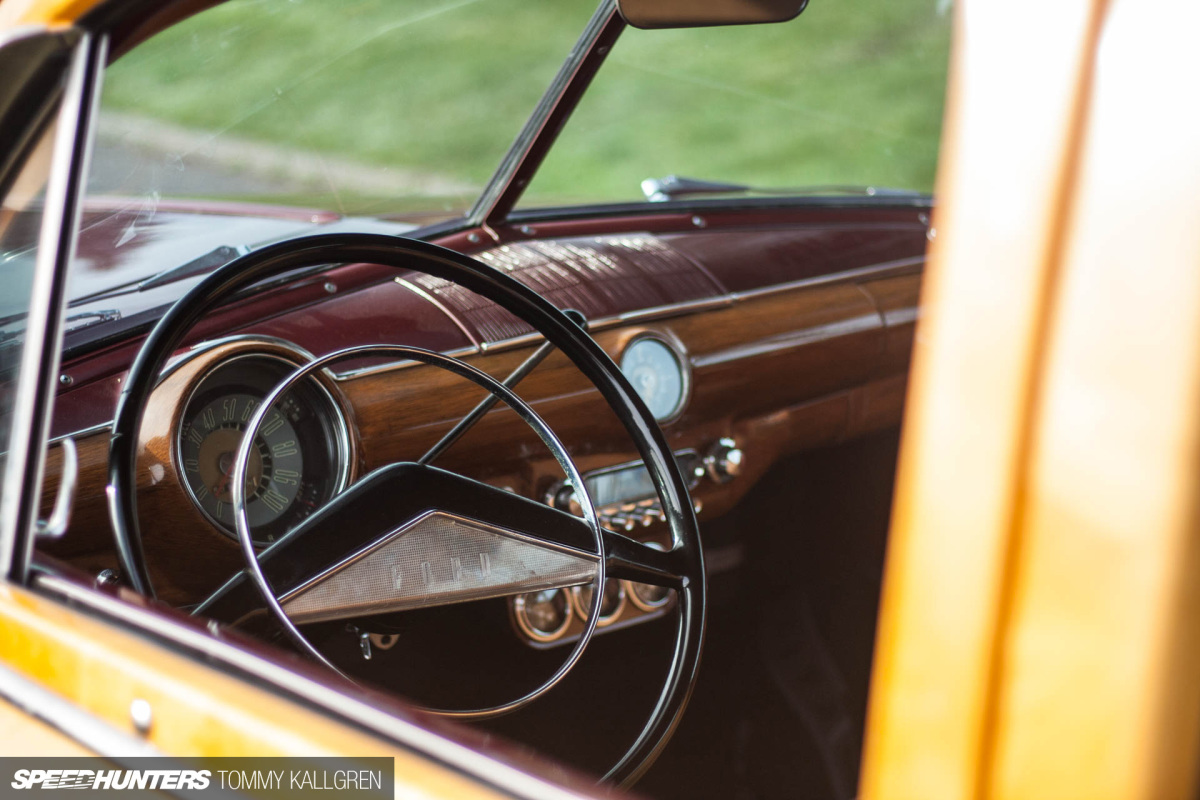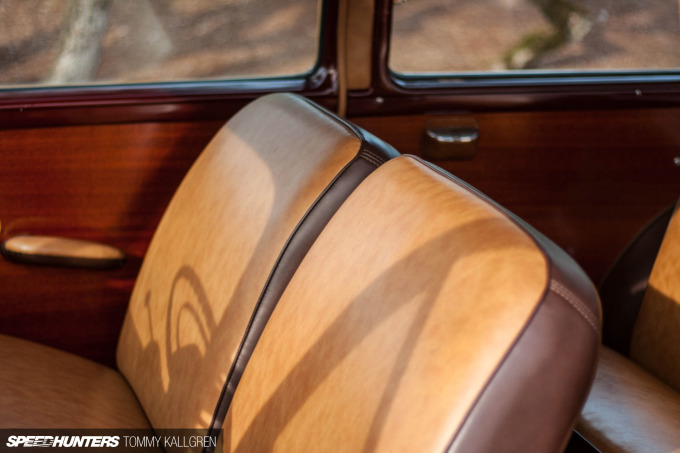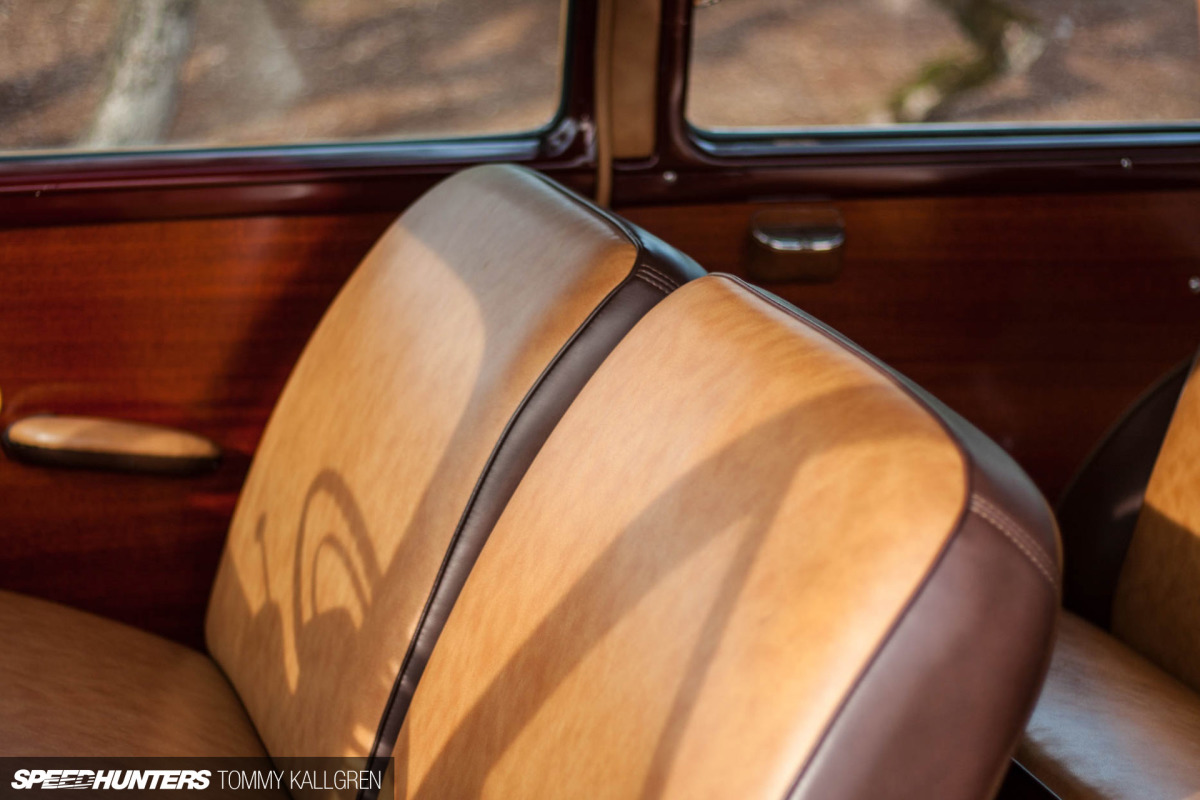 Our pace between locations during the photoshoot could be described as low and slow. We rode in style though; the stock bench seats provided no bolstering, however being OEM from the '50s, the springiness of them more than compensated for the rough suspension. The upholstery is an original restoration with new old stock (NOS) material.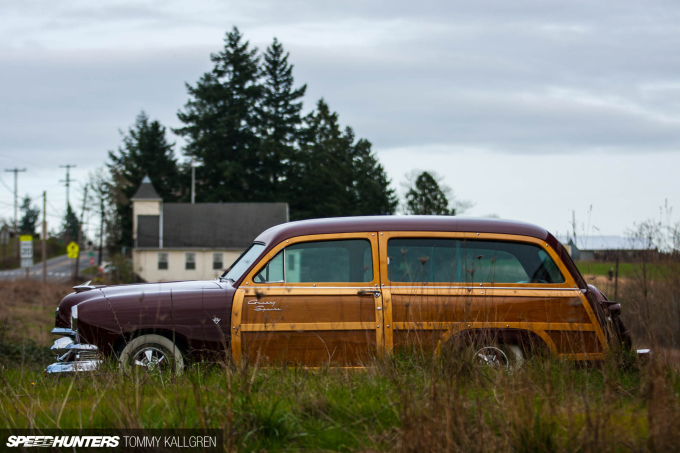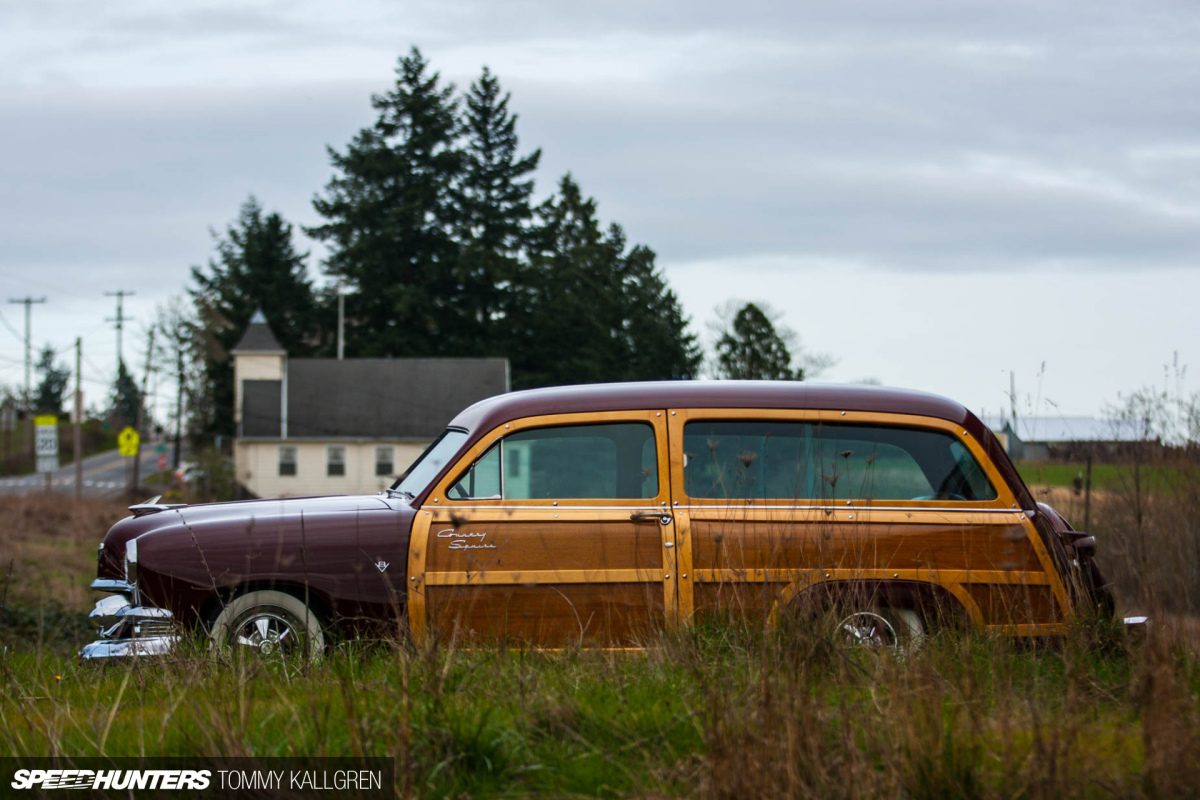 Reminiscing on America's automotive history, it's impossible to look past the iconic woody wagon, and Jeff's '51 Ford is a superb example.
Words & Photos by Tommy Kallgren
Instagram: tkallgrenphoto
How To join the IATS program: We have always welcomed readers to contact us with examples of their work and believe that the best Speedhunter is always the person closest to the culture itself, right there on the street or local parking lot. If you think you have what it takes and would like to share your work with us then you should apply to become part of the IAMTHESPEEDHUNTER program. Read how to get involved here.