Introduction
After several years away, this year I returned to the 24 Hours of Nürburgring. I went there with a mixture of feelings: anticipation, tension – and fear. The fear was not coming back with the results I desired, results that would be completely dependent on the work of one pair of hands and one pair of eyes.
You now might justifiably ask yourself what this guy's problem is. It is as easy as this: I have been to the 'Ring many times in the past, maybe too many times, and have used nearly every corner and photo slot in the fence that's publicly accessible. You now might think, justifiable again, that this is great and it should empower me with the knowledge of the best possible photo locations which I could simply use all the time. But this would be a proper miscalculation. Though working in the same spots regularly gives you one very important thing – exercise – it also empowers a mighty inhibitor of creativity: the comfort zone.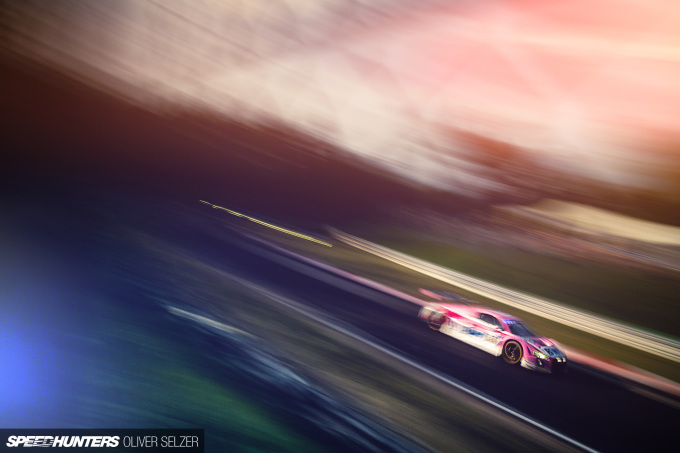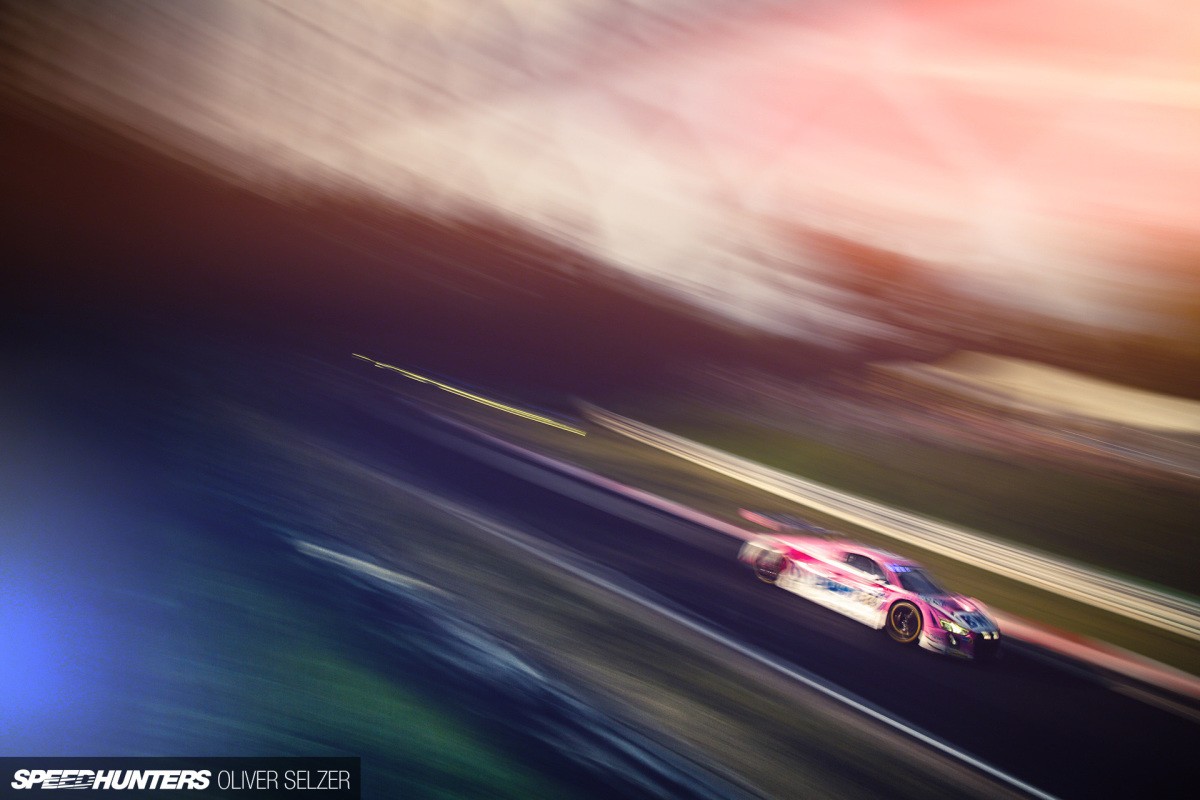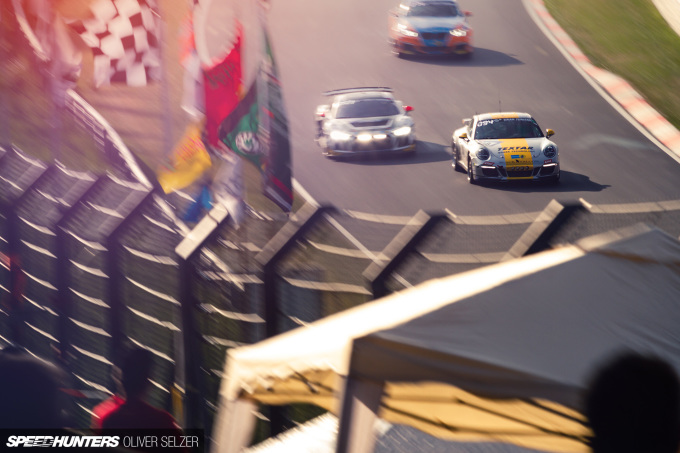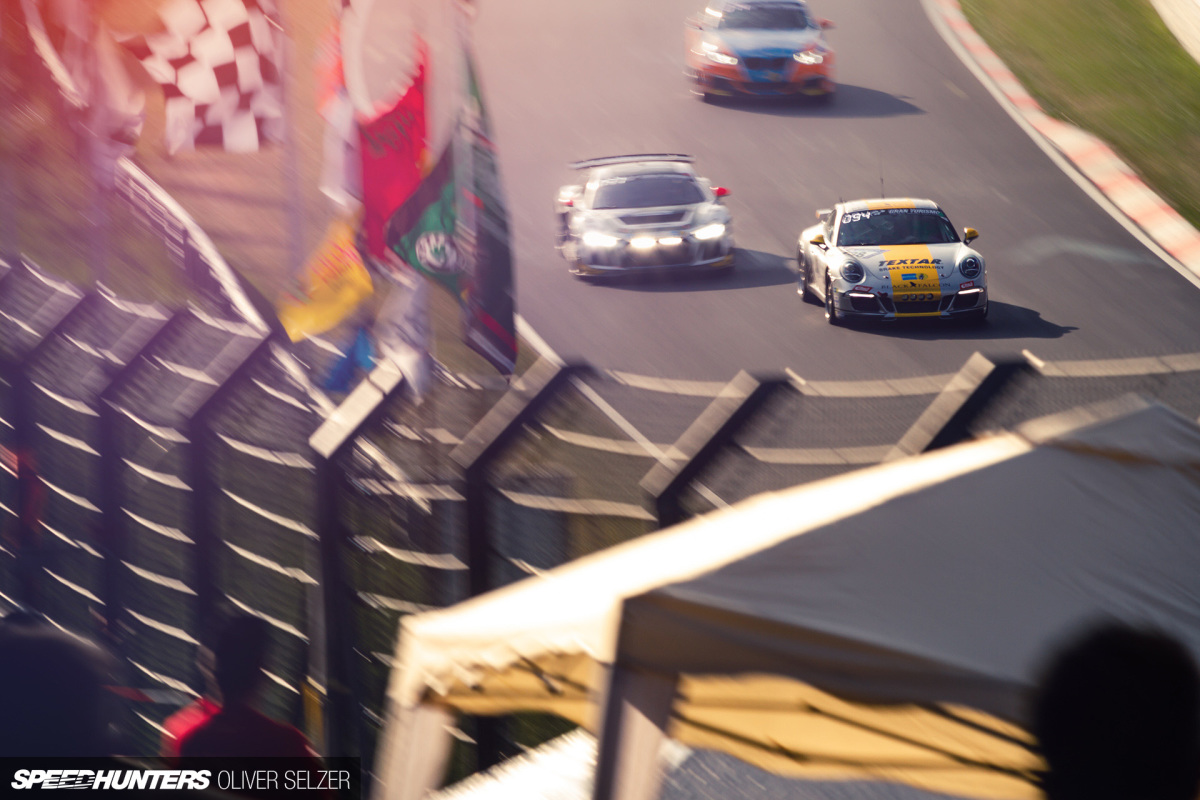 What I do, in principle, is documentation. But it is my passion to squeeze out the conditions in such a way that the resulting photography is no longer considered pure and raw documentation only. I want to create works of art.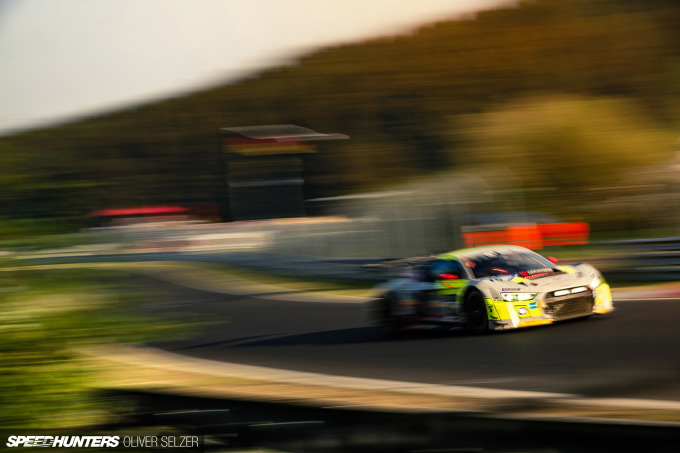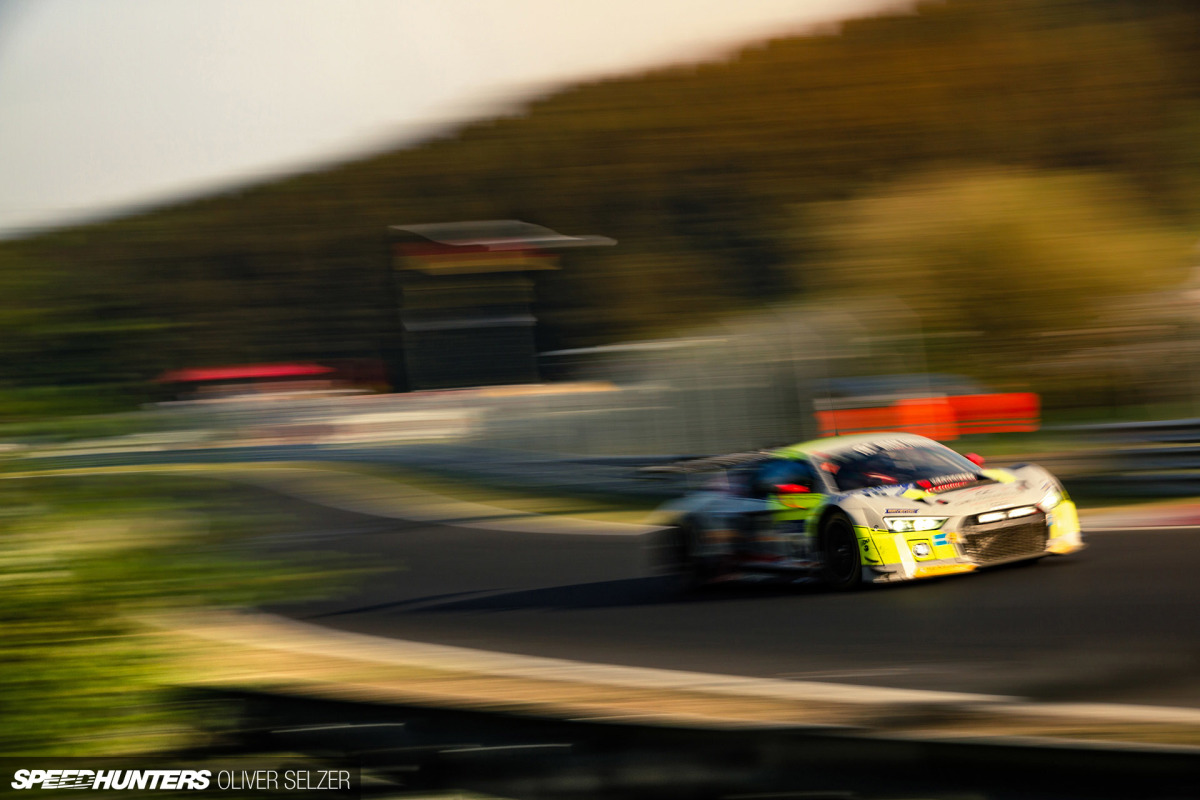 Before, I realized that my pictures showed cars of every kind and colour, but the pictures themselves all looked the same! It was time to change the game for the sake of variation – and for the sake of better pictures.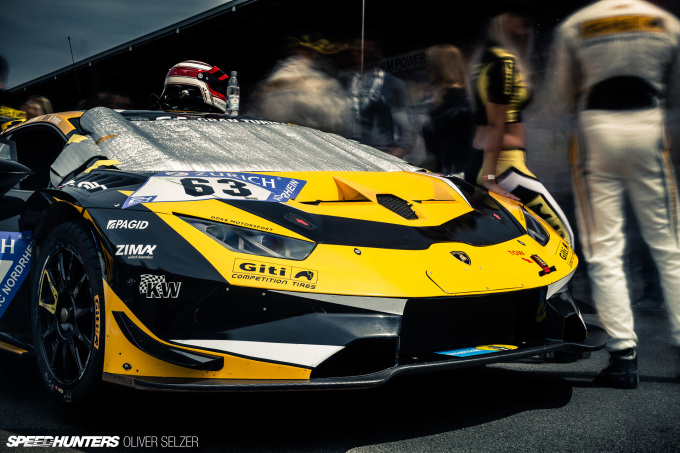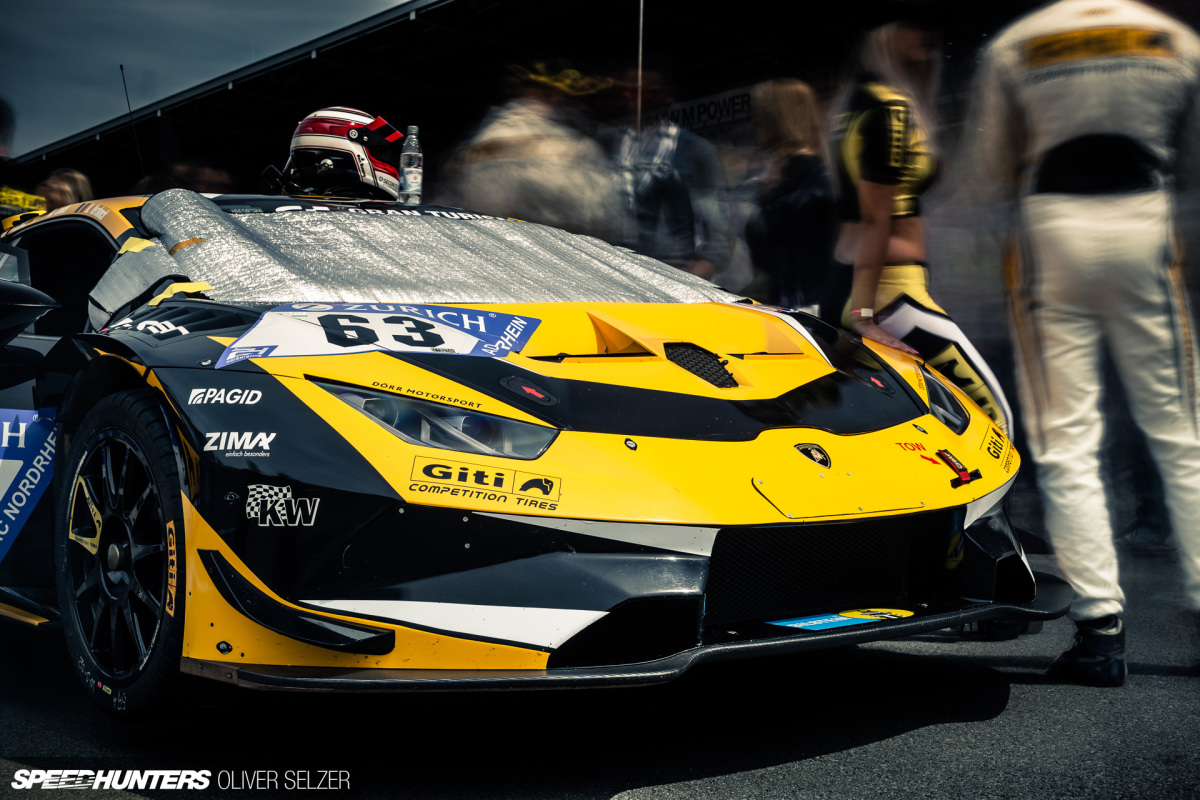 So I had to learn two things: 1.) Changing the way to use my eyes. 2.) Changing my photography technique. Adapting to the conditions was also on my bucket list. I now want to share with you some of the most important things I've learned about photography at car-related events and races.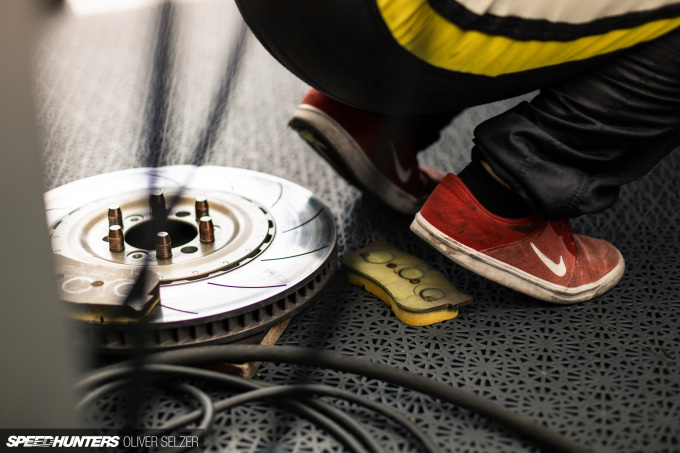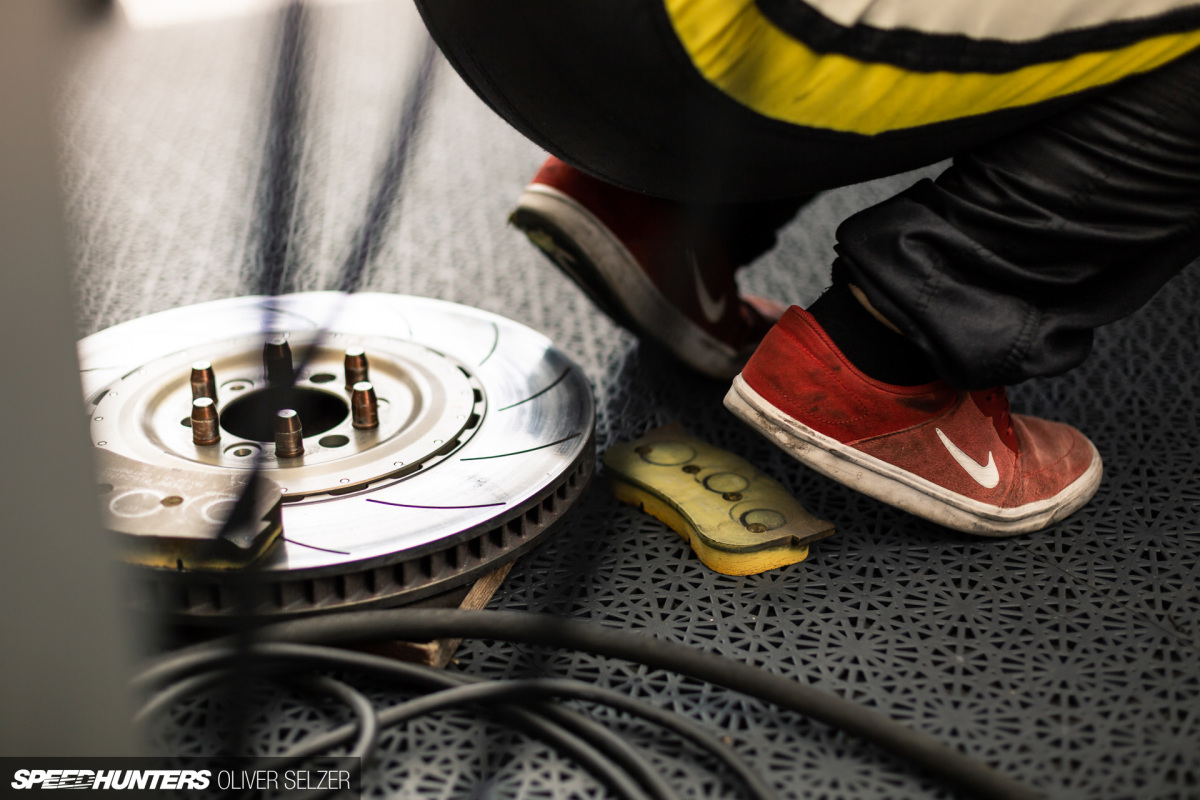 There is quite a difference between shooting at the Nordschleife during public Touristenfahrten driving days, and mega-events like the annual and absolutely mind-blowing 24-hour races. While the first is like car porn where you get to see every detail, the latter rather is a thing of imagination because the trackside is littered with people, and the perception of track action is more audible than visual. Since photography is a hunt for photons instead of sound waves, the challenge is finding spots to use and then making the best of them. Changing the way to see now was all that mattered for me.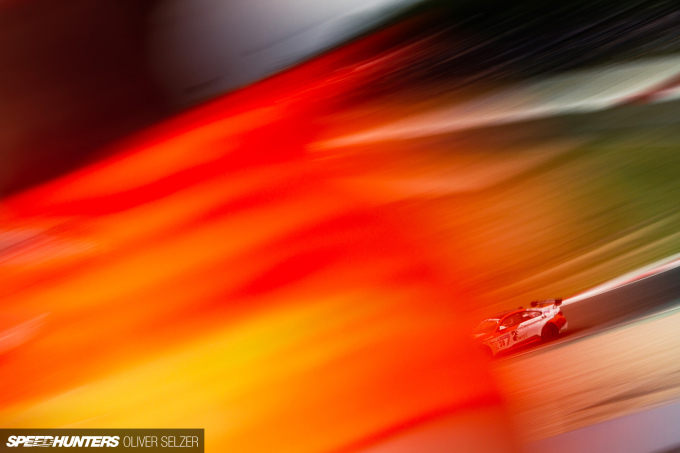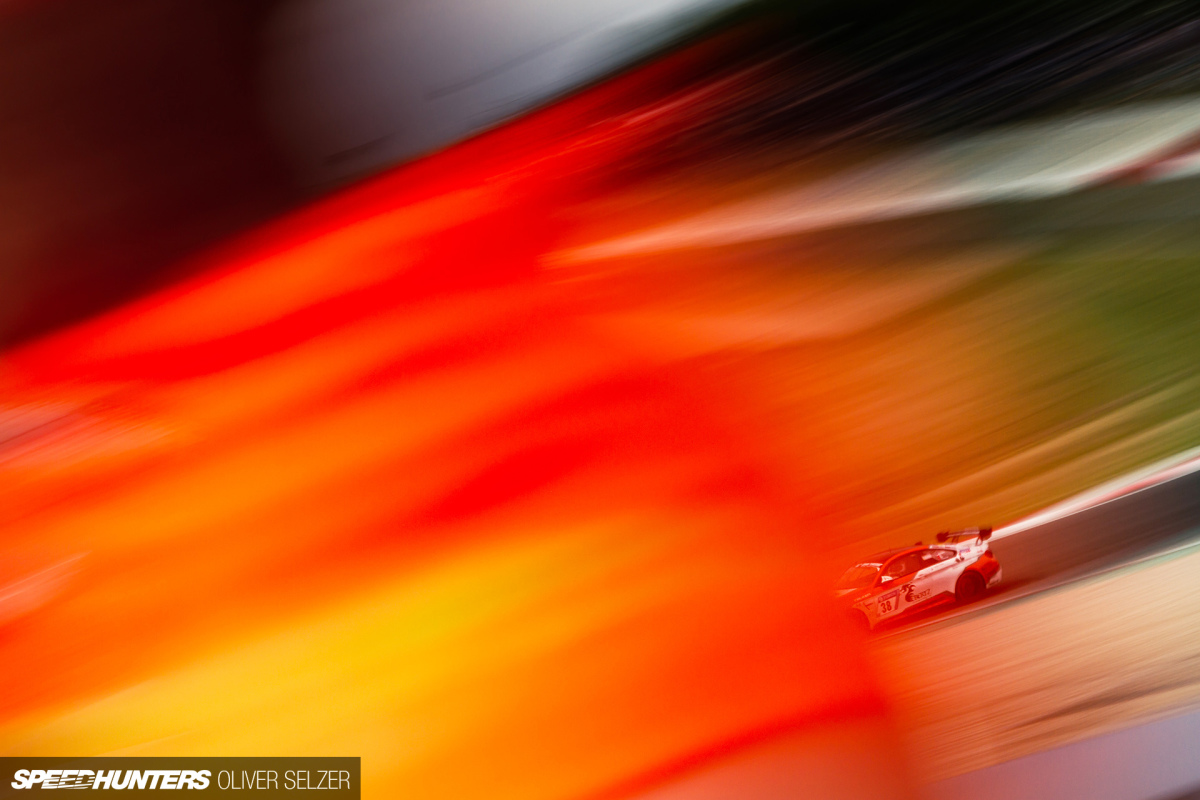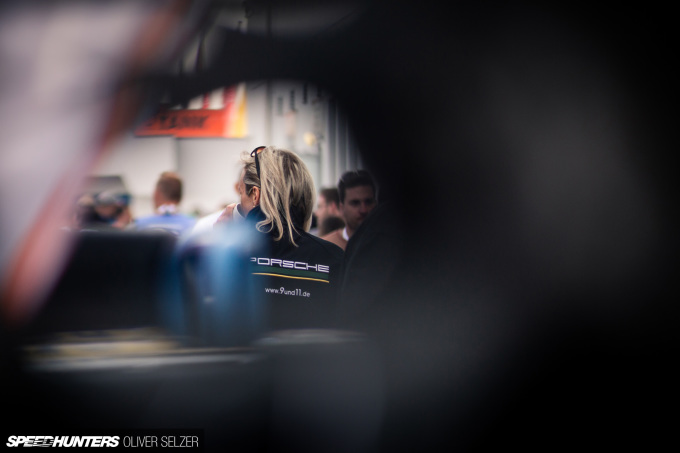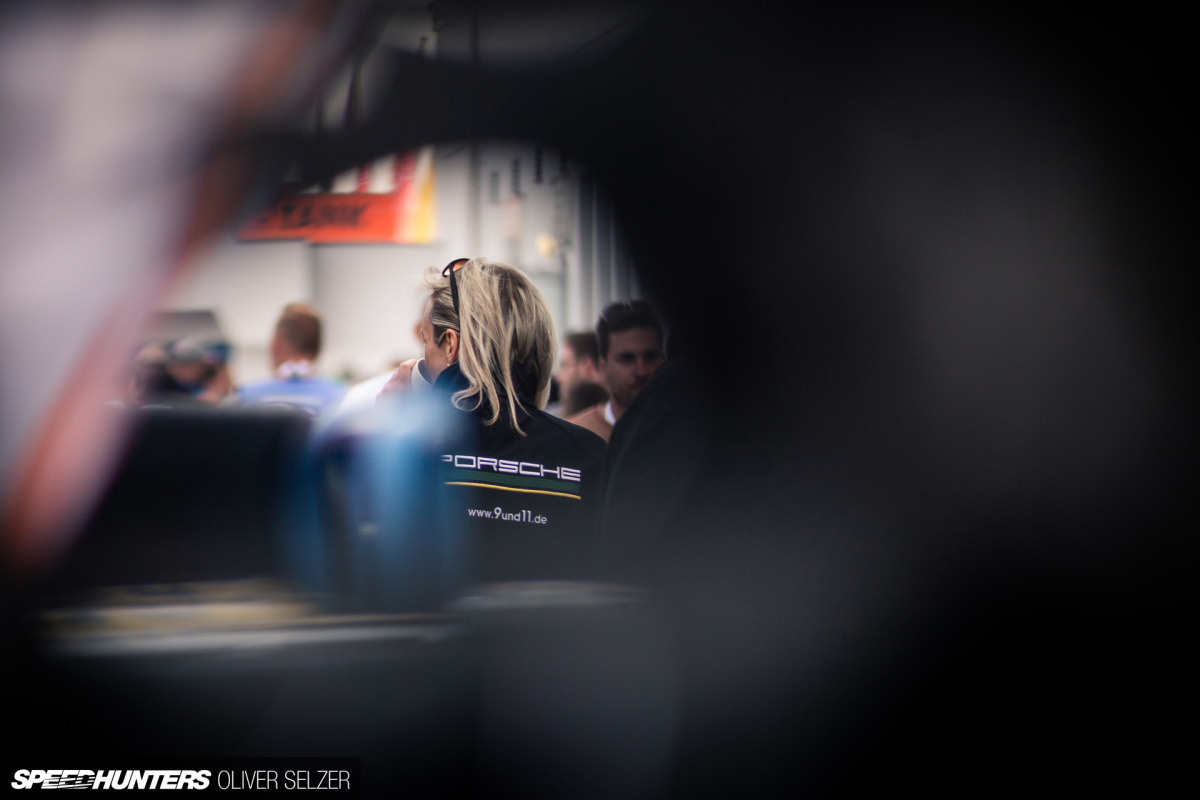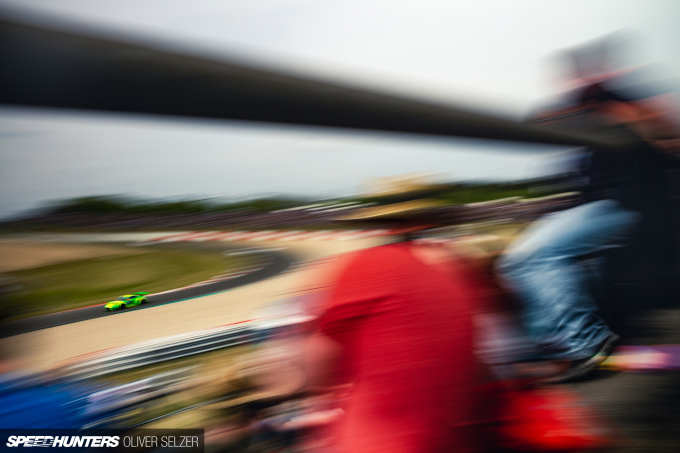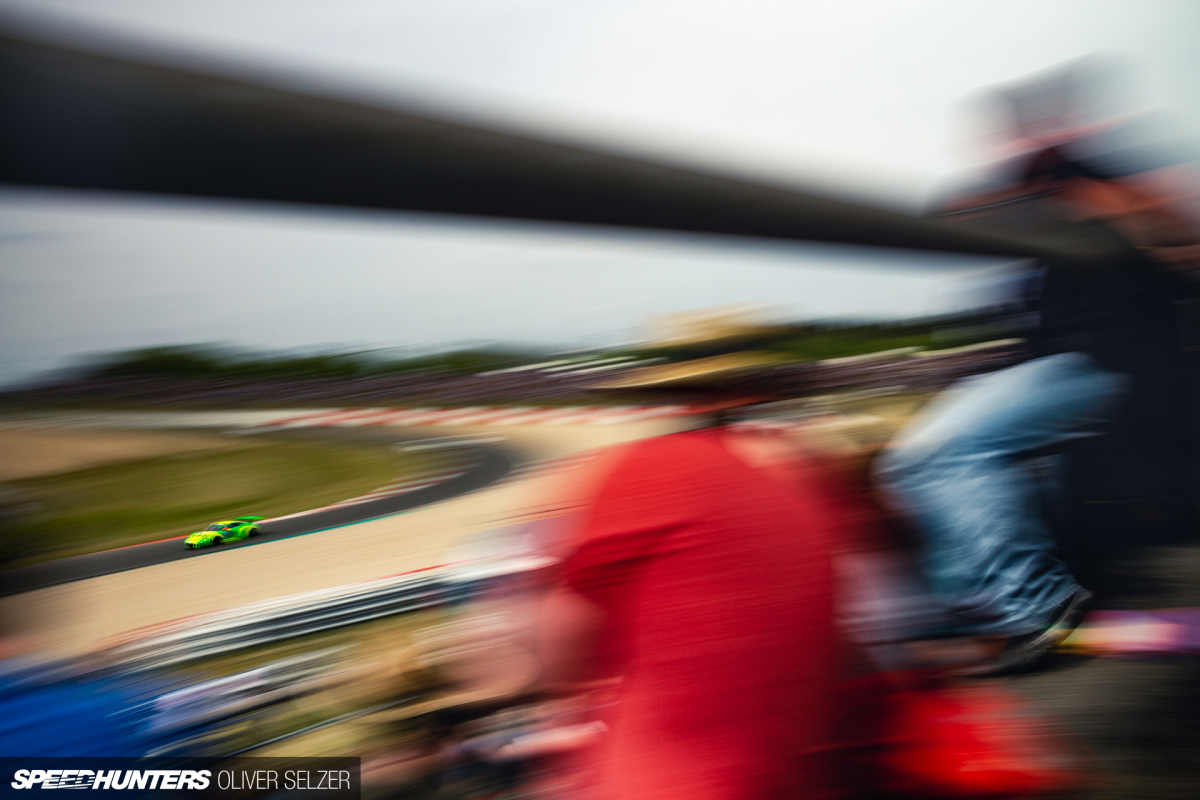 Rule #1: Use the foreground.
If you ask me about the most underrated instrument for creating better pictures it would be this: Get a sense for the foreground. And, remembering the mega races – 24 hours of Nürburgring, Spa, Le Mans and the likes – there is a lot going on in the foreground. See it and use it in a creative way. Example? Spectators. Take the most colourful person between you and the track, choose an exposure time long enough to do a proper panning shot, and if you do it right and with perfect timing you get your cars embedded into a torrential river of colours. The foreground gets even more important if you can't bring out the subject through motion blur because it is static. Find something to shoot through; this could be a wheel standing around in the pit lane or, again, people.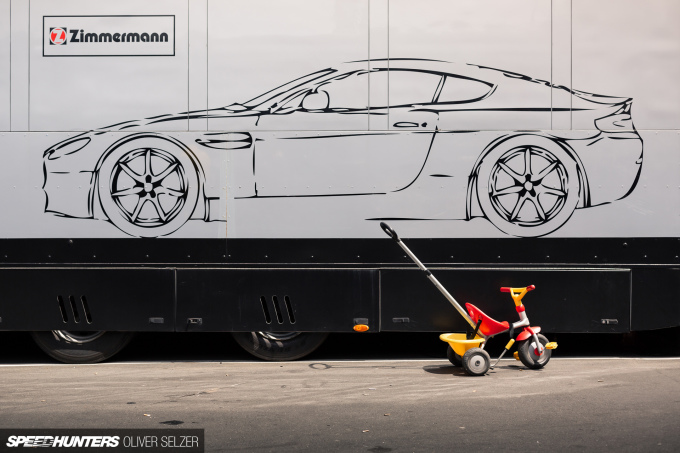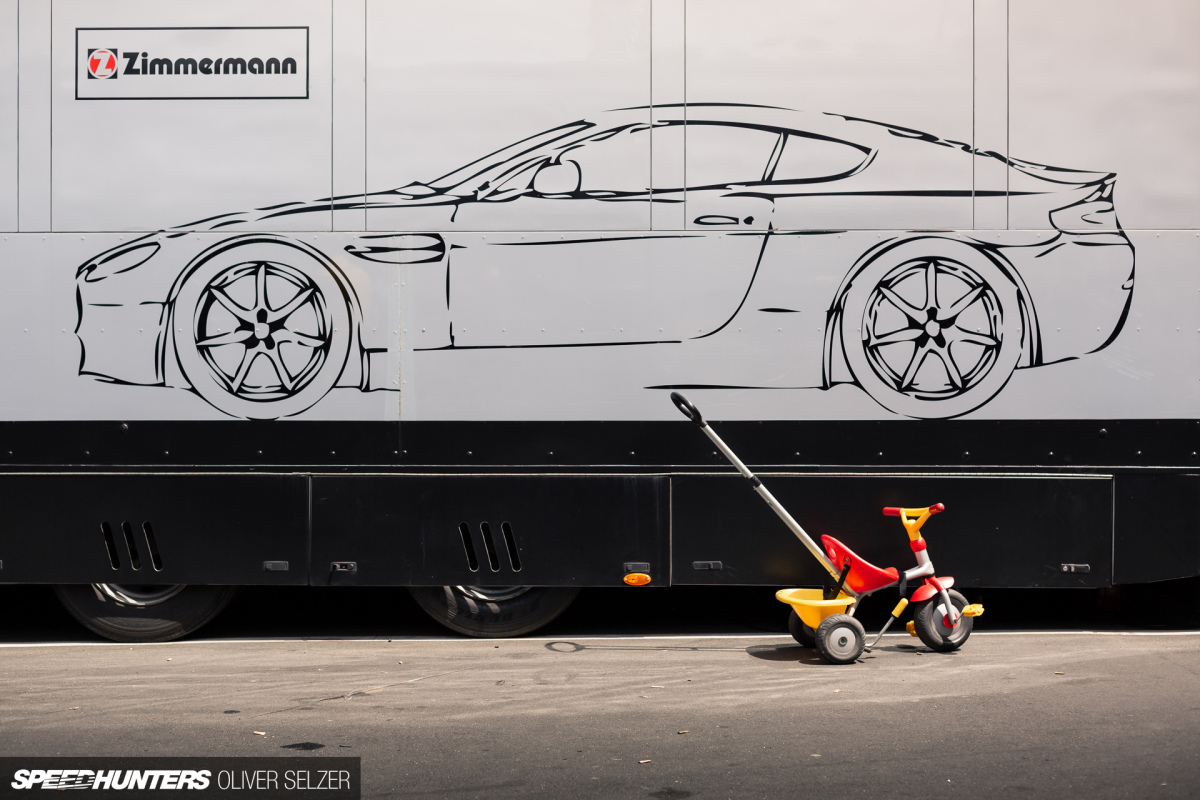 Rule #2: Tell a story.
Especially during events like endurance races with paddocks, pit lanes and sometimes even starting grids that are open to the public, there are more stories happening than you will ever be able to tell. Again, it's a matter of seeing, observing and anticipating. A member of the pit crew changes a wheel, and then another one and another one. How likely is it that he will change the fourth one, too? This is the moment when you will already be perfectly positioned with your camera loaded and unlocked to hit the black. Look for the unexpected; in an area full of cars, people who work on cars, people who drive cars, and people who take pictures of cars – this will guarantee outstanding pictures. The left-alone tricycle in front of the race car trailer was one of these little stories the moment I spotted it.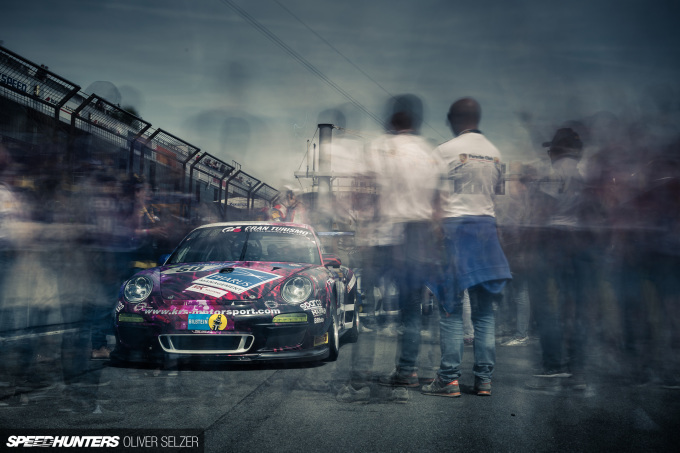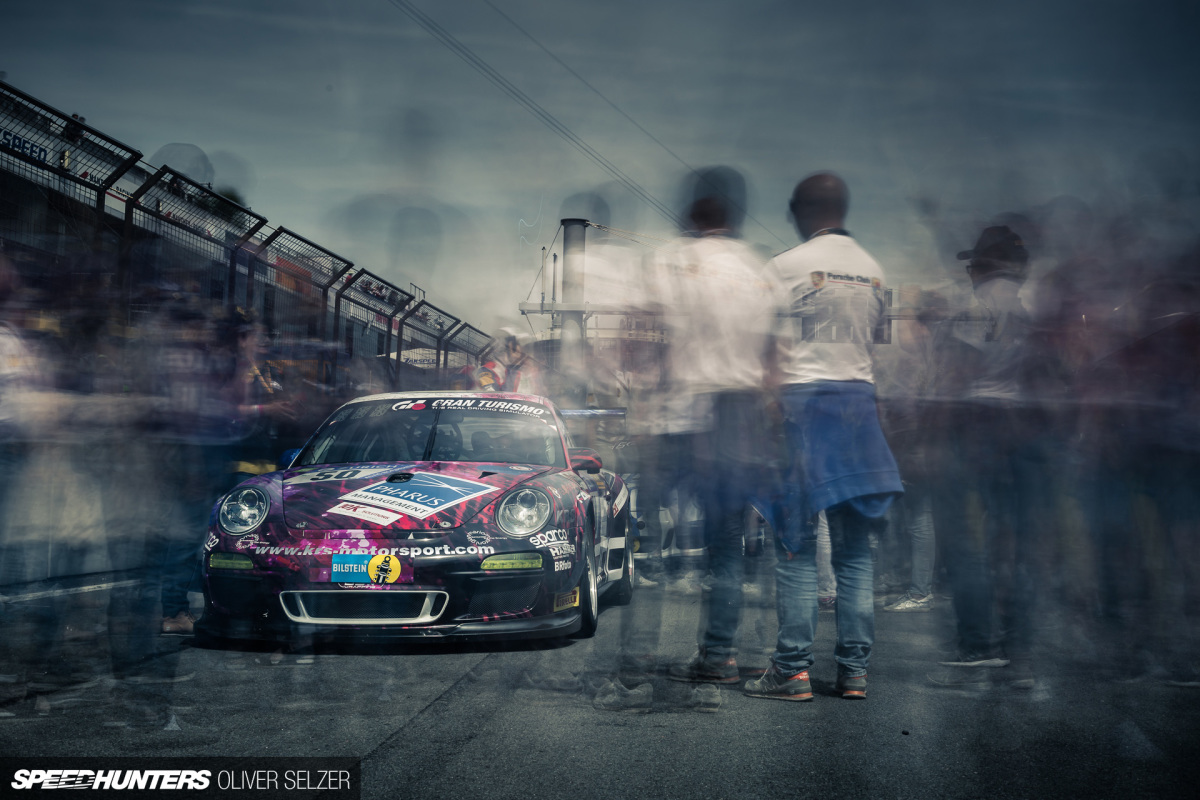 Rule #3: Buck the trend.
Ever seen a crowd frantically photographing the same thing? Great, this already is the first important step. Now, step back a bit and you will move into the right direction. You even took shooting this scene into consideration? Do it! It will most probably be a lot funnier and narrative than the actual subject. Then, stand back even further and look for places in the off. This will not only provide you with the first elemental thing – foreground – but will get you into a certain distance to the action letting you see the world with fresh eyes. Finally, you are now in a place you won't have to share with hundreds of people resulting in a much higher chance to take a unique picture.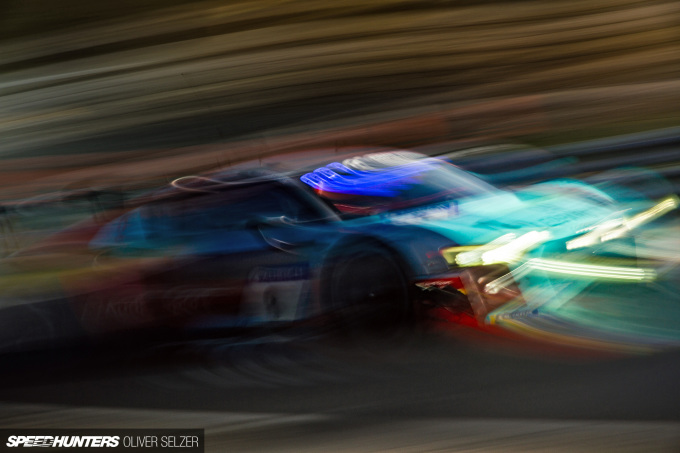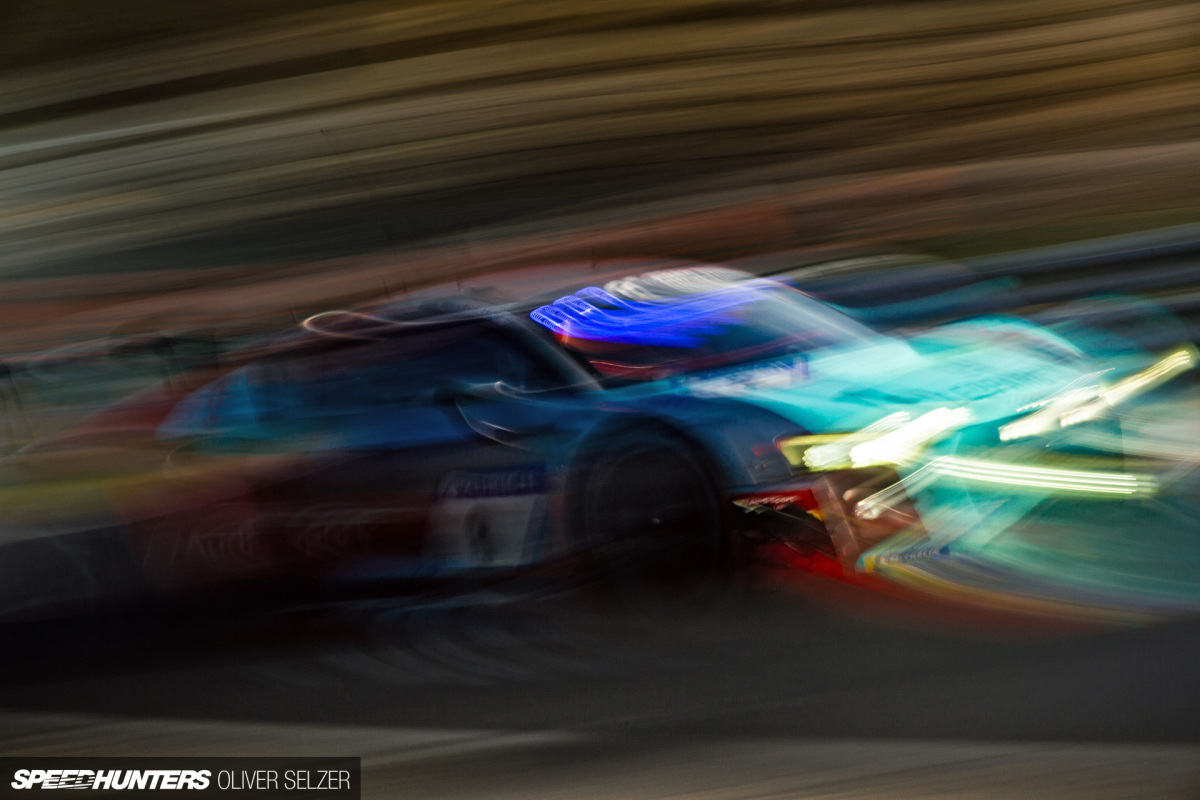 Rule #4: Be bold and creative.
Try things. Fail. Try things that most likely even won't work. Fail again. You might end up with magic.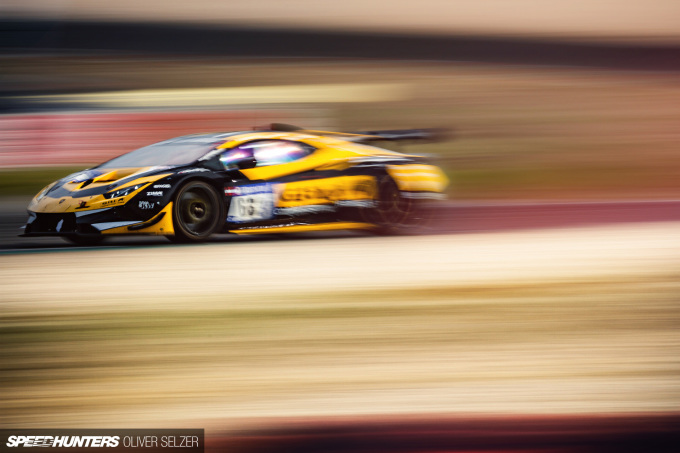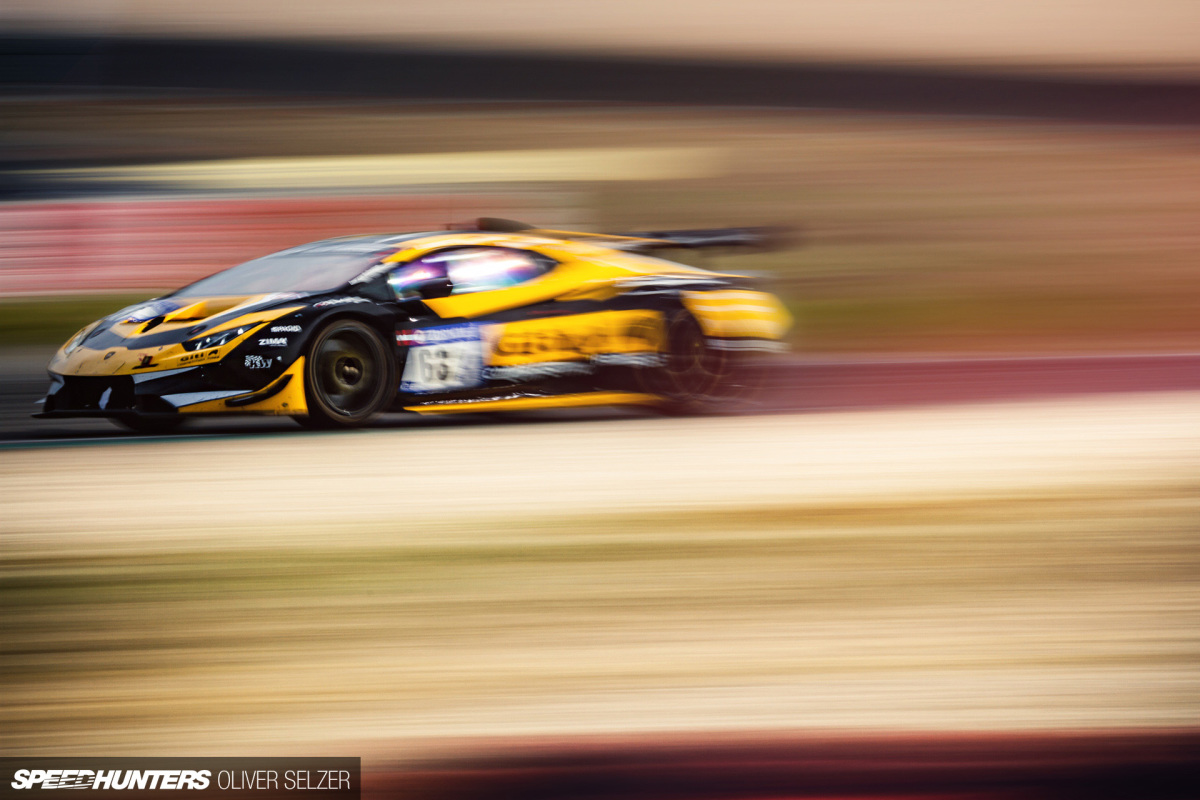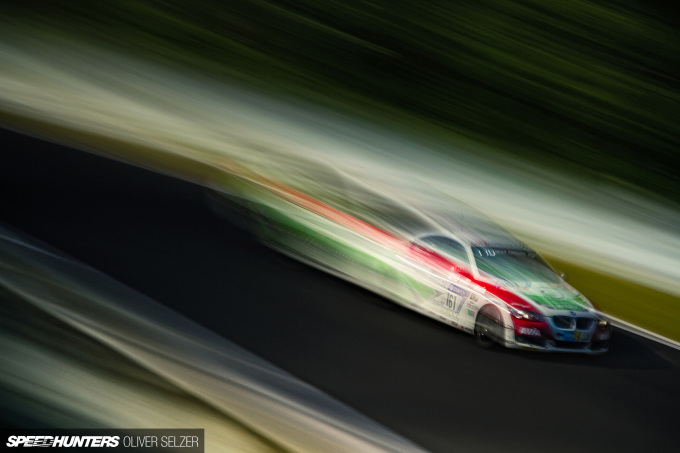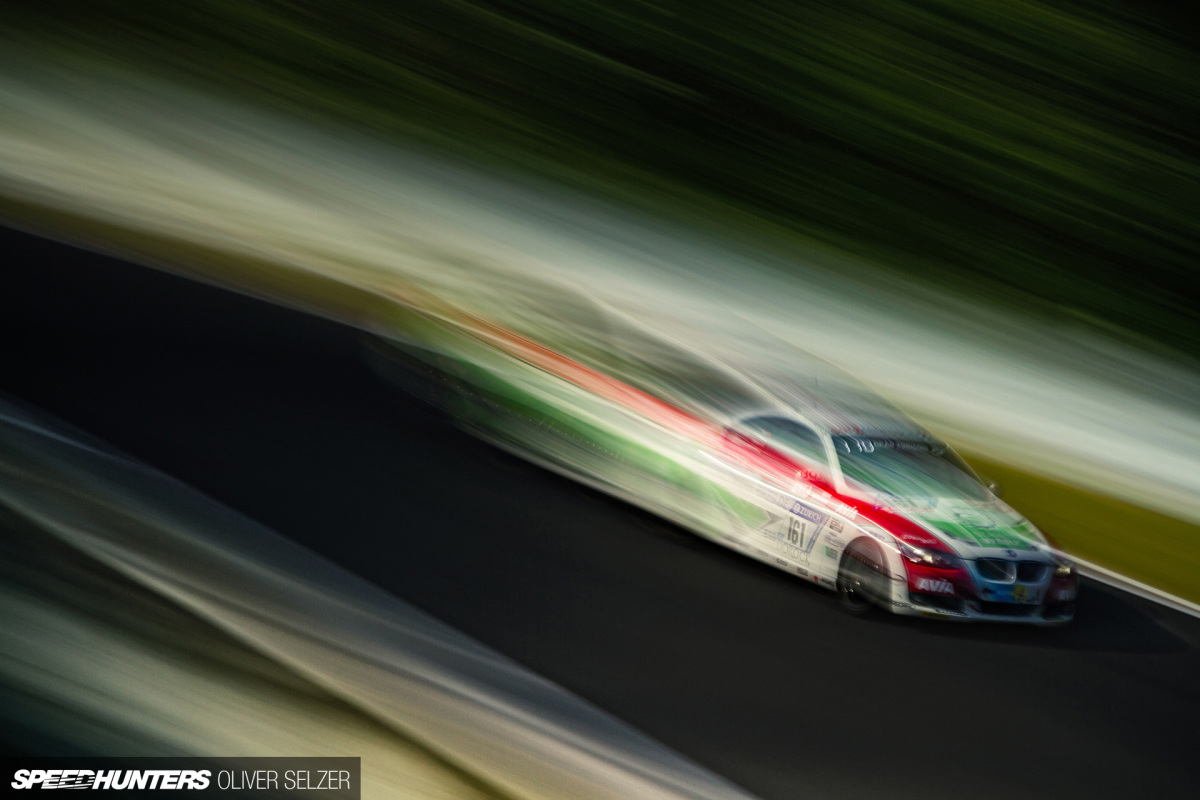 Rule #5: Acquire your own style and technique.
Personally, I love to catch things in motion. Using extreme exposure times did not only help me emphasize my subjects, it helped me create my own style.
If you have questions on how I obtained a certain effect in these pictures of this year's 24 hours of Nürburgring, feel free to ask me in the comments. I'll gladly help you out!
Final rule: Don't ever be content with what you have achieved.
Oliver Selzer
Instagram: speed.matters
More IAMTHESPEEDHUNTER postsHow To join the IATS program: We have always welcomed readers to contact us with examples of their work and believe that the best Speedhunter is always the person closest to the culture itself, right there on the street or local parking lot. If you think you have what it takes and would like to share your work with us then you should apply to become part of the IAMTHESPEEDHUNTER program. Read how to get involved here.
Gallery