"My car is not just a piece of sport equipment. I regard it as an extension of my body.
"I want to feel the road. Everything between the surface and me, in essence, is the car, so it has to be reduced to the absolute minimum of parts for that reason. I always want to be two steps ahead of what the car is going to do, and it is my goal to understand why. Every noise the car makes I can assign to one of its parts because I have changed almost every single one of them."
These are the words of Thilo, one of the Rhine-Main lightweight community's longtime members.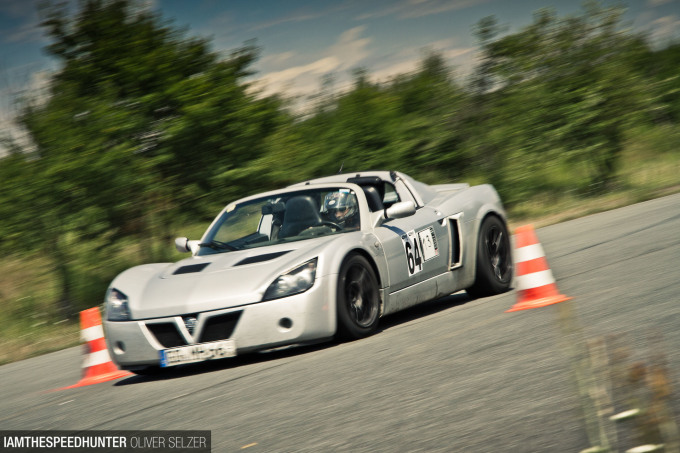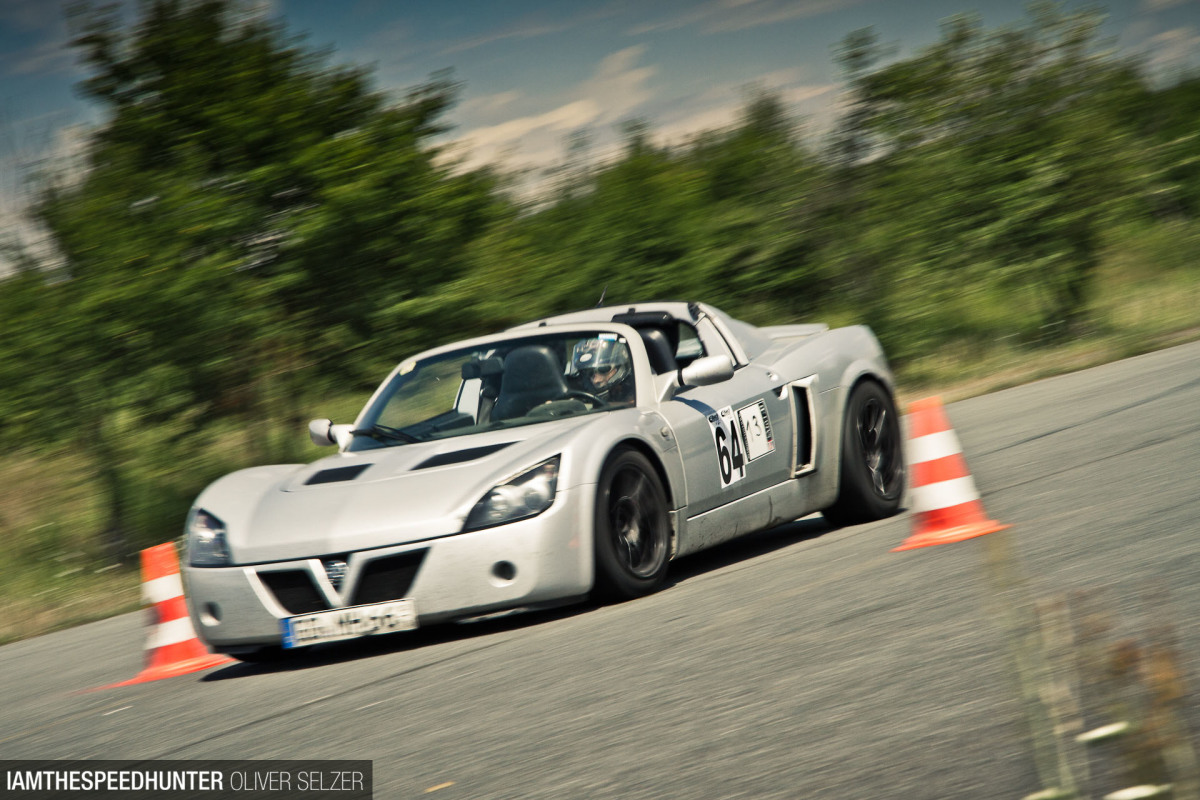 The car Thilo owns is an Opel Speedster, otherwise known as a Vauxhall VX220 or Lotus Type 116. Using the word 'own' doesn't do relationship any justice though, because any other person of sound mind would've parted ways with this car a dozen times over considering the sheer number of letdowns it's provided. I'm not talking about a blown bulb here or a loose knob there, but I think there are less life-threatening alternatives for leaving your comfort zone then losing the rear on a twisty road because of a failed track rod. In the time he's owned it, the Speedster has provided Thilo with the most joyful, terrifying and emotional hours of his life. And it still keeps on delivering.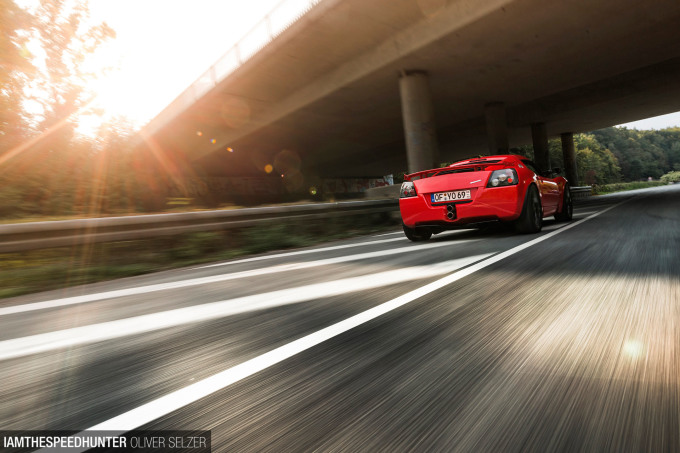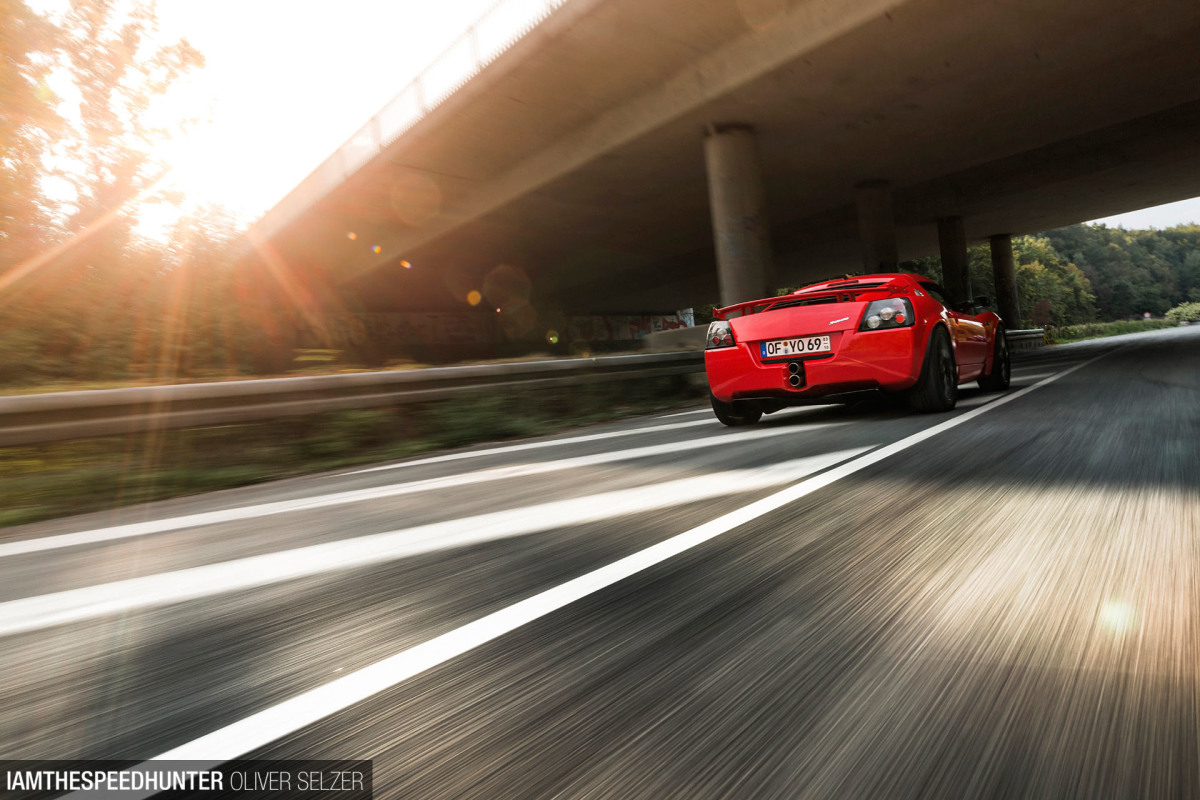 As a kid of the 1980s I was spoilt by cars. I still am, and I admit I still love drawing them secretly if there's a minute to spare. The most exceptional and fascinating one of them all was that angular, mid-engined and extreme Italian supercar we all know and many of us adore. Then, in 2001, when I was 18 and got my driving license, there were rumours that a German manufacturer was be going to build a mid-engined sports car. Pictures of the concept began to circulate and I was hooked. Several months later I finally saw one in the flesh on the streets of my hometown: then and there I decided that one day I'd own one myself. In 2014 I finally made my dream come true, becoming the owner of a perfectly configured Speedster in great condition.
The Binary Lightweight Universe
Underneath the sharp and well-defined fibreglass surface of the most extreme road-legal Opel in history you'll find an aluminium frame similar to the one in the more curvaceous Lotus Elise and Exige models, its sister cars. However, some say the Speedster doesn't deserve to be called a fully-fledged vehicle, rather an underdeveloped prototype. That's actually quite logical considering the tiny budget Opel had at its disposal for development compared to its volume-production models. Legend has it that the Germans took everything that was good from Lotus and replaced it with Opel parts which were not entirely the better choice.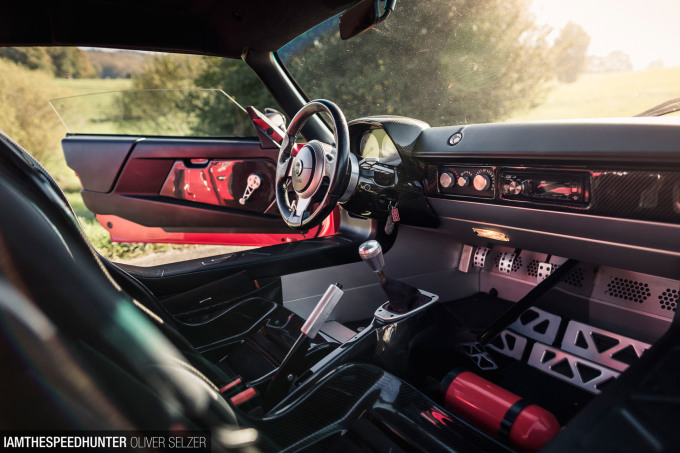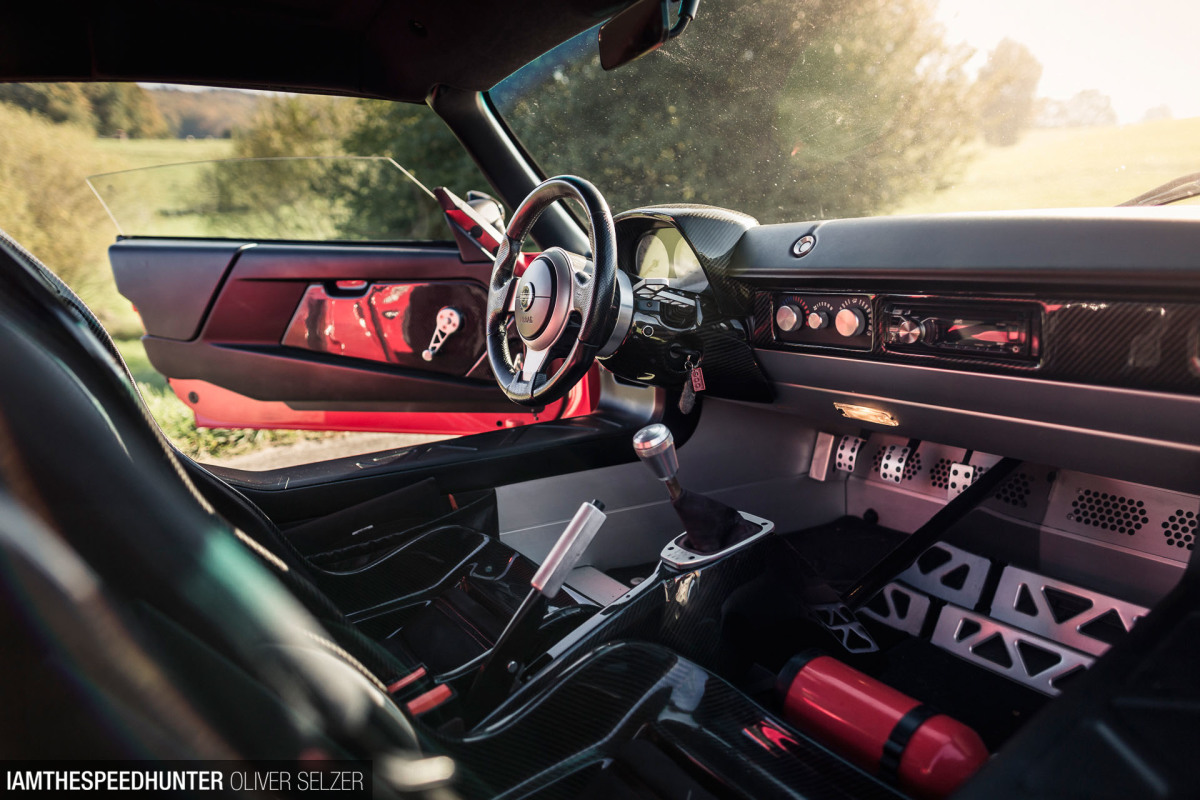 Inside, the Speedster provides no luxury whatsoever, but you'll never find yourself bored. The car is so full of character that – if it doesn't break down on you – it just makes you smile. And it continually raises big question marks above the heads of curious bystanders. Is it a Smart? Is it a Tesla? Is it a Ferrari? Is it a Lamborghini? No, it must be a kit car for sure. Which reminds me of two traits any person seriously considering to buy a used Speedster should have: self-irony and a want to suffer.
The Rarity Paradox
Can you remember the last time you saw a Lotus Elise or a Opel Speedster on the road? Even though the chances might be higher in Europe and parts of Asia than in the rest of the world, it's a real shame that these models have become so rare, especially the latter as it hasn't been produced for more then a decade now and every season their number is prone to drop further. This all said, if you do encounter one of them in the wild there's a very high chance you'll find another dozen of them in tow. Such was the case with this meet.
Owners of these vehicles are extremely dedicated and proud of them. The guy with the Exige arrived from the airport with his lu­ggage still in the cabin, for the sake of not letting the occasion slip.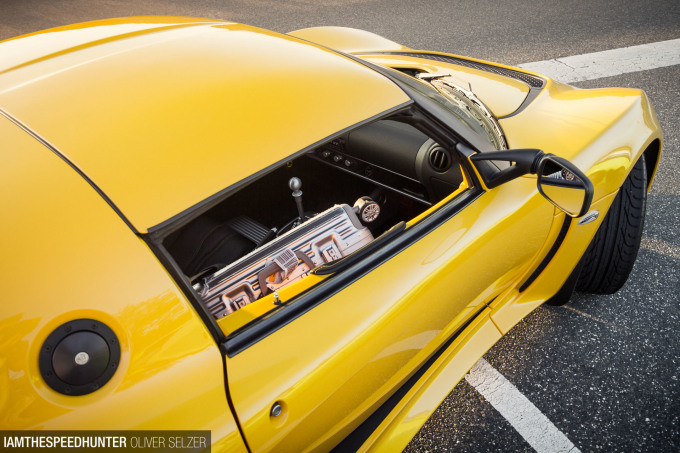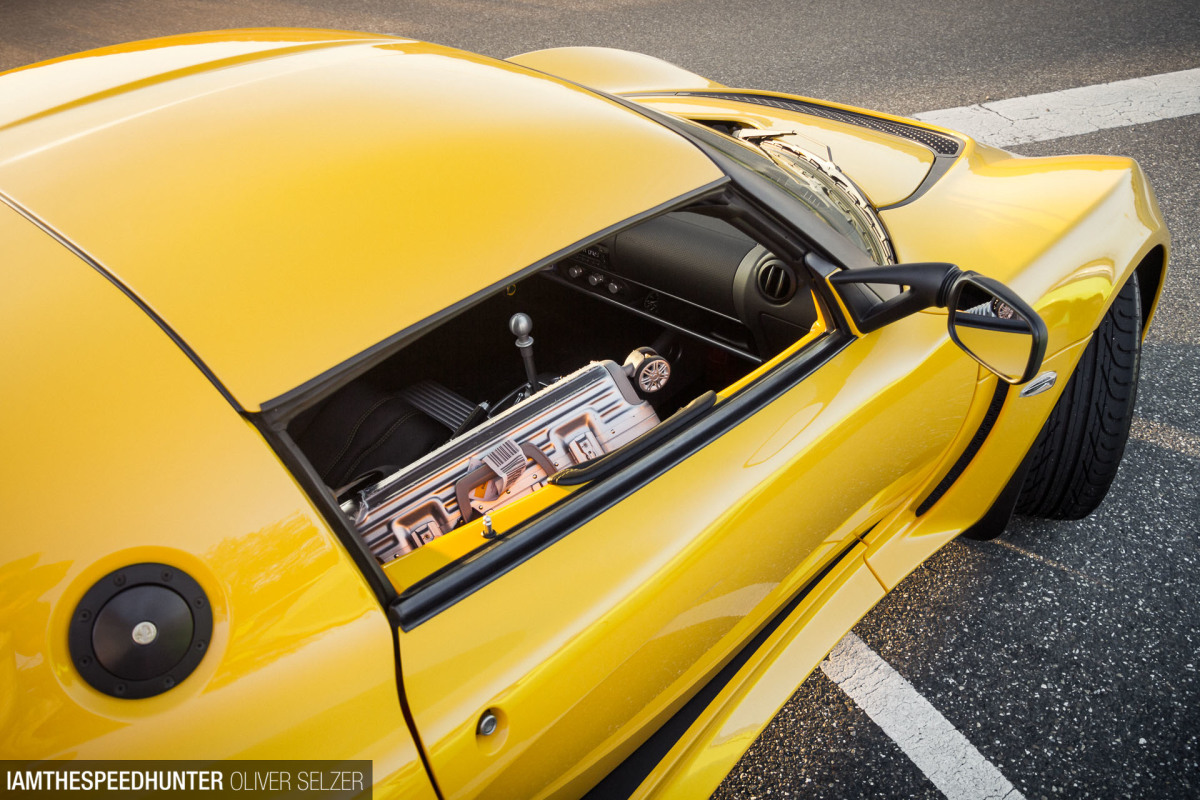 At the meeting location things quickly became more frenetic; cars in all colours and stages of completion appeared from out of nowhere, some screaming highly, some growling deeply. Old friends were reunited, new friendships were made, petrolhead talk was enjoyed, and then, finally, the day's main event was upon us: driving.
There's No Fox Like An Old Fox
If you've ever had the opportunity to get into a Speedster's seat you might have thought that these cars are just for the young. But truth be known, age doesn't play a key role in this community; there are both young guns in their twenties and veterans approaching their seventies, and everyone in between. Funnily enough, it's the older owners who seem to drive the wildest machines. When 300hp meets a sub-tonne weight, things can bite your neck quite unexpectedly, especially on wet roads, hence, experience and driving skills come in quite handy. Add to that a rather challenging weight distribution of 40:60 front to rear, semi slicks, and no electronic aids apart from a rather crude ABS, and you really need to have your wits about you to pilot one of these cars at speed.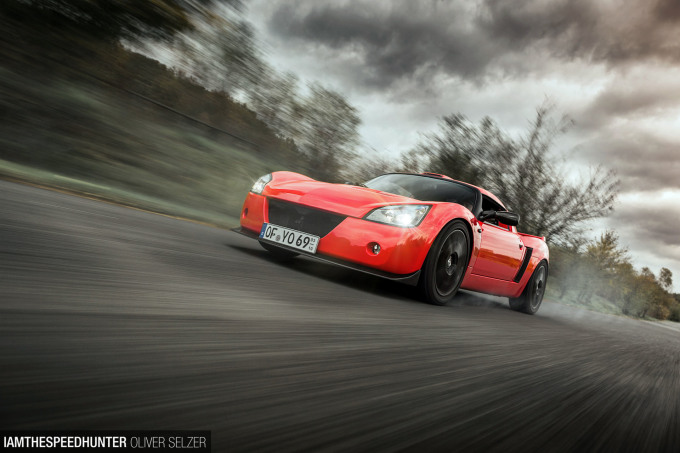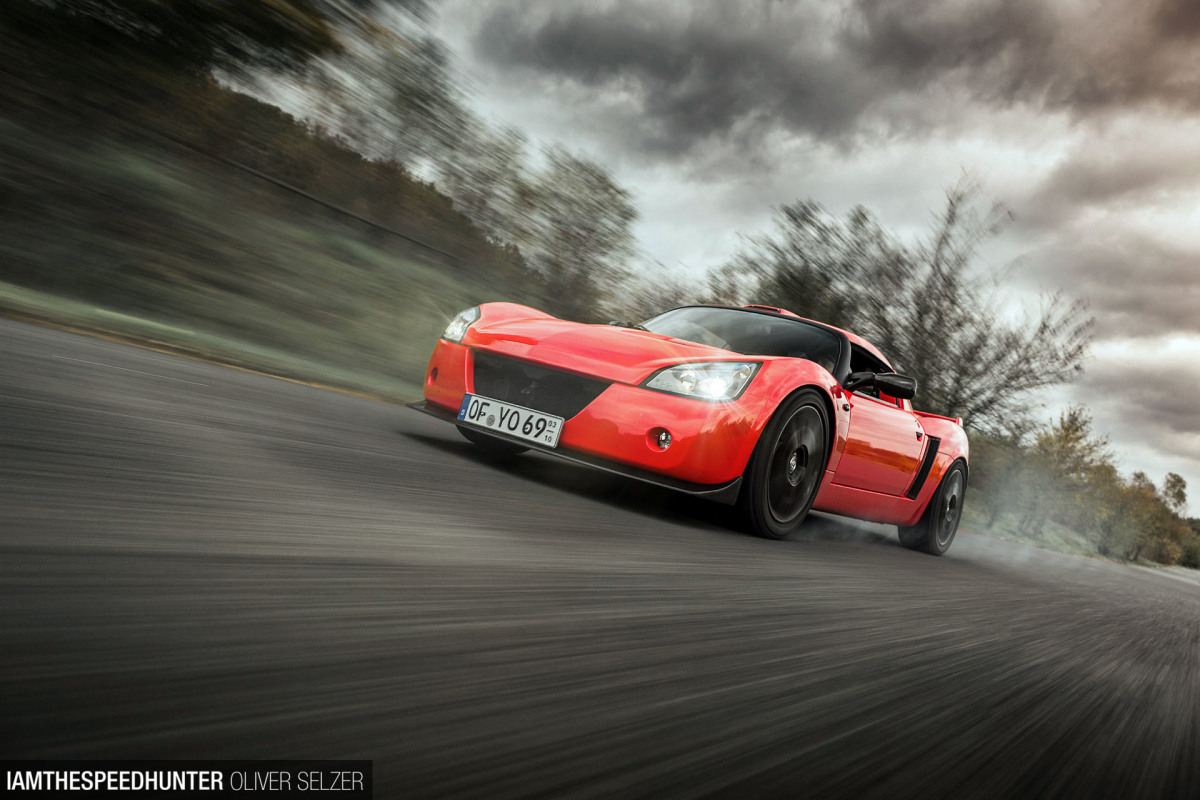 An entry-level, naturally aspirated Speedster 2.2 developing roughly 150hp – like the one I currently own – is nowhere near the fastest car you're ever going to see these days, though. Even basic SUVs are likely to outrun you, and strangely, a considerable number of them actually try. But the fun these cars deliver is not defined by the power figures or the power-to-weight ratio; it's their ability to make people smile. And that's not just the grin you'll be getting behind the wheel when throwing it around a corner – it's also those from other people around you.
Meet The Veterans
The second guy I'd like to introduce to you is Dieter. Like Thilo, I invited him to tell me about his connection to his car, and Dieter's answer was of a more technical nature – no surprise when you consider the fact that he's a trained toolmaker and mechanical automotive engineer. In his earlier years he prepped and raced cars like a Steyr Puch 650TR 2, a hot Mini Cooper S and a Volkswagen Golf to compete in autocross and circuit events. In 2003 he got infected with the Speedster virus and in 2006, aged 56, he finally bought his own one.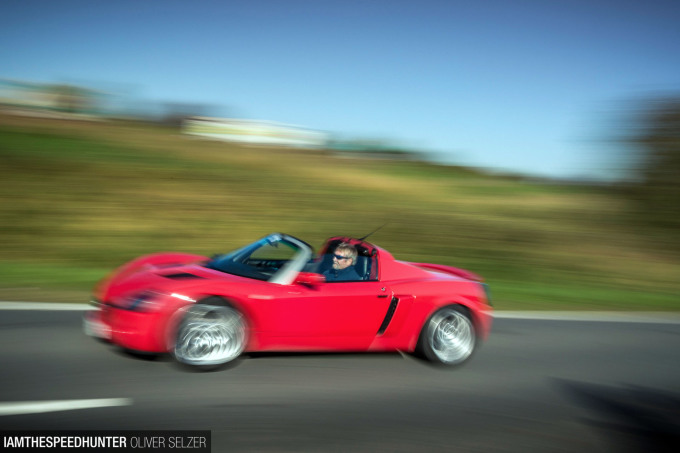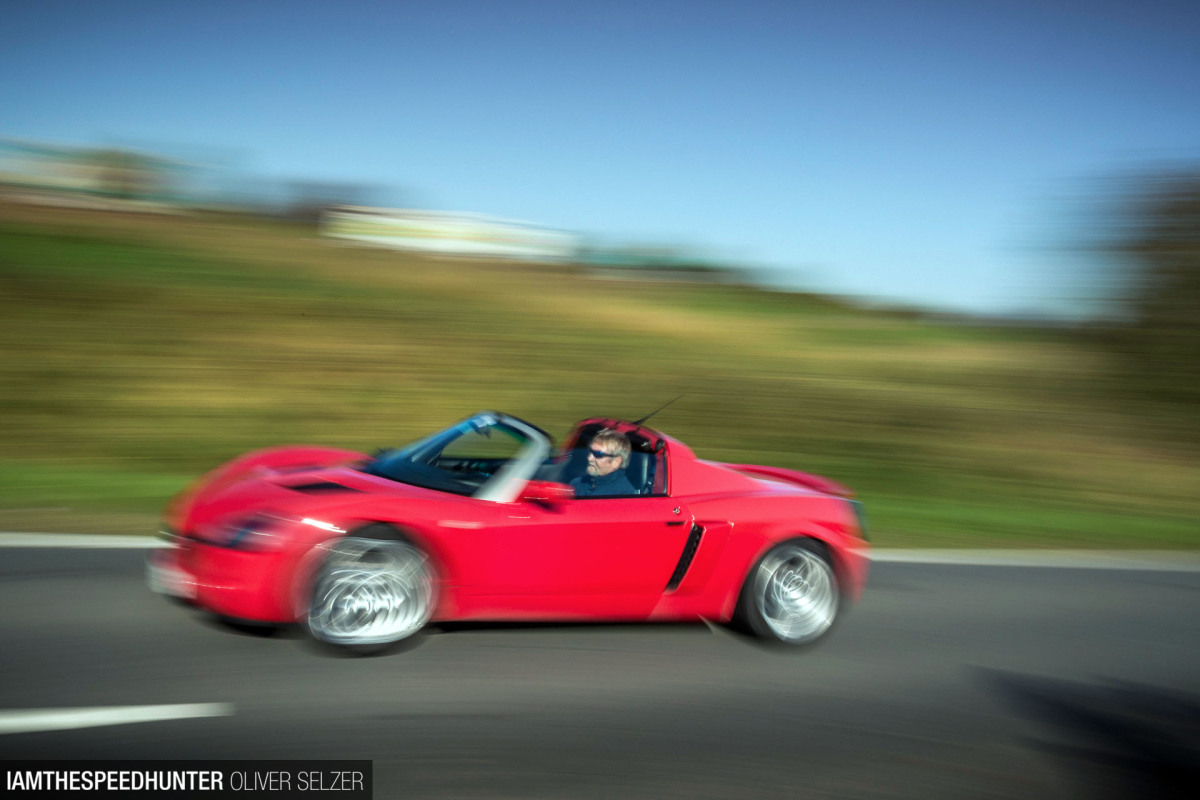 Remember how I said that many people look at the Speedster as a prototype with shortcomings? Dieter's car definitely doesn't fall into that category; he's made a number of improvements to address the common weak spots, and so effective have they been that he now produces small-batch upgrade parts for anyone in the community who wants to take a leaf out of his book. His Speedster is definitely of the potent breed; it develops 302hp and 435Nm from a 'stage 3′ turbo kit, while maintaining a weight of just 878kg (1,935lb). Given the output, many other areas of the car needed to be addressed and subsequent upgrades have included Sachs race suspension, lightweight ATS wheels, 308mm race-spec brakes combined with Lotus Exige ABS, an organic clutch, and a bigger fuel tank. Dieter regularly visits the Tyrolean Alps where the light and powerful roadster is the perfect tool for carving up the amazing roads set amongst a beautiful landscape.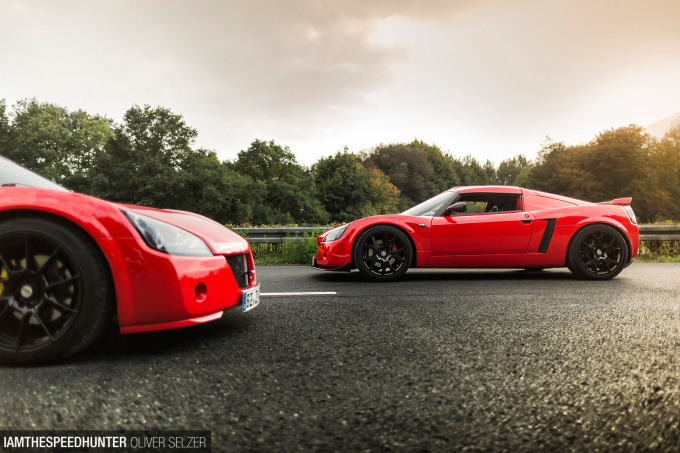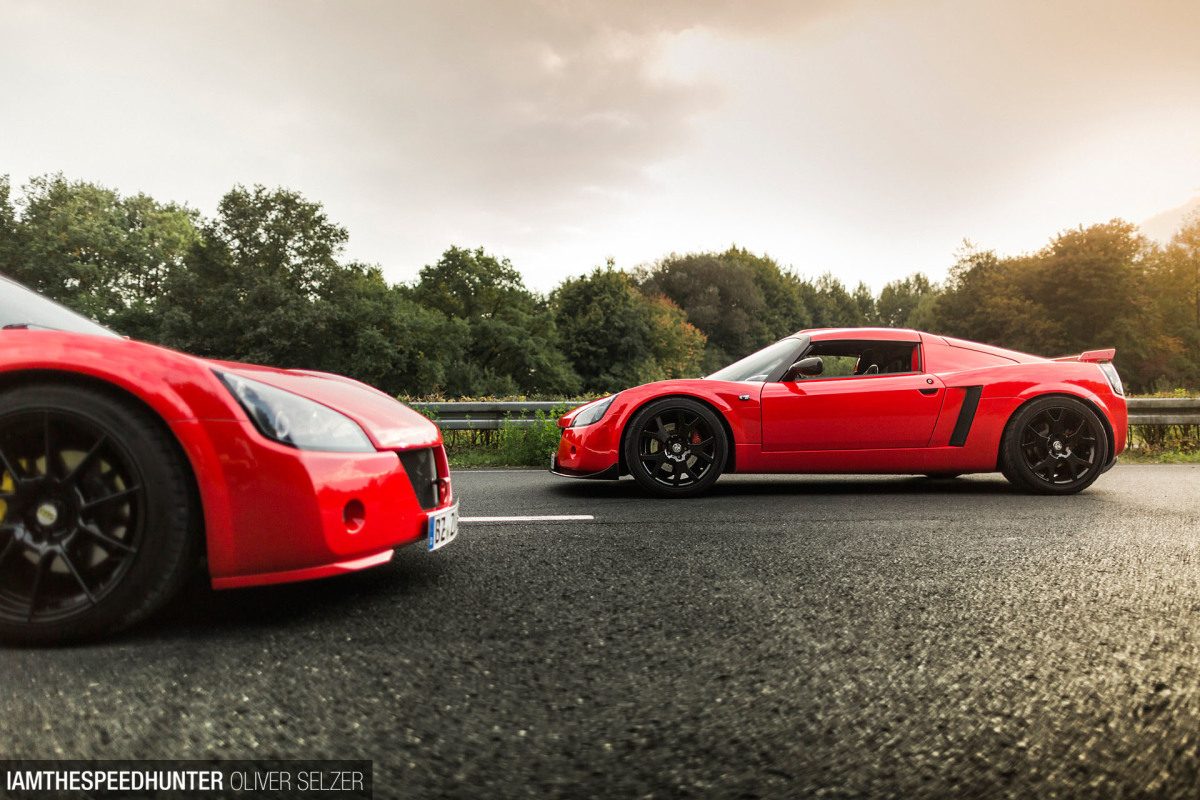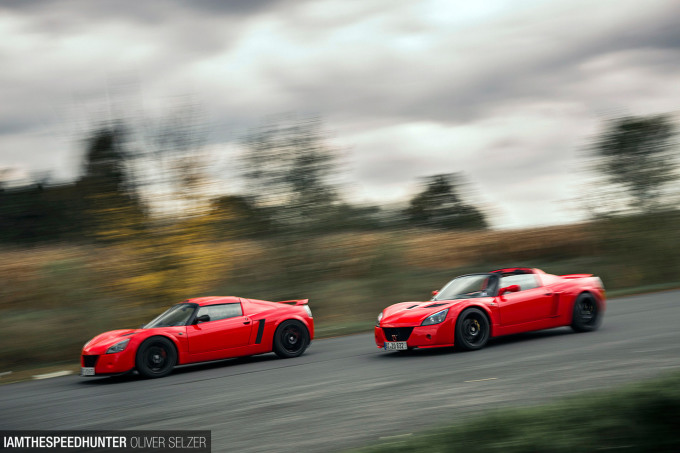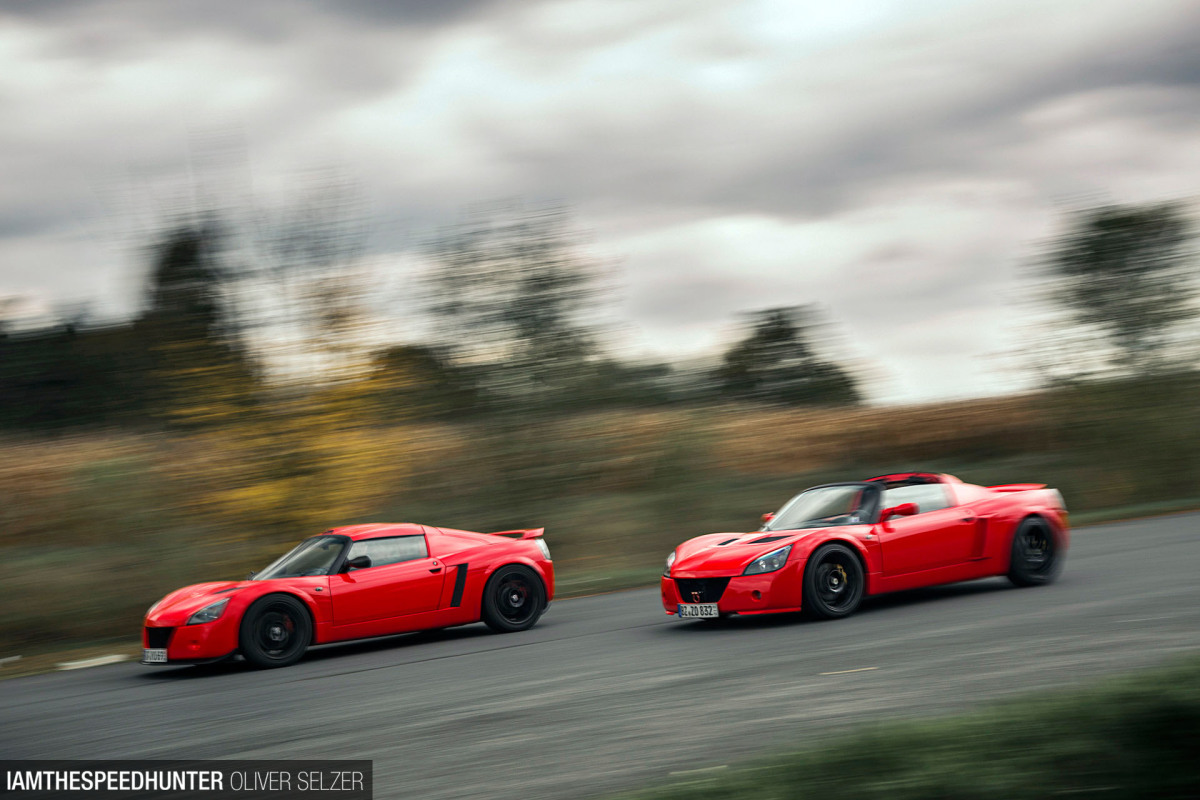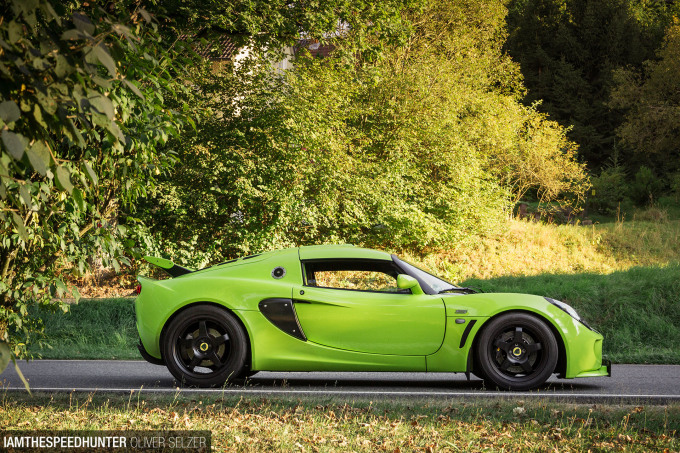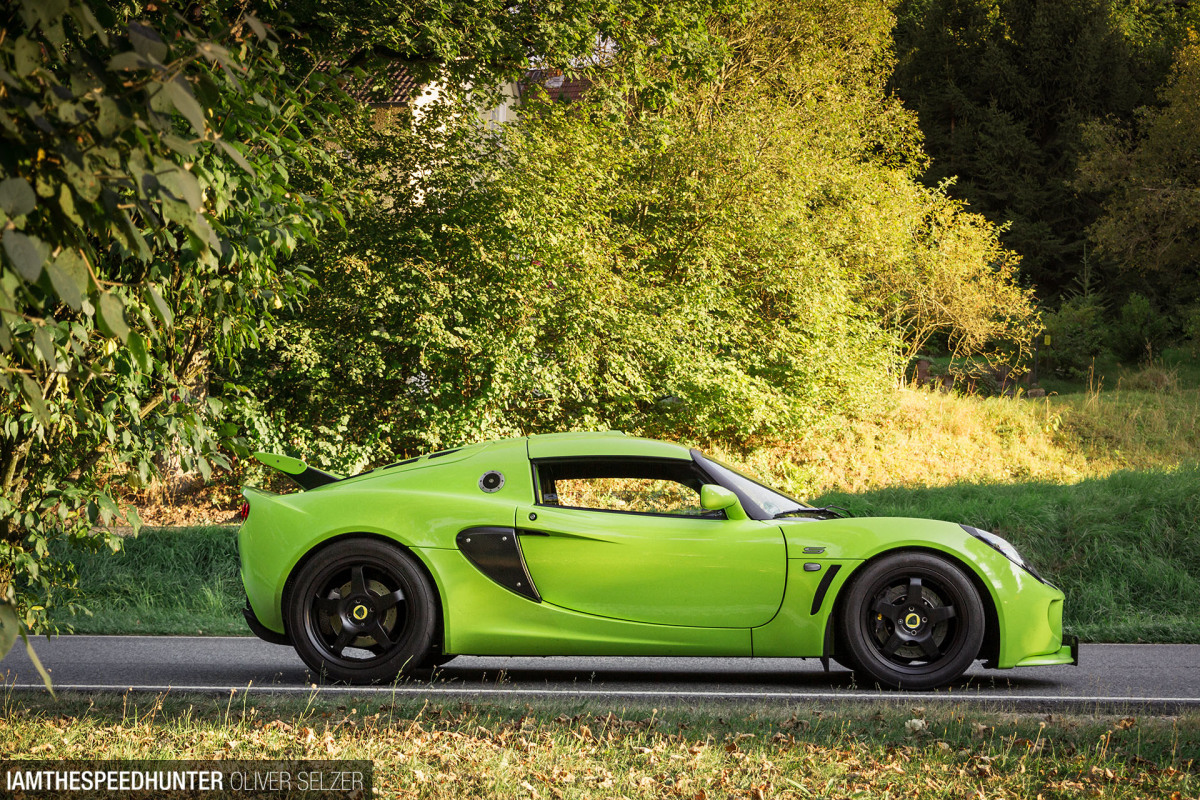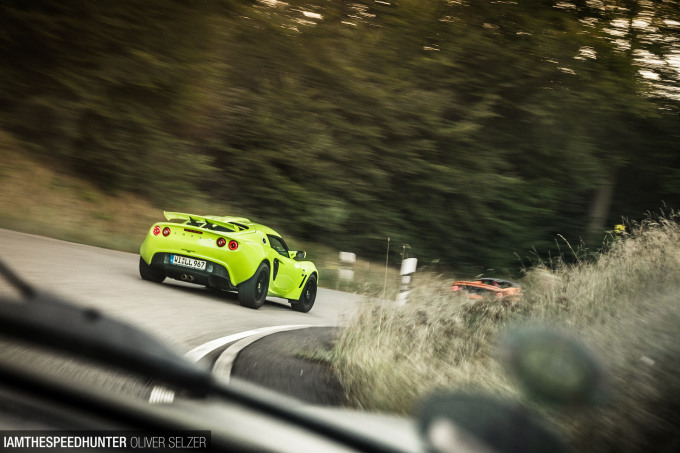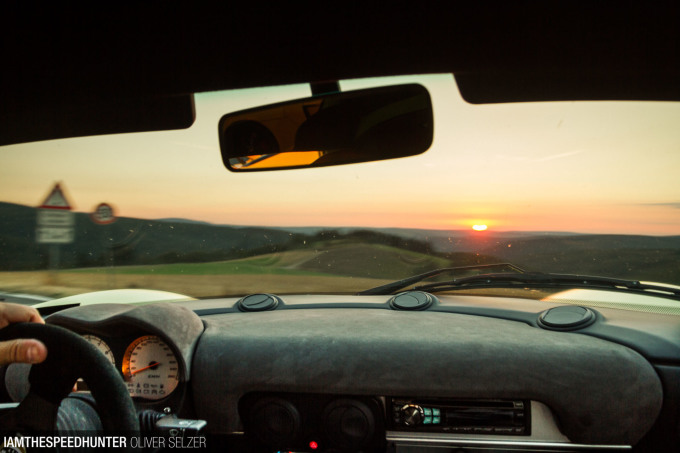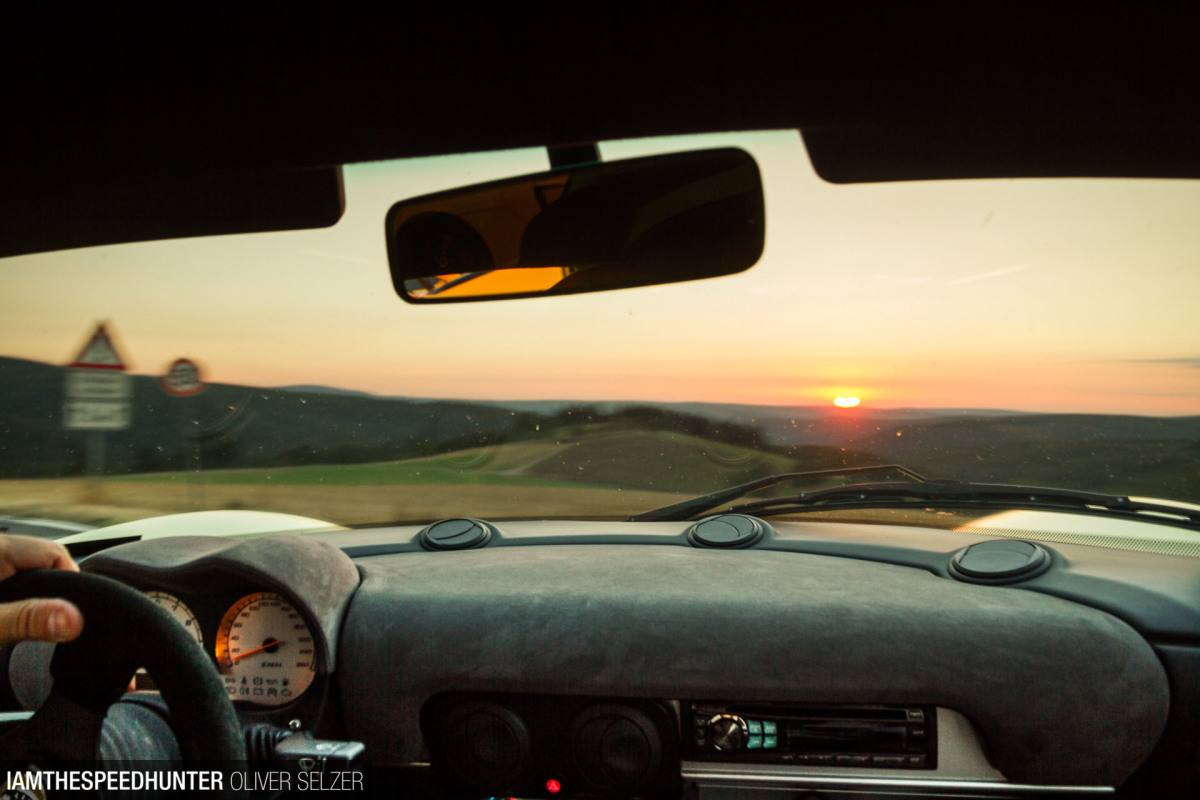 The best thing of all is that owning a car like this is achievable. No more, no less. Add to that a strong community and a team spirit that makes old and new members of the crowd feel welcome, and what I acquired was not just the car. It was a way of life.
Oliver Selzer
Instagram: speed.matters