If you want to stay updated with the Scandinavian custom car scene, the annual Bilsport Performance & Custom Motor Show – aka Elmia – is where you want to go.
Every Easter, the finest Norwegian, Swedish, Danish, Finnish (and European) automotive creations gather at the Elmia convention center in Jönköping, Sweden to show off their feathers. If you're not familiar with Scandinavian madness from previous stories on Speedhunters, make sure you pay attention. You're in for a wild ride.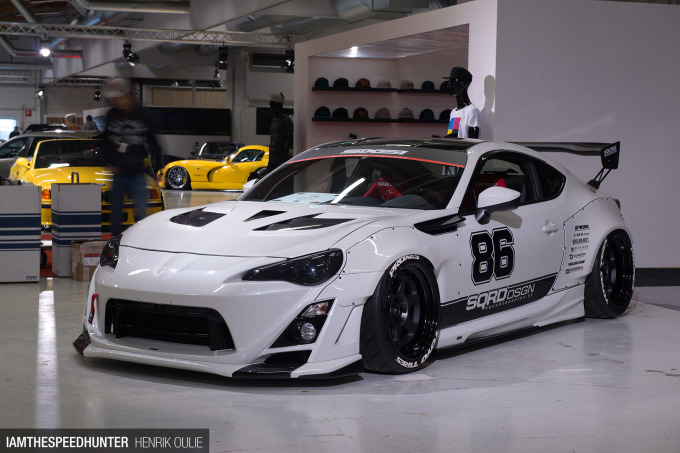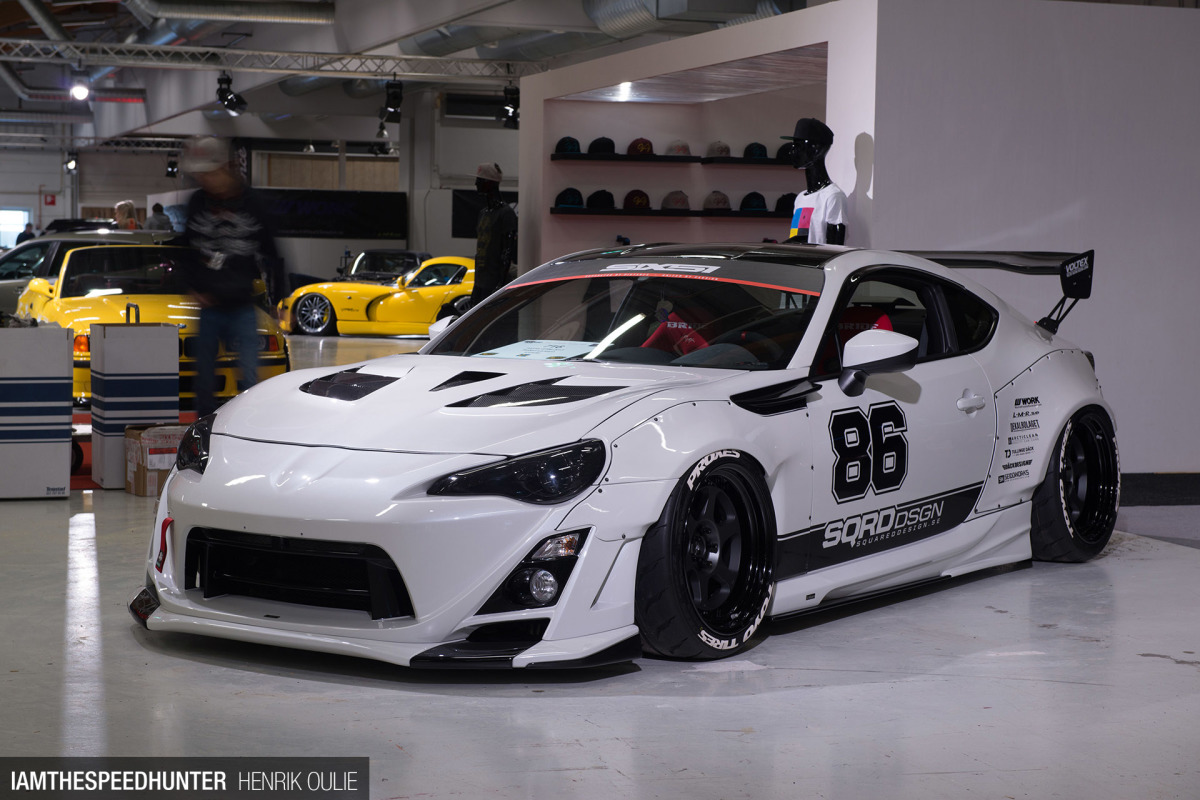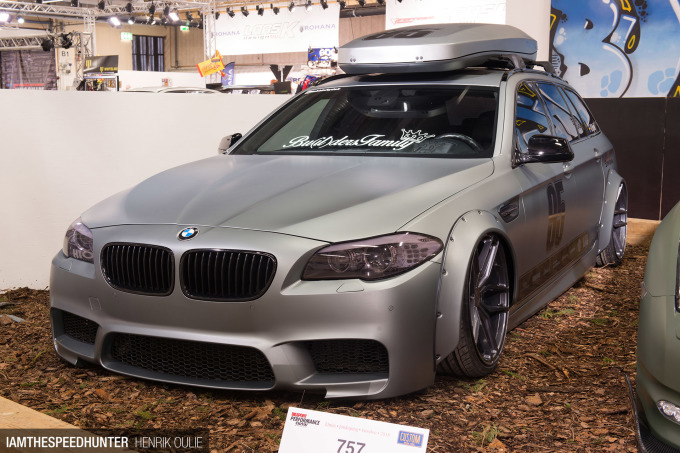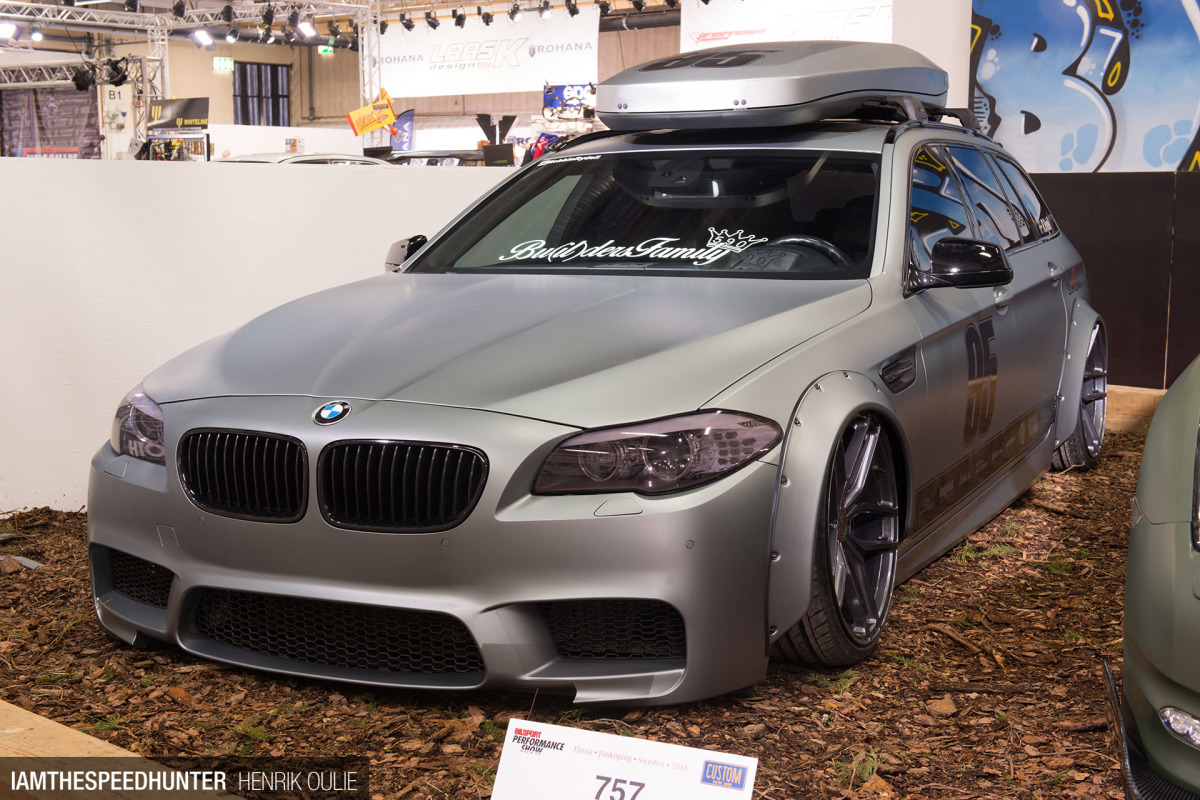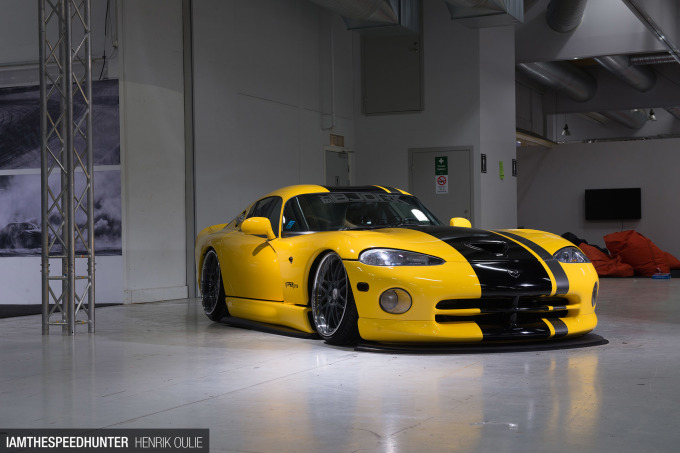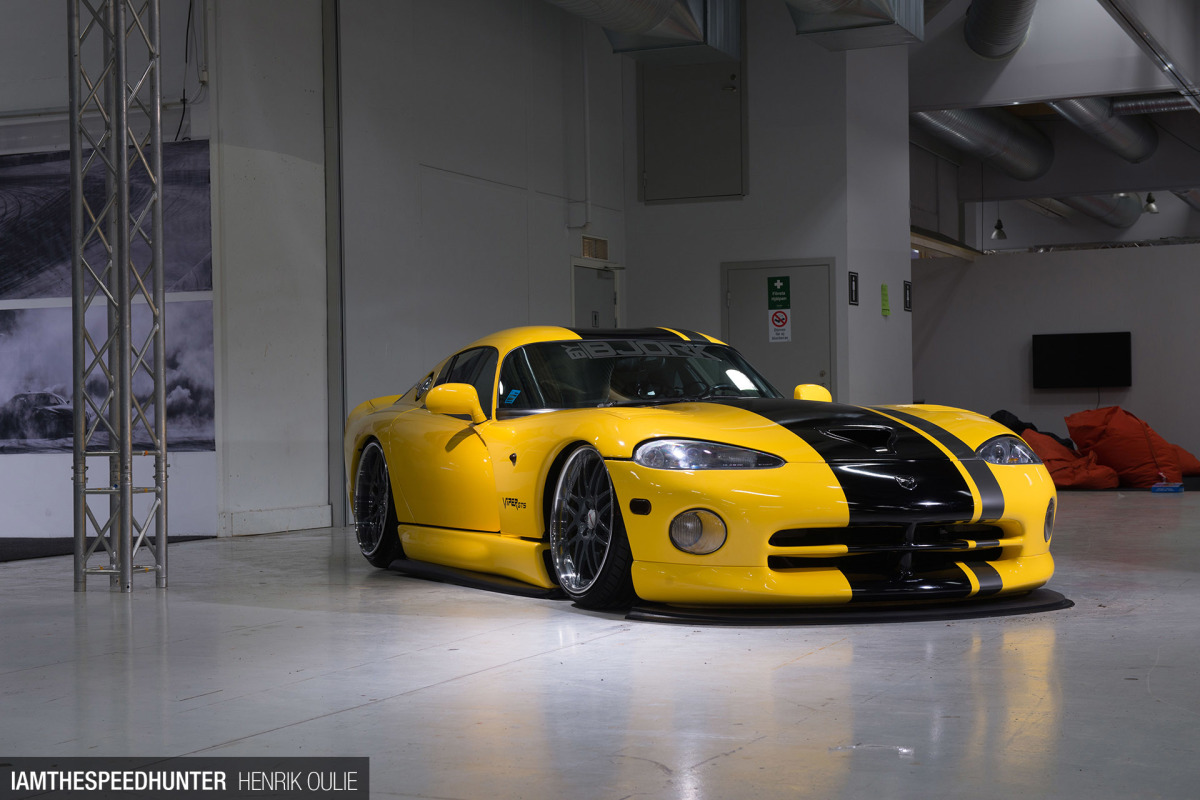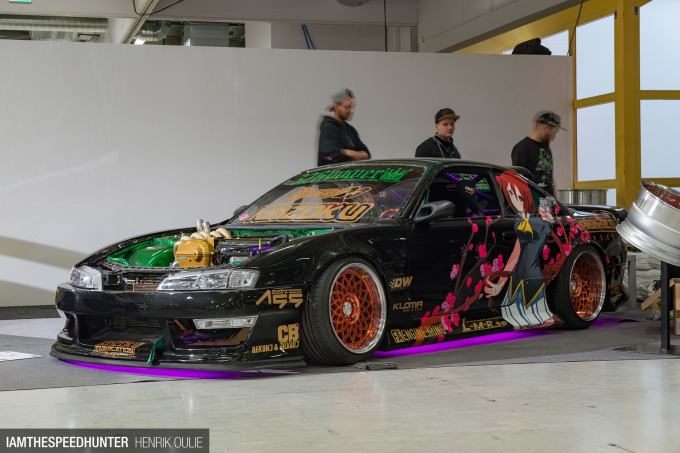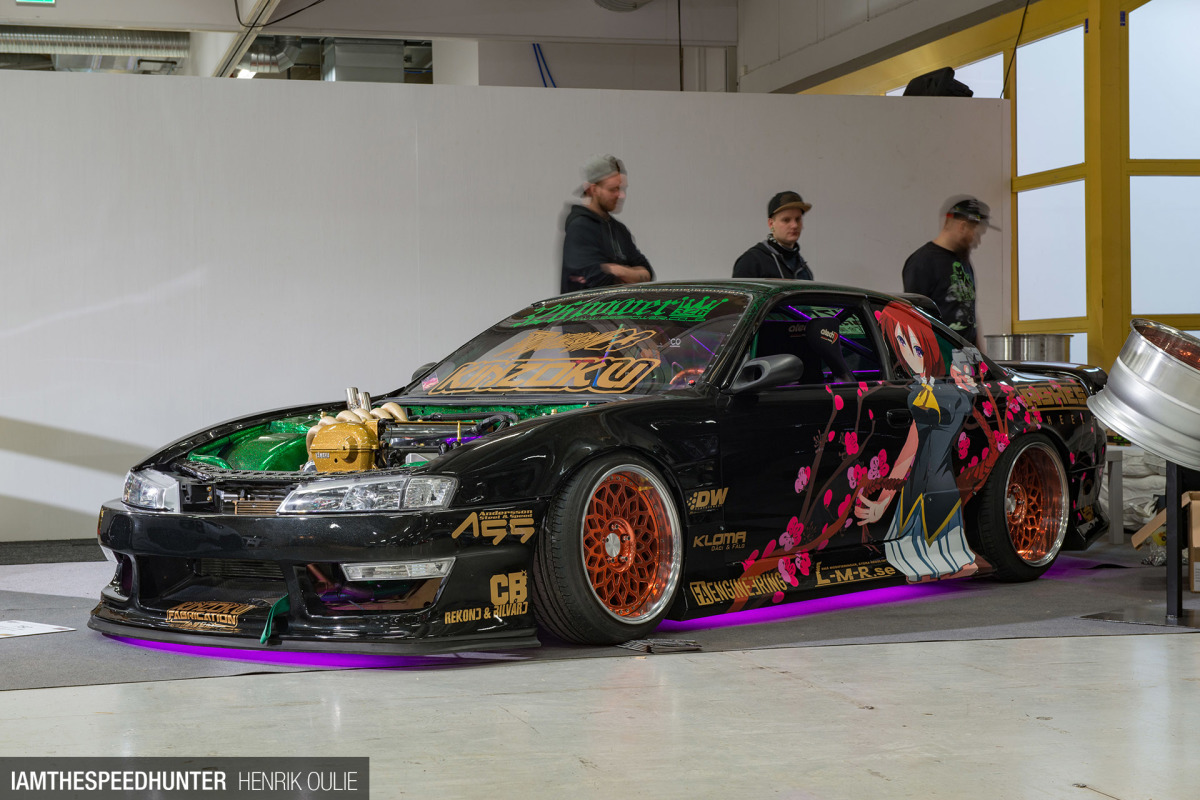 Elmia typically pulls a crowd of 80-90,000 spectators, with people travelling from all over the world to see the latest and greatest cars, bikes, boats and other motive contraptions from Scandinavia.
The show is separated into four different areas, and we're going to get started with Hall A.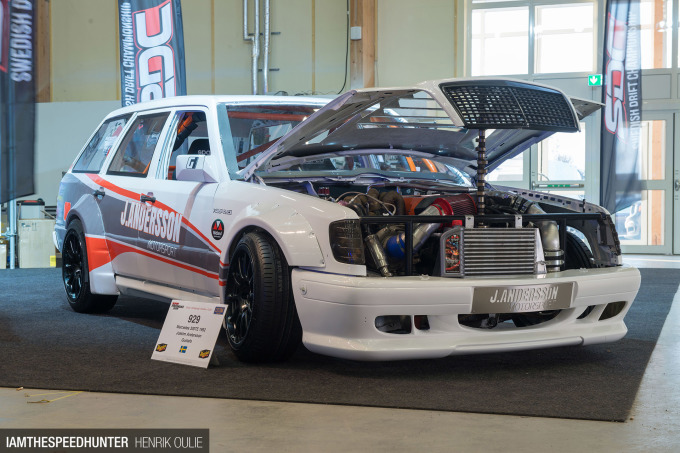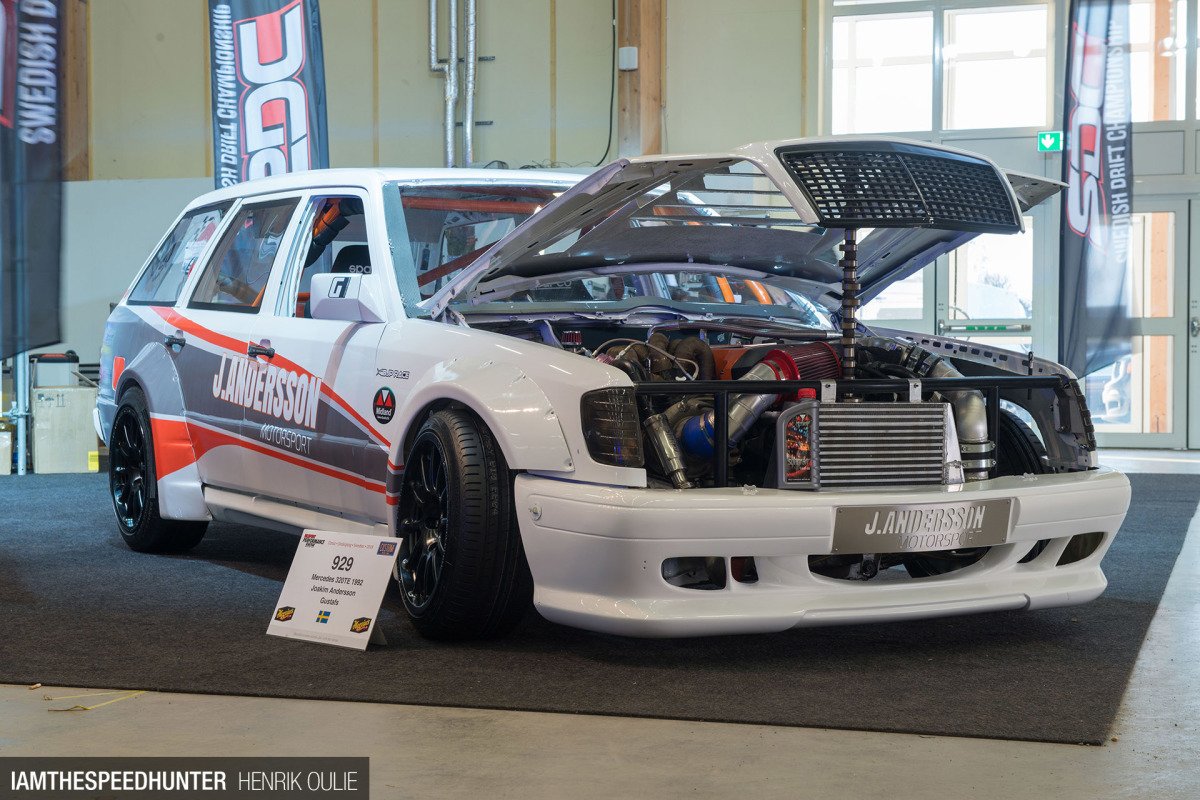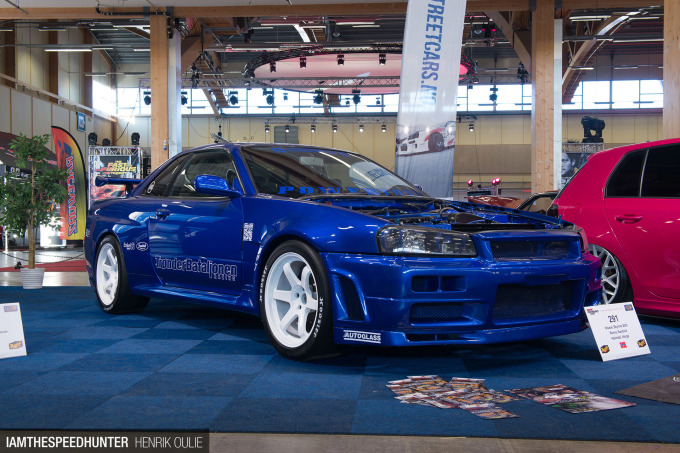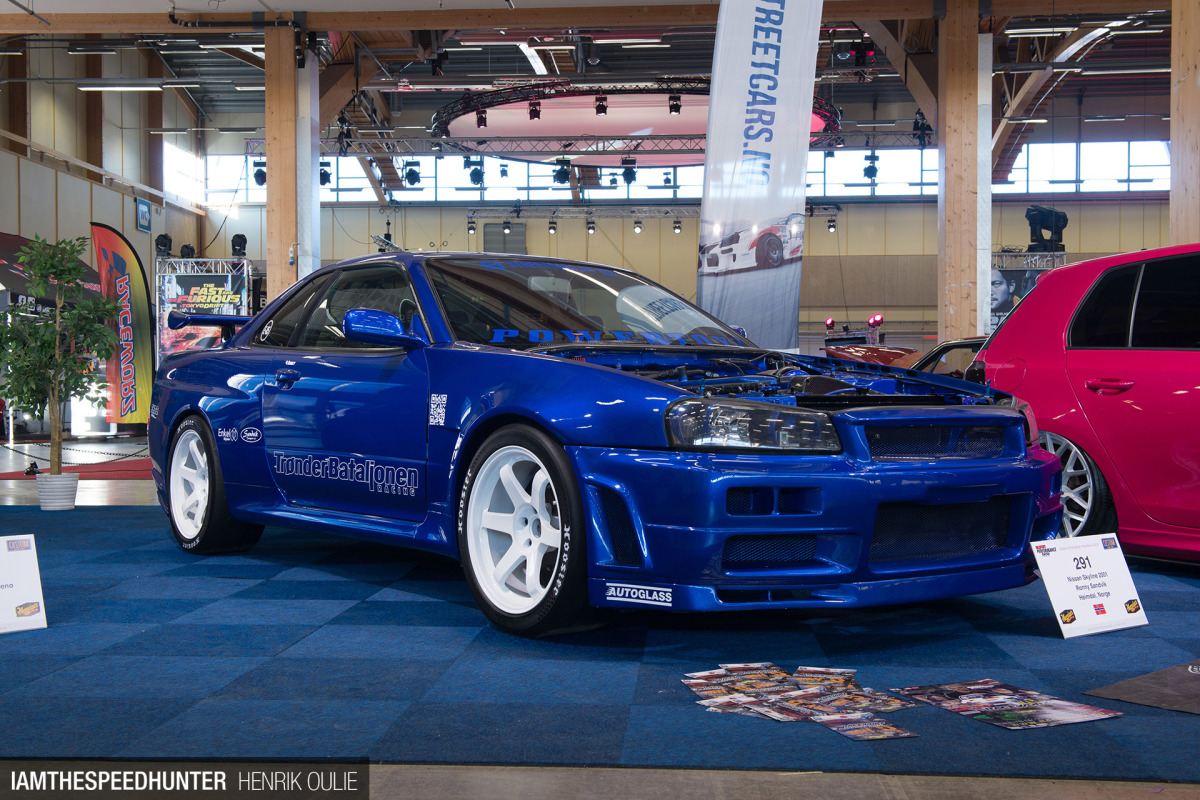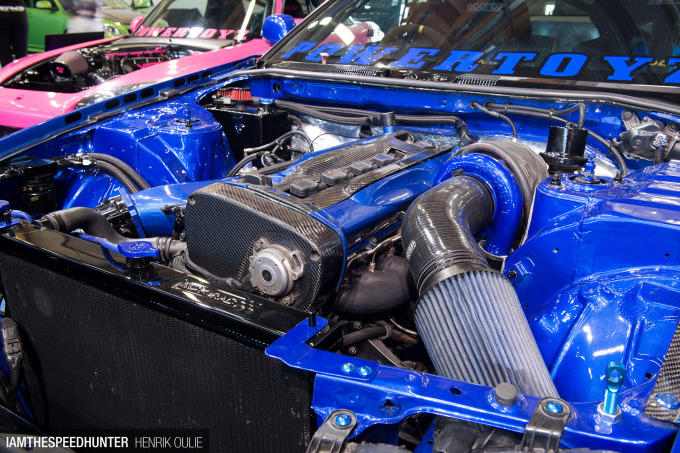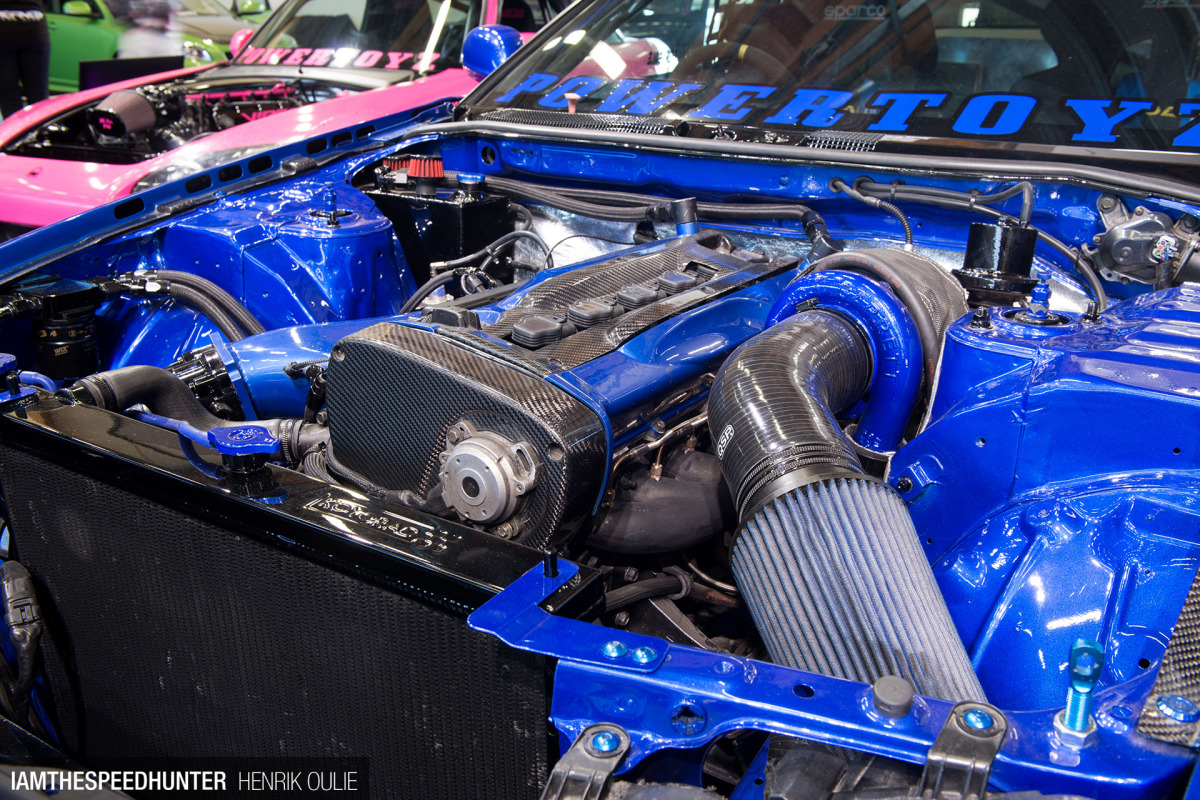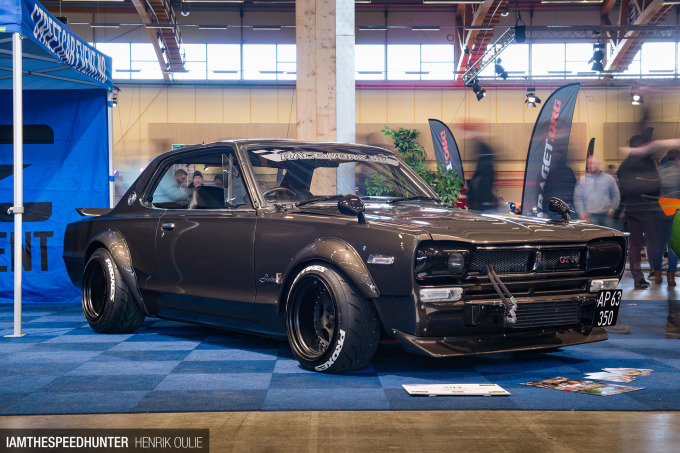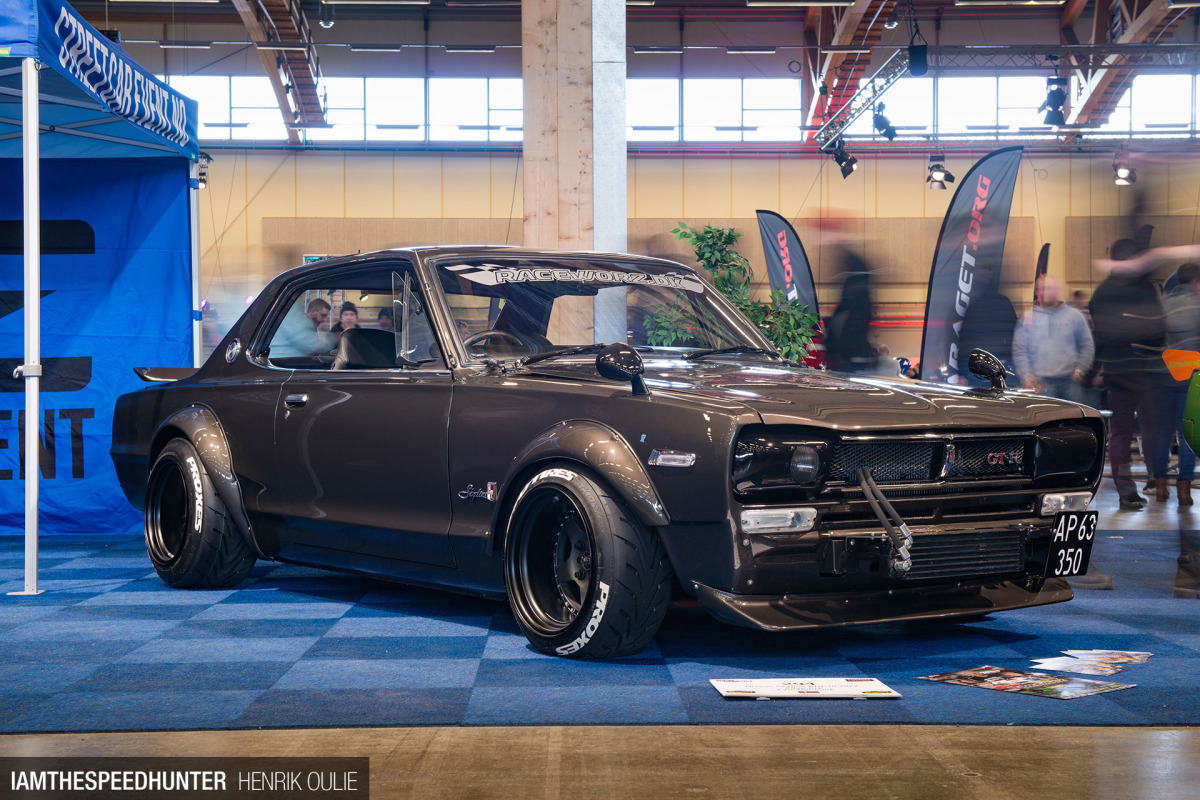 This hall featured street driven cars with crazy engine swaps, big ICE and wild body modifications.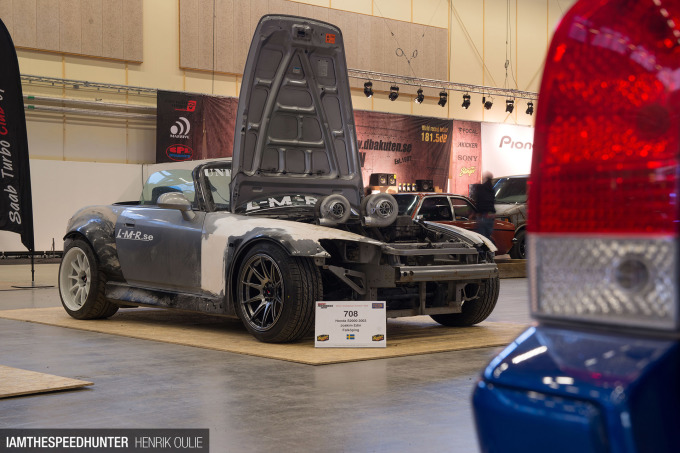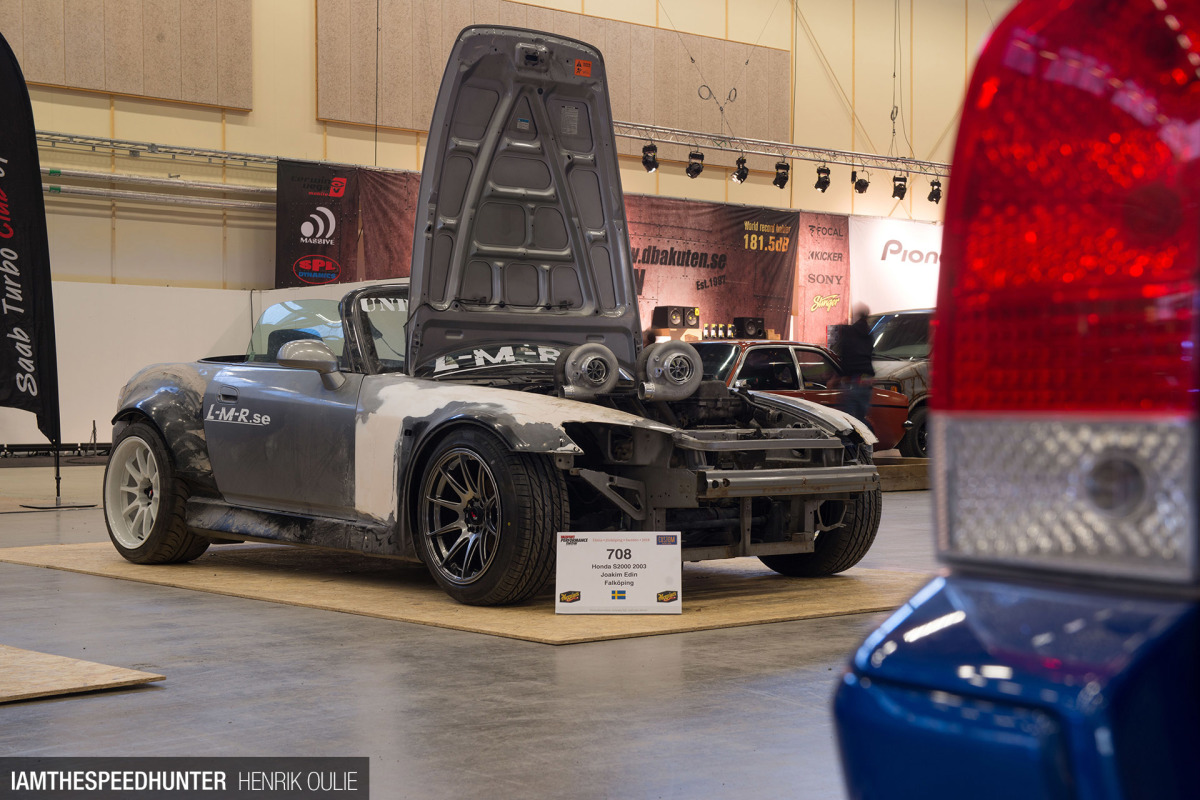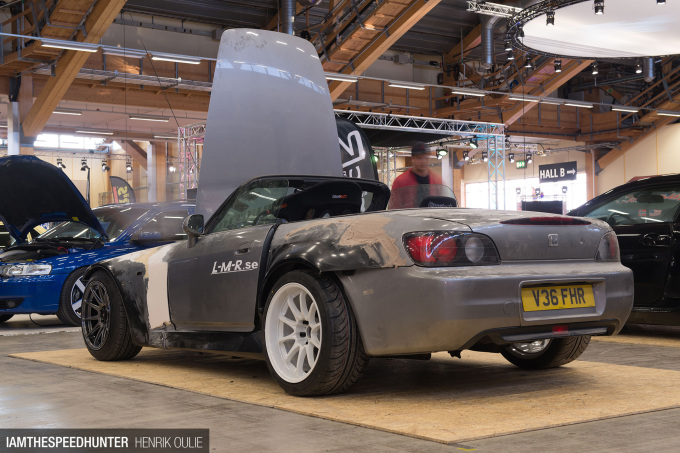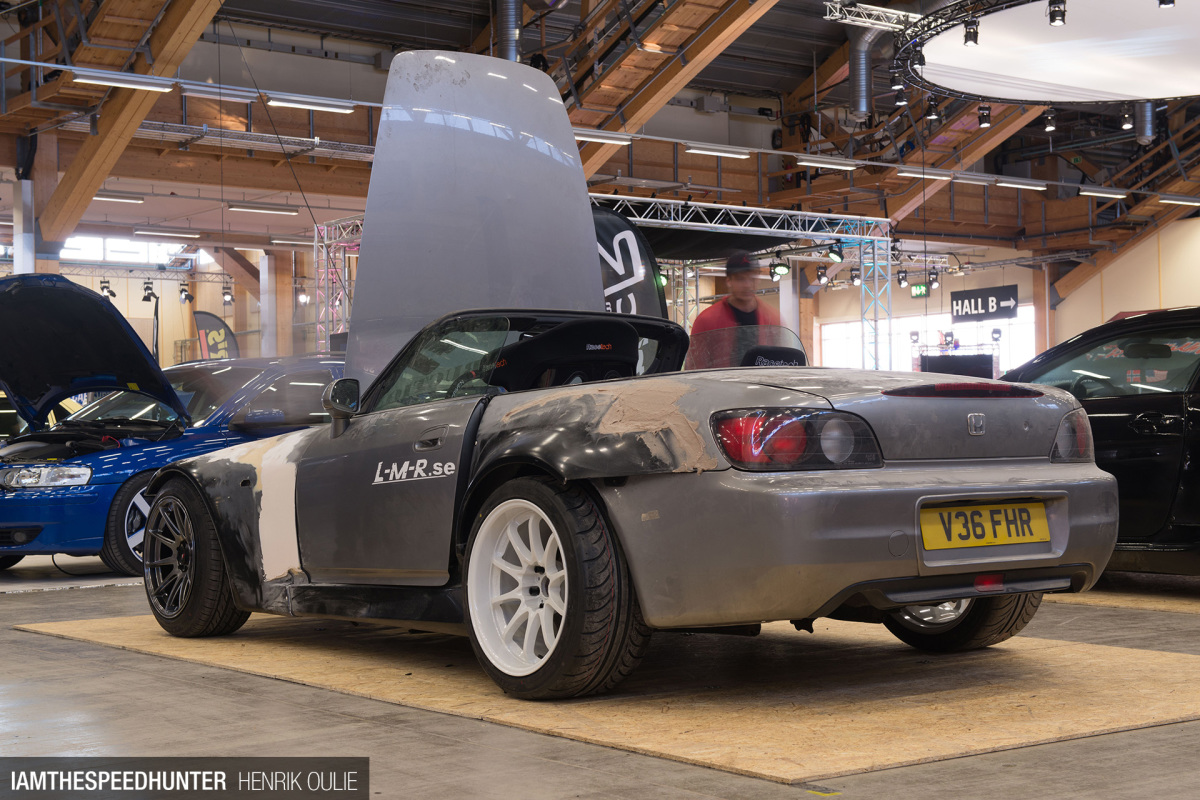 This work-in-progress Honda S2000 looks like it's going to see some big boost action.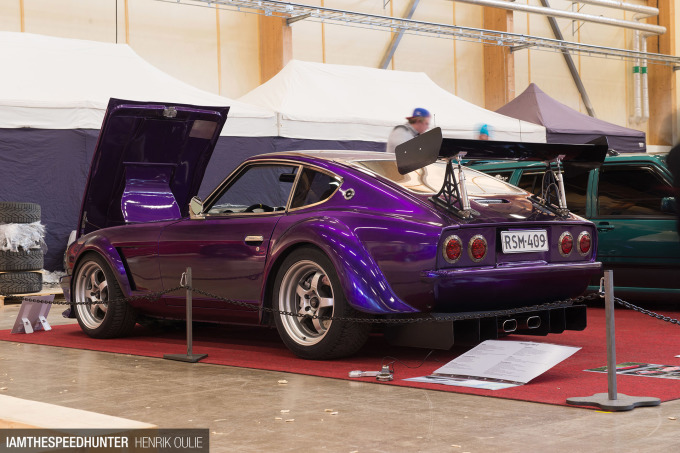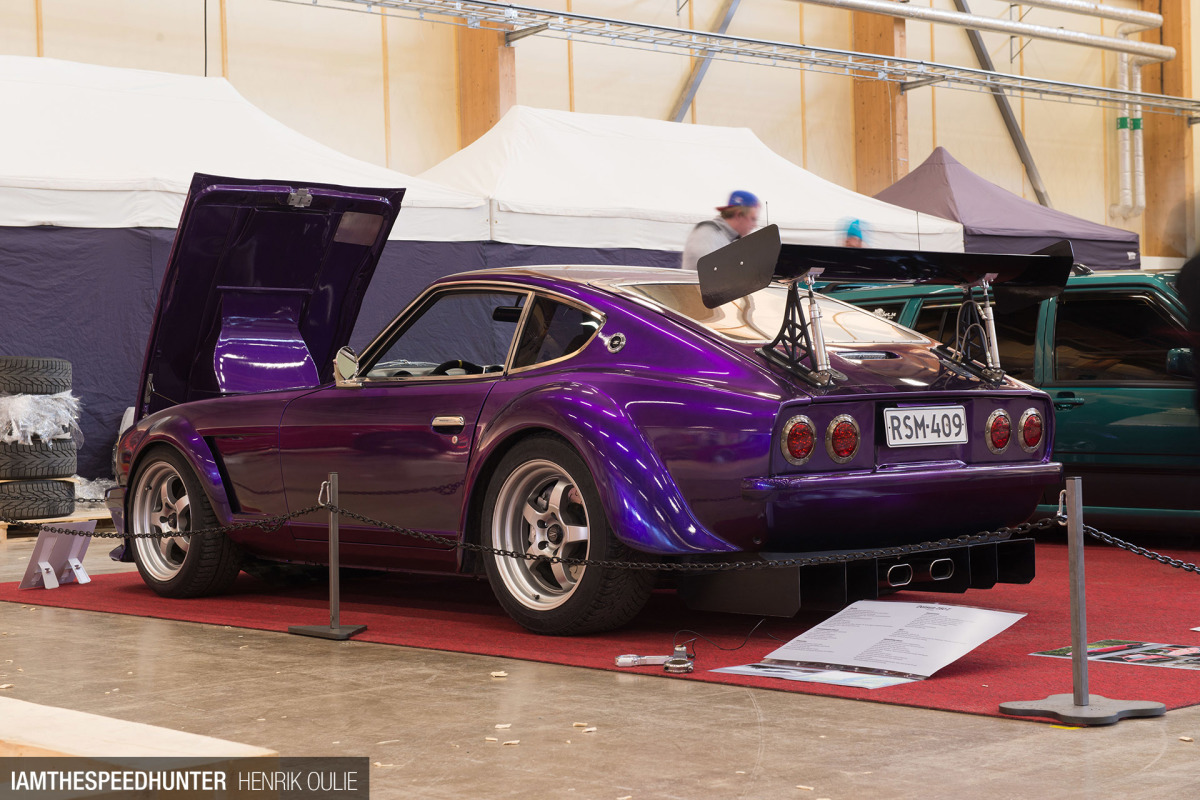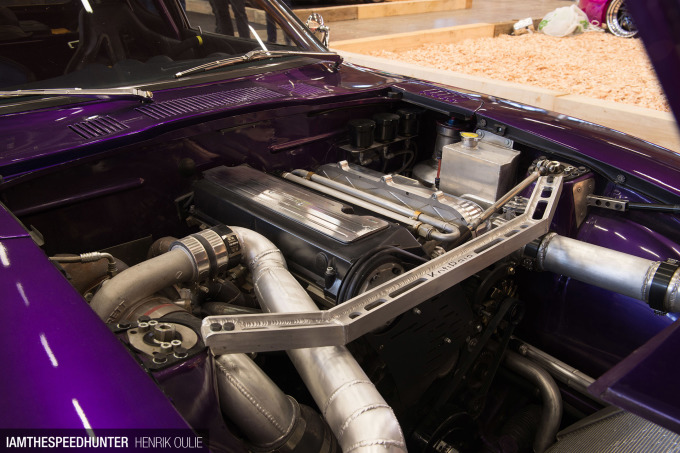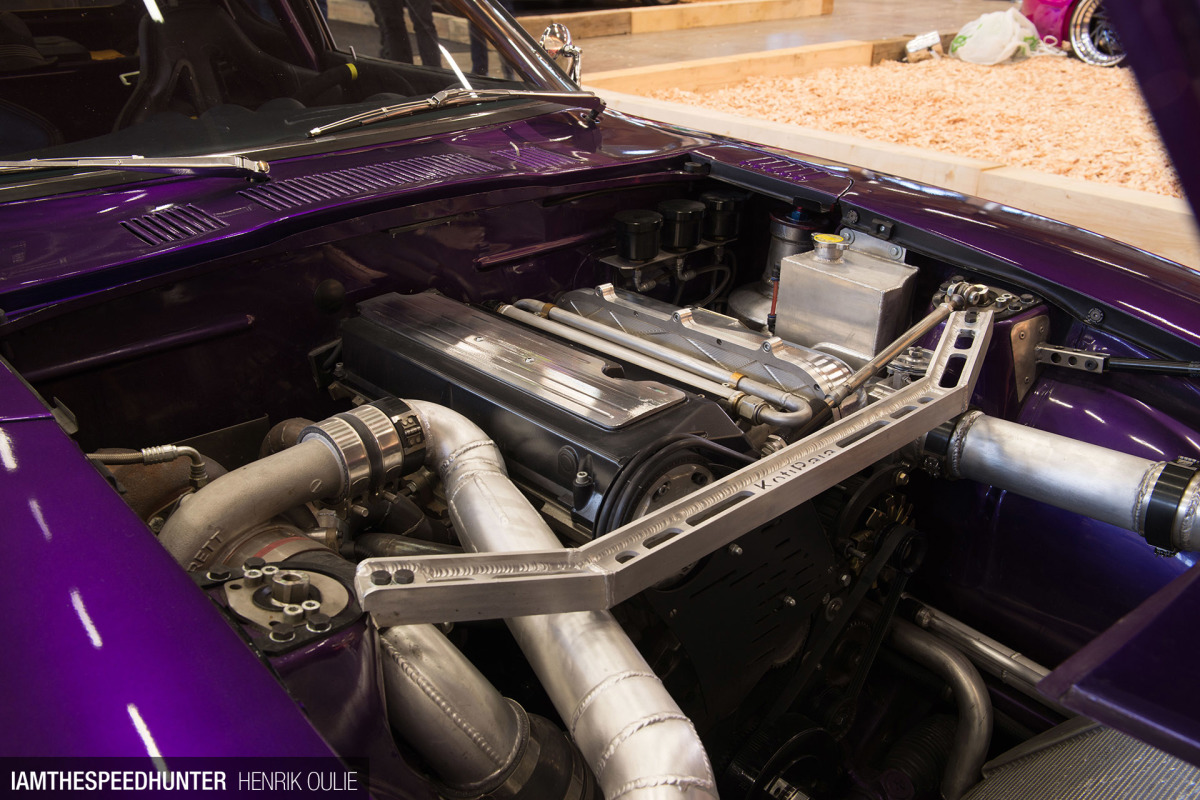 Nothing can be taken for granted at this show, and this Datsun 240Z with an Audi 5-cylinder engine is proof of that.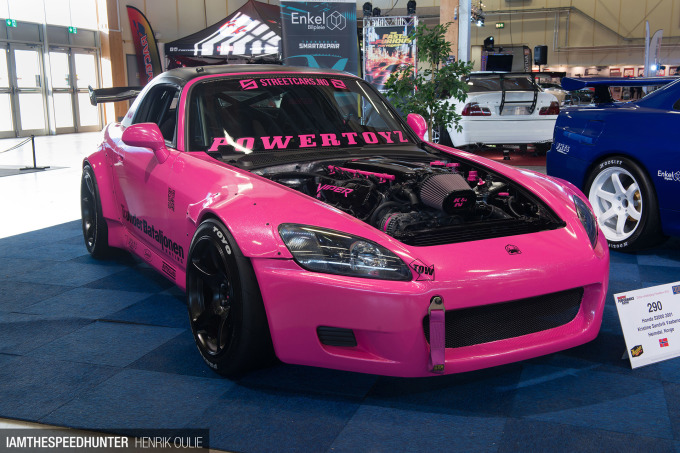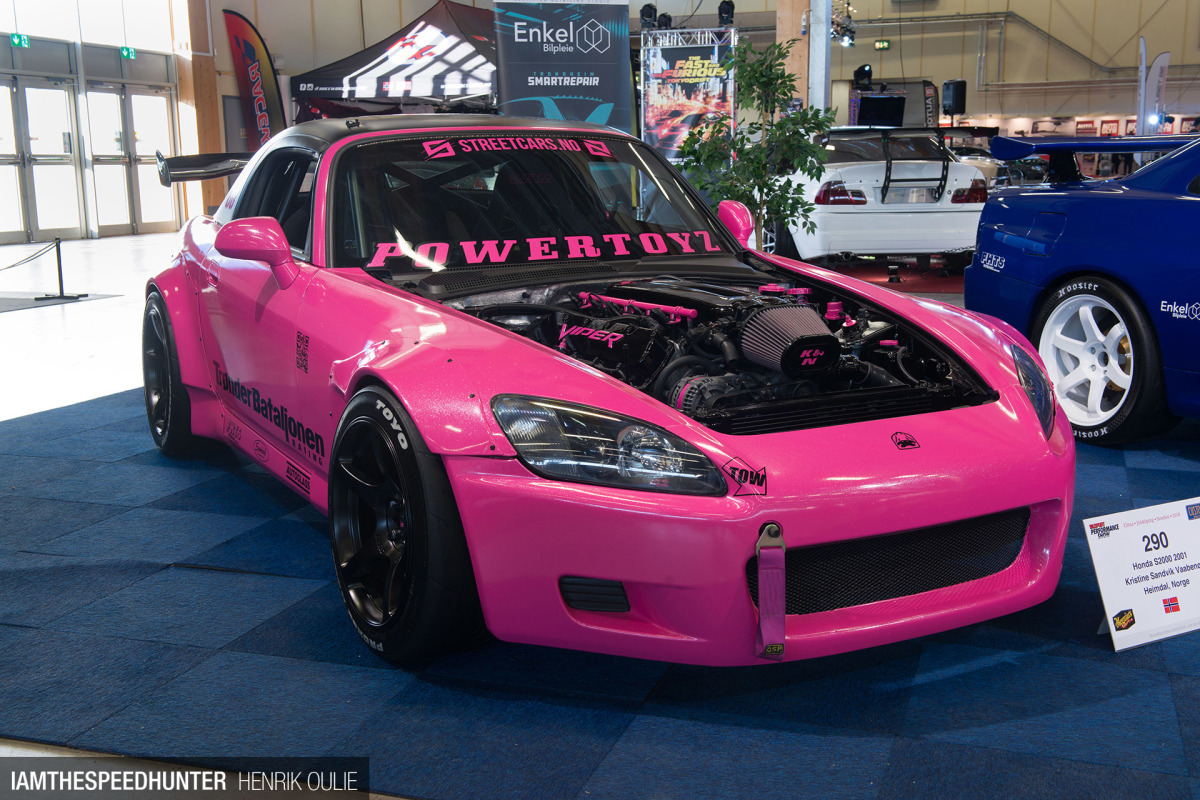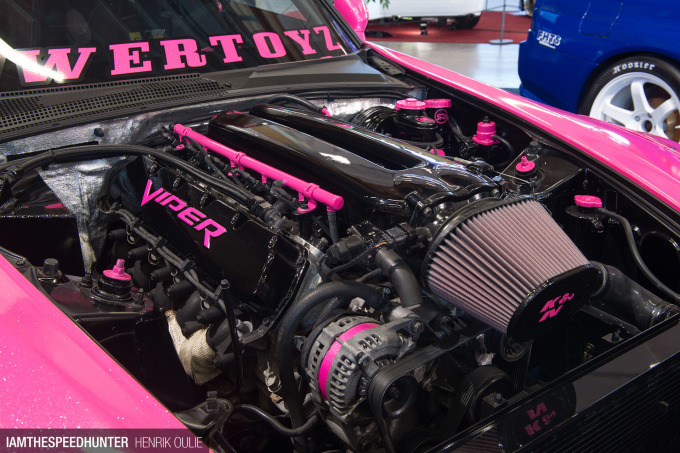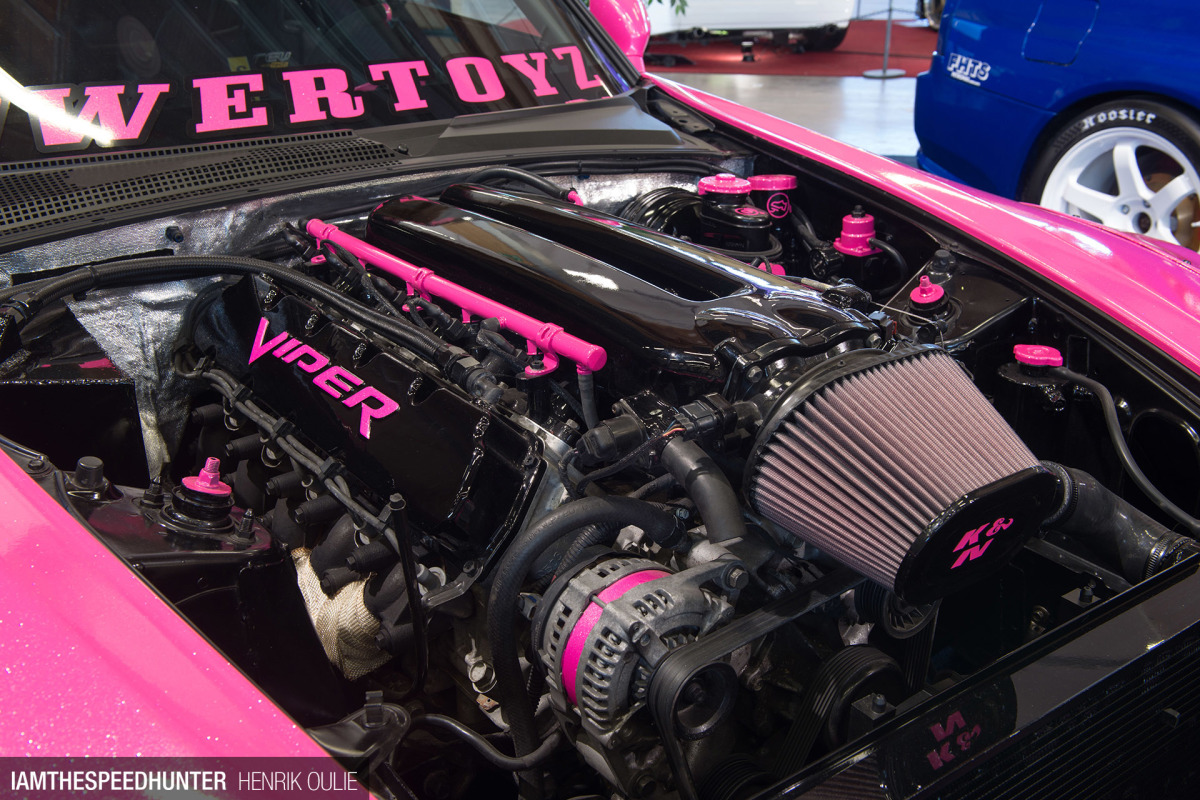 A pink Honda S2000, where have I seen one of those before? But wait, is that a Viper V10 in that crammed up engine bay? 15-year-old Kristine Sandvik's outrageous Honda is something we really need to learn more about.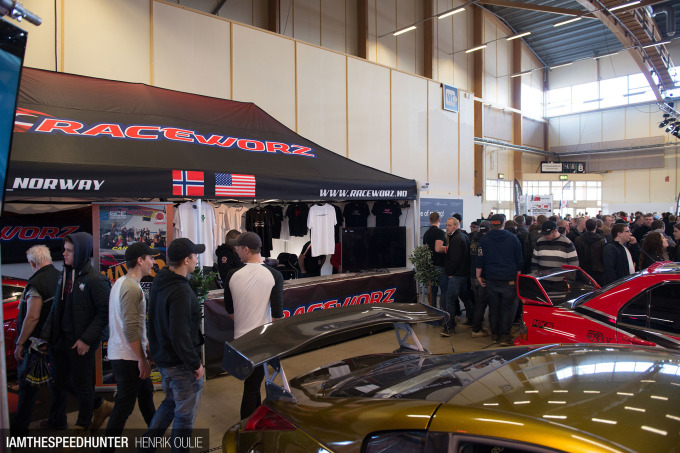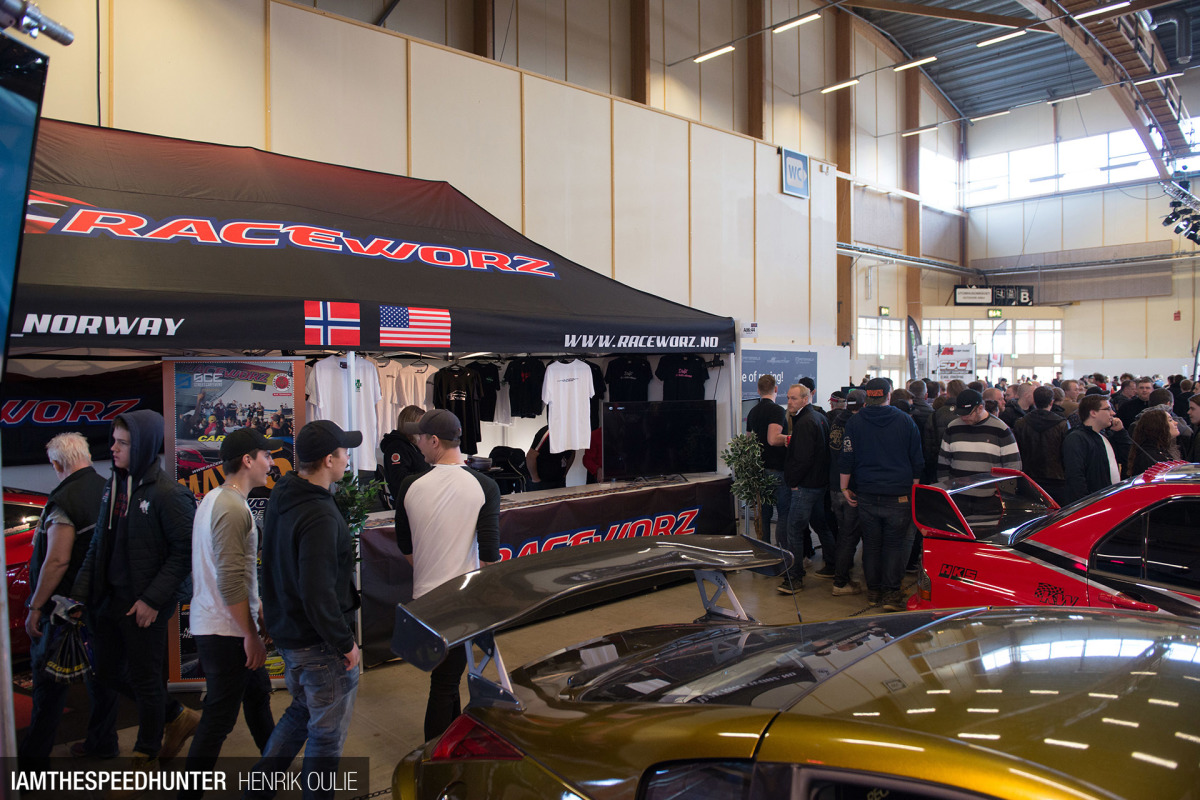 Raceworz is now a thing in Norway. The popular event from California has reached the shores of the vikings and will have its debut event 5th of May at Gardermoen Raceway. NMK Streetcars will be teaming up the US Raceworz guys to give this event some real American street legal drag flavor.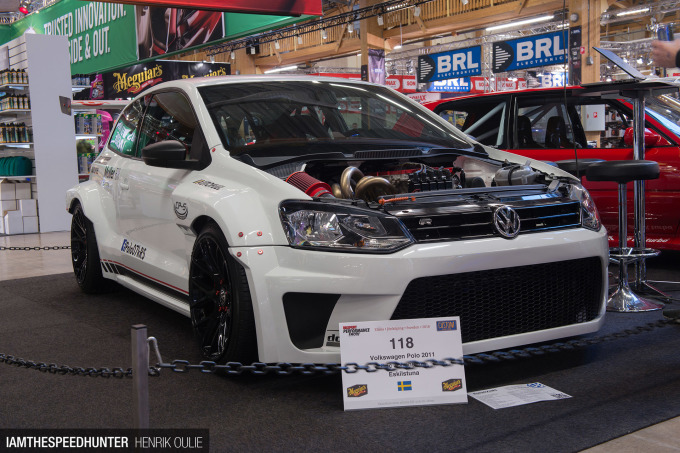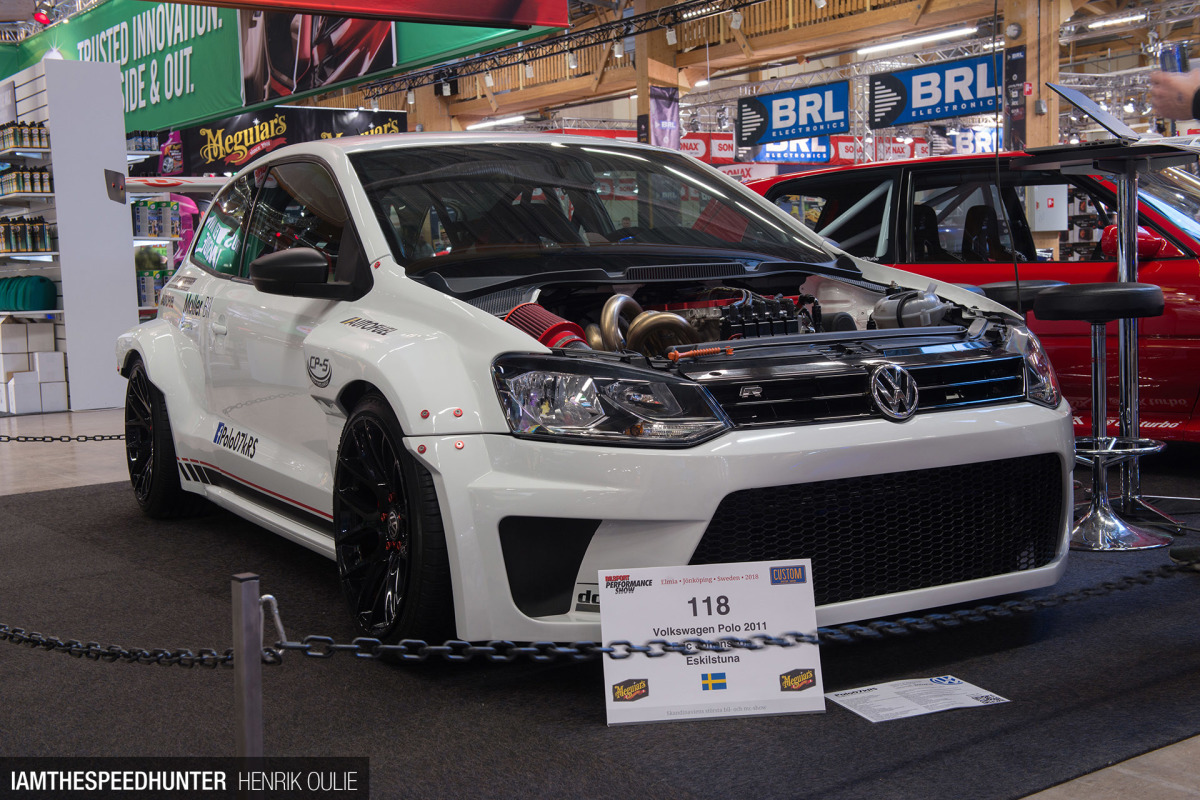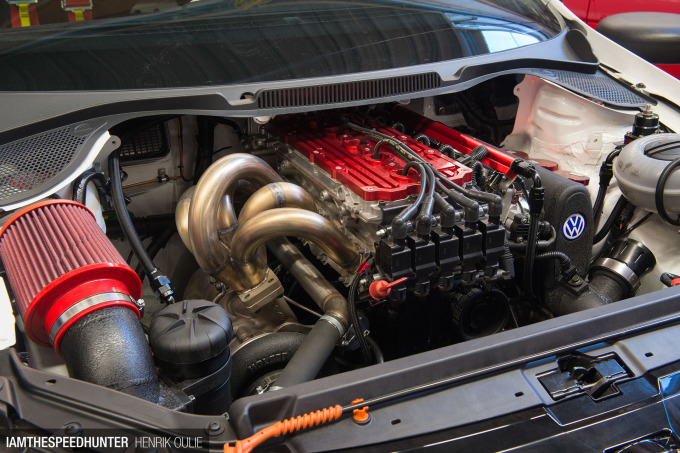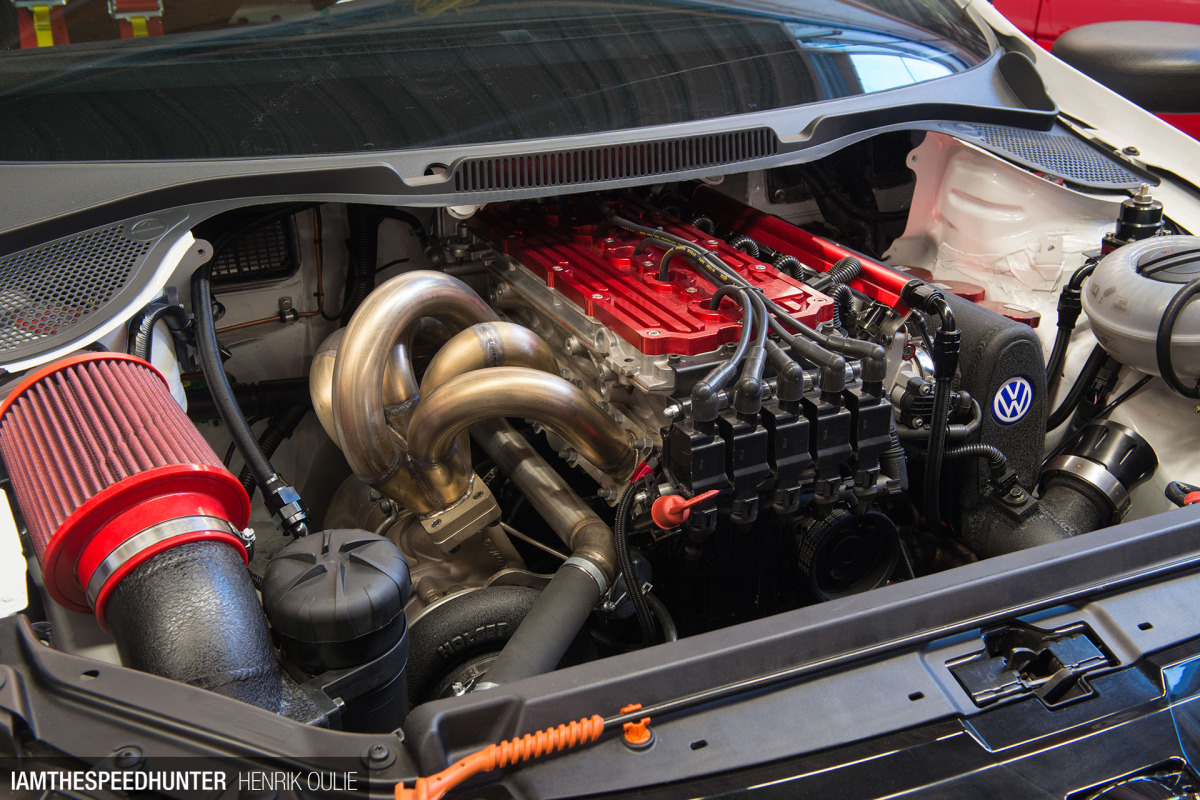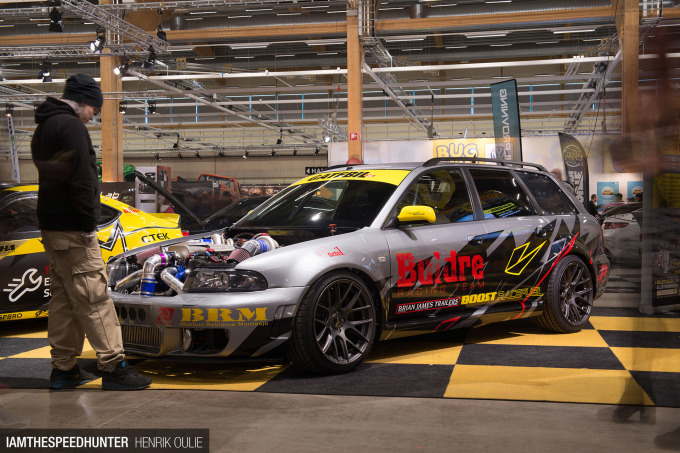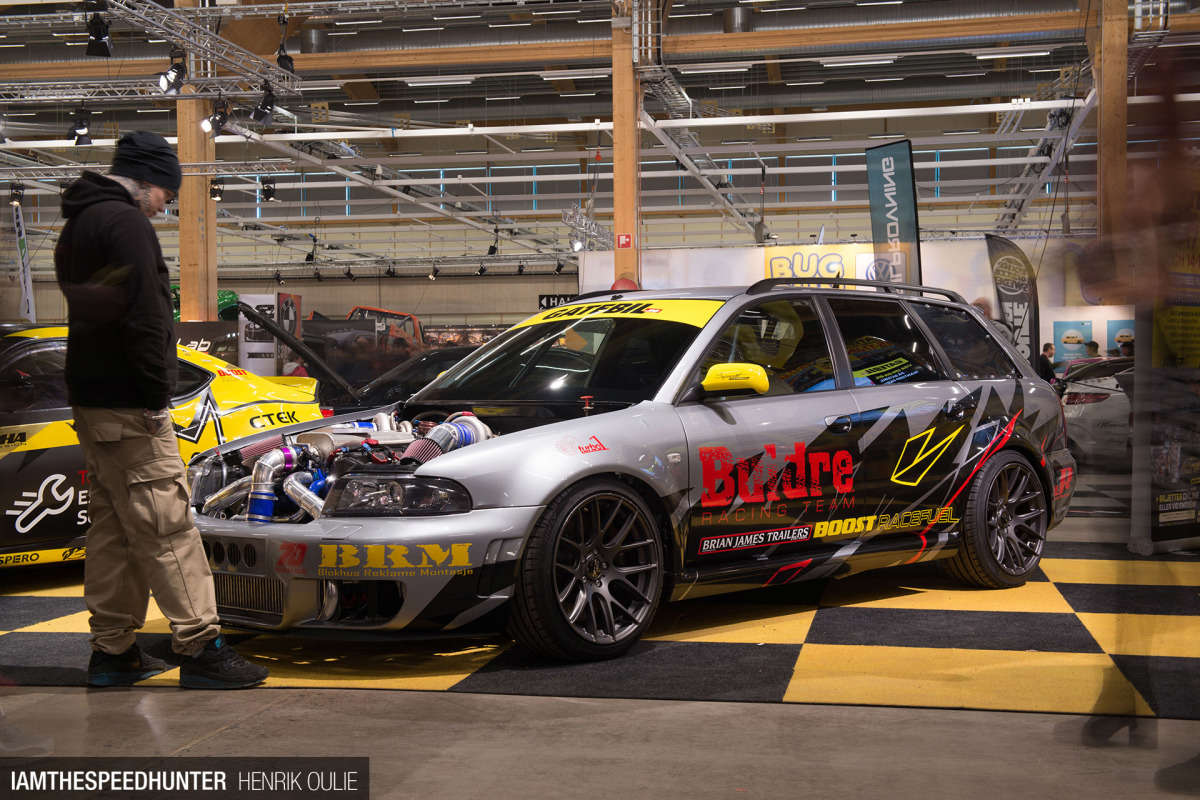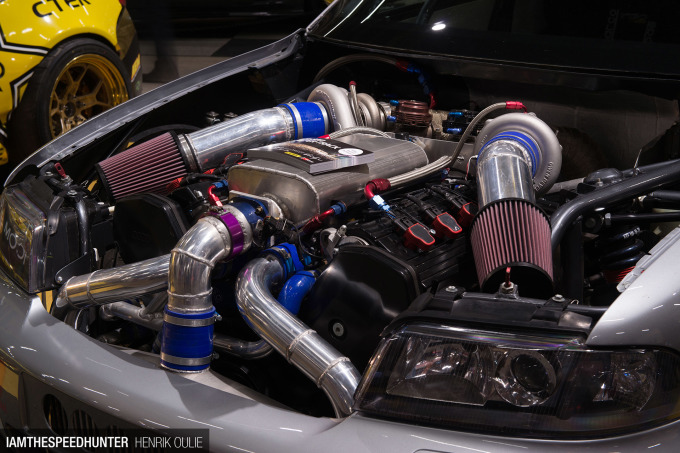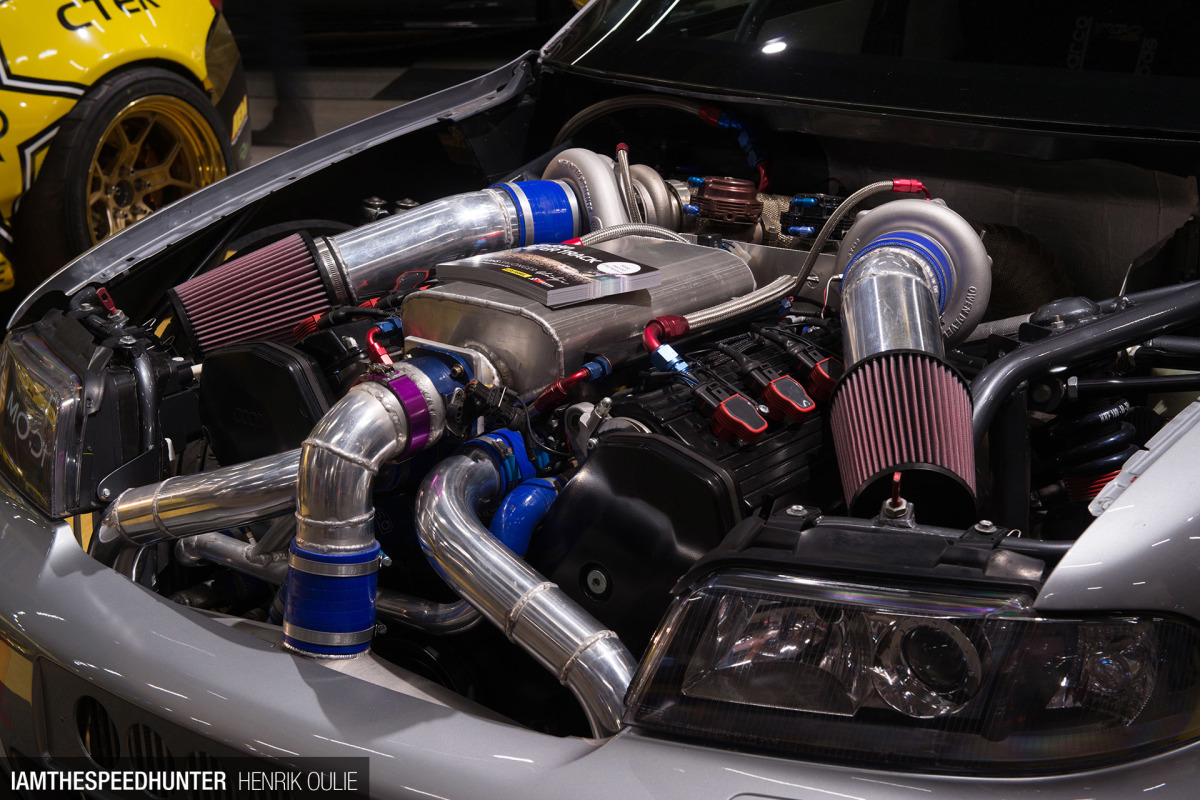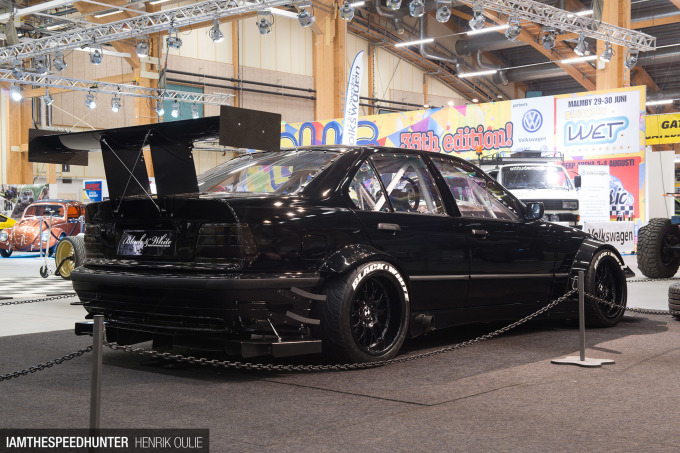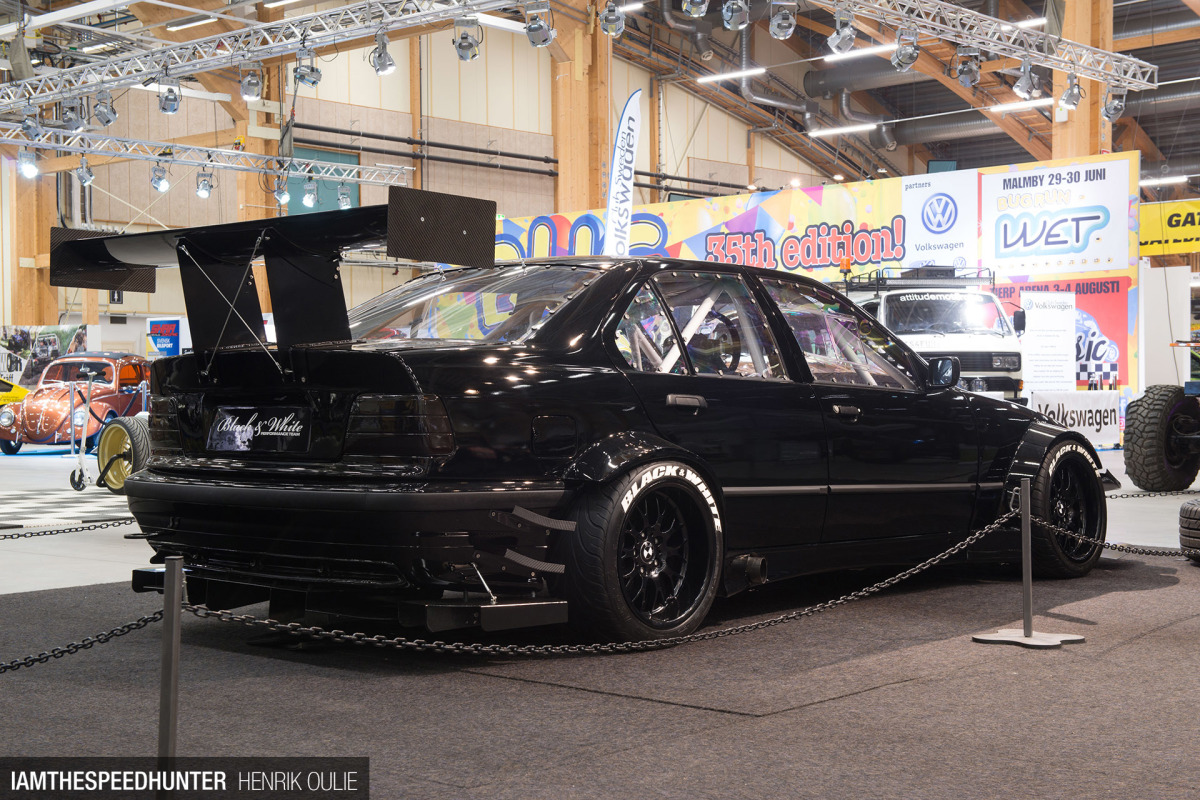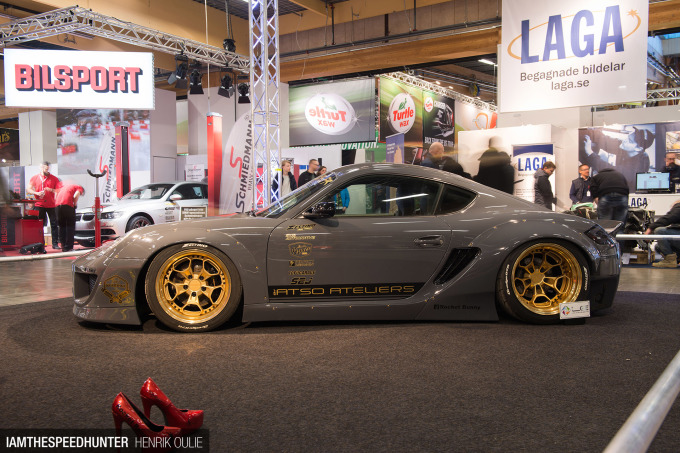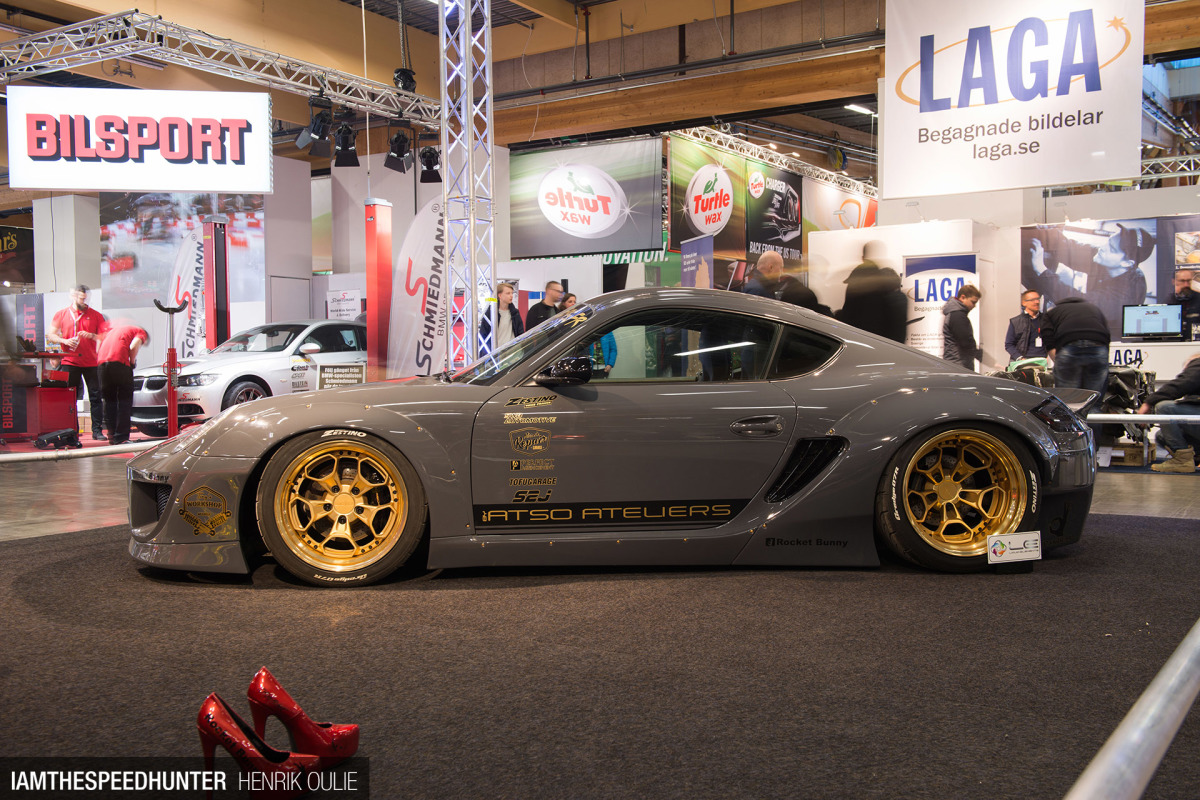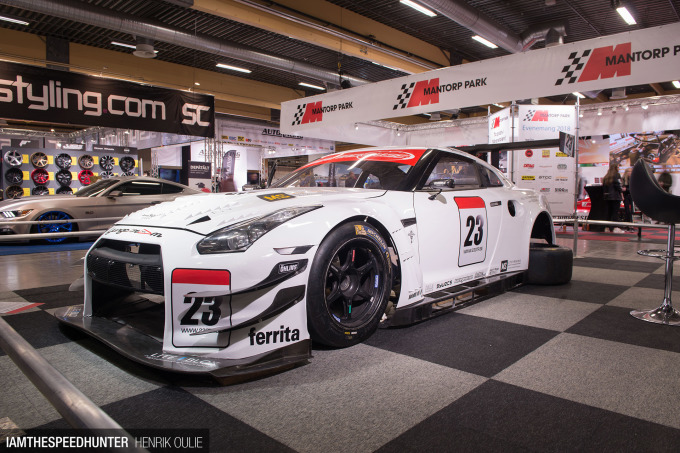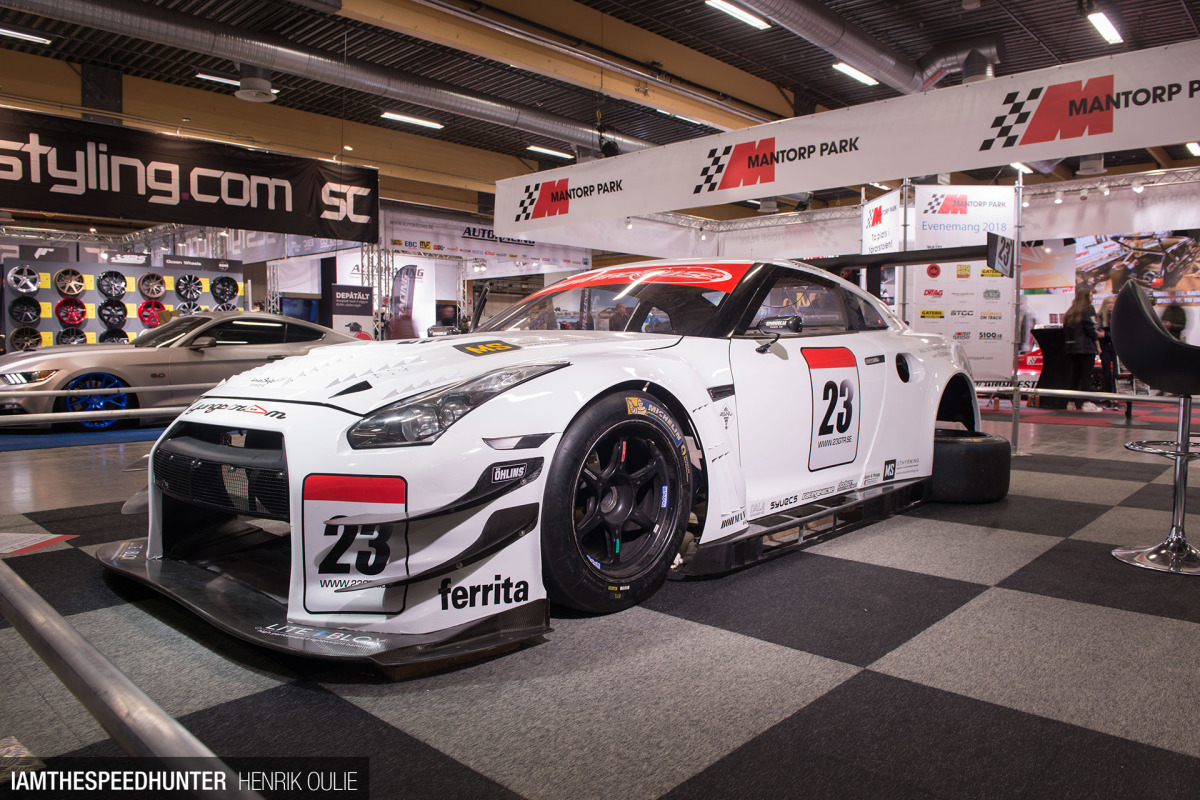 Hall B showcased motorsports, company booths and various other vendors. Gatebil was promoting its forthcoming season of events, as were the organizers like Timeattack.nu.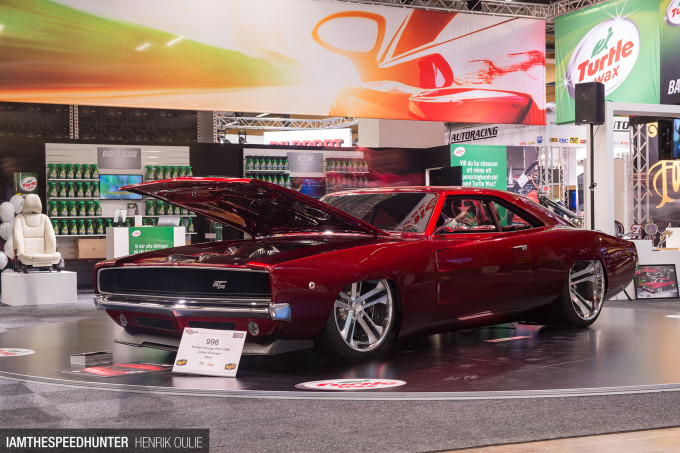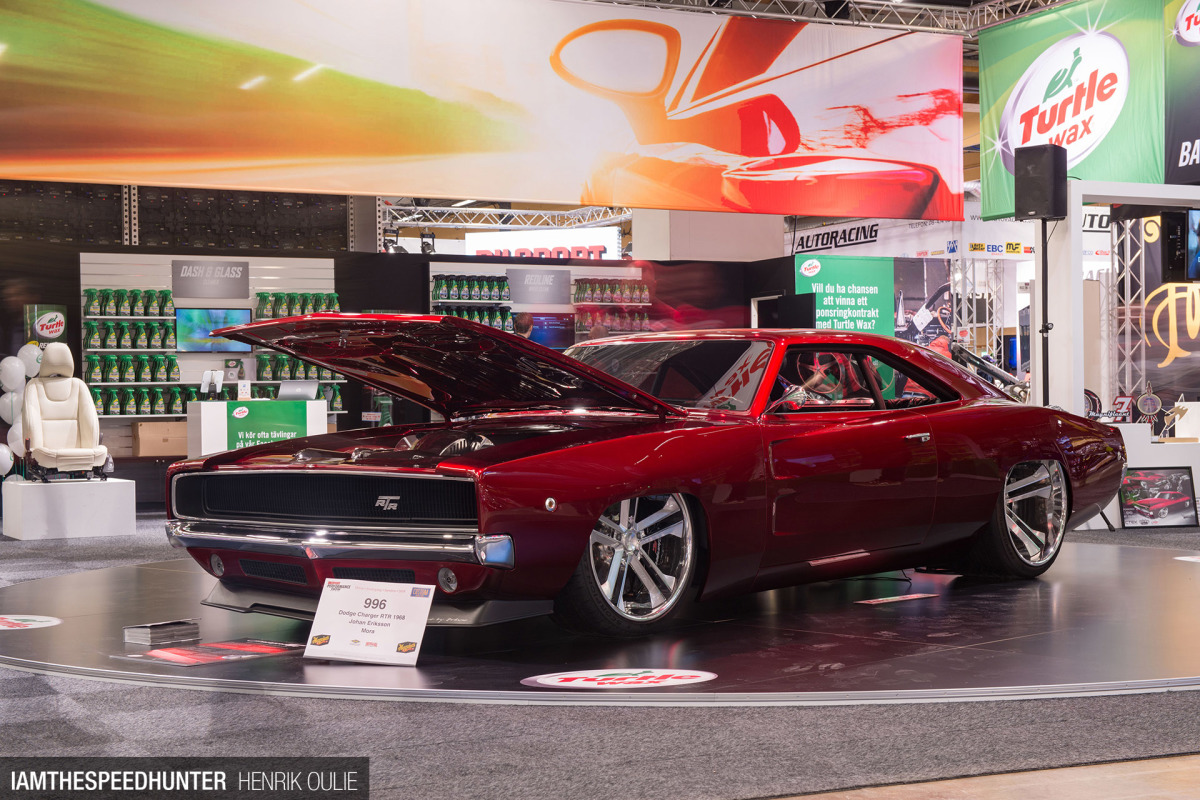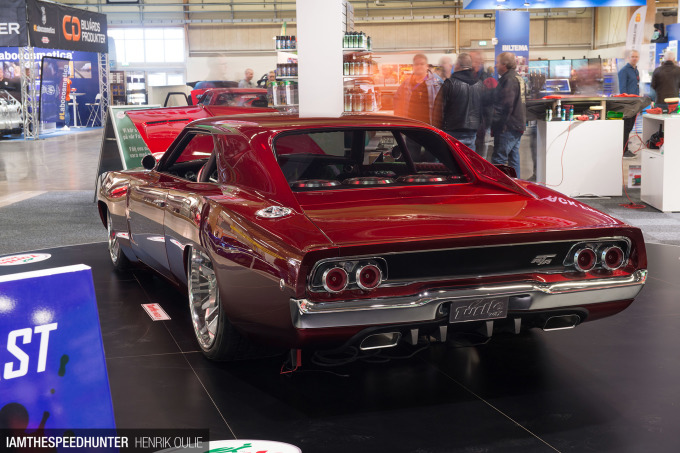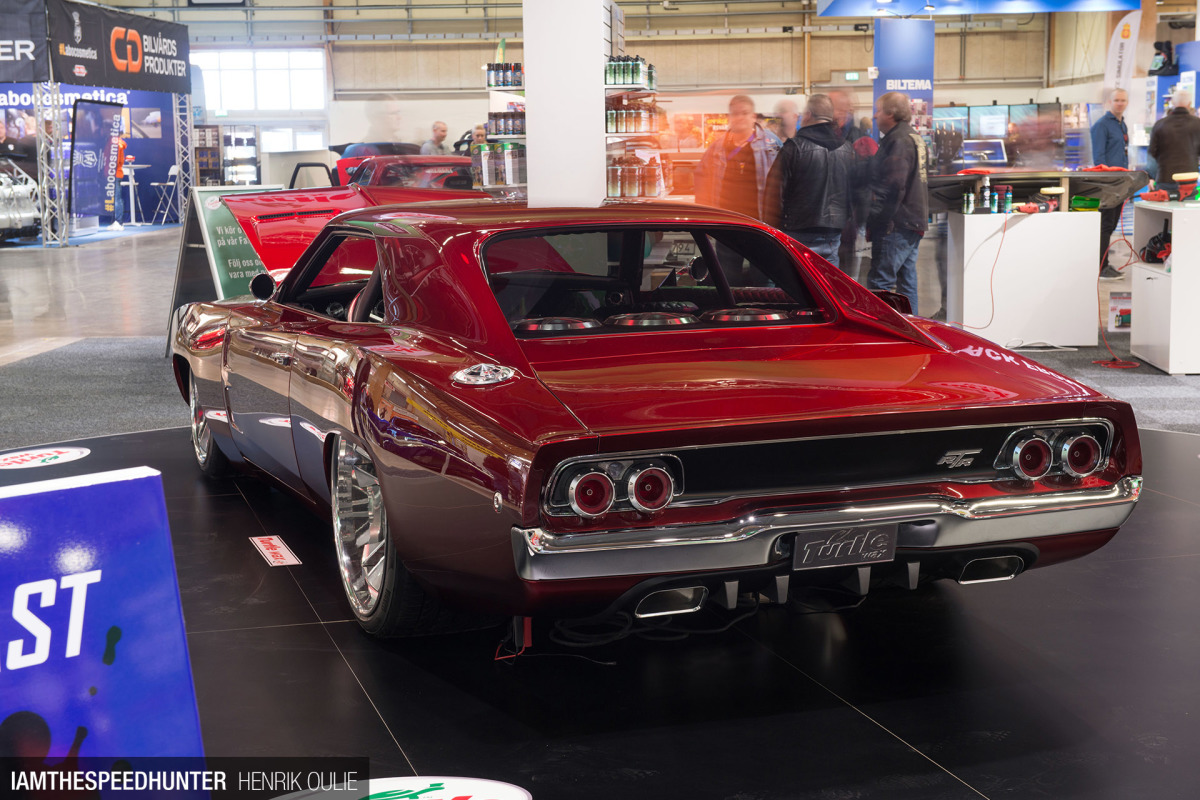 Johan Eriksson's Charger is no newcomer to the show scene, but is always a crowd pleaser.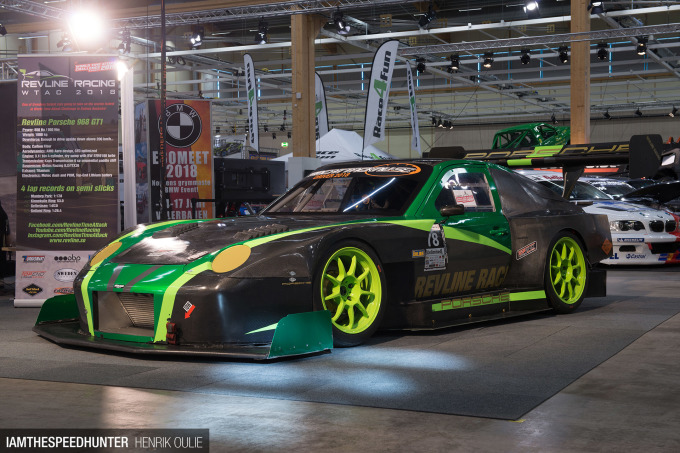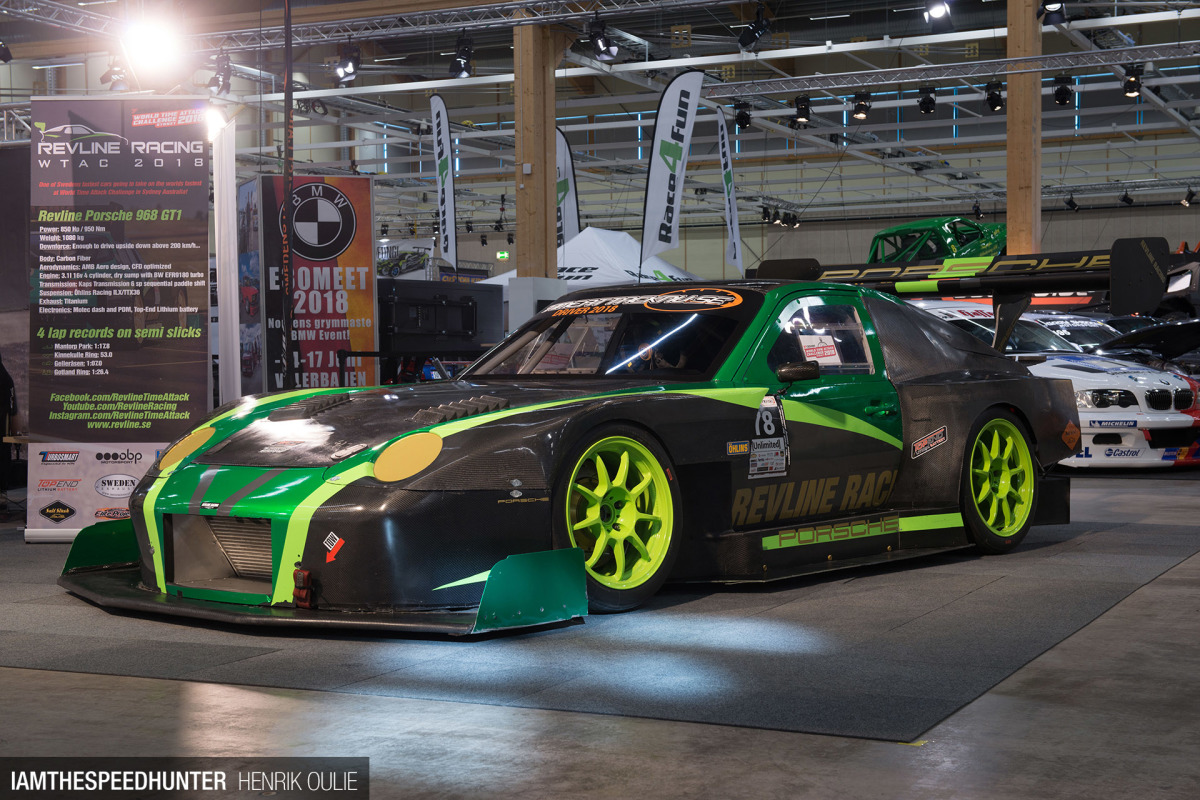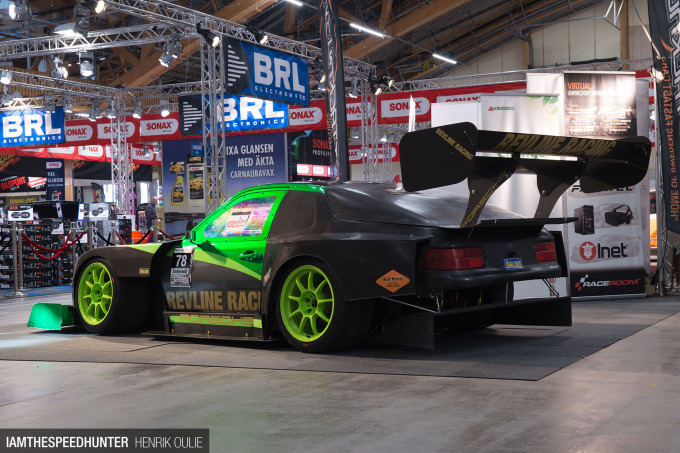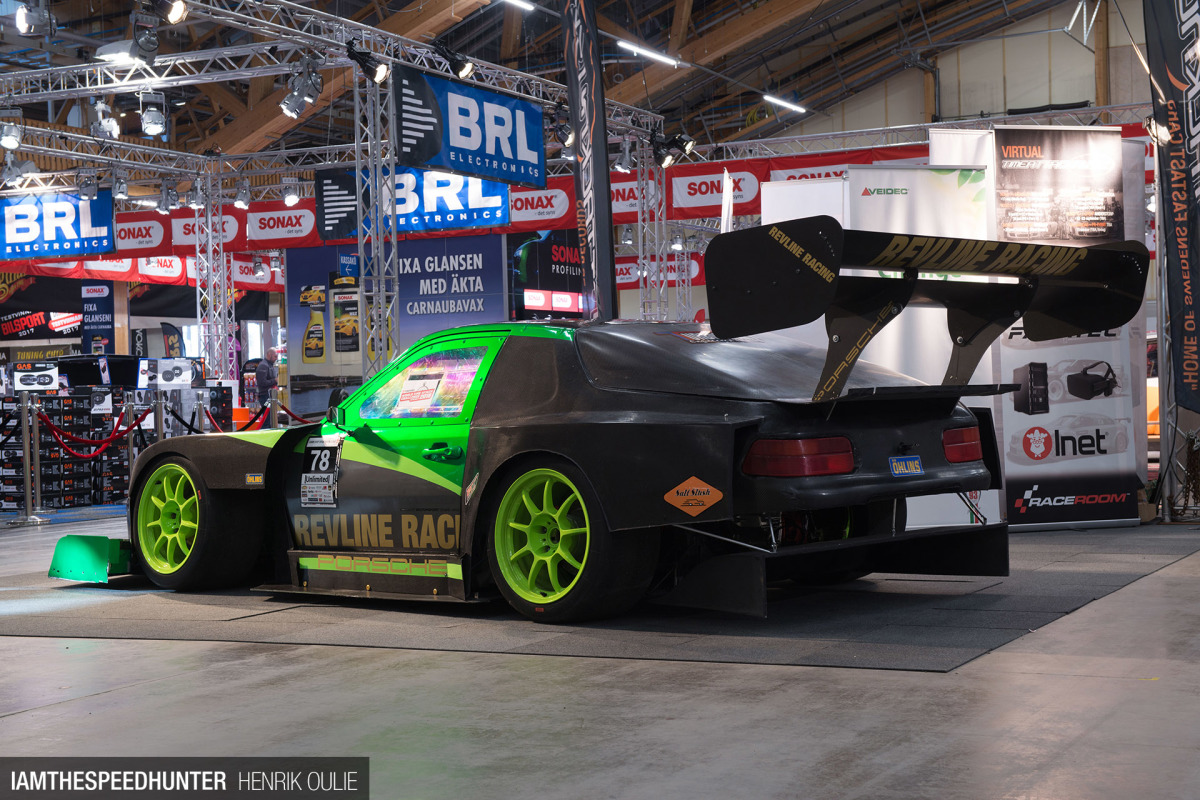 The Revline Porsche 968 is headed for WTAC in Australia this year, and should be one to watch. With four Swedish track records under the teams belt, 850hp in a 1,080kg chassis, and enough downforce to drive upside down at 200km/h, it will be very interesting to see how it fares amongst the world's fastest time attack machines.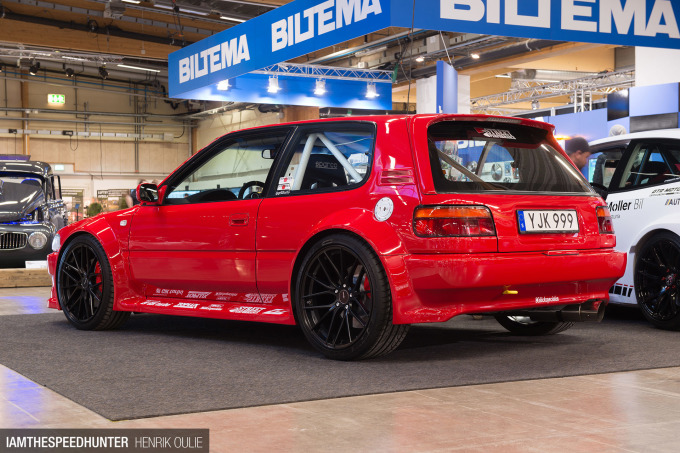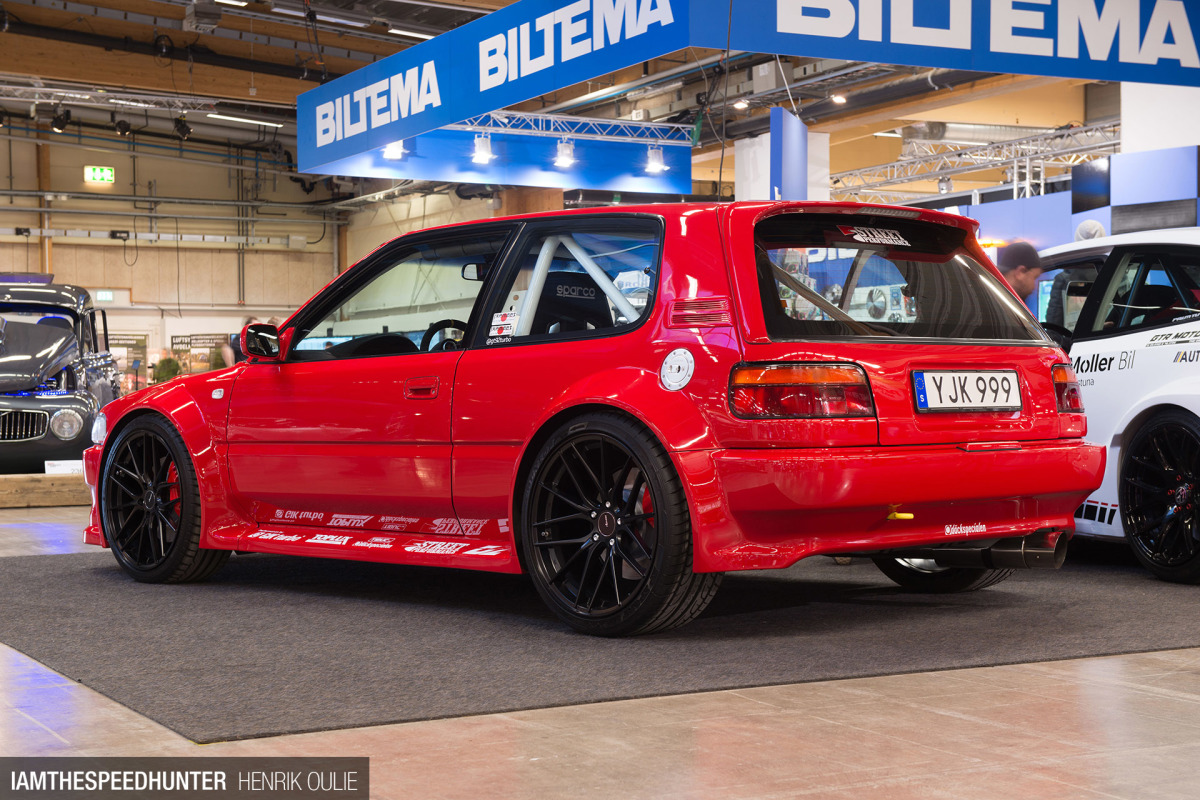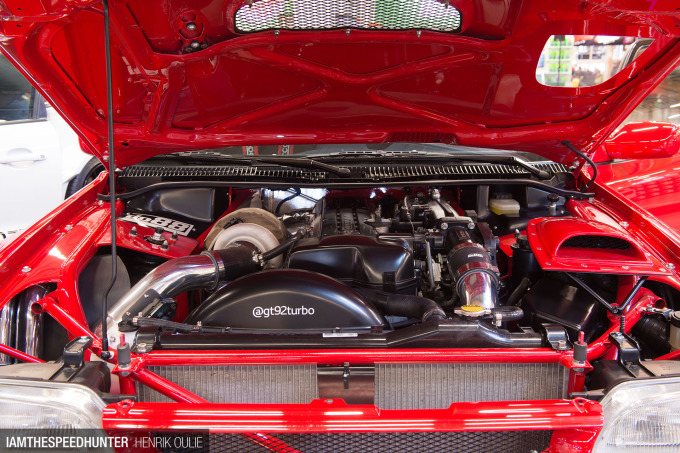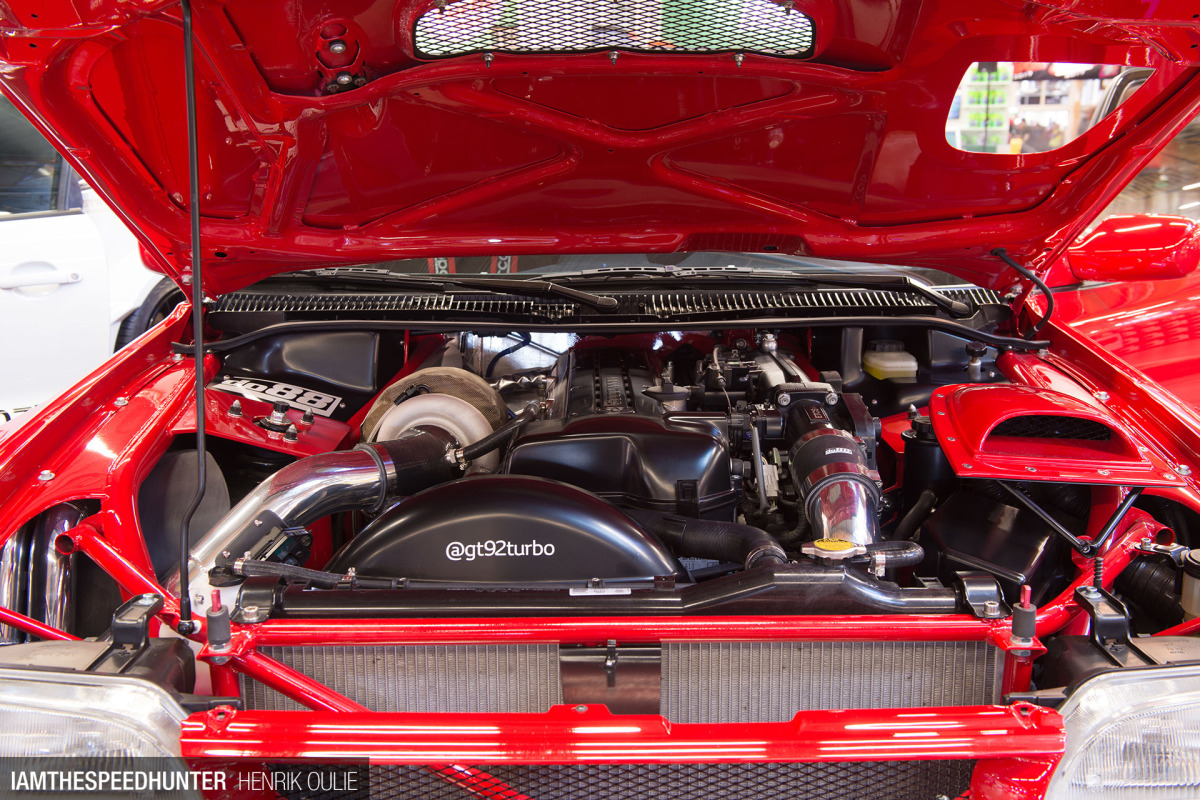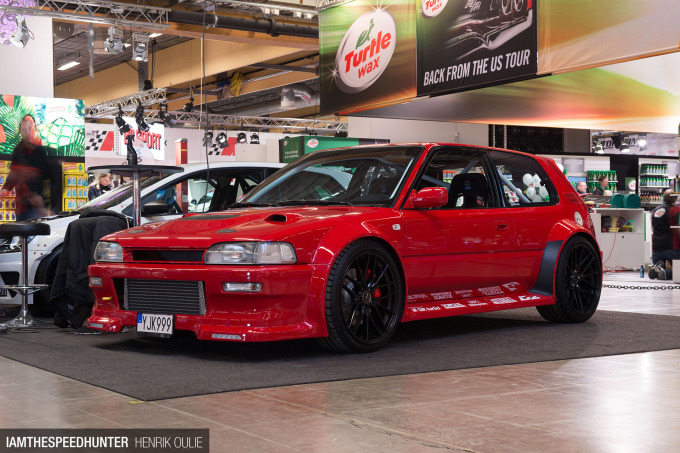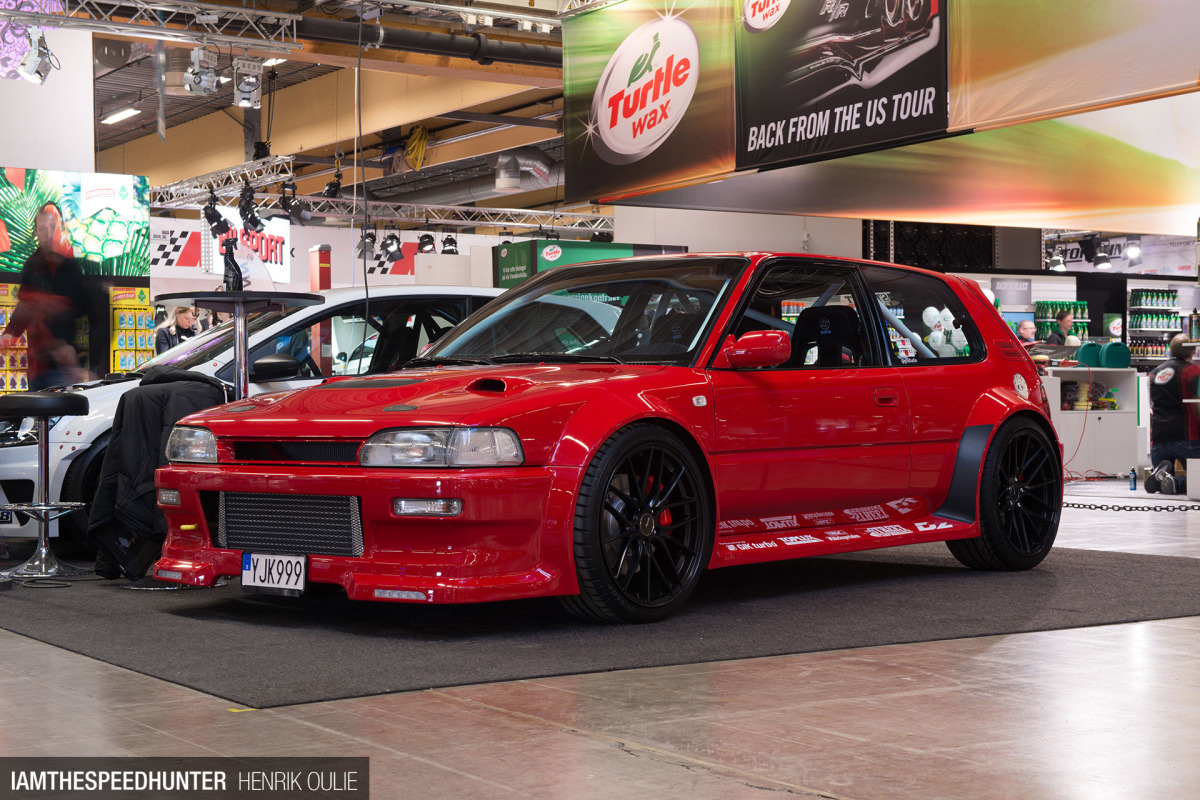 Being a Scandinavian, I'm accustomed to crazy engine-swapped builds, but the difference from my home country of Norway to Sweden is that you can actually register these bastard builds and drive them on the road. What we have here is an AE92 series Toyota Corolla fitted with a hard-tuned 2JZ and the Supra driveline to go with it. With a big single turbo capable of delivering huge horsepower and a short chassis, this thing must be a real handful to drive.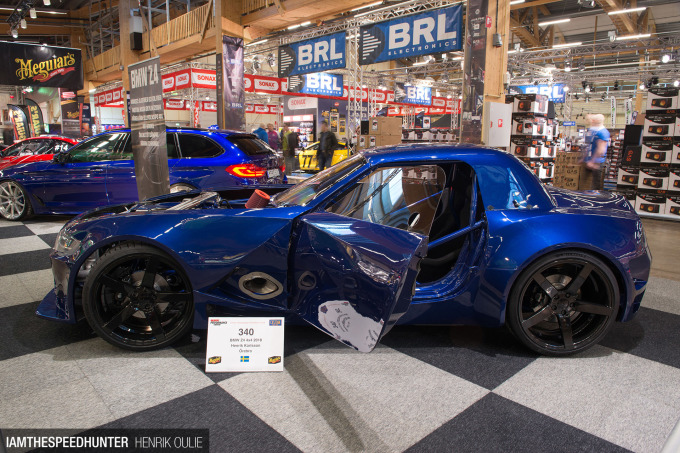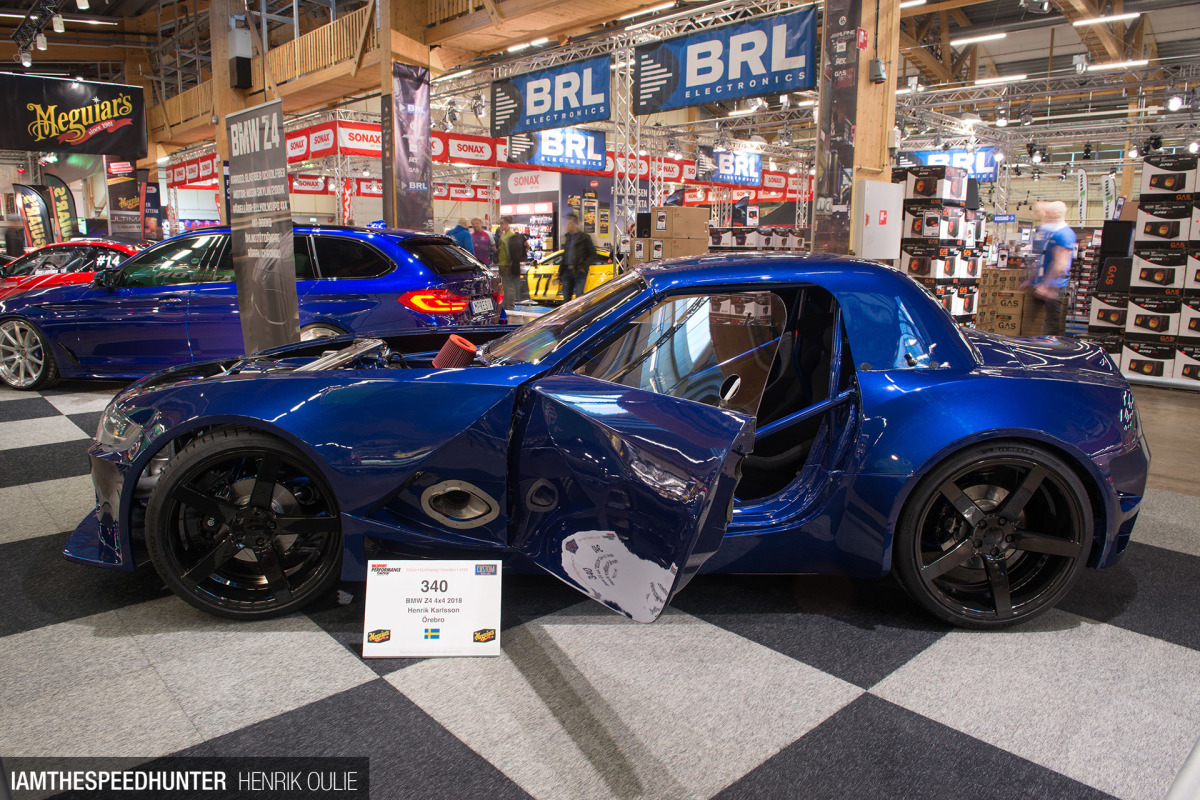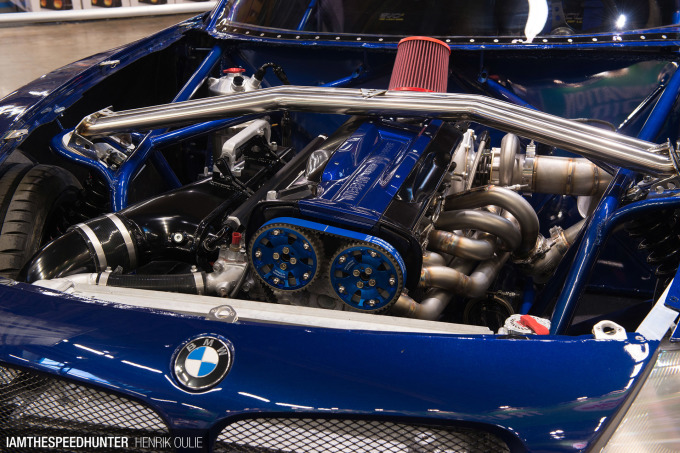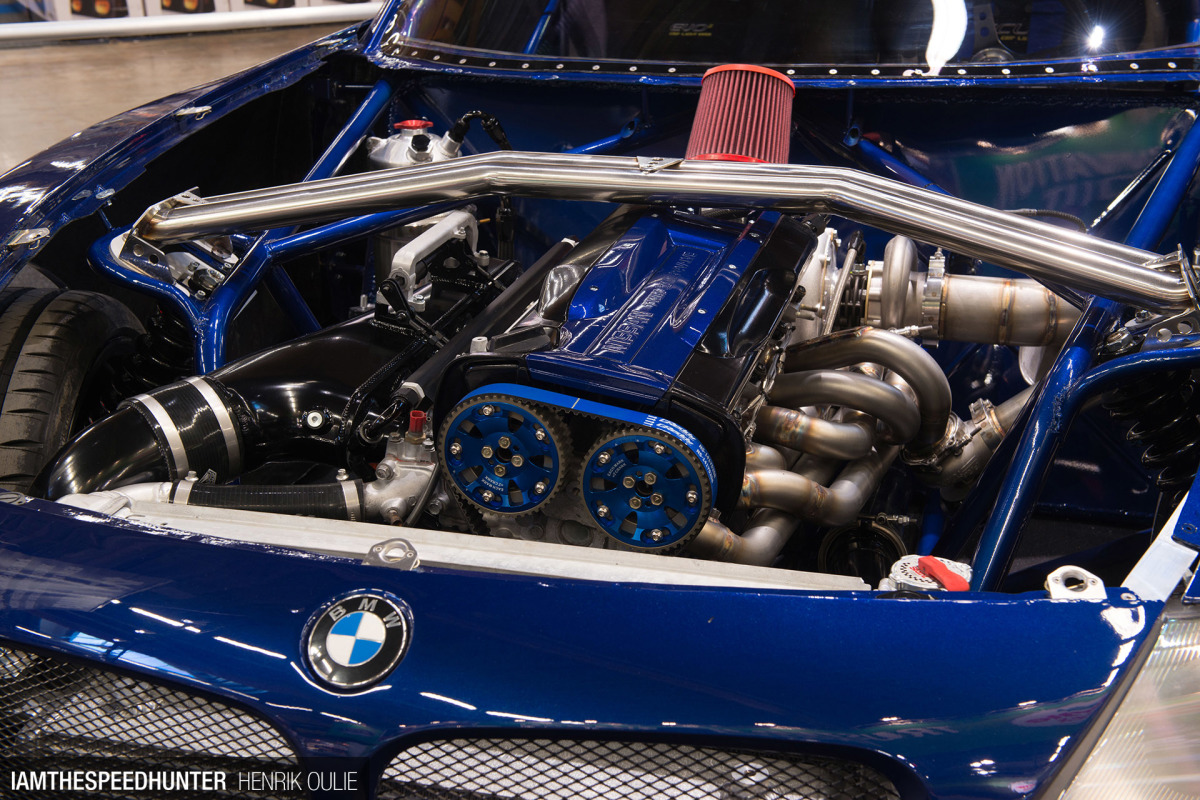 It still resembles a BMW Z4 from the outside, but beneath the skin of this wild build is a tube-frame chassis, Nissan RB26 engine running a unique single turbo, and all-wheel drive. I really hope we get to see this thing at Gatebil; that's where this kind of crazy belongs.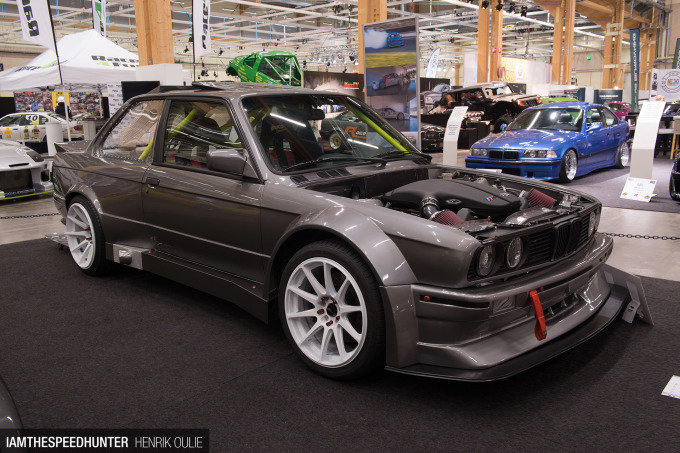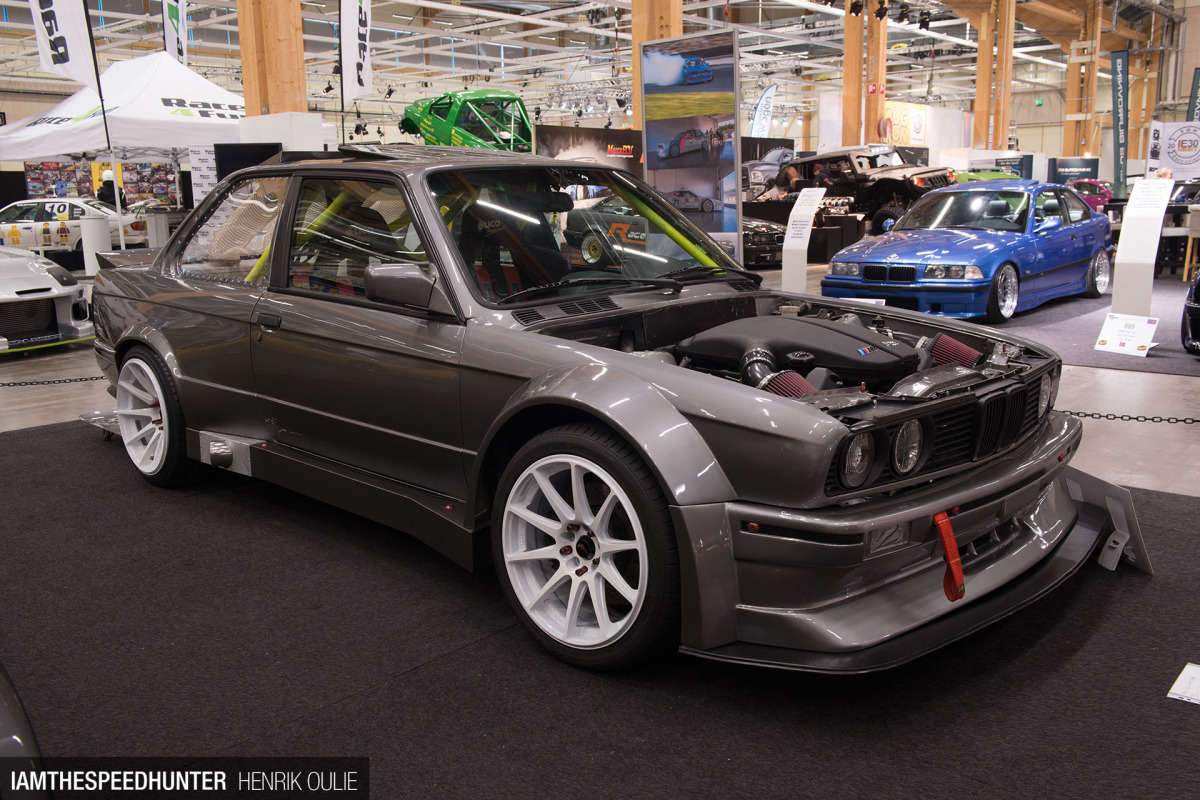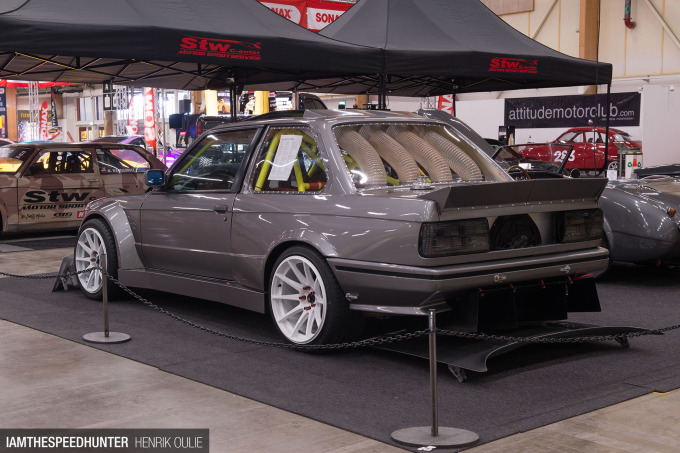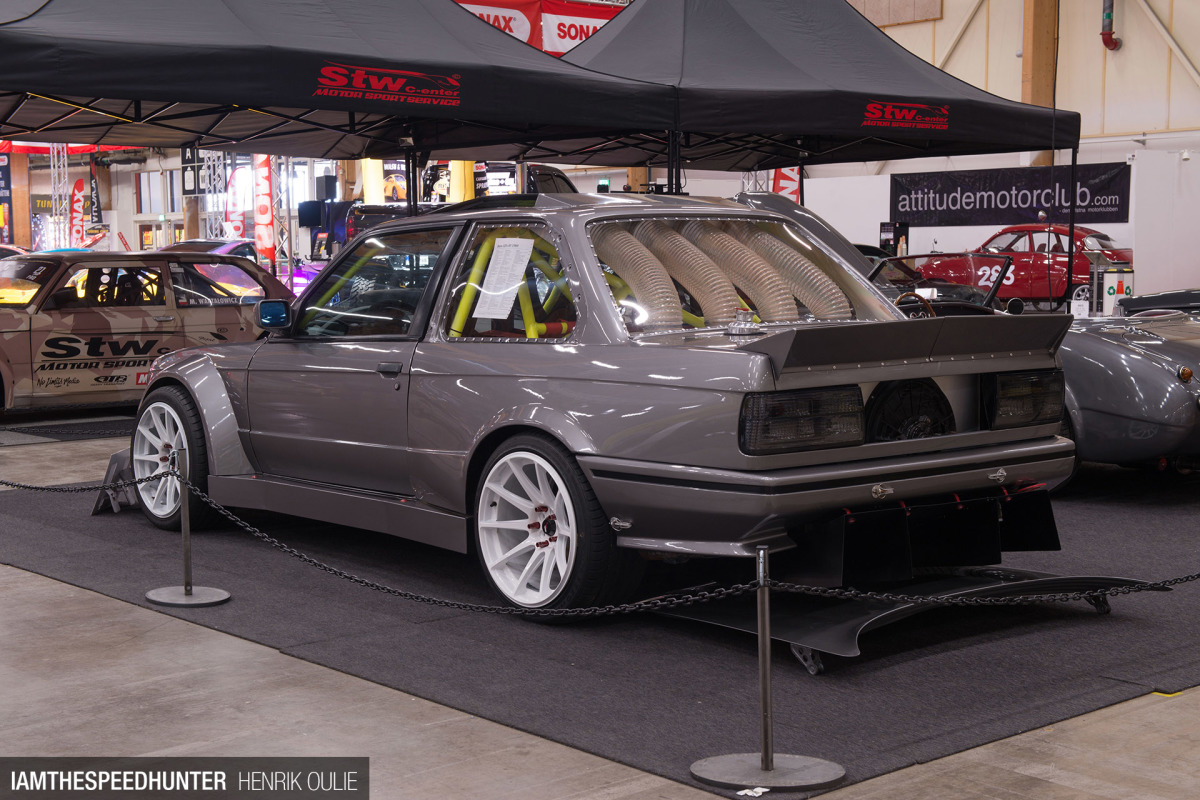 A V10-swapped BMW E30 is nothing new, but the attention to detail in this build drew me in for a closer look.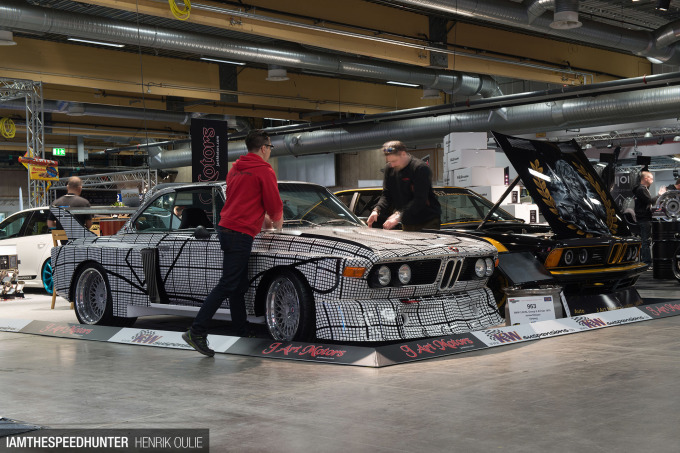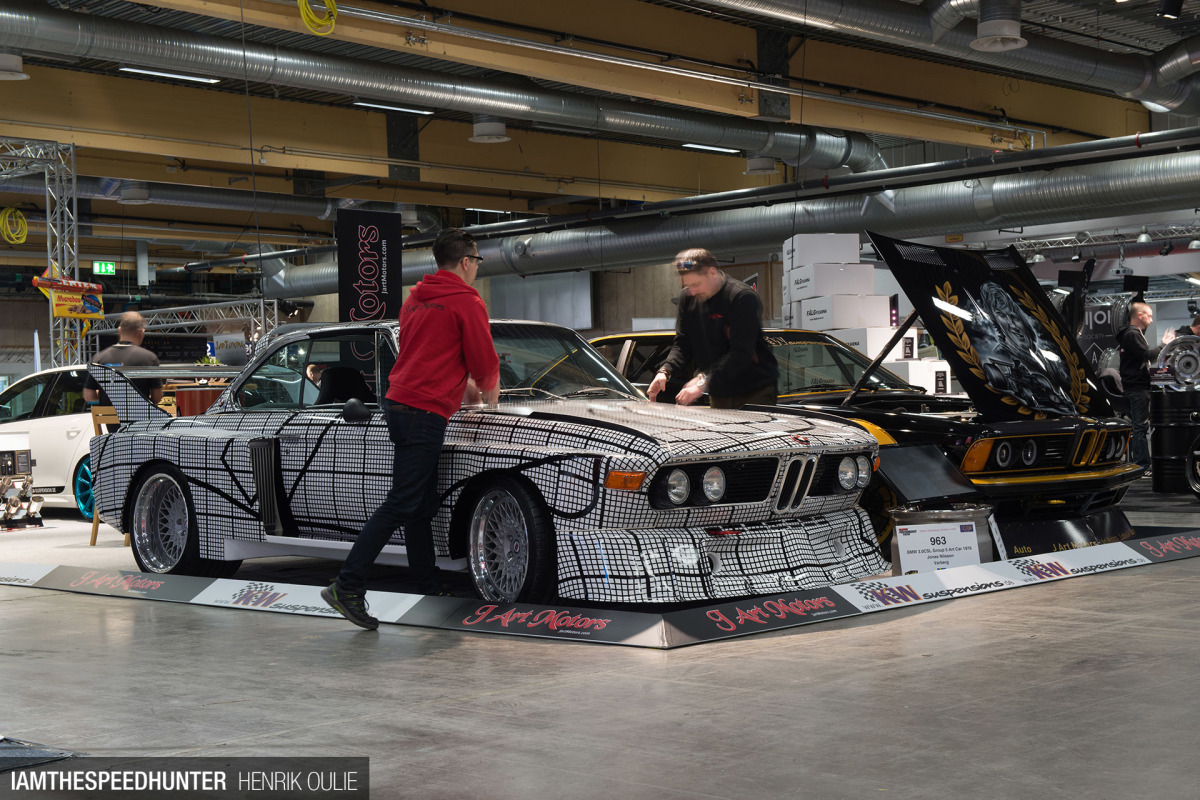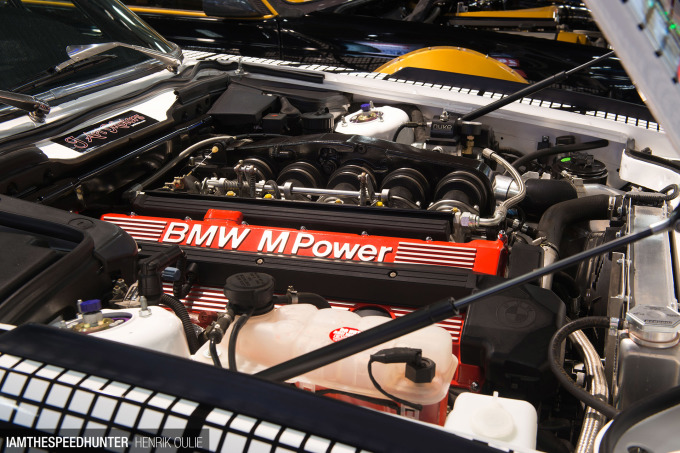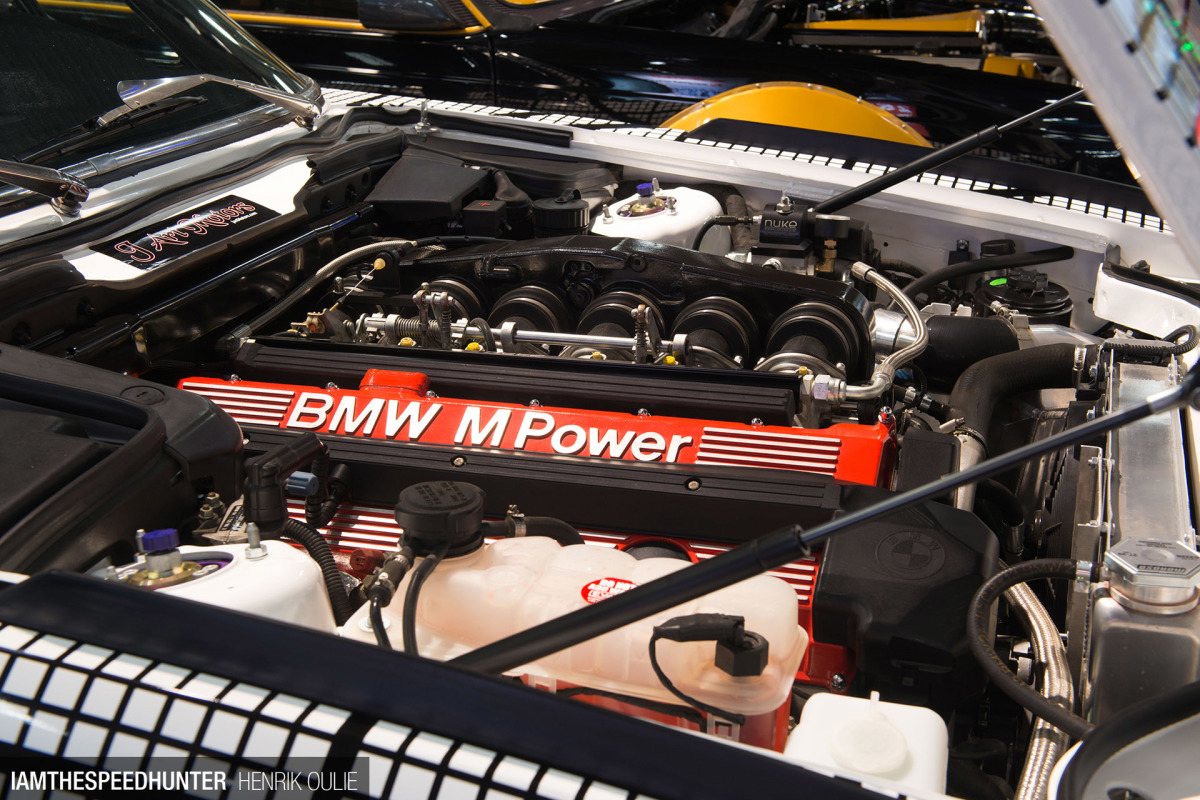 What would you say if I told you that beneath this BMW E9 is the underpinning of a (shortened) E34 M5? Well it's true, and there's even a supercharged S38B36 making 550hp to go along with it. The owner also told me he has an E21 with an E36 floor and engine as a daily driver; I can only imagine the headaches making these marriages happen.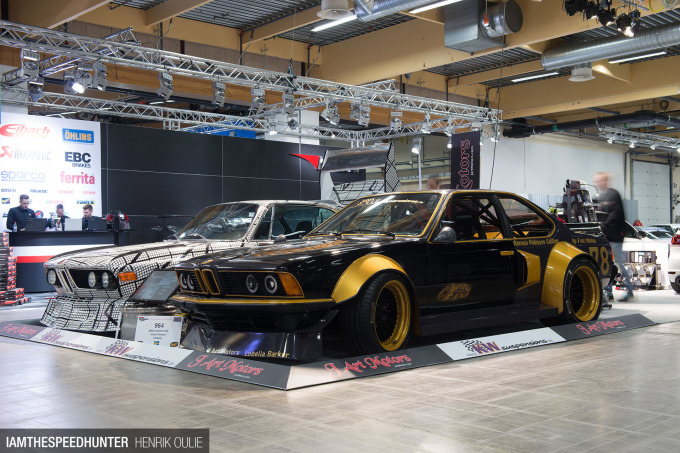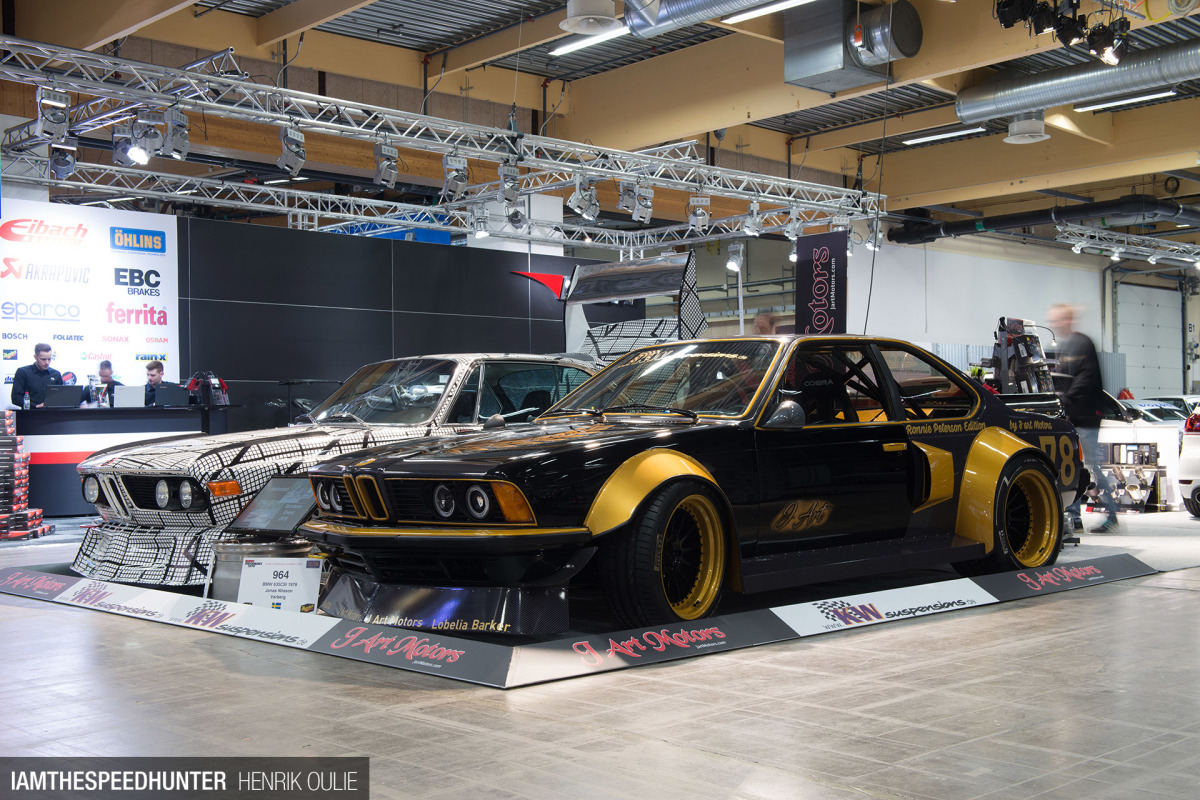 Not content with the daily E21 and the E9 Sunday driver, the guy has a race car too. This 635 started as a small project, but quickly escalated with supercharged S52 swap, full cage and race interior. Madness!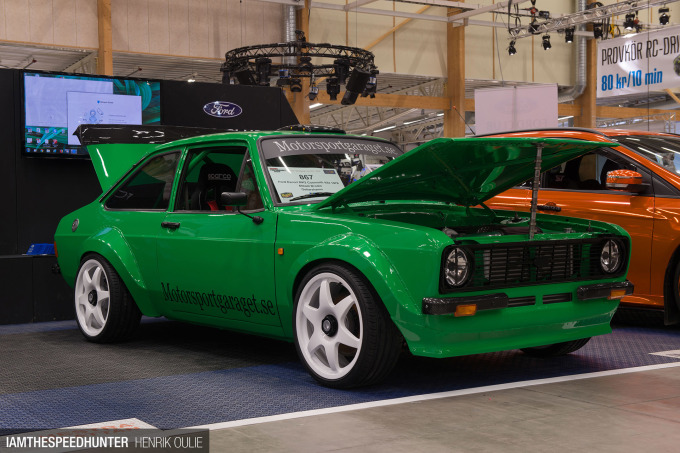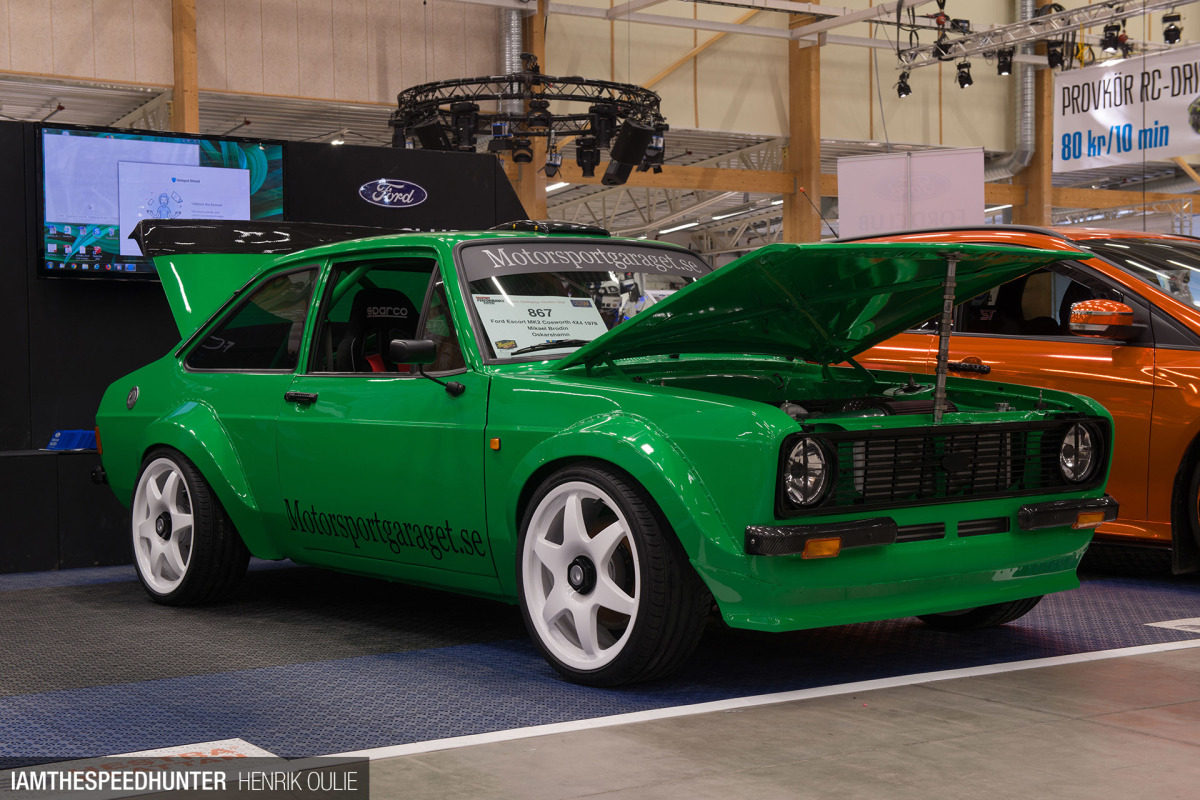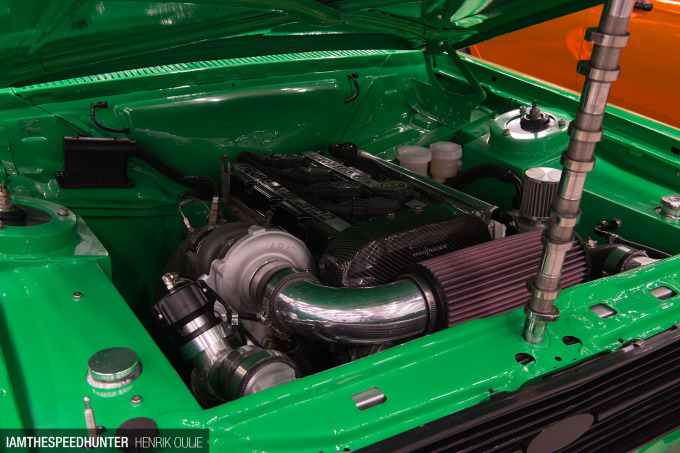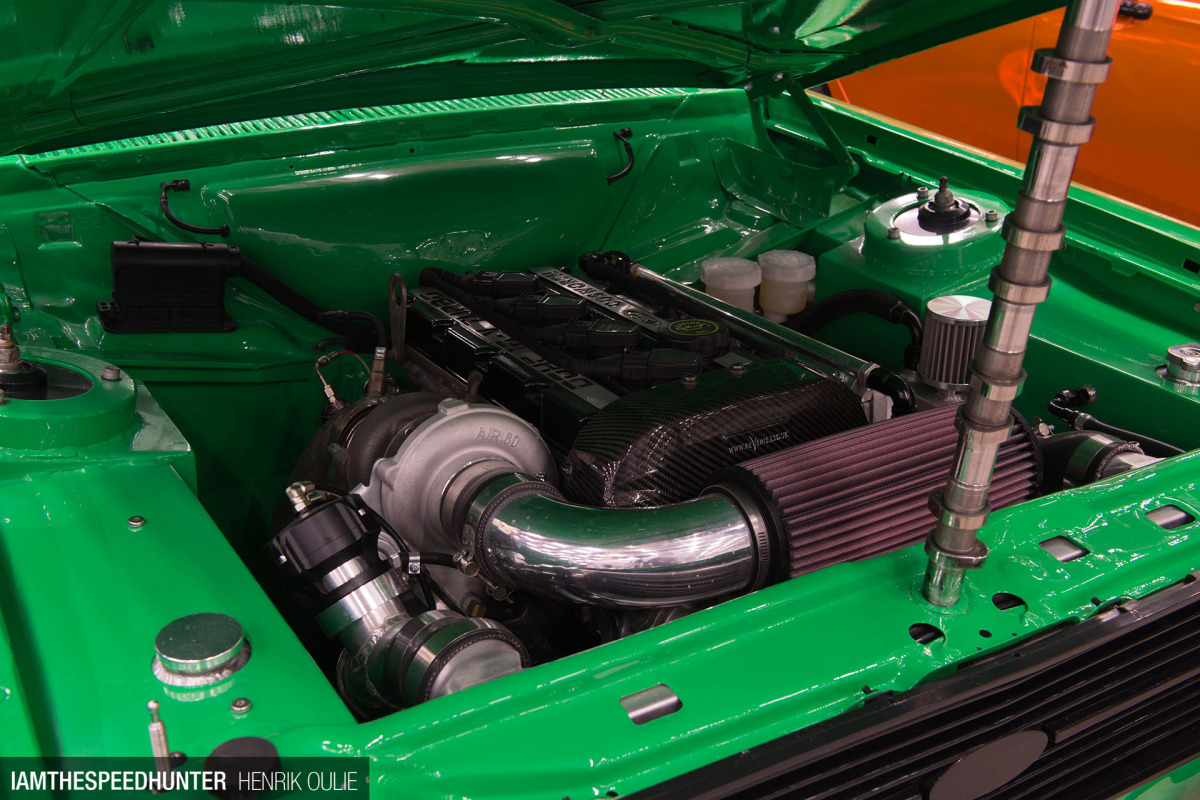 Hidden away in the chaos I found this gem of a Ford Escort Mk2. So clean and so functional, it features a 2.0L DOHC 16-valve turbo engine and driveline swap from a Sierra RS Cosworth.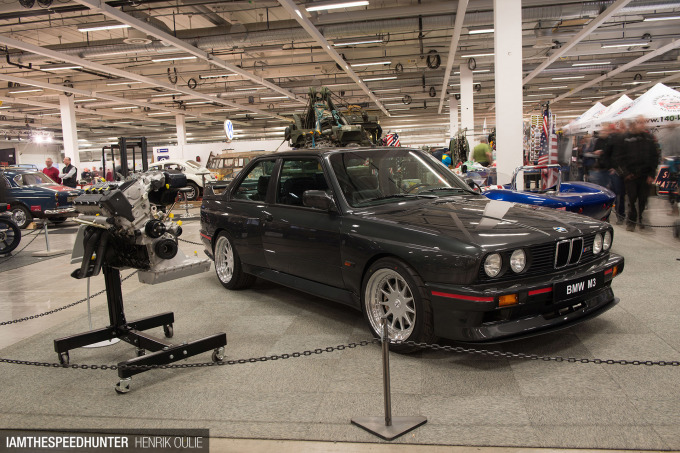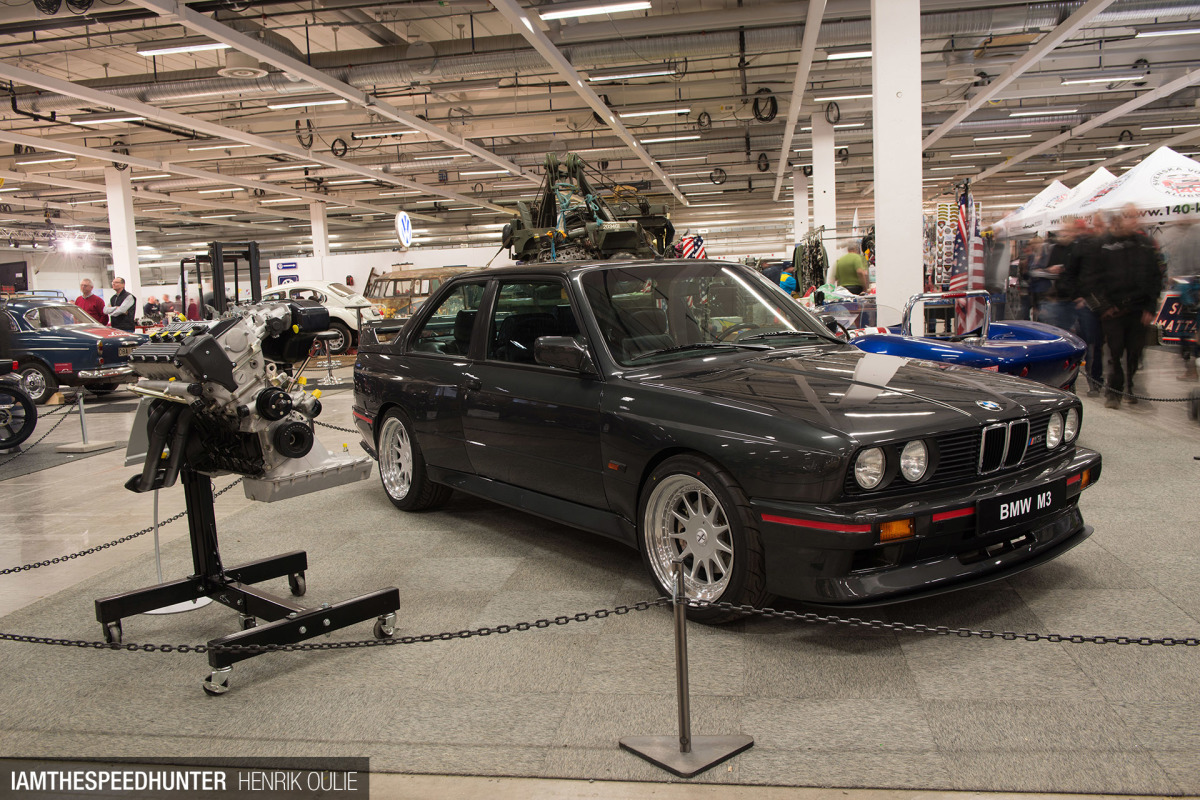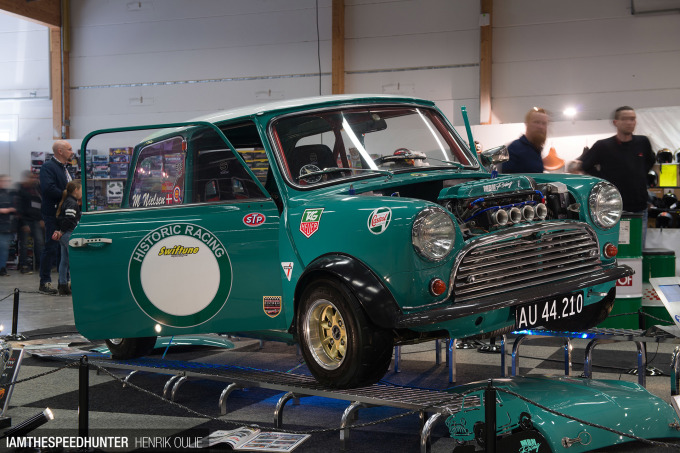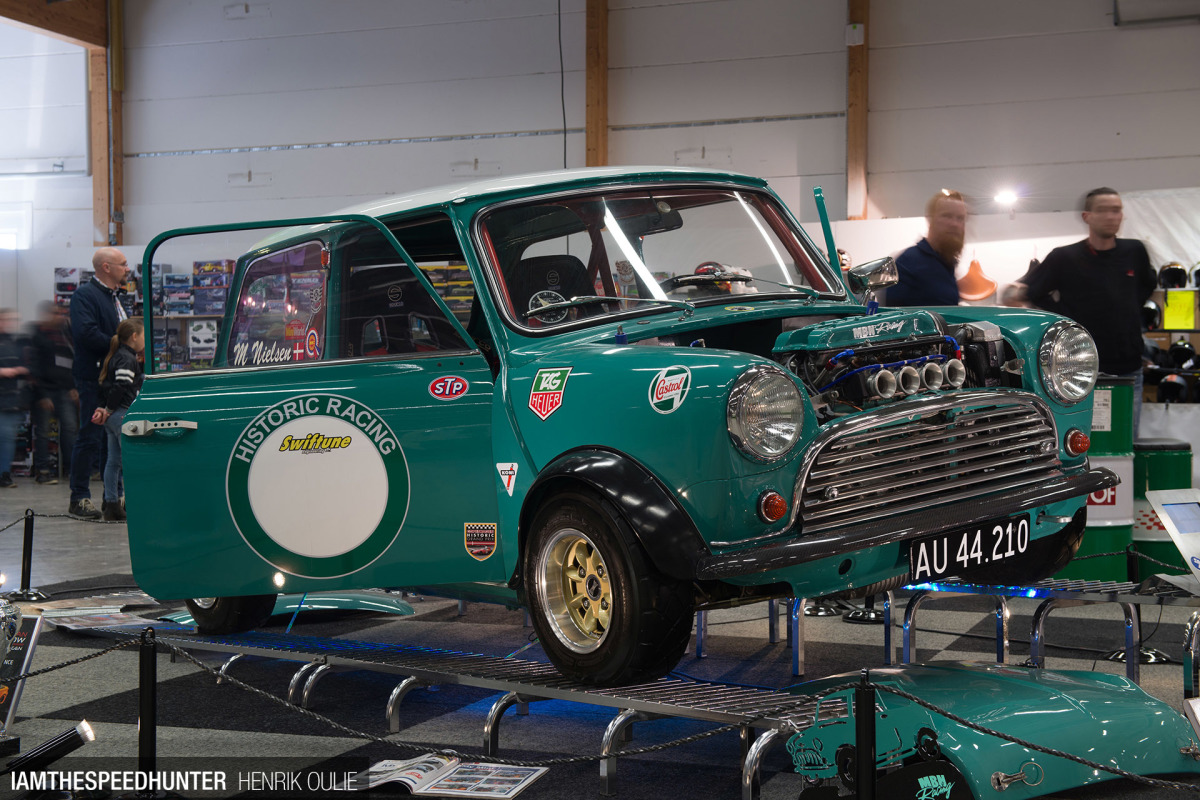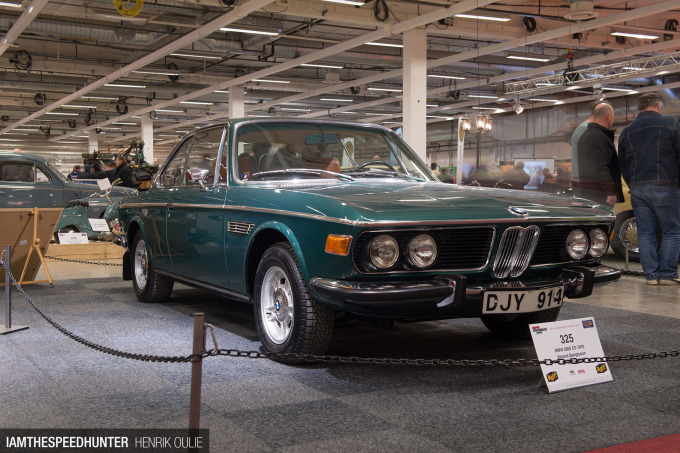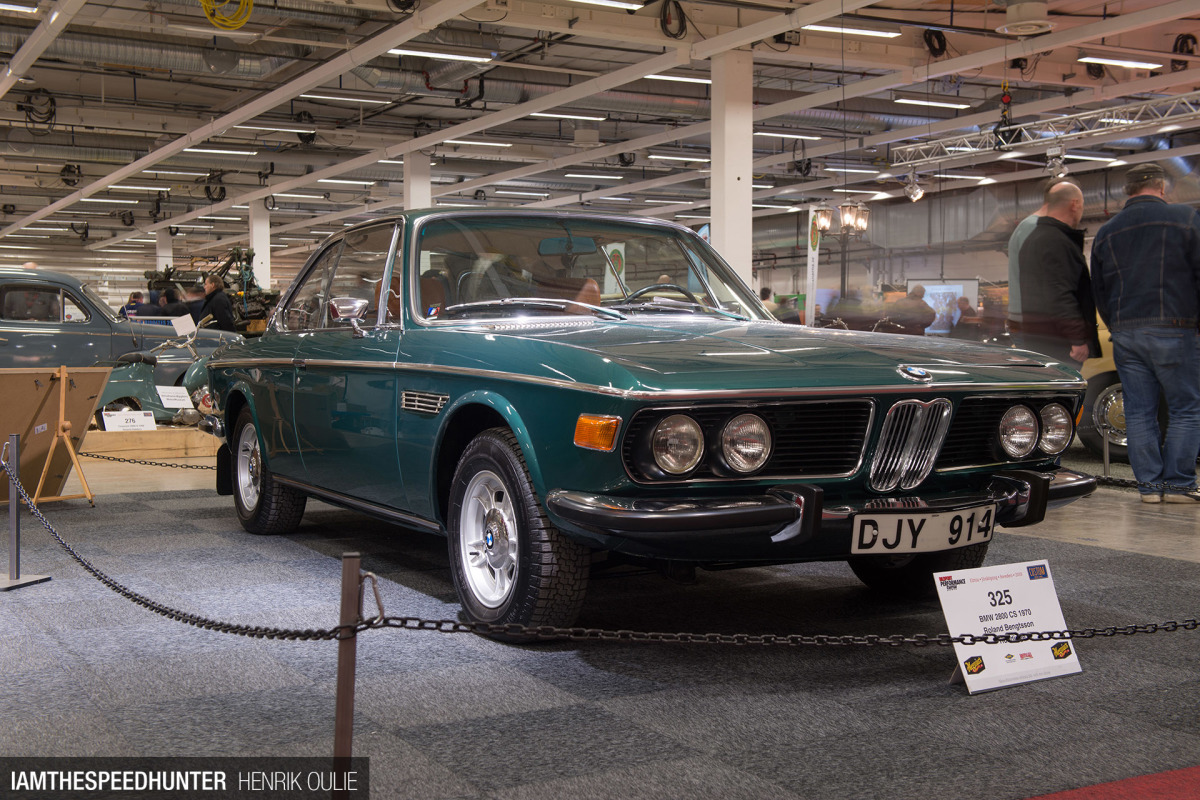 Hall C is for the old school guys, with mopeds, amphibious vehicles, kettle transporters and classic Volvos the vehicles of choice. A very cool twin-cam Mini and an immaculate bone-stock E9 BMW were a couple of standouts for me.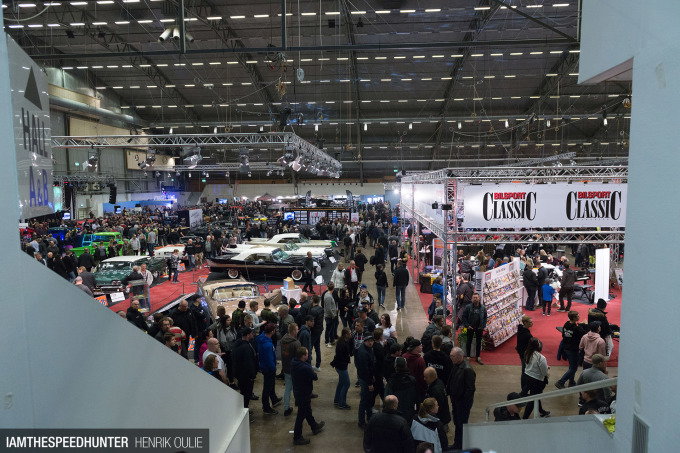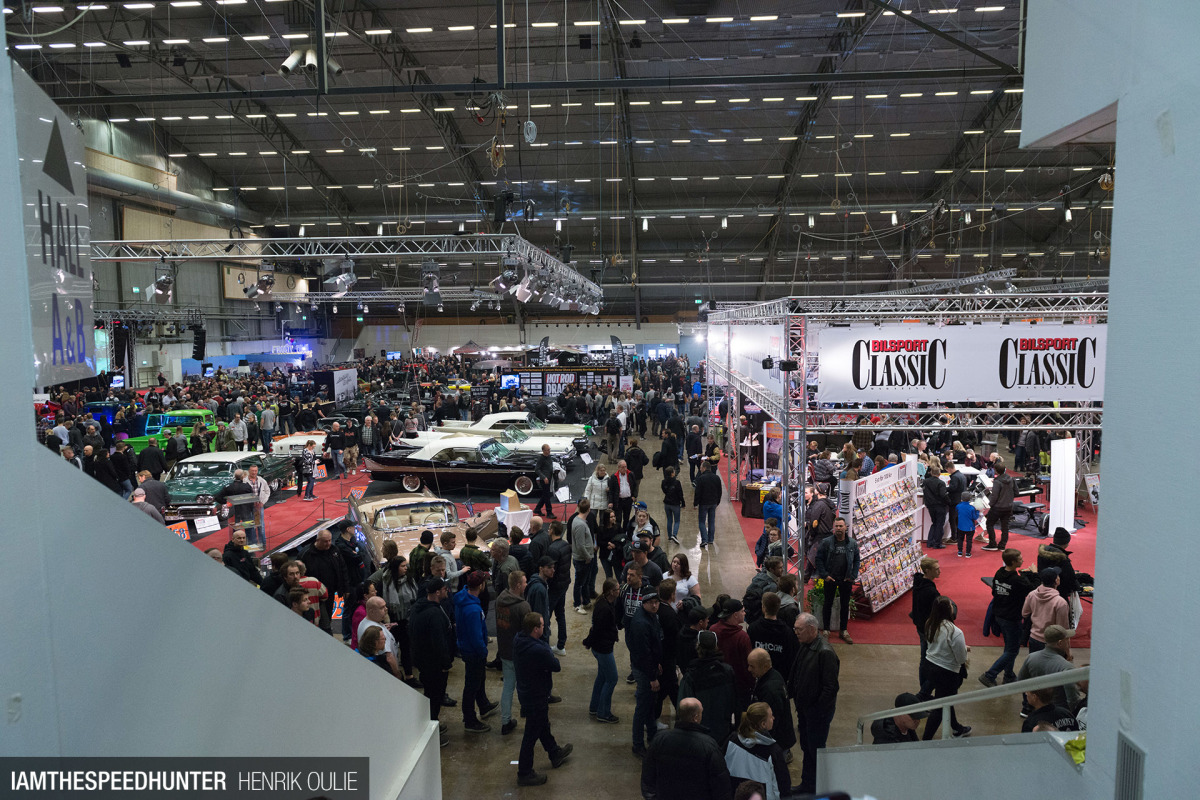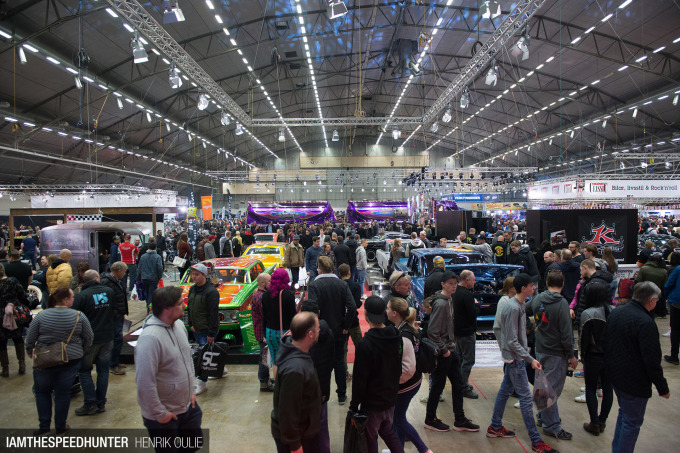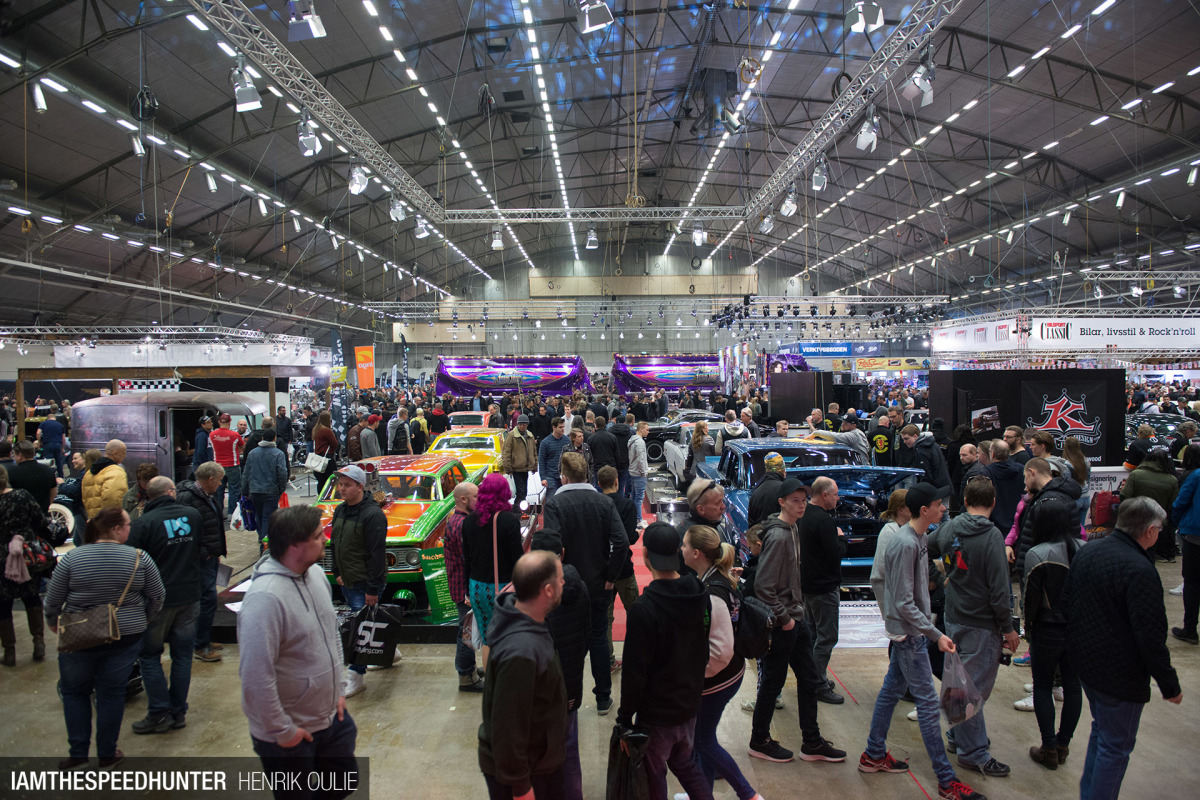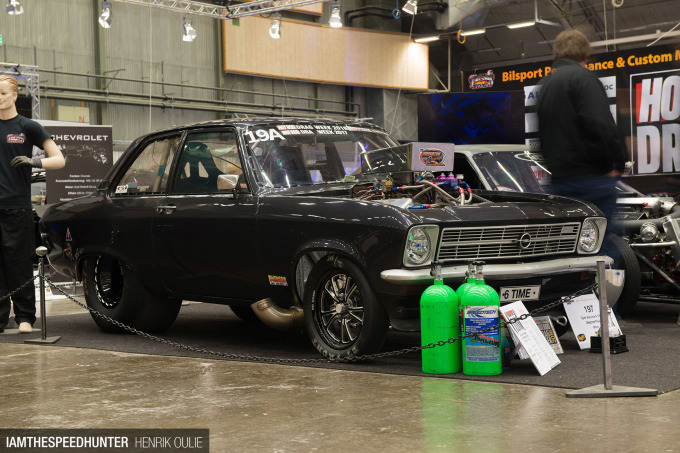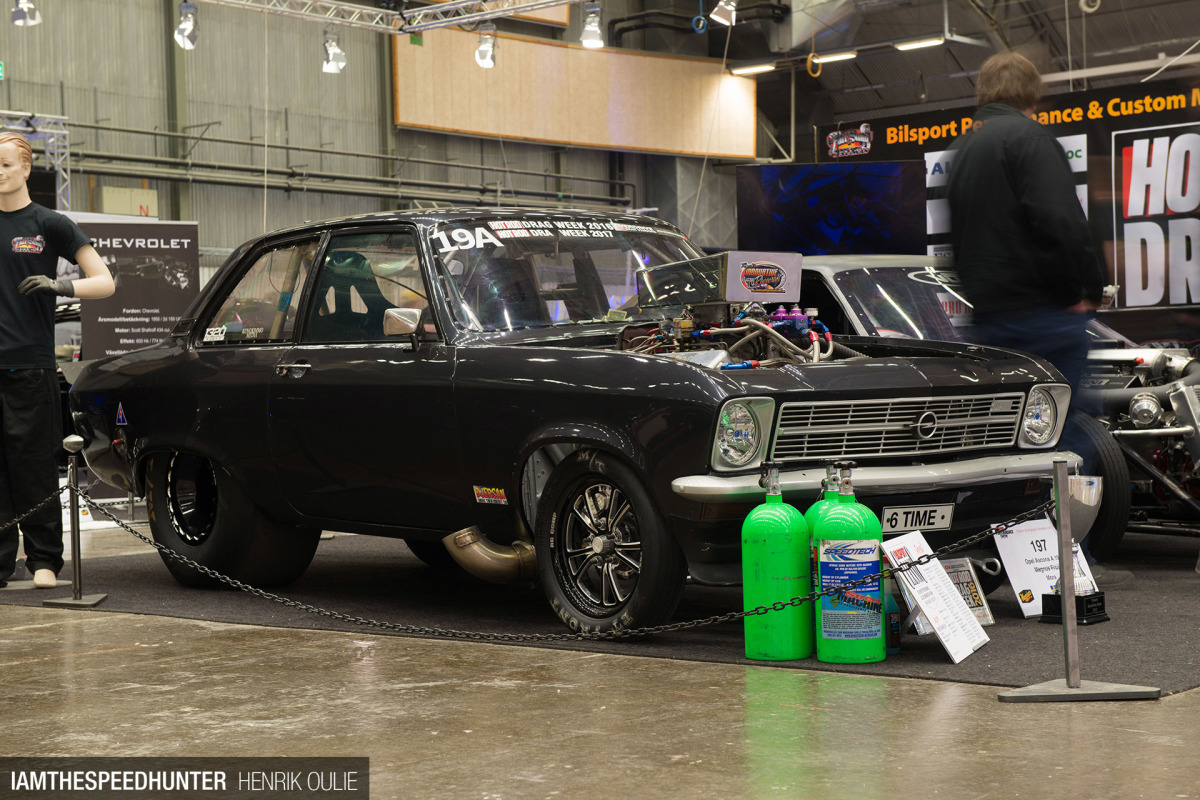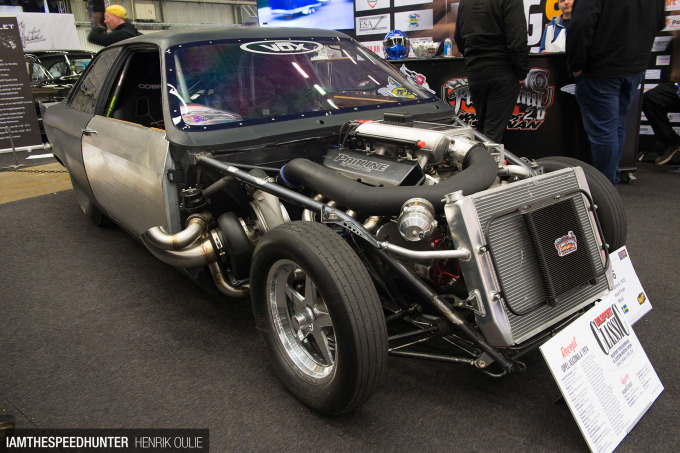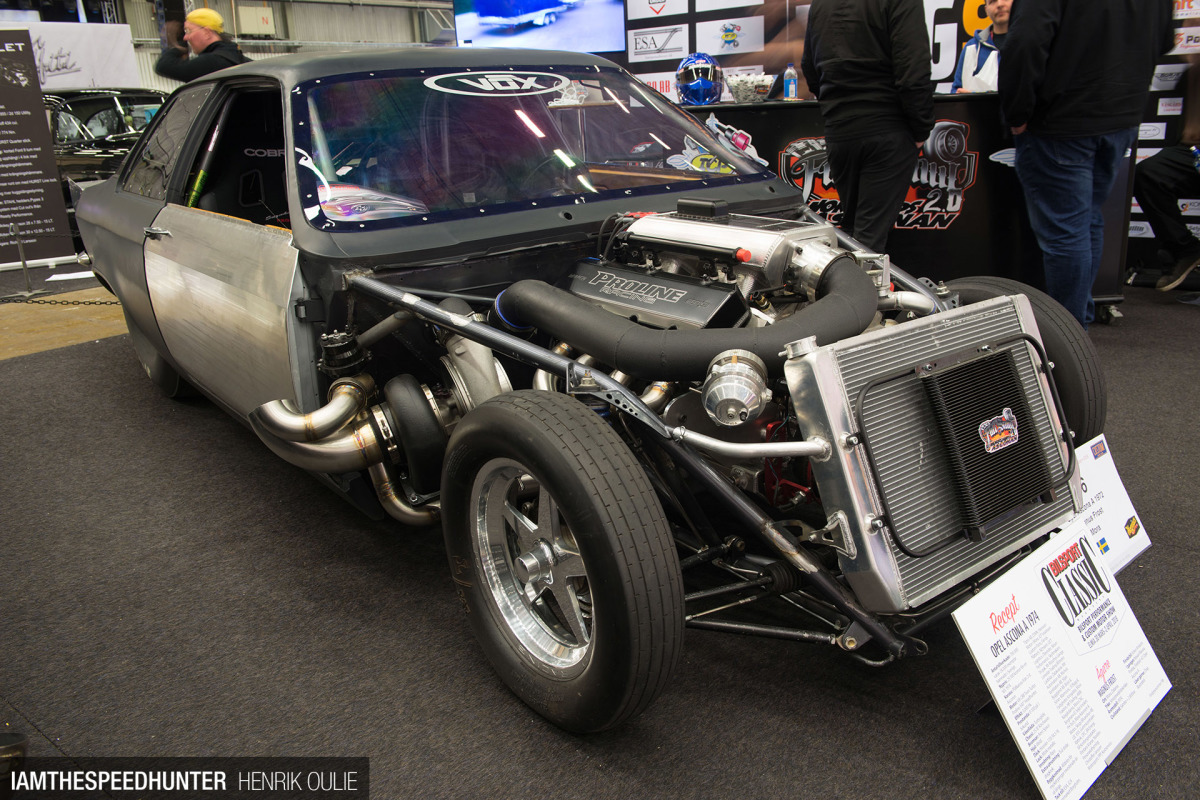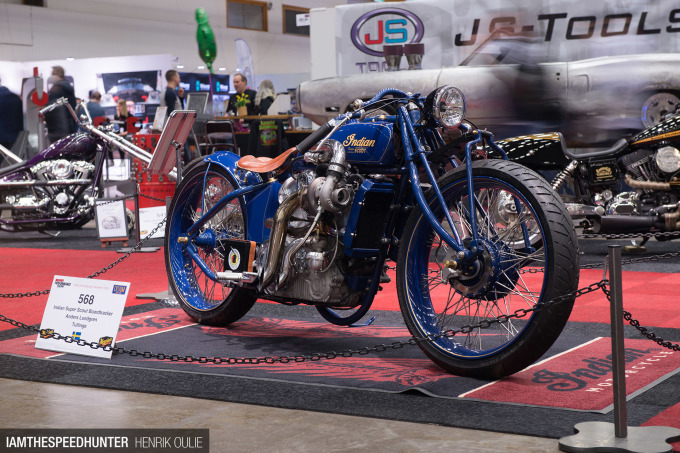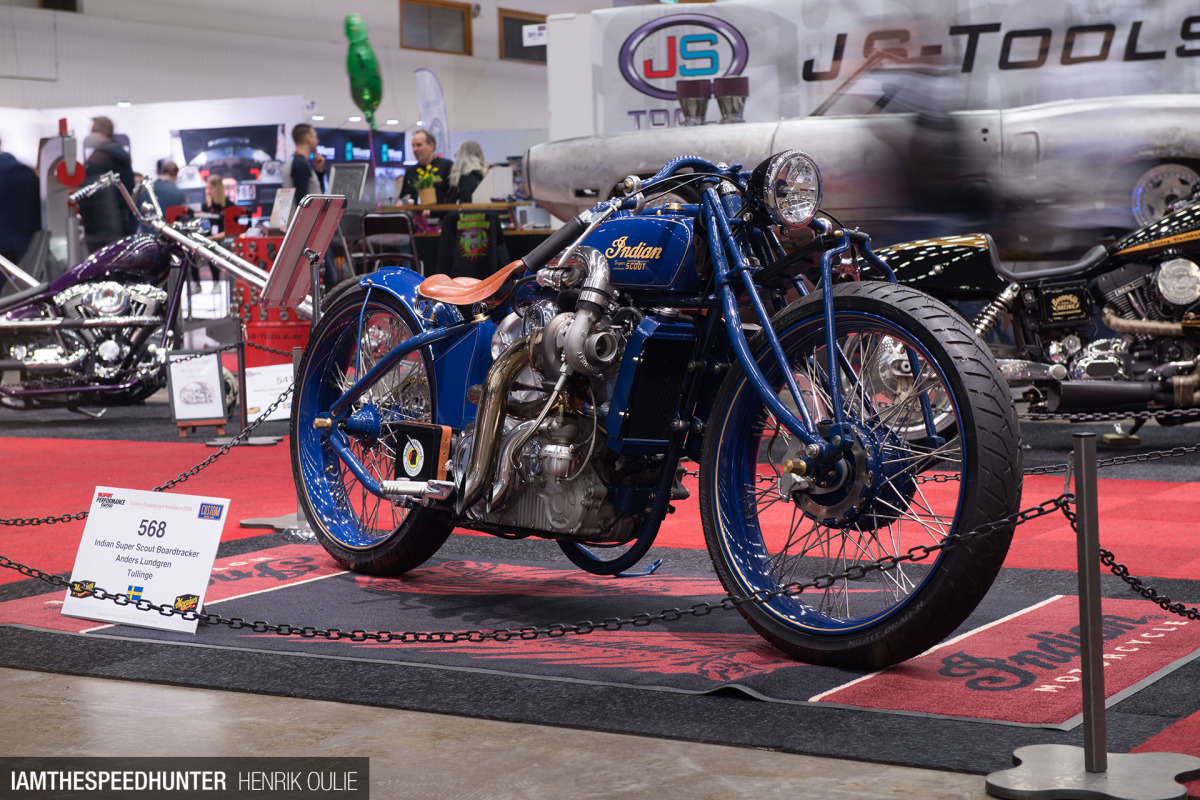 The American car scene in Sweden is home to some world-class builds, and Hall D didn't disappoint in that regard. But the variety and quality of bikes was also something to behold.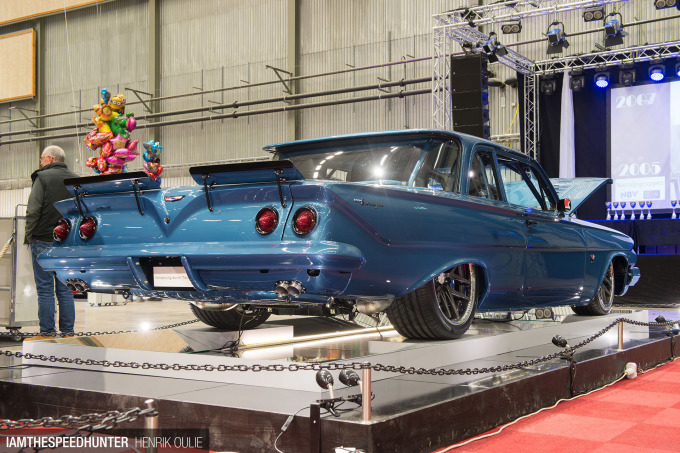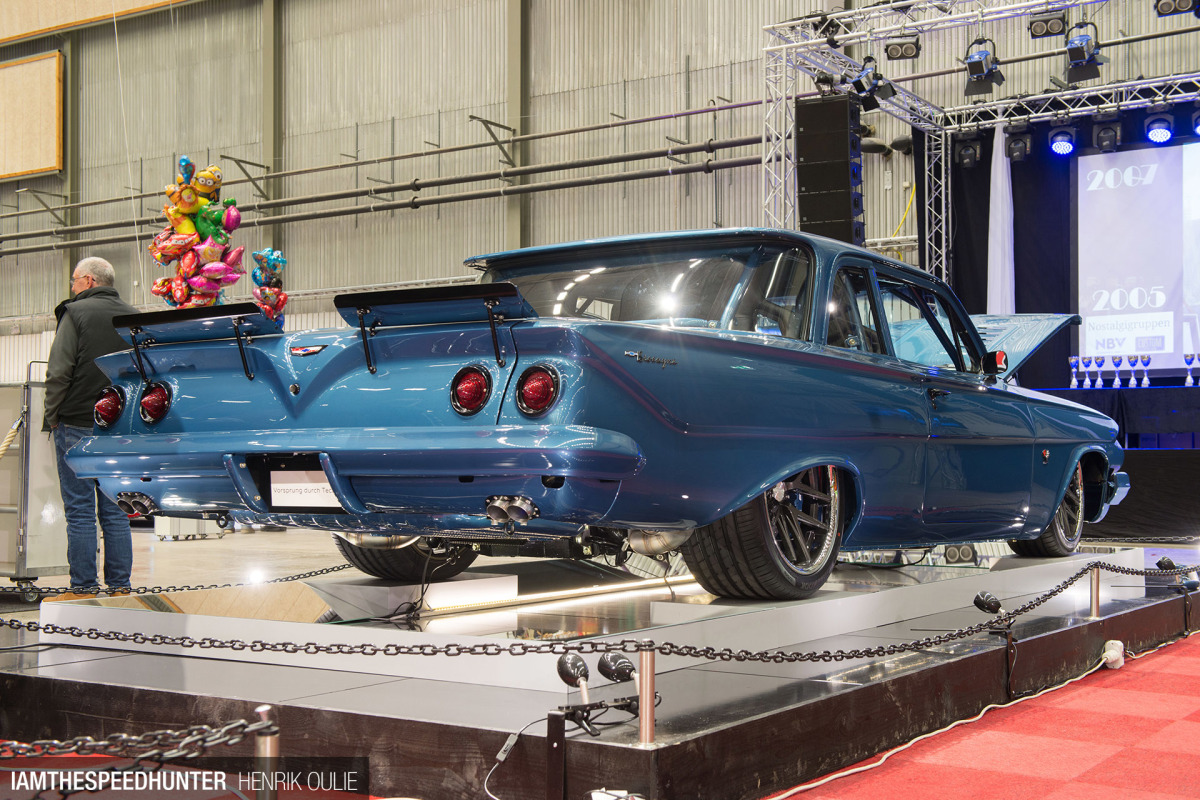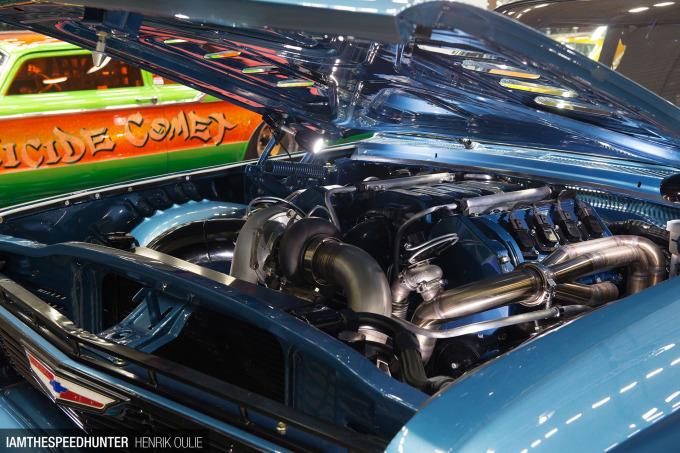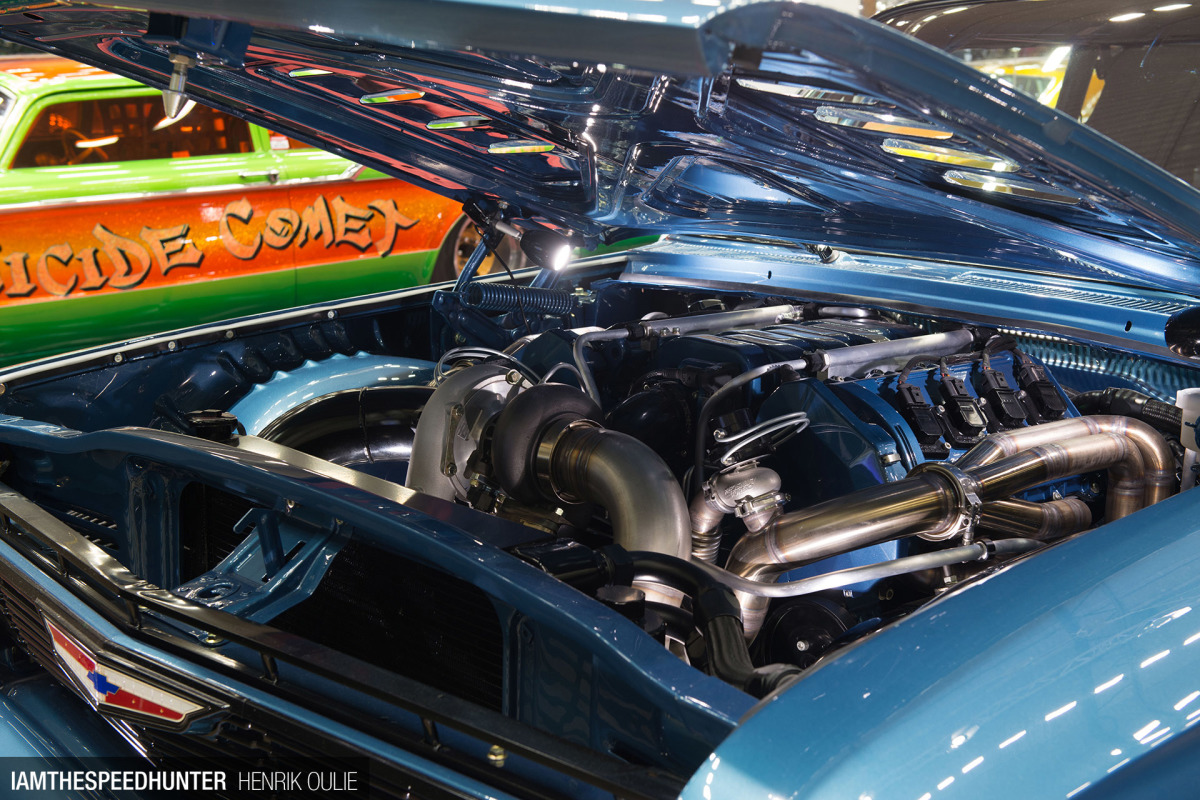 This Chevrolet Biscayne is one for the books – an American car with a German heart and driveline. A C5 Z06 gave up its chassis and suspension for the cause, while the engine is from a 2003 Audi RS6 (4.2L single V8). It's delivering power to wheels via a C5 Z06 differential, through a lengthened Z06 torque tube that stretches back to a T56 manual gearbox in the rear.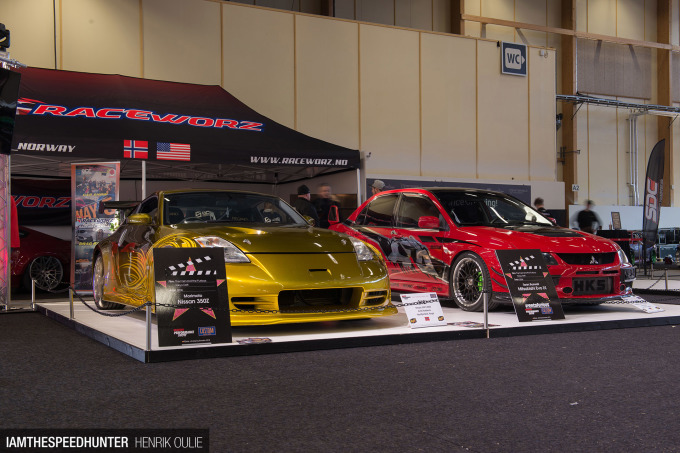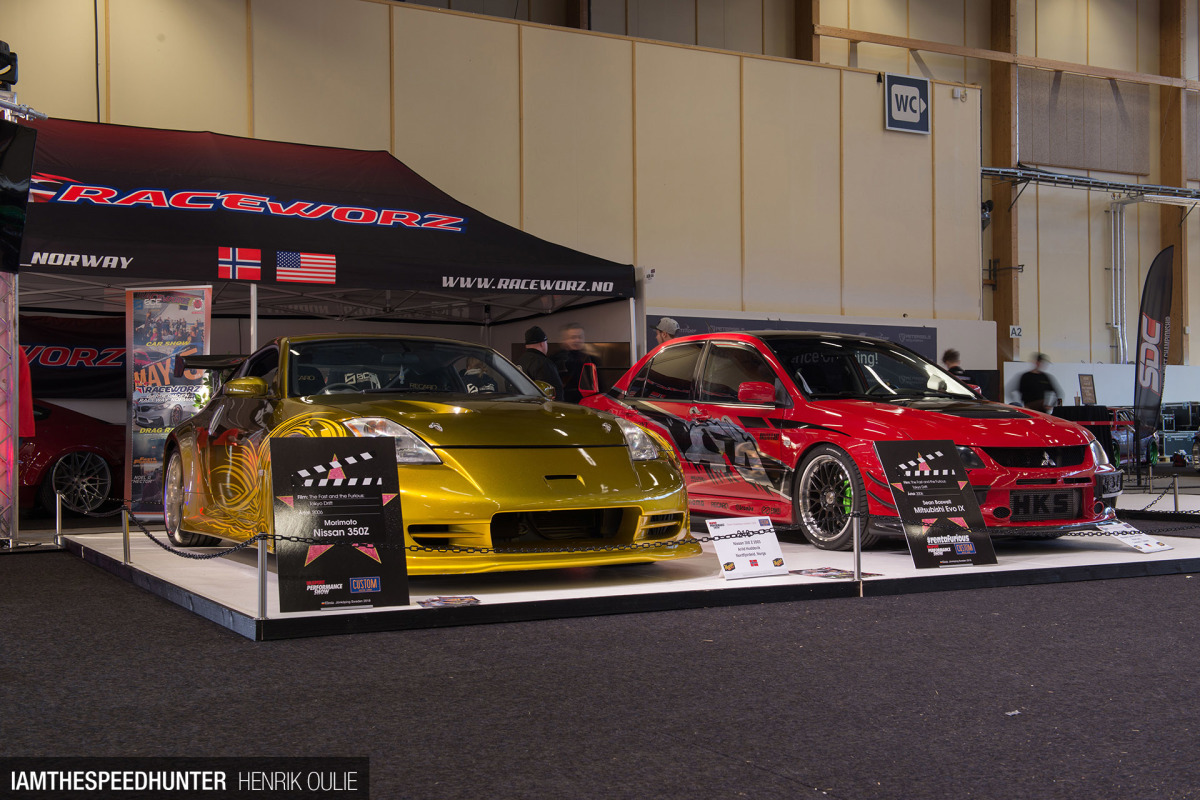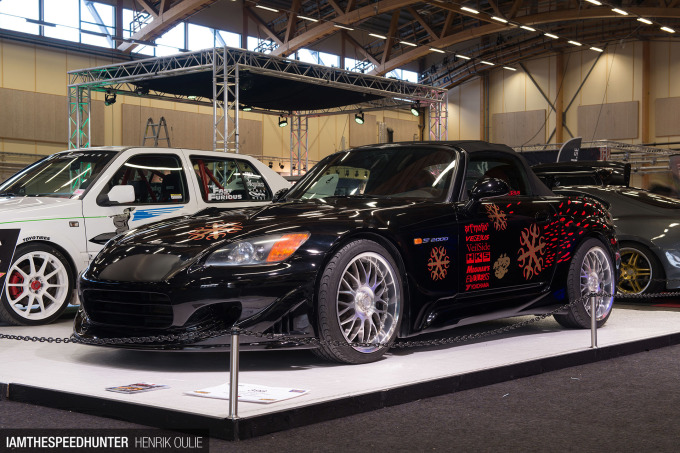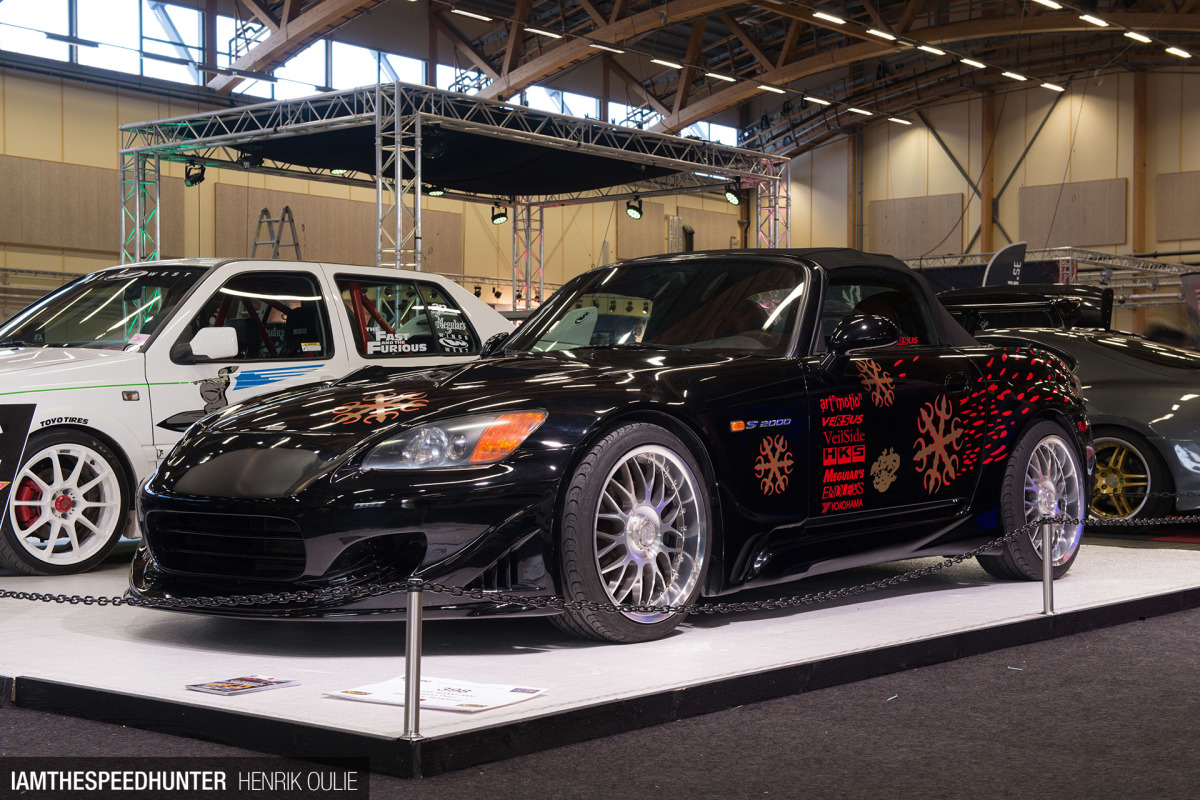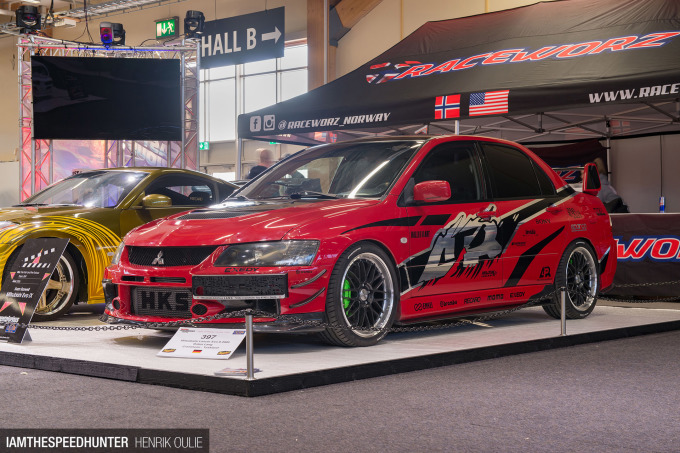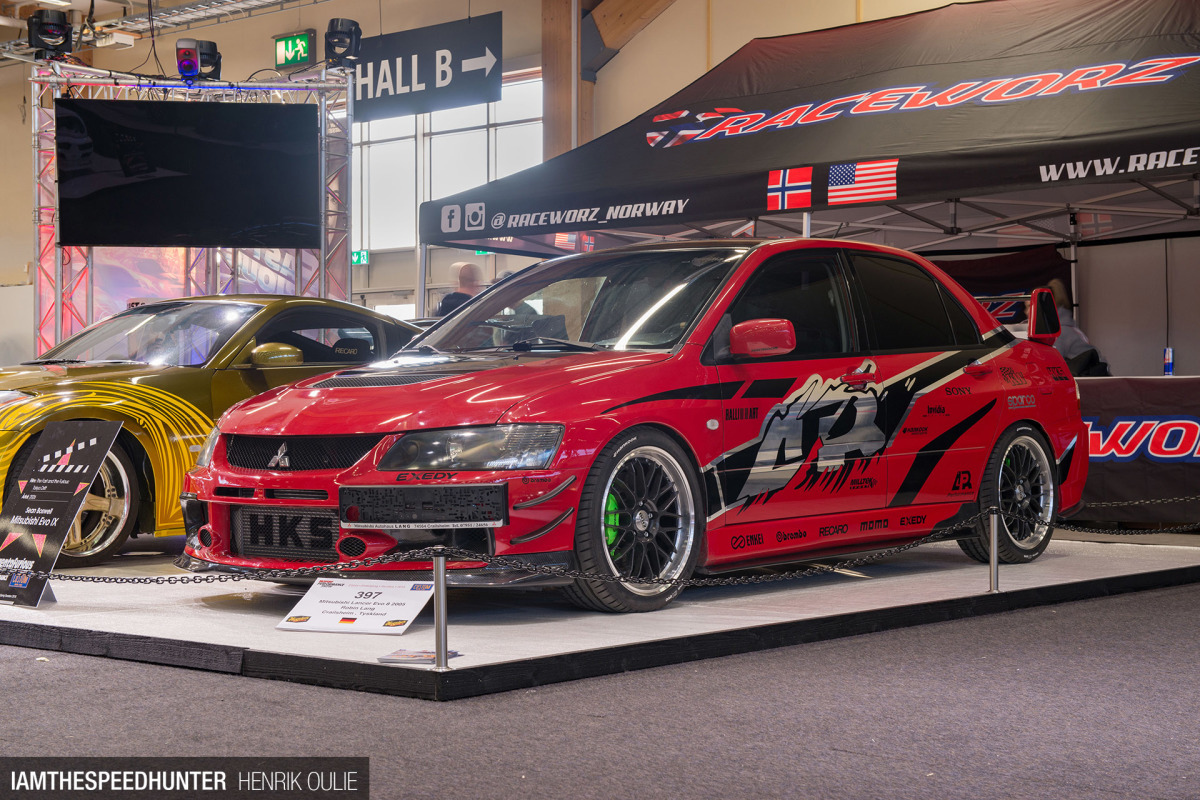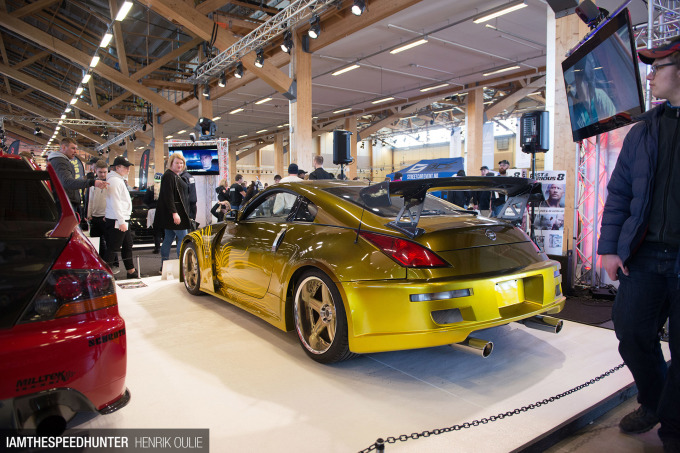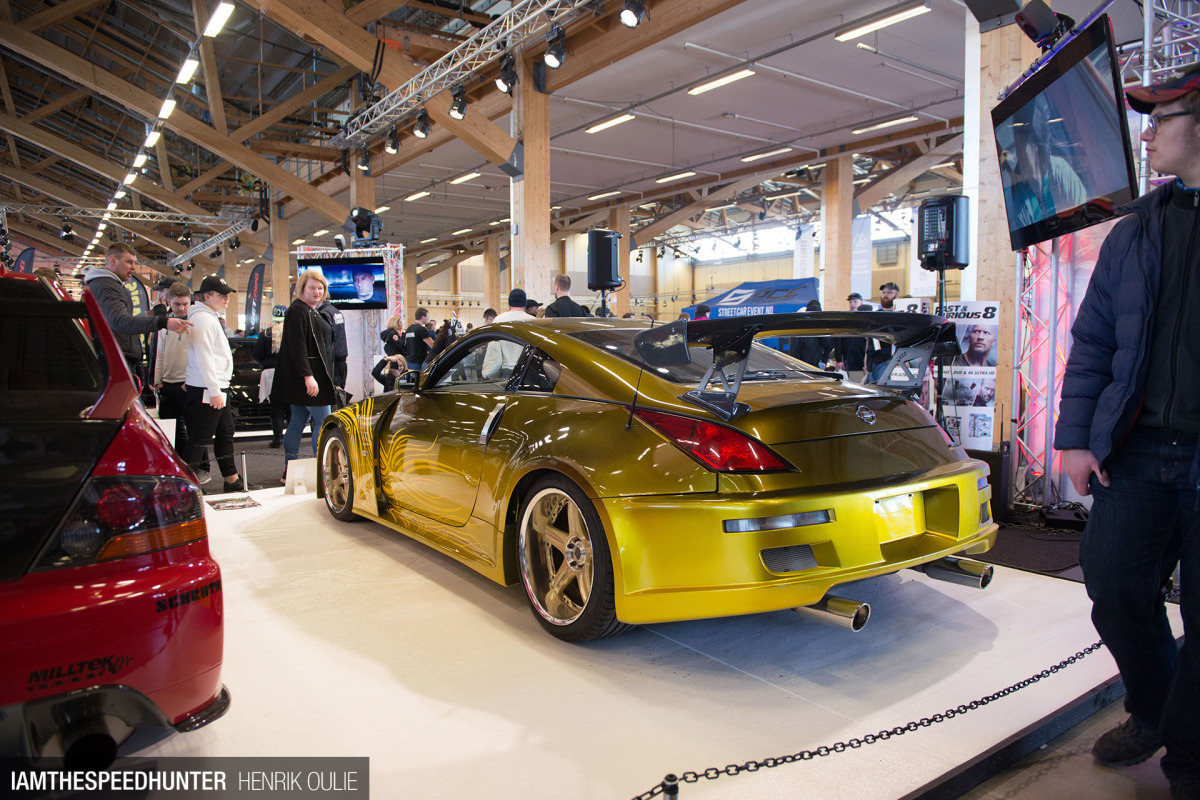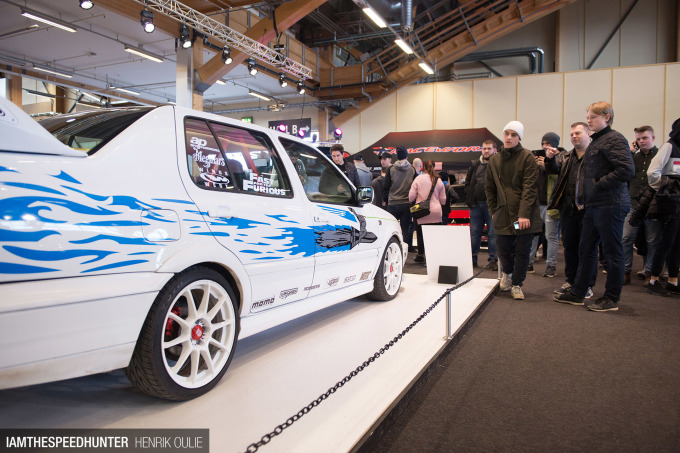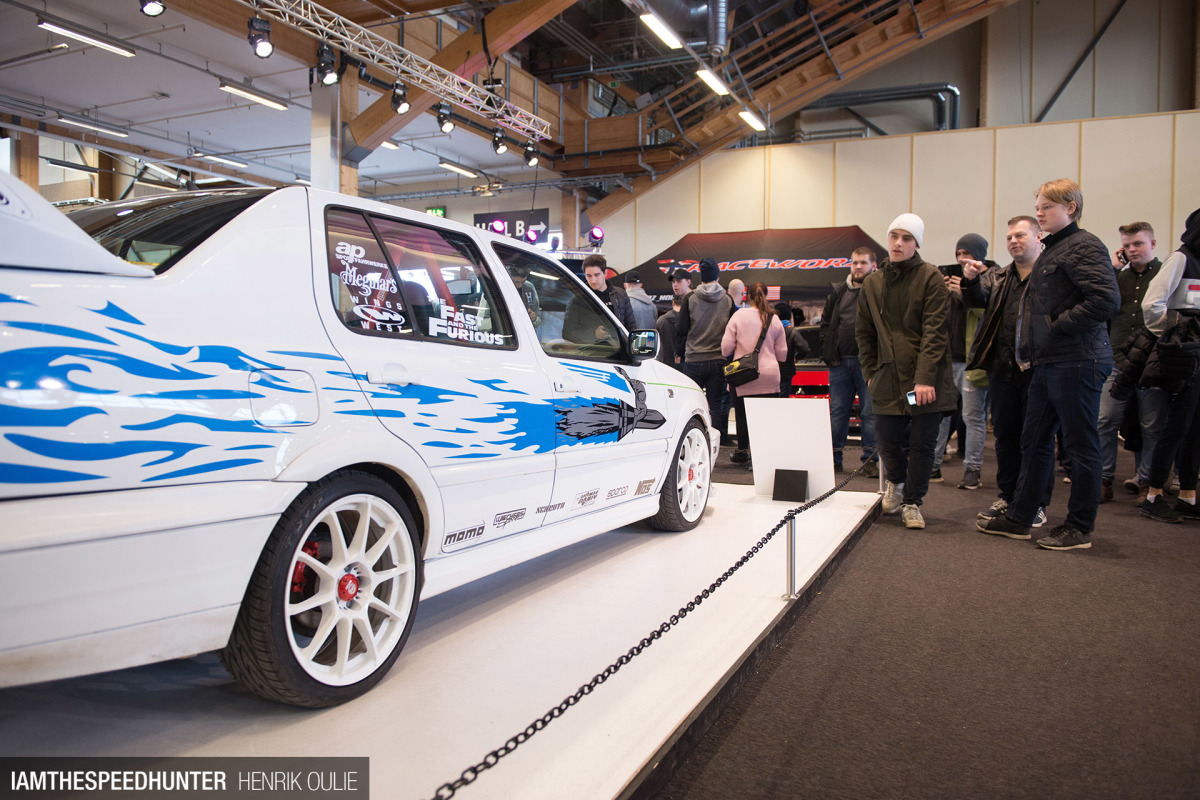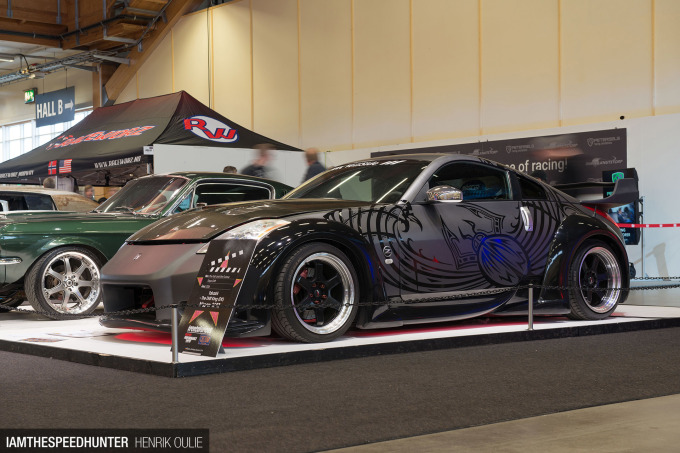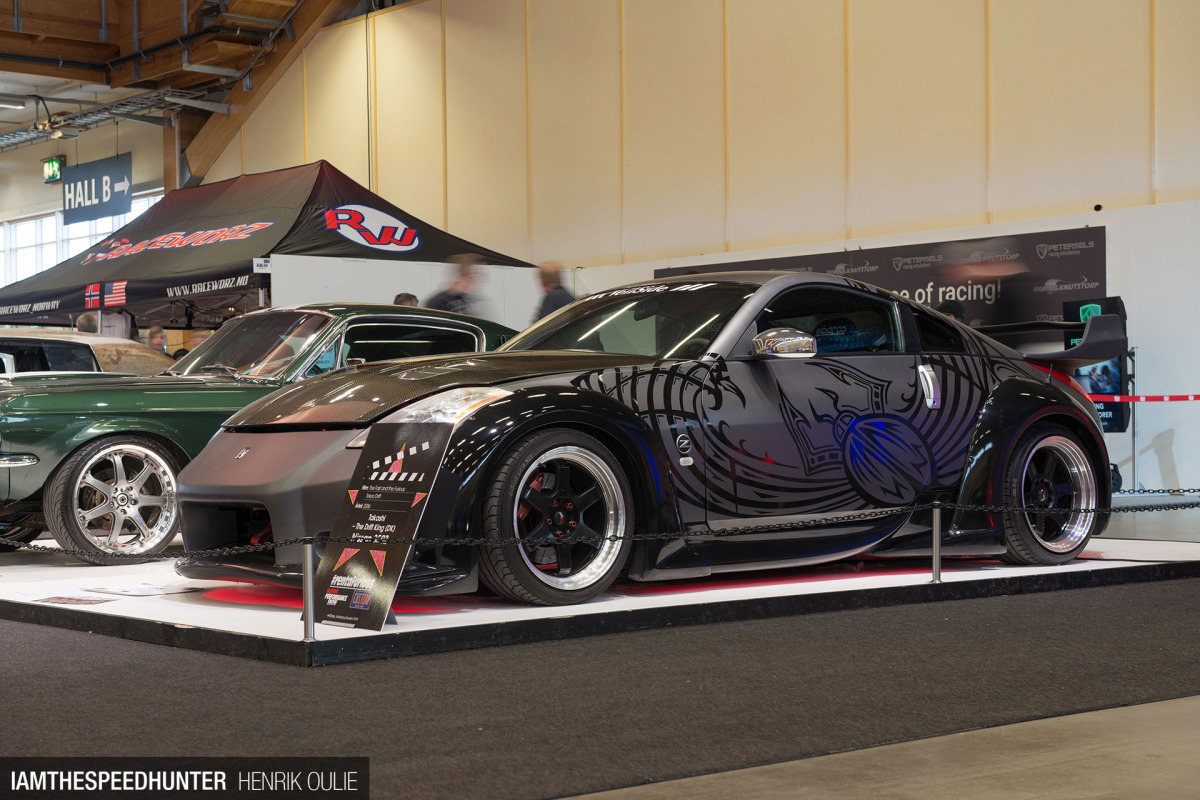 Elmia always brings out a few celebrities to the event, and this year John D'Agostino, Bernt Karlsson, Dave Kindig and Will Lockwood were some of the well-known names to attend. But one stood out to me, Craig Lieberman, the technical adviser and picture car organizer for the first three Fast and Furious, and original owner of the orange Supra from the first movie. Lieberman was flown in to headline a tribute display to the franchise which featured fan built replicas and some original movie cars. The Monte Carlo, yellow 350Z, black 350Z, Challenger and Mustang are the real deal.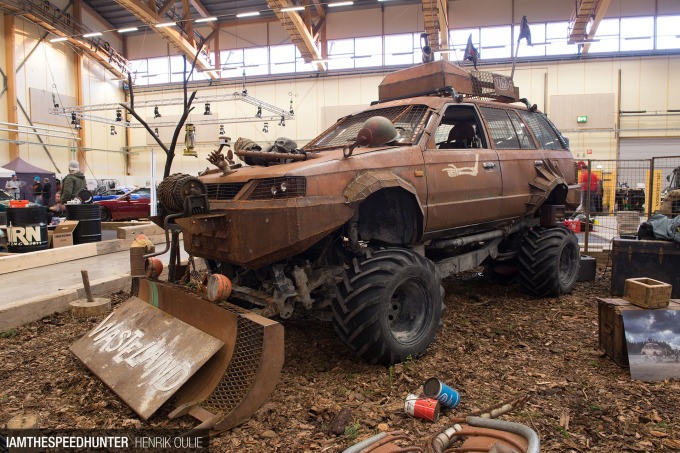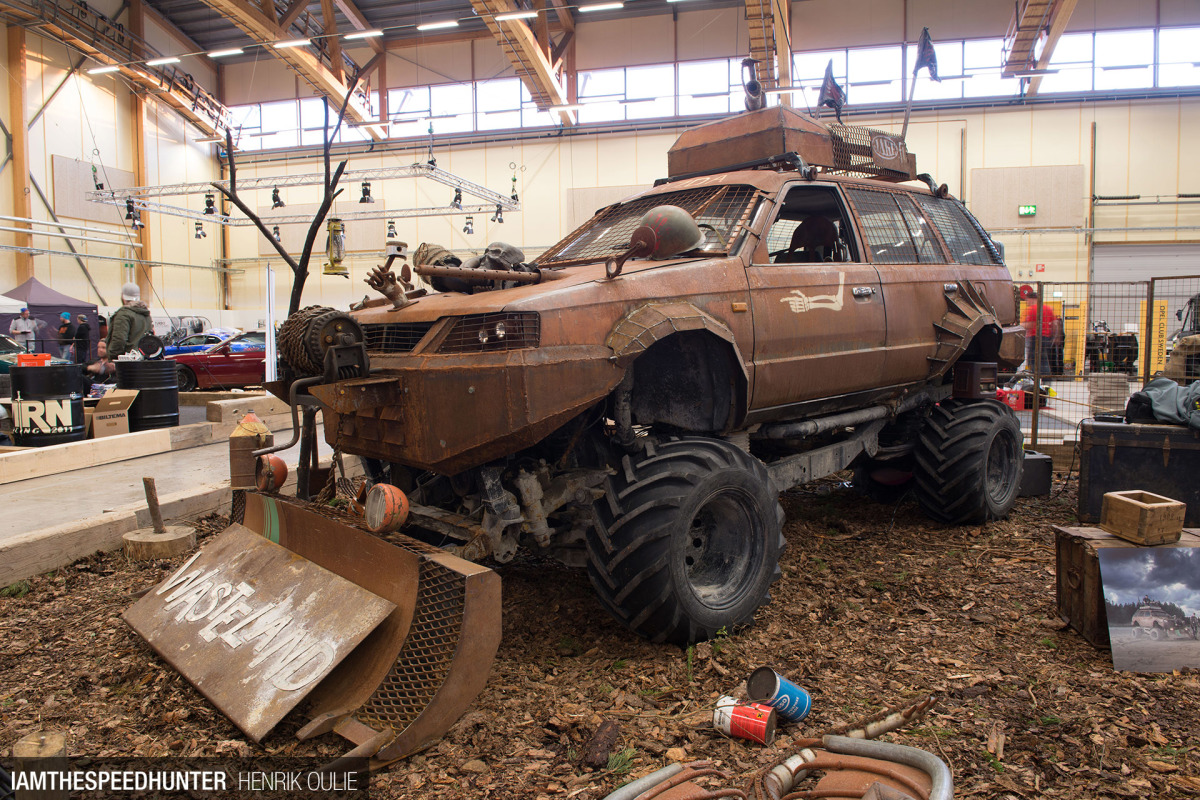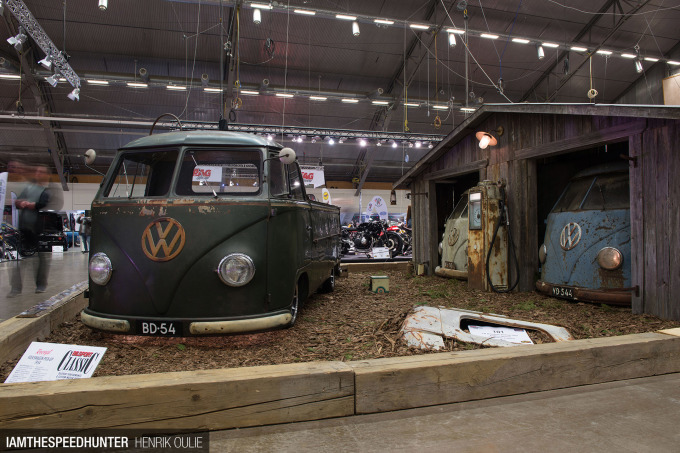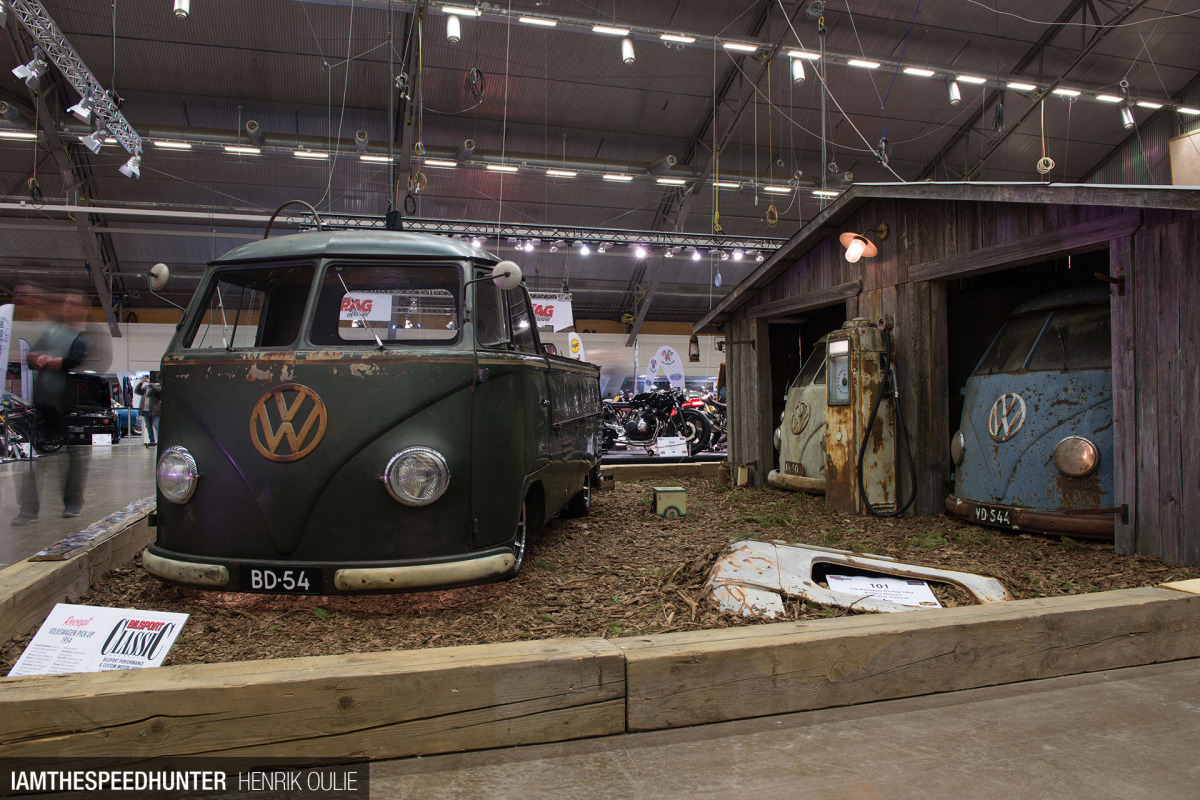 Some of these displays at Elmia are just so inventive and awesome. Weeks, if not months of planning and building go into some of these, and you just have to appreciate them.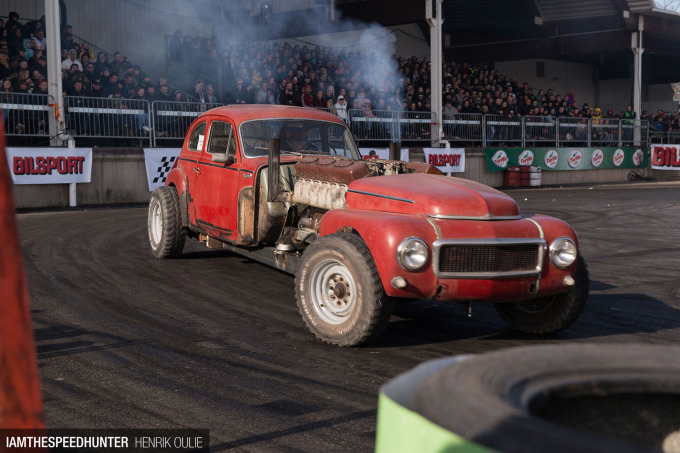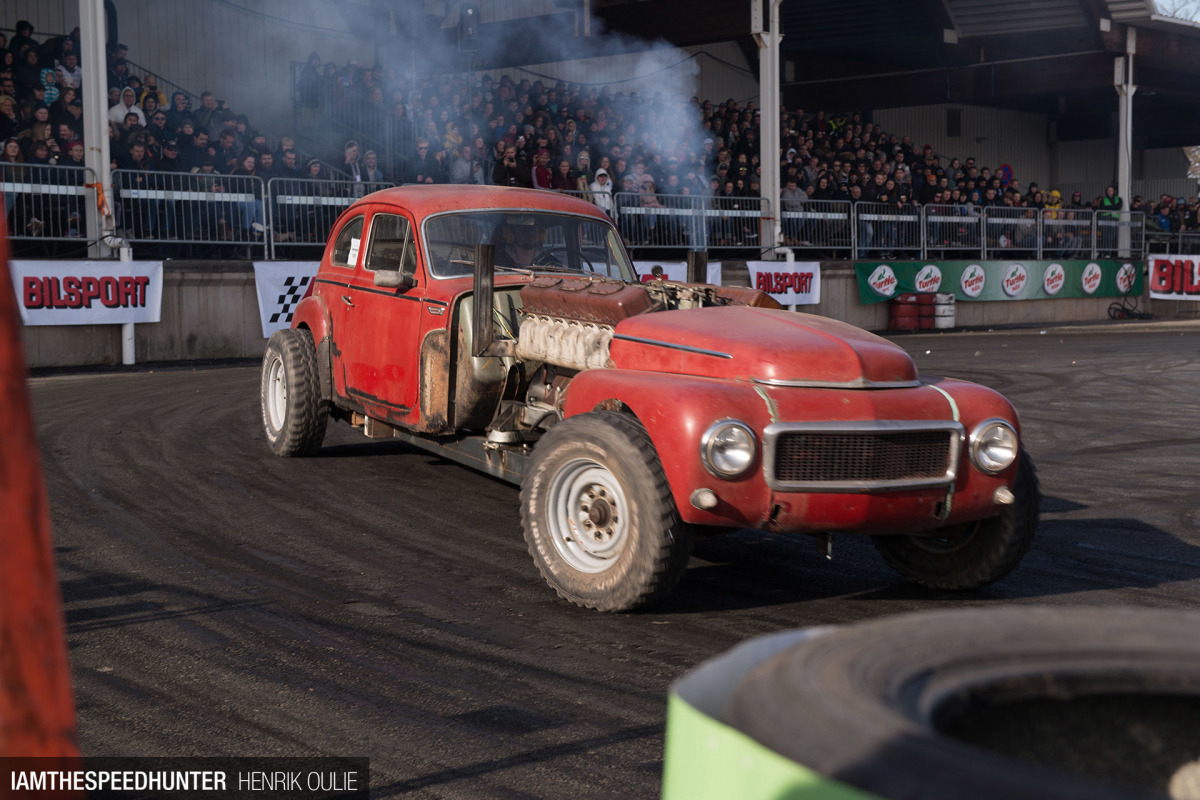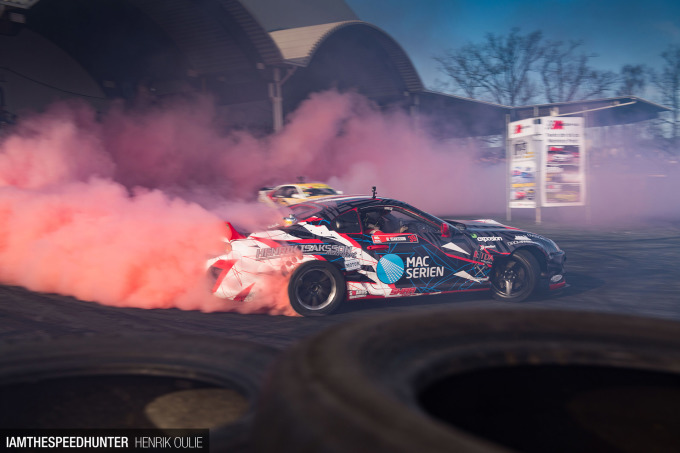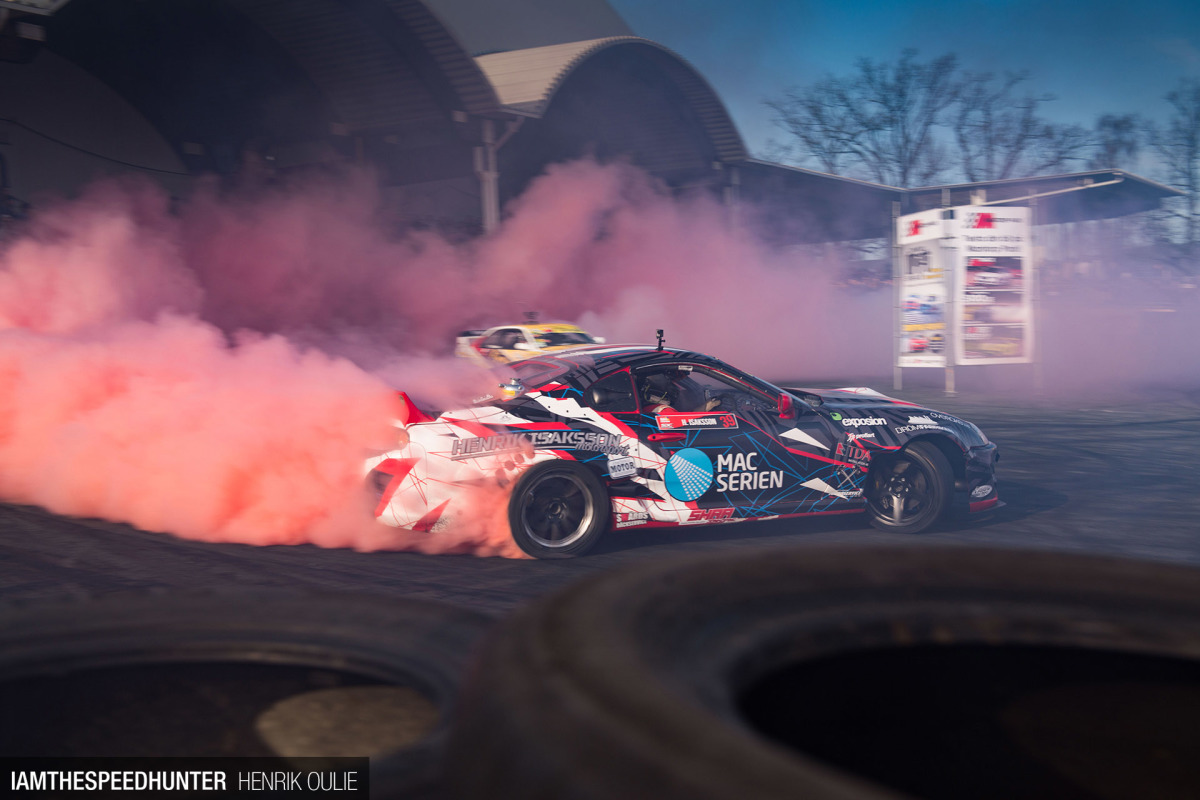 To complement the static show inside, outside the convention center was a stunt show and drift competition on Saturday. Since this event is put on every Easter, they call it 'Easter drift' ( Påsksladden in Swedish), and here you can see a variety of motorsports and an appearance from Sweden's military.
Henrik Oulie
Instagram: henrikoulie 
Facebook: HOulie.Media
How To join the IATS program: We have always welcomed readers to contact us with examples of their work and believe that the best Speedhunter is always the person closest to the culture itself, right there on the street or local parking lot. If you think you have what it takes and would like to share your work with us then you should apply to become part of the IAMTHESPEEDHUNTER program. Read how to get involved here.