Introduction
Most great things start small and over time grow into something excitingly memorable; Luftgekühlt is no different.
A show that focused on air-cooled enthusiasts and encouraged all to come and experience an atmosphere like no other and learn about cars in the process is truly something special.
I was first exposed to the world of air-cooled Porsche when I was a small child, and while it only consisted of two or three cars over the years, something stuck with me.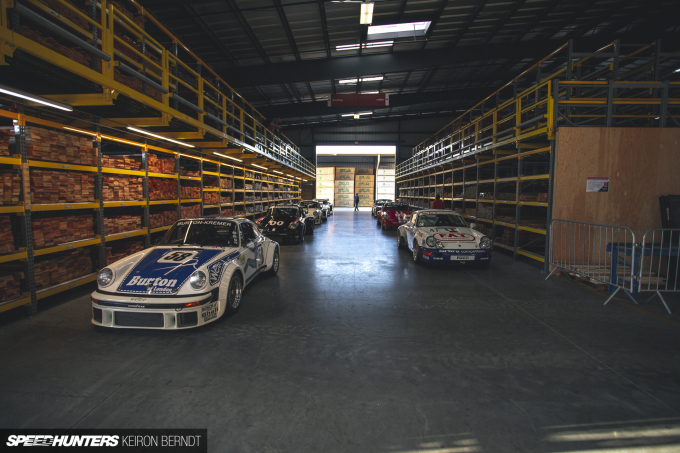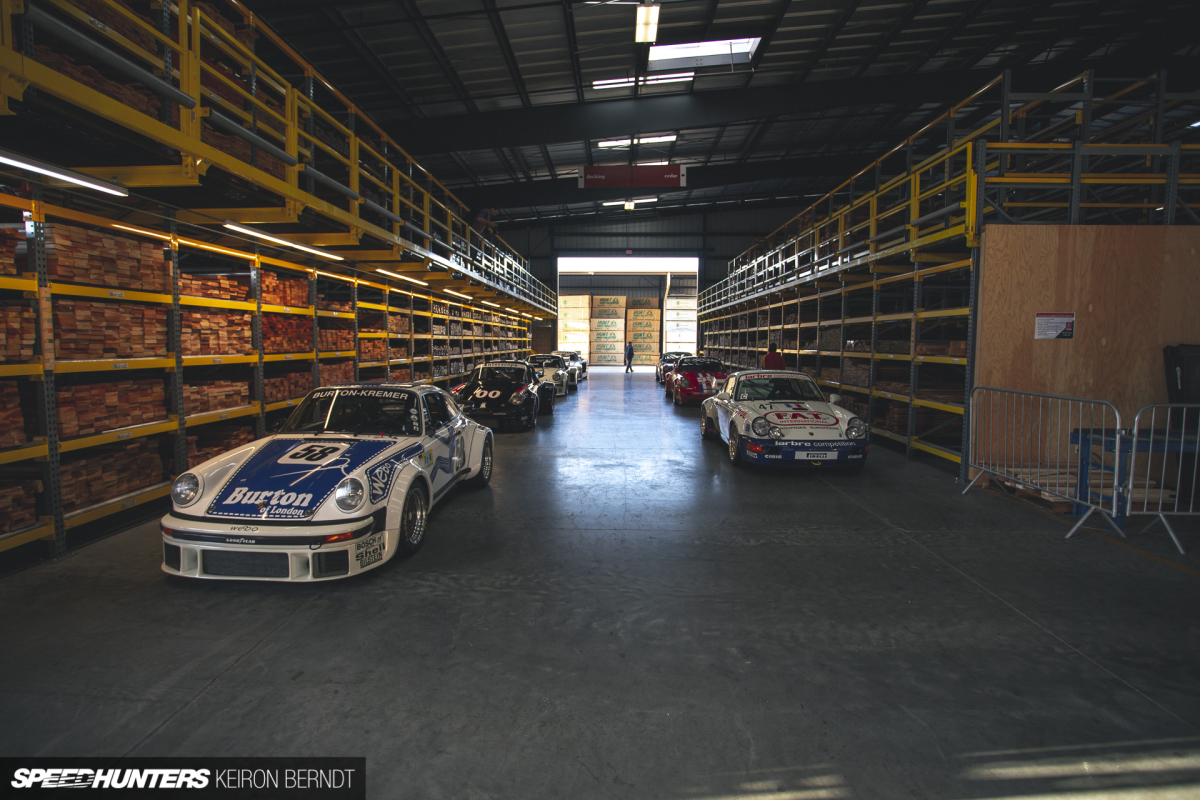 Fast forward a few years and I've found myself in the frozen tundra that some call Canada. While Canada has an enthusiast scene, I have yet to find a true gathering of air-cooled Porsche fans.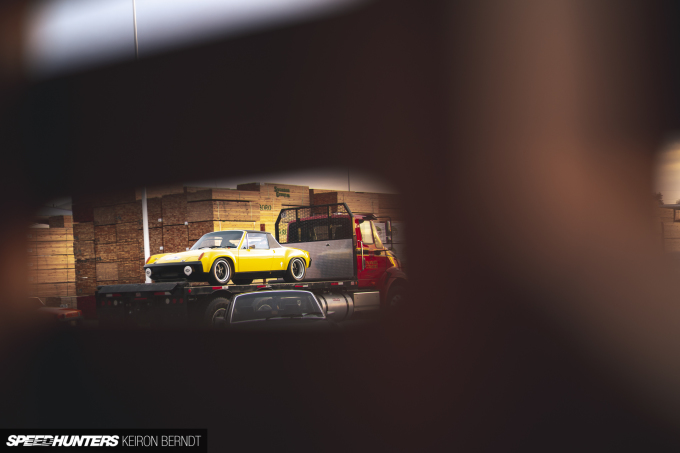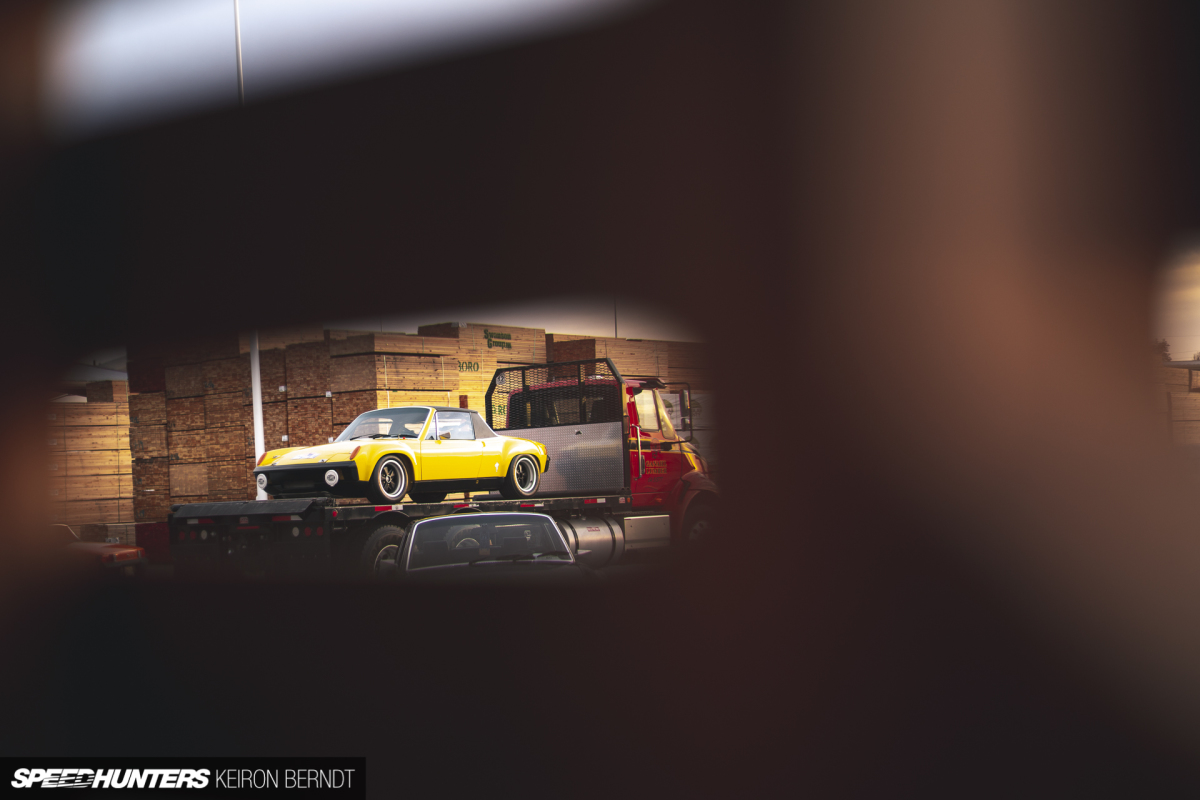 Last year was my first time attending Luftgekühlt, and I spent an excessive amount of time ogling the cars and taking notes on what I wanted when the time came for me to buy a Porsche.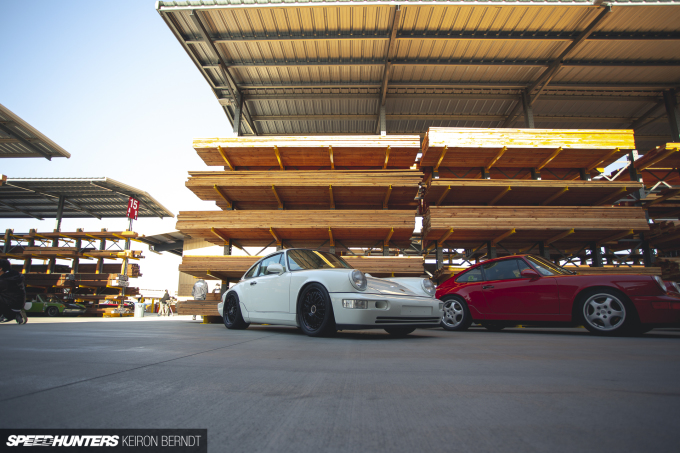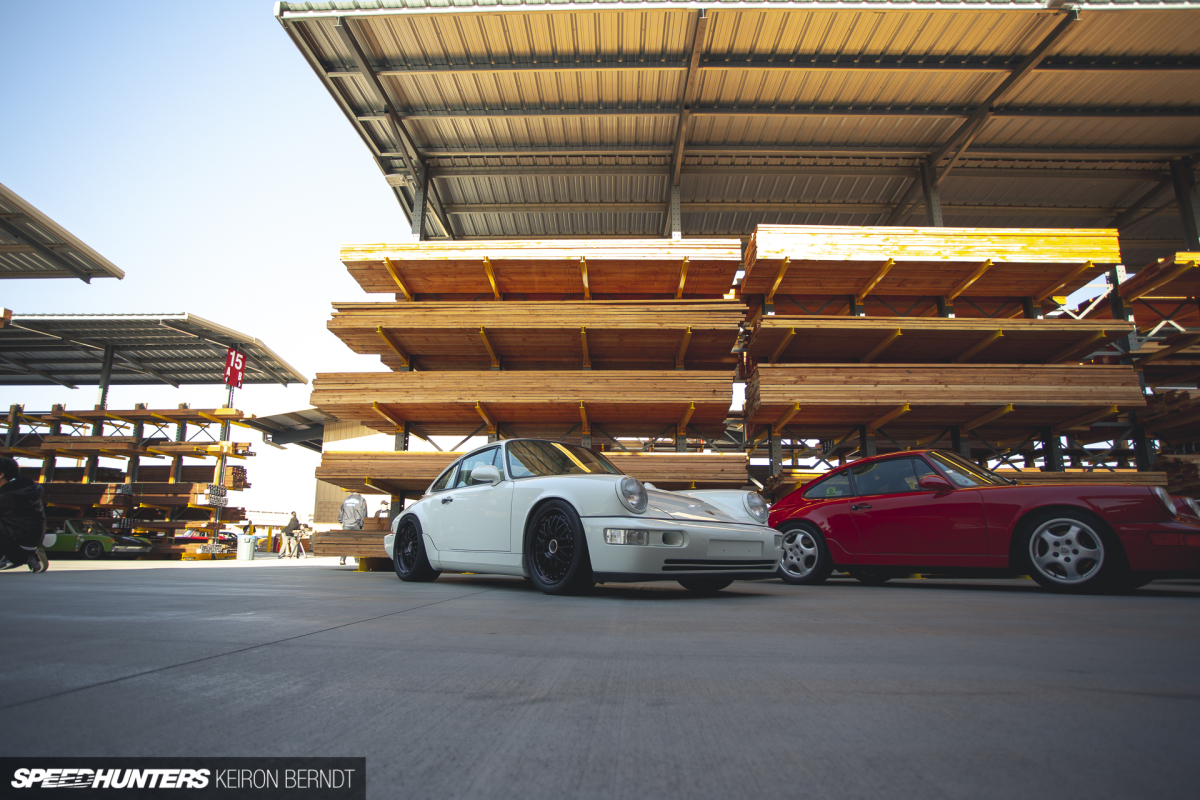 I was hooked, I knew I had to have something air-cooled, some sort of 911. It had to be white, on KW HLS, with a checkered interior, period-correct Recaros, a half-cage, black BBS RSs with rose gold bolts, and it had to be loud and slightly scary to drive.
But then reality hit like a right hook and I remembered how inflated the Porsche market currently is, but that doesn't mean I can't window shop, right?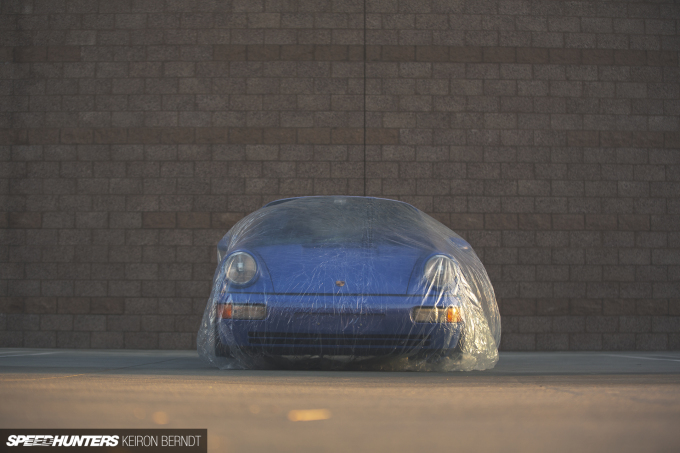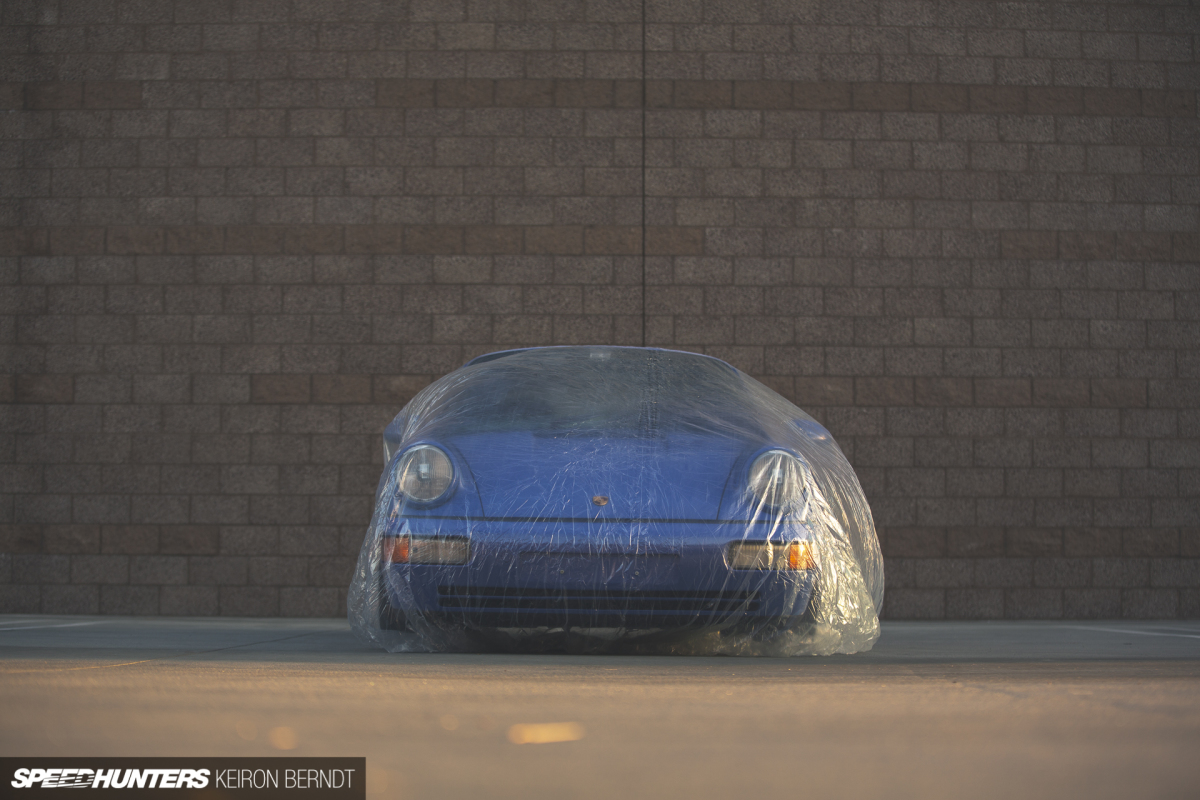 Almost a year later and it was time for Luftgekühlt 5. Last year's show was absolutely breathtaking and I couldn't wait to see what was in store for 2018.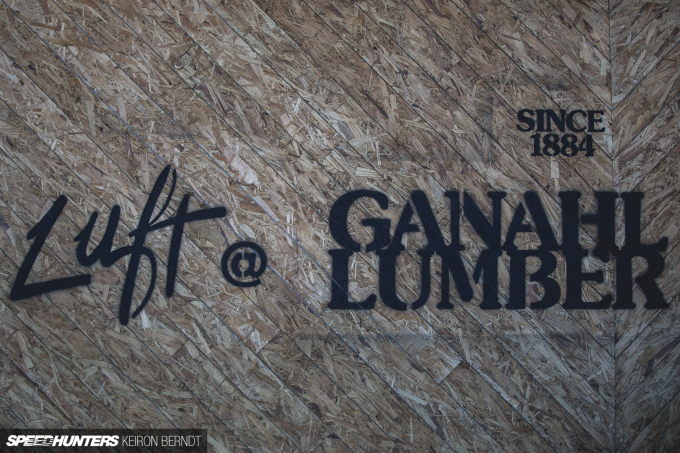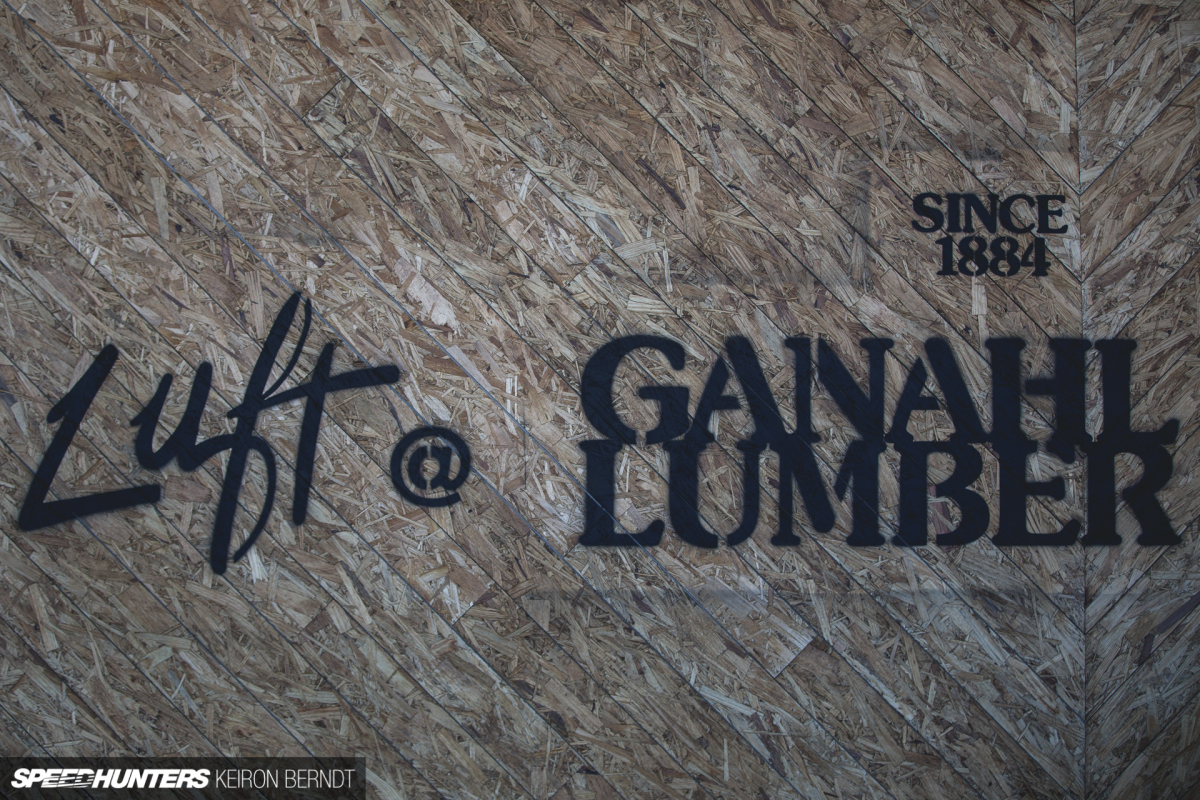 This iteration of the show was to be held at Ganahl Lumber, a hardware store and lumber yard. When I first heard this I was a little conflicted as I had always pictured lumber yards are dusty, dirty, and full of wood, but boy was I wrong.
Ganahl had just finished construction on this location, meaning it was quite possibly the cleanest yard I will ever see. Along with being clean, the warehouses and lumber piles meant the show could be laid out over a wide variety of atmospheres, surfaces, and environments.
Wheels On The Ground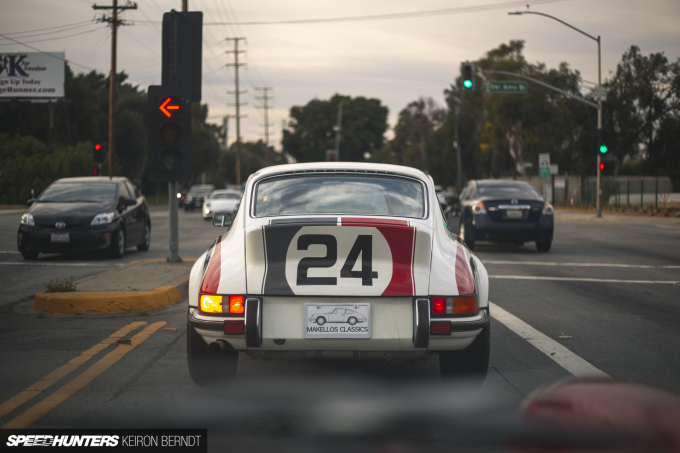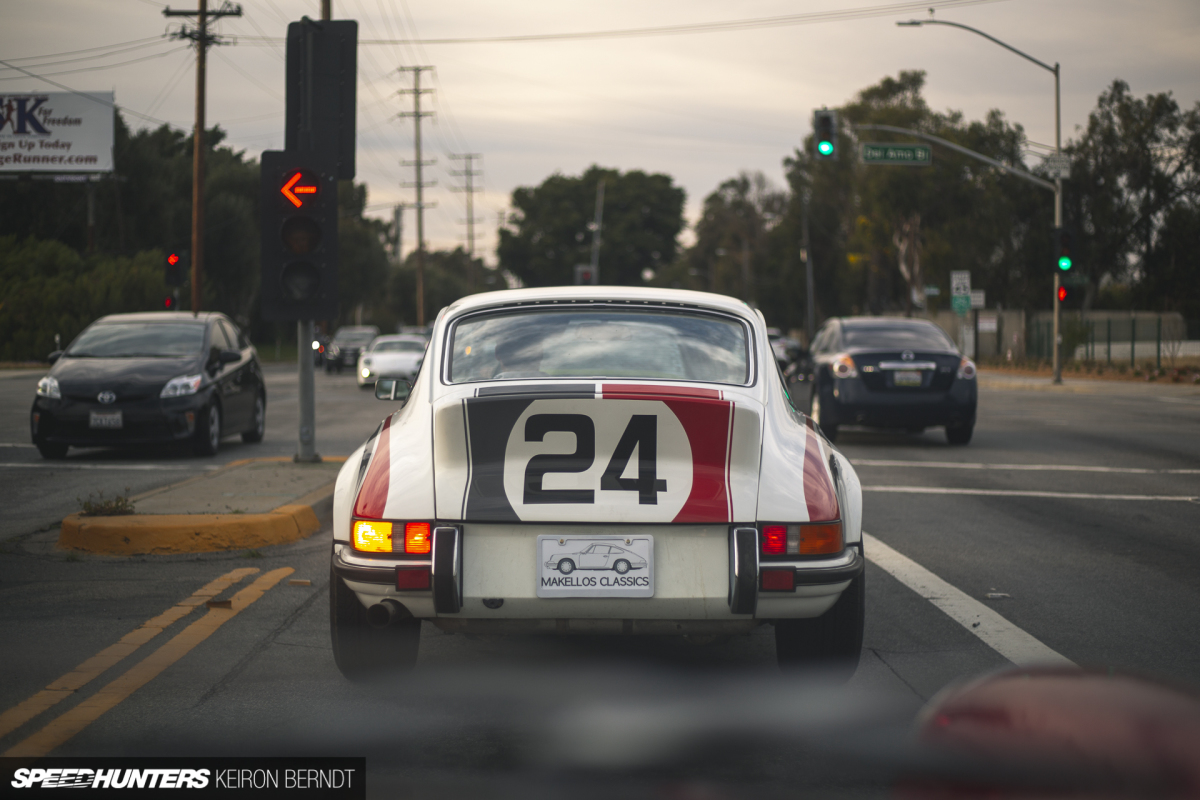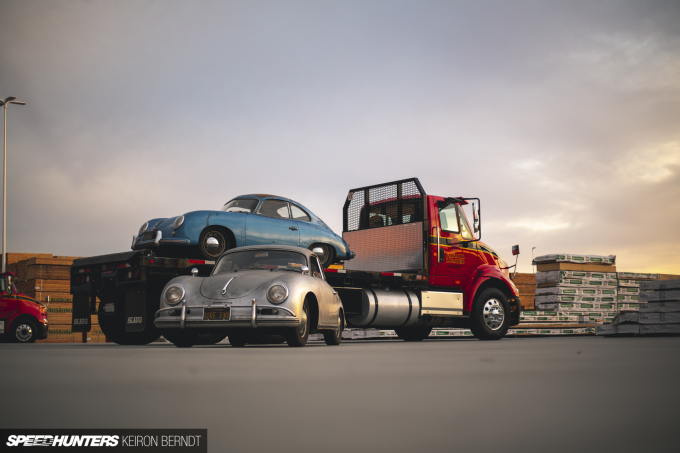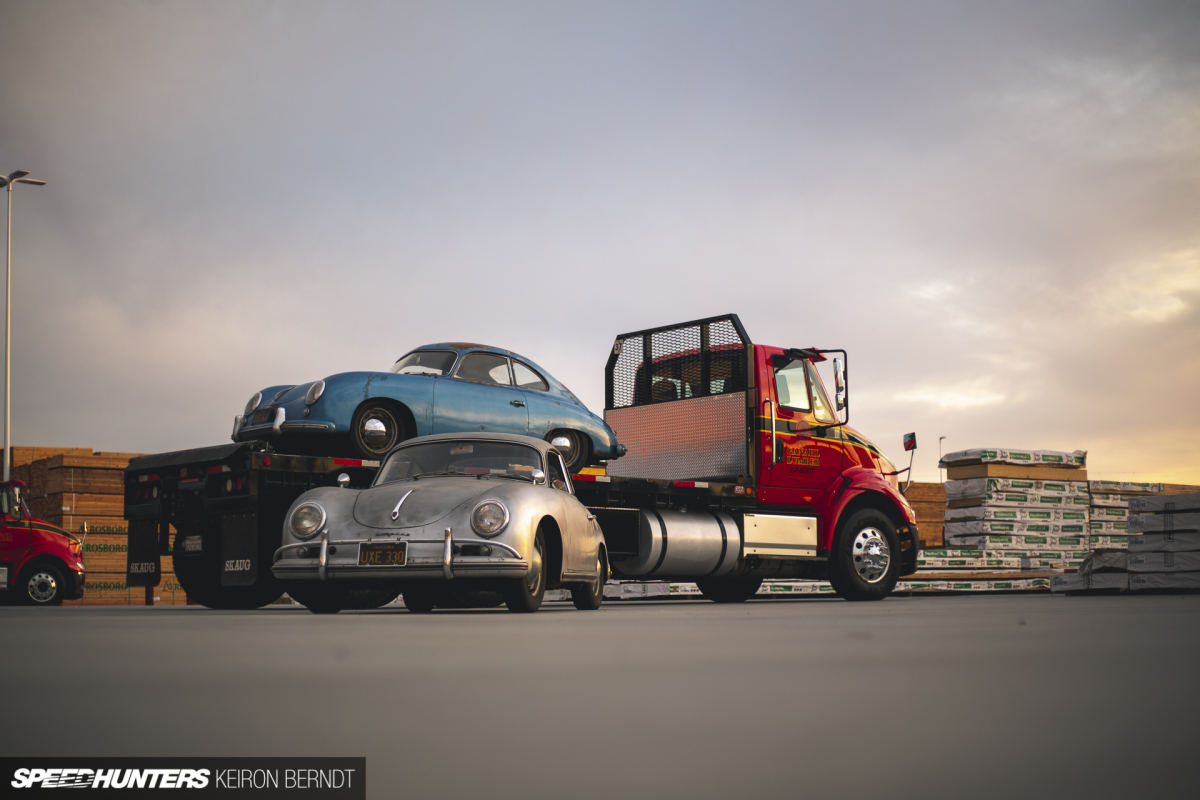 The night before the show, the Luft team was giving it their all. From staging cars, painting art pieces, to ensuring that the wide range of logistics was in order, there was a lot to do.
Even Larry was chasing the fading moments of sunlight during load in, and he too had his hands full.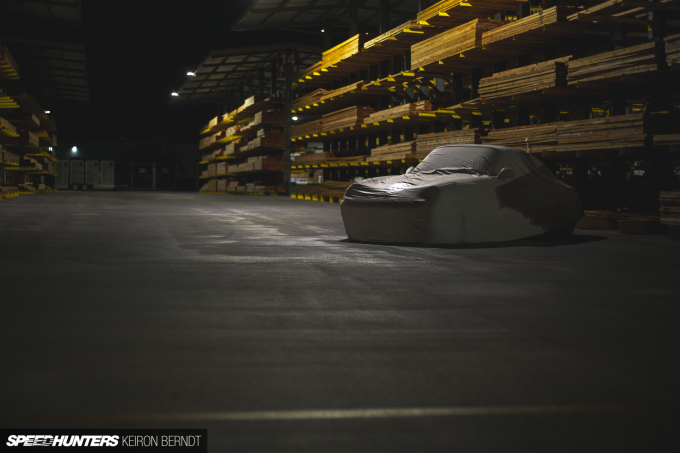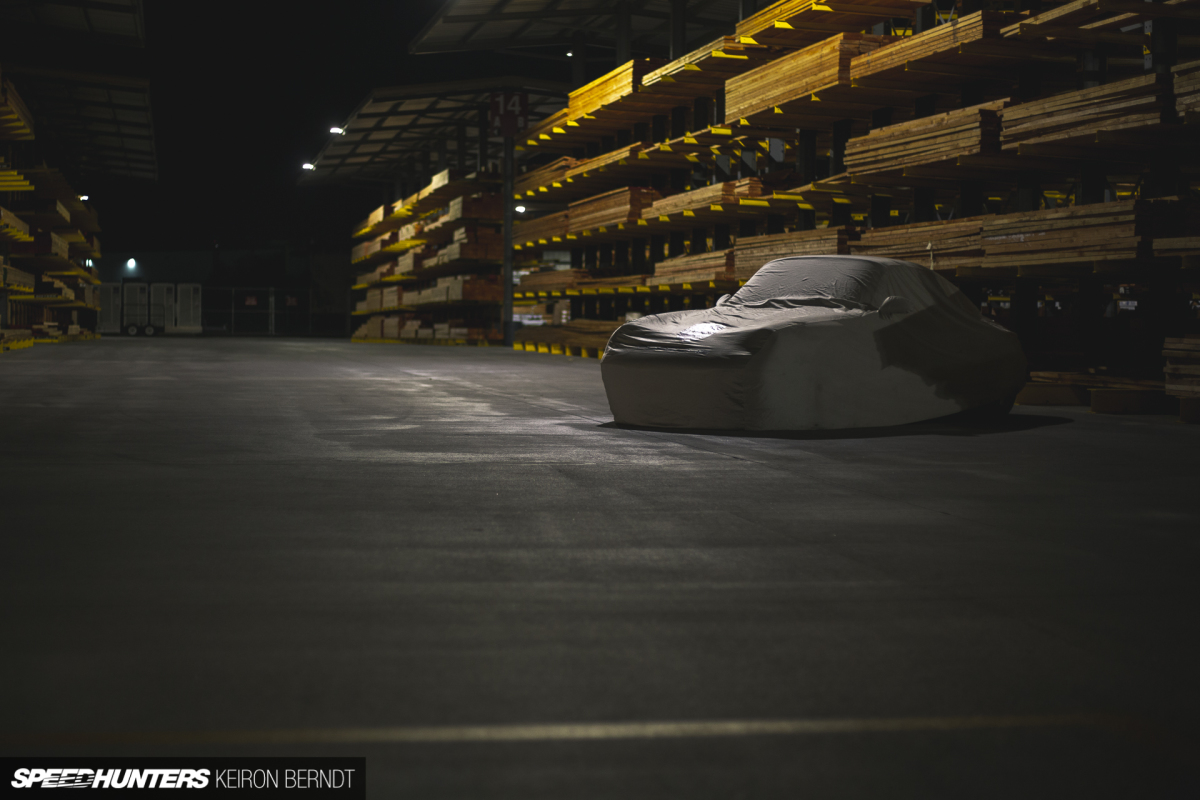 With the light gone and the night winding on, it was time to find a hot meal, a bed, and three hours of sleep to prepare for what was leading to be an epic day.
Catching The Worm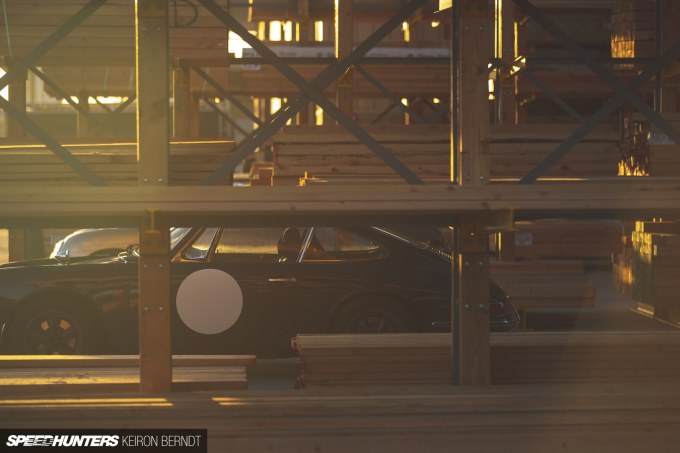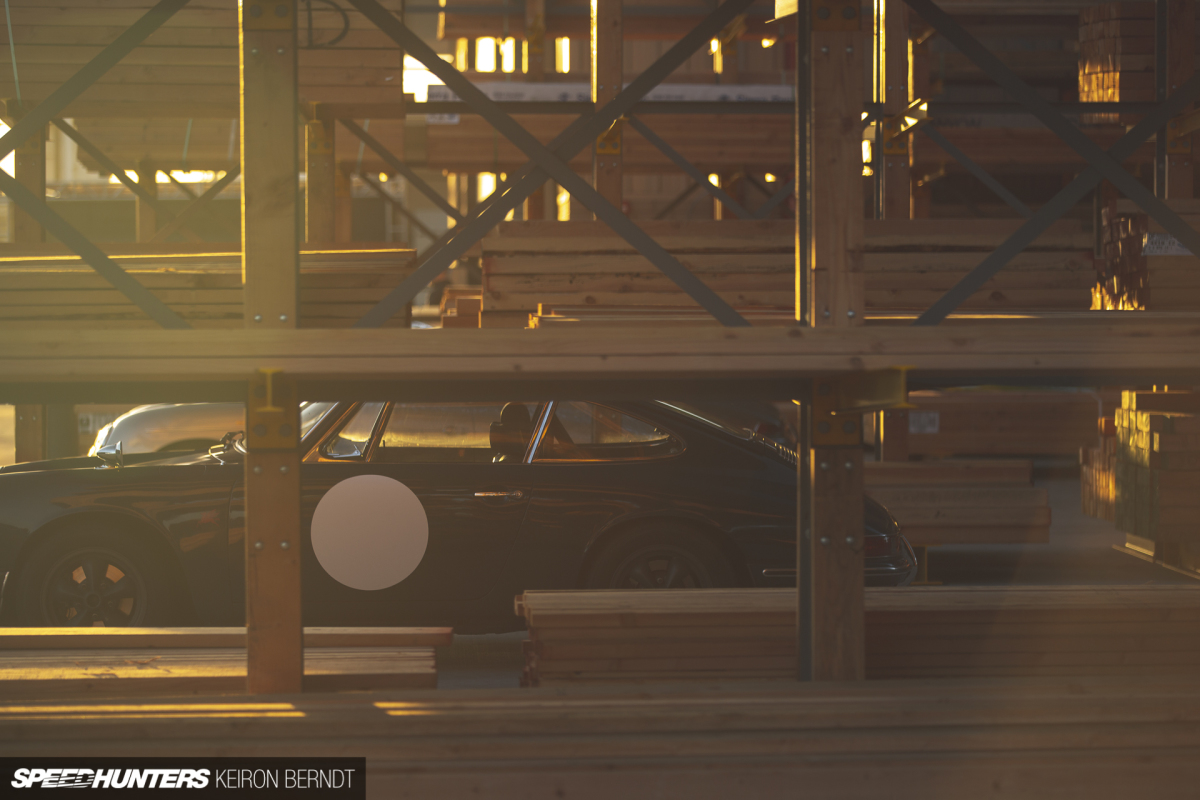 Arriving at 6:00am allowed me three hours of public-free shooting during the best light of the day, so I was glad I arrived early.
Even at this hour there was already a line of cars eager to set up for the show, and others like this absolutely stunning 356 already staged and ready to go.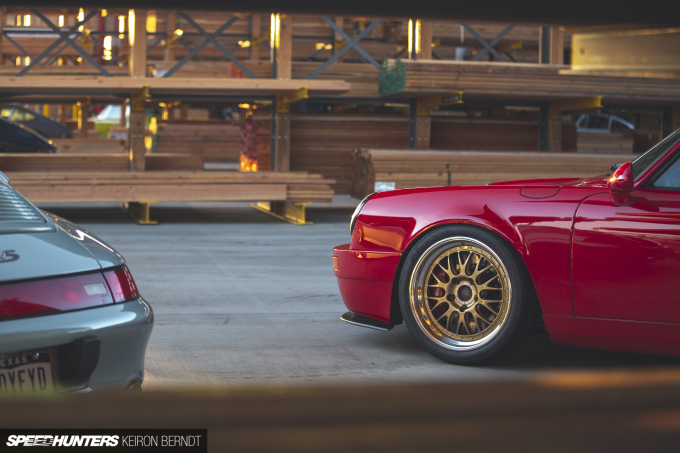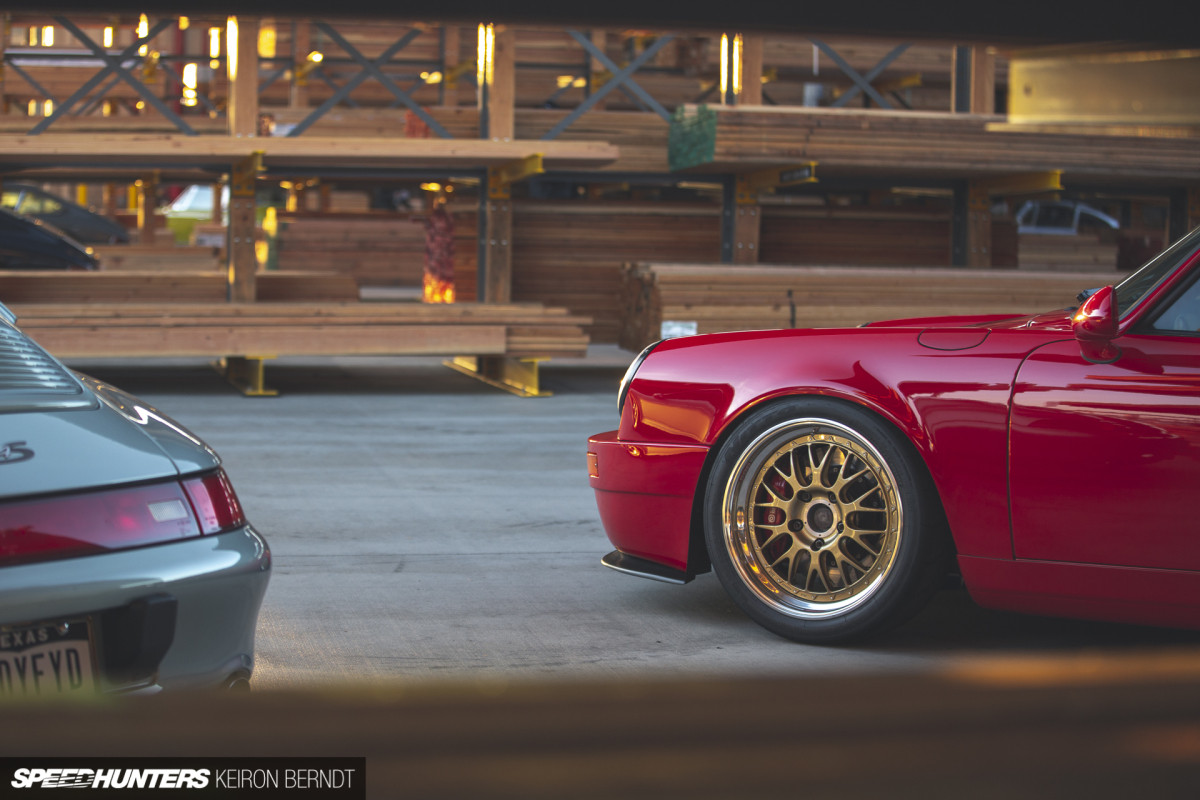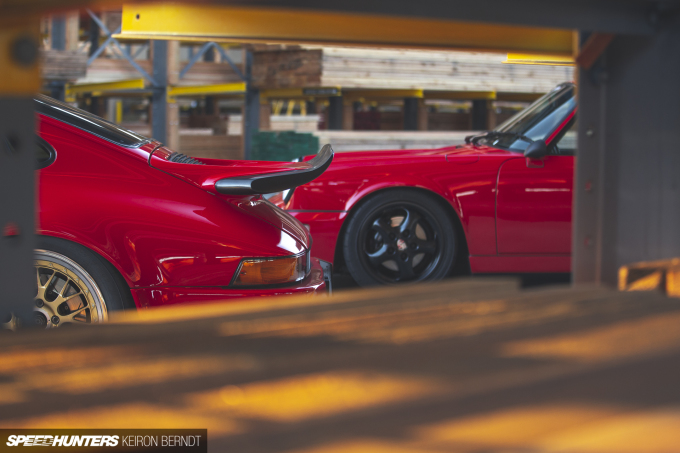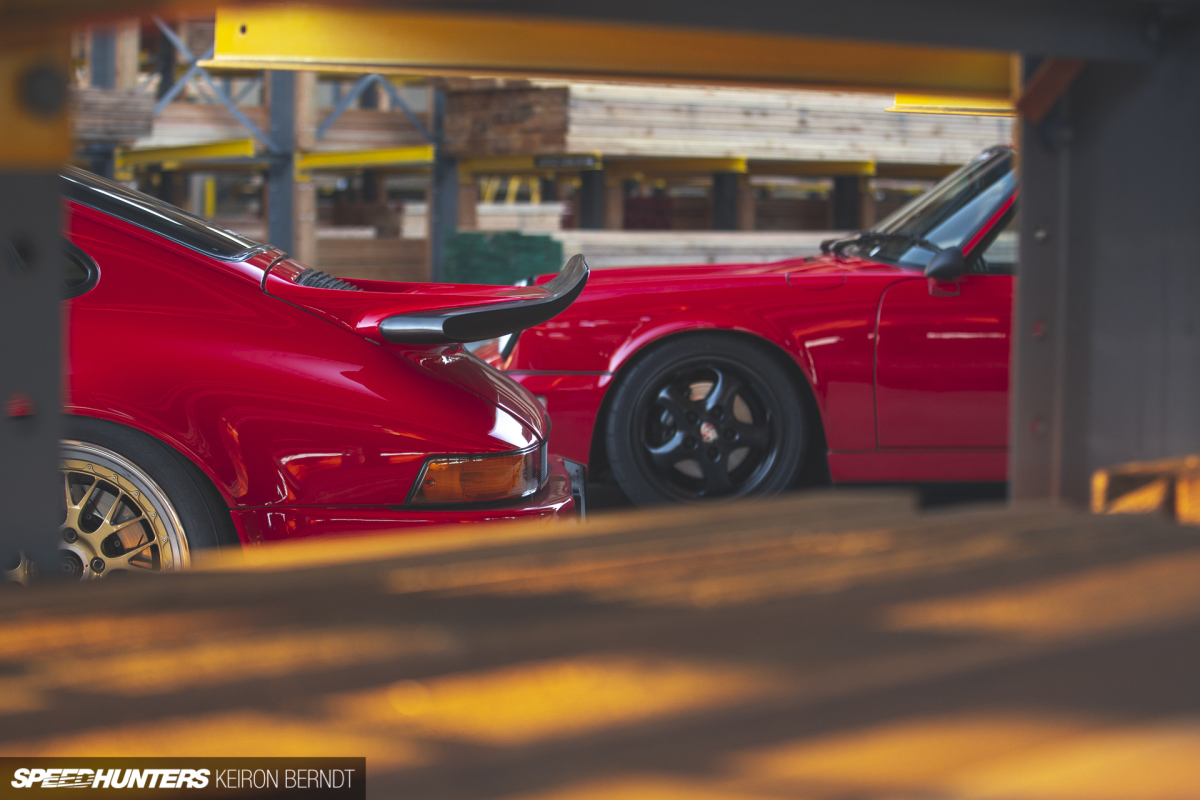 The light kept coming  and rapidly the lumberyard started to fill up with owners and their cars.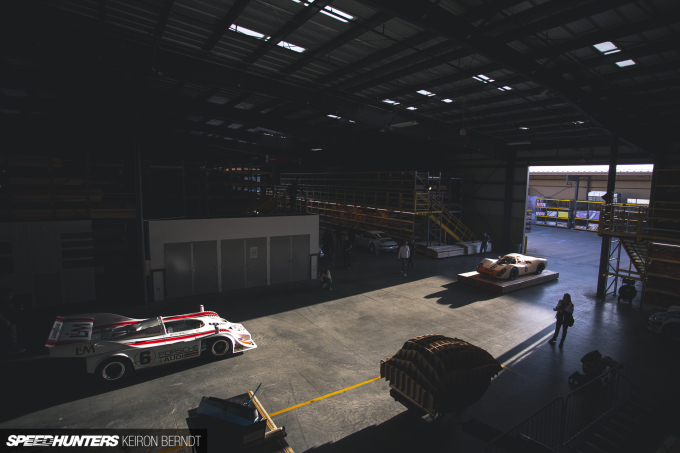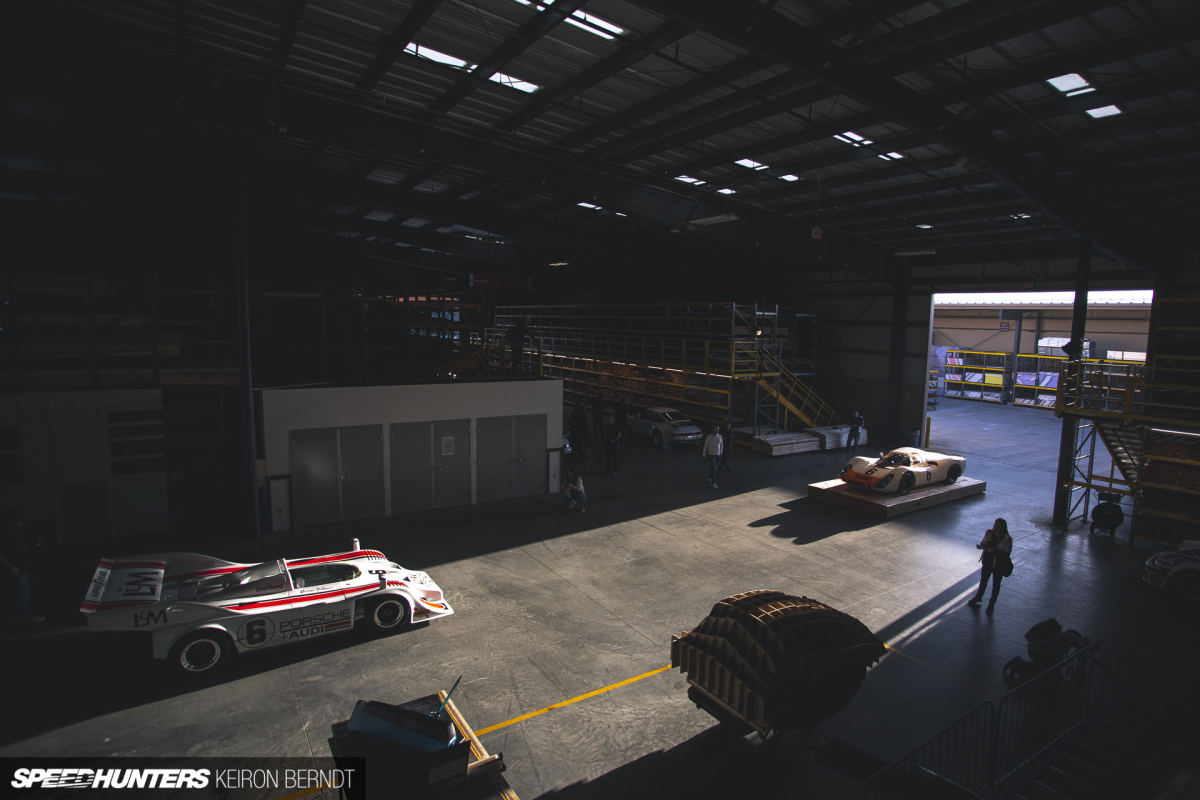 It wasn't just your run of the mill Porsche's either. Some of you may remember Larry's coverage of Luft 4, and I am going to echo and reiterate the fact that this show continues to be successful not only because of the organization or type of show it is, but because of the quality of cars that shows up. While some have been attending since the very first Luftgekühlt, others are brand new attendees.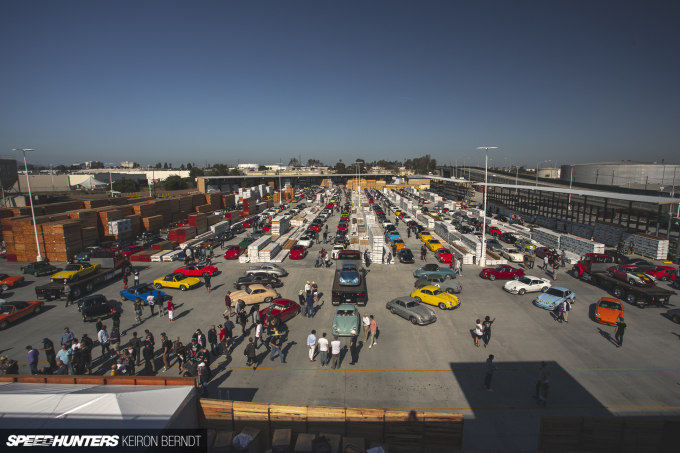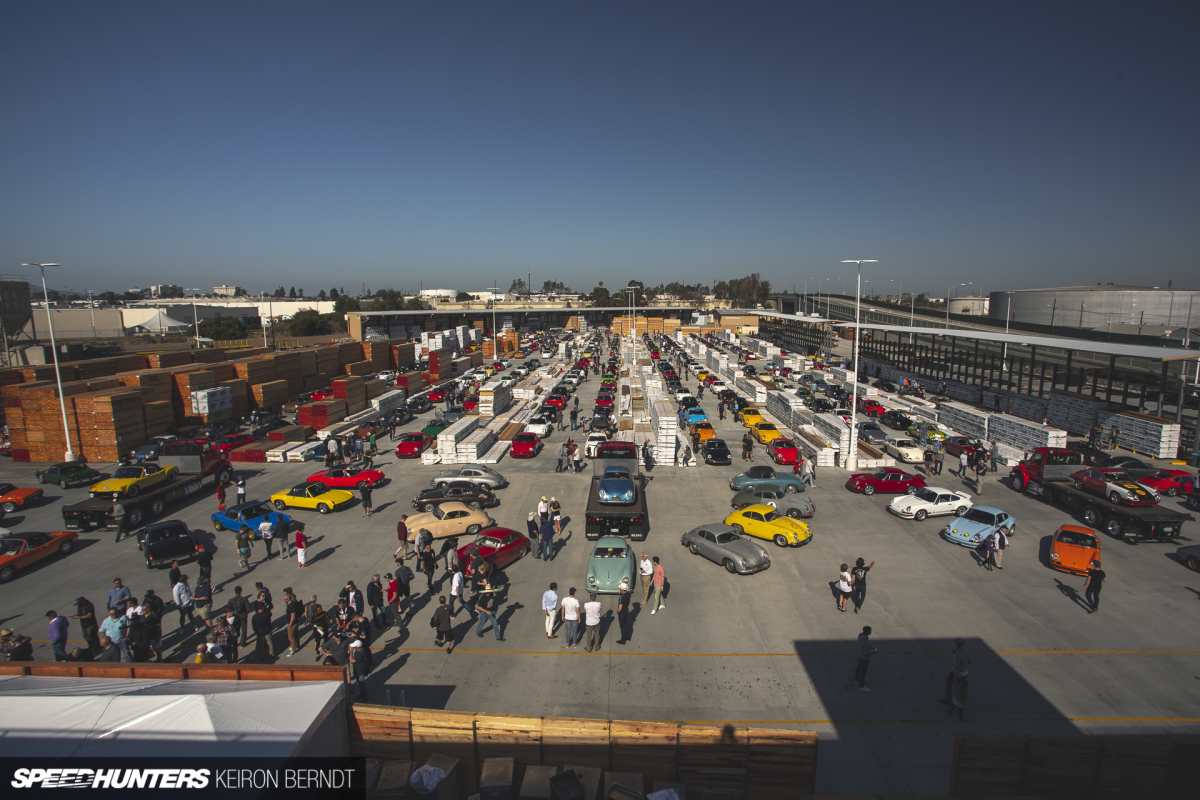 For me, Luft 5 wasn't about the number of cars, but the overall quality and caliber.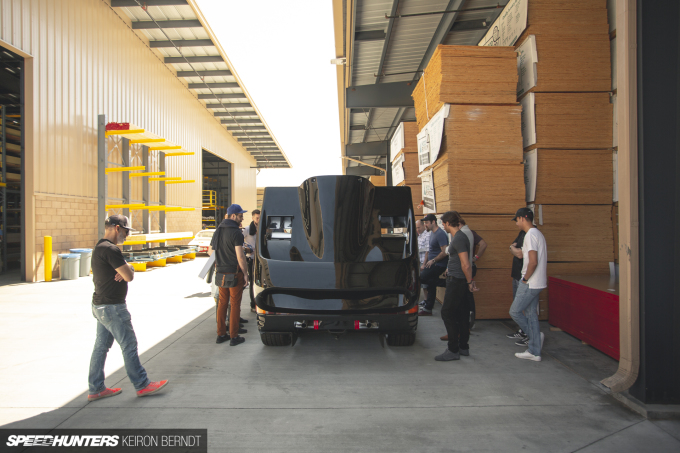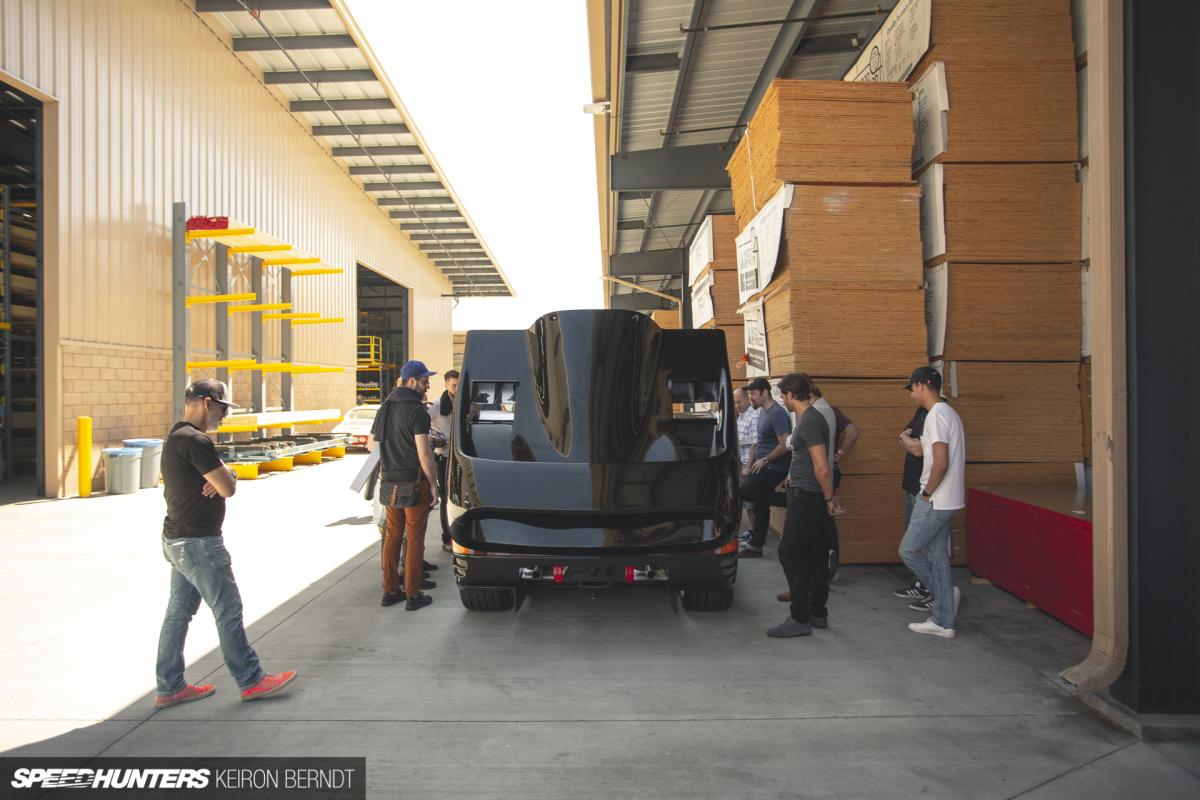 The 962CR by Schuppan is a fine example of this. Take the Le Mans monster that was the 962, add 600hp and ensure it's street legal, and you've got yourself a 962CR.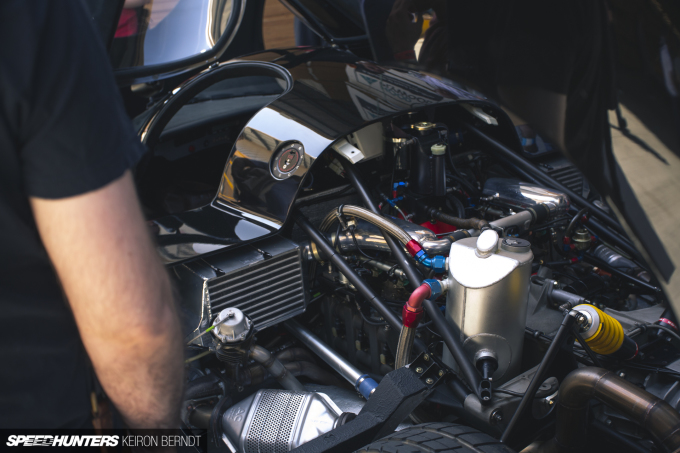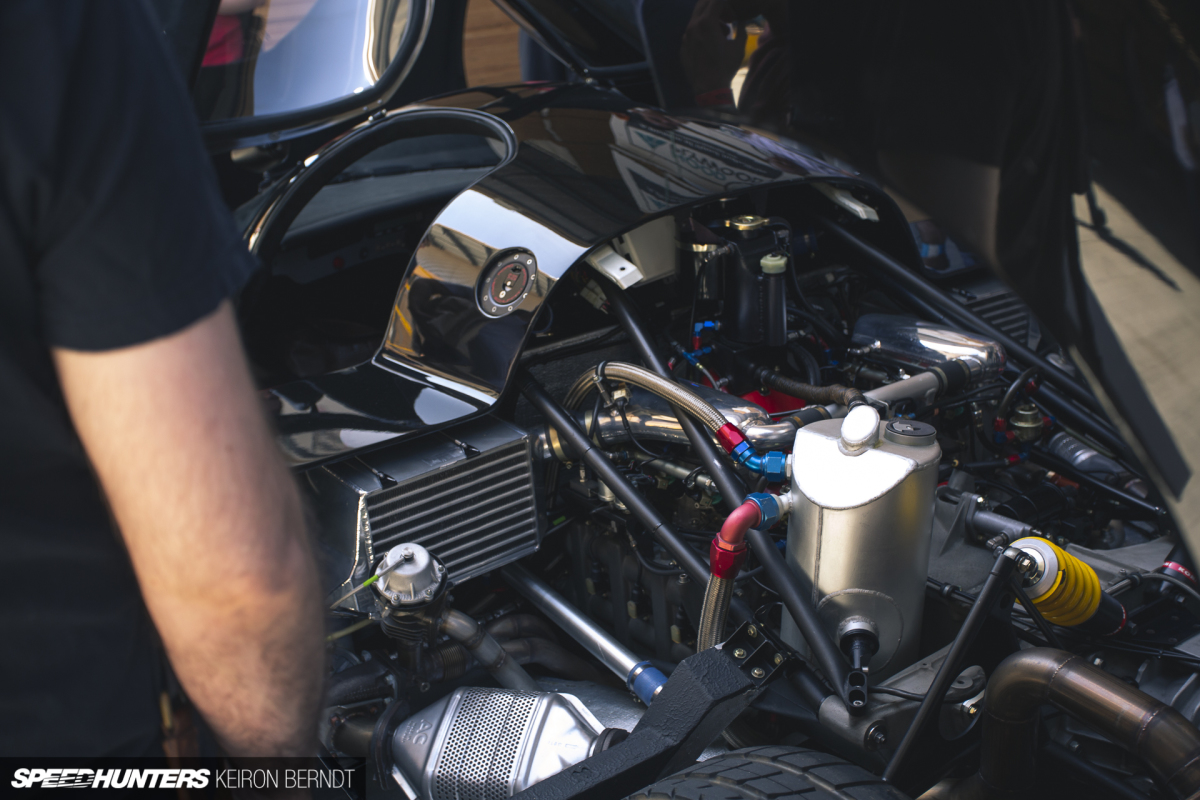 The car itself is car #6 of six, and it's never been driven. Ever. I was fortunate enough to catch the car before the show and during the show; it always had a crowd around it.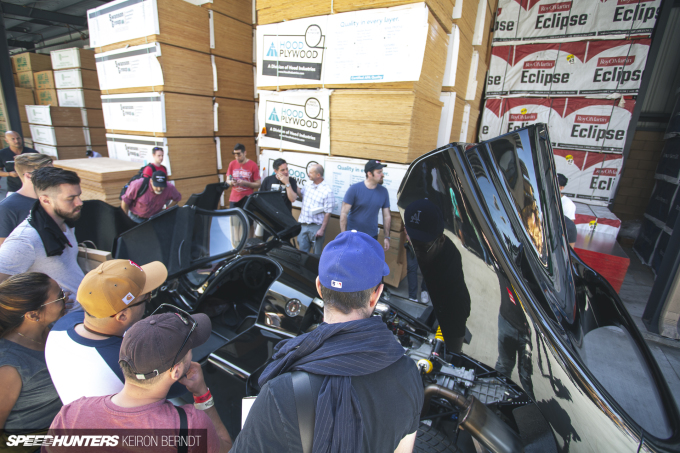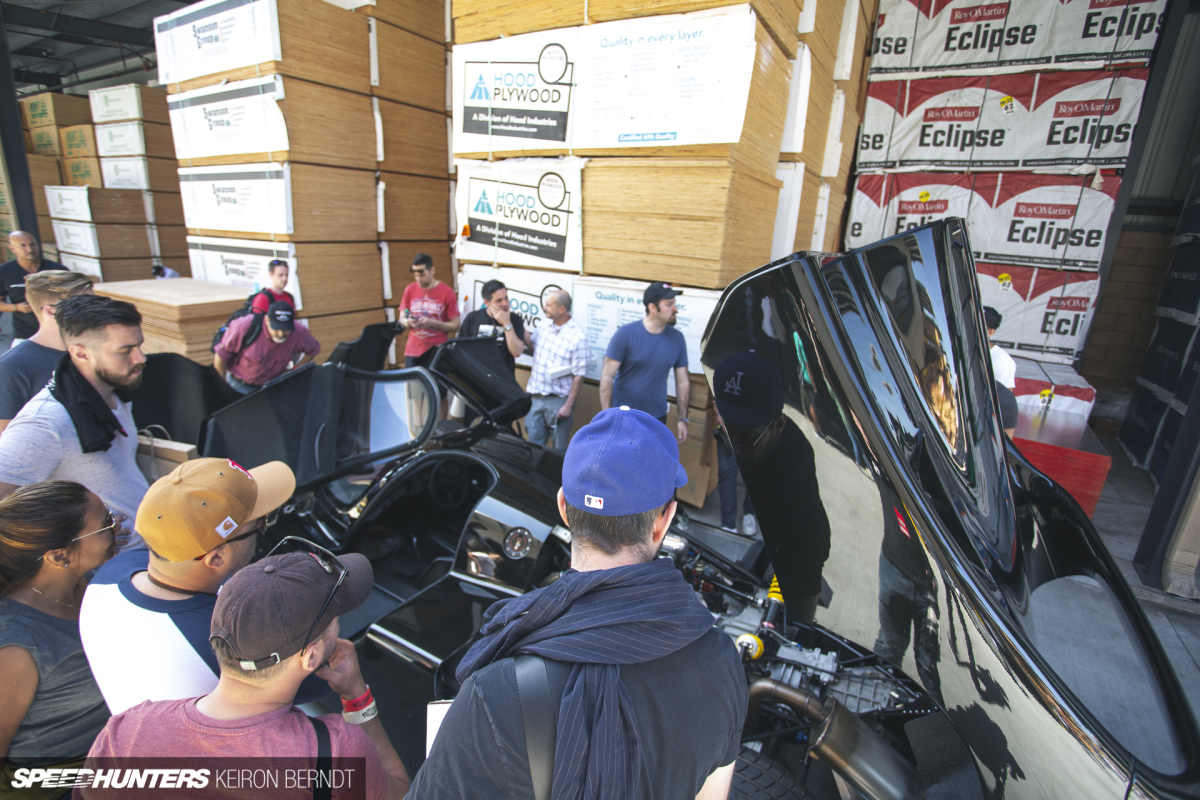 Even though it's not air-cooled, the Luft team made an exception, and I don't think anyone was complaining. While it may not be my cup of tea, seeing something so untamed, unique, and valuable in a public setting (other than a concours event) just feels so special.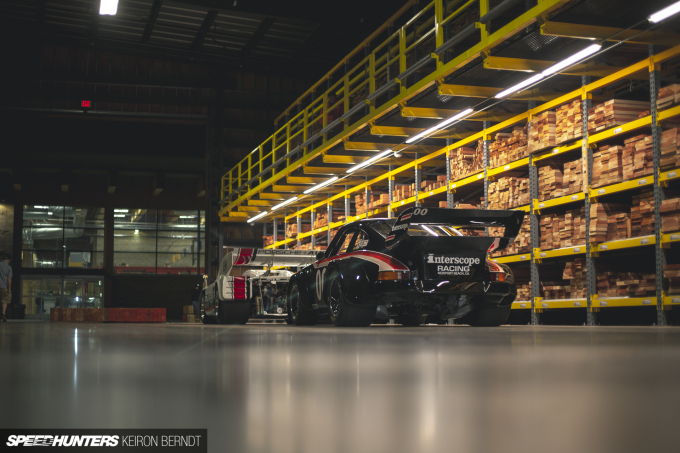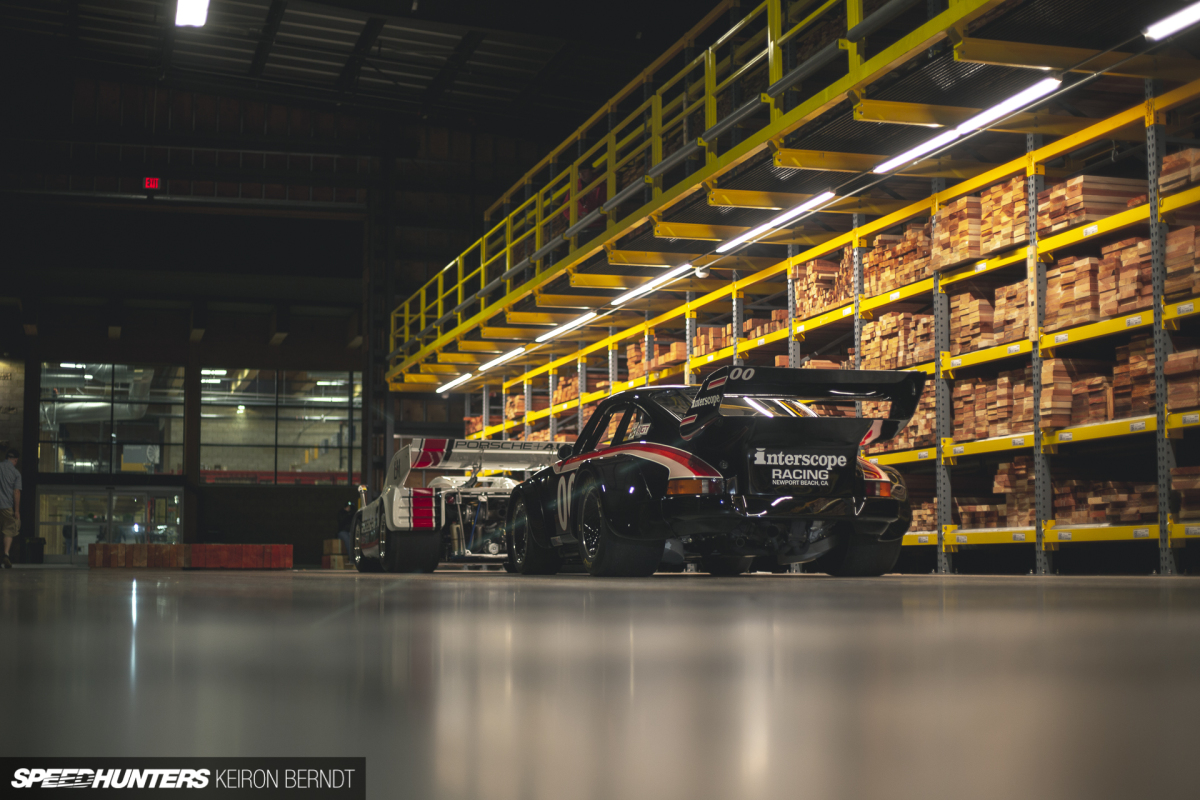 It's not just the ultra expensive or rare cars that make Luft what it is though, it's the uniqueness within the masses that really gets my heart racing.
Take this 911t for example. I'm not sure if it's the eggplant colour or just the simpleness of it, but it's just so right.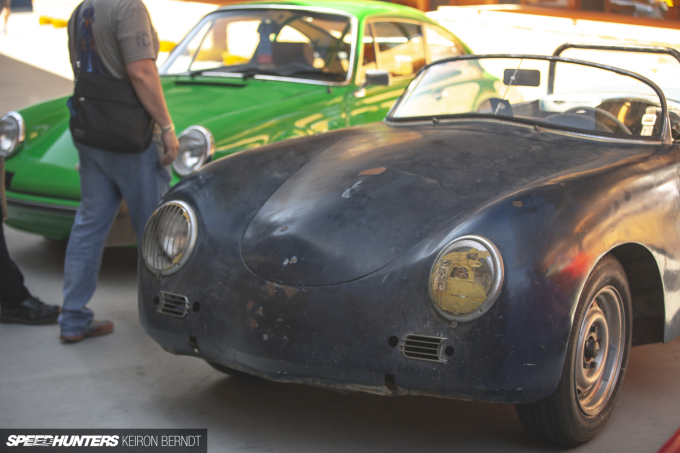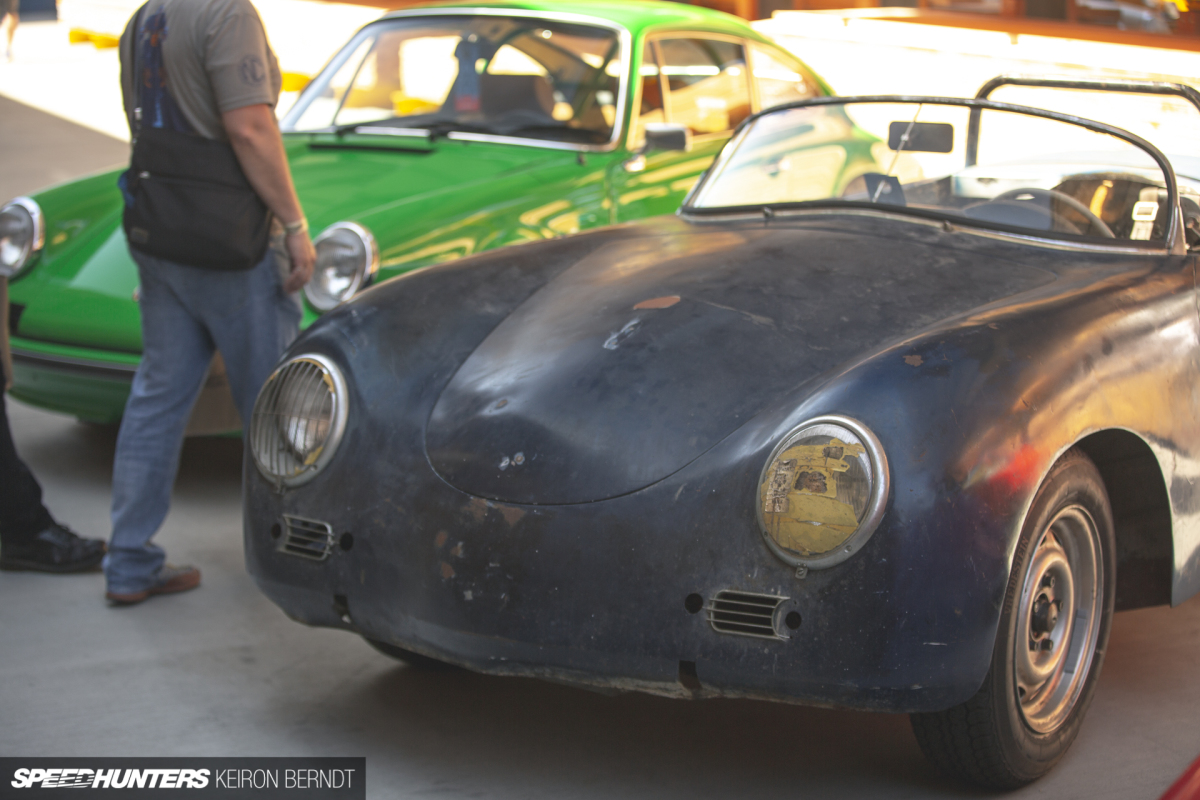 This 356 Speedster is a fine example of a car that hasn't sat around in a garage, but one that has been driven to the limit as often as possible. Even with winning numerous accolades and trophies, most of the 356 remains factory, and who doesn't like some good patina on a race car?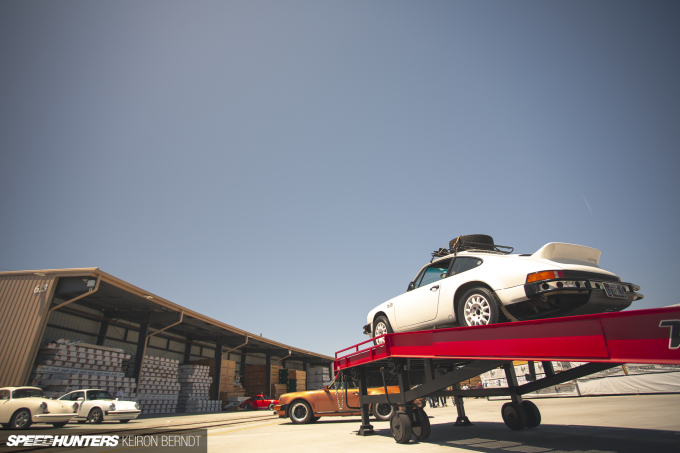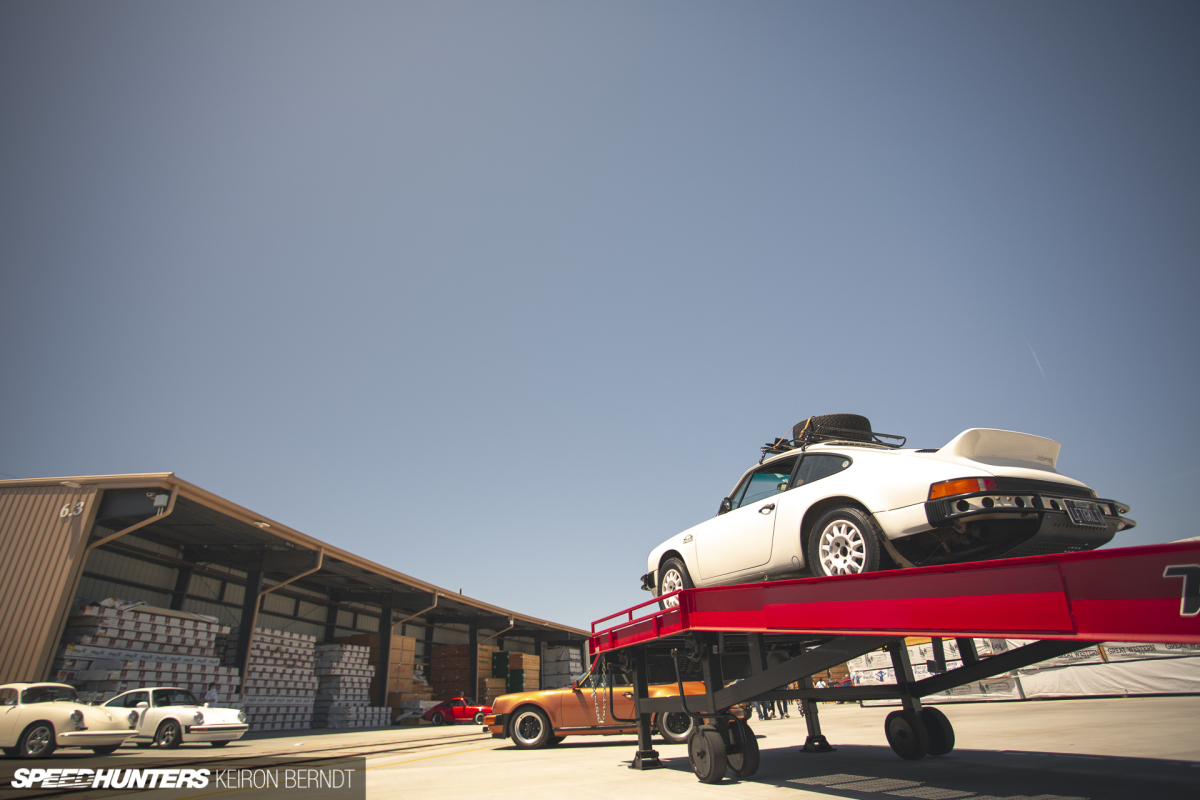 The popularity of safari/rally style 911s continues to encourage racers and collectors to bring out some neat pieces of history, and this year that included Luft Auto One and Two.
My good friend Dan Brunn brought out his '87 Carrera, which he's always joked about putting his surfboard on. He finally made it a reality.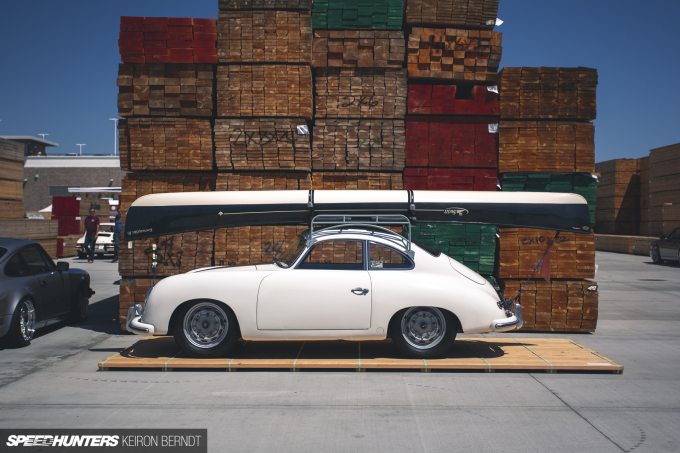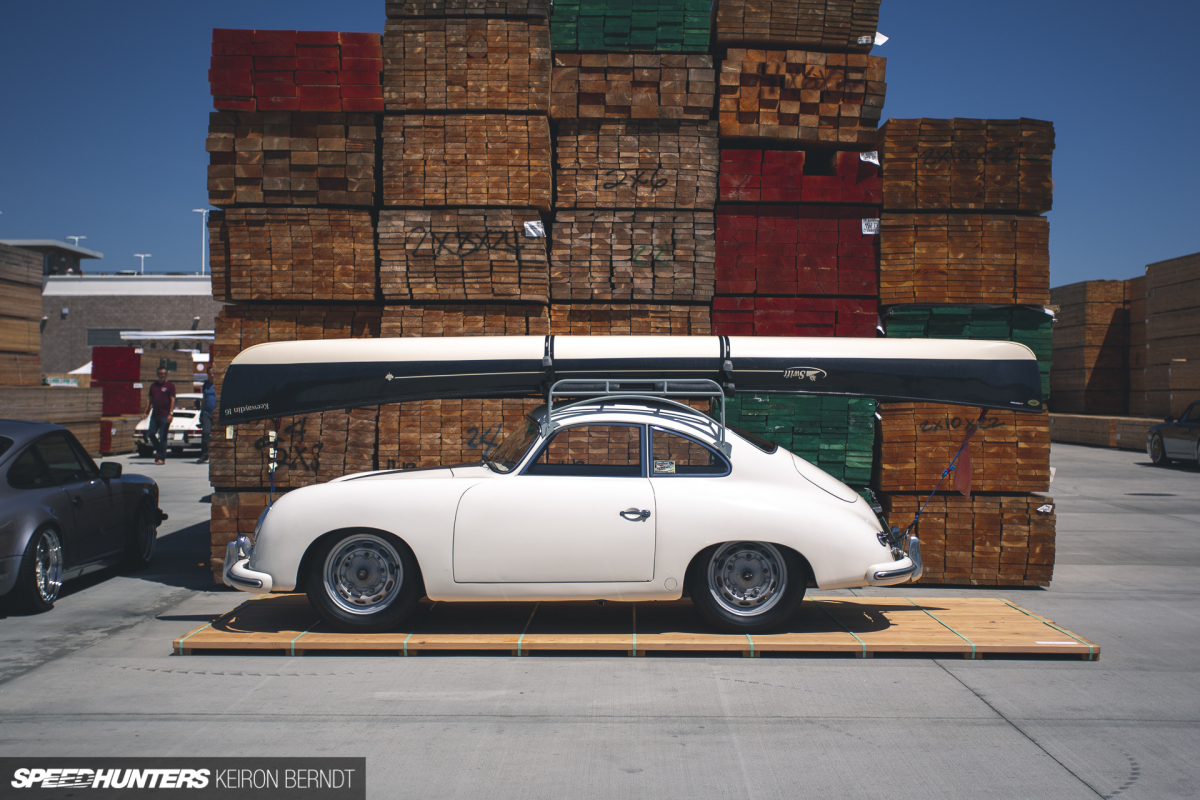 Dan wasn't the only one who took things to the next level when using their car with a purpose.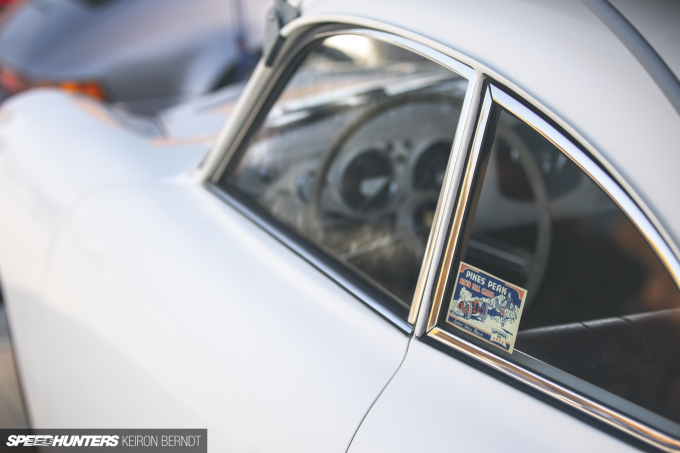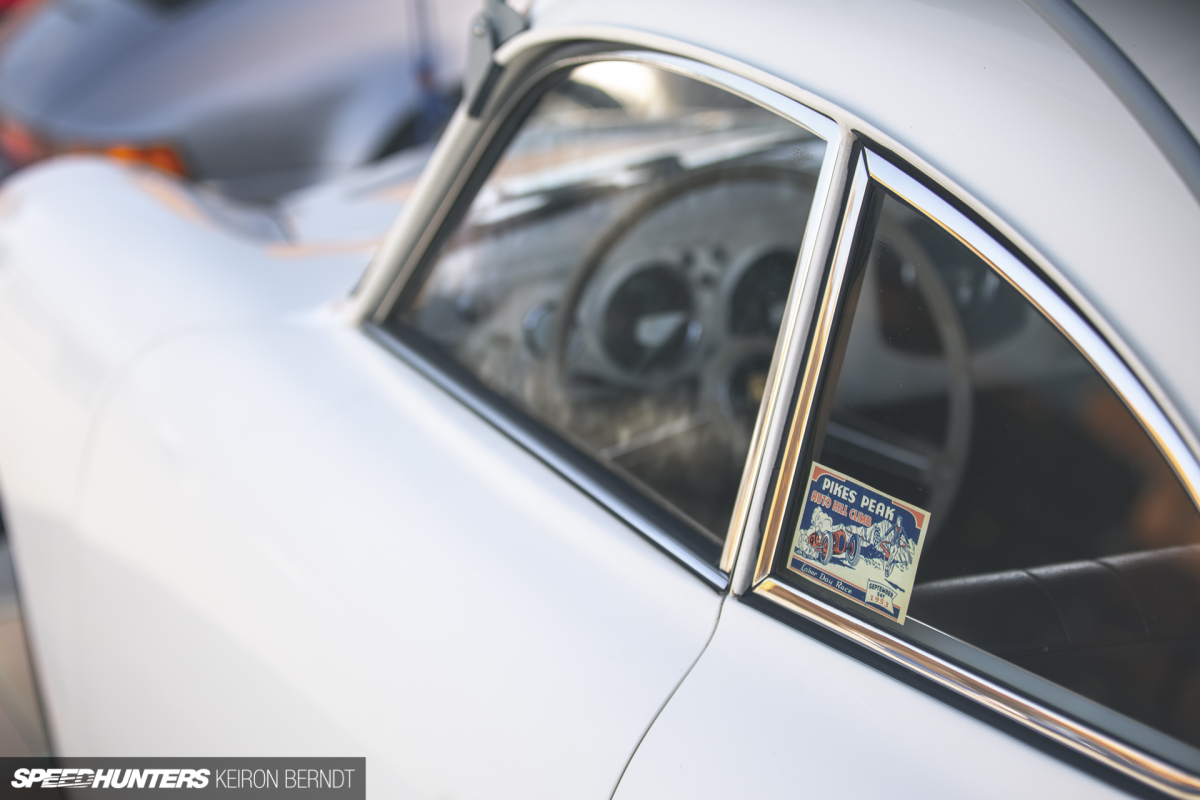 Jeff Zwart brought out his 356 and canoe, which was really something to see in person.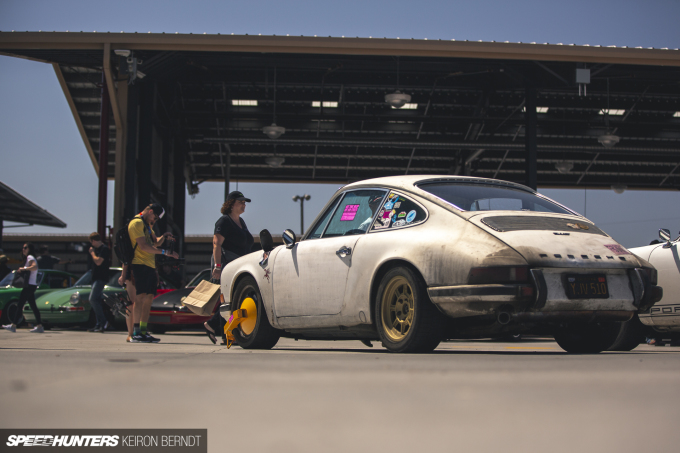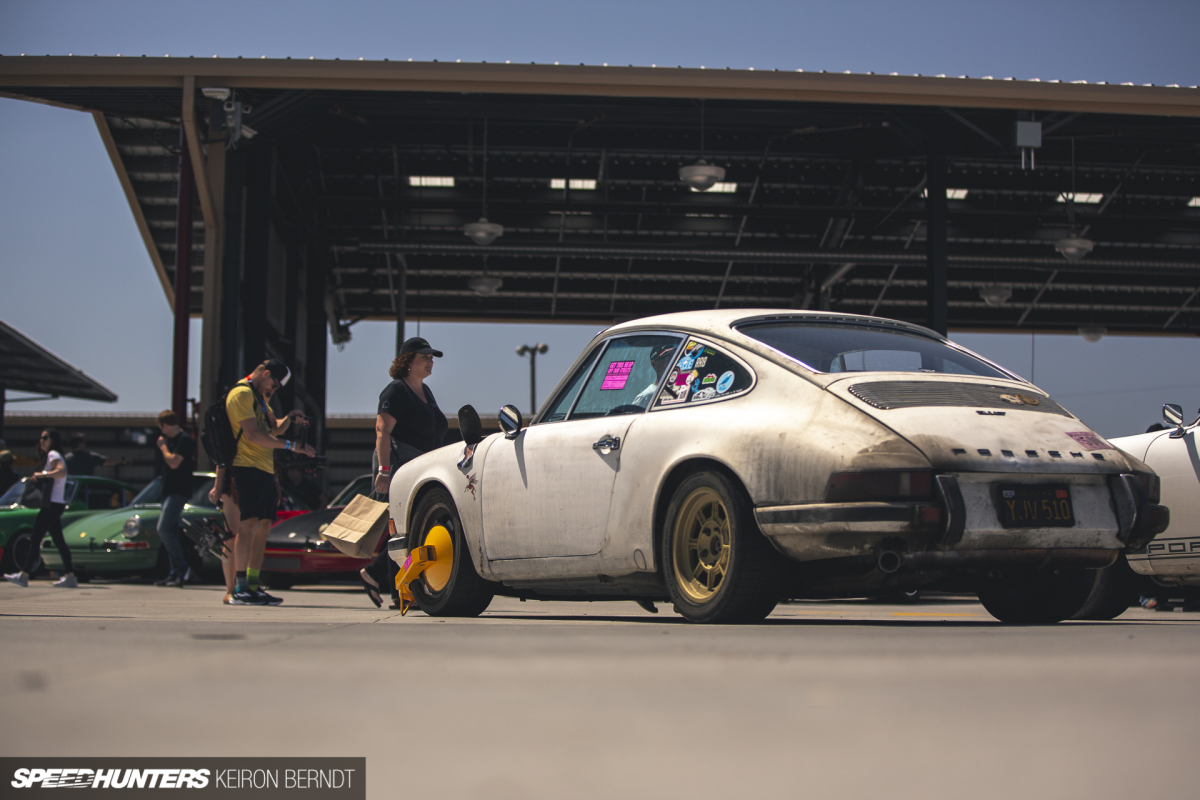 I've always had a fantasy to drive a Porsche as much as possible and to keep it as ratty as possible, but not even being able to afford a nice Porsche means the rat rod will have to wait. Thankfully Joshy Robots is leading by example and breaking necks in the process.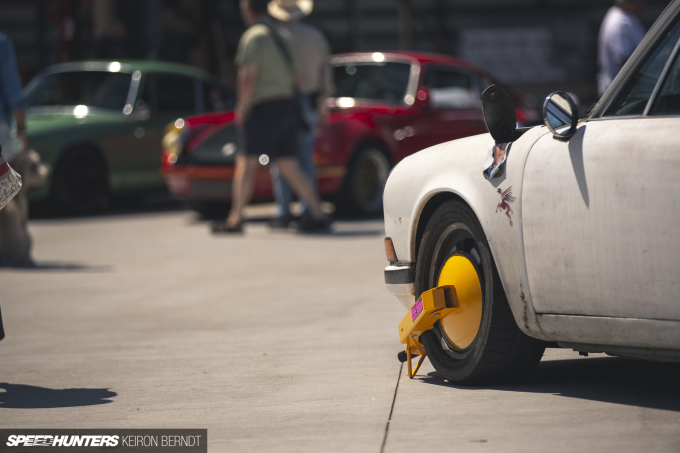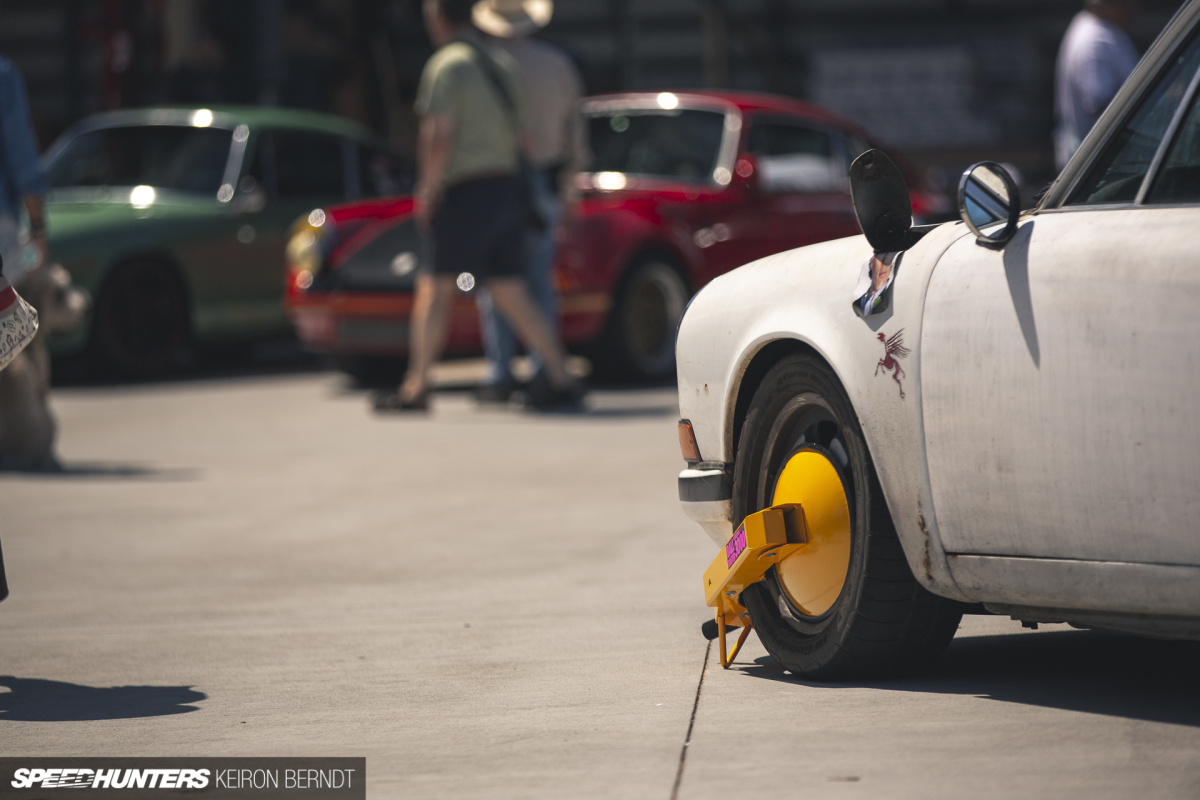 I vividly remember Joshy's roof rack previously being filled with a box of Pampers, and then later in the day a couple packs of beer. This year he took his creative decorations to another level.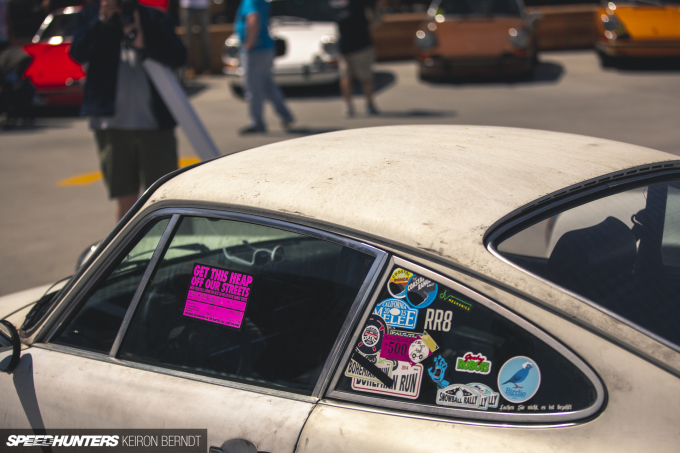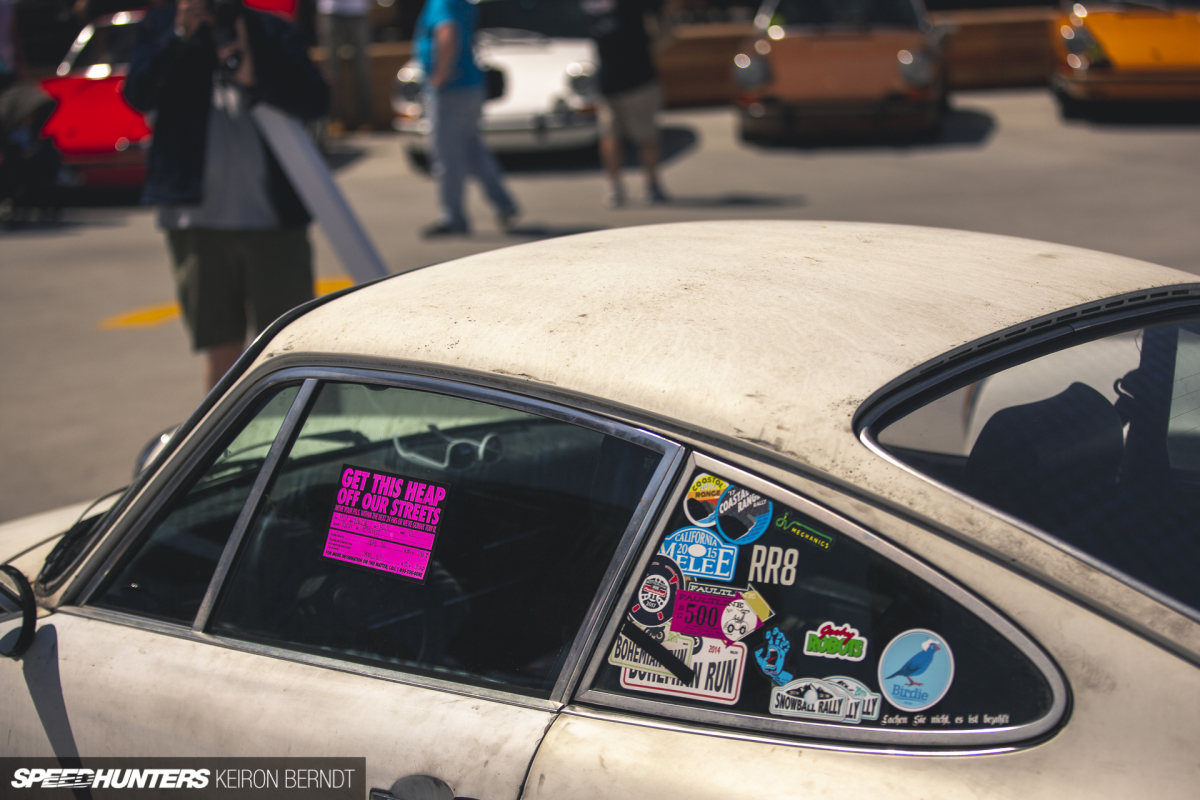 With Joshy's car being one side of the spectrum, many other cars were in pristine condition.
Crispy Clean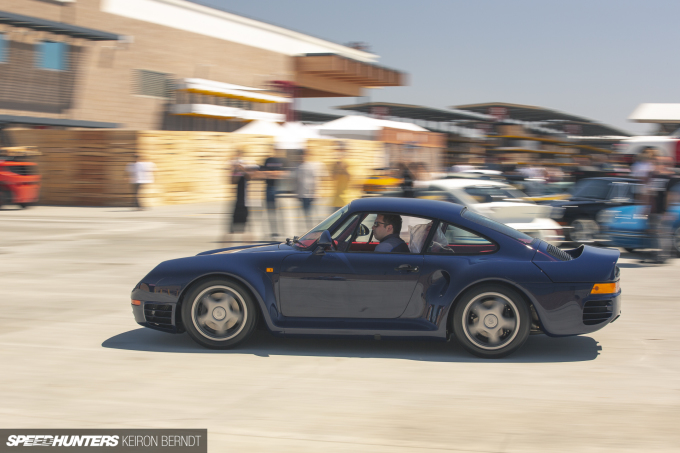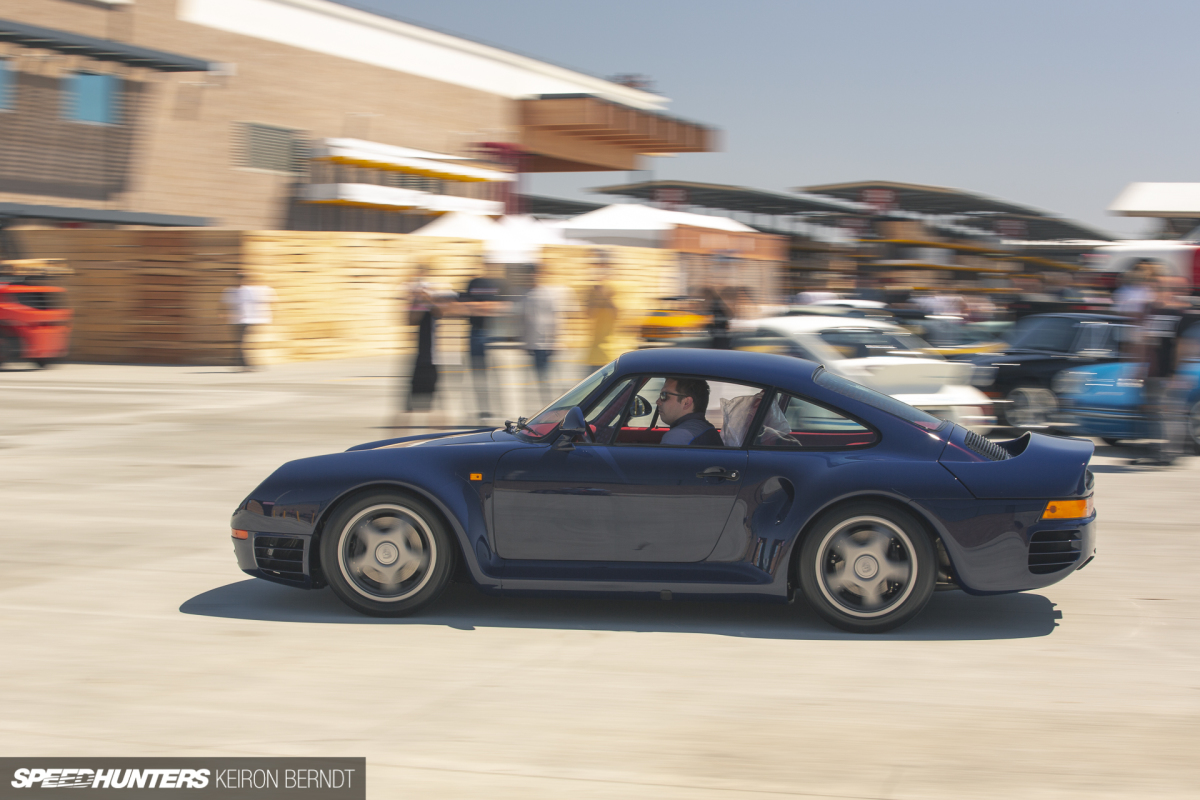 Some of you may be familiar with Canepa Motorsports, one of the prominent fingers at play for building the US street legal 959s. Canepa brought out its first ever 959SC and unveiled it at the show. Oh my, it really is something else.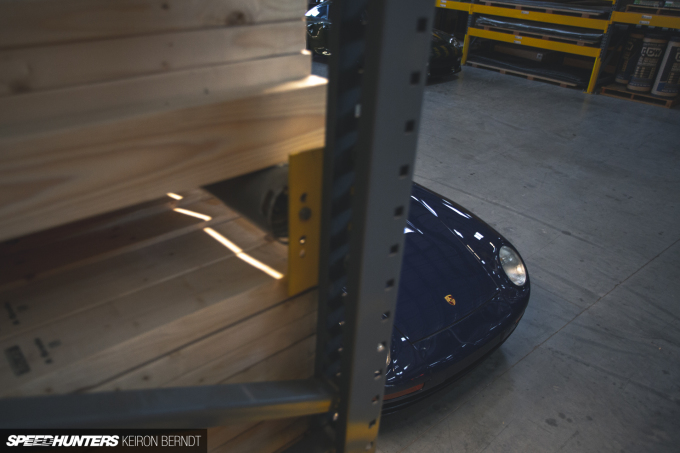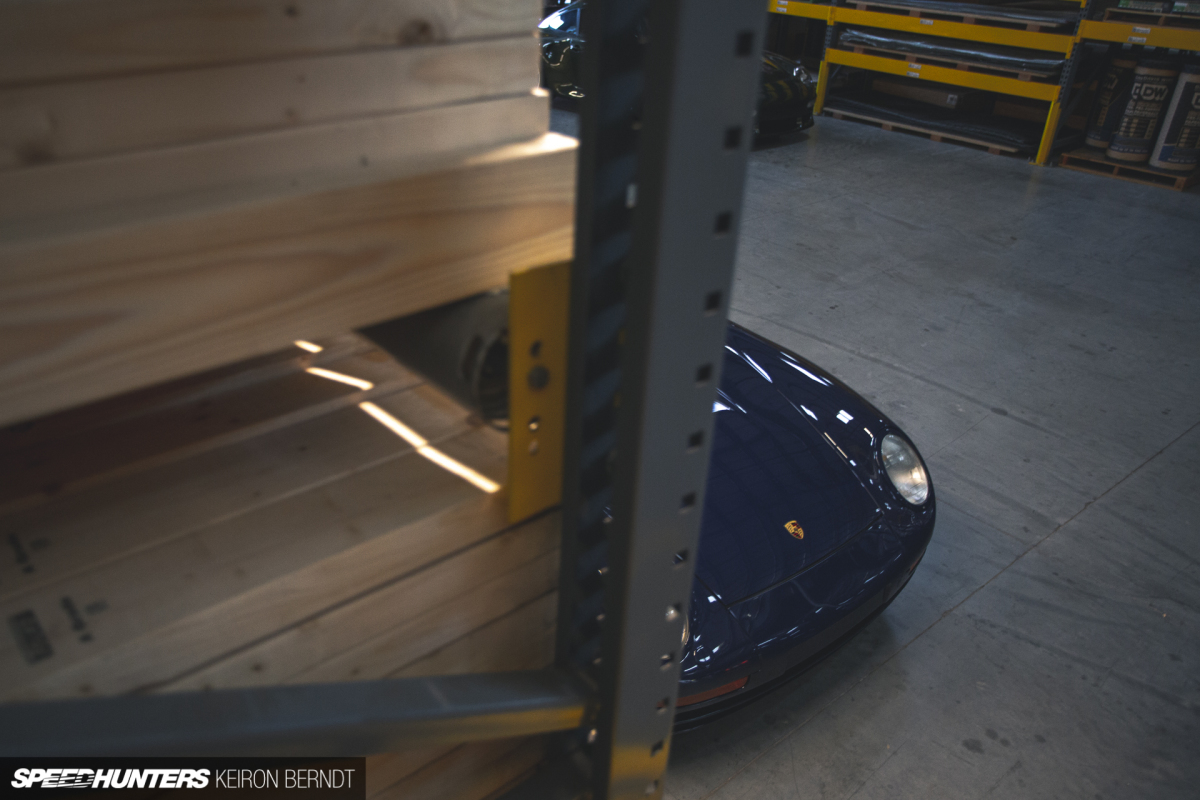 With close to 800hp, curves in all the right places and a stunning interior, what's not to love?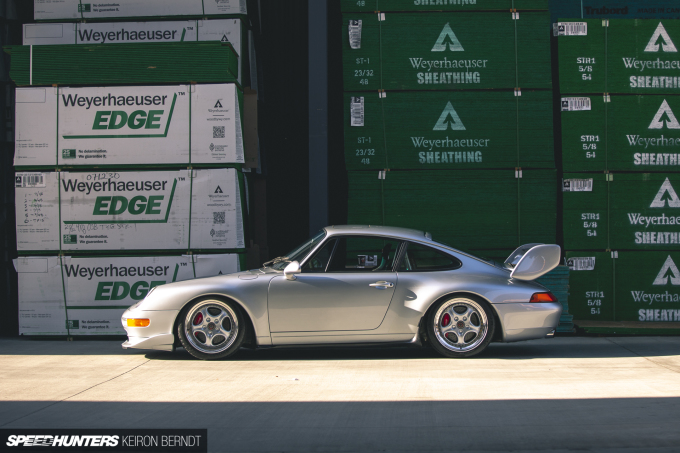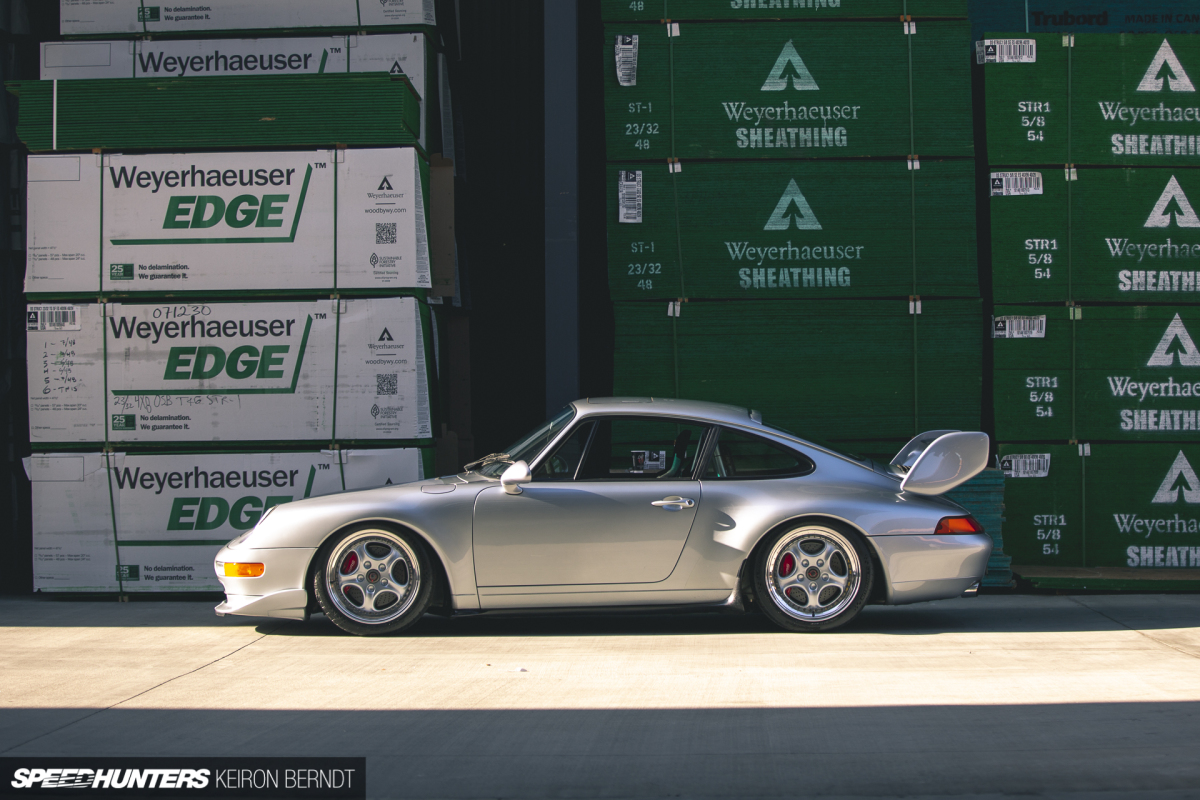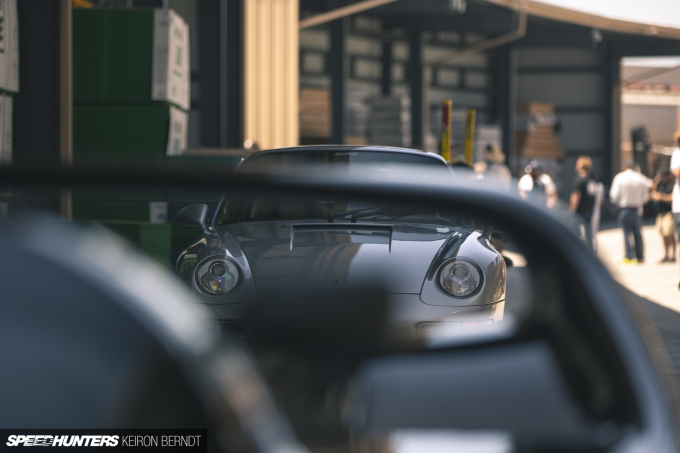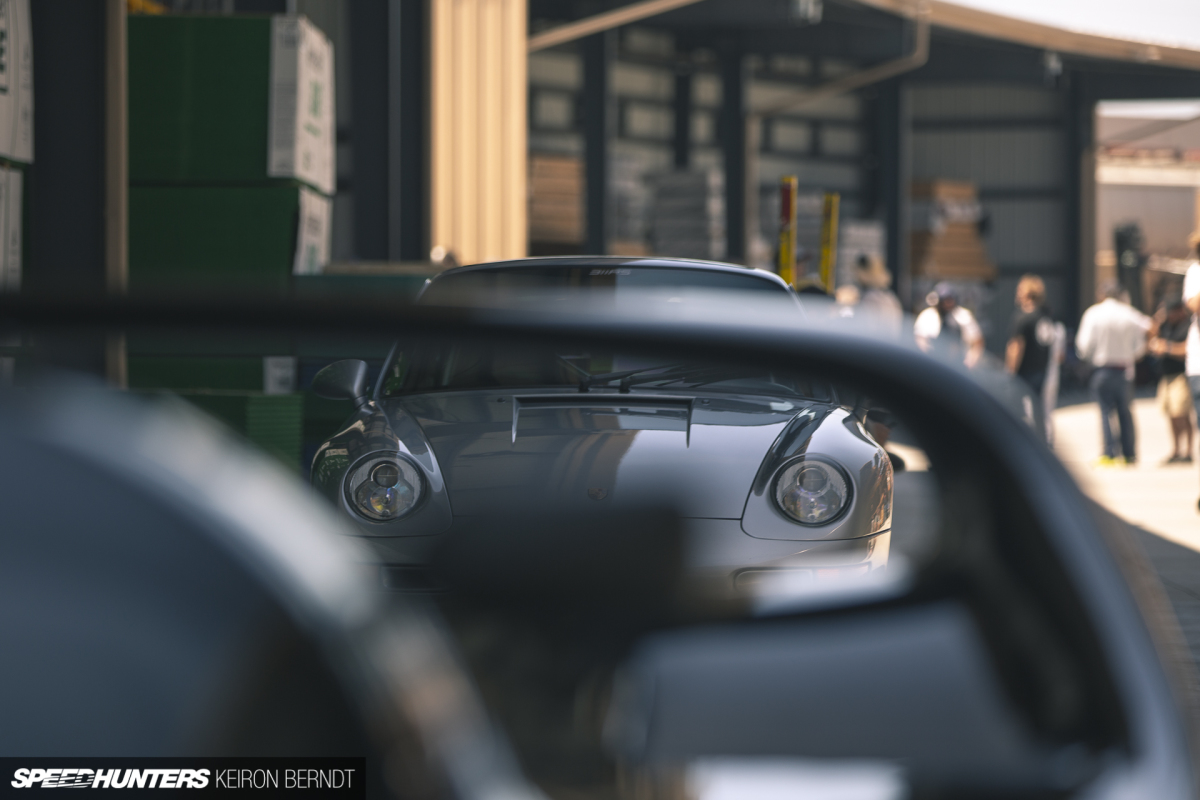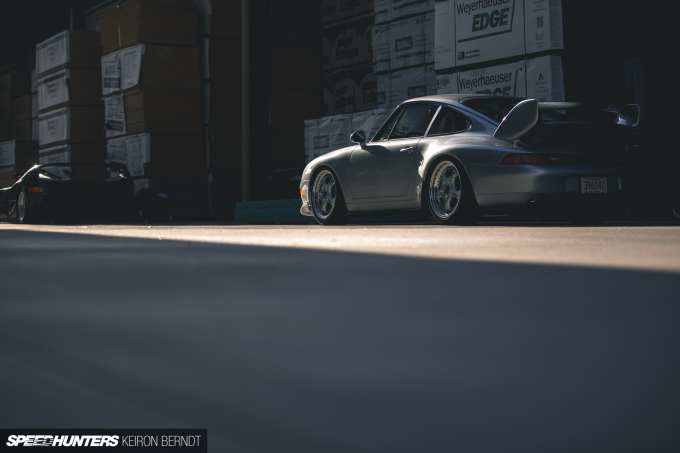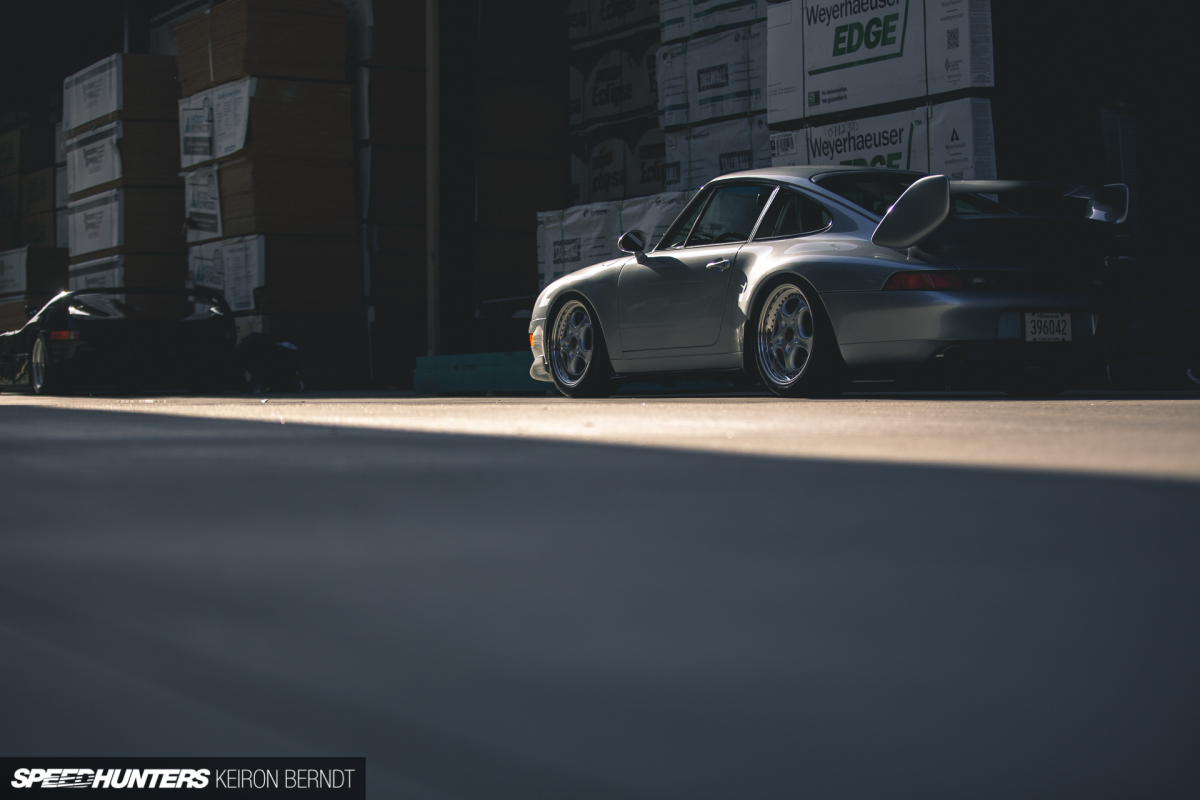 Another car that caught my eye was this fine example of a 993 CupSport.  The combination of the wheels, wing, and colour just pushed all the correct buttons for me, meaning it may be a tough pick to beat when it comes to my best in show.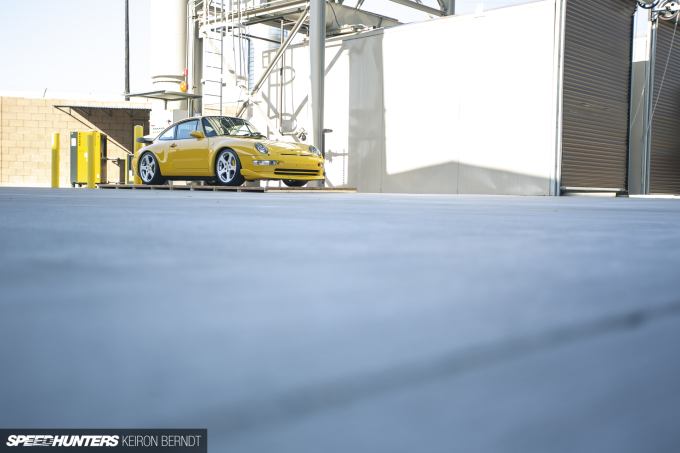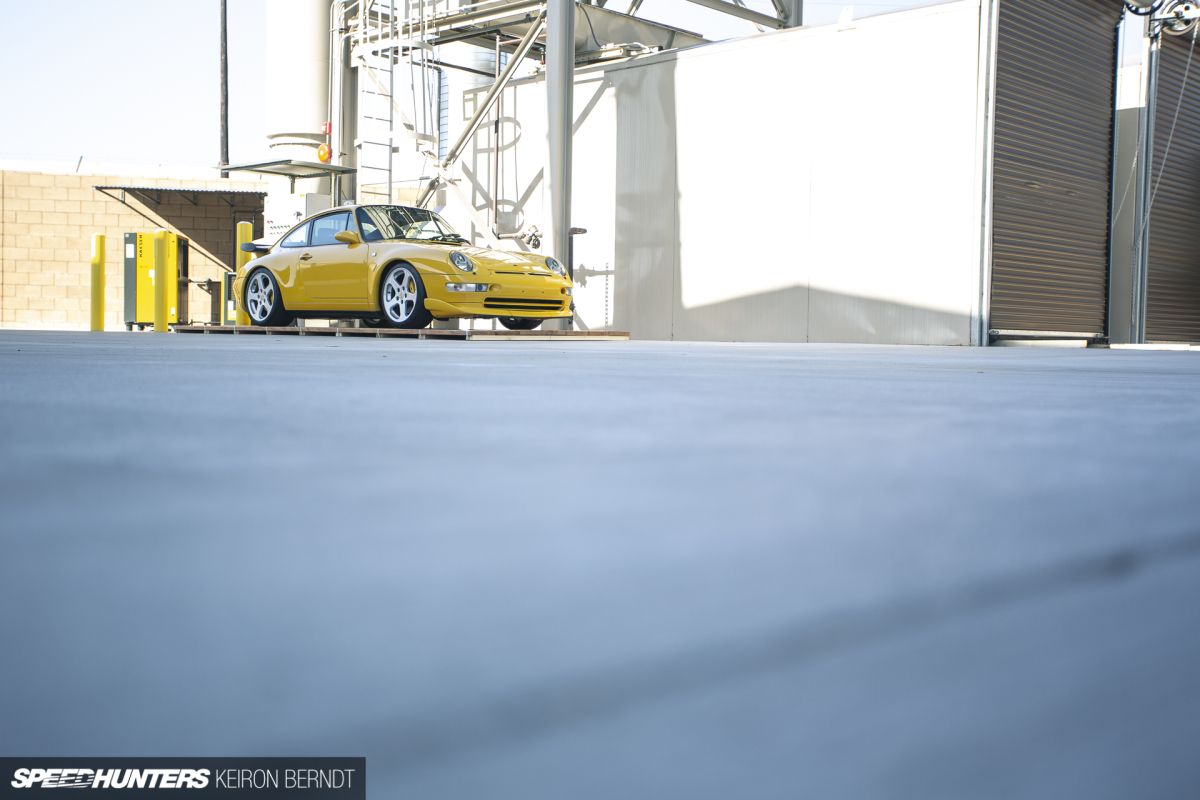 Coming in a close second was this absolutely stunning RUF, which was also first RUF I had actually seen in person.
I'm not too sure why I found myself gravitating towards it, but it pulled me back in more than a few times throughout the day.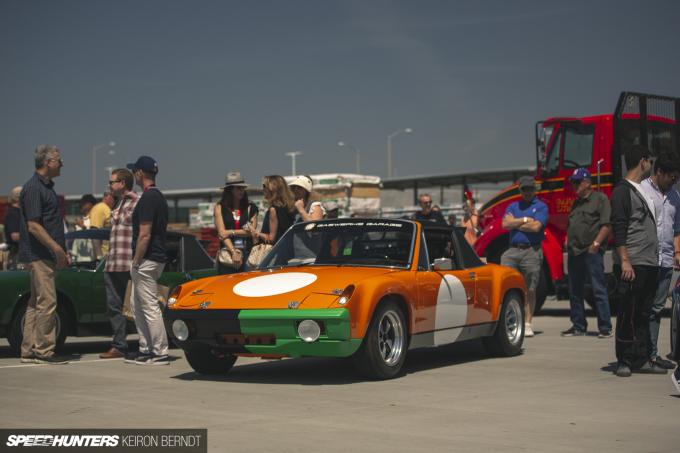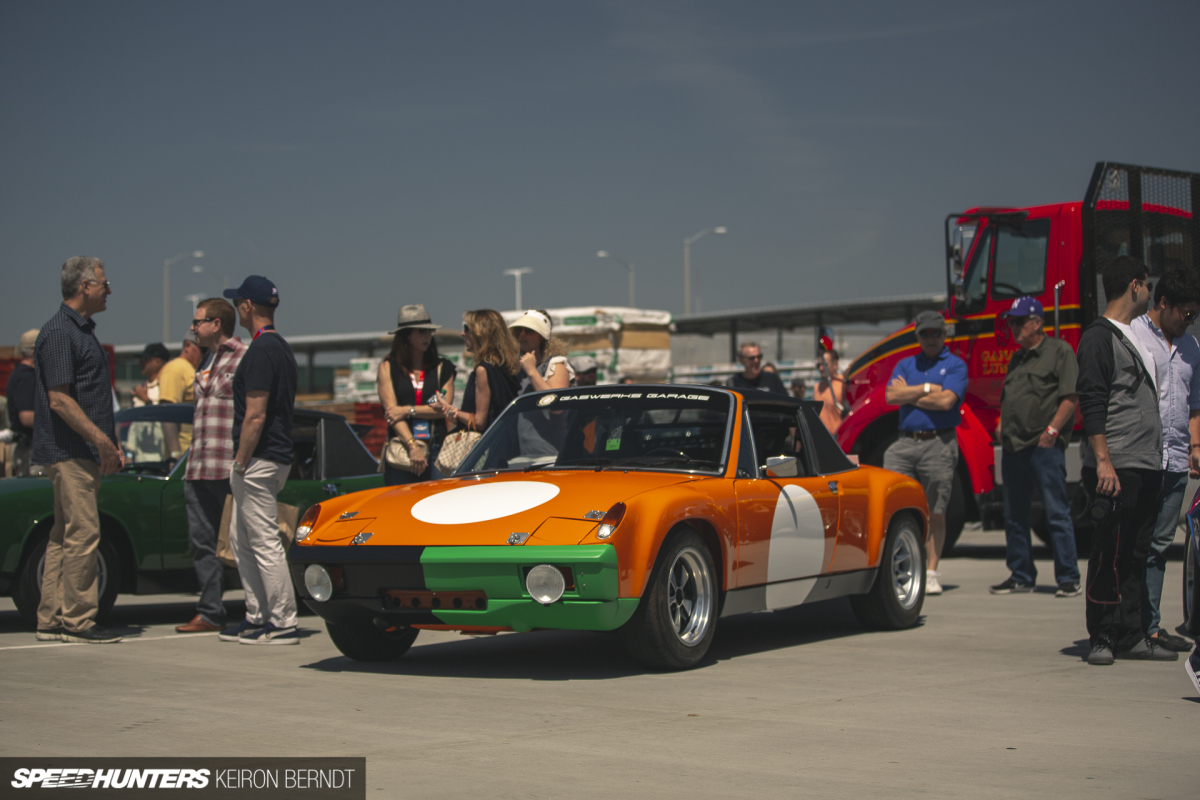 As the crowds continued to grow, it became more and more challenging to grab necessary shots without an exorbitant amount of people in the picture.
With a break in the crowds for lunch, I was fortunate enough to have the chance of grabbing a few near people-free shots of this absolutely perfect 911 RSR.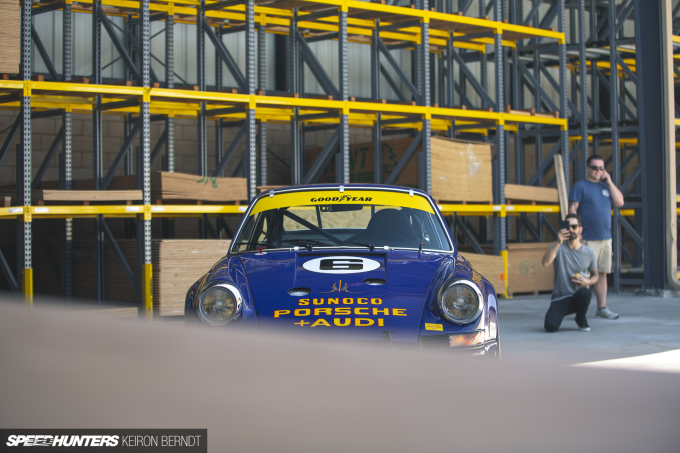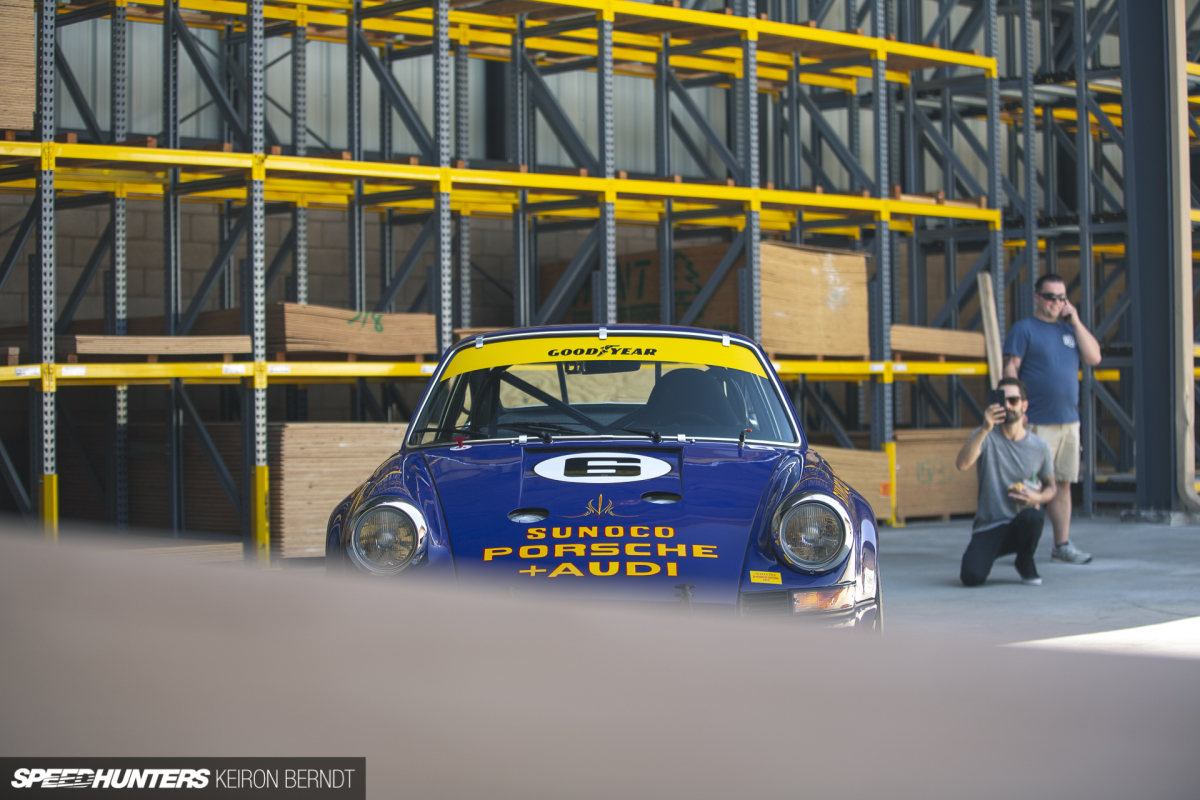 Maybe it's the blue and yellow; maybe it's the fact that it's a race car; or maybe it's just because of the classic lines of the car. Regardless, I may have spent more time staring at it than actually taking pictures of it.
As the final minutes of the show marched on, I had a moment to catch up with artist Nicolai Sclater, who had hand-painted this 911S.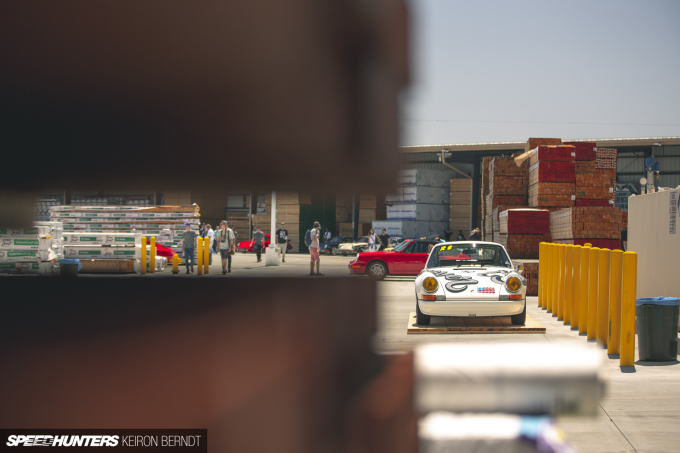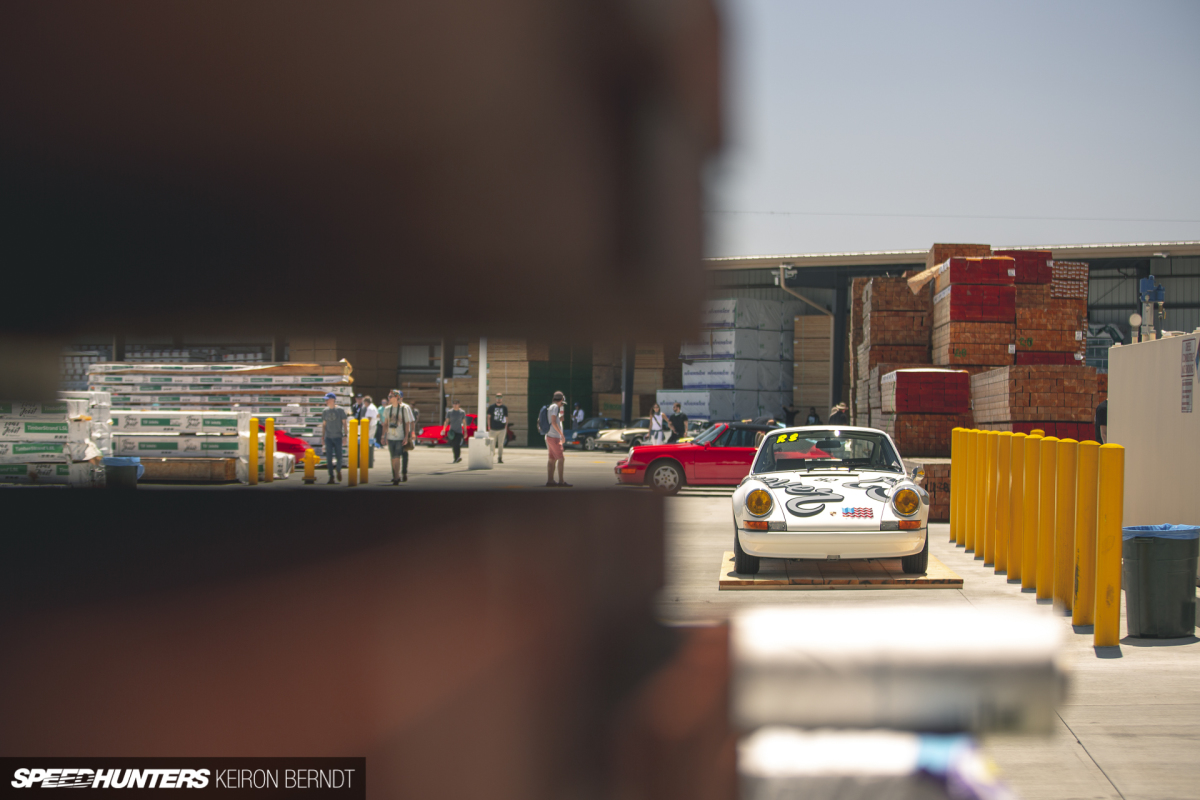 Nico's attention to detail, self-expression and creativity have inspired me as an artist, and I cannot wait to see what he comes up with next.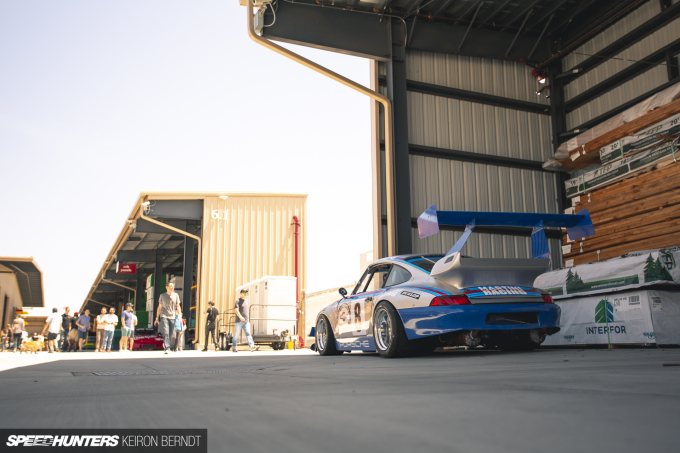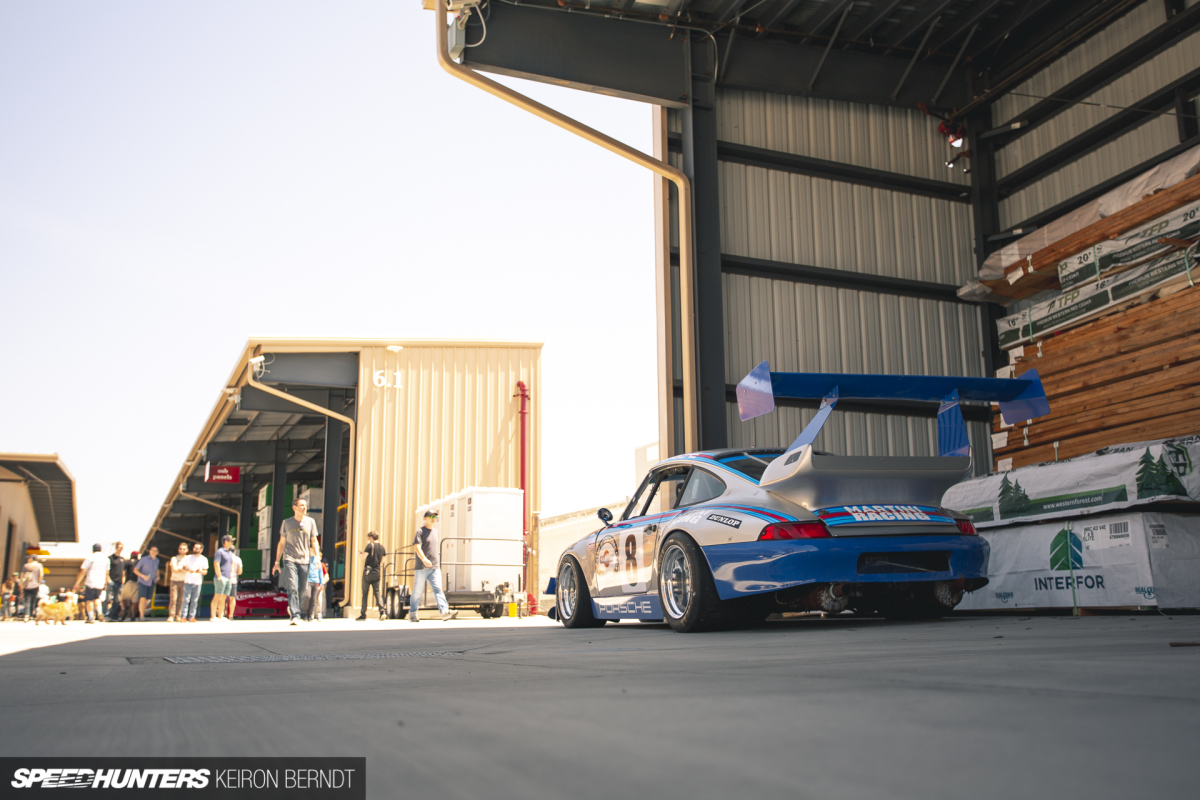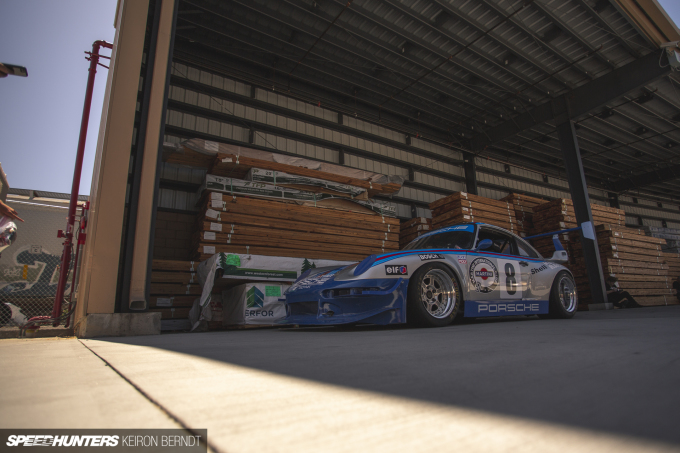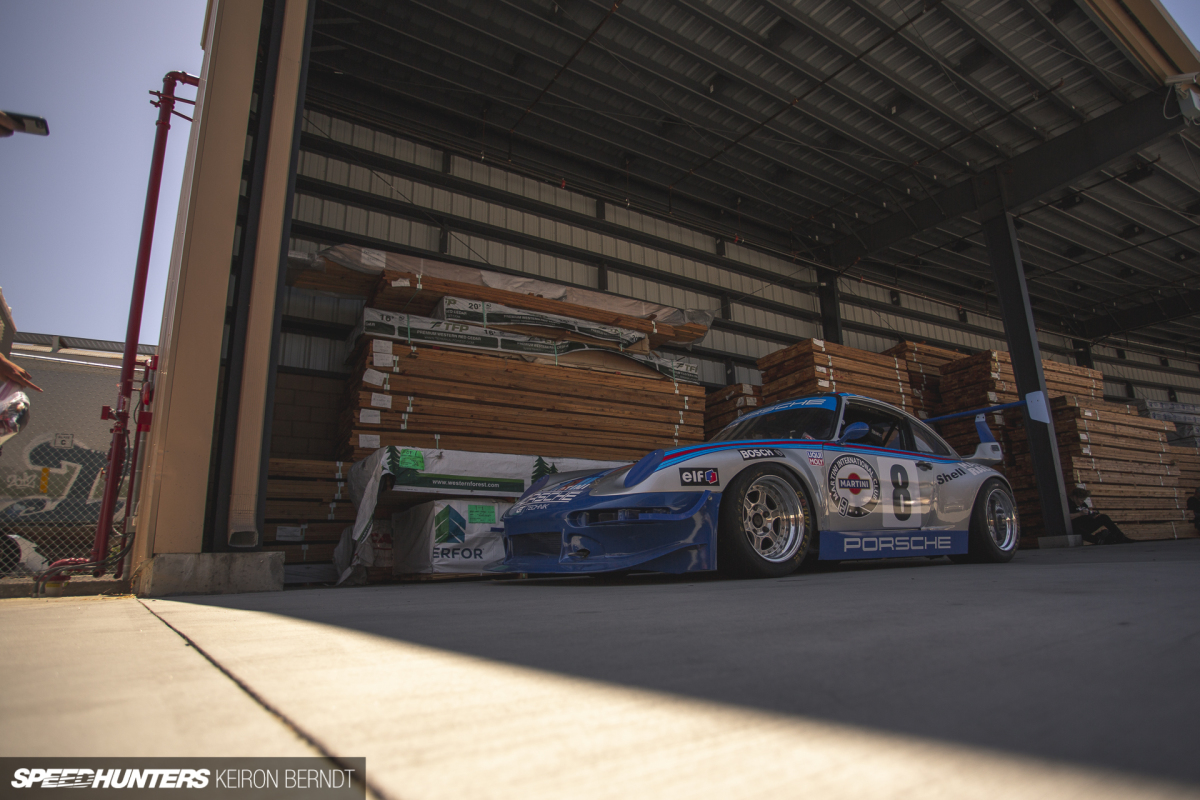 While I may be a wee bit closer to my own Porsche goal, I'm thankful for shows like Luftgekühlt. They instil a sense of meaning and community through the curated cars and crafted content, and theme the show.
And thank you to everyone who braved the crowds and became immersed in some of the best Porsche culture the world has to offer. Without the support of the car community, events like Luft wouldn't exist.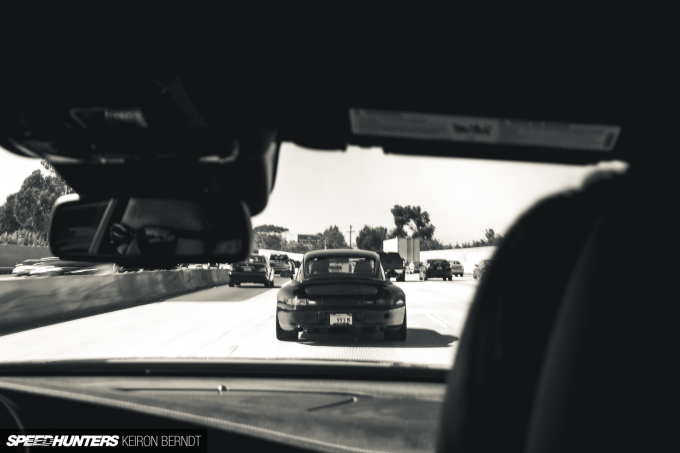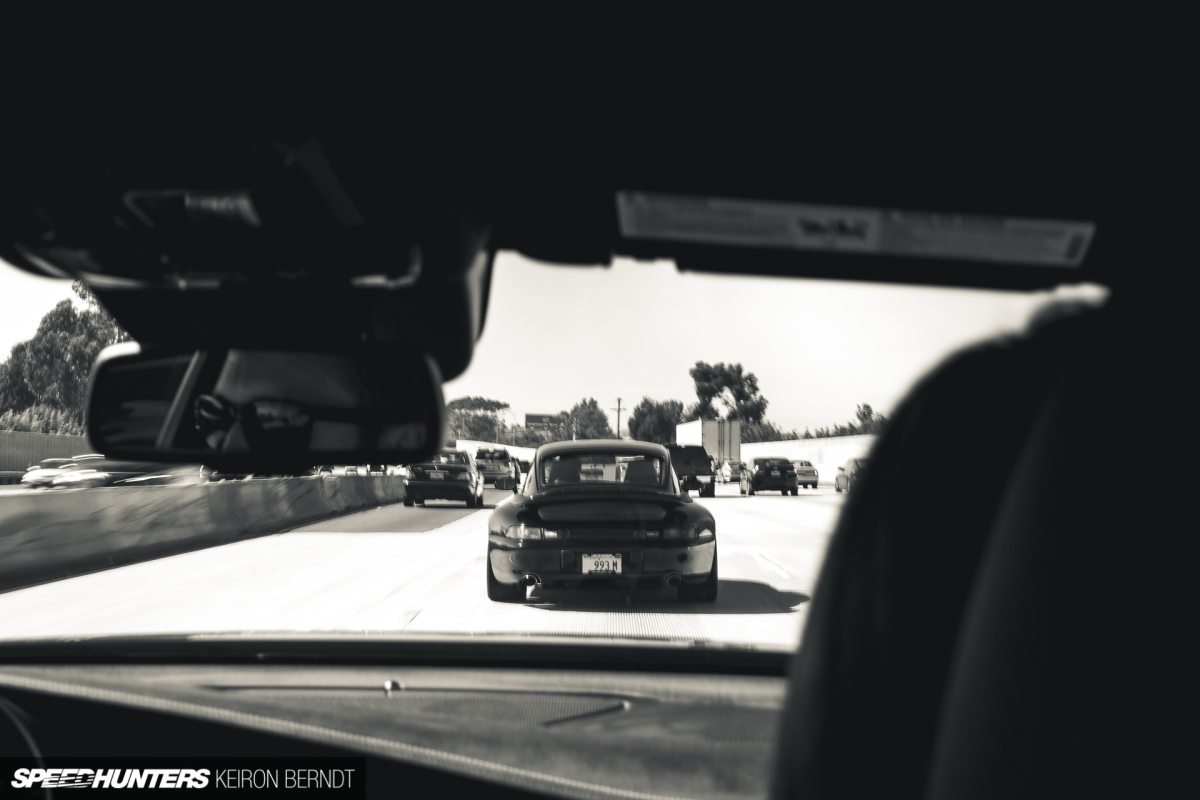 Who knows, maybe I'll be driving my own air-cooled Porsche to Luftgekühlt 6…
Keiron Berndt
Instagram: keiron_berndt
Keiron Berndt Photography
Cutting Room Floor