Hey, Speedhunters readers! After seeing the epic work by my car/art bros Ash Thorp and Khyzyl Saleem lately, I've been inspired to keep up the theme and share the F132LM, which is the latest iteration of my F132 concept.
This version is inspired by the wild aero-driven bodies of LMP cars and the insane machines that attack the Pikes Peak International Hill Climb's Unlimited class.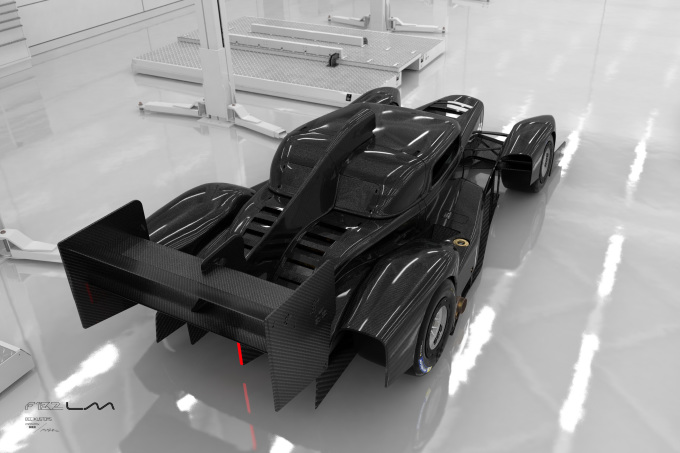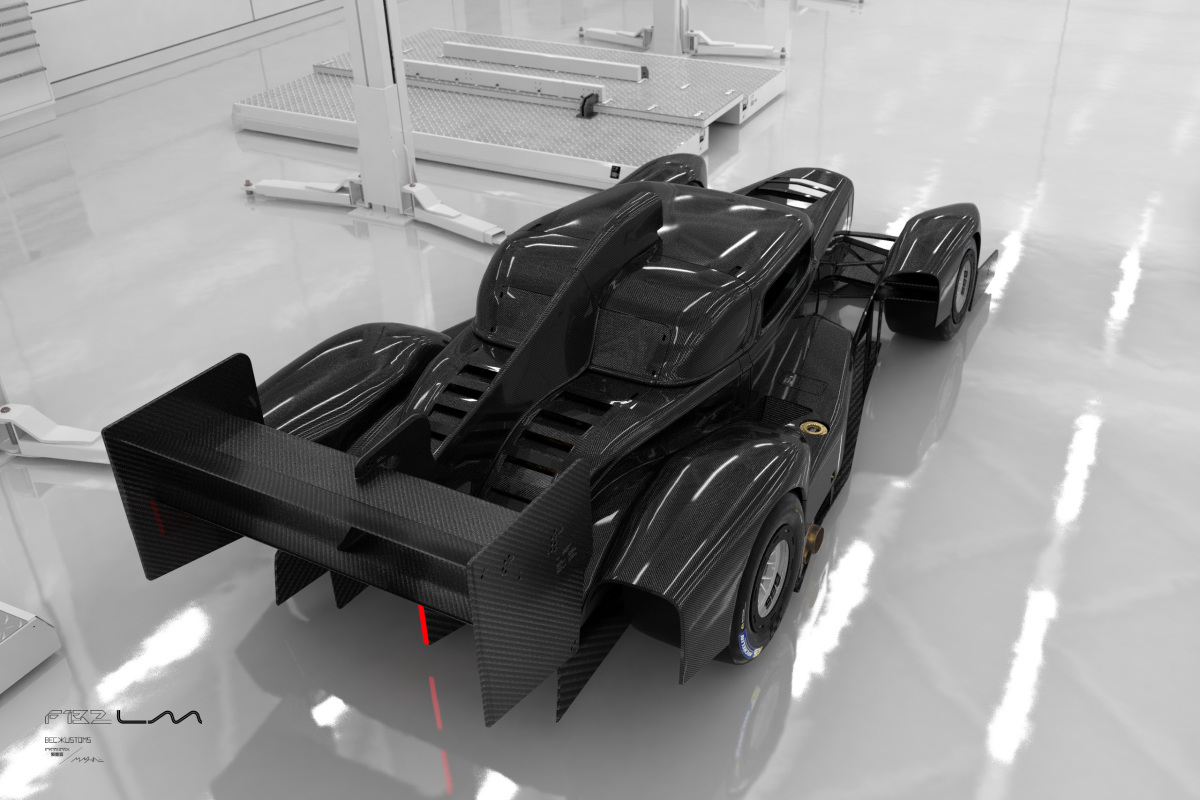 As with the original F132 concept, I found that the two seemingly disparate worlds of vintage American hot rods and modern race cars actually end up working quite well together.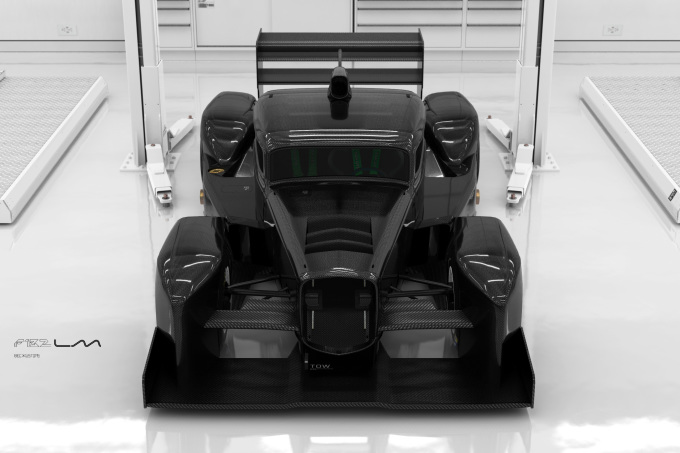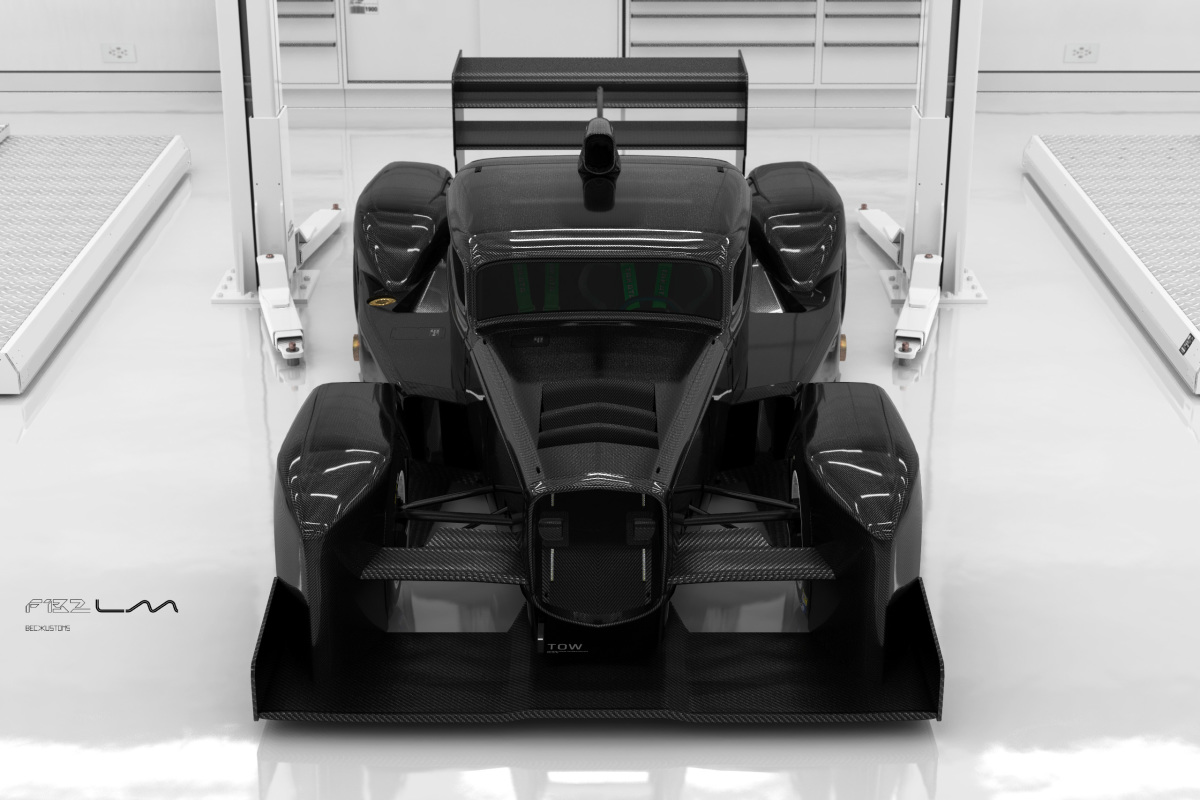 There's just no beating the sinister character of the '32 Ford coupe, especially once it's had its roof chopped to create that iconic gangster aesthetic.
This project was mainly about learning more skills in 3D software, developing my knowledge of modelling, texturing, and rendering, so I could better create some of the crazier machines I've been dreaming about lately.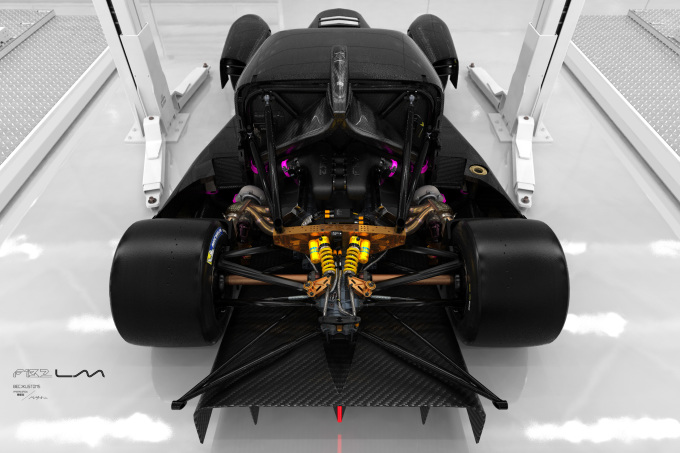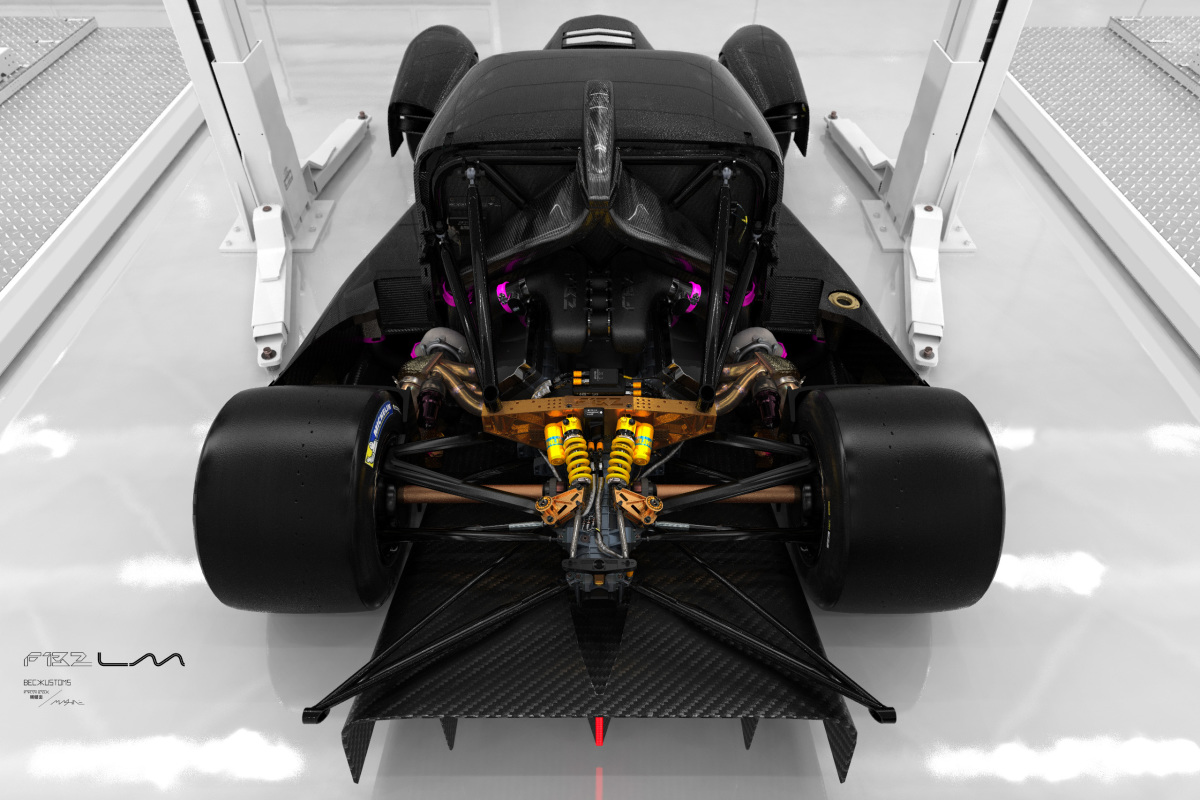 With that in mind I tried to take things to a new level with this F132 variation, especially when in came time to develop the mid-mounted twin-turbo V8 engine and drivetrain. This is my favourite part, and I love how it turned out.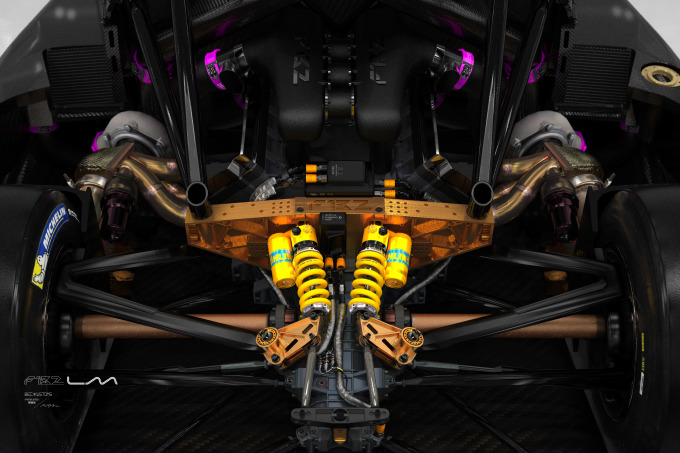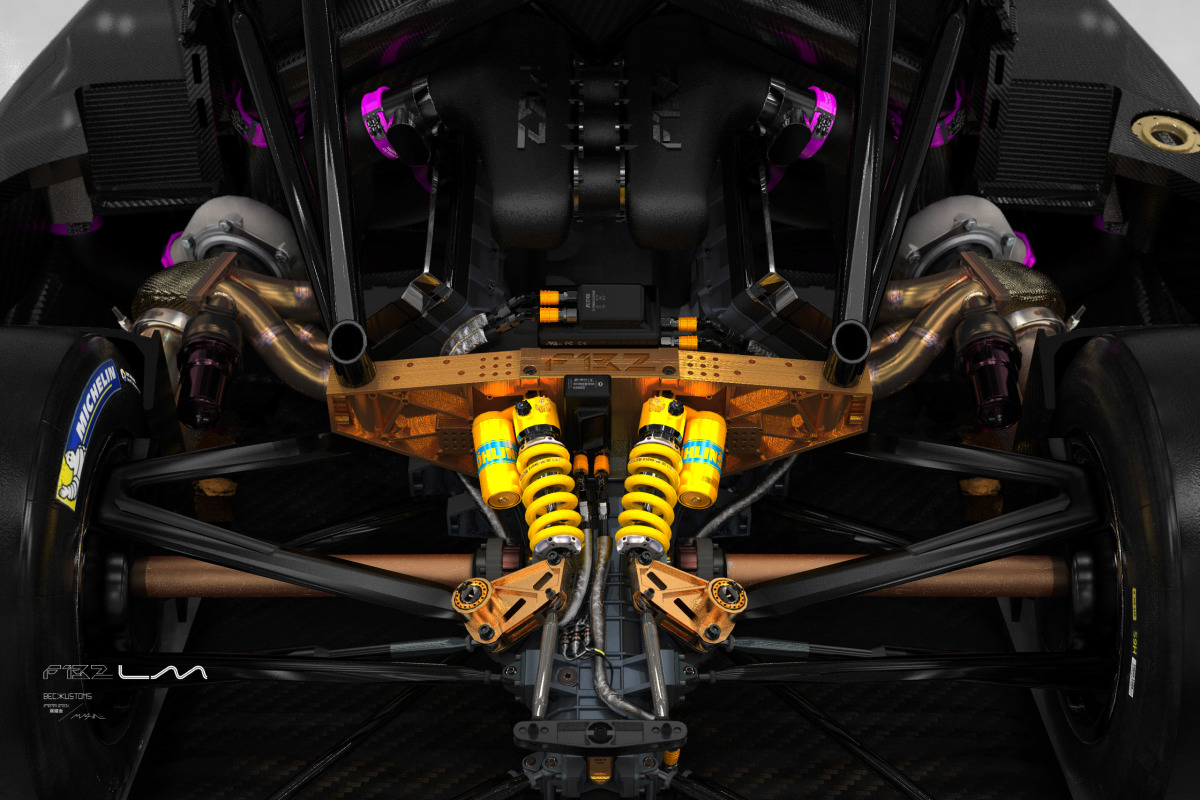 With inspiration from a variety of hardcore race cars, I built up an equally hardcore setup with the motor and transaxle as stressed members, pushrod suspension, mirrored turbos, and a massive gold anodised machined alloy motor plate as a key visual element.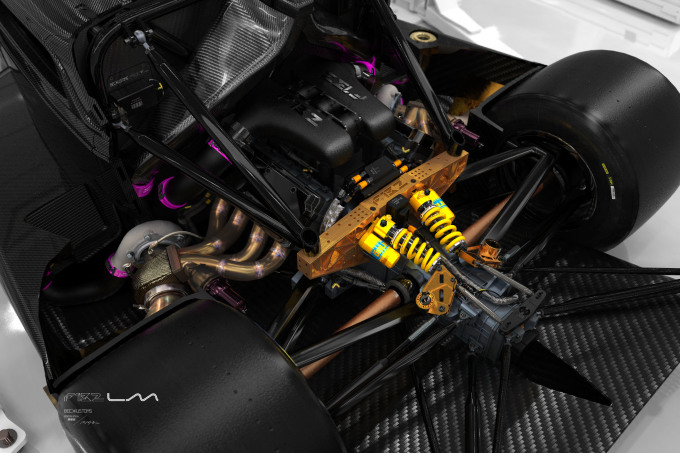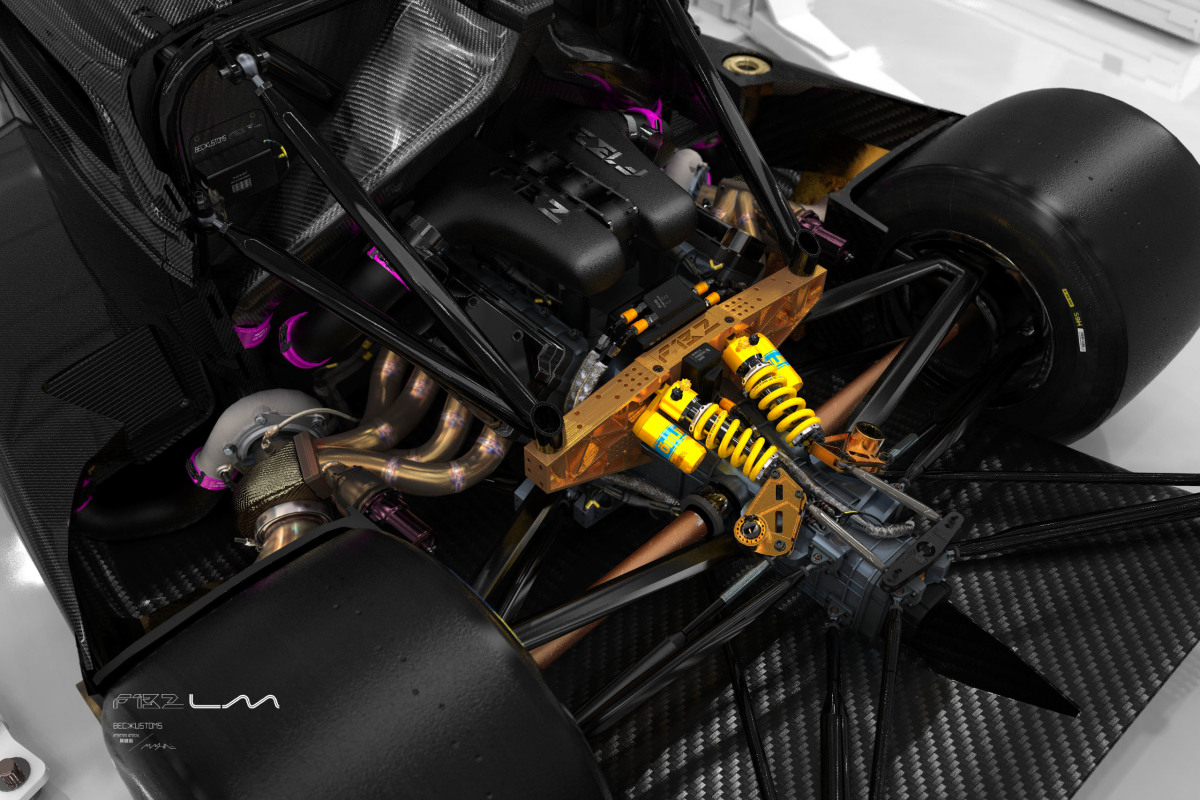 It was so much fun to develop, and I love that the striking colour scheme grew organically in an unplanned fashion, with the gold elements inspired by the gold anodised suspension parts I saw in LMP racers, and the purple Wiggins clamps providing a contrasting colour pop, separated by the black intake and valve covers.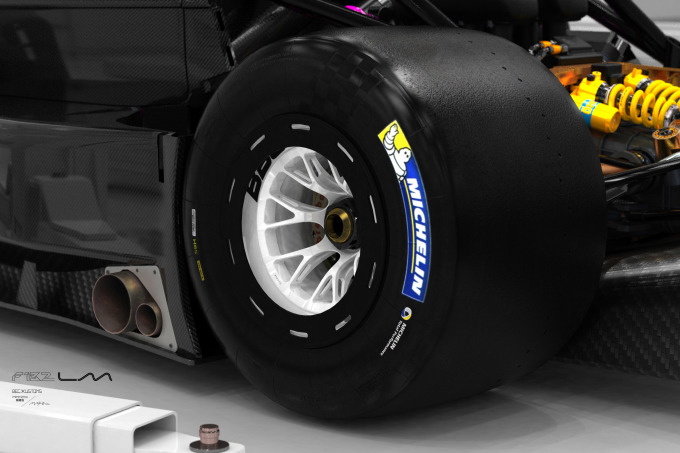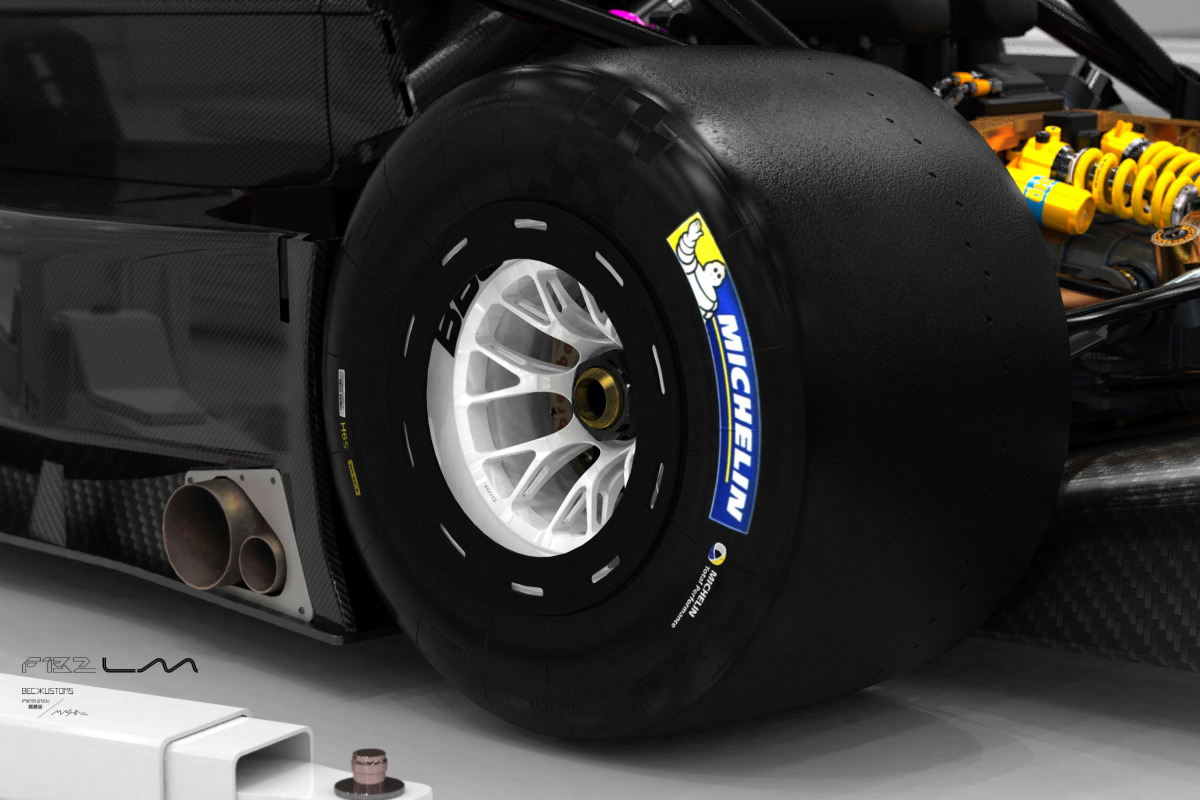 As part of learning some new 3D skills I tried out the amazing CAD (computer aided design) program Fusion 360, which I used to make the wheels. Using proper CAD for the first time was a revelation after fumbling around in polygon modelling programs for years. I'm excited by the opportunities it unlocks in terms of both visual design and in developing actual parts for my real-world car projects. I'm currently modelling a shift handle for my '73 Barracuda, and I have lots more ideas for parts I can model and then have machined or 3D printed for the old beast.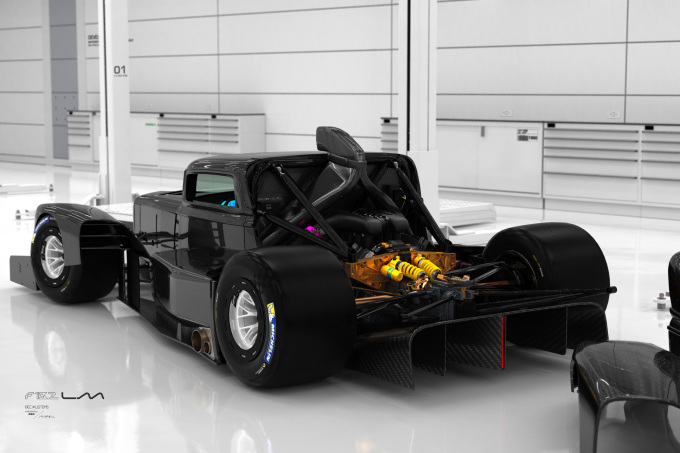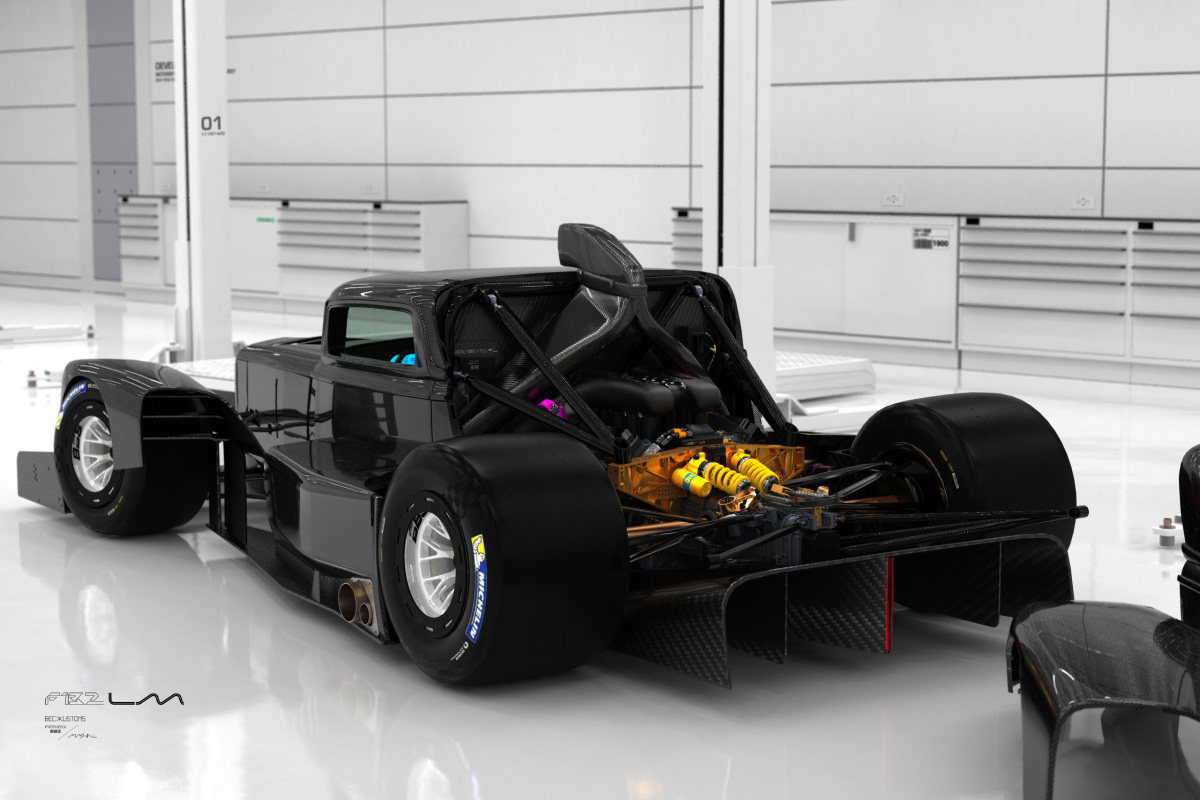 This project was also a chance to build my first 3D environment, which was inspired by the amazing McLaren Automotive facility in England, with its pure white workspaces and matching lifts and hardware. I'm happy with how this first simple exploration with a full 3D environment and lighting went, but rendering these images was brutal on my poor little laptop!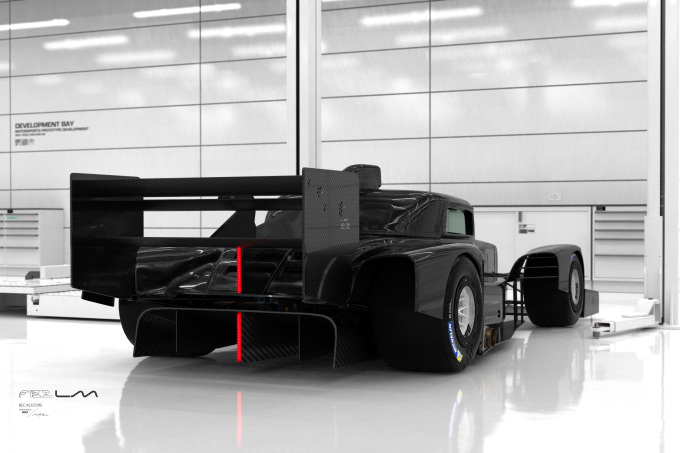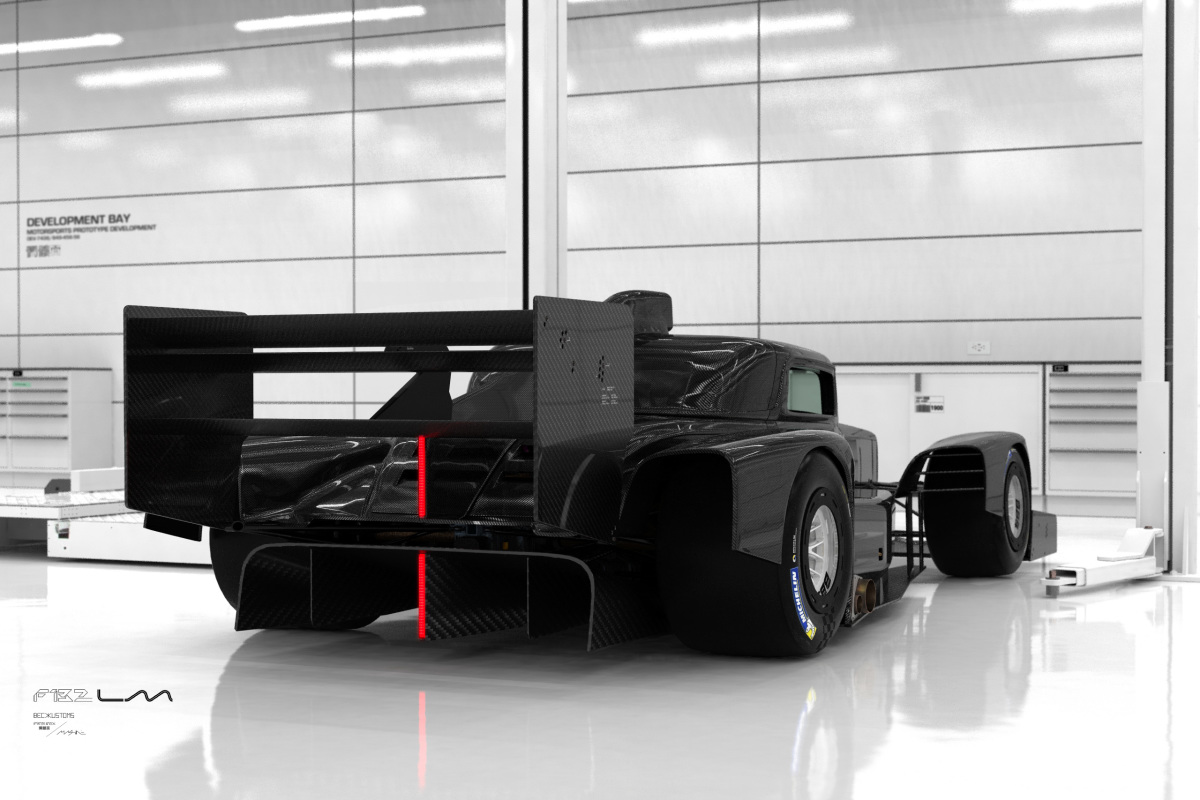 The bright white, high-end looking workspace environment lends a nice sci-fi touch to the images, something I've reinforced with the dual vertical brake lights.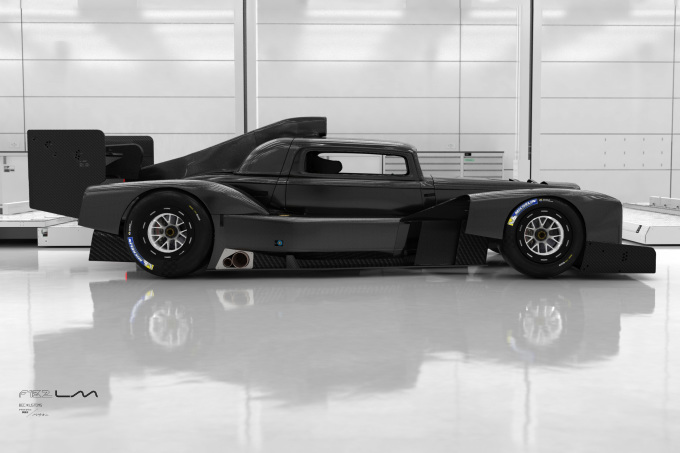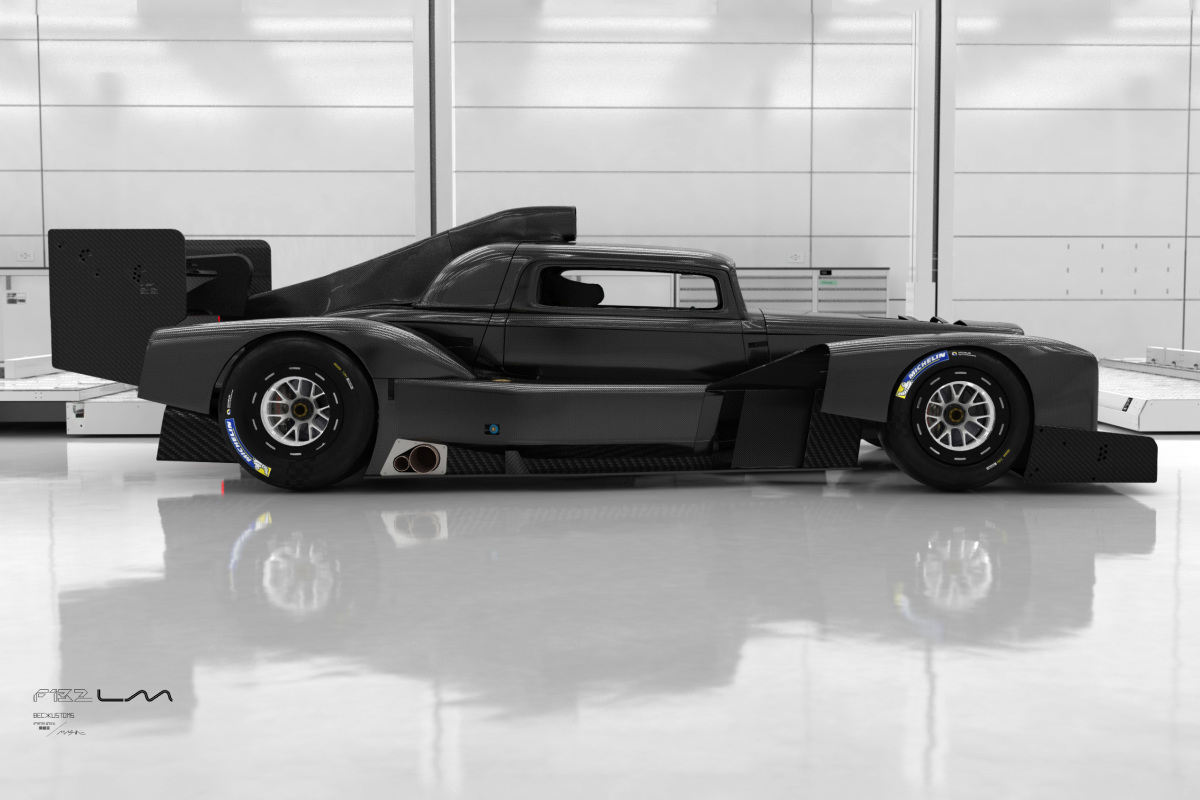 Once the hard work of the 3D modelling is done, it's a lot of fun to render a series of images that match what I'd photograph if I saw this car sitting in a workshop in real life.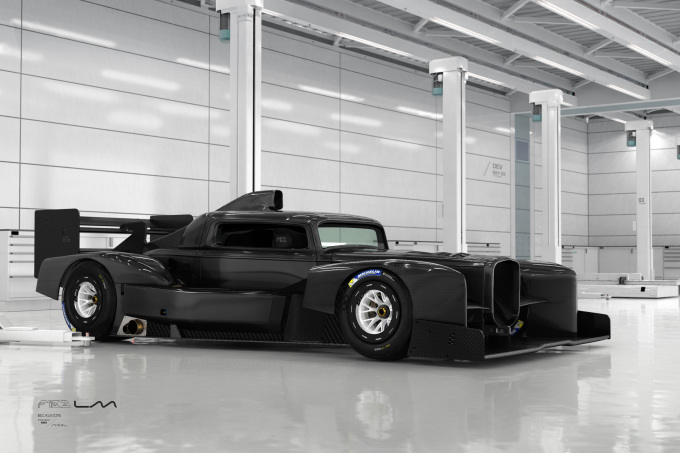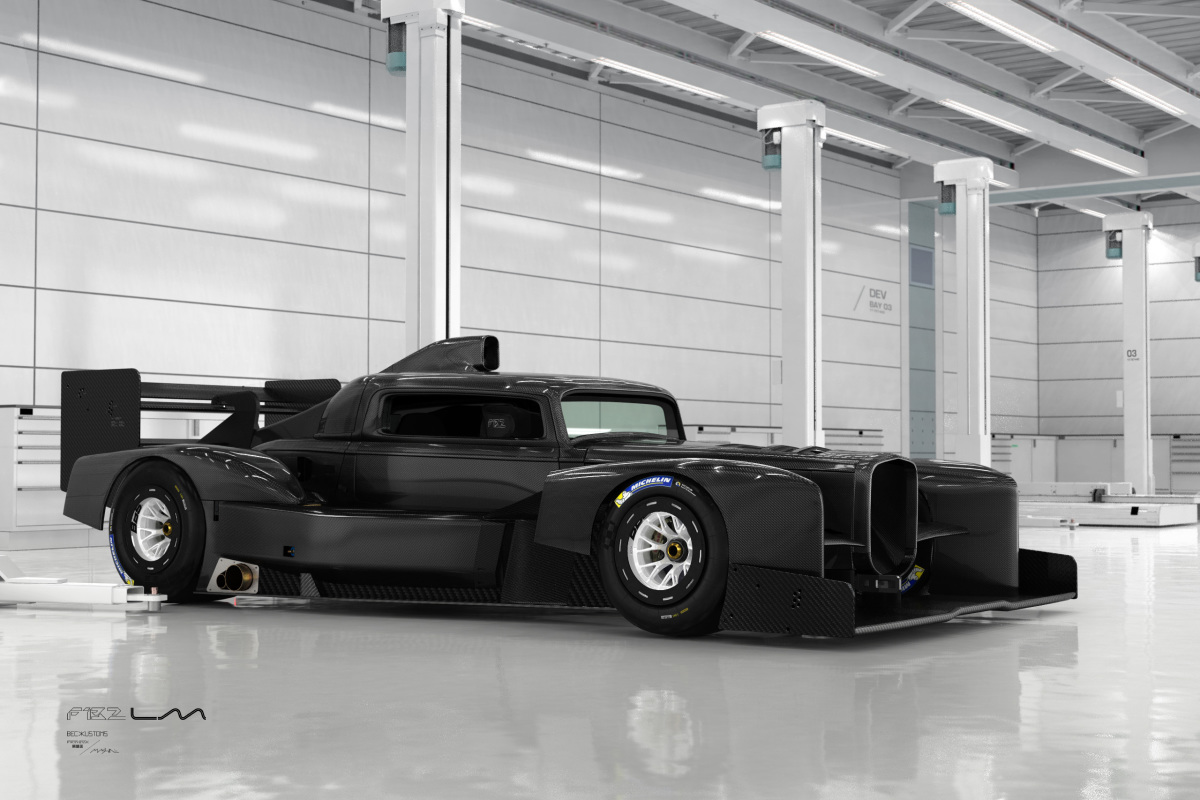 I'm still surprised by how well the vintage hot rod style fits with the aggressive modern aero. I guess it just shows there's some truth in a favourite saying of mine, that every car looks better as a race car.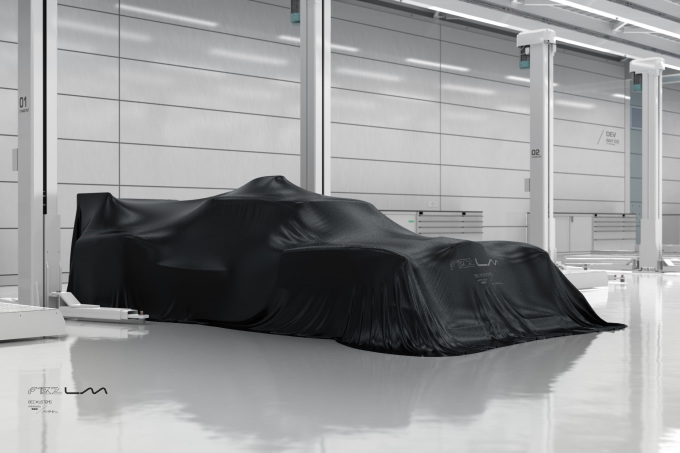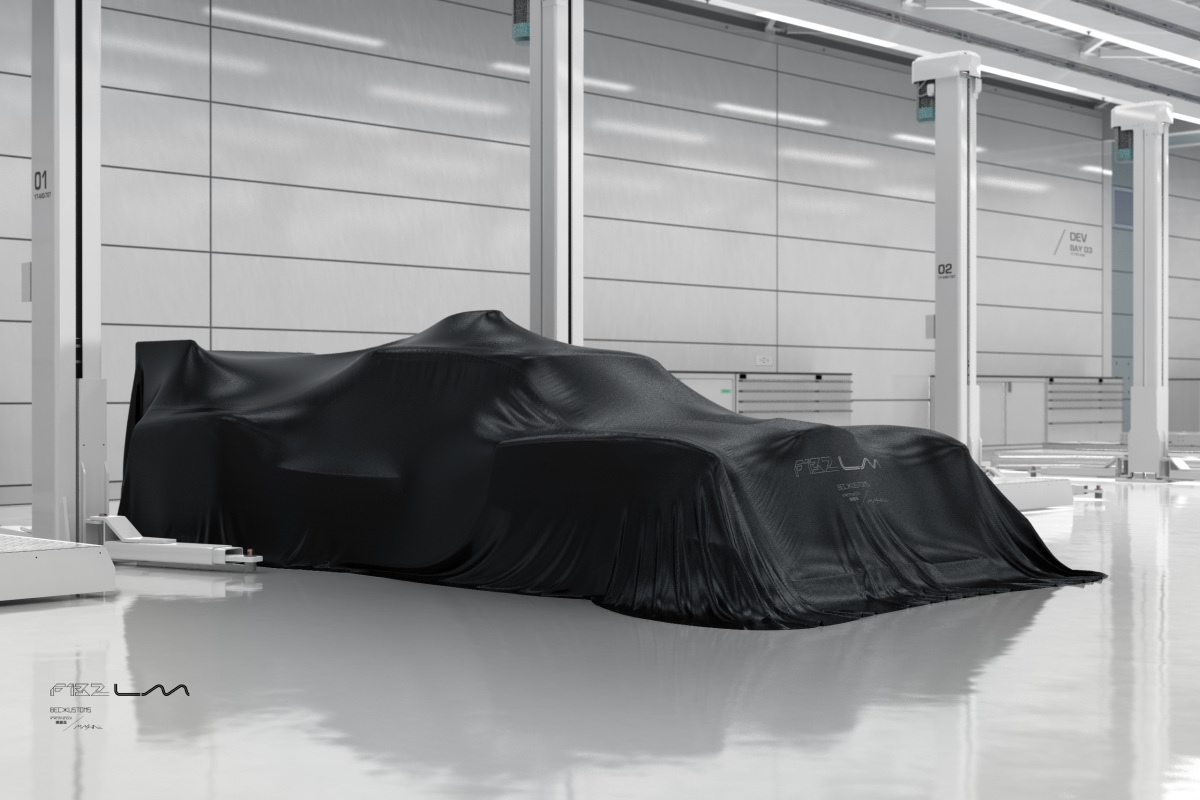 That's a wrap for this little project. Thanks to Speedhunters for allowing artists to share our digital dreams with fellow car lovers, and thanks to everyone for reading.
Happy hunting!
Aaron Beck
Instagram: _aaron_beck
Web: www.aaronbeck.com