Earning the title 'Wingless Warrior' after his debut at Winton Raceway in Victoria, Australia, Dustin Wong's AP2 is no average Honda.
It's the epitome of styling, form and function.
Carving up mountain roads from the land down under in Melbourne's east, this UK-spec Honda and its driver often enters Mt. Dandenong from the unconventional back-end route for more of a challenge, because Mountain Highway's corner speeds and bends have been committed to memory. You'll rarely view this AP2 from this angle up in the mountains – unless you're me hanging out through the tiny sunroof of a Honda Civic for a rolling shot. For everybody else, there's a loud echo of a laughable four-cylinder engine – before you stop laughing as the taillights disappear at the first corner.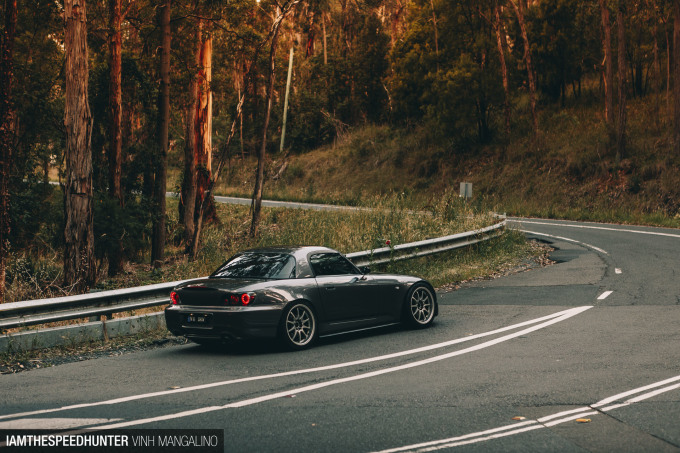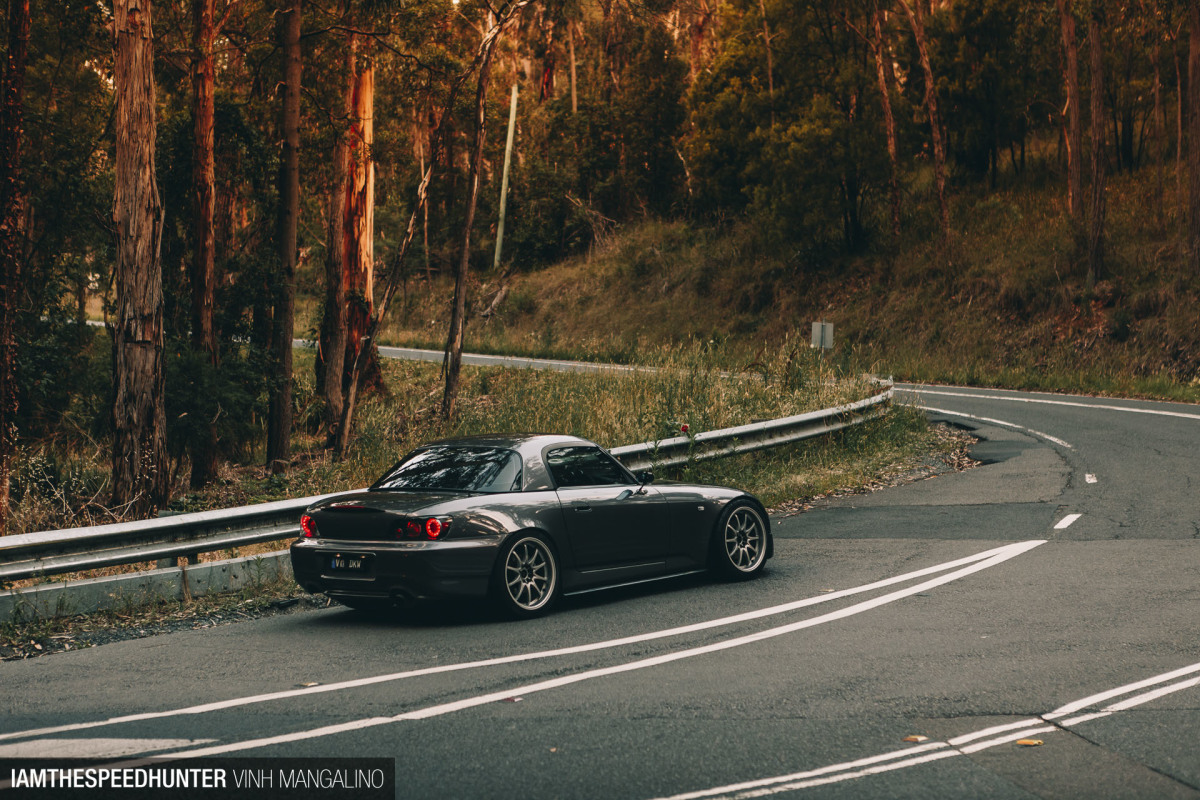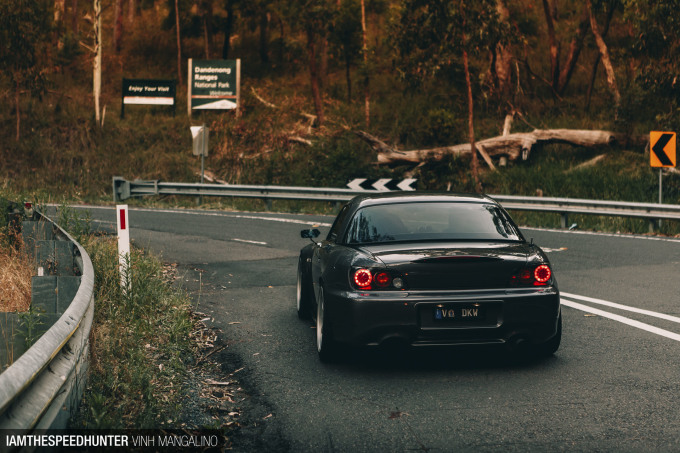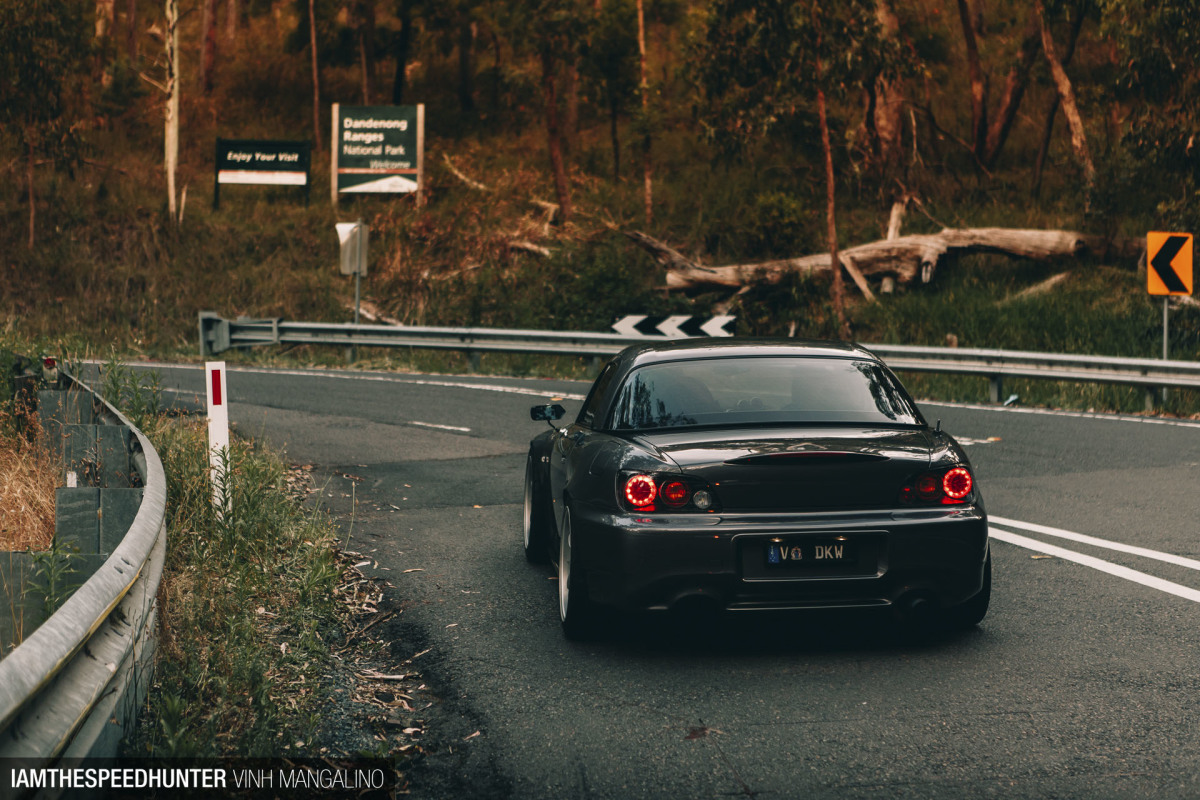 It may be one's familiarity with one's own backyard that inspires confidence, but the narrow roads, cliff faces and unadulterated greenery is reminiscent of Dustin's time around Hakone, Japan driving a highly modified S2000 alongside an NA1 Honda NSX and FD3S Mazda RX-7. He brought back a token of his time in Japan in the form of Defi BF gauges and Spoon parts. Like every story, a bittersweet farewell should not discount the memories shared in this vehicle, namely the enthusiast culture that bred cars of this stature. If you stare close enough at the polished metallic paint you may catch a glimpse of what Dustin has in store next…
But for now, let us appreciate a quality build with the best parts one can find, producing a sleek, hard to come by UKDM AP2.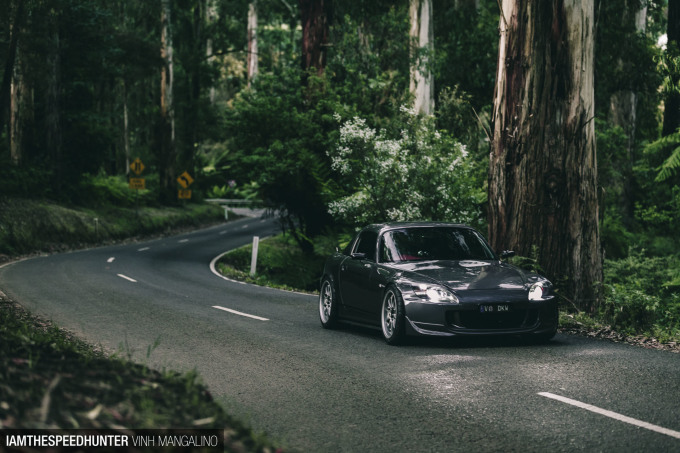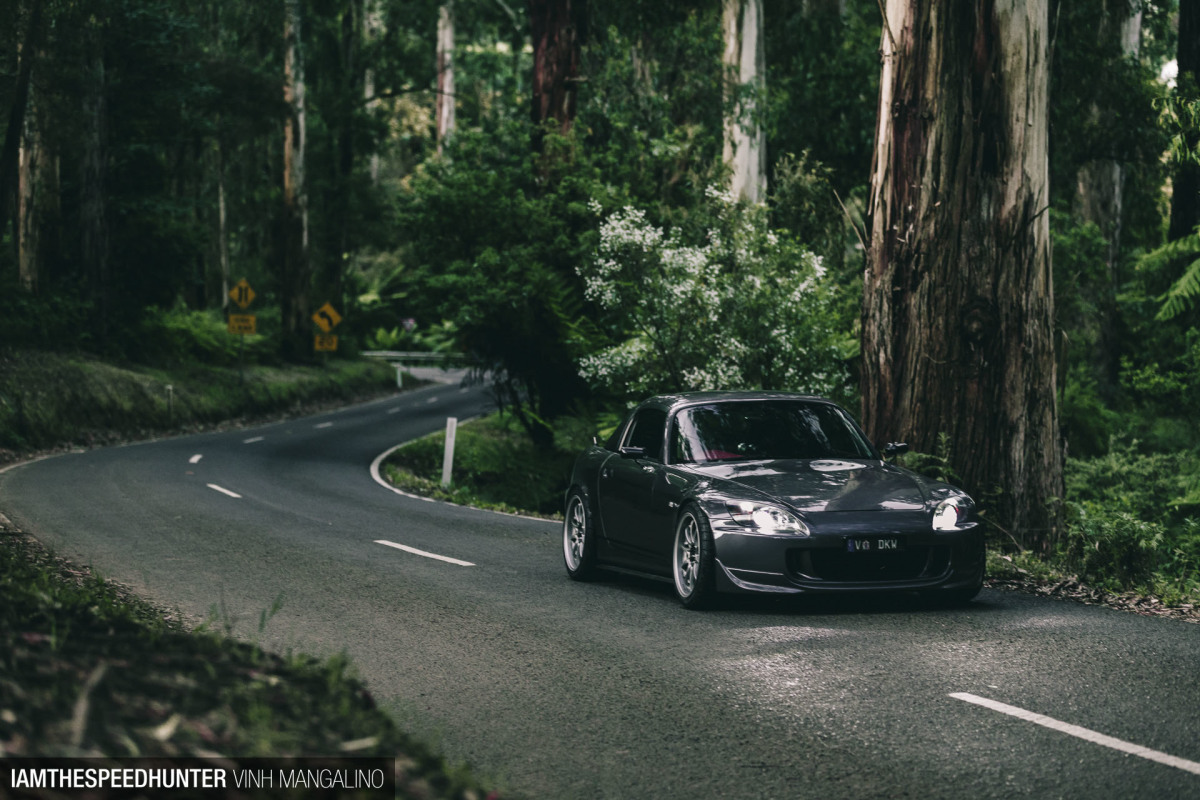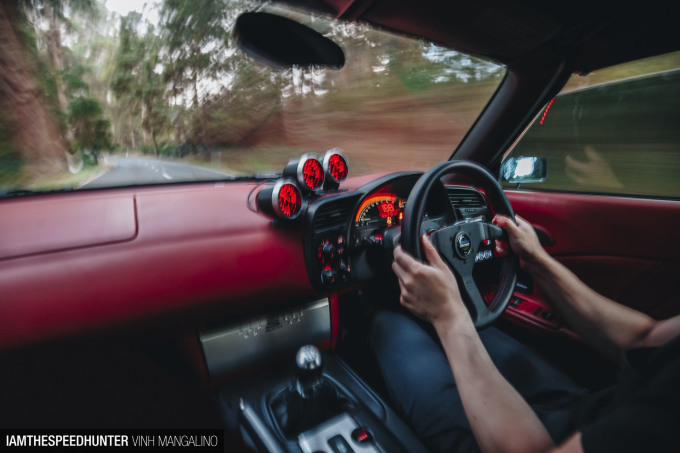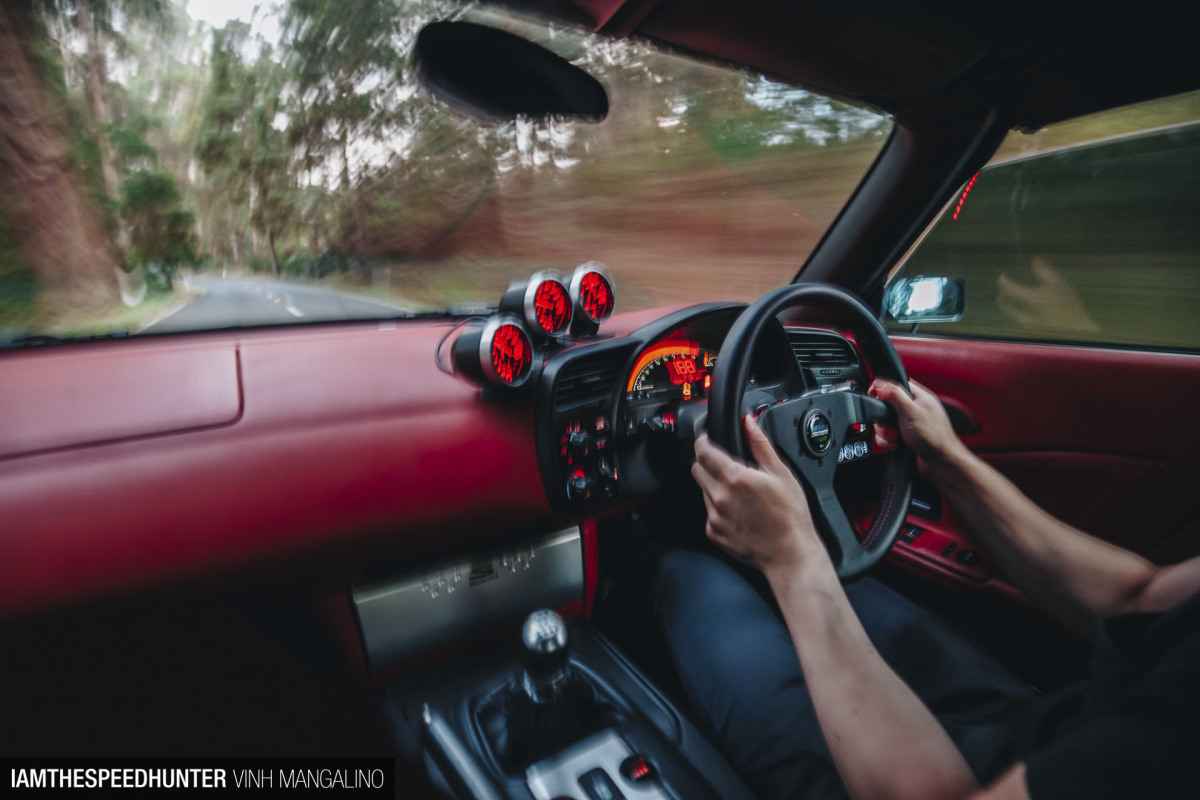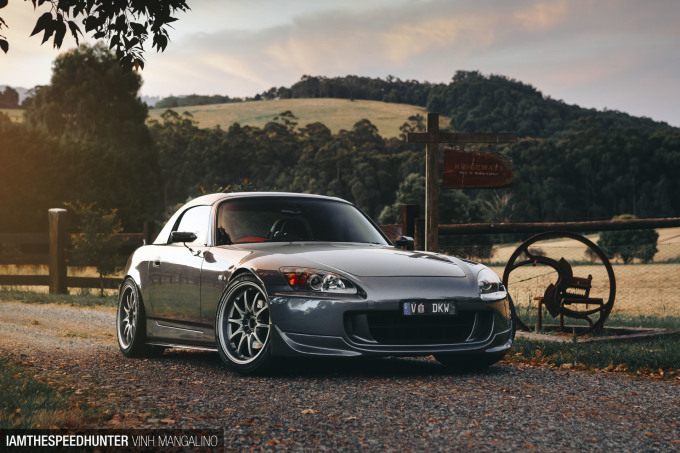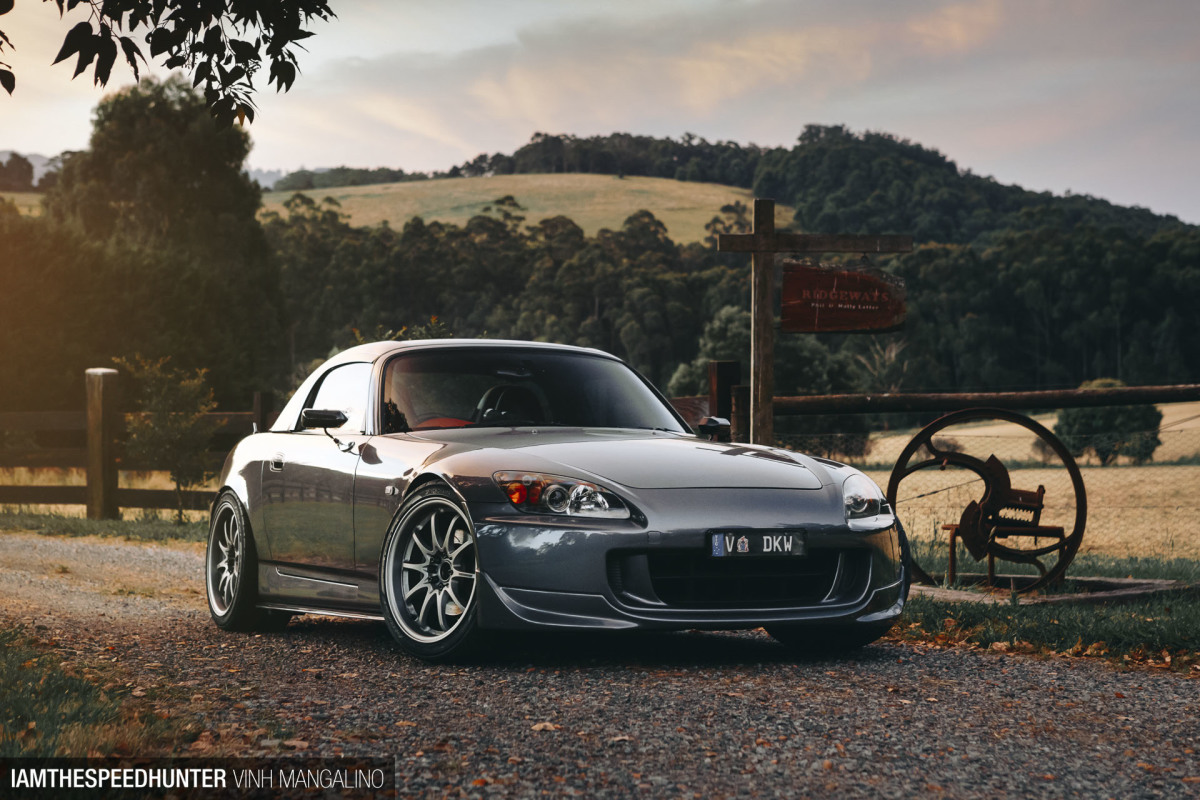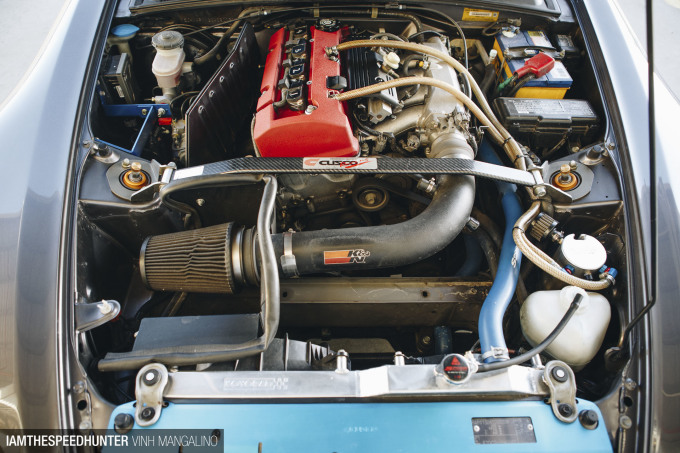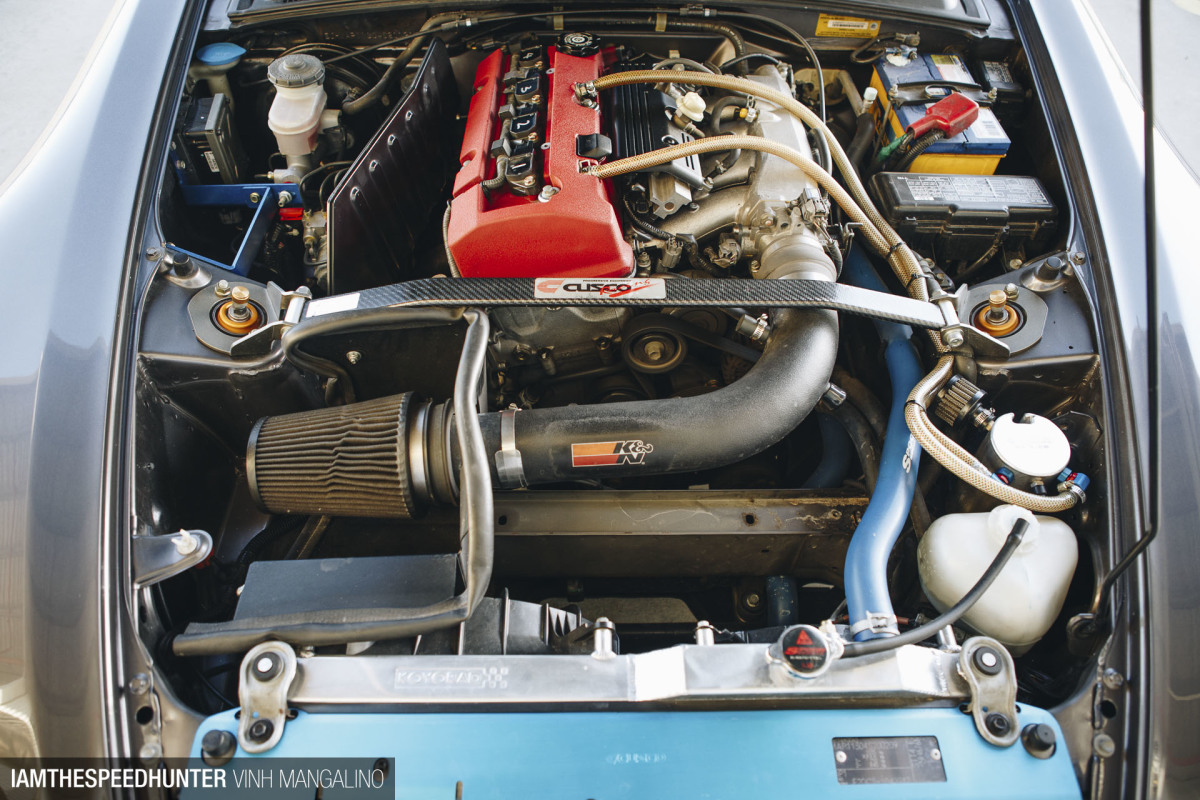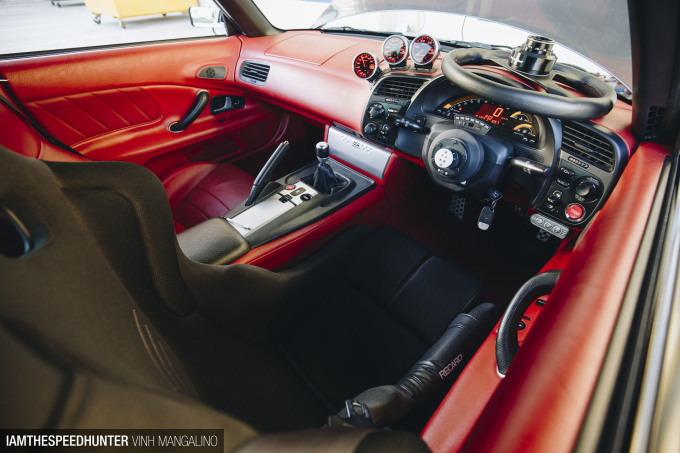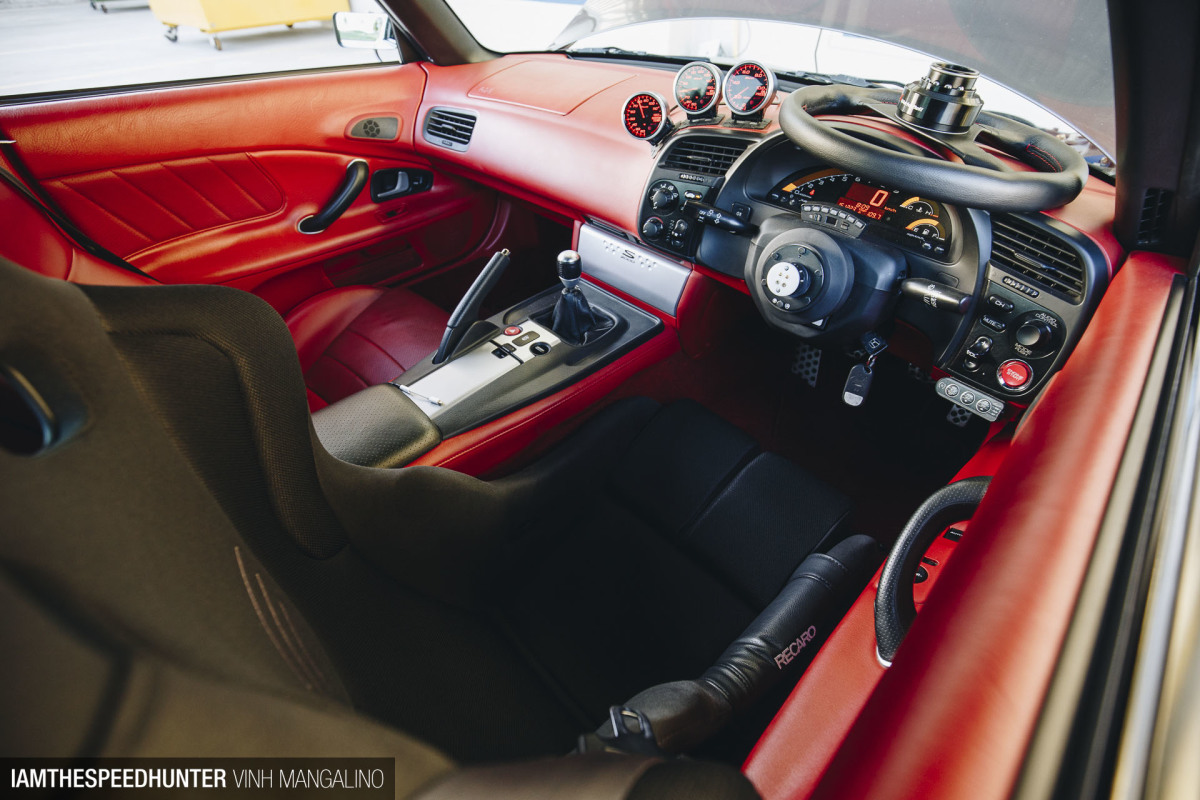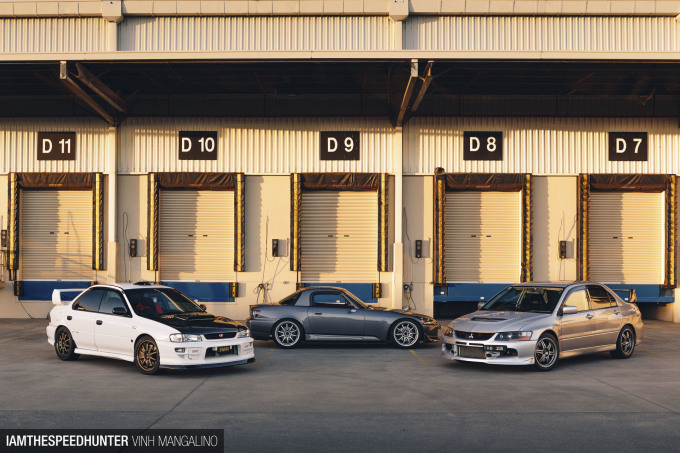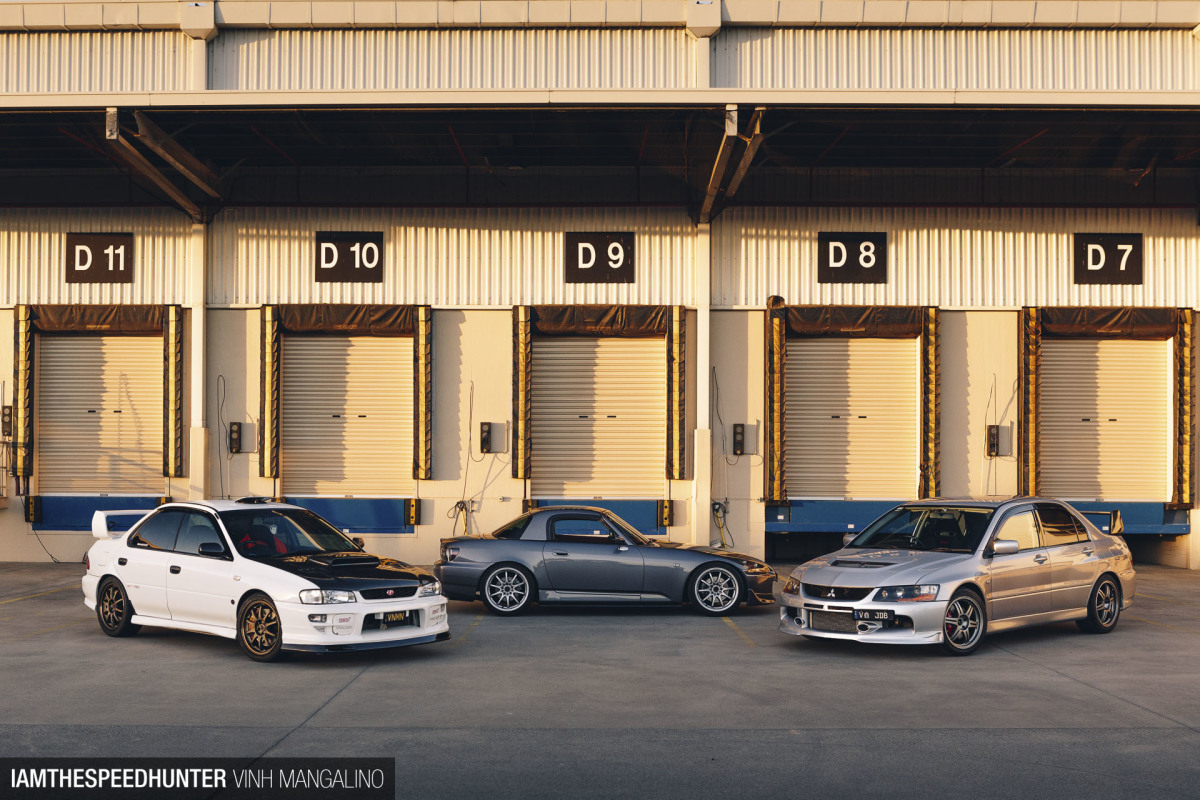 Vinh Mangalino

Instagram: vinhmanphoto
Website: VINHMANPHOTO
2004 Honda S2000 (AP2)
Engine:
Honda F20C DOHC VTEC, J's Racing headers, J's Racing FX Pro 70RS titanium exhaust, Invidia 70mm test pipe, K&N intake, Greddy sandwich plate, Toda lightweight flywheel, Cusco cooling plate, Cusco oil catch can, Koyorad aluminium radiator, Spoon radiator hoses, Spoon thermostat, Spoon fan switch, Spoon radiator cap, Tegiwa sump baffle plate, J's Racing magnetic sump bolt, air pump delete kit, MSC timing chain tensioner, custom oil filter stopper
Driveline:
Factory 6-speed manual gearbox, Exedy heavy-duty clutch, Hardrace driveshaft spacers, Hasport 70A differential mounts
Suspension/Brakes:
Öhlins DFV Street & Track coilovers, upgraded Swift Springs (front 12kg, rear 10kg), J's Racing S2 front camber ball joints, J's Racing rear toe arms, Cusco front strut brace, Cusco brake stopper, Spoon front bump steer kit, Spoon rigid collars, adjustable sway bar end links, slotted front/rear rotors, Project Mu Club Racer RC09 front pads, Project Mu HC800 rear pads, HEL stainless steel braided brake lines
Wheels/Tyres:
RAYS Volk Racing CE28N 18×10-inch +45 Titanium Silver forged wheels, Yokohama Advan AD08R 265/35R18 tyres, Project Mu wheel nuts
Exterior:
Genuine Honda OEM hardtop, Genuine Honda OEM AP2 front lip, Crafts Square carbon fibre side mirrors (blue mirror option), carbon fibre side splitters, custom flared front/rear fenders, badge delete, boot lock barrel delete, 30% tinted windows including hardtop & softtop, LED white number plate/park lights, 5000K white HID headlight bulbs, stubby antenna
Interior:
Recaro RSG GK fixed-back bucket seat, Recaro seat rails, Recaro side bolster protector, ASM seat belt protector, ASM Zoom Engineering carbon fibre rear-view mirror, Defi BF gauges & control unit (oil pressure, oil temperature & water temperature), Spoon leather steering wheel, Works Bell Rapfix 2 quick release, Works Bell short hub for Rapfix 2, Ecliptech shift light, Genuine Honda OEM Access extended floor mats, LED white interior lights
How To join the IATS program: We have always welcomed readers to contact us with examples of their work and believe that the best Speedhunter is always the person closest to the culture itself, right there on the street or local parking lot. If you think you have what it takes and would like to share your work with us then you should apply to become part of the IAMTHESPEEDHUNTER program. Read how to get involved here.