The 52nd annual Auto Value World of Wheels recently took place in Calgary, Alberta. Championship Auto Shows hosted this event and will host 15 others this year throughout Canada and the United States. They mostly attract custom show cars, but World of Wheels' make-up has a bit of everything for everyone.
While indoor car shows along with miles of rope barriers and hoards of spectators may not be my favourite aspect of car culture, I am definitely thankful for an event like this during winter in Canada. While pushing my way to catch a glimpse of all the eye candy, there were two vehicles that really caught my eye.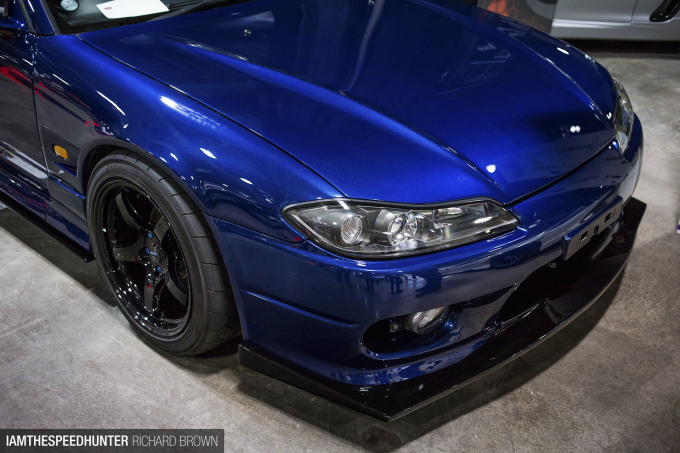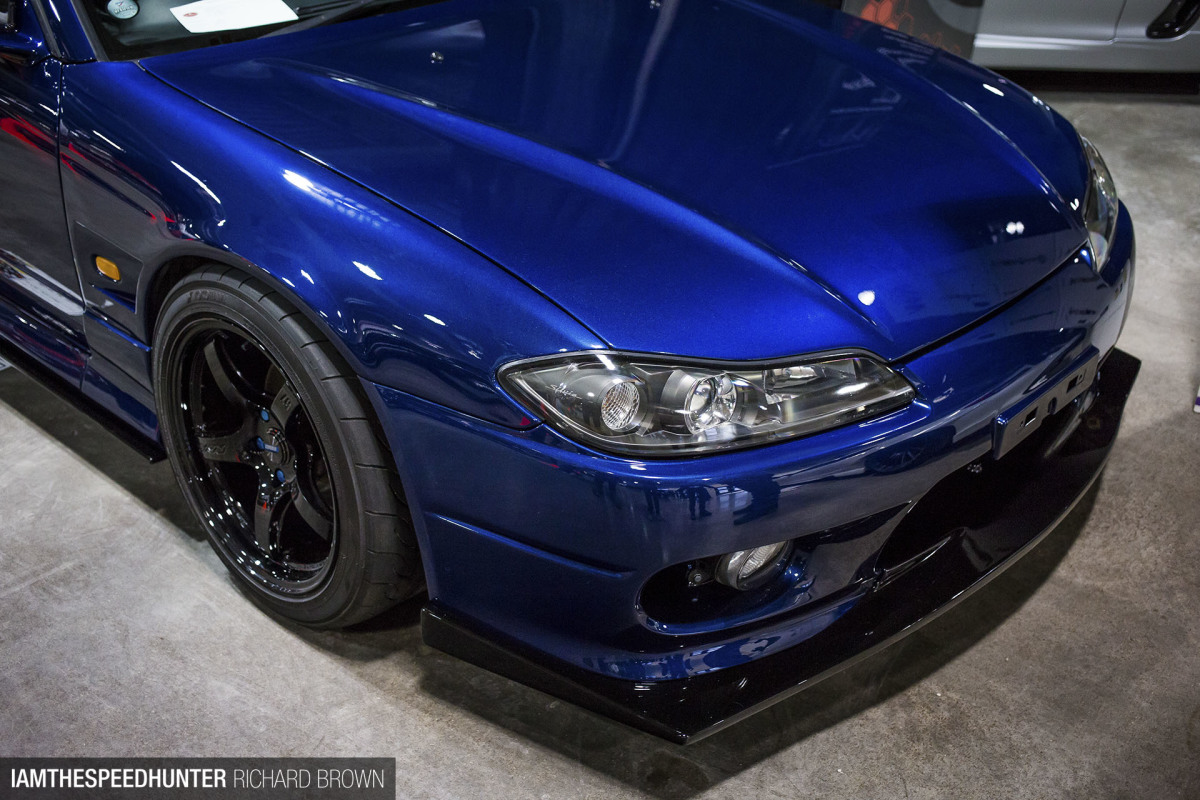 The first was Giuseppe Di Gaeta's 1999 Nissan Silvia Spec R.
Giuseppe's vision for the S15 is best described as kanso, a Japanese word that essentially means simplicity. While I think Giuseppe may benefit from looking up simplicity in an English dictionary, I get where he is coming from; his last car – an R32 Skyline – was highly modified and beautifully done, but it got to the point where it was really only for show and the fun factor had been lost.
In the short time since he imported it from Japan, the S15 has received a large number of aftermarket parts. The exterior now benefits from a Vertex Edge hood, roof wing and front aero fenders, and there are also Ganador mirrors, D-Max LED taillights, AGT Styling side skirt extensions, a URAS GT lip and a modified Spec R spoiler in the mix. Originally silver, the Silvia has been resprayed in R35 Deep Blue Pearl, with the cherry on top being a set of RAYS Gram Lights 57CR wheels in gloss black.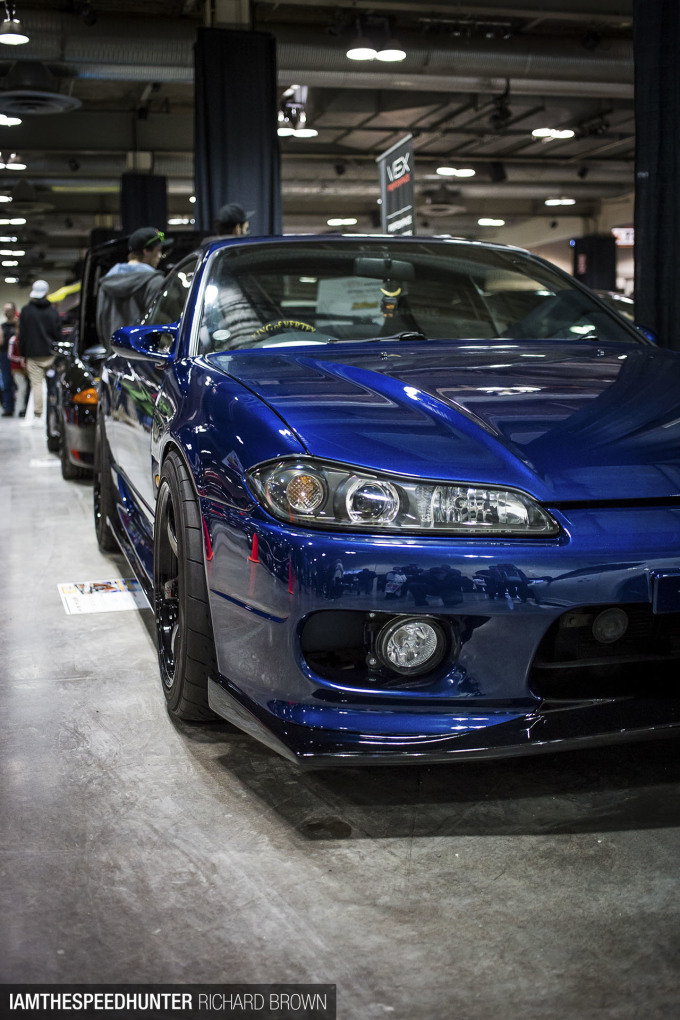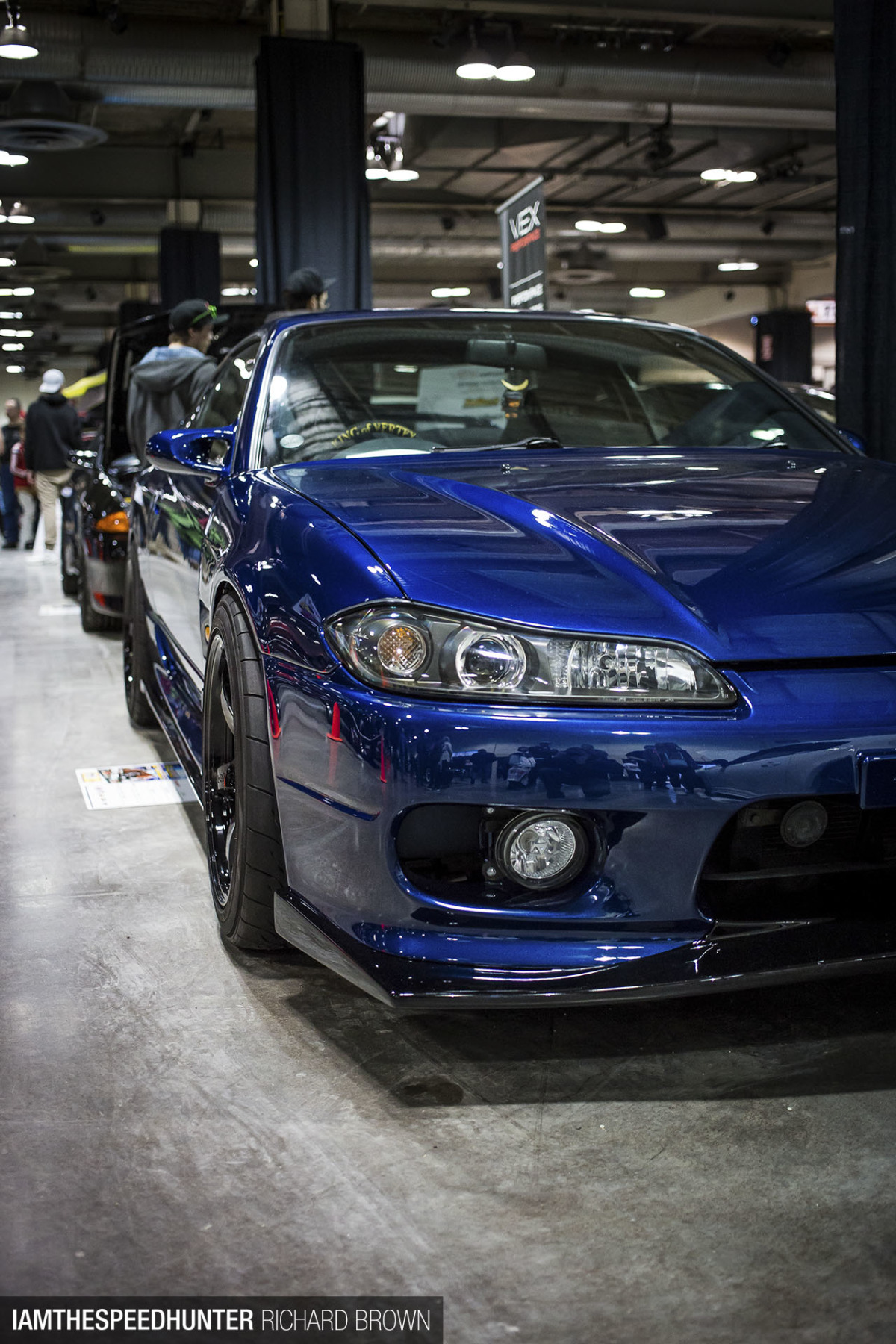 The suspension has also been upgraded with KW V3 coilovers, Nismo control arms, Cusco front and rear strut bars, and SPL tractions arms and tension rods. The interior too has received some loving with Bride Zeta III and Eurostar seats, a King of Vertex steering wheel, Yashio Factory shift knob and Takata Racing 4-point harnesses.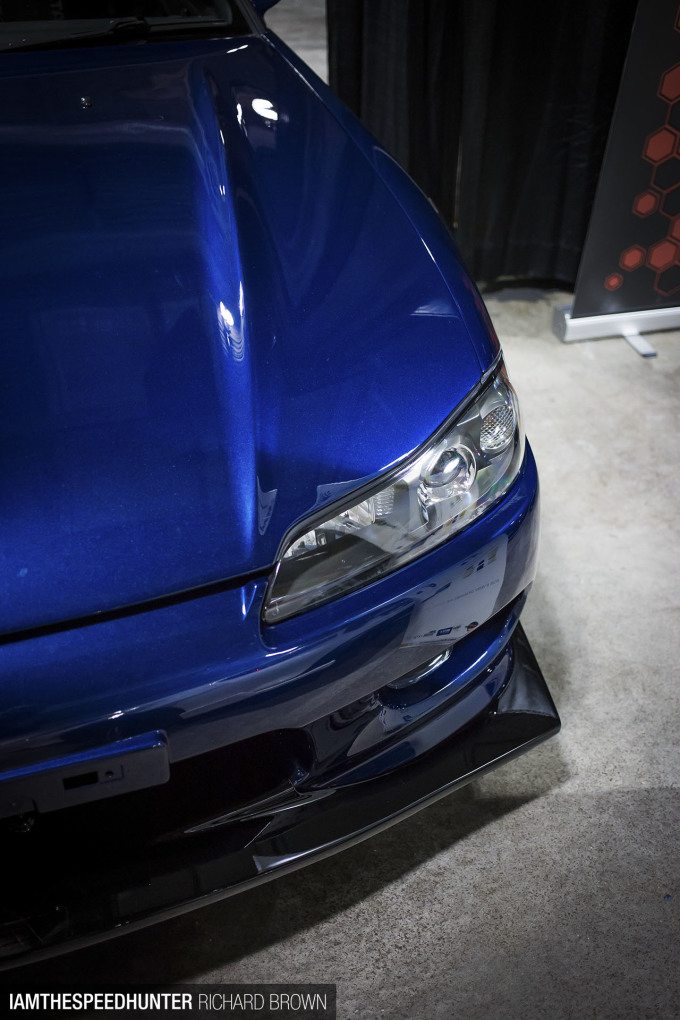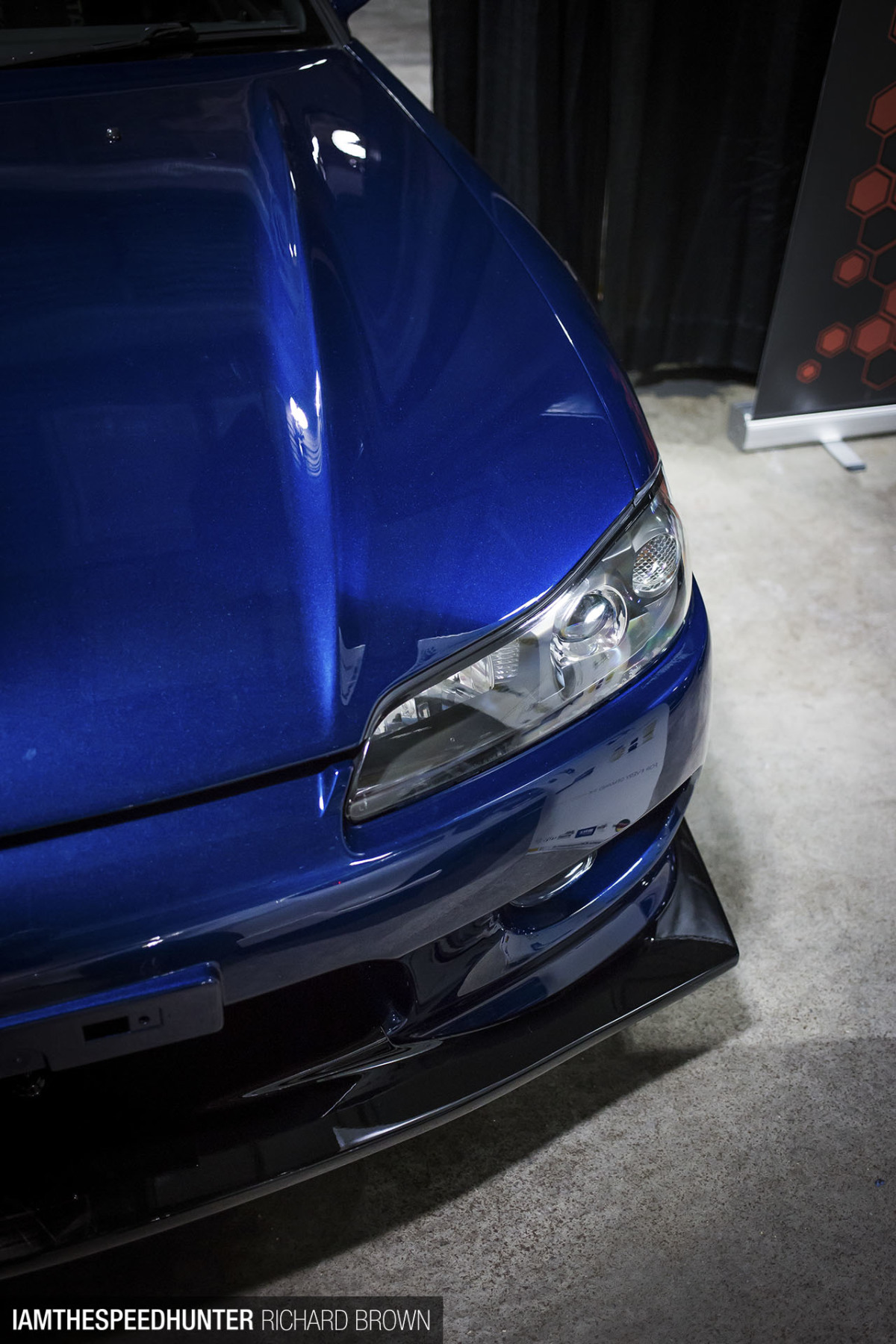 A Tomei titanium cat-back exhaust system and OS Giken twin-plate clutch have already found their way into the car, but they're just the start of the performance upgrades for the SR20DET engine and driveline. I'm excited to watch this car progress and see Giuseppe enjoy it both on the streets and at the occasional track day.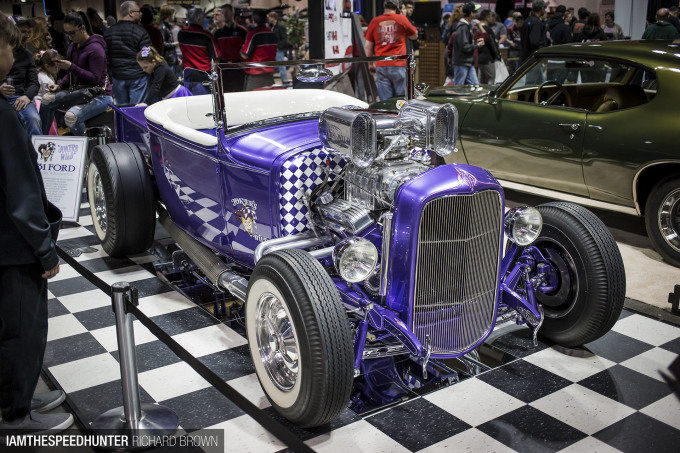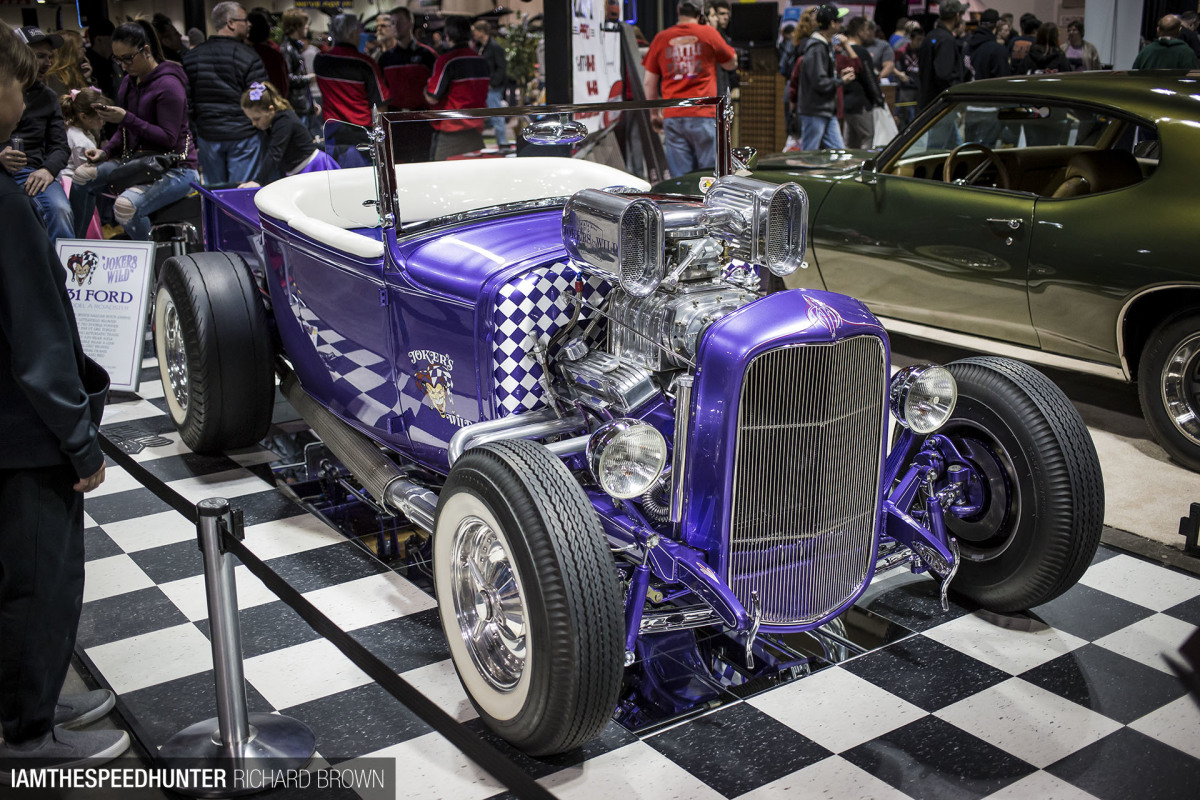 The second car that caught my eye couldn't be any more different than Giuseppe's S15. I previously ran into this '31 Ford owned by Bobby Biglow late one night last year during Street Machine Weekend in Lethbridge, Alberta, so I was excited to catch up with the car again and take some photos.
This Roadster is a '31 body and bed with a '32 grille. It sits on a '28 frame and features a Ford 9-inch rear end, adjustable 4-link and 4-wheel disc brakes. The custom paint and interior makes this Model A a show stopper on its own, but the car really requires a closer inspection to take in all the details.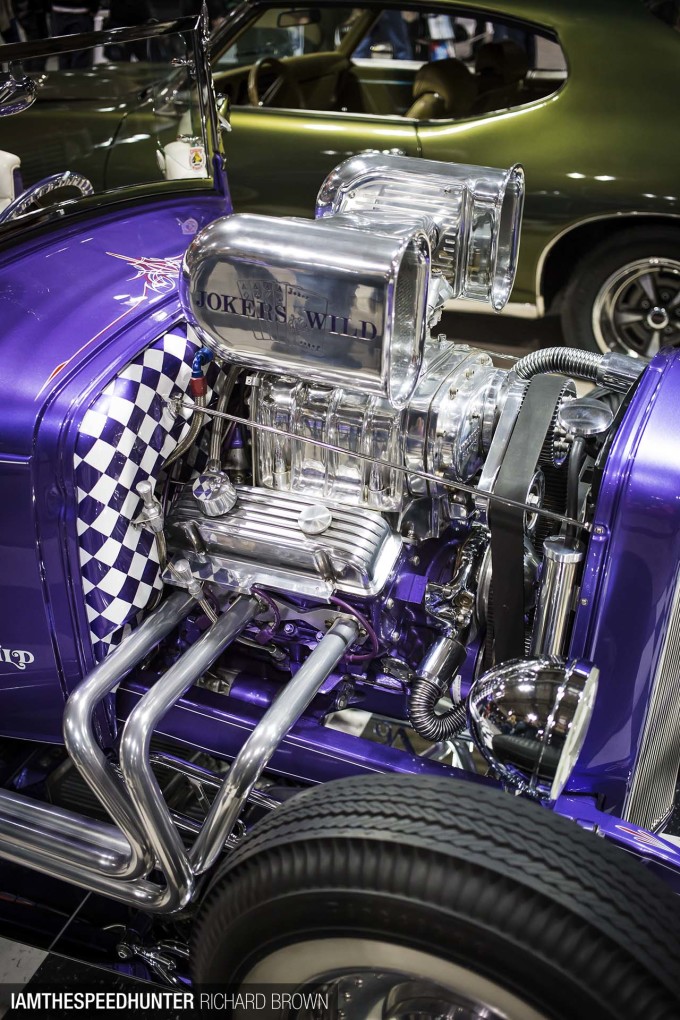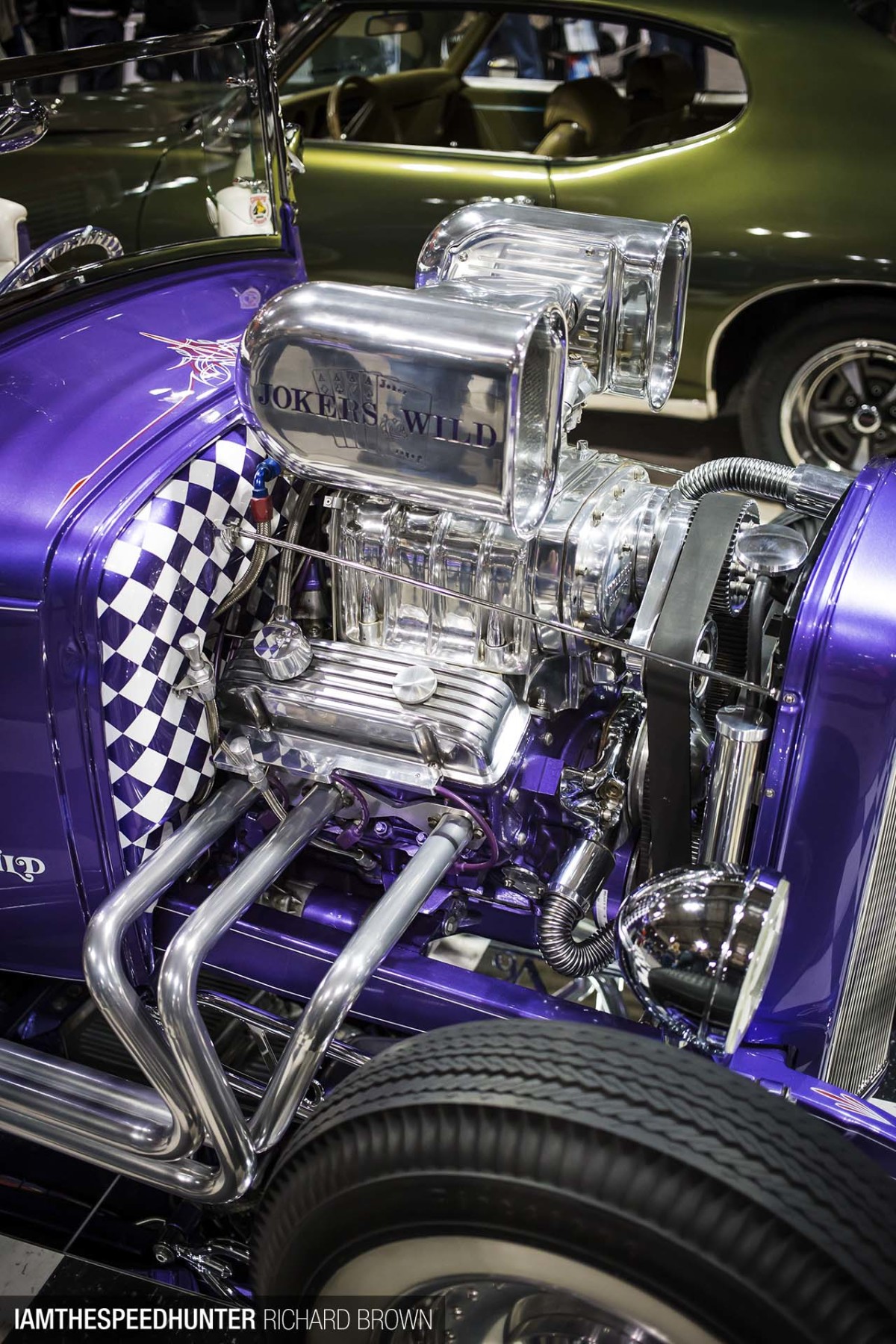 If I hadn't ran into this car previously, I may have just assumed a small block Chevy, or perhaps a small block Ford, had made its home up front. However, after a double take you'll notice something isn't the norm with the engine. Instead of the typical blown V8 hot rod engine, a 262ci Buick Busch NASCAR powerplant has been used, and paired with a 4-71 Littlefield blower and Holley 750 double pumper, the '31 Ford roasts the tires with 418hp and 398ft-lb of torque. Now that's cool!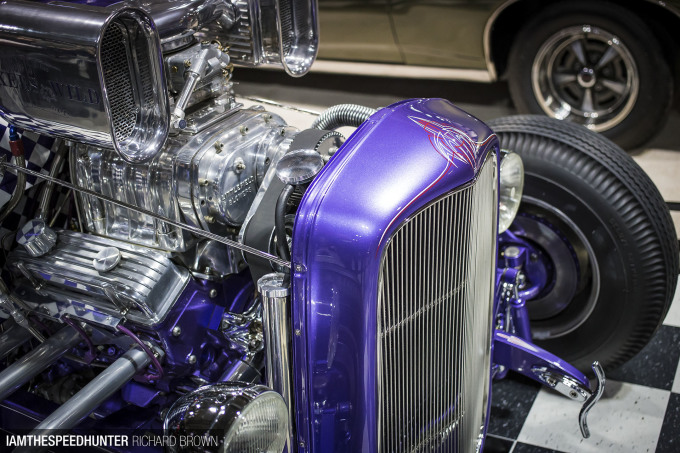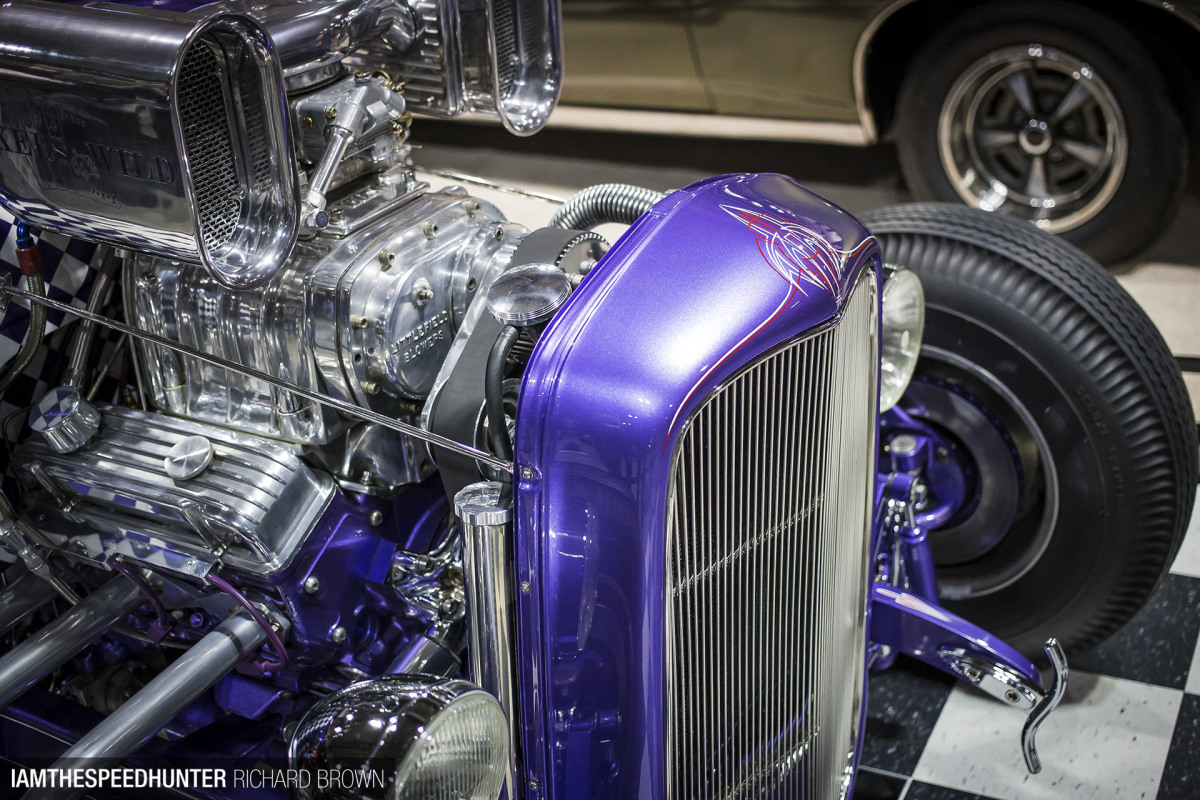 World of Wheels is typically one of the first automotive events of the year for Calgary, and if this is a taste of what's to come in 2018, I can't wait for summer to arrive.
Richard Brown

Facebook: NoPulp Photography
Instagram: RichlyOrange
Giuseppe would like to give a special thanks to Lexie, Fiorentino, Vex Performance (Ryan & Jimmy), Jack, Devon, John, Jason and Andy.
How To join the IATS program: We have always welcomed readers to contact us with examples of their work and believe that the best Speedhunter is always the person closest to the culture itself, right there on the street or local parking lot. If you think you have what it takes and would like to share your work with us then you should apply to become part of the IAMTHESPEEDHUNTER program. Read how to get involved here.