Fog Is Your Friend
I love a good RX-7, particularly the FD3S. If I was a smarter (read: richer) man, I would purchase one now before they reach ridiculous NSX-esque prices here in the US.
But alas, for the time being I'm stuck looking at them through my camera where I've noticed that there seems to be a standard formula for a good RX-7 in California. I've seen a number of FD3Ss for the track that are all modded with the same ethos in mind, however, each owner has their own take on reaching relatively the same end goal.
The ones I've encountered and liked the most are those where the owners have opted for proper suspension that lowers the car a bit, a big wing out back for the track, coupled with at least a bit of front aero, and real wheels paired with good brakes. Nothing groundbreaking, but undeniably good.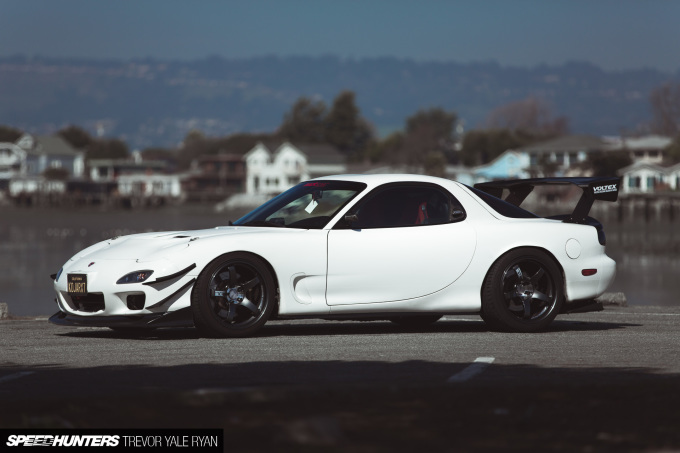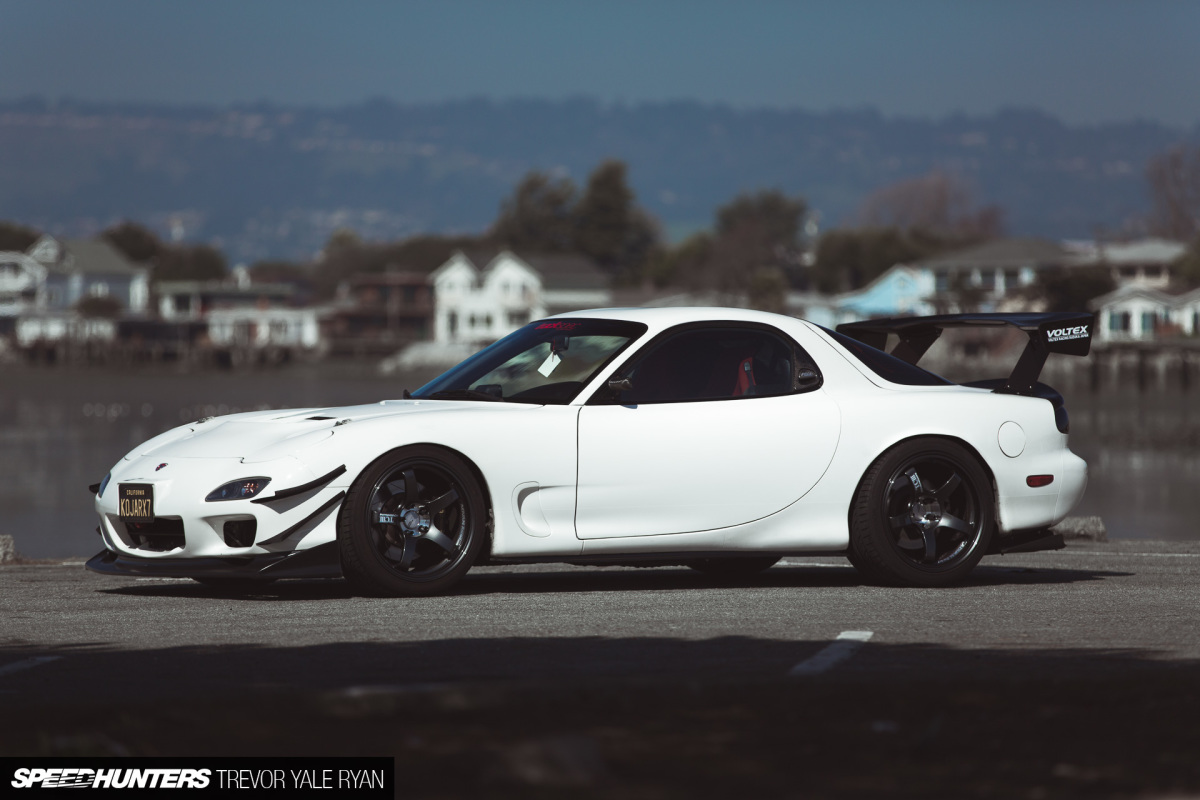 In general, the suspension/wheels and brakes/aero pathway is a solid one to follow, and I'm glad to come across so many FD3S chassis that are regularly being pushed to the limit, rather than turned into show cars or slammed onto the pavement. Owners of RX-7s love their cars, and you can see this in their builds.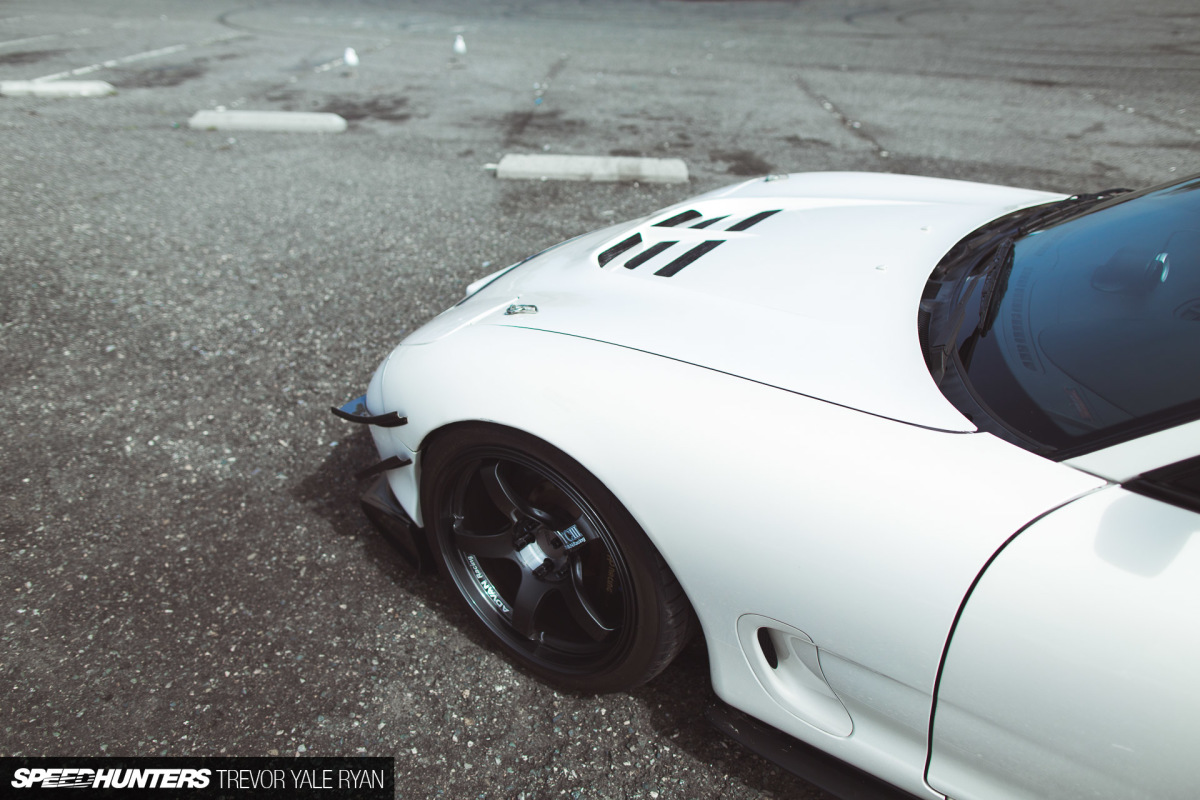 I've yet to come across an RX-7 around the San Francisco Bay area that isn't properly set up, and Sonny's 1994 FD3S fits in quite nicely. Working at a rotary shop before jumping into ownership of the car, he knows the machine inside and out.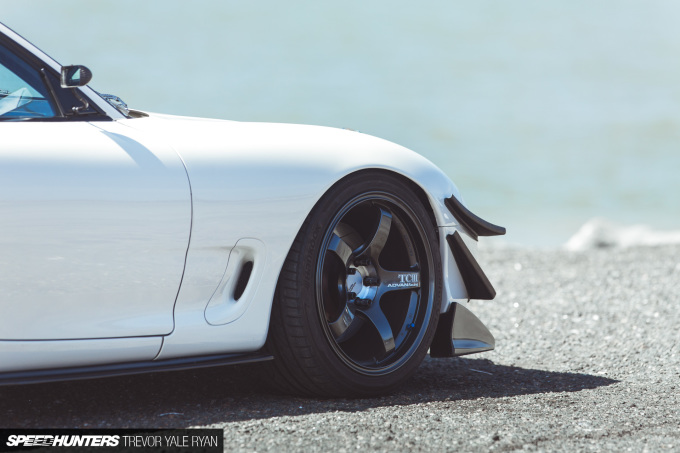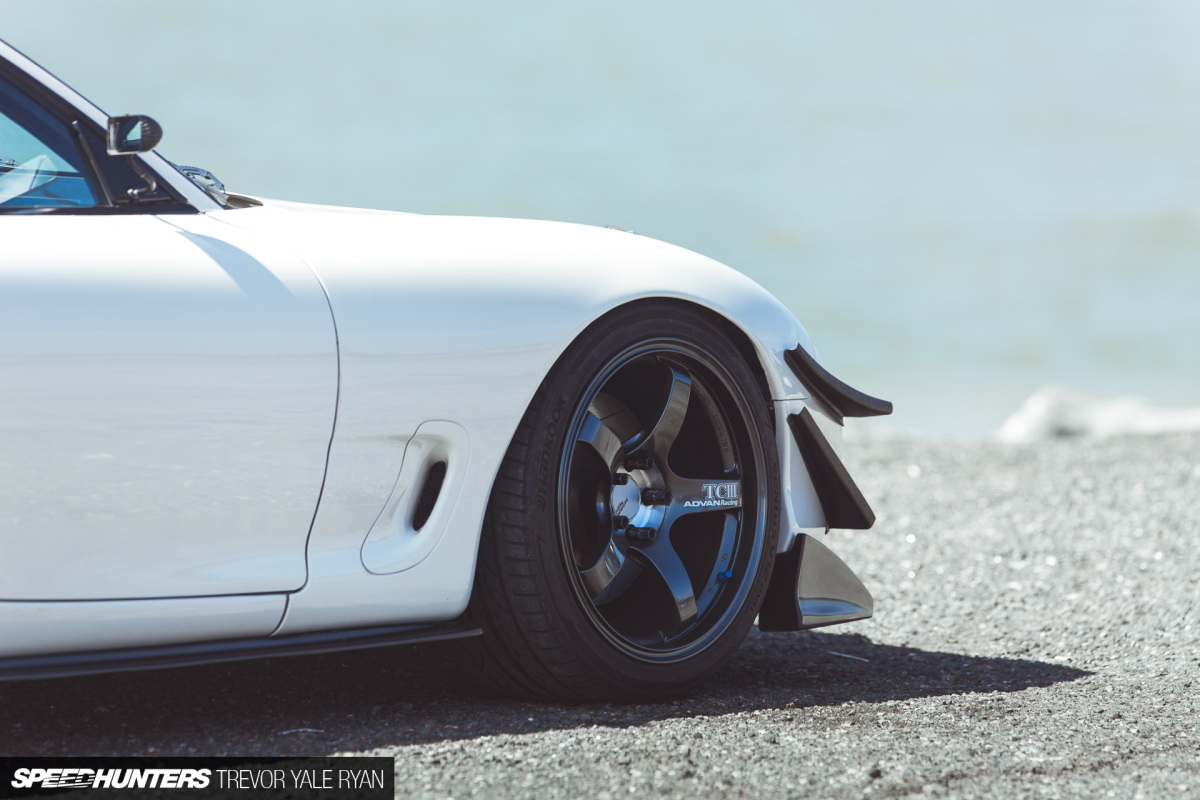 The ride height is just right; any lower and you're constantly rubbing your tires on the fenders and scraping on speed bumps.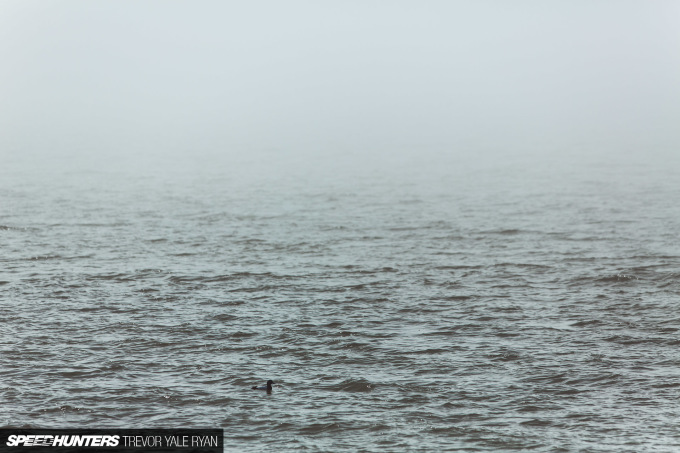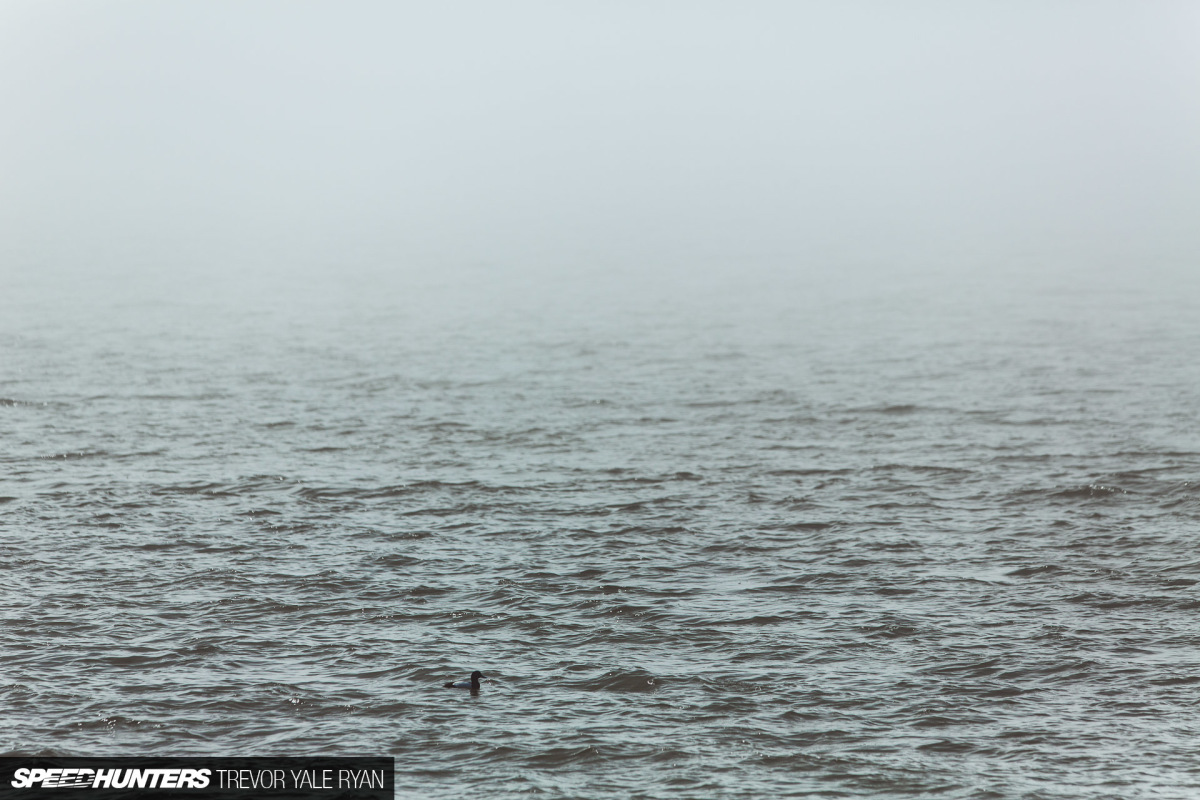 That's just as well, seeing as how there were plenty of speed bumps in a lot near the Bay that I'd been itching to shoot at. While our schedules forced us to shoot in the harshest light of the day, I got lucky when a bit of cool fog rolled in.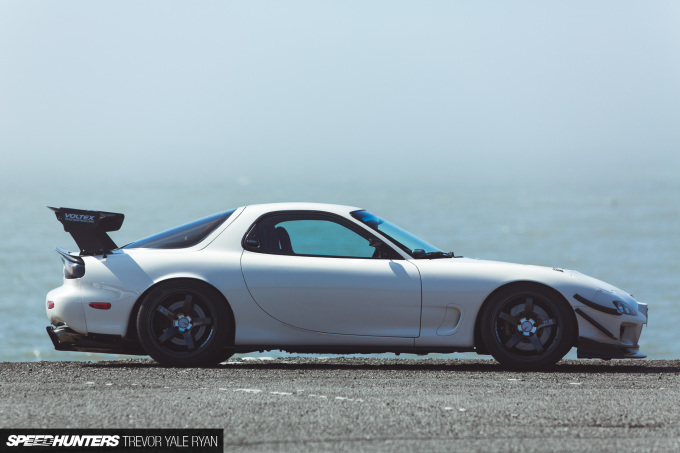 With the view of the Bay and Mazda's 'Chaste White' that was laid down on the car from the factory, it was an easy one to make look nice.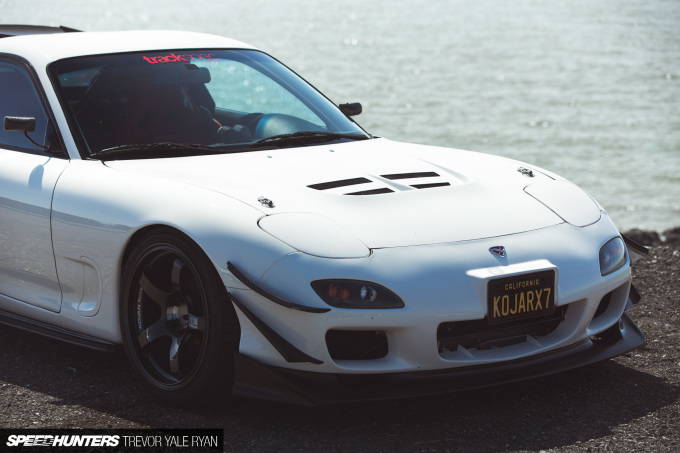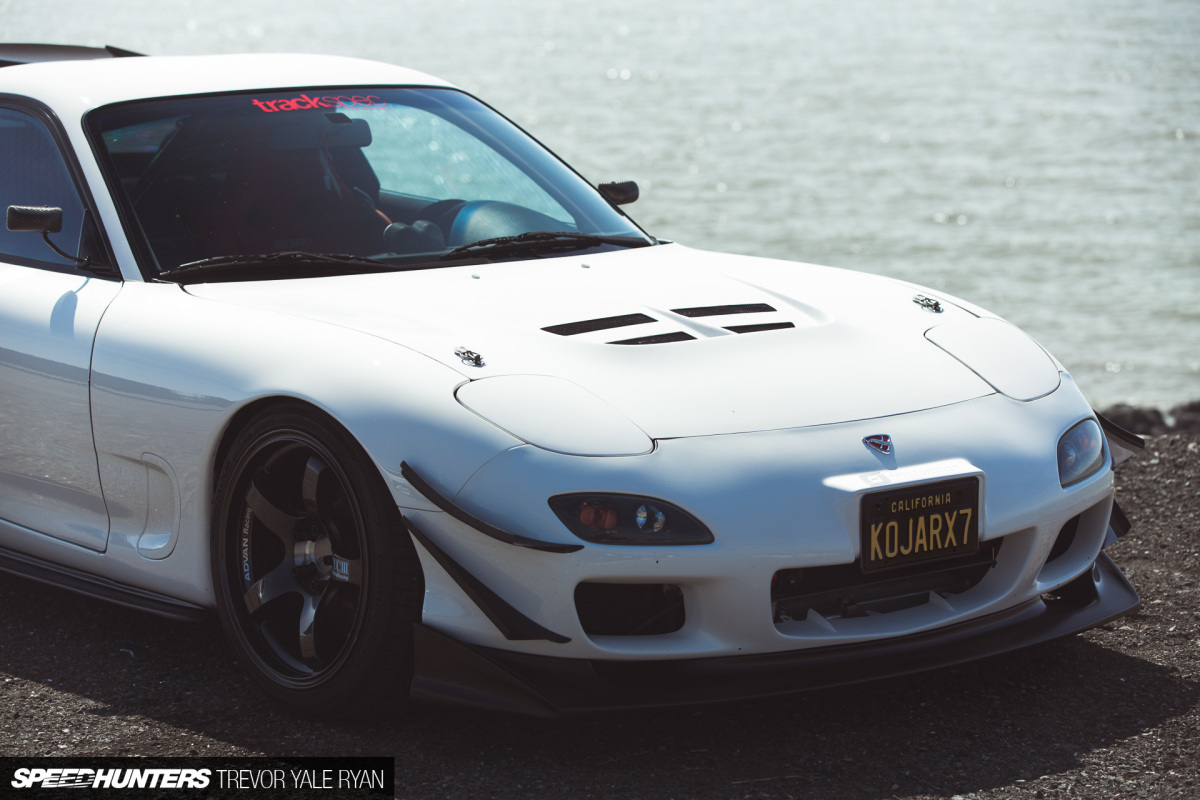 As you can clearly tell, Sonny hasn't done anything too extreme with the build, going with the simple, tried and true aforementioned formula.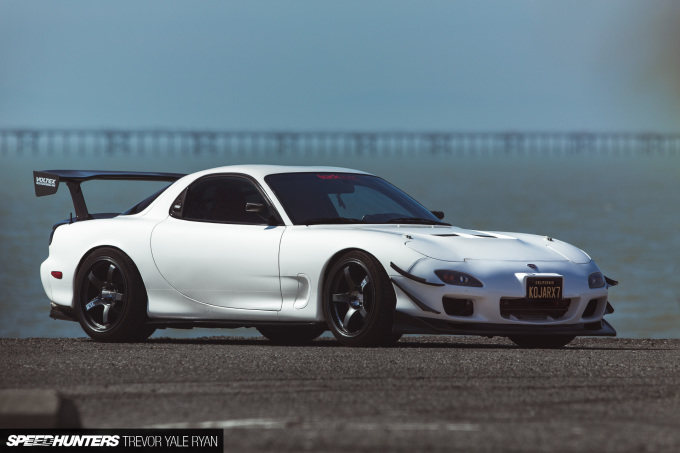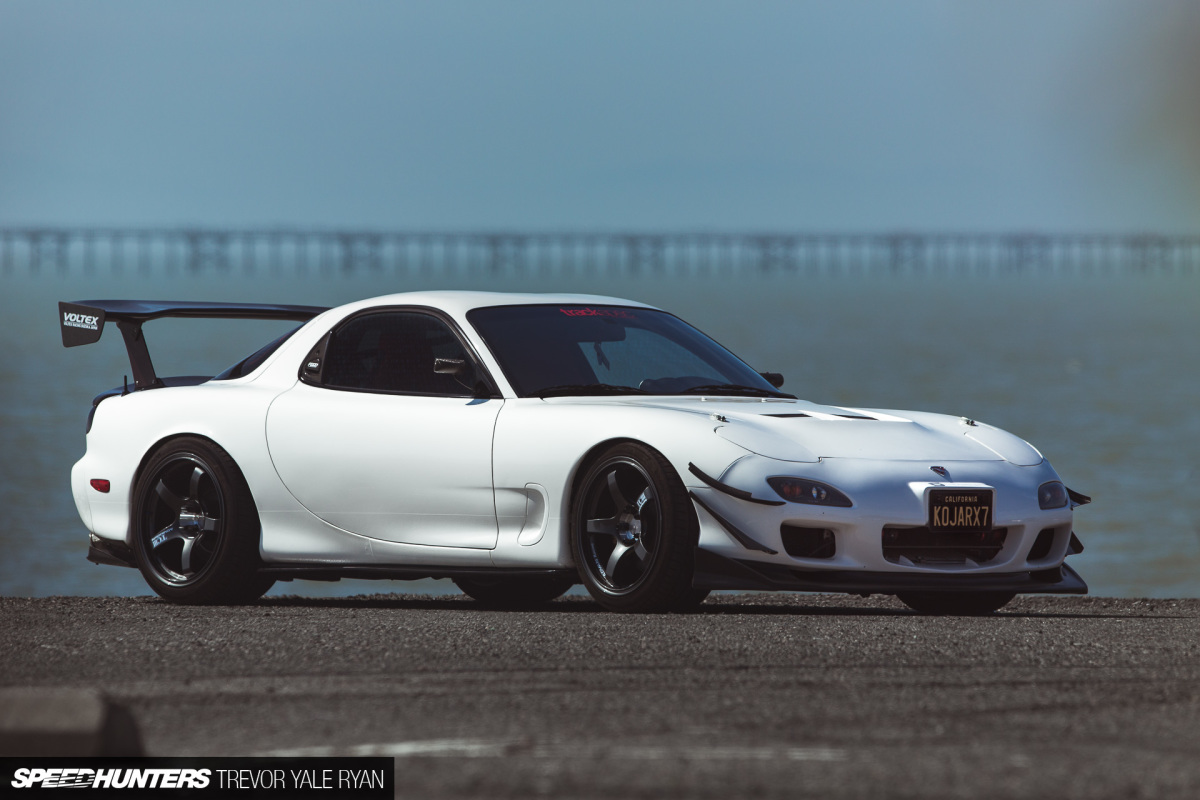 While he hasn't taken any huge risks with the car, you just don't need to, to make an RX-7 aesthetically amazing. Maybe I'm partial to them, but they are just so cool looking when tweaked just a bit.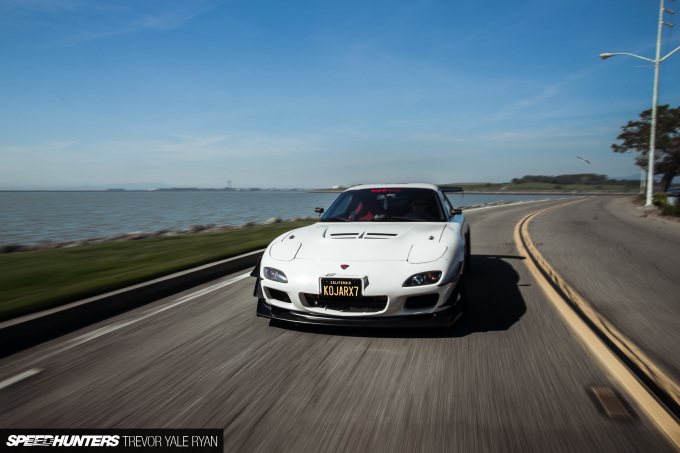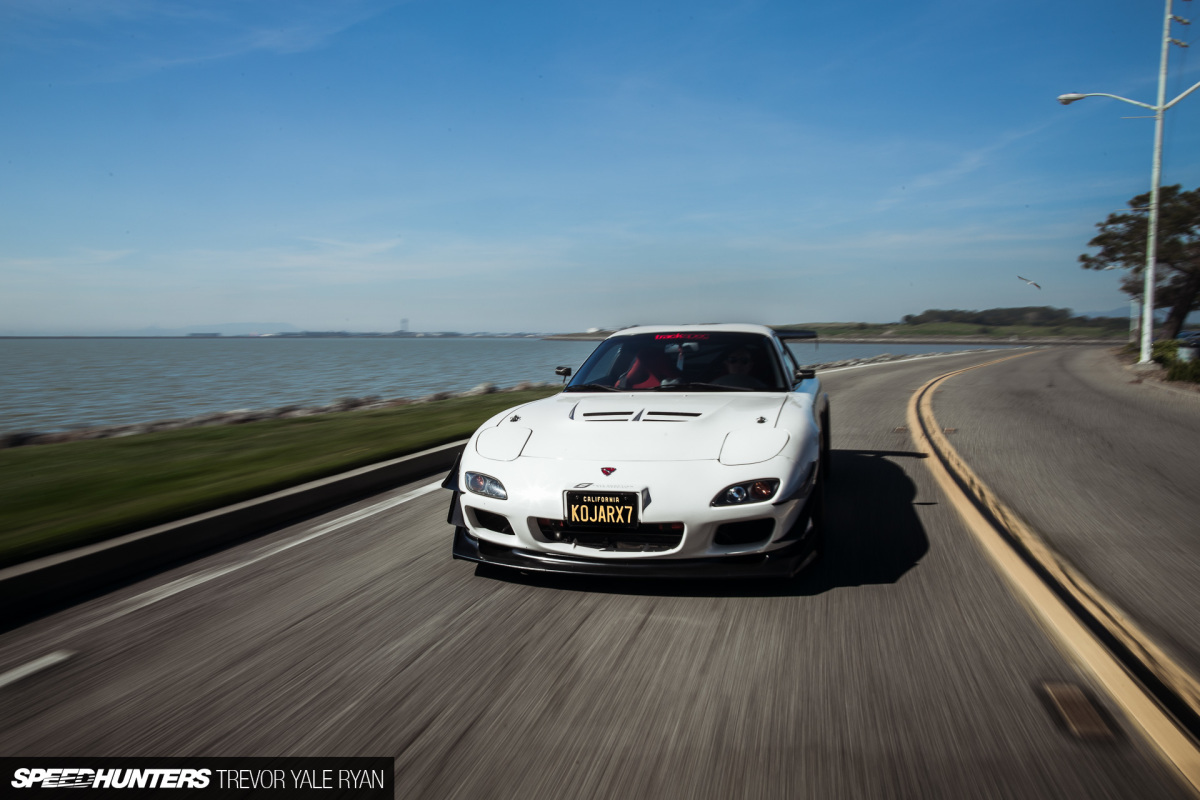 We cruised around from spot to spot as I took in the various details of the Mazda; across the water from us you can almost make out the Oakland Airport, nestled on Bay Farm Island.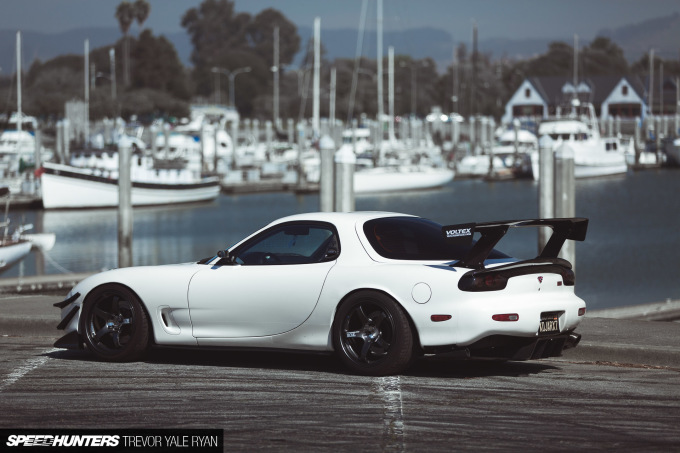 Throughout the course of the day I learned the car was originally Sonny's friend's, who drove it at the racetrack often when he owned it. Eventually the friend let go of the car, and after some years Sonny tracked it down and bought it for himself. Since then he's made a handful of tweaks, and is finally ready for his own circuit time with the RX-7.
How To Improve On Perfection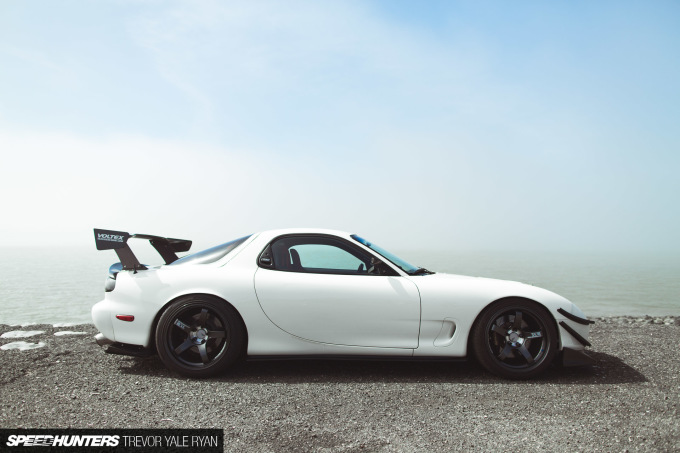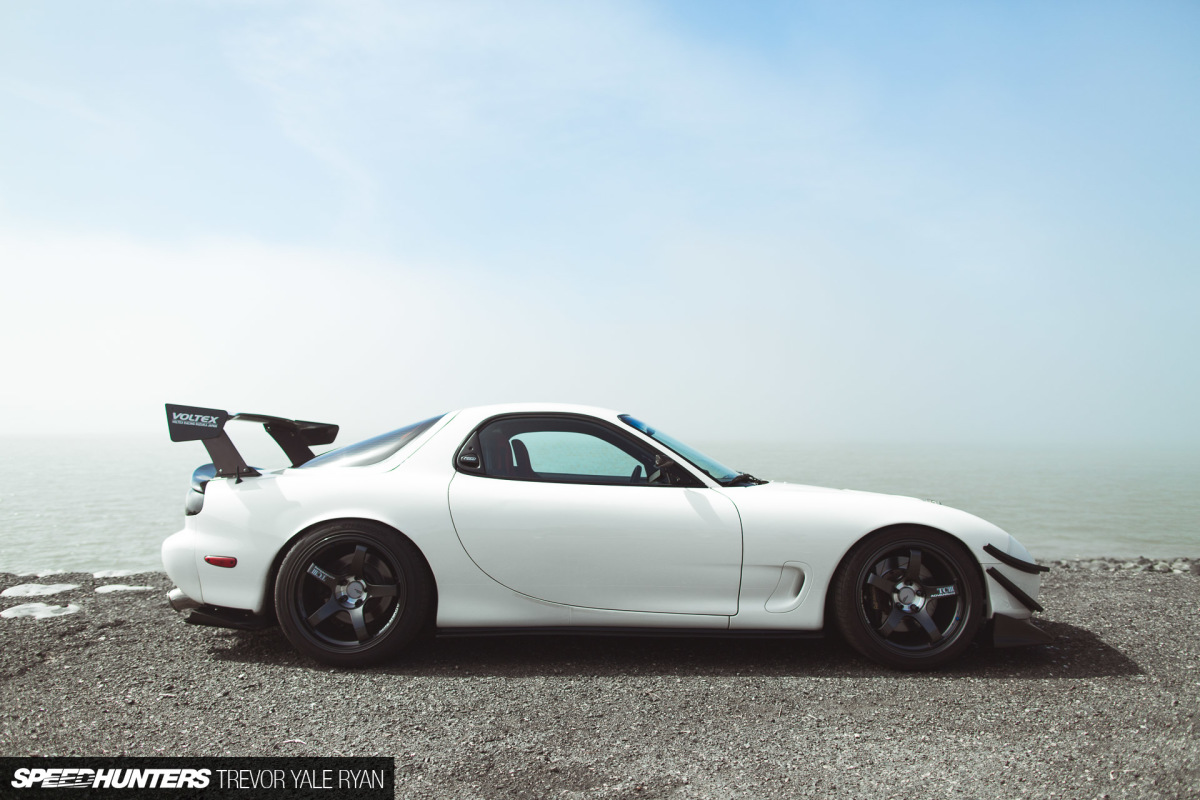 Straight off the showroom floor, I think the RX-7 was already a gorgeous machine. Sonny agrees, mentioning that it's always been a stylish car. Lowering the FD3S and improving the handling, as well as the feedback, the car now makes use of JRZ Pro coilovers with adjustable external reservoirs.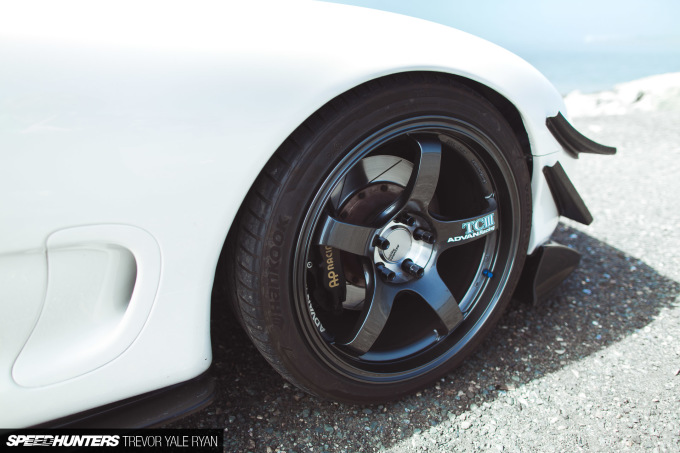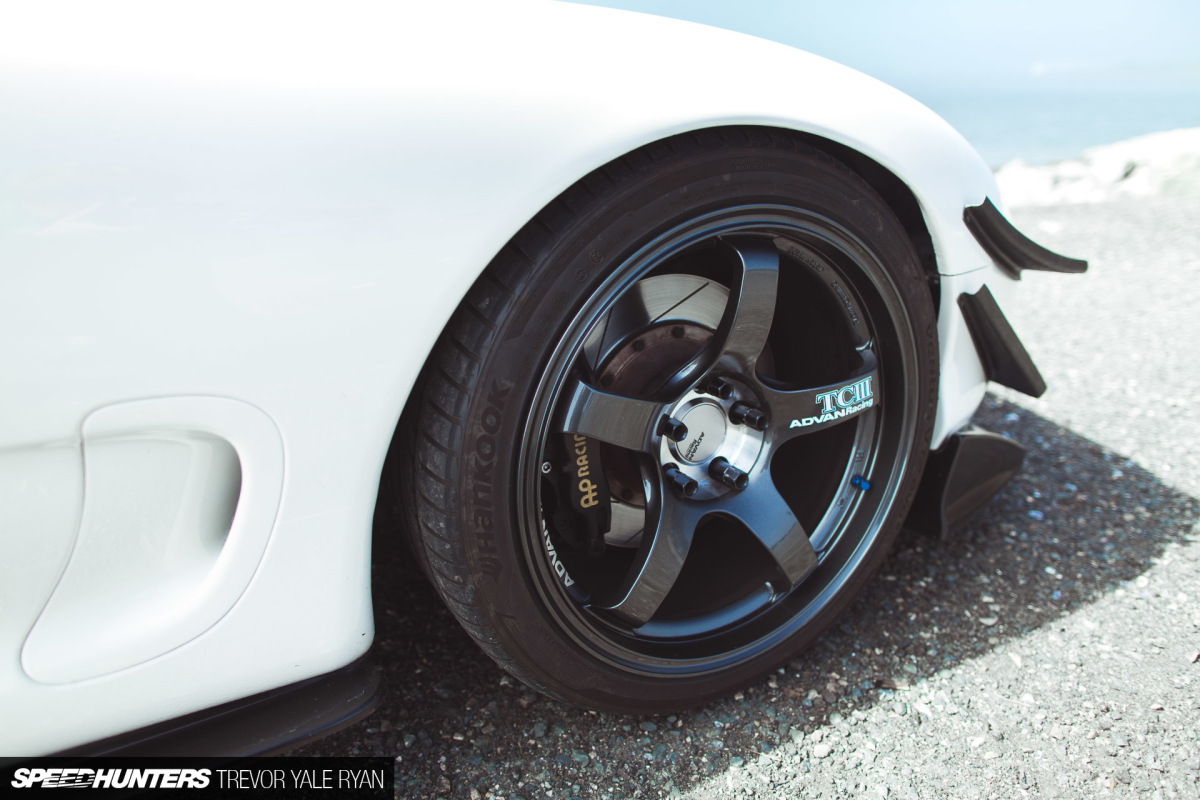 To further improve the Mazda, Sonny has chosen Advan Racing TCIII wheels in an 18-inch diameter, measuring 10-inches wide in the front and 11-inches wide in the back. To fit the 265/35 and 285/35 Hankooks in the wheel wells, Sonny's rolled and pulled the fenders front and rear respectively.
In the front of the car you'll notice an AP Racing big brake kit tucked into the wheels which make use of 13-inch rotors, meanwhile in the back a '99-spec brake setup is used.
For rear stability in high speed cornering, a Voltex Type-2 carbon fiber wing has been selected which works with a big rear diffuser. Up front, a '99-spec bumper is used with an AutoExe lip, along with the canards and side skirts to complete the aero.
I know this isn't the point, but it all looks so cool together, the carbon fiber contrasting nicely with the glowing white paint.
Throughout the car Sonny's chosen quality parts, and it's always good to see a car that will be thrashed on put together properly with well-engineered components.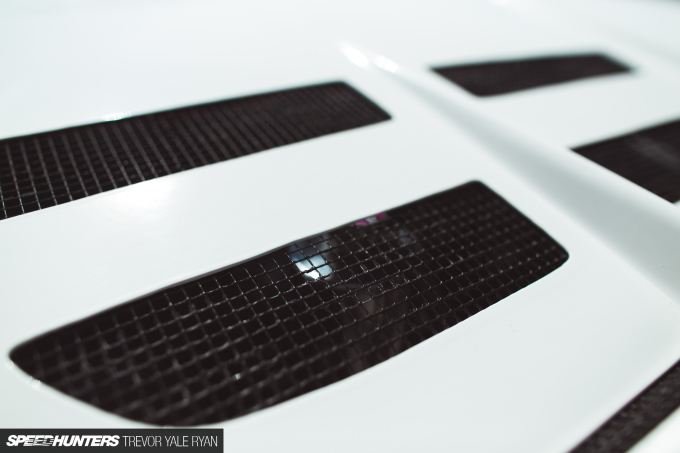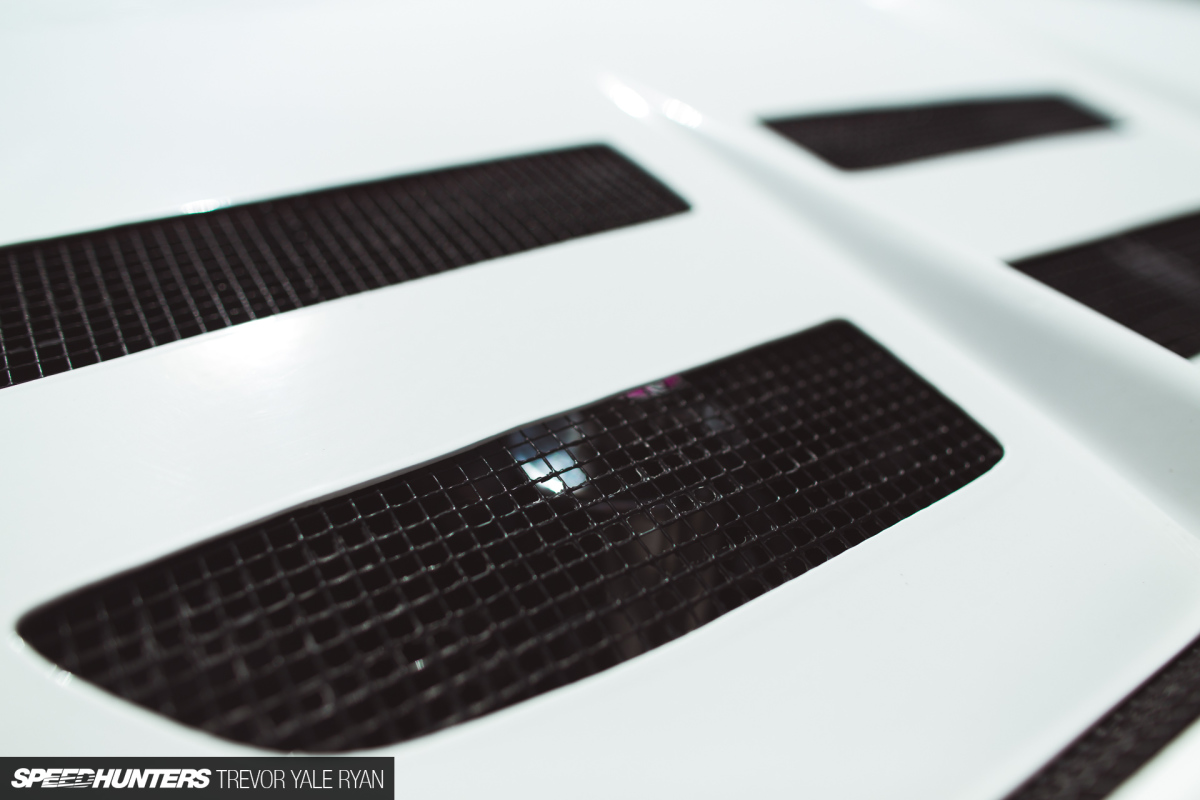 Some things Sonny's taken into his own hands, like the Mazdaspeed hood that now has extra vents which he cut out himself.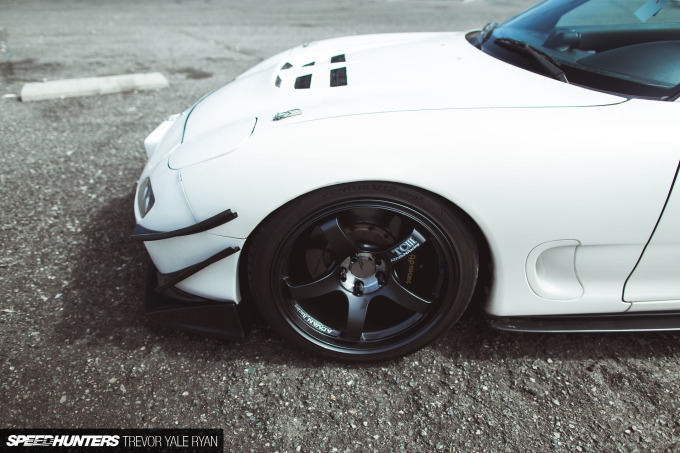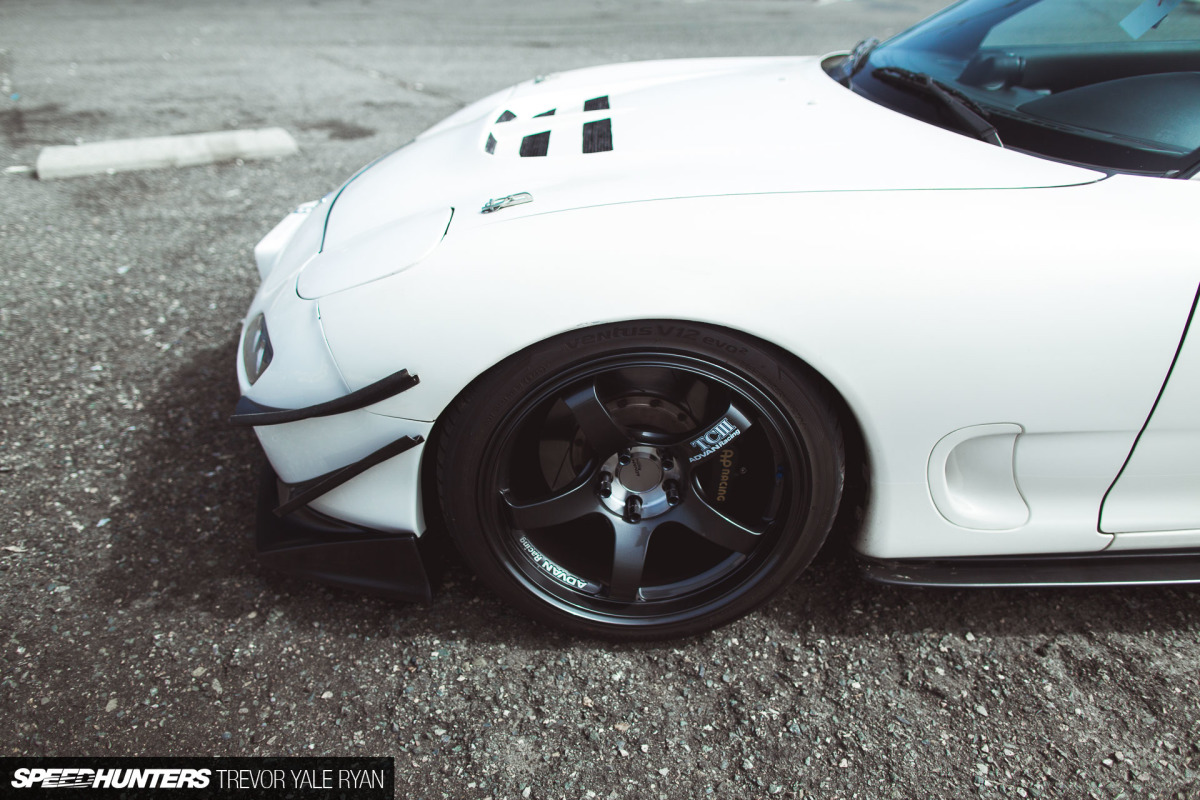 From the outside, it's a well-balanced, buttoned-up car that looks good and has the performance to back it up.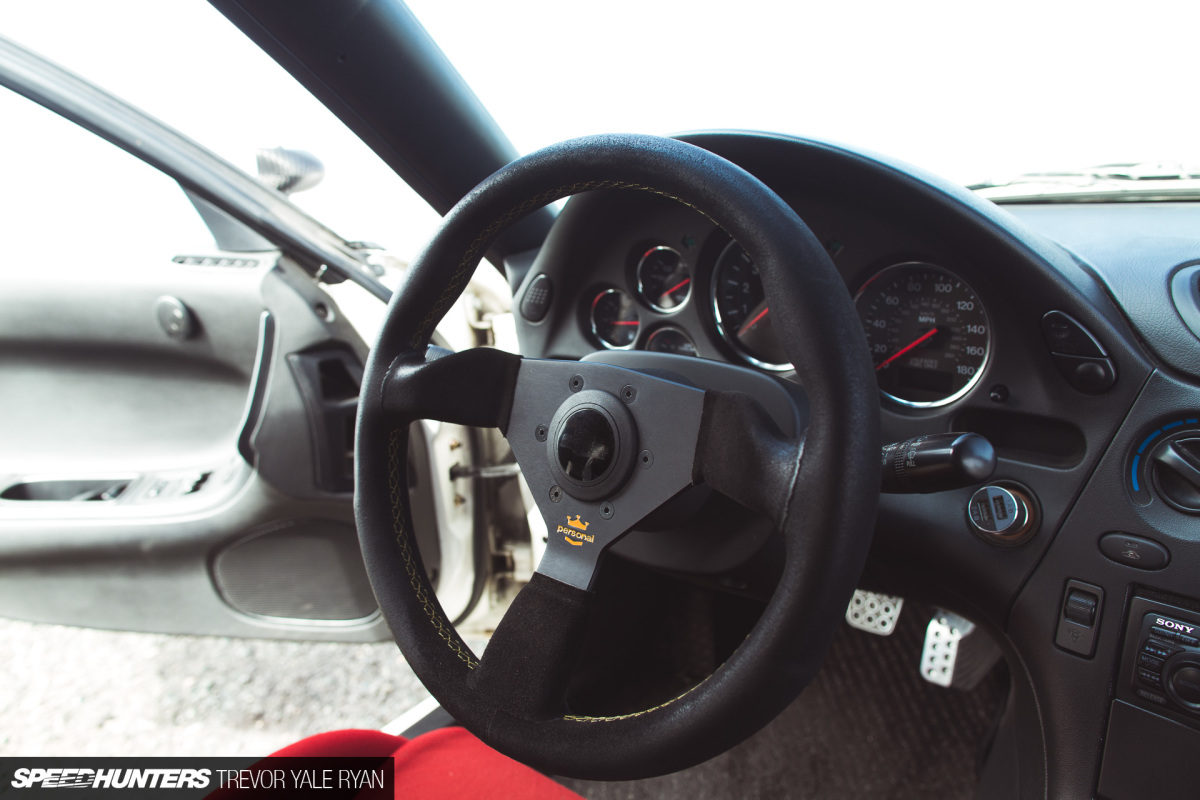 From the inside, not a huge amount has changed. A Nardi-Personal steering wheel can be found replacing the OEM unit, and only a few other expected mods have taken place here.
Bright red Spirit R buckets sit on OEM tilt rails, a feature which is quite nice to have in the rigid Recaro seats seeing as how the owner cruises it around quite often.
The car is ready for harnesses to be installed, which looks like the final piece of the track day puzzle. I spotted the aforementioned JRZ external reservoirs, which match the Spirit R seats, neatly mounted to the M2 roll bar.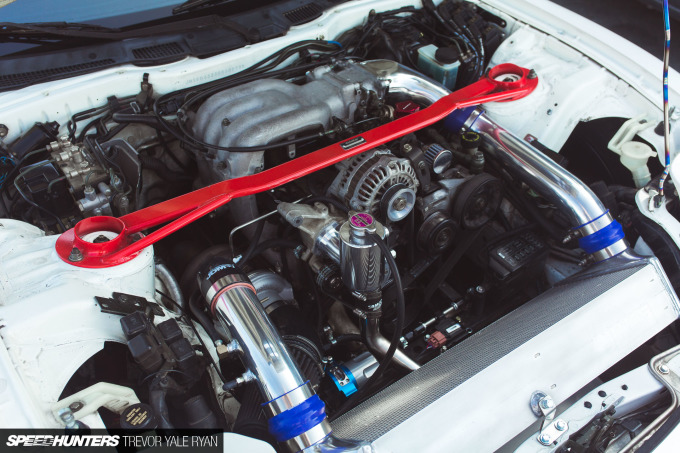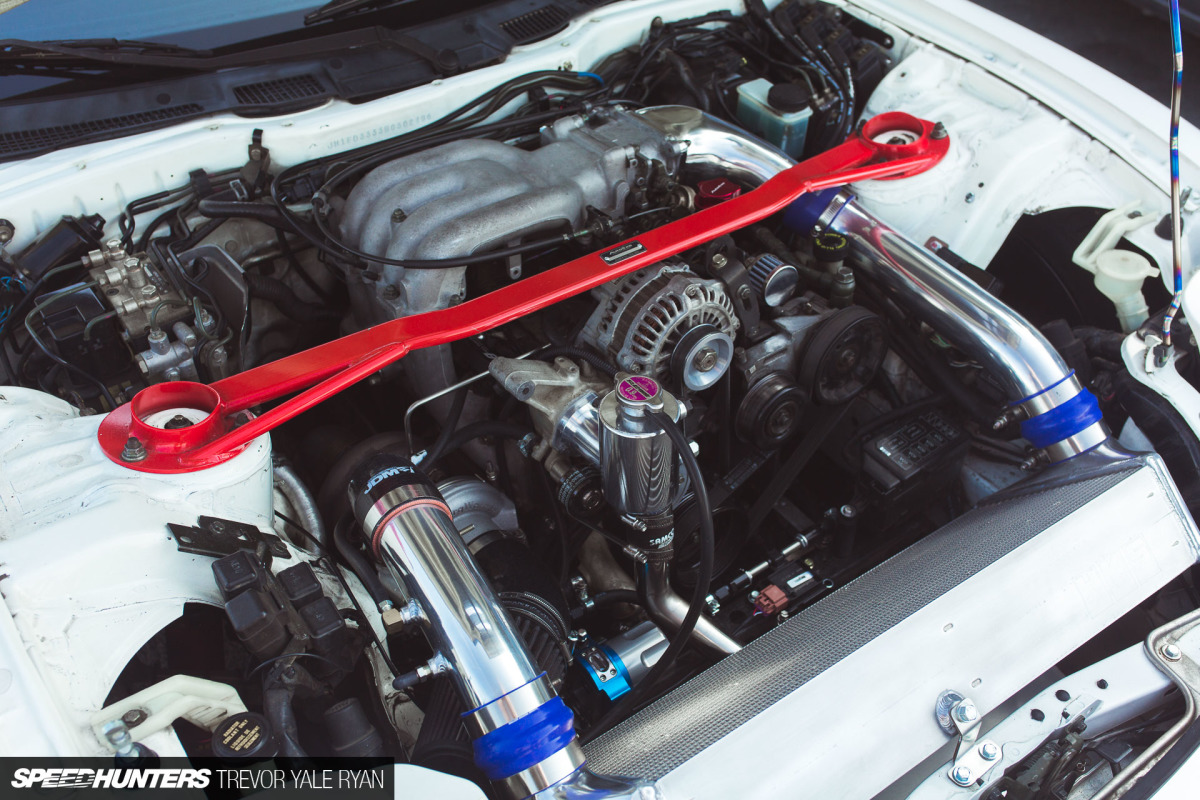 Another touch of red can be seen in the engine bay where you'll find a freshly-built 13B powerplant. Sonny says the the rotary motor is one of his favorite aspects of the RX-7, and as such, it just wouldn't be the same if he removed it.
Judging on the comments I've seen every time I feature one of these cars that's been swapped, it seems plenty of others feel similarly.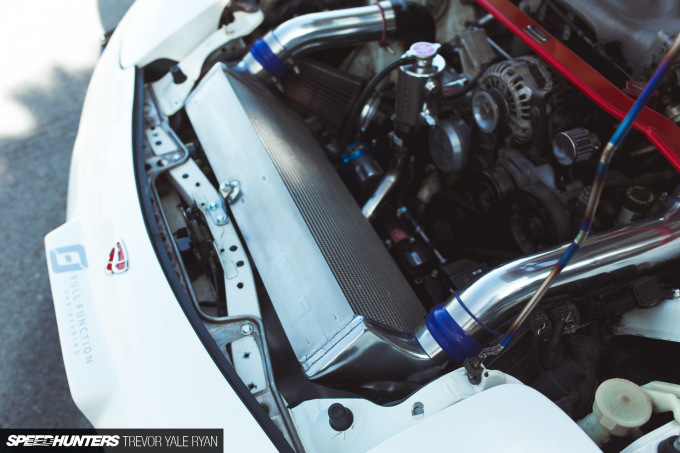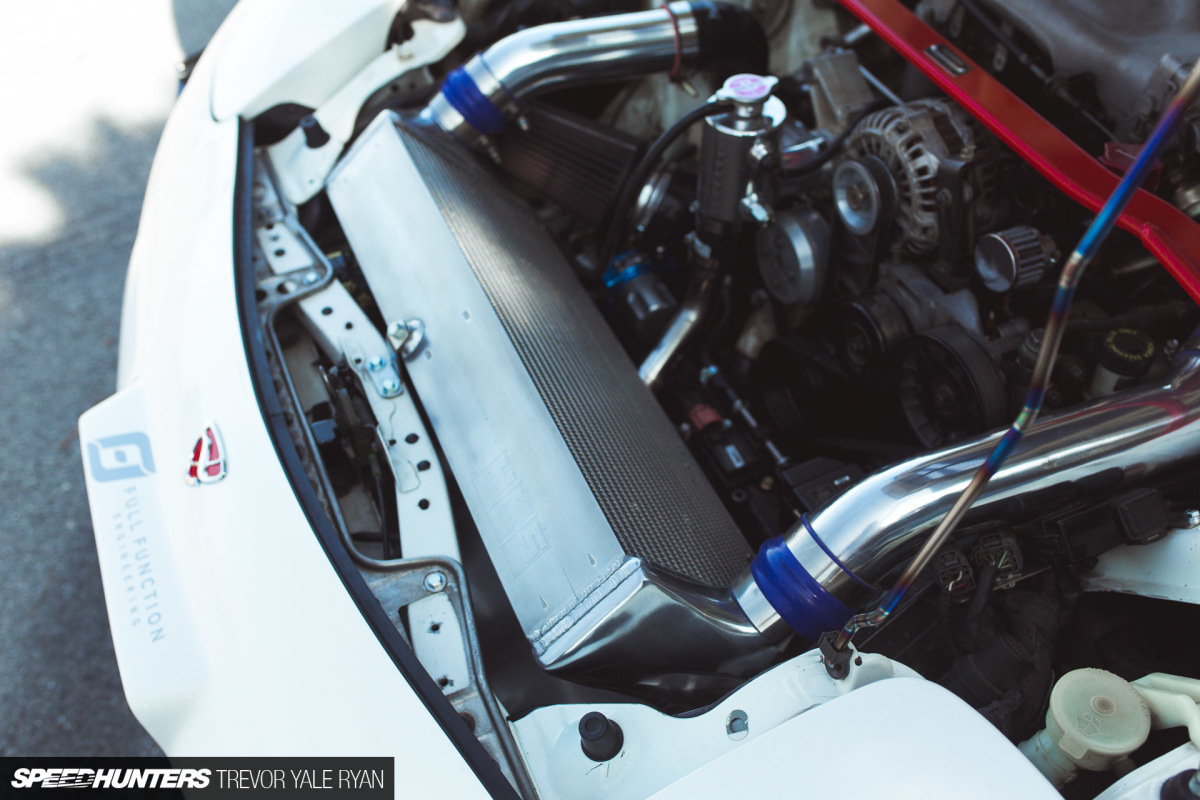 A BorgWarner EFR 7670 turbo sucks air in via a K&N filter before shoving it into a massive HKS v-mount intercooler, which is housed in the roomy area in front of the small twin-rotor engine. It's a thirsty thing, using 550cc primary injectors which are helped by ID2000 secondaries, with fuel supplied from a Walbro 455lph pump.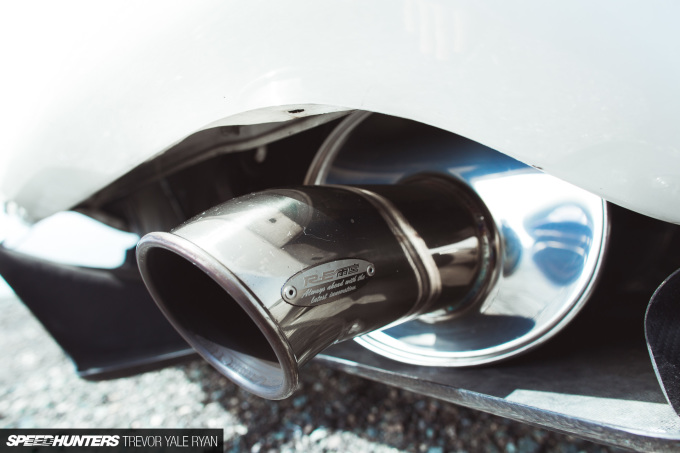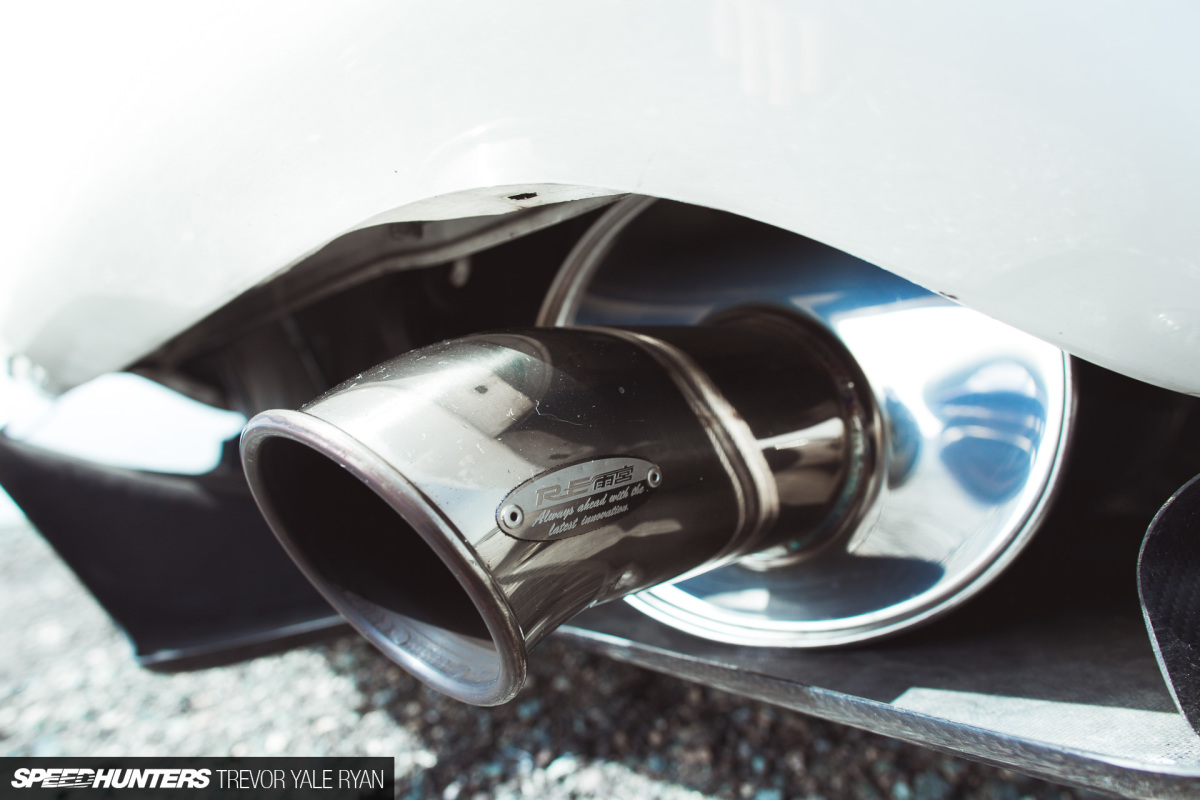 After being converted into power inside the magical spinning Dorito, spent fumes travel through a resonator and out an RE Amemiya dolphin tip exhaust system. The buzzing motor sounds great through this setup and smells nice and sweet too; Sonny is running corn ethanol through the motor for a bit more power and stability, as tuned via an Adaptronic ECU.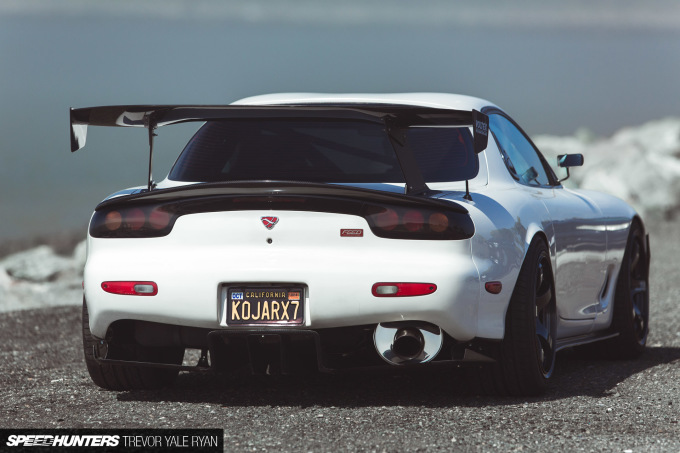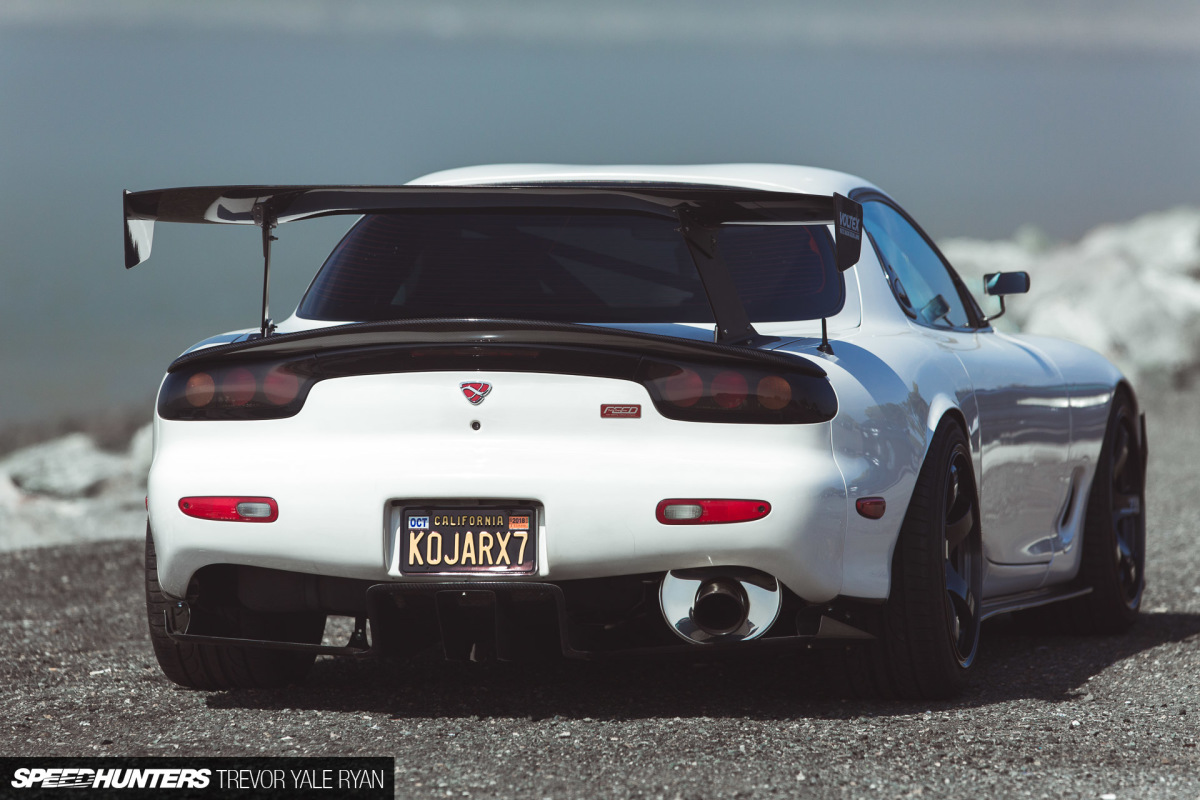 With a lightweight flywheel and ACT clutch delivering power to the 5-speed gearbox and out back to the factory 4.10 gears, it's an extraordinary driving experience.
Another of Sonny's favorite aspects of the car is its lightweight feel, and with all the mods that have been done to the car this has only been improved in the three years he's owned it.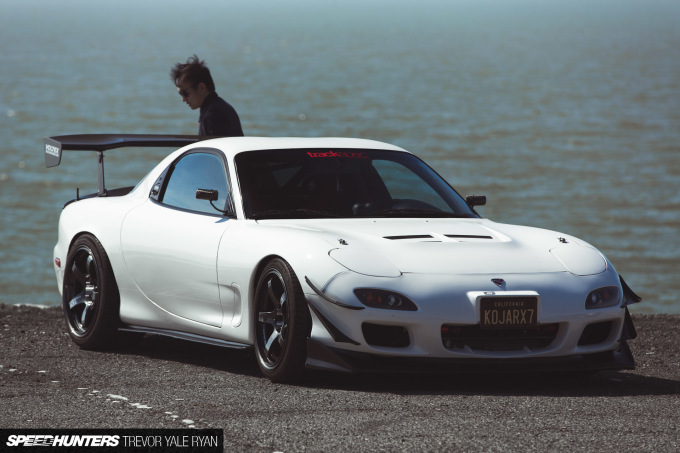 The FD3S was always Sonny's dream car. Now that it's his and he has it where he wants it, all that's left is as much seat time at the track as he can possibly get in.
If I said I wasn't a bit jealous, I'd be lying.
Trevor Yale Ryan
Instagram: tyrphoto
TYRphoto.com
Cutting Room Floor