I'm fairly certain we can all agree that the Honda S2000 is an excellent car.
In 1999, the S2000 was exactly what the automotive world was waiting for. The naturally aspirated 2.0L is a quick and high-revving little powerhouse at speed, and the car handles like an absolute dream. More importantly, when you start to push the S2000 beyond its limit it behaves predictably and reliably, making it a perfect base for a track car or backroads cruiser.
The fact that used examples with 50,000 miles on the clock today can cost the same as an AP1 did straight from the dealership in 2000 is a bit insane, and proof in itself that Honda had something great in the S2000. The track tax is real, and everyone seems to want a proper analog-feel drivers car these days.
Head to any track event and you'll spot at least a dozen S2Ks cruising around in various run groups. The FR layout makes it a perfect car to learn in, without relying on huge power to go fast, and it's a great chassis for an experienced driver to push themselves in. It's no surprise that you'd find a couple tucked in at Trackspec Autosports, a shop that specializes in track prep and maintenance.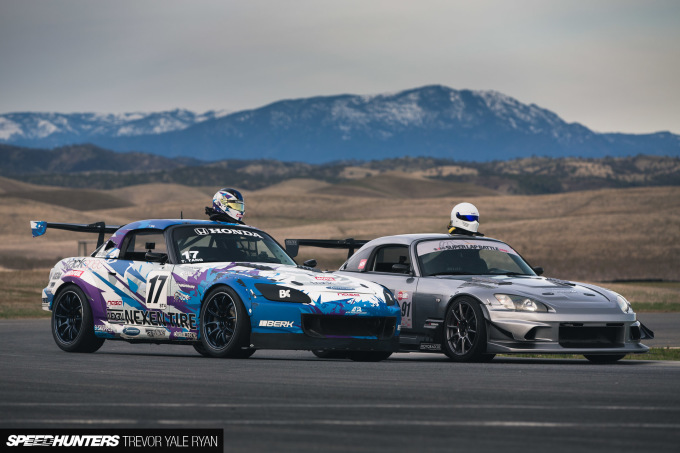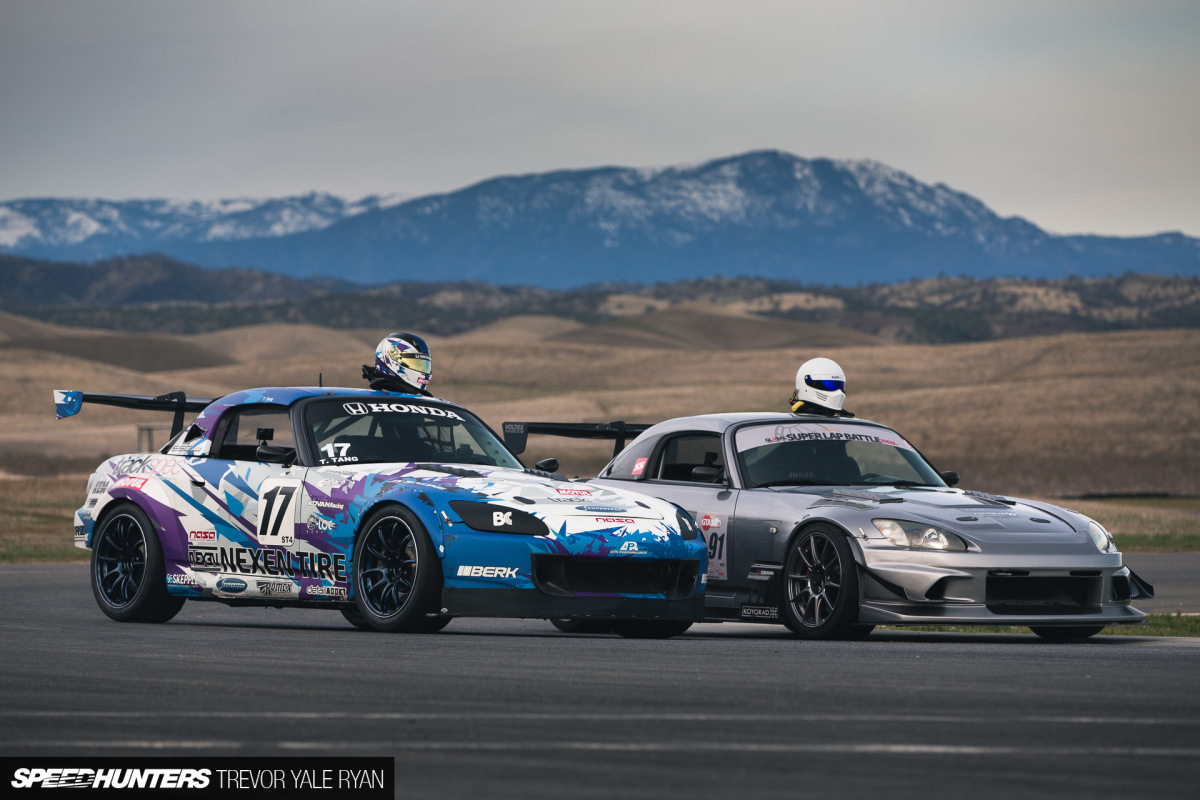 Tom Tang has been behind the wheel of his colorful AP2, which we shall fondly refer to as 'Irene,' since 2010. The car was a purchased at an auction, essentially a complete loss after finding its way over a barrier on the freeway. It's seen a lot of changes through the years, culminating in the most recent iteration which notably includes a J-swap.
Son Vo, on the other hand, picked up his Silverstone metalic AP1 a couple years later in 2013 with a mismatched front end, and has been tracking with and wrenching on the car ever since. I've shot this Honda at the track the last few years, and it's been under the knife many times. While still sporting the 2.0L powerplant, it's been supercharged with an HKS kit.
Behind every quality build, big or small, is a good head and a competent set of hands. Trackspec Autosports' owner and head technician, Jon Vo, is one of the hardest working people you'll ever meet; you can see him wiping Tom's car off one final time before we rolled out onto the track.
If you've read Jordan's mini-photo guide from Ultimate Dubs, you'll know that I should have bumped my ISO (or opened up the aperture, at the expense of a decreased focal plane) to lock in the motion here. I was setting up for the day but I should have known better myself, as you'll be hard pressed to catch Jon not running around working.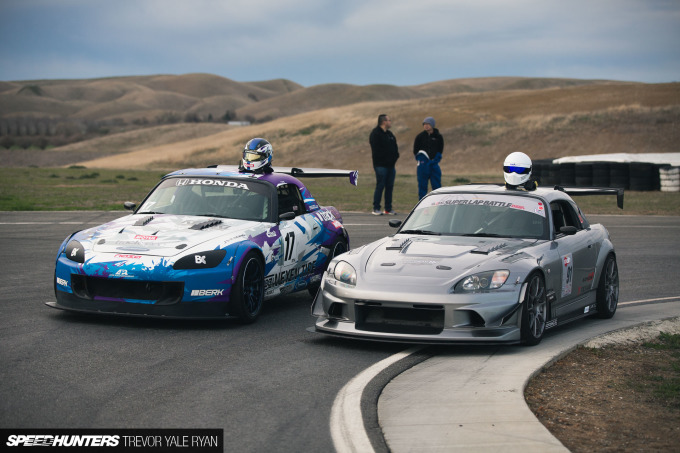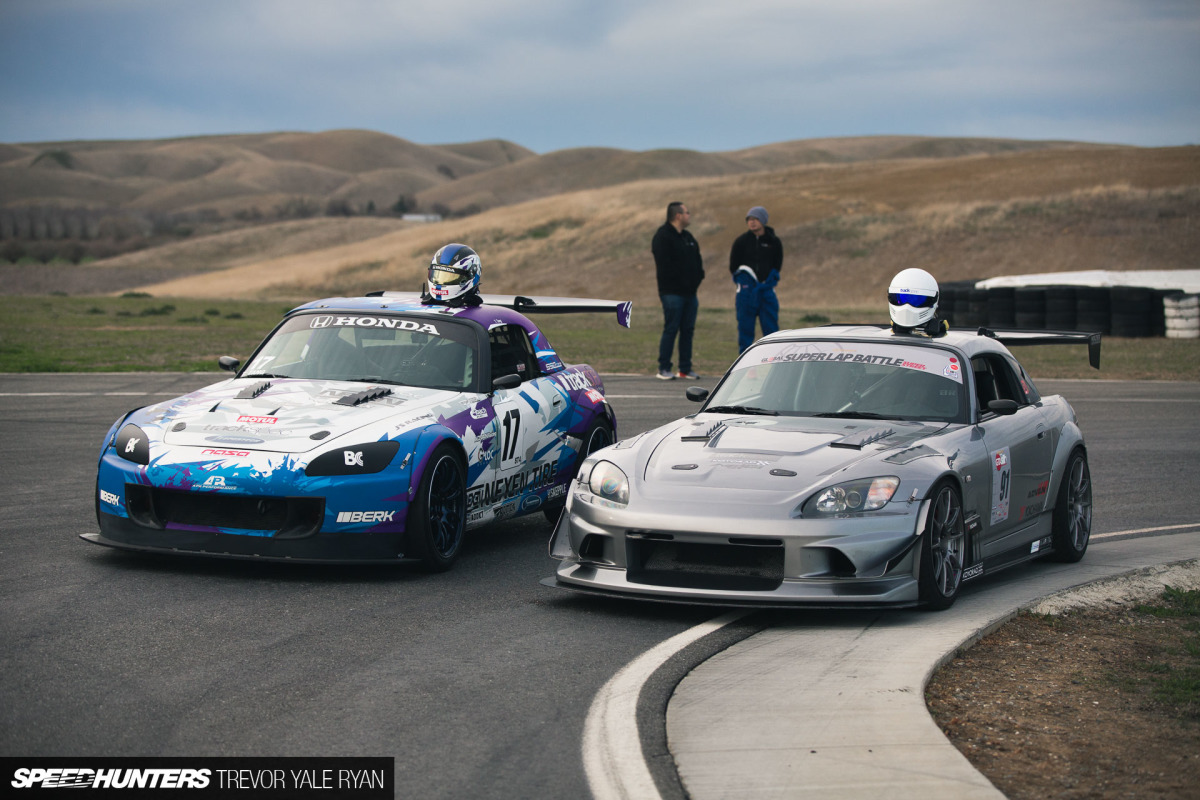 Son — owner of the silver S2000 — is a technician at Trackspec who helped complete the V6 swap and other upgrades to Tom's race car in the off season along with Jon.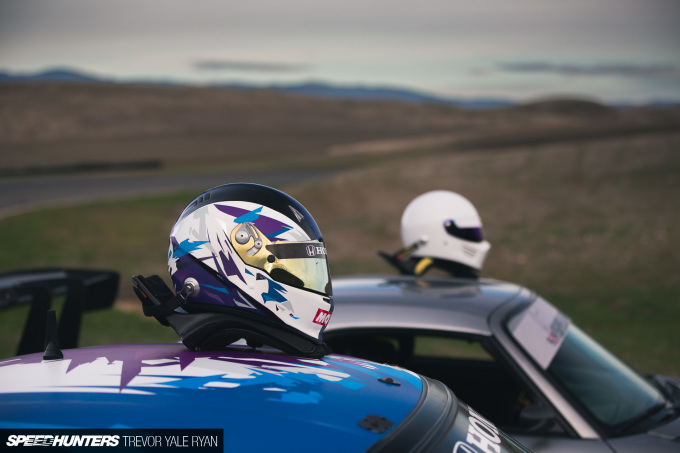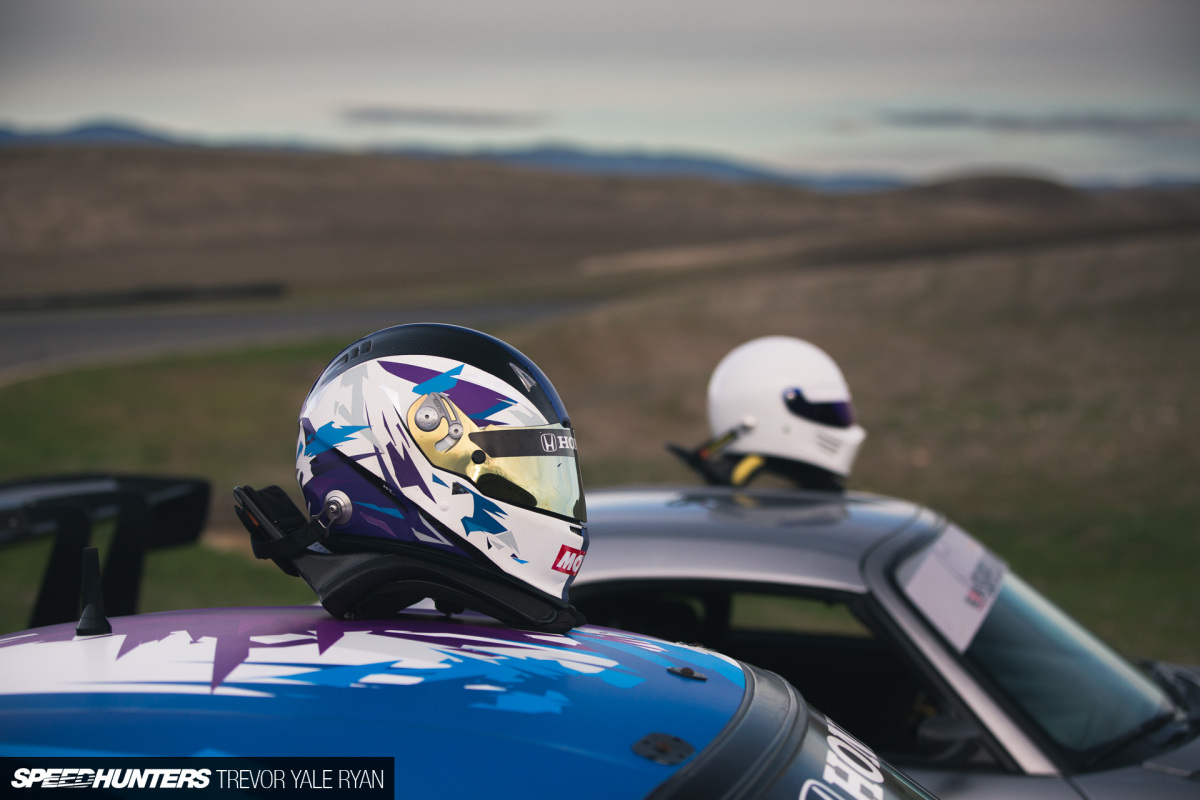 Both cars share many similar (sometimes identical) parts but both were built with different philosophies in mind.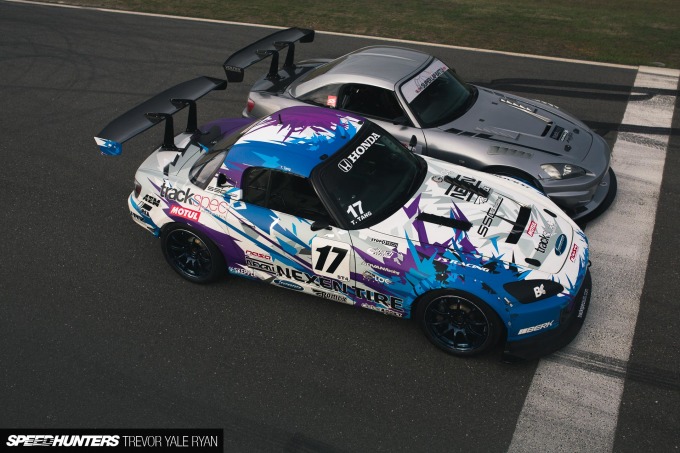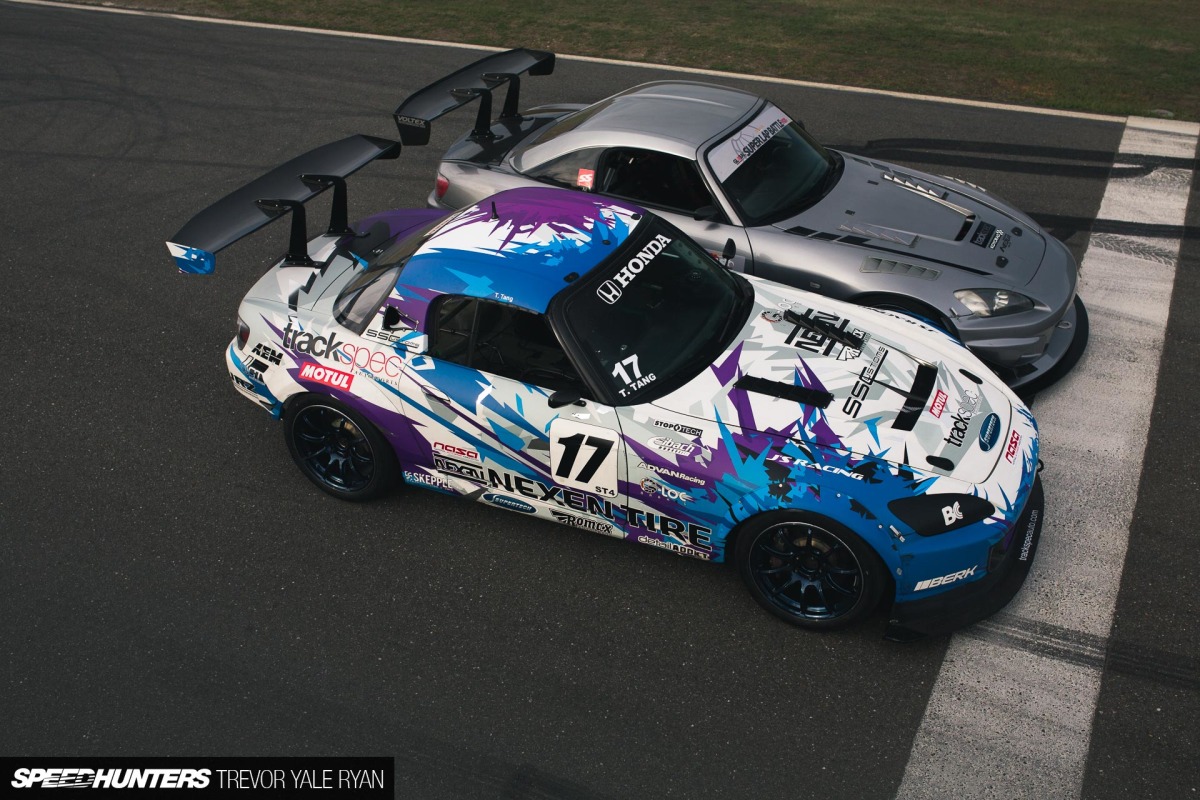 Tom's full-on race car has been strictly built to compete in NASA's ST4 and E0 classes, whereas Son has had a lot more freedom, building his car for himself and competing in the 'Street' class for GTA Super Lap Battle, and Group A for VTEC Club.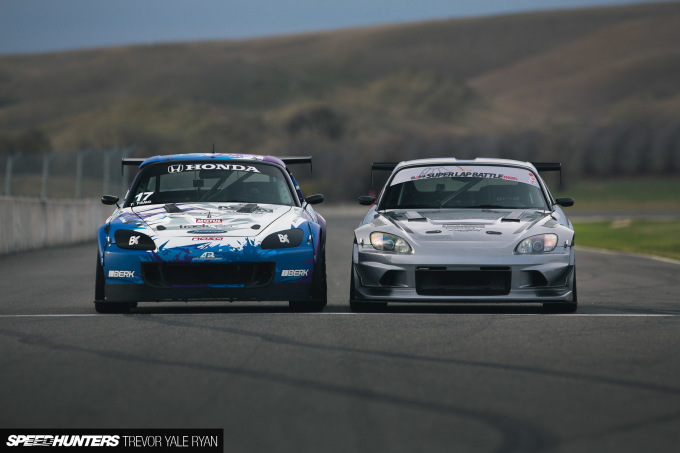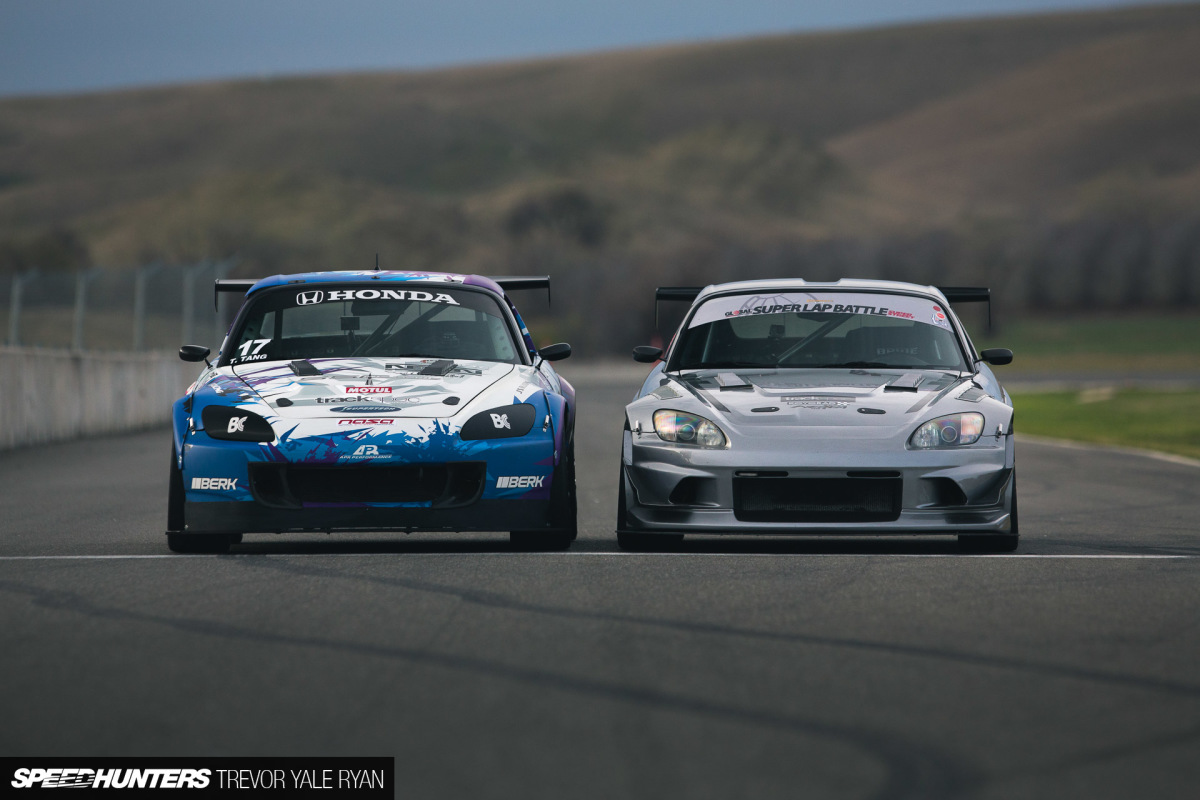 It's cool to see both cars side by side, noticing all of the differences and similarities between the pair.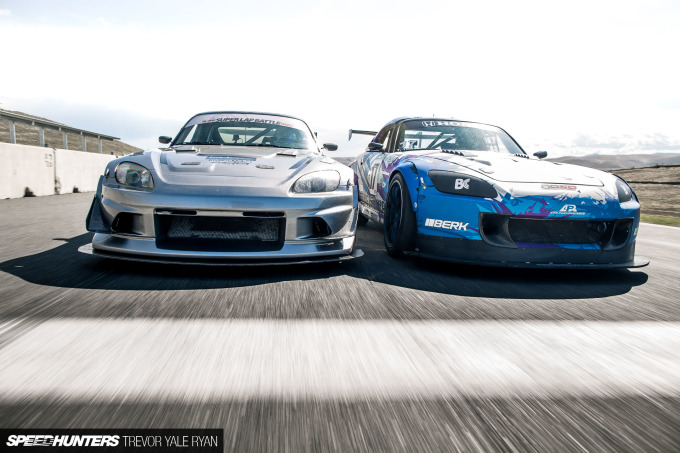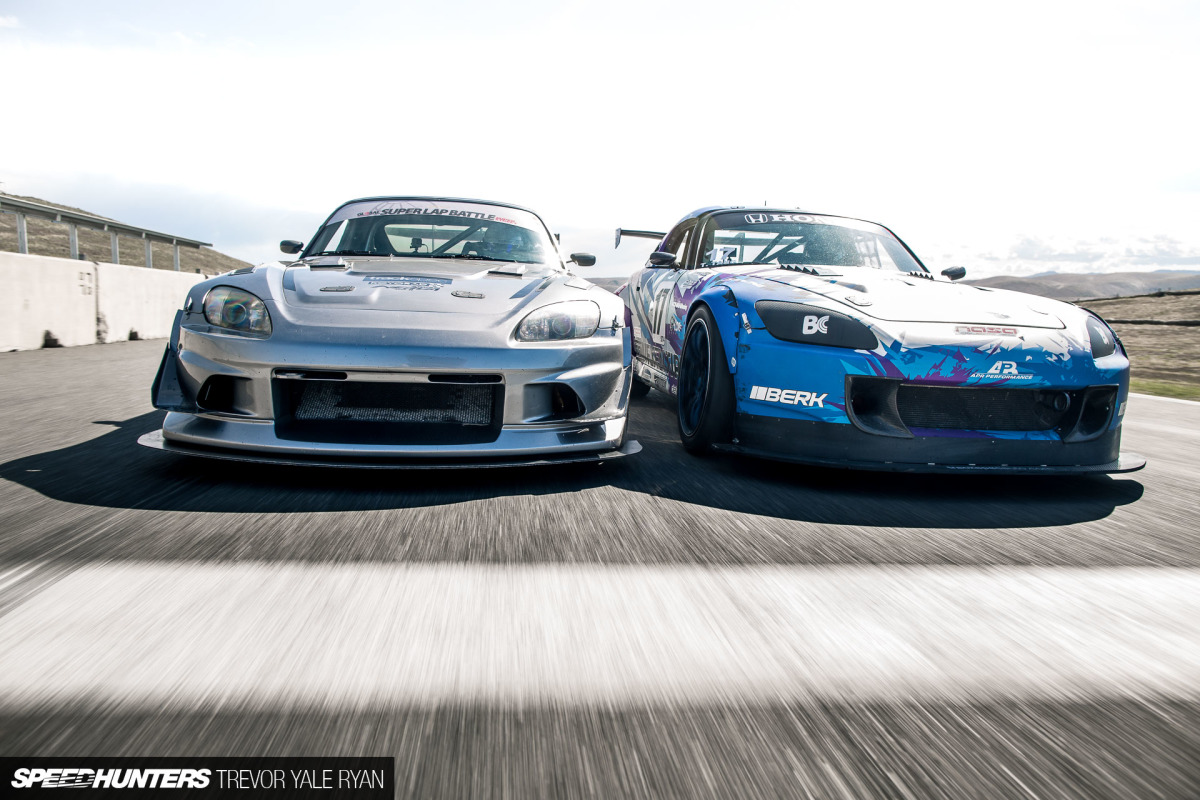 Both were ultimately built to go fast, but each owner has arrived here for different reasons, following different rules.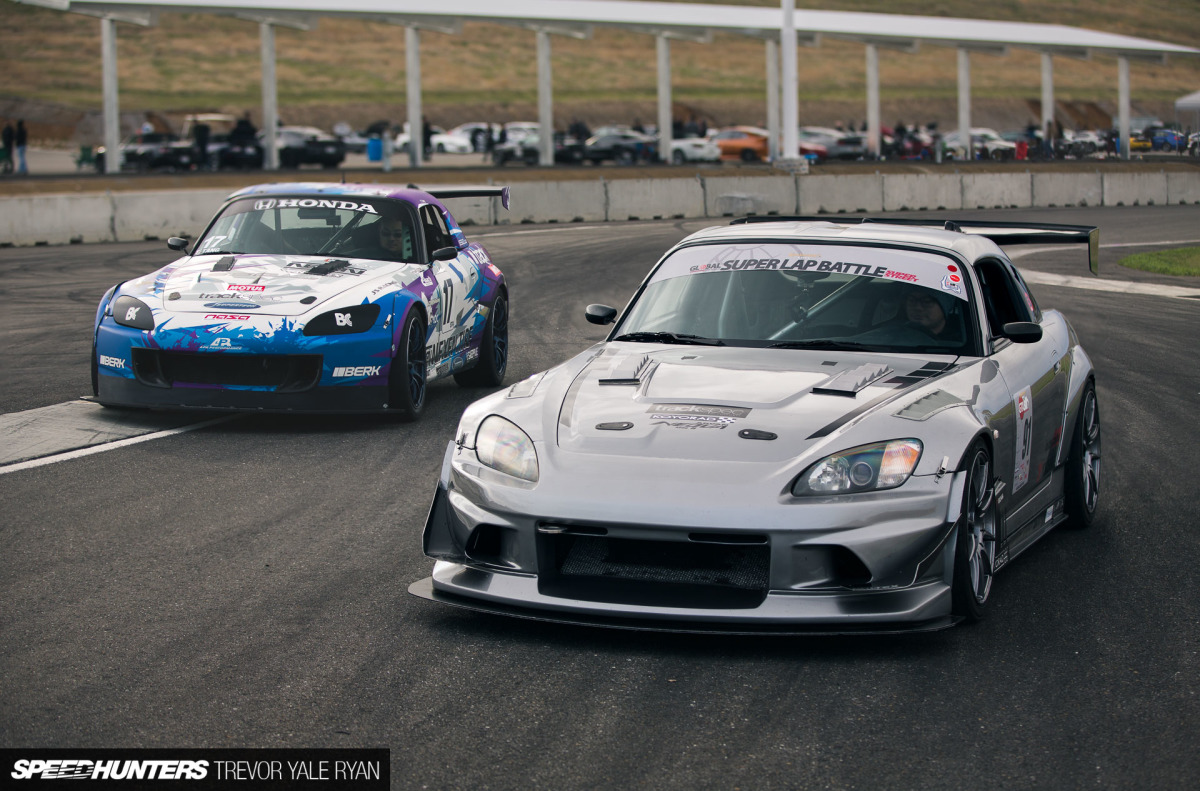 As such, you really can't say one car is "better" than the other, but I suspect we've all gravitated towards one due to our personal affinity to the driving philosophies behind one or the other. Despite them being nearly the exact same car at one point, it's really a bit apples and oranges now.
Irene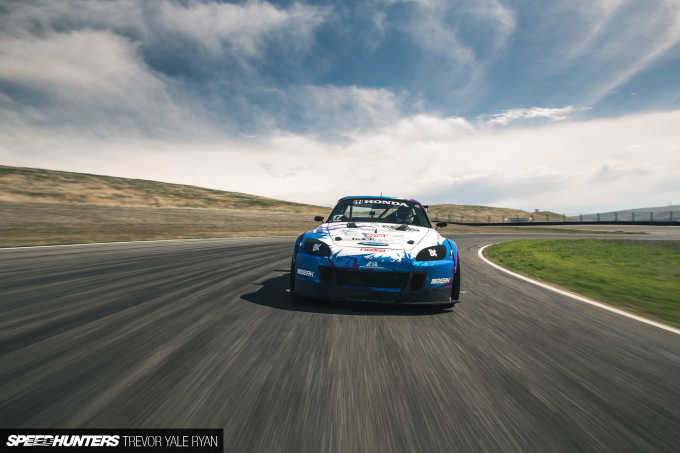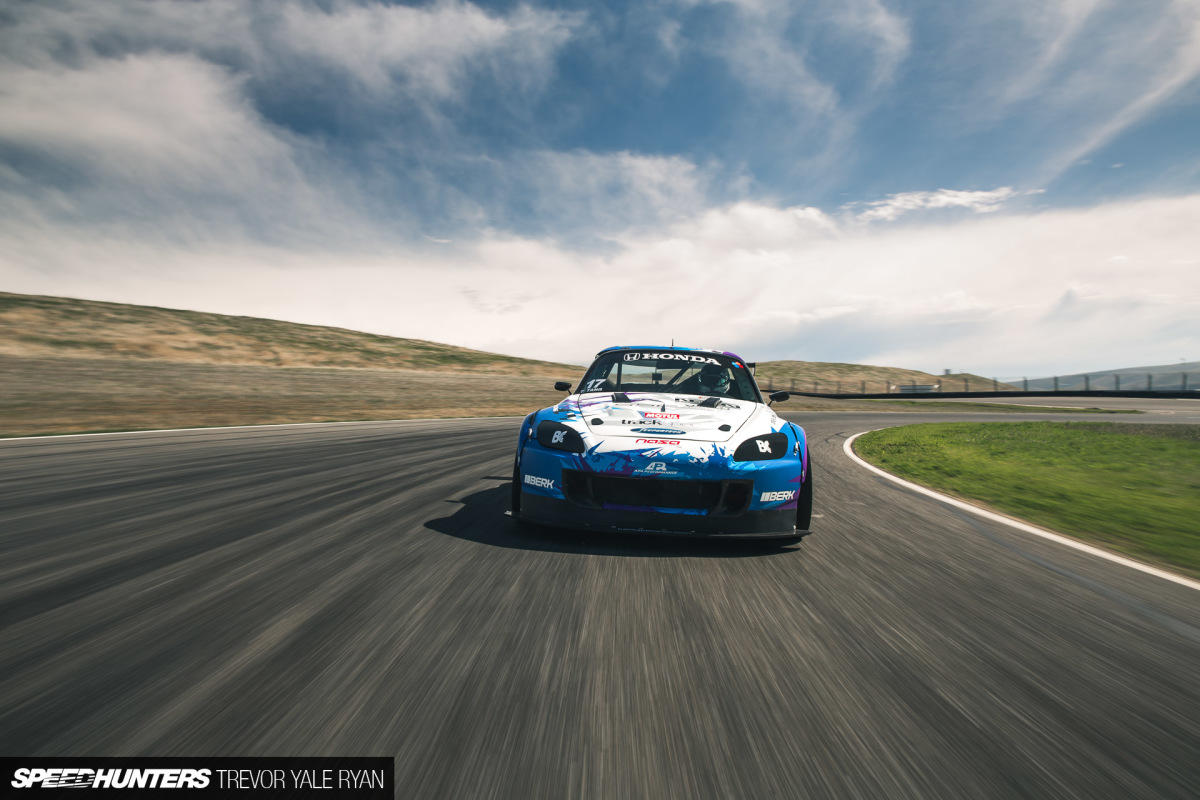 Last year in NASA Super Touring 4, Tom piloted Irene to 8th place at the nationals and finished first in the regional championships. While it was certainly a good build and an improvement on the previous year's results, there was a lot of room to push the car closer to the 12:1 power-to-weight cut-off point in ST4 to be more competitive this coming season.
The area Irene could make up some quick ground in was horsepower; rather than simply push the horsepower up to the weight-based class limit, Tom and the team at Trackspec started bouncing the idea of more torque around as well. Since the classes in Super Touring are based on horsepower, torque is essentially "free" when it comes to the classification of the cars for racing.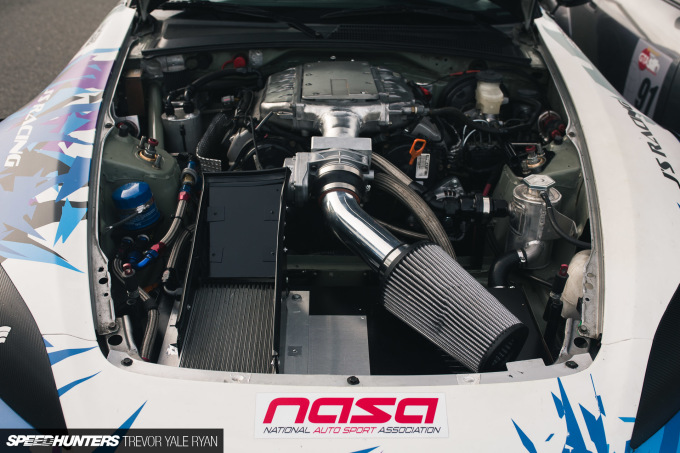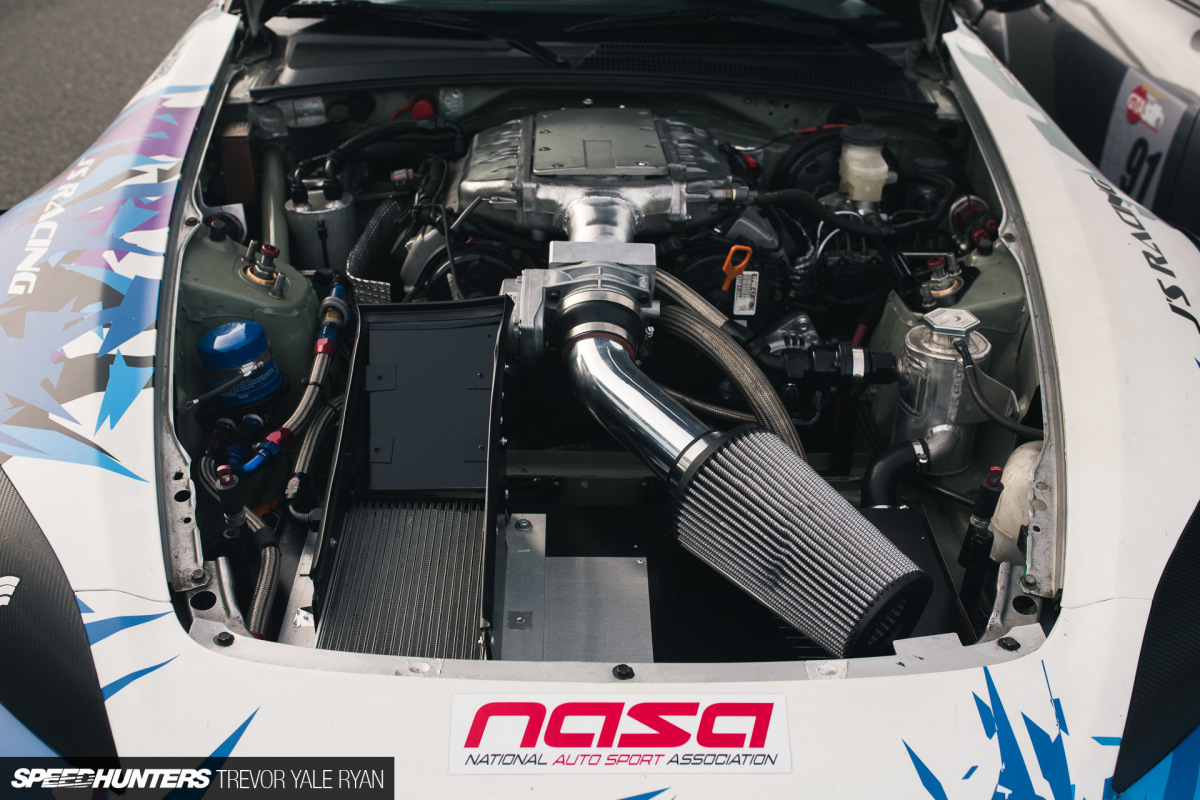 The not-so-simple solution was to swap in a V6, a job that Trackspec completed in just a couple months. The J32A1 powerplant was sourced from a 2001 Acura CL and not modified before being dropped into the car, partially due to the tight time constraints.
It's actually one of the lowest power outputs you'll find for this series of engines, but it was easy to source and will serve to work the kinks in the swap out early on in the season. In the meantime, a J32A2 is being built with Trackspec's partners Supertech Performance and Brian Crower (BC), which will bump Irene right up to the 12:1 limit.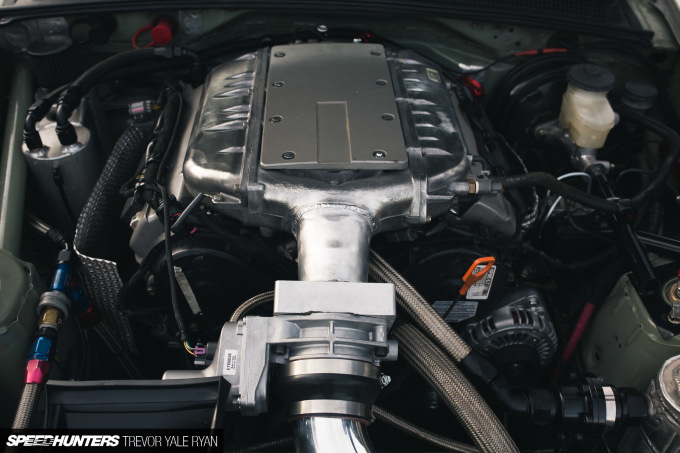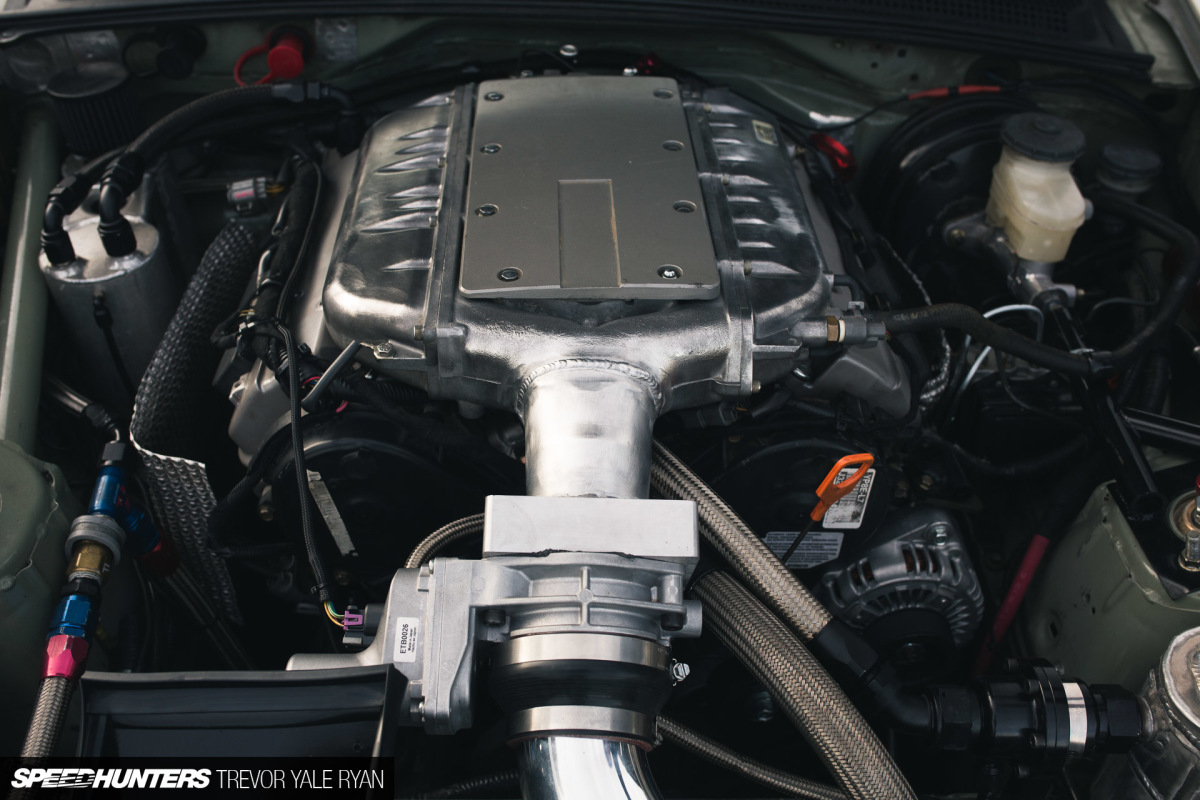 After the motor was in the car, the hood wouldn't close, which was a bit of an issue. Some trimming and reshaping of the intake took place, and now all is good.
The new motor is obviously a lot wider than the previous straight four that Tom had in the car, and getting the ASP headers to fit around the factory brake lines proved impossible. The headers were modified and new lines were bent up to tidy up the bay.
To put the power down an Inline Pro J2F adaptor plate with a couple of spacers for the flywheel and starter were used. Other modifications to make it all come together include an AEM Infinity ECU (along with an AiM MXL2 data-logger) and a Trackspec Autosports drive-by-wire conversion.
Not a lot of significant changes were made to the interior of the car, as everything was previously stripped out and a CT Engineering cage already in place.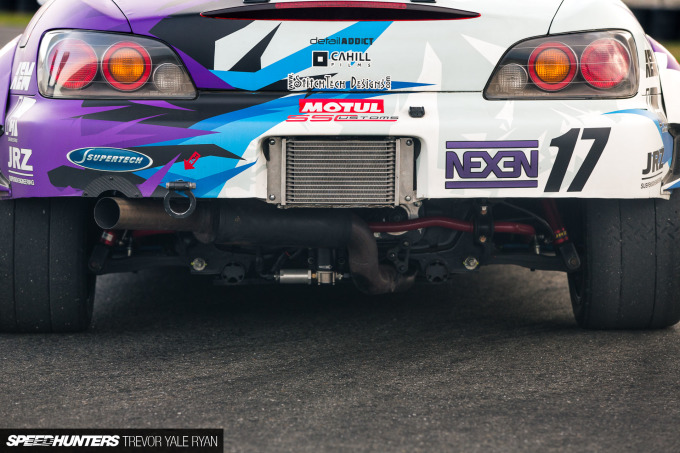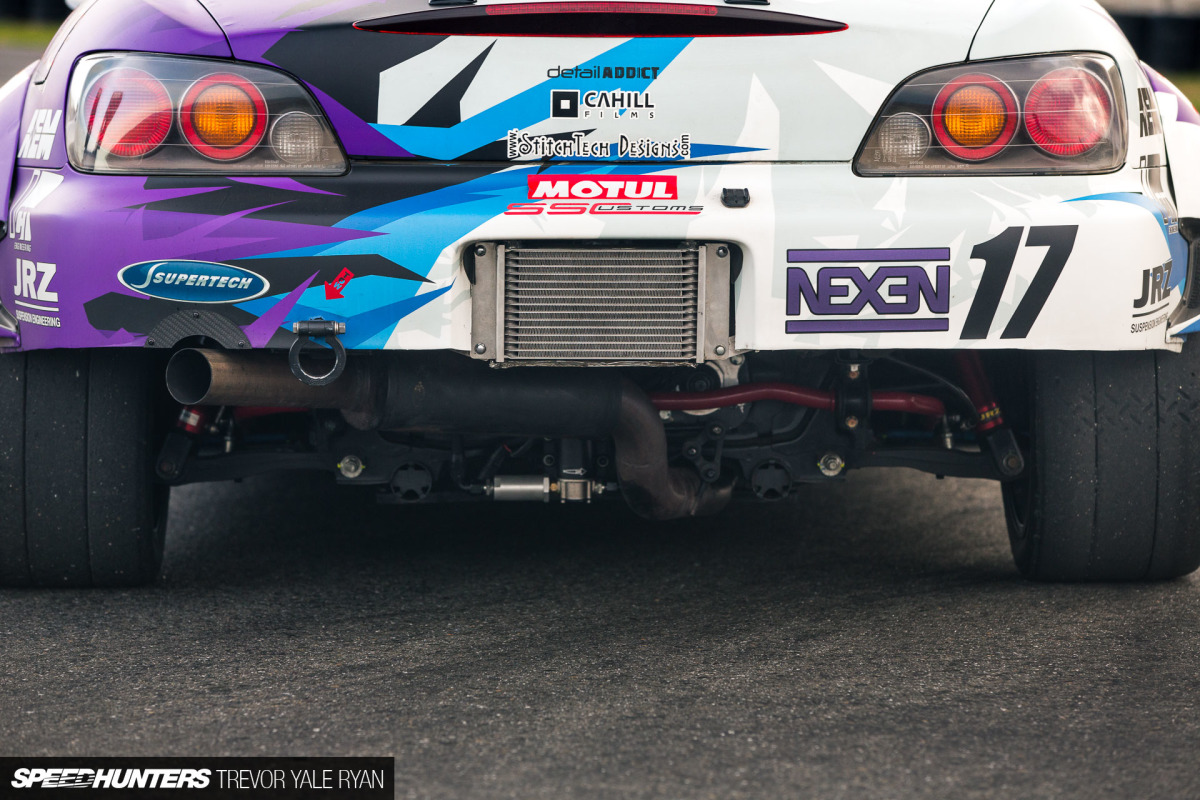 Rather than outright saving weight (especially since you can only save so much and stay in ST4), of more importance is where the weight is found in the car. In addition to the very nearly perfect front/rear ratio (50.6%), a perfect left-to-right balance was an important part of completing the build for Tom. The team at Trackspec accomplished a spot-on 50% cross weight ratio with fuel and the driver in the car, down to less than one pound difference.
As Irene is an actual race car, you'll find plenty of reliability mods along with carbon fiber bits here and there.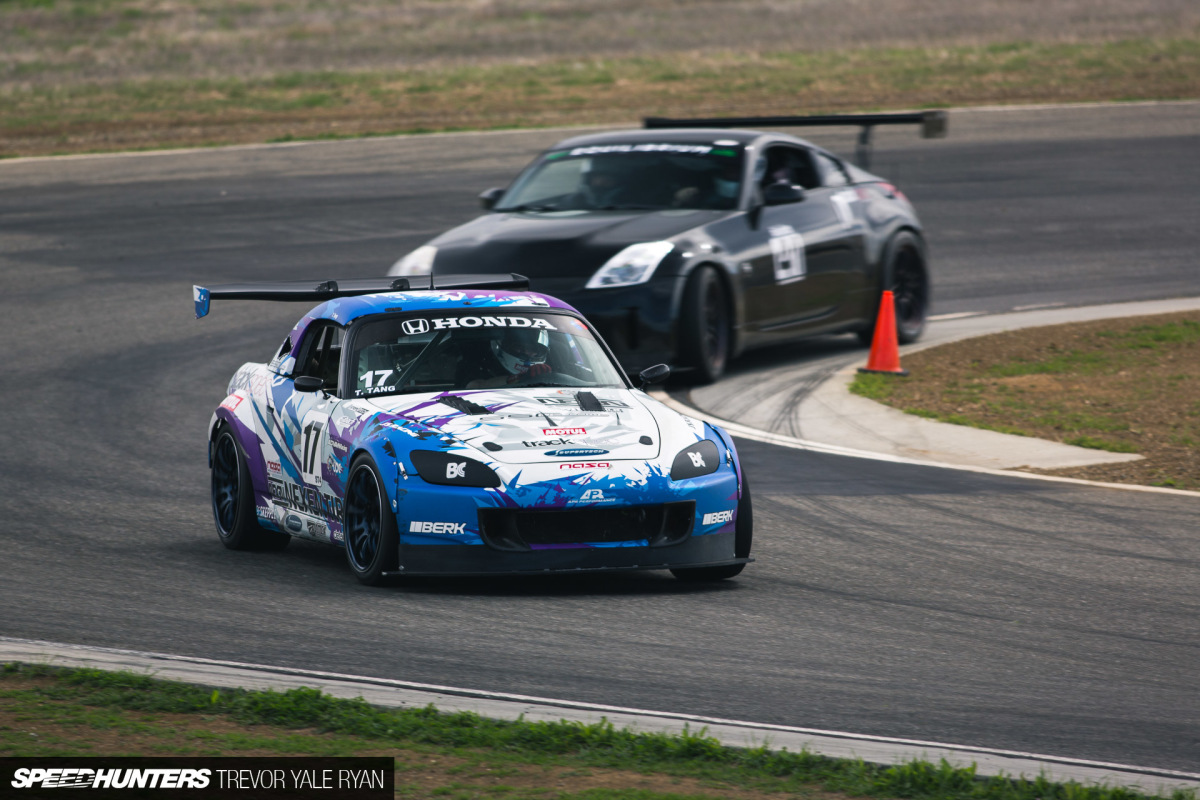 Last weekend was the first real shakedown on the new build at an OnGrid track day, and others in the ST4 class were tearing up Thunderhill West alongside Tom and 'Irene'.
Event organizer Sina Zendehnam's prepped 350Z is shaping up to be a competitive car this year as well, and it's no secret the Z33 chassis is an excellent and affordable base to work from.
You can have a look at a couple of laps at the above video I stole from Tom.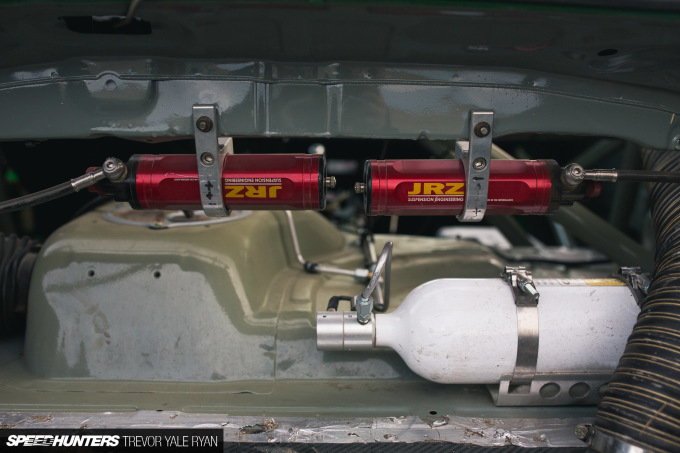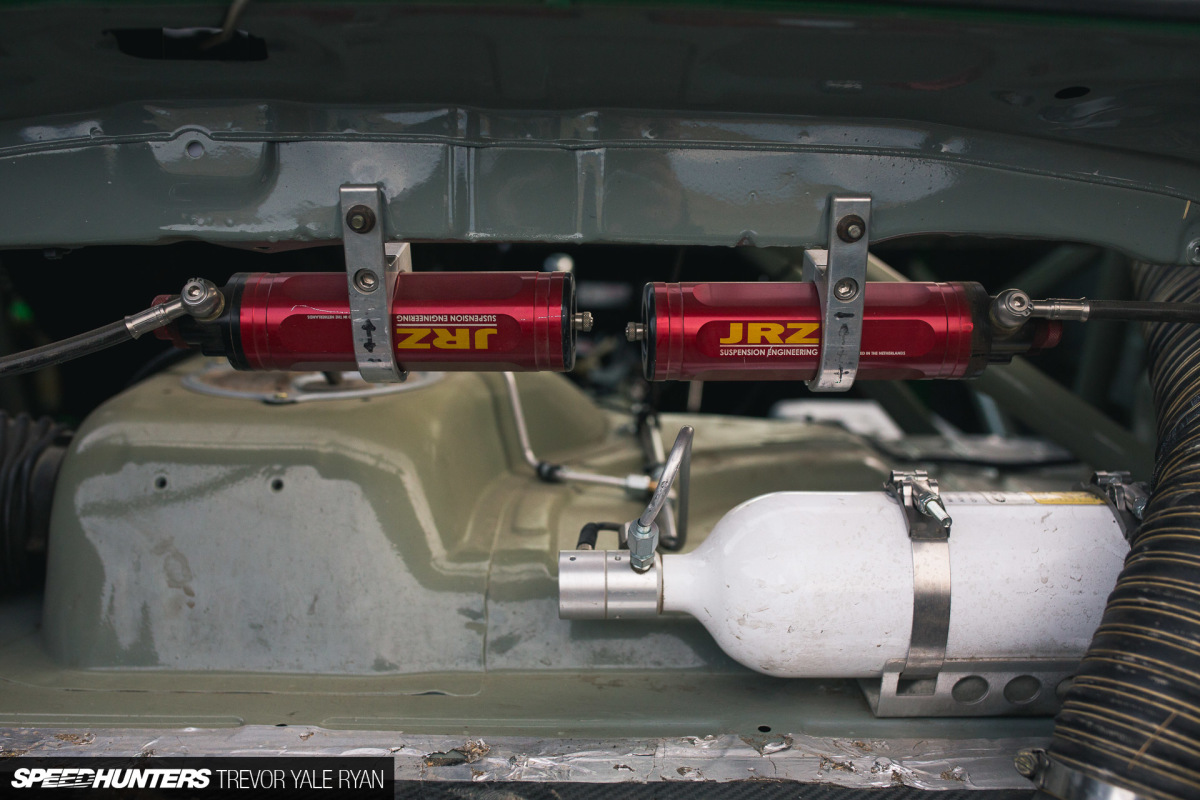 To keep the rubber properly mated to the track surface, Tom has gone with JRZ 12 31 three-way dampers which work in unison with Eibach ERS 2.25-inch springs, along with helper springs and spacers. Other Eibach suspension parts include the front and rear sway bars.
Meanwhile, the chassis and subframe have been stiffened and perfectly aligned with with Spoon rigid collars, and the chassis has been seam-welded as well. A J's Racing front roll center spacer adjuster is used with Exedium Racing roll center spacer plates. Version two of Wicked Tuning's bump-steer arms have been installed, using KingPin Machine mono-ball pivot points on all of the suspension arms.
That isn't everything, but I feel I've touched on enough suspension parts in the last two paragraphs to last me a couple articles. It's certainly a well-tuned setup that's been honed over the past three seasons of wheel-to-wheel racing in the car.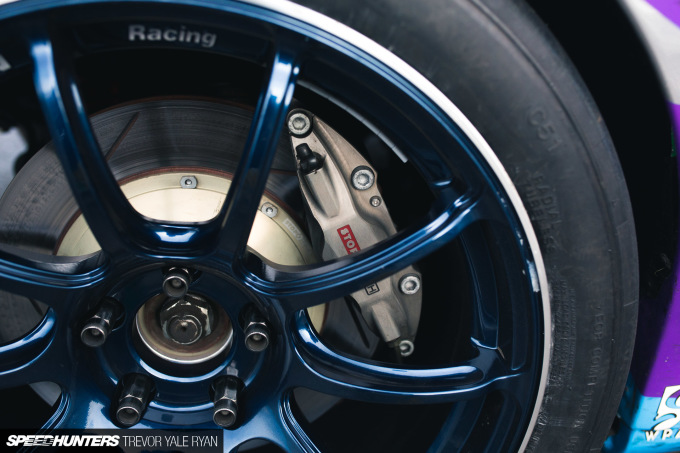 Braking is taken care of with a StopTech kit hiding behind gorgeously painted spokes. This season Tom has moved over to Yokohama Wheel Advan Racing RZIIs which are wrapped in 275/35R18 rubber on all four corners.
There are plenty of other racy details around the car, too.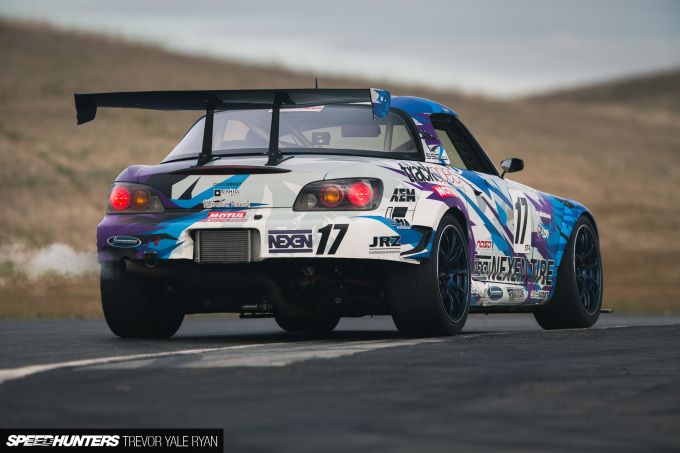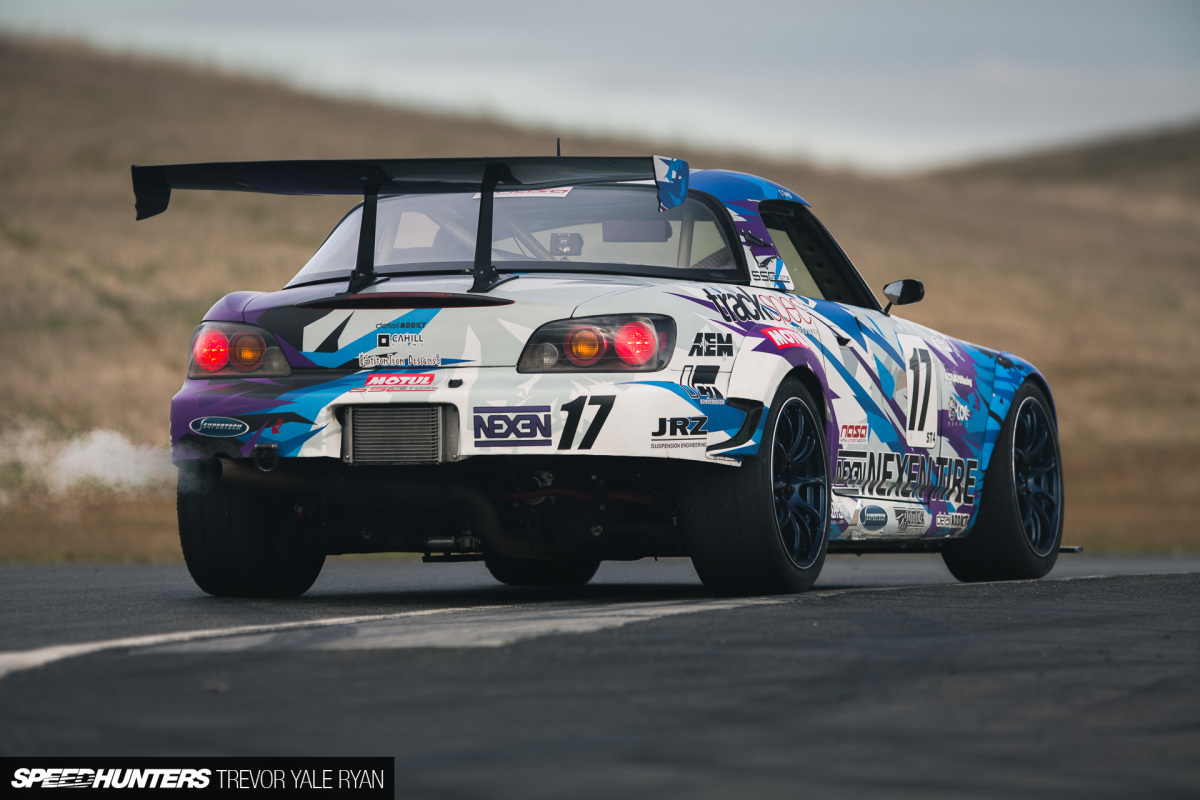 Together, all of the incremental changes, minor and major, result in a hyper-functional build that sits just right on a racetrack.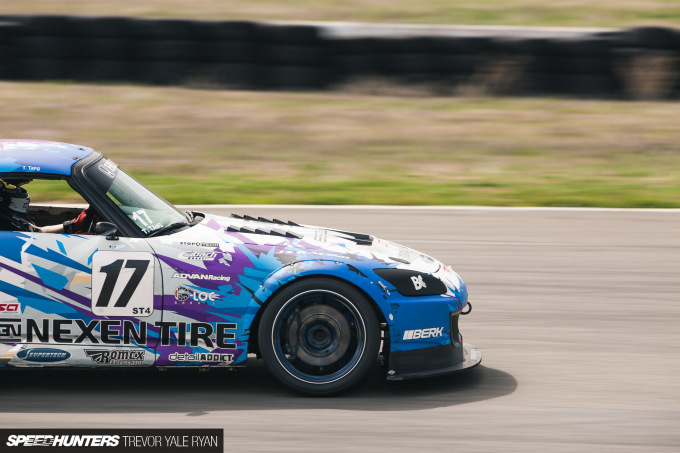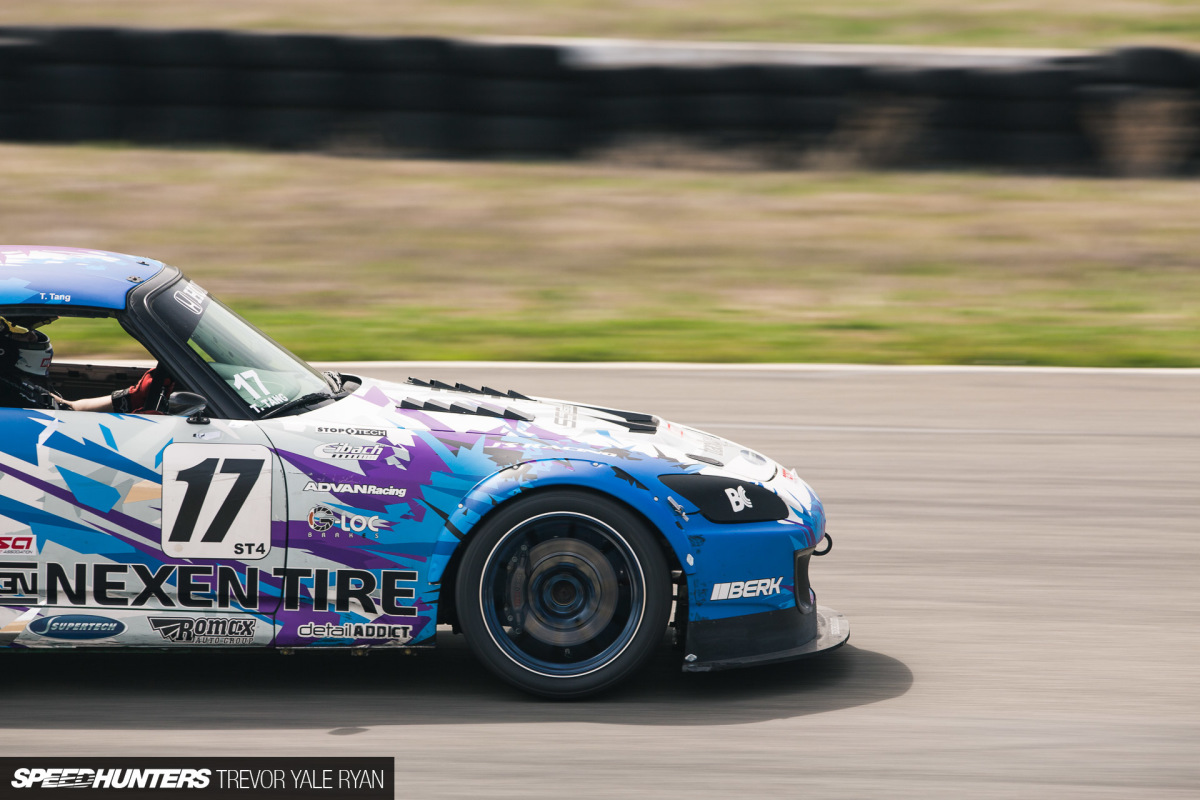 Of course, the most important mod will always be the driver mod. Tom's looking to make the most of all the seat time this year, with help from teammate and mentor Graham Downey (who also found the motor that's in the car now). You can follow along during the season at the Trackspec blog or @tomchutang if you are so inclined.
The N00dler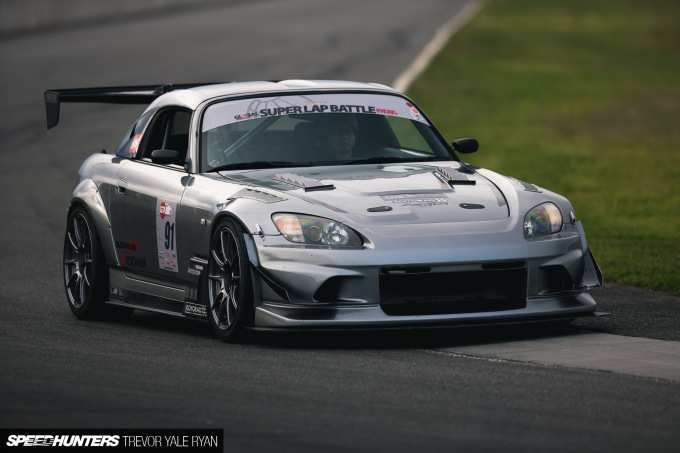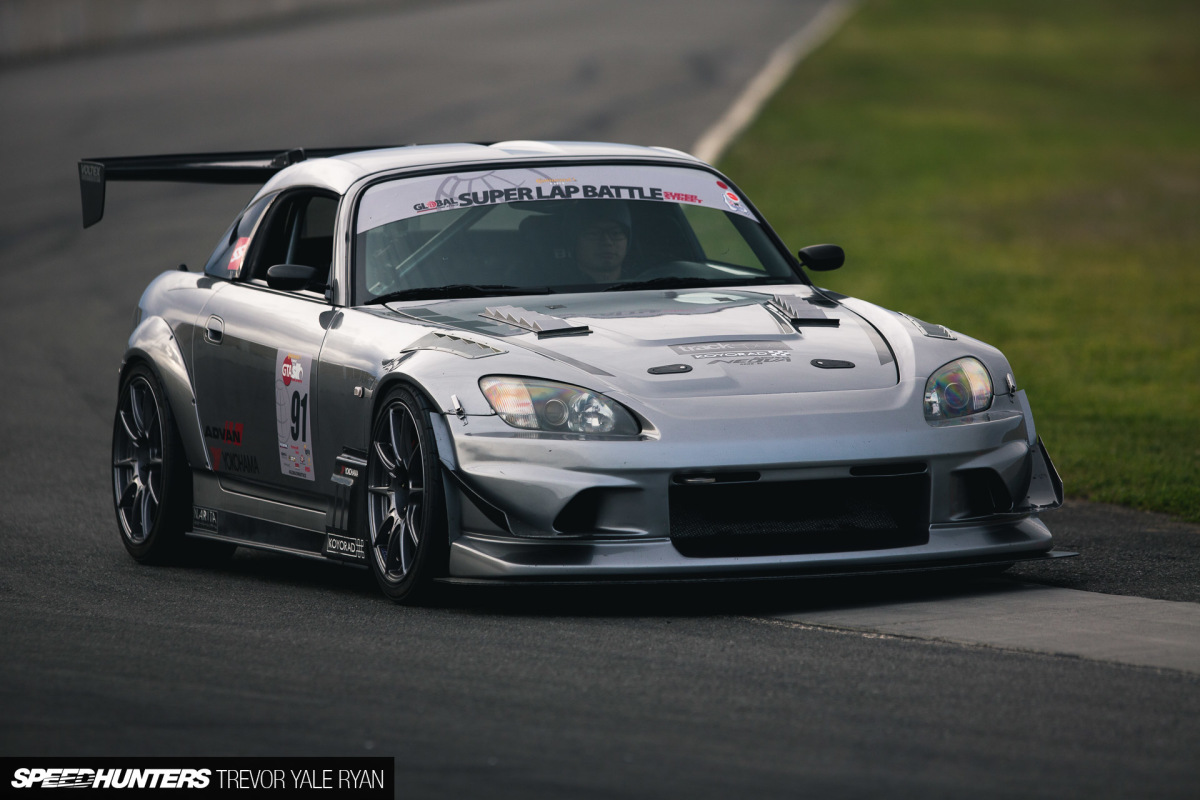 While I'm thinking of social media, I still don't know why Son Vo's chosen @n00dler, but I'm not complaining. I'm not complaining about his car either, and I think it's one of the better looking S2000s I have ever seen.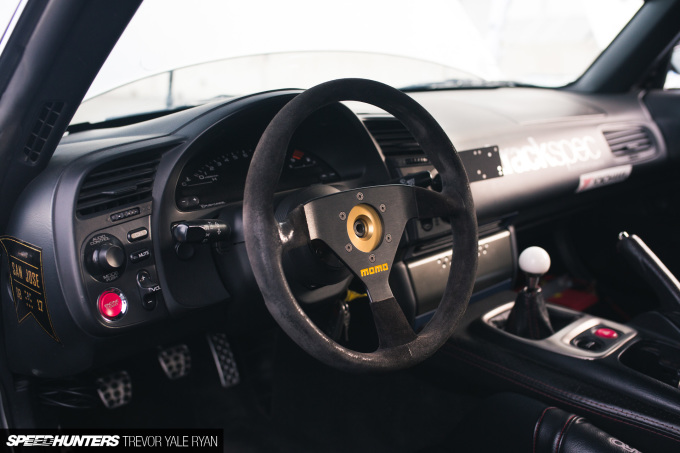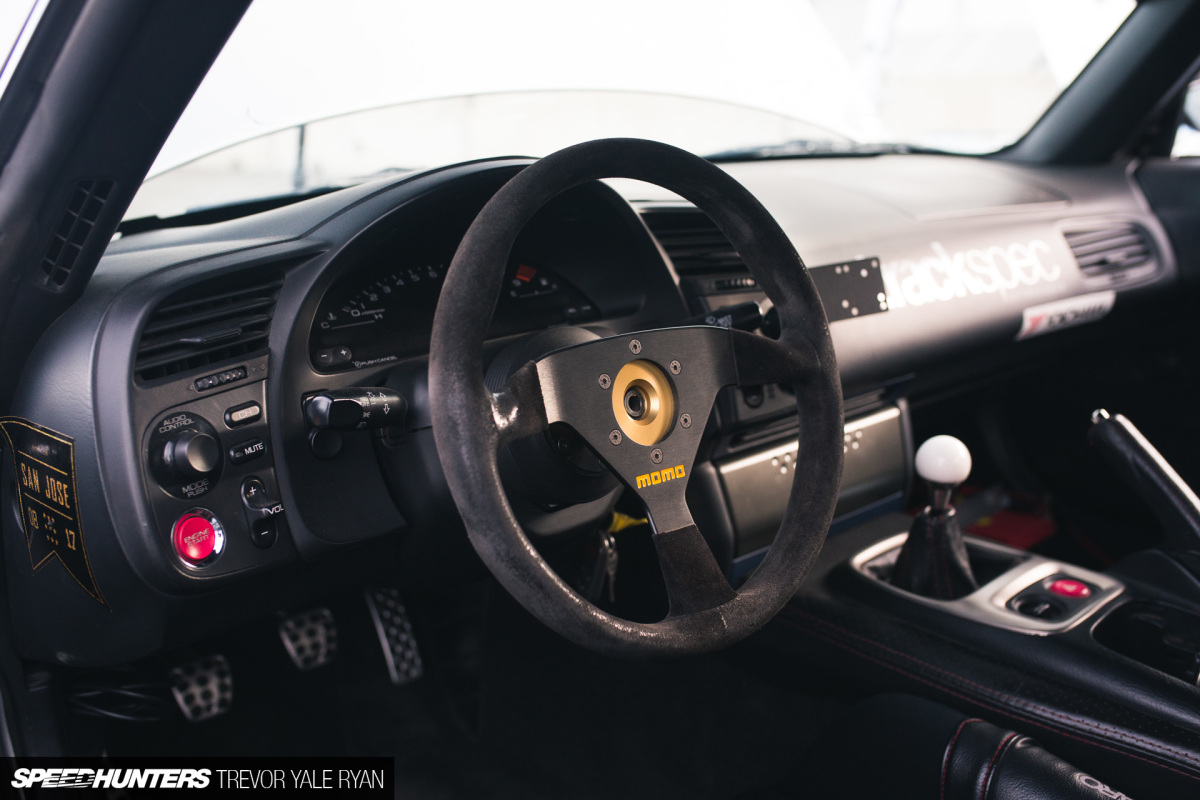 Inside, it's a bit different than Tom's car. A Momo Mod78 wheel along with a Works Bell short hub and Lifeline quick release have replaced the stock setup, while a Spoon titanium shift knob improves feel as Son works through the gears.
The battery has been relocated near where the passenger's feet would go (Tom's is here as well), with a couple stray wires heading back to the stripped-out rear of the car.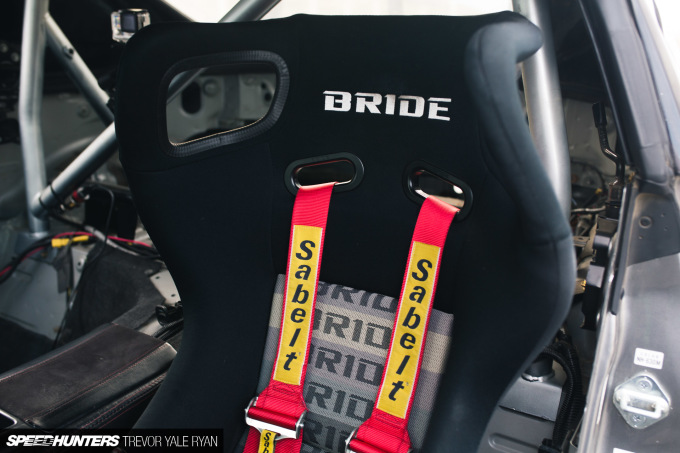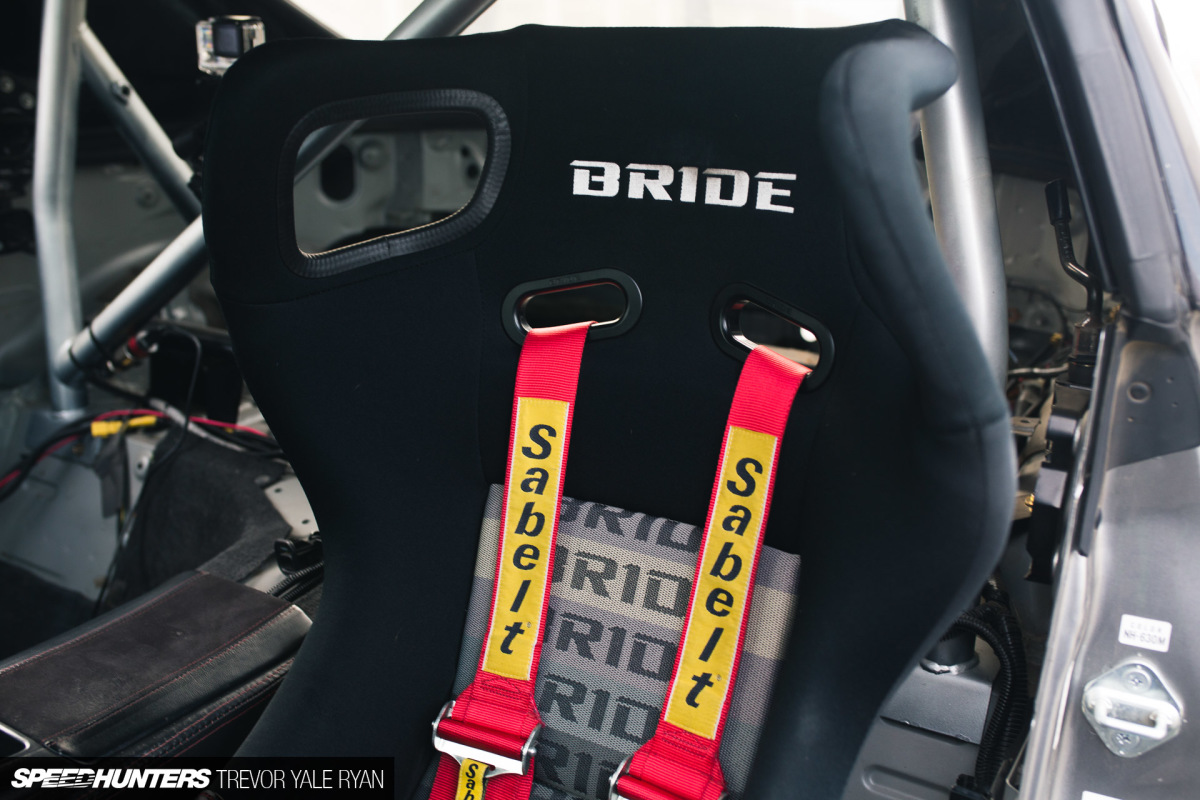 In the back you'll find a HardDog roll bar, while the drivers seat has been replaced with a Bride Gardis III sitting on Bride rails.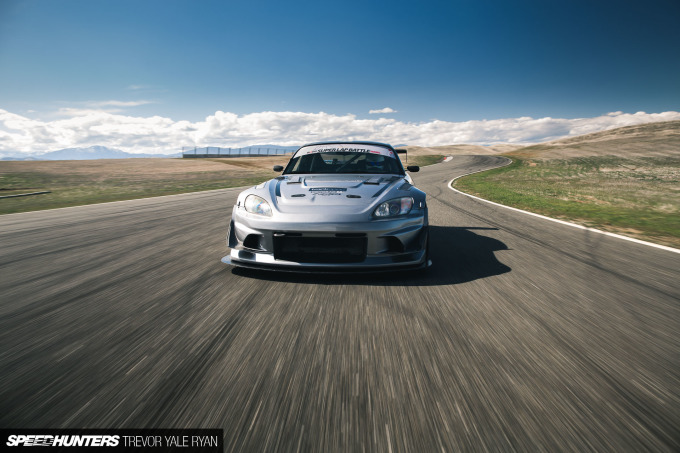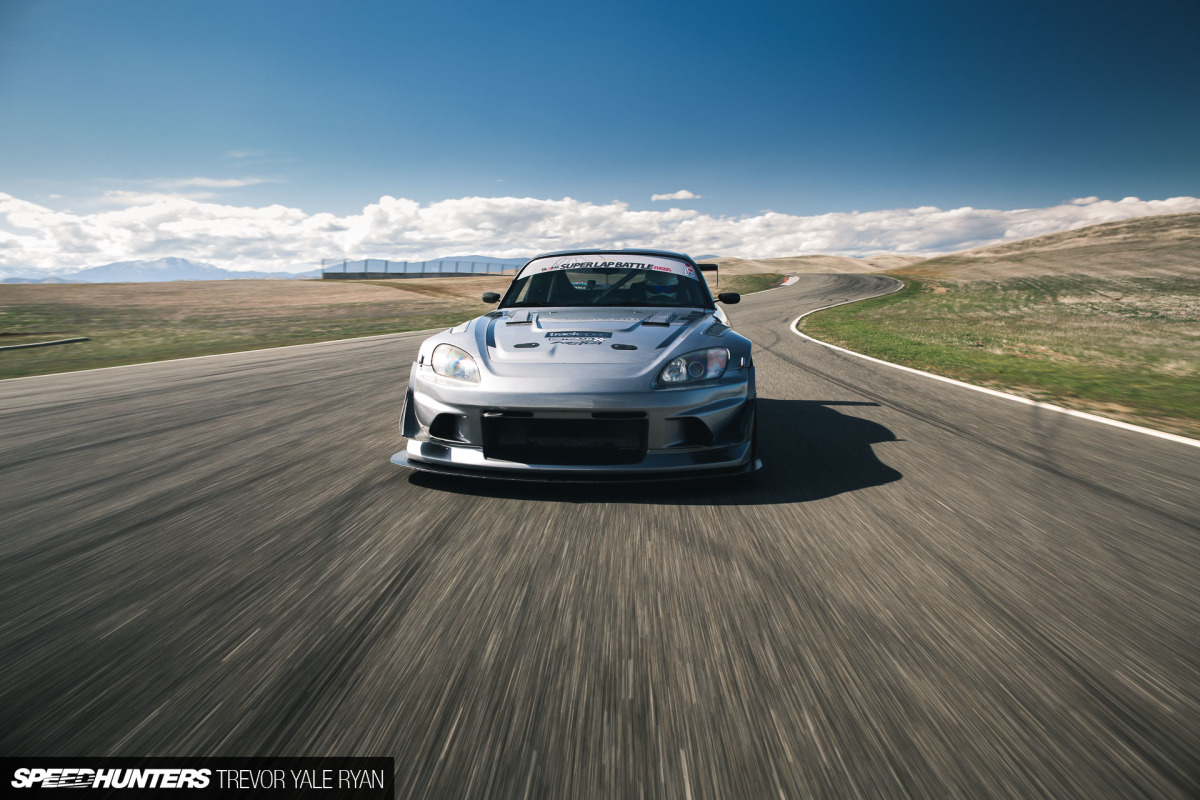 I've seen Son's car evolve over the last few years, and each day the track something has been changed and he shaves a bit of time off of his personal best.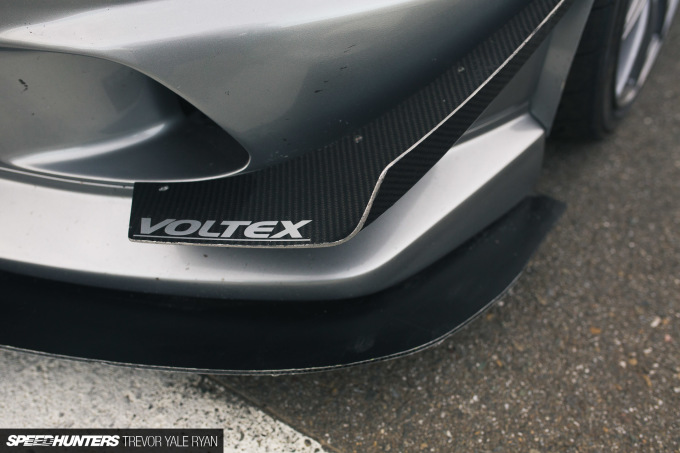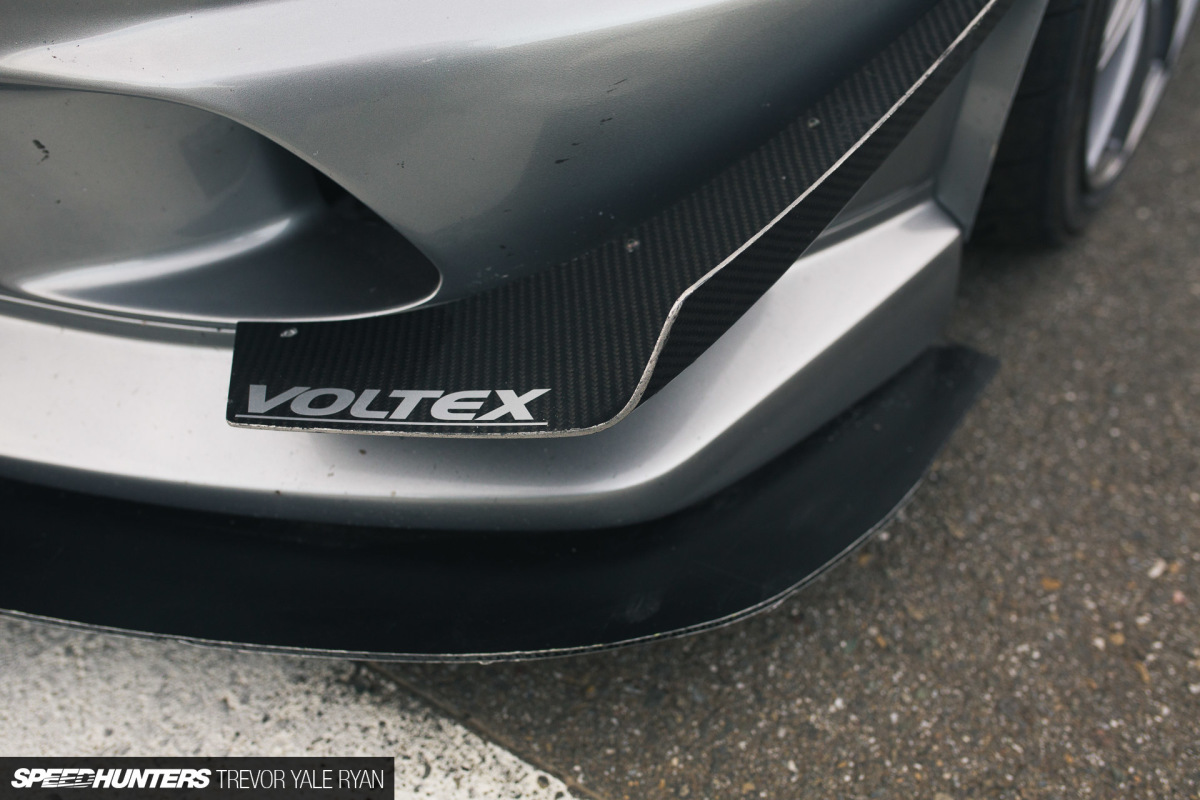 One such area in particular is the aero, which is now chiefly composed of a chassis-mounted alumalite splitter and the massive Voltex rear wing mounted to Voltex Type 7 swan neck.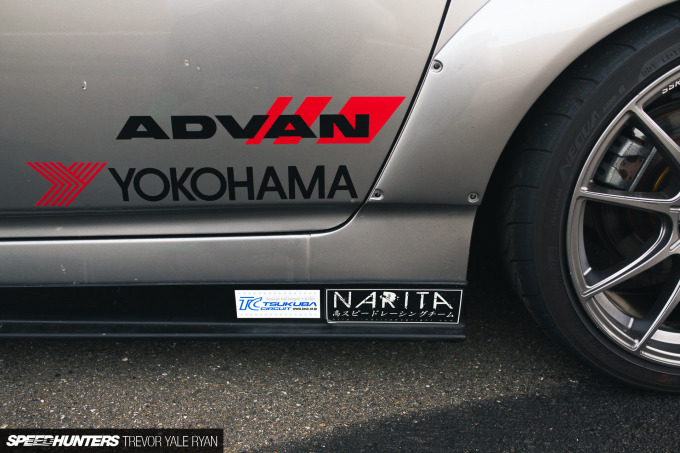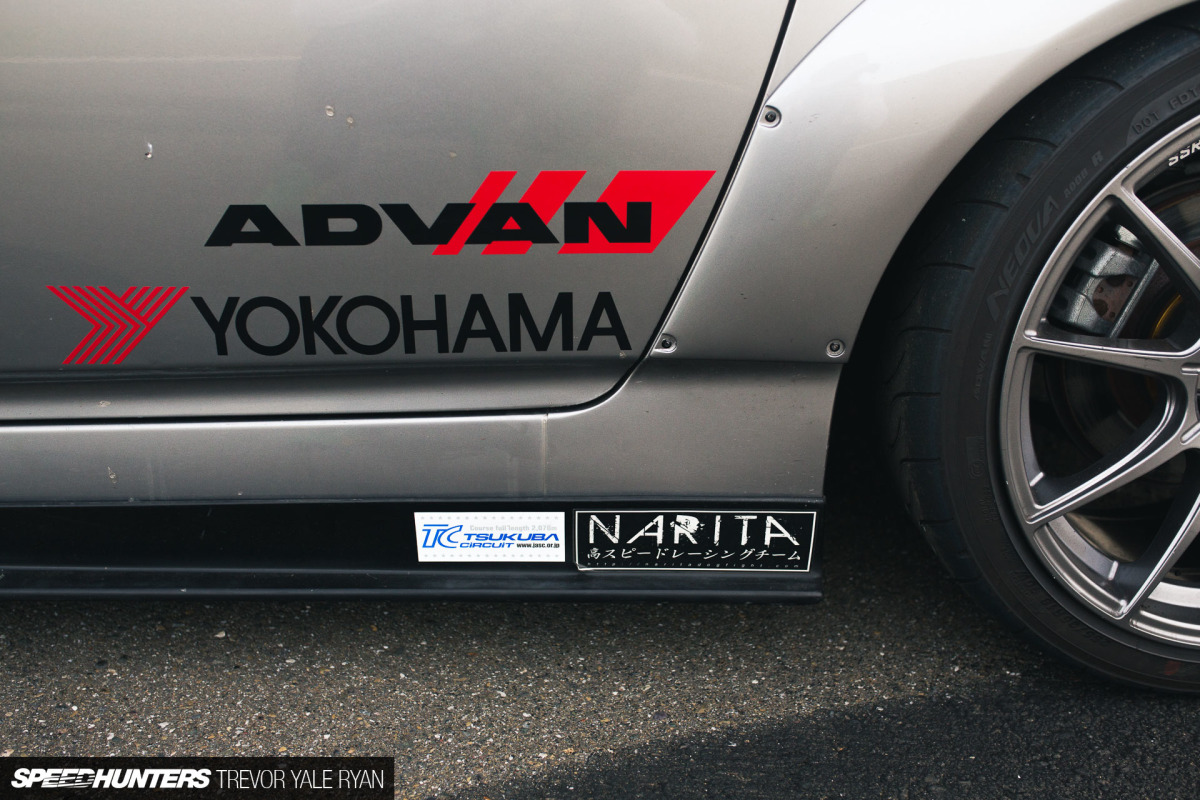 The edgy look is continued around the side of the car as well.
Above the driver, a Mugen hardtop looks worlds better than any convertible top ever will.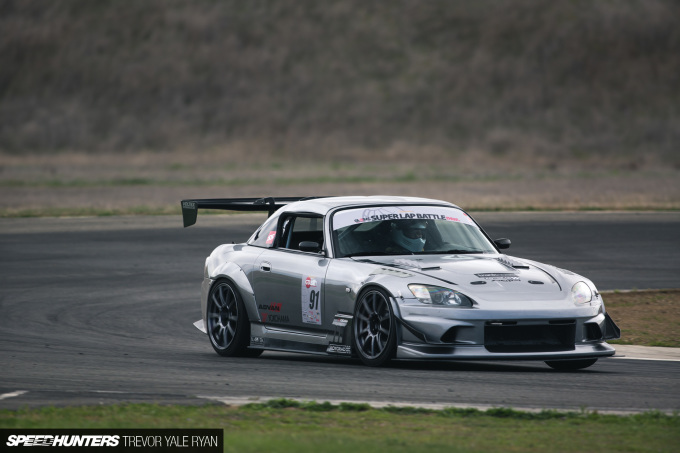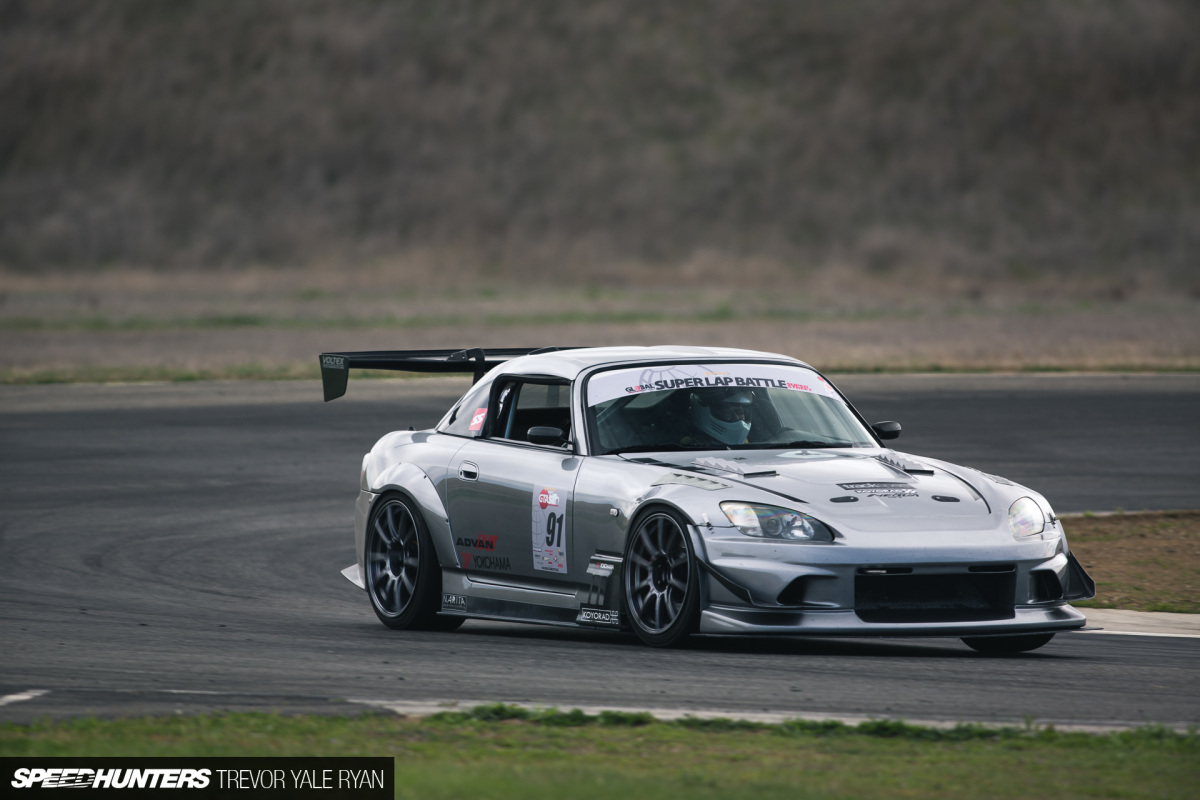 I couldn't quite put my finger on what it was about the headlights that looked different until I went home and did a bit of Googling. Son also filled me in, mentioning that they are JDM versions he bought in Japan.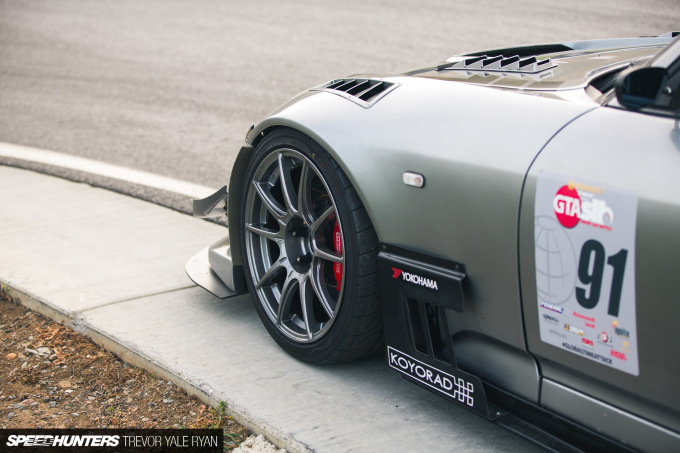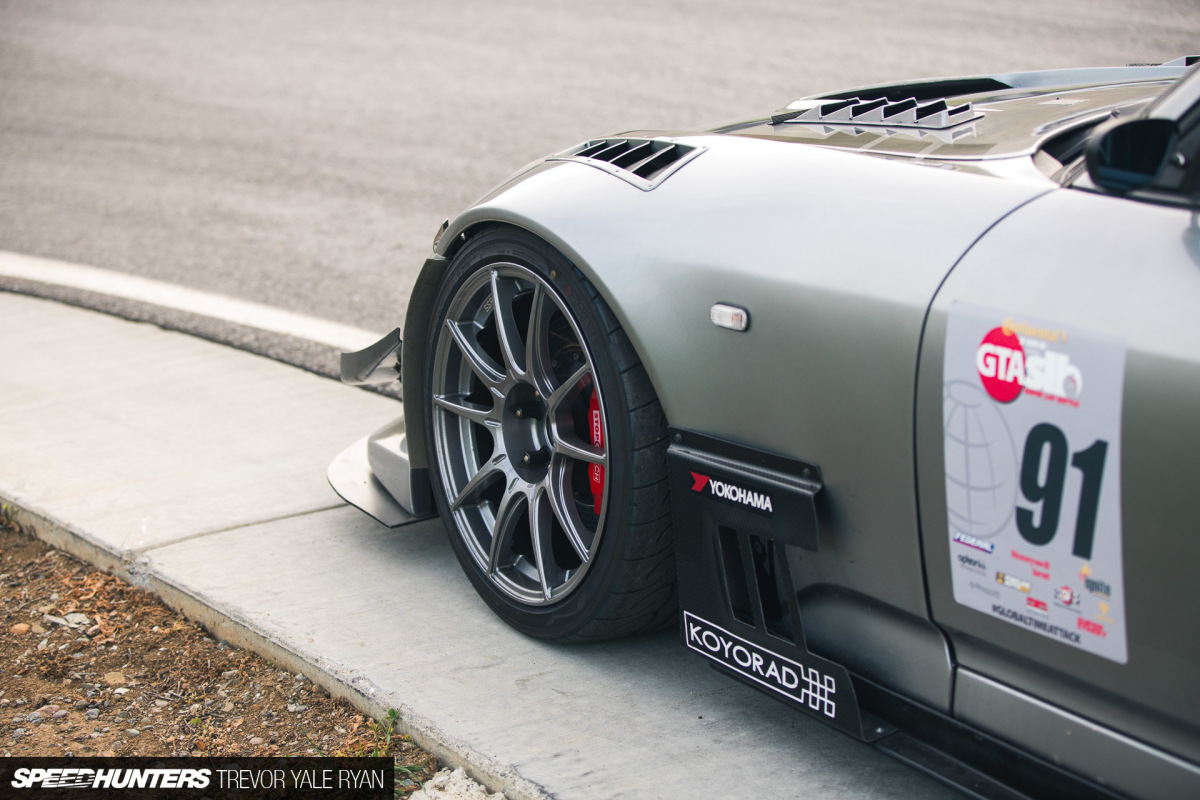 You've also surely noticed that the way the car sits has changed drastically since it was being shown off at a Honda dealership. Ride height and improved handling comes in the form of HKS IV SP coilovers, with subframe bracing by Whiteline and Cusco. Like Tom, Son has also opted for the Spoon rigid collar kit.
To make it all fit just so, Downforce +30mm vented front fenders allow the nice and meaty wheel setup the perfect amount of clearance.
Like Tom, Son's wheels are 18×9.5-inch, although the offset is 5mm different and the tires are narrower 255/35R18 Yokohama Advan AD08Rs with SSR GTX01 wheels inside. A StopTech big brake kit has been installed, but Son lamented that his fancy, newer calipers weren't on the car when we shot it. Project Mu pads ensure that Son can come to a stop, even at the track; brake fade is no fun.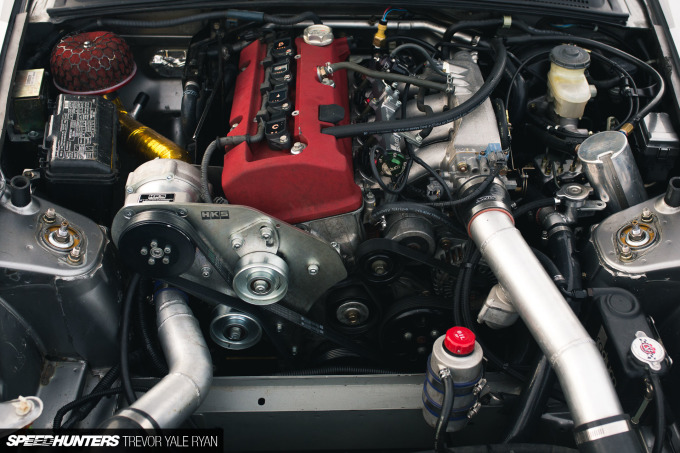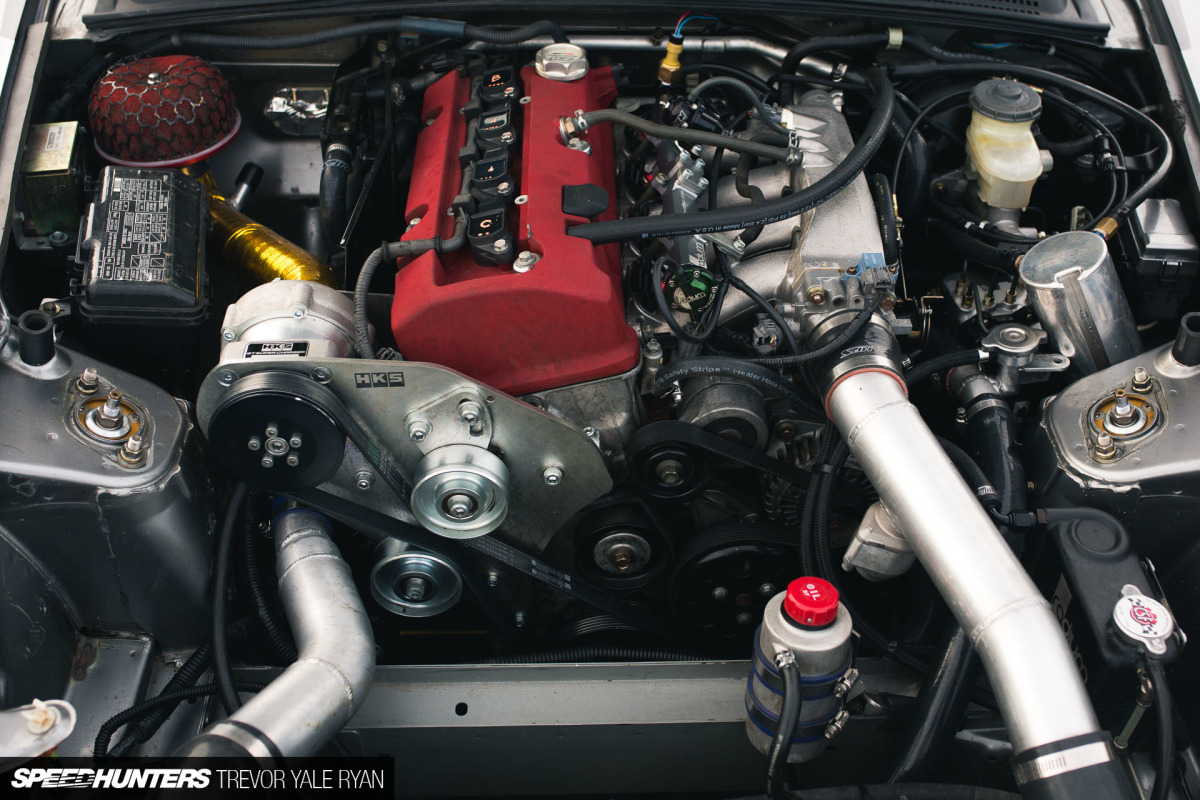 Under the hood, Son's car is much more recognizable as an S2000, although there are a couple major additions.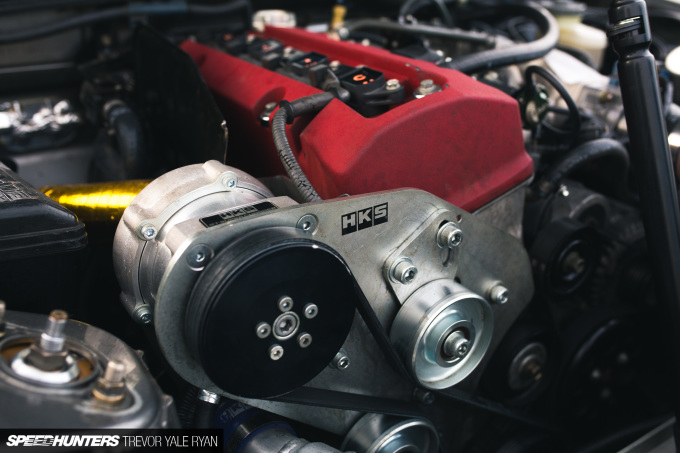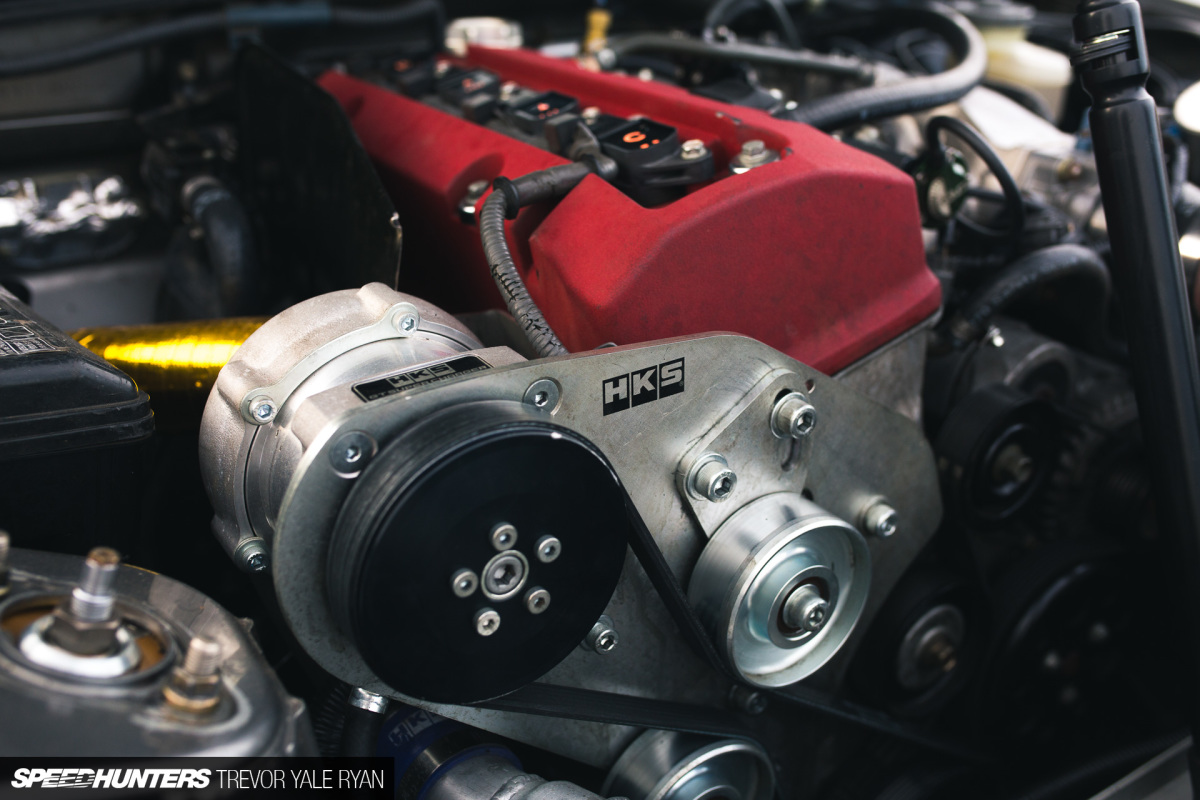 This HKS supercharger kit came from the first v-mounted HKS S2000, installed by Son himself when he worked at Evasive Motorsports. The car it was installed on ended up parted out, and Son bought the kit and v-mount setup.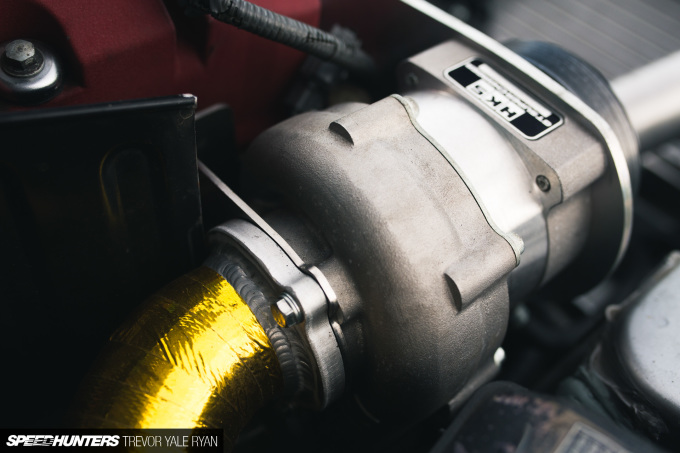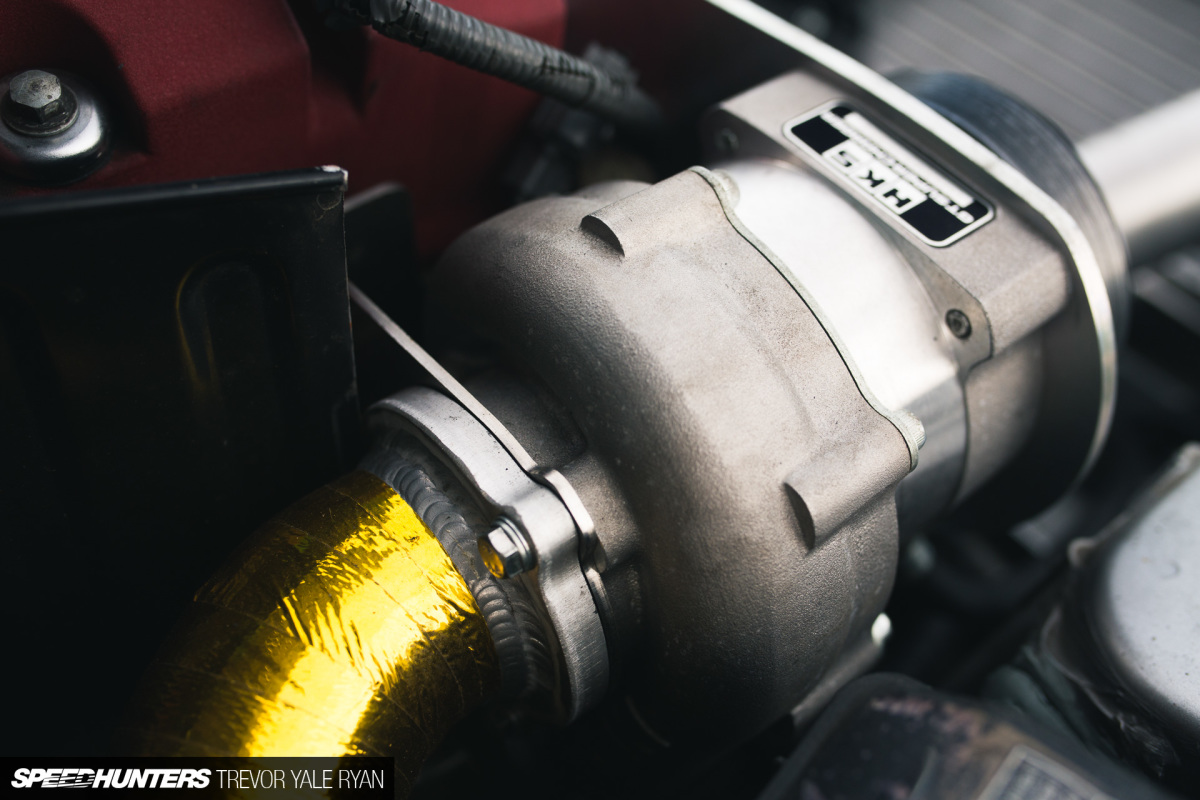 It sounds great, looks great, and produces great power throughout the rev range. What more could you want?
Other odds and ends button up the engine bay, and out back an EVS 70SSP exhaust produces a healthy rumble.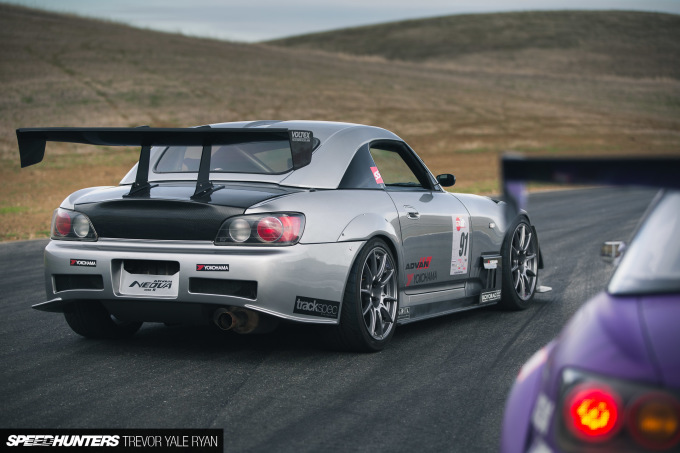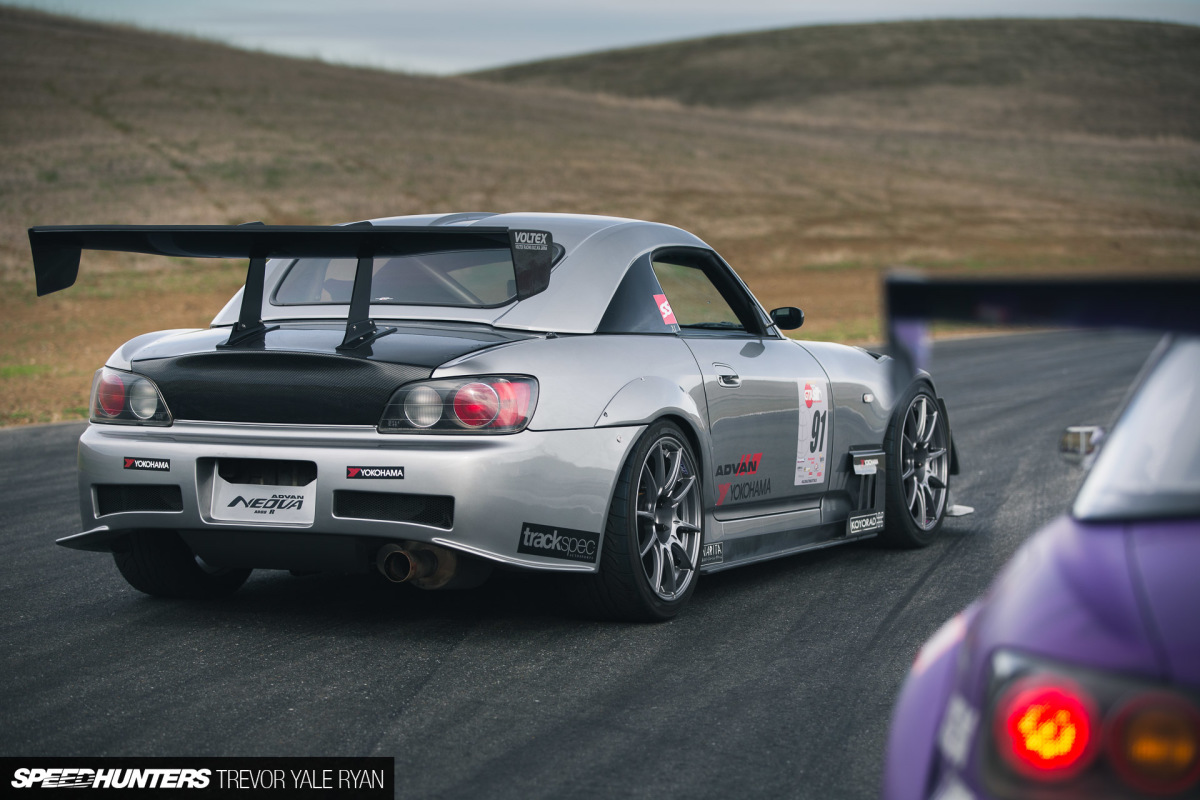 It's an exceptionally good looking S2000 front and back, and definitely enough car to be a handful at the track.
AP1 Or AP2?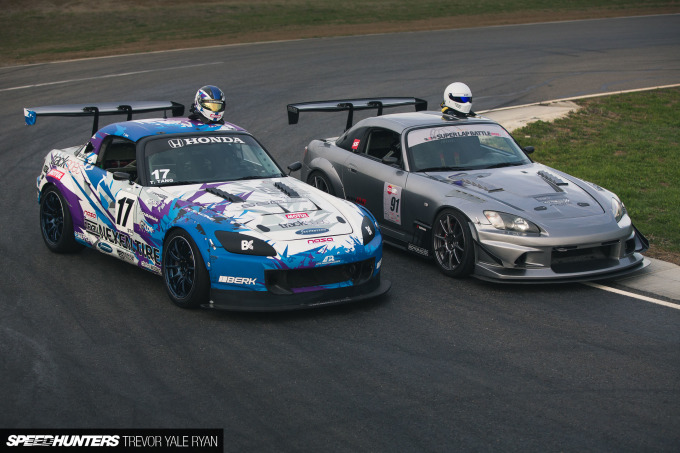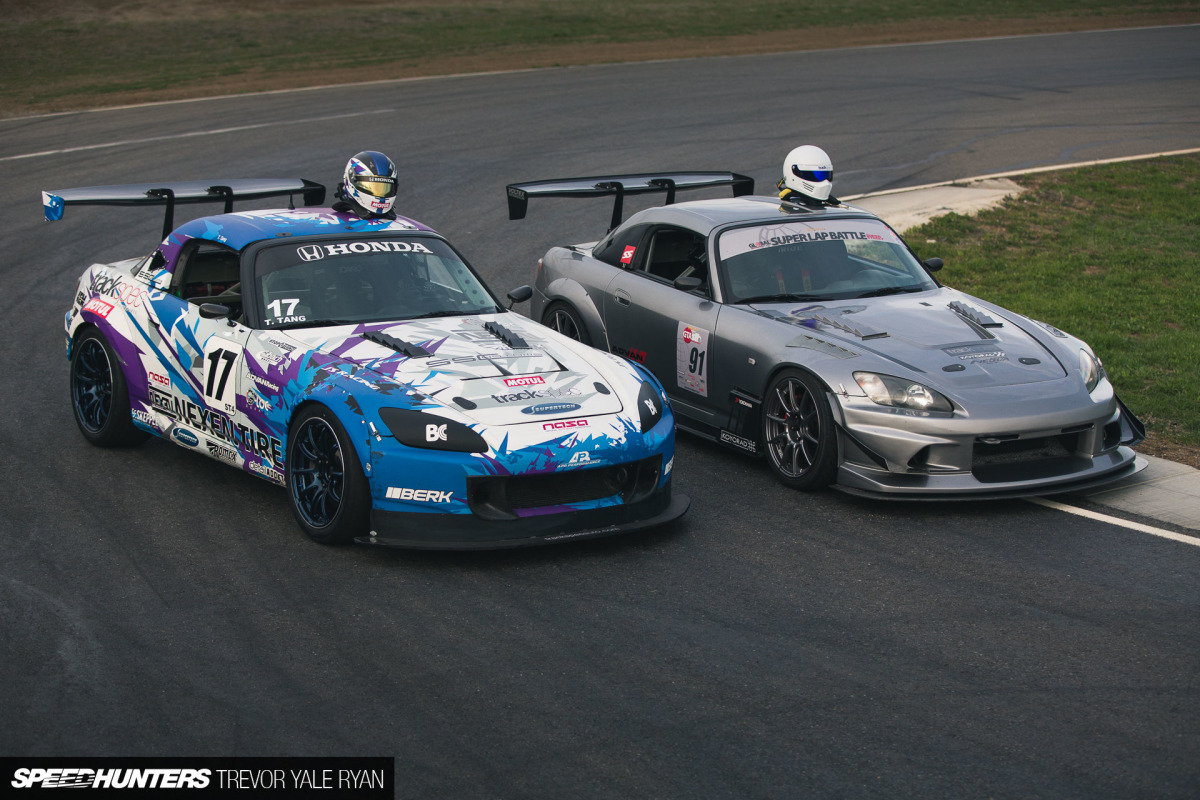 So there you have it, two completely different cars with completely different motors, that are actually the same car built for almost the same purpose. The more time I spent with the cars, the more I tried to choose one.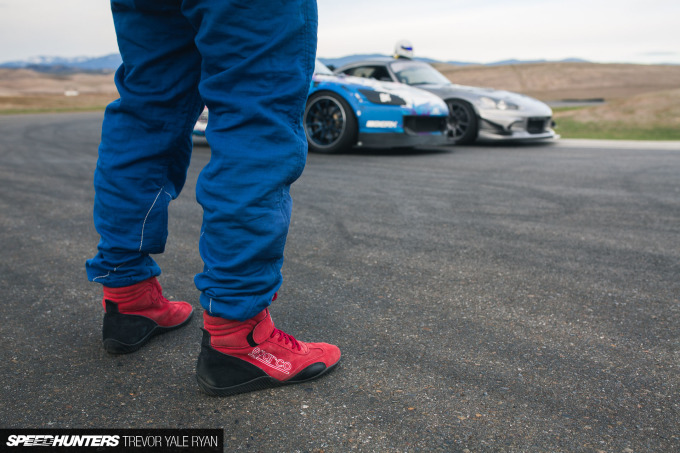 I've already said they can't really be compared, but I guess that's just human nature. When you stand back and take them in, you're inclined to try and pick one.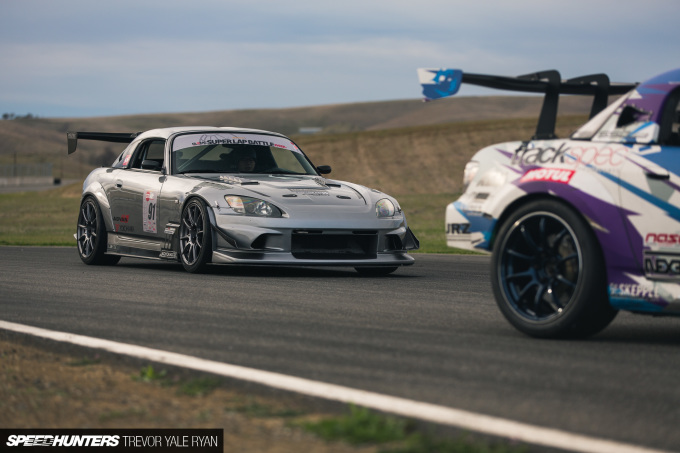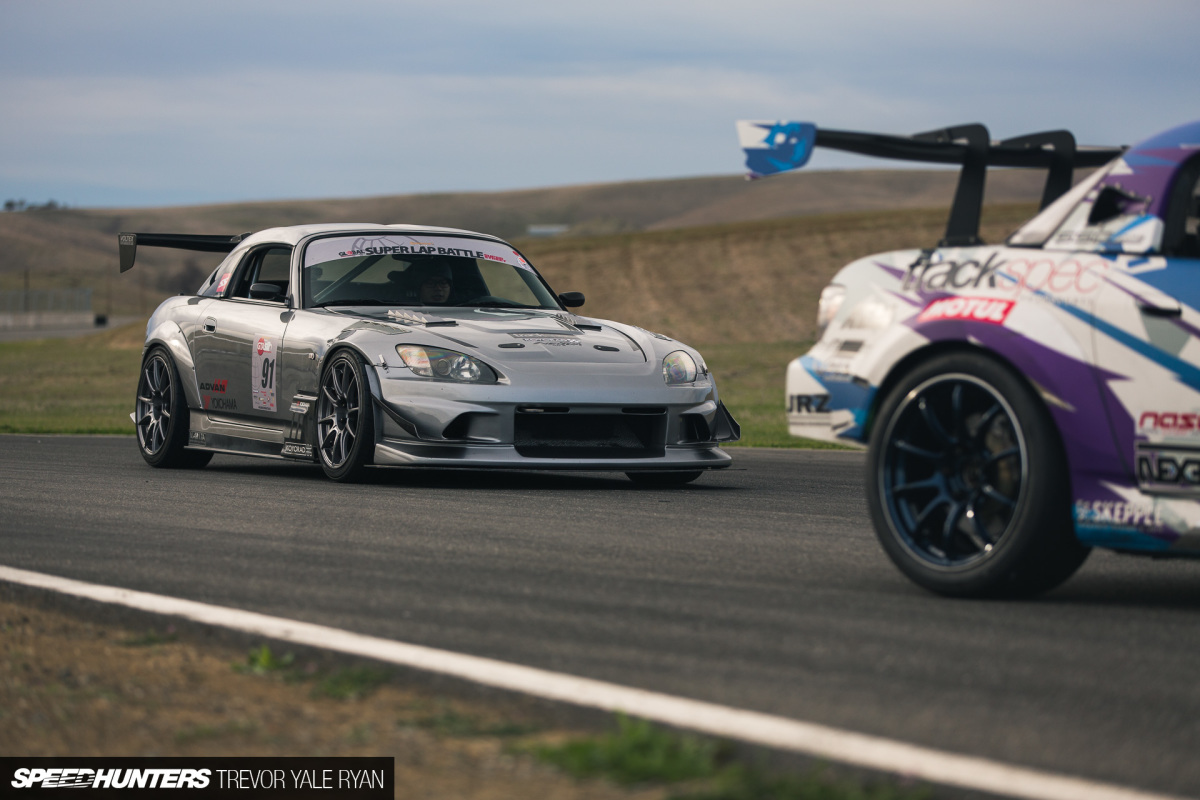 Son's been allowed to let his own preferences shape the car, with style being a factor along with performance. As far as my lifestyle goes, this would be the more sensible long-term choice for me personally.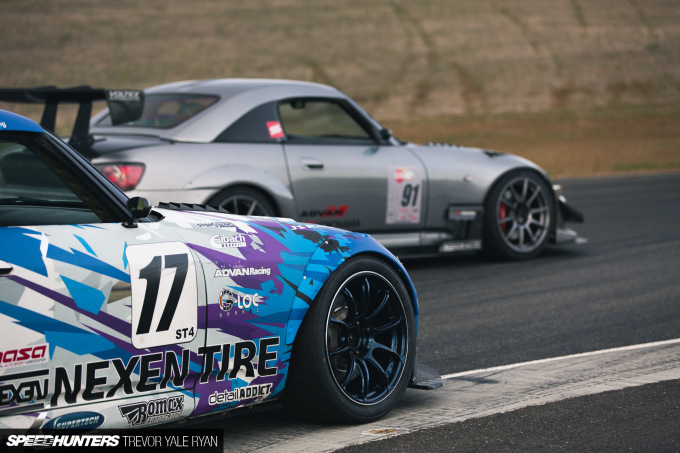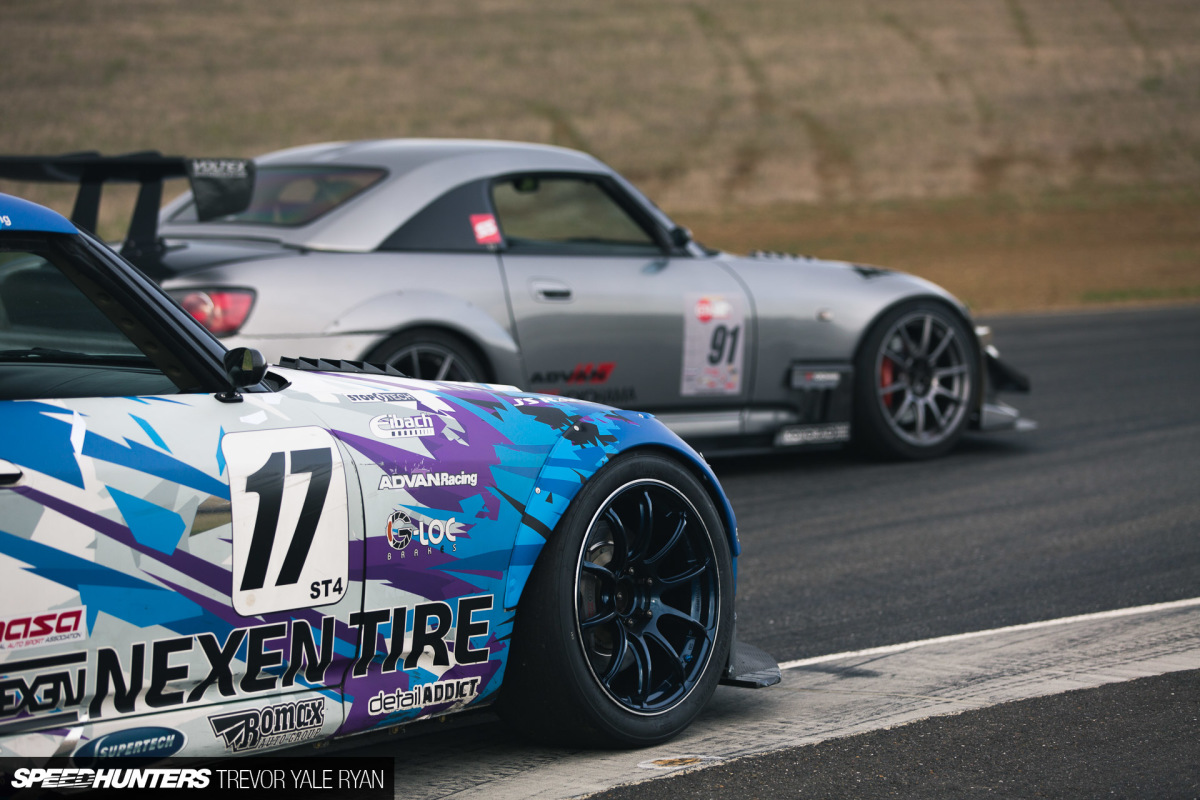 That isn't to say that Tom's car isn't stylish, but it certainly isn't practical. It has to be trailered about, and the choices that have been made on this build are very much a result of class rules. From my experience in Formula SAE back in college, this was always a bit frustrating.
But it can be hugely rewarding, especially when you solve the problem with an outside-the-box solution. And after all, that's racing. Besides, Tom has the pleasure of being able to say he is an actual race car driver, putting up with both the good and the bad.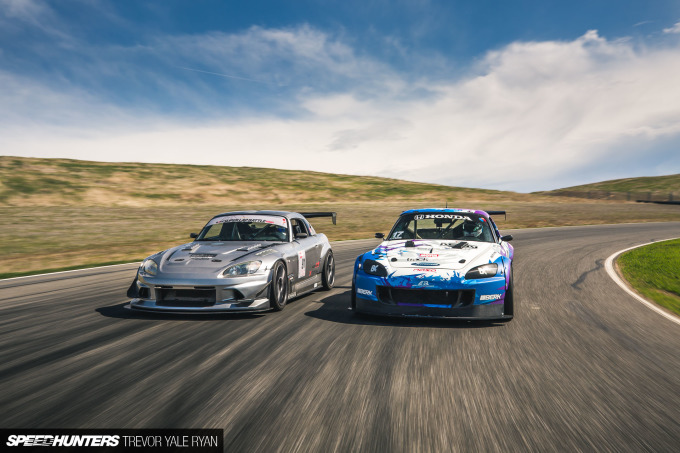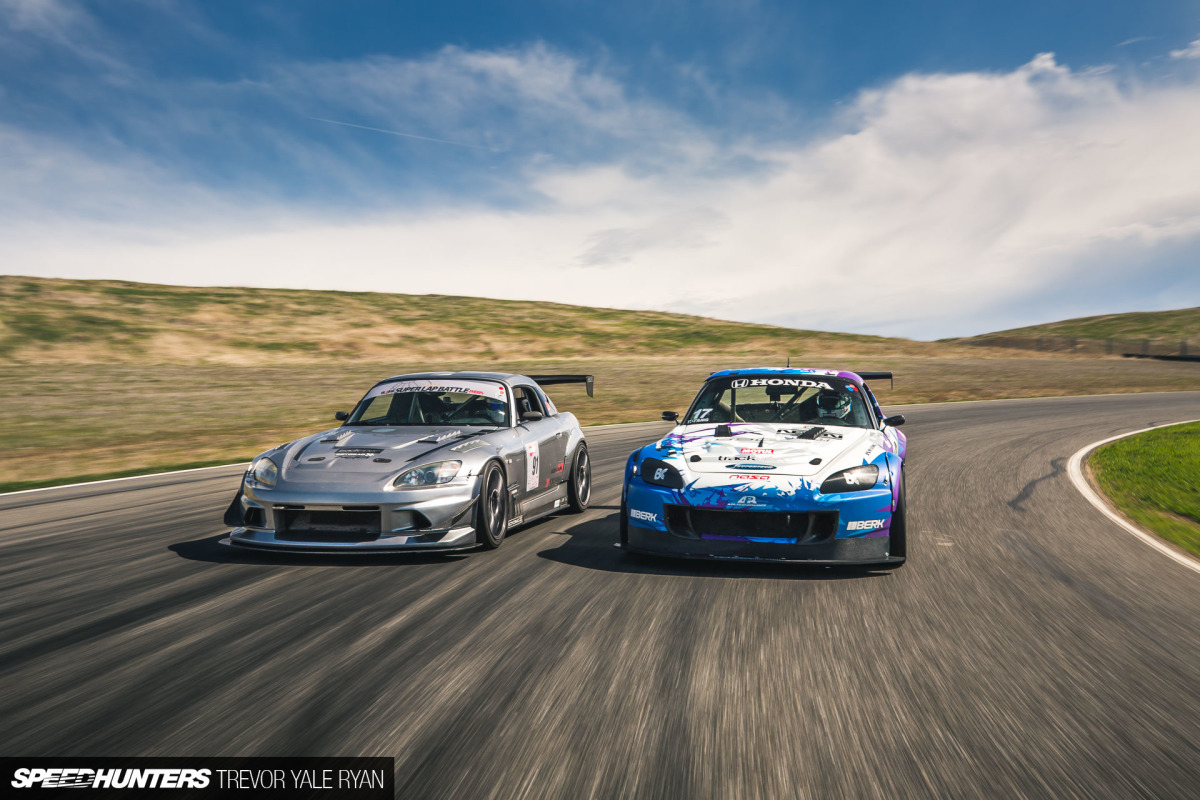 As I said before, even though they're the same car it's a bit apples and oranges. If you want a street car that's a track performer, you'd take Son's AP1. If you want a race car, you'd go with Tom's AP2.
But if you could take either one out for just one session, which would it be?
Trevor Yale Ryan
Instagram: tyrphoto
TYRphoto.com
Cutting Room Floor