Do you realize you are looking at the bargain performance platform of today and the foreseeable future?
The Z33 is, and has been for a while now, the most affordable modern Japanese sports car on the secondhand market in Japan. Prices start at just under US$3000 for well used and probably abused manuals, with $5000 looking like a enough budget to score something in decent condition. That's not a lot of money for a whole lot of car.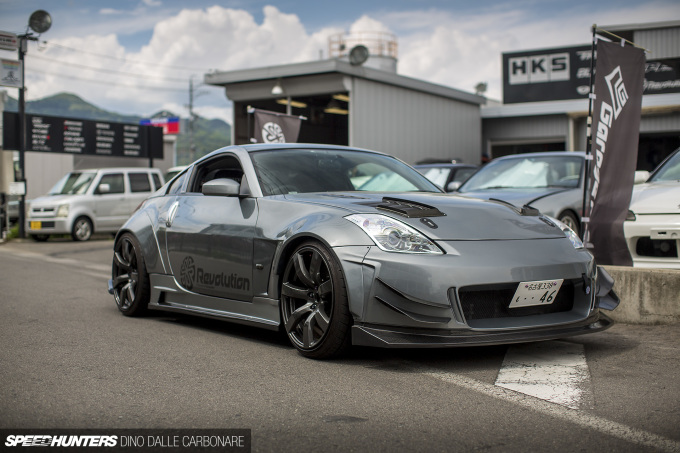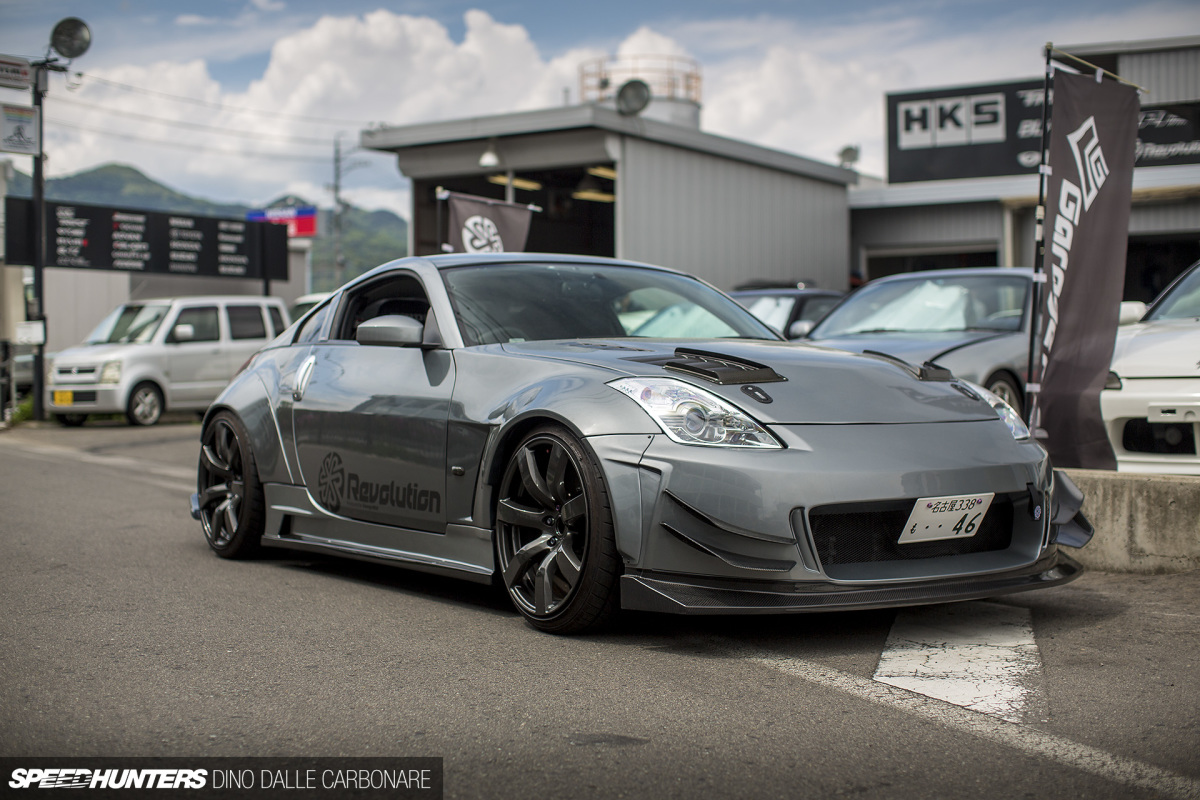 This whole post came to be after my recent visit to Garage Mak in Nagano, a shop that has totally embraced the Z33 platform and in doing so gained kudos from Japan's entire Z community. According to the Miyagawa brothers, this Nissan model has become a tuning favorite; they're cheap to buy and there are a ton of options to get decent performance out of them, including a massive secondhand parts bin at your disposal through such wonderful sites as Yahoo Auctions Japan and of course Up Garage.
Take this customer car parked outside their shop for example; it gives you an idea of how far some people are prepared to go. Upgrades include a Nismo bumper alongside the Garage Mak Revolution aero kit with bolt on overfenders, 2007 R35 GT-R 20-inch wheels, and behind them an R35 Brembo brake package.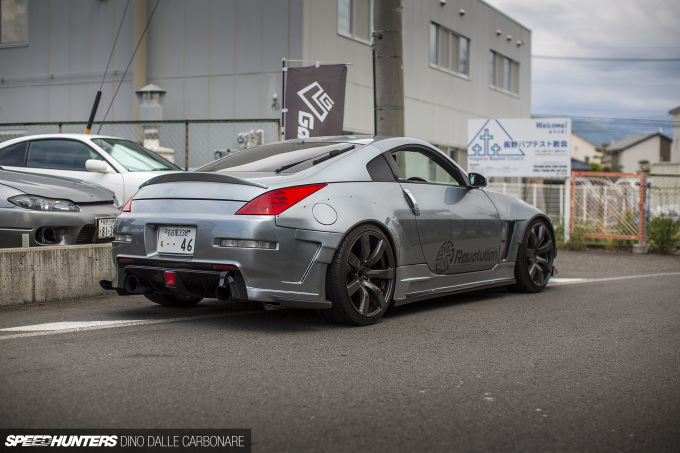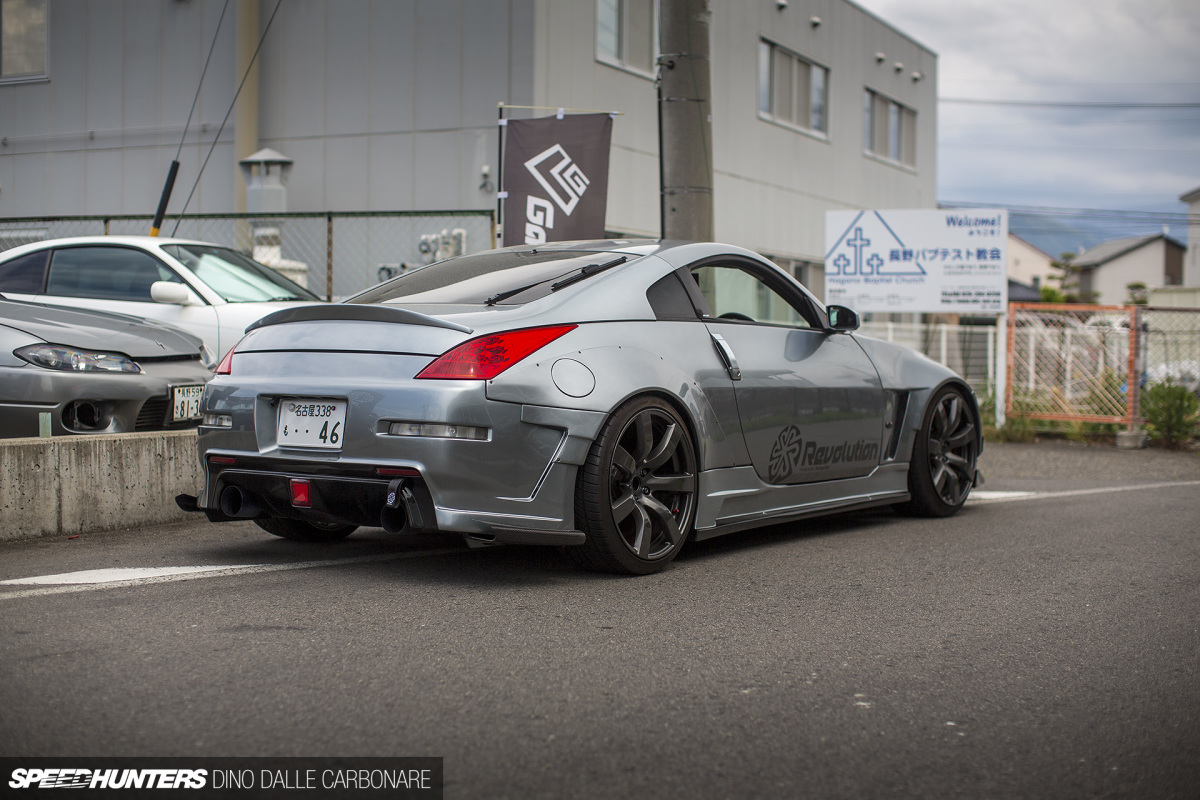 The engine gets upgraded pistons and an HKS GT Supercharger kit which is a very common spec for Garage Mak's customers. These mods and their supporting upgrades get you a reliable 100hp+ boost in power, which is great for street use. More so, it turns the rough revving VQ engine into something a little more inspiring.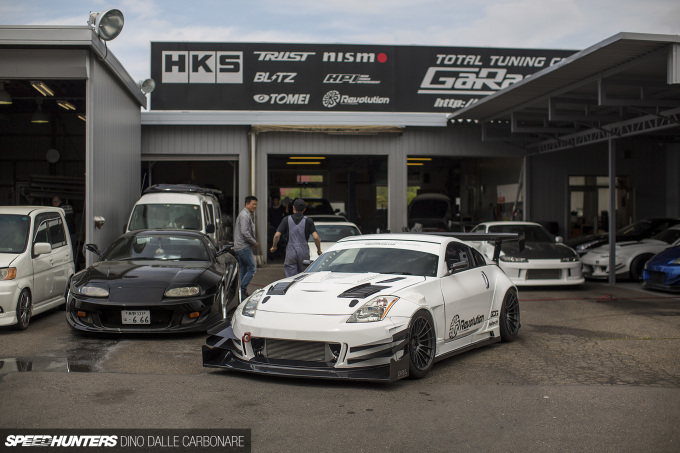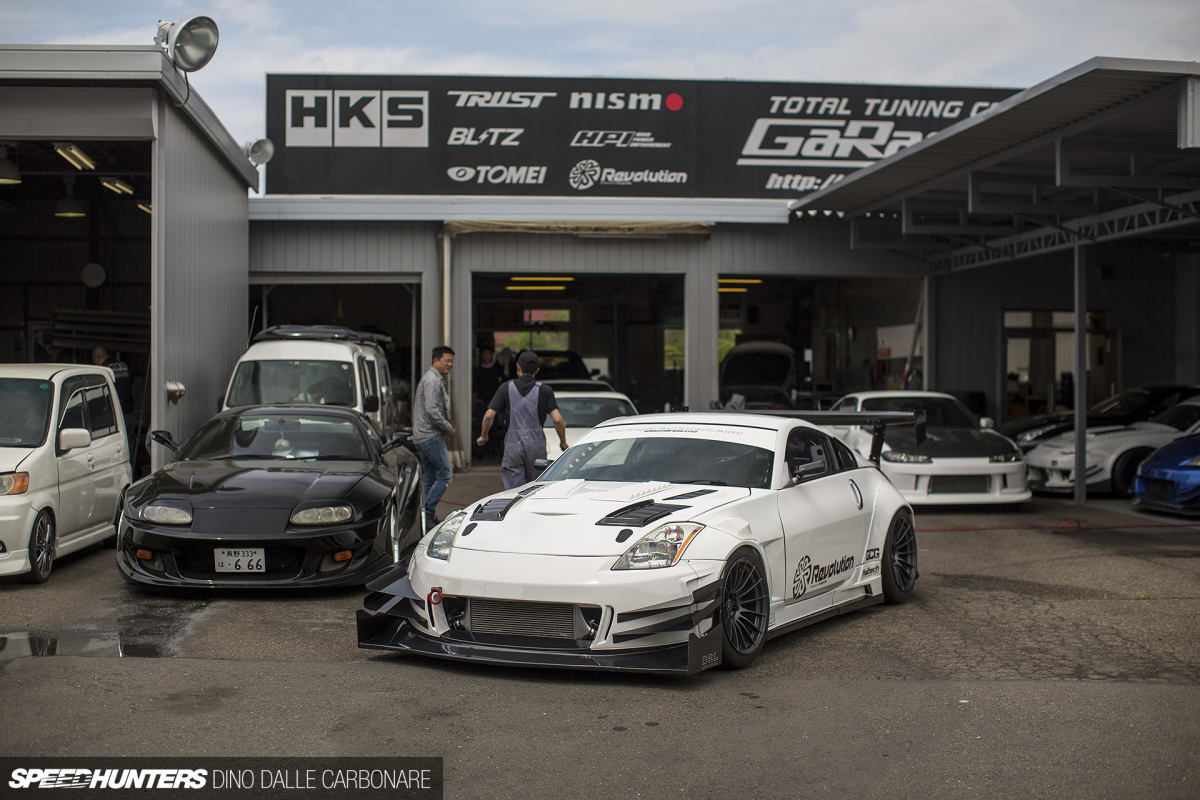 Truth be told, I was never a fan of the VQ series of engines. I did like the Z33 and Z34s, but always thought they were let down by the motor. In standard form they feel lazy, rough and almost unbalanced. But then Tanabe-san from Power House Amuse took me out in his Z33 demo car and I was totally blown away by how the Nismo heads and high compression pistons he was running transformed it into something totally different. It was explosive and immediate in response with a boost in torque and power right across the rev range. And if supercharging and NA tuning aren't options, you can always go the turbocharged route like the Garage Mak time attack demo car you see here.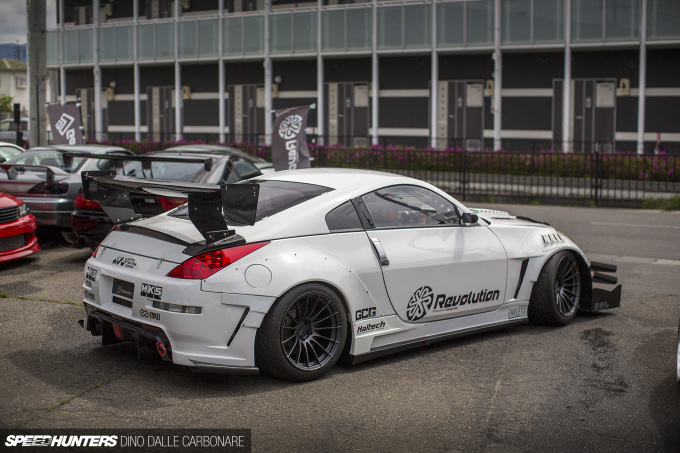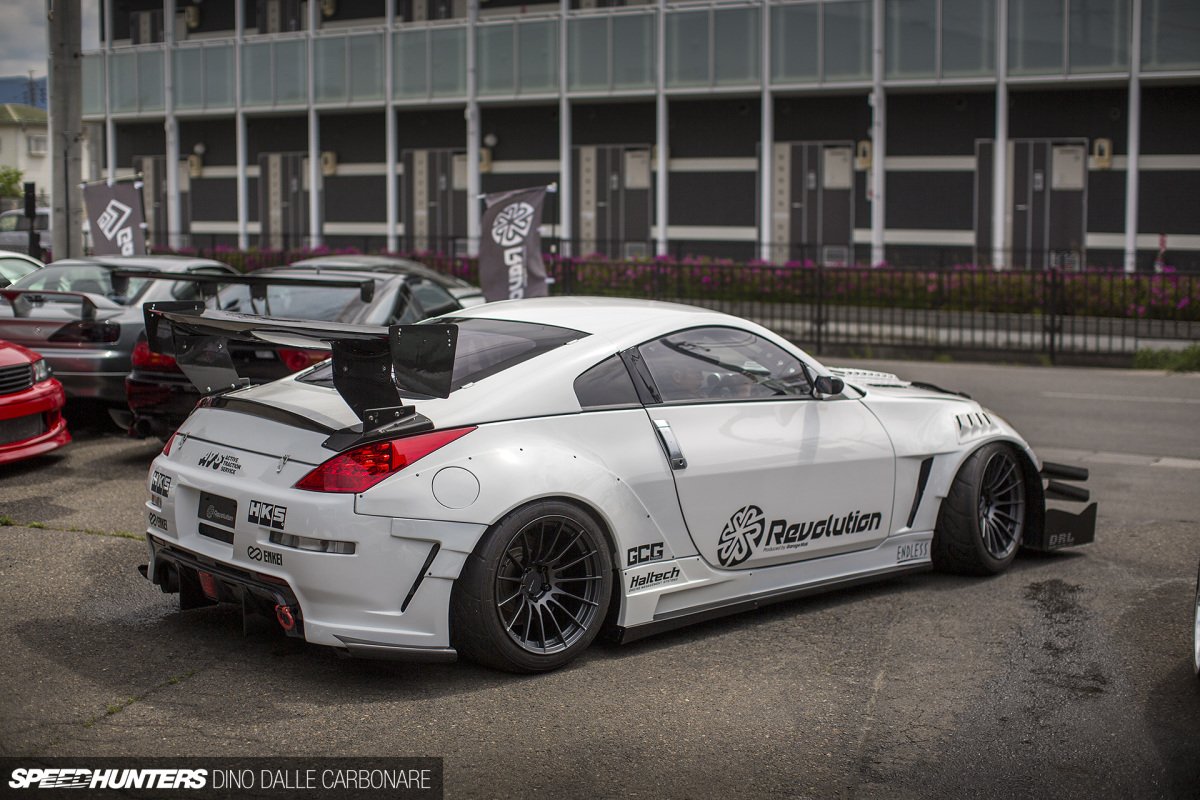 With a big single BorgWarner EFR turbine and fully-built motor this thing is able to kick out a monster 800hp and 80kg/m of torque, showing the very high end of what's capable with this platform and engine.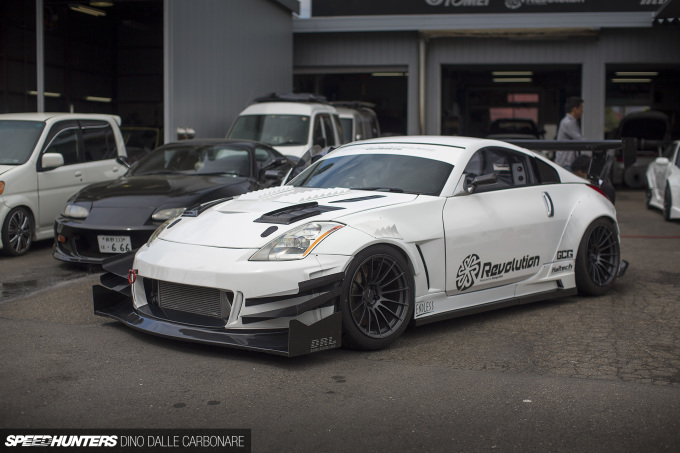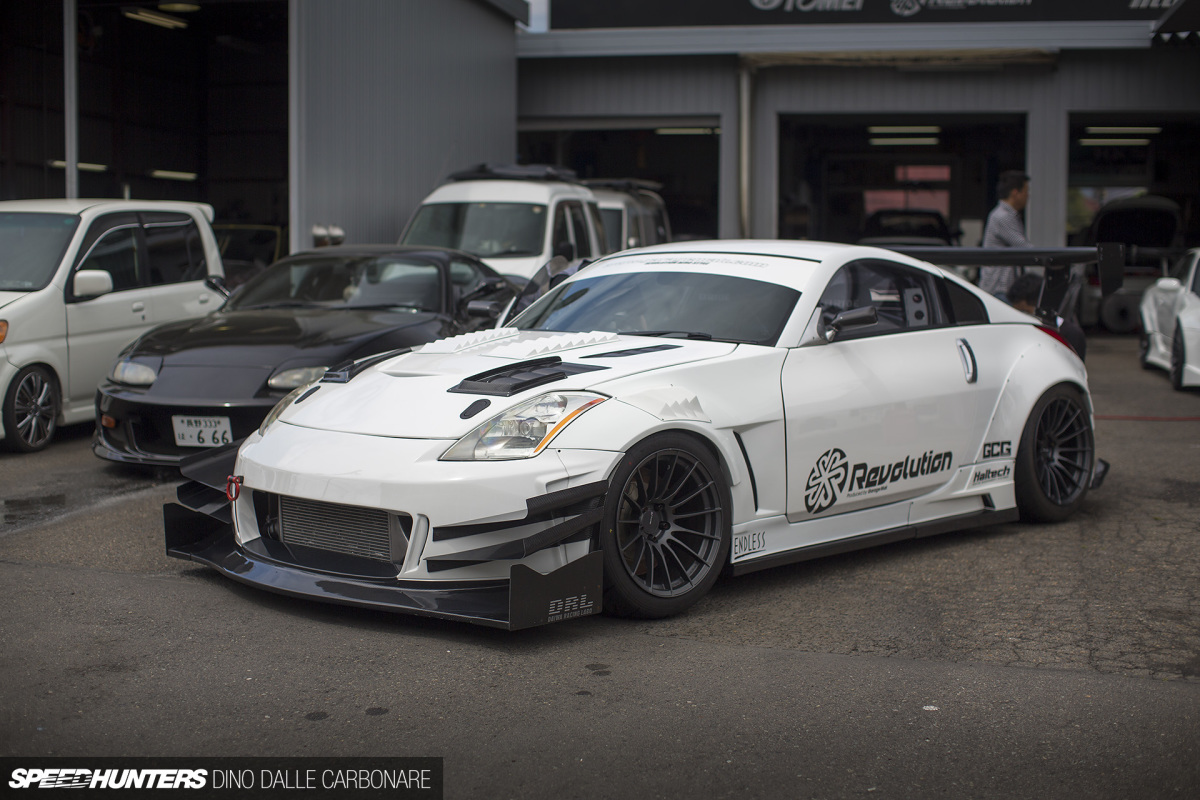 If you recall, I ran a spotlight on this car earlier in the year at the HKS Premium Day and we'll be seeing more of it later on in 2017 as it enters a few time attack events at Tsukuba.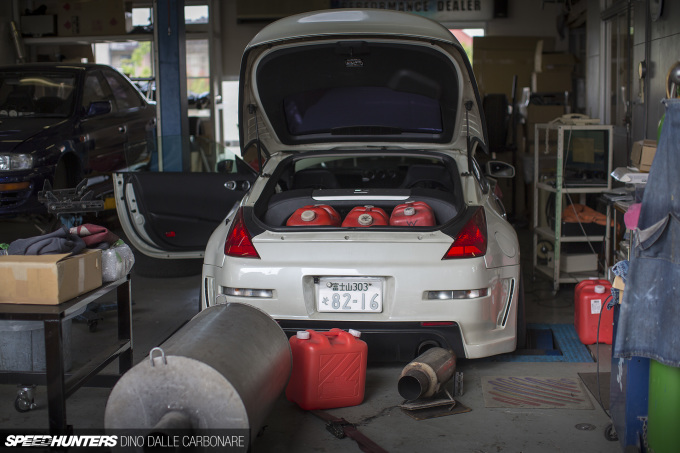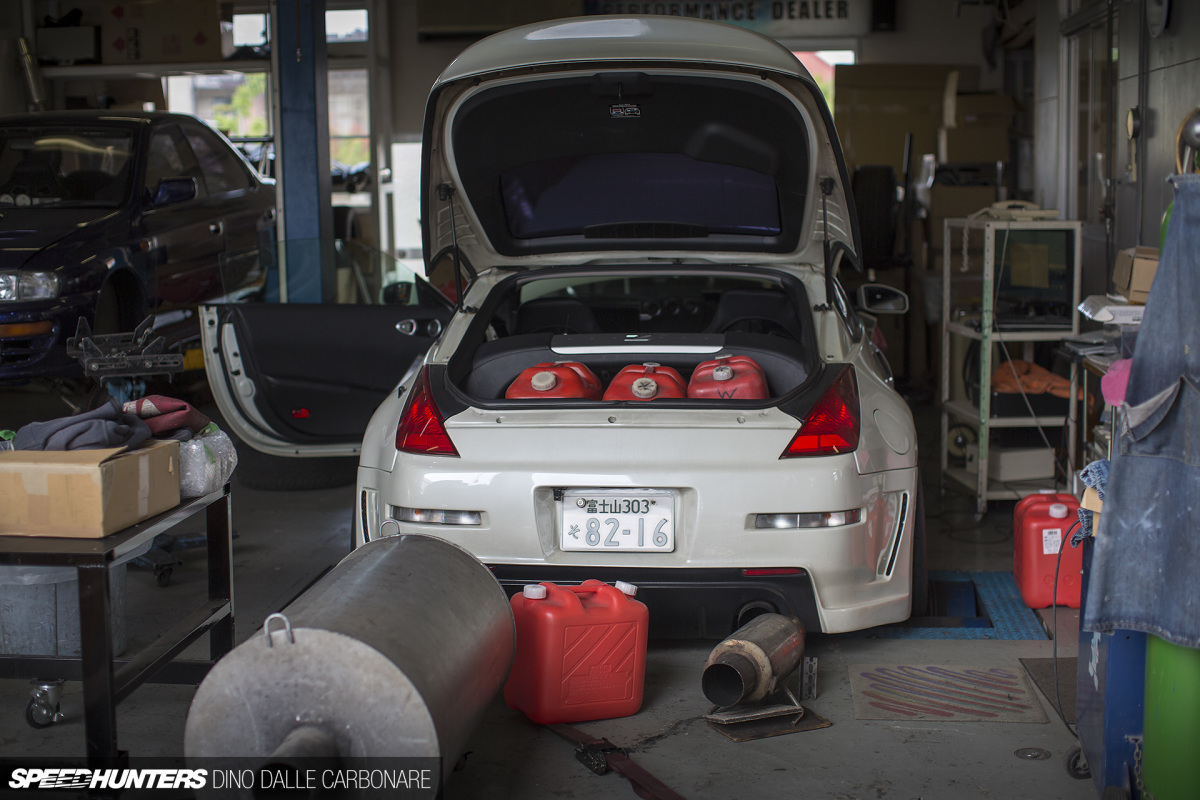 On Garage Mak's rolling road dyno there was another Z33 getting mapped to maximize the performance of its newly-fitted HKS GT Supercharger kit.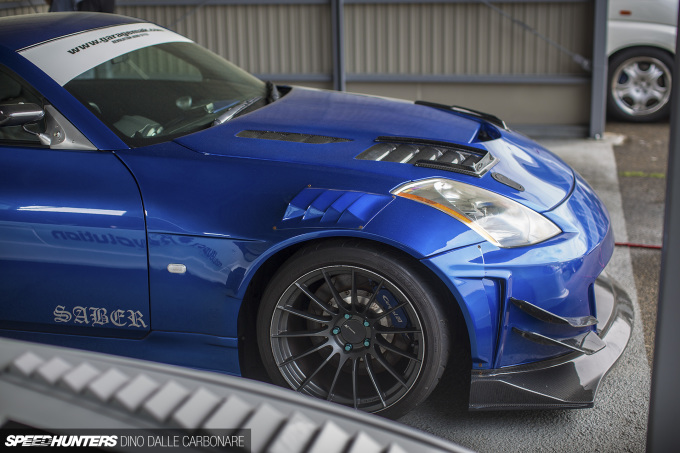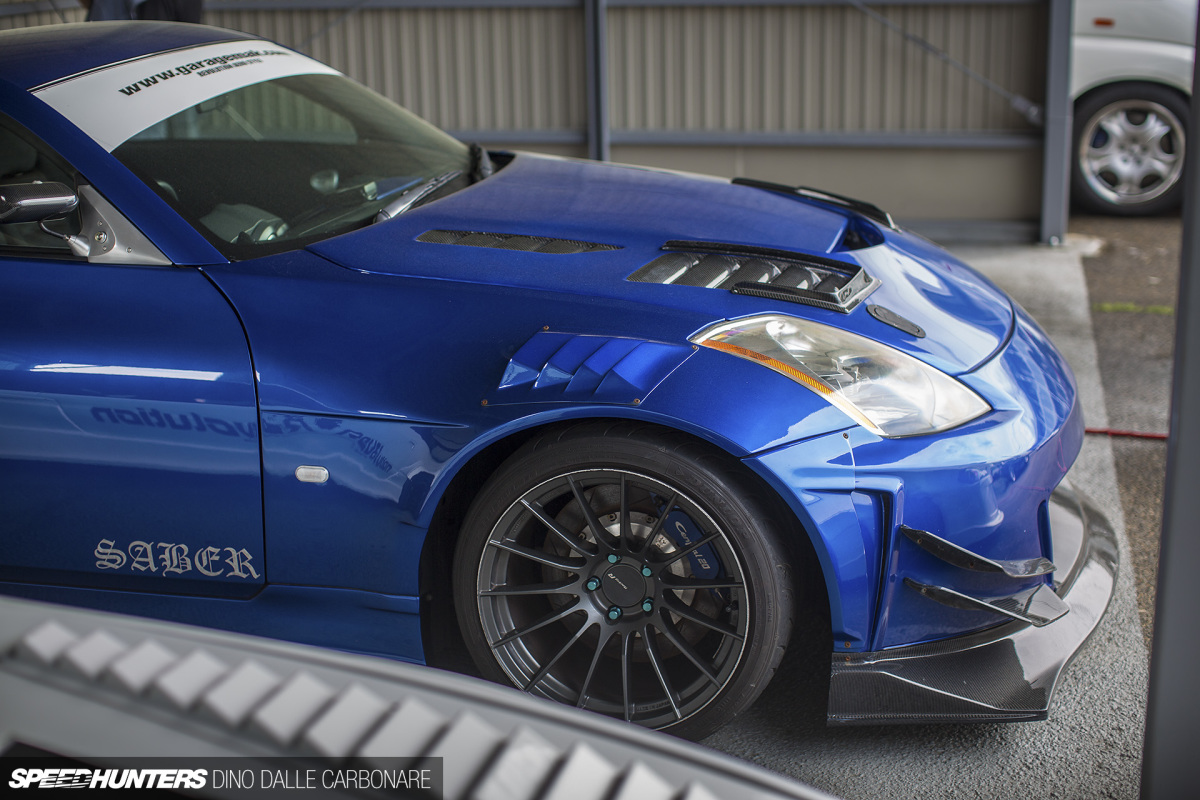 People send their Zs to Garage Mak from all over the country; this fully-built blue example had come all the way up from Aomori-ken.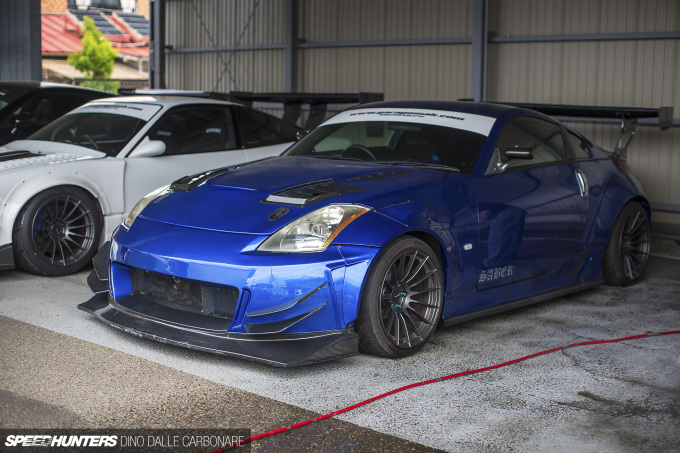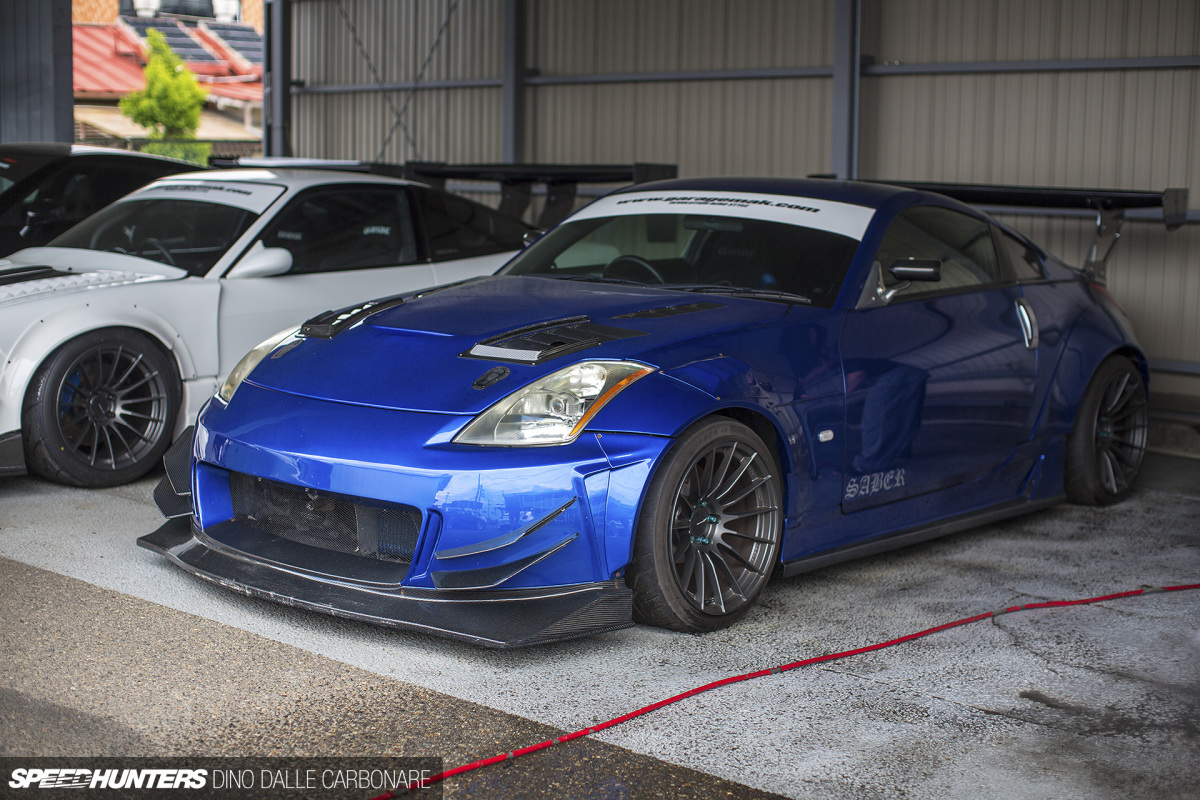 I came away from Garage Mak with a newfound appreciation for the ageing Z33.
Hell, if you had money to spend, would you get a new 86/BRZ and tune it up a little, or pick up a cheap 350Z and go wild for the same amount of cash? Surely the second option will yield a better and far more fun car!
Dino Dalle Carbonare
Instagram: speedhunters_dino
dino@speedhunters.com