Don't you just love evolution? Back when we first saw this Nissan Z33 Fairlady Z (350Z) in 2011, it had been built up for one of Garage Mak's customers as a fast street car capable of being used on the track. Spec-wise, it was pushing out 450hp thanks to an HKS GTS7040 supercharger kit and a host of other supporting mods.
The 150 or so additional horsepower over the stock VQ35-powered base car was more than enough to keep the owner entertained for a while, but as always, it was never going to last.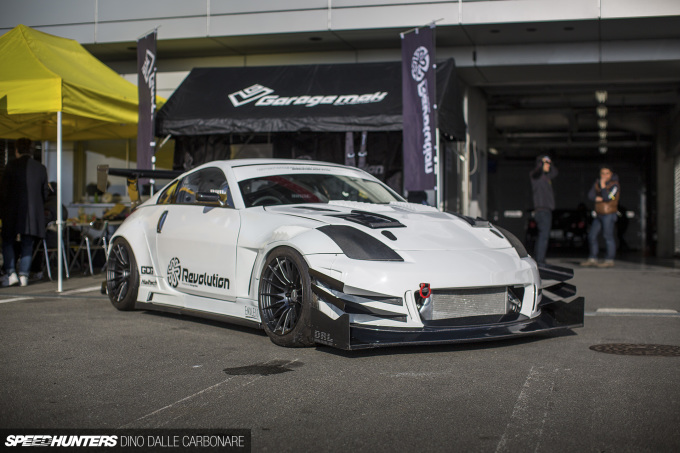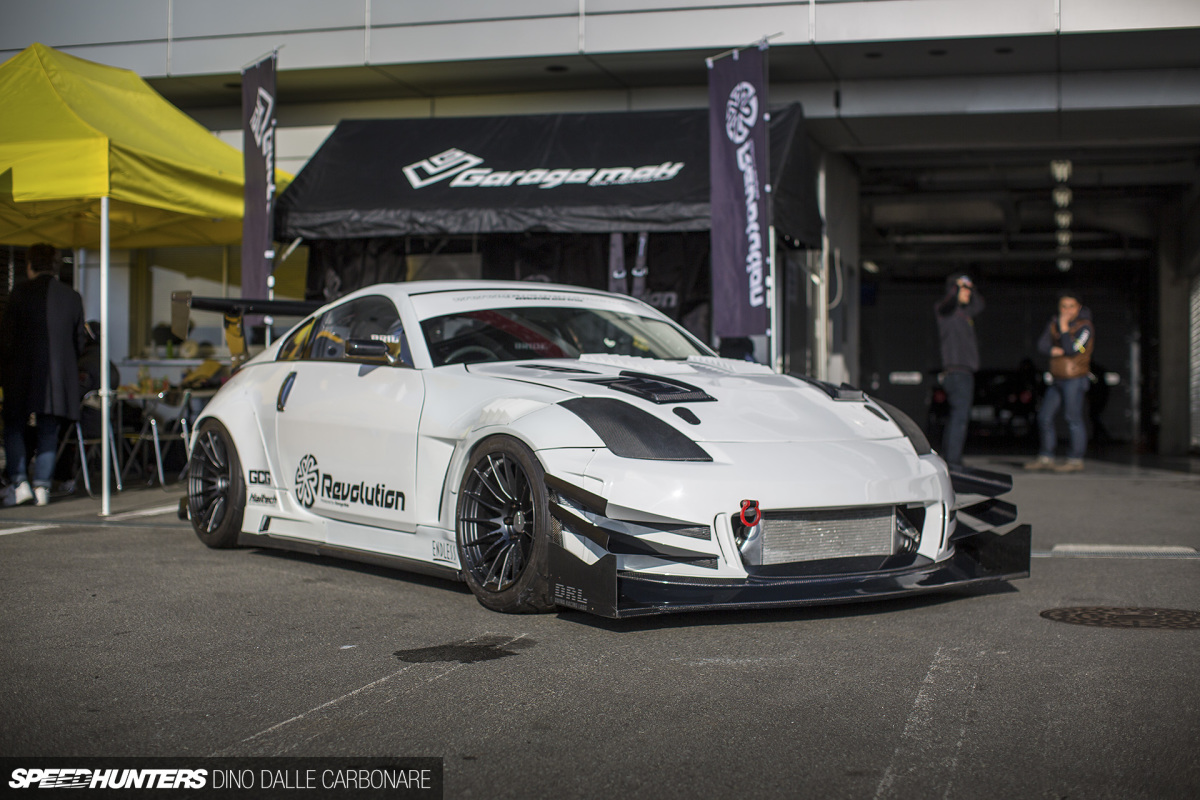 Over the last few years we've seen it compete in the Option Superlap series at the HKS Premium Day, it's been getting faster and faster. This year, however, the car was looking like it had signed a deal with the devil and threw out any chance of still being considered a street car.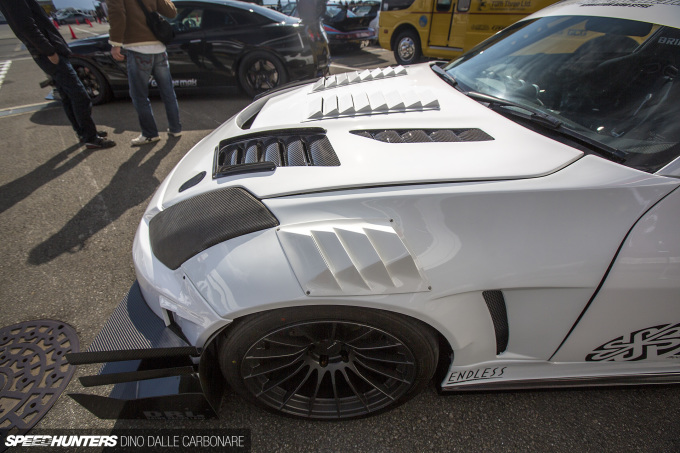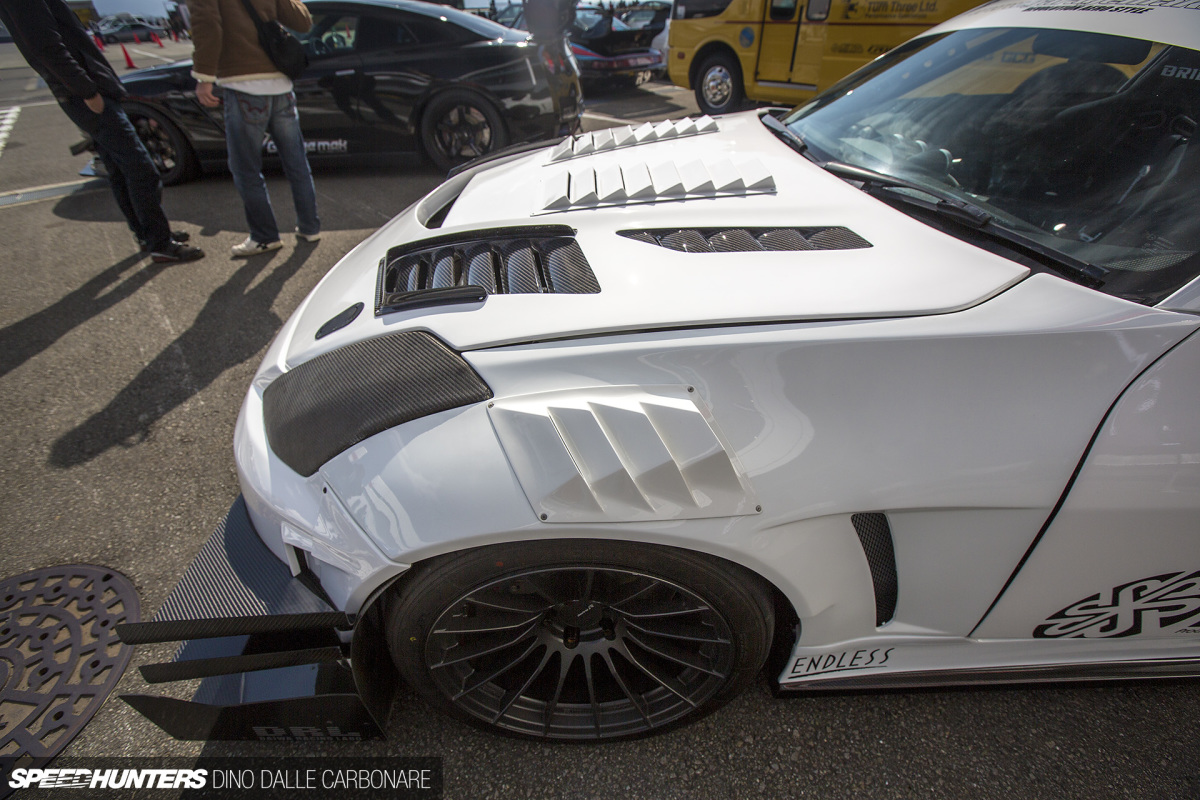 The Miyagawa brothers behind Garage Mak have spent the last couple of months on the Z33's transformation, and the HKS Premium Day at Fuji Speedway marked its public debut.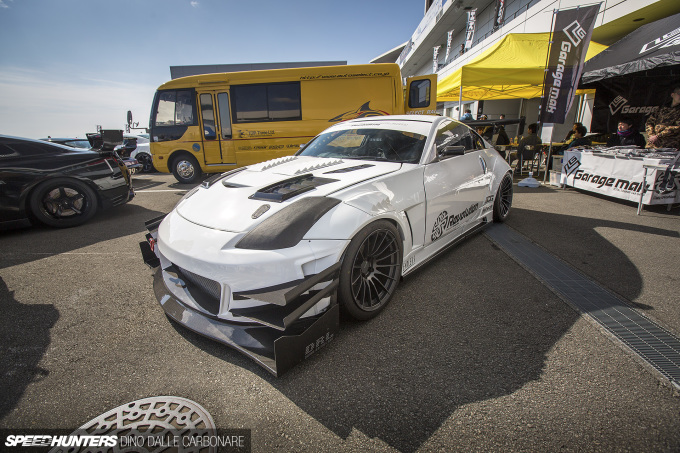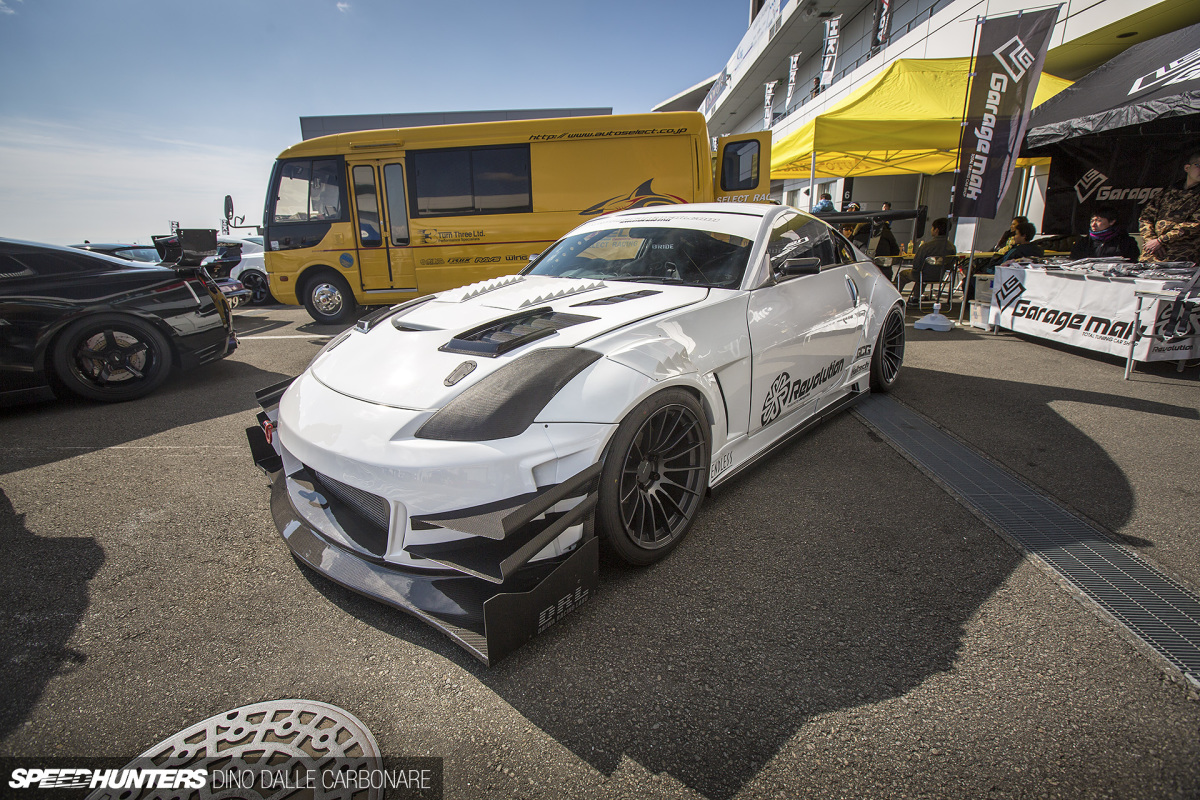 The Z33 isn't quite finished yet so it wasn't entered in any of the on-track activities, but that meant I could have a proper look at all the custom aero and carbon work that's been designed to develop as much downforce as possible.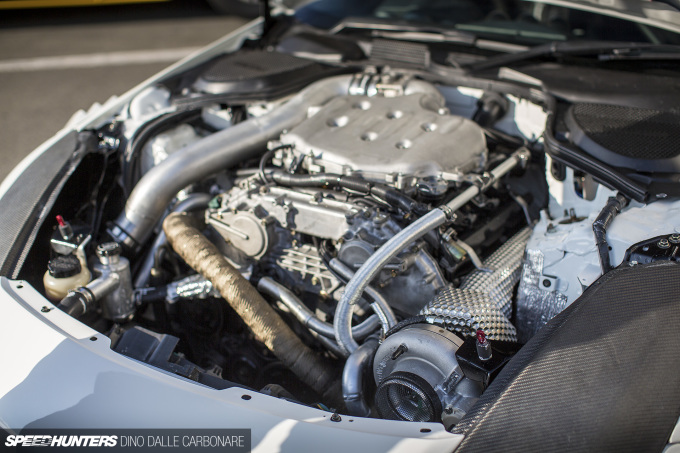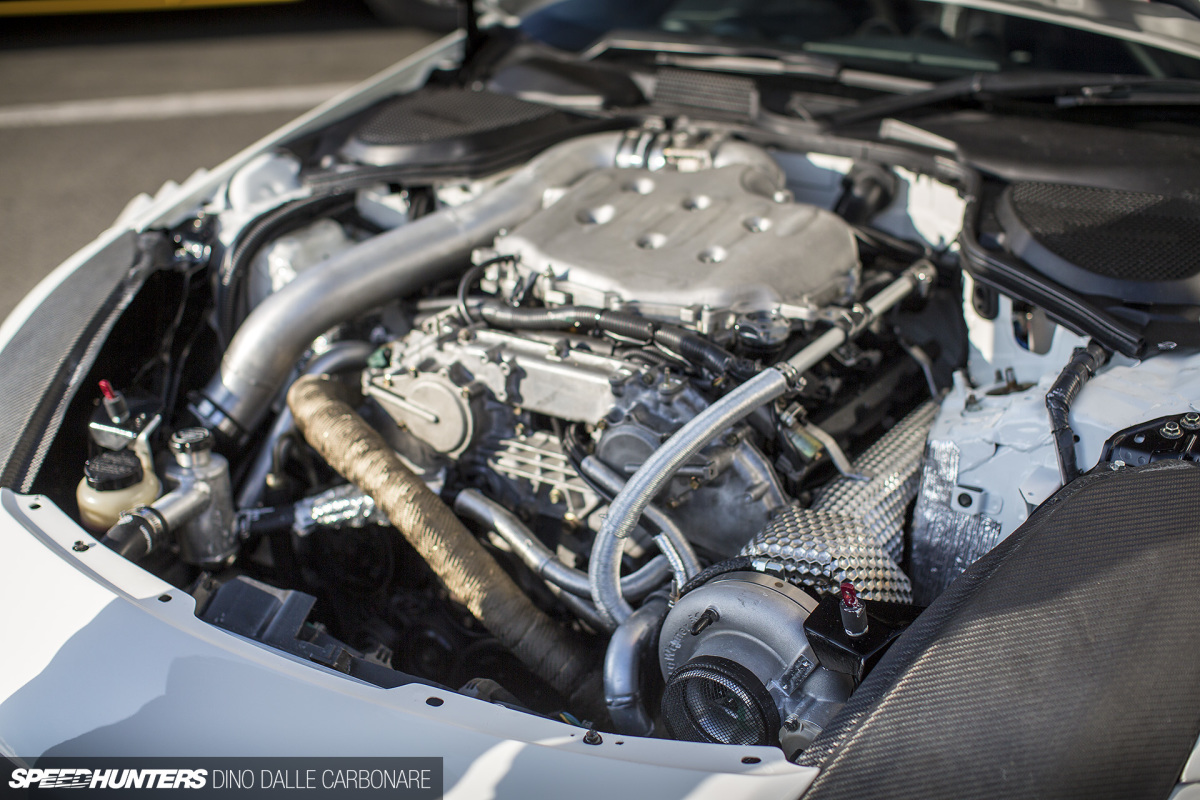 Under the bonnet the VQ has said bye-bye to the supercharger, in it's place a twin-scroll BorgWarner EFR series single turbo making sure any boost requirements are amply delivered. Garage Mak will soon figure out how much power the fully-built V6 is generating, but it has to be well over the 500 mark.
To keep the rear of the car balanced in the looks department, the fenders have been pumped to match the widening executed up front. The extra width also keeps the wide Enkei RS05RR wheels and their 295-section tires adequately tucked.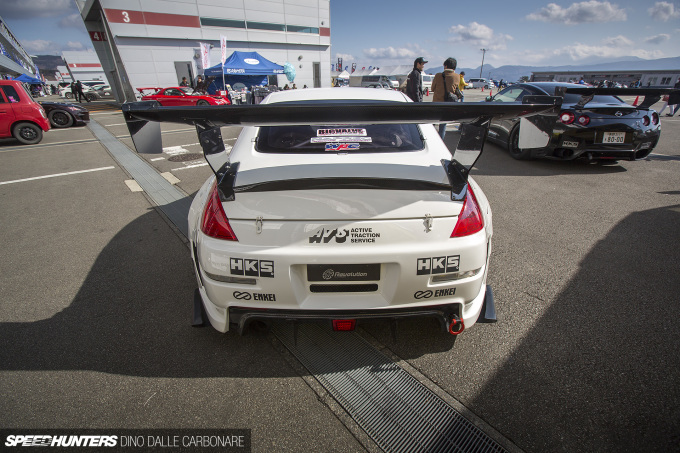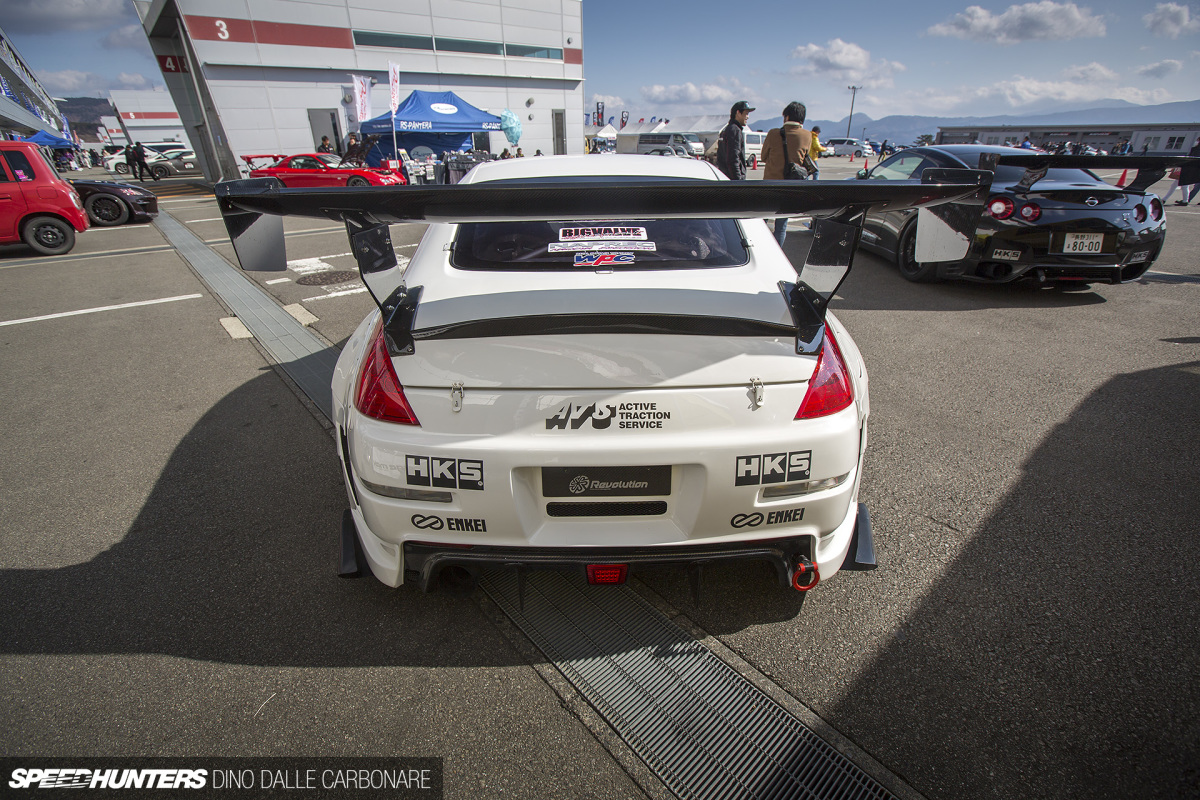 No track-focused aero package would be quite complete without a larger than large carbon wing and extractors to cleanly dump the air running beneath the car.
That all said, it will be really interesting to see what this Z can lap Fuji Speedway in once it's finished and fully dialed in.
Dino Dalle Carbonare
Instagram: speedhunters_dino
dino@speedhunters.com