The world needs more oddball cars – especially custom ones.
The first time I saw Elliot Norton's Nissan Pao in person, I couldn't help but smile. It looked like something straight out of a cartoon only infinitely cooler, and there I was grinning like an idiot while I took in all that this car is. Time stood still for the briefest of moments in the quiet of dawn as I heard the little inline-four putter around the corner and under the bridge to where we had arranged to meet.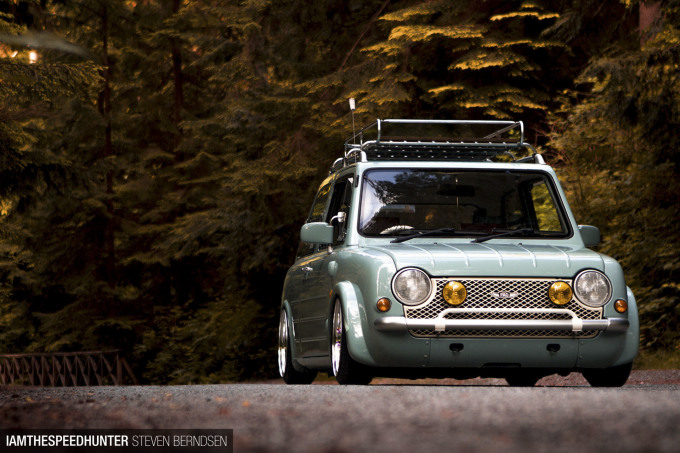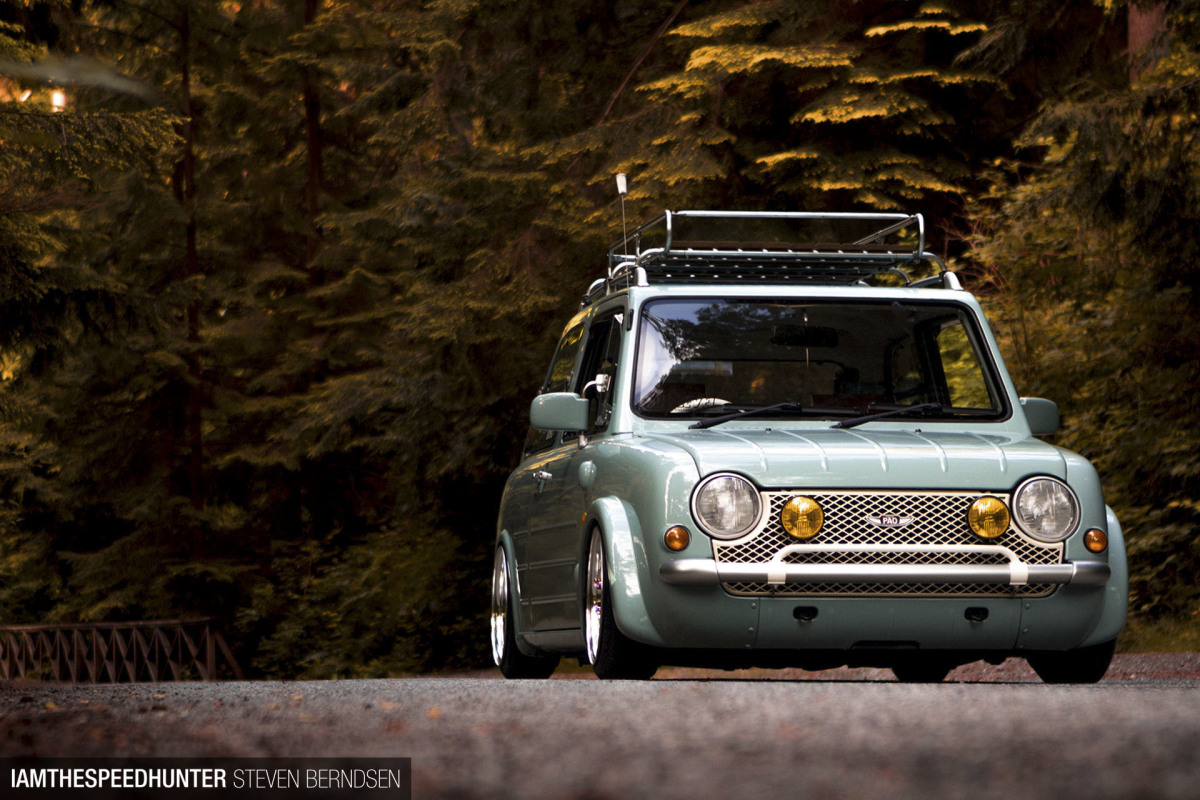 I like to think that I know a little about most cars, but when I stumbled upon Elliott's new buy online I suddenly felt like I knew nothing. What was this unabashedly retro concoction of European and Japanese design elements that had somehow been mashed together to form this little bundle of ridiculous fun? And secondly, how could I get it behind my lens? Luckily thanks to the wonder of the interwebs I was only a few clicks away and quickly set about organizing a date for my shoot with Elliott and his 1990 Nissan Pao.
First announced at the Tokyo Motor Show in 1987, the Pao was built in a very limited run from 1989 to 1991 at Nissan's Pike Factory in Yokosuka alongside the BE-1, Figaro and S-Cargo van. All 51,657 Pao units built were sold in three months by pre-order and never put back into production again.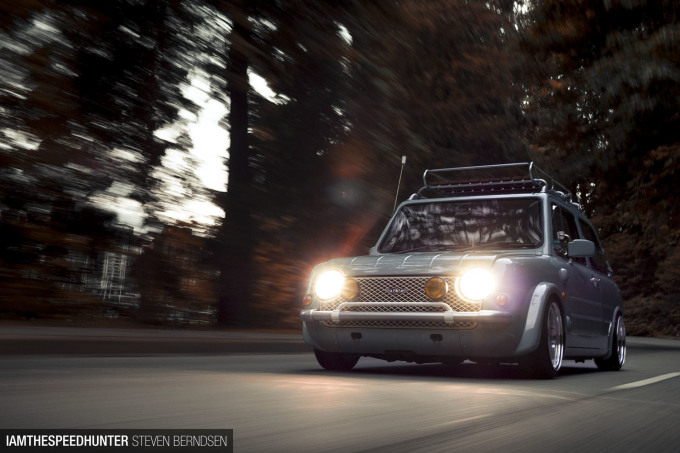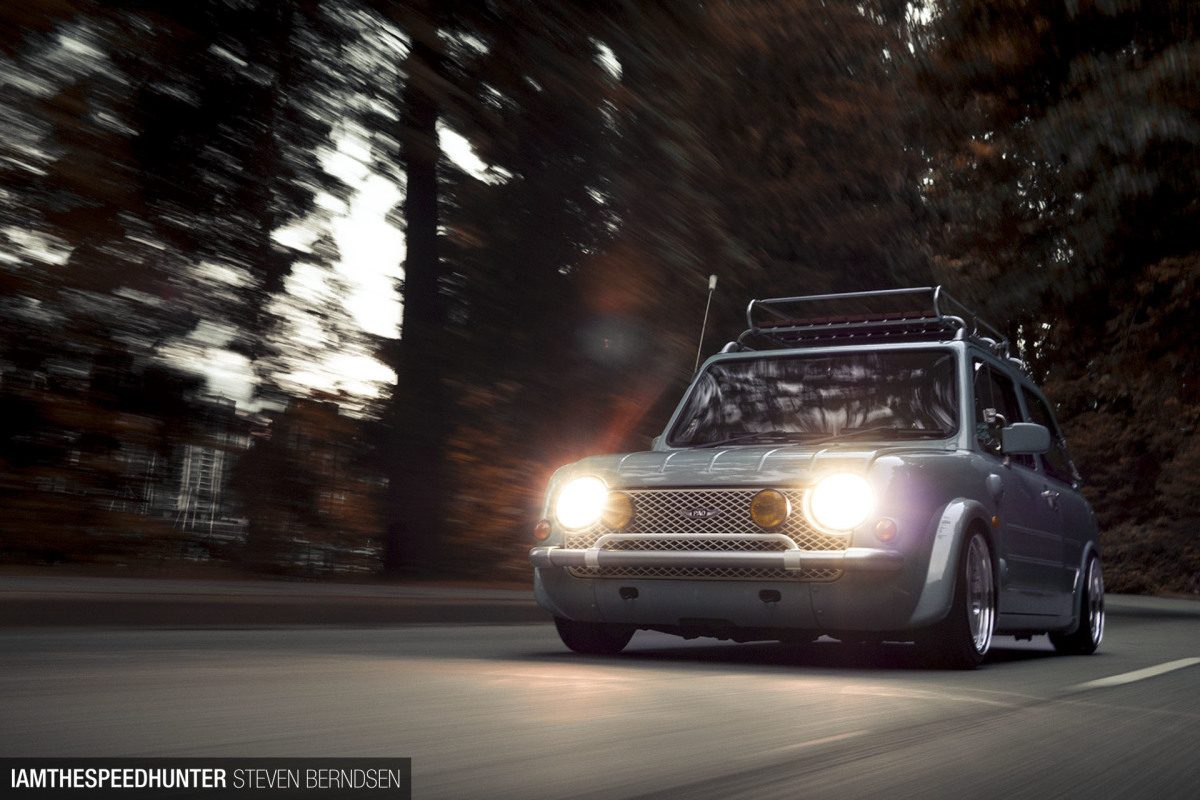 The little hatchback featured a modest 1.0-litre engine producing a whopping 50 or so horsepower with a 0-100km/h totally dependent on what you had for breakfast that day. Other factory options included the choice between a 3-speed automatic or 5-speed manual, and if you loved the idea of the wind blowing in your hair the sought after canvas ragtop was a must have.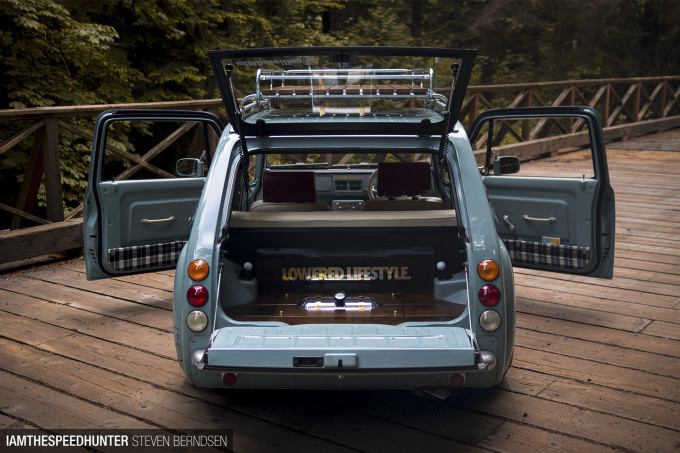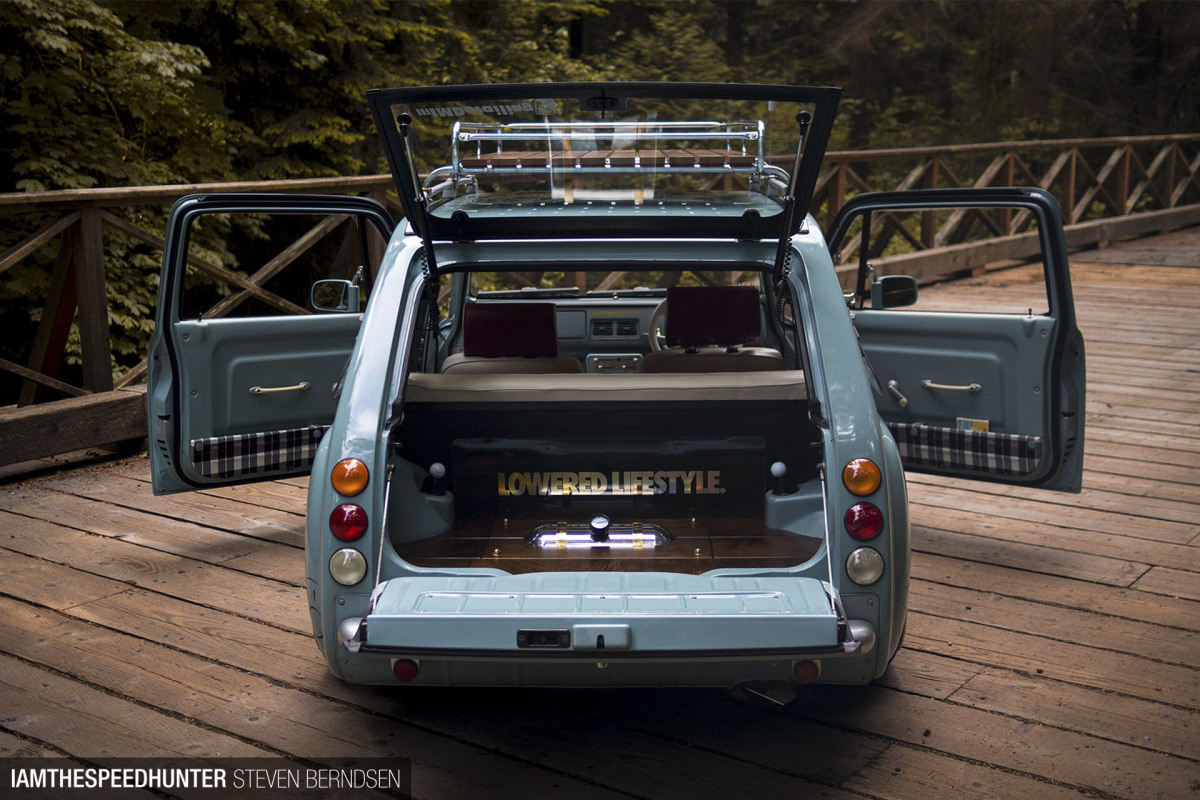 Elliott has owned his Pao for a little over a year now after taking delivery of it from Japan in January 2017. The car was originally owned by Masataka Hiramatsu and built by Ushio Automobile who specialize in cutting up cars and greeting them with a life closer to the pavement courtesy of air suspension. The original struts were replaced with custom air struts and a subtle yet functional air system that Elliott has added his own spin to by incorporating a Canadian-made Thirty3 Pneumatics valve block and Specialty Suspension seamless air tank.  Swapping the mundane automatic trans out for the more coveted manual has also increased drivability and overall satisfaction for Elliott when cruising the beautiful roads around Vancouver Island. An engine swap is in the pipeline for the future, but as of right now there's no word on what it might be.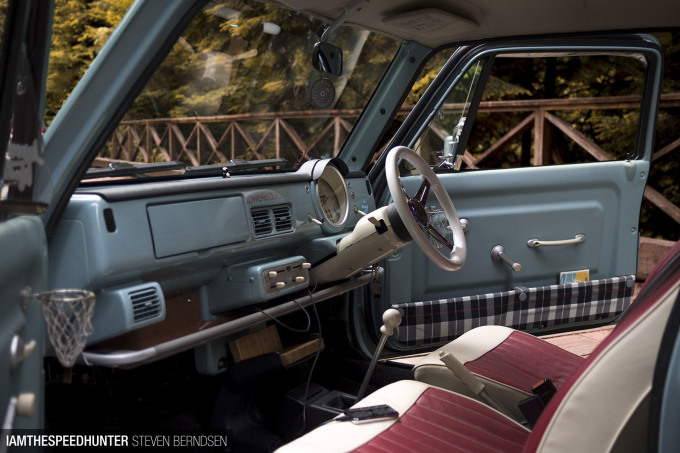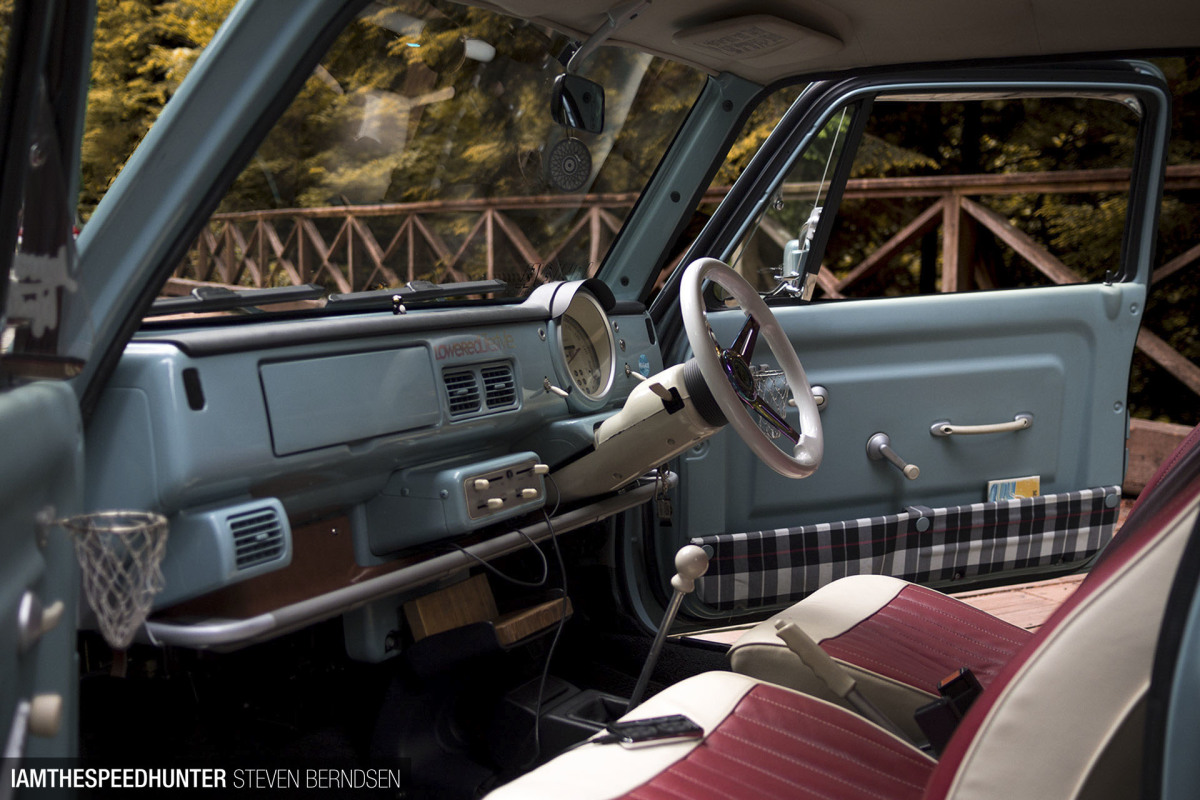 The interior has been re-trimmed in a style that complements the originality of the car extremely well. The cream and deep red seats mesh perfectly with the factory cream fixtures against the backdrop of the Aqua Grey paint that coats the body inside and out. Colour-coded tartan door cards and novelty basketball hoop drink holders only serve to add to the personality that this car is so rich with already.
When I first sat inside with Elliott I couldn't help but be transported back in time by a few decades to the '50s. The color combo mixed with the almost childlike features bring to mind a time when Bakelite was the in thing and pastel colors were all the rage. It really is a mixed bag of styles, but they all work so well together in my opinion.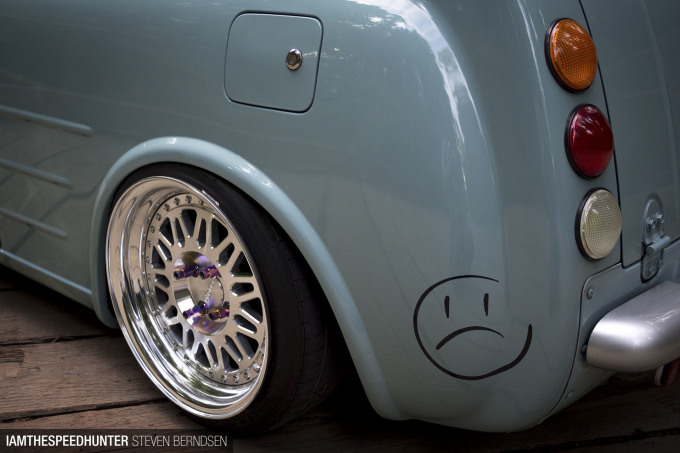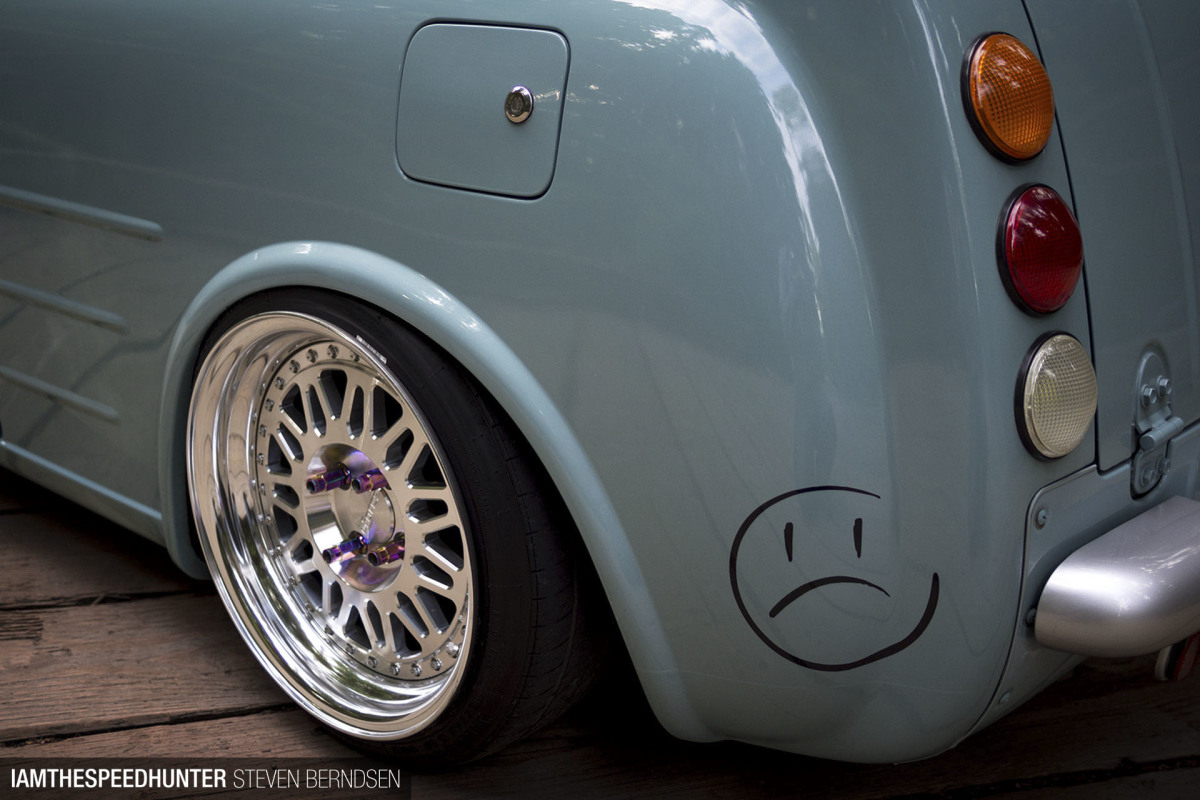 Rolling attire comes in the form of a set of Japanese made i.force wheels which serve to give this retro JDM machine a modern touch. With just the right amount of tyre stretch they look right at home beneath the protruding fenders.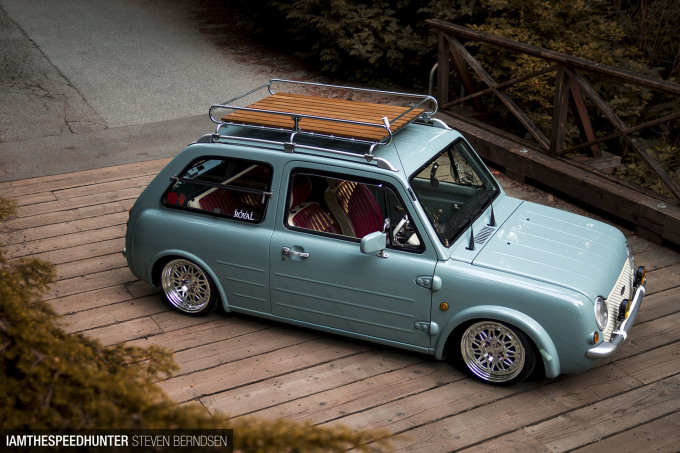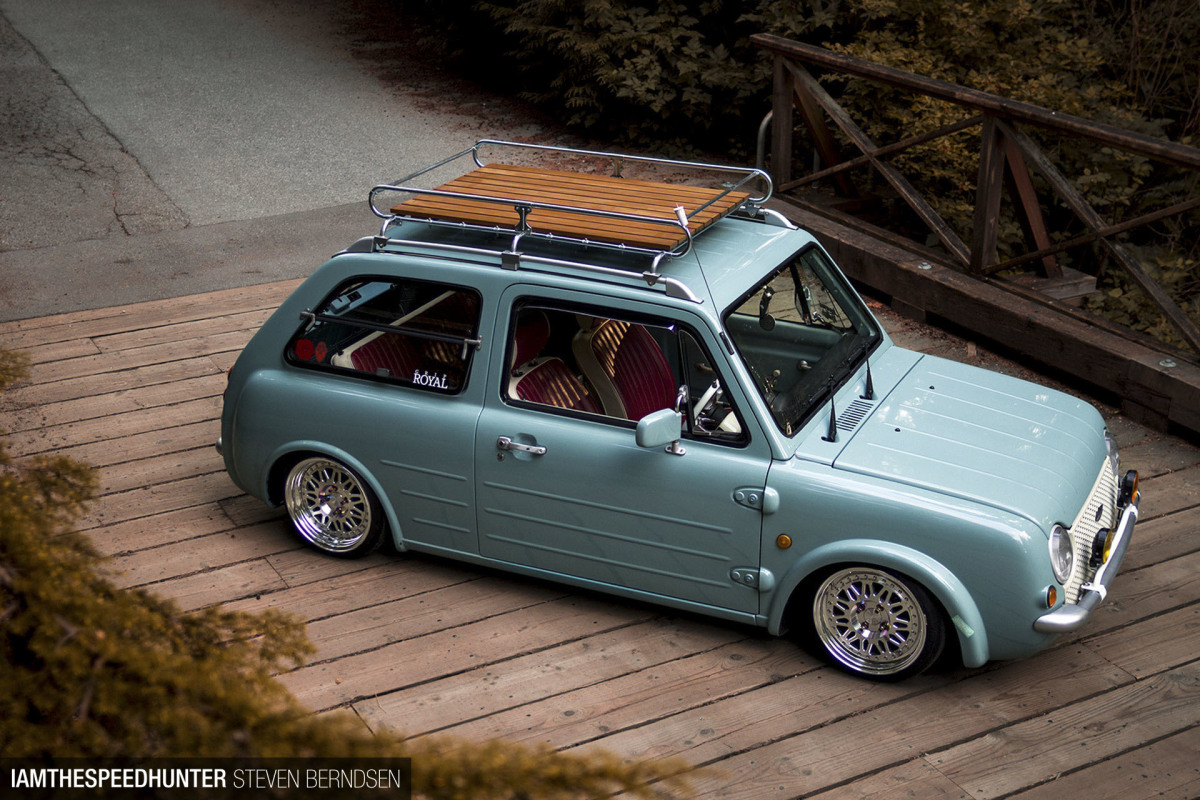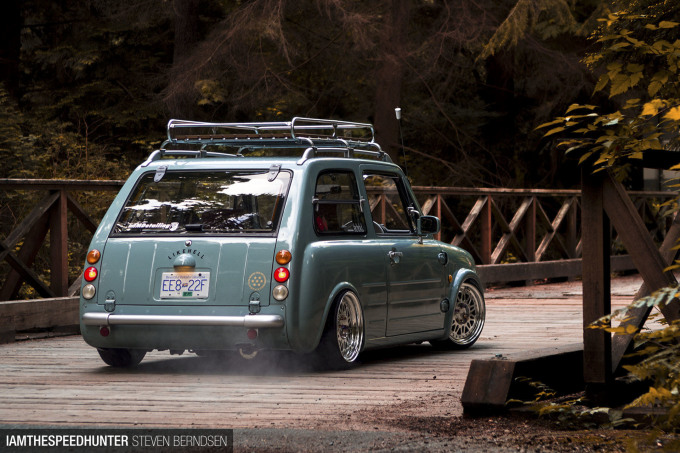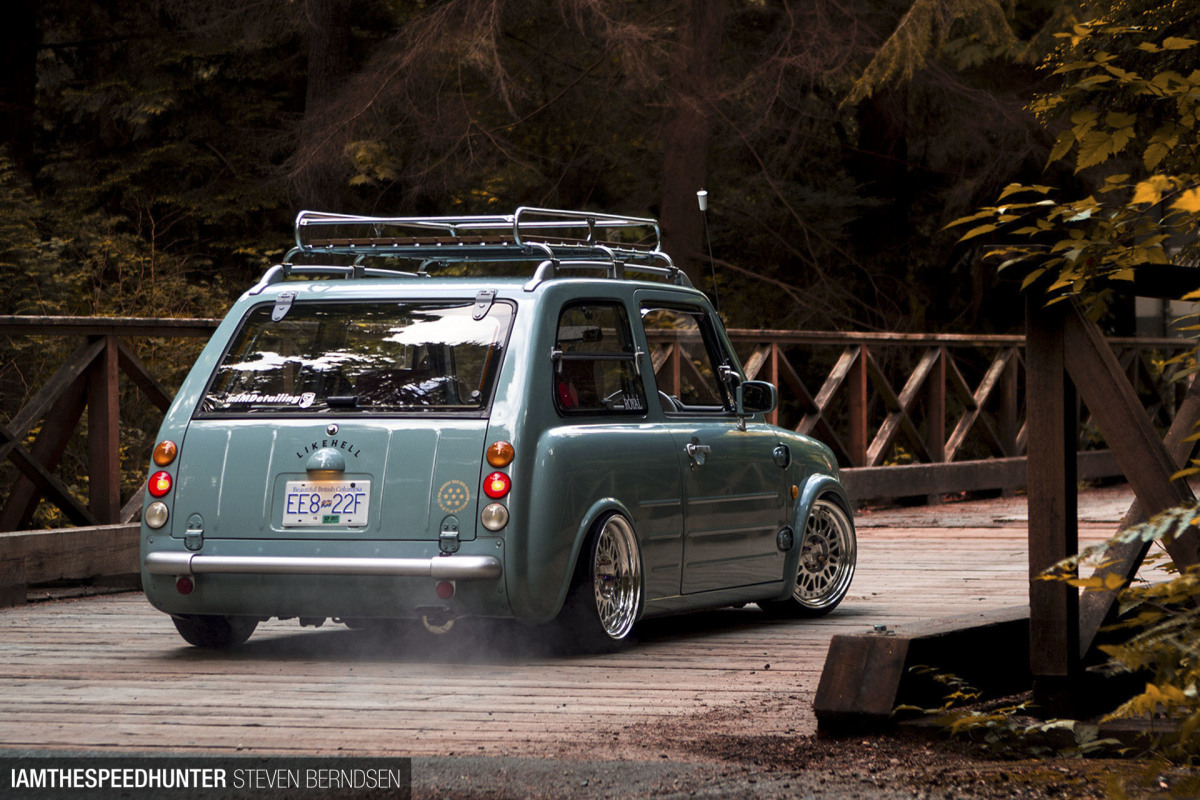 All in all, this Pao truly is a enthusiast's car; one built for cruising through summer with the windows down, stereo up and breaking necks for all the right reasons wherever you go.
Steven Berndsen
Instagram: chance_photos
Elliot would like to thank Masataka Hiramatsu, BagBarn Air Suspension Company, Island Mobile Detailing, and Coombs Country Auto.
How To join the IATS program: We have always welcomed readers to contact us with examples of their work and believe that the best Speedhunter is always the person closest to the culture itself, right there on the street or local parking lot. If you think you have what it takes and would like to share your work with us then you should apply to become part of the IAMTHESPEEDHUNTER program. Read how to get involved here.