Cars, But In Real Life
Before the internet and social media was a serious thing, getting your car on the cover of a magazine was the ultimate in recognition.
Big selling magazines like Super Street and Max Power would put builds in front of a global audience. These were titles I used to buy religiously. One of the coolest cars I read about was an orange RE Amemiya-kitted FD3S RX-7 that was built by SP Engineering in Los Angeles. Owned by a guy called Andrew Chu, the car was pretty much my perfect FD. A few internet searches lead me to read about another one of SP Engineering's builds called Supra-7. This was a 2JZ-powered FD3S RX-7, which to some would be sacrilege, but the car looked amazing.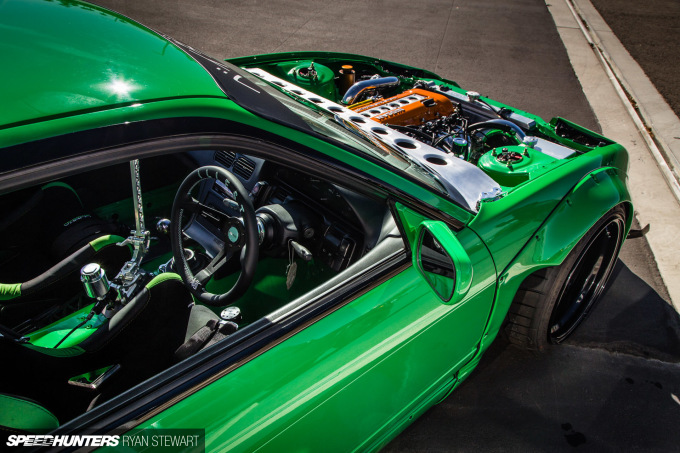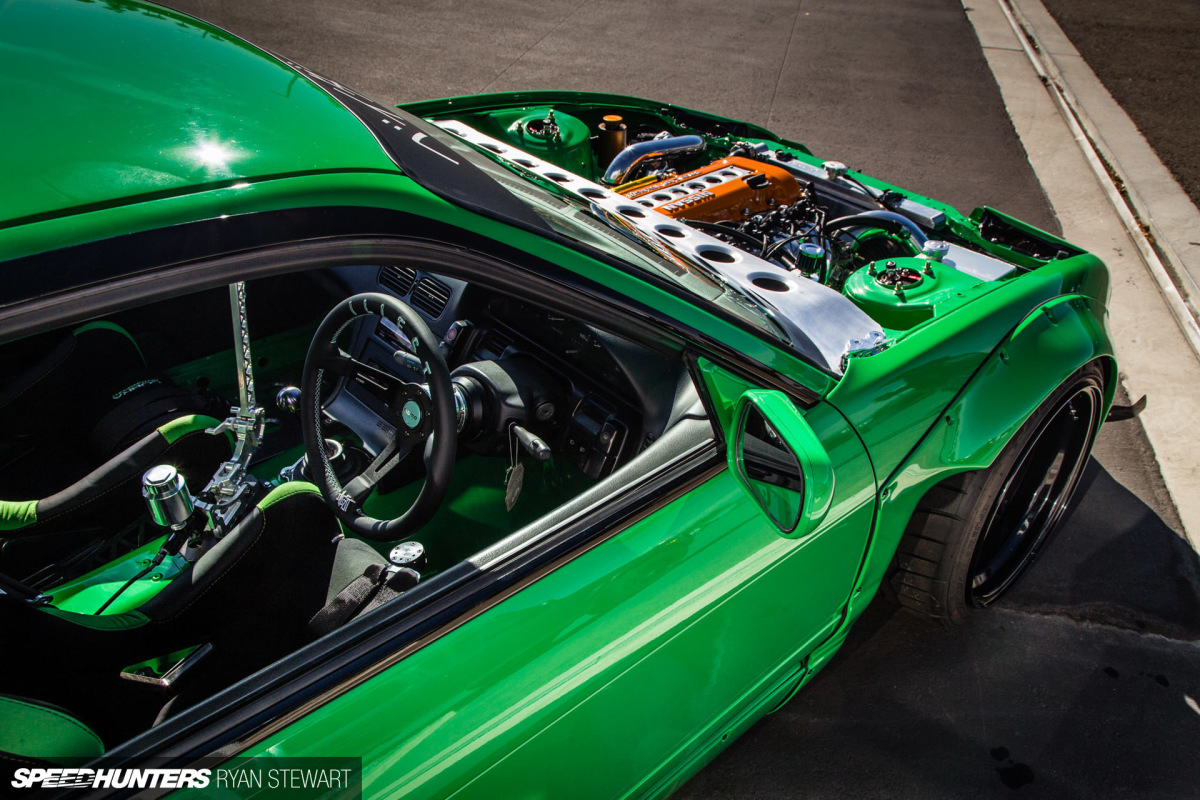 What's my point? You may ask. Fast forward a couple of years from 2001 and I'd managed to blag a job on a magazine called Redline and convinced them to send me to LA to meet this talented photographer guy called Mark Fagelson. With a very loose agenda, we found ourselves hunting speed, before Speedhunters was even a thing. The end result? A drive out to SP Engineering in Los Angeles' City of Industry and, as luck would have it, I got to actually sit in that orange FD RX7.
Photos are fantastic, but they rarely match the wow factor of seeing a bonkers car with your own eyes.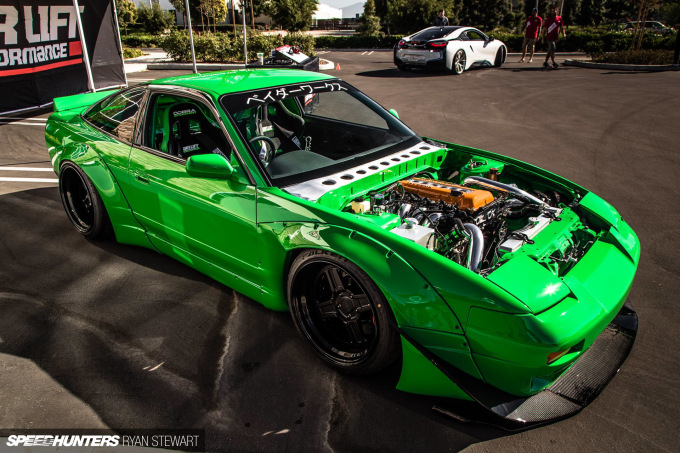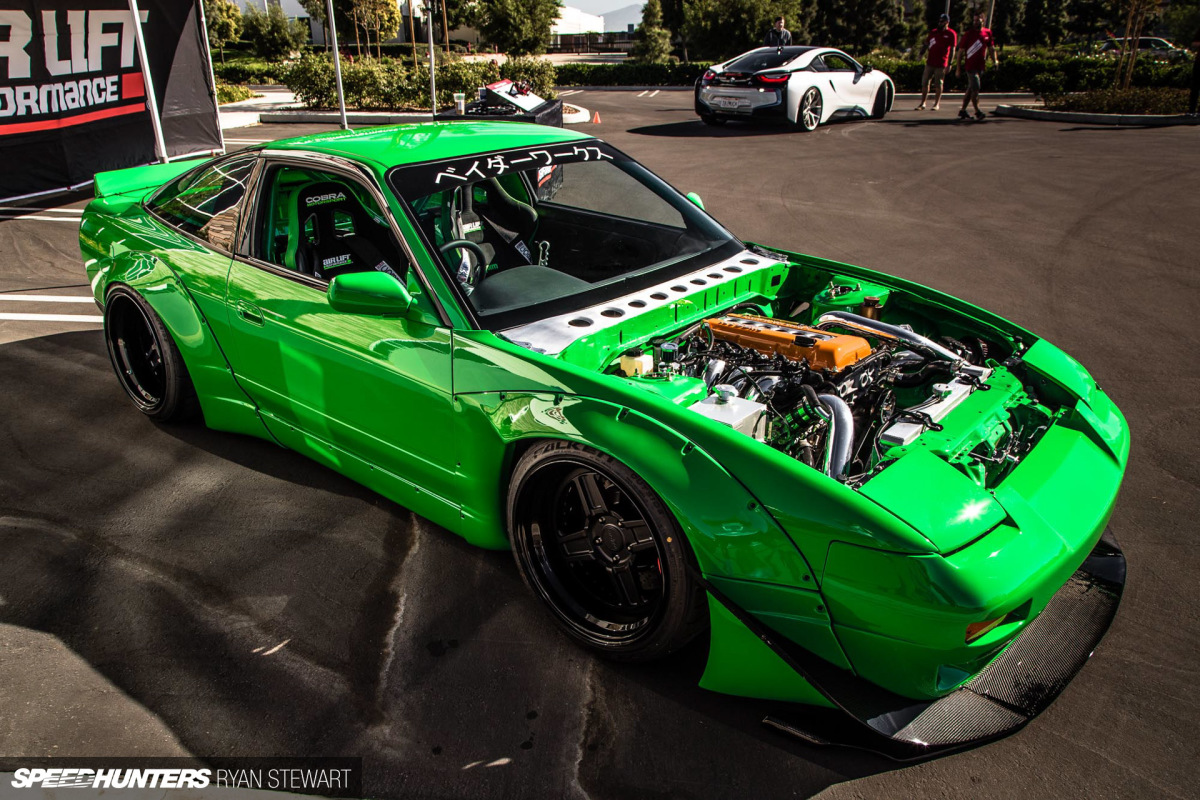 With magazine features you could read about the cars and their often whacky stories regarding their evolution and existence. Nearly 15 years later, the way we experience car culture has changed a lot.
For a while now we've been able to immerse ourselves in car builds, almost in real-time, as they are being put together, all via the medium of social media. But seeing a car in the wild that I've only ever seen in a magazine, online, or double-tapped on the 'gram, gets me more excited than ever. One of these such cars was Carl Taylor's S13.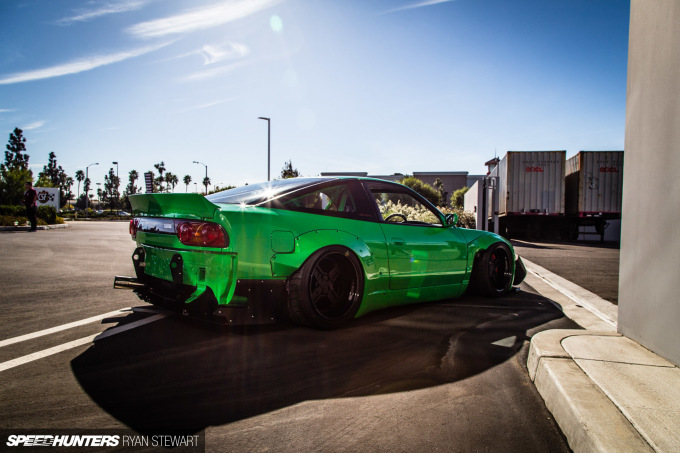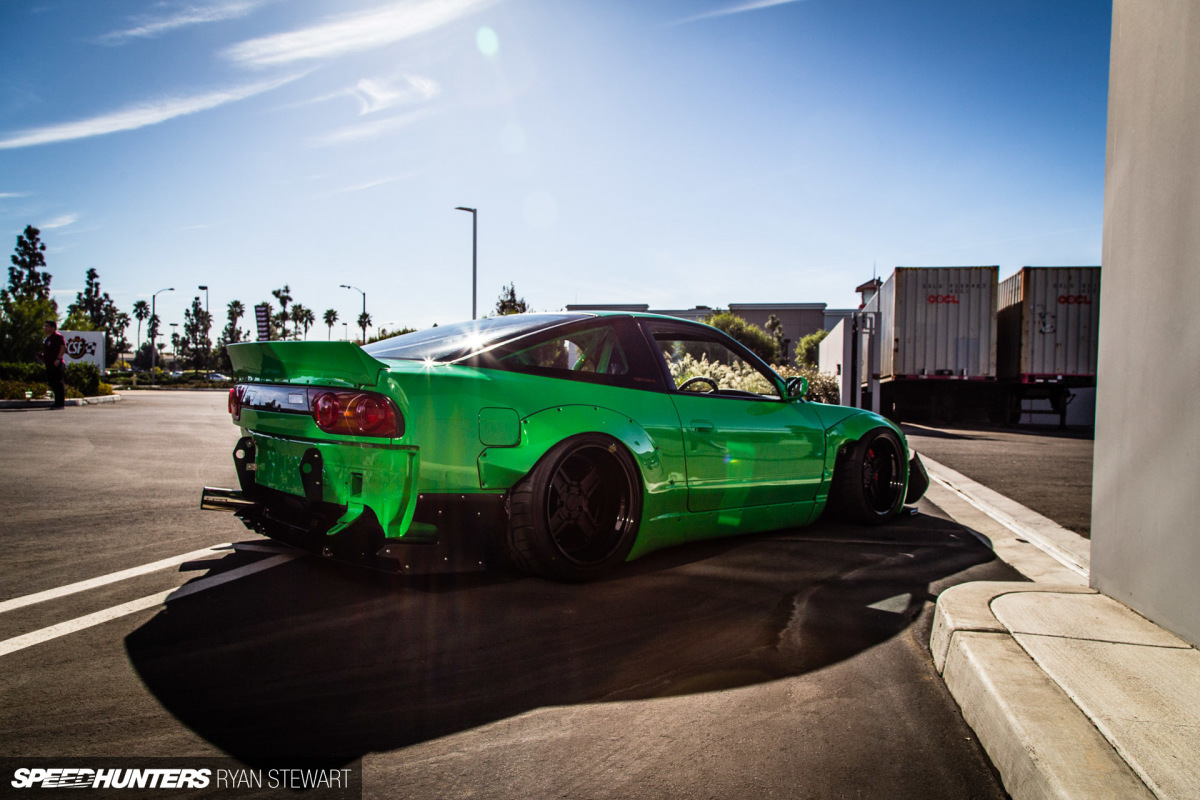 This was the first time I'd seen the Rocket Bunny-kitted Nissan in its not-so-subtle shade of green and excitement levels peaked.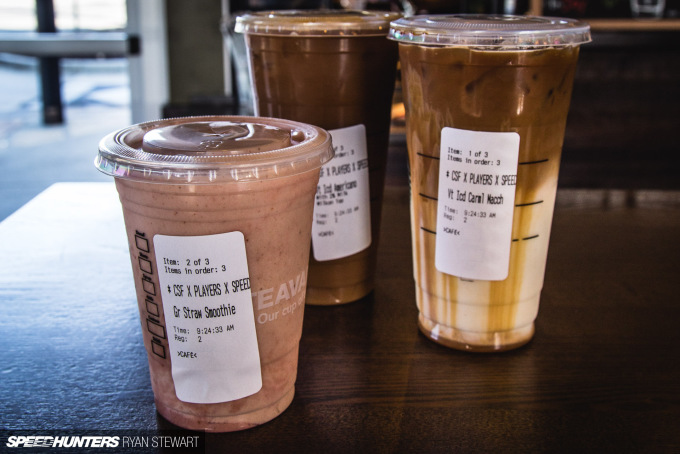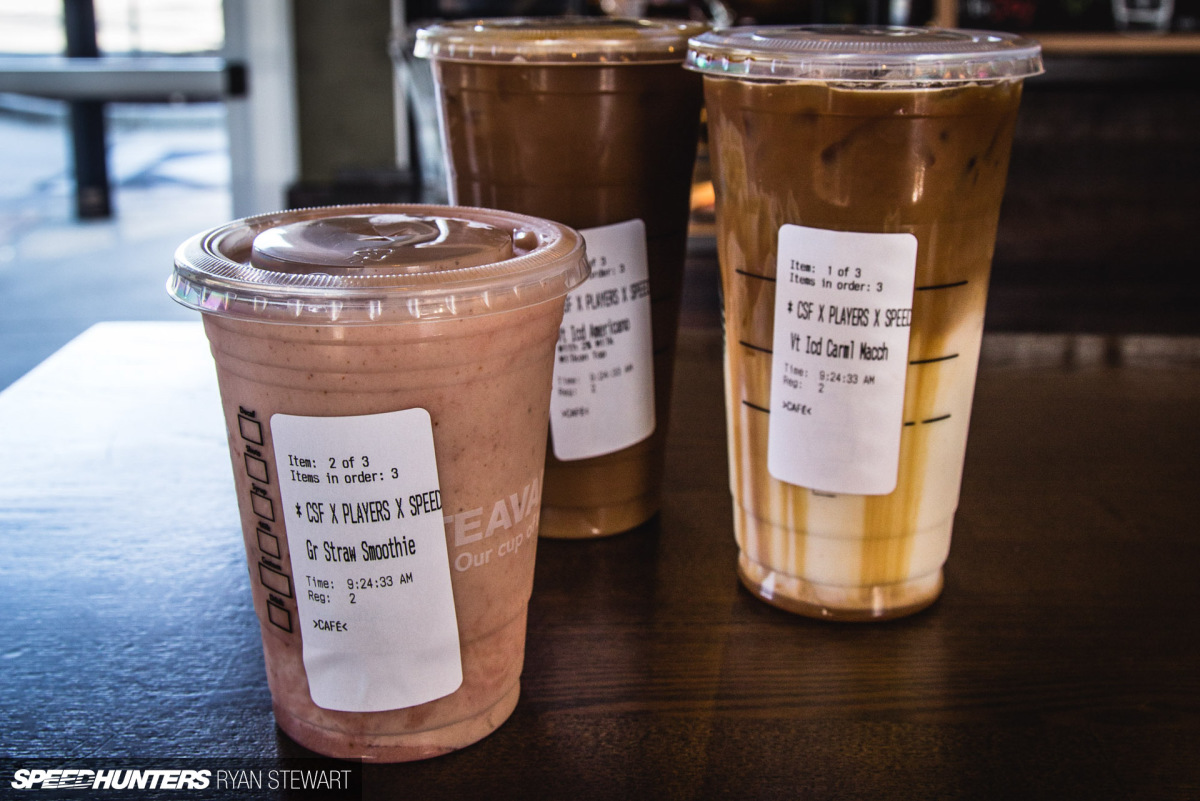 Caffeine was much needed since myself and Ryan Stewart, responsible for these photos, had just completed our third transatlantic flight in less than a fortnight. Granted, the coffee that Ryan picked up may have been affecting my ability to keep calm, but this was like a toy car. "Can I sit in it?" Of course, Carl replied. As long as I promised not to make turbo noises. And this is why I much prefer car meets over car shows. The close knit environment allows you to easily catch-up with owners and builders.
The gentlemen behind Players Shows joined forces with Ravi and the team at CSF to throw a meet at CSF's killer HQ in SoCal a few weeks after SEMA. With this timeline in mind, I owe you all quick apology. I've been sat on this story for a couple of months. Ideally this sort of coverage would come out a lot faster, but… [No lie, this sentence stopped here. I assume Ben got distracted by something shiny - PMcG]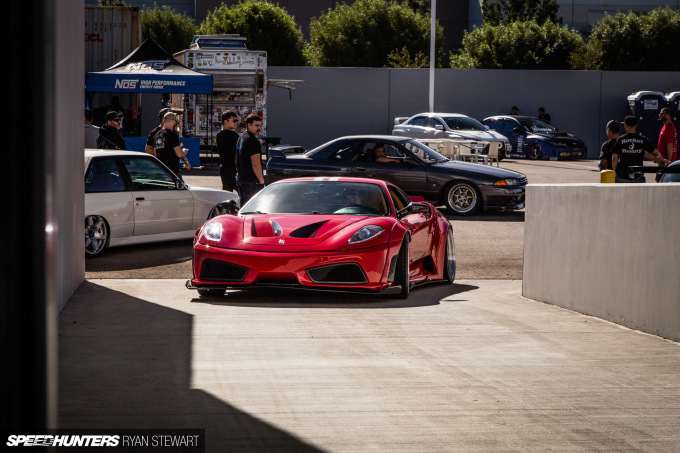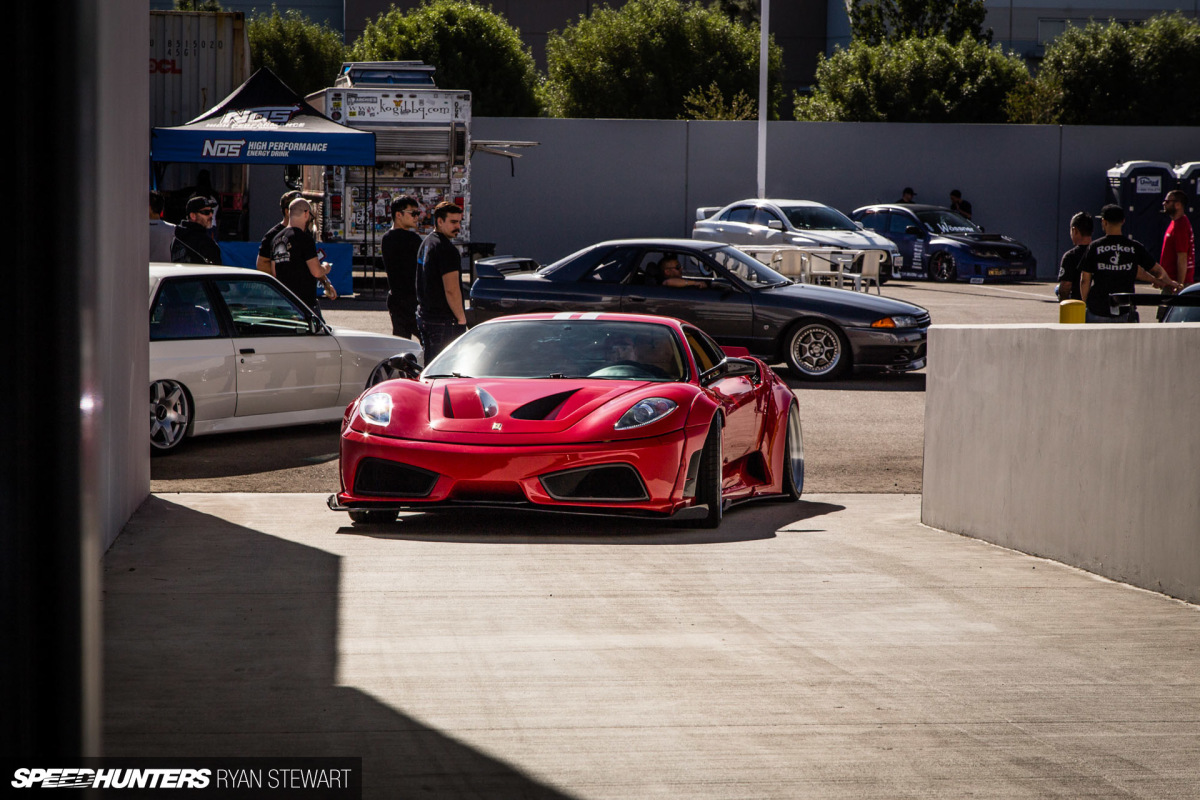 When you arrive early at a meet, you get those birthday party nerves. Will everyone arrive fashionably late? Is the taco truck going to have enough tacos? You never know what's going to happen. As the cars started to fill up the slick facility, we all knew it was going to be a great day.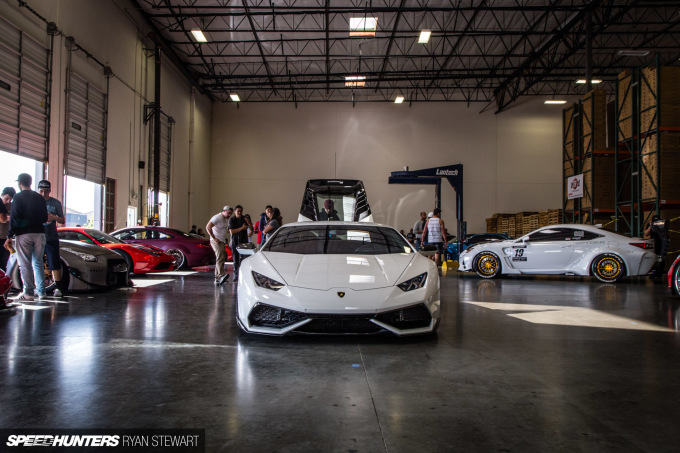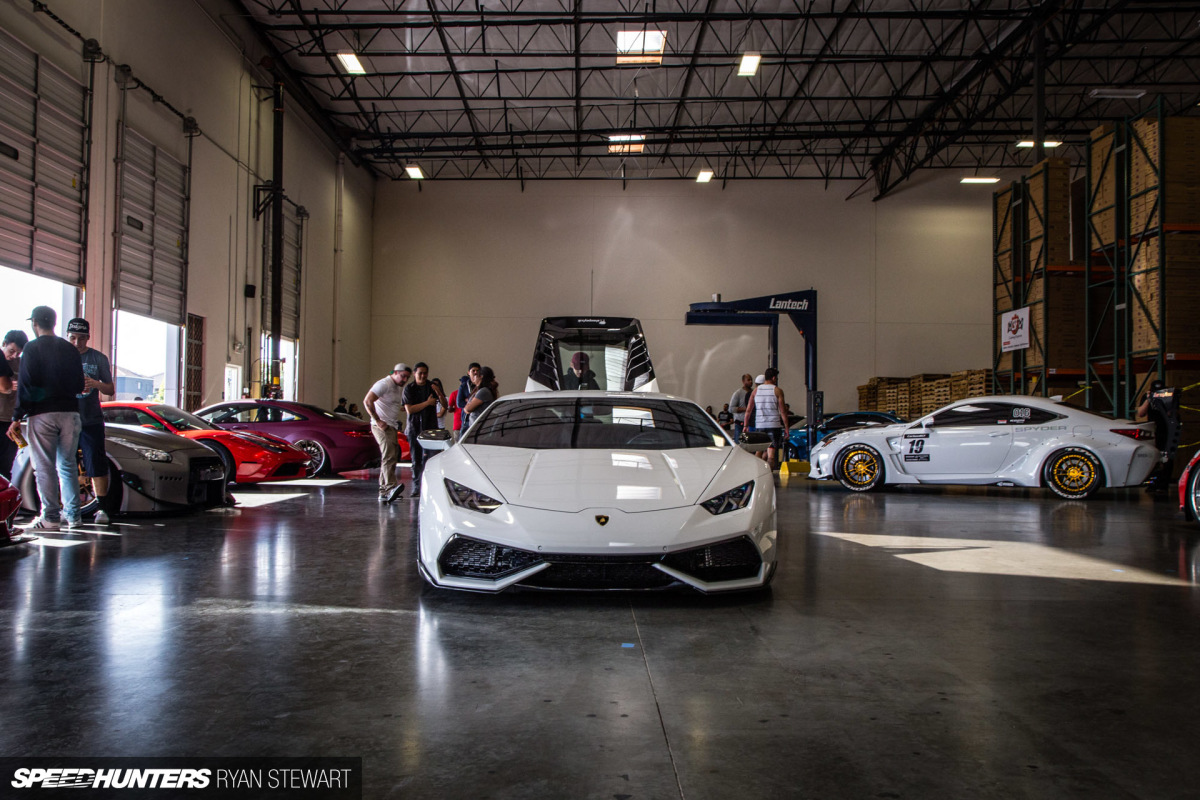 The most simple ideas are often the best: get a bunch of the coolest cars from SEMA that are owned by people who actually drive their show cars on the street, and eat some tacos.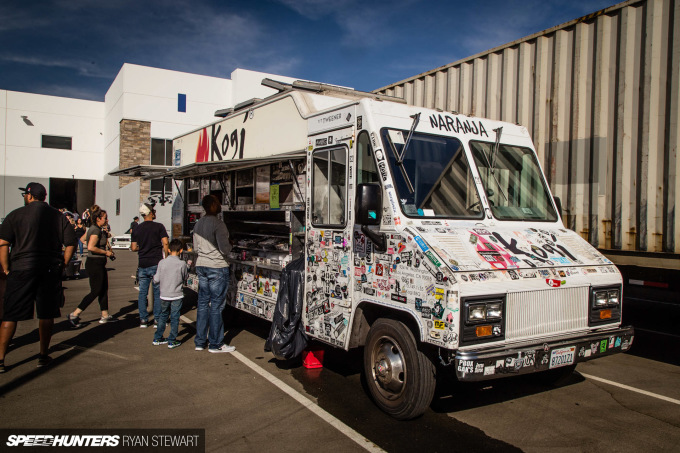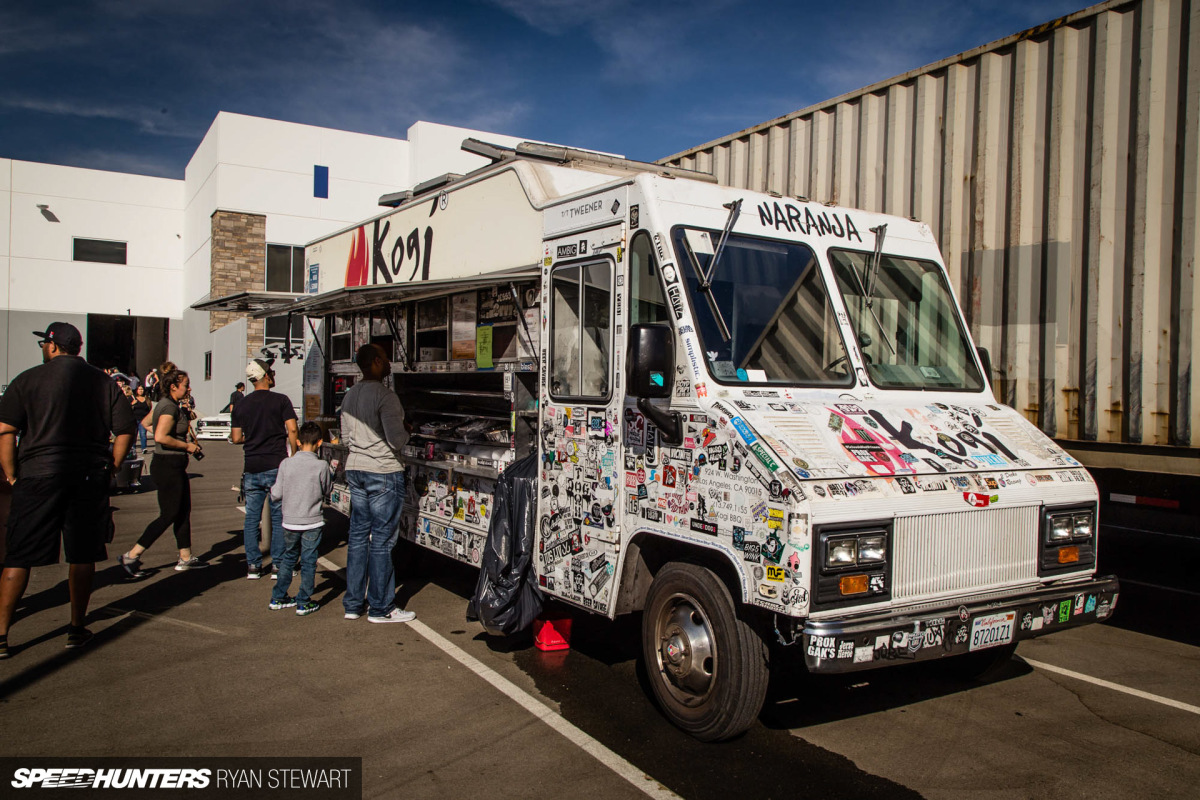 And who the hell doesn't love cars and tacos? Did I mention that I love tacos? Anyway, I digress. Back to the cars.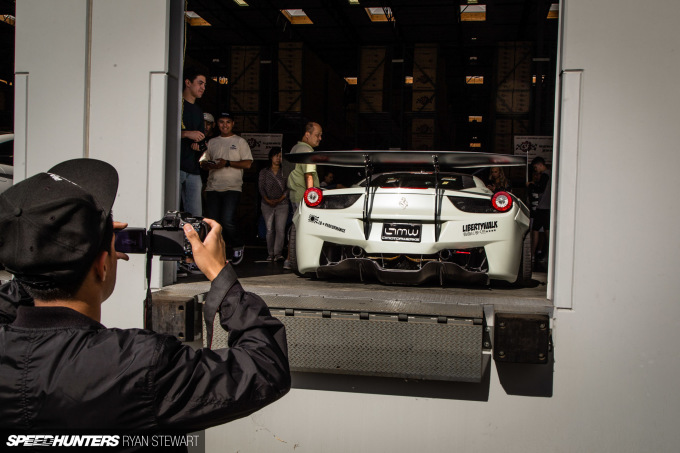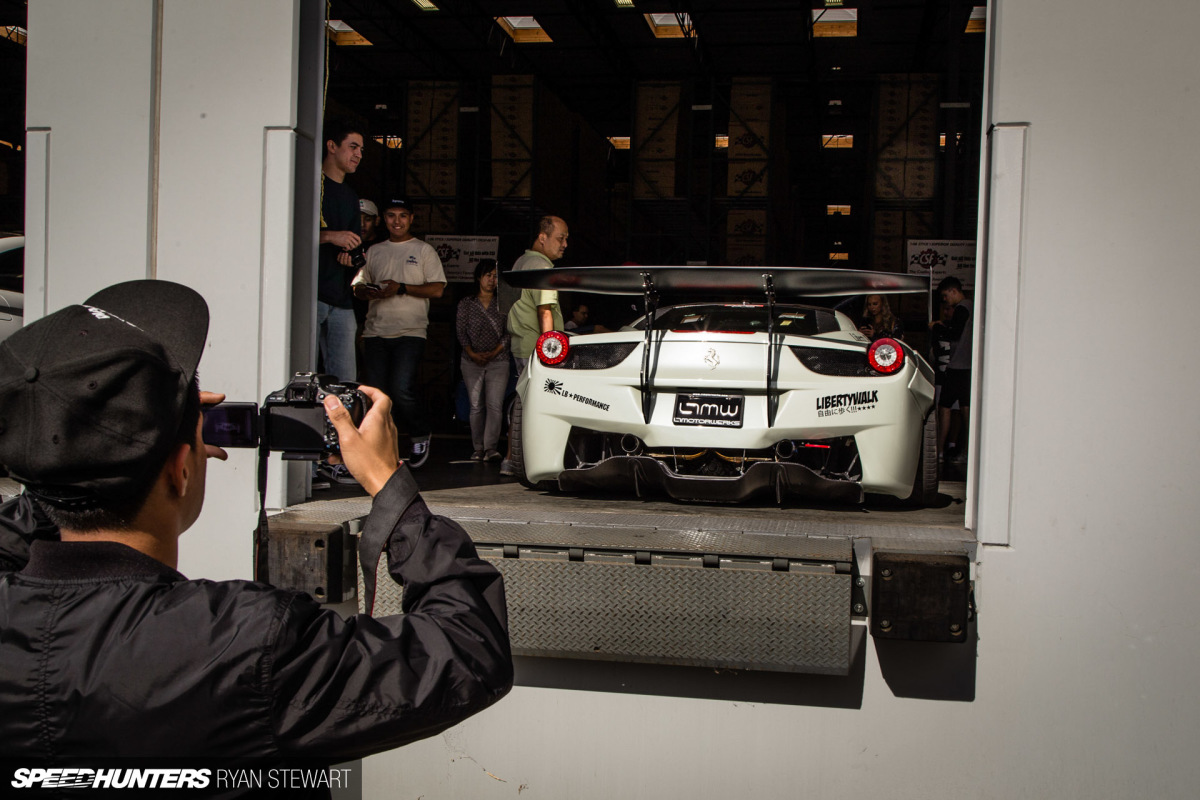 LTMW came out in force and the best thing is you could see these cars driving, hear them running and experience them without the mad hustle and bustle of the SEMA show floor.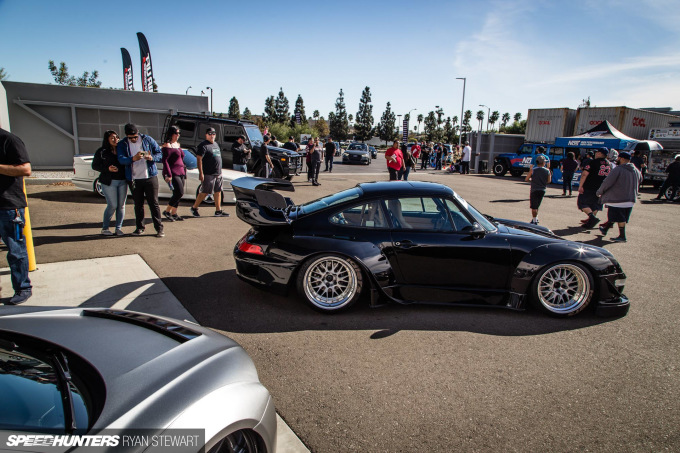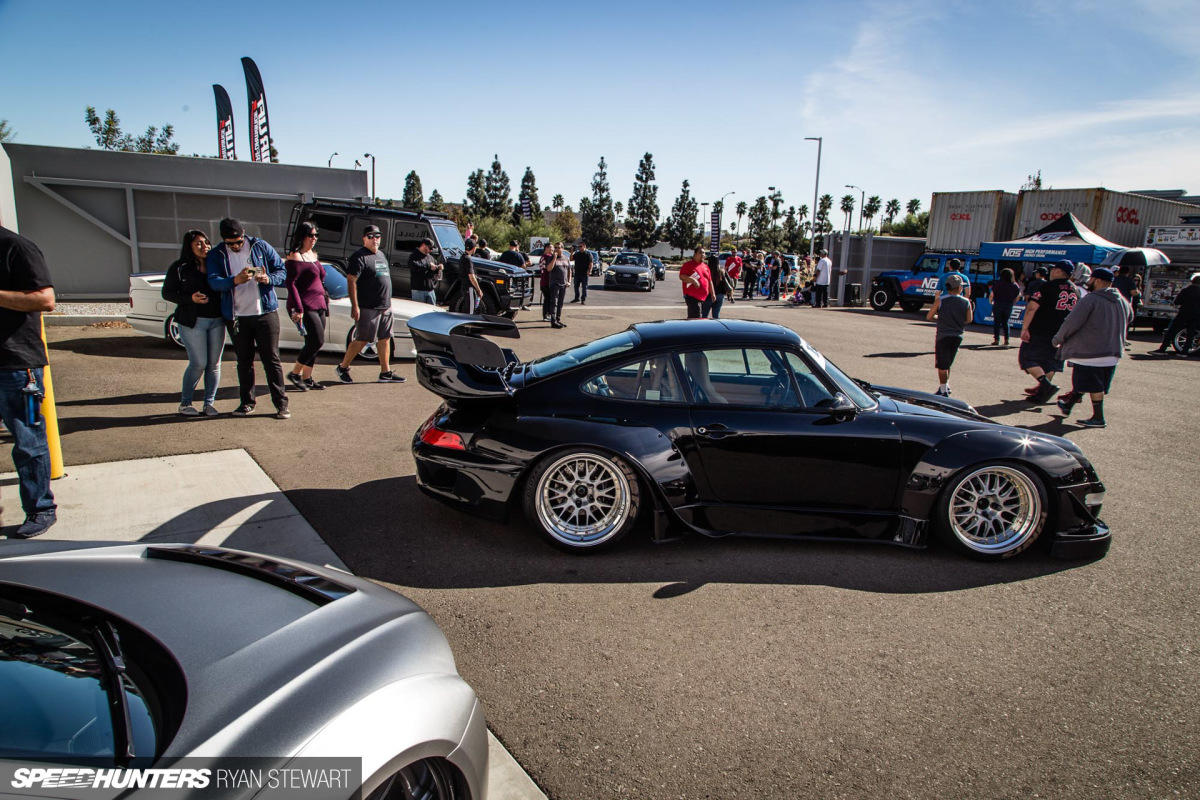 No Cali car meet would be complete without an RWB Porsche. This 964 993 was nothing short of stunning.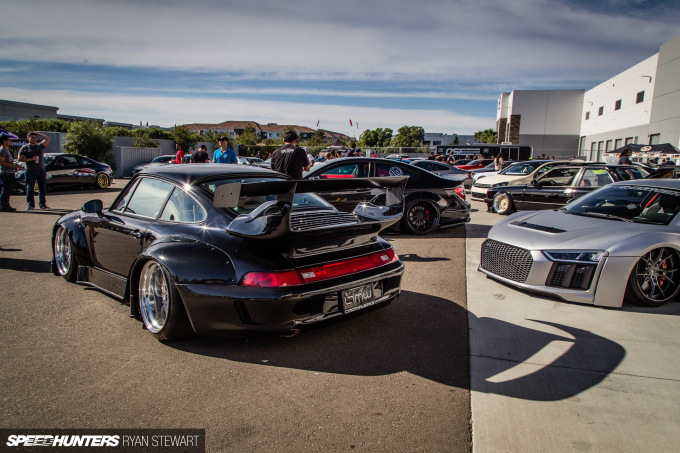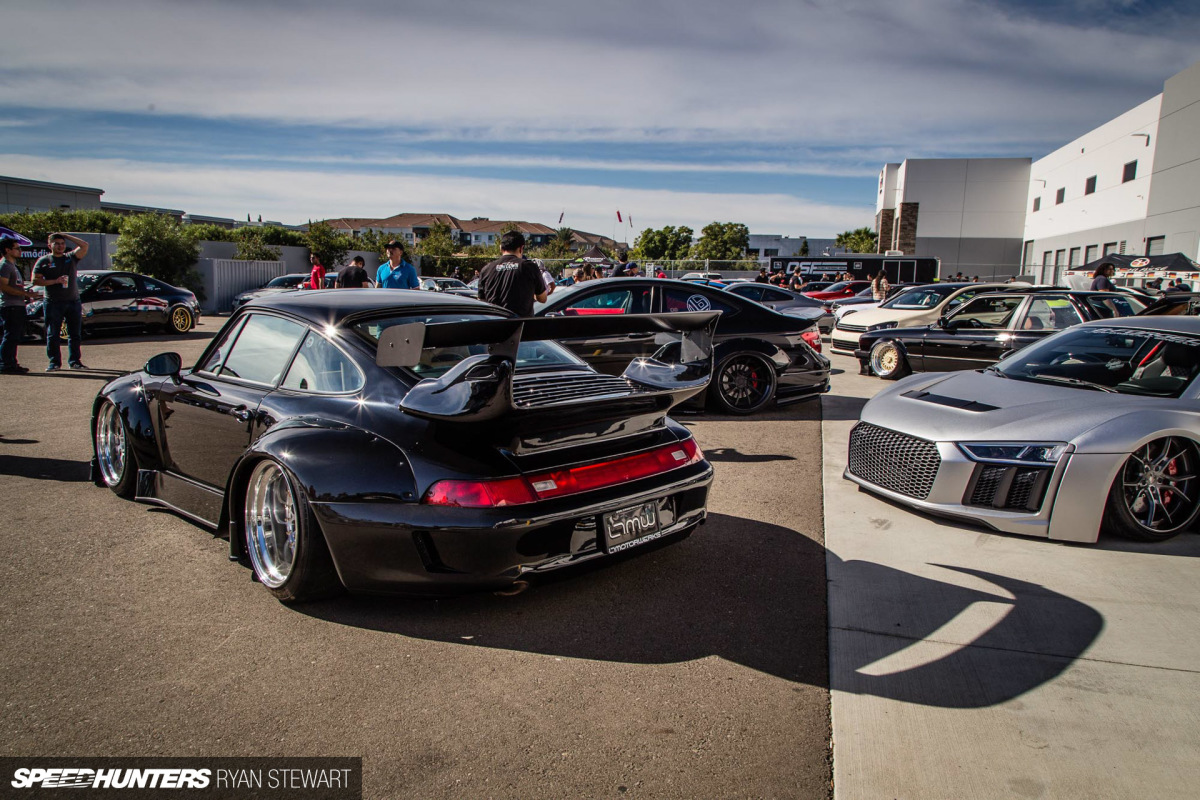 Sitting next to the brand new R8 it was a nice contrast of old and new.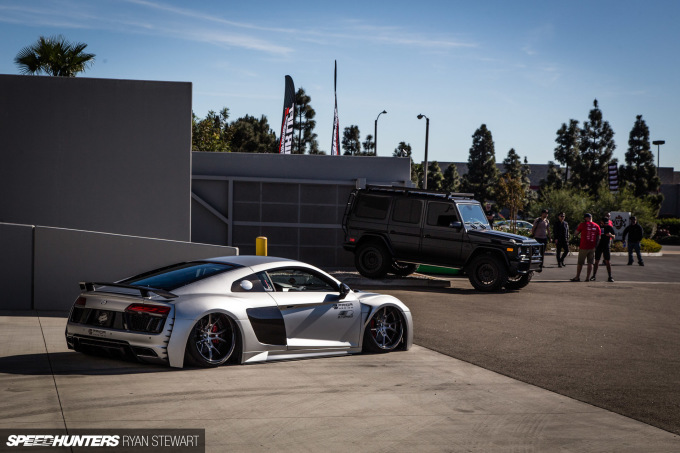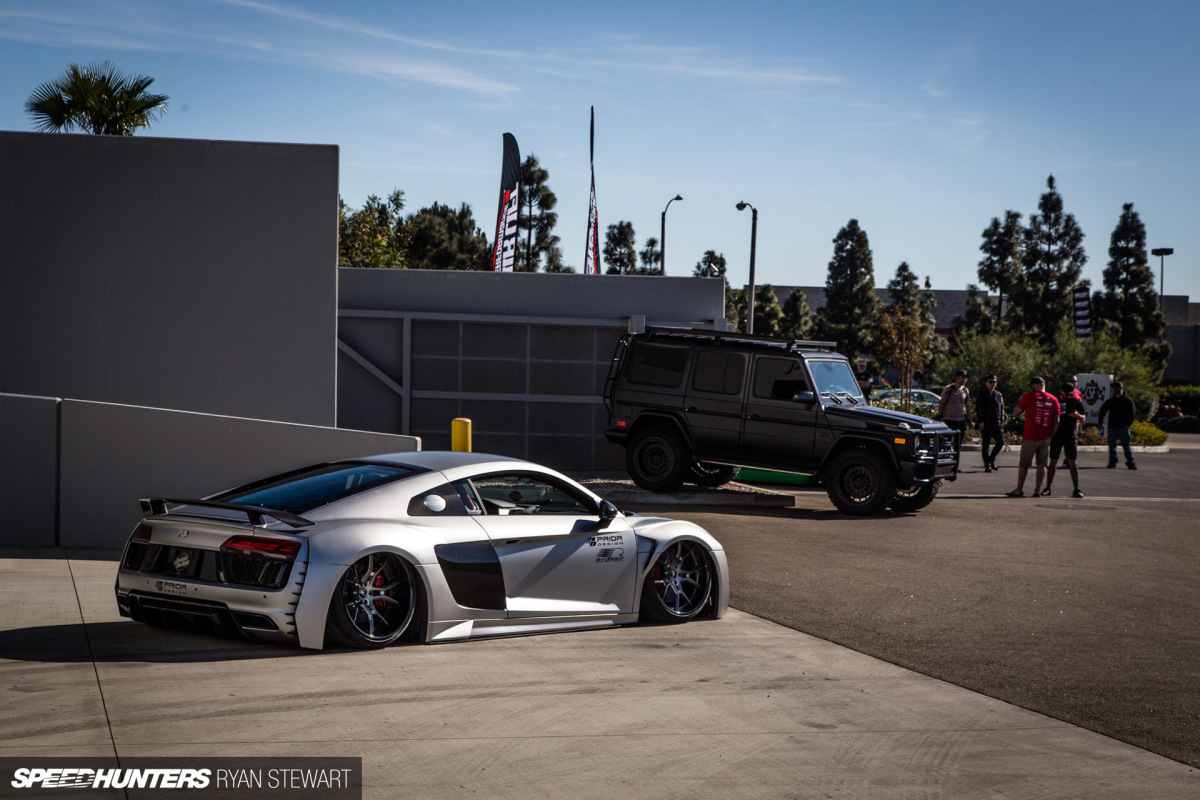 I'd heard lots of positive vibes about Bobby at Sadistic Iron Werks and his fabrication skills, but never spoken with him. The man clearly has some serious balls if he's chosen to chop up a 2017 Audi R8 and fit a Prior Design kit. His company revolves around getting cars absolutely on the deck and he has certainly proven his point with this R8.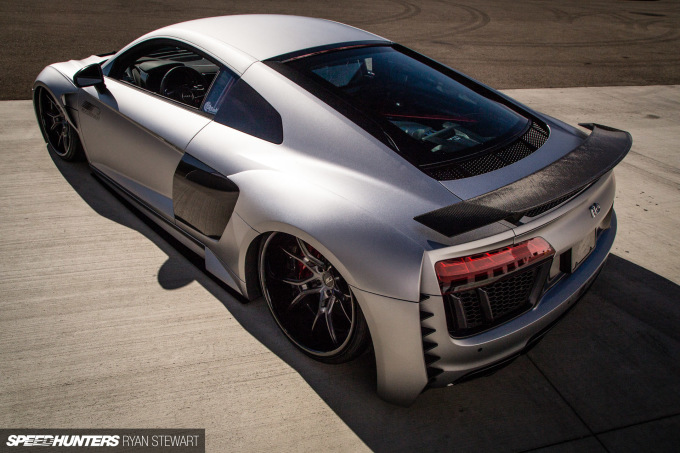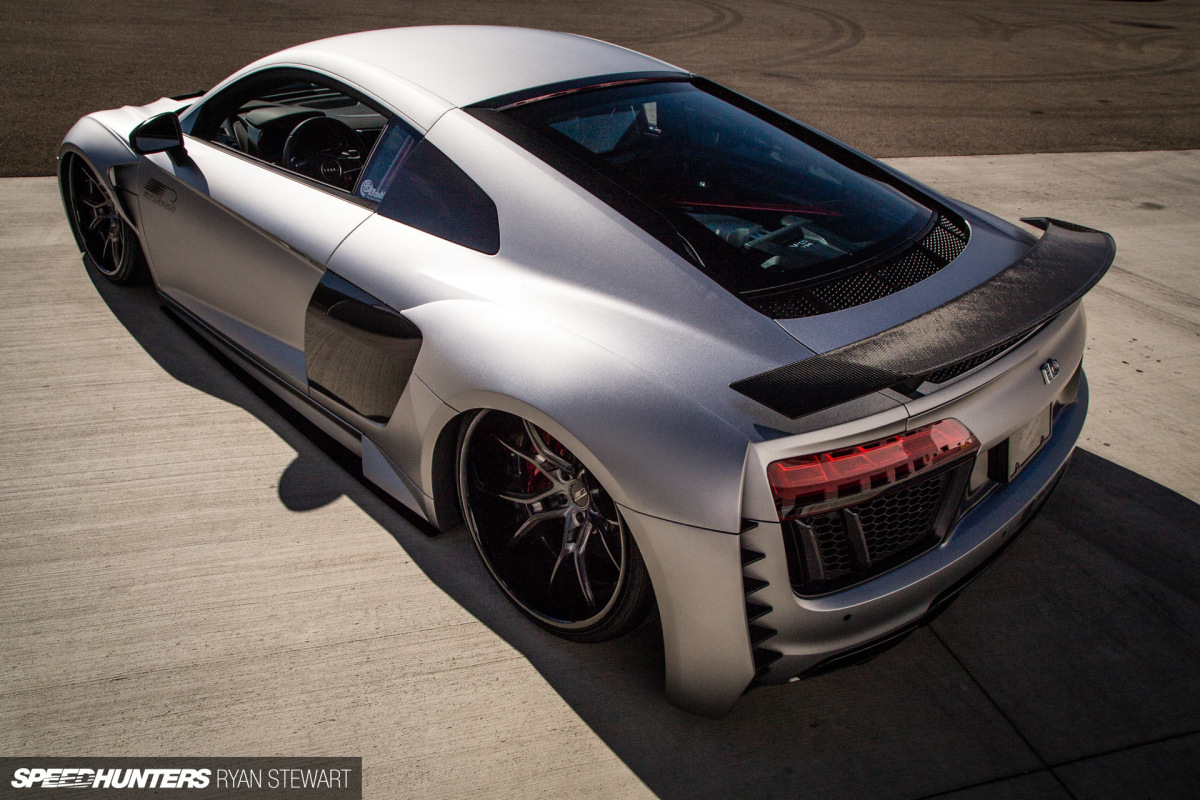 It runs Air Lift Performance struts that have been heavily modified, enabling the suspension to get its full range of seven inches of travel up and down. With Sadistic's custom valving, fluid change and nitrogen setup, Bobby reckons the car drives a little softer than stock.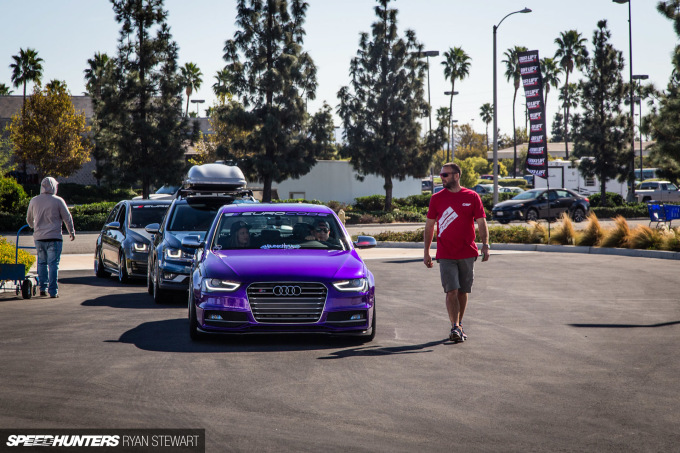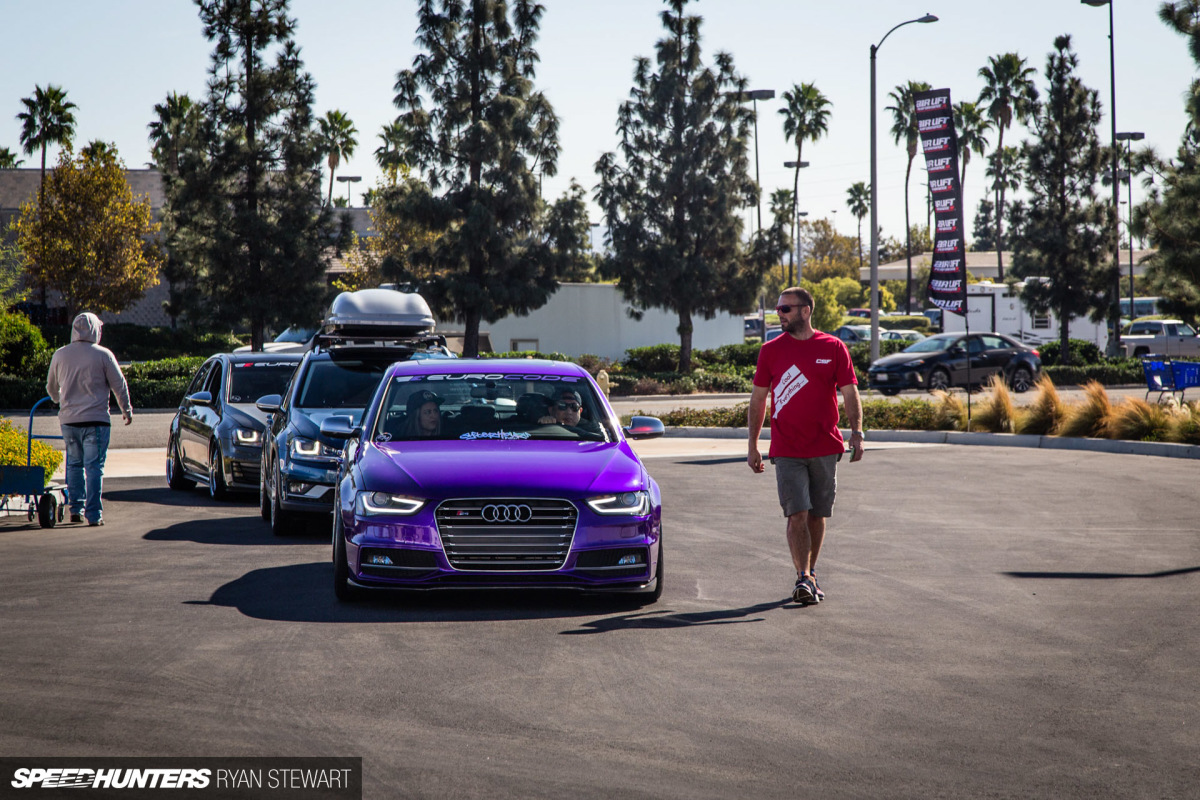 Looking at this photo reminds me of what it was like to be warm! London is not the best place for car culture in the winter and right now we're just getting over the largest snow fall in nearly five years. Granted it was only a few centimetres, but when you live in a country that grinds to a halt when it gets a bit windy, you can imagine the effect a little bit of snow has.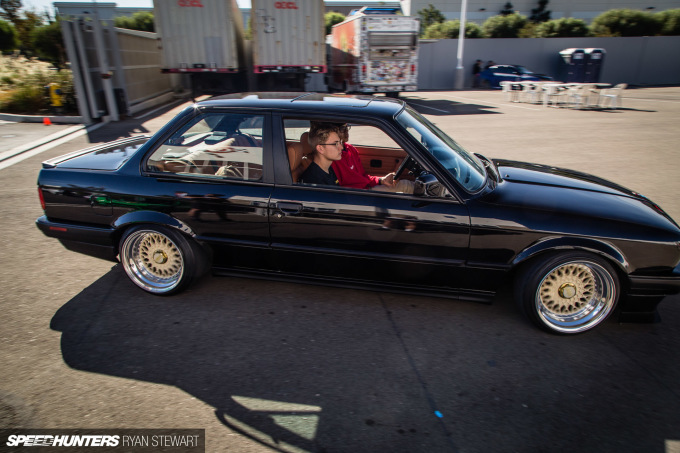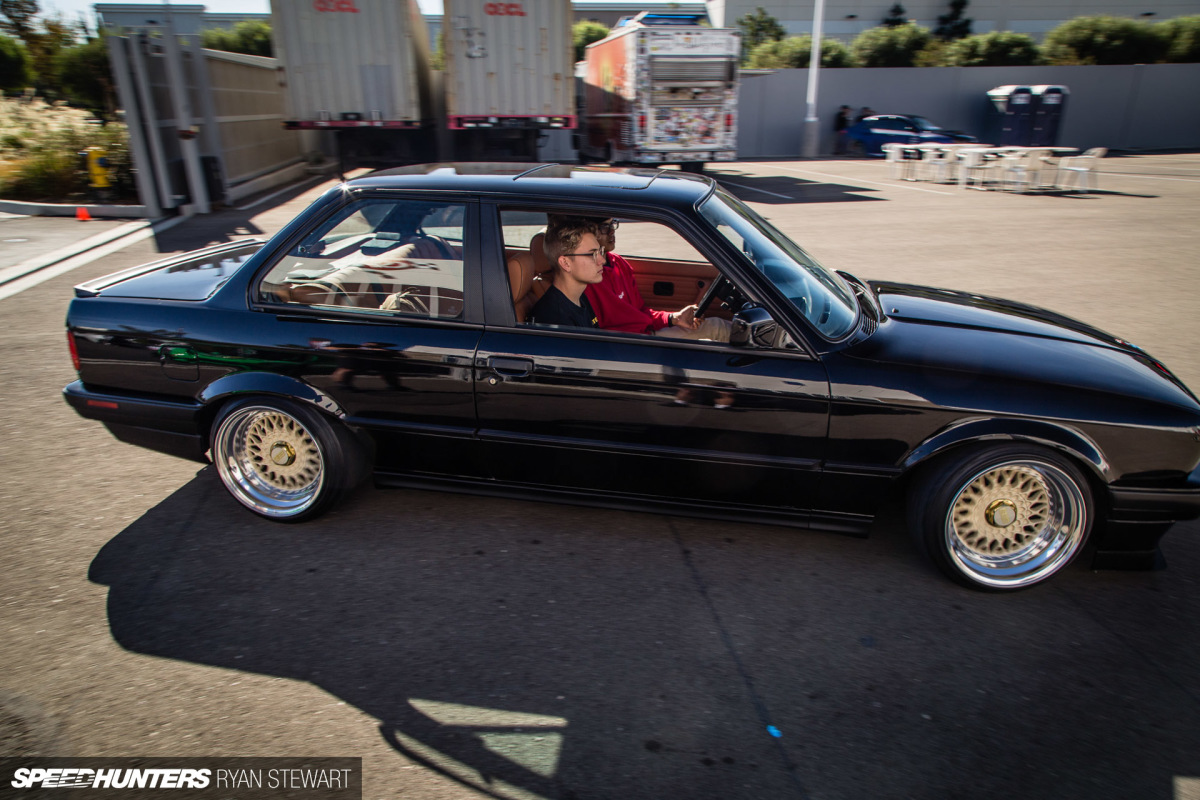 All stop and bow down at the alter of all things E30. Ryan was certainly into this.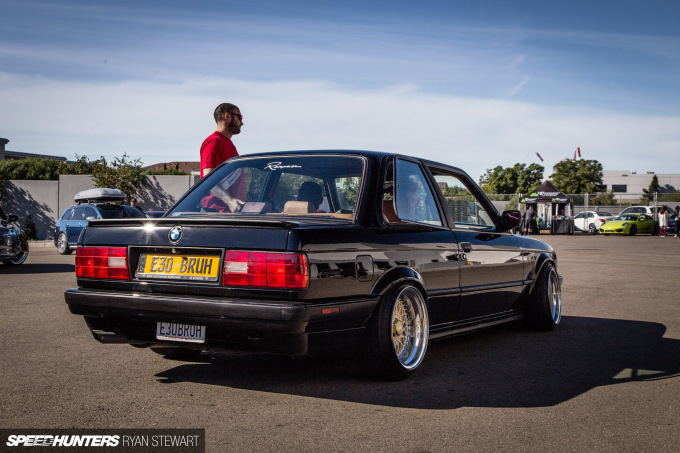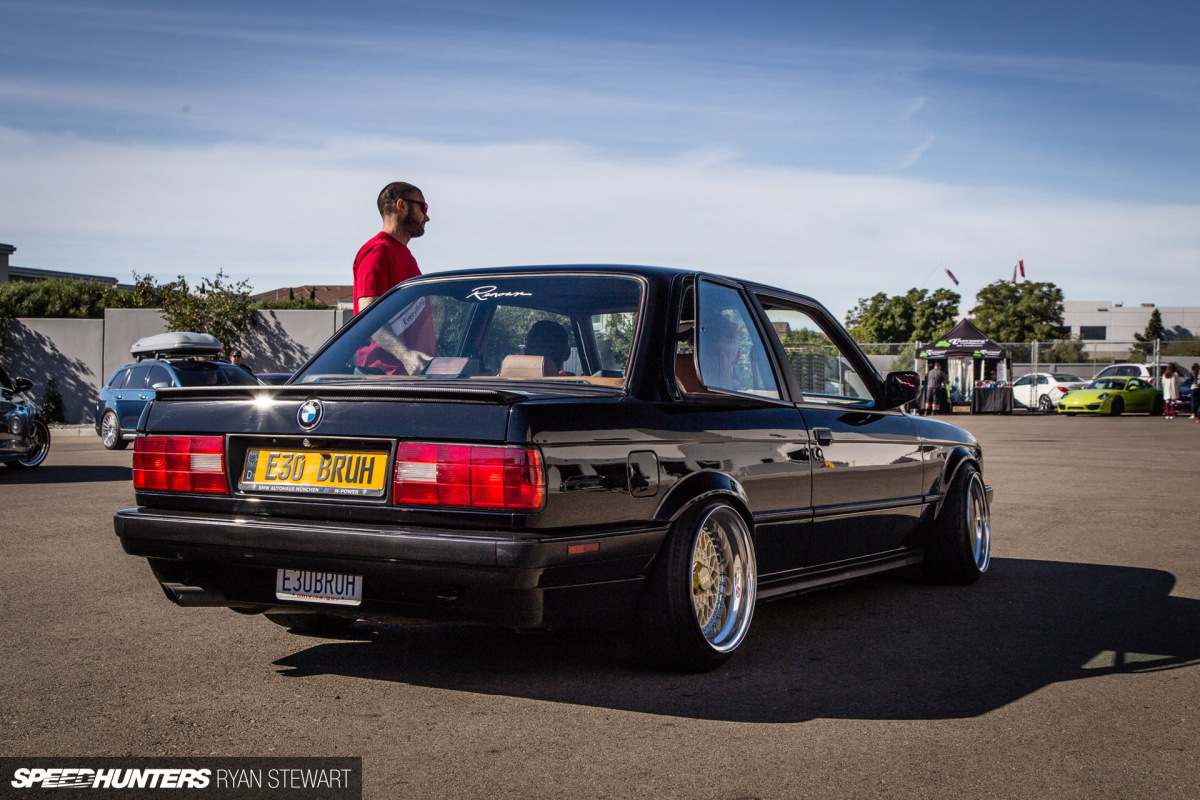 Looking at the license plates, I'm not 100% sure if this is an E30? Let me know if I've got it wrong, bruh.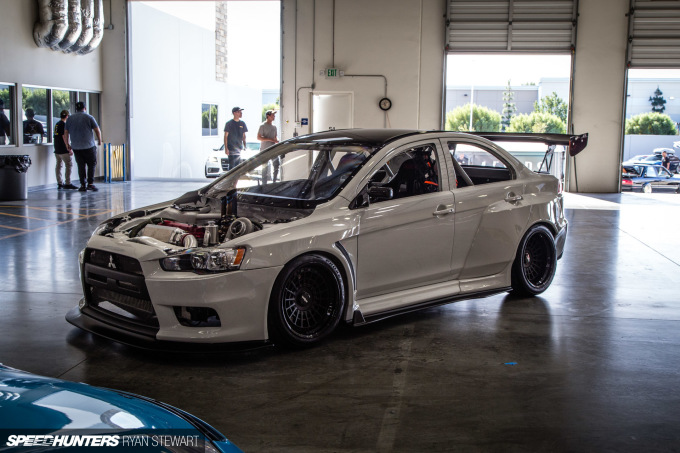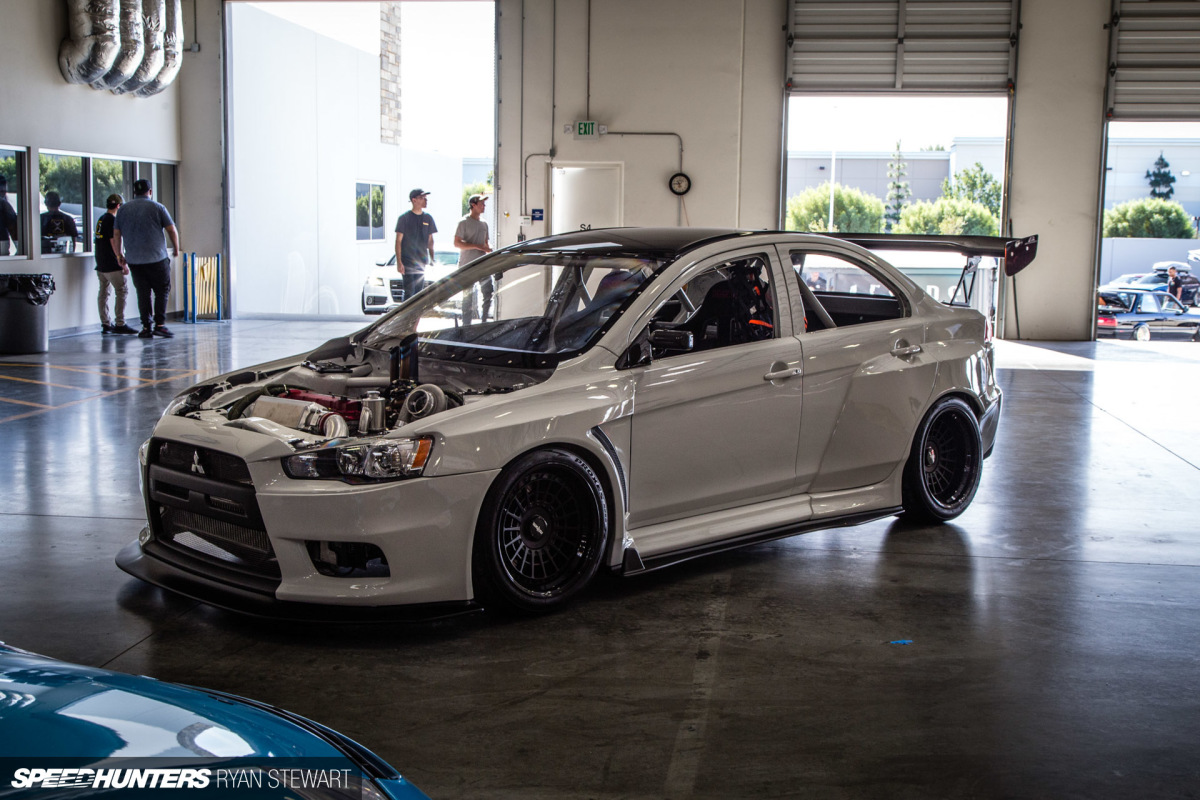 It was great to see the CSF Evo X in all its glory. I'm looking forward to watching this get used in anger this year.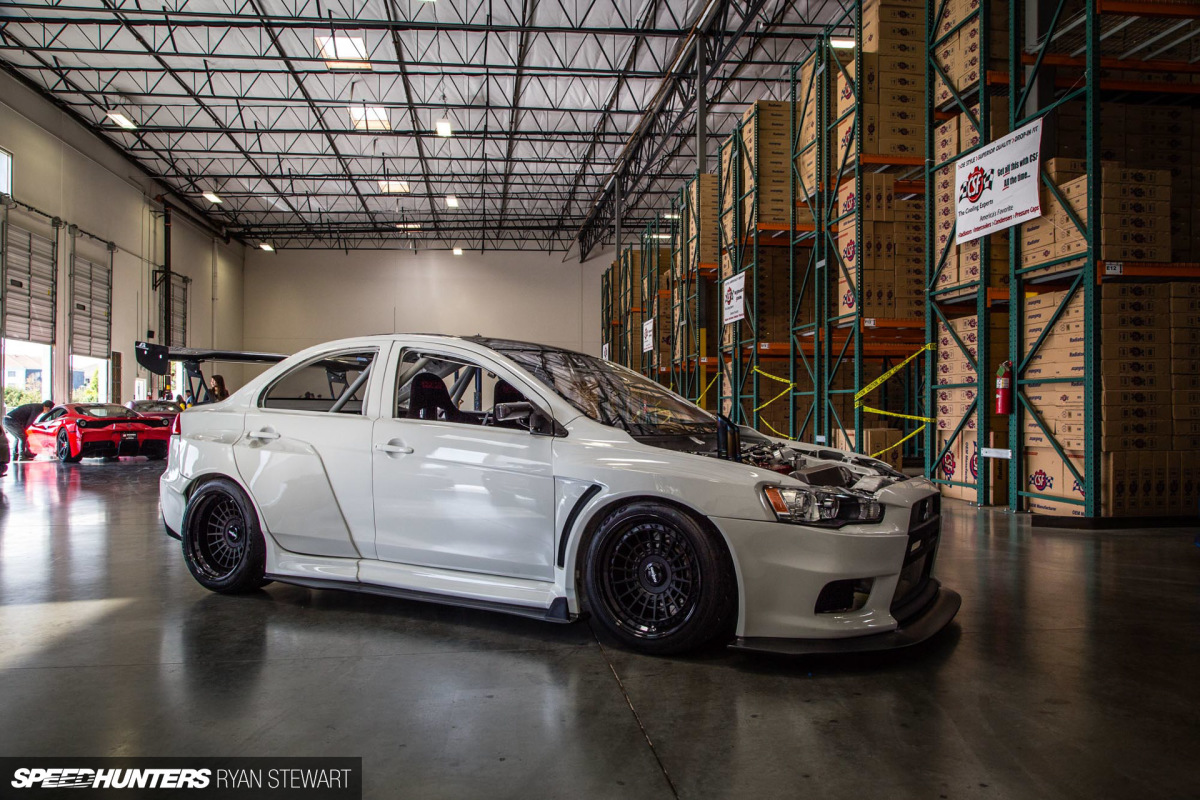 SEMA reminded me that we don't get to see that many Mitsubishi Evo models on the road here in the UK that much anymore. I'm sure there's plenty still in daily use, but as prices sky rocket, people must be tucking them away.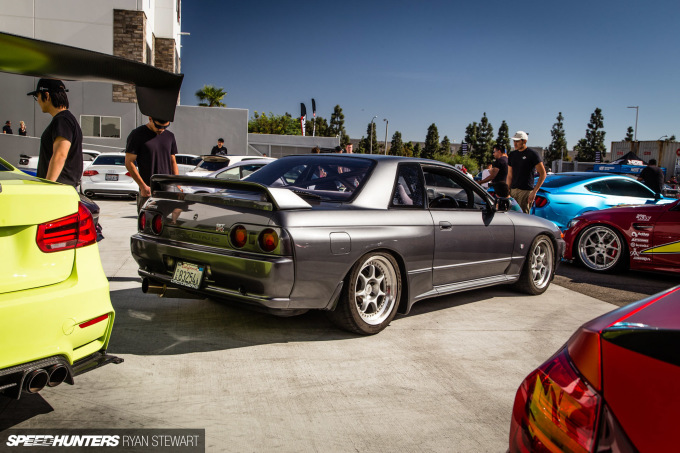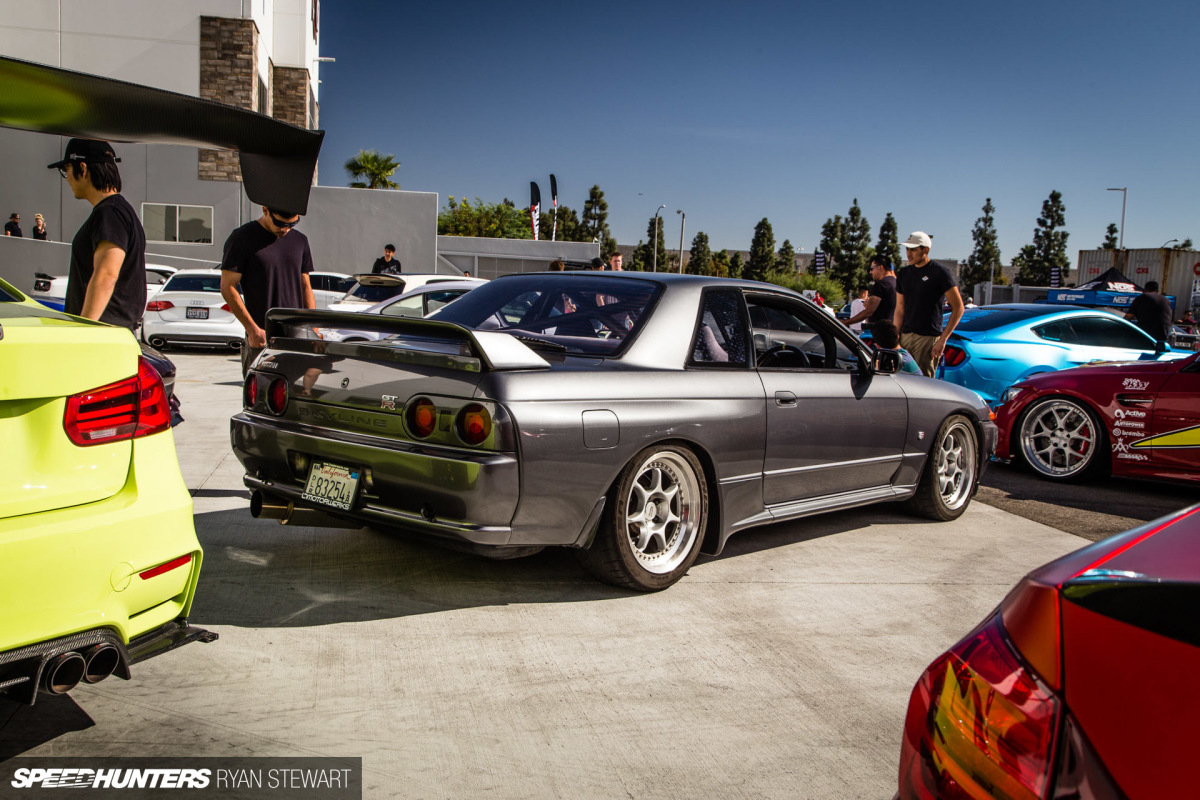 One thing I do know, is that R32 prices have gone fairly bananas over the past couple of years. At four of five thousand pounds back in the mid-2000s, they were certainly underpriced at that time. Now a good one will cost you over £20,000 (circa US$27,500) here in the UK. This example was super clean and made me miss my old R32 GT-R. Perhaps it's time for another one?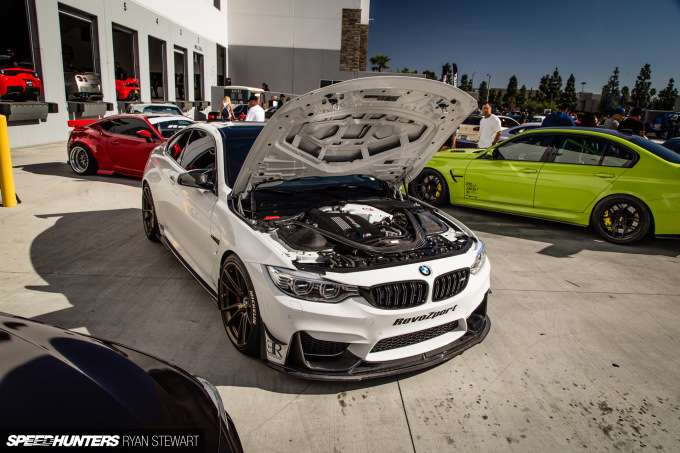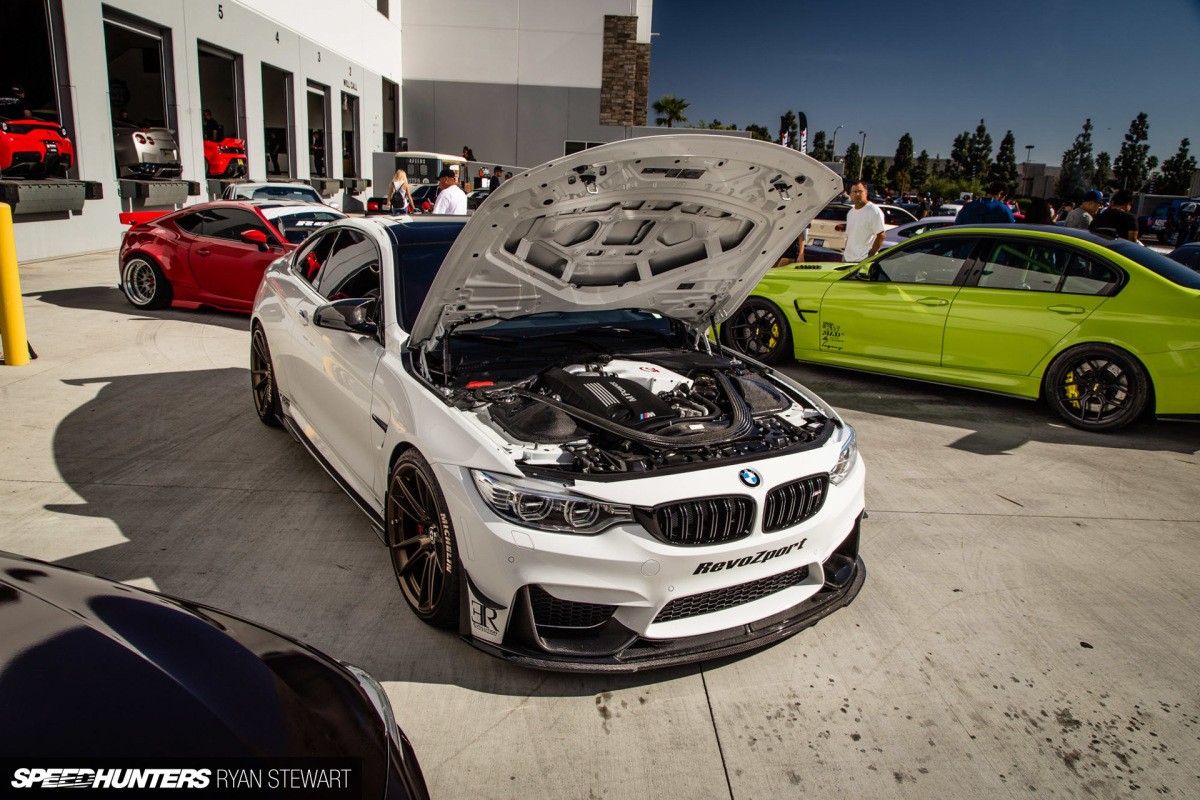 From classic JDM metal to a new school German M-car, the CSF x Players Select Open House really was super eclectic. The F8x game in the US is pretty serious. Alan Wei brought along his aggressive looking M4, complete with CSF cooling package. The F82 is a very complete looking thing.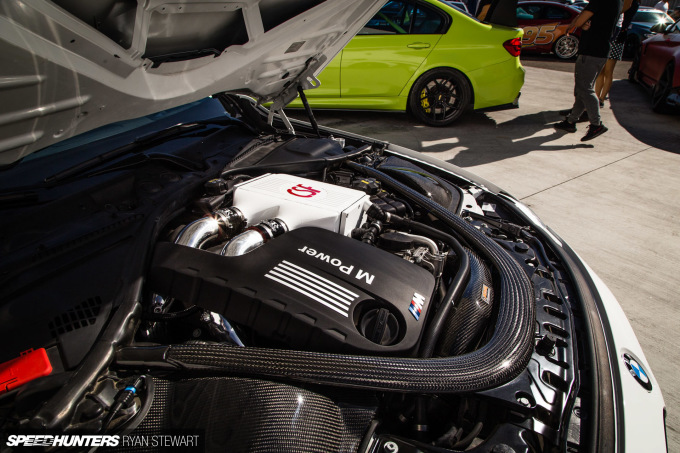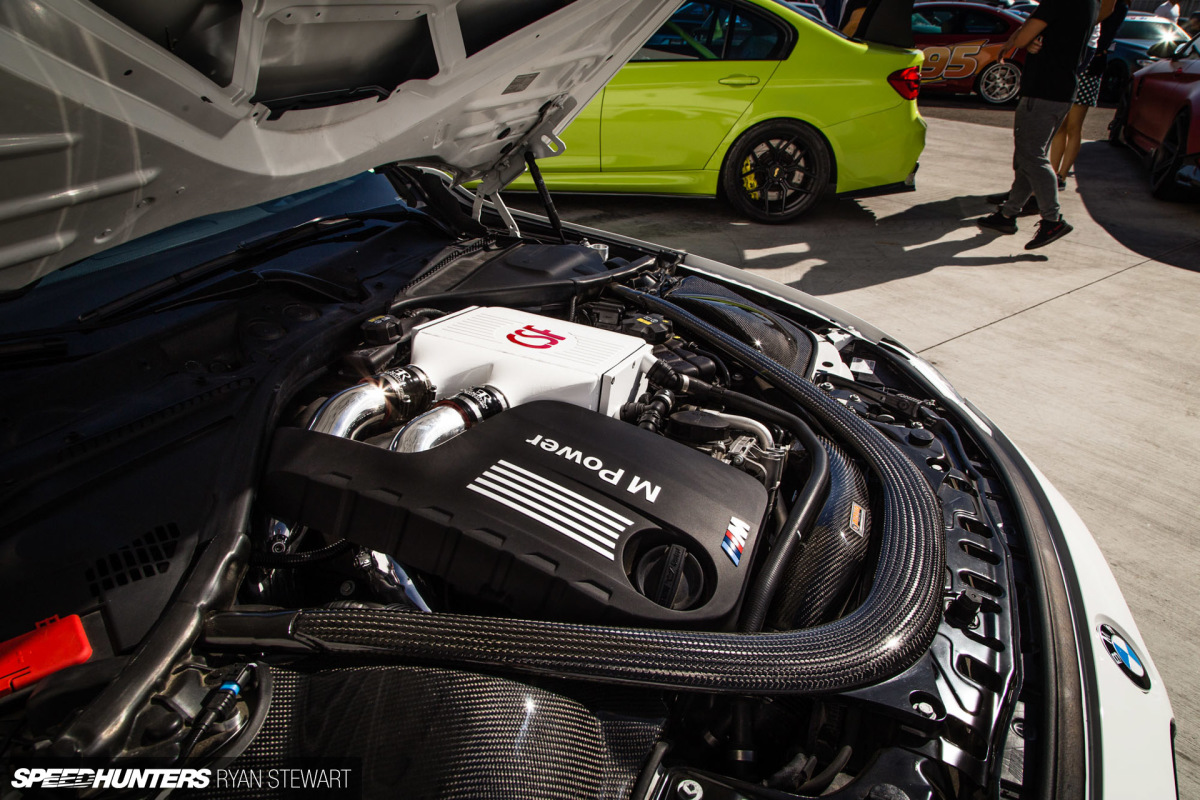 It really looked the part with a few extra carbon pieces. If you saw it in your rear-view mirror, this M4 would have you moving over on the freeway.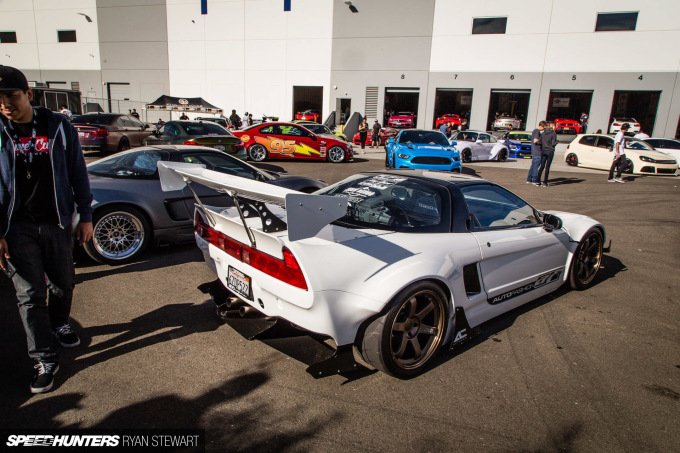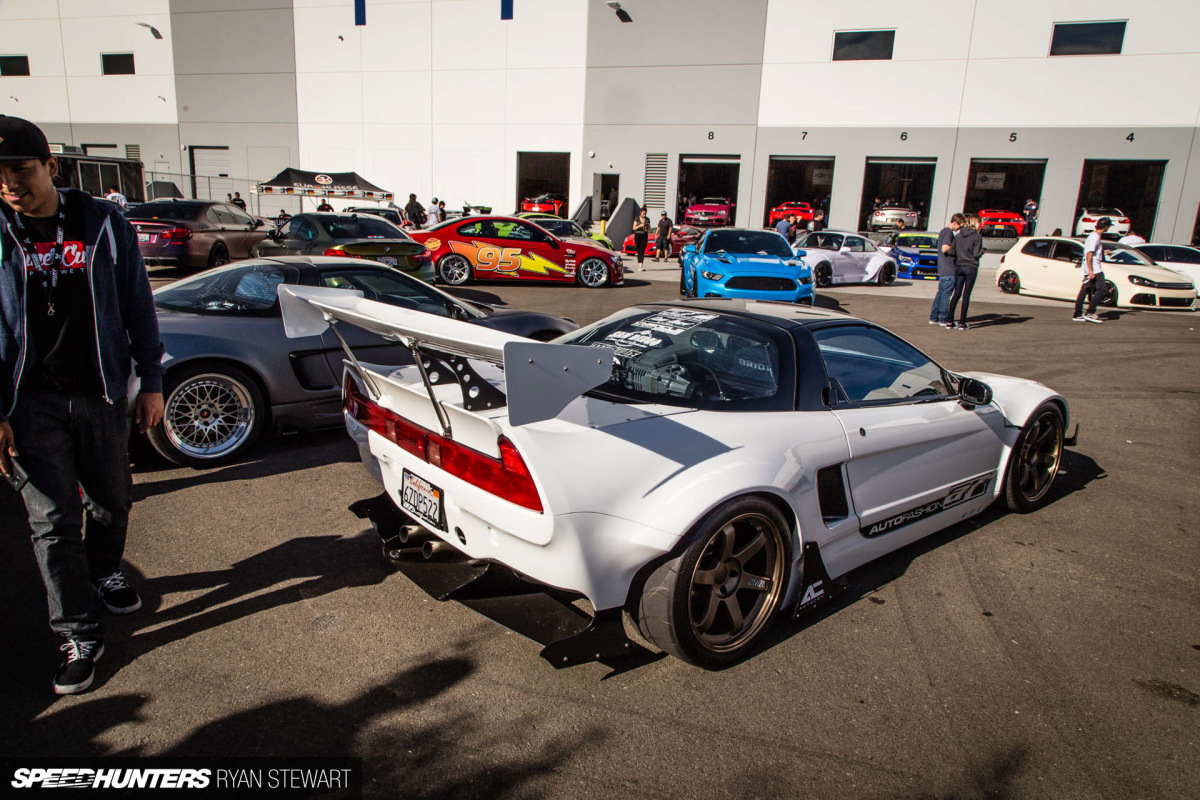 The Coolest Car Meet in Cali. Why, you may ask? Well, on the face of it, this may not seem like anything special, but it's a brilliant concept.
First of all, it's free. Secondly, you get the opportunity to see these wild cars up close and personal. Even better, you can watch them launching down the street. You see, technically SEMA is only open to people in the trade and media. Add a couple of hundred thousand people into the mix and some very tired owners/builders of these cars and you've got a pretty hectic environment. Players and CSF have absolutely nailed it with this casual meet. Sitting in Carl's silly green Nissan reminded me of the experience I had years ago at SP Engineering. Cars are about having fun. Rolling with you friends. Being excited about life.
And if that means spending 24 hours on a plane to enjoy an afternoon of post-SEMA Cali car culture this year, then I'm down.
Ben Chandler
Instagram: ben_scenemedia
ben@speedhunters.com
Photos by Ryan Stewart
Instagram: 7.nth
Players Select X CSF Open House Gallery