CSF's SEMA Crunch
The 2017 SEMA Show is upon us and, lord have mercy, I bet there's going to be some sleepless nights over the forthcoming week and a bit.
I don't know about you, but I love watching the craziness of SEMA unfold via the medium of the internet. A lot of cool builds only get started a few weeks before the actual show itself, which, when you think about it, is absolute madness.
This Mitsubishi Lancer Evolution X has been, well, evolving for the past few months, and we've been kept in the loop with progress. During his time in Los Angeles for the Formula Drift finale, Paddy was able to swing past MotoIQ and capture a few build progress shots. Evo geeks may recognise it as an old Pirelli World Challenge car.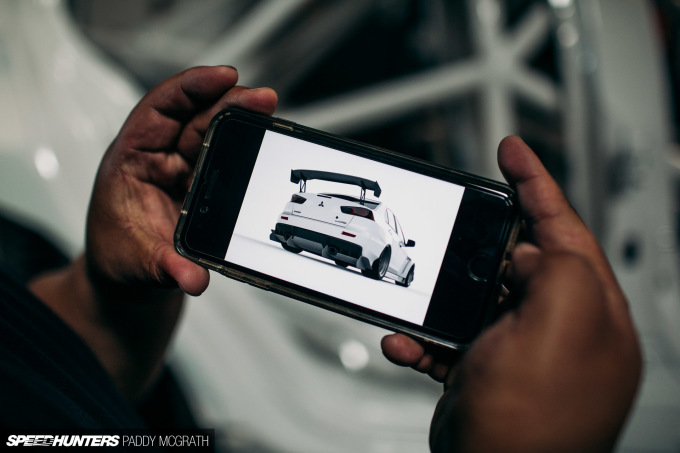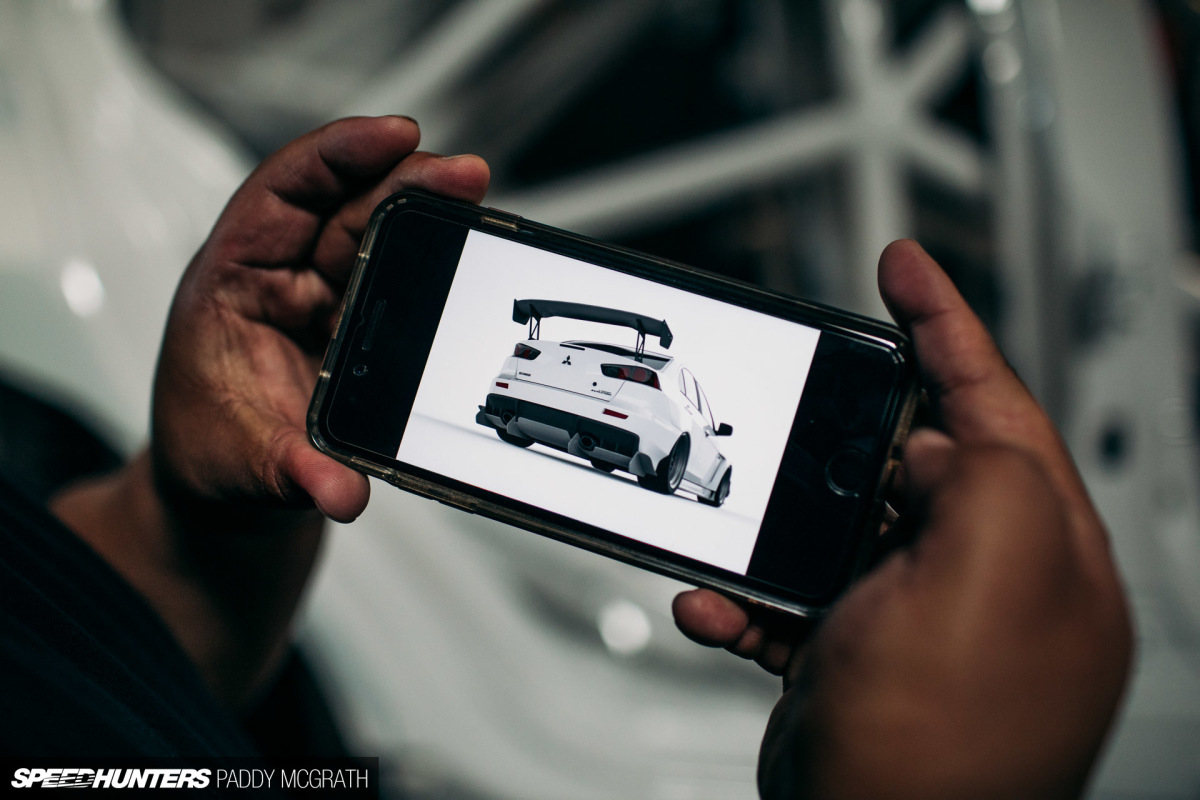 Back in the 1990s and 2000s I was really into Japanese cars and lusted after an Evo VI. Unfortunately, the dream was never realised, but I did, for my sins, own a Nissan Pulsar GTI-R. That's almost as good, right? Maybe not. Anyway, every time I see an Evo, I'm always reminded of that dream.
Ravi Dolwani at CSF, however, is not a dreamer. In fact, this is the second Evo project that he's been involved with. And this one, as you can see, is pretty serious.
As with all SEMA builds these days, the project started off as a render.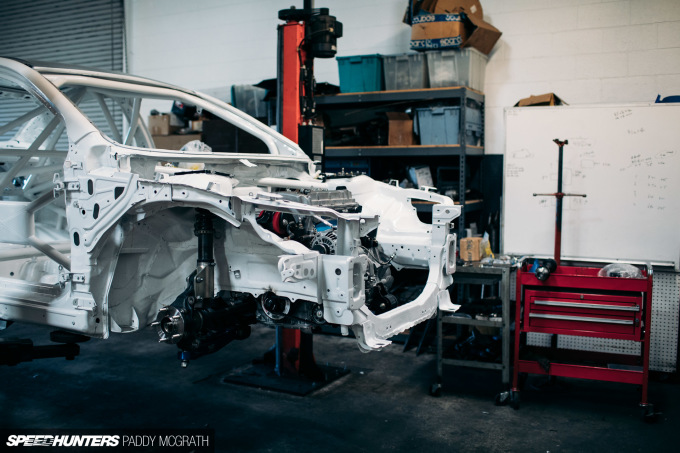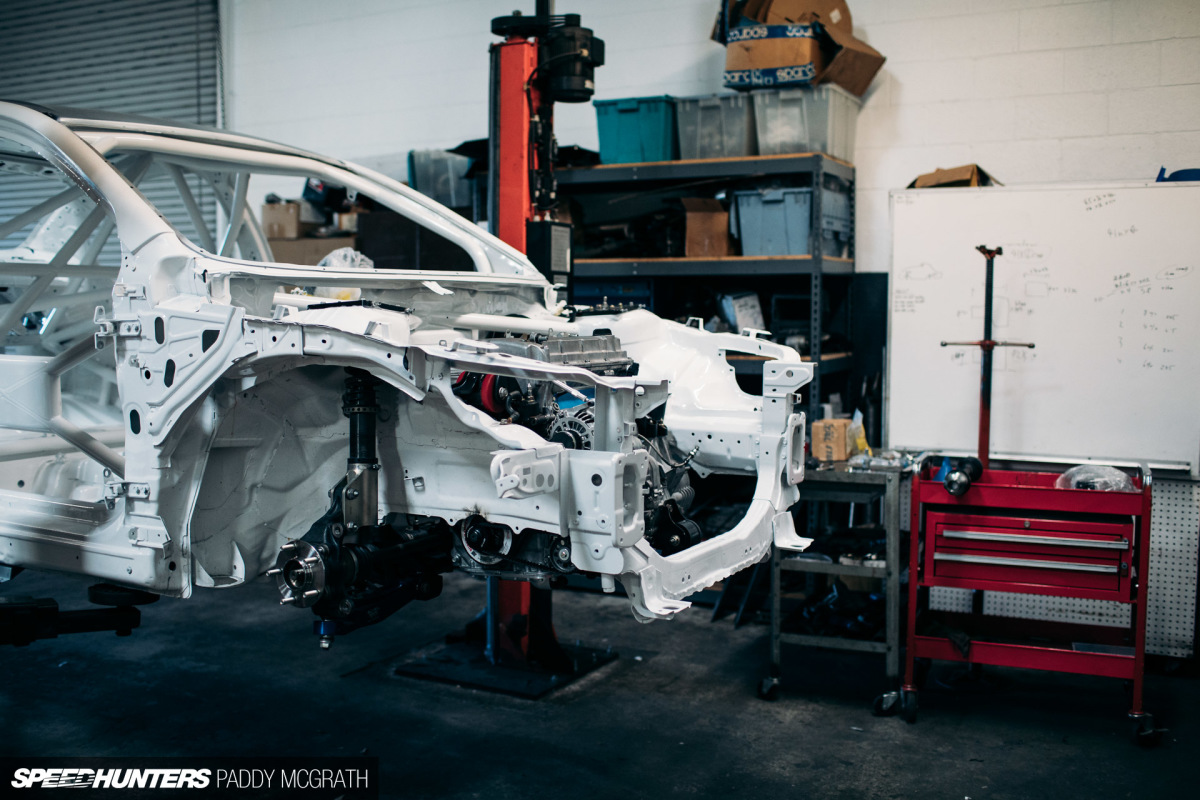 Actually, rewind to the back end of 2016 when the car came into Ravi's possession as a crashed and semi-rebuilt Evo purchased from GMG Racing. Keen for a challenge, Ravi bought the shell, along with three warehouse bins full of parts, which was basically one big Lancer Evo jigsaw puzzle!
The next two weeks are going to be a frenzy of SEMA-based madness here at Speedhunters, so I wanted to share with you seven things I love about this build.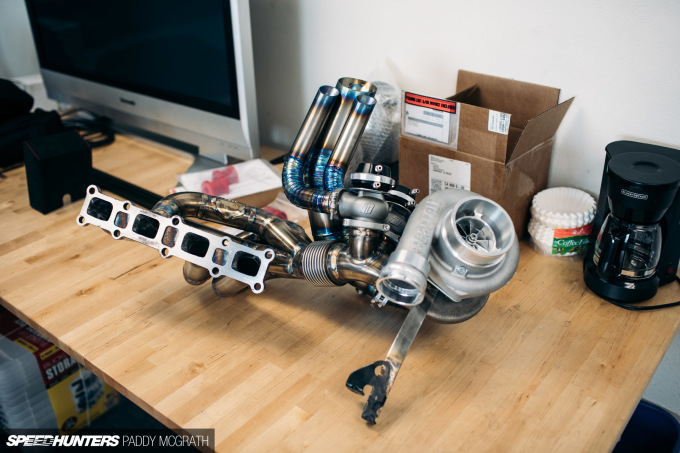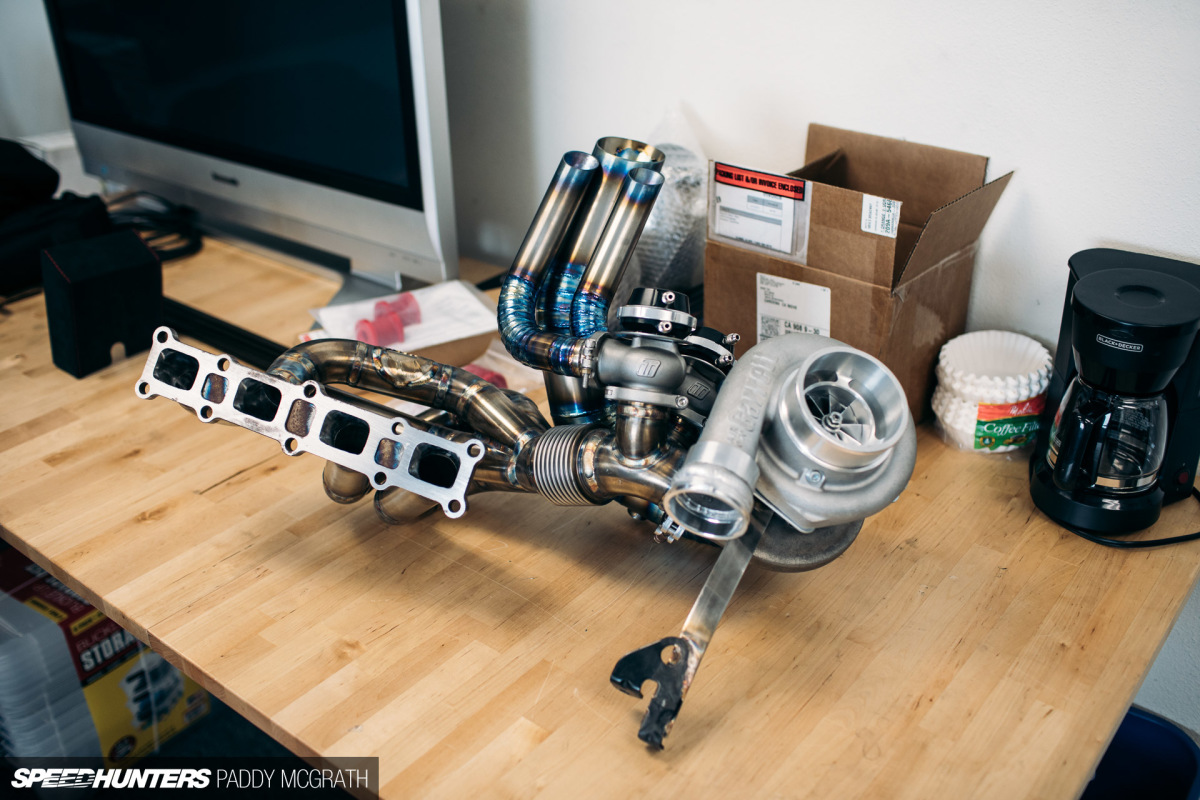 1. Where The Hood At?: Fabrication goals right here. Not the desk, or the coffee machine – I'm in love with the Sheepey Built Schedule 40 stainless steel turbo manifold with custom Ticon Industries titanium up-pipes and tubes. Even out of its natural habitat it looks like it's going to suck in small animals and make enough noise to get you arrested.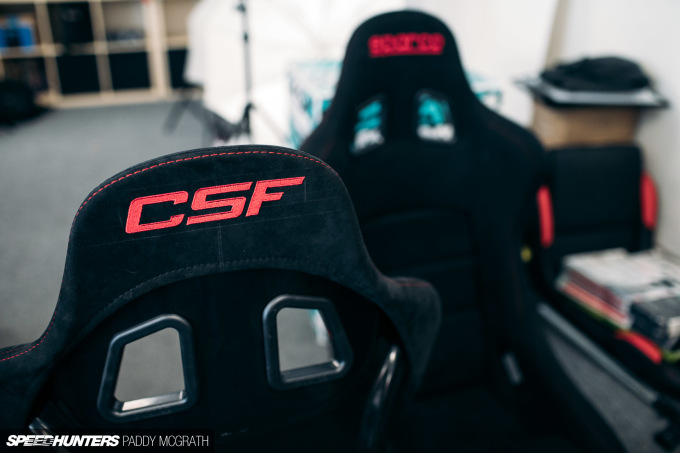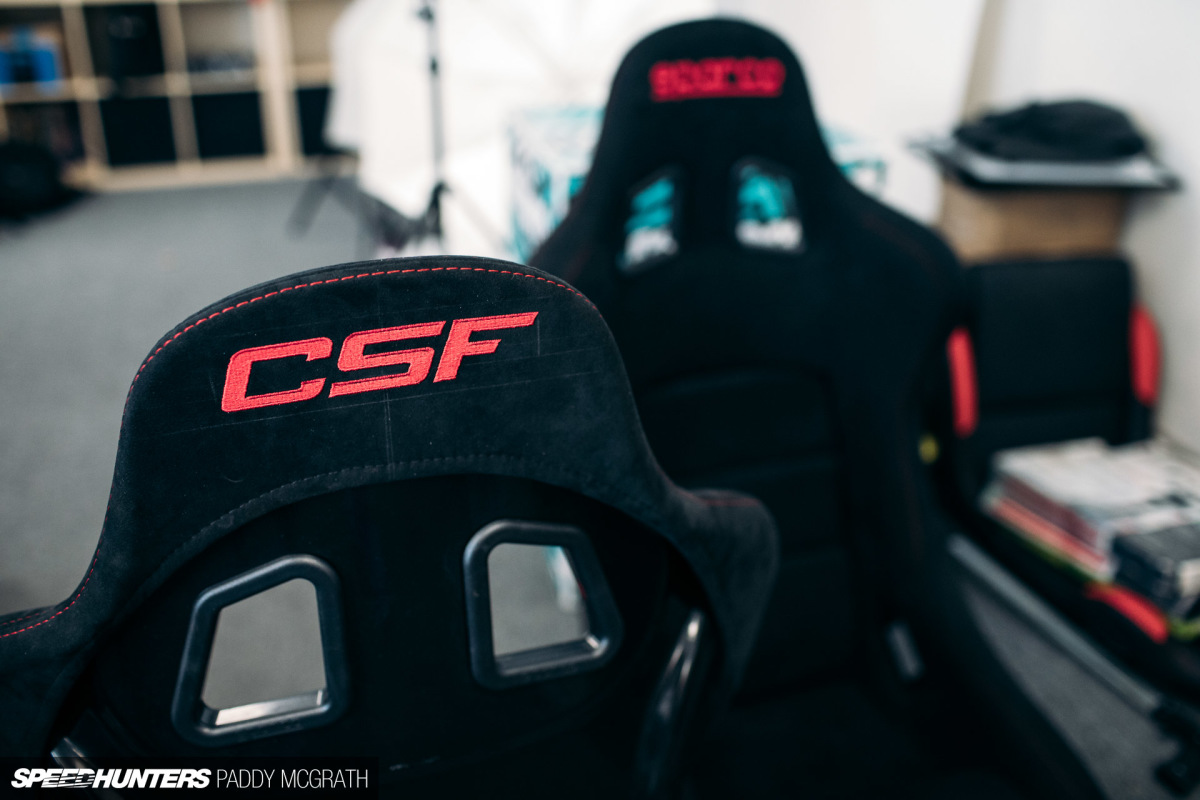 2. Blood Red: When Paddy sent the set of images across one of the first photos I was drawn to was the seats. Sometimes companies get it wrong with their branding, but this is so right. The Sparco Rev II seats custom trimmed in black Alcantara with red stitching by Rogelio's Auto Upholstery look super-classy.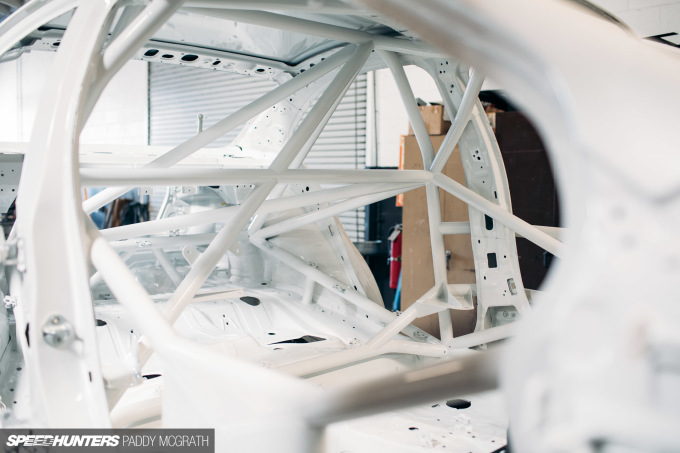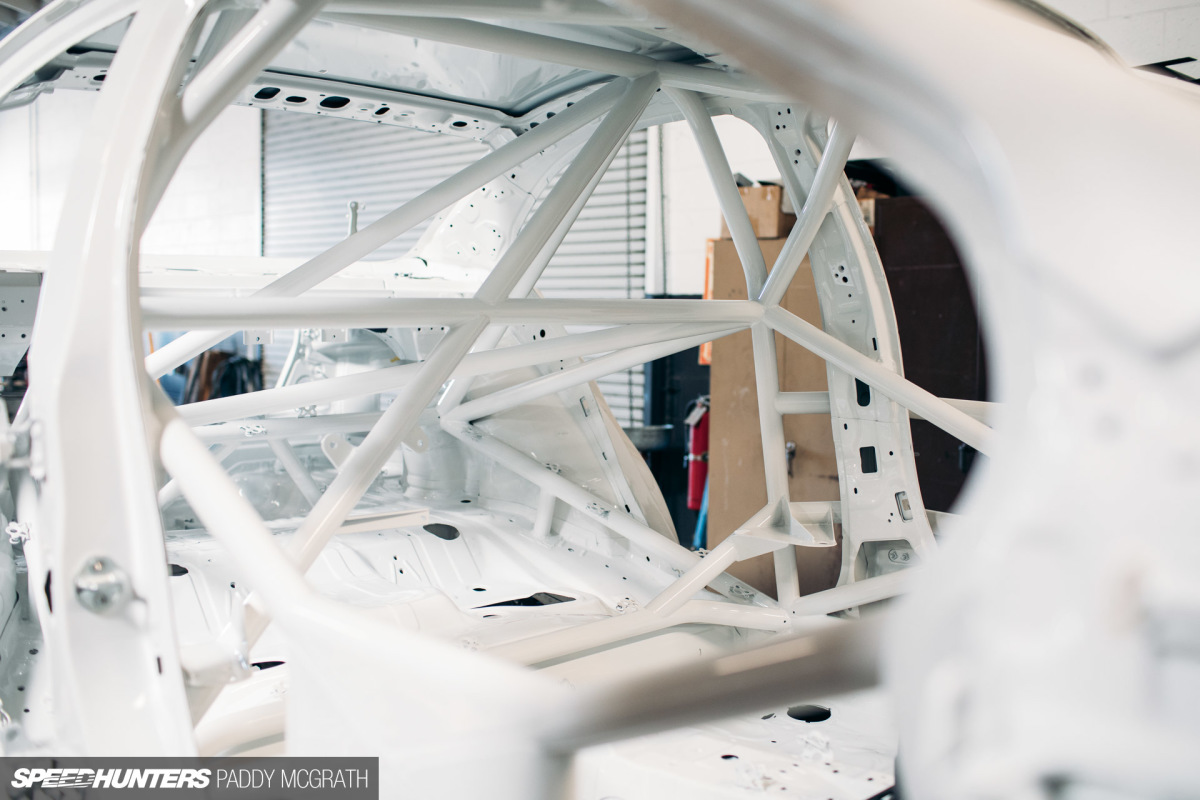 3. How's It Going Down: This custom FIA-spec roll cage was actually already installed when Ravi collected the shell from GMG Racing. The plan is to run this car at half-mile events, so safety is paramount. Proper cages all painted in white scream motorsport, too. The paintwork here was taken care of by SEMA star car builder LTMW, and the Alpine White used throughout provides a really fresh and clean look. As my finger's hit these keys, the guys are working hard to get this reassembled for SEMA, so this interior will look significantly different with all the parts installed.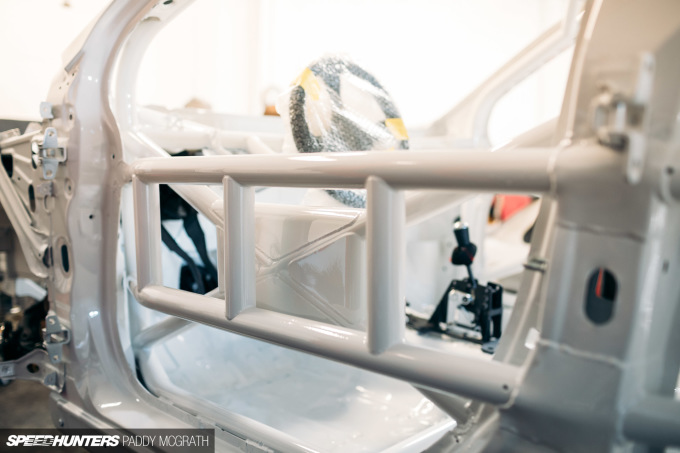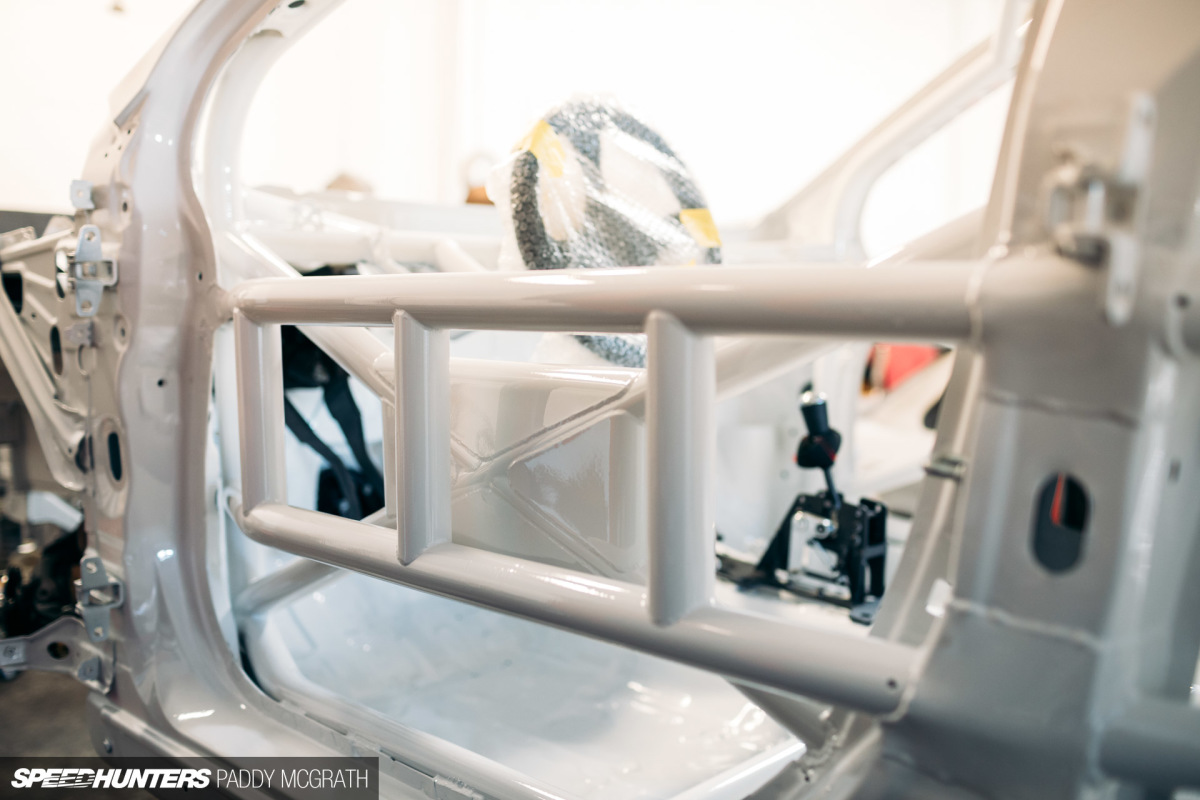 3.1. What These B*tches Want: To the bar! Honestly, going to the bar for a beer is an essential part of the day at SEMA. No doubt, when the team working on this Evo is done, Ravi will be buying the guys a few beers to say thanks for all their hard work. These bars in the doors won't be serving any beer, however. But they are bloody fantastic, so here's an extra photo in this feature, just because.
Lots of companies have been involved in building this thing, but Ravi's first round of beers will be going out to MotoIQ, Techno Square, Sheepey Built and Rywire. Any project I see with Rywire's branding on it at SEMA always gets a special look from me, so I'm excited to see the workmanship from all these guys in just over a week's time.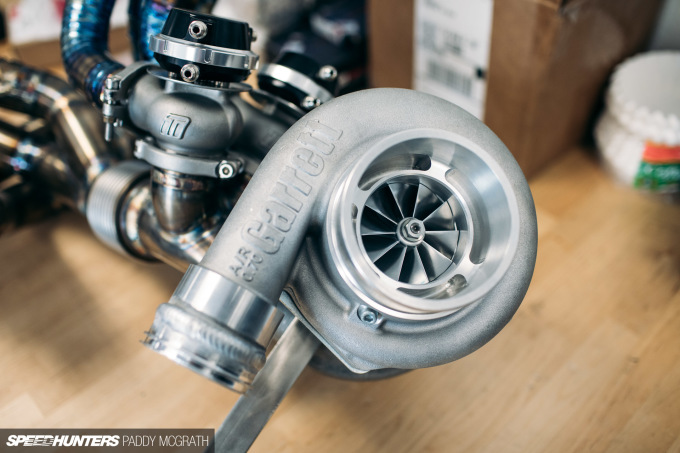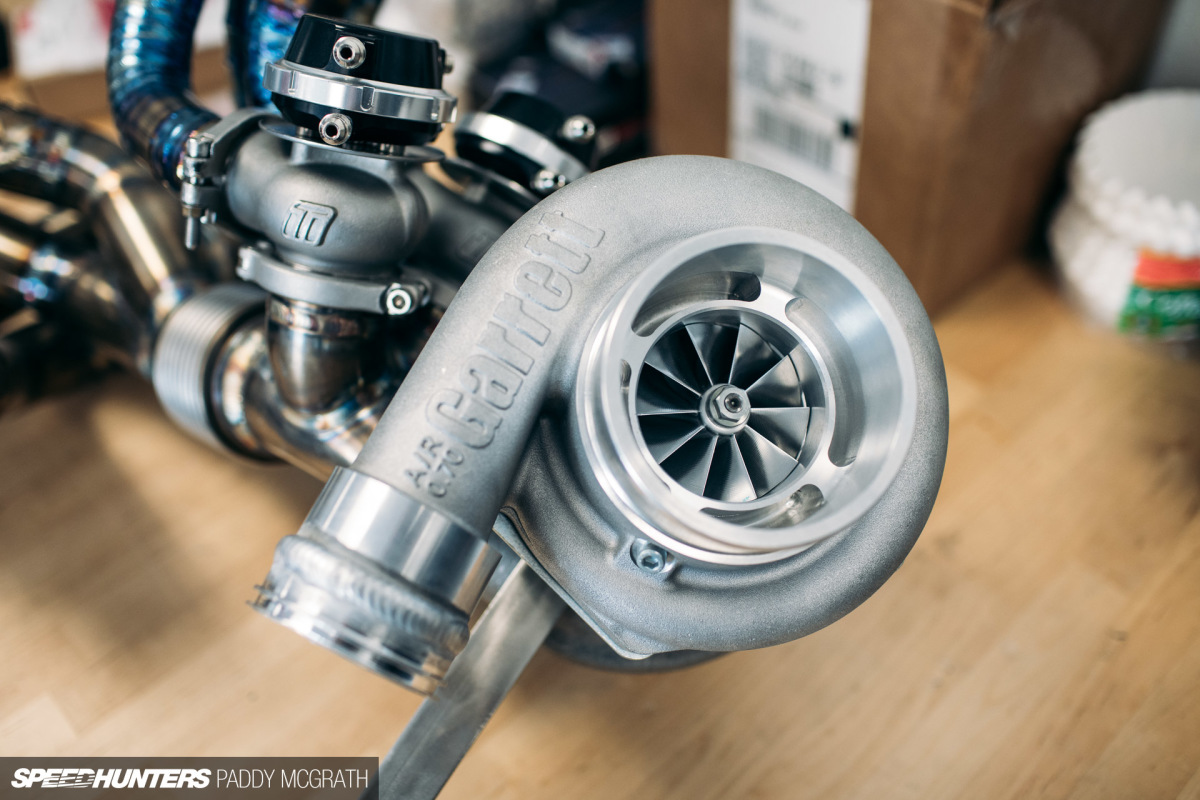 4. Party Up: Forced induction > everything. If you love all things that are turbo, then the Honeywell Garrett GTX3582R Gen II reverse rotation and 1.01A/AR turbocharger should float your boat. Nestling near this power-maker are a pair of Turbosmart wastegates and Turbosmart blow-off valve for maximum noise. The power goal is around 750hp which should be fairly fun in this lightweight shell.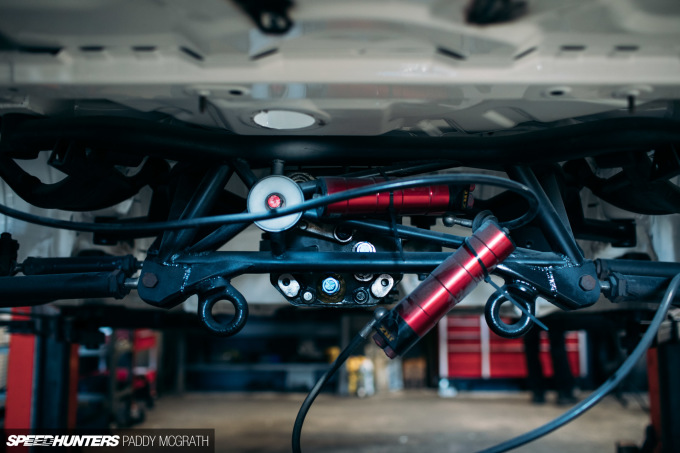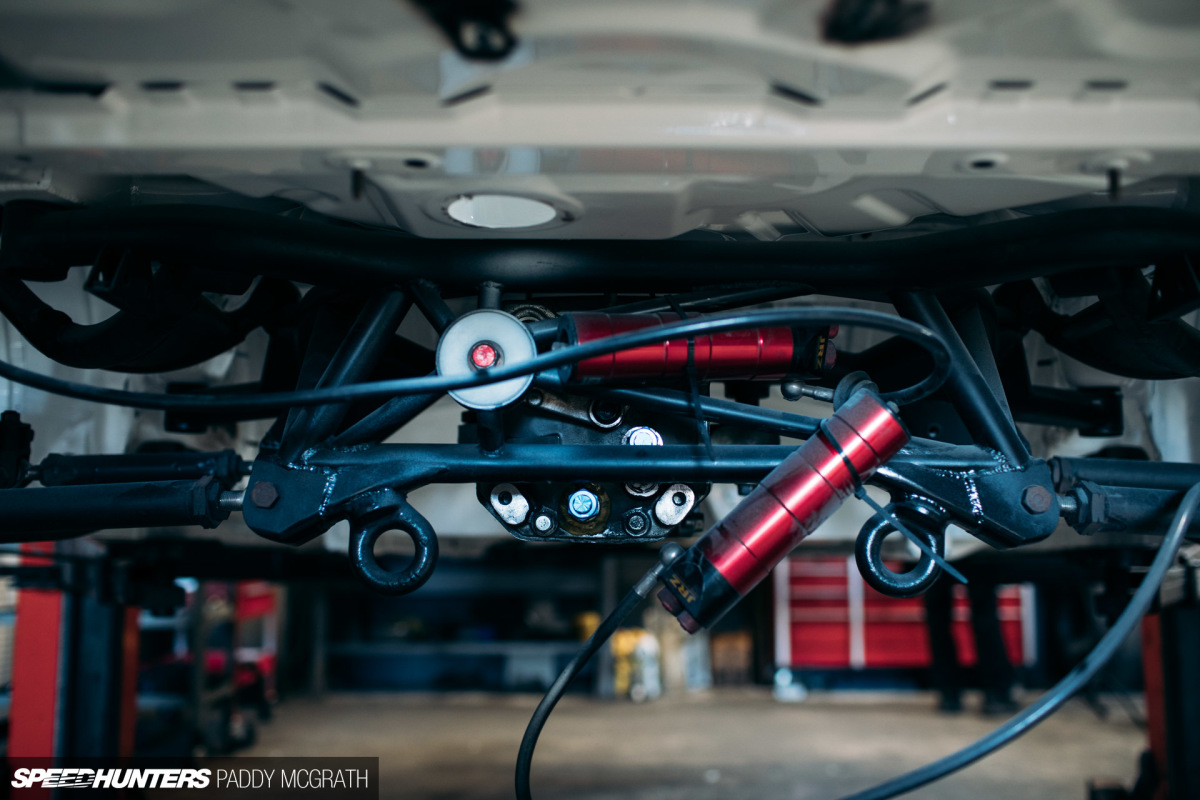 5. Get It On The Floor: The Evo X's chassis has been well thought out, and underneath you'll find all sorts of handling goodies. Think JRZ 2-way coilover suspension with Whiteline high performance tie-rod ends, and more parts from AKMotorsports than you can shake a stick at.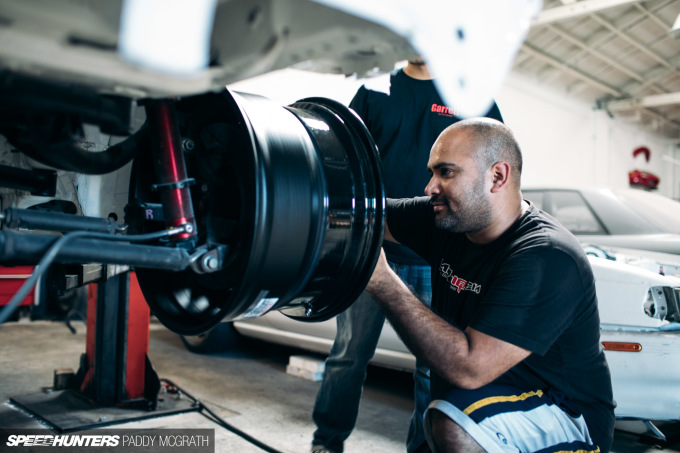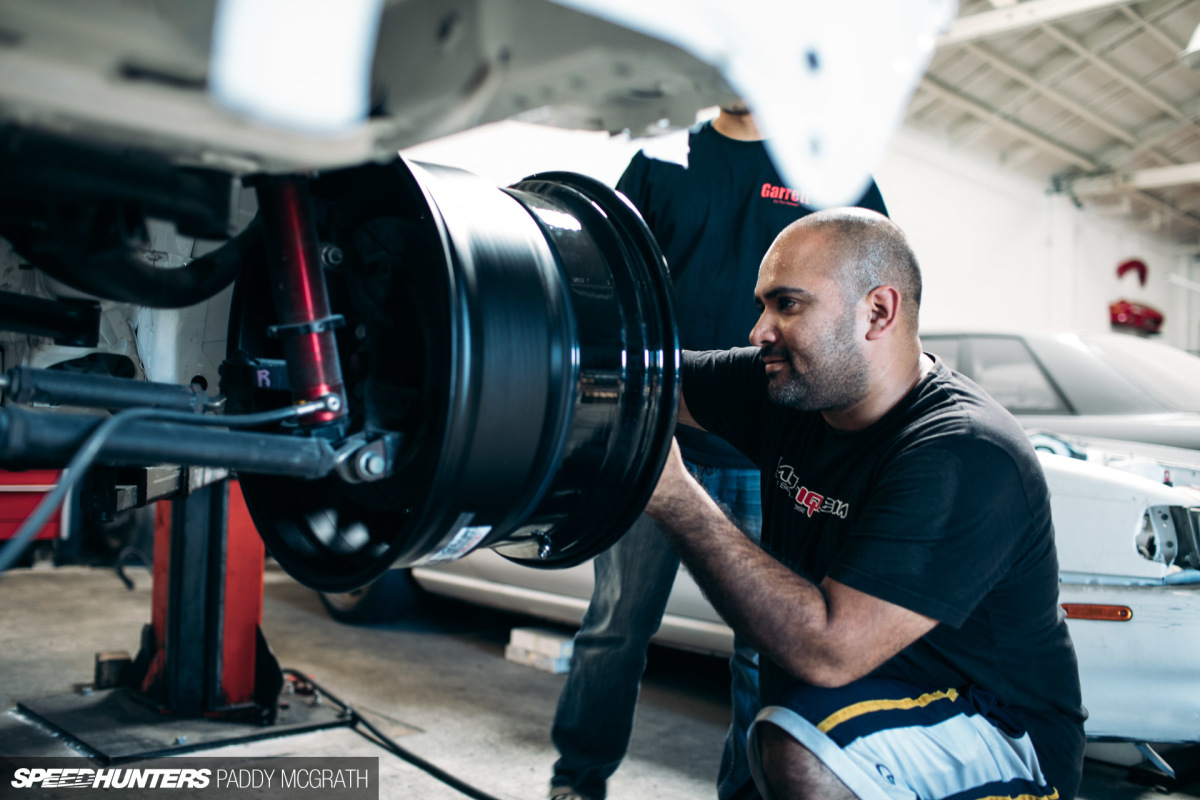 6. Let Me Fly: Rolling stock is a vital choice and our friends at Rotiform have been involved with SEMA builds since the wheel brand was born eight years ago.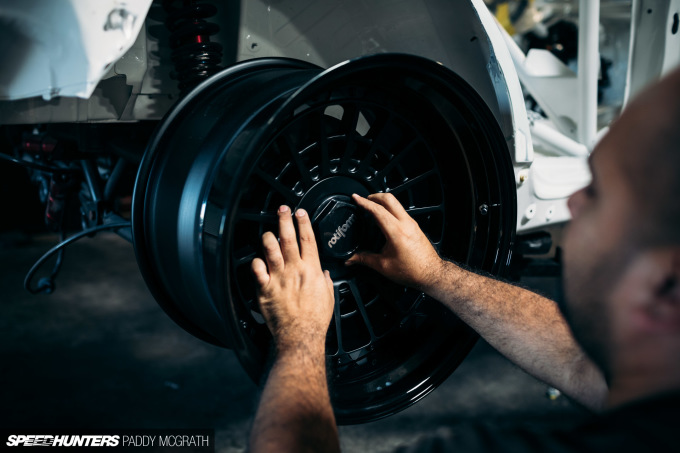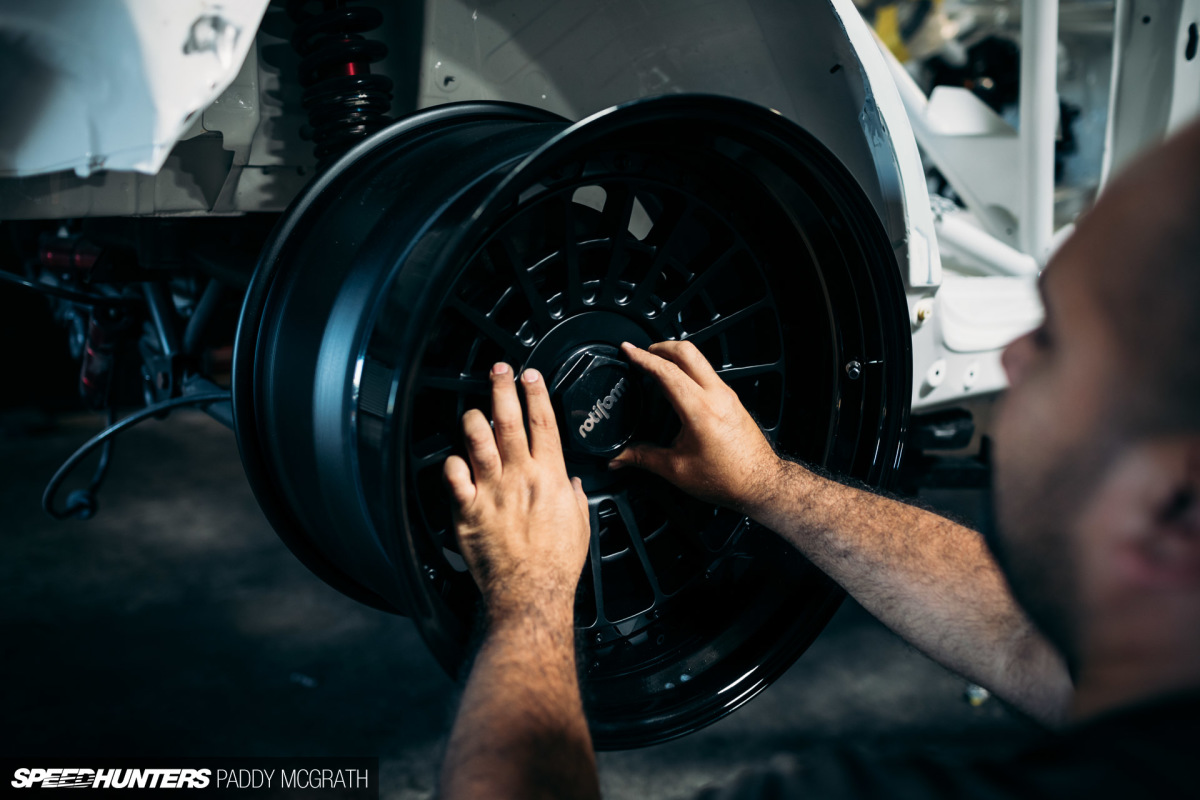 Here, the aptly named LAS-R custom 3-piece wheels are being mocked up by Martin from MotoIQ. I love all-black wheels and these super-wide forged items look killer with gloss and matte finishing.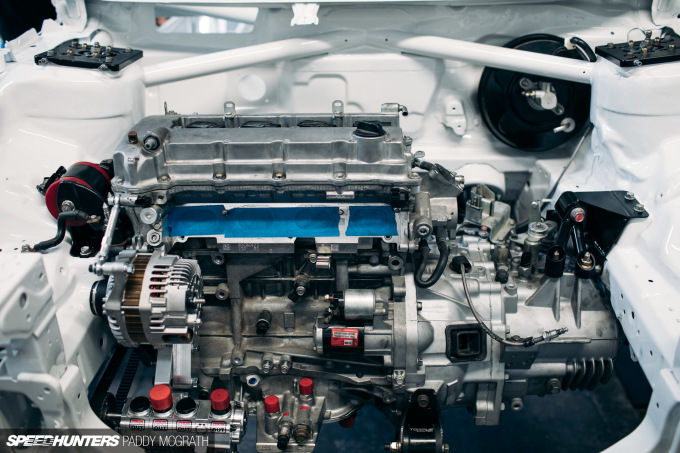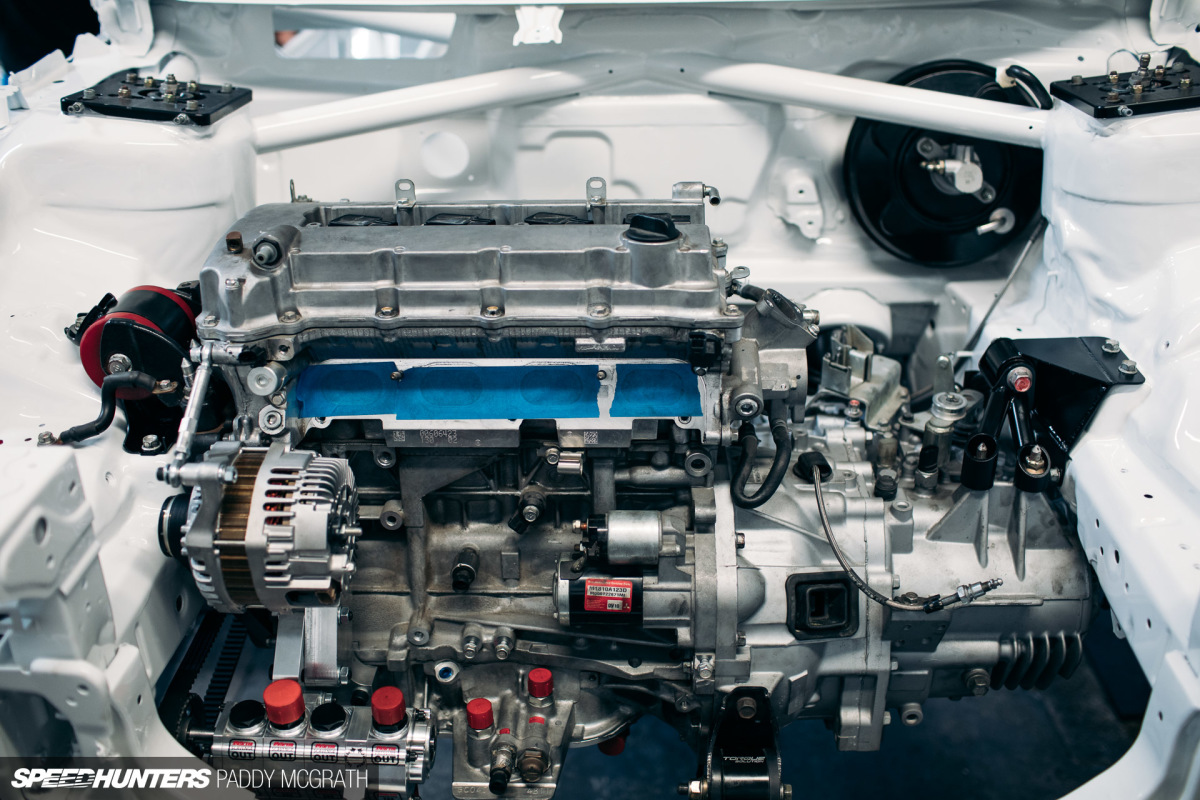 7. X Gon' Give It to Ya: You might notice that this Evo's motor is somewhat different from your normal road-going power plant, or rather the sump is. The Peterson dry sump oil system by Magnus Motorsports ensures that lubrication management is, errm… well and truly managed!
There you go – lucky number seven. Building cars is no joke, but building cars to a deadline can be crazy stressful, so massive thanks to the guys at MotoIQ and Ravi for letting us behind their closed doors to check out the work in progress. It's probably a little late to tell you this, but I promise this story is 9 percent better if you listen to DMX whilst reading it! If you're Evo mad, then let us know any cool things you like about CSF's Evo X, and feel free to share your build, too.
Ben Chandler
Instagram: ben_scenemedia
ben@speedhunters.com
Photos by Paddy McGrath
Instagram: pmcgphotos
Twitter: pmcgphotos
paddy@speedhunters.com
Cutting Room Floor