I know this isn't an opinion shared among all of the Speedhunters, or even many of you reading this, but I genuinely enjoy car shows.
During the summer months it's not uncommon to find me taking photos at two shows a weekend. Heck, even two shows a day if they're close enough in proximity. Some of the shows I go to are lowrider focused, some are hot rod. Some are trackside, others are in a parking lot. I enjoy variety so I mix things up as much as possible.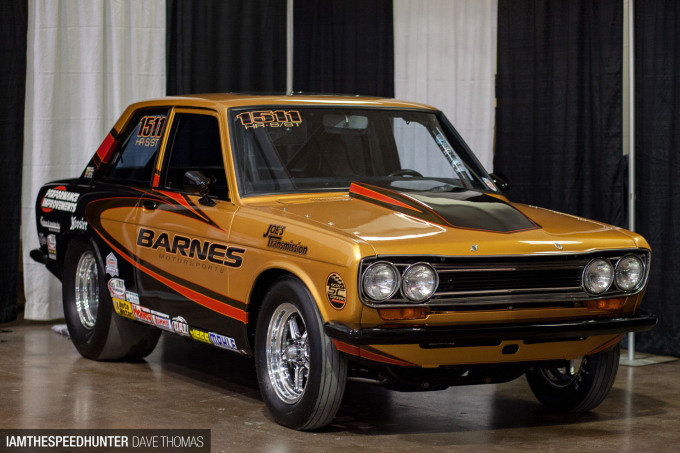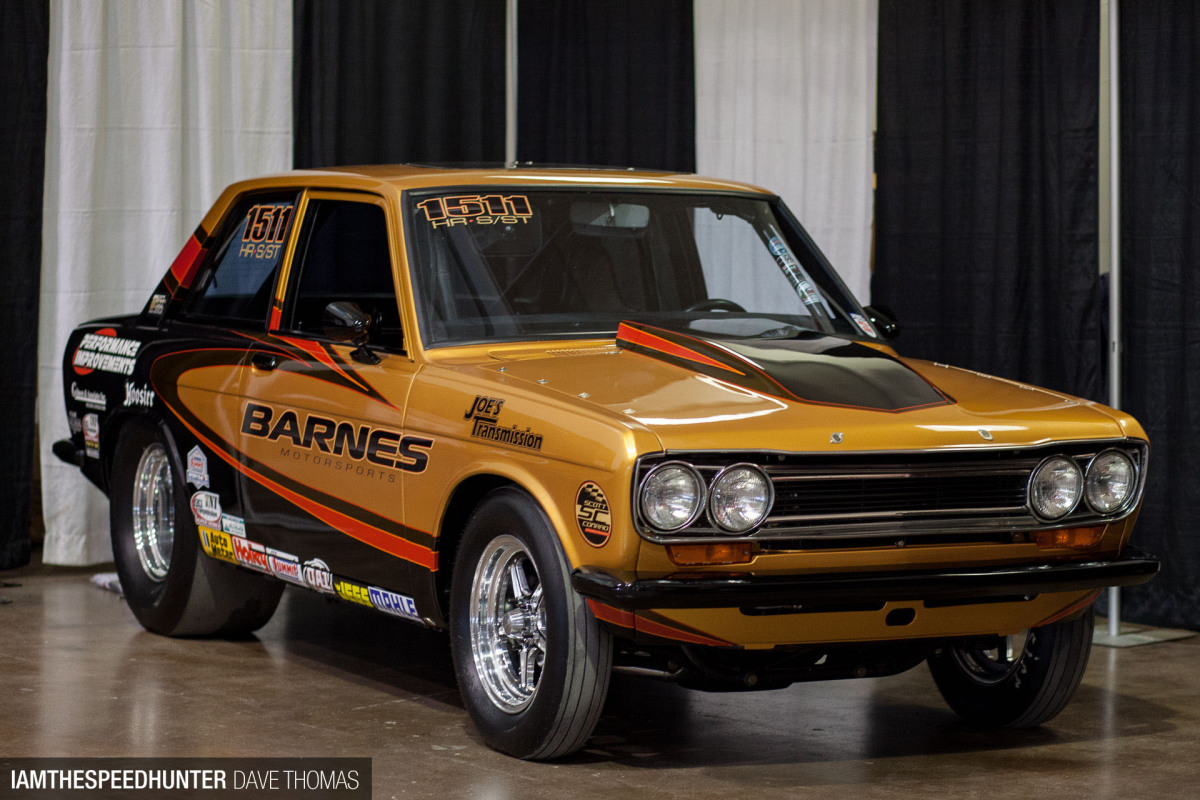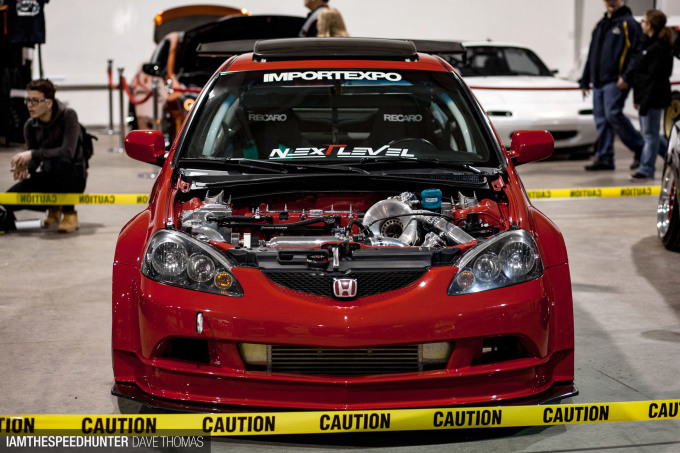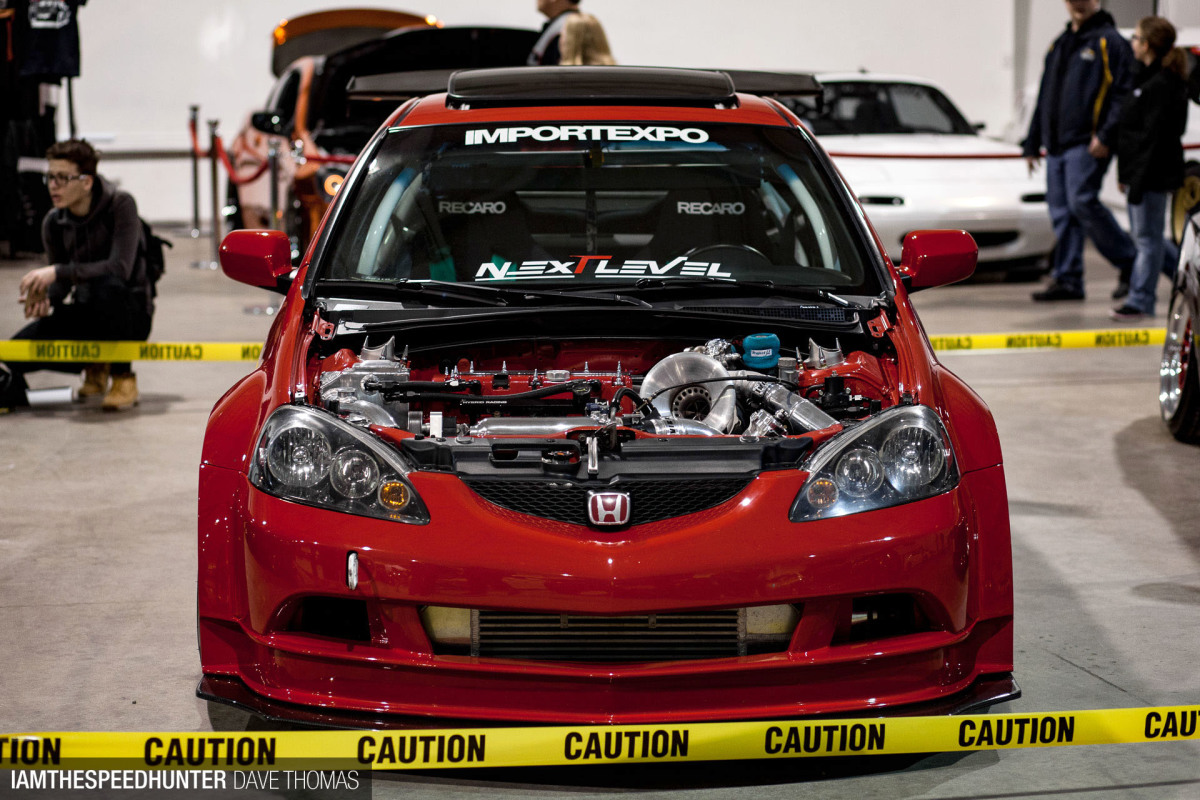 Truthfully though, my favorite shows are ones that cater to enthusiasts at large rather than a specific niche. That's why I enjoy events like the recent Toronto Motorama Custom Car & Motorsports Expo so much. This is an all-encompassing event and a welcome reprieve from the Canadian winter doldrums.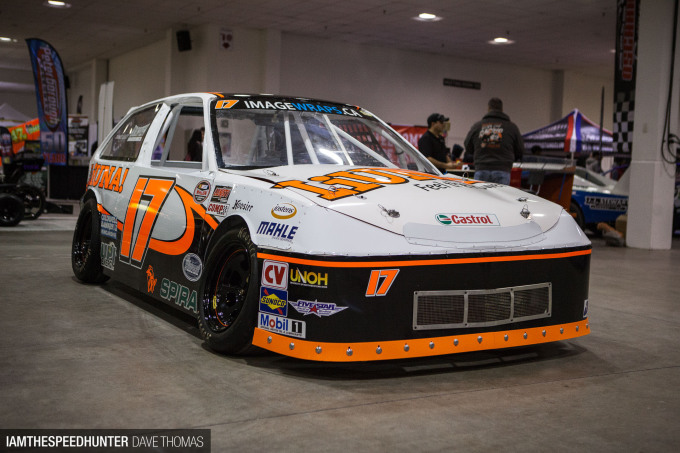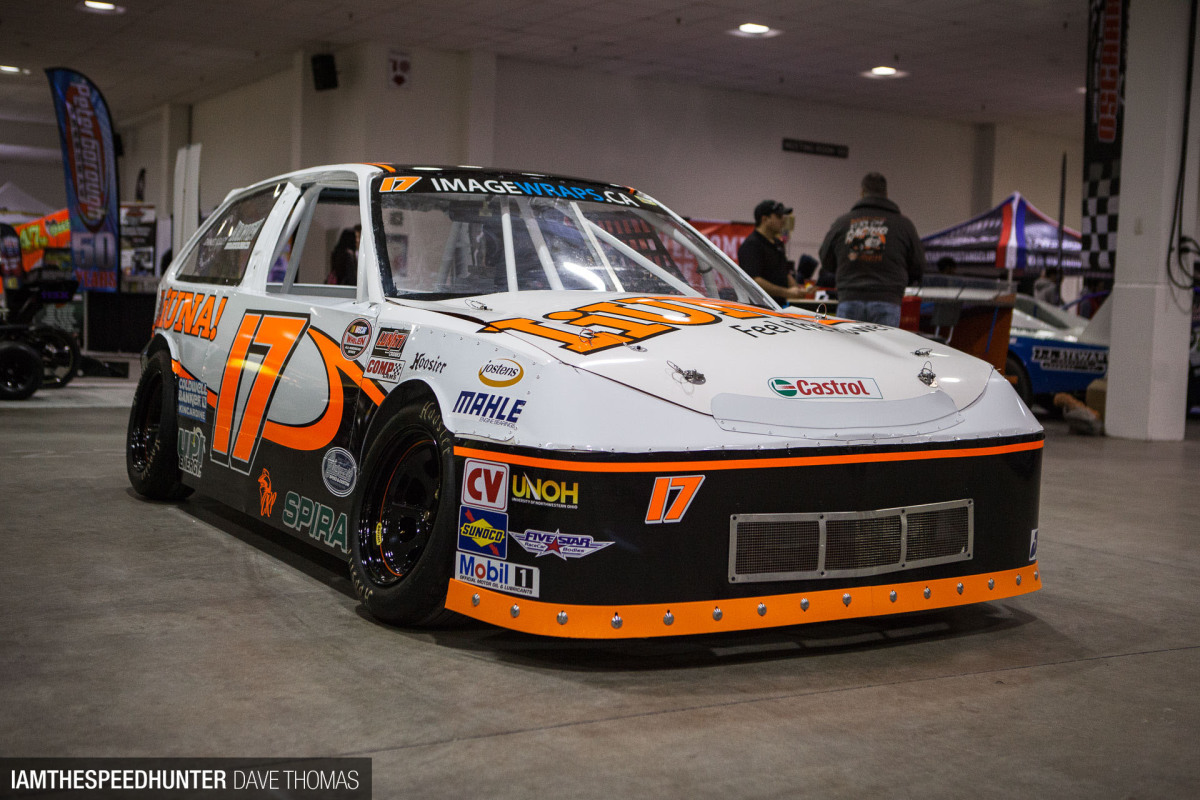 Held early March, just outside of Toronto, it's an event where the initiated show off what they've been working on all winter, while the rest of us try and forget how little we've accomplished on our own projects.
Presenting coverage of a show that spans several halls within the confines of a single post presents somewhat of a challenge, but dividing the coverage up by the two pillars of this site – speed and style – seems most appropriate.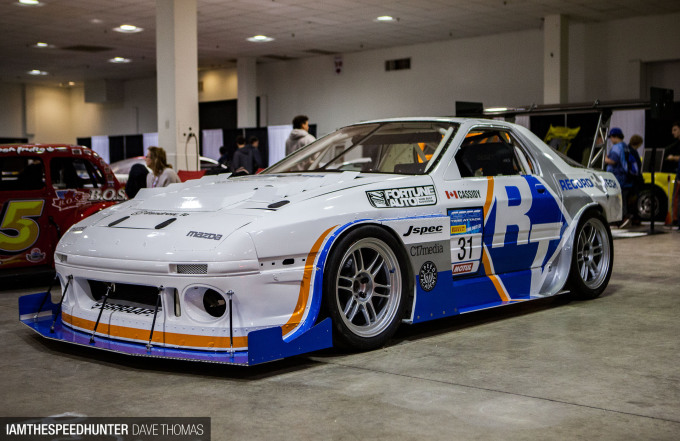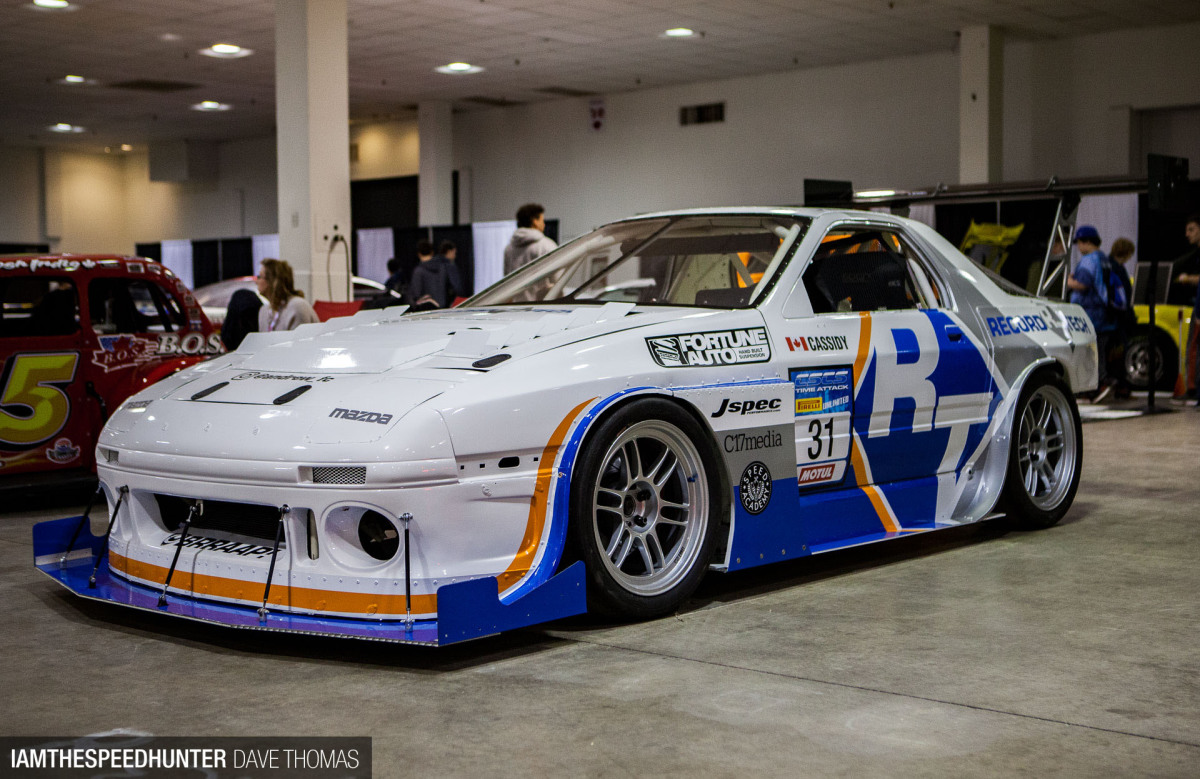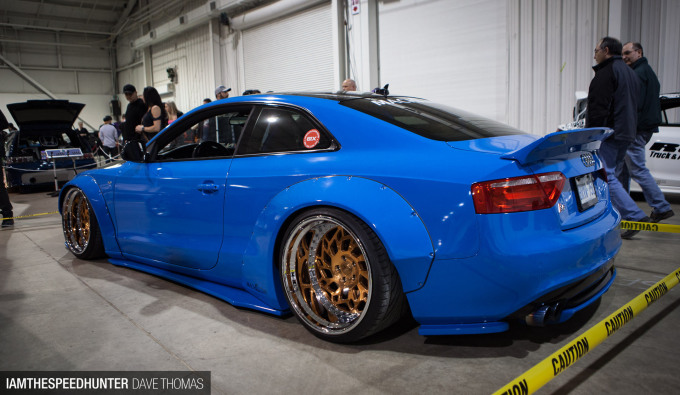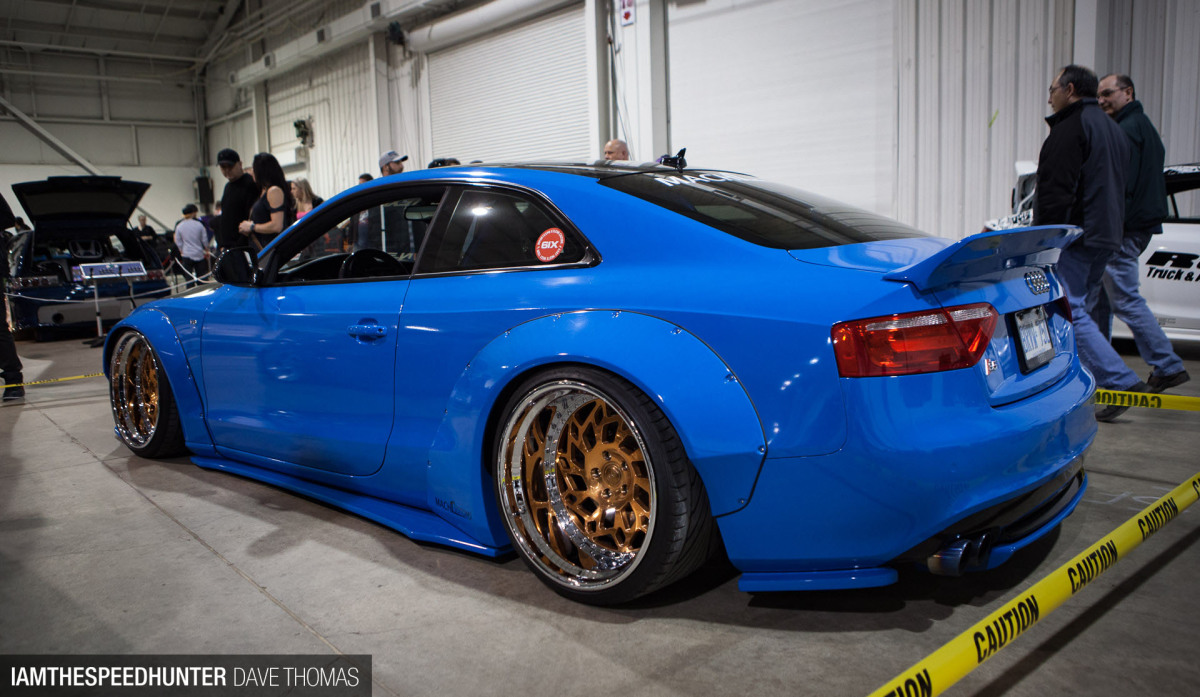 If speed/performance is what you're after, read the next chapter then proceed directly to the comments section to give me a virtual high five. If it's style, skip to the third chapter. Game for a bit of both? Then read straight through. Either way, much like Motorama there should be something for everyone in this post.
Hunting For Speed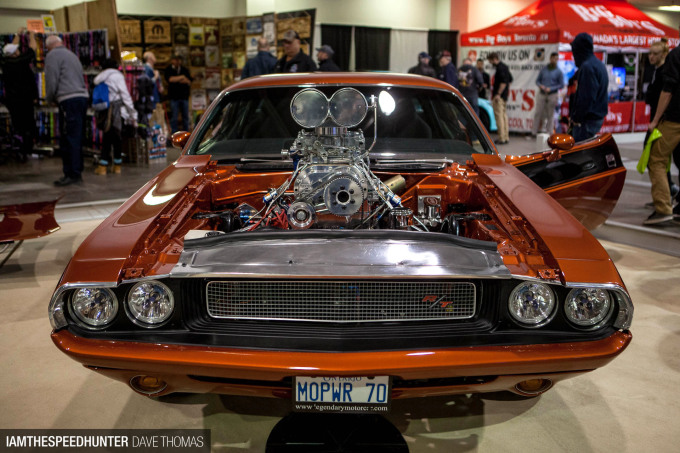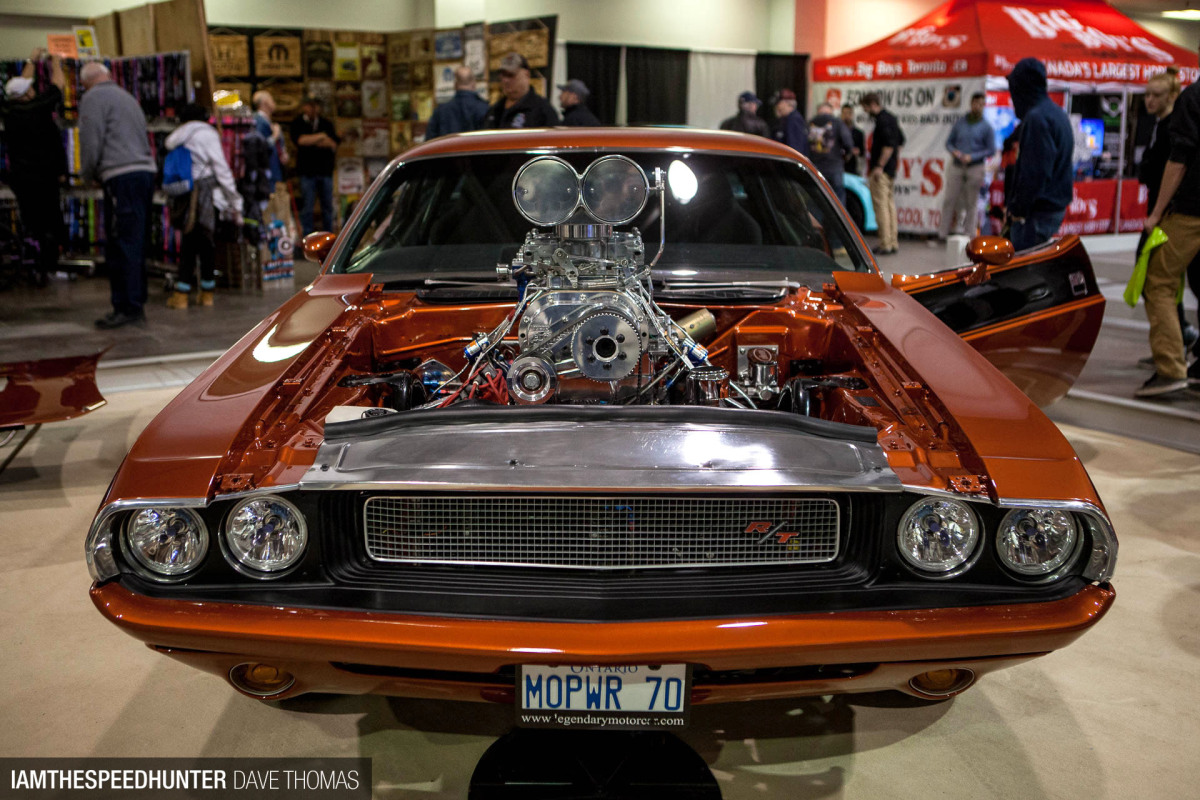 The hunt for speed at Motorama 2018 was pretty easy as at every turn there seemed to be one forced induction setup next to another.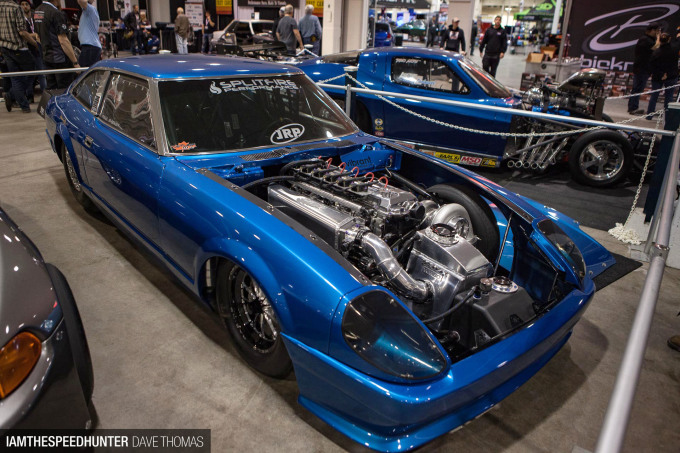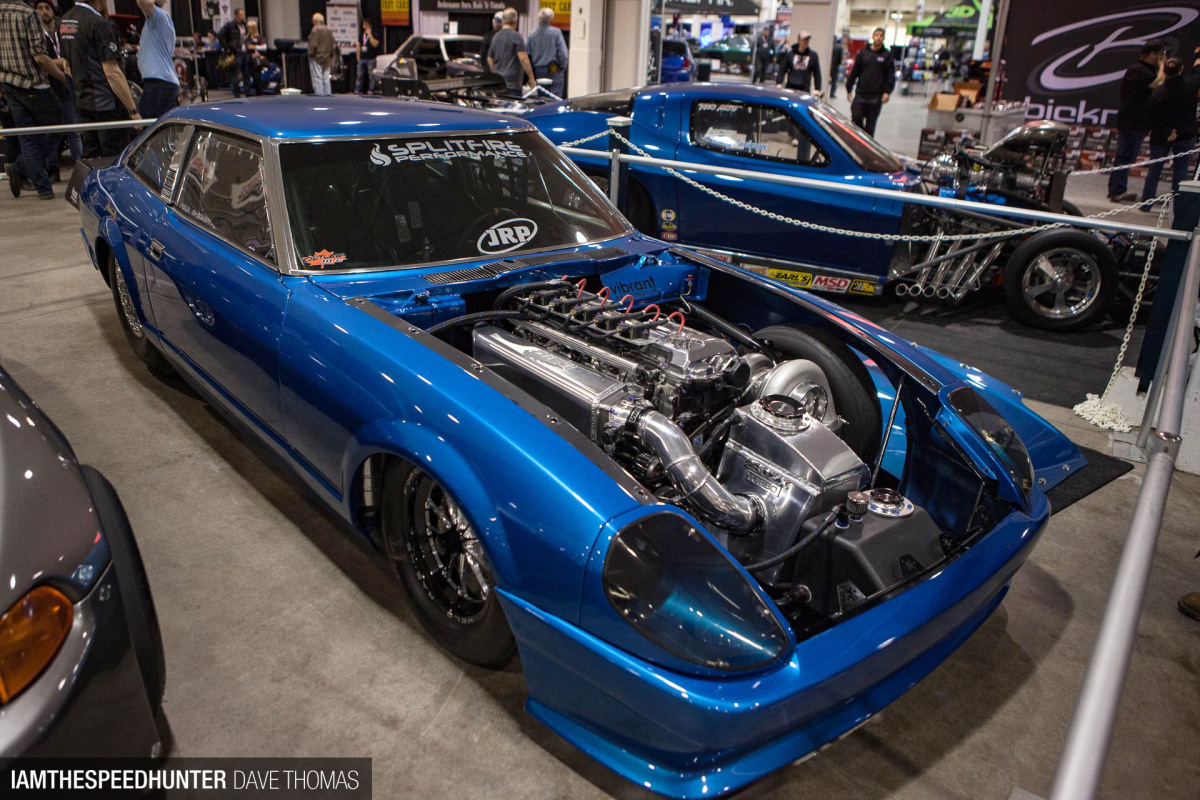 Homegrown Splitfire Performance debuted their latest project that wound up one of the most talked about vehicles at the show – a '79 Datsun 280ZX drag machine.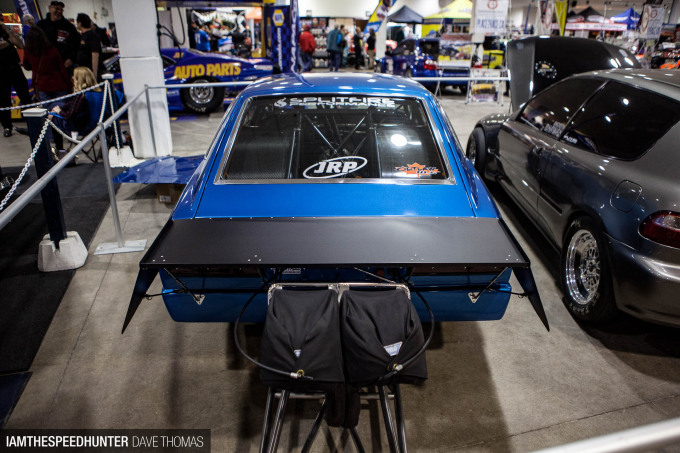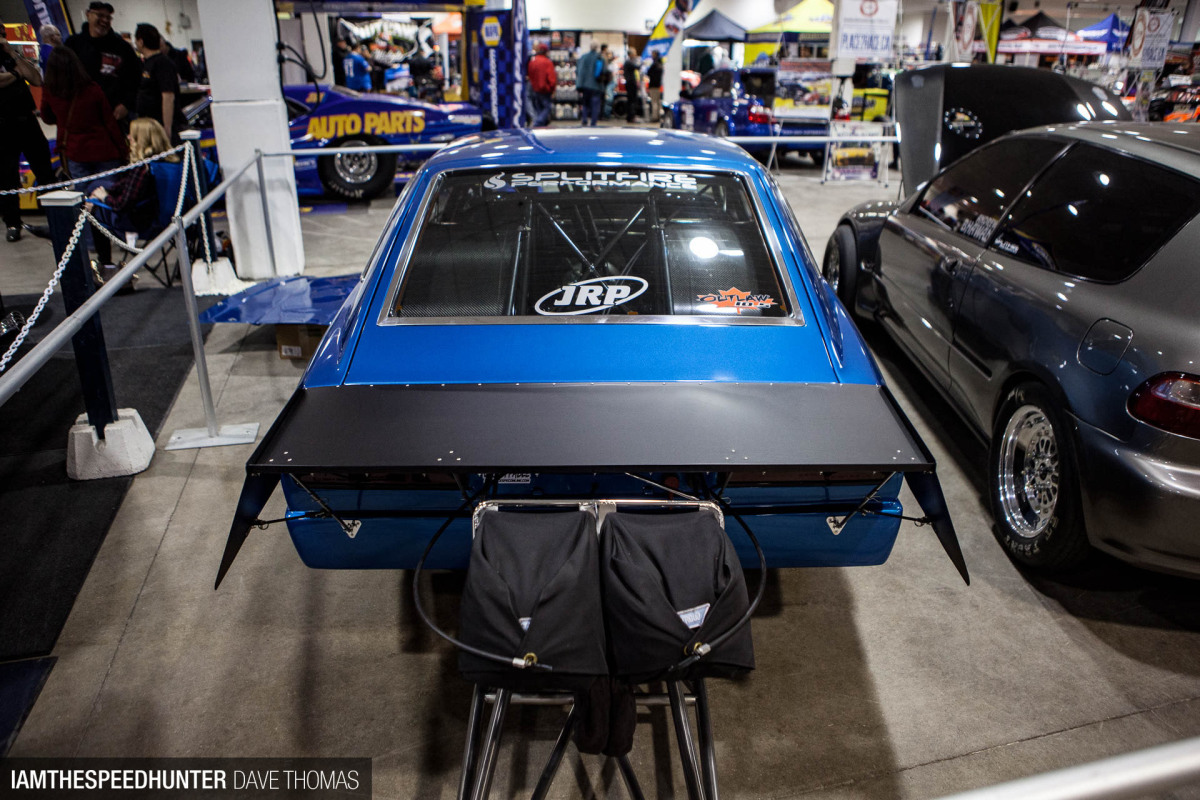 Being built for the quarter mile, the L-series motor is long gone (destined for an S-chassis perhaps?), now replaced by a TB48DE originally from a Nissan Patrol. A slew of Vibrant Performance products connect all of the various systems, and an eye for detail means it's as beautiful as it is functional.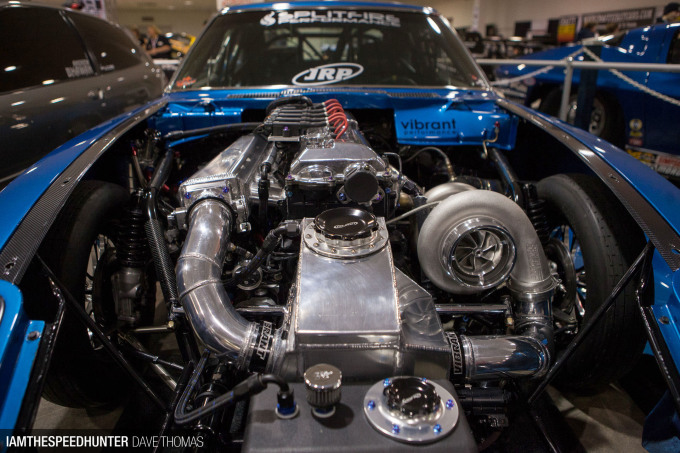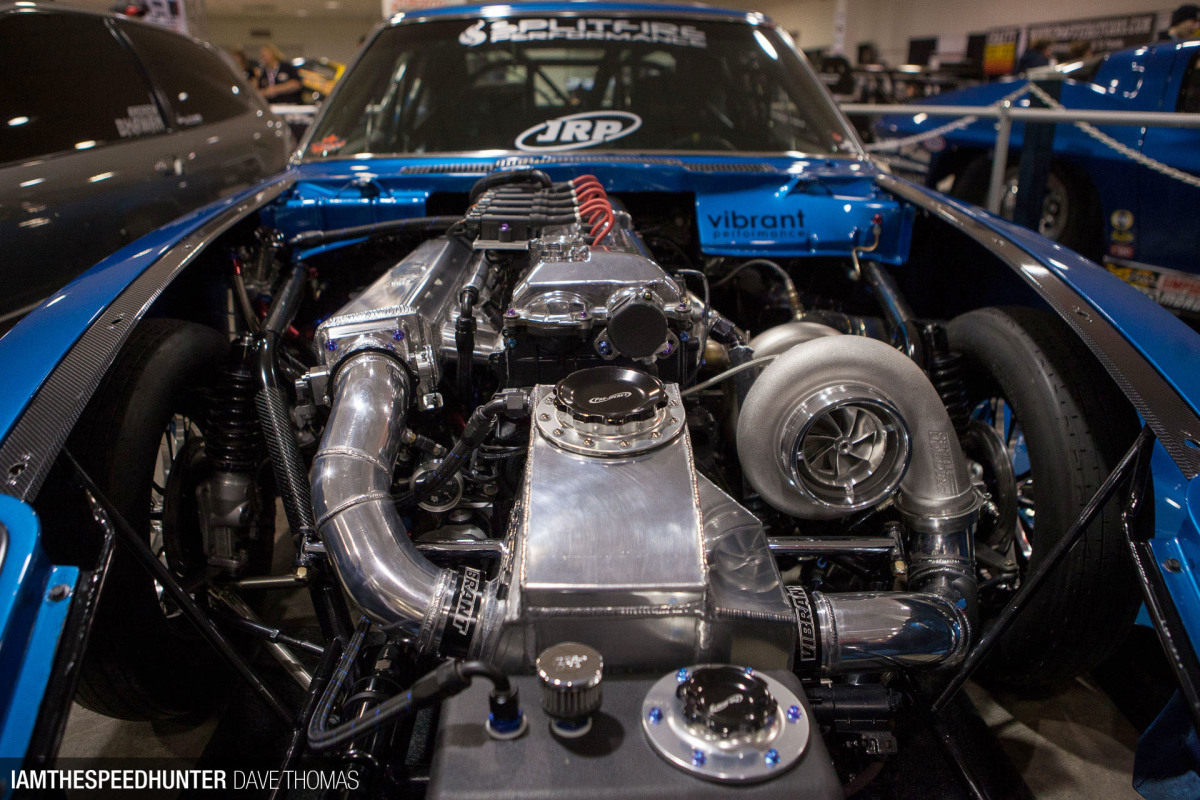 The Datsun was one of two TB48DE-swapped vehicles at the show, the second I'm sure some of you would have noticed in the first chapter.
The little red 'Corvette' is a 10.5-inch tire drag car sporting a billet version of the Patrol motor. The car was built by another Toronto outfit known as The Chassis Stop, and it took home the Best Engineered Vehicle award at Motorama 2018.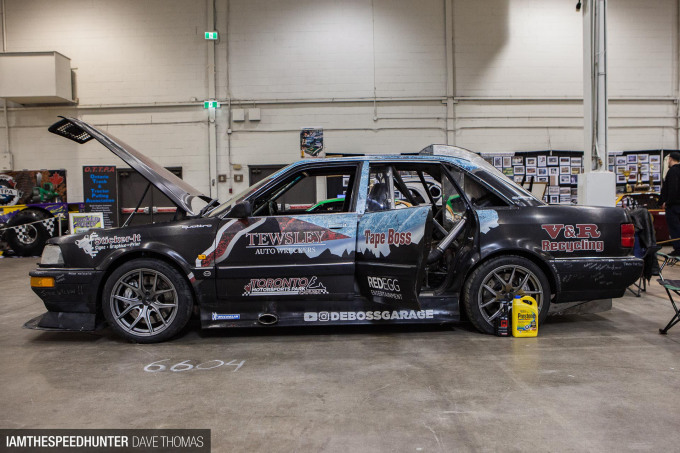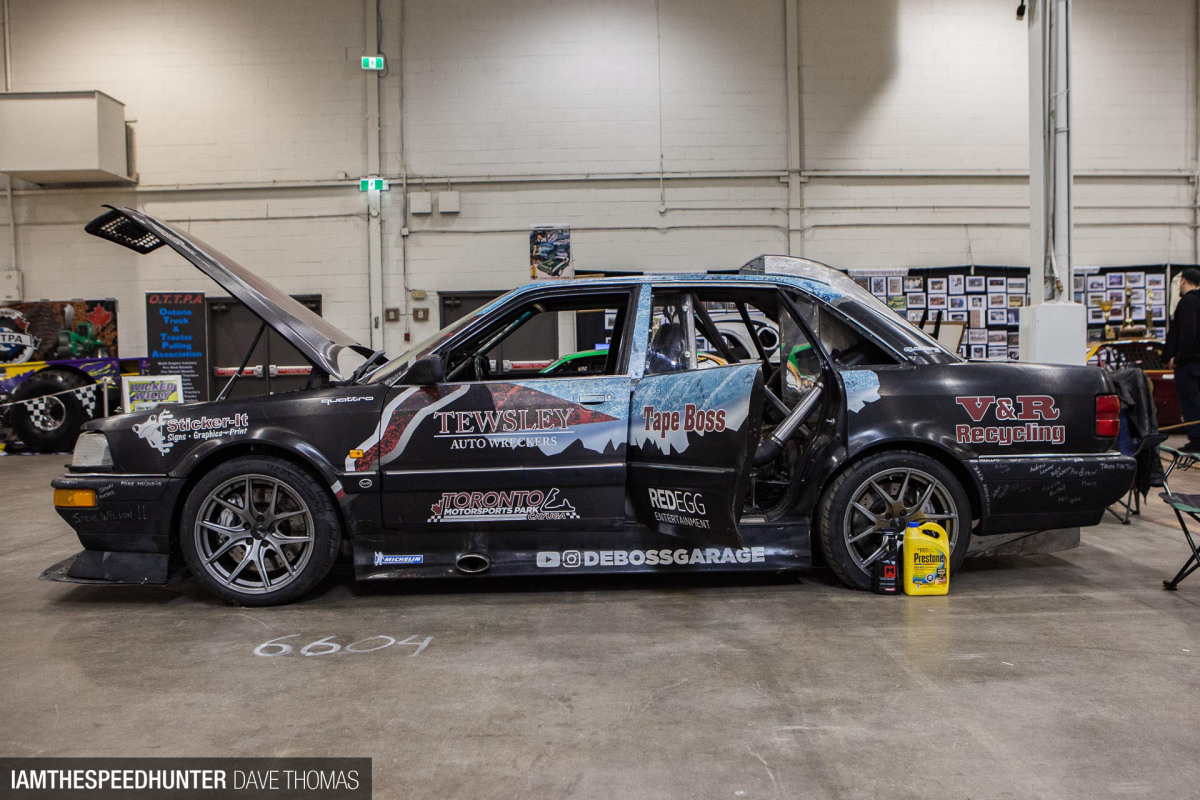 Going a little less refined, but no less impressive, Deboss Garage showed their 'Quattro Debocho'. If you are following Rob Ferretti's Project Car Challenge then you're probably familiar with this build.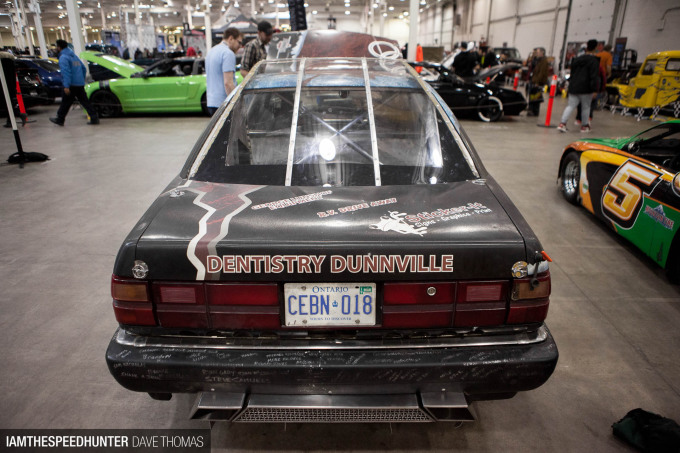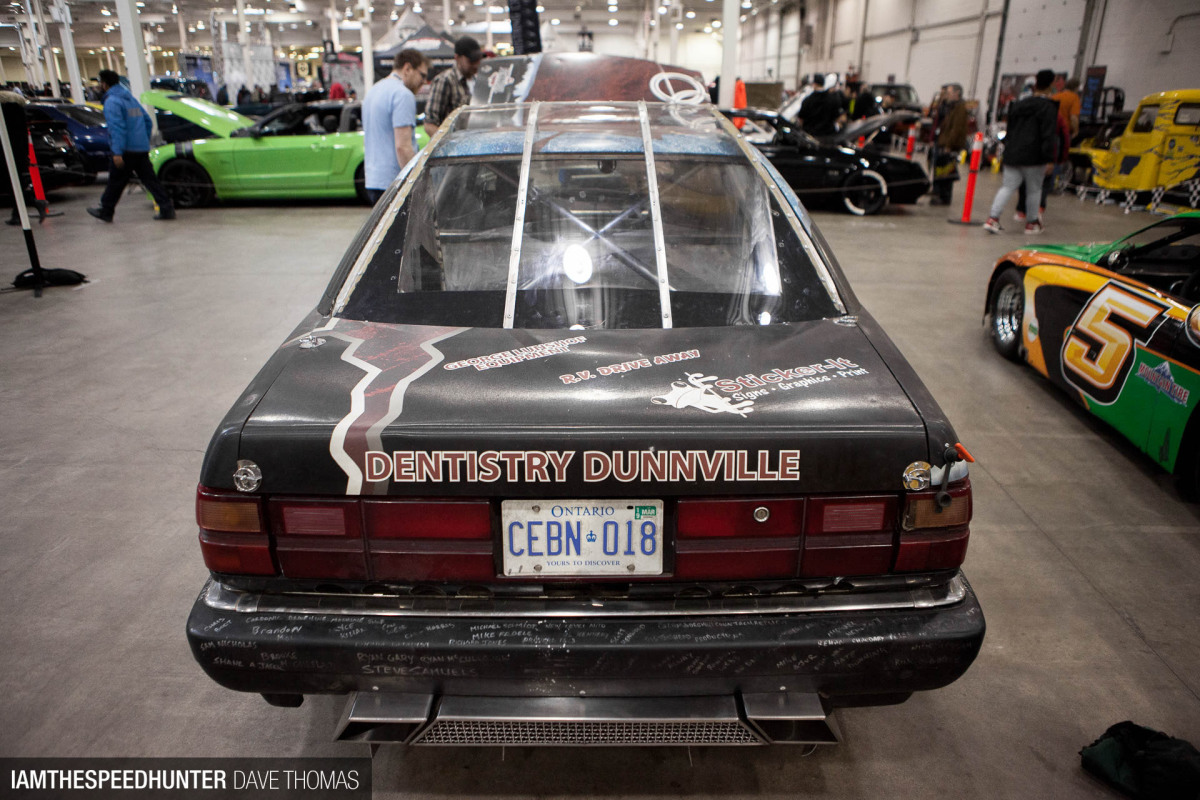 If you're not, here's a little rundown… The challenge is open to Youtubers with 100,000 followers or more to build whatever car they want. The car has to be able to compete in the half mile and two seperate road course events (fastest three-lap average and fastest average session time).
For this challenge, Deboss Garage plucked an Audi from a junkyard and jammed an LS under hood.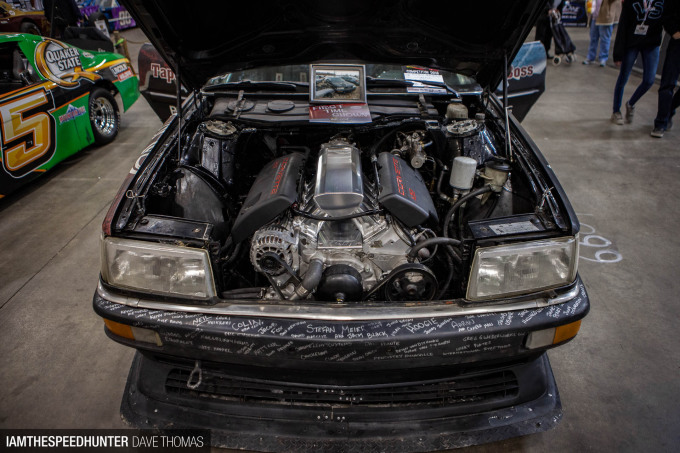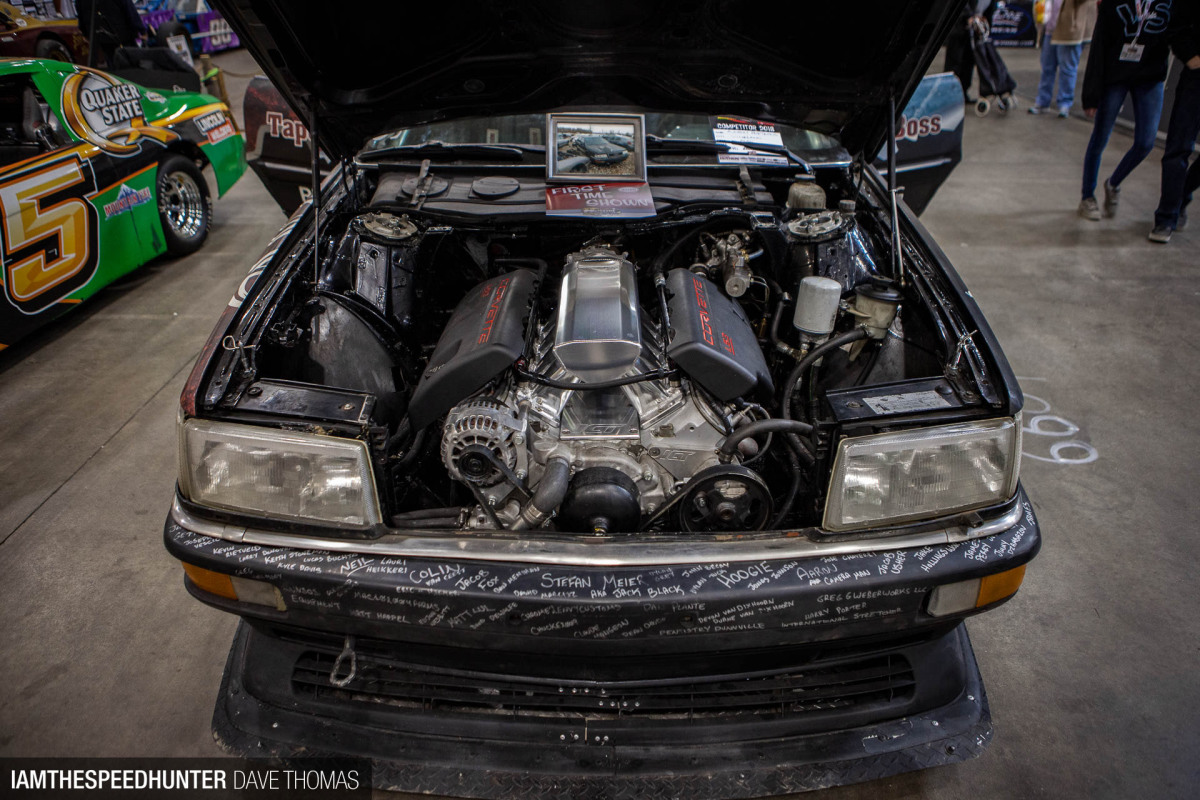 With no room left in the engine bay for the radiator they moved it to the rear, and while there added a compound turbo setup from a Powerstroke diesel. The motor/turbo package amounts to 695 horsepower, and 550ft-lbs of torque at 2,500rpm. The car remains all-wheel drive thanks to a mash up of bell-housings and Canadian ingenuity.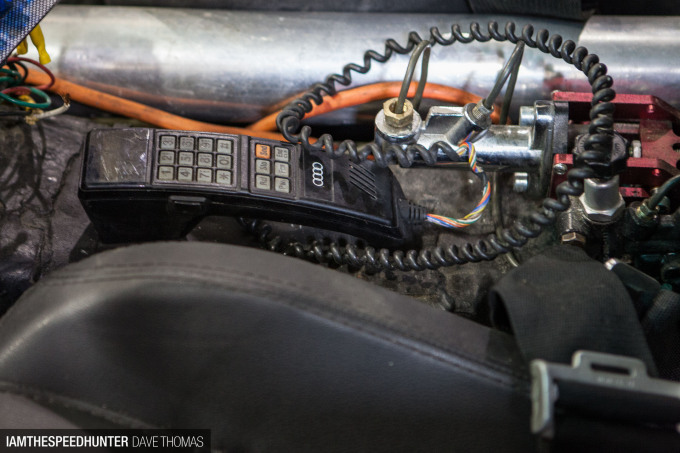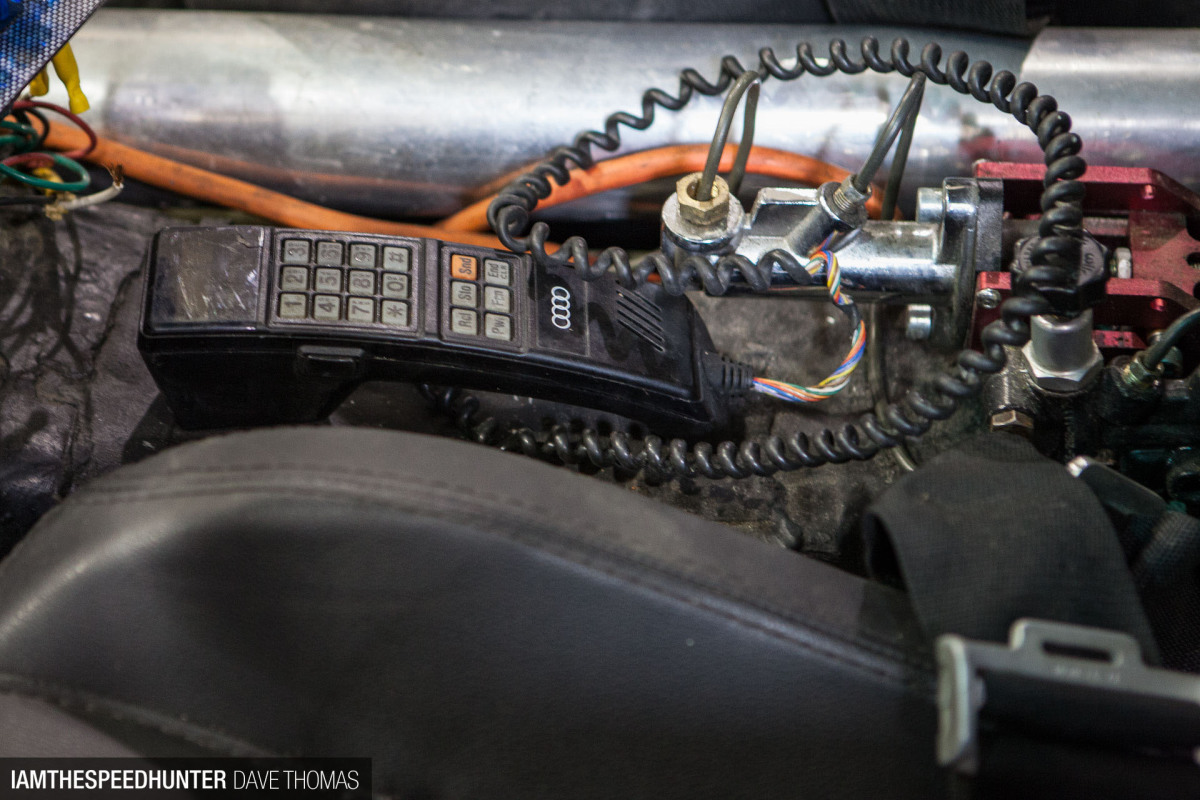 More importantly, Deboss managed to retain the Audi's original carphone as well.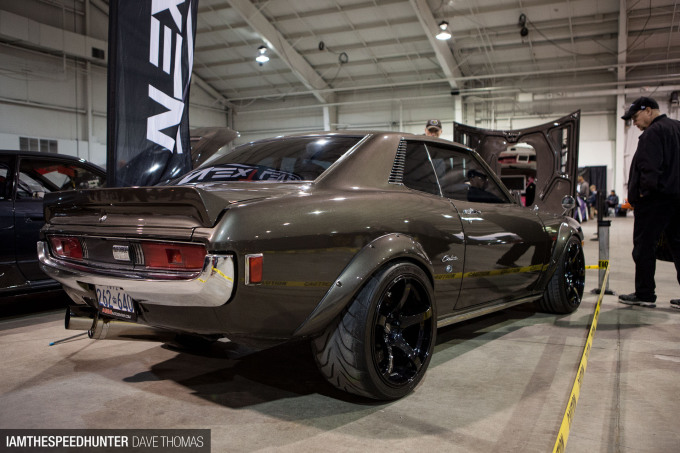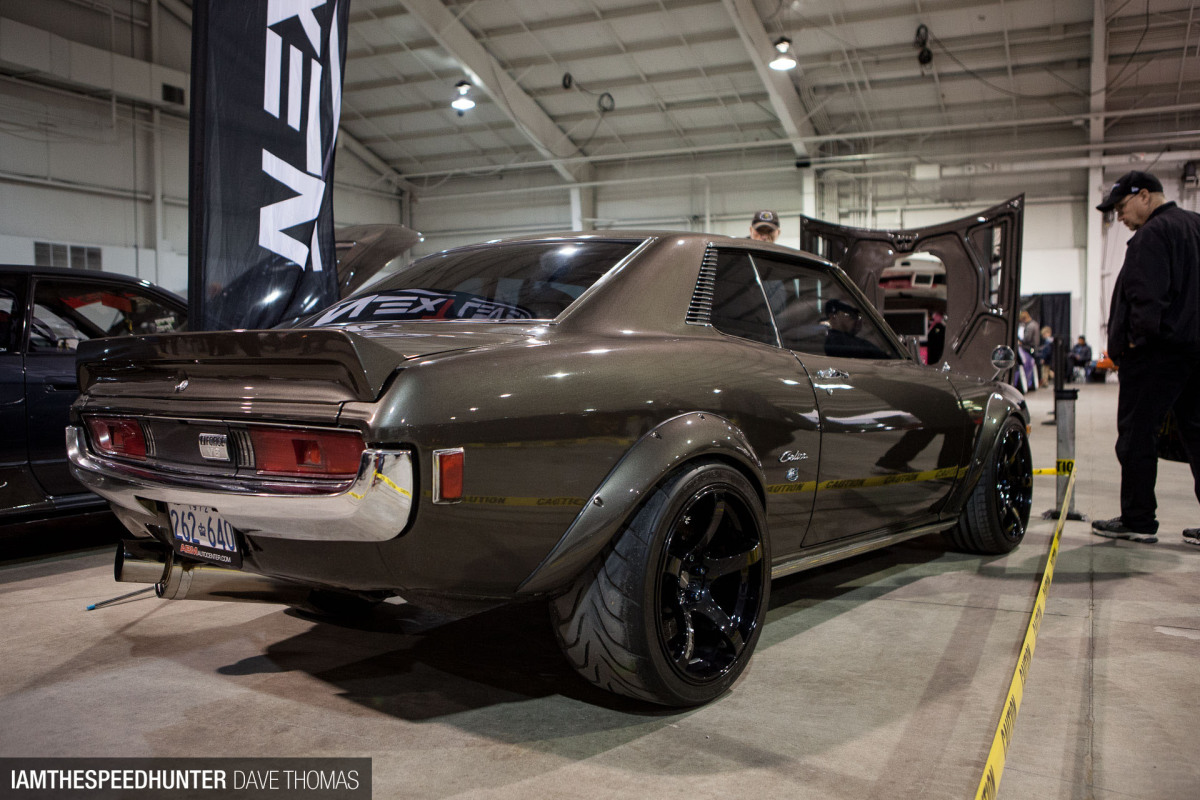 If your eyes still roll at an LS swap no matter how ridiculous, then allow me to present a different V8 swap. This 2UZ-powered RA21 Toyota Celica has been shown at Motorama for three years now, and at each showing it's been a little closer to a fully functional and streetable vehicle.
It's not just a 2UZ swap though; the engine is turbocharged and there's also a Ford SVT supercharger in the mix for two times the fun. The car is detailed, primped and polished like a show car, but Dynamotorsports is the same shop responsible for a certain 935whp Toyota Camry, so don't assume it's meant to be a show pony.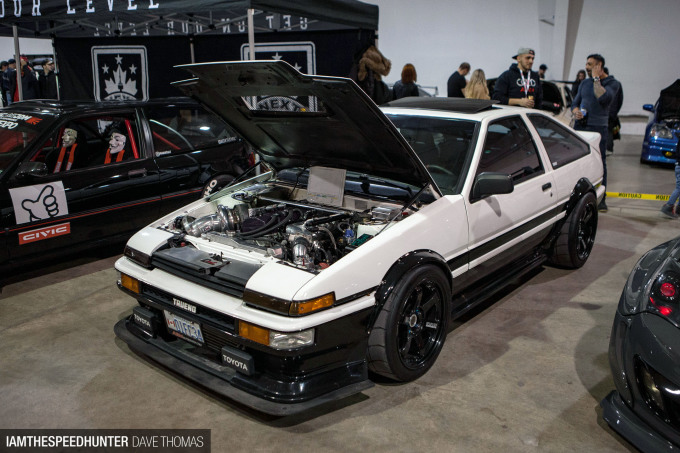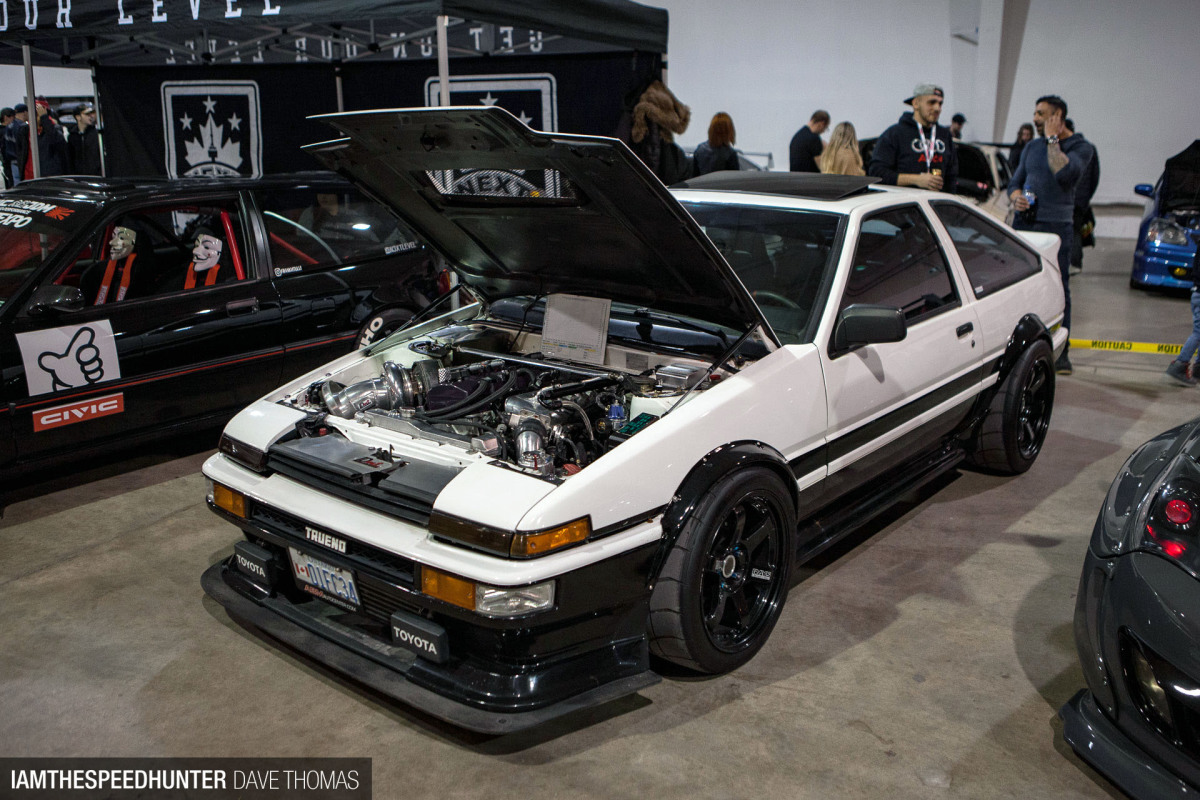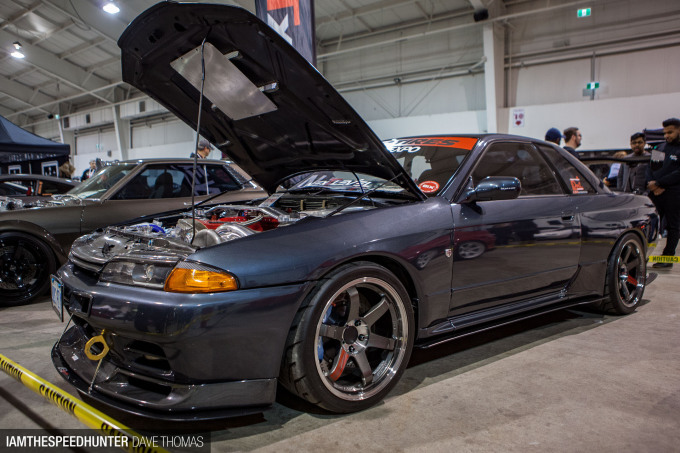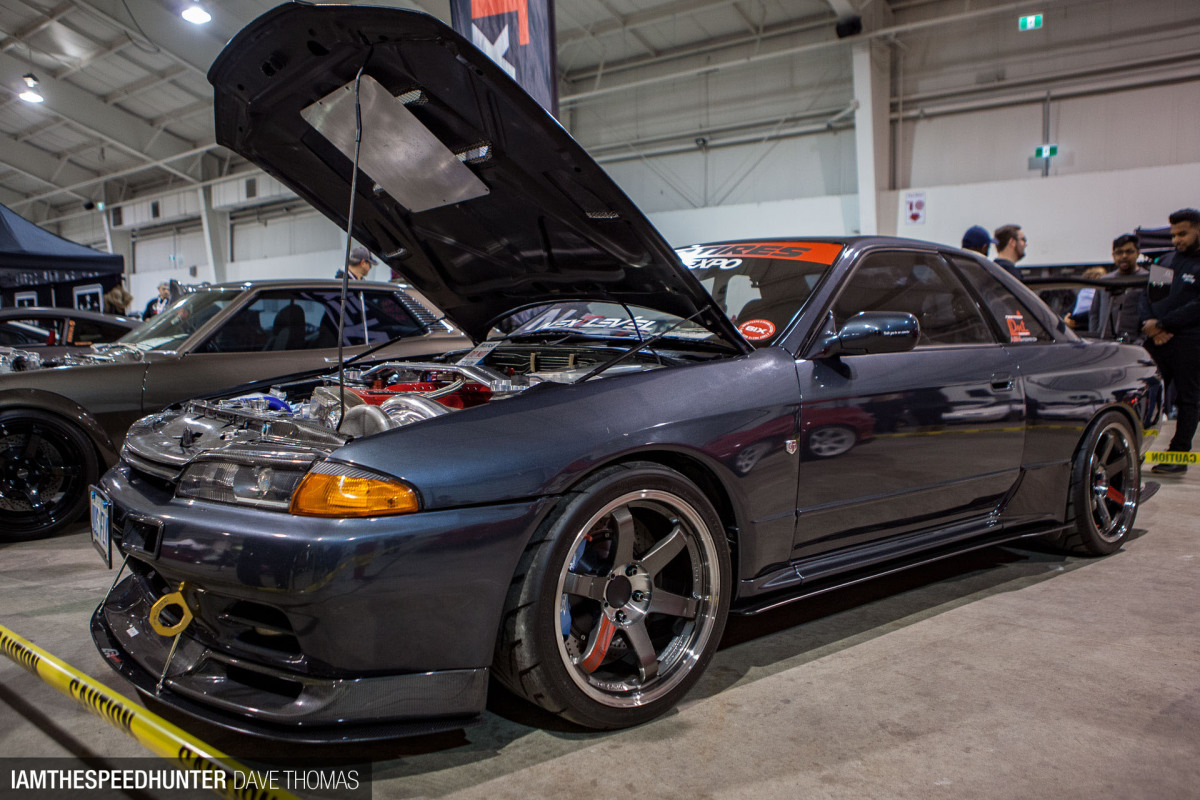 Dynamotorsports is also responsible for the AE86 Trueno and BNR32 Skyline GT-R above. Each car puts down over 1000 horsepower on race fuel.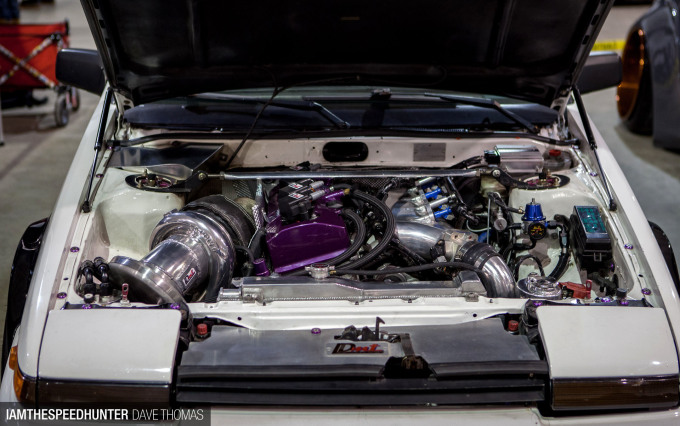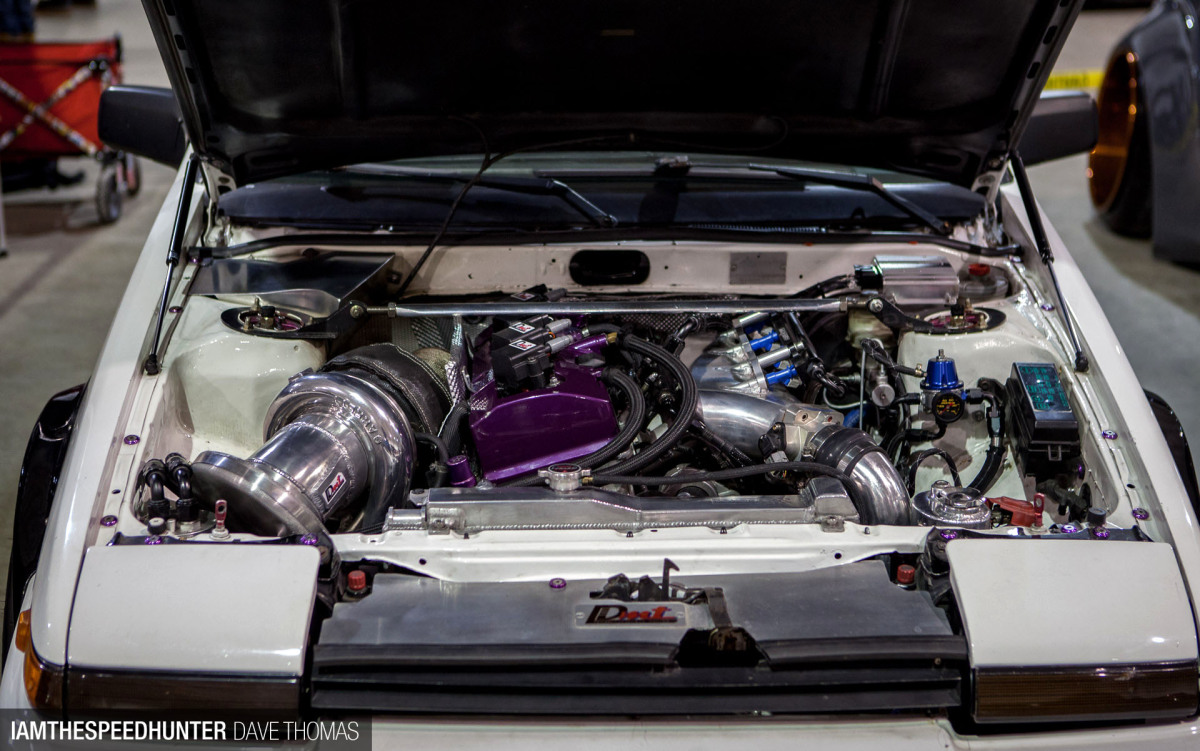 The AE86 has said goodbye to the factory 4A-GE and hello to a Garrett GTX4294R-fed Honda F22C.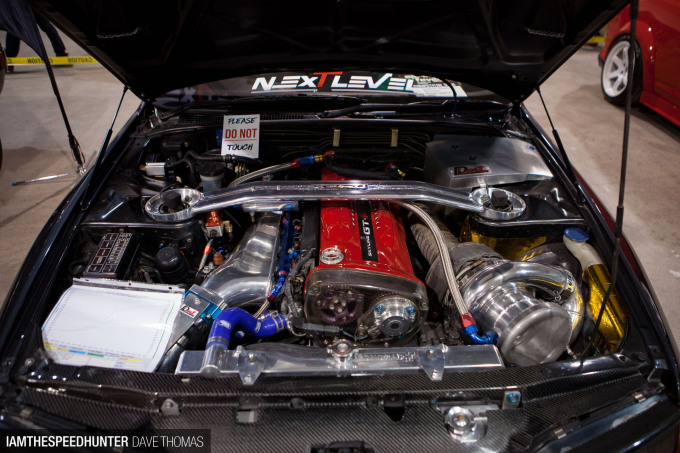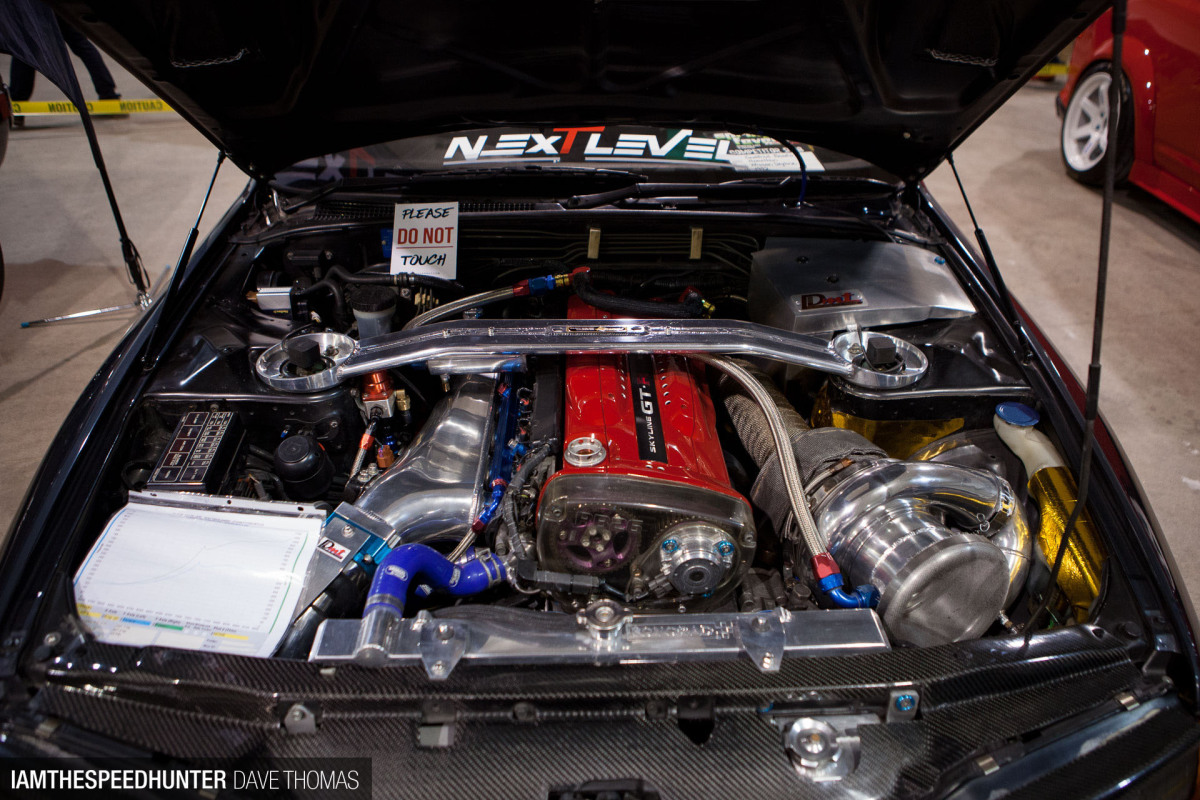 The Skyline retains its RB26, but instead of two smaller turbos it now runs a single GTX4508R. Inside it's got forged internals, cams, and port work.
Styling wise, they are everything you'd expect from vehicles with their pedigree and horsepower. If you're looking for dyno plots, check them out in the Cutting Room Floor chapter.
Hunting For Style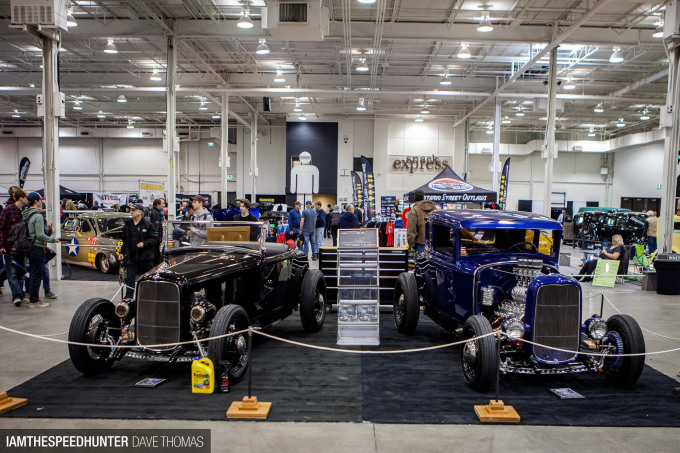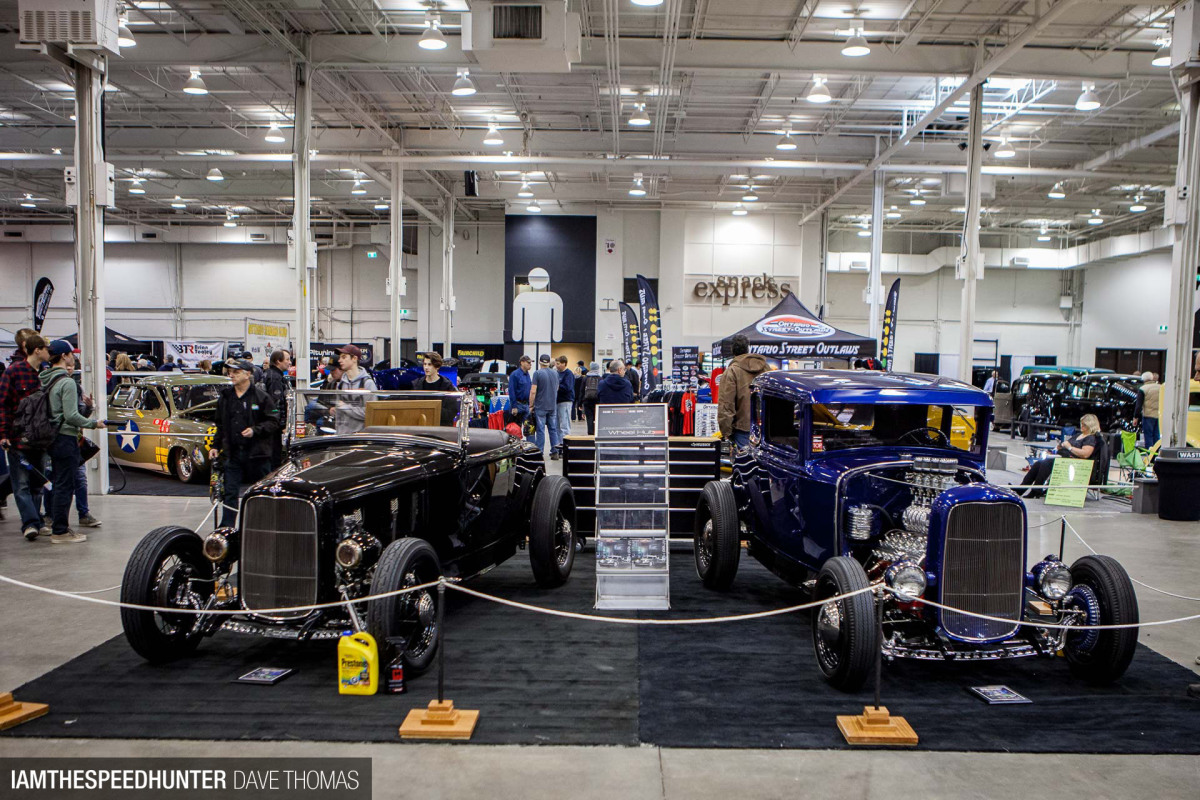 As touched on in the intro, style is very much a subjective thing, and this made picking for the second chapter a little more challenging. After emitting steam from my ears my brain failed over to my favorites: Hot rods and low cars.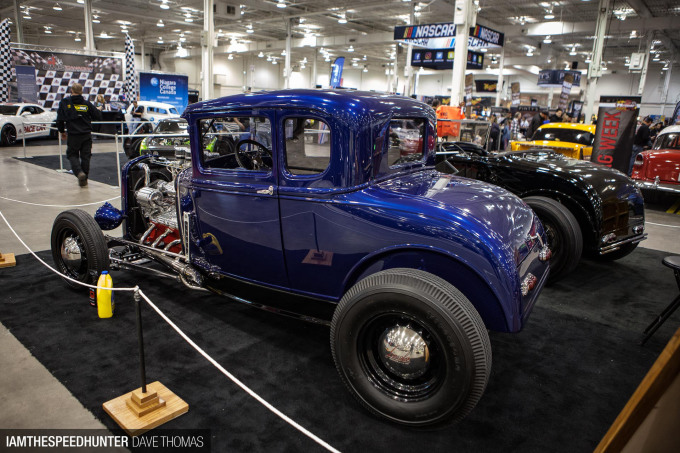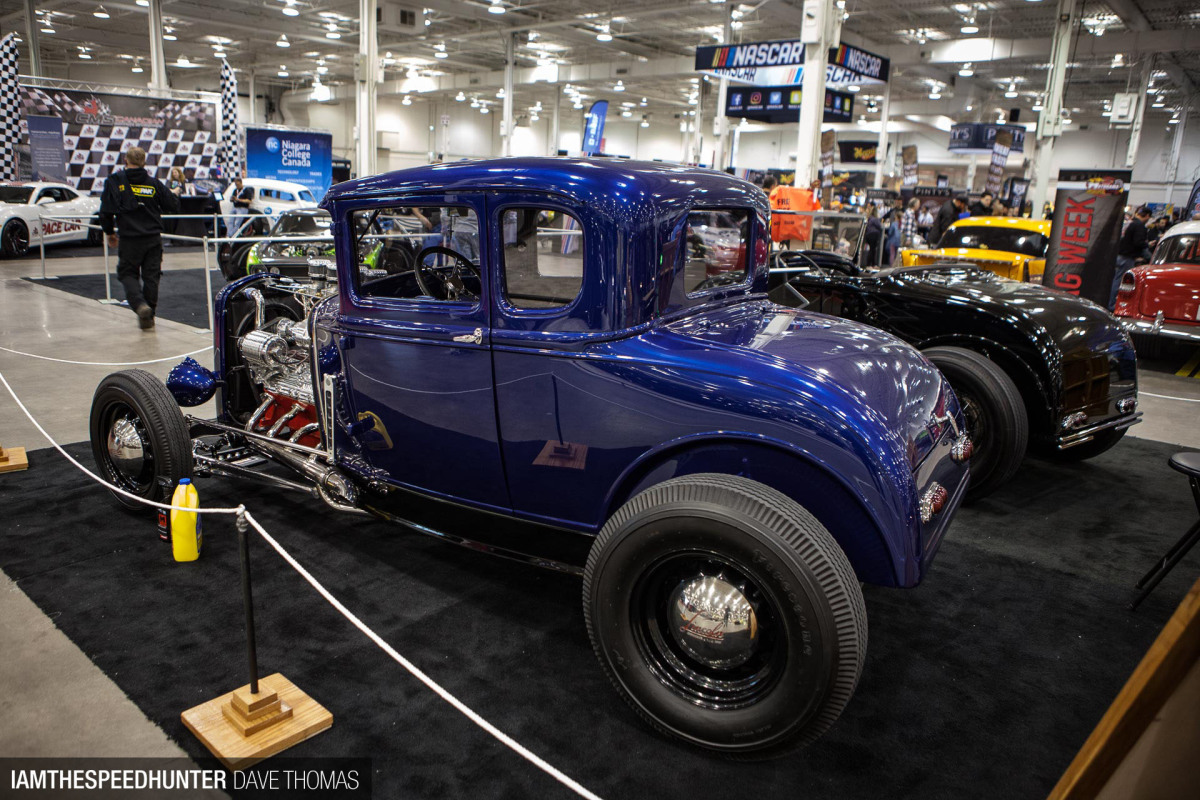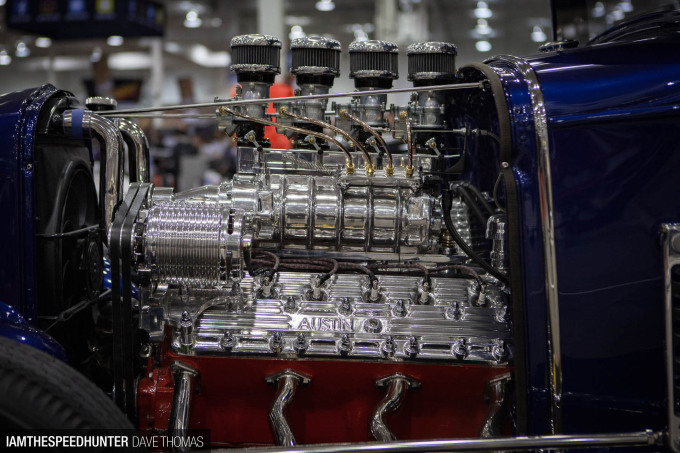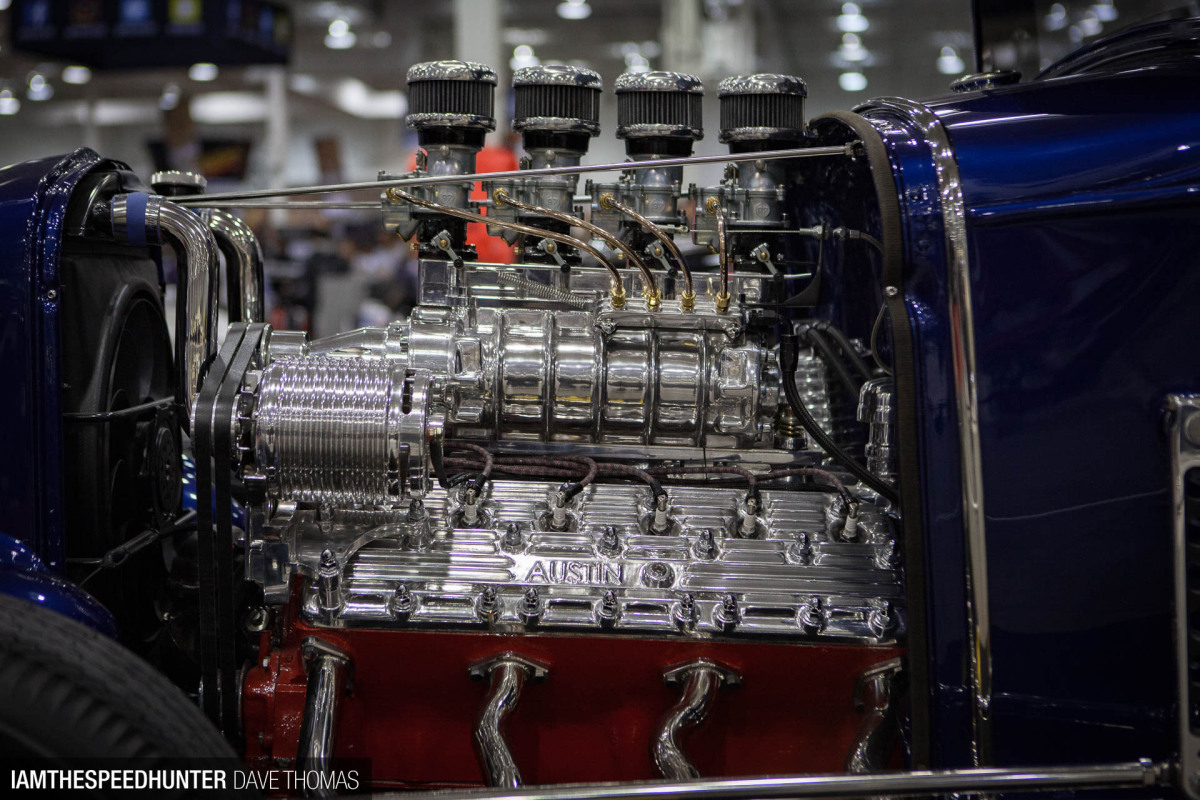 A younger Dave was a street rod guy, but these days traditional is more my style. Reisinger Customs brought two very traditionally styled Fords out, the wilder of the pair featuring a supercharged Flathead V12.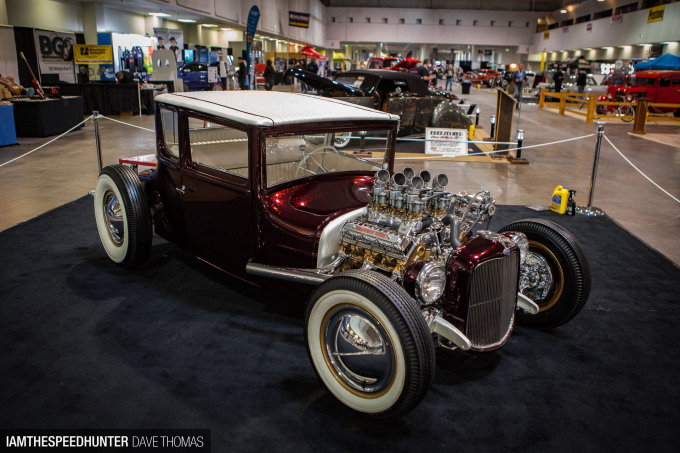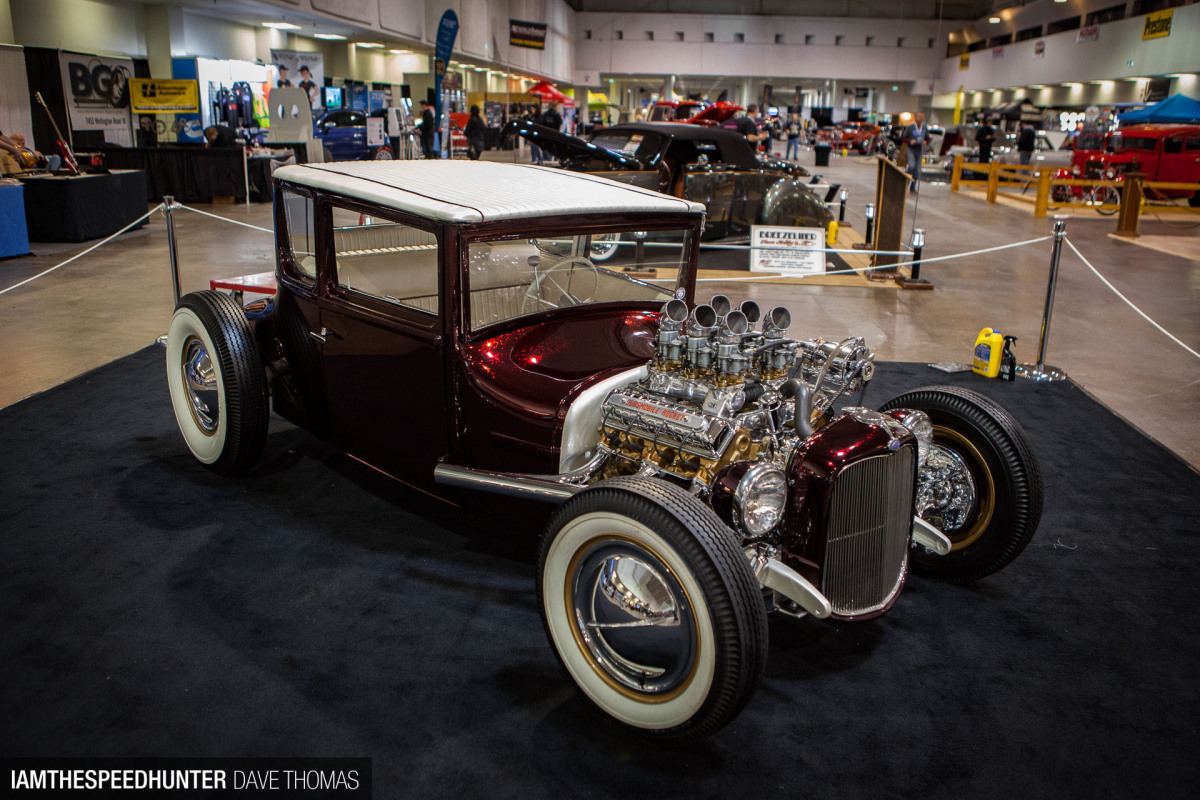 Keeping in the traditional styling realm, Ontario-based Binbrook Speed and Custom had their outstanding T coupe in the front hall, an area reserved for the finest vehicles of the show.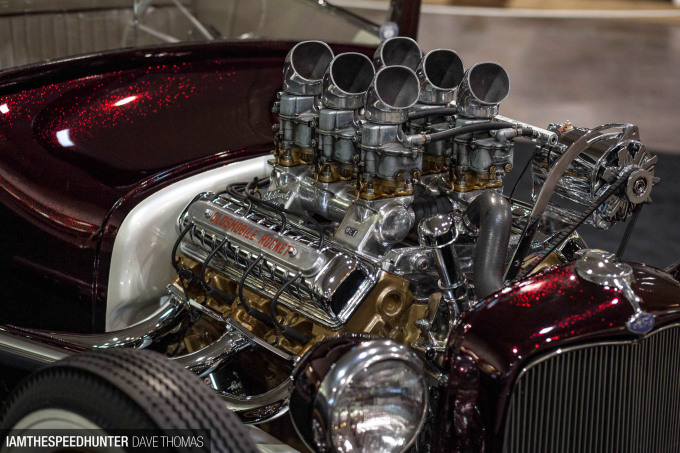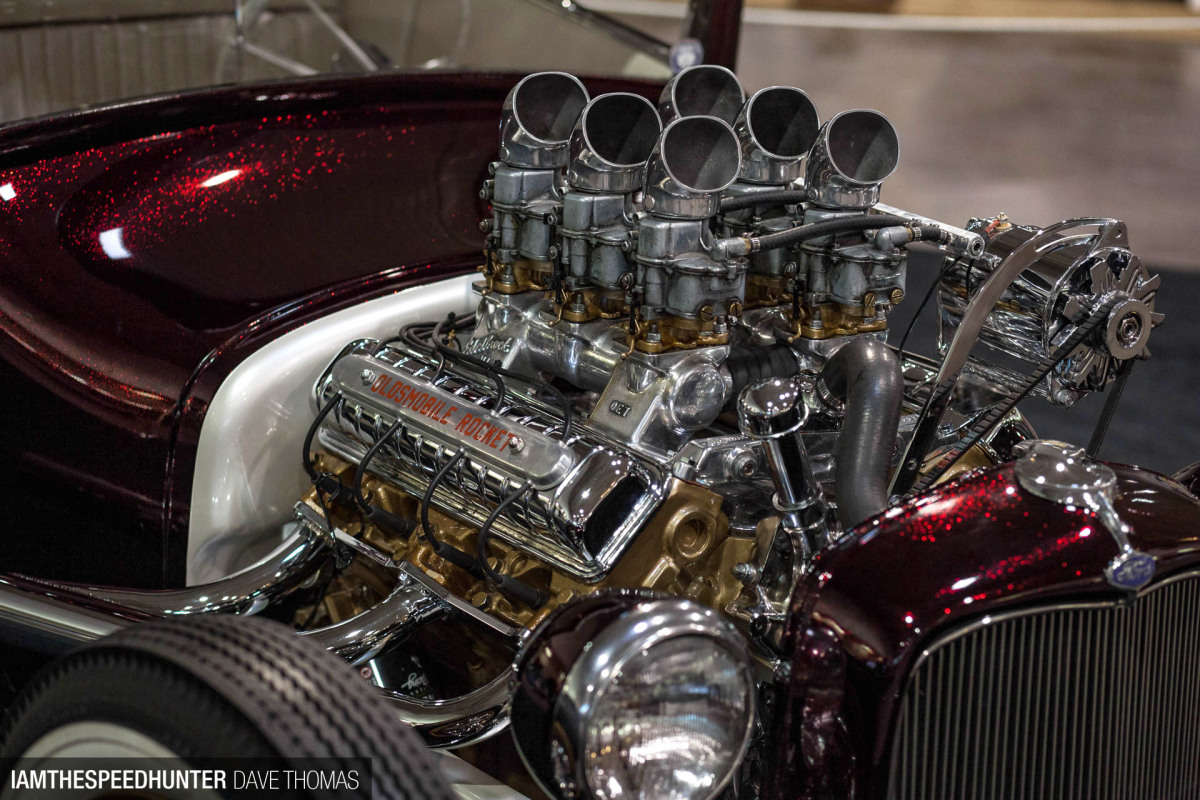 Red flaked with a white interior, matching white roof, mandatory white walls and a gold Oldsmobile Rocket V8, this car ticks all the right boxes for an absolutely phenomenal traditional hot rod build.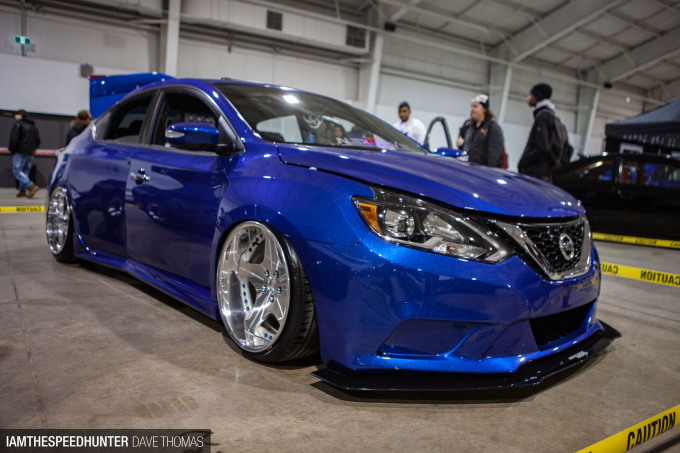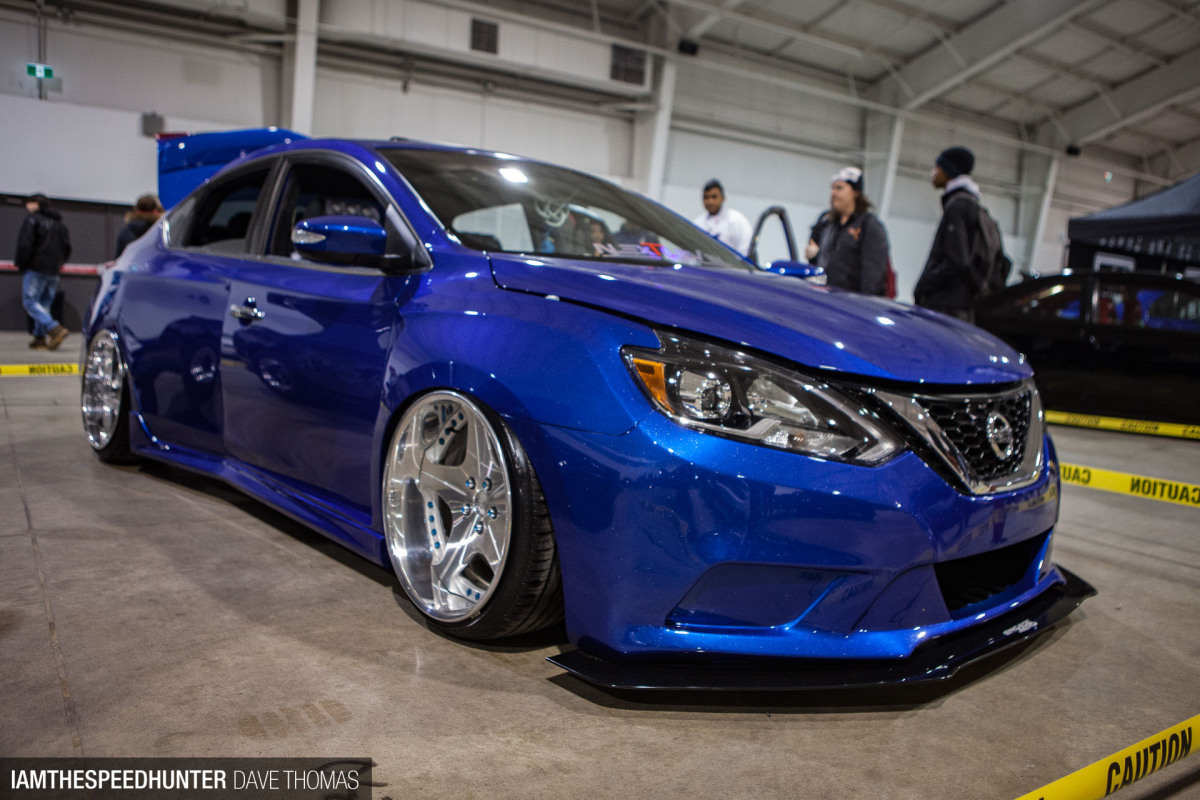 Much of the Speedhunters audience laments at the use (overuse?) of bolt-on flares, so I'm curious how this will be received.
Yes, that is a Nissan Sentra, and yes it's significantly wider than stock. But no, the 'easy' route wasn't taken. This one-off wide-body conversion is all metal and features wider doors, fenders, and bumpers.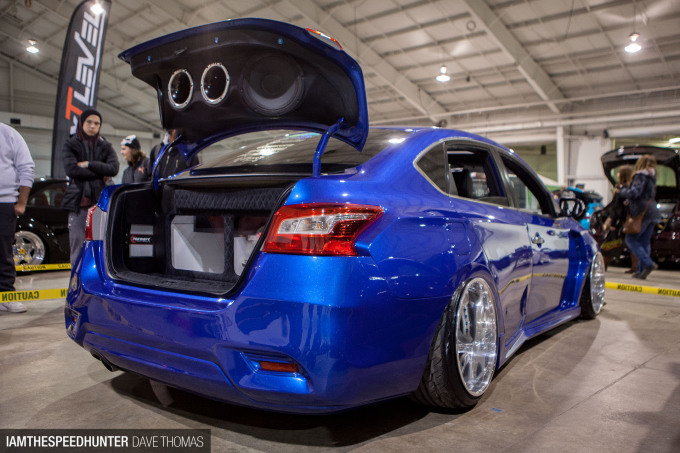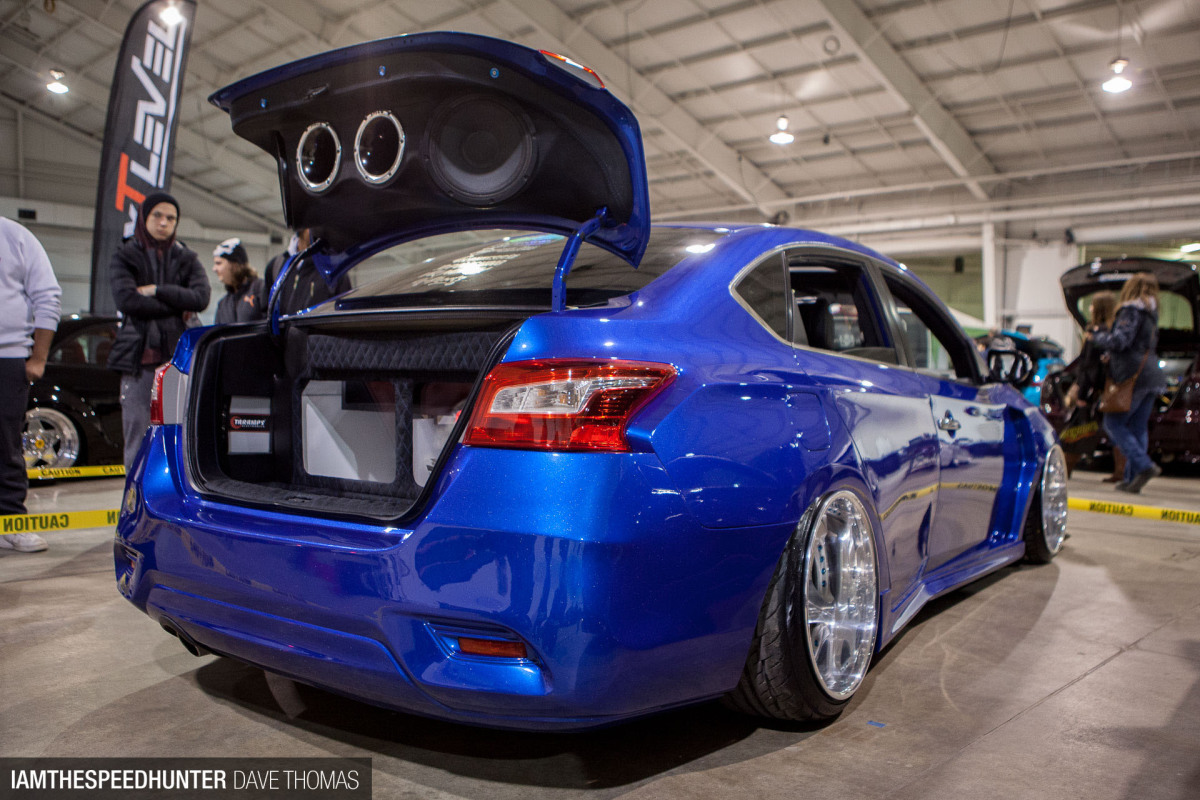 The car rides on air and is absolutely packed with in-car entertainment. Why a Sentra? Well idle hands, an angle grinder, and a chassis that owes you nothing is a recipe for something over the top.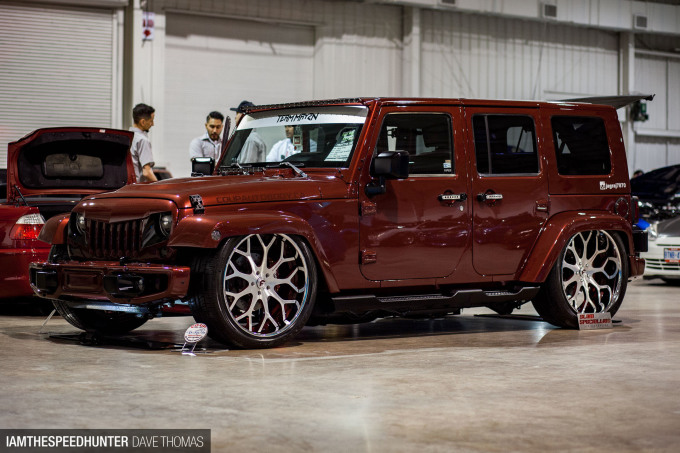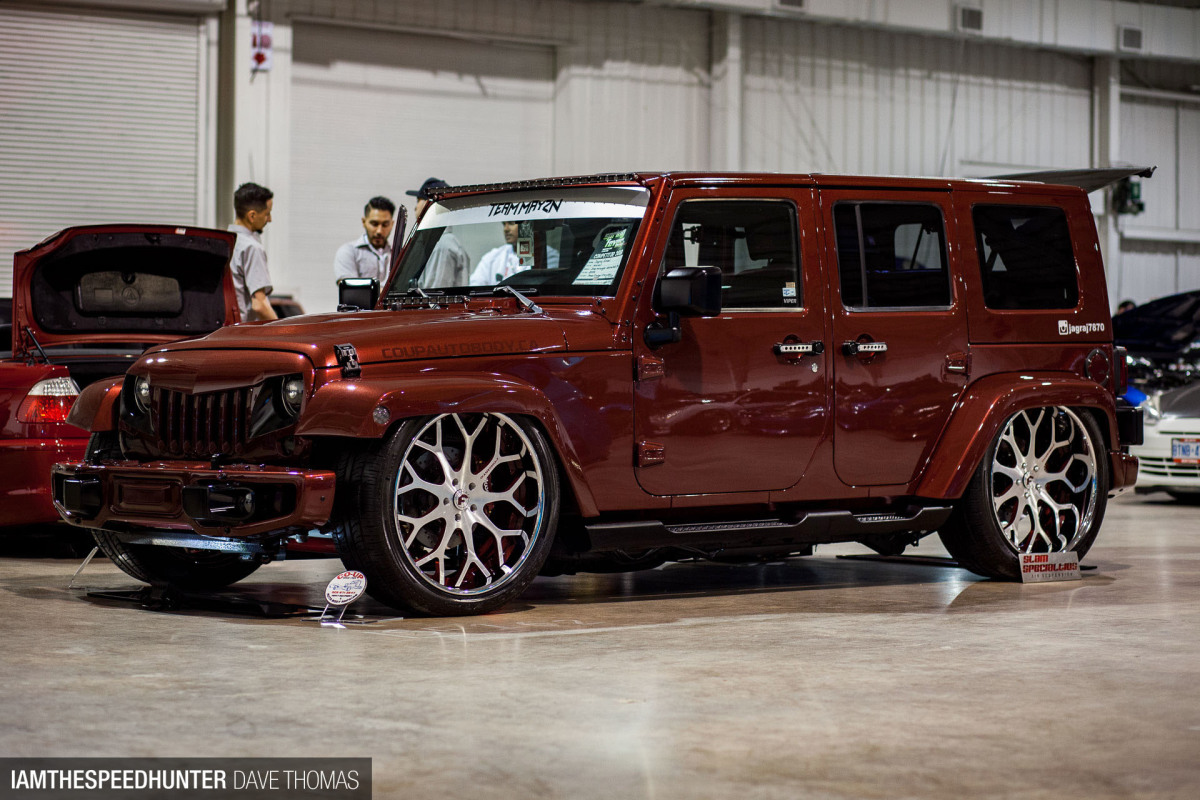 I can't end this post without touching on a build that is entirely love or hate. Bagging a Jeep is sacrilege to most of the world, but there are a handful of examples out there. This 2007 Wrangler, however, holds the distinction of being the only one of its kind to tuck 26-inch wheels.
Doing so required converting the truck to 2WD, making a custom drop axle and installing Slam Specialties slam bags front and rear. The air management setup on this rig is one of the coolest I've ever seen; it's completely confined to the spare tire, allowing the rear of the Jeep to house a SPL competition-ready stereo.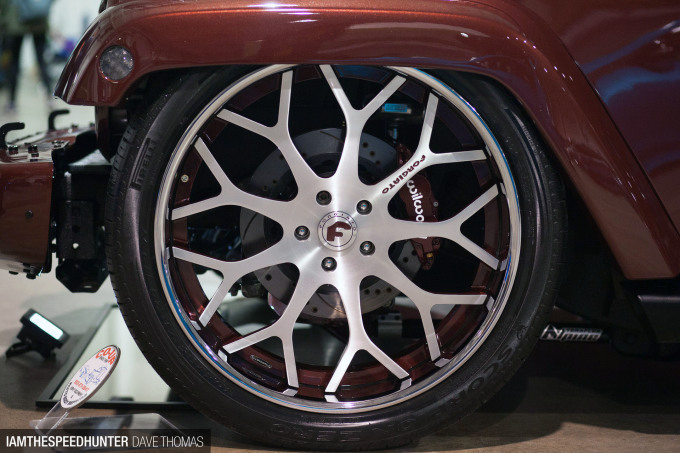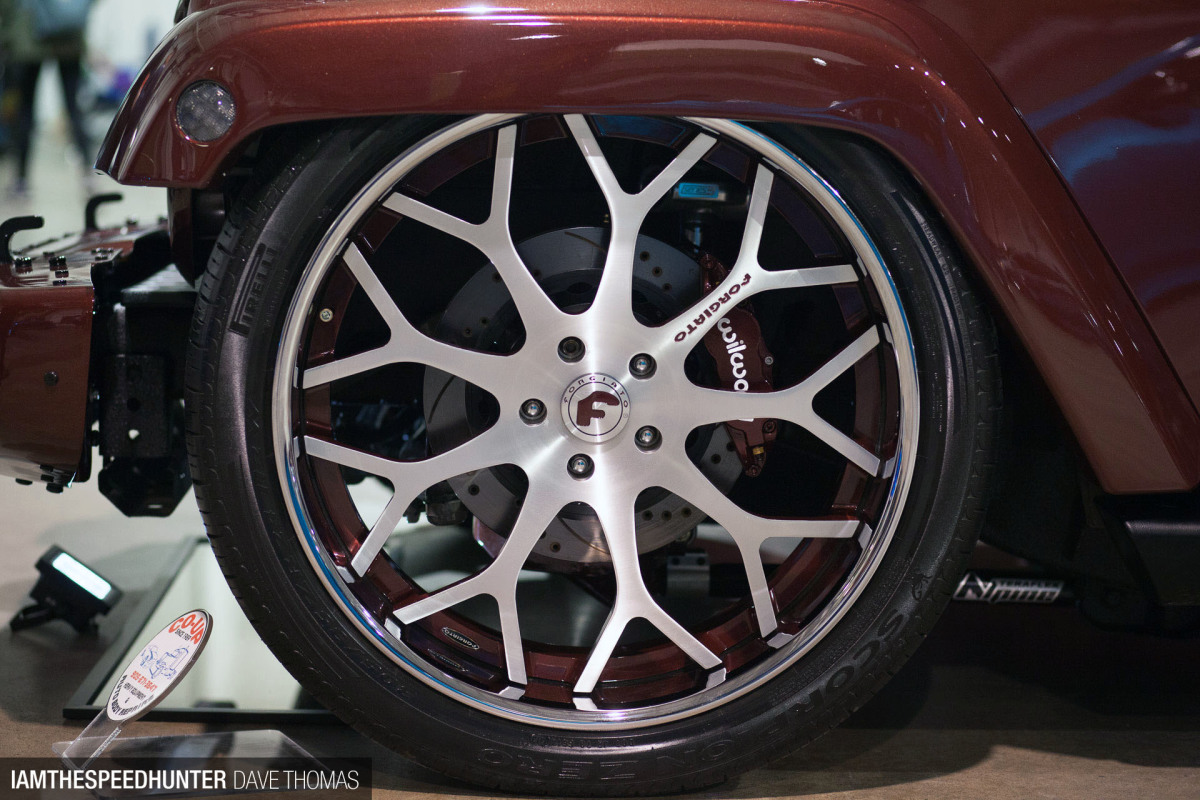 I don't expect most of you will land on the love side the coin, but hopefully you can appreciate the work gone into this unique Wrangler.
Style, speed, whatever your pick a good show has a bit of both and Motorama delivered in spades. Check out some extra images below, and if something catches your eye don't hesitate to ask for more info.
Words & Photos by Dave Thomas
Instagram: stanceiseverythingcom
Cutting Room Floor