I still can't believe it, but the last time I covered Rev Speed magazine's Hyper Meeting at Tsukuba Circuit was way back in 2010. It was around this time that interest shifted to the Exciting Car Showdown in Nagoya on the same date, which I began covering religiously as it gave us a taste of tuning culture from the far corners of the country. Unfortunately, that event is no more, which is why I found myself back at Tsukuba in the weekend for the third time in as many weeks.
With Ron having attended the Hyper Meeting over the past couple of years, we've discovered that the event's initial focus on the Impreza, Evo and Legacy has evolved to include a wider variety of makes and models. For 2018 its scope became even larger, but before I touch on that in my main coverage, I want to share a few cars that really caught my eye, starting with this Nissan Silvia S14.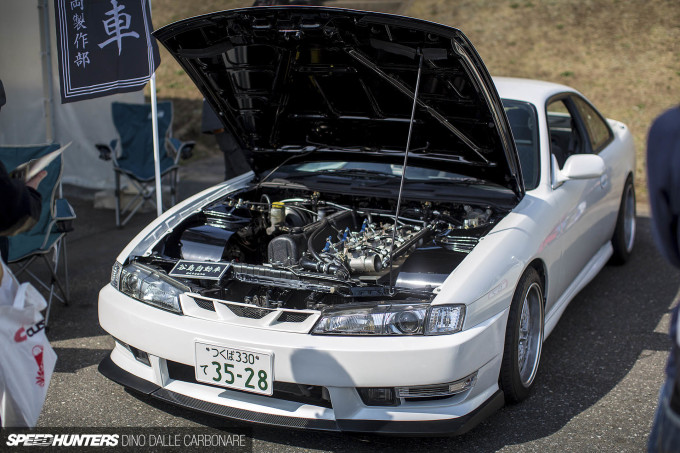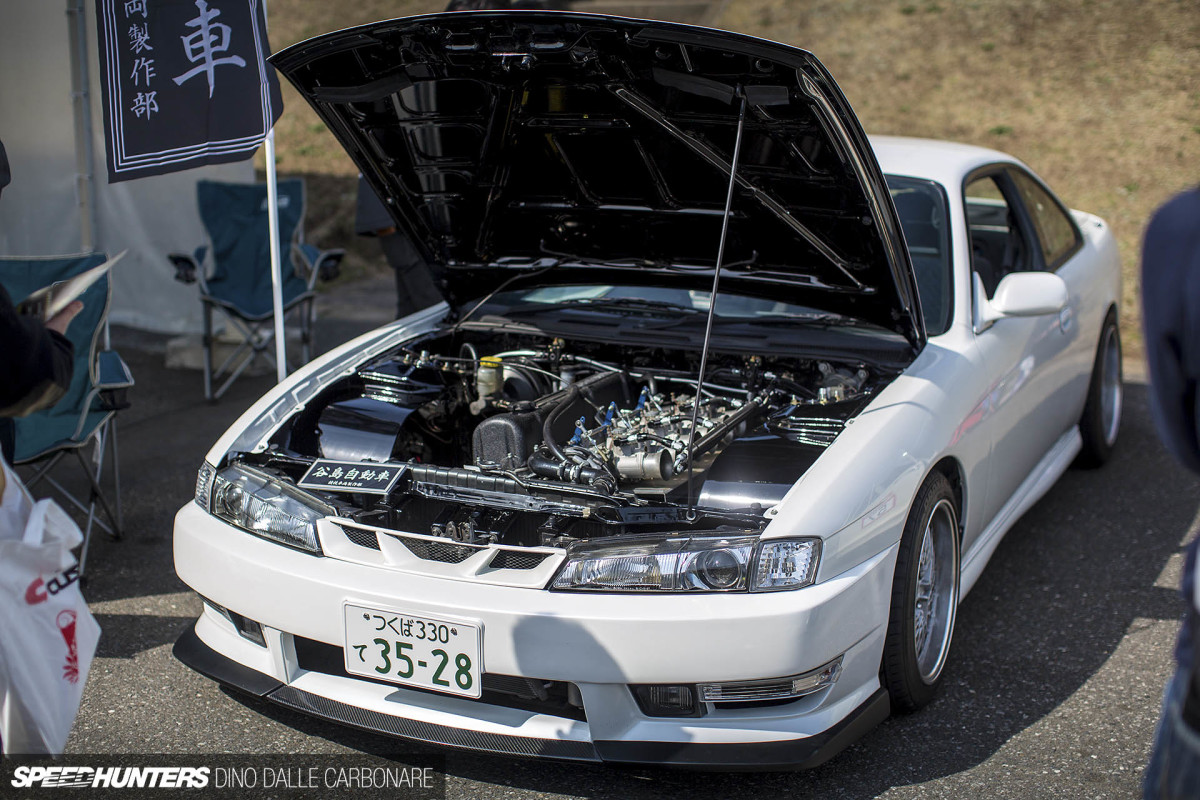 This Yajima Jidousha build surprised me in a way I haven't been surprised in a long time; it actually made me pause for a second and utter out a "WTF?!"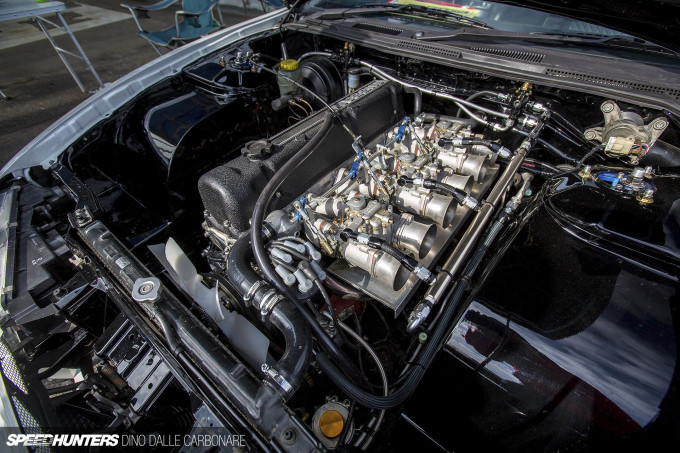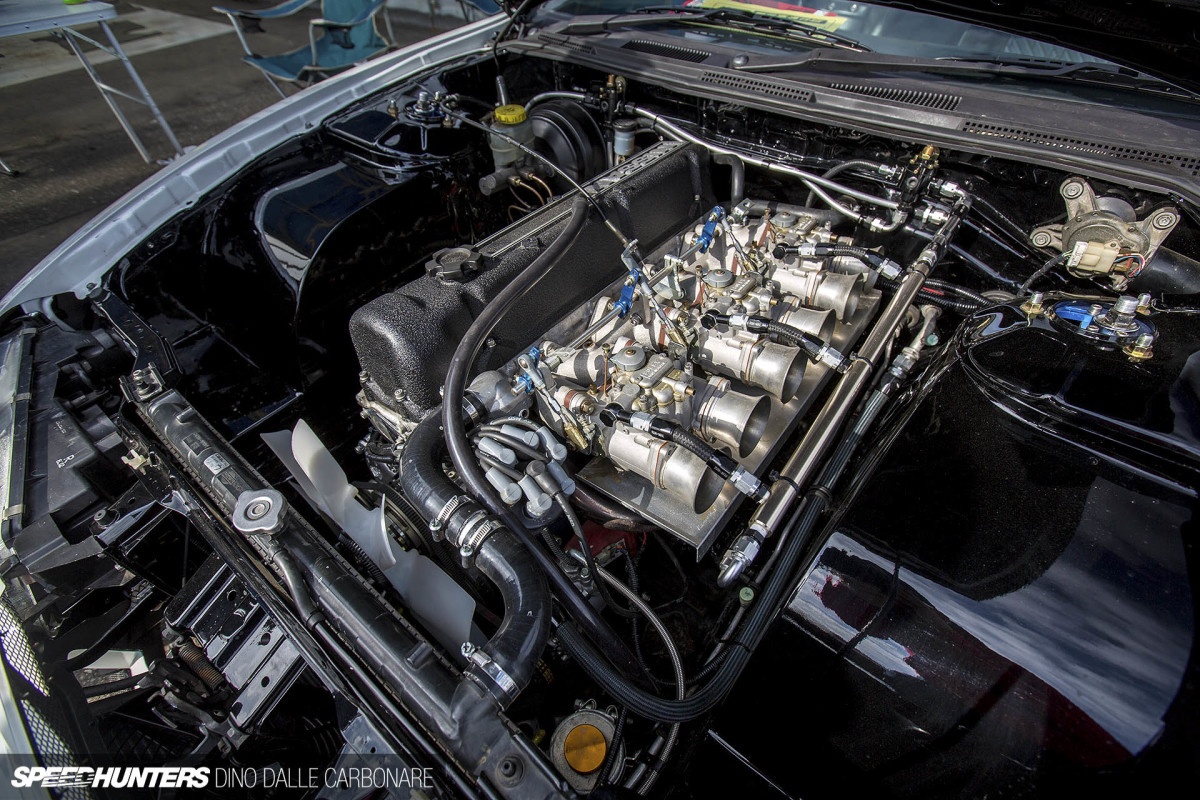 An S14 powered by an old L28? On carbs no less? OK, you got my interest.
Seriously though, isn't this technically the reverse of restomodding? It may be, but it's also genius. Let me explain why…
What makes this swap really interesting is that you are adding fun and uniqueness with a hefty dose of simplicity. No forced induction, no wiring harnesses, no complexity. If you've ever experienced a decently tuned L28, you'll know what a good old motor it can be. This one is stroked to 3.1L, has a hot cam and oversized 50mm Solex carbs.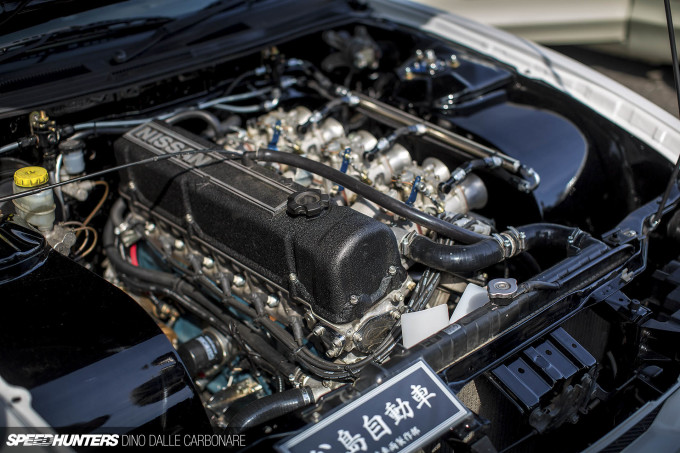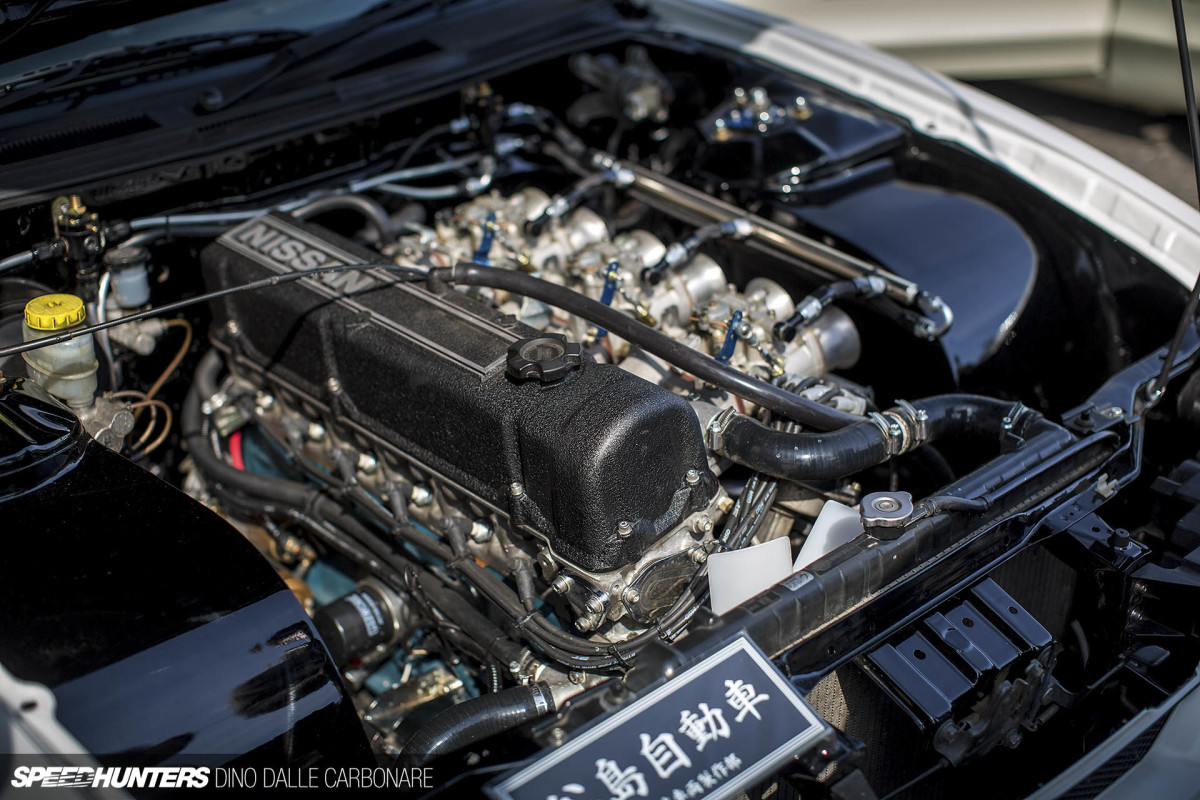 It makes decent numbers, features a strong and torquey mid-range, and most importantly of all it has a shit-load of character. The engine sits in a shaved and tubbed bay and is backed up by a 5-speed gearbox from an HR32 Skyline.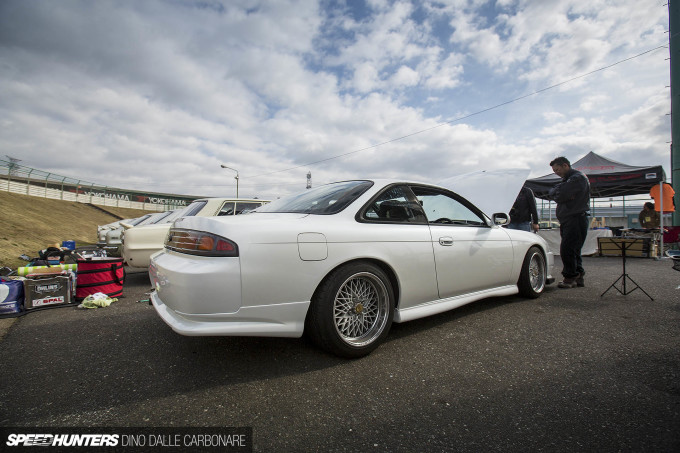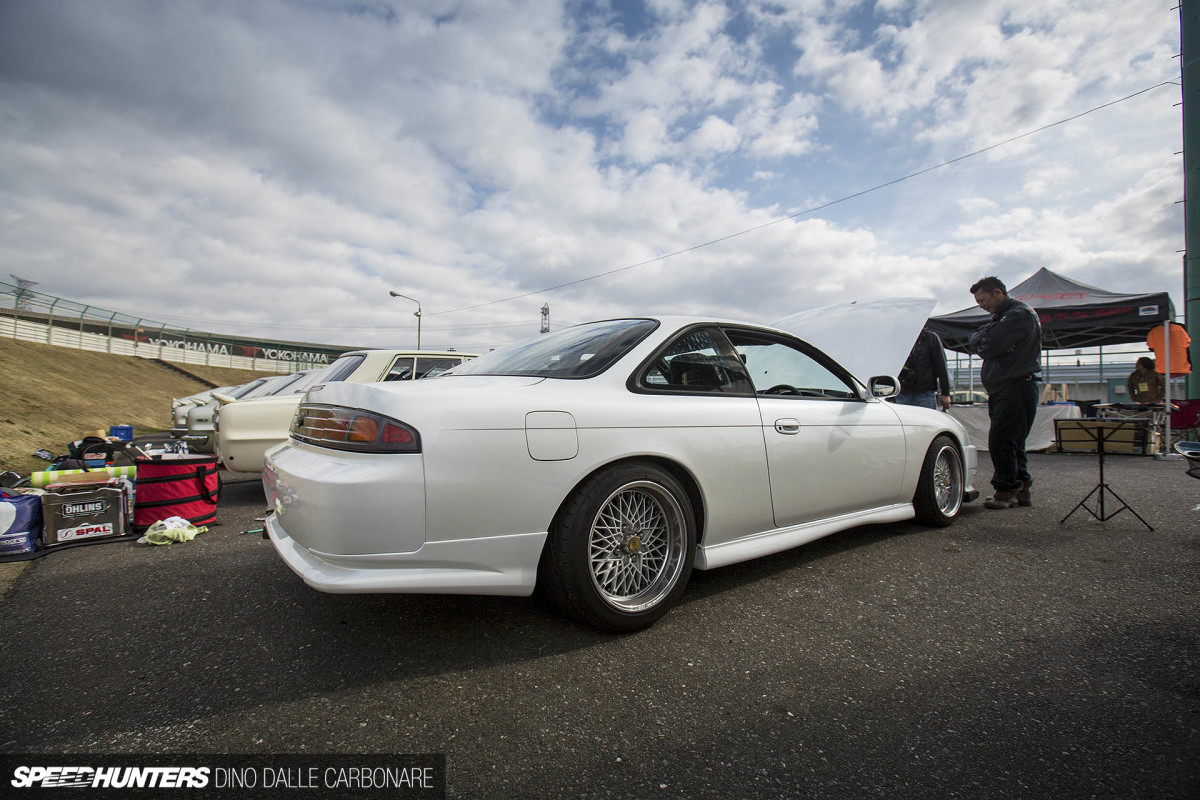 The build is based on a naturally aspirated kouki S14 Q's and I love how the exterior has been kept pretty much stock, save for the rear spoiler being removed and the addition of a front bumper lip.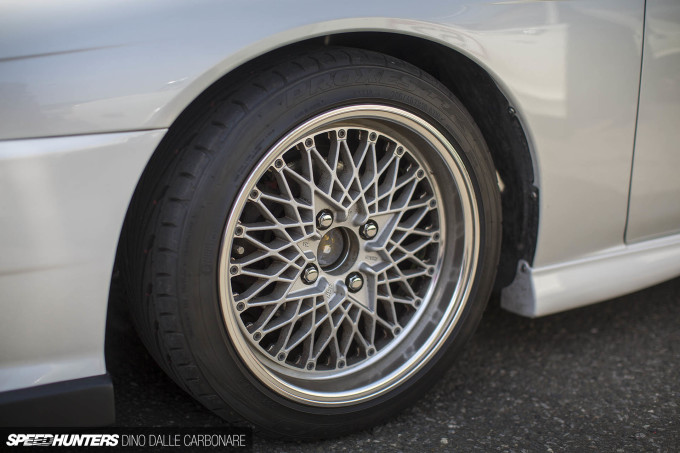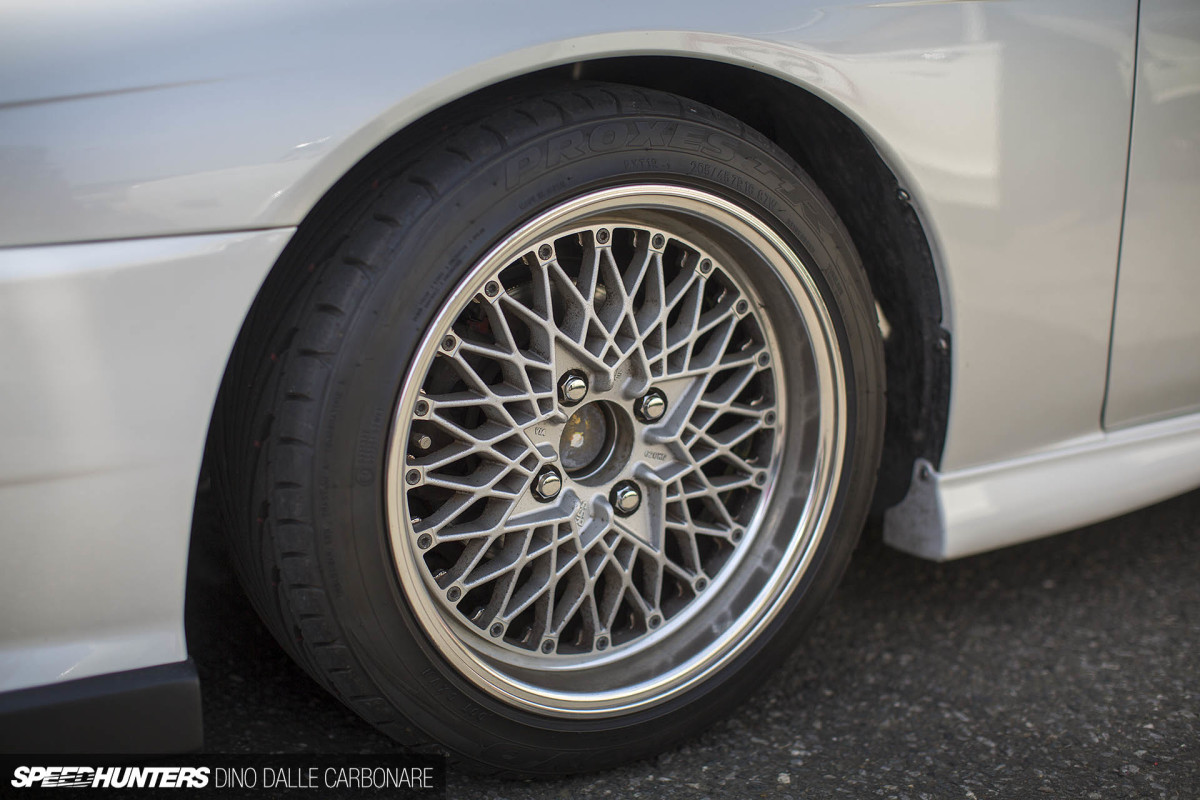 The detail that really did it for me was the set of SSR Formula Mesh wheels, something you'd expect to see fitted on a older Nissan powered by an L-series motor. Spot on indeed!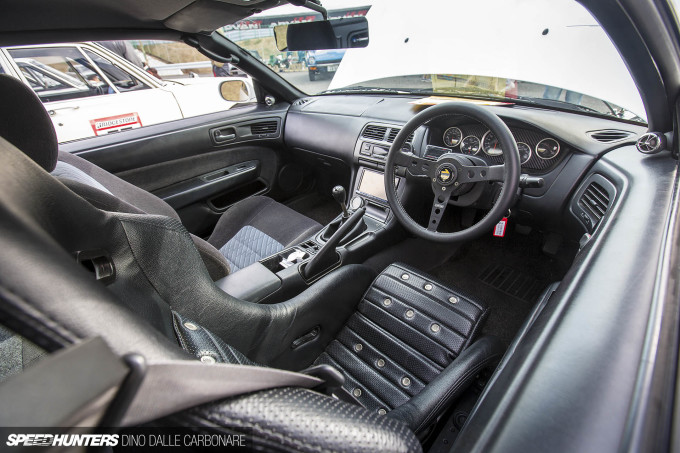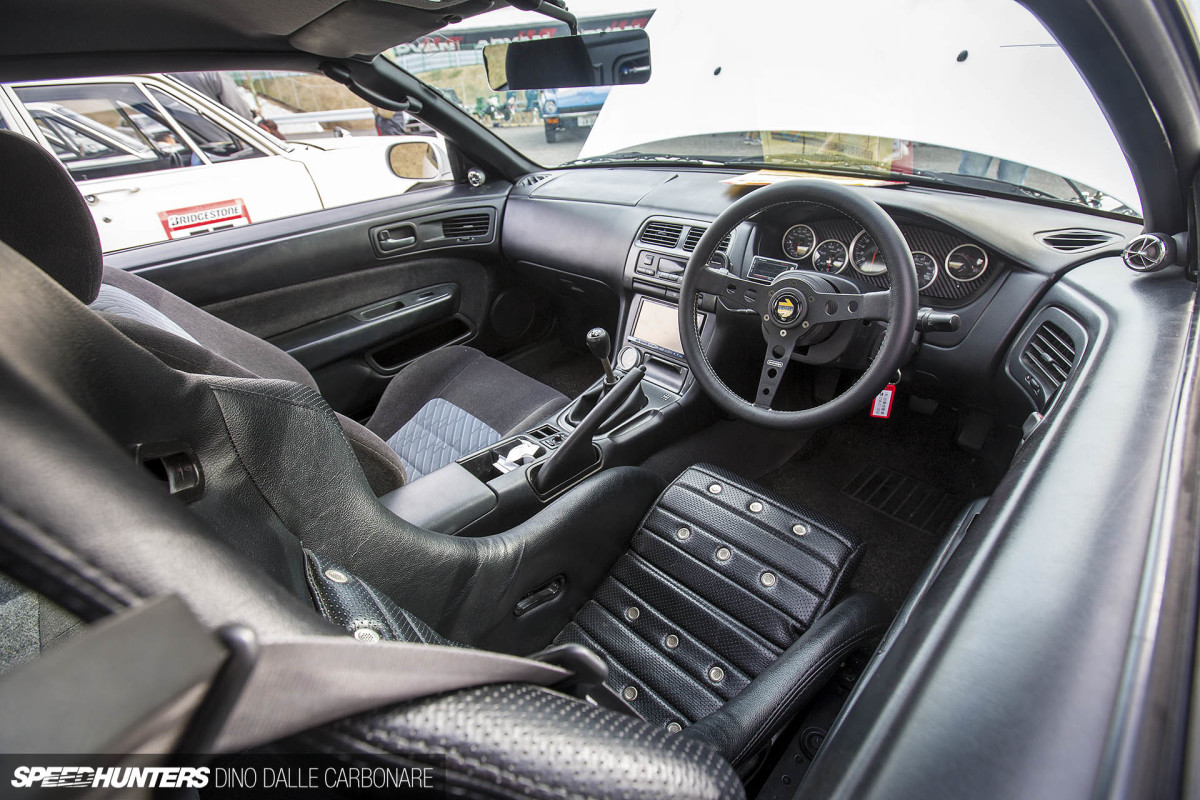 Inside, things have been kept mostly stock. The car still has air conditioning and an audio/navigation system too.
The vintage Datsun Sport inspired leather bucket seat is a nice touch, but I feel proper replica without the headrest would have looked even better.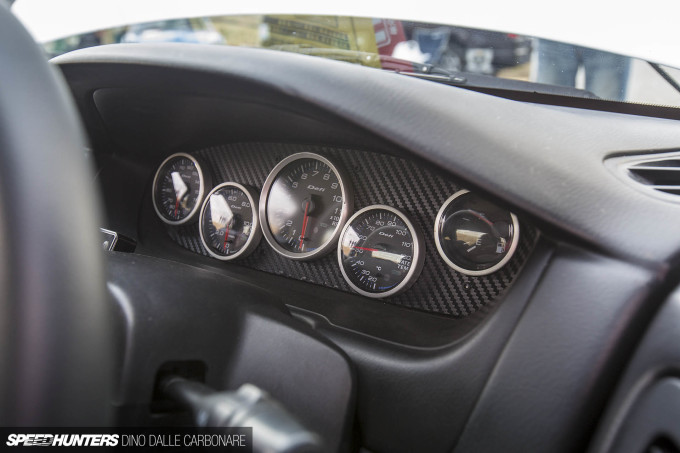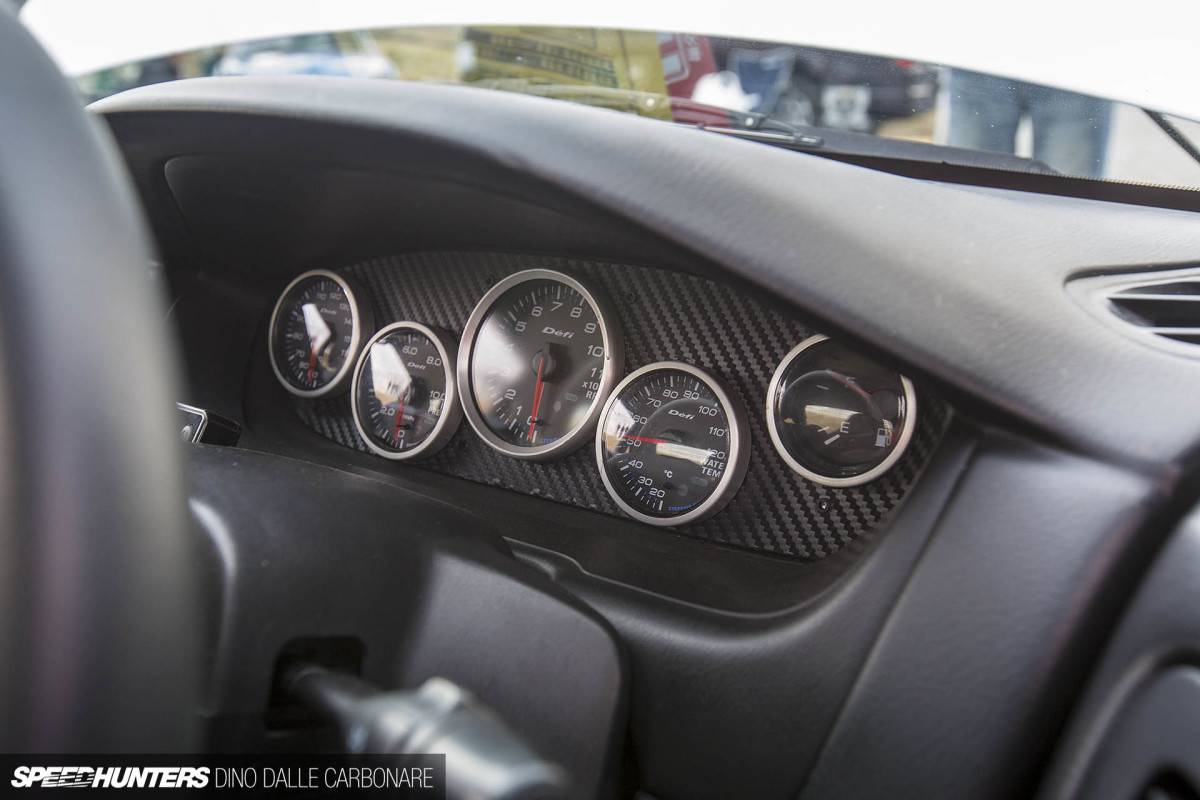 Hiding behind the Momo steering wheel is a custom dash featuring Defi gauges with a larger tachometer right smack bang in the center.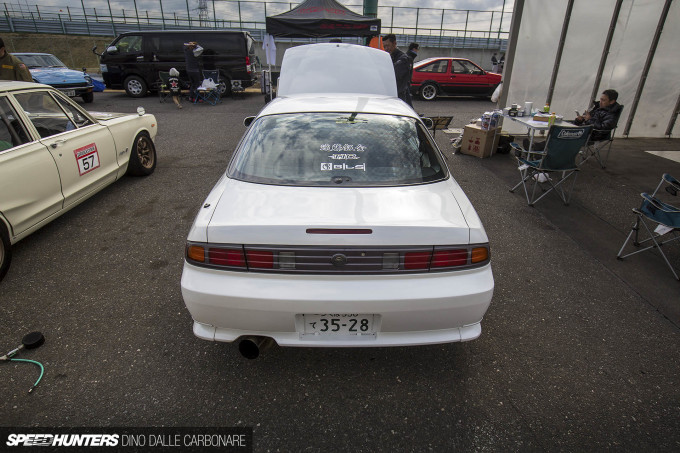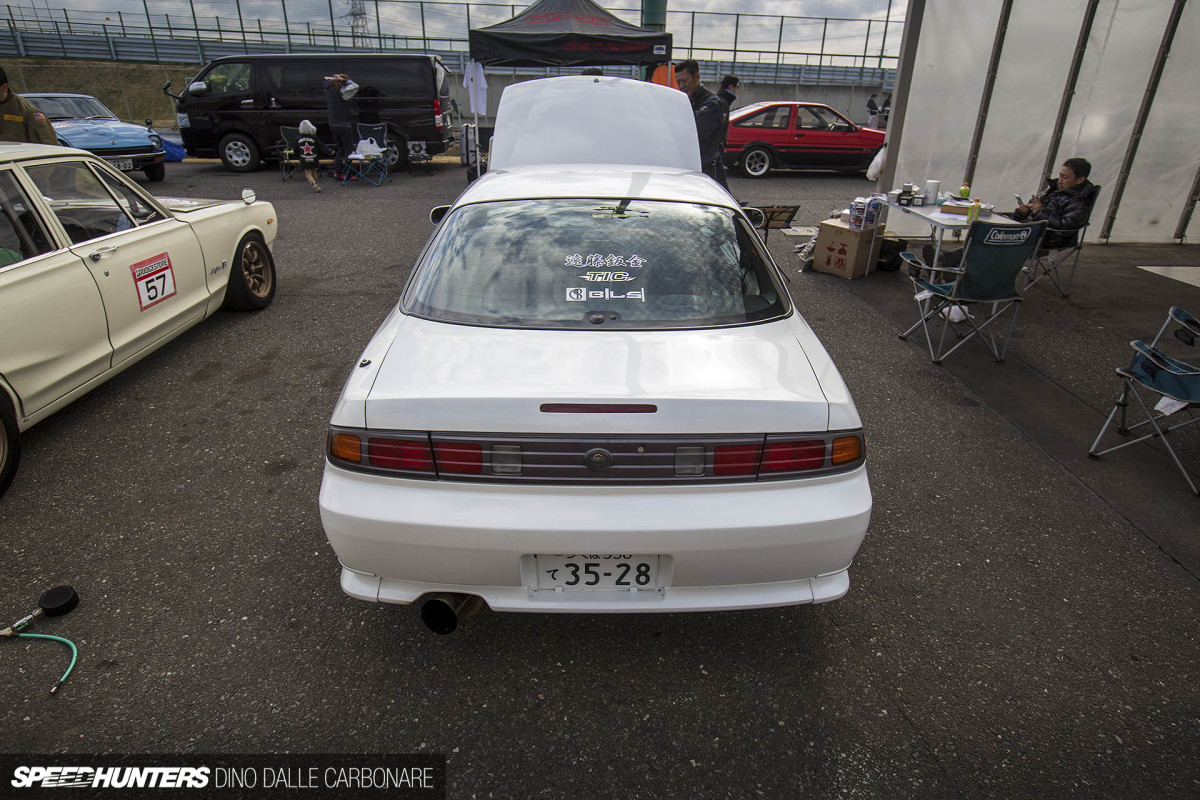 Impeccable execution and an even more interesting approach. Maybe this reverse-restomodding might catch on?
Dino Dalle Carbonare
Instagram: speedhunters_dino
dino@speedhunters.com