Yes, you read that right. Don't get me wrong, I love and appreciate the KPGC10 Skyline GT-R with its screaming race-bred S20 motor, but the sheer value these cars command these days, well, let's just say the dream has been shattered.
But with the build I'm about to show you, the guys from RS Start are telling us not to worry as there are a multitude of other ways to get into a Hakosuka. This 2000GT-based coupe they had on display at Nostalgic 2 Days over the weekend not only shows us a superb alternative, but one I'd honestly take over an authentic GT-R.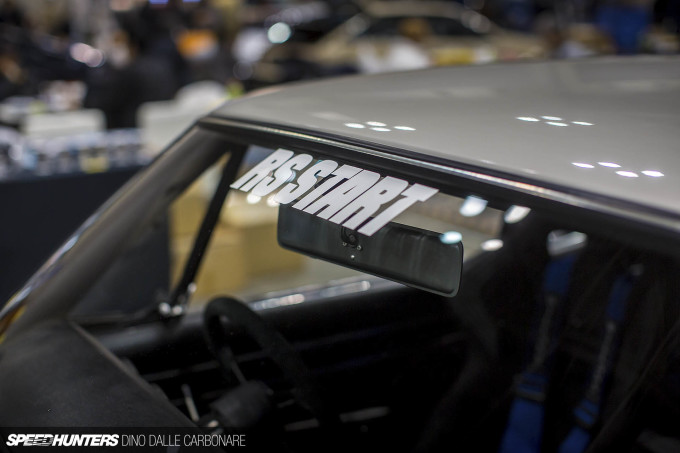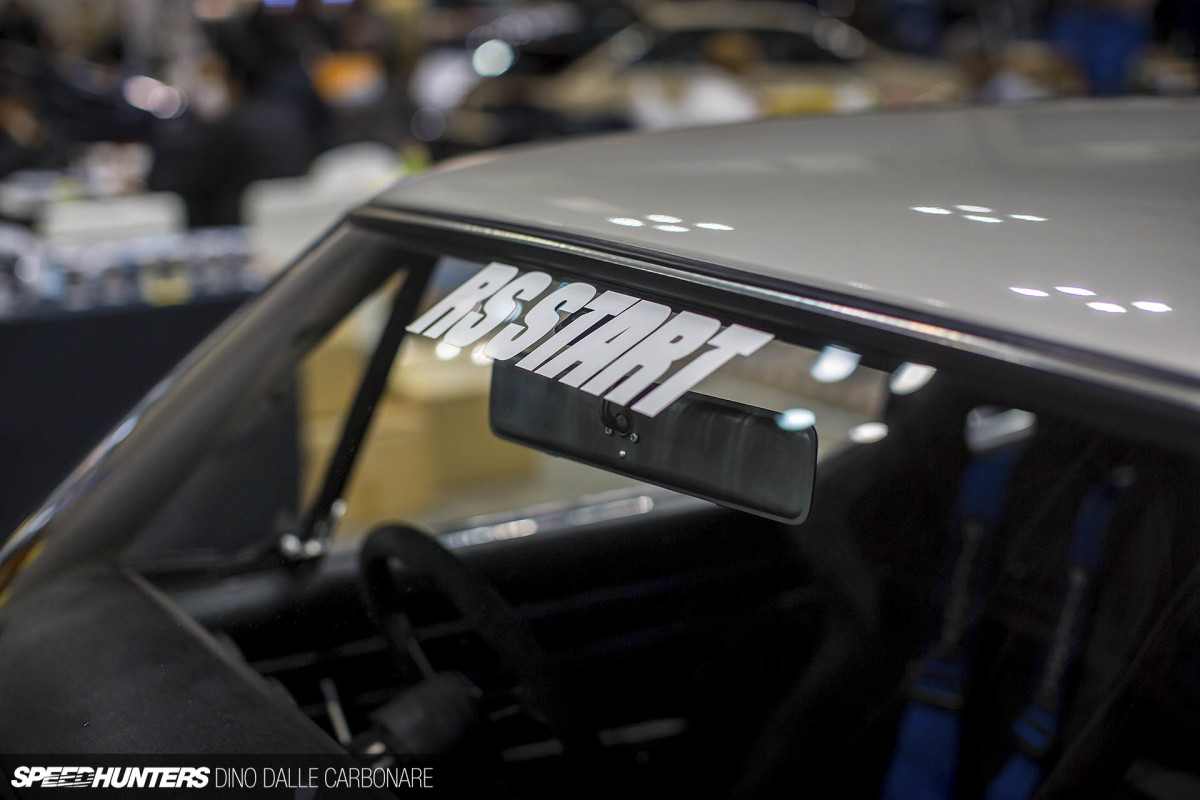 Before anyone heads off to the comments section, let me explain why. You see, I've had the pleasure of experiencing the S20 engine a couple of times before, years ago on a drive of a GT-R, and more recently behind the wheel of a 432Z. Yes, the S20 is a sublime piece of late-1960s performance engineering, but with only 2,000cc it really struggles to deliver the sort of performance we're accustomed to these days. Quite simply, 150hp isn't much to shout about in 2018. I get that it was an impressive number in 1969 though, and I'm also certain that the S20 is one of the best sounding naturally aspirated straight-six engines of all time.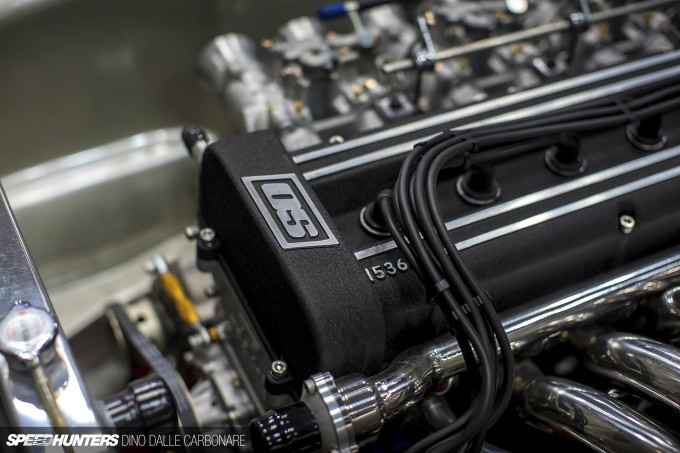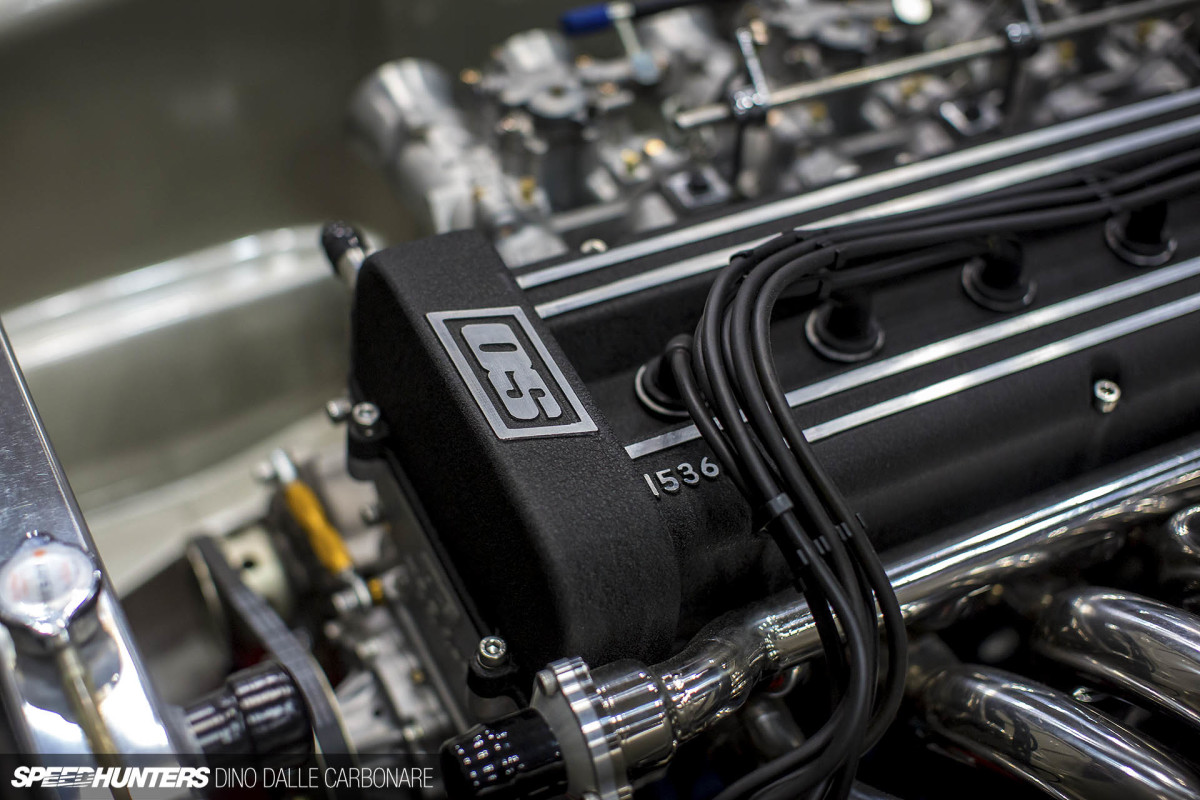 But I like to drive. Sound is important, but there has to be an element of satisfaction there, and I'm sorry to say that only comes from a nice wallop of power. I would never swap an RB26 into these older cars – what I definitely would do is what RS Start has done.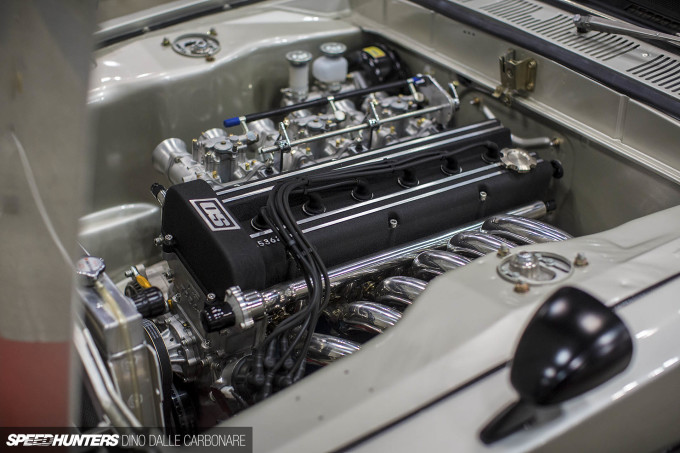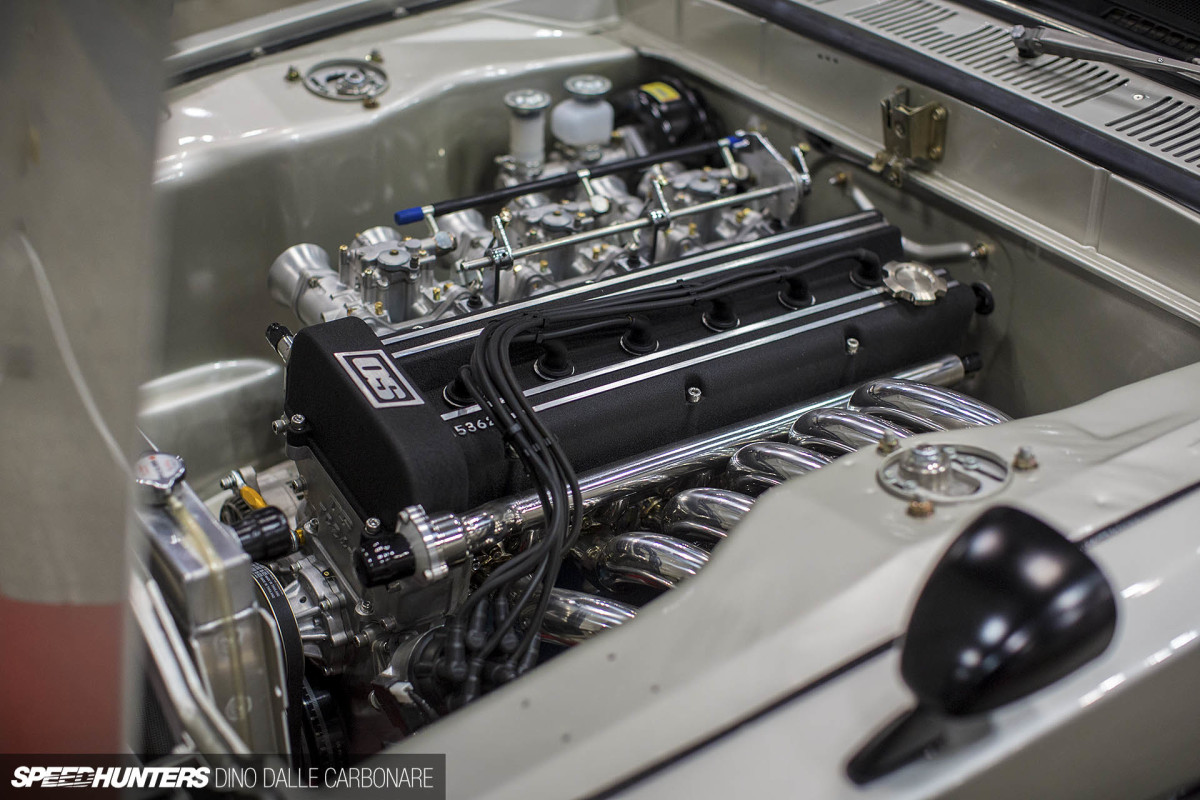 Yes, that's an OS Giken TB24 B1 head sitting on an L28 block. I never said the alternative to an S20 would be cheap, but even a solution like this will be far cheaper than purchasing a GT-R.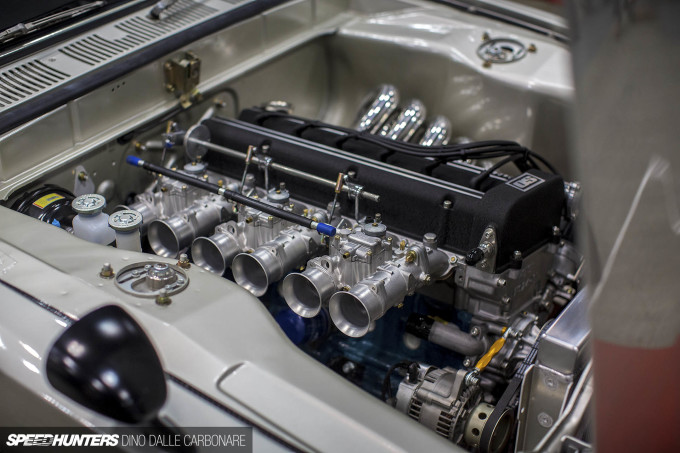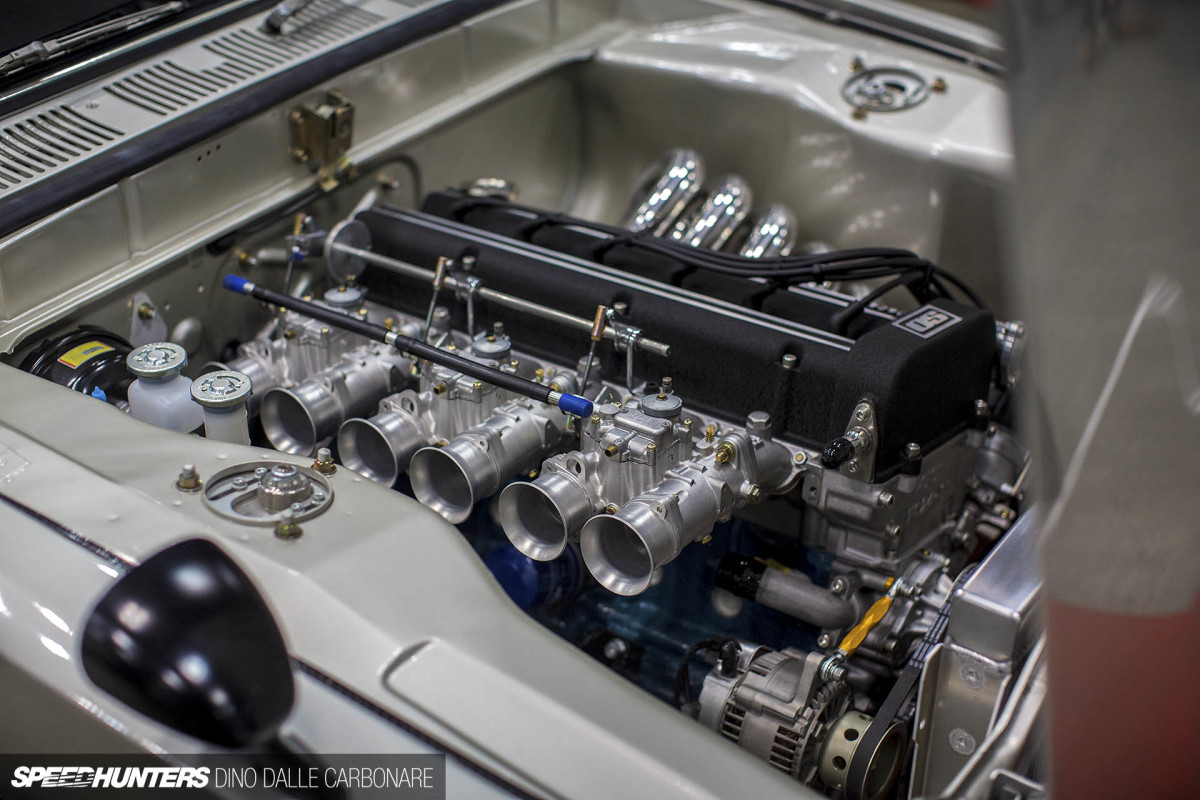 The beauty here is in the options; you could keep the bottom end all stock or throw in forged internals, go 3.0-liter, 3.1-liter, 3.2-liter or more. Then it's on to the fuelling; would you stick with carbs or go fuel injection?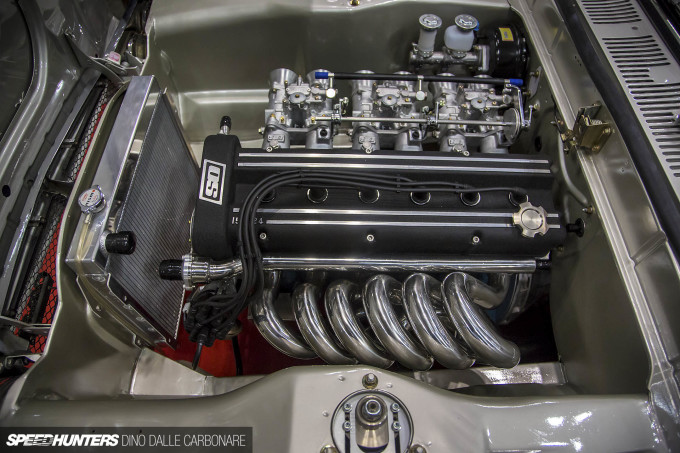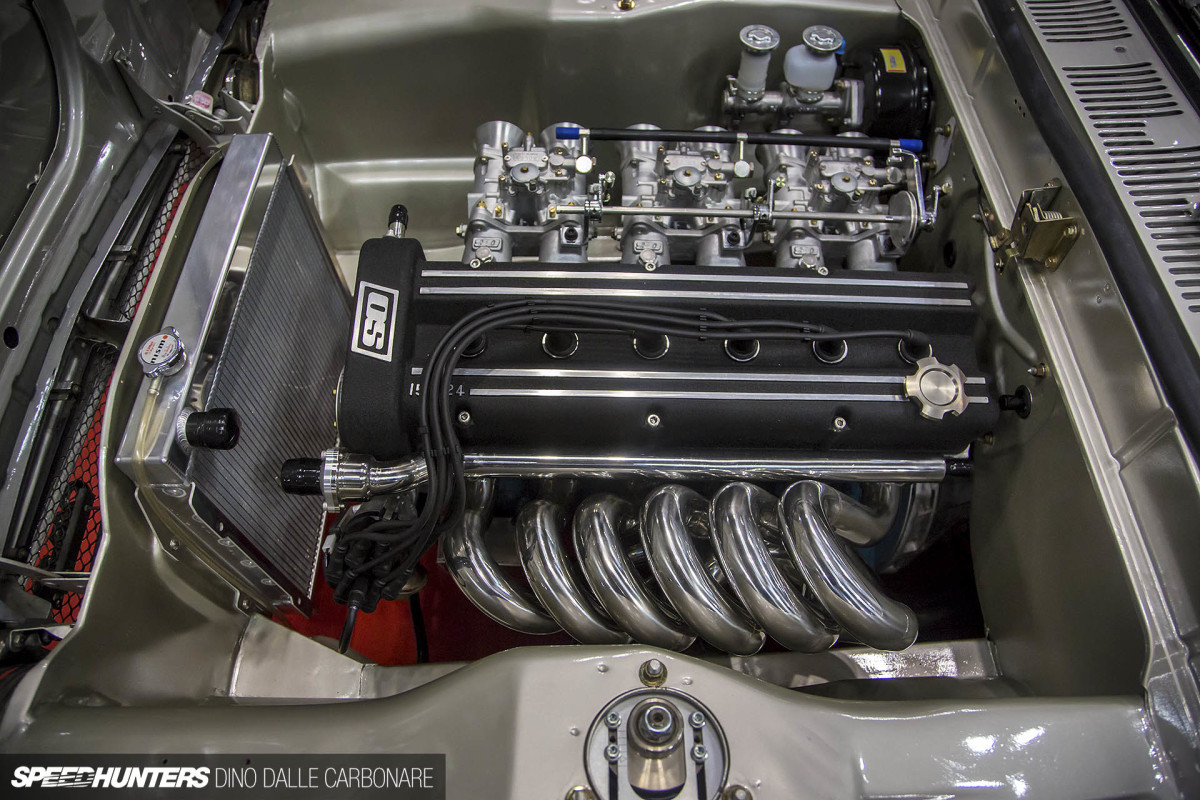 As OS Giken showed us with its S30 Fairlady Z demo car, you can get over 400hp out of a fully-built, TC24-equipped L28. The sound is still very much there, mated to motorcycle-engine-like response and enough power to scare yourself every time you lean on the loud pedal.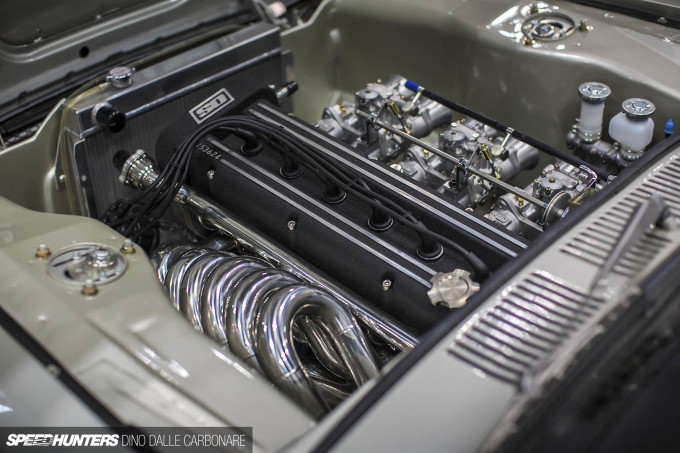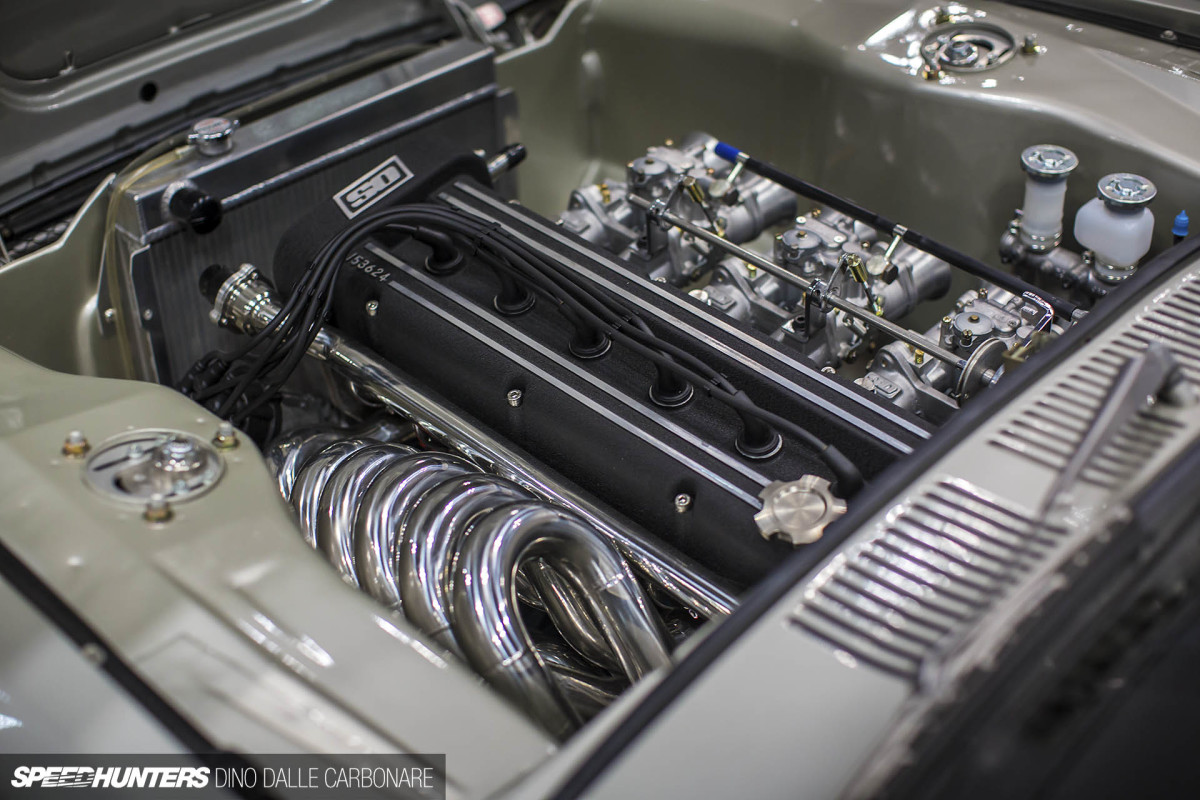 So yes, in my eyes at least this is pretty much the perfect setup for a classic Skyline. RS Start have gone with 50mm Solex carbs on the intake side, while the exhaust sports a hand fabricated 6-into-1 equal-length manifold.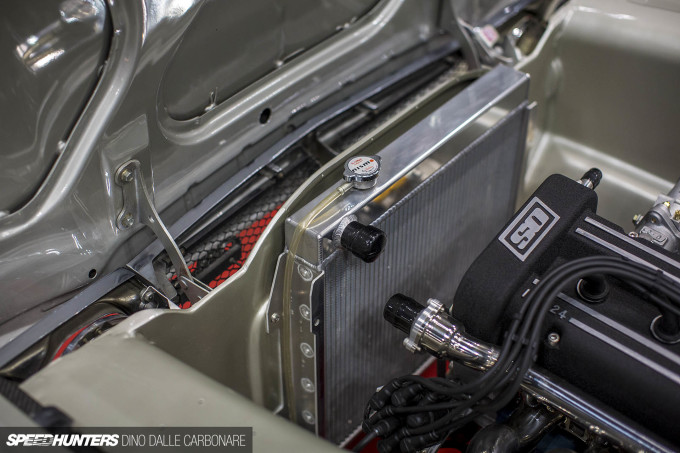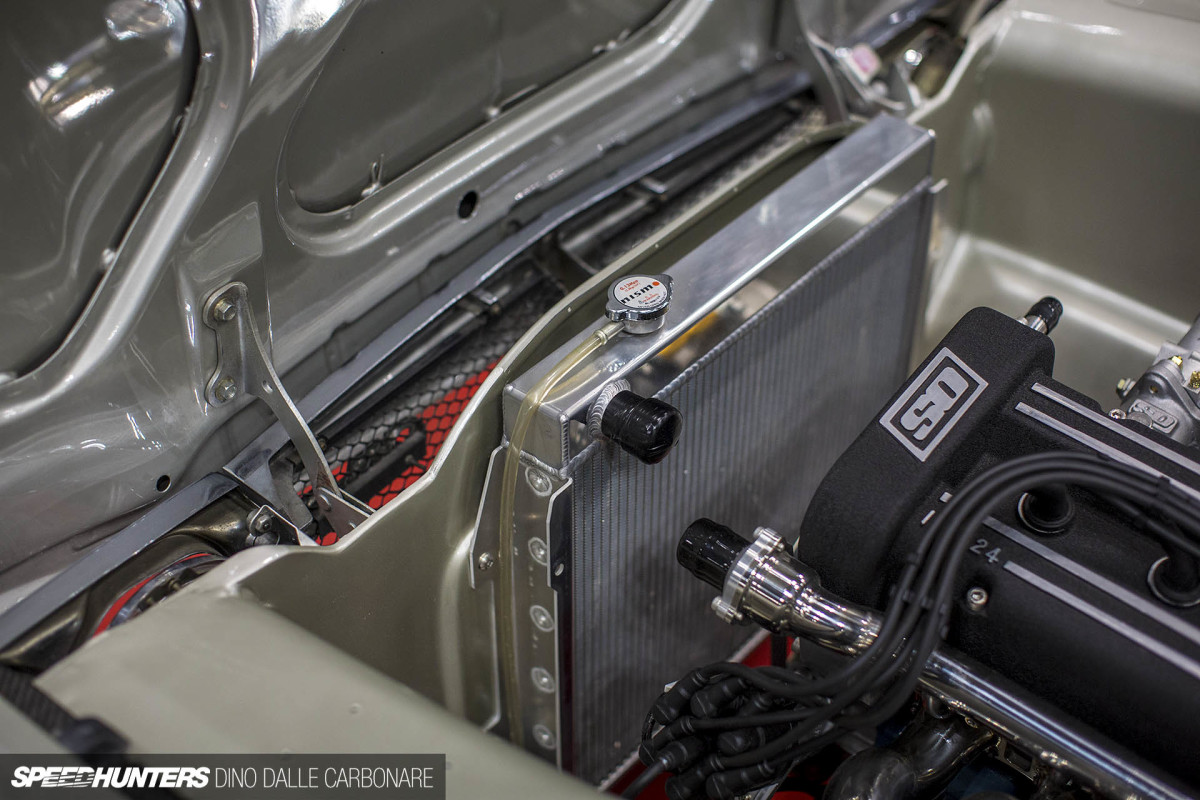 The engine bay has been smoothed out, wire-tucked and given a fresh lick of paint to create continuity from the exterior. It's easily one of the nicest Hako' builds I've seen in Japan, and every time I think of what the engine must sound like at full chat I need to go off to a quiet place with a box of tissues.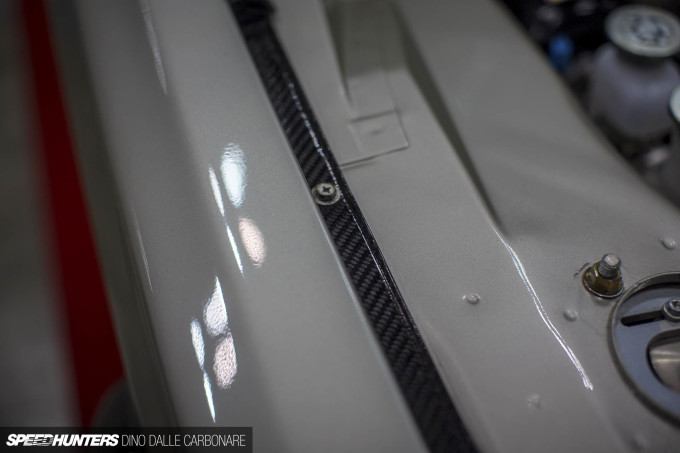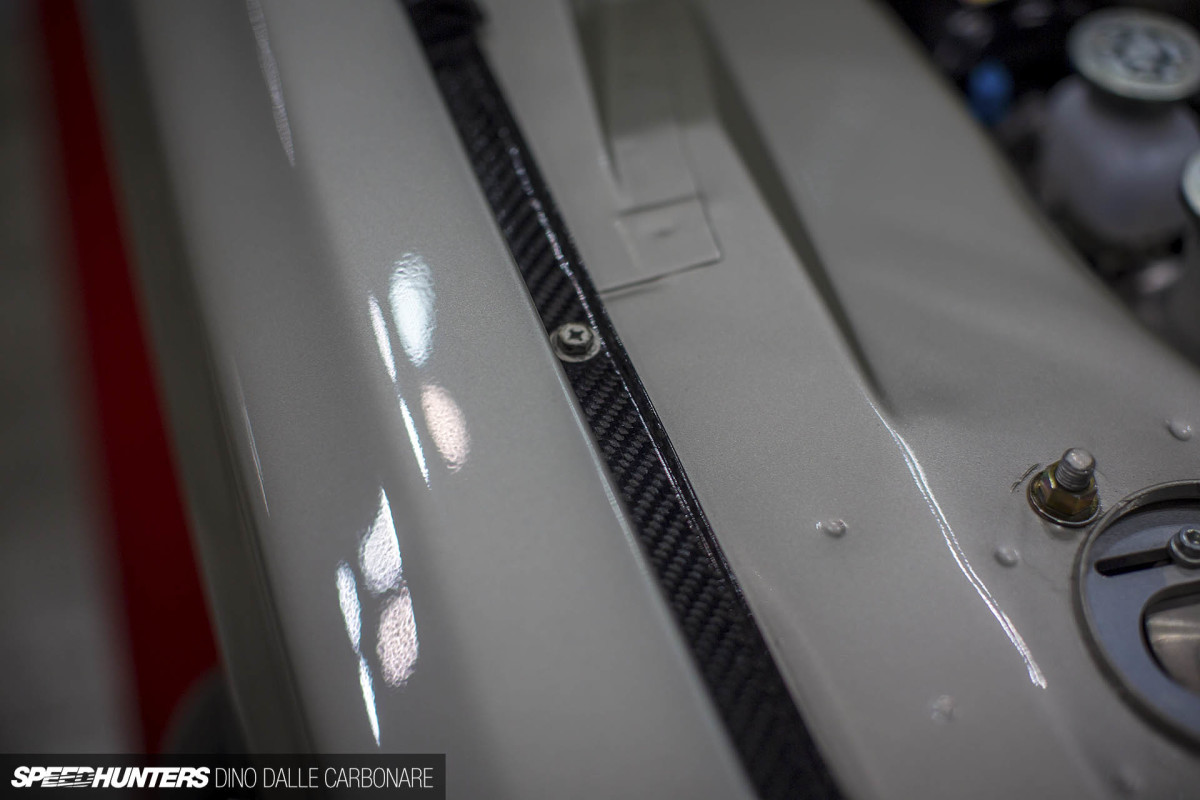 The details are outstanding, right down to the lightweight carbon fiber front fenders. I love how they painted these but left the exposed weave along the edge where they attach to the chassis.
The details continue as you work your way over the car, with simple flares hugging modern rubber wrapped around RS Watanabe wheels. Sneaked back behind the rounded spokes are compact Brembo 4-pot calipers biting down on cross-drilled ventilated discs. Modern Öhlins dampers are fitted at each corner with the geometry set to zero camber.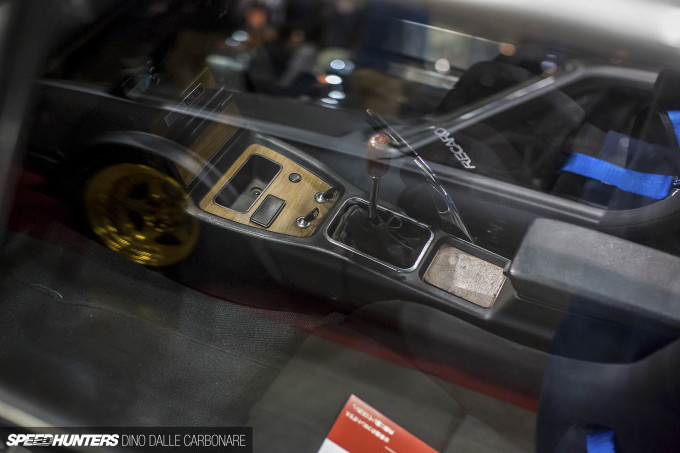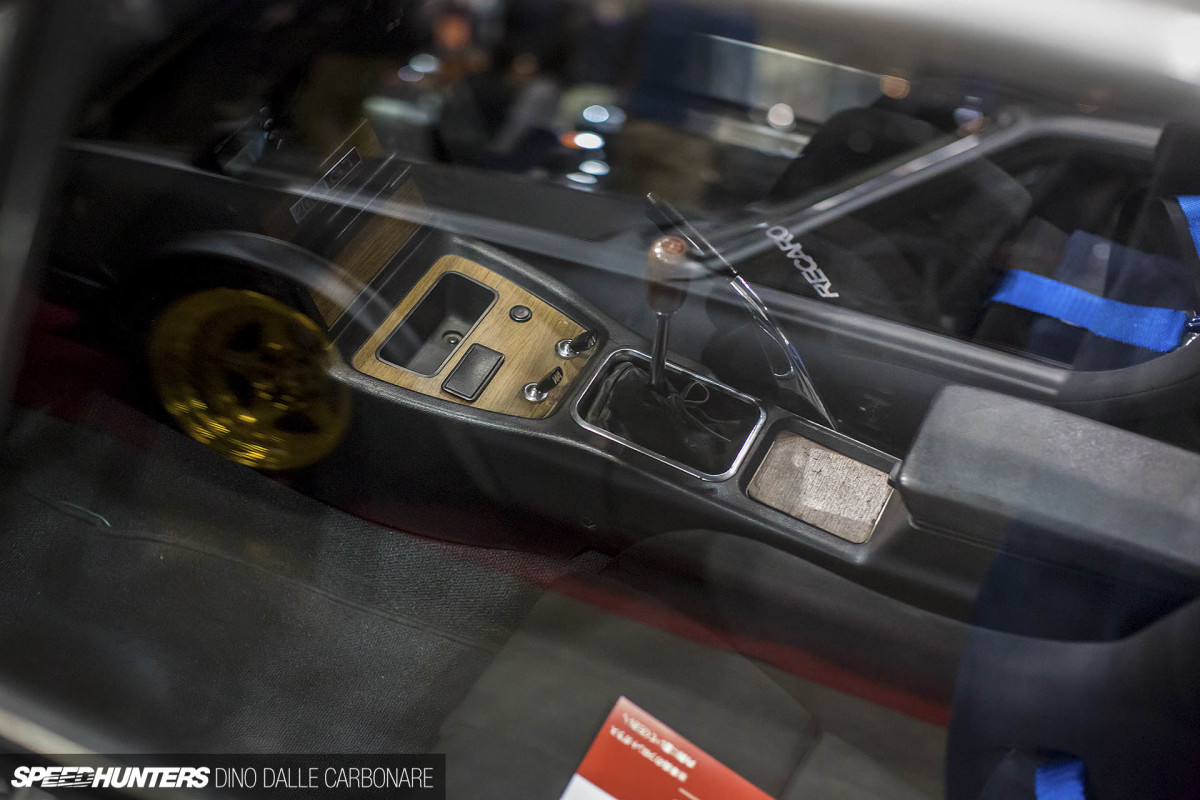 The interior features Recaro RS-GS race buckets with 4-point harnesses, and the driver steers with a classic Nardi wheel assisted by an electric power steering system.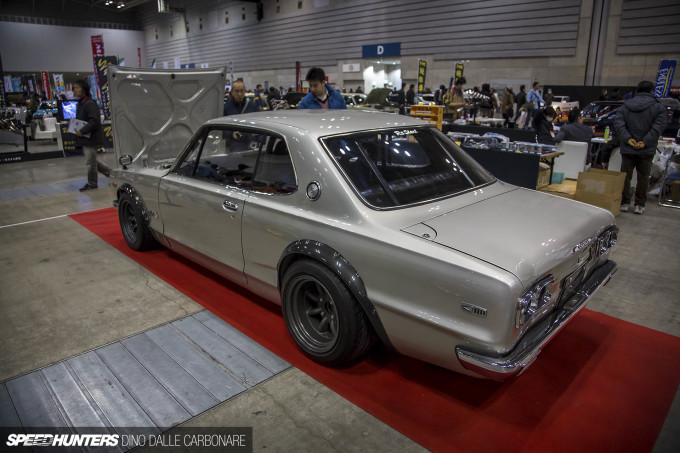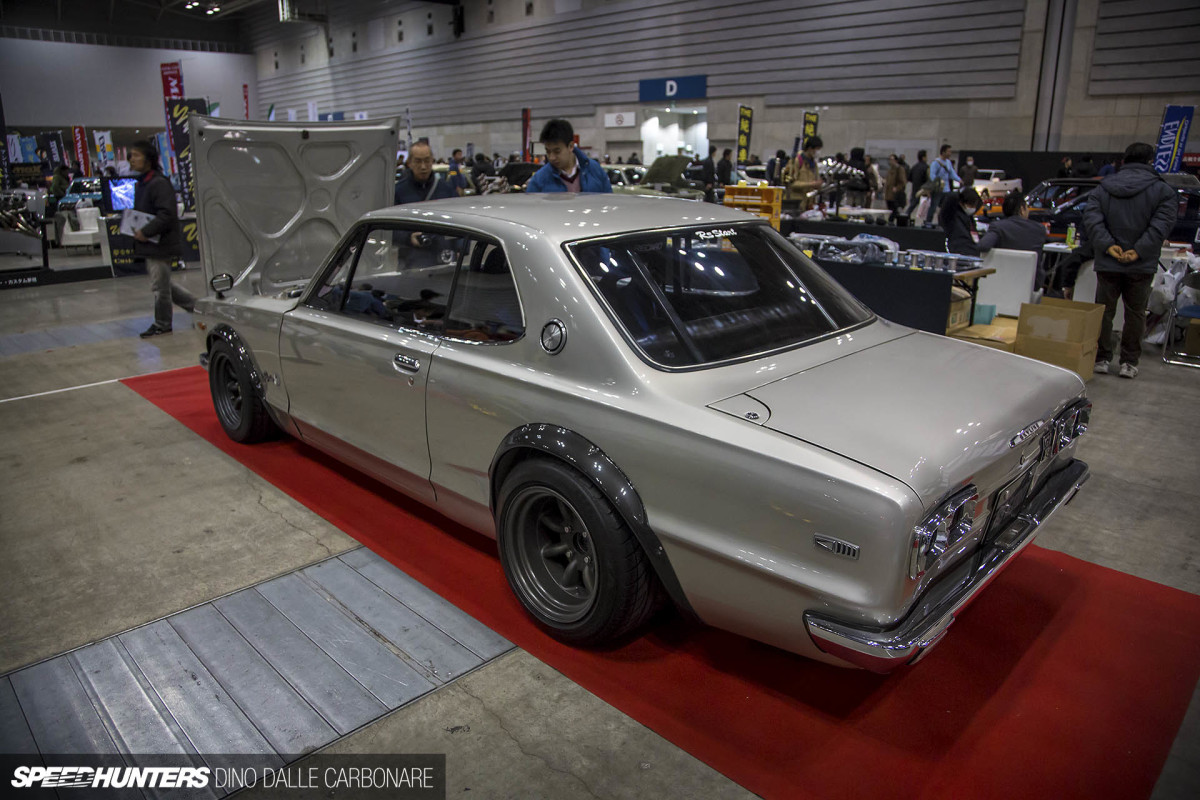 Speculators and collectors, the KPGC10 2000GT-R is all yours. I'm taking this RS Start Hako' home with me and I'll drive the crap out of it for as long as I can!
Dino Dalle Carbonare
Instagram: speedhunters_dino
dino@speedhunters.com