Health Check
Where the heck does the time go?
It's been a good few months since I last provided an update on where Project RS4 was headed. I've had the car since August and, in truth, have put more miles on it in that time than I did over the entire last year of ownership with Project 2000. The Audi has proven super practical for loading up with camera kit and just everyday normal stuff like shopping or taking the dog out.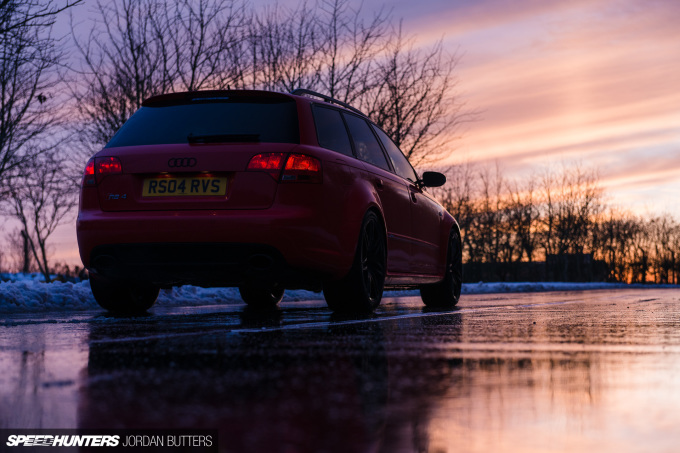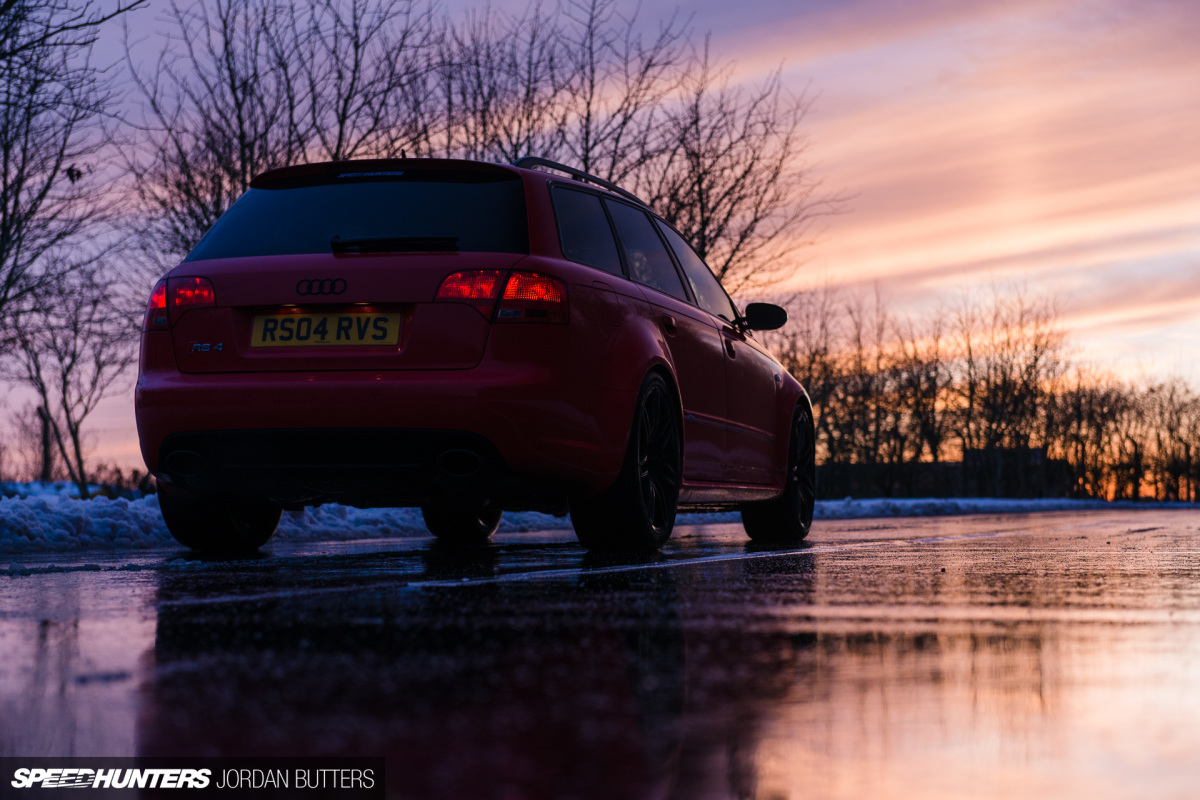 In fact, I had bought a cheap runaround to use for keeping the miles off my 'main' car, but it's sat unused since October; the battery's dead and its MOT has run out. I should probably do something about that…
But I digress. What's more about the Audi is that it copes perfectly with the crappy weather we get here in the UK in winter. It's super stable and comfortable both at speed on the motorway and on twisty B-roads.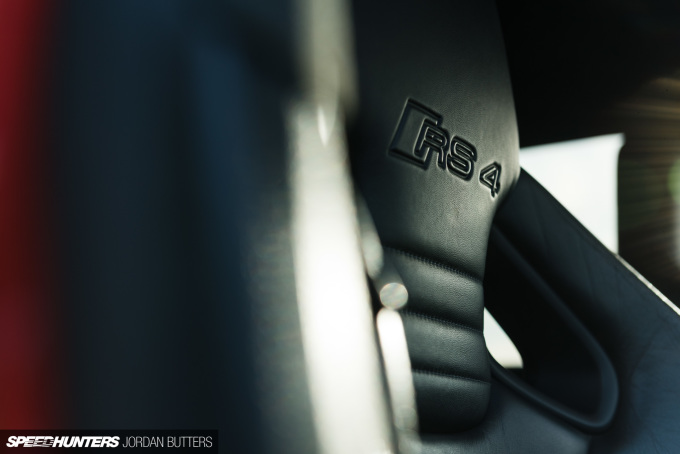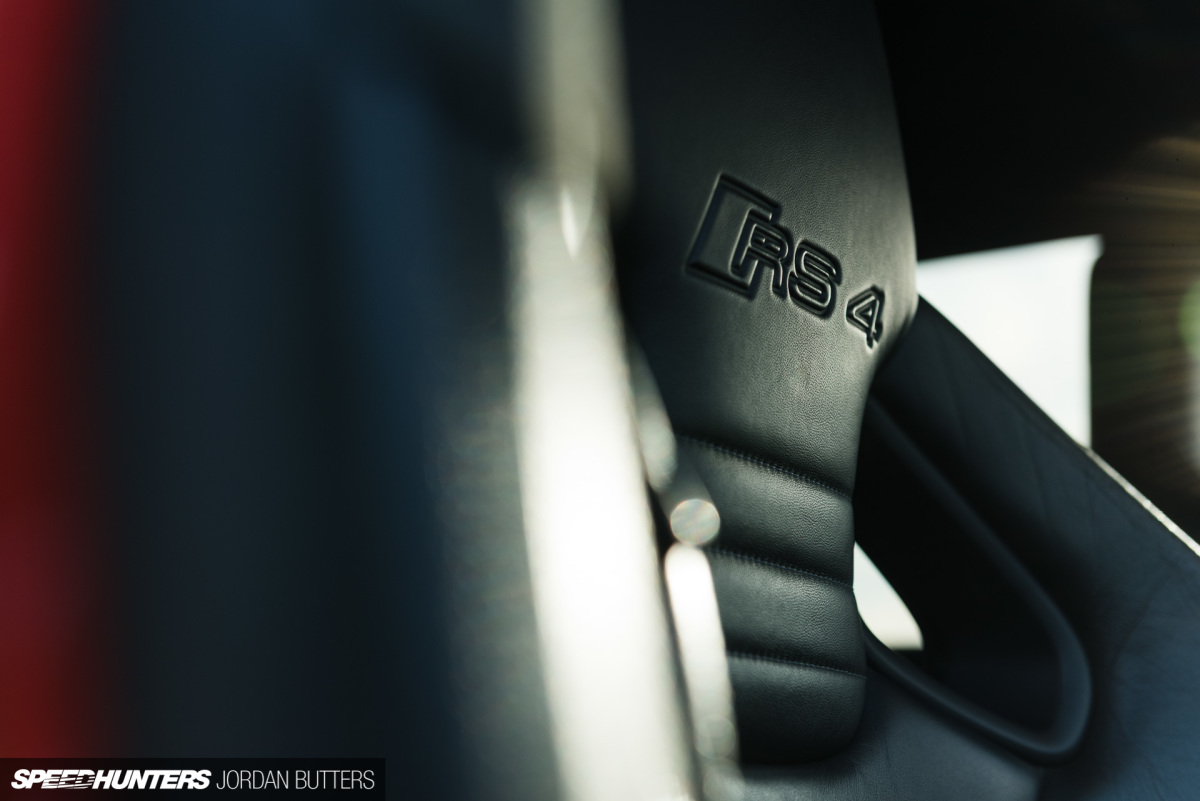 That doesn't mean I haven't found areas that I want to improve, and that's what brings us to this point.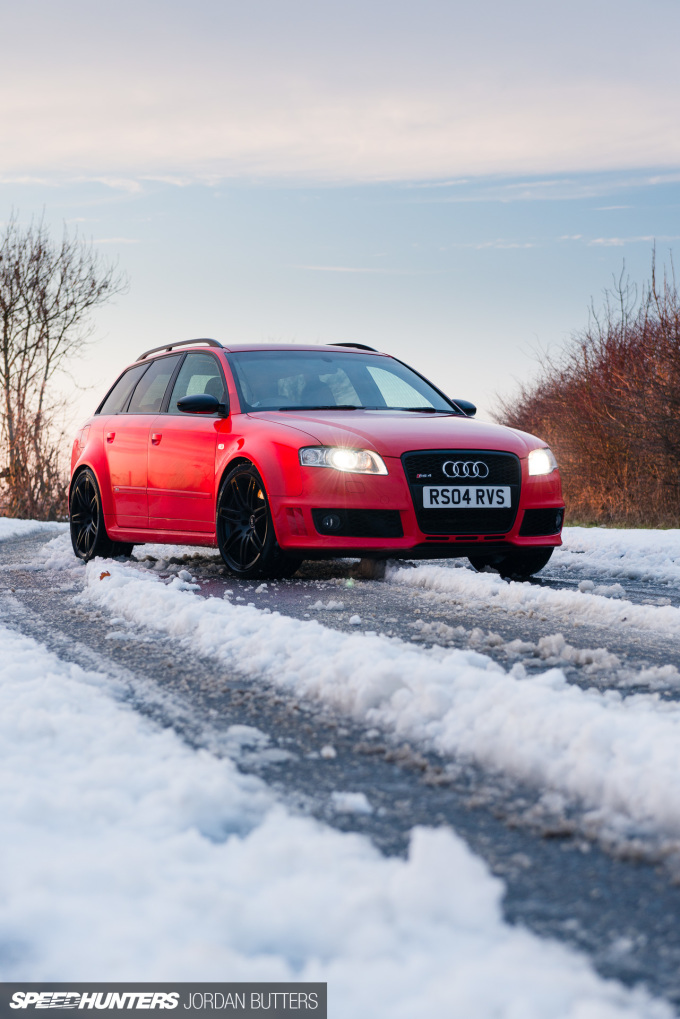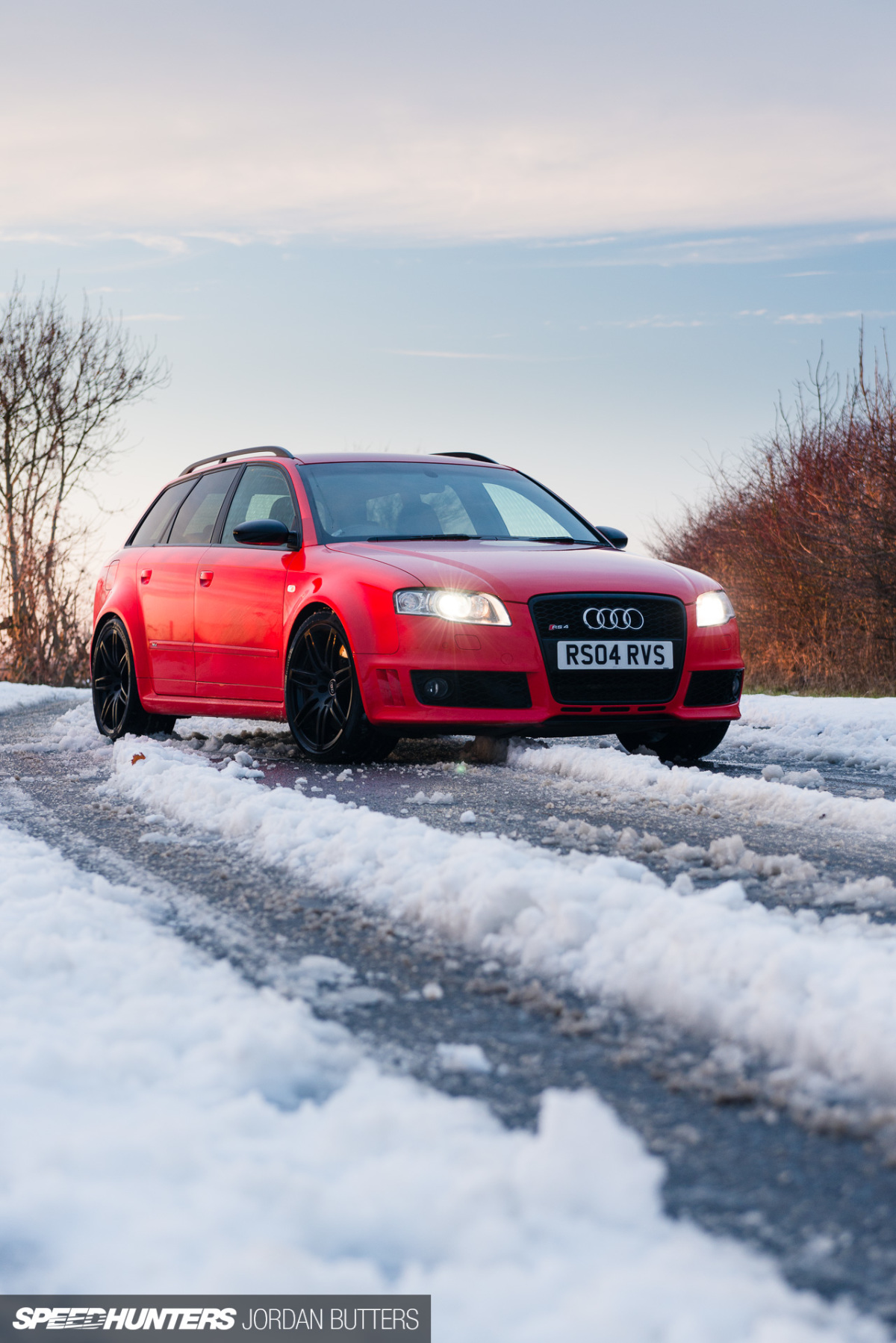 Since picking the car up last year, pretty much all I've done is fill it (lots) and drive it, bar some small problems and aesthetic tweaks that needed doing. Notice I've changed the front badge back to OEM? The carbon one that was on there before wasn't to my tastes and made the car look de-badged, which I personally don't think is a great look.
Minor aesthetics aside, although the RS4 came with a full Audi service history and a big stack of paperwork, it was playing on my mind that I just took the previous owner's word for the mechanical condition of the car and should probably get it checked over at some point. Not only would this give me some peace of mind, but it would also highlight any bits that might need doing so I could prepare for them.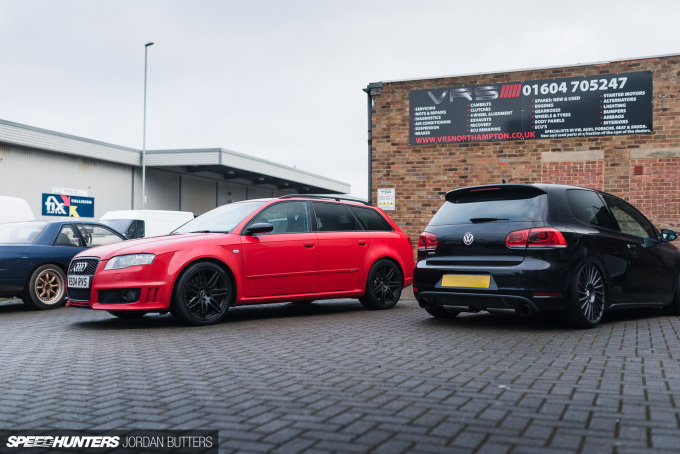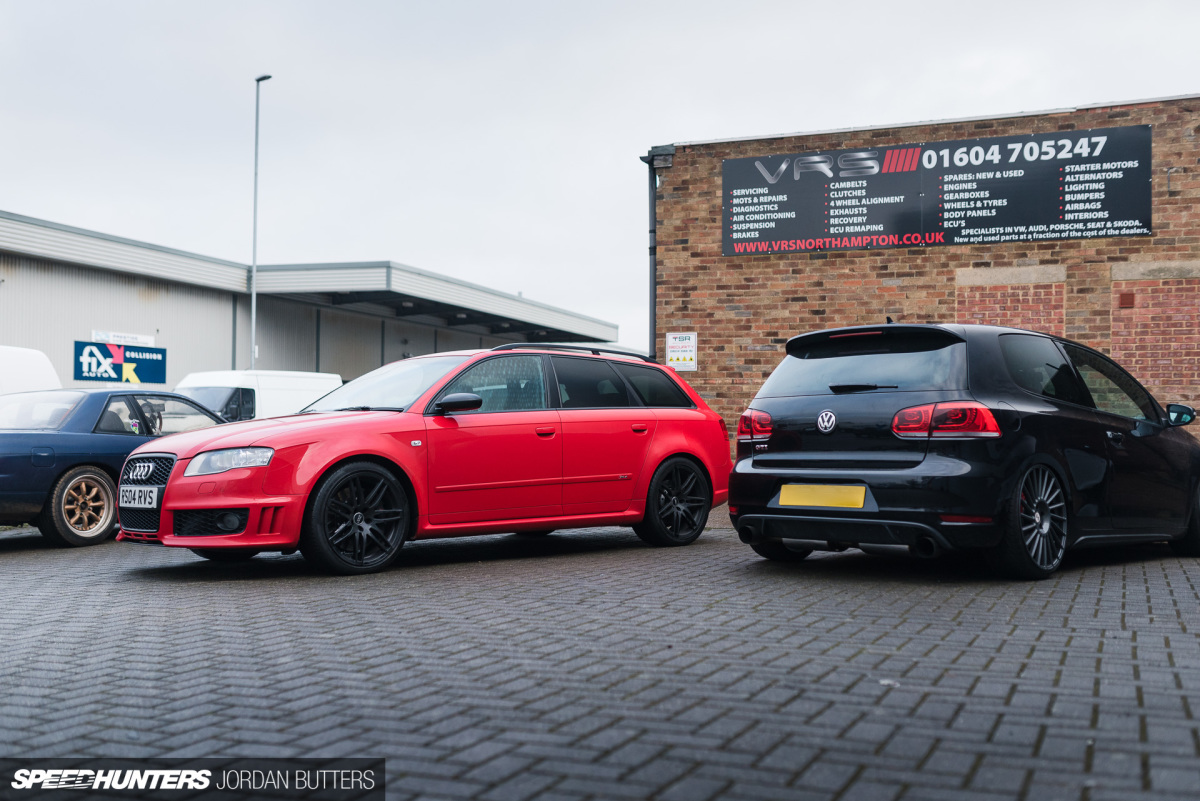 I don't know about you, but for me there's not a more worrying moment than when you first put a new-to-you car on the ramp, but it's something you've got to do because if you don't, it'll eventually bite you. I noticed that the suspension looked like it was slightly down in one corner, and the car had developed a subtle clunk when traversing speed bumps slowly. Remember what I was saying about Audi's Dynamic Ride Control system before? It's brilliant when it works, but sadly it doesn't work forever.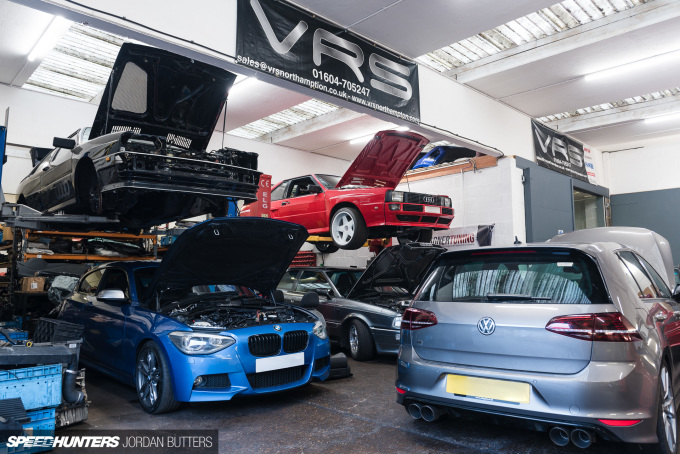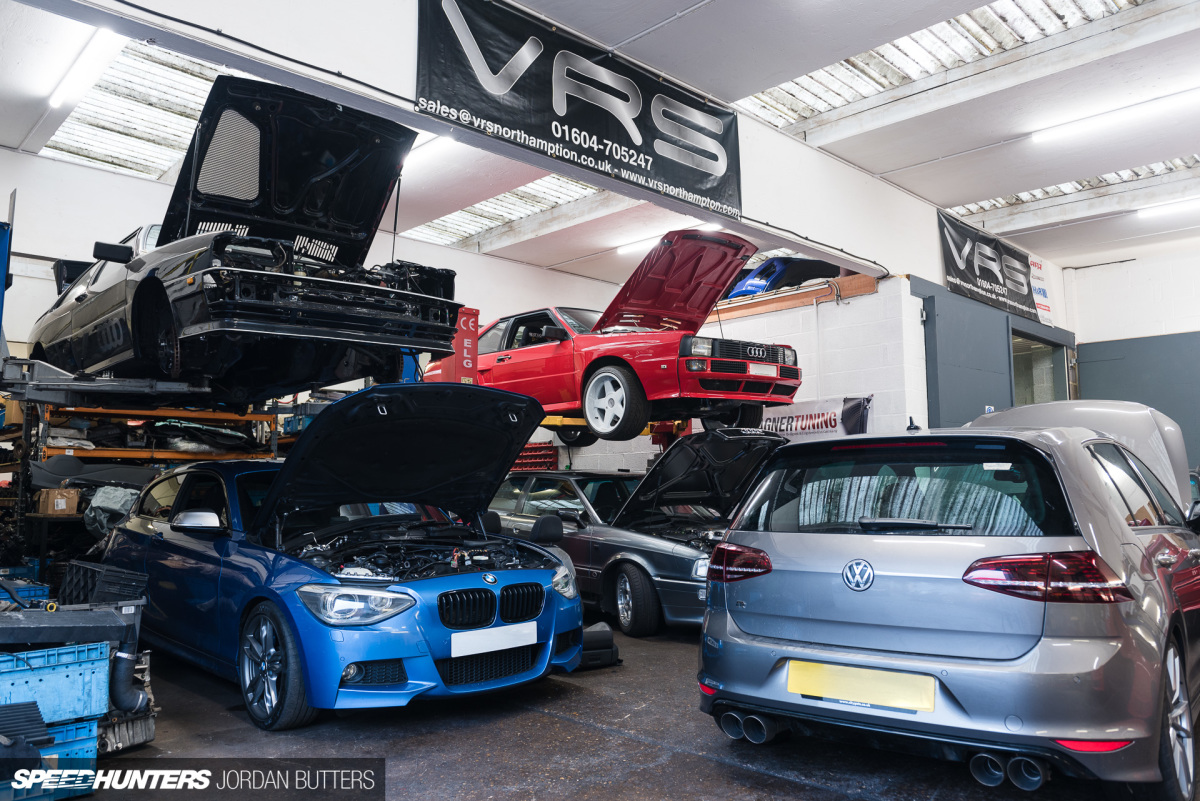 Not wanting the suspension to fail on me, I put in a call to VRS Performance in Northampton. I first met VRS bossman Will Linfoot last year when shooting Dave Rowe's Pikes Peak Quattro and, with VRS only being down the road from me, and them being a veritable collection of VAG gurus, it made sense that I entrust them to diagnose any current or potential issues with the car. They see a lot of B7 RS4s and so any common faults or problems are easily diagnosed.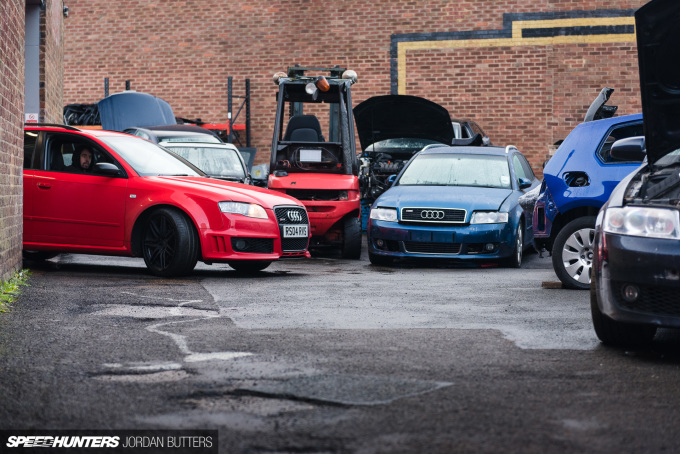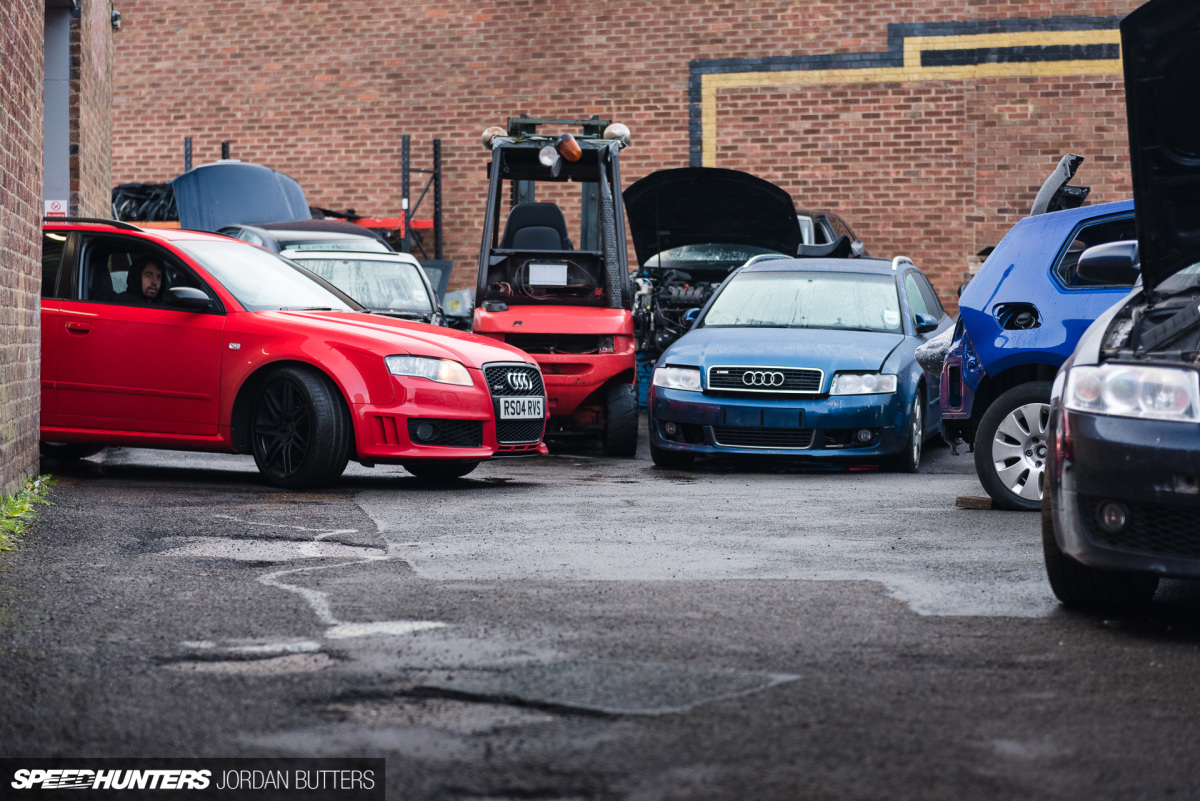 Rocking up at VRS on a cold, wet and windy day in December, I promptly handed over the keys, watched my car disappear, and sat nervously chewing the ends of my fingers off waiting for the verdict before deciding to have a wander around.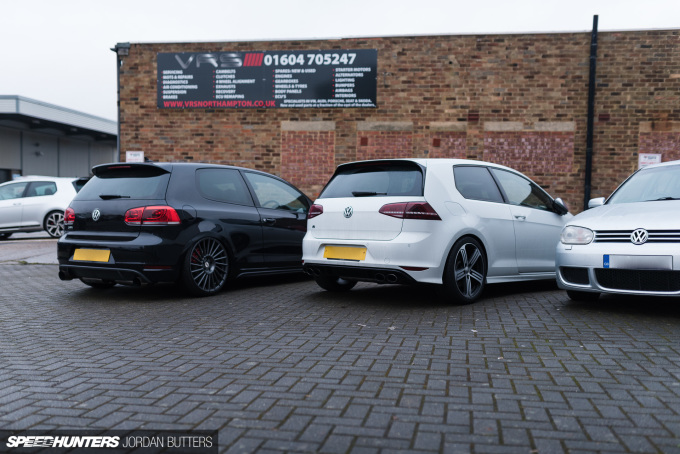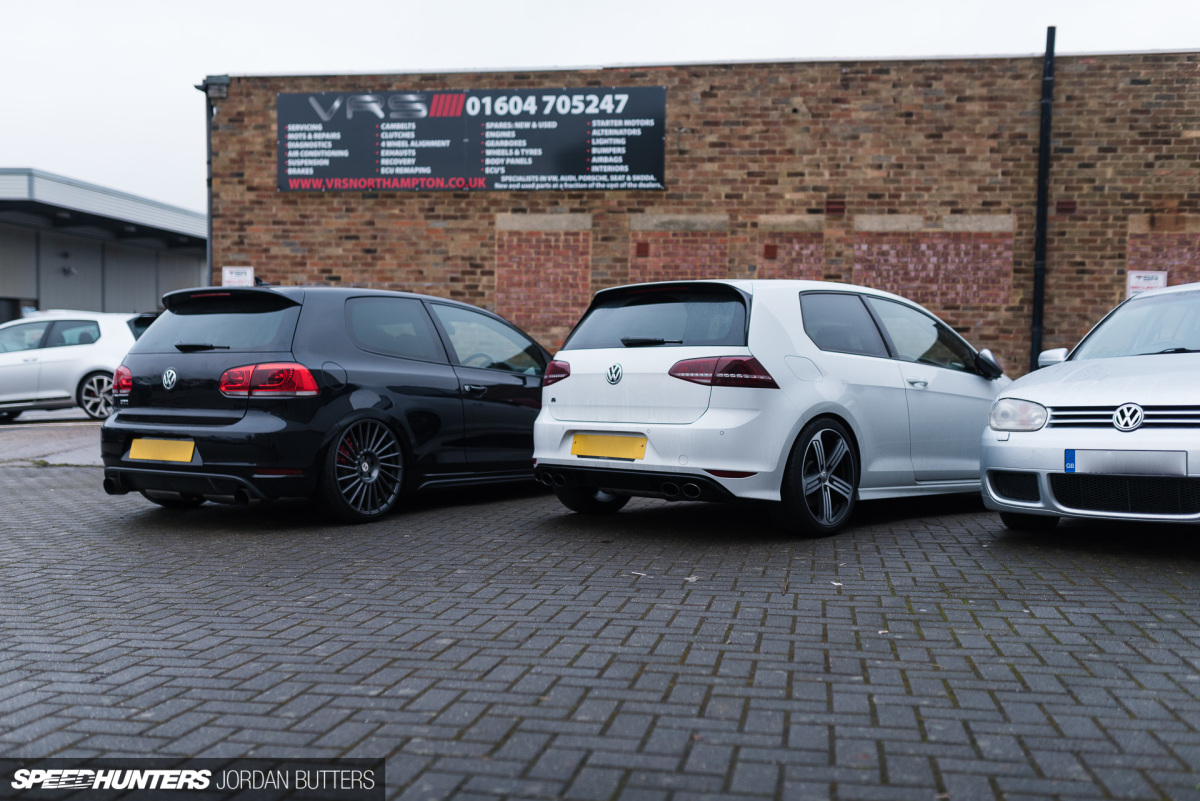 The carpark was filled with a selection of fast VAG models, mostly newish Golfs of various stages of tune. One element of the VW scene that I admire is that it's filled with wolves in sheeps' clothing – you could be looking at a relatively stock GTI, or a 500hp monster. Details like uprated brakes, or a larger intercooler are often dead giveaways though.
Heading back into reception, Will poked his head around the door and said: "It's not a bad car." I was sure he was just softening the blow, but Will went on to tell me that I need a caliper bolt drilled out and tapped, as well as a couple of suspension arms as the bushes are worn. It had been raining heavily so any leaks from the DRC system weren't immediately apparent, but the drooping suspension indicated that it would be best to replace it now rather than wait for it to fail.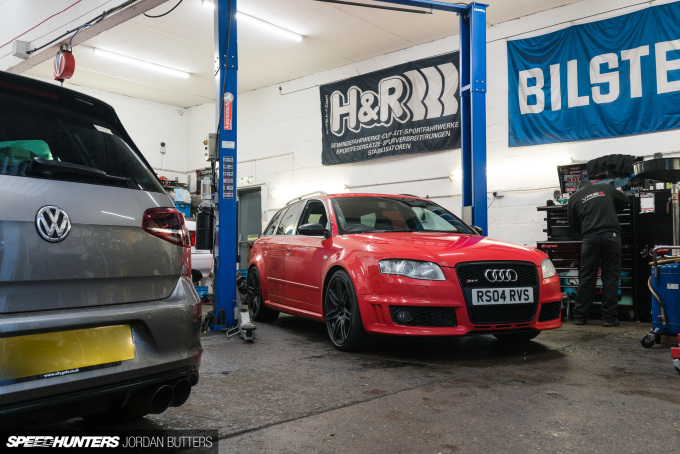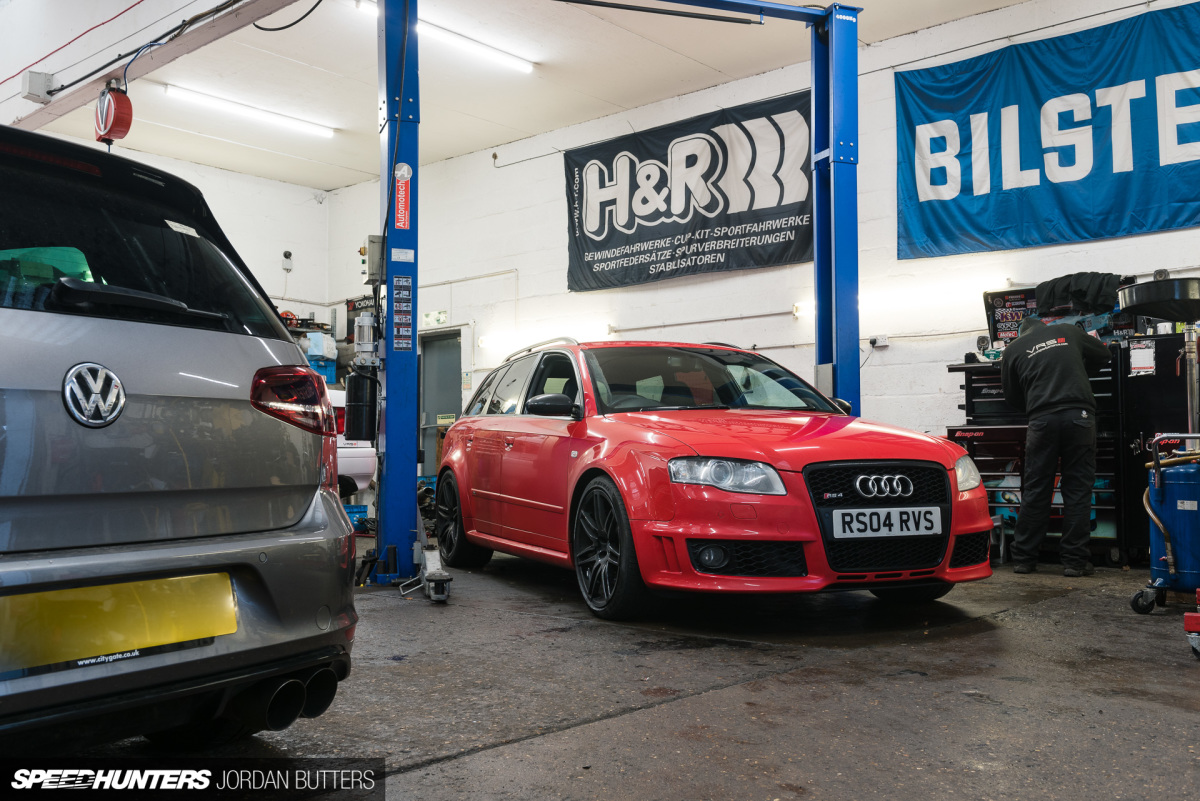 The auxiliary cooling radiator was leaking ever so slightly too, which I suspected as I'd noticed the coolant level would drop slowly over time. The secondary radiator only kicks in when the oil temp reaches a certain temperature, so that would explain why I hadn't seen any coolant on the garage floor after the car was parked. Will suggested deleting the rad as it's surplus to requirements, and running a custom cold air feed from the now vacant space in the front bumper, up into the airbox. Two birds, one stone.
As Will headed out in the car with his laptop to check the ECU, I took time to have a quick look around this GTI Clubsport. It's easy to see why Paddy likes these so much and has drawn some inspiration for Project GTI from this variation.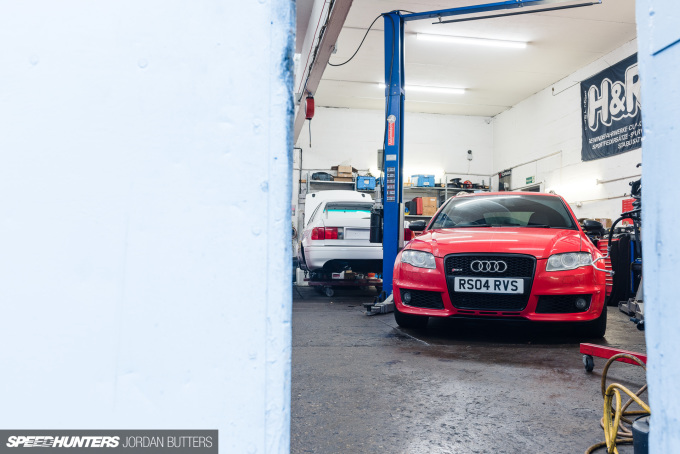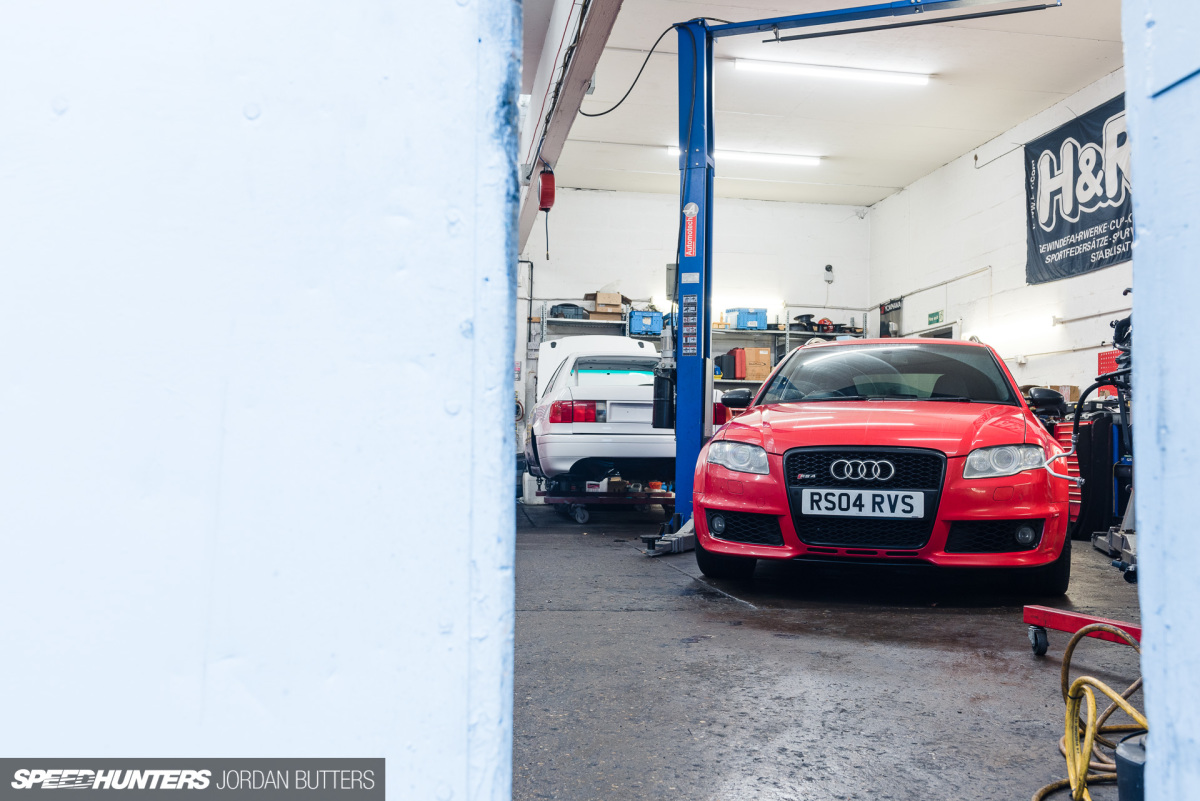 The news from the test drive wasn't great. To my ignorance, and the previous owner's quite possibly, it seemed the car was running a custom map and, to put it lightly, it was crap. Throttle response and power were way down below 5,500rpm, after which point it came alive. This confirmed the quiet suspicions I had that it felt sluggish from low down. Fortunately, a stage one remap and carbon clean is already on the cards for early this year, so hopefully this will all be easily rectified in an upcoming update.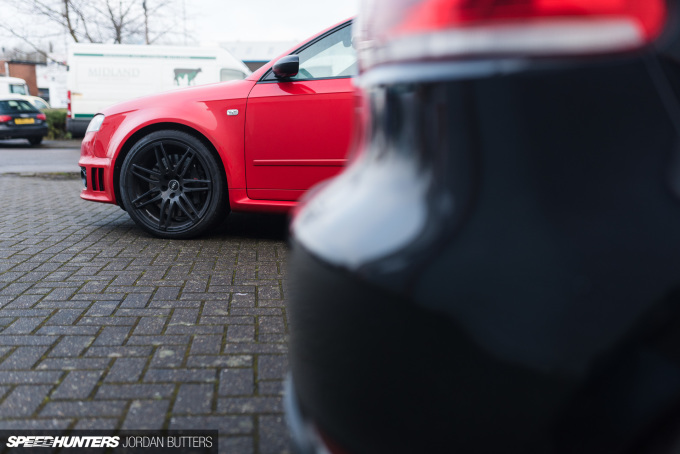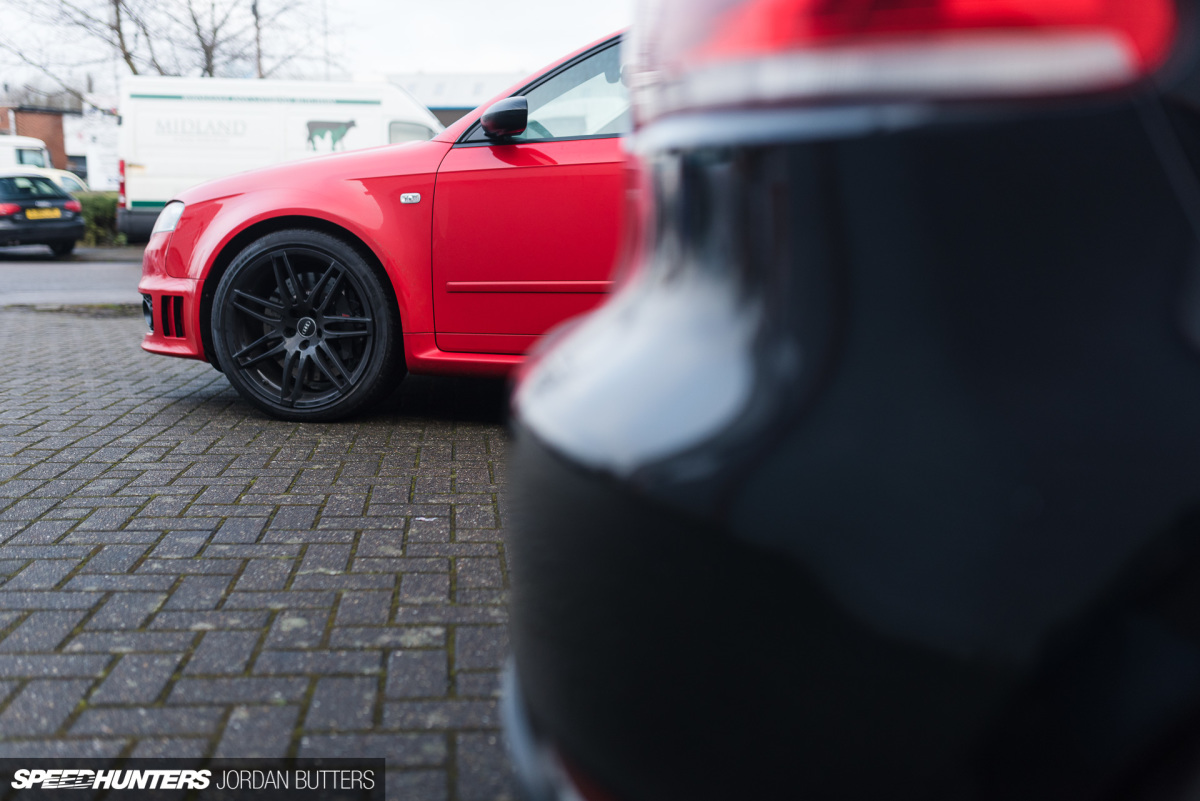 Bar a couple of other minor issues to sort, that was the worst of the news. Other than these few issues, the car isn't in bad shape, and a day or two spent sorting the problems out and I'll have a pretty solid base to start from.
KW To The Rescue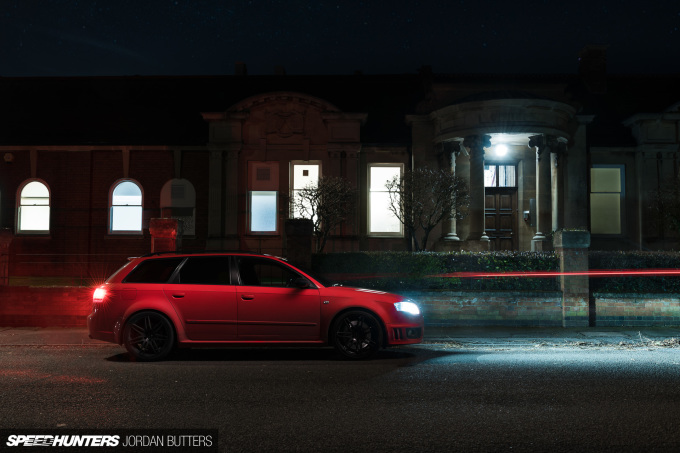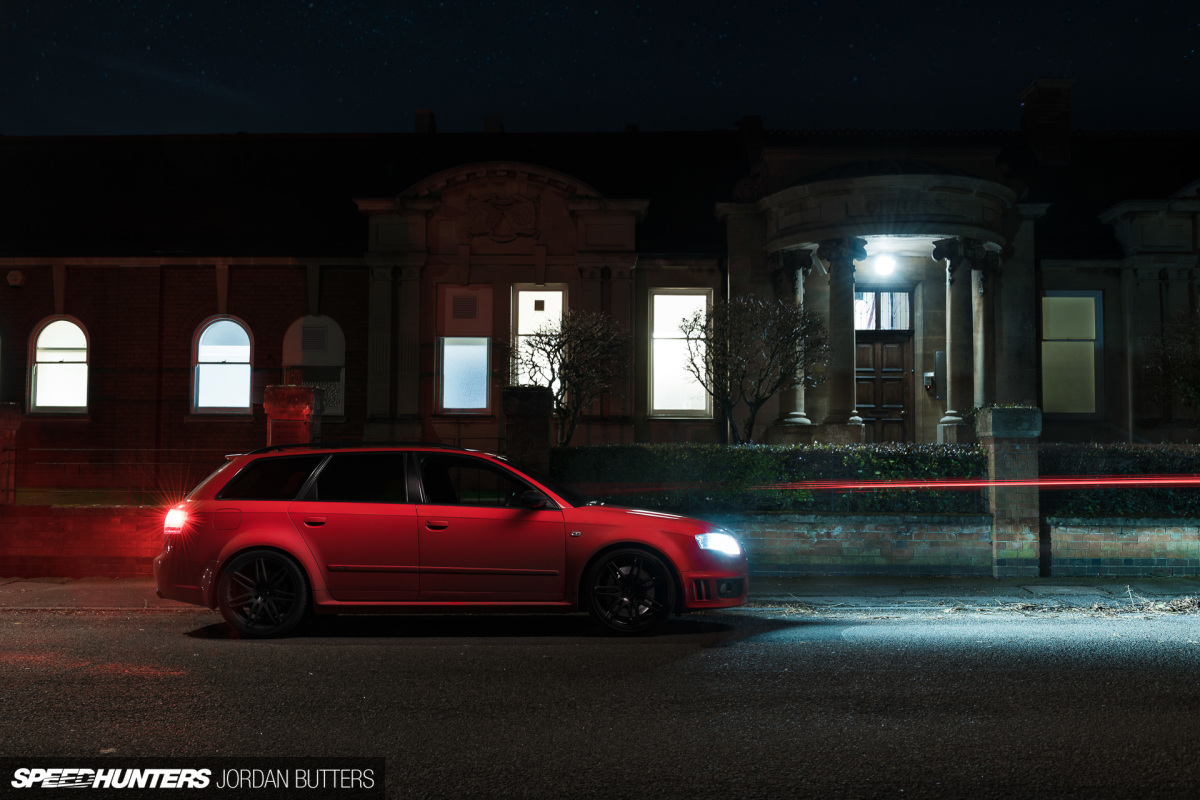 With the DRC system already condemned in my own mind, and a new OEM system silly money, I needed a replacement. Having had coilovers on several of my previous cars, I decided to stick to what I know.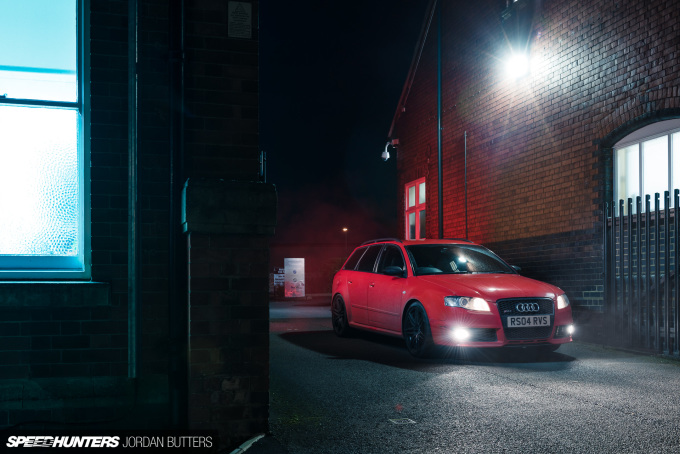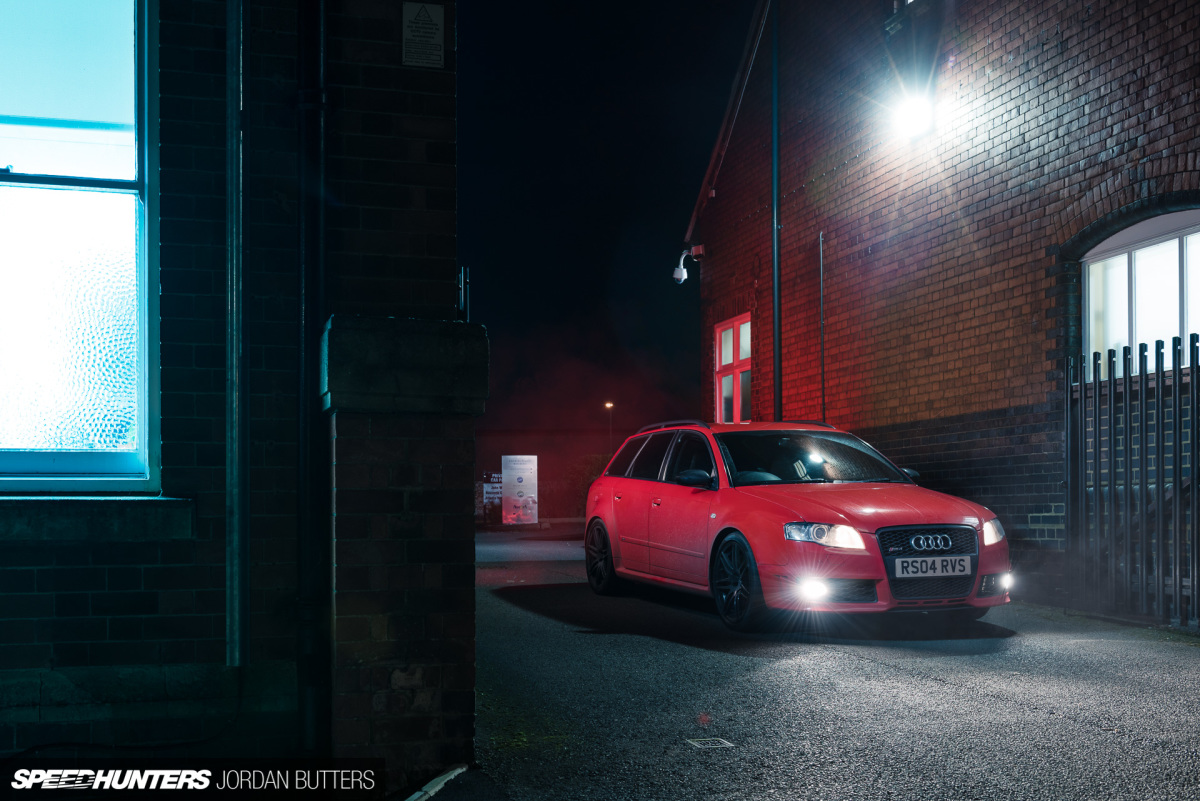 With the DRC system offering such good handling straight out of the box, I didn't want to take a step backwards in practicality or performance. So, a quick conversation with KW Suspensions in Germany where they recommended their Variant 3 inox-line setup to suit my needs.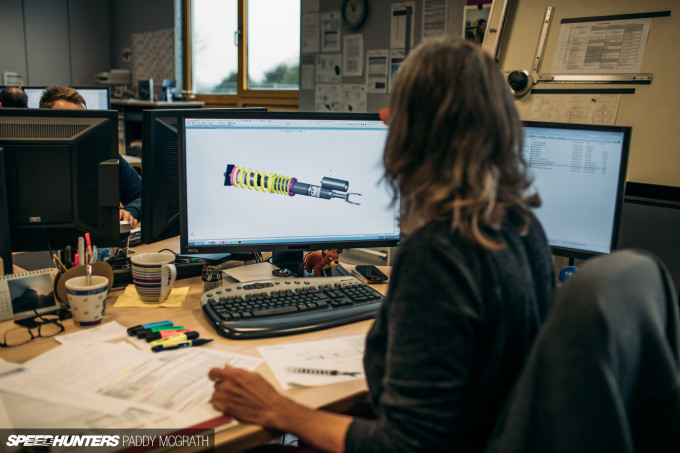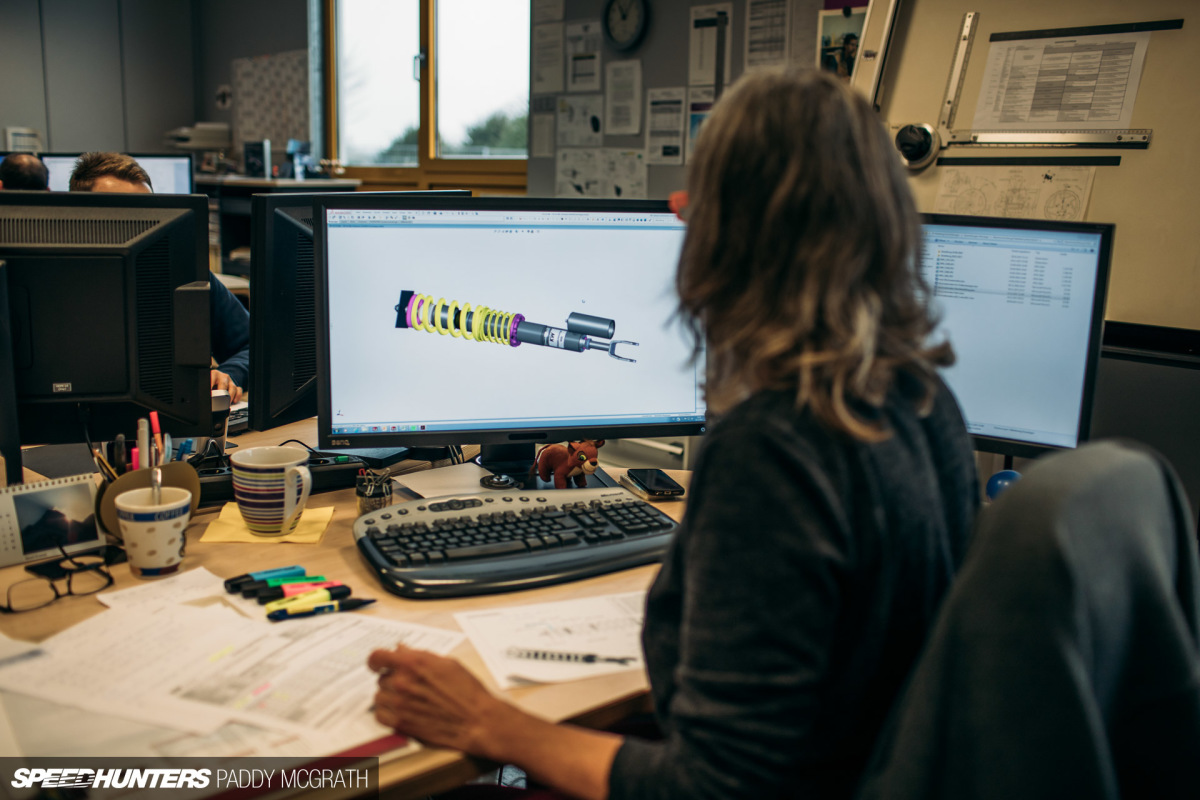 This conversation just so happened to coincide with Paddy's recent visit to KW HQ, so through the medium of an Irishman's lens and a litany of increasingly abusive Instagram messages, I got to see how my set of coilovers were coming along as they were being built in the factory. How cool is that?
In fact, I was kind of jealous that Paddy got to experience this, but he'll be bringing a more in-depth story to the site soon. What's impressive about KW's operation is that every element and component of the coilover build is handled in-house.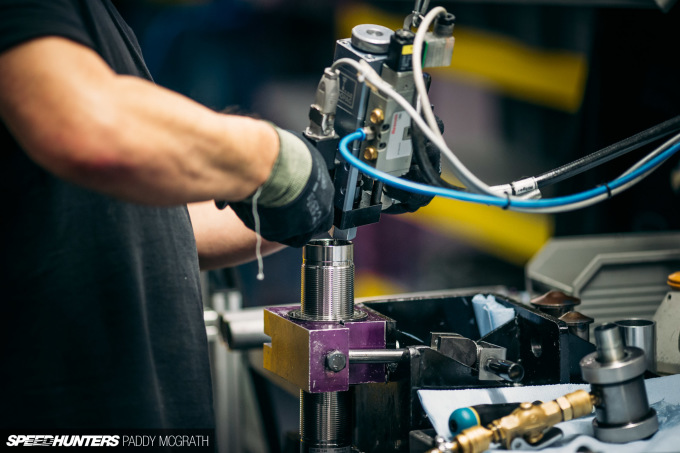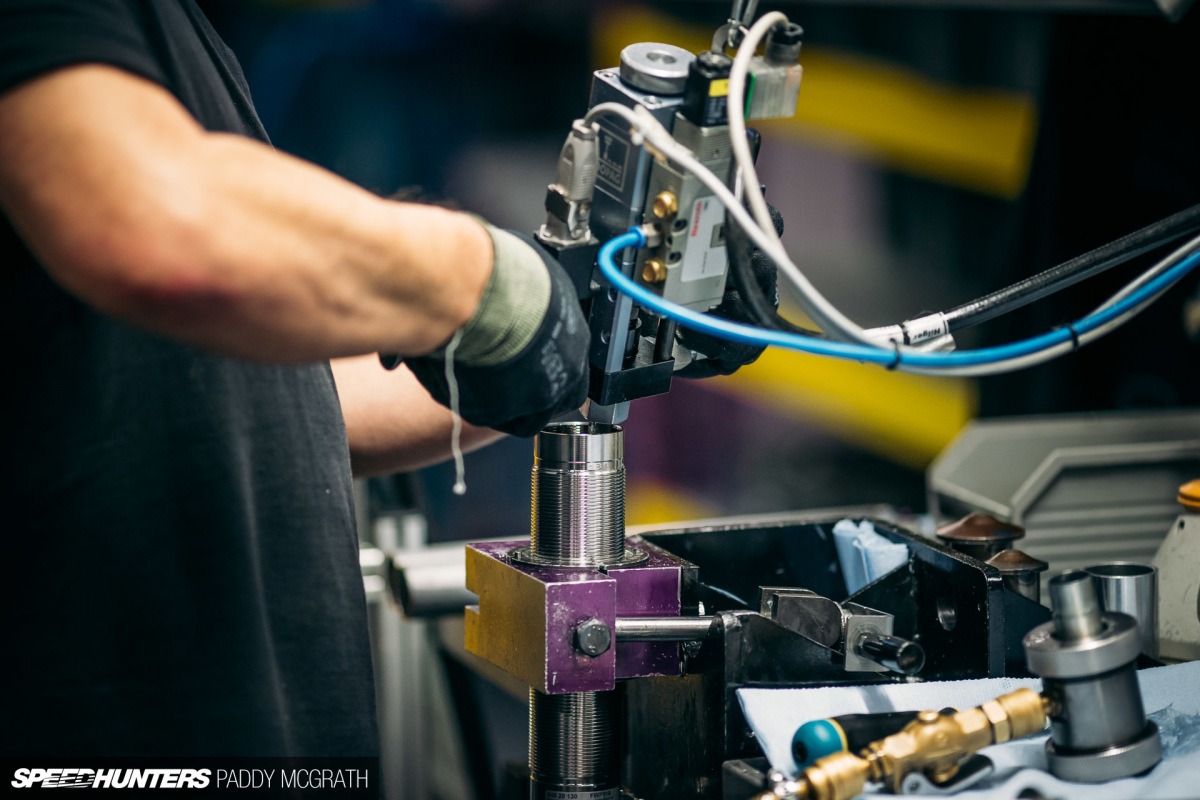 That means every strut is hand-welded and assembled one by one. All valving is done here, and every tiny component is assembled under their watchful eye. This gives KW the ability to retain complete control on quality over every component.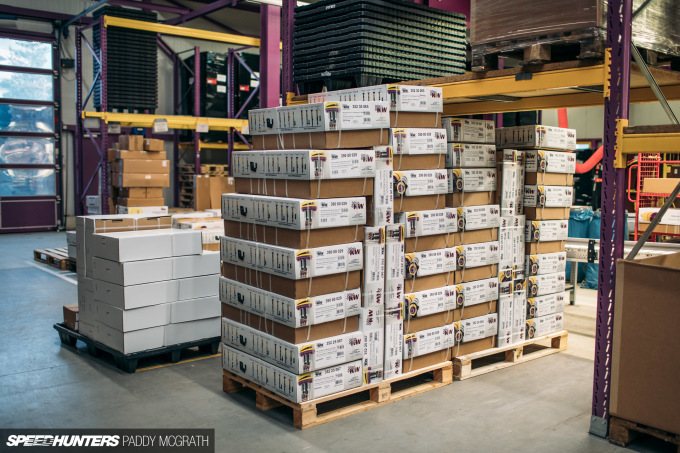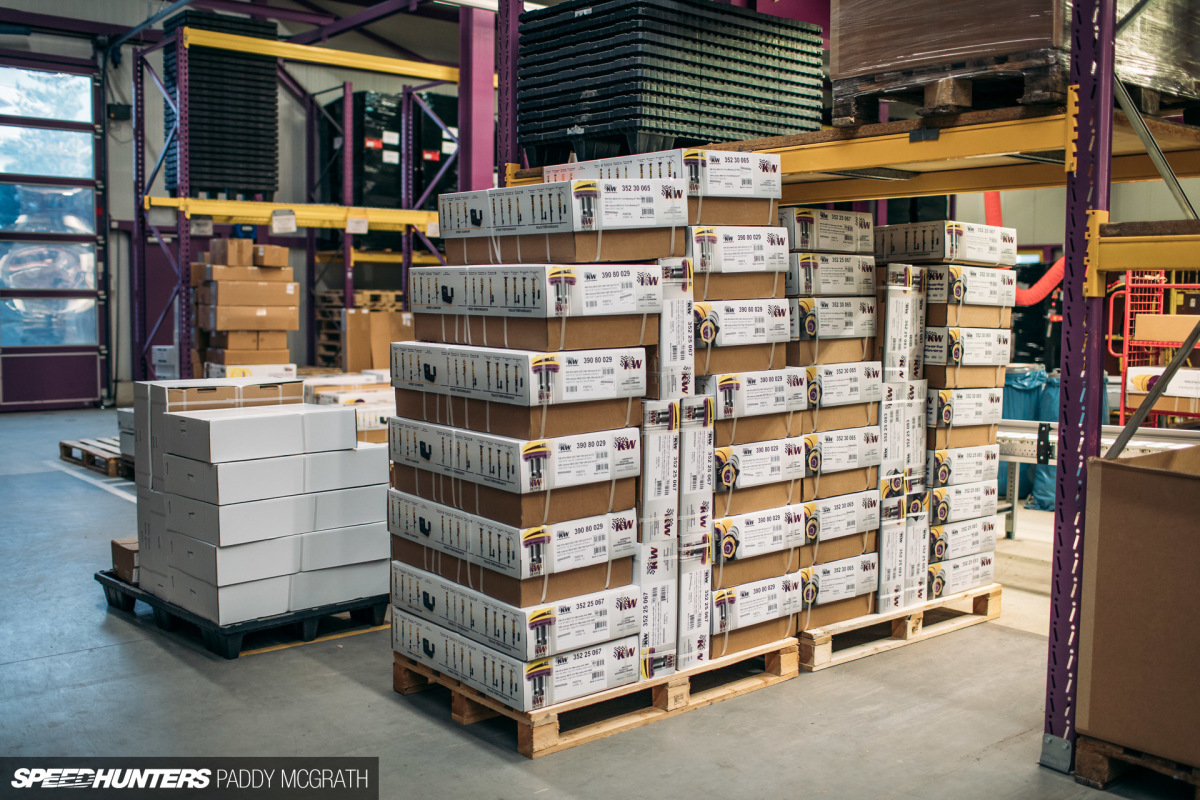 Once assembled, each damper is then dyno-tested to ensure quality before being packed up and shipped. You've got to love German efficiency, right? My set is in that batch somewhere – come to pappa.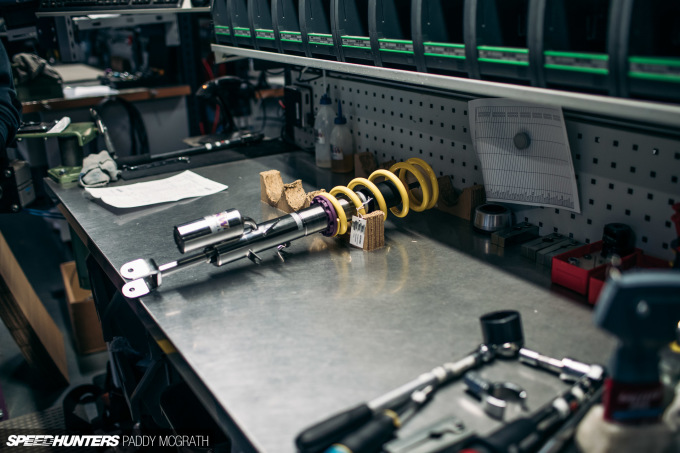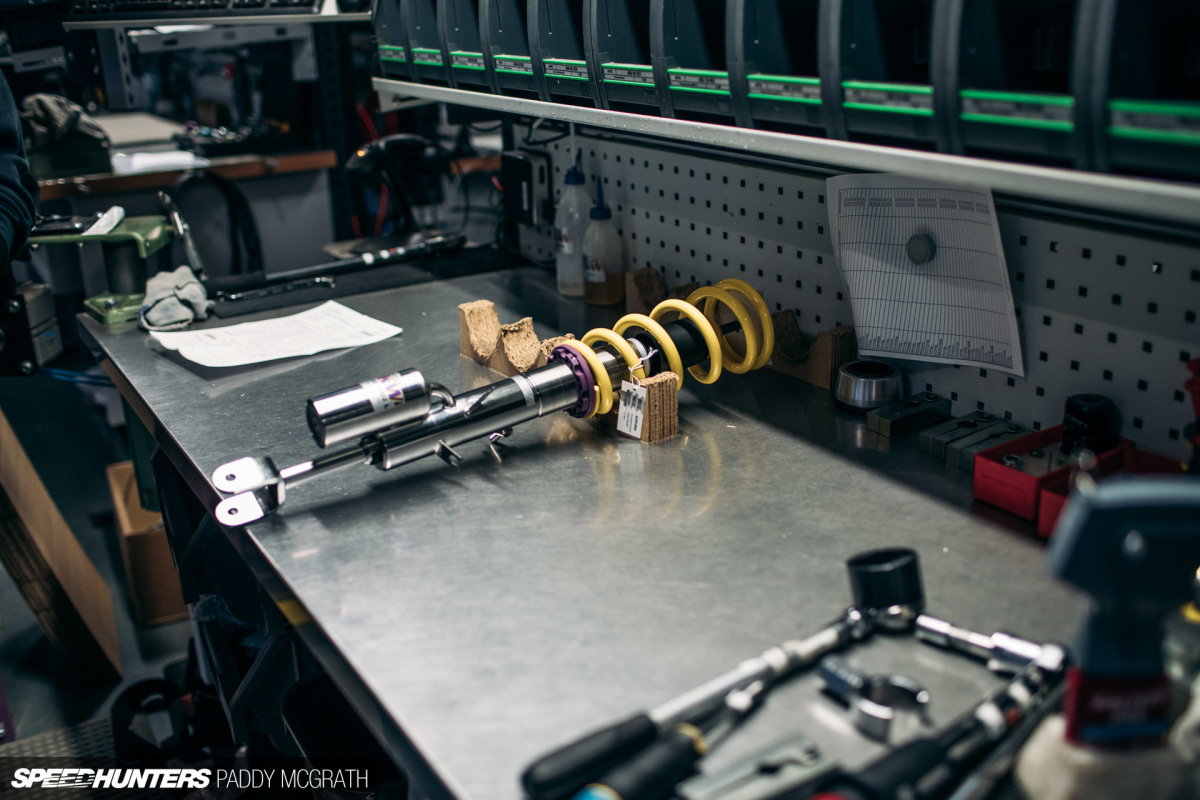 And here they are on the bench during assembly. The Variant 3s that KW were specifying for me would be perfect for the mixture of everyday, fast road, and very occasional track driving that I'll be using the car for. With 16 clicks of rebound adjustment and 12 clicks of compression adjustment there's plenty of scope to get the car handling just how I like, and then easily tweak it for different purposes. From the factory, every set of V3 comes pre-adjusted by KW specifically for the intended car.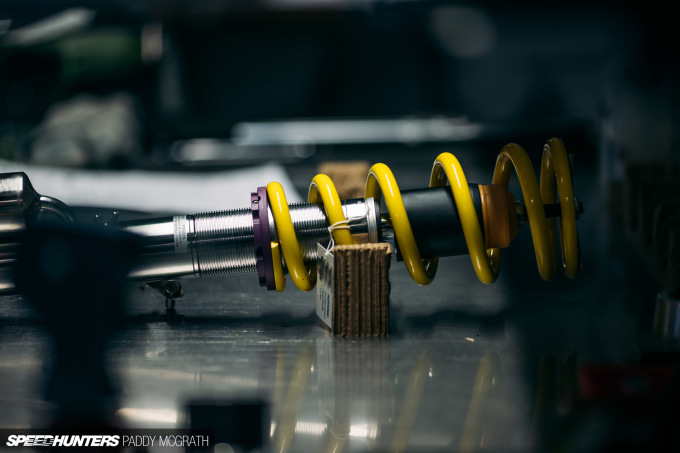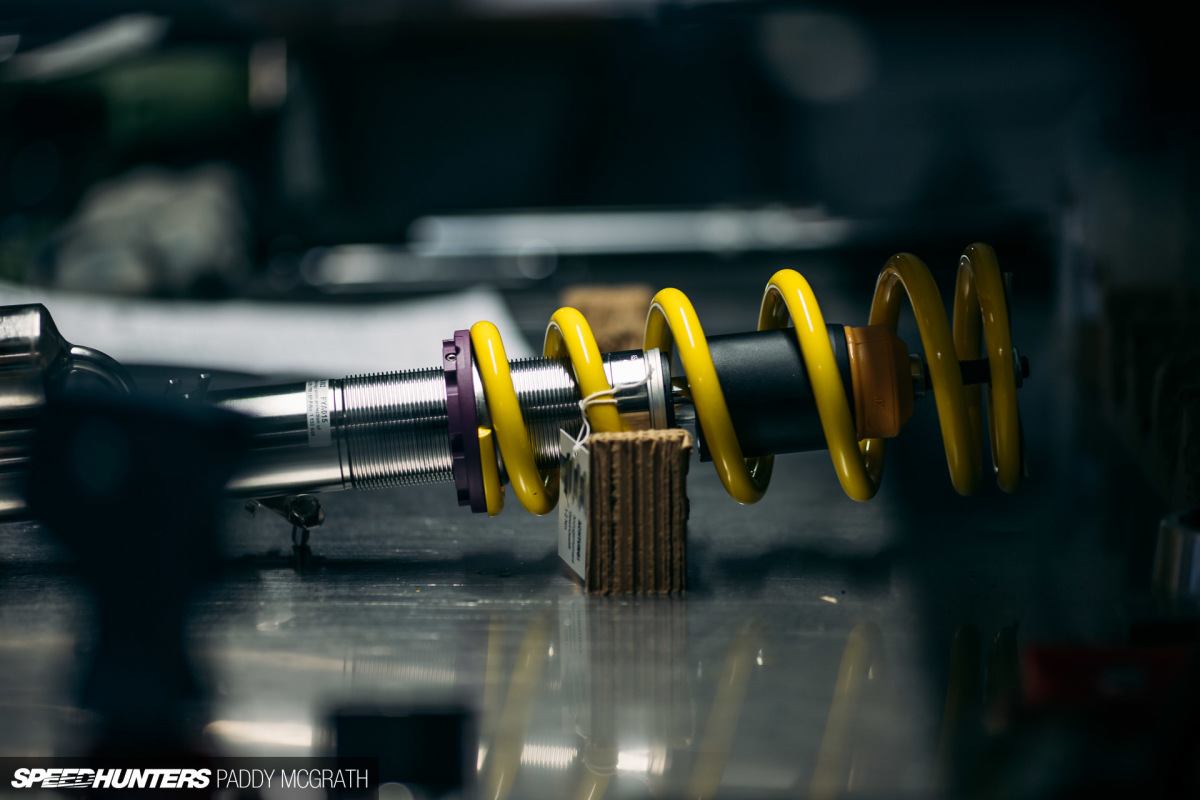 I should be able to find a setup that doesn't compromise comfort too much for everyday driving, yet gives me the positive and direct handling that I want on fast roads or the occasional track session.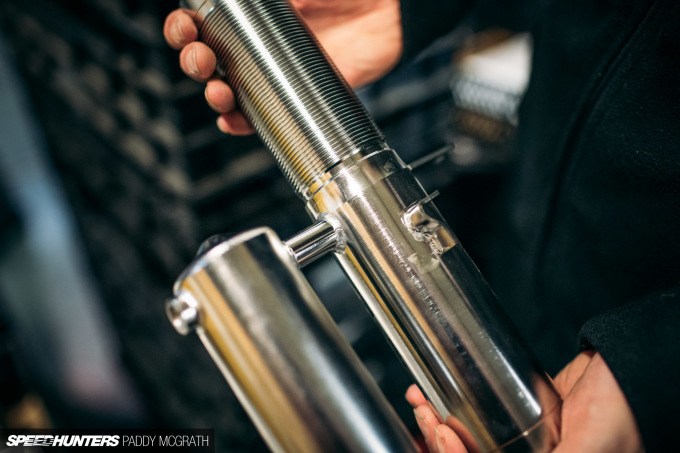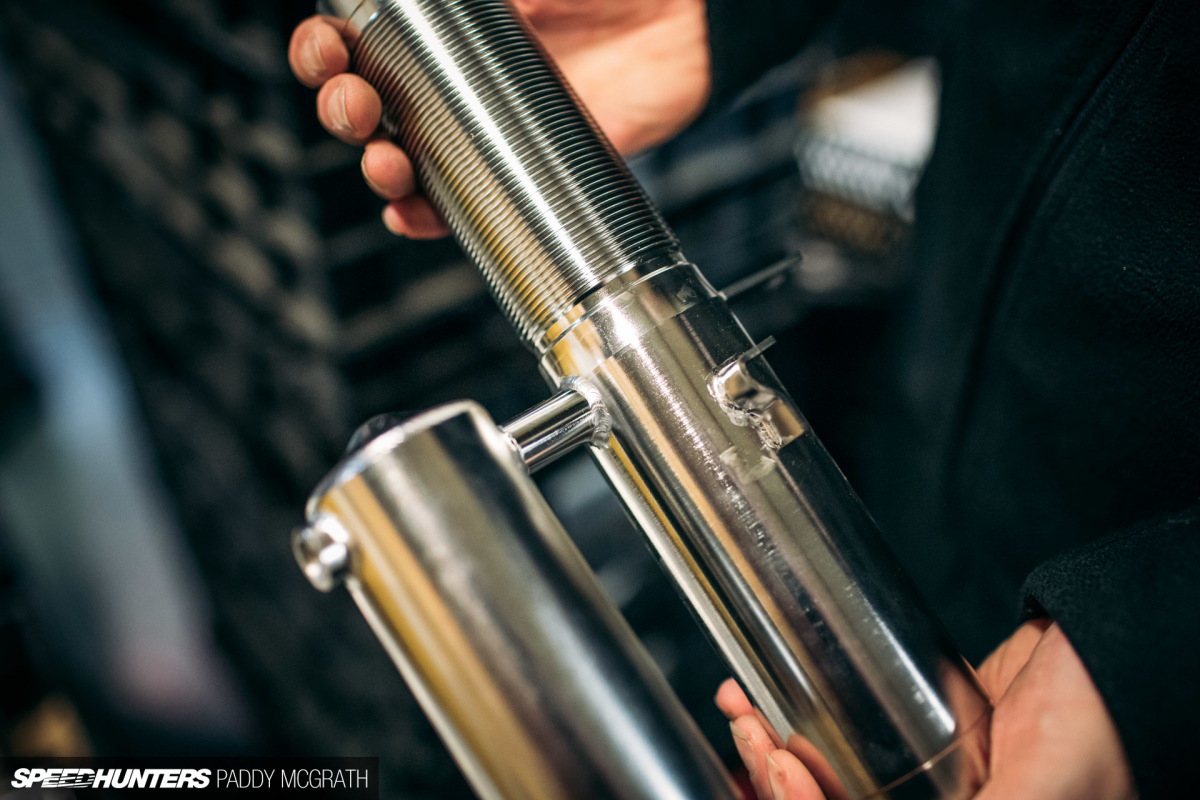 Equally important to me alongside the ease of adjustment is that the struts and dampers are of made of stainless steel. The use of stainless steel ensures that the salt, muck and other horrible stuff that we get on UK roads doesn't eat into the unit and shorten its lifespan, or make future adjustment tricky.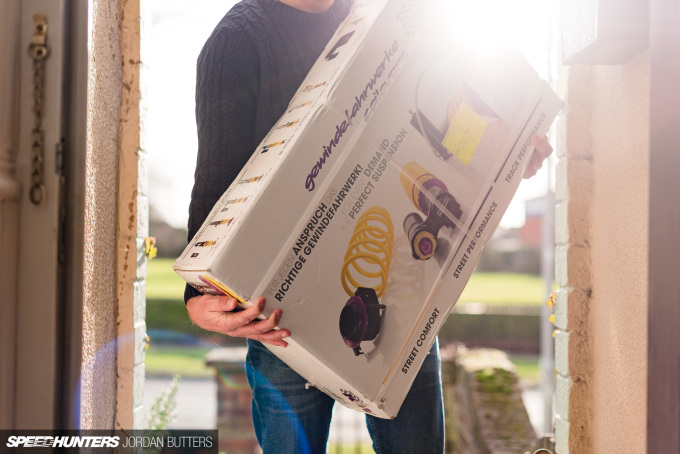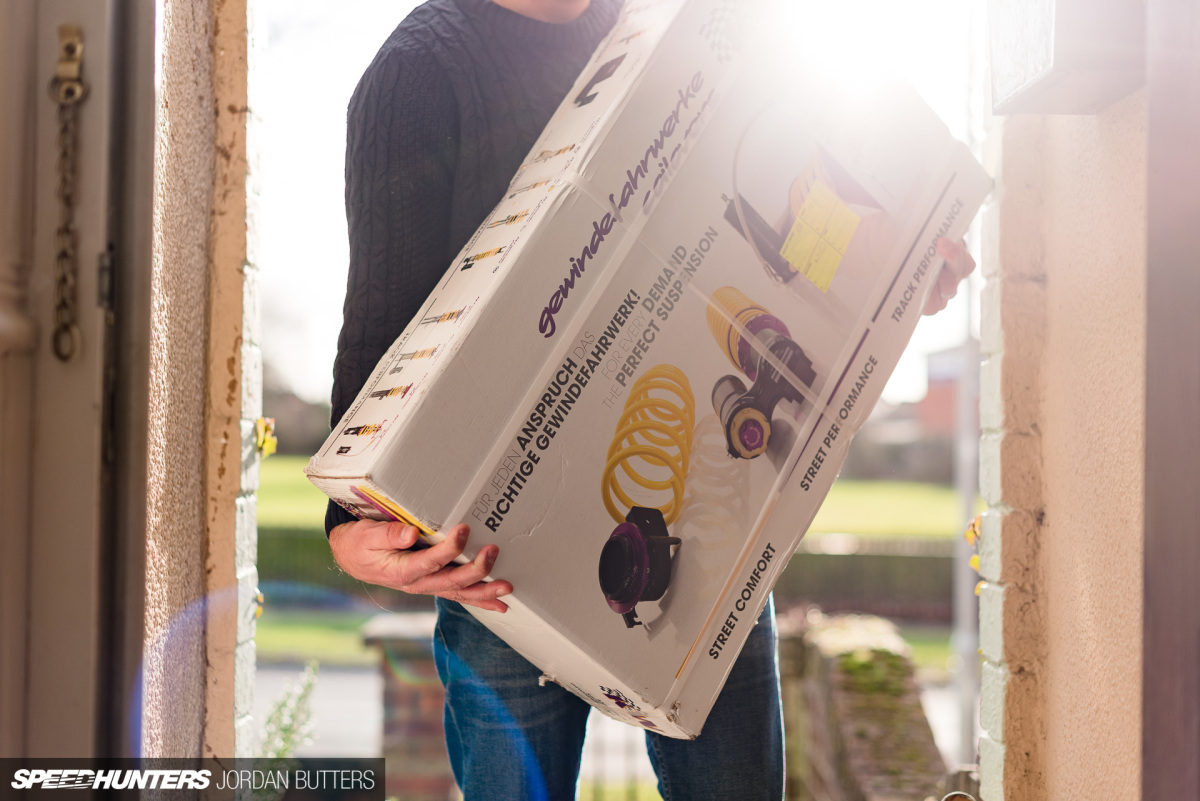 A couple of weeks after the updates from Deutschland stopped, I was greeted by the sight of someone struggling towards my front door with an overly-heavy box of goodness.
Isn't car parts day the best day? Obviously I couldn't resist opening up the box and checking out the goods. Doggo was intrigued too.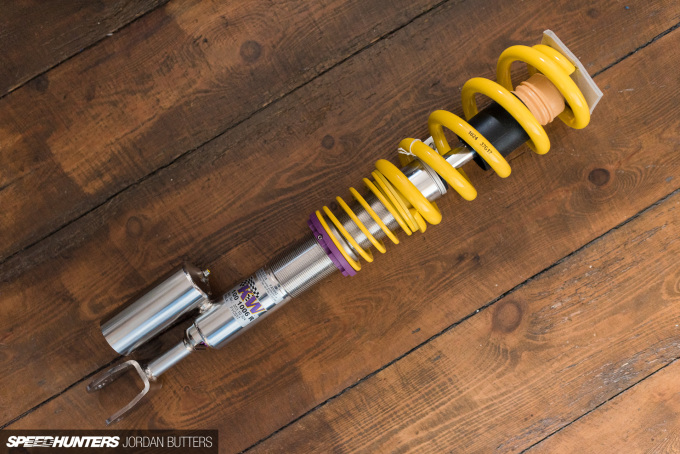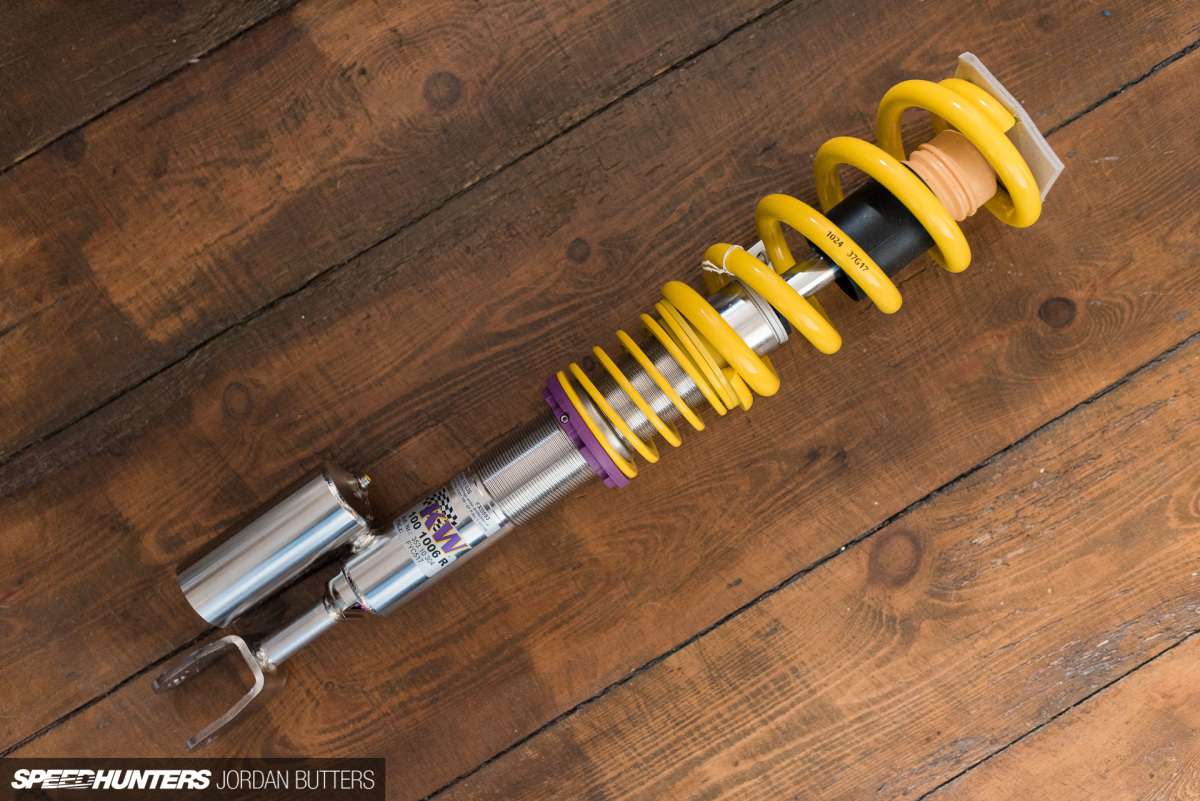 Comprehensive packaging aside, immediately I was impressed by the quality of workmanship. The V3s have a substantial feel to them, and every part and component is finished to an incredibly high standard. It's shame to fit these and tuck them away out of sight, really.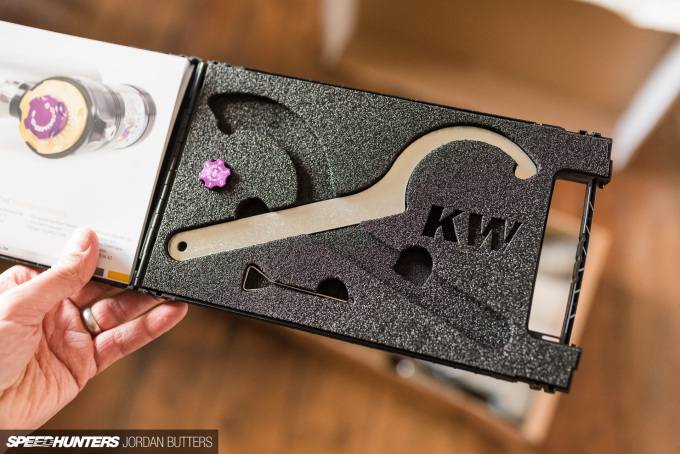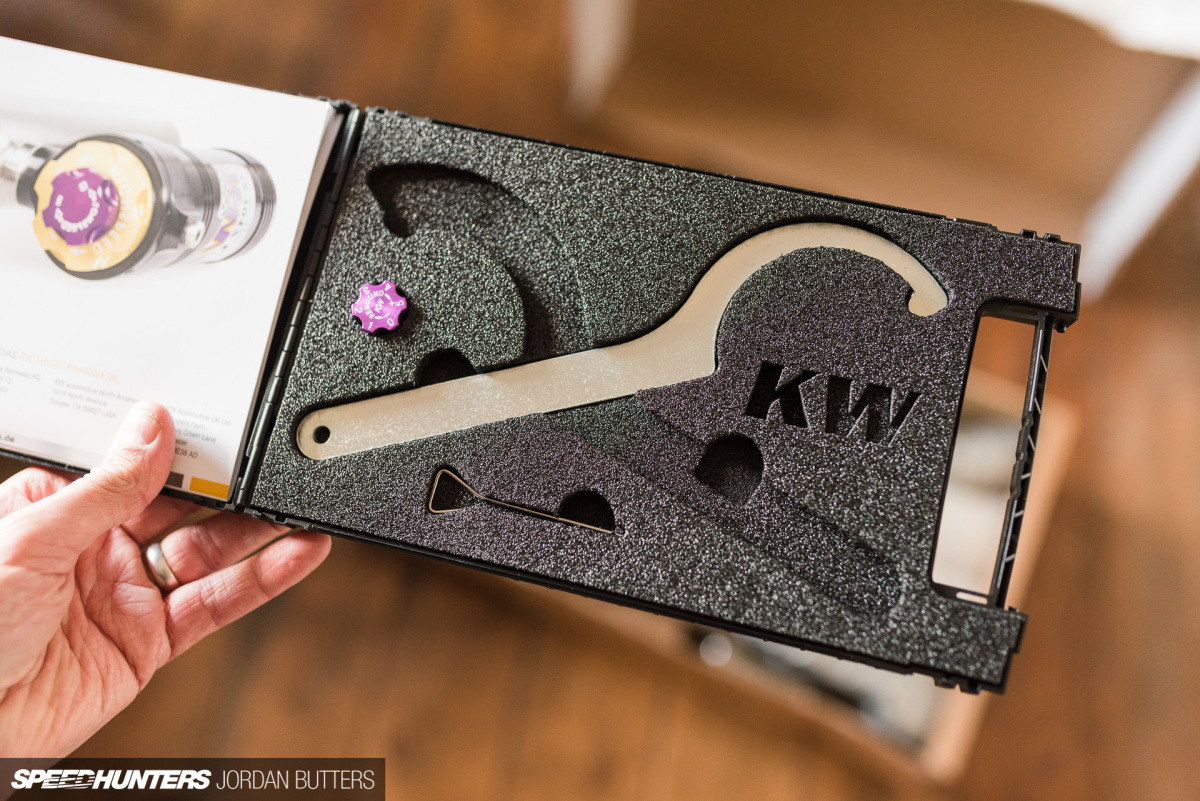 There are lots of cool little touches with the V3s too – a neat toolkit incorporating a C-spanner and adjuster knob. This excites me way more than it would a normal person; my wife keeps wondering why I'm sneaking into the dining room and opening the box up again.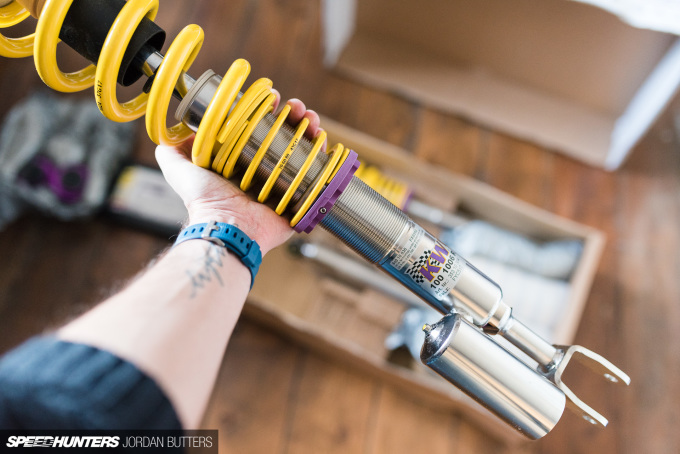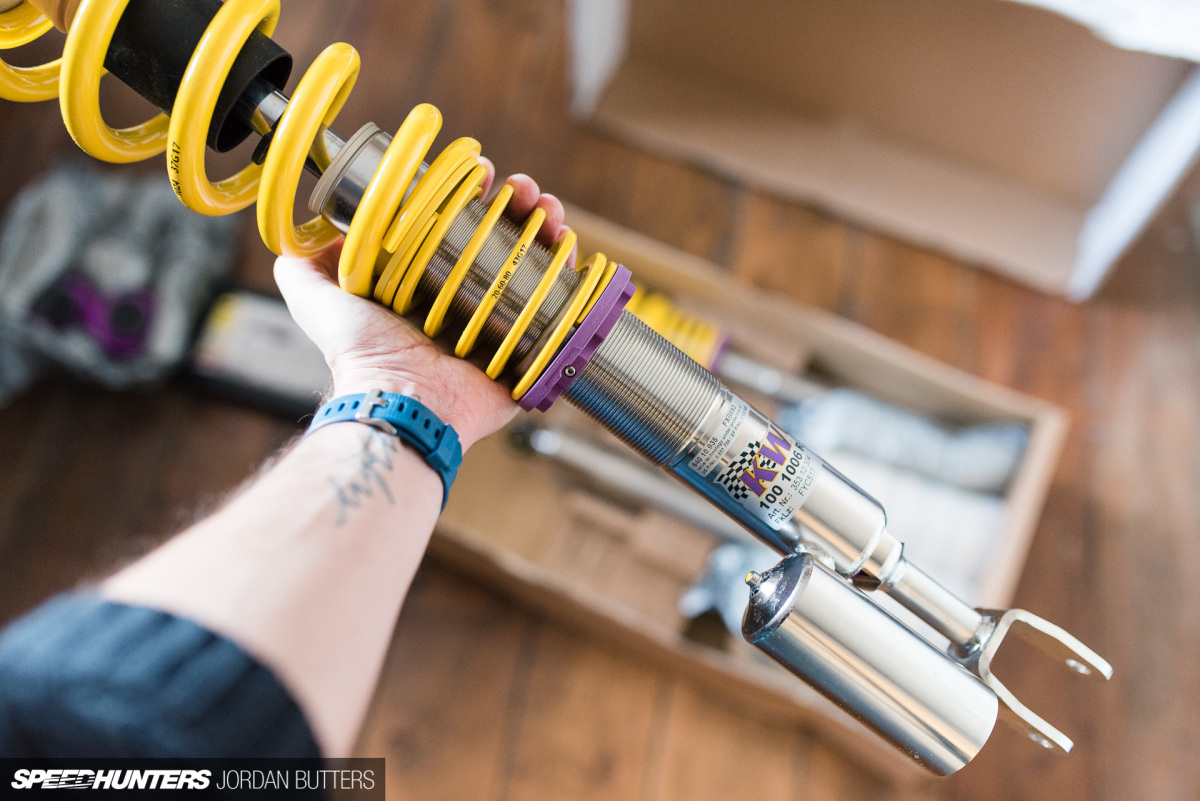 Paddy told me he may have defaced one of my units. Having his name engraved on my coilovers is exactly the sort of thing I can imagine him doing, as he knew it'd kill me to have it on the car, even if no-one ever saw it. I'm glad to report I haven't found anything yet. [Yet...-PMcG]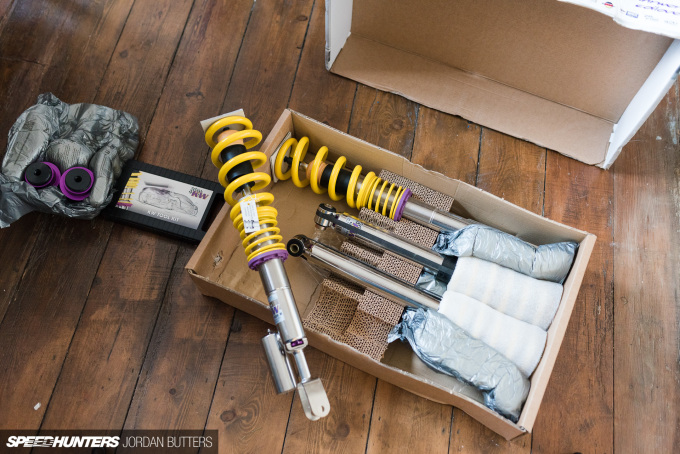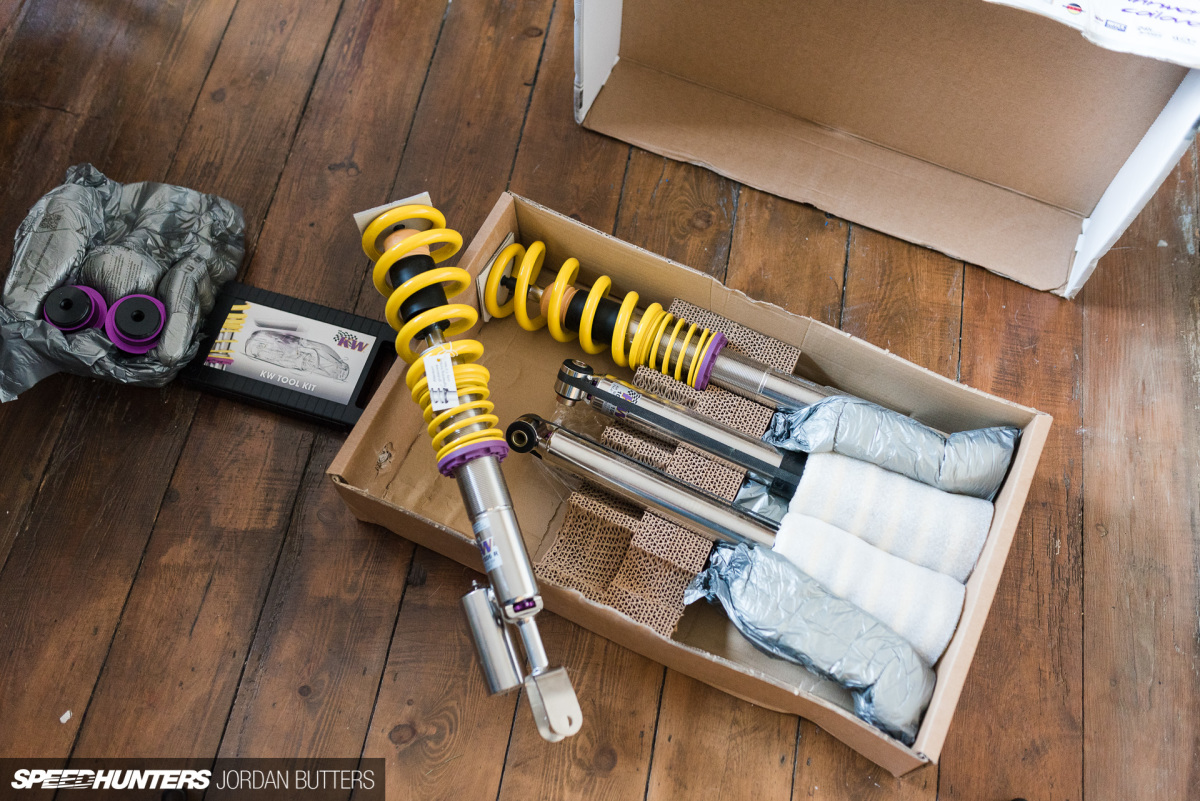 I'm just waiting on a couple more bits to arrive and then it's back to VRS we go to have the new suspension fitted, along with the brake overhaul, rad delete, custom cold air intake and new suspension arms.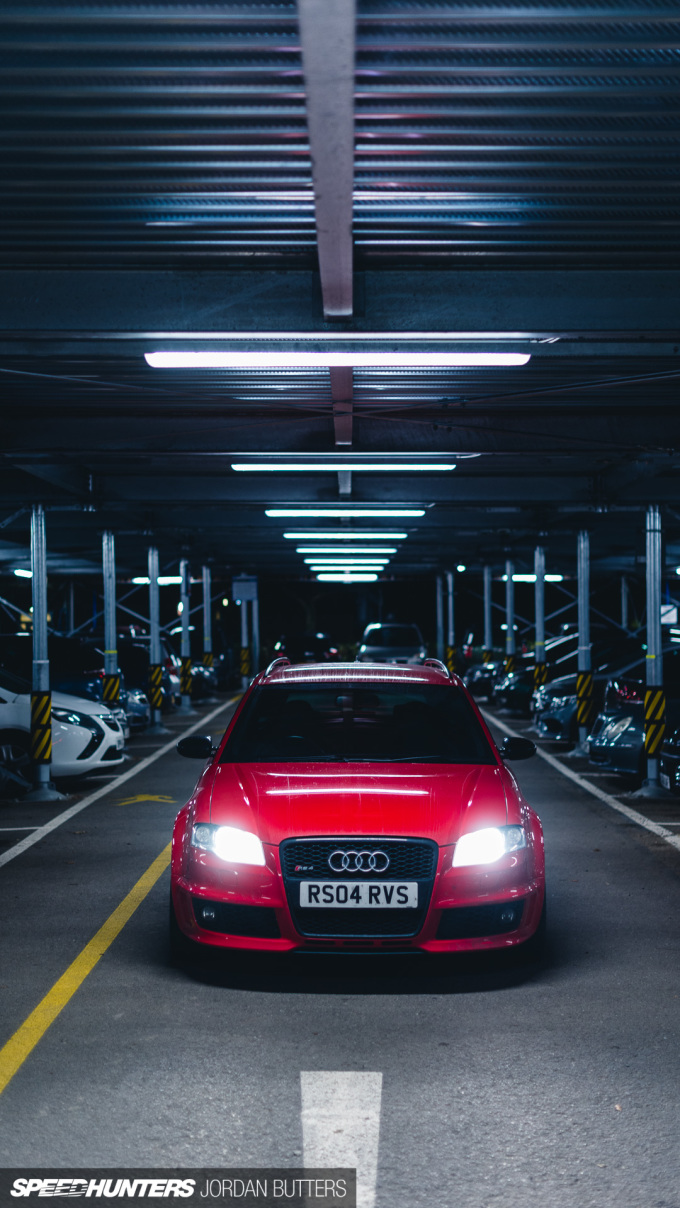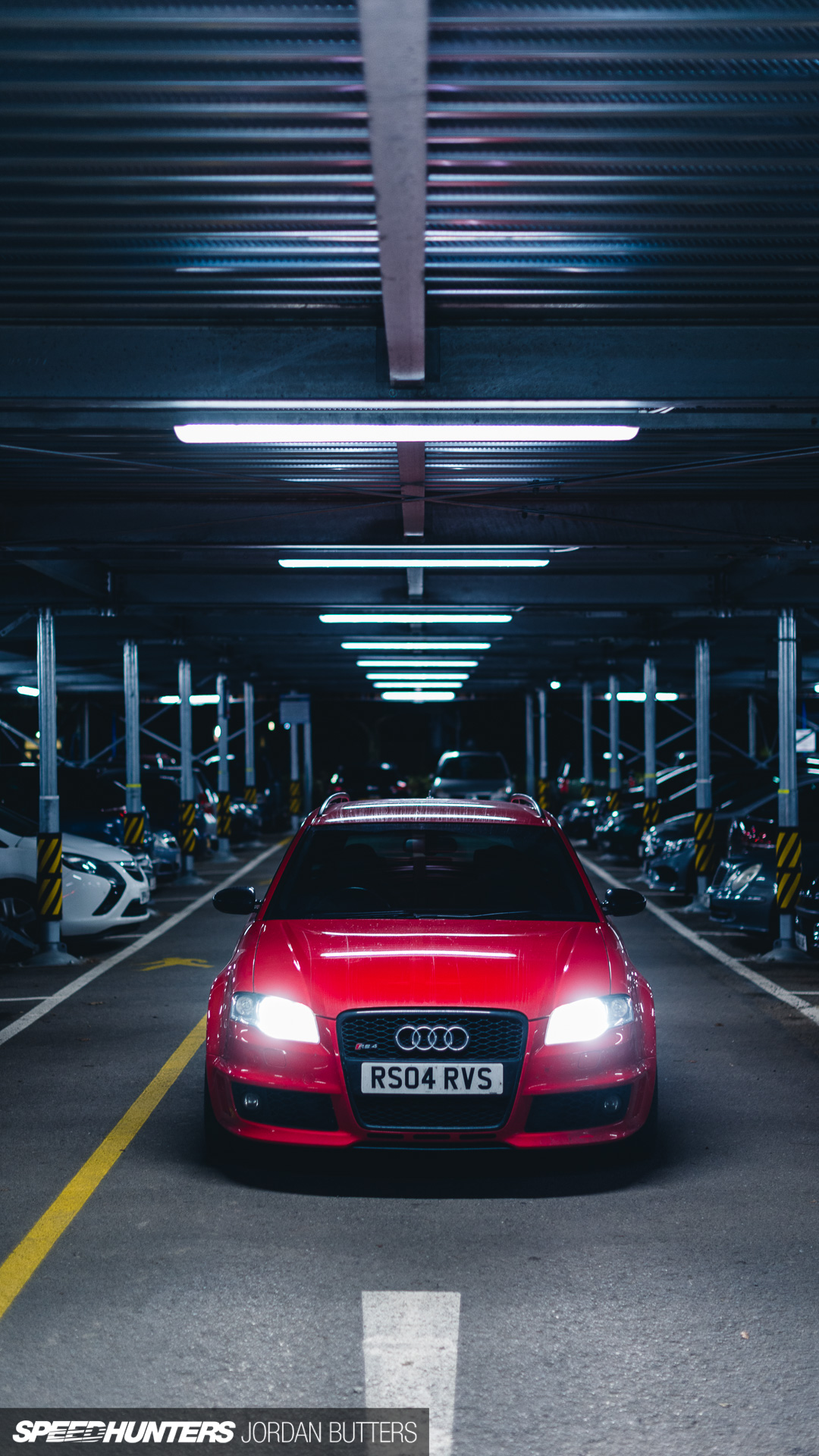 After the dust has settled from that I'll be booking the car in to be carbon cleaned, dyno'd and remapped. Progress has been steady up to this point, but it's about to speed up significantly. I can't wait to see what effect the changes have on how the car drives.
Stay tuned…
Jordan Butters
Instagram: jordanbutters
jordan@speedhunters.com