There were a lot of curious things that came out of Japan in the '80s.
As people enjoyed a booming economy, the styles of Europe were all of a sudden attainable. On top of that, a lot of collaborations were started; be it in fashion, cars and everything in between. Manufacturers like Nissan, for example, commissioned Zagato to pen the Stelvio, which went on to be sold as a special Autech creation. The Japanese automaker also collaborated with Paris-based mens fashion label Renoma, creating a limited edition version of the N12 Nissan Pulsar Langley, of all cars.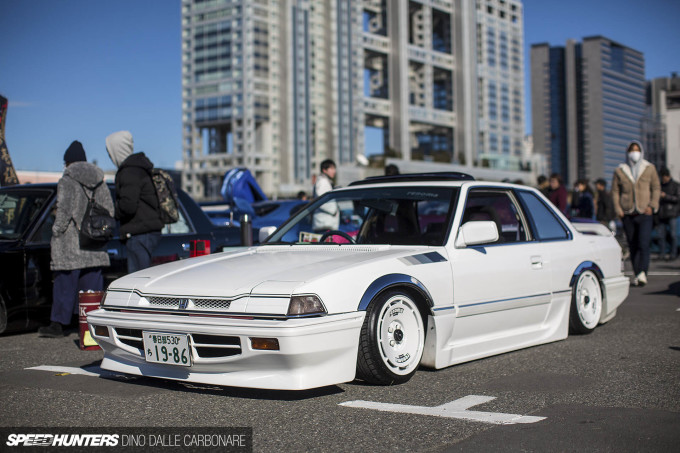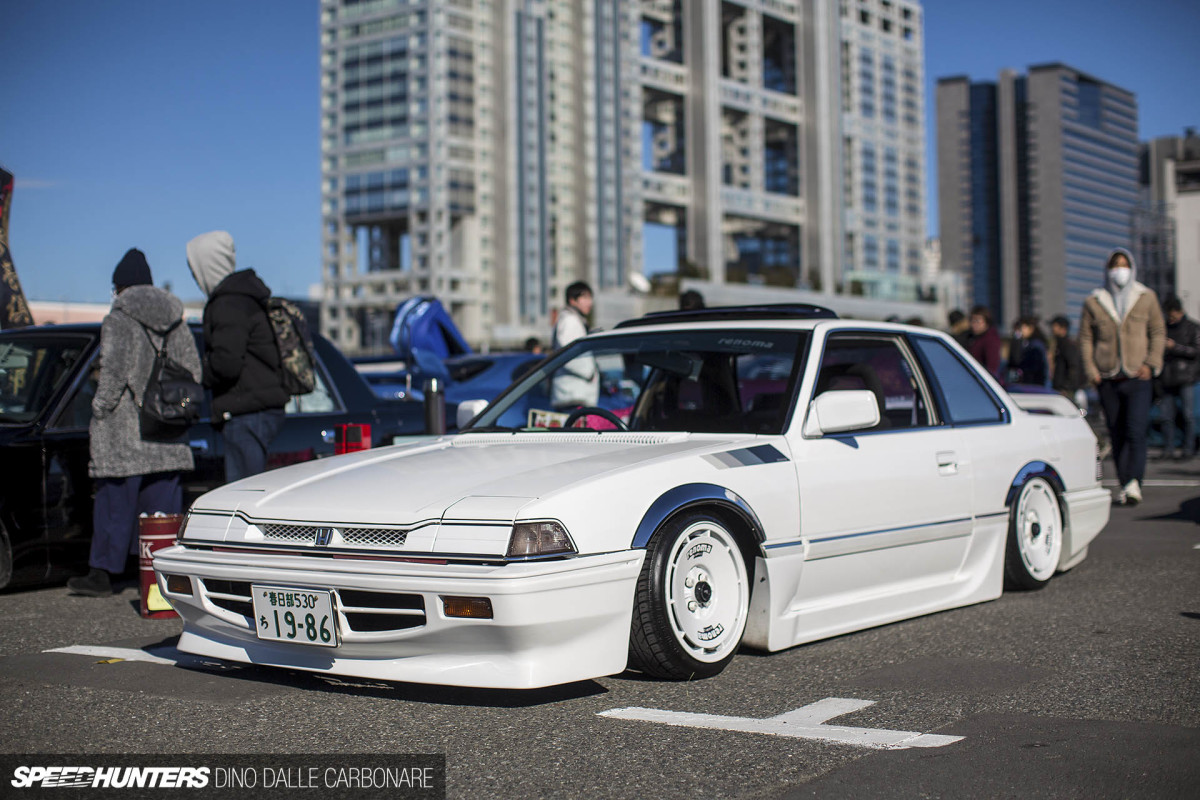 And the feel of that all-white N12 with white wheels is possibly what the owner of this 1986 Honda Prelude I spotted at StanceNation's 2017 Japan G Edition event in Odaiba over the weekend, was trying to achieve.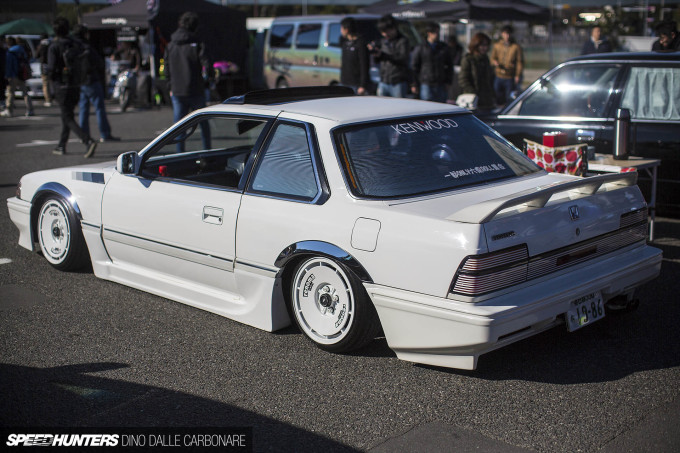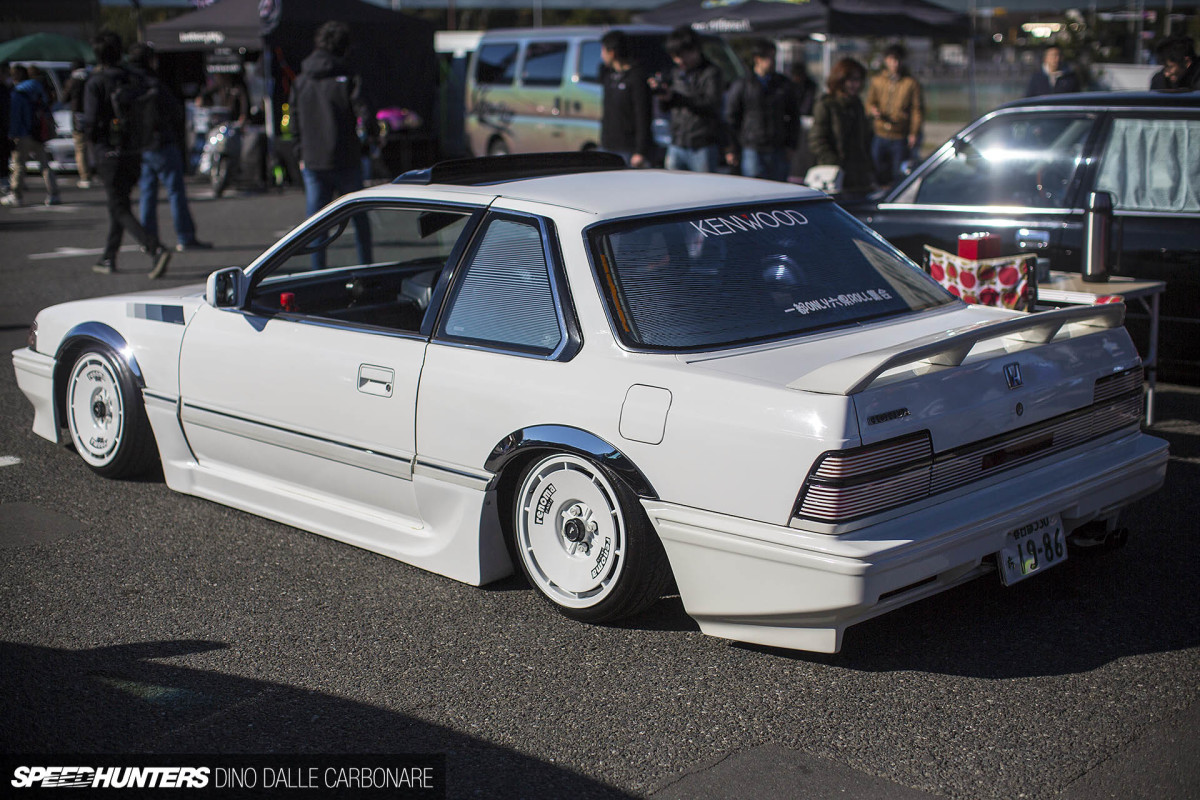 As it turns out, Renoma even collaborated with other companies in the Japanese automotive aftermarket, including a few wheels with SSR.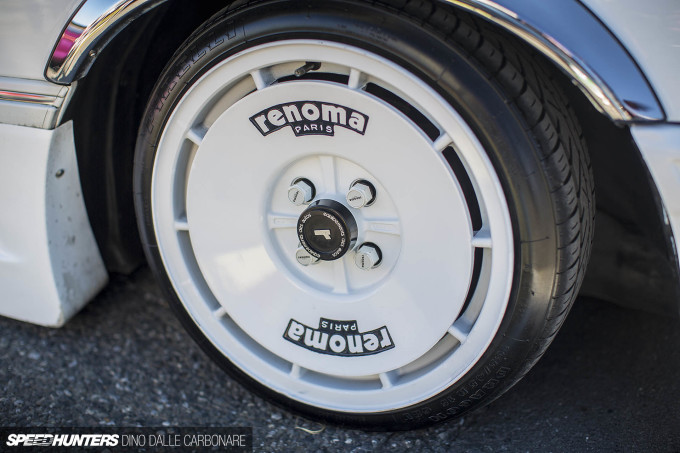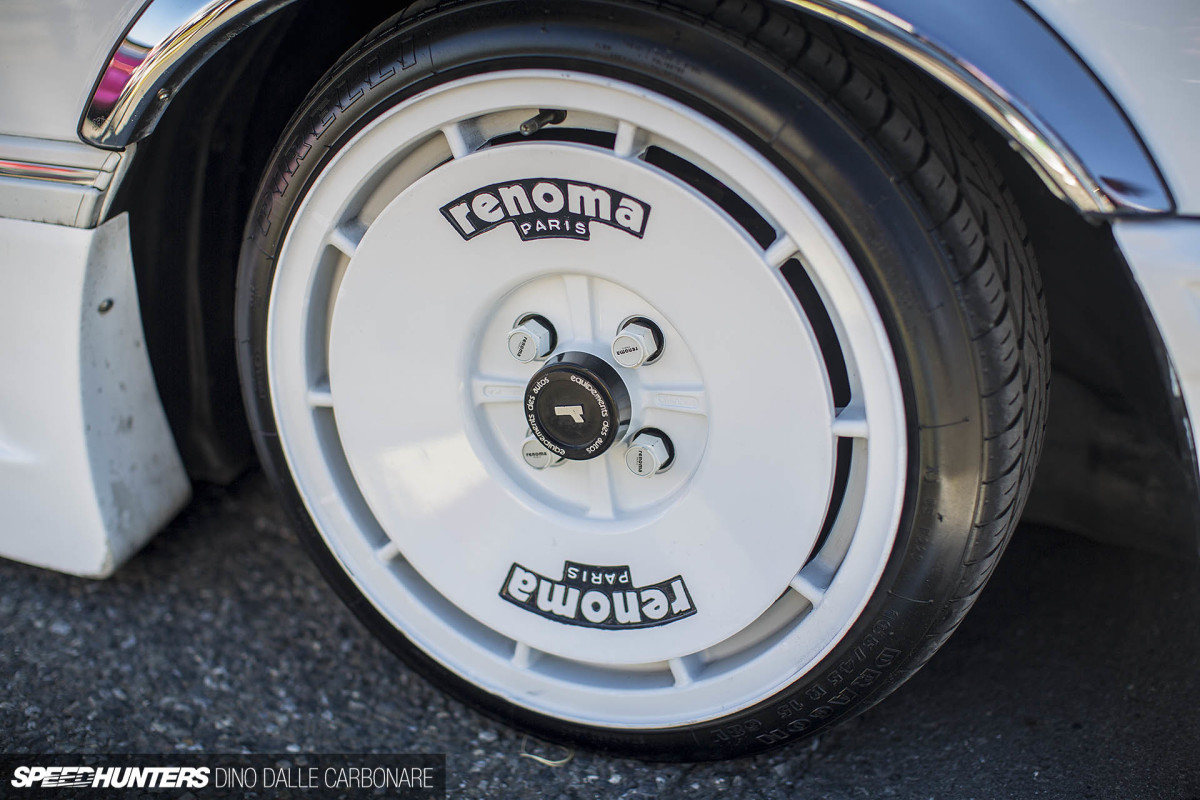 And they're precisely what the Prelude is equipped with, shod in Pirelli Dragon 165/45R15 tires for a very nostalgic feel.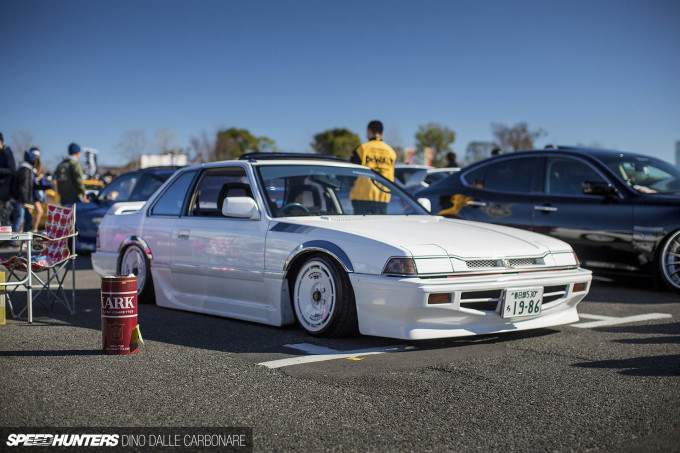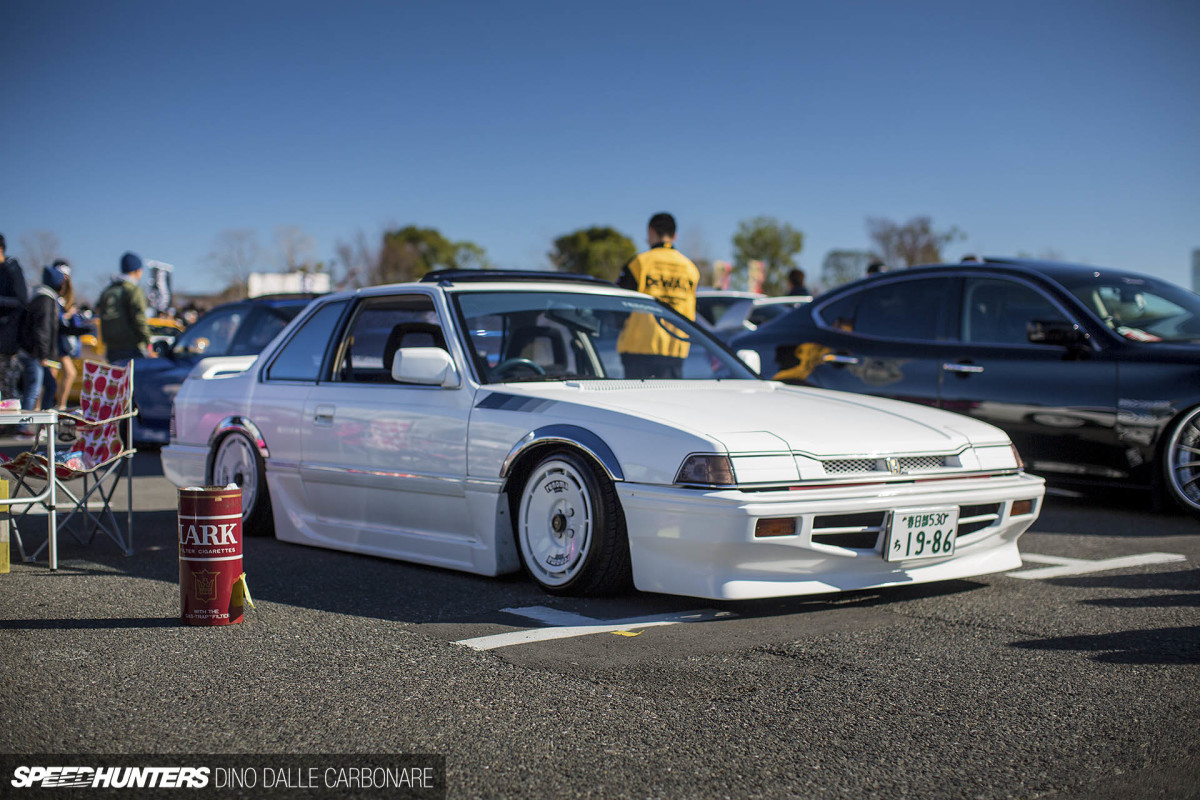 The white-on-white look along with the almost lowrider-esque fitment, not to mention the chrome fender flares, results in an interesting look for the Prelude. But being totally period correct, it all works beautifully together.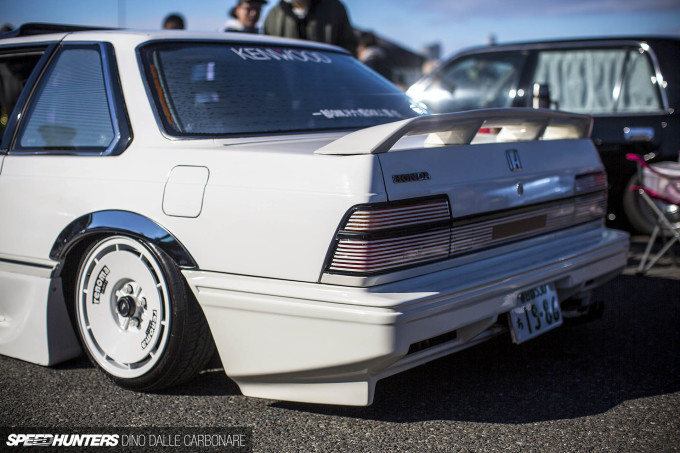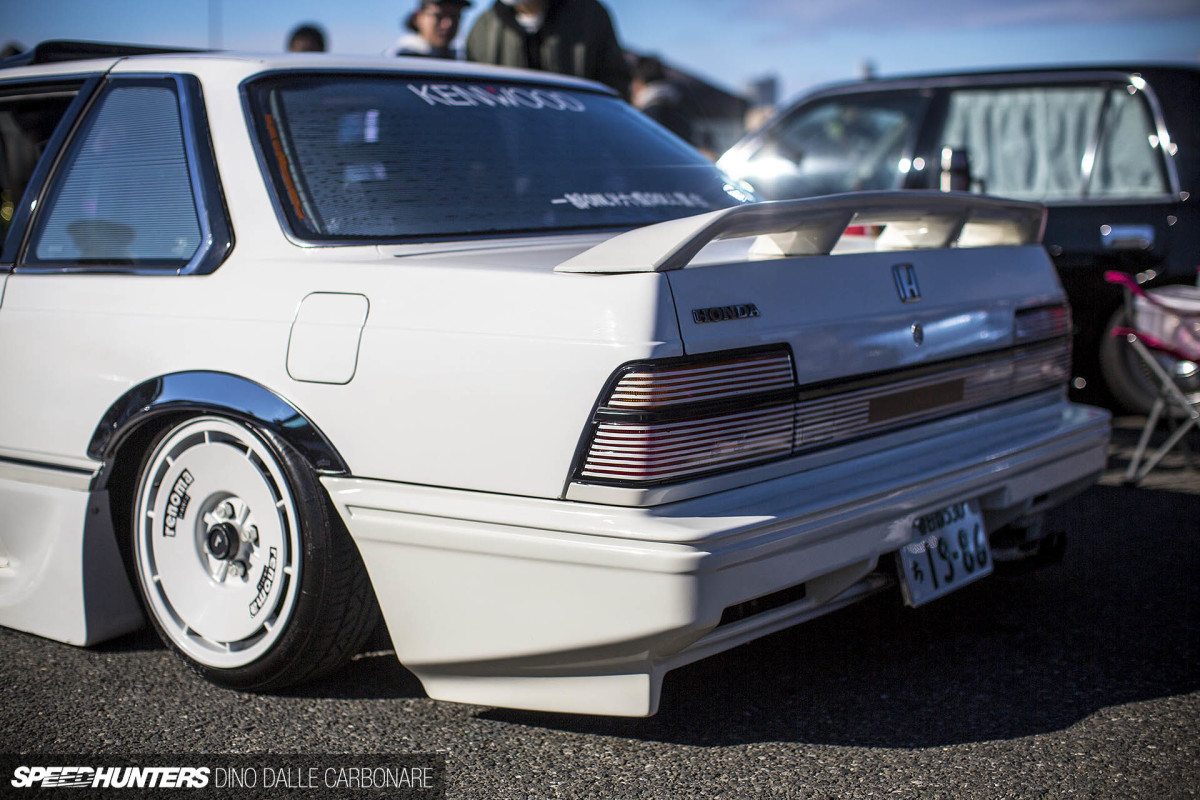 The white lines across the taillights are another cool touch from a bygone era of personalization.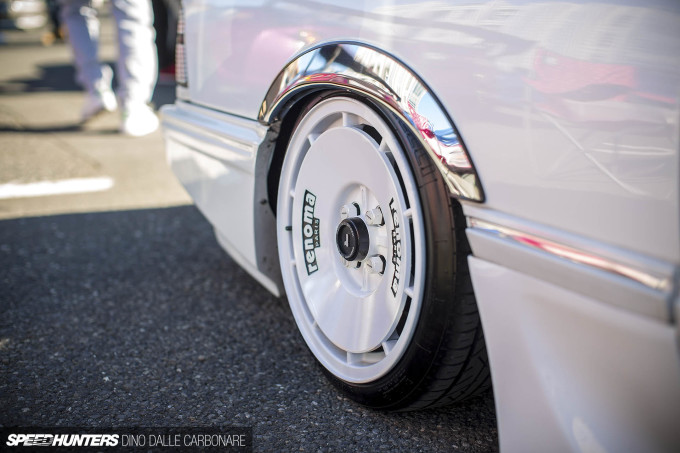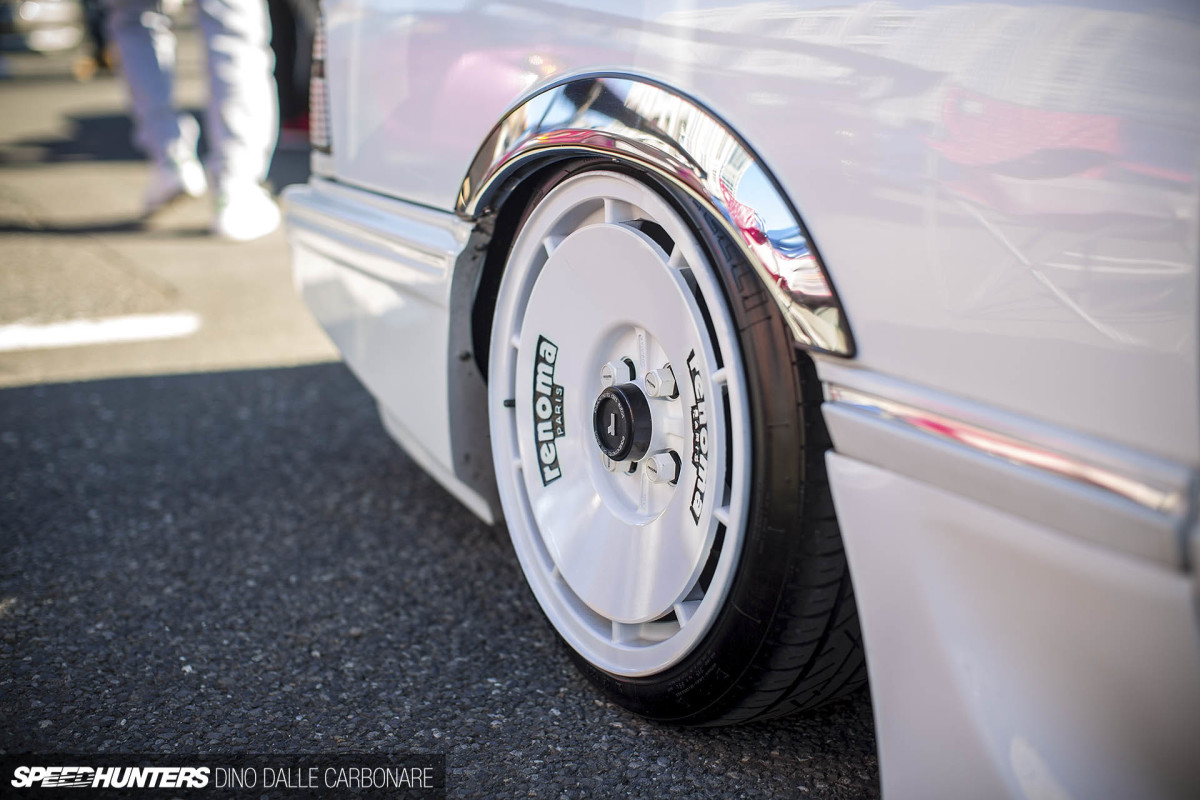 Here's a closer look at those chrome fender lips. Perfect.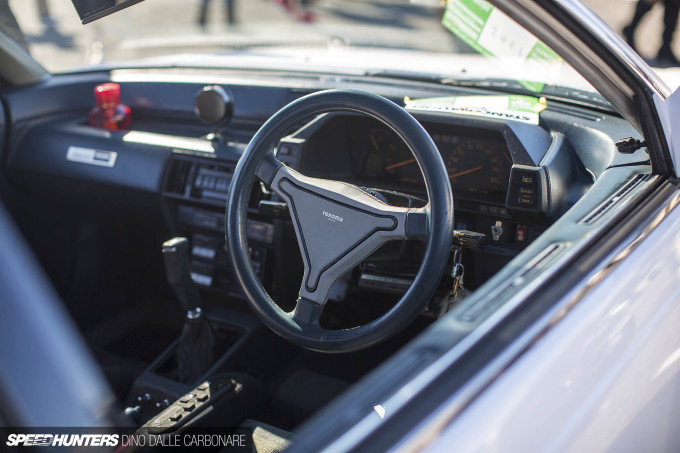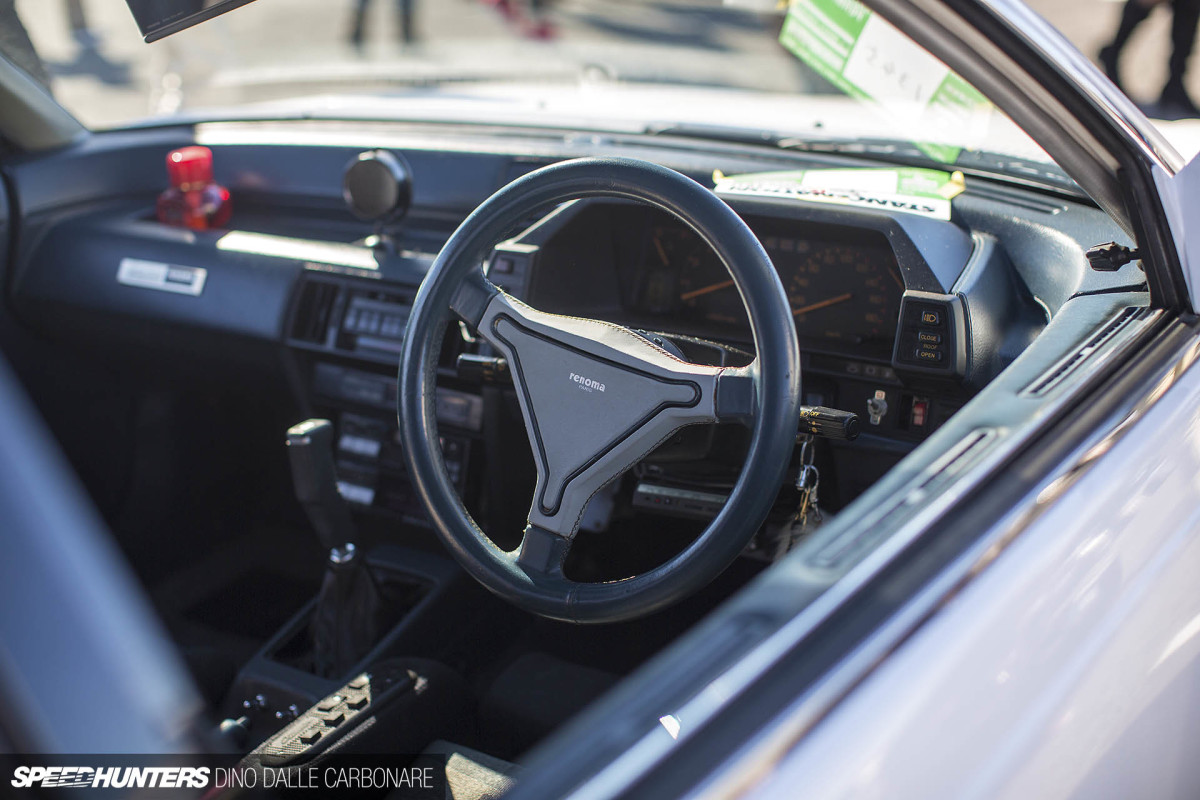 A quick snoop around the interior reveals yet more Renoma-branded accessories, including a collaborative Italvolanti steering wheel. As you might expect, it's a very rare piece these days.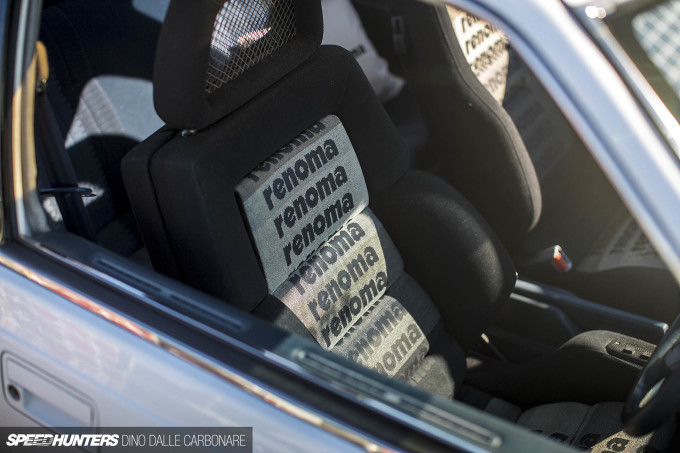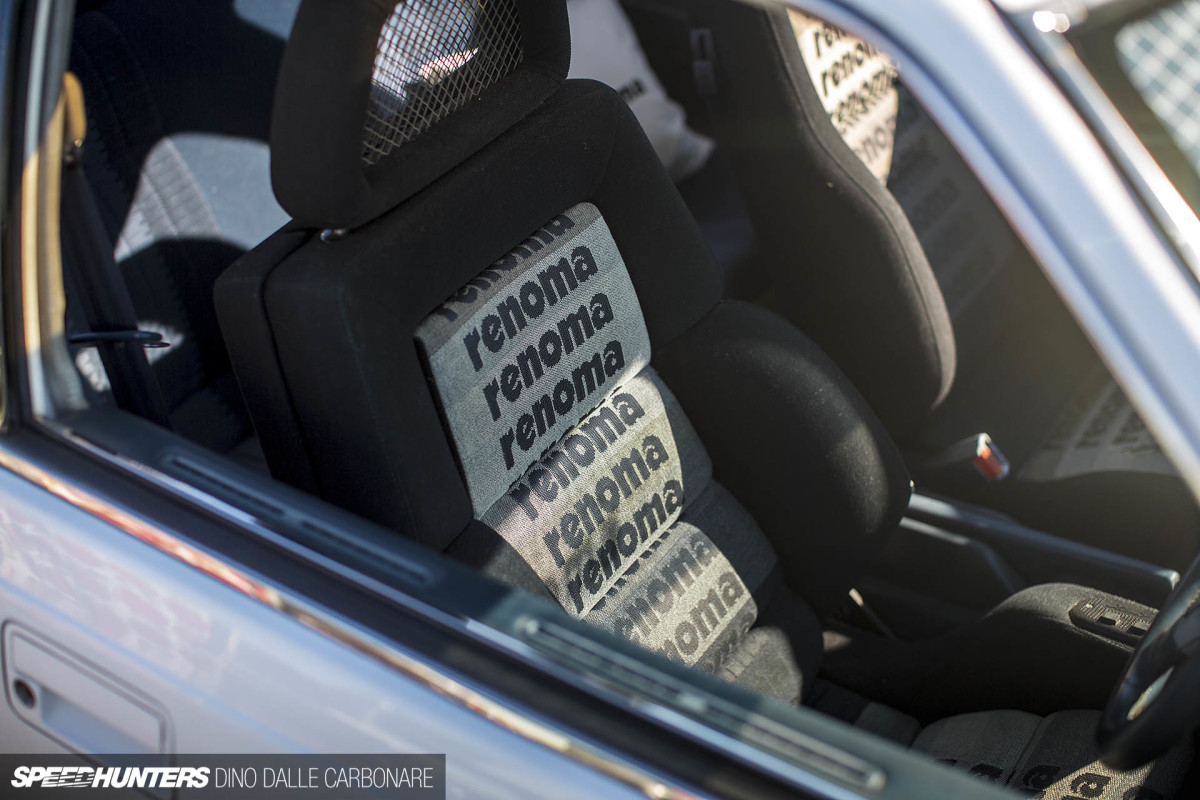 Recaro also made these sports seats in the '80s with Renoma logos.
The final bit of vintage and period correct authenticity comes from the grid-design Renoma windscreen banner.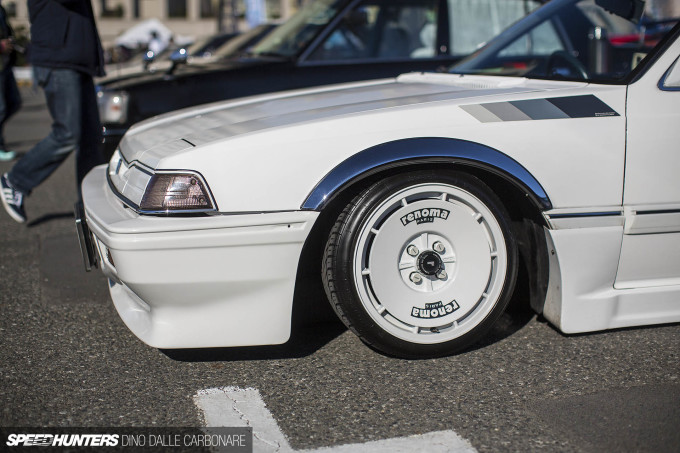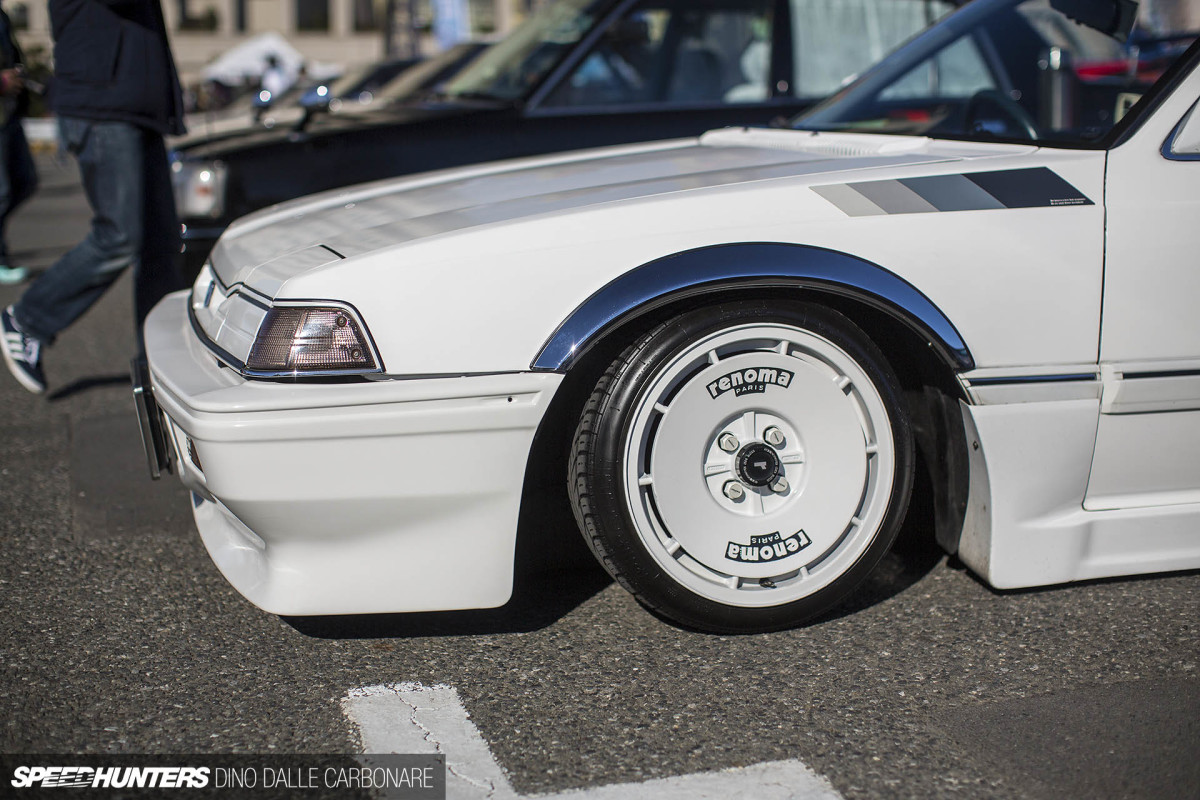 The US had Miami Vice and the white Testarossa, Japan had the N12 Pulsar and now this Prelude.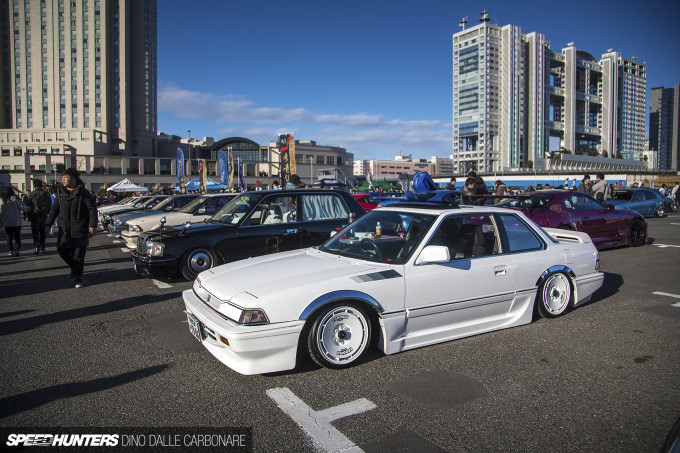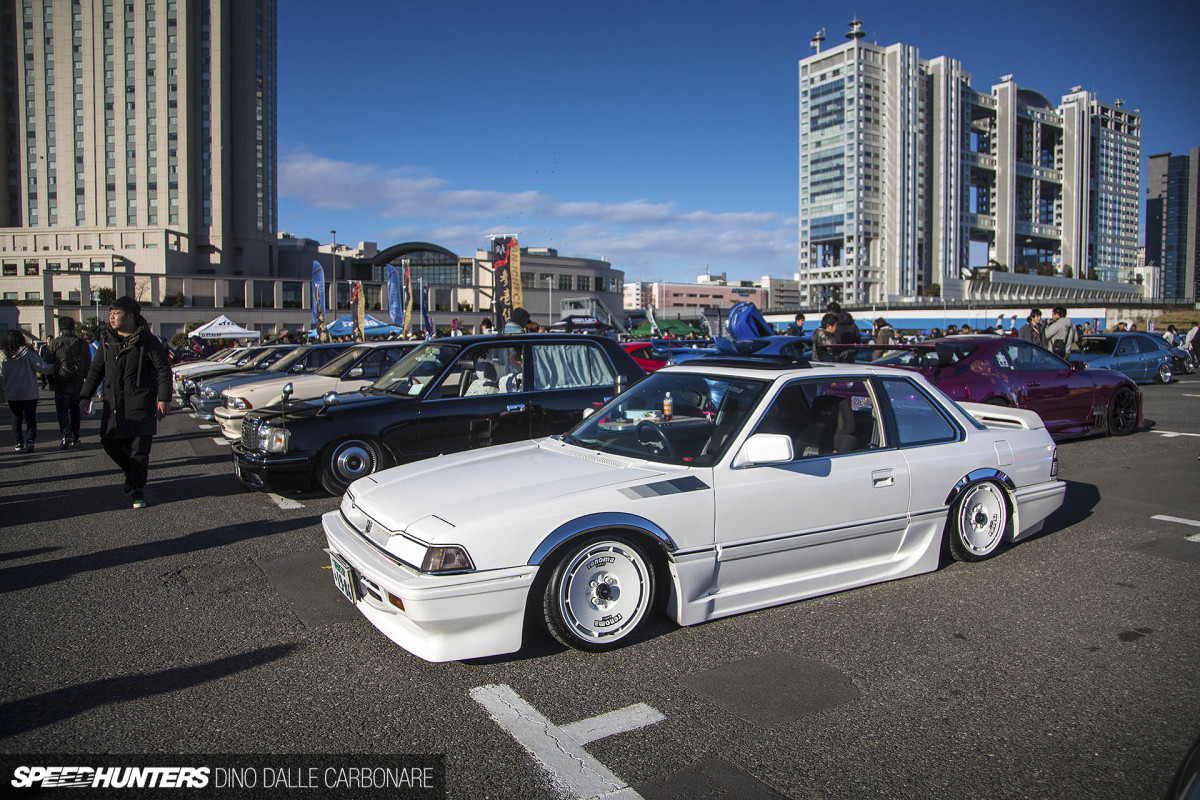 I just love the fact that so much thought and inspiration was put into the build, not to mention the headache and obvious investment it must have taken to source all those rare parts from Japan's golden age.
It's certainly not for everyone, but it's hard not to give a nod of respect.
Dino Dalle Carbonare
Instagram: speedhunters_dino
dino@speedhunters.com