More Than Memories
As much as I enjoy watching modern motorsport push the boundaries of what's possible on a race track, the nostalgic part of me still gets very excited by the good old days.
Last month, the spectacle that is the Yokohama World Time Attack Challenge gave Australian fans the chance to experience the authentic sights and sounds of circa 2000 Japanese JGTC racing.
Now I'm not going to insert the cliché claim that the cars of yesteryear were purer or better than they are today, instead, let's save that battle for the comments section. What I will say is that the cars of days gone by looked and sounded different to the contemporary offerings. Not only were they limited by the technology of the time, but cars of the past always offer a fascinating insight into what was important during their era of competition.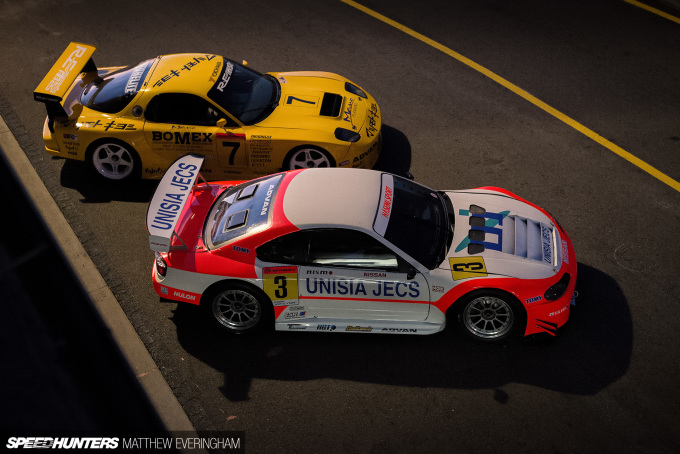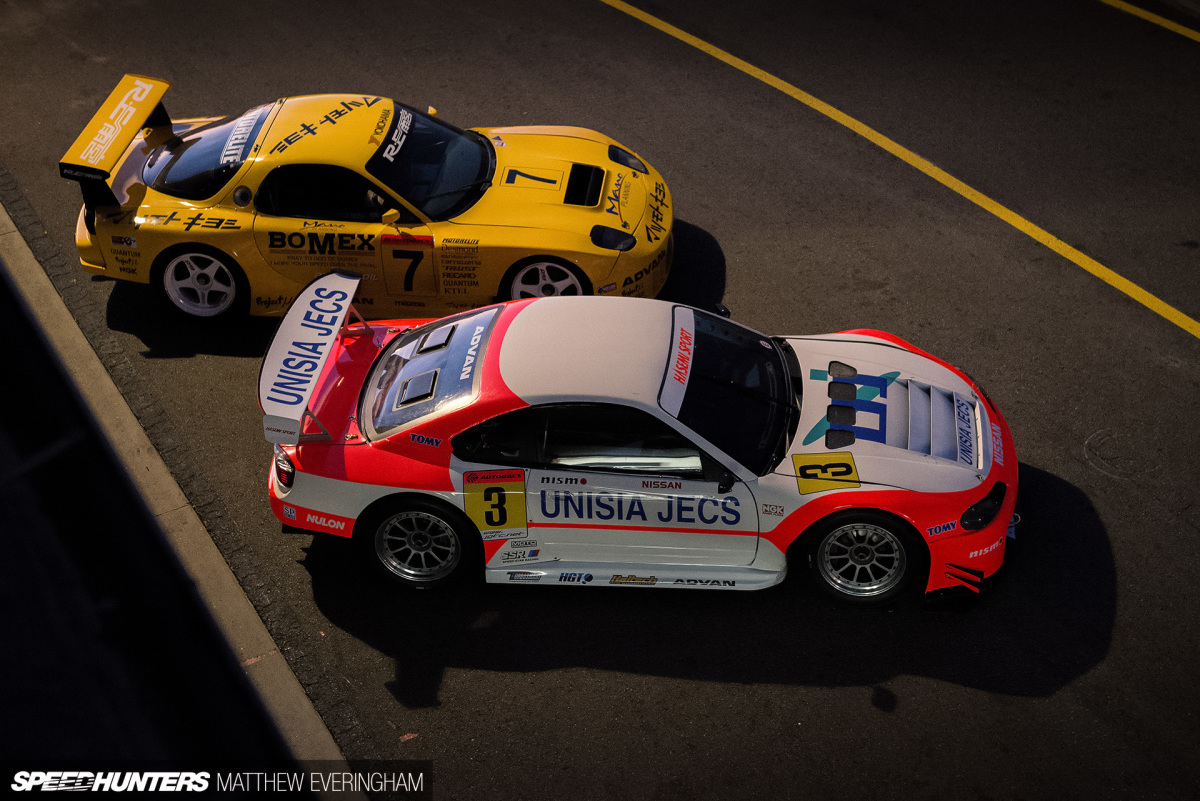 This connection provides an exciting way for fans to learn and interact with a period they may have never lived or otherwise been able to experience.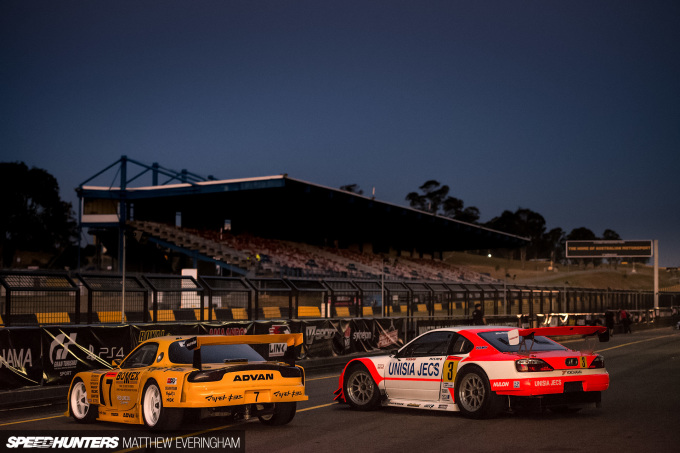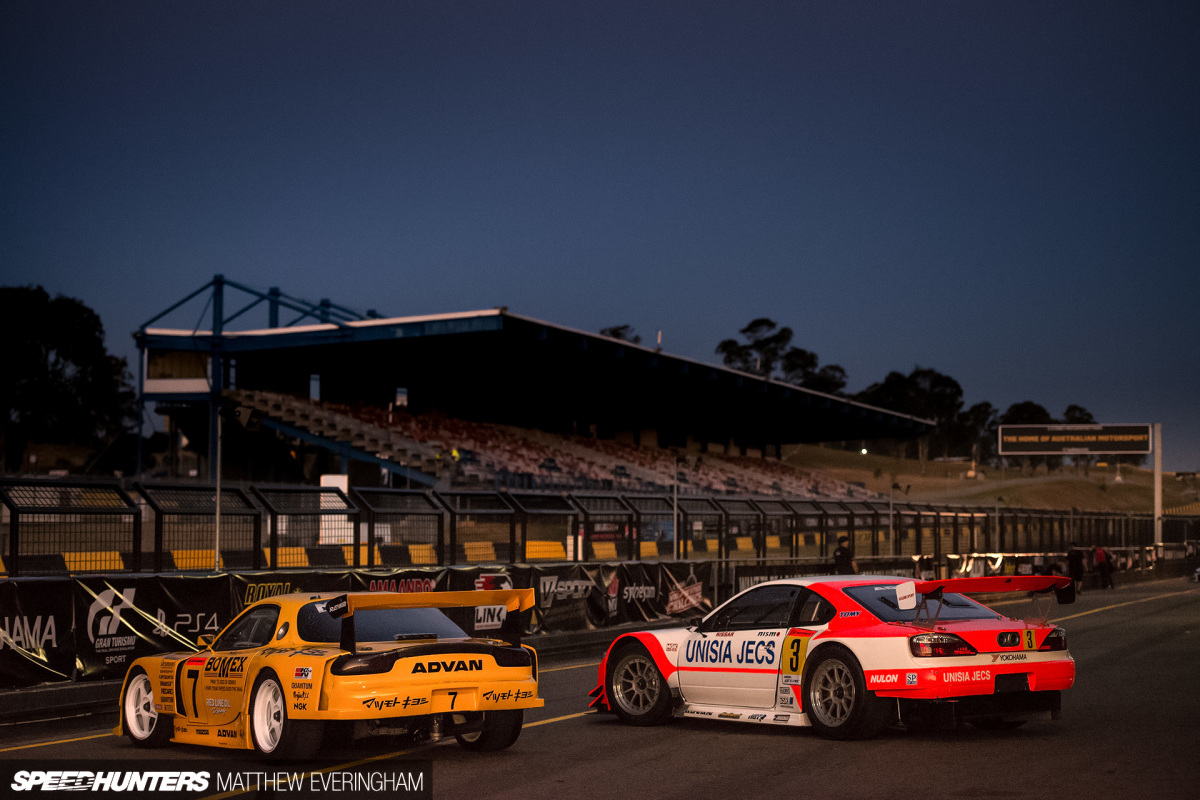 For most of us westerners, our early experience with Japanese motorsport was limited to various video games and the occasional bonus DVD that shipped with a performance automotive magazine. It wasn't until a few years later that the explosion of the internet would enable global fans to connect with the then-obscure but awesome GT300 and GT500 Japanese GT cars.
The race cars of JGTC represented the ultimate racing version of the Japanese sports cars that so many of us lusted over while growing up. While the majority of us are satisfied creating our street or track JDM-inspired racers, the owners of these two pieces of motorsport heritage have taken their commitment to the next level.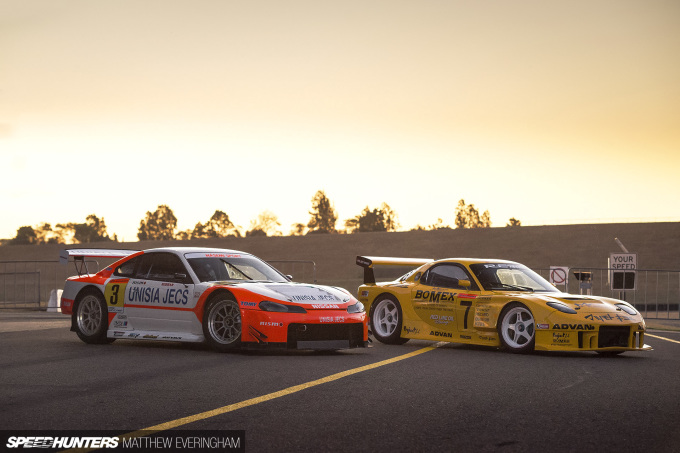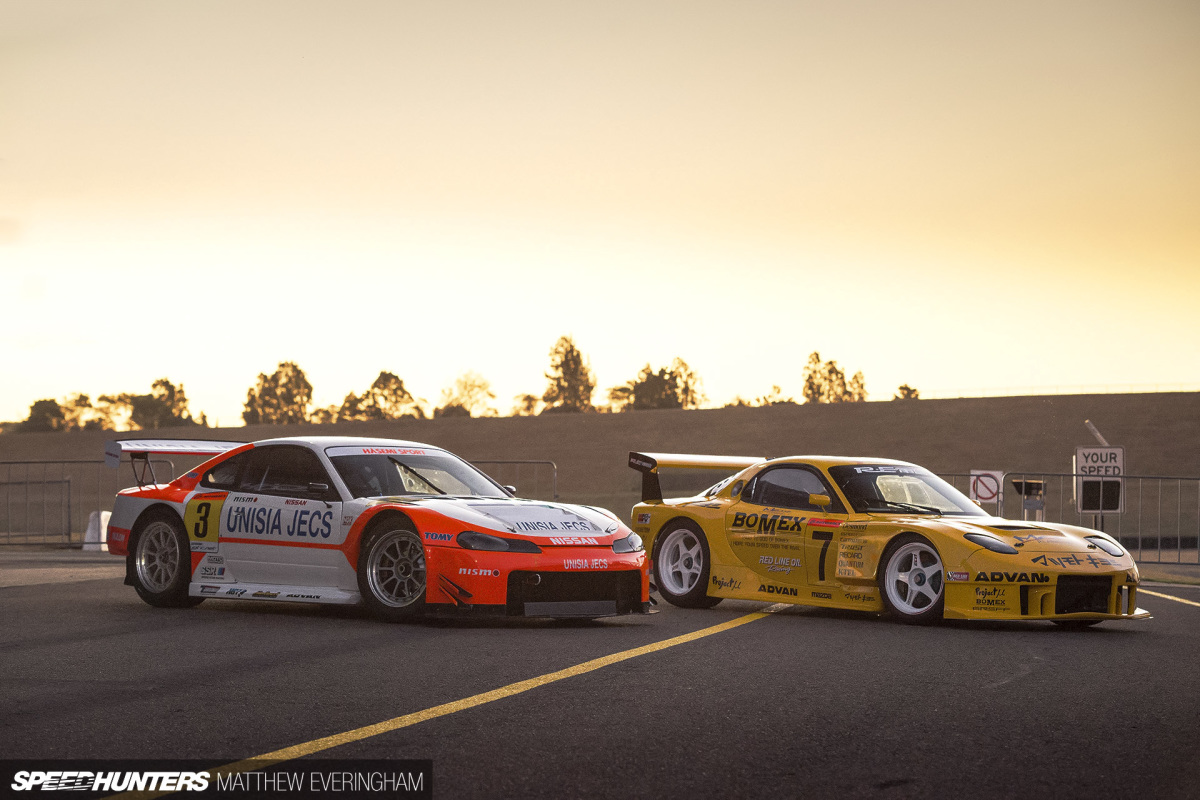 What surprised me most when talking to Dale Malone about his GT300 Nissan Silvia S15 and Aidan Barrett about his GT300 RE Amemiya FD3S Mazda RX-7 was just how similar their stories were. Regardless of leading very different lives in separate countries, the driving force behind both gentlemen was almost identical.
Nismo S15 Nissan Silvia GT300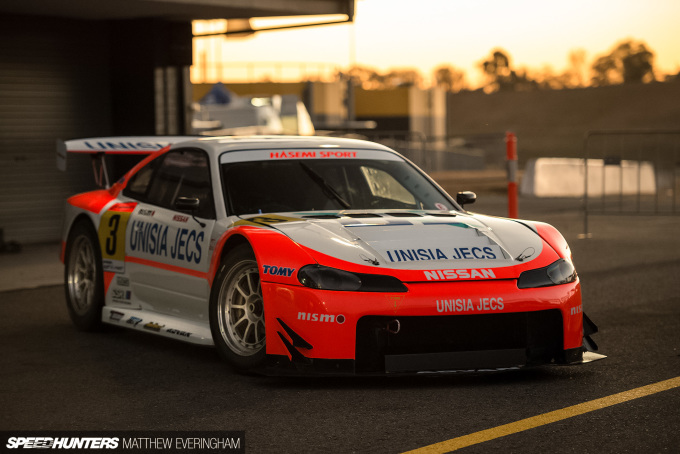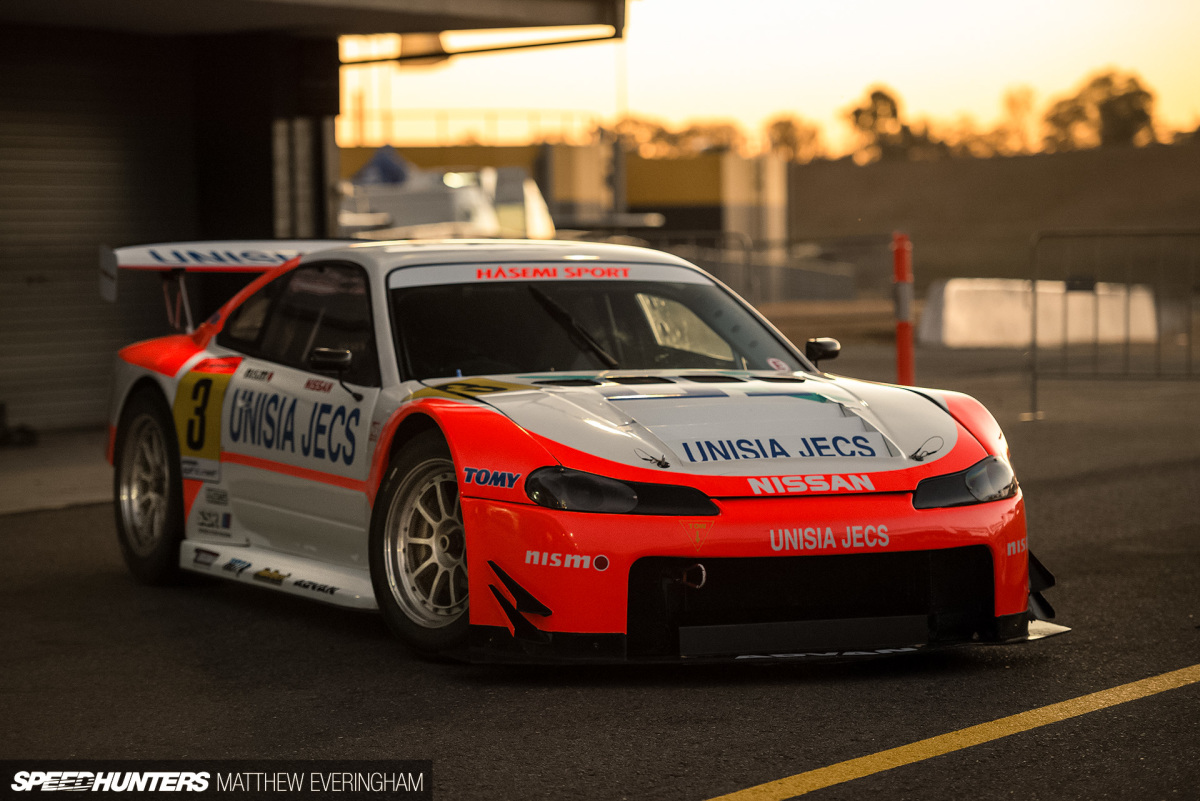 Dale was first introduced to his Silvia through late-night television during his early high school years. Even though his introduction was limited to a super-short weekly JGTC wrap in a more extended world sporting show, it was still long enough to have made a lasting impact.
To him, the S15 is one of the purest and rawest GT racing cars ever produced by Nissan, and the GT300 S15 Silvia and GT500 R34 Skyline GT-R represent the last great era of Nissan motorsport cars. That's a period that began with the early '80 Group C prototypes from Nissan, followed by domination of the R32 Skyline GT-R in Group A, Le Mans/Daytona success in the early '90s, and finally the S15/R34 dominance of the 2000-2004 period.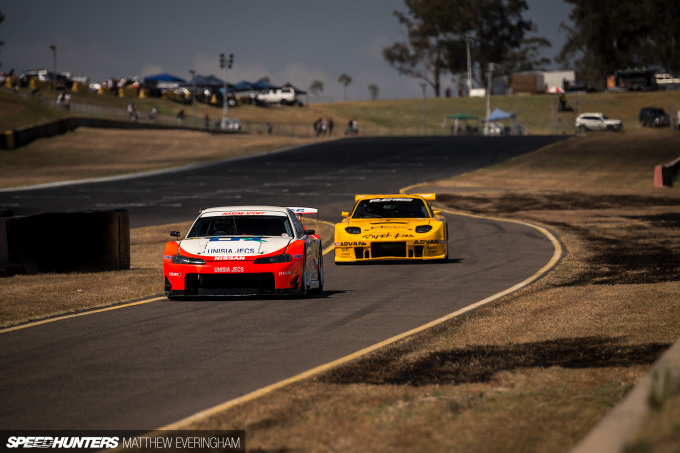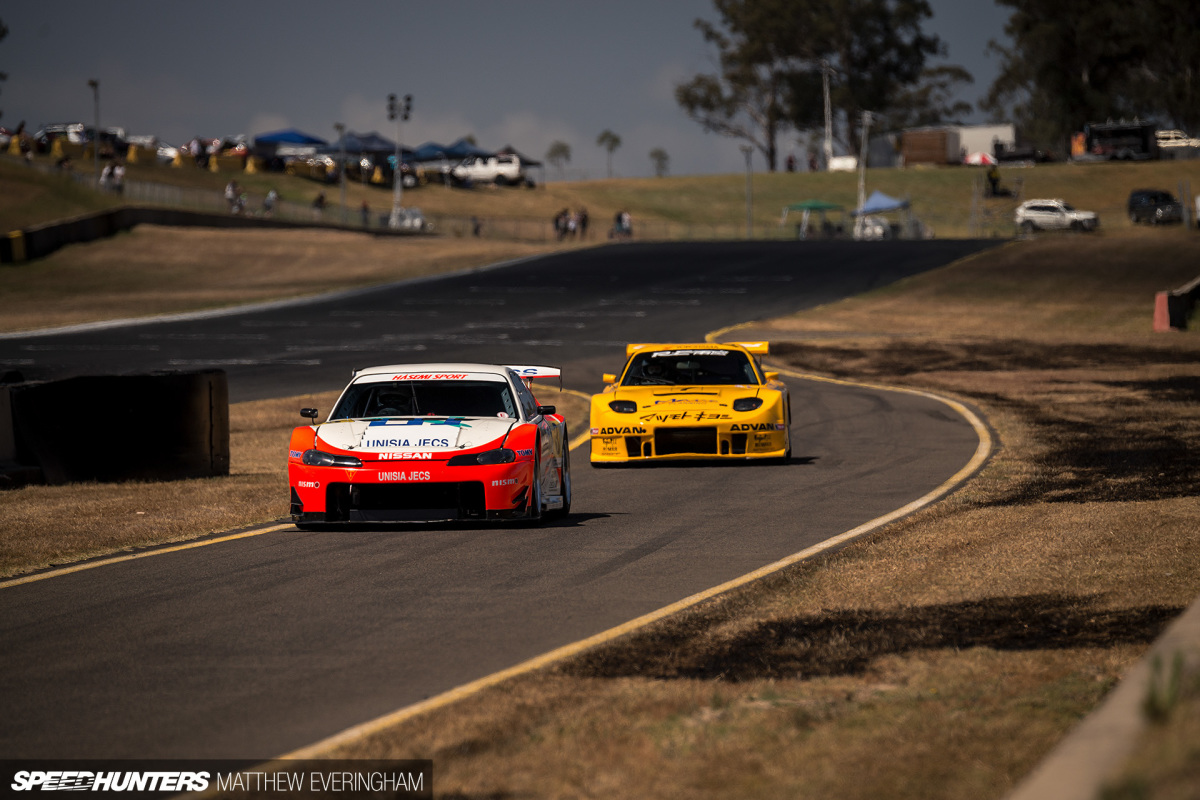 That explains the connection, but appreciating a car and taking ownership are two very different situations. Buying and restoring the factory-built Nismo Silvia was Dale's way of both enjoying and preserving a piece of working history from what many people define as the golden age of Japanese motorsport.
This specific car was Nismo's chassis #2 of three built under the management of Hasemi Motorsport. The car enjoyed quite a successful career, with nine podiums out of 15 races, four pole positions, and five lap records. Although the car finished as runner-up in both seasons, its sister car, the Daishin Silvia, won the championship twice. The Silvia's class lap record held for 10 long years, finally toppled by the Subaru BRZ GT300.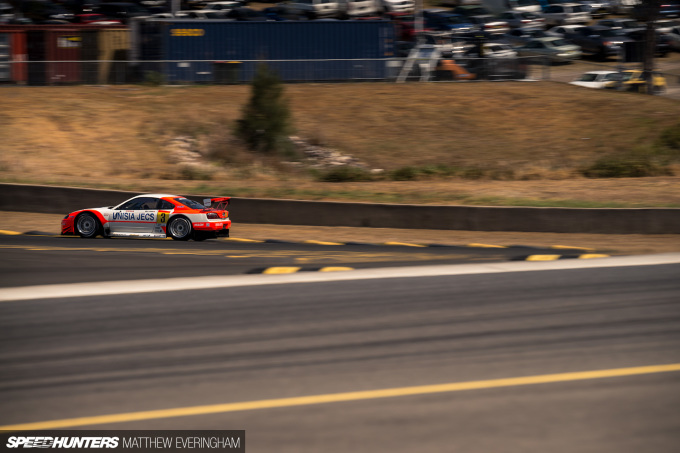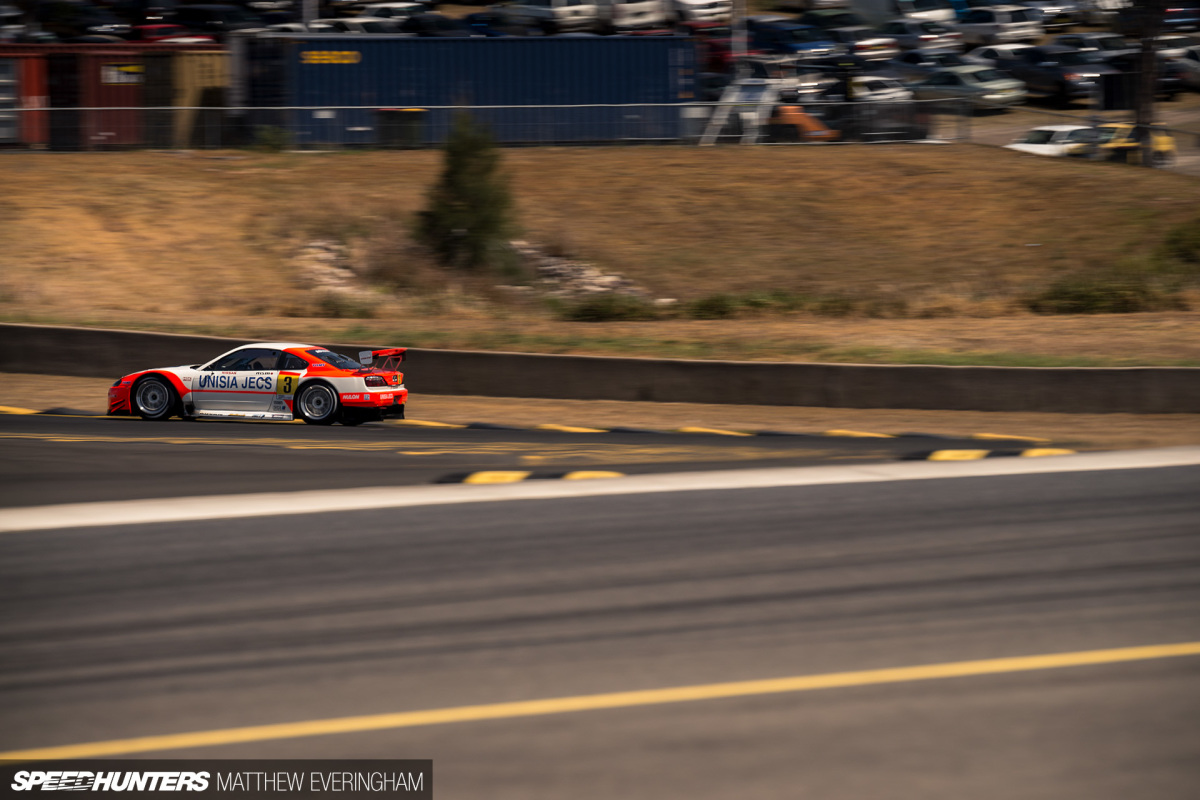 The crazy plan to own the Silvia began way back in 2009 after Dale discovered the car was up for sale. But by the time he could make a serious offer, the vehicle was already sold and on its way to Norway, where it previously featured on Speedhunters.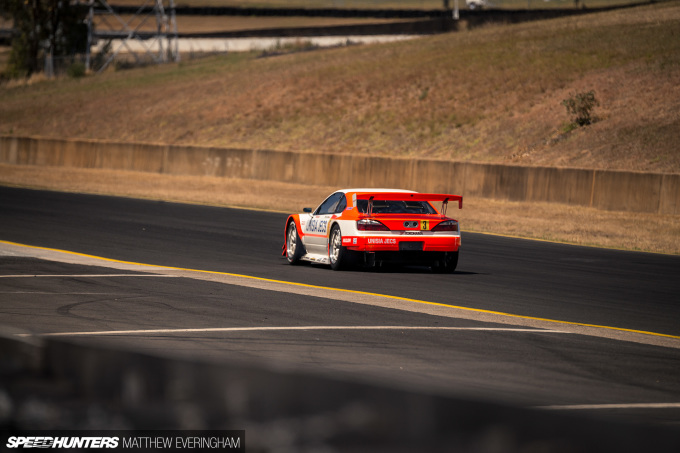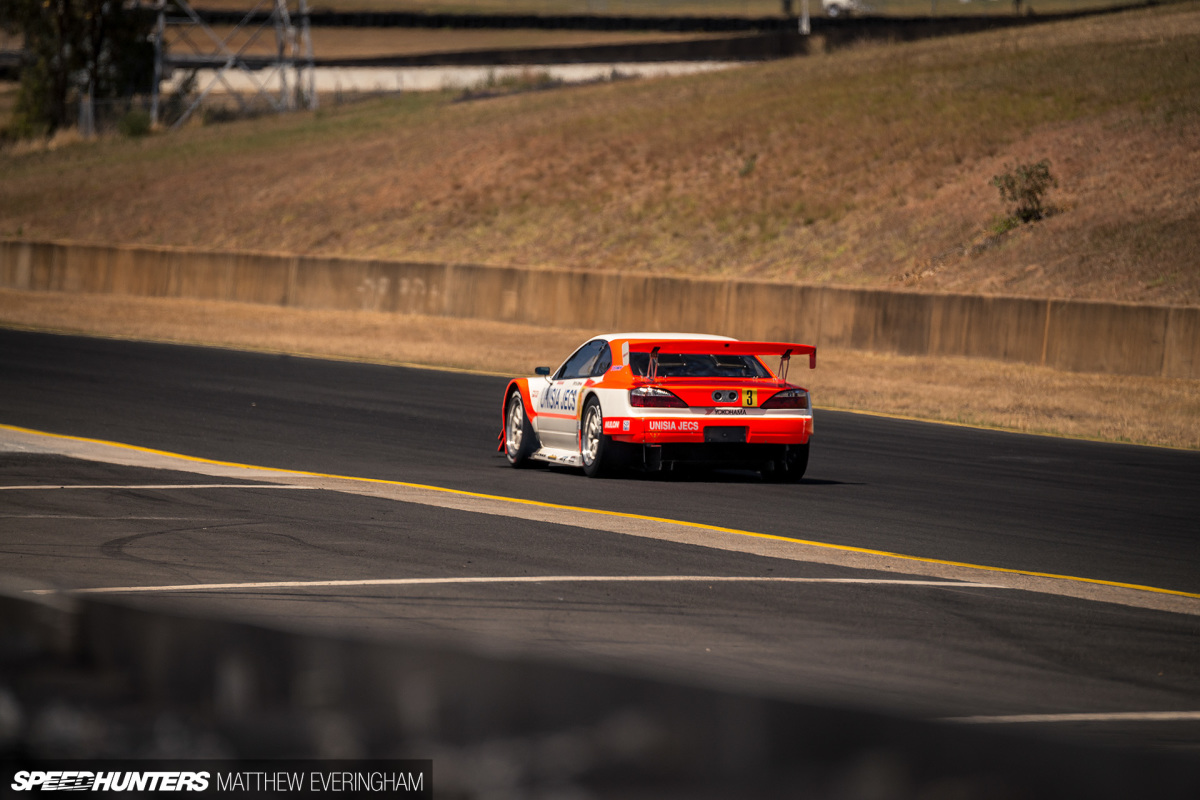 It wasn't until 2015 that the opportunity to buy the car re-emerged. The car's condition over the years had deteriorated, but still, after a little negotiating and a lot of partying at Gatebil, a deposit was placed and the lengthy process to restore the car was underway.
RE Amemiya FD3S Mazda RX-7 GT300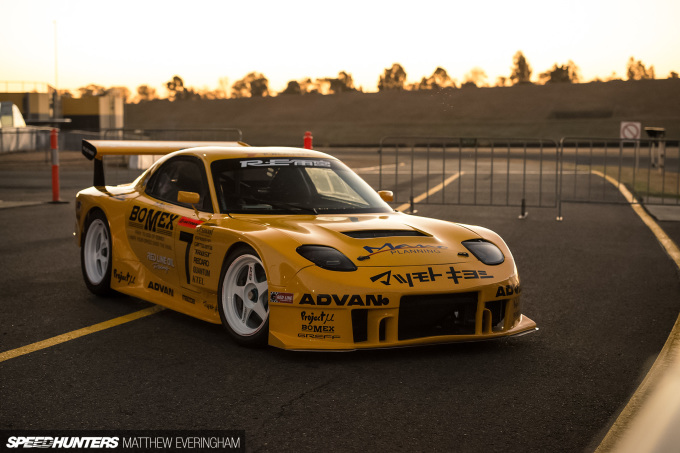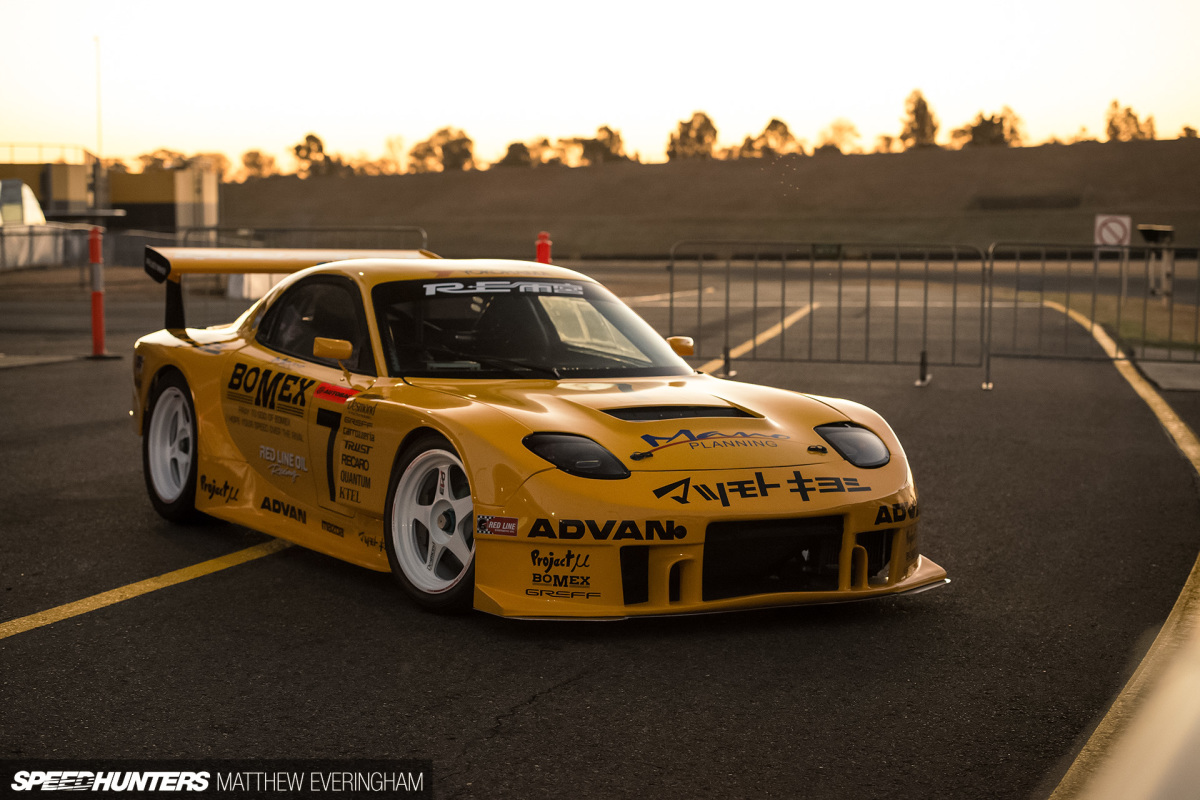 Not too dissimilar to Dale's story, Aidan Barrett was first introduced to his newly acquired JGTC FD3S Mazda RX-7 as a young teenager. Rather than seeing the car on television, Aidan was fortunate enough to be visiting an uncle who lived within walking distance of RE Amemiya's headquarters in Chiba, Japan.
Even as a young teen, Aidan was a self-confessed rotary addict, and made sure to take a daily walk to drool over the abundance of precious metal on display within the RE Amemiya workshop. Standing there, he made a promise to himself: one day he'd either build or buy a piece of RE Amemiya history to occupy his home garage back in New Zealand.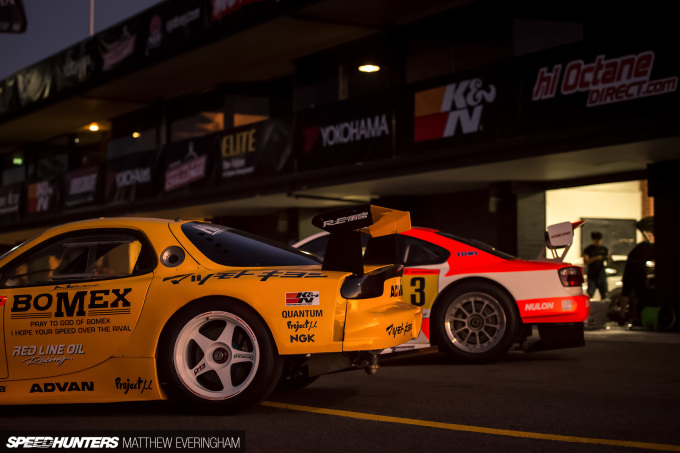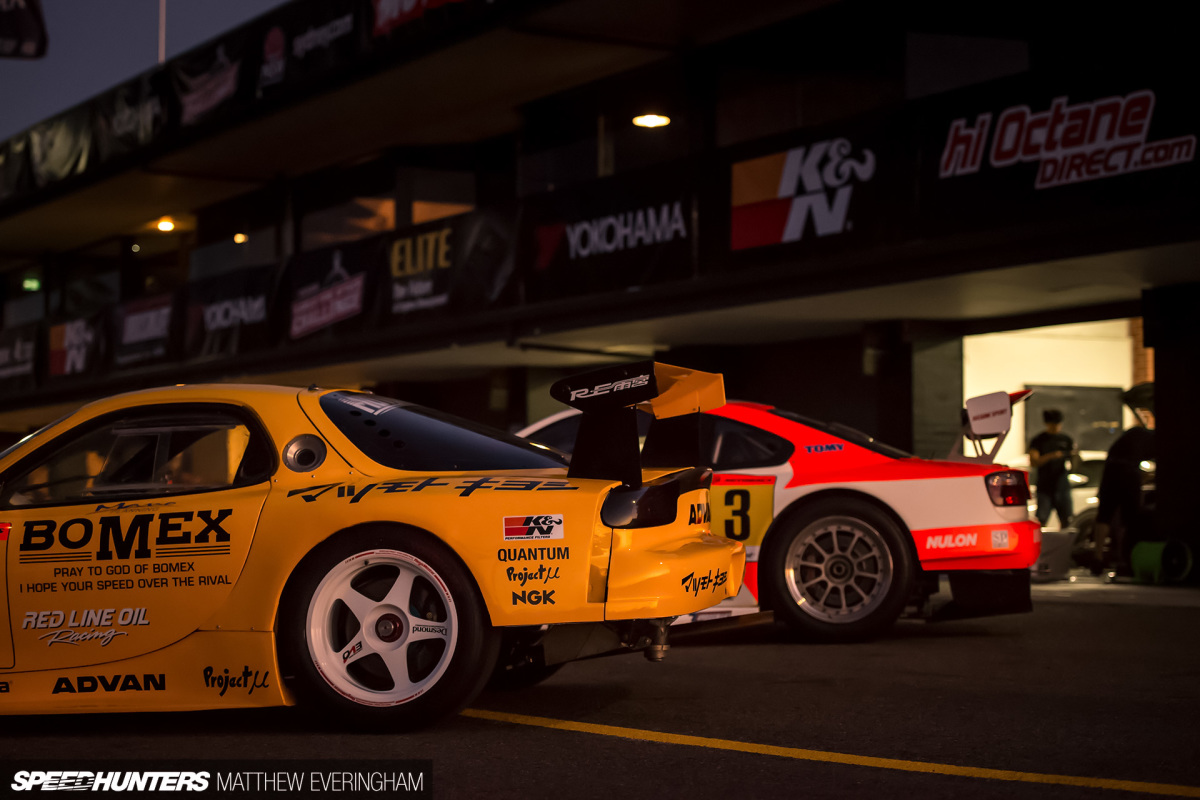 Aidan would be waiting a while to fulfil that promise; little things like life, a career, and a family can sometimes change one's priorities. Eventually, the long wait paid off. Fast forward to this year when he stumbled across a seller with an exceptional car: an RE Amemiya GT300 Mazda FD3S RX-7. Having only owned the car a short time Aidan is still researching its full history, but what's known is that the car was campaigned by Isami Amemiya's team from 1999 to 2001.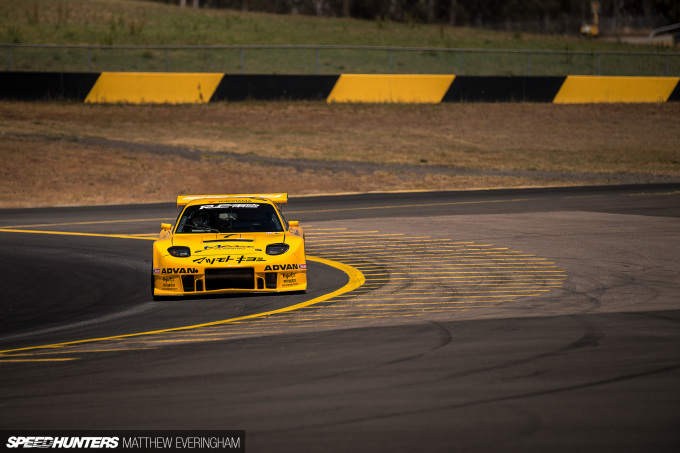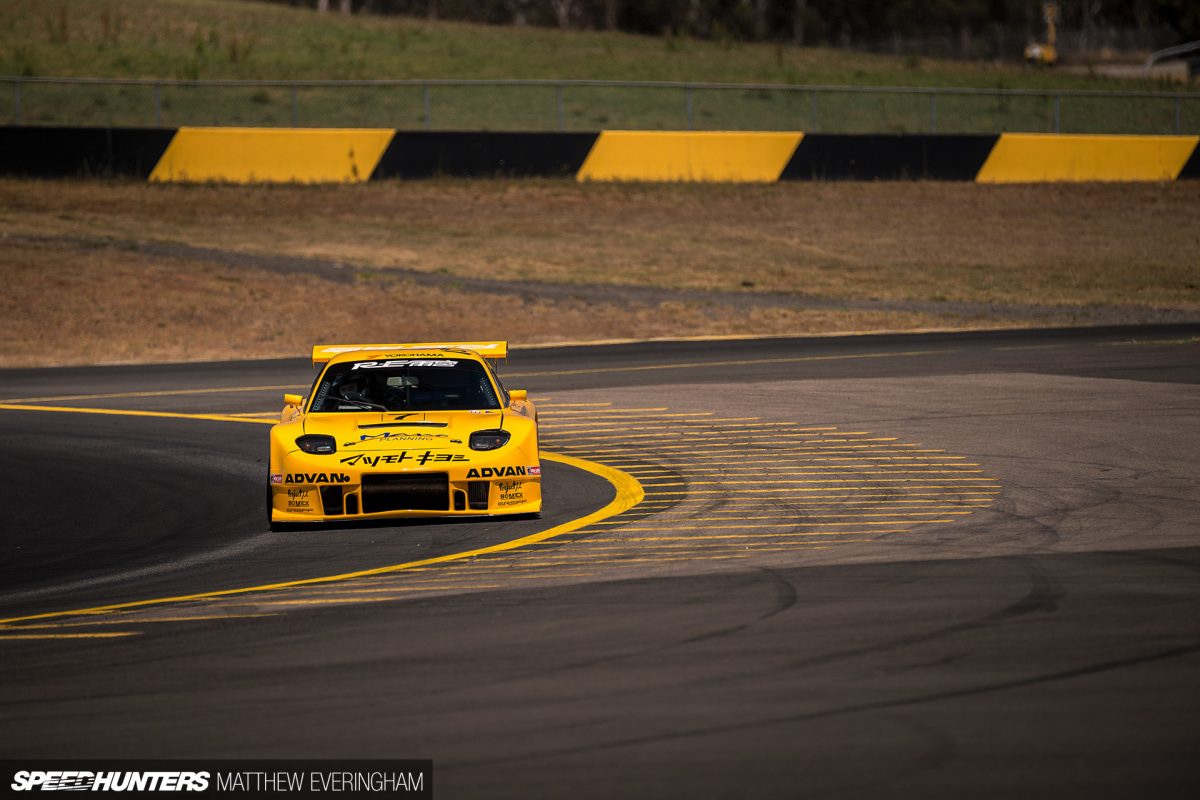 It was a once in a lifetime opportunity, but there was one slight issue: the car was located on the Western Coast of Australia, quite a distance to travel from New Zealand. Time was of the essence, too. Relying on images and reports from locals was a massive risk, but ultimately one Aidan was prepared to take. The Wednesday before last month's WTAC would not only be the first time Aidan would drive the bright yellow FD3S, but the first time he'd even seen it in person.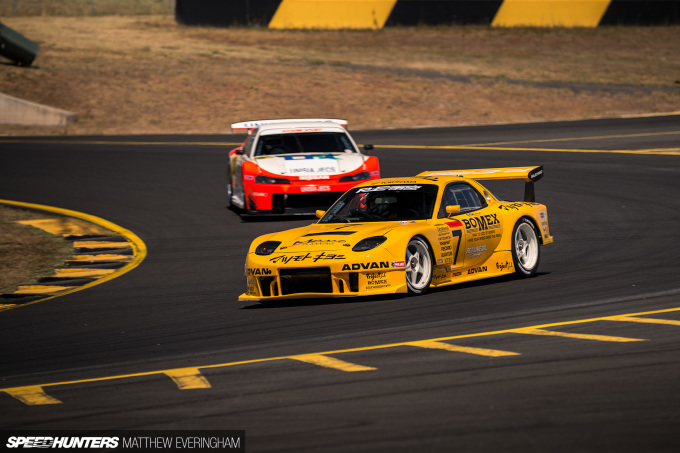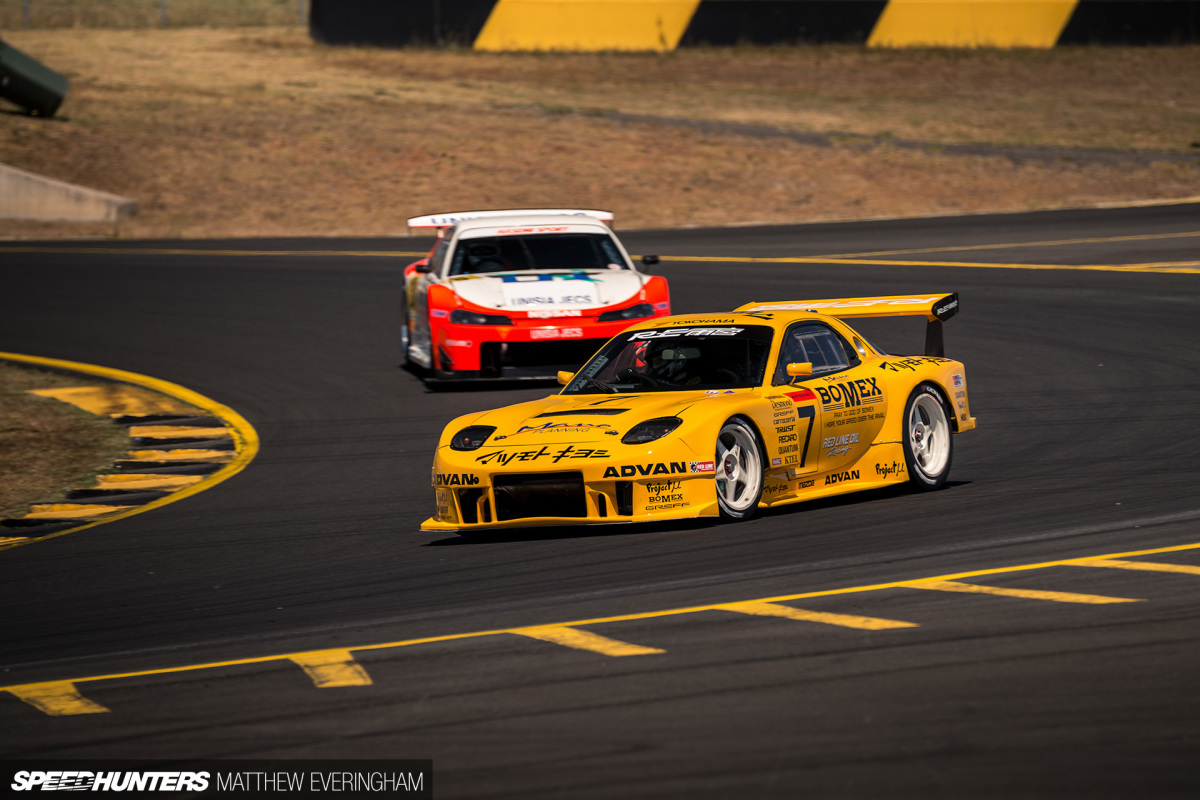 In his eyes though, the opportunity to own such an exciting piece of history was worth taking a chance on. Regardless of the finer details, the amount of development work and the car's pedigree guaranteed it would be exceptional. Getting the Mazda out on track for the first time was indescribable. The noises, the smells, the history; it was an incredible experience for the entire team, and one that they'll never forget.
Once the car completes its voyage home to New Zealand, Aidan hopes to complete some endurance racing with the car and continue to use it for its intended purpose. Outside of Japan, New Zealand is possibly home to the most capable and devout rotary enthusiasts on the planet, so I'm sure the car will thrive in its new environment.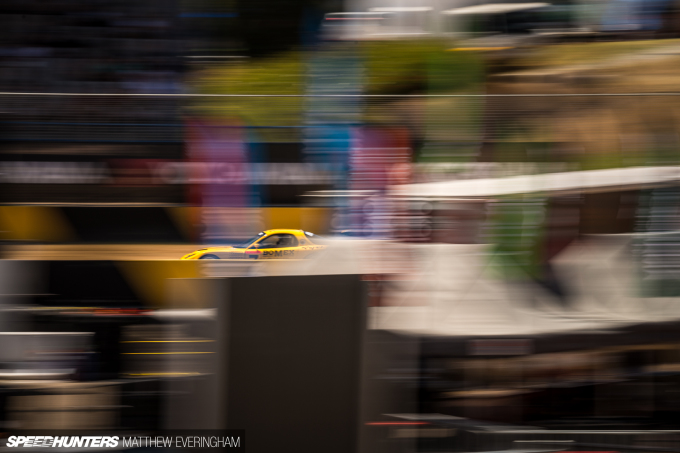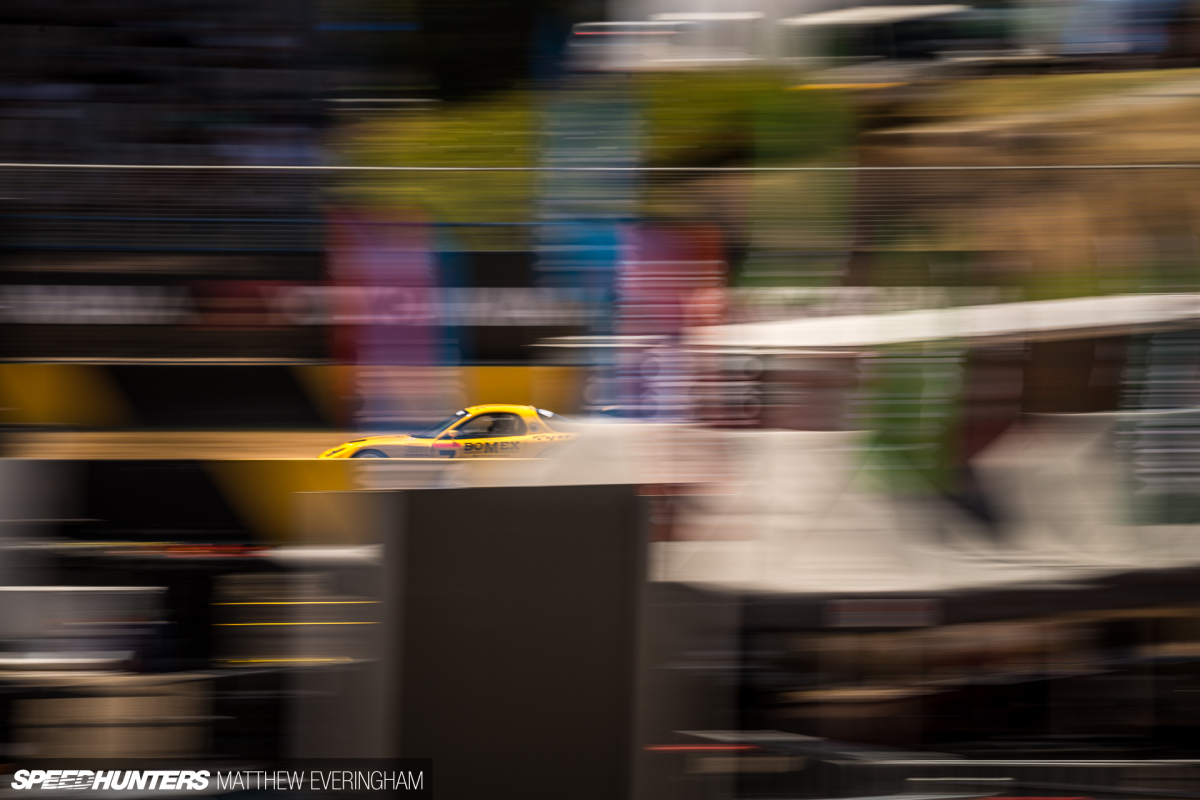 As rewarding as driving these racing legends must be, both owners seemed to be more interested in keeping what they both consider to be Japan's most exciting era of racing alive. And with that they're able to share the experience with all of us, too.
Matthew Everingham
Instagram: matthew_everingham
matt@mattheweveringham.com
Nismo S15 Nissan Silvia GT300
Power Output:
450hp (limited)
Engine:
Nismo GT SR22DET, Nismo GT specially cast engine block/cylinder head, magnesium Nismo dry sump. Haltech Elite 2500 engine management system
Drivetrain:
HGT Precision 6-speed sequential gearbox, ATS triple-plate carbon clutch, Nismo GT LSD
Suspension/Brakes:
Inboard bell-crank rear suspension horizontally mounted above diffuser, Bilstein dampers, AP Racing 6pot callipers/380mm rotors front, Alcon/Nismo 6-pot callipers/335mm rotors rear
Wheels/Tyres:
SSR 18×11-inch center-lock wheels, 280/710R18 front tyres, 310/710R18 rear tyres
Chassis/Body:
Original Silvia chassis & floor pan, C-West GT Aero developed body panels, carbon fibre roof, doors & boot, carbon-Kevlar guards & bumpers
RE Amemiya FD3S Mazda RX-7 GT300
Power Output:
300hp (estimated)
Engine:
Mazda 20B three-rotor, peripheral ported, JGTC air restrictor, MoTeC M4 engine management system
Drivetrain:
Hewland 6-speed dog box, RE Amemiya twin-plate clutch, Mazdaspeed LSD
Suspension/Brakes:
Quantum/RE Amemiya dampers, Brembo 380mm front brakes, Brembo 335mm rear brakes
Wheels/Tyres:
Desmond Regamaster Evo 18×9.5-inch centre-lock wheels, Yokohama Advan 250/650R18 front tyres, 280/680R18 rear tyres
Chassis/Body:
Original FD3S RX-7 chassis & floor, RE Amemiya/Bomex developed panels, carbon fibre doors & bonnet, GRP guards & bumpers
The Cutting Room Floor