It's been just over a month since I was at Gatebil Rudskogen, but already my recollection of the Scandinavia seems very much like a dream. It is a place indescribable by words, one filled with cars that seem more like pipe-dream-double-dares than reality. I can imagine no other place on earth where absurd concoctions like a NASCAR powered R34 could possibly exist, therefore it's only fitting to be the birthplace of the ultimate motorsport hybrid.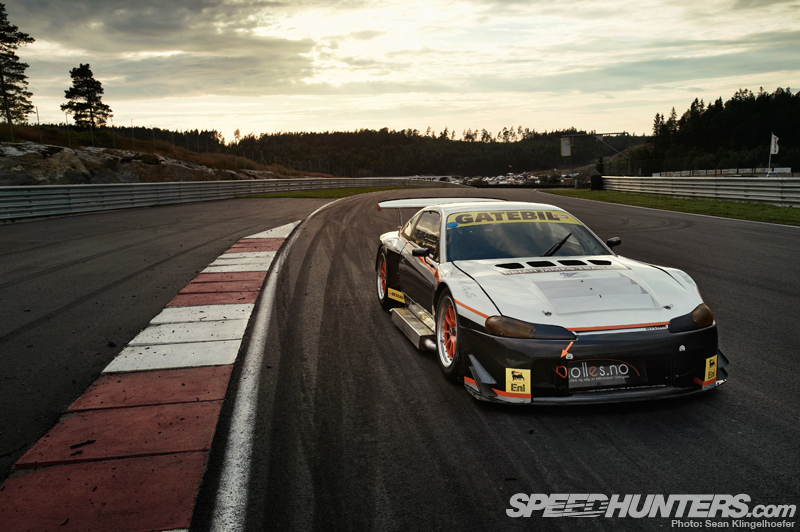 I had heard rumors long before the event of this car that was lurking somewhere in Scandinavia that used to be a full fledged JGTC racer. I even read a brief snippet about it on this very site. But nothing could have properly prepared me for what lay in store at Rudskogen. I finally stumbled upon the freshly rebuilt car in the paddock area, under a canopy that Rob Bullough and I ducked in to avoid the downpour of rain that had just begun to fall.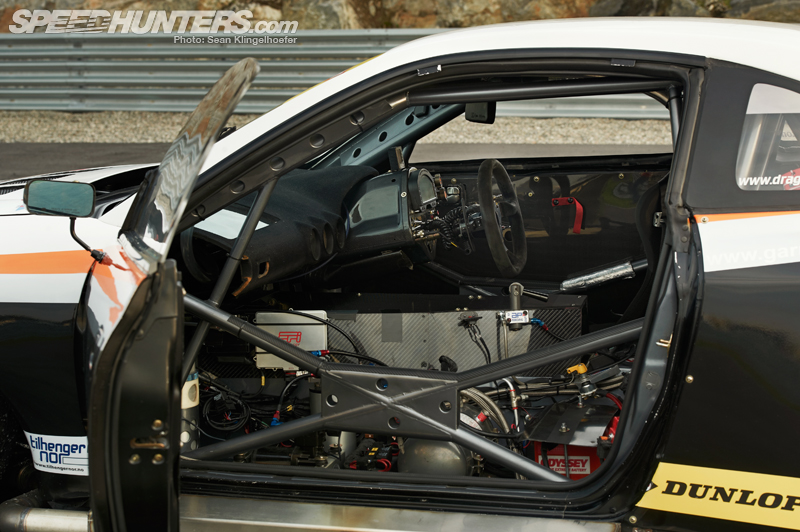 We walked around the car and I started pointing out little bits here and there to Rob, one of them being the roll cage. One thing you'll notice about this and most extreme race cars (DTM, WRC etc) is that, contrary to popular Internet lore, the roll cages are not right next to the roof. In fact the top of the cage hangs quite low, an effort to keep the center of gravity as low as possible.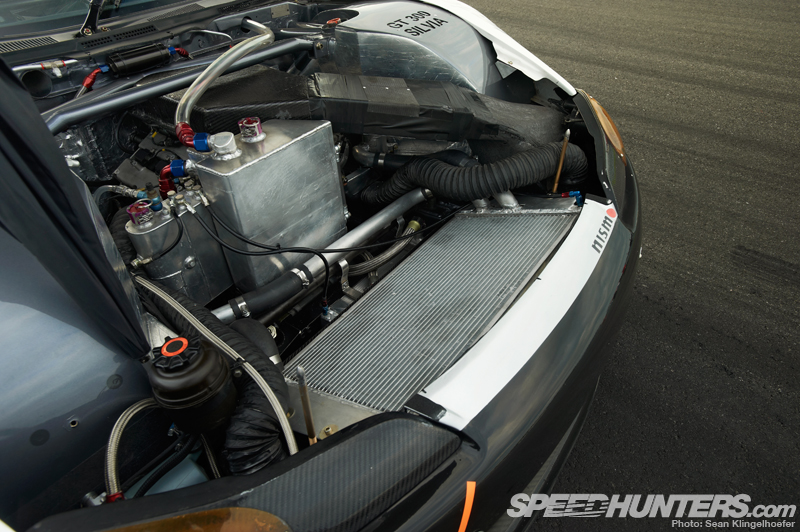 It wasn't long before the gentleman tinkering inside the car looked up and introduced himself as Mr. Jarle. He seemed to have heard our conversation and was quite keen on showing us more of the car. He began telling me a little more about the setup and that's when things got really interesting. As it turns out Mr. Jarle is an expert tuner who specializes in DTM engines.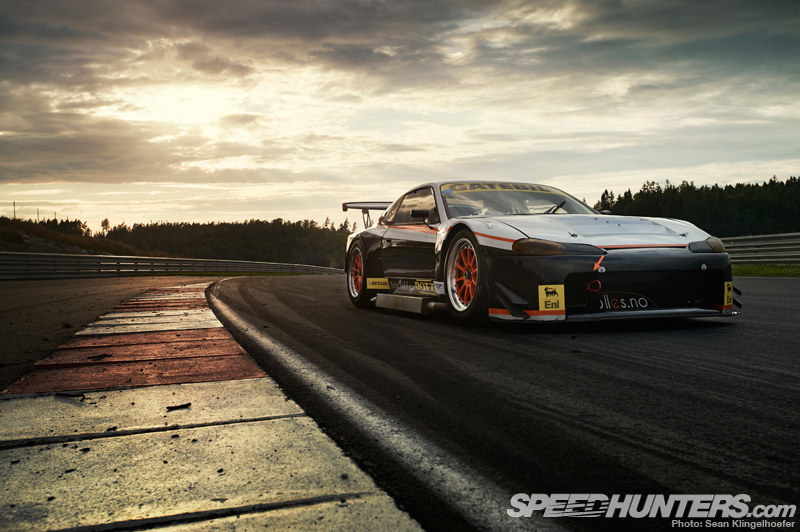 A few minutes later I was introduced to the owner and driver, Radni Molampour. Strangely enough I think he was just as excited to be talking to someone from Speedhunters as we were to learn more about his amazing car! For the next forty-five minutes or so Radni walked me through just about every millimeter of the car and filled me in on how it went from a racer to a rust bucket to the ultimate Frankenstein GT.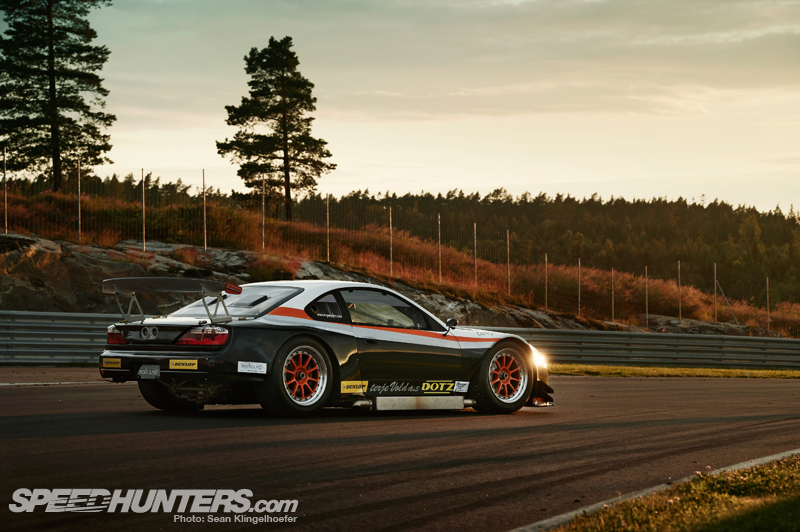 The first question you have to ask when you see a car like this is how in the hell did he even get a hold of it? Well it all started back in 2009 when Radni was building a totally insane fully carbon Supra. One of his contacts in Japan from whom he was getting parts for the Supra told him that there was a very special car that would be for sale soon, but it wasn't officially on the market and there would very little time to make a purchase as it was a highly sought after car.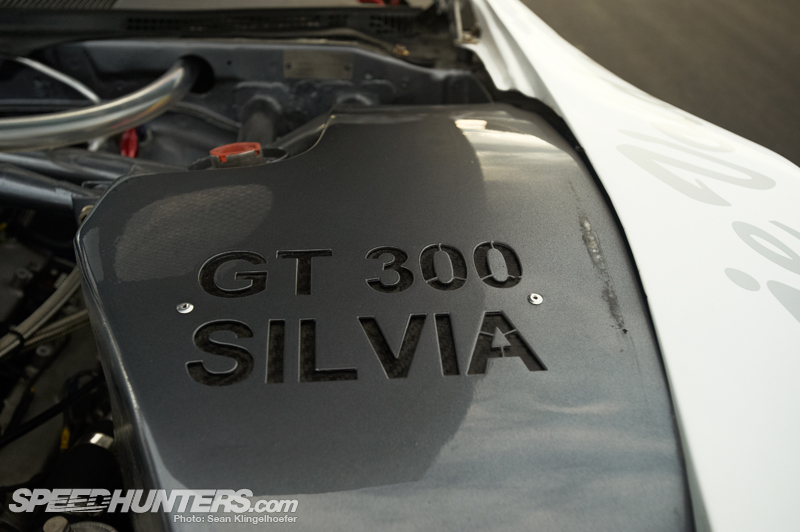 "When I received the pictures I didn't understand what kind of car it was" Radni says. "I didn't even know the history of JGTC in Japan, but my Norwegian friend Ronny Skogen told me 'this is a chance you will only get once in your life, don't blow it.' So I took his word for it and bought it without thinking twice." And like that, Radni was now the owner of what is probably the most extreme S-chassis on earth.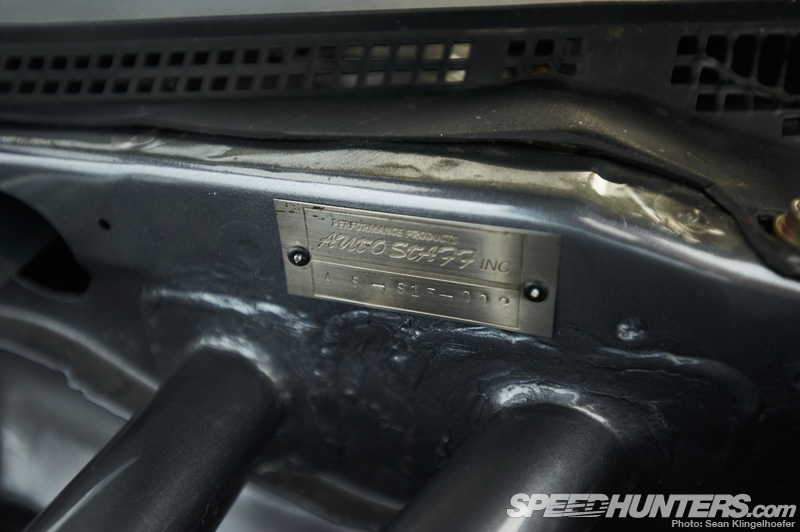 But it wasn't all unicorns and rainbows from there, when the container finally arrived in Norway it contained a car covered in battle scars and signs of neglect. Initially Radni cleaned up what he could, threw an SR20 in the car as it came without an engine, and headed to the track. He could tell right off the bat that there was loads of potential for the S15, but it needed some help.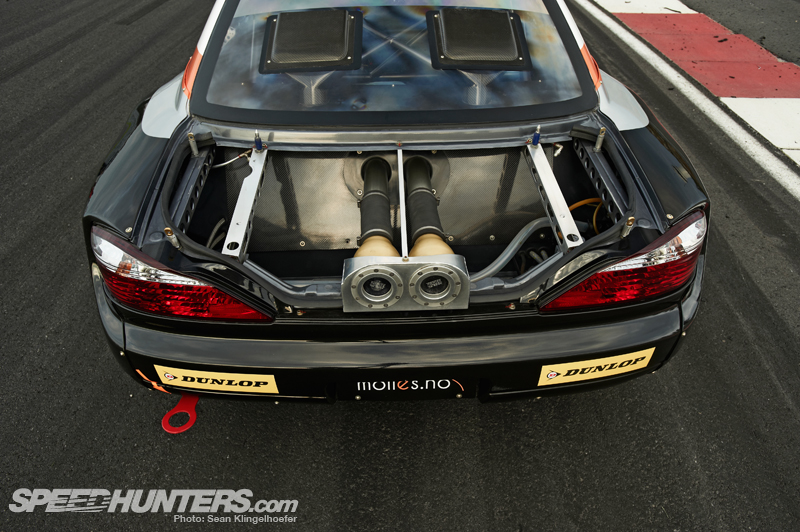 In the winter of 2010 the car was completely stripped to the chassis and examined. "Everything on the car was in need of repair. The wheel bearings were damaged, the spherical bearings had too much clearance, the brake calipers and hydraulic lines were dried out. The shocks, brakes and differential were all leaking and the sway bars were rusted solid to the point where they wouldn't move! Being the perfectionist I am I wanted the car to be 100%"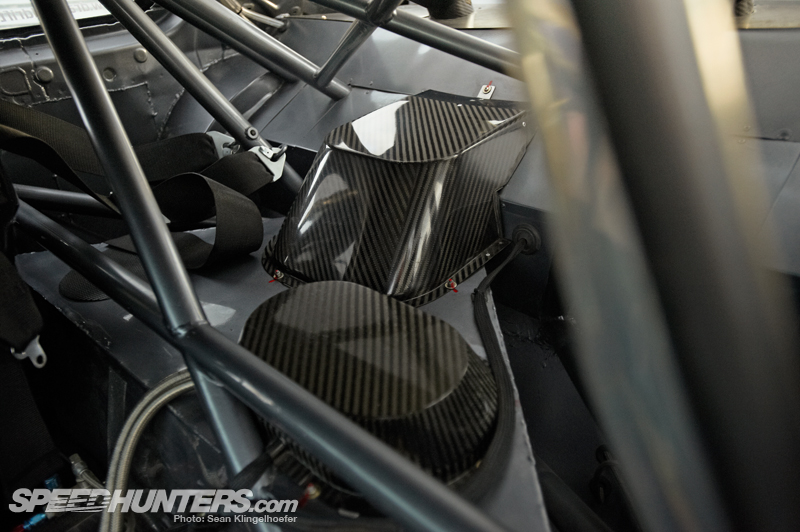 Sparing virtually no expense, each component was either restored or duplicated one at a time. Since practically the entire car is made up of one-of-a-kind parts which can no longer be ordered, much of the car was painstakingly replicated by Henning Finnstad who was able to machine all of the pieces necessary to get the car back to race worthy condition.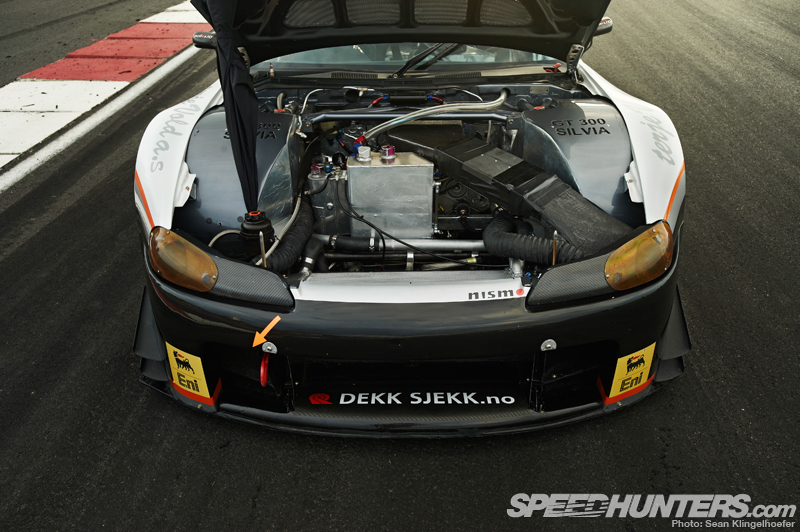 With the chassis tightened up and the bodywork coated with fresh paint the last piece of the puzzle was deciding what engine to use in this beast. "I had a wild race chassis but the real engine was missing, and NISMO wasn't about to sell me one. The SR20 we built gave me a lot of headaches so I knew that wasn't going to work either. Luckily I met Mr. Jarle at one of the GT races in 2010 and he said he 'had the perfect engine for my special car.'"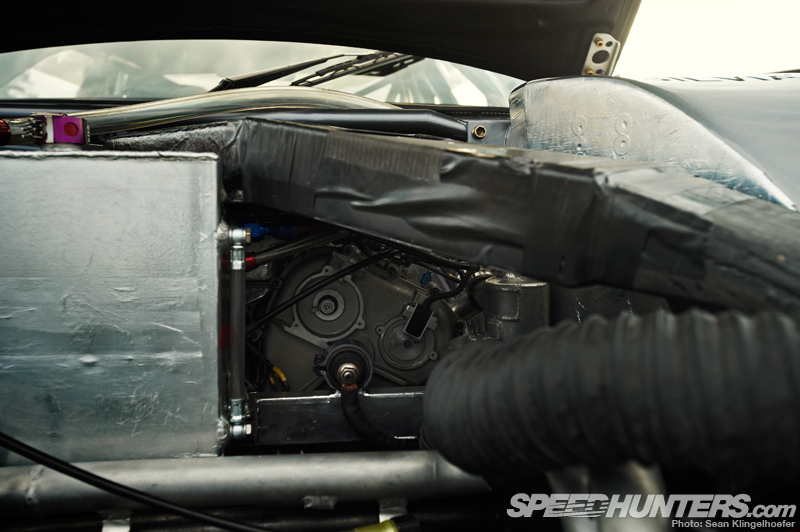 In the end a 2.5L Opel Calibra DTM V6 would be just what the doctor ordered. At first Radni thought it was too crazy, but after a little convincing from his brother he settled on the engine and began the process of installing it into the S15. Now I know the thought of a German V6 in the holy grail of Silvias might make some of you sick, but let me point out a few facts for your consideration.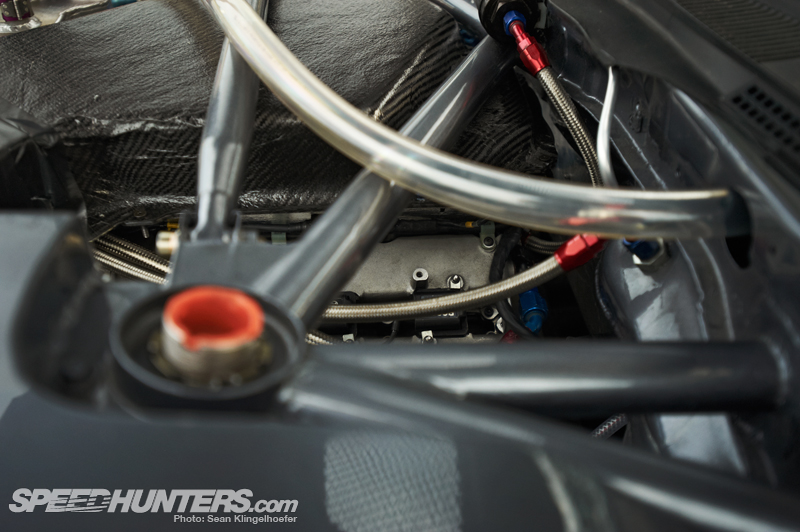 In comparison to the JGTC SR originally installed in the car, the DTM motor is: 33% more powerful, 14cm (5.5″) lower (thus lowering CG even further), 12cm (4.75″) further back in the car (improving polar moment of inertia) and 114kg (251lbs) lighter. I think that's what you call a win-win-win-win scenario. In fact the engine sits so low it's actually quite difficult to see it at all, even in person.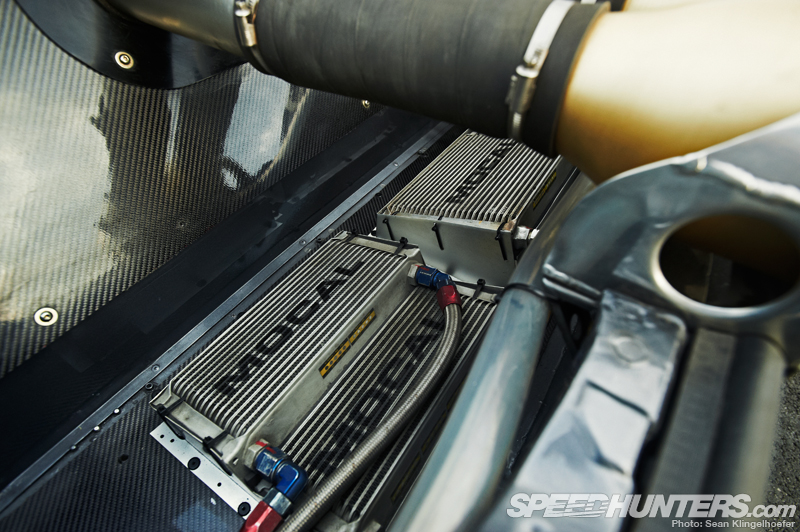 When you combine that level of race engine with this level of race chassis you get something vastly unruly. Even though this chassis is over decade old and "only" a GT 300 car, it's one of the most extreme designs I've ever shot. Virtually each inch of the car has been extensively modified with extreme care. One look anywhere on the car, even the trunk, and you'll see exactly what I mean.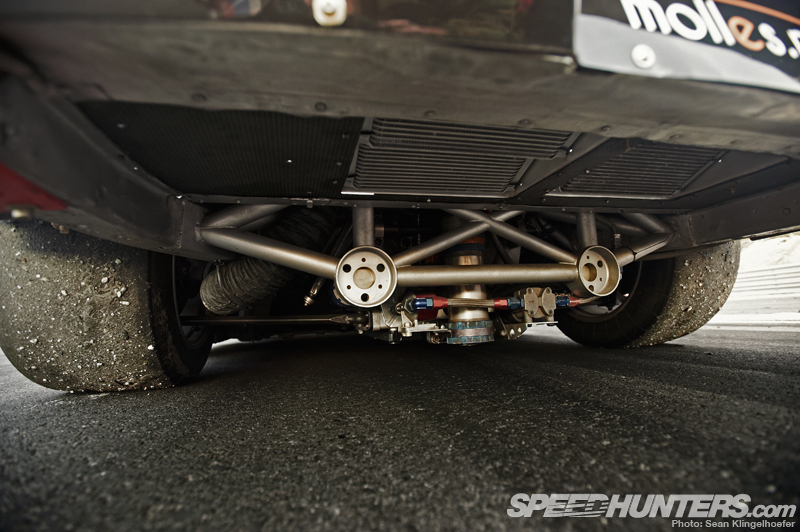 In the rear there are three coolers, for oil, transmission and brake fluid, which have been crafted into the cavity with precision. Fed by a pair of carbon fiber ducts on the rear window, air is forced through to cool and is then expelled under the car where the hot air can further aid the aerodynamics.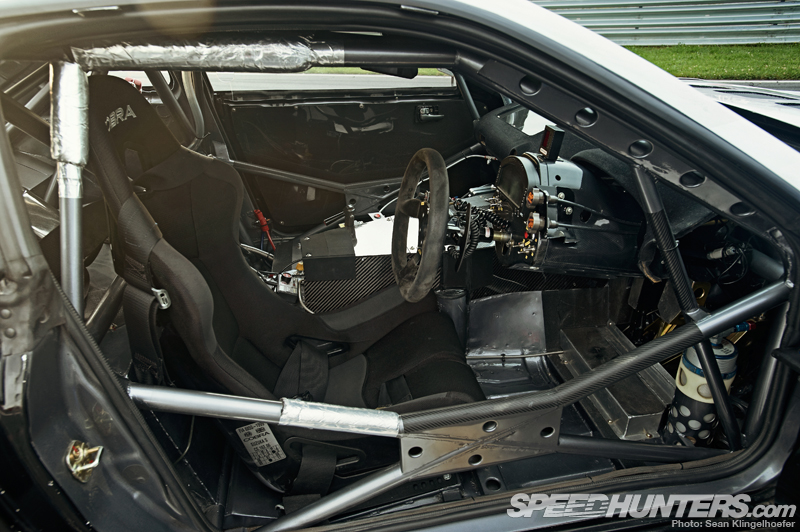 Needless to say the inside of the car is also a sight to behold. Obviously I was there to see the car in person, and I took the photograph above, yet I'm still dumbfounded by the cockpit. I could sit here and stare at it for minutes on end, each nook and cranny is filled with something curious. The heel up plate, the center console, the roll cage gusseting, it's all incredible.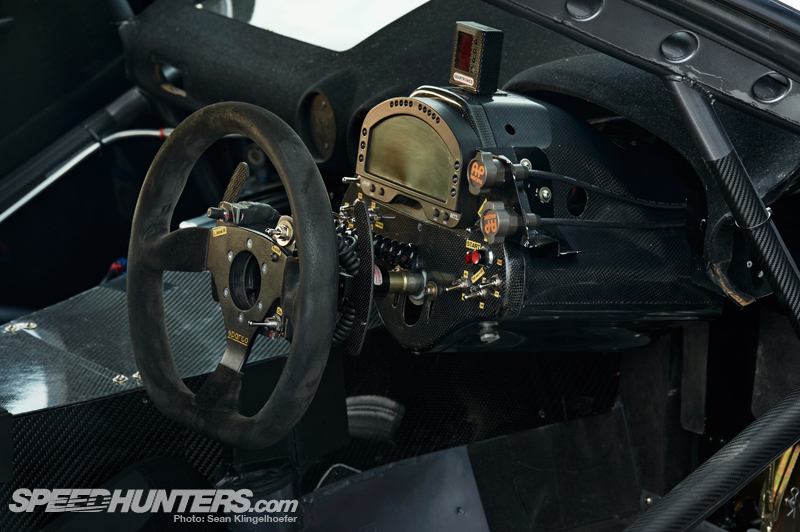 I can remember looking at photos and watching in car videos of cars from this era and being flabbergasted by the interiors, but in particular the steering column pods. With the driving position changed so radically, the steering wheel and displays all have to follow suit. Rather than just leaving everything sitting there exposed, the pod is finished with a radical piece of formed carbon. Delicious.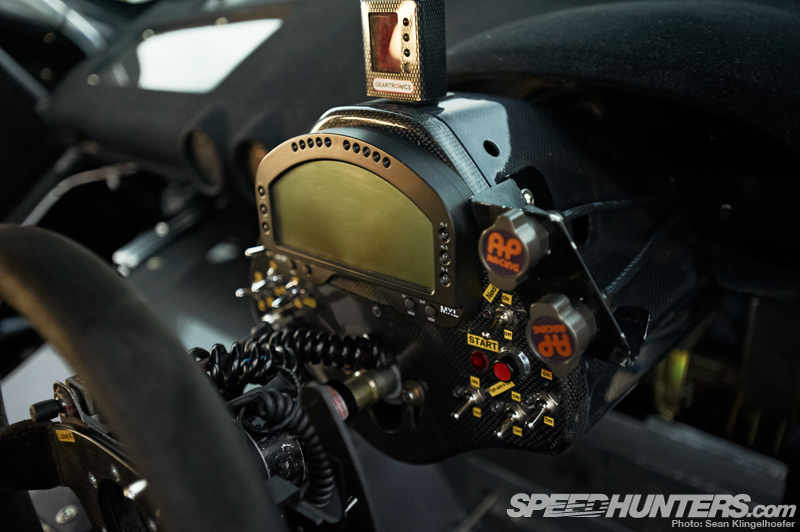 When you move in closer you start to realize how much is actually going on here, all arranged in a beautifully chaotic manner. While it's not quite F1, this view isn't many knobs, buttons and switches off.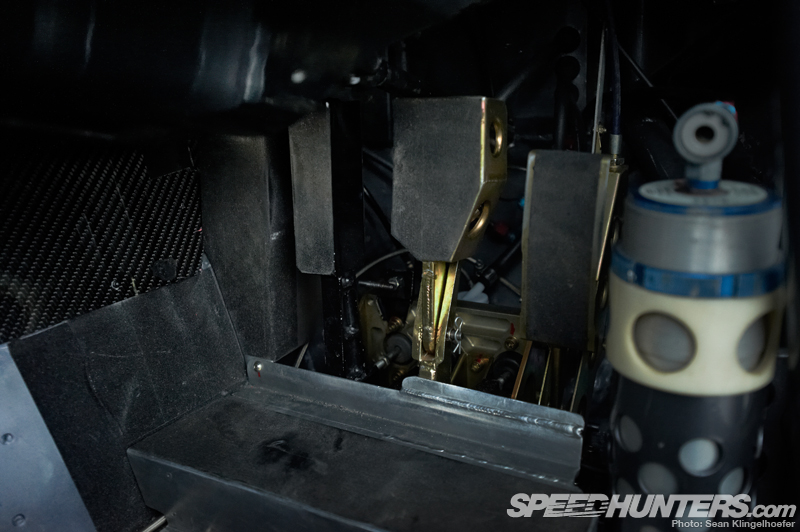 Just below is a peal set which I am told is unique to the car. As with most everything else that surrounds them, the pedals look entirely over engineered. And if you're wondering what that canister to the right of the frame is, it's one of the three AP Racing air jacks.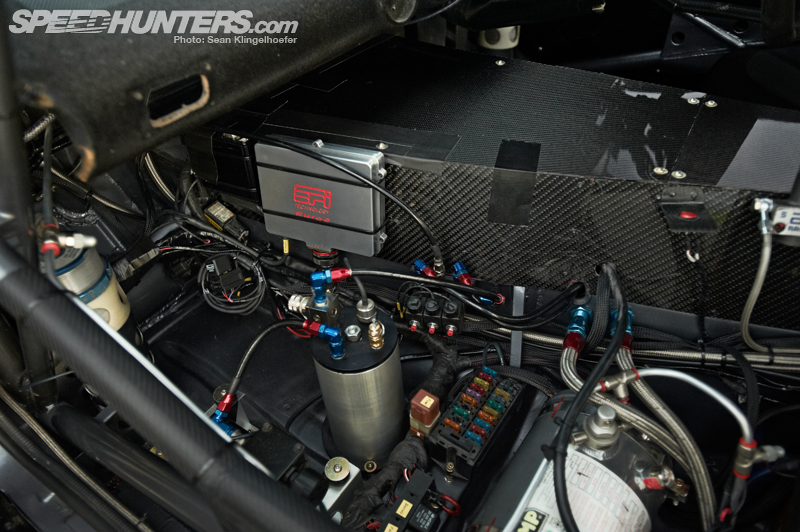 Opposite of the driver is the electronics mainframe including the relay junction and fuse block as well as the ECU. I would imagine that setting up the wiring network was one of the more difficult aspects of the build considering the car was never meant to accept this engine.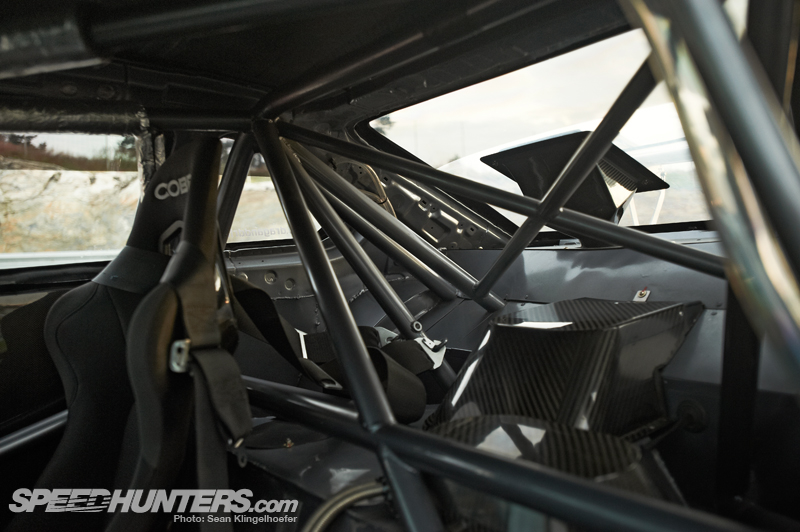 Behind the driver things are complicatedly simple, if that makes any sense at all. While the electronic accoutrements are kept to a minimum, the cage starts to get very complex in the rear and I can't help but wonder how much of it is for safety and how much is literally part of the chassis. As you could see in one of the photos above the cage protrudes through what would normally be a floor pan where it joins the suspension below. Tricky.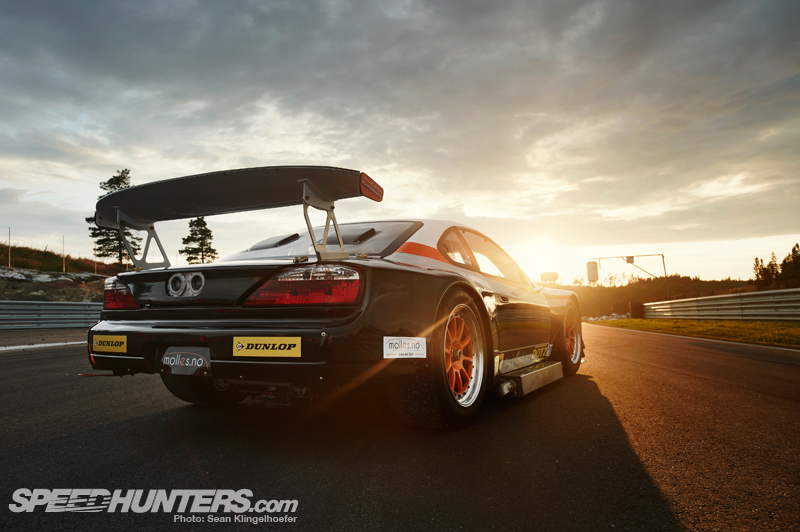 By the end of the shoot my face was thoroughly melted by this one off machine. In a list of impossible things that would never happen in a million years, finding one of only three JGTC Silvias ever built in Norway, with an Opel DTM engine obscured somewhere in its bay, would be very close to the top. It's this kind of mayhem that has thrown Scandinavia onto my radar and I can't wait to see what else they'll come up. In fact Mr. Jarle assured me that if I come back next year, he'll have something else special for me…
Only time will tell.
2000 Nissan / NISMO S15 JGTC GT 300 Silvia (chassis 002)
ENGINE
2.5L Opel / Cosworth DTM V6; dry sump; Bosch coils; custom intake ducting and plenum, custom exhaust; Premier fuel system with NISMO fuel pumps
ENGINE MANAGEMENT / ELECTRONICS
EFI Euro 6 ECU;  AIM Strada Pista digital dash
DRIVELINE
Xtrac 6-speed sequential transmission w/ magnesium housing and dry-sump lubrication; Geartronics F1 paddle shift system; NISMO differential, driveshaft;  Mocal rear-mounted transmission and differential coolers
SUSPENSION / CHASSIS
Auto Staff Performance Development JGTC roll cage and chassis modifications; NISMO adjustable suspension arms f/r, steering system, sway bars f/r, uprights; AP Racing air jacks; Bilstein shocks and springs
BRAKES
AP Racing front calipers, brake bias lever, brake pads; NISMO rear calipers, brake pedal system, brake system heat exchangers, floating rotors f/r
WHEELS / TIRES
18×11″ Magnesium center-locking wheels; 270/710R18 Dunlop racing slicks
CABIN
Sparco steering wheel; Cobra racing seat; NISMO carbon panels and cooling ducts; OMP fire suppression system
BODY
Complete NISMO JGTC bodywork (bumpers f/r, hood,  fenders f/r, doors, side skirts, rear decklid, rear wing, front splitter, rear diffuser, Lexan windows, lightweight headlights, ; OEM S15 taillights
PERFORMANCE
450hp @ 11,800 rpm / 290lb-ft @ 9000 rpm
More stories by Sean Klingelhoefer on Speedhunters
More craziness from Gatebil on Speedhunters
More car features on Speedhunters
-Sean