On my recent return trip to Okinawa for the Koza Motorsports Festival (full event story coming soon), two things became apparent to me. The first is that Okinawa has a far more comfortable climate at the end of the year, as opposed to the middle of summer when I last visited and almost passed out from the heat. The other is this little island still has many precious gems for me to hunt.
There were plenty to choose from at the Koza event too, including this SA22C Mazda RX-7 race car.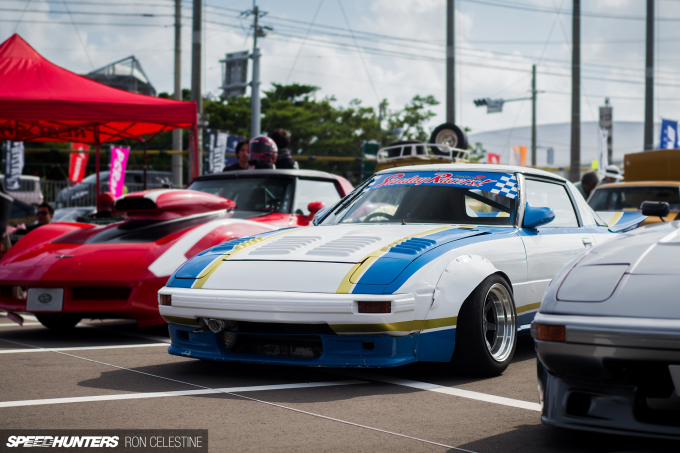 The creator of this particular car obviously took their inspiration from Australia's Group C racing series, in which the first-generation RX-7 and its unique rotary engine enjoyed its fair share of success around the time the car was new.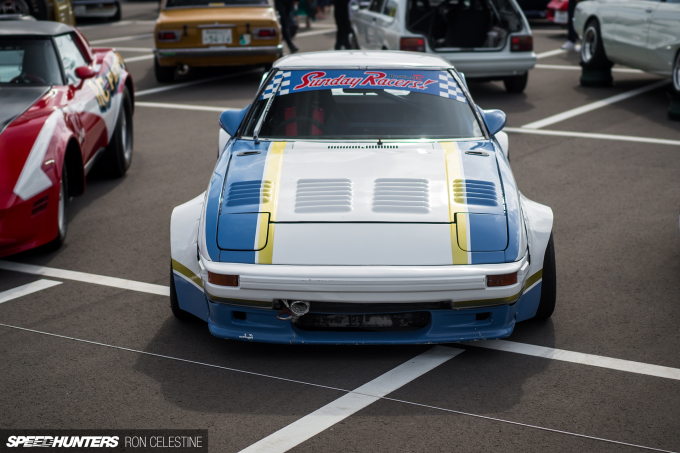 The bolt-on fiberglass flares serve the functional purpose of housing extra wide racing slicks, which in this case are wrapped around 15-inch RAYS Volk Racing TE37Vs for a lightweight and stylish solution.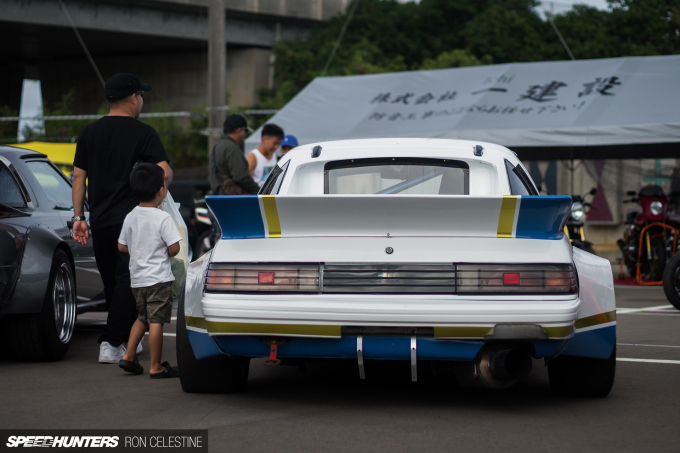 The rear spoiler – a defining aspect of the Group C RX-7 kit – is hard to miss, but it works in so well with the giant flares. The unique rear hatch treatment is not a Group C item, but it's an interesting upgrade all the same; doing away with the factory glass would've surely saved a bit of weight.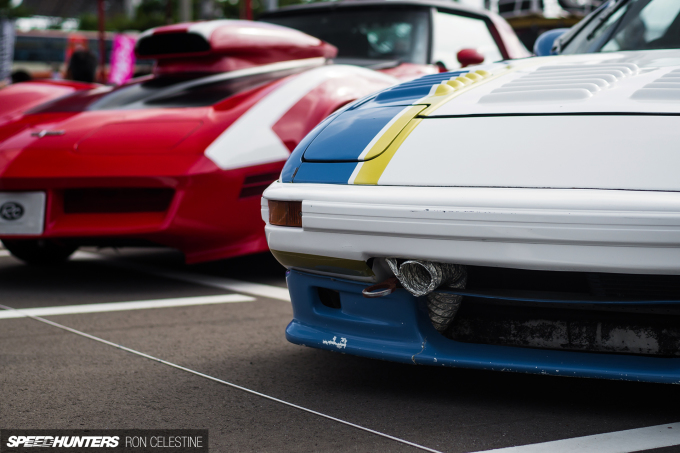 The front intake is not the prettiest, but it's still a highly functional way of delivering fresh air to the engine. I wonder if the 12A is still under the hood, or if it's been upgraded to a larger 13B somewhere along the way.
If the battle scars around the body don't hint at the fact that this car gets used properly, the stripped out interior certainly does. Looking inside revealed a full cage, single seat, and a carbon fiber dash housing an array of aftermarket gauges including a large center-mounted tachometer.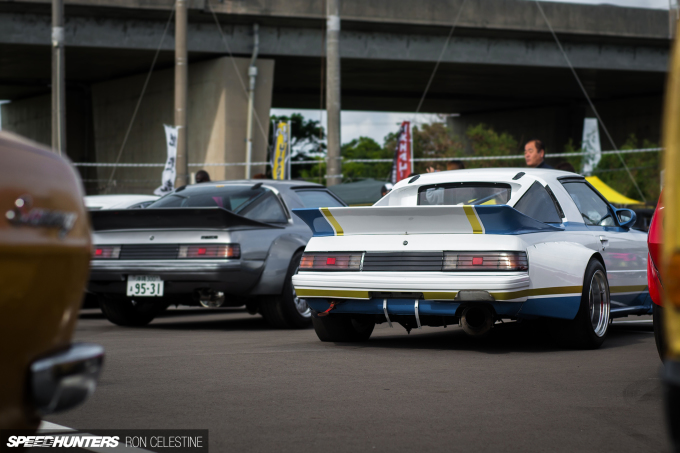 I wish I could have located the owner to get the full story behind this SA22C RX-7, and the next time I'm down in Okinawa I'm definitely going to do some more digging. If I'm really lucky, I might even get to see it in action.
In the meantime, stay tuned for more coverage from Okinawa's Koza Motorsports Festival.
Ron Celestine
Instagram: celestinephotography