The R31 Professionals
We all have them; those times that you make plans and say things you're absolutely sure you can see through, but then life gets in the way and you don't. S**t happens, you get sidetracked, and before you know it you've let yourself down. This is how I felt about not having ever visited R31 House.
Last week I put an end to it. Knowing that Ron and I had to travel south (west if you are Japanese) to Nagoya to meet up with Kato-san at Liberty Walk and check out his latest Honda duo, there was no way I was going to miss out on the opportunity to visit a world-renowned shop where boxy Skylines from the '80s are maintained, modified, and in some cases brought back to life.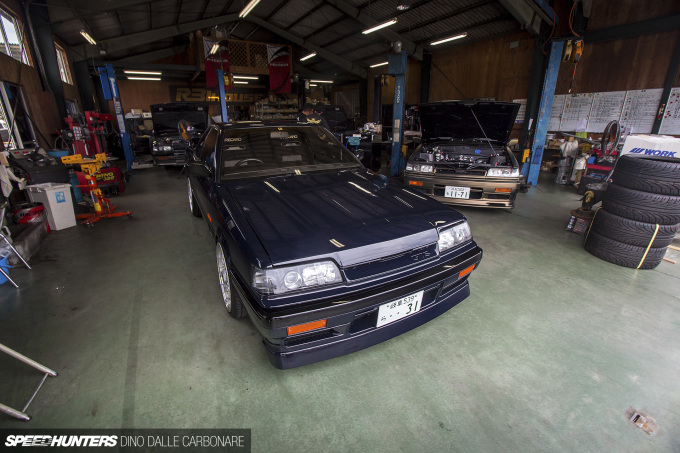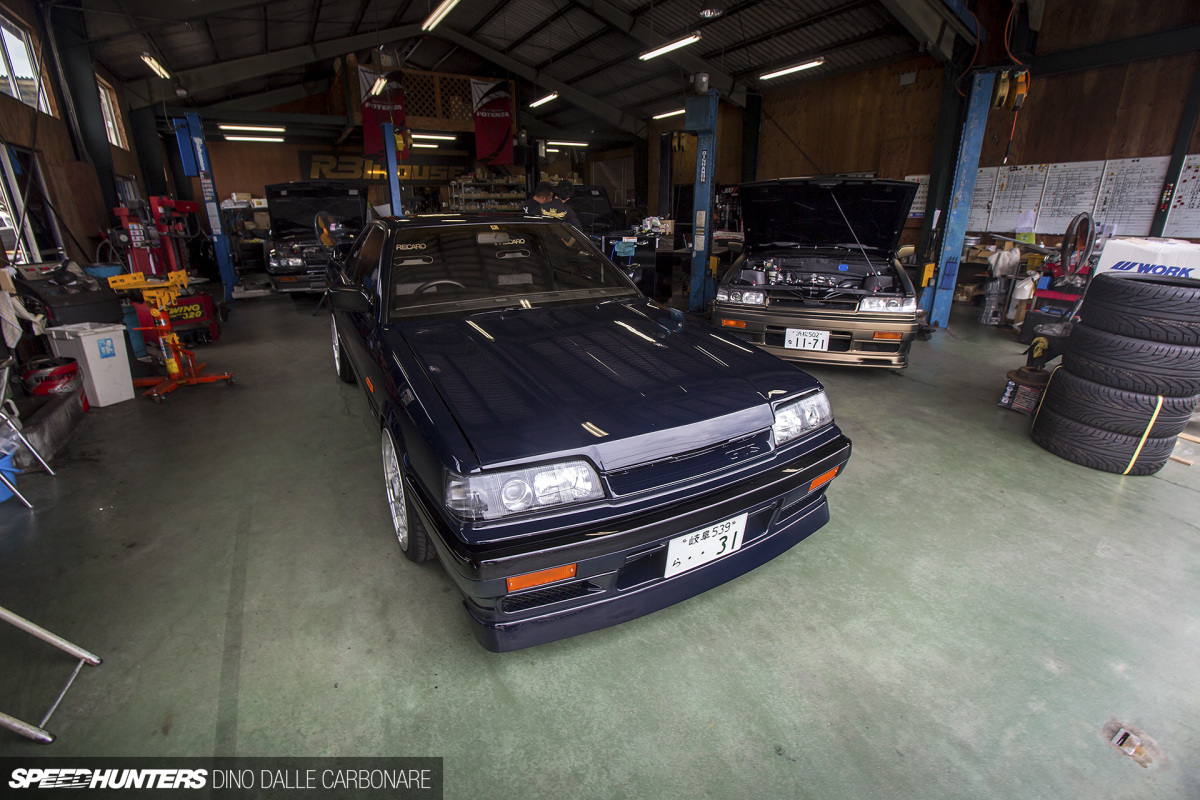 After a ridiculously early rendezvous not far from where the Tomei Expressway begins, Ron and I embarked on our journey of discovery. In the car we talked about how the R31 House website shows a satellite view of the 400 cars they have sitting on their premises, and joked about how we'd never be able to capture it all within the space of just a short few hours. But this tour couldn't have been more fun. Not even 30 seconds after arriving at R31 House in the Gifu Prefecture town of Sakahogi and meeting the head mechanic, we were chatting about the good old days and looking at some pretty badass cars, including the boss's recently semi-restored GTS-R. But more on this car on a spotlight – it deserves a closer look.
Also, a disclaimer: we won't accept any complaints on the flood of R31-related content that's about to be unleashed over the next week. Just embrace it!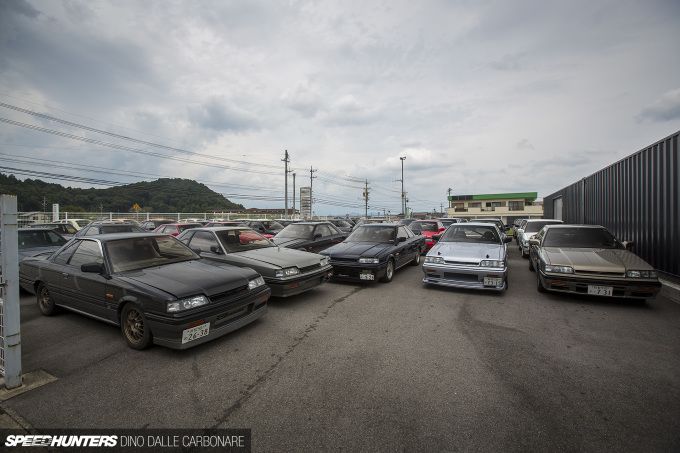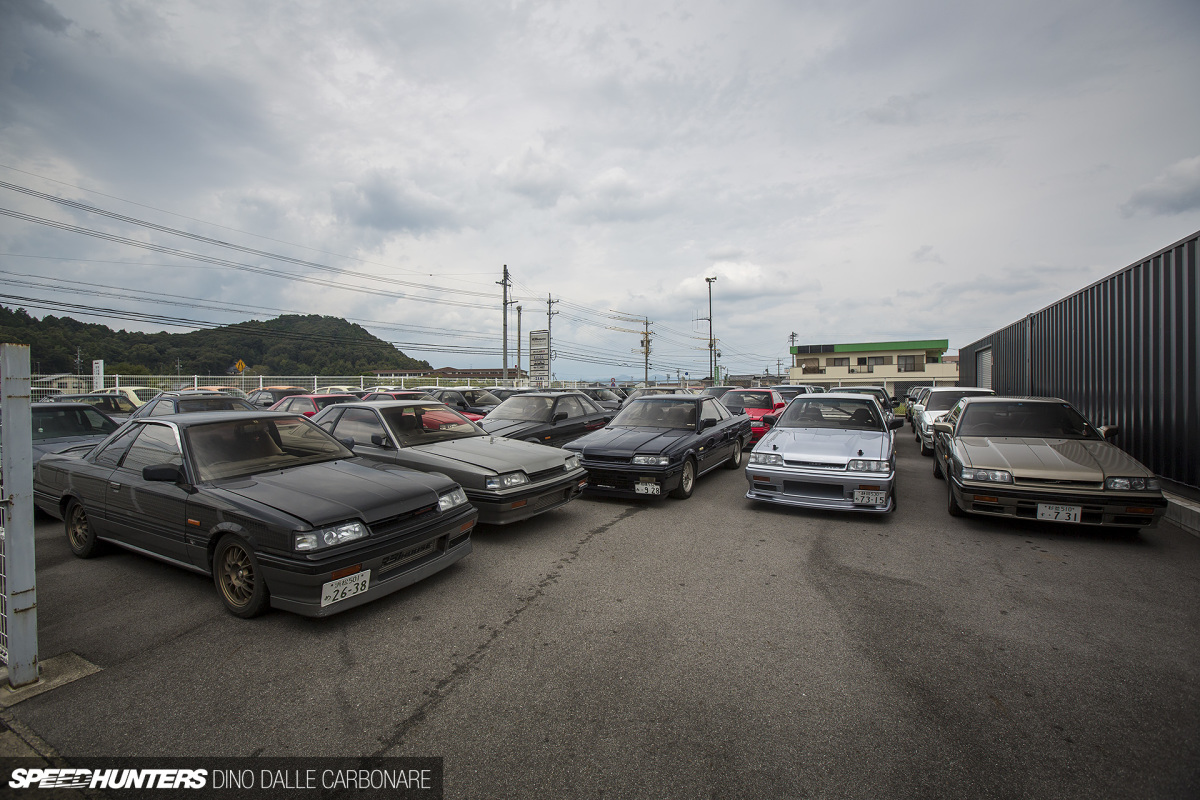 As far as JDM workshops go, R31 House is easily the largest I've ever visited. It's a series of buildings, garages and lots that over the years have been added to, combined and built upon as the business has grown and expanded. Our tour began right in front of what I'd call the main building; the lot where customer cars are kept.
Having chosen to specialize in this particular generation of the Nissan Skyline, R31 House is regarded as the authority on the san-ichi. If you own an R31 and live in Japan, you bring it here. Simple as that.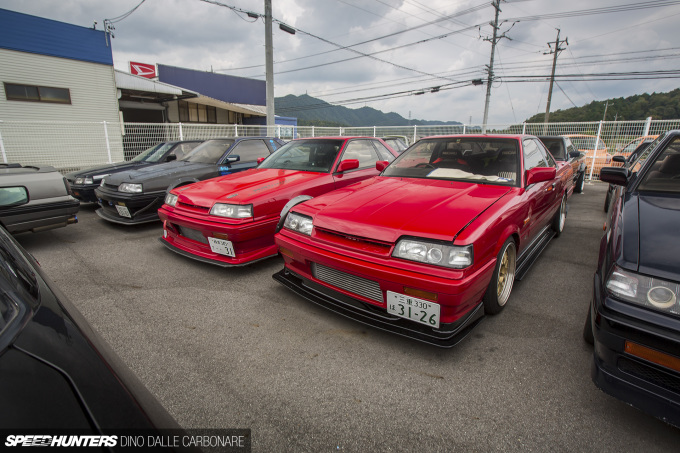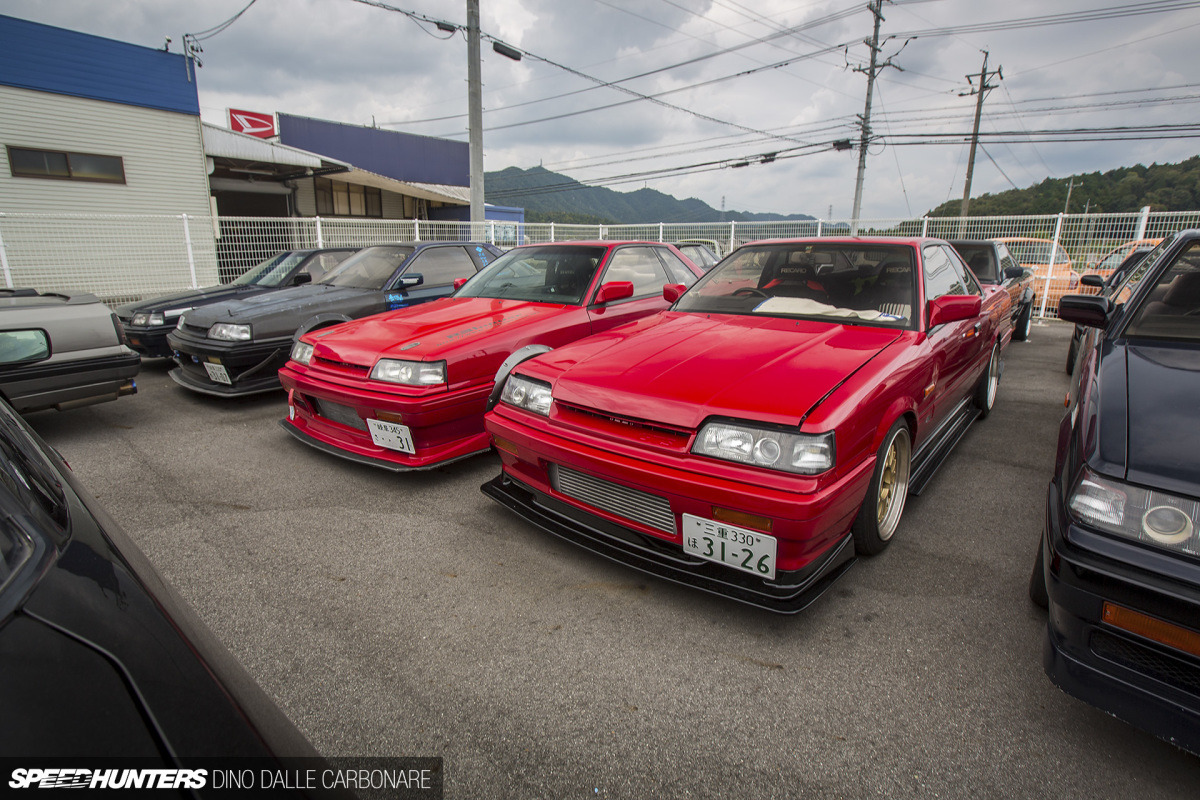 Never had I seen so many different takes on the R31 in one place, and the mechanic was happy to explain and point out the differences between each car, and show me how they had all been tuned. I sort of drifted off and just let my camera do the talking.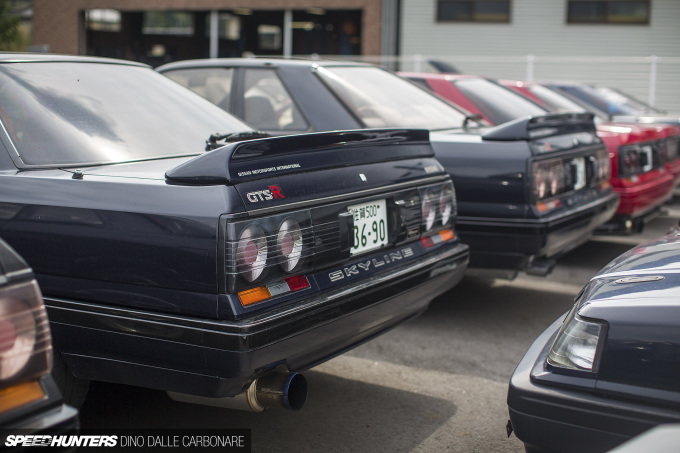 The sight of all these cars lined up was nothing short of mesmerizing; I had never seen anything like this ever before. But it was refreshing, too. R32s, R33s, R34s and R35s can generally be found at every event we cover in Japan, but you just don't often see these angular beauties from a golden era of Japanese performance cars anymore.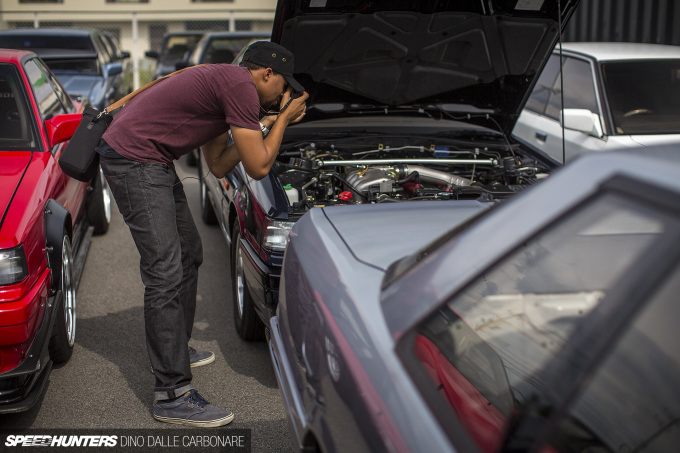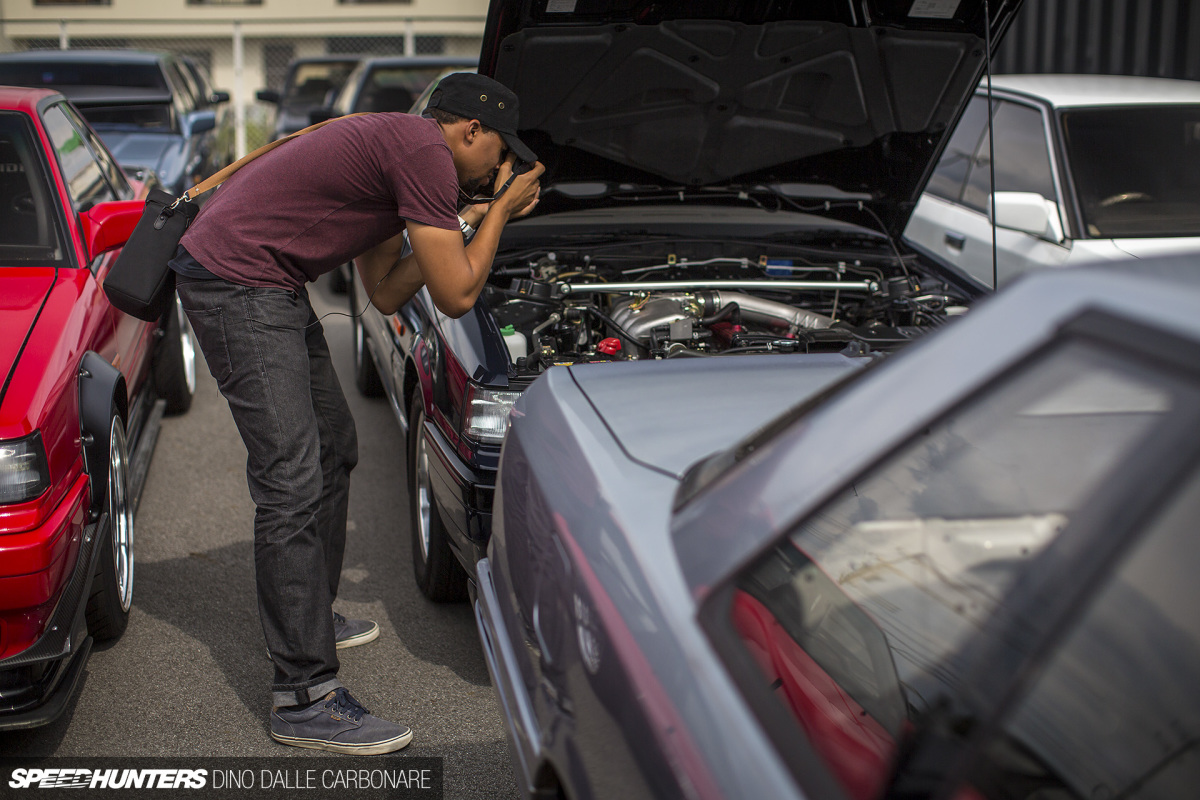 They have an inexplicable lure that just makes you want to own one, and ever since visiting R31 House I haven't stopped thinking about what my perfect R31 would look like… I left Ron to go crazy on shooting a few cars in this one area for a spotlight post, so stay tuned for that.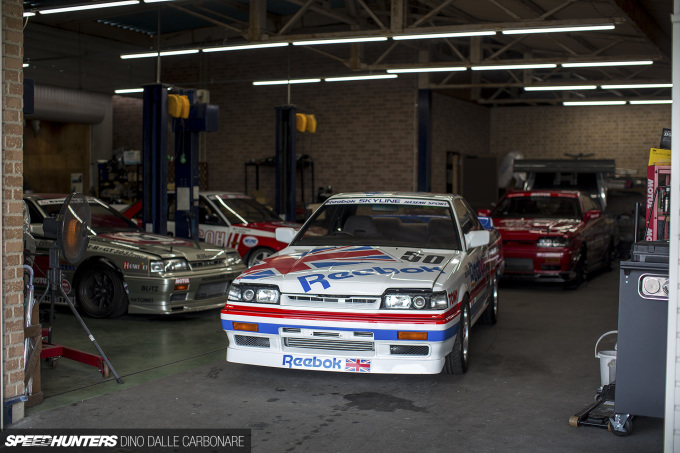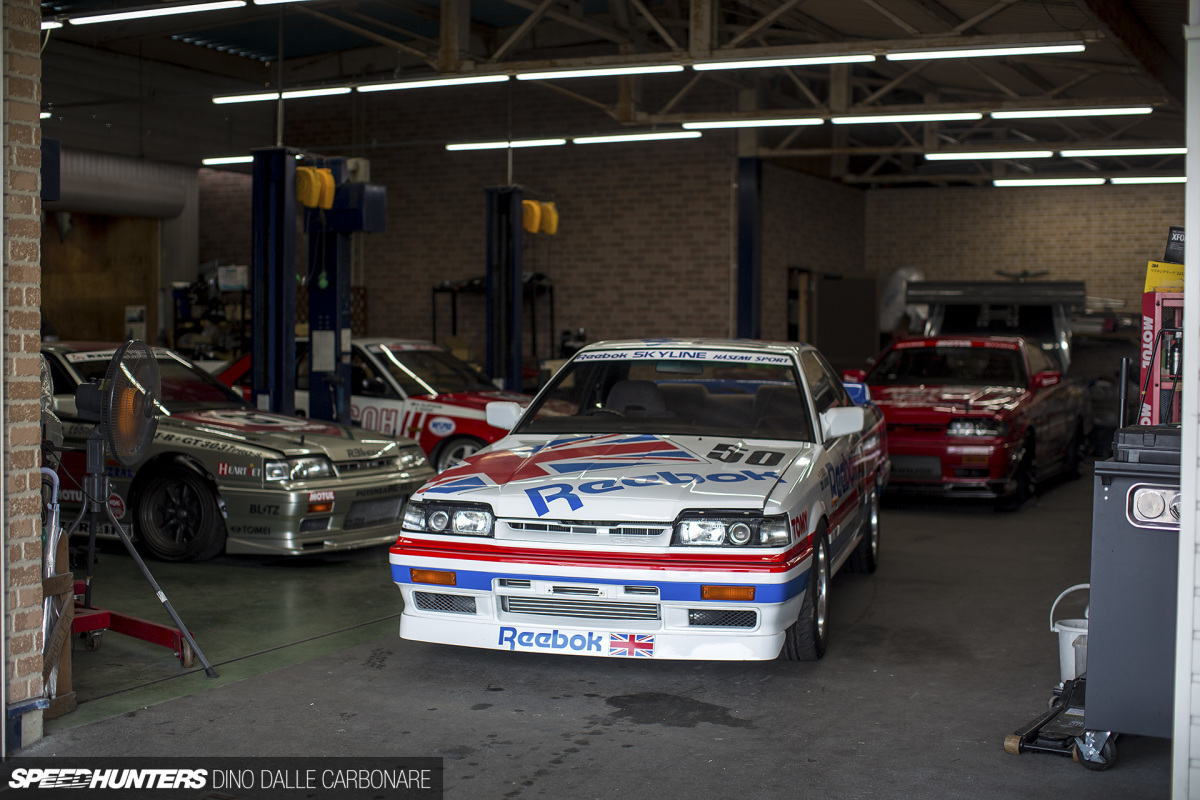 As for me, I kept wandering around. That's what I like doing; it's how you can uncover the unique atmosphere that every Japanese workshop seems to possess. R31 House is a little different in the fact that there are four separate and expansive areas, and the next space I visited left me even more dumbfounded. Race replicas were the order of the day in here.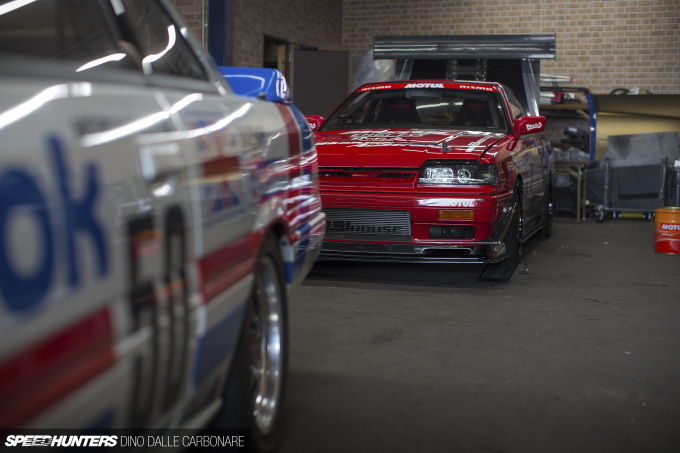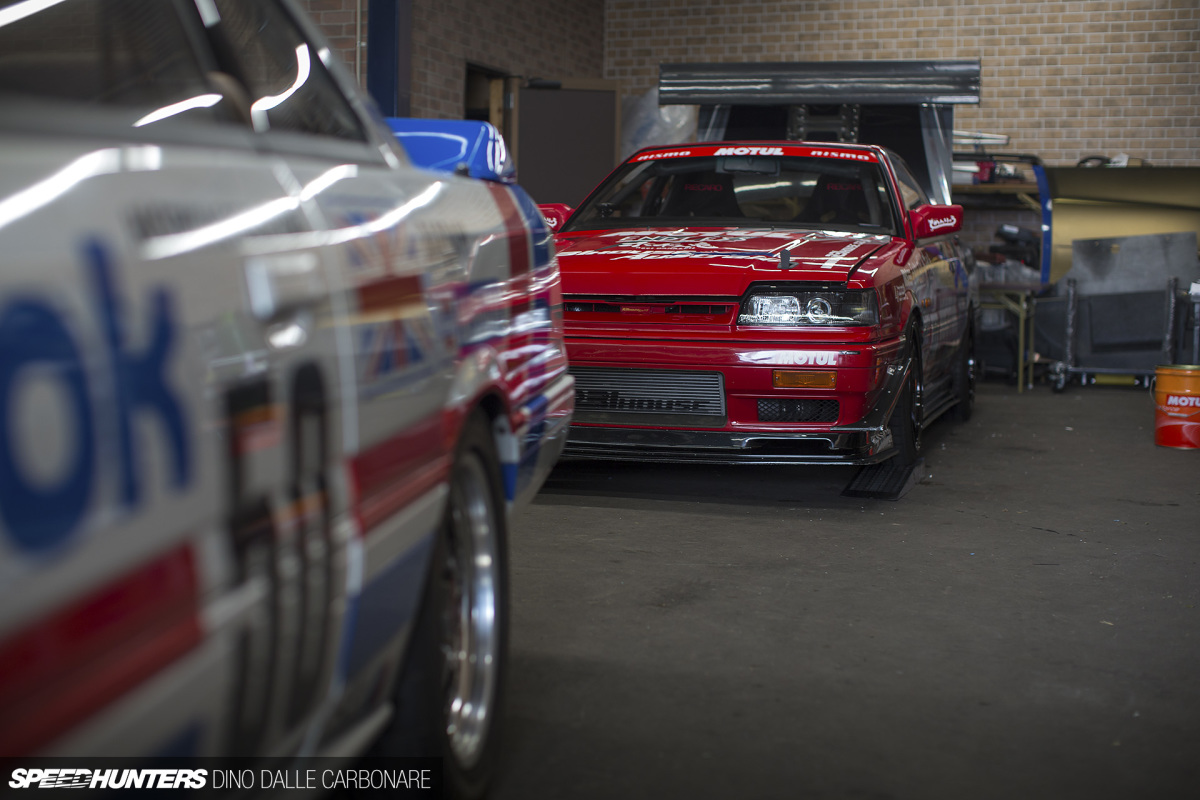 The GTS-R was the car that Nissan used to homologate the R31 for endurance racing, and while it may not have won the legendary GT-R badge, it's not too far removed from the lineage.
The variety of engines around the place hint at the fact that a lot of swapping goes on, but it's usually kept within the family with either RB25s or RB26s going in, or possibly even the odd SR20, even though it could be seen as sacrilegious to move away from the straight-six. I even spotted a VK out of a Cima; I wonder what they are planning to do with that…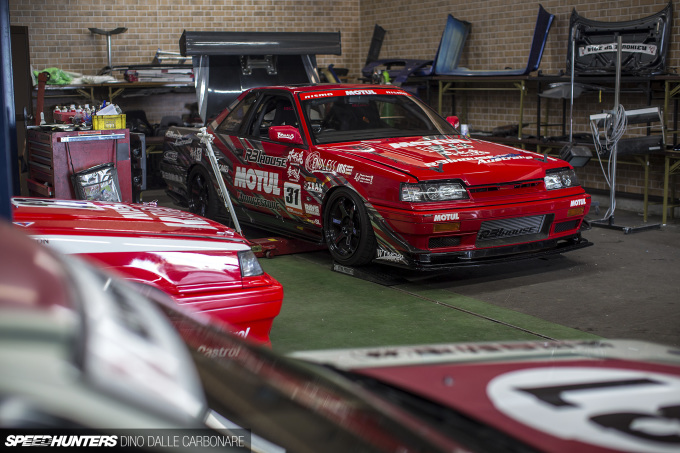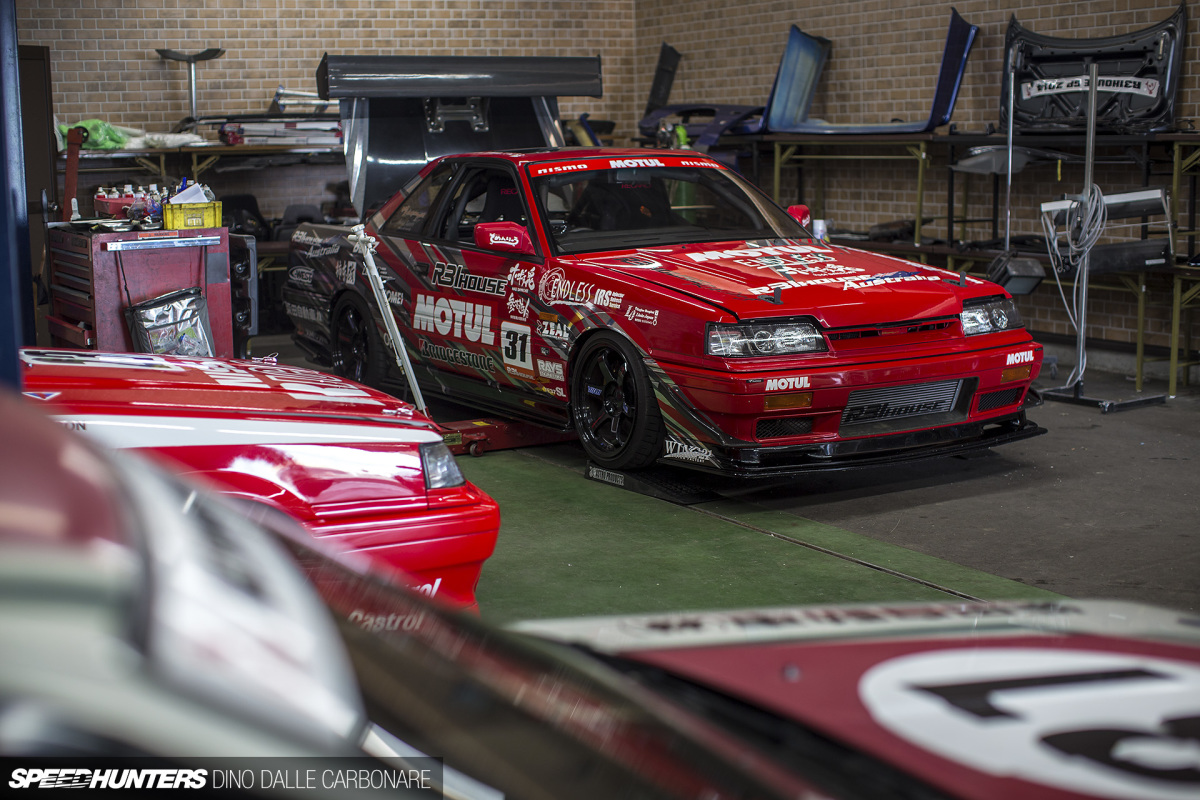 Each one of the cars in this area had its own distinct feel, starting off with this creation sporting the modern Motul livery. I actually recall seeing this car at the Nismo Festival some years ago.
There's no RB20DET in here though – that's gone in favor of a 500hp RB26.
The Ricoh replica car, however, has kept with its original powerplant, although extensive tuning has lifted output to 300hp. And that brings us to one particular part that this outfit is very well-known for: the exhaust manifold.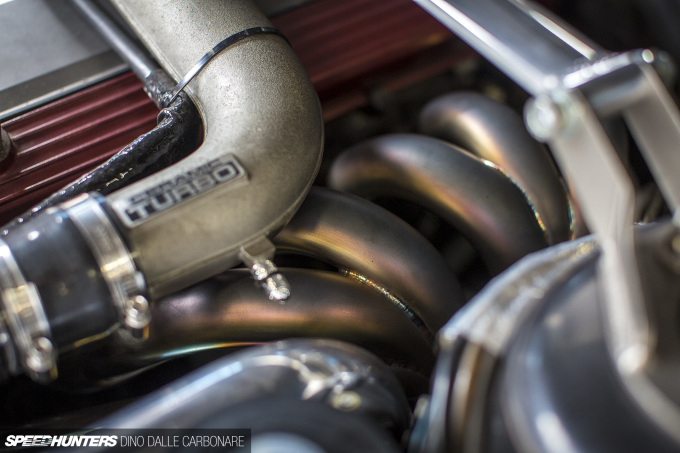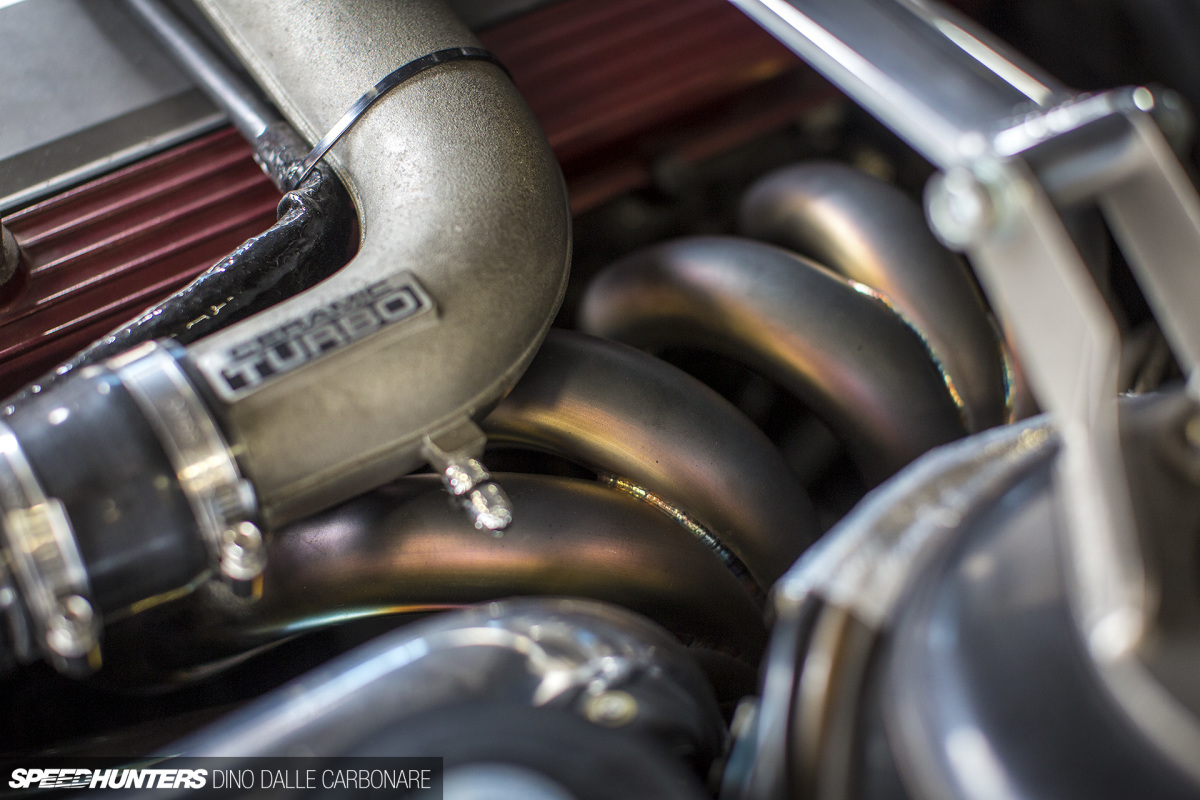 It doesn't matter if you have the turbo version of the RB20 or the naturally aspirated variant – if you don't have an R31 House takoashi (octopus legs) on your san-ichi, you're just not doing it right. They are now up to the third generation of the turbo version, which you can see here. It's strictly for low-mount applications and is known for a more sonorous engine note due to its equal-length construction. There are also a few versions of the NA one, which looks even more intricate and impressive with the piping arching up higher than the cam cover.
This third demo car runs an RB25DET swap with an HKS GT3037 Pro-S turbo, which would probably make it the most fun car to drive out of the three.
The Tour That Never Ends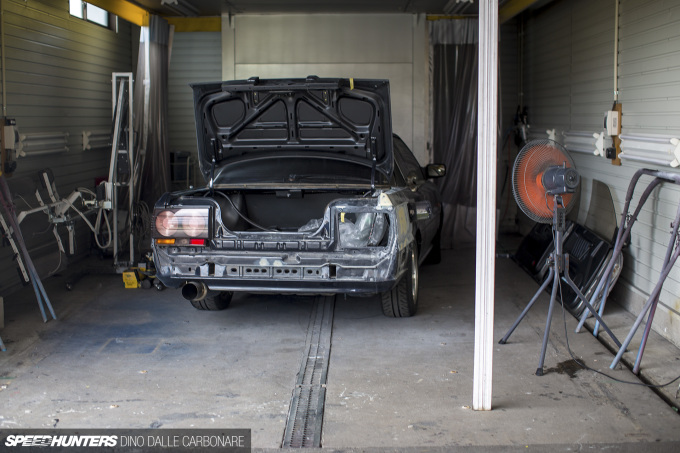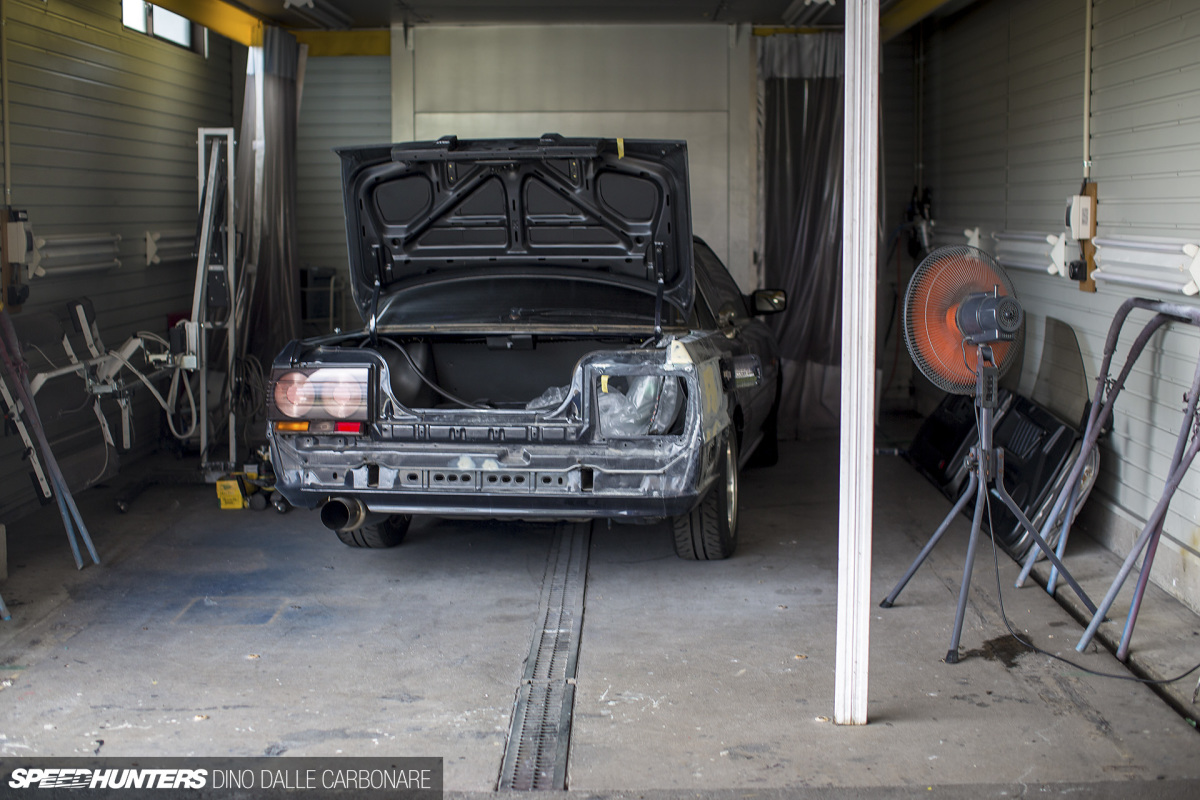 With the space R31 House has, it came as no surprise to hear that they do everything in-house. We're talking ground-up restorations, fabrication and metal work, and of course painting.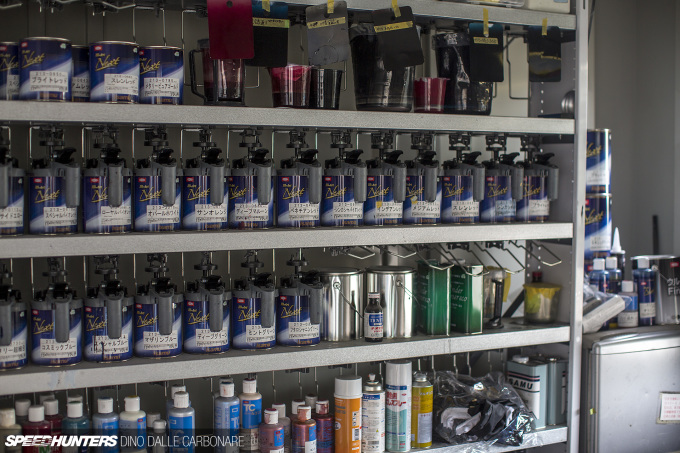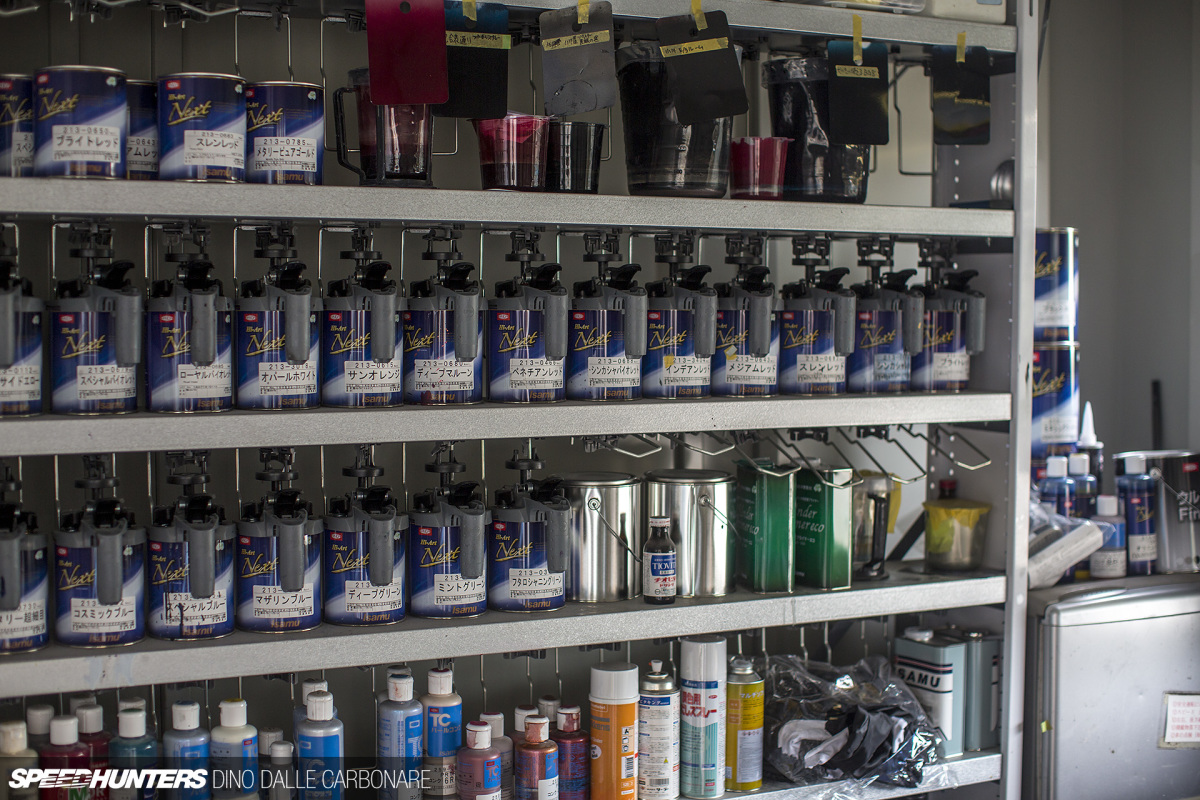 From perfectly matched Nissan colors from the '80s to custom hues, these guys are equipped for it all.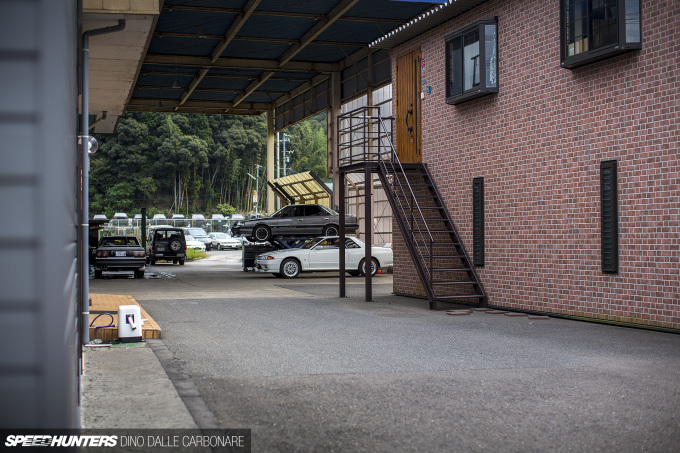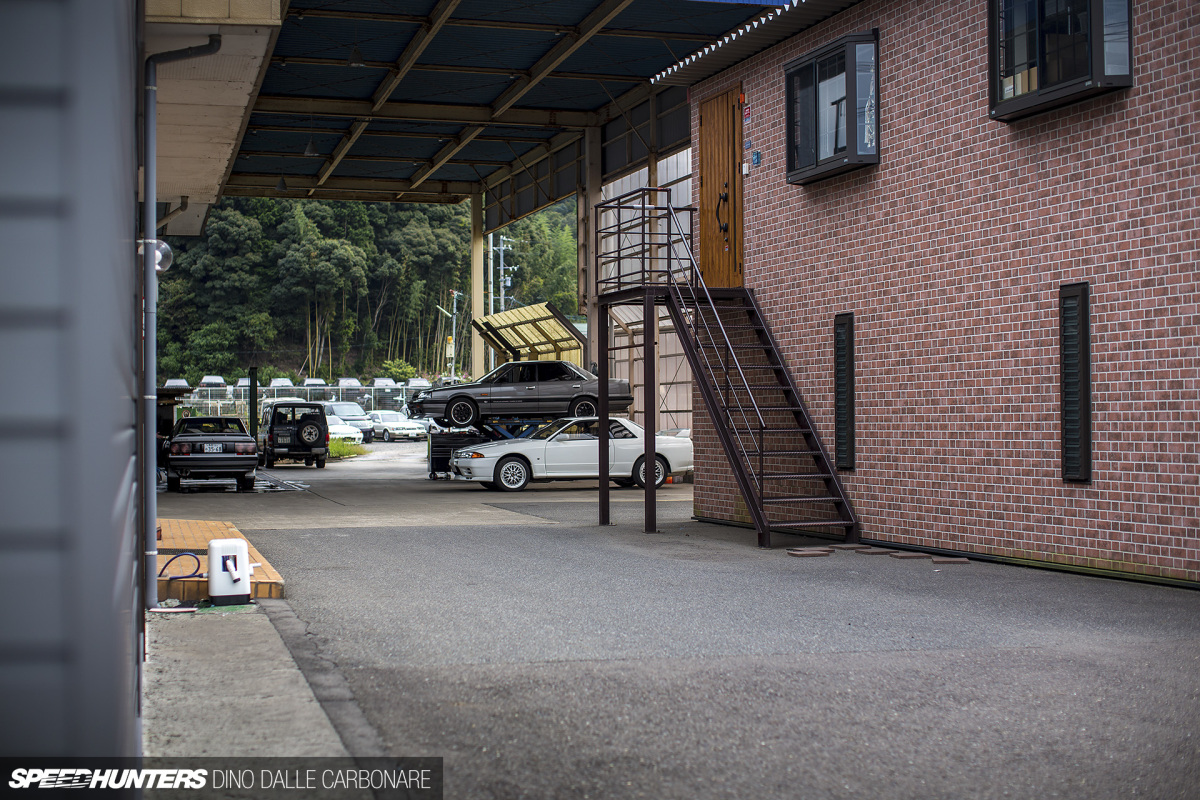 A short walk took me over to the other side of the facility, where I could see workshop number four. But there was something else I needed to check out first…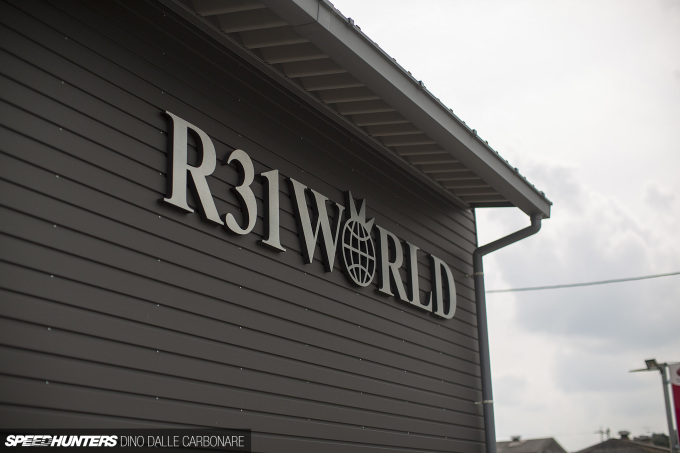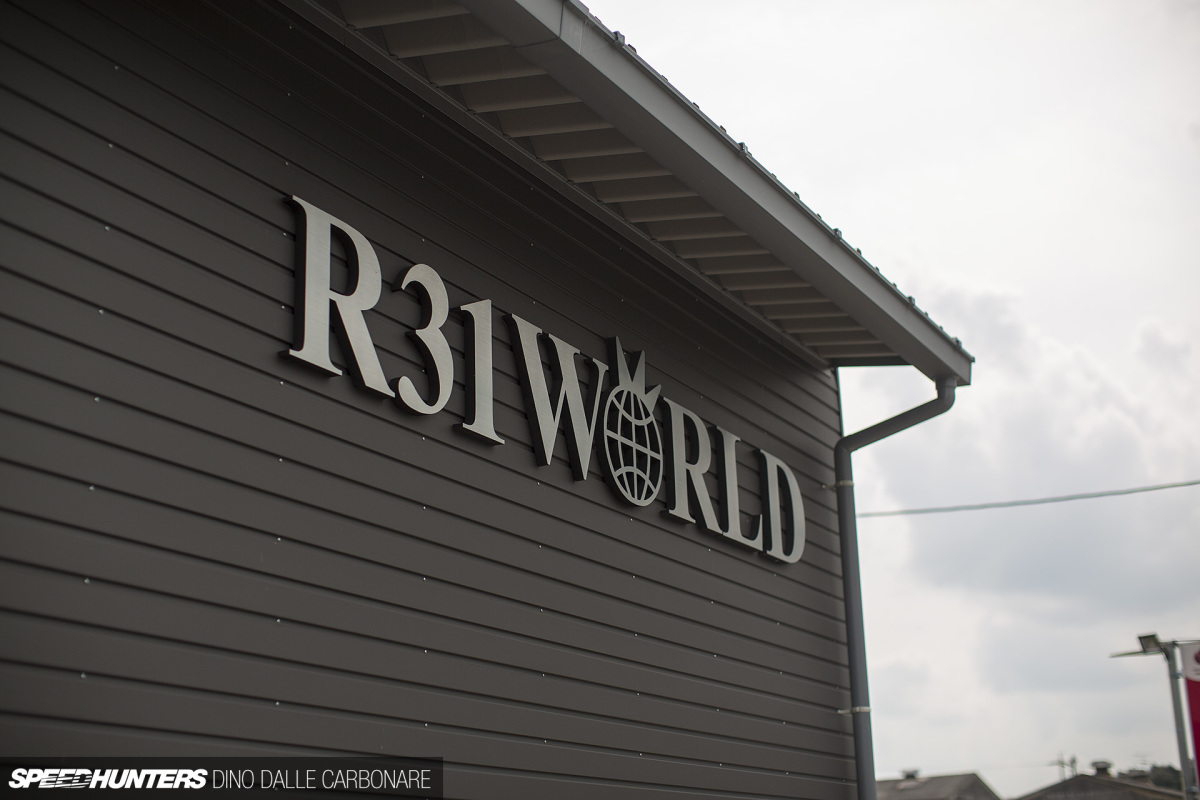 R31 World is run as a separate business, but no cameras were allowed inside as there was some prototyping going on during the time of our visit. The stuff that's made here is all miniature, which didn't make any sense to me until we entered the main office area next door.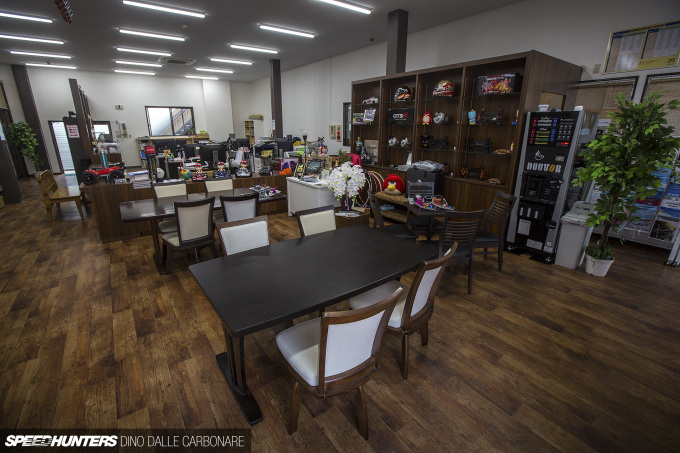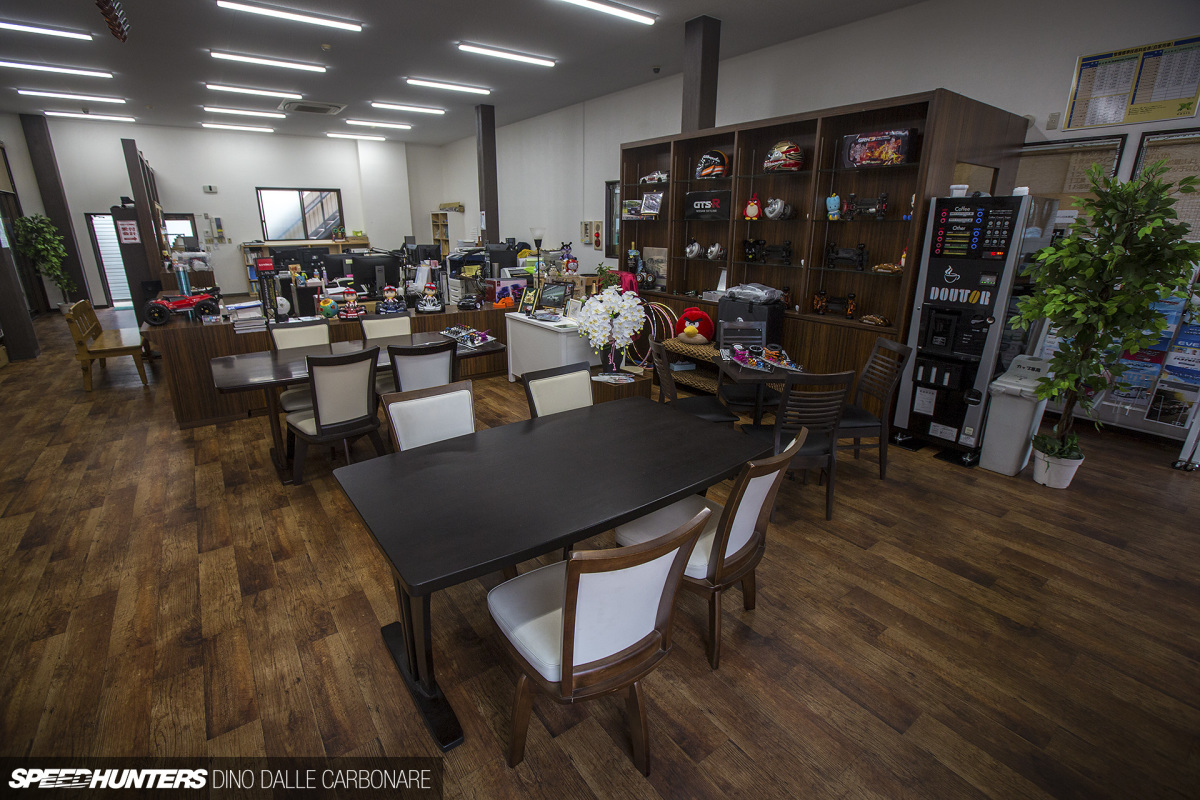 This is where the day-to-day operations are run from, as well as being the place where customers are greeted and are able wait while their cars are being worked on. Magazines and tongue-scorching drip coffee is in plentiful supply here.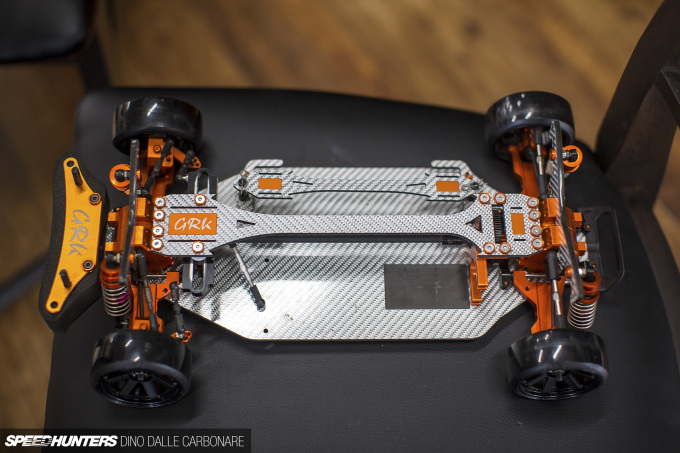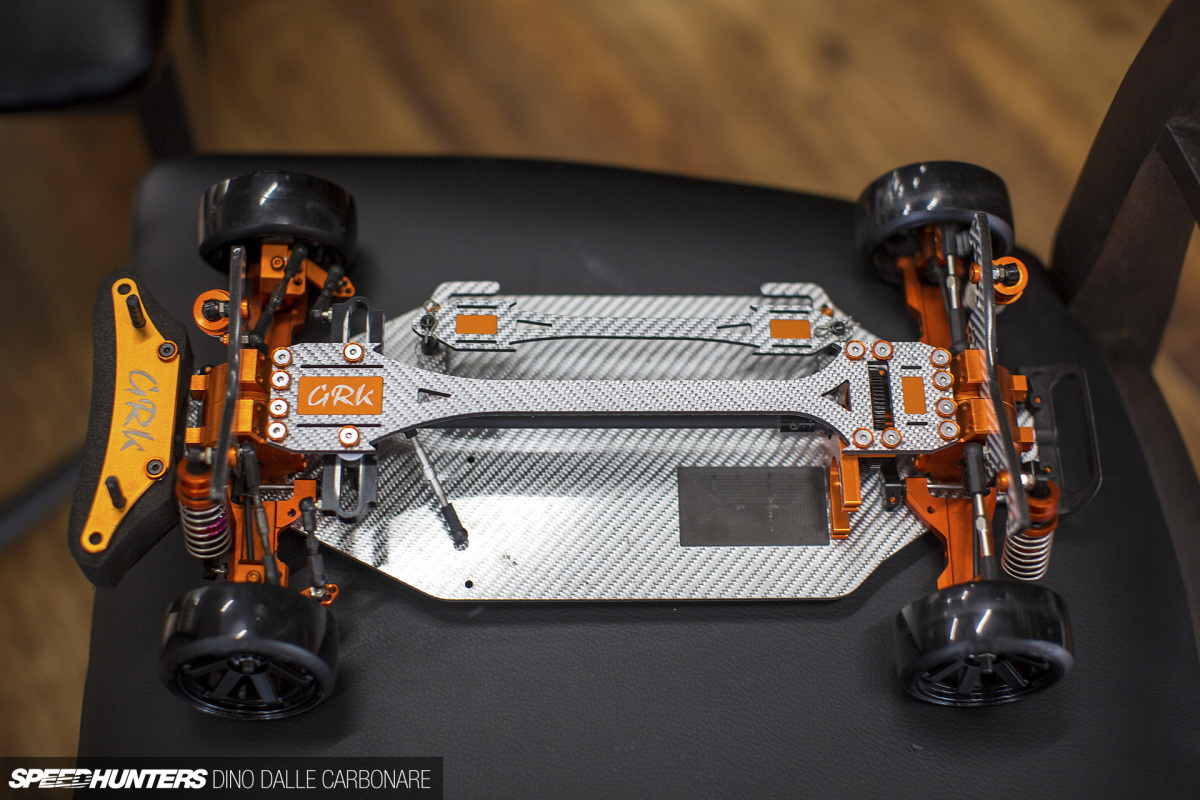 More to the point, though, this is where I found out what the top secret stuff in the R31 World building was all about. As it turns out, since 2011 they've had their own RC model car brand called GRK, which has everything from complete running chassis to hop-up parts and more.
That includes some damn awesome bodies. Included in the line-up is the entire Skyline catalog, from the C10 all the way to the R34, plus the R35.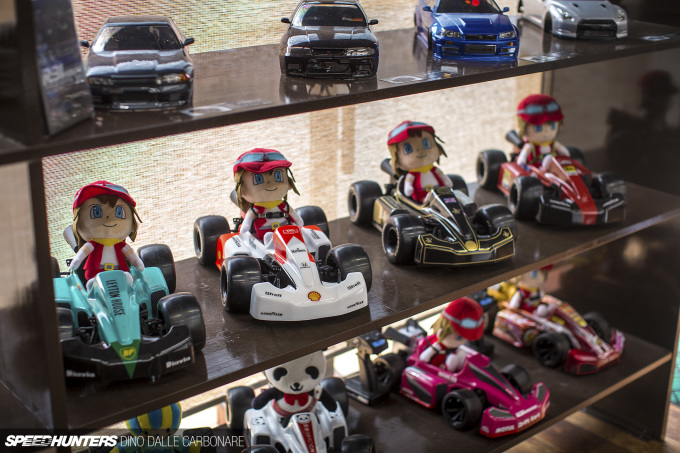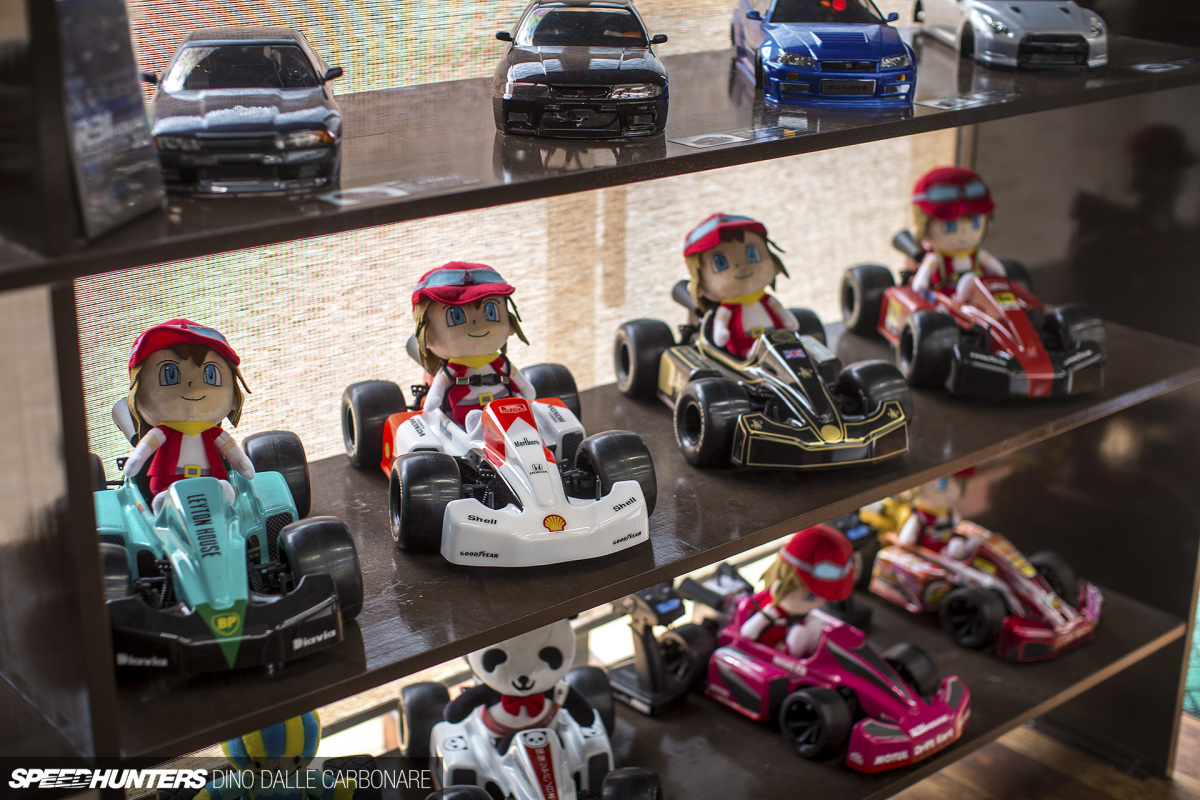 They also make these funny caricature versions of F1 cars, which I thought were pretty cool.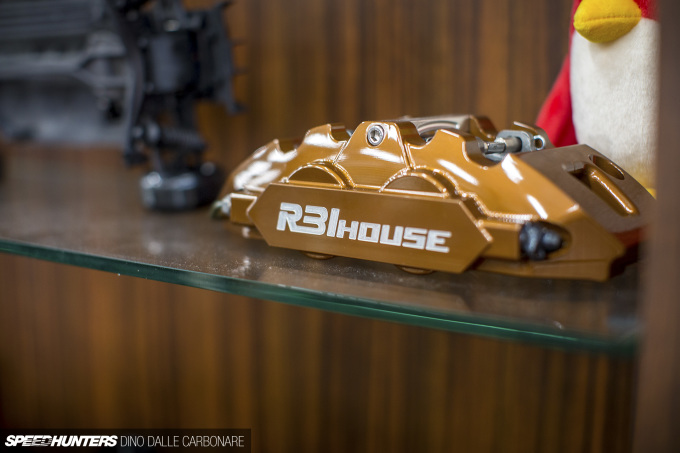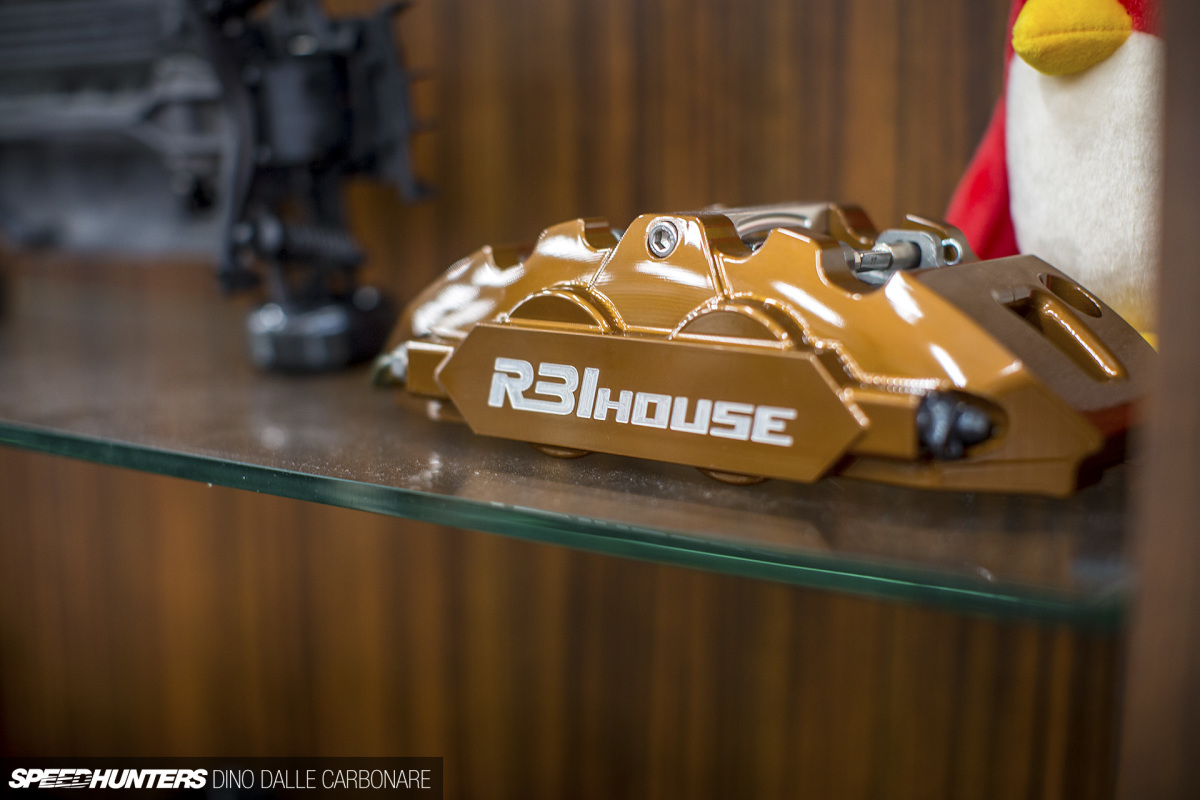 As interesting as the scale models and toys were though, it was the 1:1 stuff I was more keen on. In this respect there were some really cool items on display, including R31 House's original 4-pot calipers, a must if you are building a complete R31 House Skyline.
They even offer licensed badges and stickers for every variant of R31 that was ever made. It's the little details like these that allow owners to keep their cars looking pristine and complete.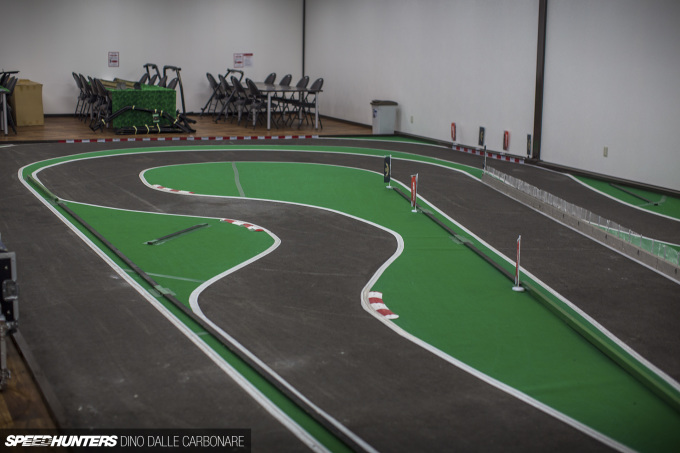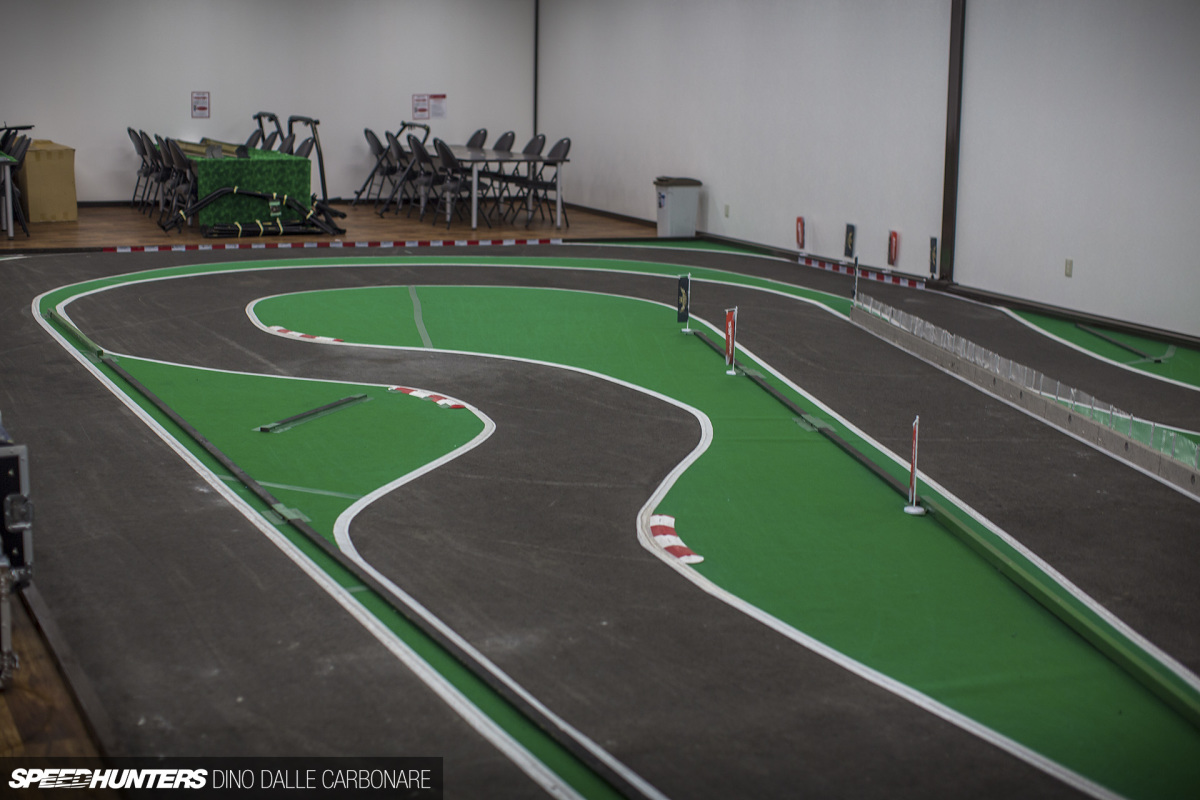 Behind a few more doors I discovered they have a pretty awesome indoor RC drift track, too. Apparently this place really fills up on weekends.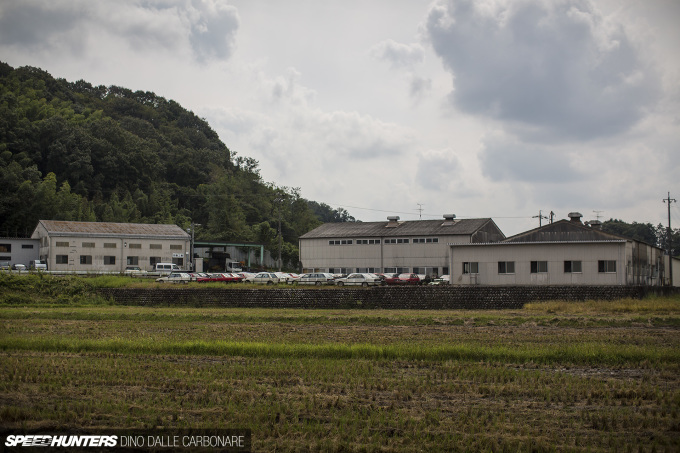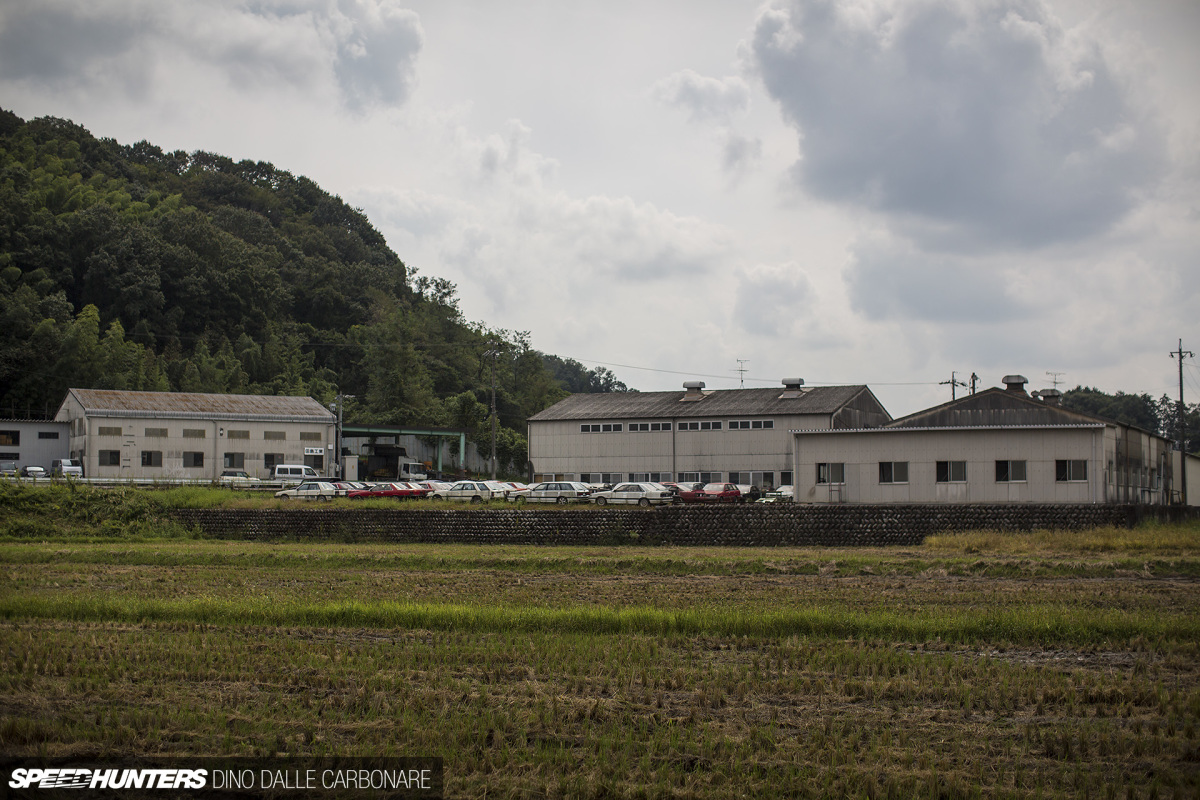 As I stepped outside at the back of the shop I noticed another lot of cars in the distance across some recently harvested rice paddy fields. This is their R30 Skyline yard, which makes no sense as the shop is called R31 House and there is literally no crossover in parts between the two generations. Regardless, the owner has started stockpiling these too, and Ron will have more on this little collection in a few days' time.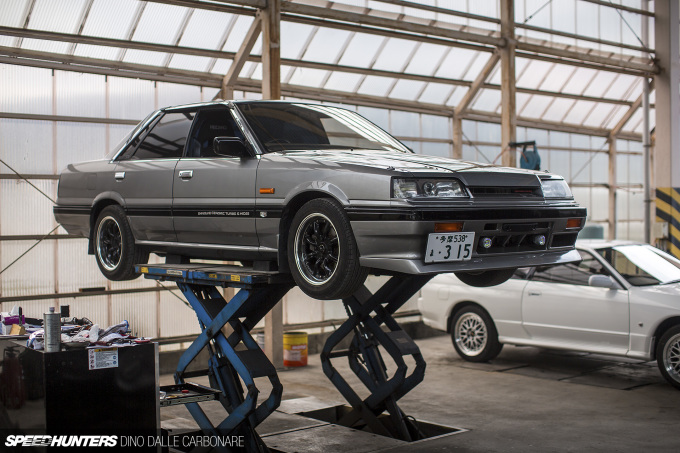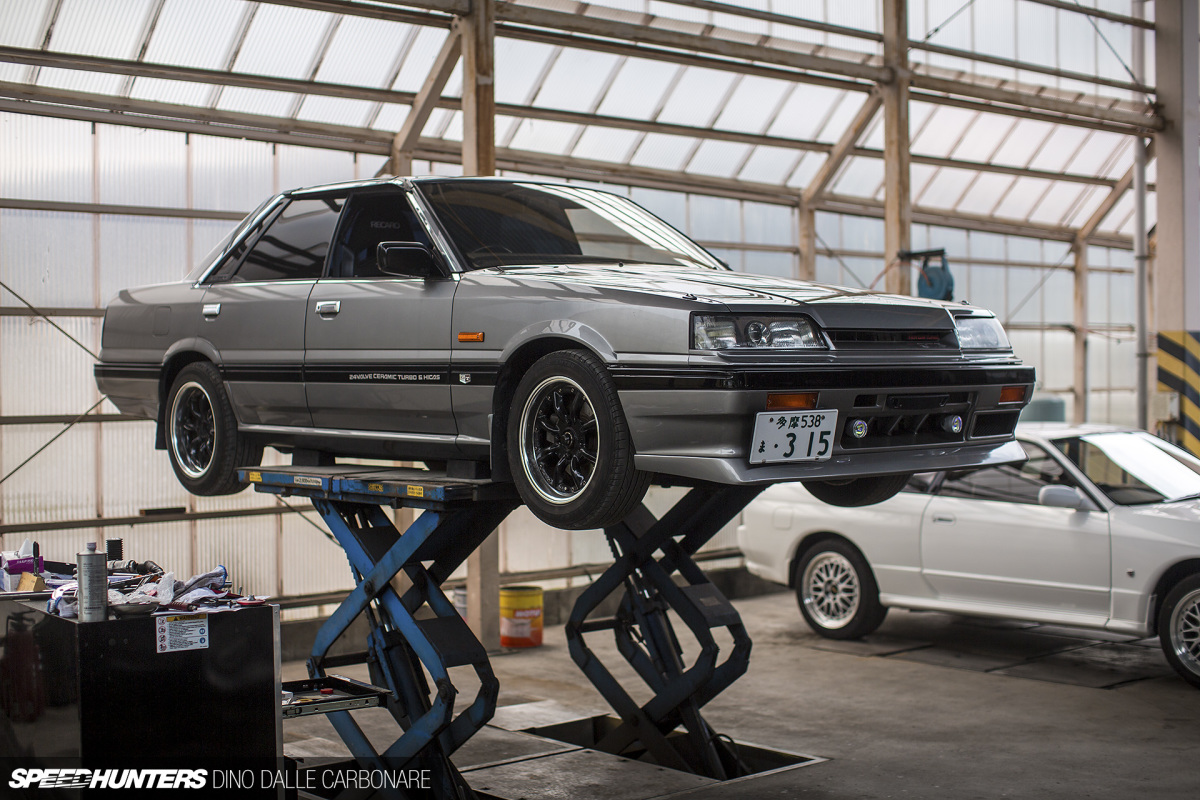 Back to the tour and the fourth workshop area, where surprise, surprise, there were more immaculate R31s. This four-door was absolutely stunning.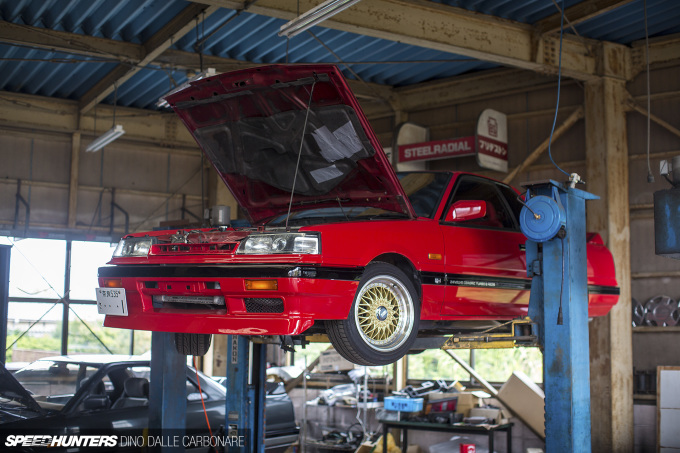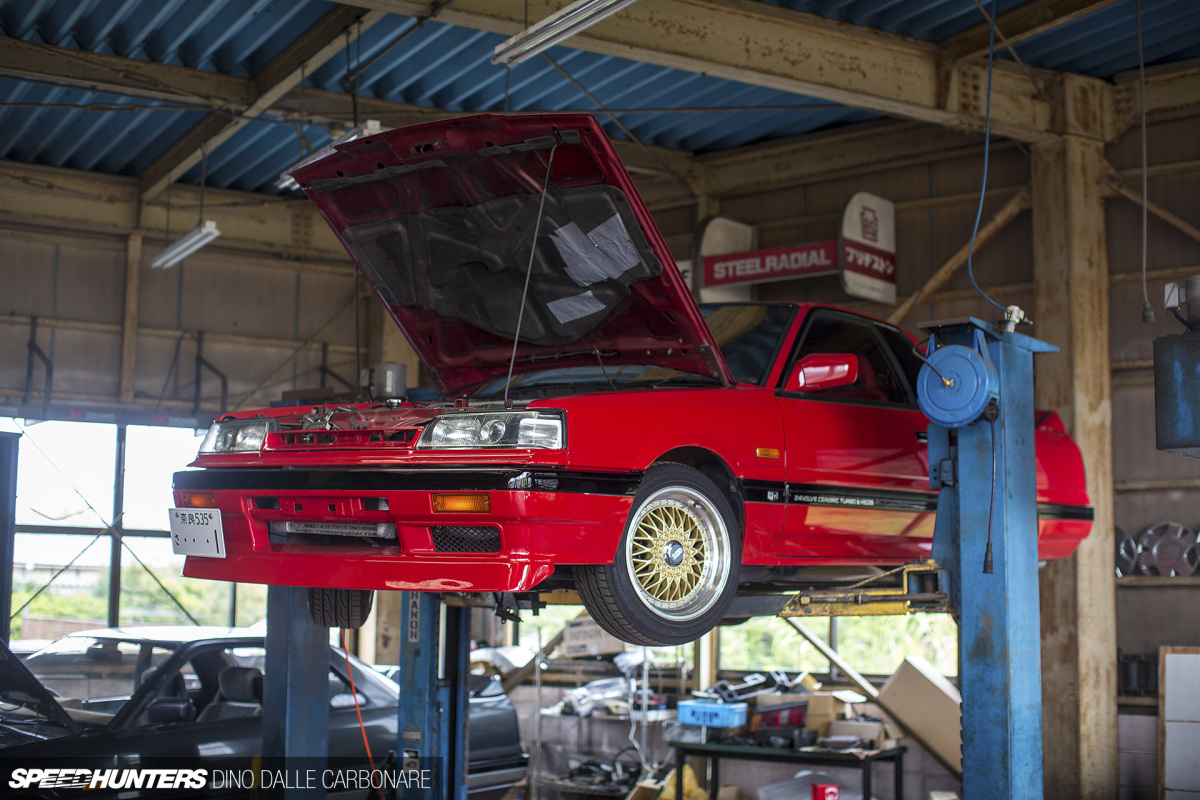 I turned around to find a couple more customer cars in for some scheduled maintenance.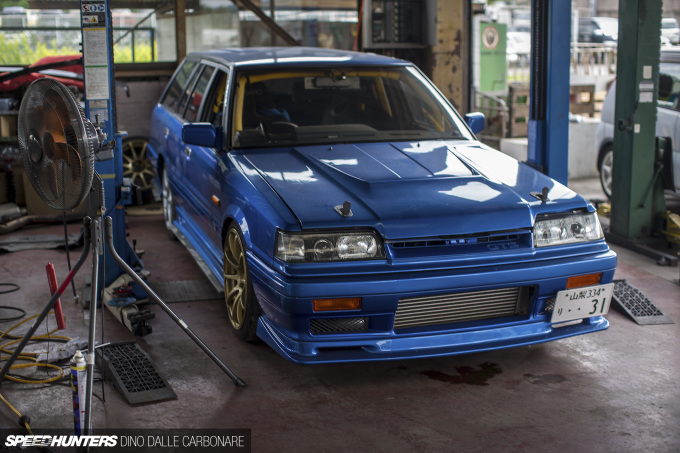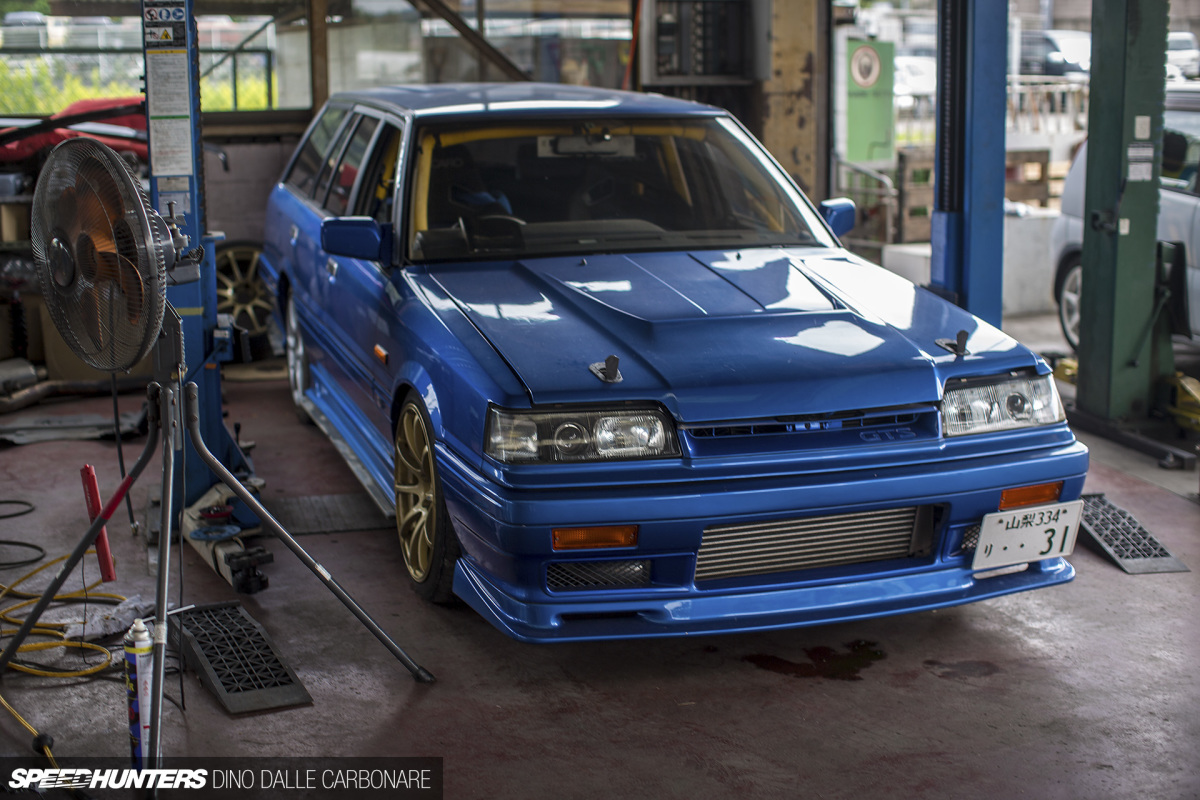 One of the coolest things about this particular Skyline generation, and the ones that came before it, was the option of a wagon version. However, while the C110, C210 and R30 wagons were, how can I put it – awkwardly styled, the R31 just flowed a hell of a lot better. In fact, it was probably the inspiration for the WC34 Stagea that came in the middle of the following decade. This car was pretty heavily tuned and even had a roll cage inside.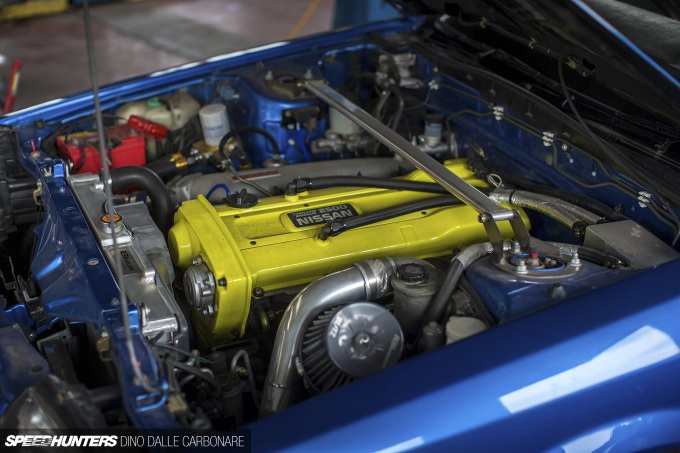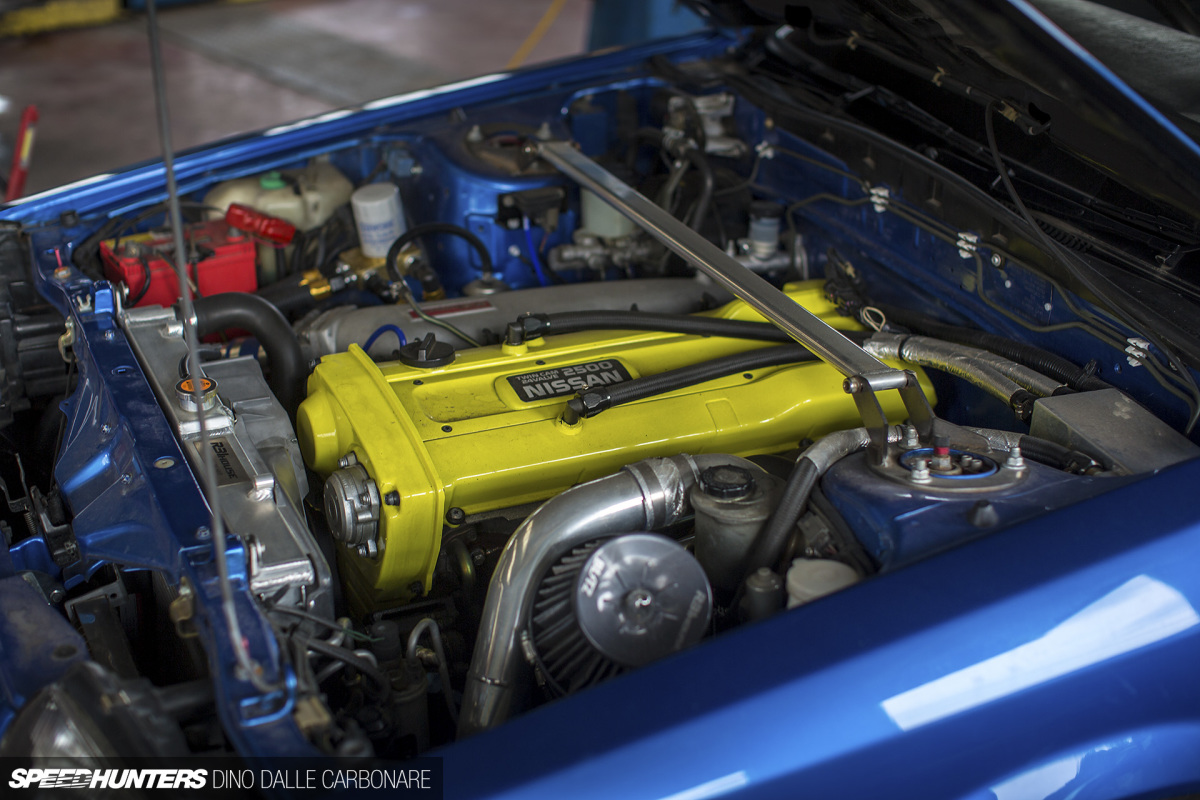 And an RB25 swap. How damn cool is this? It's even Bayside Blue!
Through another magic door I came across what I assume to be R31 House's stock supply of engines and transmissions. I was starting to think the place was never going to end, not that it was a bad thing…
The Best Is Still To Come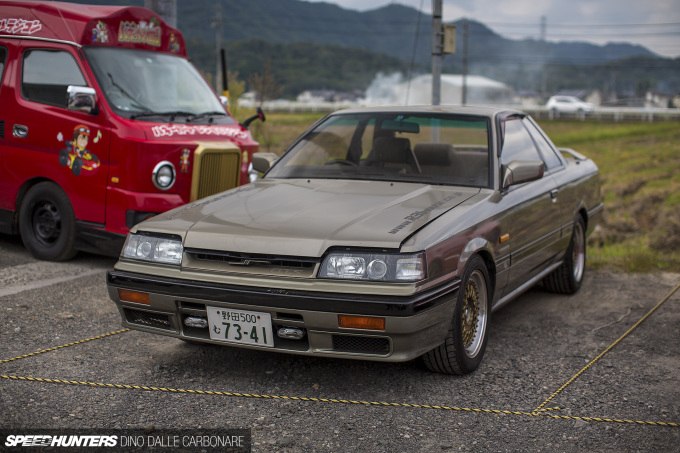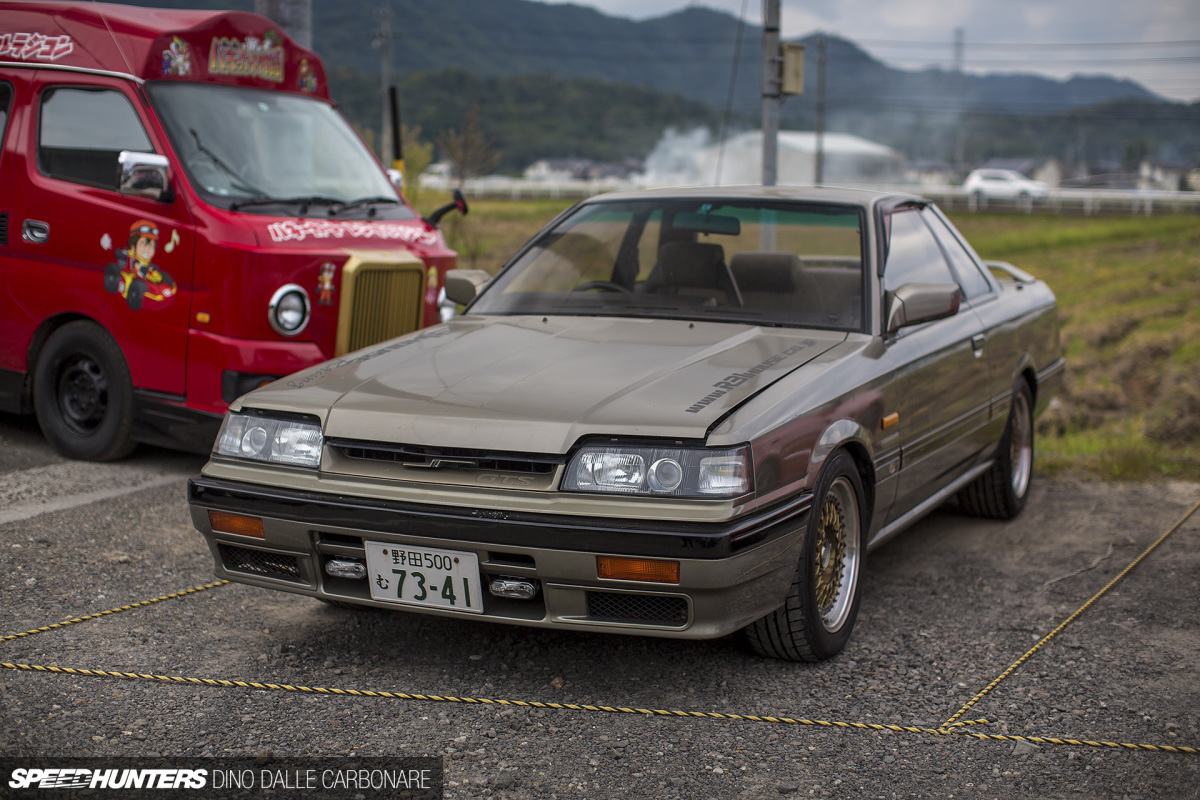 It was a few minutes later, while I was poring over a spotless Autech version of the GT-S, that R31 House's big boss, Shibata-san, arrived in his Nissan Elgrand daily. After getting the JDM formalities out of the way, he proposed that we take a quick ride to his new shop, R31 Kingdom.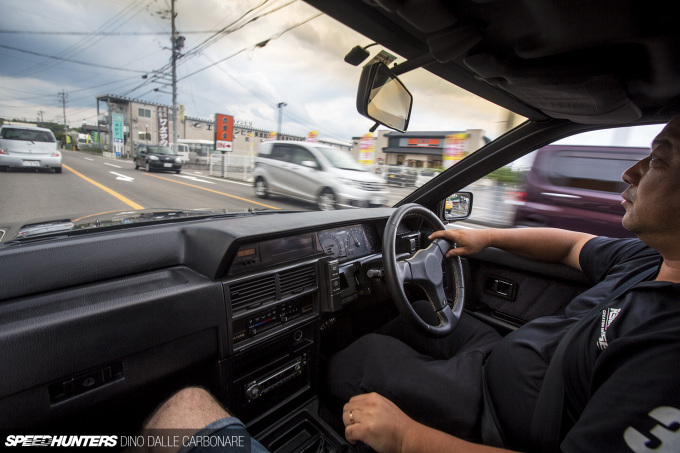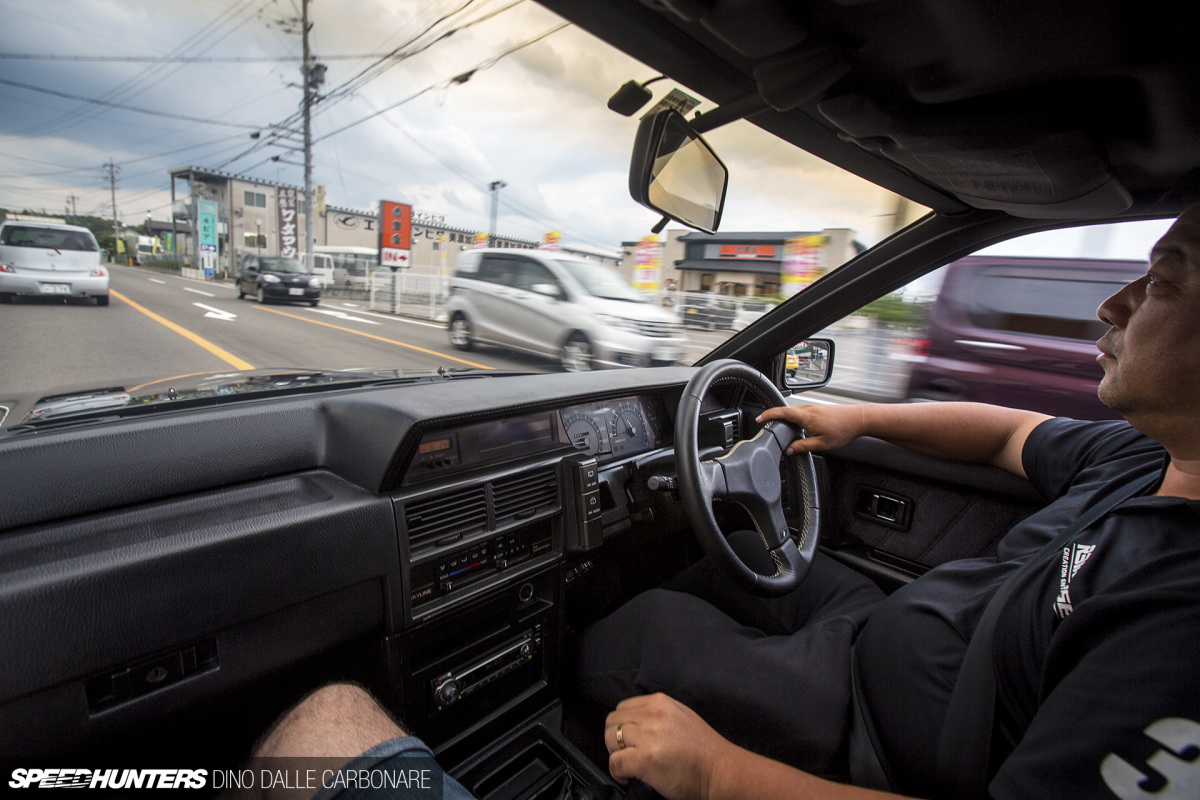 As a bonus, I'd get to have my first ever ride in an R31 GTS-R, the same one we saw at the very beginning of this post. I have to say, I was blown away by the pace this car had with 300-odd horsepower, and the sound was unbelievable.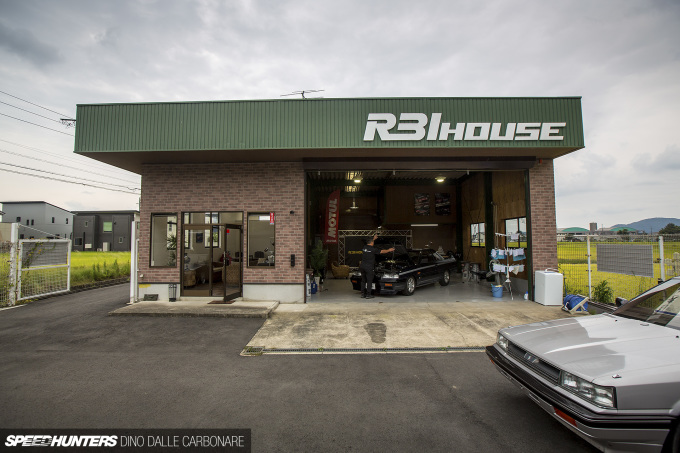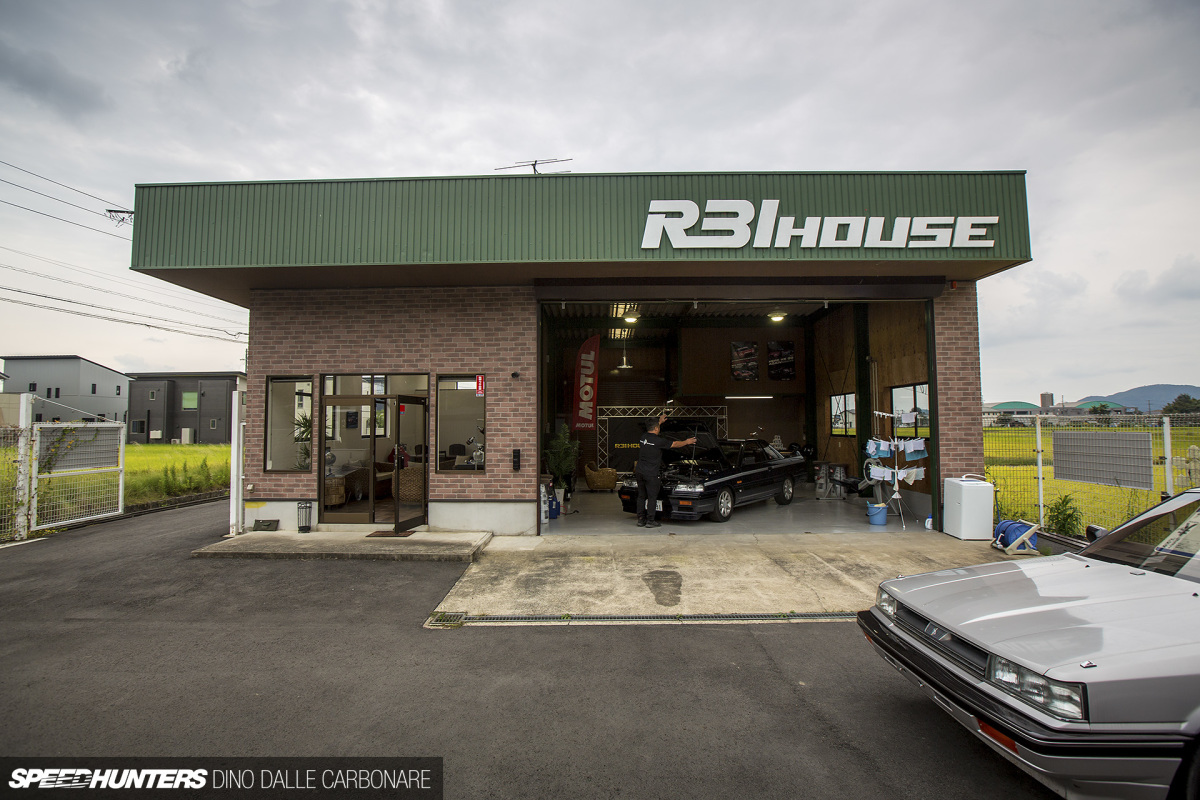 About five minutes later we arrived. This separate shop was built last year as a sort of dealership for mint condition original and restored cars.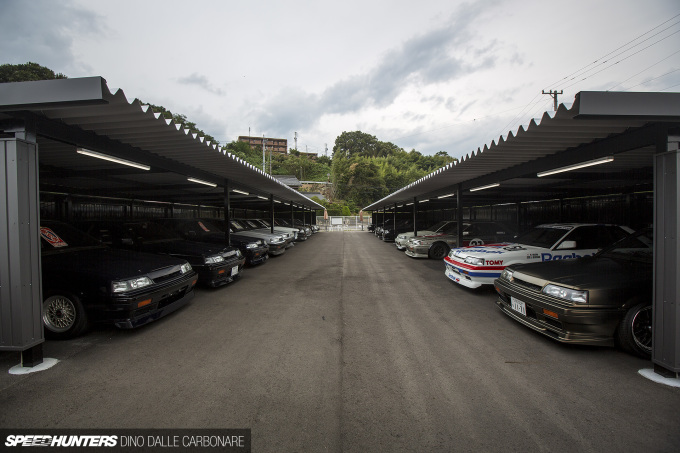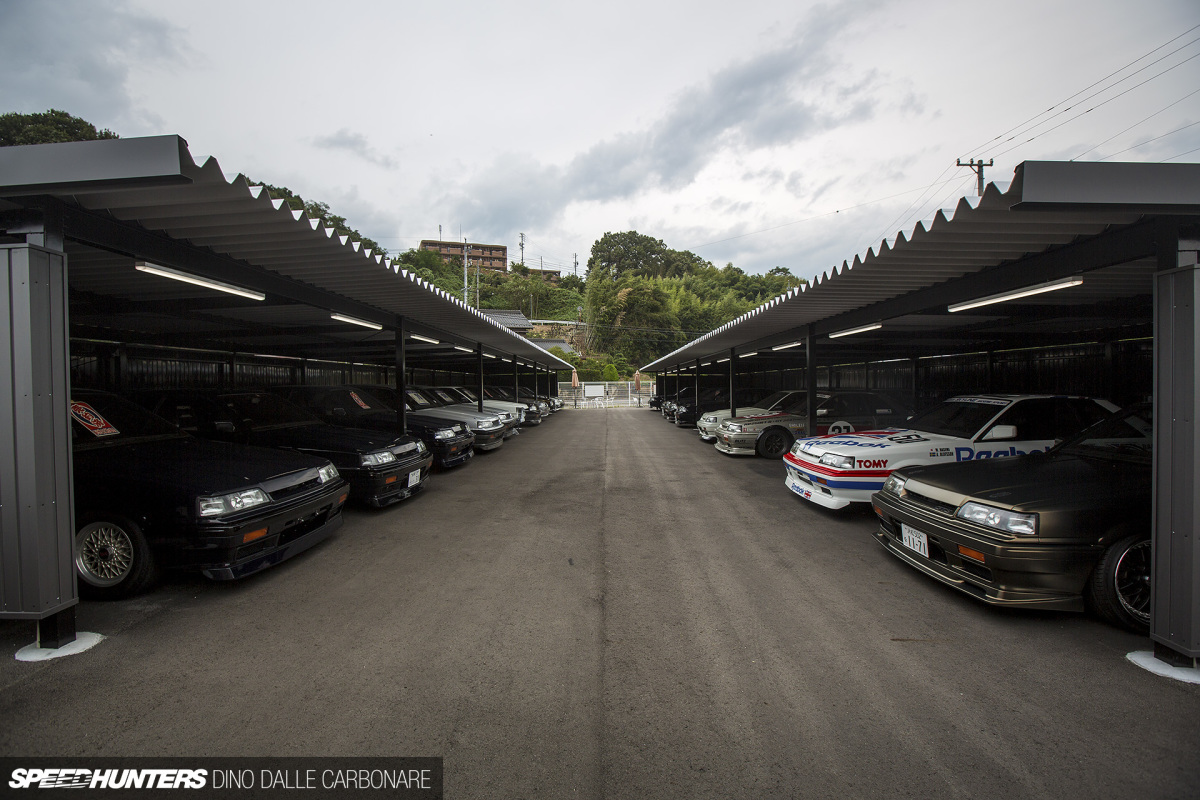 For many Japanese tuners, offering complete cars, ready to go at a set price or customizable to potential owners, is the next logical step to take in growing their businesses, and Shibata-san has gone all in. As expected, the cars on offer here are extremely clean.
I was actually surprised at the affordability of some of them, too. Keen-eyeds reader will spot the Autech variant of the R32 four-door at the far right. Unfortunately, the RB26-Plasma naturally aspirated version of the RB26 had already been fished out of the bay and the car was running an RB20 swap.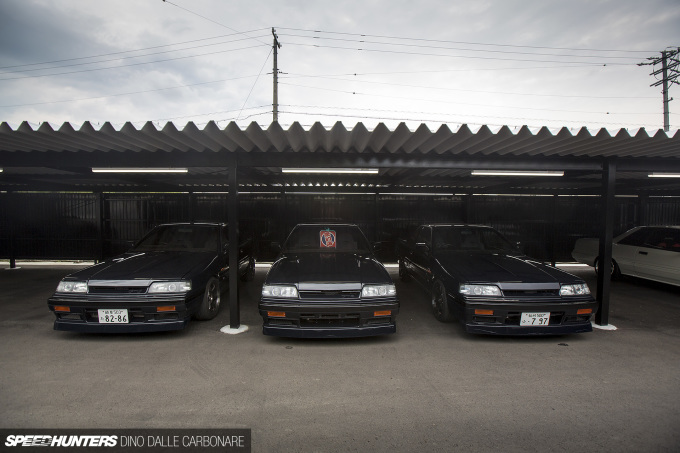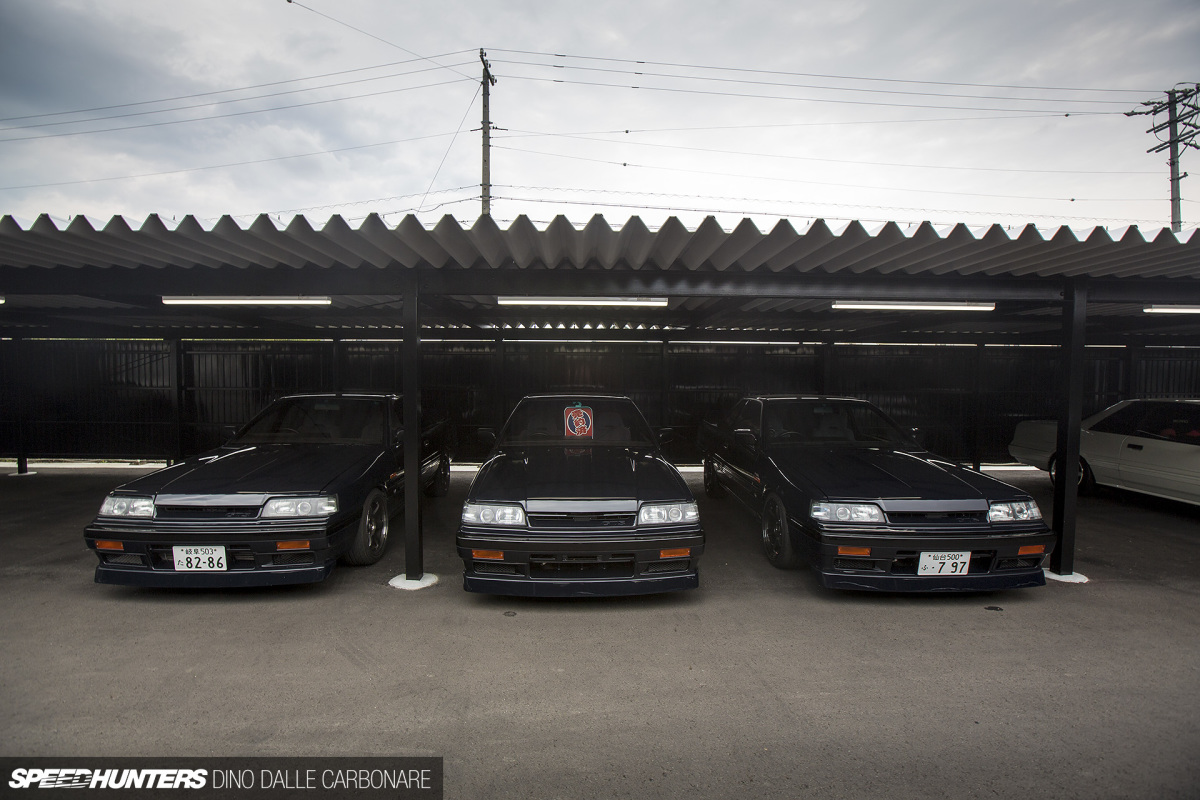 Looking for one of the most sought after variants of the R31? No problem, there are seven GTS-Rs in stock.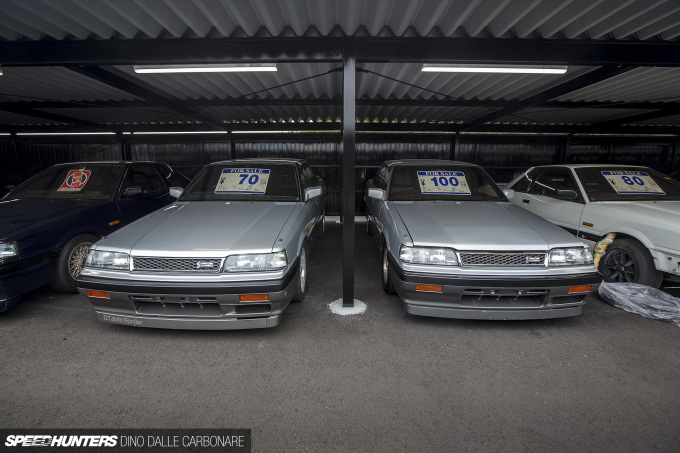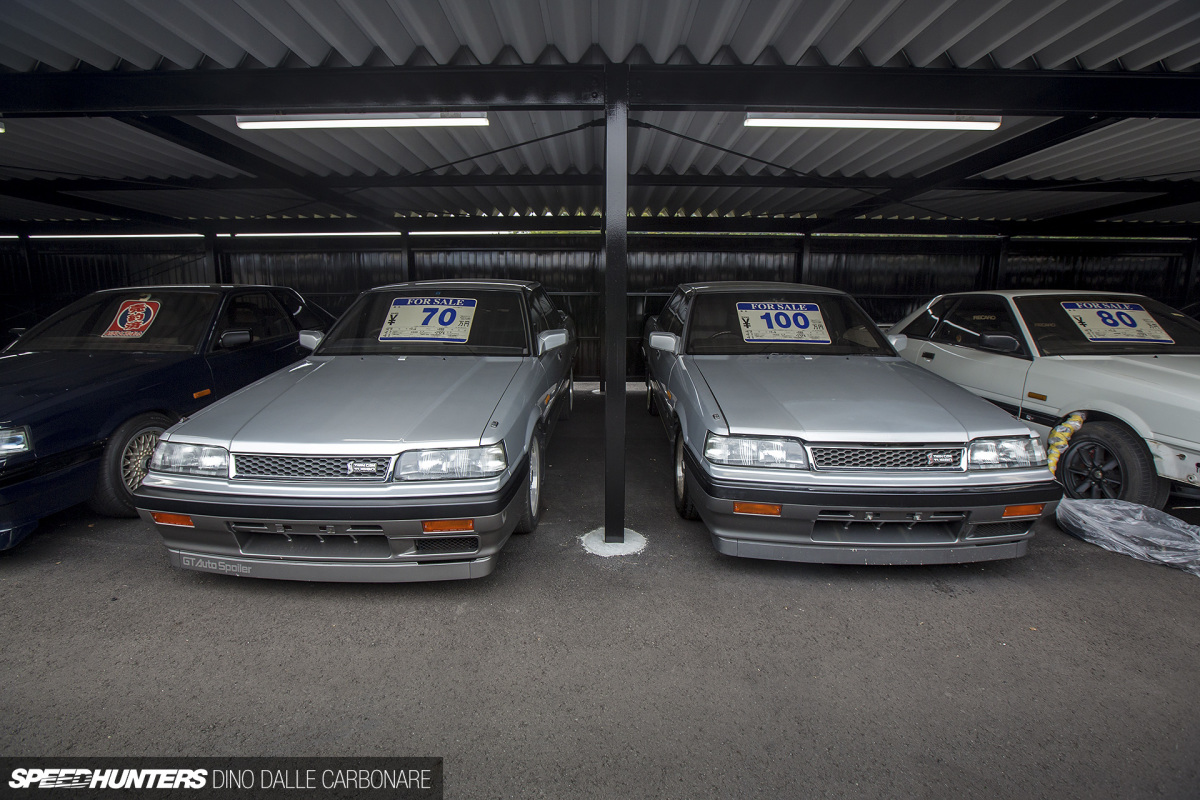 Sedans, anyone? Just think of the project you could build up from this base… Or you could just keep it semi-stock and run it as a daily.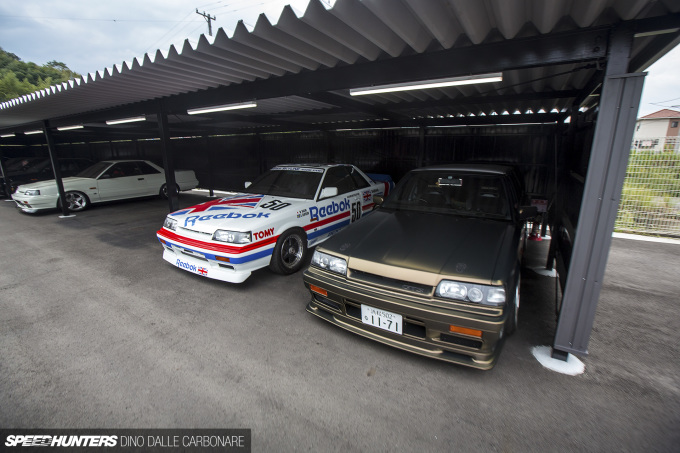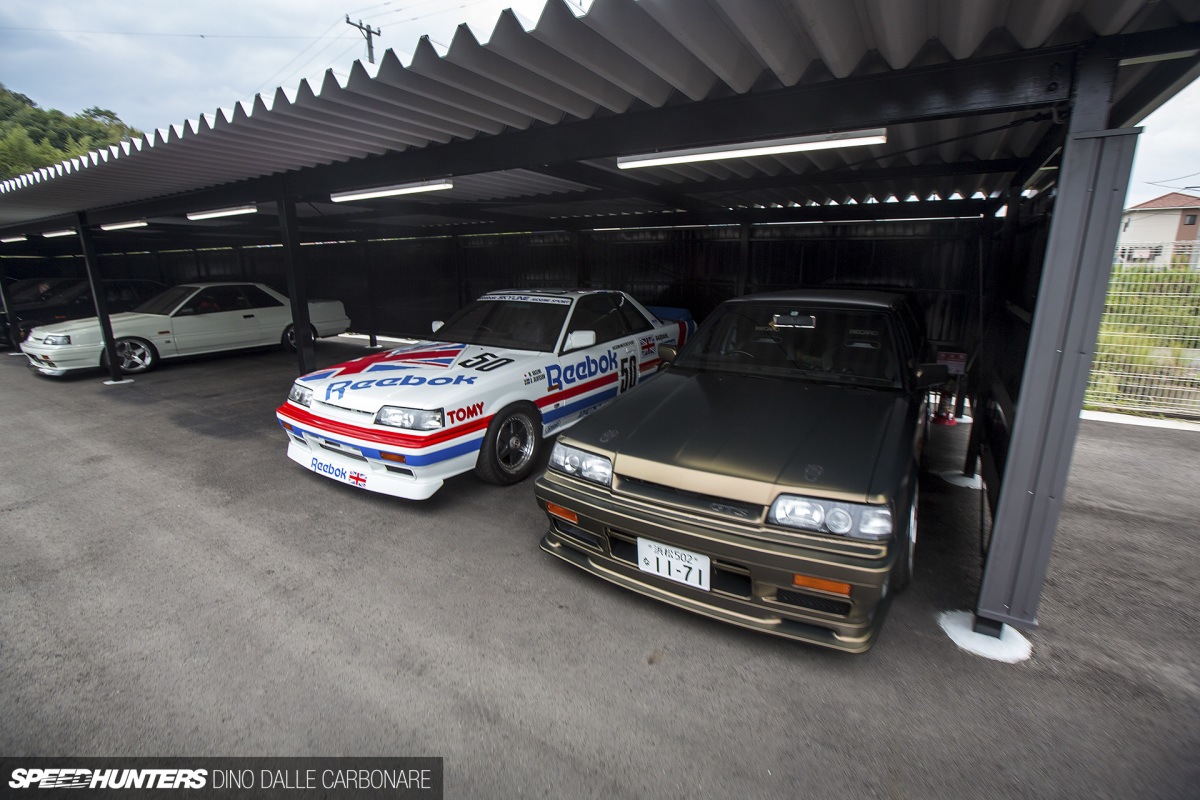 While Ron and I looked around, staff had begun bringing over cars from the main shop, including this bronze-wrapped wagon I spotlighted at Tokyo Auto Salon earlier in the year.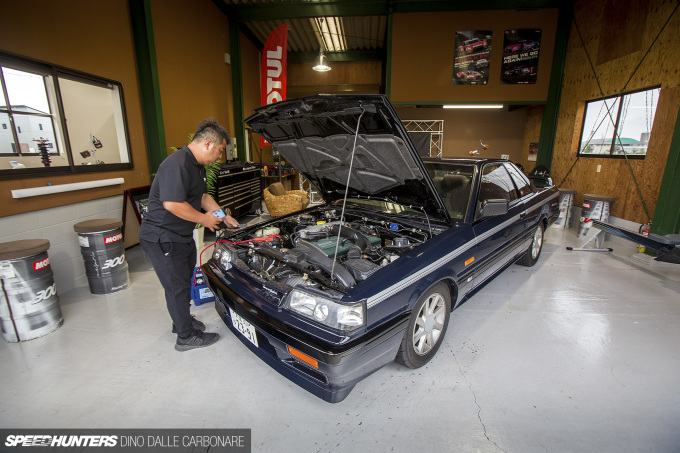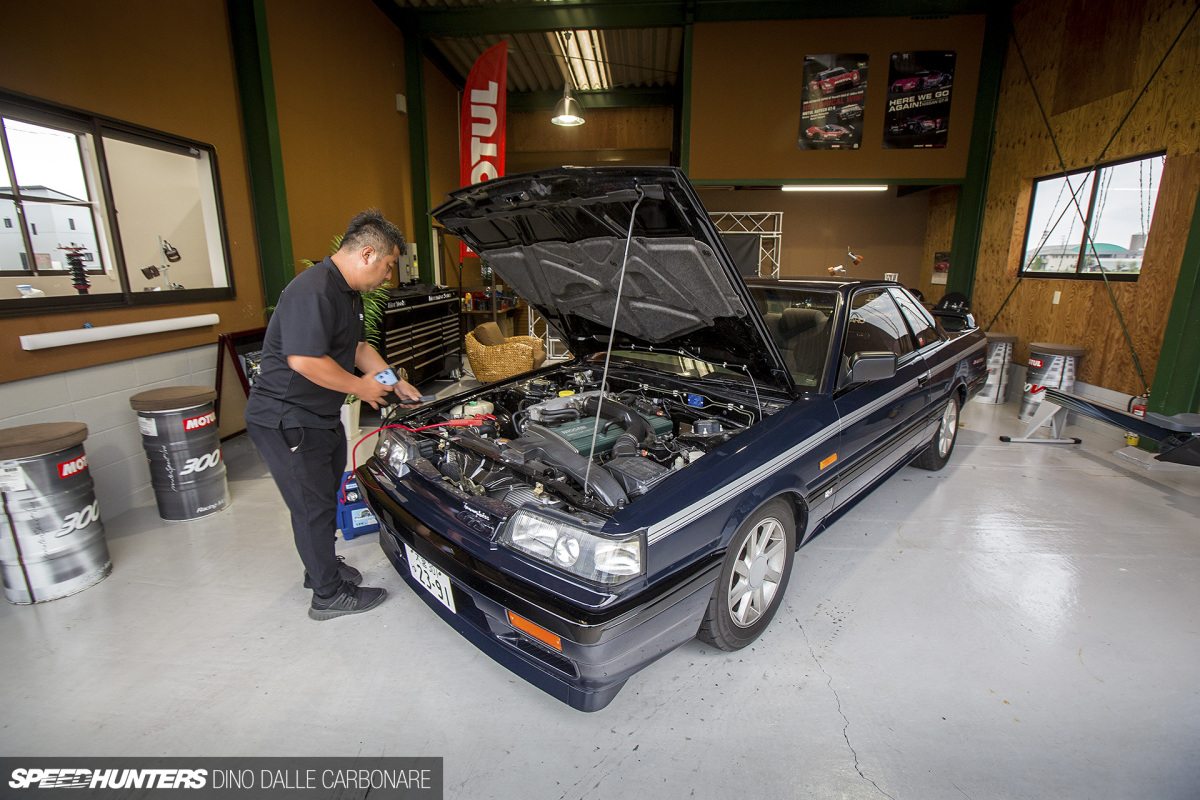 Here's Shibata-san warming up a rare Tommy Kaira version, which you can easily identify from its green engine covers. This, like all the cars you see at this shop, are for sale.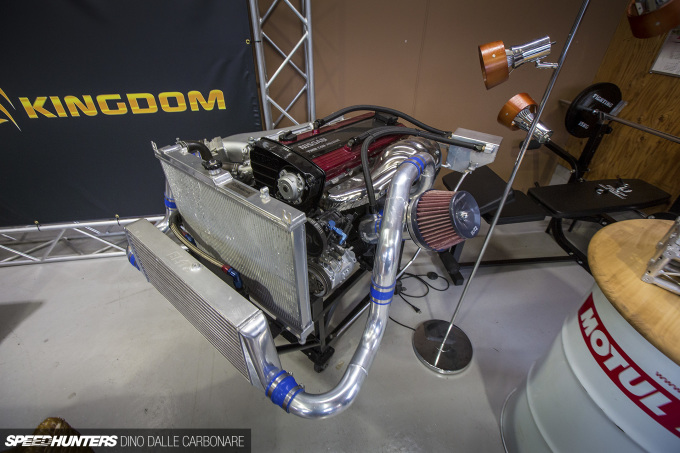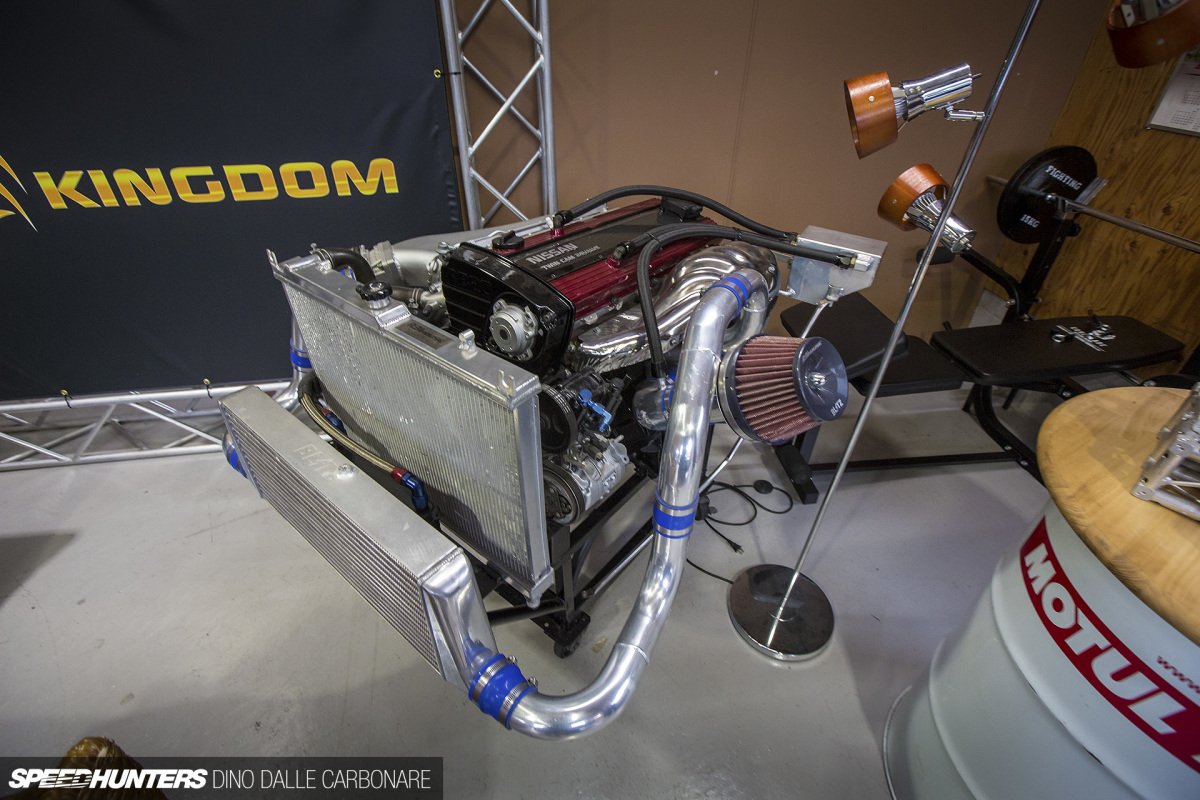 And take a look at this full-tune RB20DET-R. It goes without saying that Shibata-san has done an awesome job with R31 House, the reward being his own slice of the vintage Skyline market.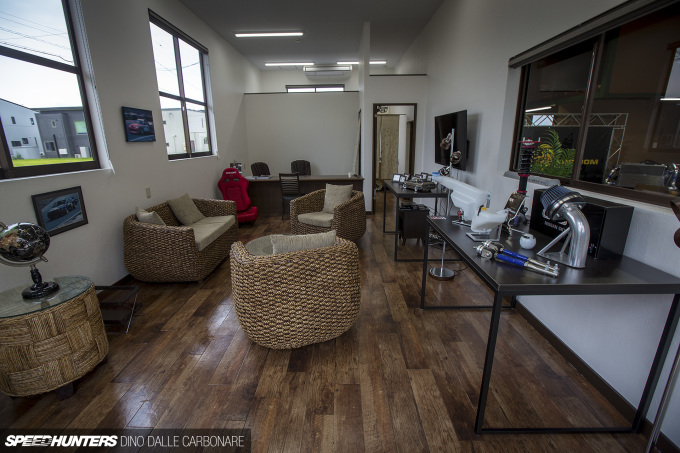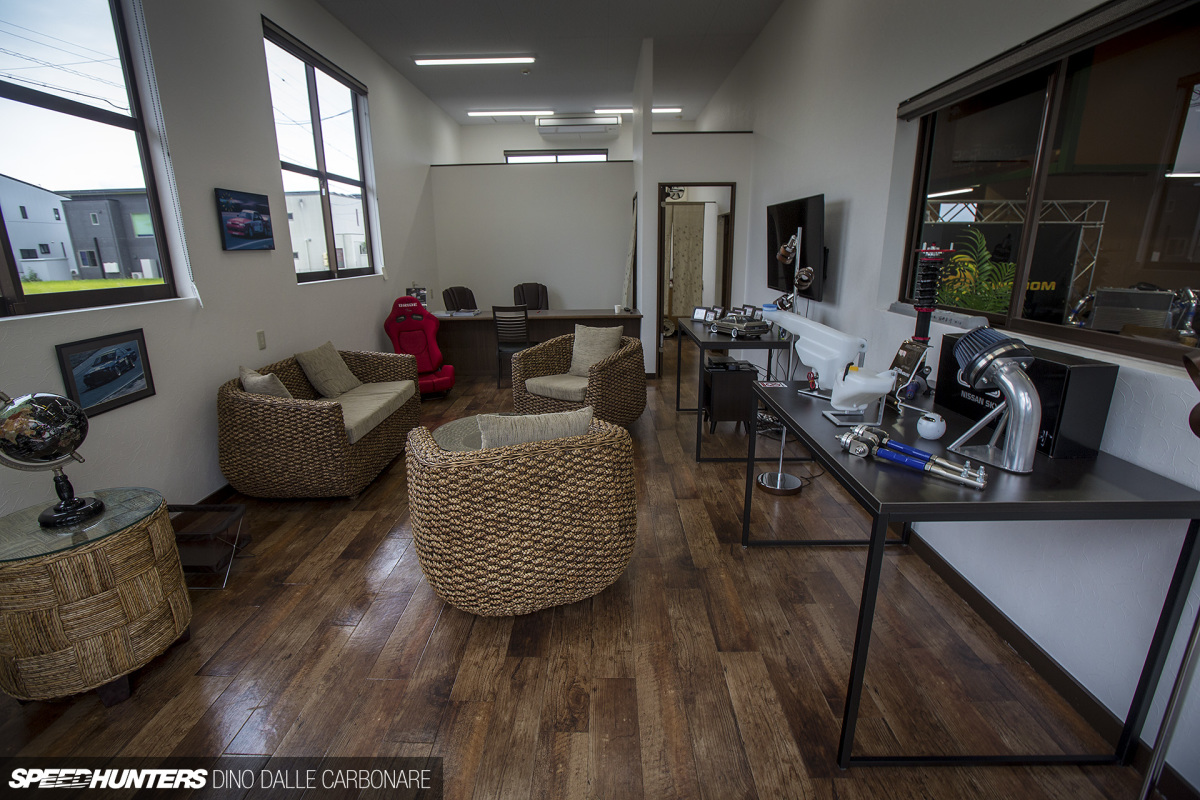 He offers an easy and vastly customizable path to R31 ownership and welcomes everyone into the community he has created.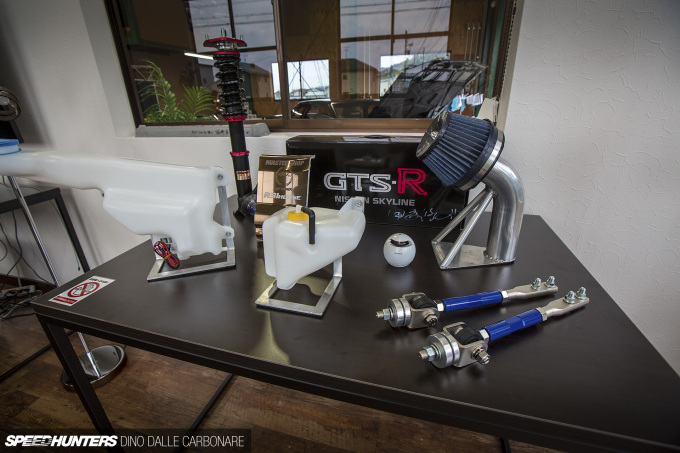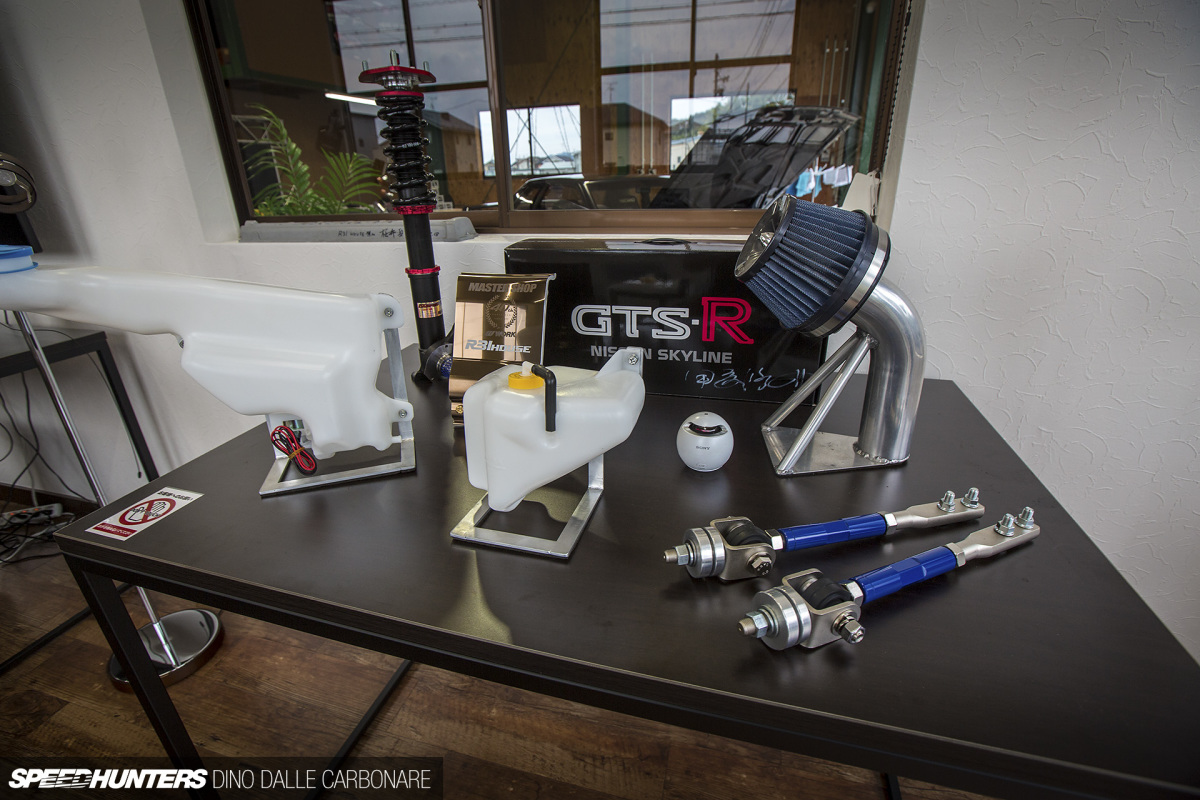 Here's another example of some more original R31 House parts – a recreation of the stock radiator overflow and washer tanks, and their coilovers and suspension components.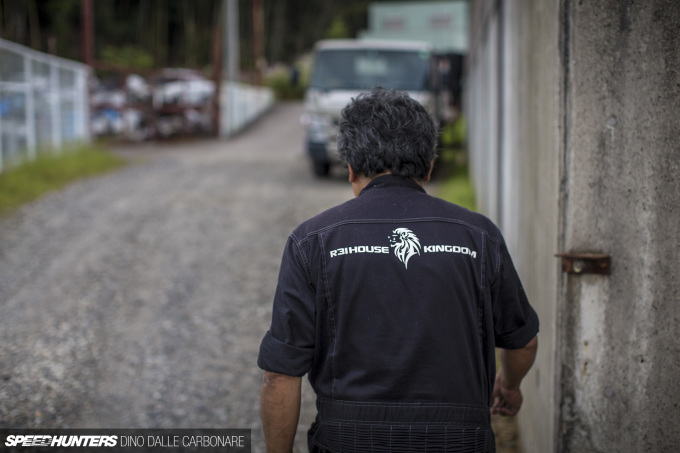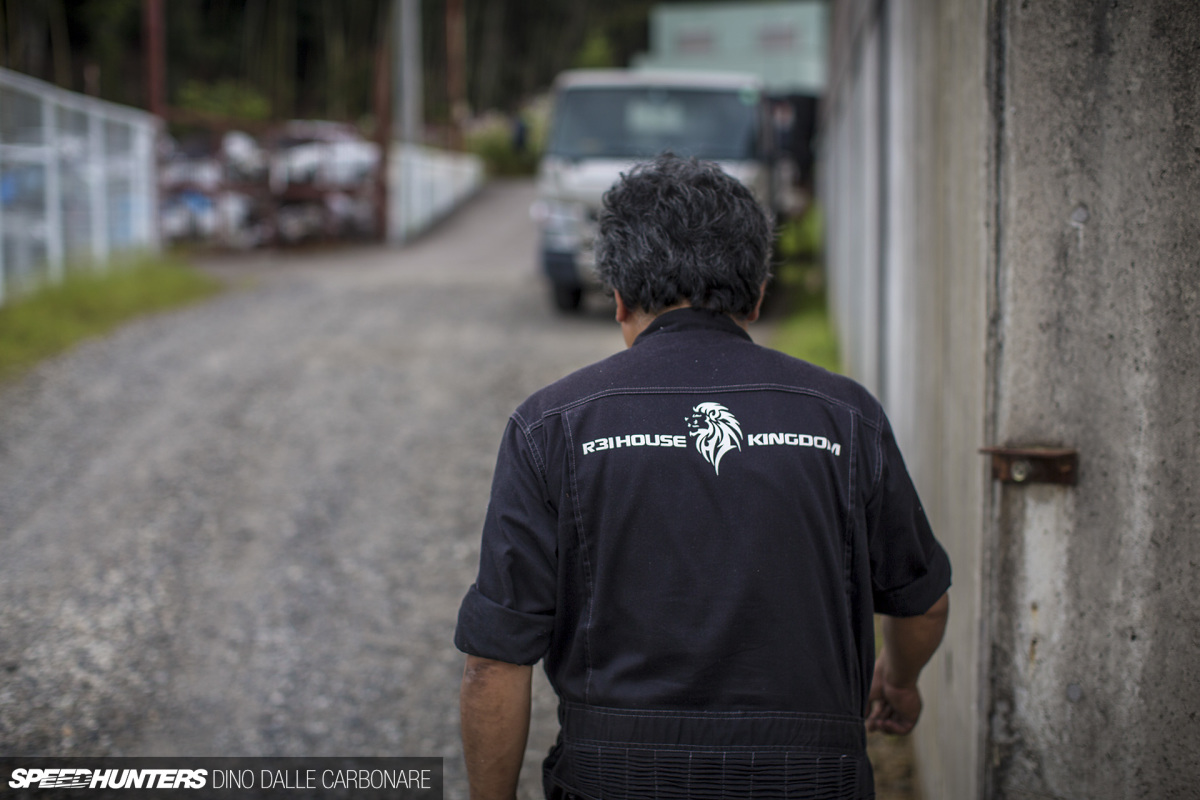 This was easily one of the most fun and interesting tours I've had in recent years, but there's a little more I'd like to share with you in my next post. Remember that stock of 400 cars I was talking about? Trust me – you're not going to believe your eyes…
Dino Dalle Carbonare
Instagram: speedhunters_dino
dino@speedhunters.com