Ever since I began attending Tokyo Auto Salon many moons ago, RE Amemiya's booth has always been my first port of call. Situated right inside the Hall 1 entrance, it's next to impossible to miss, and in fact is the first stop for most show-goers, all keen to check out Amemiya-san's latest and greatest.
For 2017, RE Amemiya's TAS hero car is a welcome change from the norm. There's no crazy body kit or wild aesthetic transformation as you might expect, but rather it's all been toned down for good measure. As Ken, Isami Amemiya's son, told me, the green FC3S RX-7 represents a benchmark for Japanese rotary tuning.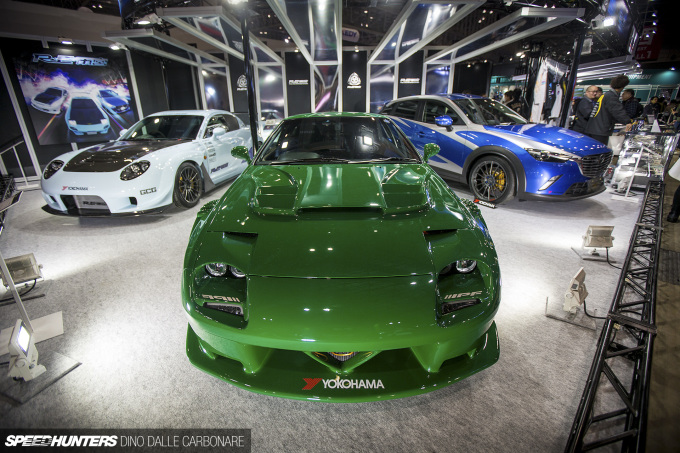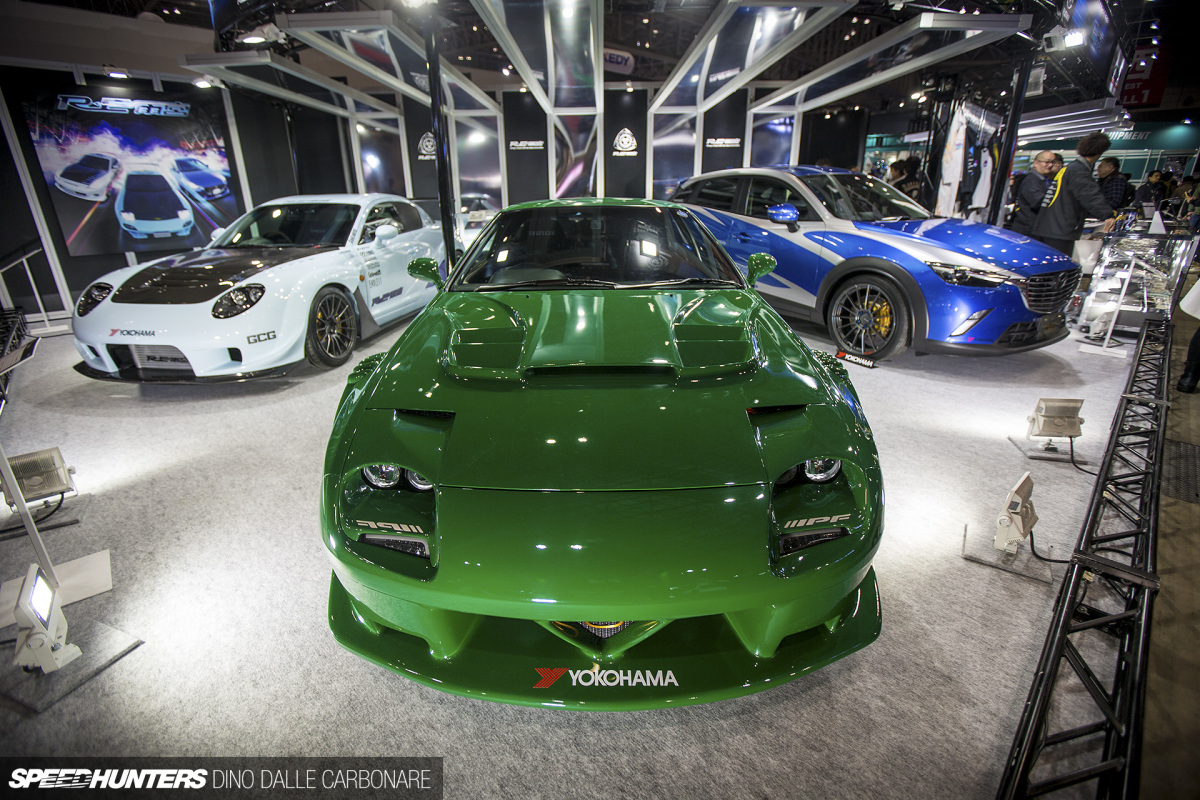 Sure, there are plenty of outfits around the world that extract insane amounts of power out of the Wankel engine, but RE Amemiya has always prefered to approach its cars with a different school of thought.
It's all about 'total balance', which refers to a light, well set-up machine sporting quality upgrades in every area and boasting a level of performance that makes it fun to drive, manageable, useable and ultimately satisfying, That's the ethos this FC is built around. The aero touches have a vintage flavor to them and contrast nicely with the modern Enkei PF07 wheels.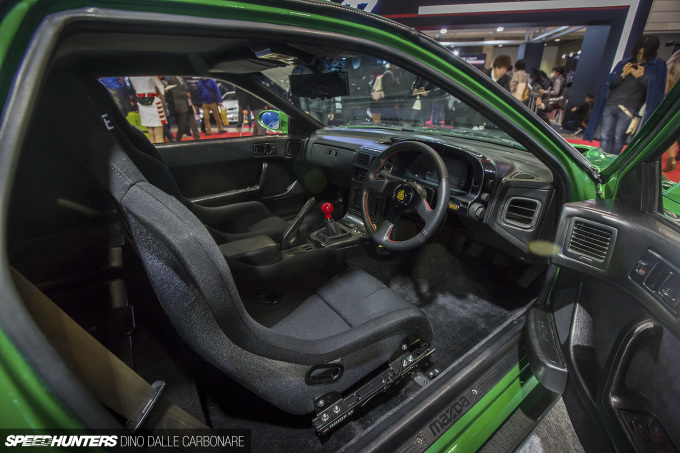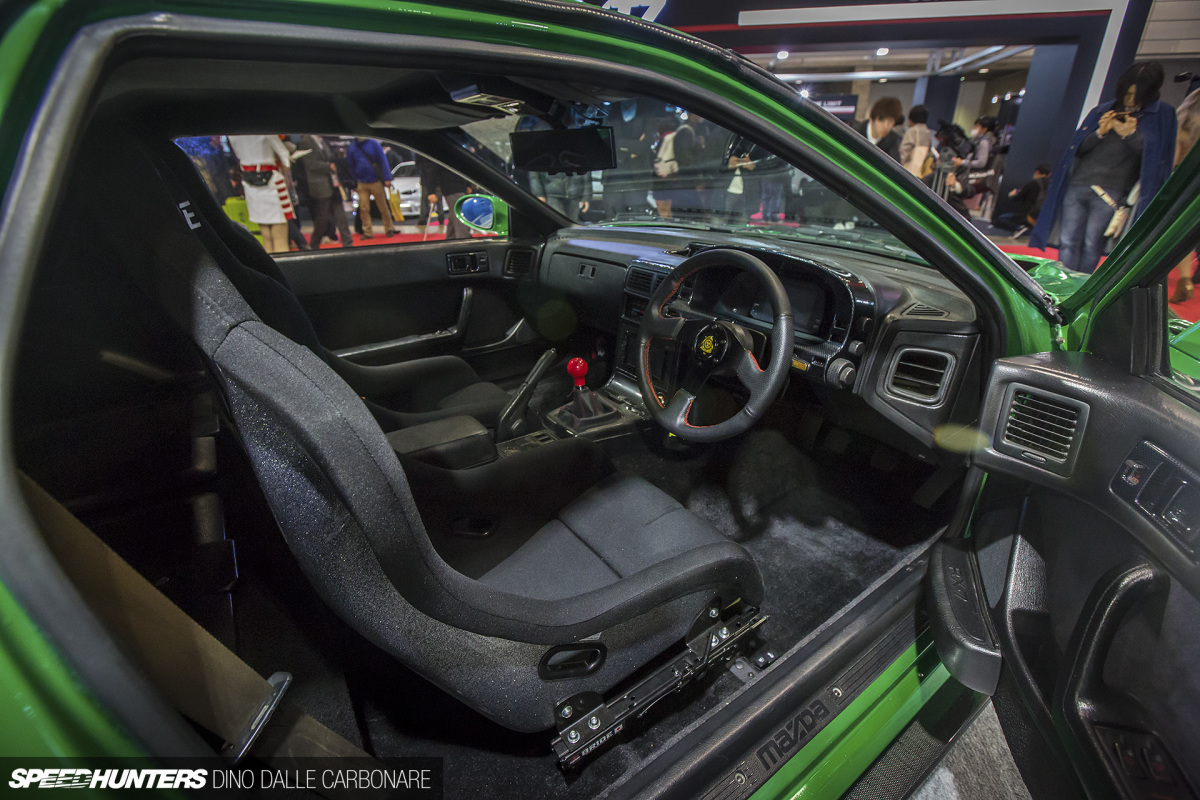 The interior is again a mix of simplicity and modernity. It's largely original, but adds some select upgrades including Bride seats and an AiM digital dash display.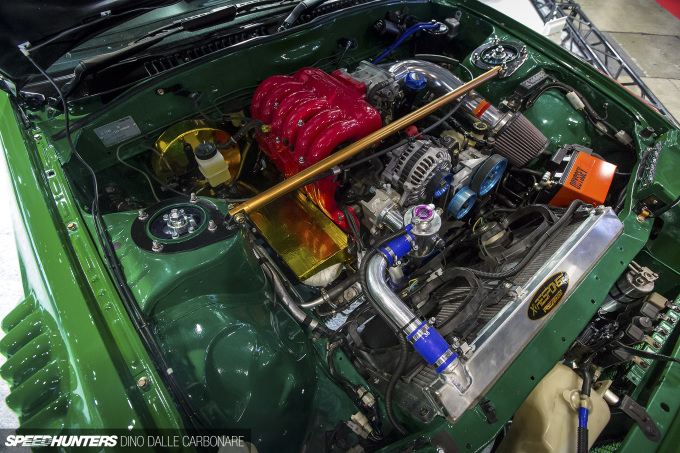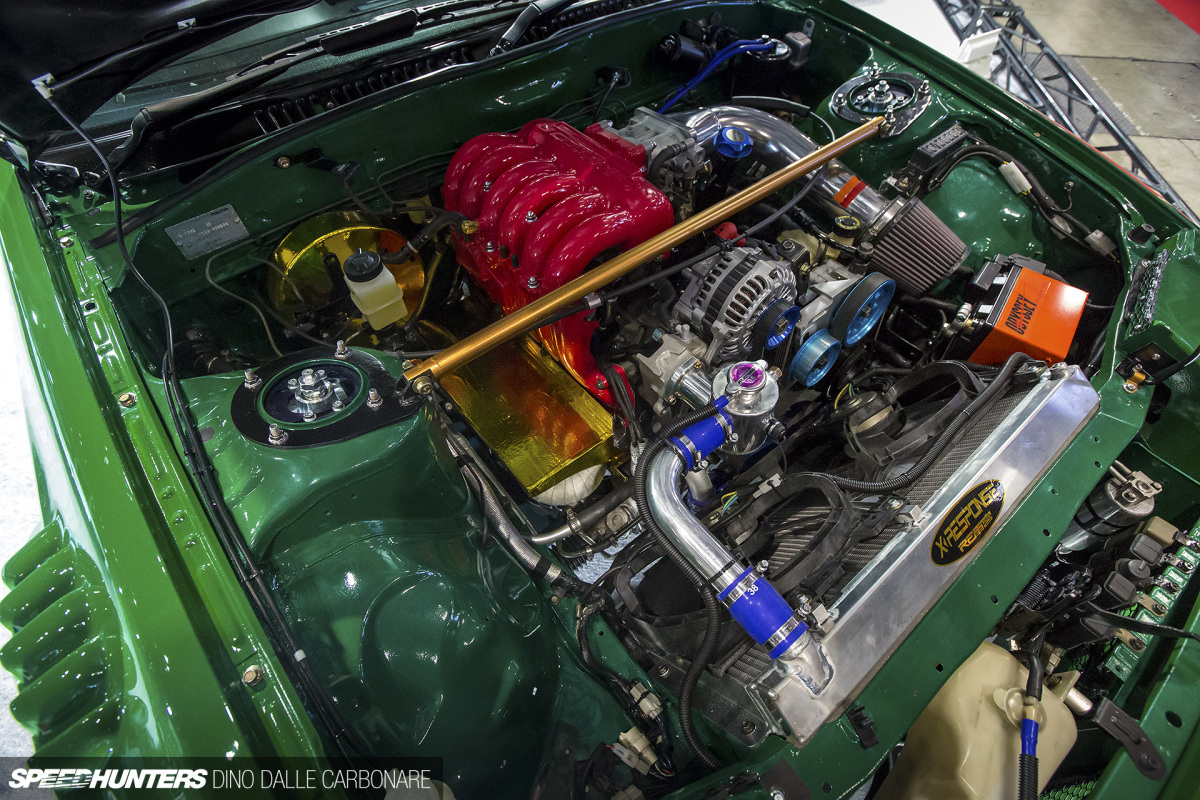 Under the hood sits a custom-built three-rotor engine able to deliver well over 300 horsepower in its naturally aspirated form. What it lacks in outright torque and power it more than makes up for with electrifying throttle response and contained weight. It's the perfect rotary engine for this particular project.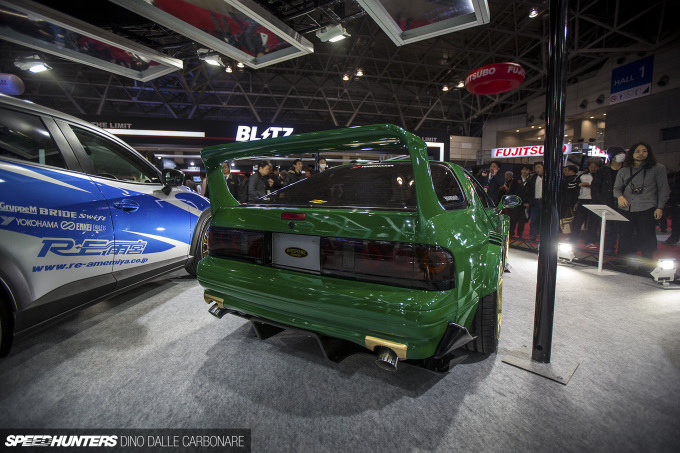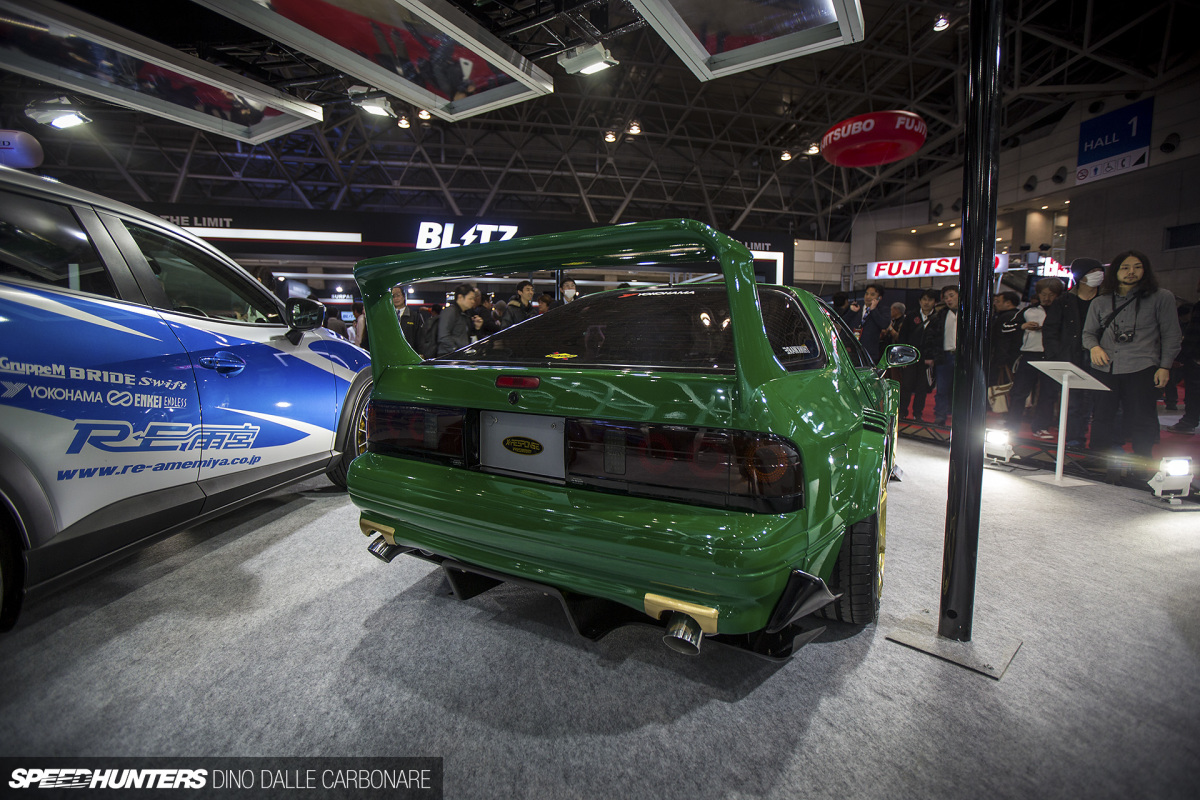 The rear end is particularly cool with a high-rise, old school-type spoiler and a pair of dolphin tail exhaust outlets.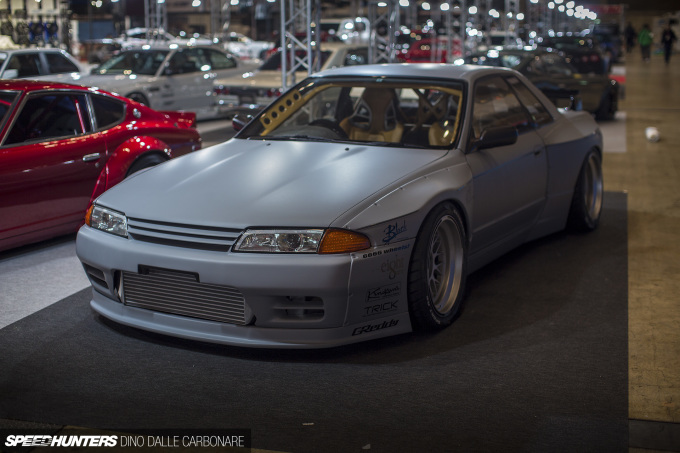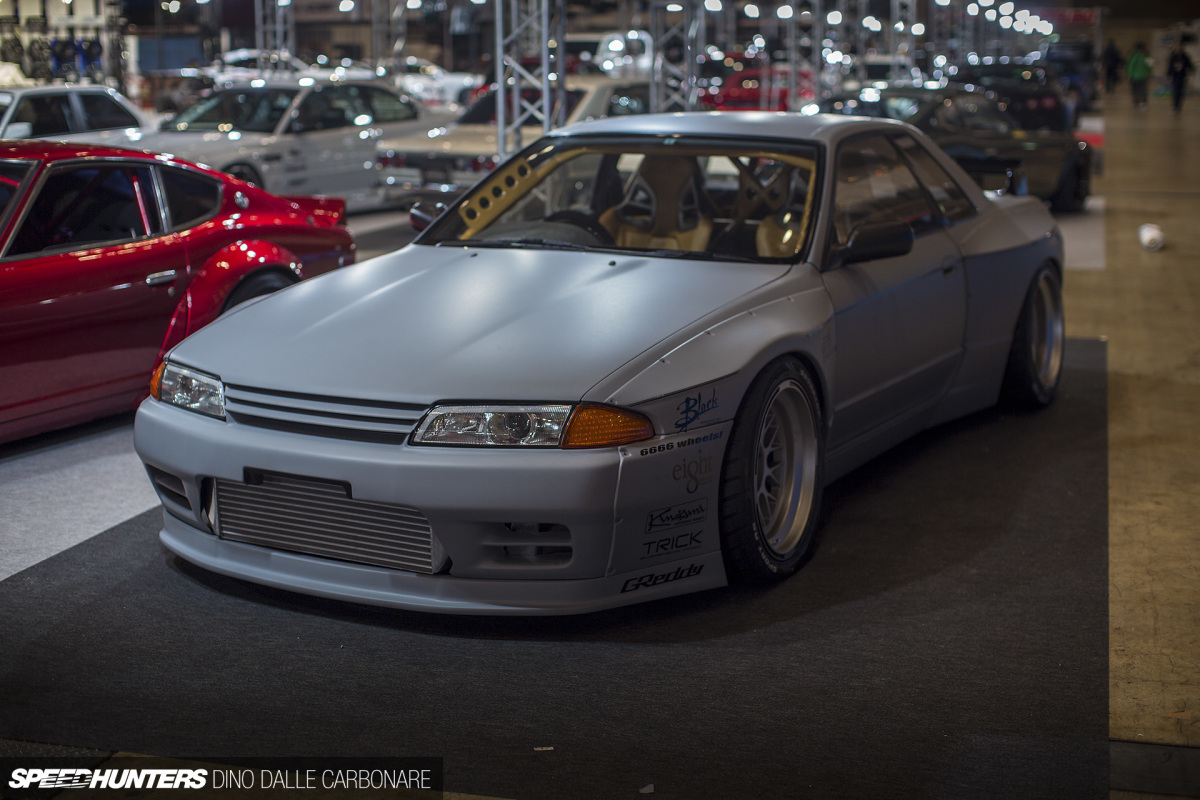 It was bound to happen sooner or later, and here it is – a Pandem-kitted BNR32 GT-R. What can I say? If there is one car a set of aggressive over-fenders look spot on fitted to, it's definitely an R32 Skyline.
I'm not sure what it is, but the profile of the car seems to lend itself so well to such an in-your-face addition. Maybe it's because this particular car is finished off in a satin color; it makes it look rougher for all the right reasons and thus works so well with the style.
The rear end really sets the proportions. The aero piece almost covers the entirety of the GT-R's rear flank, and as usual is mounted onto the stock body with exposed screws.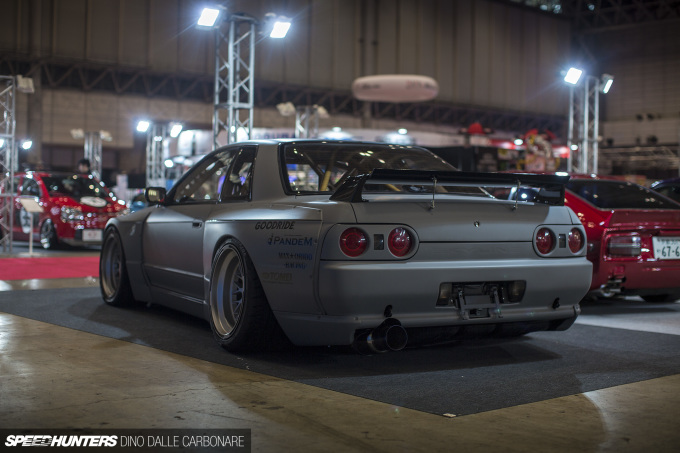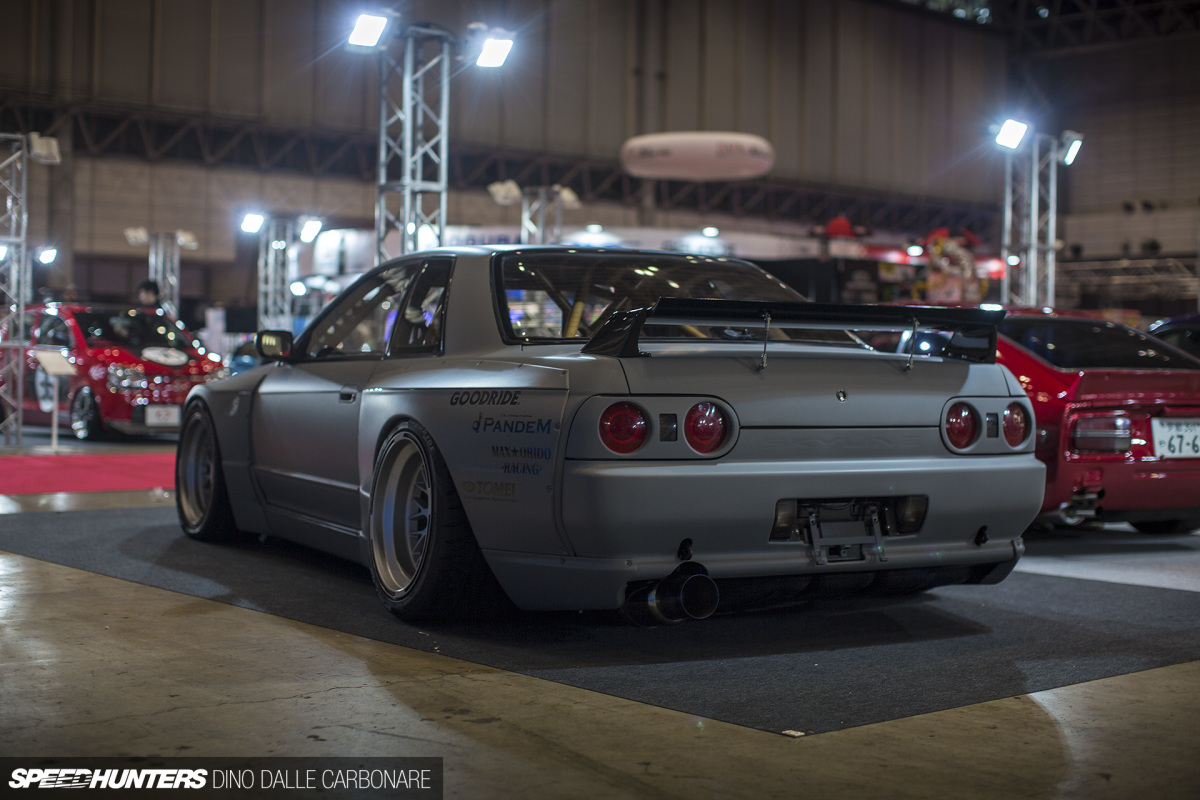 Mated to appropriately sized and fitted wheels, the whole ensemble looks very menacing.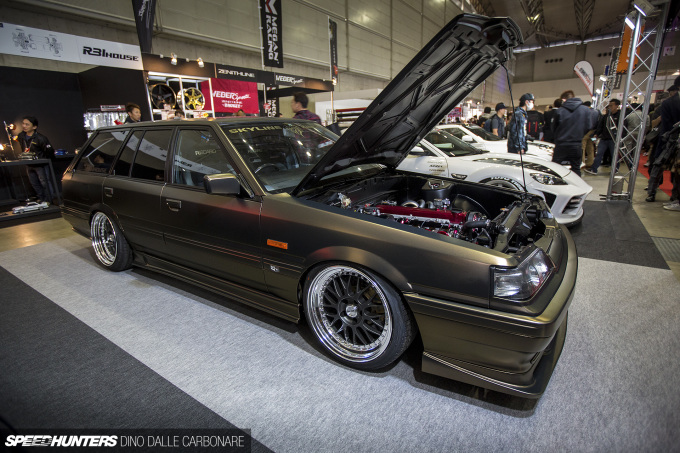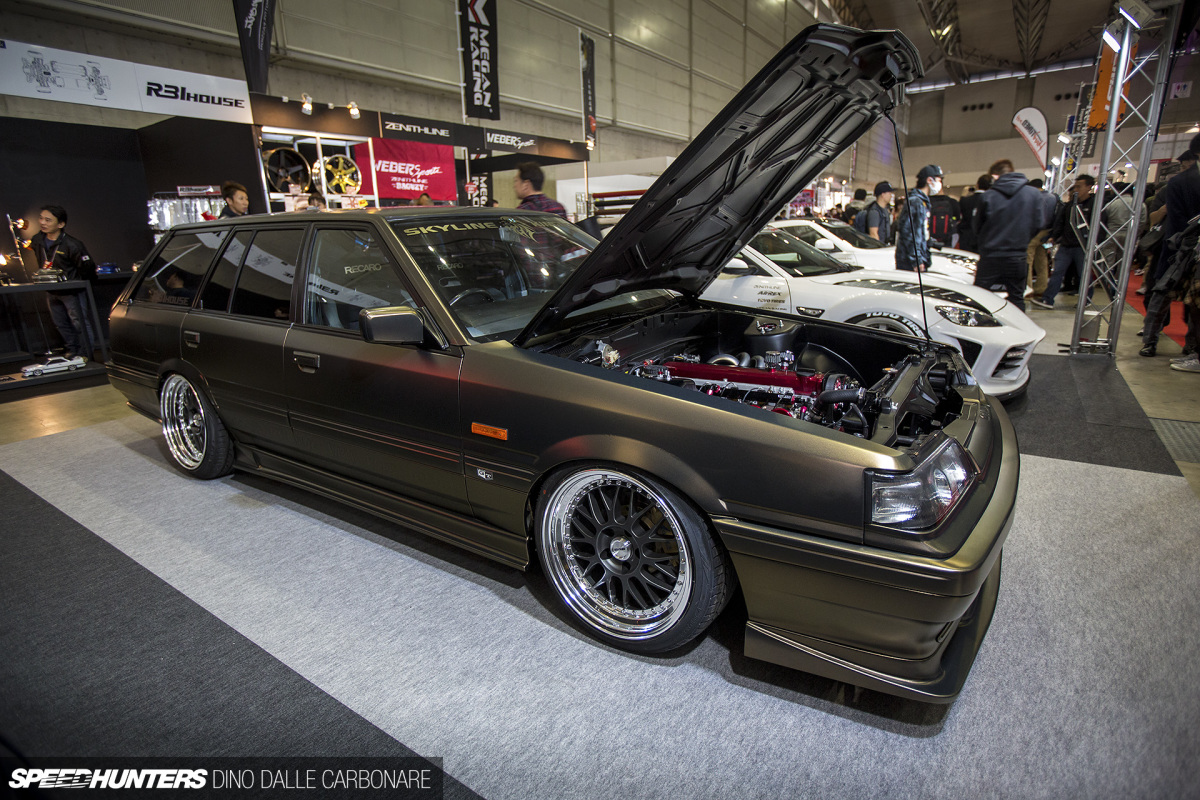 Next up it's another Nissan, or more specifically, a rather special Skyline wagon I found on display at the R31 House booth.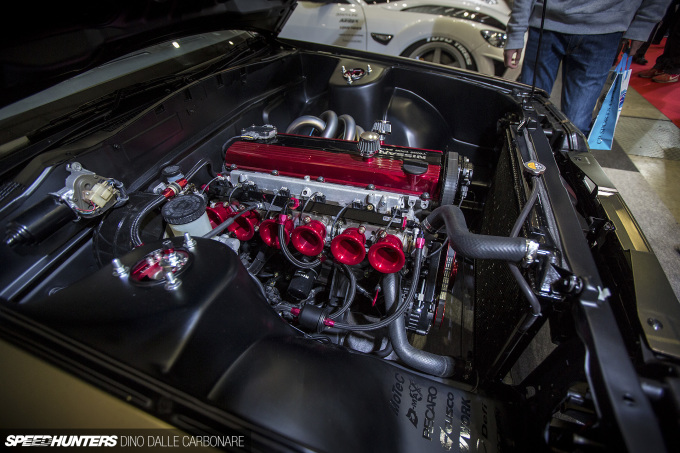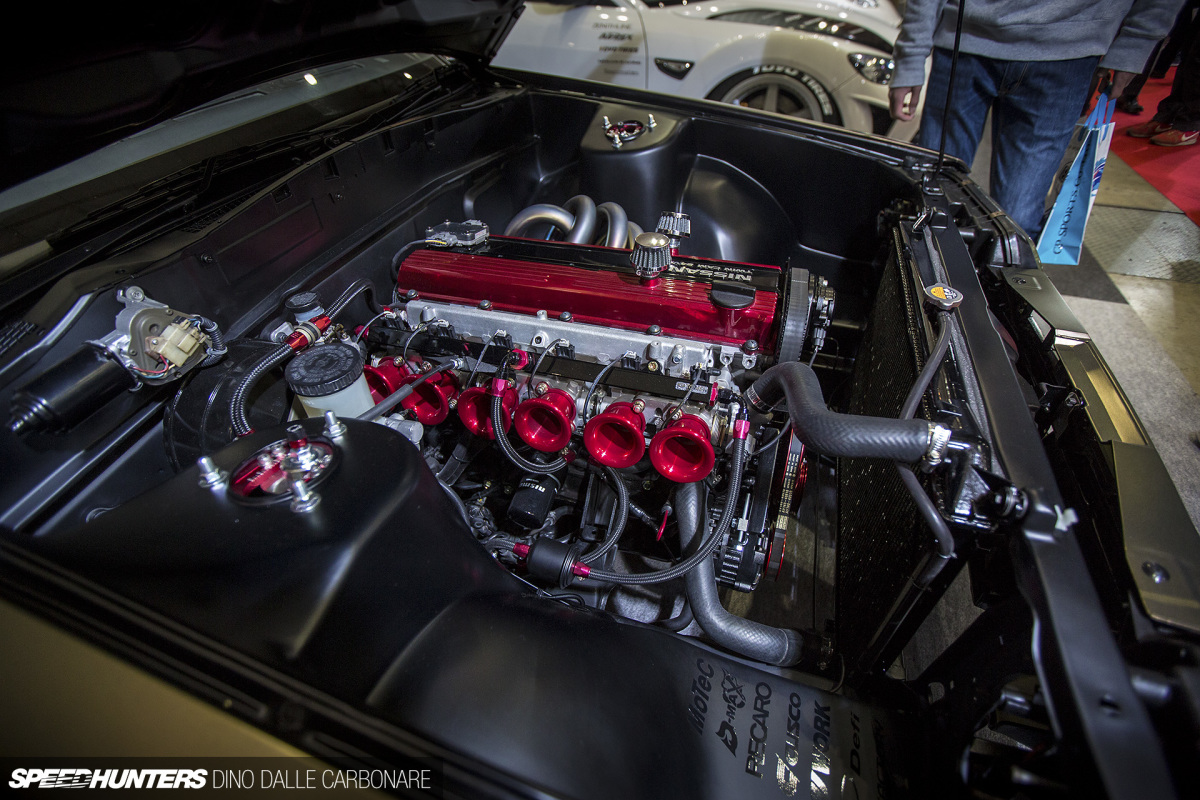 We're all aware of the great work R31 House is known for doing, but this time around the guys have truly outdone themselves. The naturally aspirated RB20 seems to float in what has to be the cleanest shaved and tucked engine bay ever to be seen in an R31. Joining it are short velocity stacks and sexy headers, which together will no doubt generate quite the concerto when the throttle is properly used.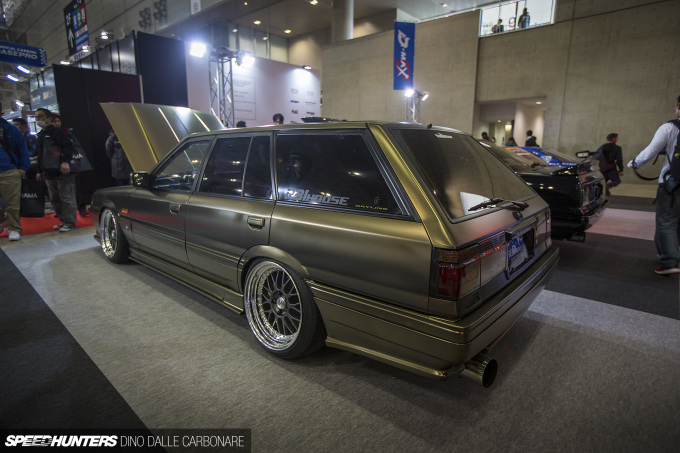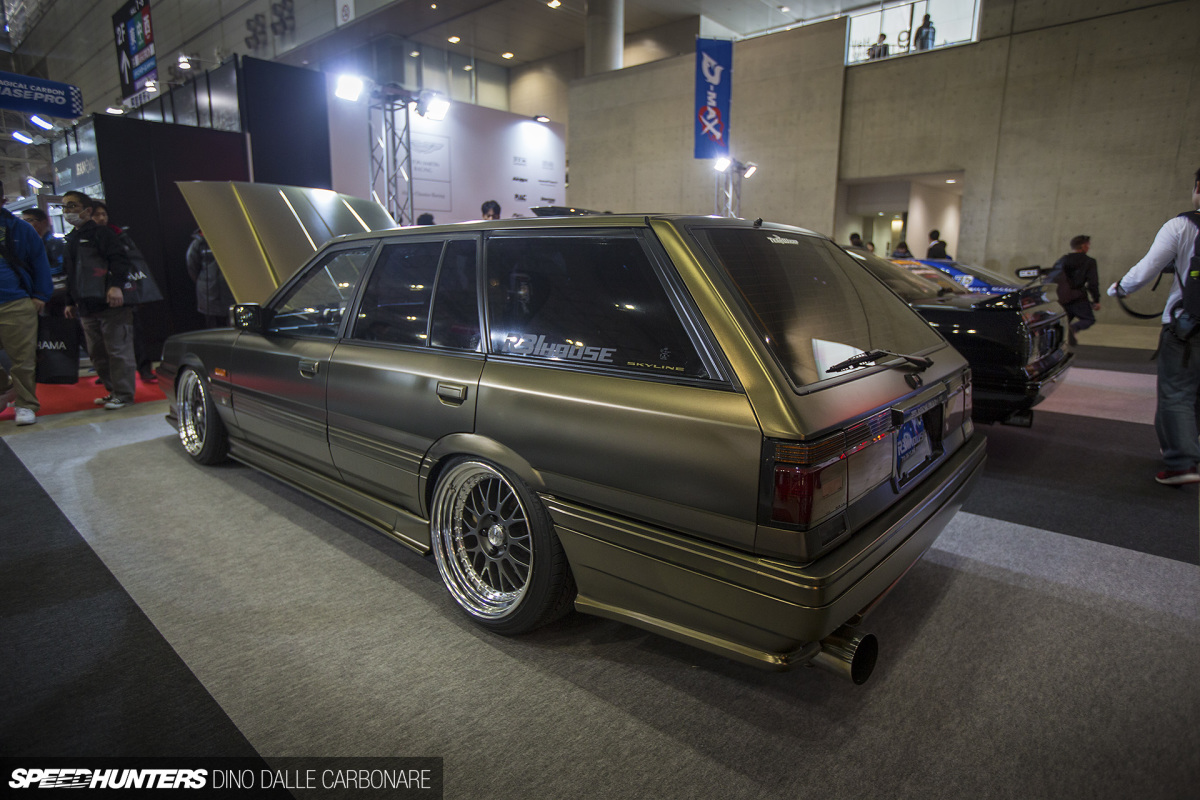 The big, boxy '80s wagon runs a set of Work Meisters and rocks quite tight, yet functional, fitment. It's certainly one of the best wagons I've ever seen at TAS.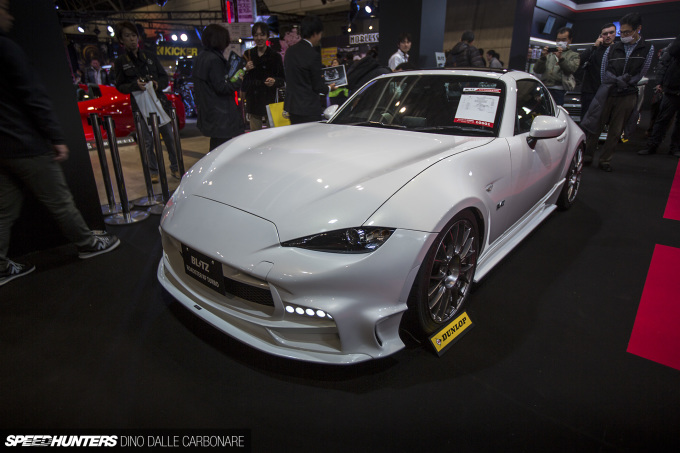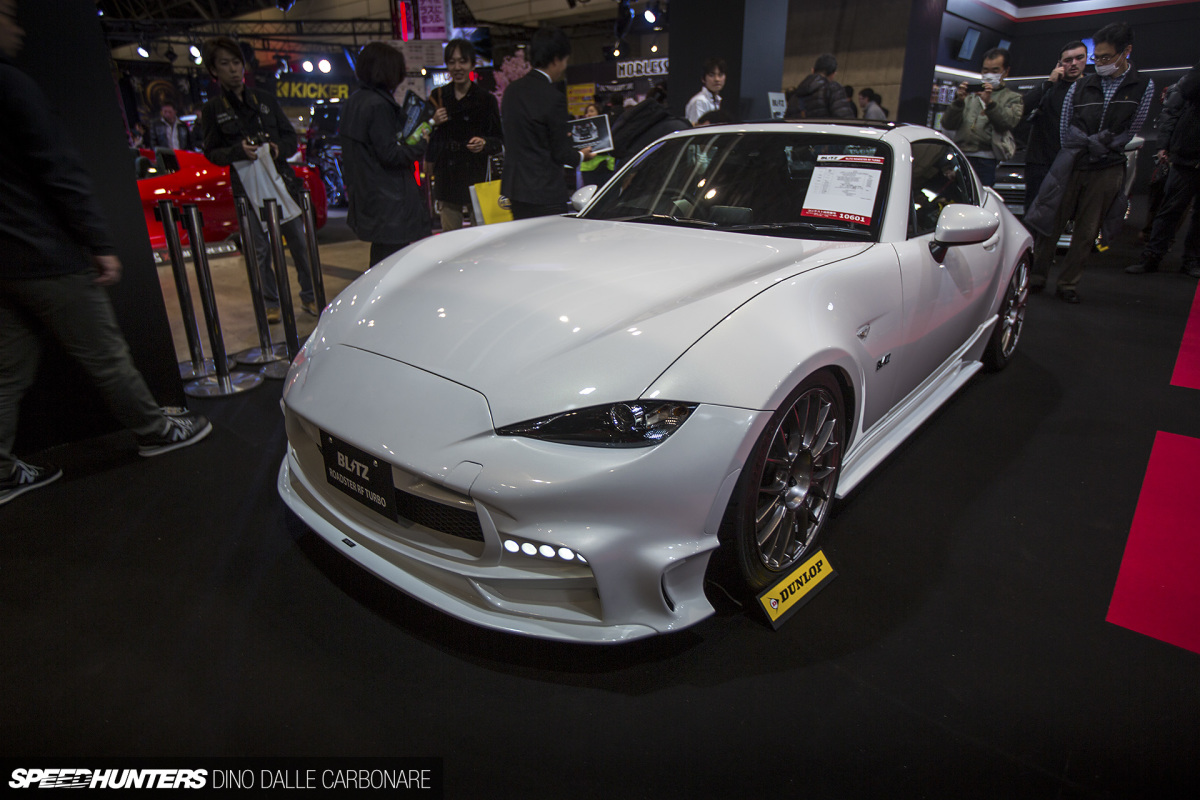 From a bygone era to the most modern of JDM cars, we have one of the first tuning takes on the brand spanking new Mazda Roadster RF. The retractable hardtop version of the ND has only been on sale in Japan for a week or two, but Blitz has already been pretty busy with it.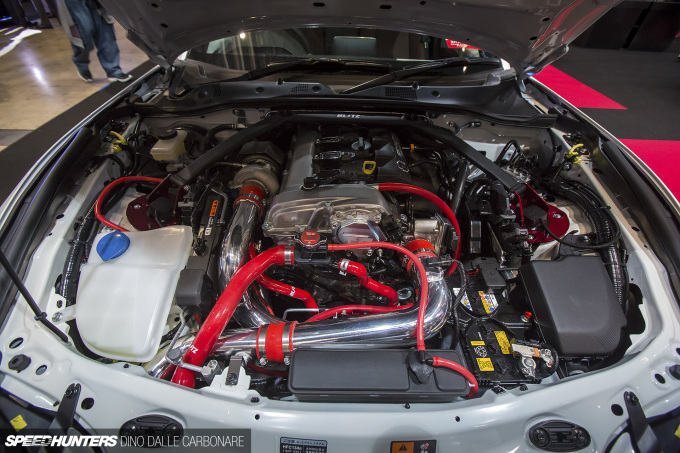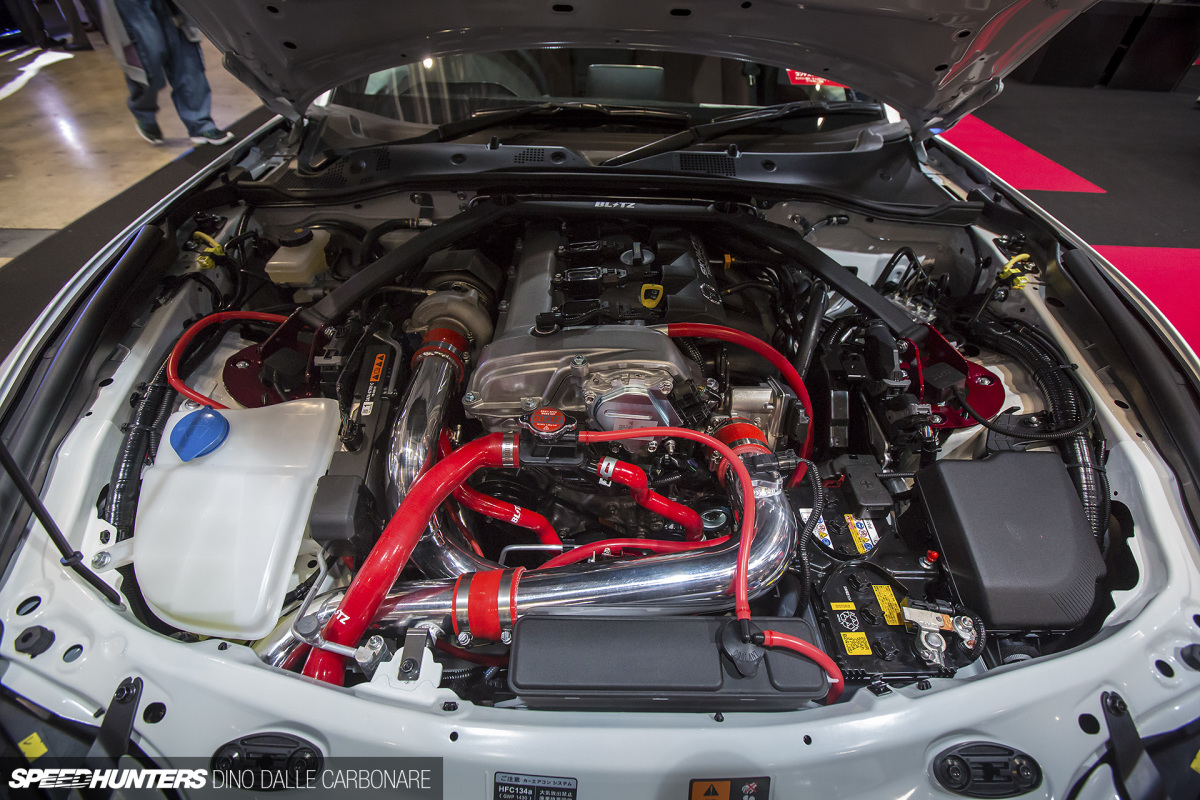 Aero aside, it's what's under the hood that was of most interest. Unlike the regular JDM Roadster which is only offered with the asthmatic 1.6-liter four-banger, the RF comes equipped with the 2.0-liter variant. Blitz saw it as the perfect base to inject some proper fun into the under-performing ND, and did so with a turbo kit.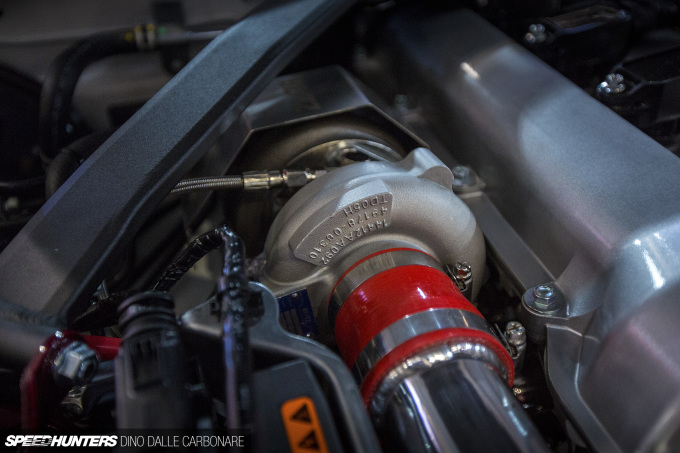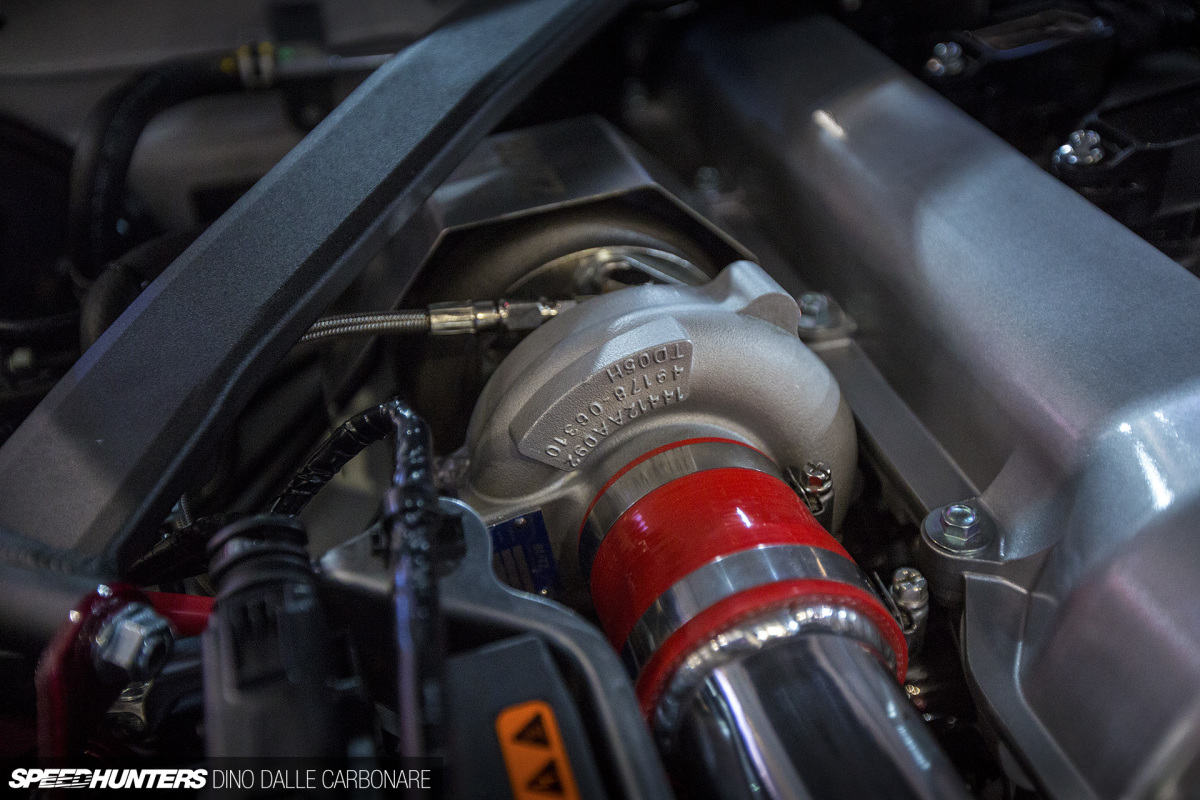 The high-mounted TD05H boosts power to 285hp, which brings the ND into a whole new light.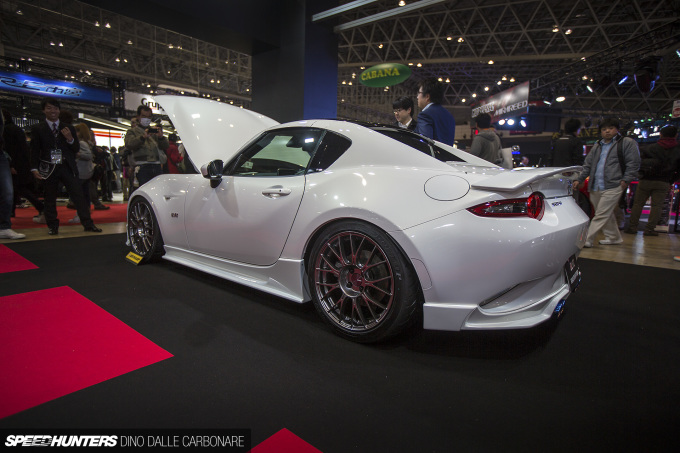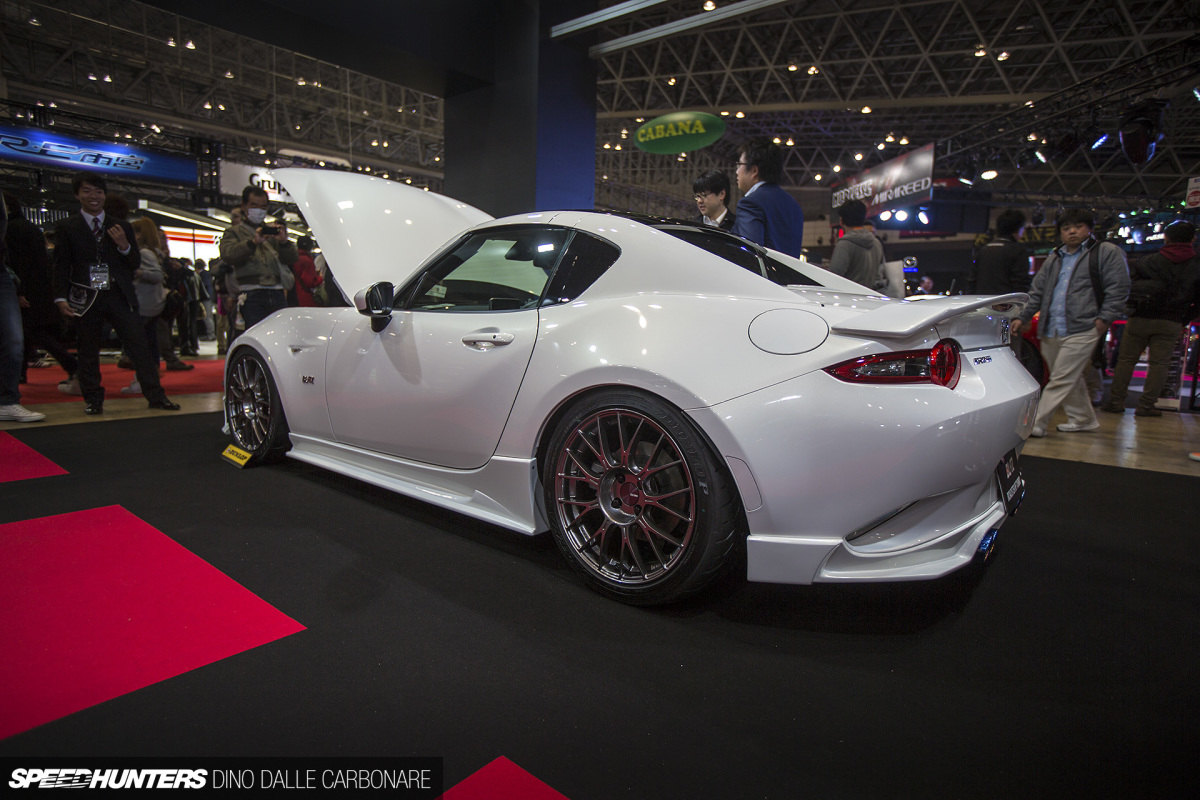 With the added power this kit offers, there's no doubt the little Mazda will become quite lively through the gears and off the line. Plus, in RF guise I thought it looked like an expensive exotic, only in a slightly smaller scale.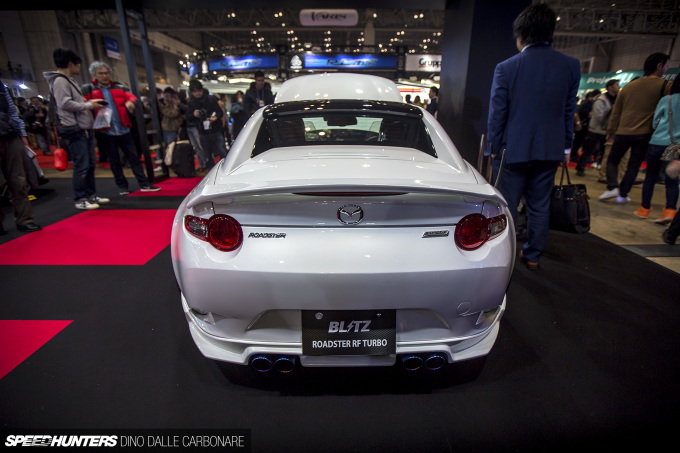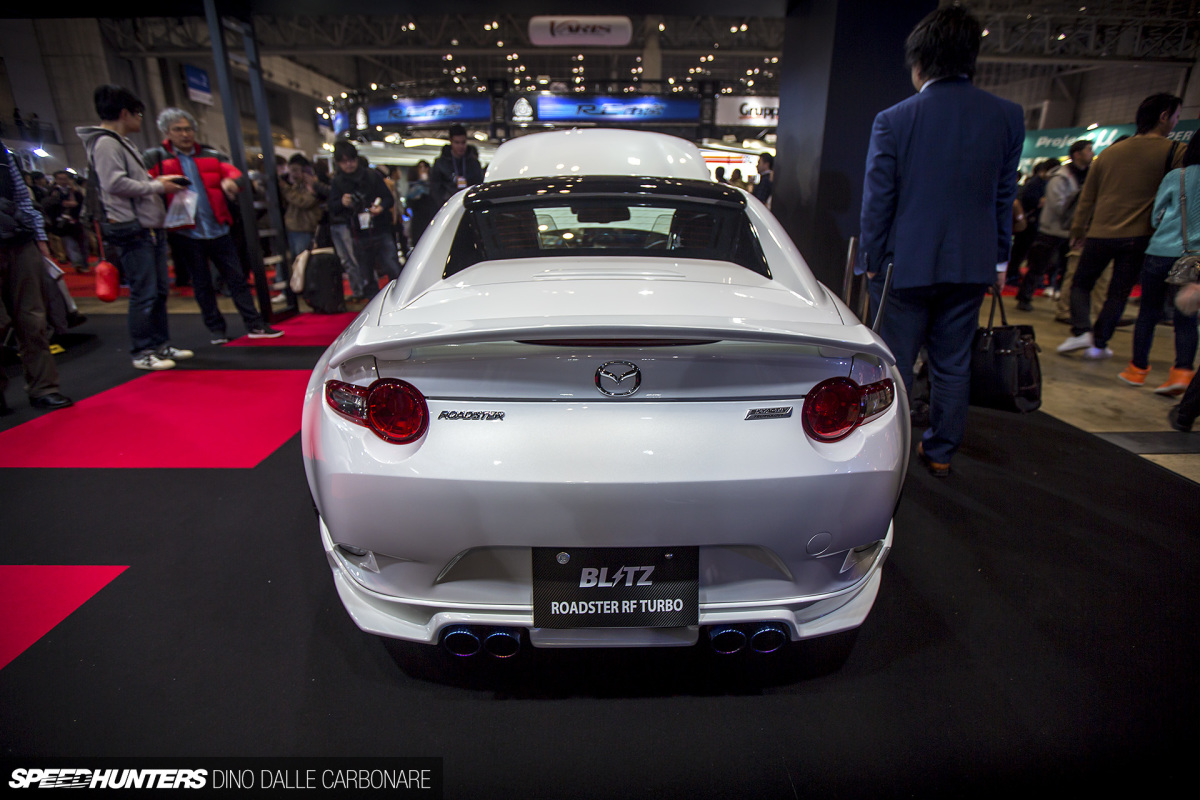 It's great to see Blitz step up and come out with something so exciting, so quickly!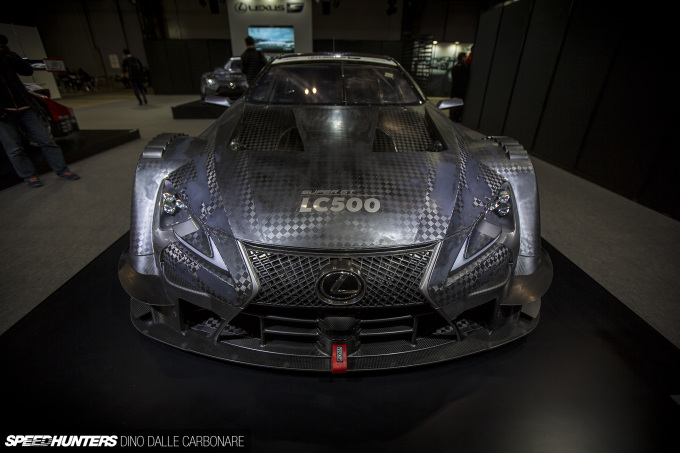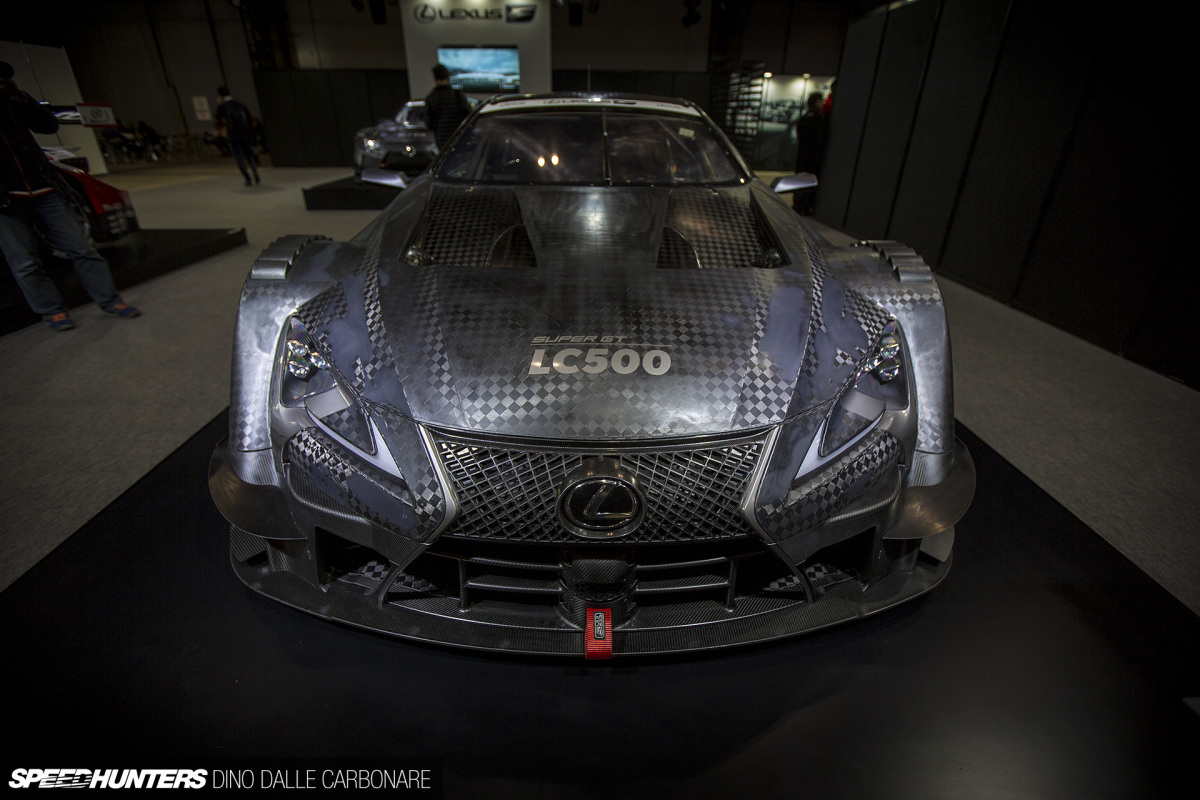 And just because race cars are bad ass, my final car in this first selection of spotlights from TAS is the new Lexus LC500 Super GT machine I gave you a little glimpse of in yesterday's show preview.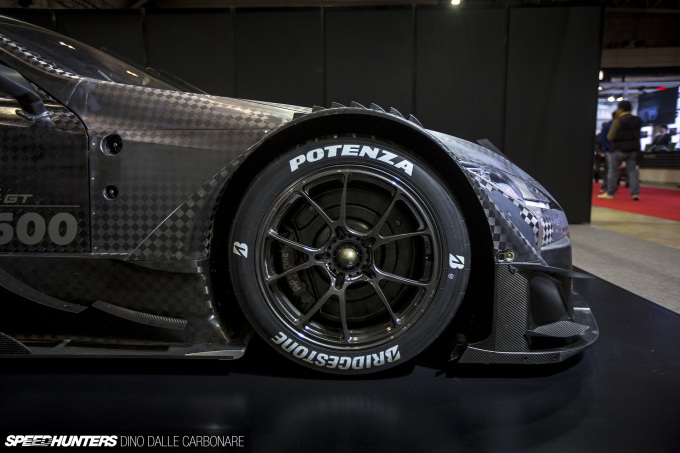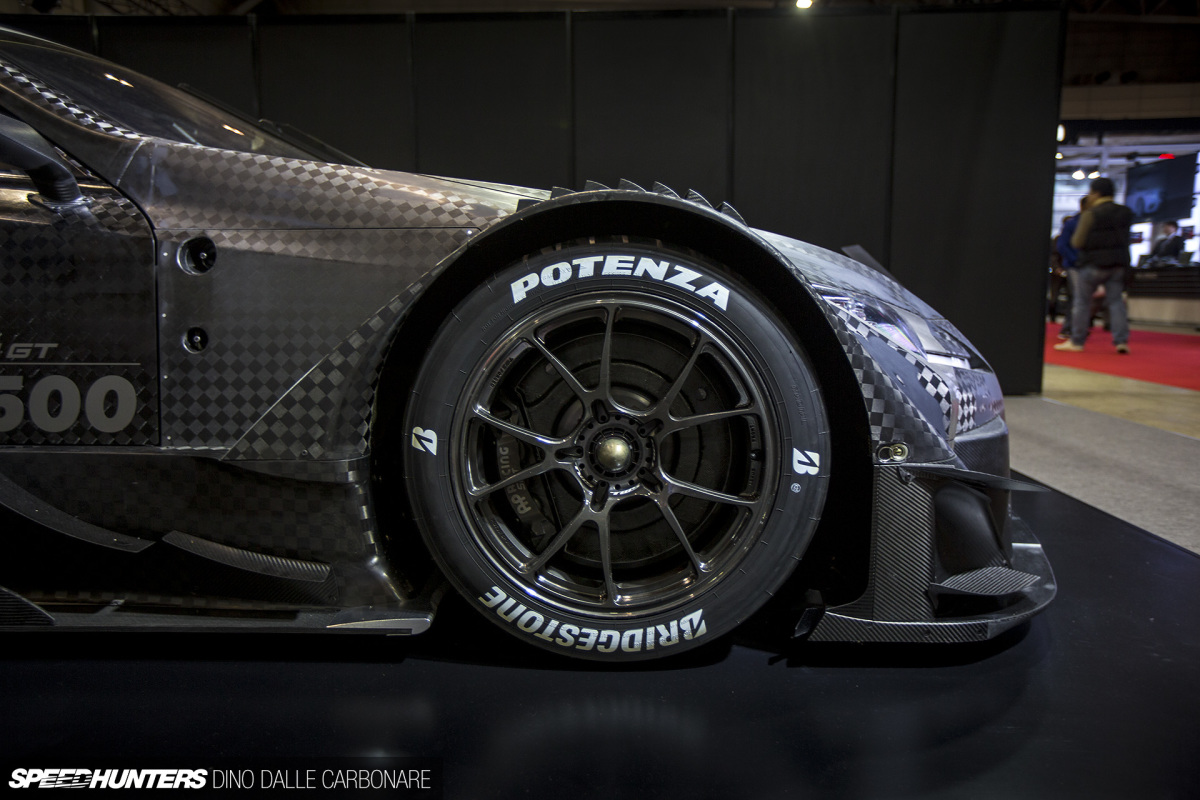 I couldn't help but share more with you as the elegant and organic design has been pumped and given added aggression in a very successful way.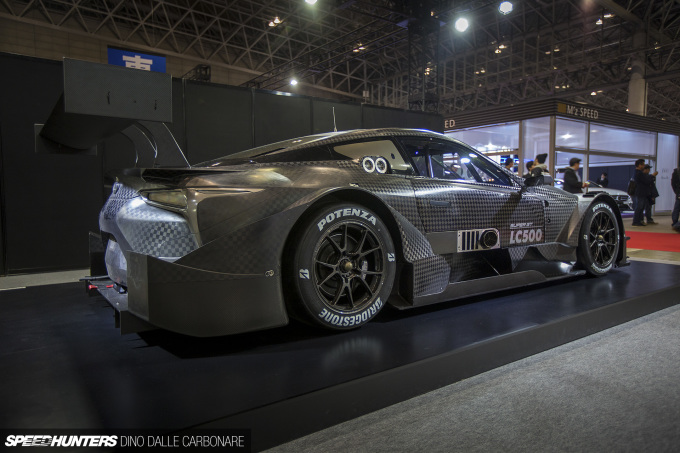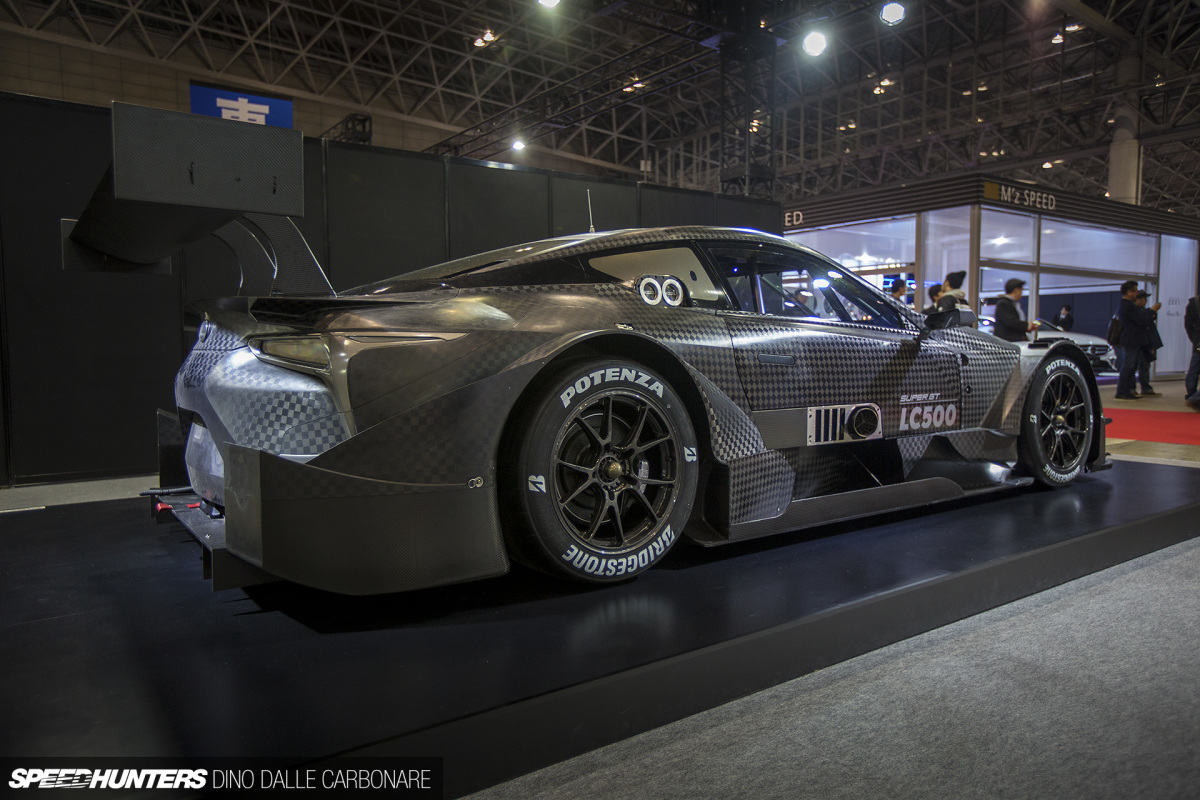 It's such a pretty-looking car even sporting all the aero additions, and makes the Nissan GT-R look somewhat out of date.
I mean, just look at these series of curves and angles.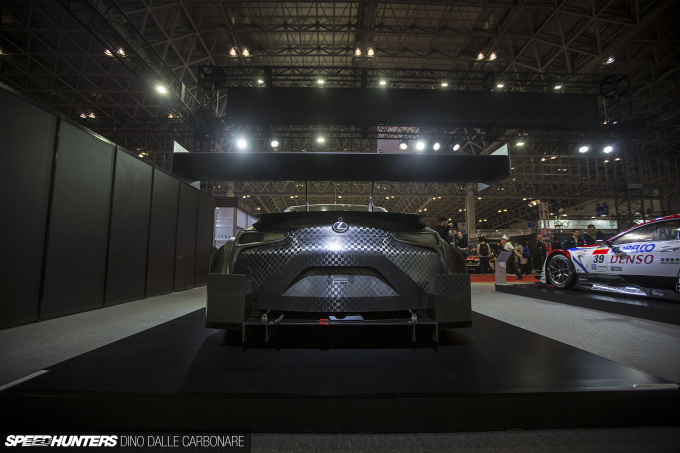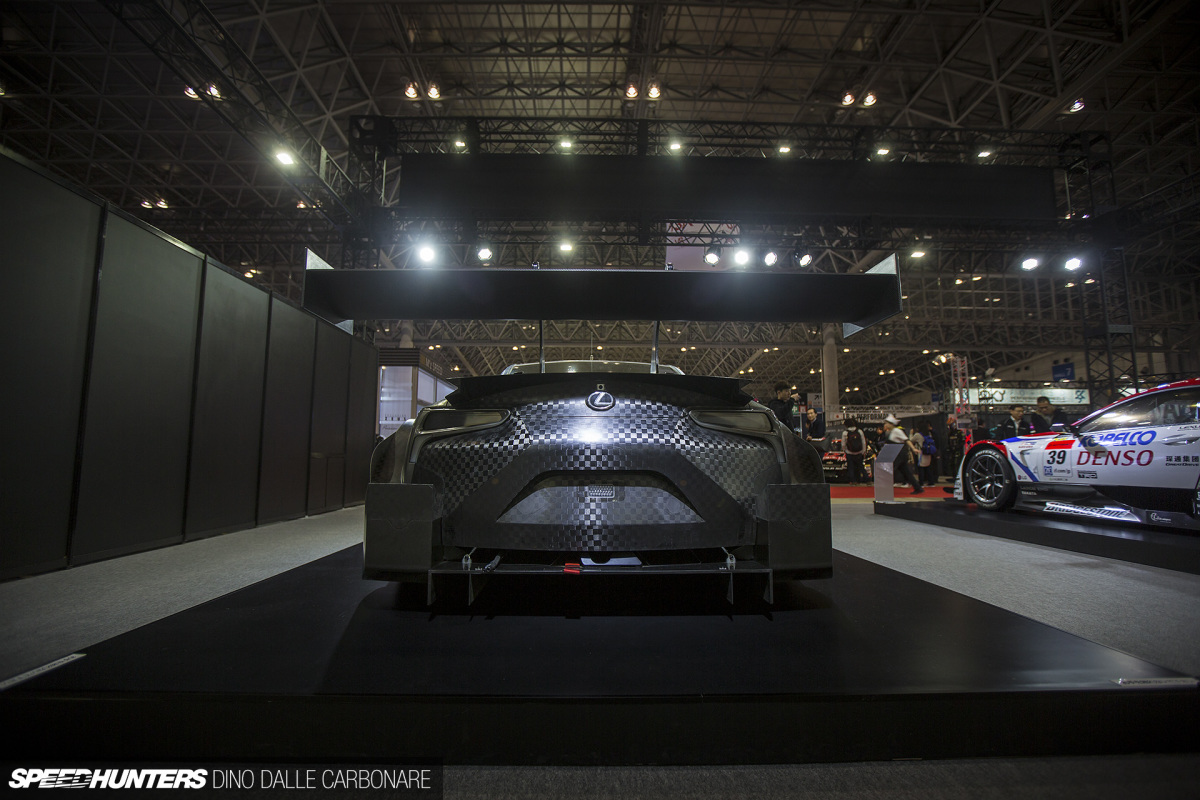 Honda also has the new NSX in full bare carbon GT500 guise at TAS, so I'll have to share that with you in one of the next posts. For now though, I hope this quick string of spotlights will keep you satisfied for a little longer as we continue to cover the show floor and hunt out the coolest cars at Tokyo Auto Salon's 35th anniversary event.
Dino Dalle Carbonare
Instagram: speedhunters_dino
dino@speedhunters.com