Up until this point, I didn't know much about the Mercedes-Benz 1000SEL. 
Heck, full disclosure: When I saw Arfan Talib's awesome VIP Mercedes roll into Player's Show 11 last month I'd never even heard of a 1000SEL before. It was seeing this car at the show, and having a good nose around inside that sent me on a deep trip down the Google/Wikipedia rabbit hole when I got back to my computer.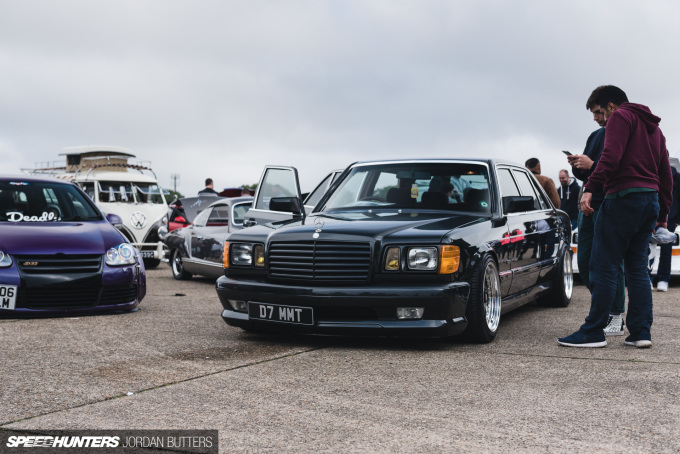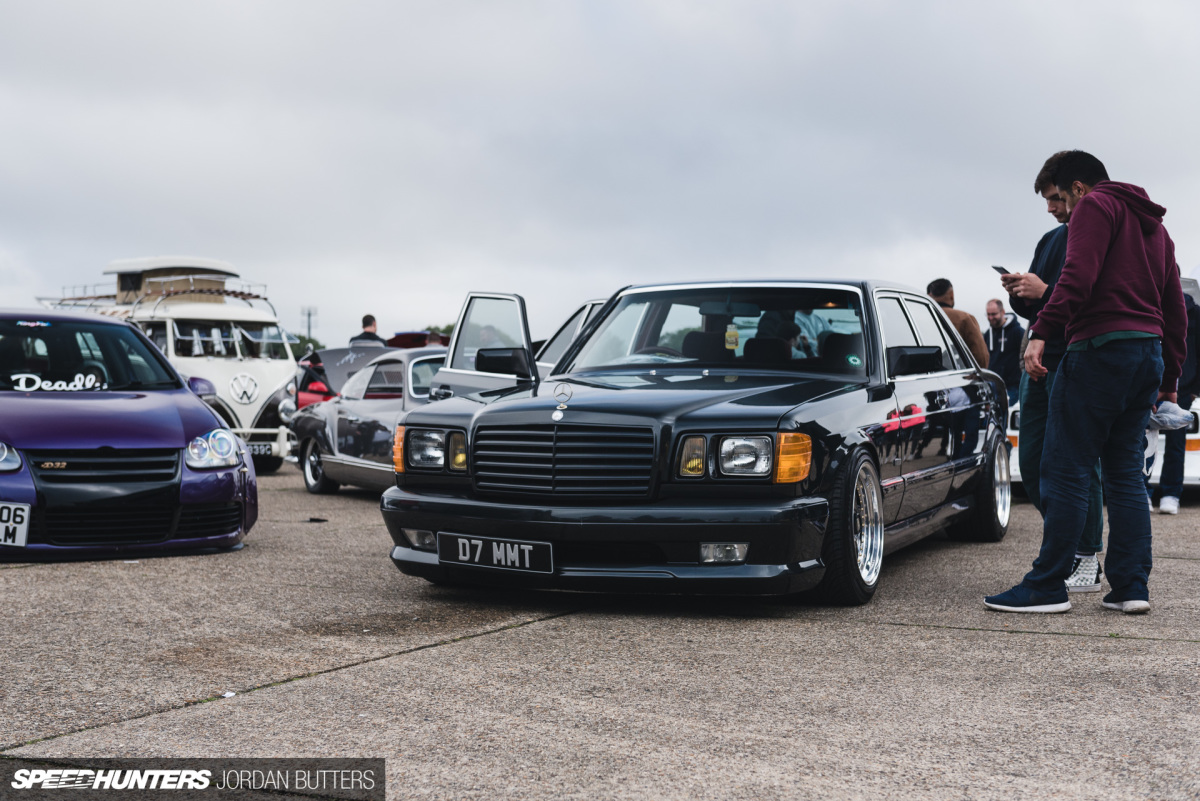 Now obviously this is an educational journey that you too can travel on via the same means, so I won't bother regurgitating every morsel of information that I learnt. In the name of conciseness I'd rather outline the key points, and tell you a little bit about this "1000SEL" in particular.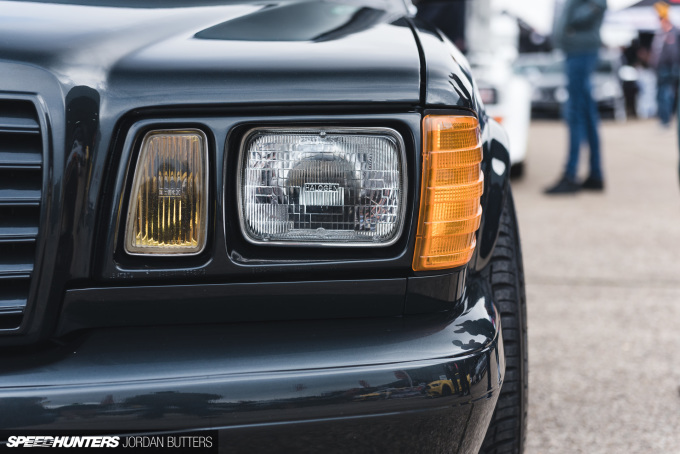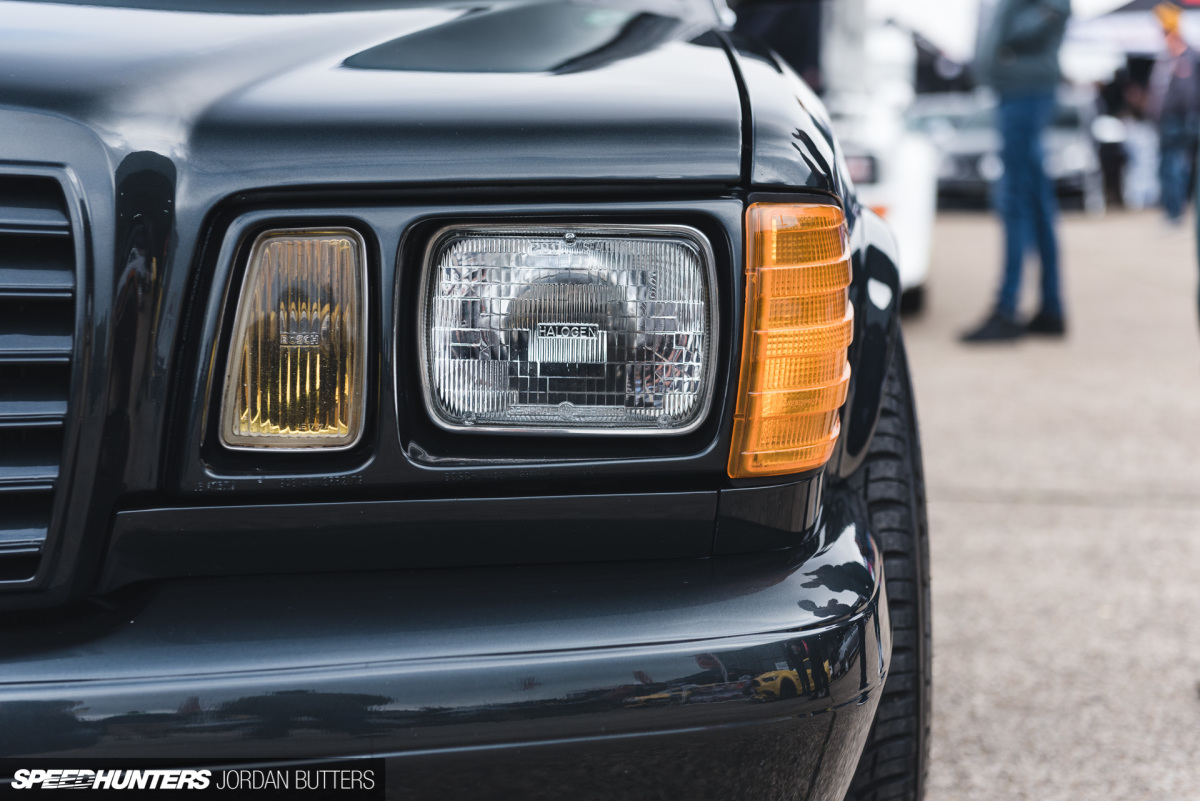 Notice the quote marks? That's because, in the eyes of Mercedes at least, the 1000SEL was never really a thing – Mercedes-Benz didn't make them, nor sell them. Instead, the moniker was one given to extensively modified VIP 500SEL and 560SEL W126 models produced by several prominent, and often now obscure, coachbuilders who made it their trade to convert these premium models into pimped-up VIP versions. Legend has it that the 1000SEL name came about because it was twice the car that the original 500SEL was…
The cars were usually kitted out with blingy VIP interiors and in-car entertainment, beefed up with bodykits and shiny wheels, bedazzled with gold and jewel-encrusted badges, and sometimes even stretched into limousines. They were more often than not destined for the Middle East, where the importance of opulence far outshone the boundaries of good taste.
The only limitation was your wallet, and if this posed a problem you could just buy the badge and nothing else. The 1000SEL was whatever you wanted it to be.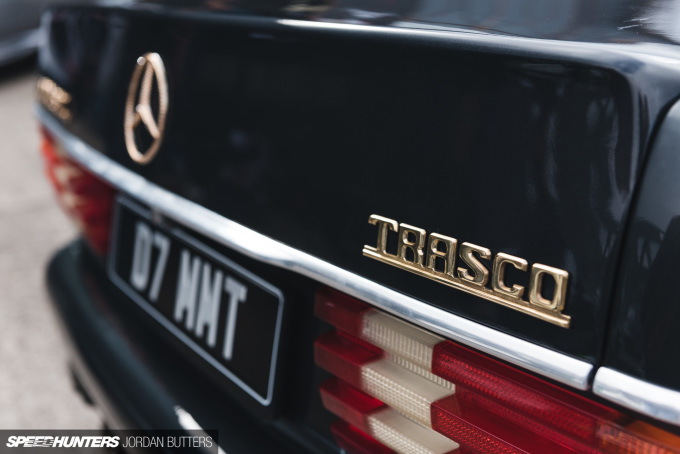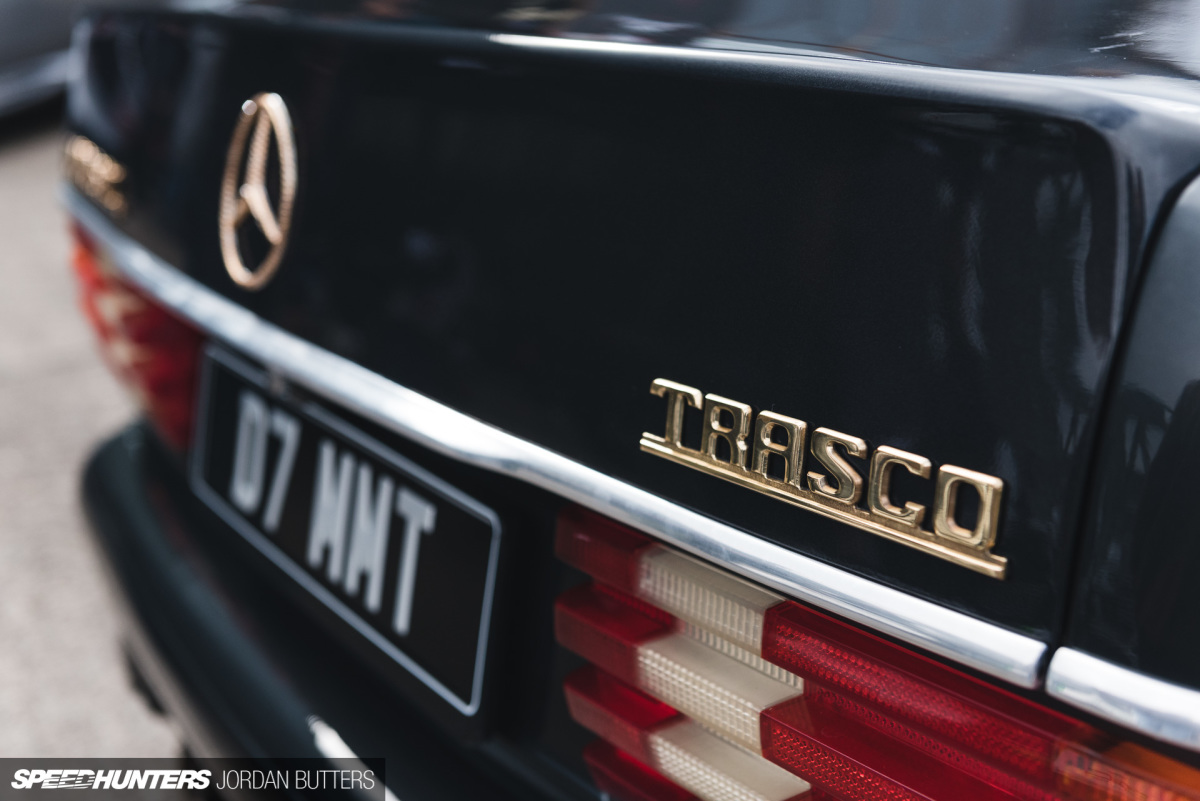 Clearing up the other confusing badge you might have noticed, Trasco was one such German coachbuilder that specialised in turning these S-Class machines into fabled 1000SELs for the discerning and somewhat flashy clientele.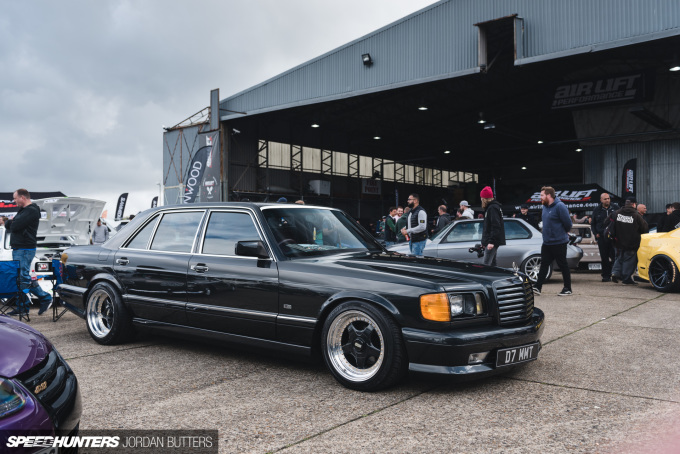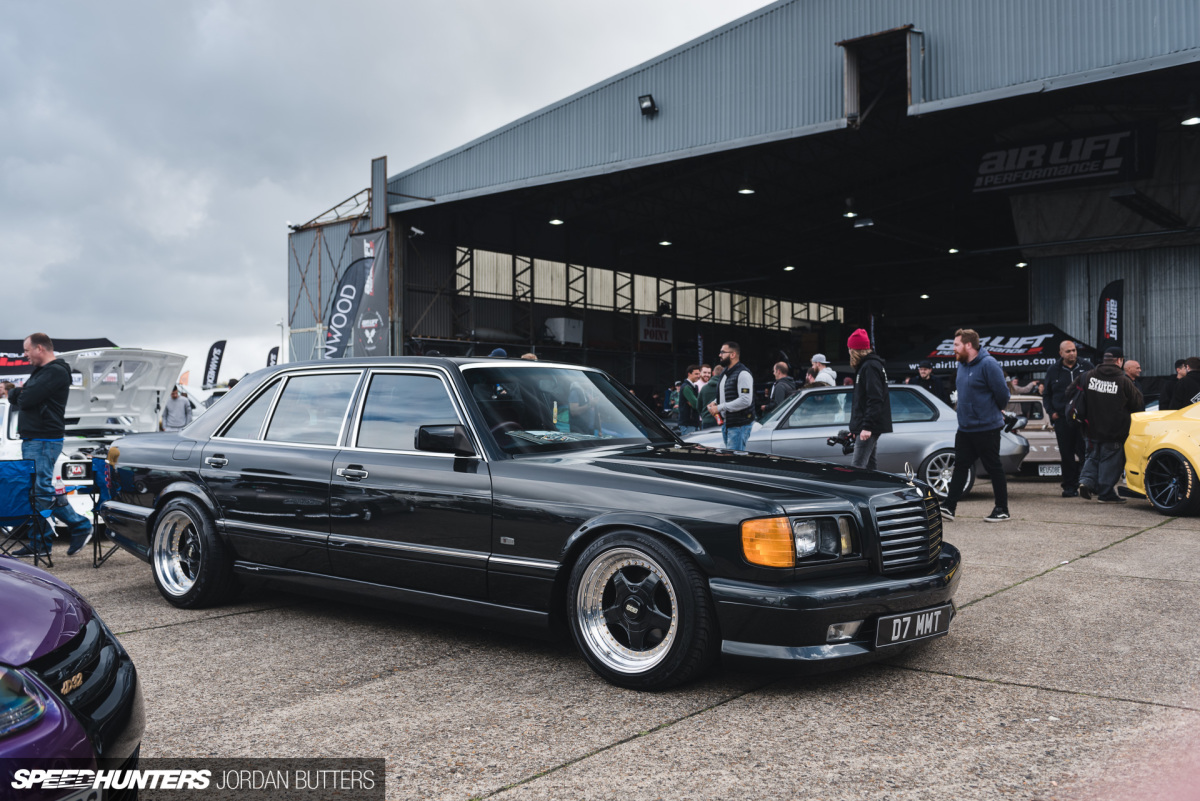 This particular example came to being when its owner and long-time retro Mercedes fan, Arfan, stumbled across it online. His curiosity was piqued as the car was located in Germany, yet was a right-hand drive model. After some confusing back and forth with a very German gentleman who didn't speak any English, it came to light that it was originally a UK car that was exported to Deutchland in 2007.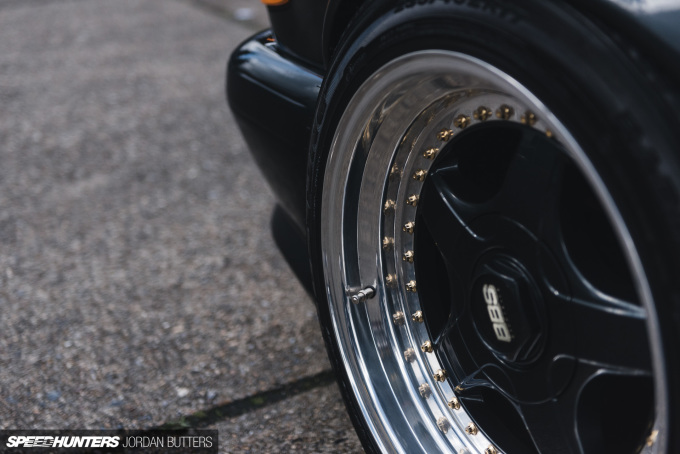 Arfan made a trip out the Berlin, took in the sights, snapped up the Merc. A short while later, the car was delivered back to sunny Blighty. Things were nicht so gut straight off the bat, however. While checking the over the car's mechanicals, a broken guide rail led to Arfan replacing the timing chain, tensioners, spray bars and pretty much rebuilding or replacing most of the major engine components. With the not so small and considerably expensive hiccup out of the way, the 5.0-litre V8 was singing sweetly again – the monstrous AMG Sebring full exhaust system made sure of that.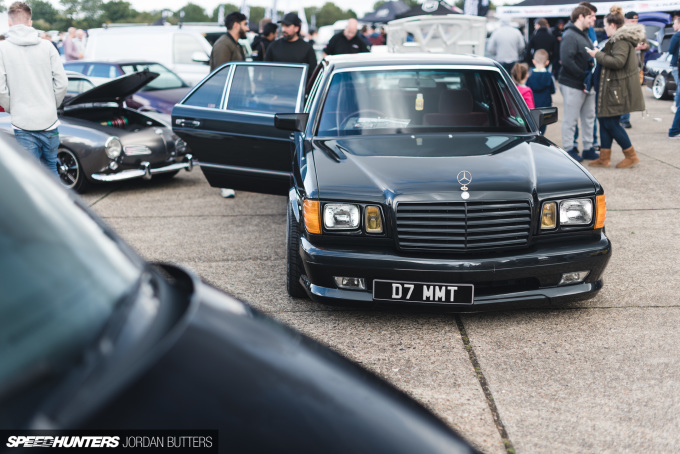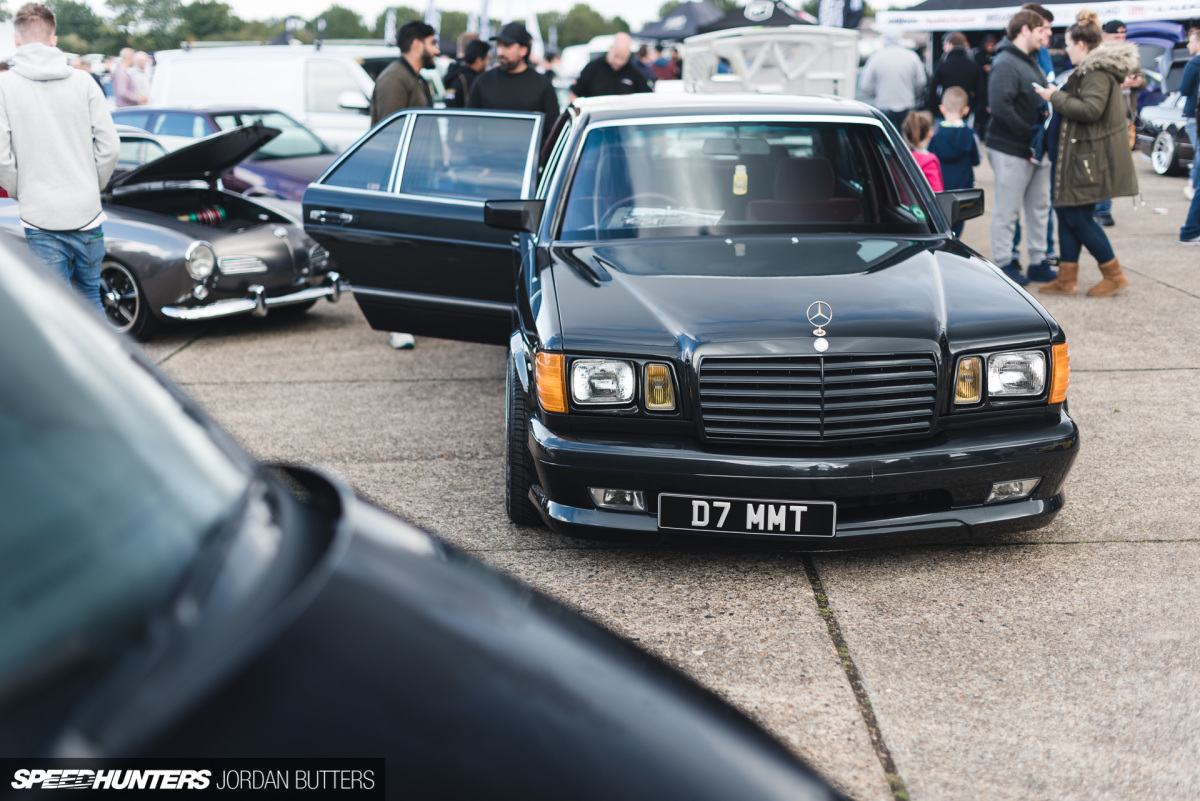 The modifications inevitably began – a set of US-spec split headlamps went in up front straight away. Wanting to take a different route to the usual AMG styling, the chunky and aggressive Wald bodykit comes from the motherland of VIP: Japan. A Lorinser boot lid spoiler and moulded front grille add to the aggression.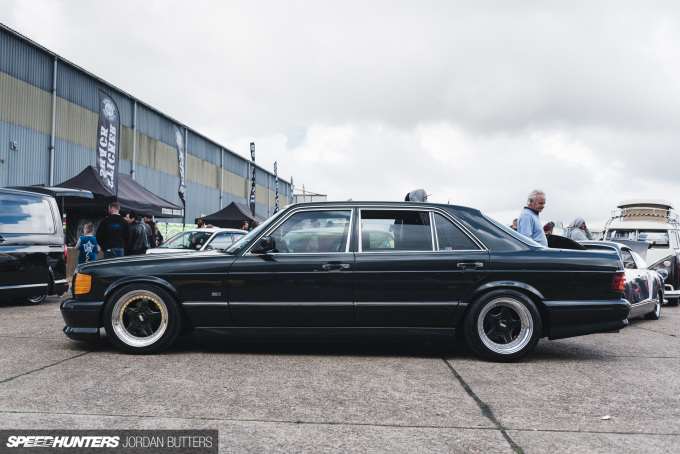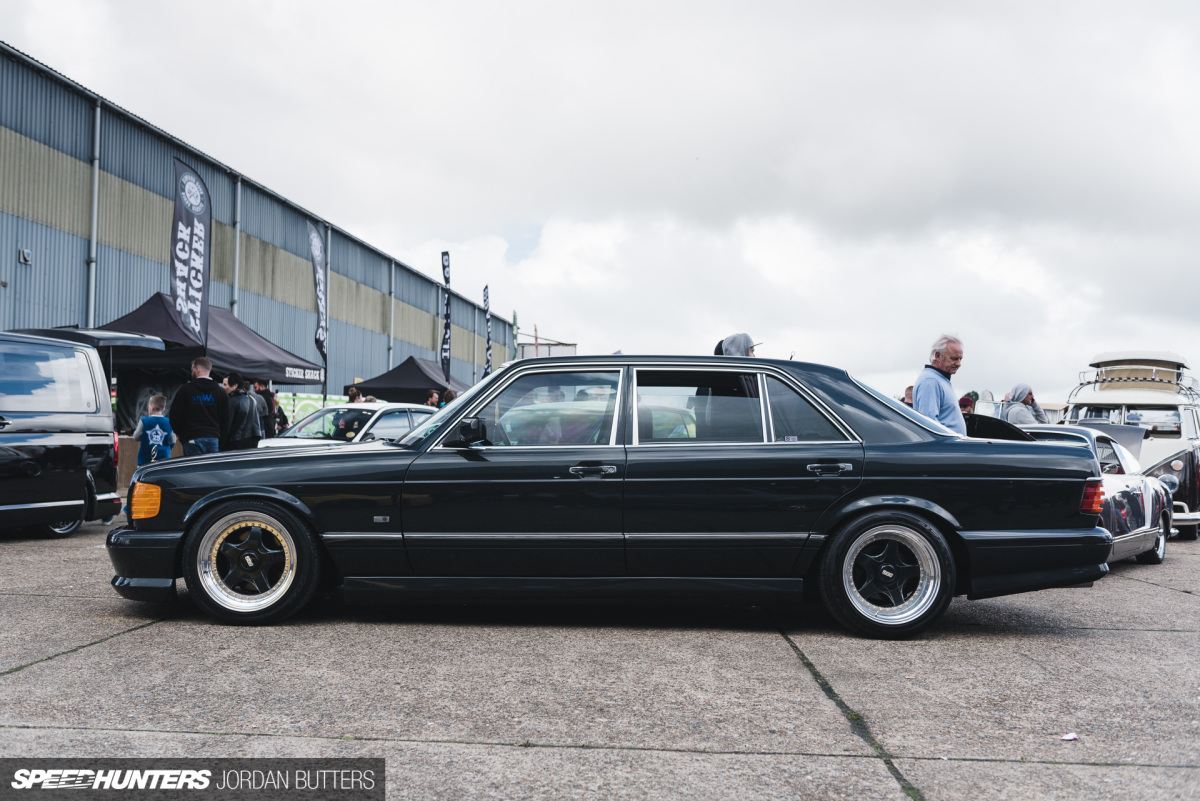 Arfan then had the paintwork tidied and the entire car ceramic coated. Also up for refurbishment were the 17-inch BBS RF wheels, which measure 9.5-inches wide at the front and a girthy 11-inches in the back.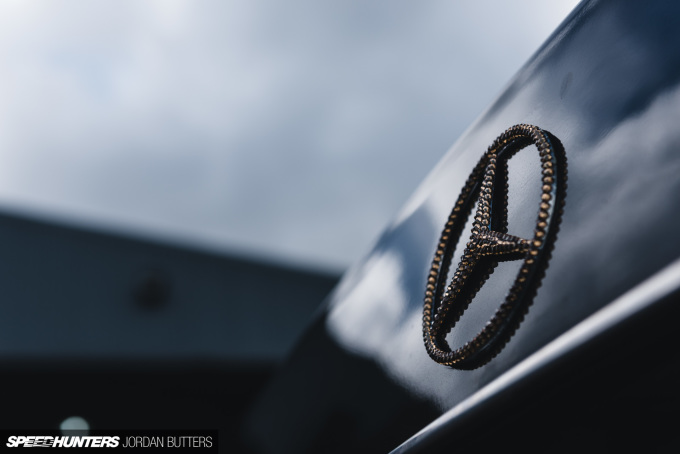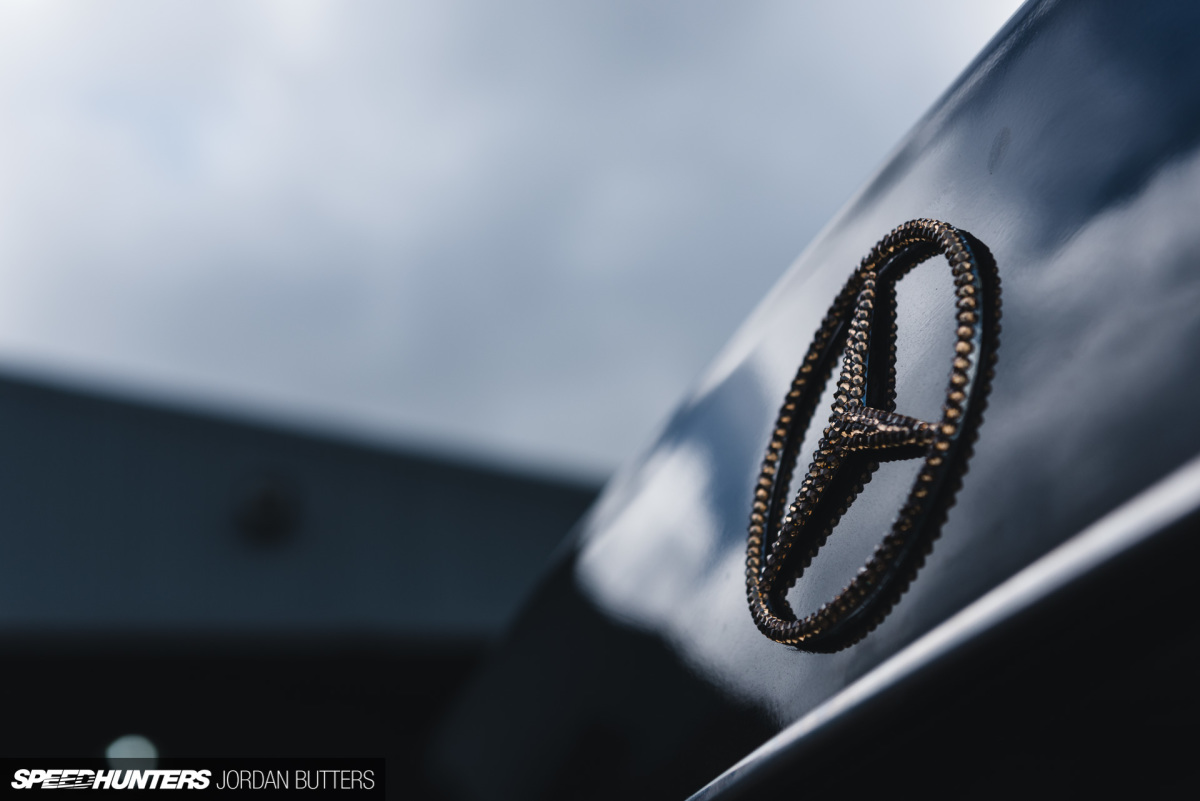 It wouldn't be a 1000SEL without a touch of Middle Eastern chic, so Arfan added the Swarovski-encrusted Mercedes-Benz star and brass-plated the remaining badges.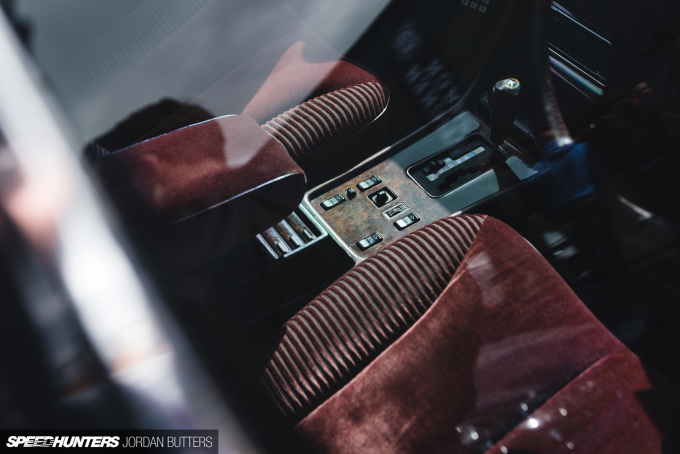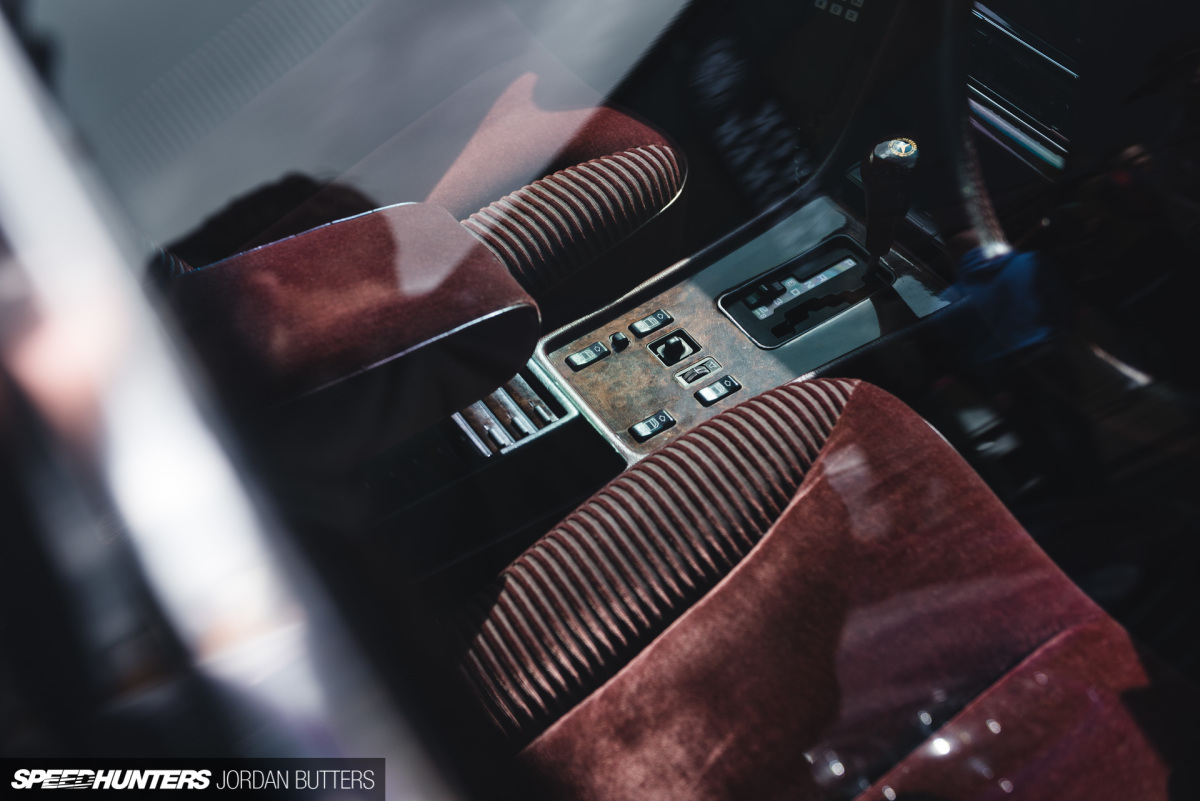 Swing open the hefty doors and things get really special. And really velvety.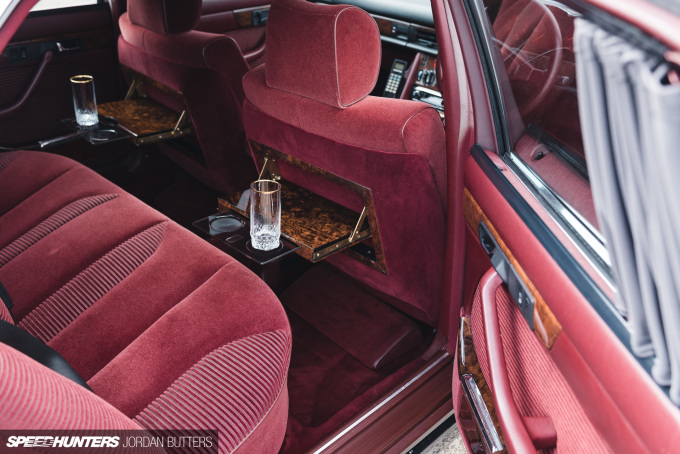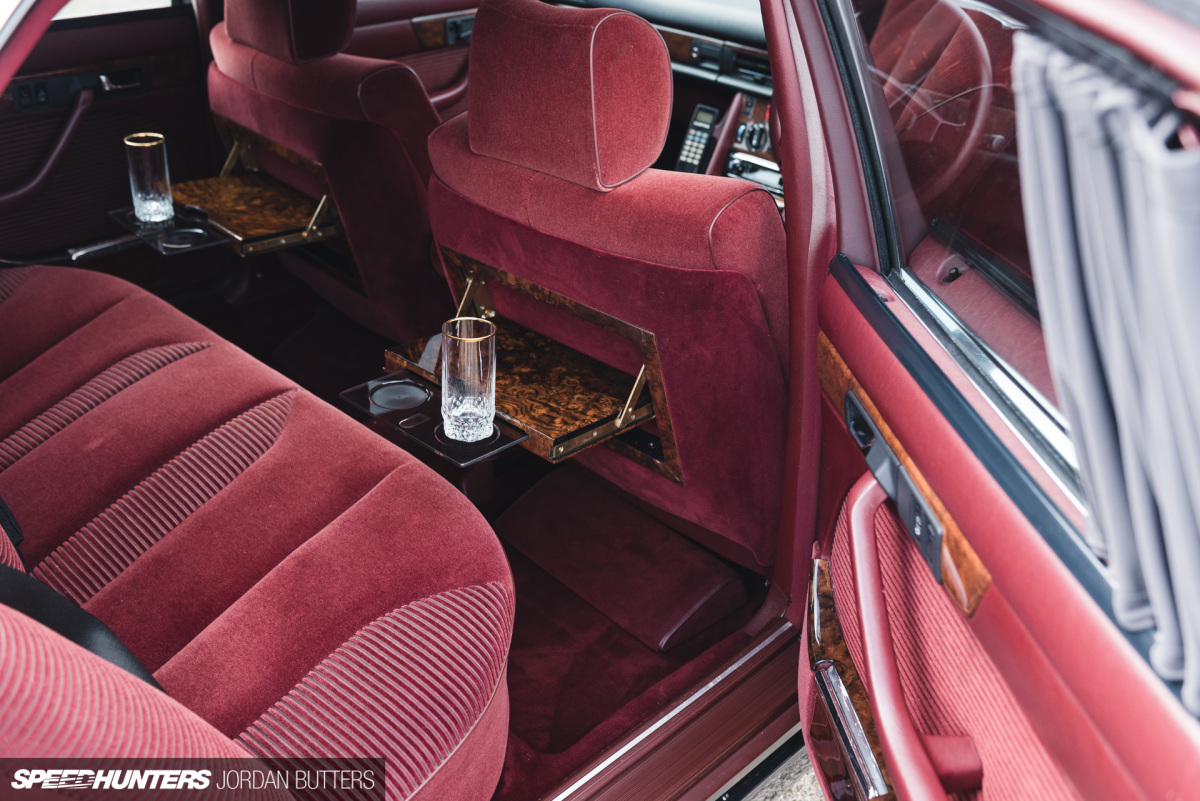 The plush red  interior looks as good as the day it was specced by the car's original and unknown connoisseur of all things P.I.M.P.
Further to this, rear seat passengers are treated to folding walnut and gold-detailed picnic tables with integrated drinks trays, as well as a reclining rear bench and foot rests.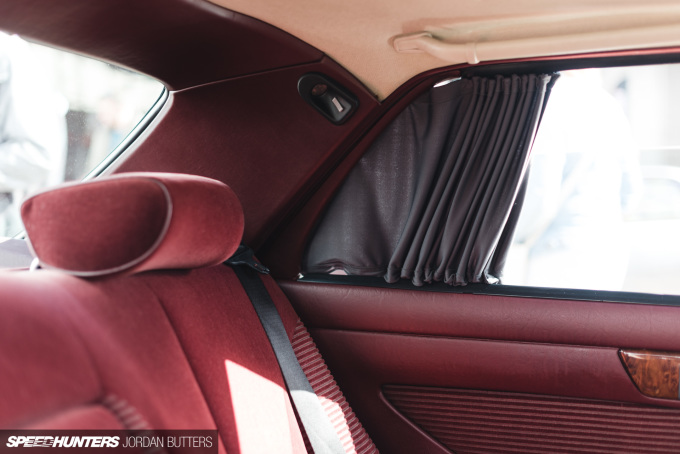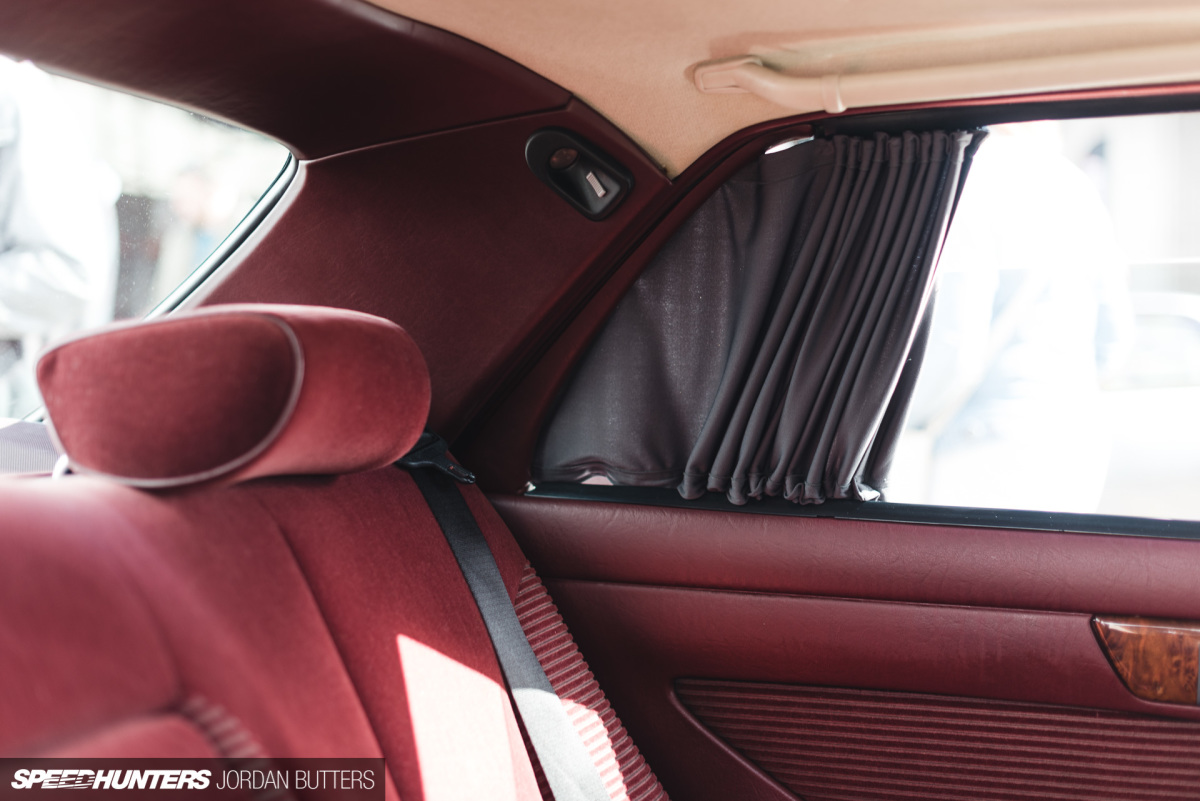 A light brown window tint helps Afran keep it gangster, although the original factory curtains are also close to hand for when privacy is essential. I've staying in worse-equipped and smaller hotel rooms than the back of this car.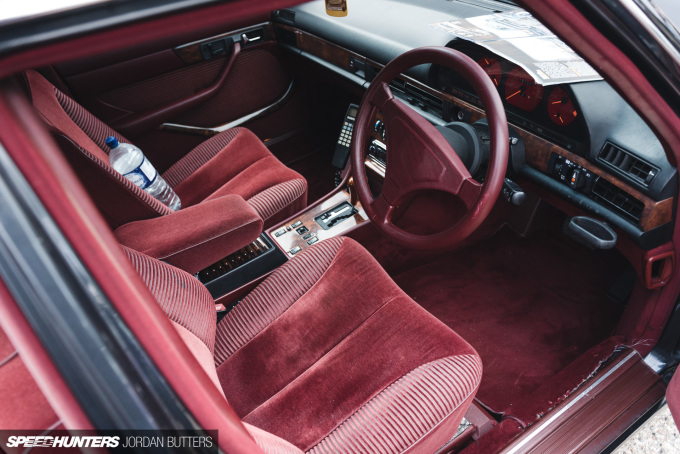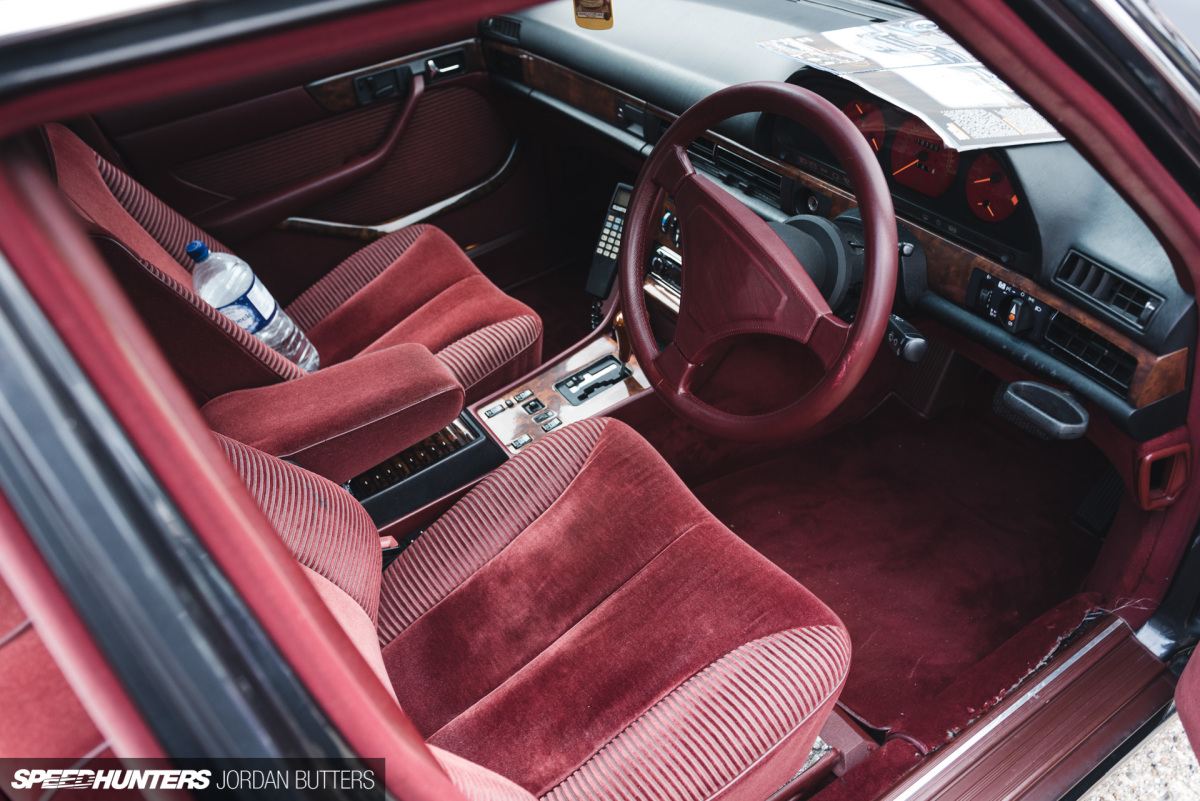 Arfan has retained several original '80s features in the front, such as the original cell phone (pre Nokia 3310, folks) and centre console cassette storage (for our younger readers, these were a big deal pre-pre-pre-Spotify). The audio has, however, been updated to a Kenwood DAB unit.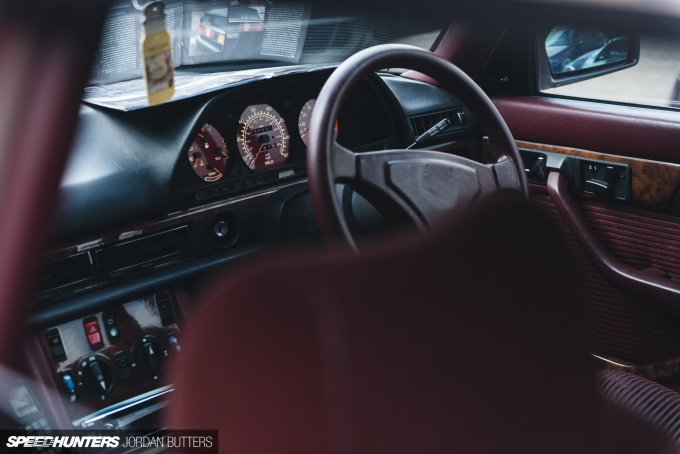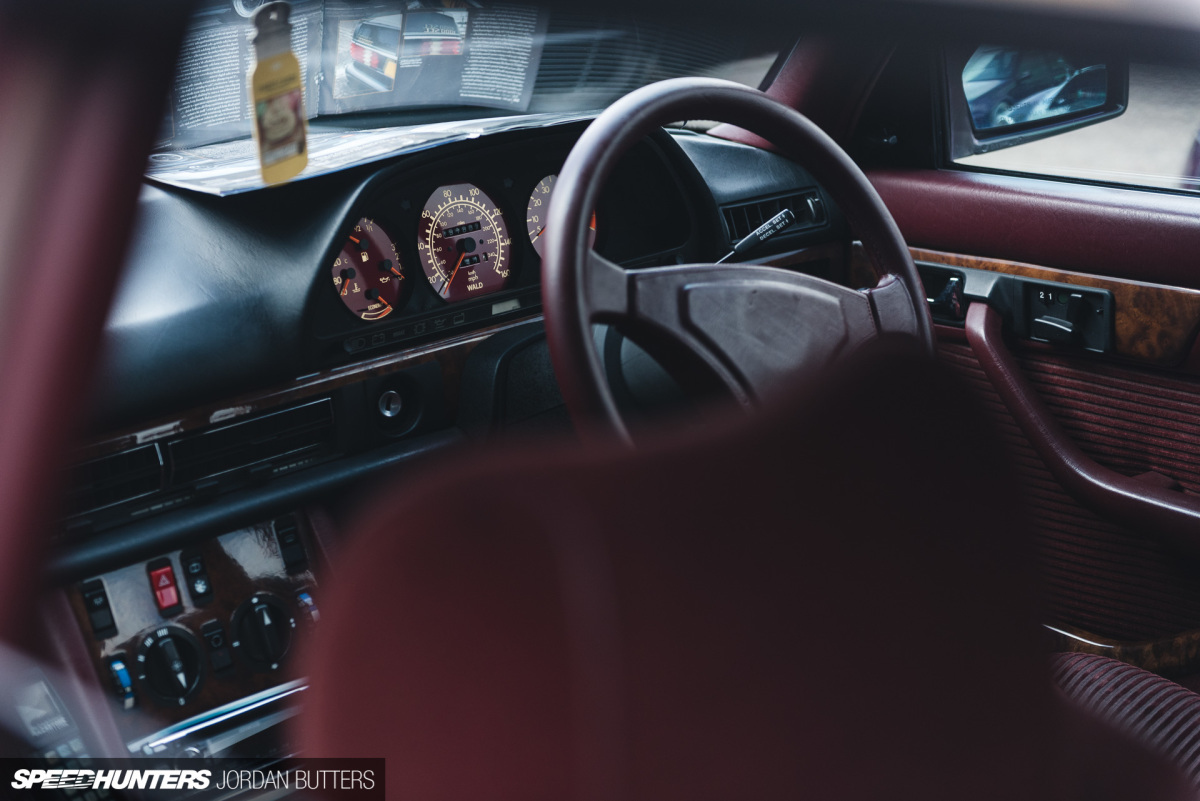 The finishing touches to this velvet party come courtesy of an uber-rare, genuine red leather SGS Raid steering wheel, as well as a set of Wald Japan MPH dials. Naturally, these are a deep red with gold details.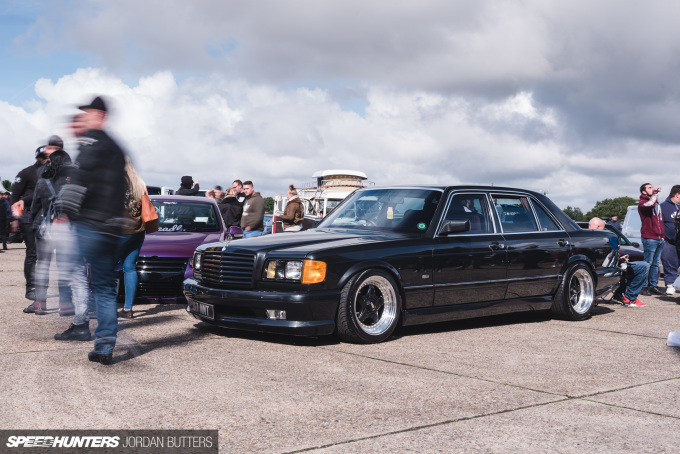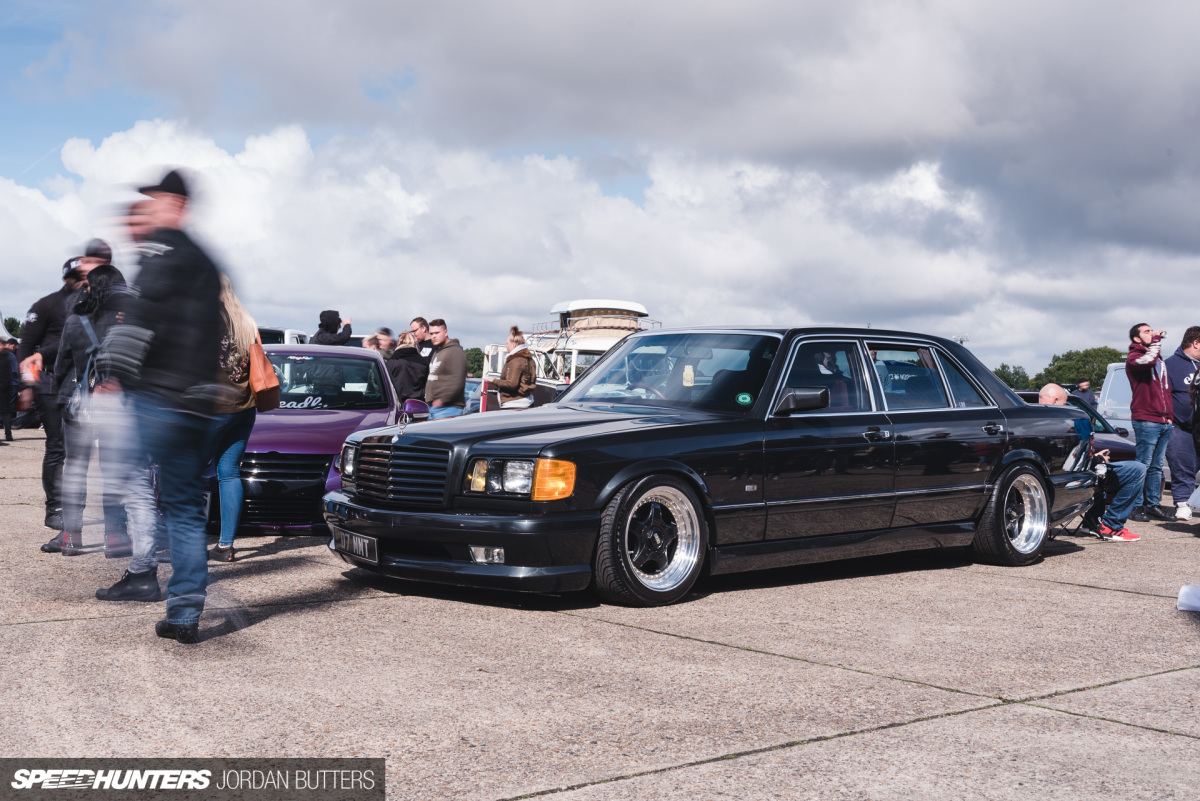 Stand back and take it in, in all of its blingy glory. This 1000SEL stands out today exactly as was intended when it was first conceived; a lavish and ludicrous display of excess in every way imaginable. They just don't make them like they used to.
Jordan Butters
Instagram: jordanbutters
Facebook: Jordan Butters Photography
jordan@speedhunters.com