If you caught Dino's shop tour post on Friday, you'll already know just how overwhelming our recent visit to R31 House in Gifu Prefecture was.
With so many cars on site it was hard to know where to look let alone comprehend the scale of the operation, but while Dino toured the facility I set about finding three different cars for this spotlight feature. And trust me, selecting them was a very tough job…
A True Collector's Item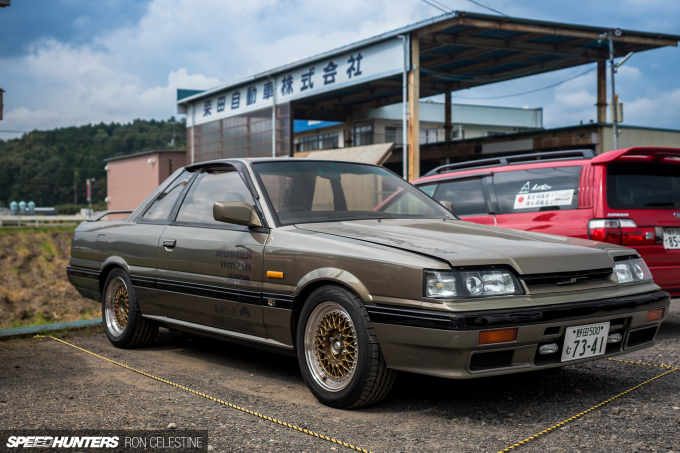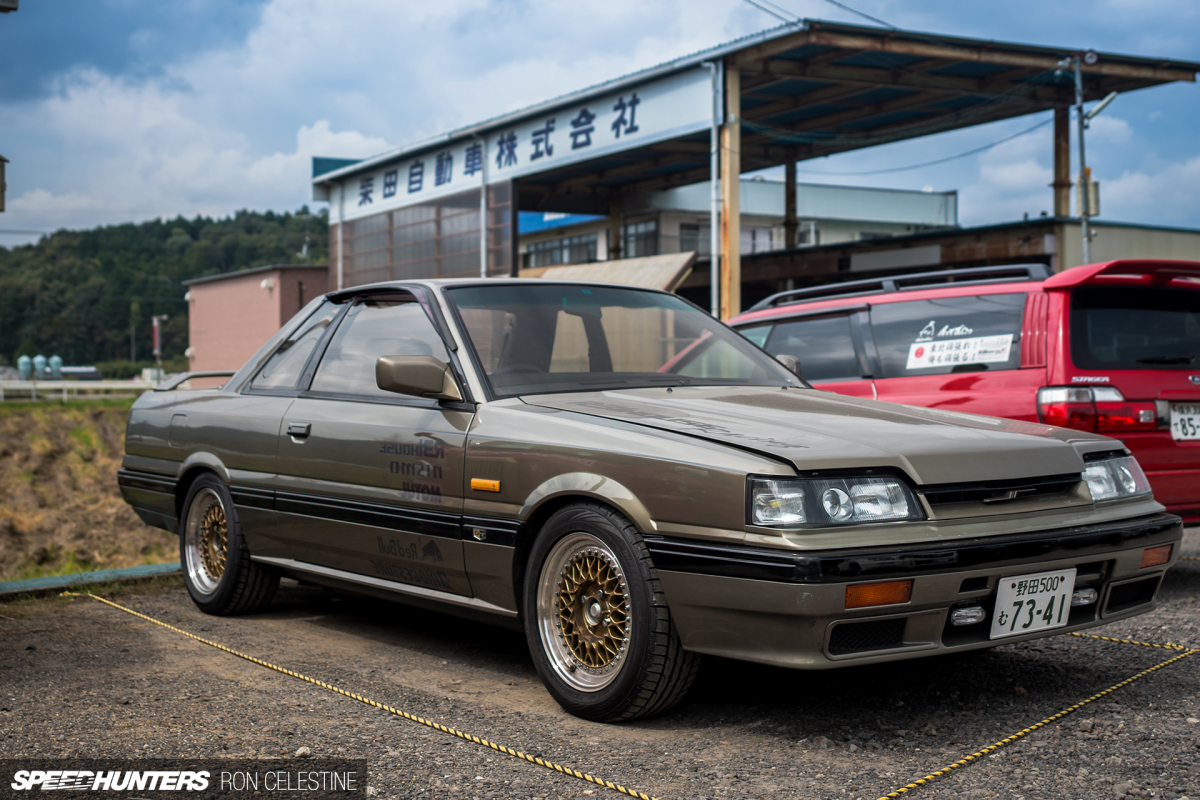 First up, it's one of the rarest R31 Skylines – the limited edition GTS Autech, based off the GTS-X.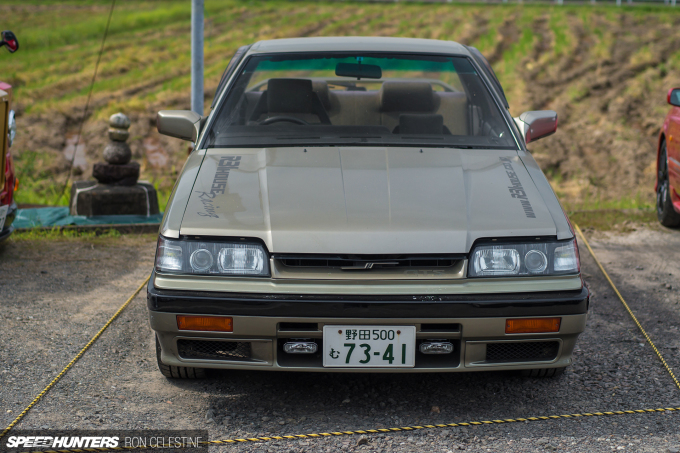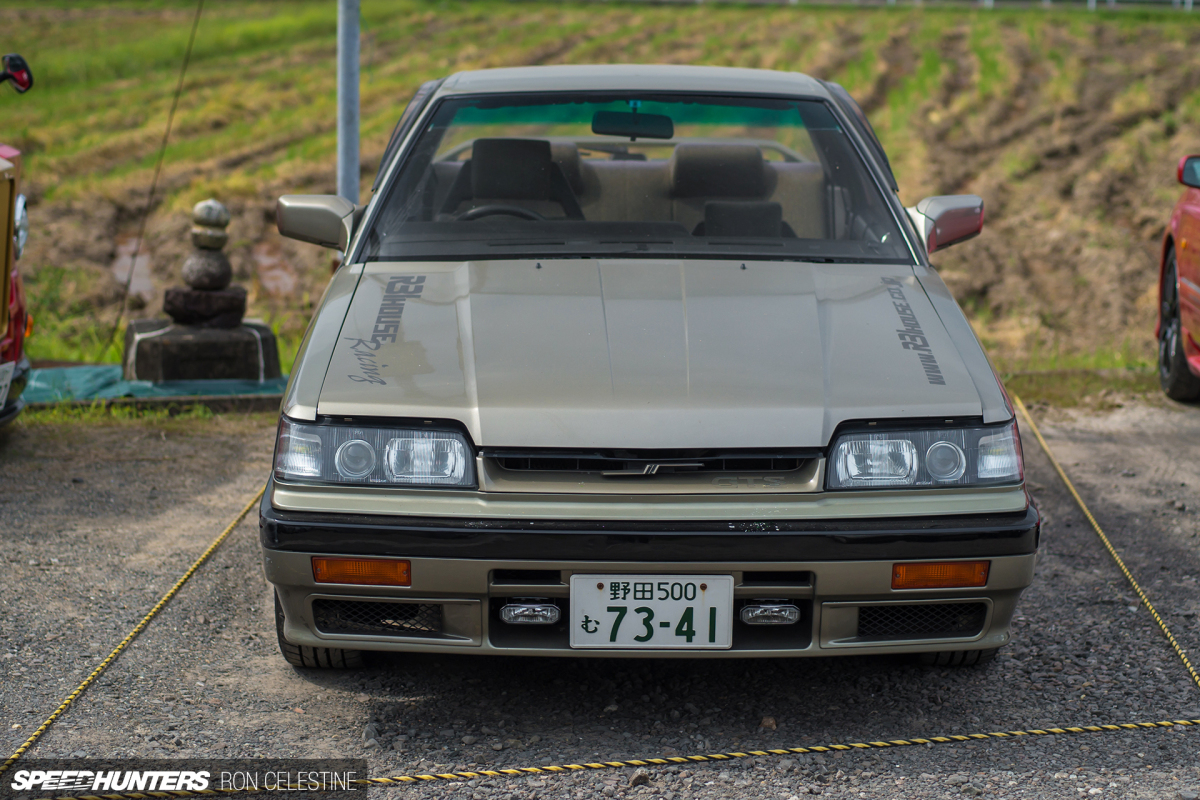 How rare? Just 200 examples were ever made by Autech, all sold as complete cars through Nissan's dealer network in Japan.
Besides the Autech stickers around the body, there are a few more unique touches that separate these cars from regular R31s. One of those things is the paint; GTS Autechs were only available in this champagne beige hue.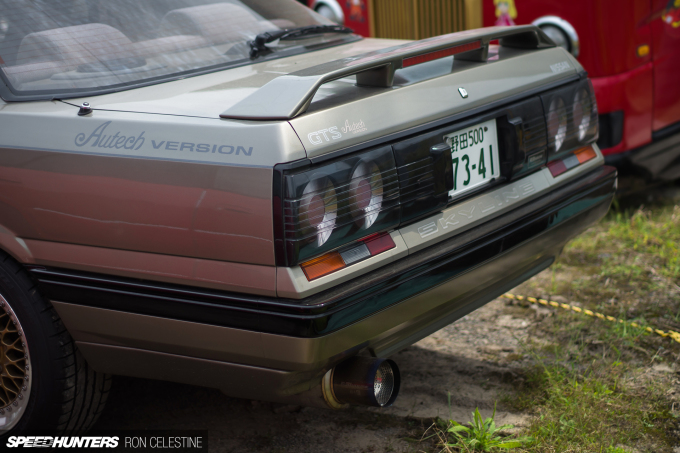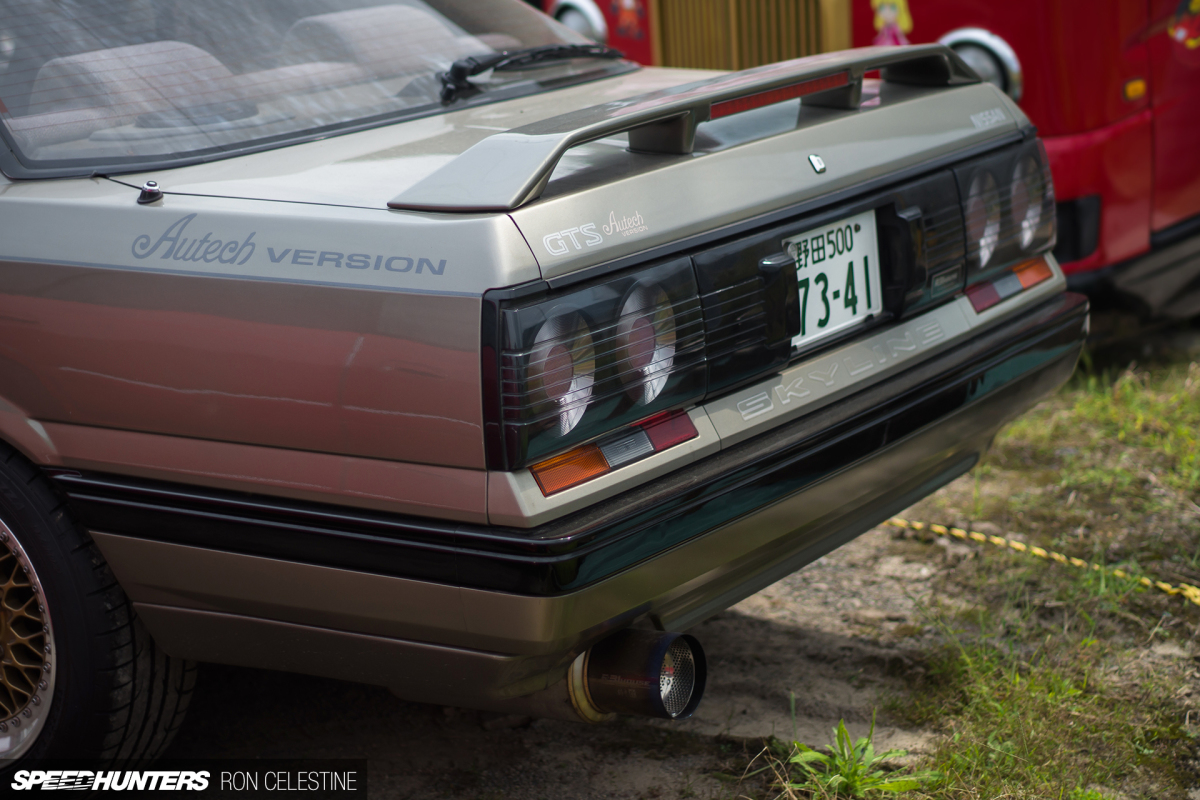 Then there were the projector headlights and updated taillights which were only found on late-model R31s, plus a special grille and boot spoiler.
The Autech versions also came with 15-inch BBS wheels, which in the case of this particular car had their centers refinished in gold.
One of the only non-factory parts I could find on the car was the exhaust, which had been swapped to an R31 House/Kakimoto Racing stainless steel system to liberate a few more poines and at the same time add a little volume.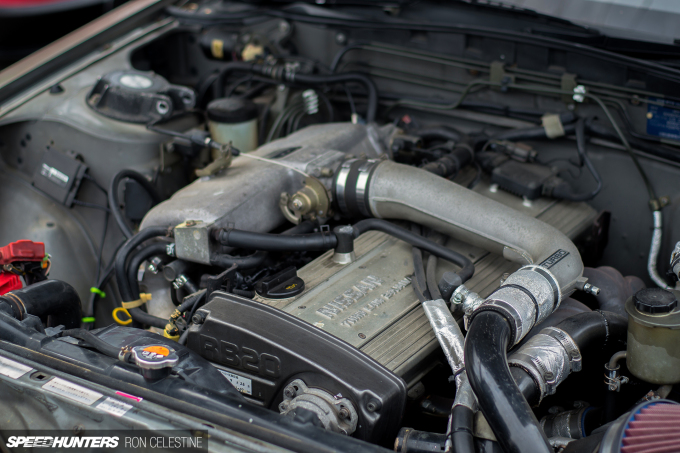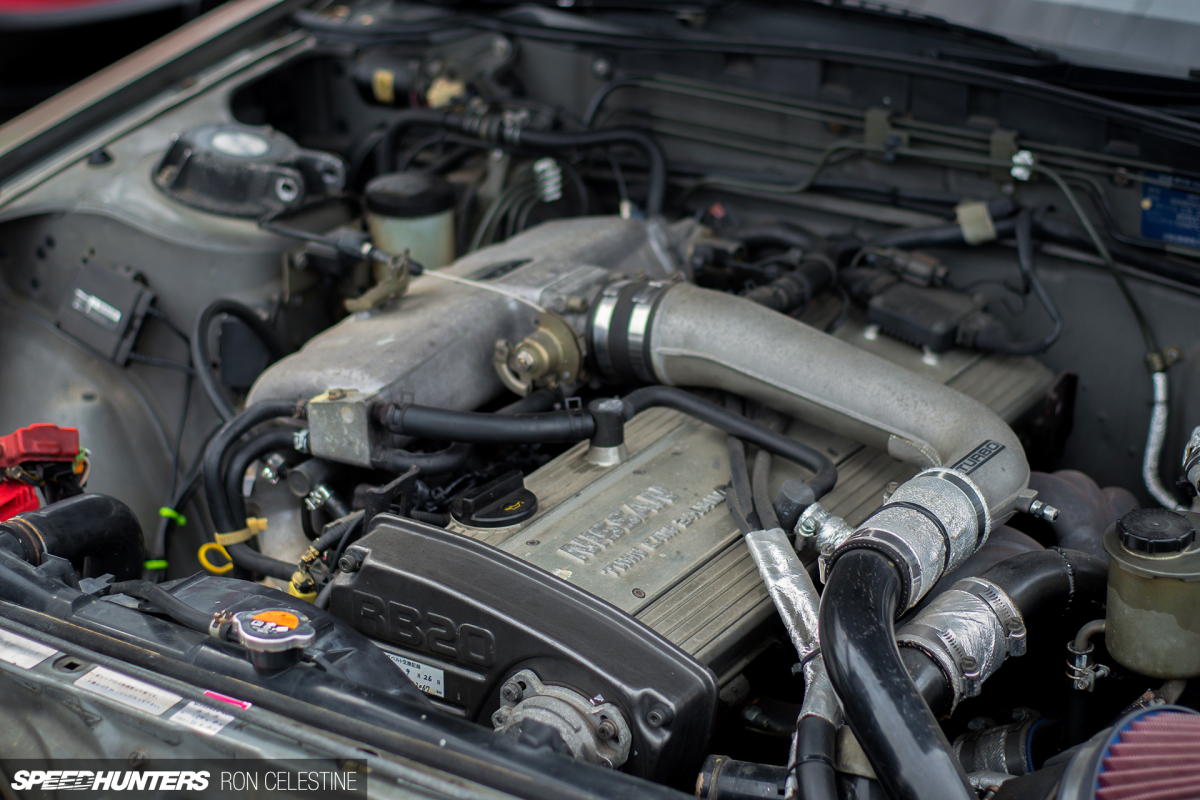 Like the GTS-X, the GTS Autech received an RB20DET engine under the hood, but factory tuning lifted output to GTS-R (the R31 Skyline racing homologation version) RB20DET-R levels, specifically 210PS.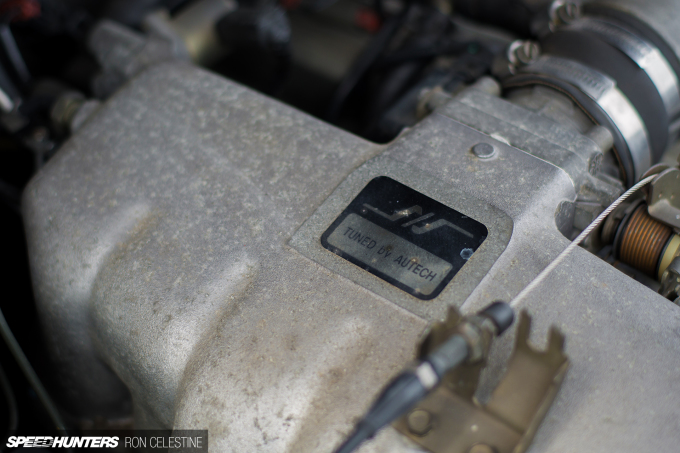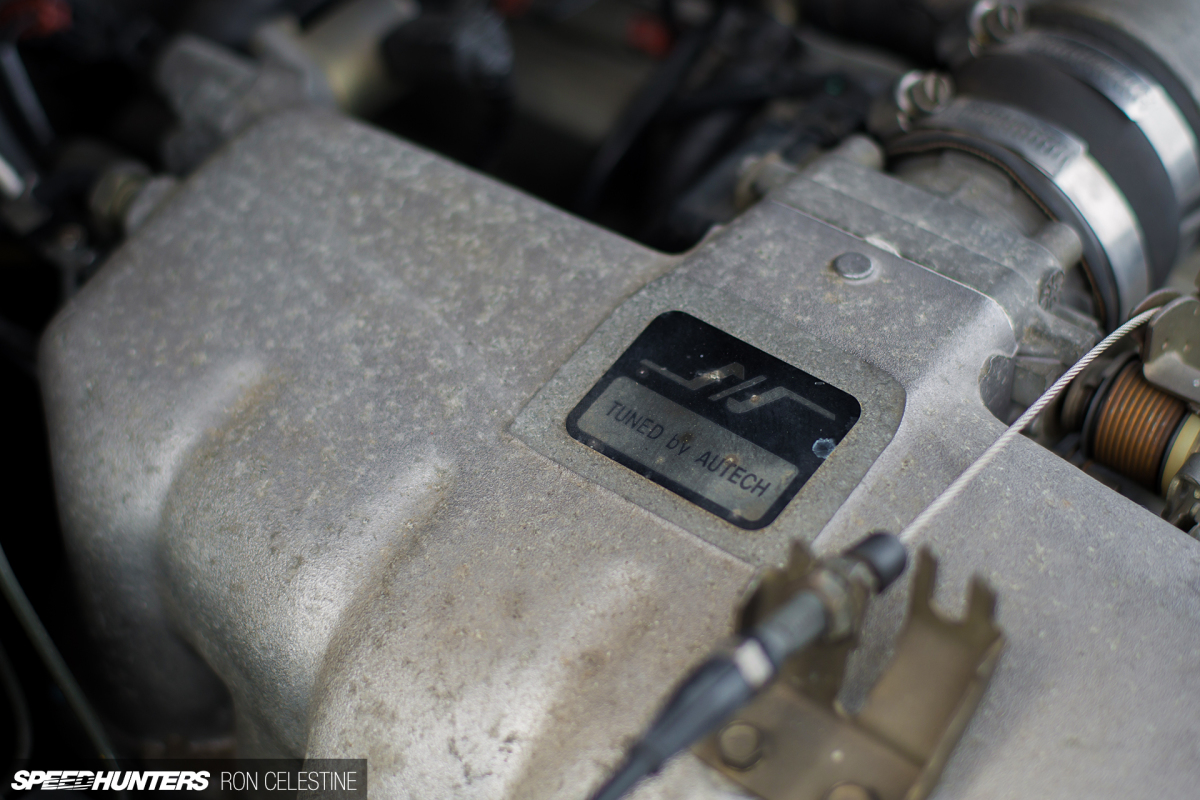 Where the GTS-R features an RB20DET-R badge on the intake manifold, the GTS Autech pays homage to Shinichiro Sakurai, the man responsible for the first Prince Skyline and later the Prince R380 racing car.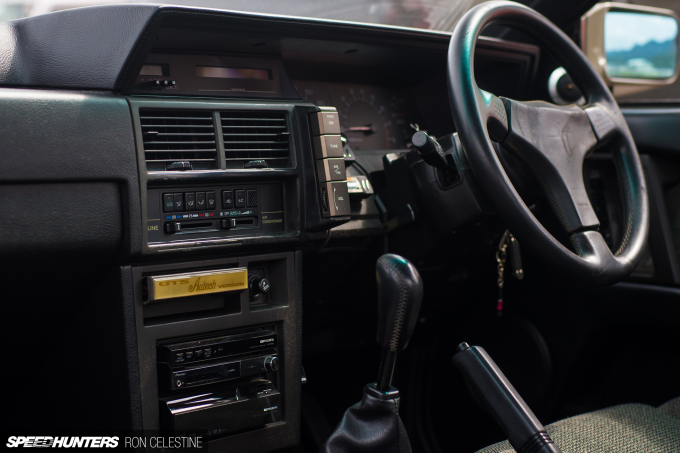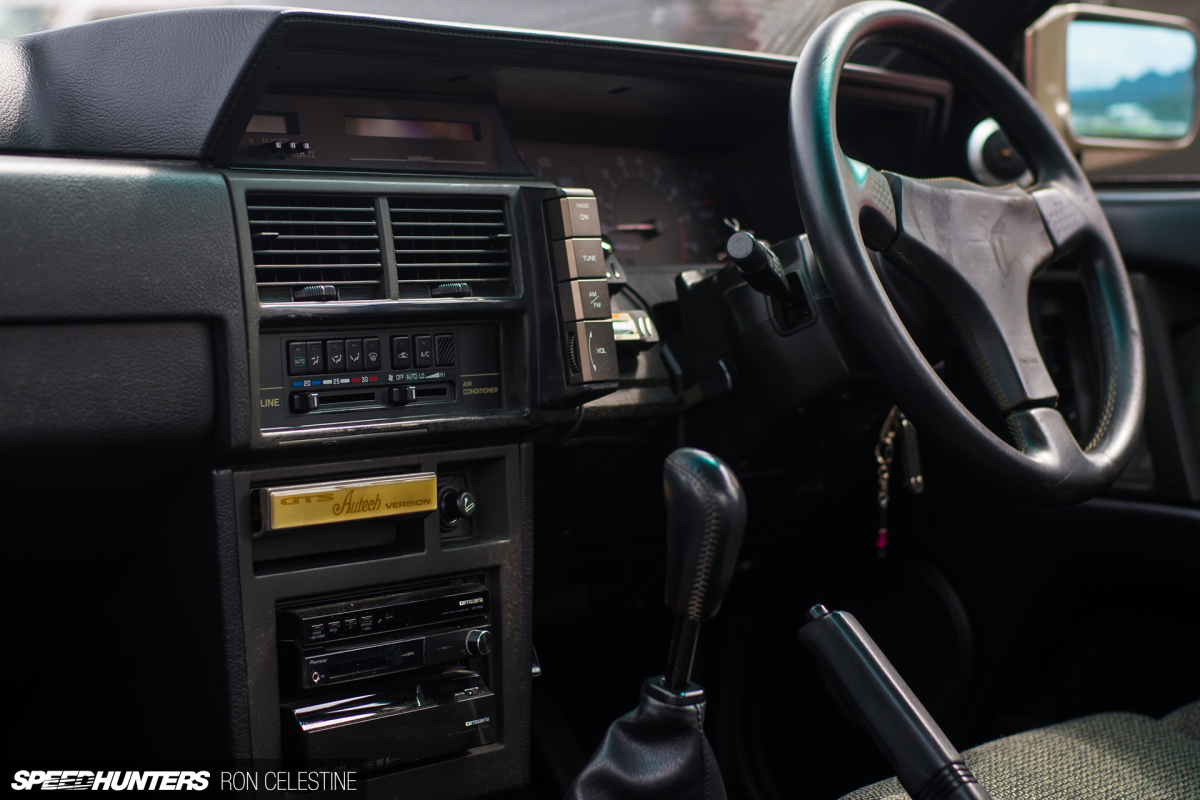 The interior has been mostly left in its original state, with a few upgrades made in the audio department. Would you look at all the sharp angles here – it's very '80s indeed!
With only previously having the chance to learn about the Autech R31 online, it was an absolute treat to finally check out one of the 200 cars in person.
No Ordinary Turbo R31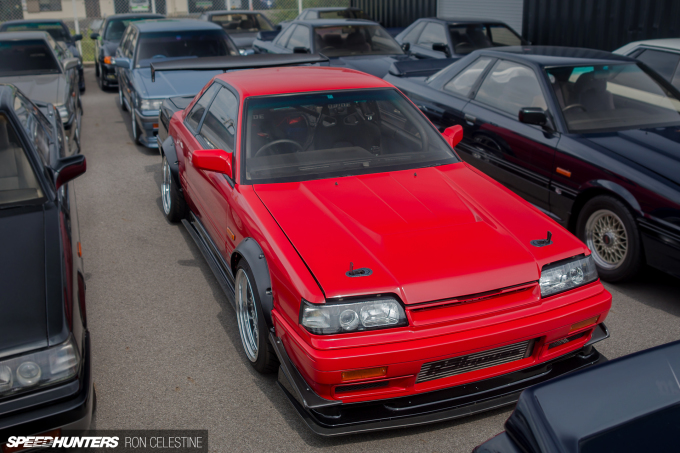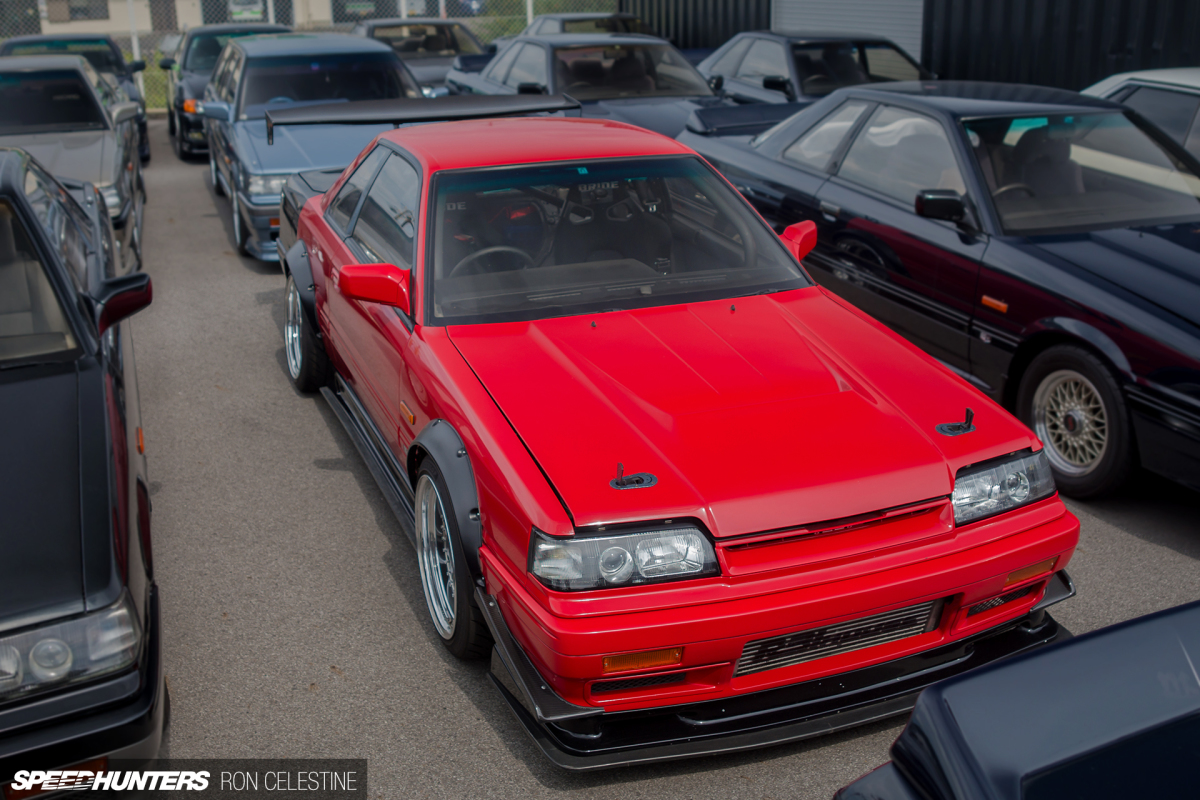 Before I even began looking for R31s to shoot for this post, I knew that I wanted to find one car that was a lot more modified than stock. Deep in the middle of the lot, I found the perfect example in this fiery red gem.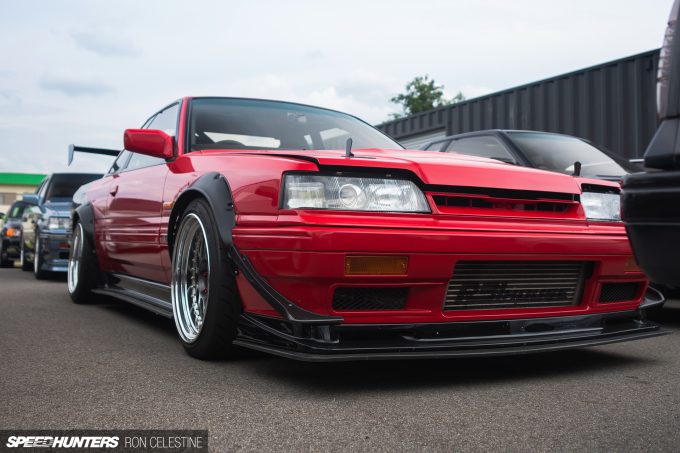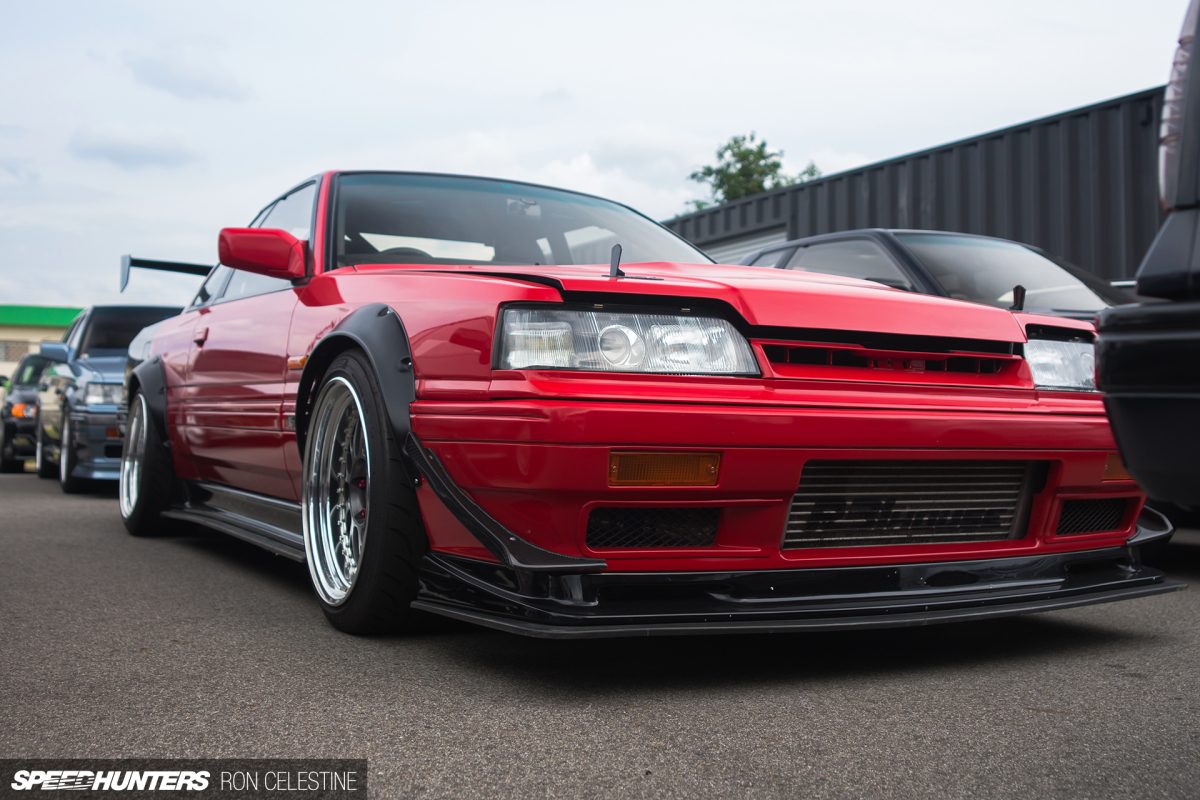 From all angles this turbo GTS looked like it was ready to hit the track, but it was also super-clean and not short on style.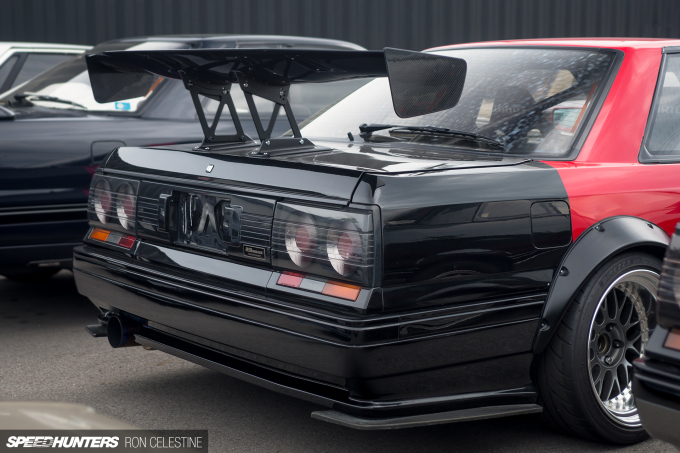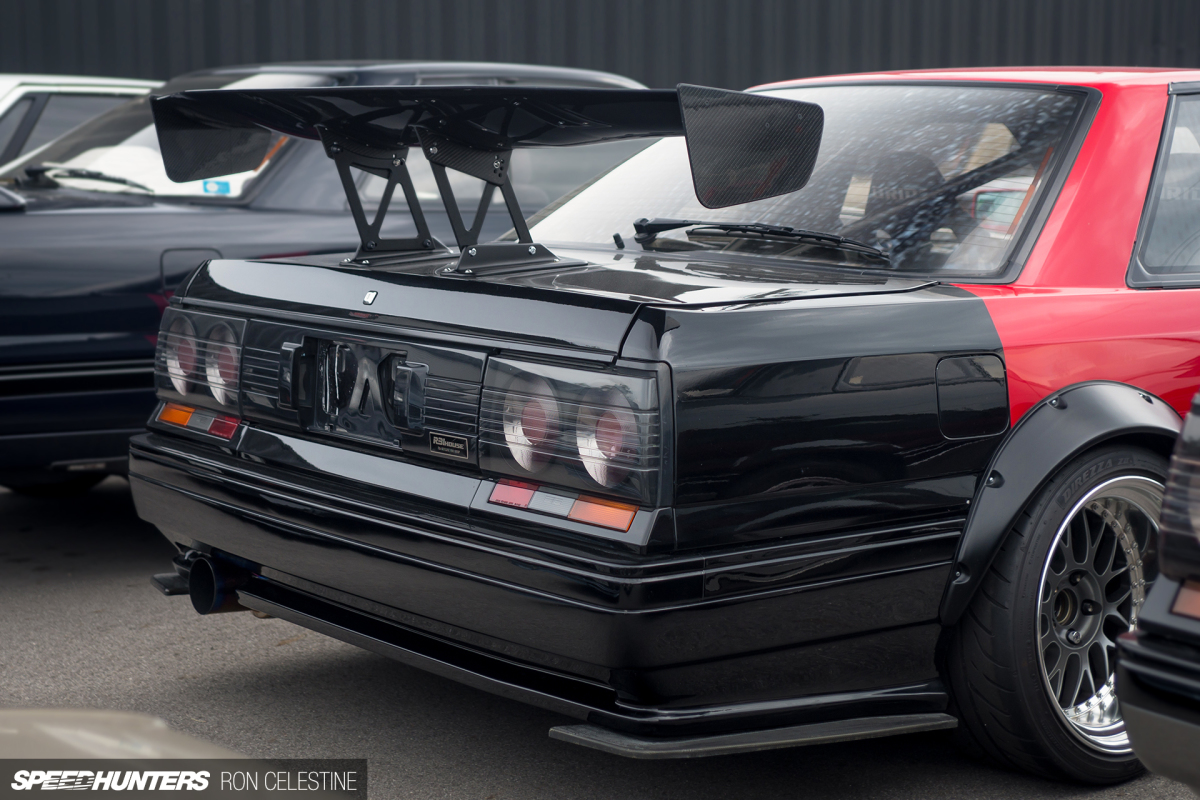 On top of carbon fiber canards, front spoiler, side skirts, and bolt-on fender flares, a large, curving carbon GT wing fits in surprisingly well with the Skyline's boxy lines.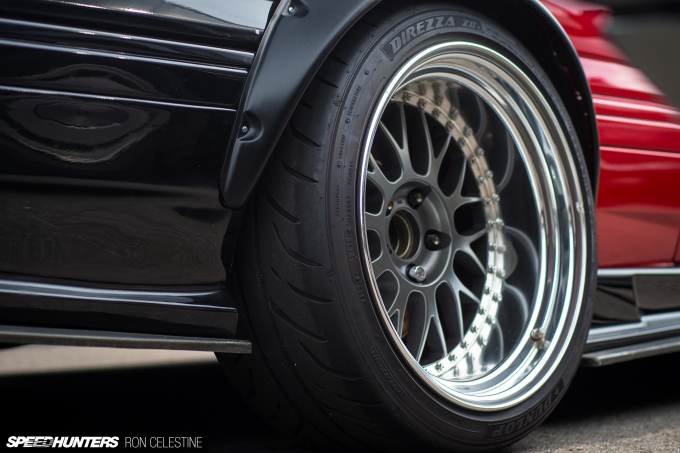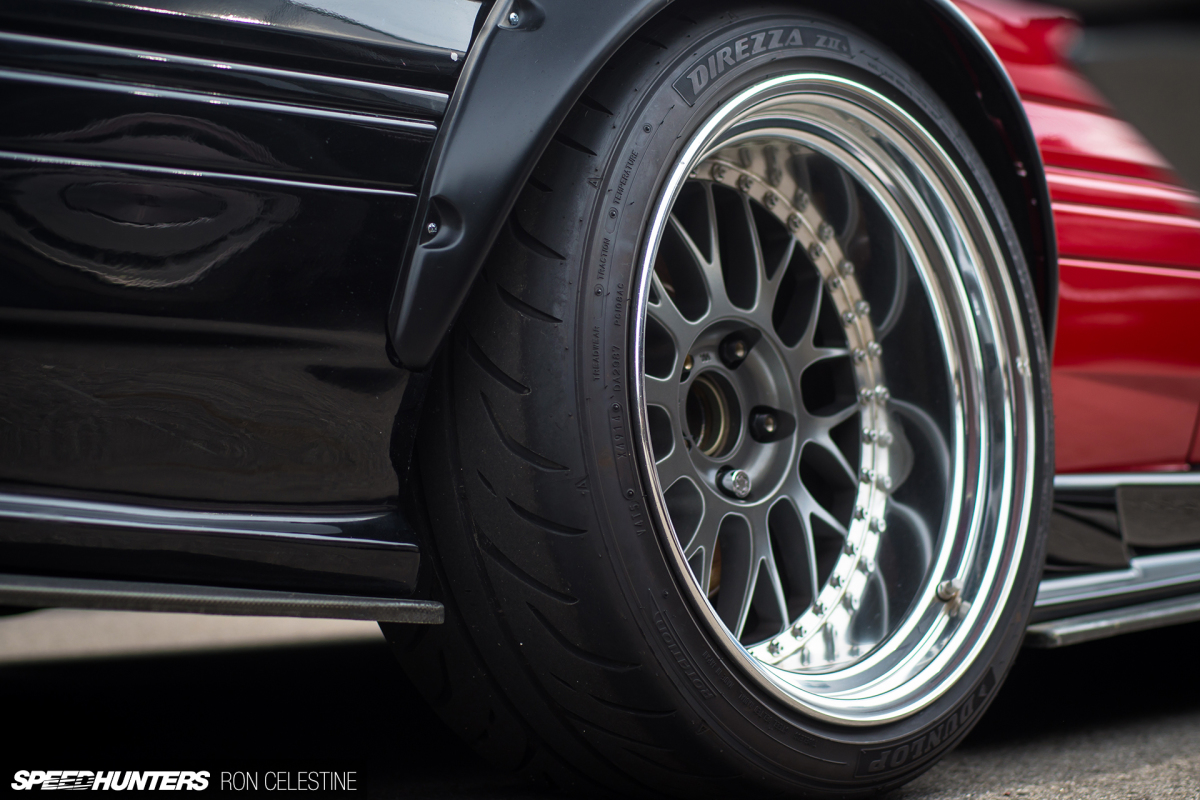 Filling out the flares are 3-piece, 16-inch Work Meister M1s with no shortage of dish, wrapped in Dunlop Direzza ZII tires. Partnered with some functional suspension upgrades, the R31 has, in my mind, the perfect stance.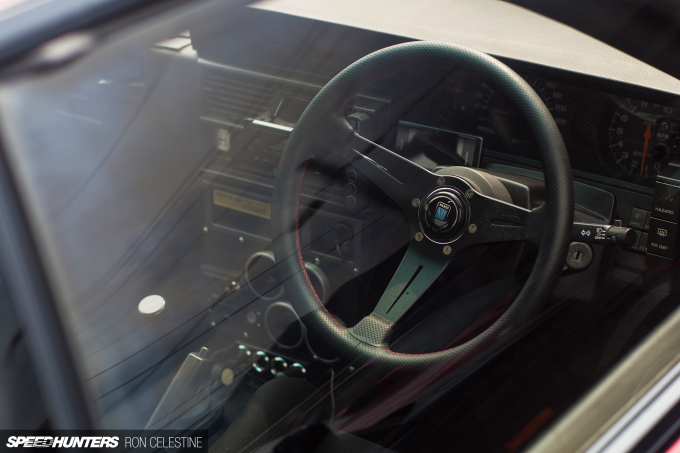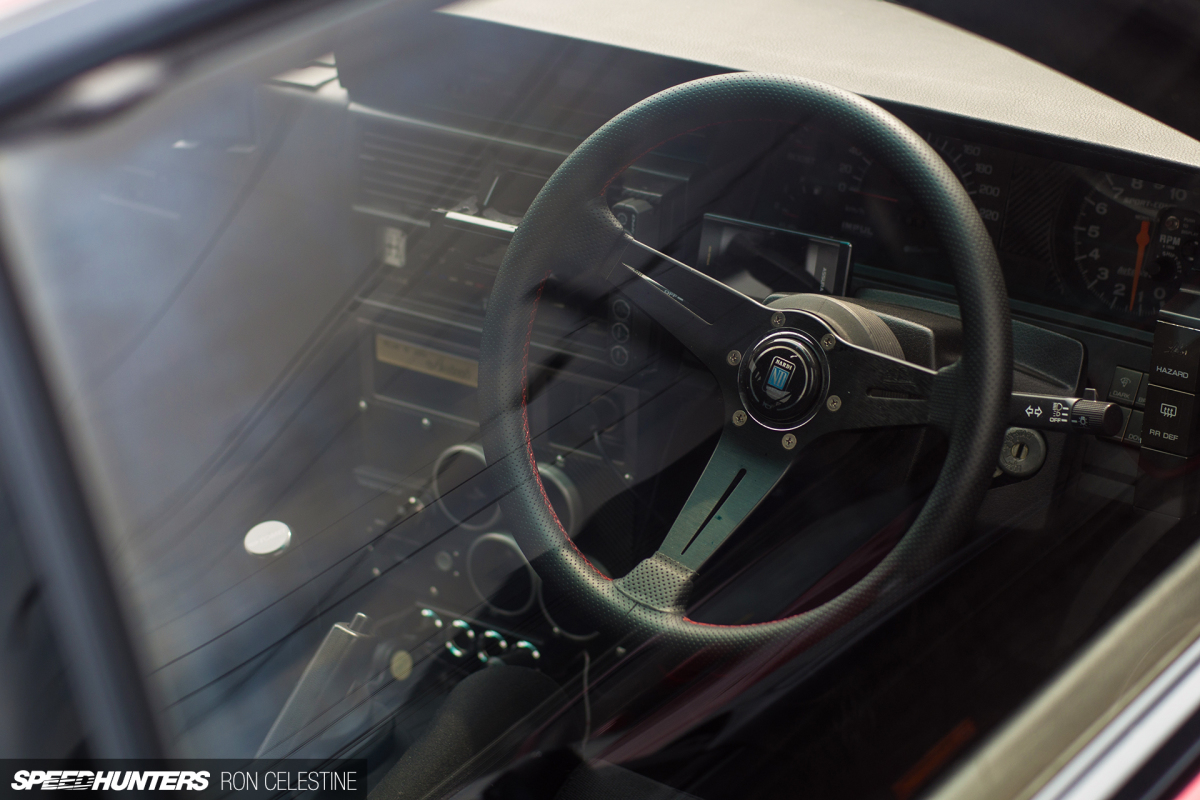 Peeking inside revealed a rear seat delete, full bolt-in roll-cage, Bride seats, Nardi Deep Corn steering wheel, and a custom center console to house an array of gauges. Look closely and you can also just make out the Auto Meter tachometer mounted in the instrument binnacle.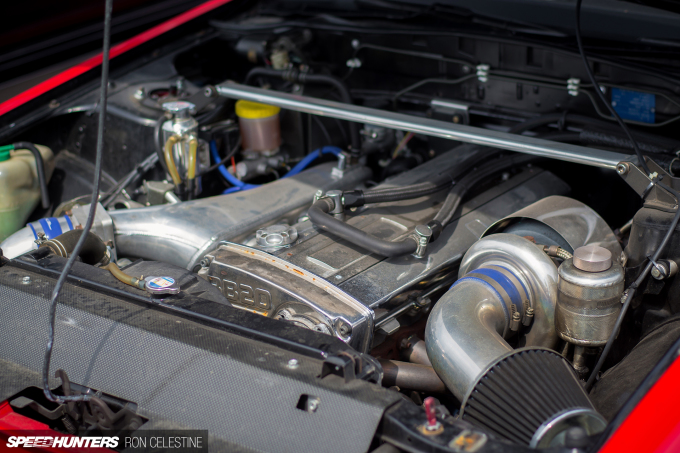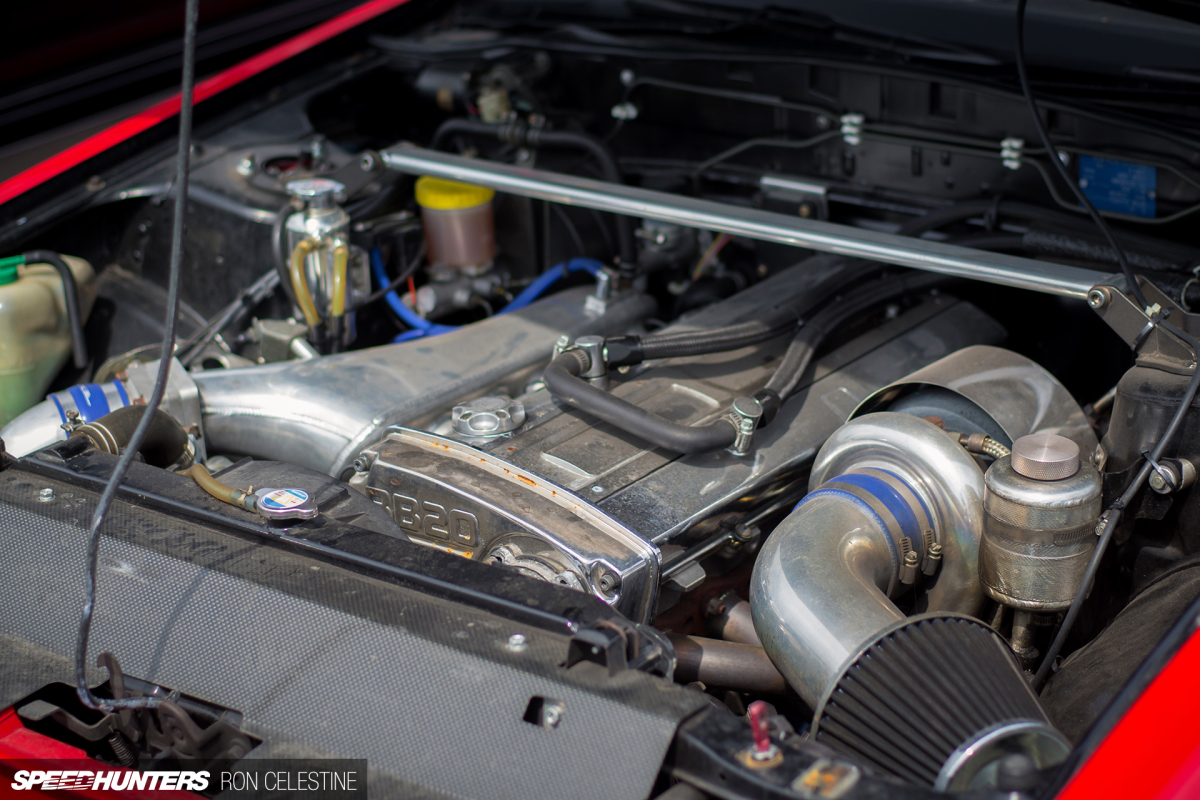 Given the size of the R31 House logo'd front-mount intercooler, I had expected to find many more modifications under the hood, and lifting it up revealed just that. What surprised me though, was the fact that the base engine was the original RB20DET, not a larger RB25DET or even an RB26DETT.
With its big single turbo sitting on a R31 House tubular manifold and running a custom plenum chamber, it's a pretty serious setup, though. In fact, the mechanic told me it's creeping up on 800hp at the flywheel.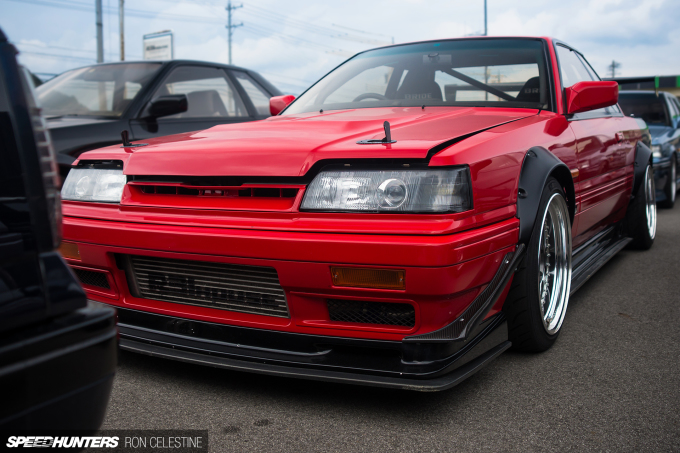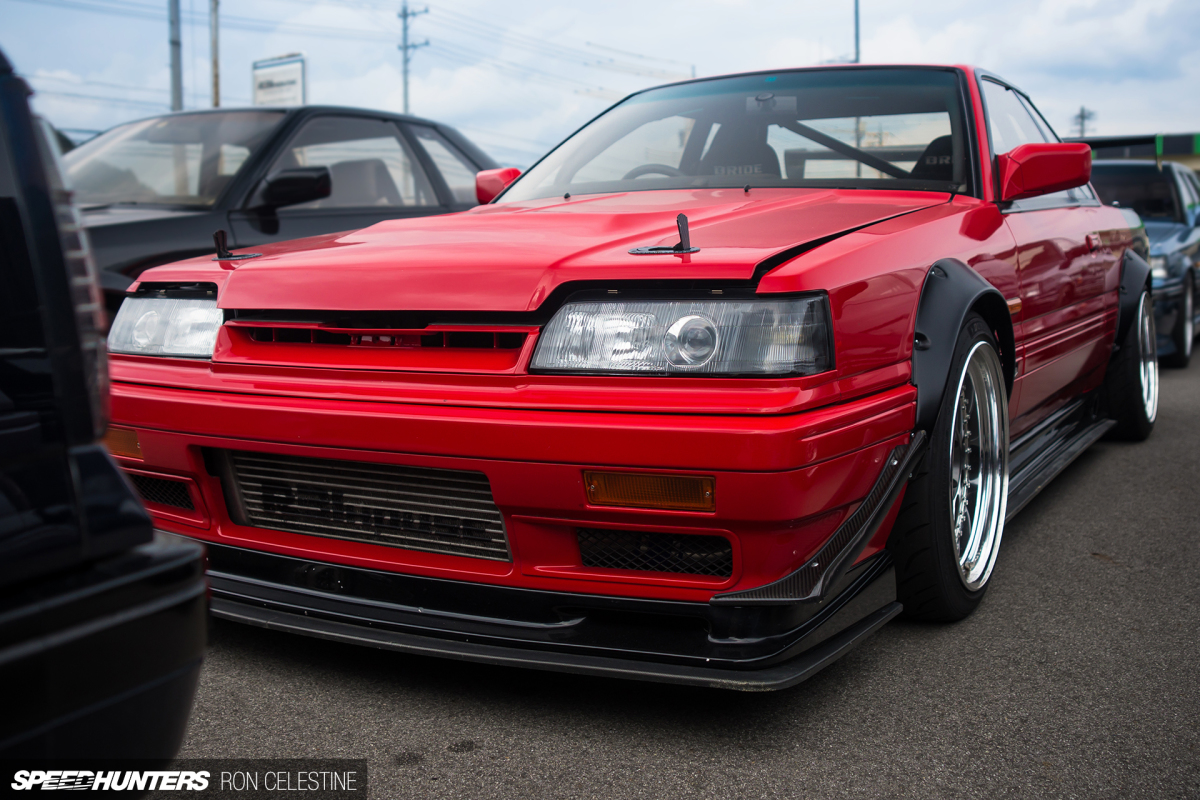 This was definitely one of those times I wish I could have moved the car out of its parking spot to see what it was fully capable of. Maybe one day…
A GTS With A Secret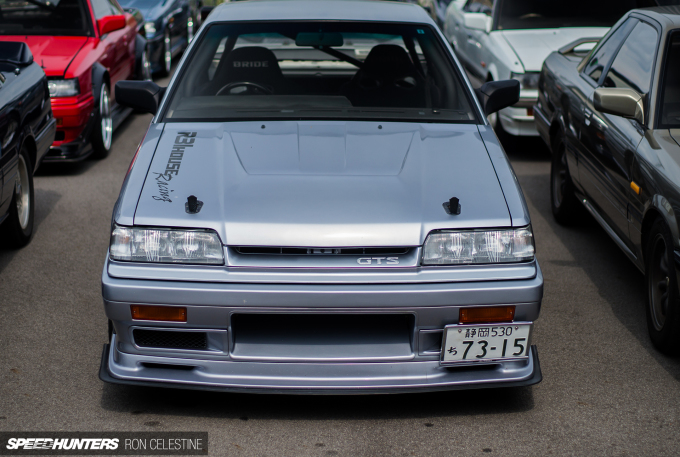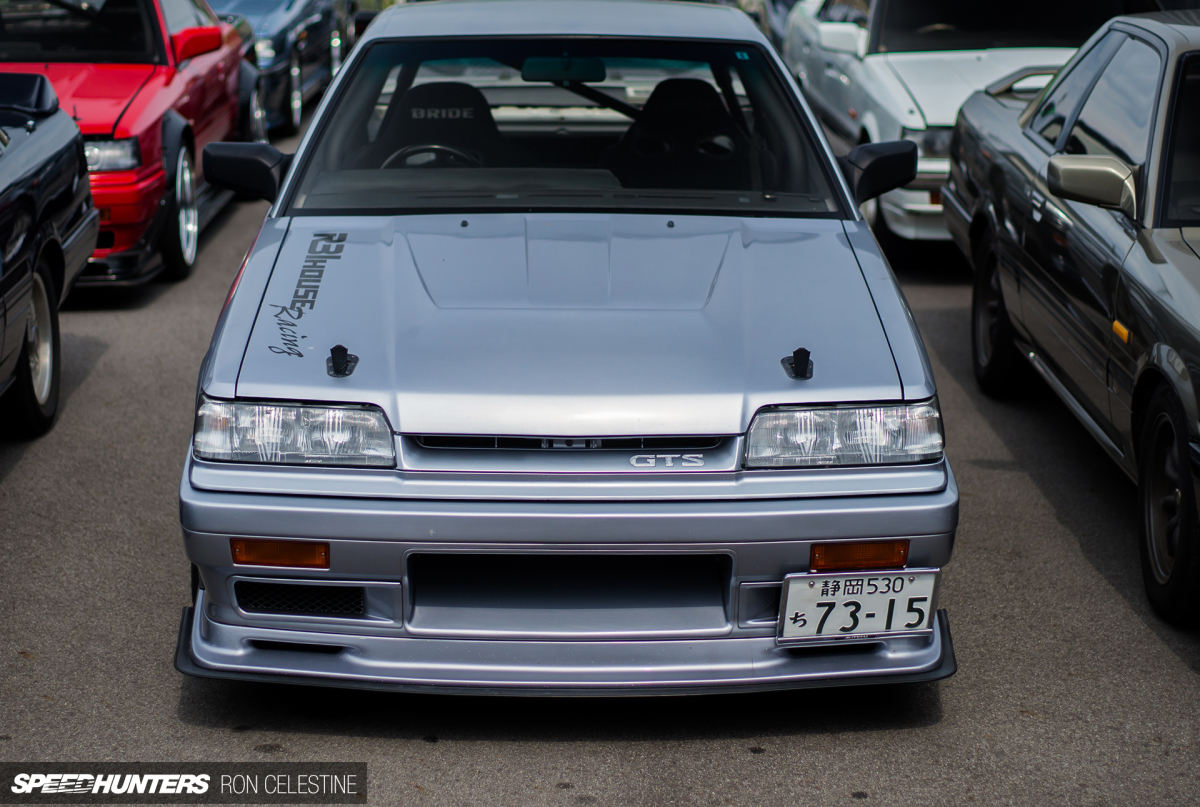 For my final R31 spotlight, I decided to go for something that combined elements of both cars I've just shown you.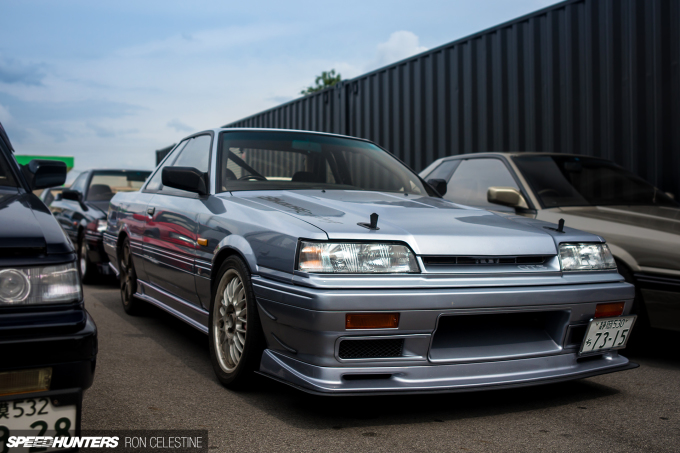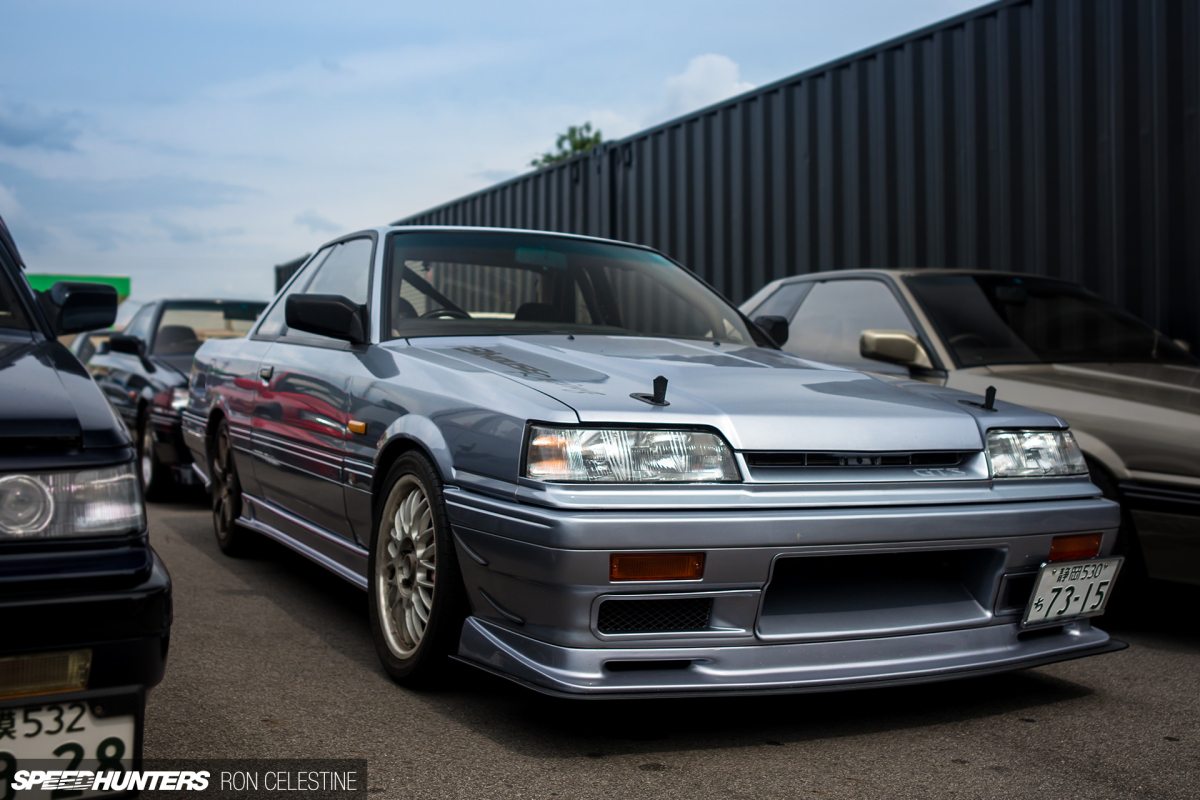 If I'm honest, it was the color that first drew me over to this turbo GTS. It was different to the other cars in the lot and the subtle exterior add-ons in no way disrupted the original, and now classic bodywork.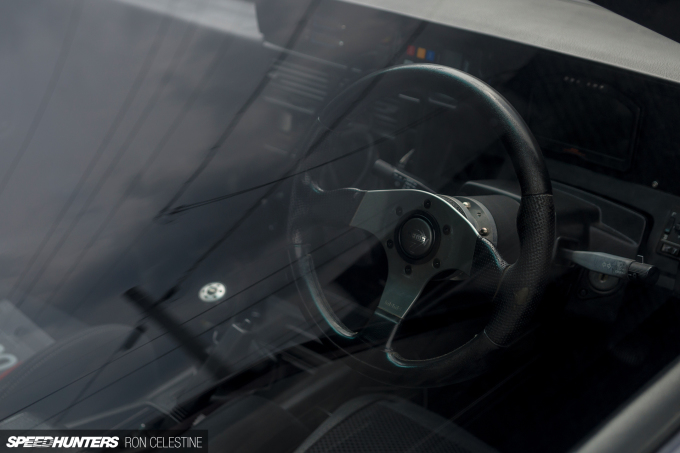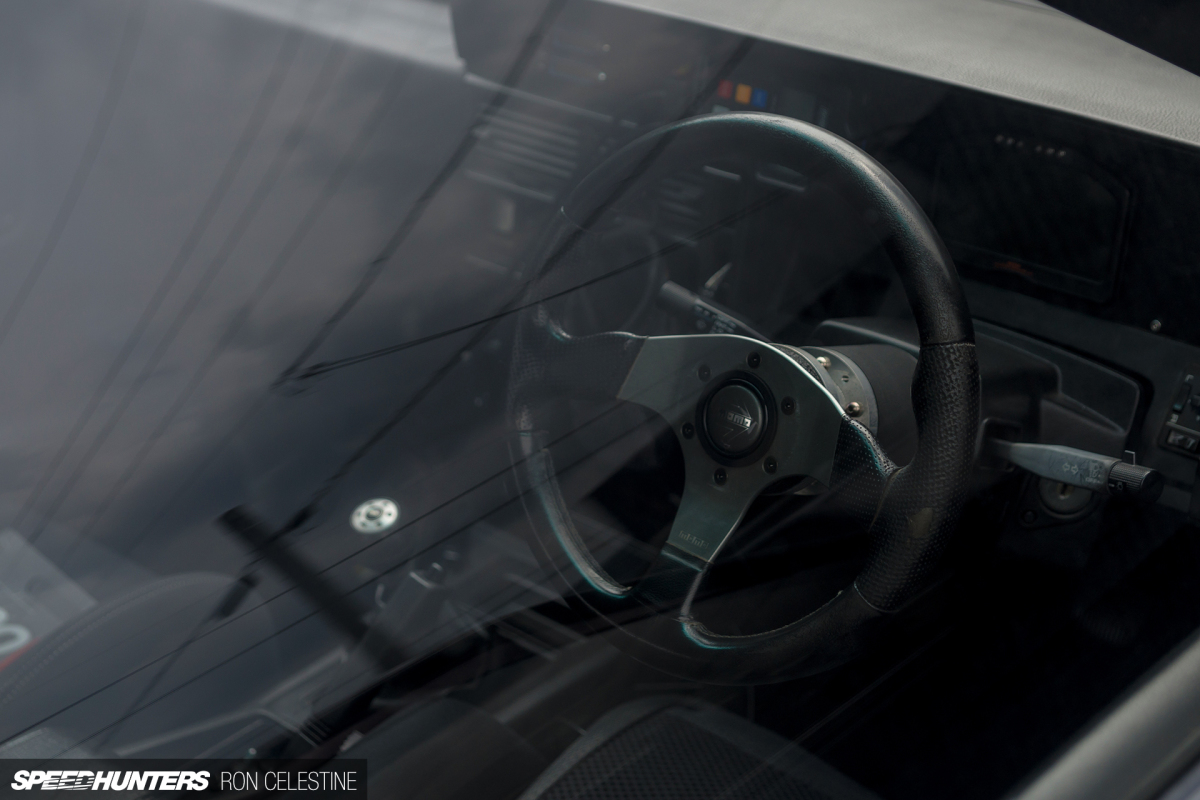 The car's owner has also kept the original charm of the interior intact with the addition of a bolt-in roll-cage, Bride seat for the driver, and a Momo steering wheel.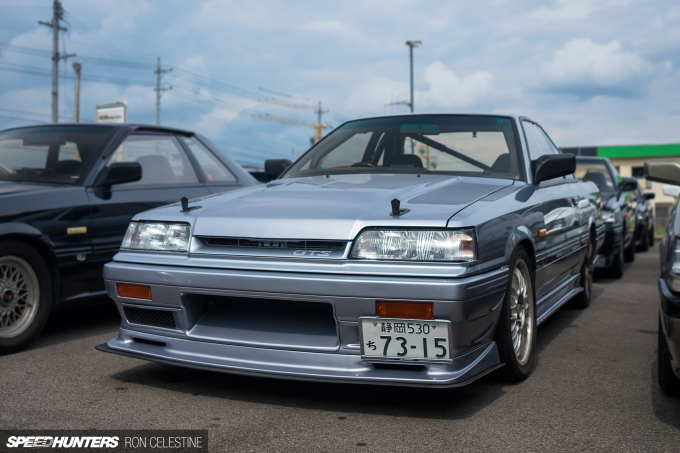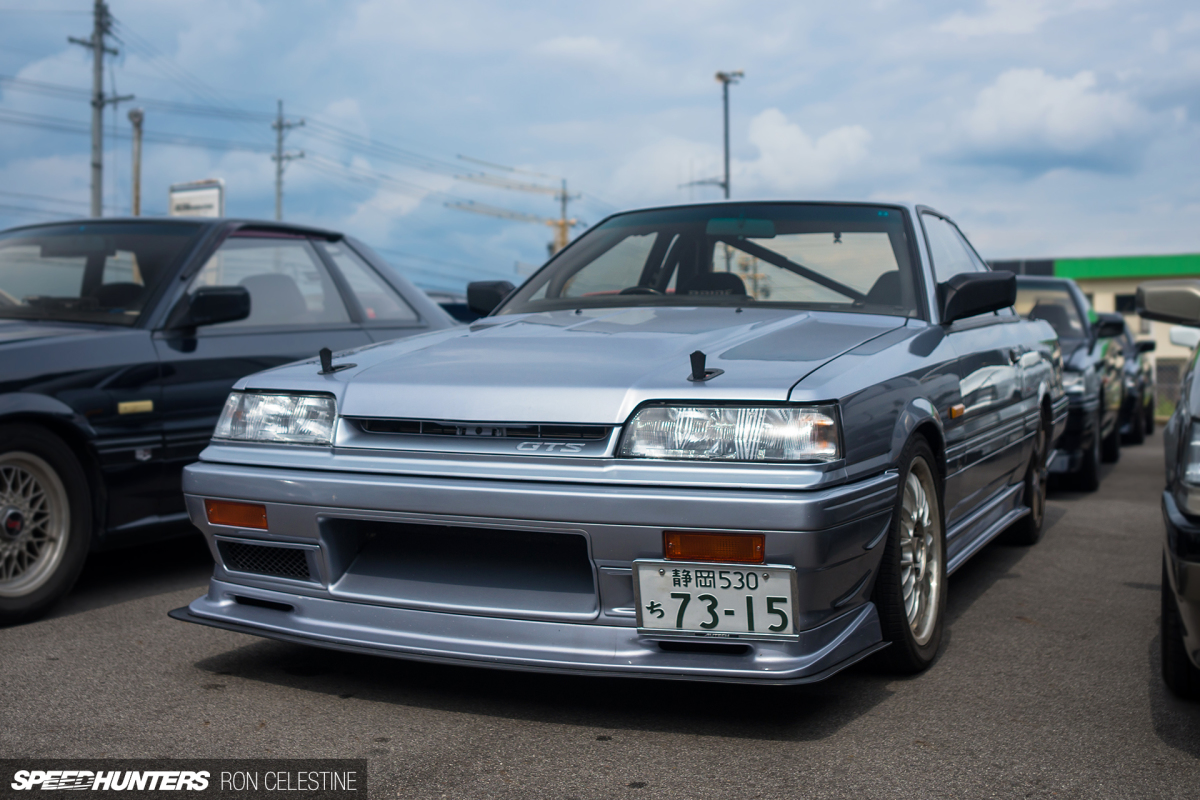 You maybe wondering at this point why there's a roll-cage in something that looks so tame on the outside, but this is Japan, so you always have to expect the unexpected.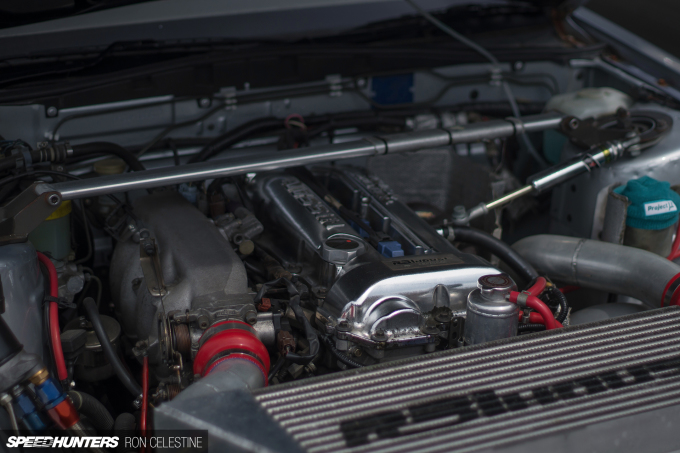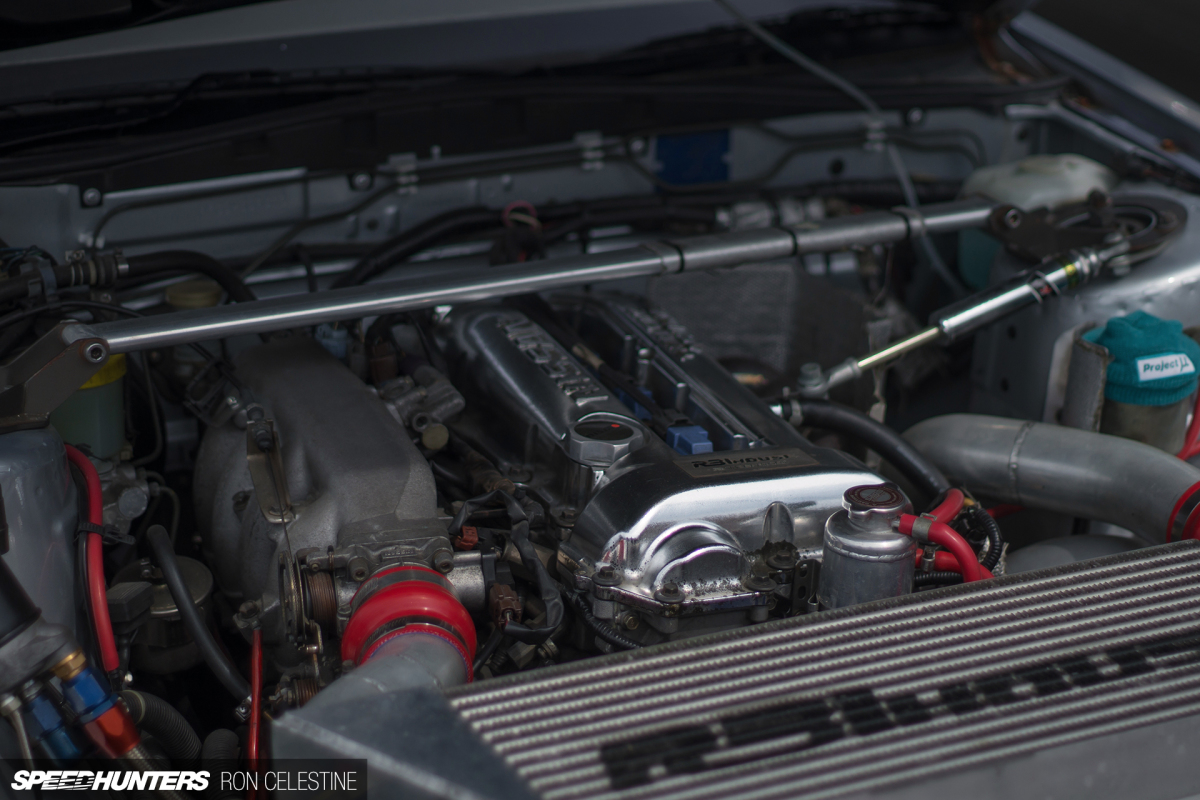 Lifting the hood revealed an engine setup I wasn't expecting, but one I can get behind – an  SR20DET. Of course, it's not a standard engine, and among many modifications performed by R31 House – including forged internals – there's a Tomei Arms turbo and a front-top mount intercooler. Although the latter won't be subjected to as much cool air as a front-mount, the response has to be pretty good with those short pipes.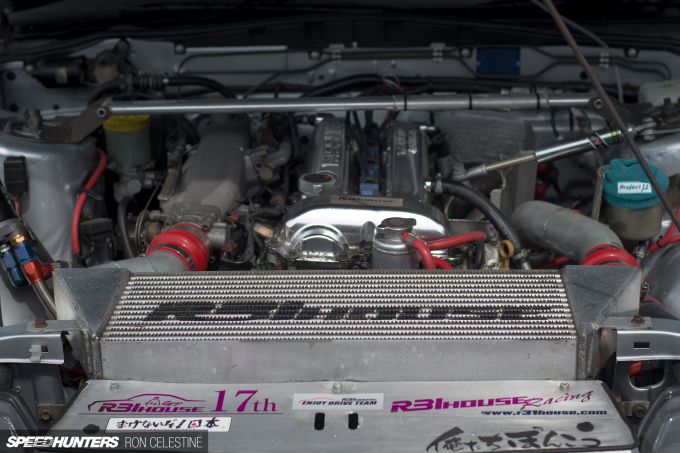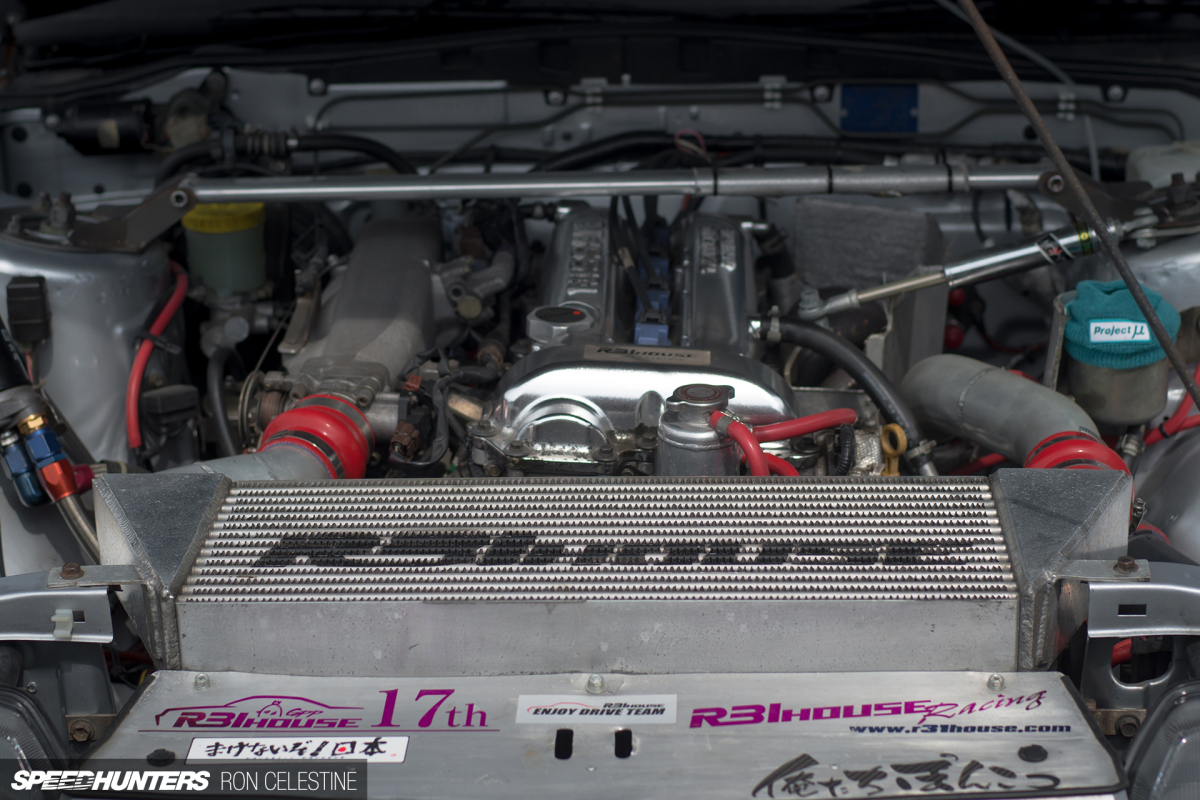 It might not have huge power like the last car, but the fact that it's engine-swapped and tuned yet still retains its original exterior made this R31 one of my favorites.
If you had the choice, which one would you take home – the stock and rare GTS Autech, the hard-tuned red GTS, or a bit of both in this blue R31? Let us know in the comments section below.
Ron Celestine
Instagram: celestinephotography