There's no way I was going to visit R31 House and not spend some time with a genuine and properly sorted Nissan Skyline GTS-R.
Although there were no less than seven mint examples of the racing homologation special present at the shop, it was the first car I looked at on arrival at R31 House that's the subject of this spotlight. Not only that, but it belongs to the boss, Shibata-san.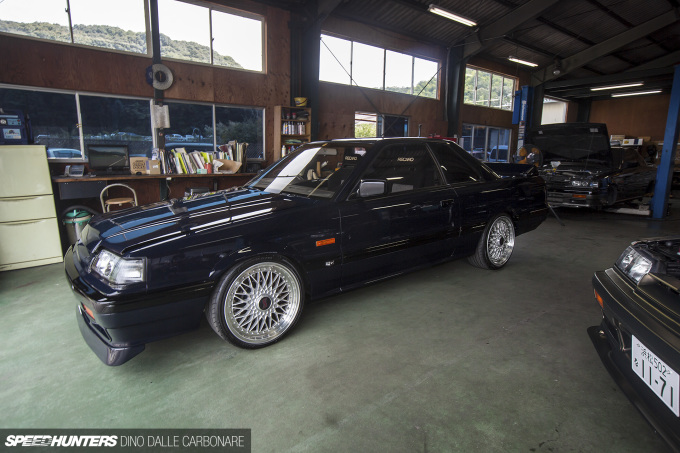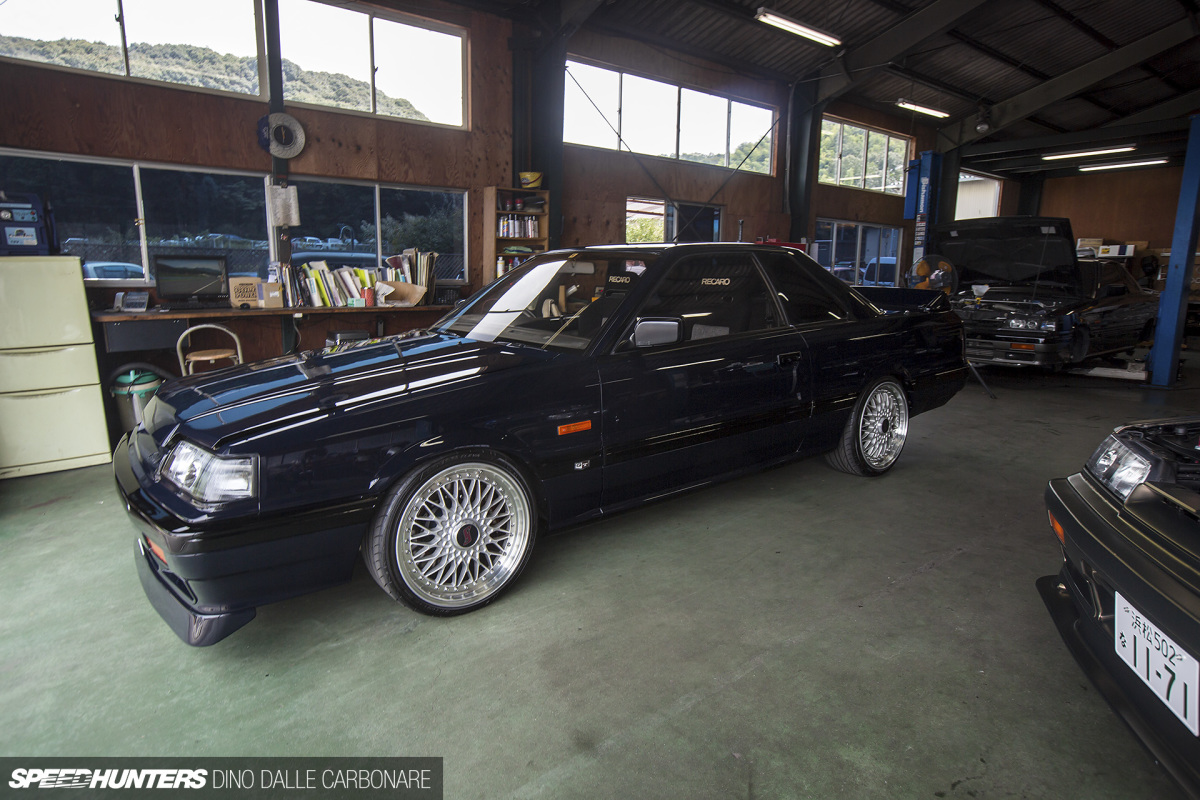 The GTS-R always fascinated me, partly because of its rather strange, stopgap position within the GT-R lineage. It wasn't a GT-R, but it was a bridge between the first generation of the cars (the PGC10, PGC10 and KPGC110) and the second (the BNR32, BCNR33 and BNR34). Like the Rs that came before and after, it served as a homologation model (823 were built), but Nissan was weary to pull out the GT-R badge. Similar to the jump from BNR34 to R35, I guess they just wanted to be sure the successor would be something really special.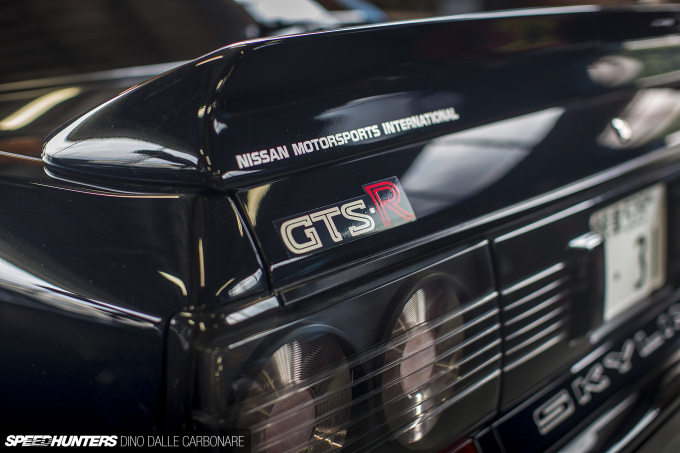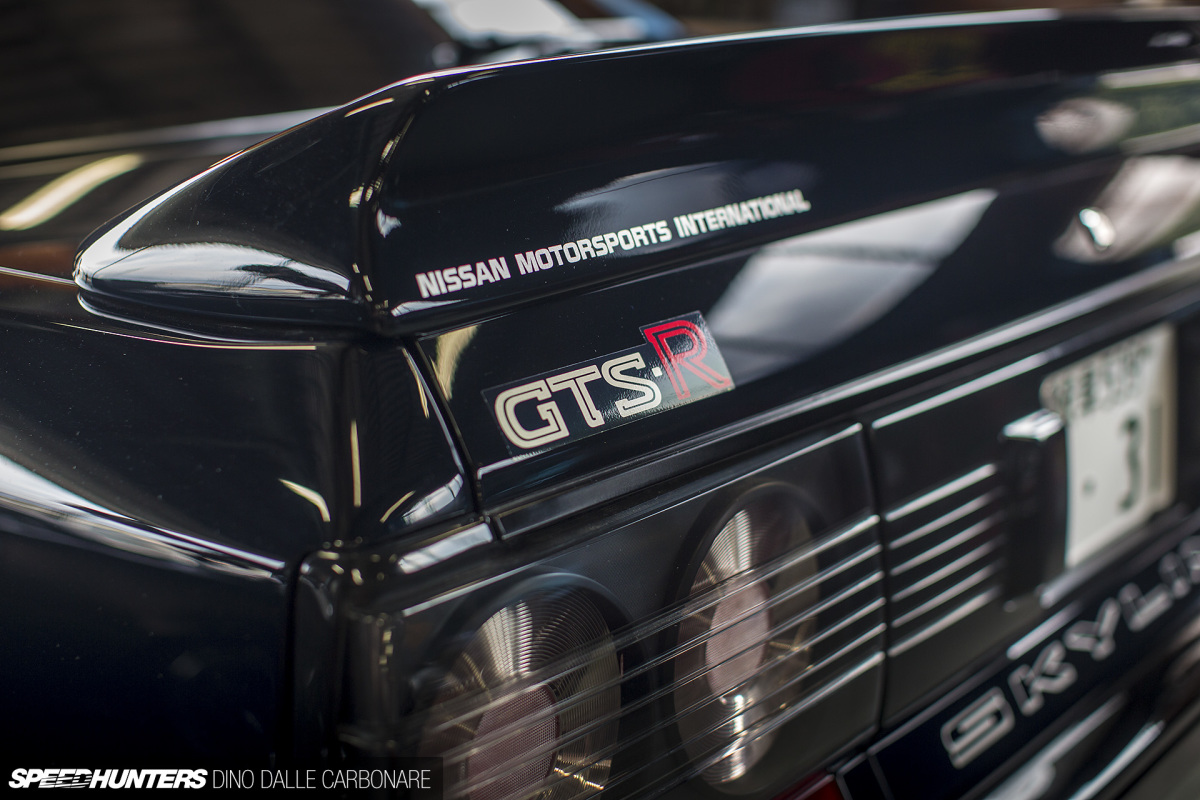 But that in no way takes away from the R31; it was a great car in all respects, just probably not where Nissan wanted to be. Plus, when the GTS-R was released in 1987 the BNR32 project was well underway, so the technological tour de force that the new GT-R was going to be was already known.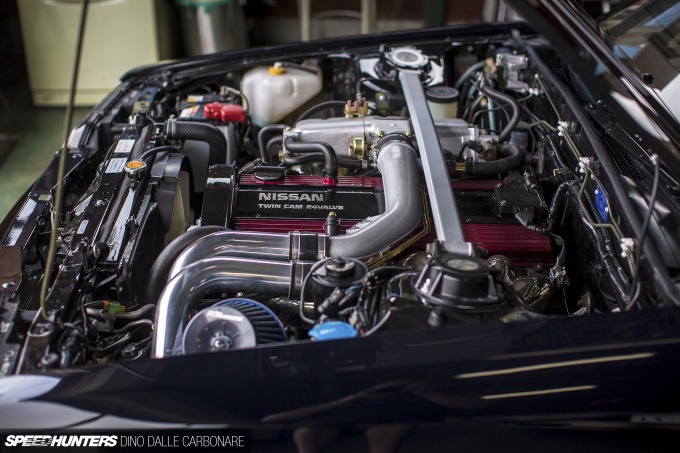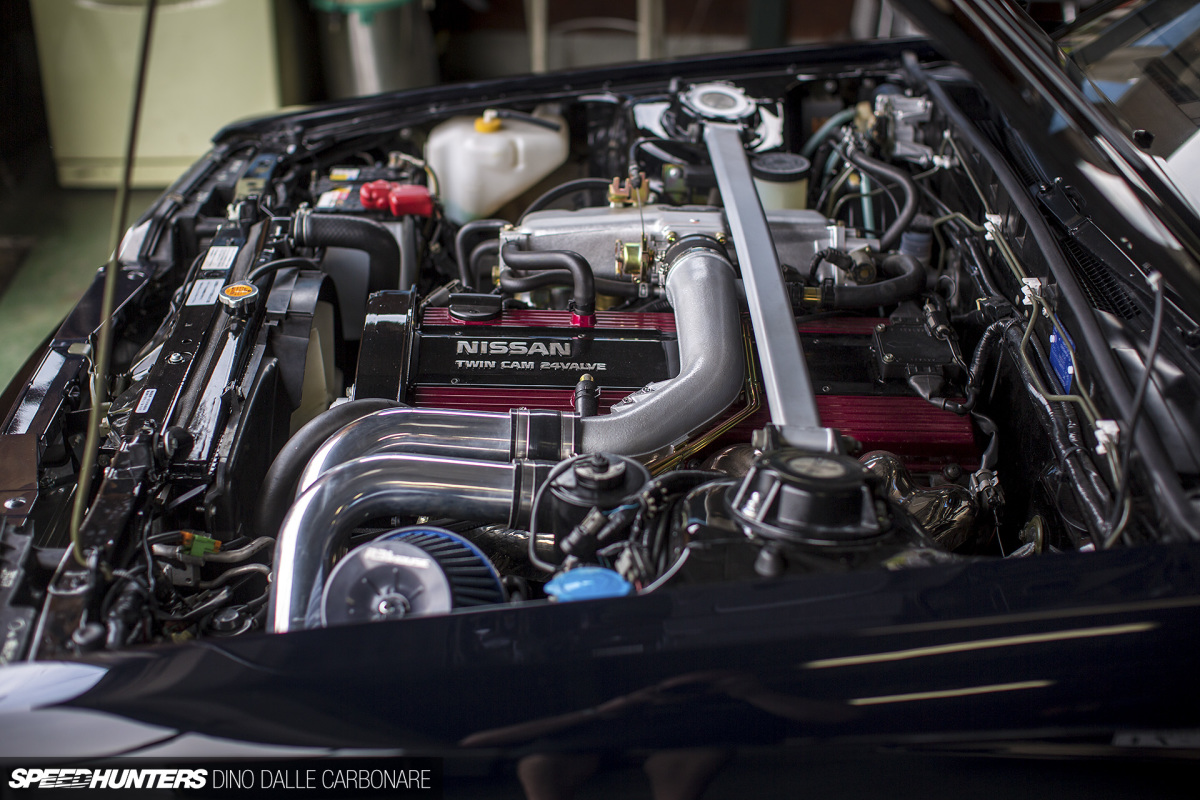 That left this particular model in a very strange and almost awkward position, but at the same time it was a special car. And because of that fact it's attracted quite a following from the most die-hard Nissanistas out there.
As well as being powered by a beefed-up version of the RB20DET known as the RB20DET-R, the GTS-R came with a host of other performance and handling upgrades, and pretty distinct looks. During the course of its rebuild, Shibata-san's car received a little tuning from the R31 House mechanics, and today it not only performs better, but looks a lot fresher than it did when it rolled off the Nissan production line.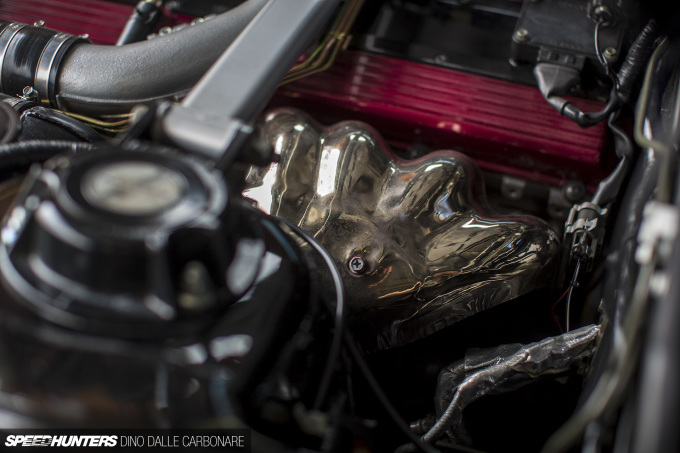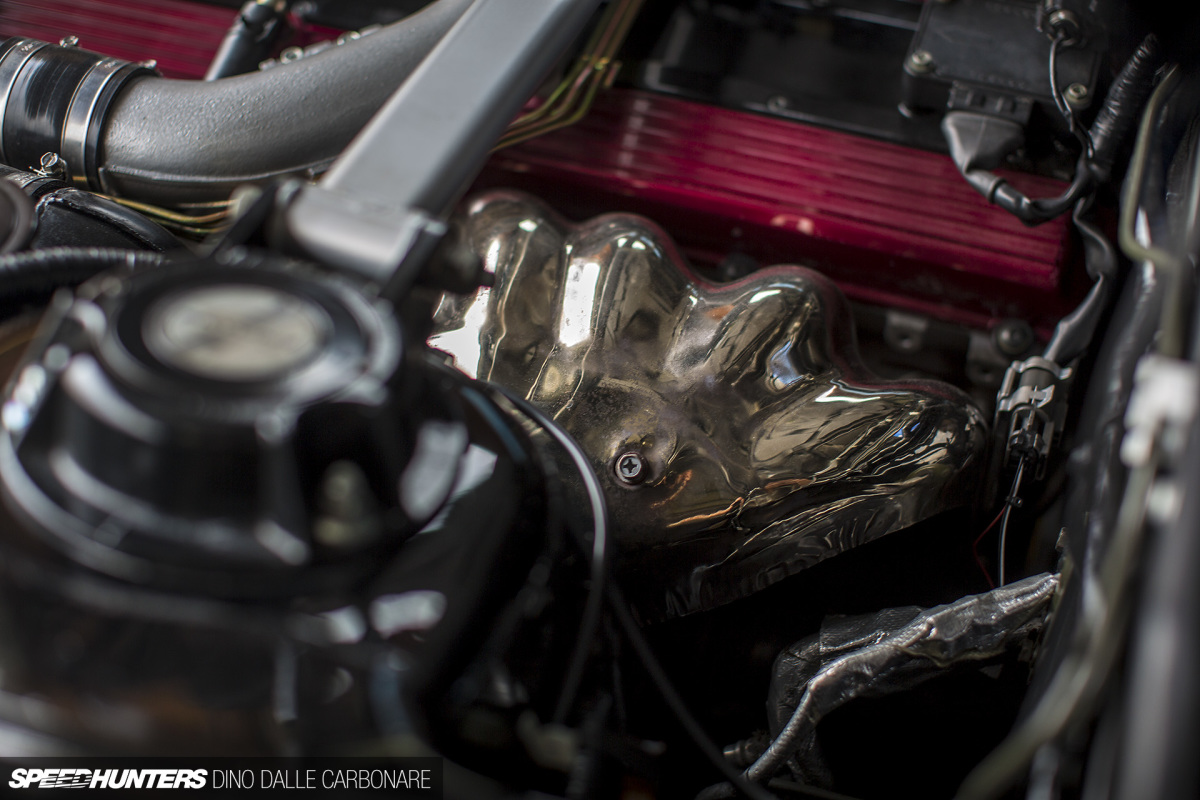 Under that chromed heat shielding is a modified R31 House turbo which is the key to unleashing the 80 or so horsepower that the 2.0-liter straight-six now develops over the stock RB20DET-R's 210hp output.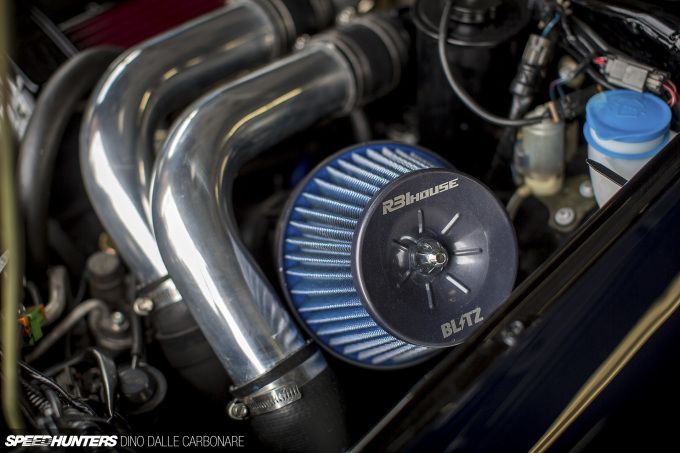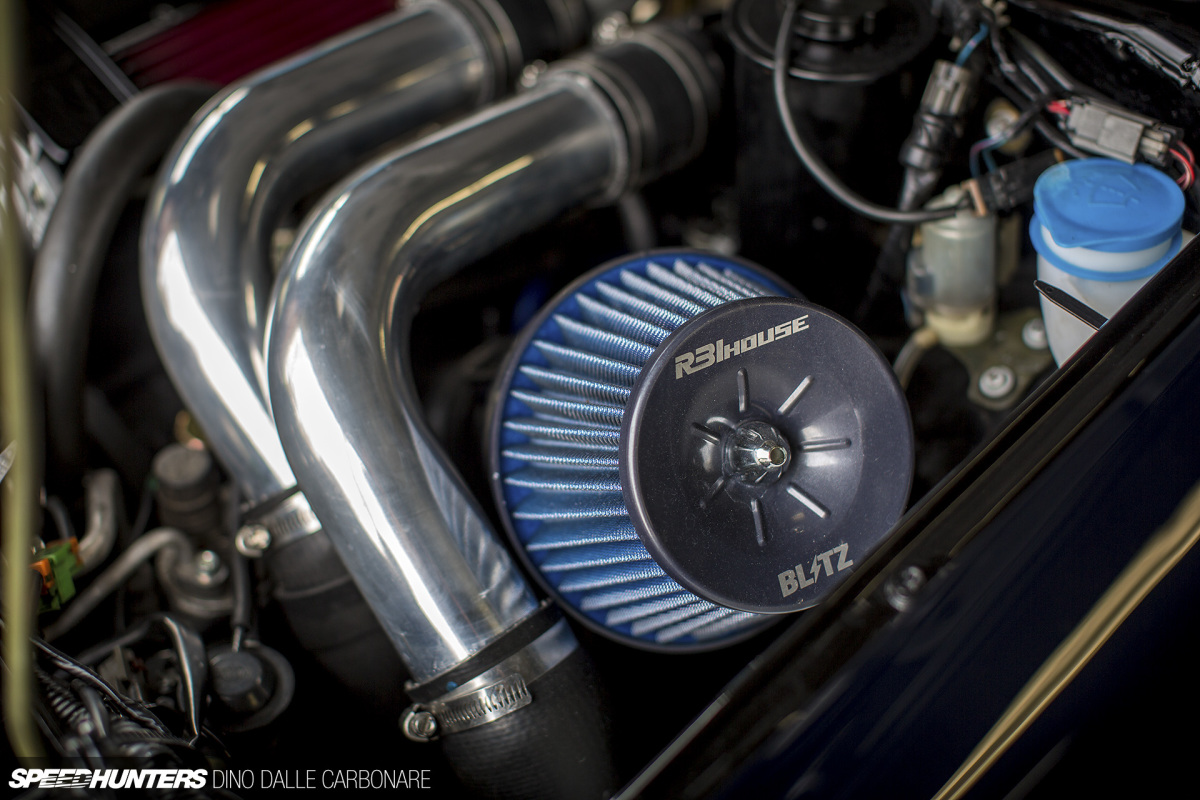 There's also an R31 House intake topped off with a Blitz collaborative air filter.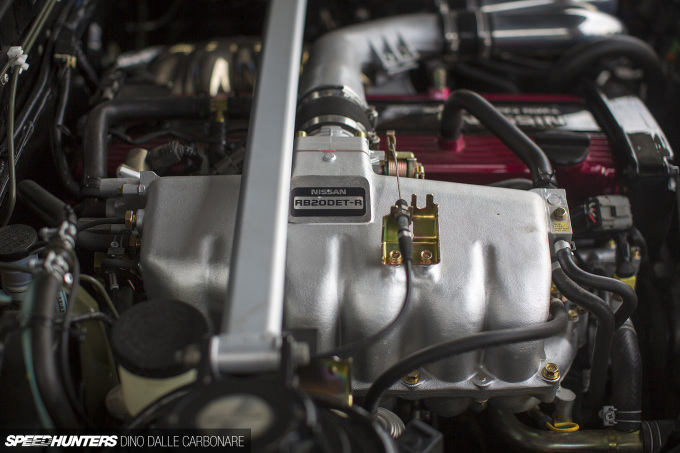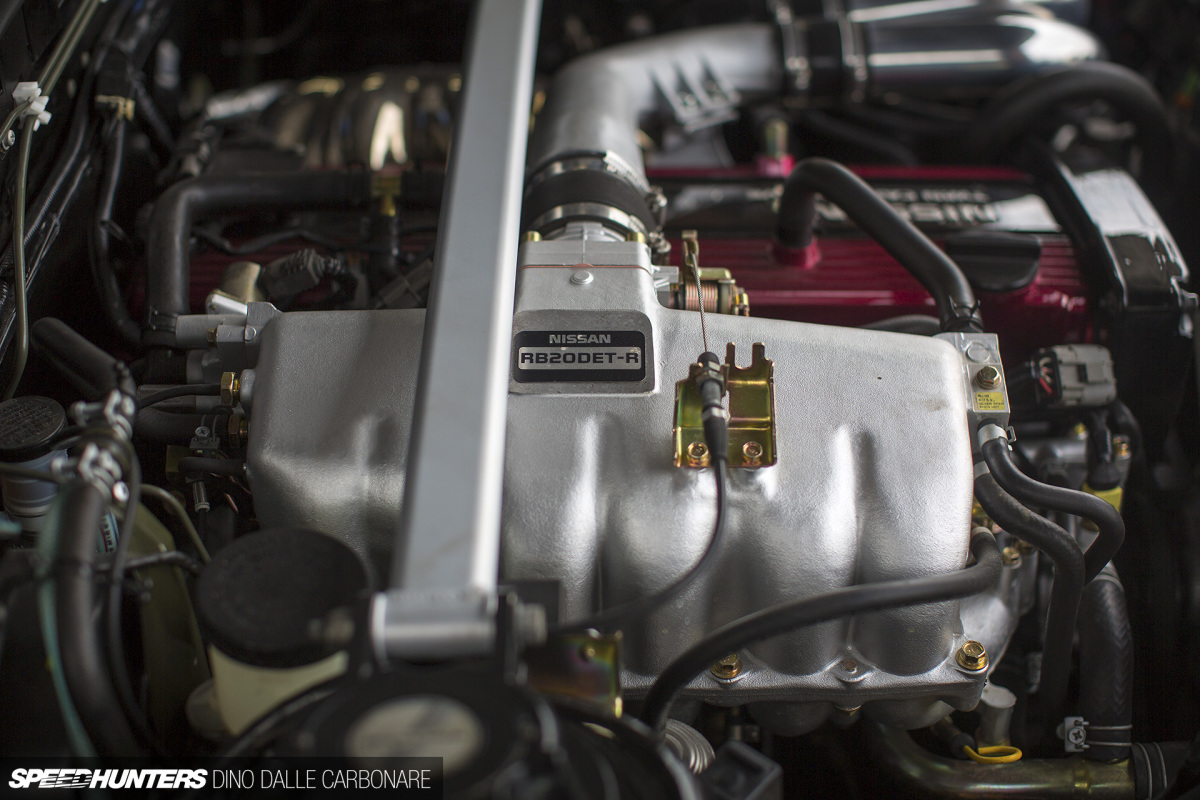 Add an exhaust system and a remapped ECU and you have over 300hp to play with. Sure, that sort of power isn't going to blow your mind in this day and age, but the engine pulls very cleanly and in a linear fashion all the way from low revs to the 7,000rpm redline.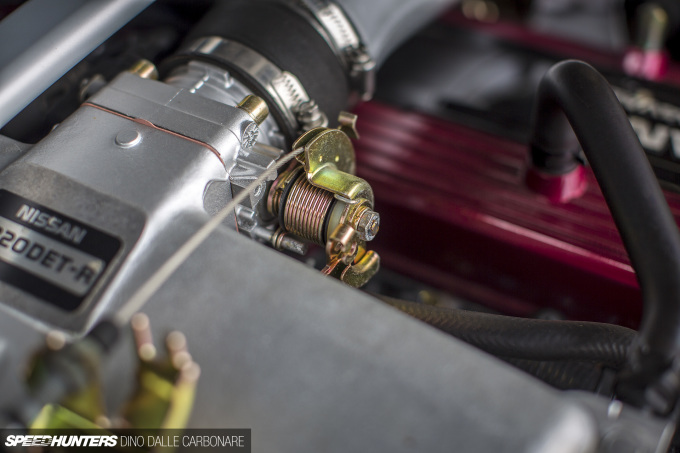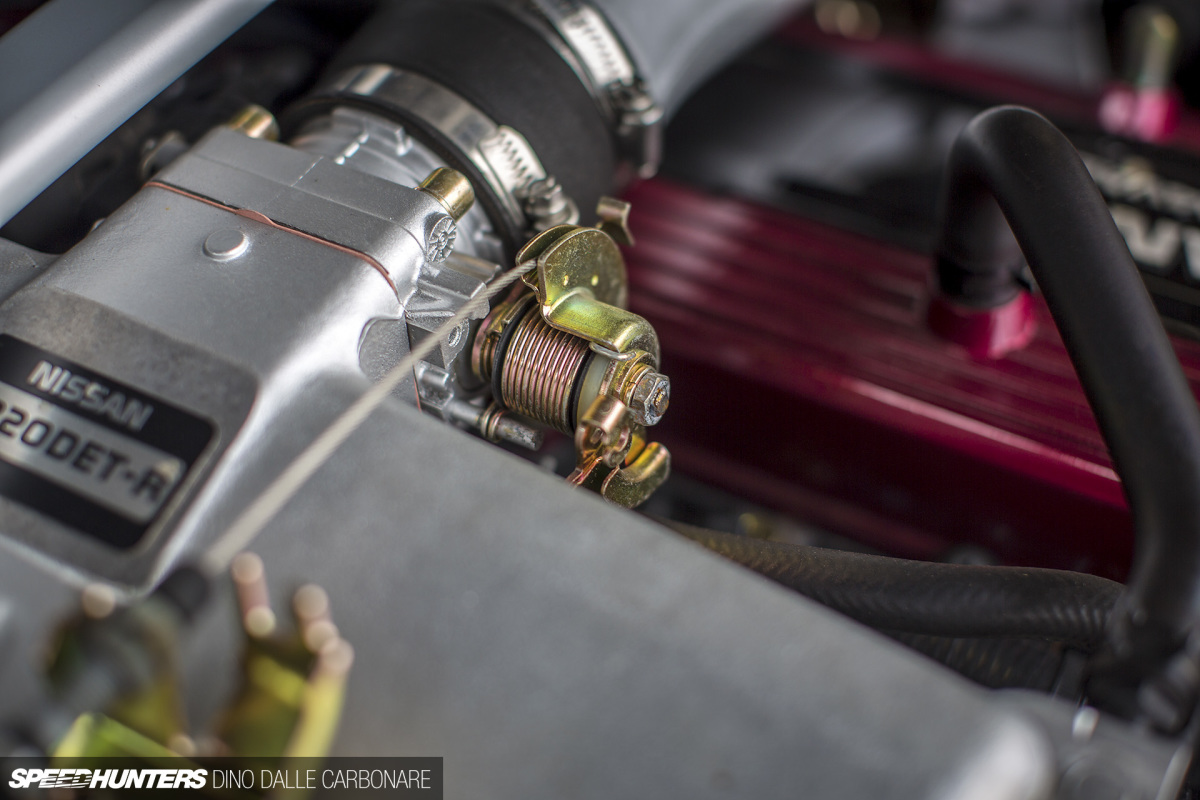 Not wanting to skip the details, the Skyline's refresh extended to the replacement and re-plating of numerous metal components, including brackets, bolts, and even the throttle mechanism.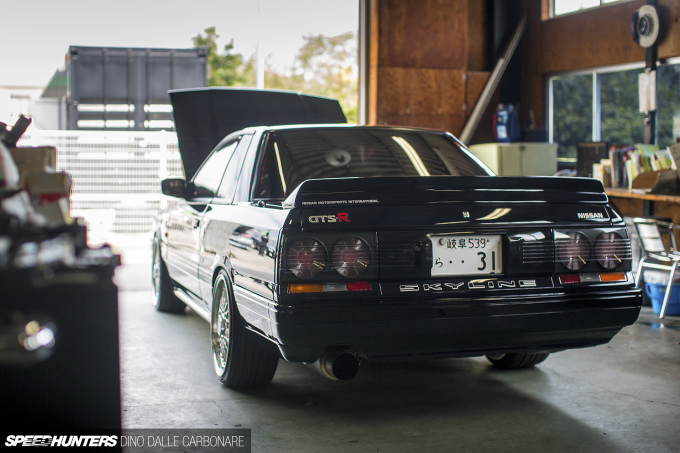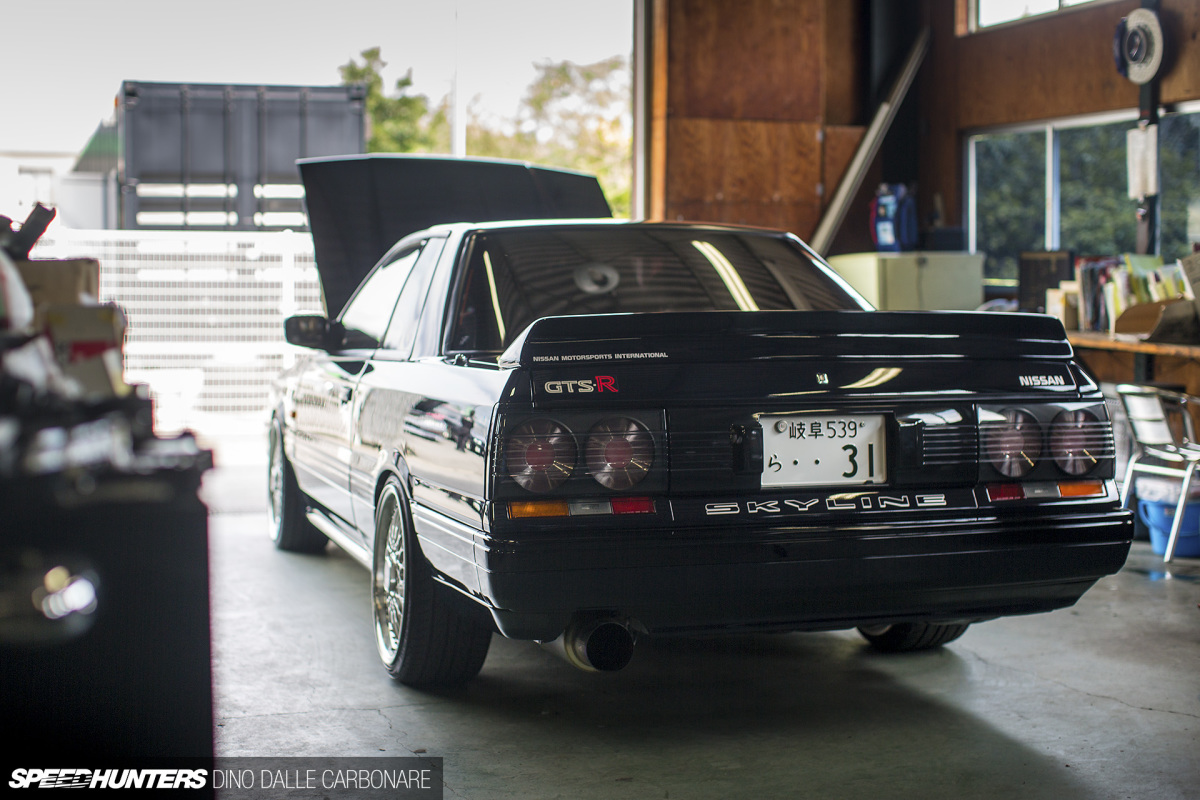 Aesthetically, the GTS-R's outward appearance has been kept factory; there's no real need to mess with the boxy lines, except to drop it down a little lower. And there are no 1987 fender gaps to be seen here as the car sits perfectly on R31 House coilovers.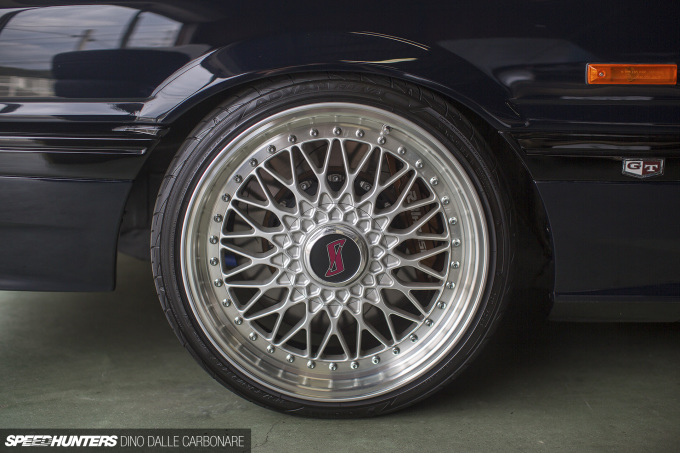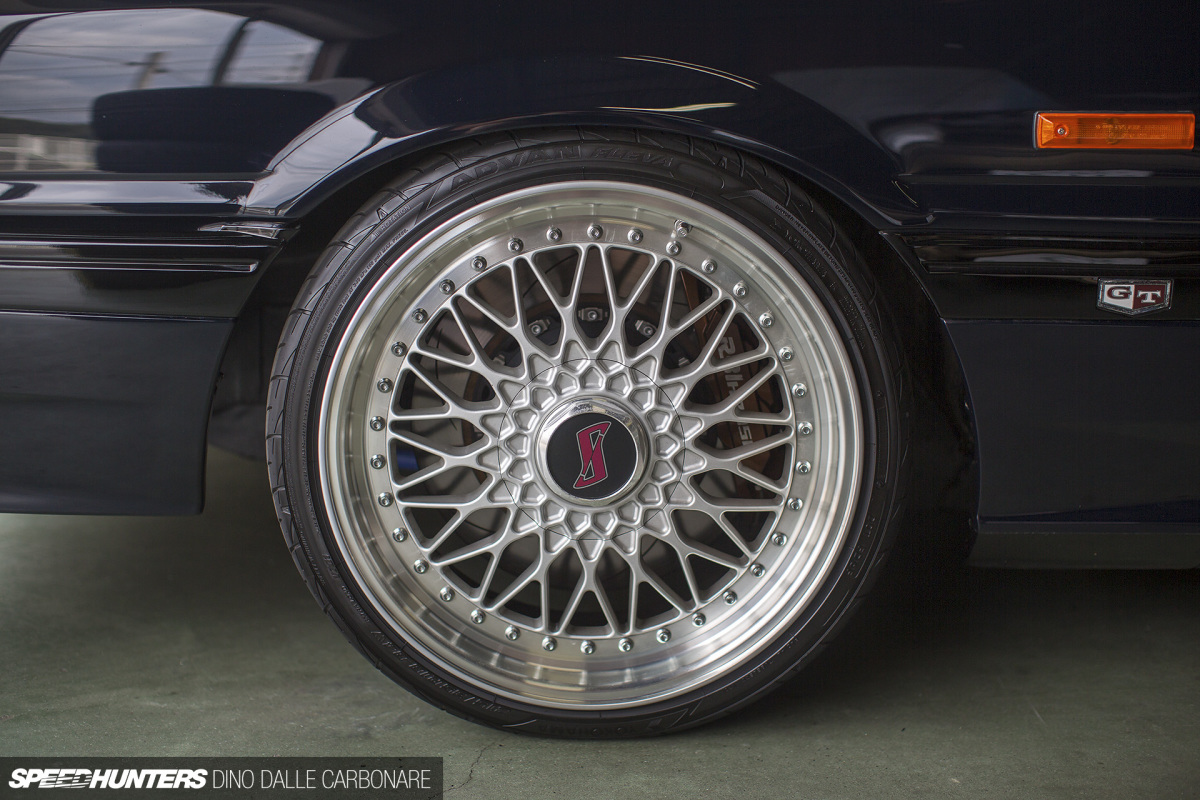 The stock fender flares now contain 18-inch BBS RS wheels (complete with custom Skyline logo covers) that R31 House offers for these cars. In behind are R31 House 4-pot calipers and large slotted rotors to vastly improve braking performance.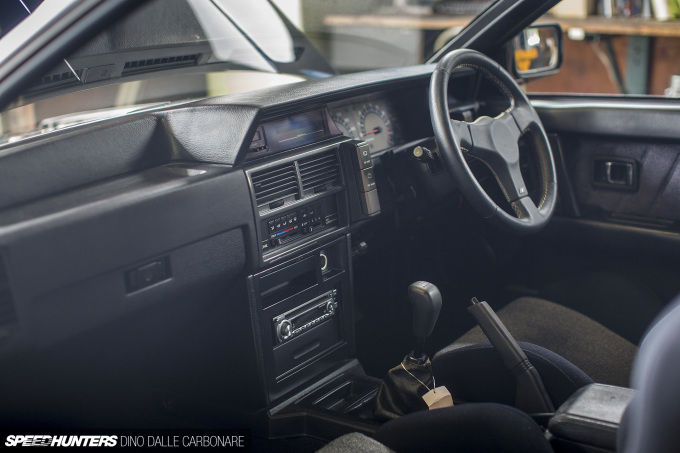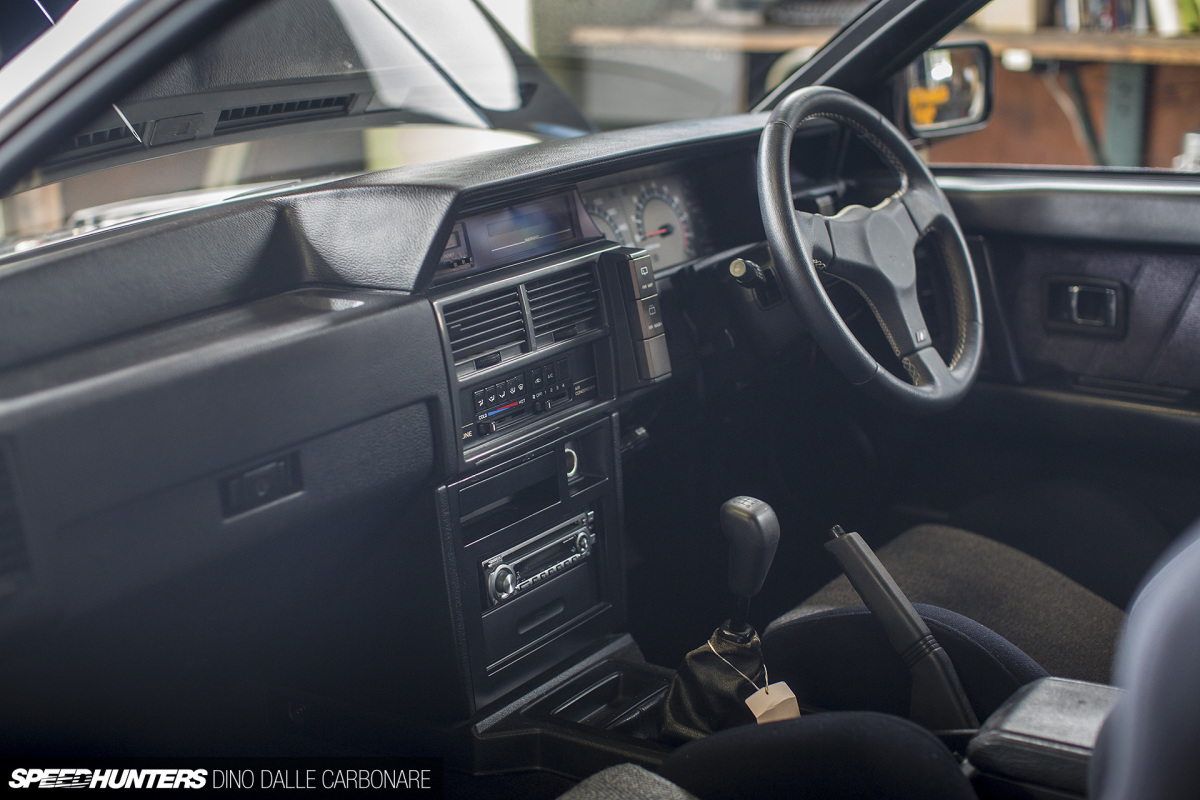 Aside from a more modern headunit and Recaro front seats, the cabin has been untouched – and it's all the better for it. It's like sitting in a time machine, and while very clean and seemingly unused (there's just 30,000 original kilometers on the clock), the lingering scent takes you right back to the late '80s.
Things certainly were more simple back then, and it makes you miss the times when cars like this were bought for their character and driving ability above all else.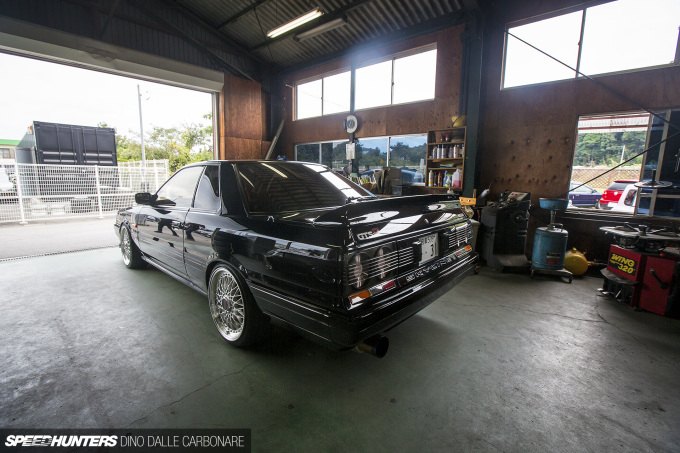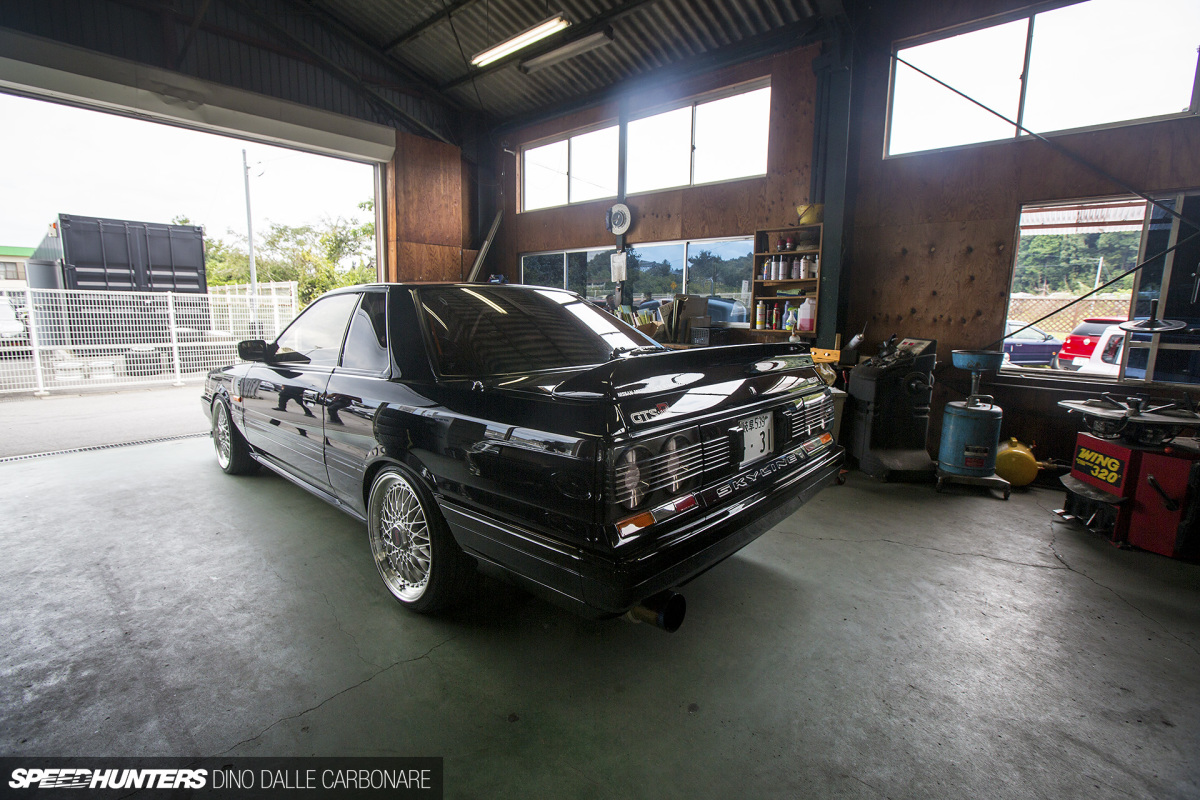 It may not have been a supercar slayer, but the GTS-R certainly brought an impressive amount of charm to the table. It's not hard to understand why so many out there love these cars, and after spending some time with this stunning example, I think I do, too.
Dino Dalle Carbonare
Instagram: speedhunters_dino
dino@speedhunters.com