The Road To SEMA
Unless you've been living in a cupboard for the past few weeks, you'll know that the coming few days will undoubtedly be some of the most hectic and tiring in any US-based car builder's schedule.
Copious amounts of caffeine, unrepeatable expletives, hurried phone calls and emails, sleepless nights and grazed knuckles are just some of the key themes in the week leading up to the annual SEMA Show in Las Vegas as the aftermarket world prepares to wow the industry with its most impressive builds.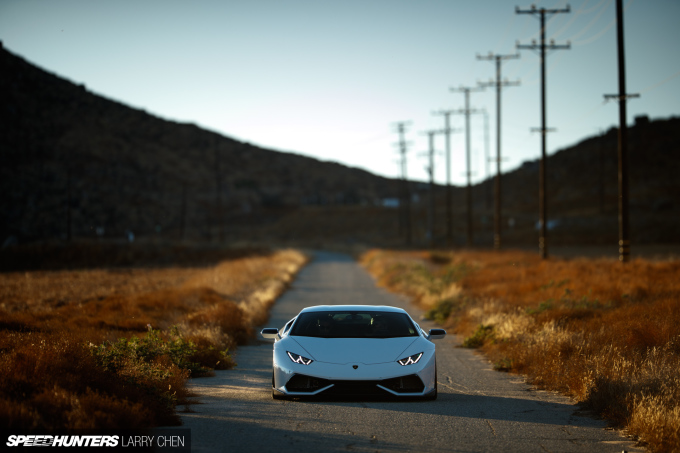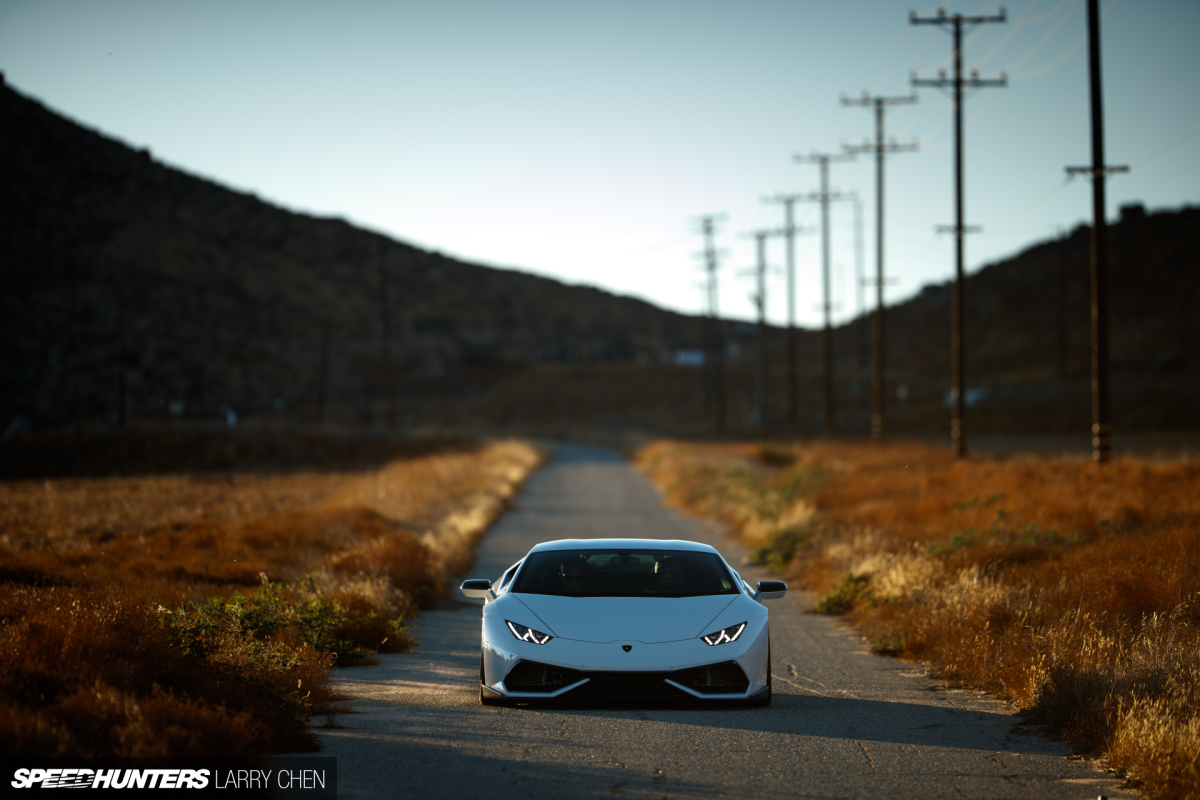 These creations more often than not go down to the wire, with parts still being fitted as they roll into the Las Vegas Convention Centre. A fun time for many it is not.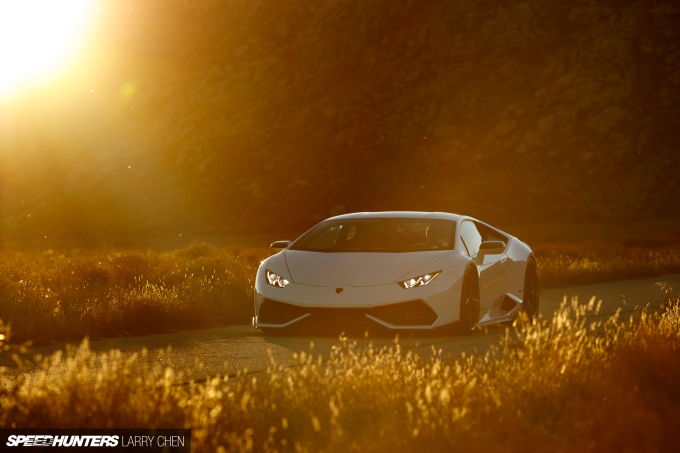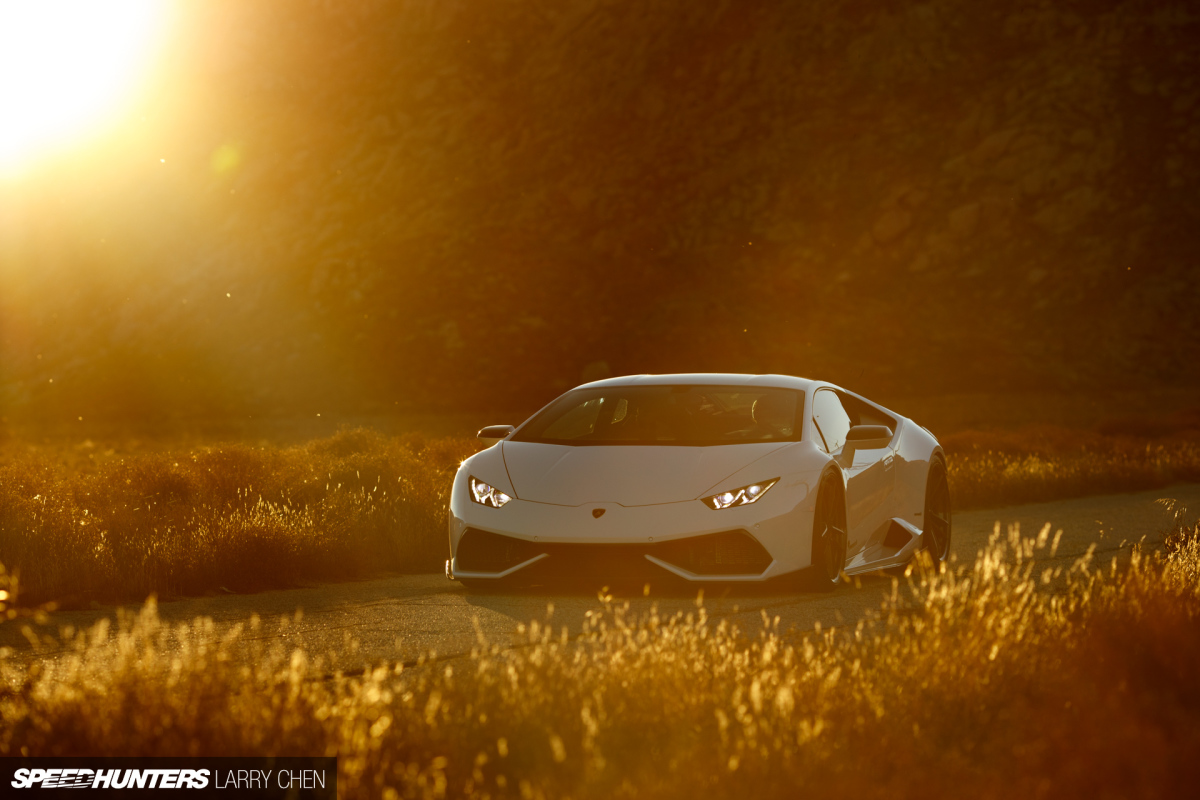 However, before you lies an exception to this annual ritual. Not only is this very special Lamborghini Huracán LP610-4 one of the first to the finish line when it comes to creating this year's SEMA show cars, it's also highly likely to be one of the first to any finish line out on the road or track.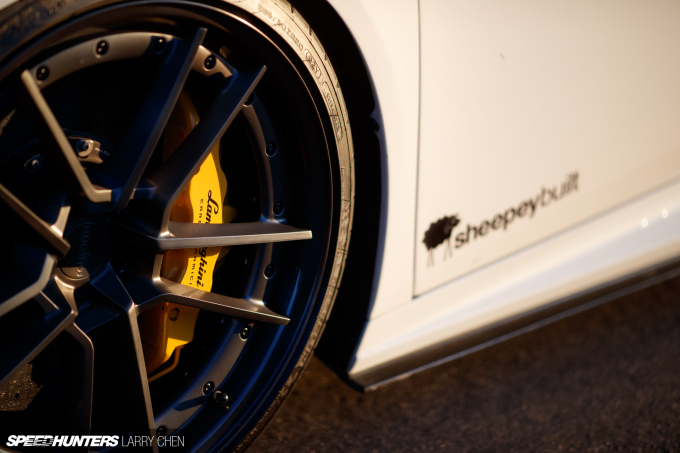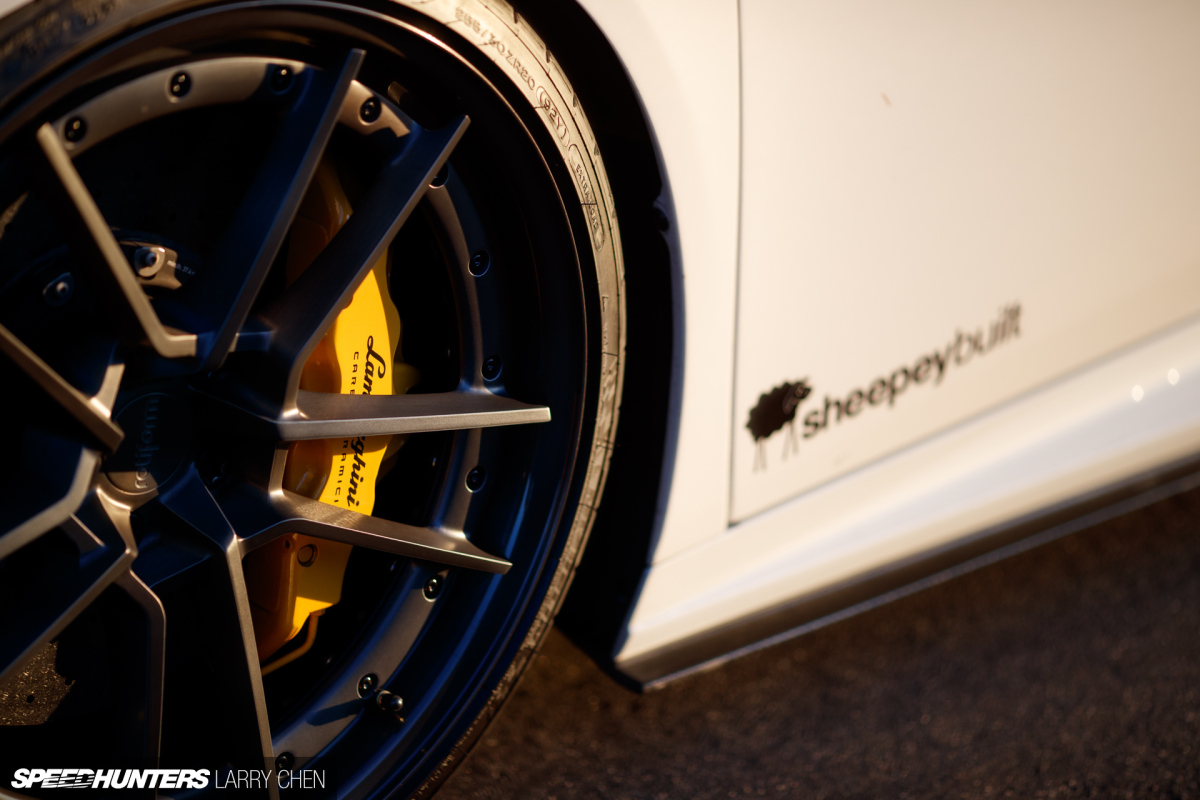 When Southern Californian fabricators and builders Sheepey Built decided to build a Huracán for SEMA it wasn't a decision taken lightly. Owner and founder of Sheepey, Alex Soto, puts it best: "The biggest mental barrier was the price of the car and what I was about to do to it."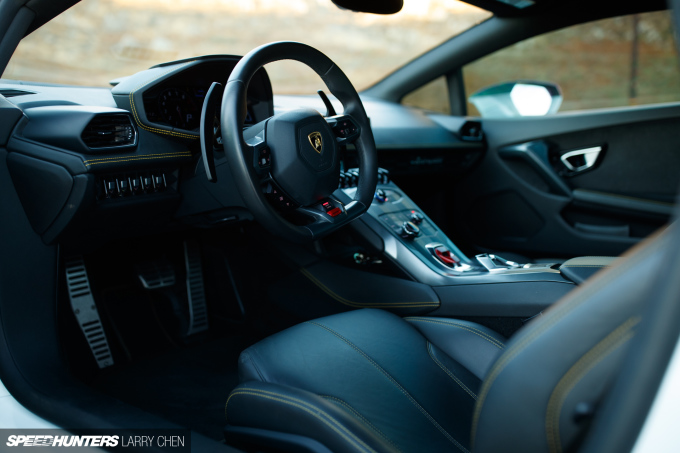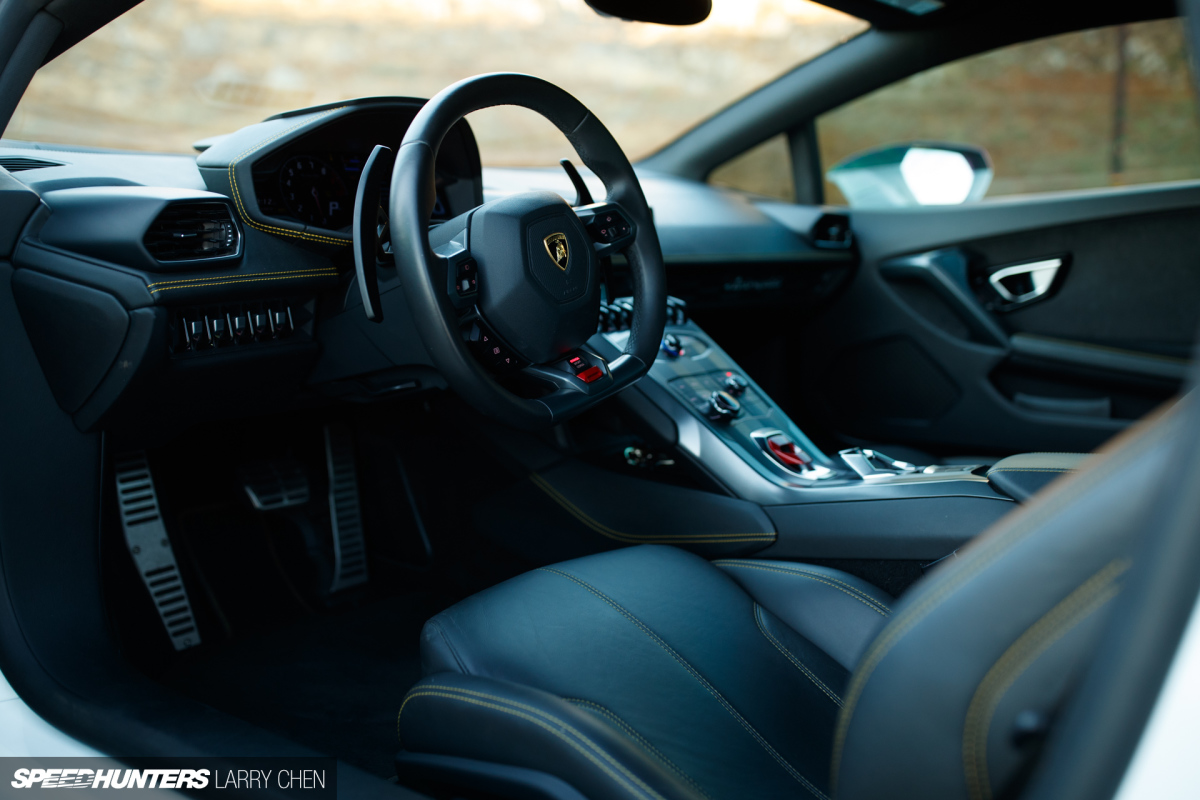 He continued, "Yes I bought it for this, but it's been a long road travelled from building Honda Civics to buying a new Lamborghini and cutting into it. At the end of the day it's still a car with a four-stroke engine, but the price tag and that niggling 'what if' is always in the back of your mind."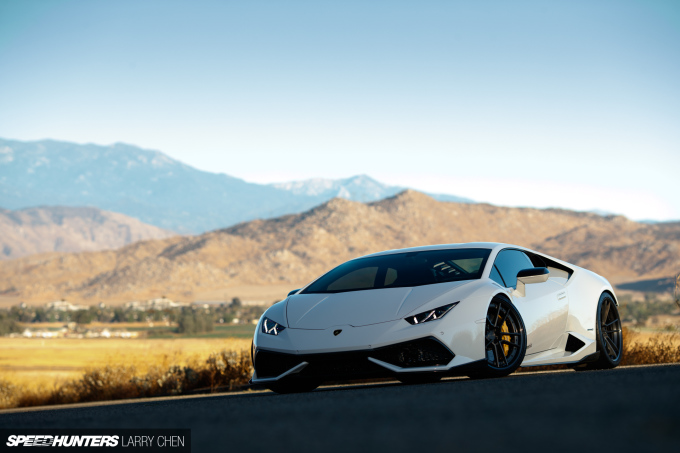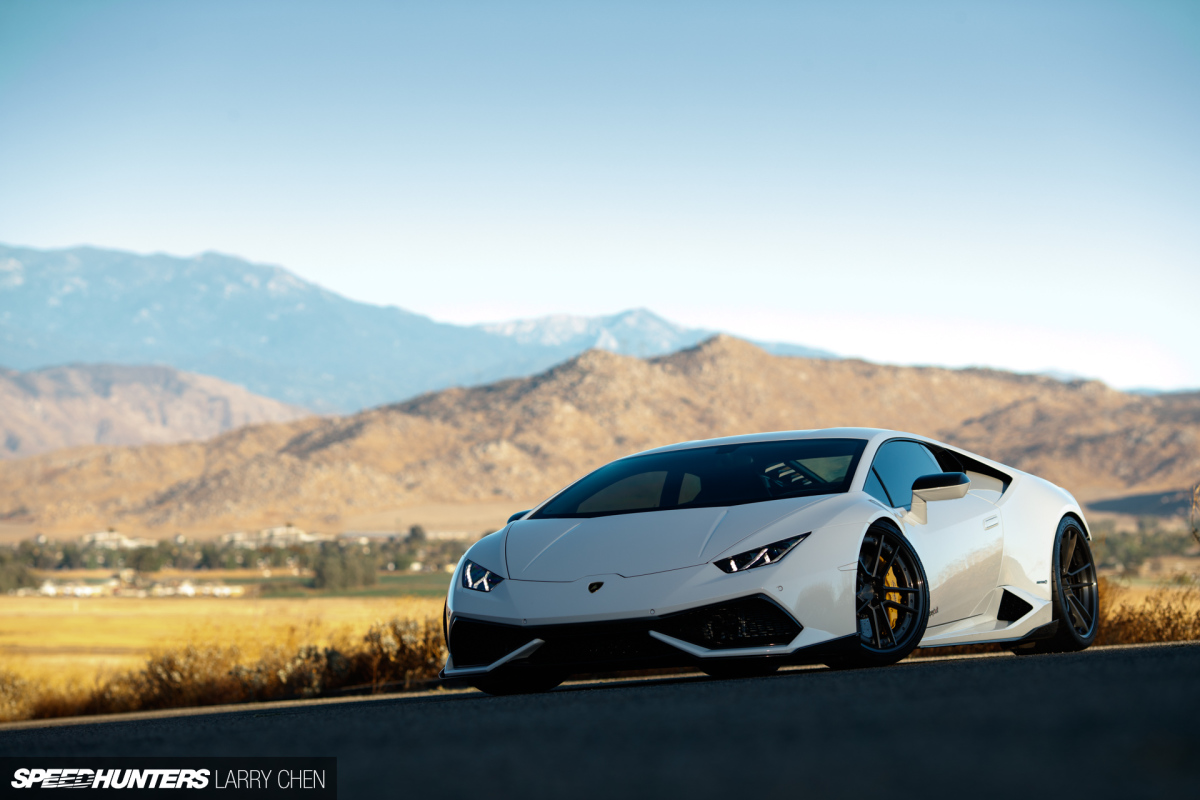 Approaching from the front it takes a keen eye to spot any clues as to what's been done – you might notice the RSC Tuning front lip and side skirt extensions. The carbon fibre additions complement the Italian's angular lines, just adding a subtle hint of extra depth and aggression to the bodywork.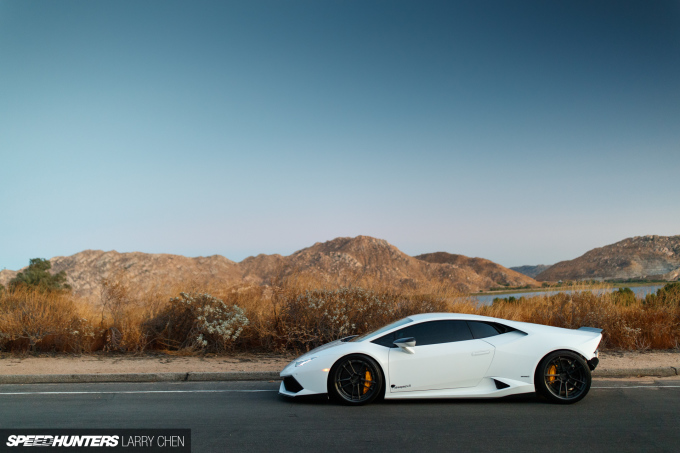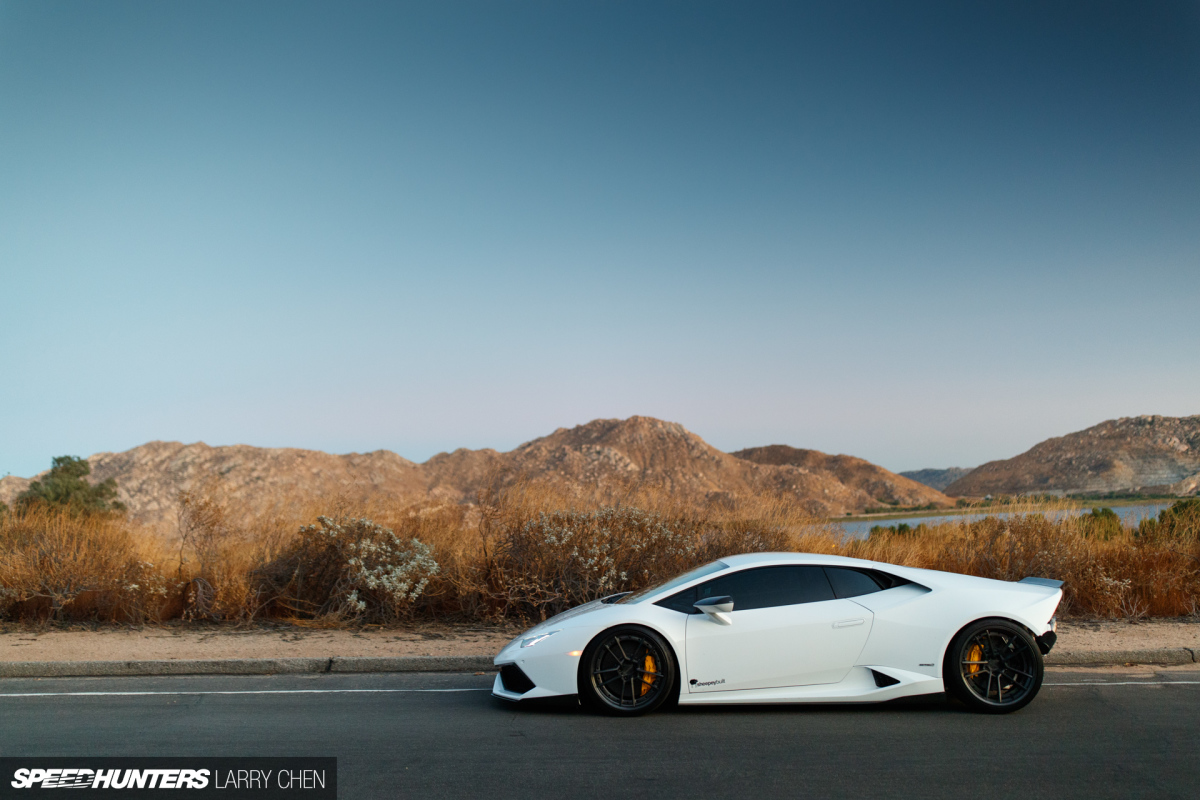 A set of Novitec coilovers made by KW bring the Lamborghini's already low-slung silhouette even closer to asphalt, leaving just enough room for the aggressive set of Rotiform SFO 3-piece forged wheels.
Measuring in at a colossal 20×10-inch and 20×12.5-inch front and rear respectively, the matte anthracite spokes contrast with the Huracán's bright yellow brake calipers.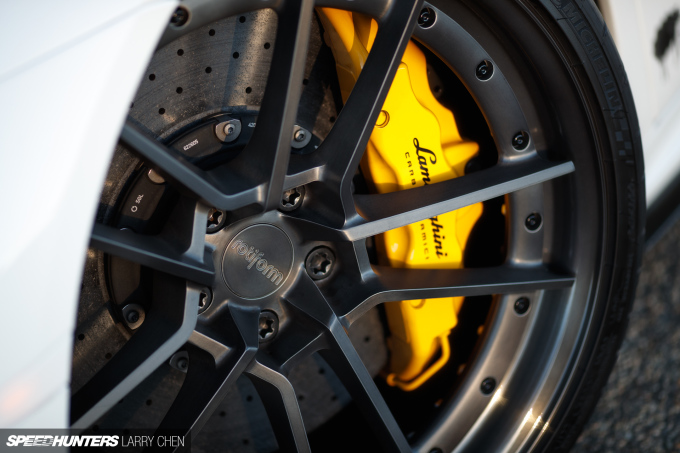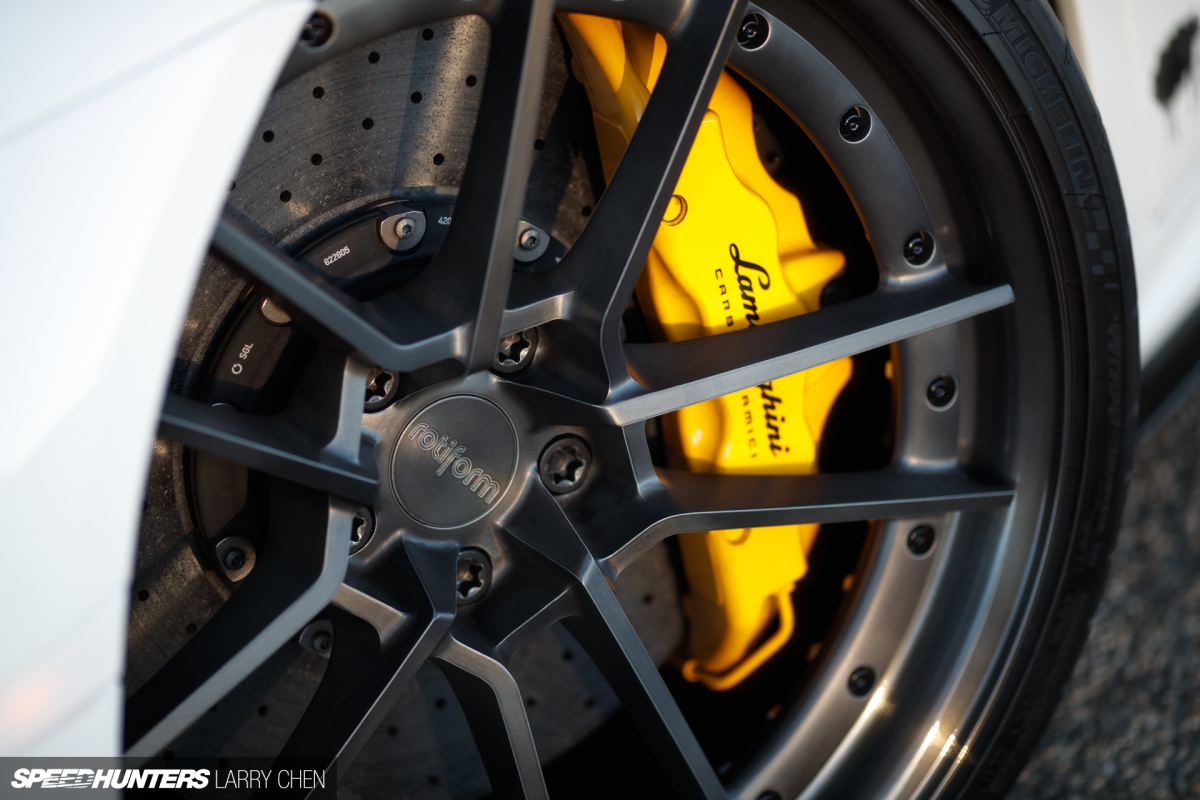 But packing 380mm carbon ceramic discs and 6-pot calipers up front and 356mm ceramic discs with 4-pot stoppers in the rear, the OEM braking setup is more than up to the task of bringing the coupe to a halt in a hurry.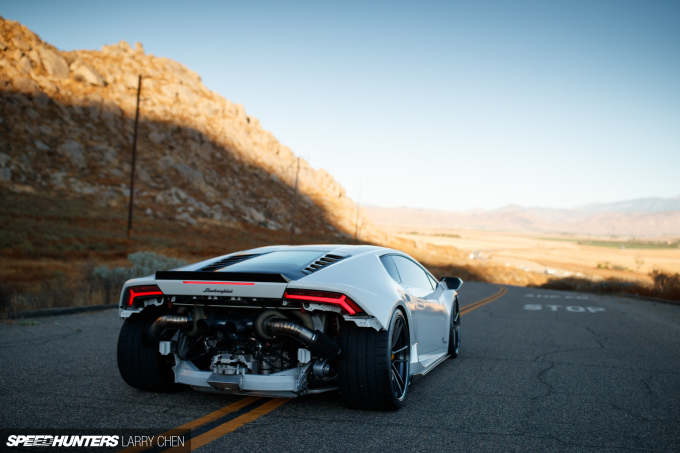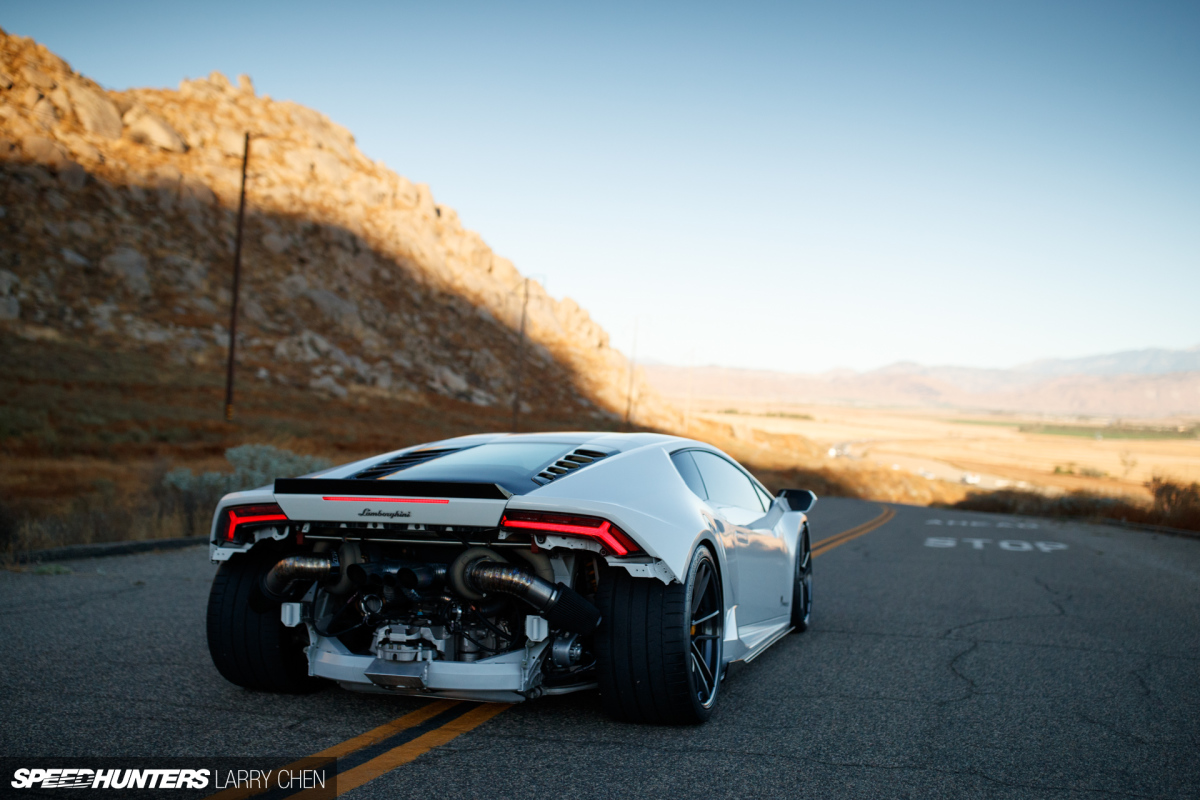 Having said that, as you move around the Huracán's flanks towards the rear it becomes apparent that all is not as it first seems, and maybe those brakes won't have such an easy time.
Hang It All Out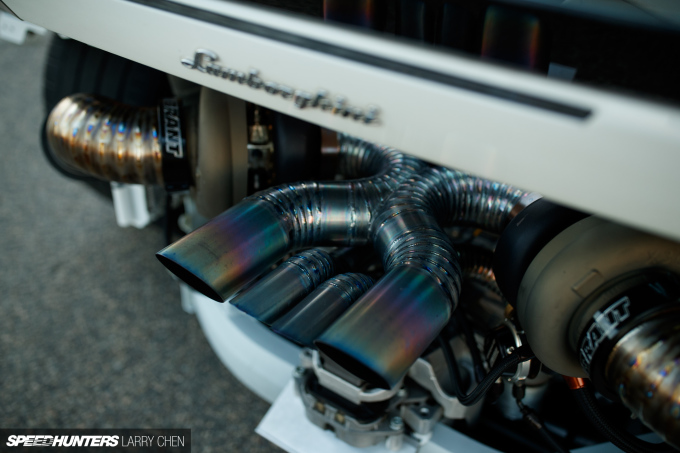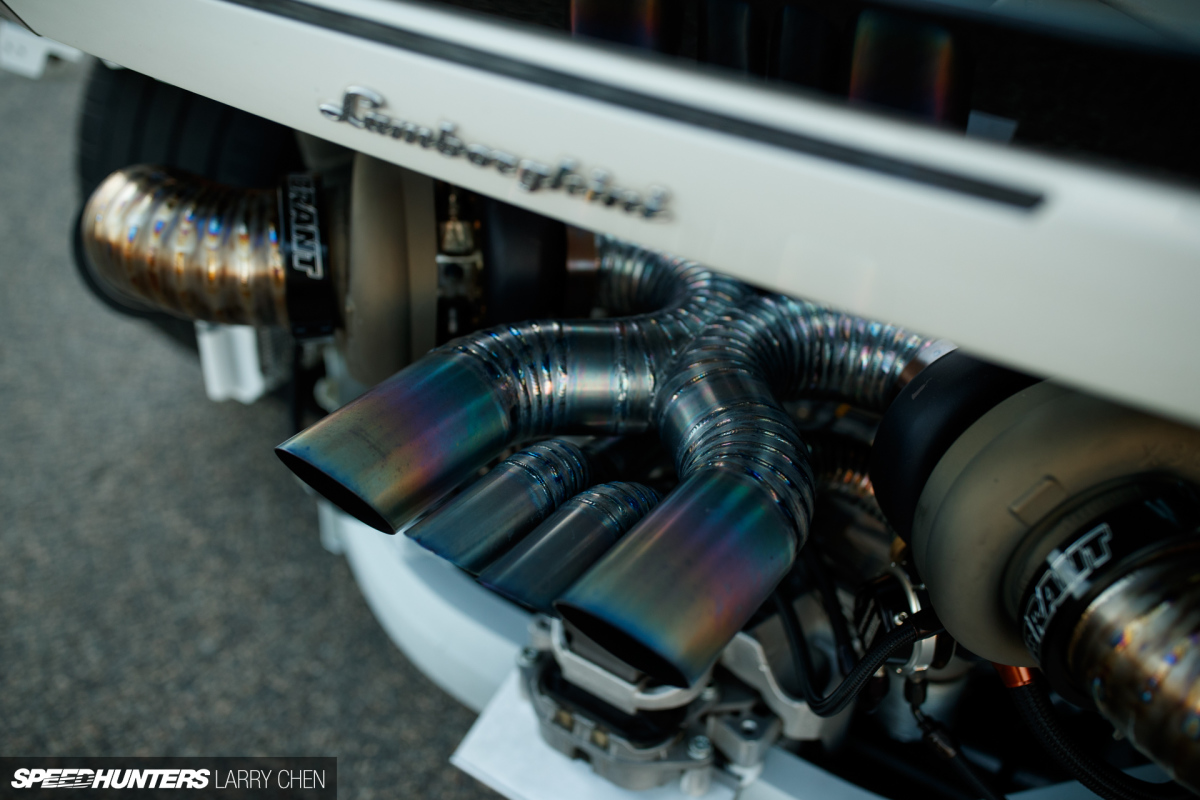 With flippant disregard for its own modestly, the Lamborghini proudly displays its ace card. Business in the front, party in the back indeed.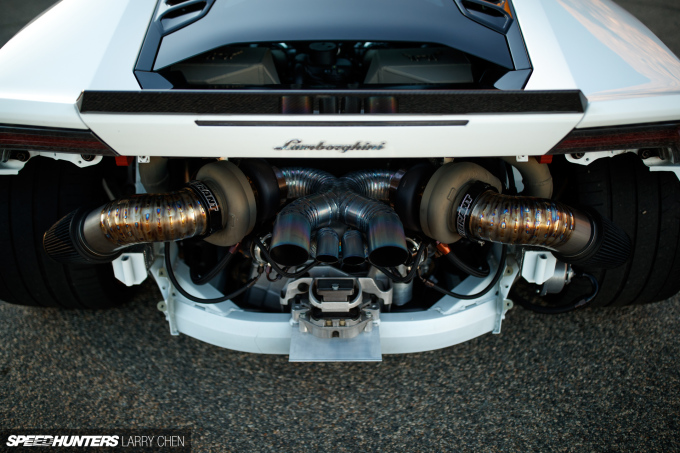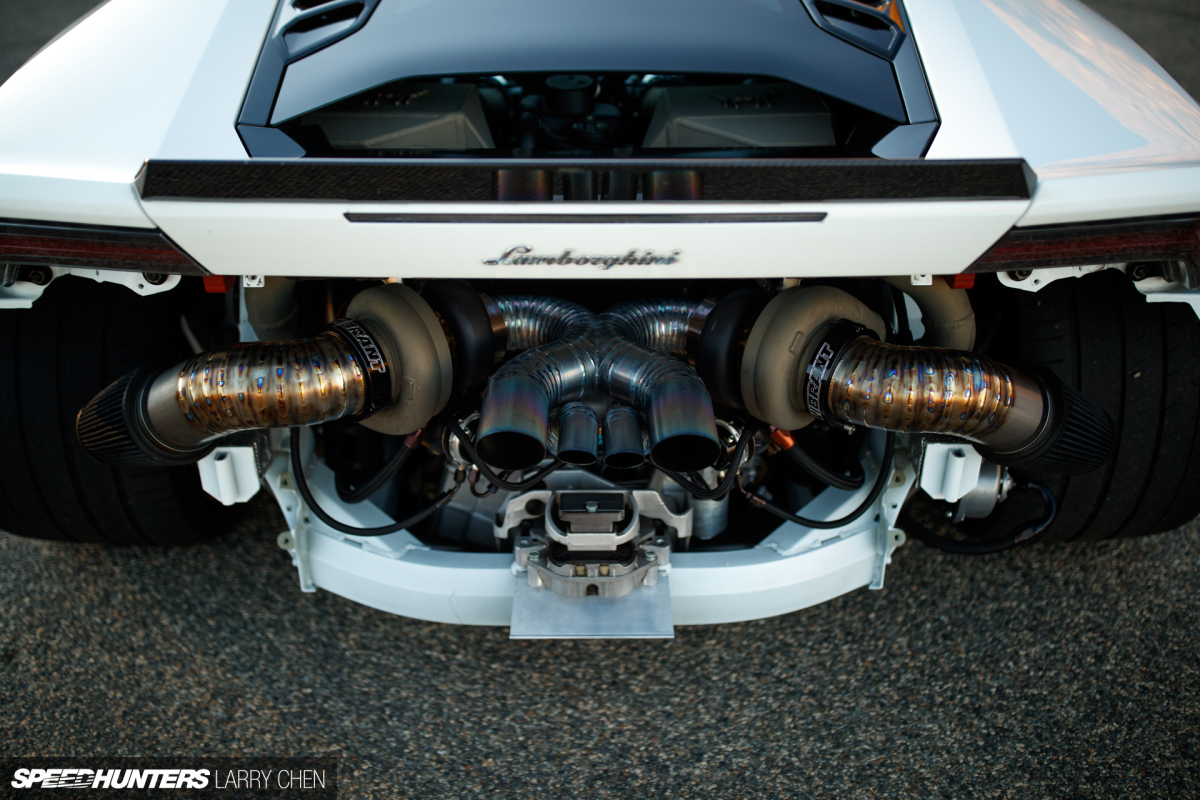 While the factory-spec 610hp V10 is definitely not lacking in the punch department, the crew at Sheepey Built took the bull by the horns and added a healthy kick of boost thanks to a whopping pair of turbochargers just casually hanging out of the back.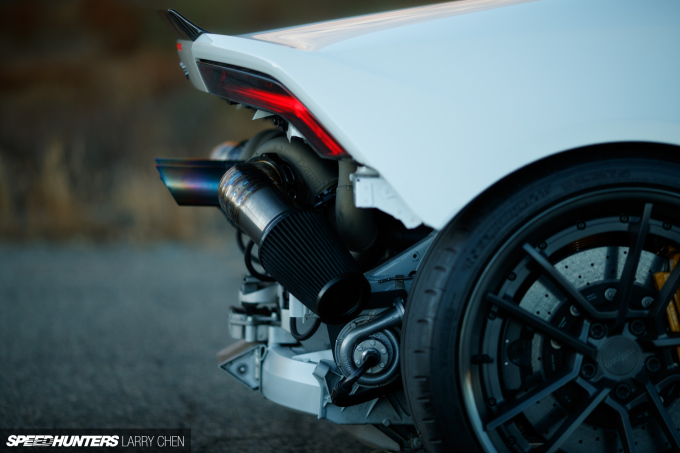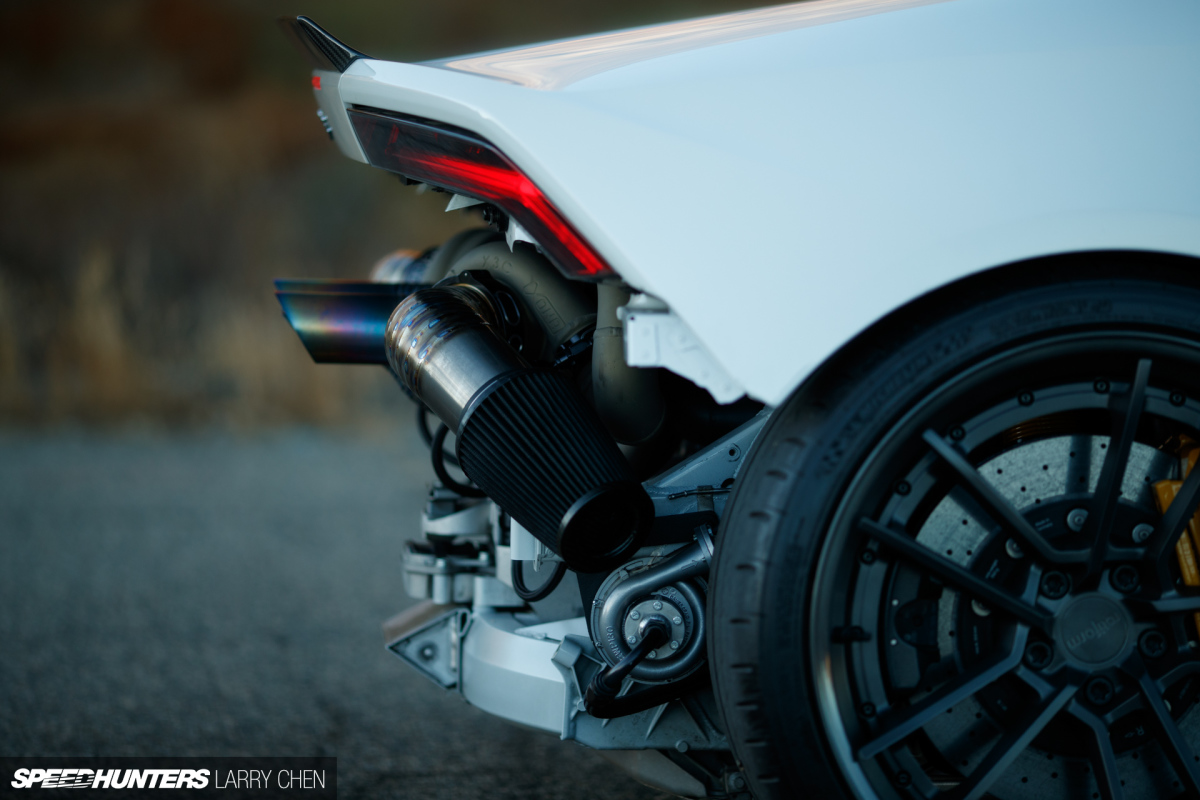 The conversion was carried out in house at Sheepey and is the first Huracán conversion kit that they've put together. The idea was to create a high specification production kit that would not only be able to produce big horsepower, but wouldn't compromise everyday drivability on the street.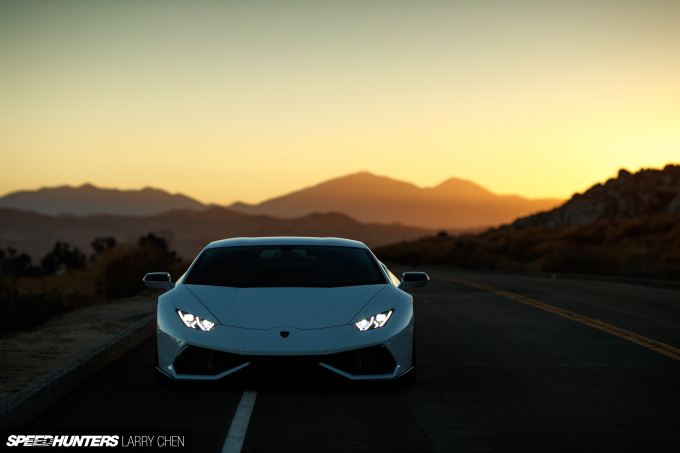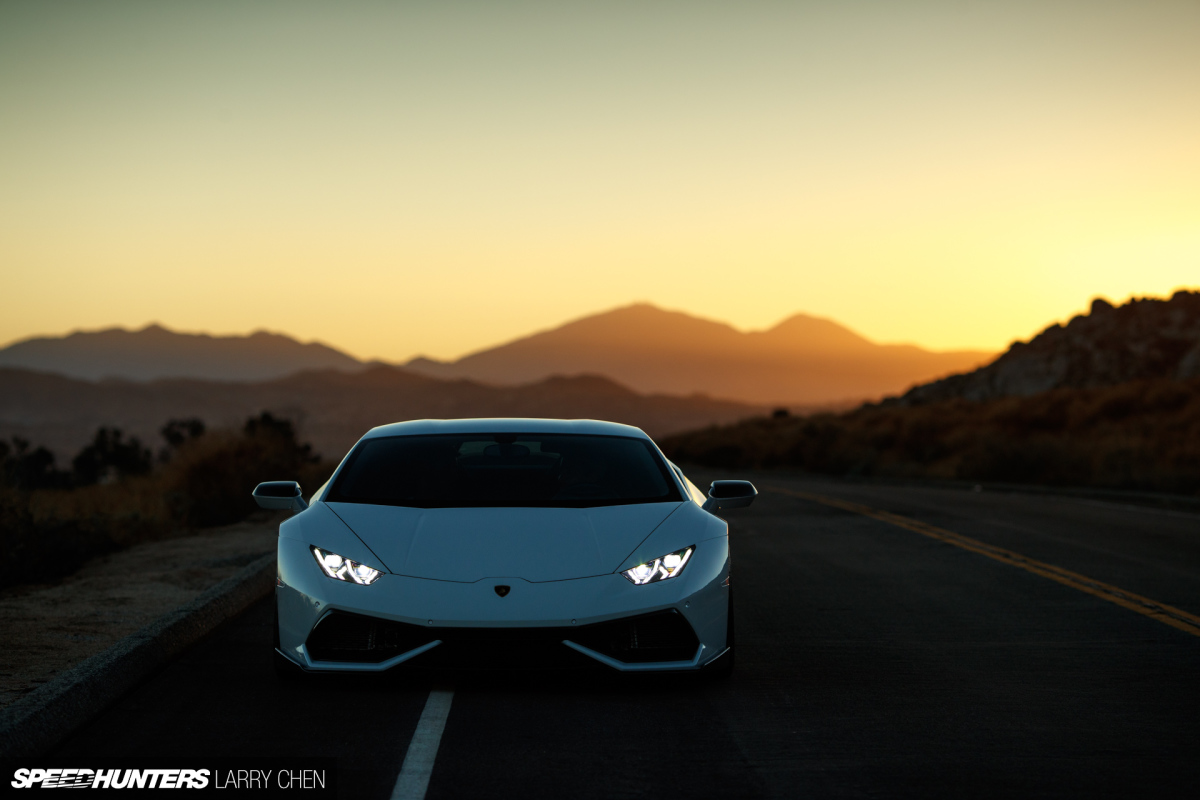 How do you drive a 1,000+whp Huracán on the street you ask? With a gigantic smile on your face, of course.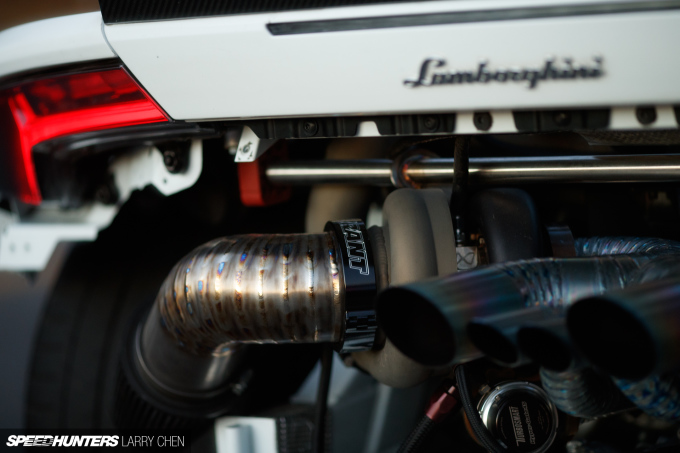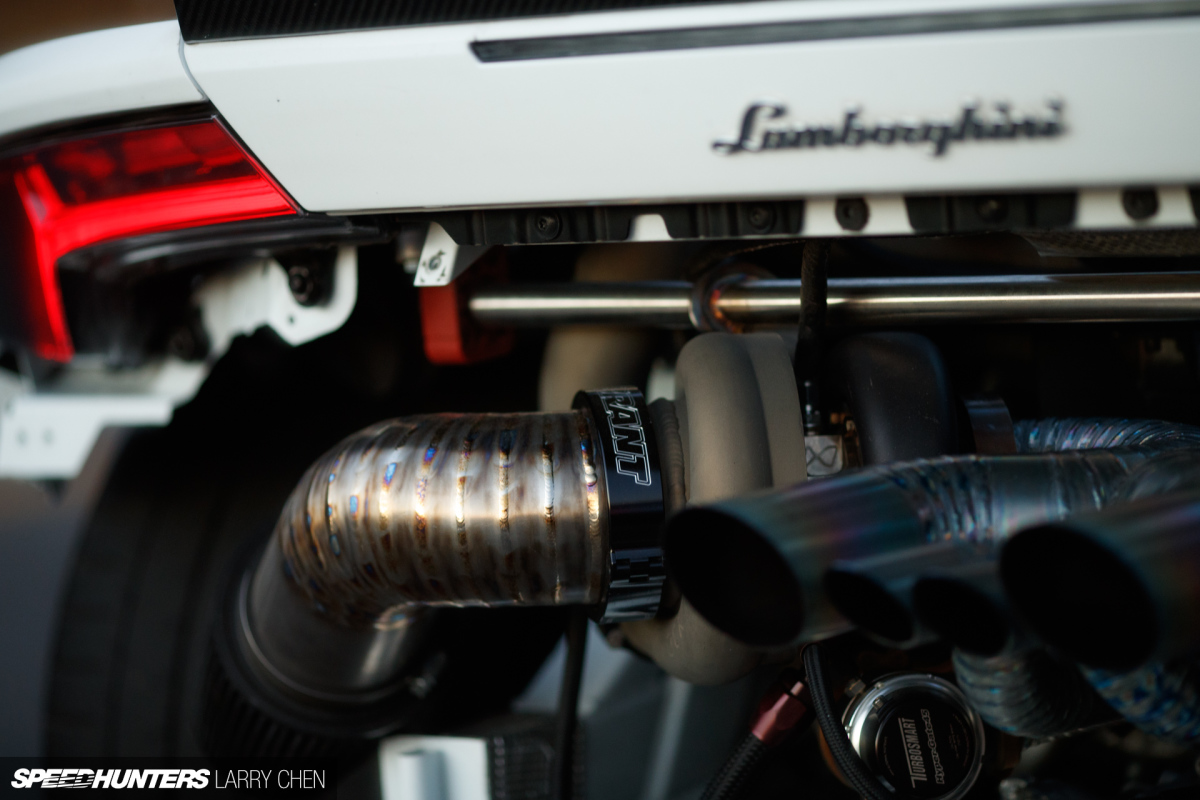 Boost is provided in generous quantities by two Xona Rotor XR 96-67 billet turbos complete with TiAL V-band inlet and outlet housings.
Ticon Industries titanium is used throughout, with the lightweight network of pipes fabricated at Sheepey snaking back and forth.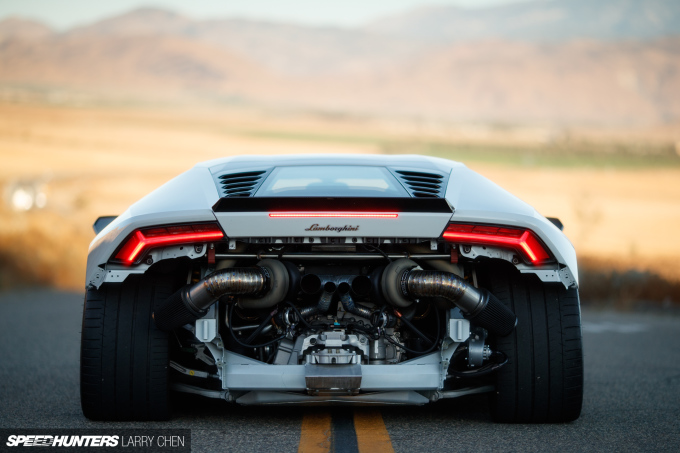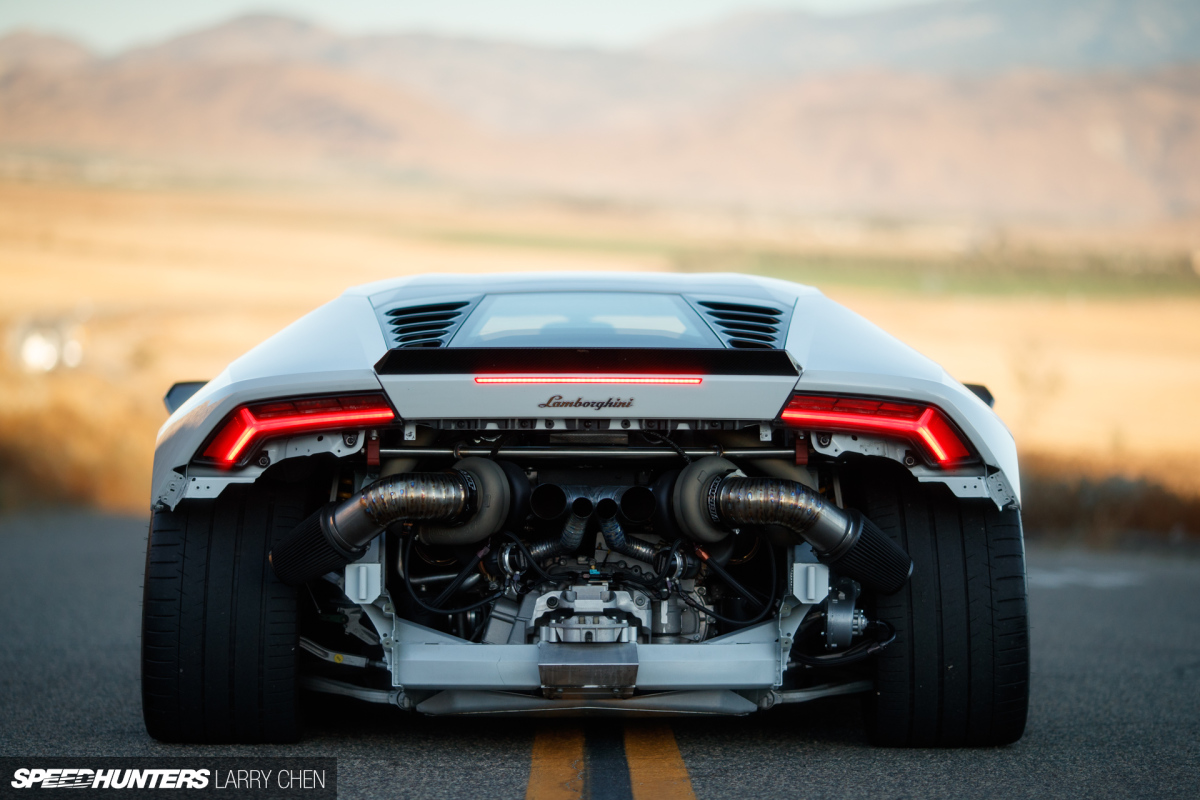 I'd imagine this is a sight that a lot of people will be seeing. The RSC Tuning carbon fibre lip spoiler adds a nice finishing touch to the rear deck.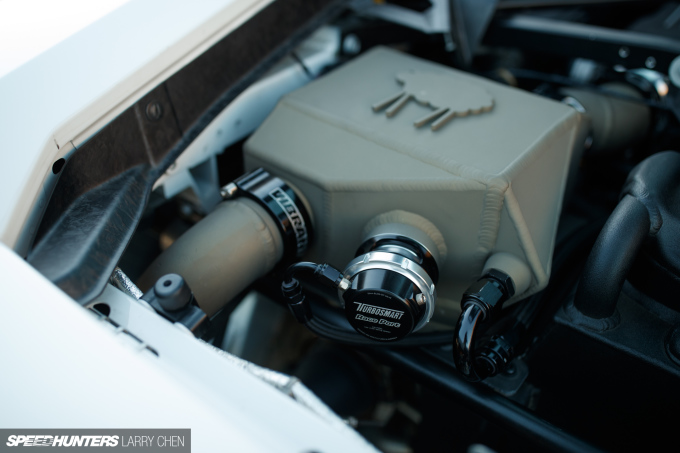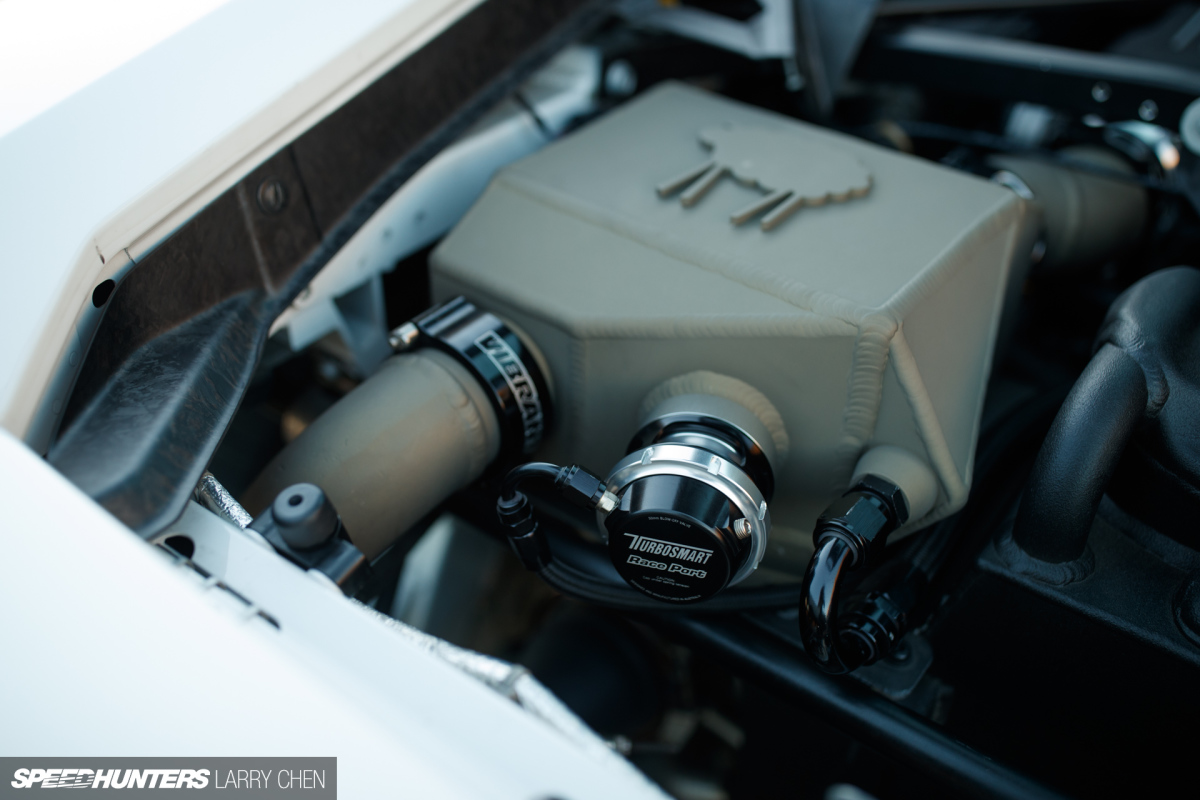 A pair of 45mm Turbosmart Hyper-Gate45 wastegates and twin Turbosmart 50mm Race Port blow-off valves help moderate the boost pressure, and Vibrant HD clamps keep said boost where it belongs.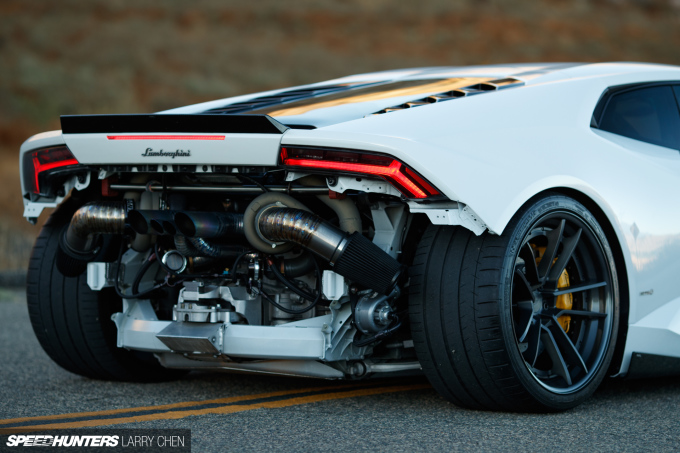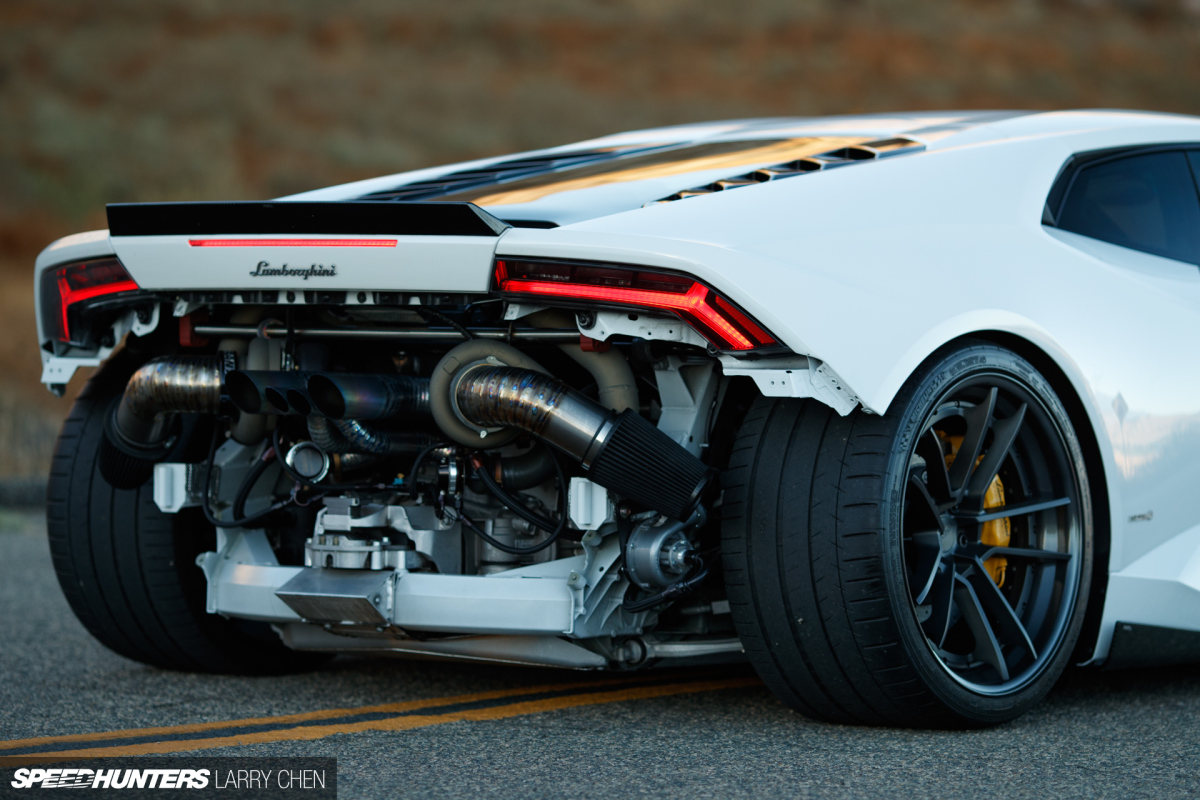 Cramming a pair of turbos and all the associated ancillaries in the back of Lamborghini's smallest supercar sounds like a logistical headache at the very least, but Alex modestly plays this down. "Once you remove the OEM exhaust you have a lot of room to play with. There's more space in the back of one of these than we have when working with Evos and the like."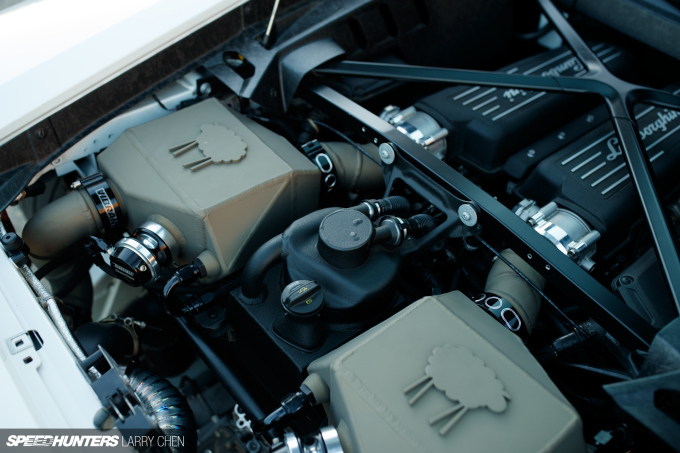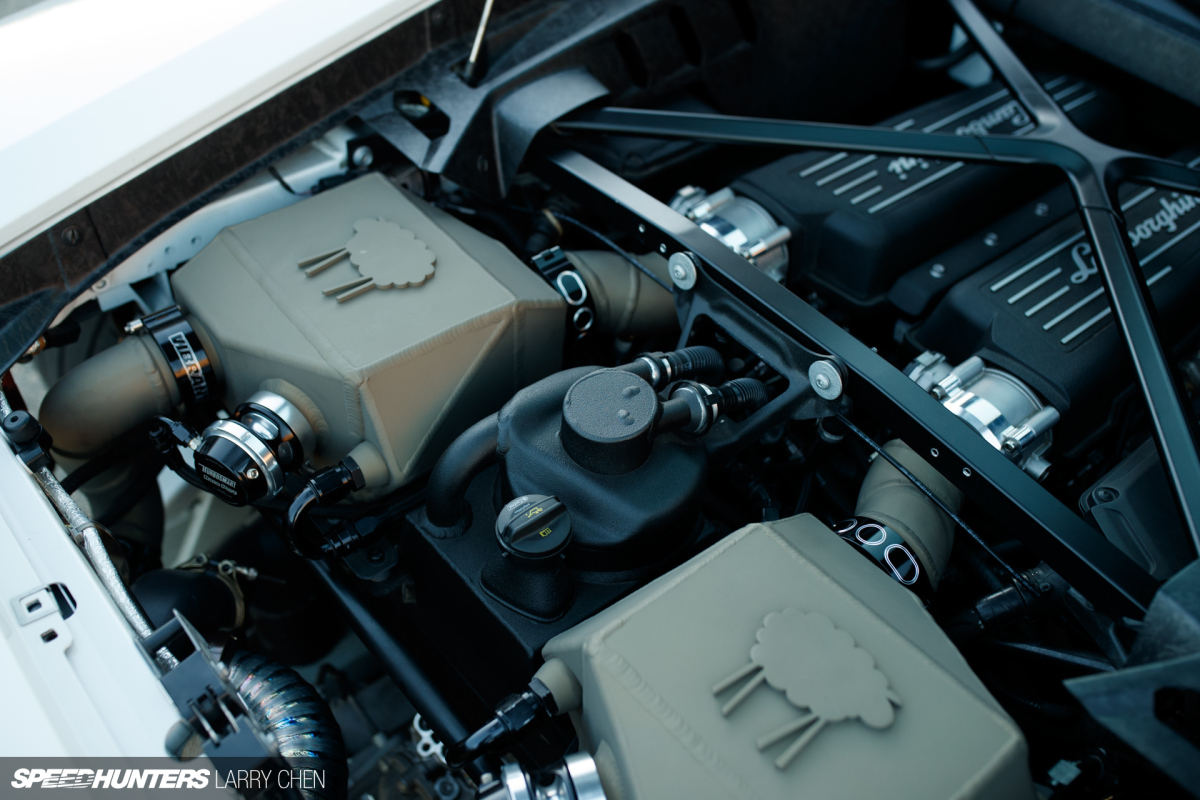 Managing thermal efficiency in a mid-engine supercar car like this is a key concern, especially when you start adding boost, turbos and the associated ancillaries into the mix. This is where the experts at CSF Radiators were brought in to help keep things cool.
Cool Runnings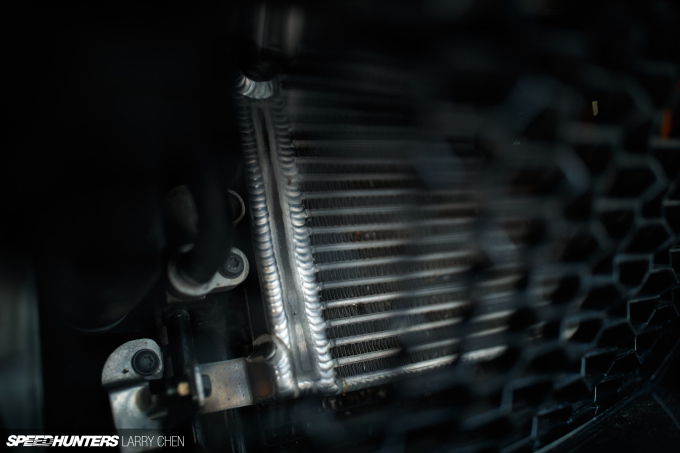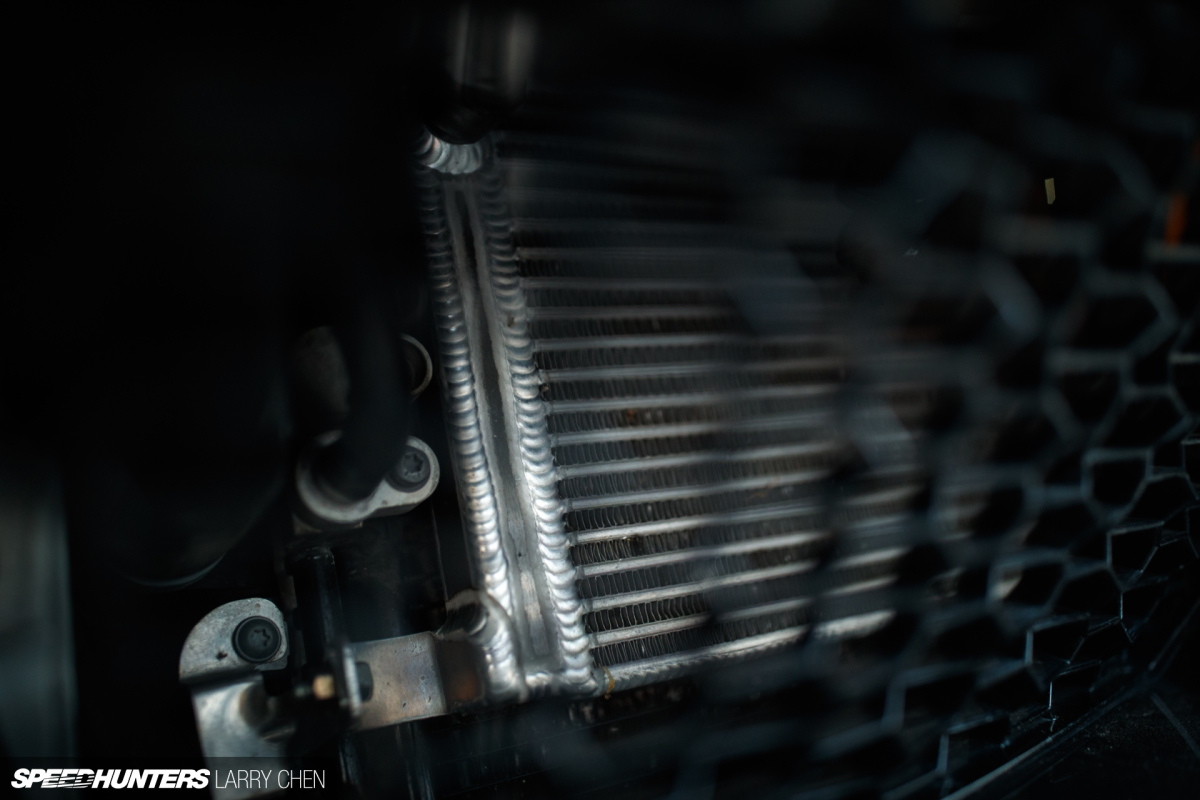 The Huracán uses a CSF air-to-water system to keep intake temperatures down. Crucially, Sheepey Built positioned the three-gallon water tank in the trunk up front to keep the water away from the drivetrain and keep temperatures low, while a pair of CSF custom-designed heat exchangers are mounted in the corners of the front bumper.
Positioning these components away from the engine and drivetrain makes sense, plus they're perfectly placed to take in as much cool air as possible. You can't see the heat exchangers unless you look closely, but they're a vital for providing the cool liquid that the air-to-water intercooler system needs.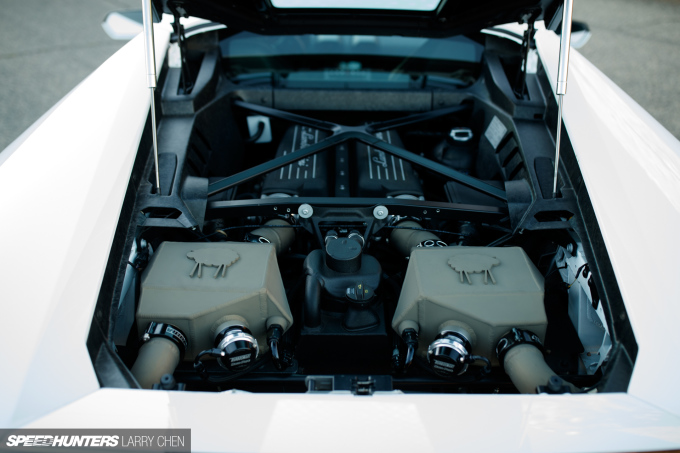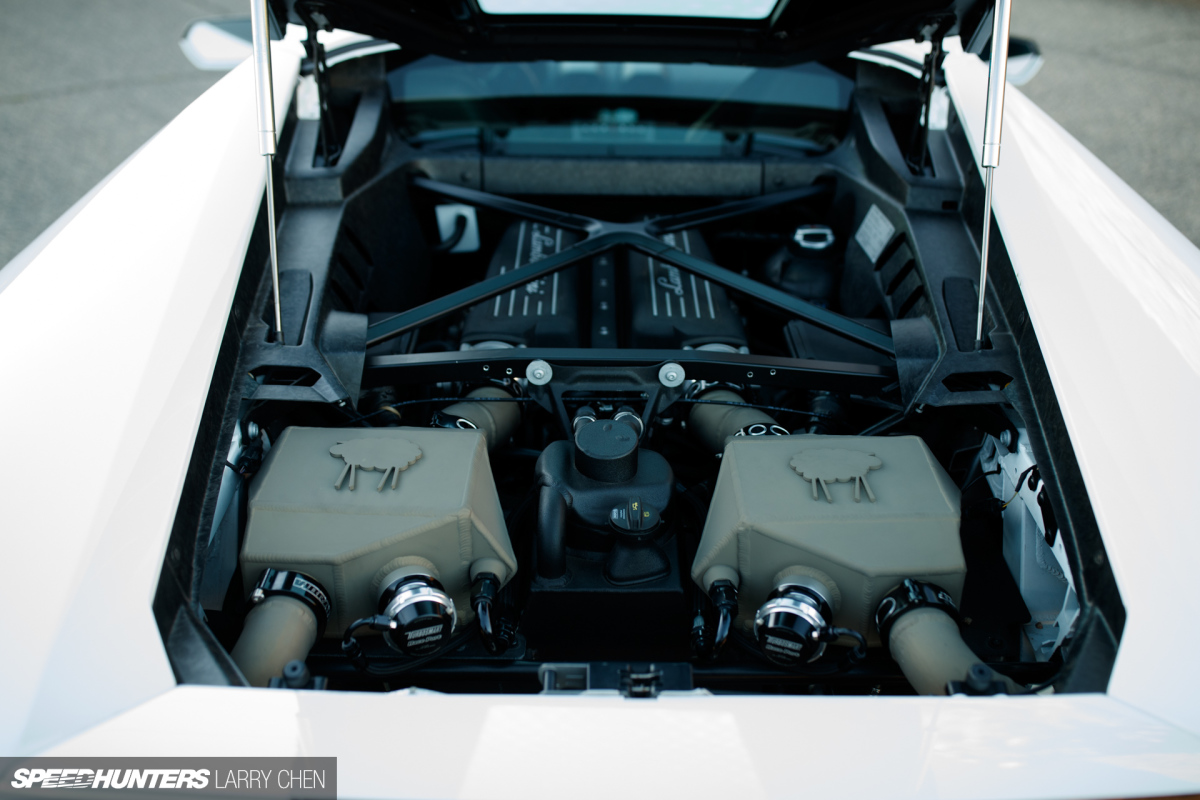 At the back, the cooled liquid is fed through a pair of CSF Ultimate-Boost air-to-water intercooler cores, each rated to 1,000hp, and finished in a custom olive green embossed with a rather sheepish-looking logo. The system is tied together with G&J Aircraft hoses and ends.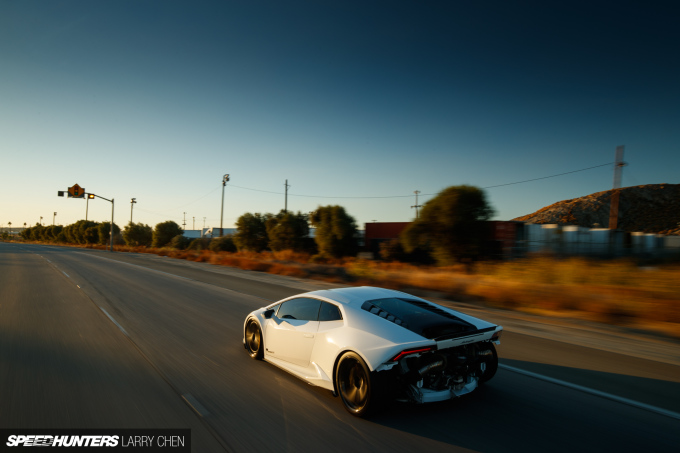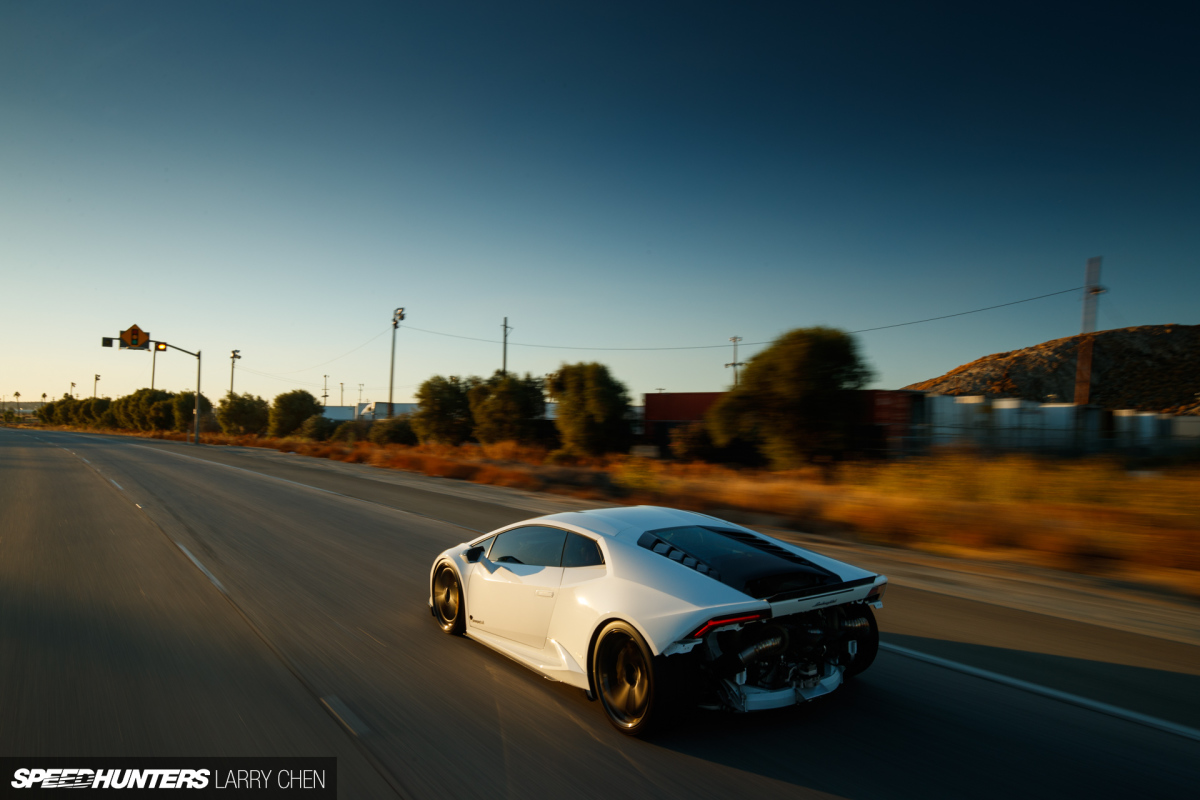 Intake temperatures sit comfortably at around the 90ºF (32ºC) mark driving around town, never creeping above 110ºF (43ºC) with spirited use. Given the potential for some serious heat to be made back there, that's pretty impressive.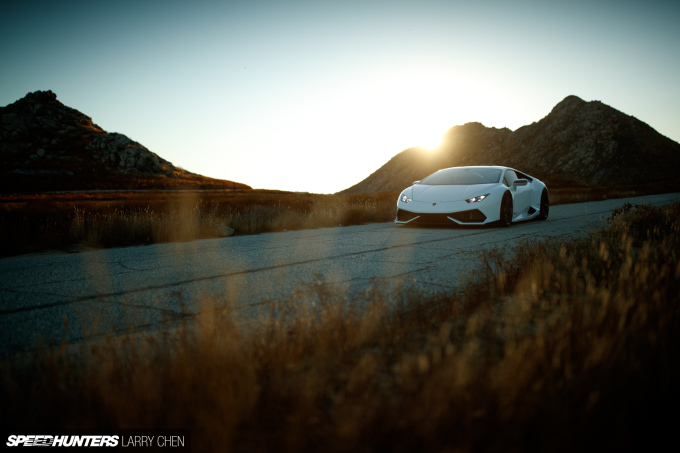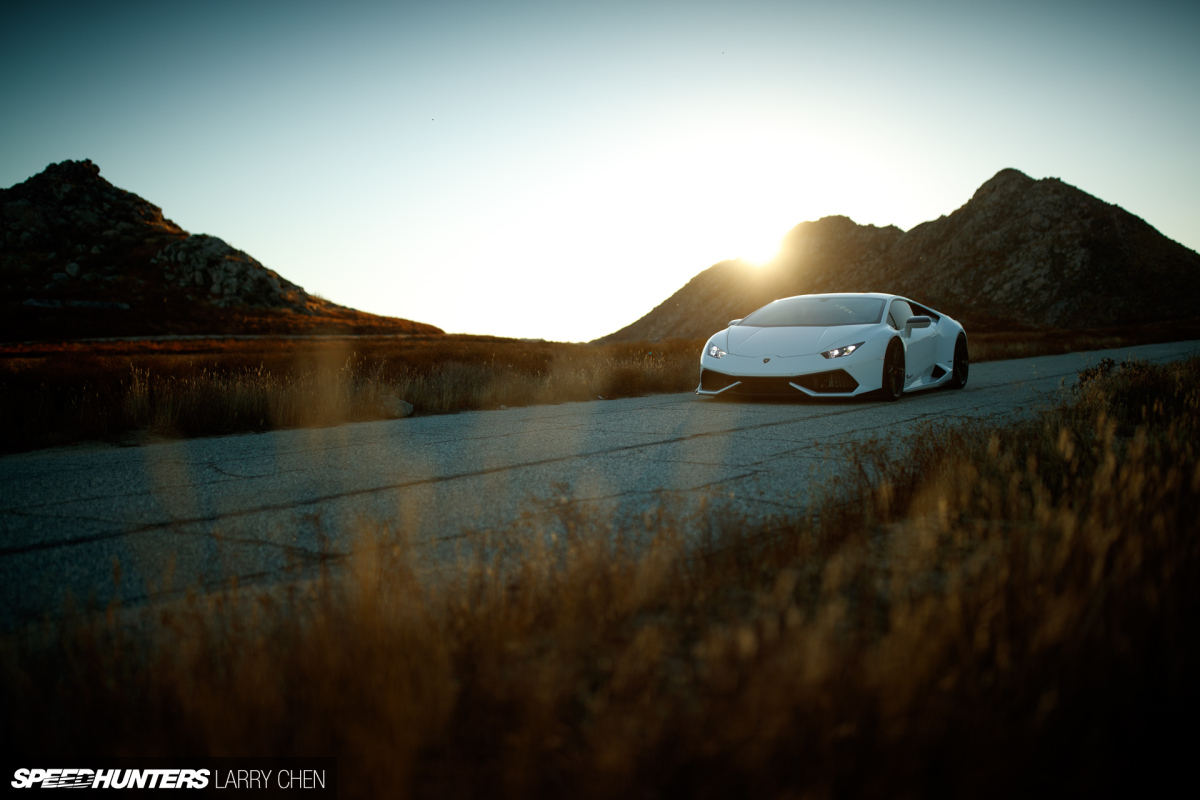 Alex turned to experienced tuner Boyen Radomirov to map the Syvecs engine management system. The Syvecs ECU has some neat built-in features, including launch and traction control that help with drivability too.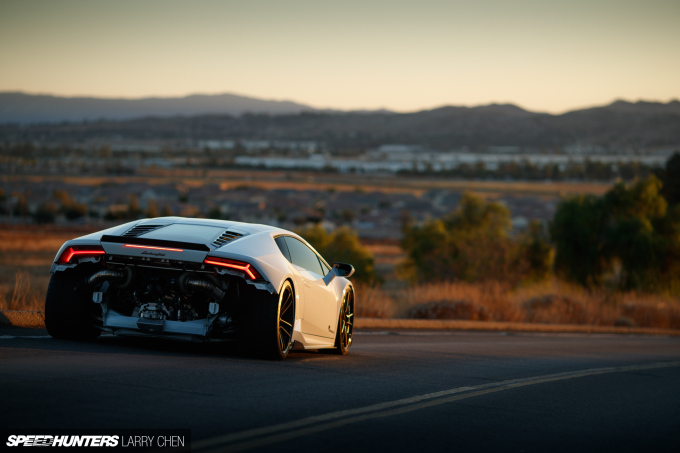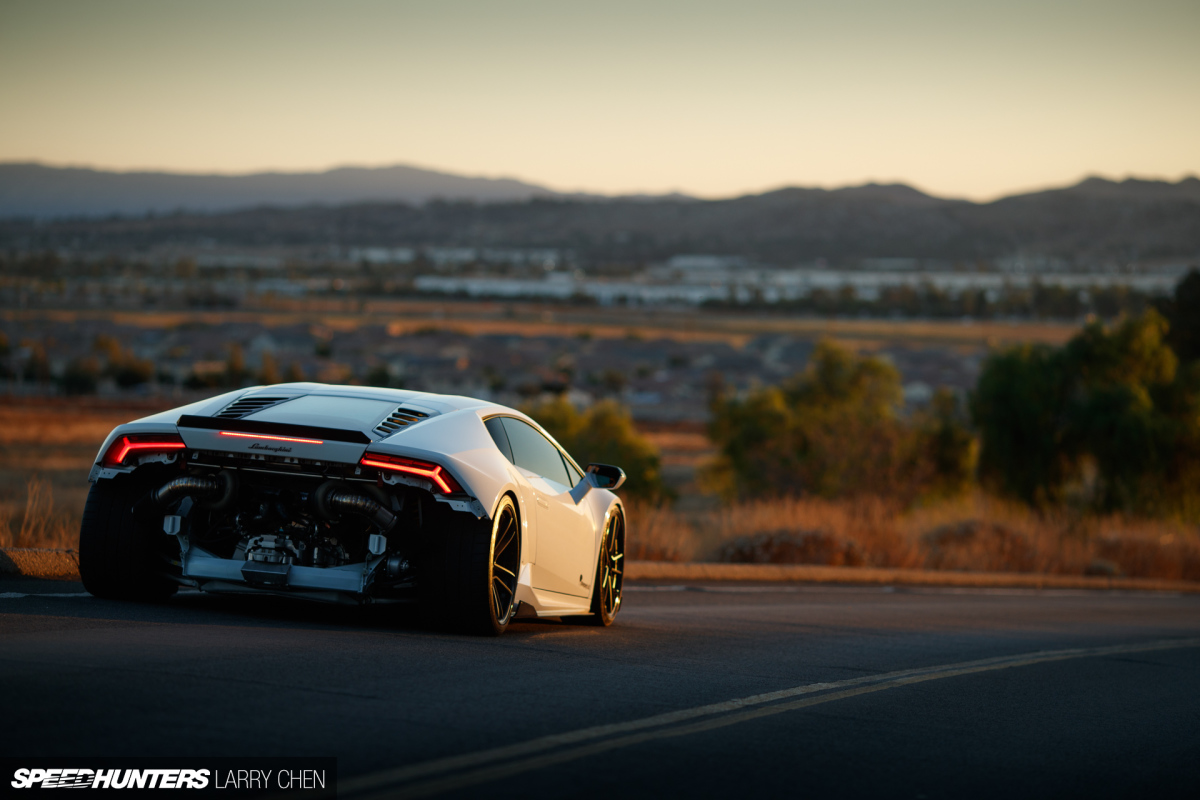 The gigantic Pirelli P Zero 255/30R20 front and 335/25R20 rear tyres also help with this somewhat, although lighting up all four isn't an issue with this much power behind you.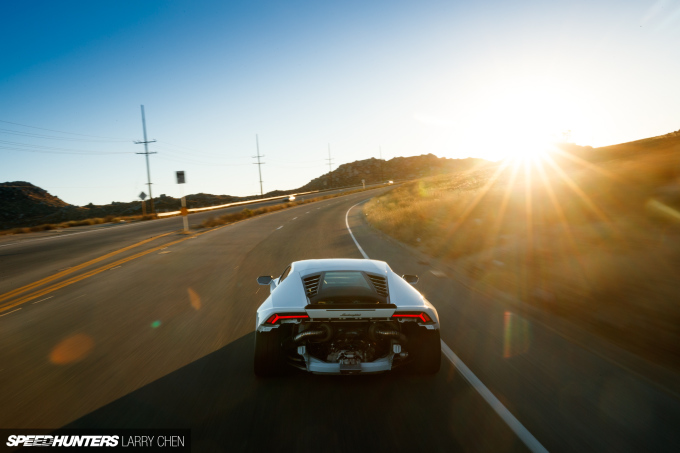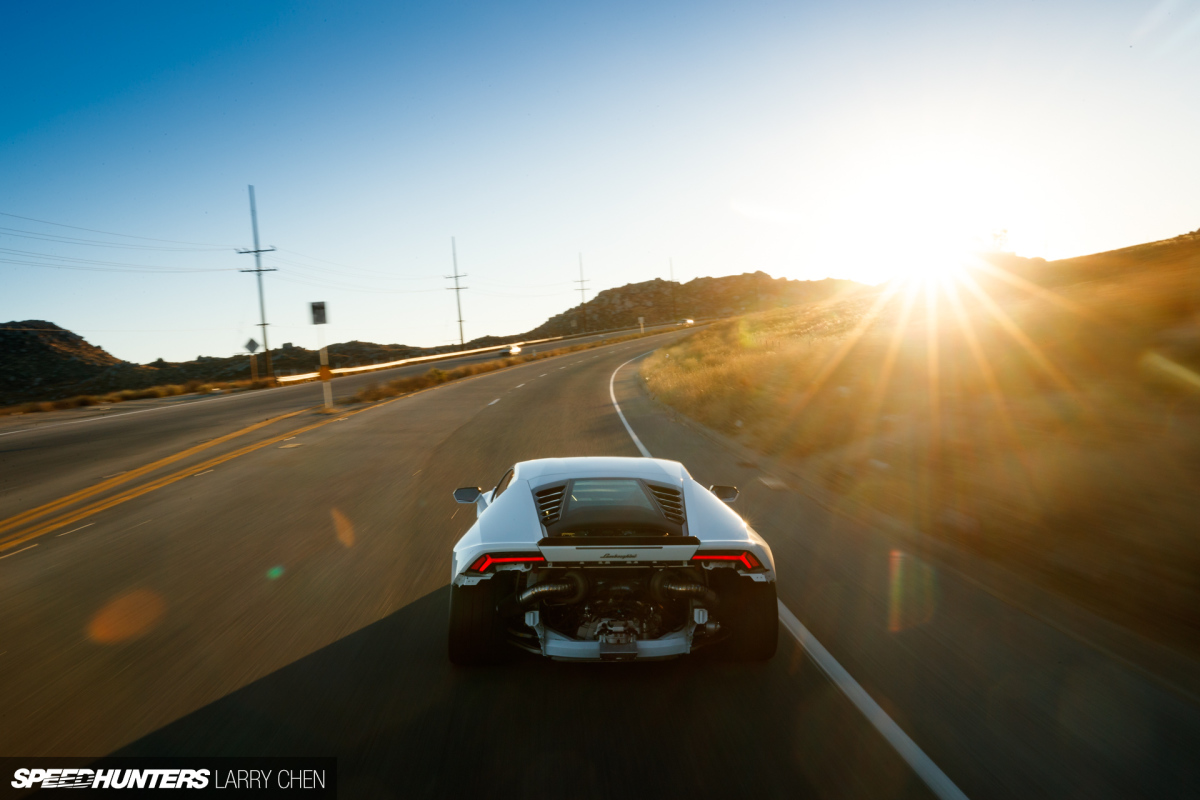 The Syvecs system also boasts an awesome anti-lag feature that can be used when rolling too, allowing the V10 to reach full boost at any RPM and speed before launching at the push of a button. That sounds way too much fun to be legal.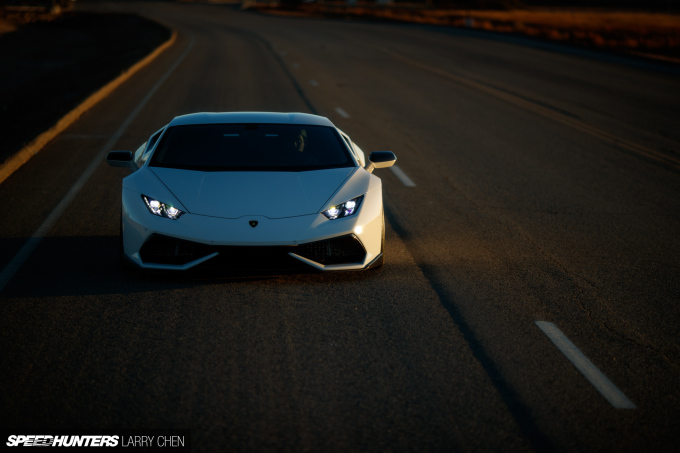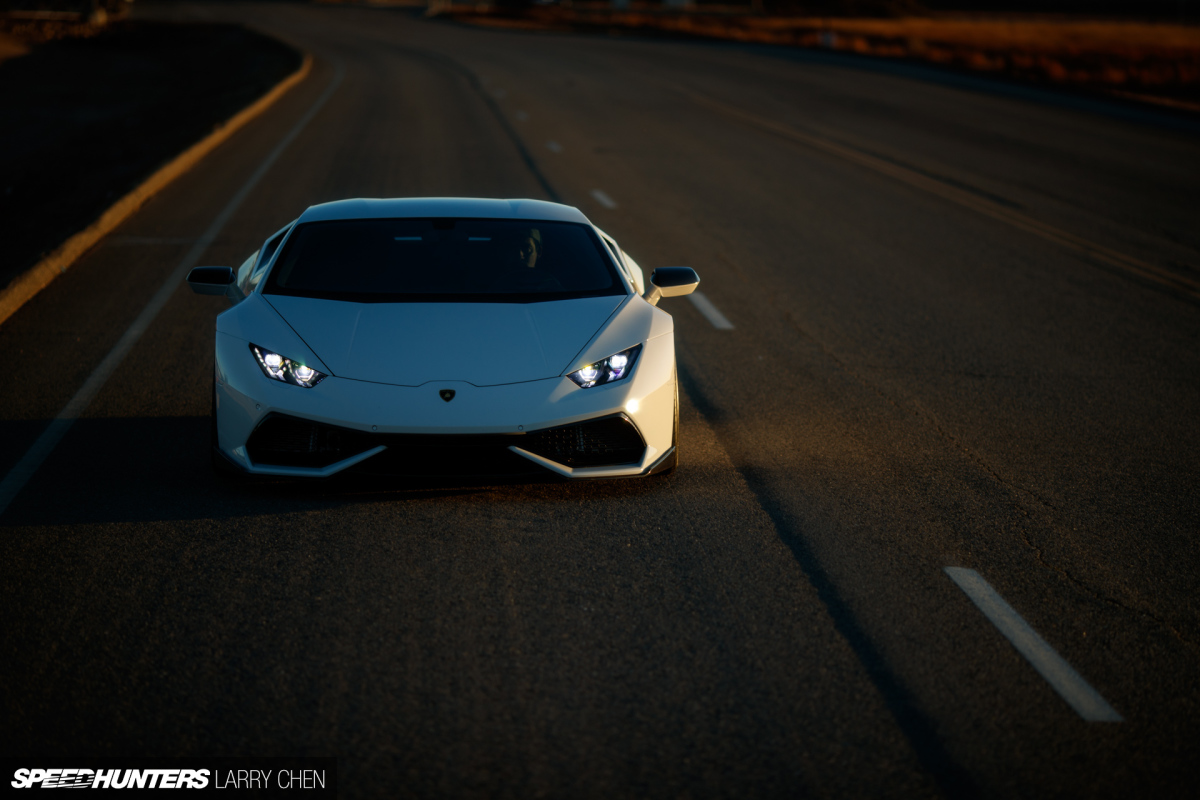 For the time being, the car's been mapped to a plentiful 844whp on 91 octane fuel, and over 1,000whp on VP Racing Motorsport 109. Alex has been putting some street miles on the Huracán to test the kit's durability and is yet to find a weak link.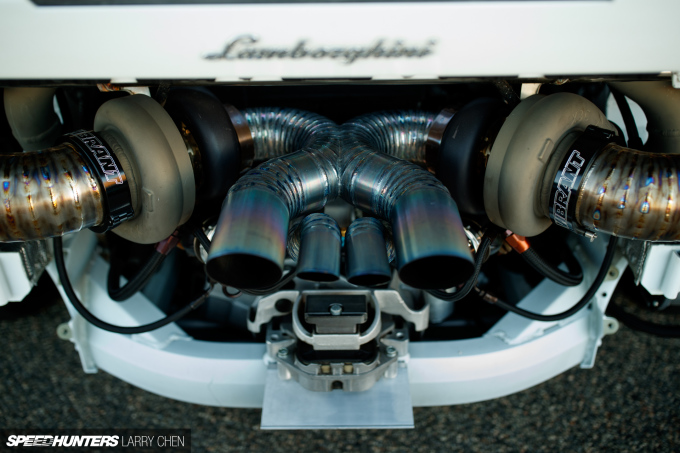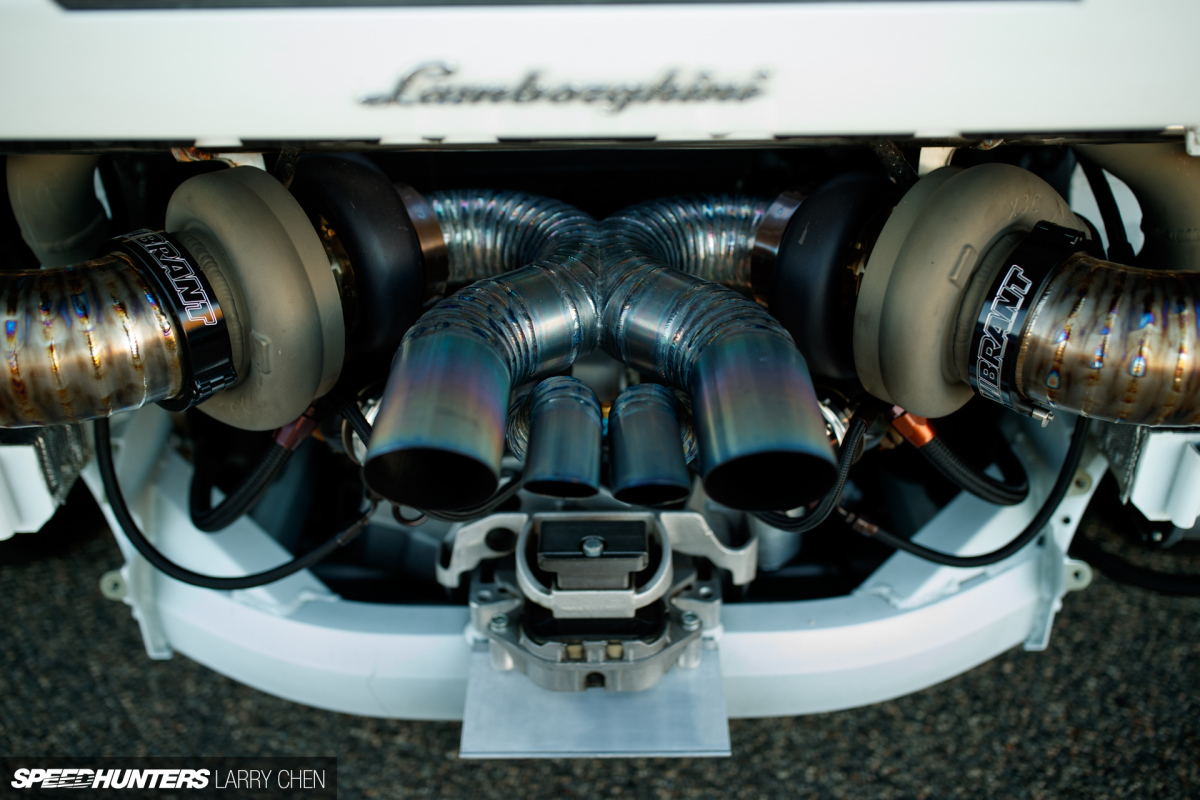 However that's just the beginning. After SEMA, Alex and the team at Sheepy plan to pull the Lamborghini's engine and transmission for a full rebuild and are aiming for 1,500whp.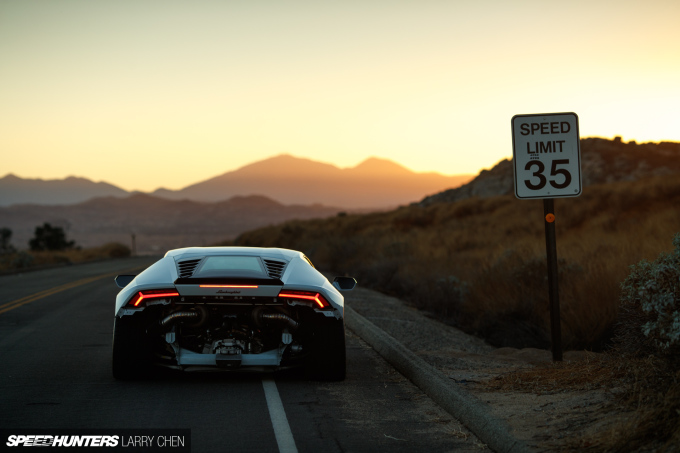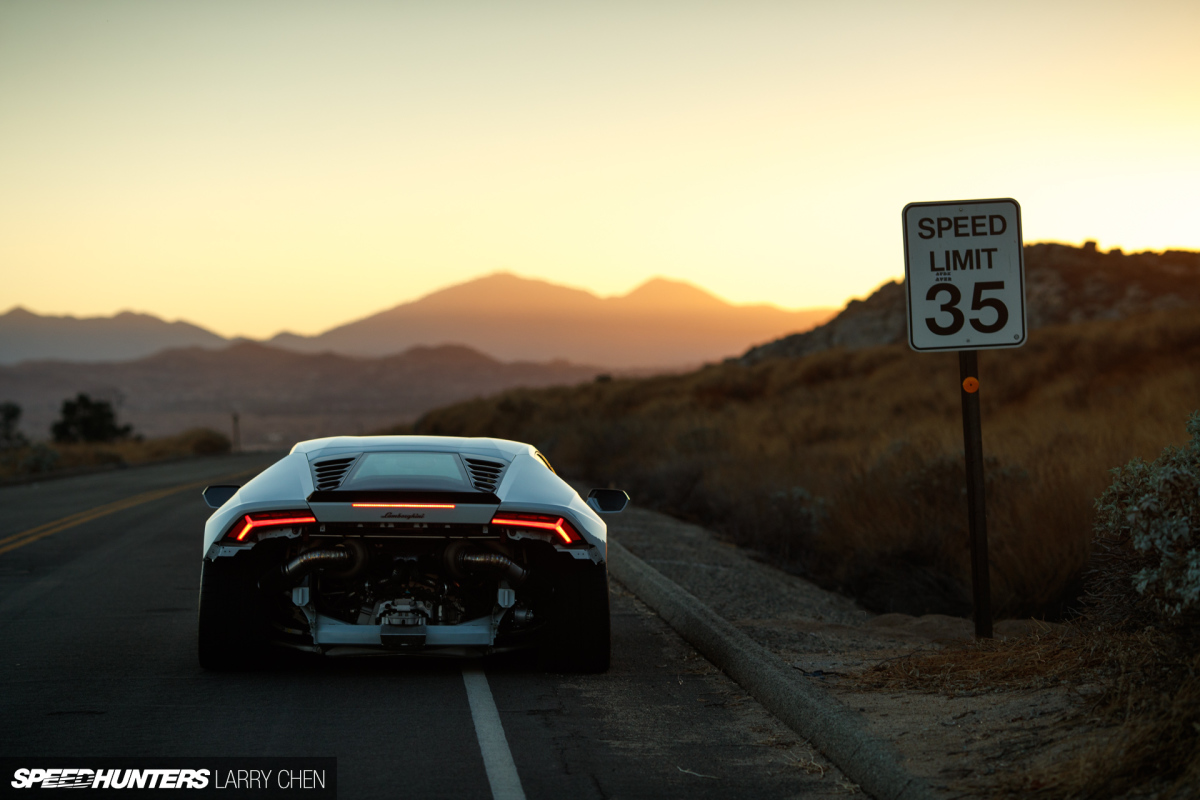 Maybe in due time they'll fit a rear bumper to the Huracán, too. Although when your hidden parts look this good, you can hardly blame them for not…
Jordan Butters
Instagram: jordanbutters
jordan@speedhunters.com
Photos by Larry Chen
Instagram: larry_chen_foto
larry@speedhunters.com
Cutting Room Floor