The Corolla Sisterhood
There's definitely been a pattern over the last week with some of the Juicebox BBQ cars I identified for further spotlights.
In more ways than one, it does feel right that we should finish our BBQ coverage this year just how we started it – with another rescued AE86. This one is a little bit different, however, in that it has a much more renowned history.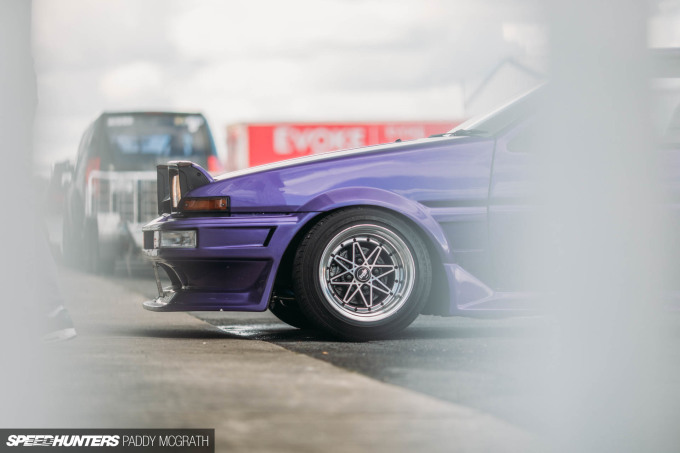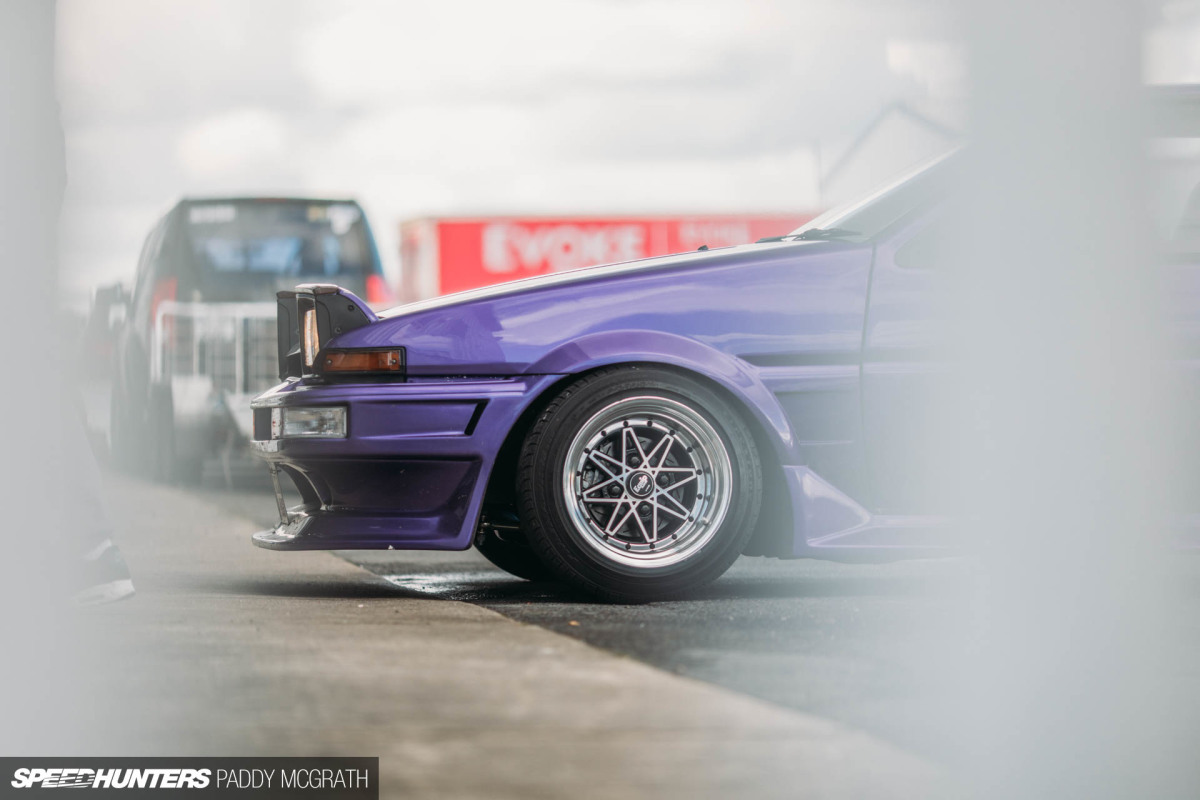 From our overall event coverage, some of you correctly identified the purple Trueno as being the former T50 Japan car. T50 Japan was essentially a collective of AE86 owners and drivers, who drifted together in matching purple Hachirokus in the late '90s and early '00s. The cars were made famous outside of Japan by their appearances at Best Motoring events and in Option videos. This one in particular was easily recognised by the small dents in the roof line after the bonnet flung open unexpectedly, something the then owner was chastised by Dorikin about.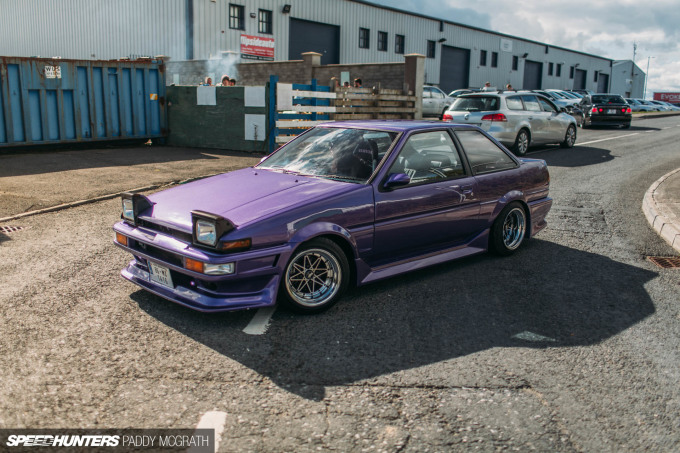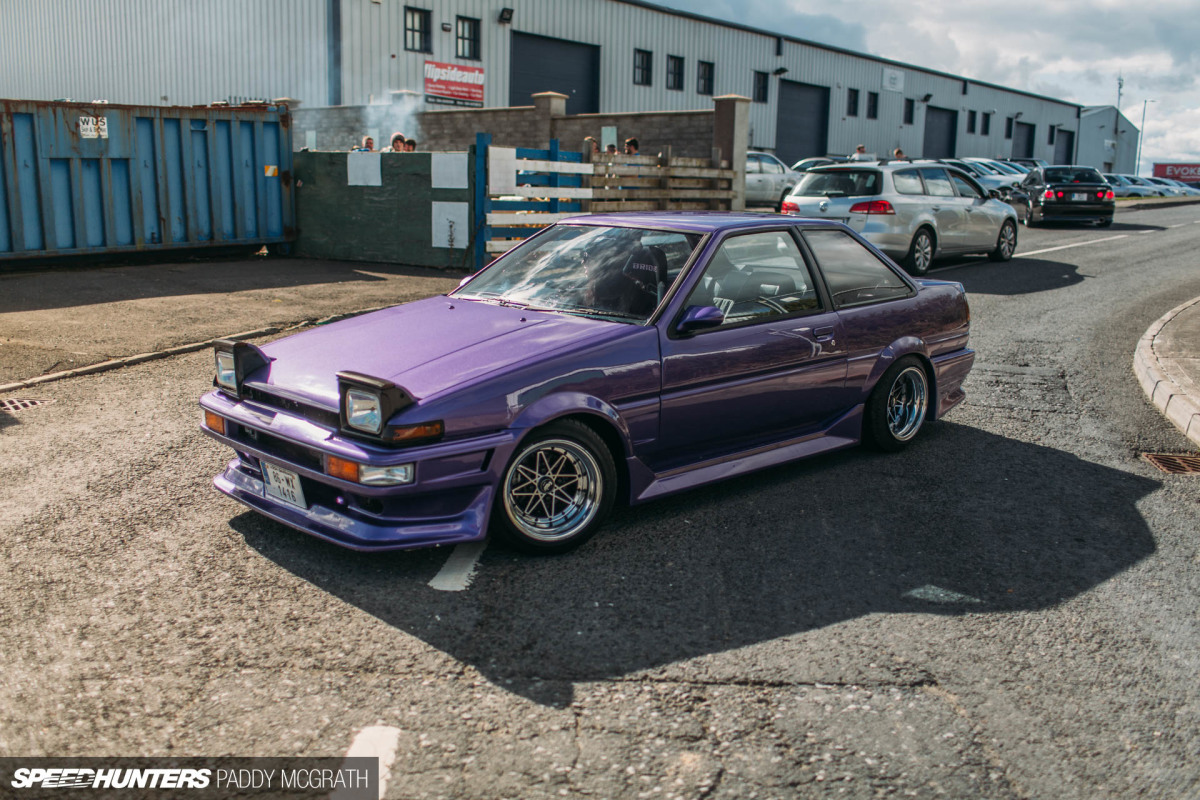 I can't quite pinpoint when the notchback coupe arrived in Ireland, but it would ultimately pass through many owners, and eventually become a complete shadow of its former self. From one of the most recognised AE86s in the world, to being donut'd on a slab in county Limerick, it was a considerable fall from grace.
The car's fate would change again in 2013, when Amanda Nulty managed to persuade the then owner to sell it. "It was a car I had my eye on for years, and it was a shame seeing an '86 with such a cool history going to waste and falling into disrepair," she said.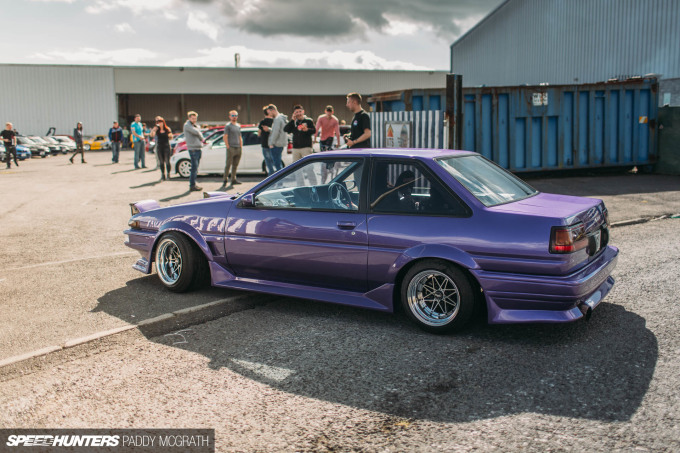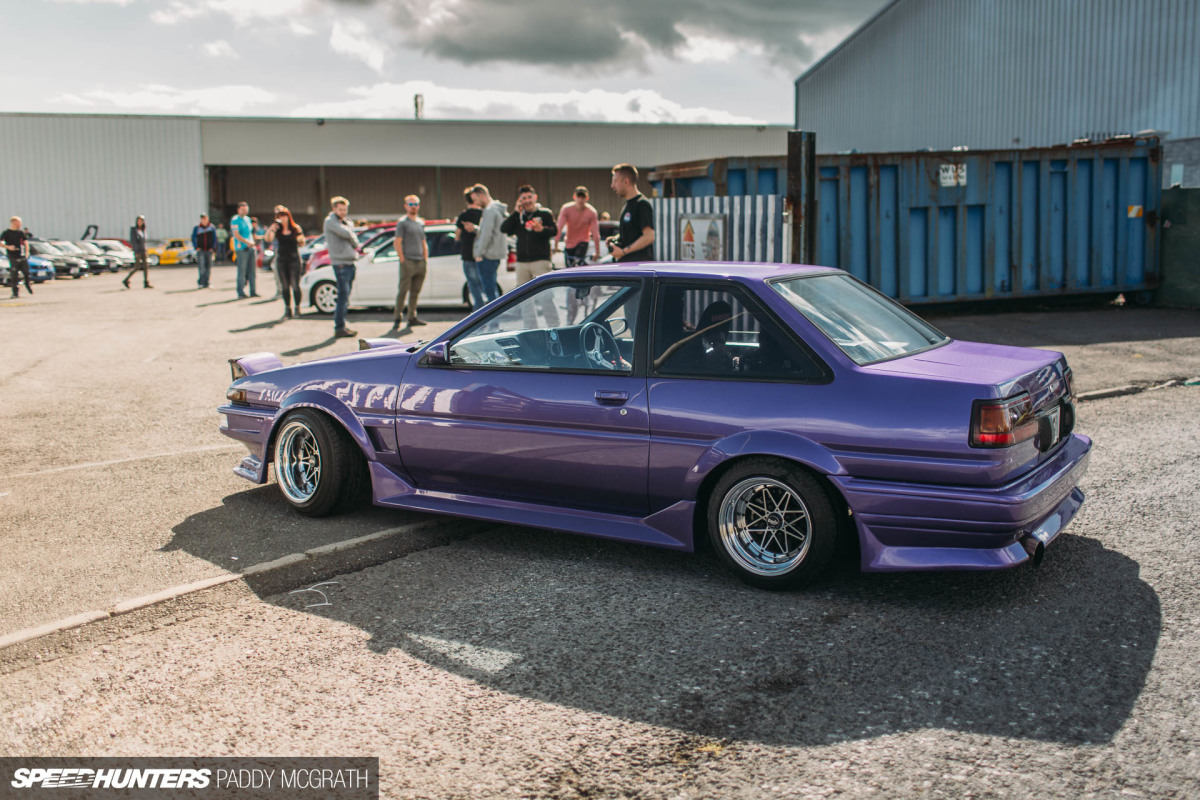 After driving the car for a year, she took it off the road in 2014 to finally begin its long overdue restoration. While she respects the car's history, she had no intention of restoring it to being the same car that left Japan all those years ago. Instead, it's been rebuilt as her own car with a nod to its history. The overhaul was considerable. In fact, it's easier to list the single thing that hasn't been changed, which brilliantly was its Toyota T50 gearbox.
The car was brought to a bare shell, and rust removed and replaced with fresh metal before being resprayed. "Keeping the paint as close as I could to the purple it was painted in Japan was important to me. It took some trial and error, but my panelbeater and good friend Philip managed to match it perfectly," she added.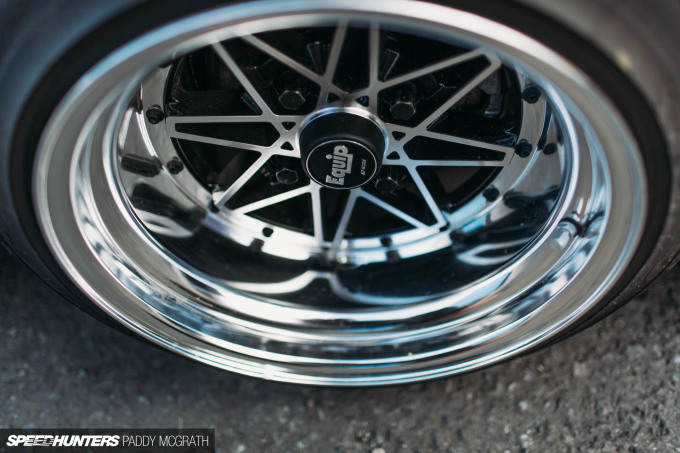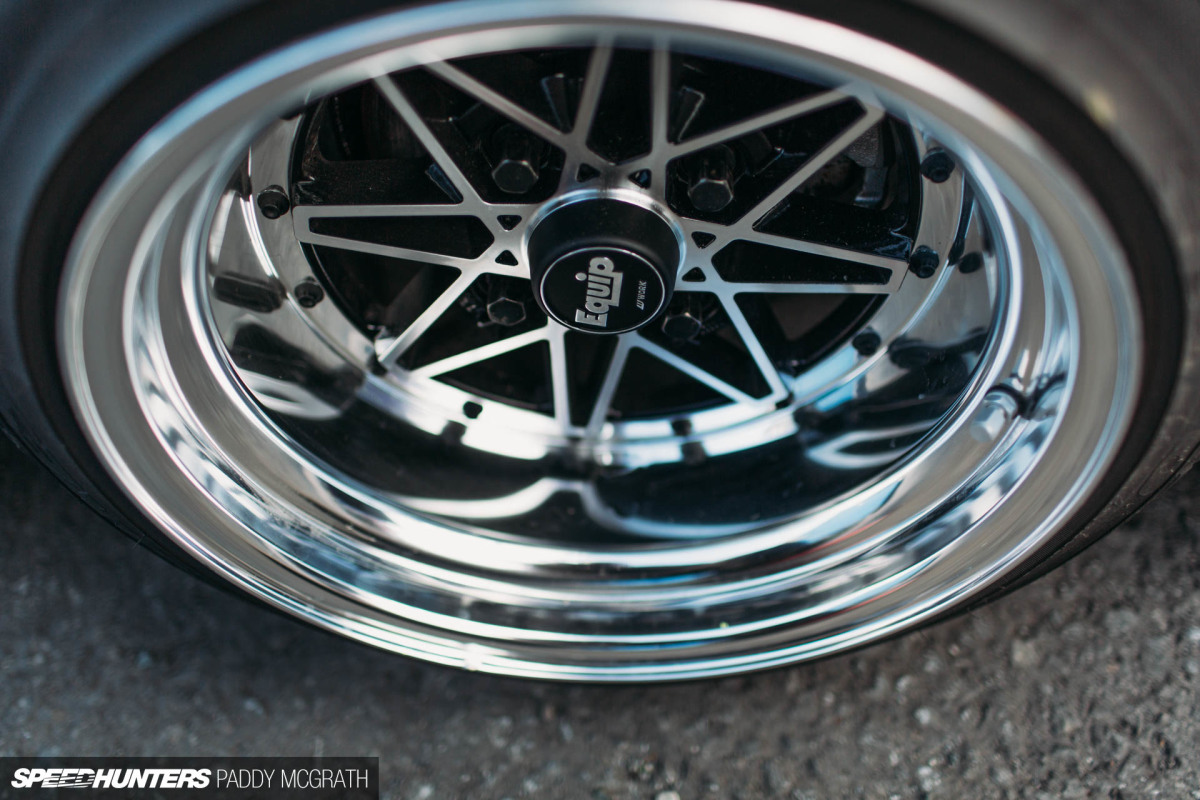 While the body was being restored, Amanda set about accumulating a collection of parts to make the car her own when the reassembly began. The biggest piece of the puzzle was wheel choice, but she already knew what she wanted: Work Equip 03s in 14×9-inch with a -19 offset.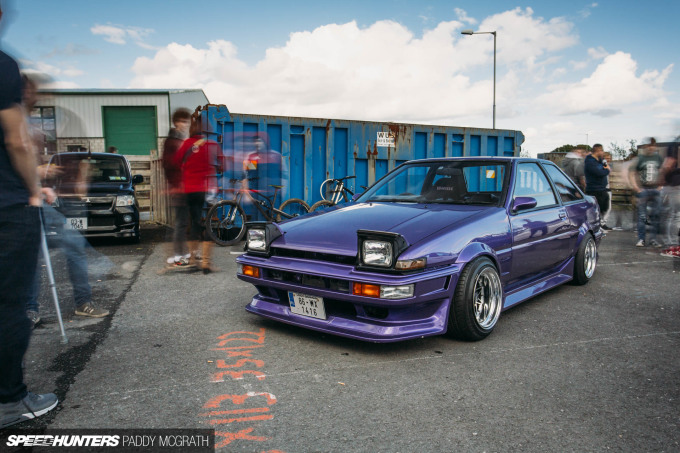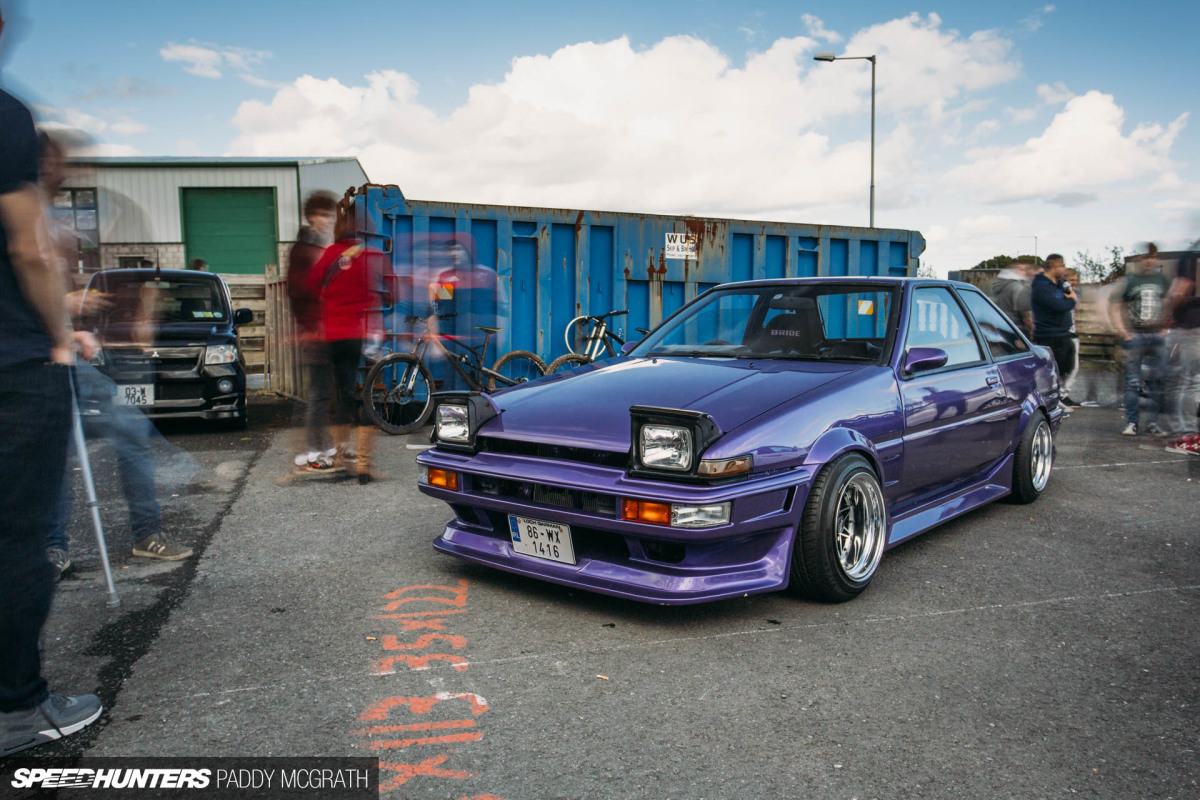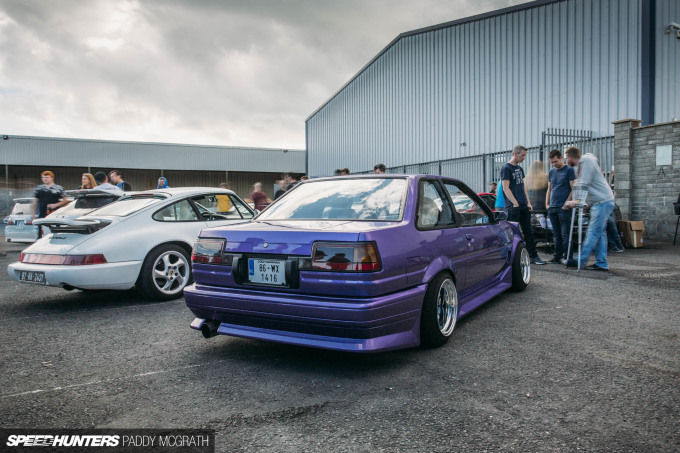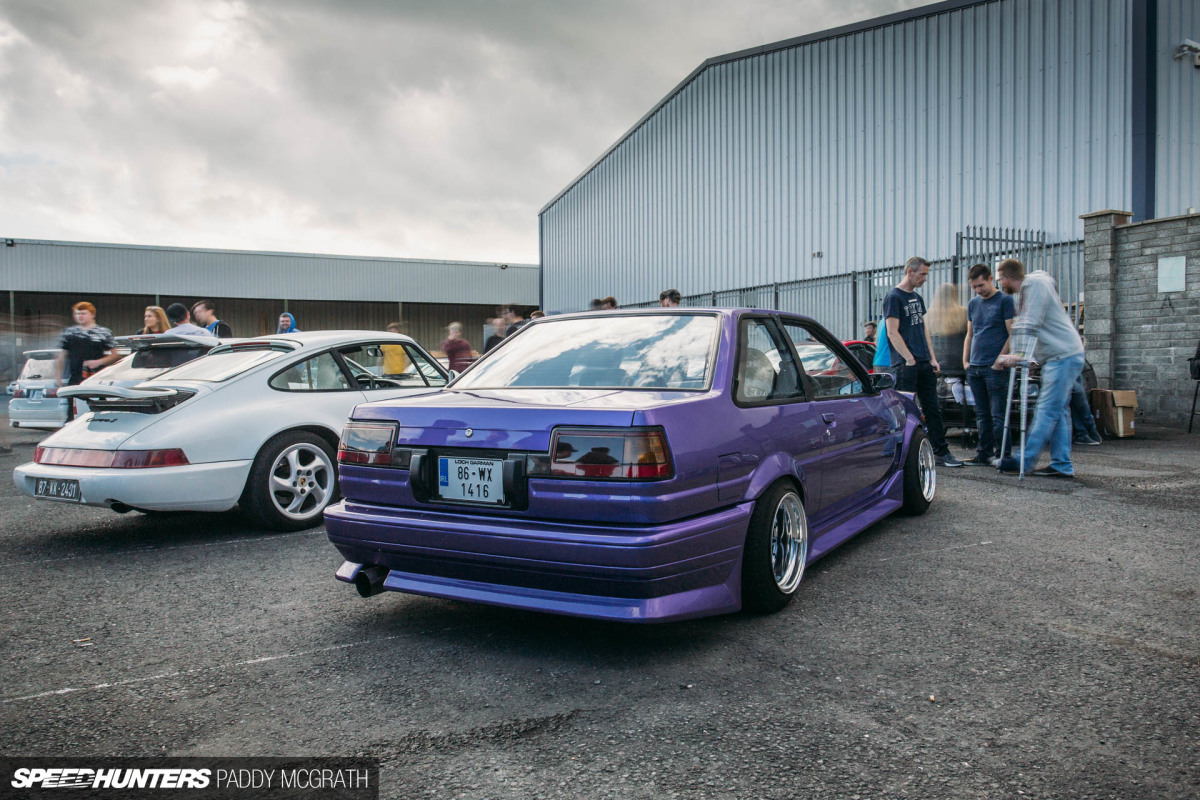 Once the car was finished at Flipsideauto, she brought it home to start the next phase of its restoration. That including sealing the underside, refreshing all the components and parts that lurk out of sight, and getting the 16-valve 4A-GE running again.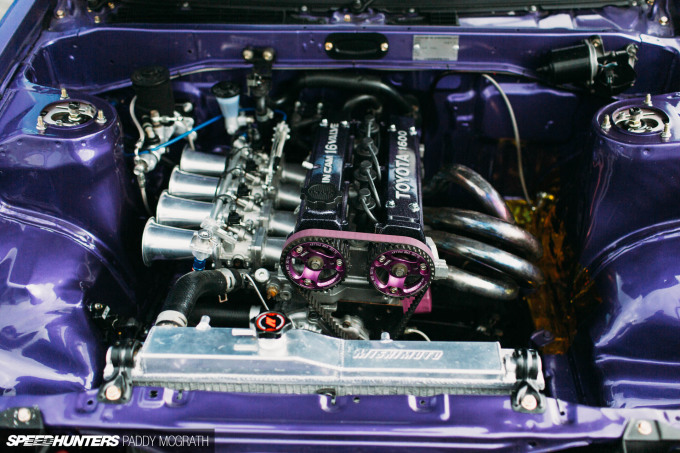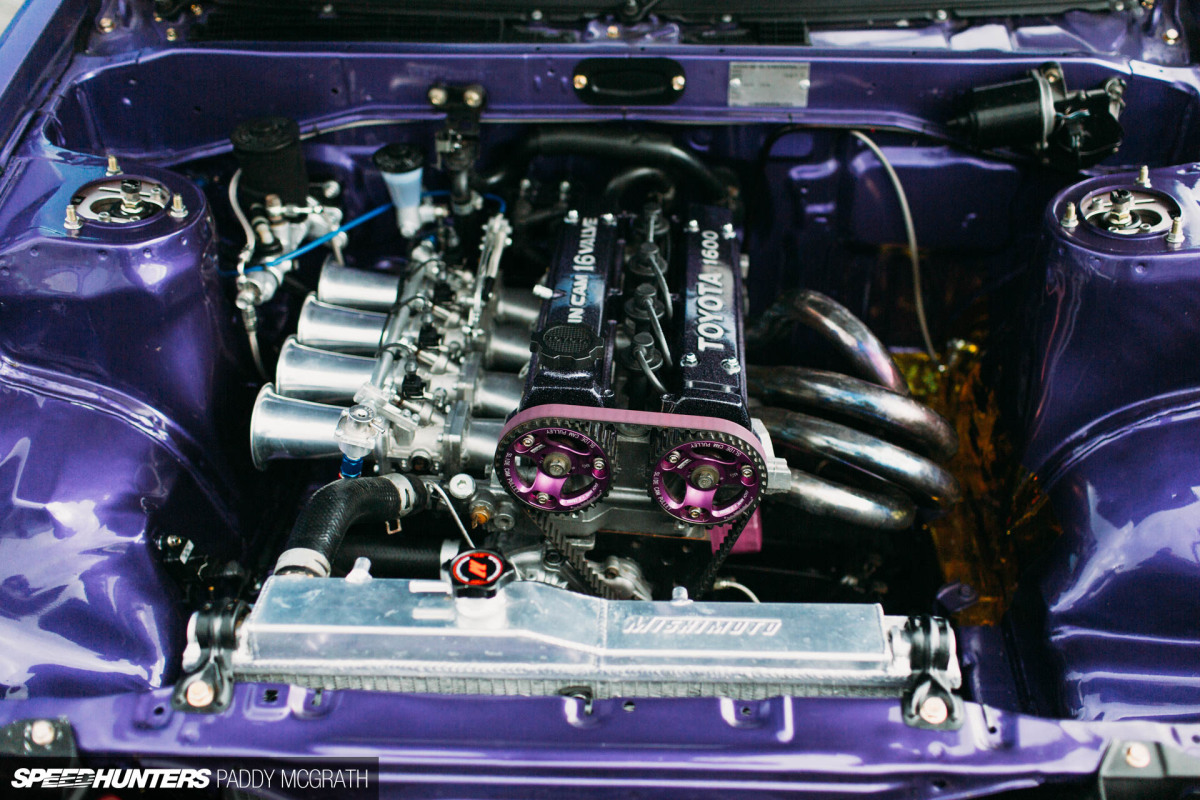 "The thing I have enjoyed most about doing this '86 has been learning and understanding my car better. I'm an avid lover of the 16-valve 4A-GE, so I decided to stick with running the one I took out of the car and to improve it slightly," says Amanda.
"I toyed around with the idea of carburettors for a while, and was tempted by the common 20-valve ITB conversion, but I decided to push a little bit further and went for tapered Jenvey 45s with a custom manifold. These run with a DTA ECU and custom engine loom. I've picked up a few HKS goodies along the way, too."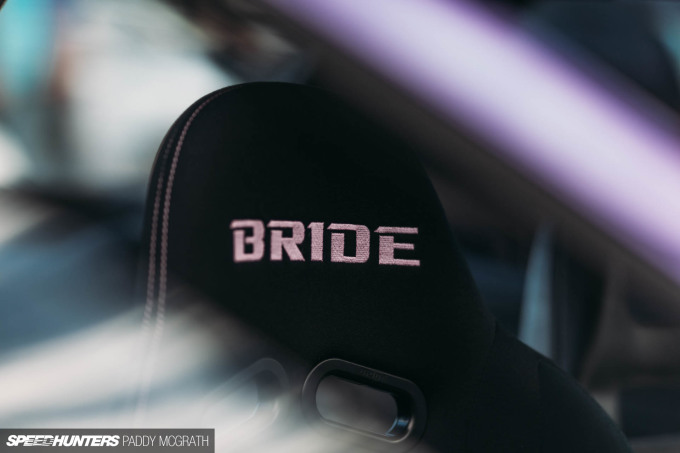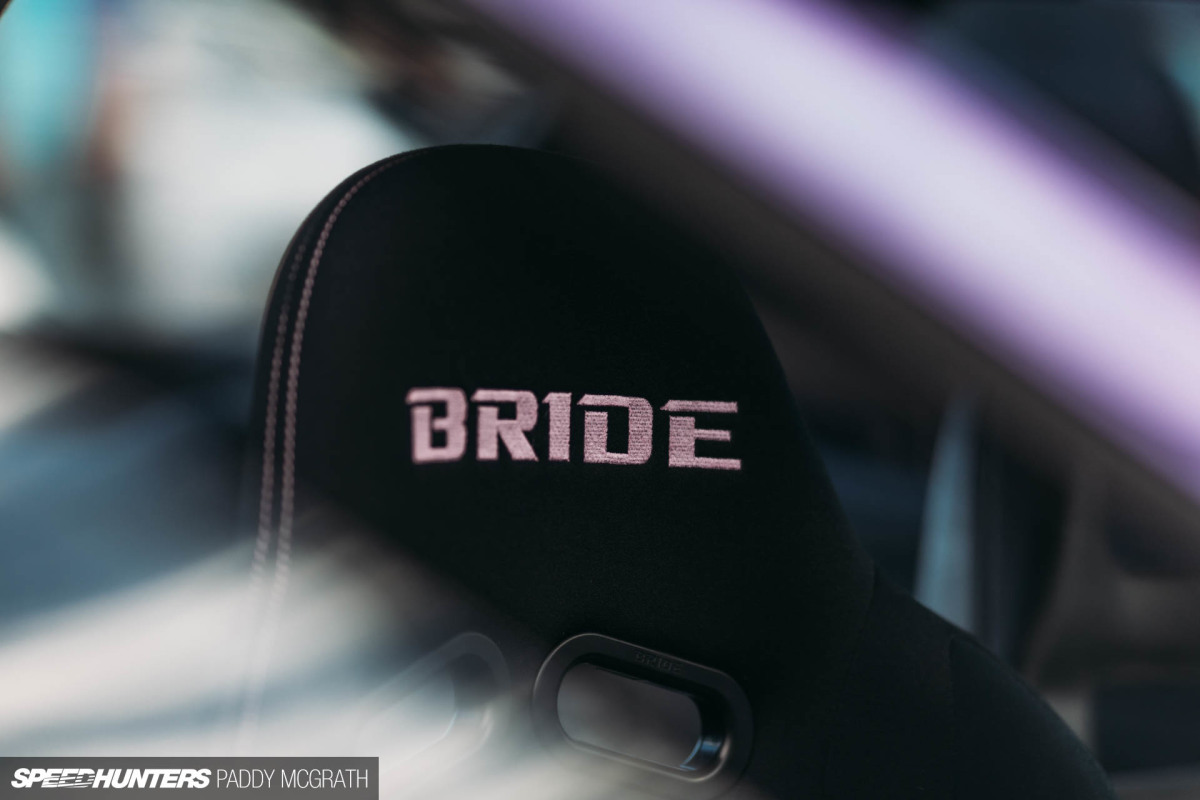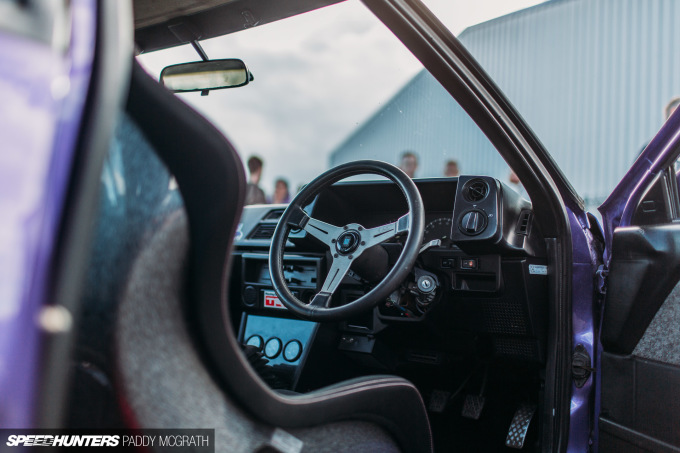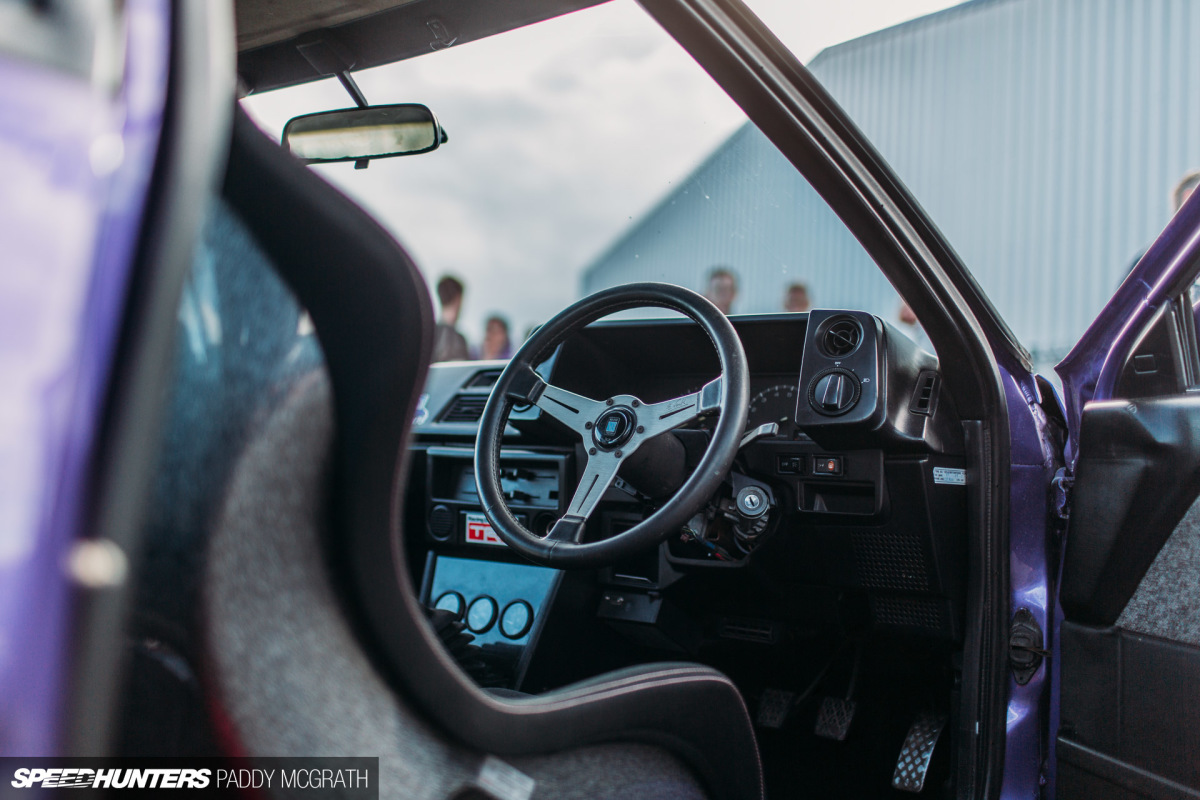 "I believe it's always important to put your own twist on things, and this car has allowed me to do that a lot. One of my favourite pieces that I picked up for it is my Bride Zeta III Veria.
"This is a limited edition seat, specially designed for women, or more 'active female drivers' as Bride say themselves. I was lucky enough to discover it whilst attending Tokyo Auto Salon in January this year. When they came on sale in April, I snapped one up. It may not be period correct for an '86, but in fairness nothing on my car really conforms to conventional patterns."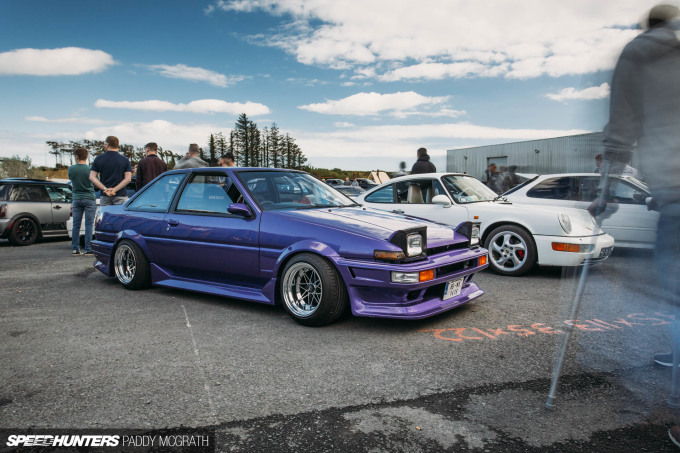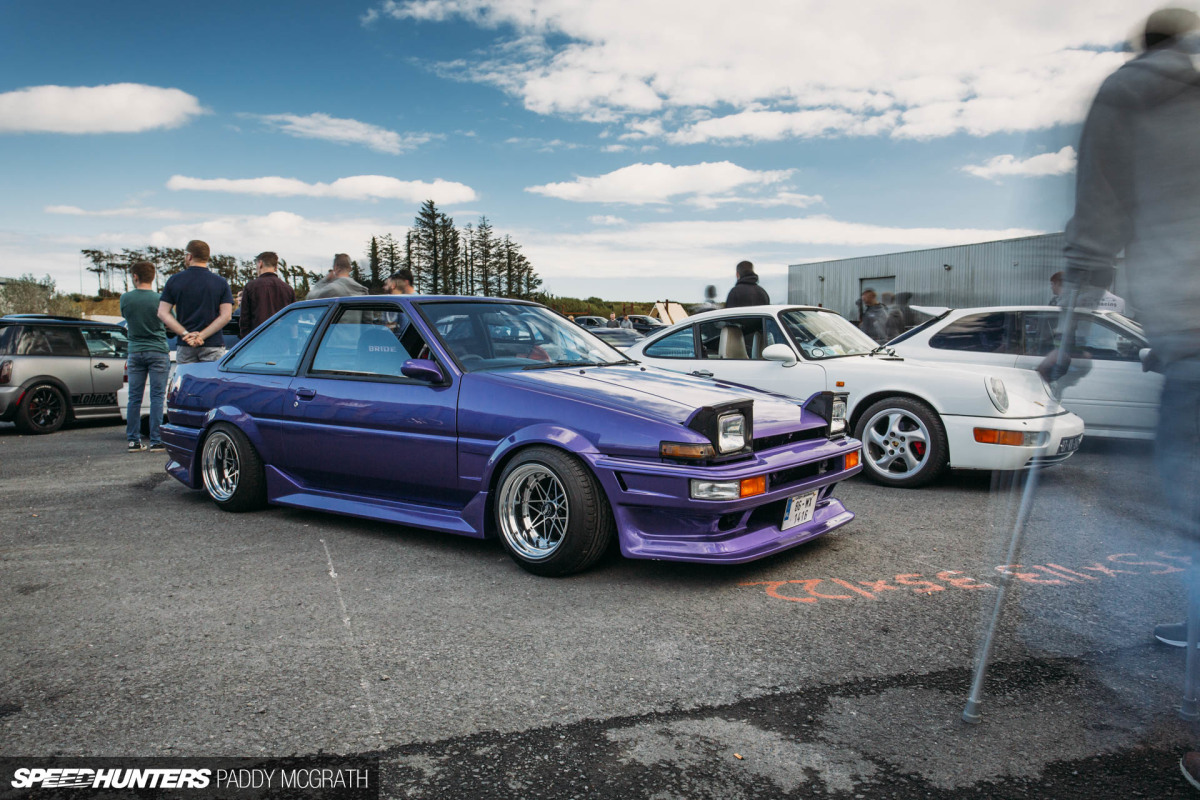 With the car on the verge of completion, Amanda can start looking to the future. "I think I'll let it have a happy retirement with me, but I definitely want to get some track time in, just enjoy it and develop the 16-valve more," she added.
Another AE86 saved, albeit under different circumstances. That wraps up our Juicebox BBQ coverage for 2017, but I'm already looking forward to next year's burger in a blaa.
Paddy McGrath
Instagram: pmcgphotos
Twitter: pmcgphotos
paddy@speedhunters.com
Cutting Room Floor