Hello, It's Been A While
Yes, Project GTI is still a thing.
I'm quite a ways beyond the two year anniversary mark with my Volkswagen, but there hasn't been much to talk about these last few months. In fact, I've had to go back and re-read the last post to catch myself up and ensure I don't repeat anything. It's been nearly three months since the car was treated to a full Integrated Engineering package consisting of a modified K04 turbocharger, larger front-mount intercooler with IE's Flow Distribution System, a larger cold air intake and a beautiful cast intake manifold. The car is quick.
Lately, the only limiting factor has been my tyres. Back in May of 2016, and around 23,000kms (14,291mi) ago, I fitted four brand new Michelin Pilot Sport 4s. The PS4 (for abbreviation's sake) is the true successor of the Pilot Super Sport, and not the Pilot Sport 3. It's an odd naming convention, but it is what it is.
As the tread depth approached the legal limit, their performance notably dropped. To be fair, I'm putting far in excess of 300bhp through the front tyres, so I will always be asking a lot of any piece of rubber, but they needed to be changed, regardless. For the record, the PS4 is the best road tyre that I've ever had on a car. Any replacement would have a lot to live up to.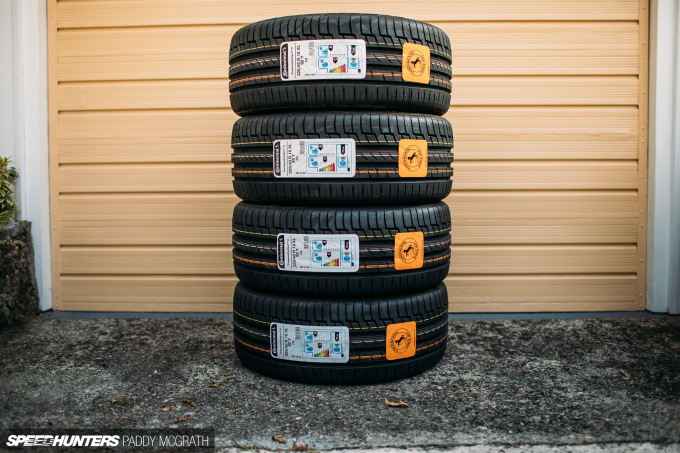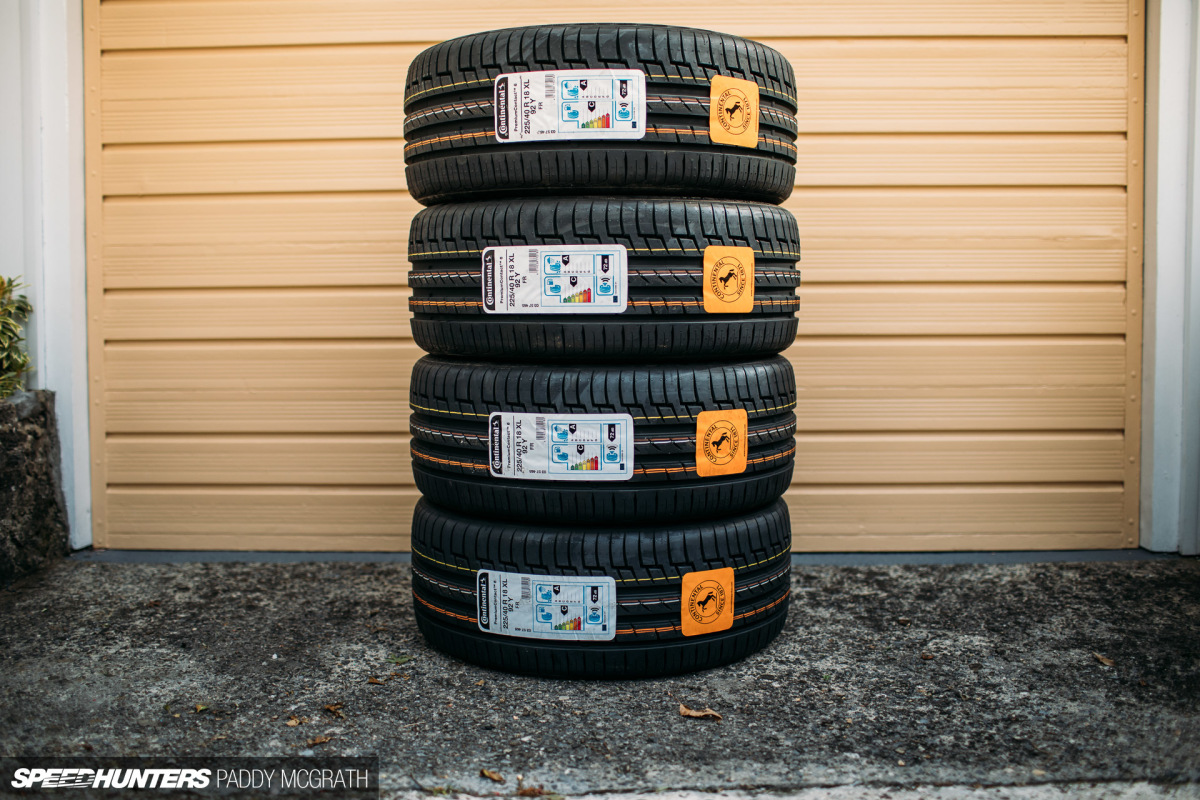 I get strangely excited by the prospect of changing tyres, and always see it as an opportunity to try different things and maybe learn a thing or two in the process. With seasons changing, and hearing how good Continental tyres perform in the wet, I wanted to try a different brand on the car. An email to their PR department in the UK saw a set of 225/40R18s ordered and shipped right away. What do they say about German efficiency? They have nearly 150 years' worth of experience making tyres, are a premium brand (I'm not in the business of putting cheap tyres on a car that I value so much) and I run their Gatorskins on my road bike, which have been brilliant.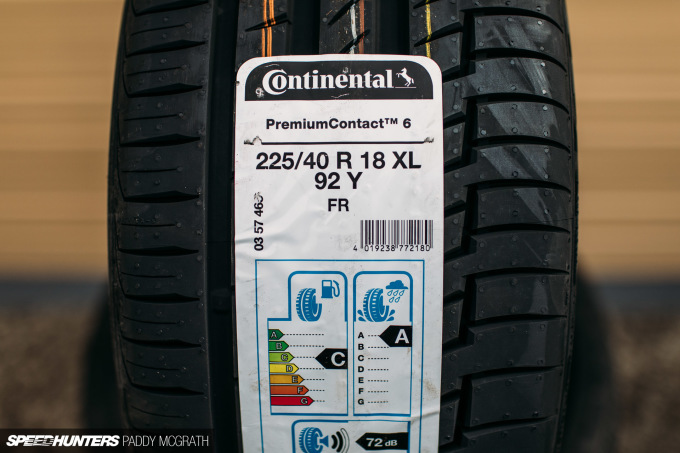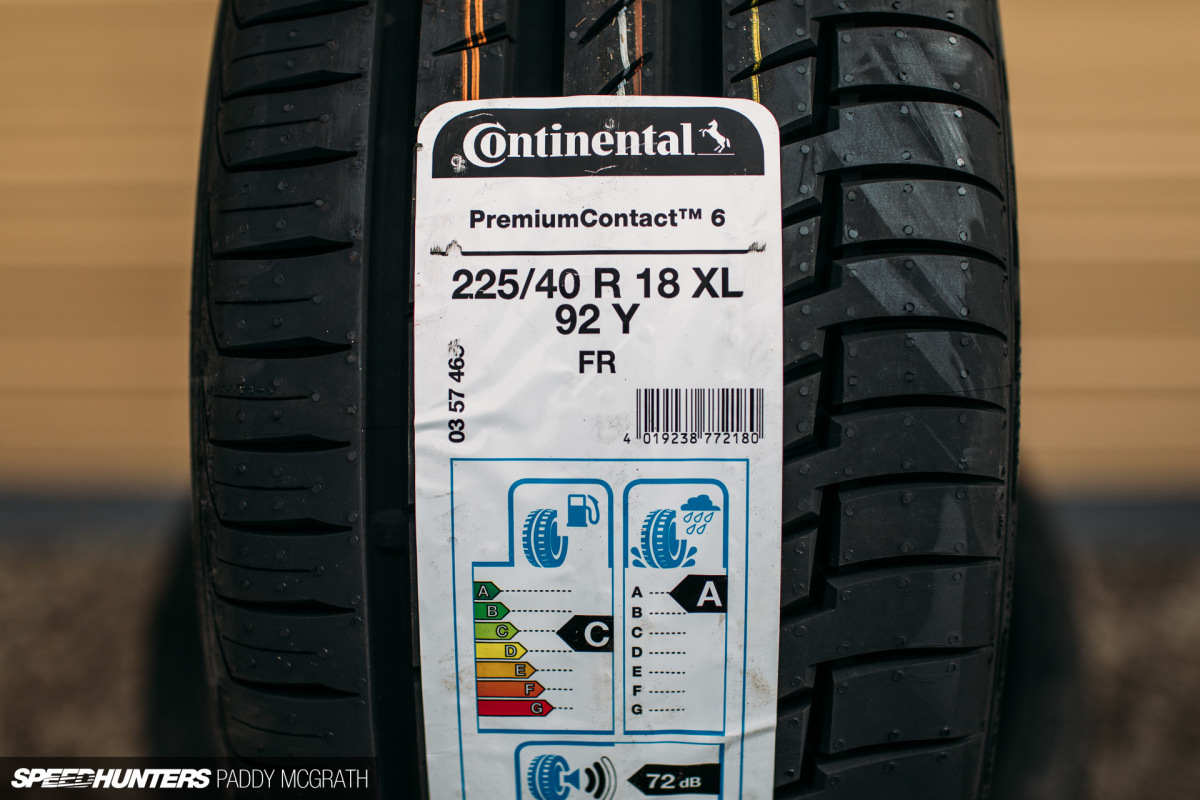 On paper, the Continental PC6 and Michelin PS4 are an almost perfect match. Their EU tyre label ratings (a mandatory requirement for all tyres sold in the European Union) are in the same places that matter for me: A 'C' rating for fuel consumption and an 'A' rating for wet weather performance, both on a 225/40R18 XL 92Y rated tyre.
I might have mentioned it once or twice over the years, but I live in Ireland. The little rock in the midst of the Atlantic that I call home can experience all four seasons in one day, so a good tyre is of the utmost importance, especially with regards to wet conditions. A semi-slick type tyre just doesn't cut it. I know, because I've tried.
Brilliantly, the PC6 comes with two wear markers. The first, an 'X' in the main centre grooves lets you know when the tyres have reached or exceeded their wet weather ability. The second is the standard minimum tread depth marker which is a simple ridge between the grooves.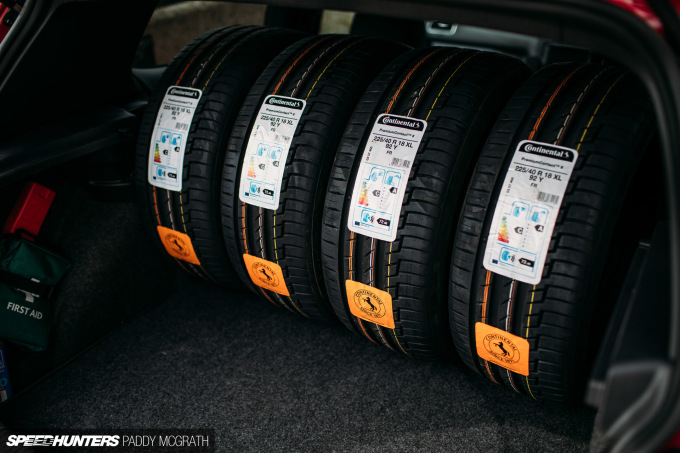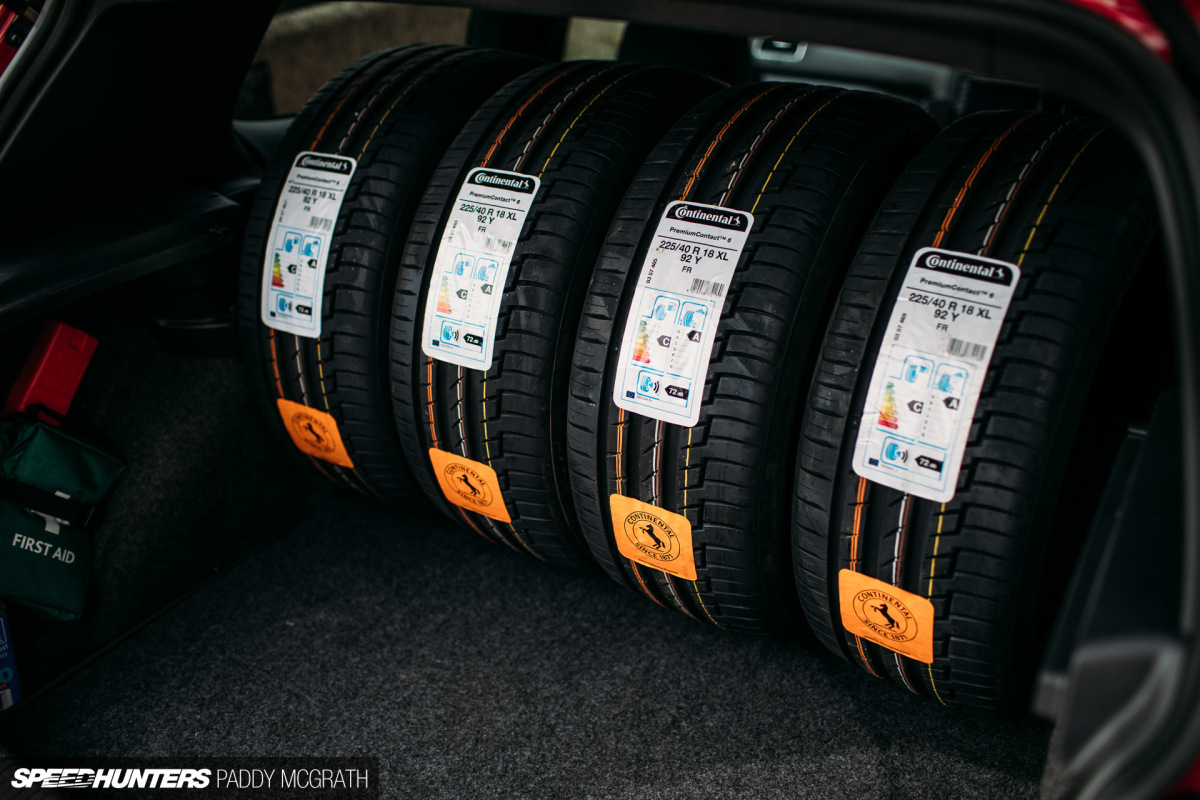 They're rated 'AA' for traction (same as the PS4) and 280 tread wear (PS4 is rated at 320). Continental claim that the new crystal silica composition of the tyres improves braking performance, especially in terms of wet road conditions while improving mileage on the tyres. So, this technology should be perfect for the coming months.
With the back seats folded flat, the new Continentals were loaded and it was time to get them fitted.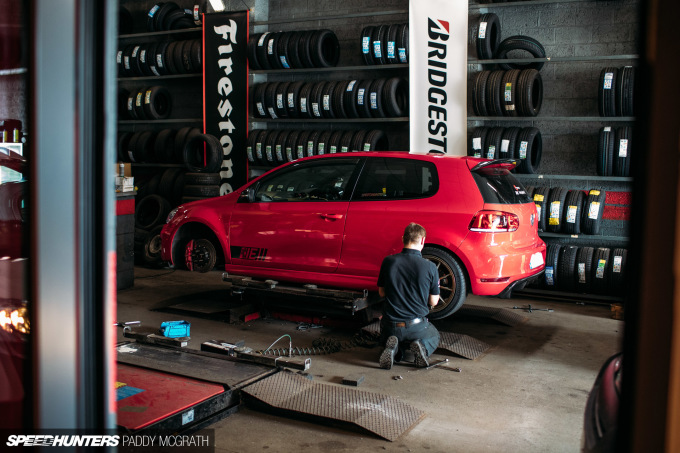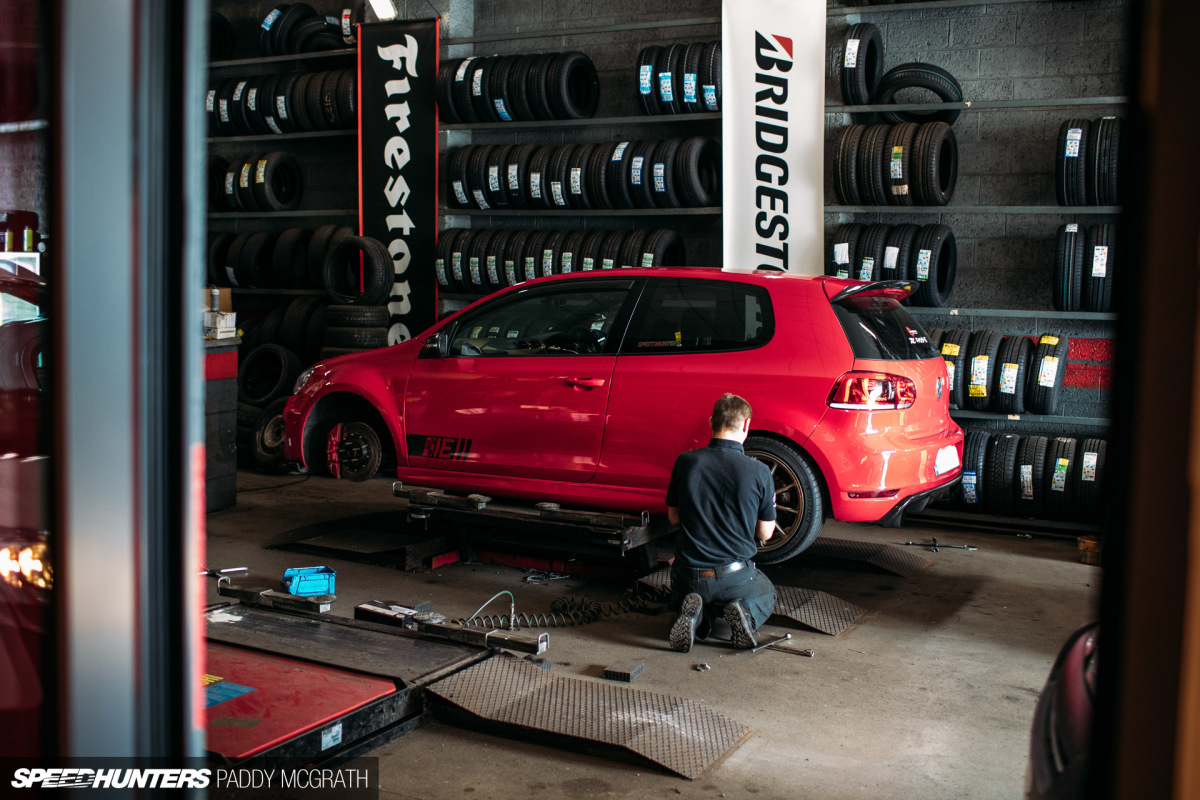 I don't think I've ever had my tyres changed, rotated or balanced anywhere else than my local tyre place. The business is run by a motorsport family, and the owner has a pretty remarkable and rare Ford Escort that we featured some years ago.
They have a shiny new premises across town, but I still find myself coming to the old building more often than not out of habit. The guys are thorough and have never marked one of my wheels over the years, which having heard some of my friends' horror stories, is something most people worry about.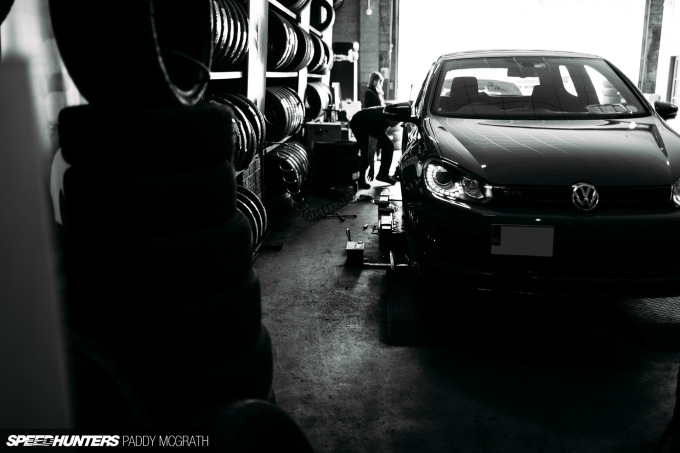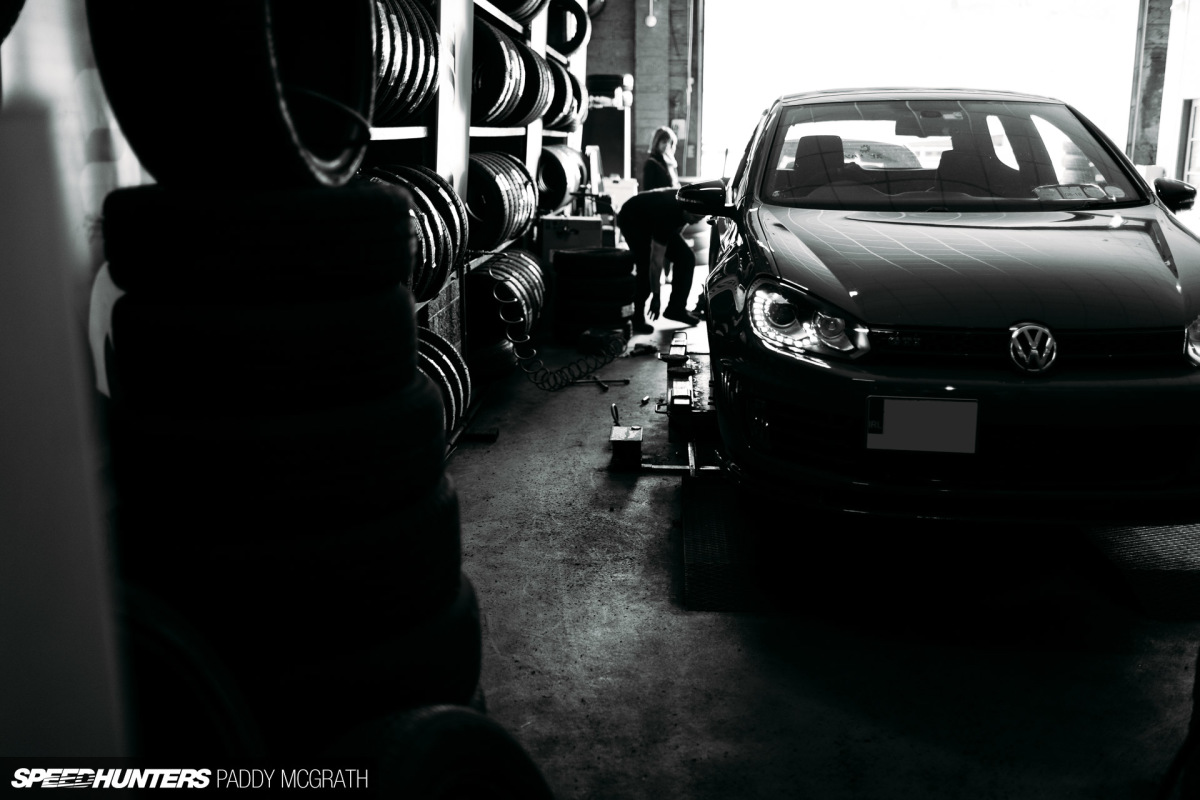 Also, they don't shout at me while I walk/stumble around things taking photographs and being generally artsy.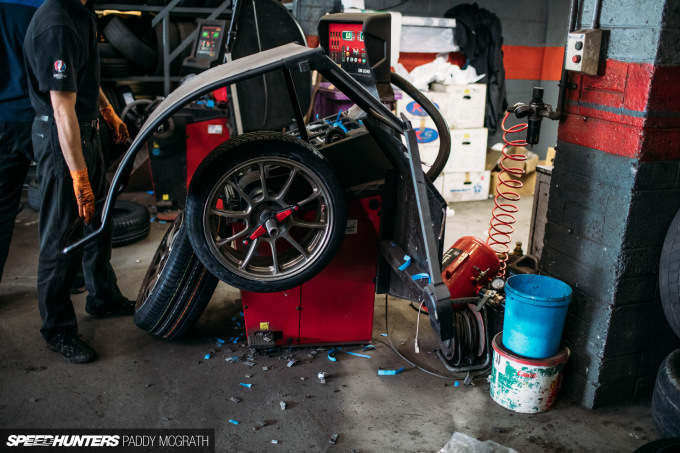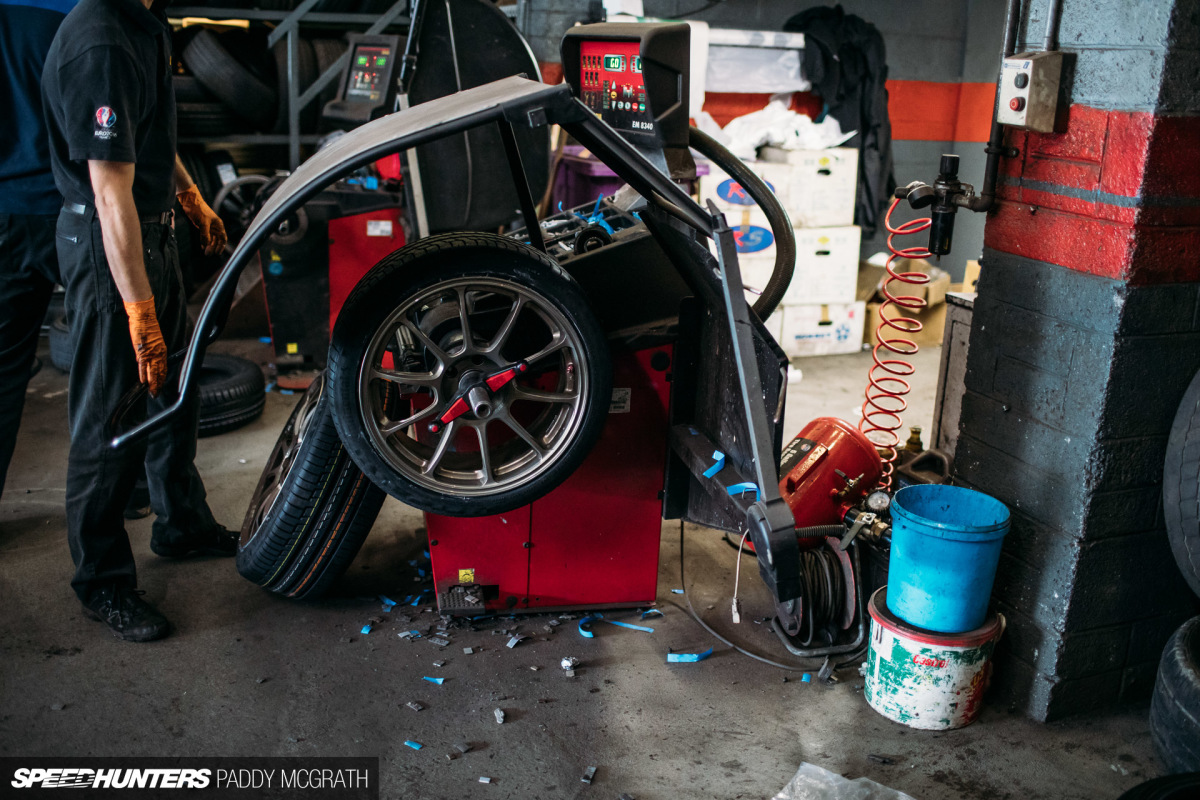 Finally, they balance my wheels with the spacers attached and always retain my RAYS valve stems. I still haven't found out who stole my dust caps, but when I do, Liam Neeson will have nothing on me.
With the new Continentals fitted, I would need to put up some miles/do several smokey launches to scrub them in. We'll come back to them in a bit.
Woah, Back It Up
Around six weeks before the Continentals arrived, I had a very different delivery. If you follow my updates on the GTI, you'll know that I had some brake issues this year after a track day. We addressed the overheating brakes by installing some neat brake cooling through the front splitter, but the discs, despite being skimmed, were beyond saving.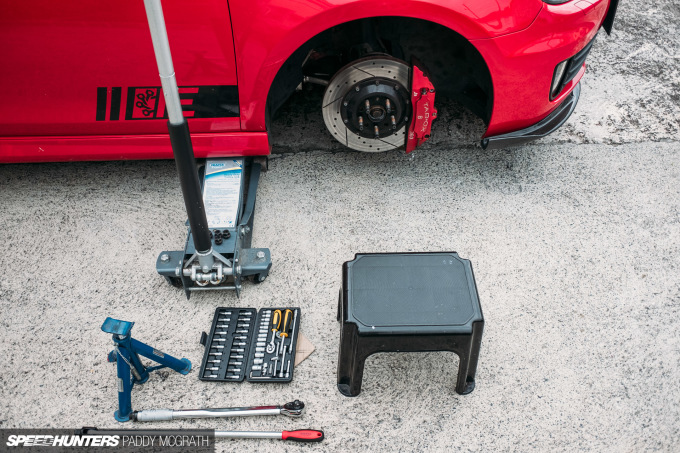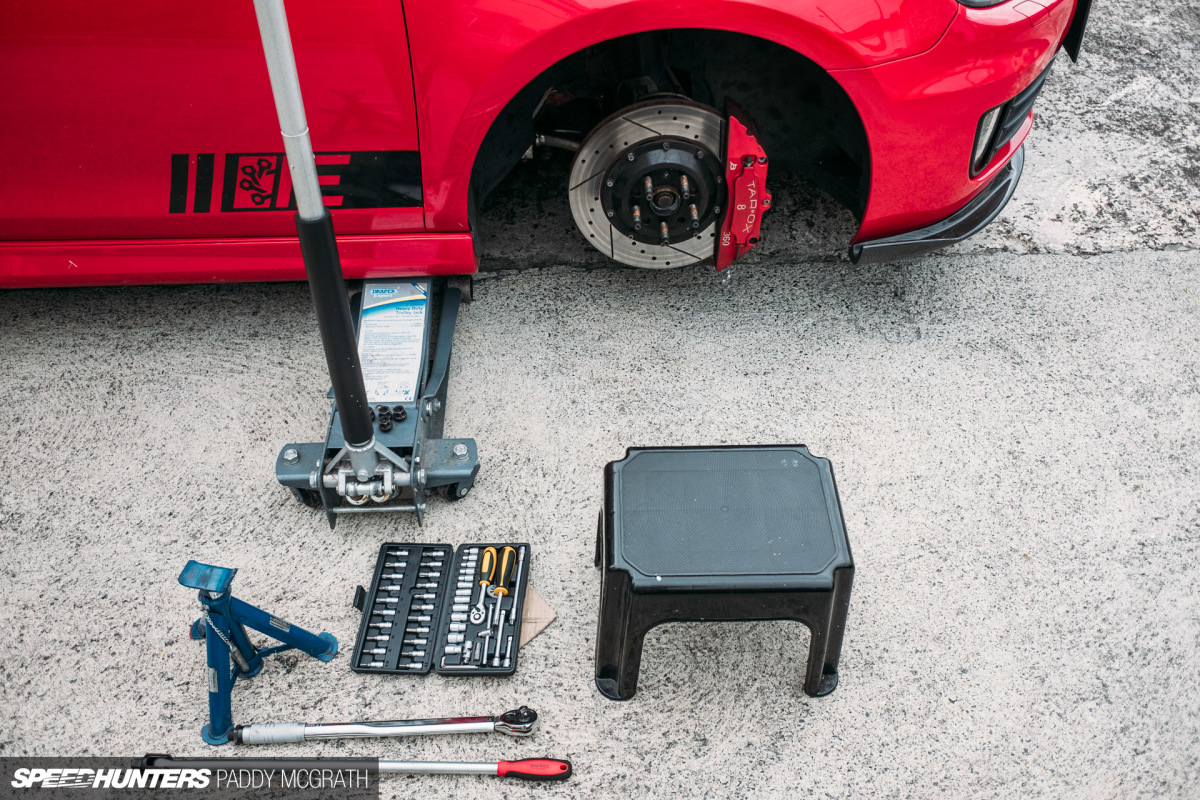 To their eternal credit, Tarox have been exceptional throughout the process; they replied to every question and offered every bit of help they could. In the end (maybe to get rid of me and have a nice, peaceful day in the office for once), they offered to send a complete new disc and pad package, gratis, to solve the problem once and for all. They absolutely didn't have to do that, but they did. To say I'm grateful is an understatement.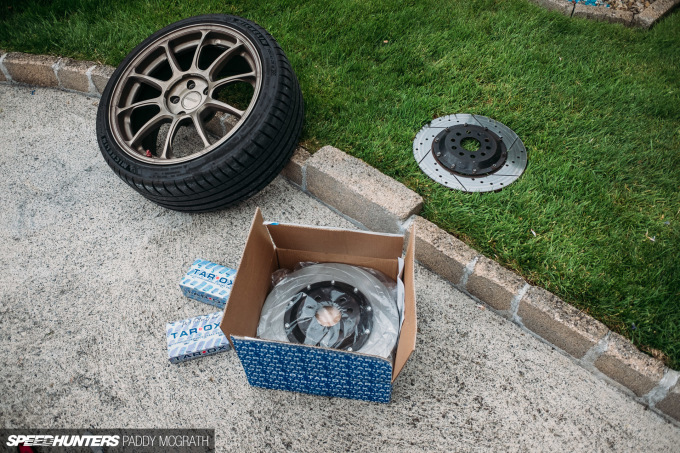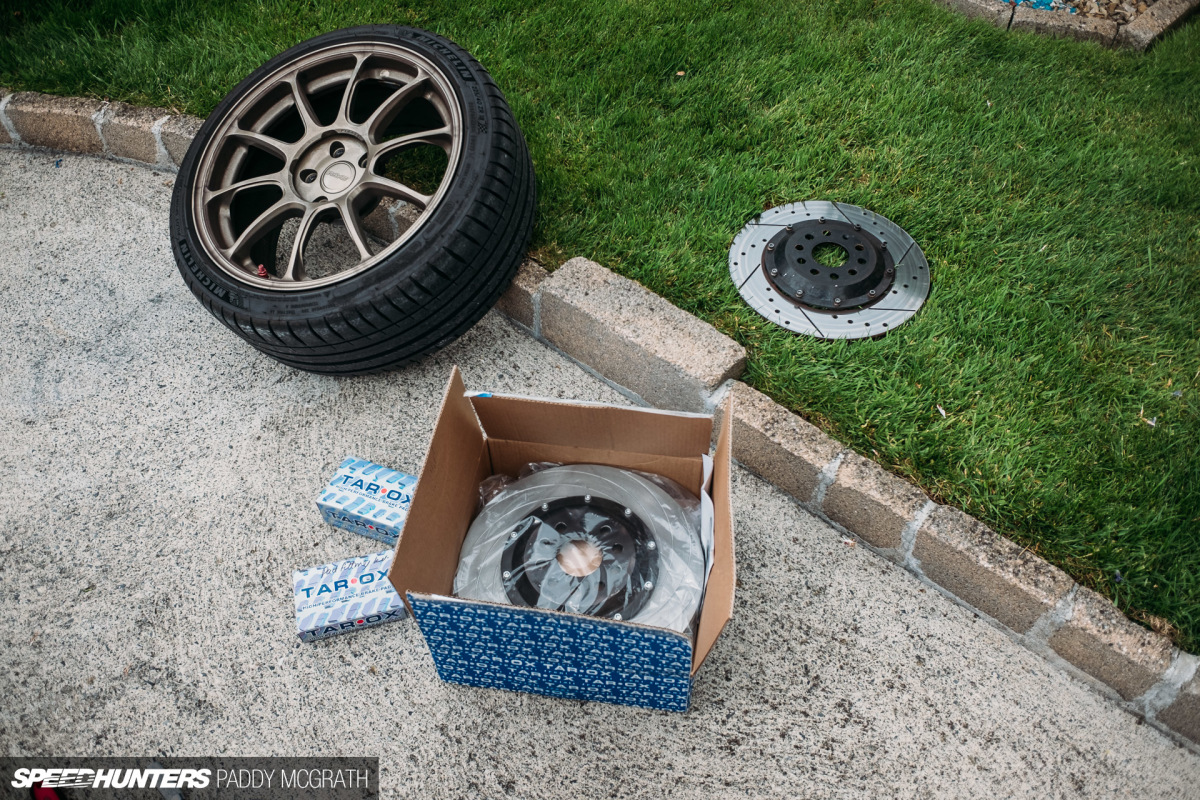 So, one Saturday afternoon on my parents' driveway, I set about performing my first ever brake service. How hard could it be?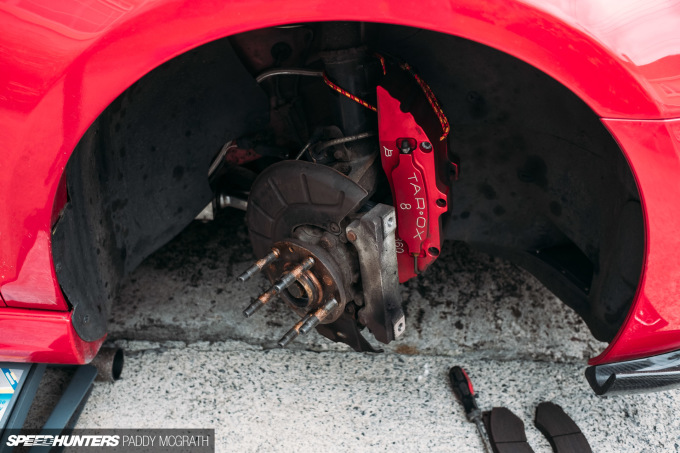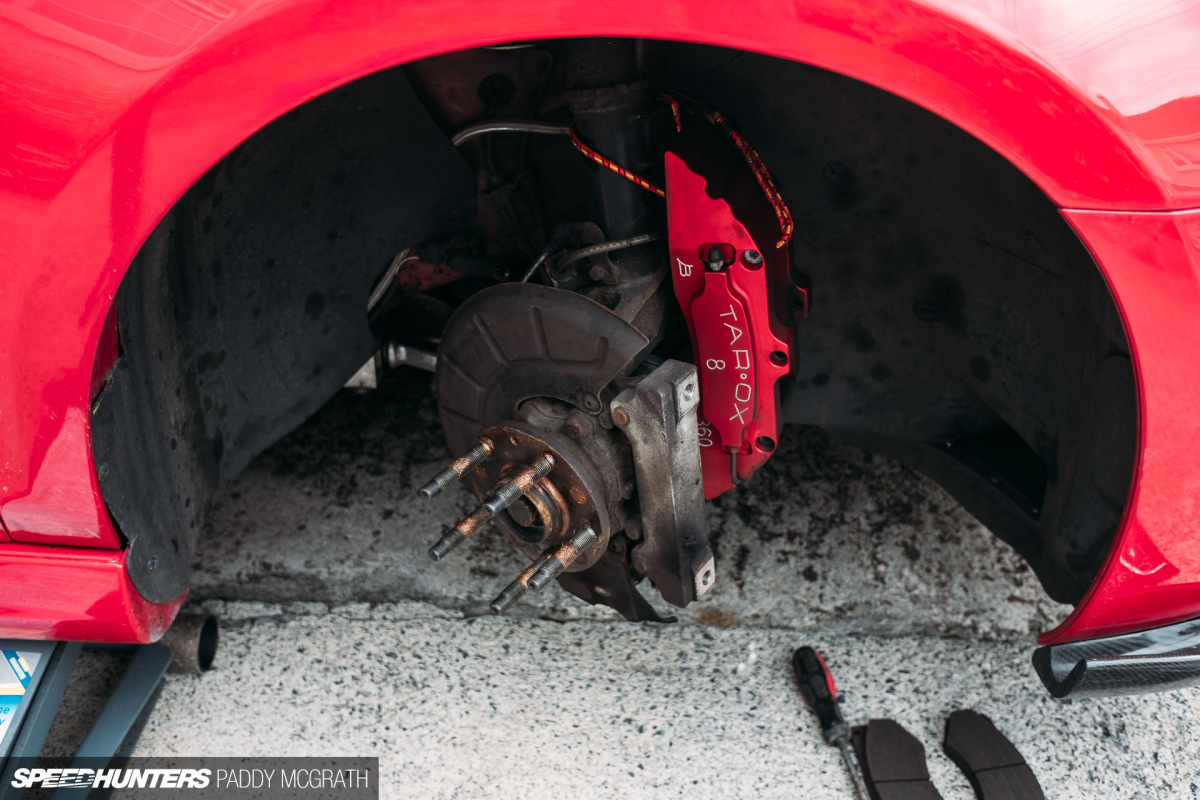 As it turned out, not very. The slowest part of the process was cleaning the hub surface, but everything else was as simple and as smooth a process as I could have hoped for.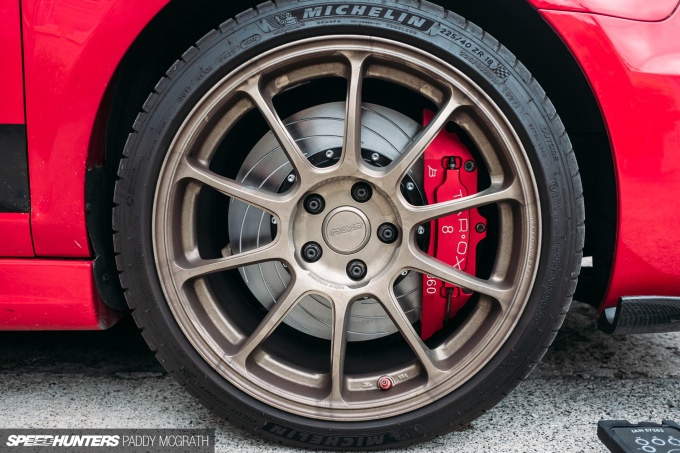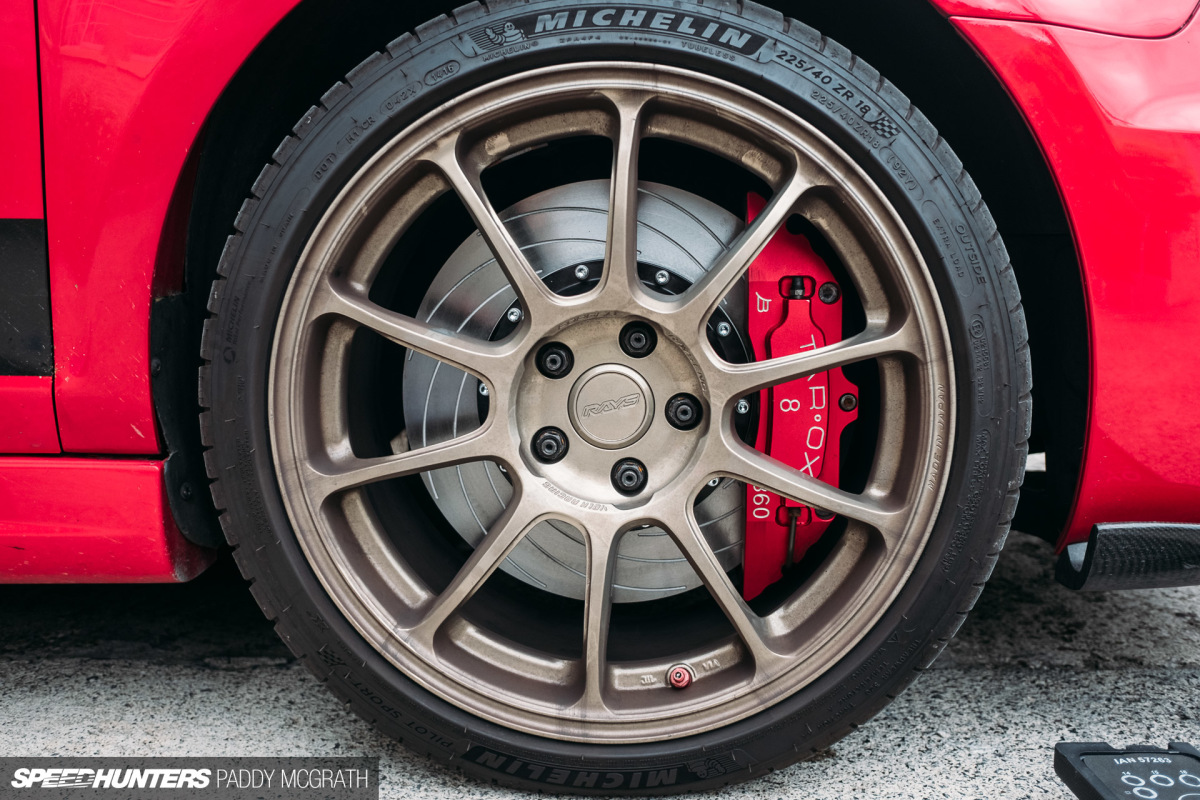 In maybe 90 minutes, I had both sides done and was able to go for an easy drive to start the bedding-in procedure. Nothing fell off, which surprised me as much as it might surprise you.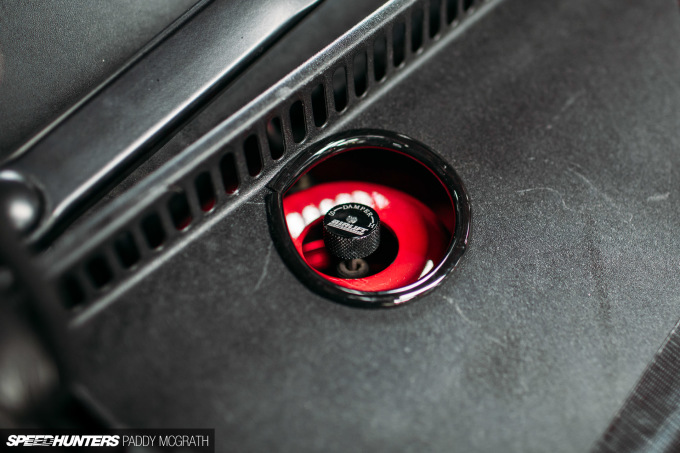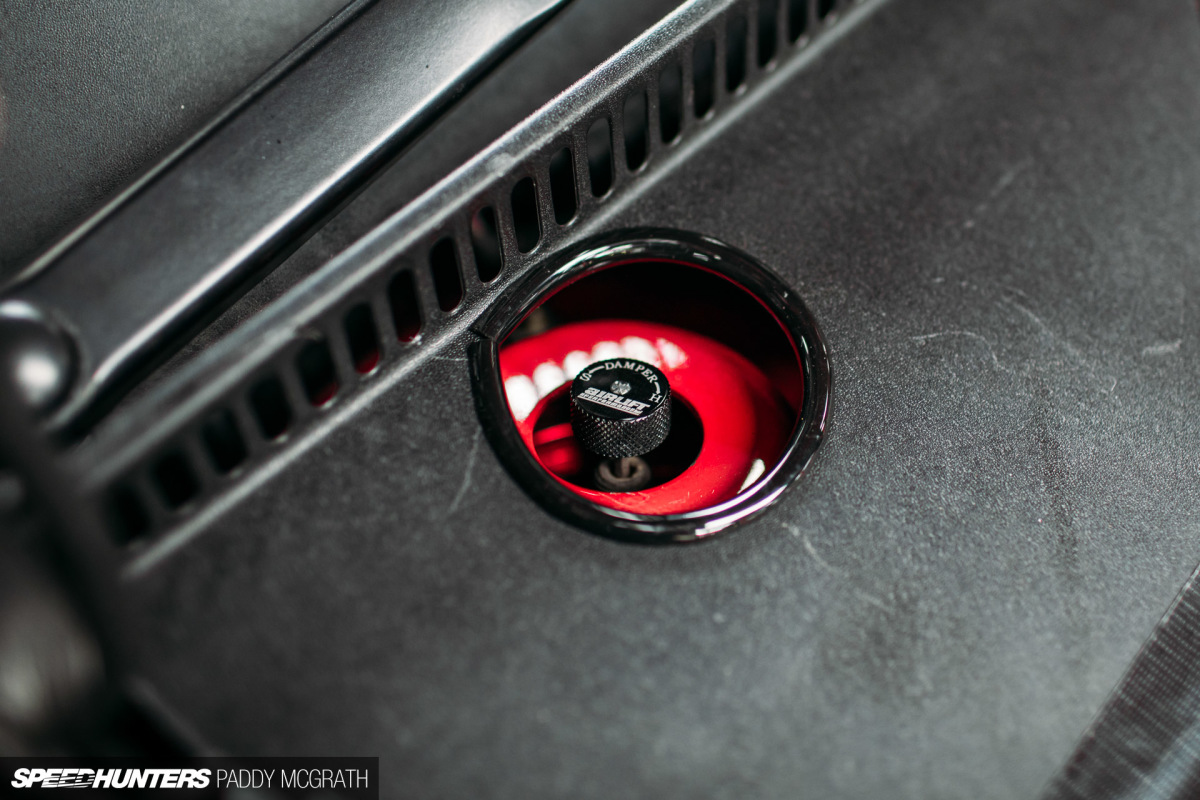 Around the same time, we modified (read: drilled a big hole) in the plastic panel beneath the windscreen to allow easy access to the damper adjuster on top of the Air Lift Performance struts. We edged it with some left-over drain piping from the water trap in the boot. Resourceful.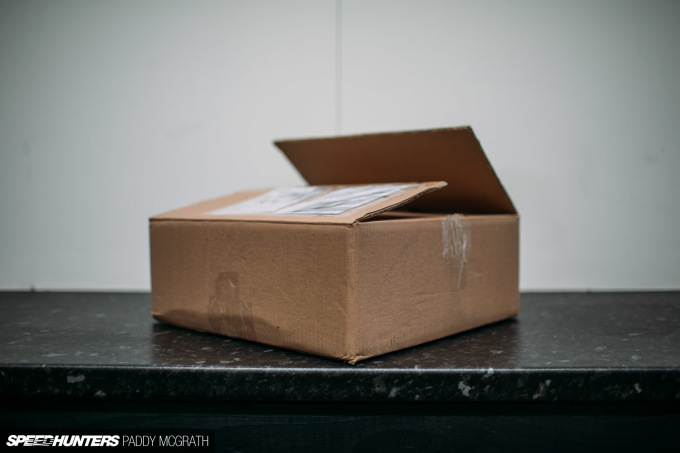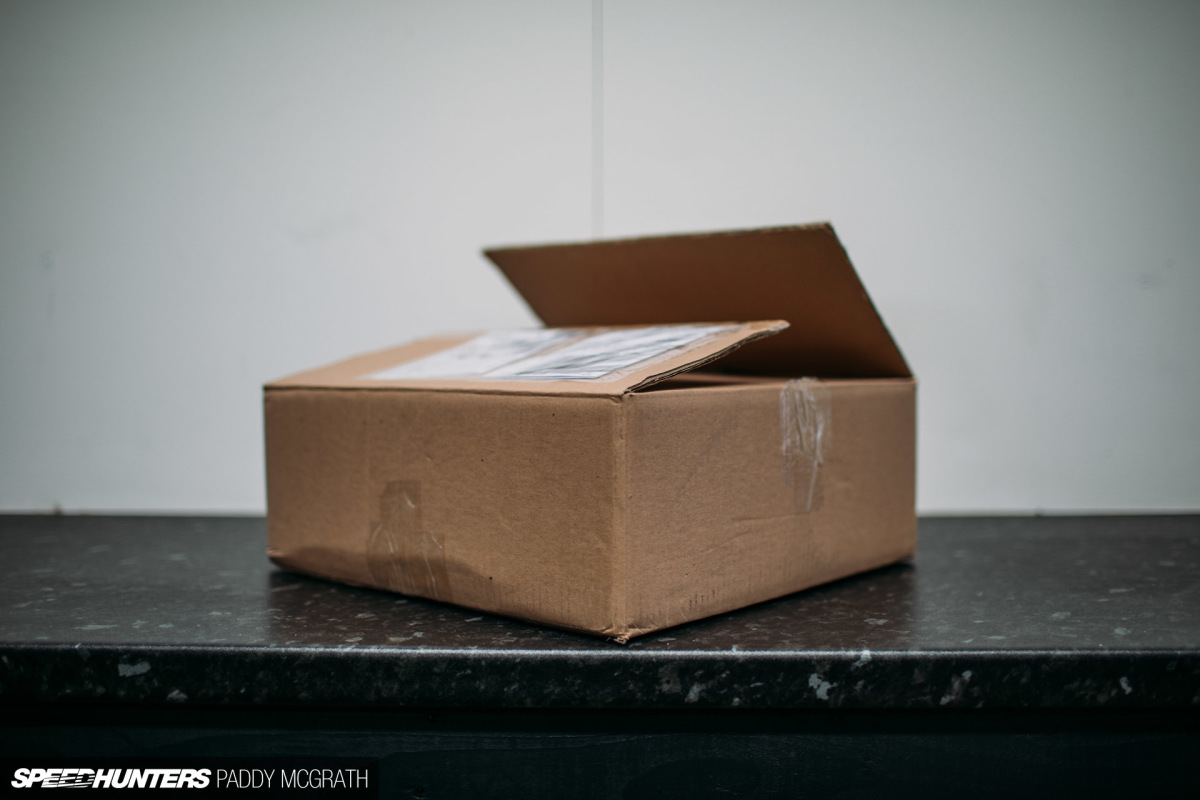 The most exciting delivery of the last weeks was also the most recent. There were no Brad Pitt in Seven type questions, as I knew exactly what it was.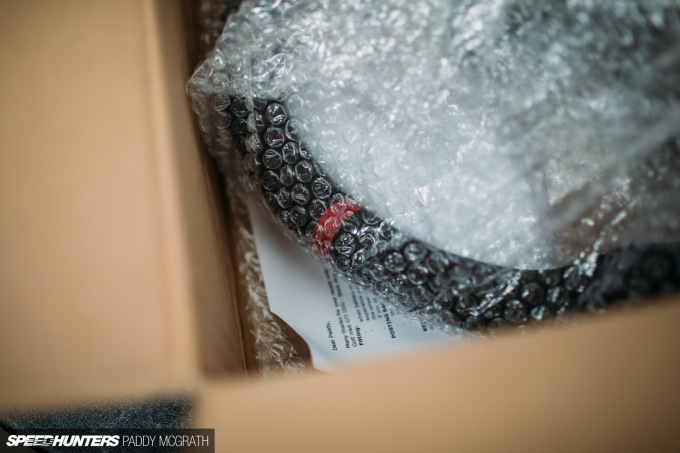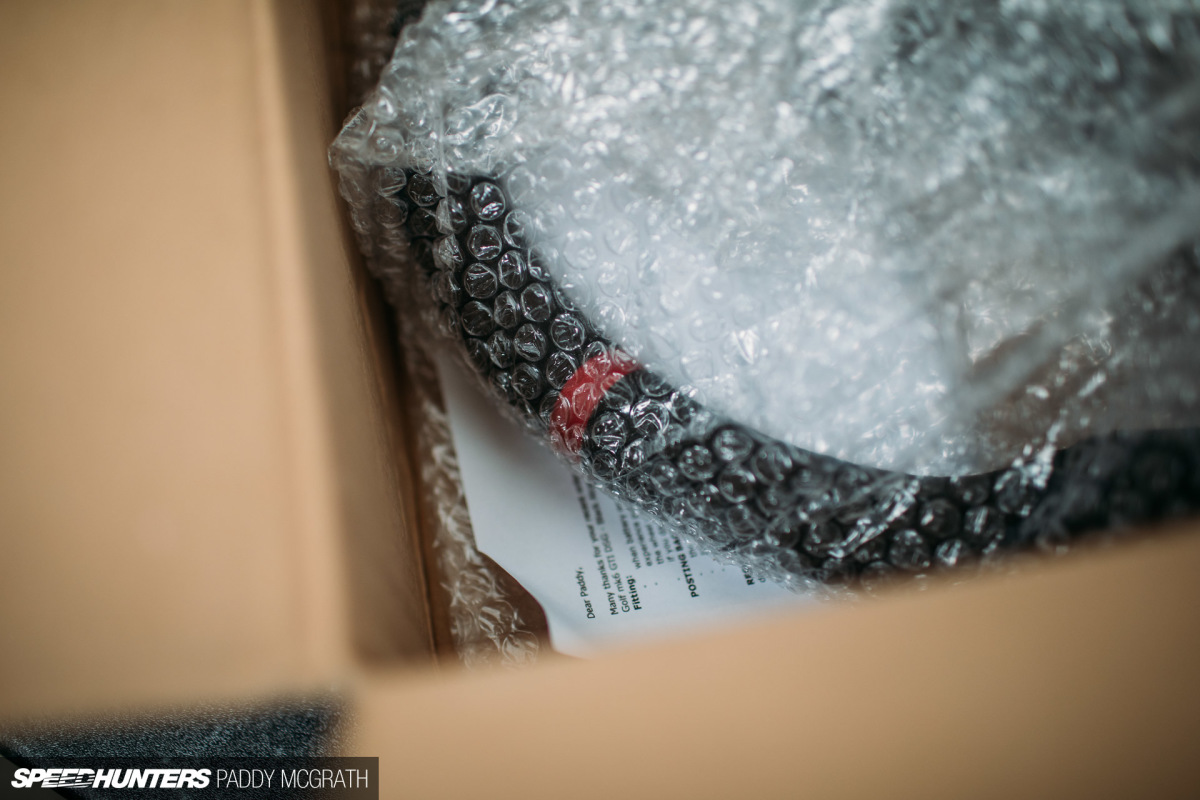 You might remember that I had the pleasure to drive and shoot the Volkswagen GTI Clubsport late last year. Ever since, I've been wanting to bring a little bit of Clubsport into my life. This is the first piece.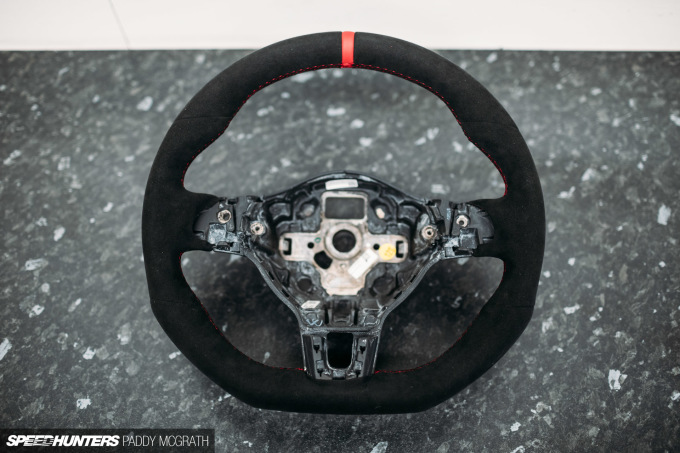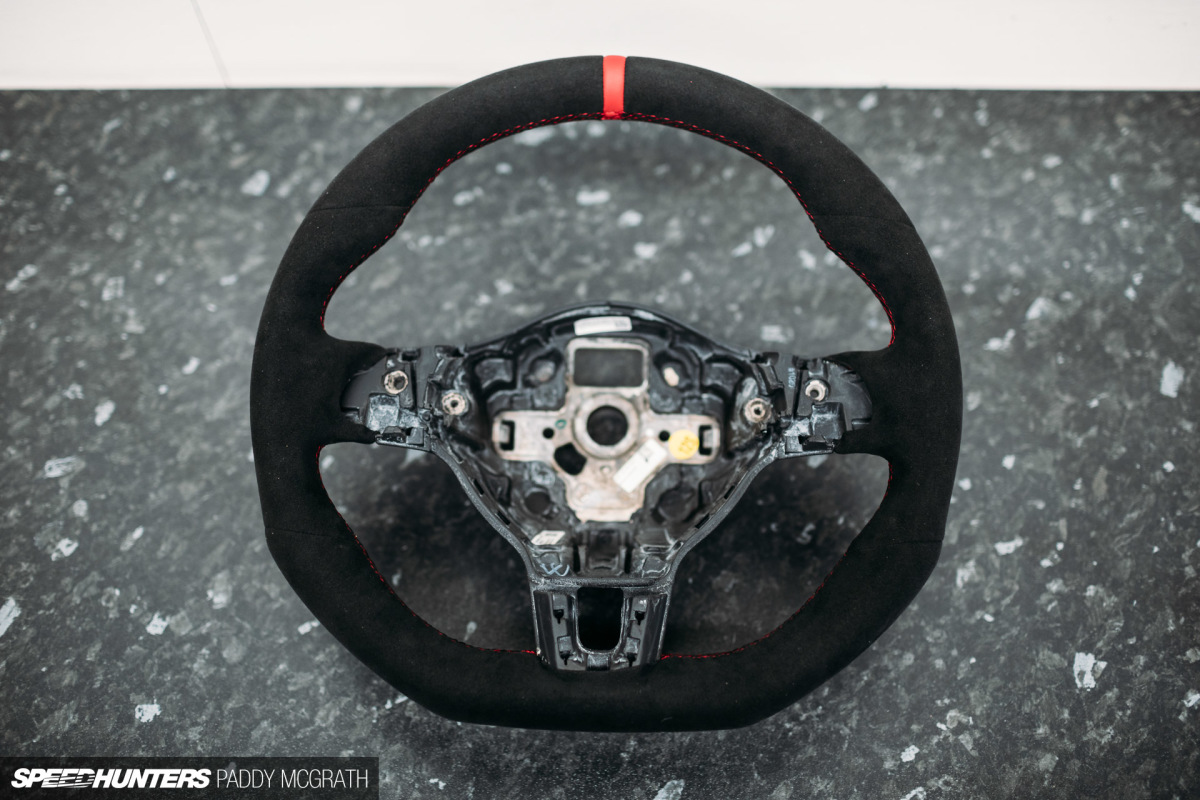 It's an original Mk6 GTI DSG steering wheel, which was trimmed by Royal Steering Wheels in the UK to my specification: Black Alcantara, red stitching with the red top stripe. The cost of this was £140 ($190US) plus a refundable £150 ($203US) deposit once they received my wheel.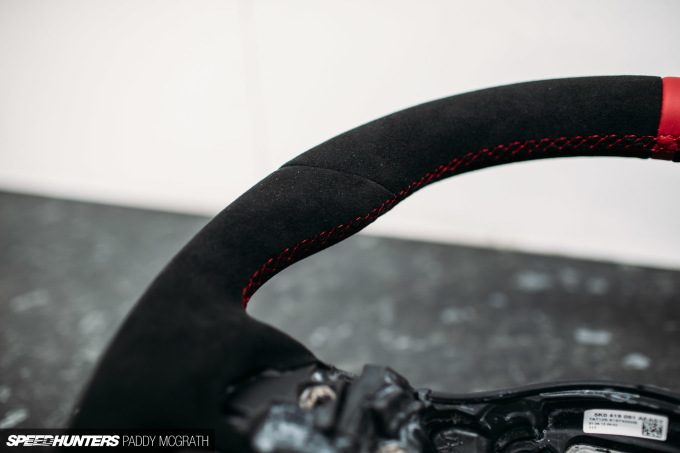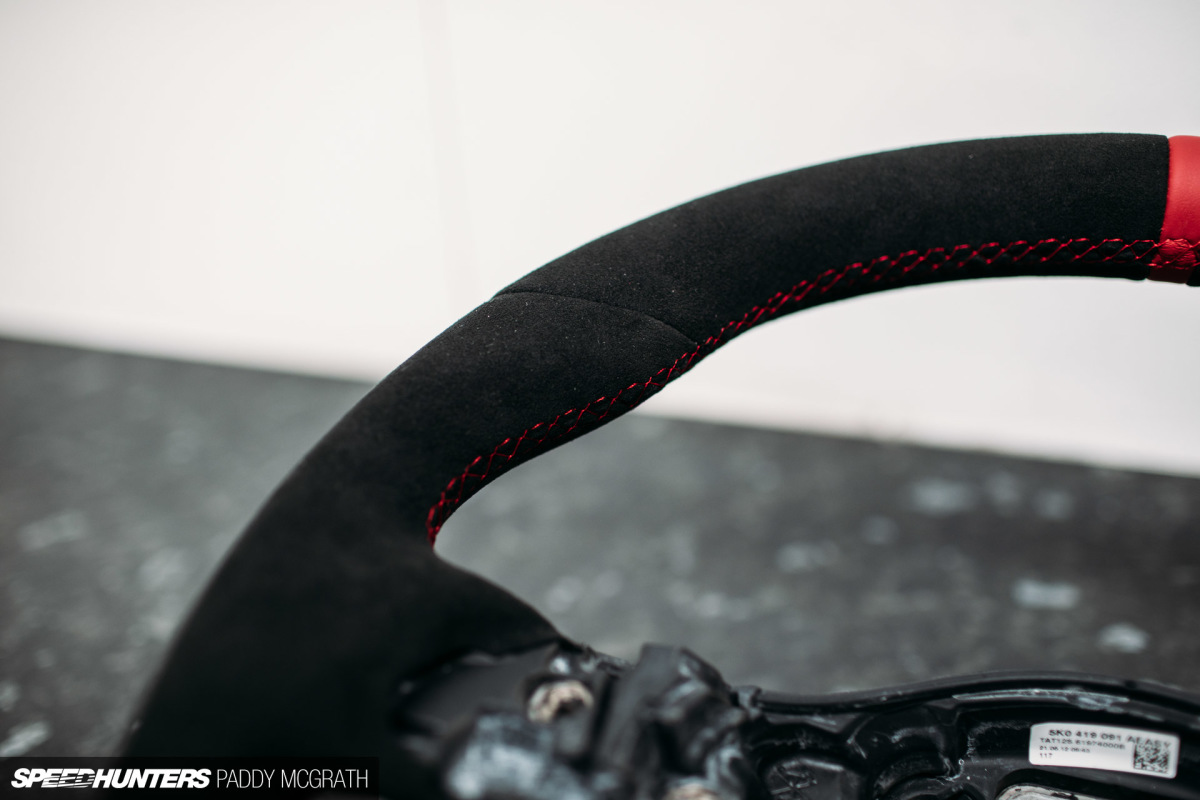 The finish is perfect.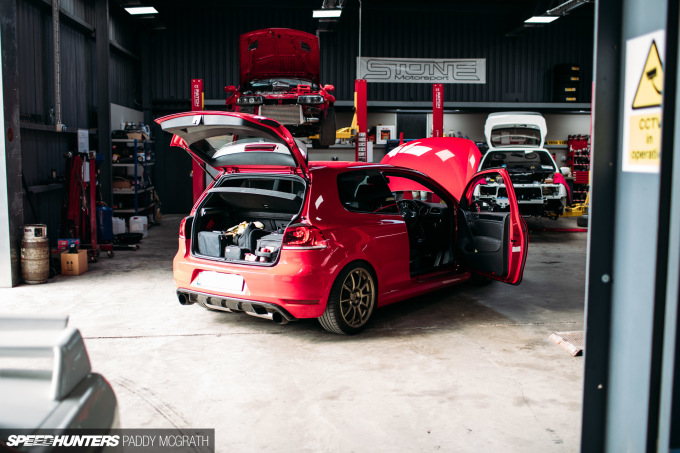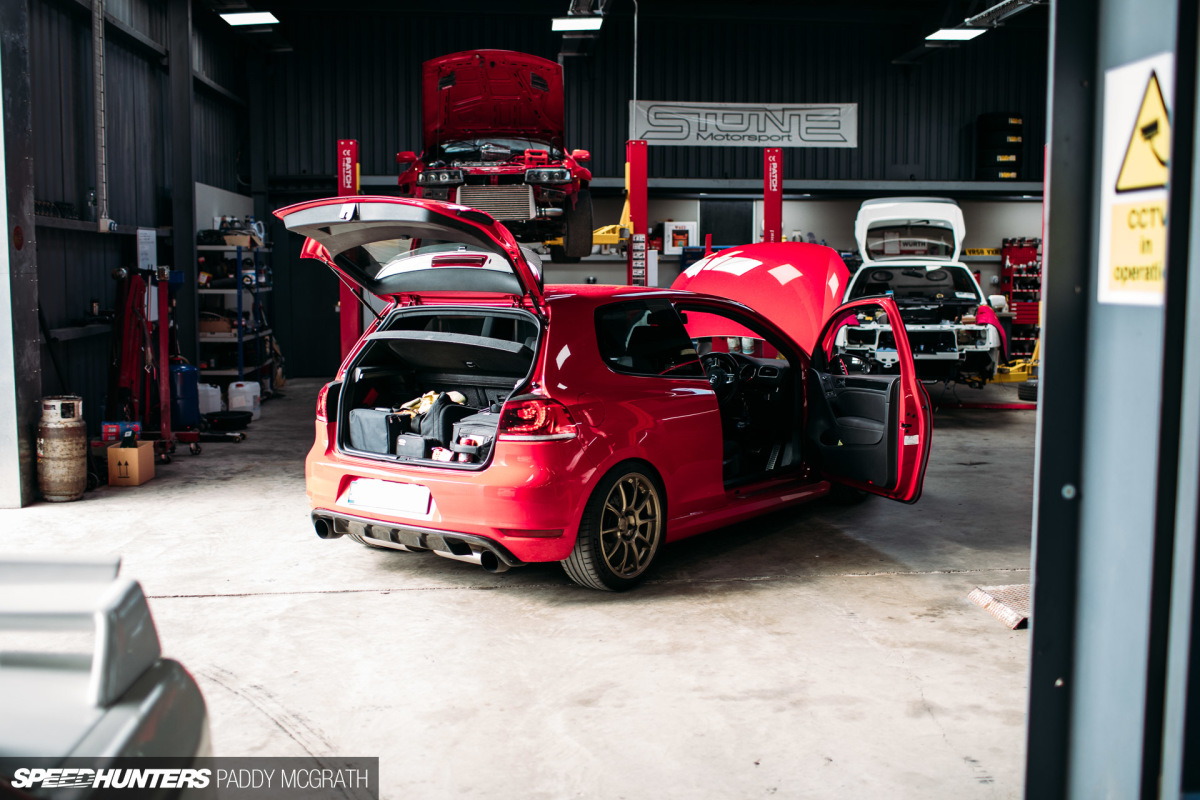 Because it involves removing the airbag to install, which scares the absolute bejesus out of me, I popped into Stone Motorsport to have it done. After John Stone had finished laughing at me (unrelated, I think) he had the wheel out, my MFSW buttons and DSG paddles swapped onto the new wheel, and then fitted it.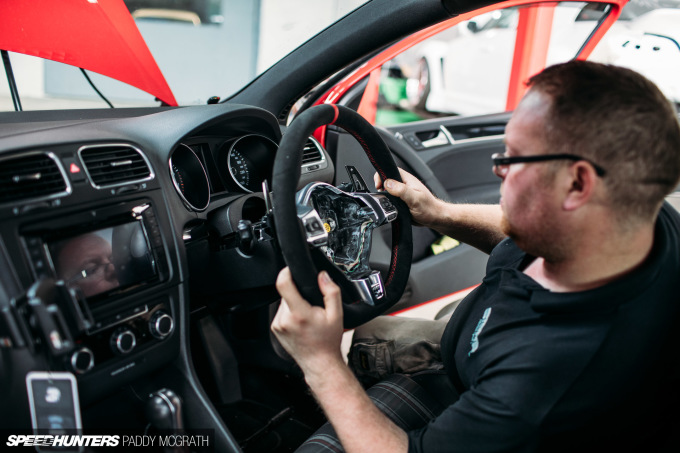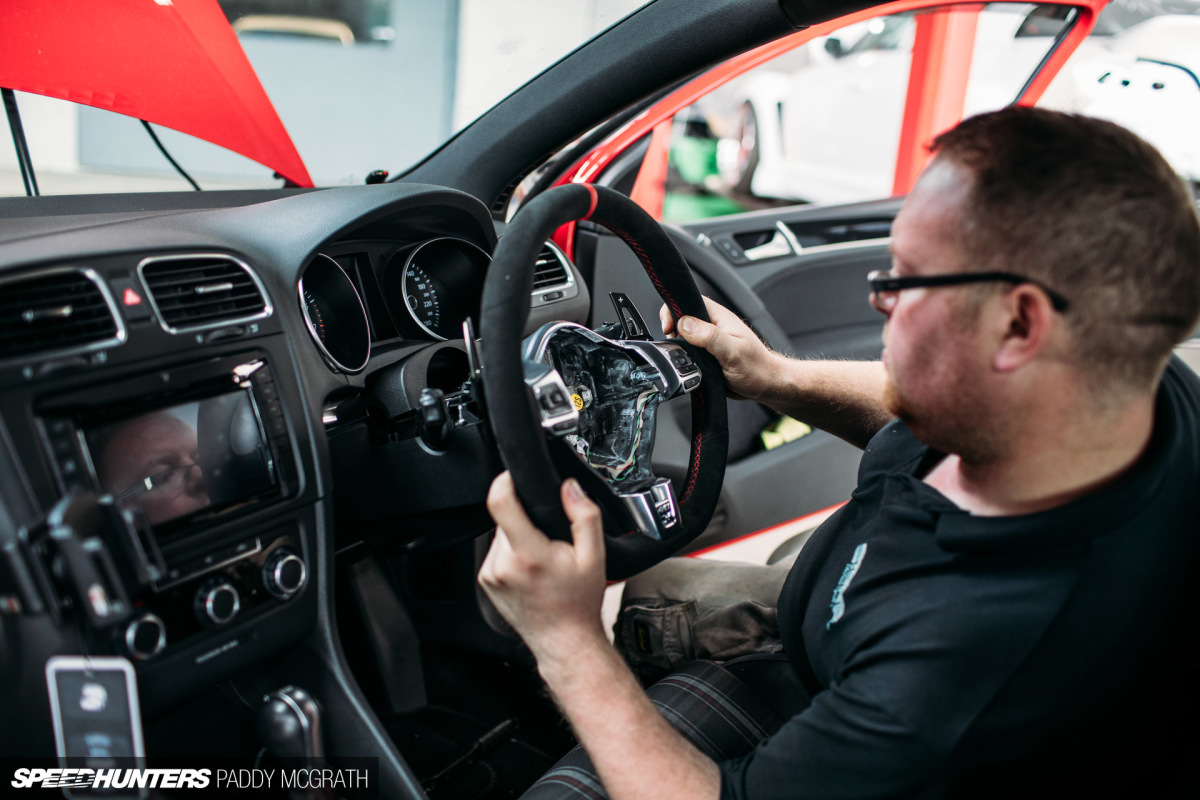 It would have been the perfect opportunity for John to ruin my life and fit the wheel off centre, just to wind me up, but always the professional, he set it dead straight.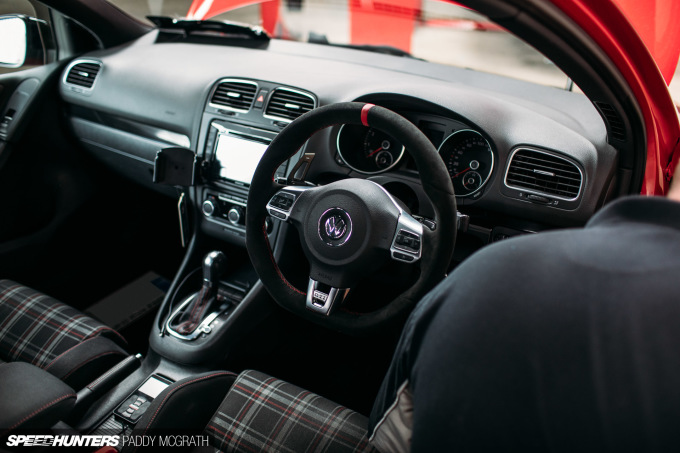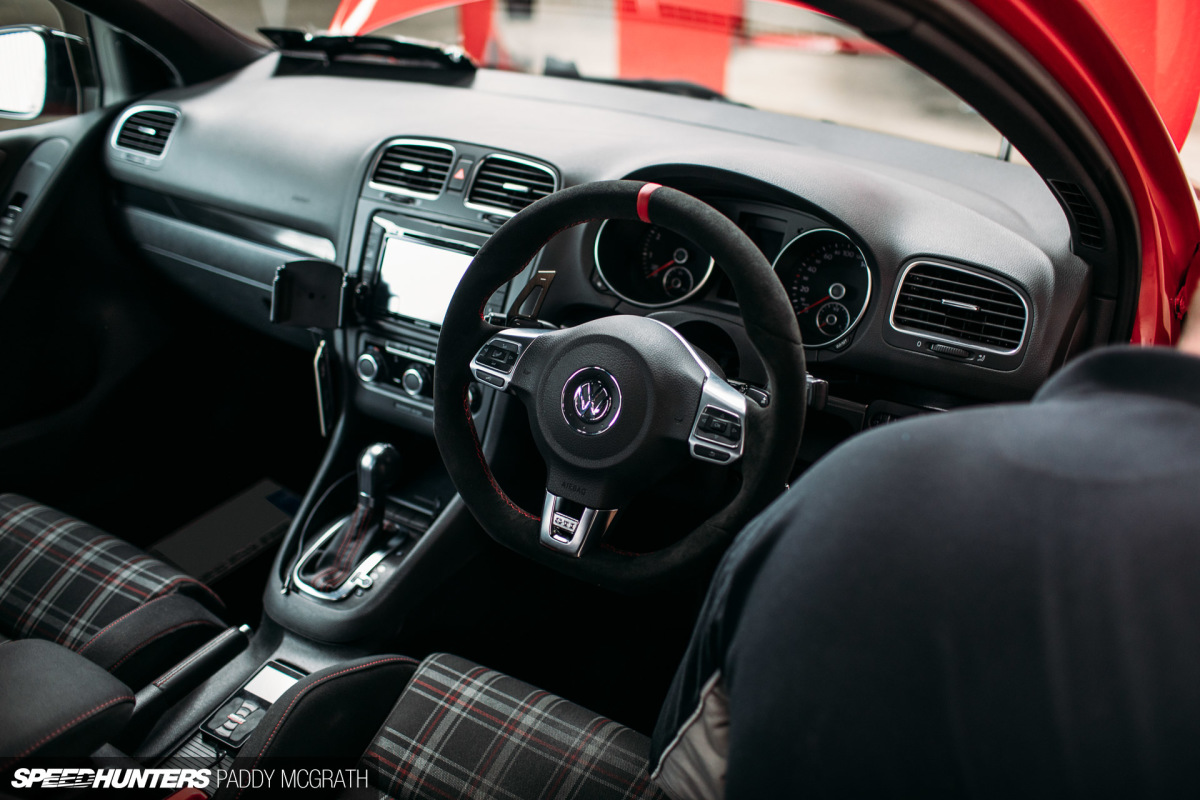 Good. Although I think I need new seats to complement it. And to remove the chromatic aberration the next time around. A man's work is never done…
Where Were We
Now, that we're fully back up to speed, this story resumes late last week.
I had put up around 500kms (310mi) on the new Continentals at this point, so figured it was about time to go for a drive. As I've been travelling so much this season with Formula Drift, opportunities to drive my car for leisure have been few and far between. Since moving to Dublin last year, this situation has only got worse.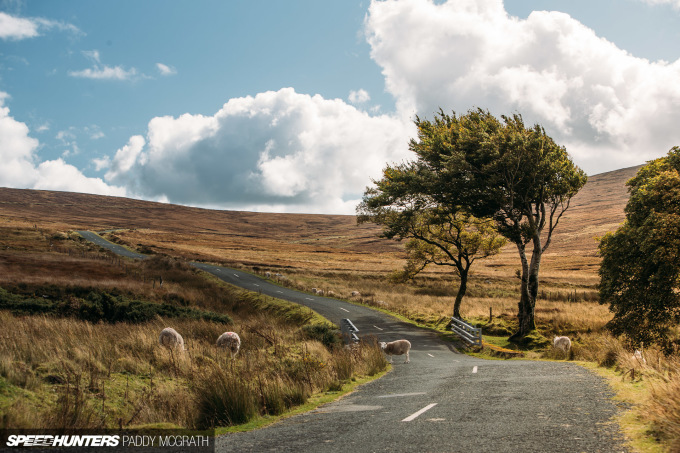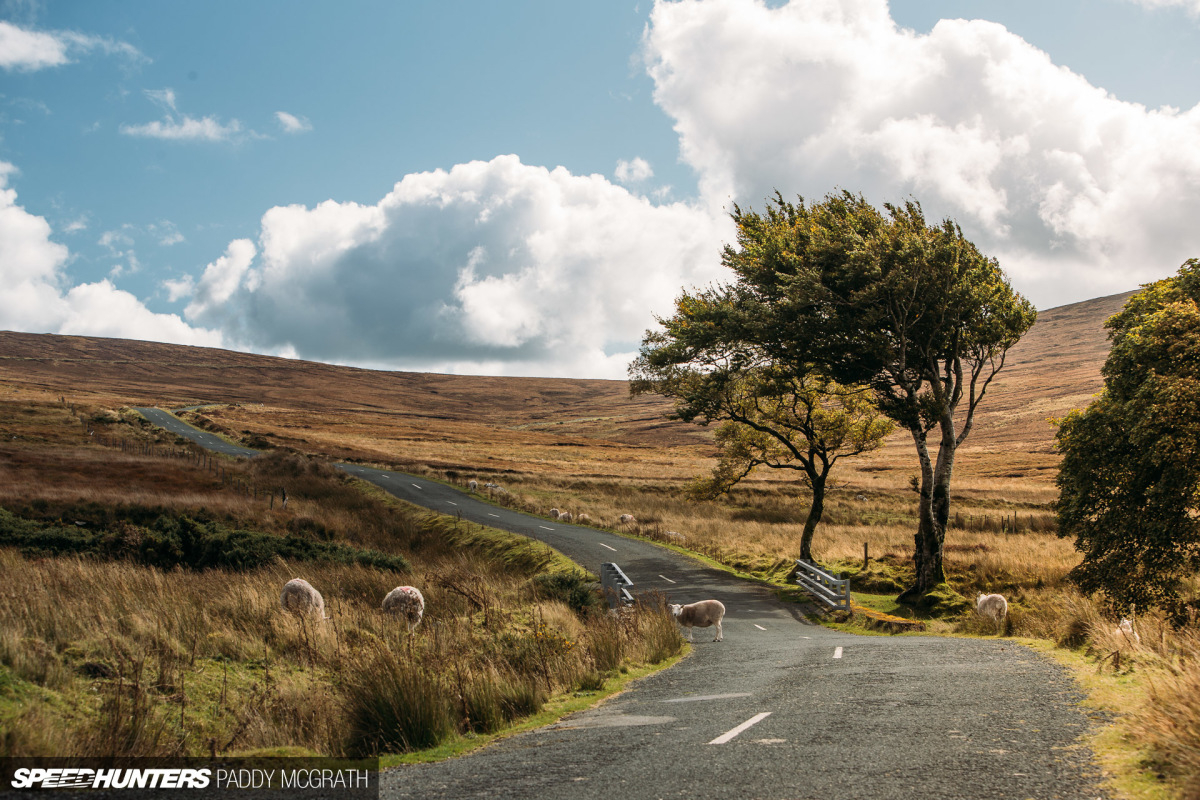 Just to get out of traffic takes around 30 to 40 minutes. It might not sound like a lot if you're from Los Angeles, but I used to have the greatest driving roads on earth on my doorstep before. In saying that, it might take an hour or that to get out into the wilderness outside Dublin, but it's worth it, to be fair.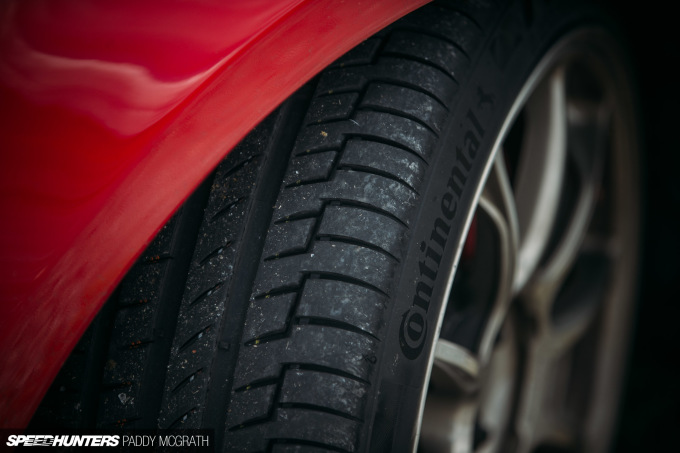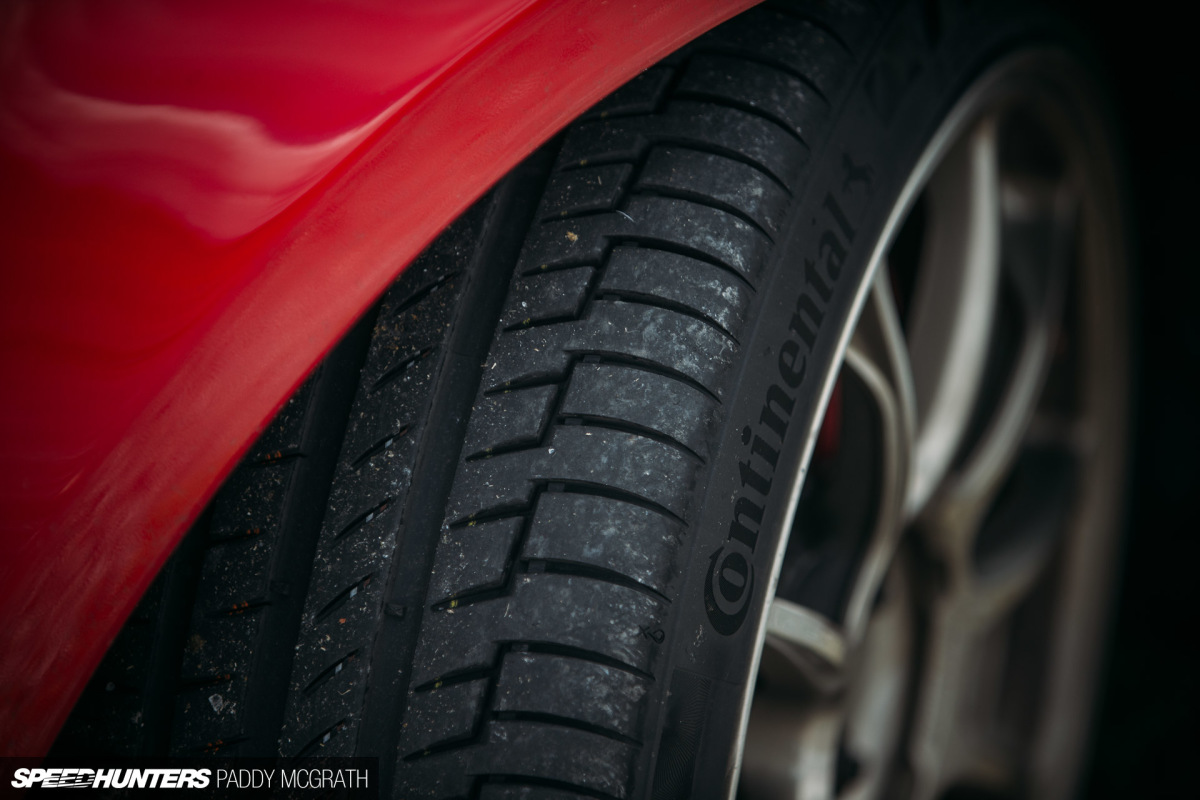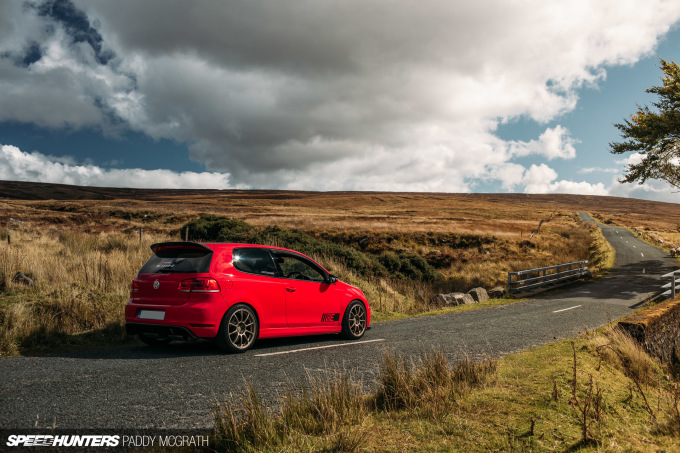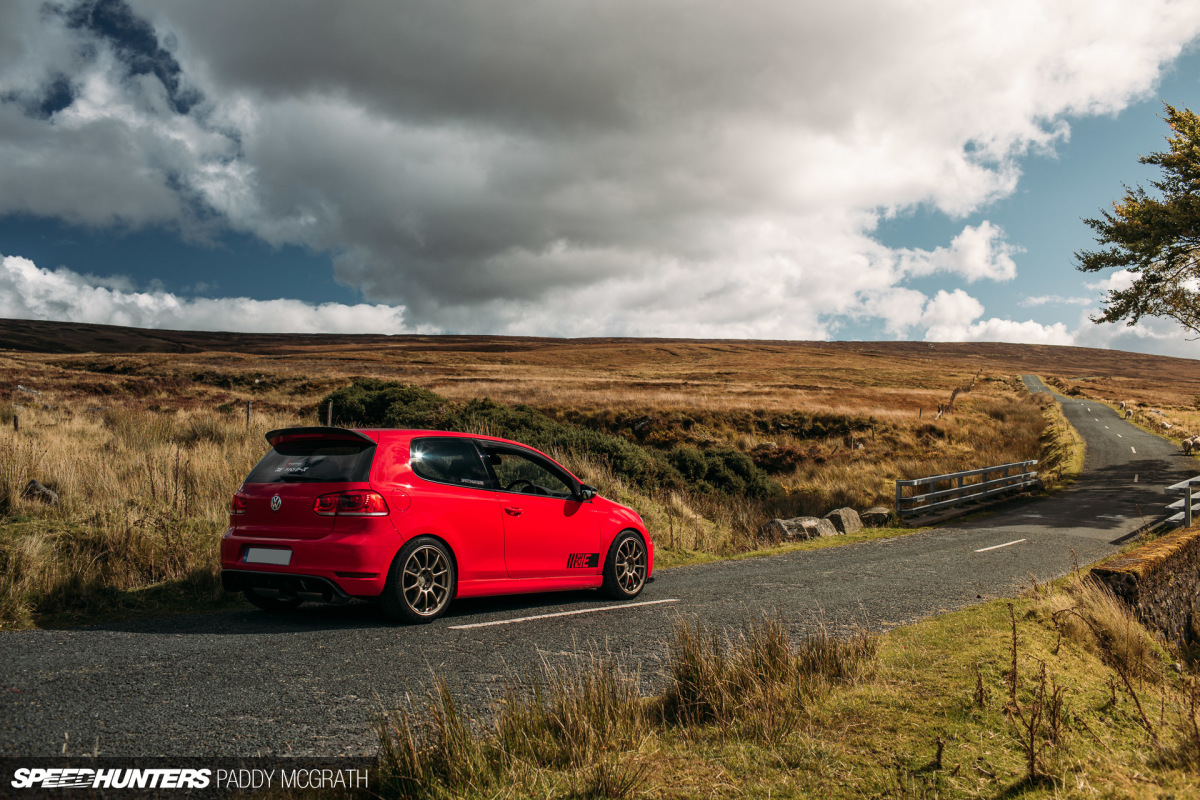 I typically have a routine of driving to a particular point, taking a break for a few minutes and making my way back. It was on the drive out that I started to learn more about the PremiumContact 6s, slowly pushing them on the undulating mix of corners and straights that make up the famous Sally Gap and Military Road.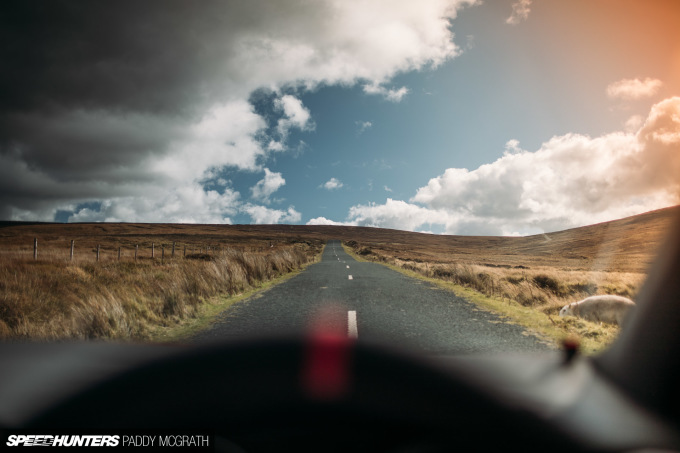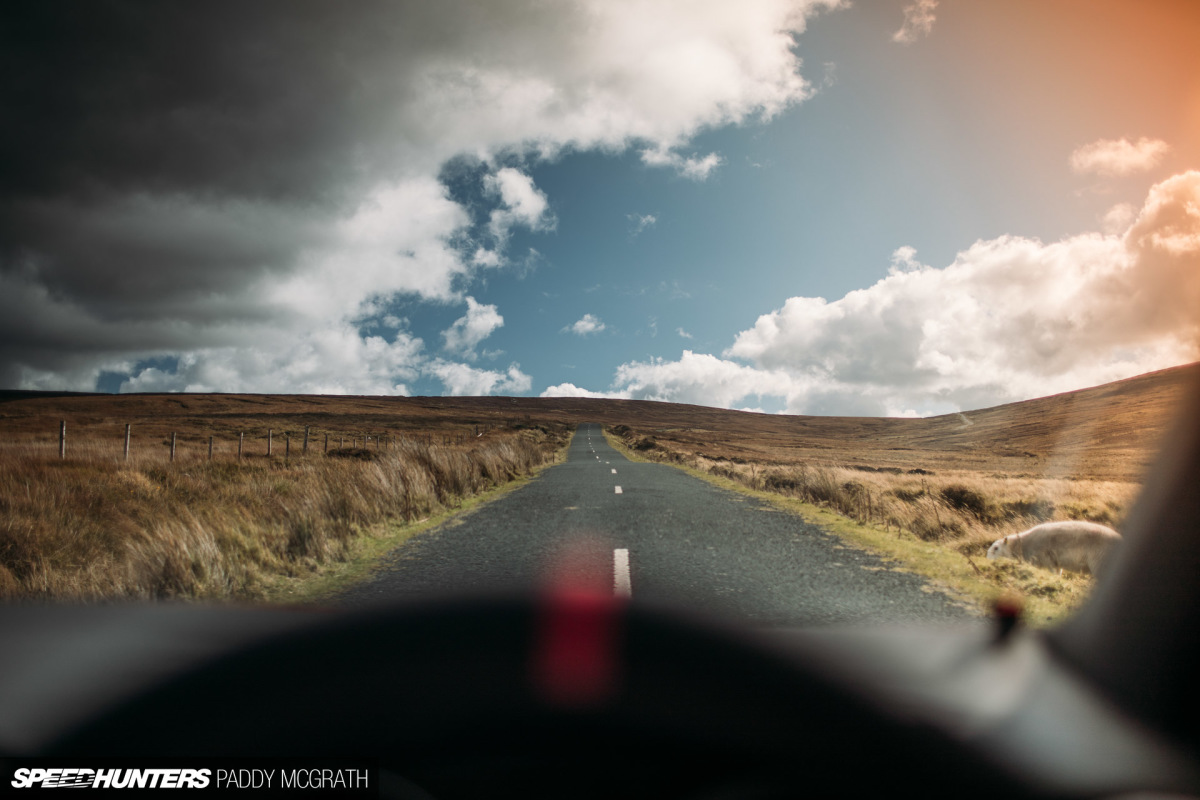 The road had been resurfaced in sections, leaving a couple of kilometres of loose chippings over one stretch, but on the whole it was good driving. The road can be rough in places, and is a proper test of any car. You also have to watch out for the locals (sheep), the actual locals (people), cyclists and the utter lunatics that commute on the road and drive at 8,000mph everywhere and try to force you into the scenery.
I'm weary of any change that I make to the car, tyres included, and always find myself slowly putting more trust into the car. The road isn't the ideal place to test limits, so there's only so much one can learn. Still, at a similar pace that I would usually travel at, the car remained surefooted.
I've always maintained that to get a car to understeer on the road, you have to be either an awful driver or doing something really stupid, but there wasn't even as much as a hint of it, even through the faster sections.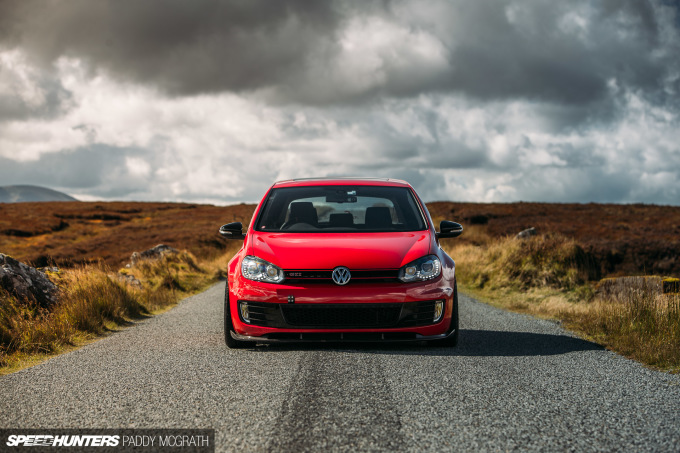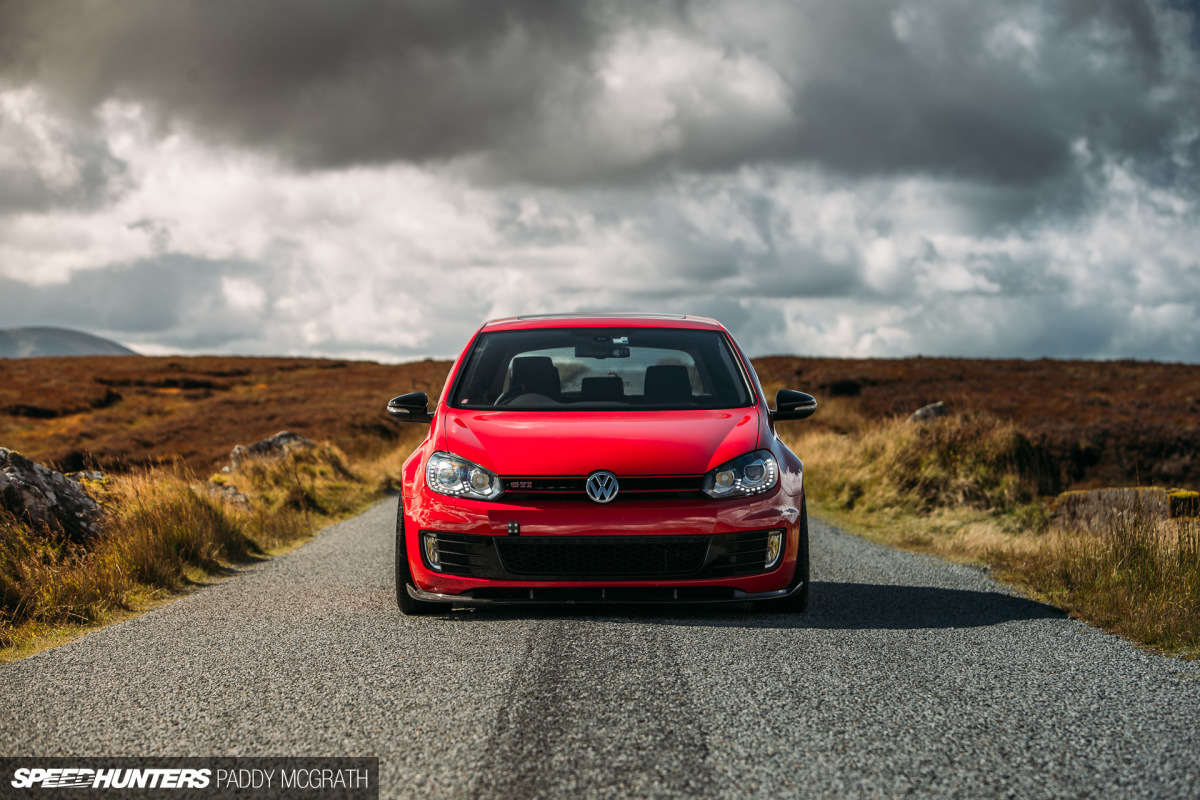 If you're familiar with Continental's tyre range, you might ask why I didn't go down the ContiSportContact route, Continental's top-of-the-line performance tyre. It's a fair question, and it simply comes down to two things.
First, is the purpose of my car. I use it everyday; it's my daily driver and only car. Truth be told, 95 percent of my time spent driving is commuting or motorway miles. It's rare that I have time for a track day (maybe two a year) or to be able to go for a quick drive somewhere. I know that sounds boring, but it's the reality of it.
I'm more in need of a tyre that can stop quicker on a wet motorway than a tyre that gives me an extra second around Mondello Park in the dry.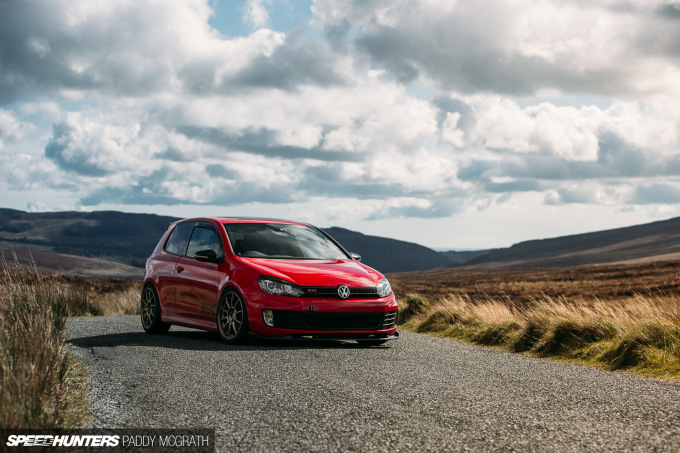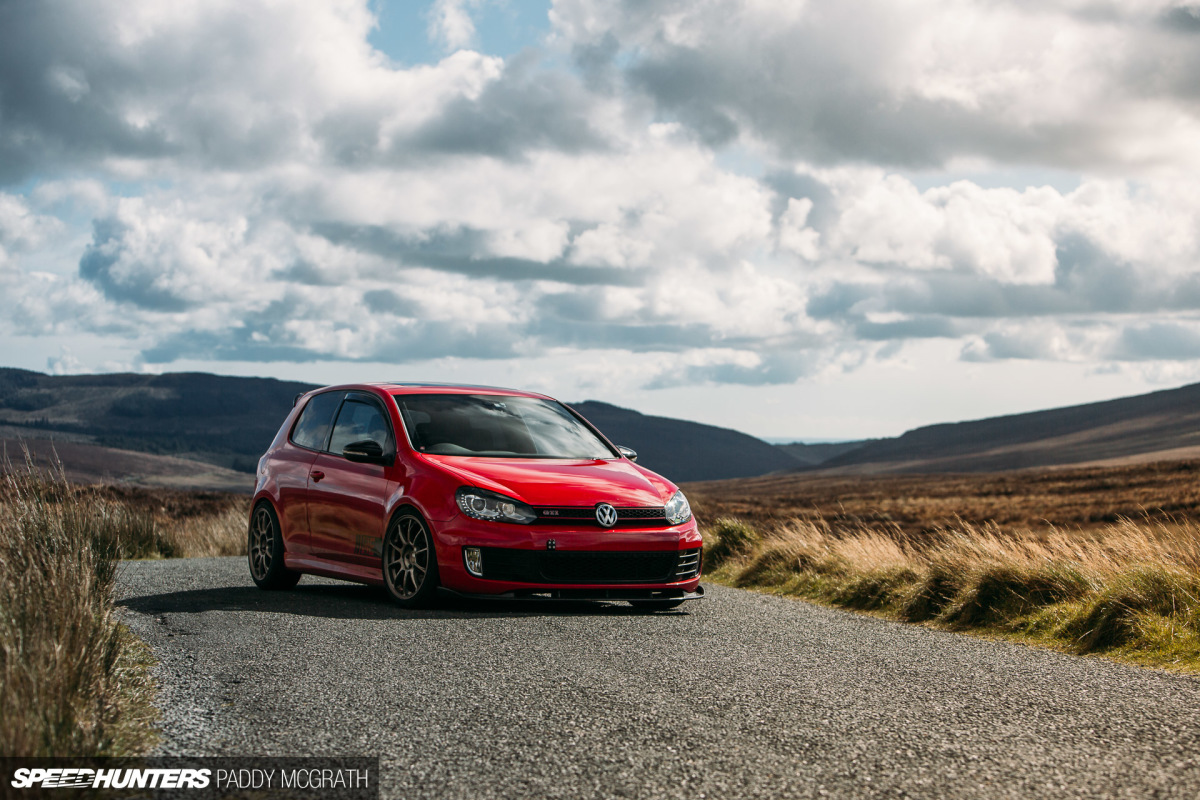 The second is the performance of the new PremiumContact 6 when compared to the ContiSportContact 5. To be short, it exceeds the CSC5 for dry handling, aquaplaning, mileage and matches it for wet braking. It's basically a better CSC5 but longer lasting. That to me, is the best of both worlds.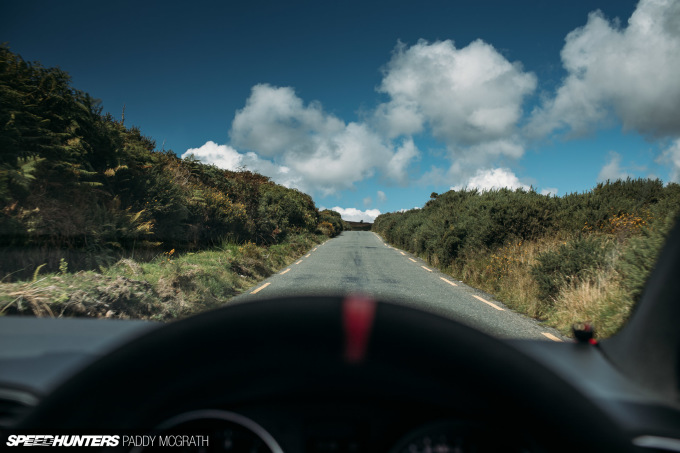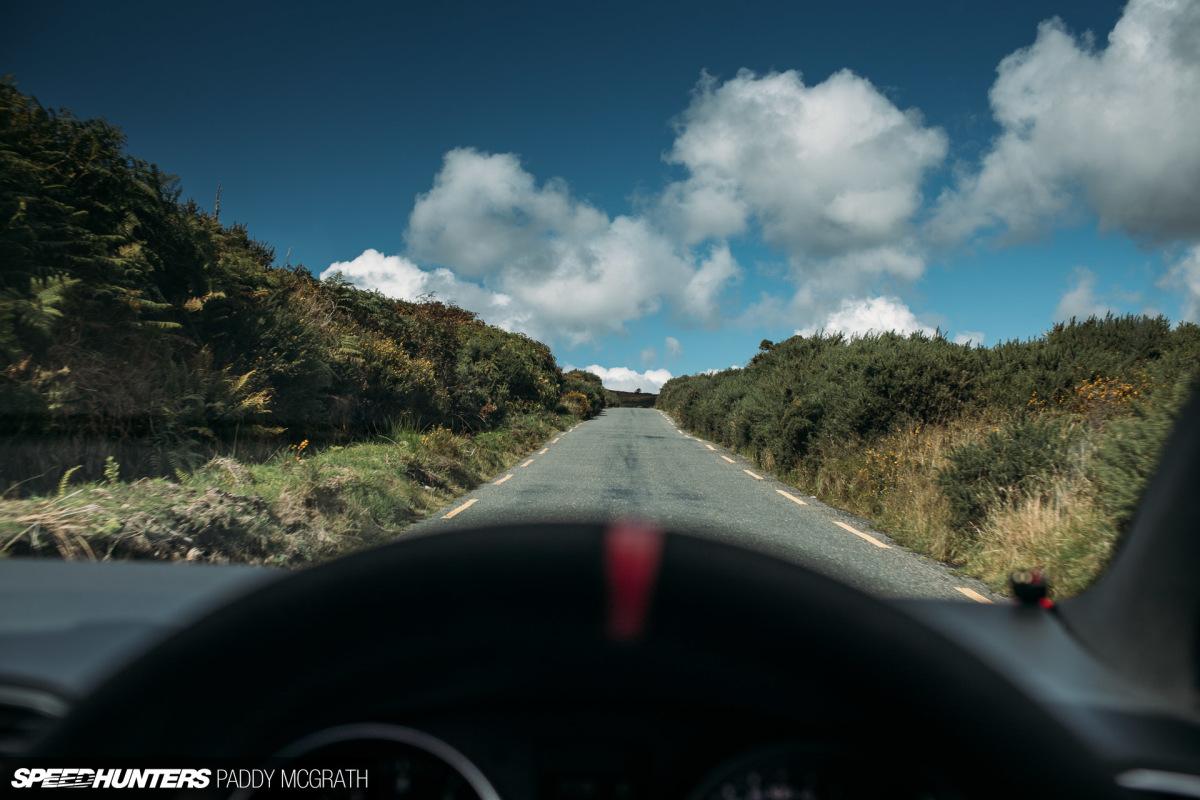 Unrelated, but the above picture is a good example of the average Irish driving road. It's just about wide enough for two cars, but it should give you an idea of why I have no desire for more power. Top of 3rd gear is around 155km/h (96mph), top of 4th is over 190km/h (120mph), and the GTI gets to those speeds very, very quickly these days.
100km/h (62mph) on a road like this feels like 260km/h (160mph) on a motorway.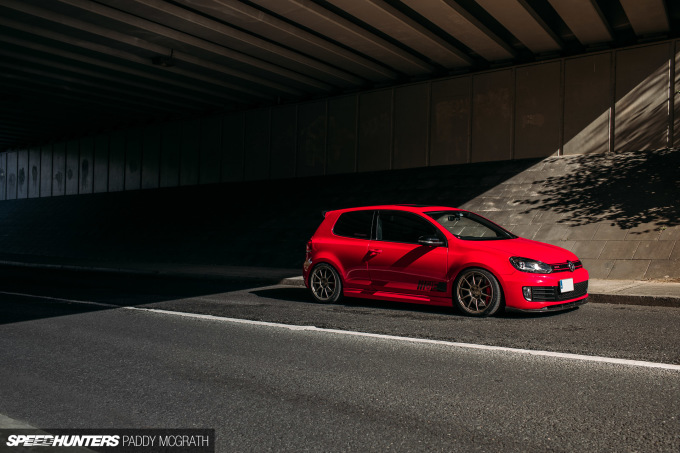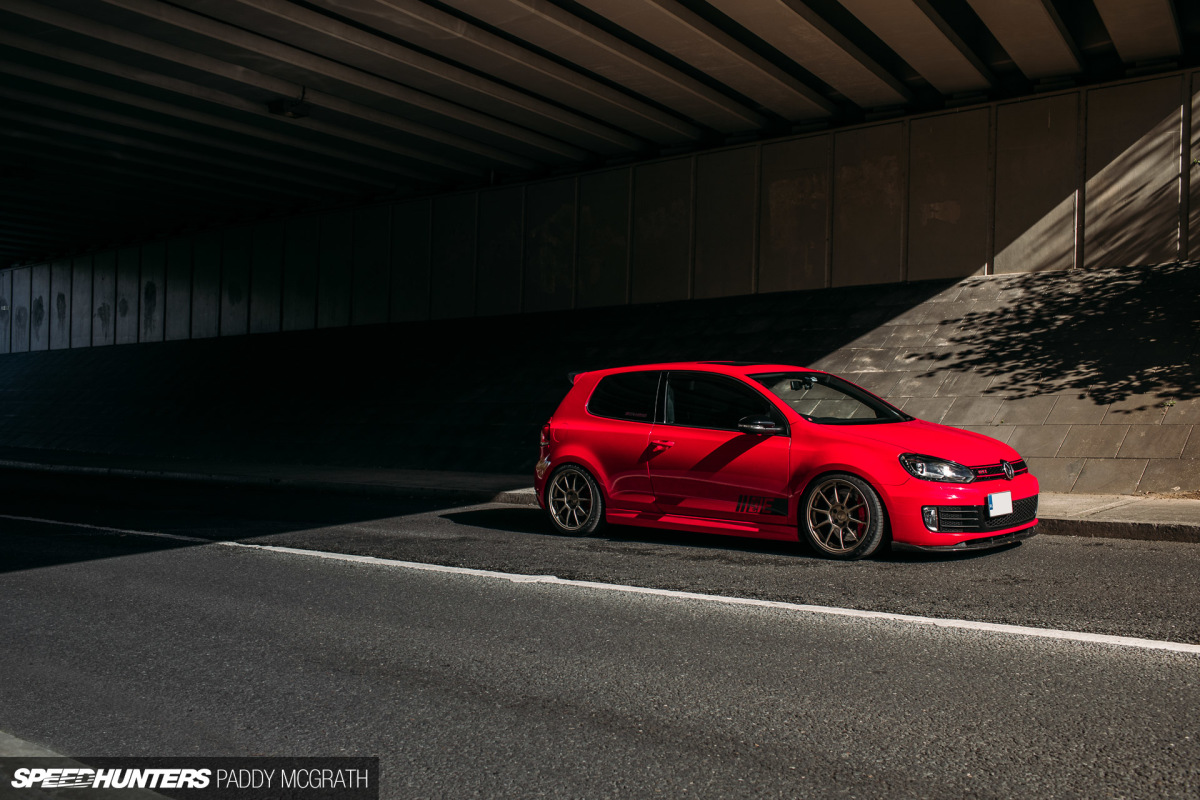 I think that just about catches us up on everything. Lots of driving and a couple of small but significant changes – now the car is ready for more motoring over the winter months.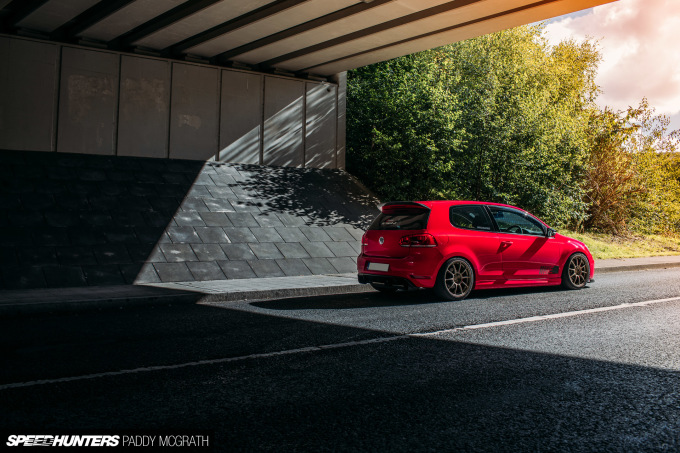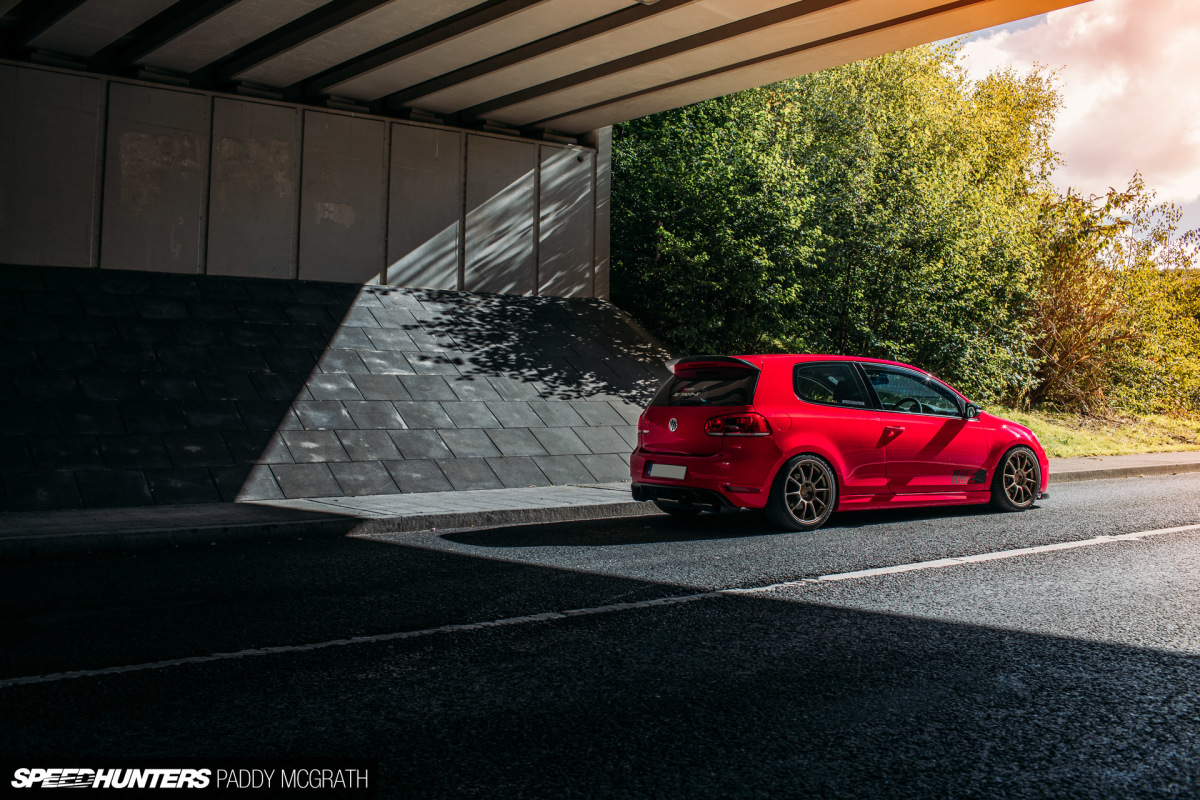 It's been a good time lately, to be honest. As I came back down the mountain, with the car popping and banging on overrun, I couldn't have been happier. The car is the best it has ever been and has treated me very well the last few months.
It was typical then, that I curbed a wheel outside my house when I got home. Ugh.
Paddy McGrath
Instagram: pmcgphotos
Twitter: pmcgphotos
paddy@speedhunters.com
Cutting Room Floor