Sunday Morning Motoring
Whether it's early in the afternoon or during the late night hours, any time I take a trip to Daikoku PA in Yokohama I'm always greeted by an eclectic mix of vehicles.
There really is no other place in the world like this famed parking area, or if there is I've yet to hear about.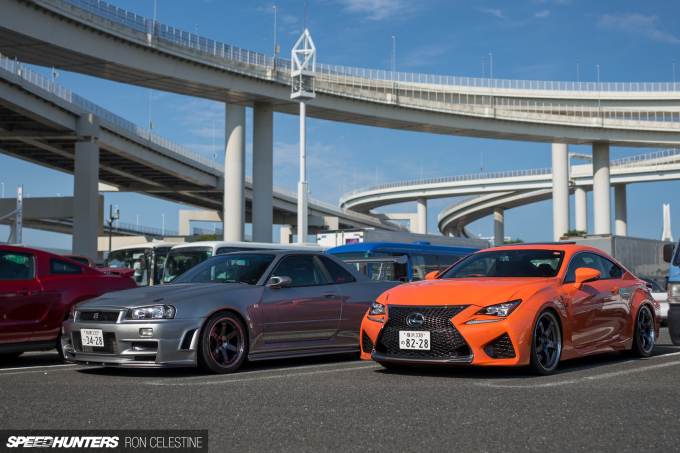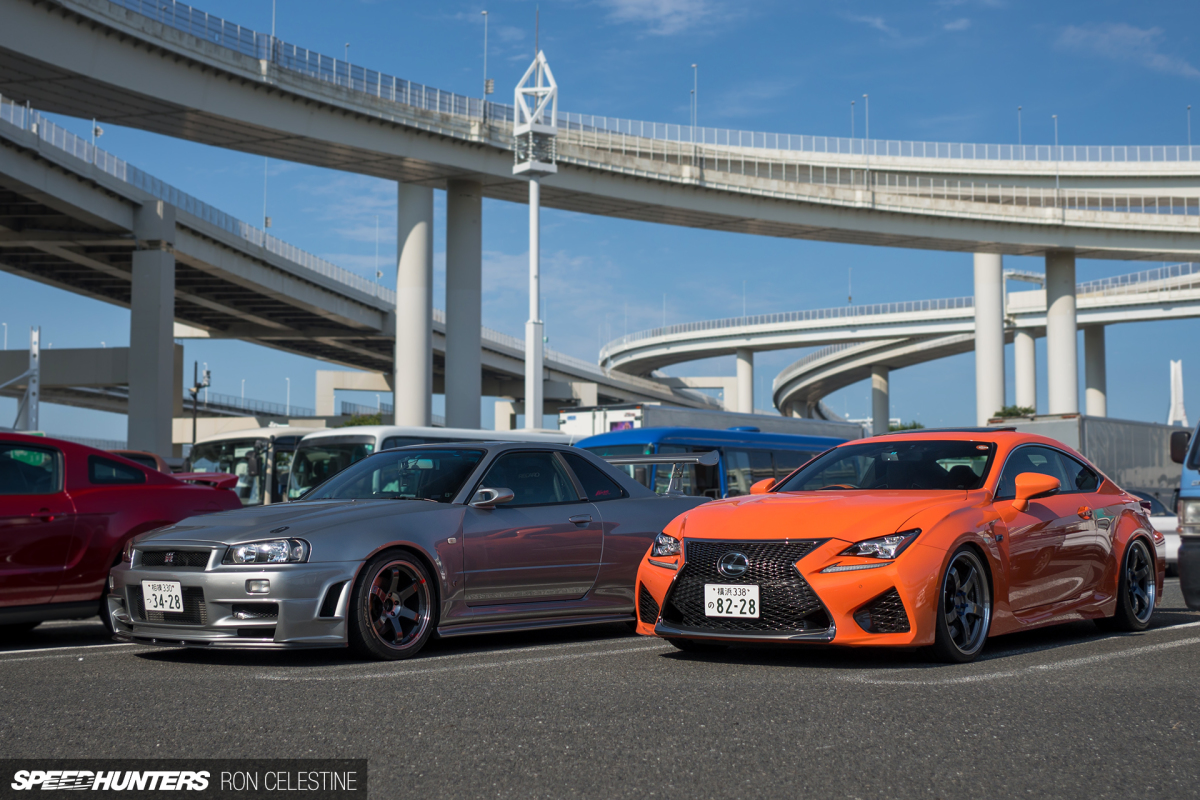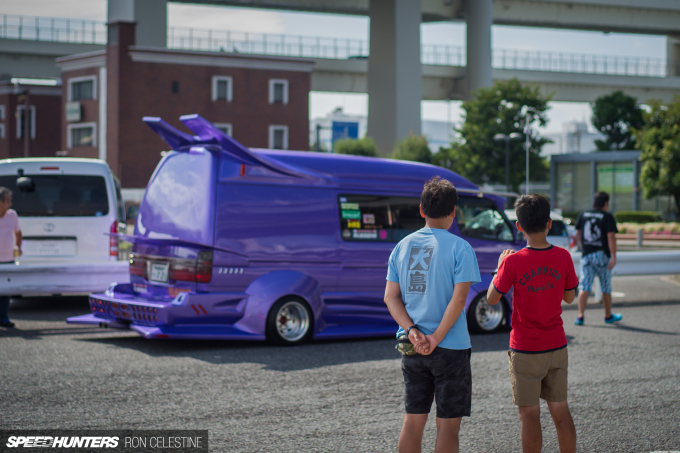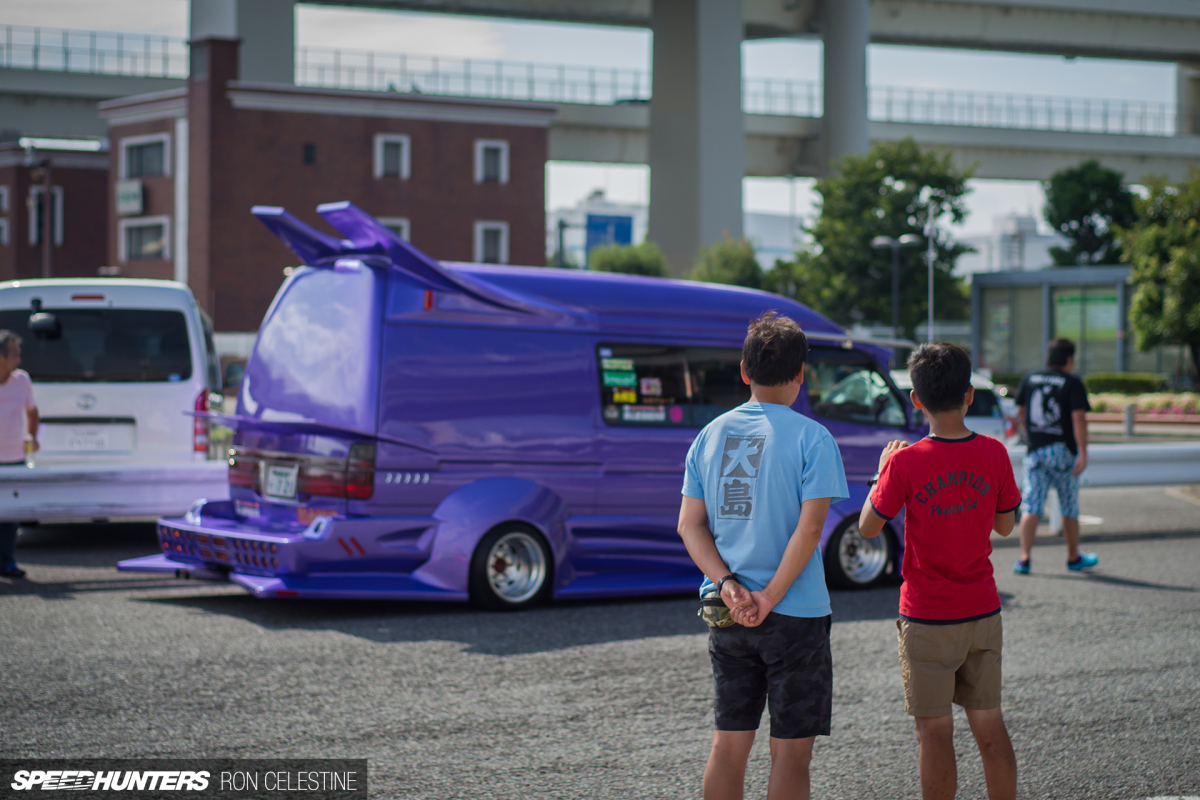 The fact that you never know what is going to turn up, but that all sides of car culture will likely be represented is one of the things that makes this particular meeting spot so unique and interesting.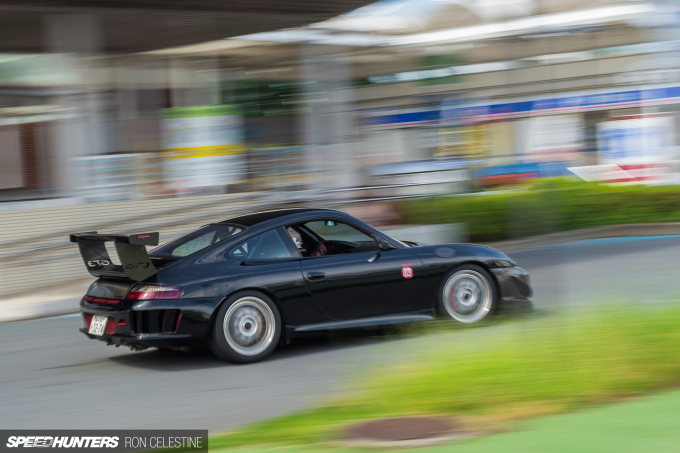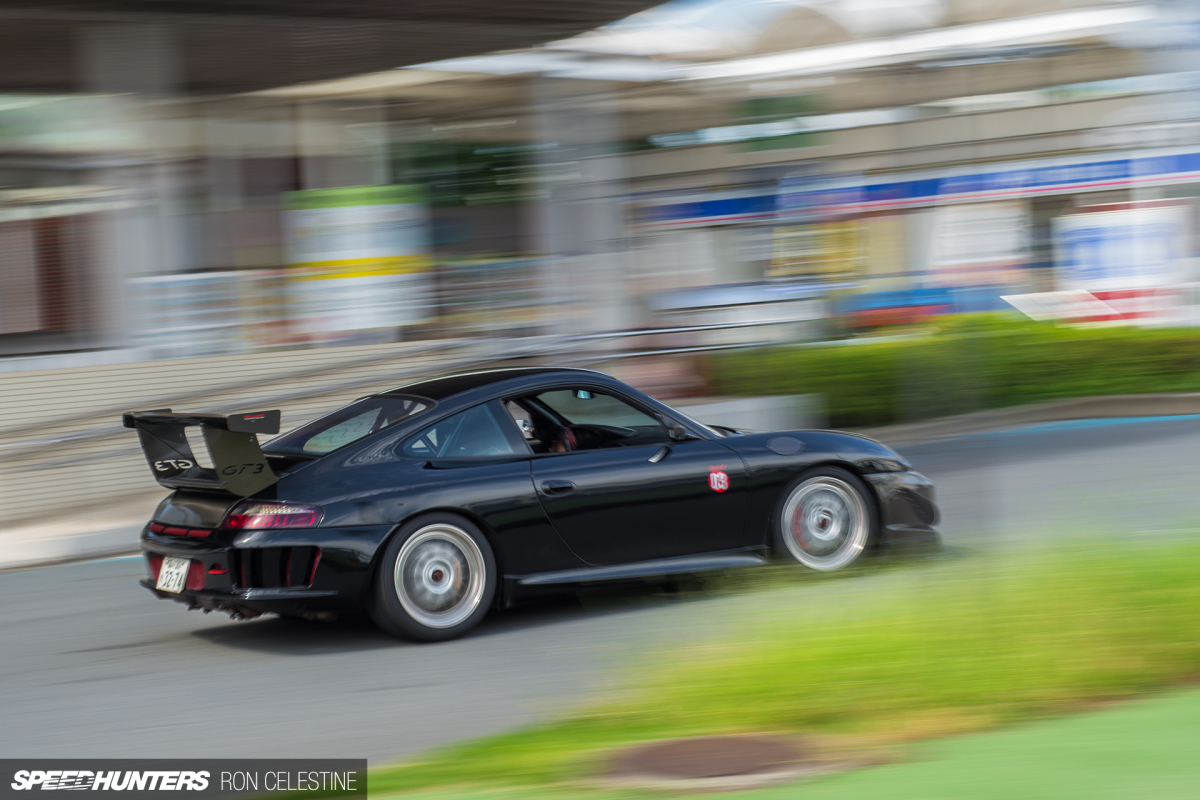 Sundays in particular are a good day to visit Daikoku PA, and a couple of weeks back that's exactly what I did. It wasn't a random stop – I had people to meet on this occasion – but that didn't mean I couldn't soak in all the sights and sounds of the place as enthusiasts made the most of a warm late summer's day before the start of a new working week.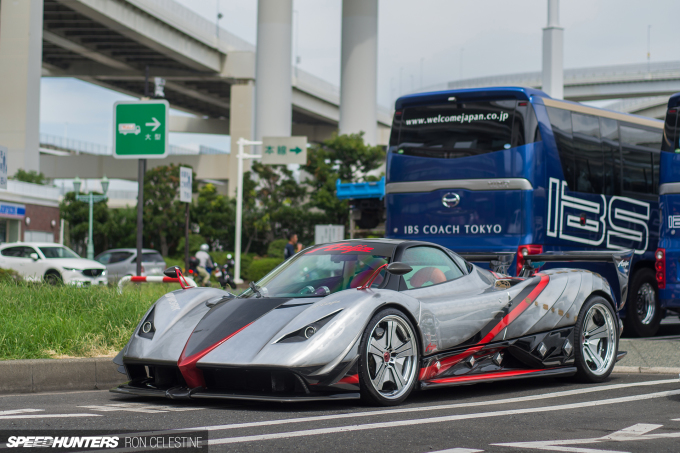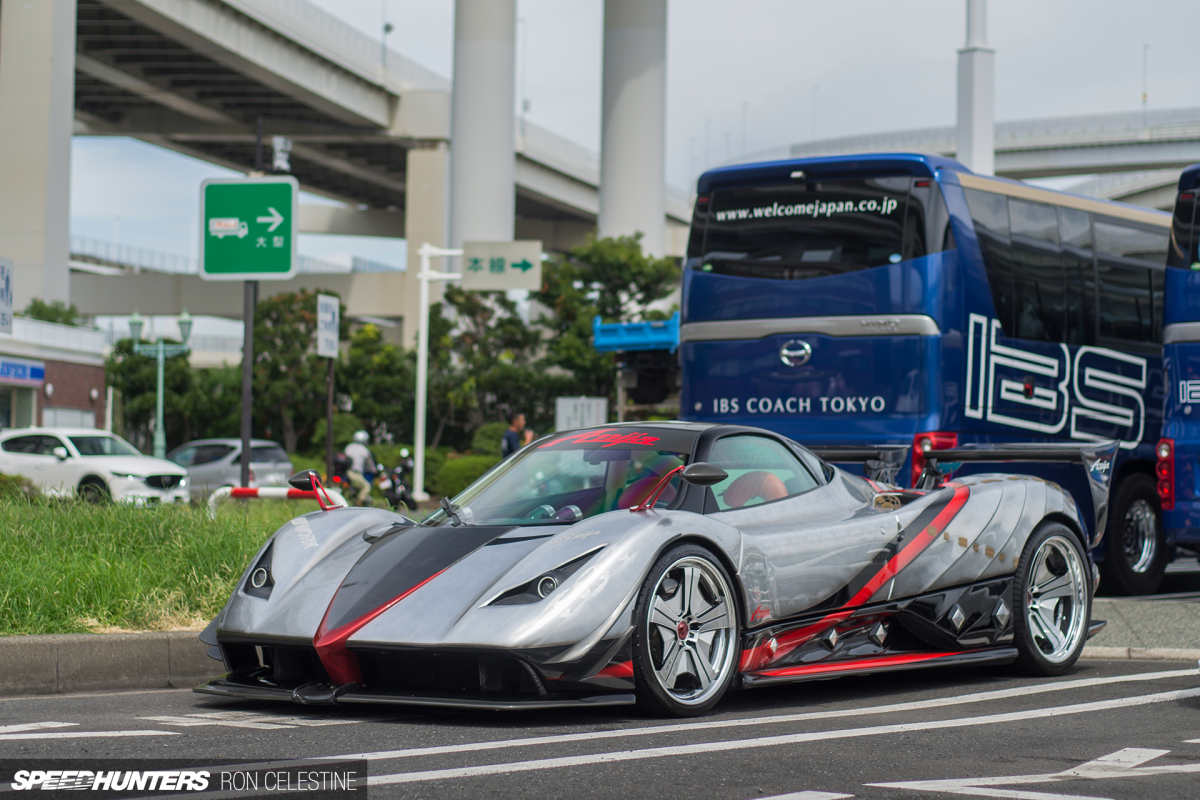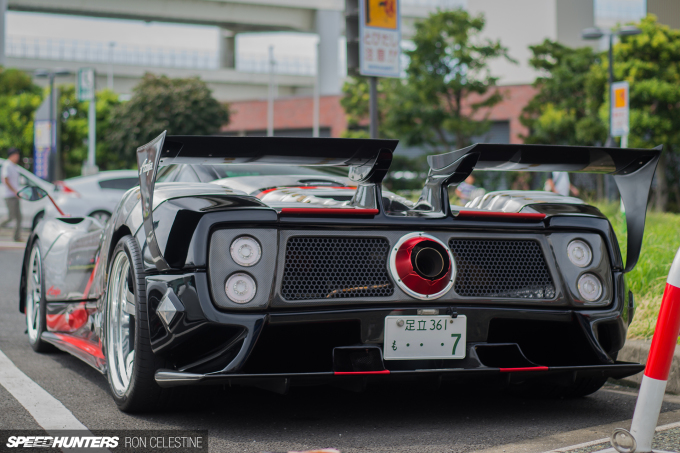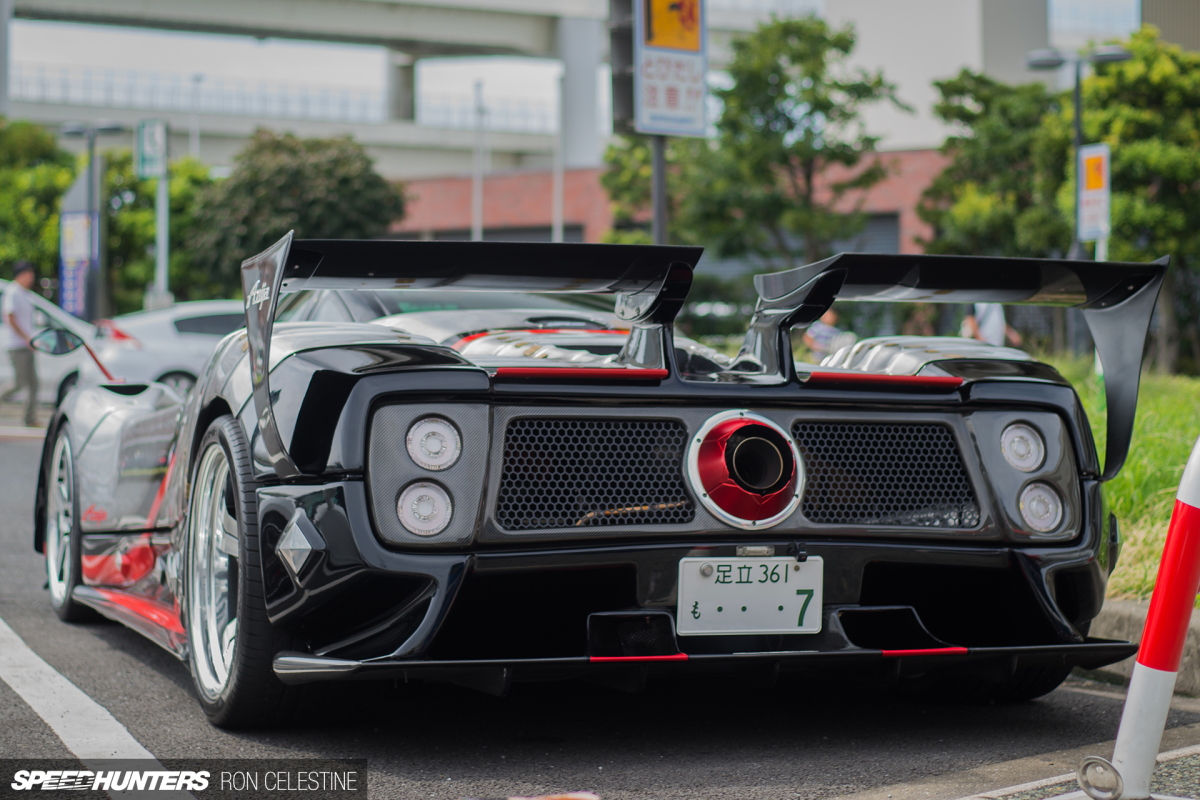 Pagani Zonda, anyone? Being Japan it's not stock either, of course. This was easily one of the crazier machines that showed up on the day, not to mention the most valuable.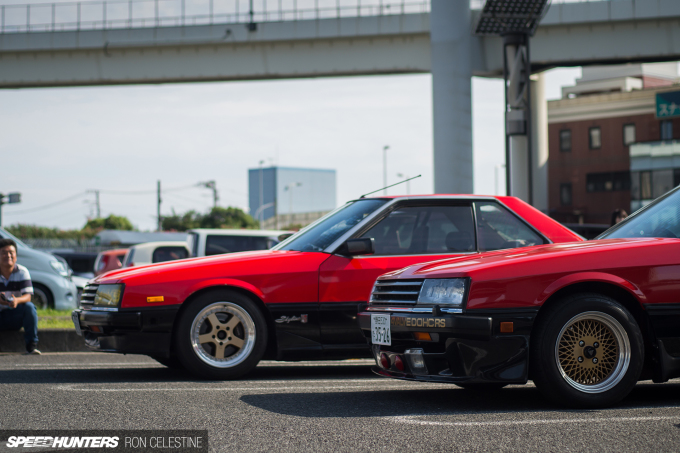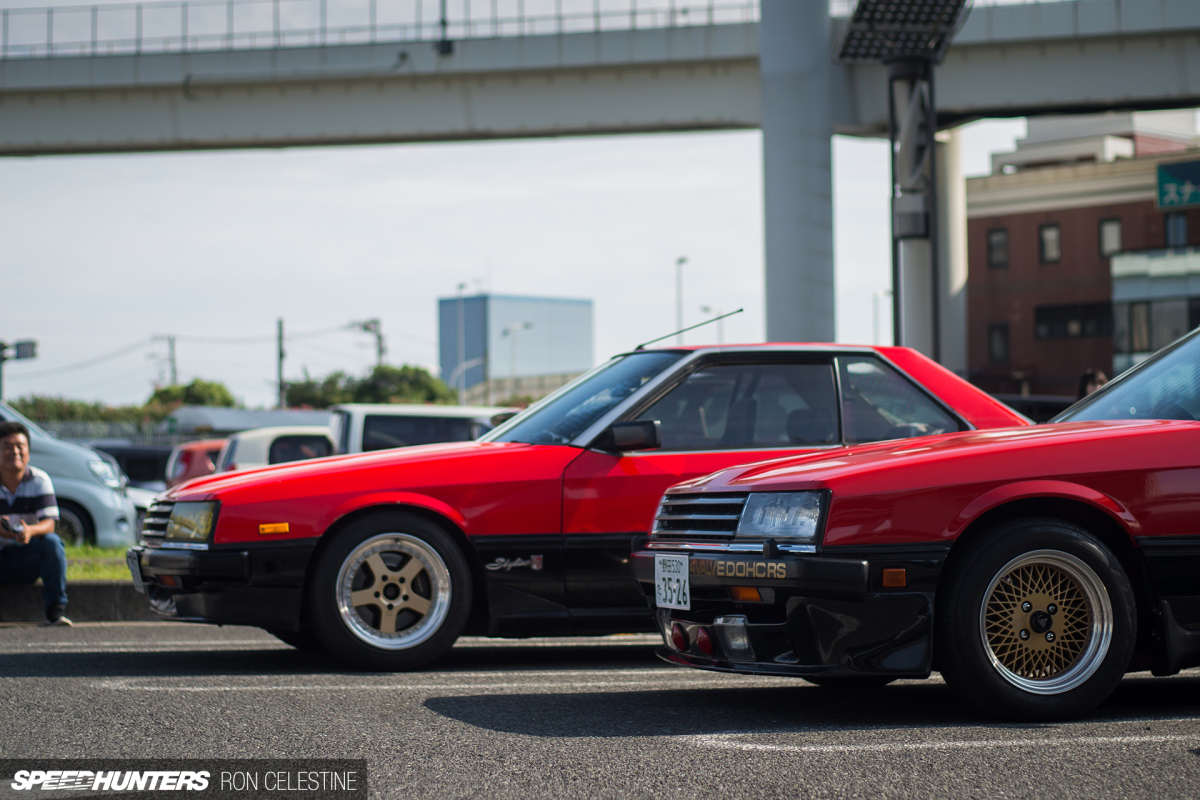 Daikoku PA is also a popular place for groups and teams to meet up at, either as a destination or a stop-off during a day of driving around.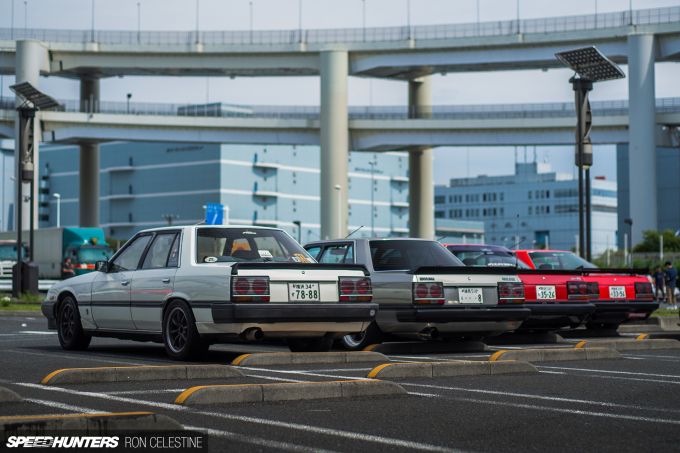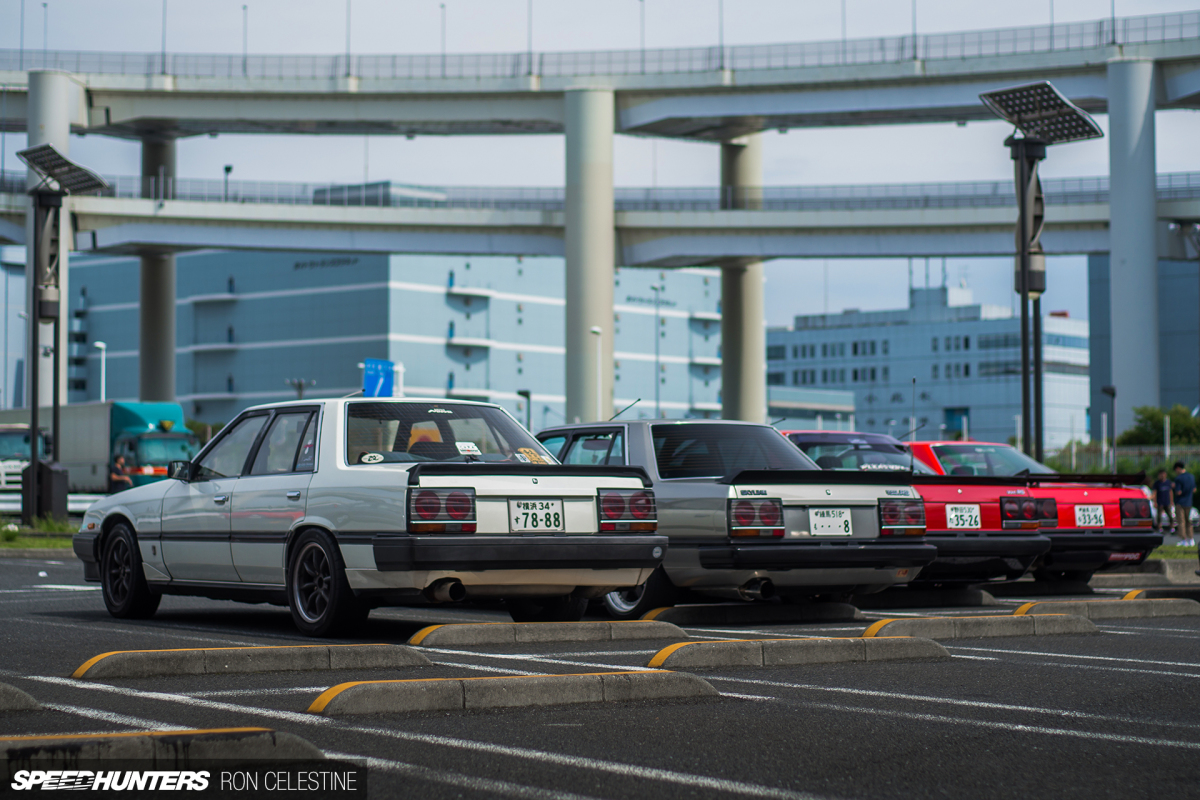 I couldn't pass by this line-up of R30 Nissan Skylines without grabbing a few shots. Despite R32s, R33s and R34s being extremely popular in Japan, there is a big following for this older-model Skyline and the R31 successor.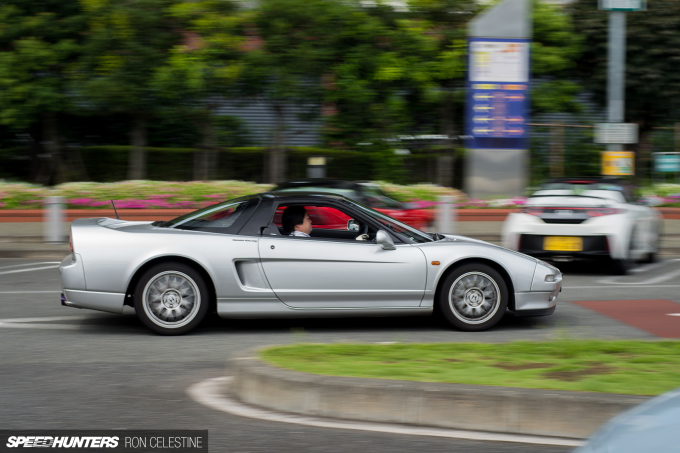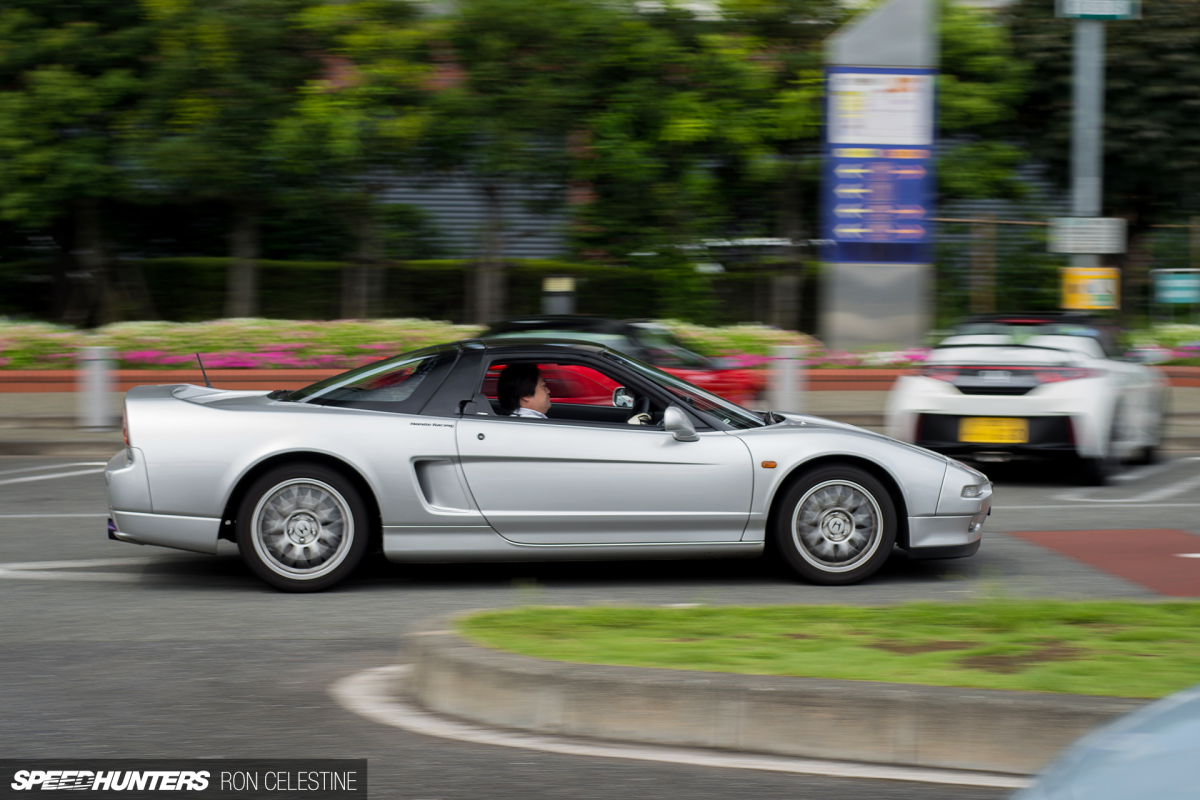 With all their differences, there was one common dominator in the performance, classic, custom and just downright interesting cars that were arriving and leaving the parking area – their drivers were predominately male. That's to be be expected I guess given that males greatly outnumber females in the car hobby.
In Japan, however, it would be totally wrong to say that female car enthusiasts are few and far between.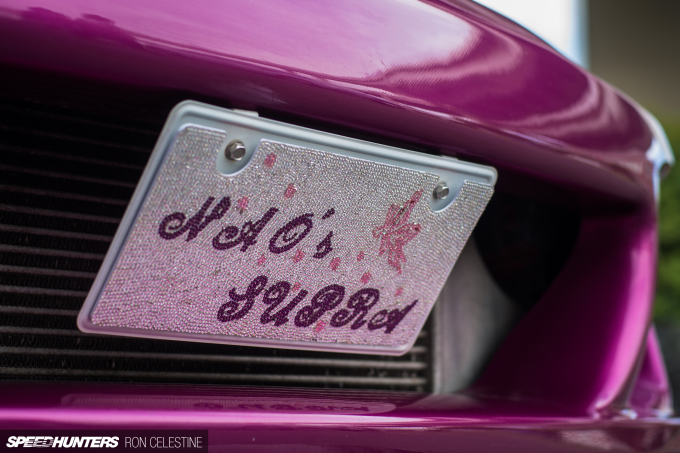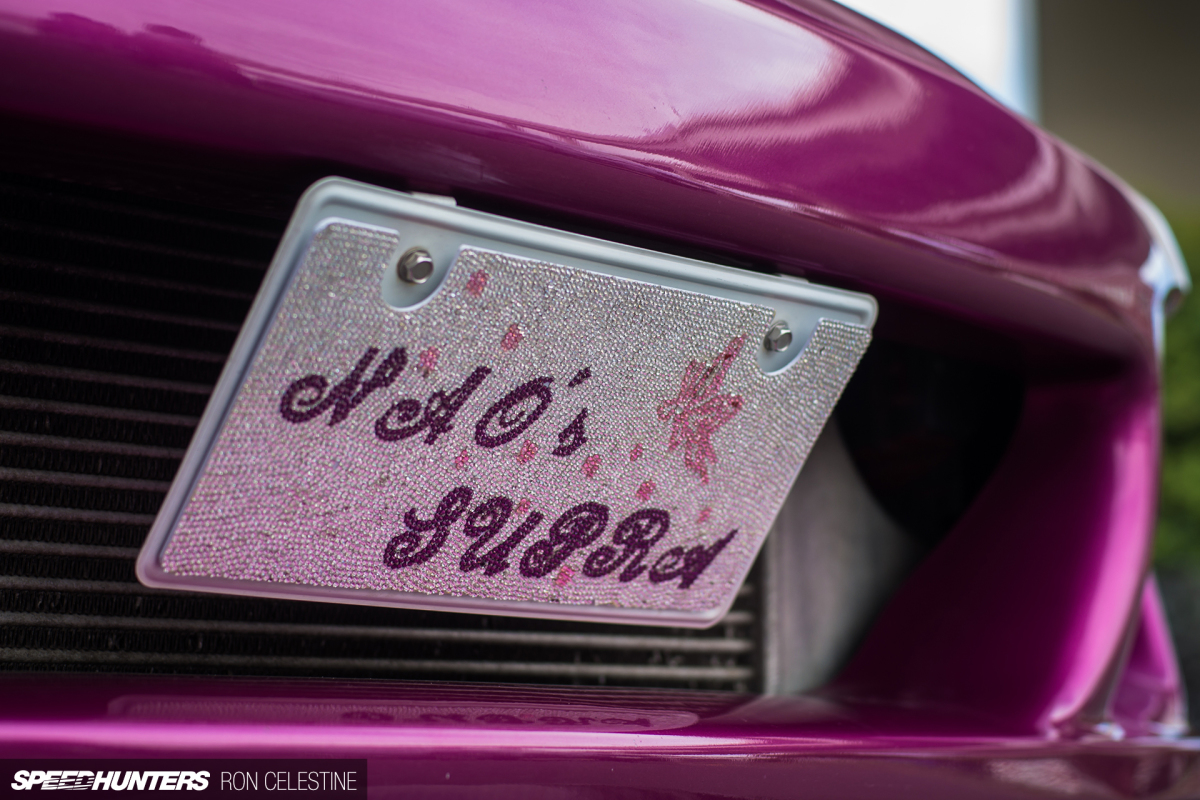 Since entrenching myself in Japanese car culture, I've gotten to know a large number of female enthusiasts, but none perhaps are more dedicated to waving the flag for woman in the local scene than Nao-san.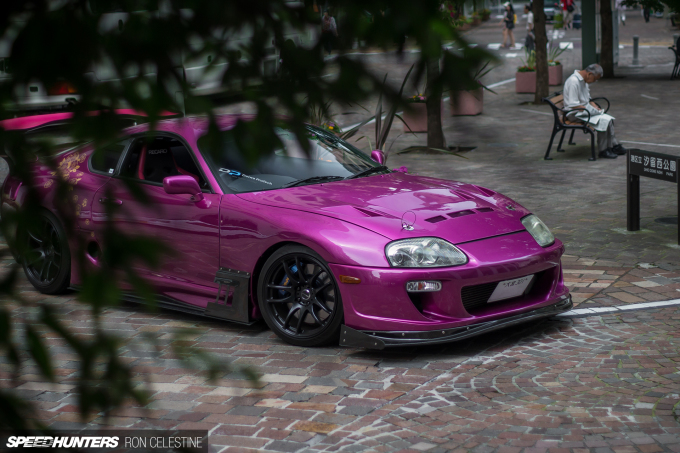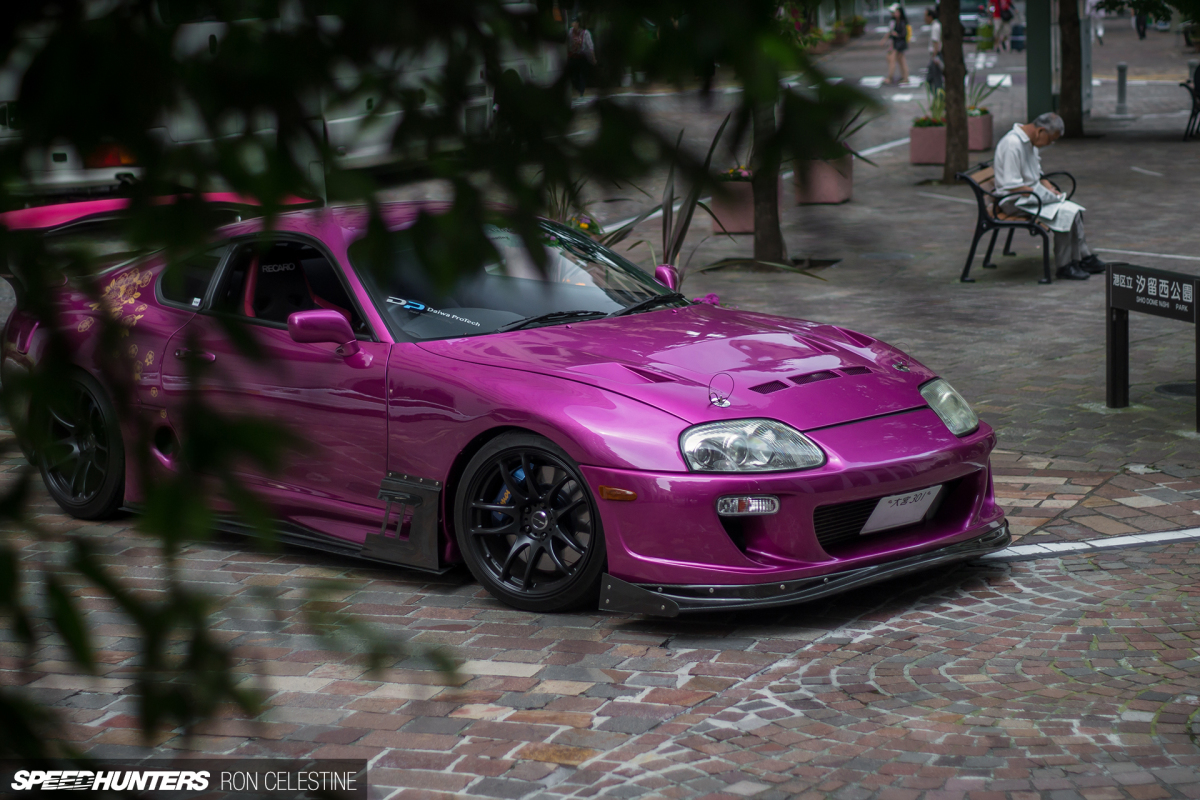 Not a week seems to go by that she isn't participating in or assisting at a car event somewhere in Japan, and at the center of it all is her pink JZA80.
To say that Nao-san has an infatuation with Toyota's iconic '90s sports car would be an understatement. She's owned four examples and has had this bright pink 6-speed manual RZ for 10 years and counting.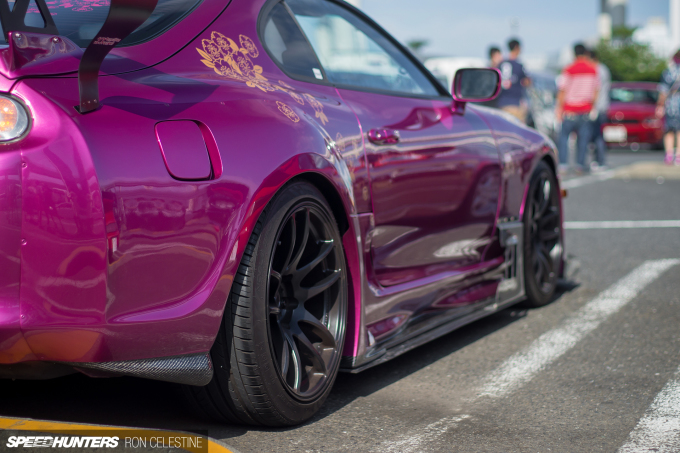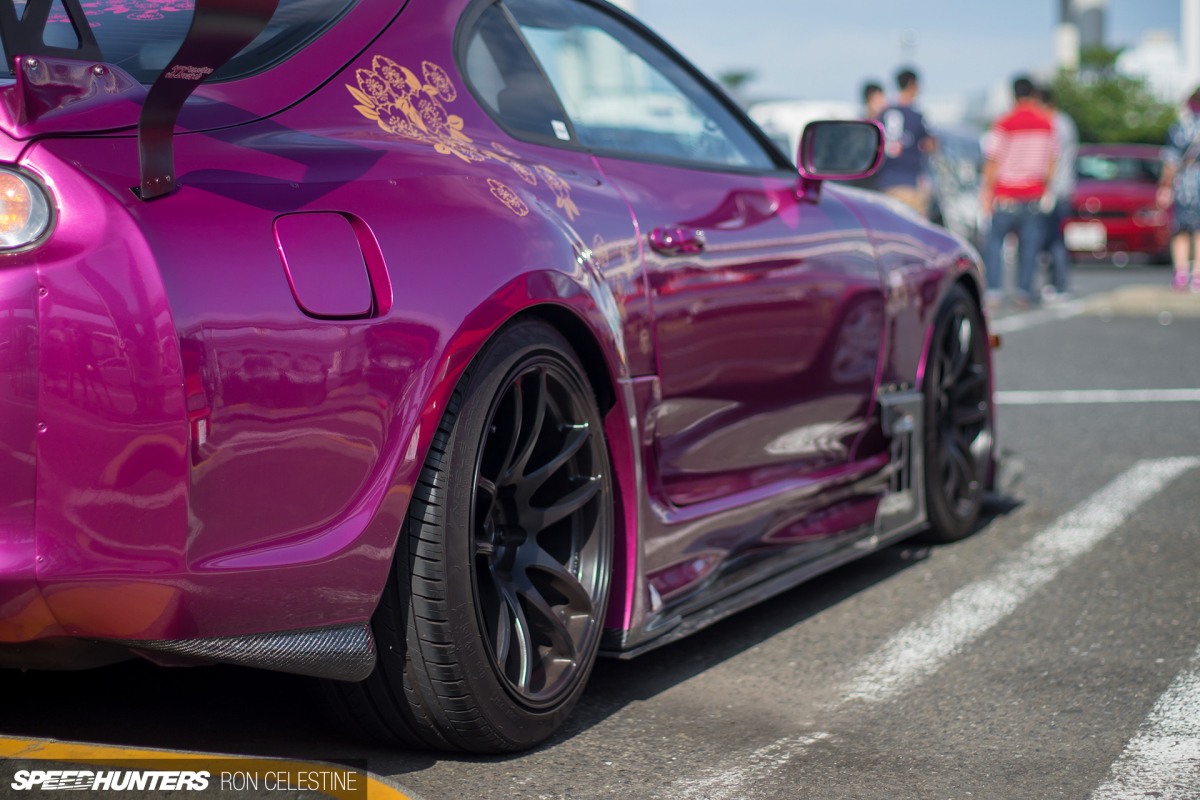 During the course of the last decade Nao-san has made a number of changes to the way the Supra looks. Currently it's running a Ridox aero kit from Varis with Work Emotion CR Kiwami wheels tucked nicely under the fenders.
But on top of her signature cherry blossom graphics, the defining piece of Nao-san's Supra is the GT wing she designed in collaboration with Top Secret in Chiba.
There is a lot more to this car than meets the eye, but the purpose of this story – and the reason why I was at Daikoku PA – was to catch up with some of Nao-san's car-loving friends.
The Tokyo Girls Car Collection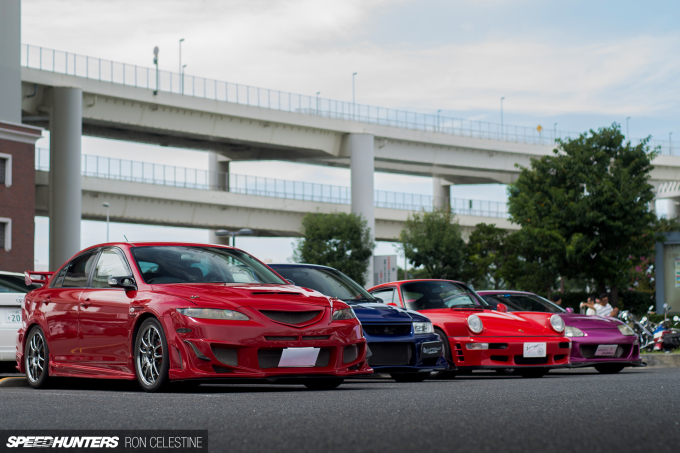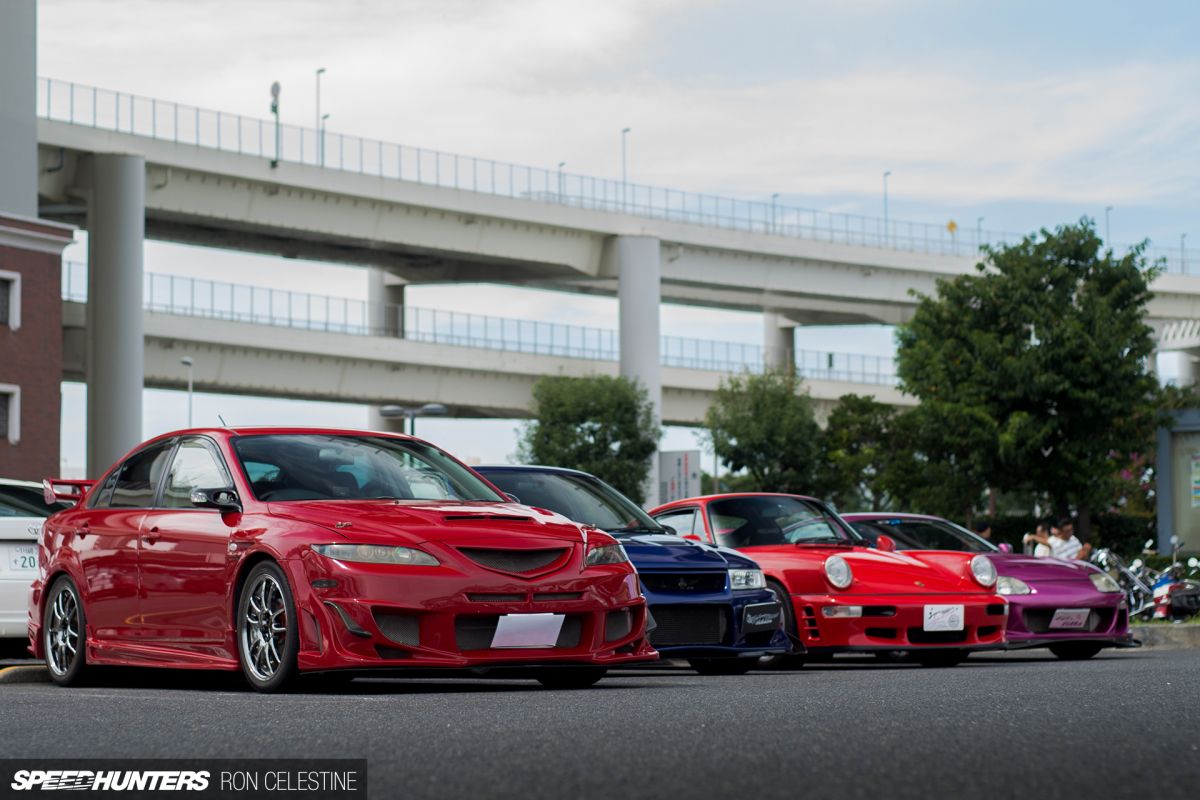 The 'Tokyo Girls Car Collection' is a group of female car enthusiasts living in Japan's capital city, and Nao-san, as the founder, invited me to join her and a few of the club members at one of their 'Sports Car Jyoshi Kai' (Sports Car Girls Meeting)
The term jyoshi kai usually entails a gathering of women who get together and talk about things that they would normally not want to discuss in front of men, so that being said, I'd be lying if I told you I wasn't slightly apprehensive.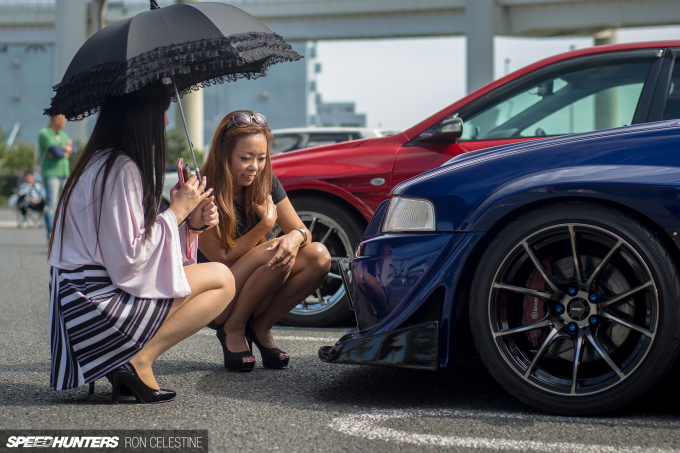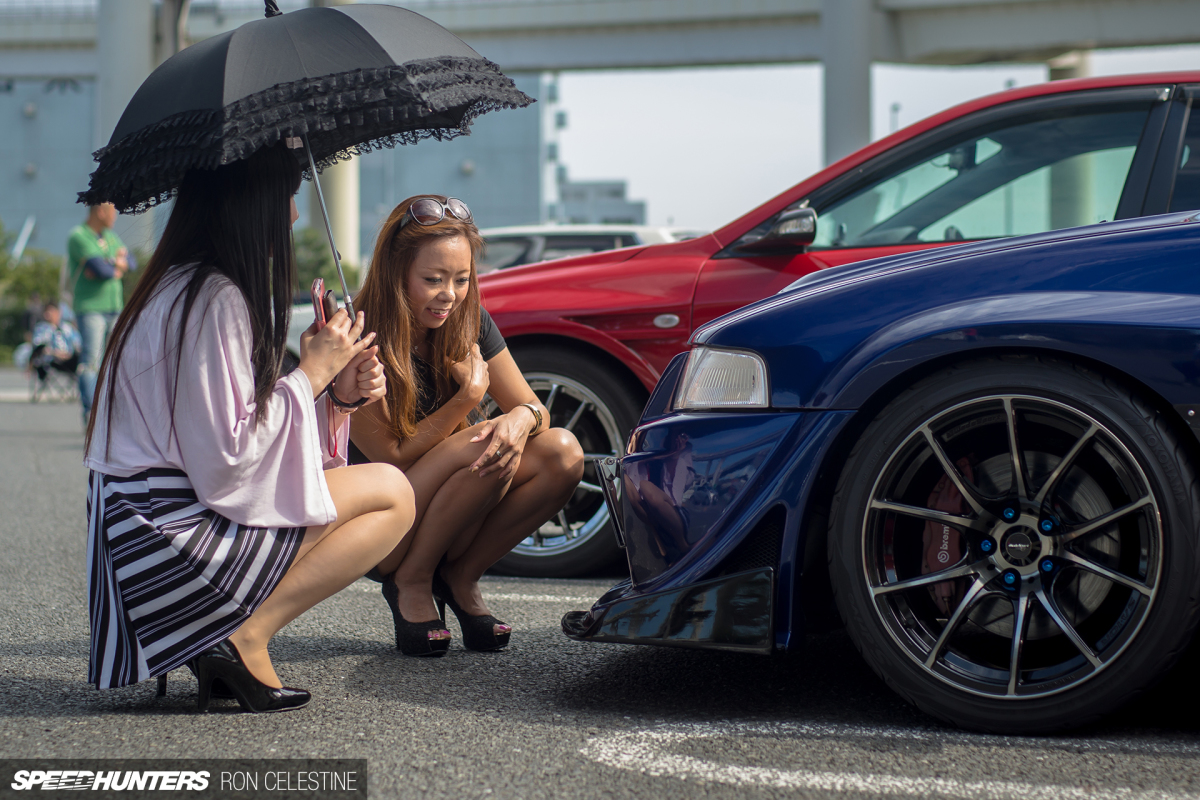 However, as soon as I arrived at Daikoku PA and was greeted by a few of the ladies, all reservations I had were completely forgotten. After introductions were made, the conversation quickly turned to the recent car meets they had attended and the latest modifications they had made. It was at this point that each owner began showing me around their pride and joy.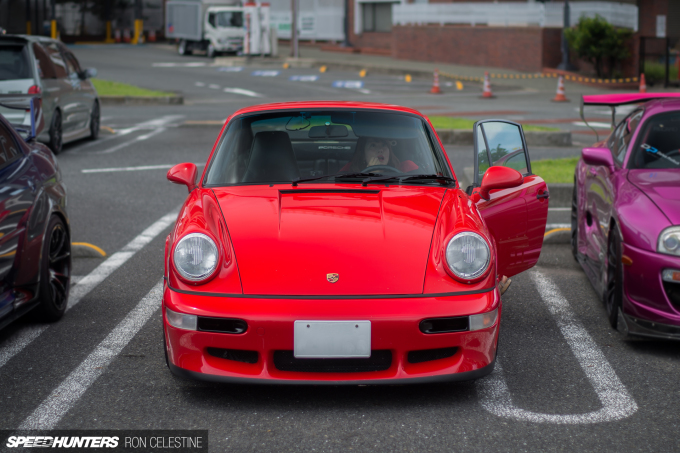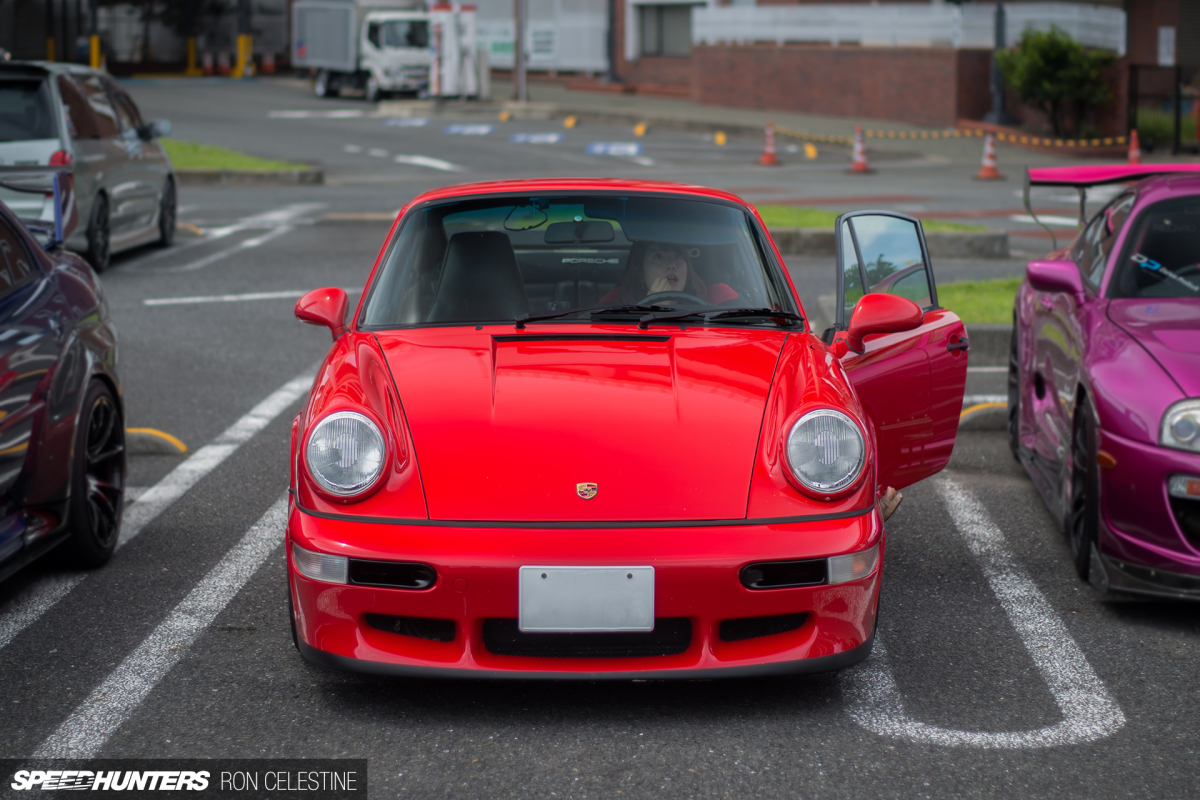 Hiromi-san has had a love Porsches ever since she was a young girl. The idea of one day owning an air-cooled 911 always lingered in the back of her mind, and she knew that if the opportunity to purchase one should ever arise, she'd go for it.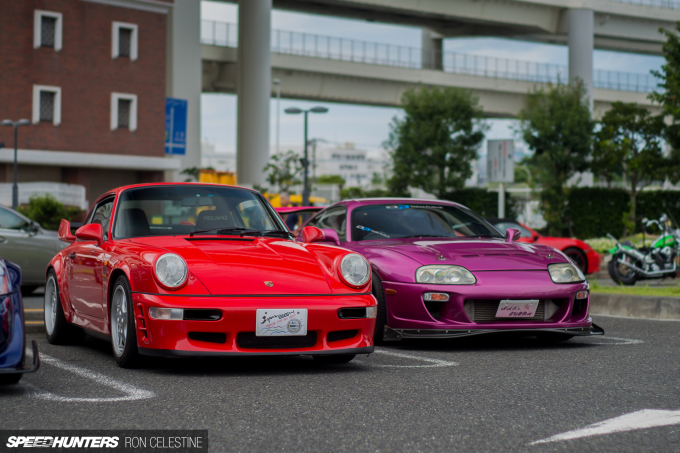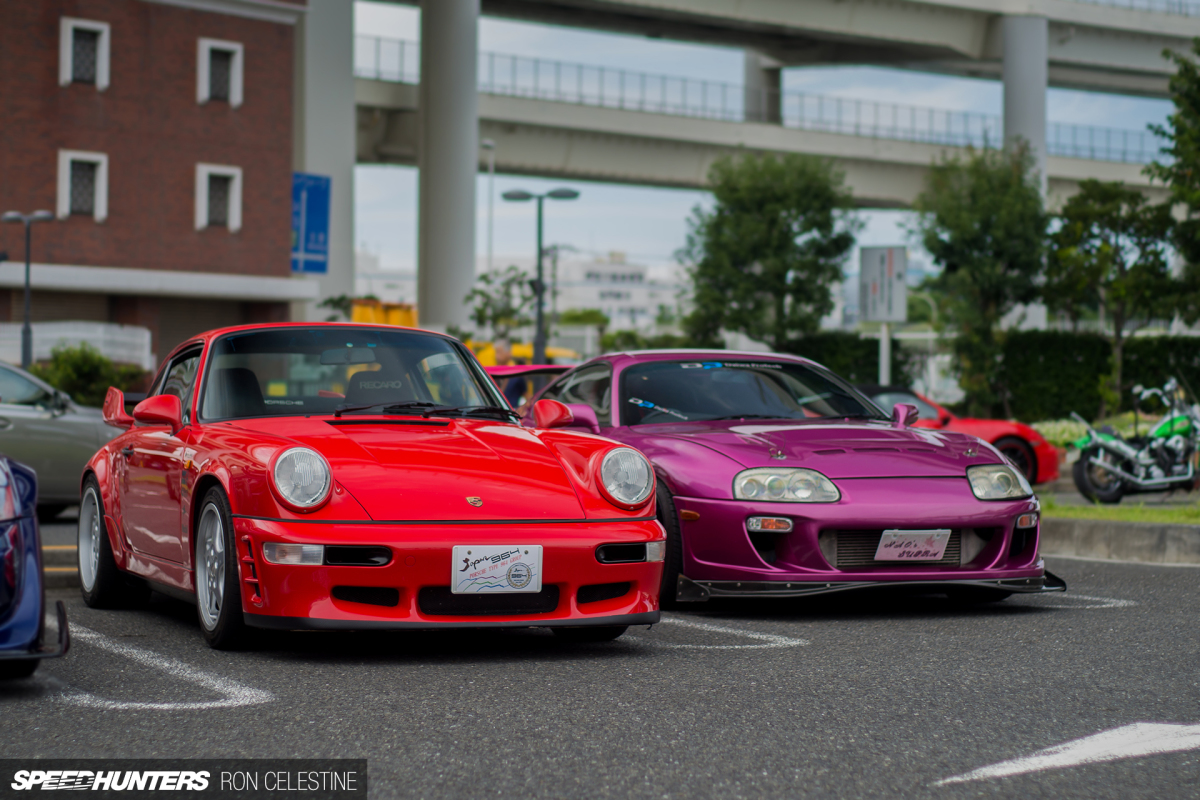 It was around three years ago that Hiromi-san began her search for the perfect car, something that eventually all boiled down to styling. She much preferred the sharper front-end look of the 964 over the later 993, hence this 3.8 RS ultimately ending up in her garage.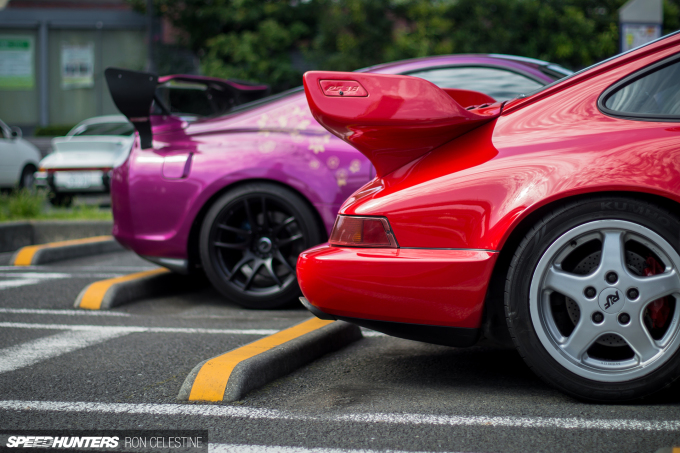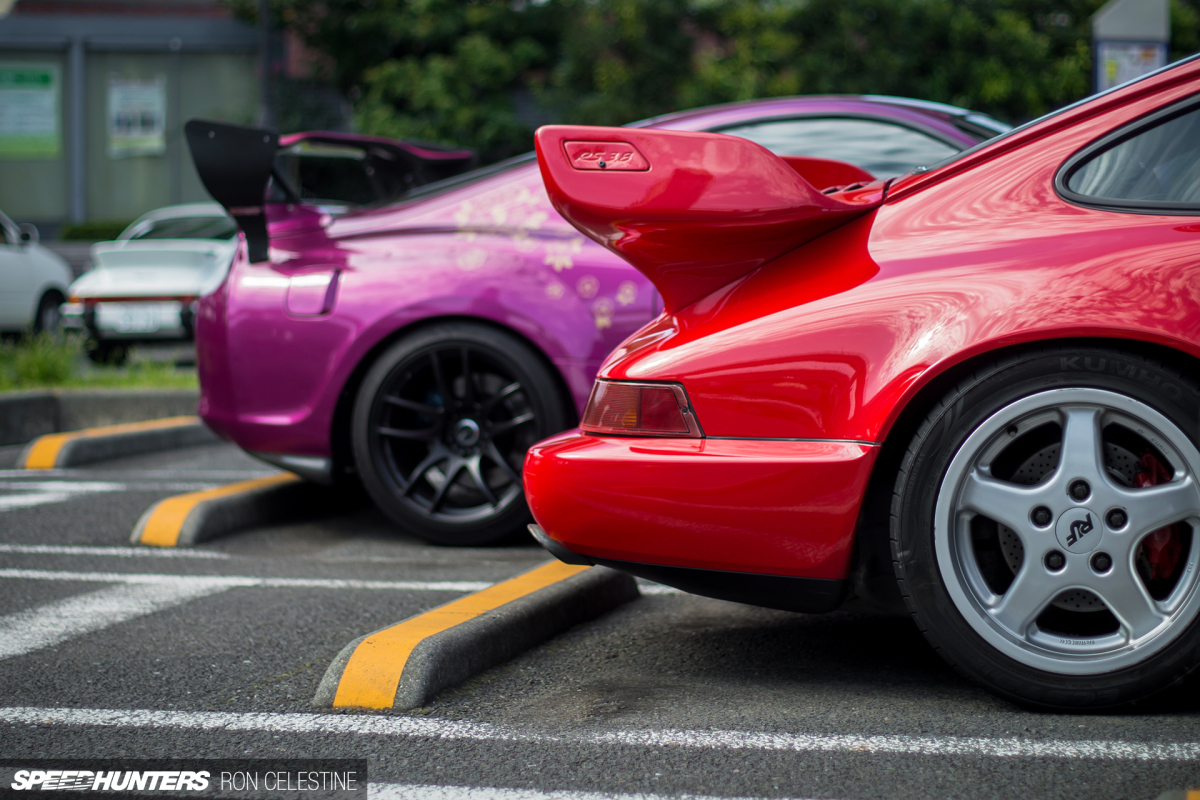 Since taking ownership of the Guards Red example, Hiromi-san has made a number of modifications, the aim being to keep the car street-friendly but also to improve its track ability. Both the brake and suspension systems have been upgraded for this purpose, while RUF wheels, front bumper and rear wing give the exterior a more purposeful look.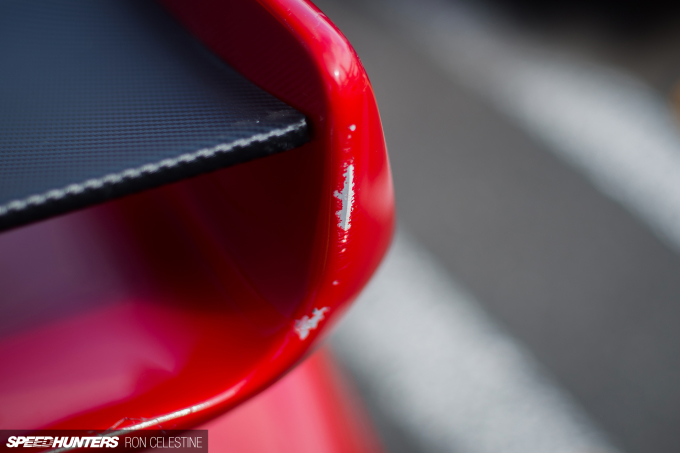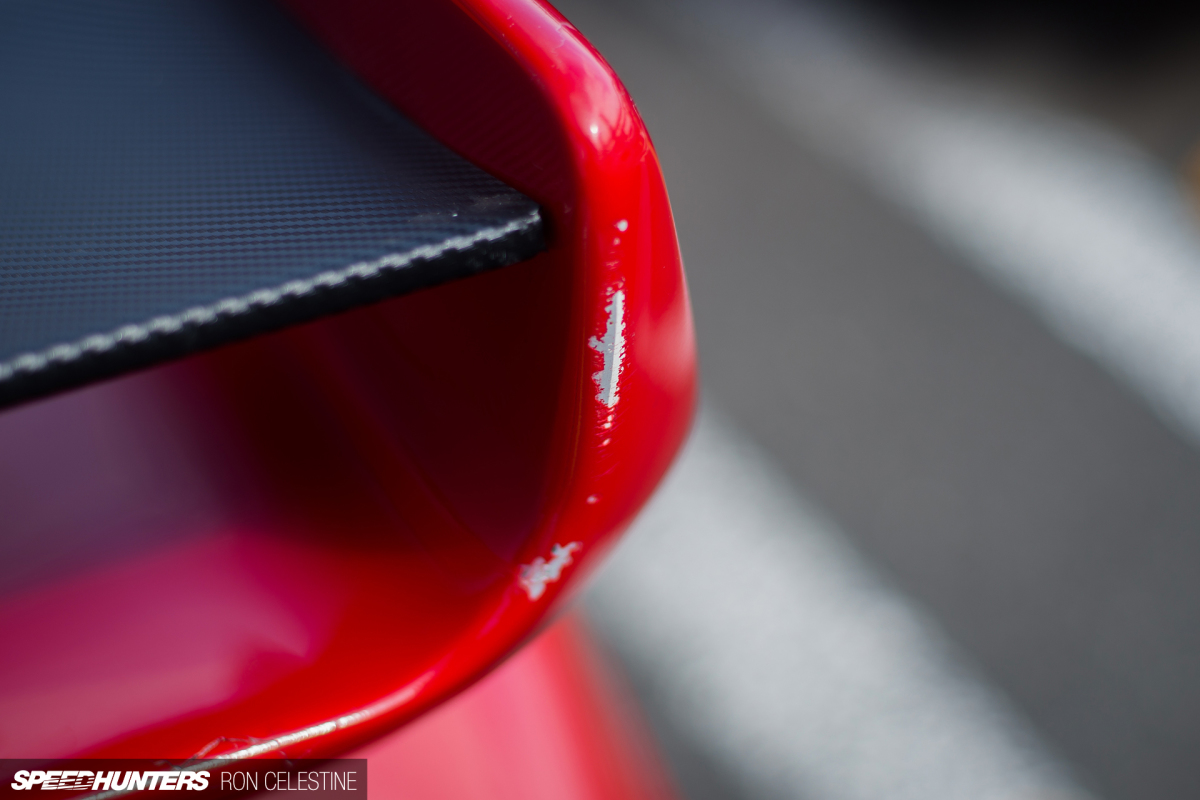 On her latest outing at Fuji Speedway, Hiromi-san told me that she came into a corner a little too hot and ended up spinning. Fortunately, damage was minimal – just a little bit of light grazing at the rear – and she can only laugh about it now.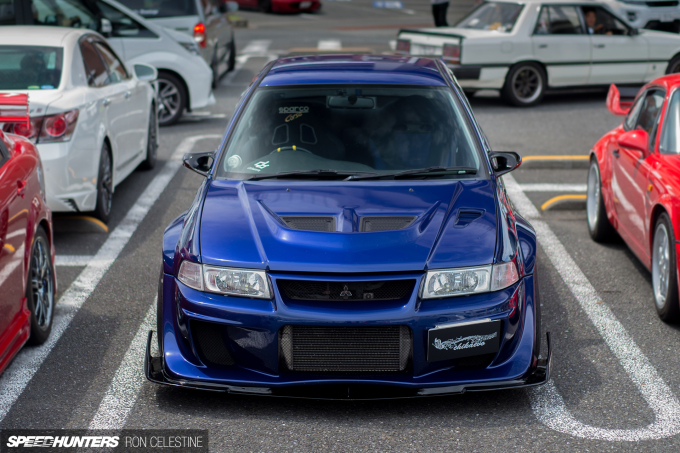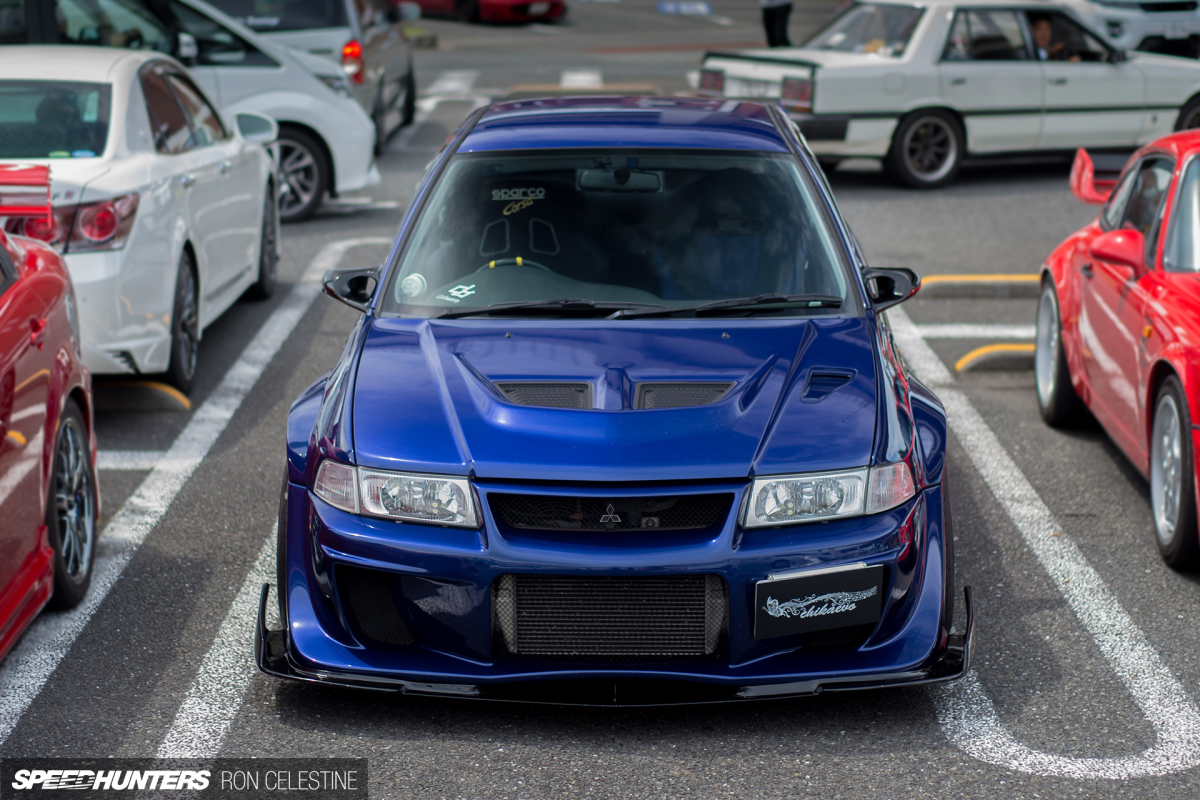 Next in line was Chikae-san's Mitsubishi Lancer Evolution VI. Having a similar story to Hiromi-san but with the Evo in place of the 911, Chikae-san's purchase was a long time in the planning. Originally her heart was set on a V, but after unsuccessfully finding one in the right condition for the right price, she picked up this VI and went to work on it.
As a stock standard car Chikae-san's Evo was somewhat of a blank canvas, and the first thing she looked at was adding some extra aggression to the bodywork. As it sits today, the Lancer features Varis overfenders and a KS-Auto front bumper with custom lip.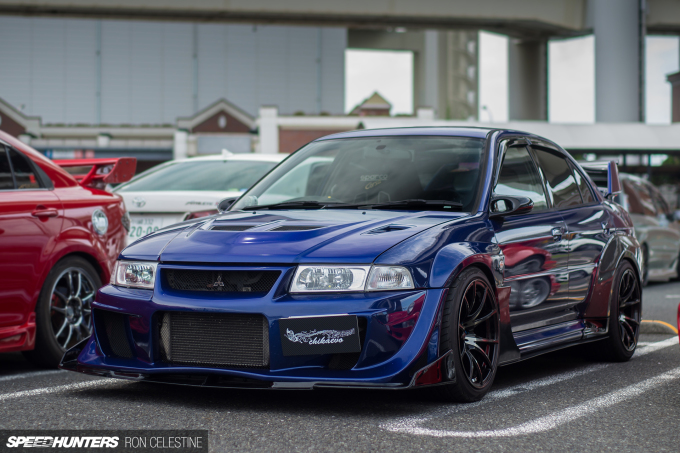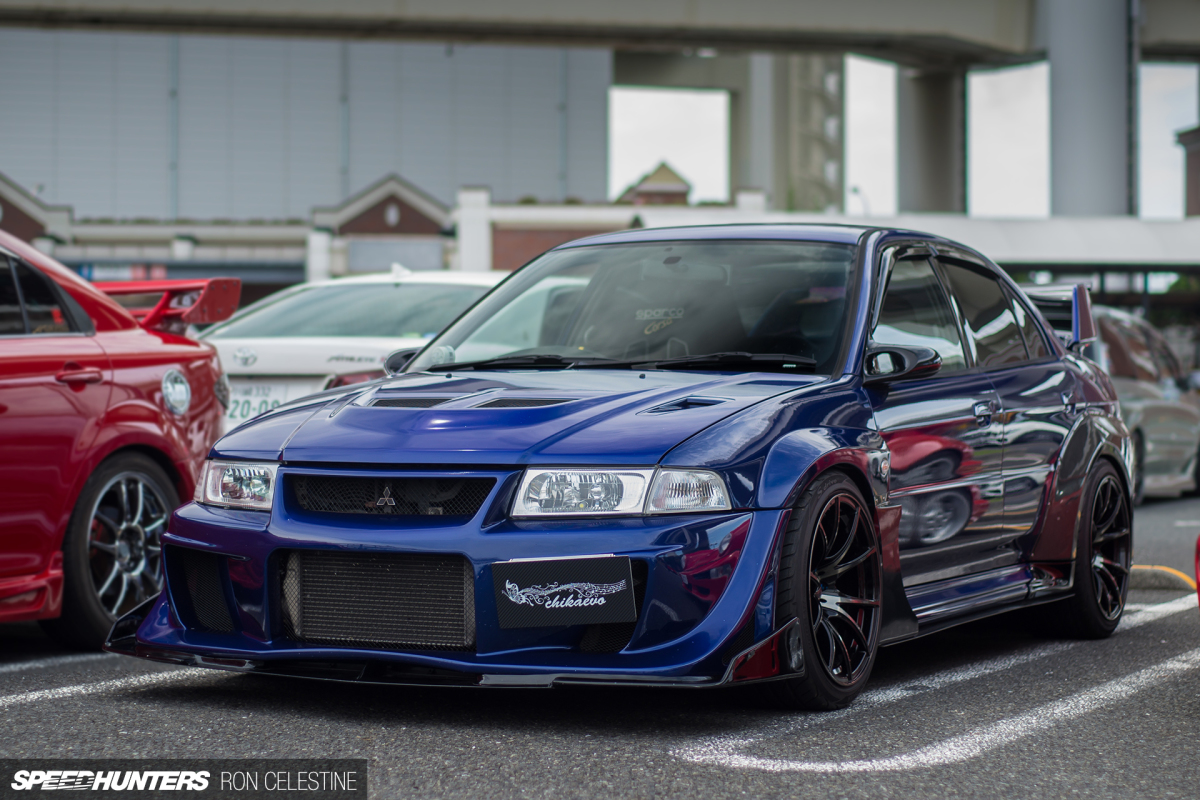 WedsSports wheels wrapped in Yokohama S.Drive rubber combined with aftermarket suspension provide the car with a functional stance.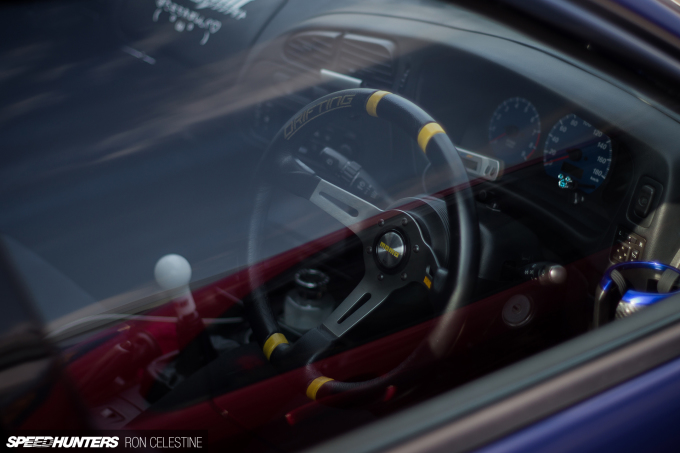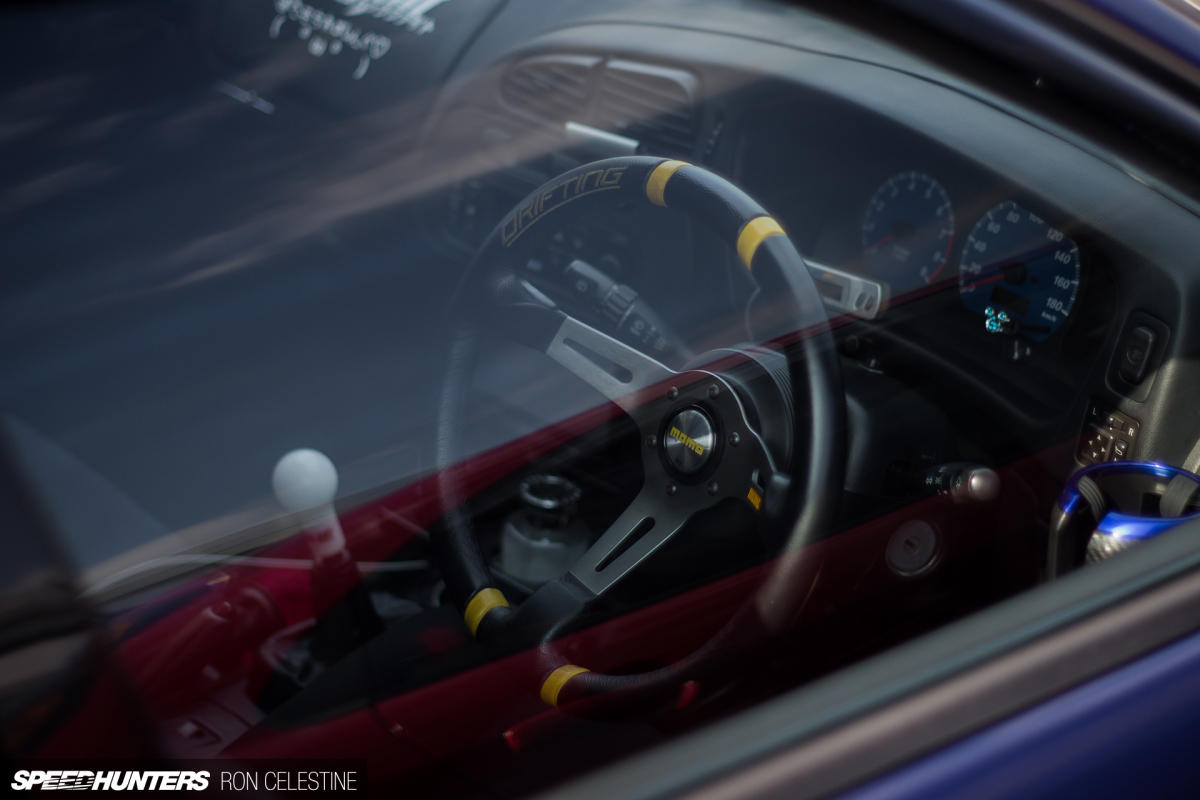 The 2.0-liter turbo 4G63 engine remains mostly stock with just a few basic upgrades, one of which is the addition of a Kakimoto Regu 06&R exhaust system to liberate a few more horsepower and provide a note worthy of the car's outward appearance. Meanwhile, the interior features a Sparco driver seat, Momo steering wheel, Ralliart shift knob and GReddy boost gauge, among a few other accessories.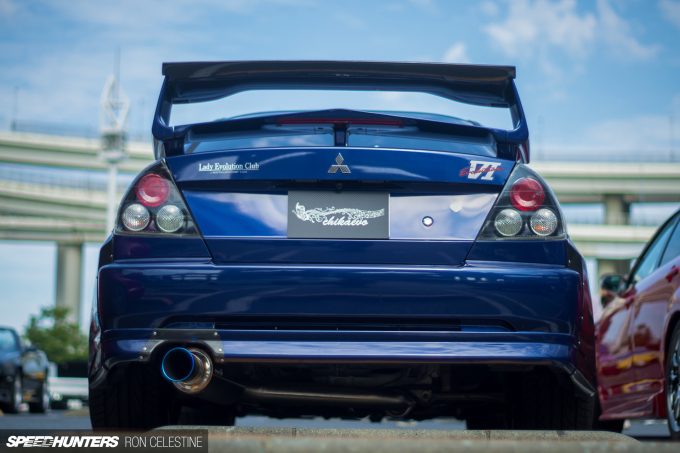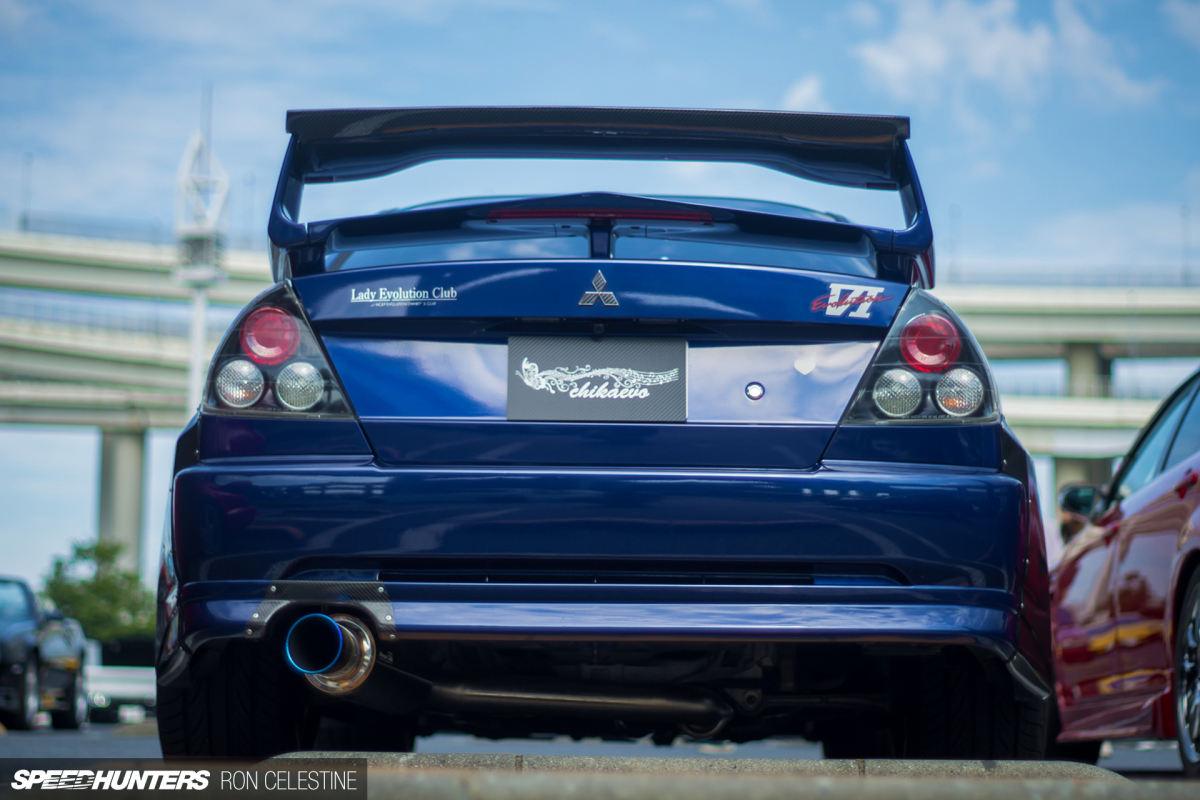 For the time being Chikae-san is happy with her Evo VI, but like all enthusiasts who have been bitten by the modification bug, there's more work planned, specifically when it comes to making the Mitsubishi more powerful.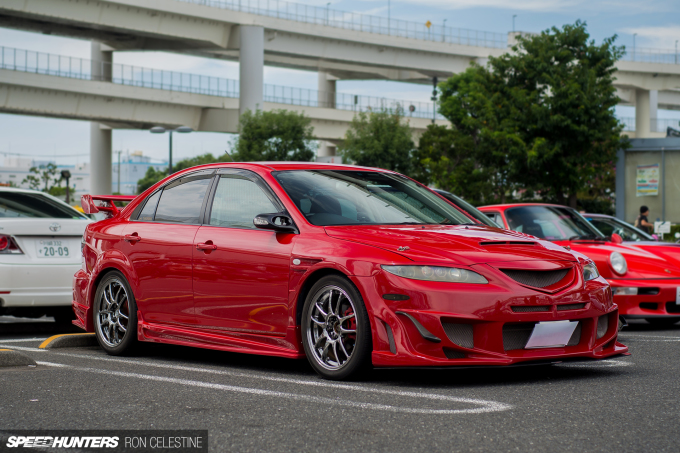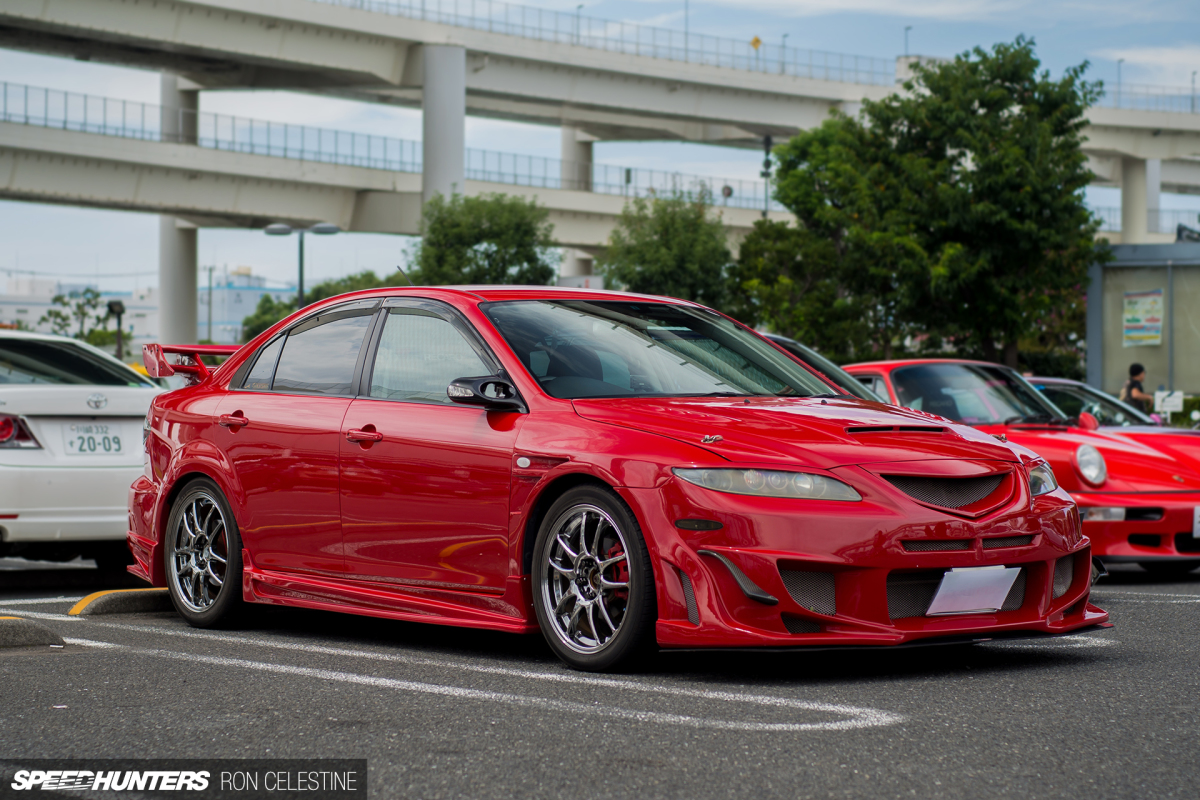 Last but not least we have Chiaki-san's GG3S Mazda Atenza Sport. The mid-sized sedan is not a hugely popular base for modifying in Japan, but some select exterior enhancements have given this example a unique flavor.
When Chiaki-san bought the car after getting her drivers license, the idea was to keep it stock and become fully experienced at driving a manual before moving onto something else. As time went on, however, one modification led to another and soon she was enjoying the car as an escape from the daily hustle and bustle of life and her responsibilities as an active member of the Japanese Air Self-Defence Force.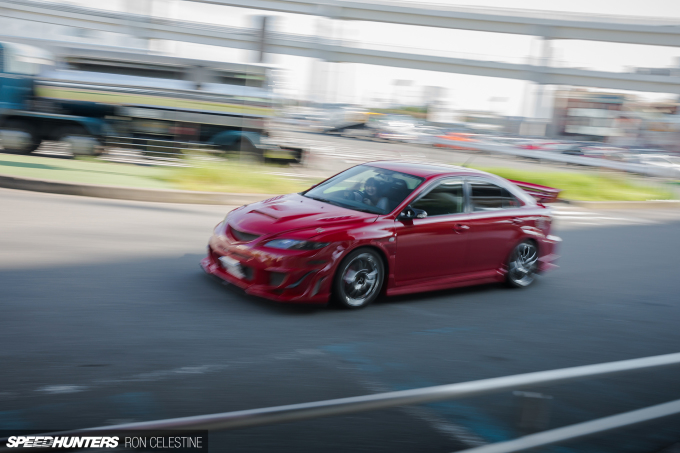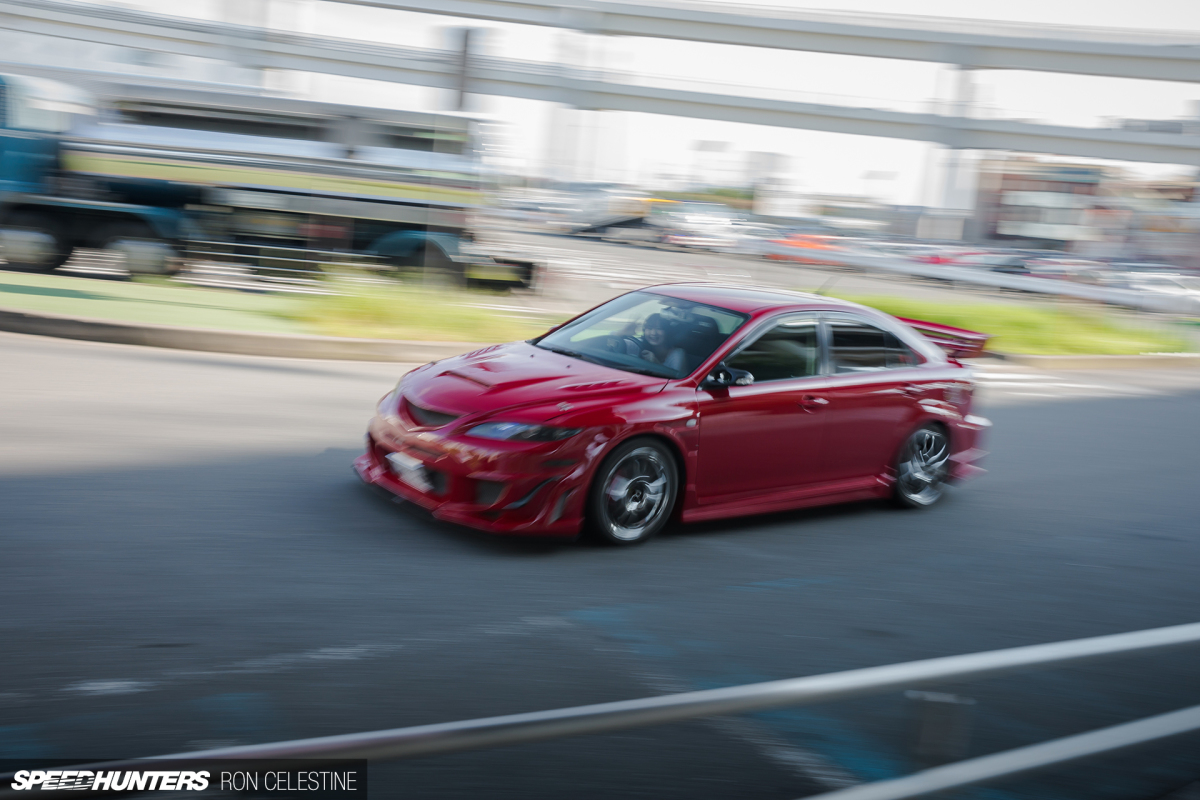 One thing that Chiaki-san really wanted to do was give the Atenza's exterior a makeover, but she quickly realized that her choices were somewhat limited. Eventually, she found exactly what she was looking for in the US, so had the kit shipped over to Japan where it was fitted up and painted. Finishing things off is a set of 18-inch Work Emotion CR Kai wheels.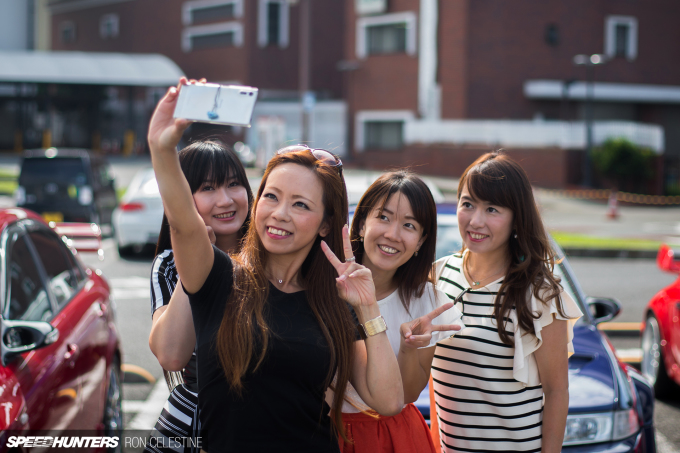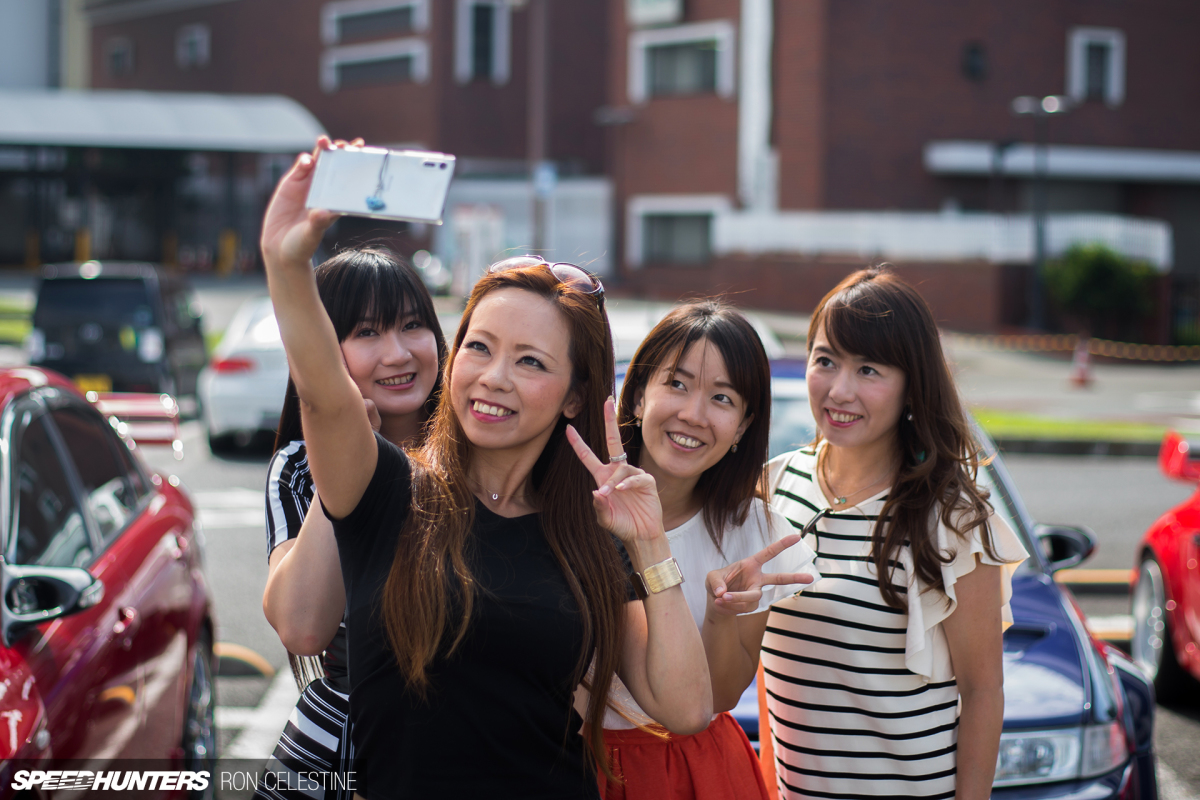 You could take the literal translation of the 'Tokyo Girls Car Collection Group' name and say its sole purpose is bringing together girls who live in Tokyo and own some kind of car. Its true essence, however, is simply found in enthusiasts taking joy from the culture surrounding cars, whether that be customizing, racing, driving for the fun of it, or simply meeting up with friends with similar interests.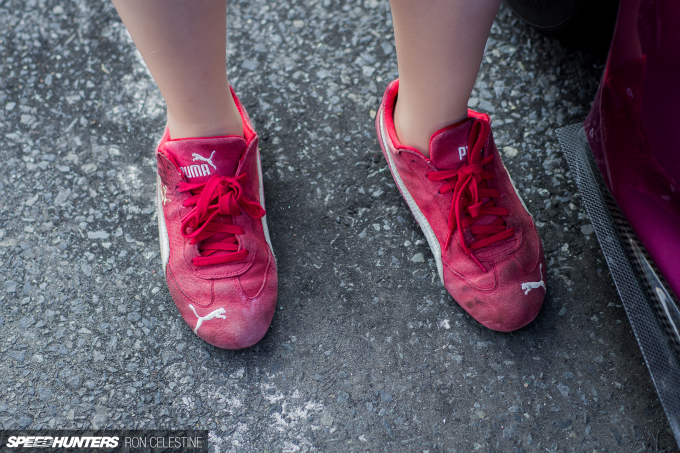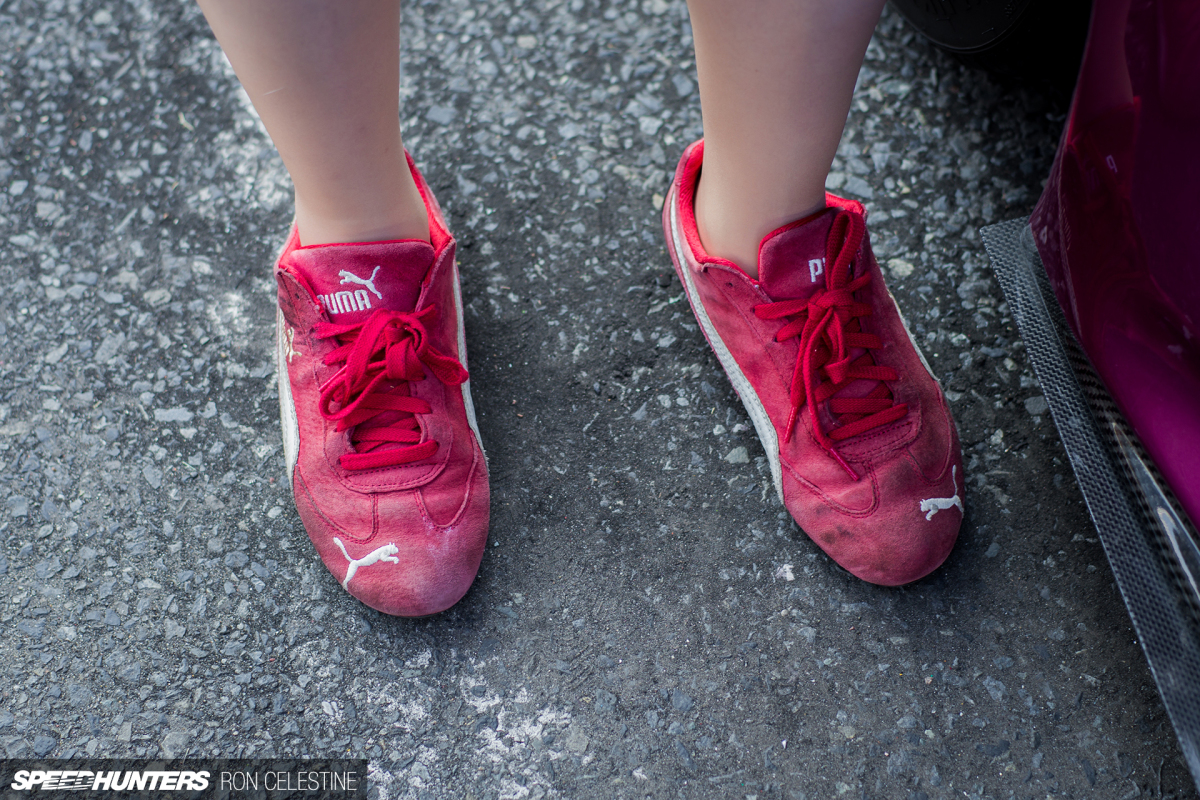 The sense of freedom and the ability that cars allow us to escape daily life, even if it's for just a short period of time, is something that all of us strive for.
Ron Celestine
Instagram: celestinephotography