When hunting for spotlight-worthy cars, I usually go through a mental checklist to decide whether a build deserves a closer look. At Fuji 86 Style with BRZ, I was spoiled for choice walking around the parking lots and paddocks of Fuji Speedway, which made selecting just a handful of cars a difficult proposition.
This time around though, the car came to me; as soon as I saw the bright pink ZN6 and heard its turbo flat-four engine, I knew I had to check it out in more detail.
This particular 86 came all the way from the city of Sendai in the Miyagi Prefecture, and is the work of tuning garage Pro Shop Screen. If that name sounds familiar, it could have something to do with the shop's impressive line-up at the 2016 Tokyo Auto Salon.
To say there's a lot is going on with this 86 would be an understatement. Beyond the bright pink exterior, the ZN6 is cloaked in Varis' wild wide-body 'Kit D'.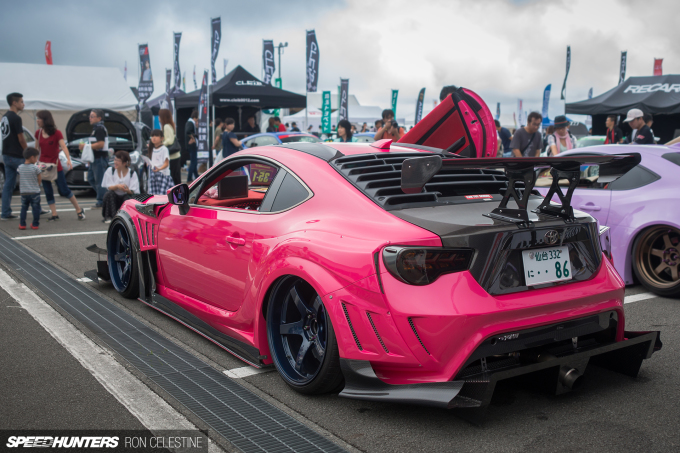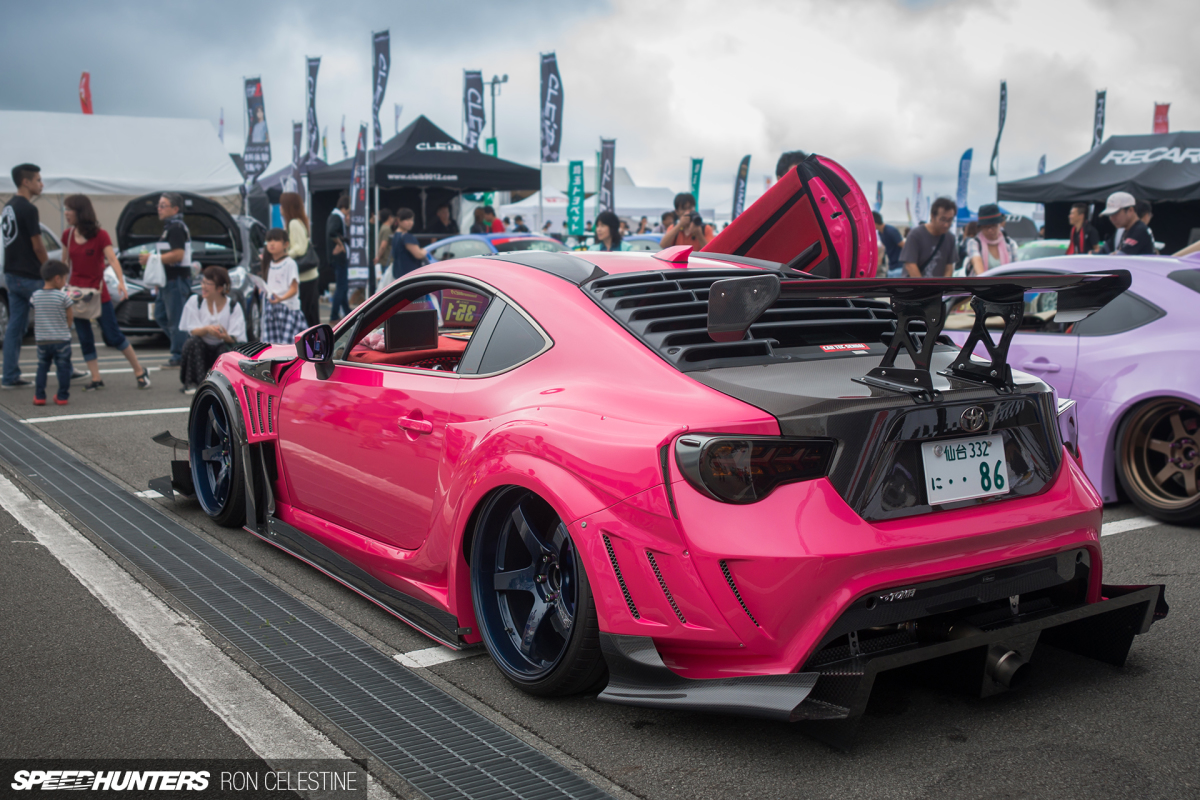 With all the carbon fiber aero on this thing, you'd almost be expecting it to cut sub-1-minute laps around Tsukuba, but as I'm sure you can tell, this is a street-registered show piece through and through.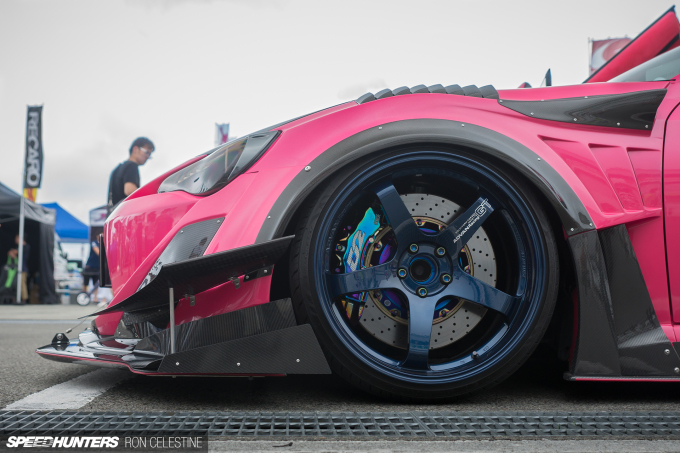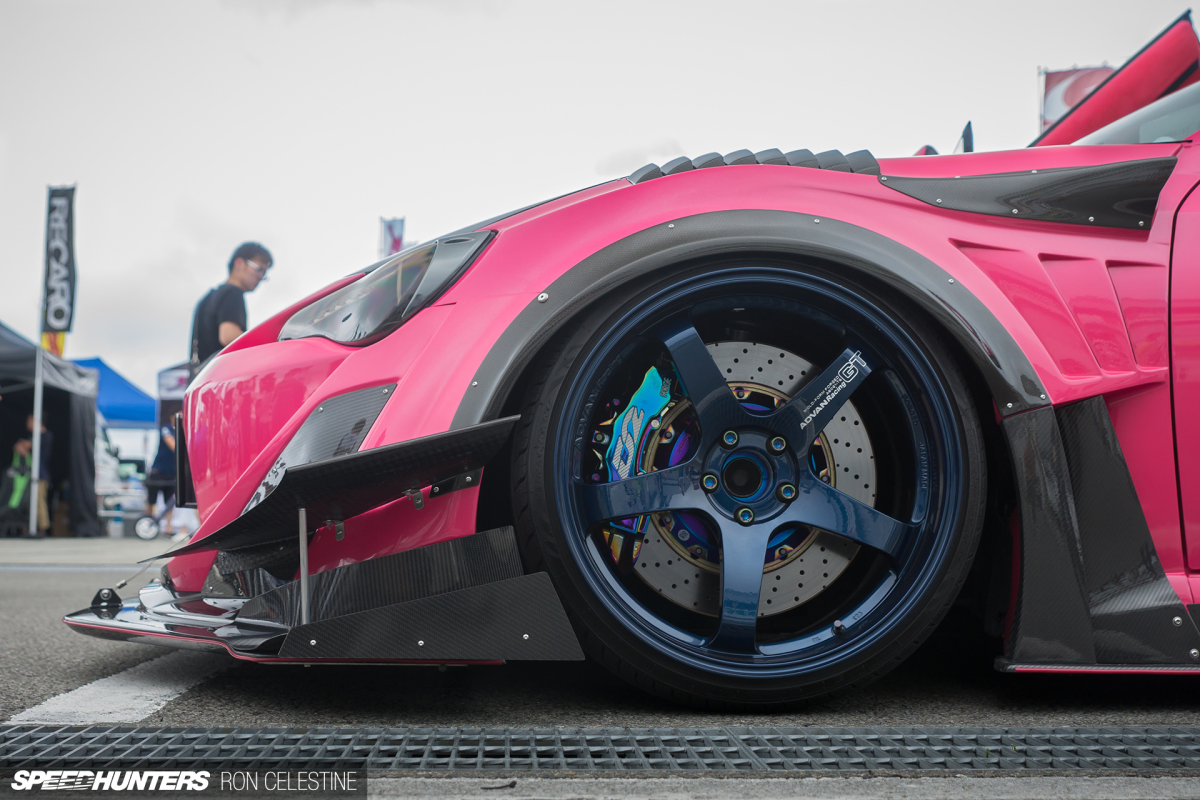 The visual aggression continues with Yokohama Advan Racing GT wheels in Racing Titanium Blue, the five-spoke design revealing a D2 big brake kit featuring neochrome 8-pot monoblock calipers with 356mm rotors at the front end.
With so much going on at the event, I unfortunately wasn't able to get a look under the hood, but as I alluded to in the beginning of this story, the 4U-GSE breathes boost. In fact, it's a pretty serious setup with an HKS 2.1-liter stroker kit and Trust T620Z-based turbo kit that together is good for more than 400hp.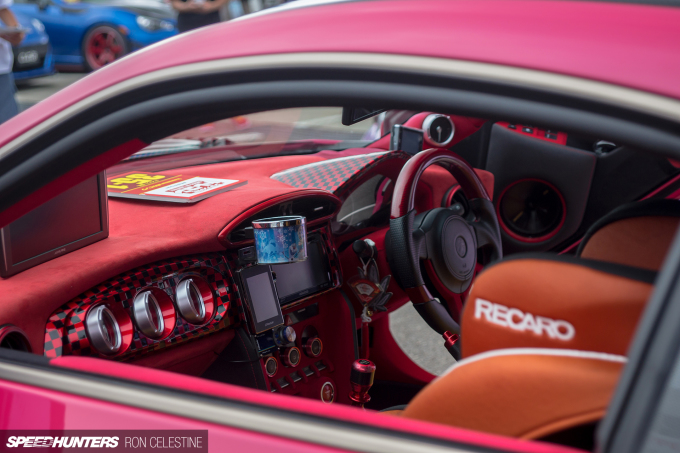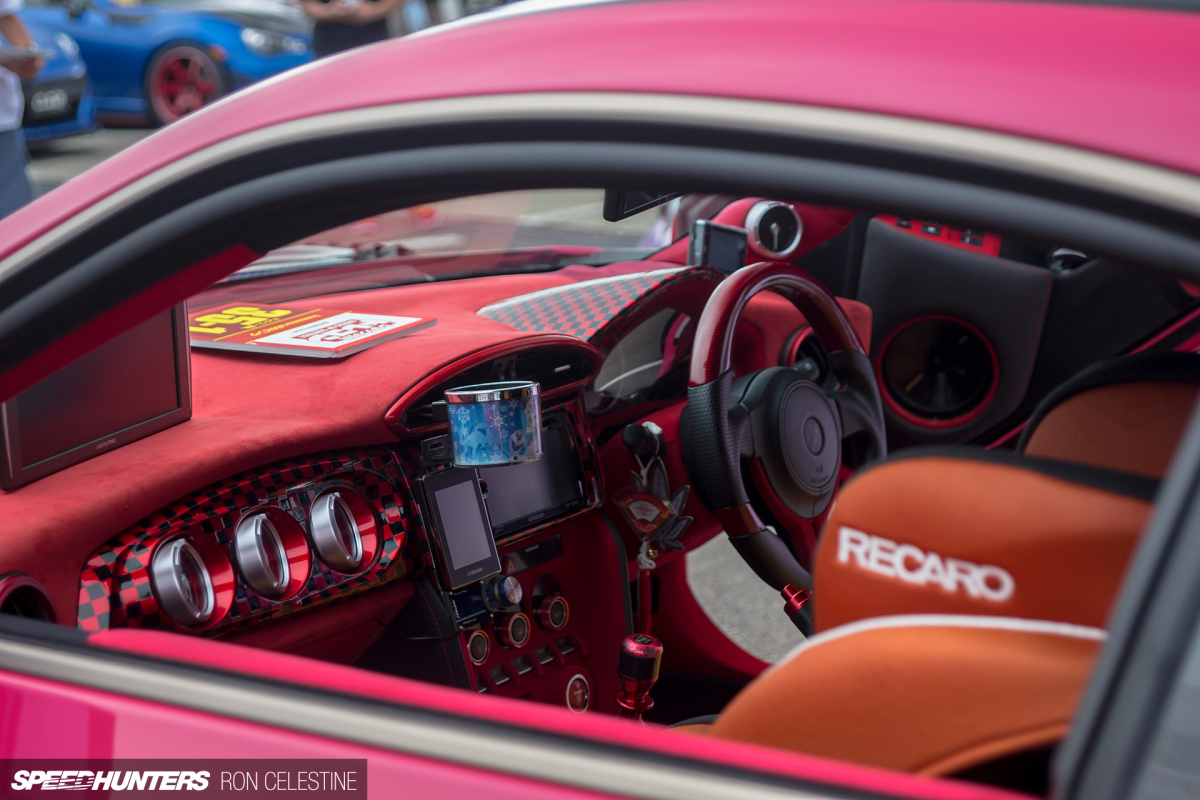 In full show car style, when it comes to the interior there's not much that hasn't been touched. Alcantara features heavily, as do gauges and a substantial AV system with multiple screens and speakers. I like how there was even a color-matched Recaro seat for the owner's son who rode shotgun.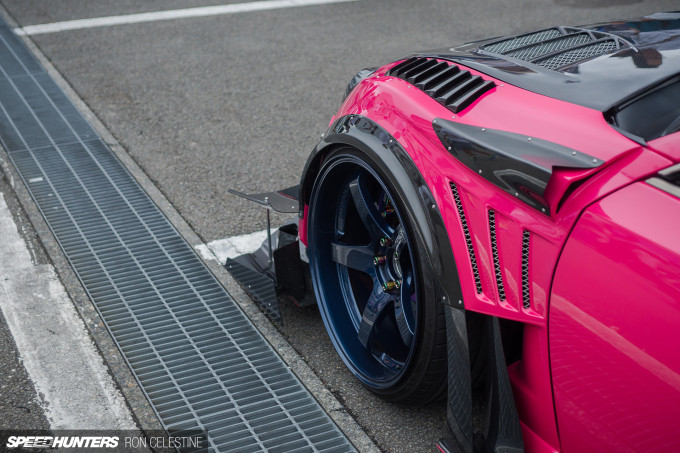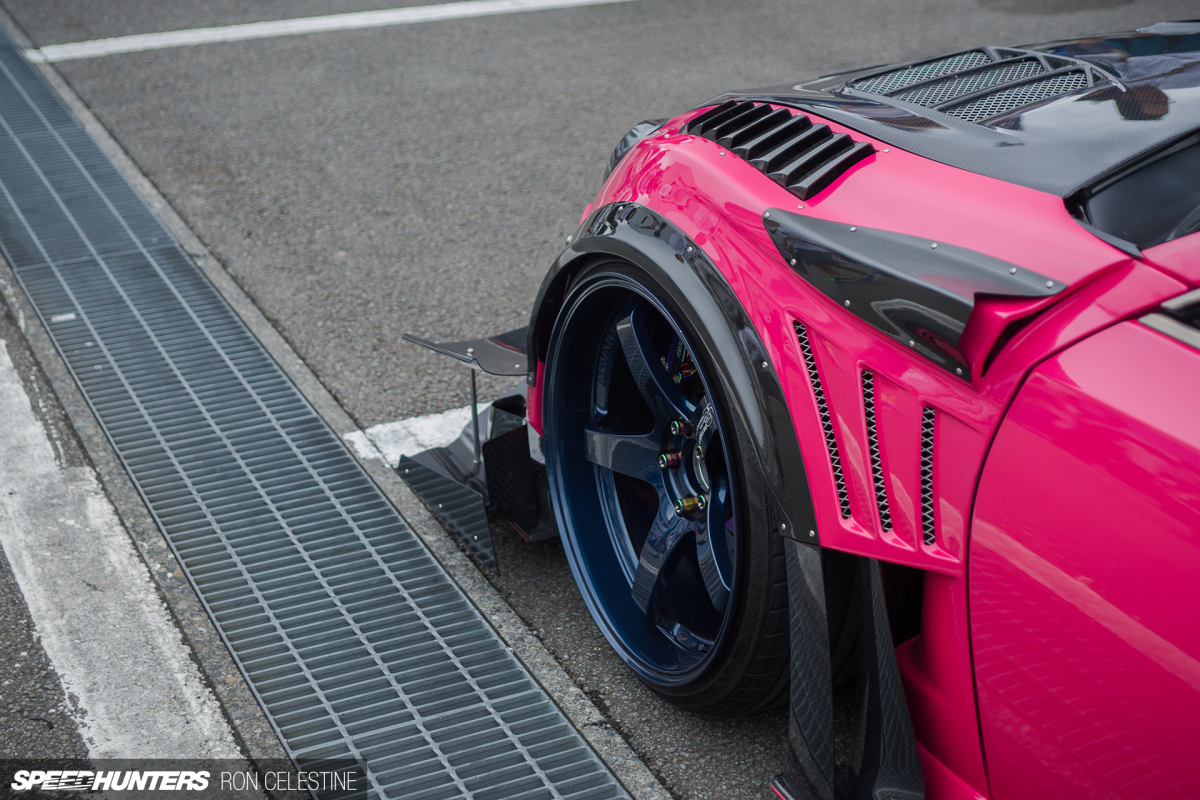 Sometimes, you just have to forget your mental checklist and go with your gut when selecting spotlights, and I'm glad I took a closer look at this one.
I'm really curious to know what everyone thinks about it though: would you guys drive it, or is it just a bit too wild?
Ron Celestine
Instagram: celestinephotography