Have you found that your taste in cars has changed over time? Not necessarily in the sorts of cars that you like, or a particular brand or model you have an affection for, but in the alterations and modifications that you appreciate. I know mine certainly have.
The younger me used to be very much into things that were bigger, bolder, louder, faster and more extreme than they were intended. For the (somewhat) older me of today, none of those things are high priorities any more. I find myself gravitating towards cars that have a tasteful subtlety to them – builds that have been executed well, and where the owner has clearly put a great deal of time and consideration in to. Not only the finish of the workmanship, but also in the selection of what changes are made and, perhaps more importantly, what should be left well alone.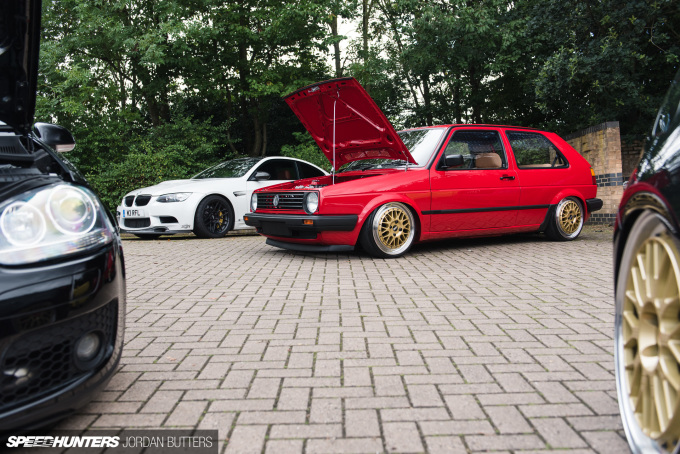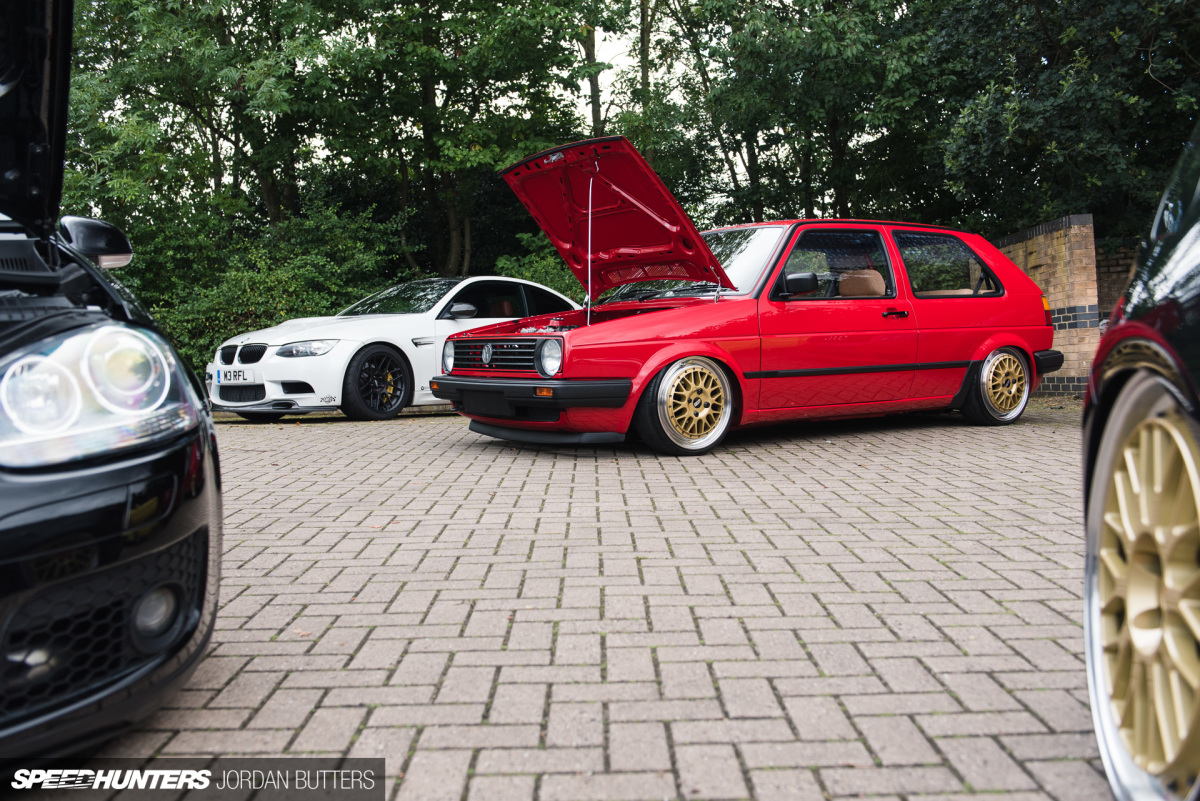 At last weekend's Meguiar's BBQ Club I stumbled across a car that ticked all of those boxes for me – and more. It wasn't the most extremely modified car in attendance, nor the fastest, lowest, loudest or most extreme, but it definitely commanded my respect and attention for longer than any other.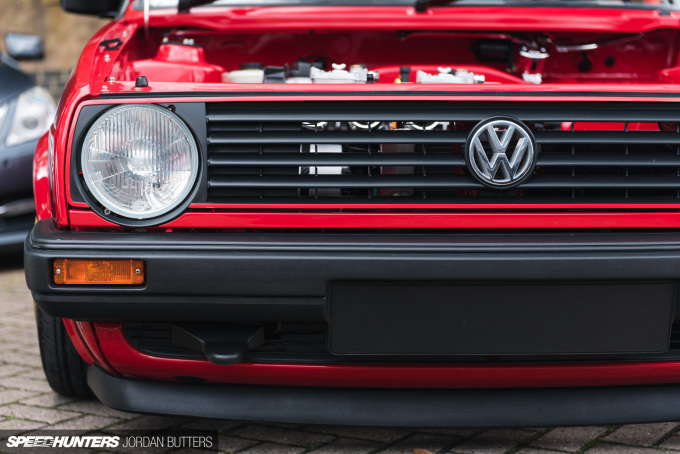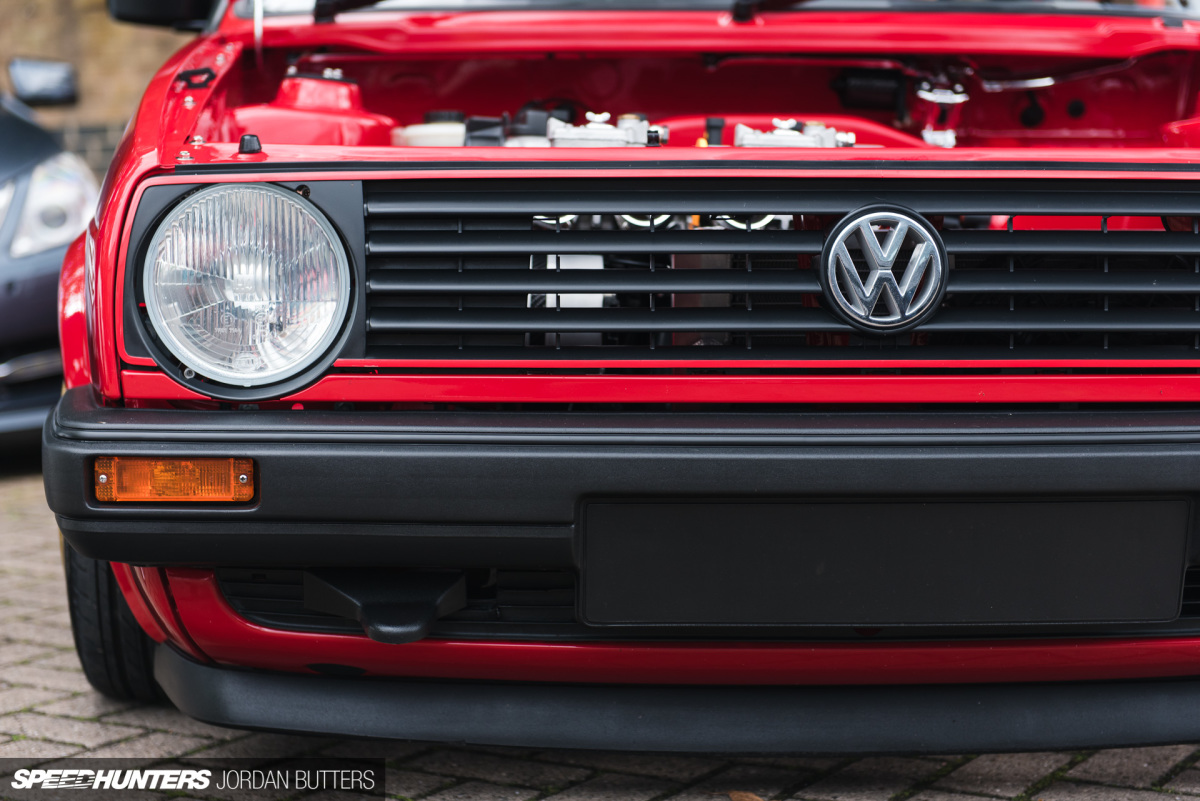 Andrew Carter's 1990 Golf Mk2 started out life as a 1.3-litre CL model with a four-speed gearbox. Andrew picked it up as a one-owner car with completely original spec and ran it for a year as it was.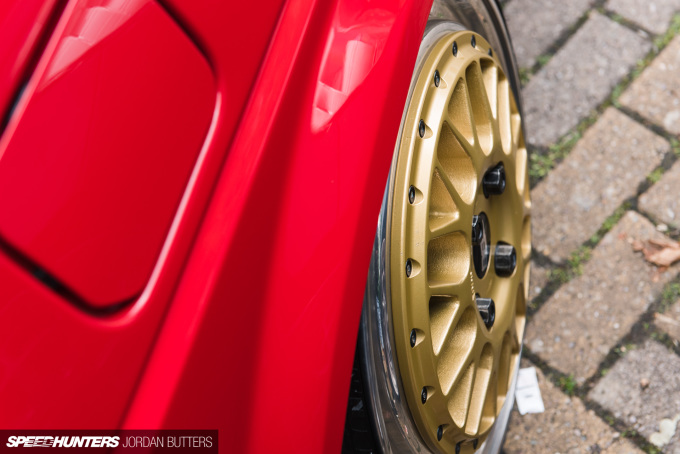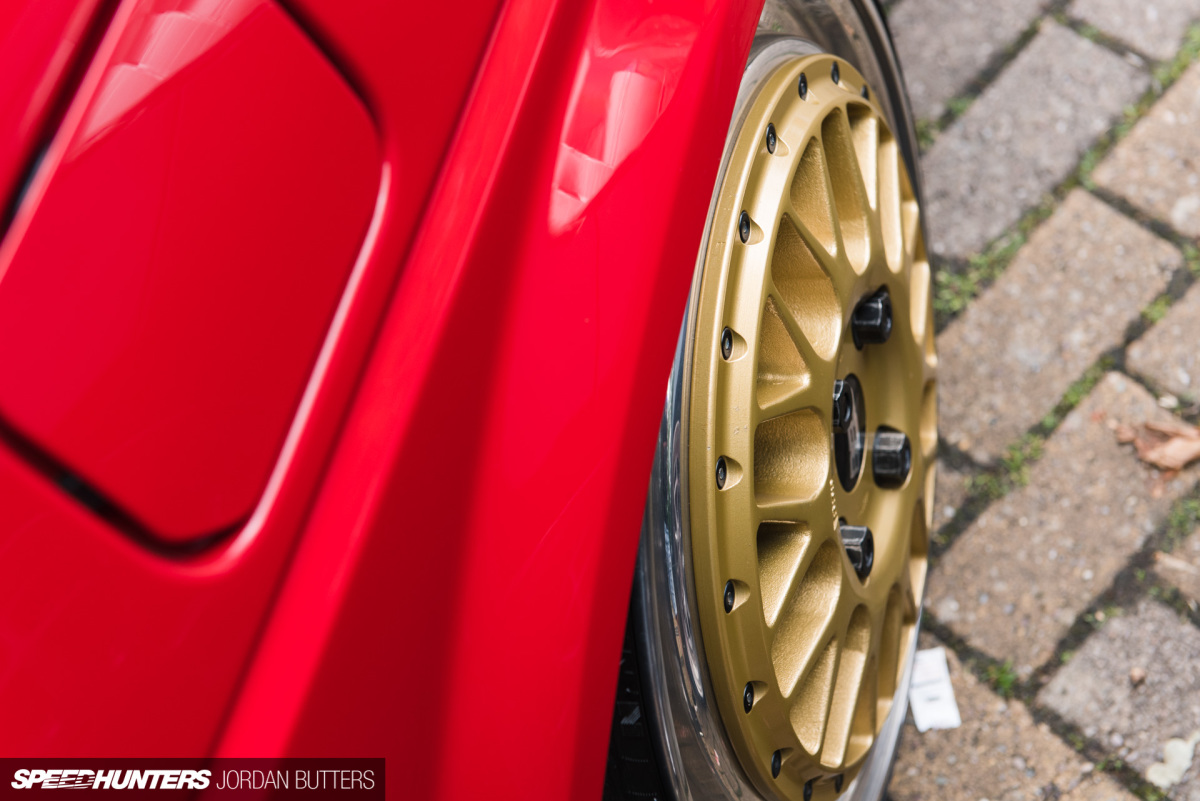 Then, as he looked to improve a few details, things started to get out of hand. The car came off the road in 2009, and the transformation from a run-of-the-mill daily driver to a spotless show winner took place.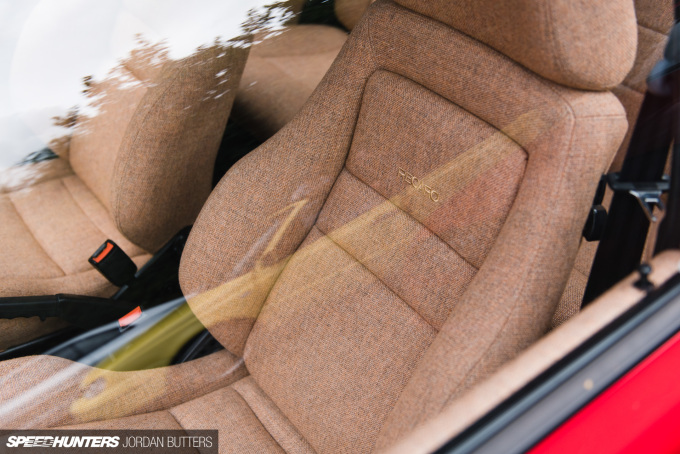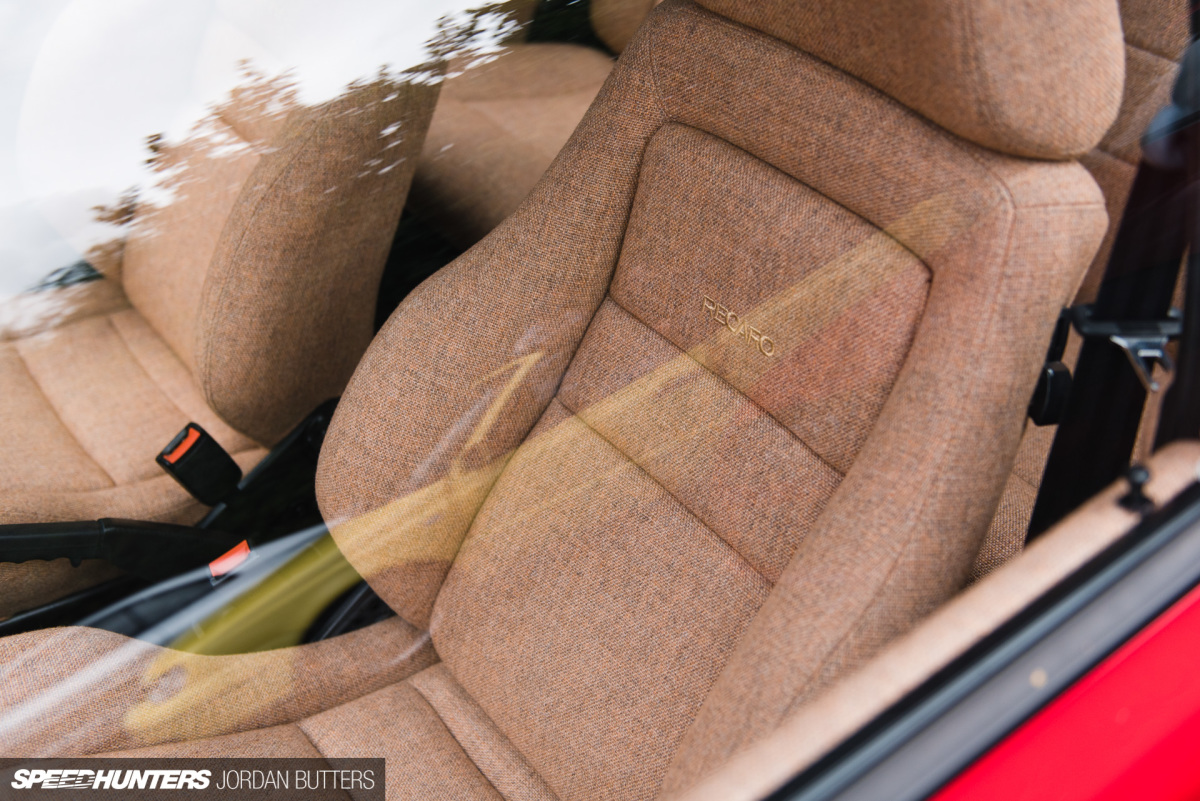 There's no exaggeration in saying that every nut and bolt on this car has had at least some degree of TLC shown towards it. Even as someone who at times struggles to find the motivation to refill the windscreen washer bottle in my car, I have nothing but admiration for this level of care.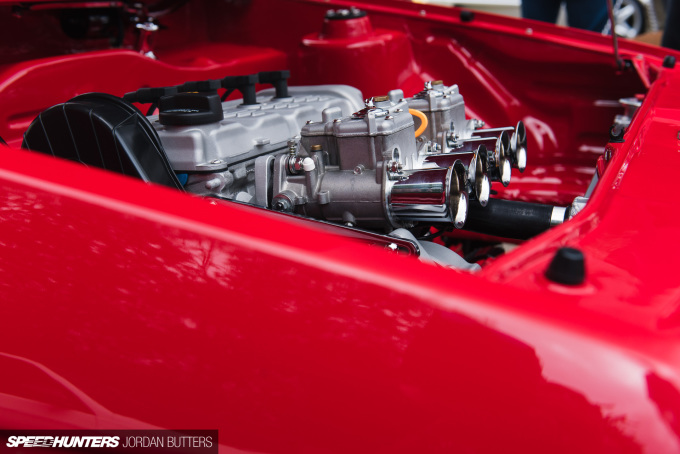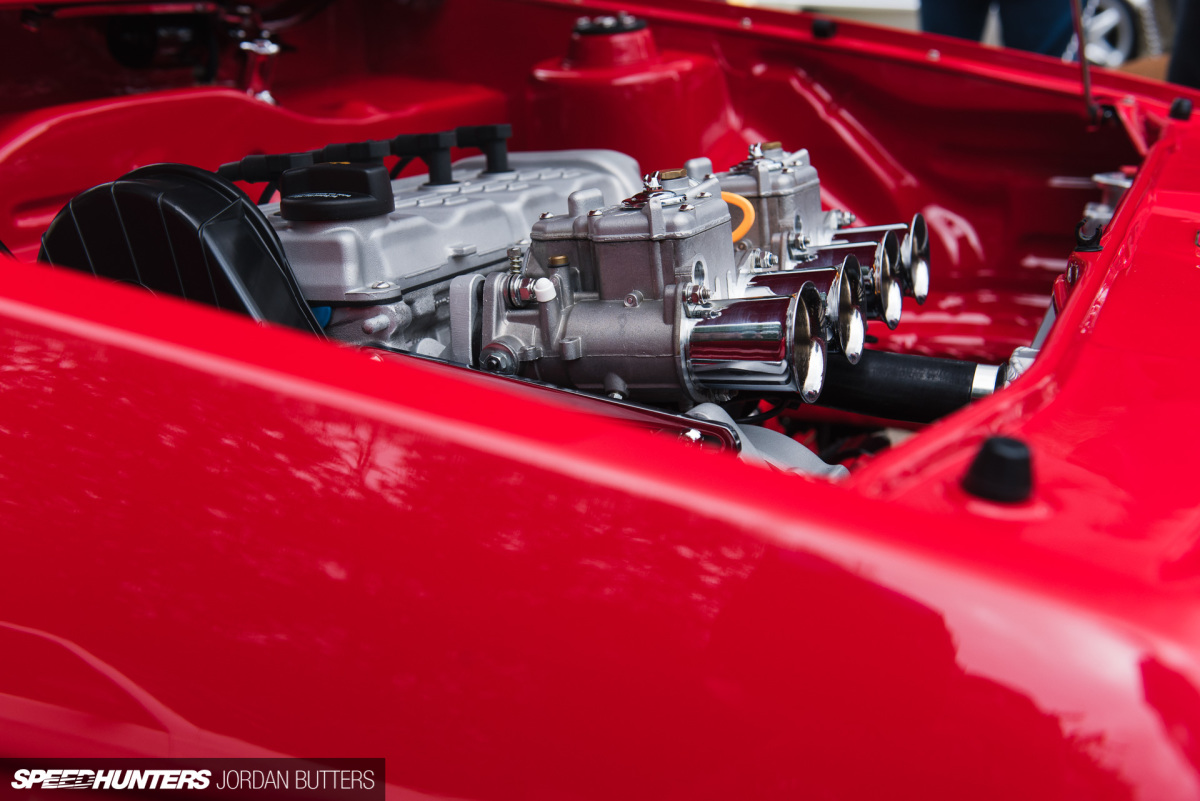 Andrew's Golf was stripped right back a bare shell and floorpan, before being fully repainted.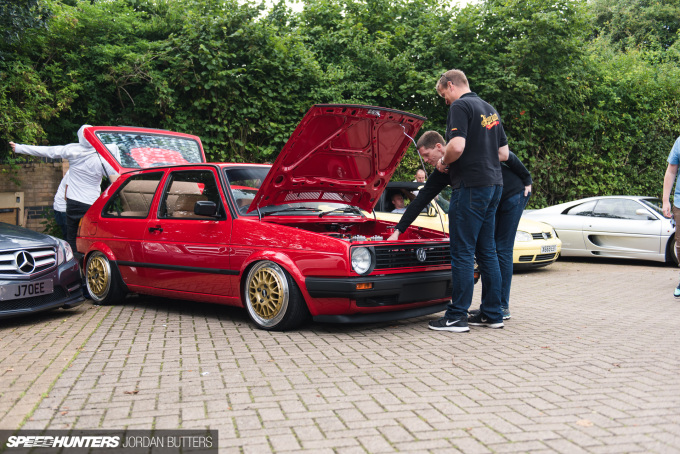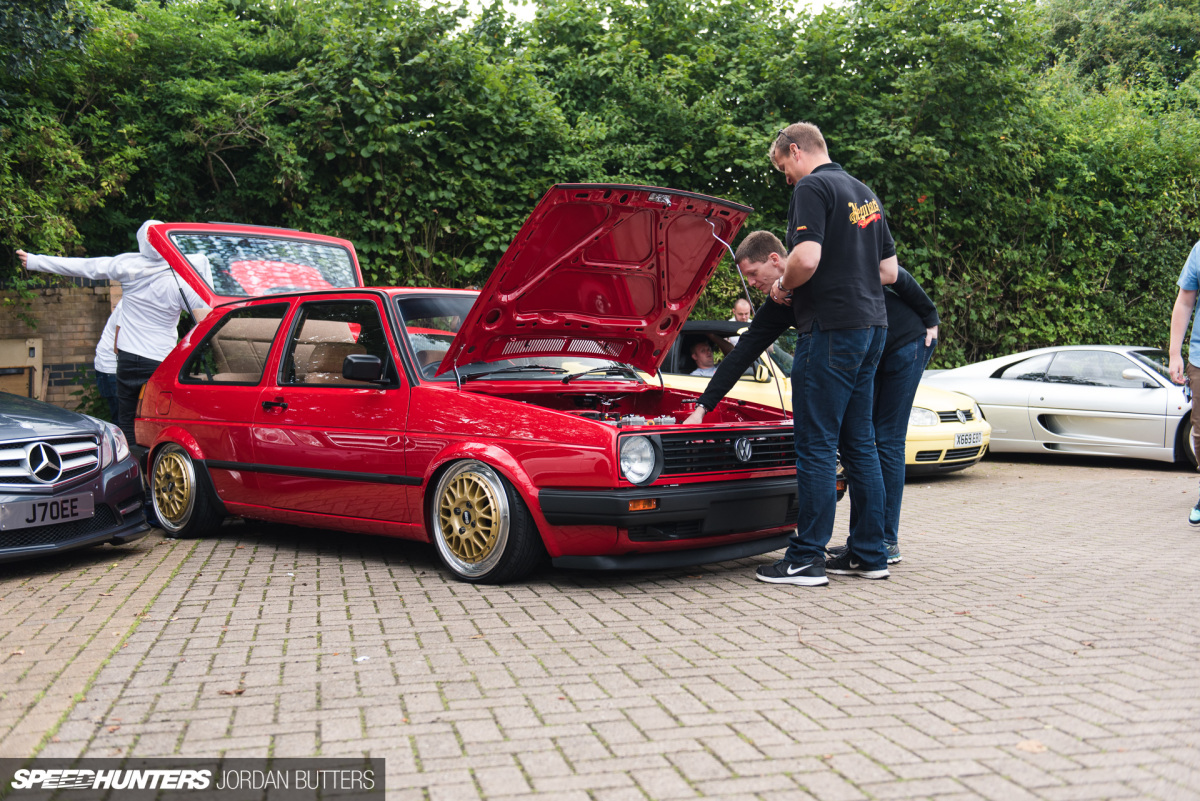 The external bodywork was also shown a similar level of care, with original OEM parts being used to replace whatever was looking worn. This is as close to a brand new Mk2 as you'll get, with a few obvious improvements and tweaks.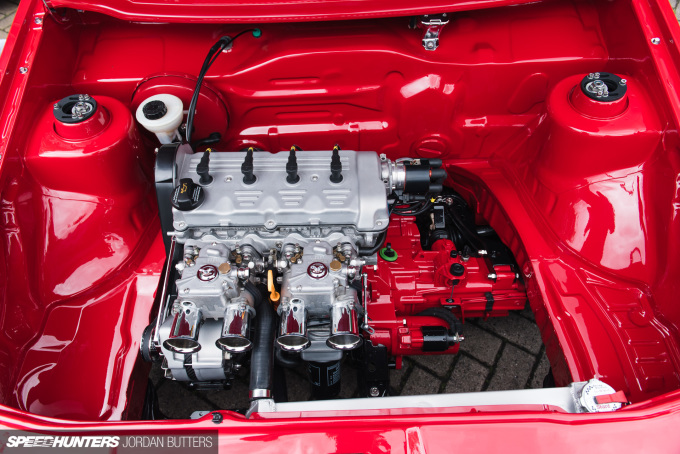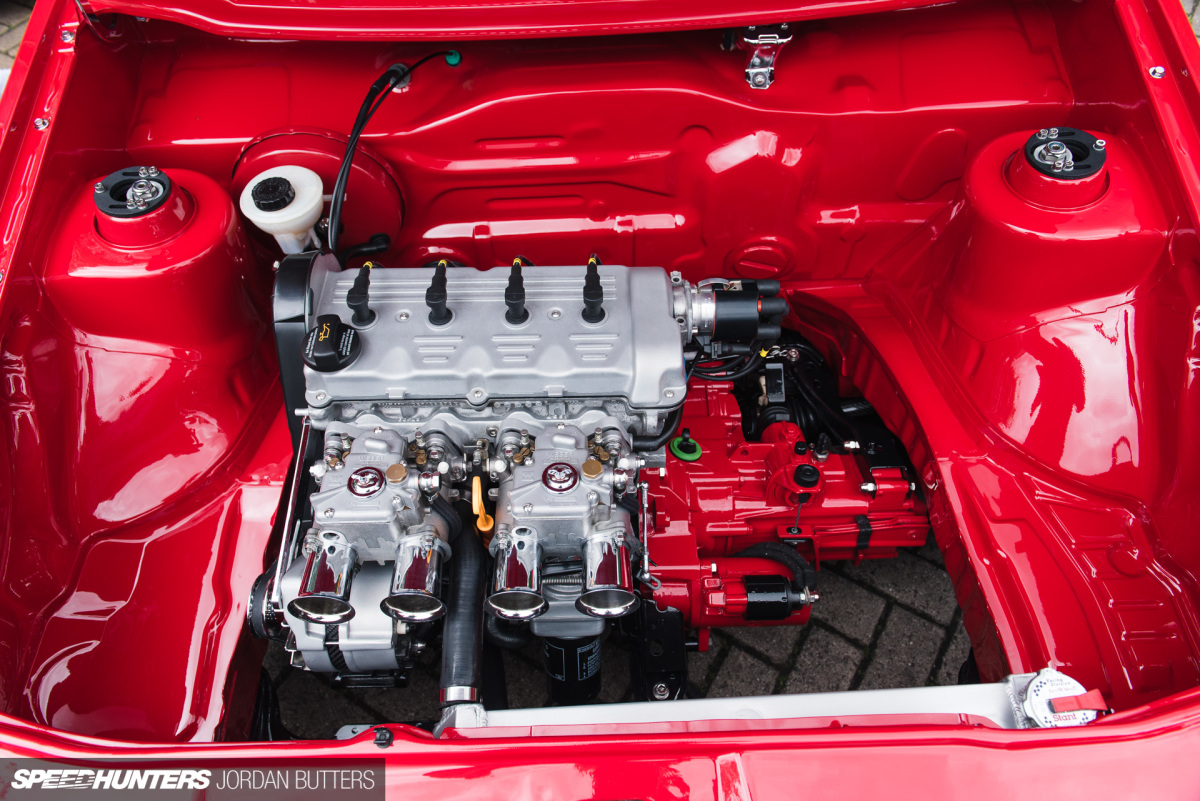 As part of the sprucing up process, the engine bay was fully tucked, filled and smoothed whilst retaining most of the factory ribs and shapes in the metalwork.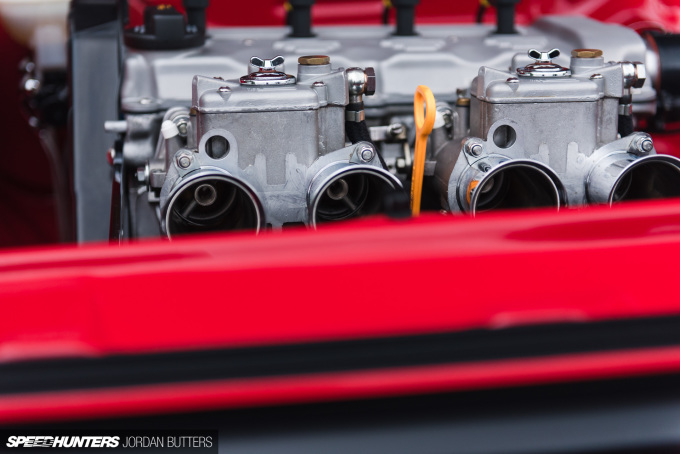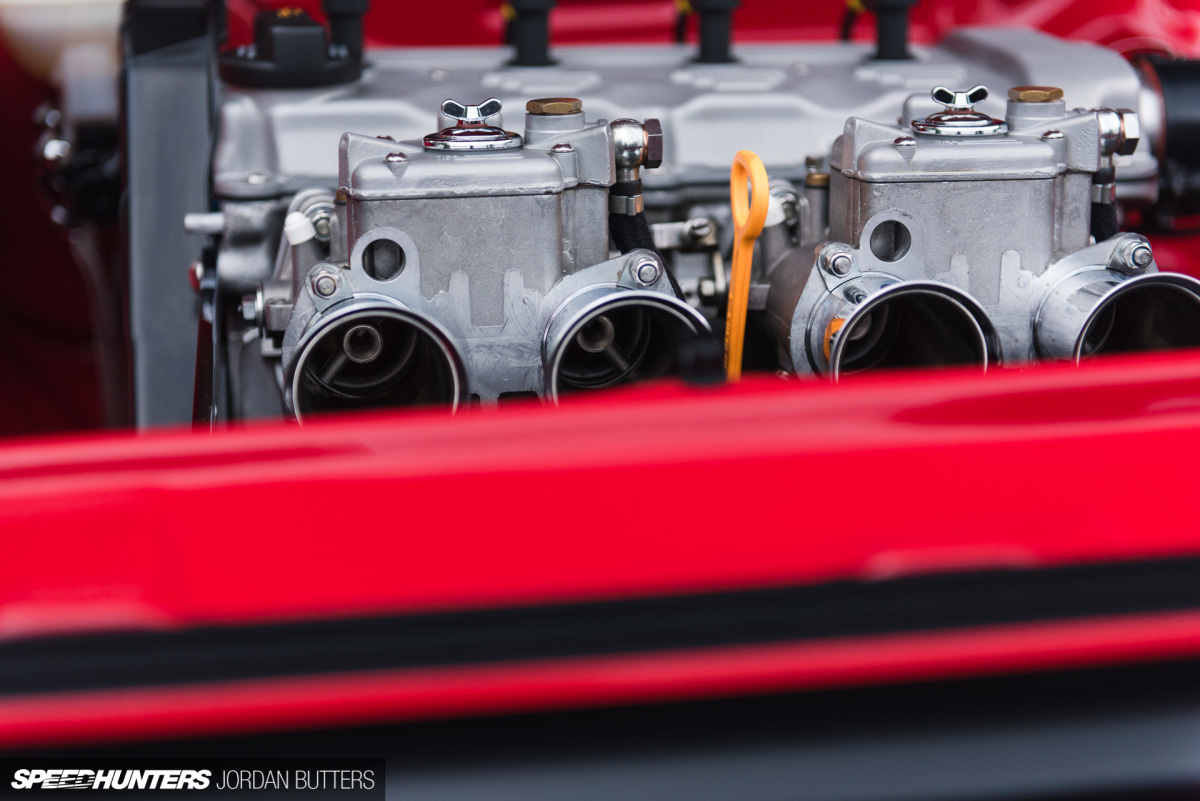 The engine was overhauled too, and rebuilt using Weber 45mm side-draught carburettors with polished stacks.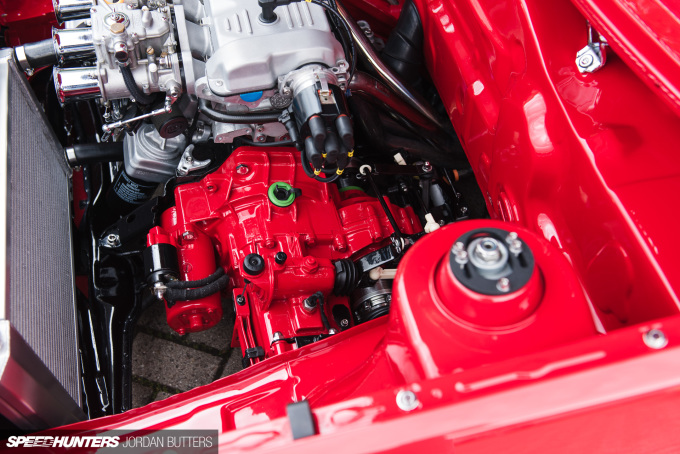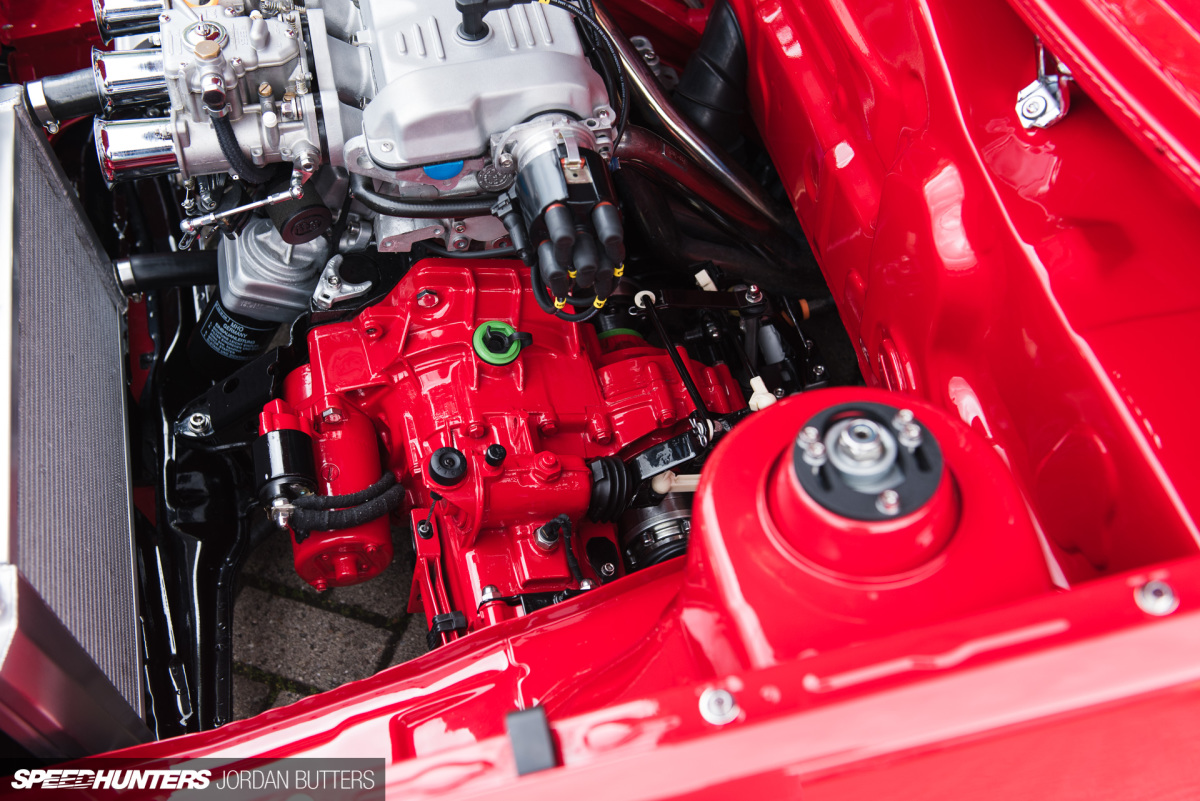 It's hard to fathom that this is a working engine with oil and dirty contained on the inside – it's that clean. Andrew also had the gearbox and all of the running gear overhauled, cleaned and powder-coated too. Automotive OCD is definitely a thing.
Inside the cabin, the Recaro interior has been completely retrimmed in beige tweed, right down to the rear parcel shelf and plastic trims.
It's just the right level of retro cool, and a look that the car easily pulls off.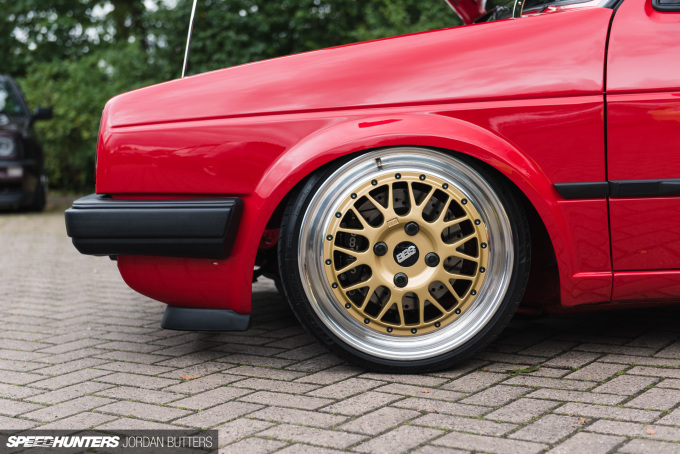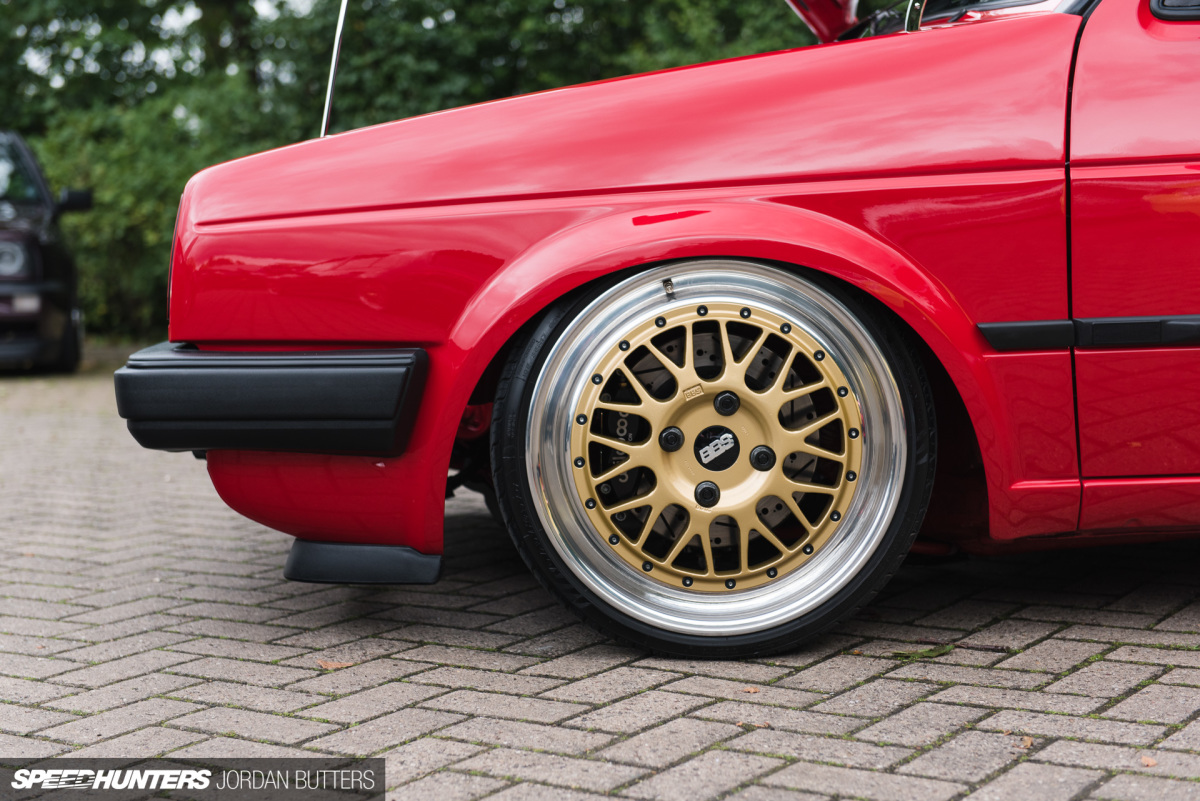 The car sits very low over a set of BBS E26 Motorsport wheels thanks to a set of StillStatic Ultralow H&R coilovers. Wilwood brakes peek out from behind the gold spokes.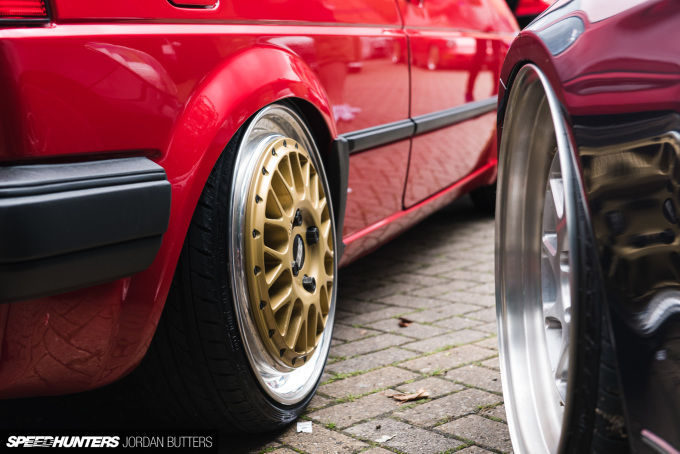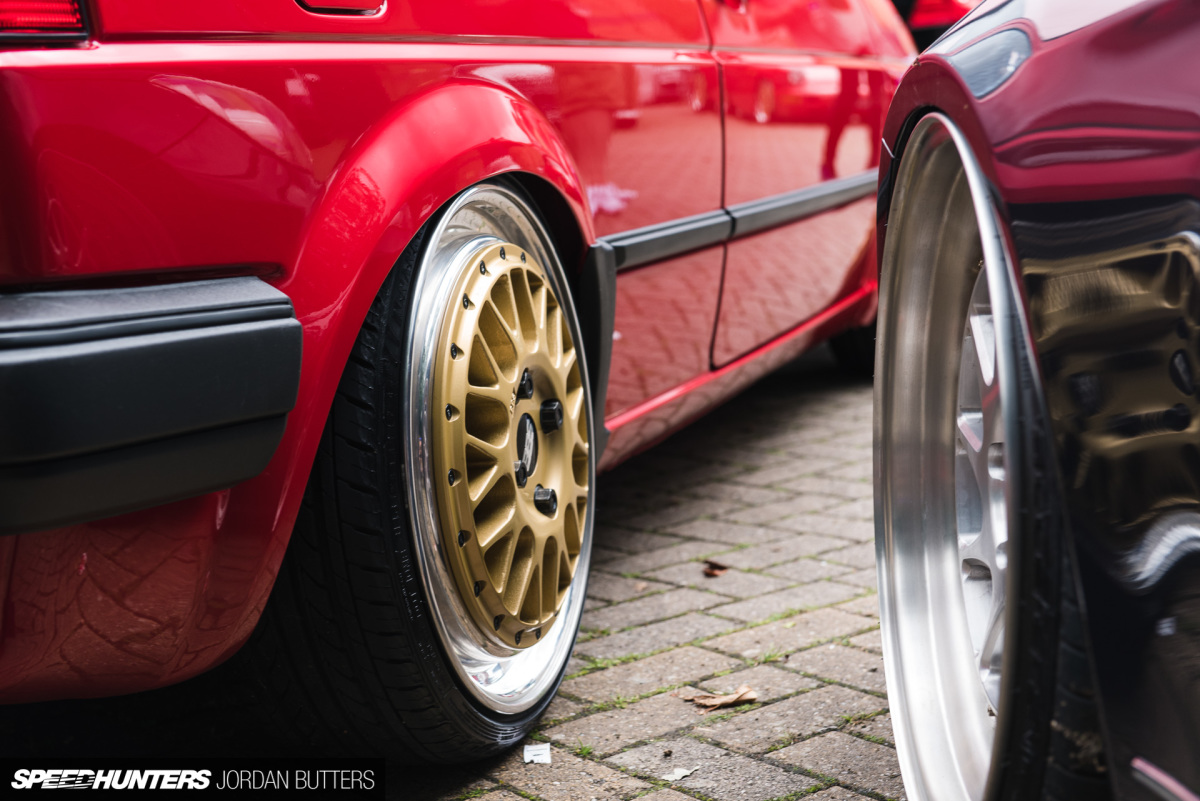 The exact aesthetics of Andrew's wheels will undoubtedly be a Marmite thing. Rebuilt using brand new BBS barrels and lips, and centres prepared by BBS specialists Racing Team Hofmann in Germany, the face of the wheel extends out past the edge of barrel, referred to as 'zero lip'. Love them or hate them, it's an iconic wheel that I think suits the car perfectly.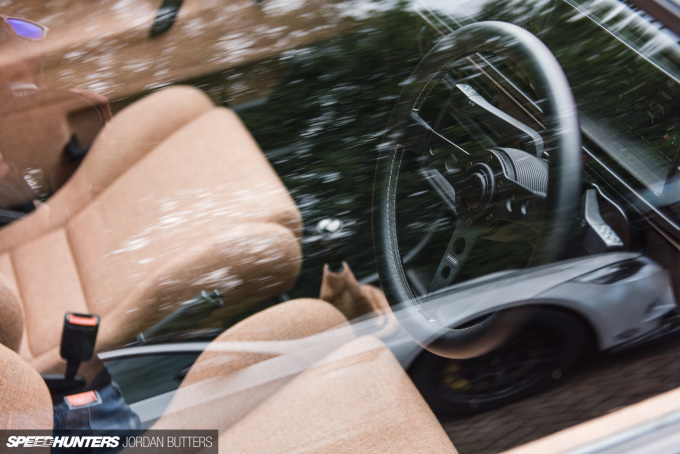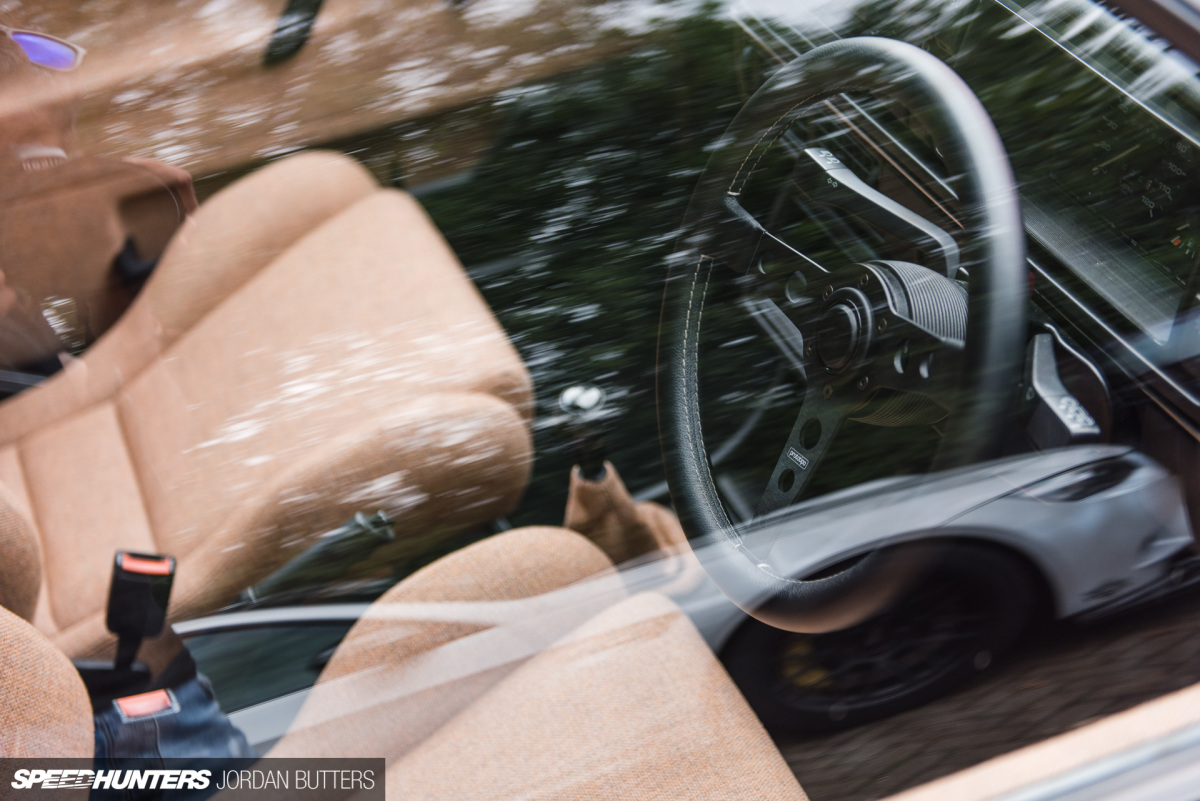 Andrew tells me that every part has either been painted, polished, chromed or powder-coated. Every single nut and bolt that came off has been replaced with brand new hardware as part of the rebuild too.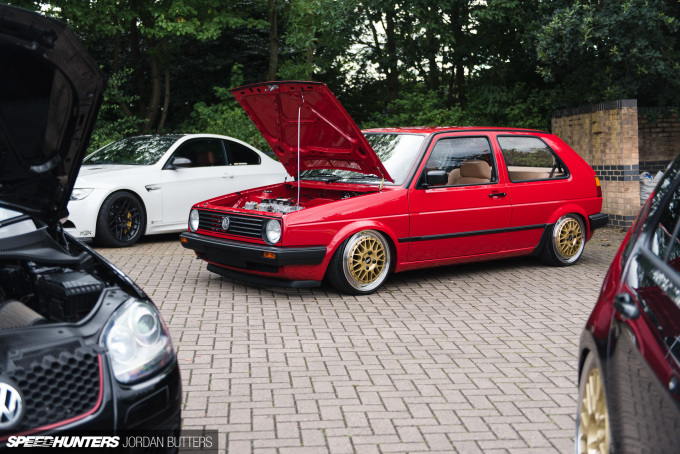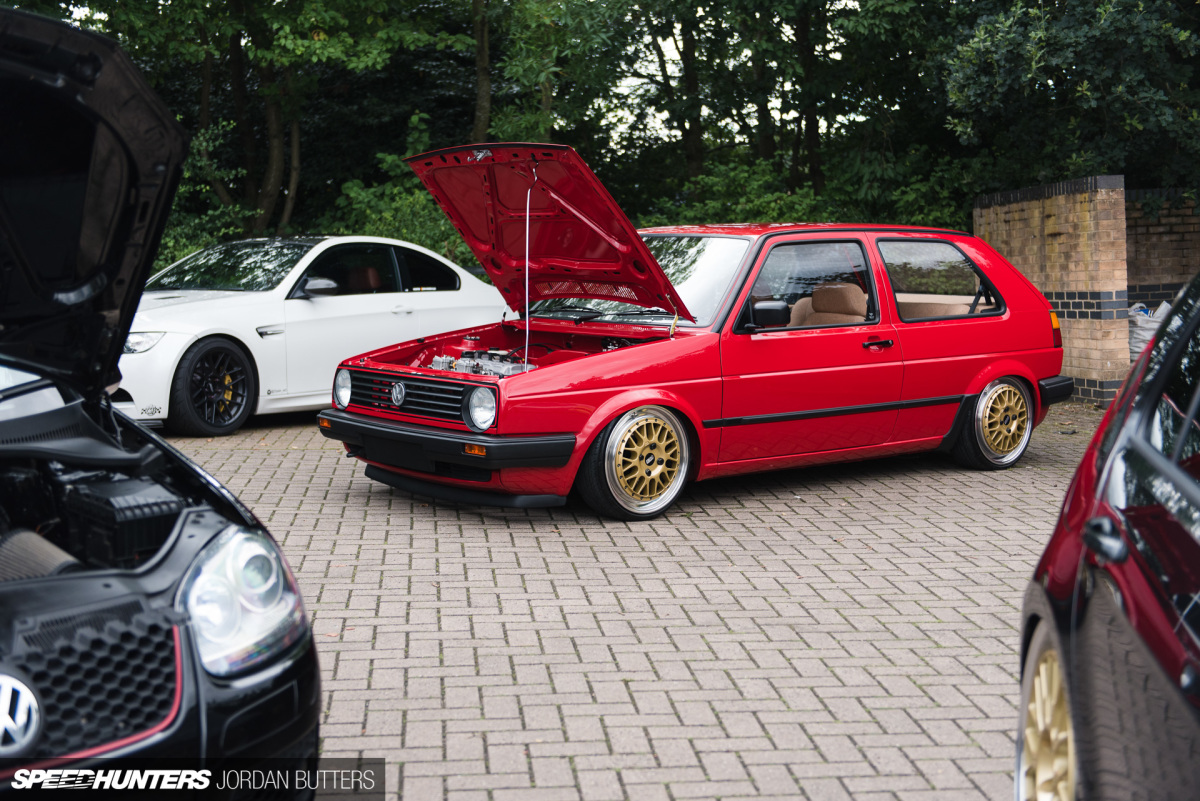 The rebuild took around seven years in total, but for Andrew it's been seven years well spent. This is one build that's easily worth more than the sum of its parts.
Jordan Butters
Instagram: jordanbutters
Facebook: Jordan Butters Photography
jordan@speedhunters.com