Sunday Funday
I'd like to think that the term 'petrolhead' is a unifying identifier.
That being, that if any two petrolheads were to find themselves in each other's company then they could strike up a lengthy conversation with ease. It's certainly a trait that I see in myself; if you're interested in cars in any way, shape or form, then we'll probably hit it off pretty well.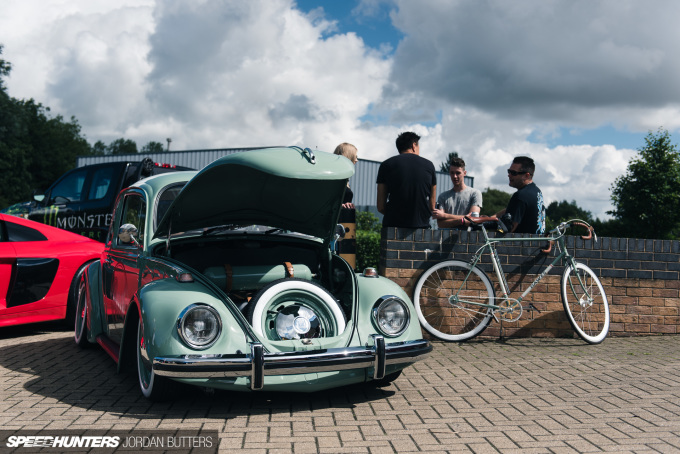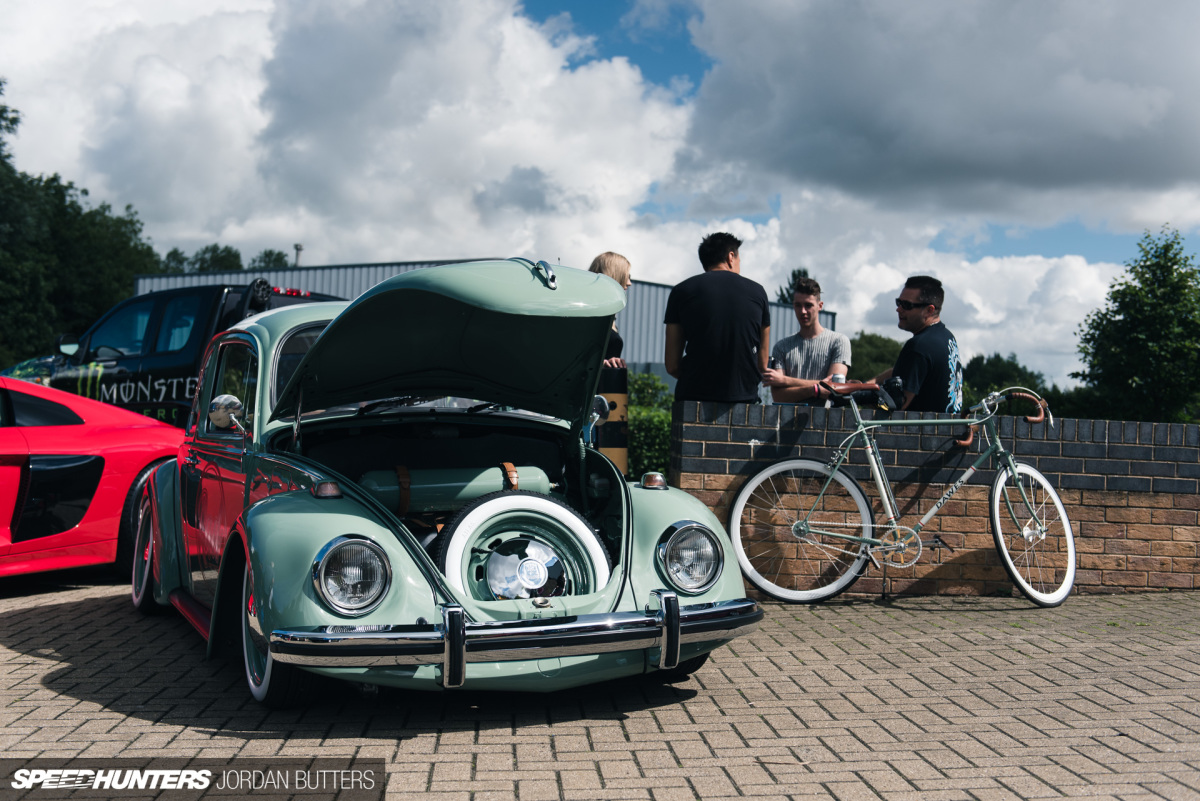 With this in mind, if you assemble a gathering of said individuals, with a wide selection of very cool cars, throw in some sunshine, good music and BBQ food into the mix, I'd say you've got a formula for a great day.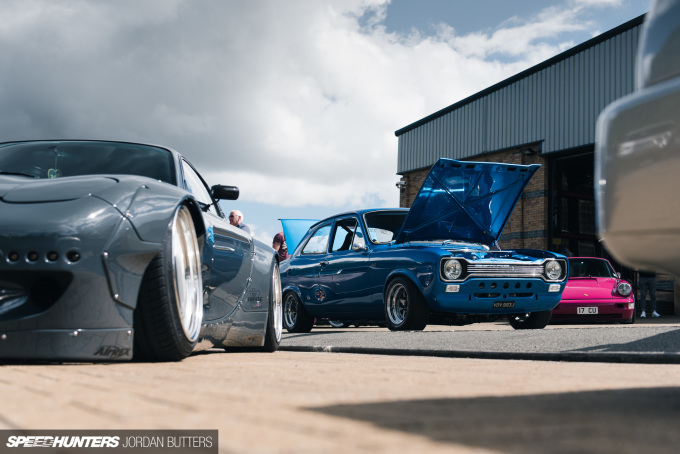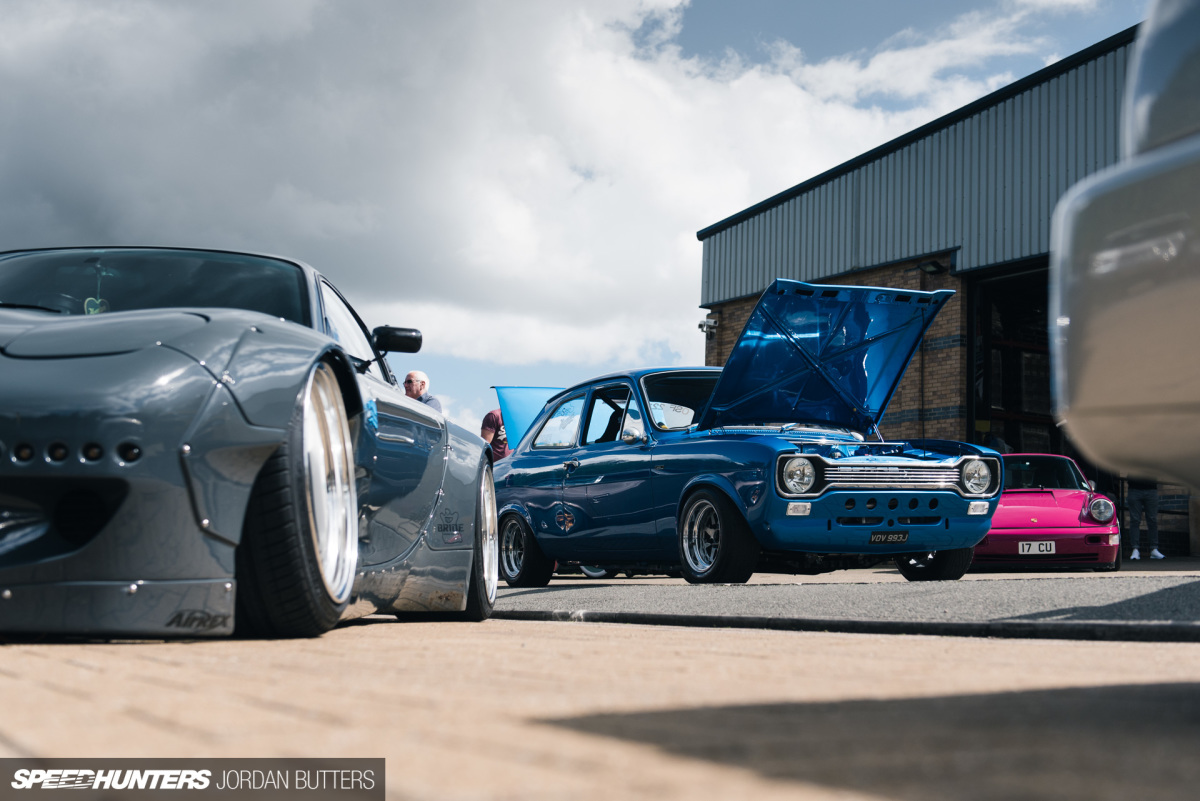 That's exactly what happened this past Sunday at Meguiar's UK HQ in Daventry, Northamptonshire.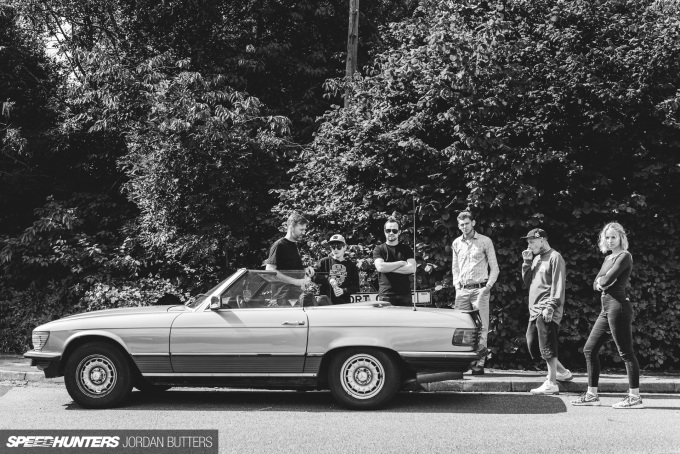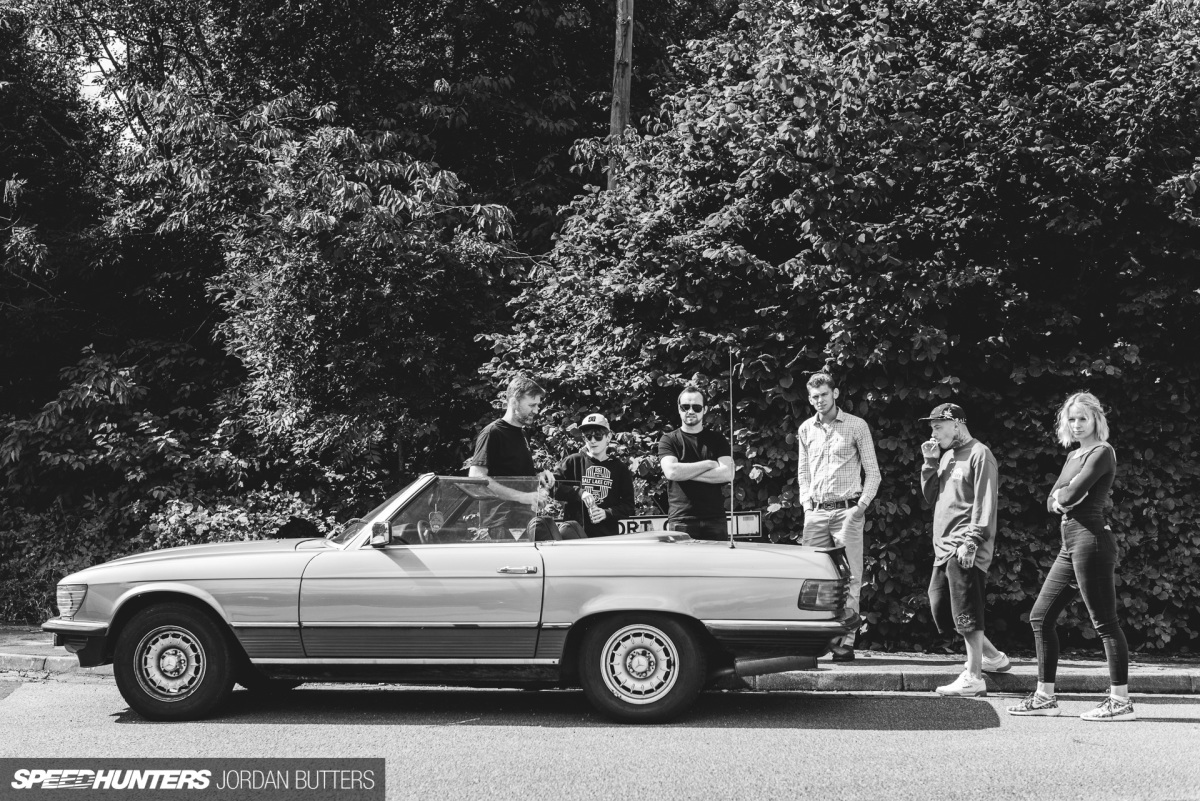 I'd go as far as to say that if you're into cars, then this is what Sundays were made for.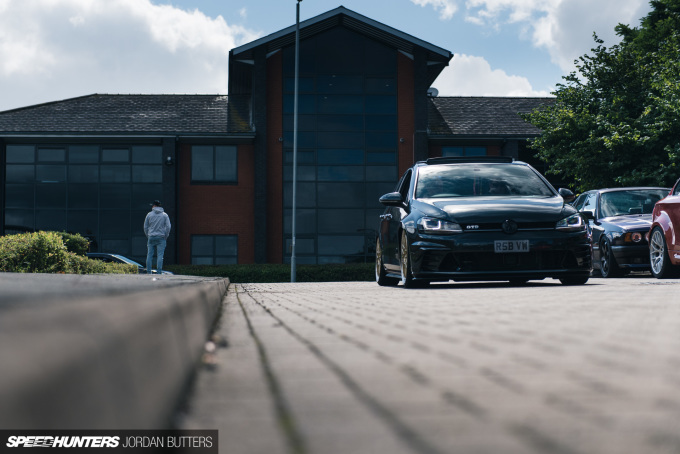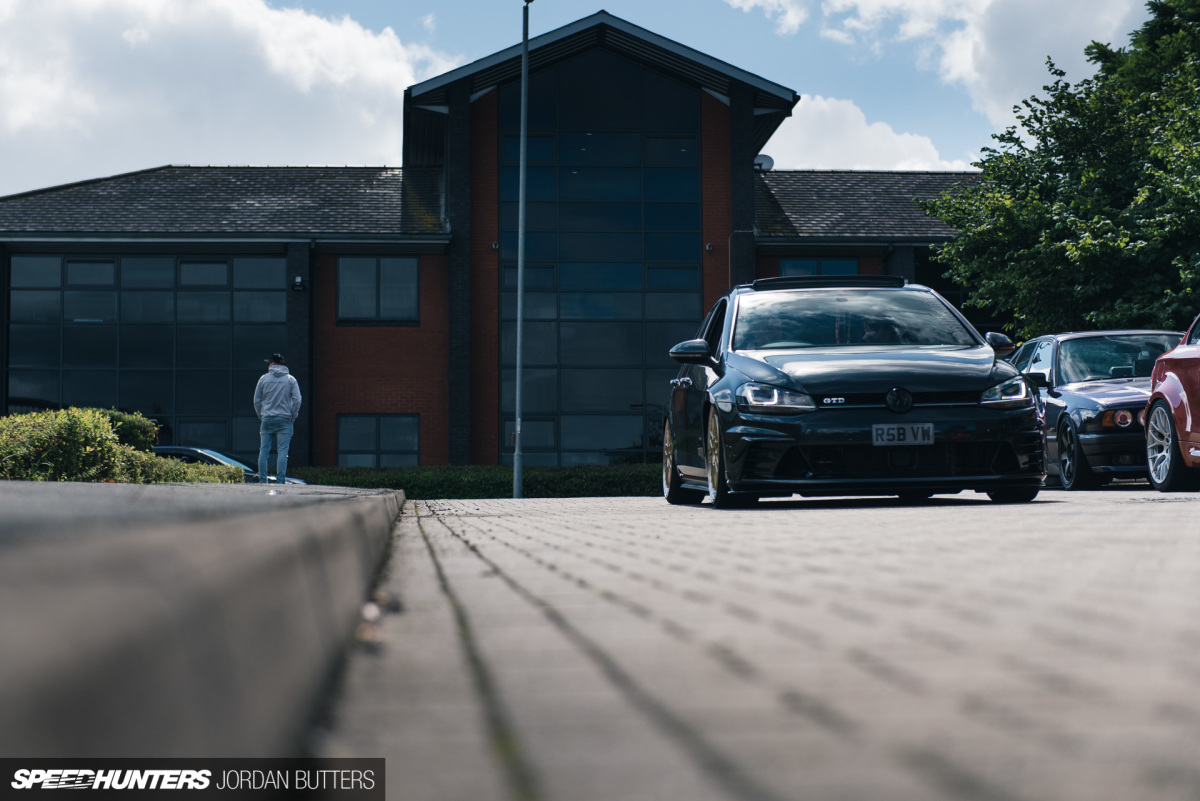 The invite stated that proceedings kicked off at around 10:00am, and promised a free swag bag to the first 50 cars to park up. However, it also asked kindly for people not to show up before 10. Arriving at the right time would be a fine balancing act.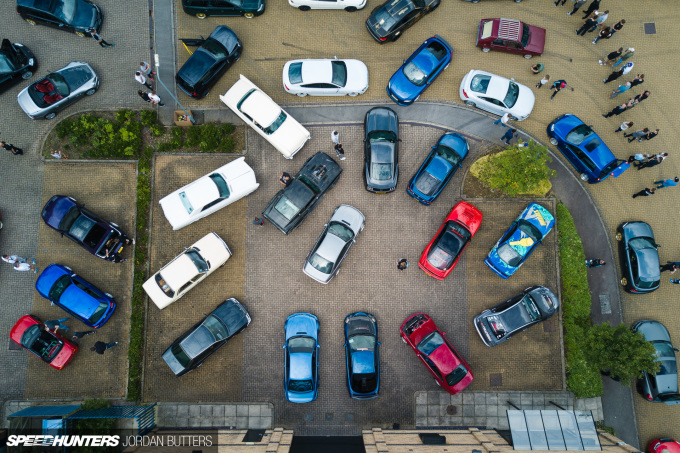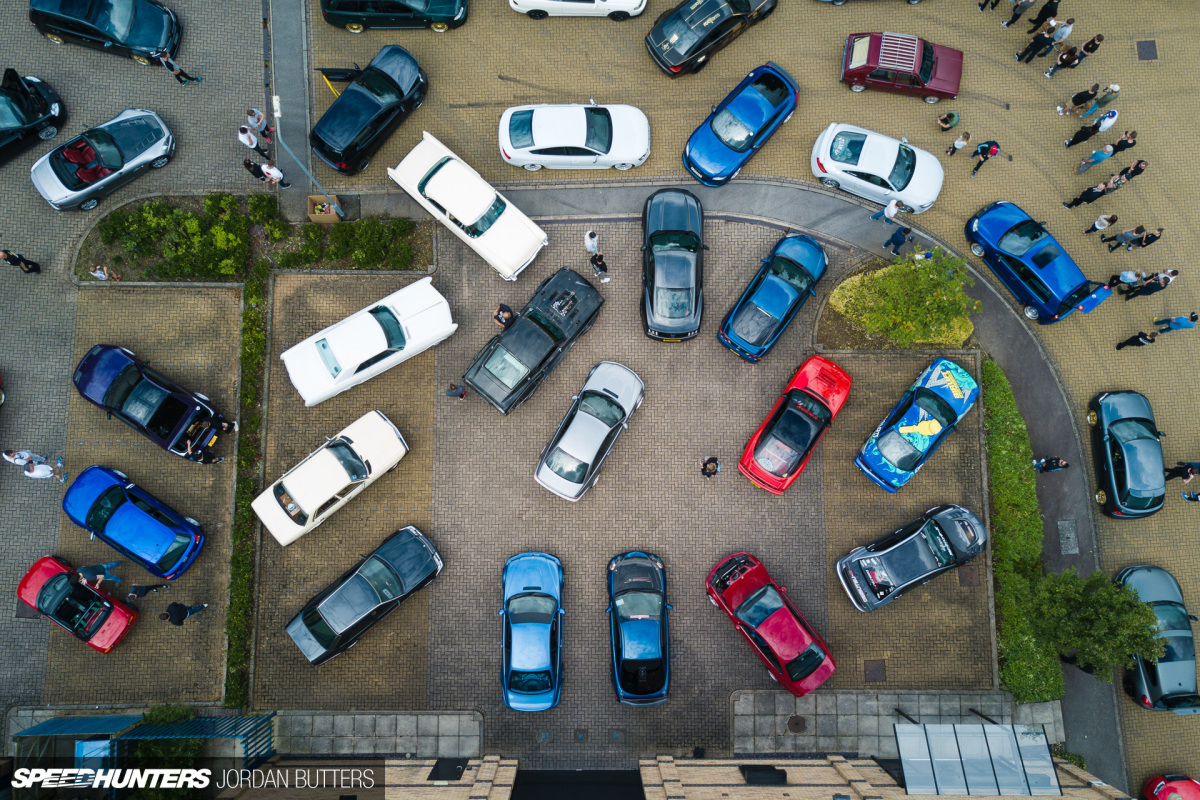 Obviously wanting to nab some Meguiar's goodies, yet not wanting to seem too keen, I nonchalantly rolled in at 10:05am, only to be told that around 70 cars were already parked up.
Note to self: next year don't try and play it so cool.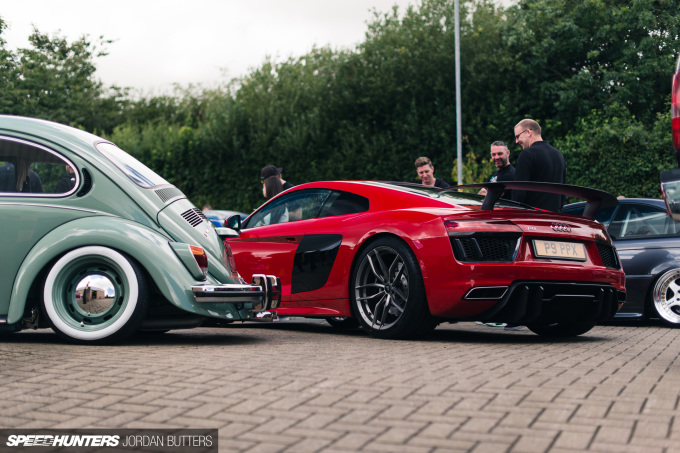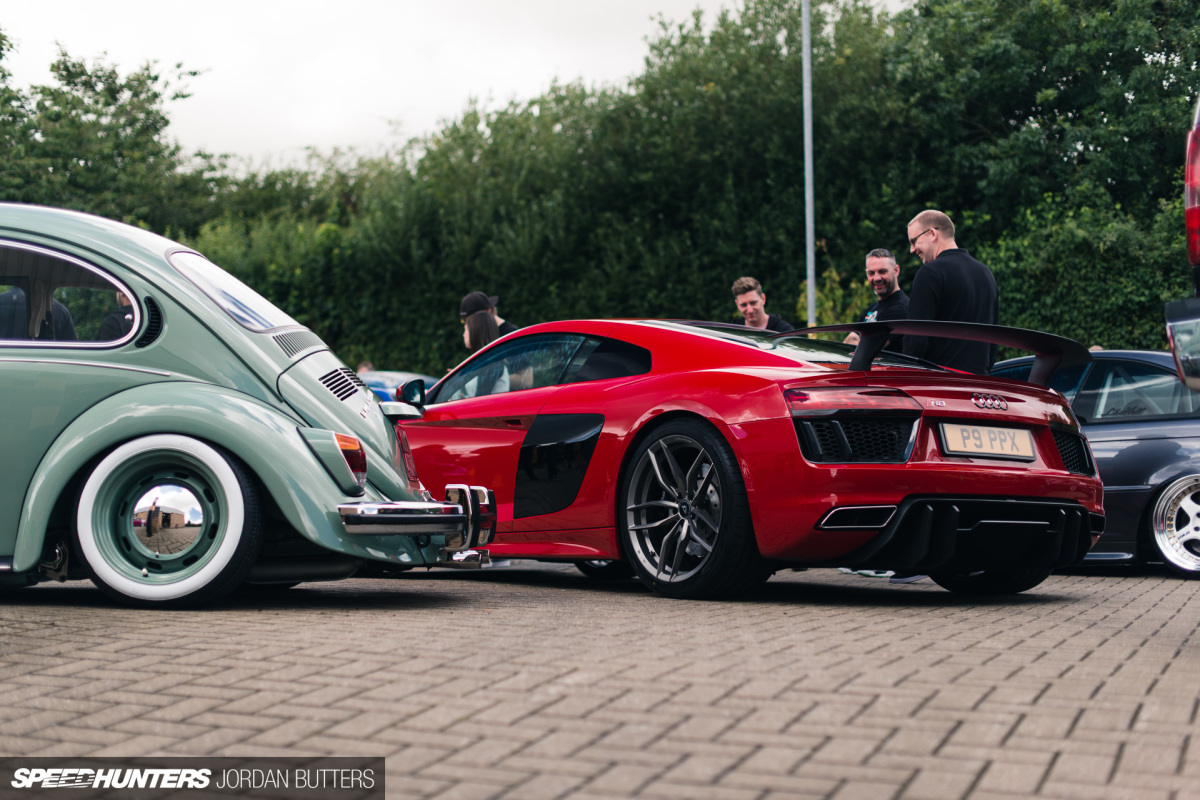 Meguiar's has been hosting its annual BBQ Club for a few years now, but this is the first year I've made it over for the event. To be honest, it's the way it's approached that has always intrigued me.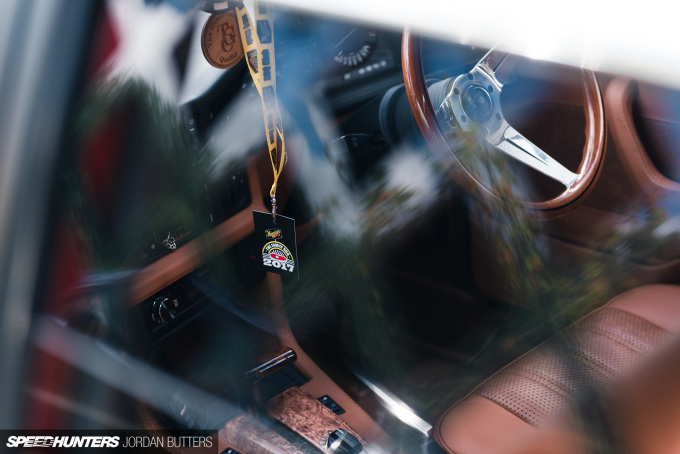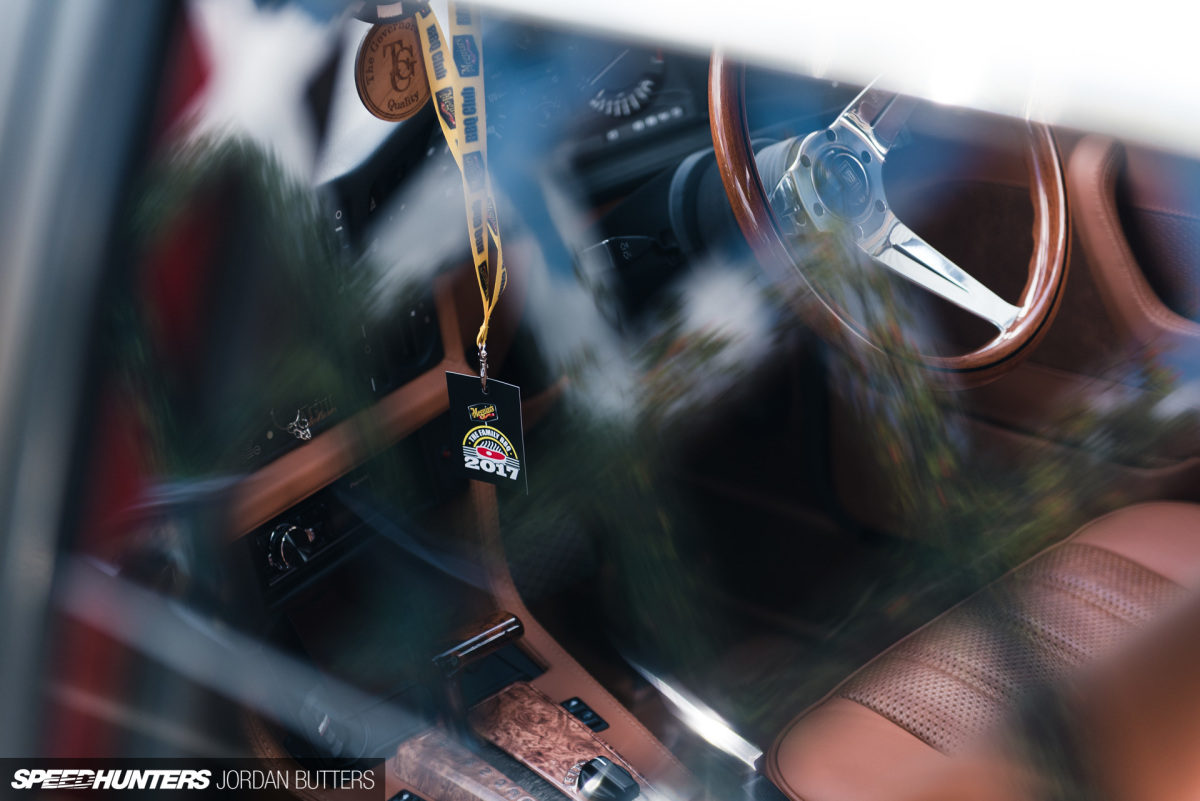 The Meguiar's BBQ Club isn't a car show, but rather an invite-only gathering of friends, family and cool cars from around the UK. The exact date of the event is kept hush hush too, and invitees are even forbidden to mention it on social media until the day of the event.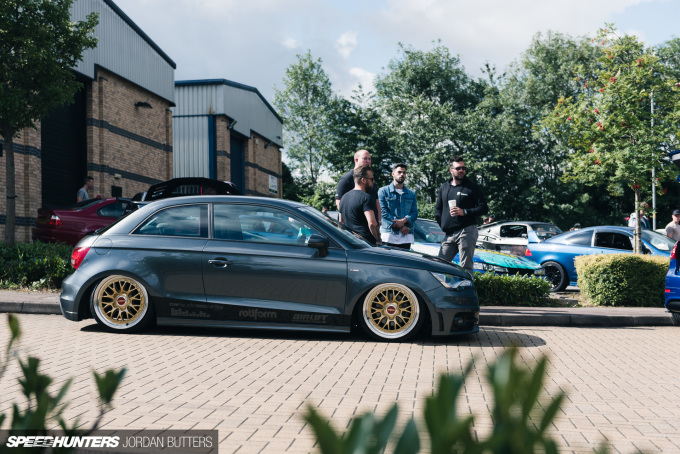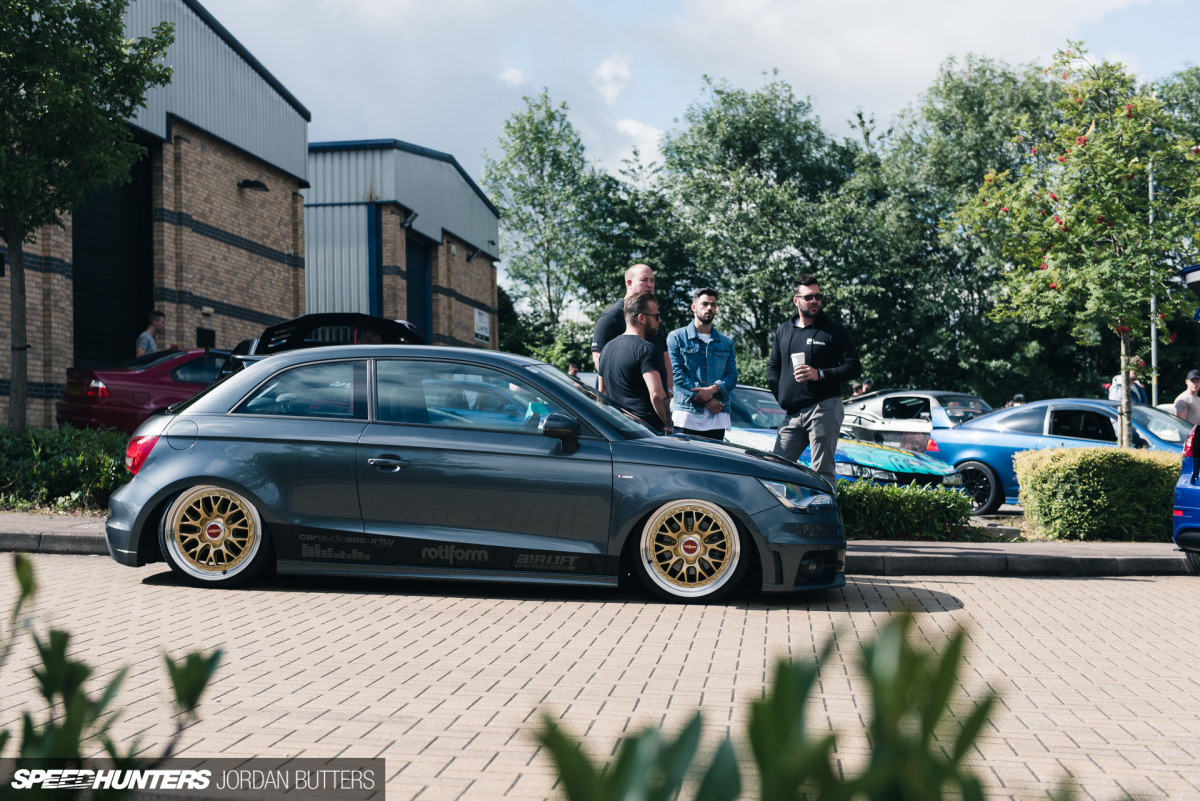 Odd, you might think, that in the days where everything is striving to become bigger and bolder that Meguiar's don't seek to expand the BBQ Club into a full-blown show.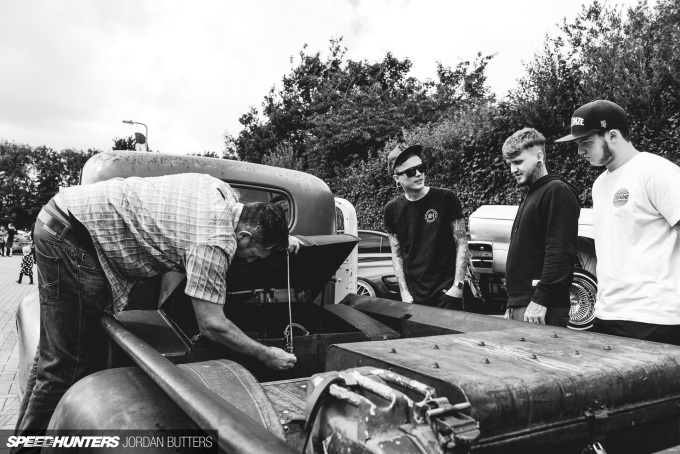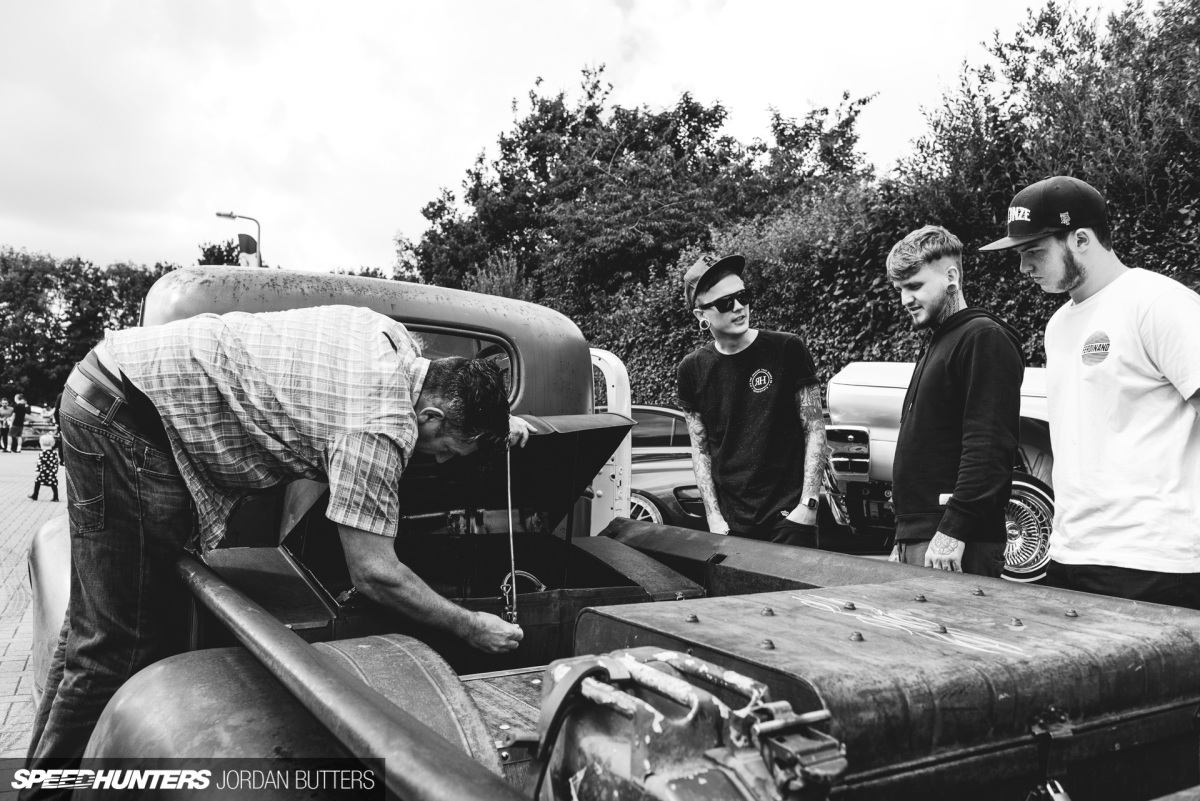 However in doing so, I think they'd lose the one thing that this special day has over other similar affairs – the good vibes.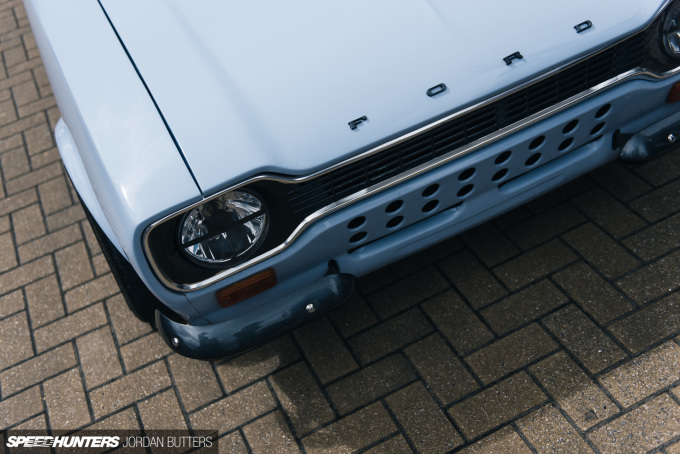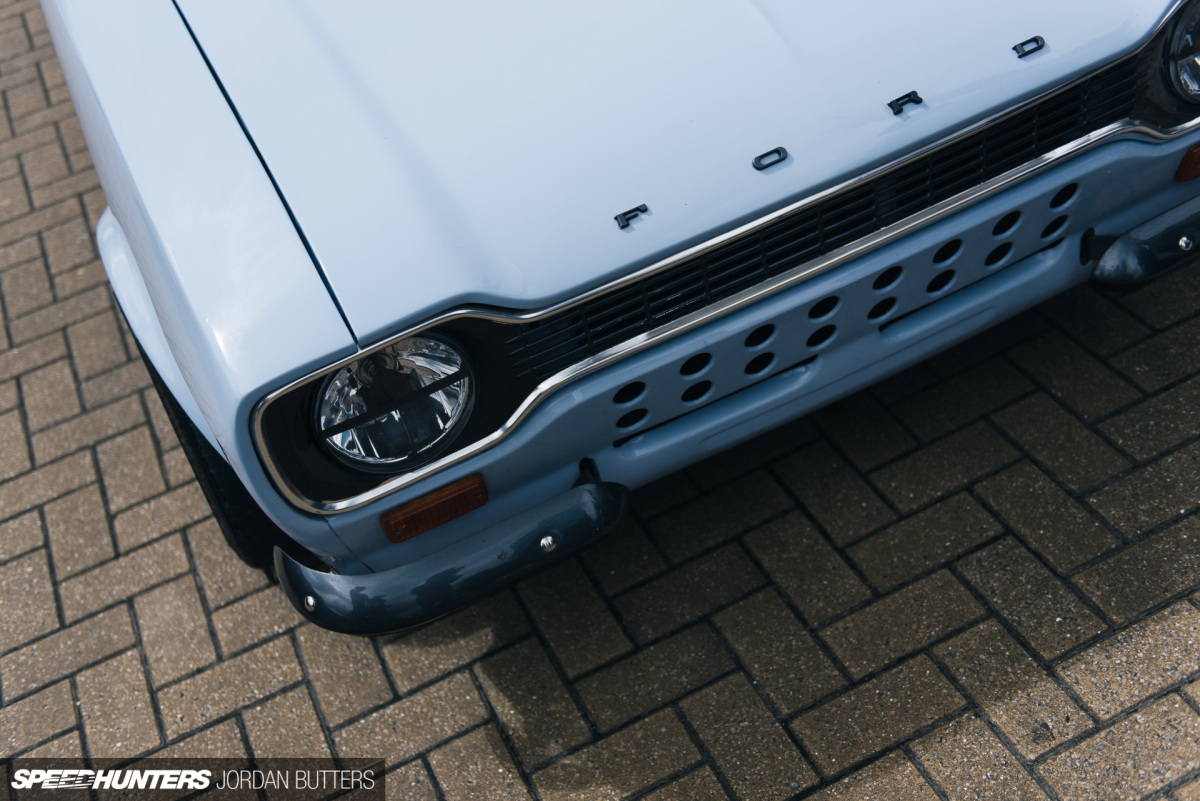 There's none of the hustle and bustle of a busy show, and you're not constantly fighting agains the ebb and flow of the crowd around the most popular cars.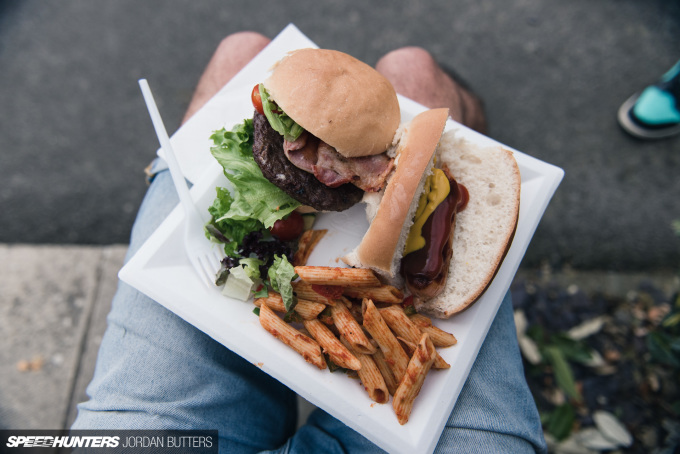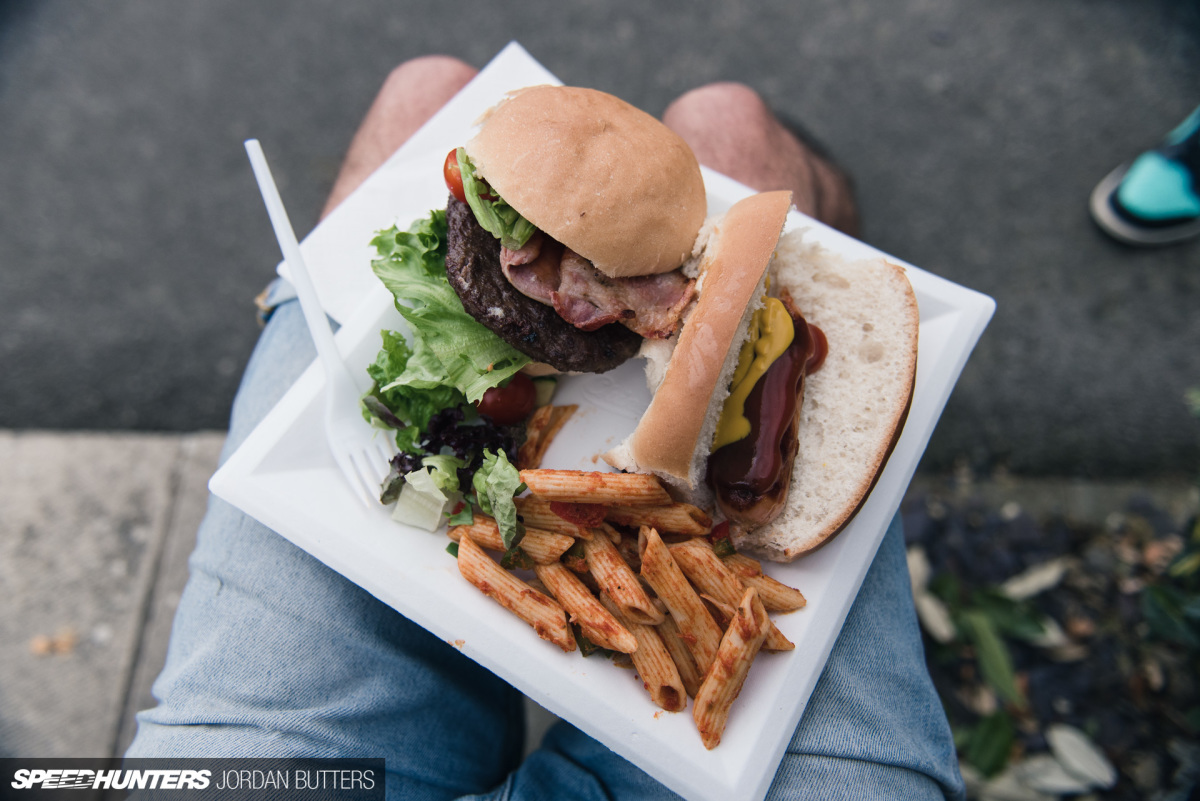 And the food is great. I mean, give me cool cars and burgers and I'm a happy man.
Oh, and an abundance of lovely dogs to pester. Can't get enough of doggos.
All You Can Eat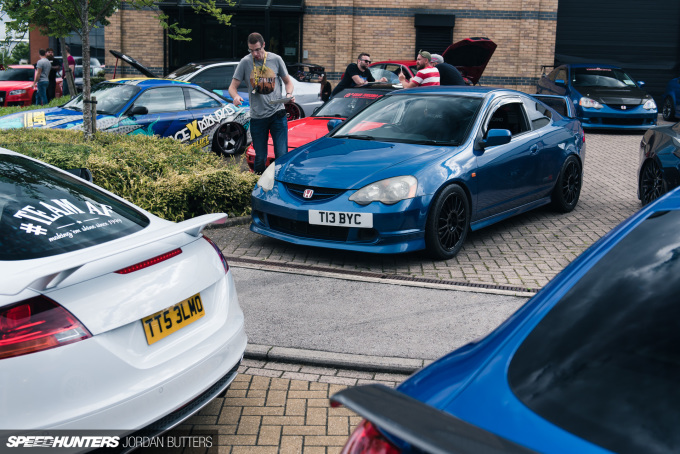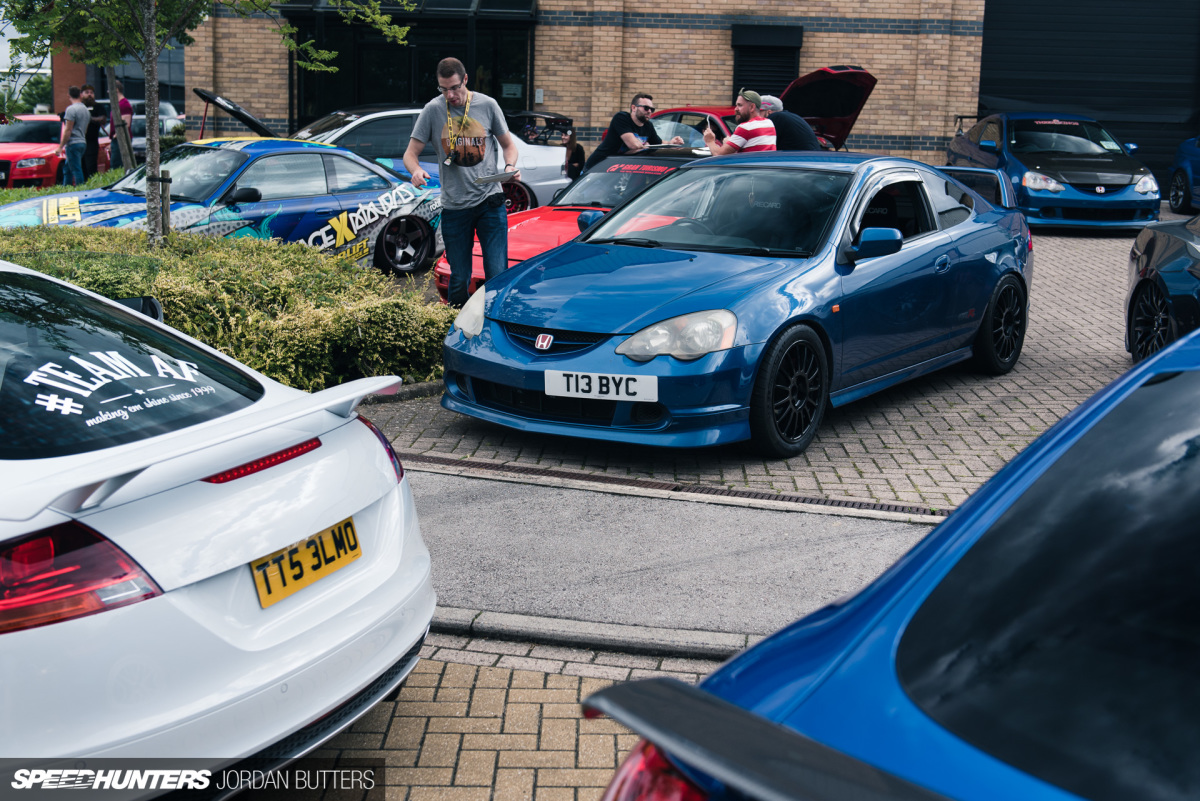 With this year's BBQ Club being announced on the same day as the FittedUK event in Manchester, I had wondered whether the turnout was going to be affected. While I'm sure there were some absences, they still managed to cram around 100 cars into the small parking lot at Meguiar's HQ, with only a small overflow onto the surrounding roads.
The variety was something to be admired too. From hopping hydraulic low-riders to JDM track machines, super-low Golfs on polished three-piece wheels to custom hot rods.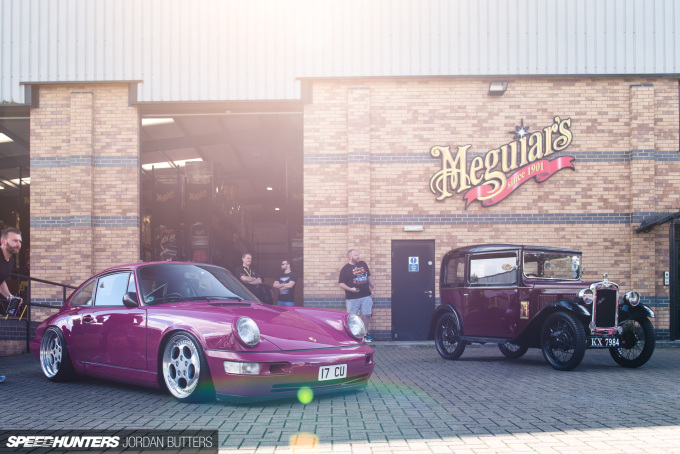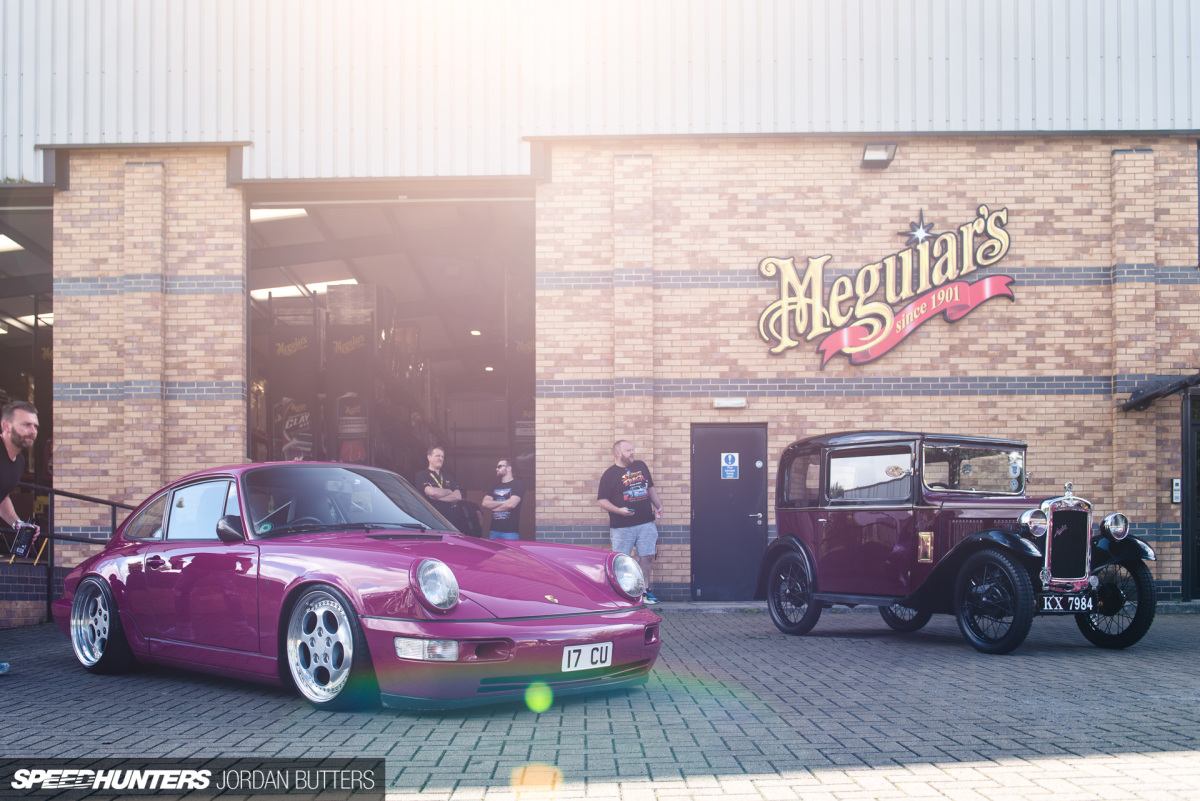 This might well be the first time a hot-pink slammed 964 has been in the same presence as an originally restored and completely immaculate classic Austin?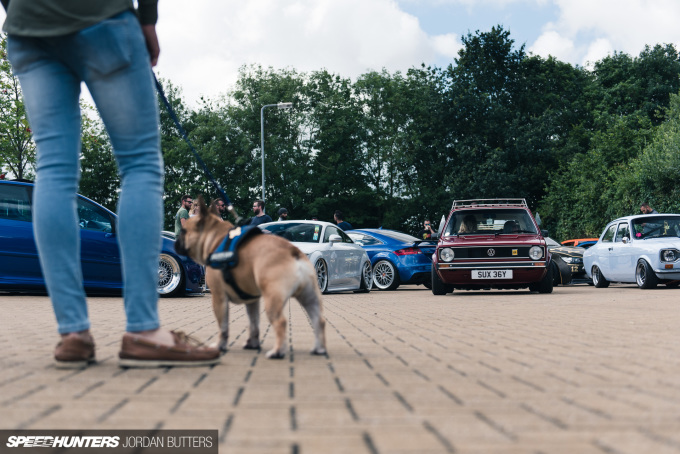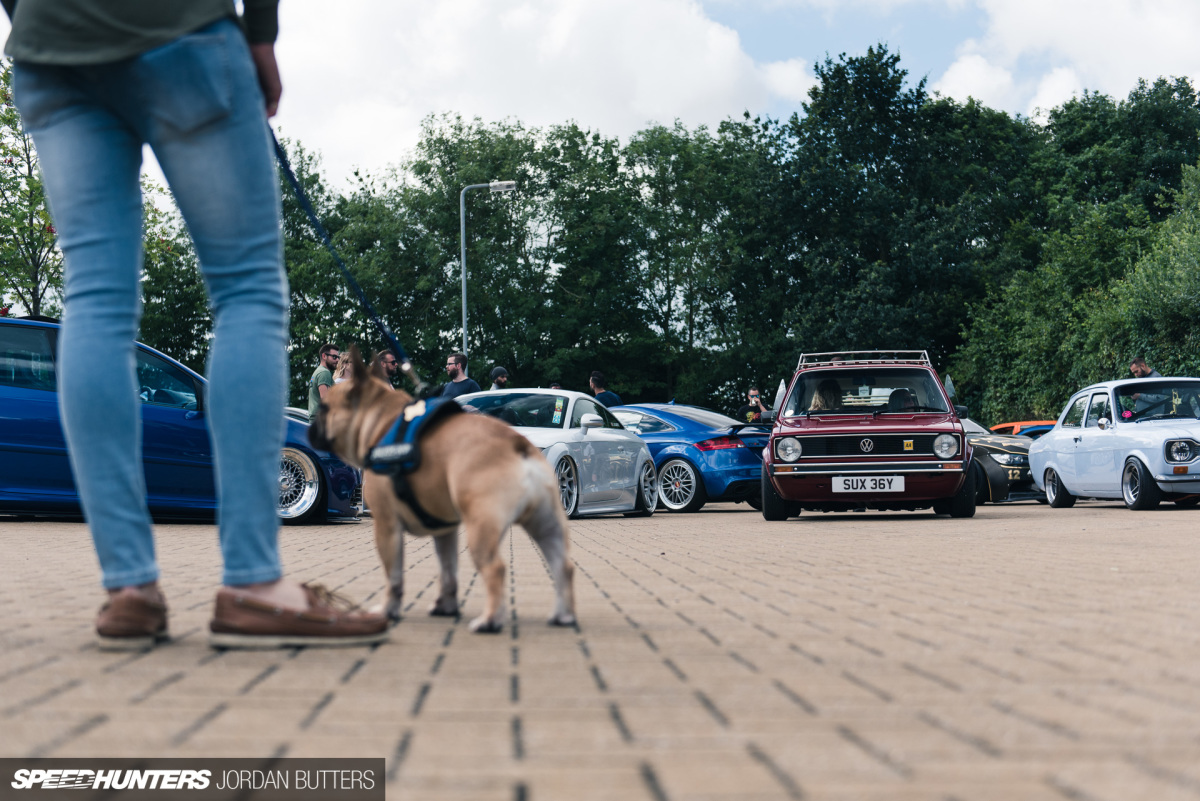 You'd struggle to assemble a more eclectic mix of vehicles if you'd hand-picked them yourself.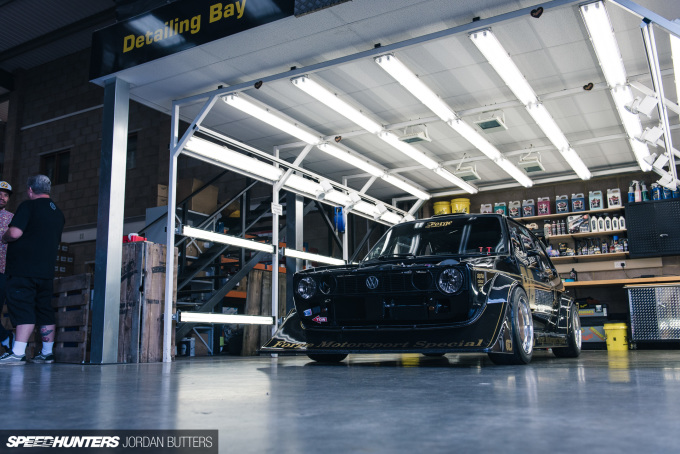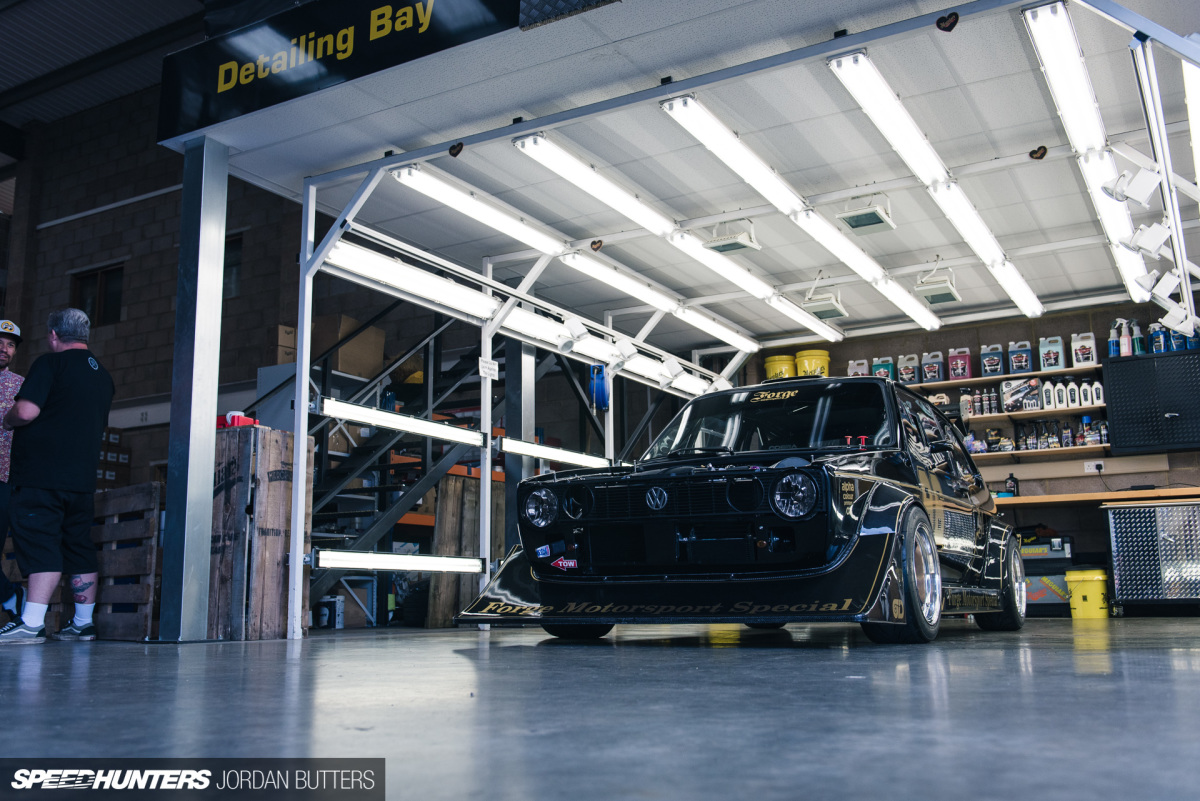 Inside the loading bay, the Forge Motorsport Mk1 Golf was sitting in the detailing booth, looking pristine yet ever so menacing at the same time.
This is the first time I've seen it in its latest guise since Paddy spotlighted it earlier this month. Pulling off a livery as iconic as the John Player Special black and gold isn't easy, but Forge have managed it immaculately in my eyes.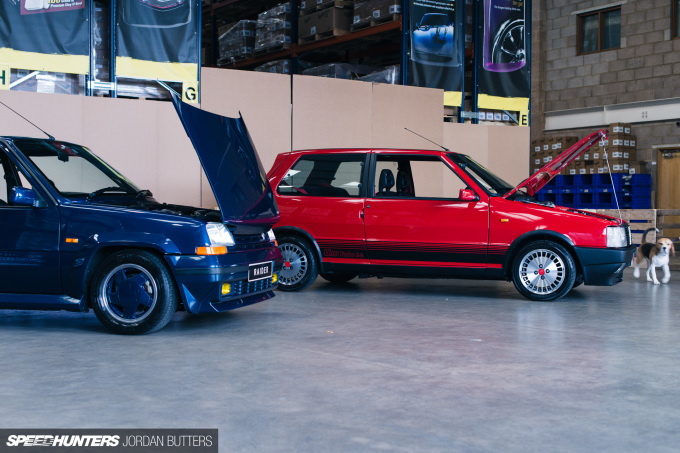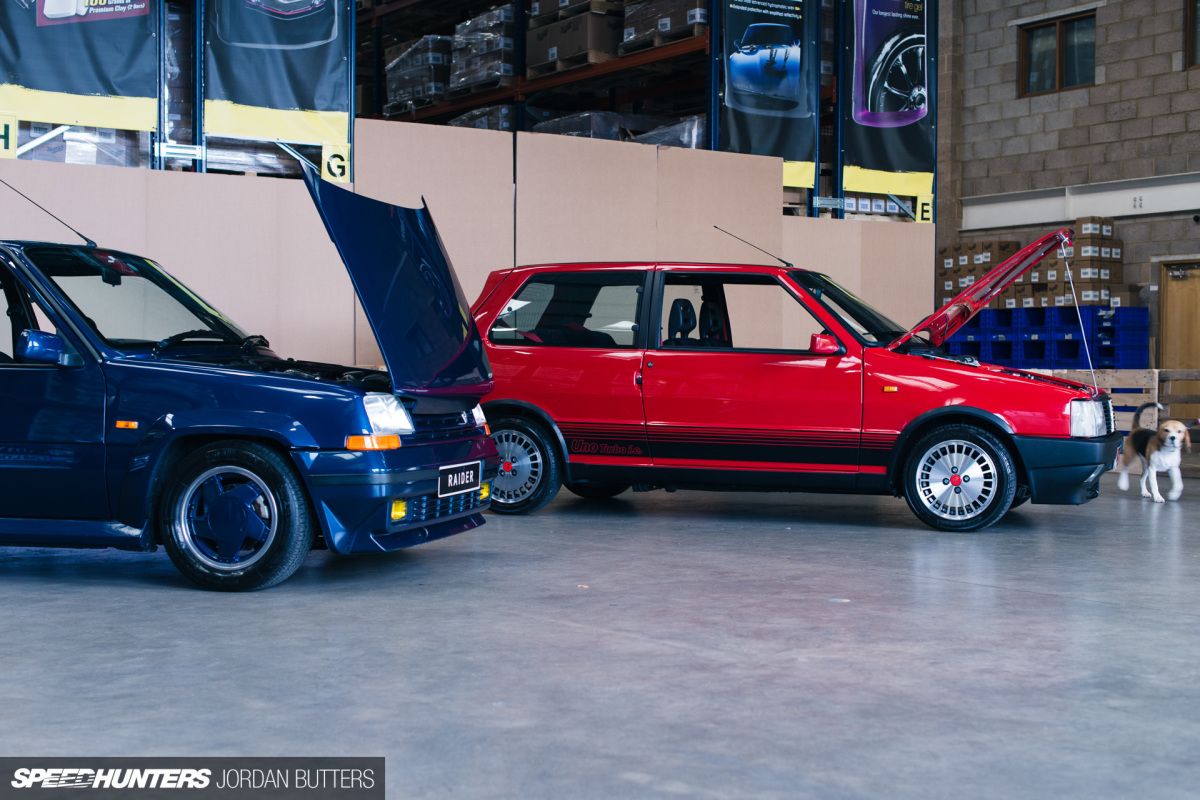 In contrast to the wild modifications on the Forge Golf, the warehouse also hosted a handful of lovingly restored cars in original, or almost-original guise. While I've not got anywhere near enough patience to handle a restoration like this myself, I've got a lot of time for the people who do. Getting to look around these cars in near-showroom condition is like stepping into a time machine.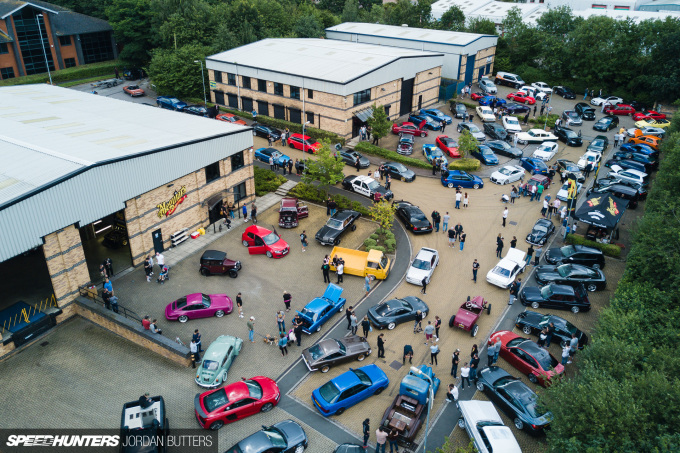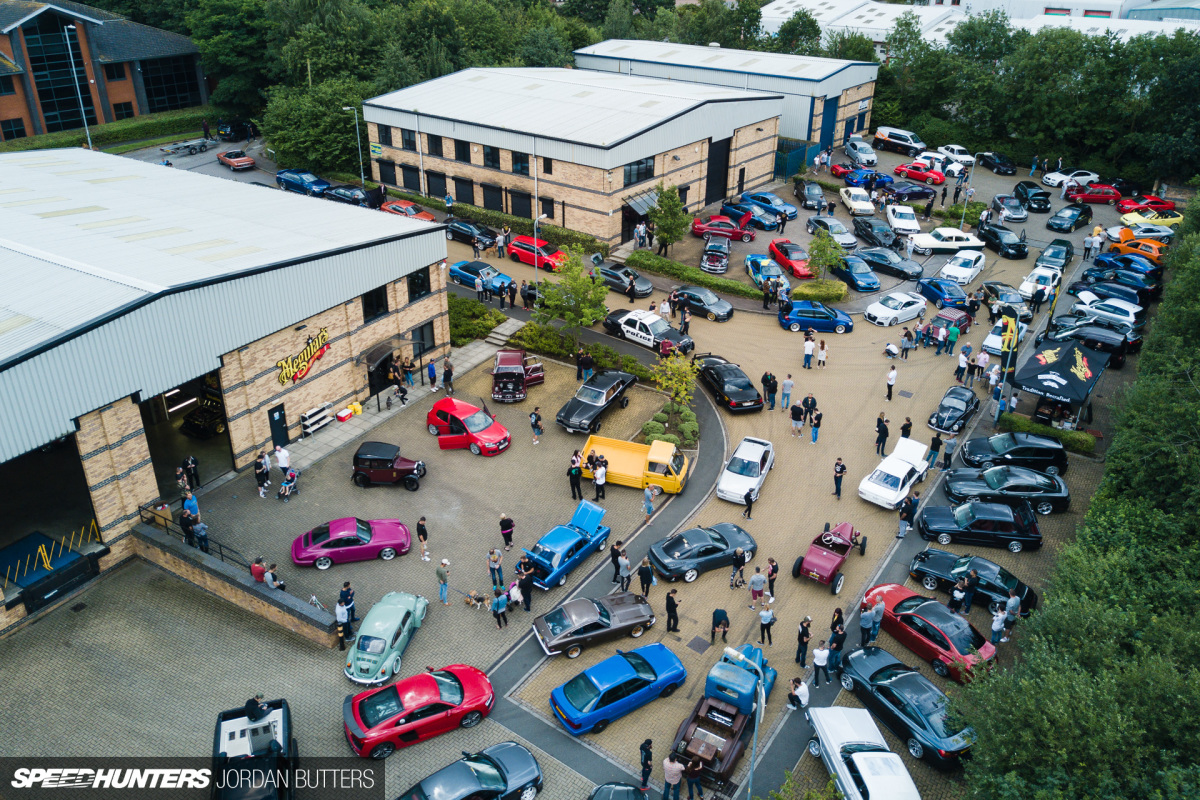 Back outside, even more cars continued to show up throughout the day.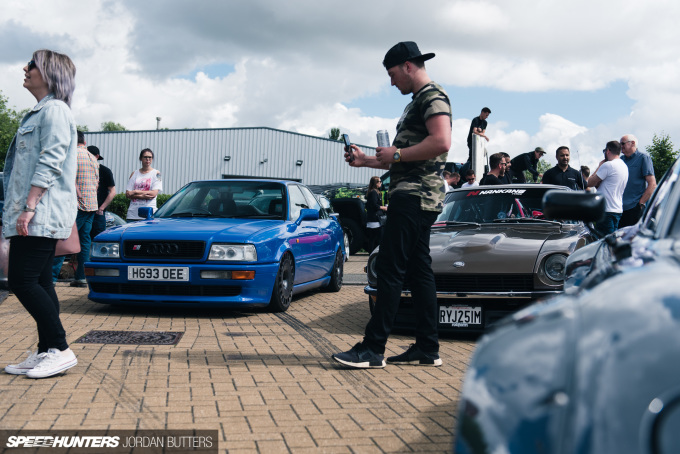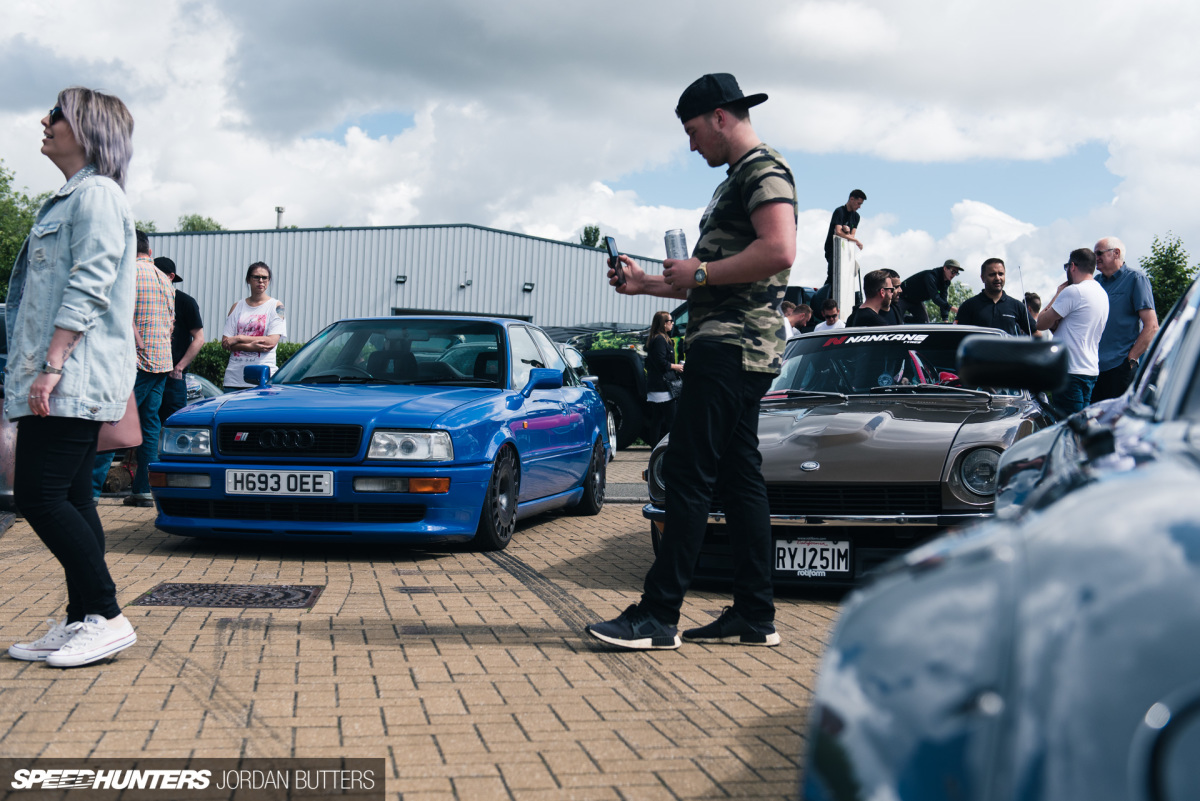 I'm very much into my performance Audis at present, so seeing this Nogaro Blue S2 saloon was a real treat.
As was this deep green, slammed B5 RS4 Avant. The gold Rotiform wheels work perfectly against this hue.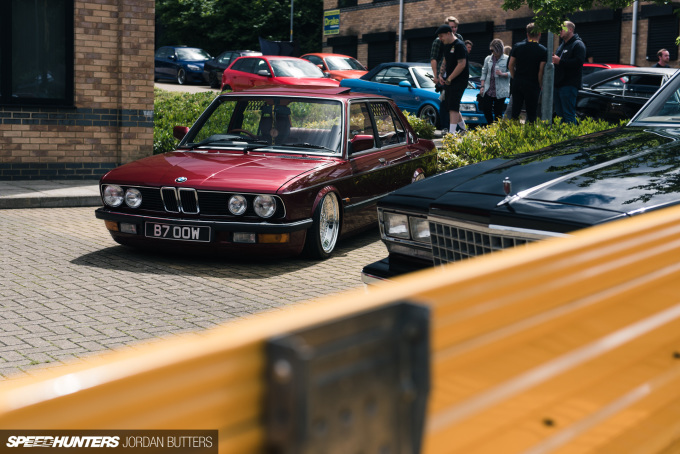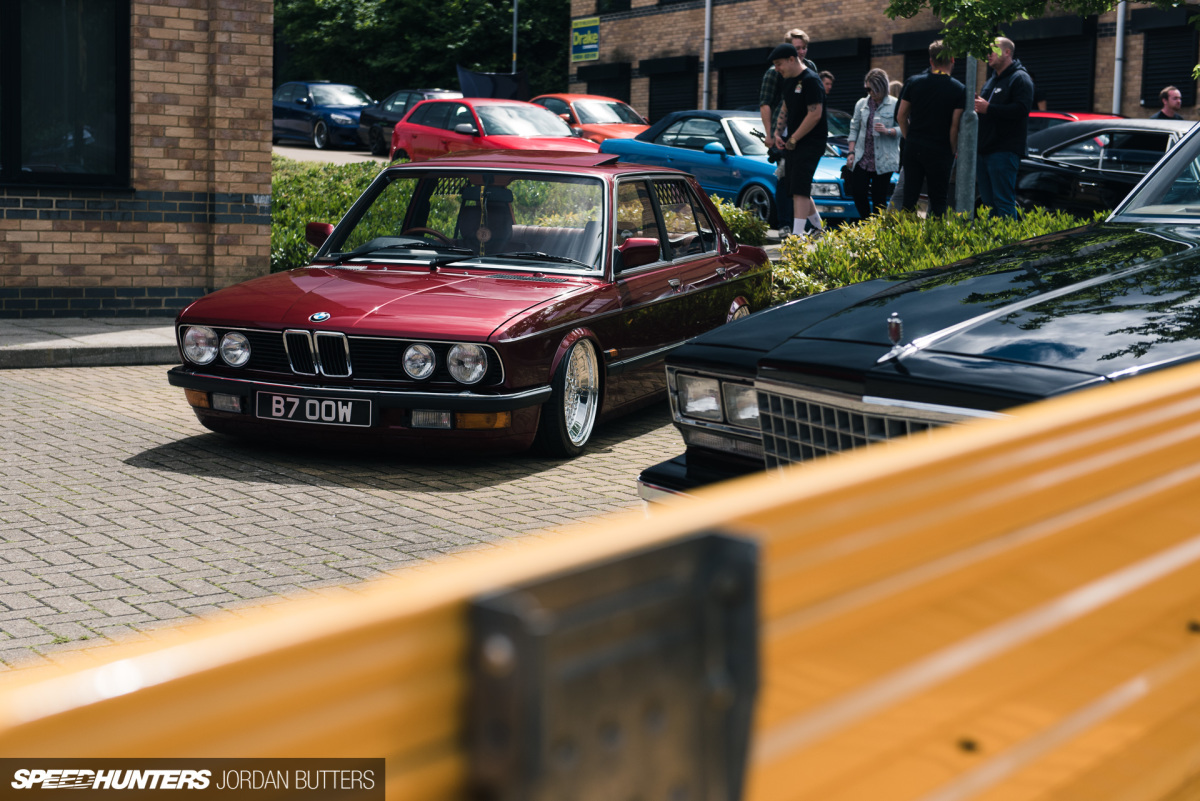 Keeping it Euro and retro, this E28 had apparently just been finished before the meet. Photos don't do justice to just how immaculately prepared this thing was.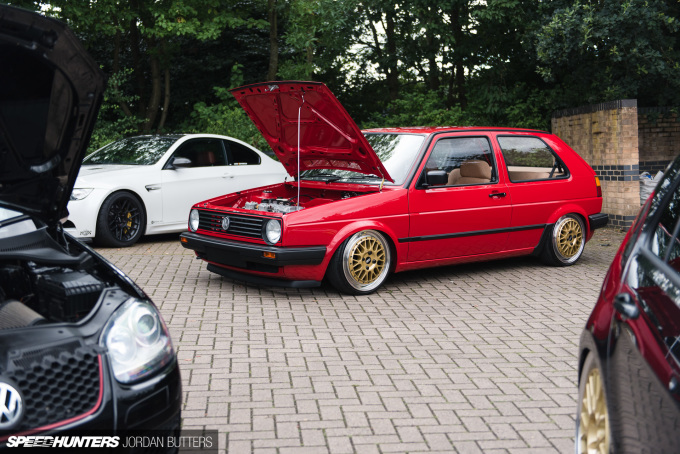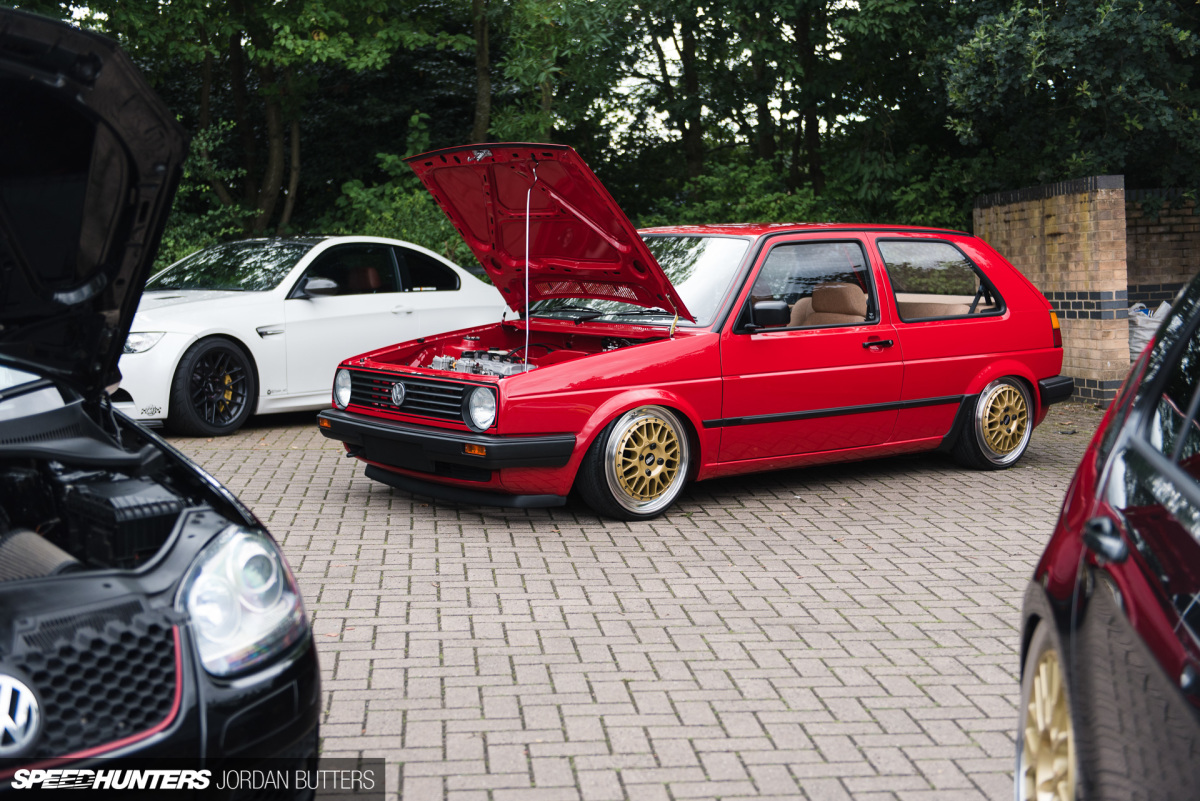 Speaking of clean, this Mk2 Golf was also insane. I shot a small spotlight on this to bring you later in the week.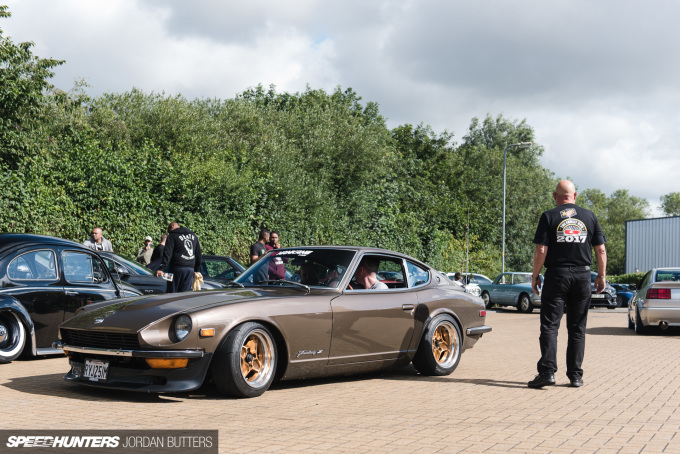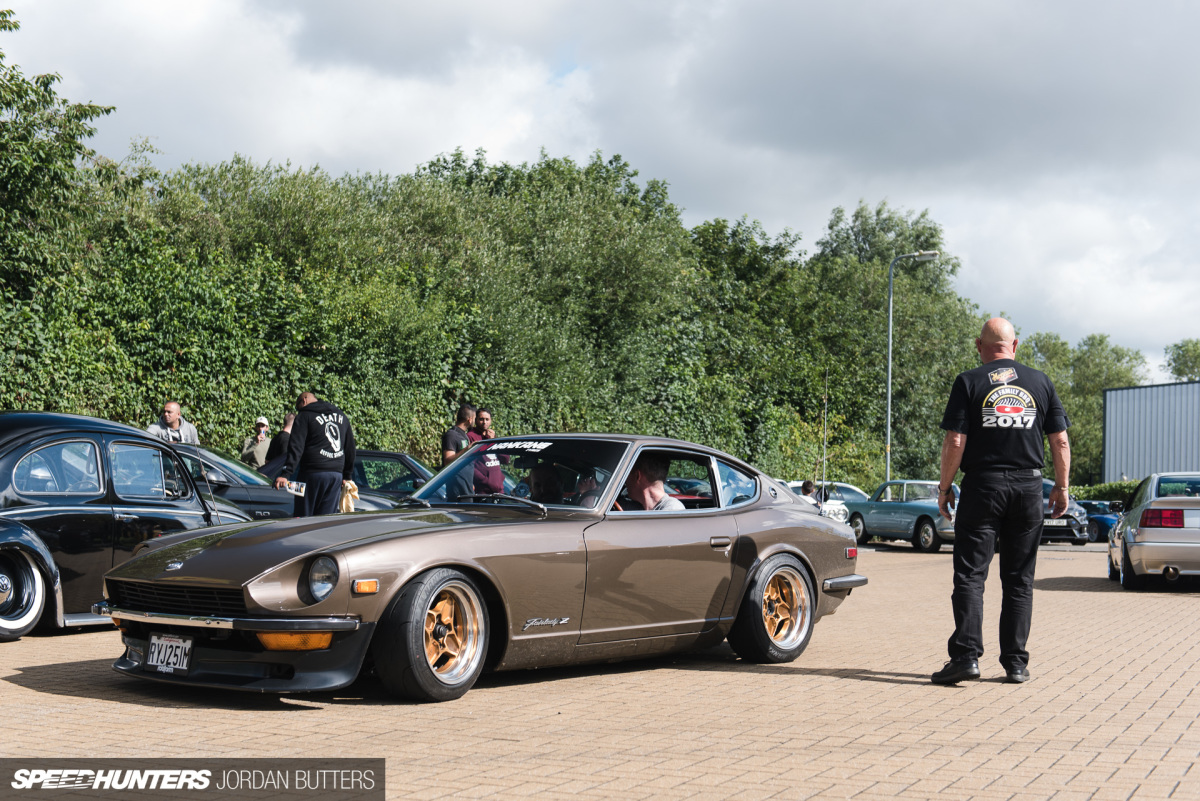 There was plenty of Eastern inspiration too. While Jay from Players Show was up north at the FittedUK event, the Players Datsun made an appearance. The want for a retro Z-car is strong.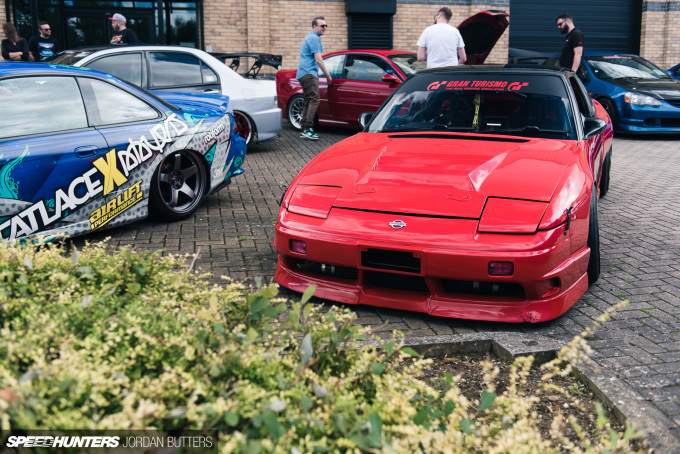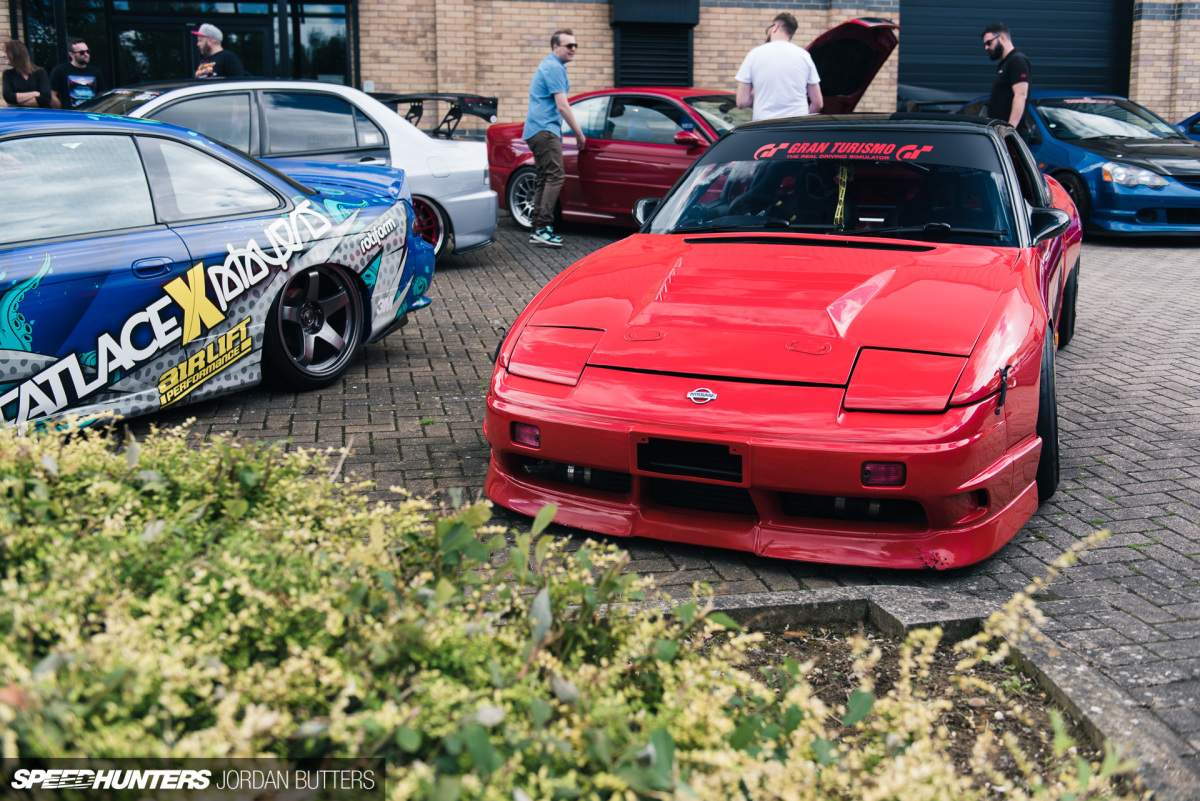 This bright red kouki 180SX stood out too. While I'm a firm believer in using cars for their intended purpose, it's great to see a Nissan that hasn't been destroyed by drifting. I think tidy S13s will actually command a strong premium one day.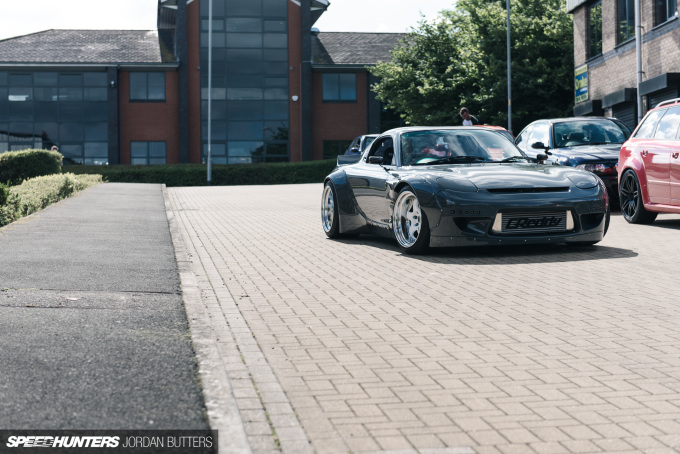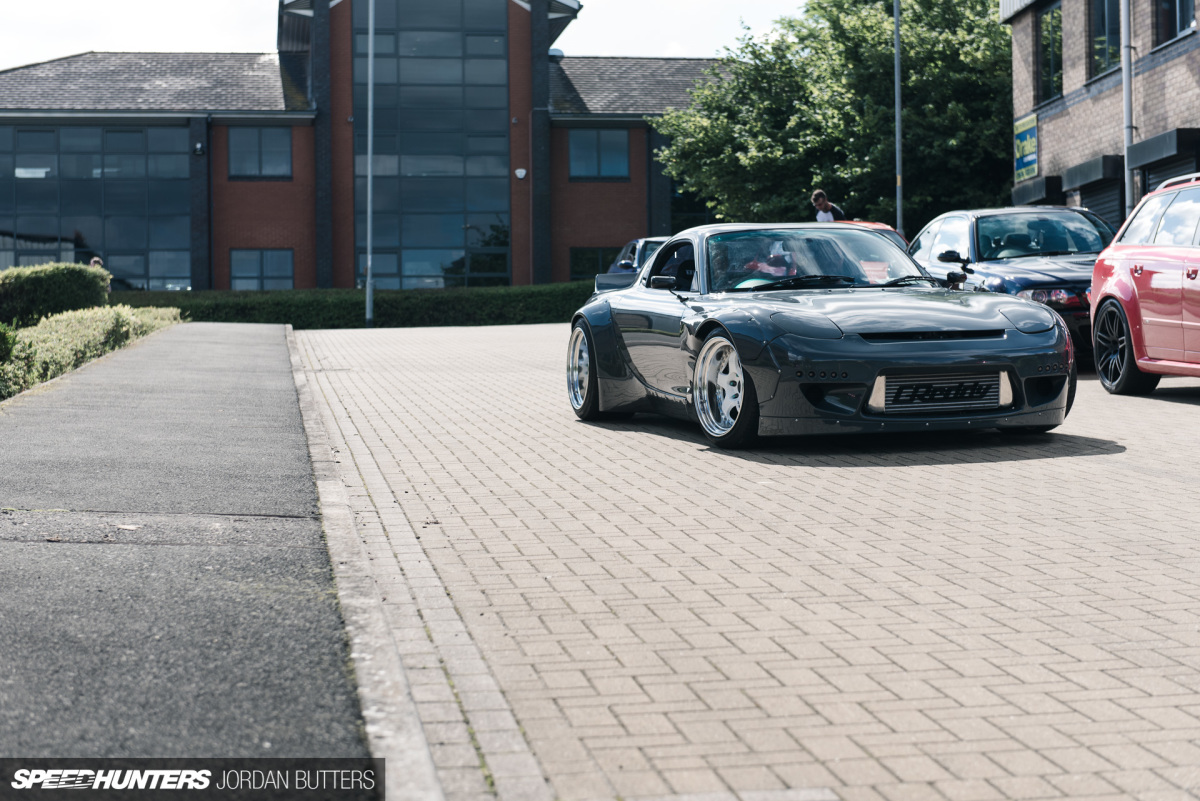 Mazda fans were appeased too, with this Rocket Bunny FD3S Mazda RX-7 in attendance, sitting over a set of Work Wheels with ridiculous dish. Love it or hate it, if there was ever a look that encompasses the last five years in car modifying trends, I'd say this is it.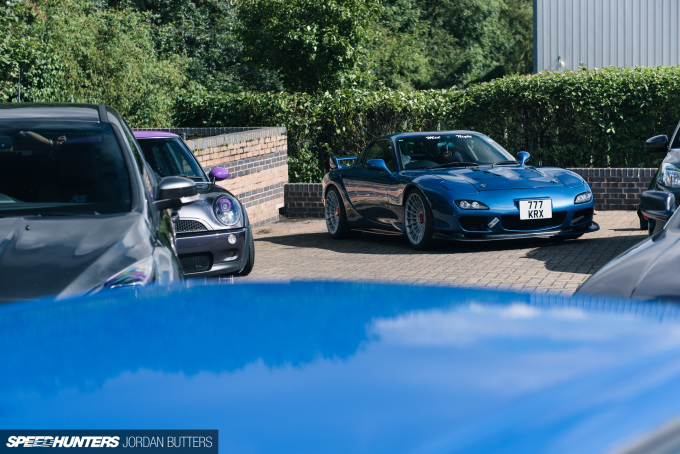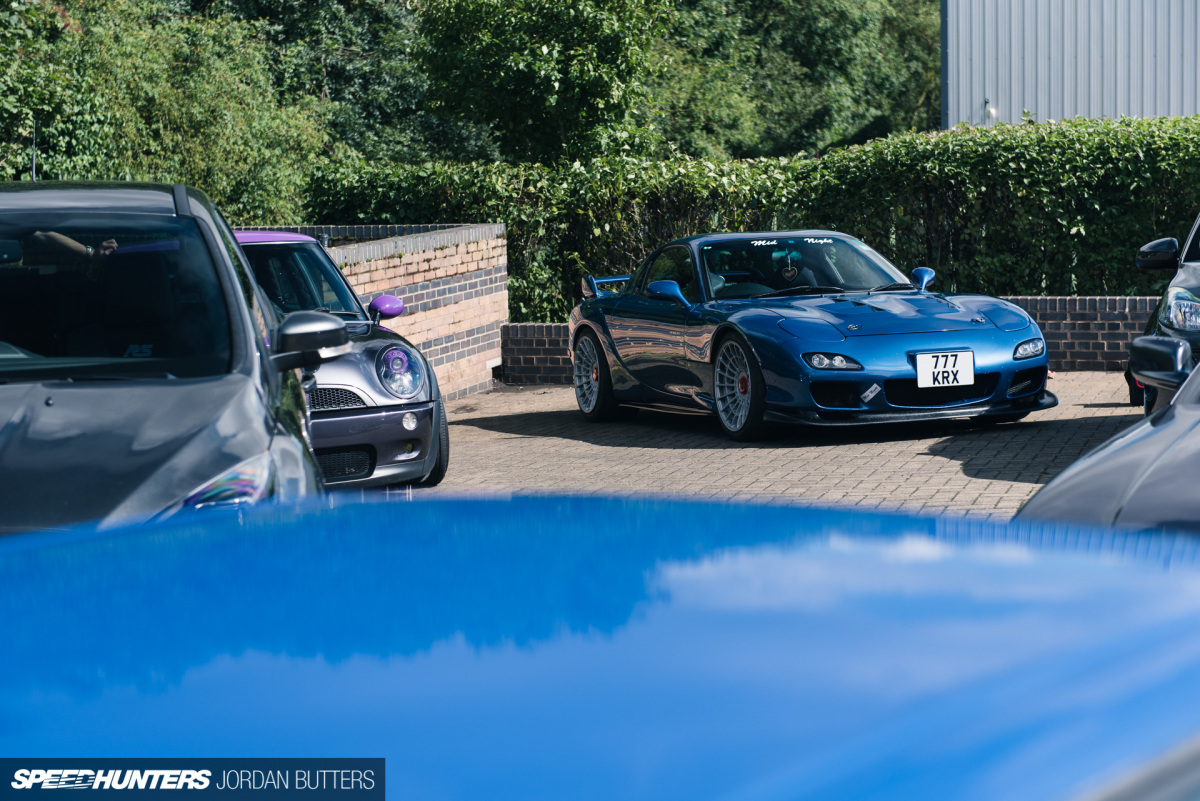 Mark Riccioni's RX-7 was also tucked away at the back. From the videos I've seen, this thing sounds awesome on boost. I still need a passenger ride, Mark!
Burgers 'n' Burnouts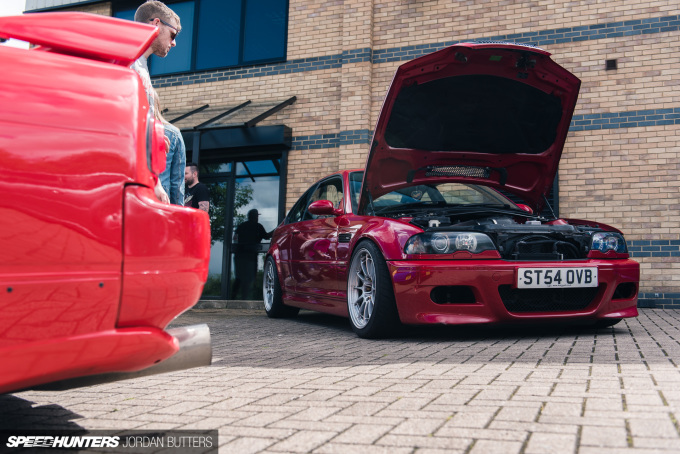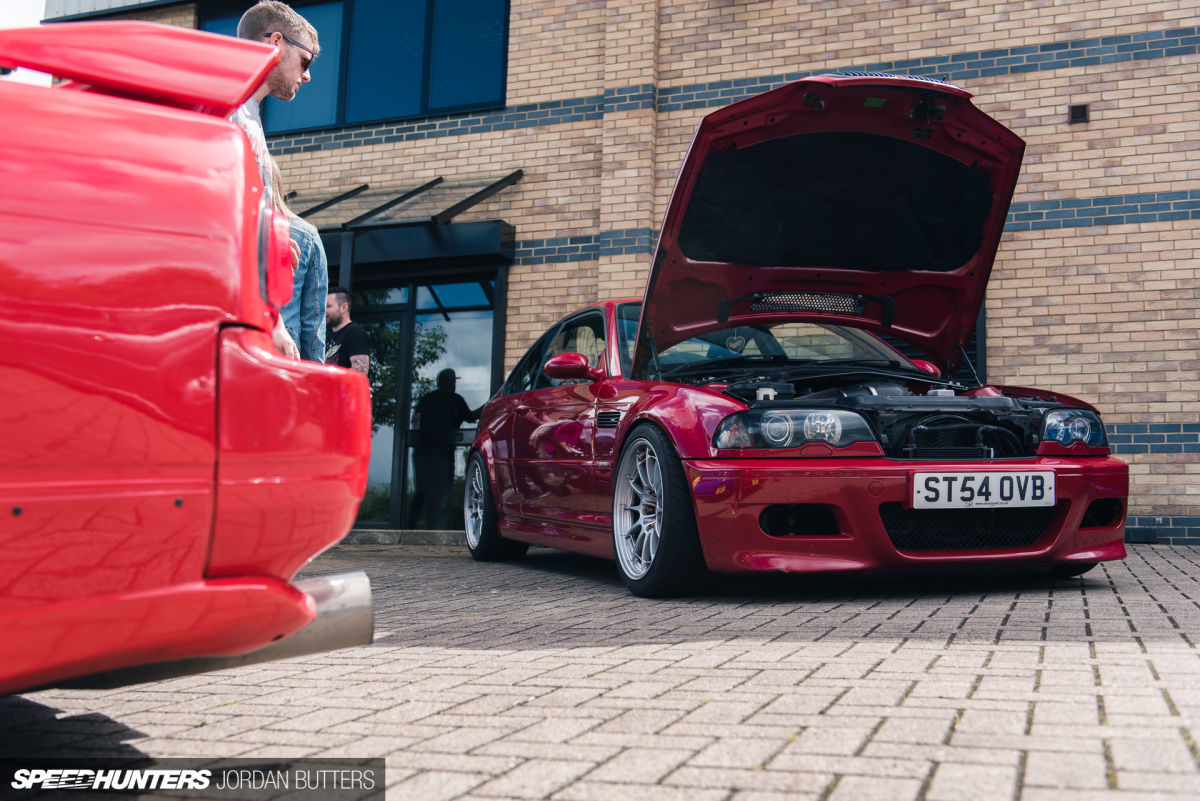 Those seeking a little Americana wouldn't have been disappointed either. My buddy Ash showed up in his very German car with a very American heart. I was riding passenger with Ash on a track day when its S54 lost all of its smoke in spectacular fashion, so it's great to see it back out there again with a new beating heart.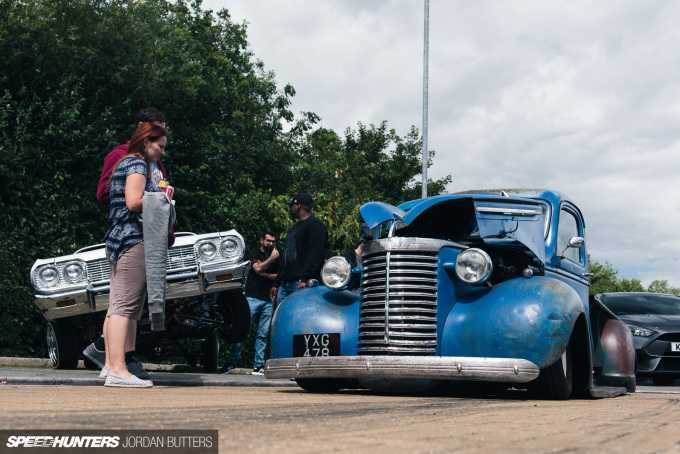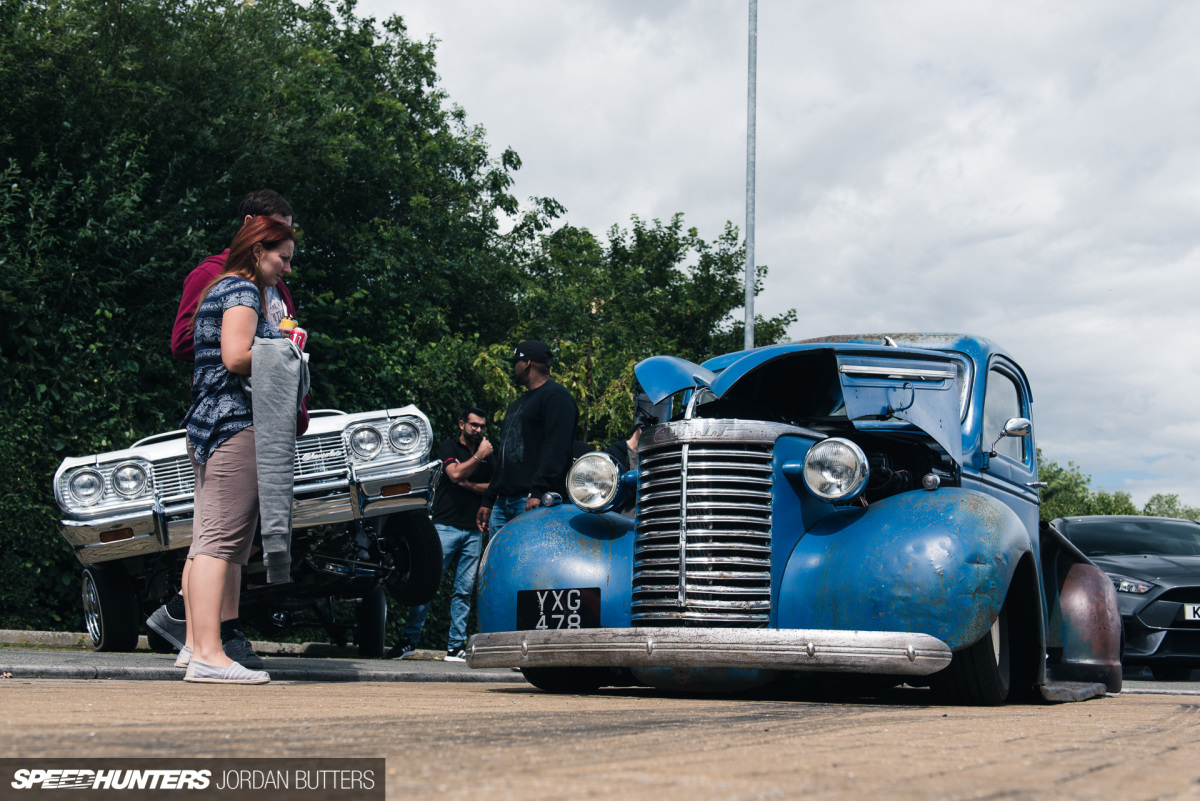 This Chevrolet pickup was a late entry to the meet, but soon drew a crowd. The contrasting patina paint, immaculate chromed engine bay and rustic rear deck held my attention for a good period of time. Each of the trunks in the back opened up to reveal extra hidden details about the build. Very cool.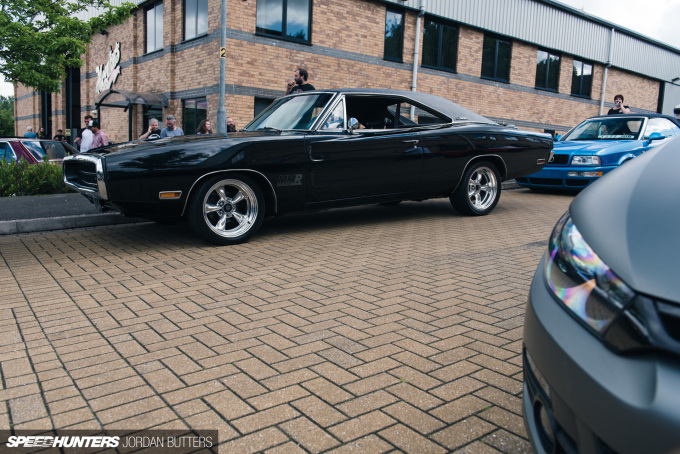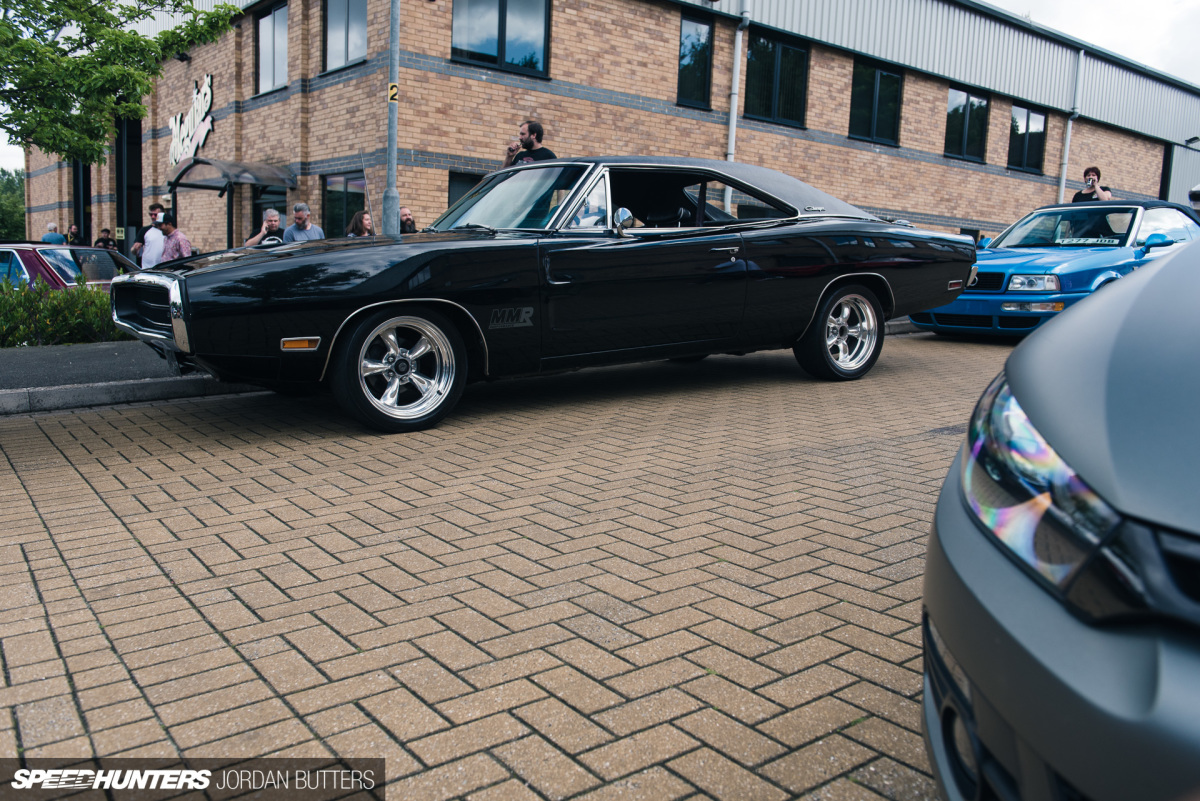 Max from MMR rolled up in one of my favourite cars from the day – this gloss black '70 Dodge Charger. I don't think I've ever seen one of these before in the metal and it didn't disappoint.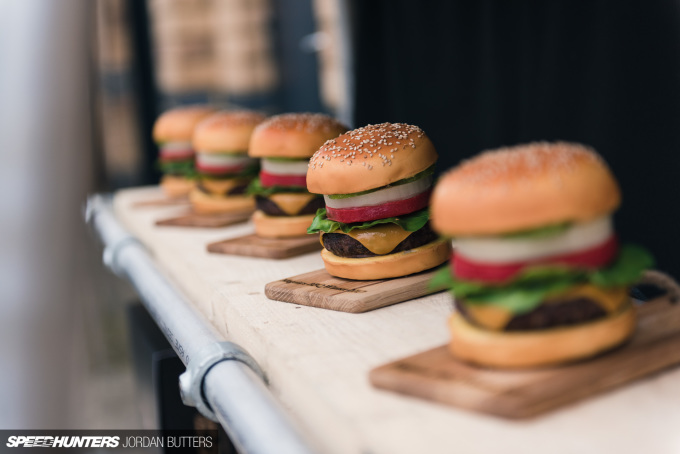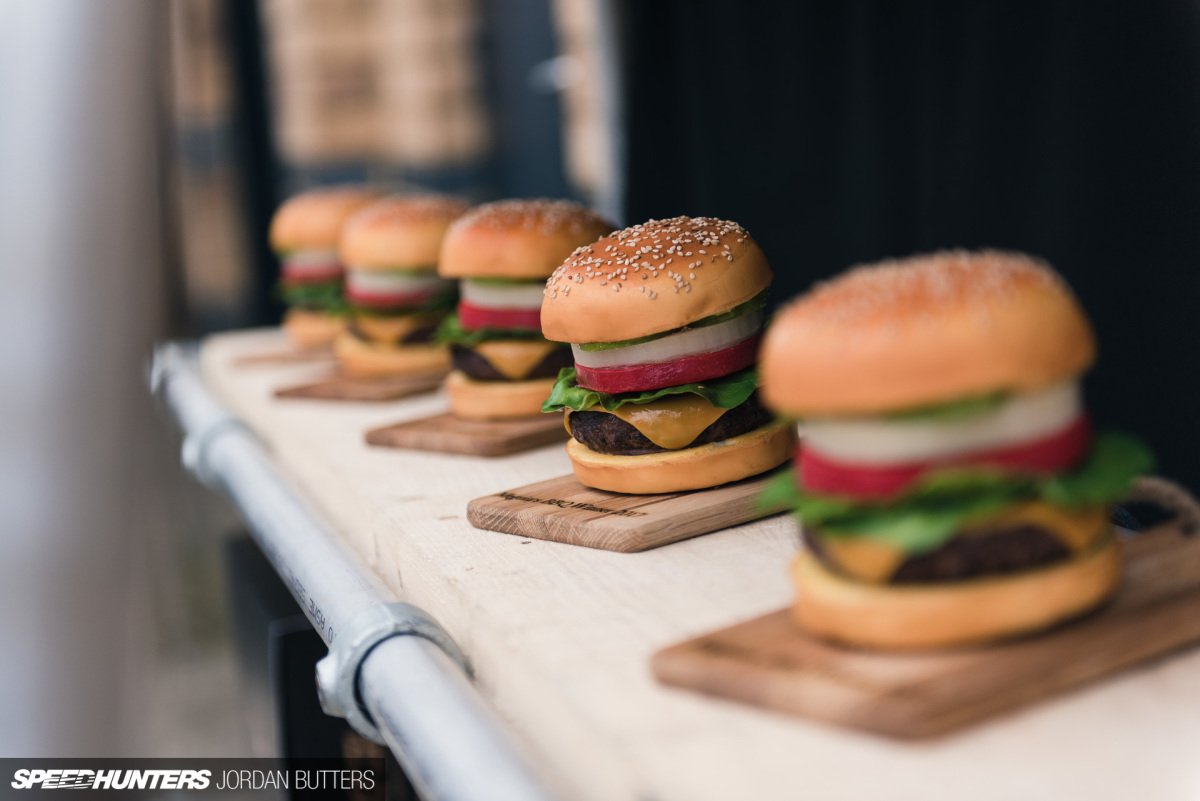 While it's not a car show, the Meguiar's team handed out a handful of awards and goodies for their favourite cars throughout the day, including an Air Lift Performance 3P kit for one lucky winner. How cool are these trophies? Good enough to eat…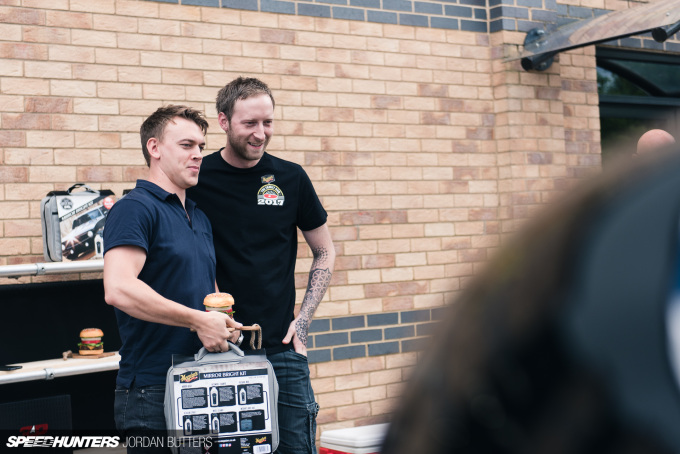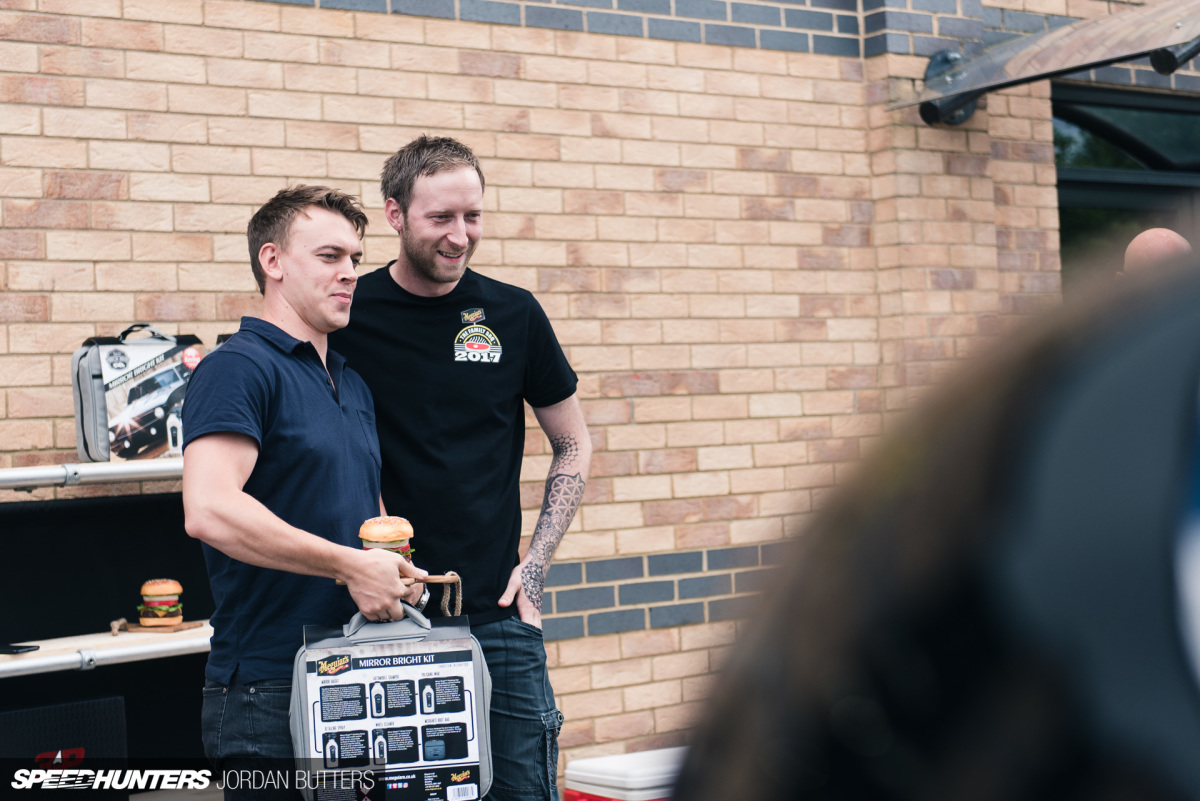 Fed, watered, entertained and feeling chilled, there were smiles all round.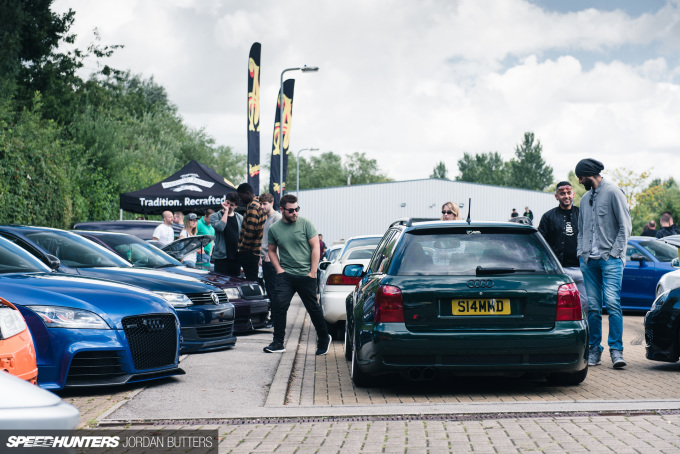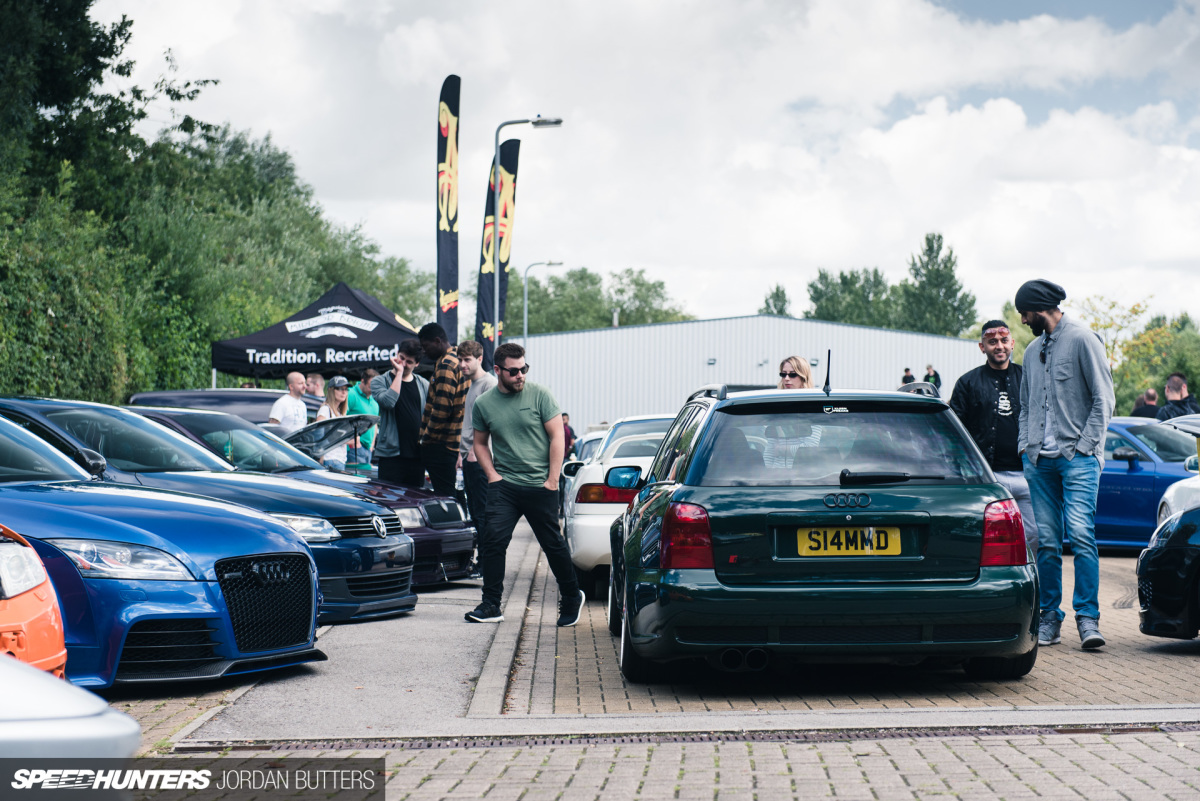 This is exactly what I love about car culture – no matter what you're into or where you're from, we've all got one thing in common. It breaks down barriers and brings us together.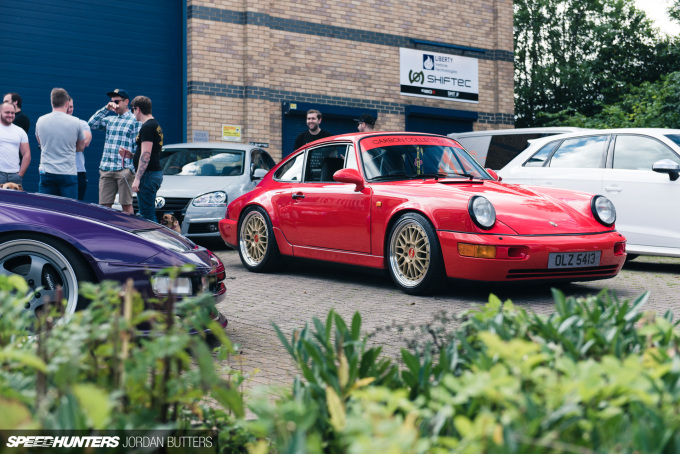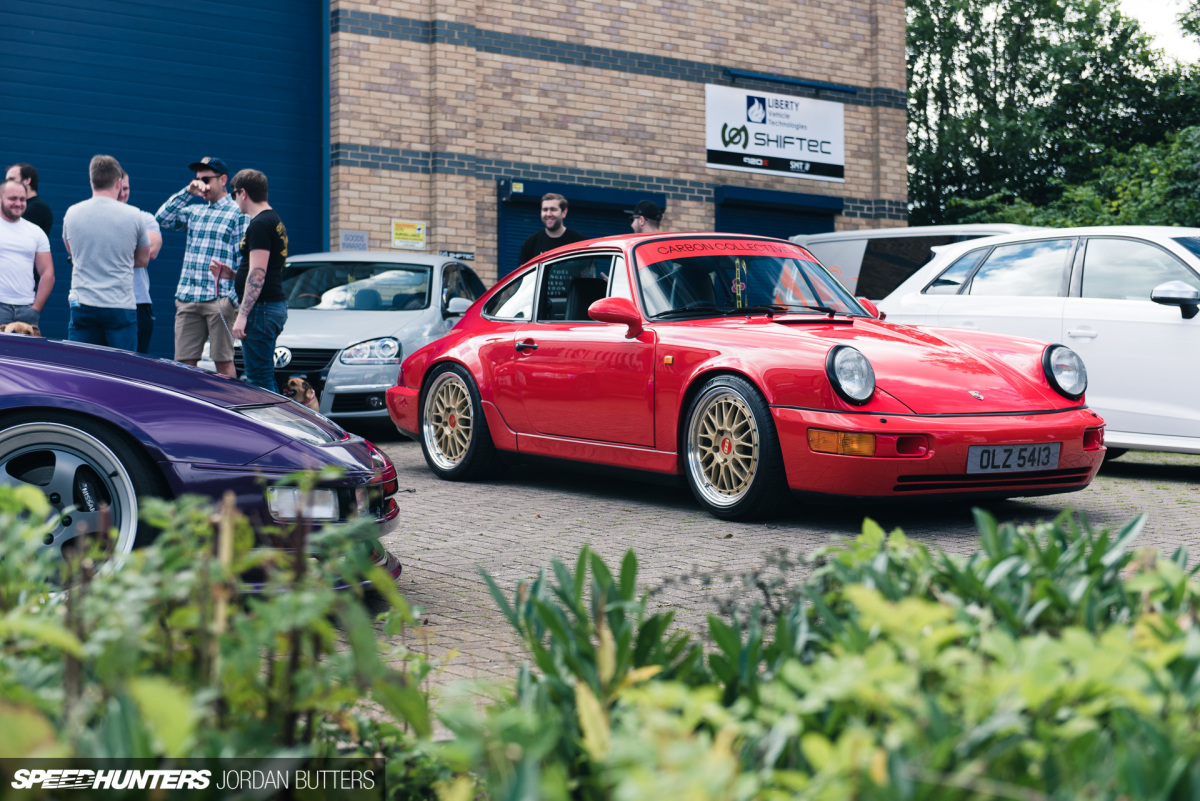 The motive for heading down and spending the day at Meguiar's is simply to enjoy some cars, chat to people and tuck in to some good BBQ food in the sunshine.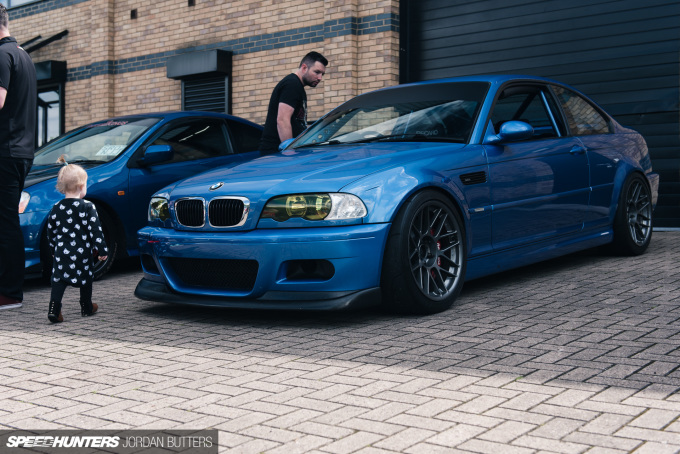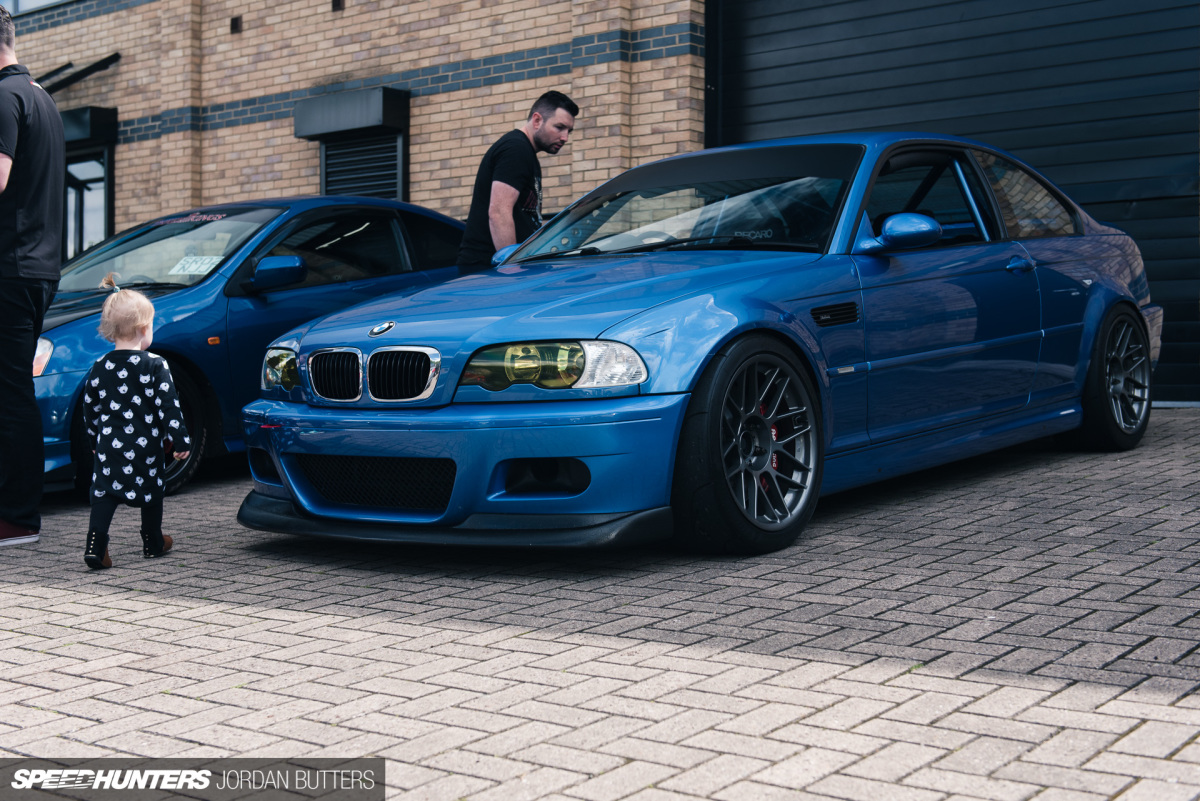 There's no merch stall, no exiting through the gift shop, and no sales tactics to get you to buy products. It's a day off for the Meguiar's staff as much as it is everyone else.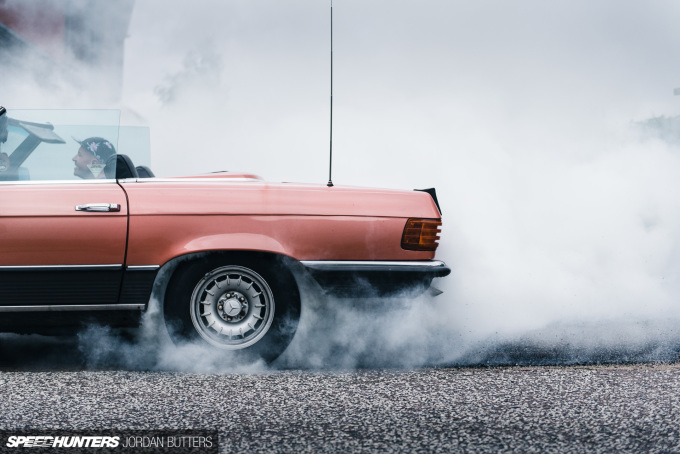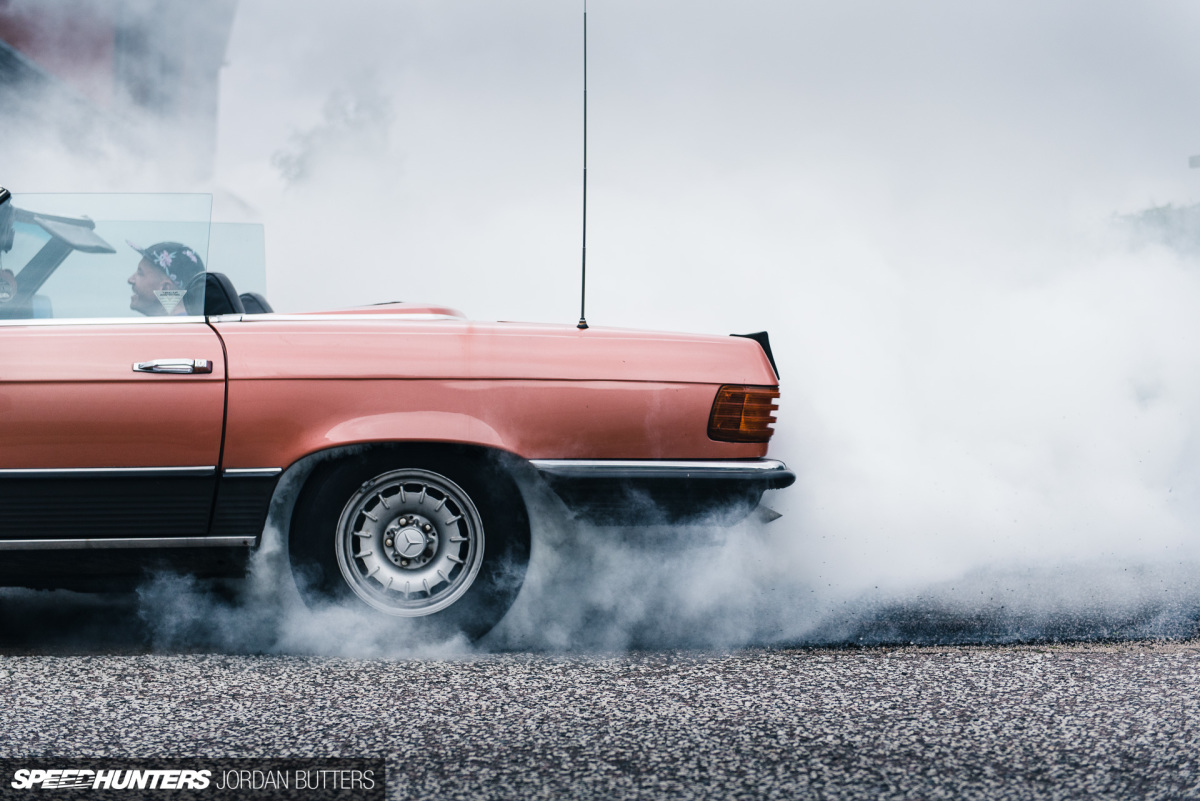 When the time came for us to go our separate ways, naturally there's only ever one way to leave this party. The bigger the burnout, the better.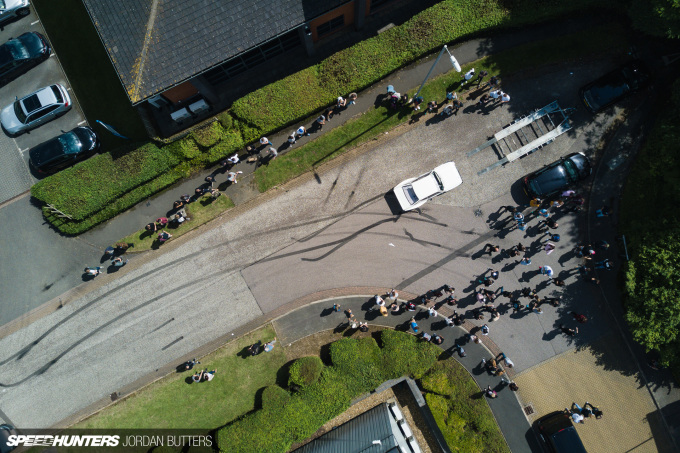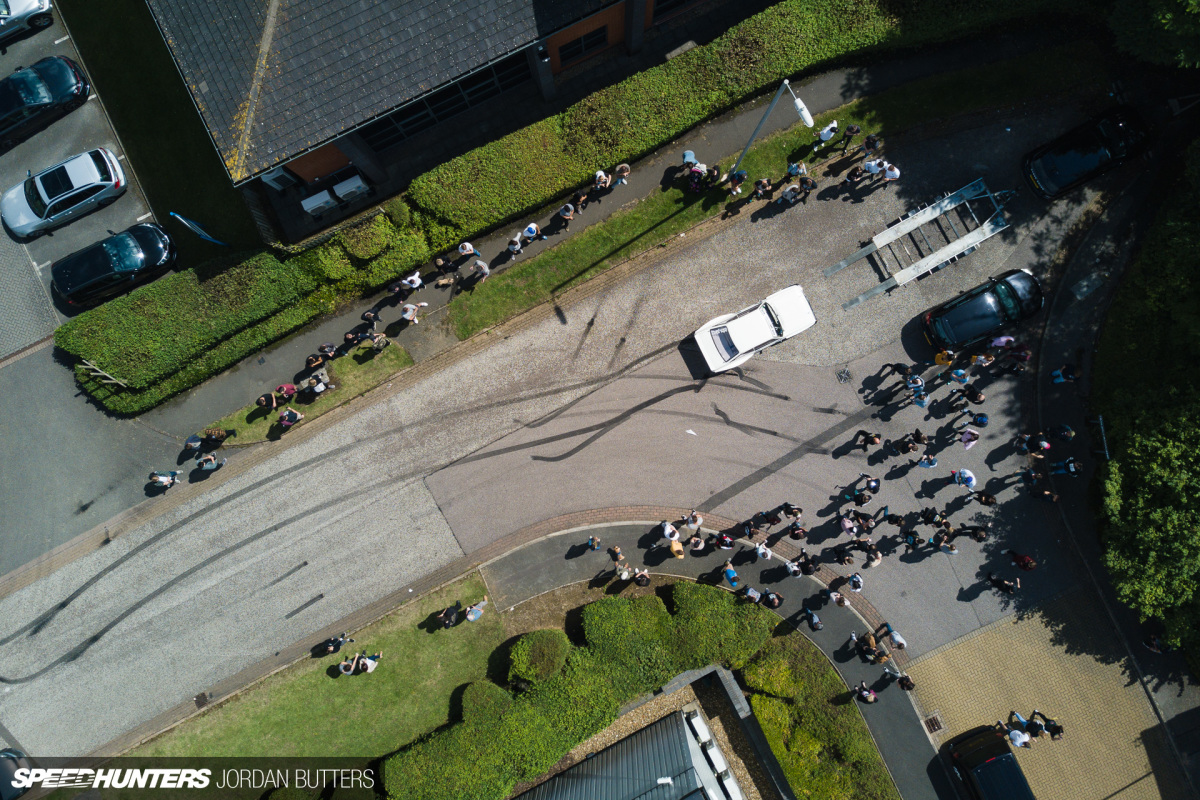 A huge thank you to the Meguiar's team for accommodating us all and creating such a great atmosphere and a day to remember – here's to BBQ Club 2018…
Jordan Butters
Instagram: jordanbutters
Facebook: Jordan Butters Photography
jordan@speedhunters.com
Cutting Room Floor