From The Beginning
When I moved to California about six years ago, one of the businesses I dealt with while working at Mackin Industries was Evasive Motorsports. This allowed me to experience their work firsthand as they helped us build our Scion FR-S demo car that eventually became a Pikes Peak competition car. To say their work is superb doesn't really do them justice as the quality is equal to many professional teams that build and race cars for a living. Evasive, however, has always been more than just a tuning or race car prep shop.
Since Speedhunters' last visit to Evasive Motorsports was back in 2010, we thought a catch up was long overdue.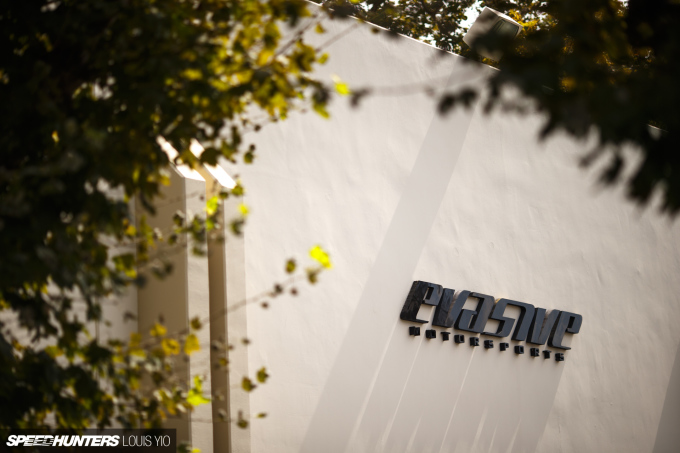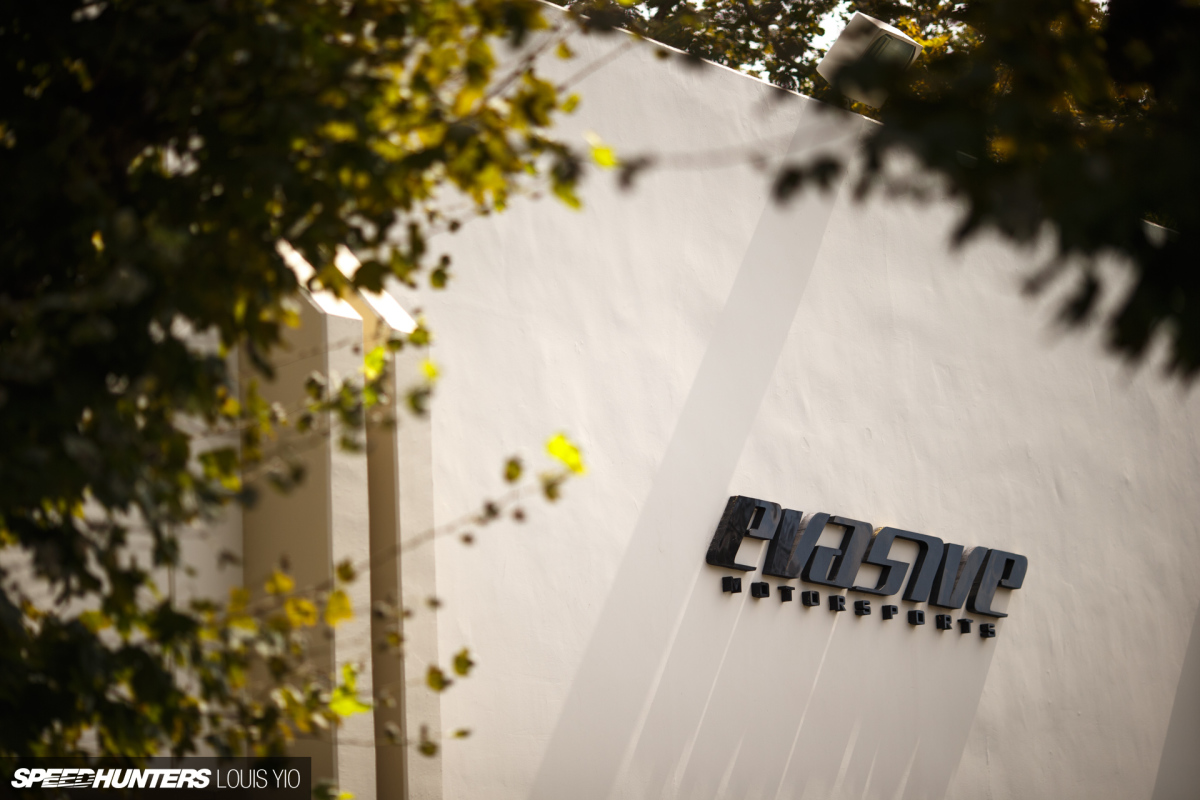 Tony Kwan and Mike Chang opened the business in 2002 the way many tuning shops did in the late '90s and early '00s – as a hobby. It's grown and continues to grow on both its brick-and-mortar and e-commerce sides. "We've expanded, space-wise, and on our parts distribution side," says Mike Chang on the biggest changes Evasive has seen over the last half decade. "Our main focus now is to provide parts for our consumers."
Evasive was once associated as more of a Honda shop thanks to their participation in time attack with their shop-built S2000 demo car, but even that has changed. From the Evo to the FR-S and now the GT-R.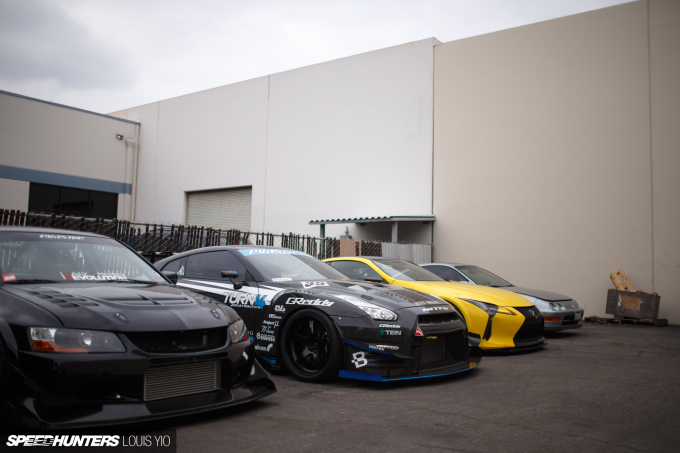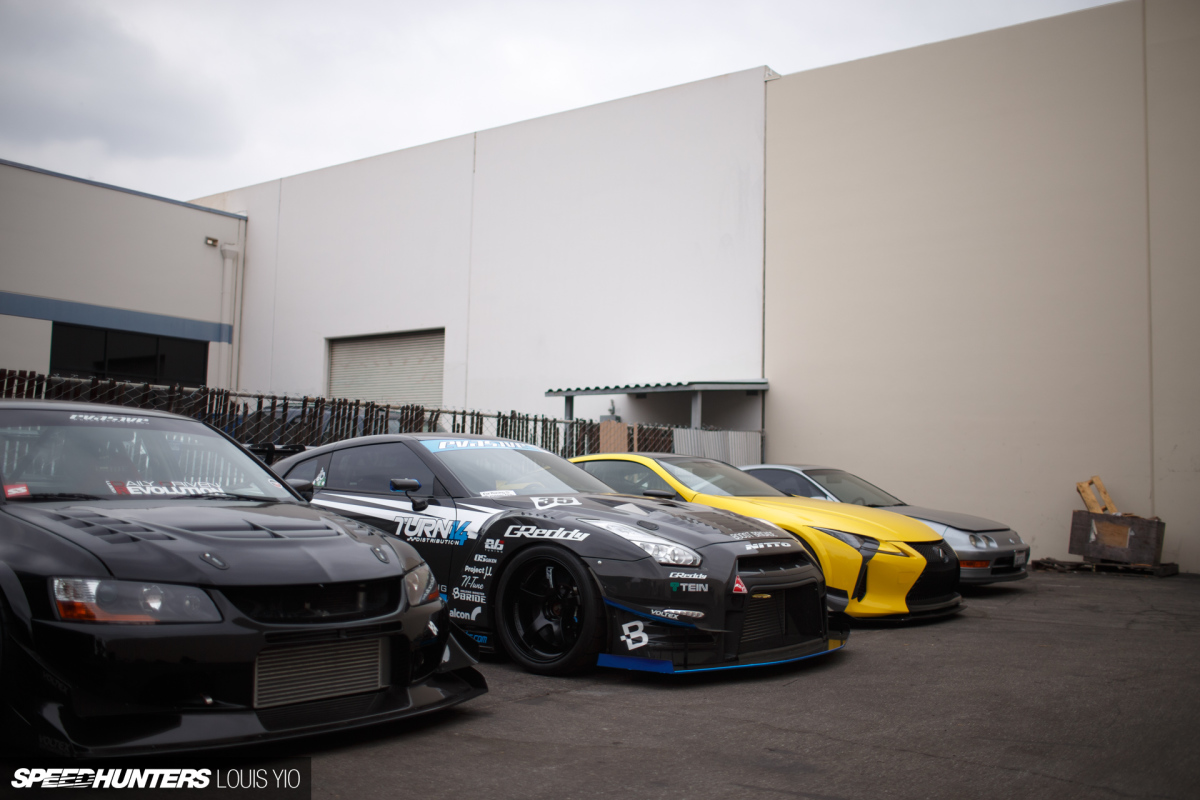 This one showcases a move they are seeing from their own customers. The idea of the full-blown track car is starting to take a back seat, and now cars are being built to keep the creature comforts of a streetable car while having the performance and speed of a dedicated machine. This is especially true of GT-R owners, but Mike pointed out that they have seen too many drag builds.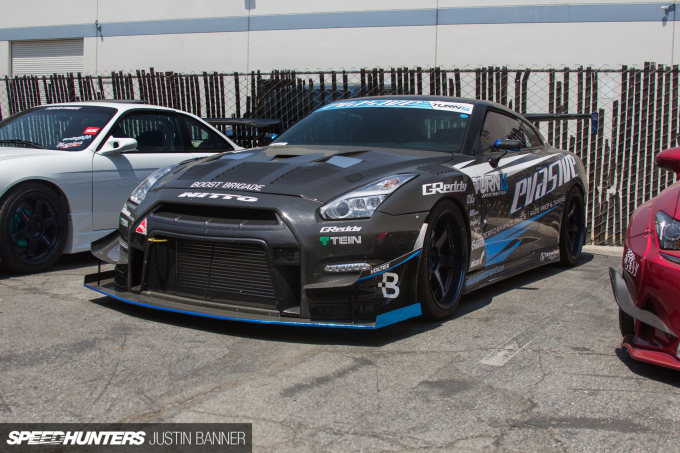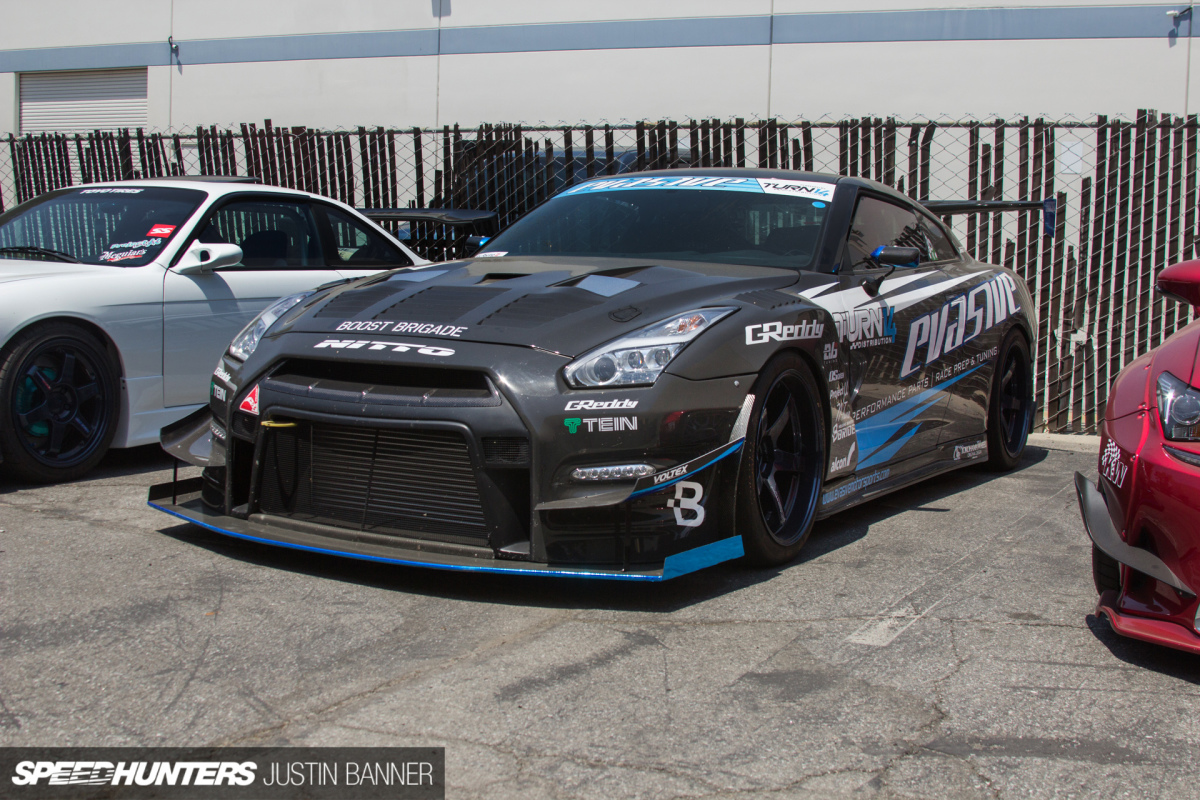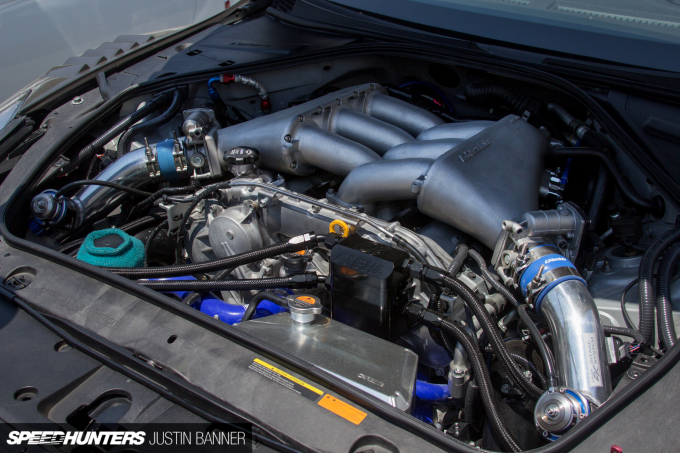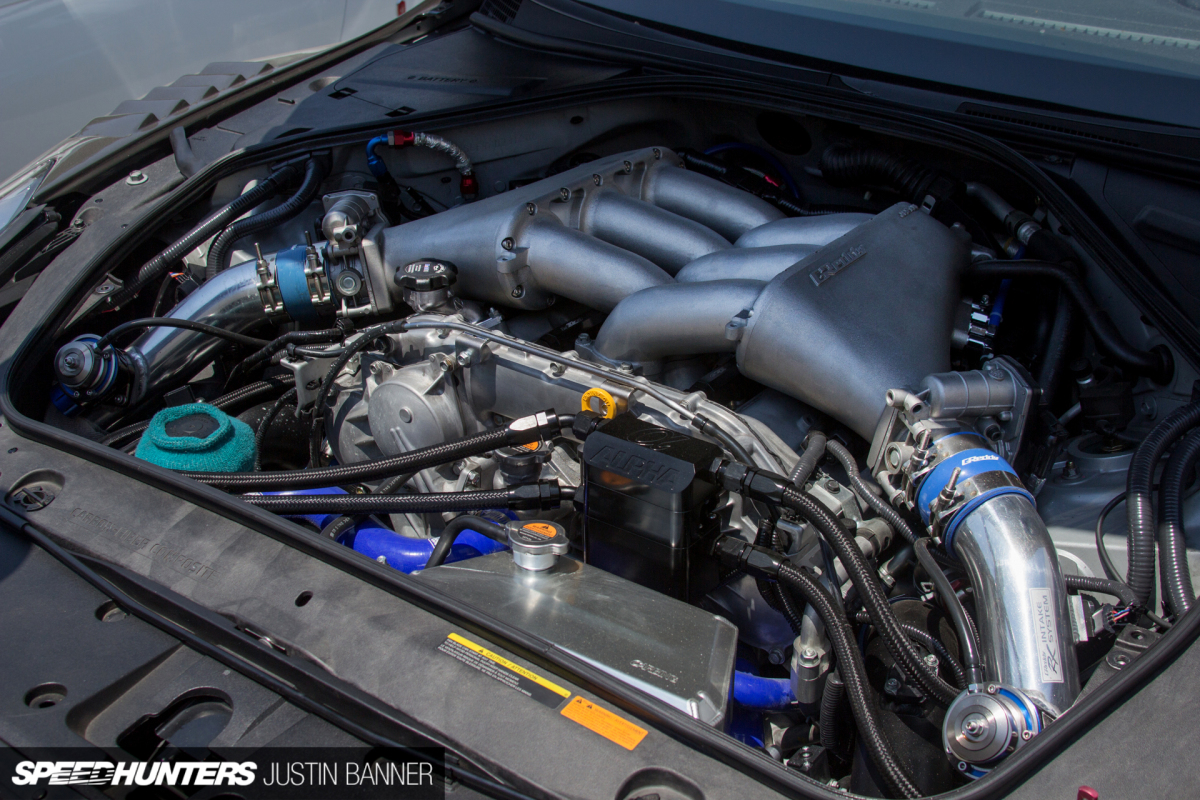 This particular R35 will run in time attacks in SoCal to show that not only does Evasive know how to build a track car from any manufacturer, but also show fellow GT-R owners that these cars can run at places like Buttonwillow, Willow Springs, and other road courses around the country. It features a selection of GReddy engine parts, sane and functional aerodynamics, and a full interior that includes an iPad mount.
Not Just JDM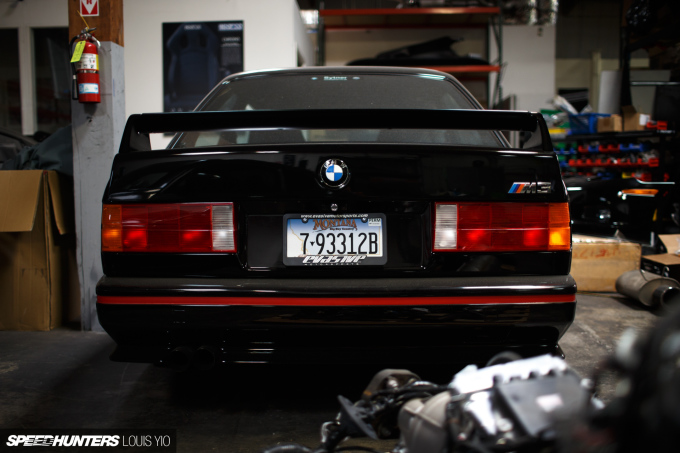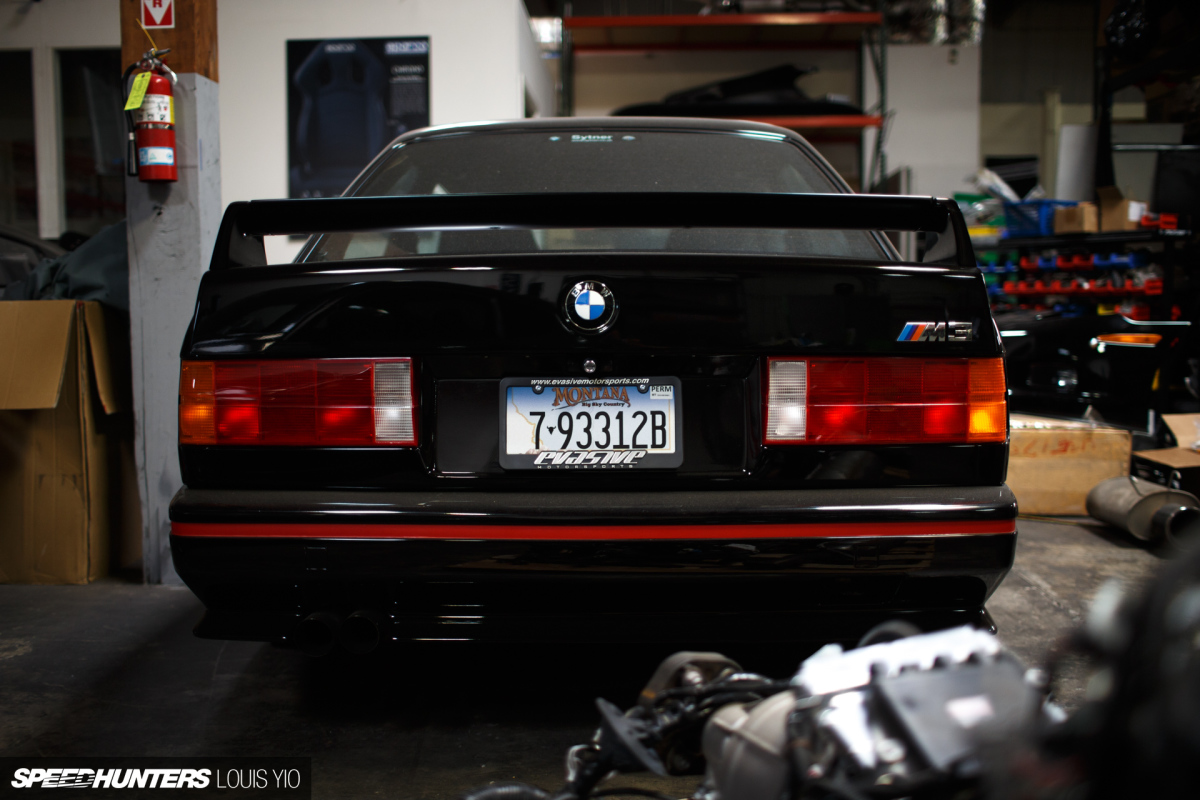 However, their focus hasn't been limited to the Japanese world. Inside there was a BMW E30 while outside was Tony's own BMW M3. "We have a philosophy of creating a balanced vehicle and that can be done across various platforms," says Mike. "At the end of the day, a car is just a car; what you do with it to create that balance can be similar in many ways."
What Mike is not saying is that every car will have the same suspension setup, same engine tuning, or anything of that sort; he's saying that how you approach the balance will be similar and methodical – it's not about throwing parts at it and hoping for the best. It's part of the reason Evasive has been around for so long.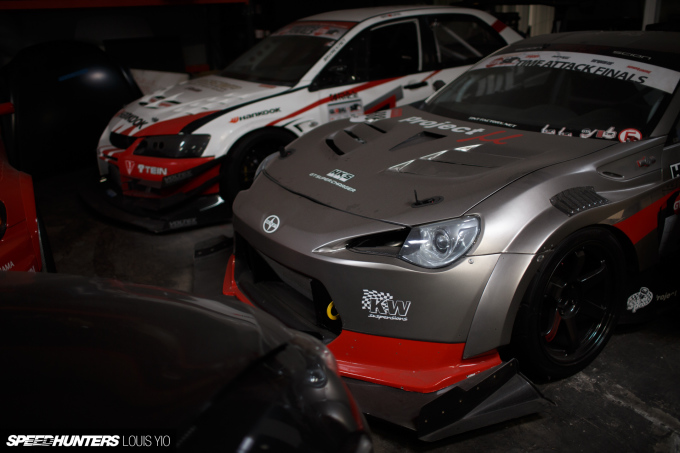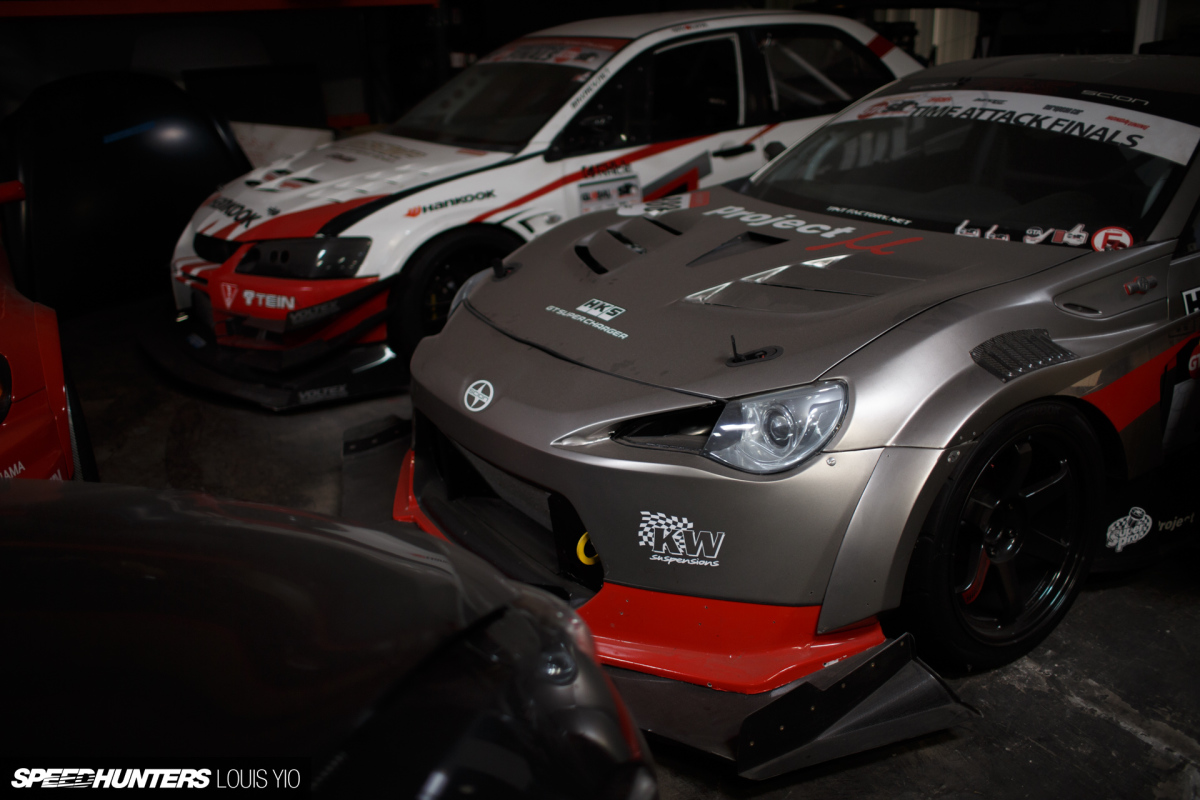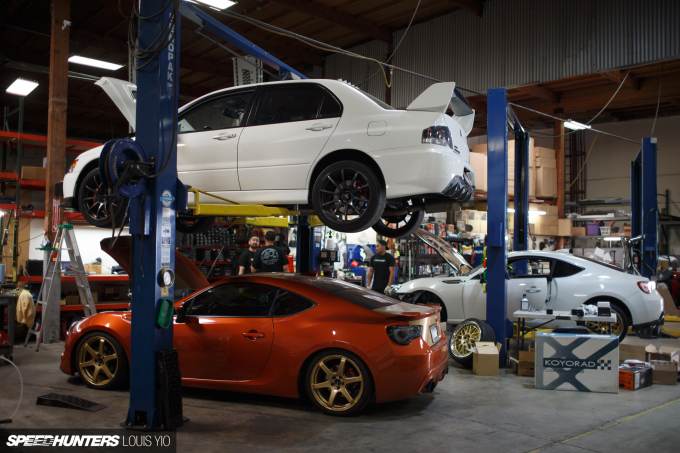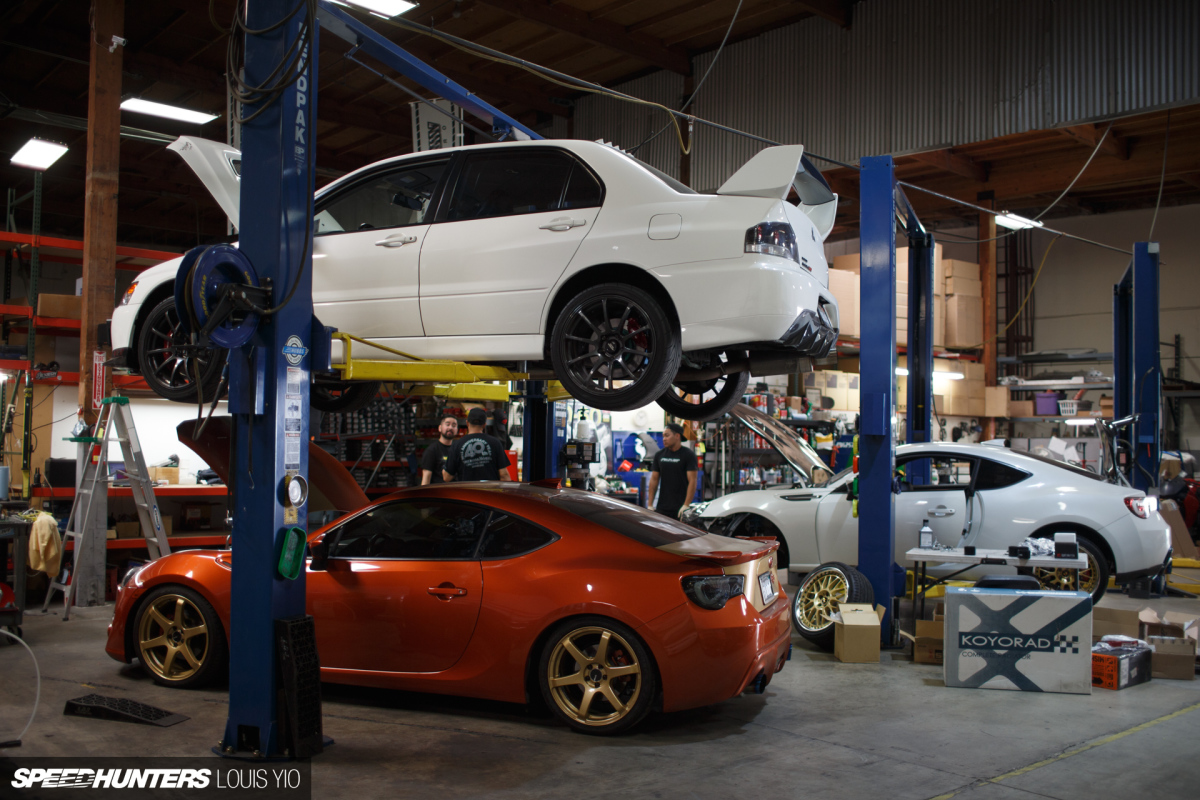 The other has been that diversification of makes. By not sticking with a single make and resting on the hopes that make will remain popular forever keeps their business renewed and revigorated. "It shows people that we're versatile; it shows we're up to the challenge as a company," says Mike. However, he doesn't discount the idea of a single make focus. "There are shops out there that dedicate their focus and efforts on just a single car and they have great success in that. I believe that's a different philosophy from us as we're car enthusiasts and we don't want to be like 'this is the best car ever'. We want to experience what every manufacturer has to offer." It does allow them to work on cars that do different things and improve and enhance their balanced car thinking.
What Will Change When We Visit Six Years From Now?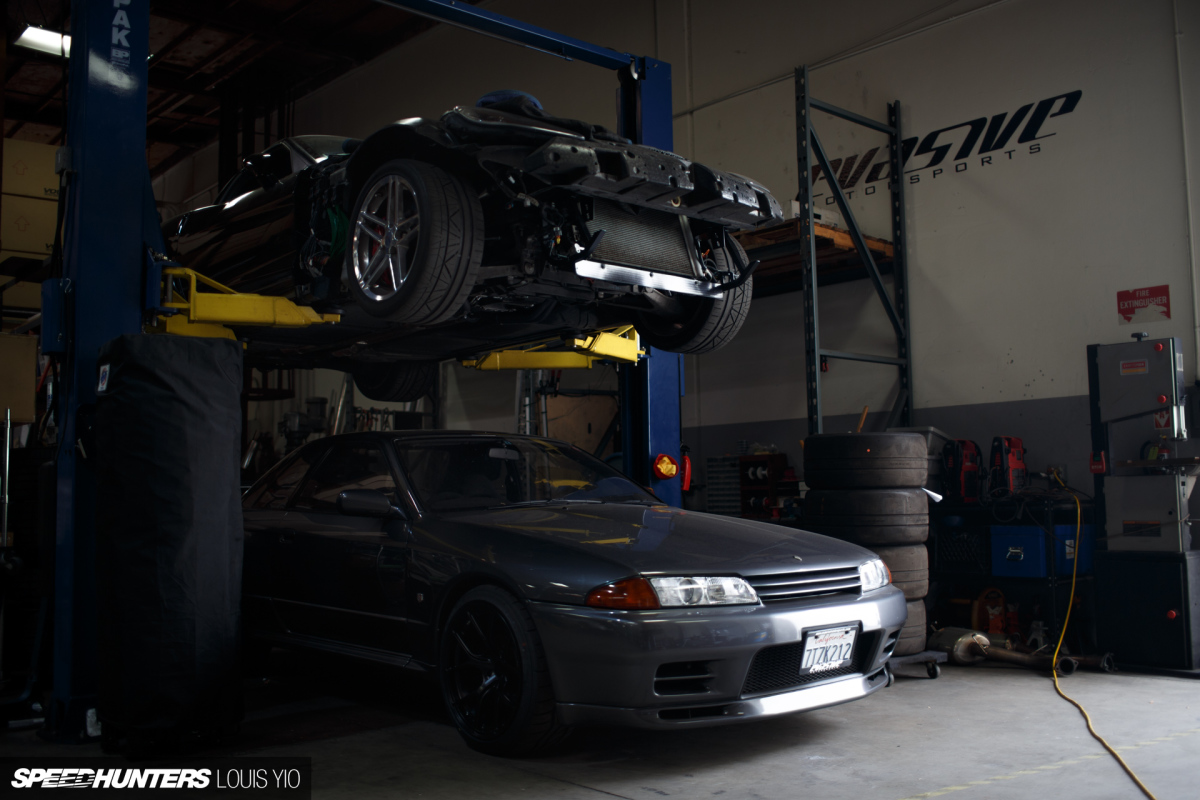 So, what does the future hold for Evasive Motorsports? While domestics aren't in their plans for now, with cars like the Ford Focus, the new Mustang, and Chevrolet Camaro performing more like European cars, they have been taking notice. "Even in stock form they are quick on the track, and it's good to see the domestics start to follow the ideas of European and Japanese cars that handle well on the track," says Mike. "That makes us interested and, if we do tackle it, it will be a very new experience for us. Since we don't really serve that market, building one right now wouldn't do our customers any good." That doesn't mean they won't try if there is a demand for it though…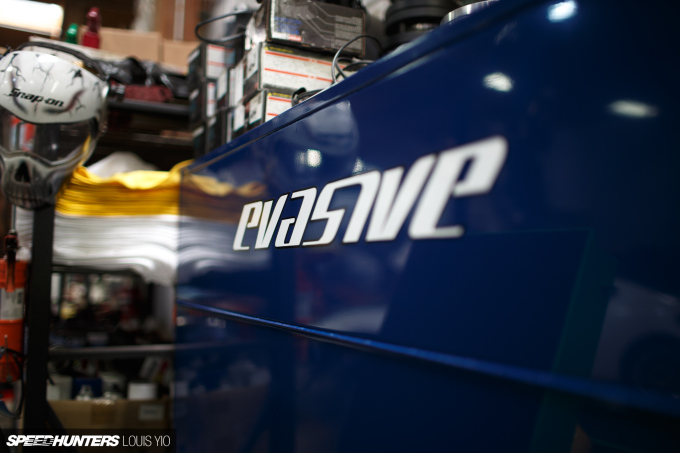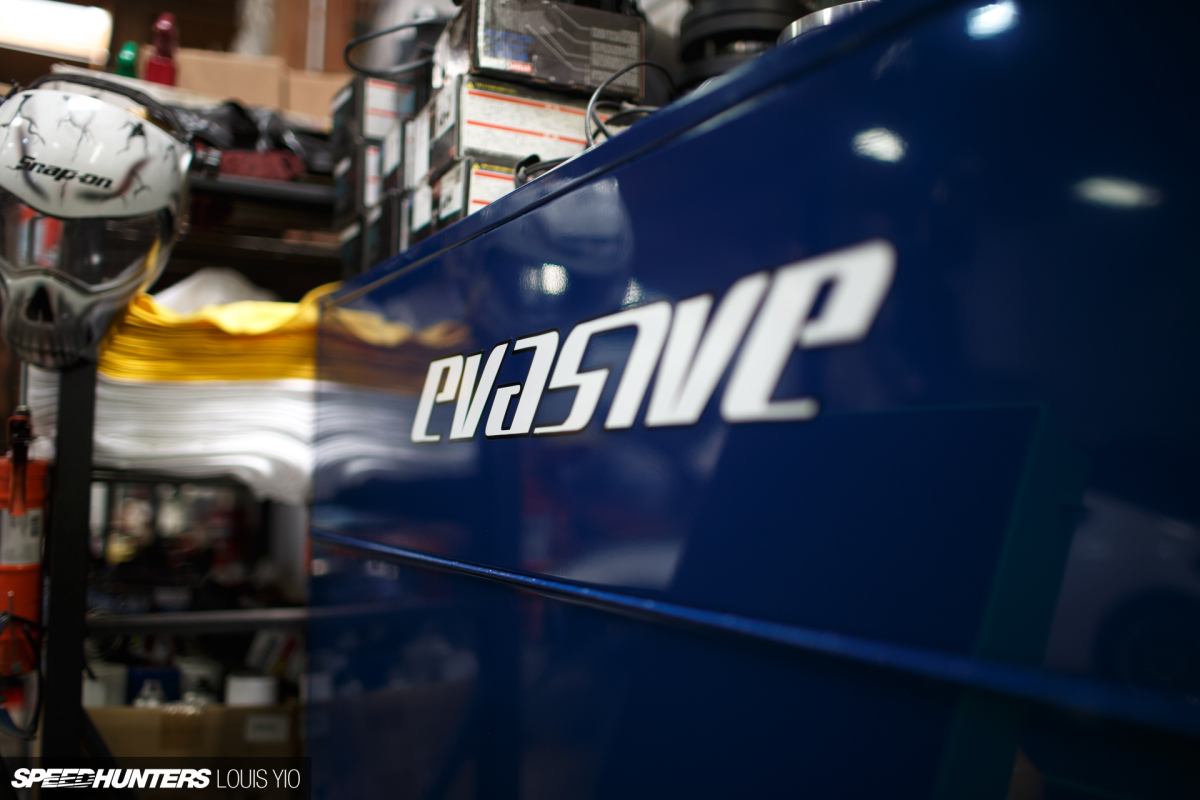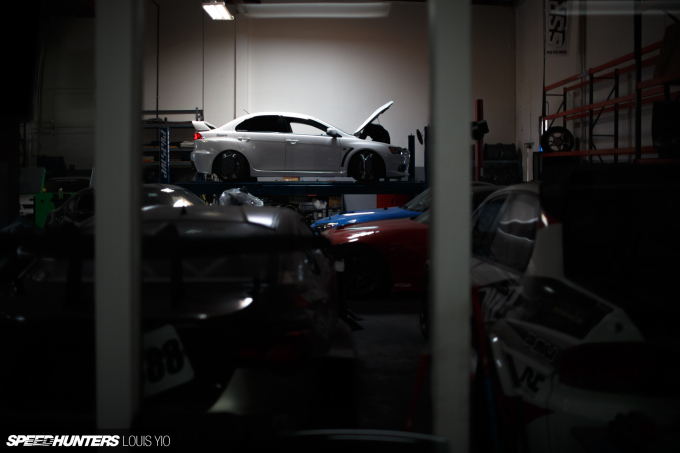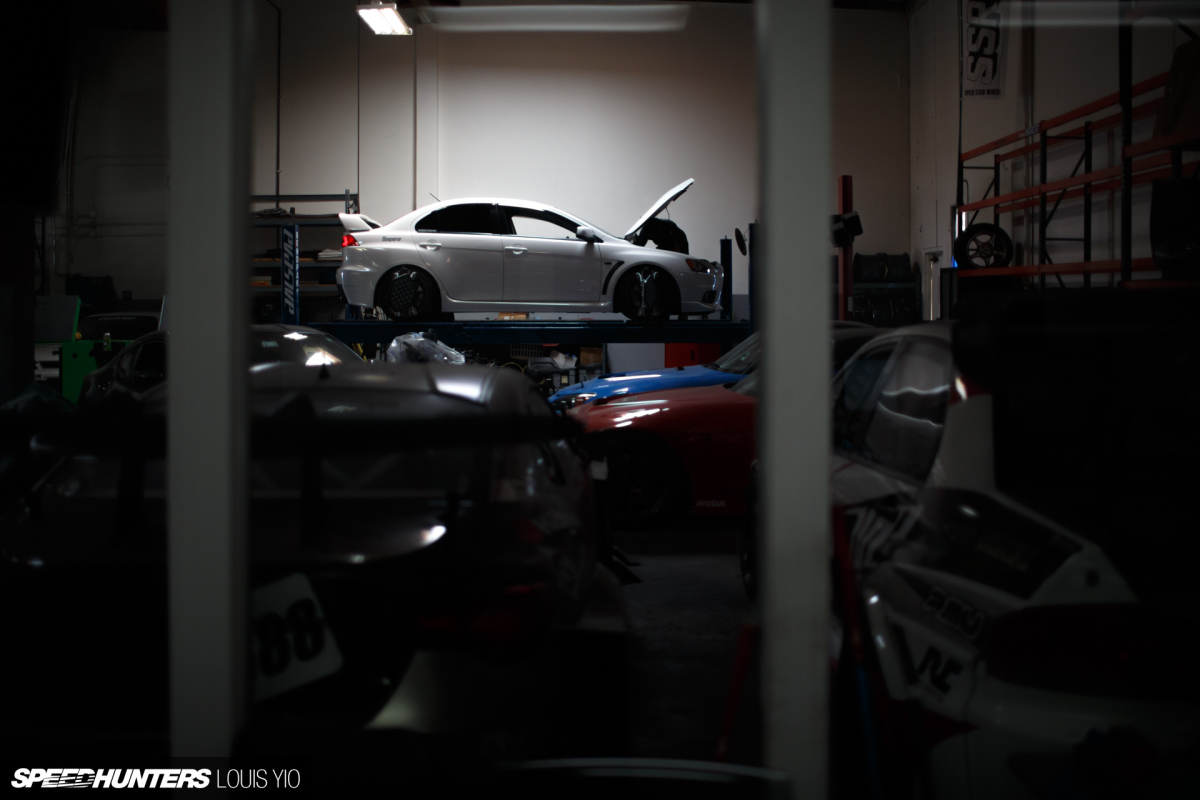 Another future, as we've been pointing out lately on Speedhunters, is the rise of the electric vehicle. This is not only on Evasive's radar but they have had experience with it thanks to their Prius build. "It's something we slowly want to get into, especially with the release of the Tesla Model 3," Mike says. "I feel like gas cars will be around [for a while], but I think in the long run electric cars will take over. Once you build a car that caters to the masses, you create a movement towards that type of car and we want to be part of that movement."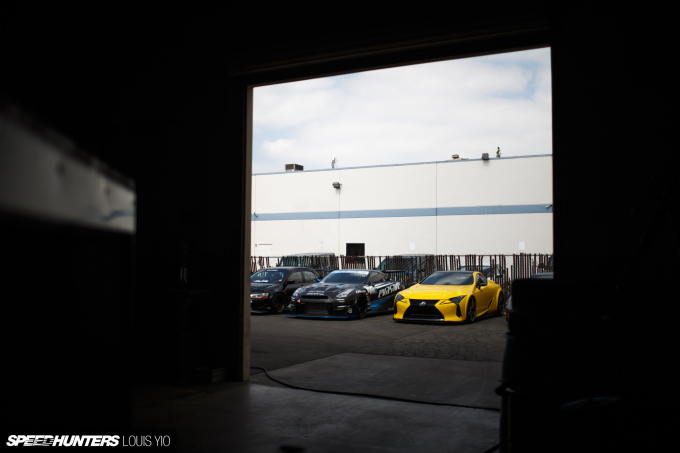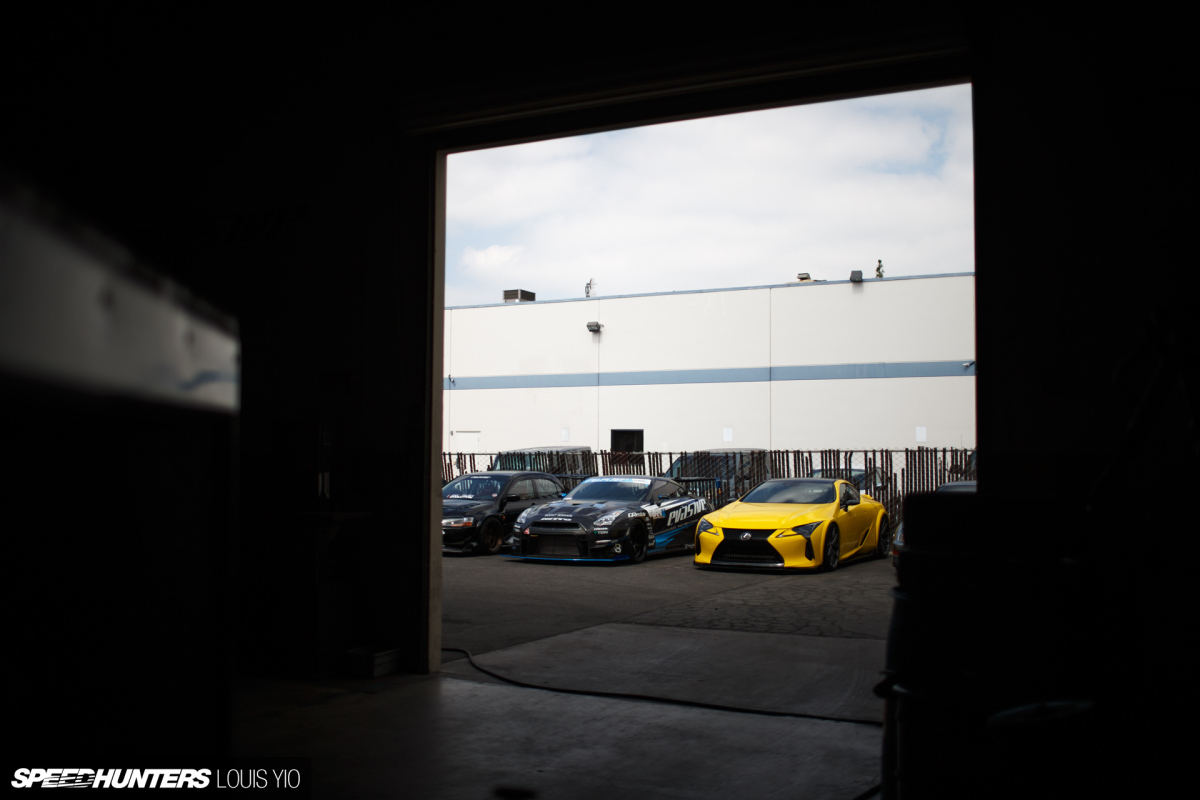 While the movement in their customer base has shifted from pure track cars to trackable street cars, Evasive Motorsports has evolved with those needs. Track cars and the demand for those builds will wane but the philosophy of the balanced performance car won't. Even if they do a domestic car or become a part of the electric revolution, those ideals and tuning methods won't die. They will just evolve into something that will continue to work no matter what a car is powered by.
Since I know that Evasive has had an extensive history in motorsports, what was your favorite build from them? Was it the S2000, the Evo, or the FR-S?
Words by Justin Banner
Instagram: jb27tt
Facebook: racerbanner
Twitter: RacerBanner
Photos by Louis Yio
louis@speedhunters.com
Instagram: lusciousy
Cutting Room Floor