Imagine if you will, a car that produces 1180hp and 1330ft-lb, and could reach 150mph (241km/h) in less than eight seconds. You'd probably think it was the latest from Bugatti, but it's not.
These numbers are for an Ariel Motor Company project called HIPERCAR, slated for a 2019 debut and 2020 production in Somerset, England. It's a full electric vehicle with a range extending turbine engine that will come as either a two-wheel drive or four-wheel drive vehicle.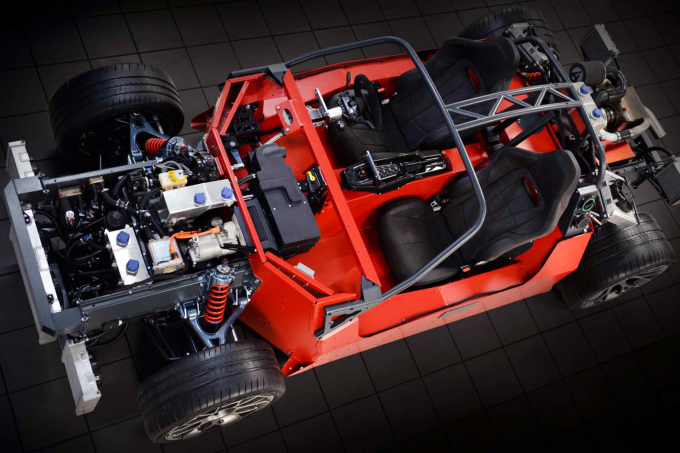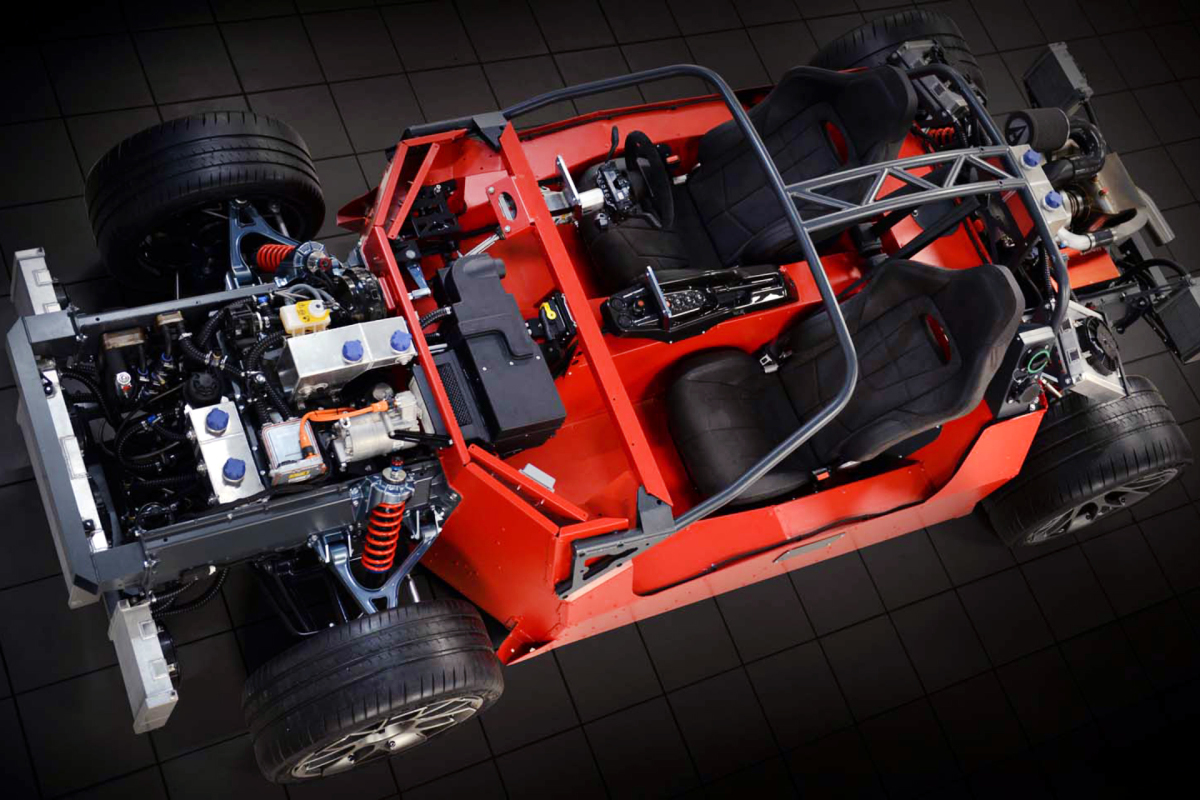 HIPERCAR is an acronym from 'HIgh PERformance CArbon Reduction' and the proposed numbers are staggering to live up to its name. Zero to 60mph in 2.4-seconds, 7301ft-lb of torque to all four wheels after torque multiplication from the gearboxes, and 1180hp – these are numbers you probably expect from a multi-turbo, 16-cylinder, mid-engined supercar.
The HIPERCAR is slated to get its power from a 750-volt, 42kWh or 56kWh, lithium-ion, cooled battery with a 47hp (35kW) micro-turbine generator for range extension. There will be inboard motors with a single speed gearbox, with each motor generating 295hp and 332ft-lb of torque.
Unlike the skeletonized Atom and Nomad, this Ariel will be a full-body car; the chassis is all folded and bonded aluminum with carbon body panels over the top. There will also be aluminum subframes that aluminum wishbones attach to. It also looks like there will also be an option for either forged or carbon composite wheels with 265/35R20 front and 325/30R21 rear tires.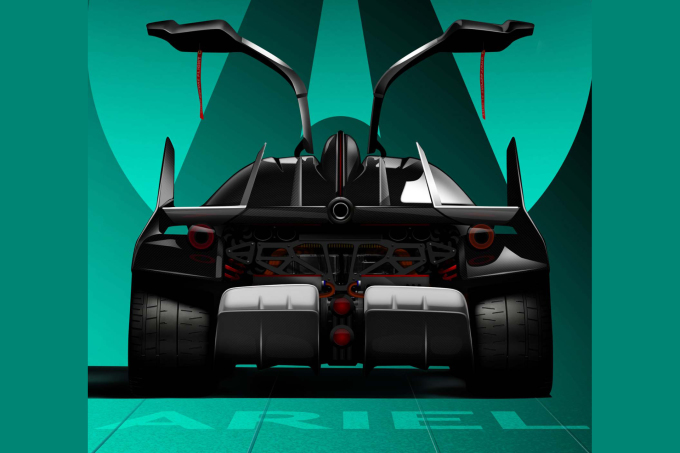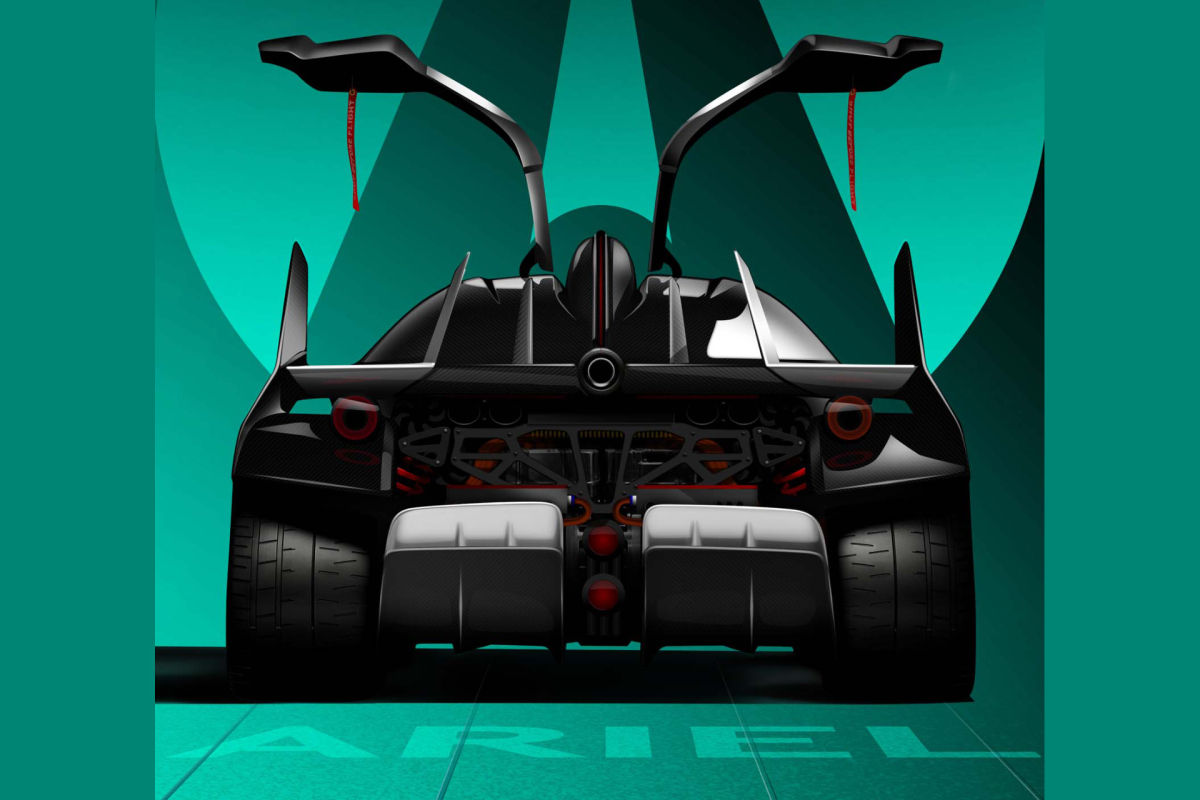 The other option will be if you'll get it in two- or four-wheel drive. This will also determine power output as the two-wheel drive will only get a single motor for 590hp and 664ft-lb of torque to generate a total of 3651ft-lb of torque after the gearbox multiplication.
Ariel is planning for a demonstration prototype thanks to help from Equipmake and Delta Motorsport at the Low Carbon Vehicle Show at Millbrook next month.
Words by Justin Banner
Instagram: jb27tt
Facebook: racerbanner
Twitter: RacerBanner