It's time for another I Am The Speedhunter submission, and this time around Speedhunters' friend Vladimir Ljadov takes a closer look at a certain Viper-powered Fox Body Mustang build, which some readers will remember from a build story back in April, just prior to it being unveiled at the Bilsport Performance & Custom Motor Show.
No more than 15 minutes had passed after arriving at Rudskogen Motorsenter for Norway's iconic Gatebil festival when I was drawn to Michel Rayes' Fox Body Ford Mustang as he put on the finishing touches. The Team Pony Drift founder and instructor loves these third generation Mustangs; he's owned six of them previously, including the famous Drift Patrol. However, Vipox – an amalgamation of Viper and Fox – is the craziest yet.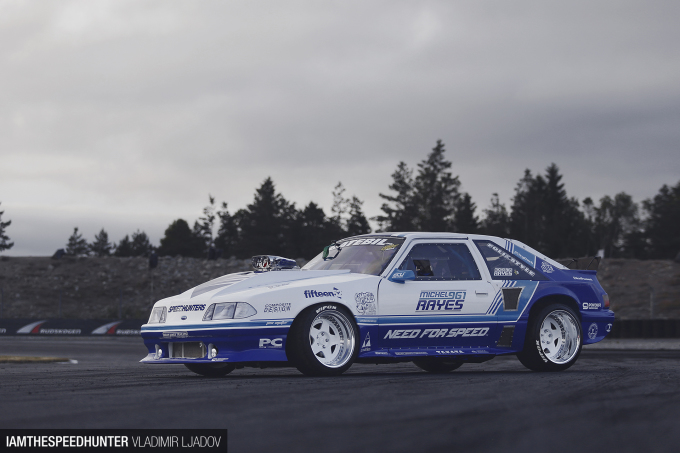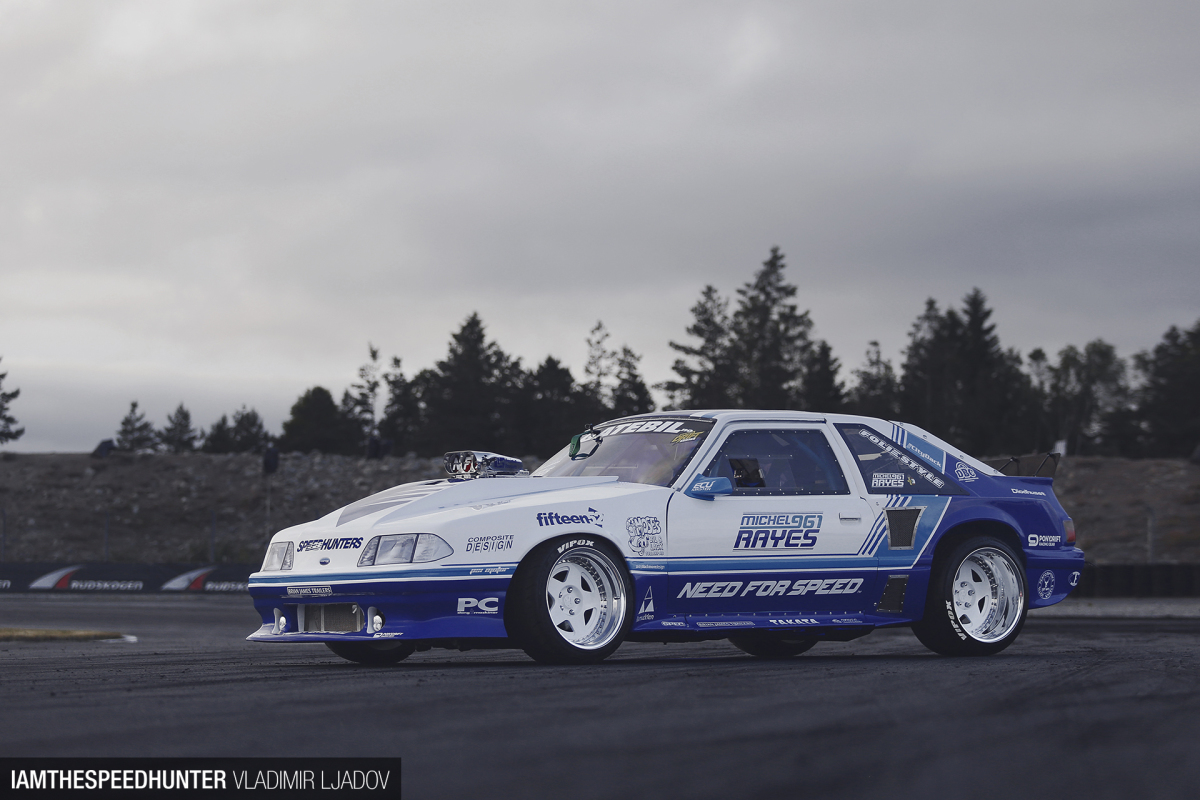 Despite the Mustang having been exclusively built for drift, there's a quarter-mile vibe and influences to be found all around the machine. But that's something to be expected given that Denmark's top drag racing workshop, All-In Race Cars, is the fabrication brains behind this masterpiece.
The car wasn't built with any drift series regulations in mind; it was purely created to satisfy Michel's ultimate drift car dream, while using all his years of acquired know-how. Mind you, if Gatebil's rumoured 'No Limit' drift series becomes a thing, who knows what the future will hold…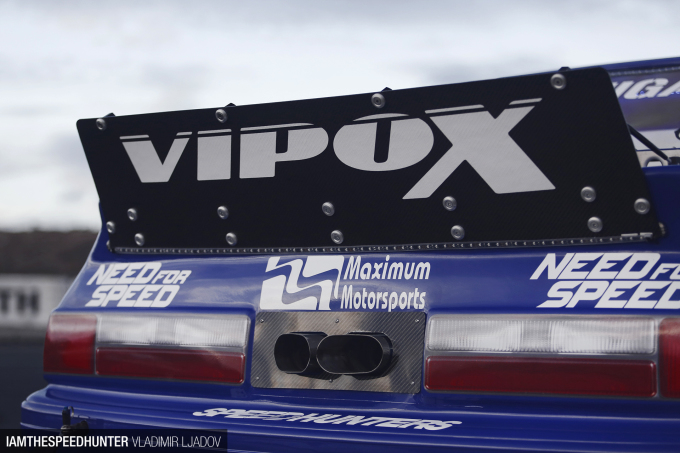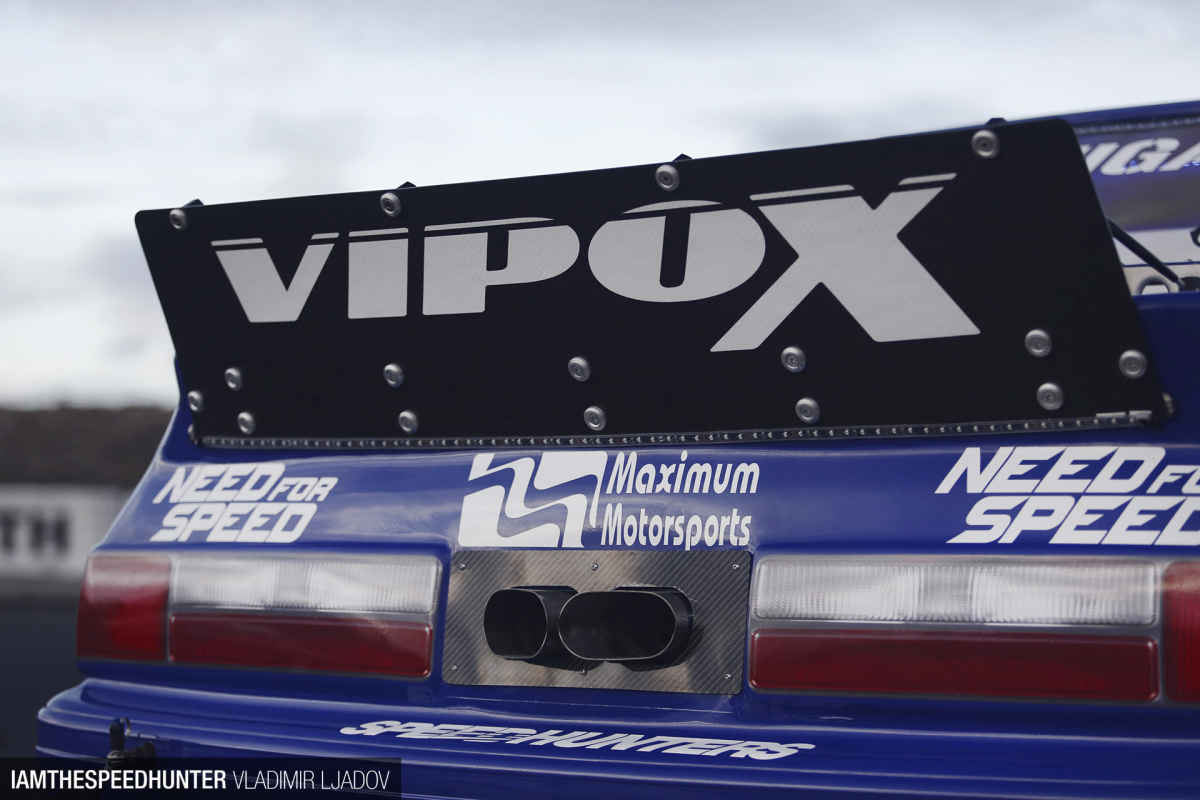 It was the clean livery that first caught my eye; the subtle use of blue and white even has a bit of a retro feel to it. Looking at it, the Mustang doesn't appear to know anything about dieting; in some places the body seems to be two times wider than the original.
Stripping it down, however, tells a different story.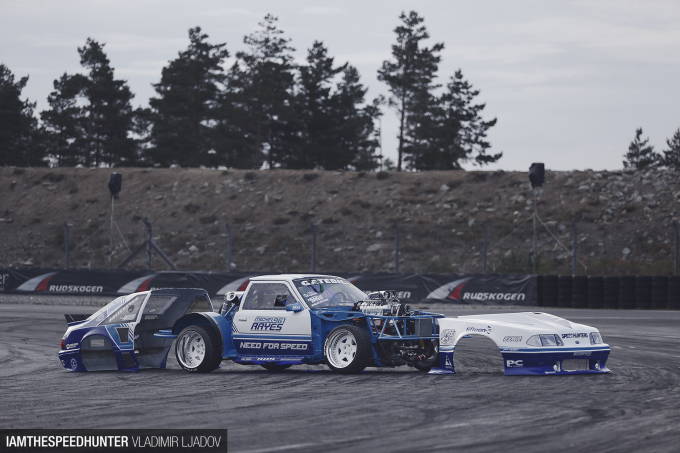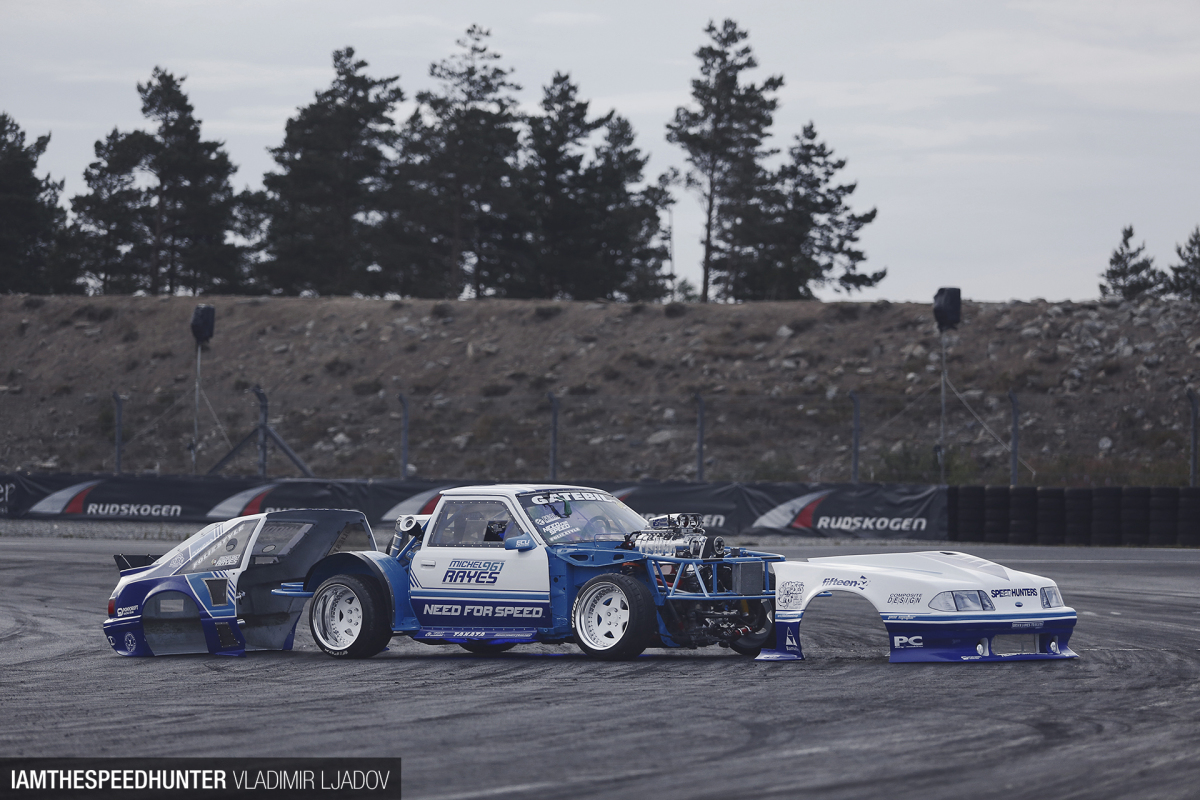 It's a kit car, with all body panels except the roof being completely and quickly detachable. Seeing it like this reminds me of a Group B machine, and given its outlaw nature it's hard not to think of it as a drift equivalent.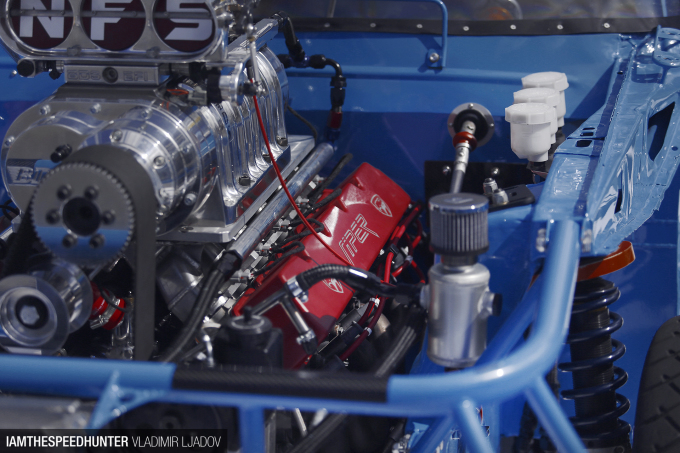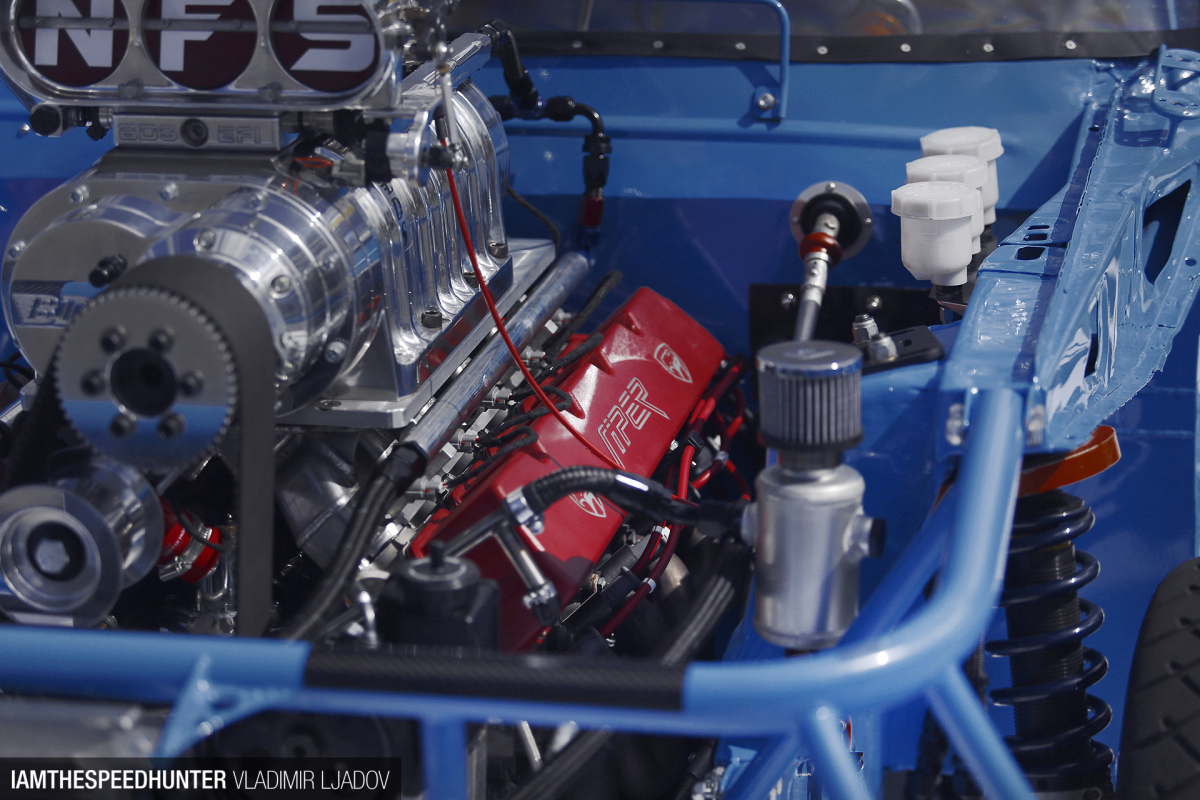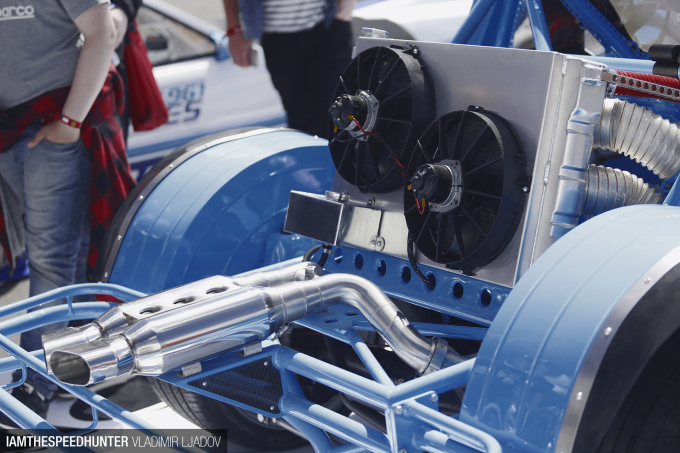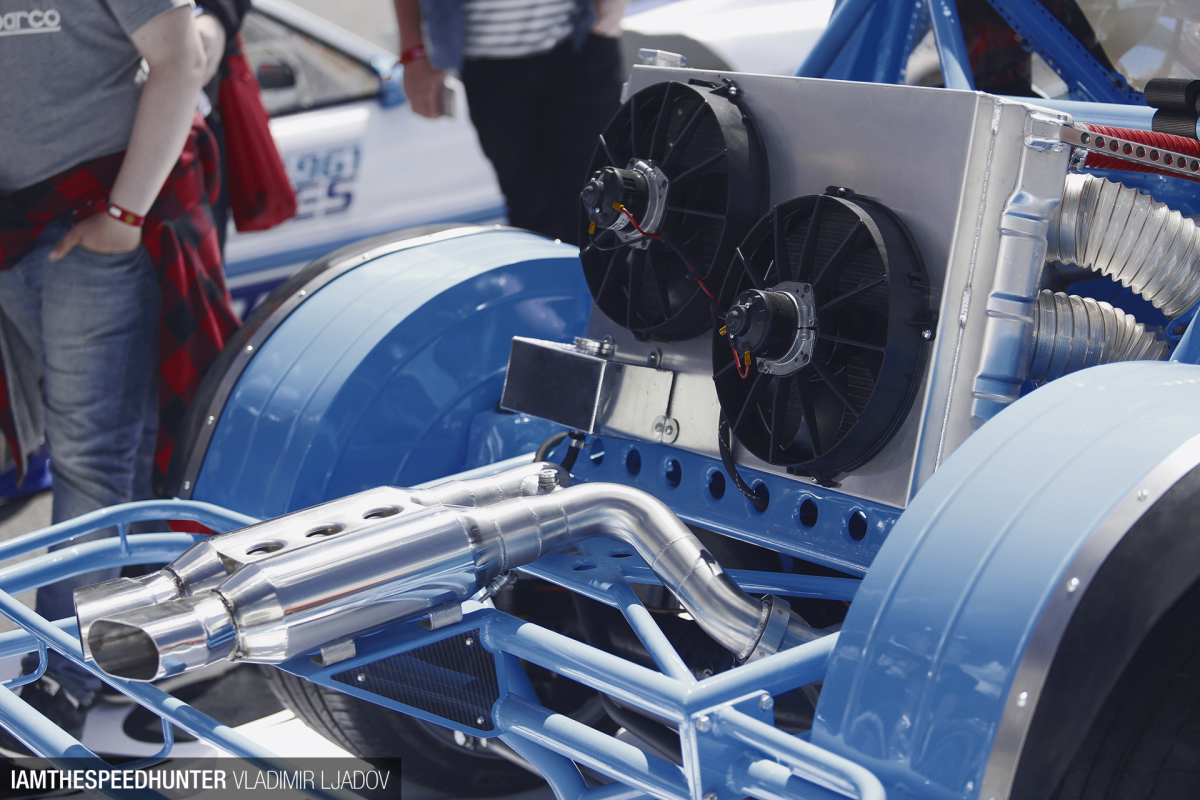 The engine is massive Dodge Viper V10 with a drag-spec BDS 8-71 roots-style supercharger fitted on top and the cooling system located at the rear of the car. The engine should be able to deliver a 1100hp punch after it's been rebuilt to the required specification, and that will provide the Mustang with an extremely healthy power-to-weight ratio.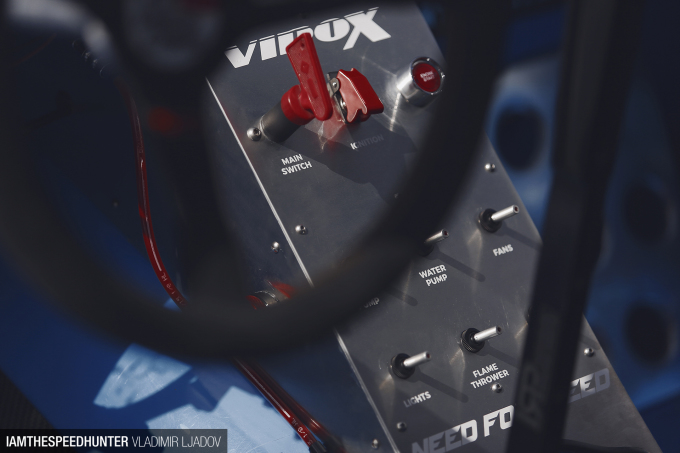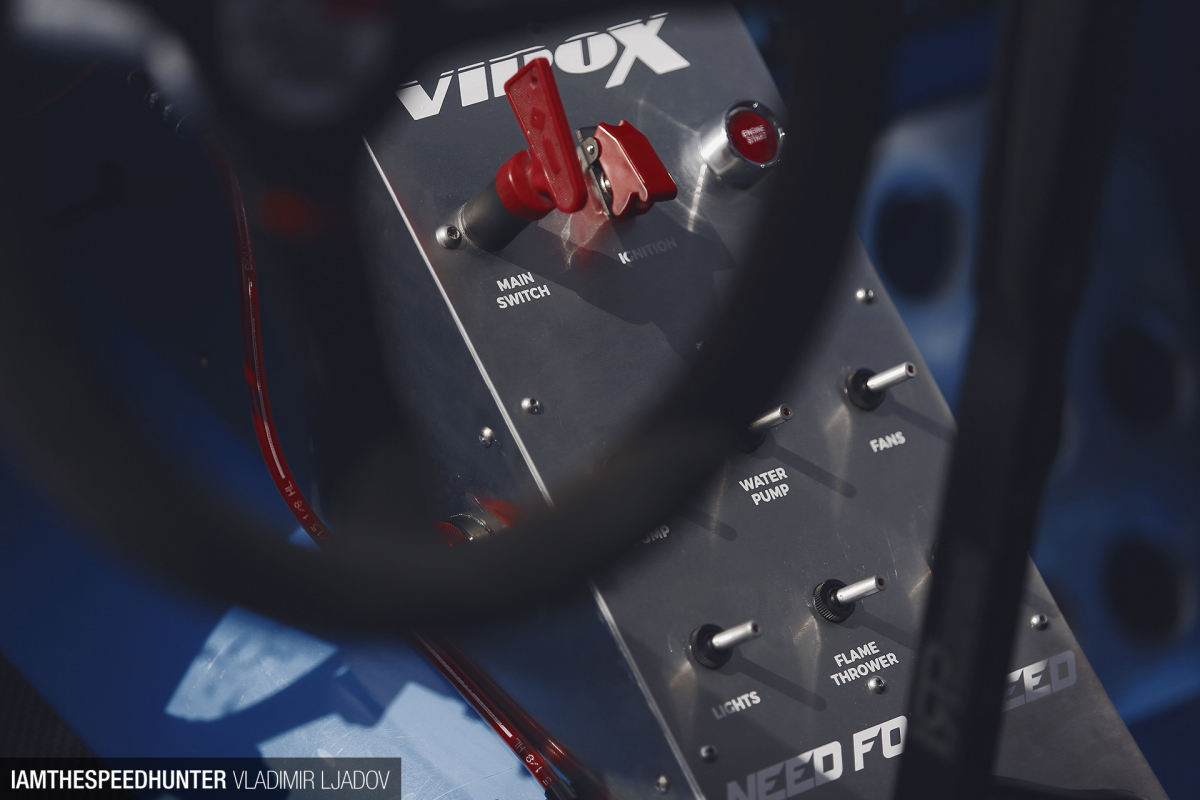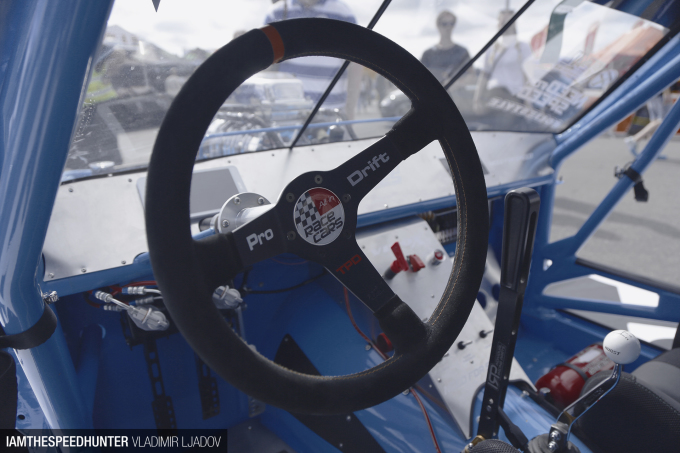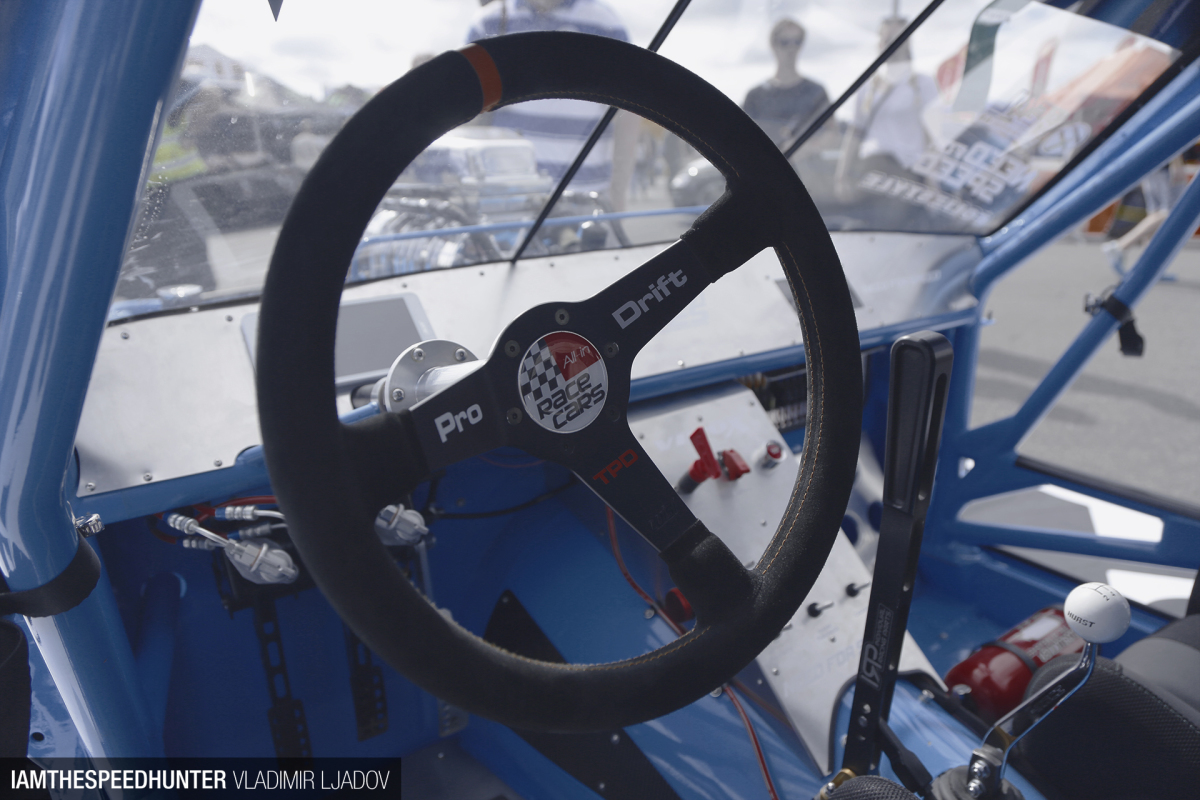 Currently, the donor Dodge Viper's factory 6-speed gearbox is used with a Spec stage 5 clutch, but plans are afoot to eventually swap it out for a sequential racing transmission.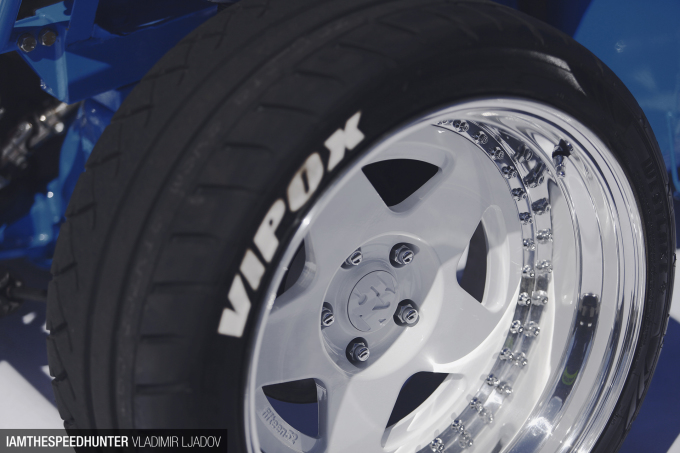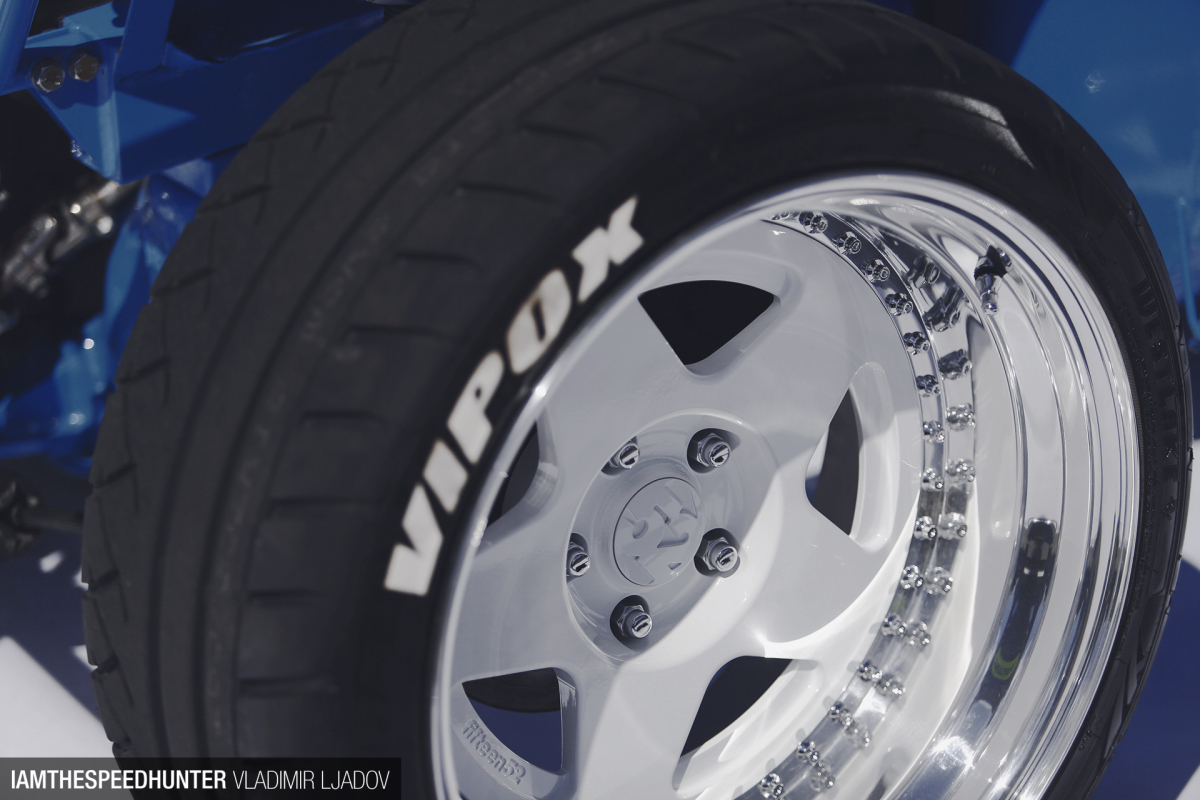 Feal suspension and a Duncan Motors steering lock kit provide the Fox Body with plenty of adjustment when it comes to setup, while 265/40R18 tires are used on Fifteen52 Tarmac wheels. Check out that dish!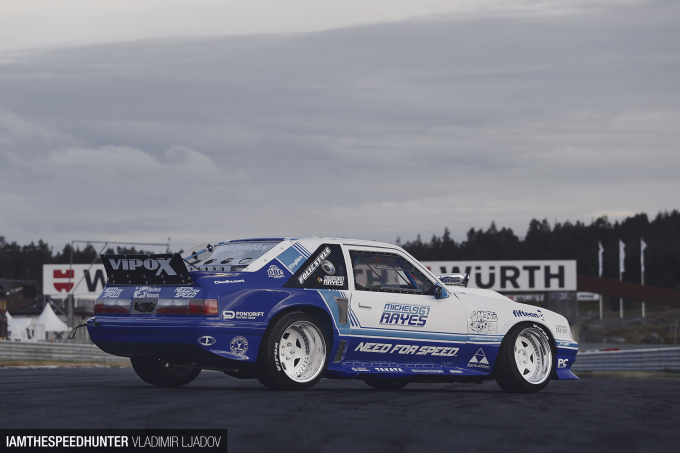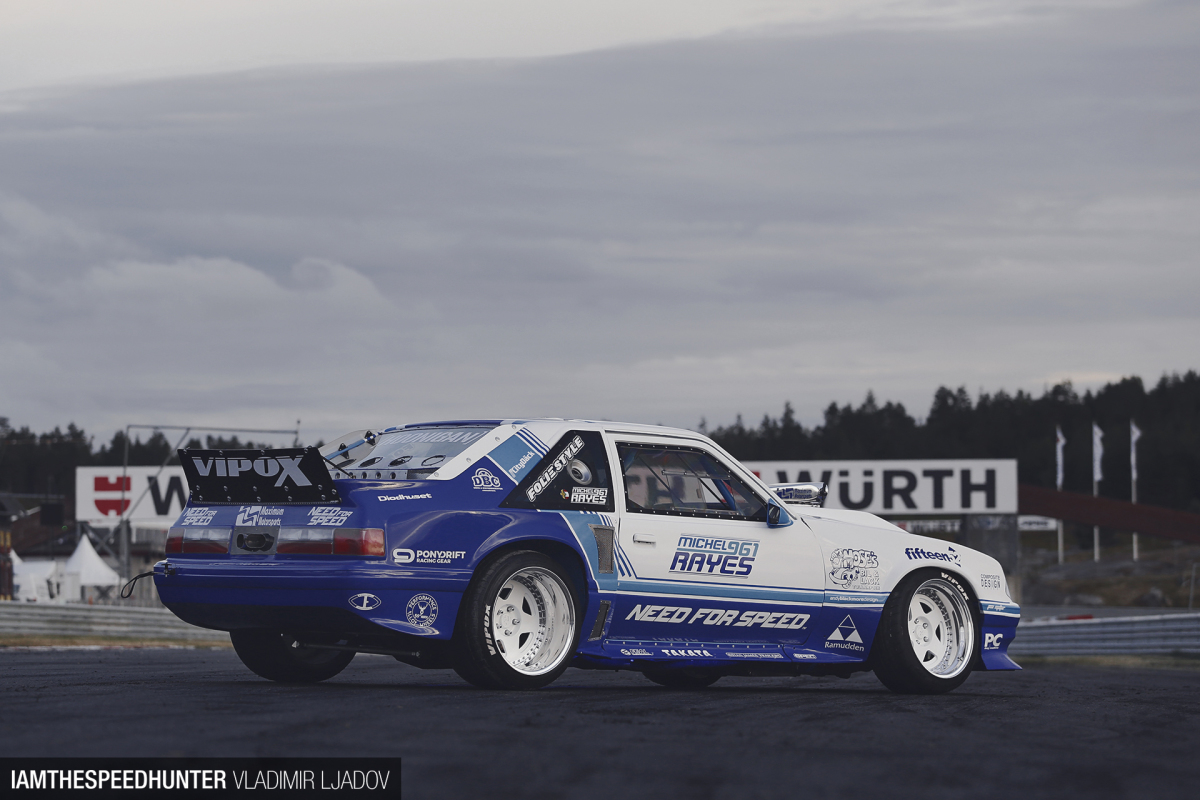 The Vipox Mustang was supposed to make its drift debut at Gatebil, but a last minute dyno run showed up few errors that Michel simply couldn't take any chances with. It will be dialed in very soon though, and we're assured that Scandinavian drift fans will see it performing sooner than the next Gatebil event.
Vladimir Ljadov
Wheels By Wovka
Instagram: wheelsbywovka
Facebook: wheelsbywovka