The Lure Of The Rotary
Are we at a crossroads? Are the younger generation no longer into cars? Are EVs going to kill everything we love and cherish? We certainly live in an interesting time for the automobile; there is change coming and that's quite obvious, but how will it all impact us – the enthusiasts?
With the news that Volvo will only sell electric and hybrid cars from 2019, and the fact that BMW and Porsche are going electric with a lot of their production in the coming years, you can't help but rub your chin and wonder what all of this will mean. But you know what? Who cares. EVs have their place in this world, but good old fashioned internal combustion engine vehicles still do too. That's not going to change for a long time, so why waste time pondering it? What I still do wonder about however, is whether the Mazda rotary will make a come back or not…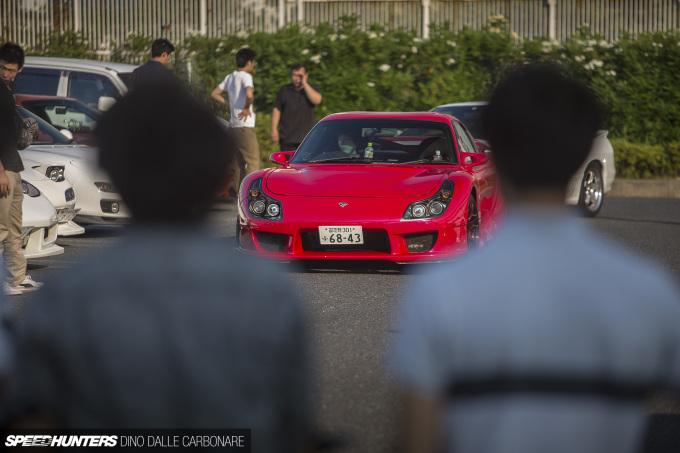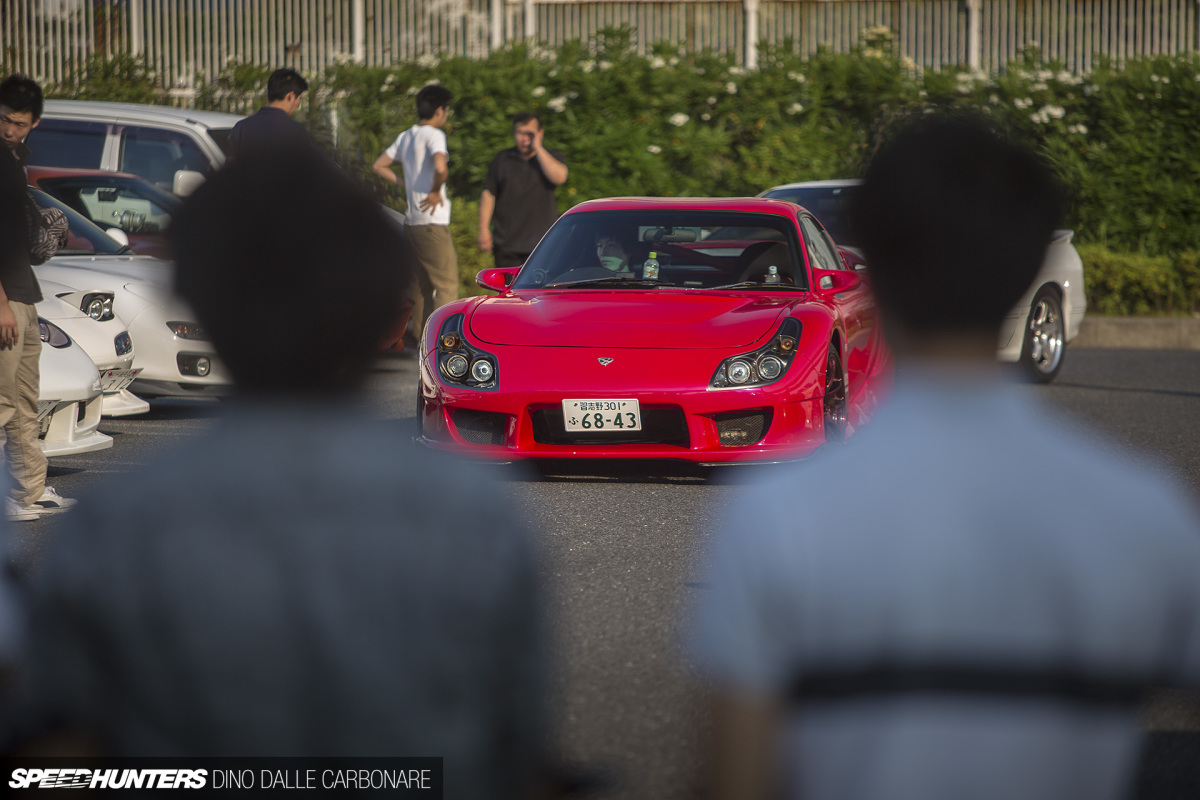 Pacing up and down rows upon rows of RX-7s at Daikoku Parking Area last Friday afternoon, EVs were just about the furtherest thing from my mind. As the sound of modified Wankel engines around me buzzed with their signature rasp, there was much to rejoice. The passion and love that the Japanese show towards these old cars is just amazing to see.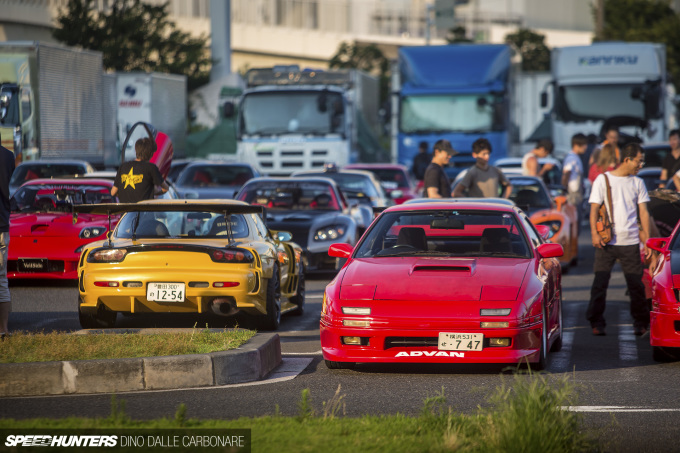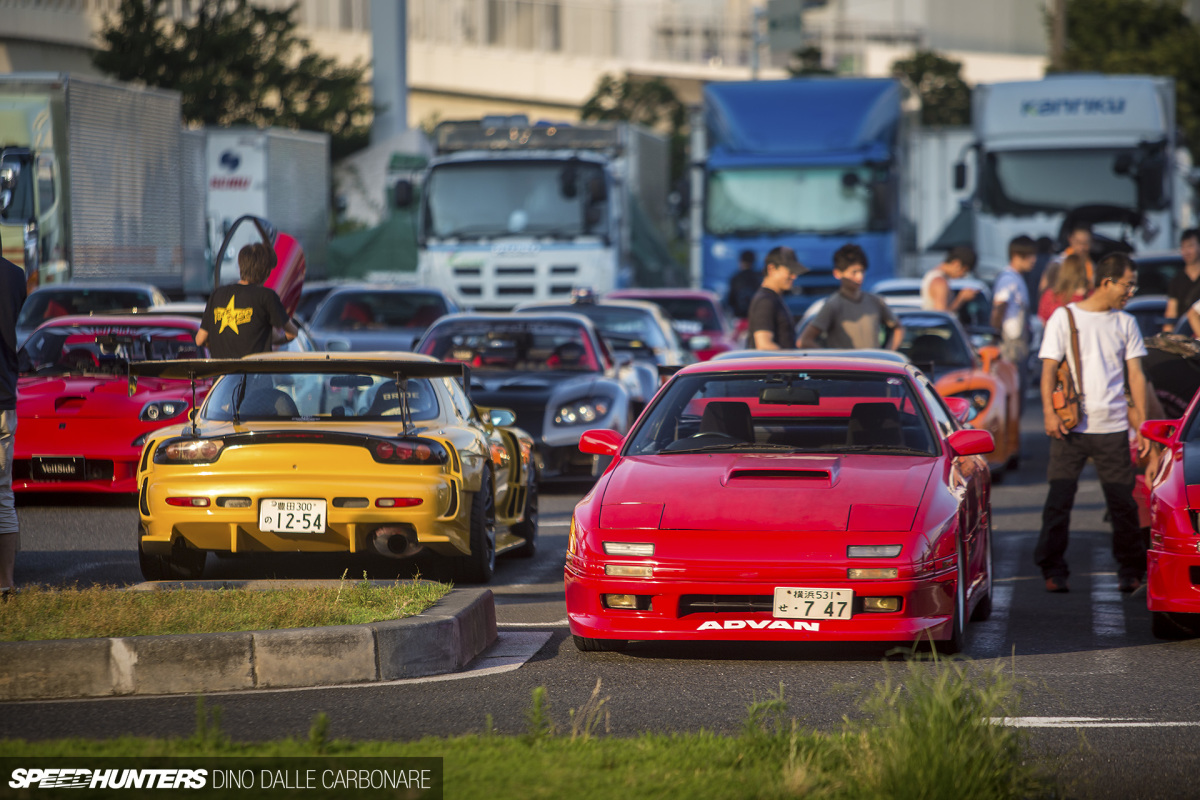 If the bean counters, managers and engineers at Mazda still aren't sure if they need to bring a new rotary-powered car to market in the next few years, all they have to do is send their people down to Daikoku during 7's Day. The answer is clear.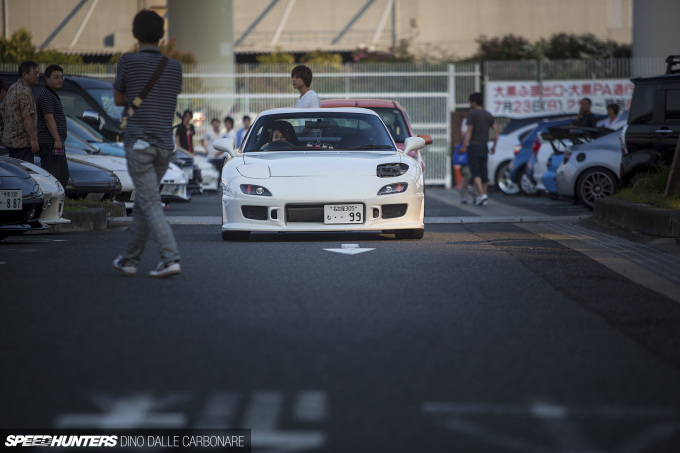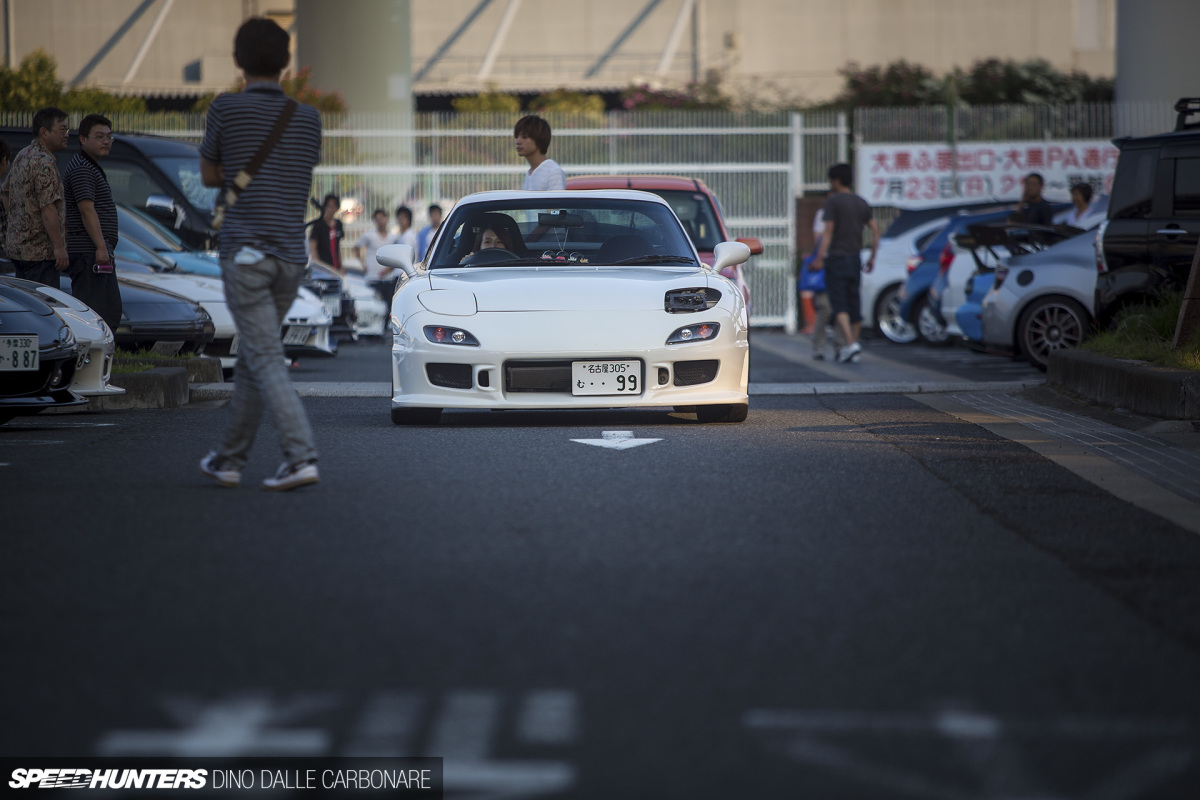 But enough with the hypothetical thoughts; the reason behind the 7th of July meeting is to celebrate the rotary, and there was so much goodness to feast one's eyes on that I just need to jump right into it.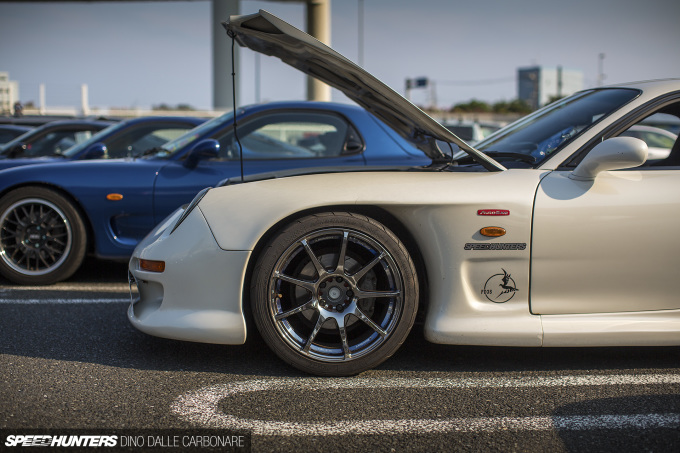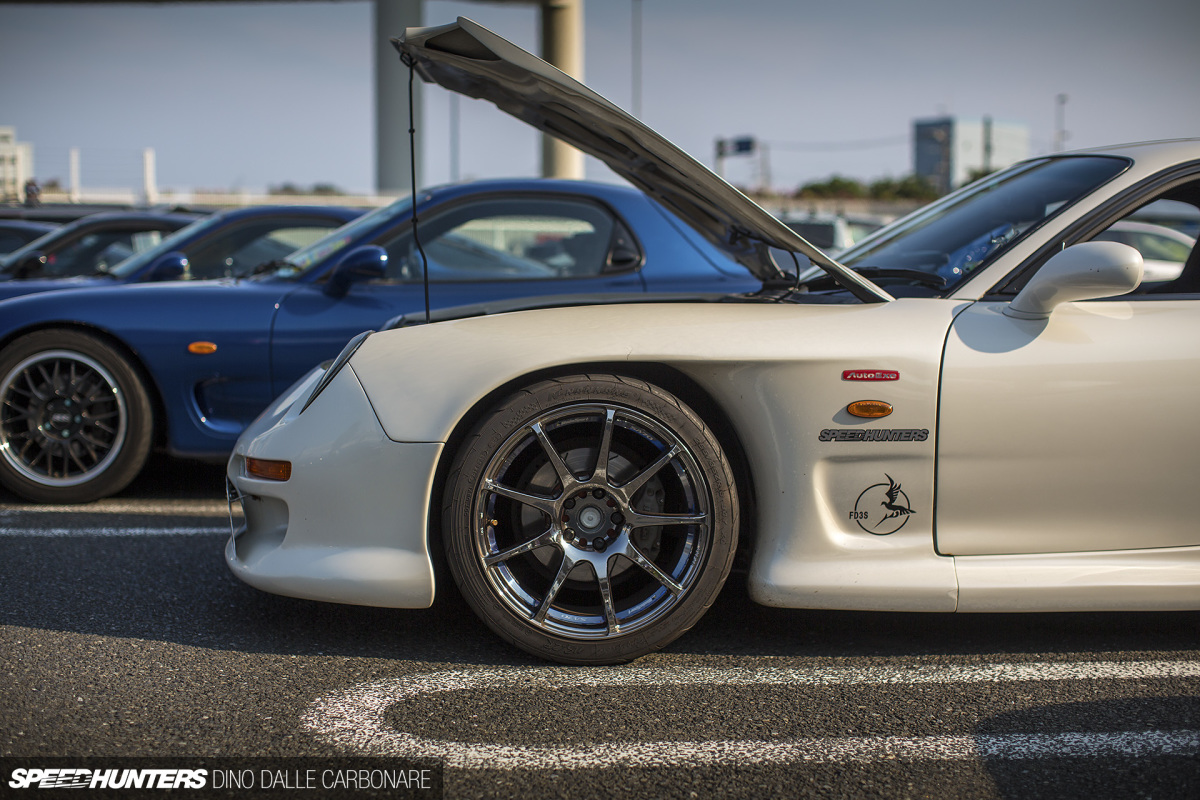 As always, I want to give props to the guys in Japan that continue to support us. It humbles me dearly when people come up to me and tell me how they check out Speedhunters every day (even though the majority in Japan can't read it!).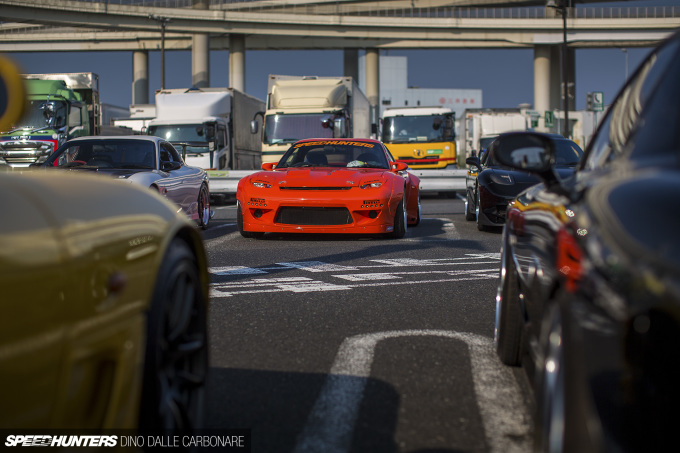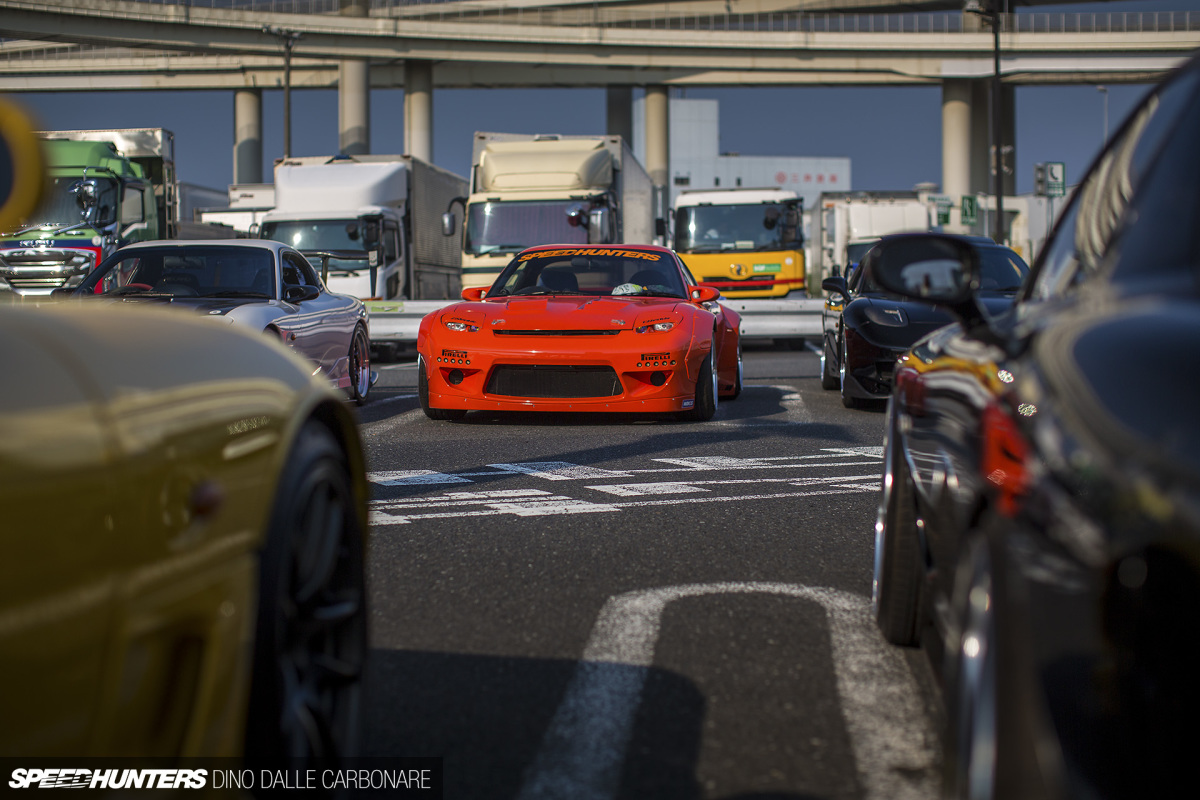 It's this love that keeps us pushing forward. I'm just sorry I ran out of stickers so quickly this time; come and find us when we check out 8/6 day next month and we'll make sure we have plenty in reserve.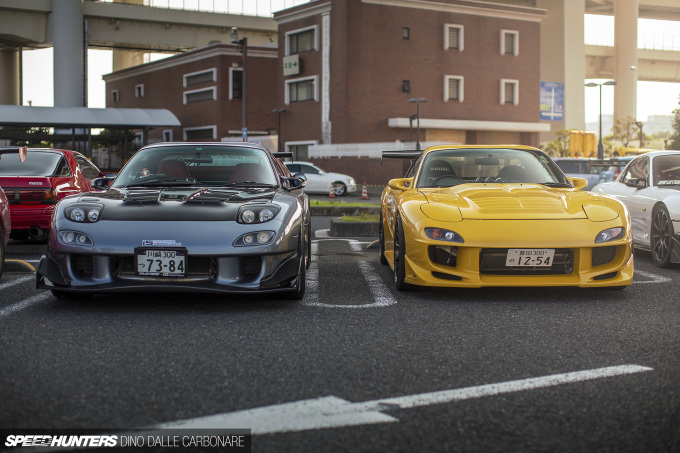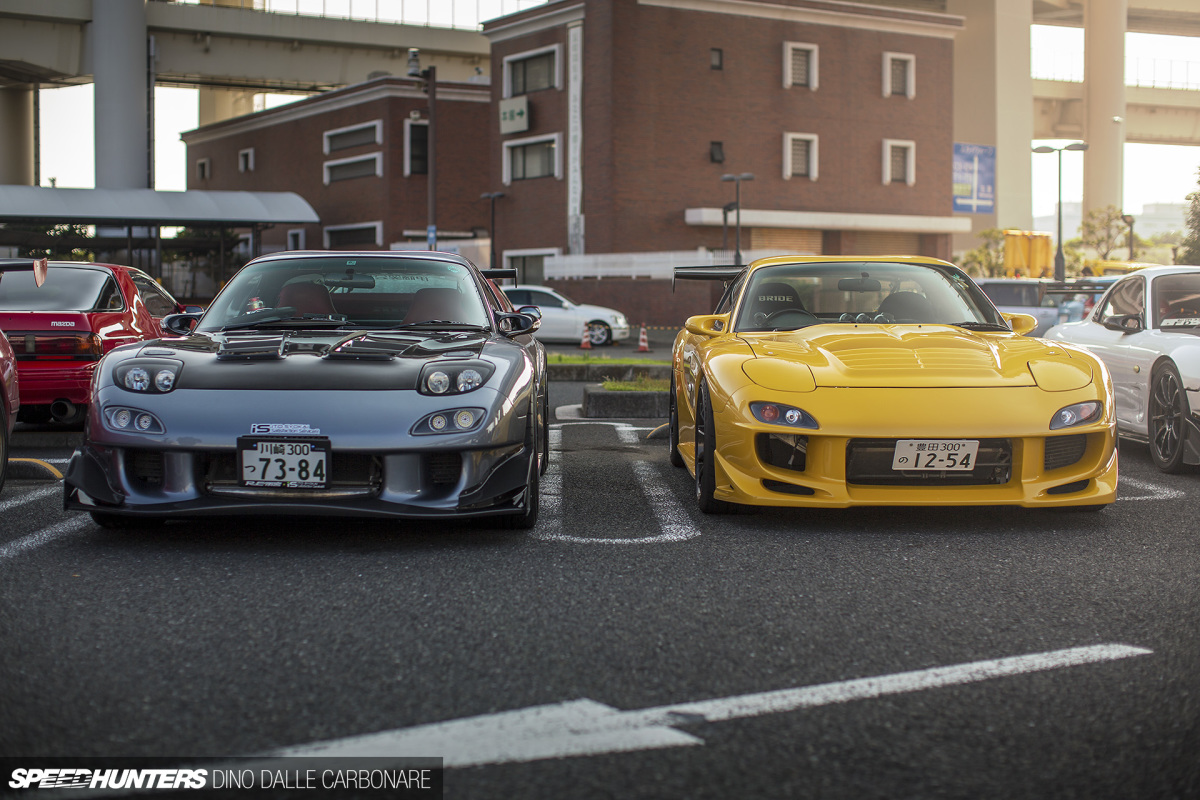 The more the RX-7 ages, the more attractive it seems to get, and that goes for all generations of the car. This of course has something to do with the length of time owners are hanging on to their RX-7s, and nothing being on the horizon to steal them away from the character these cars possess.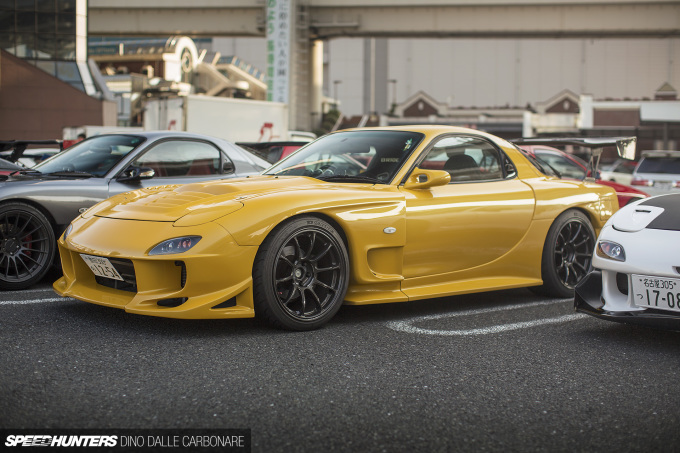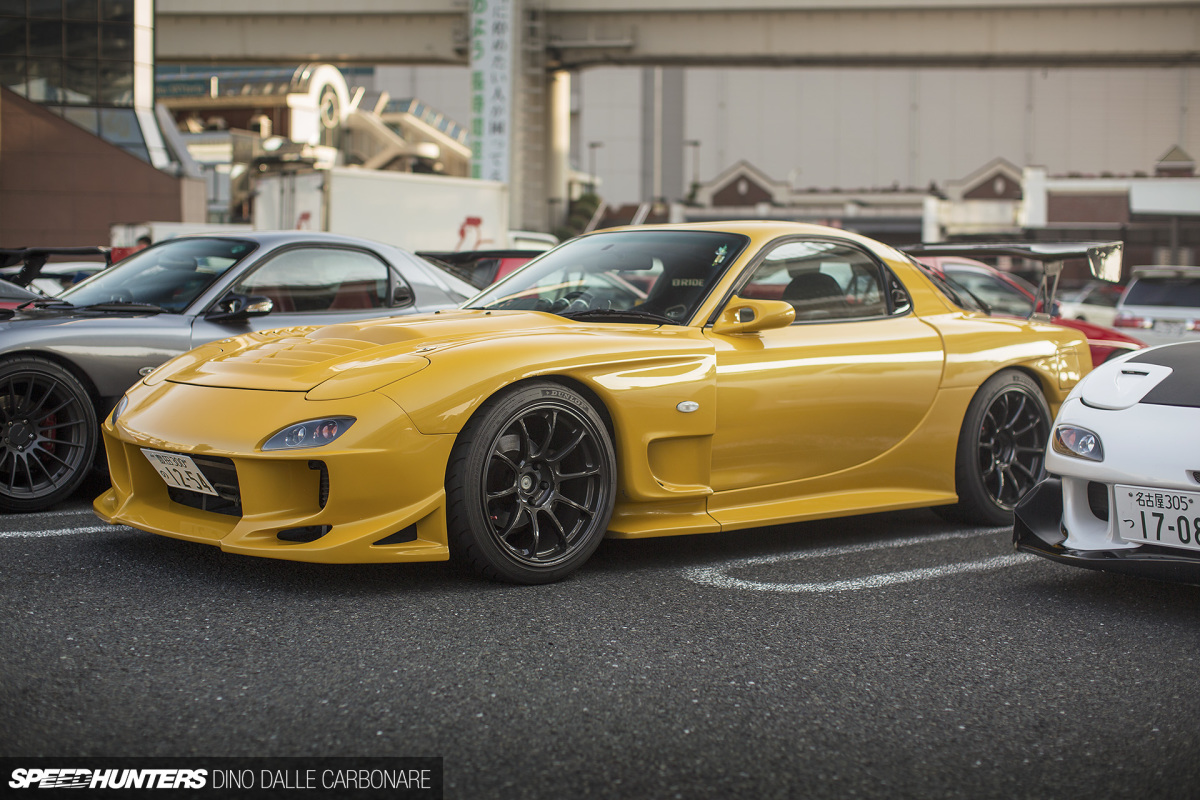 I get it, we all do – the lure of the older performance car is stronger than ever. Yes, there are faster and more capable cars out there these days, but it's all about the experience, not to mention the looks. FCs and FDs are akin to toy dolls for little girls – you can dress them up in such a wide variety of dresses for every occasion or style.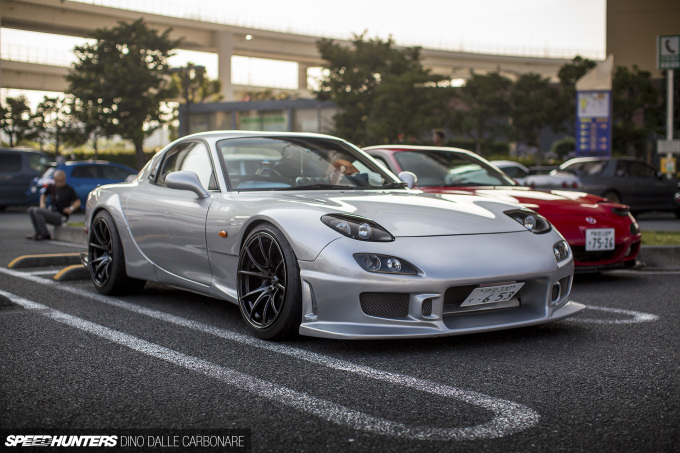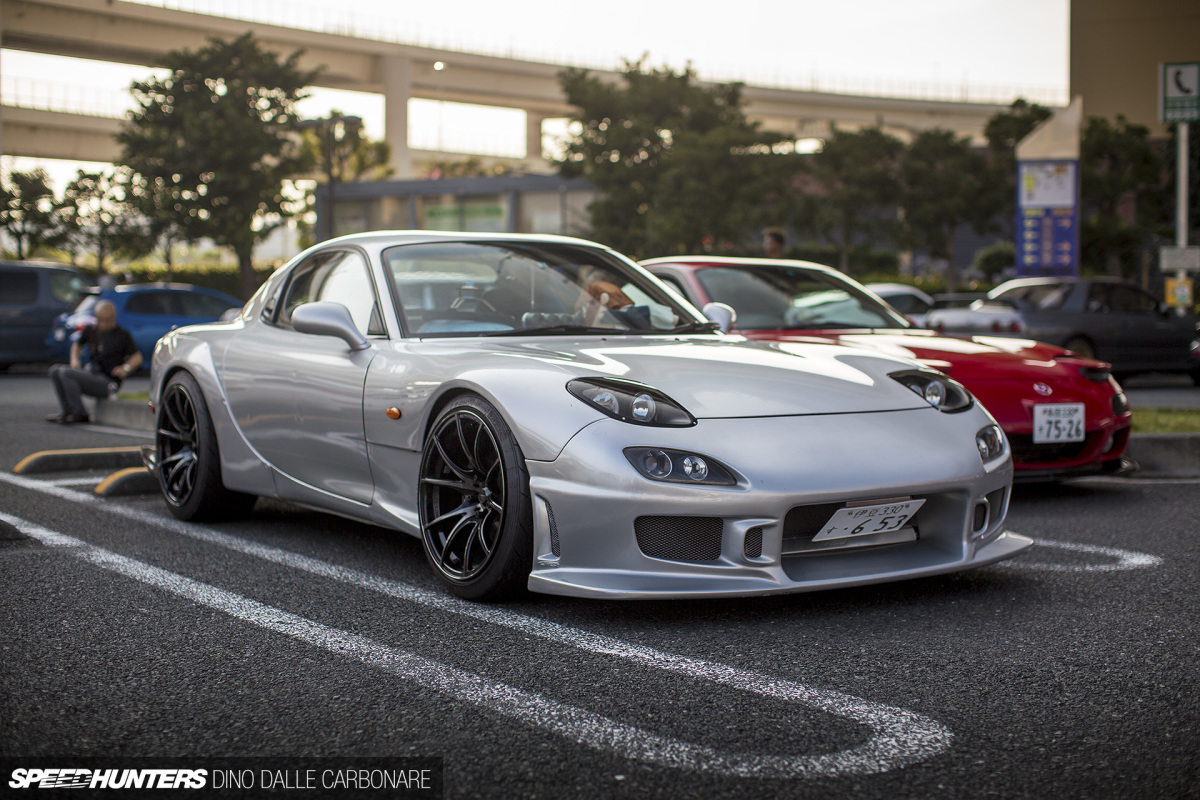 No two cars are totally alike either it seems. Owners mix and match, and every year at this event I see at least 20 cars I'd happily take home.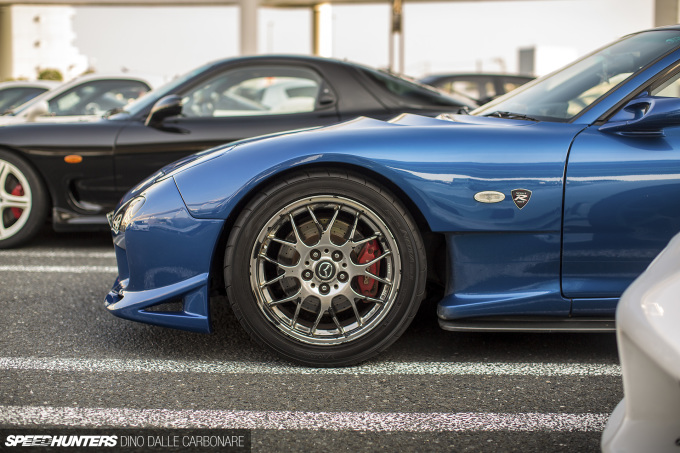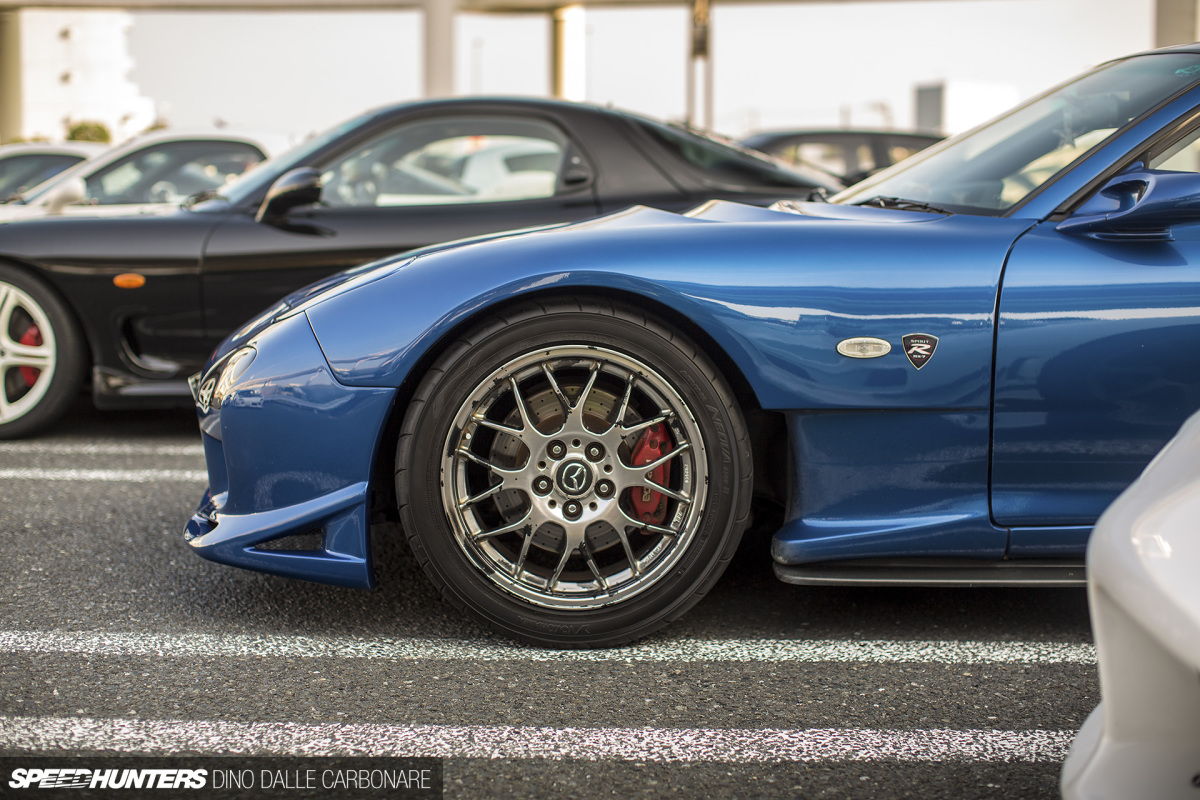 Sprinkled among the large turnout were a few rarities, some Mazdaspeed kitted versions, RZs, and the rarest of them all – the Spirit R.
Earlier Every Year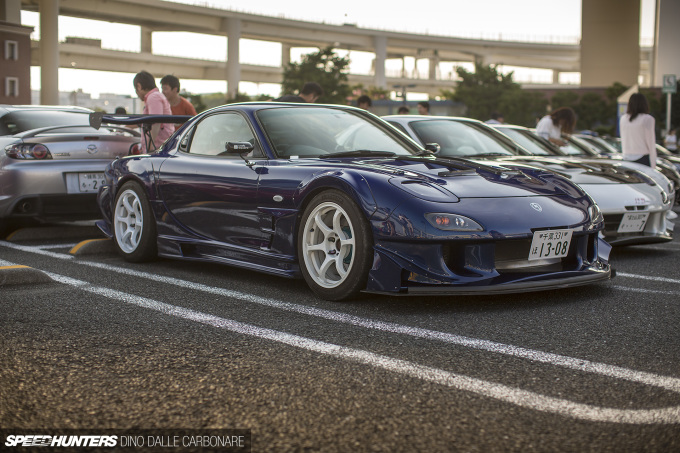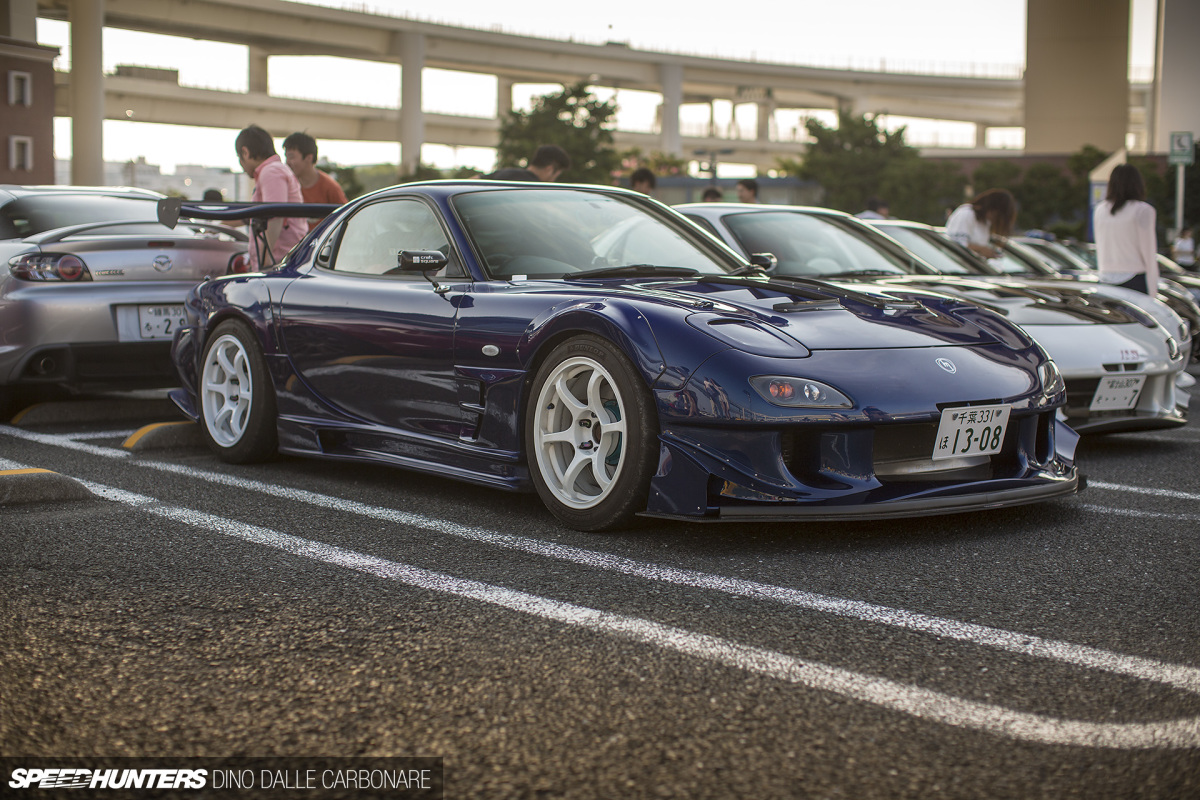 As I mentioned in my preview post, I predicted that this year's meet was going to get pretty wild: not only did 7/7 fall on a Friday, but the weather was looking perfect. I've never headed out to Daikoku as early as 3:00pm before, but it was lucky I did.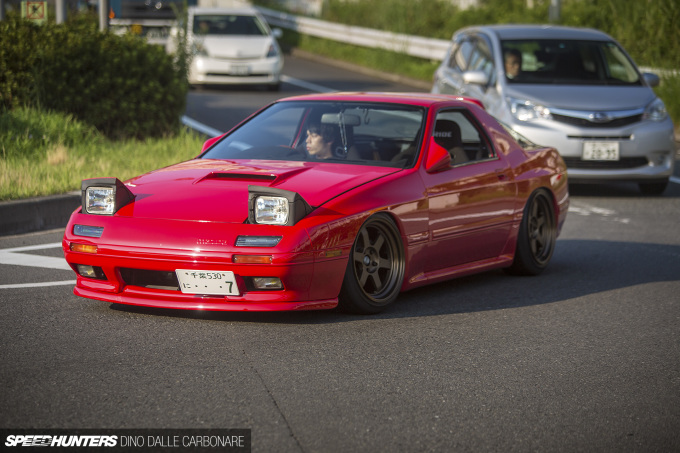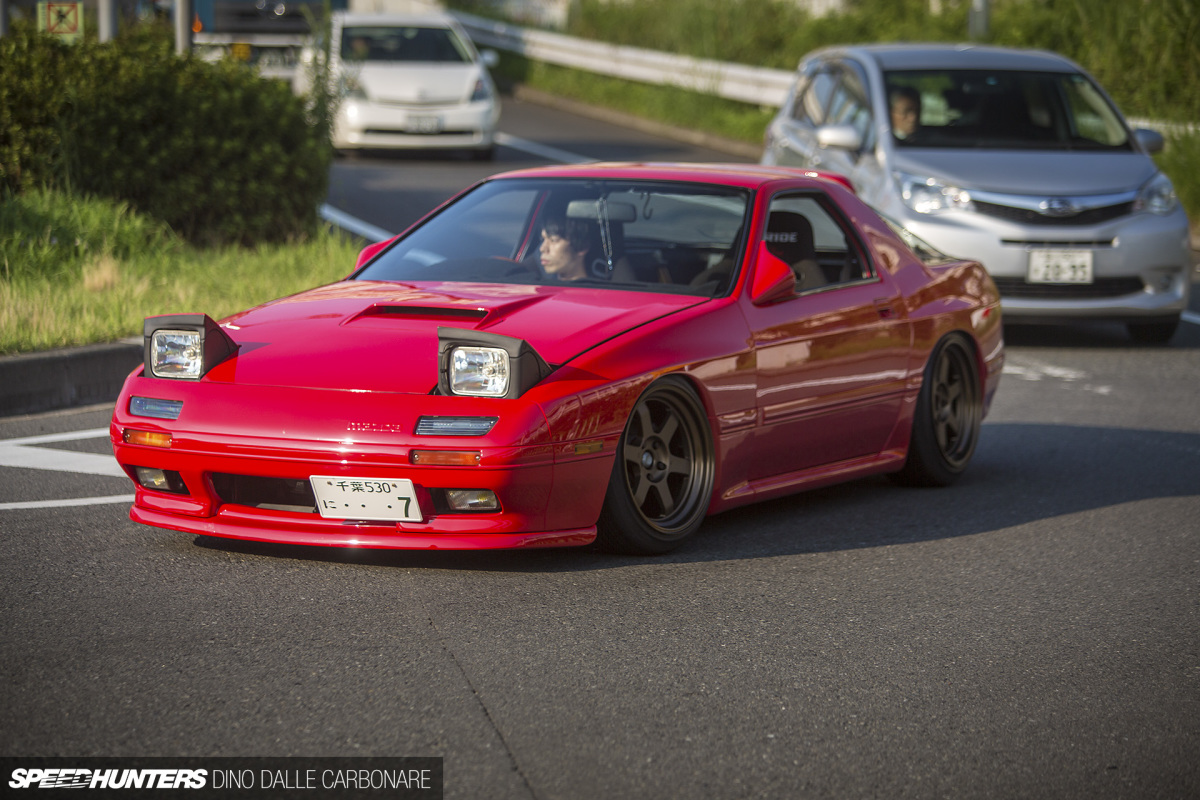 Throughout the afternoon the Mazdas kept pouring in.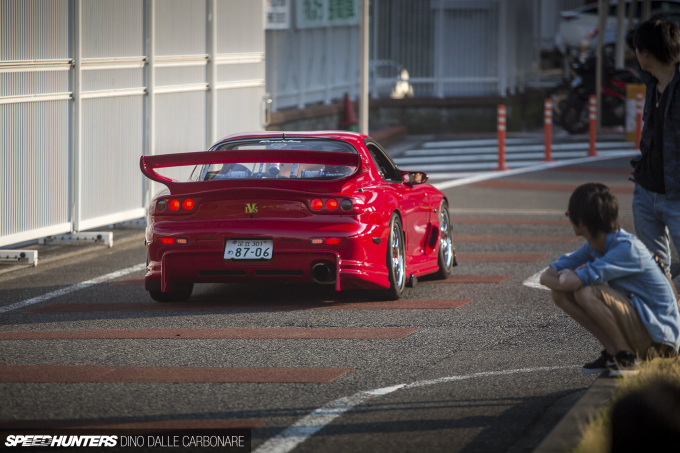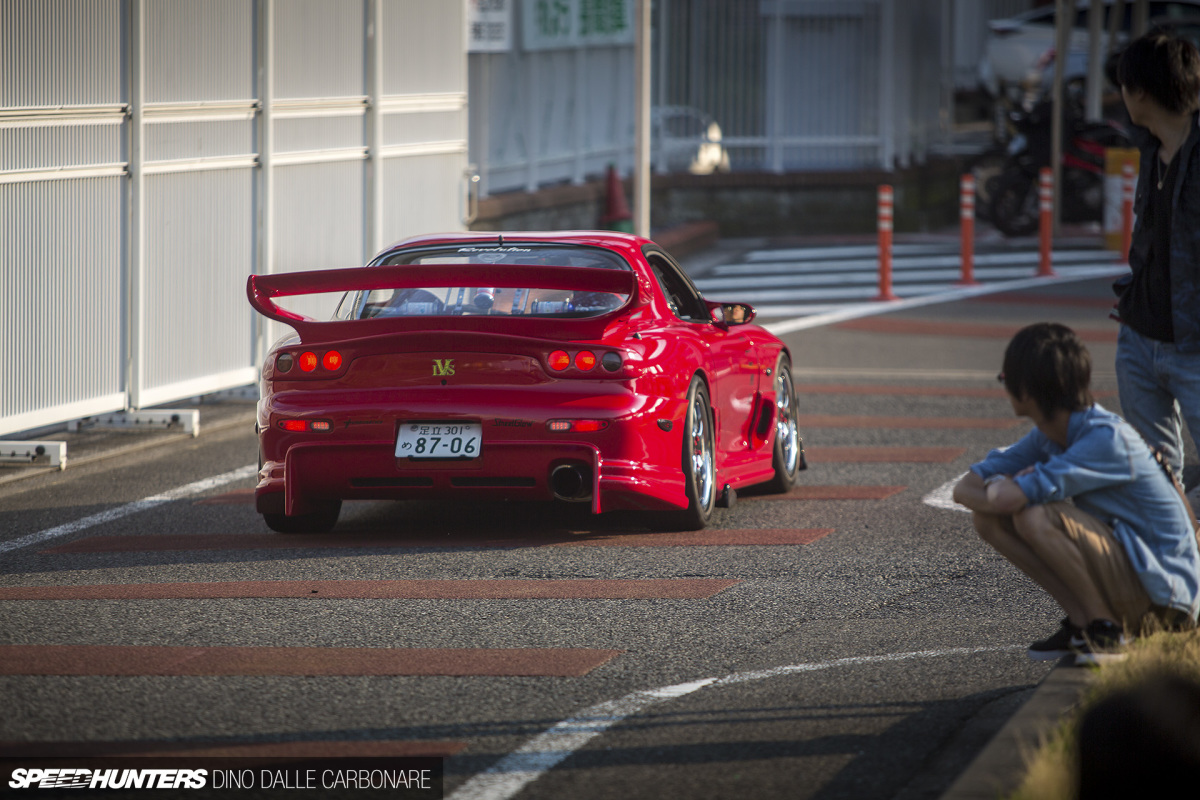 There was a continuous stream of cars; the off ramp that runs down into the parking area turned into a cat walk of sorts, an ever-growing crowd of onlookers admiring the spectacle as it unfolded in front of their eyes.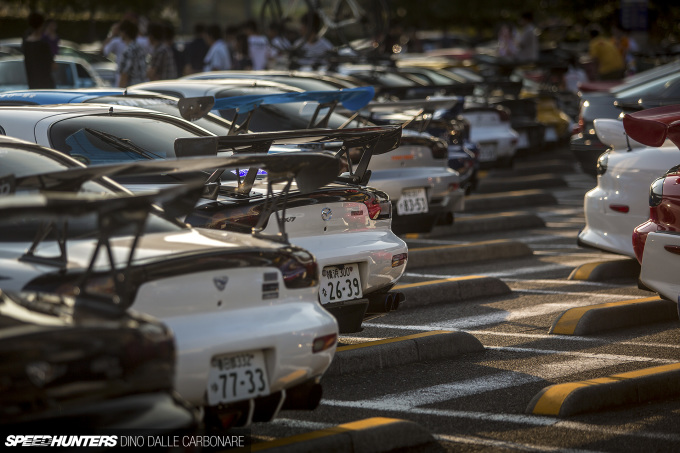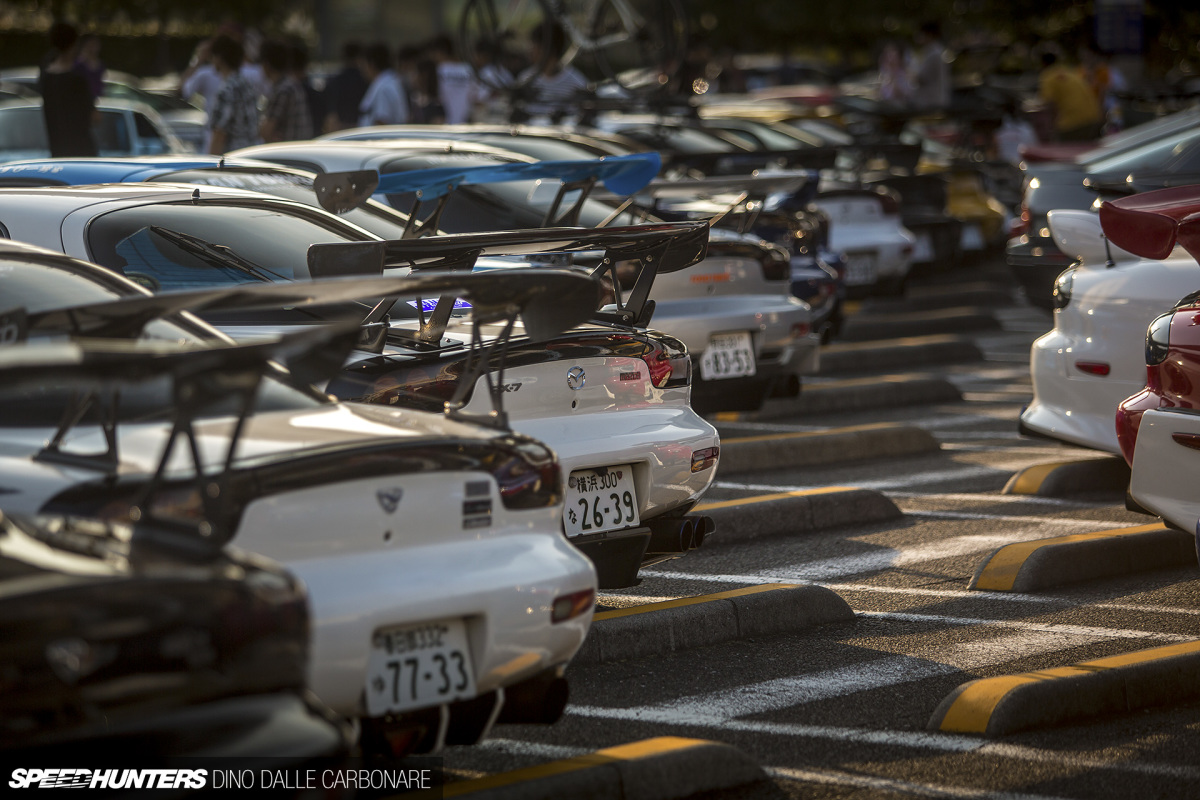 The sights you are confronted with on a day like this can be simply overwhelming. I met a handful of foreigners at 7's Day and each had their own story of how they'd come to learn of the meeting and came to Japan to it check out, as well as the interesting ways in which they made their ways to Daikoku.
This is another thing I'd should touch on. Like all parking areas in Japan, Daikoku is located along a highway, which means you can't just go there from a normal road or expect to get in from behind the Daikoku Futo port side. You have to be on the Wangan, either coming from Yokohama or the opposite direction from Tokyo/Kawasaki, and take the exit off Bay Bridge. People grab taxis (and then get stuck there as there's no other way to grab one for the return journey), rent cars or get lifts.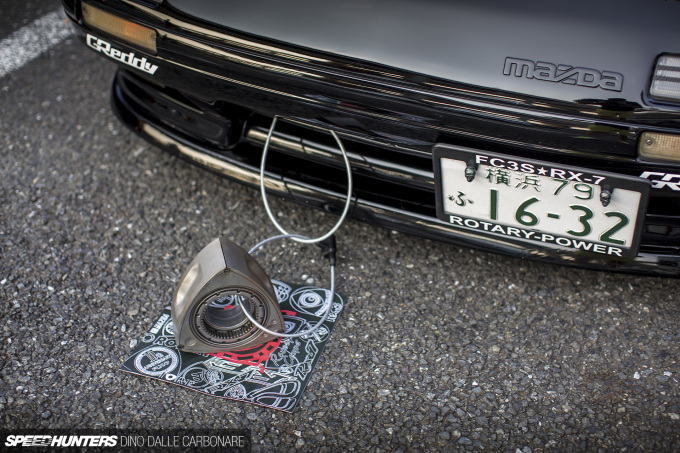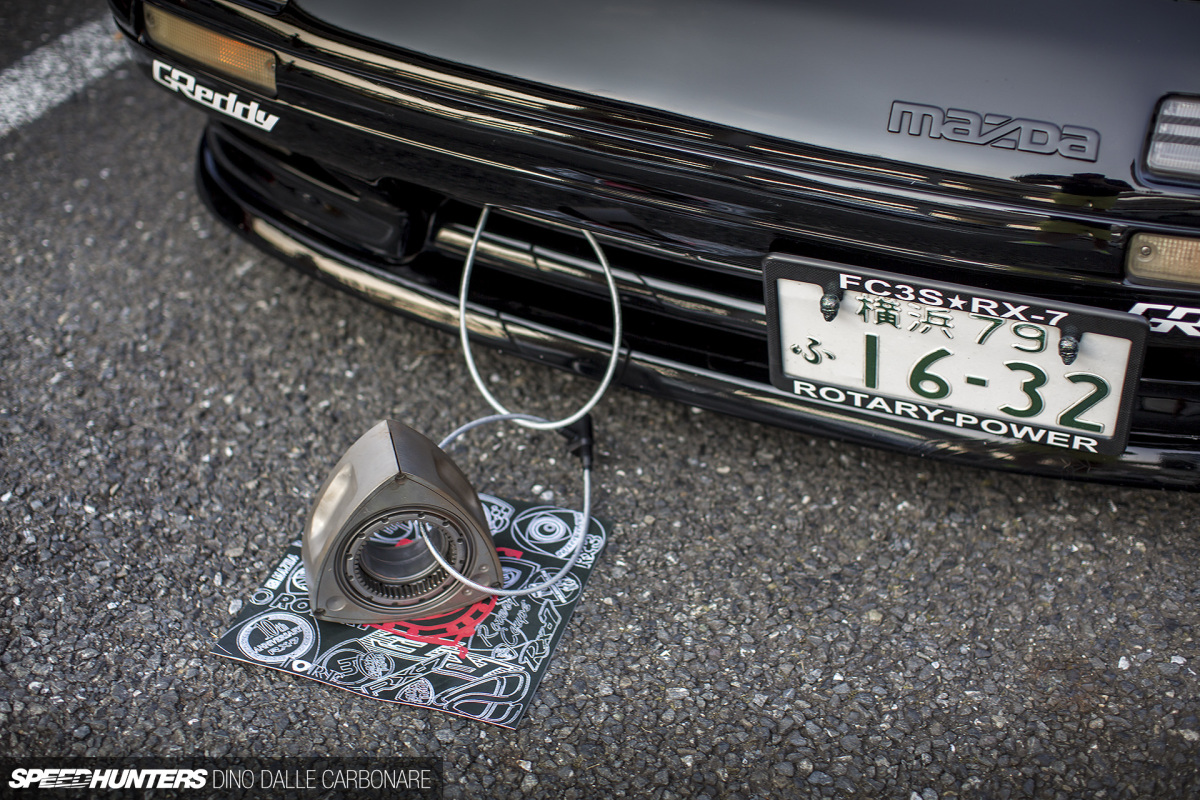 A lot of people come to Japan to check out this iconic meeting spot, and if Mazda rotaries are your thing, there is no better day to visit than July 7.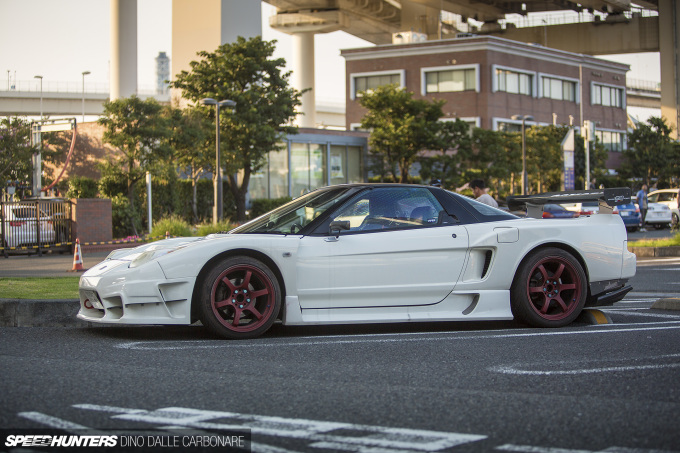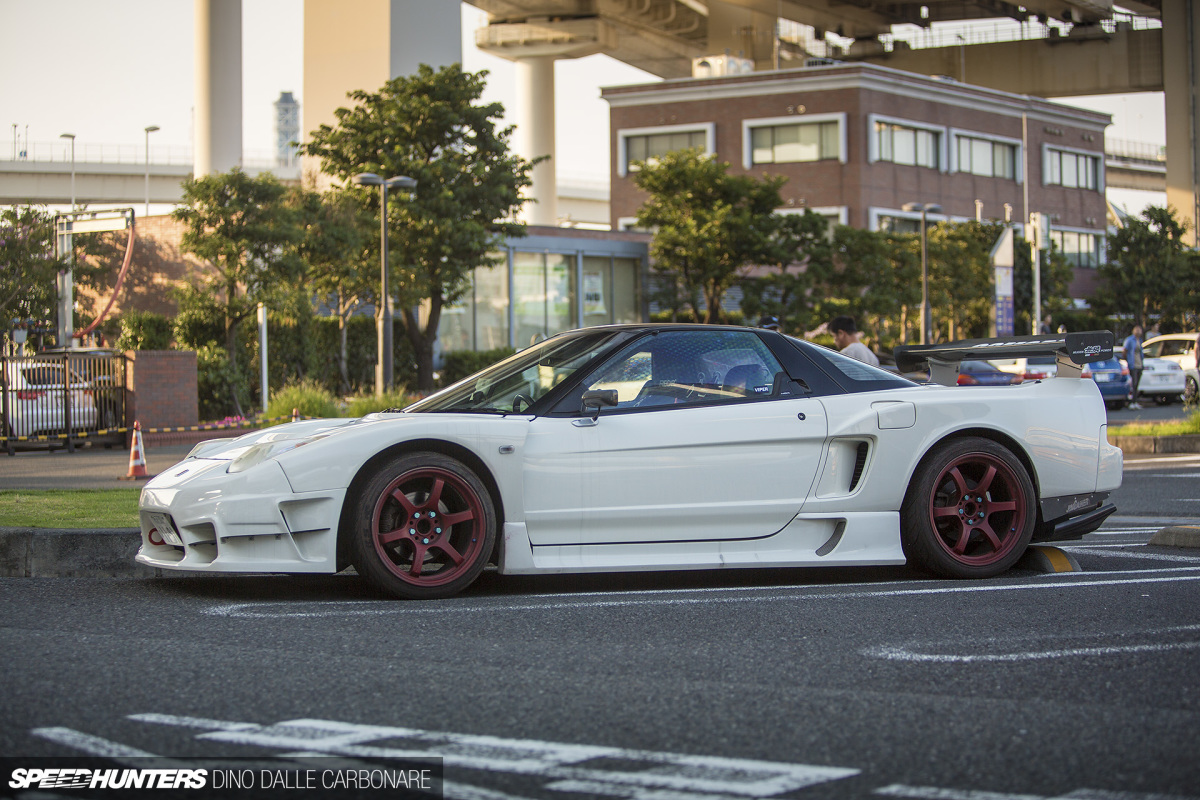 Of course, car guys are car guys, and even if they don't own RX-7s they are still going to come along in their own cars and check out a gathering of this magnitude. This isn't the cleanest NSX we've come across, but the Sorcery wide-body kit commanded attention.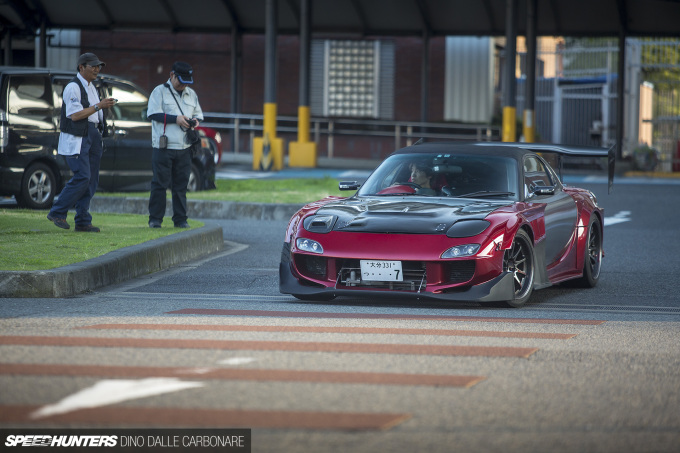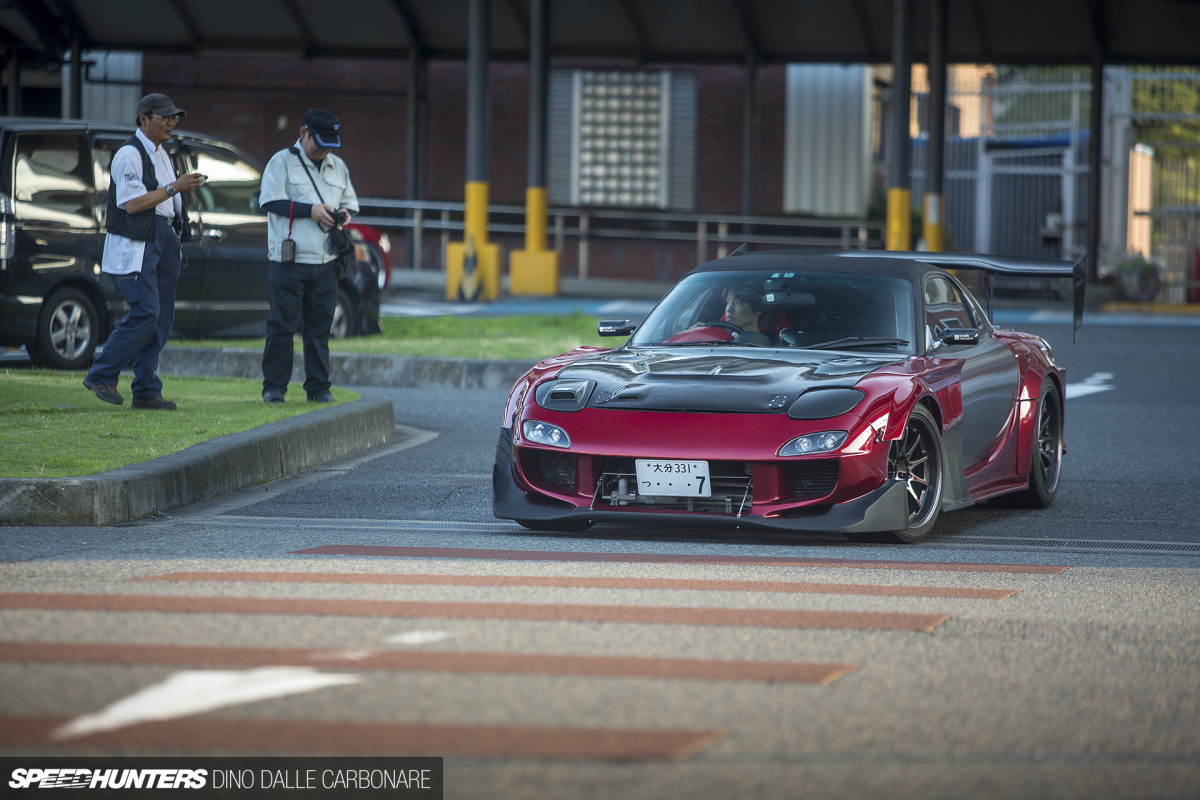 When I saw this FD3S roll in I got very excited; the time attack look for the road complete with all the raw carbon fiber pieces made it an instant standout.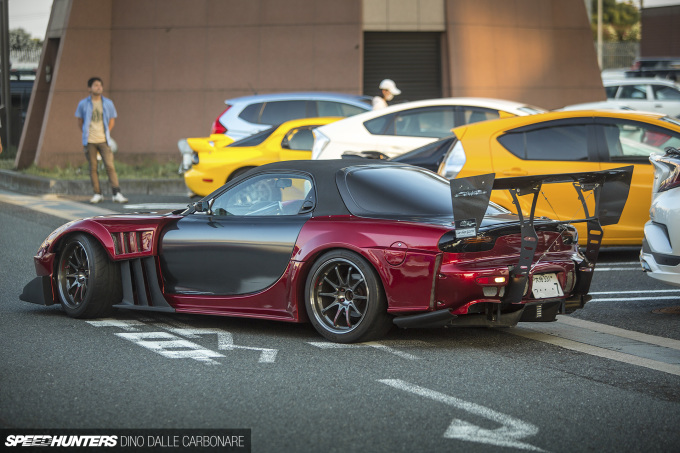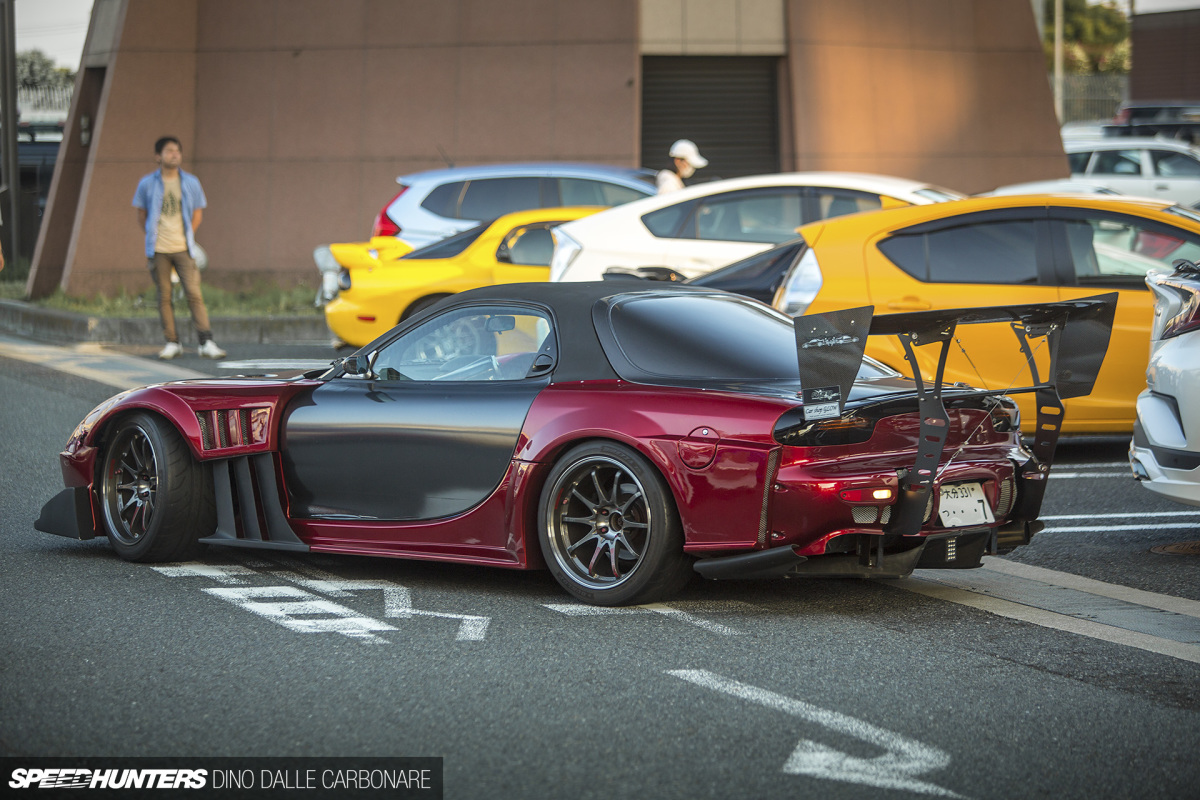 I grabbed a few shots with my trusty 70-200mm, but on my return from grabbing a wider lens from my car so I could get some details for a spotlight, it had vanished. It's too bad, because I'm sure it would've had some cool modifications in the engine bay and interior.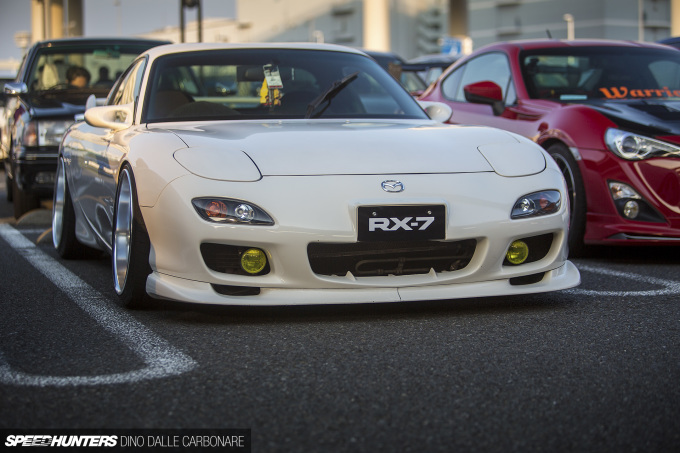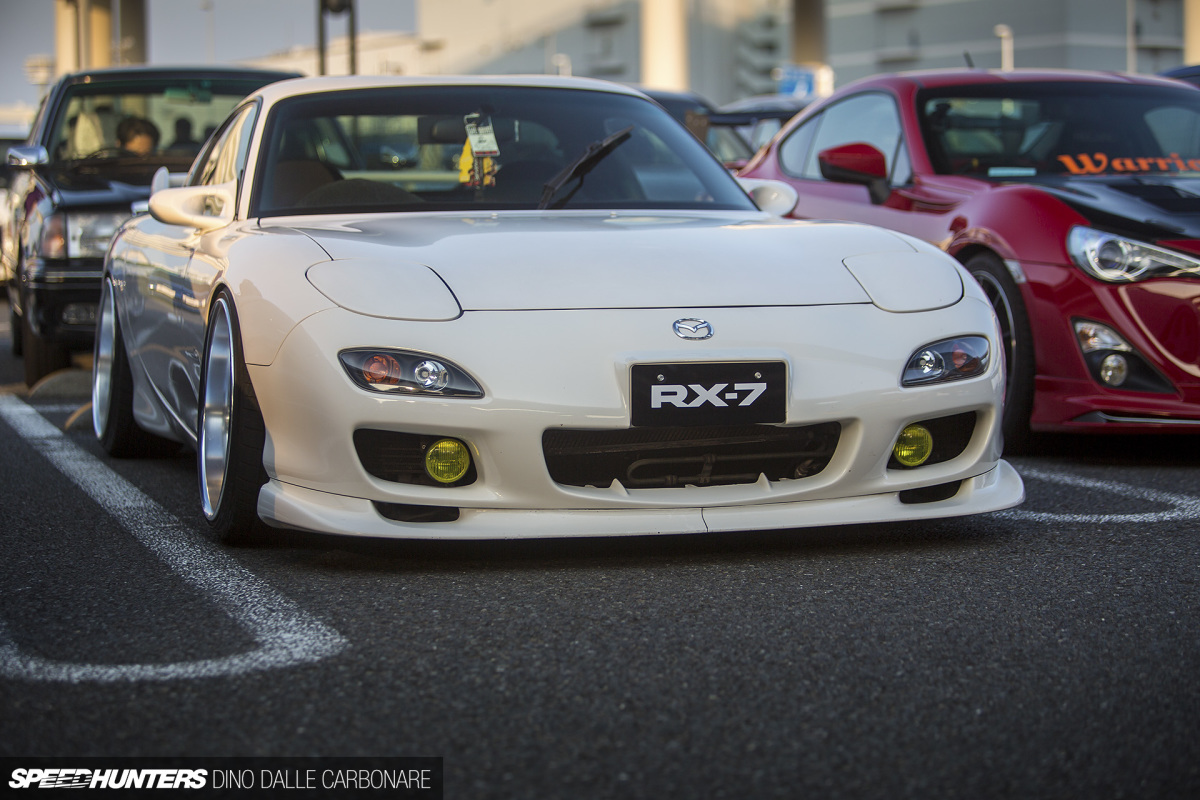 There is always one car at an event like this that restores order. In a colorful sea of mixed and matched body kits, wild widened guards and overfenders, this FD RX-7 from Nagano stood out for its modesty. It's hard to beat the polished stock look; all you have to do is add a well-chosen set of wheels and get aggressive with the stance and you'll have a winner on your hands.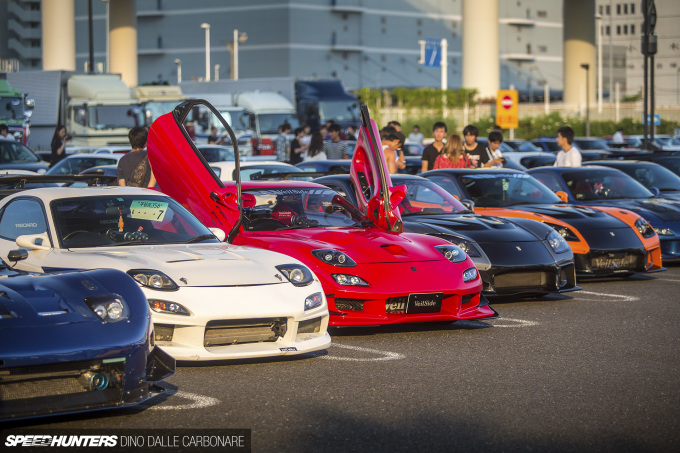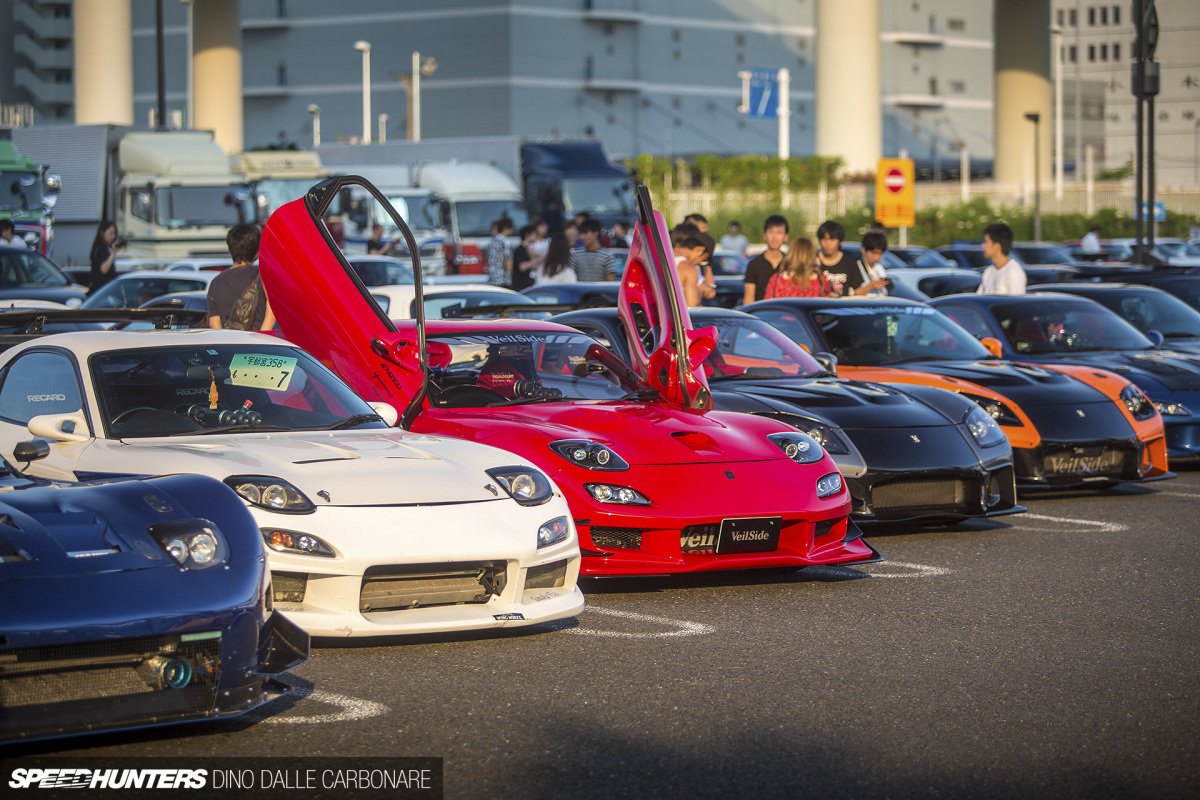 I'm not hating on the RE Amemiya, Fujita Engineering, Tamon Design and Veilside-kitted cars, but simplicity always wins in my book.
Variety is important however; it needs to be there.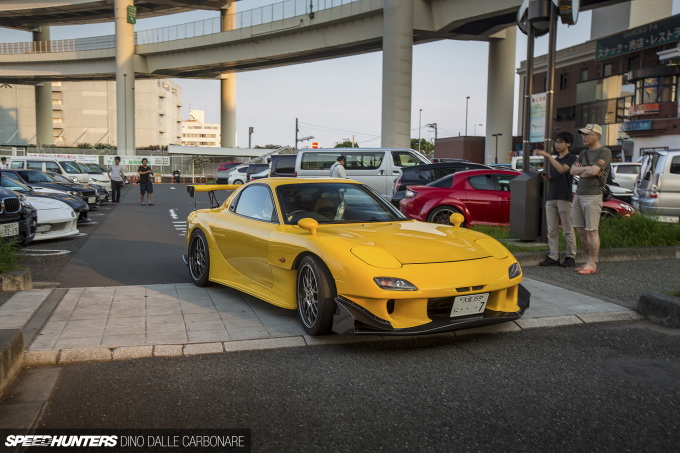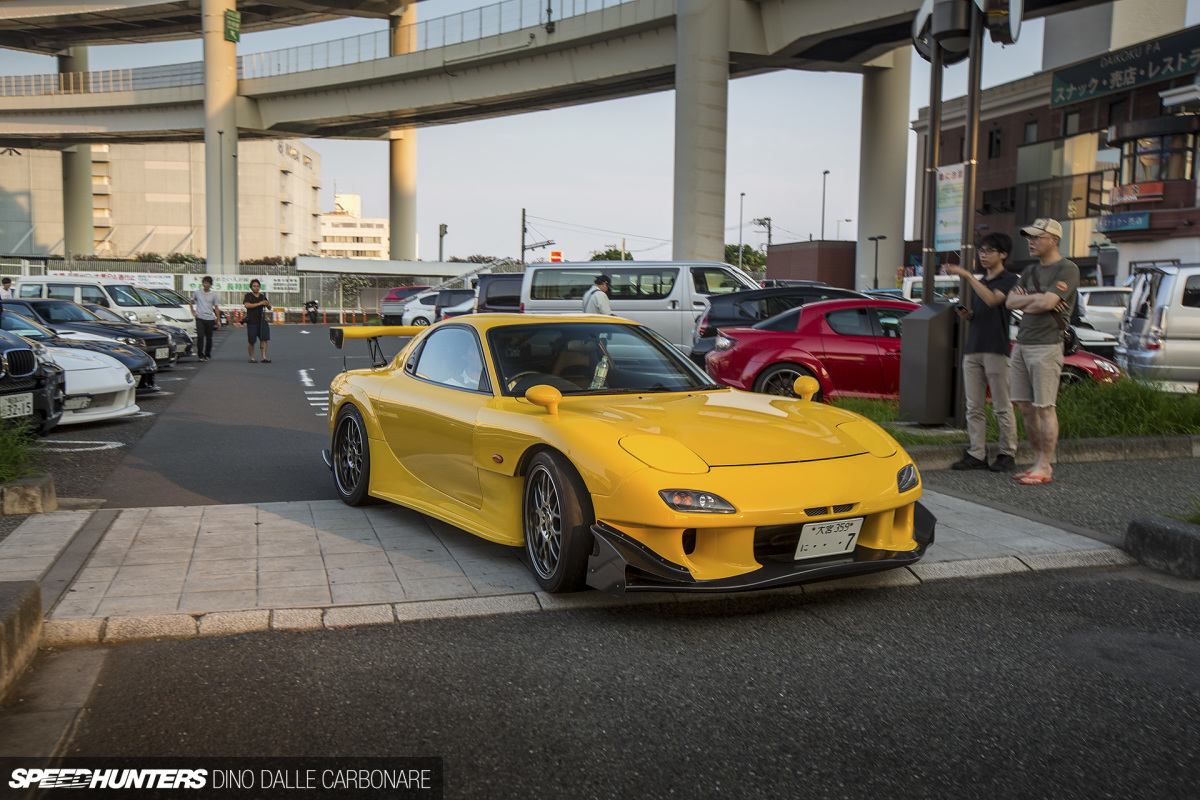 But then you see an immaculate RE Amemiya special like this and you begin to question the opinion you just expressed… As I mentioned earlier, I honestly think I'd need about 20 of these things to satisfy the craving properly.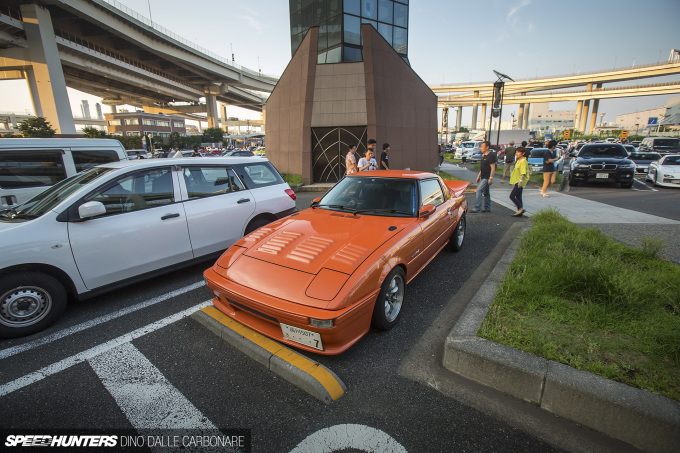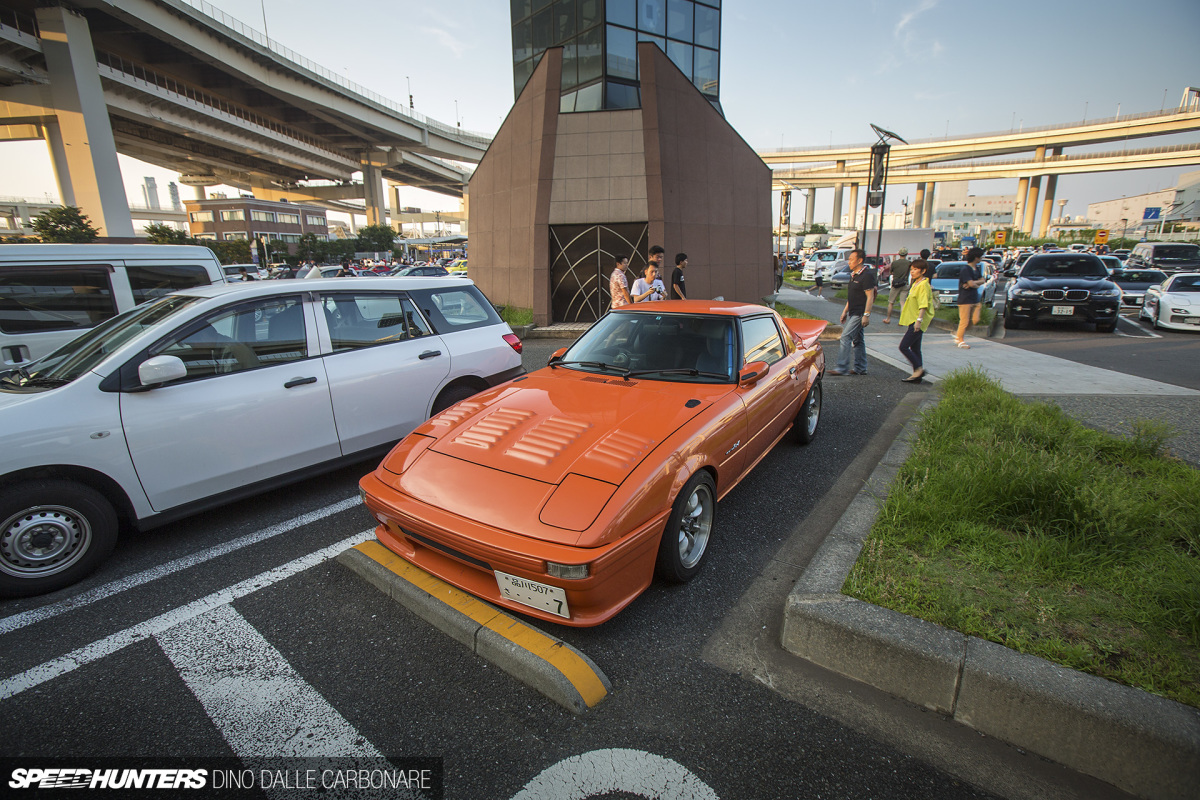 You can always expect to see some of the older RX-7s like the SA22C at this meet, but never in great numbers. This one arrived early but I didn't see any others until the sun had well and truly set.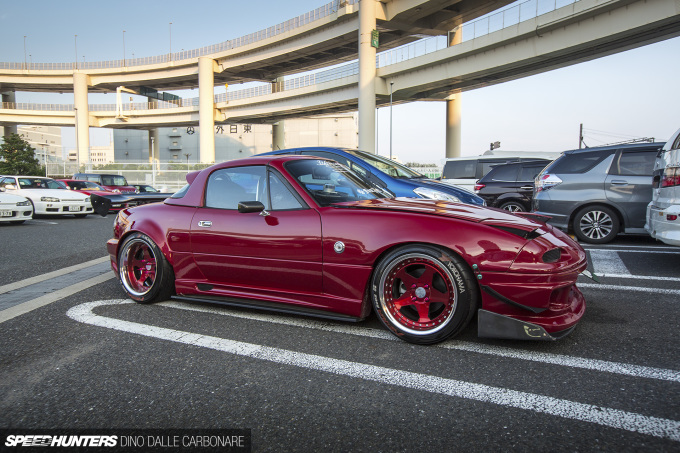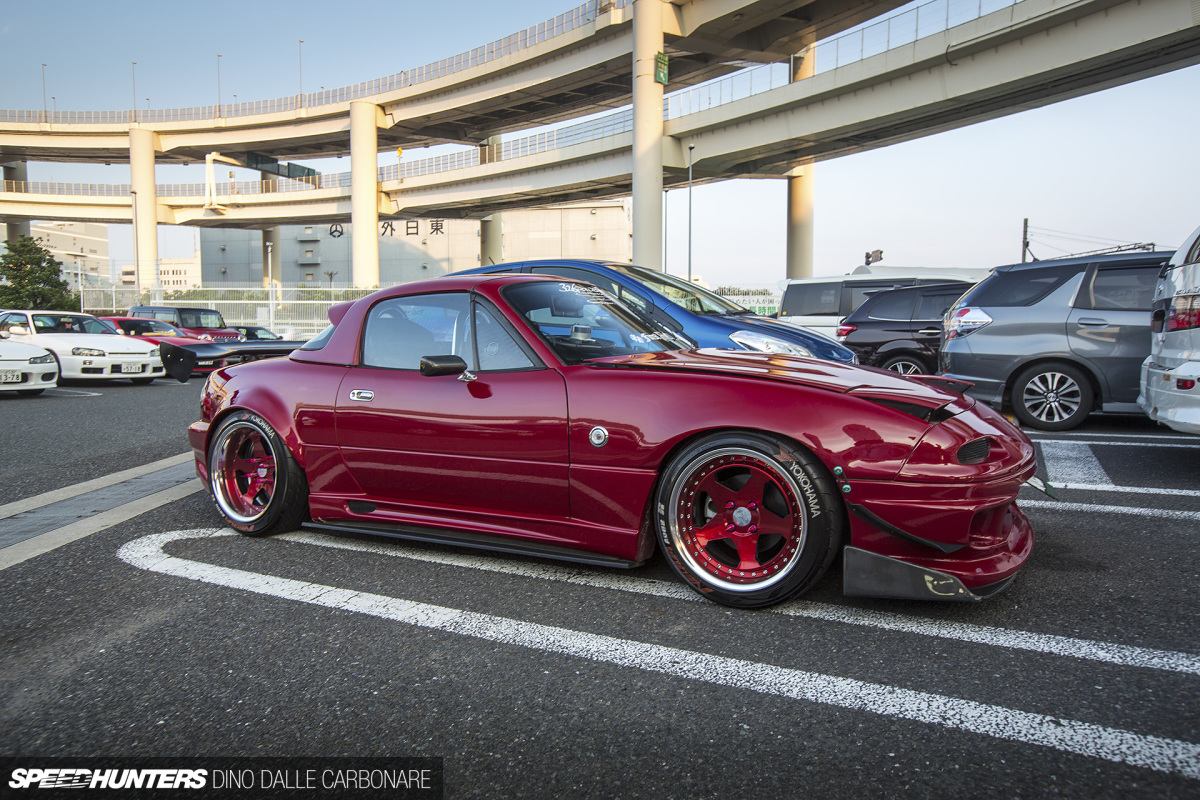 One for the Miata guys!
The Party Just Got Started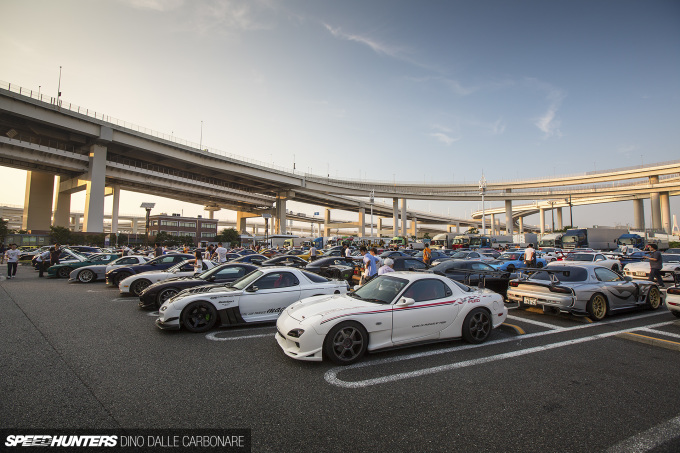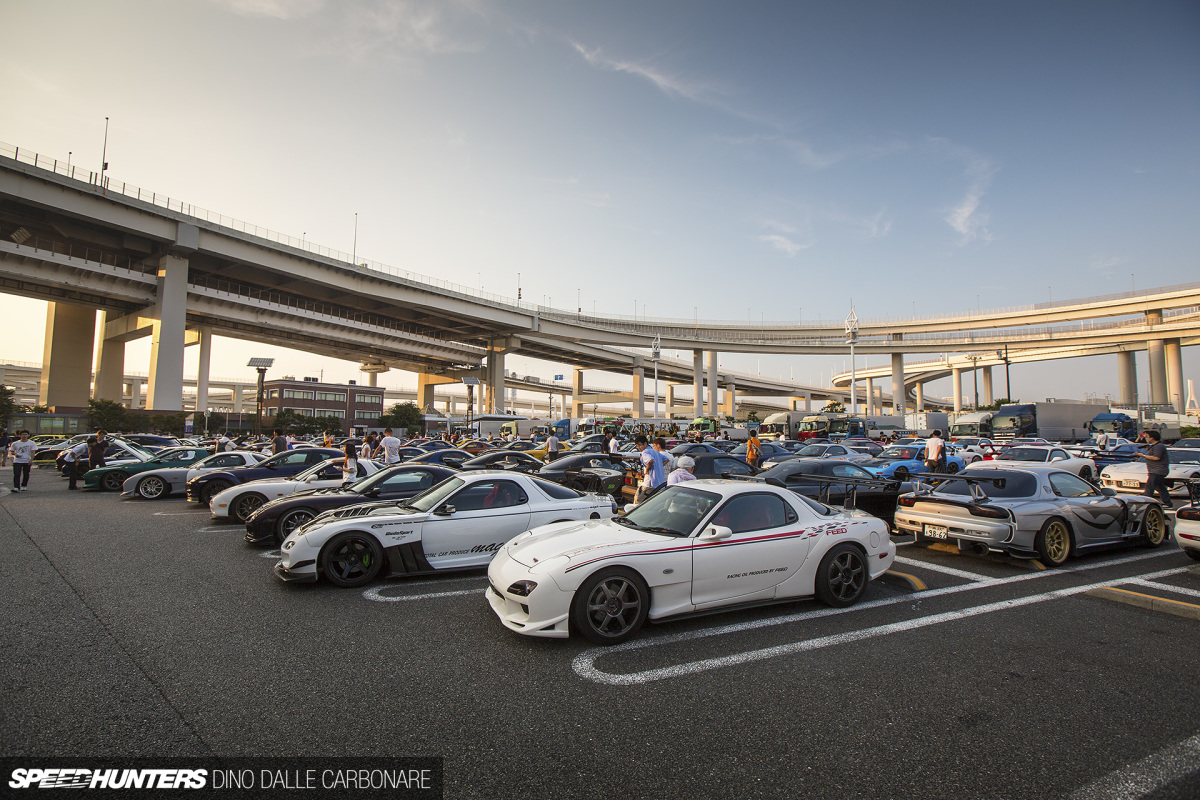 As the afternoon began transitioning to evening, the entire car section the parking area was totally filled. In fact, I don't think I've ever seen it fill up so quickly, and I've been checking out these gatherings for well over 10 years now.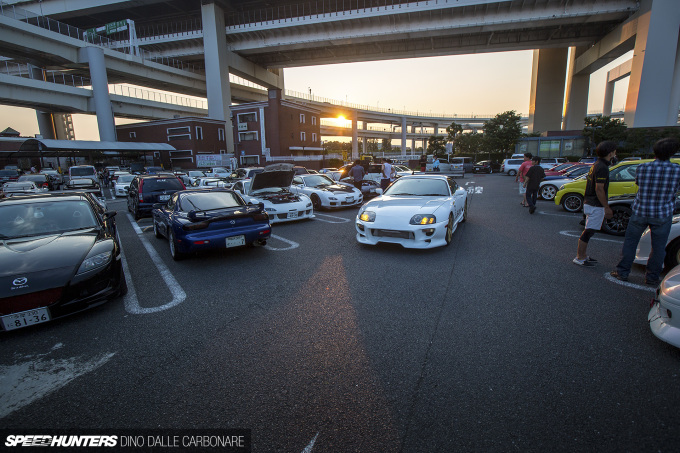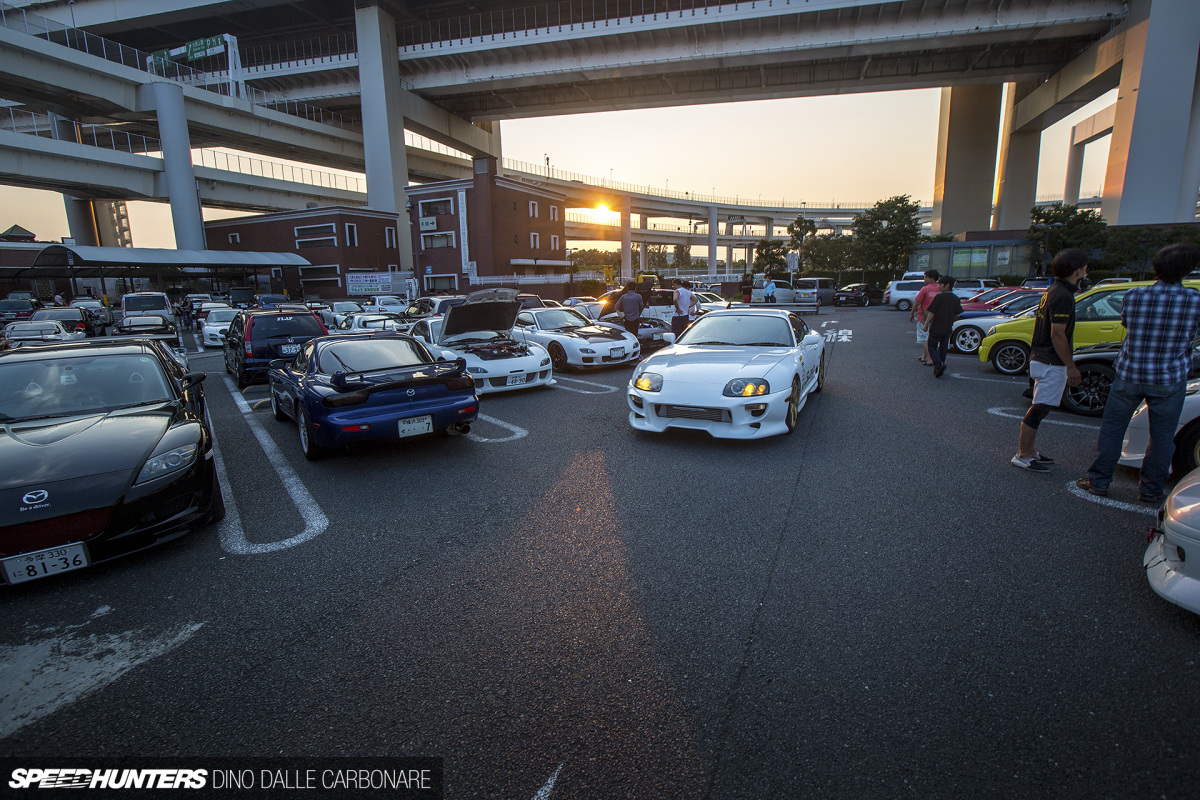 The atmosphere was palpable; it was as if everyone had finally arrived and the party was really about to start.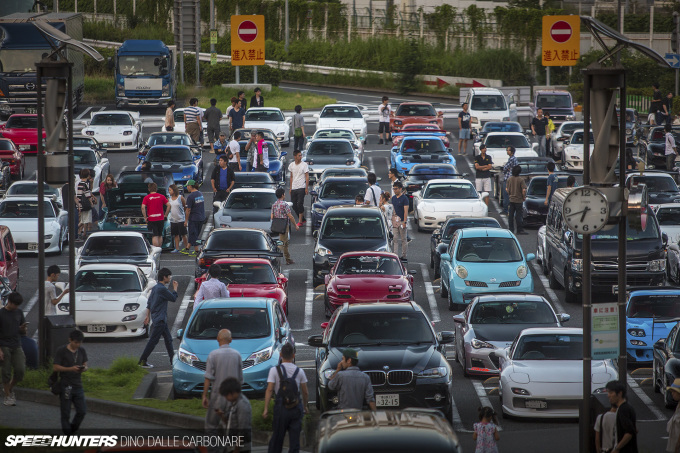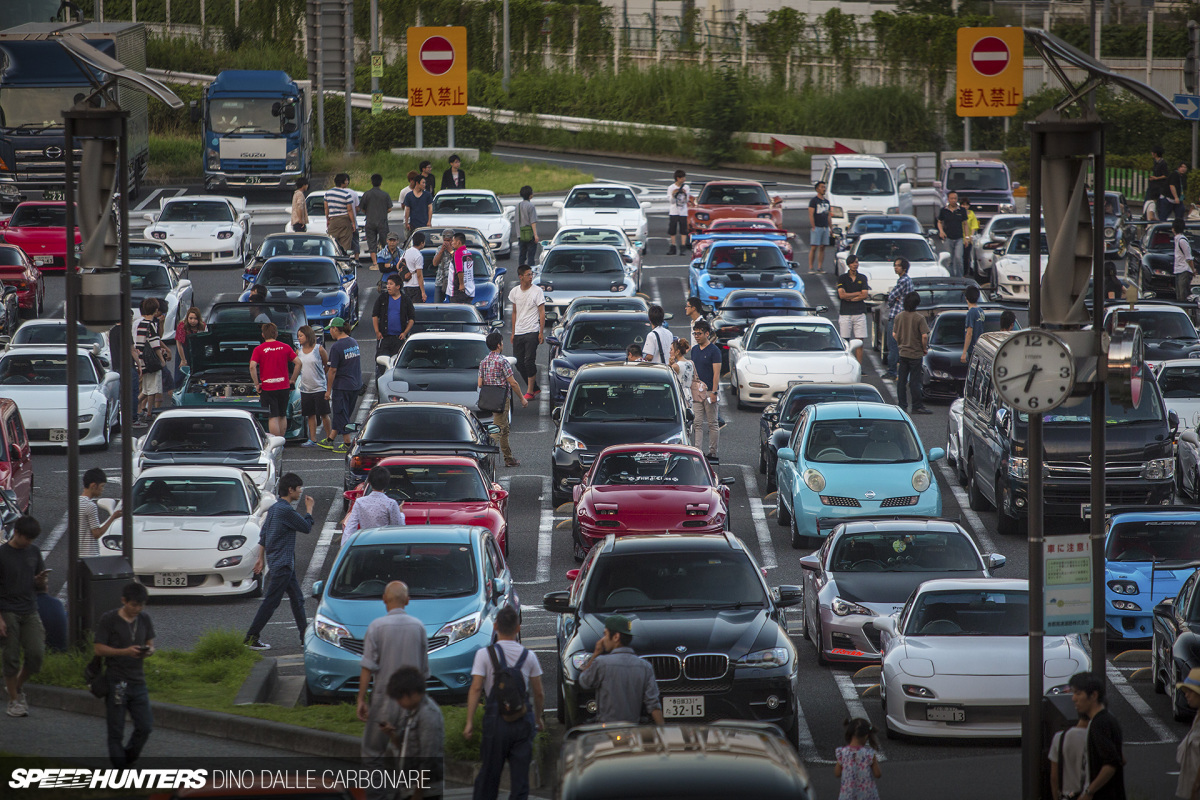 I always look forward to heading up to the second floor viewpoint of the main Daikoku PA building and peering down at the assembly of cars. I don't think you could can get a view like this anywhere else in the world, and it's always a reminder of why I love Japanese car culture so much.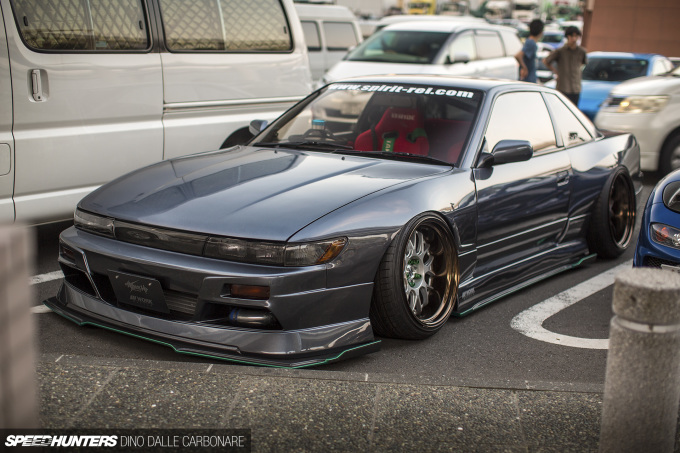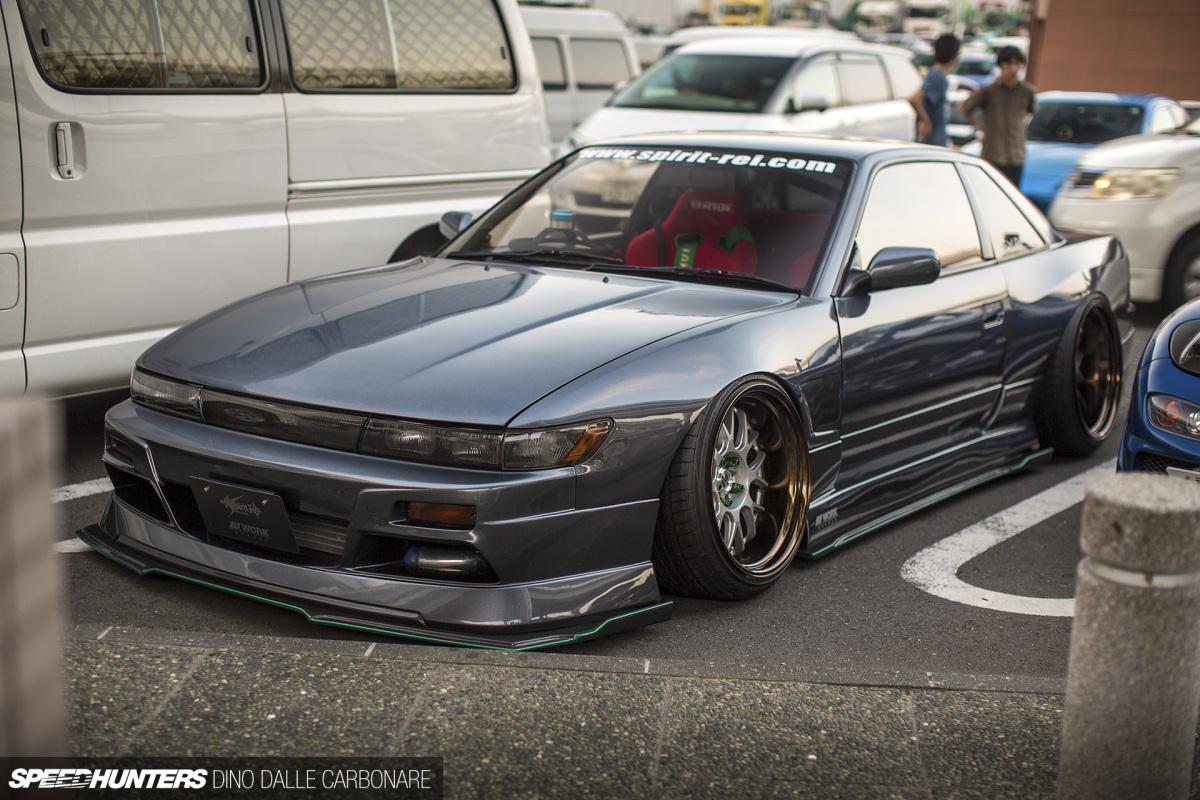 There's so much automotive variety to be found at Daikoku PA on a Friday evening, as these three images show. Do you guys remember the Spirit Rei Silvia from a couple of years ago? In my mind it's still the best looking S13 ever.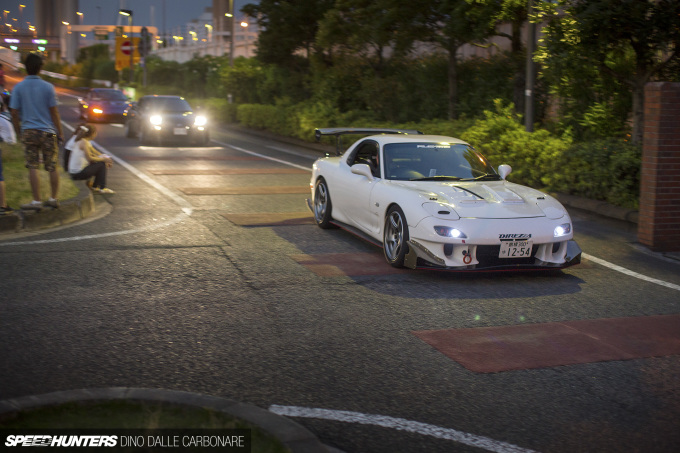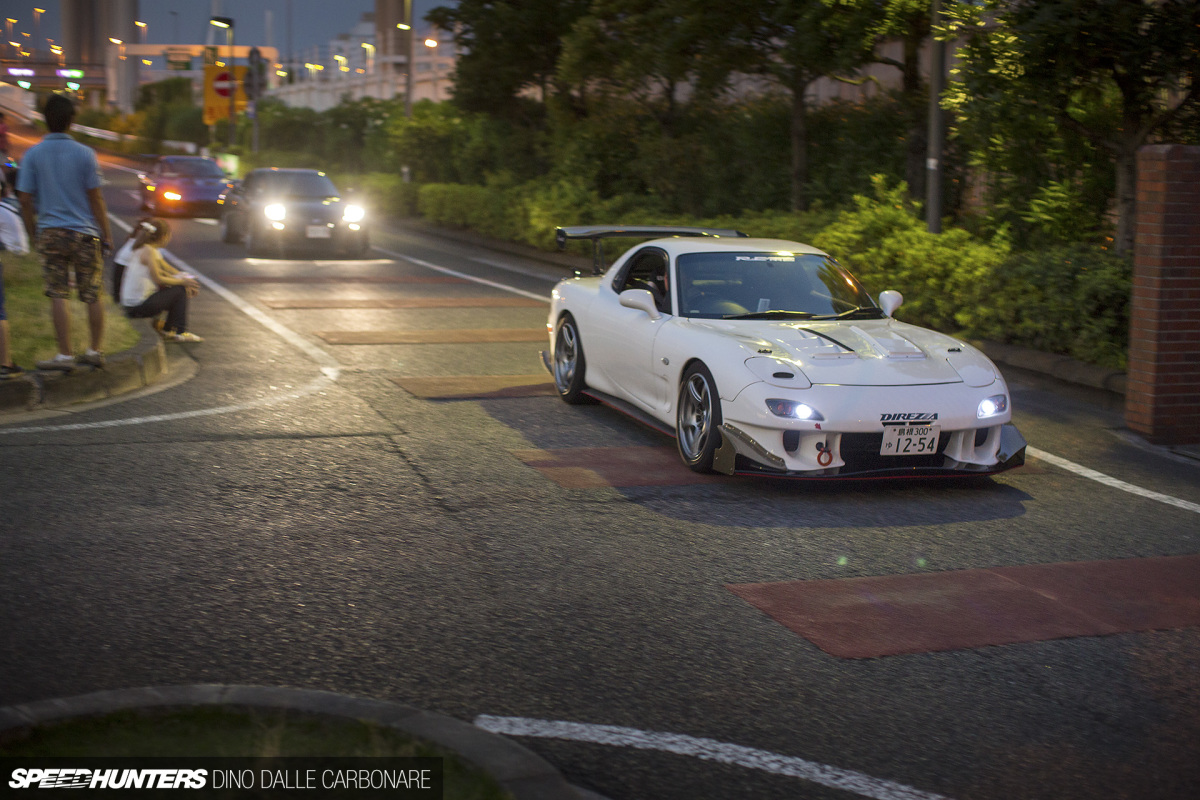 These are the longest days of the year in Japan right now, but because the government refuses to embrace daylight savings time it gets dark before 7:00pm.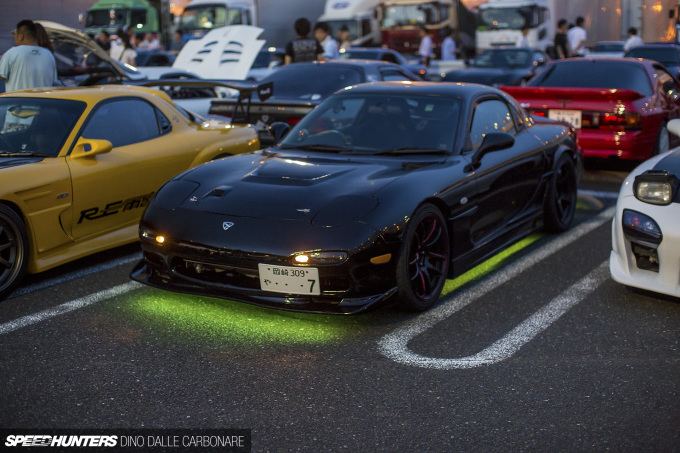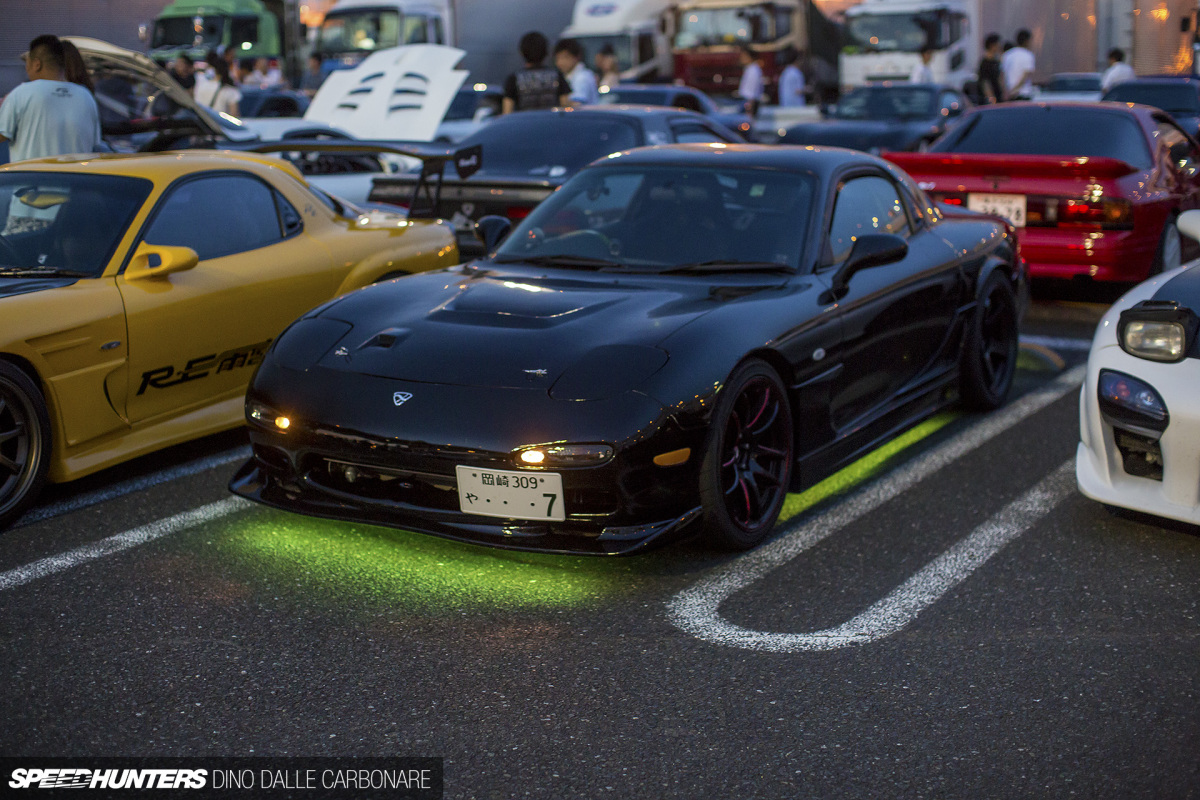 By this point the police had already started circulating and it wasn't long before they got on the loudspeakers and let everyone know it was time to get out and alleviate the gridlock that had been created.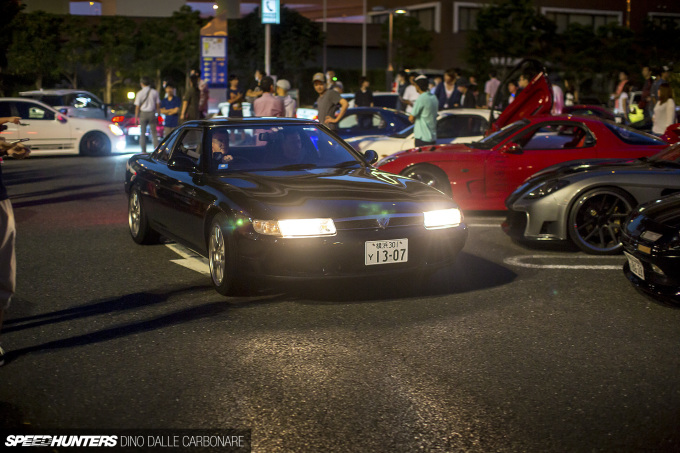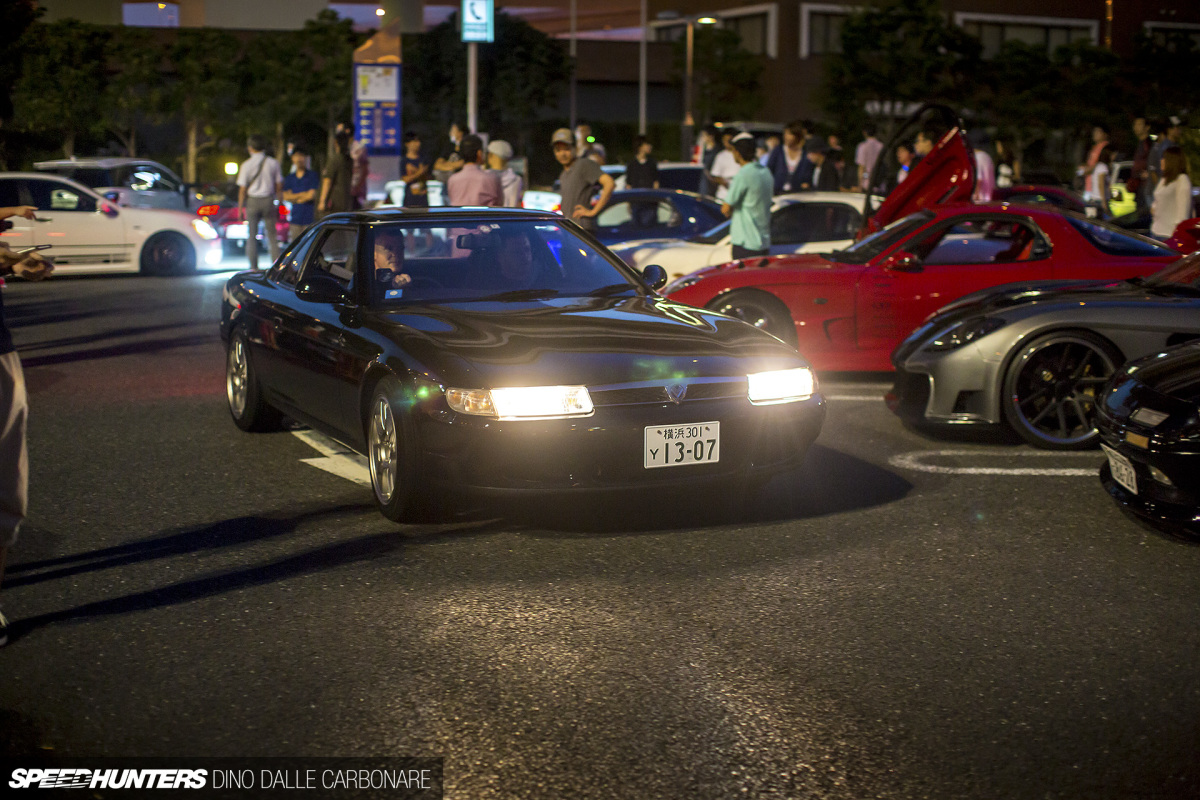 But that's just the message everyone was waiting to hear; the party was always going to move to Umihotaru PA, which is exactly where I'll meet you from with the second part of my coverage from this year's 7's Day. Stay tuned for that!
Dino Dalle Carbonare
Instagram: speedhunters_dino
dino@speedhunters.com