Rocky Mountain Drift Club
Claresholm is a town located in Southern Alberta, Canada. It's a town I've driven through countless times throughout my life, roughly being the midpoint between Lethbridge and Calgary. It's a great place to fill up with fuel and stop at 7-Eleven for a slurpee and chicken strips; I would argue the best in the area.
That's all it's ever been to me though, a pitstop. It's not that there's anything wrong with the town, it has a charming appeal, but I've just never had a reason to spend more than 10 minutes there. Lately though, I've been finding myself frequently stopping in Claresholm for the entire day.
Next to the town's airport there's an area that serves as an industrial park, some buildings clearly still in use and others that look abandoned.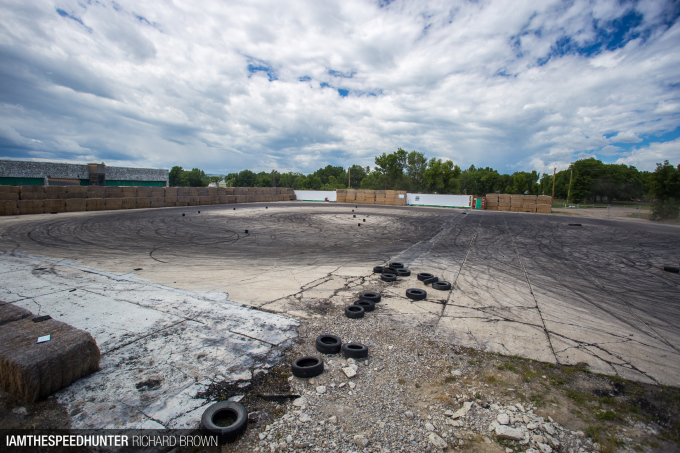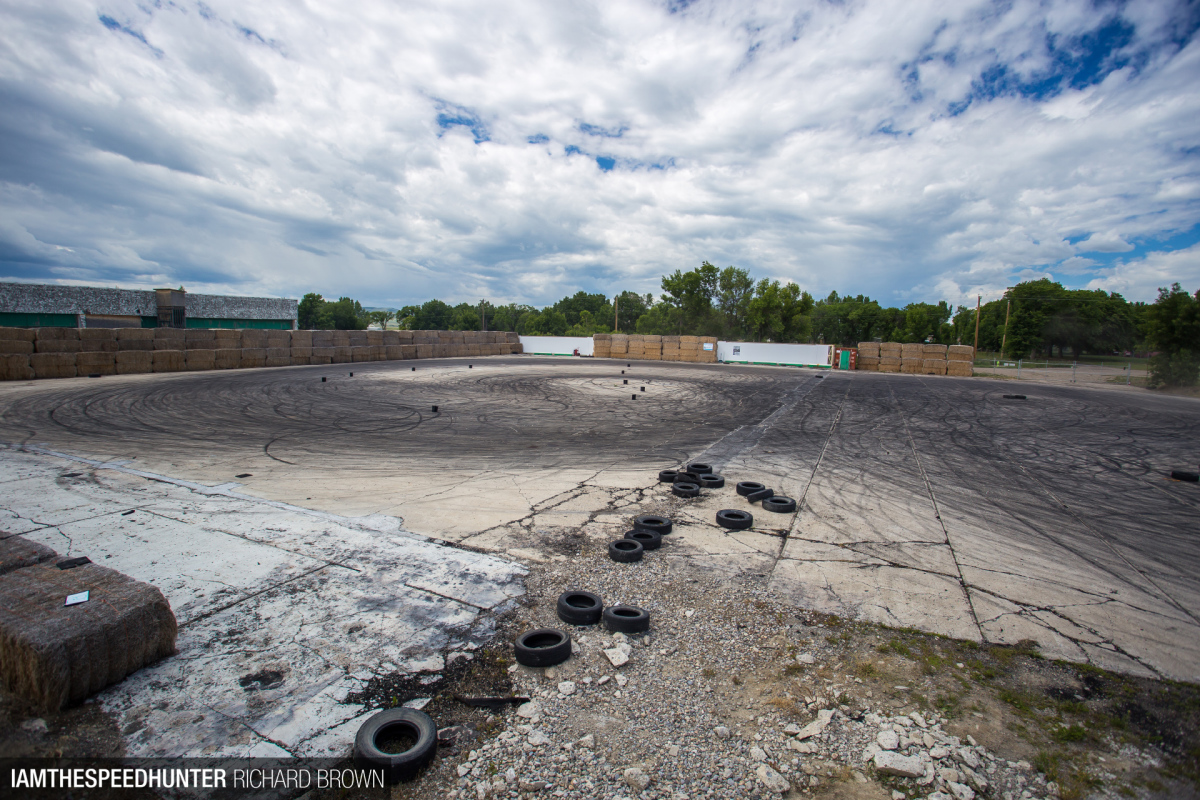 There's one property that doesn't seem to fit in with the rest. Where a building once stood, there is now only the concrete foundation surrounded by hay bales, sea cans and used tires. An odd place to visit, let alone visit frequently.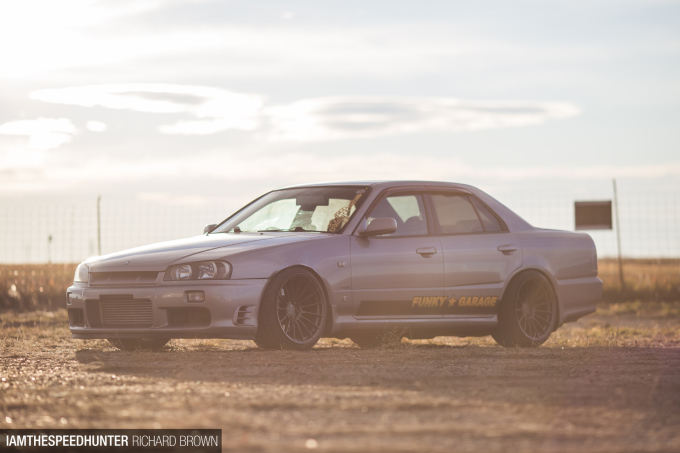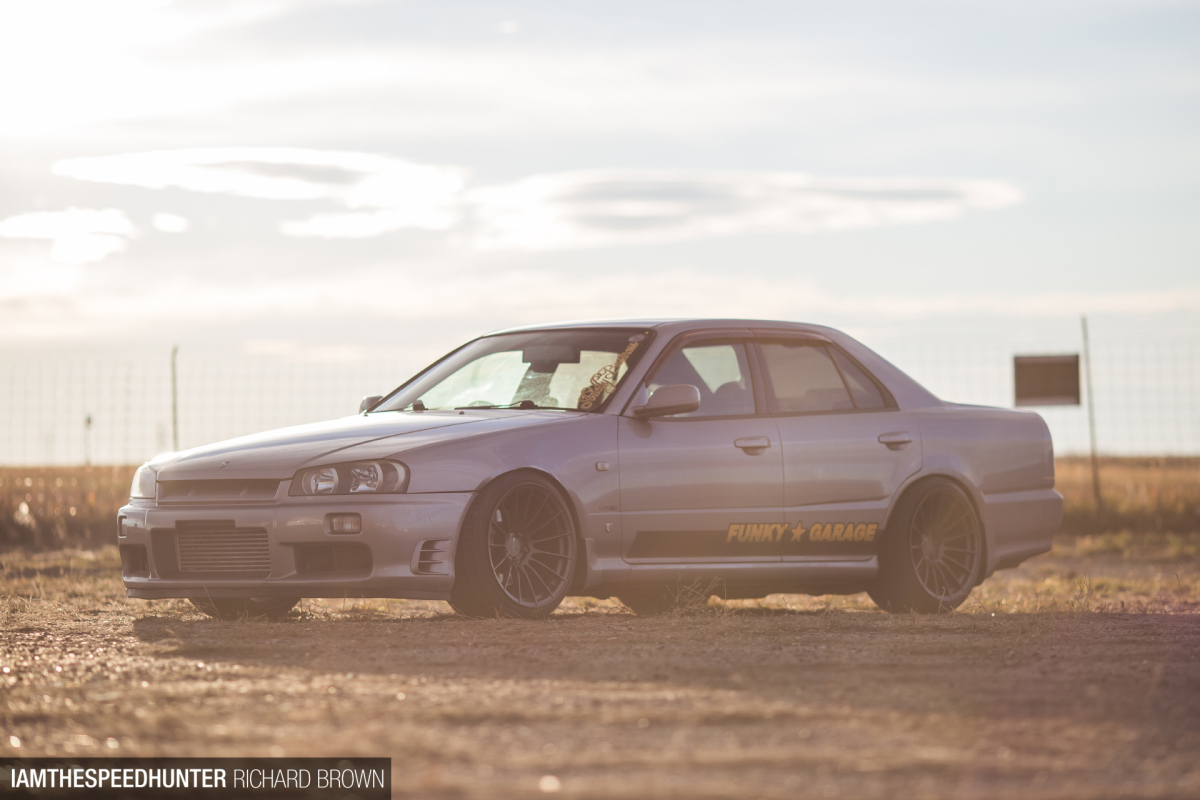 It may not look like much, but for some it's a second home. A place to escape. A safe haven.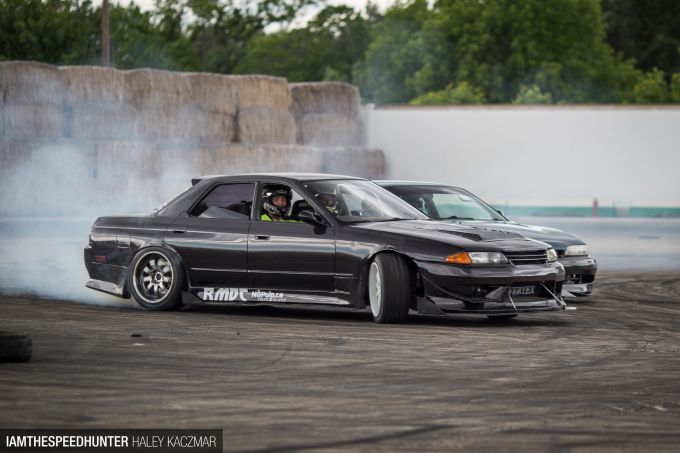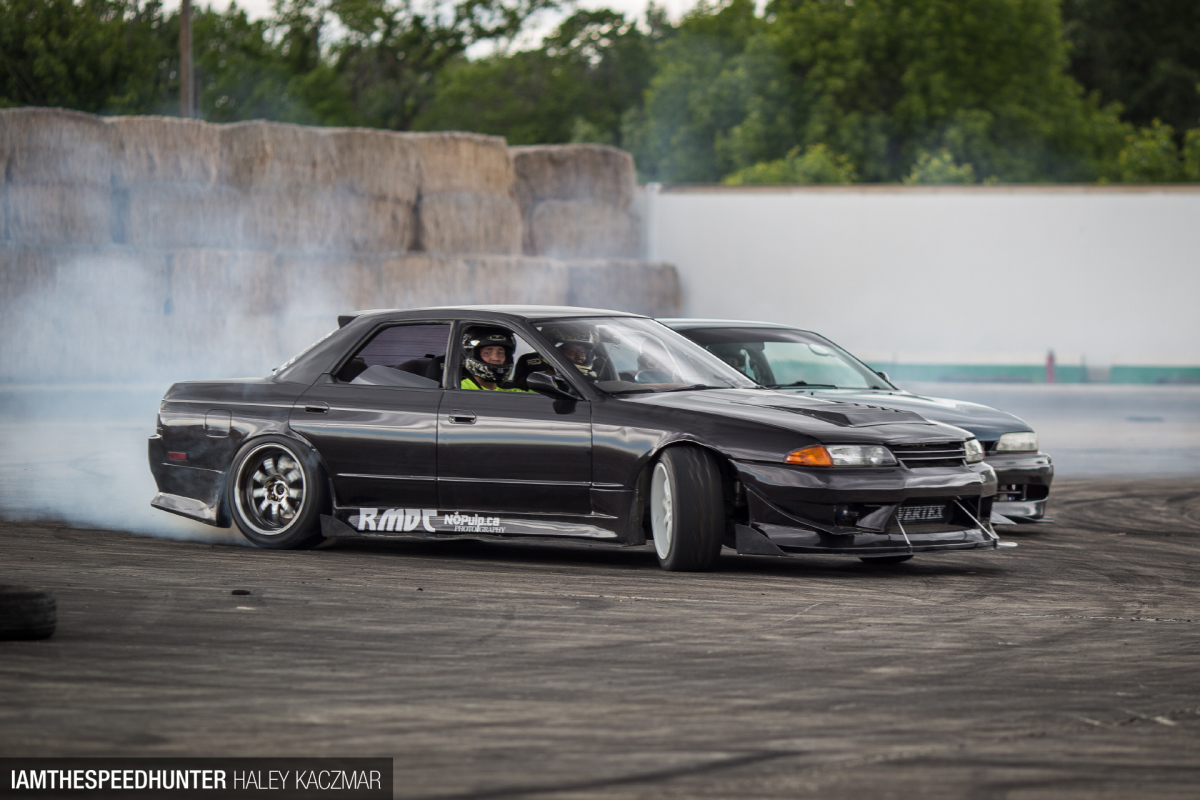 Welcome to Rocky Mountain Drift Club.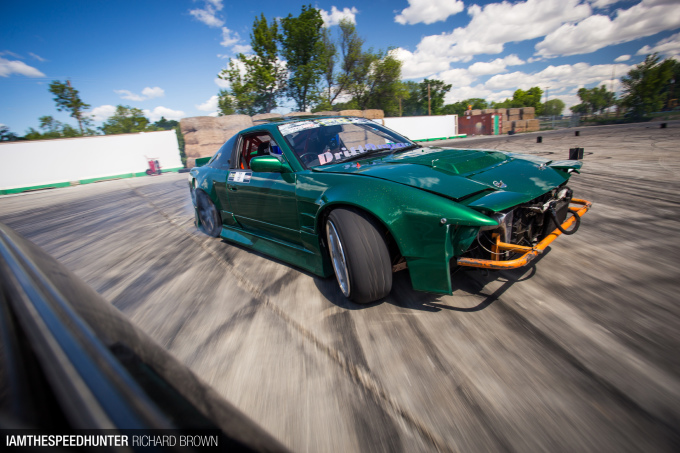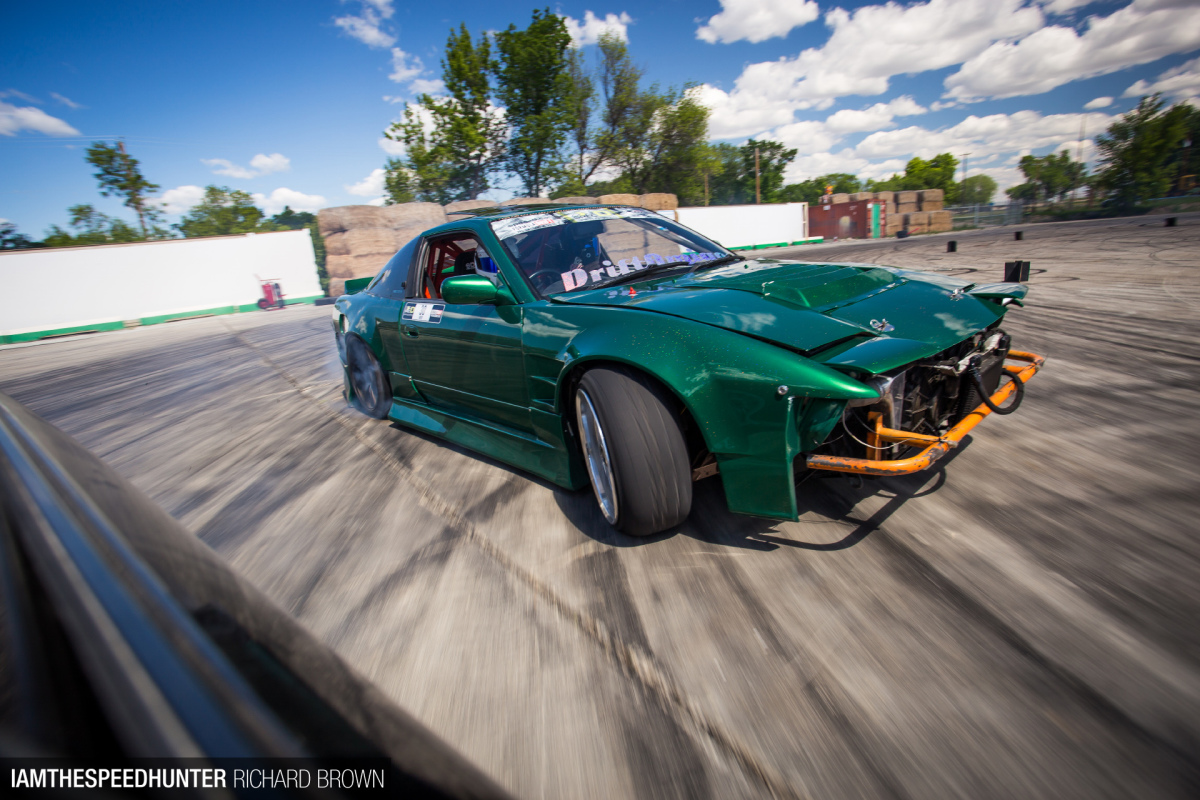 Like any track, the organizers go through the rules before the start of each event: No drugs or alcohol; respect the community around the track; wear your seatbelt and helmet… Richard, wear your safety vest, you know, the normal rules.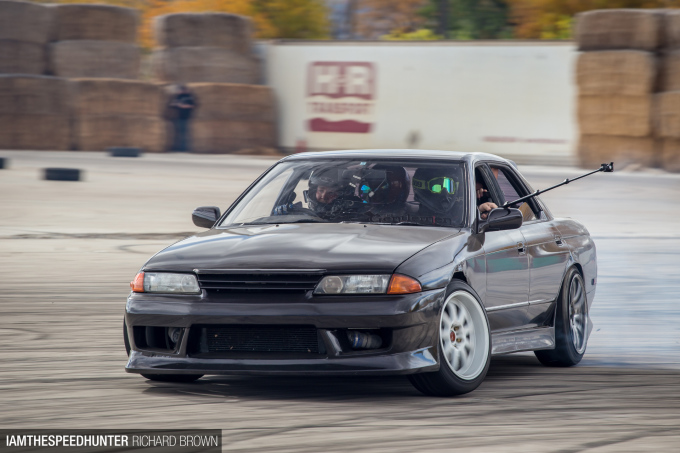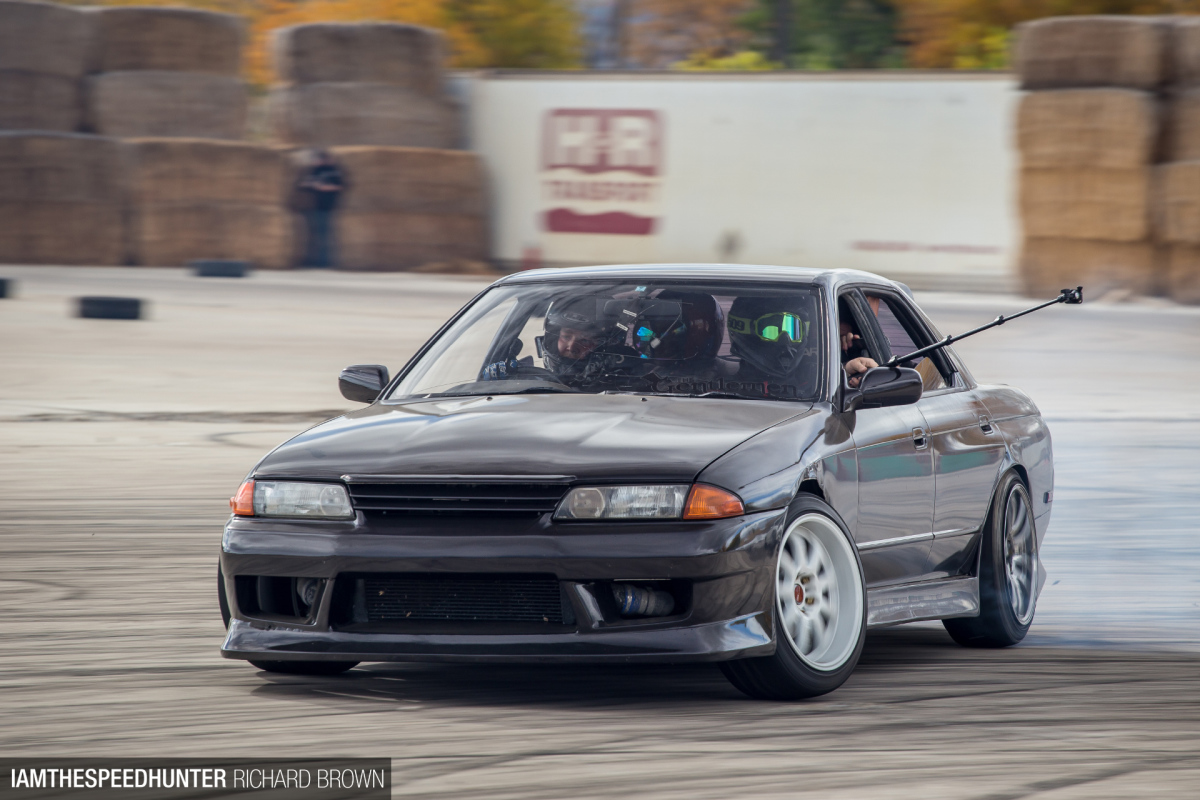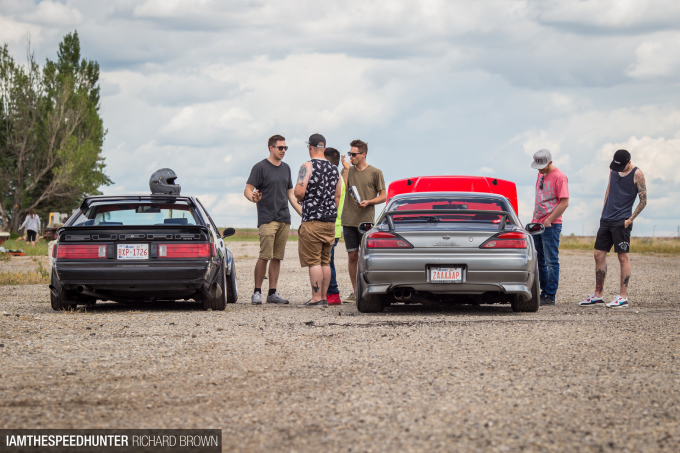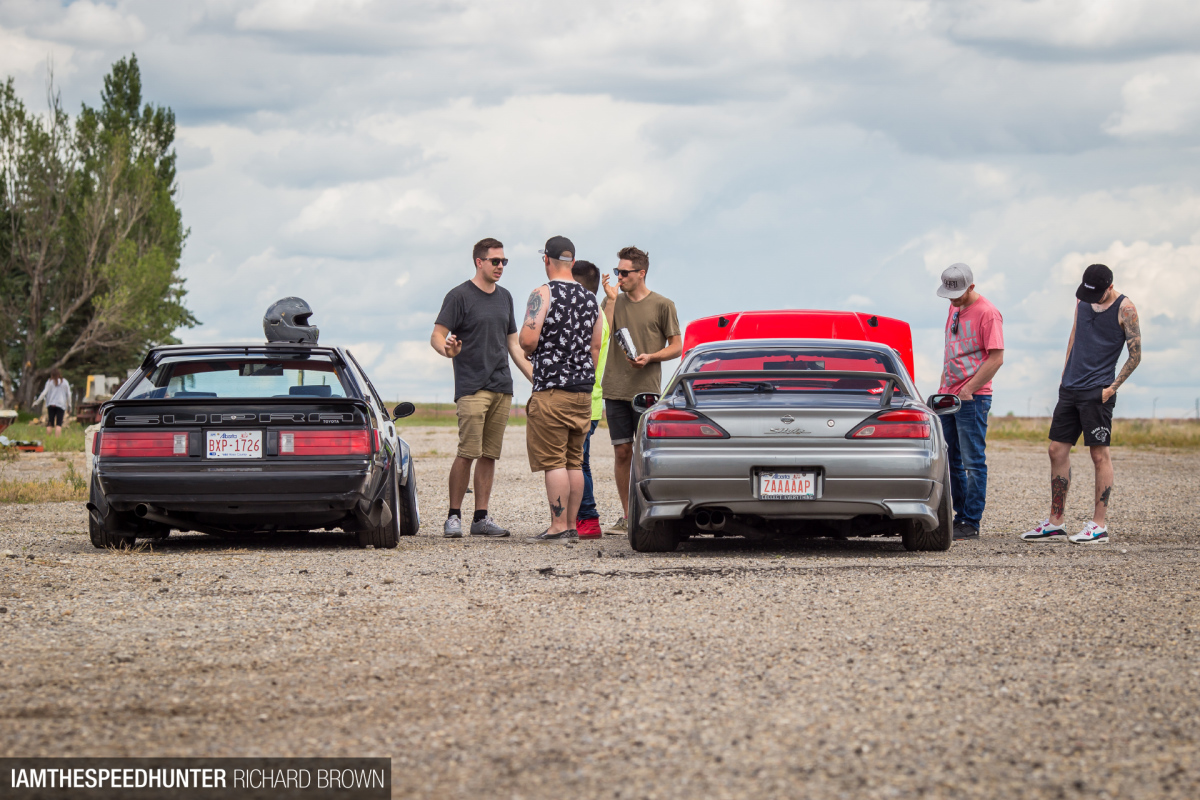 However, there's one rule that always stands above the rest for me: Good Vibes Only. Three words that for me capture exactly what Rocky Mountain Drift Club is about. A place to relax, hang out and thrash tires.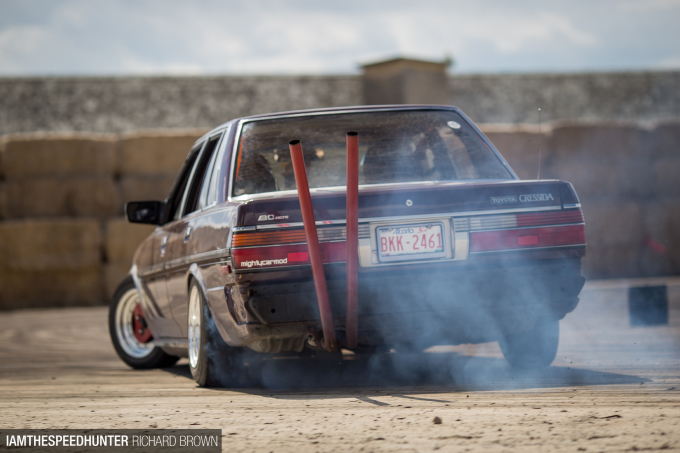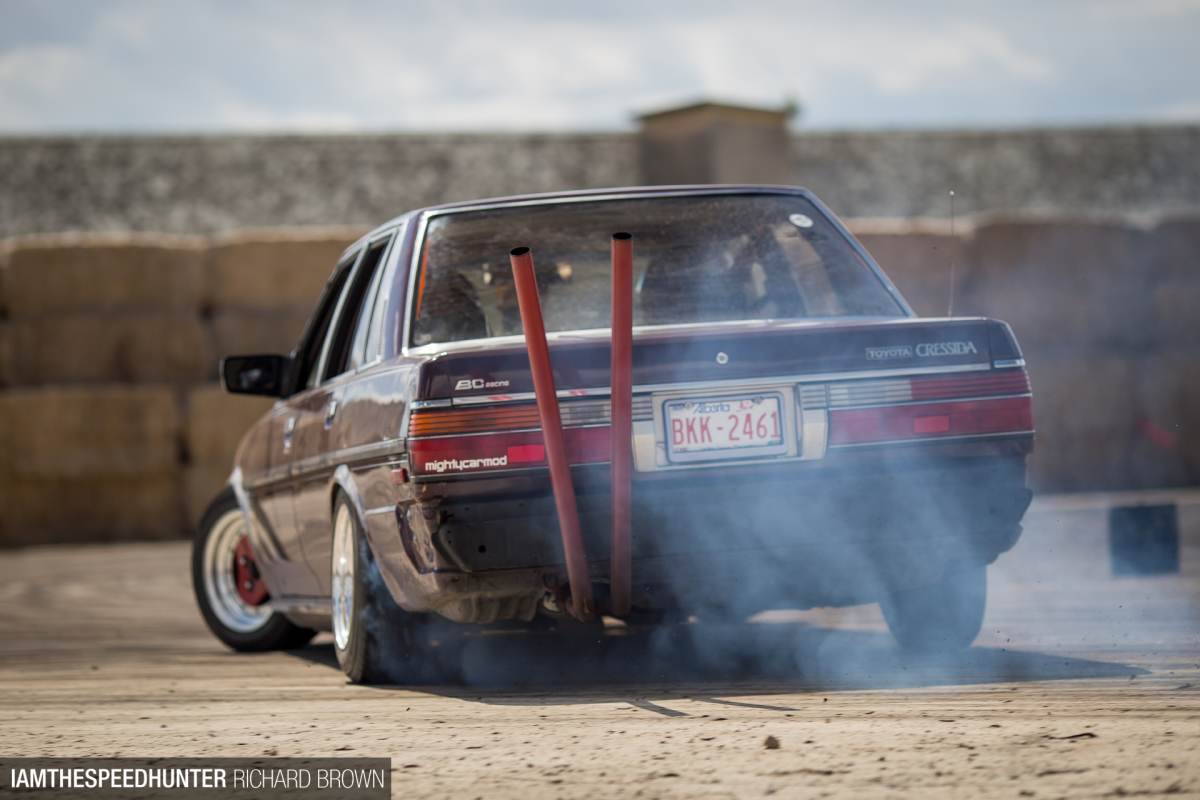 It's also a great place for all experience levels. The concrete pad may be small, but the layouts are technical and challenging.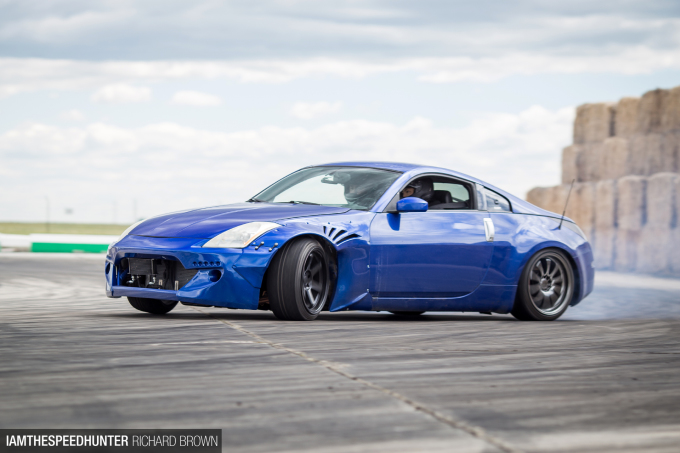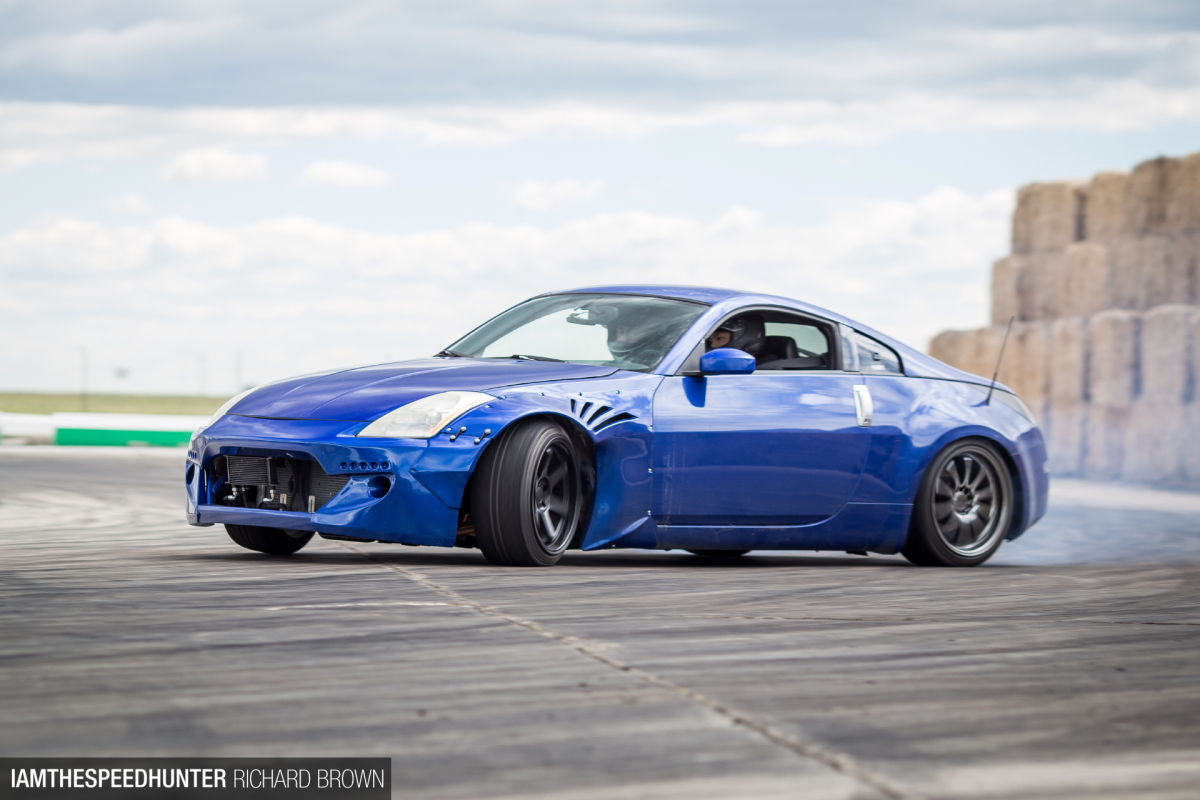 I've watched Brian Tsui, the owner of this 350Z, since the very first day he came to this track. The improvement he has made in such a short time is incredible.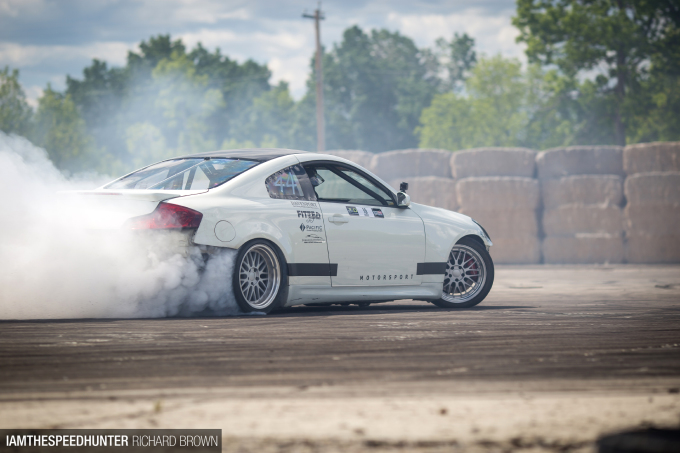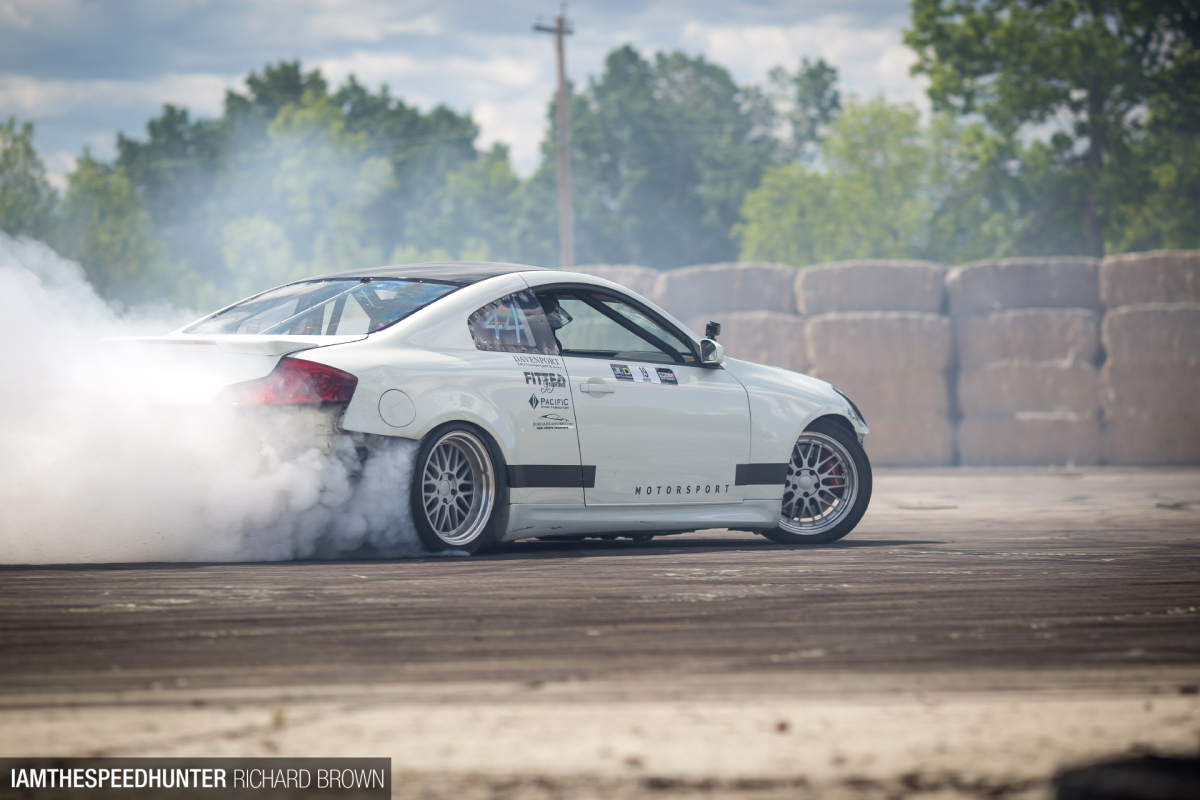 It's amazing how much seat time each driver gets during a day at this track, too. There is a time window for drifting, but typically all drivers break their car or run out of tires before the end of the day.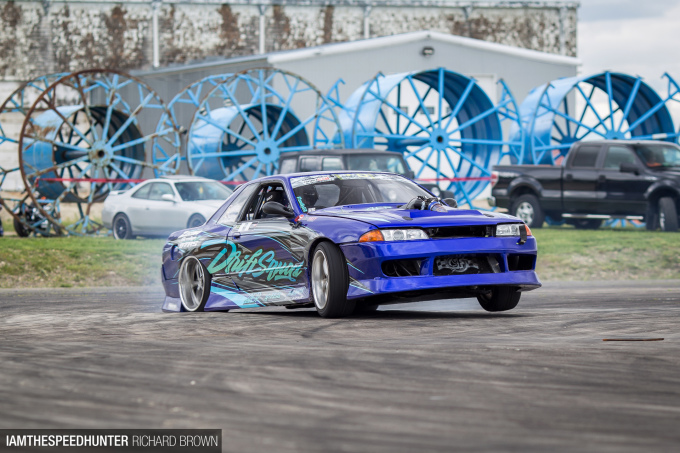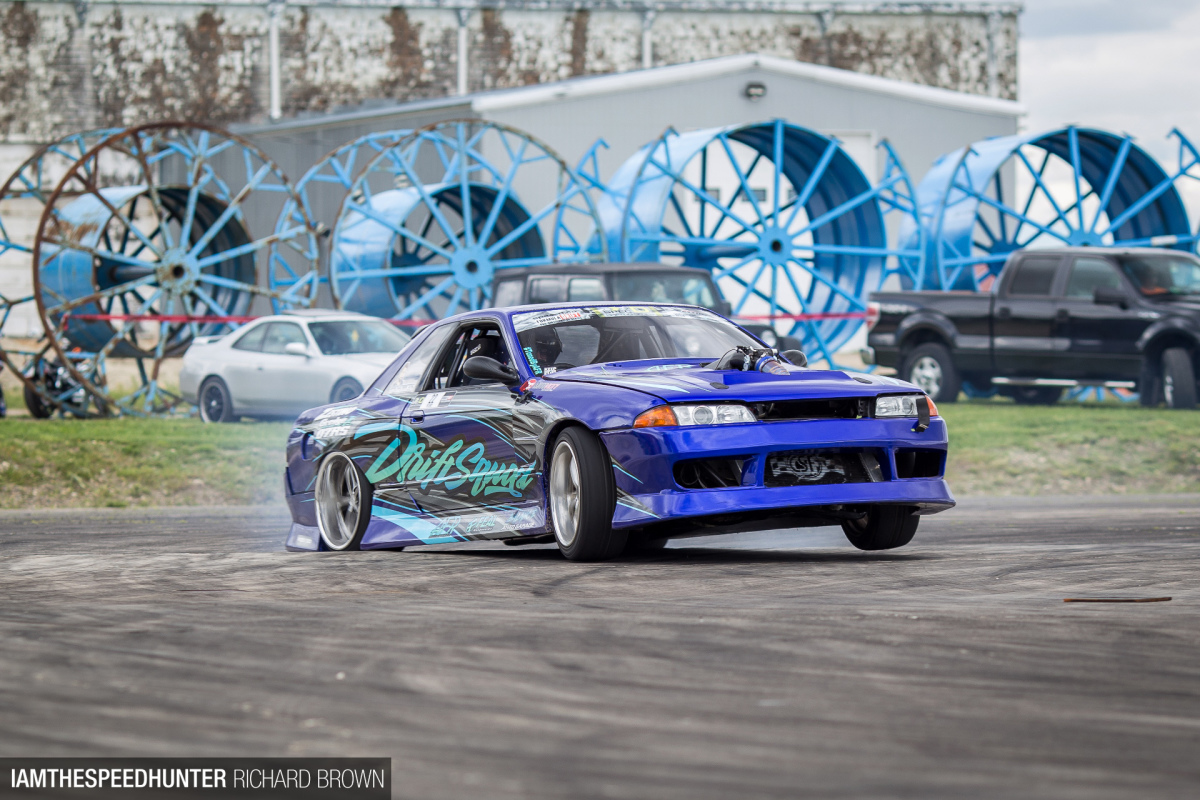 Did I mention the jump?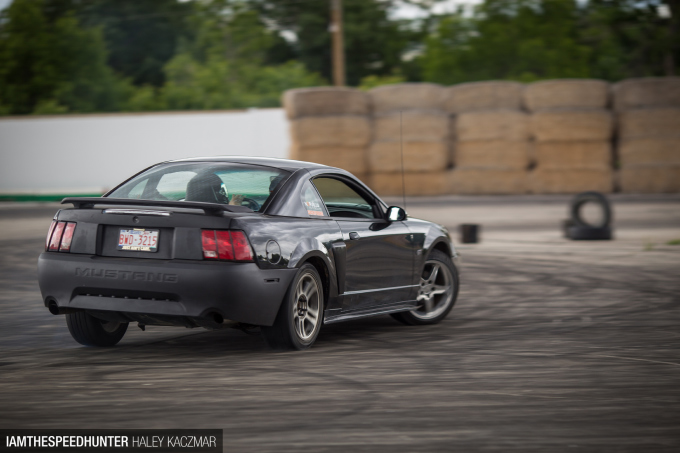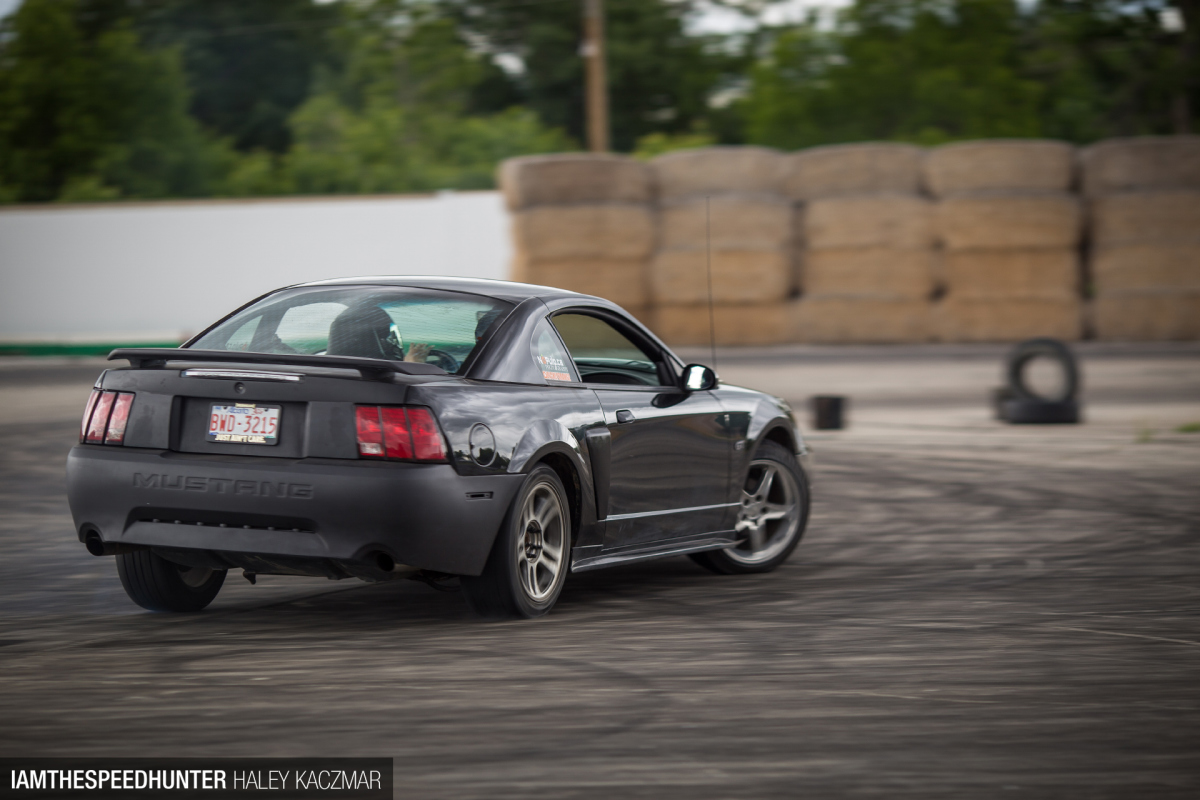 After taking photos at Rocky Mountain Drift Club for a couple seasons, I'd been really itching to try it myself, which started the search for project car to be more track dedicated. I swear I wasn't looking for another Mustang, but I ended up stumbling across a 2004 Mustang GT for price I couldn't pass up.
I wouldn't call my first attempt at drifting very good; it was more just spinning out and making a mess of the track markers. It was a blast though, and I was just happy to burn off some tires. The relatively stock car did surprisingly well, although it would really benefit from a better locking differential and a better driver.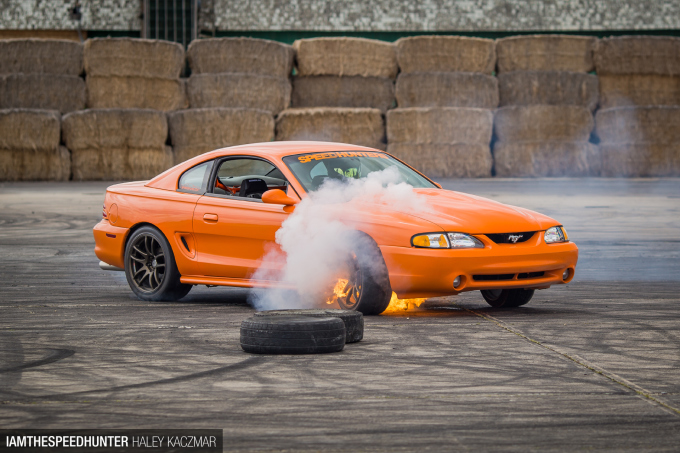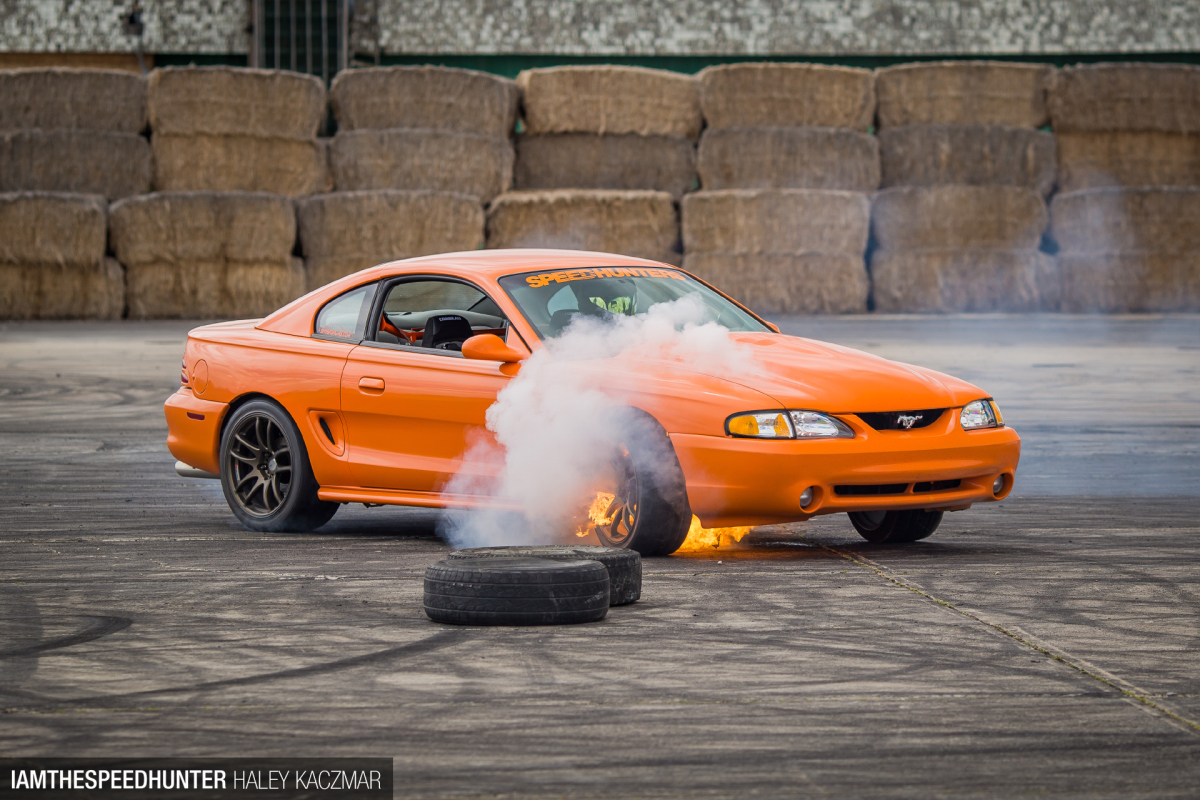 During the last event I had planned on stopping by for some photos and then doing a small day trip into the mountains. I was curious how my two Mustangs compared, and when the track was empty for a period of time I was told I could try a few donuts. Well, things quickly went south.
I have yet to pull the engine to figure out what exactly went wrong, but there's a large hole in the bottom of the block and side of the oil pan. Many parts are where they don't belong. The car caught on fire, but thankfully the crew were able to put it out quickly, and the damage appears to be isolated to just the engine. I'm just thankful that this happened on the track and I didn't lose the entire car. I will be rebuilding the Mustang, but unfortunately I won't be rebuilding the supercharged 4.2 V6 – it's time for a new setup! I'm very excited to start the new build – Project NoPulp V2 coming soon.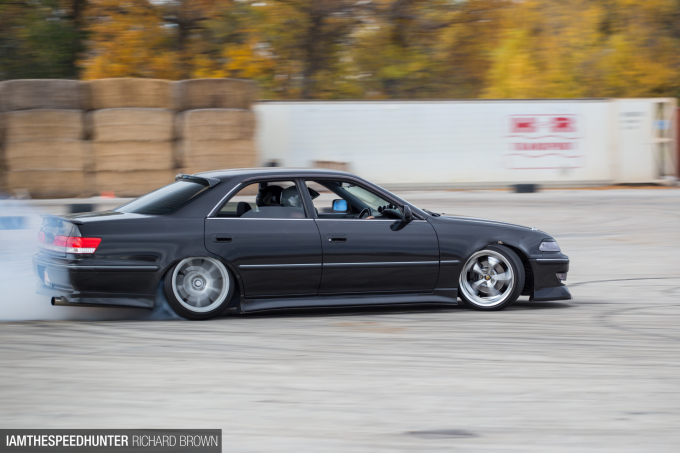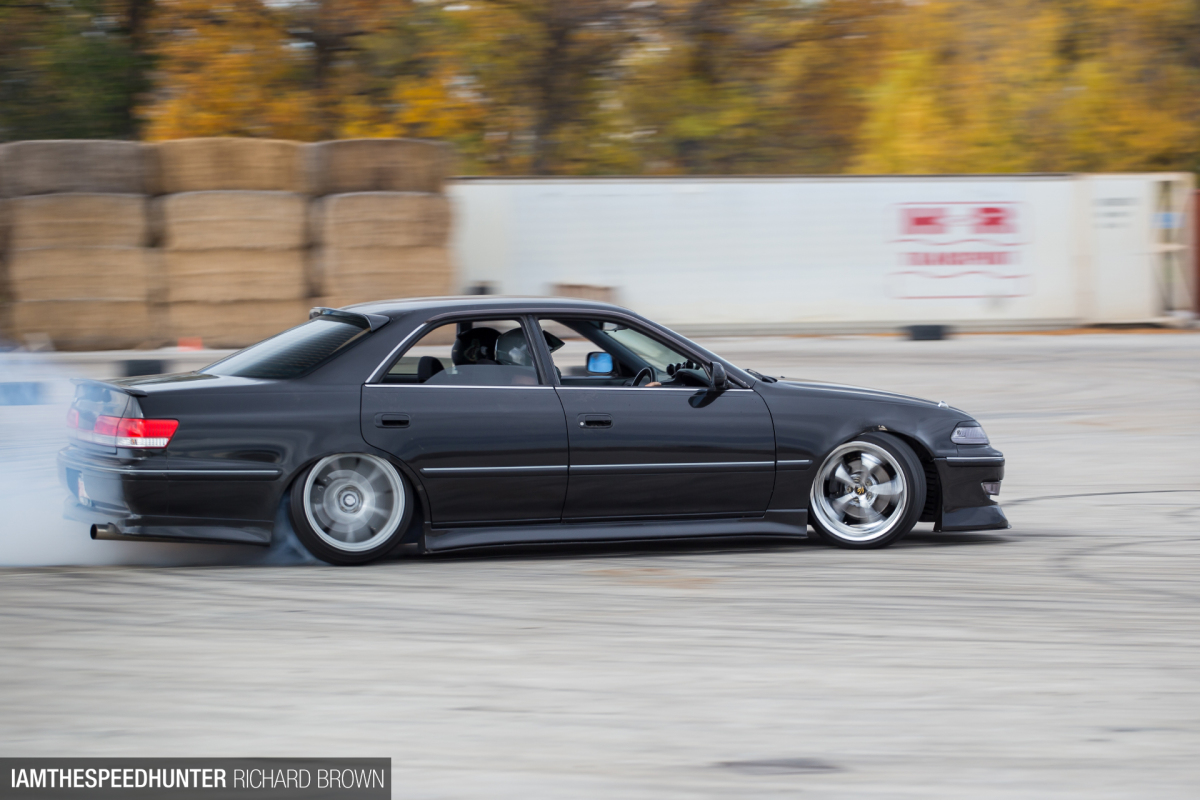 The track is home to many talented drivers, but one of my favorites is Kurtis Goat. He never fails to show up with an awesome car, and it's usually a different vehicle each time. S-chassis, Stagea, or LS400, he'll find a way to drift it and do it well. I think my favorite has been his JZX100 Mark II; it looks so elegant sliding sideways.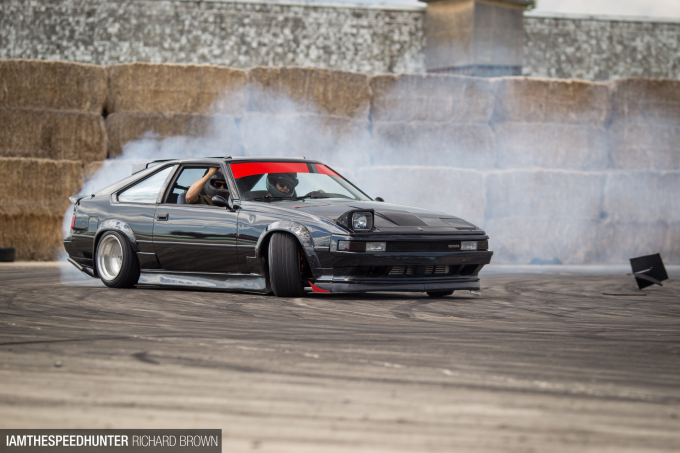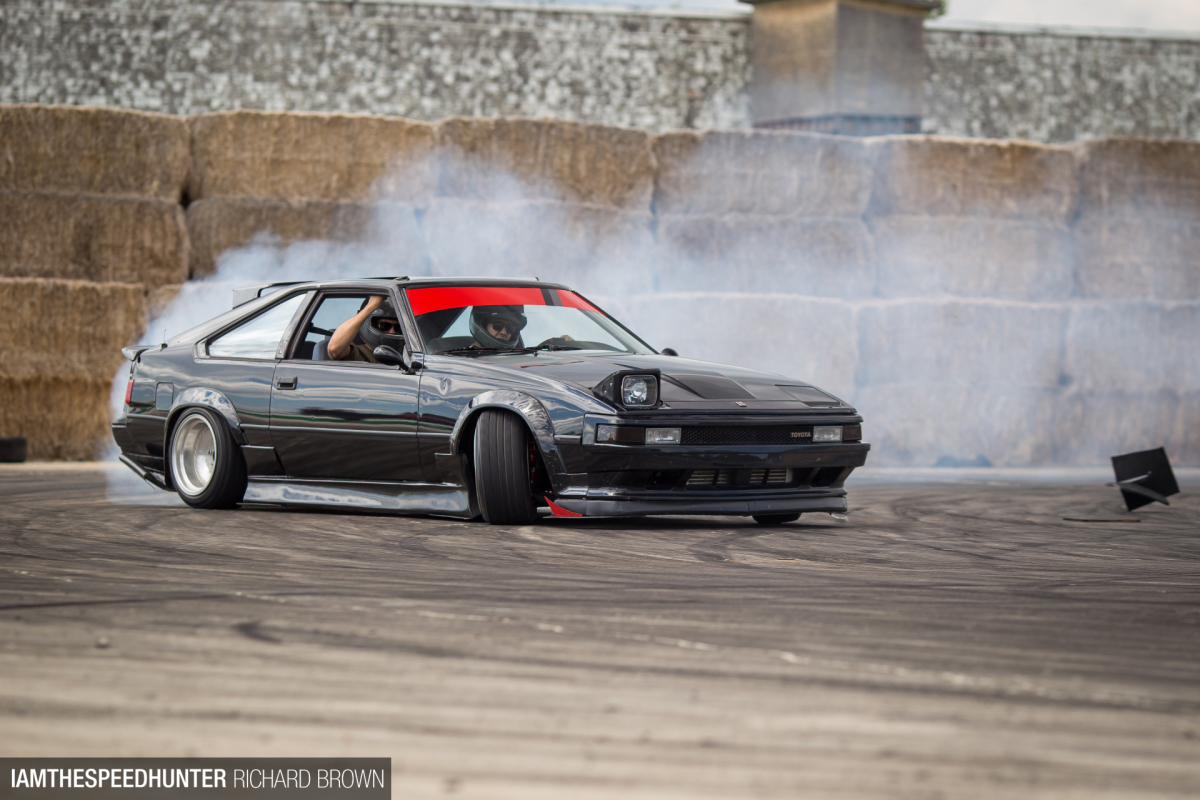 On social media, I've been eagerly watching the build of Kurtis' 1JZ-powered Mark II Supra, and during the last event it finally made an appearance.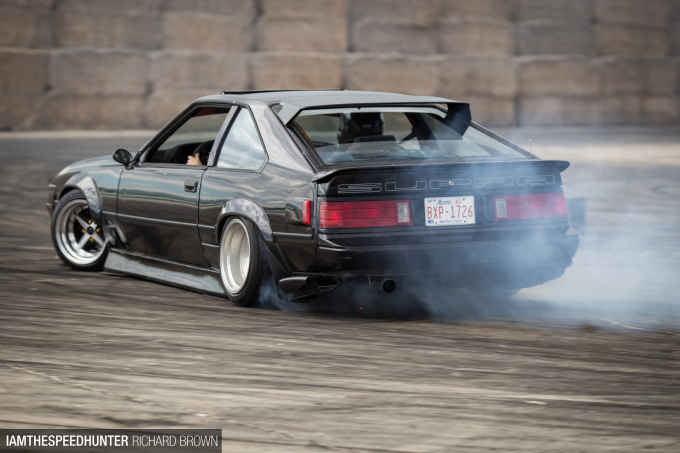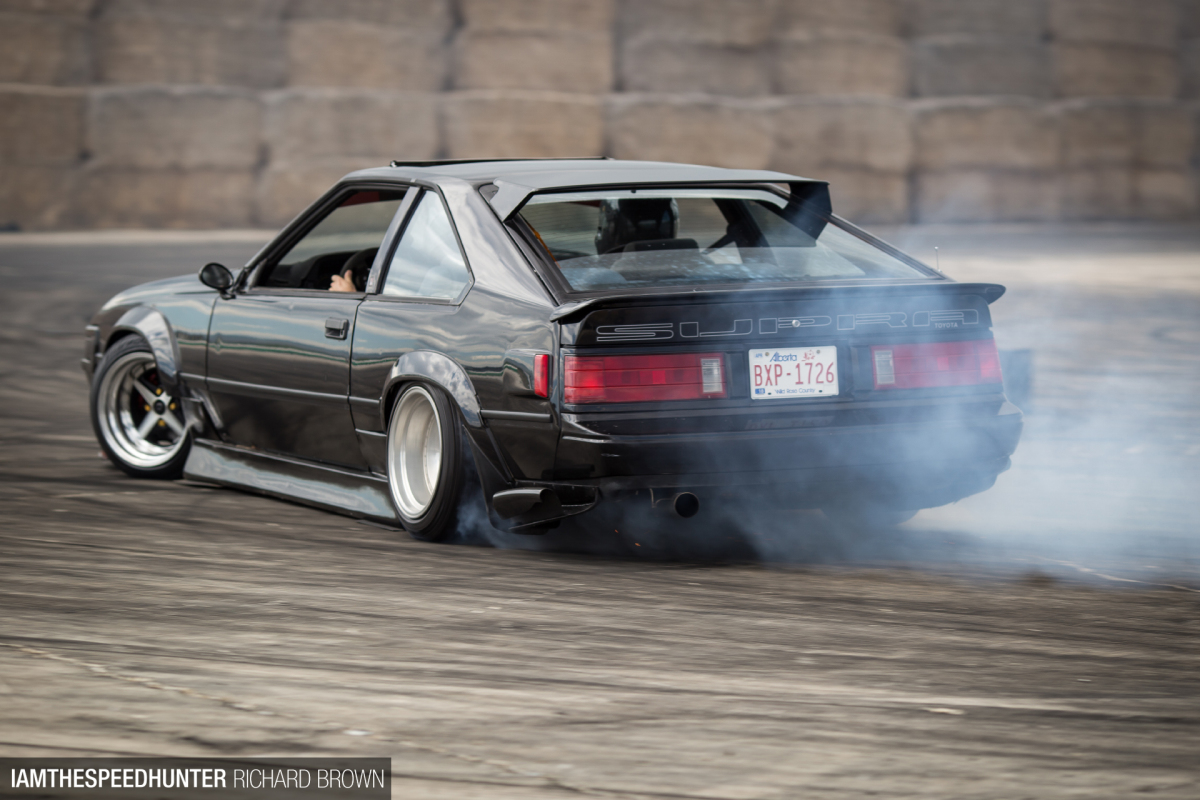 I had a friend in high school that owned one and always thought it was a neat car, but this one has really opened my eyes.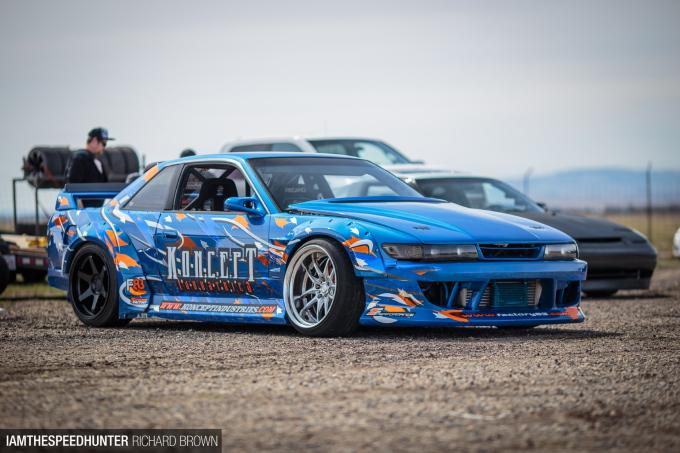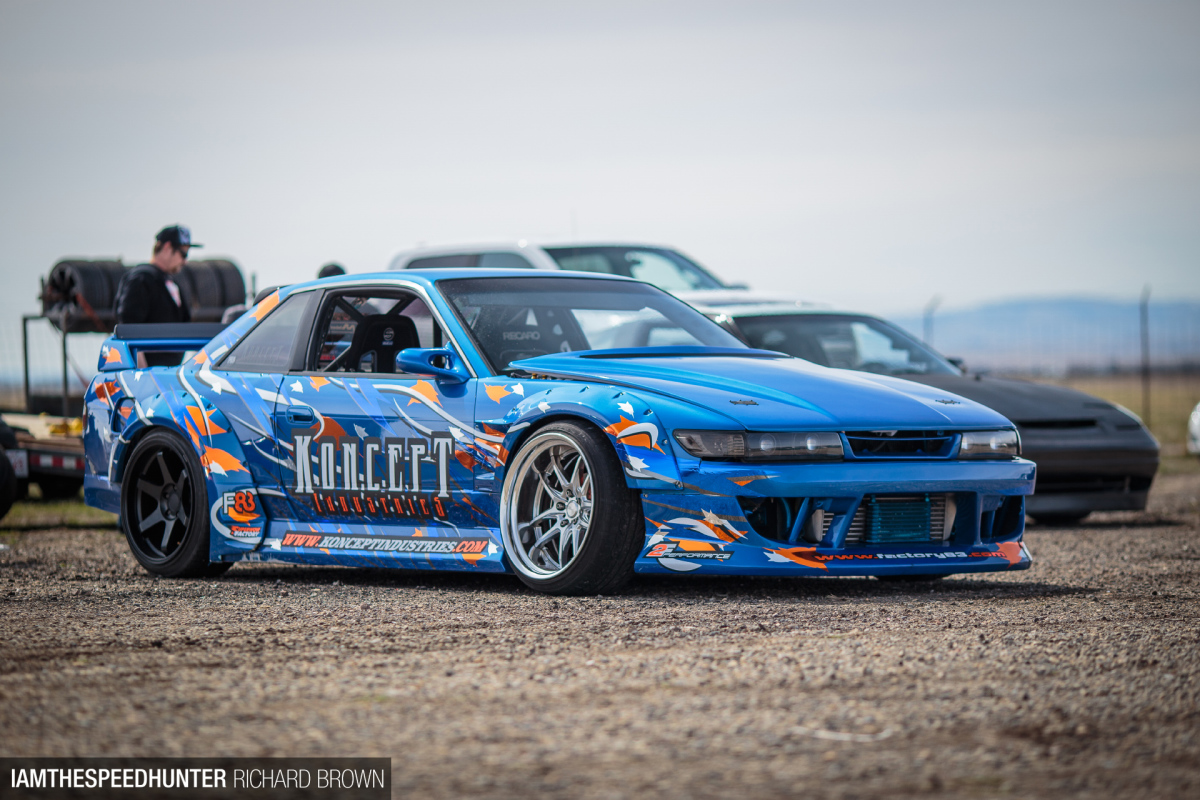 You may recognize the Koncept Industries Silvia from Louis' feature back in October – check out that article if you haven't already. This car is absolutely gorgeous in every way. The owner, Ben Runzer, always insists that it's a drift car first and a show car second.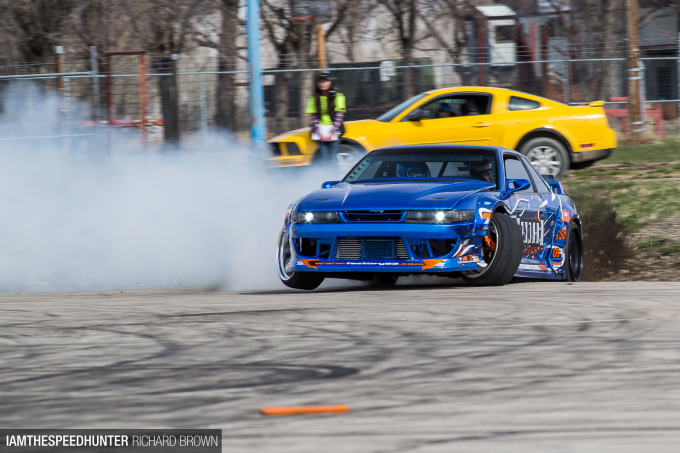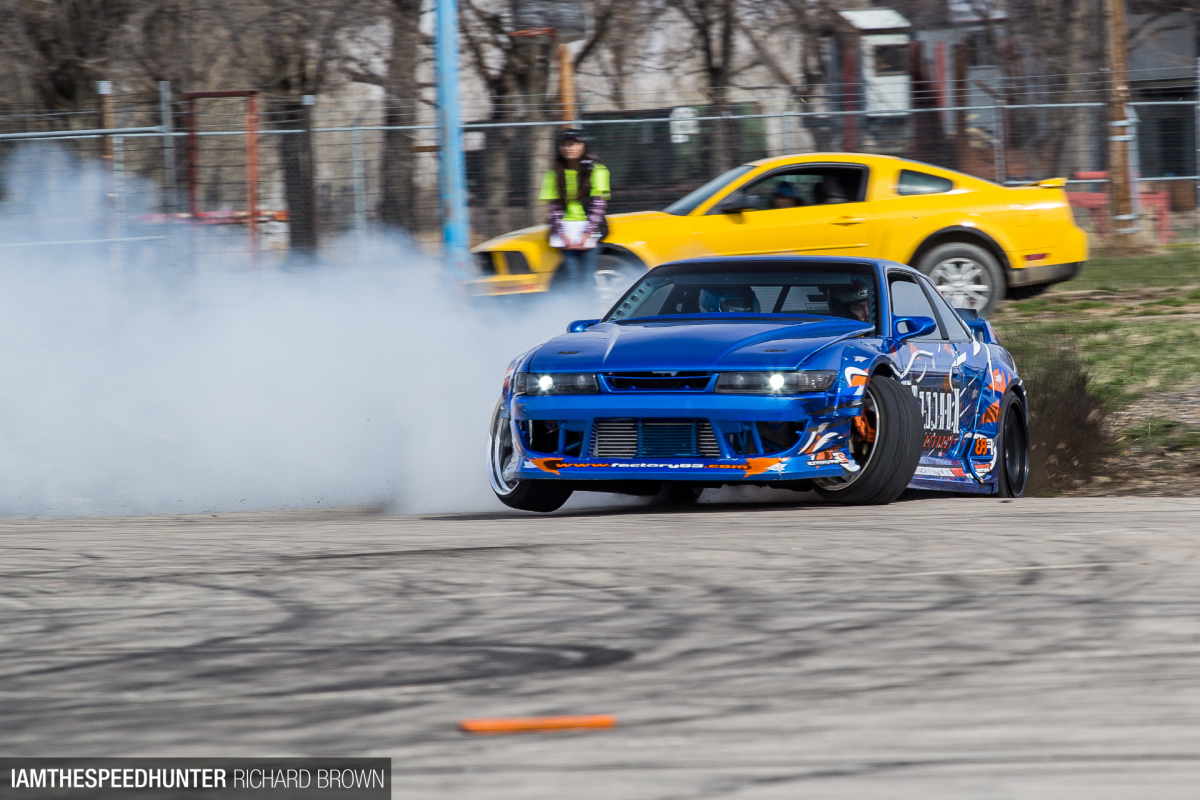 Although he may not be the most veteran drifter on the track, Ben is certainly a crowd favorite for style. I definitely need to put down the camera and take him up on a ride-along soon…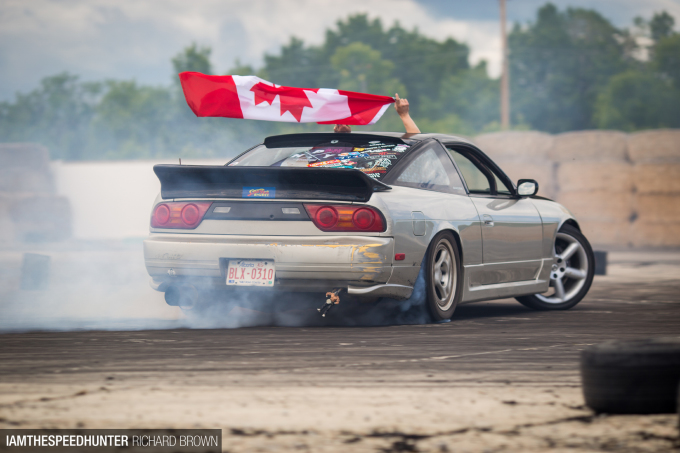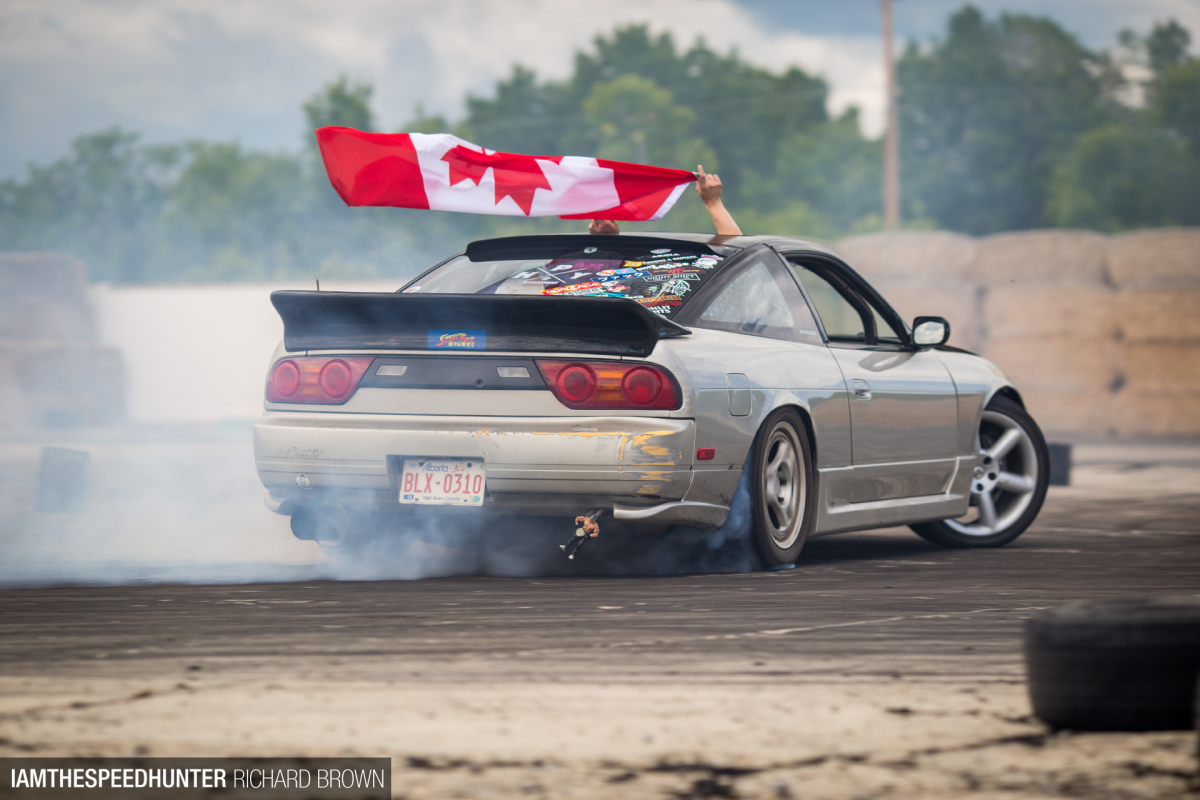 Rocky Mountain Drift Club is as grassroots as it gets and I love it. Like anything in life, change and improvements are good, and I can't wait to see how the club progresses. There's just one thing I hope never changes about this track – Good Vibes Only.
If you're ever in Southern Alberta, please check out Rocky Mountain Drift Club.
Words & Photos by Richard Brown

Facebook: NoPulp Photography
Instagram: RichlyOrange
Additional Photos by Haley Kaczmar
Cutting Room Floor