Finding The Essence
What exactly is 'JDM'? These days it's harder than ever to define the term.
With the prevalence of social media and the rapid exchange of ideas and trends, today's actual Japanese builds are often so heavily piled with international influences that it's difficult to determine what the term means or if it's even relevant anymore.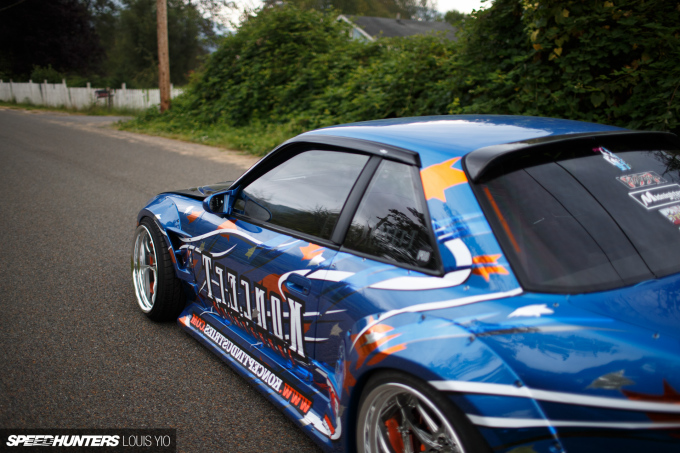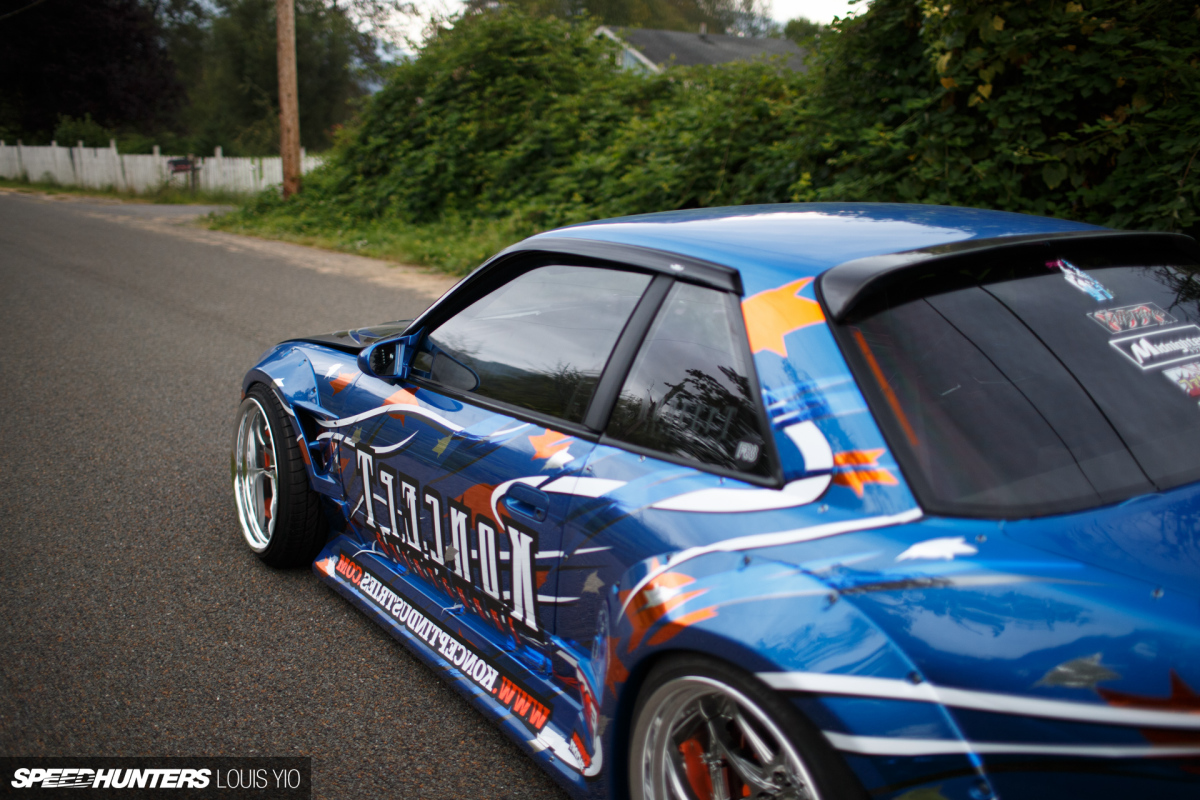 The definition of JDM will change depending on where you are and who you're talking to. For some it's about finding rare OEM Japanese parts, while others might consider it to be a styling approach.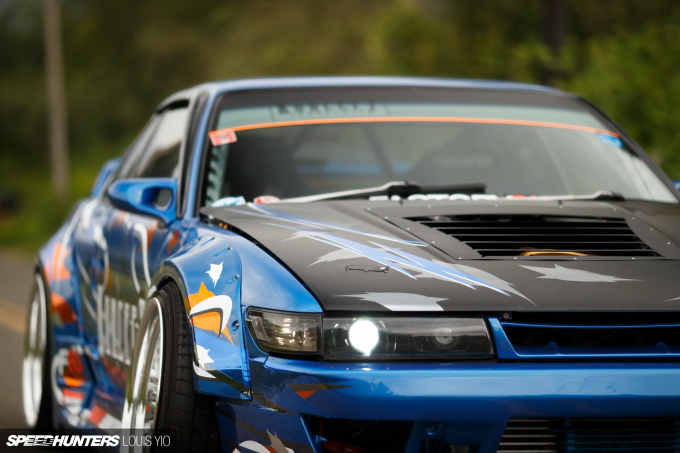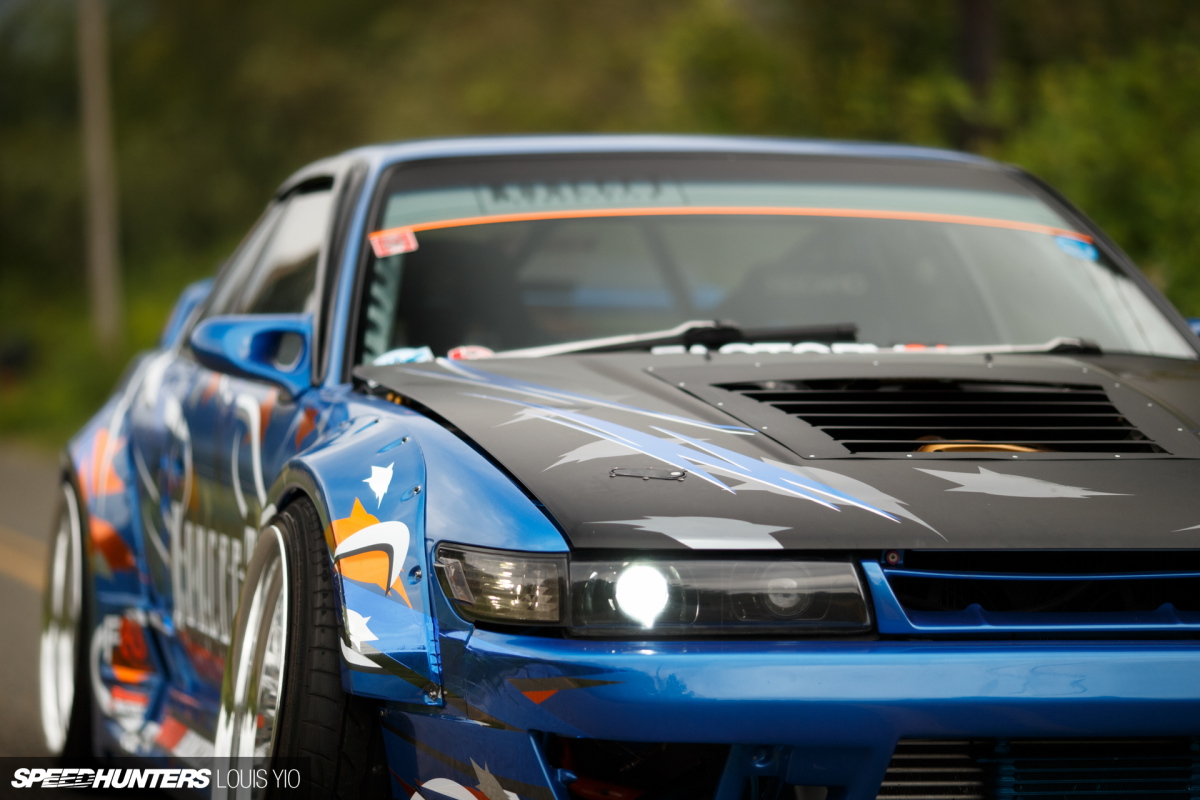 Then there are those who consider JDM to be more than a specific place of origin or a specific type of part. For them, it's more of an overall car building philosophy than anything else.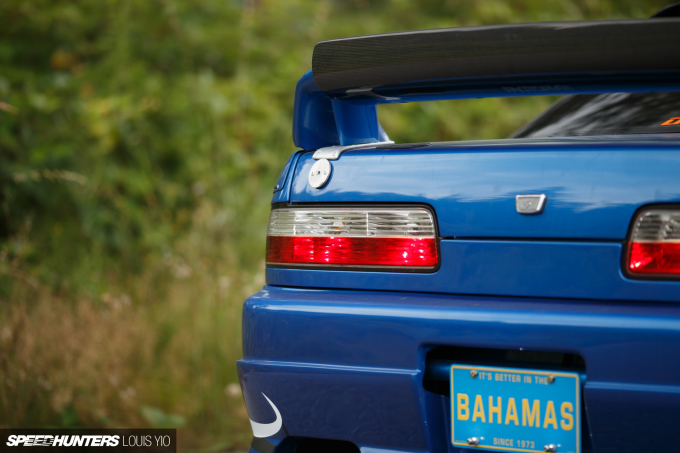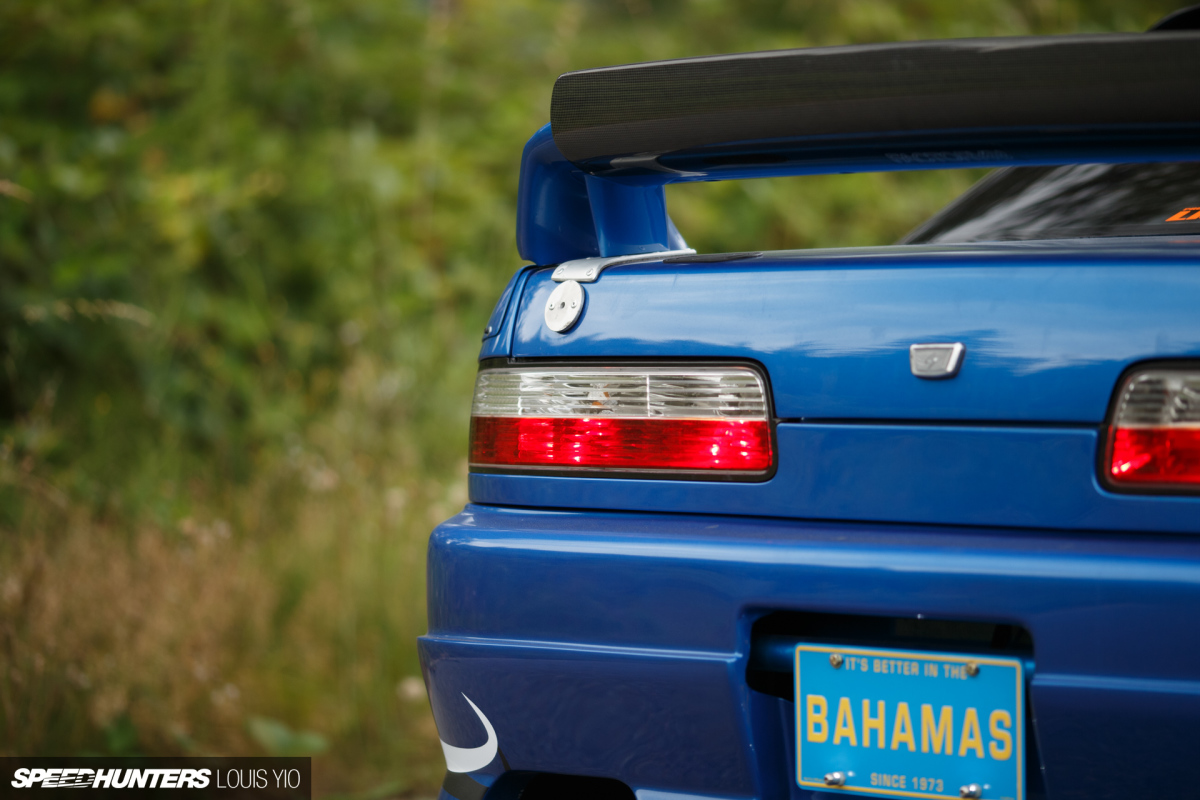 If you were to ask the guys from Koncept Industries in Cranbrook, British Columbia, what their interpretation of JDM is, they wouldn't use words. They'd likely point you toward the 1991 Nissan Silvia that they've spent the last four years building.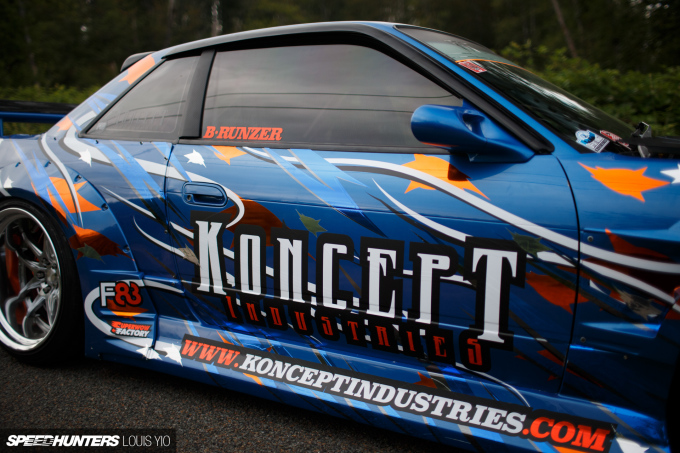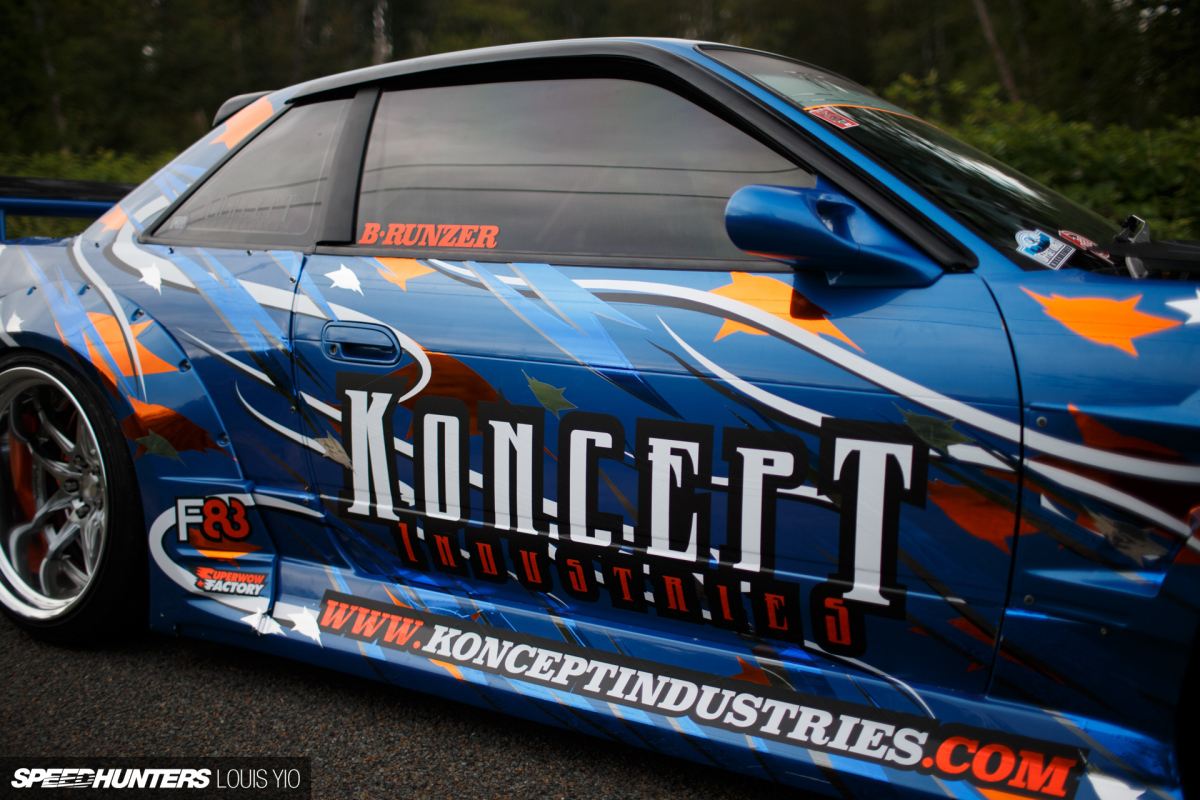 Koncept Industries' Ben Runzer imagined this build as his shop's take on "JDM sports car sensory stimulation". And while those words might sound silly at first, the picture becomes clearer as you get a closer look at the car.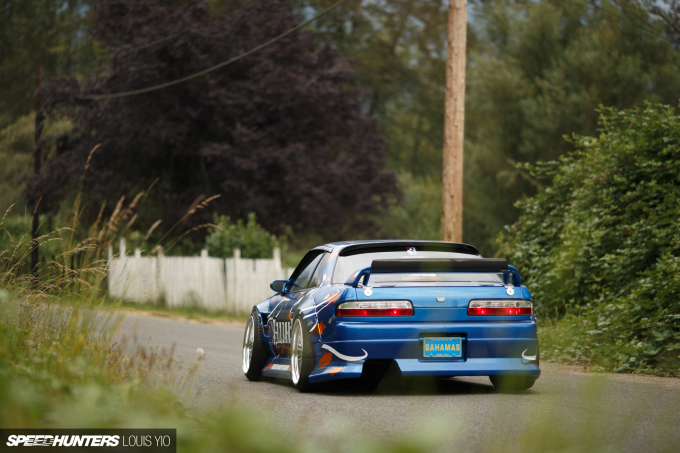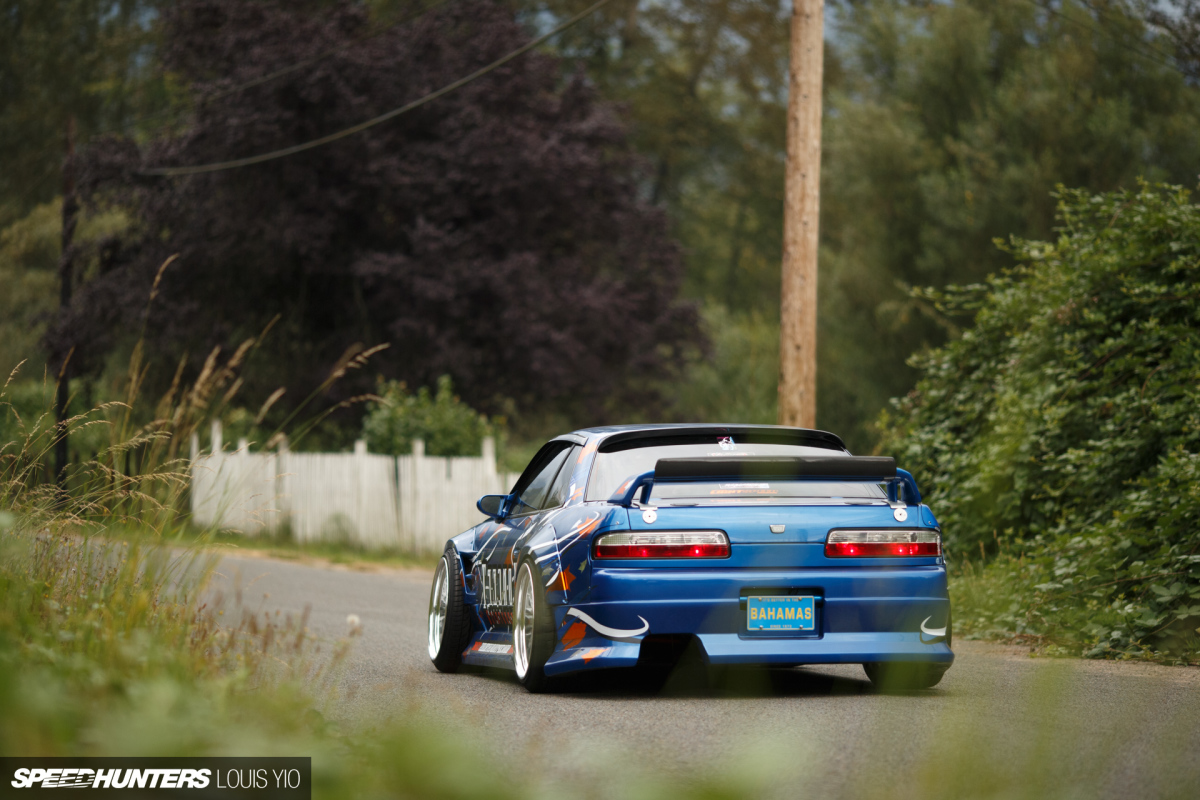 Ben believes that this particular S13 was one of the first right-hand drive Nissan Silvias imported to Canada way back when, and when Koncept Industries got its hands on it back in 2012 the car was displaying many signs of abuse. Not surprising given the car's age and its reputation for sideways antics.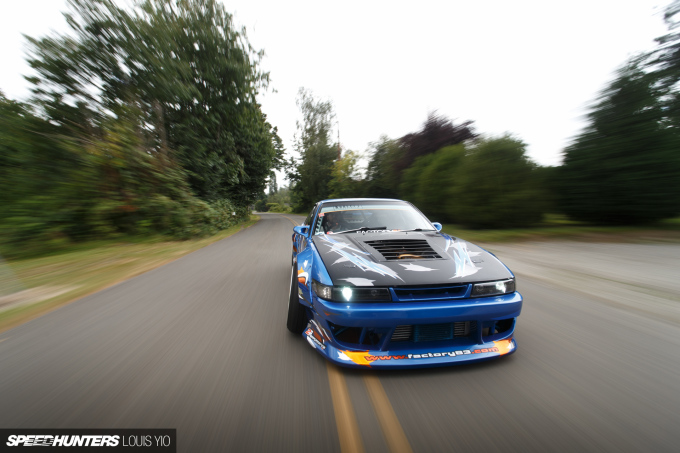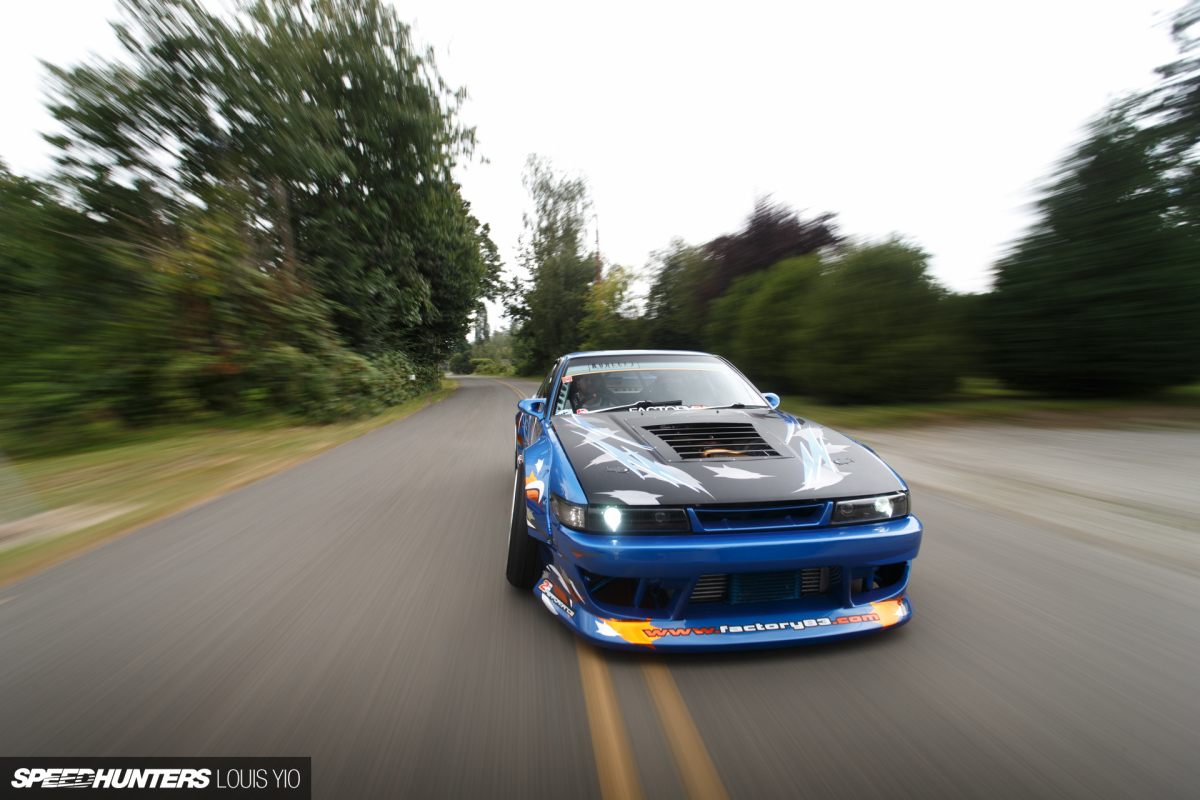 And thus began an extensive rebuild that spanned the course of nearly 1,100 days. The car was stripped down and completely rebuilt from the ground up, with no panel or component left untouched.
Sensory Stimulation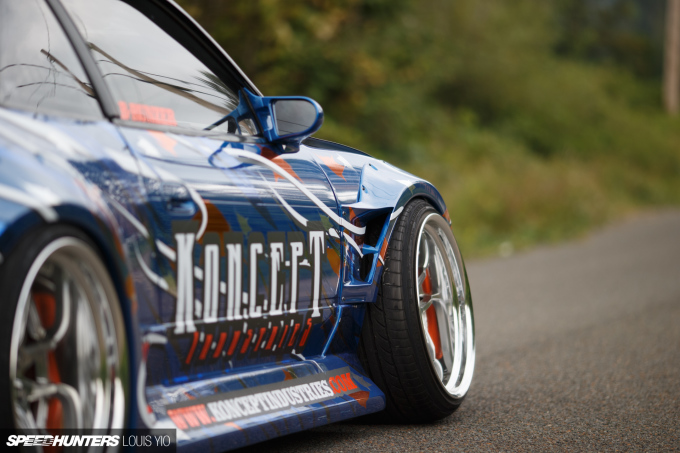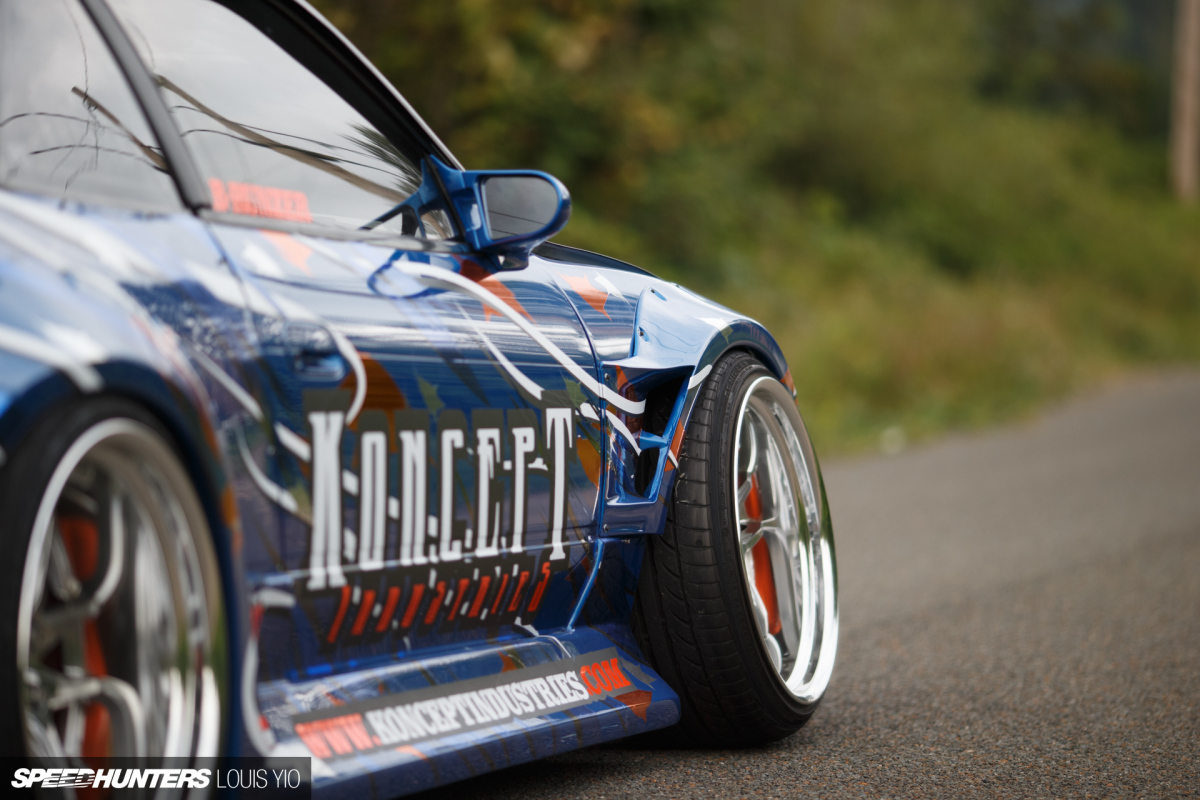 What emerged from the workshop a few years later wasn't just Koncept Industries' radical take on JDM car customization, but one of the most complete S13 builds in all of Canada.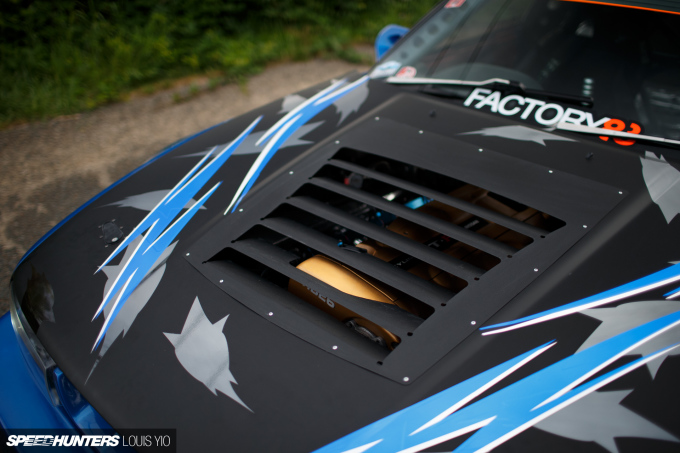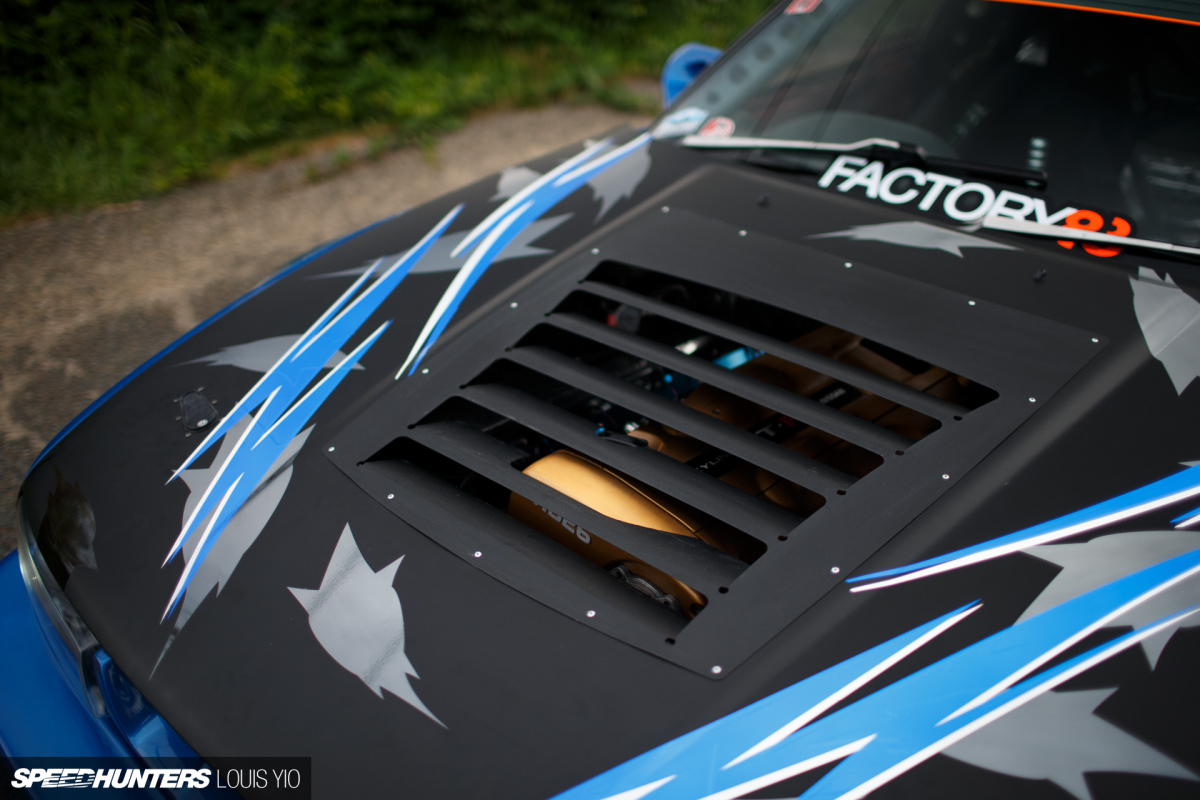 Given that a big part of the build was to capture the spirit of the heavily modified Silvias that drive on the roads and racing circuits of Japan, an American V8 swap was off the table. So would the guys stick with the proven SR20DET platform, or maybe go 2JZ as many S13 owners have done recently?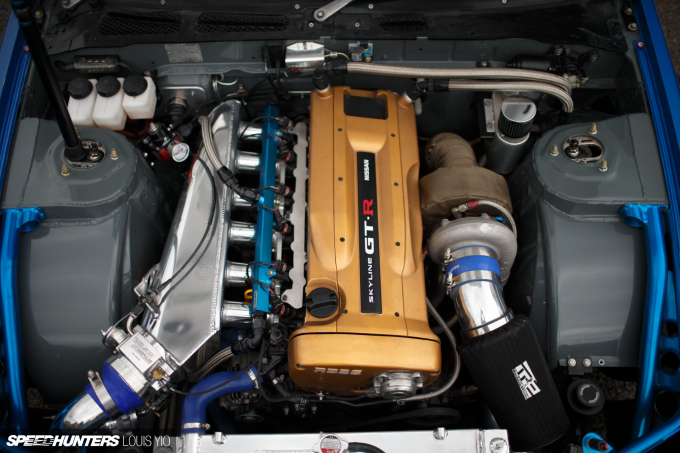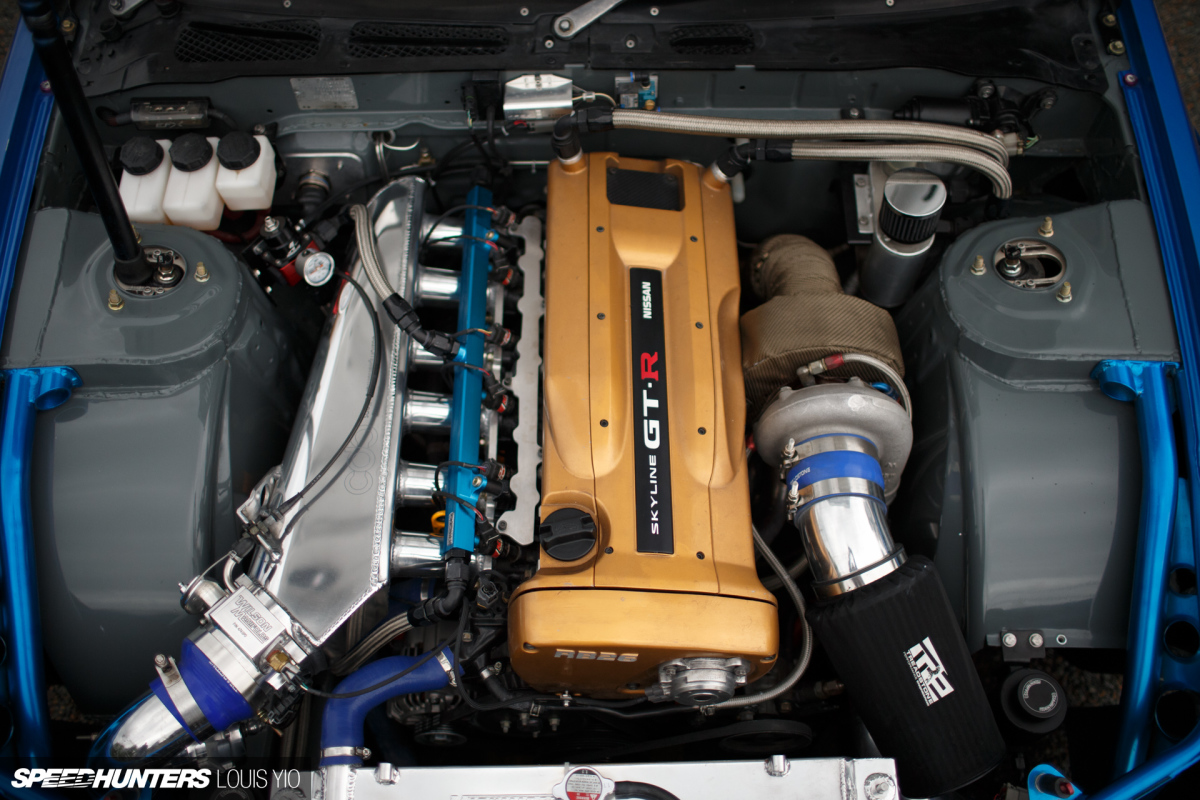 Neither of the above actually. With plans for big horsepower and a distinct straight six-sound while staying the in the Nissan family, the choice was obvious – an RB26 plucked out of a Skyline GT-R.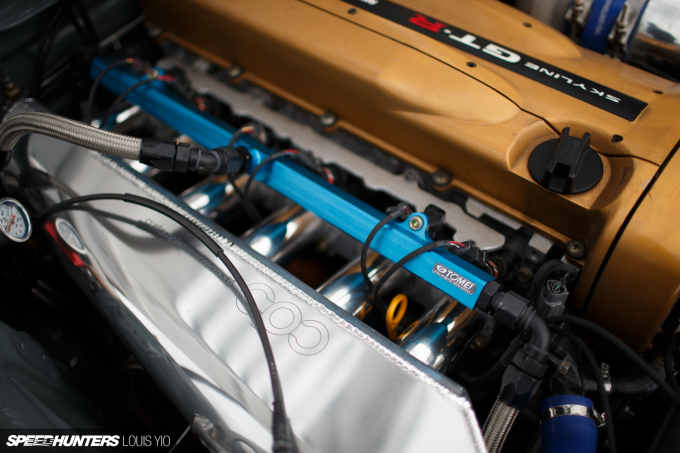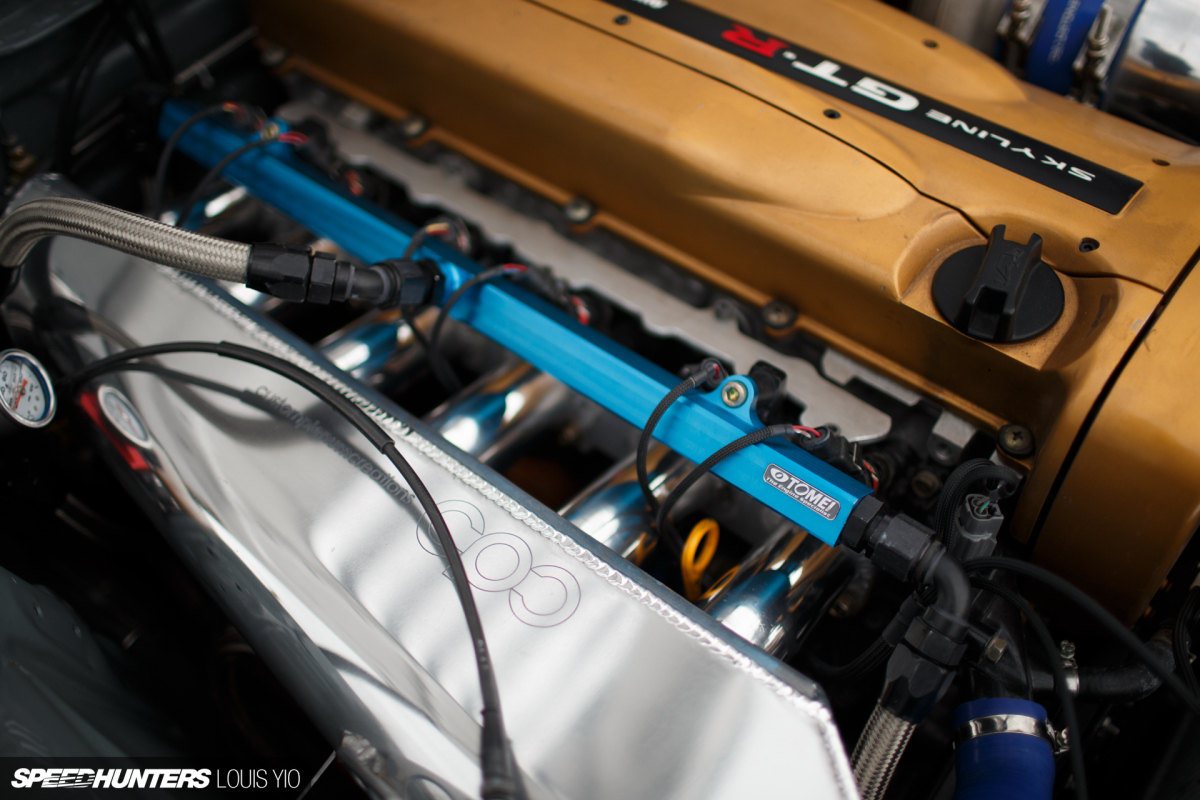 The engine itself has been rebuilt and strengthened from top to bottom. Among the long list of modifications is a complete Accusump system, Tomei camshafts, a fully upgraded fueling system and a Custom Plenum Creations race intake manifold with a 92mm throttle body.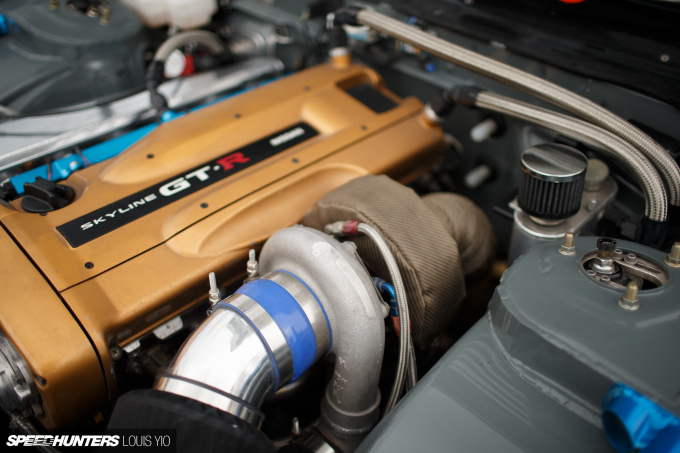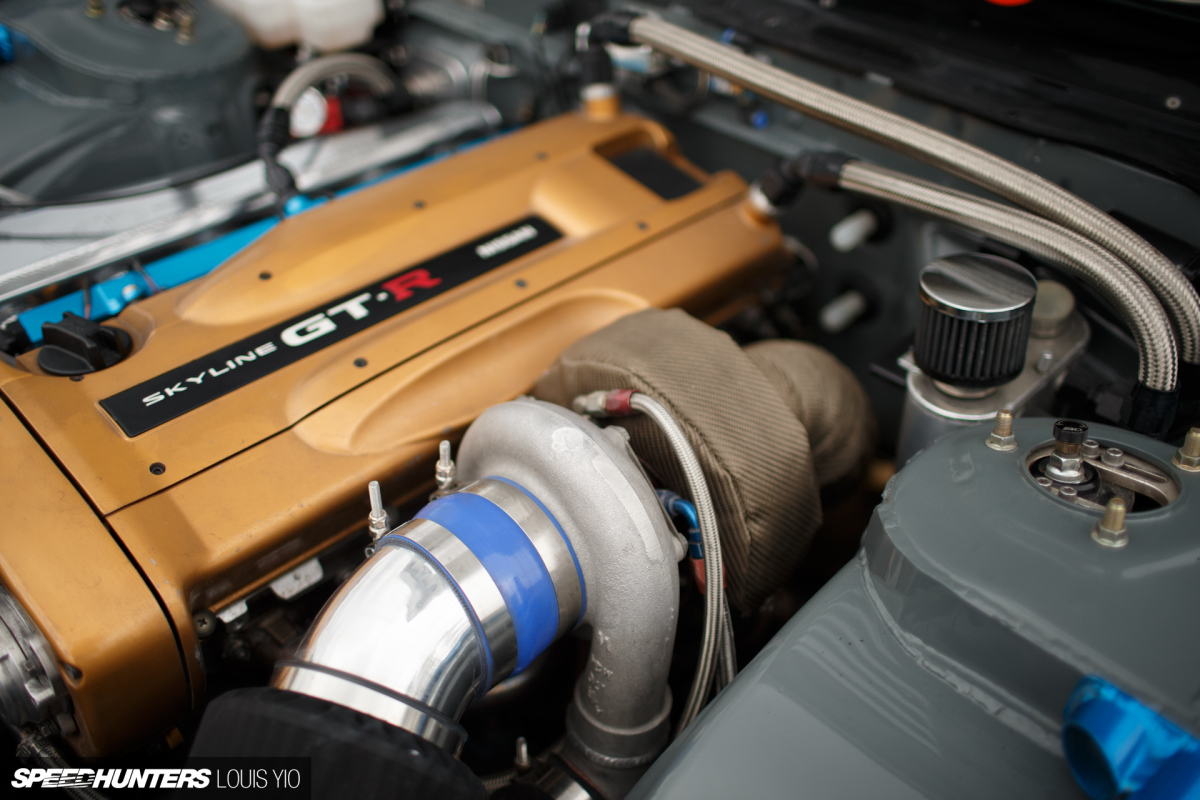 Gone are the factory twin turbochargers and in their place is a single GT35 turbine sitting on a twin-scroll manifold with a 44mm TiAL blow-off valve. And keeping everything dialed in and running smoothly is a Vi-PEC V88 engine management system.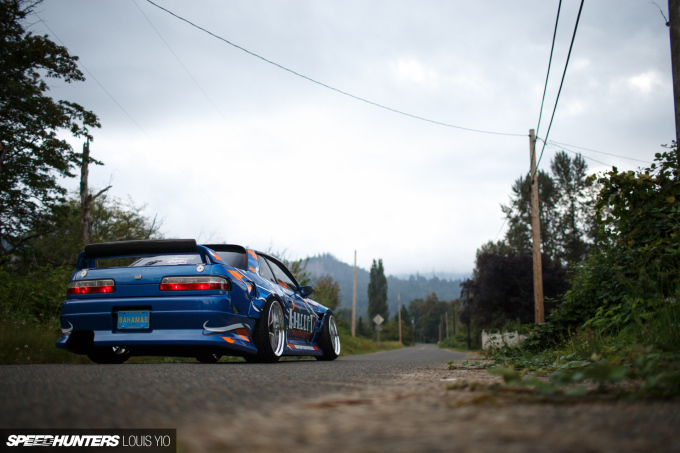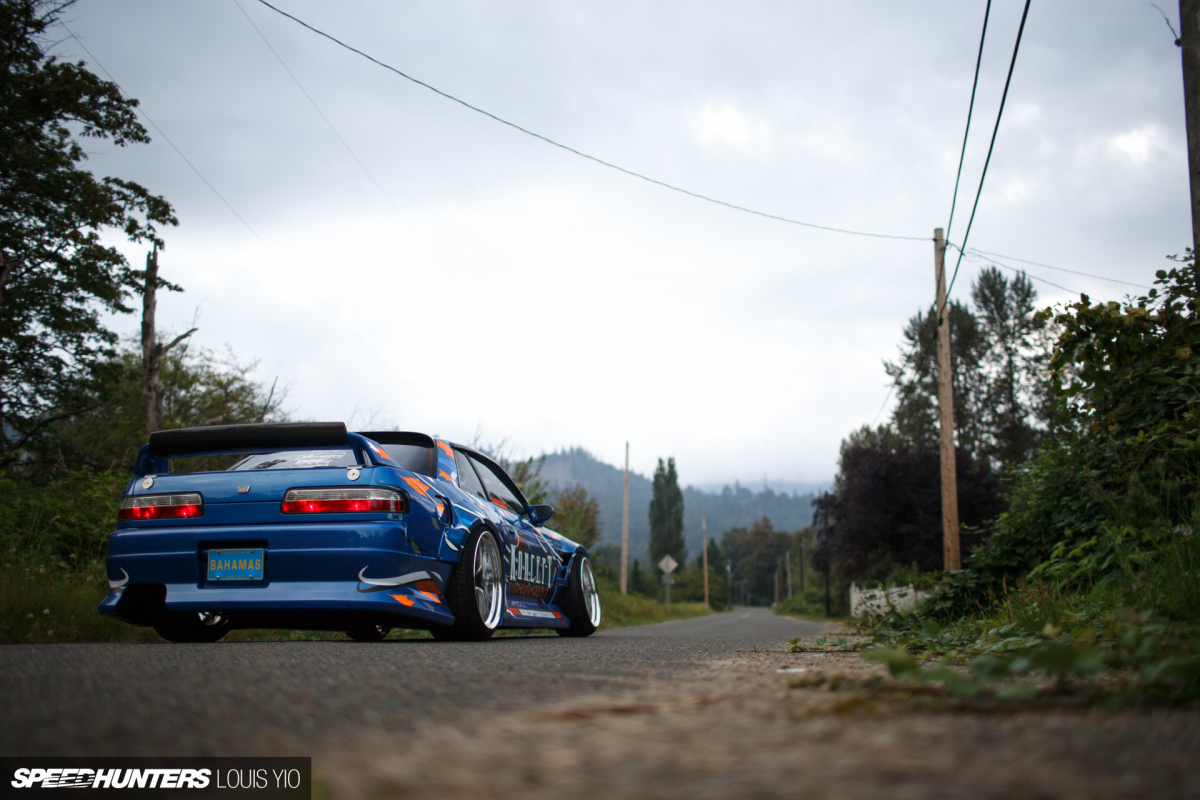 As you'd expect, the RB26 engine is mated to an RB25 rear-drive Skyline transmission with an ACT clutch setup and a lightened flywheel. Power is then sent through a Cusco 2-way limited slip unit to Z33 axles attached with Maverick Motorsports adapter plates.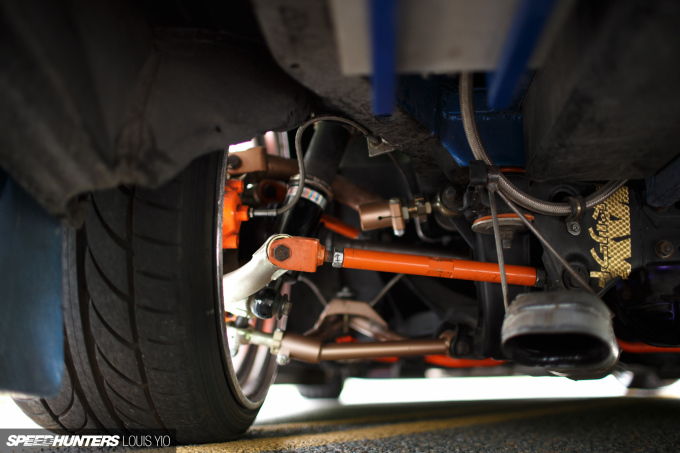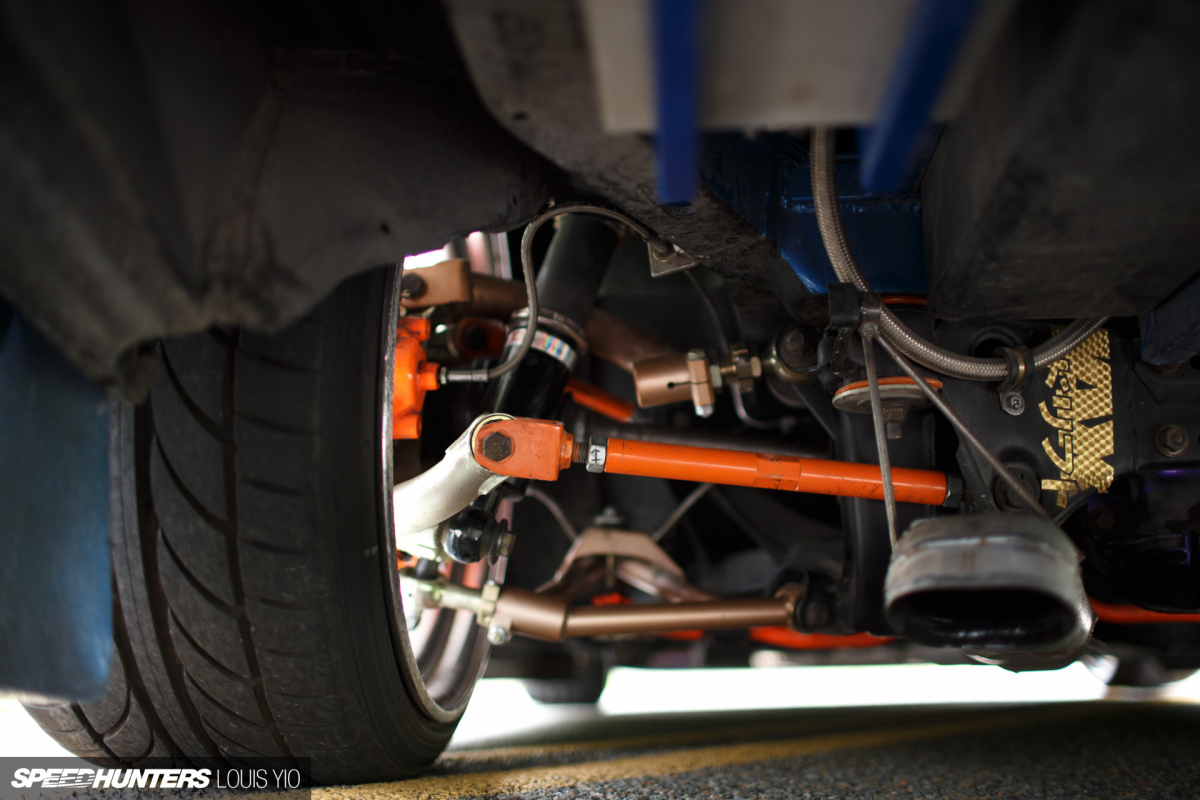 Beneath the car you'll find a huge assortment of adjustable arms, high performance knuckles and other bits from from Powered by Max and Driftworks – two of the most trusted brands in the S-chassis community. The dampers themselves are adjustable units from BC Racing.
Style Is Key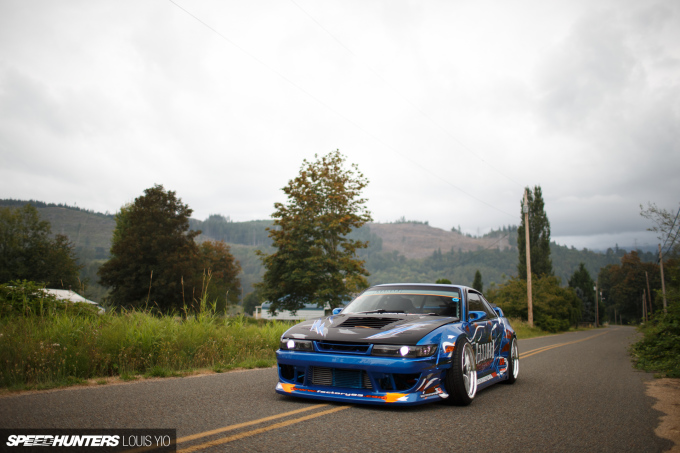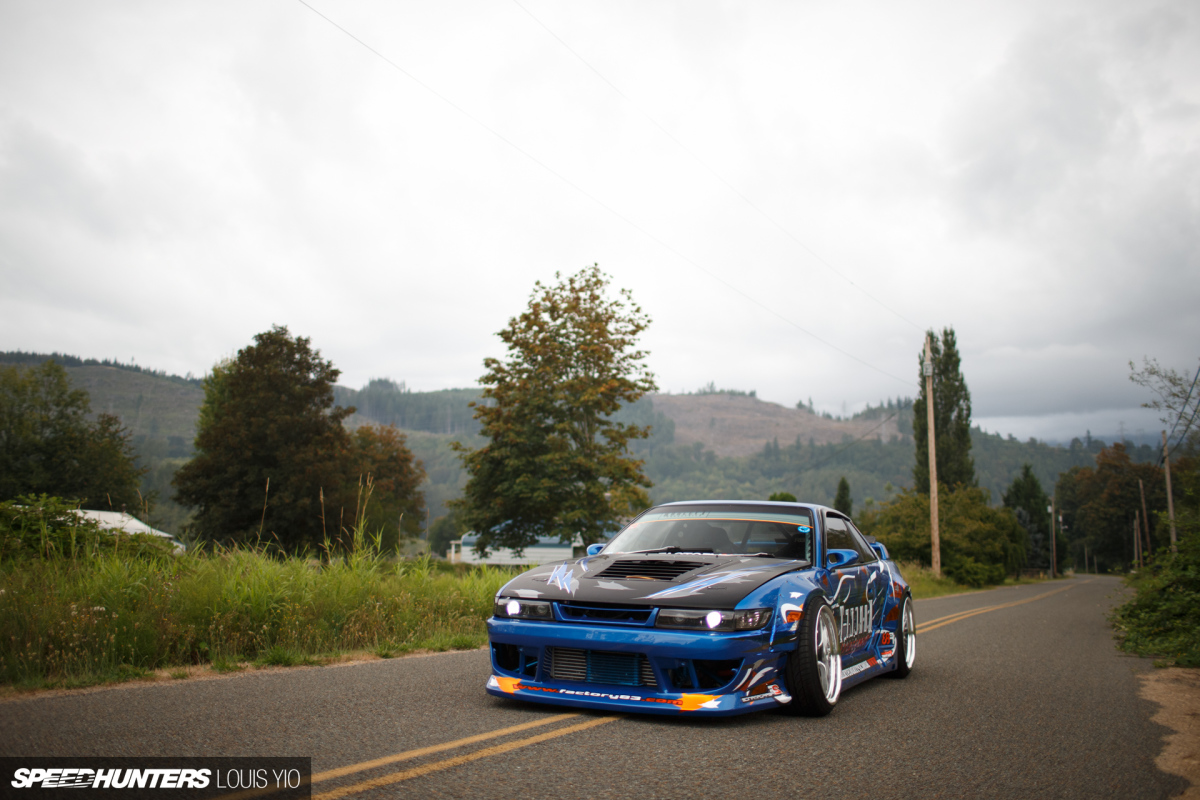 With a proper high horsepower GT-R engine and a suspension setup that would handle the street or track while being driven sideways or otherwise, the next big step was to nail down the styling.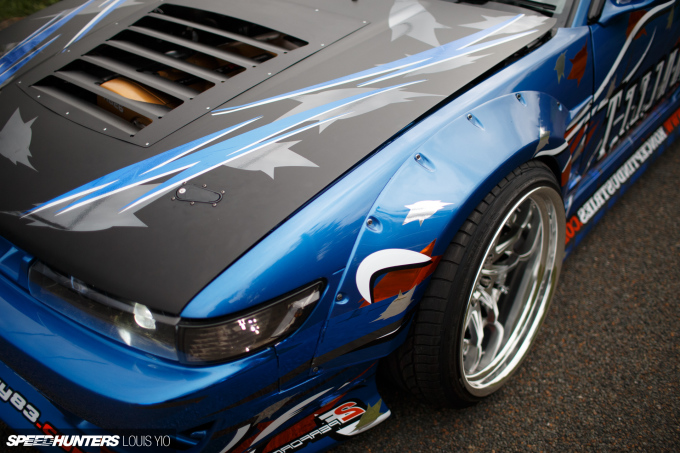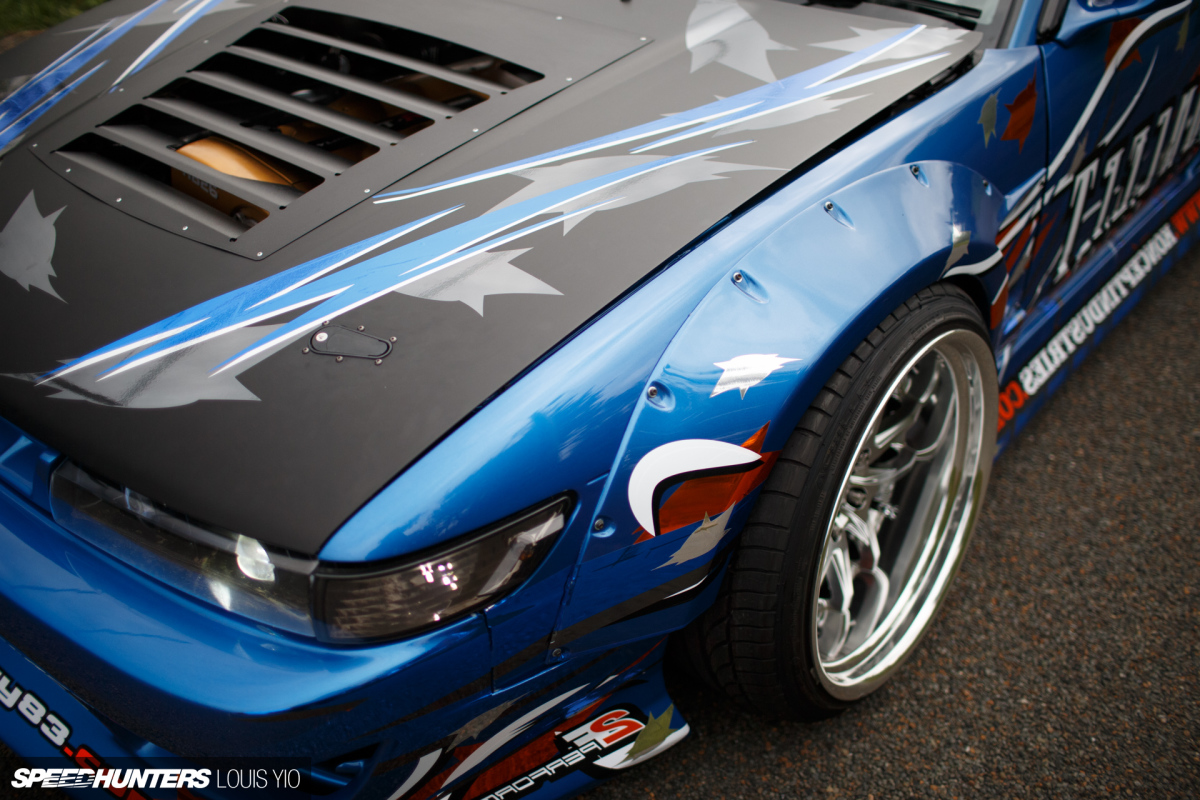 Capturing the look of a Japanese-built street/drift machine was a big part of Koncept Industries' goal, and when you take one look at the Silvia you know the guys have succeeded.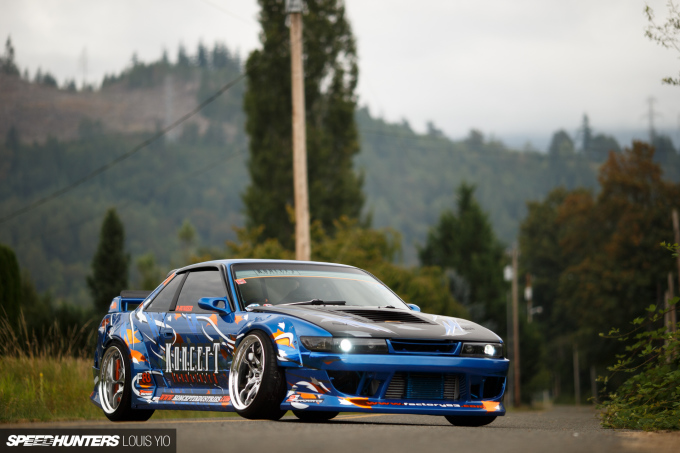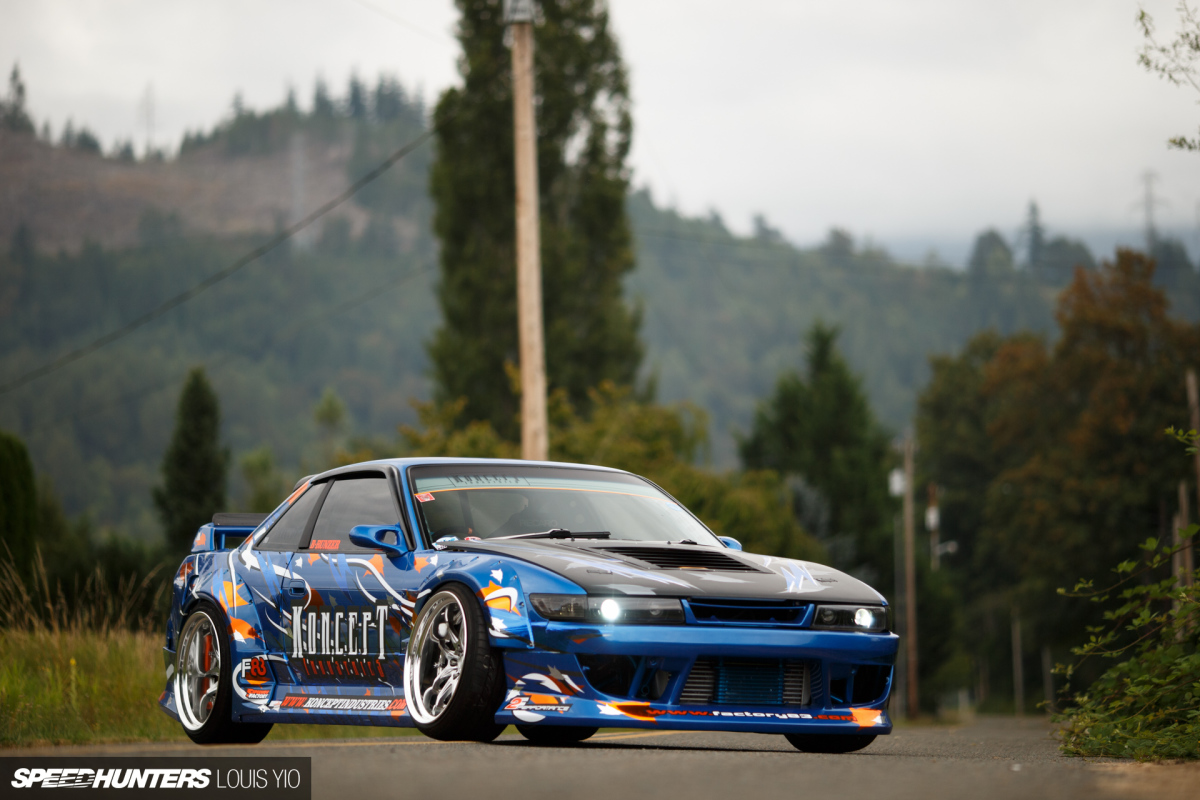 The body parts consists of 2F Super Doof bumpers and side skirts, along with a custom wide fender setup that combines parts from both Rocket Bunny and Origin Labo.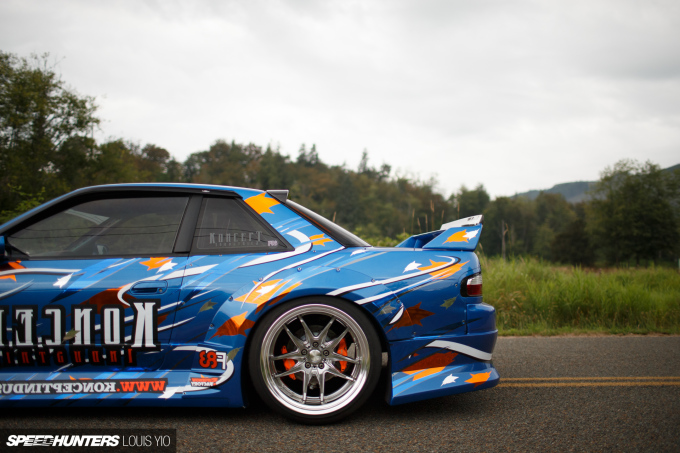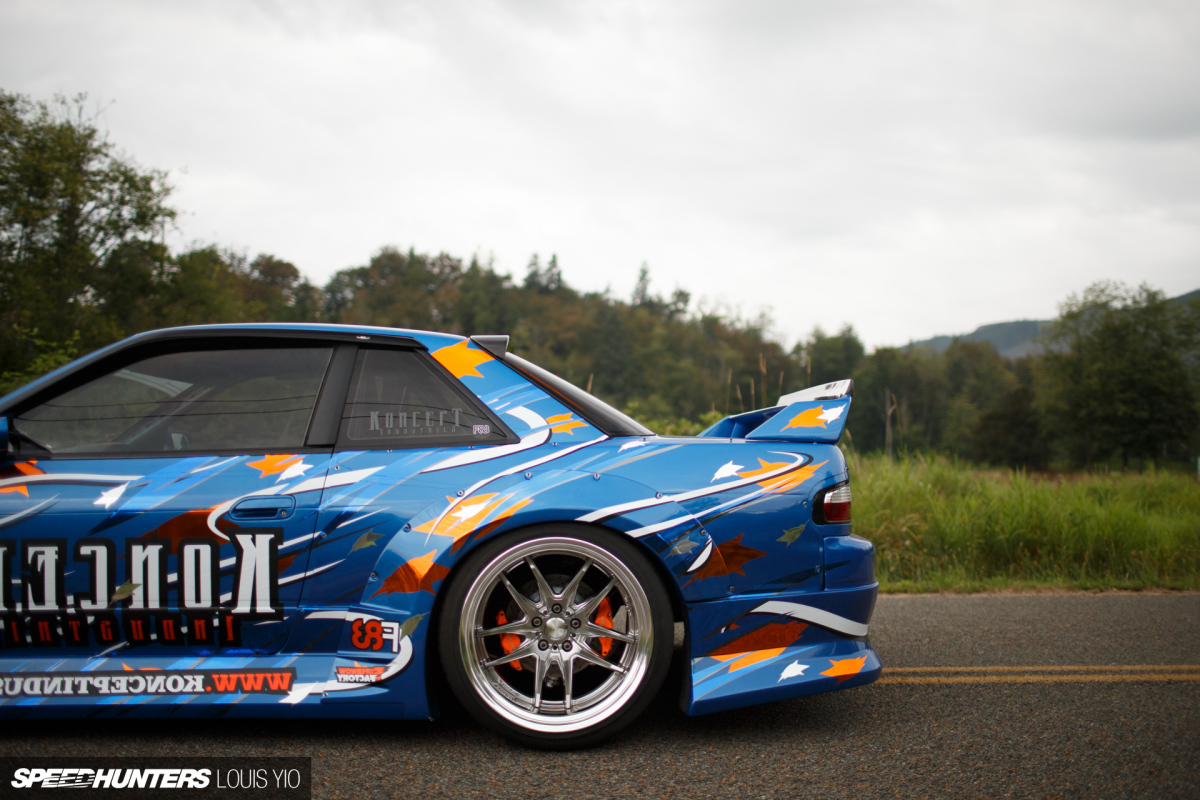 The rear wing meanwhile is a factory R32 GT-R piece that's been topped with a Rocket Dancer carbon fiber lip. And how about that beautiful livery designed by Factory 83!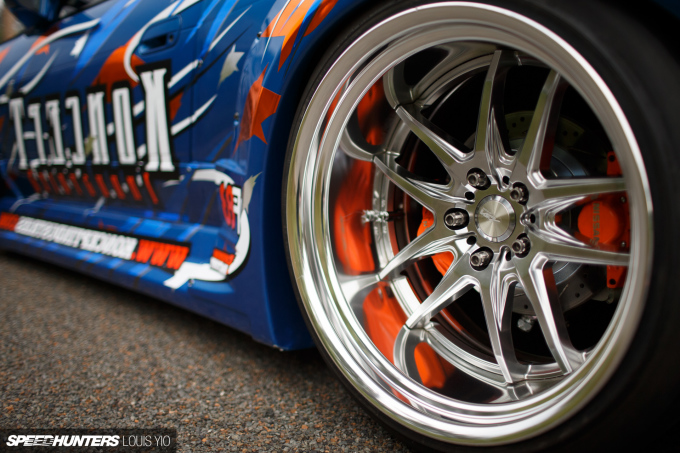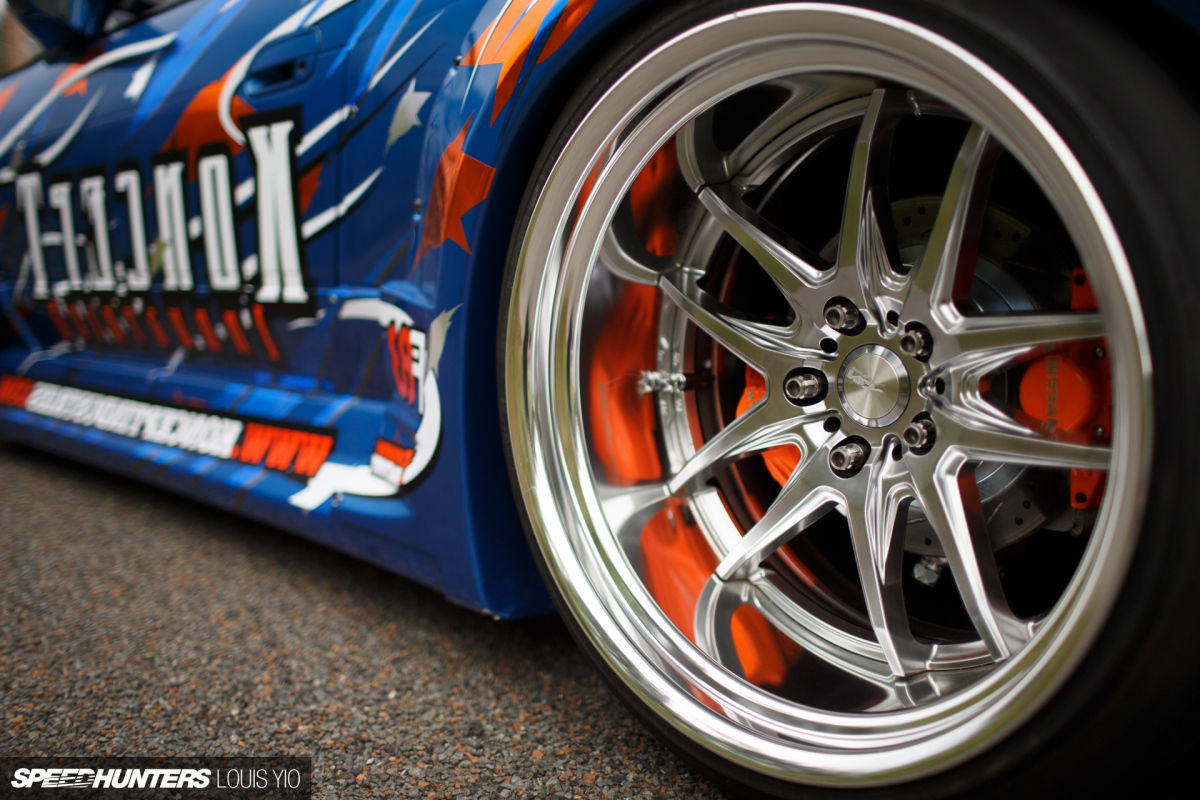 Bringing everything together is a set of Work XSA 04C wheels measuring 19×10-inch -18 up front and 19×11-inch -26 in the rear with Achilles rubber all around.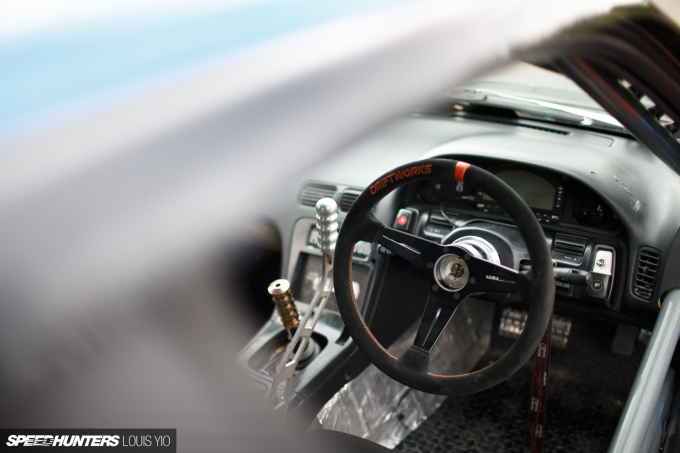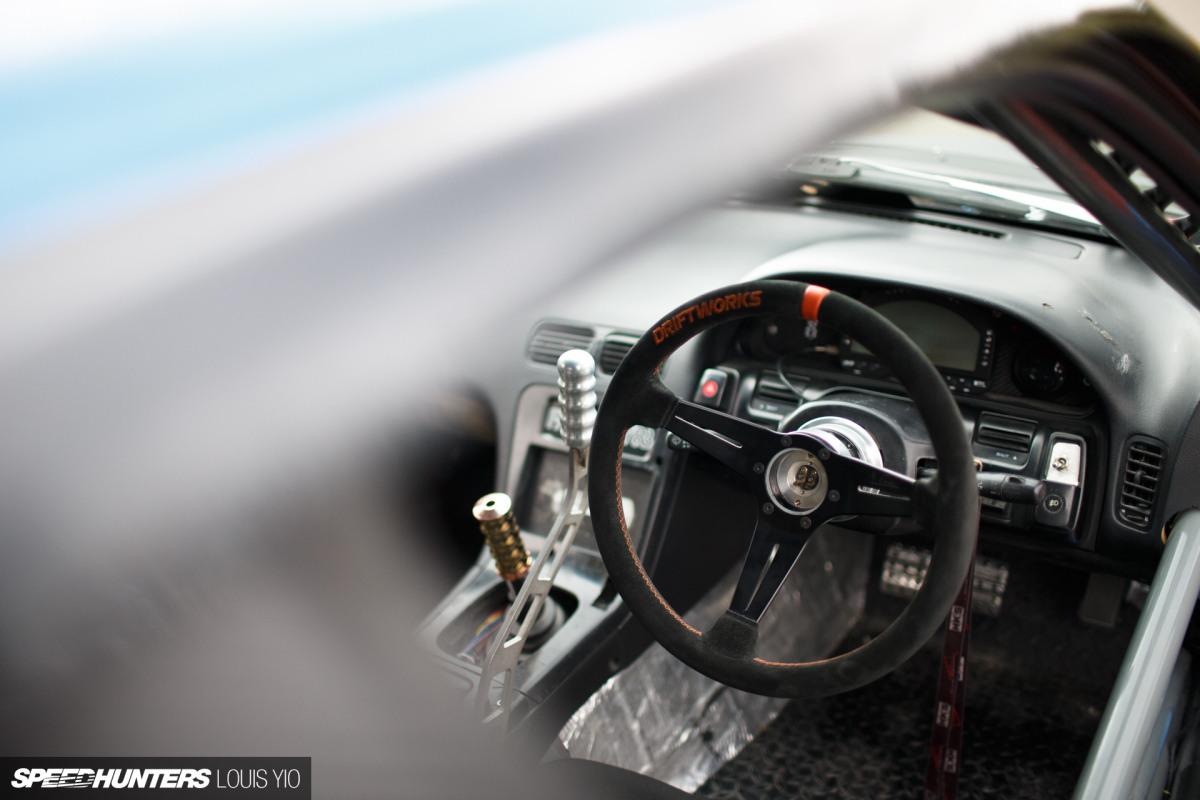 Function comes first in the S13's cabin, which is where you'll find an 8-point welded in roll cage, a custom e-brake setup and a Driftworks steering wheel with a quick-release hub.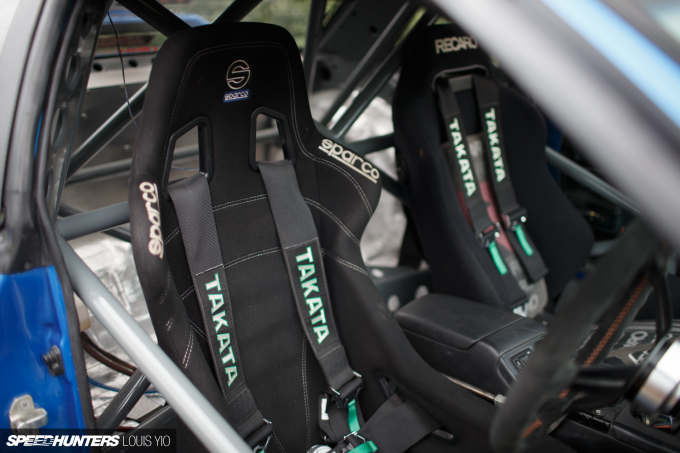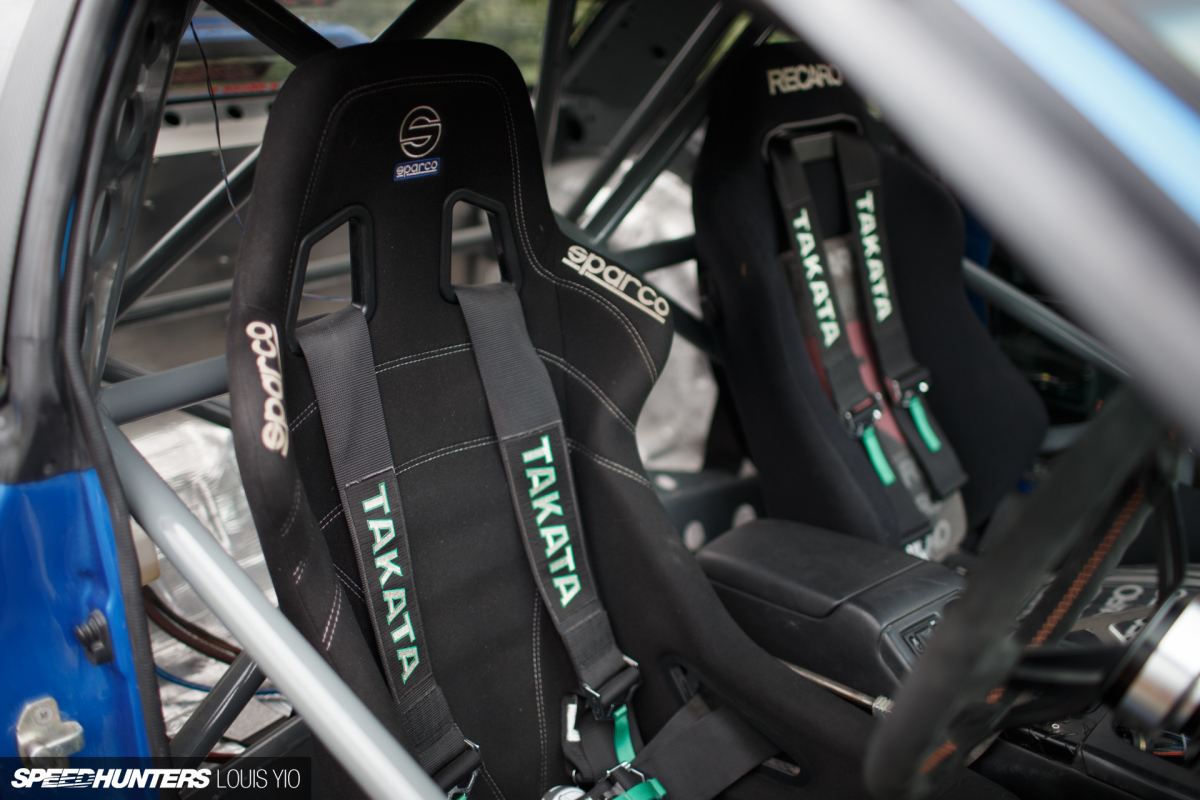 The driver rides in a Sparco full bucket while the passenger sits in a Recaro, and both are strapped in with Takata harnesses.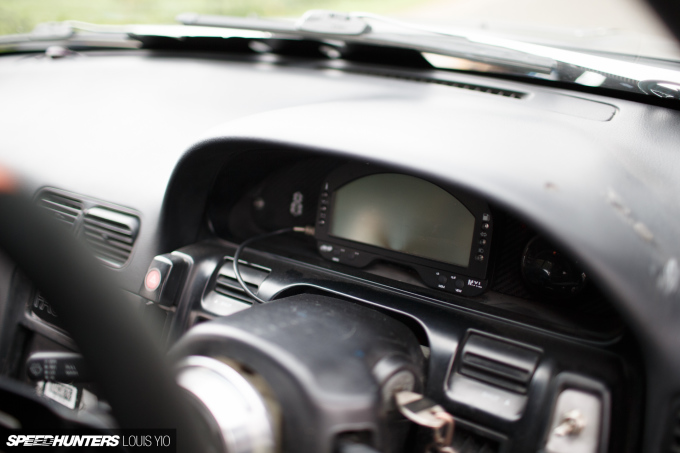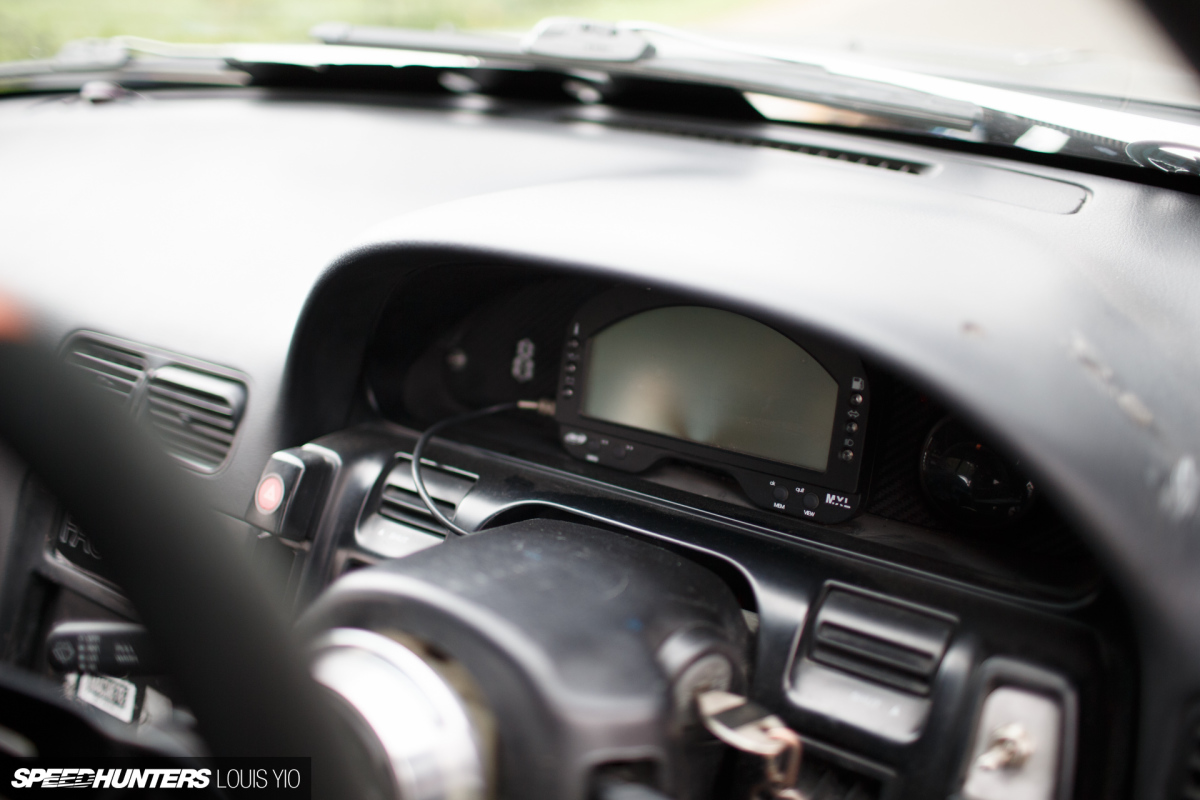 Not to be forgotten is the AiM MXL dash unit mounted in the factory S13 dashboard with a custom carbon fiber trim piece.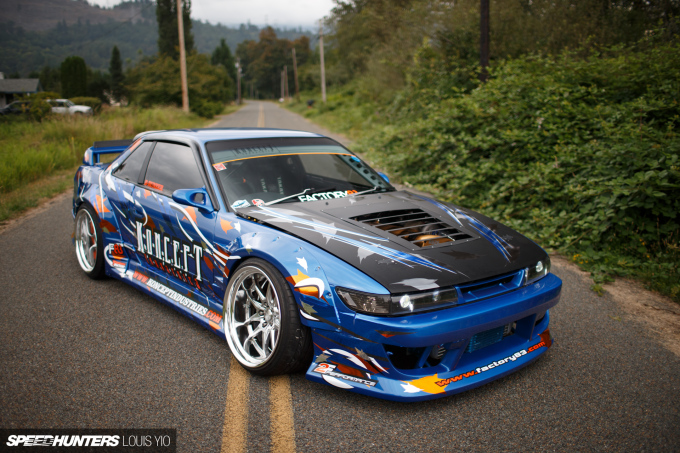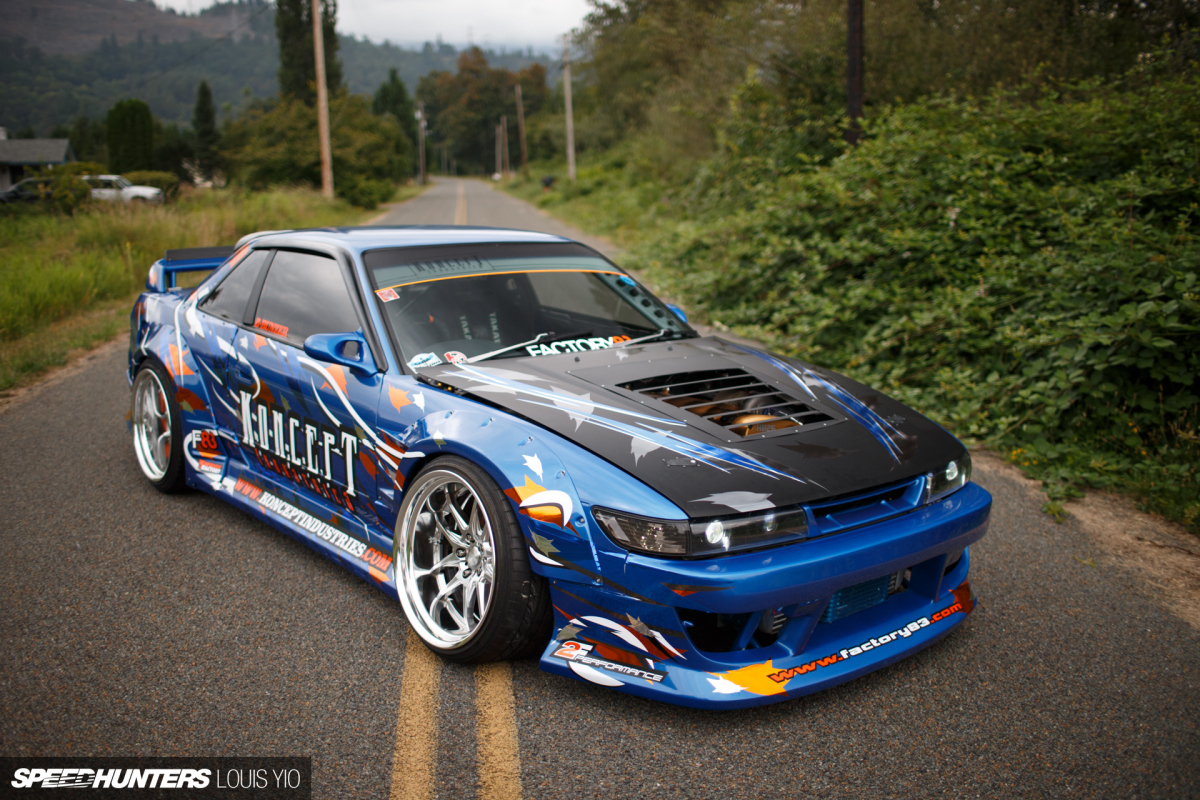 Will the Koncept Industries S13 fit everyone's definition of JDM? Nope. I don't think there's one single car out there that could, but that's all part of the fun. Whatever the case, Ben and the guys have succeeded in fully realizing their vision of a Japan-inspired Silvia, and that's more than enough.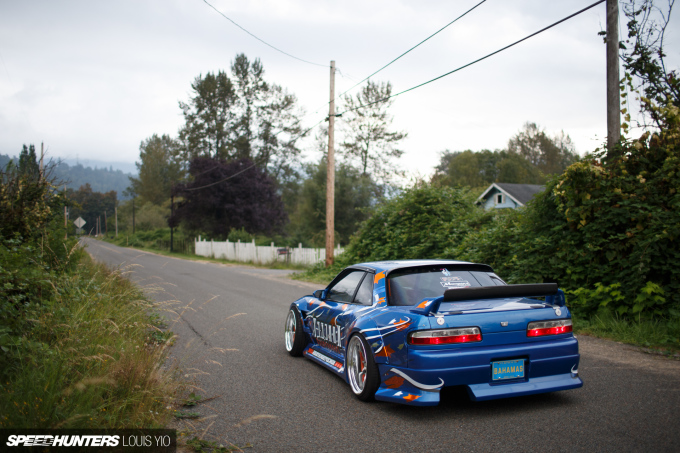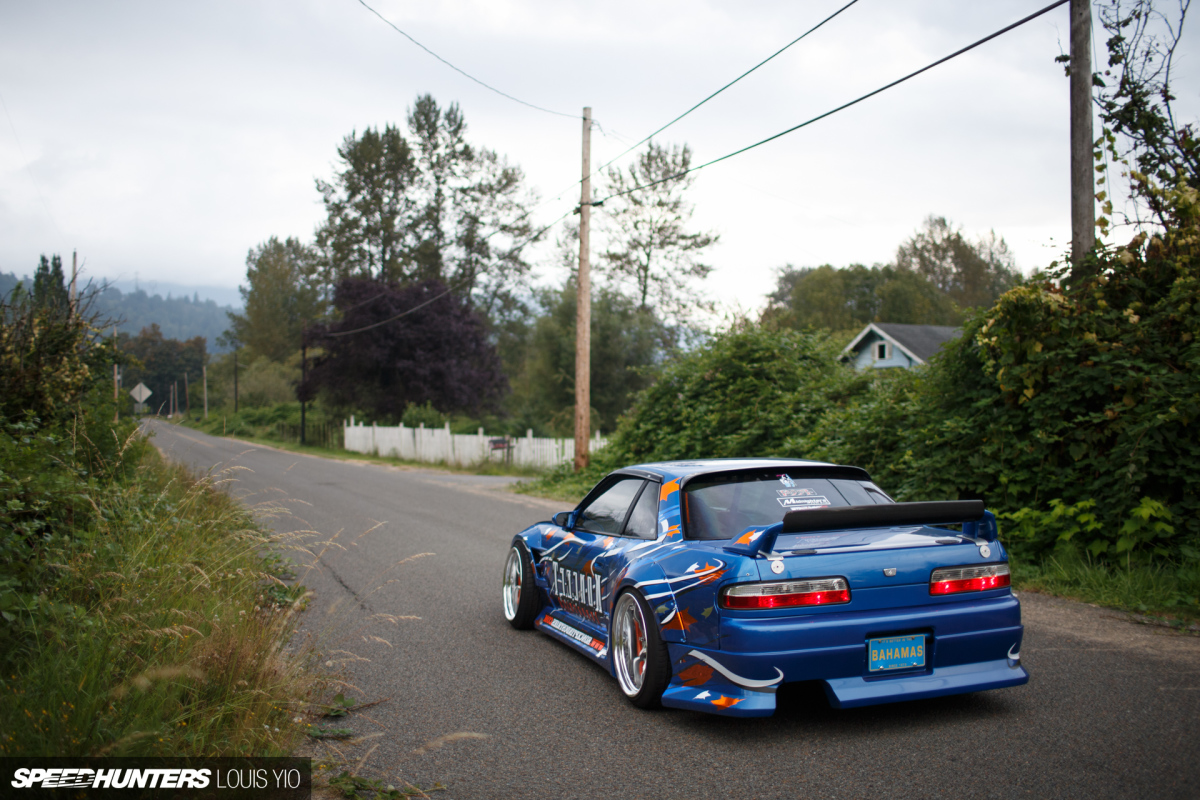 As an American, I've always been jealous of our neighbors to the north and their plentiful supply of imported JDM machinery, but this one takes the envy meter to a whole new level.
Nice work, guys.
Mike Garrett
Instagram: japanifornia
mike@speedhunters.com
Photos by Louis Yio
Instagram: lusciousy
Koncept Industries Nissan S13 Silvia
Engine
RB26 built to factory specifications using ACL race bearings, ARP head studs, Tomei metal head gasket, ARP hardware throughout, Accusump system with Tomei oil pump, Tomei Type-B Poncams & Tomei oil restrictor, Mishimoto radiator with dual E-fans, ChaseBays coolant overflow canister, GReddy intercooler with Treadstone pipework, GReddy oil cooler, Custom Plenum Creations (CPC) race manifold with 92mm Wilson throttle body, GT35 turbocharger on true twin-scroll manifold with TiAL 44mm blow-off valve, Stage8 lockout fastners on manifold, Tomei fuel rail with RC660 injectors, Yellow Jacket coilpacks, Wilwood three pot fluid reservoir, Works Engineering surge tank with Carter Gold lift pump, Aeromotive A1000 feed pump with 10AN 100 micron inline filters, Jaz Racing fuel cell, Aeromotive fuel pressure regulator, 10AN delivery to rail, -8 to motor from rail, battery relocation with Optima YellowTop dry cell, Vi-PEC i88 engine management system with AiM MXL dash, tuned at LightSpeed Innovations in Red Deer
Drivetrain
Nissan RB25 transmission with ACT 6-puck sprung clutch & Spec lightened flywheel, ARP mounting bolts, Cusco 2-way LSD, Maverick Motorsports Z33 adapter plates with Z33 axles,
Suspension & Brakes
Powered By Max forged Knuckles, Voodoo 13 tension rods, Driftworks LCA, PBM eccentric rack spacers, PBM Limit Break tie rods & tie rod ends, Sikky swaybar, RB25 crossmember, PBM rear LCAs, PBM rear camber arms, Driftworks toe arms & traction rods, S15 5-lug hubs, BC Racing BR Series coilovers, genuine Nissan callipers on all four corners with true dual calliper rear, StopTech front rotors, Circuit Sports rear rotors
Wheels & Tires
Work XSA 04C wheels 19:x10-inch -18 (front) 19×11-inch -26 (rear) Achilles tires
Exterior
Koncept Industries modular front clip, 2F Performance Super Doof front & rear bumpers with side skirts, Rocket Bunny V1 fenders with Rocket Doof blend sections, Origin Labo 50mm Tatakidashi rear overfenders, Koncept Industries hood vent with PBM hood spacers, R32 GT-R rear spoiler with Fujimura Rocket Dancer carbon lip, painted authentic Bayside Blue with flex additives, custom retrofit projectors inside 'brick' headlights, Oracle lighting HID Halo kit, Factory 83 livery
Interior
8-point fabricated weld-in roll cage with dimple plates, carbon dash trim for AiM MXL dash, Takata Racing harnesses, Powered by Max adjustable height shift knob, Driftworks steering wheel with quick-release hub, Sparco Racing drivers seat, Recaro passenger seat, Koncept Industries laser-cut e-brake handle with custom geometry, Wilwood two pedal top-down brake & clutch box with Wilwood master cylinders, Koncept Industries floor pans
Koncept Industries Thanks: OwnFiresong.com, 2FPerformance, Cranbrook Auto Repair, Serialnine
More Nissan related stories on Speedhunters
Cutting Room Floor