An Exception To The Rule
Generally speaking, I avoid static car shows with a similar level of tenacity that I employ to avoid my wife's weekly reality TV programming. I feel as though I'm missing the point; I'm incapable of comprehending why owners choose to invest so heavily to, primarily, receive praise from strangers. I'm also not sure why my wife thinks it's OK for the Bachelor to date several women at once but would crucify me for just thinking about it.
There will always the exception to the rule though. It's not going to be my wife letting me be the next Australian Bachelor, but there's definitely a handful of static car shows that have the potential to stir up some genuine excitement.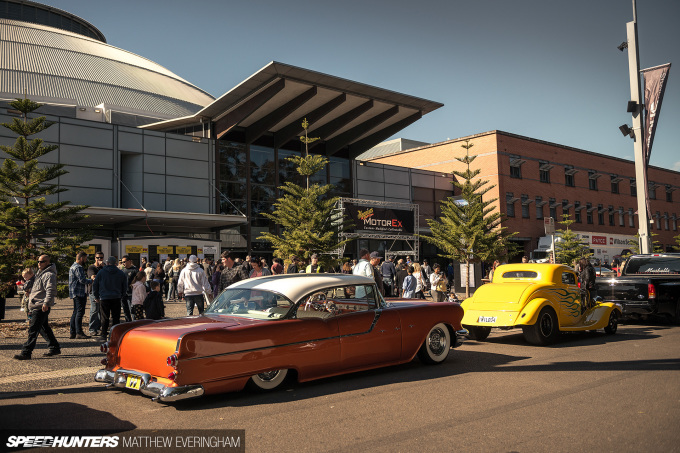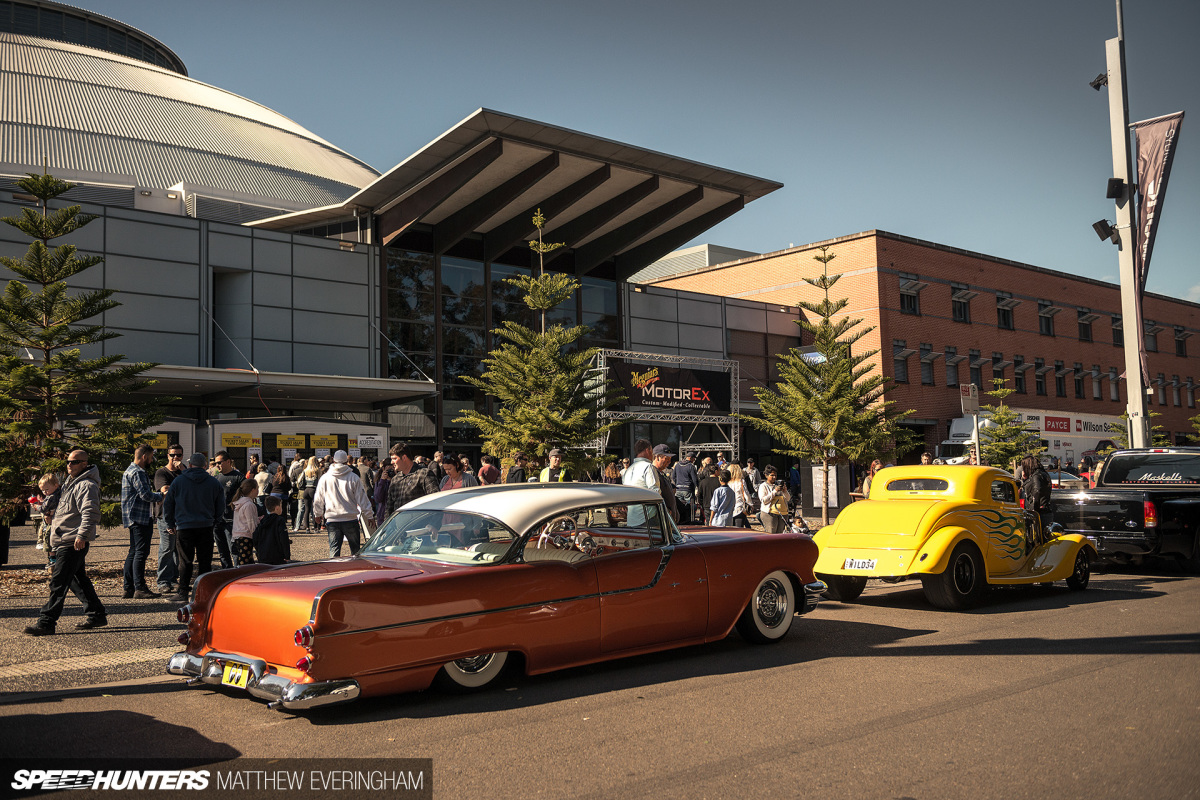 While most are further abroad, like the SEMA Show in Las Vegas and the Tokyo Auto Salon, the Meguiar's MotorEx has been an annual highlight on Australian enthusiast's calendars since 2010.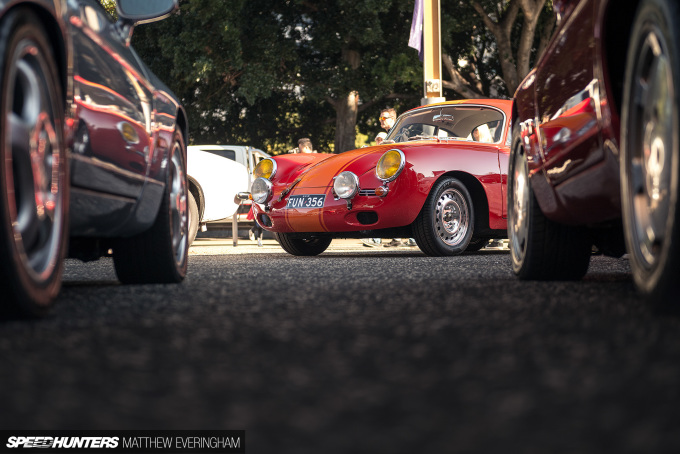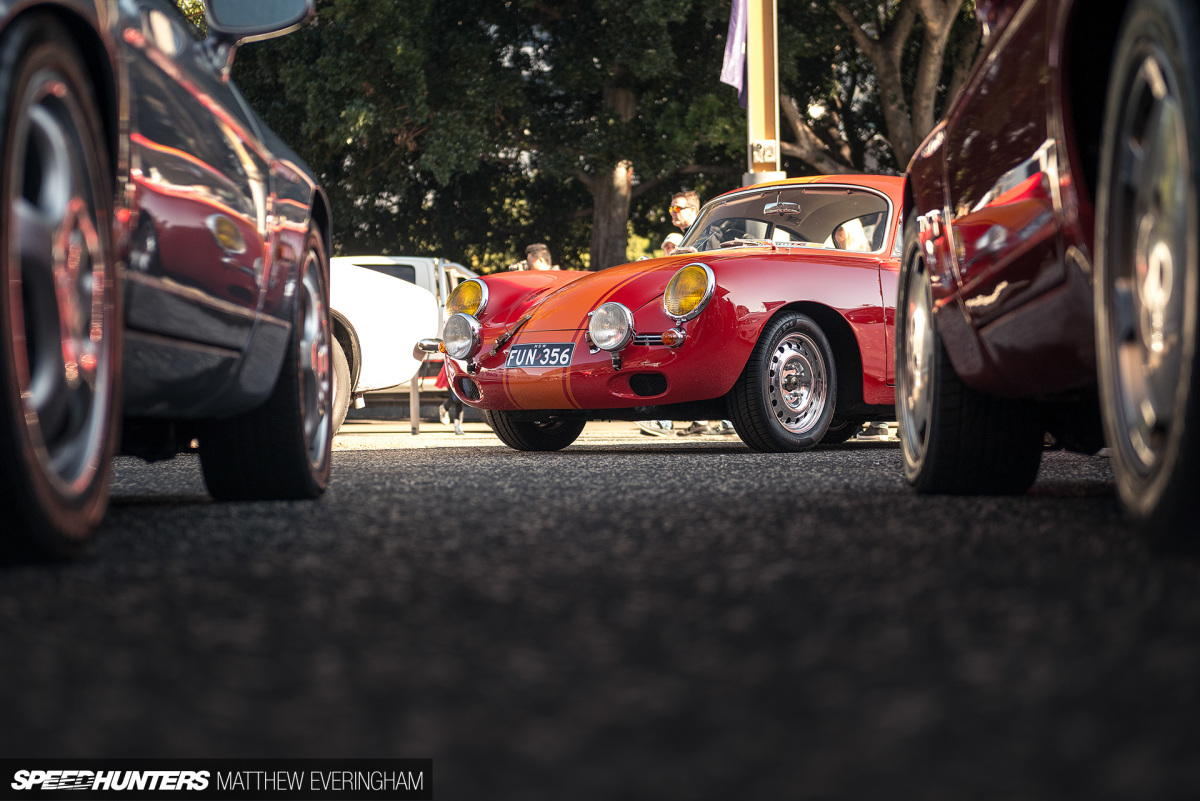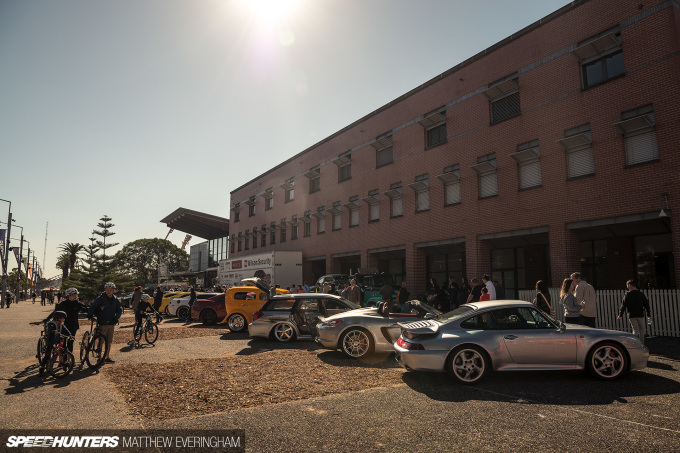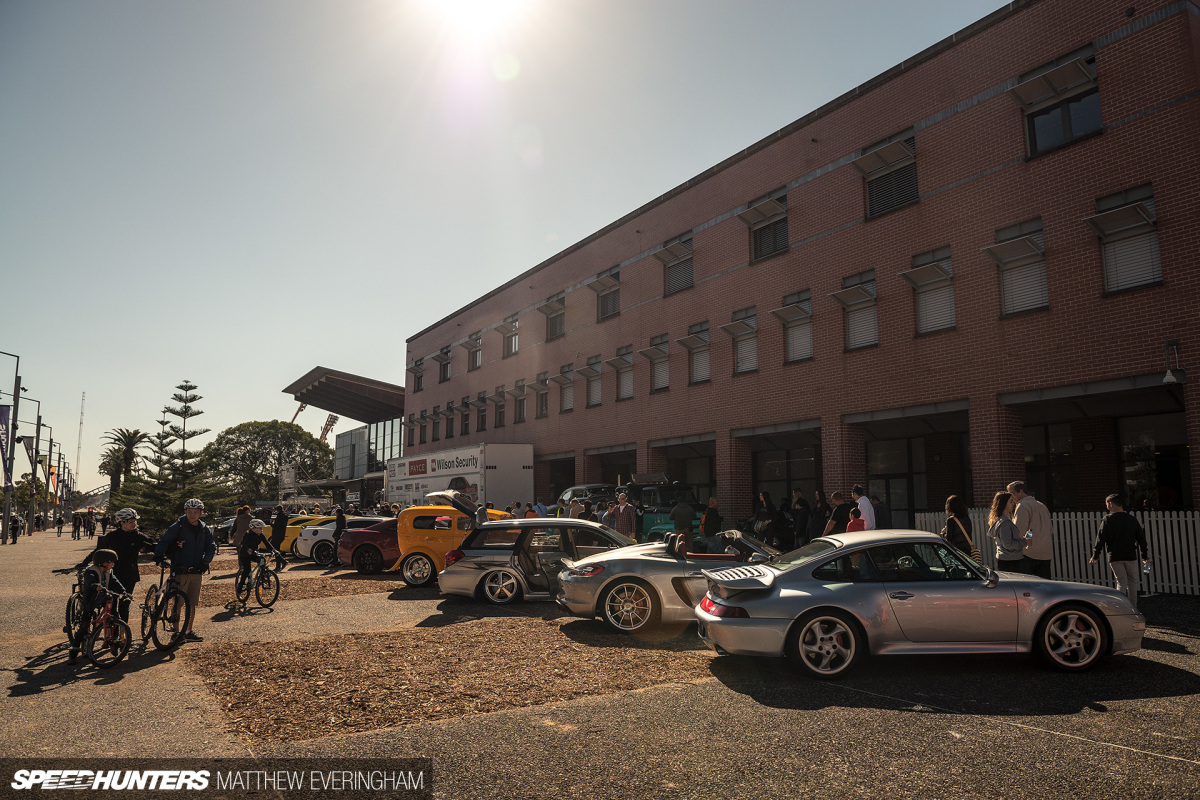 Even before you enter the event, you're thrown in amongst an eclectic mix of freshly polished and brightly painted vehicles. Cars of all vintages line Sydney Olympic Park's Superdome exterior, a good precursor of what's to be found inside.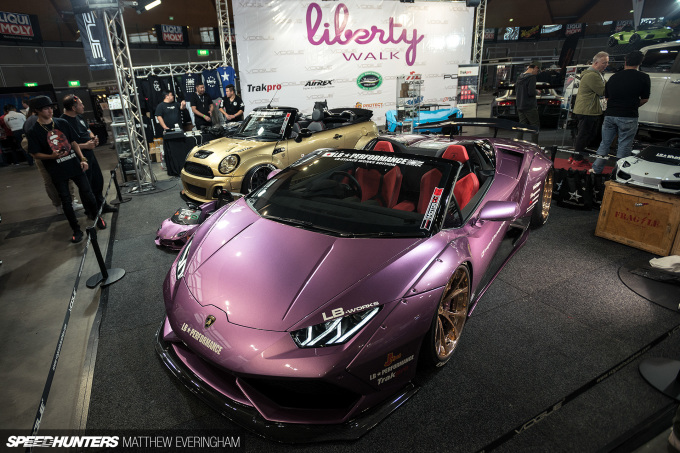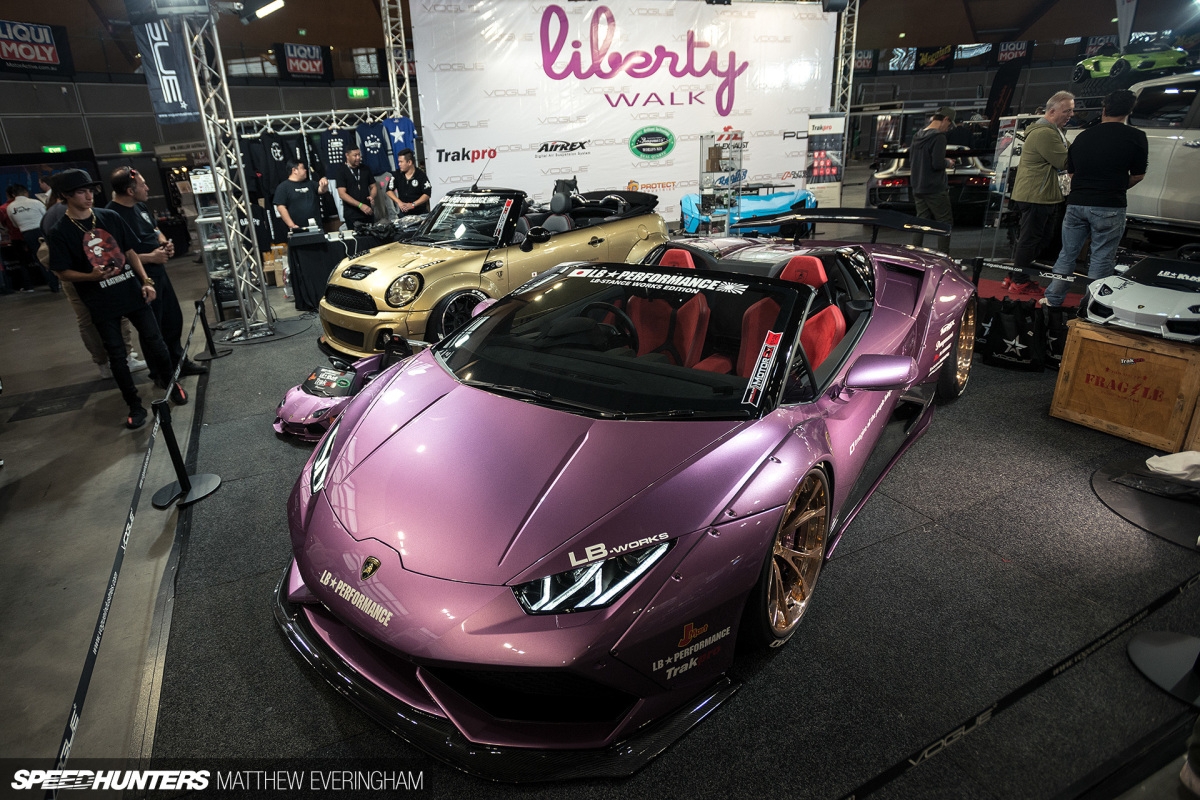 The show is something of a localized SEMA that's open to the general public. One hall of the show is packed full of vendors promoting their wares, giving live demonstrations, and having tech gurus on the floor ready to answer any burning questions.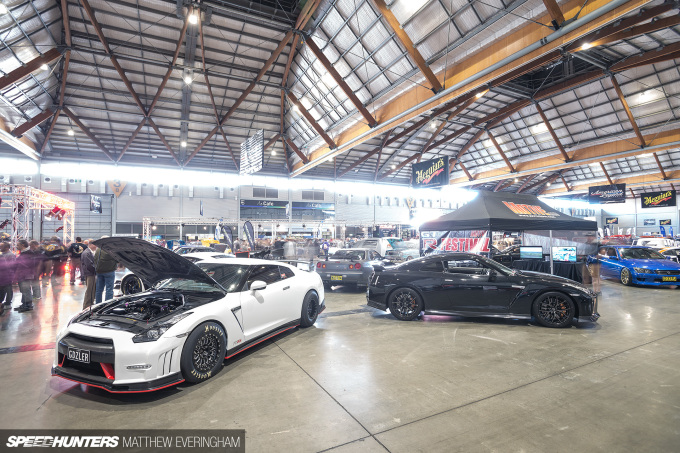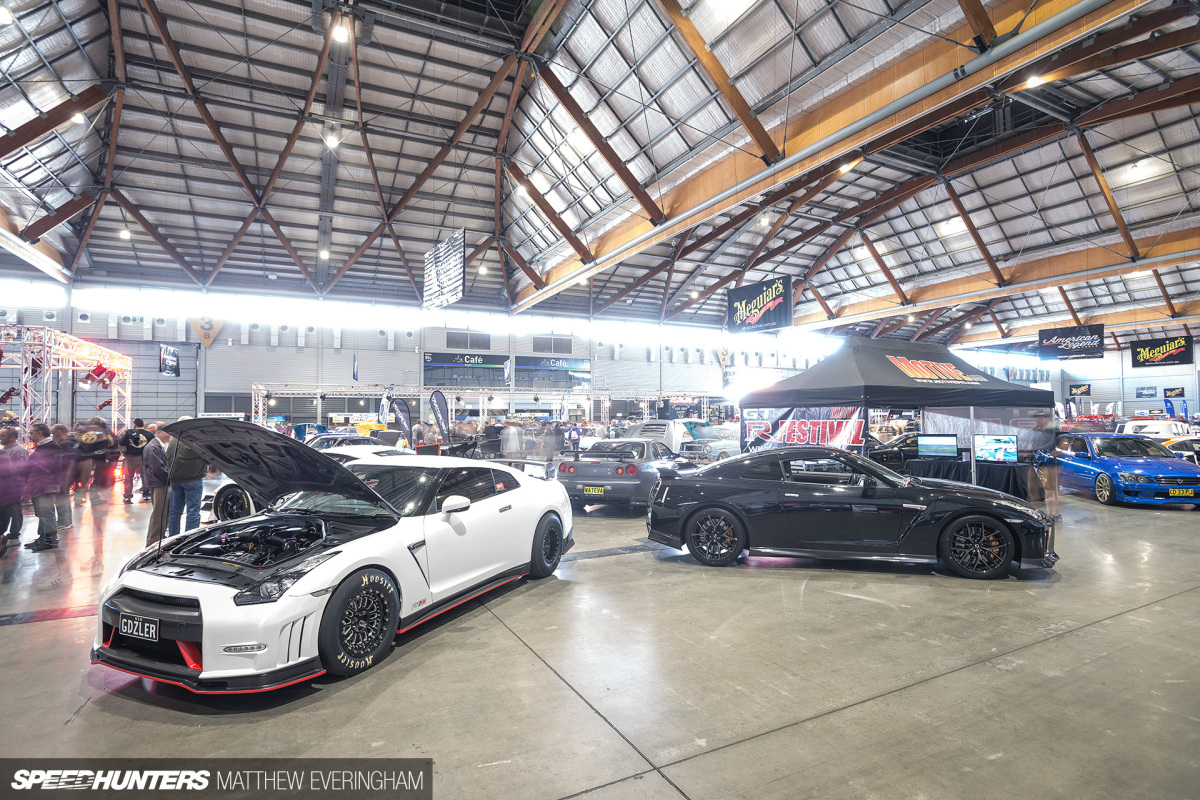 The subsequent halls are crammed with creative owners and the country's best workshops duking it out for top show car honors in a highly competitive judging arena. While I'm personally not a fan of competitive parking, I am very much a fan of the wide array of vehicles on display and the abundance of world-class craftsmanship every ride on display exudes.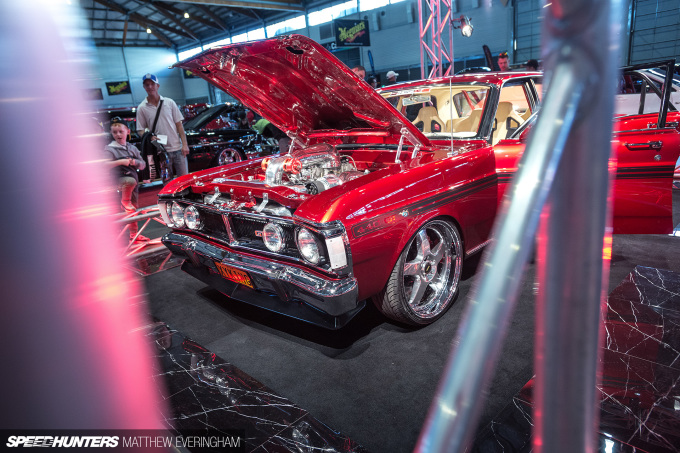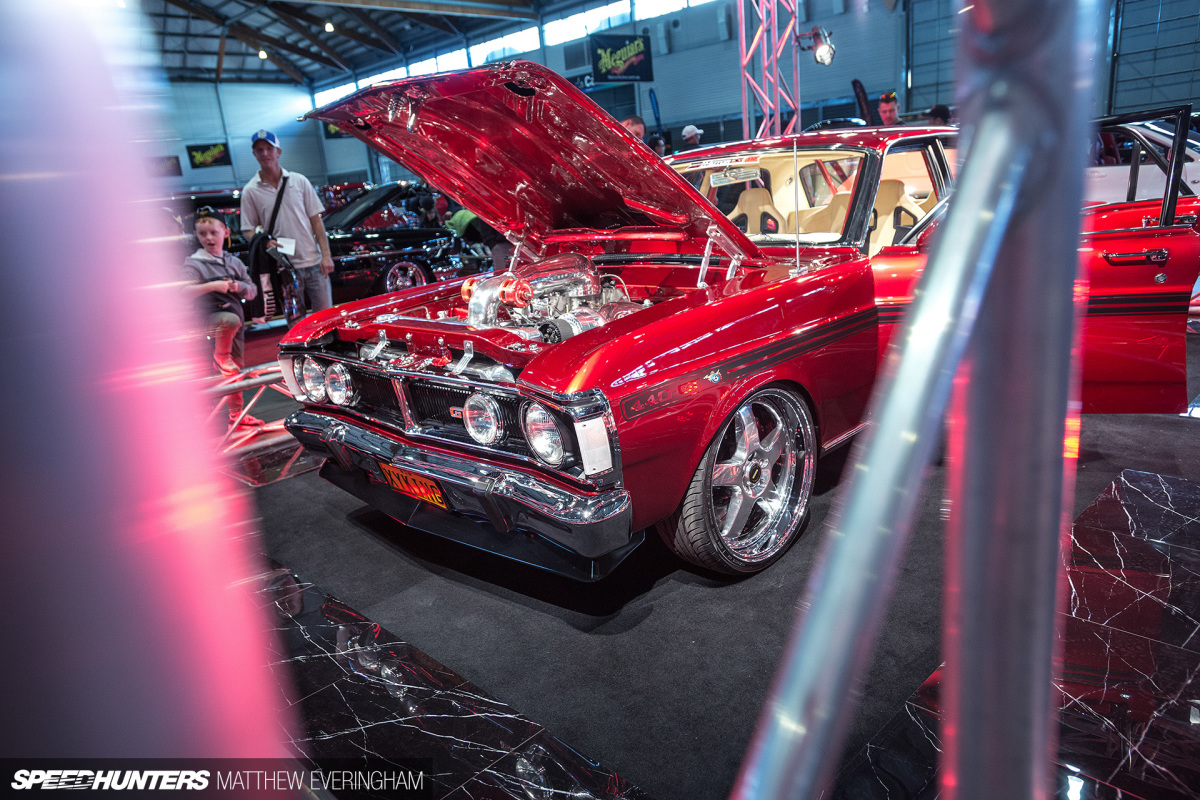 Unquestionably, this high level of competition is the catalyst for much of the hard work on display. I'm more than happy to acknowledge that the competitive side of show car building does a lot of good for the overall progress of modifying, but I'm also happy to stay out of the ring and admire the results from the sideline.
Variety Rules
As I've mentioned before on Speedhunters, Australia is home to almost every conceivable automotive niche and community, but it's a rare sight indeed to catch them all occupying the same space. MotorEx provides an opportunity to park your drag GT-R alongside some of the country's original street dragsters.
As you head towards the cafe, you'll find yourself admiring a fleet of Cadillacs and wild Datsuns at the same time.
Only then you'll be forced to decide if you'd rather check out that slammed Mitsubishi Lancer Evolution or that mental, methanol-injected GM Holden Commodore ex-police car, while waiting for your coffee.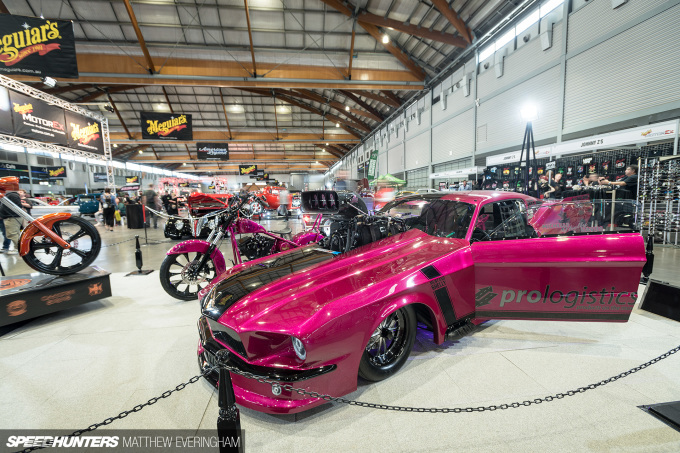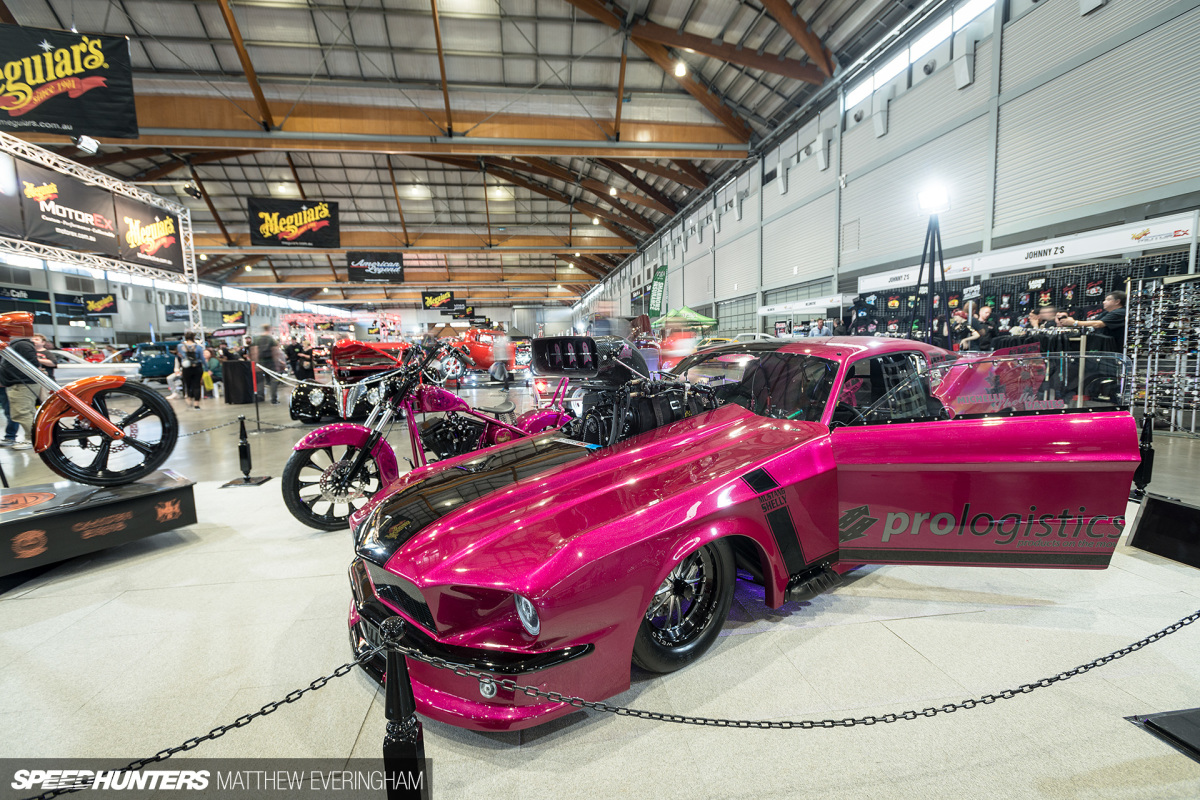 It's an absolutely terrible situation to be in, and also exactly what keeps drawing me back year after year. I liken it to a children's lucky dip – you never know what makes, models or wild modifications you'll encounter until after you've stepped through the entry gates.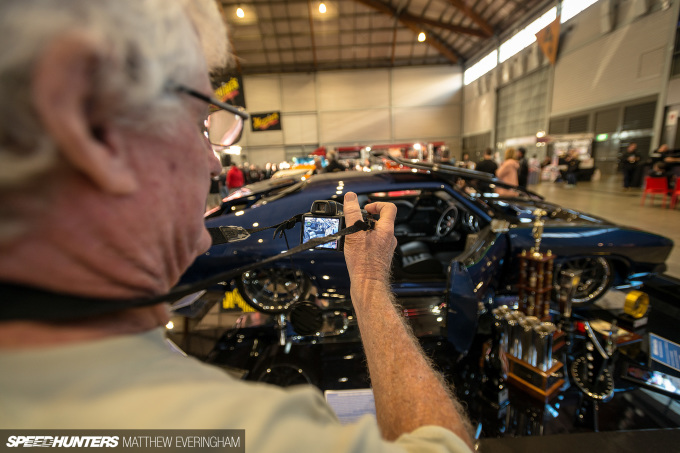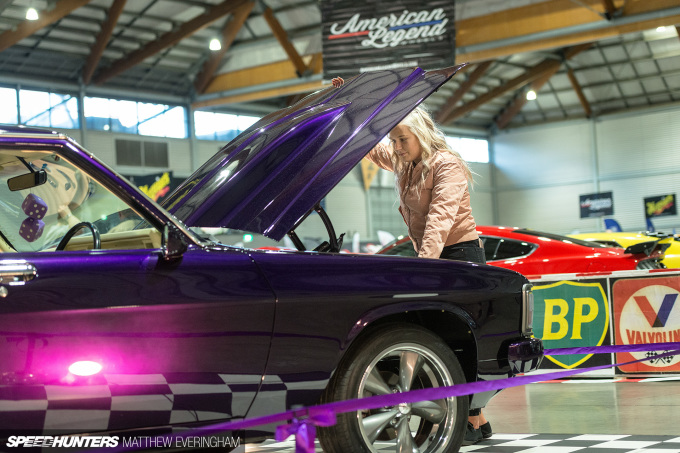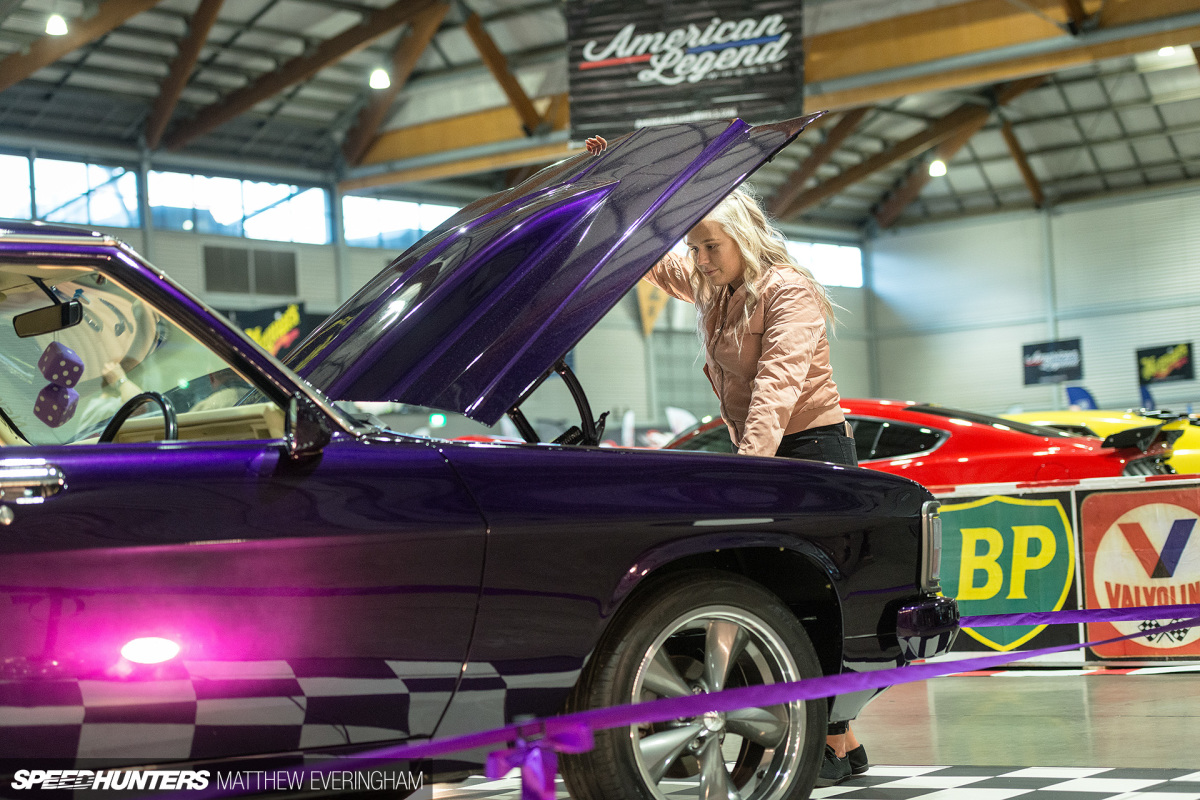 Riding along in the varied styles of cars is an eclectic mix of people from all age brackets and walks of life. While the majority of punters usually subscribe to a particular style of car, it didn't seem to stop them from appreciating the smaller details on builds that would normally be outside their usual circles.
Not every car on display will appeal to every member of the public that walks though, but a high percentage of vehicles will have at the very least a handful of interesting details or unique ideas. Most cars anyway.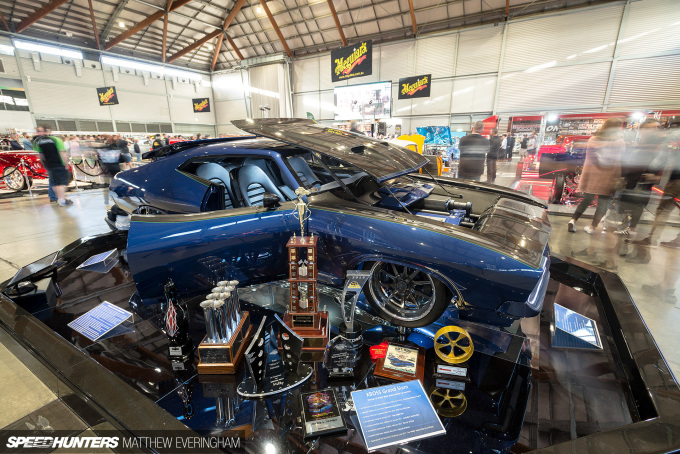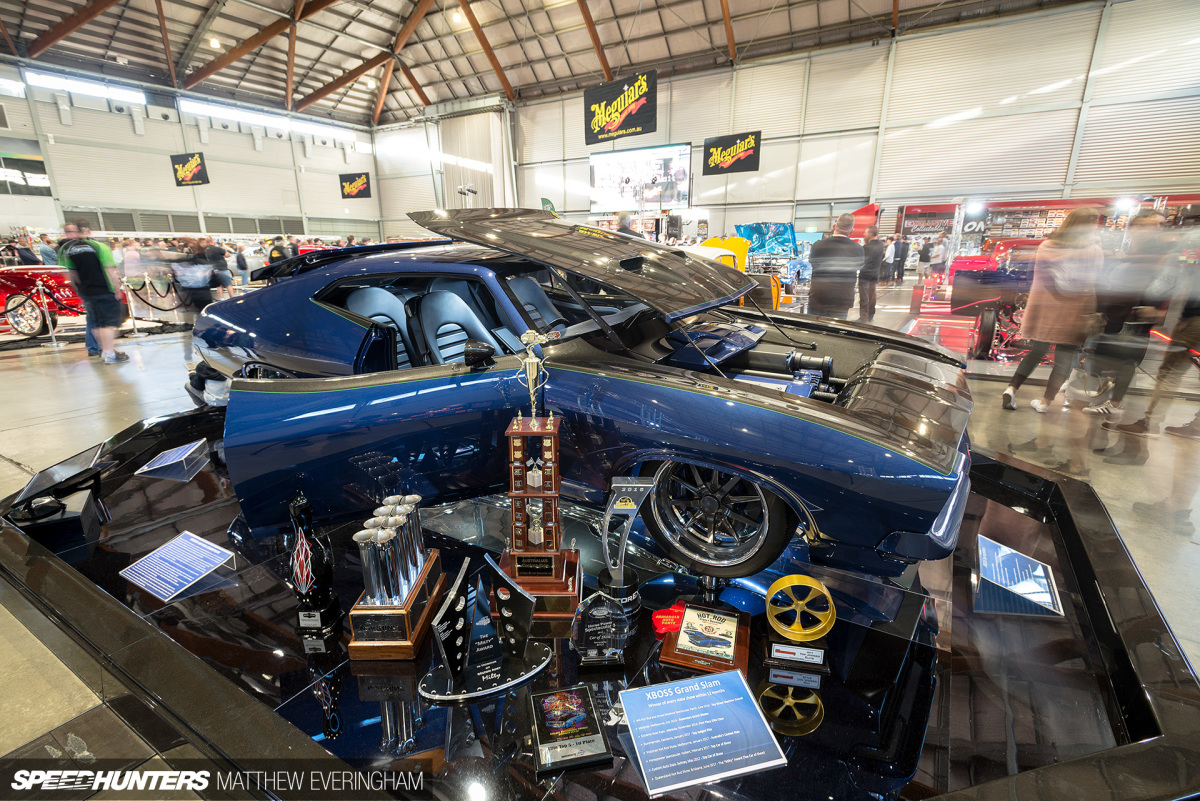 A small number of the show's superstars, like XBOSS, look imaginatively towards the future, showcasing the raw talent and imagination in the Aussie tuning and fabrication scenes. Apparently, the only original and unmodified component remaining in the XB Ford Falcon base car is the ignition barrel. It's more a work of art than just a car.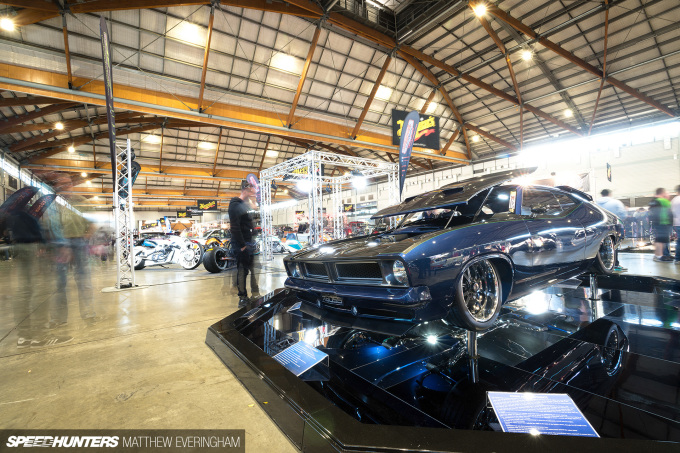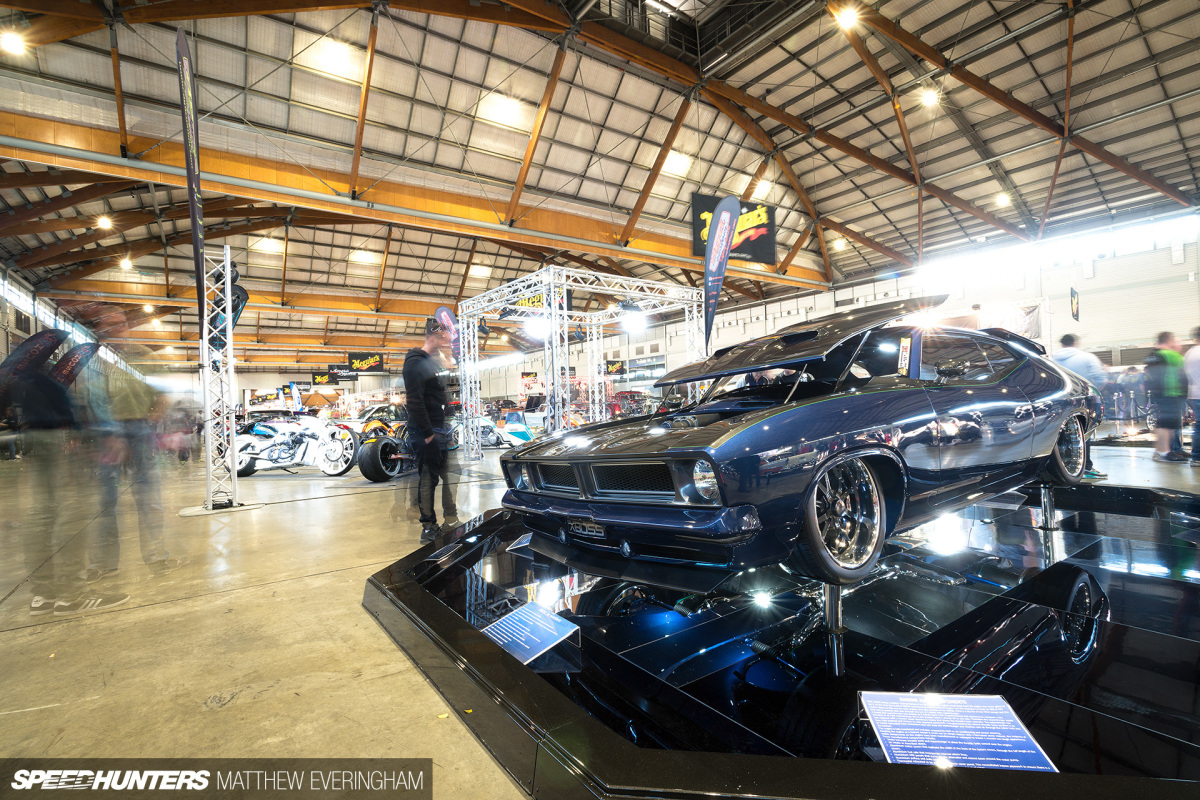 When the Falcon was debuted last year, it quickly became the benchmark that all others measured themselves against. And for a good reason too – it's flawless.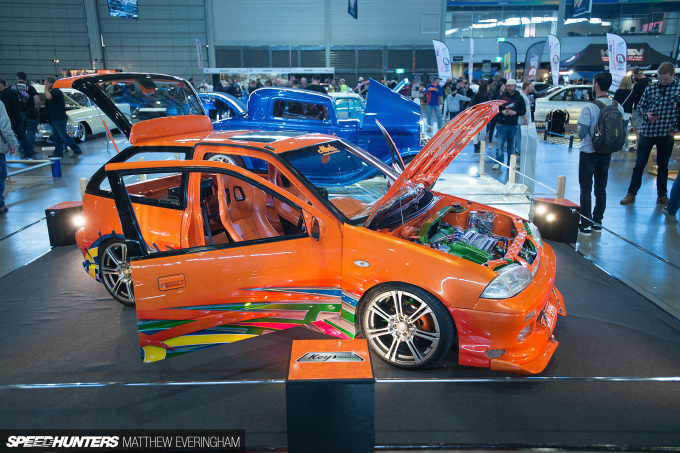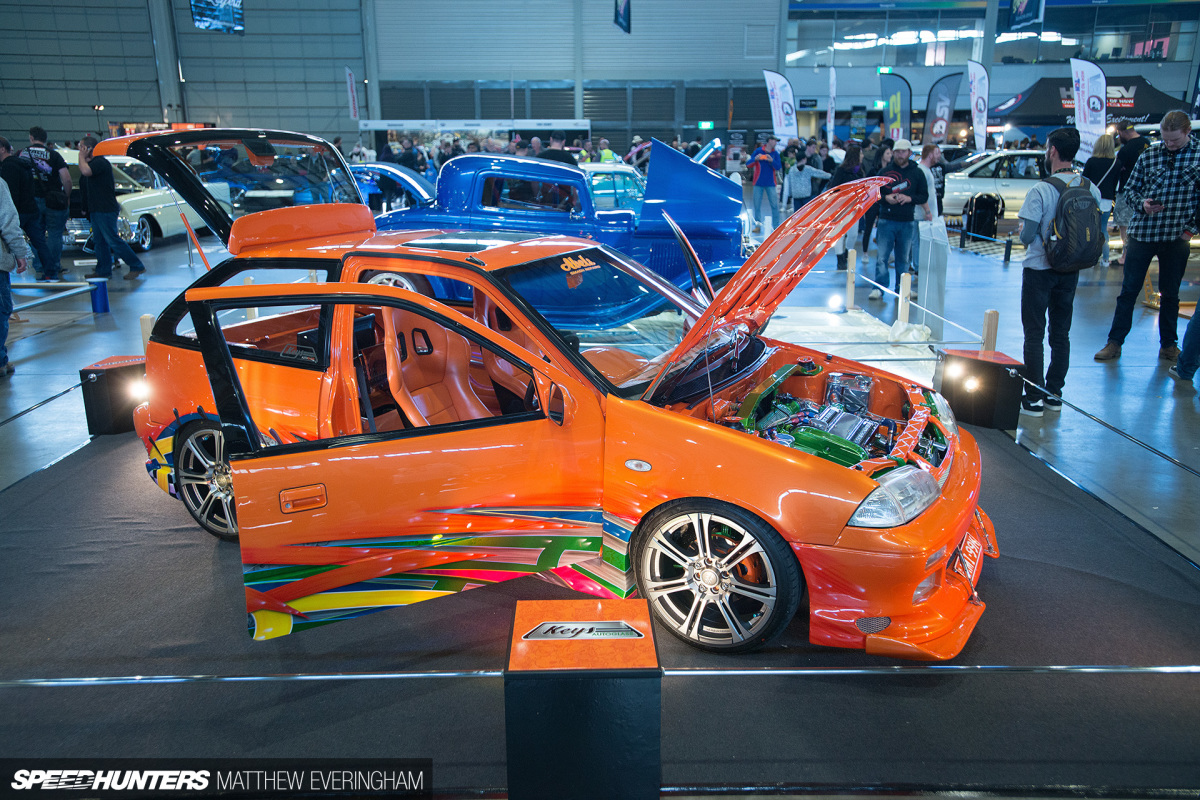 While XBOSS points to the future, other cars capitalise on their connection to the past. Check out this Australian Autosalon-spec Suzuki Swift GTi. The authenticity behind this Swift leads me to believe that it may, in fact, be a sophisticated time machine built and sent into the future from Sydney, circa the late 1990s.
Rod Hatfield's Fire Chief, a 1948 V12 Fiat Topolino dragster styled build, transports us back to the late-1960s/early-1970s. The Topolino was another time capsule find and a personal favorite; it paints an accurate picture of what Australian drag racers would have looked and felt like during days long gone.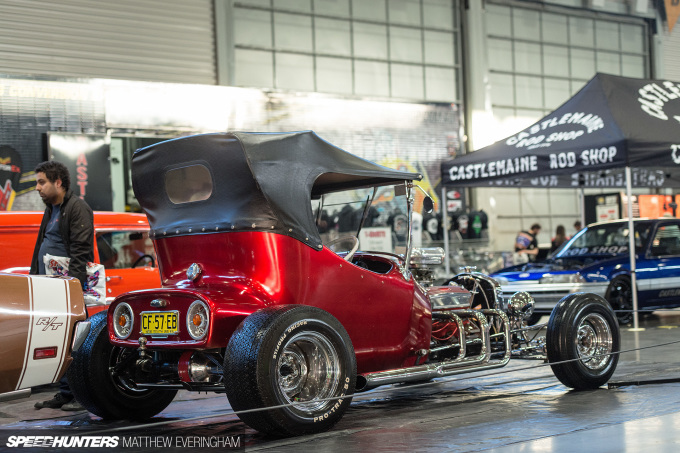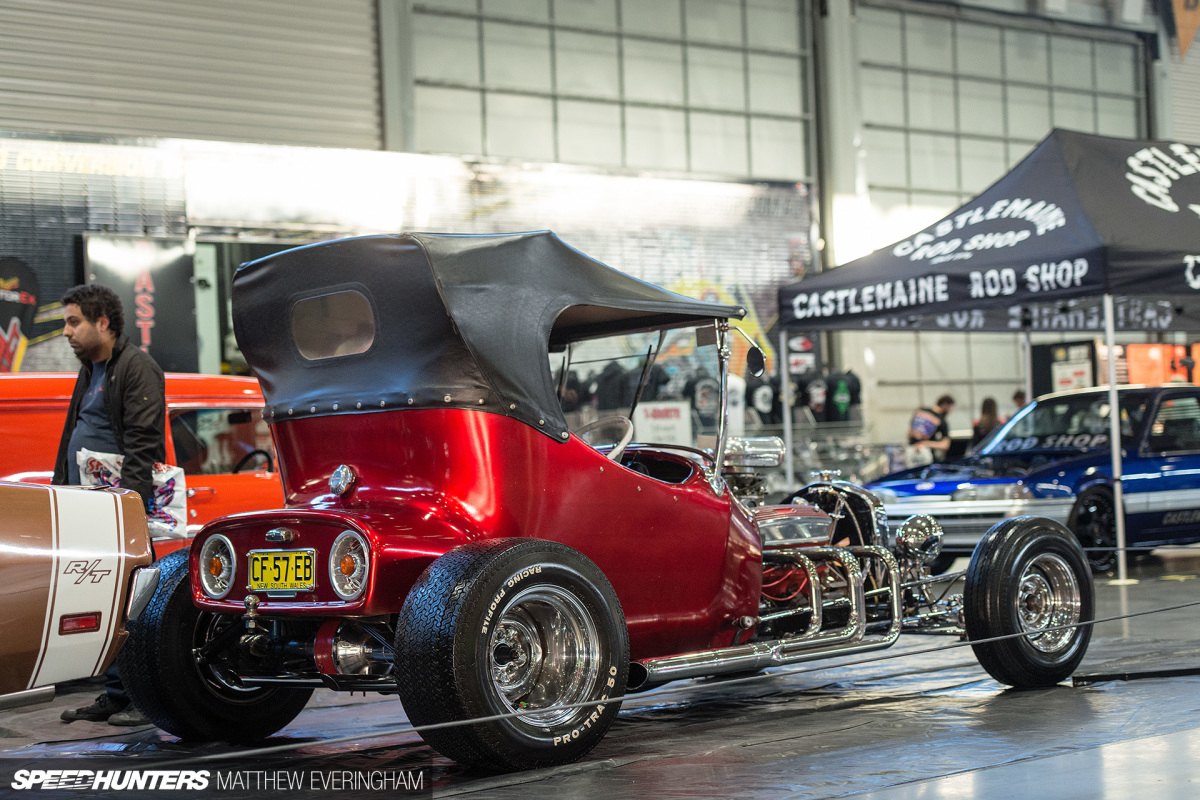 Previous years have seen additional special interest displays that revolved around concepts like 'Film & TV' and 'Legends of Motorsport'. 2017's MotorEx saw none of that; the event was smaller and seemed more focused on the competitive aspect than years prior. While I'm confident that certain groups within the greater car community would have seen this as a victory, I felt a little underwhelmed when I'd realized the 'fun' displays weren't anywhere to be found.
The Future Of MotorEx
Bookending the award ceremony was an announcement that the MotorEx event was changing hands; the current team felt they'd grown the show as far as they could and were considering making 2017 its final year. Andy Lopez, who also owns Street Machine Summernats, got involved and is now the proud owner of Australia's premiere aftermarket car show.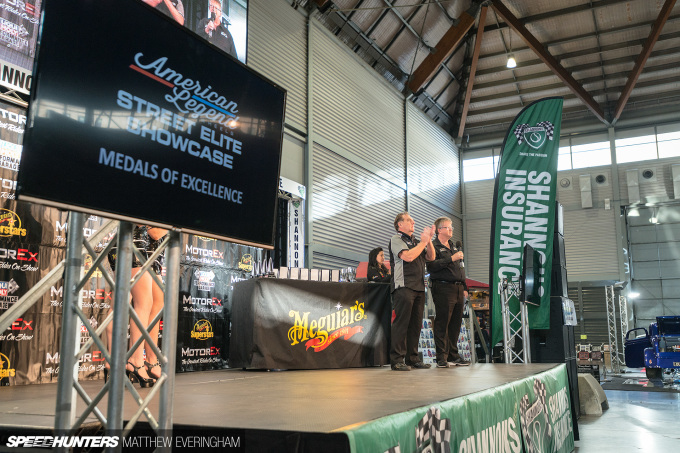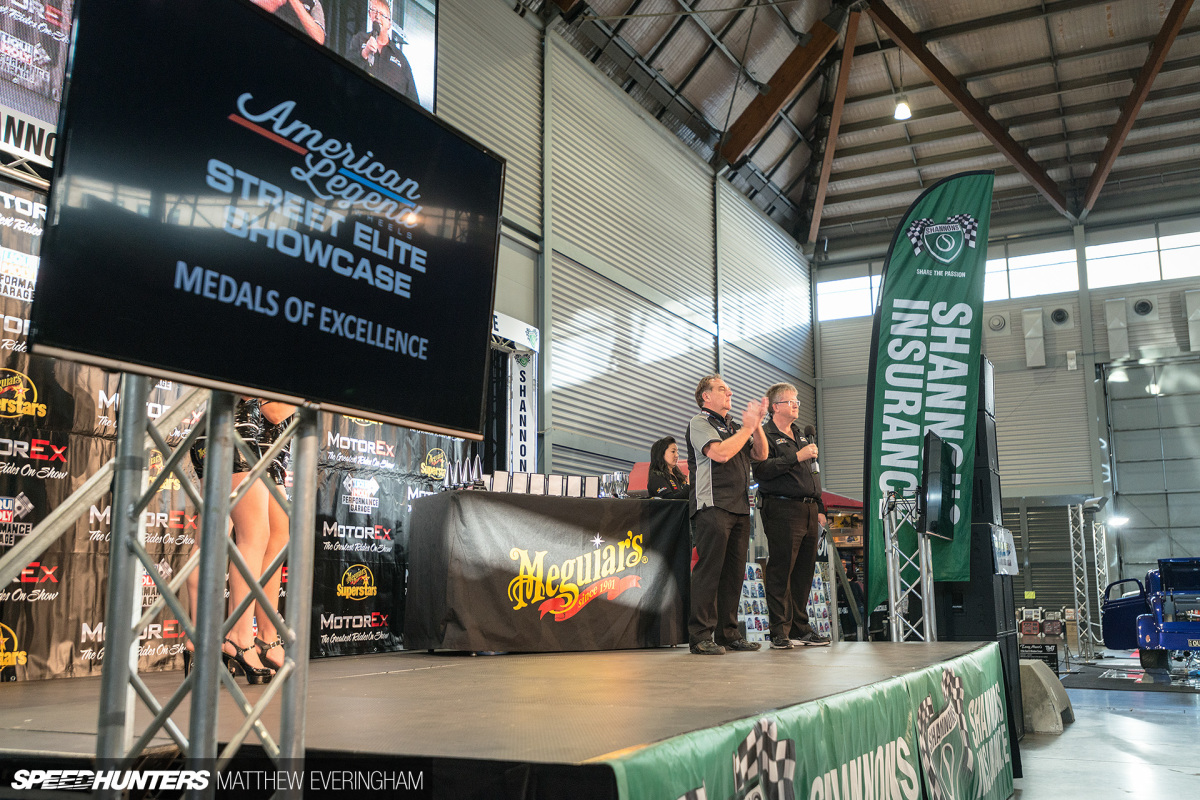 Andy's company, Out There Productions, is responsible running for some of the country's biggest sporting and public events, so his team definitely has the experience required to lift MotorEx to a new level. And I have to say, I like the direction he's taking it.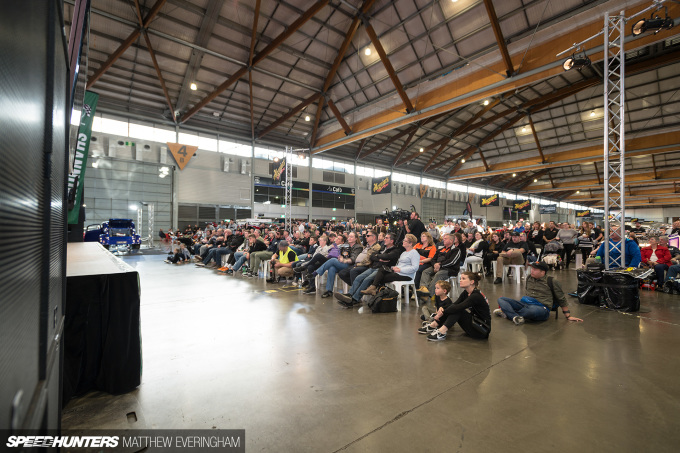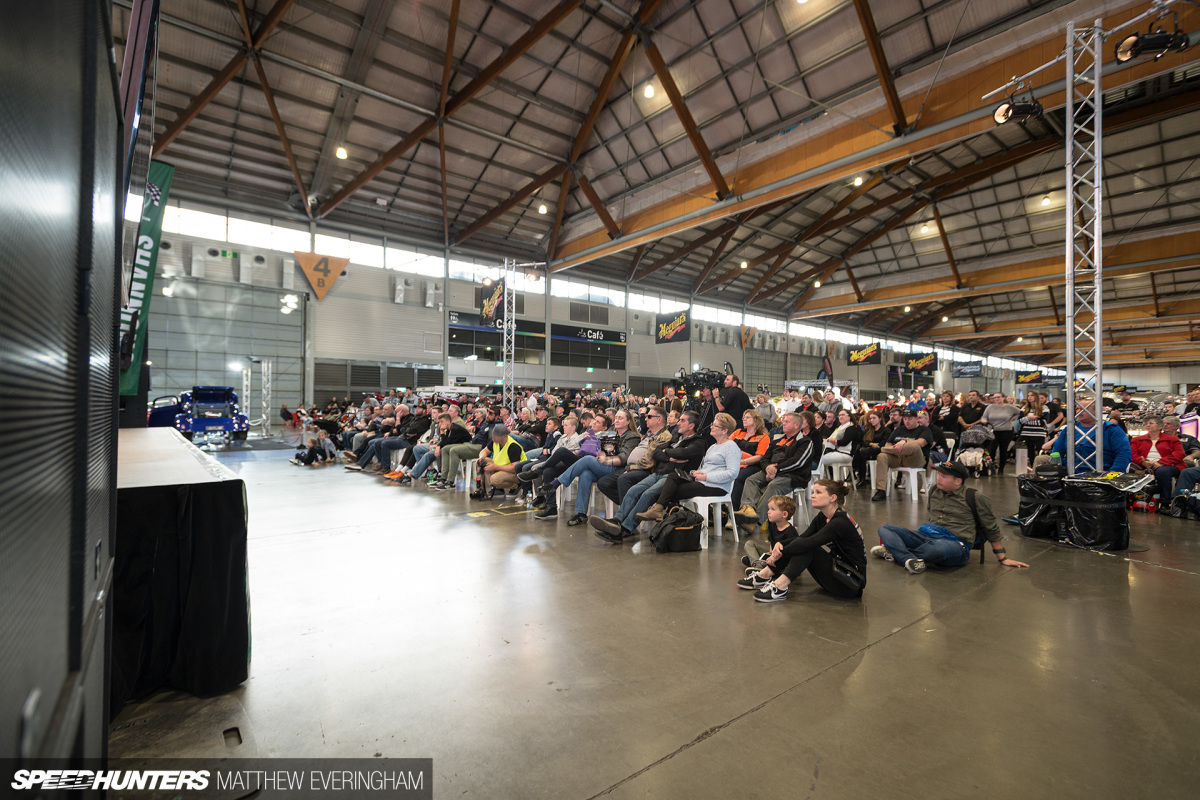 From 2018 onwards, MotorEx will be partnering with SEMA and bringing at least 20 American vendors to a newly created 'SEMA Performance Garage'. The event will have more moving elements and a festival vibe.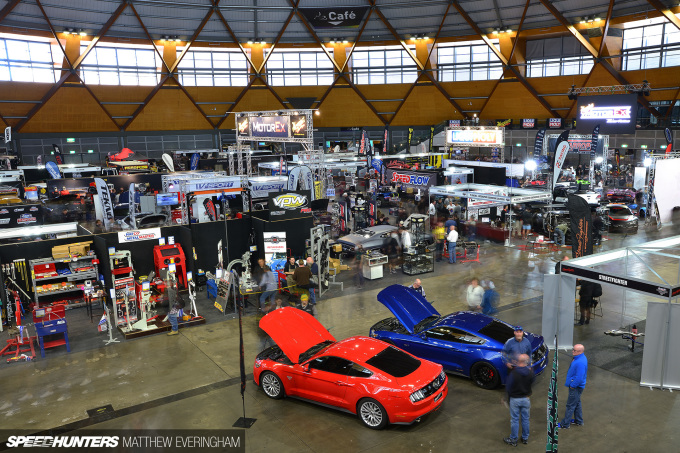 The first new MotorEx is scheduled to take place in Melbourne during May next year. I've never attended a MotorEx outside of Sydney, but with the change of guard and talk about a new format, I might just have to make an exception to the rule and book a flight.
Matthew Everingham
Instagram: matthew_everingham
matt@mattheweveringham.com
The Cutting Room Floor