The Disciples Of Power
The Street Machine Summernats is more than just Australia's largest car festival; for many it's closer to a religious experience than a car show.
Fans camp, congregate, share their hard work and are baptised by a mix of burnt rubber, hot dust and Aussie power rock from the 1980s.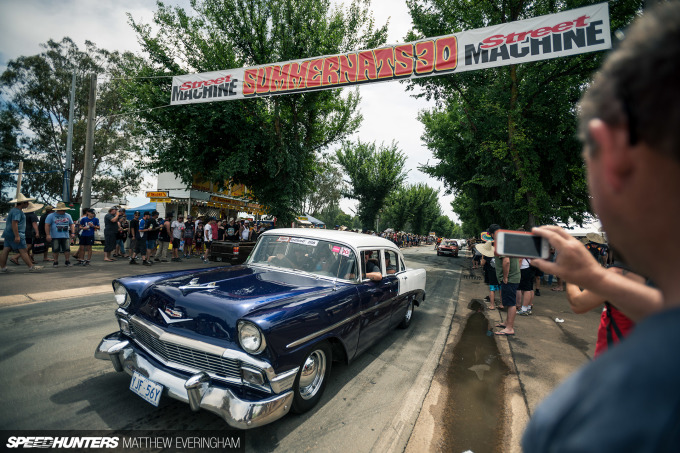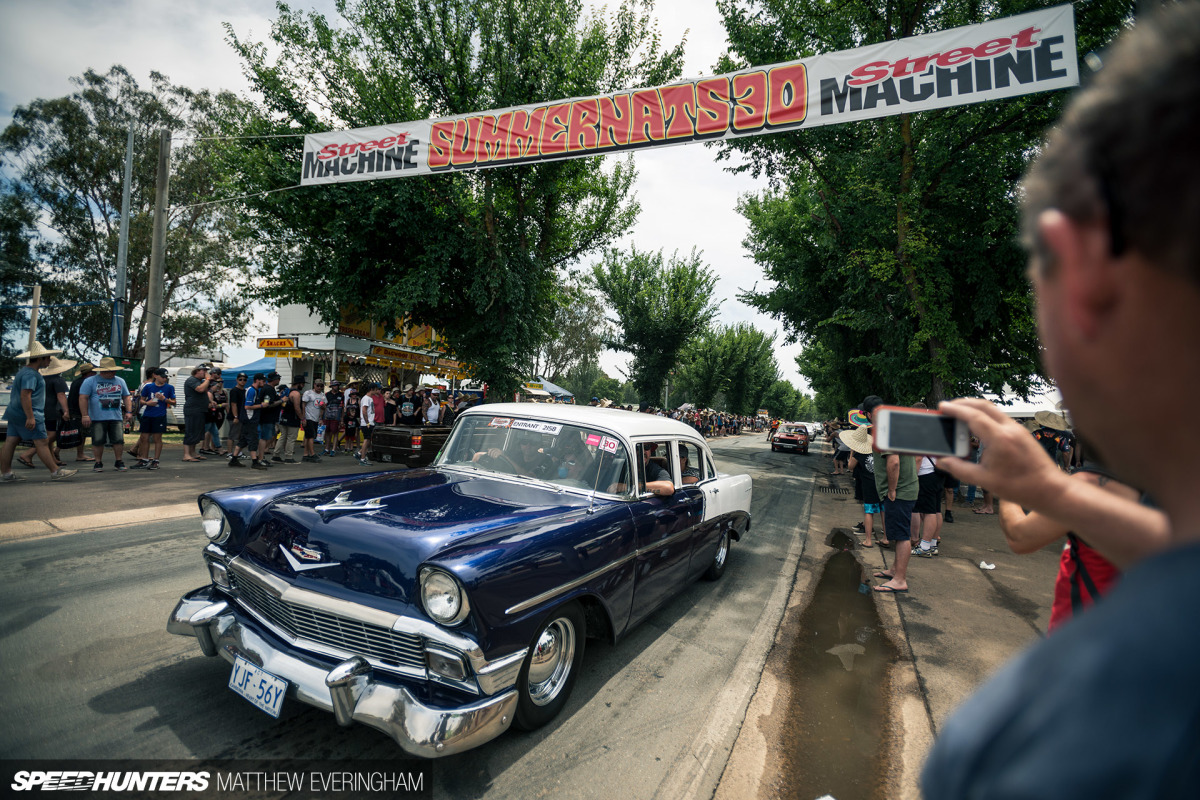 2017 marked 30 years for the festival, and 119,184 faithful souls journeyed from far and wide to attend. Not a bad turn out for a country of only 23 million.
The event also saw a record number of entrants: a massive 2,534 cars made their way through the sacred gates of Exhibition Park In Canberra (EPIC), in the country's capital city. Furthermore, 5.5 million people from across the globe also got involved online through the Summernats live stream.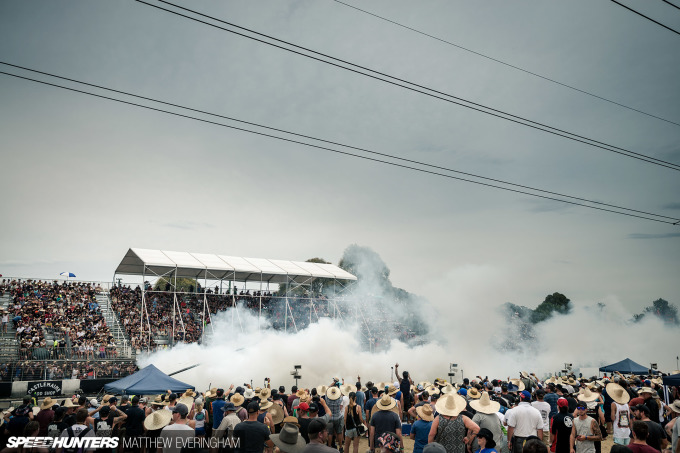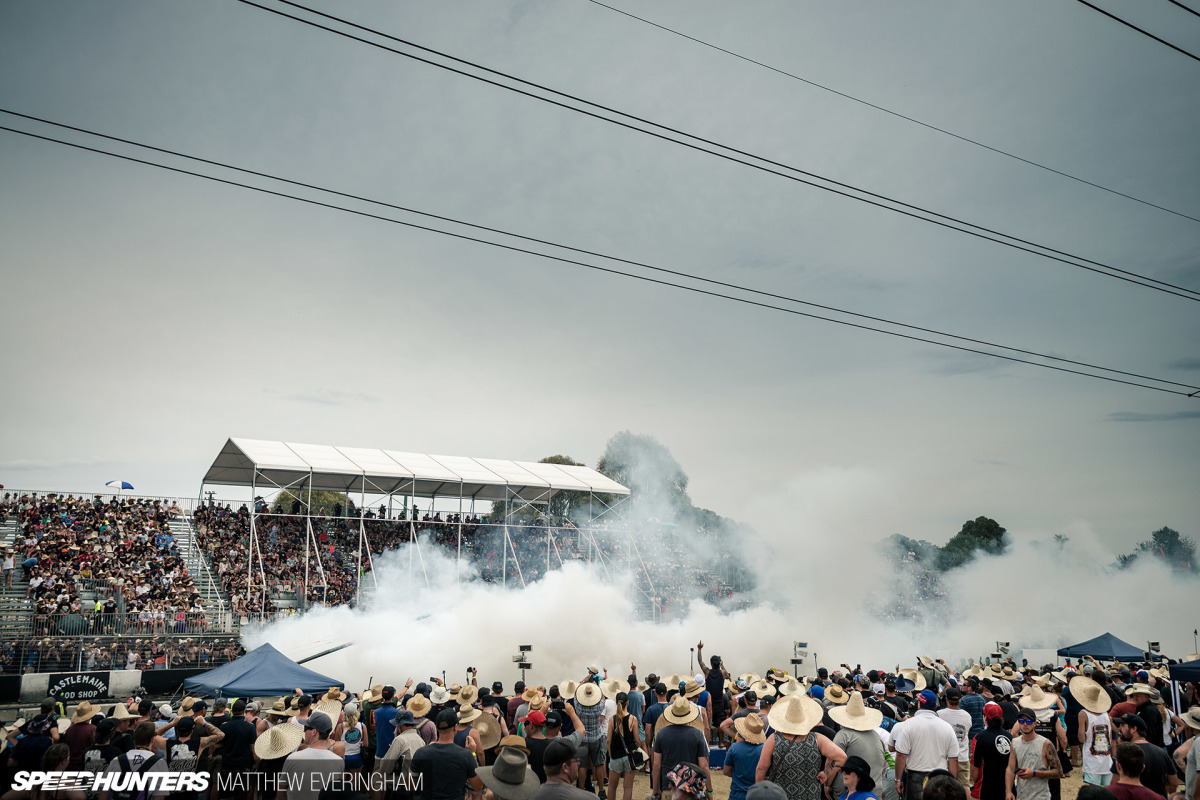 Worshippers of the 'Mighty Horsepower' make their annual pilgrimage from all states and territories of Australia for four days of 'Church'. Entrants cars are polished to be praised by the community and judges in the Show 'n' Shine events or put through their paces during the Dyno Shootout, motorkhana events, cruising 'Tuff Street' and then ultimately the ritualistic shredding of tyres.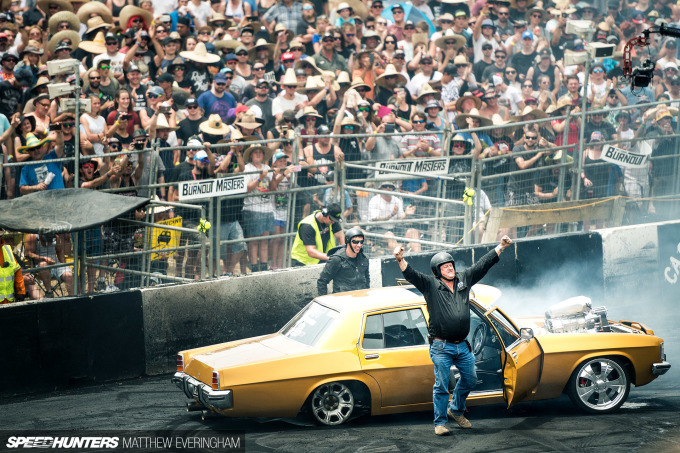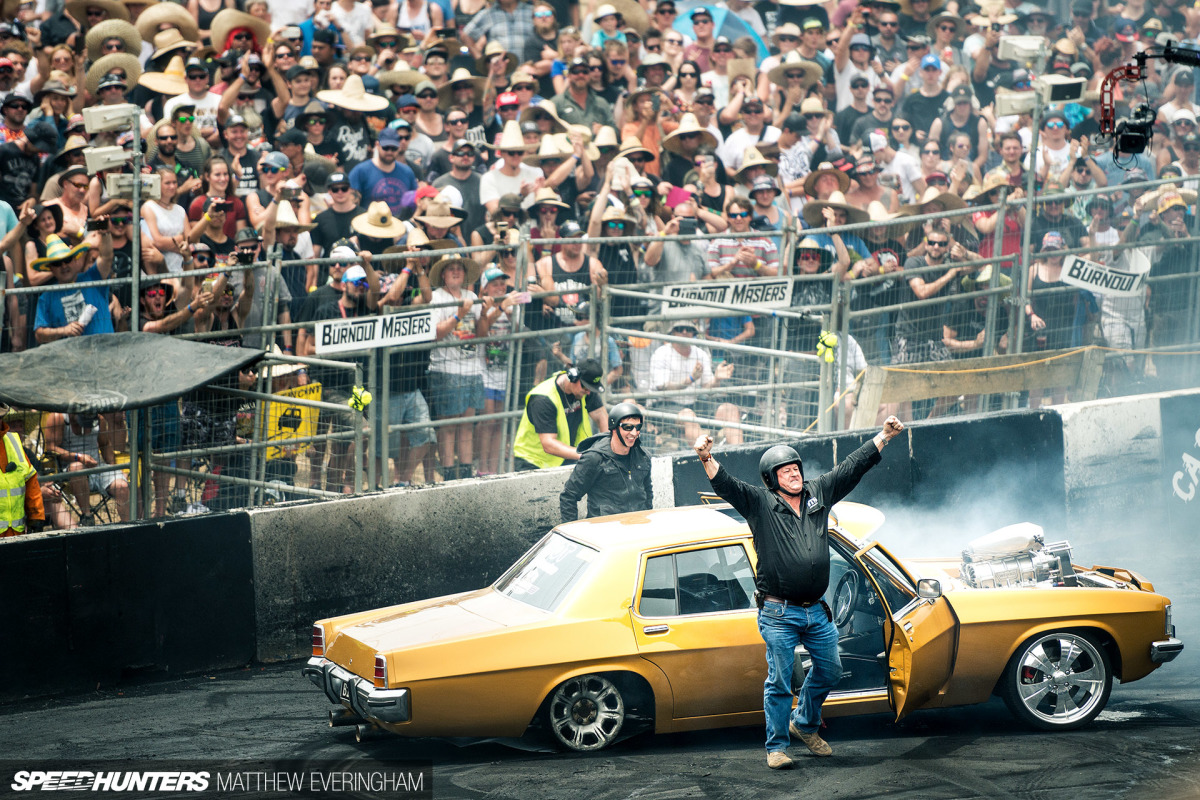 Nowhere else in the world will you find such passionate owners who are not just prepared, but happy to spend years building a machine to show car standards only to then potentially destroy their creations with two minutes of carnage in front of a fervoured crowd.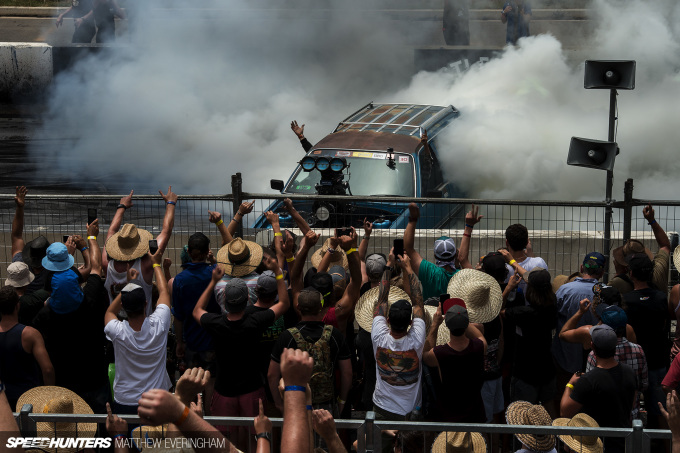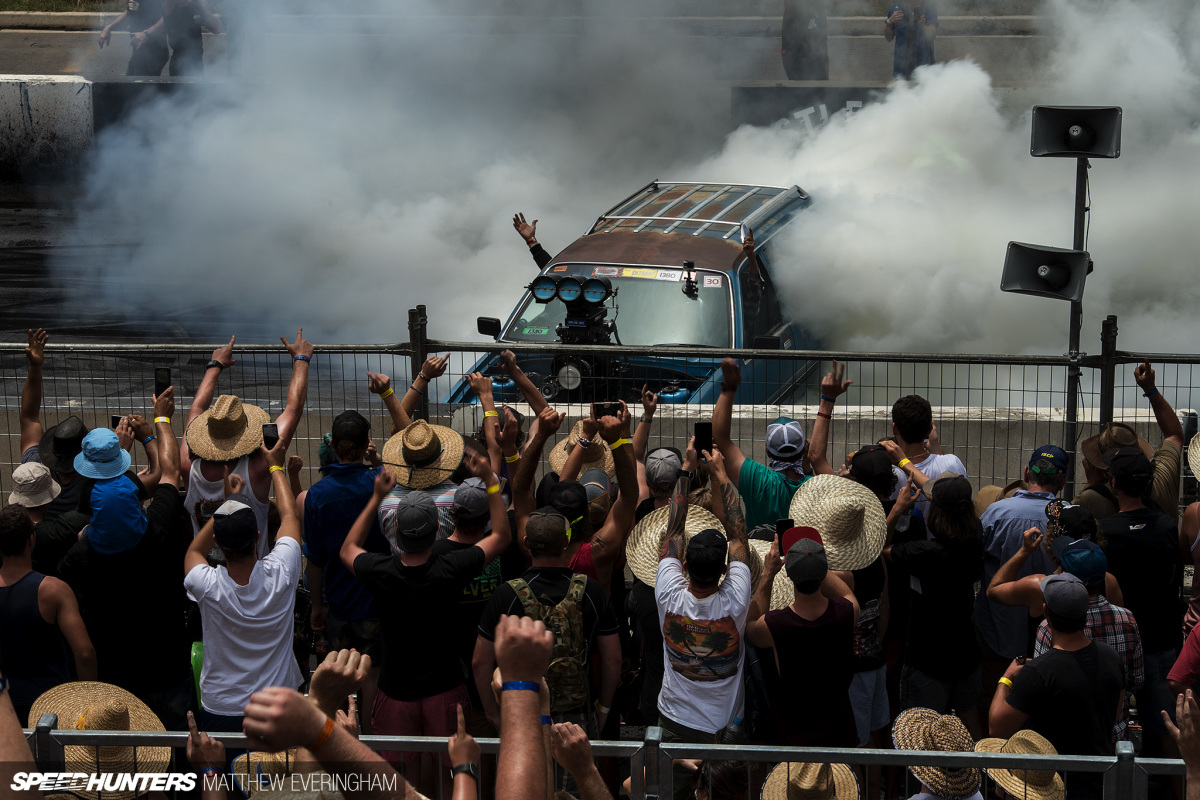 From an outsider's point of view it doesn't make much sense, but within the community a car's reputation equals more than the sum of its parts. Machines here are almost living, breathing entities (more so than elsewhere) usually recognised by their license plate name. They almost exist more as an owner's pet or mate with its own persona. Performing well at a show or over the course of a number of events can lift a car to a near mythical status. Blown motors can be fixed and panels can be straightened out and paint reapplied, but glory lasts forever. Respect within the community has to be earned. Usually during two minutes of madness at a time.
This Is Sparta Summernats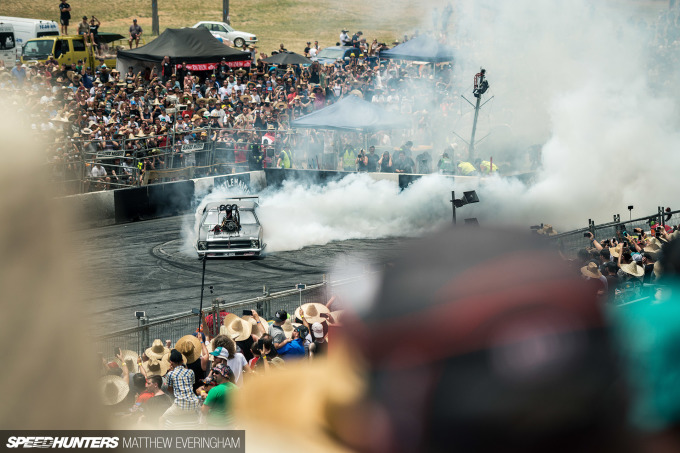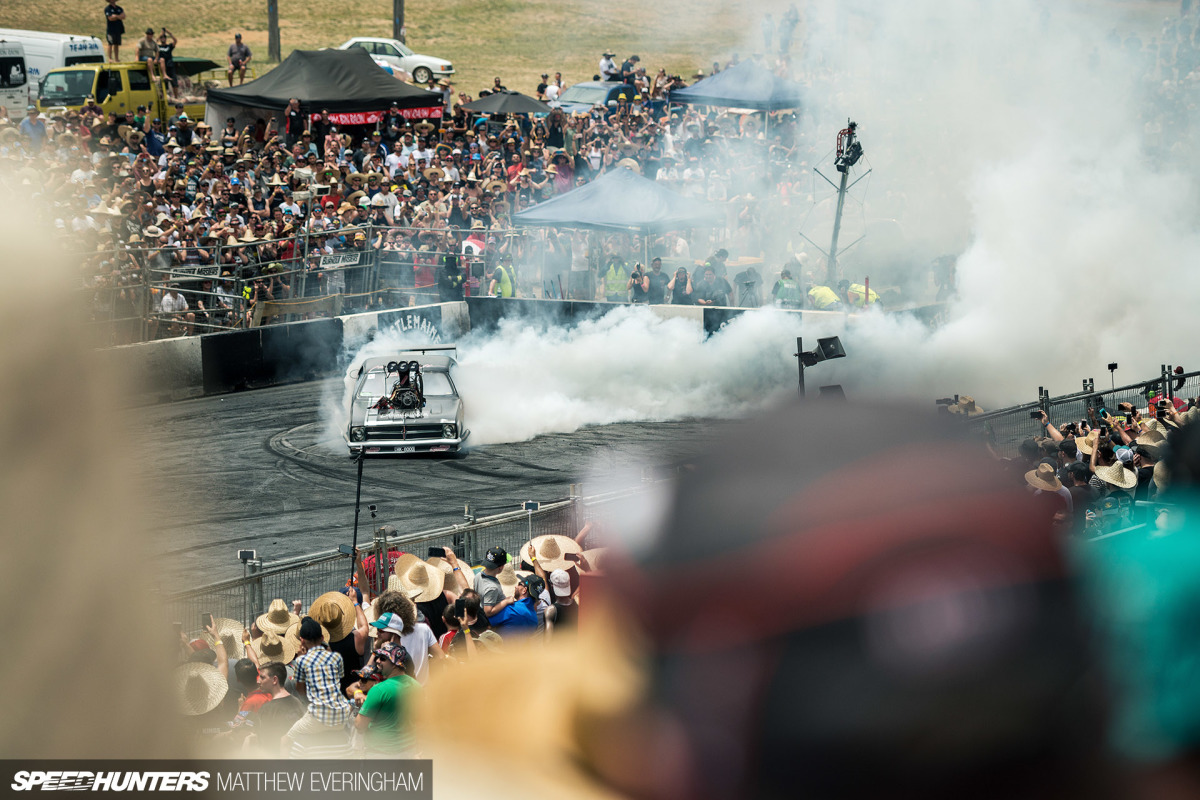 Summernats was forged with the very same warrior spirit that started hot rodding and custom motoring in Australia way back in the early days of chop tops, kustom vans and flipping off 'the man'. The event and the crowd have remarkably managed to stay true to the original Spartan heritage even in today's Nanny State environment.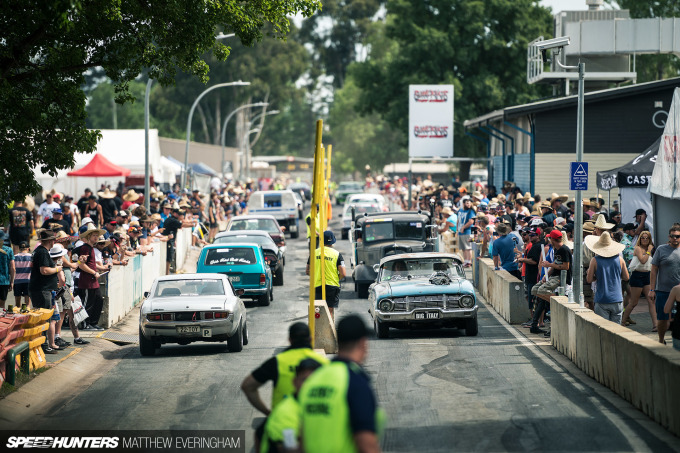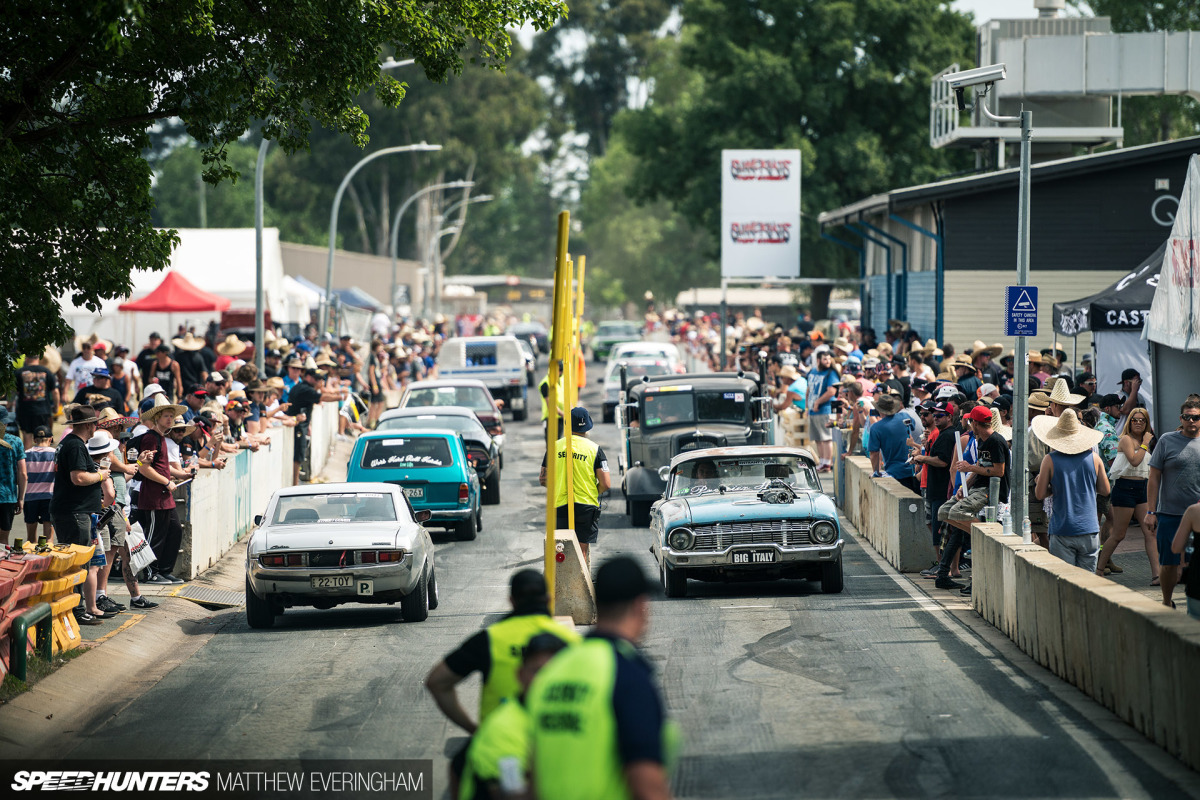 While I love Summernats and what it brings to an overprotected country, I'd also be the first to tell you the event isn't going to be everyone's cup of tea. If you're a fan of boy bands or believe that political correctness is the key to a bright future, you're probably better off waiting for the next quiet Sunday morning meet. For everyone else though, I'd invite you down to experience the intensity and extreme quality of workmanship on show.
The major roads that link events across the park serve as a continuous parade of rad rides. There are only few things more Australian to do than sitting under a tree with a 'Dagwood Dog' (aka corn dog) and a warm beer while appreciating the hard work and unique style of each build that rumbles (or power skids) past.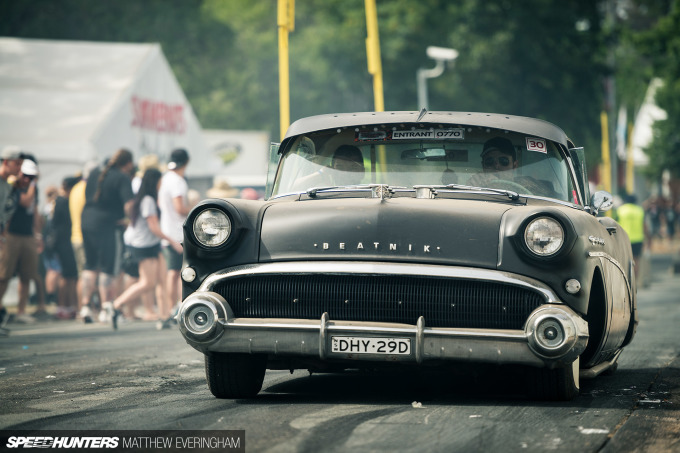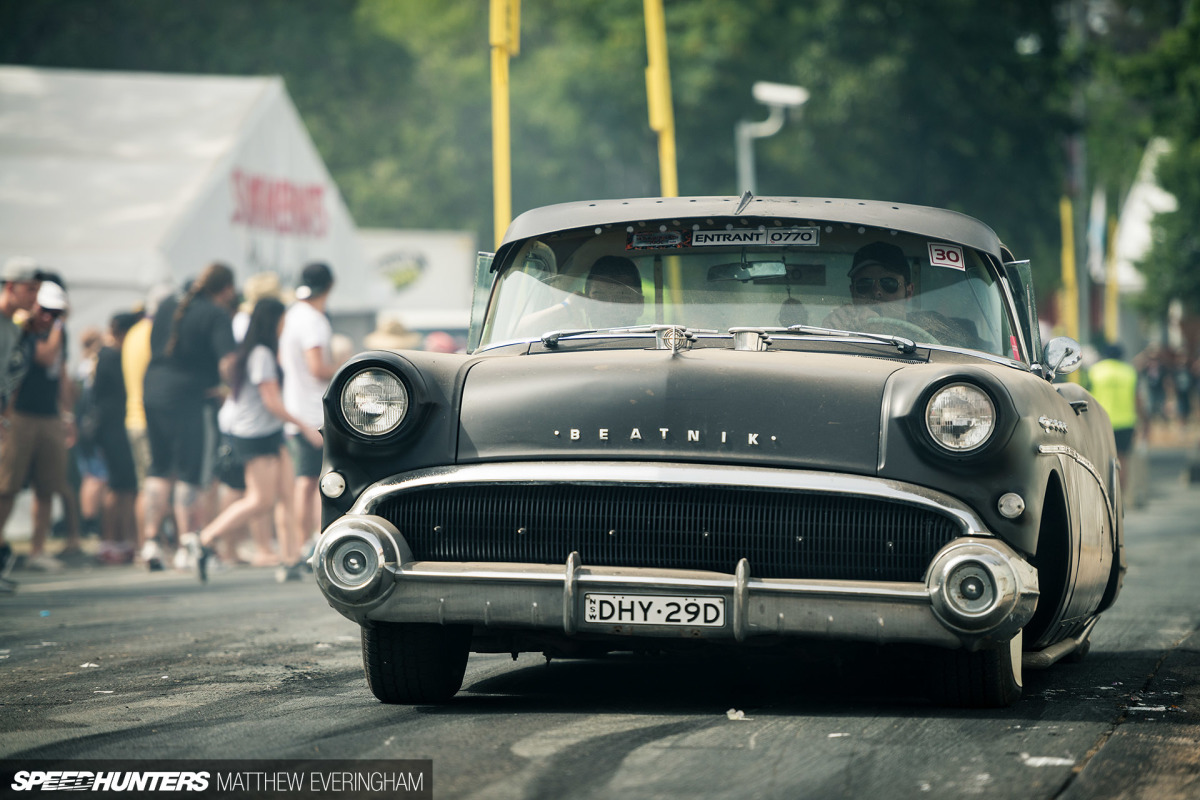 The cars are a reflection of this Spartan existence. Brutally strong and forgoing most luxury comforts in favour of anything that adds to the power and reliability when it's time to throw down and sacrifice a set of tires to the Gods of Power and Thunder.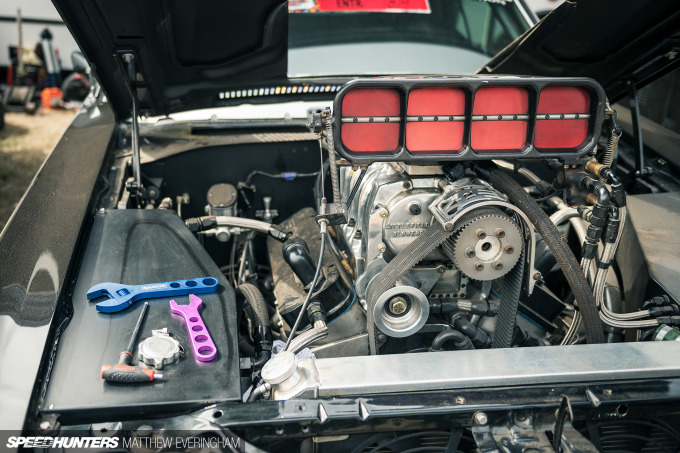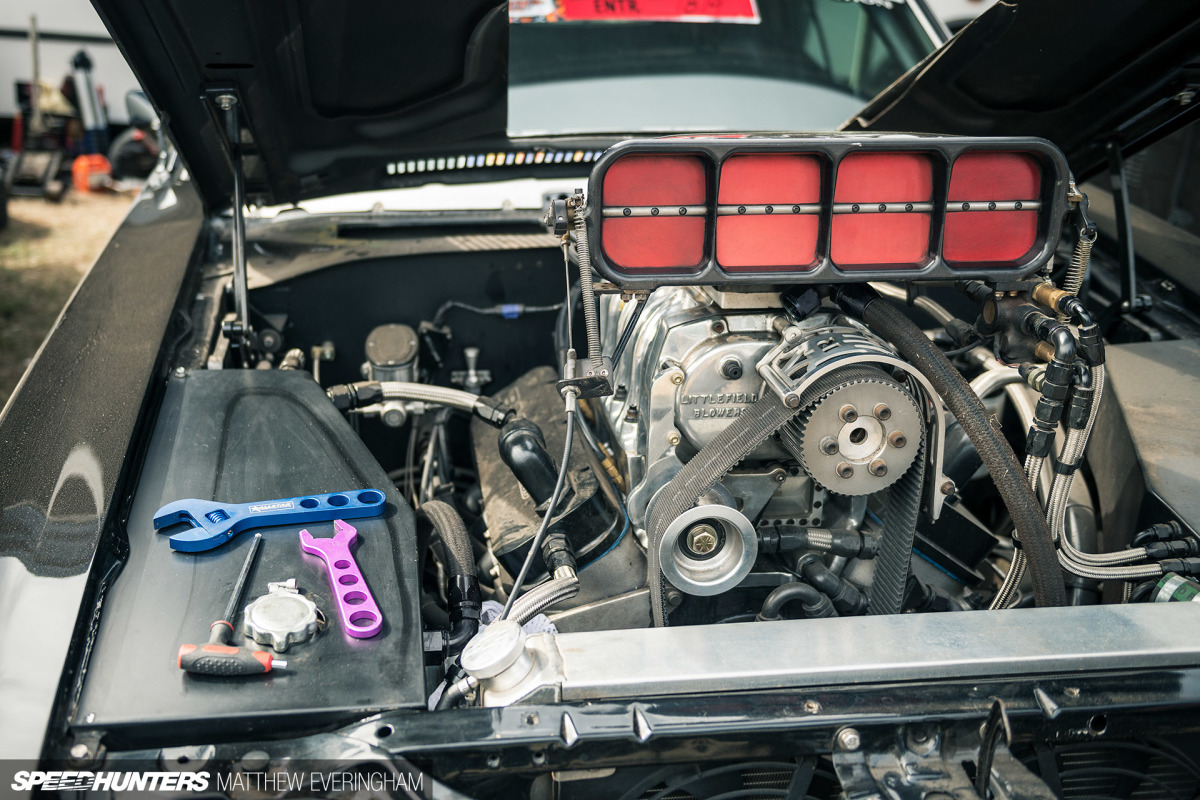 I tip my hat to the organizers who manage to walk a very thin line and somehow successfully keep both the revellers and authorities happy at the same time. I can't even begin to imagine the challenges involved. Security deserve a nod too, keeping things in order without ruining the fun completely.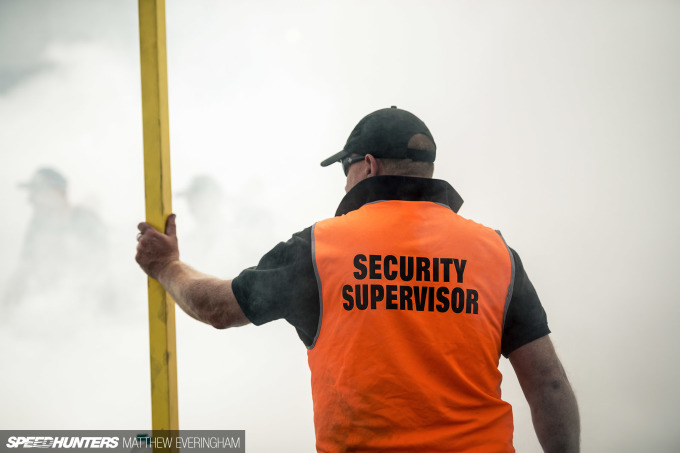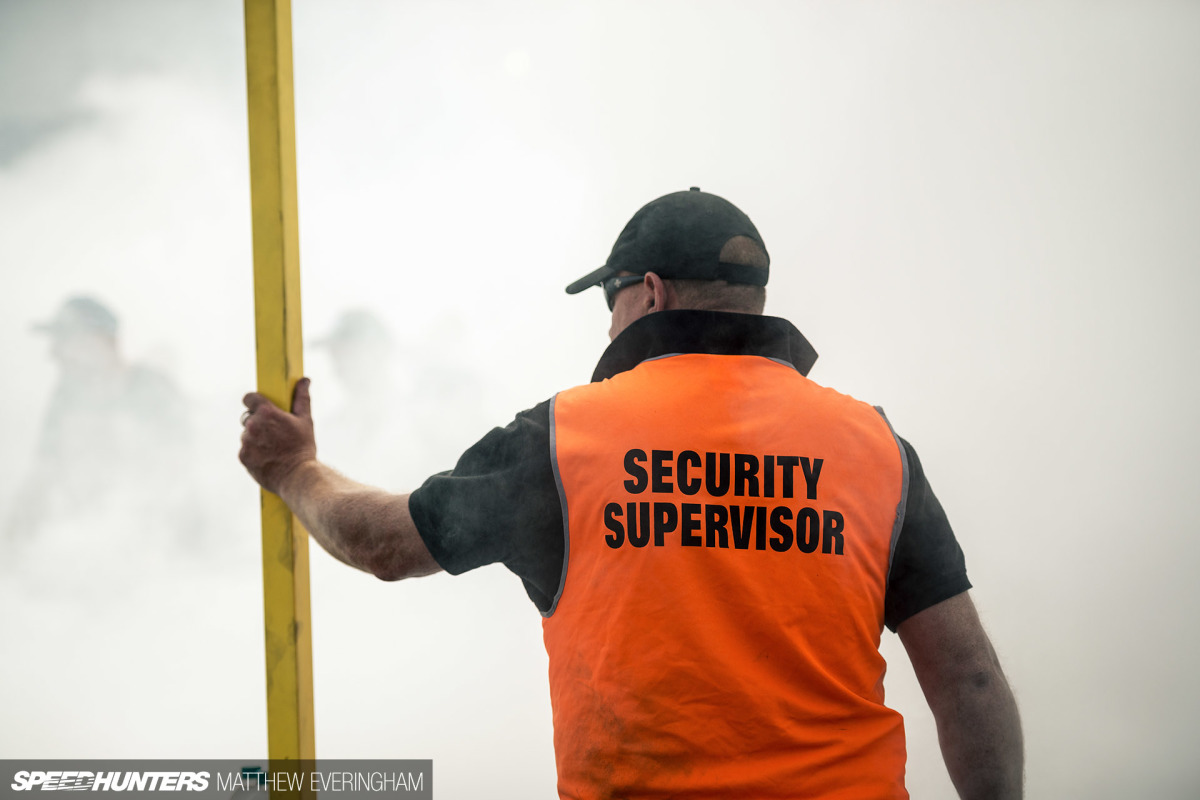 Despite the enforcement along the roadways, the sound of rumbling engines is constantly peppered with screeching tires and rev limiters. It's pretty entertaining to watch entrants see how far they can push security before getting booted from the park.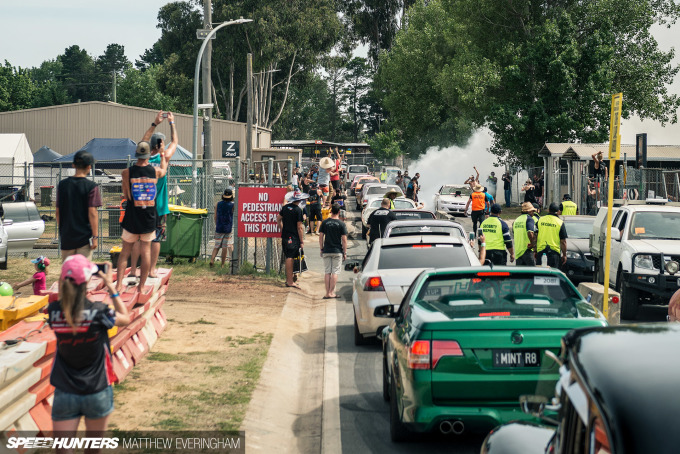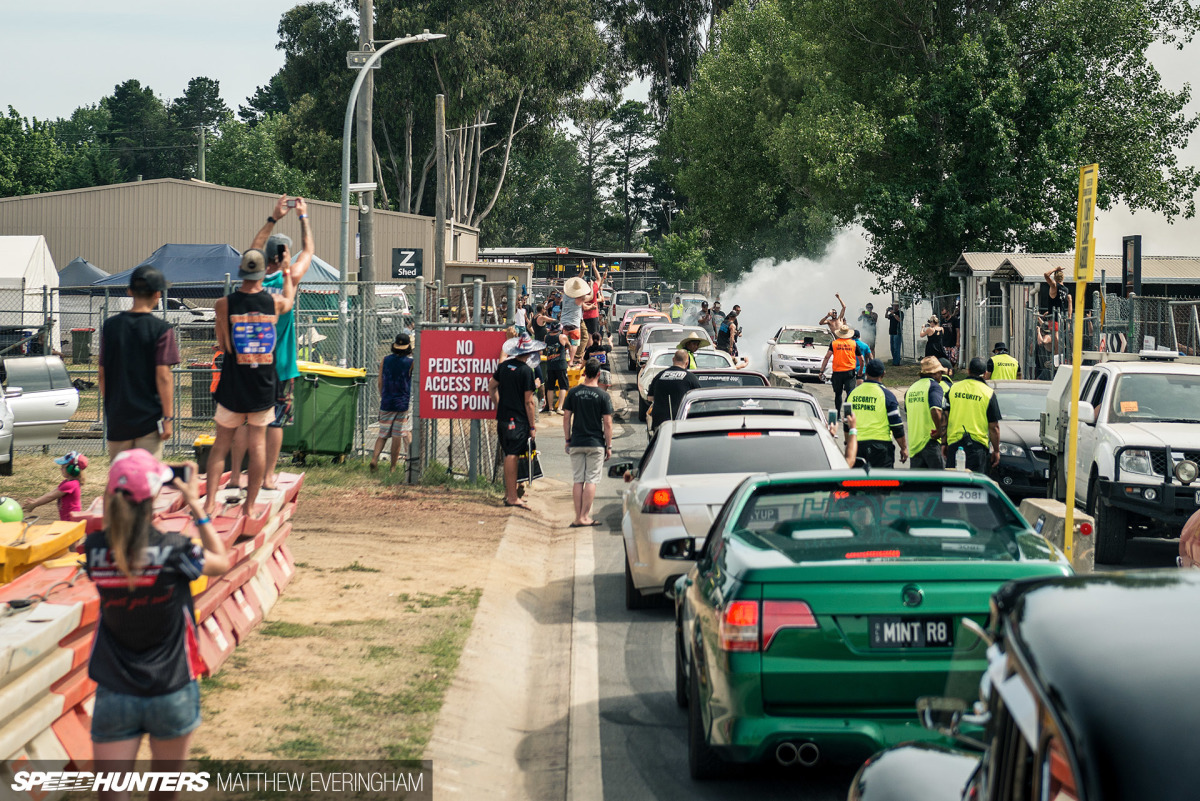 These guys in their white Holden Commodore seemed to have crossed that line. They might have lost their entry pass but received a massive cheer from the boisterous crowd.
The Toughest Street In Aus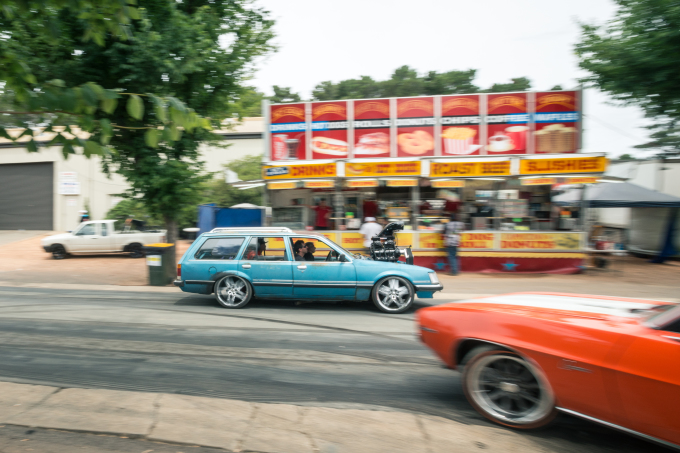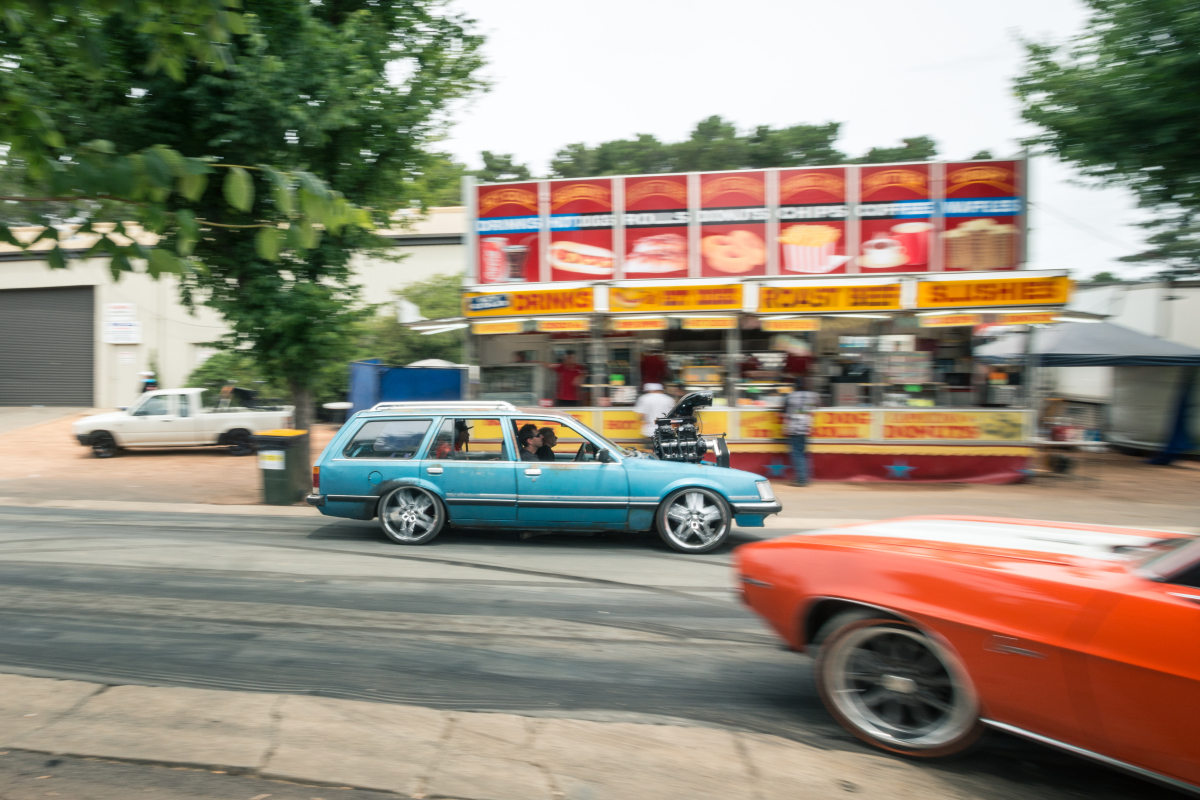 Outside of the different competitions and arenas, most entrants enjoy cruising the 70-hectare compound with mates. Cheering spectators line the roads that loop the area to appreciate the continuous rolling metal exhibition. The top half of the circuit near the exhibition pavilions is a little more controlled than the lower half of the temporary Petrolhead City.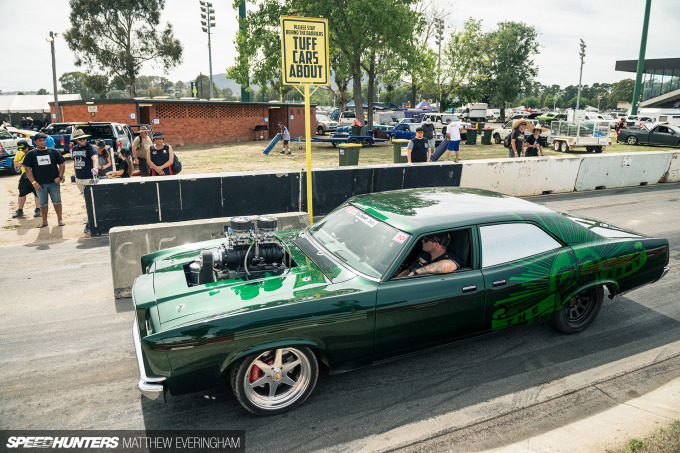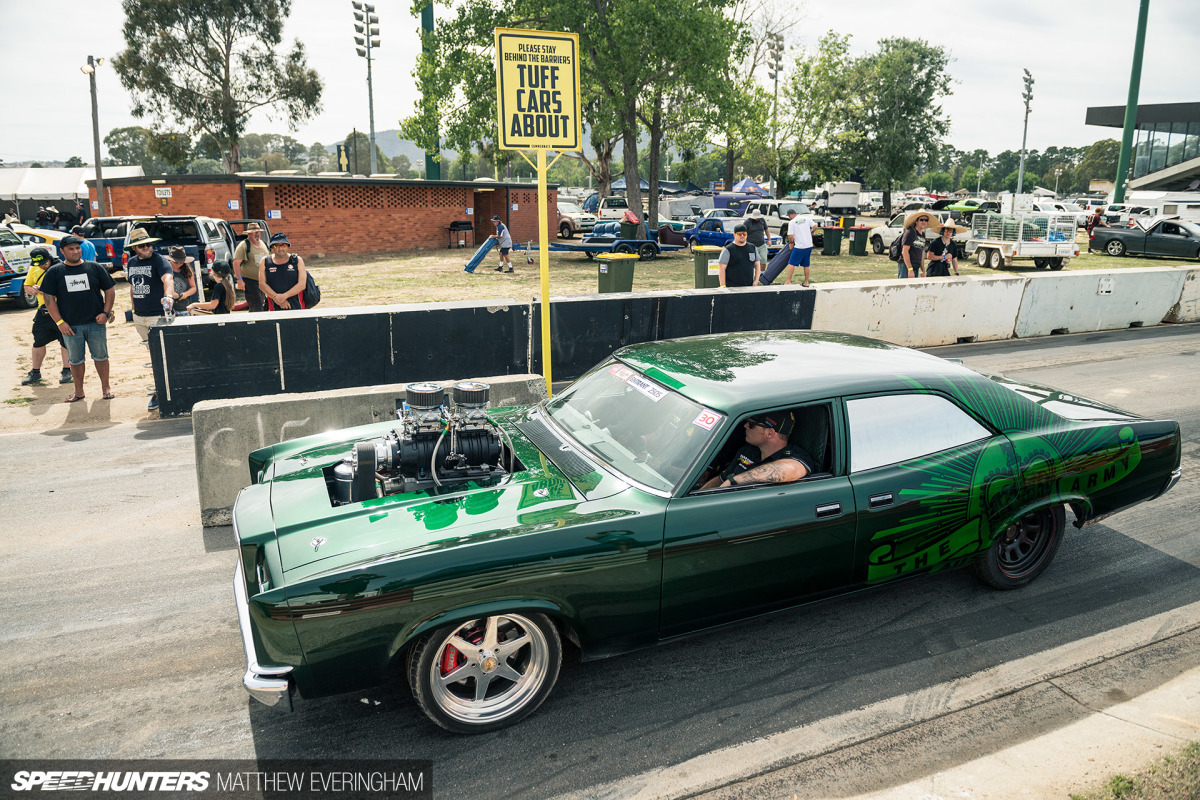 The lower part of the park is where many entrants camp with their cars for the four days. It's also well known for getting a little wilder than the other sections of the festival, particularly during the evenings. Welcome to 'Tuff Street'.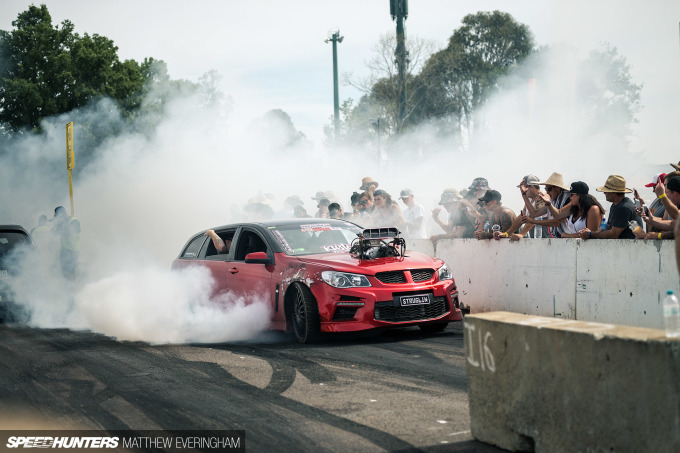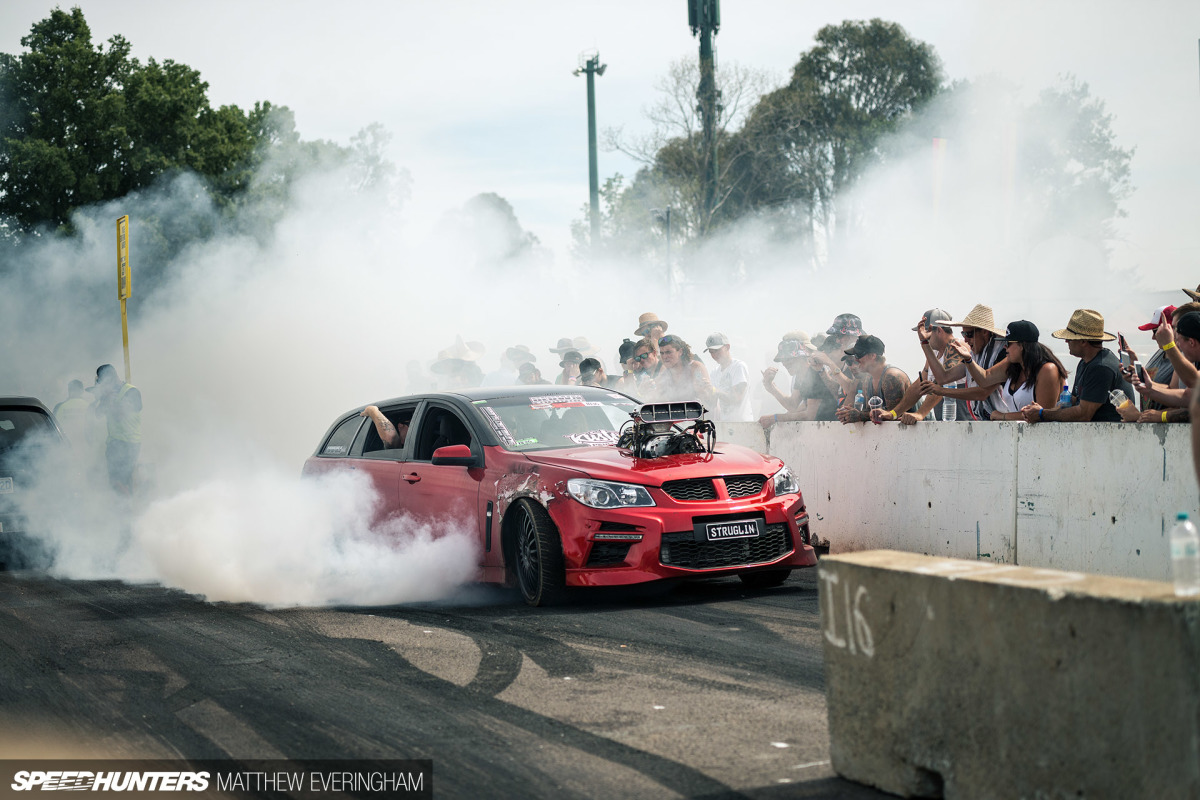 This is probably the most colorful of areas to hang around outside of the burnout competitions – especially later in the afternoon and evening before the roads are closed for the night. When the crowd get fired up they might actually be louder than the straight-through pipes and screeching tires. Be prepared for a bit of rowdiness, but know that it's all in good fun.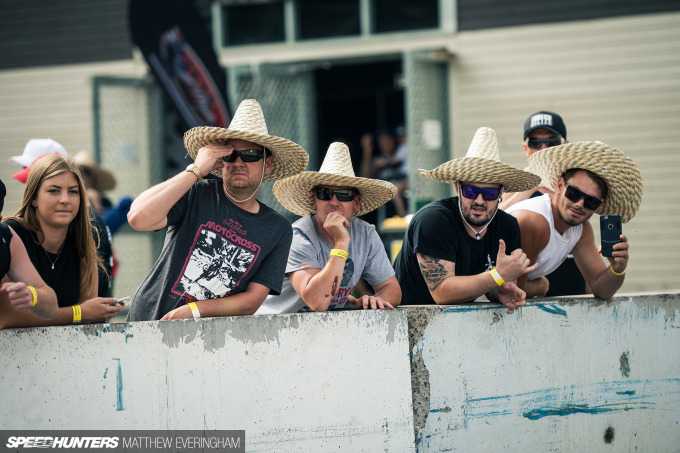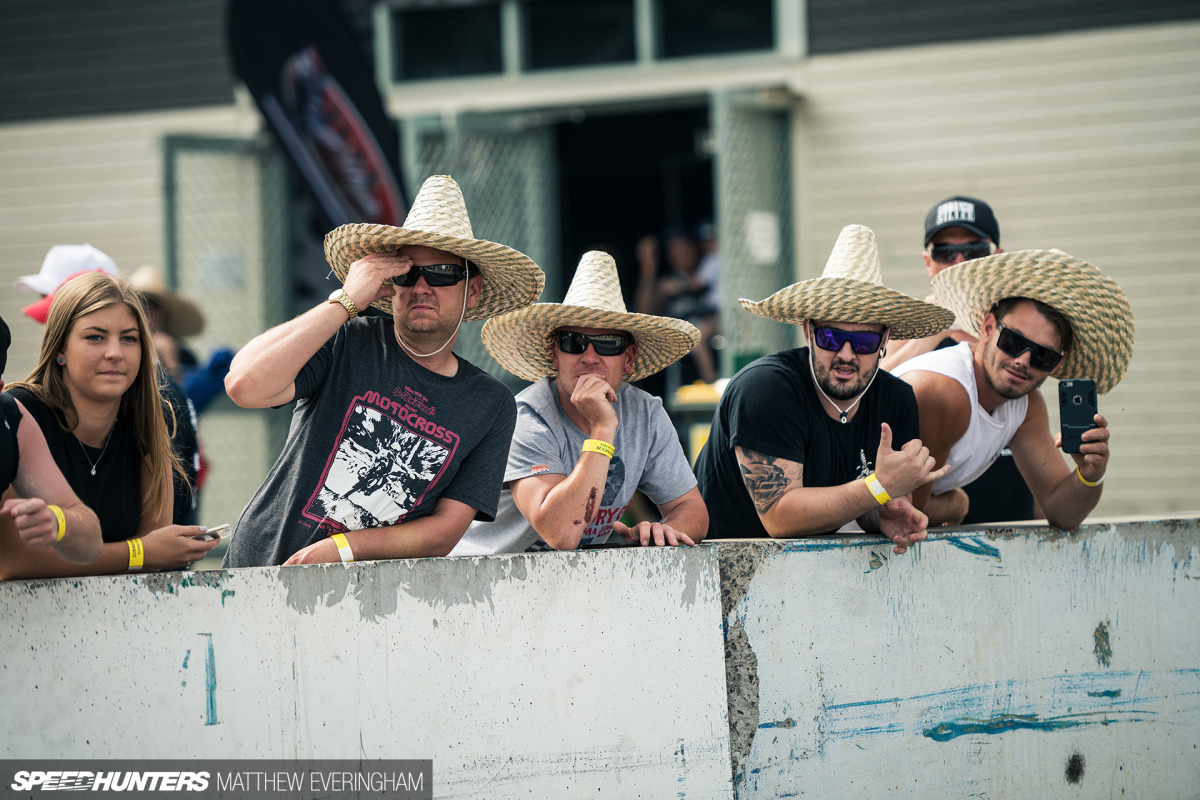 Also, wear your sombrero.
While security guards line the streets to keep the roads under control and limit burnouts, stopping them completely is not a realistic expectation. For the most part the guys will turn a blind eye to a small skid, but if things get out of control or you're hitting the limiter too hard for too long security will remove your entrant sticker and point you to the gate.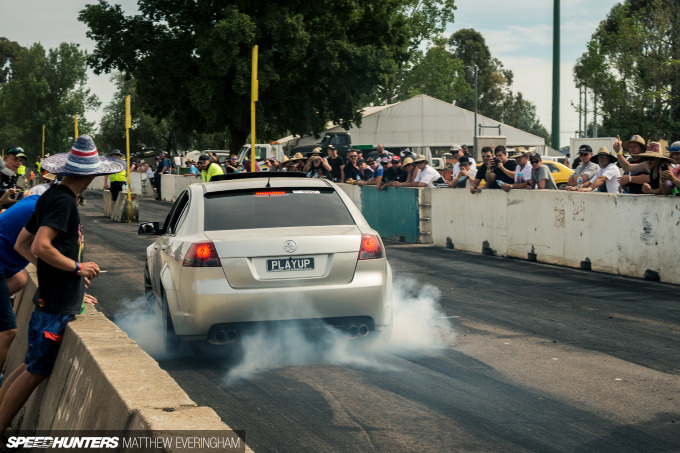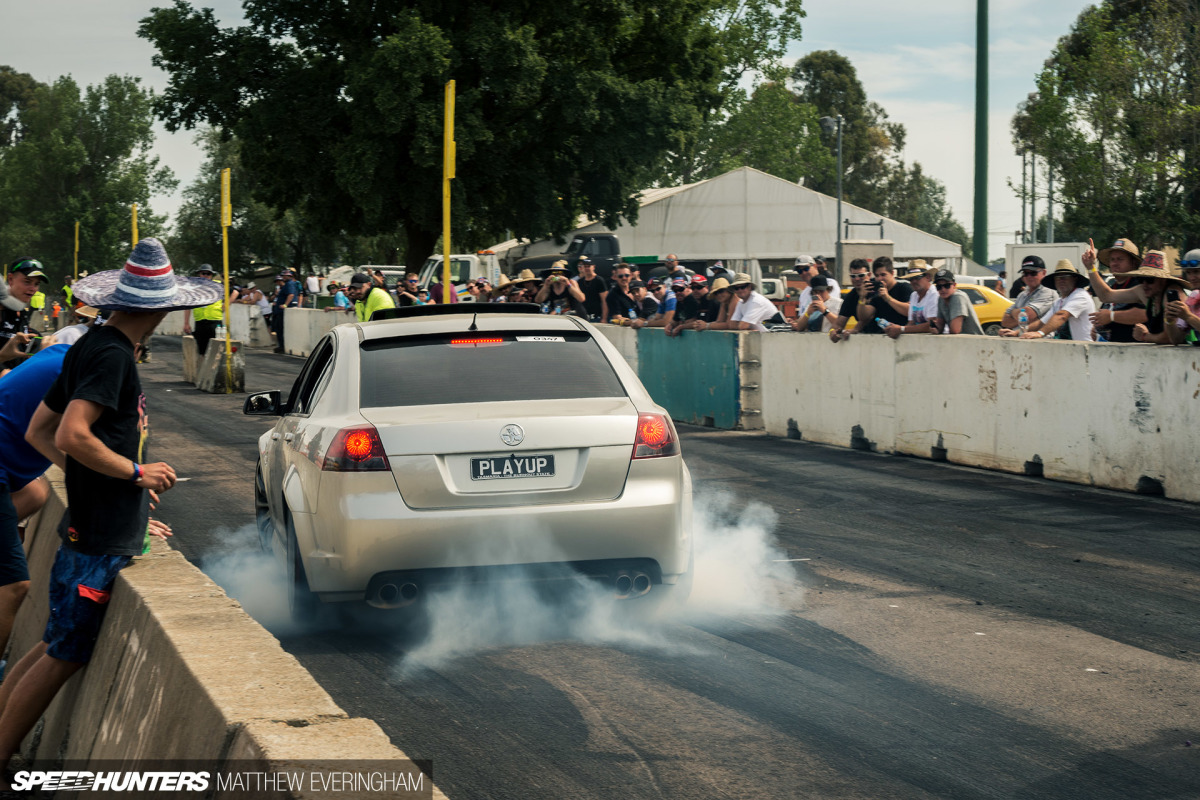 Sunday afternoon usually sees plenty of smoke as punters leave the event in style by frying their last set of tires in front of a cheering crowd. Some owners go as far as packing up their camp site and having a mate bring their car trailer around to the closest gate before they light 'em up.
A Walk In The Park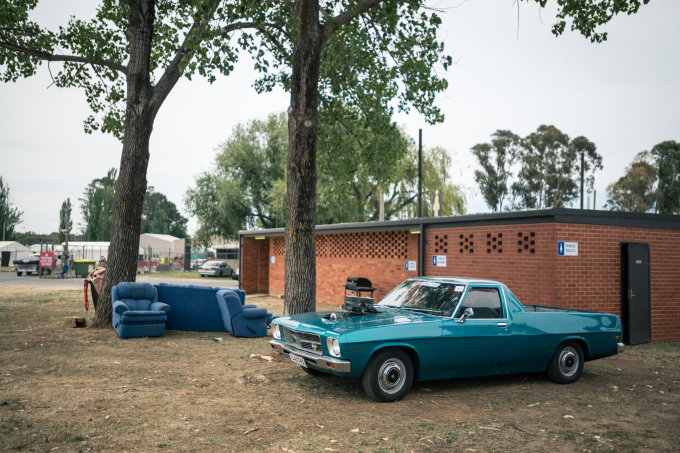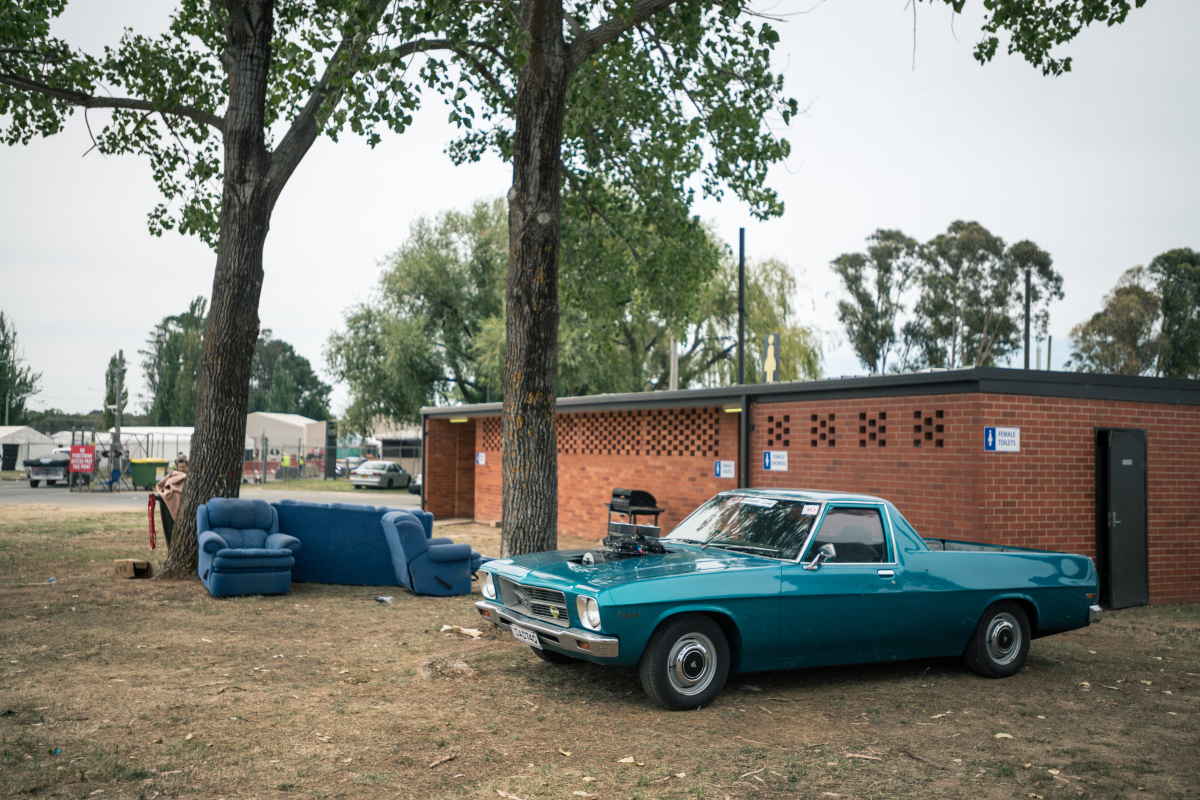 There are so many interesting facets, events and side stories that happen over the massive four-day festival, and it's impossible to cover it all without writing a paperback novel. The best way to experience the event is to make your way down and experience your own adventures. This might be a bit hard for our international Speedhunters, so I thought I'd take a virtual walk around the park.
Let's start with the aftermath of a long weekend staying at Tuff Street. Yes, someone has left a complete living room and BBQ behind that they'd brought along for their tents/pavilion.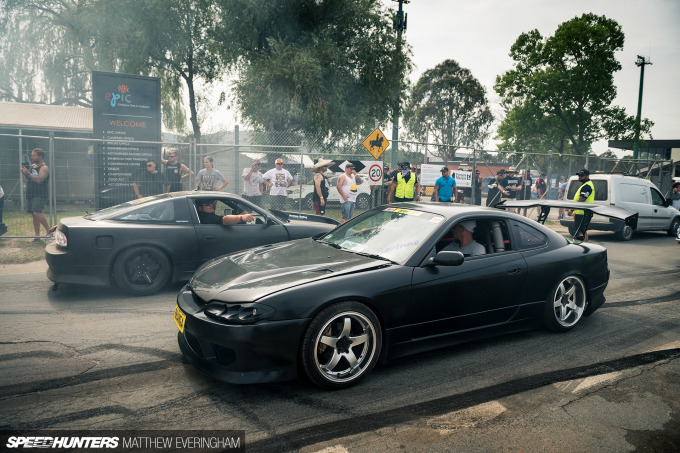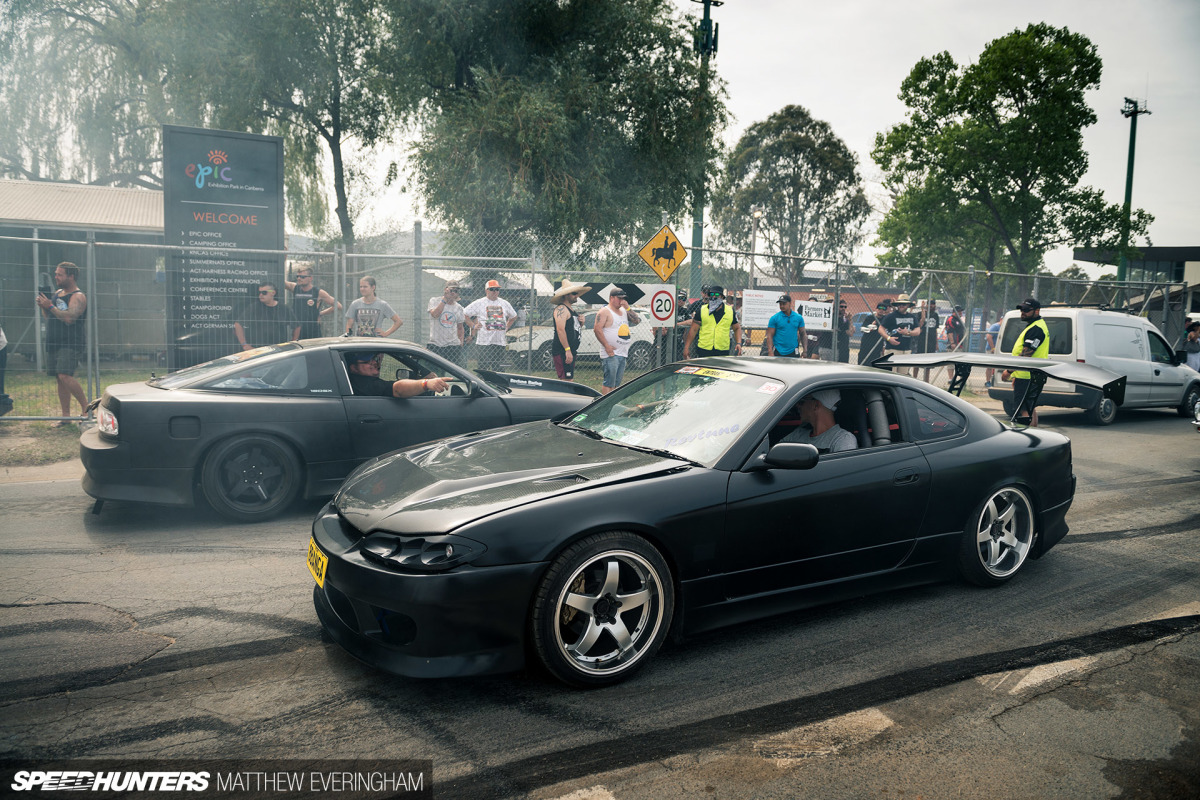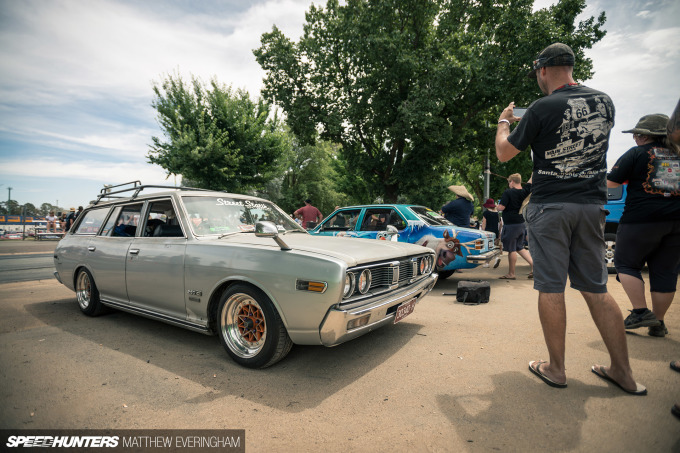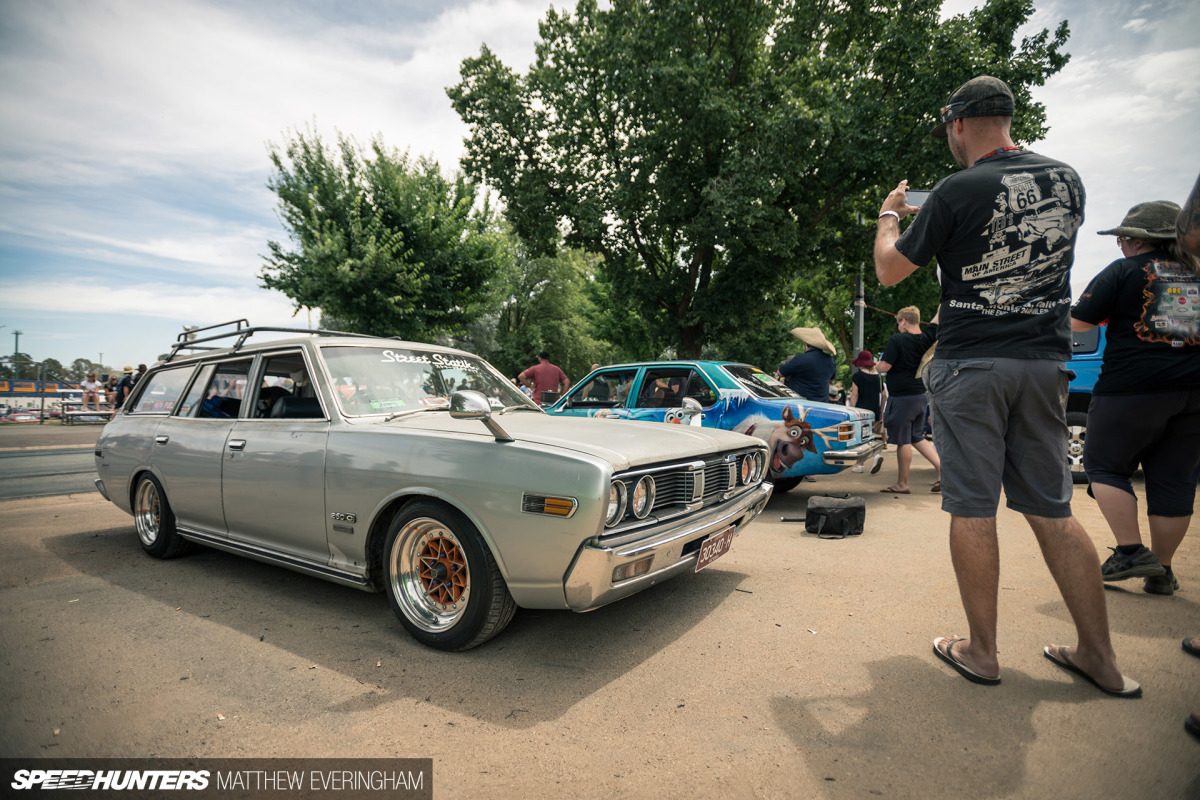 While the majority of machinery is Australian or American in origin, a few of Japan and Europe's finest do pop up from time to time. There is one caveat to that statement though: half of the Japanese and Euro metal on display are running an LS or similar V8.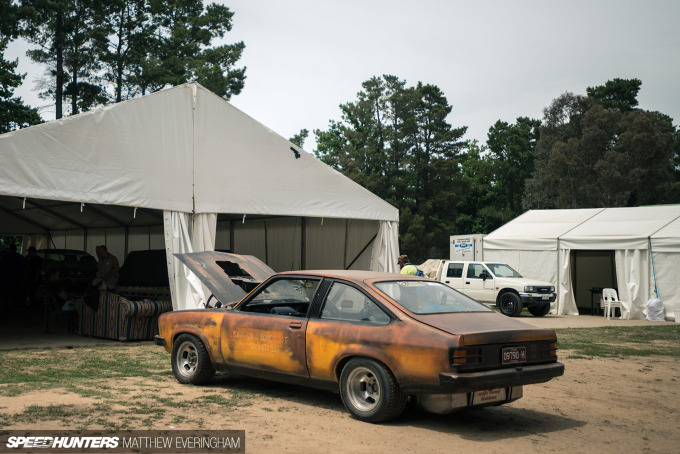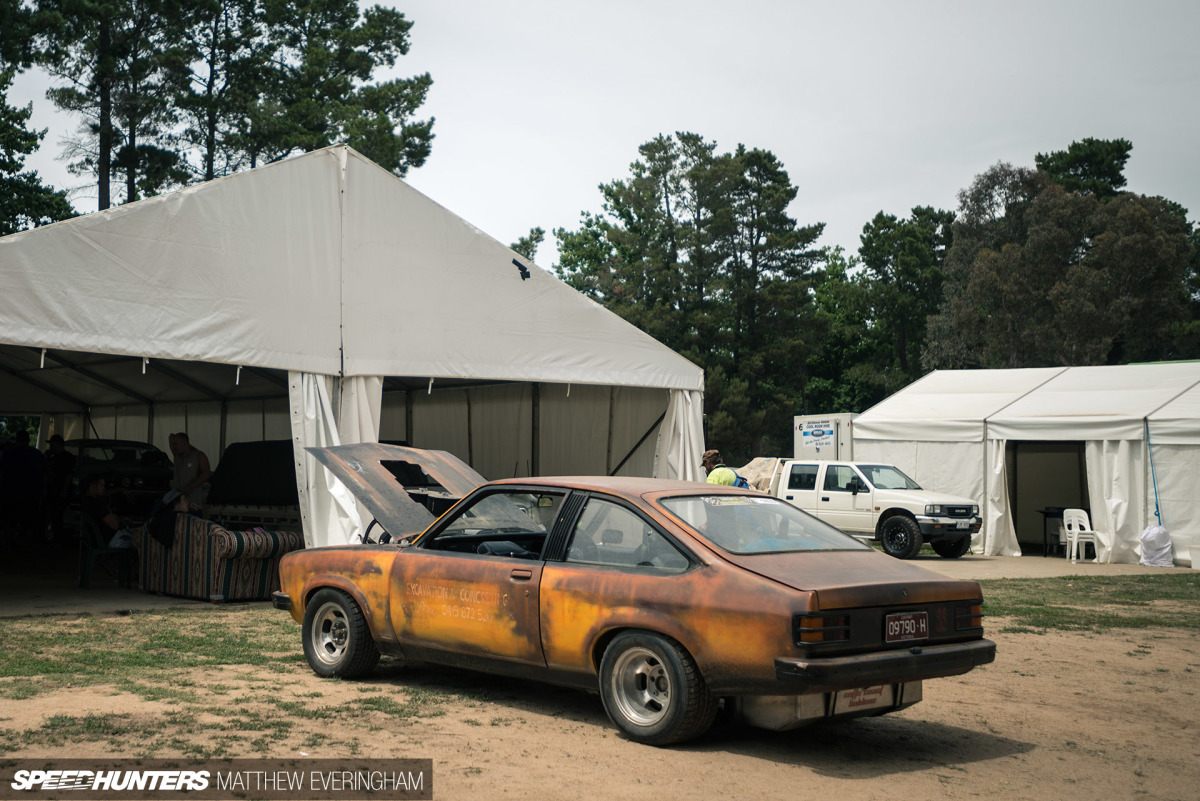 Not too dissimilar from how rust naturally spreads, the rat rod patina has been growing steadily over the last few years. The past 18 months though has seen the style boom by eating its way into the more and more higher profile builds Down Under. While the patina was in varying levels of effect, rust was everywhere.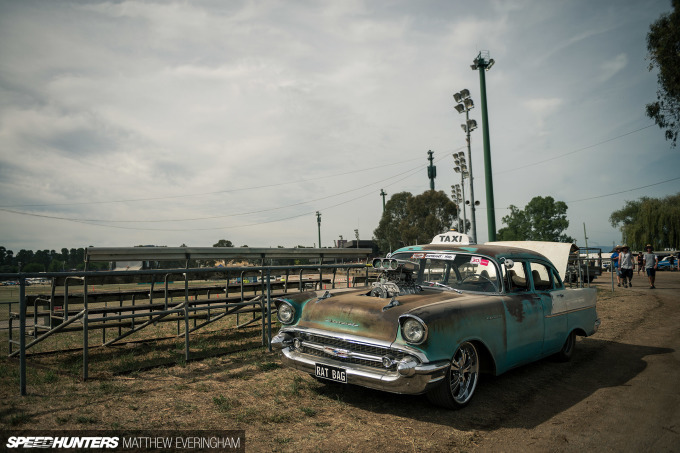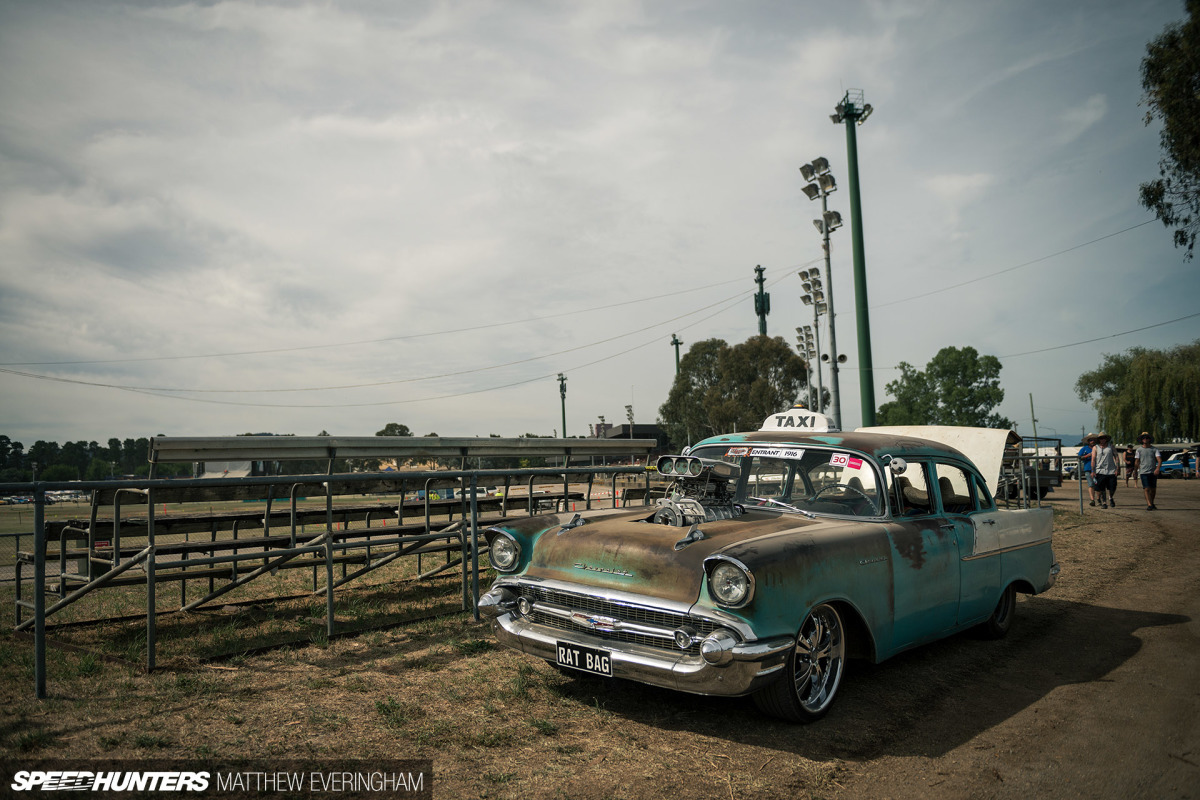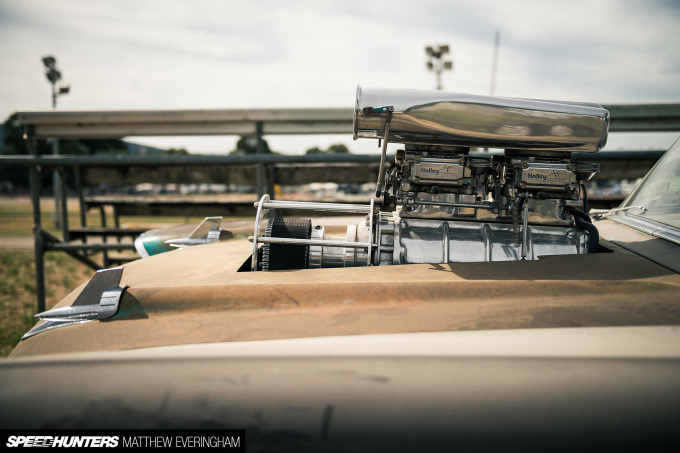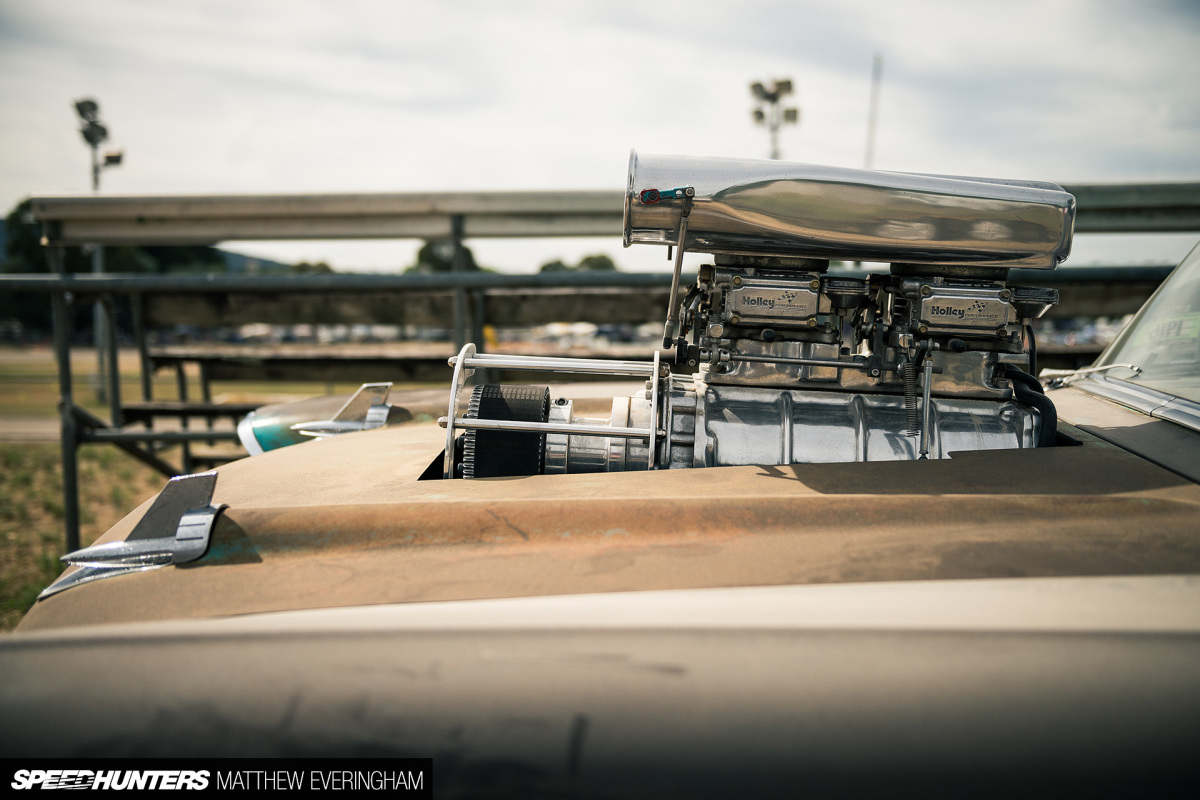 While the look wasn't in short supply, one car that really stood out was this 1955 Chevy Bel Air. You can imagine this 'taxi' full of wildlings trying to outrun Mad Max's Interceptor across a vast desert. Without going completely over the top, it'd fit right into that future wasteland without any additional modifications.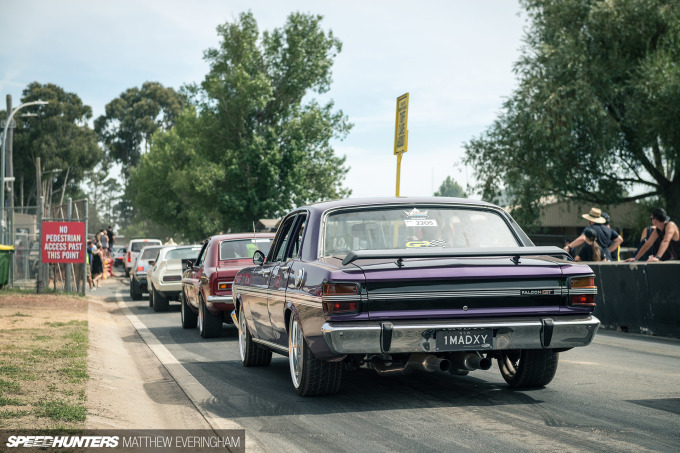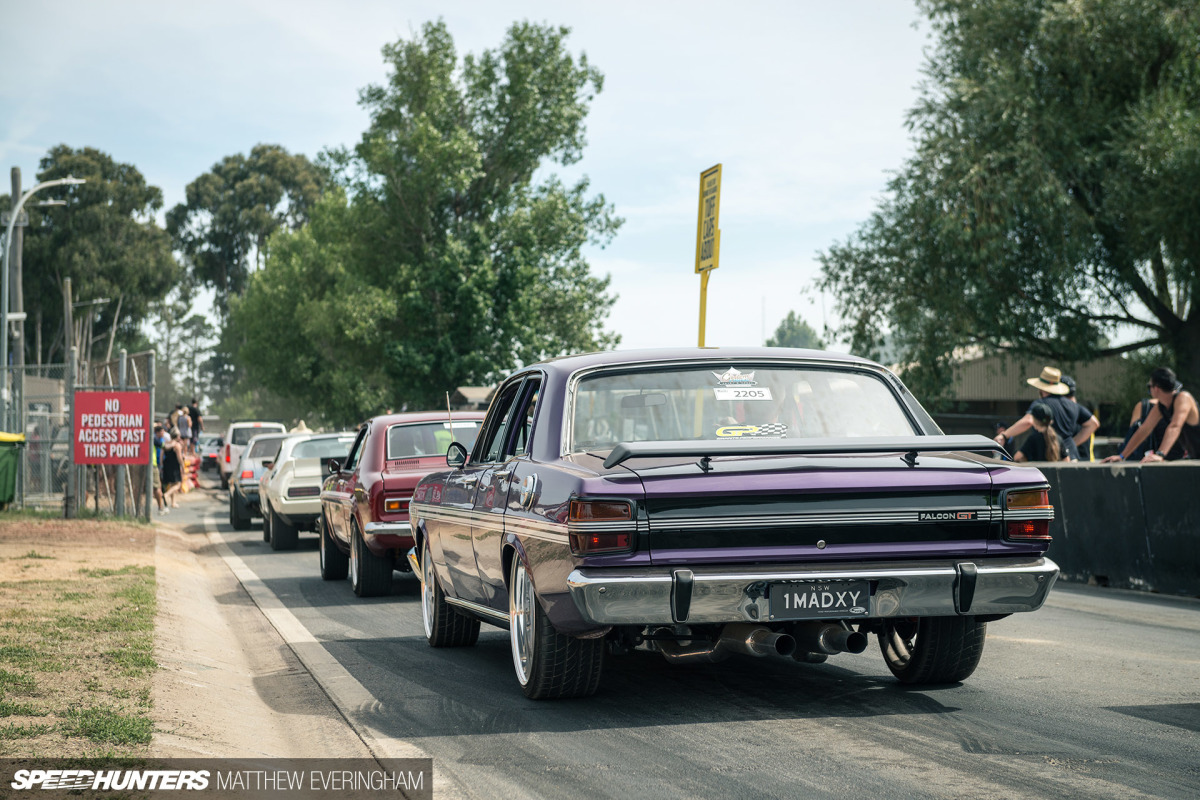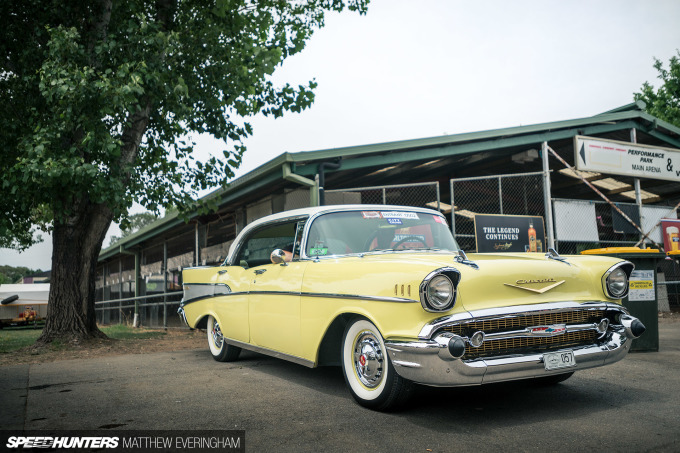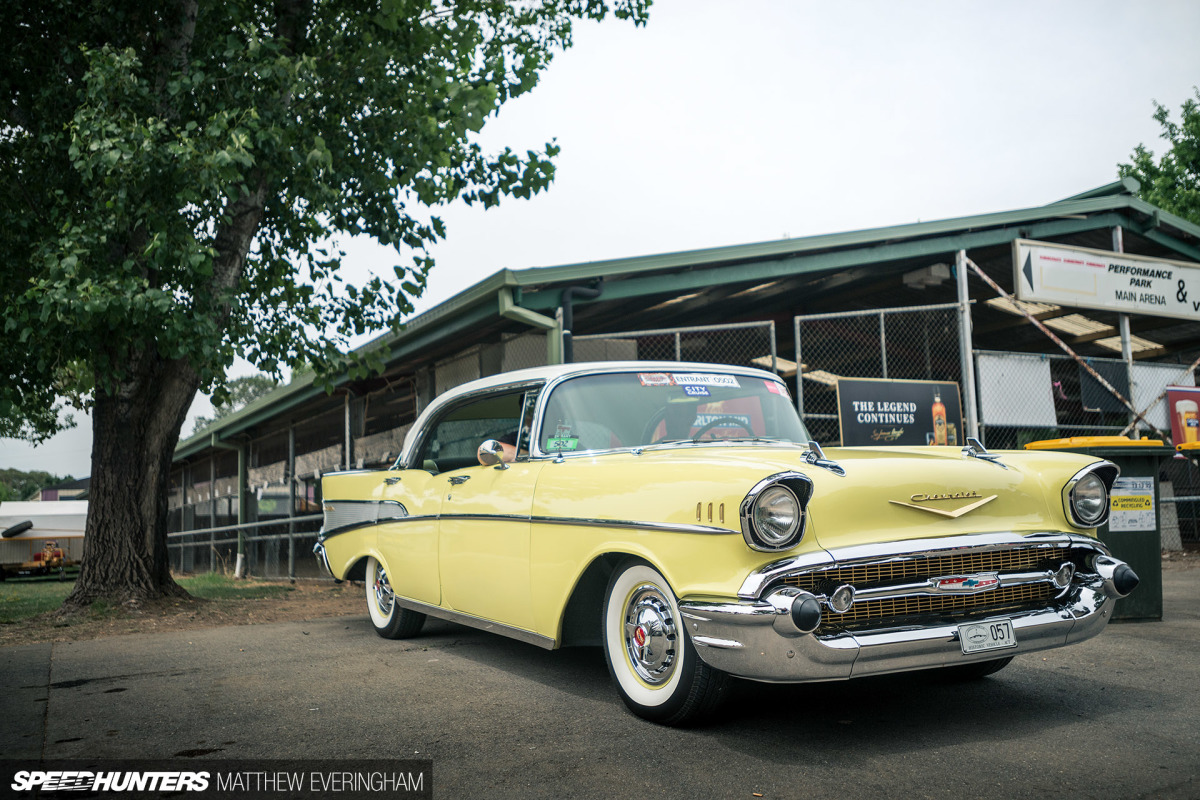 While the rat rodders were out in force they were still a minority. The vast majority of builds were still a bit more traditional in their presentation. This amazingly clean '57 Bel Air really emphasises the possibilities possible when two very different people apply their style to almost identical canvases.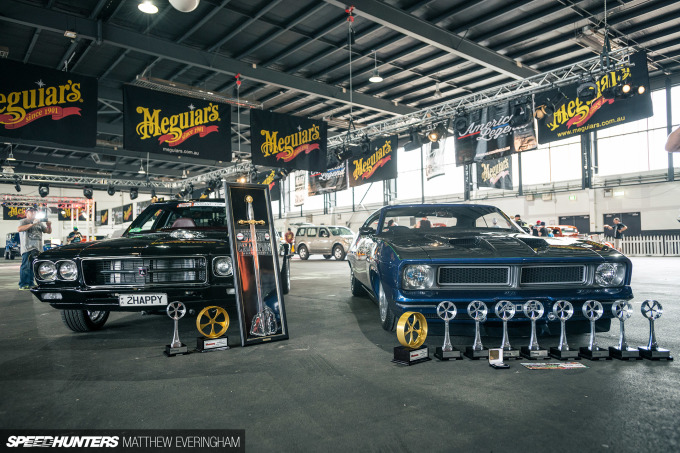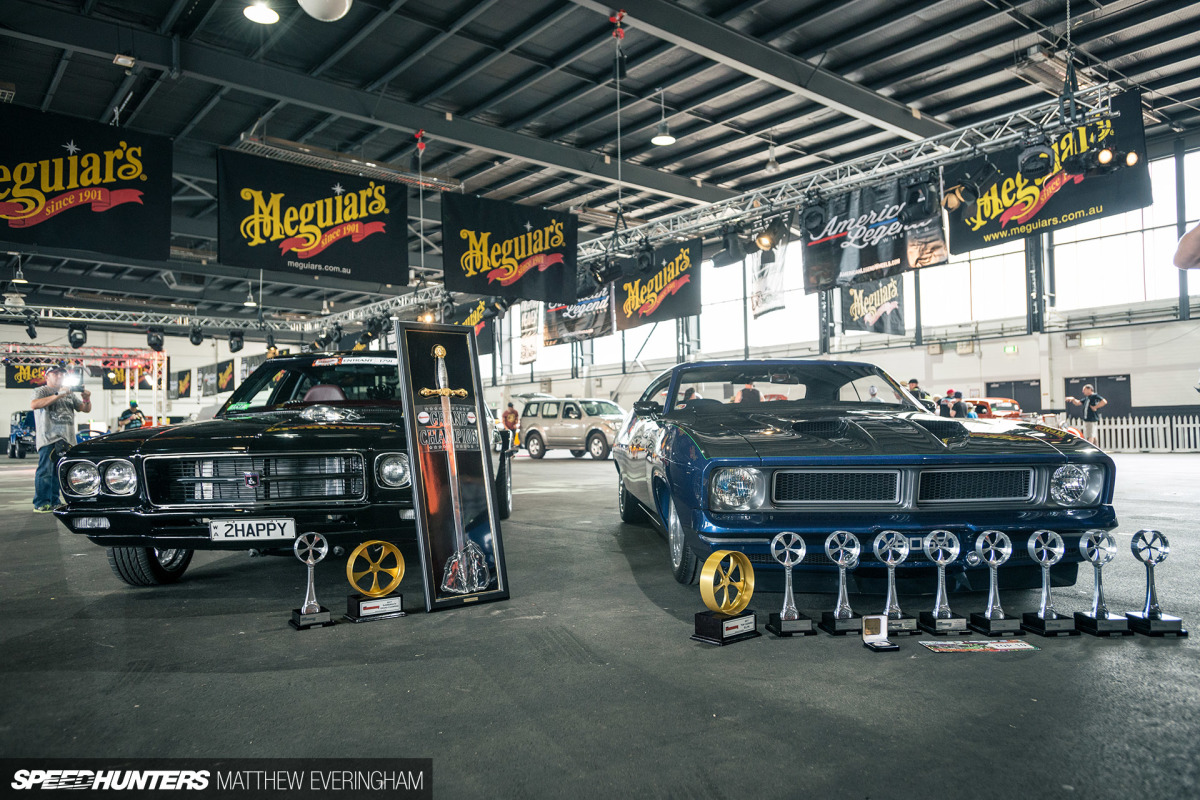 The guys who traveled the furthest seemed to have been rewarded the most this year. The almost 7,400km round trip paid off for Mark Williams and his Holden HQ 'One Tonner' ute. Mark had just completed the nine-year build two nights before it was time to make the massive trip from Perth to Canberra. Not only that, he had to say farewell to his terminally ill father who was a big part of the build to make the trip, and sadly he passed away the Friday of Summernats. Mark made the Top 60 but was still outside of the Top 20 candidates, only to then blaze the competition during the Go2Whoa and slalom events to surprise everybody and claim Grand Champion. It must have been a bittersweet moment.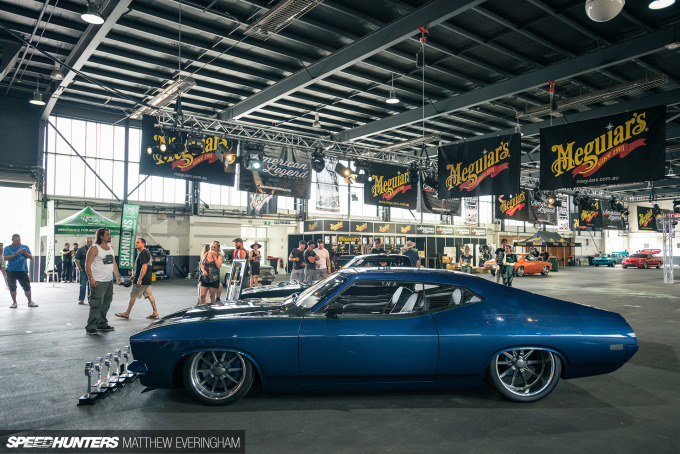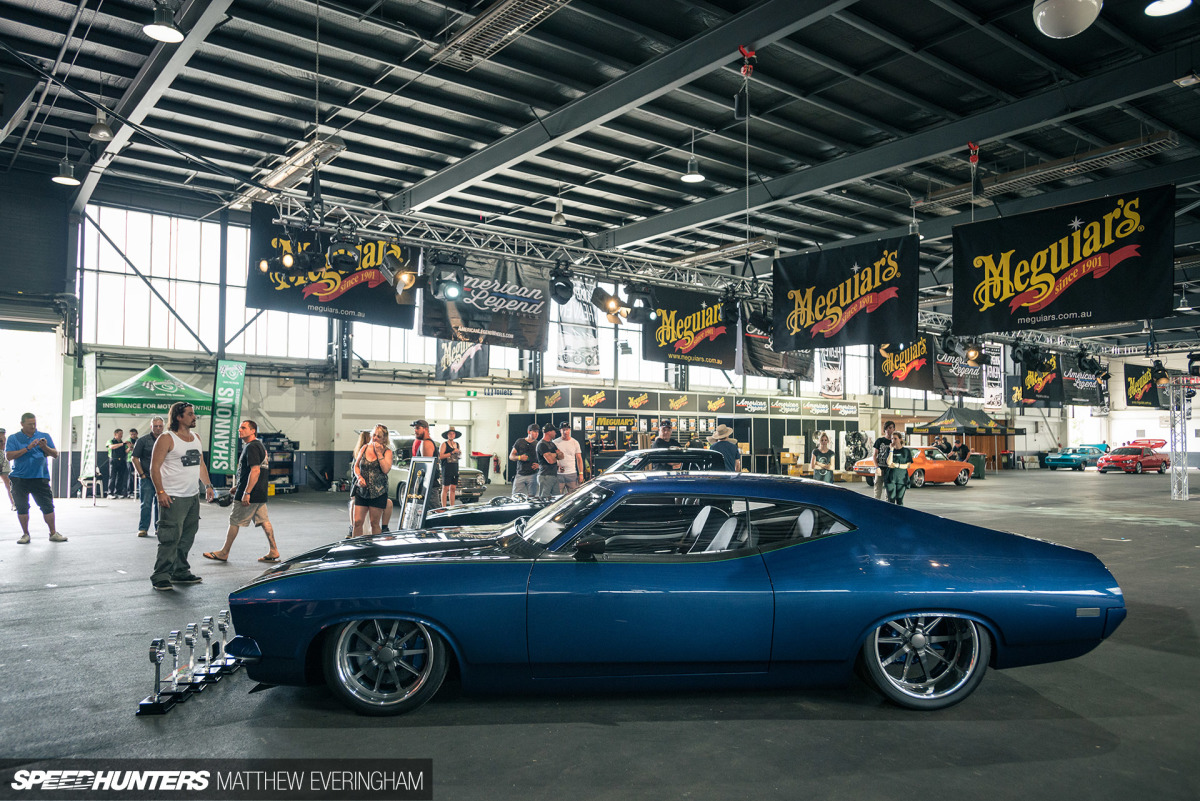 Fellow Western Australian Chris Bitmead continued his 2016 whirlwind of success with his masterpiece, a Ford XB Falcon known as XBOSS. The car took out the majority of show category accolades, adding to what would be a very large, or very full trophy cabinet back in Chris's garage.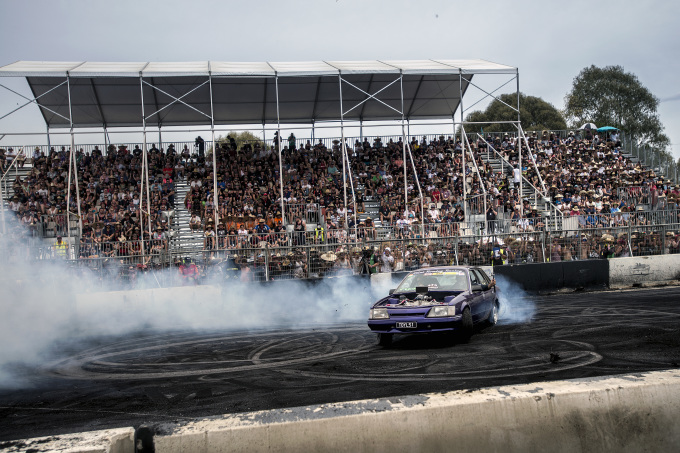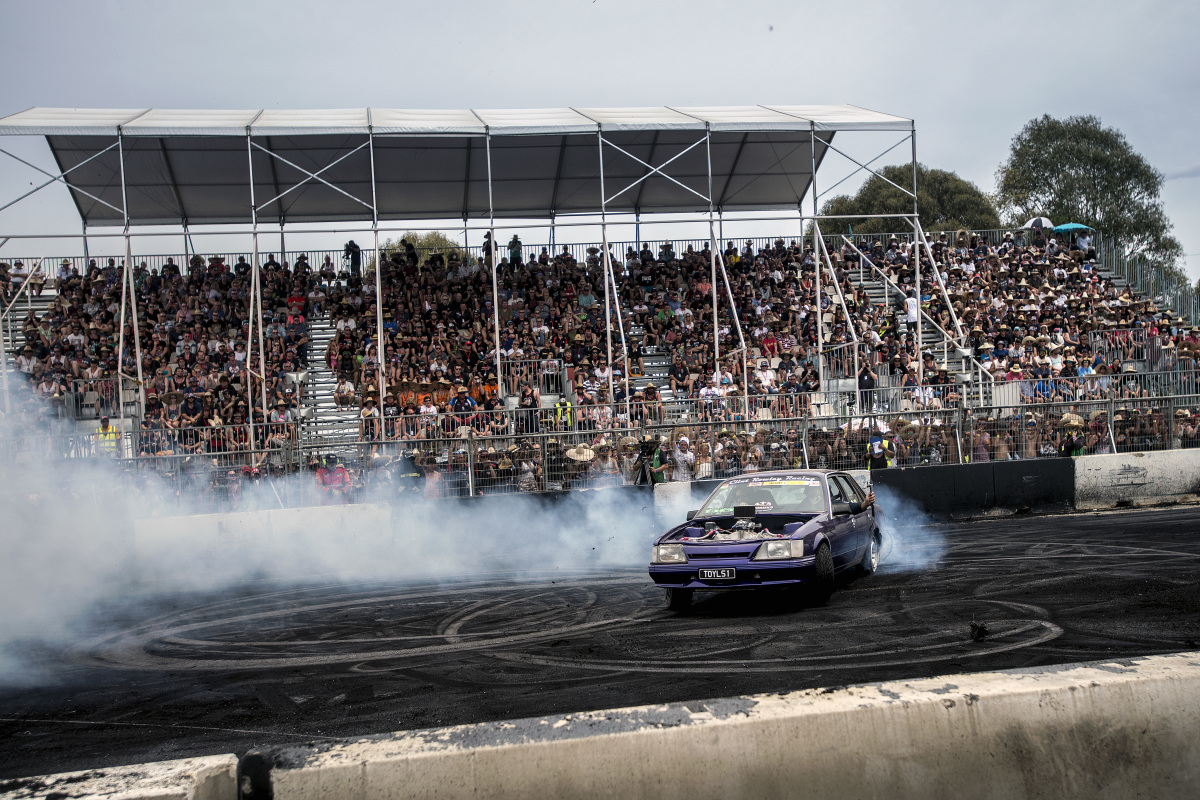 Every year I leave Summernats inspired to sell my Mitsubishi Lancer Evolution IX and find a classic with some big displacement and a bit more personality. There's a lot to be said for the speed and convenience of a modern car, but let's be honest – the majority of modern rides, regardless of power and ability, lack the soul and charisma that accompanies a temperamental classic. With prices for nostalgic cars constantly on the rise, the time to buy some decent is growing smaller by the day.
I do wonder about the long-term future of the fanatical 'Church' of Summernats. What's going to happen when the bulk of these classic vehicles skyrocket out of the budget of the average working class man? Will we eventually see a Summernats filled with a younger or more mixed field of machinery? I'd love to hear your thoughts in the comments section below.
While the type and class of future cars at Summernats is unclear, the unwavering faith of the 'Disciples of Power' should never be questioned. In horsepower we trust.
Matthew Everingham
Instagram: matthew_everingham
matt@mattheweveringham.com
Cutting Room Floor