It was so easy to miss. In fact, I may have walked past it a few times the morning of Players Classic as it was fully pushed back into its adopted pit for the day. It was only in the afternoon, when it had crept forward a few feet, that I realised its significance.
Before you read on, there's a caveat to this spotlight: there aren't any full pictures of the car. Unusual as it might be, due to the positioning of the car, its proximity to others and its dark colour resting half in full sunshine and half in the shade, it made it too difficult to get an unobstructed view. Well, that's my excuse anyways.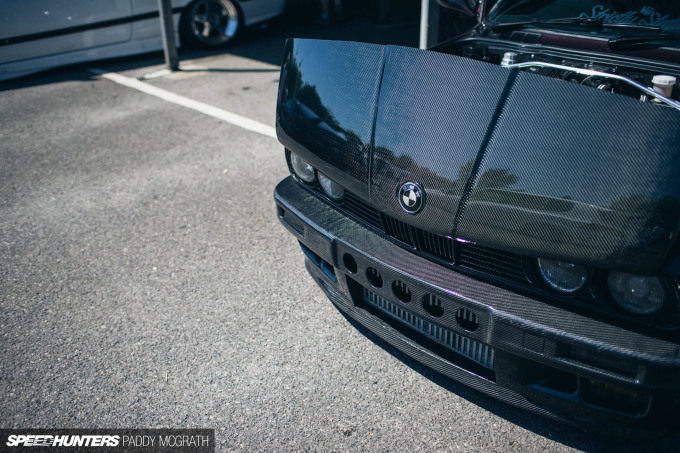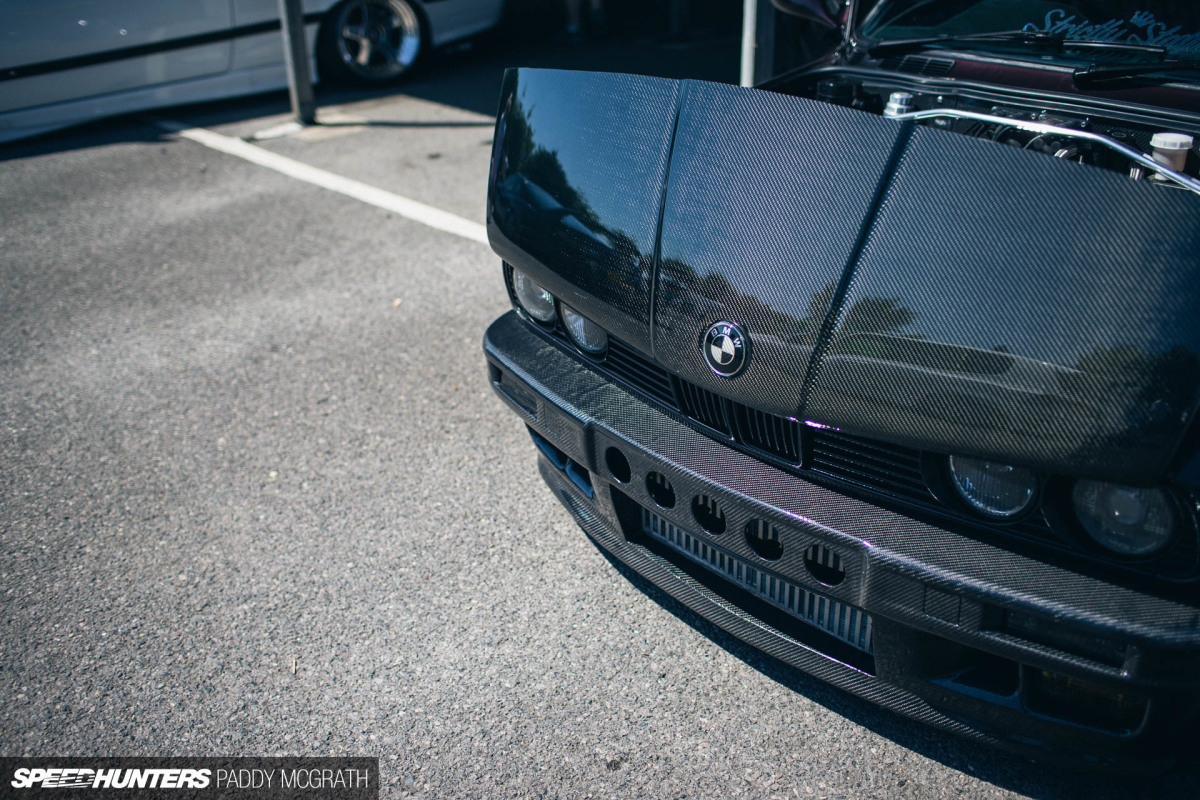 The first detail that caught my attention was the carbon fibre front end, which previously just looked dark in the shade.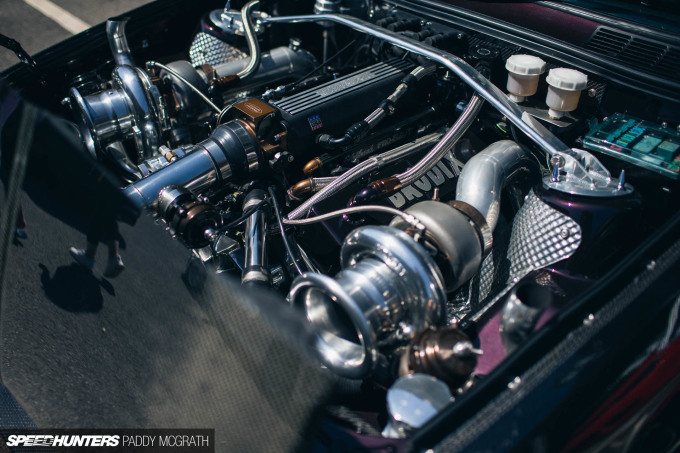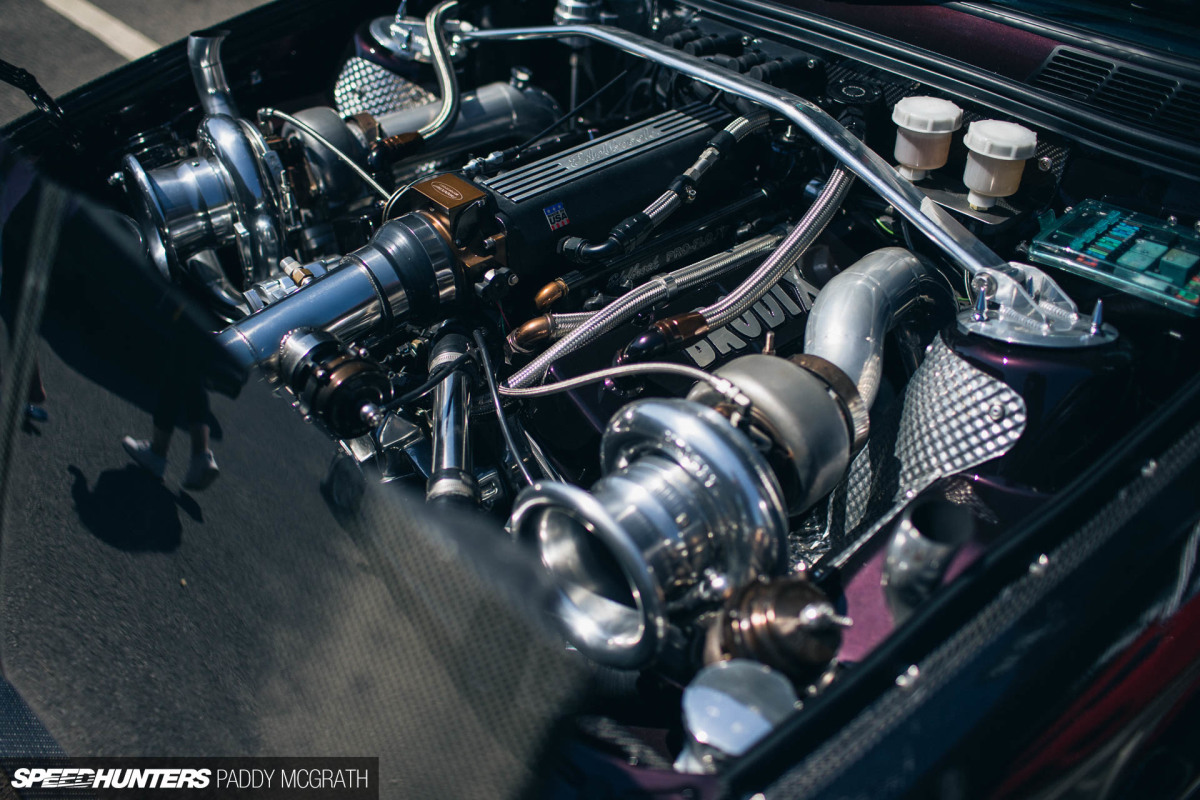 Poking my head over the carbon half-bonnet – this was one of two E30s at Players Classic with this unusual feature – I found something instantly recognisable as not being of BMW origin.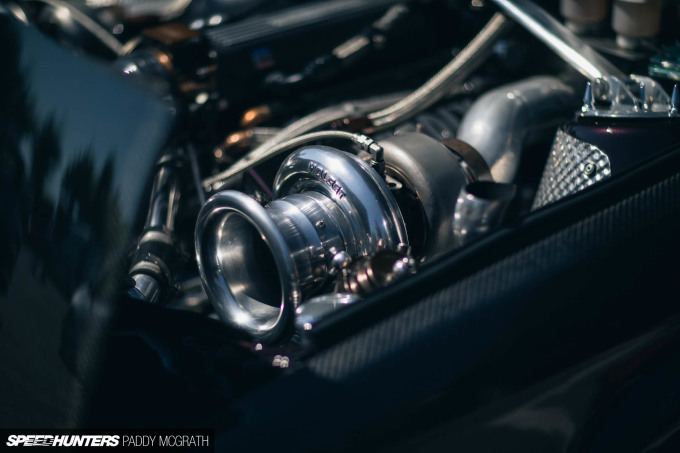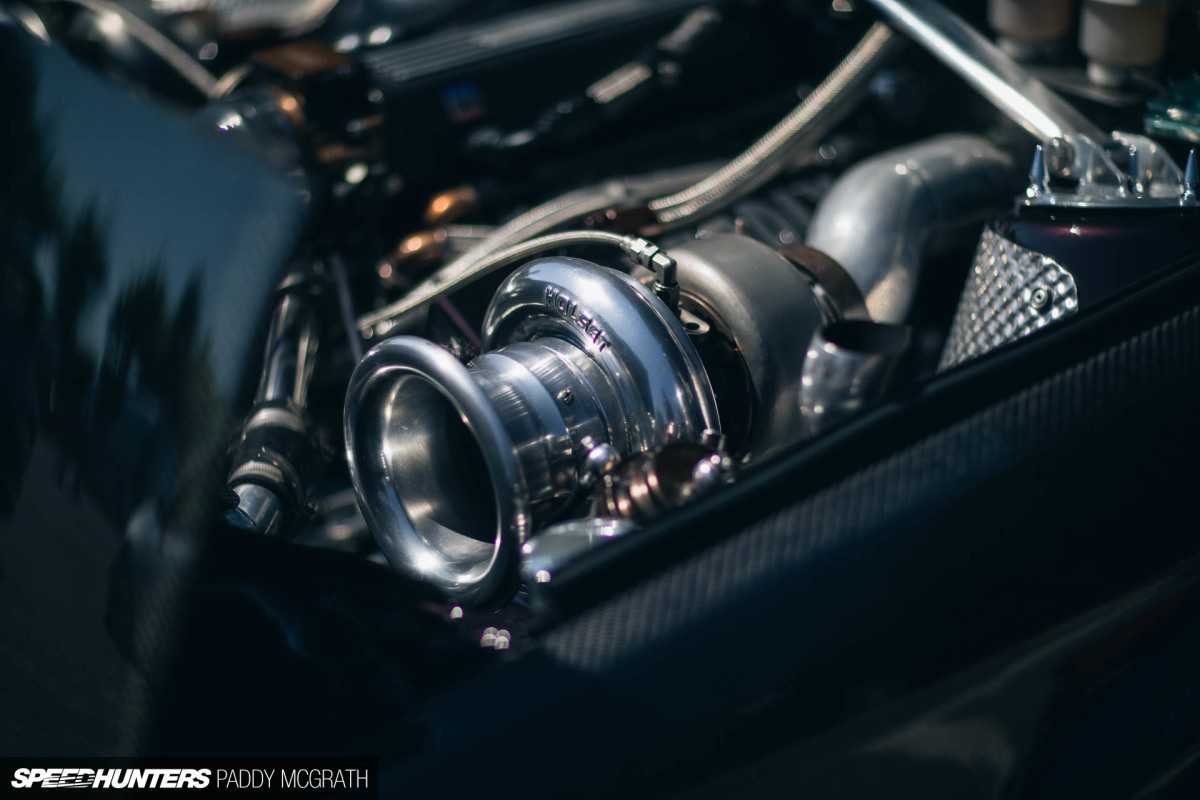 A V8 swap isn't an unusual setup in an E30, but we typically see owners and builders keeping it in the family, so to speak. In this instance it's a small block Chevy with twin Holset HX35s turbochargers, both equipped with TiAL external wastegates and screamer pipes. The net result of this swap is output figures circa 880hp and 723lb/ft.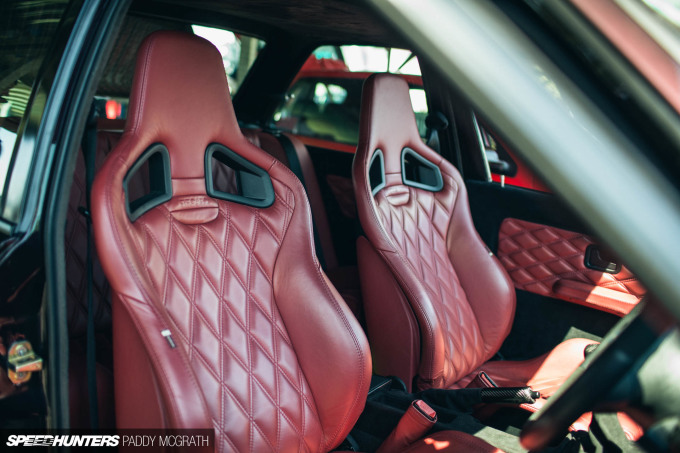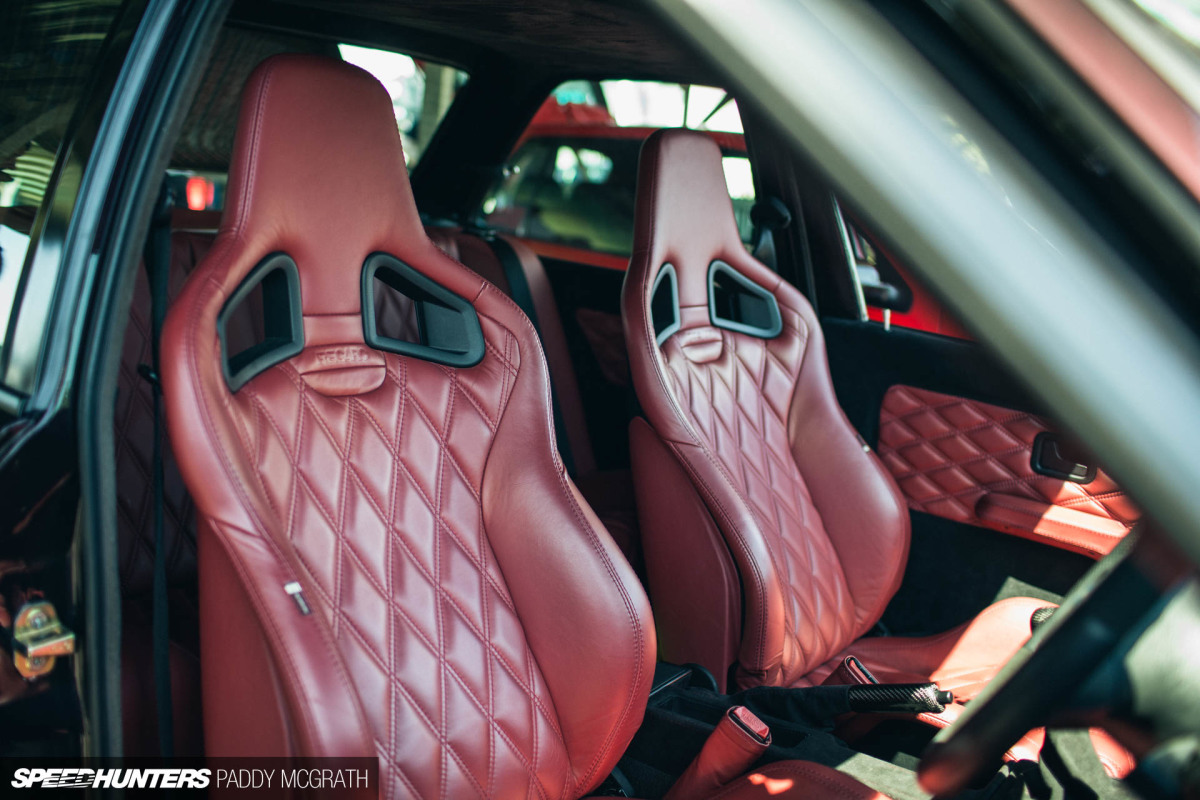 Usually, when cars feature horsepower and torque levels of this kind, we would expect to see a stripped, caged and fairly simplistic interior. But not in this case. Here, there's a pair of Recaro CSs and a full interior re-trim in Ruby Red nappa leather with contrasting black Alcantara. It gets even more interesting when you walk around to the rear of the car and take a look inside the boot…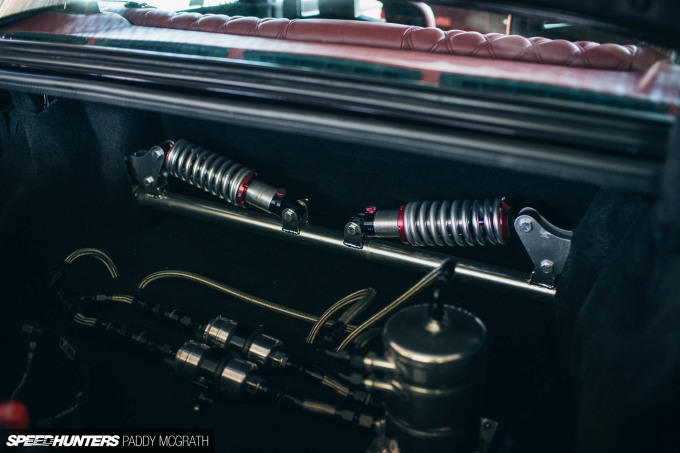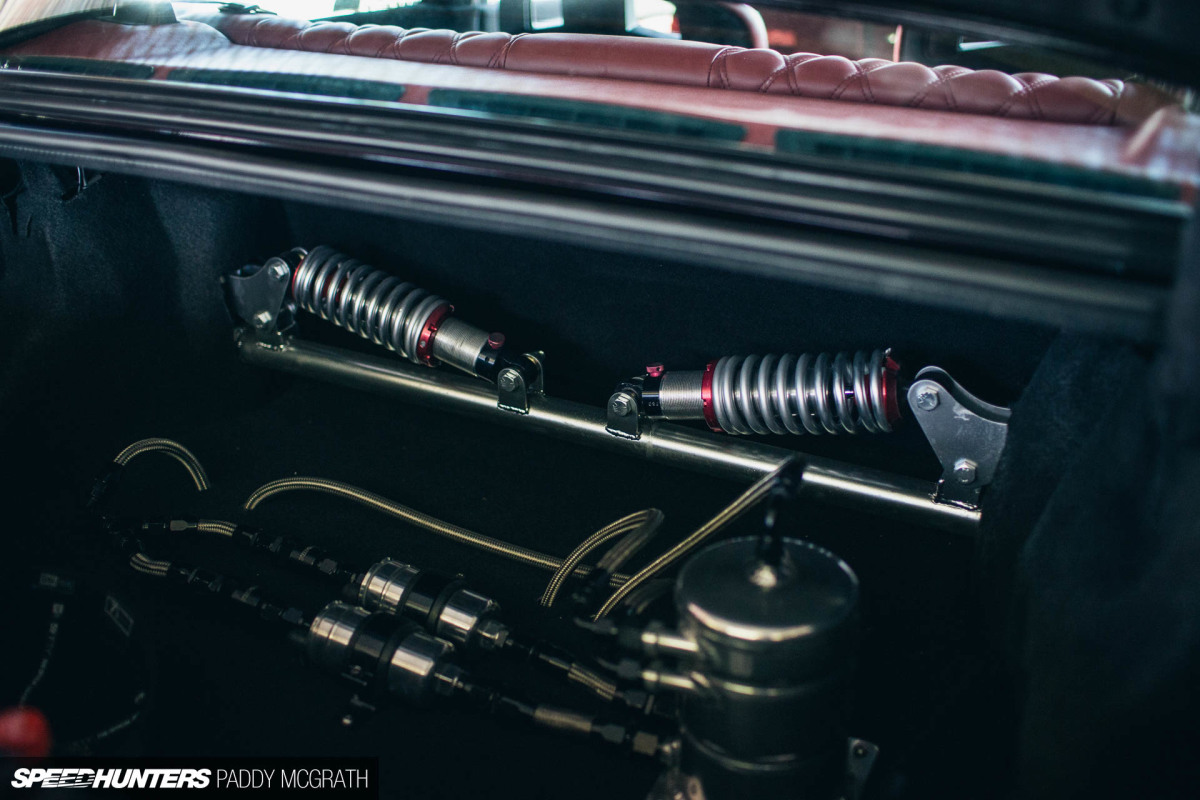 Ah, that is definitely not typical BMW fare. While the swirl pot and twin Bosch 044s are not all that unusual, the in-board custom cantilever suspension with GAZ coilovers certainly is. This is a car with a lot of surprises as it seems.
The 17×9-inch (front) and 17×10-inch (rear) Hartge three-piece wheels are well suited to the car. When the doors are closed, the boot is latched and the bonnet is down, you would be forgiven for thinking that this is just another nice, simple E30 BMW.
Now, to try and hunt it down for a proper feature. Because who knows what else this car has in store…
Paddy McGrath
Instagram: pmcgphotos
Twitter: pmcgphotos
paddy@speedhunters.com