Morning Glory
I would hope I'm not alone in absolutely loving the feeling of excitement which comes on the morning of a good automotive event.
The early alarm call is irrelevant as you're already awake. You skip breakfast so as to get on the road that little bit earlier. Your car is already packed so all you have to do is shower, dress and head outside. You can revel in the glory of a cold start breaking the early morning silence. It's absolute bliss.
All these feelings and moments are only heightened when you know that a good show is going to become a great one. Last weekend, that's exactly what happened at Players Classic.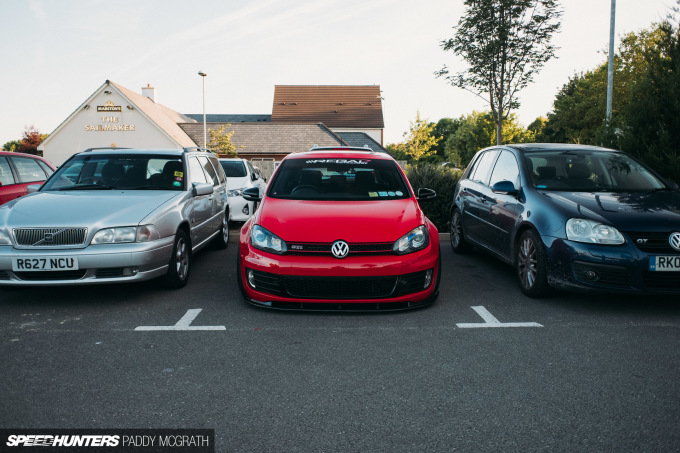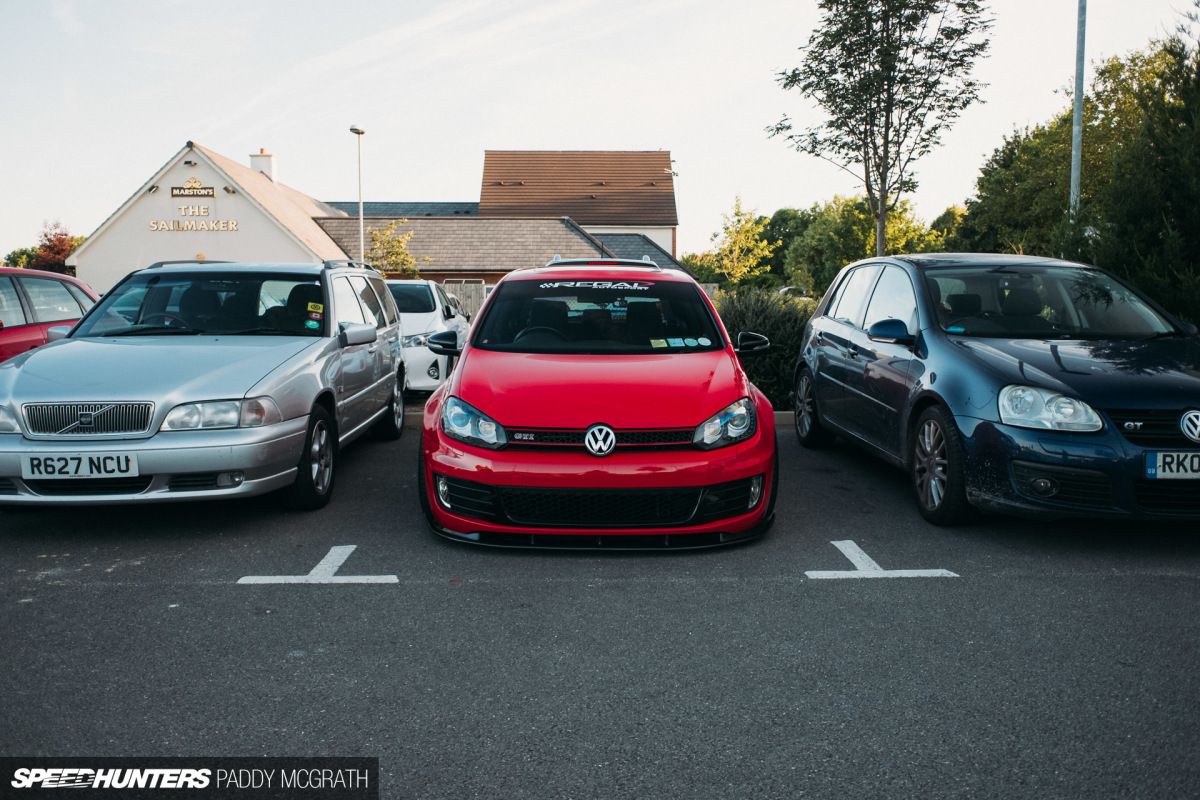 On the morning of the show, I had already been in the UK for five days evolving Project GTI with the help of Regal Autosport, who are based around an hour from Goodwood, which would host Players Classic once again. With each passing day, the weather improved and so did the anticipation for the event.
Just the day before, we started to gather at Regal before making our way to the venue for a sneak peak at the setup on Friday evening, along with taking advantage of the setting sun for a couple of impromptu photoshoots. This event preview only ramped up the excitement levels, but we didn't have long to wait for the real thing the next morning.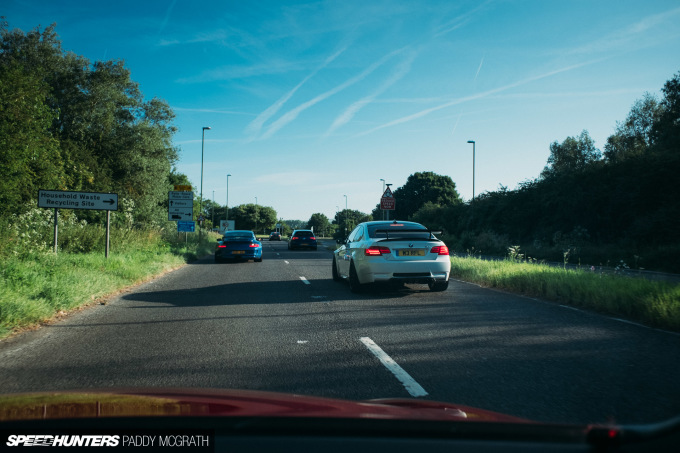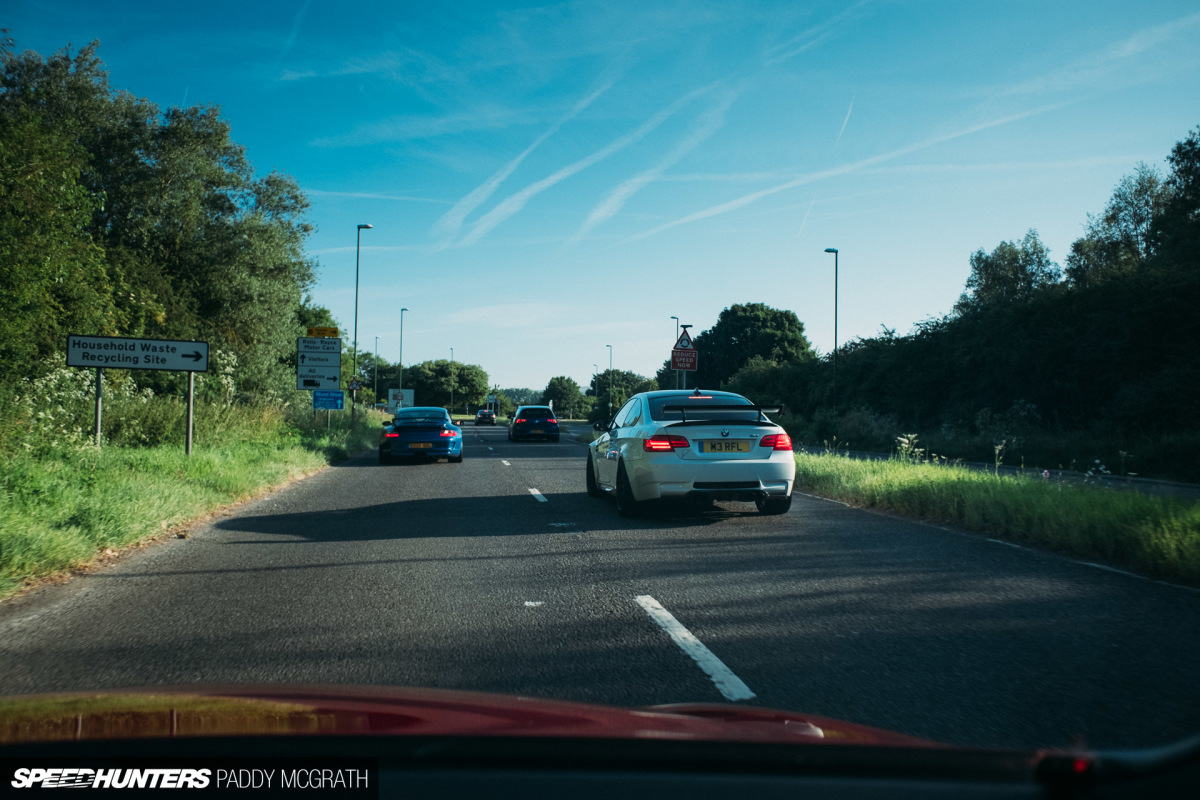 I had been asked in advance if I wanted to show my car on the Wavetrac Differentials stand (of course the answer was yes) which happened to be beside the CSF Radiators stand. We decided to meet in advance at a Shell station around 20 minutes from the venue so the cars could roll in together and make arranging things that little bit easier.
To the residents who live near the ring-road in Chichester, I in no way apologise for your early morning wake-up call as the sound of several thousand horsepower made its way to Goodwood. In fact, you're welcome.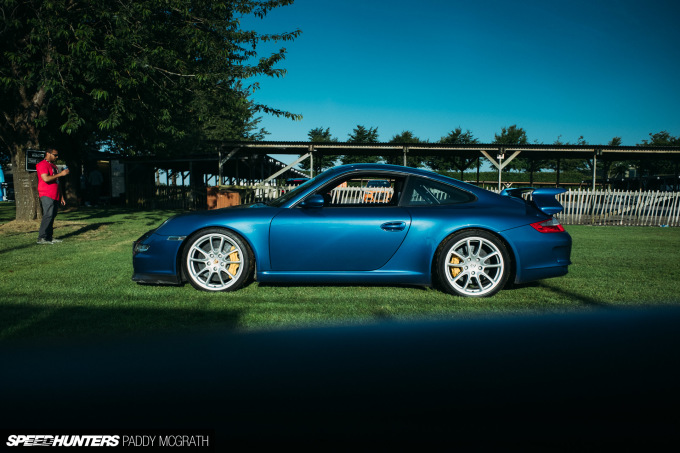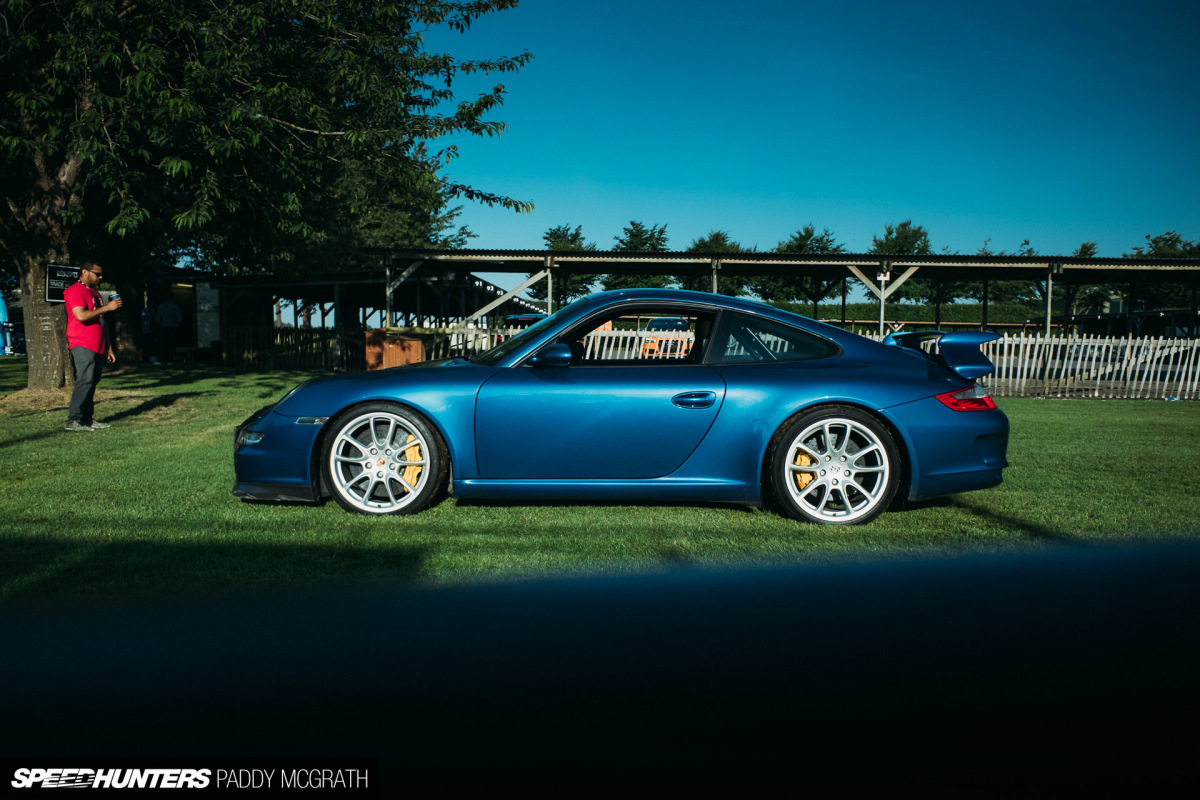 Arriving at the venue around 7:30am, cars were positioned, cleaned and readied for the day. While some of our entourage would remain static for the day (myself included), other members had a more suitable location with easy access to the pit lane.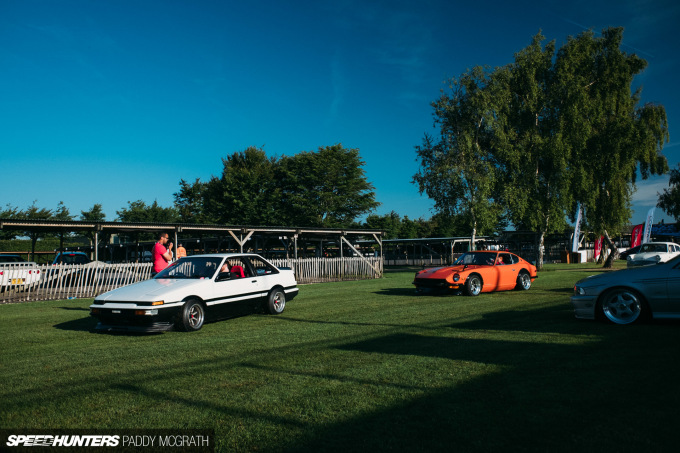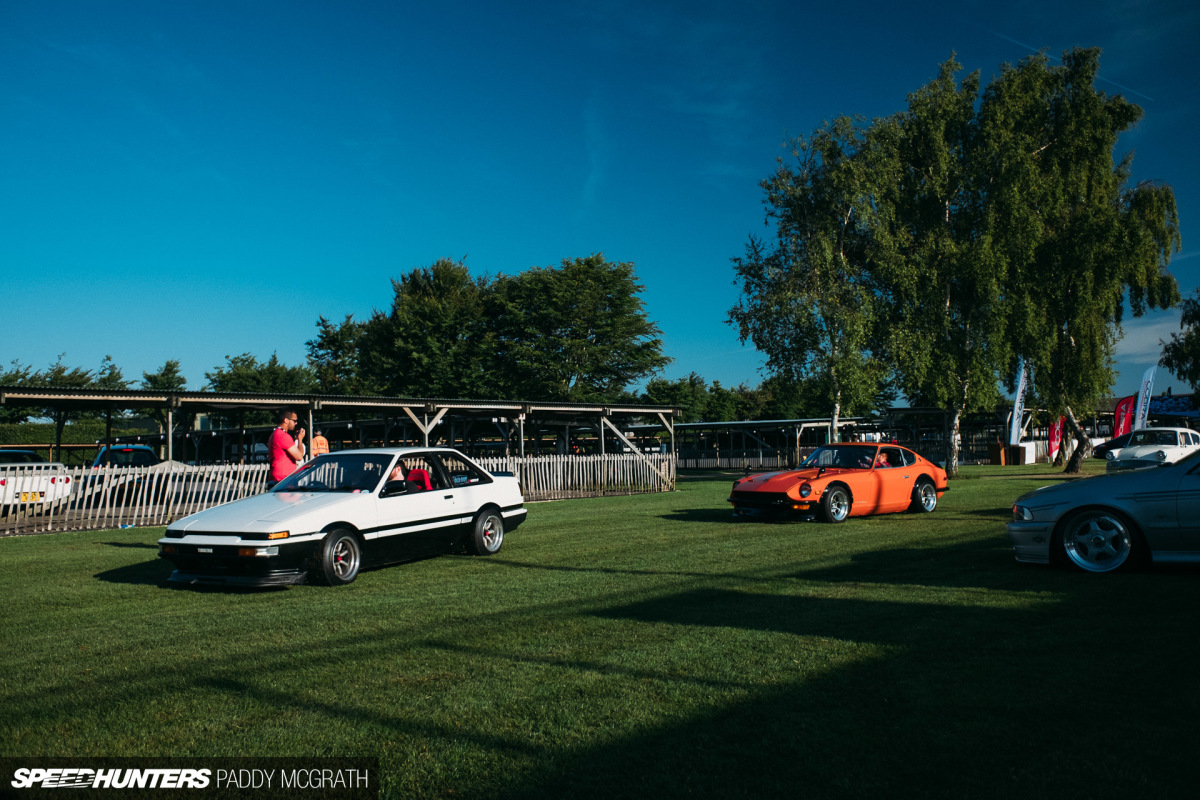 If there's one word to describe Players Classic, it's variety. There is absolutely something here for everyone. If you can't find something you like or enjoy, then you simply cannot consider yourself a car enthusiast.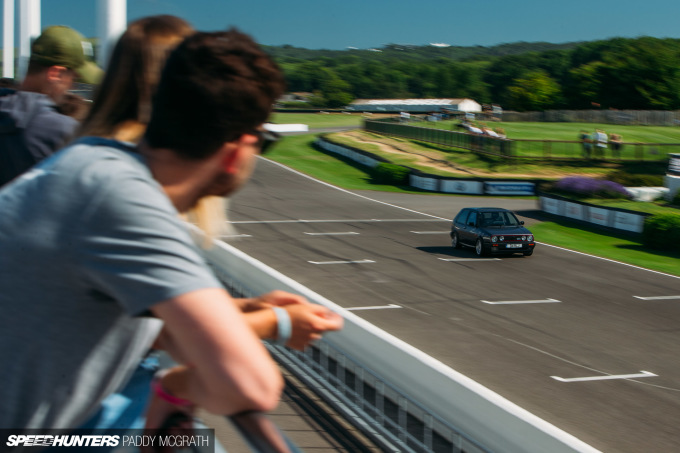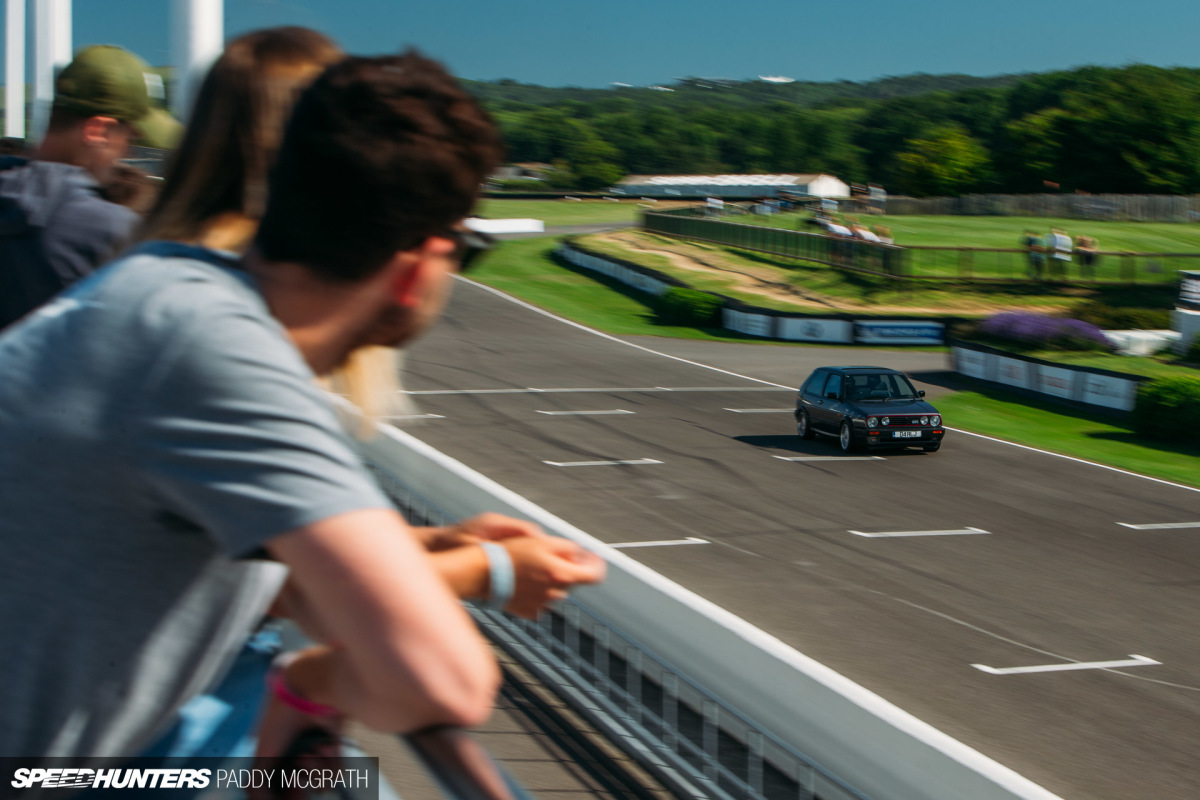 For a start, it's not your average show.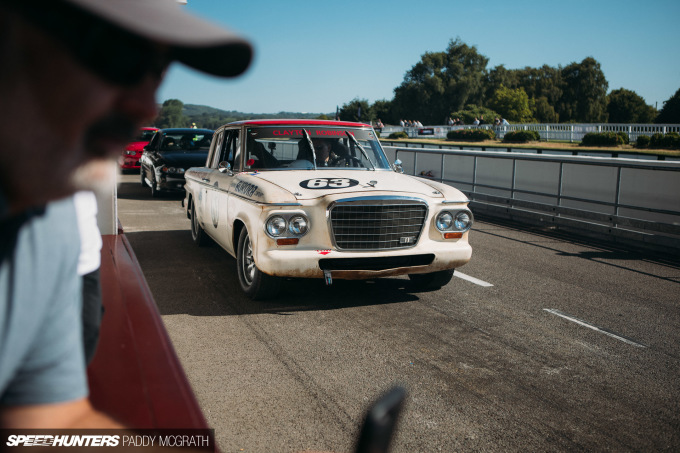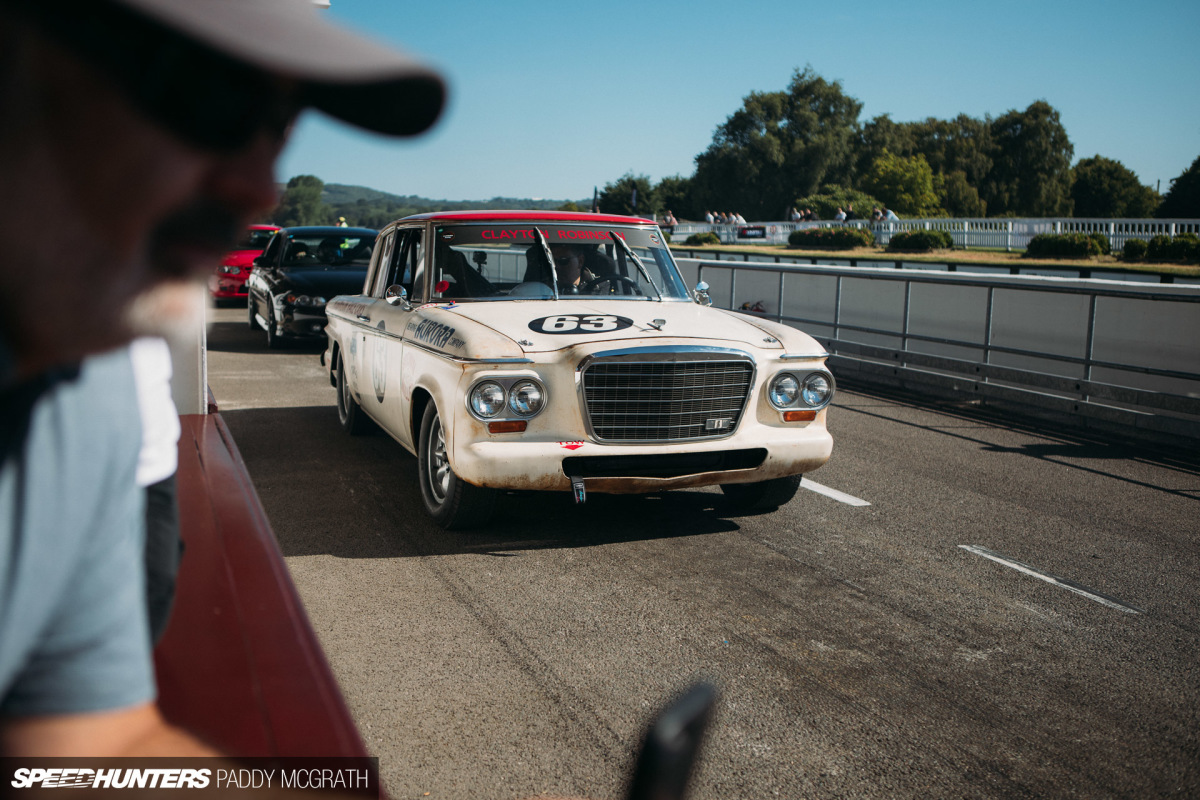 What started just a few years ago as something that could've been considered the secondary event on the Players calendar, has quickly escalated to becoming the event of not just their year, but for any car enthusiast who attends.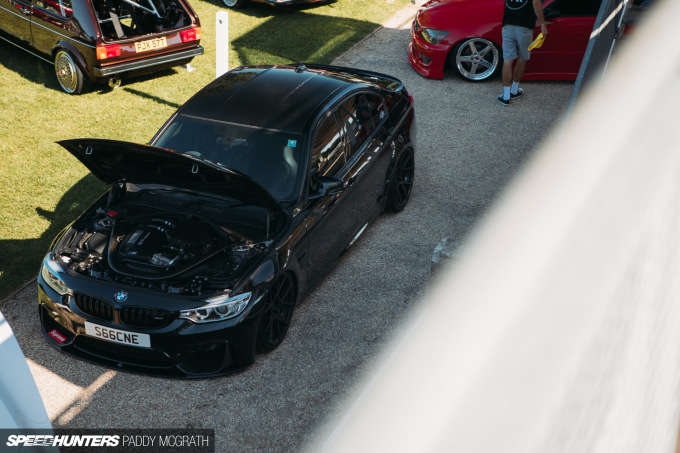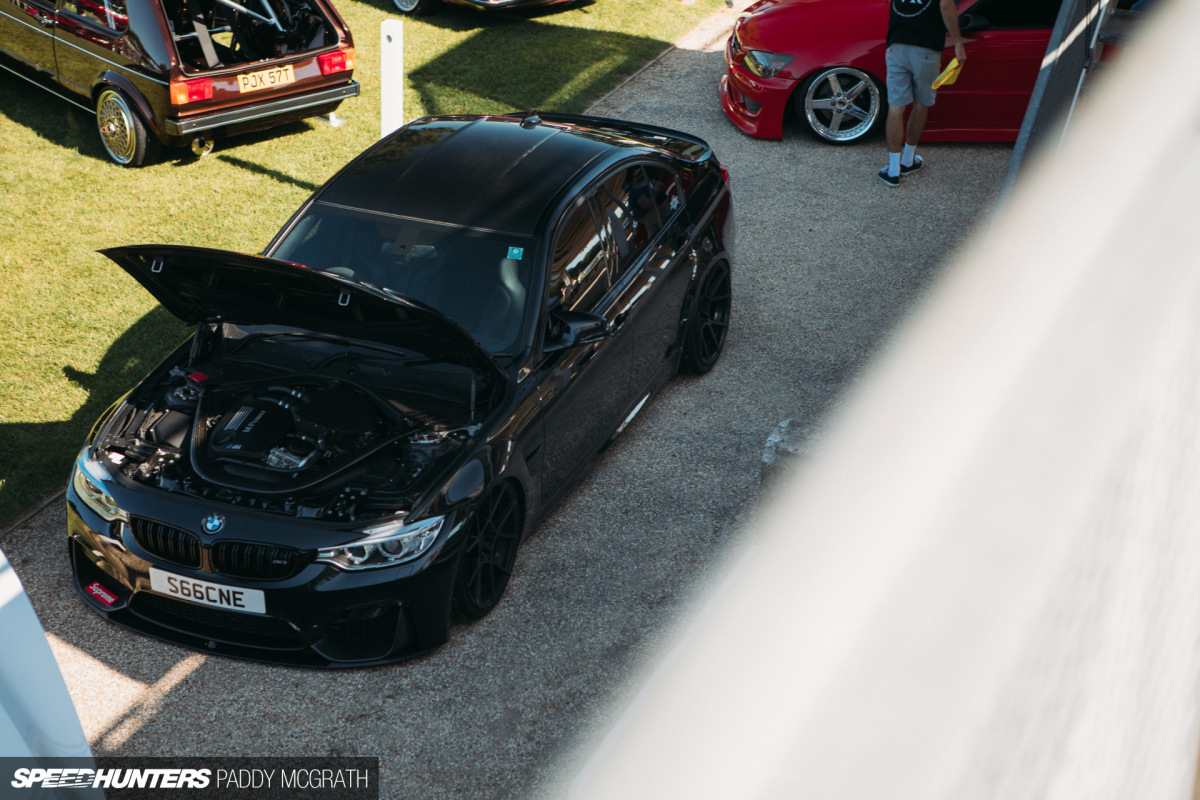 It's an event where every scene and automotive sub-culture are not just represented but seamlessly integrated together. There's no dividing line which splits everyone into their respective categories, save for one group, which I'll get to in a bit.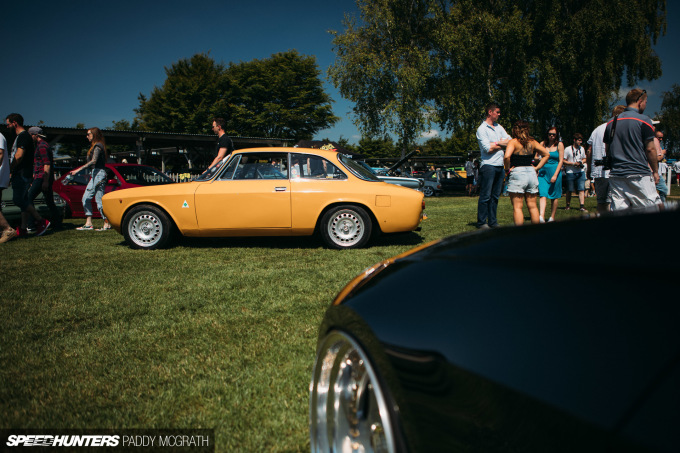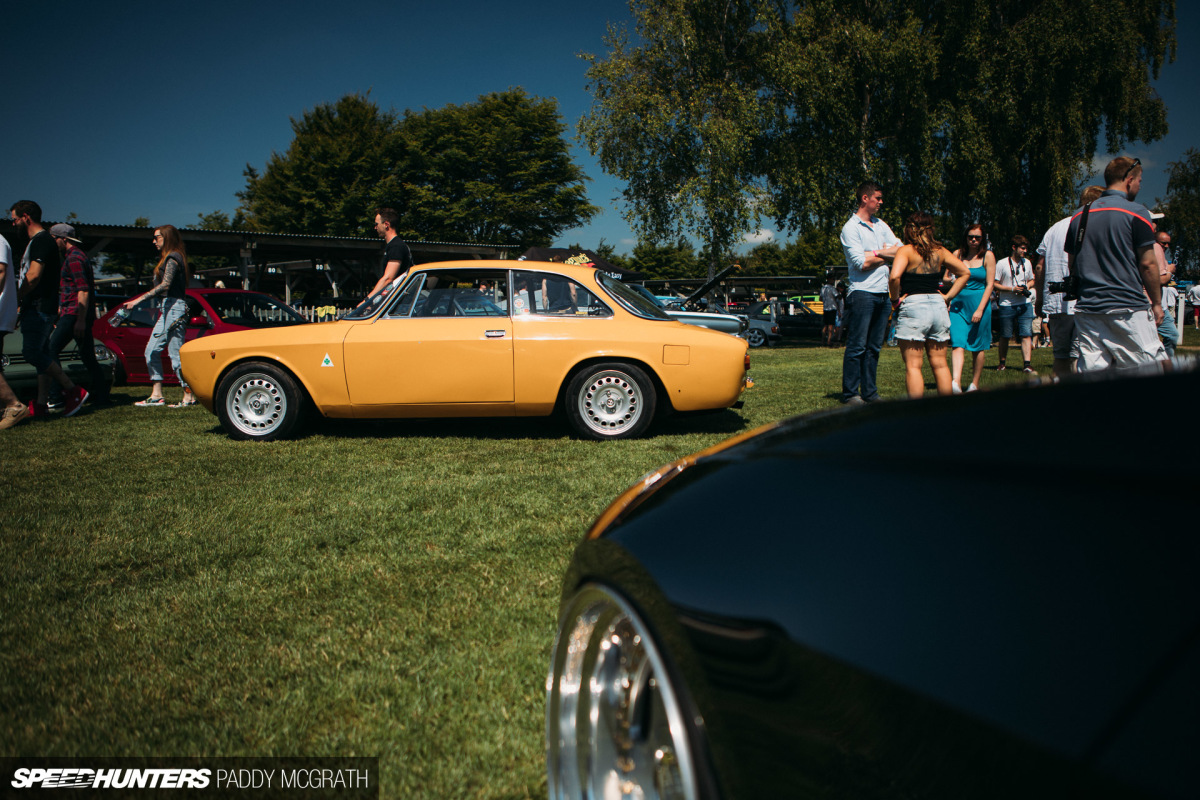 Because there's no division, one must explore every square foot of the venue. I say 'must' but really, you will find yourself wanting to look everywhere, as you never know what's hiding in one particular corner. A vintage Alfa Romeo sharing the same hallowed ground as 'bagged show cars, themselves not a stone throw away from supercar exotics or low-riding vintage American classics.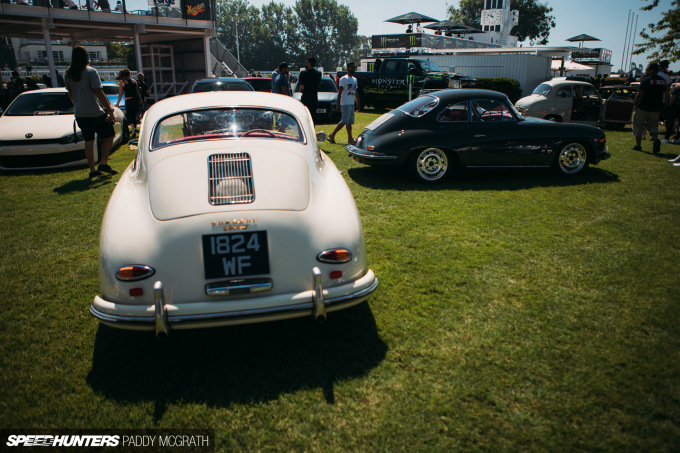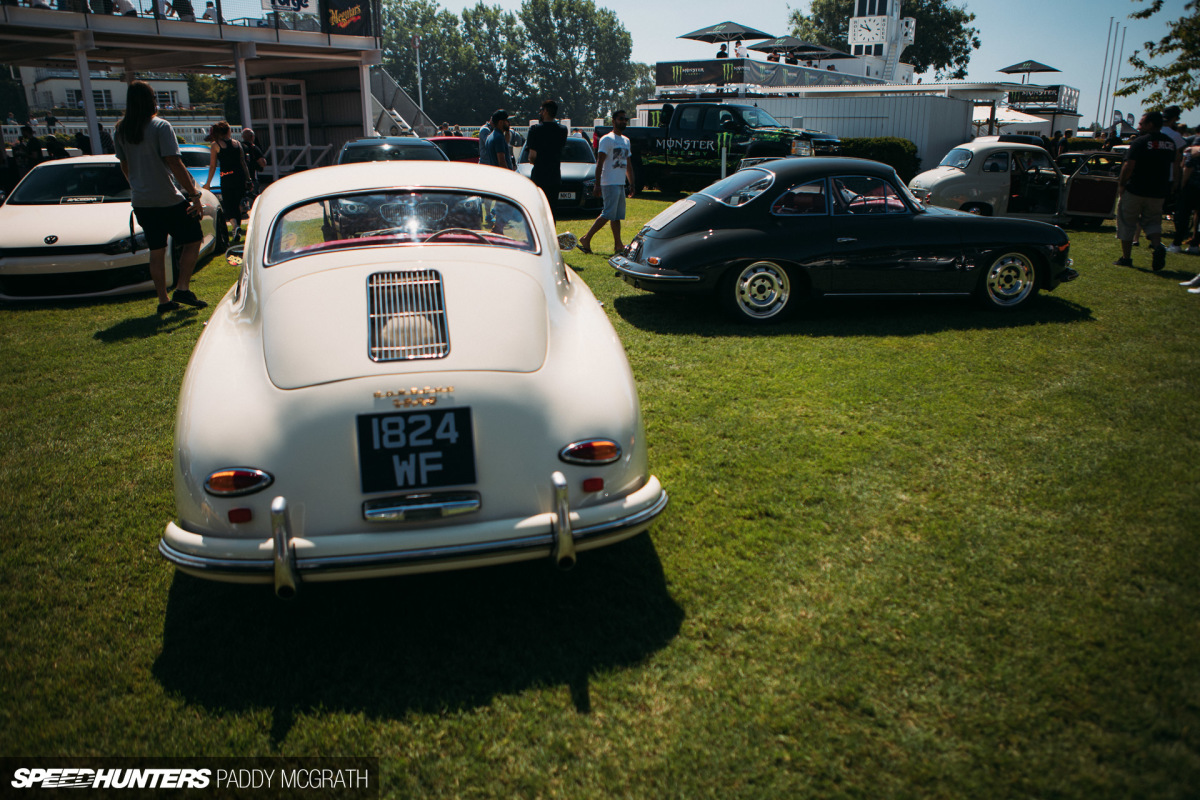 A pair of exquisite Porsche 356s beside an Austin A35, a 500hp Audi S1, a slammed BMW 7 Series and an exquisite Volkswagen Scirocco. Where else does this happen?
One Day Isn't Enough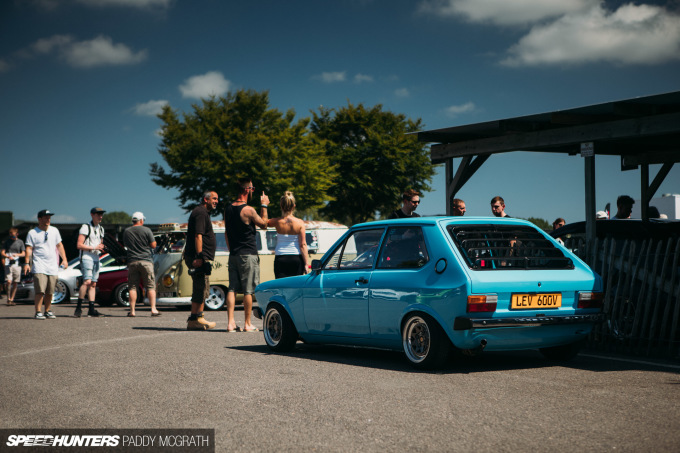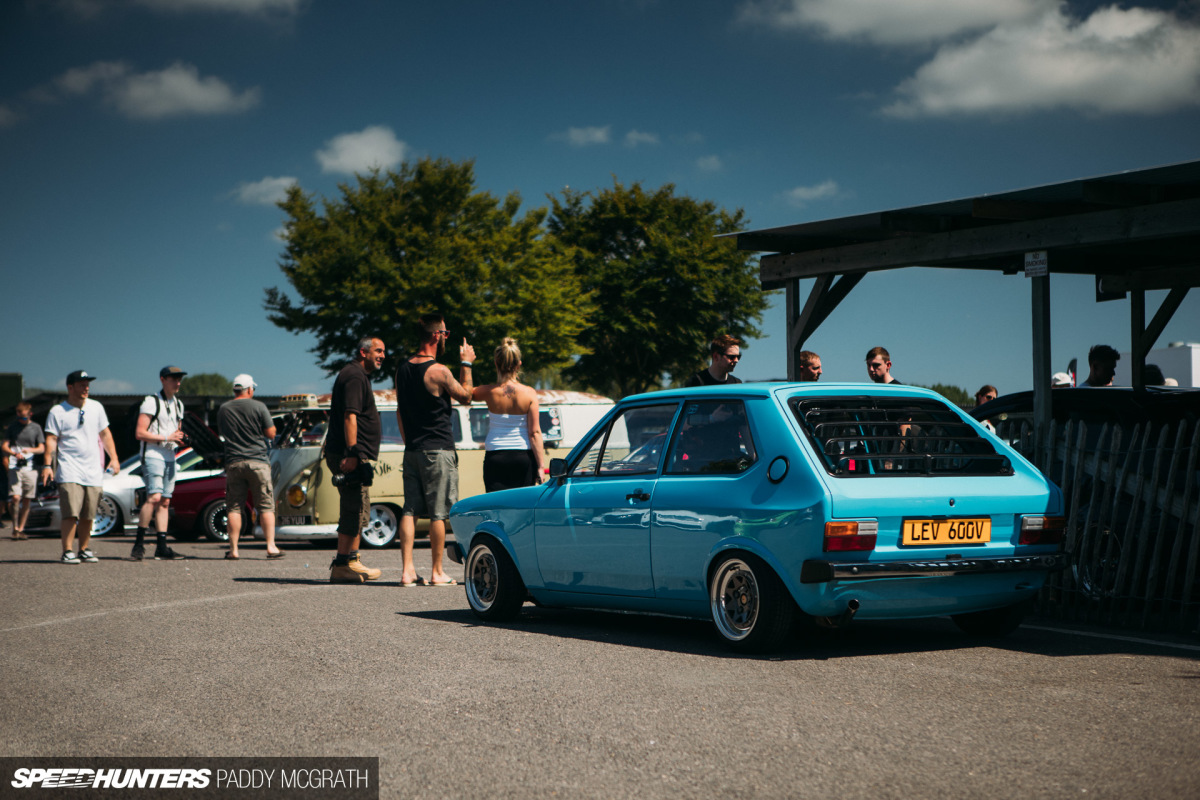 There's also the venue itself. Goodwood Motor Circuit, which hosts the annual Goodwood Revival, but not the Festival of Speed, is maybe the best venue for a show on earth, especially when the weather is as good as it was last weekend.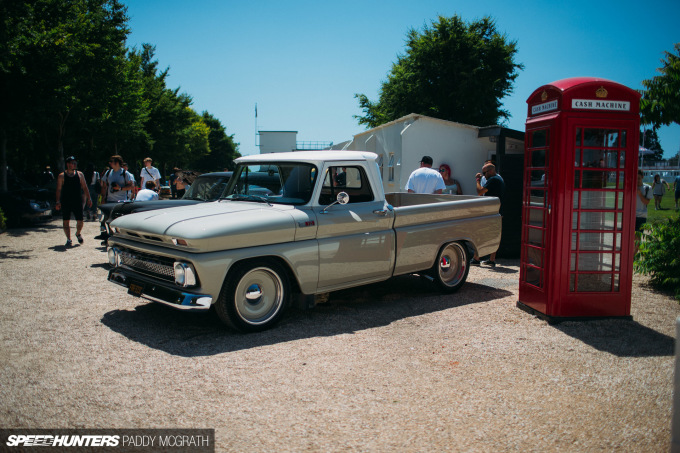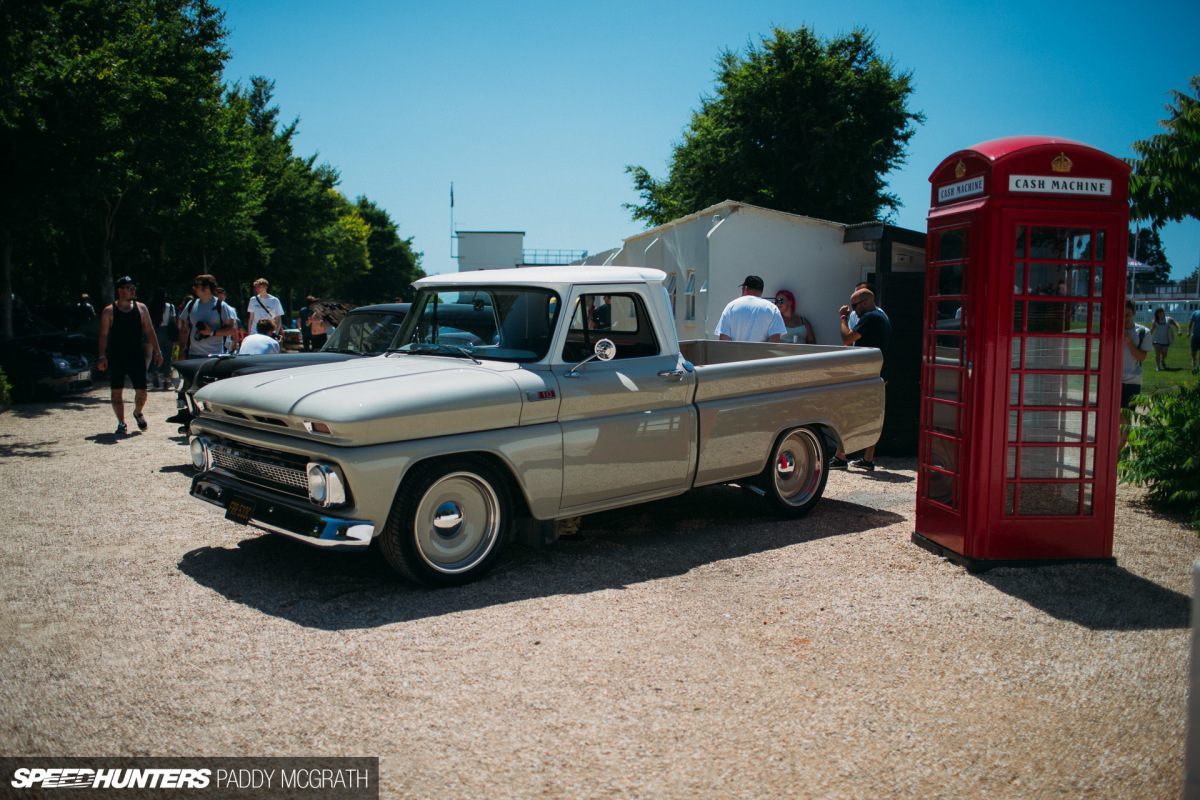 It's an authentic venue that's impeccably presented. The manicured lawns and foliage, to the perfectly painted white buildings and the packed stone which paves its way around the venue – it's all immediately identifiable as being Goodwood.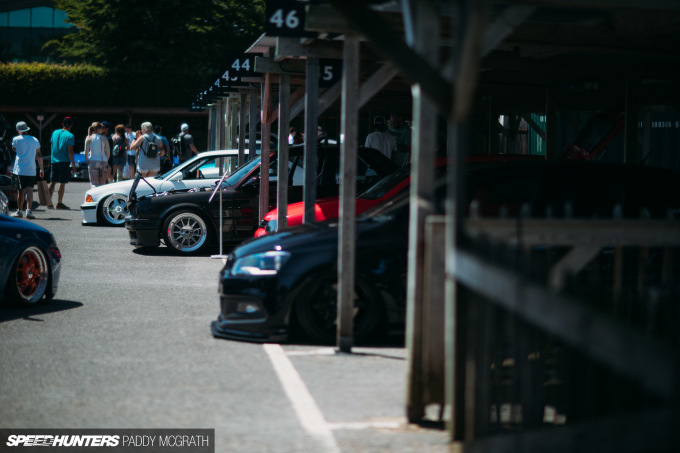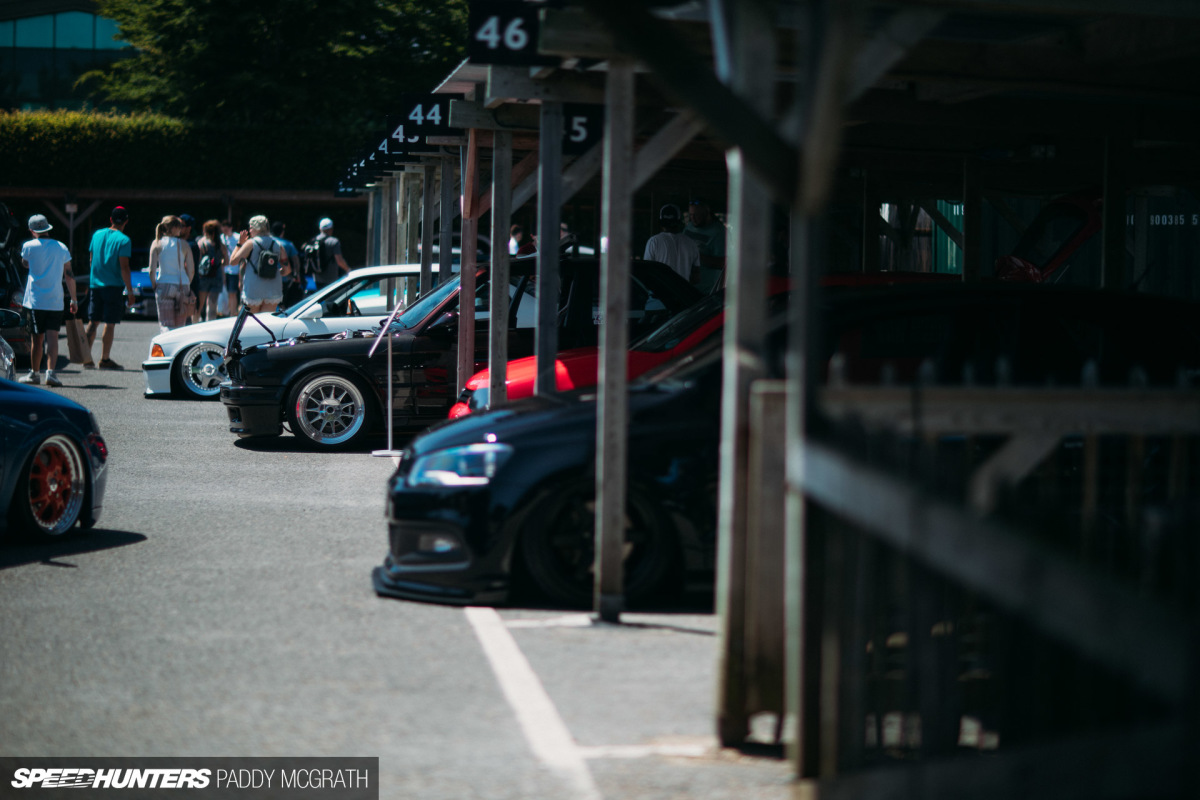 The same can be said of the simple wood-framed pit garages in the paddock area, perhaps even more so. While in September they're home to some of the world's most expensive and rarest of race cars, in June, they host the countless pride and joys of enthusiasts from all over the United Kingdom, Europe and beyond.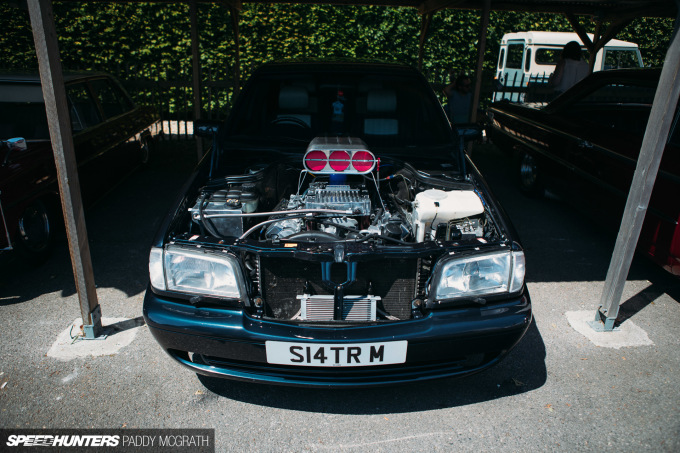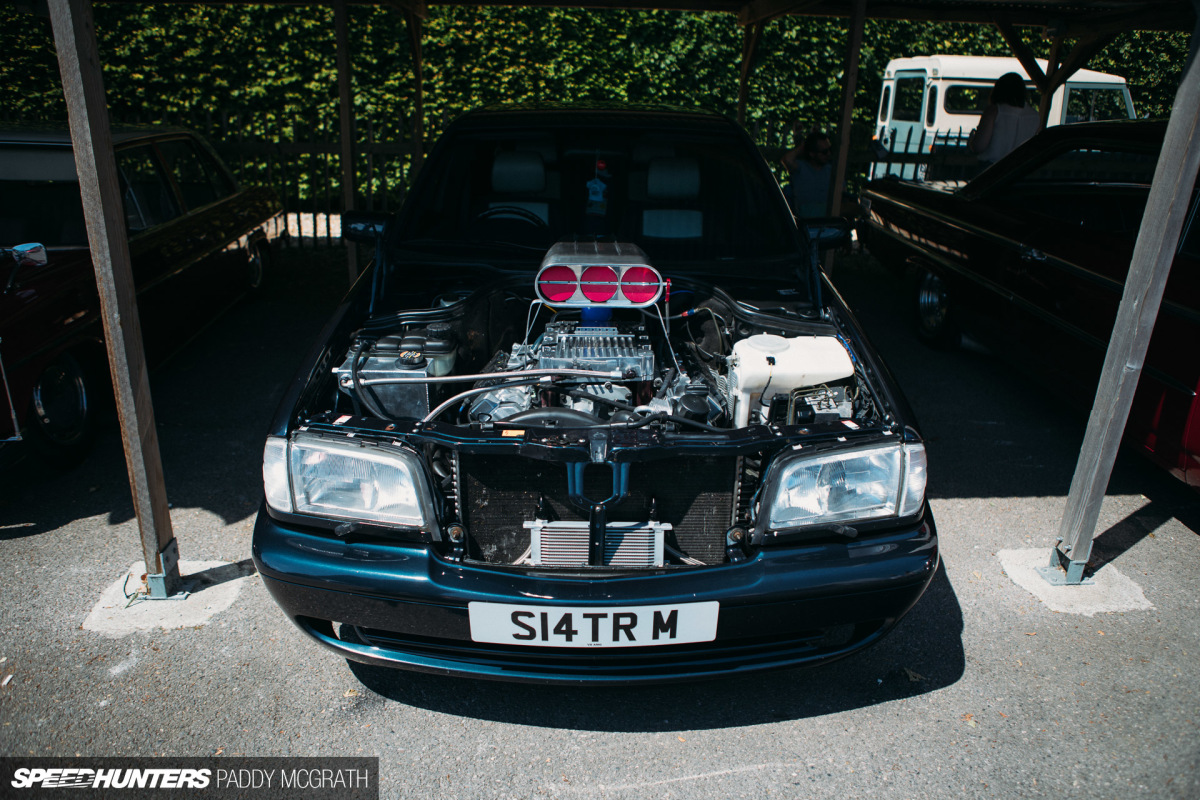 If there was ever a case of 'you never know what you're going to get', then this was a pretty good example. It's not often you see a supercharged V8 Mercedes-Benz with a blower poking high above the bonnet line. It's both ridiculous and brilliant in equal measure.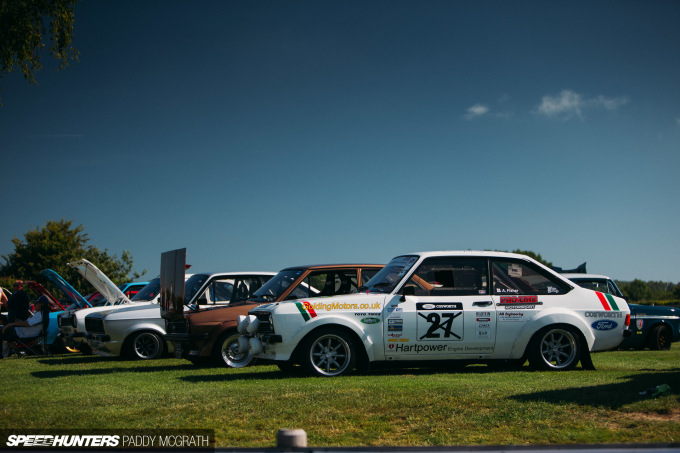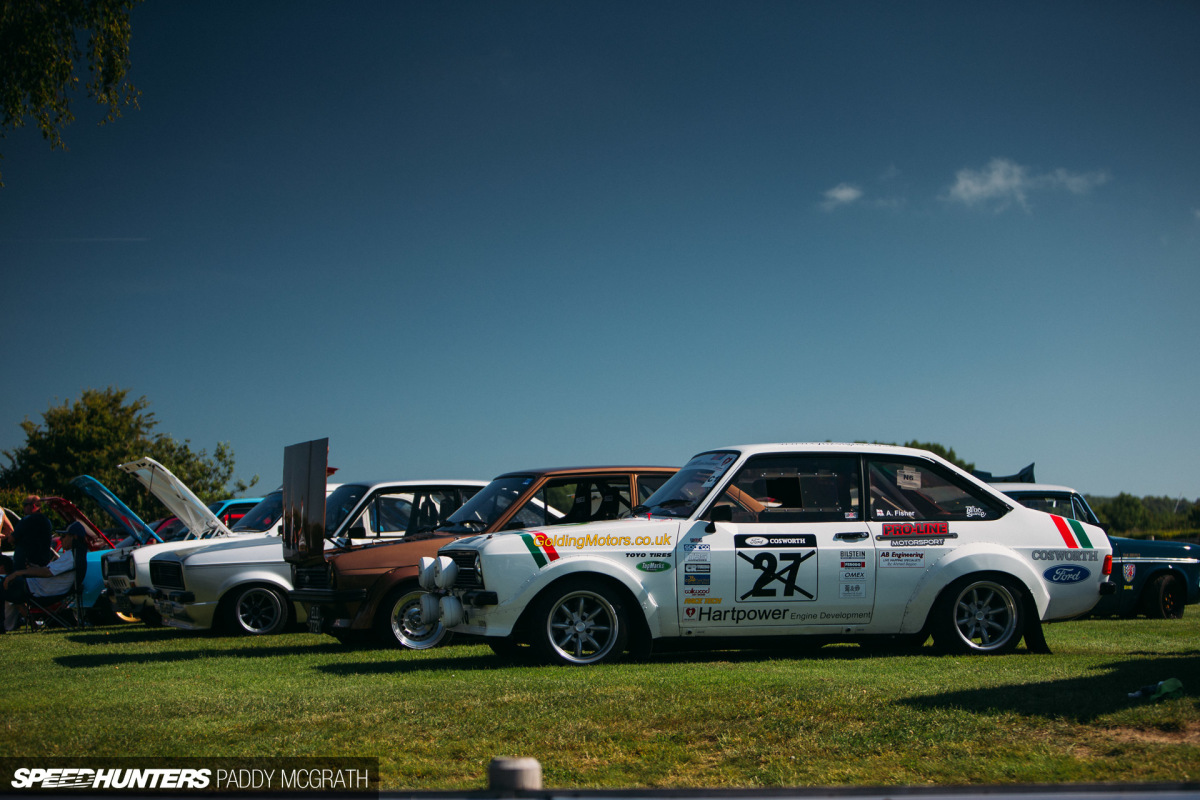 Any UK-based event with 'classic' in the title is always going to have a Ford or seven in attendance. But while there was a great turnout from the blue oval enthusiasts, I would have preferred if they hadn't segregated themselves (I'm unsure if it was by choice or not) from the rest of the show.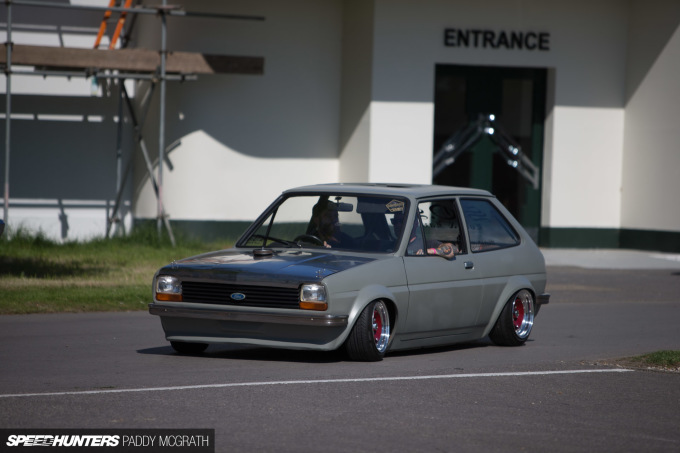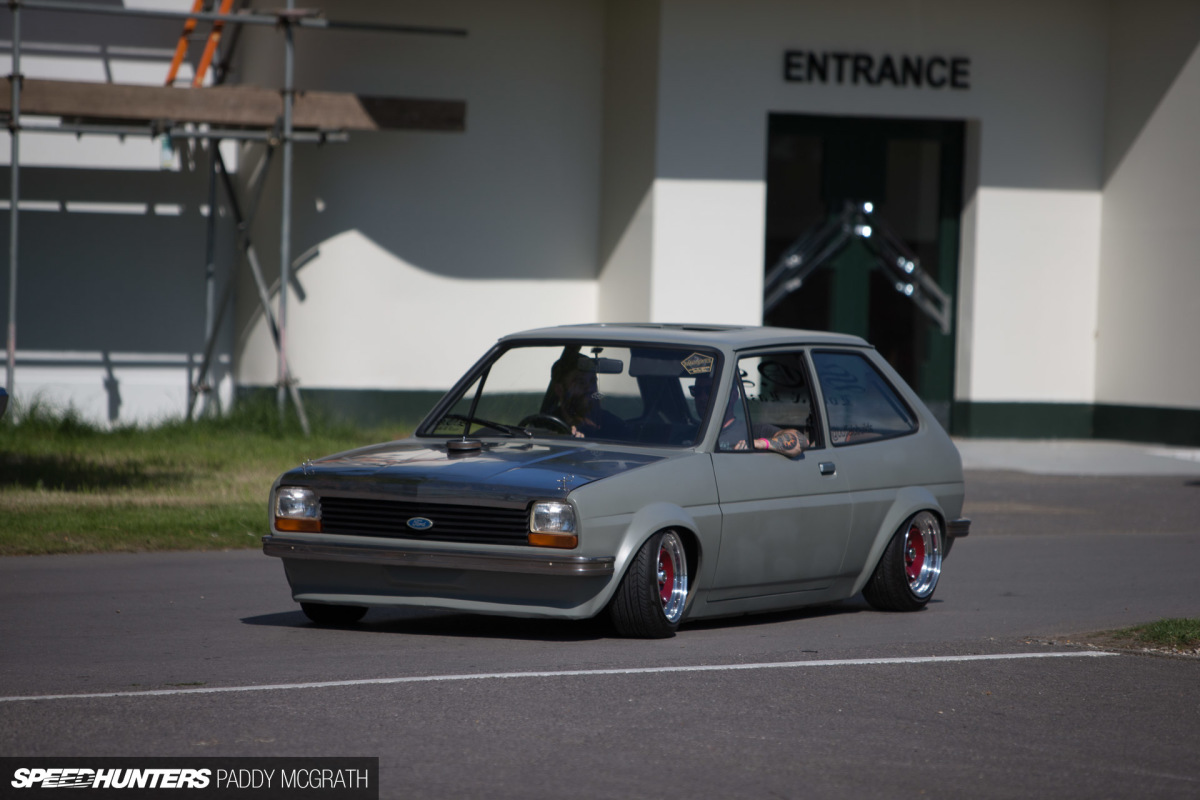 I also would have preferred if so many of them hadn't left around lunchtime, as I never got the chance to properly document them. Maybe next time?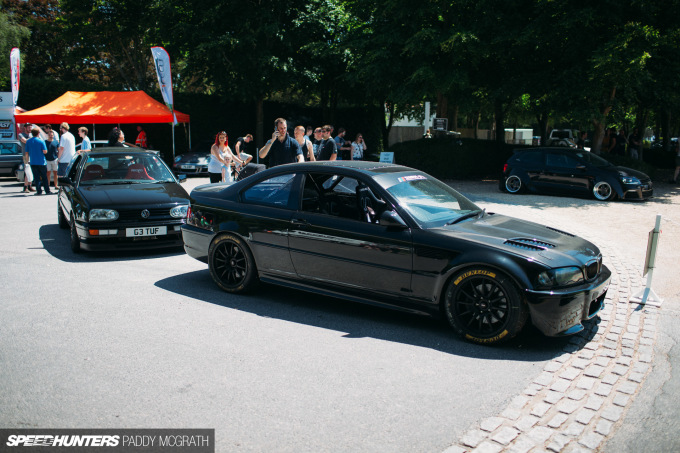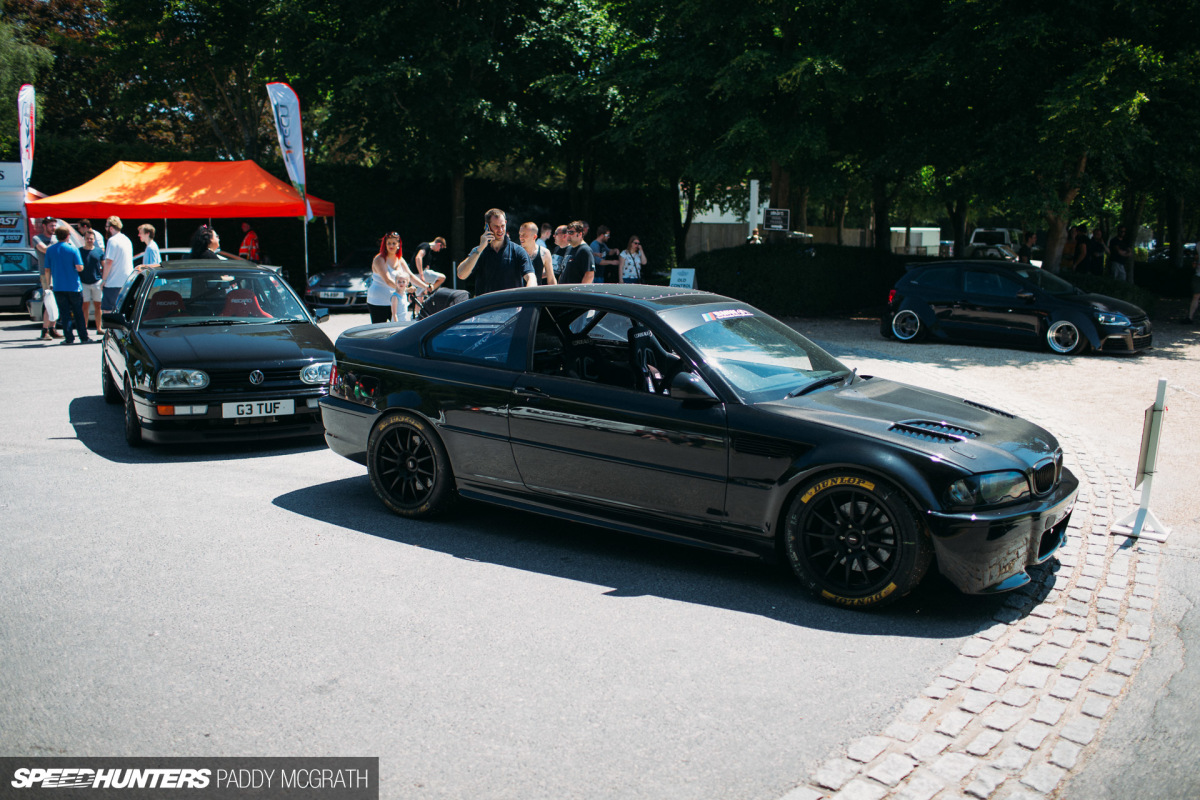 Dare I say it, but I think the UK scene is evolving at the moment. There were a considerable amount of track-prepared cars getting laps in all day, which definitely felt like more than previous years.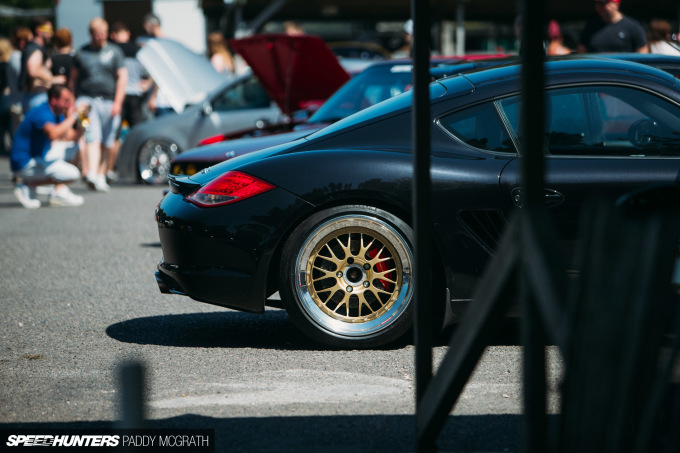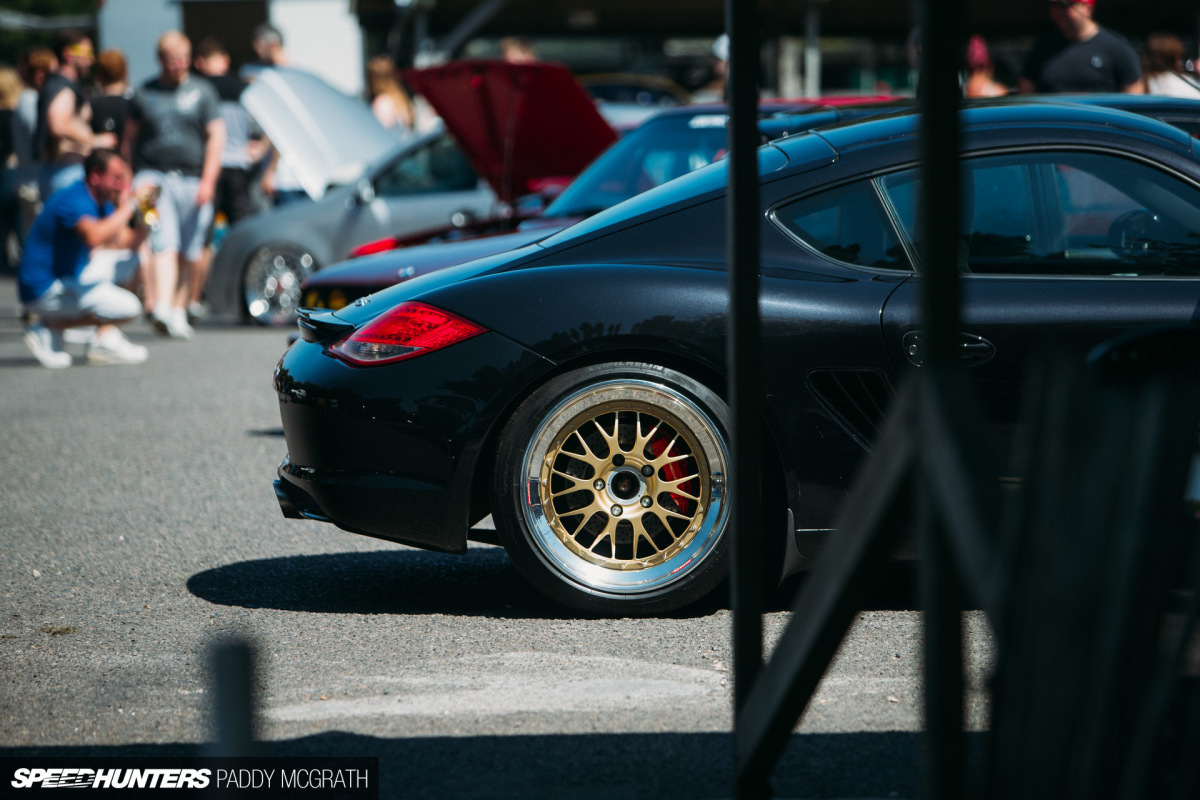 I think few will argue if I suggest that there are no better looks on a car than that of pure function.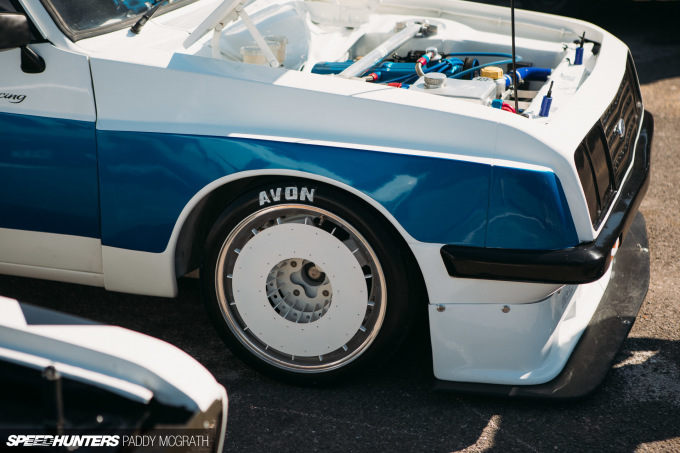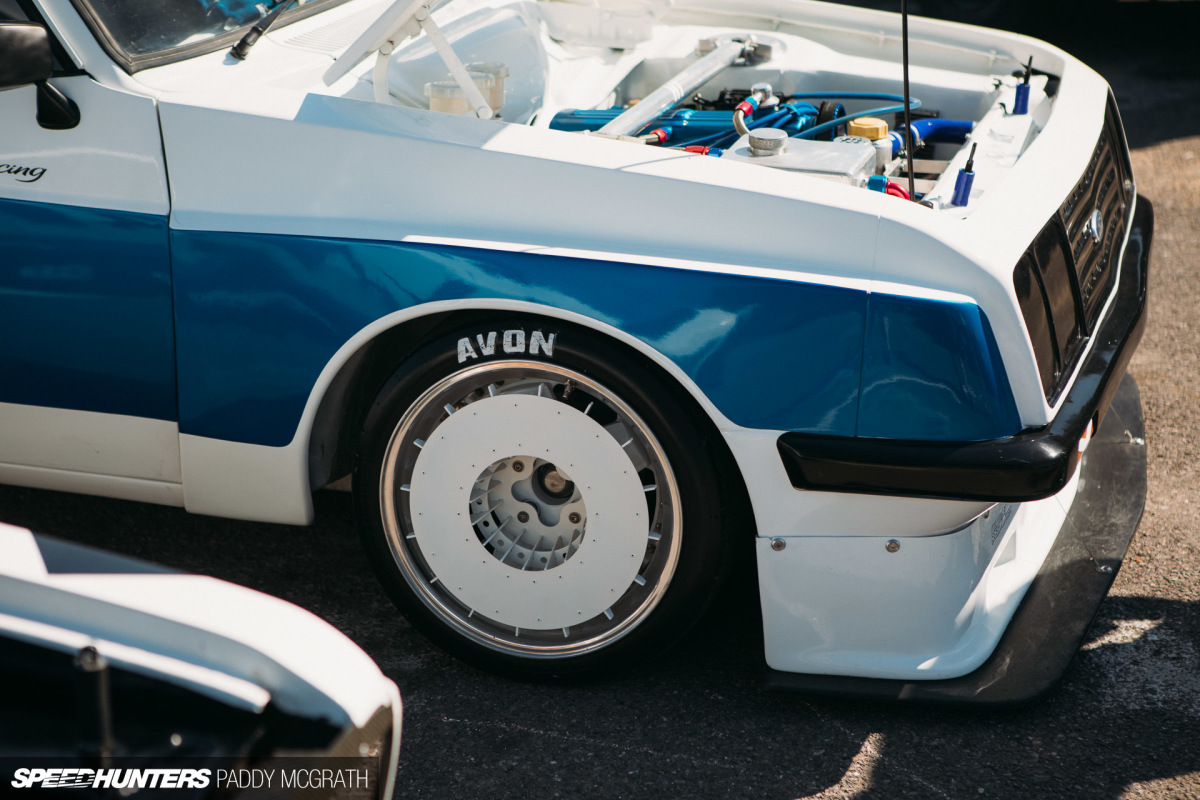 See what I mean?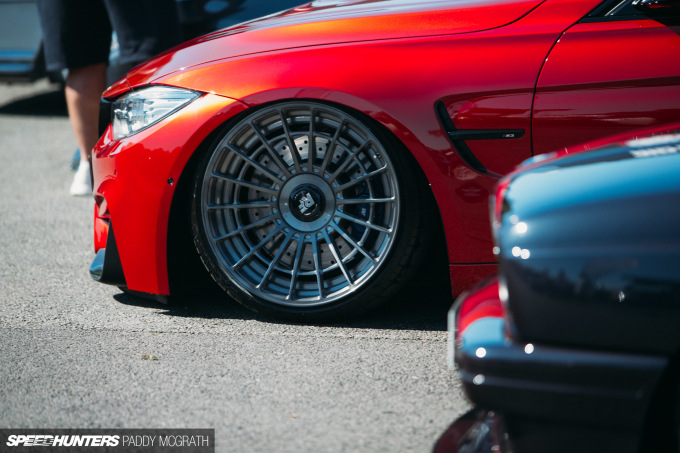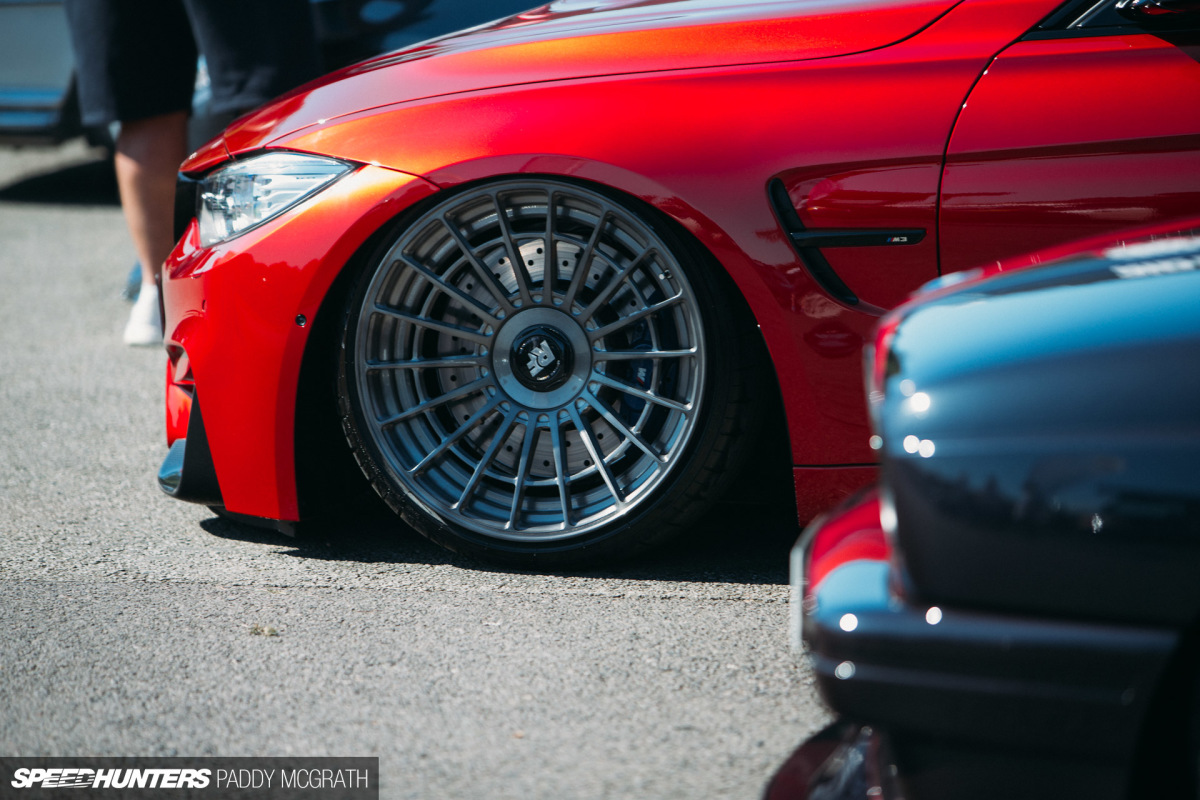 That's not to talk down those who prefer style, of course, because some are very, very good at that. If you can combine the two, though, that's where the sweet spot is. The F8x M3 on the Air Lift Performance stand nailed this particular aspect, sitting low on Rotiform LAS-R.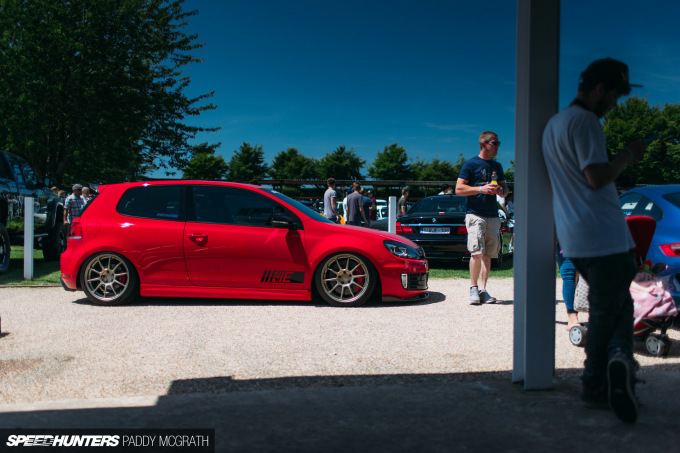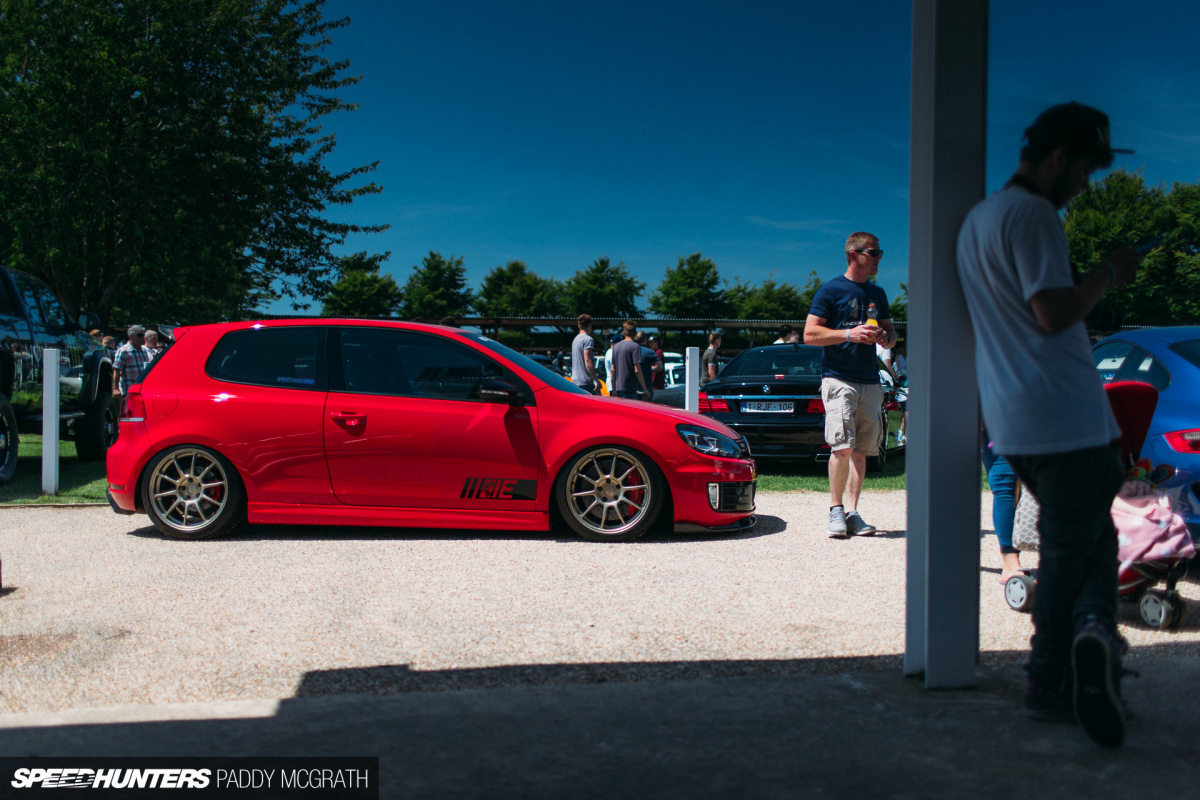 I would have loved to get some track time in, but having changed so much on the car, I was quite happy to air Project GTI down on its 3H setup and hard park for the day.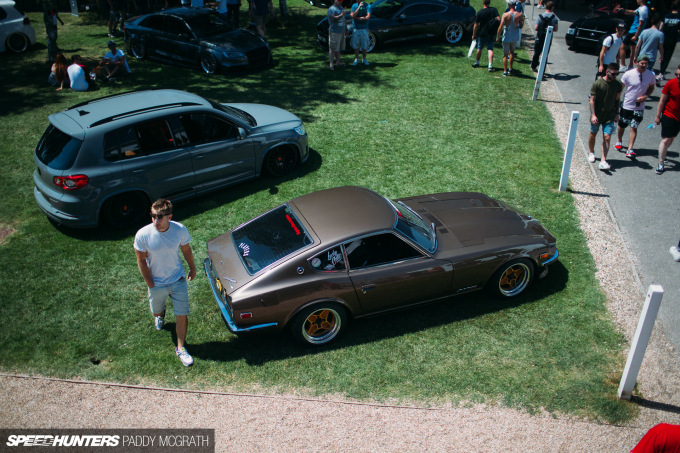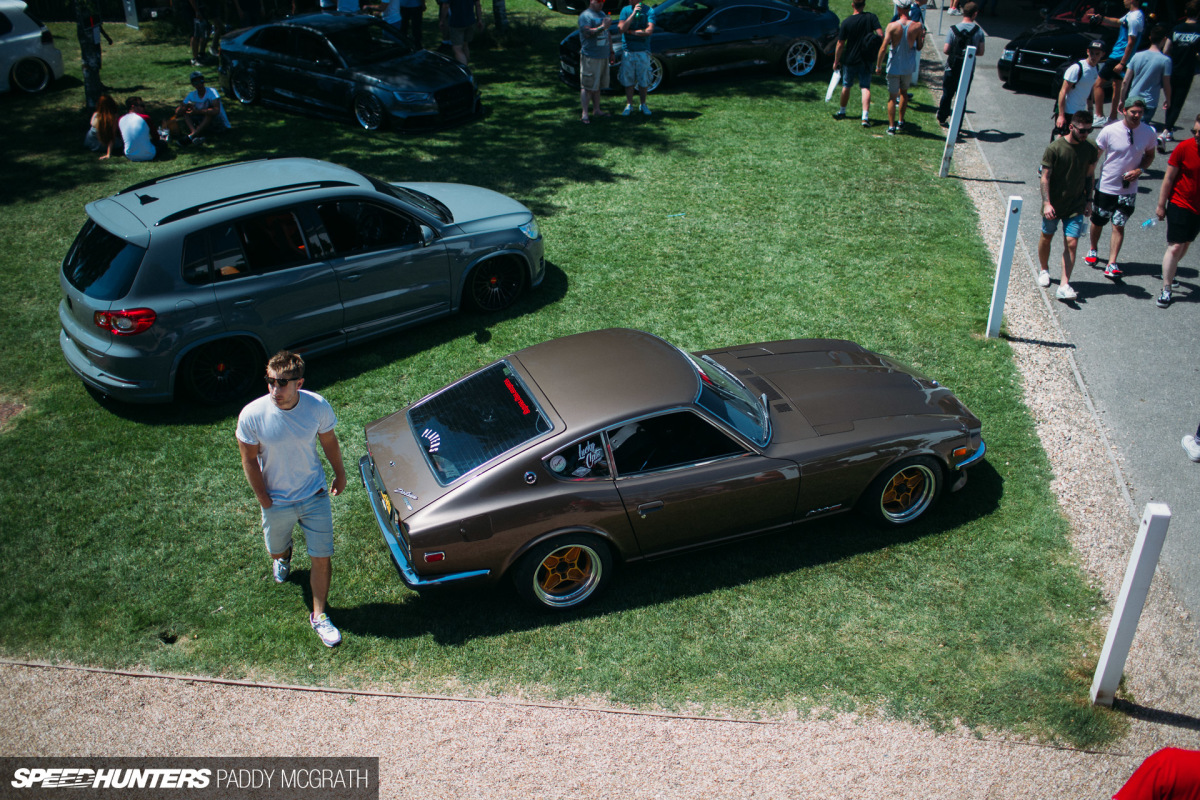 More so than other years, there was a much better representation from the JDM community, too.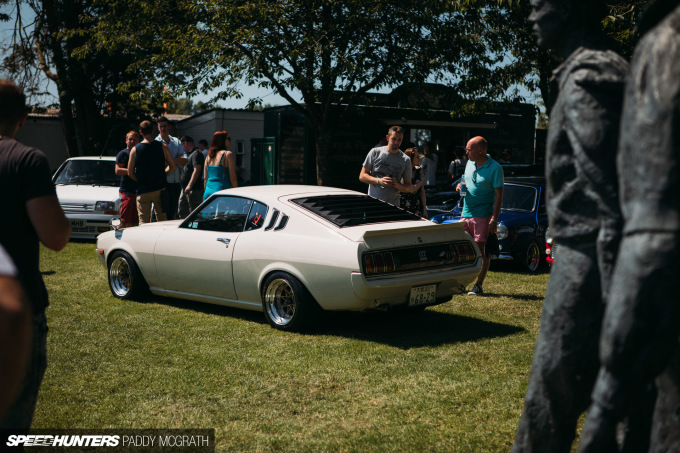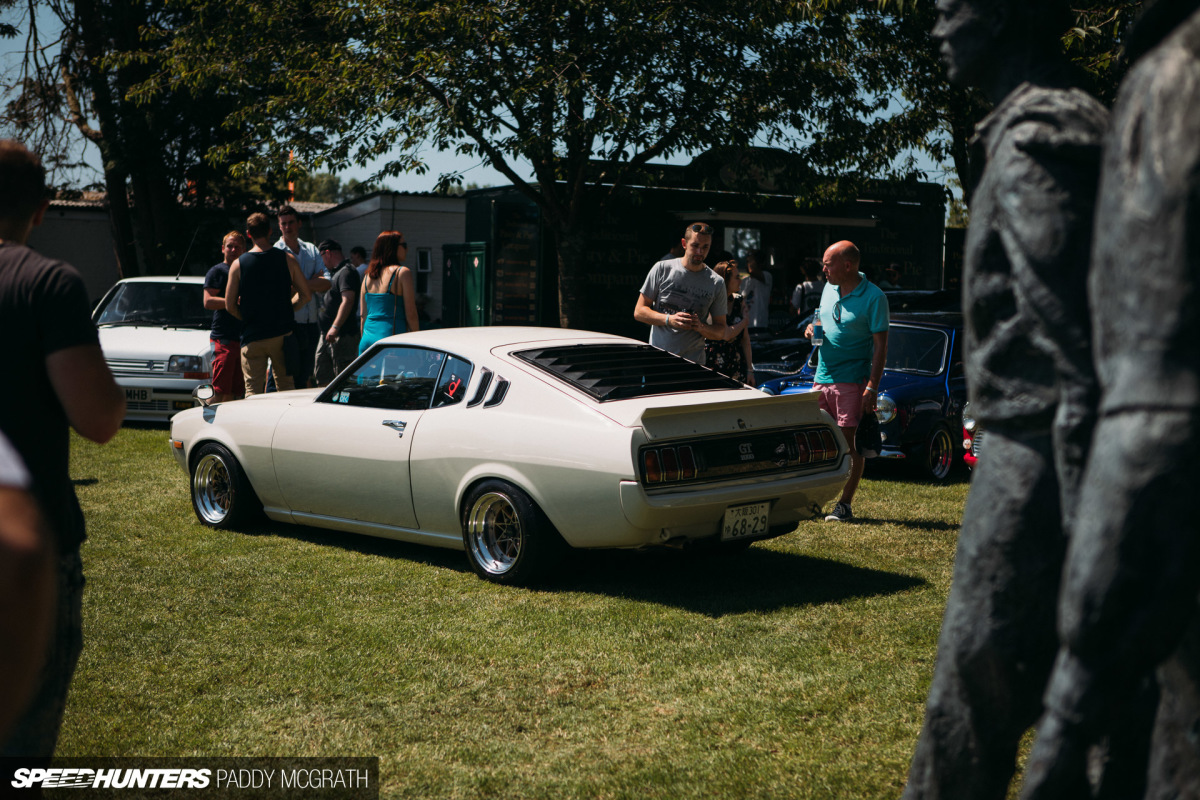 With both vintage and contemporary models on display, it's a trend that I'd love to see continue into 2018 and beyond.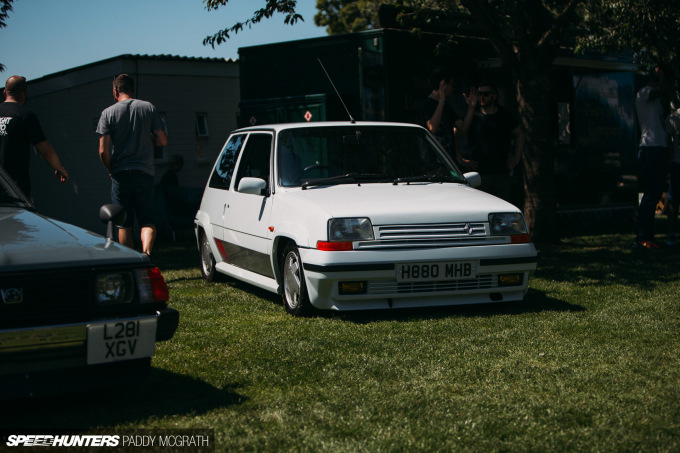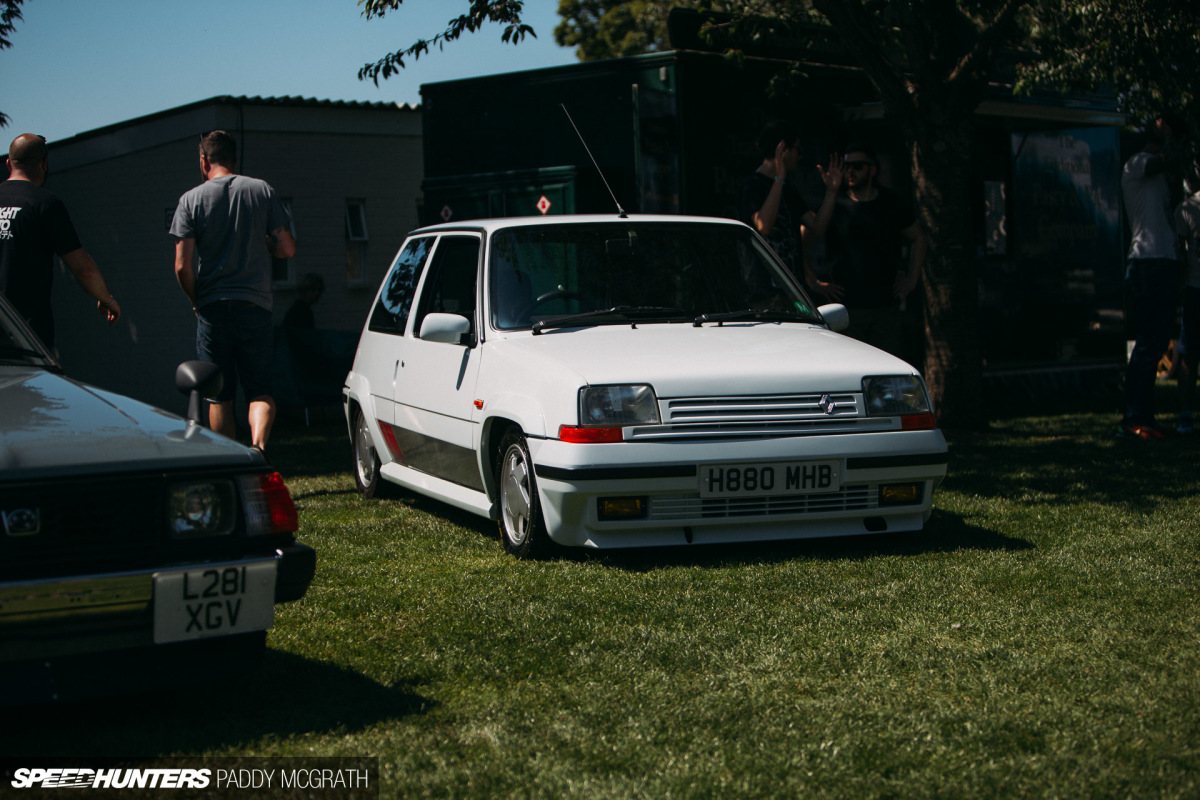 Yes, that is a Renault 5 in the background.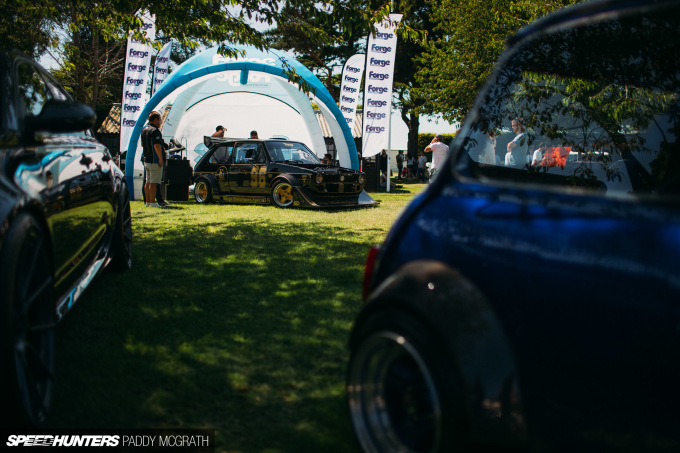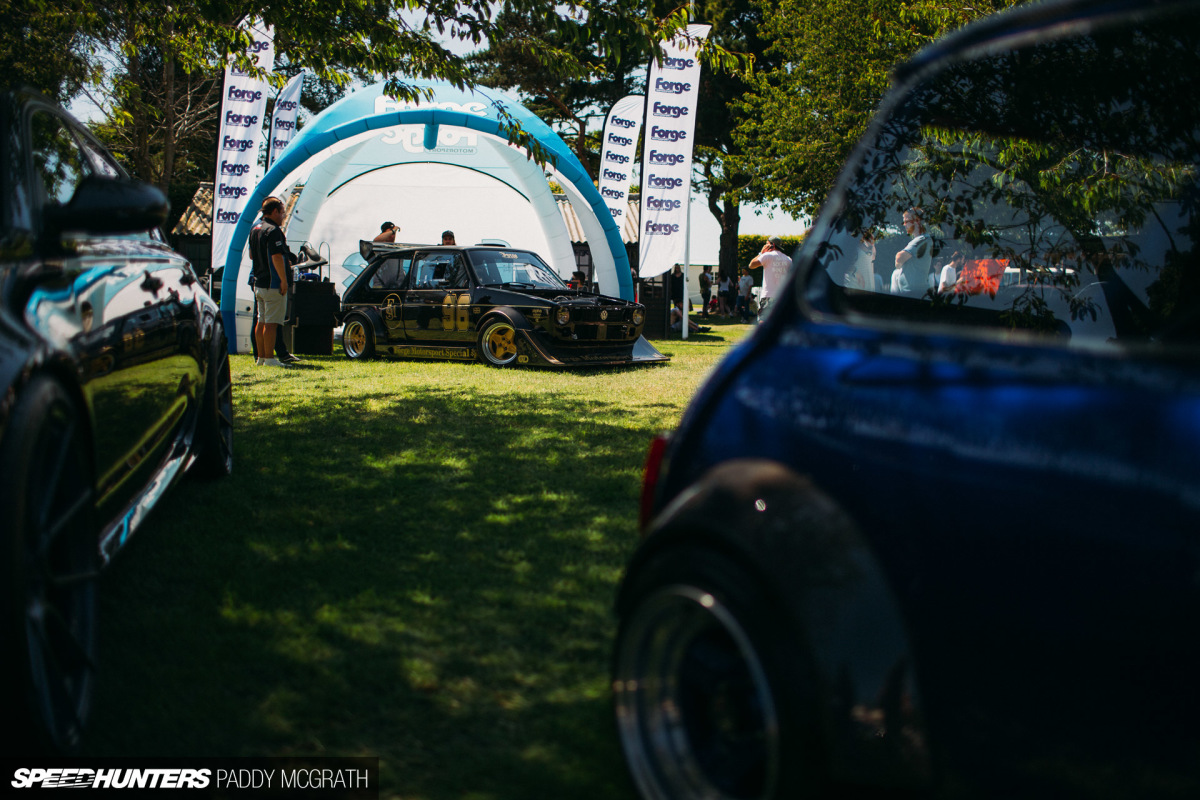 While the title of this particular post is a bit clickbaitey (don't hate the player), I don't think it's too far off the mark. It's certainly the first show I would recommend to someone from overseas if they wanted to see what the UK car scene is really like.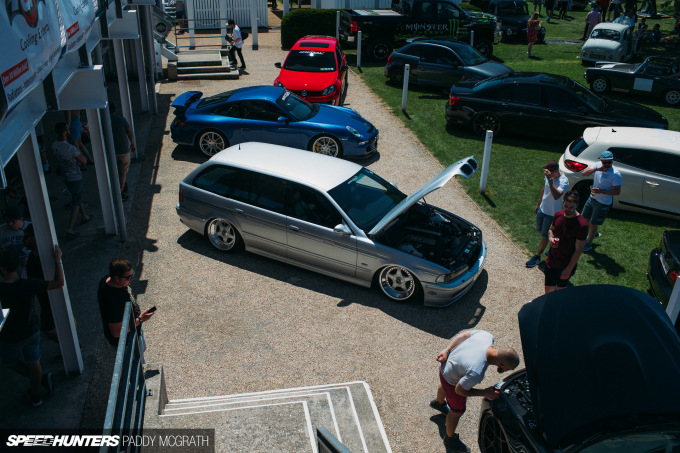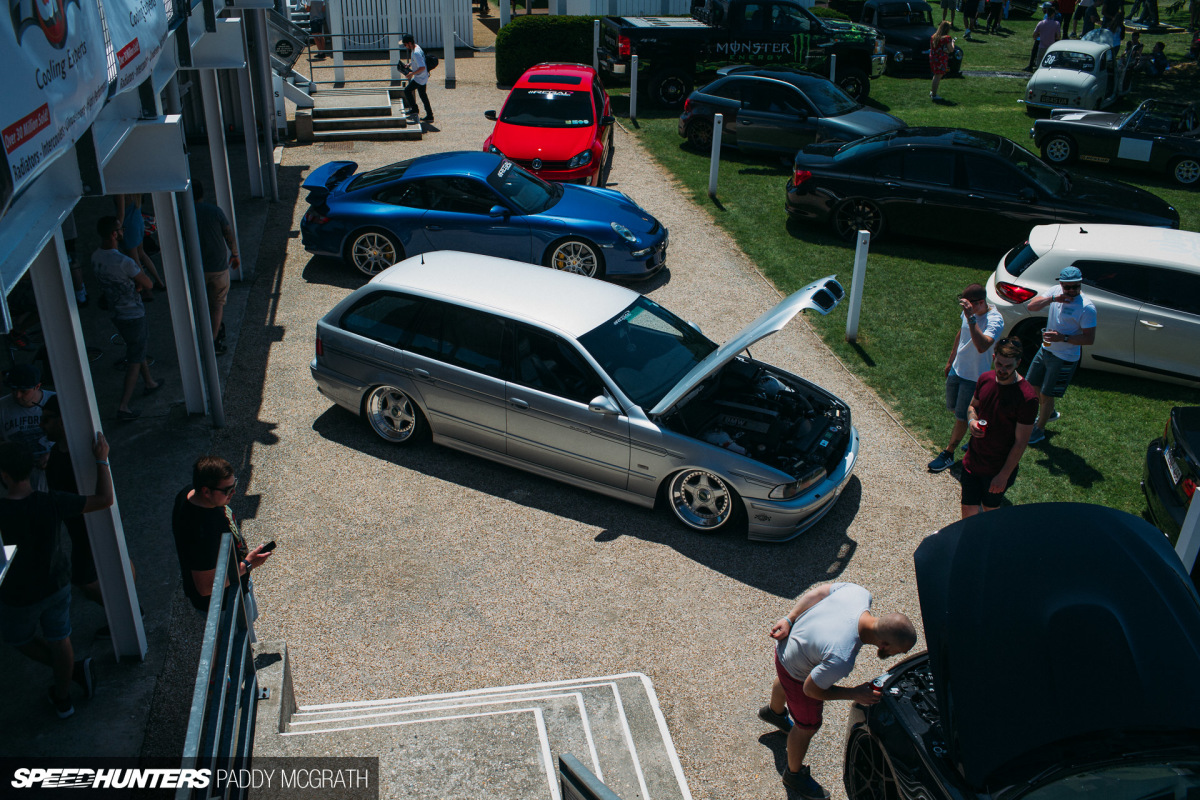 This venue might host far more prestigious events over the course of the year, including the Revival, Members Meetings and the nearby Festival of Speed, but it still doesn't diminish the significance of Players Classic.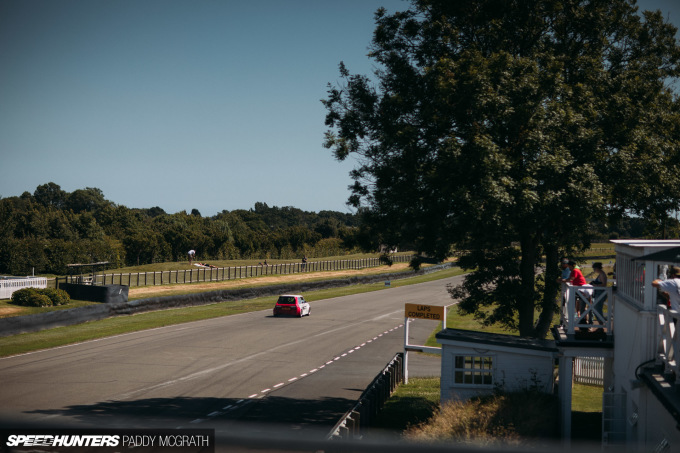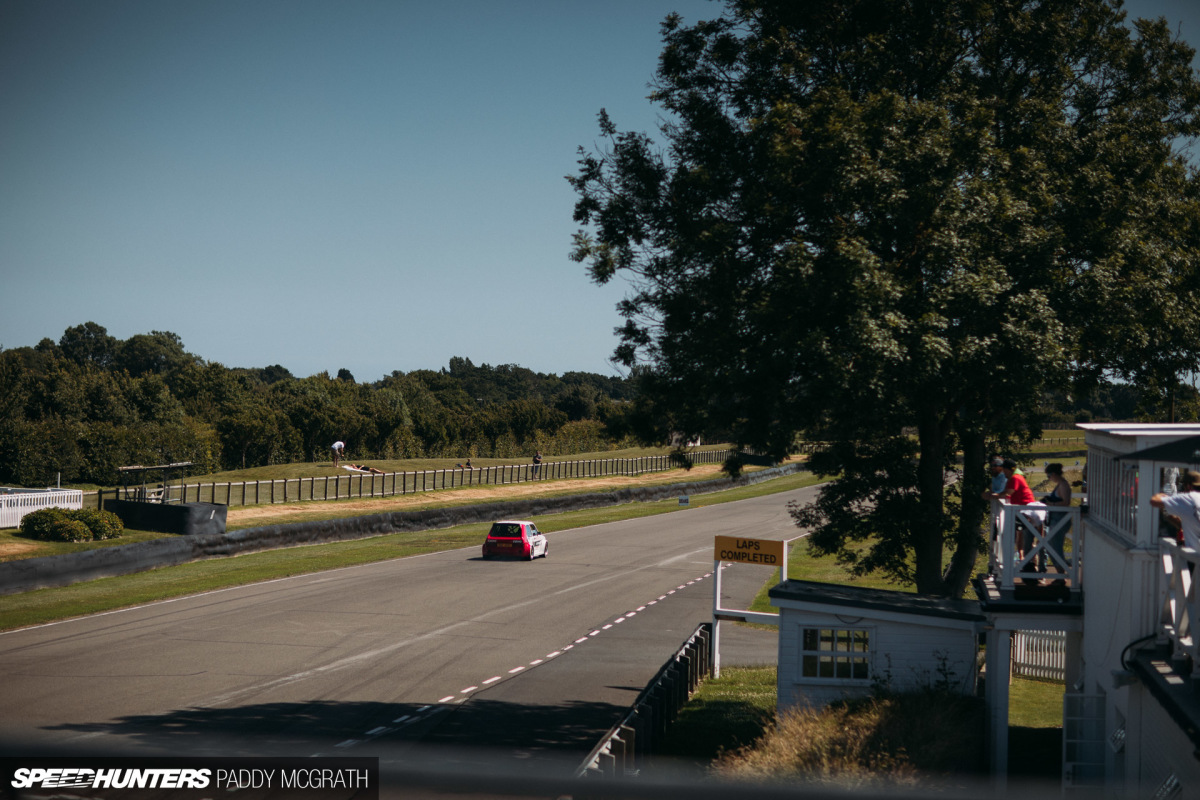 This is a car show, for car people, at maybe the greatest venue for automotive enthusiasts on earth.
It's huge, and one that's a serious struggle to cover in a single day. It's good then, that for 2018, the rumours are that it's going to get an extra day. For now, this is just the beginning of our coverage from this year's event as I've quite a few spotlights to go through which range from brilliant to bizarre and everything in between.
You'll just have to decide which is which.
Paddy McGrath
Instagram: pmcgphotos
Twitter: pmcgphotos
paddy@speedhunters.com
Cutting Room Floor