A Different Approach
The ferocious rise of social media means that, as auto enthusiasts in 2017, we're now exposed to a much wider gamut of niches, genres and subcultures than ever before.
Whereas not too many years ago we'd all be neatly divided off into our specific interests in the way of online forums, nowadays everyone is mixed up in the big melting pot that is your chosen form of social media, be it Facebook, Instagram, Snapchat, Bebo, Myspace, whatever.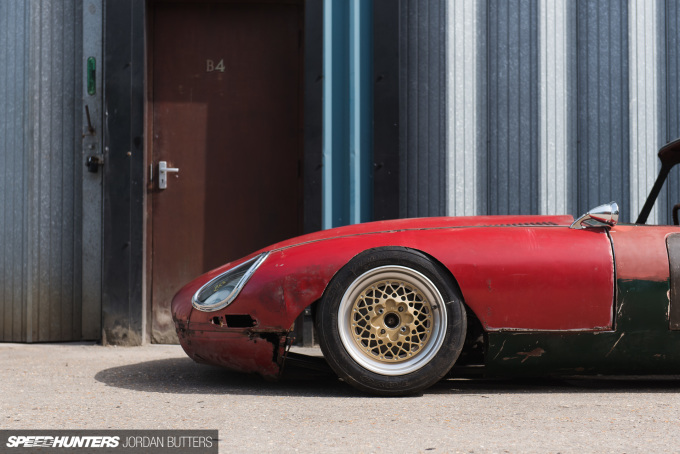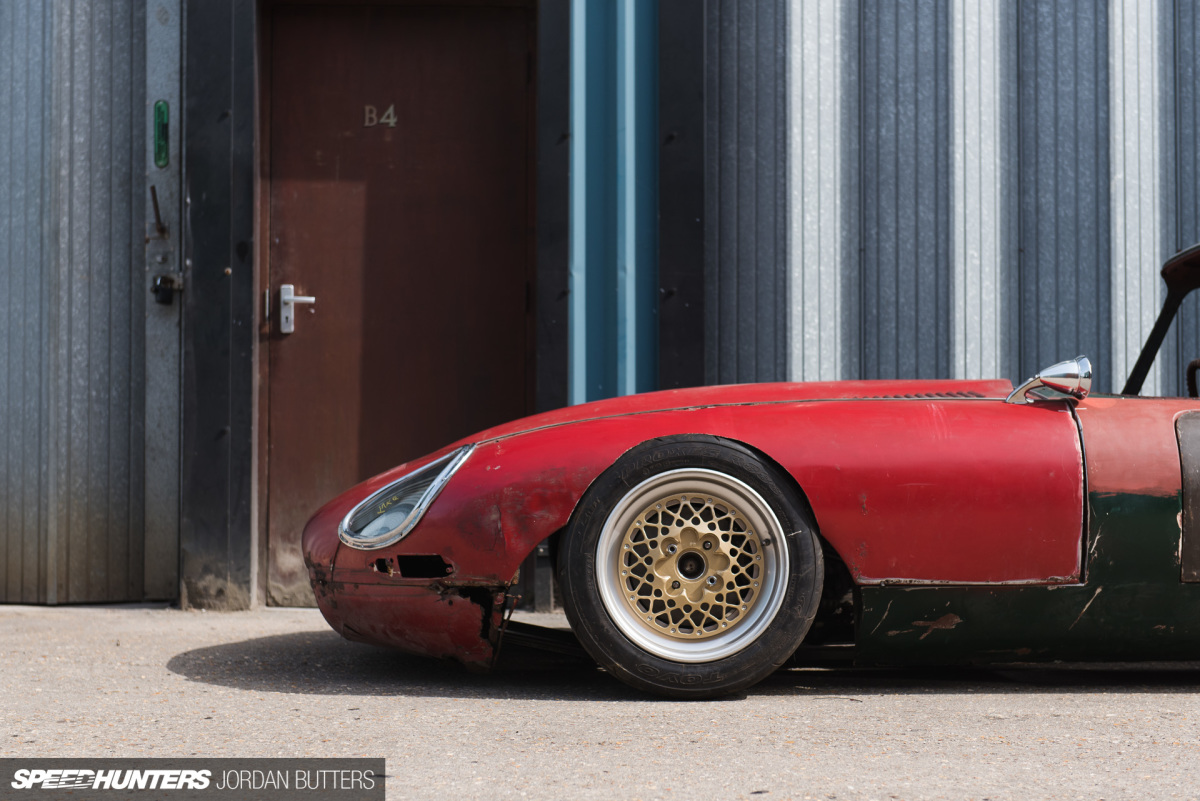 This is a great thing for opening your eyes to what's out there, and bringing in influences from other areas. If all your saw was what was being done in your immediate owners' club circle, then you'd only be able to draw upon that for inspiration, and very quickly lots of cars would start to look the same. This isn't hyperbole – whatever make or model it may be – it happens. Most of us can spot an 'owners' club' car a mile away.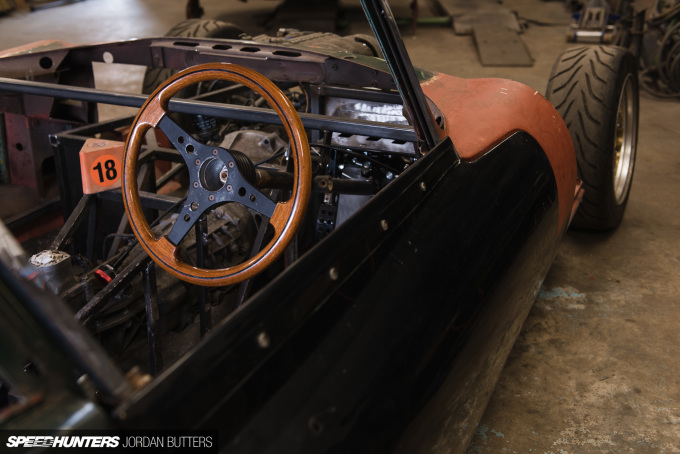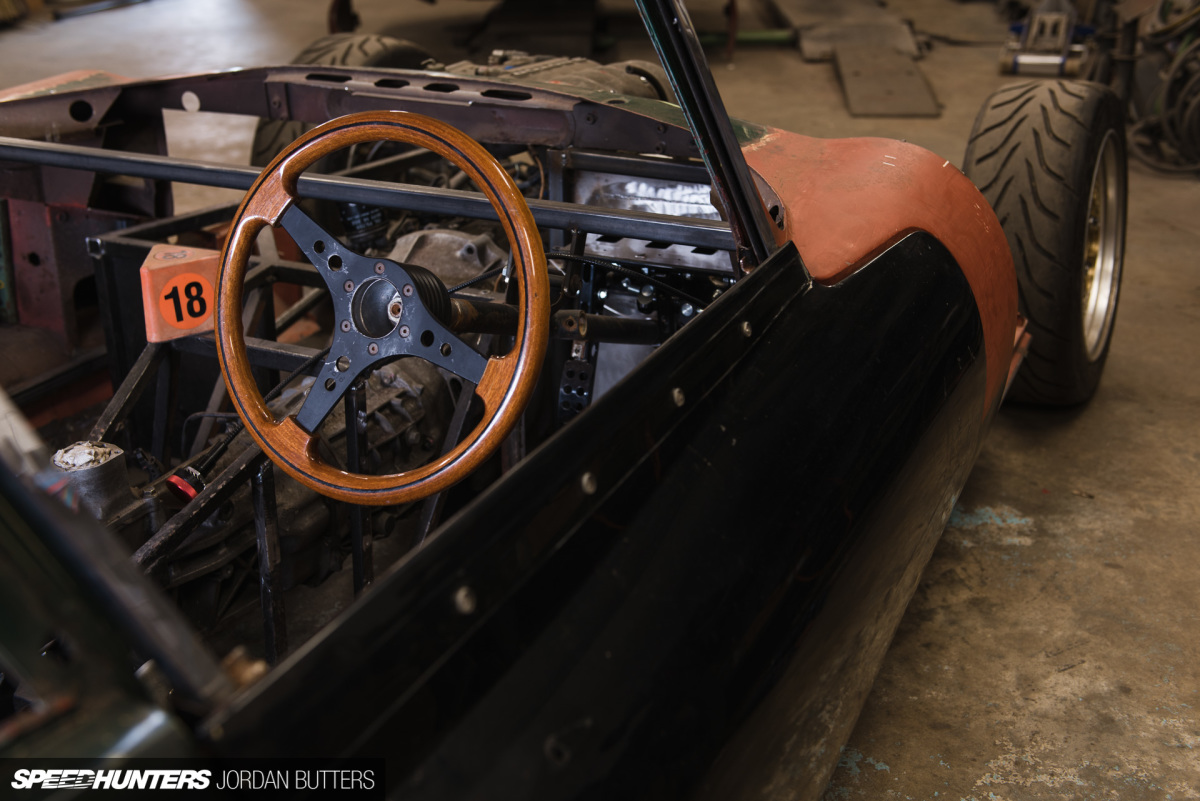 But there's one definite downside to the fall of the online forum, and that's build threads. I don't know about you, but for me there was something massively satisfying about seeing someone's initial 'may as well start one of these' posts with lofty ambitions of what they wanted their car to become, and then seeing their plans come into fruition months or years down the line. It felt like you'd been on that journey with them, and maybe even influenced the direction that their car has taken.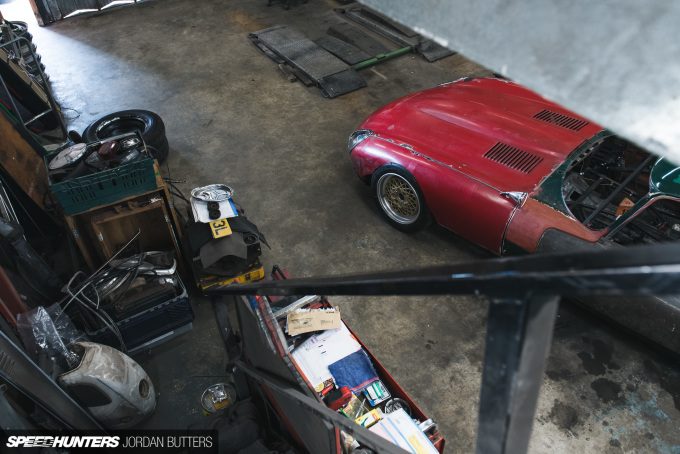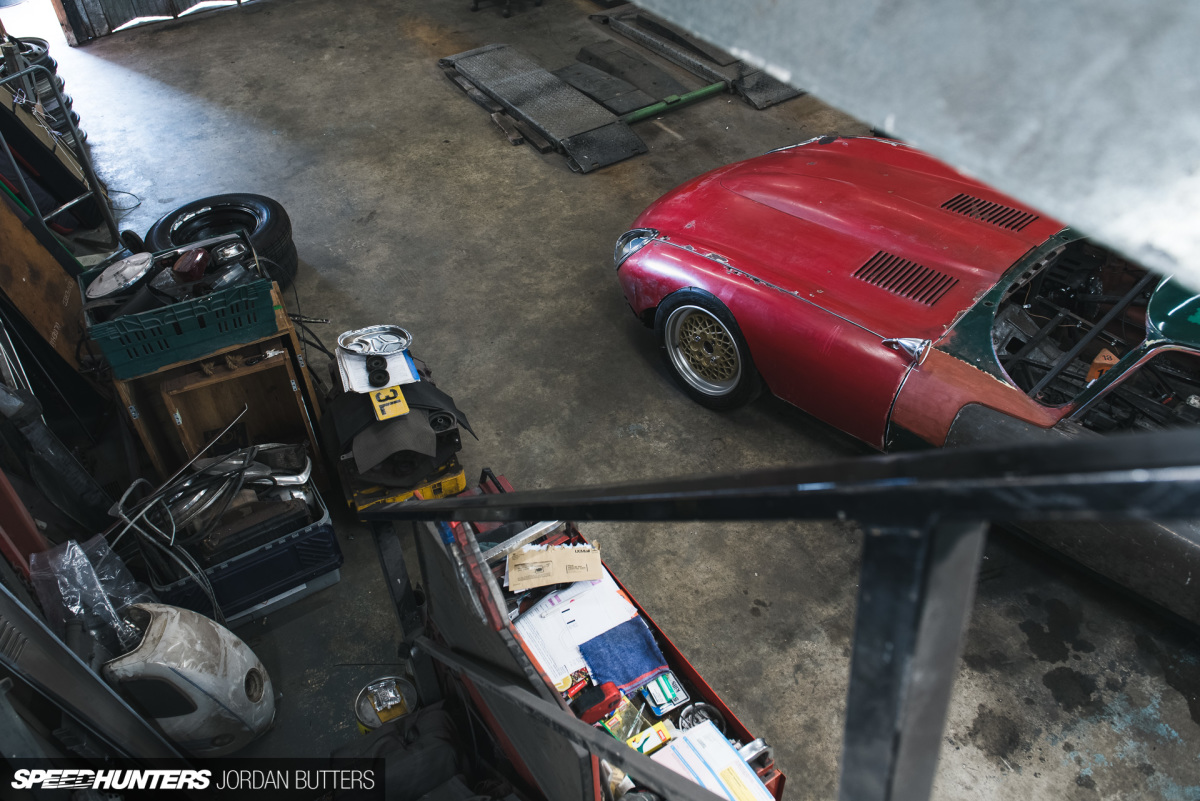 Now instead, we see carefully curated and filtered snippets of builds, if we're lucky, and follow the right people. It's much less community-based and more everyone scrabbling for their own slice of the limelight. The right cars of course get featured on fine automotive portals such as this, but even in bringing you the finished article in as much detail as we possibly can, I feel that we miss a trick in showing you some of the processes that went into making the one person or company's vision a reality.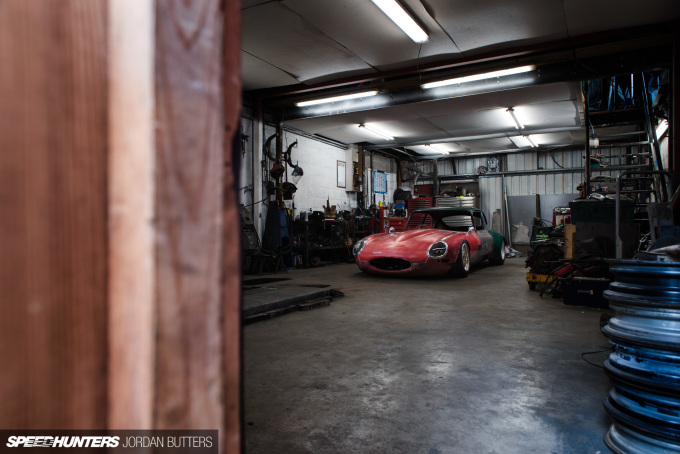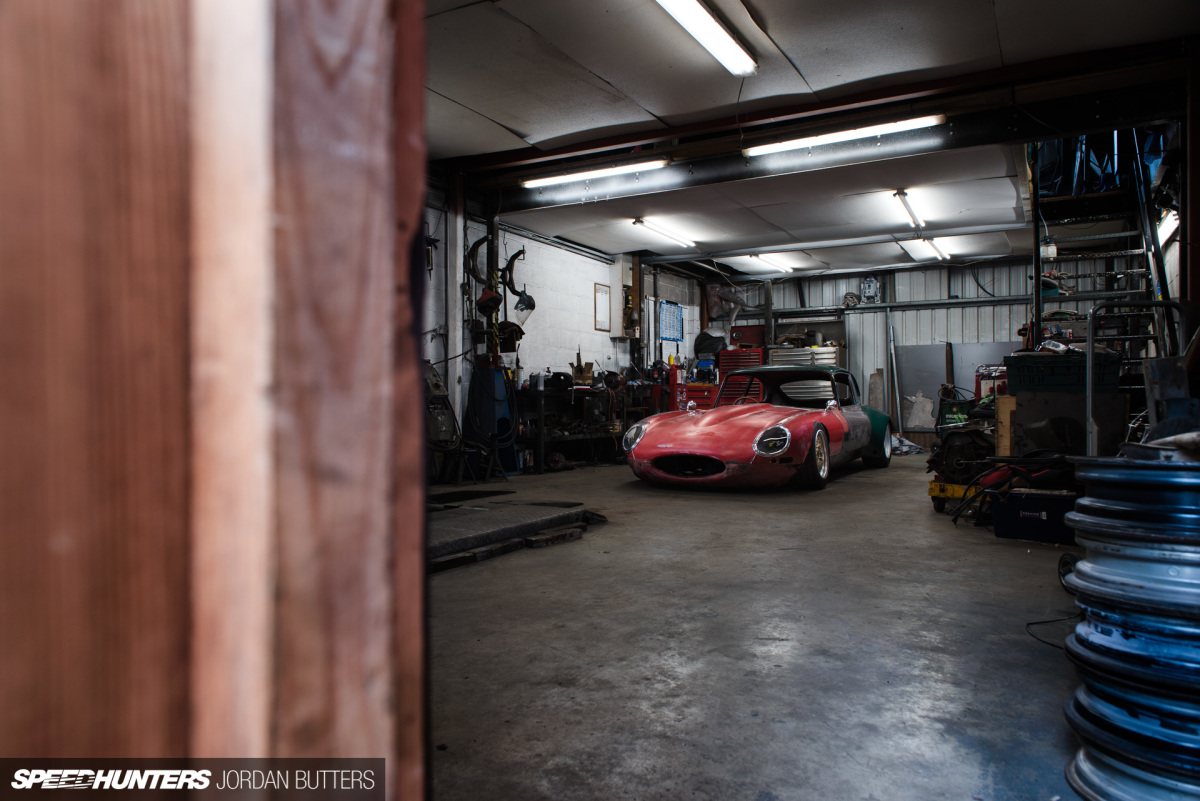 It was with these thoughts swimming around in my mind that I wanted to bring you a unique build thread of sorts. Ironically, it was a build that I discovered via social media, and one that's been causing a heck of a commotion every time there's an update posted. This is very much a work-in-progress record of Pipey McGraw's 20B-powered, wide-body Jaguar E-Type.
Yes, you read that right.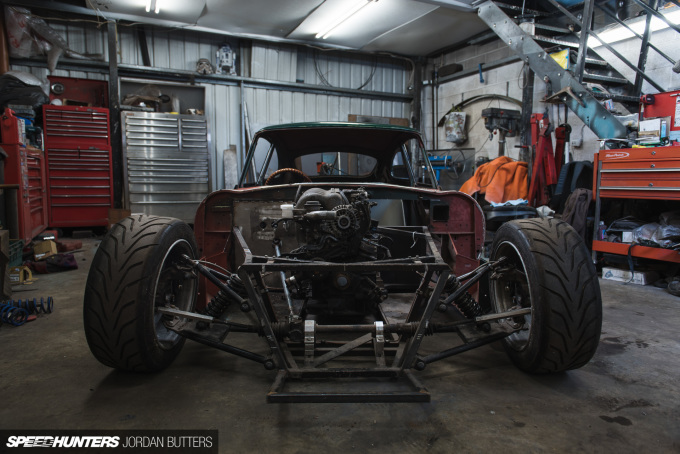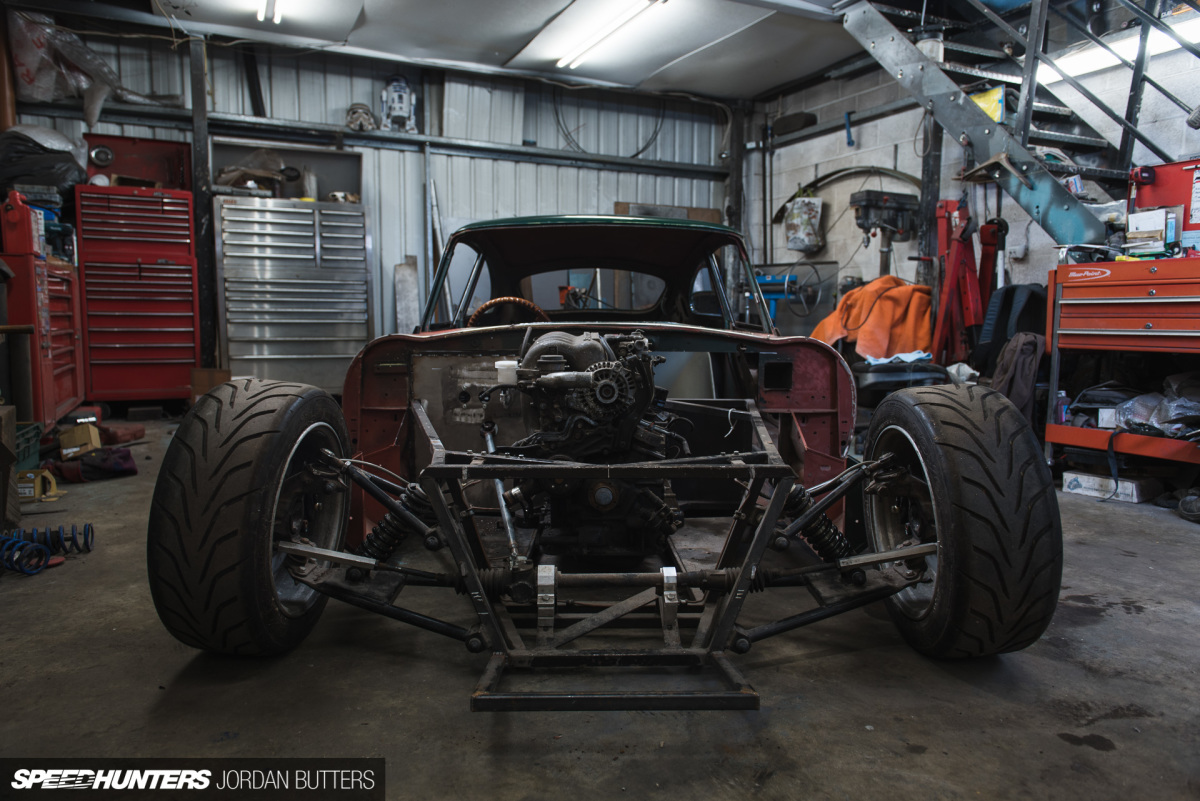 If the name Pipey McGraw rings a bell with you then good, you've been paying attention. Pipey is one of the true characters of the UK modifying scene, and when word gets out that he's working on something new, people tend to sit up and take note. This will be the third of Pipey's cars that we've featured here on Speedhunters: the first was a ground-scraping bridge-ported Mazda 13B engine Mk1 Golf GTi sat over a VW Beetle floorpan; the second was a crazy-quick VW Passat W8 with a Volkswagen K70 body swapped on top.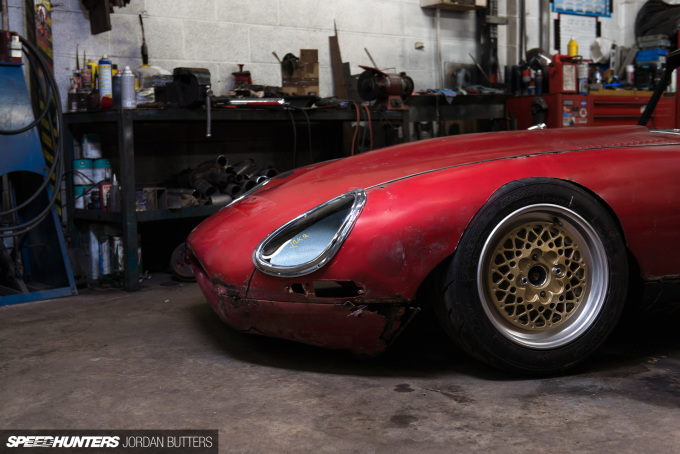 When Pipey set his sights on an E-Type he knew it was a lofty ambition. "Being in your 20s and wanting to own an E-Type these days is a pretty ambitious task," Pipey tells me. "Especially when you're not rich." So Pipey set about building his E-Type the way he does best – by concocting a Frankenstein of sorts.
Can you see where this is going?
A Crazy Idea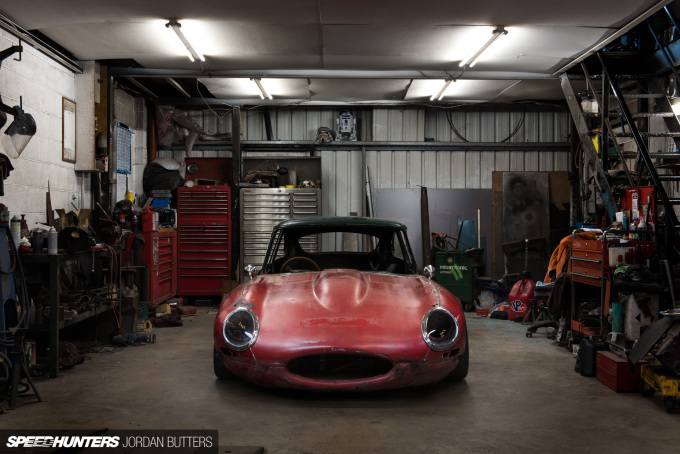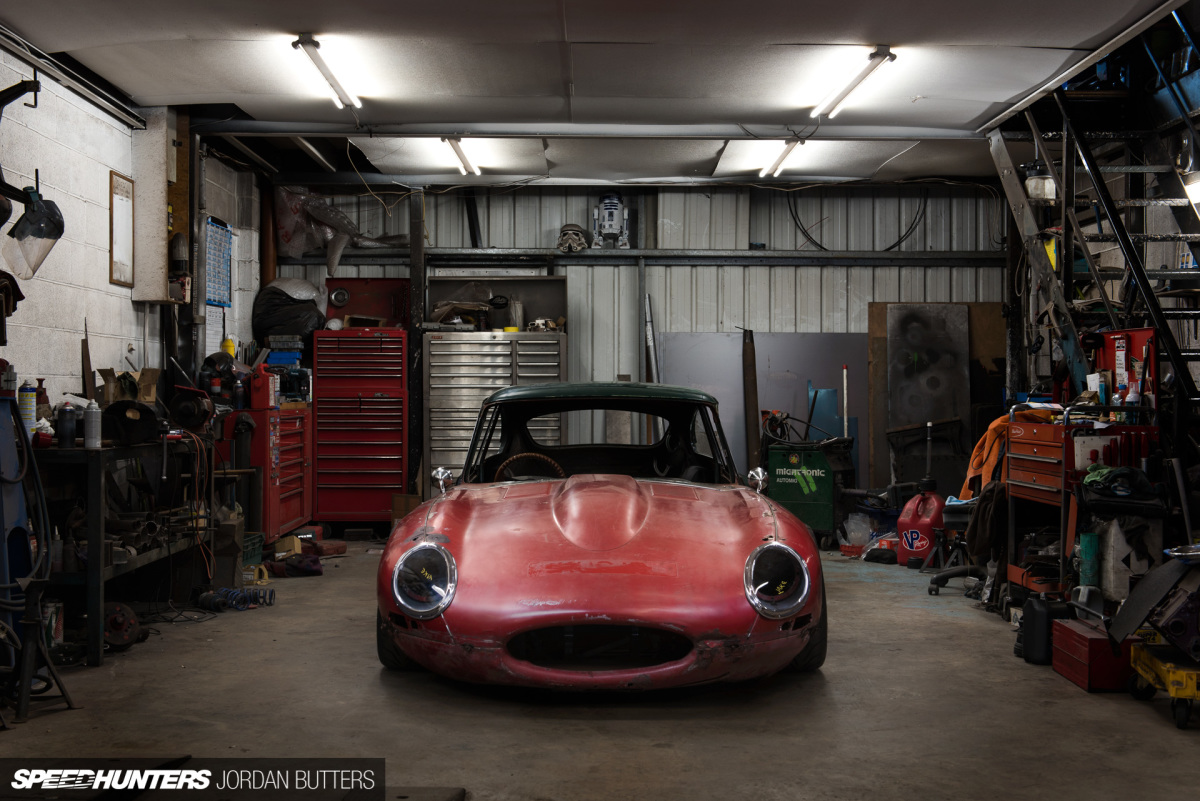 Step one was finding a body shell, and Pipey managed to track down the lesser-coveted Series 2, 2+2 shell online. After a quick phone call, he made the gruelling 28-hour drive from Bournemouth up to the very north of Scotland to pick up the American import shell from a guy who had two or three sat there is various stages of restoration. Straight away a spanner was hastily slung into into the works; the seller had completely neglected to mention that he'd haphazardly tried to 'craft' a set of Ferrari rear lights into the Jaguar shell, and had omitted all photos of said abomination. Still, with over a day's driving behind him and an equally gruelling return stretch ahead, Pipey didn't want to return empty handed, so purchased up the shell and added one more job to his already ridiculous to-do list that he was yet to start.
When I say E-Type 'shell', that typically means the tub of the car itself, so from firewall back, no chassis.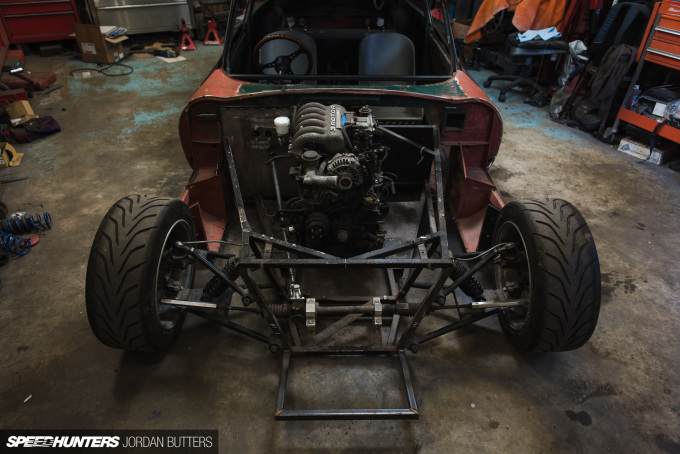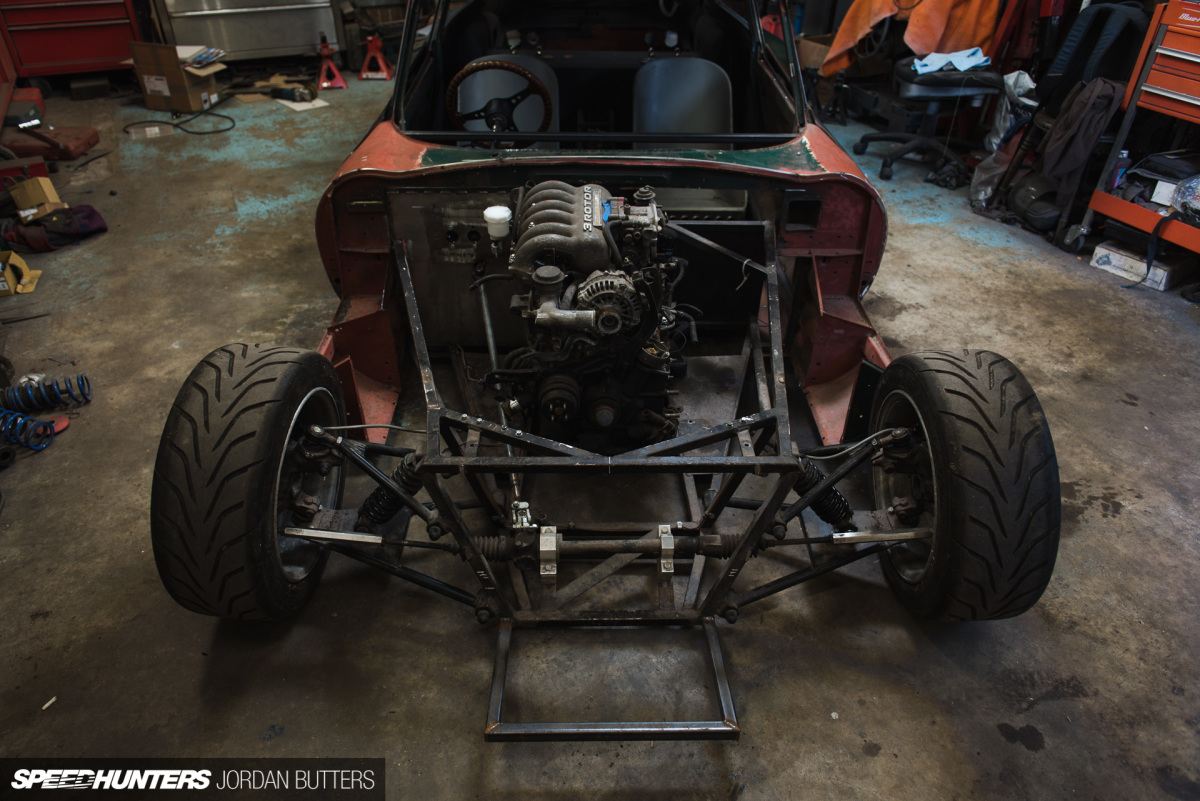 Pipey says that in an ideal world at this point he would have built the car up with all original and correct parts, but this isn't an ideal world and that's really not Pipey's style. Step one was to find a suitable accomodating chassis or floor pan for the Jag body. Several different chassis were measured up before Pipey and the team at Coltech Classics, who are building the car, settled on an obscure choice – a Luego Viento.
A what? You might ask. The Viento was an obscure, very low-volume V8 kit car – a larger version of the Westfield/Caterham-style chassis. It turns out that the Viento is the exact same wheelbase as the Series 2 E-Type, and therefore the perfect donor for the chassis.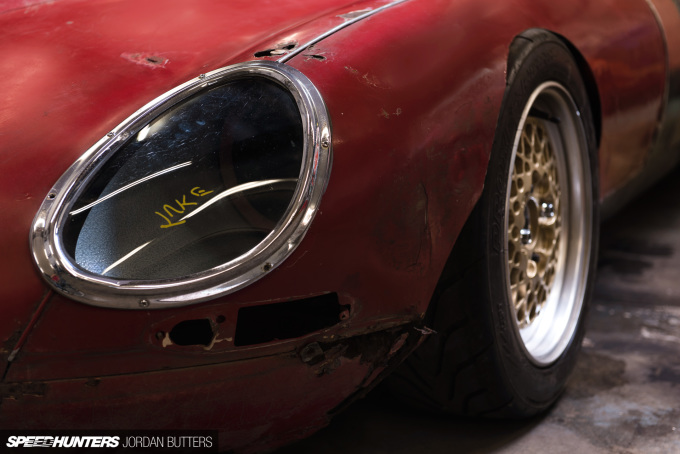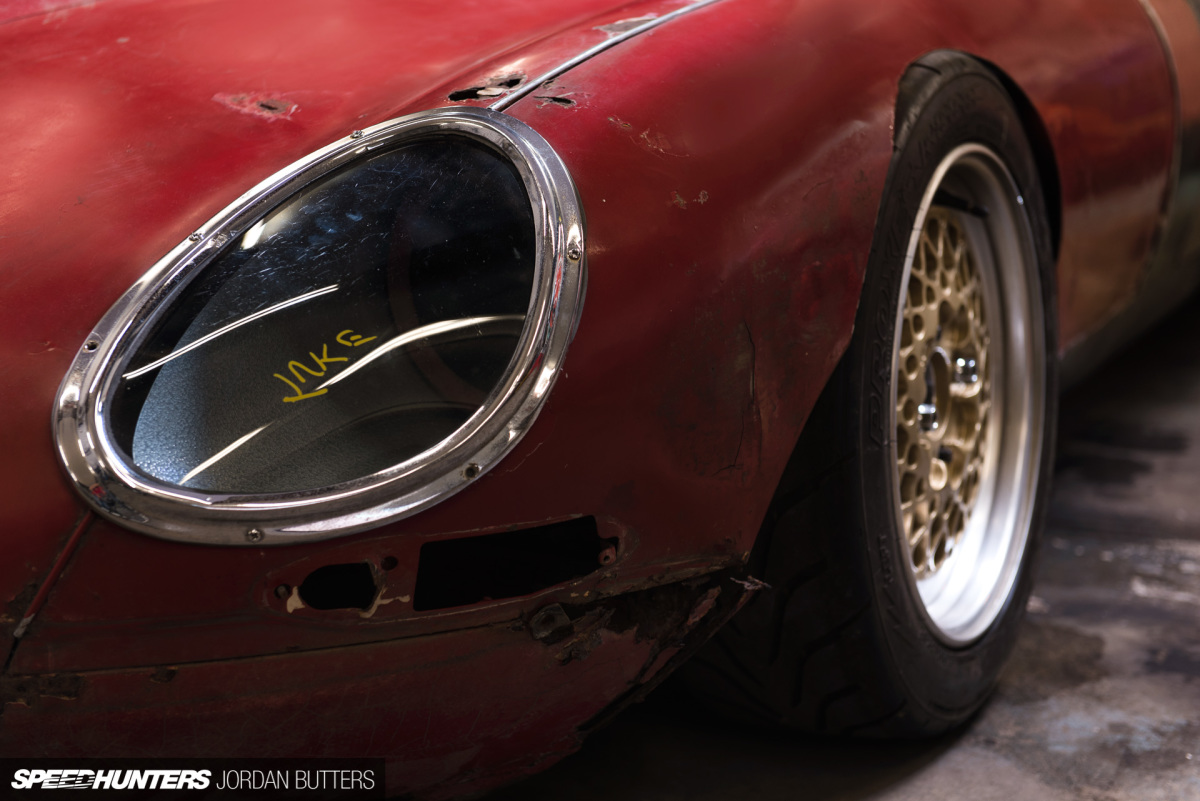 Coltech Classics went to work and began grafting the two parts together whilst Pipey went on a mission to round up all of the E-Type parts that he'd need. Which, at this point, was, well… all of them.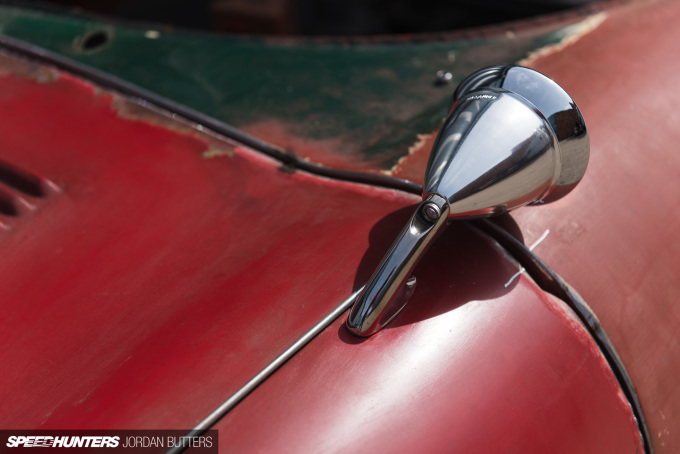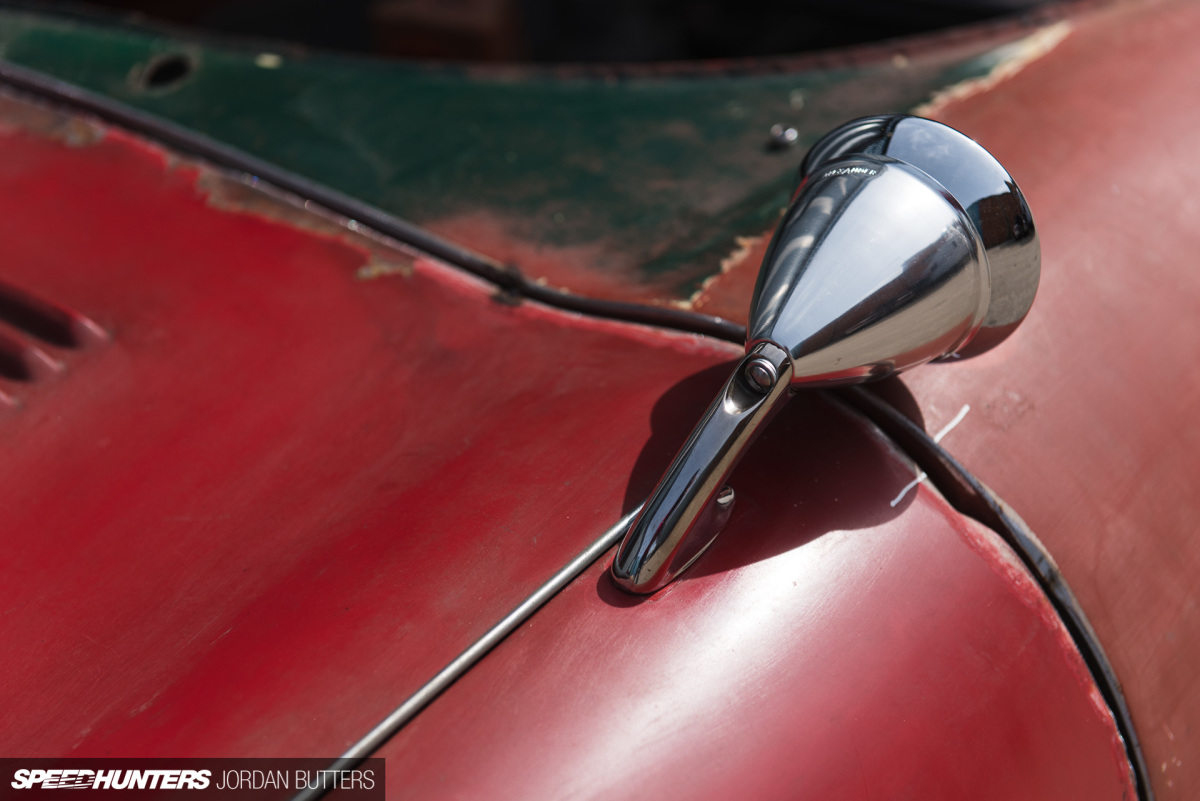 Now, Jaguar E-Type parts are rare on the second-hand market, especially when you're shopping to a budget. Even blueprint parts command a ridiculous markup. Your typical E-Type builder or restorer usually has a fanciful budget to play with and is looking high quality panels and parts for their concours build. This actually posed one advantage to Pipey – he wasn't looking for immaculate parts; literally anything would do, as long as it wasn't too far gone.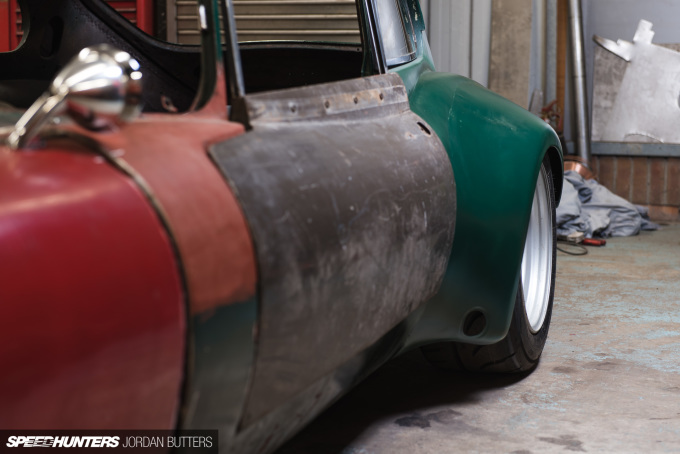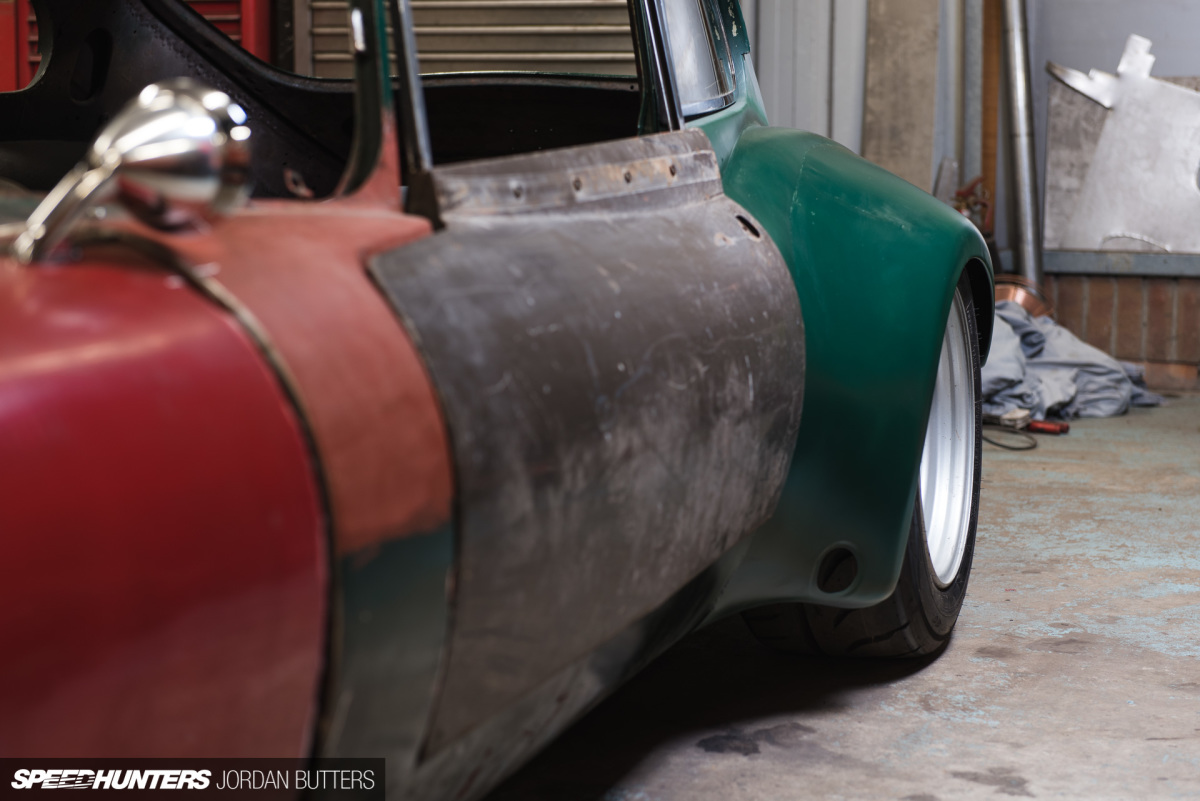 In a further ironic twist given the narrative that I opened this story with, Pipey has had the most success in finding bits on Instagram. By painstakingly searching through E-Type and Jaguar hashtags looking for breakers, builders and collectors, he's managed to scour the internet for parts that some people were going to throw away under the presumption that they weren't tidy enough to sell on.
Before long, Pipey had his name and number in the hands of anyone worth knowing in the E-Type world, and getting hold of parts was getting increasingly easy.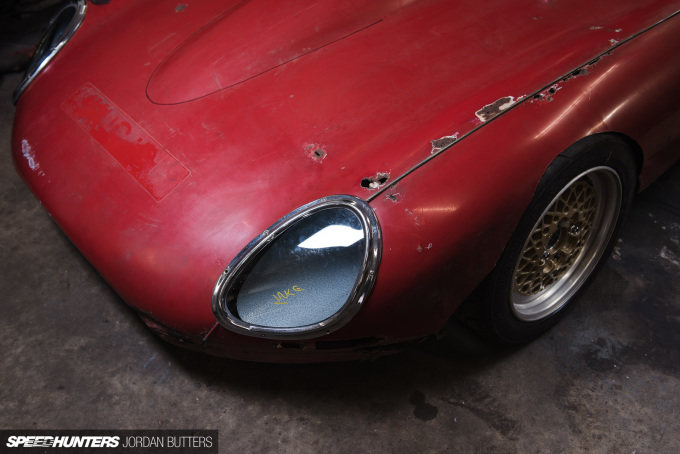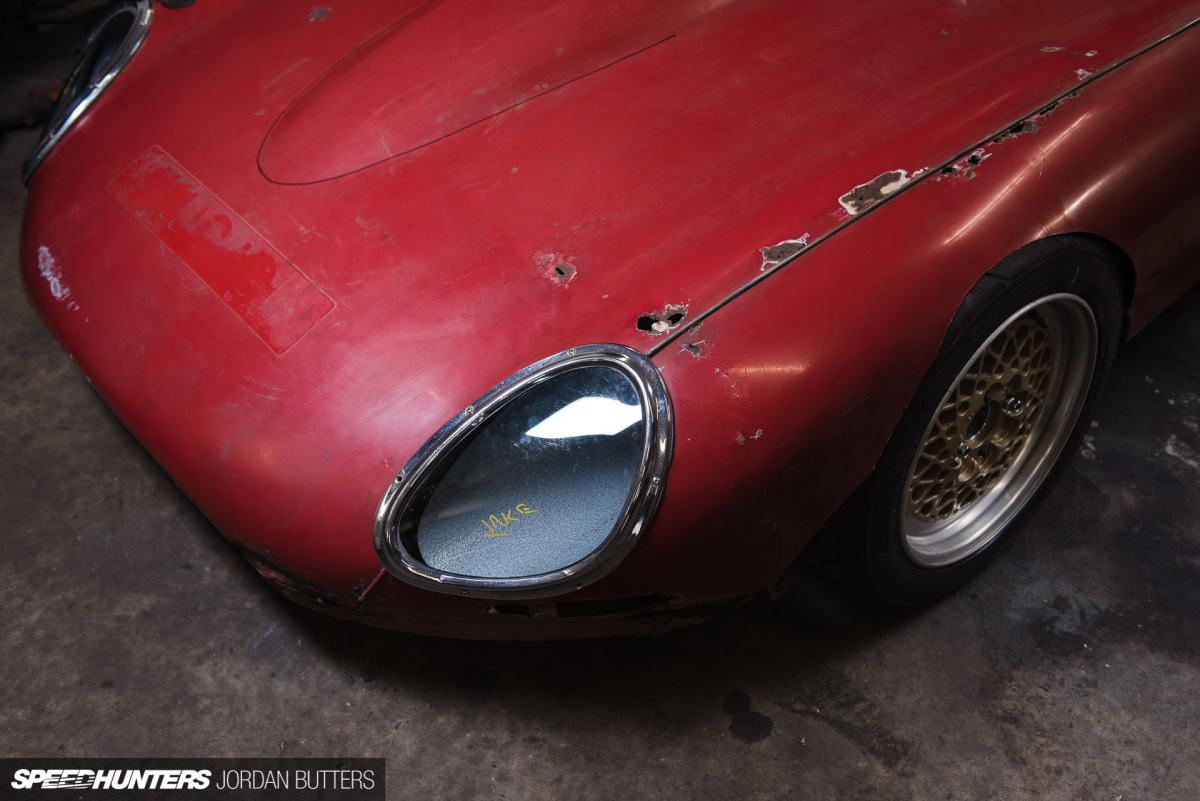 A Series 1 bonnet was sourced from Basingstoke – this was a must as Pipey wanted the flush glass S1 headlamps. One of the doors is a Series 2 item and the other is from a Series 3 Roadster. And no, the roadster door didn't fit, and needed substantially modifying. "The tailgate is a Series 1 item," Pipey adds. "The boot hinges and door hinges are from somewhere in America. The windscreen (yet to be installed) came from Carlisle. The rear screen came from Worthing. The door frames came from Birmingham. The headlight trim rings and glass came from Brighton. Pretty much every piece of the car has come from a dead E-Type somewhere in the world."
"Working it out all, creating the car this way, as much as it's been a massive headache, it will owe me less than what you can pick up an absolutely rotten late series E-Type for," Pipey tells me. "Even with the ludicrous engine."
A Ludicrous Engine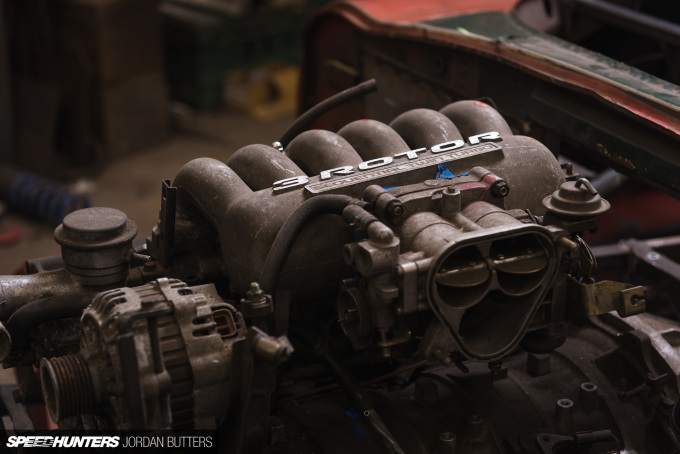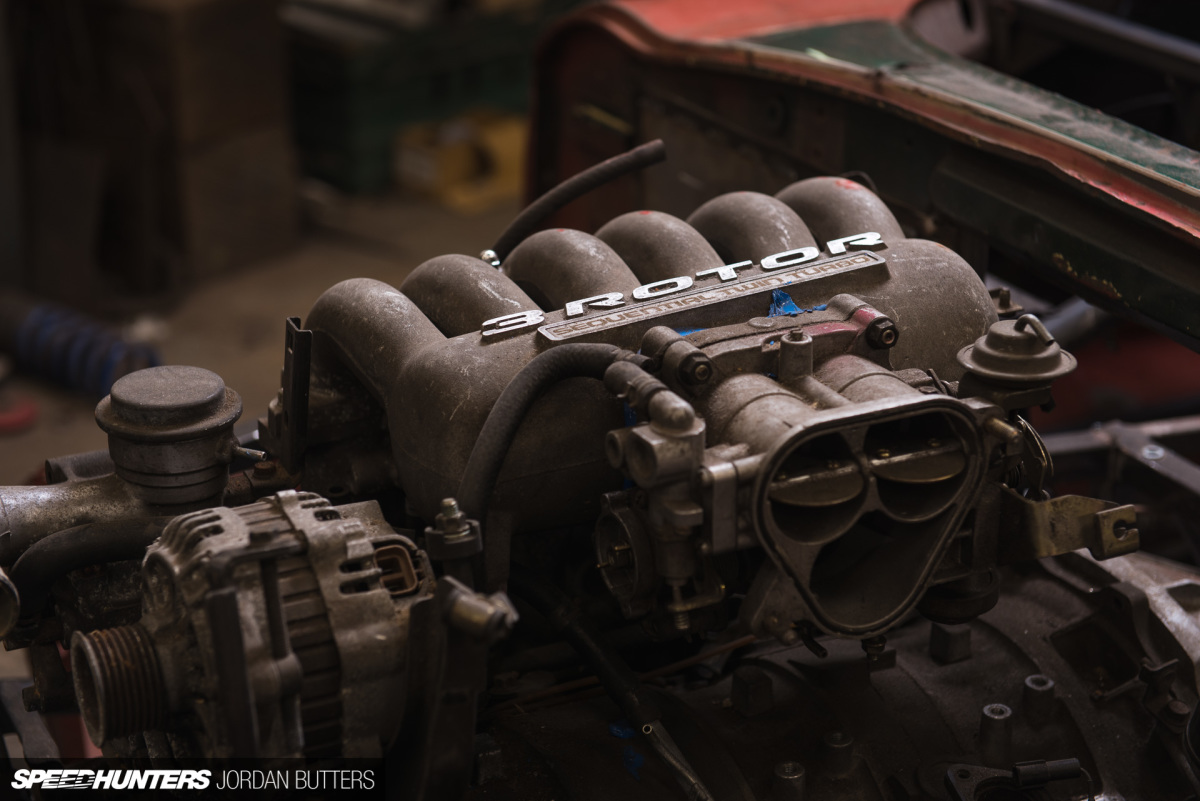 Ah yes, the ludicrous engine. Currently, the chassis plays host a mock-up, triple-rotor 20B-REW from a Mazda Cosmo, which has allowed Coltech to carry on with the fabrication work while the main engine is built by Brad at Triple B Engineering in Northampton. Brad is taking the twin-turbo Cosmo powerplant and converting it to a naturally aspirated bridge-port Hiroshima screamer using RX-8 rotors and a lot of precise porting and balancing.
Read that back, take a minute to let it all sink in and then you might realise why we're so excited. A fully-built NA bridge-port 20B in a wide-body Jag E-Type. What a world.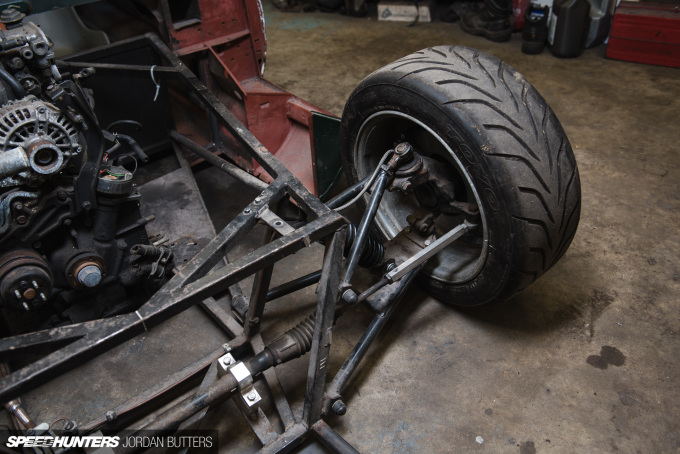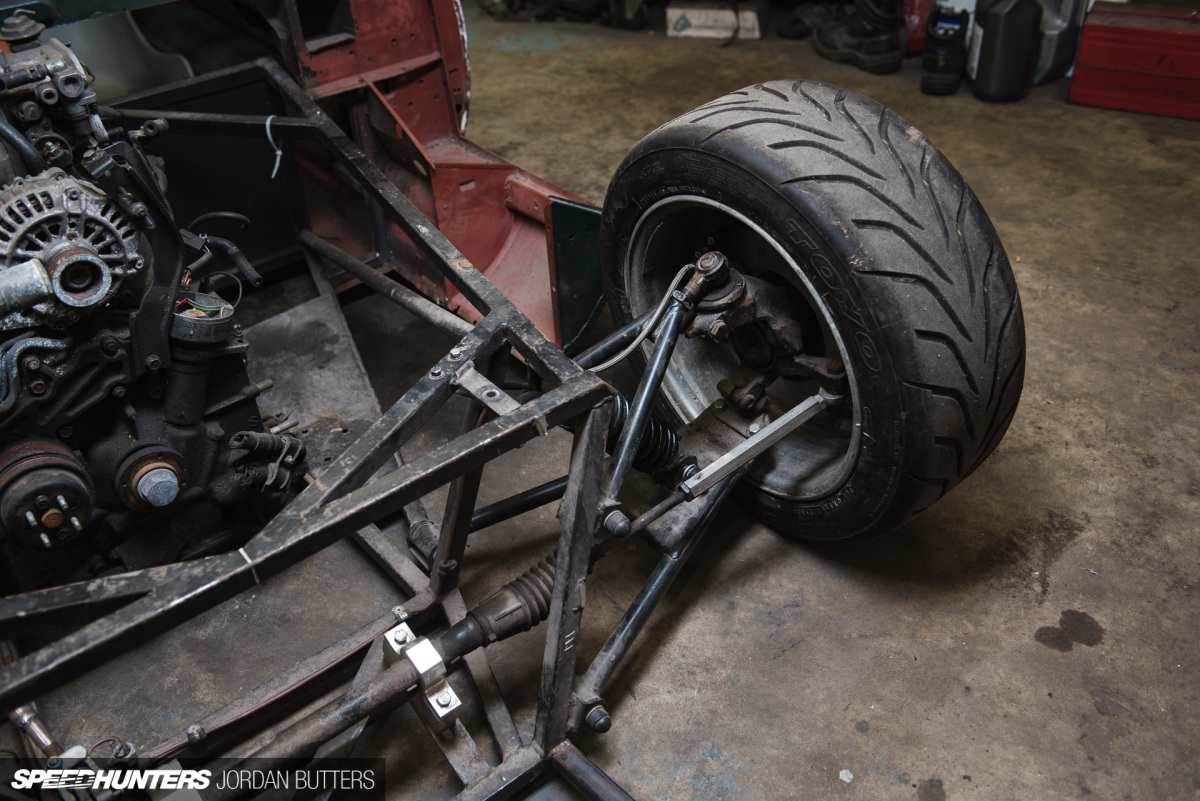 Frankenstein's creation doesn't stop there either. Pipey estimates that there's already at least 15 other cars in this build – from the Luego chassis to the Ford Sierra Cosworth rear end, LSD and brakes; a Ford Escort Mk2 steering rack; the steering rack from the previously mentioned VW K70; a Chevrolet Camaro radiator; seats from an old Ford race car; Sierra front hubs and Hi-Spec brakes; the Mazda Cosmo engine and a 6-speed RX-8 gearbox, to name but a few.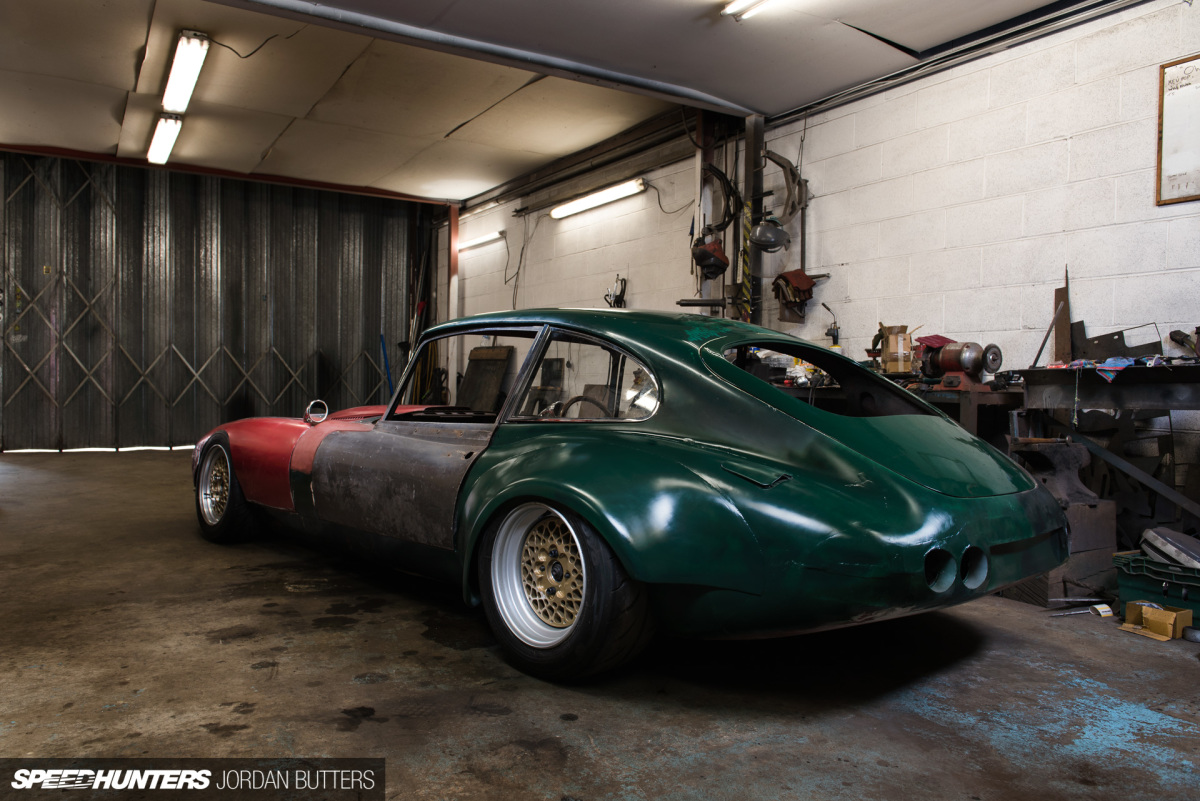 The rear fender (singular, for now) is from a Porsche 930, and had just been fabricated onto the 2+2 body before my visit. The car is covered in different colour paint samples as Pipey tries to decide on a suitable colour. Further plans are afoot to add girth to the front shortly too; the standard E-Type bonnet has been cut to allow room for the car to steer as it's moved around for now.
You might be relieved to hear that Pipey plans to cut out the existing work and run E-Type rear lights too, providing he can find a donor panel.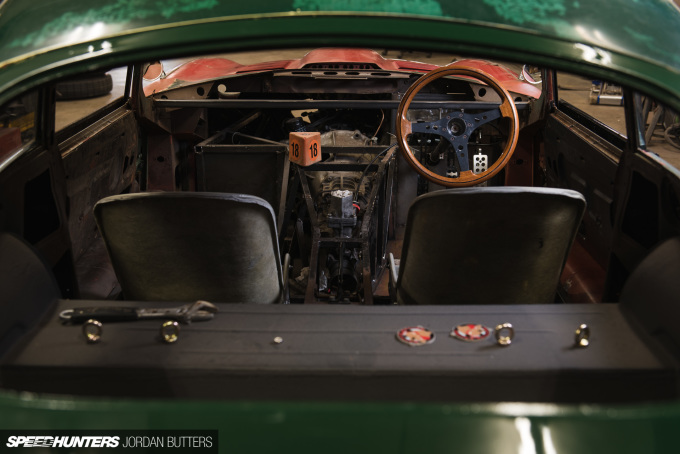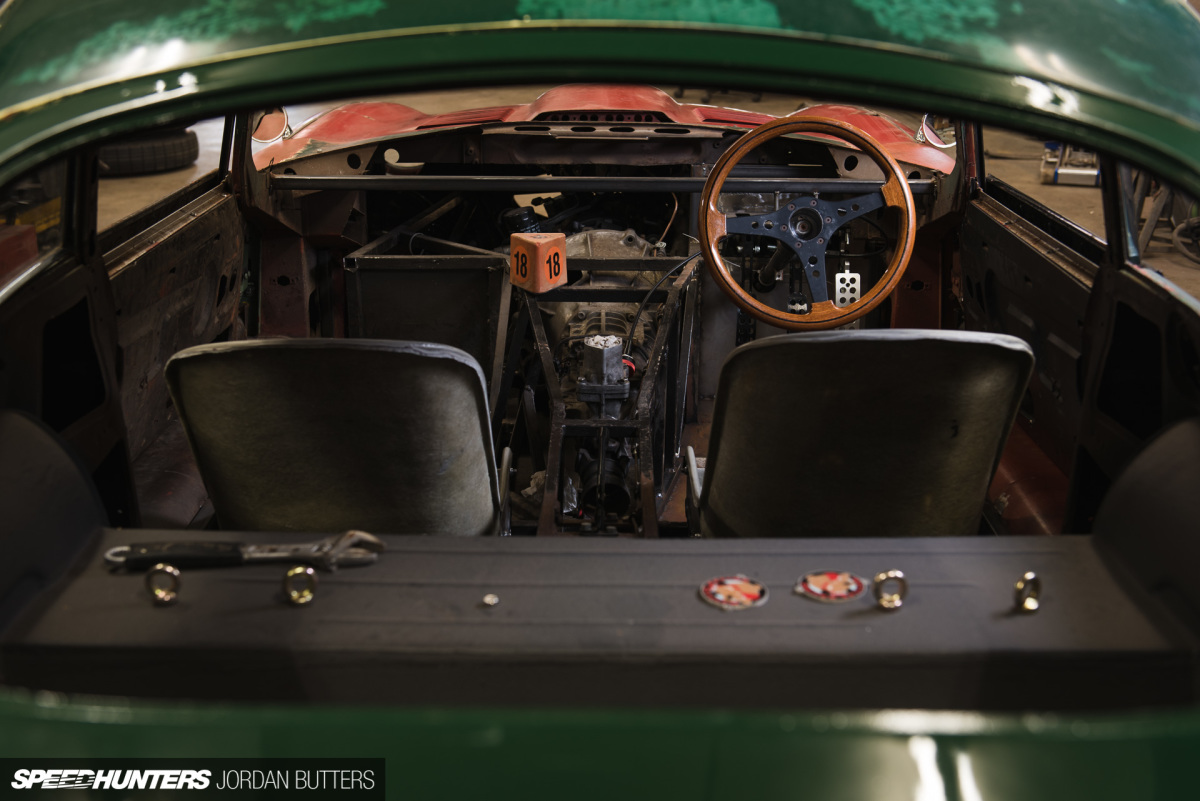 The framework for the chassis is coming along nicely and with every day spent on the car the light at the end of the tunnel gets bigger and brighter.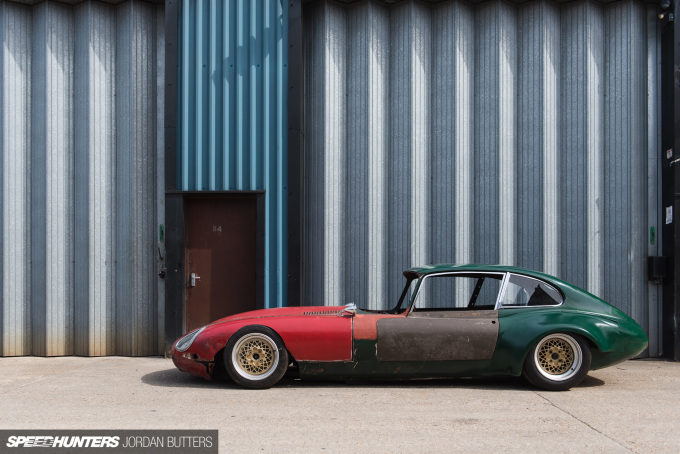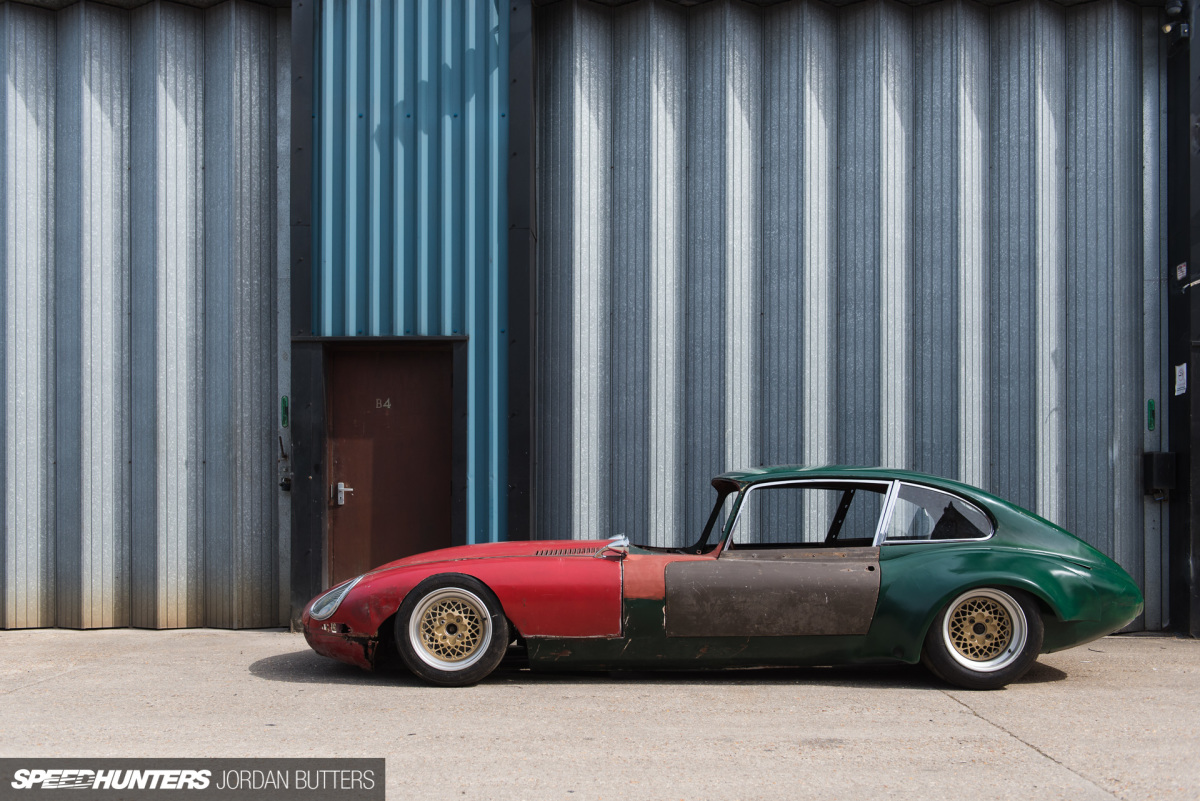 Rolling the car out of the workshop and into the Dorset sunshine, it all seems a bit more 'real', and the full-on ridiculousness of its profile becomes apparent. The car currently sits lower than Pipey plans to run it; the chassis grabbed defiantly onto the seemingly flat floor of the workshop as we struggle to push it around.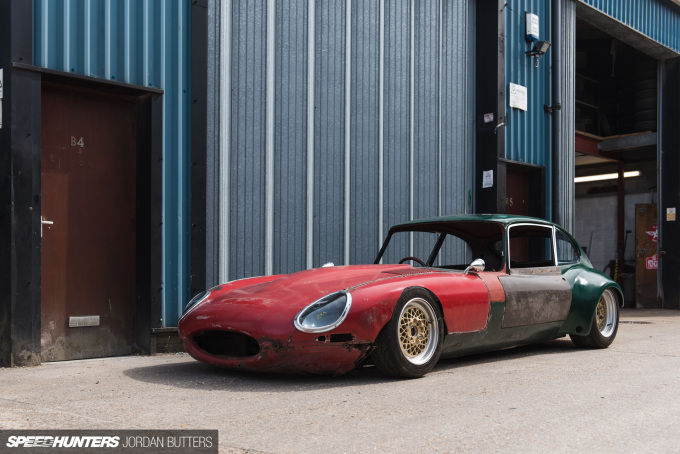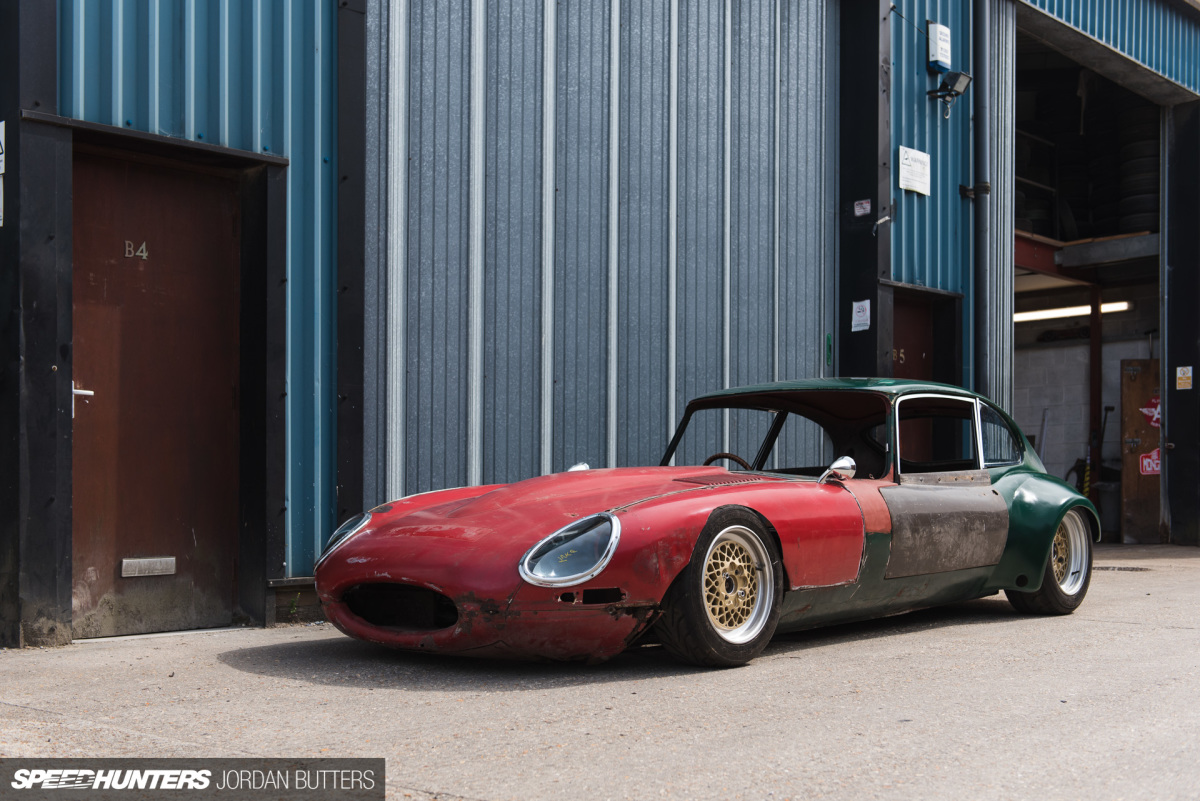 He fully admits that he dropped it this low just for the shoot, and who can blame him. It looks absolutely immense.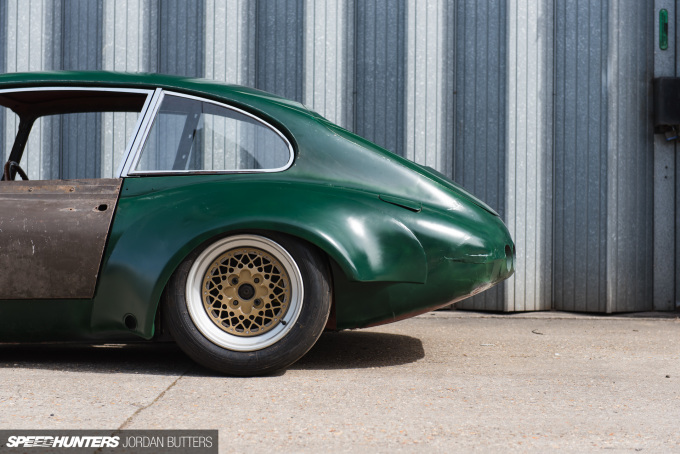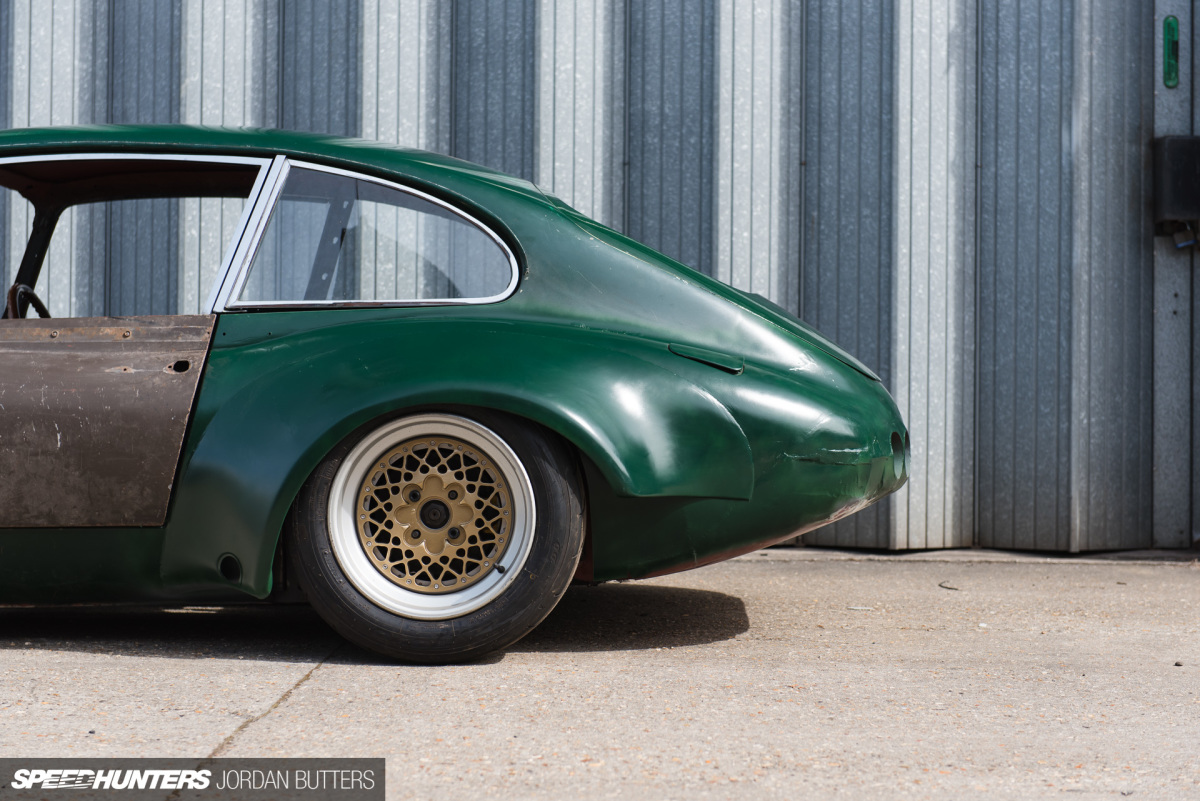 The plan is to have the car ready and screaming up the hill at Retro Rides Gathering at the end of August. There's a lot of work to do, but the trickiest bit – sourcing most of the parts – is almost done. With a few clear weeks ahead of them, Pipey and Paul at Coltech are geared up for a big push on getting it finished.
I'm hoping to bring you a follow up on the E-Type, and its new engine as the build accelerates over the next few weeks. Who wants to see more?
Jordan Butters
Instagram: jordanbutters
Facebook: Jordan Butters Photography
jordan@speedhunters.com