If you spend any amount online checking out pictures of modified cars, then this particular Testarossa from the Okayama region of Japan will likely have popped up in your feeds at some time.
Whatever you think about a slammed collectable Ferrari on air suspension is totally up to you – I'm not even going to go there – but what I will touch on is just how well this build has been executed.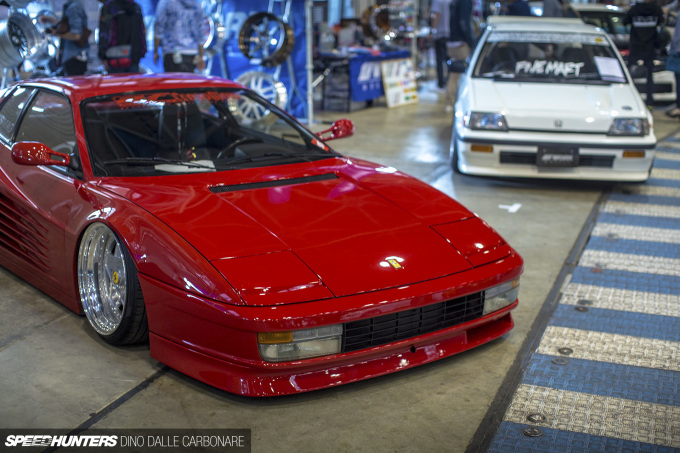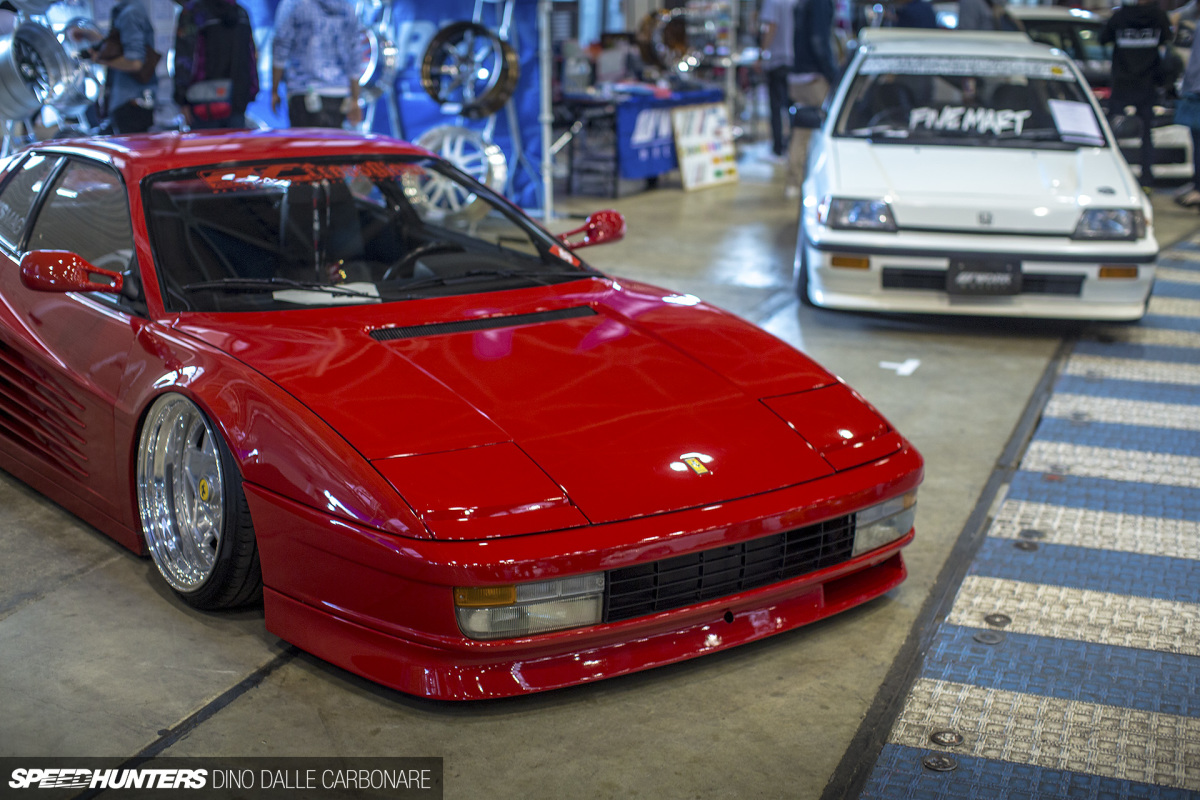 It's precisely why I chose it as the first car to open my coverage from this week's Wekfest Japan. The event was once again held at Port Messe in Nagoya, a dome-like exhibition center that was supposed to have been torn down years ago. Obviously, it never happened.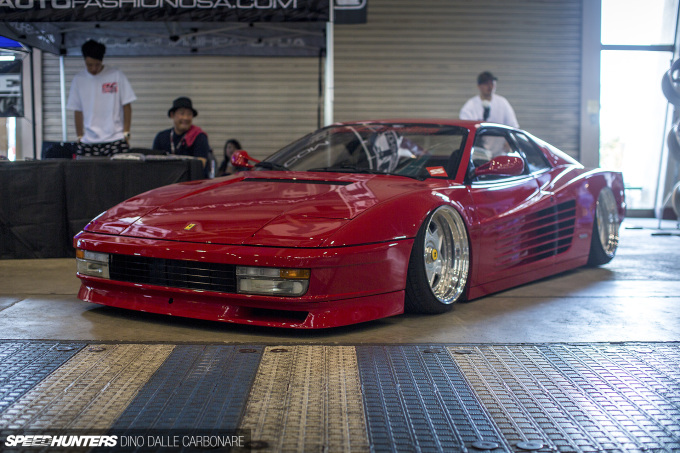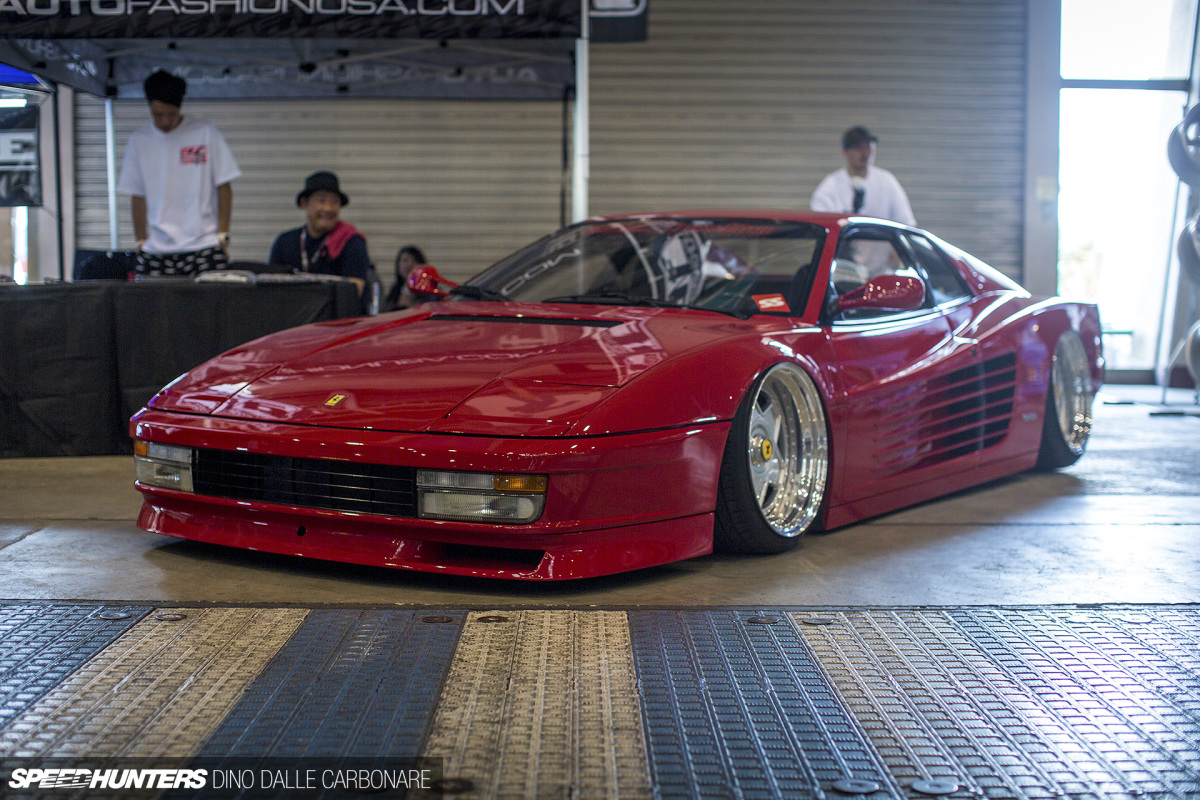 This isn't the first crazy-low Ferrari we've seen on Speedhunters, and I don't think anyone could forget that 348 featured last year. I see this Testarossa in a very positive light; it's a car built by an owner who obviously wants to use it and flaunt it. He's given it a very unique look by only addressing the suspension and wheels and letting the wedge profile of this iconic '80 supercar to do the rest.
The car sits on airbags, a solution that offers the best of both worlds. It can be driven on the street with no problems and then dumped to the ground at shows with the wheels tucked tightly up inside the rolled stock fenders. Very few Ferraris have a stance like this.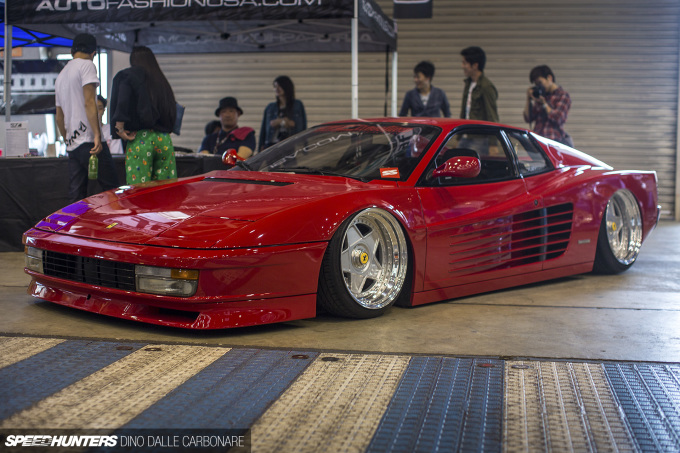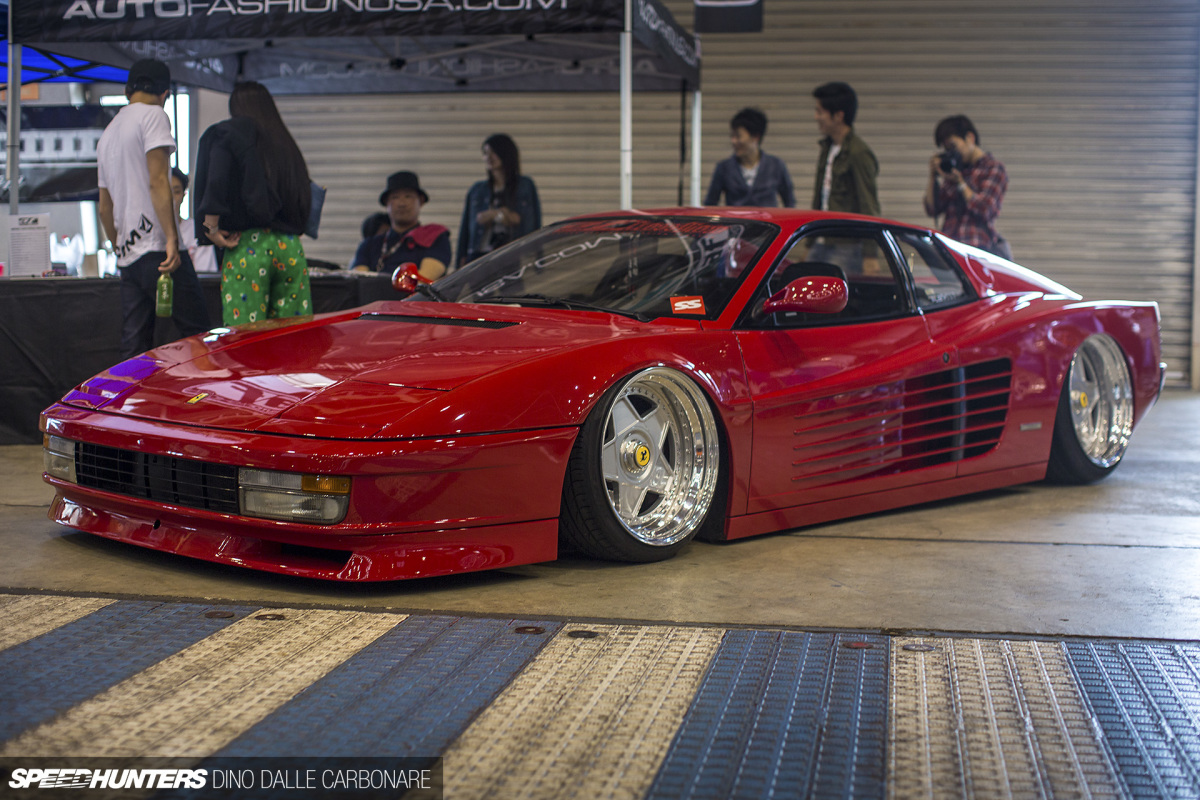 The wide, deep-dish five-spoke wheels are a nod to Maranello cars of the period, and in staggered 18 and 19-inch sizes work a treat.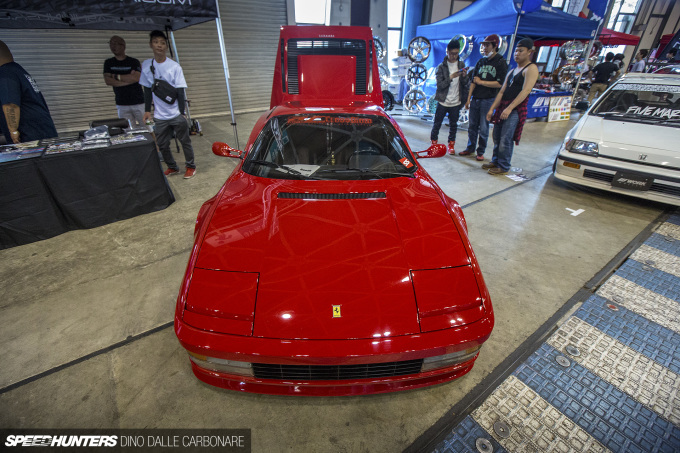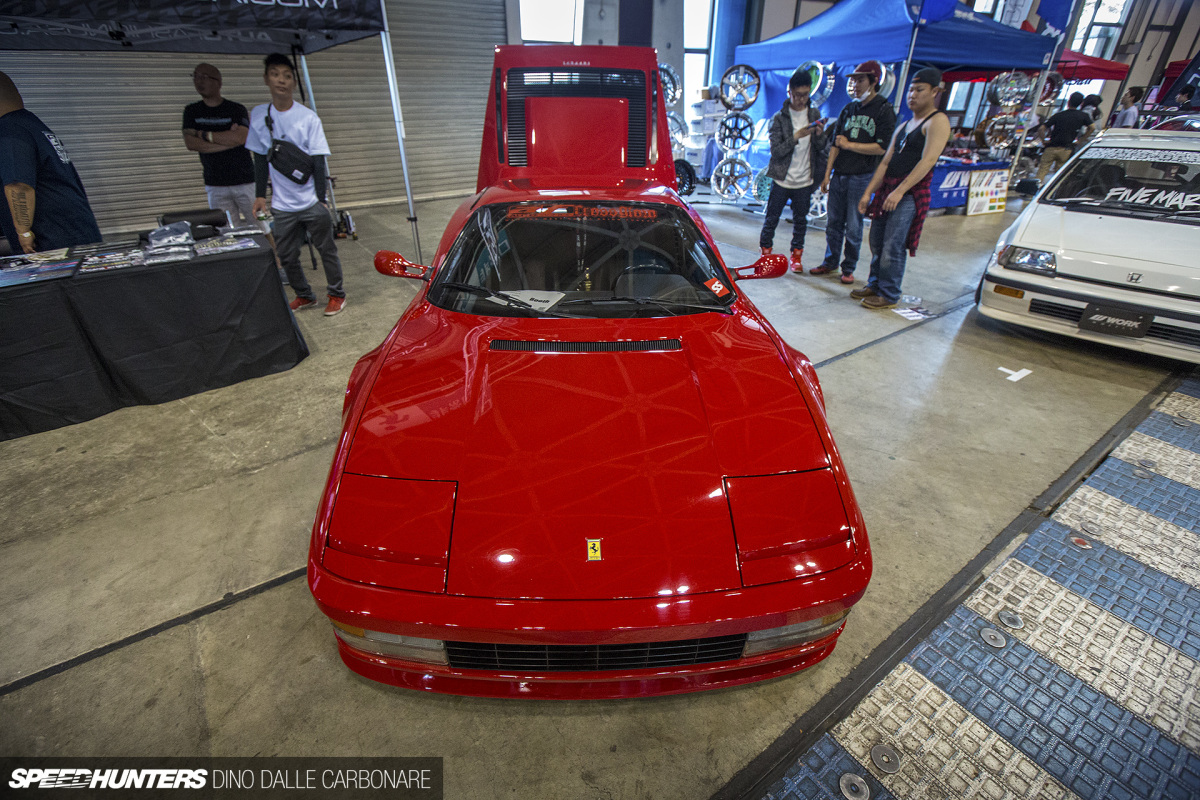 It should be noted too that everything that's been done to the car is reversible, so the 'ruined' argument doesn't really apply here.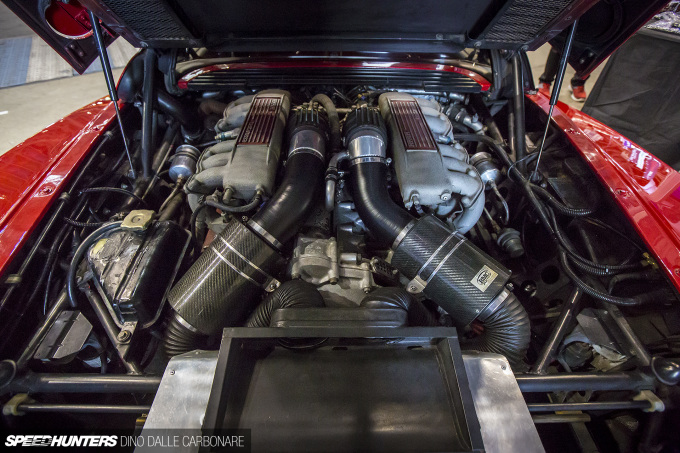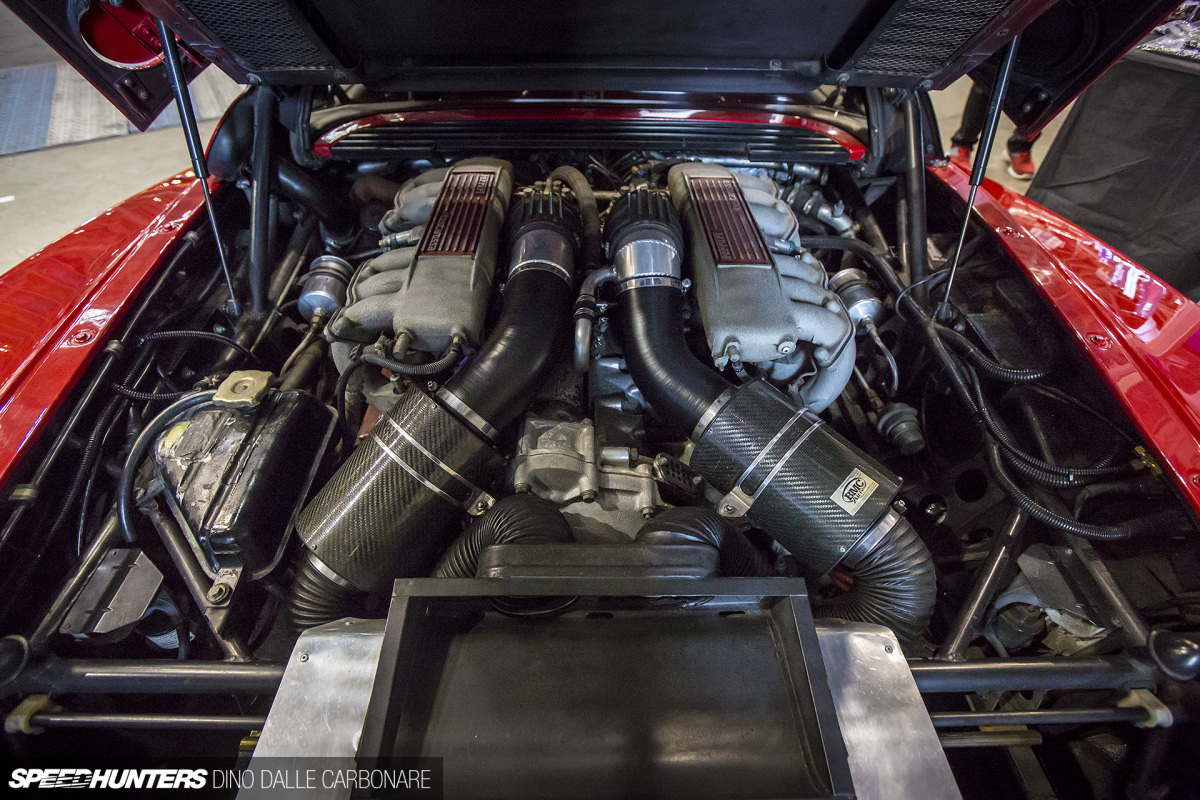 As you can see above, the owner has even attempted to make the old flat-12 breathe better with two big BMC carbon air-box canisters, which would surely liberate at least a couple of horses.
Every time I walked past the car at Wekfest I had to stop for another look. Aside from the fact that the Testarossa has, in my eyes, never looked better than it does right now (what is it with fashions and designs cycling back into vogue?), I enjoyed checking out this particular example and just imagining at all the haters losing it.
Now it's over to you. What do you think – yah or nay?
Dino Dalle Carbonare
Instagram: speedhunters_dino
dino@speedhunters.com